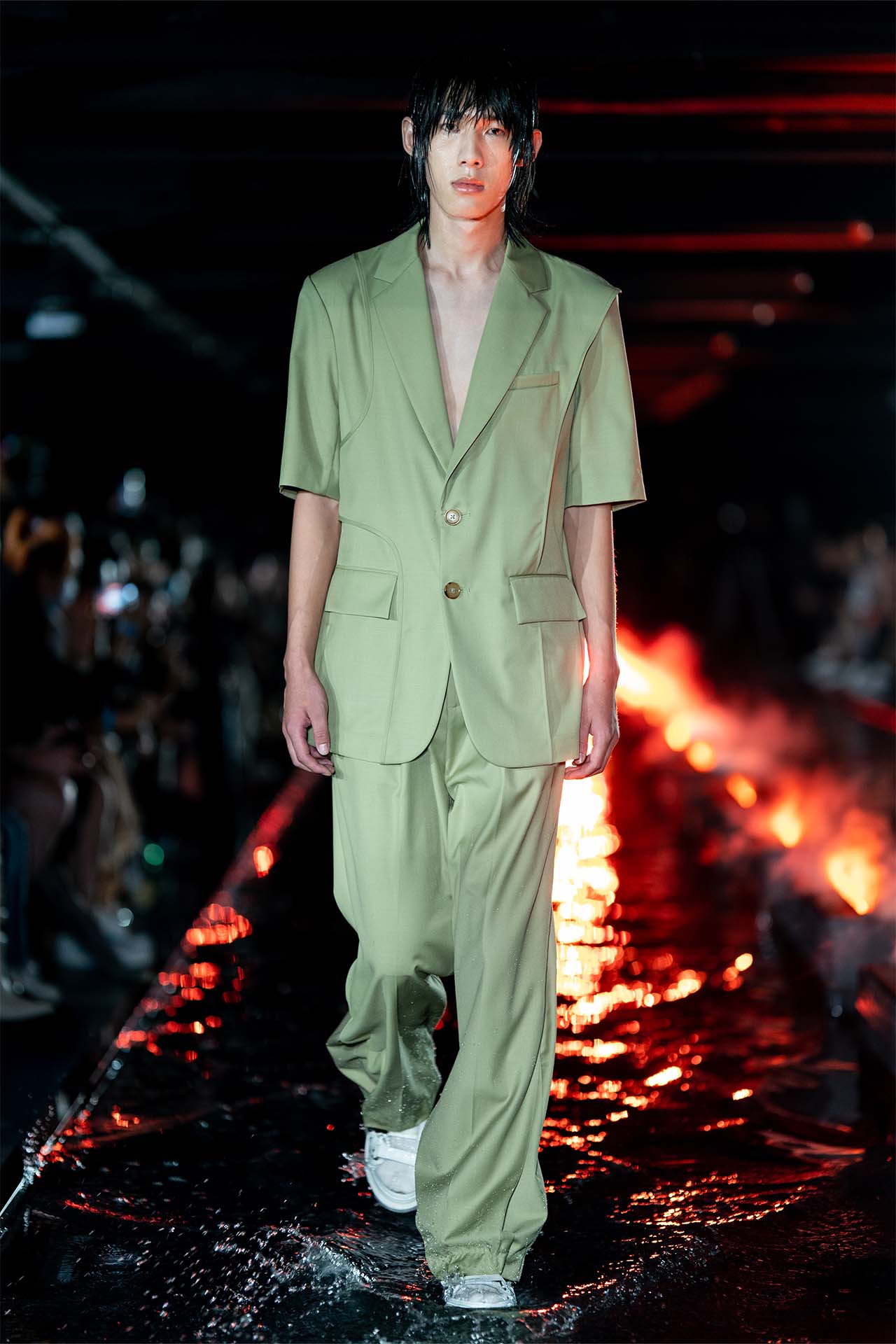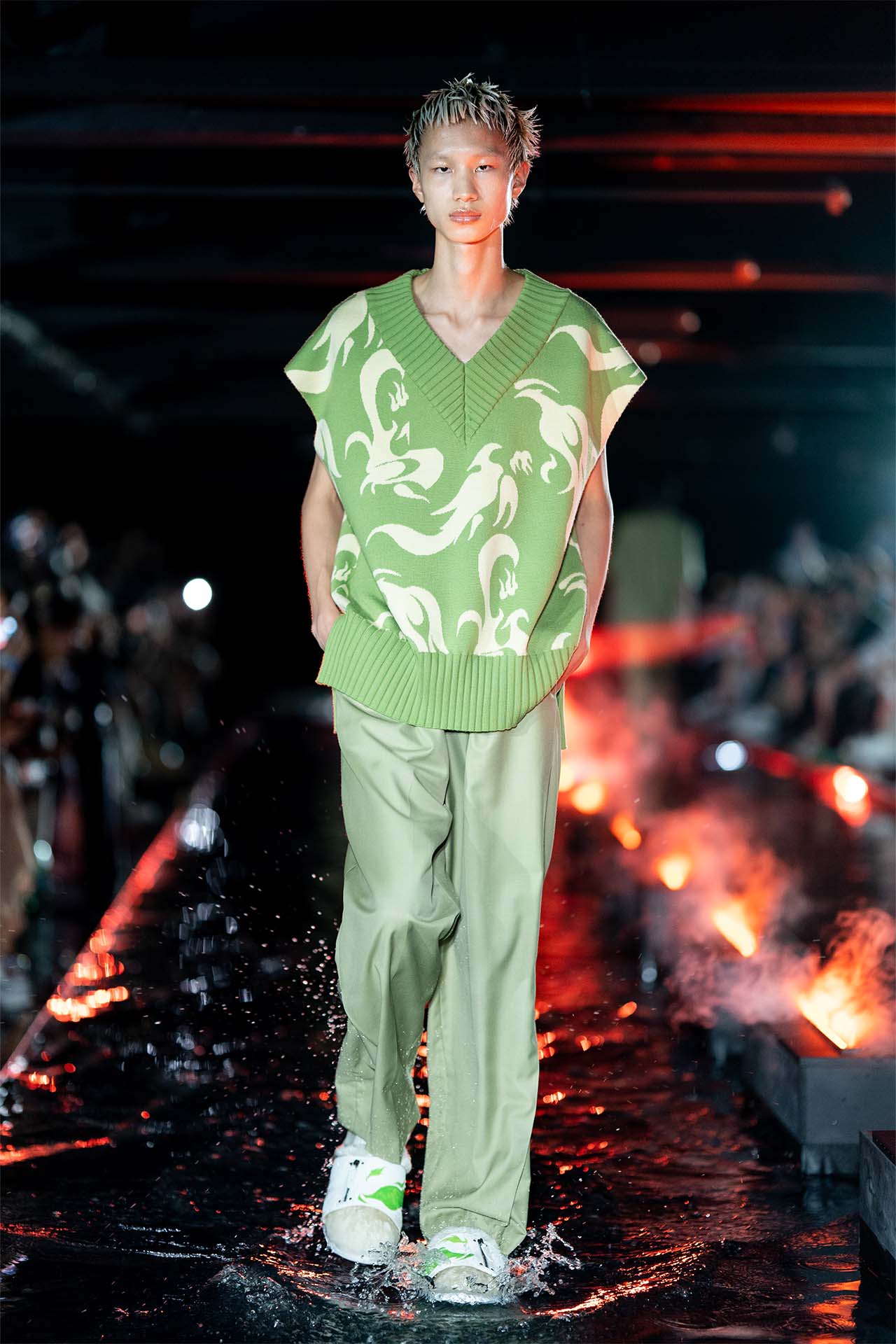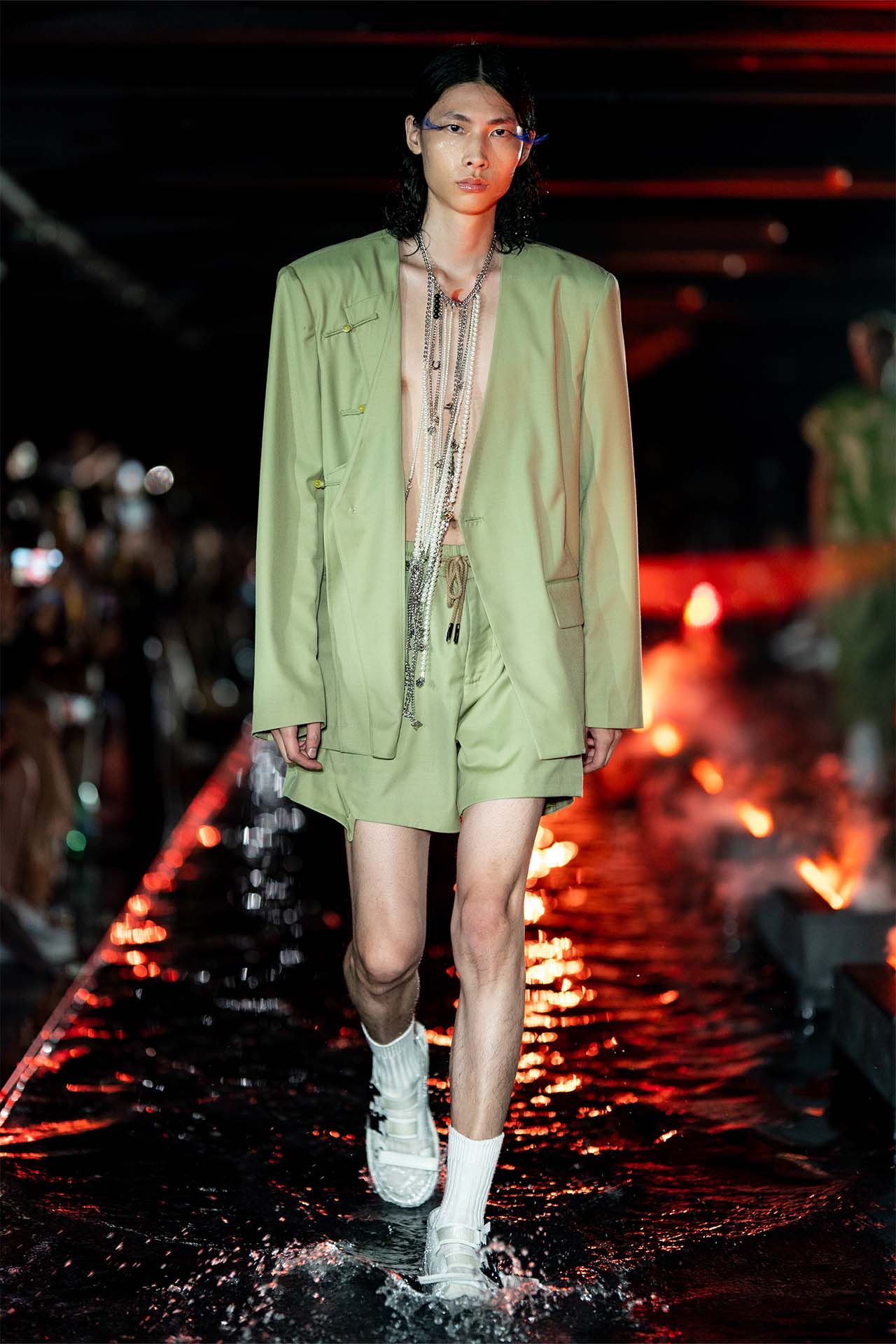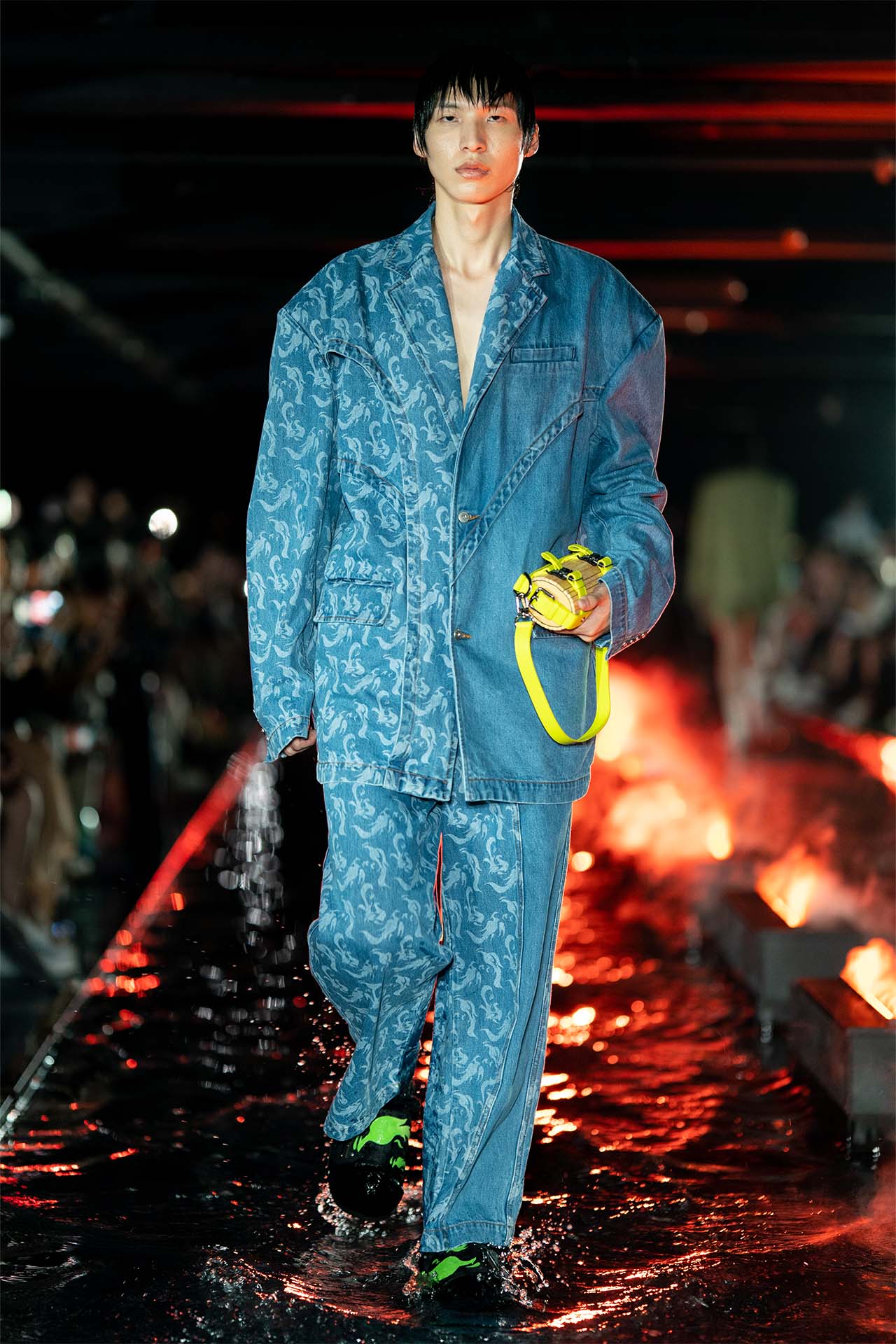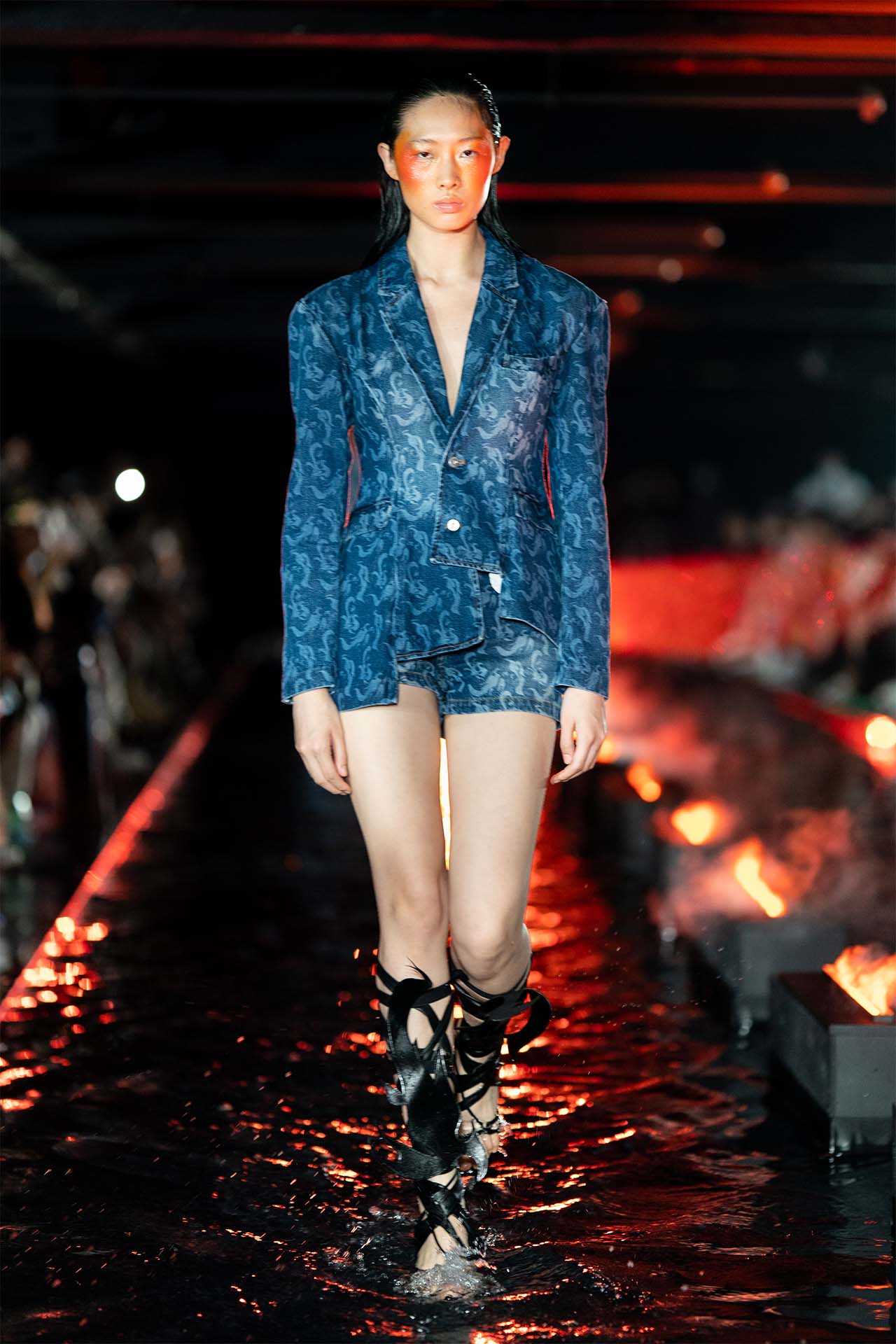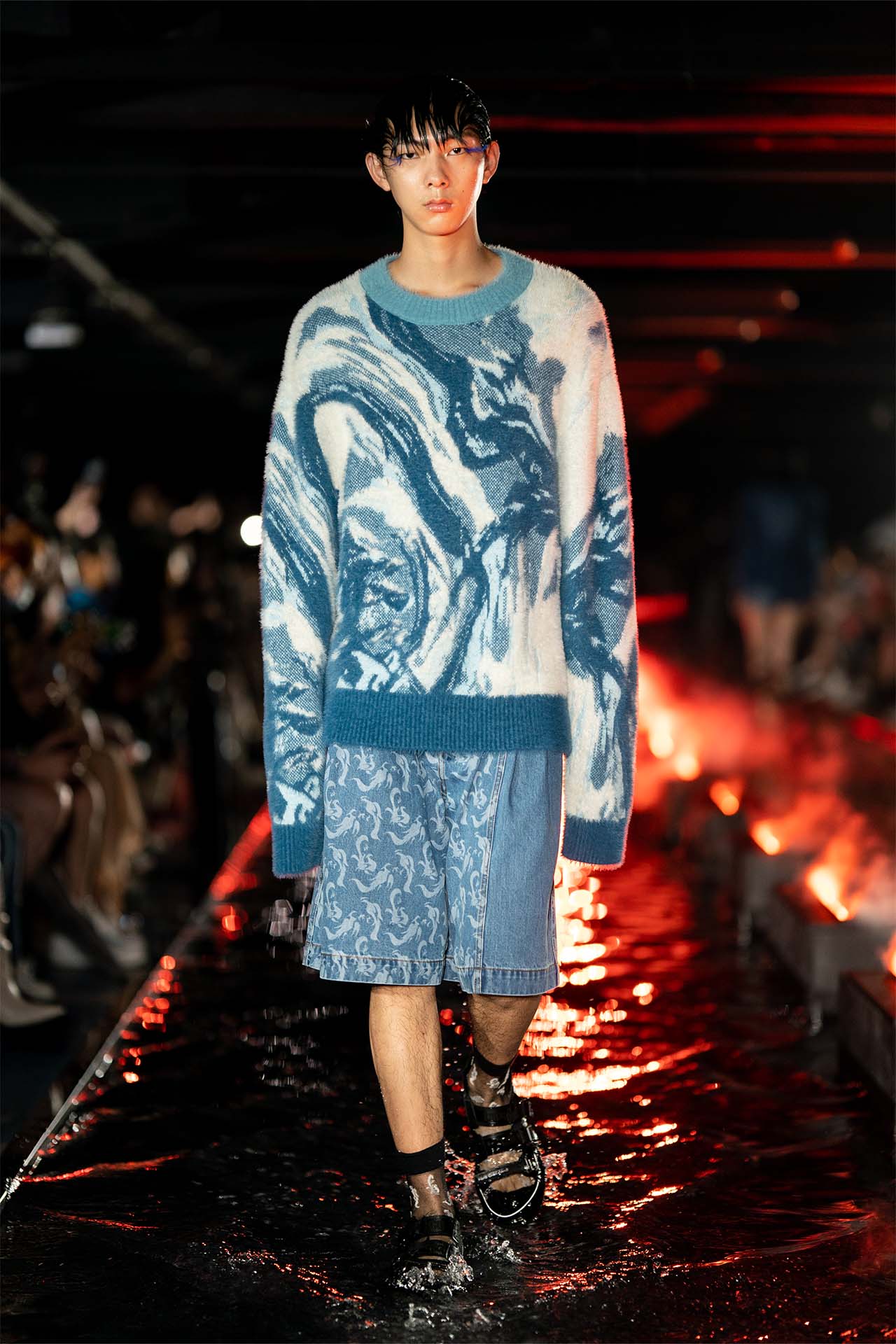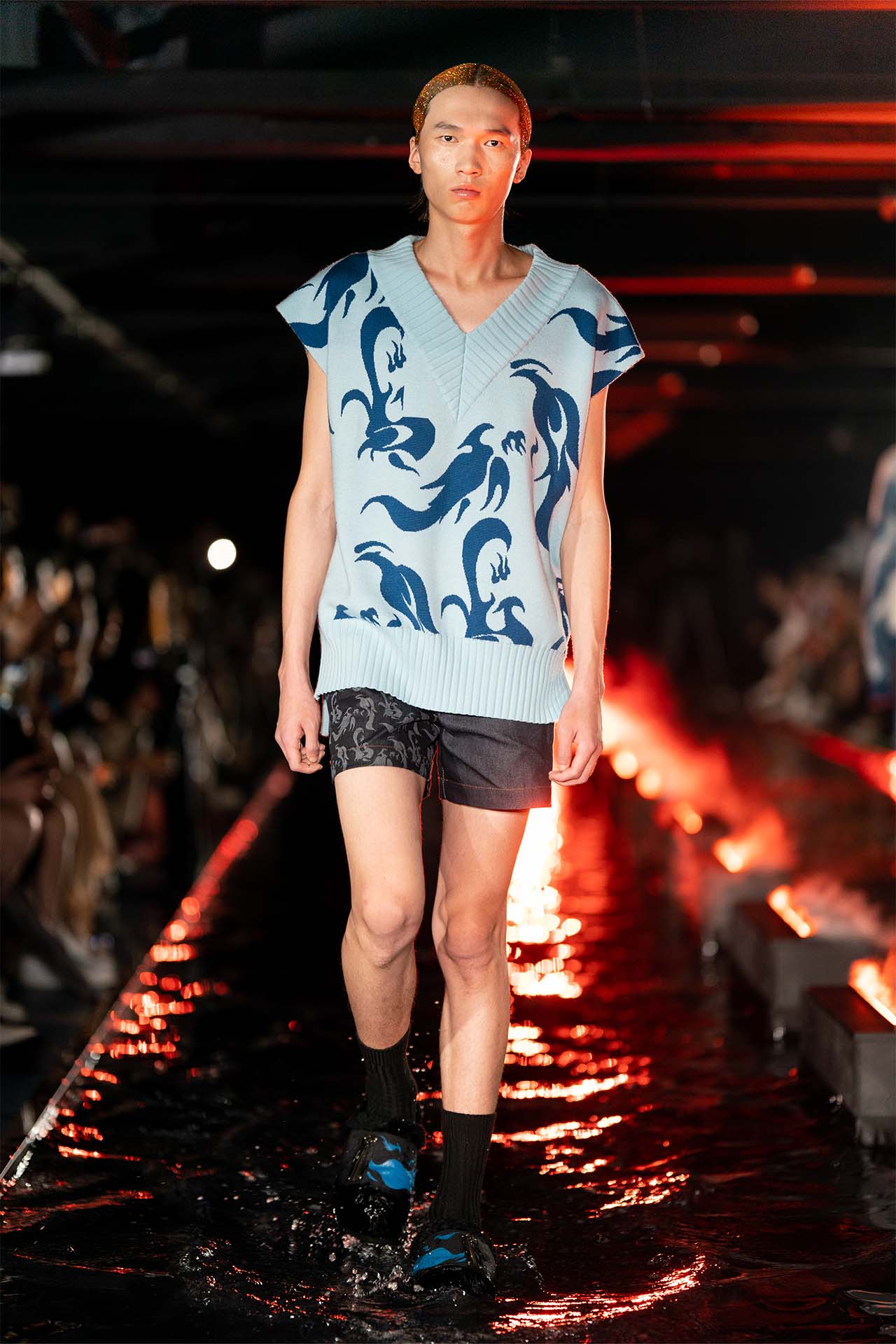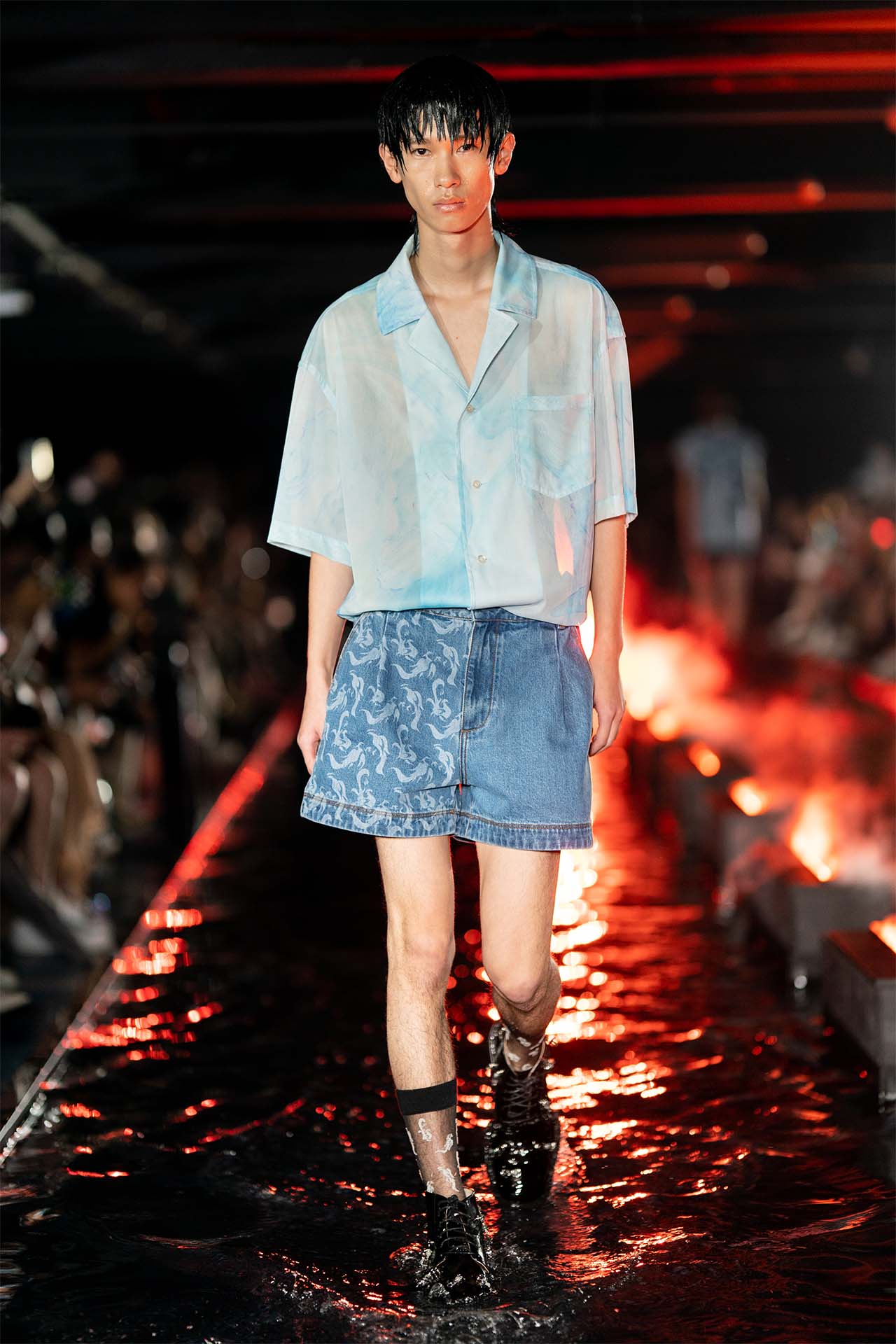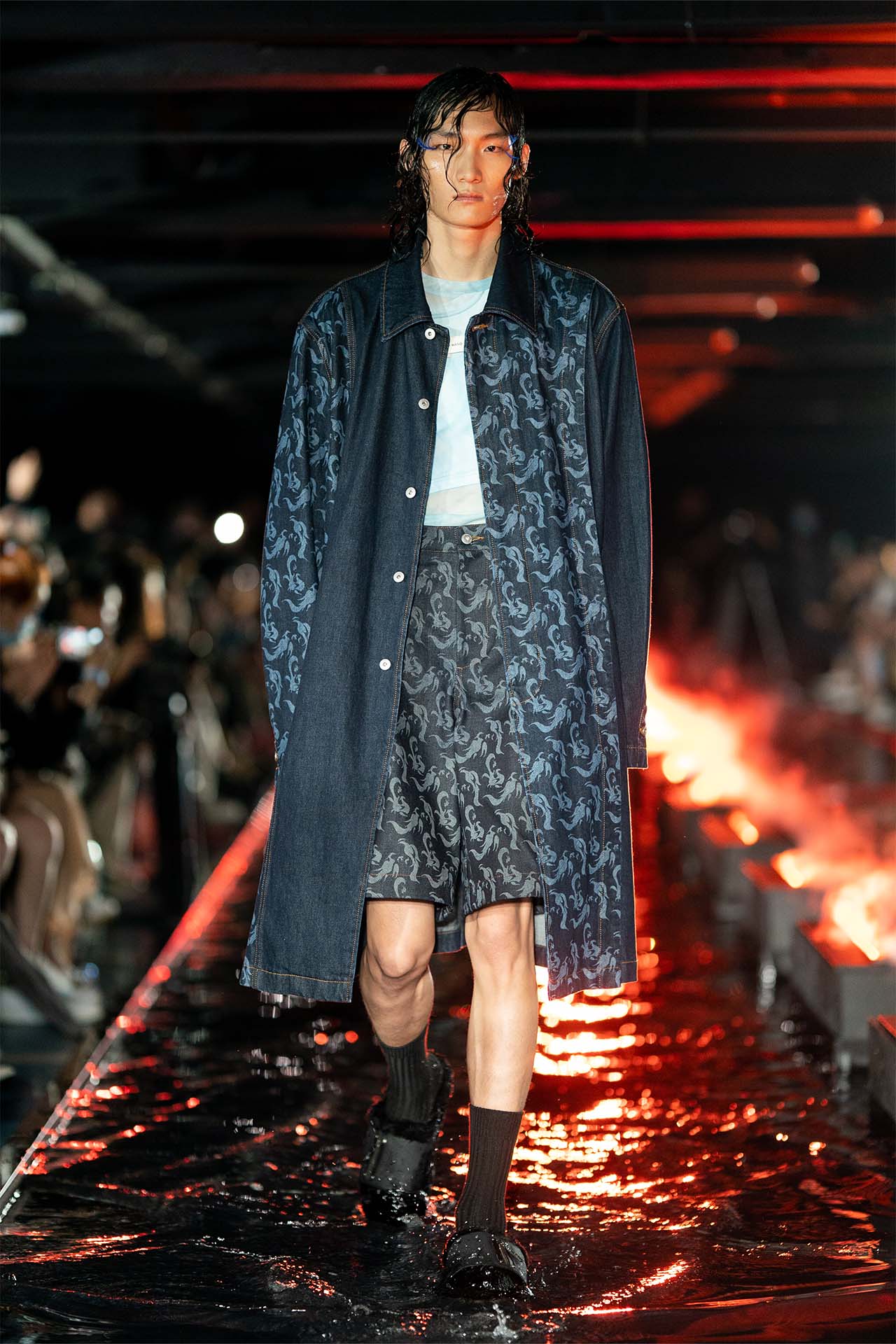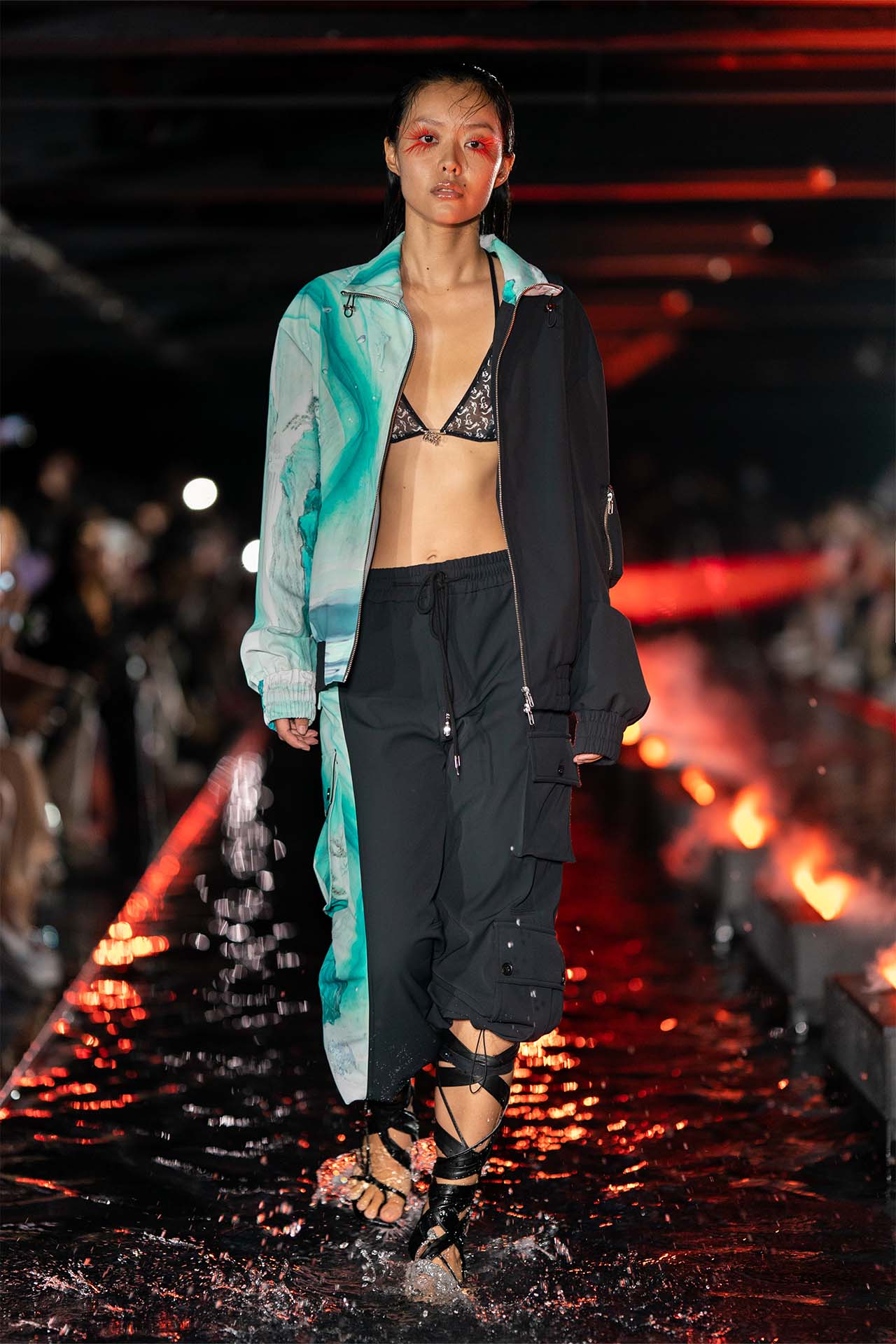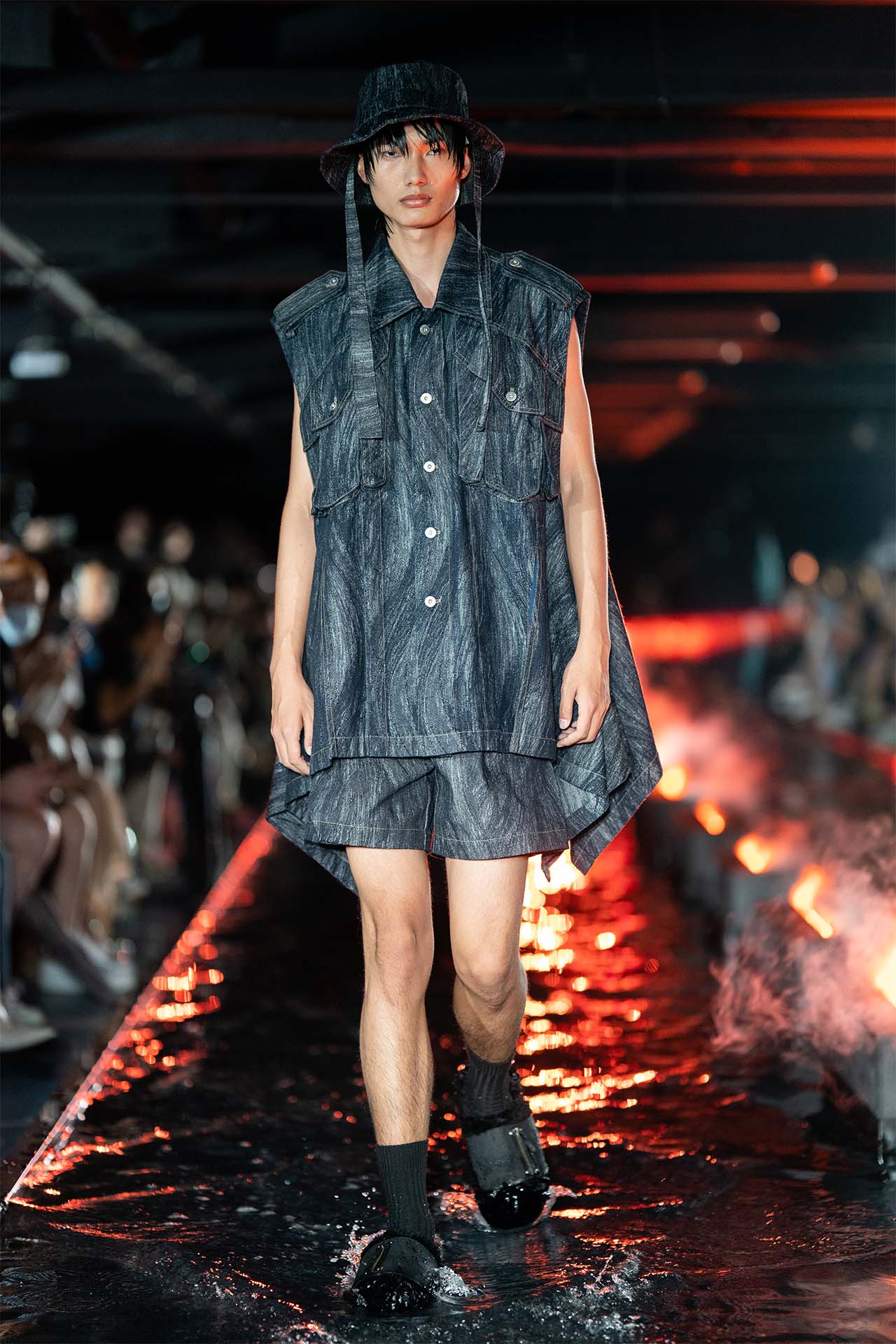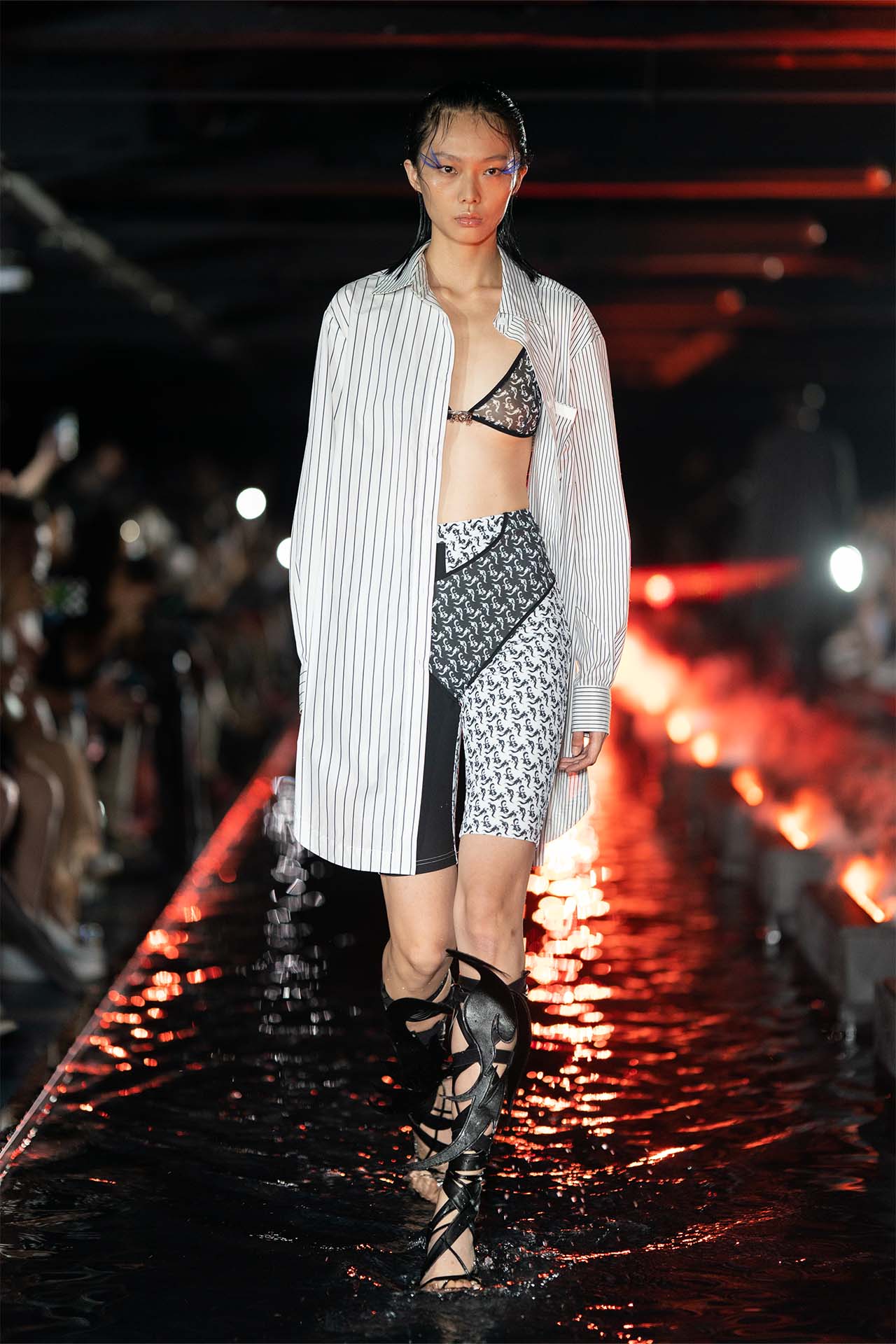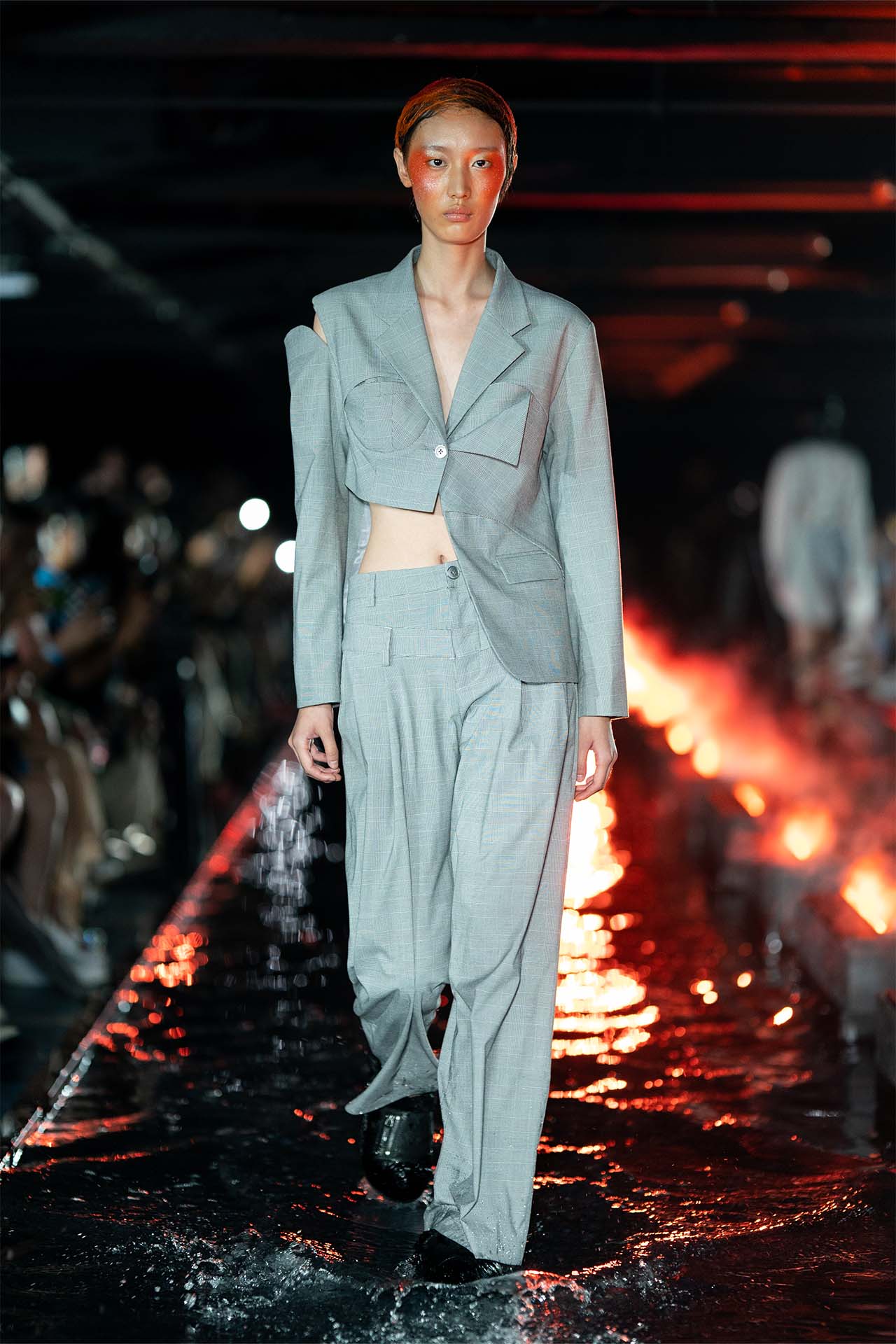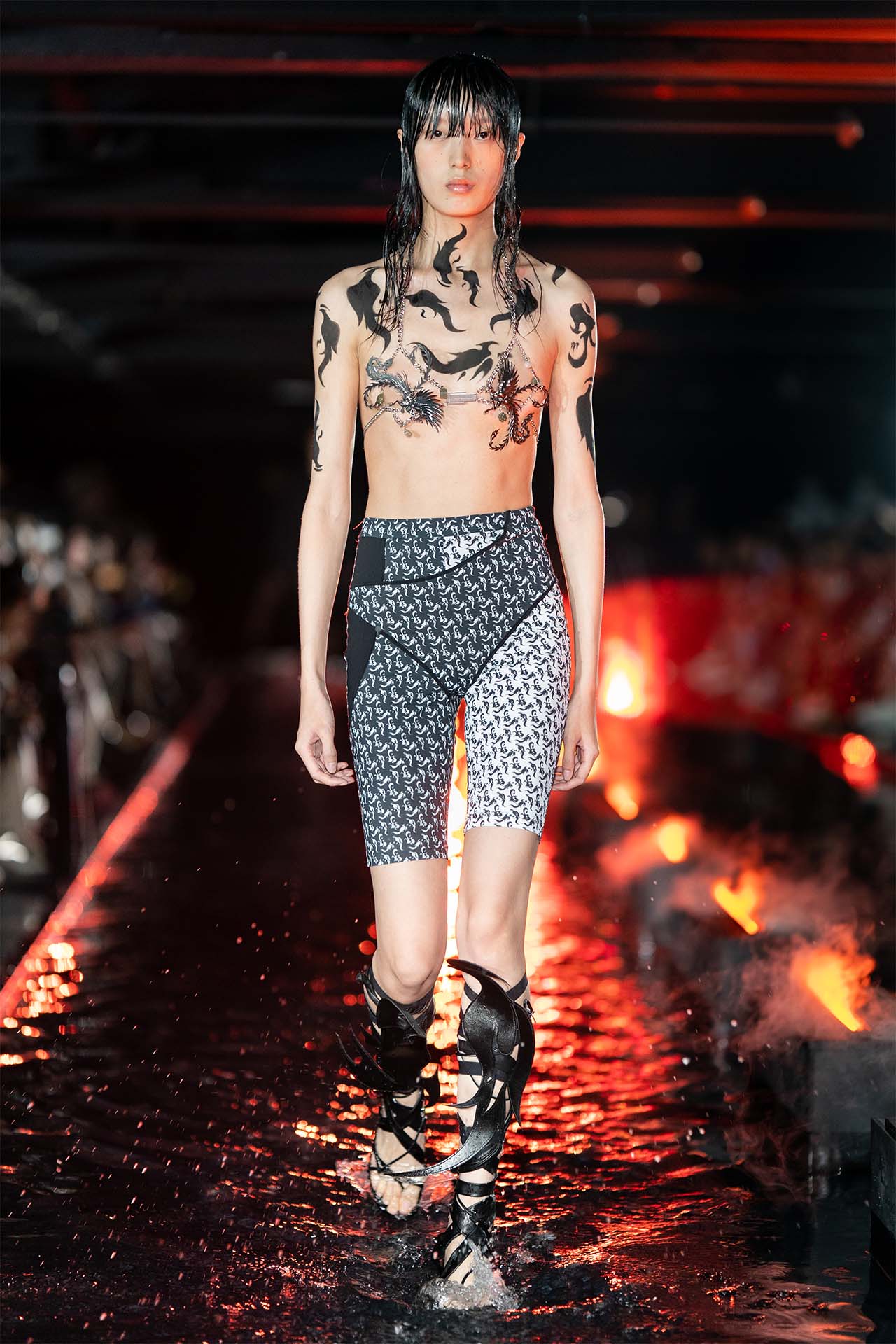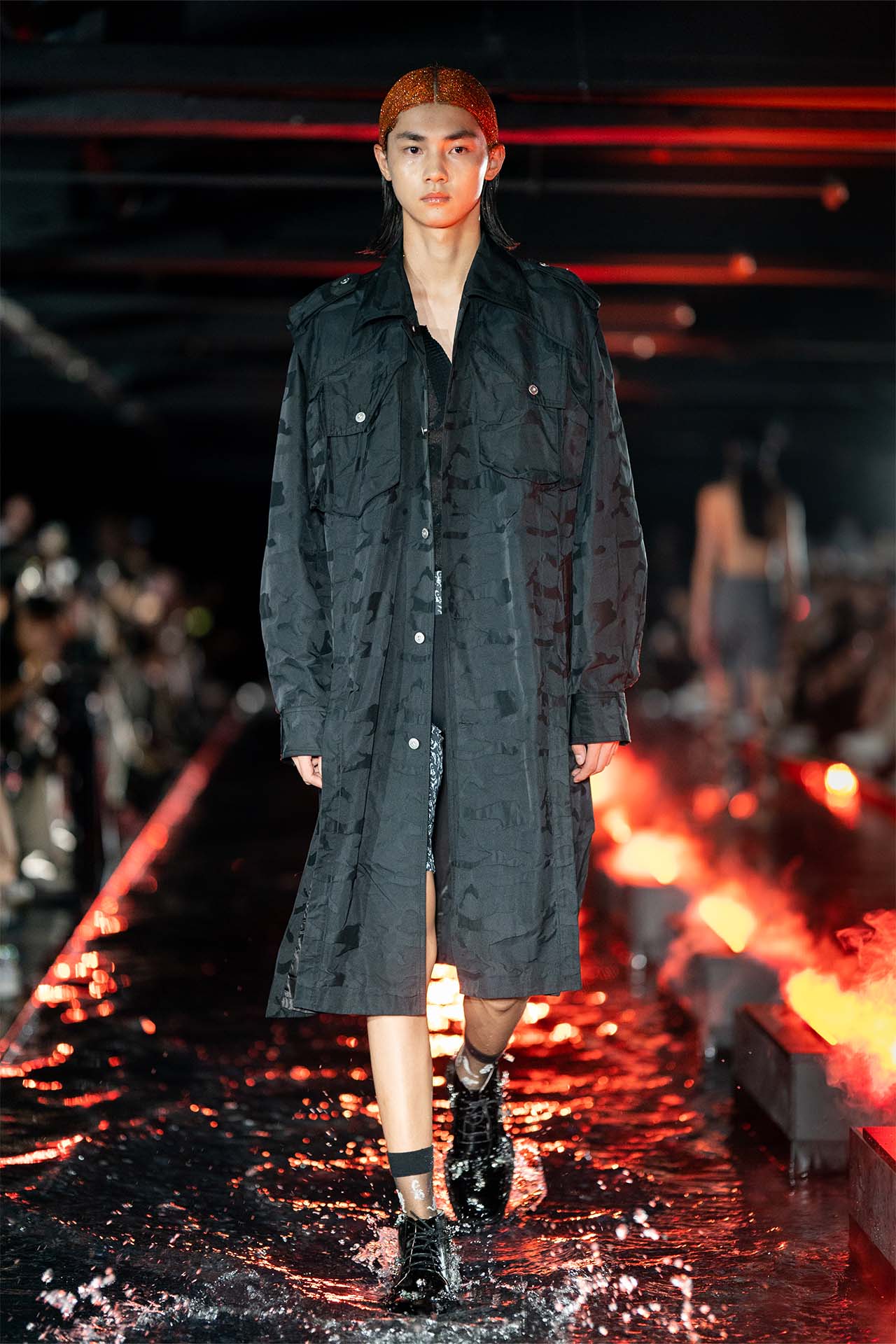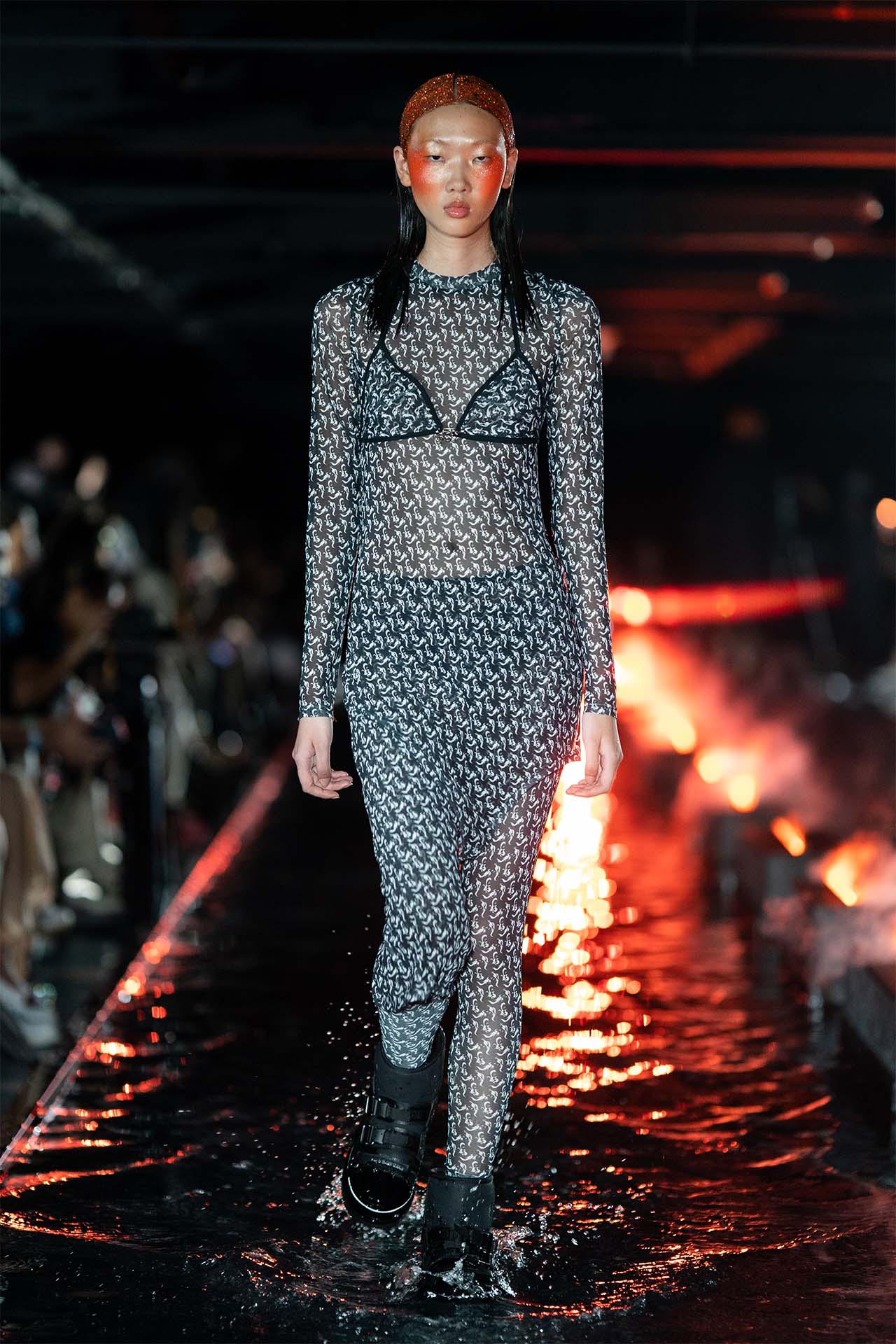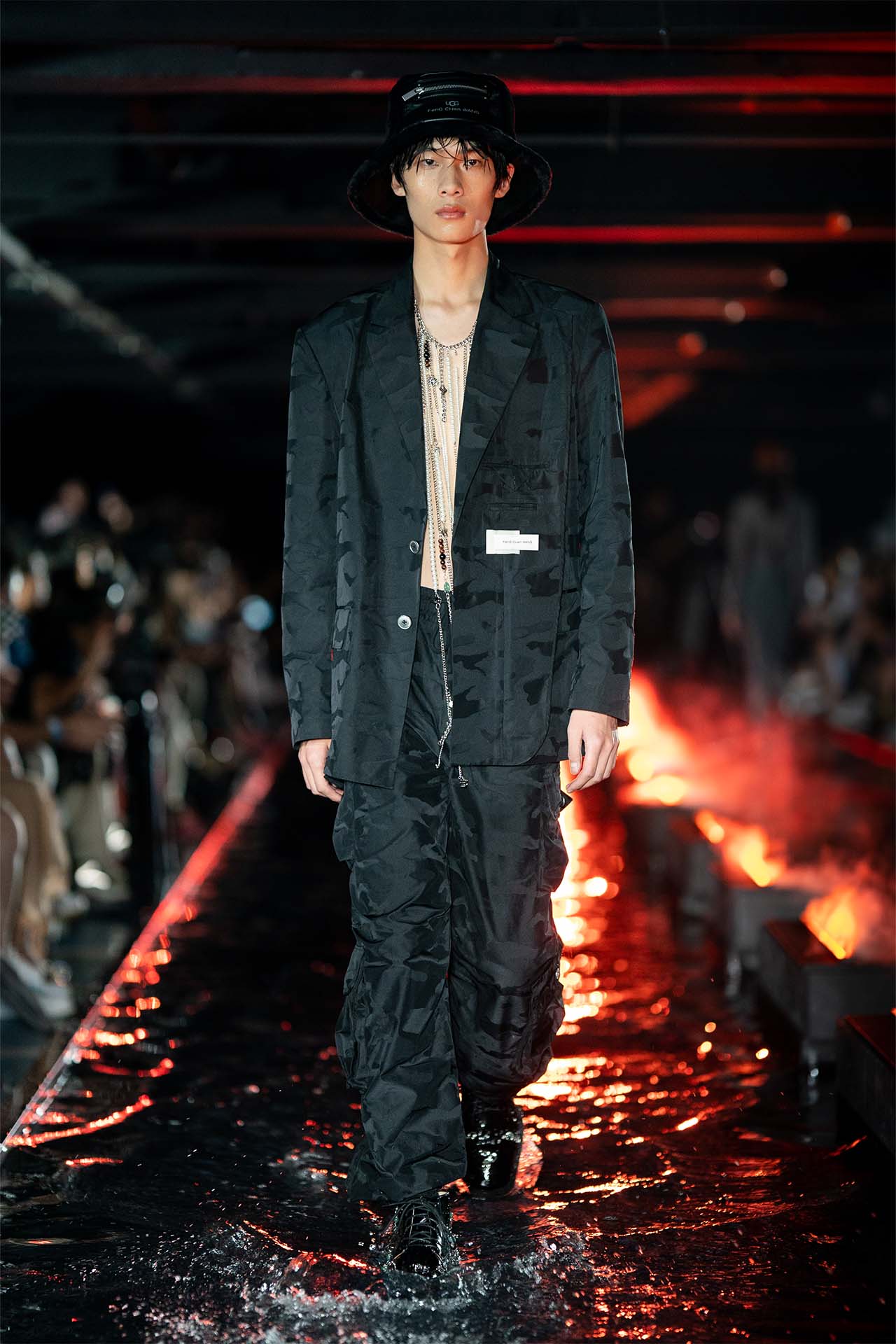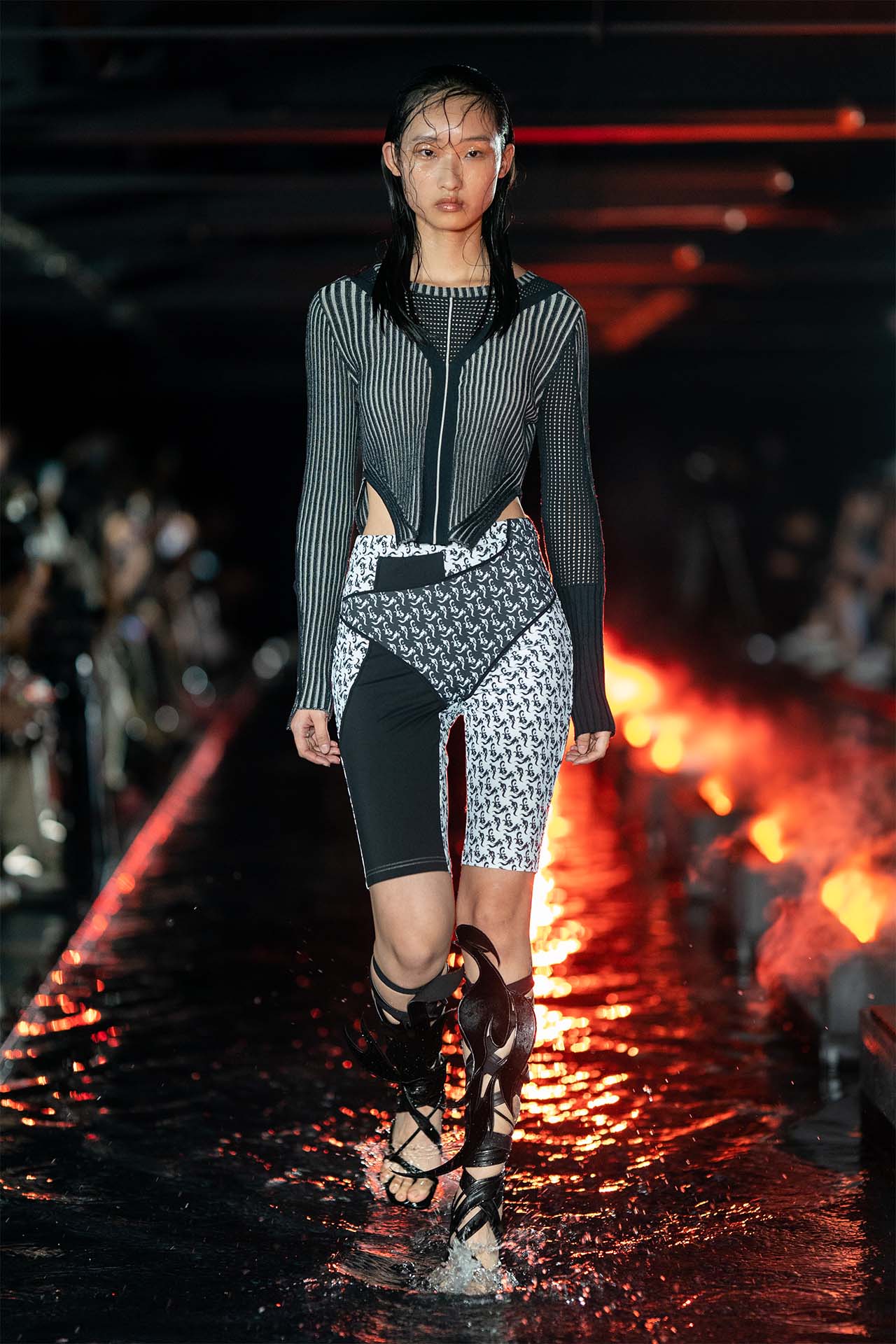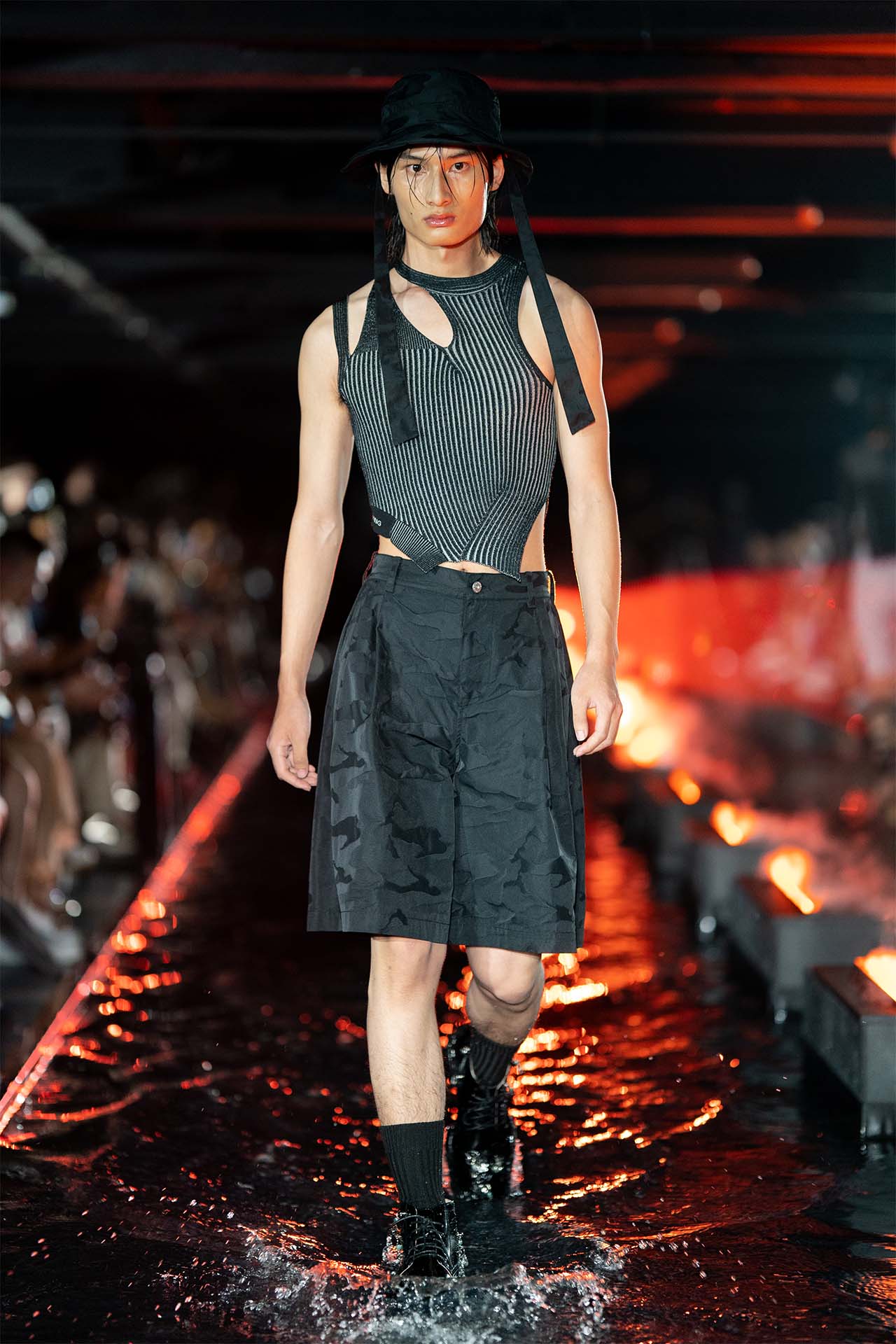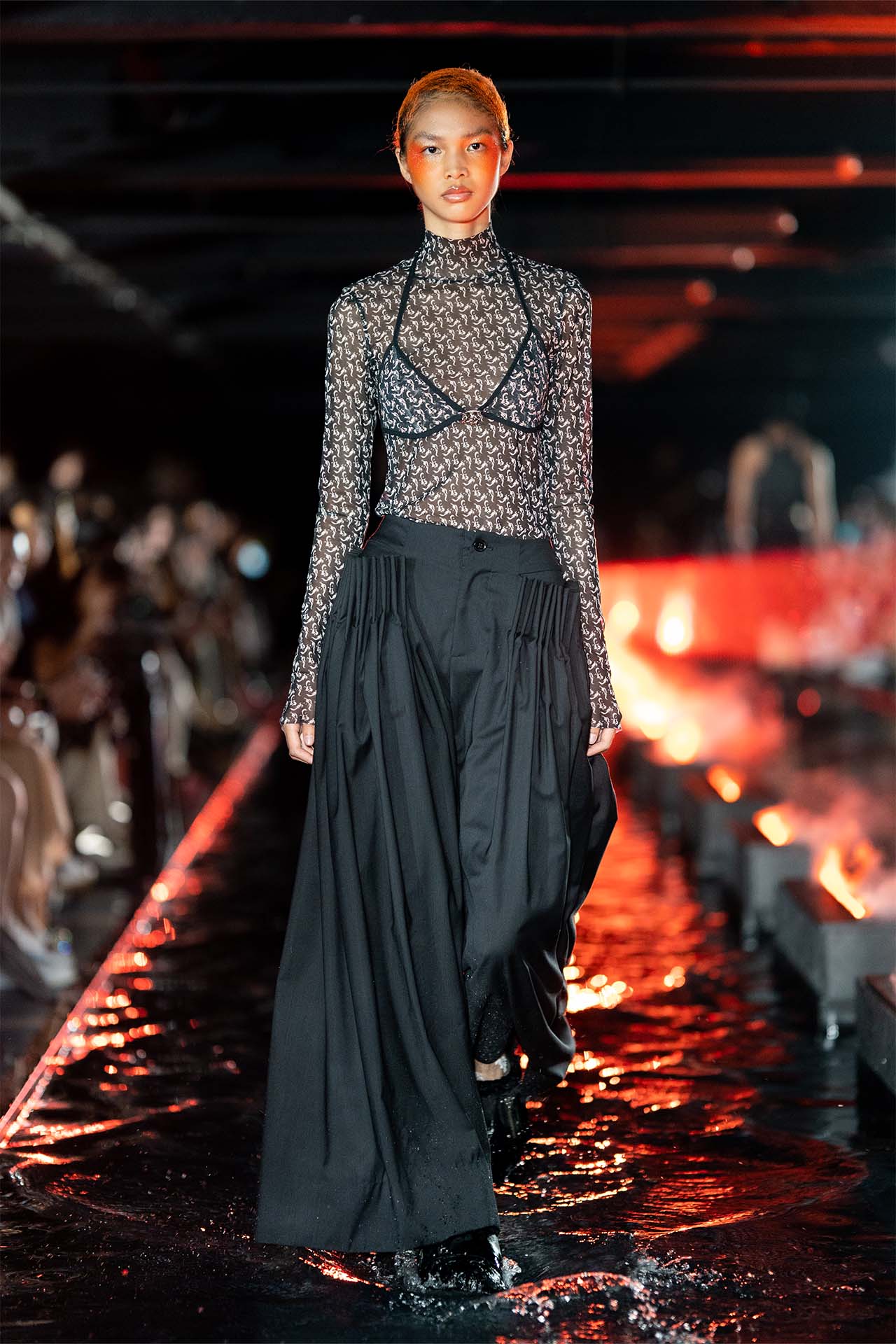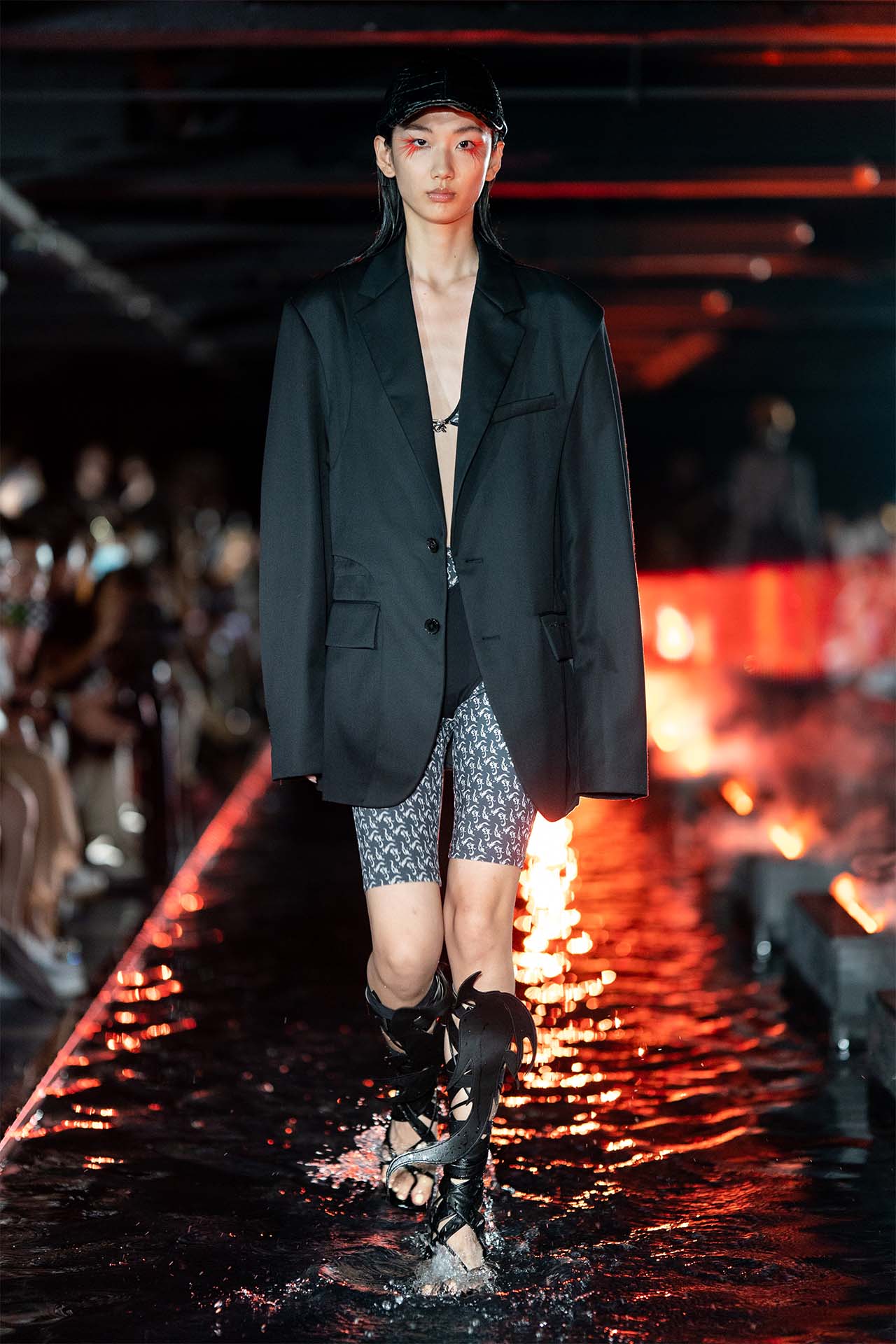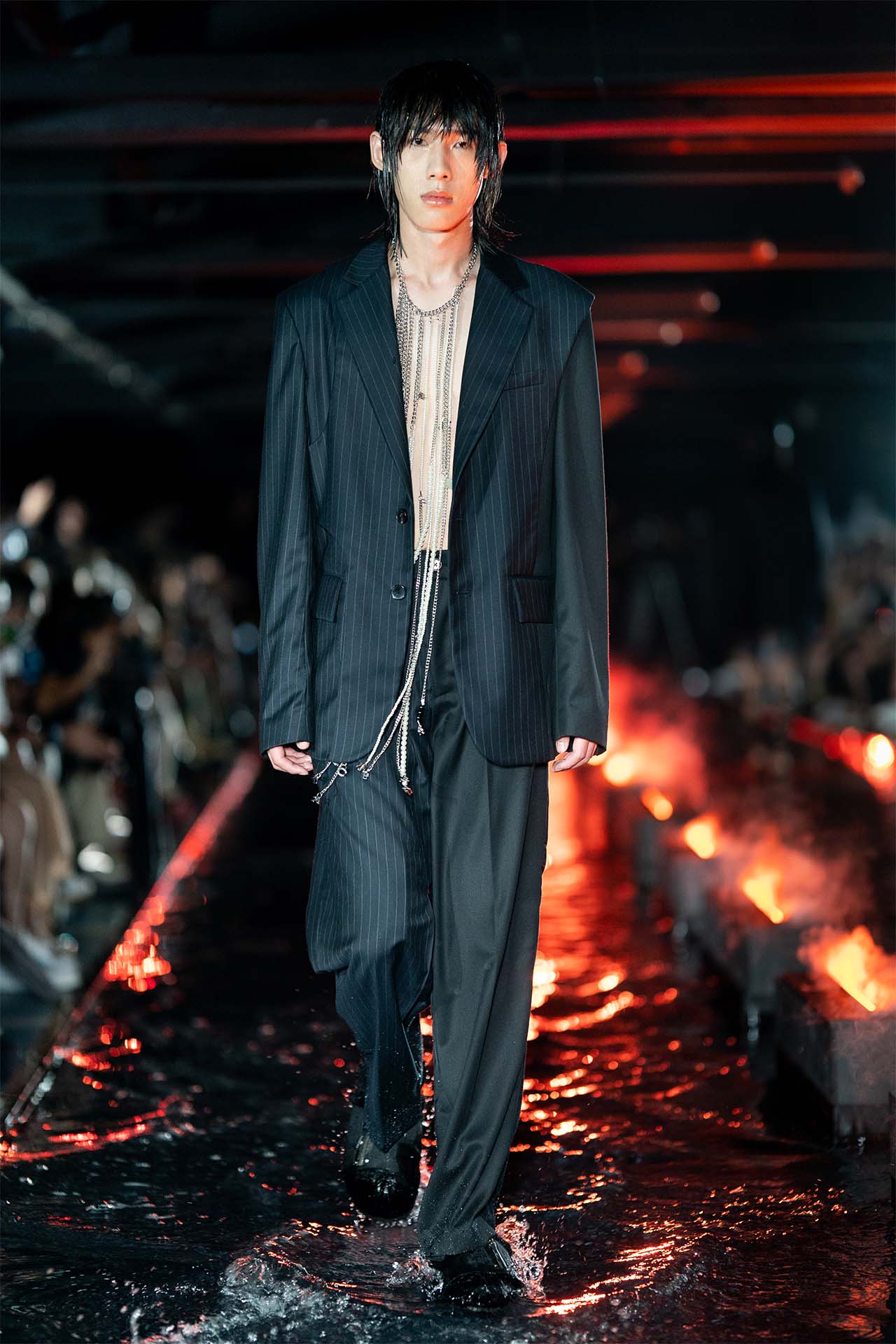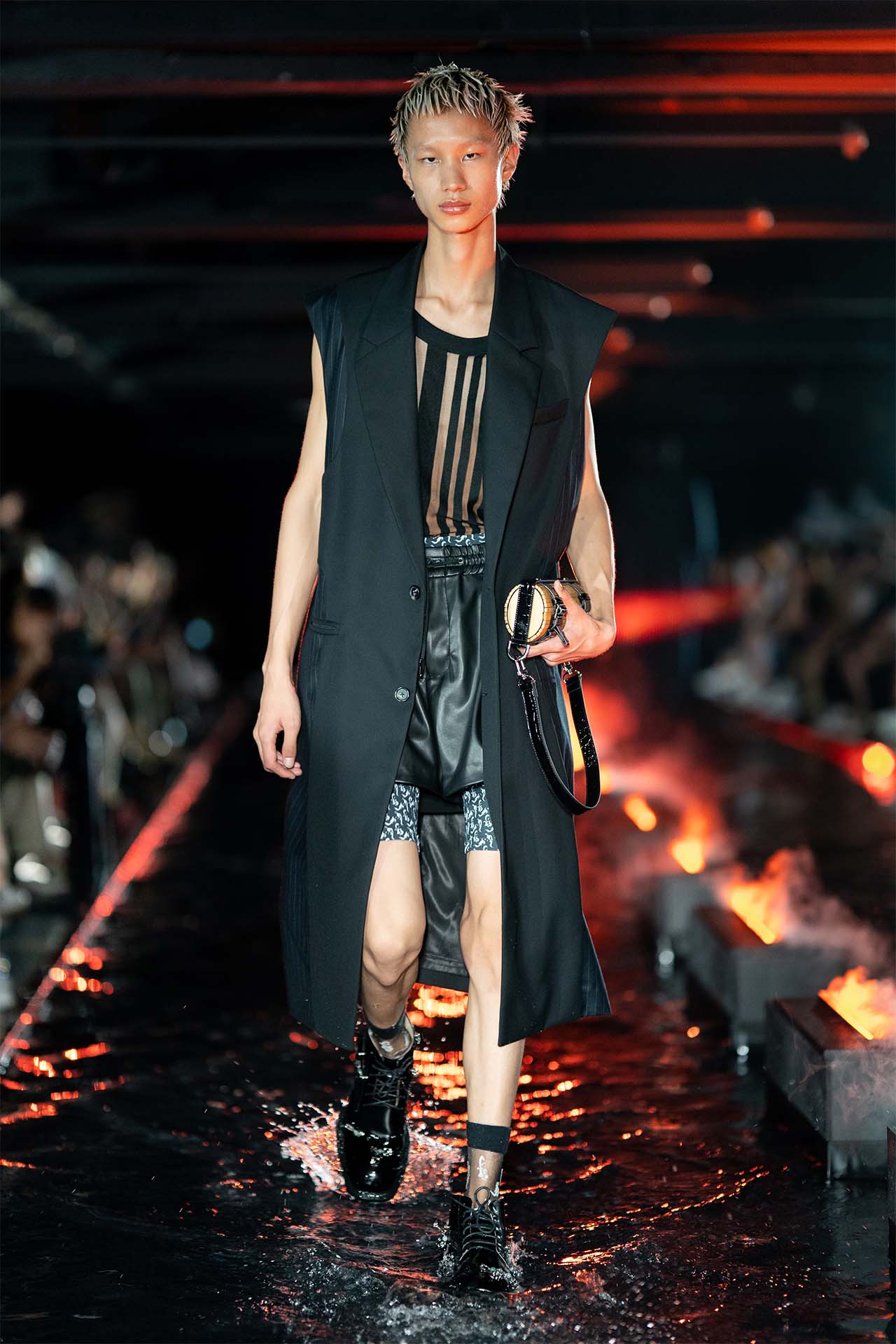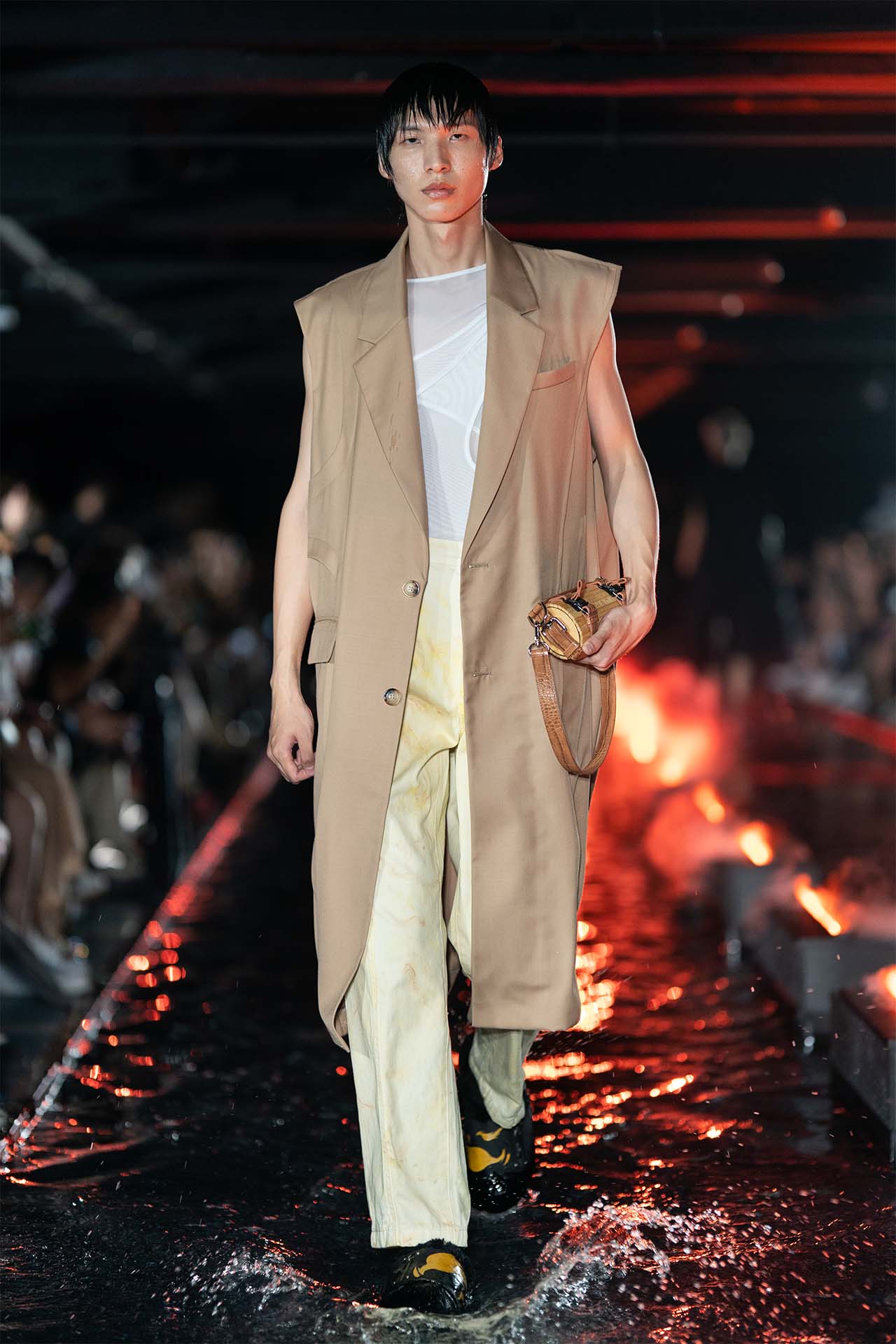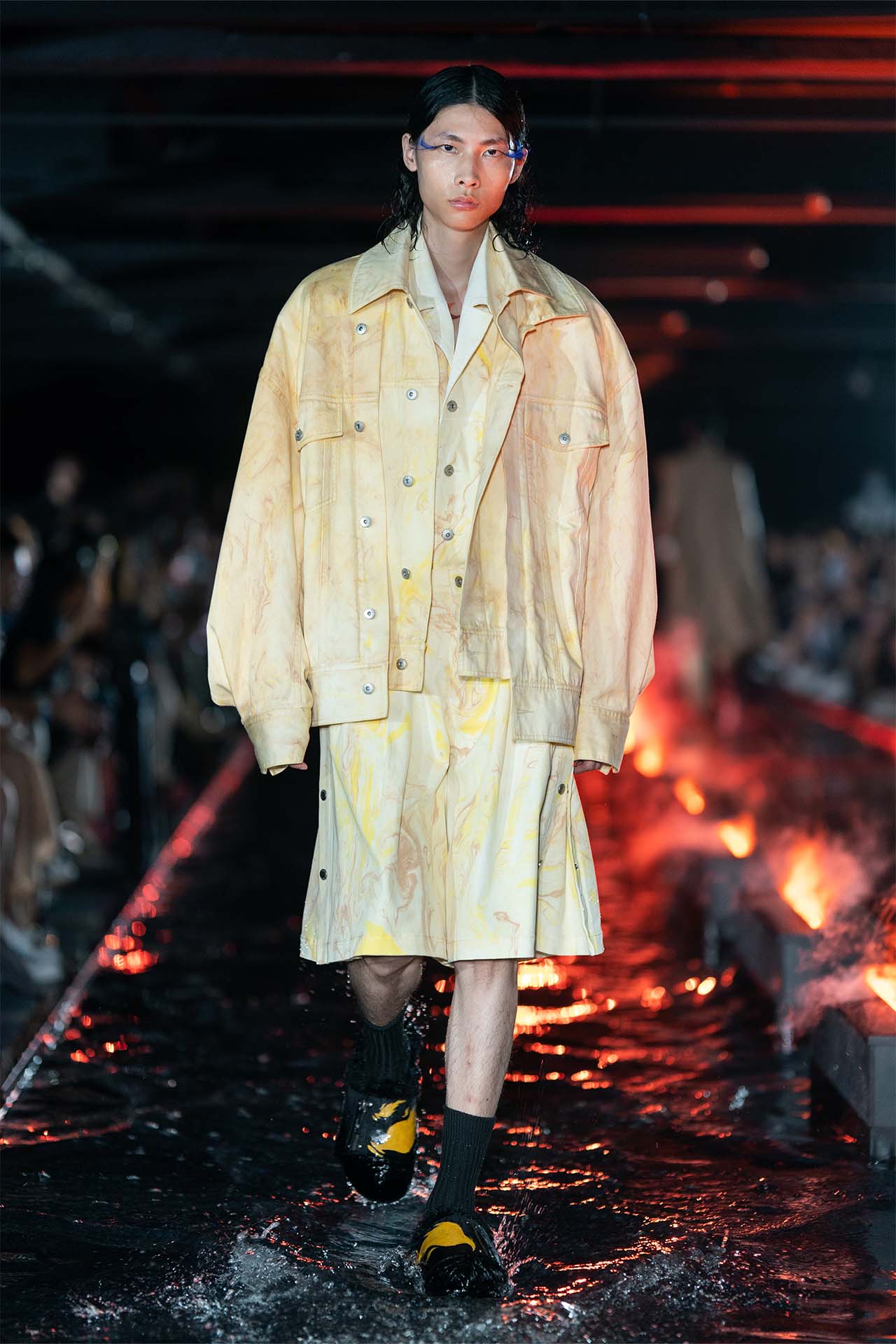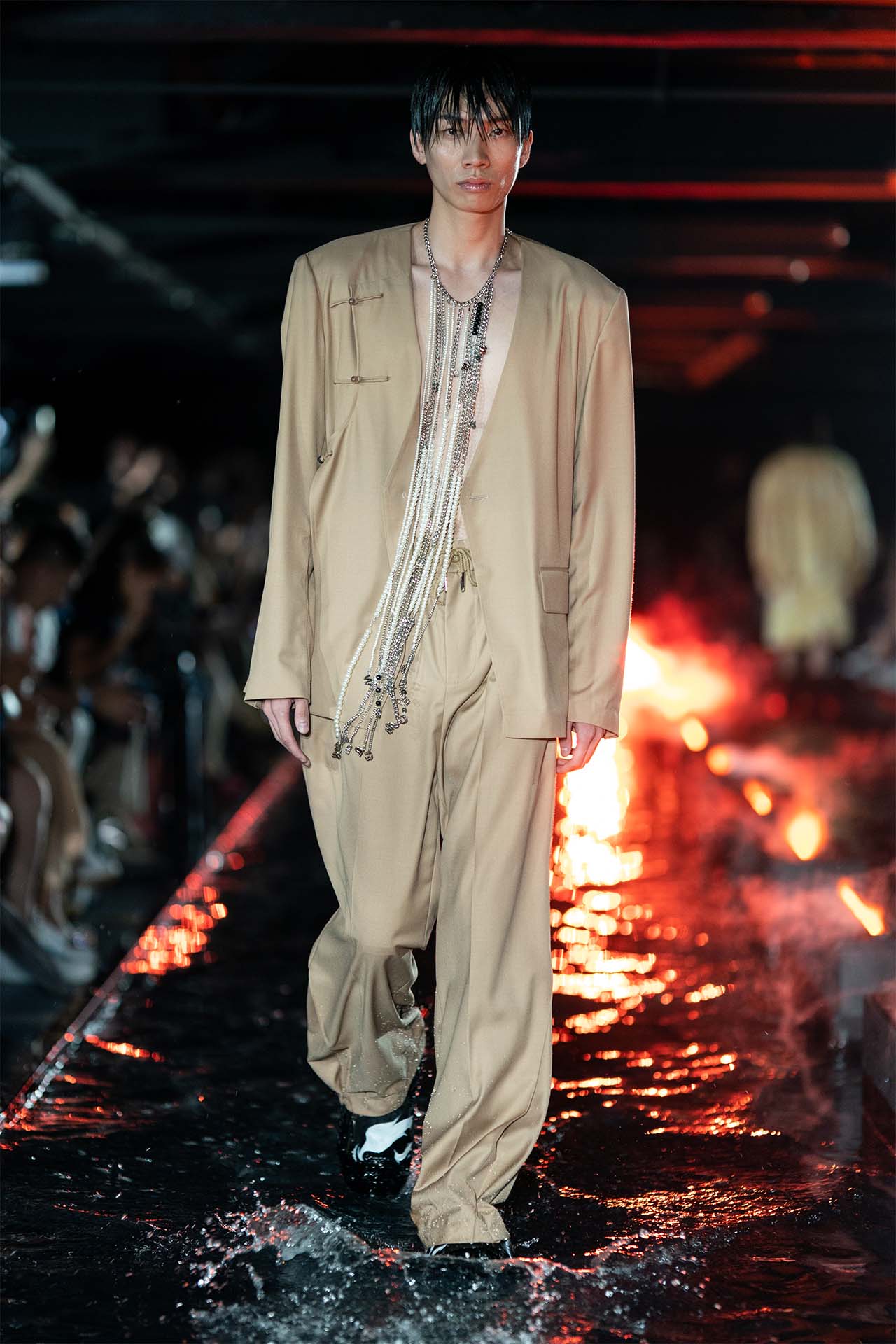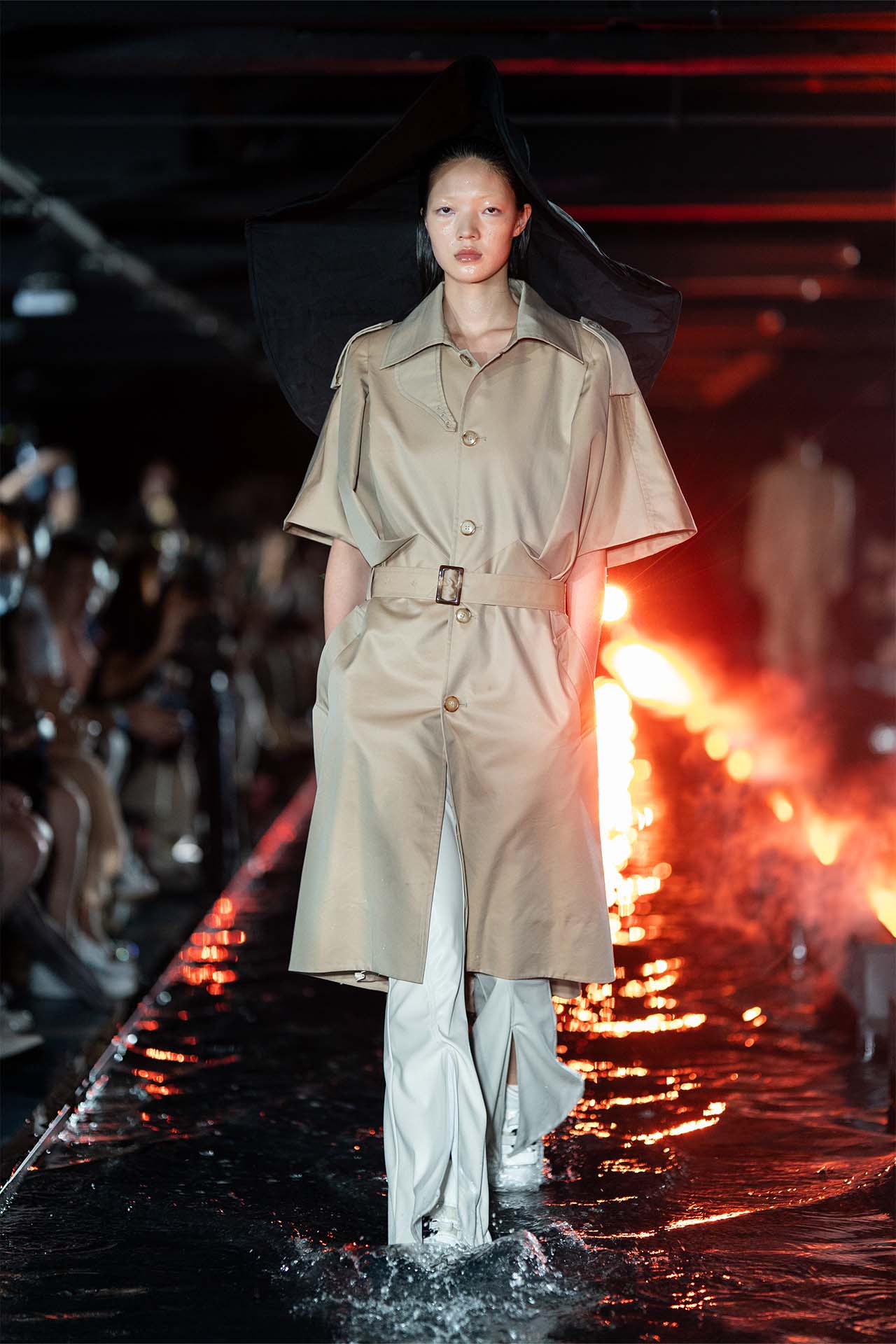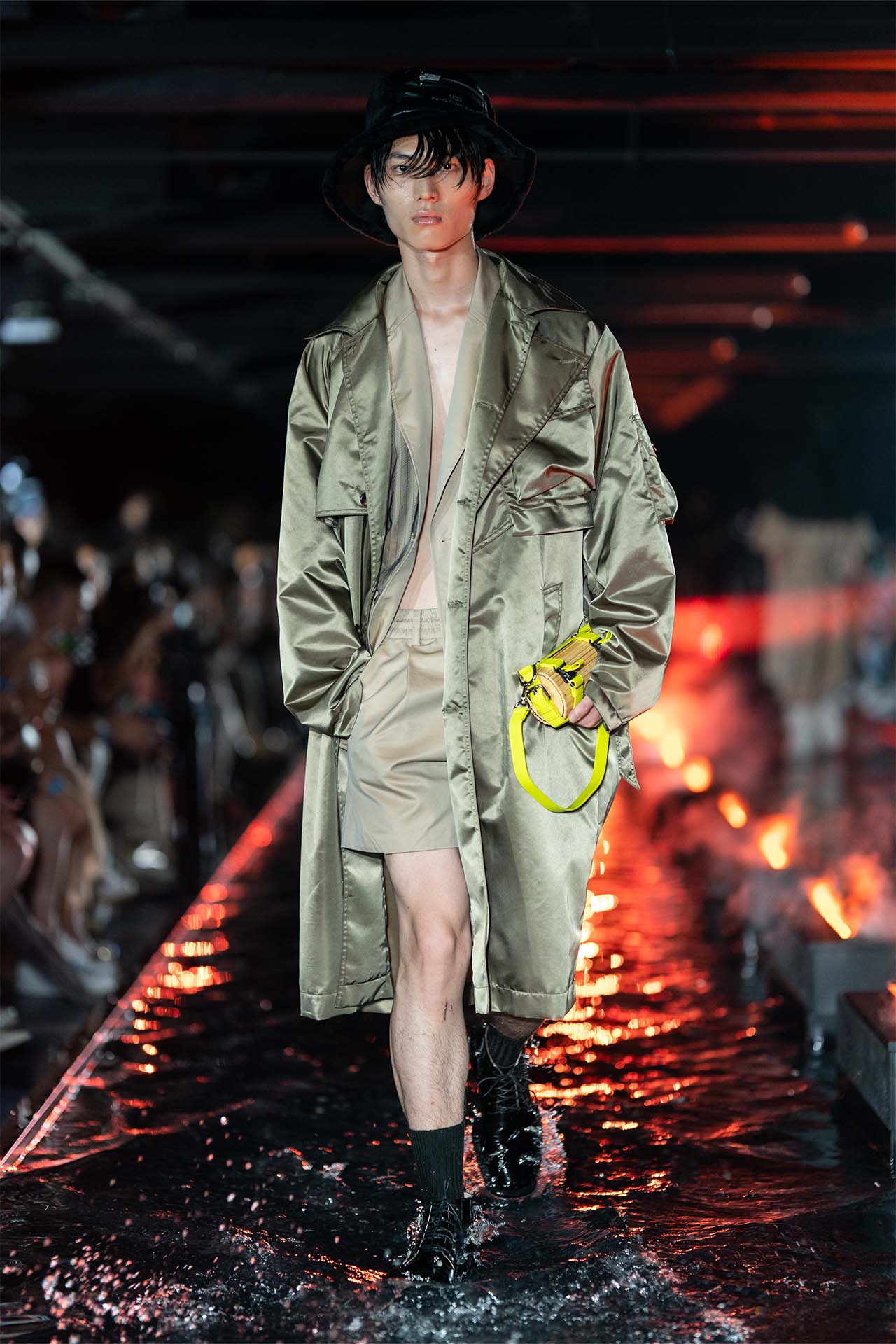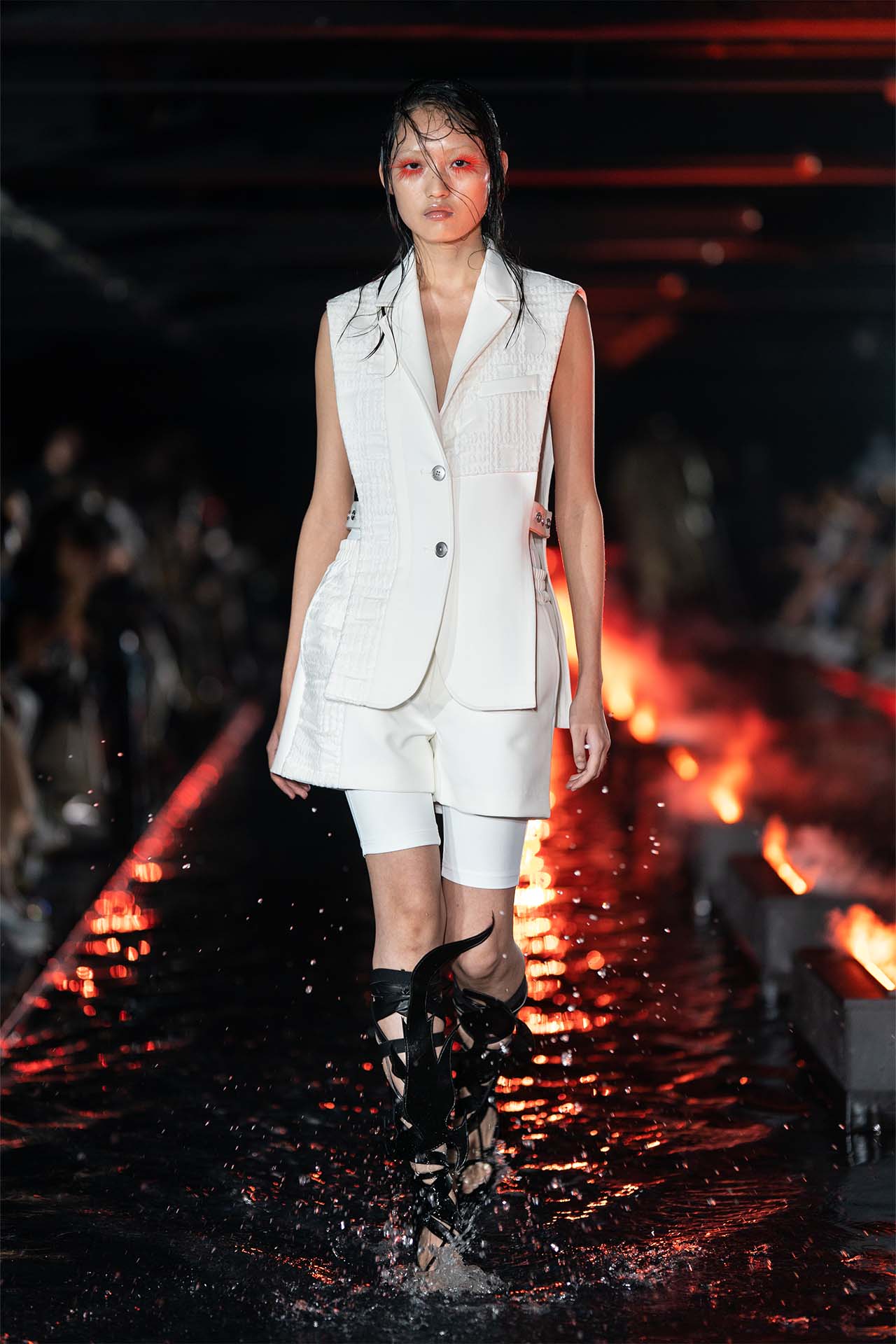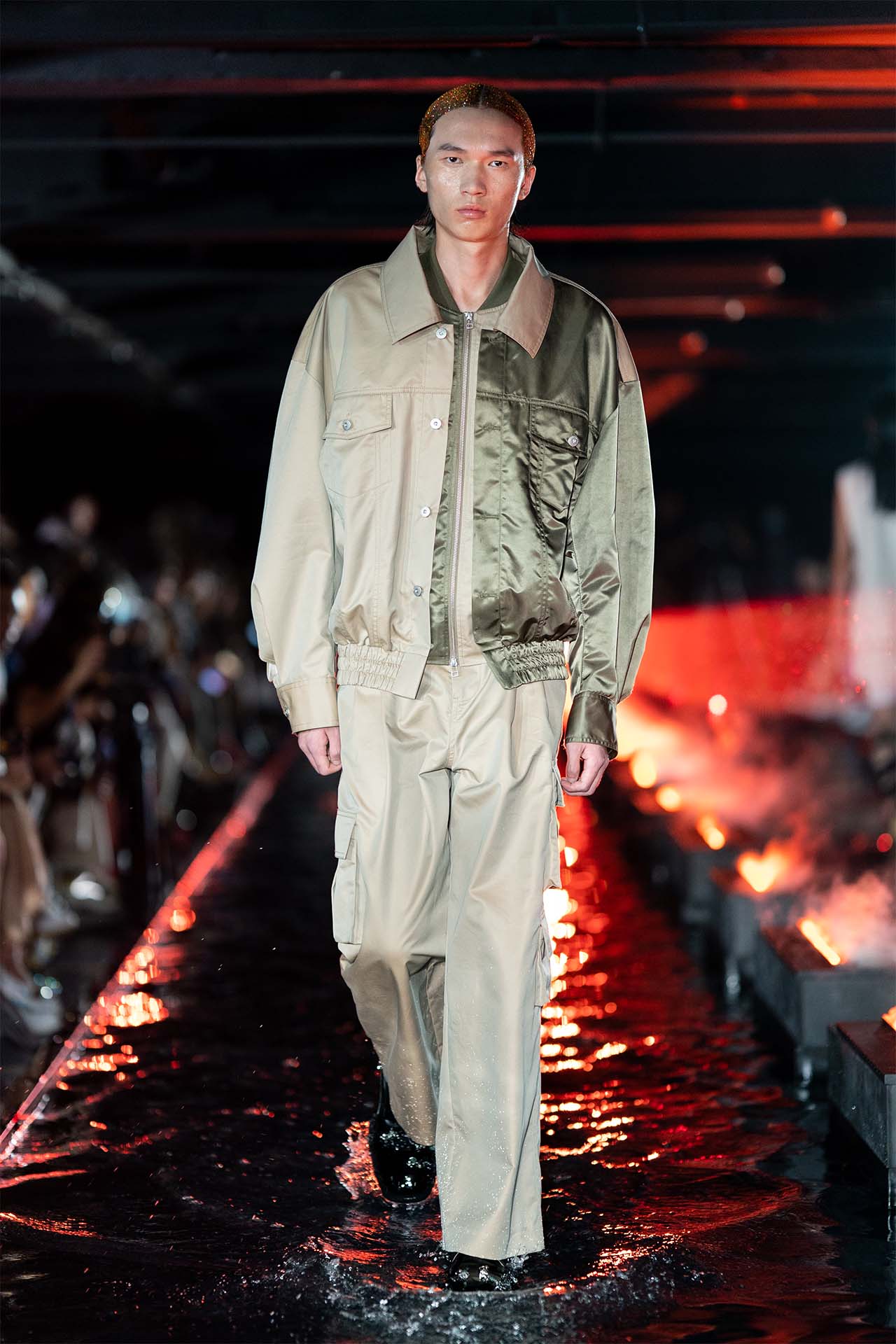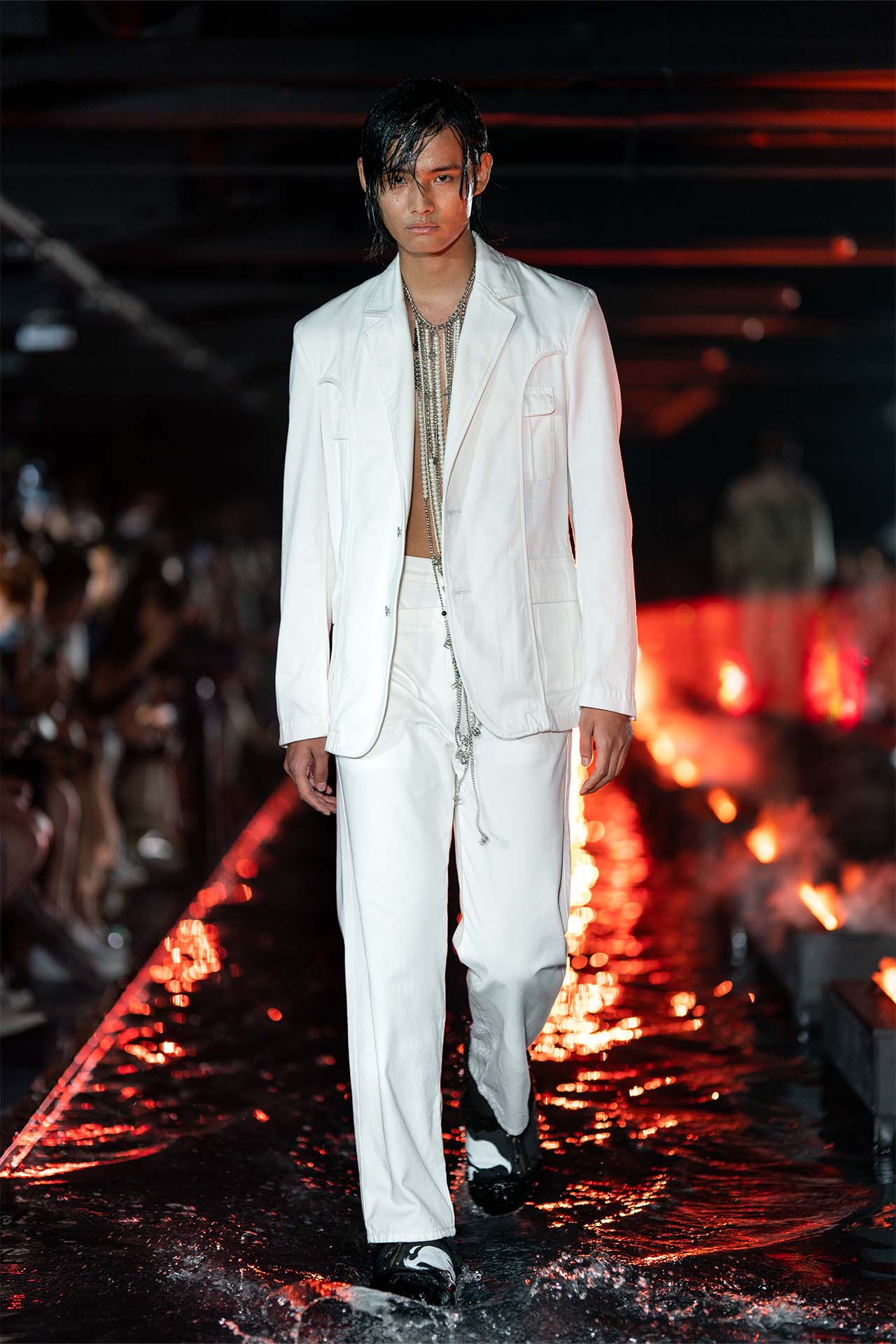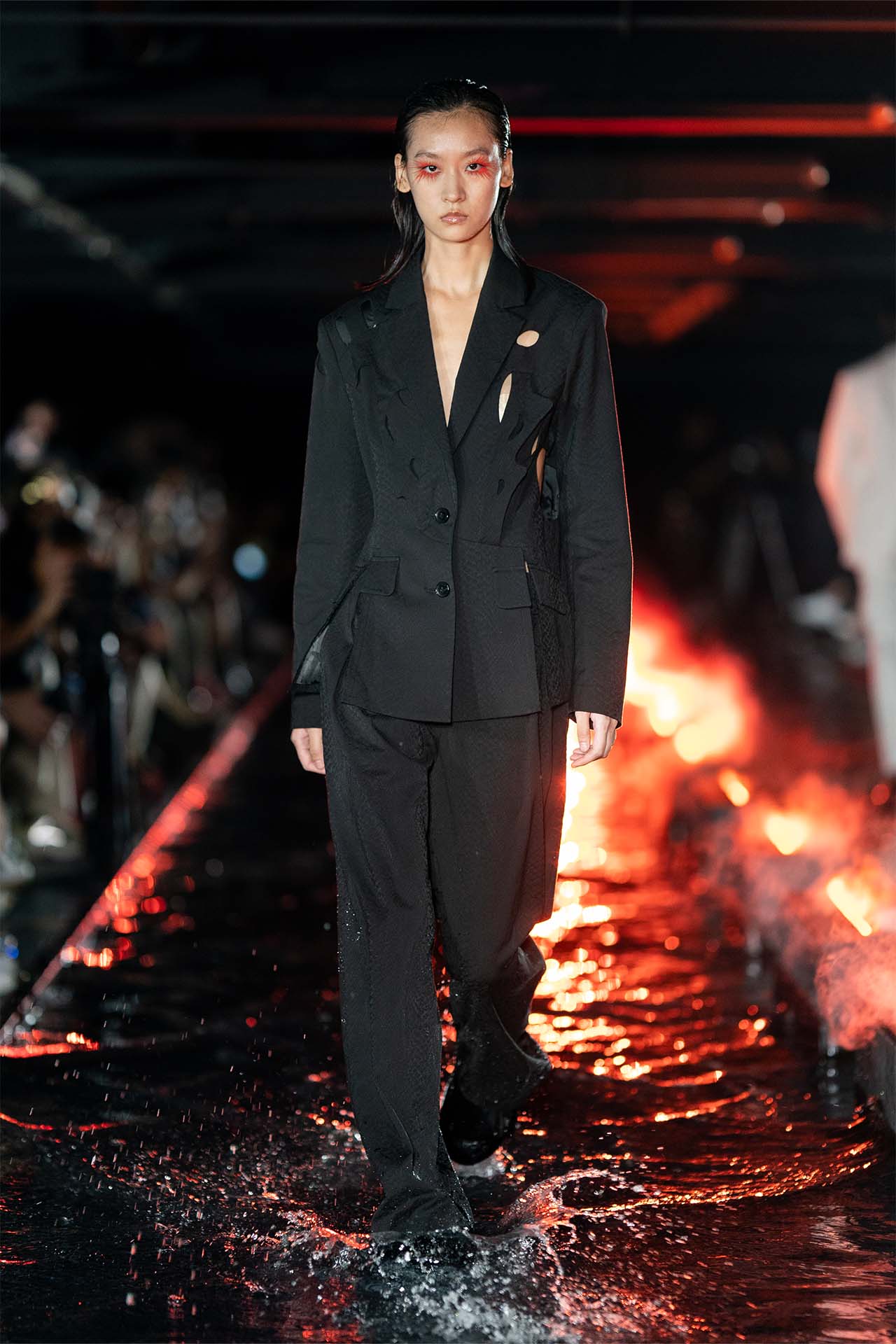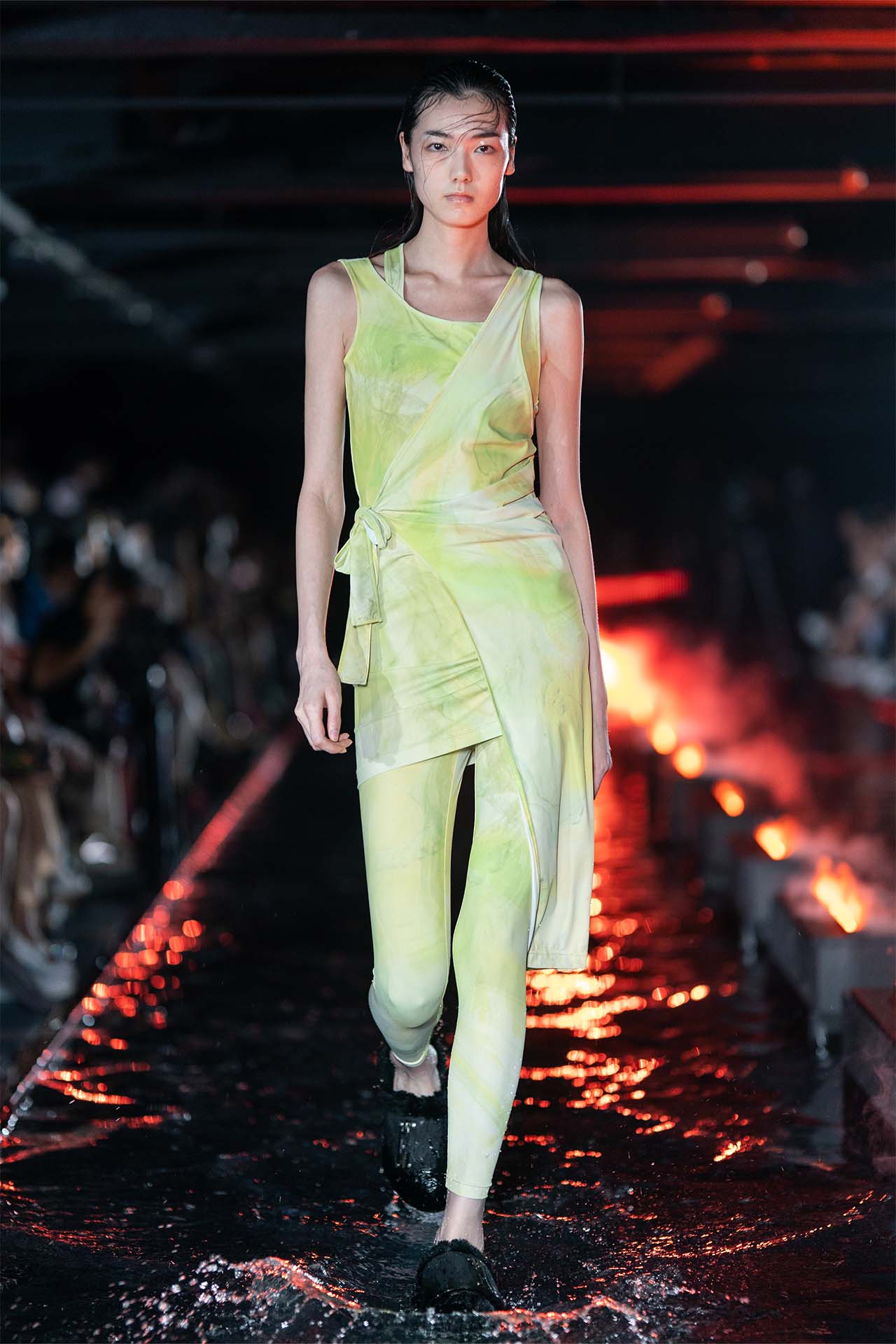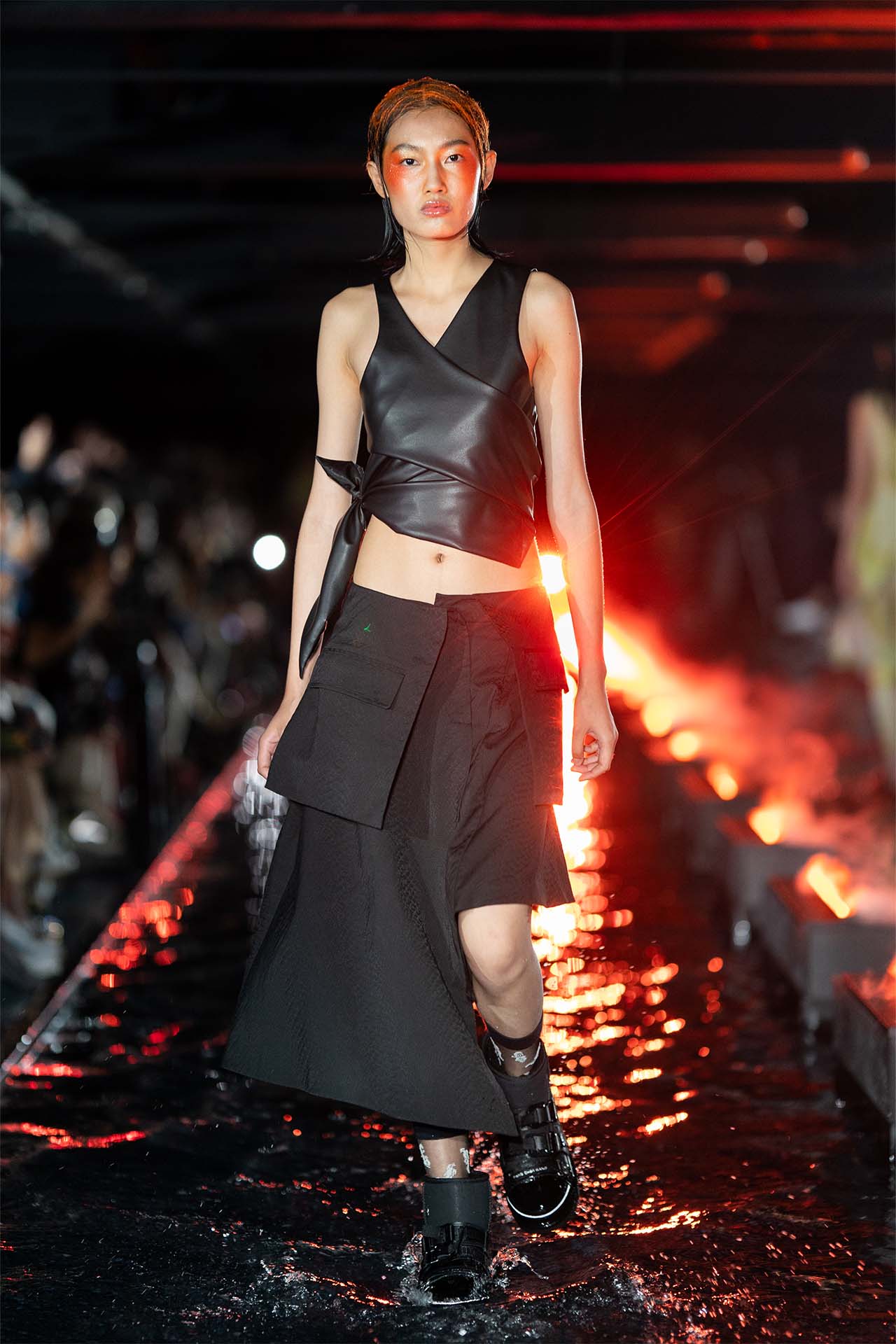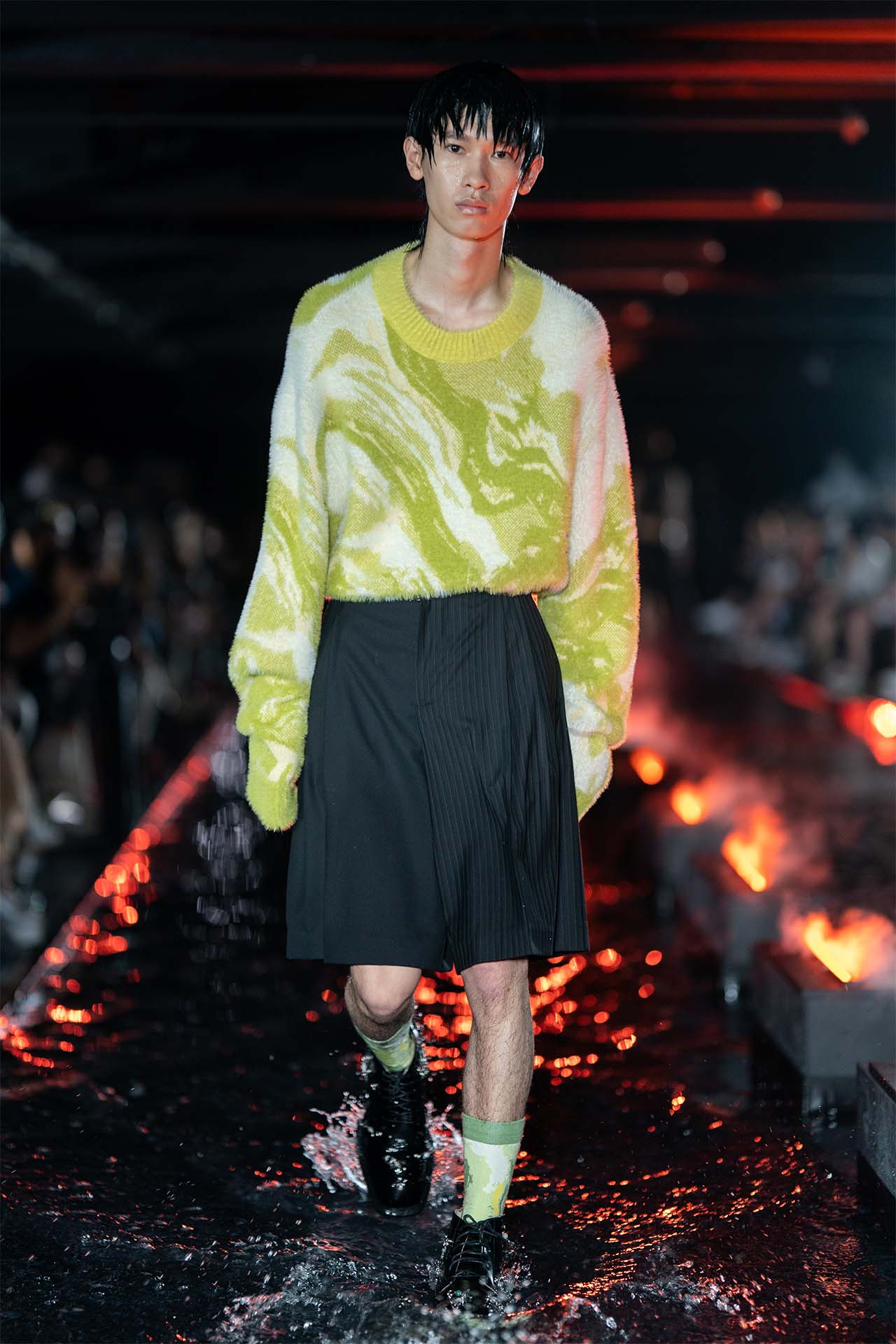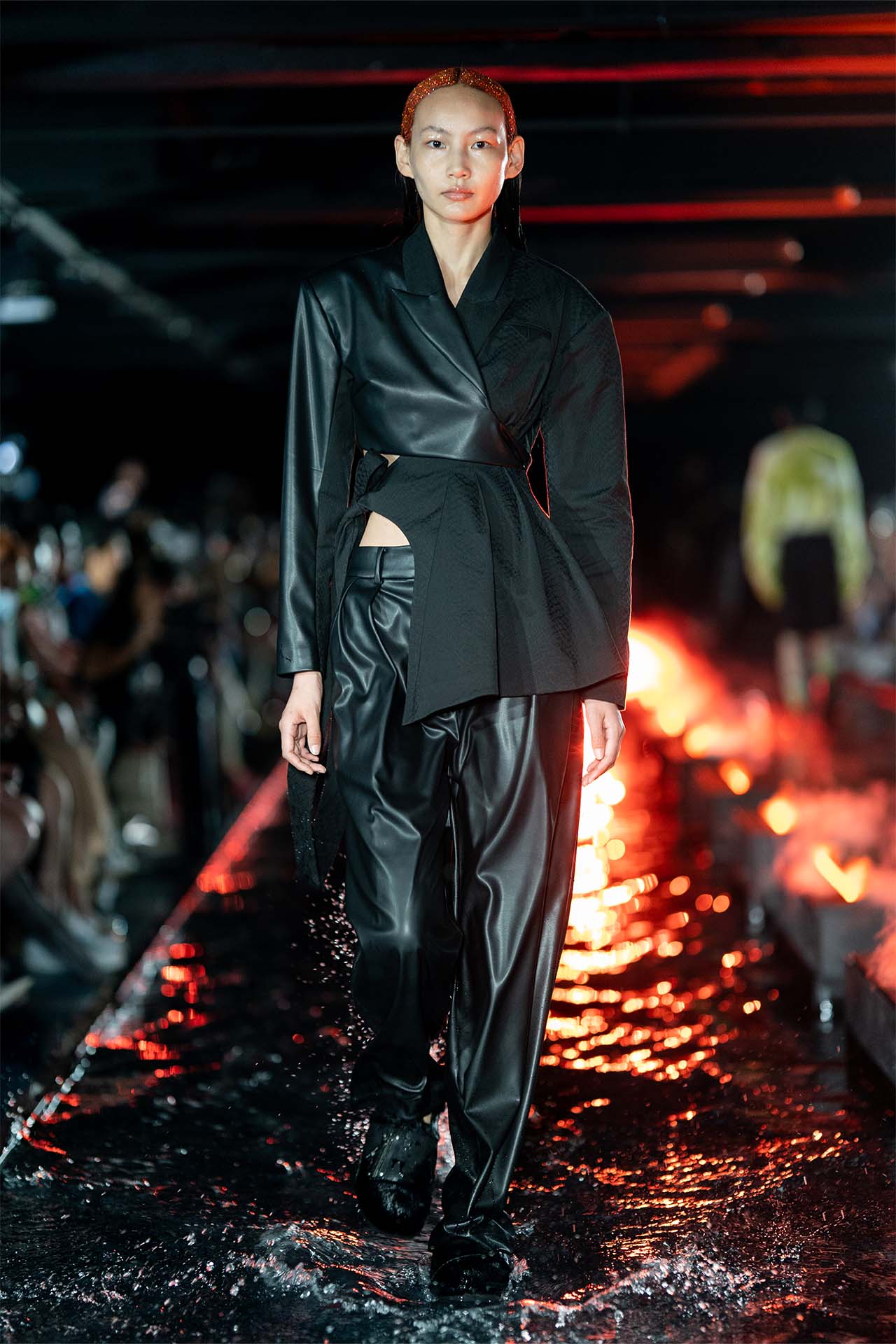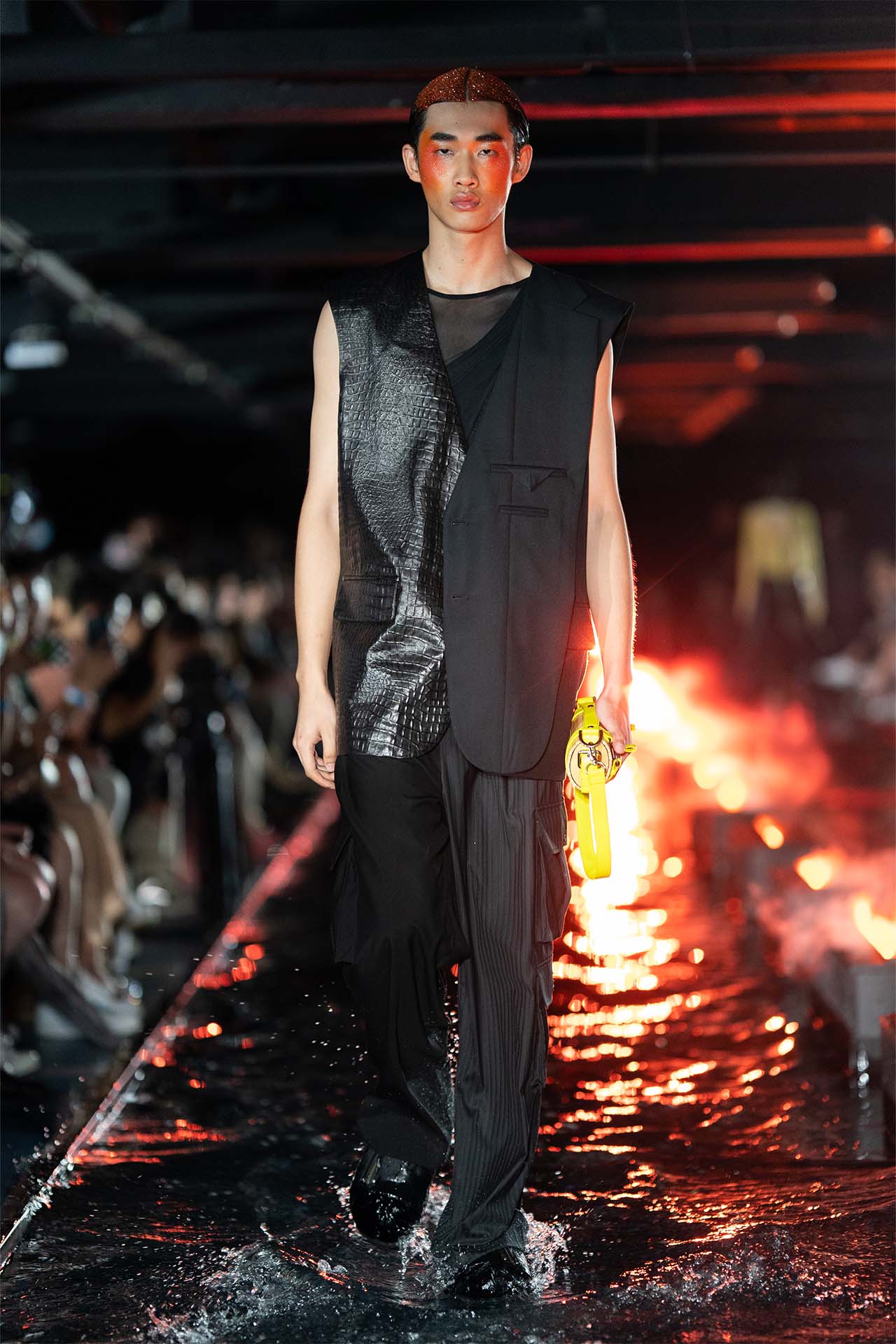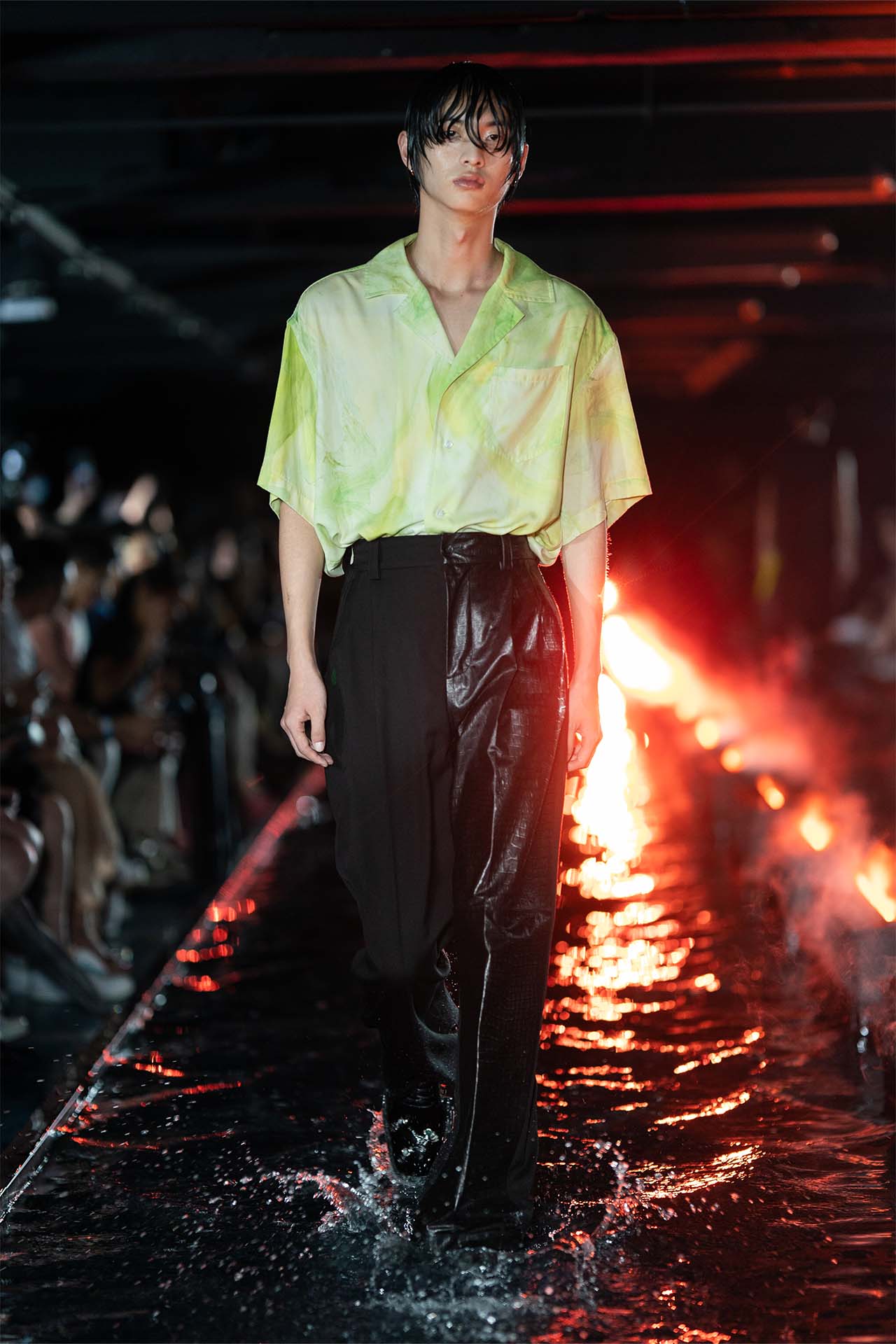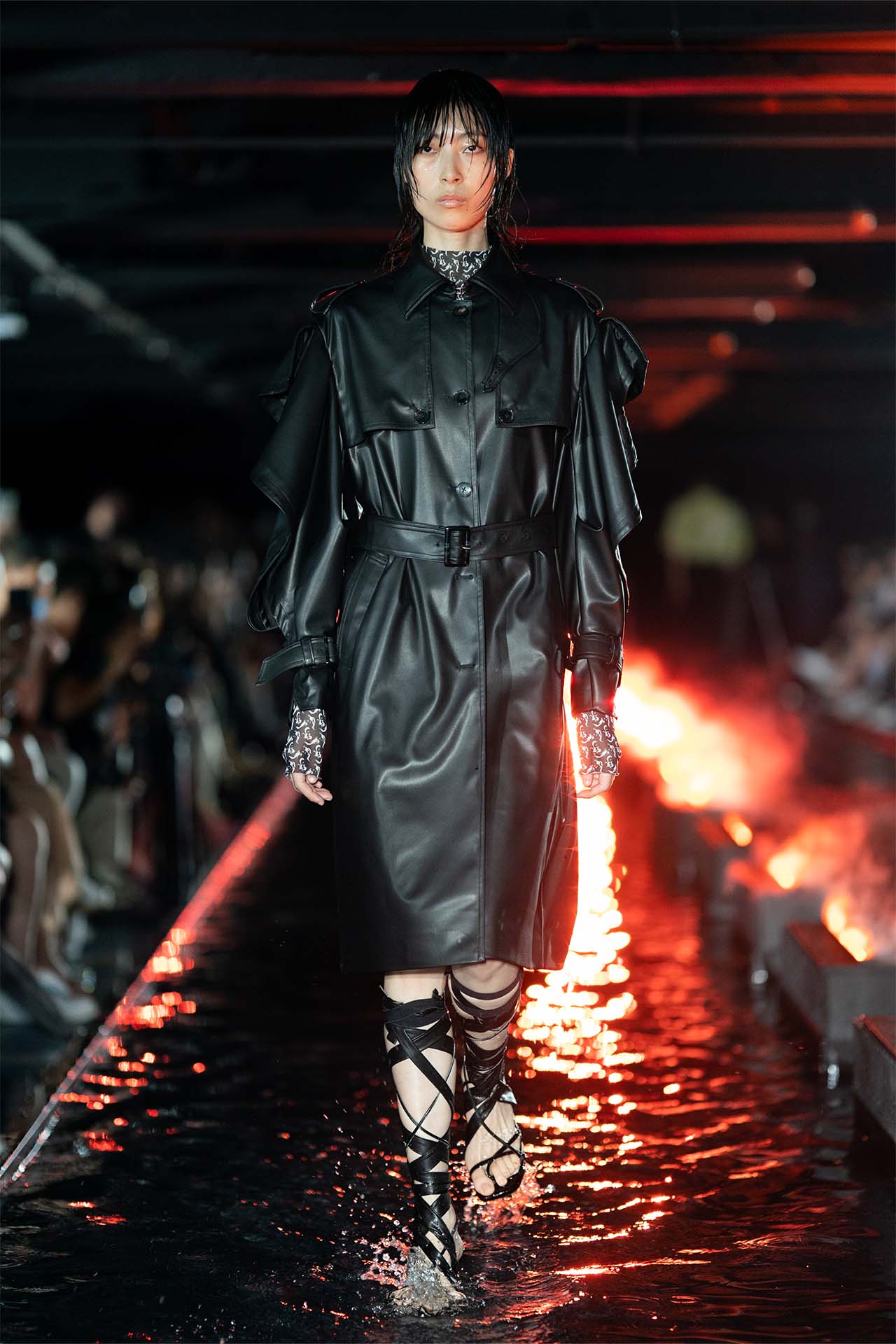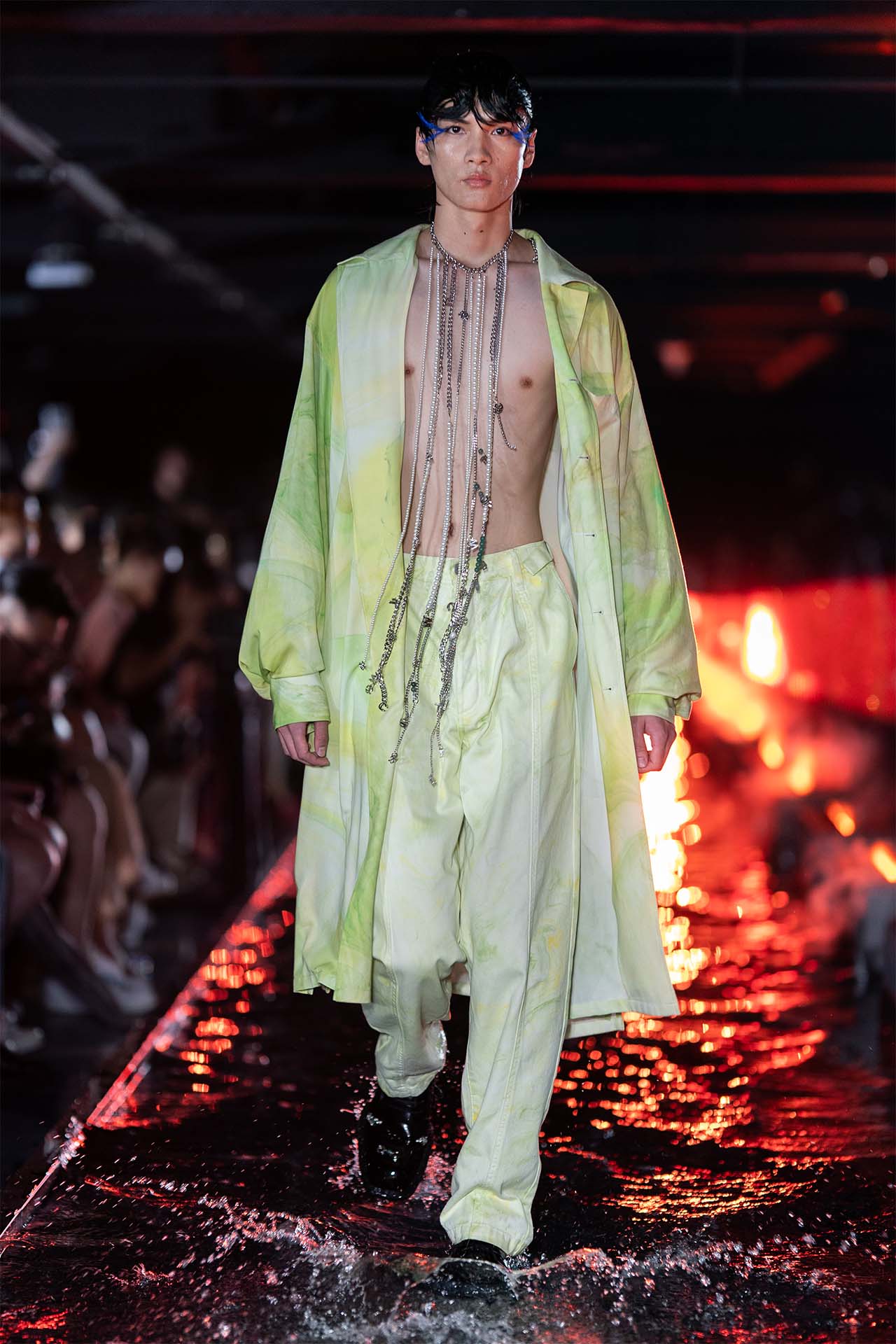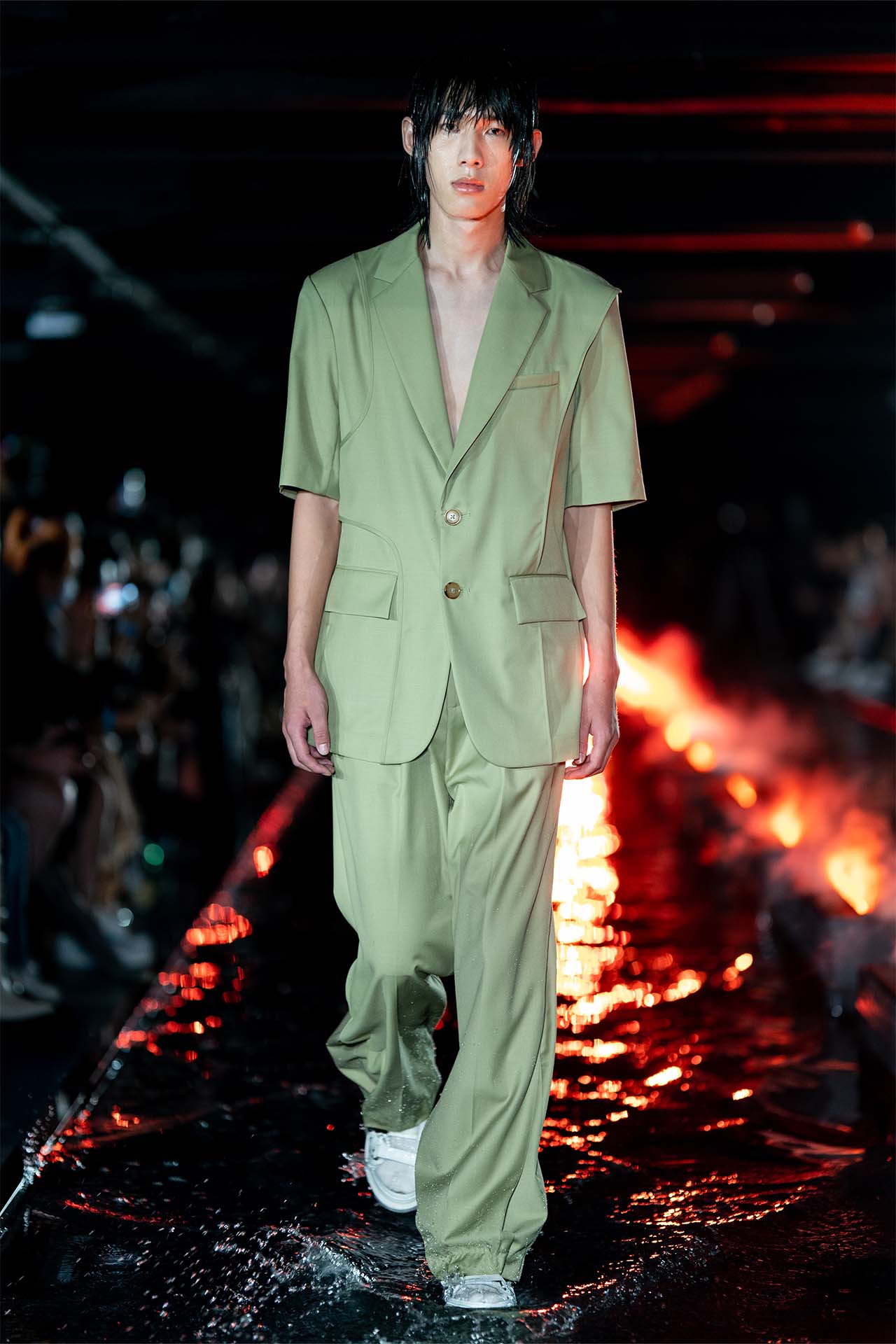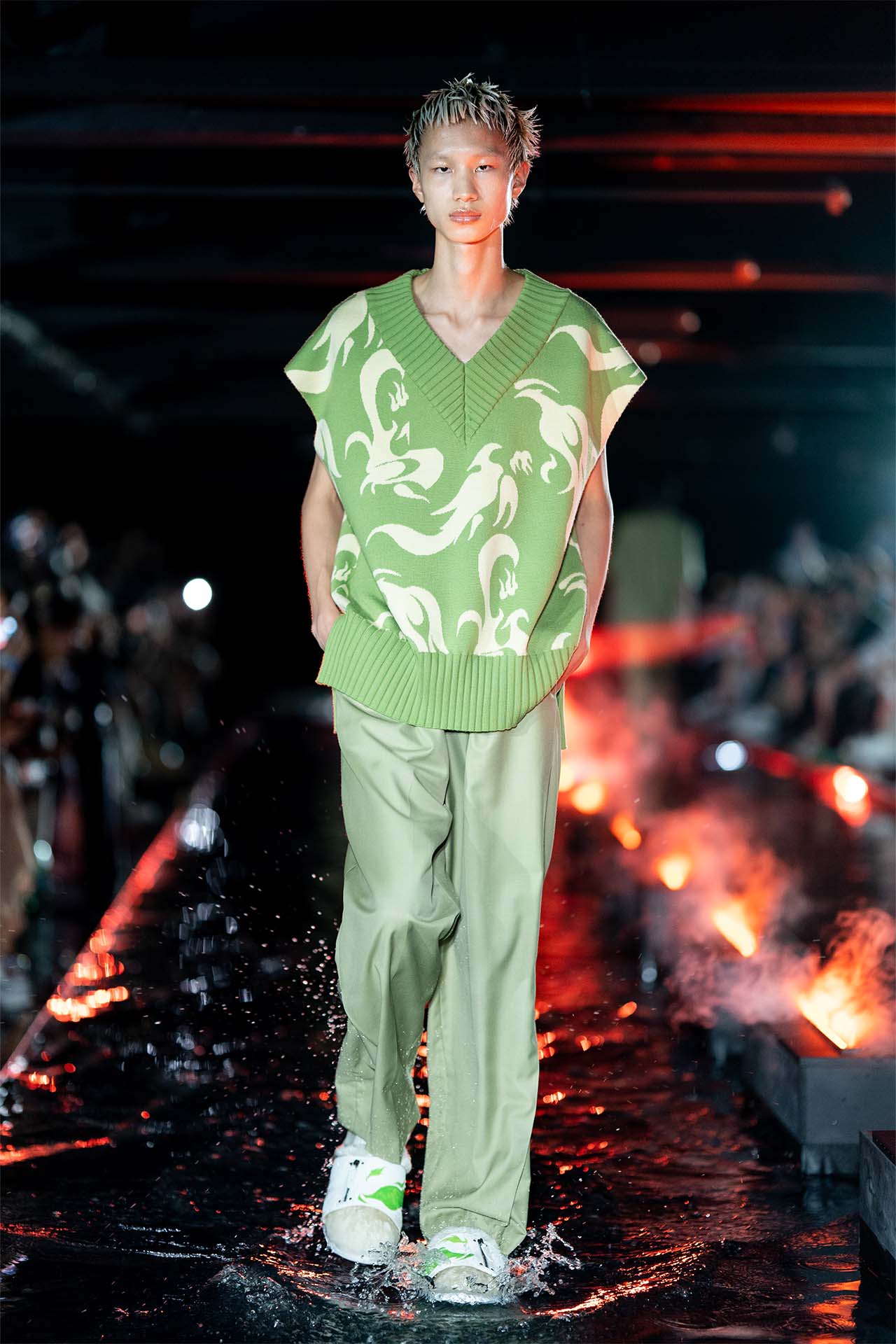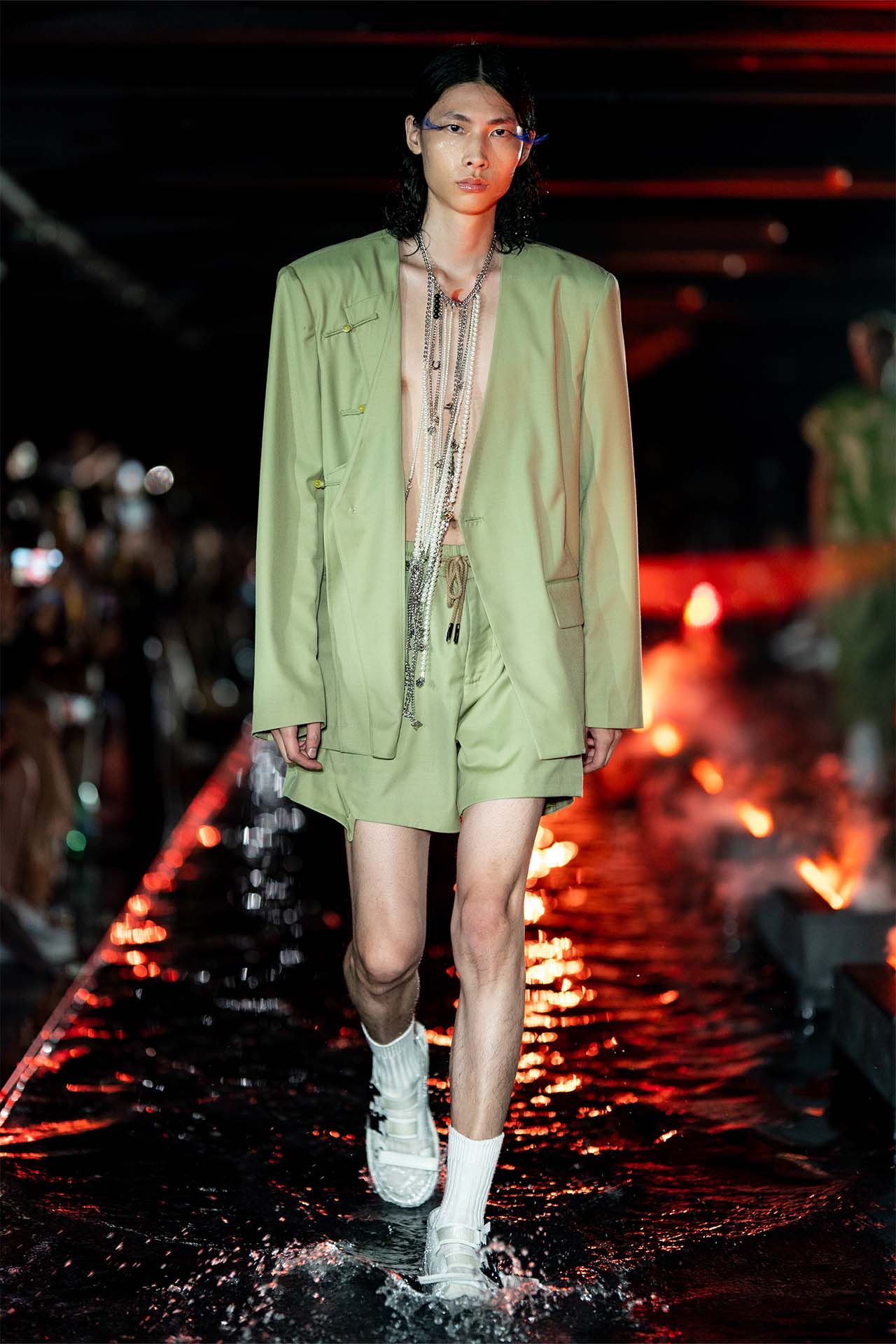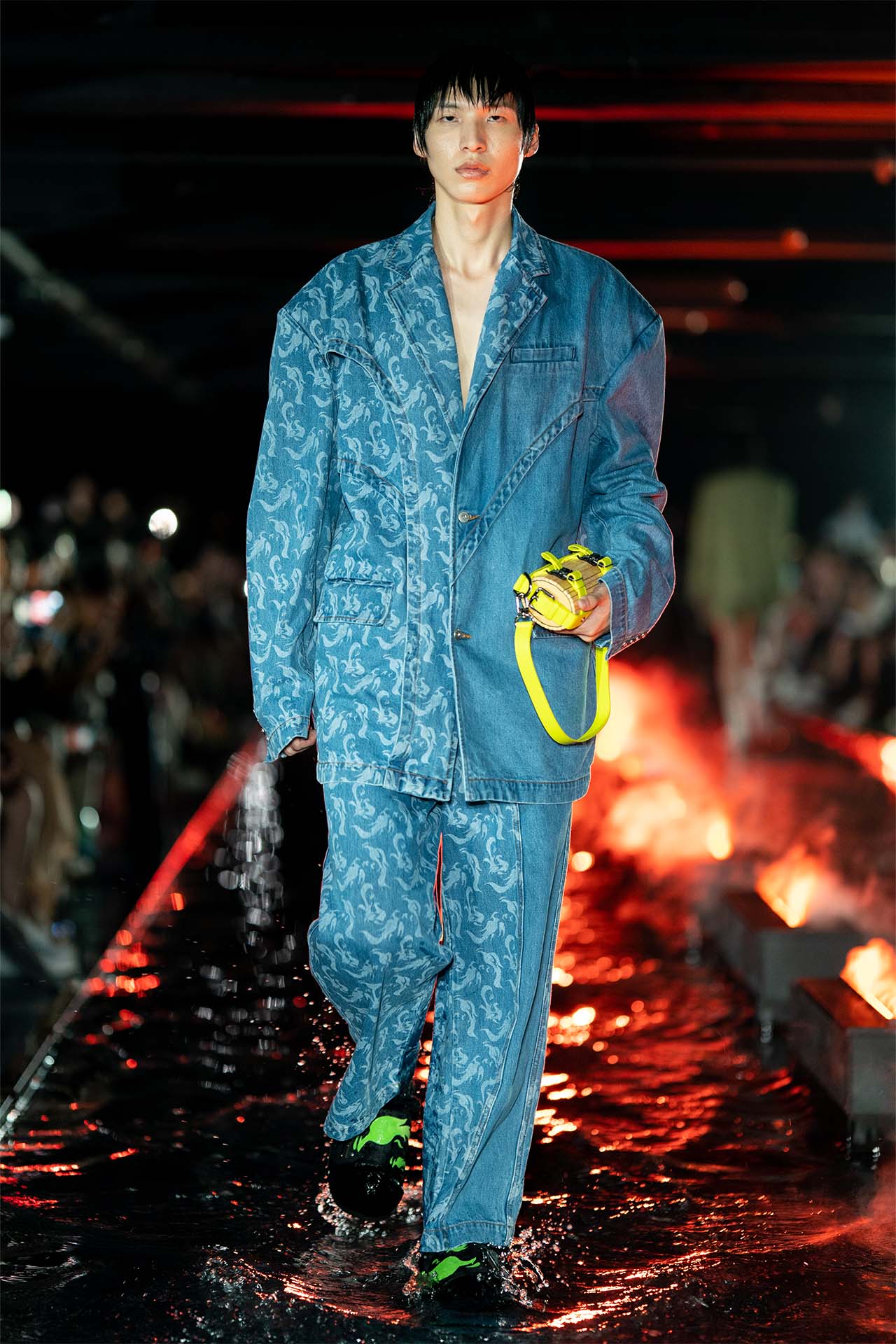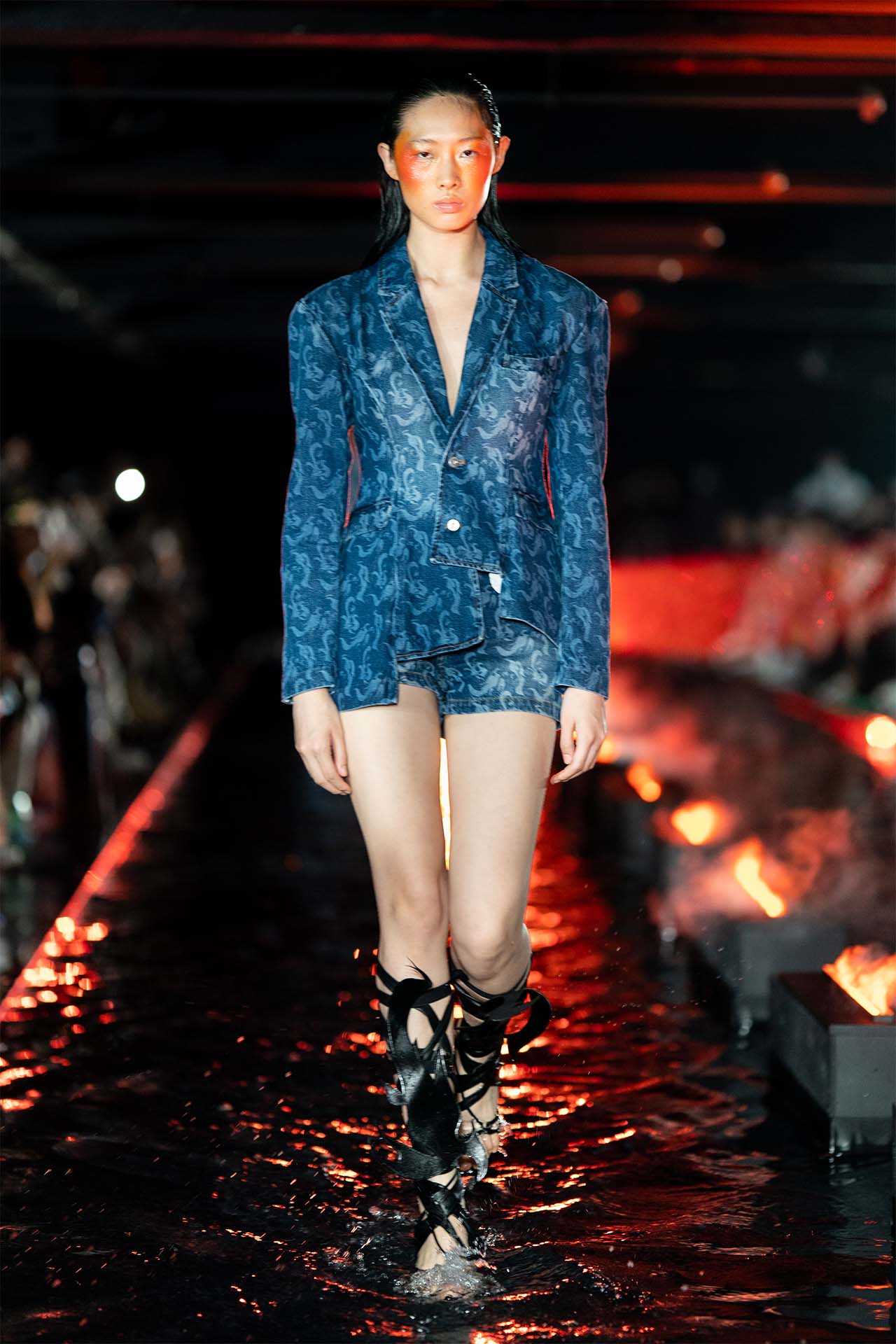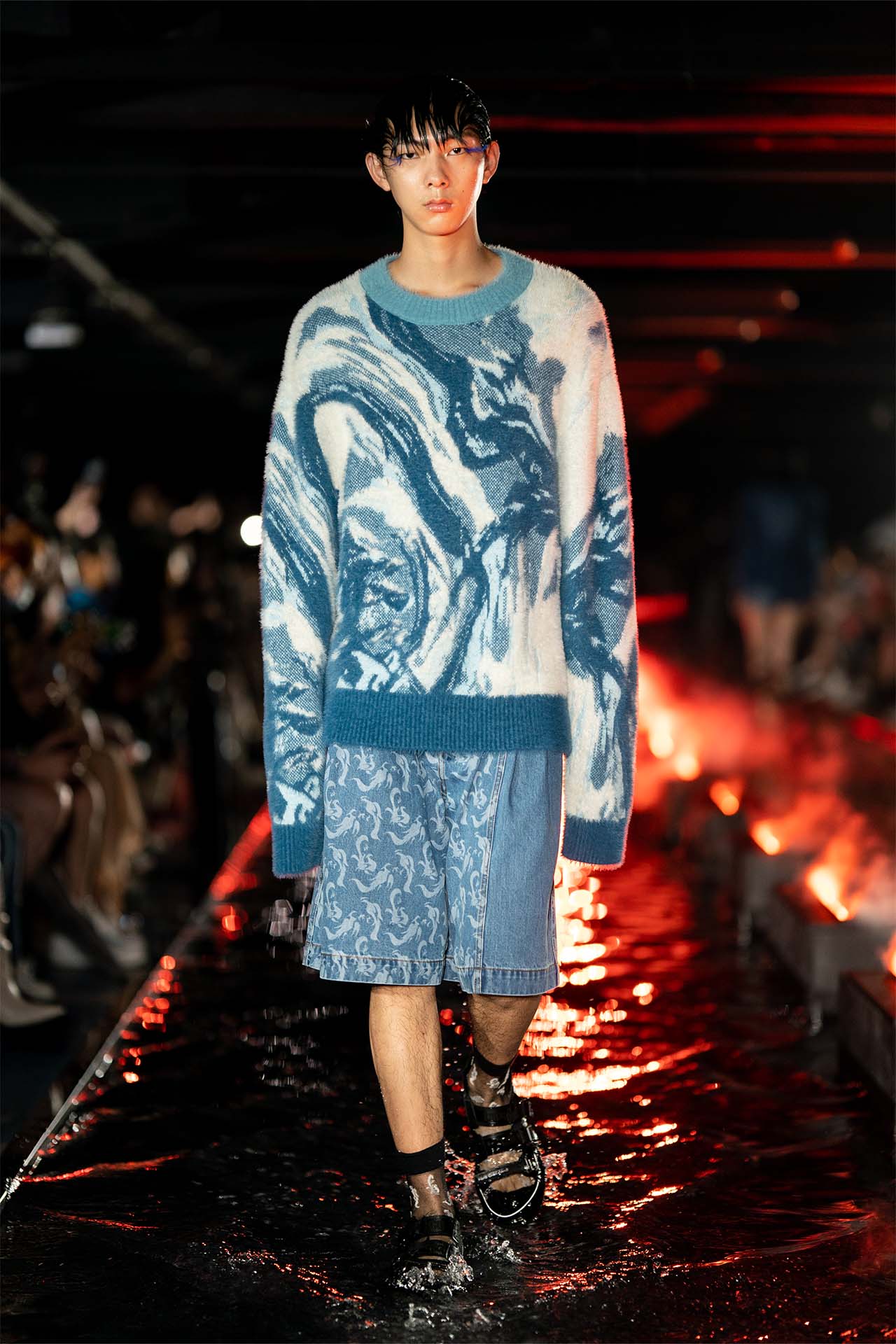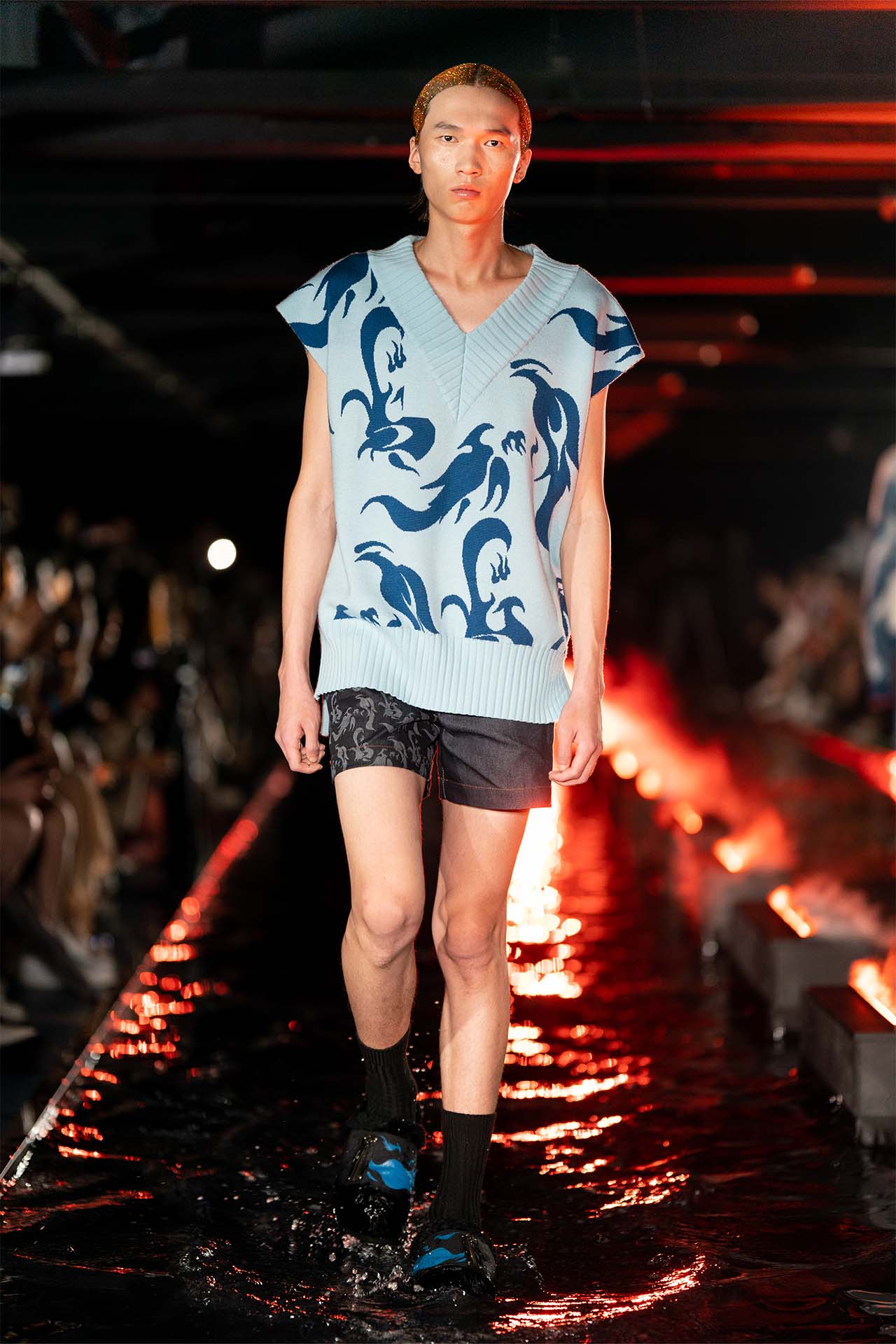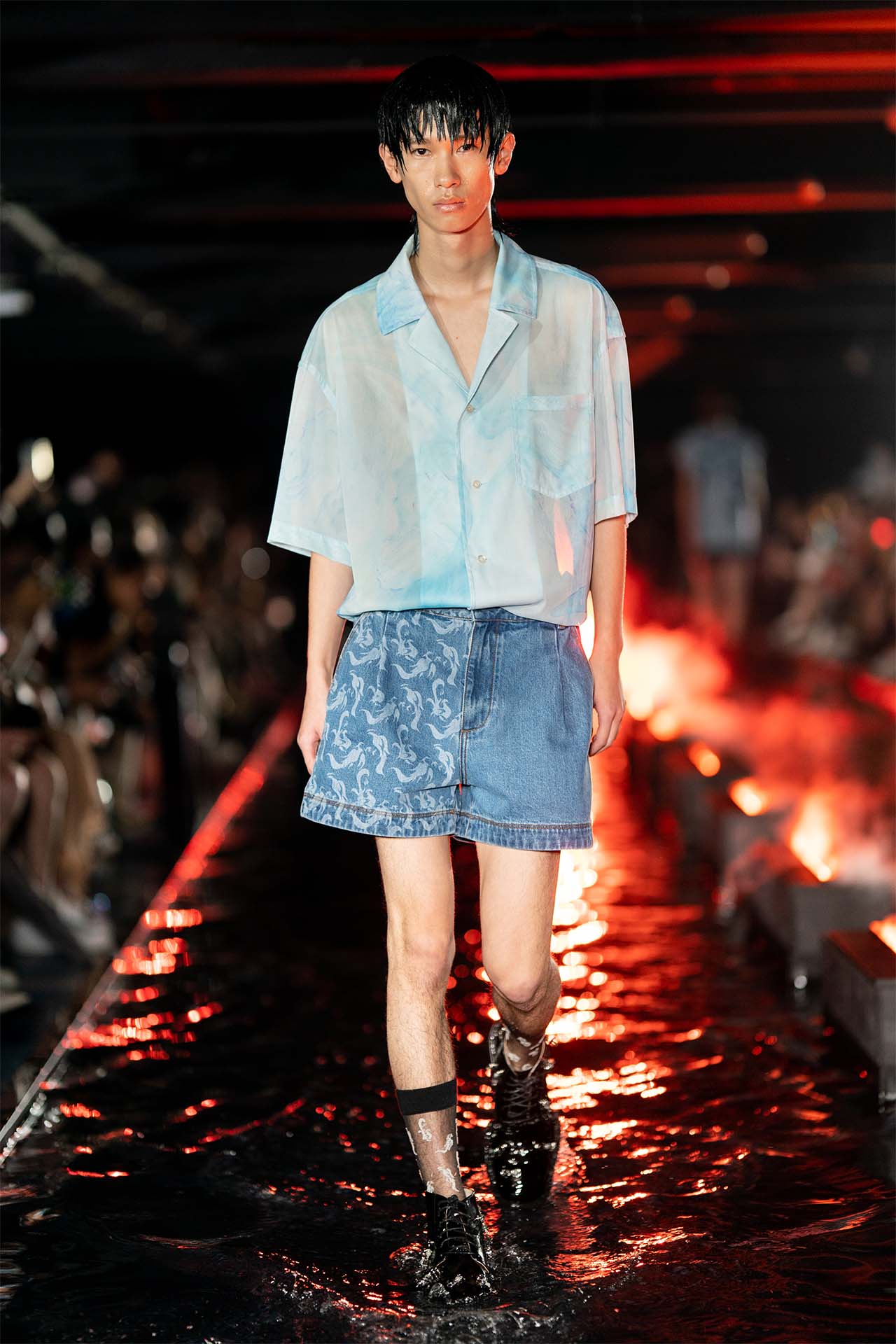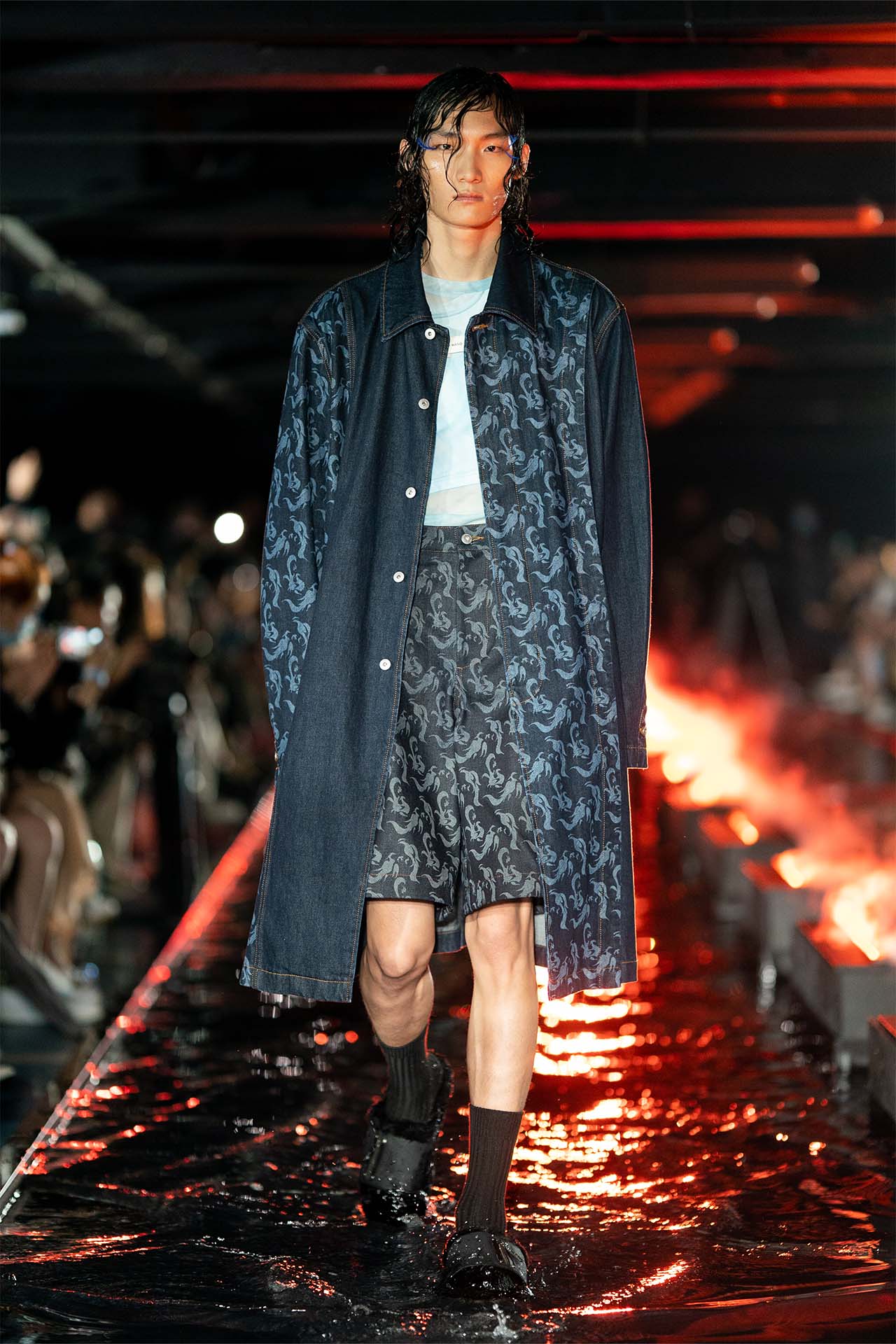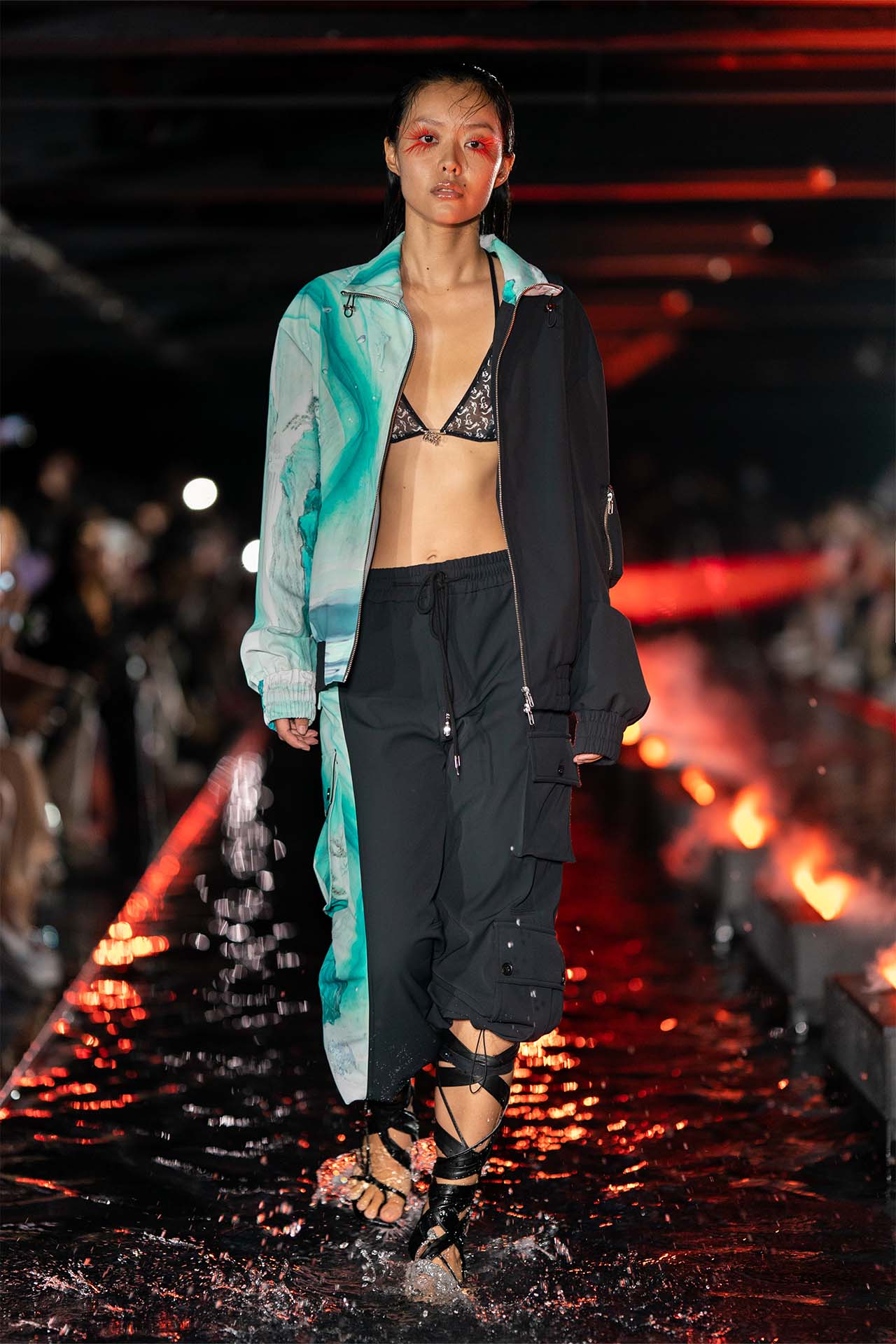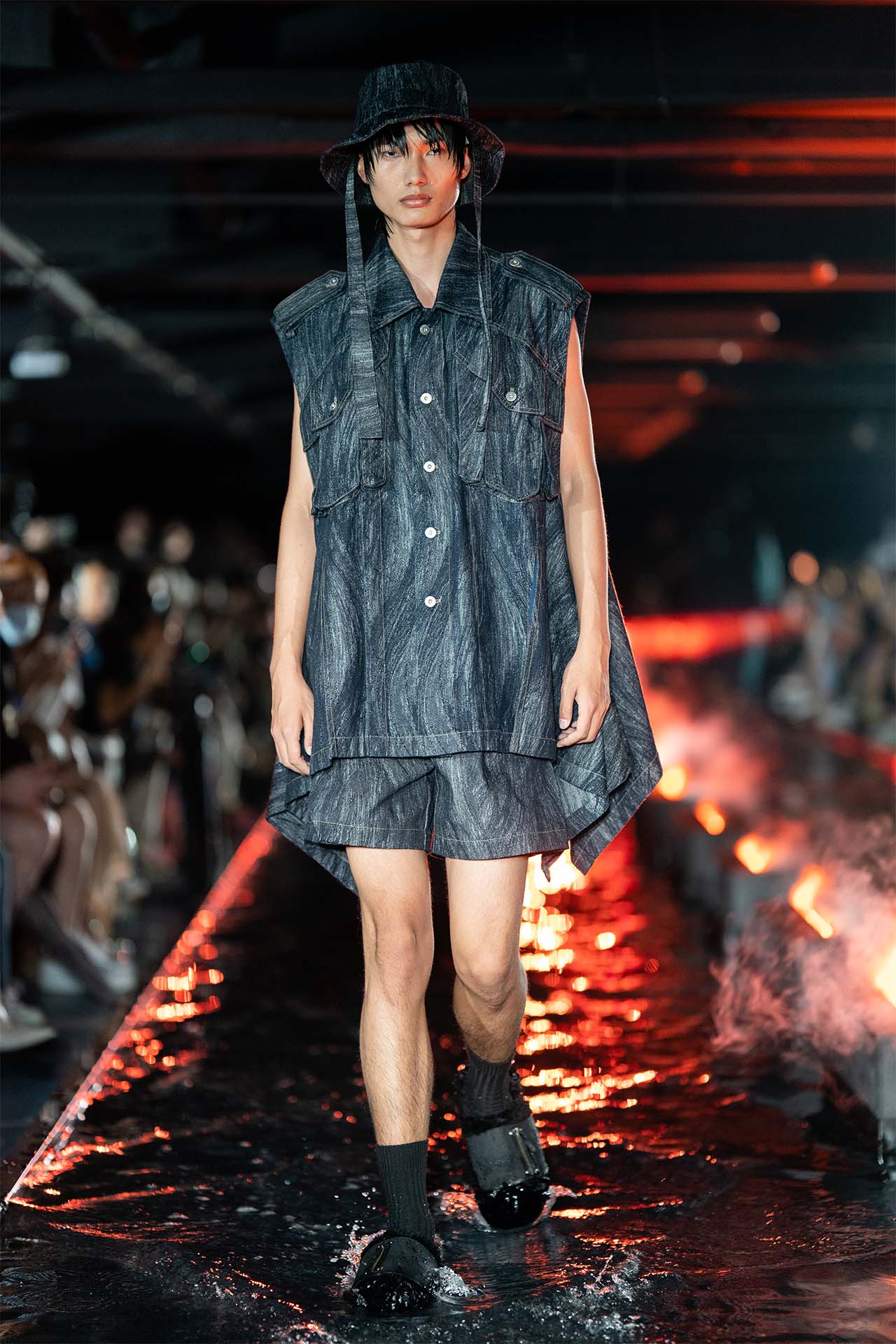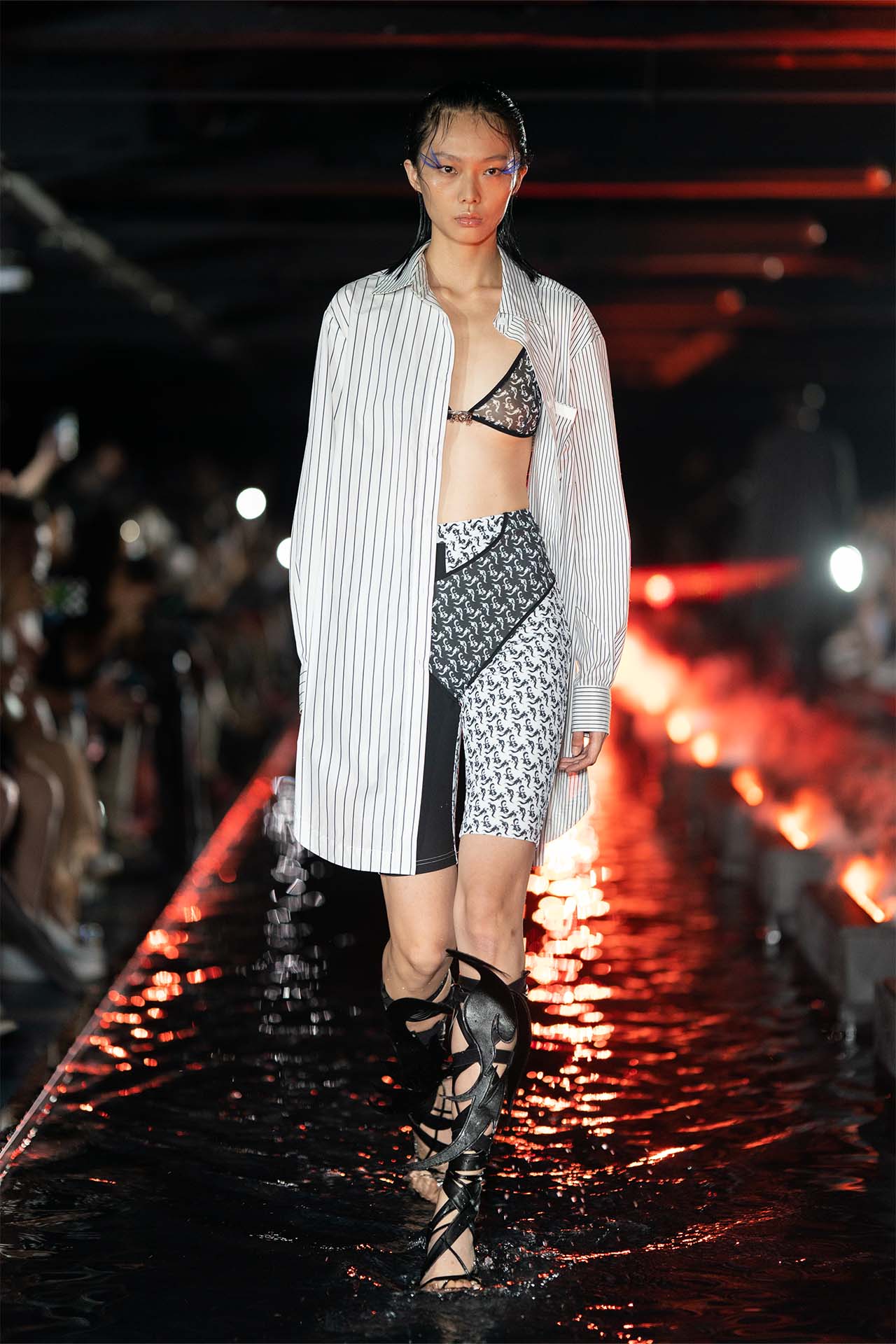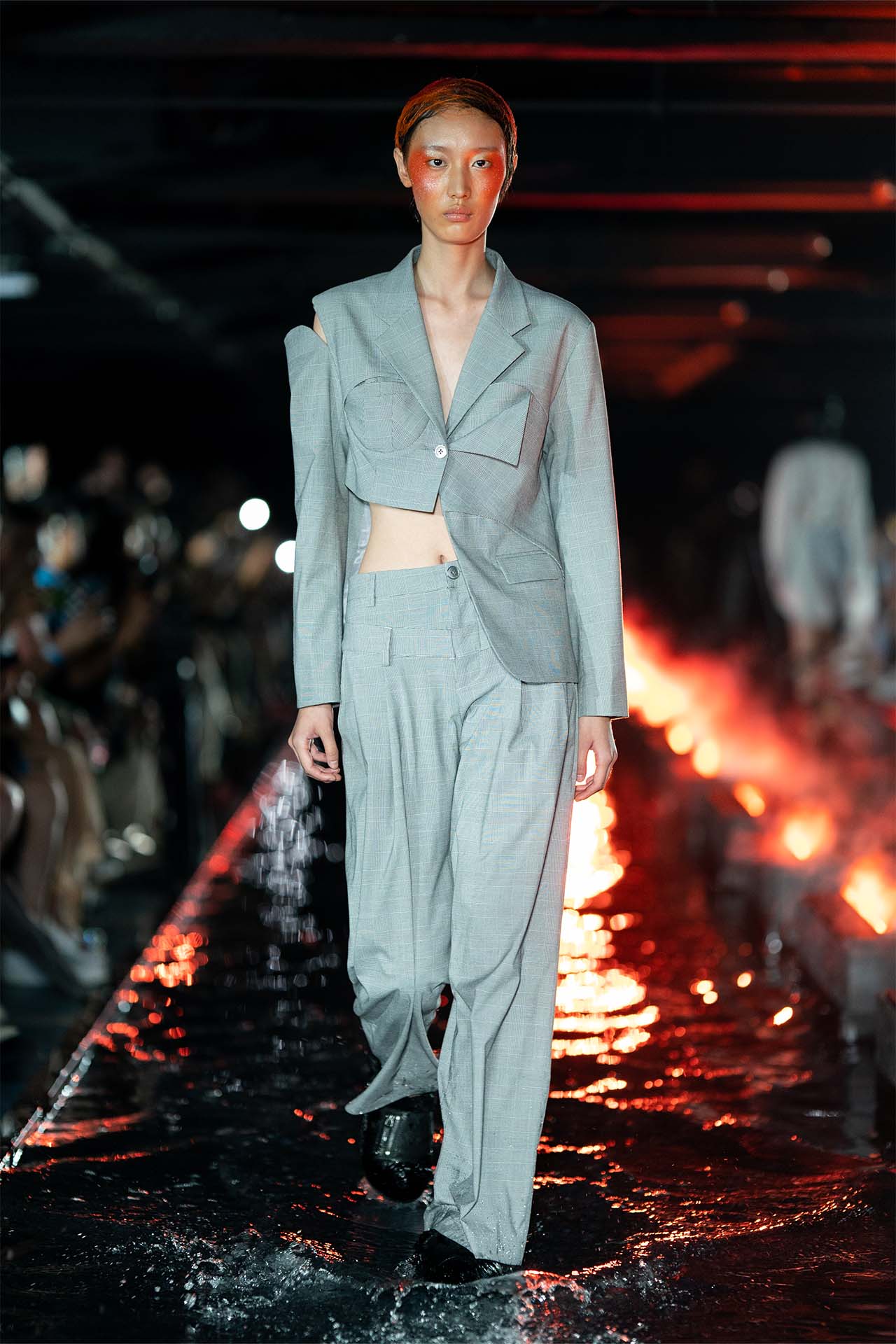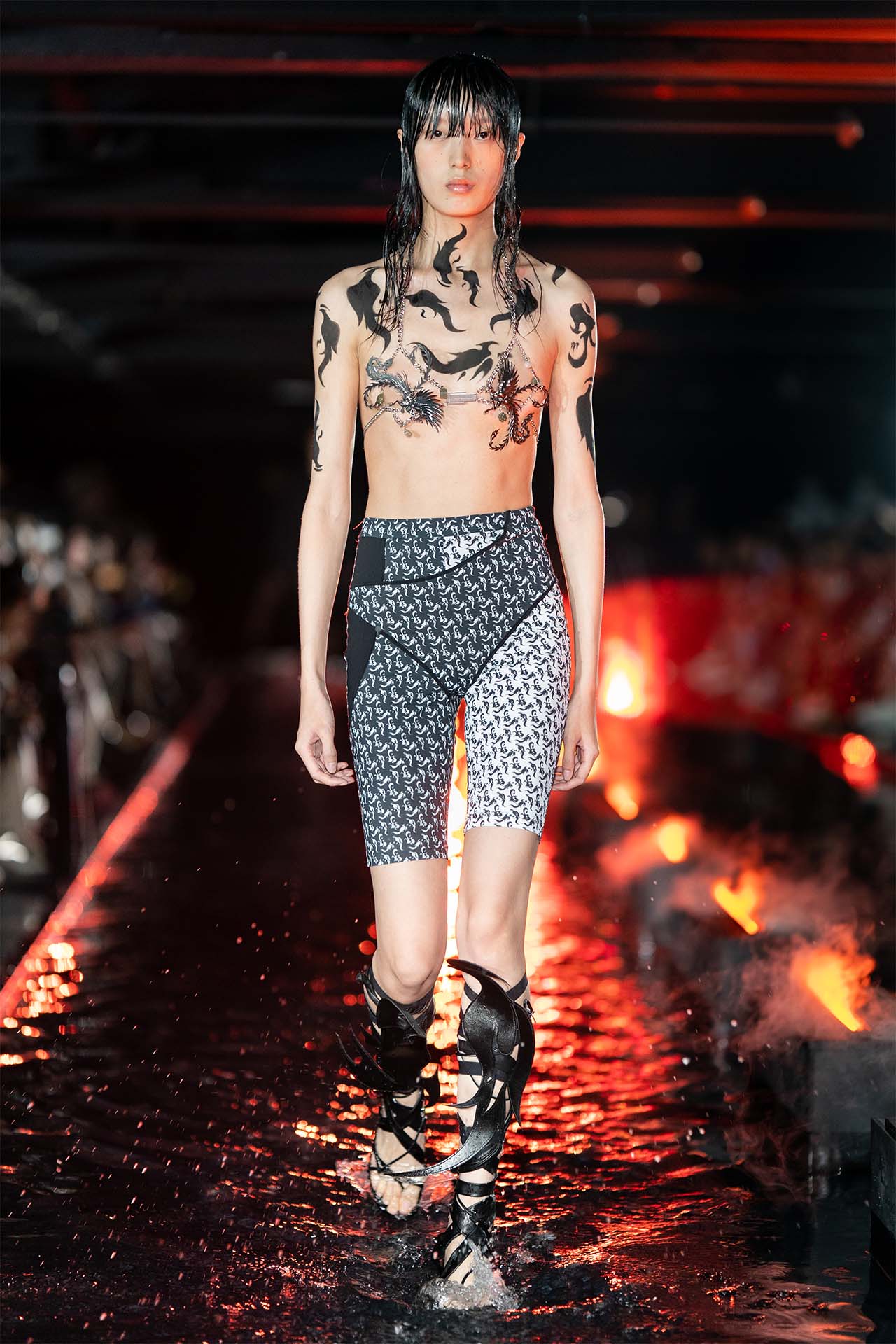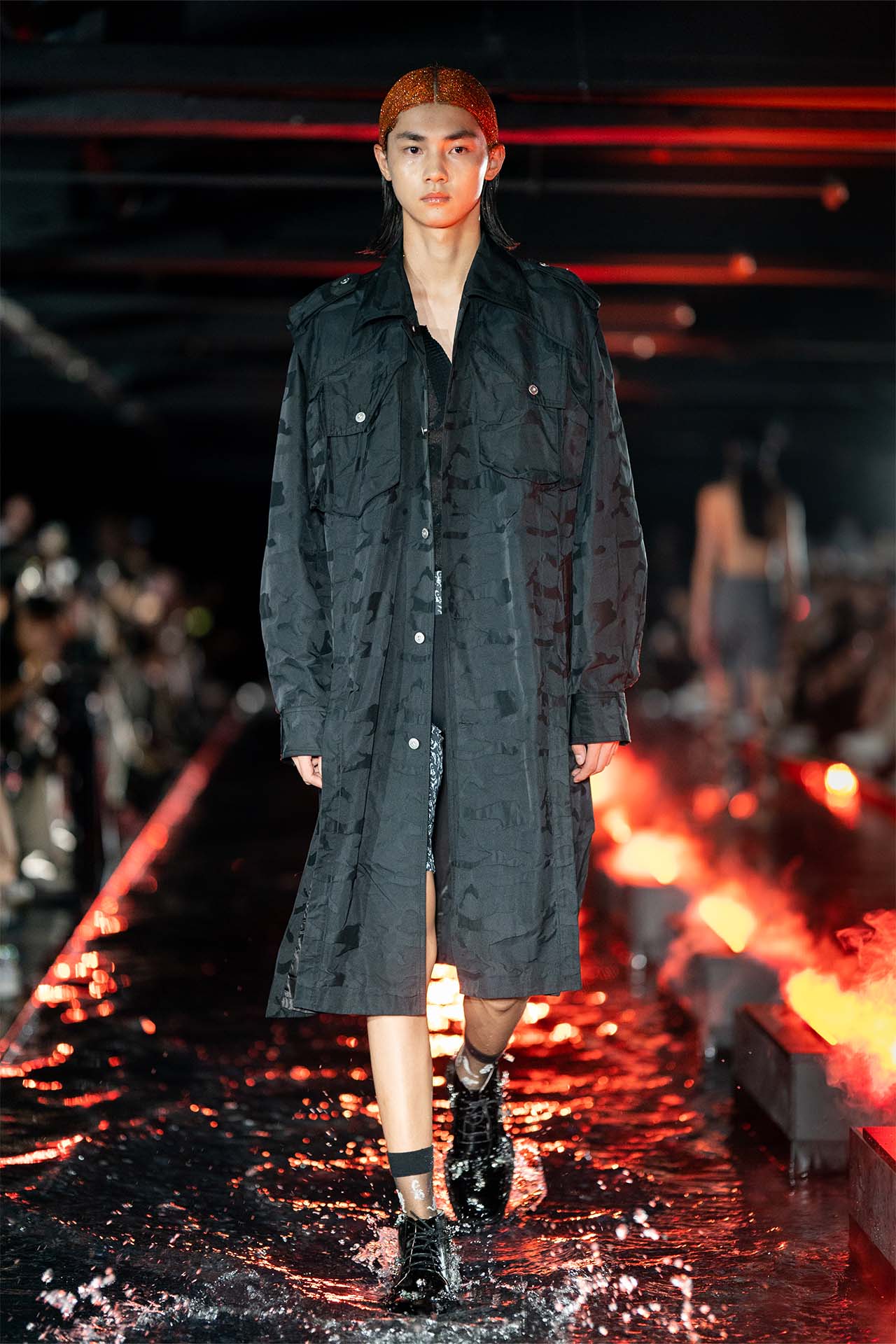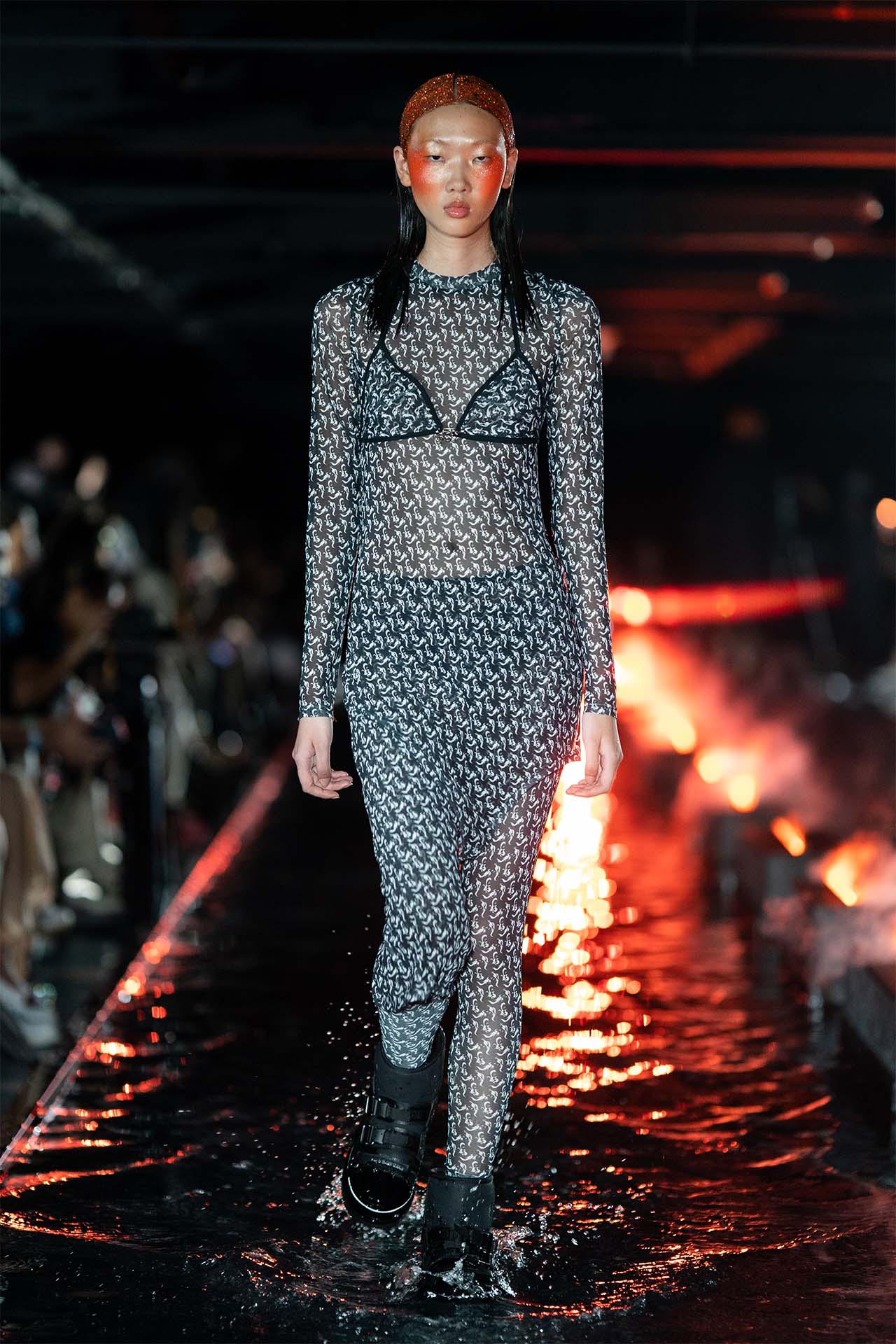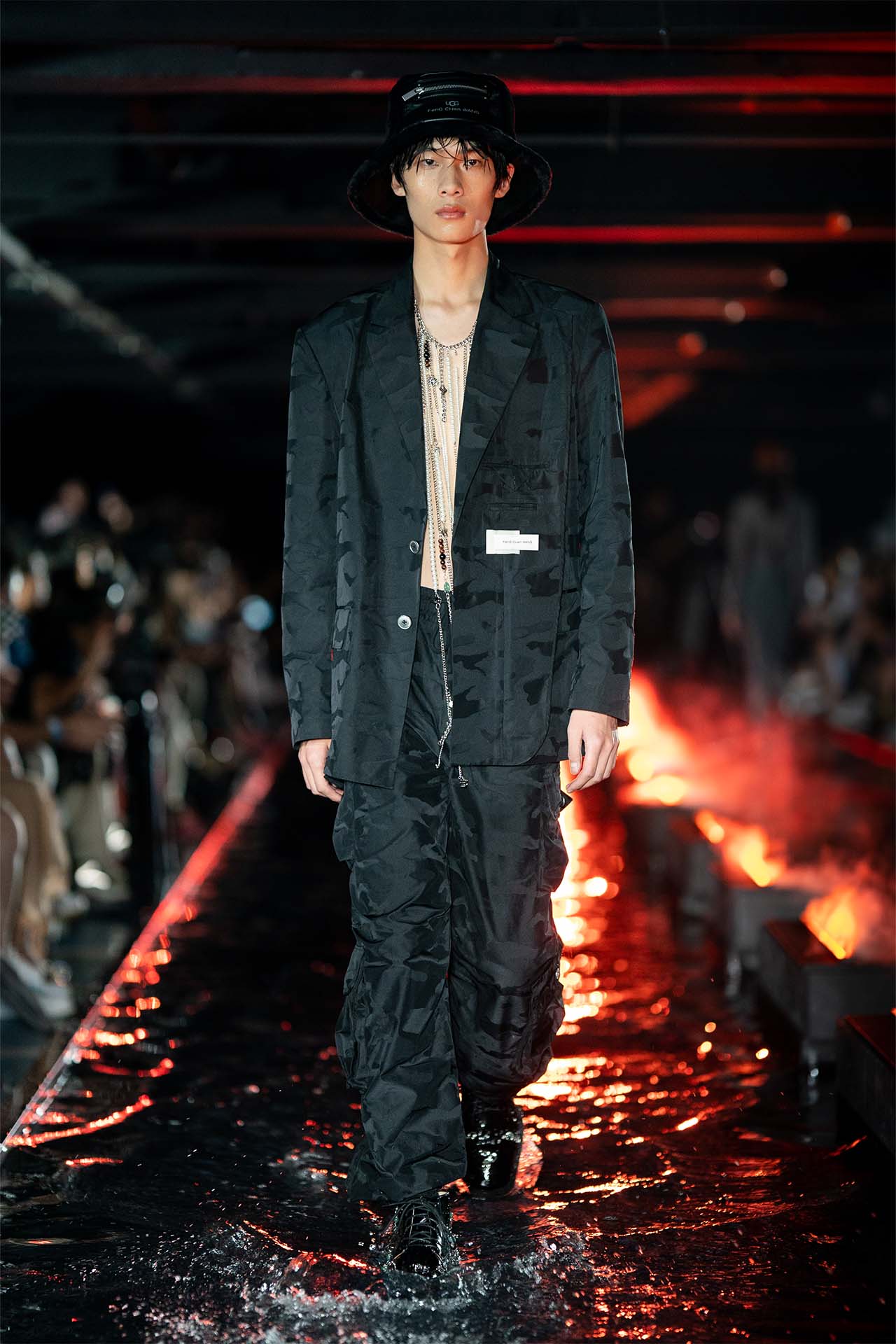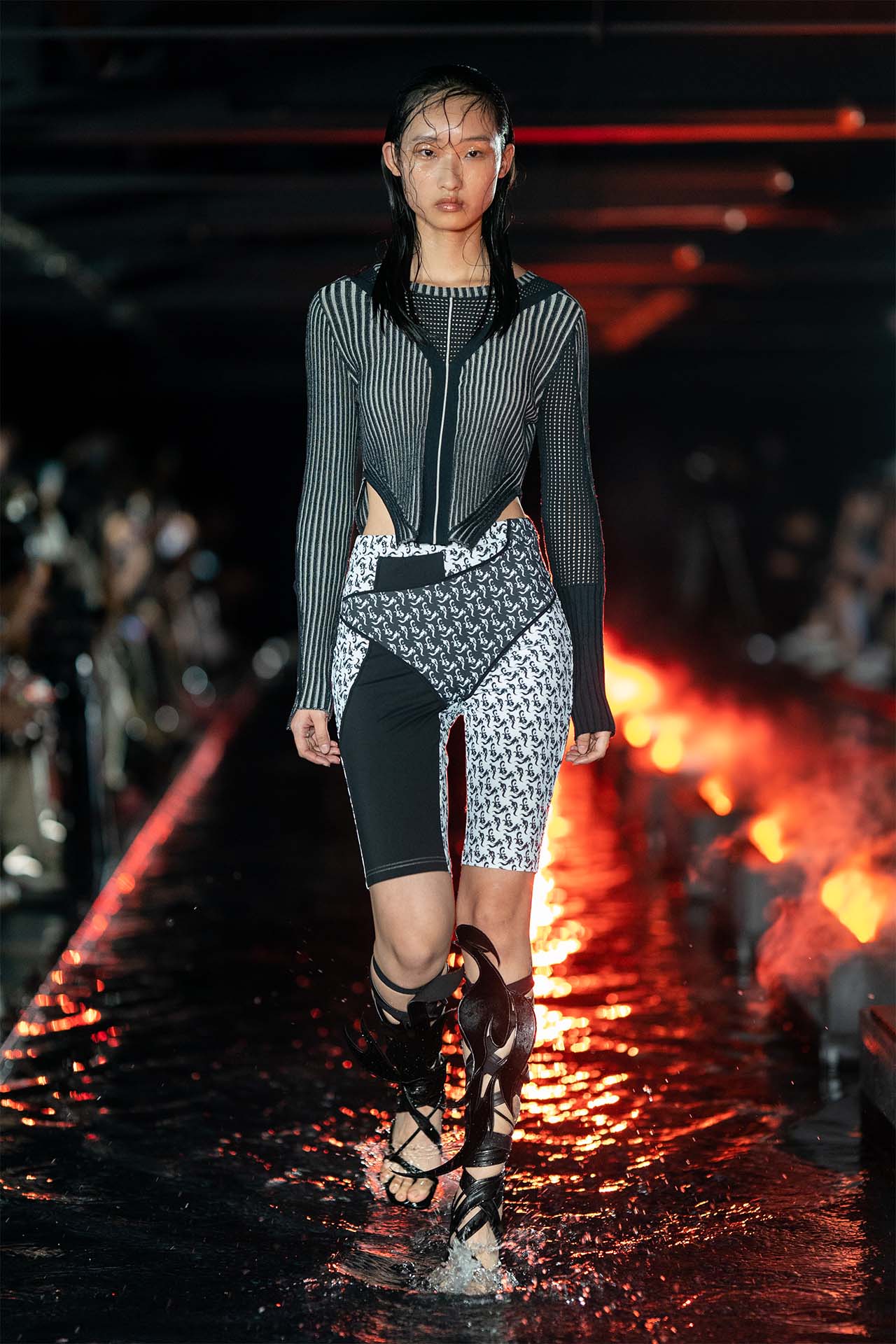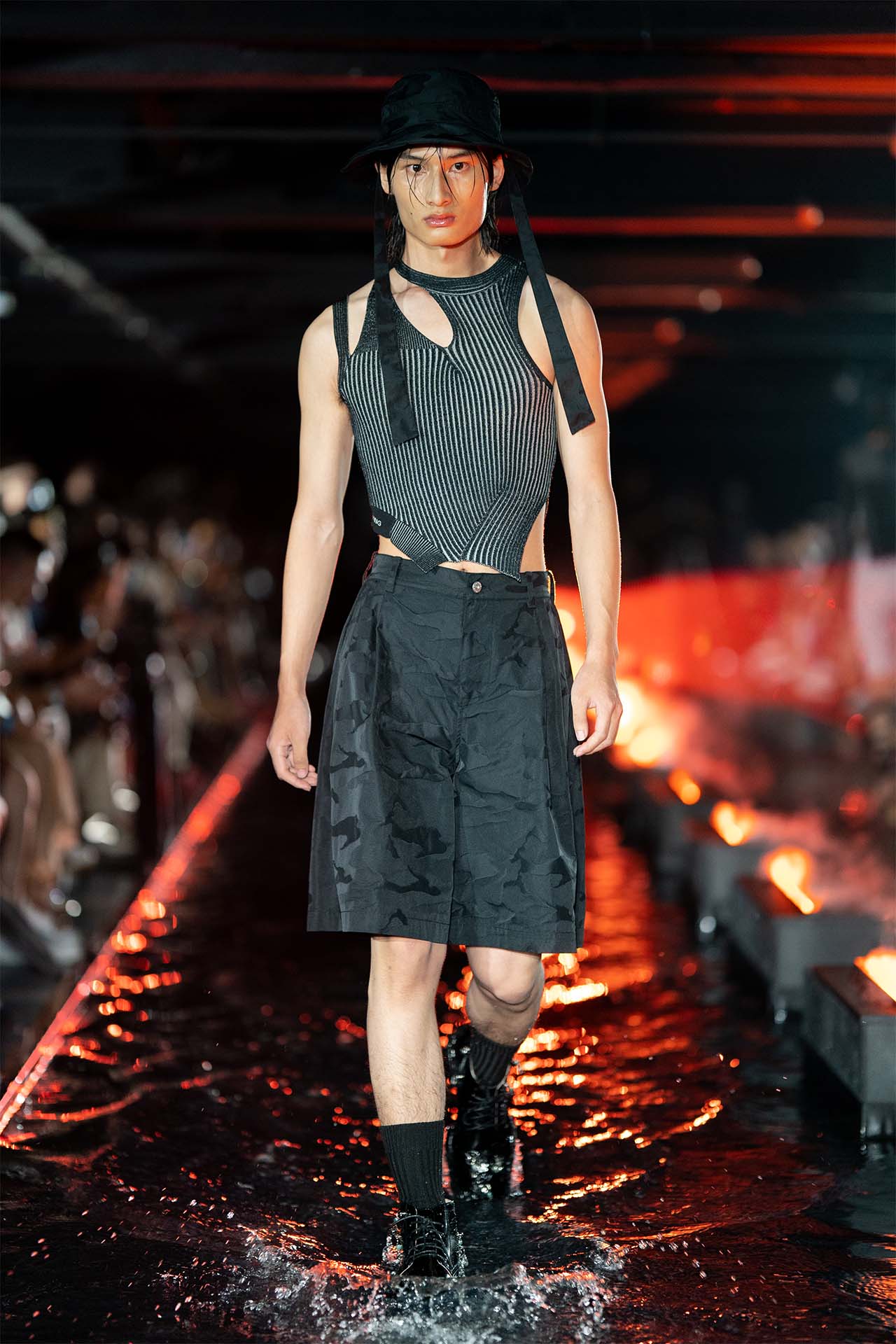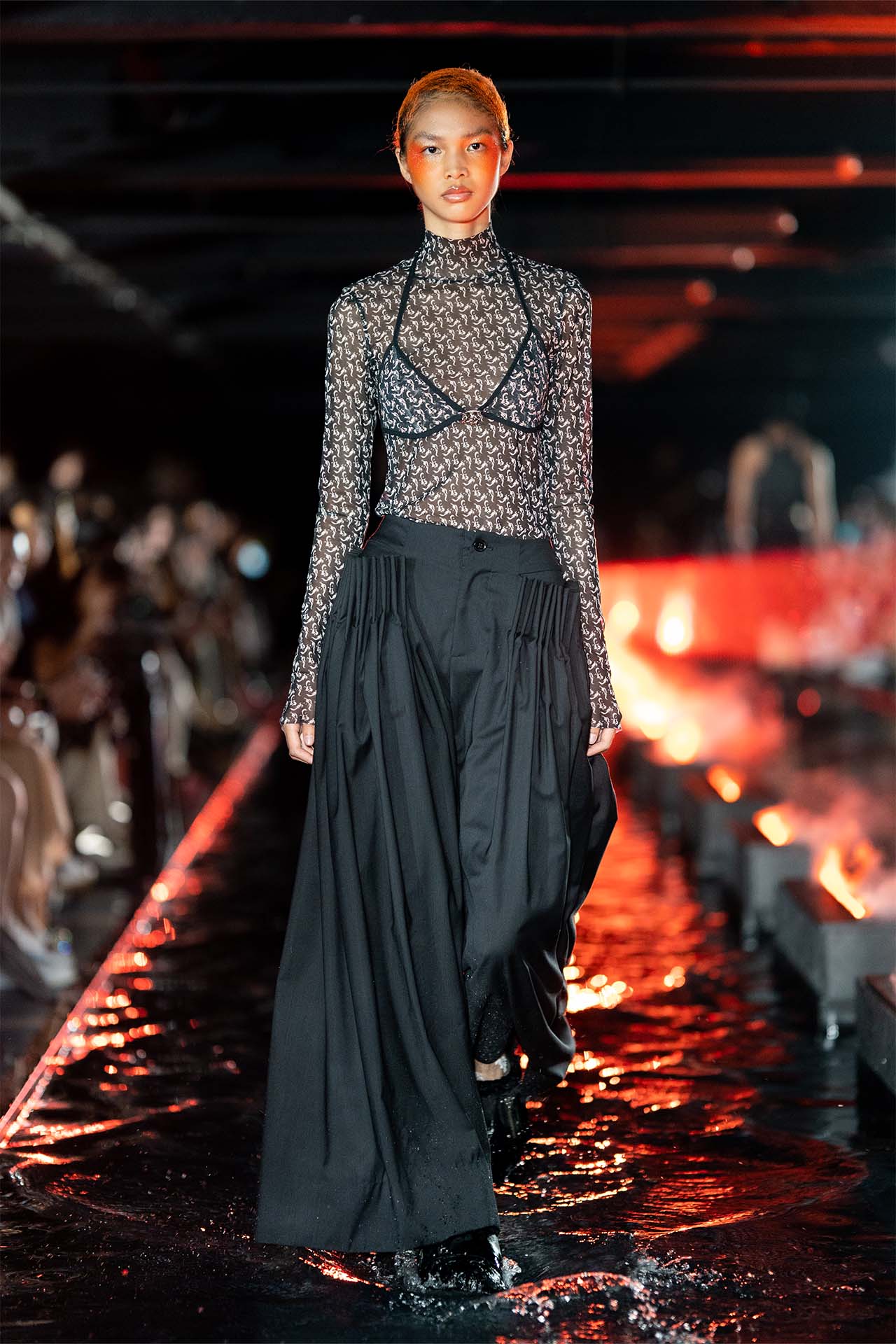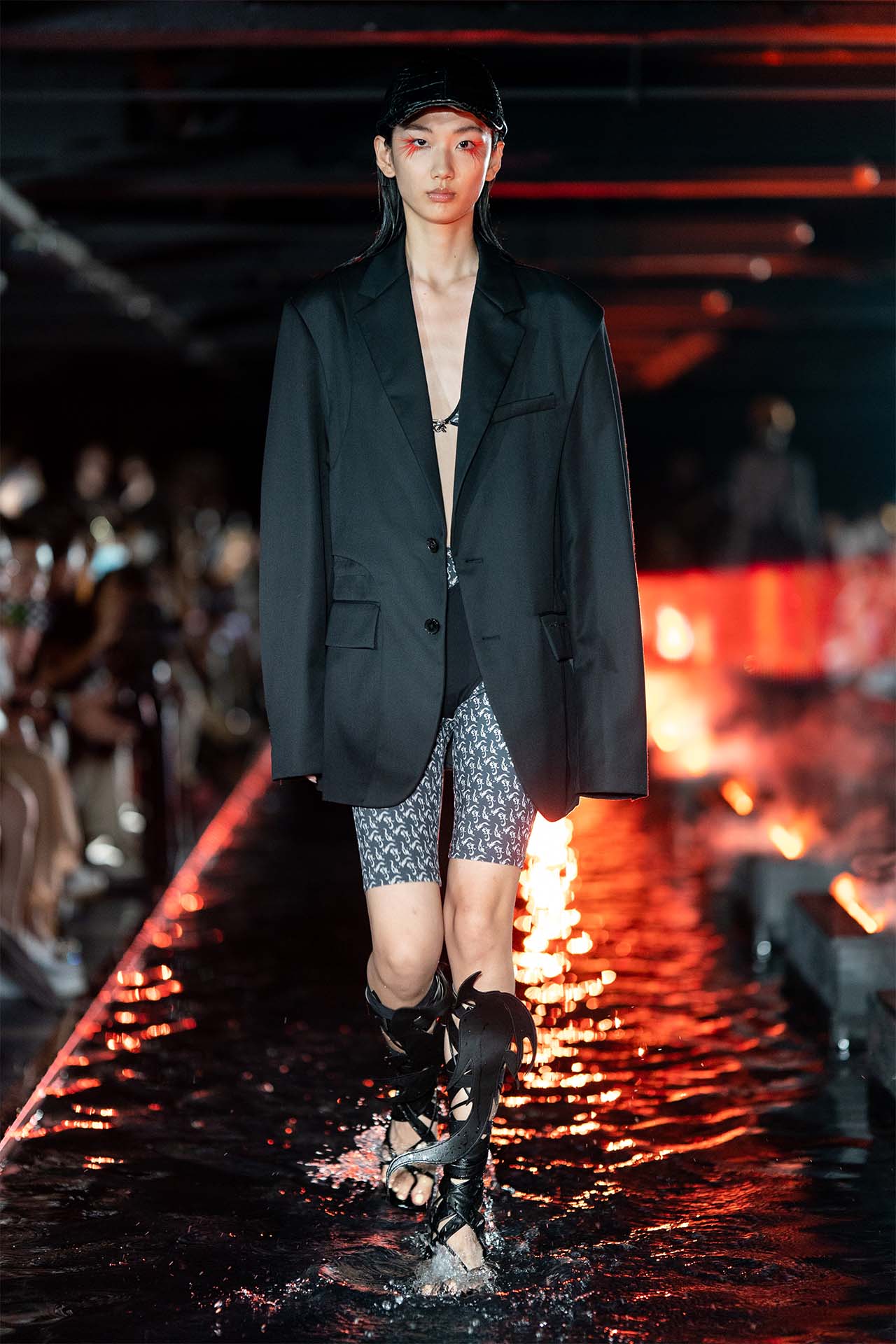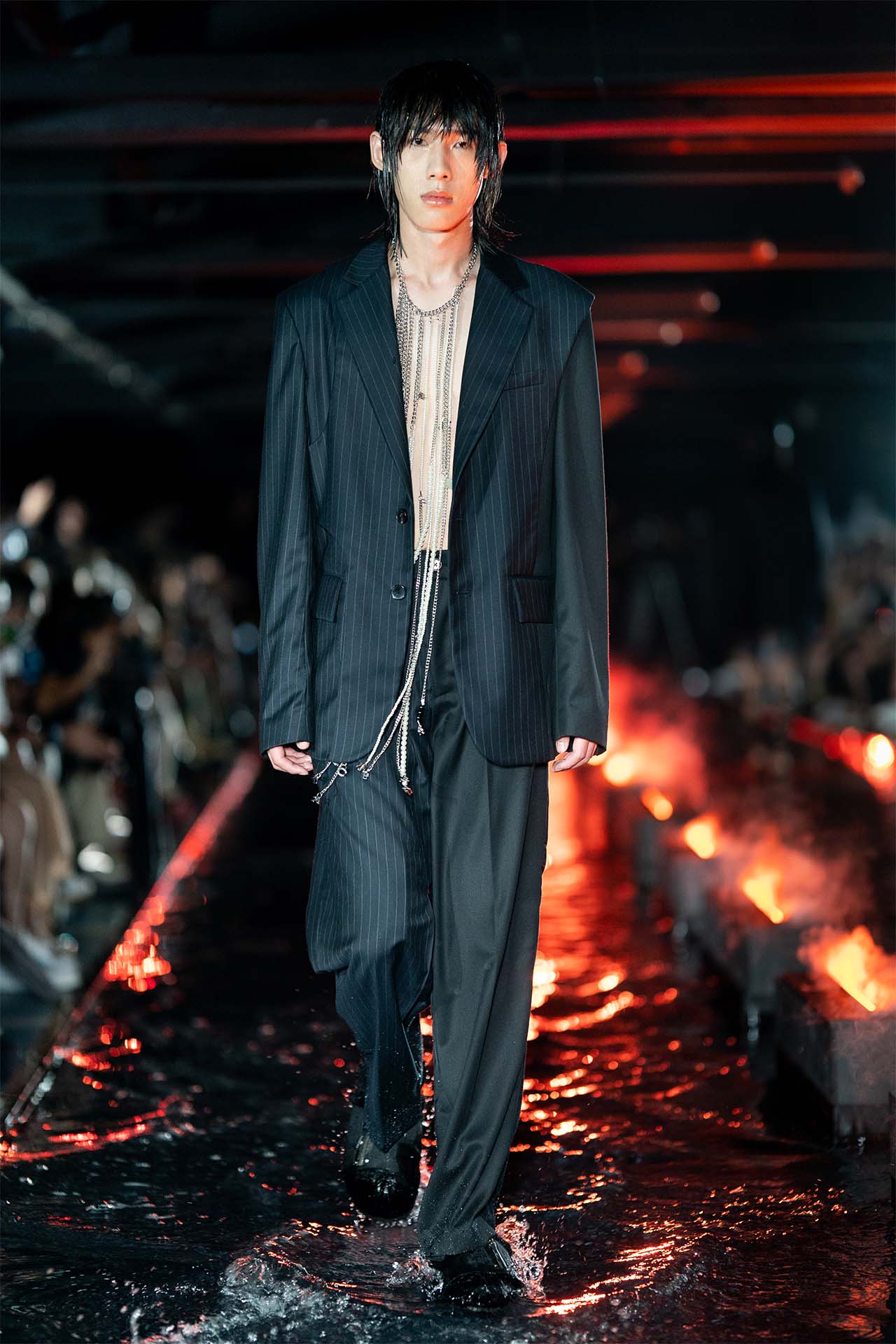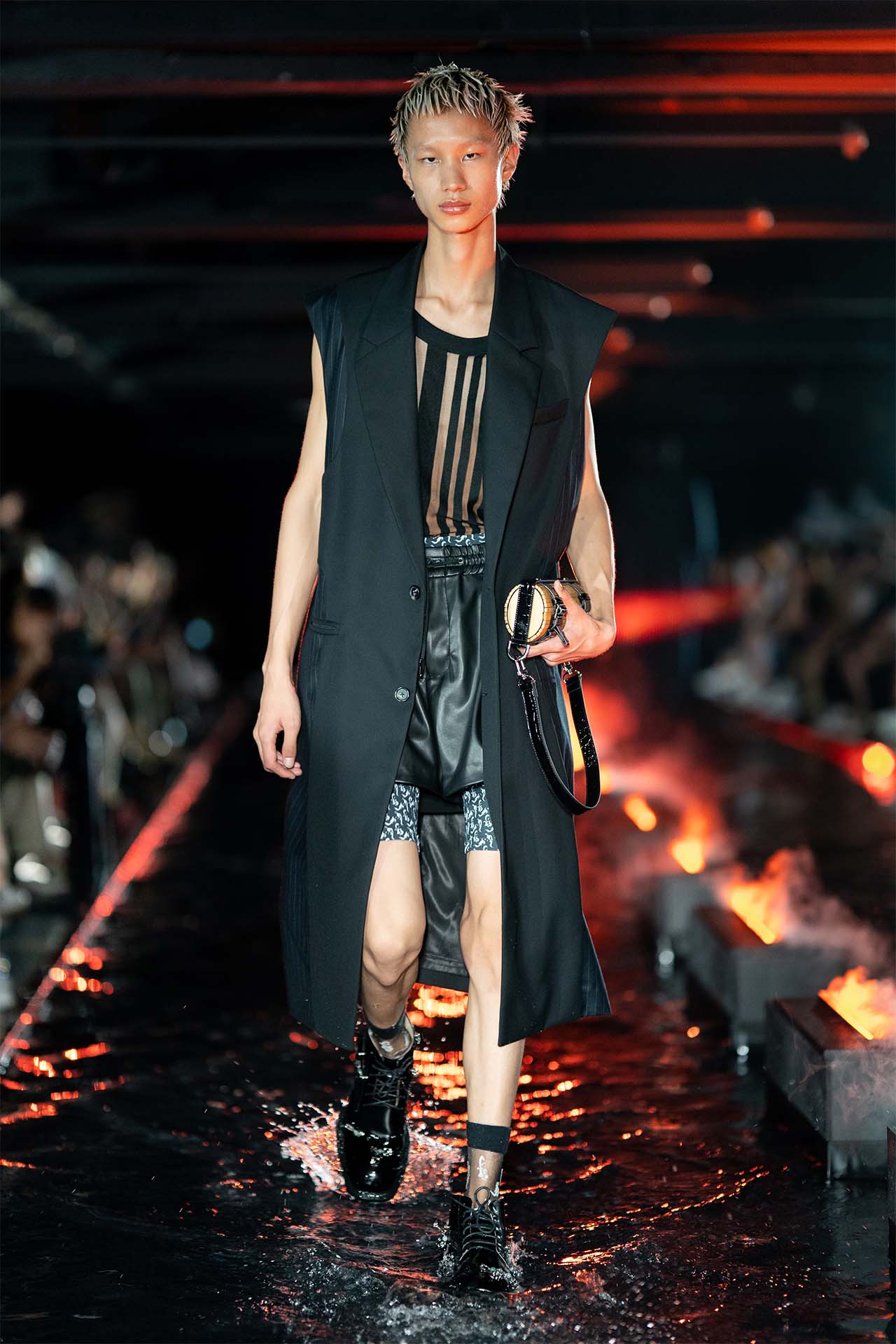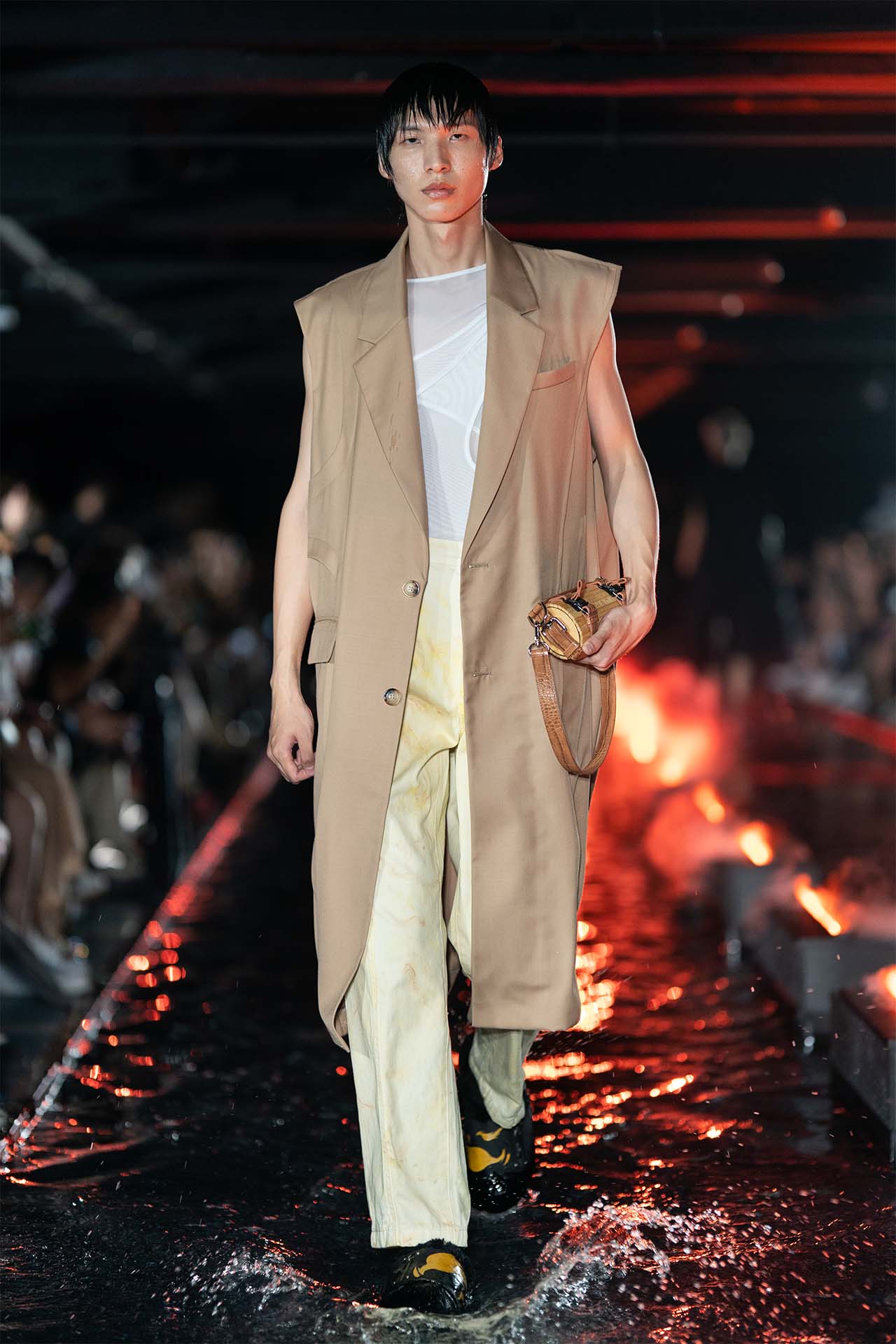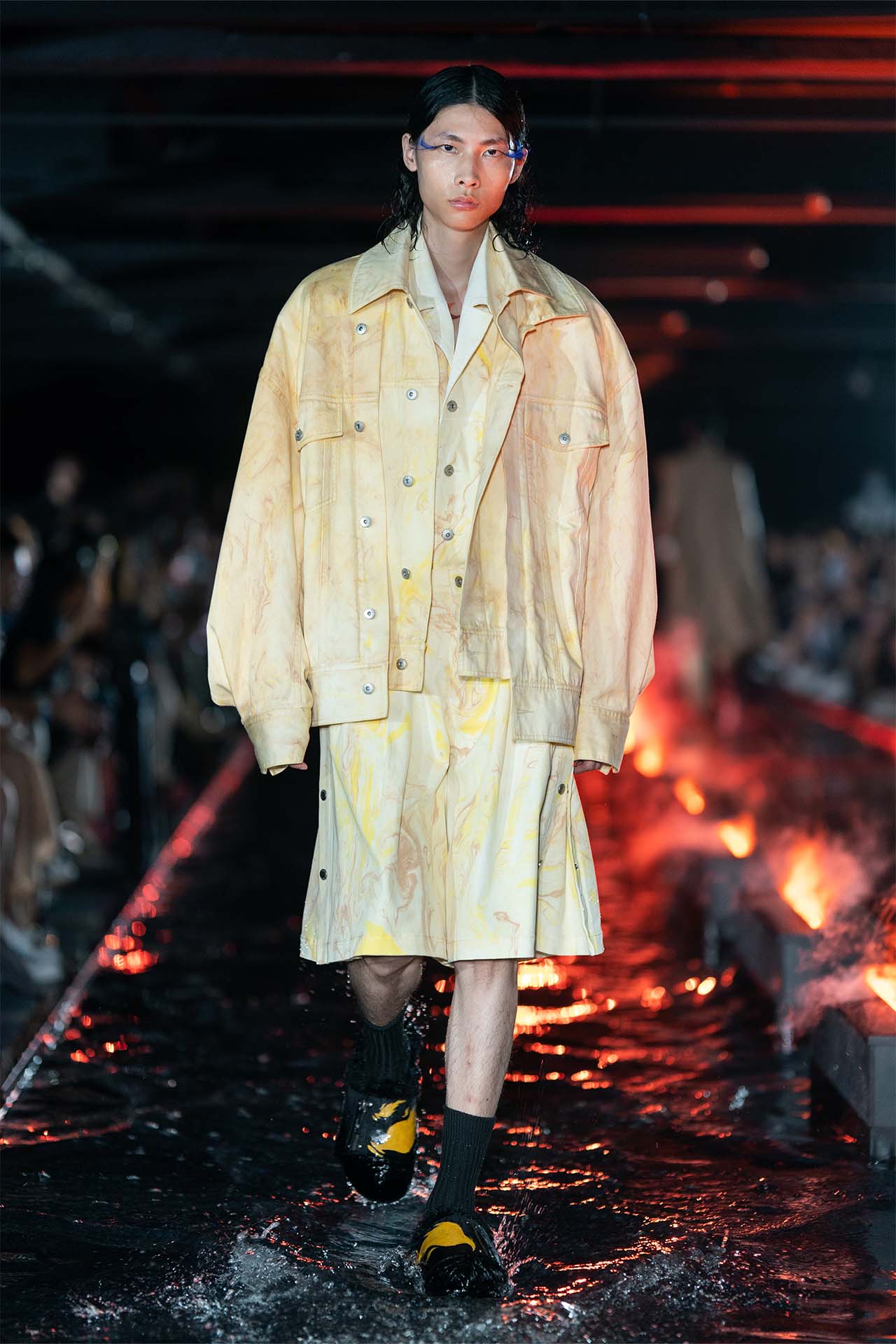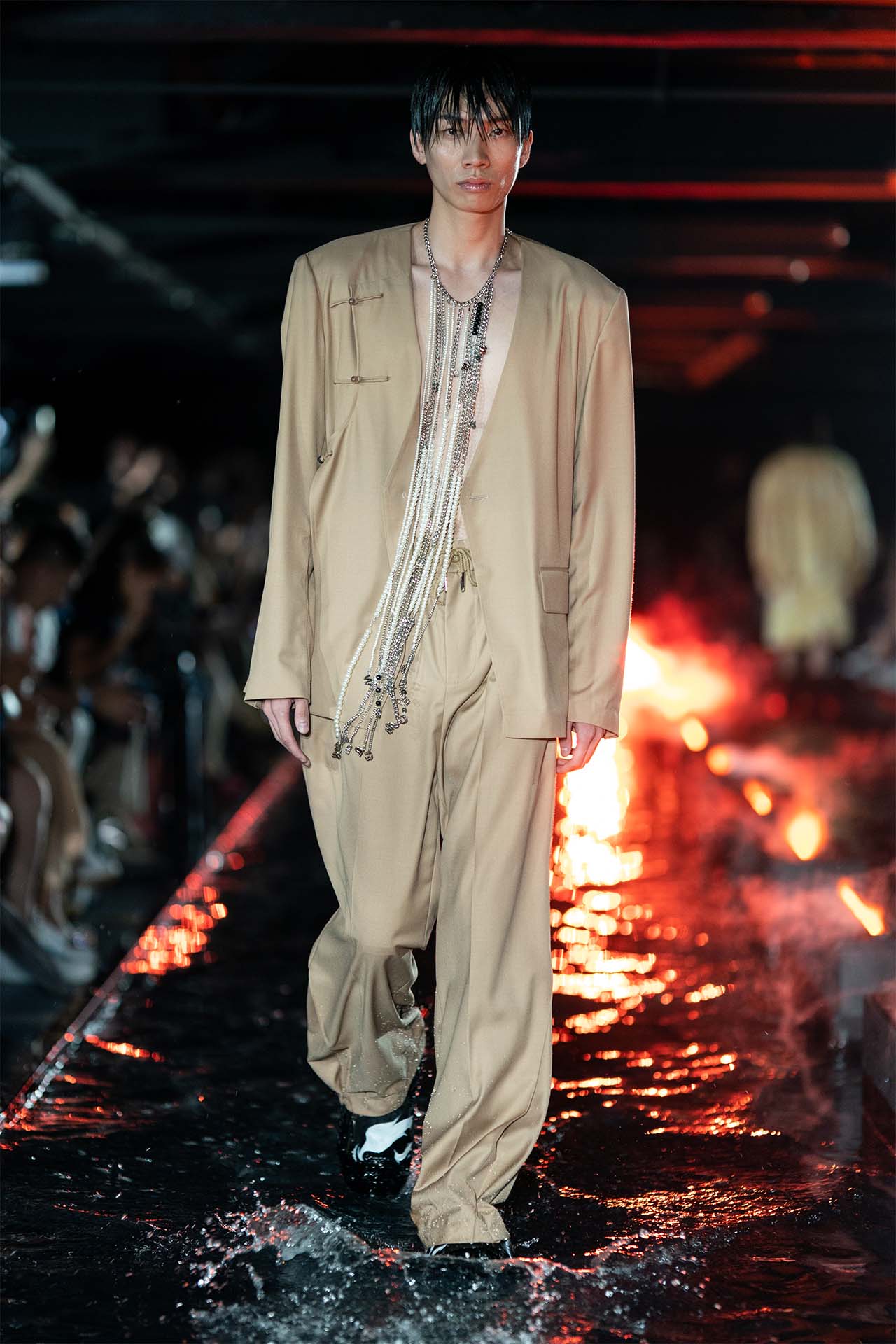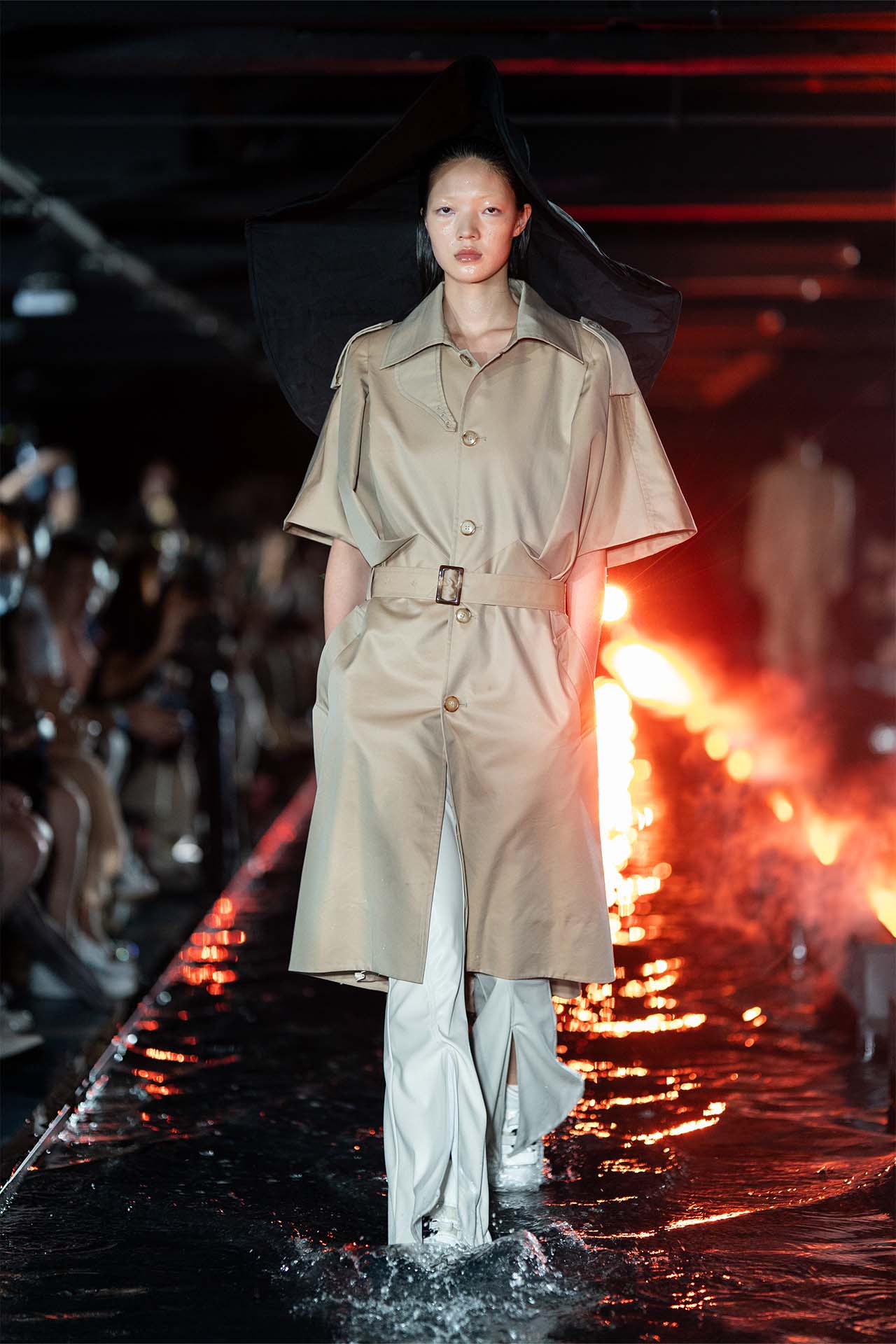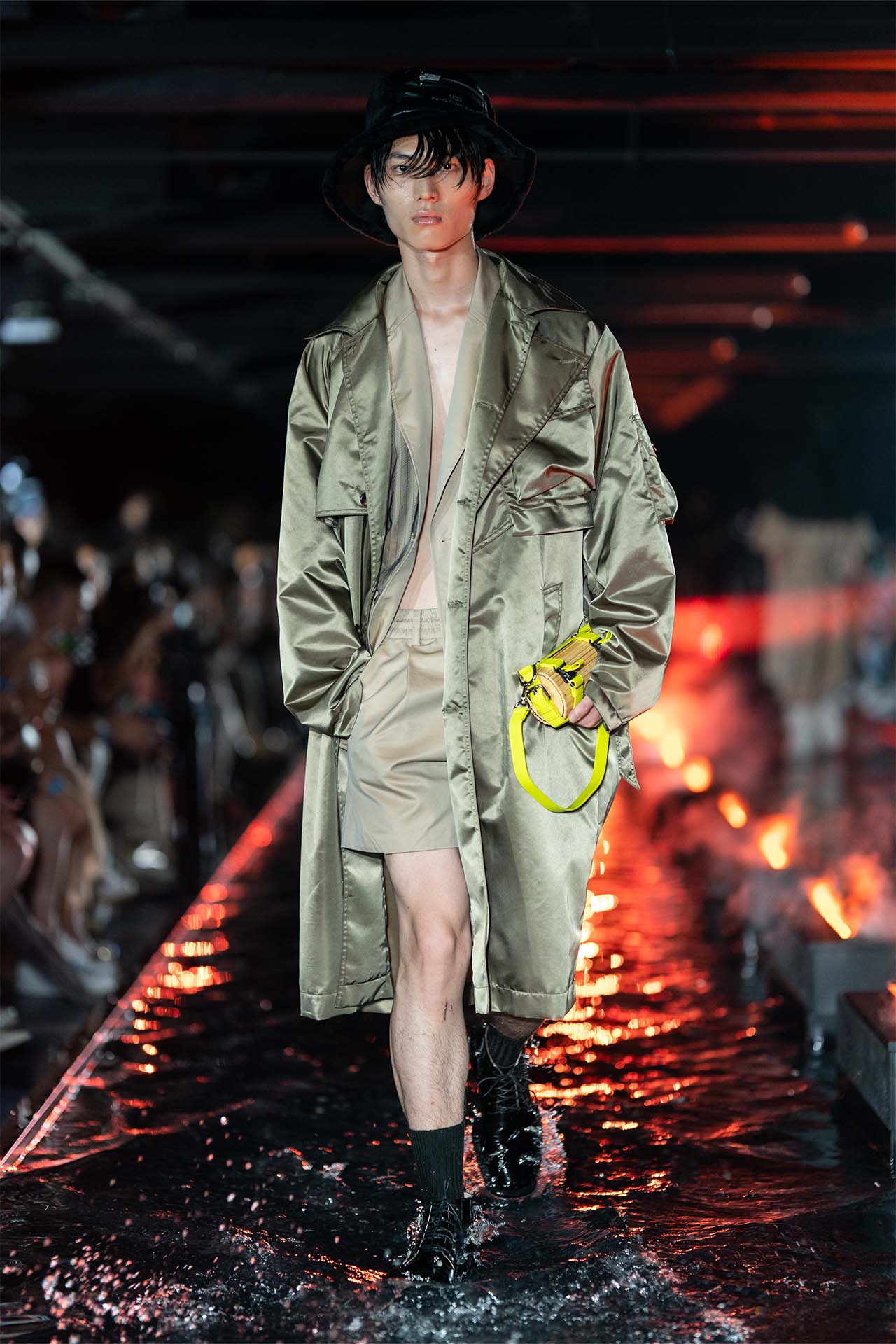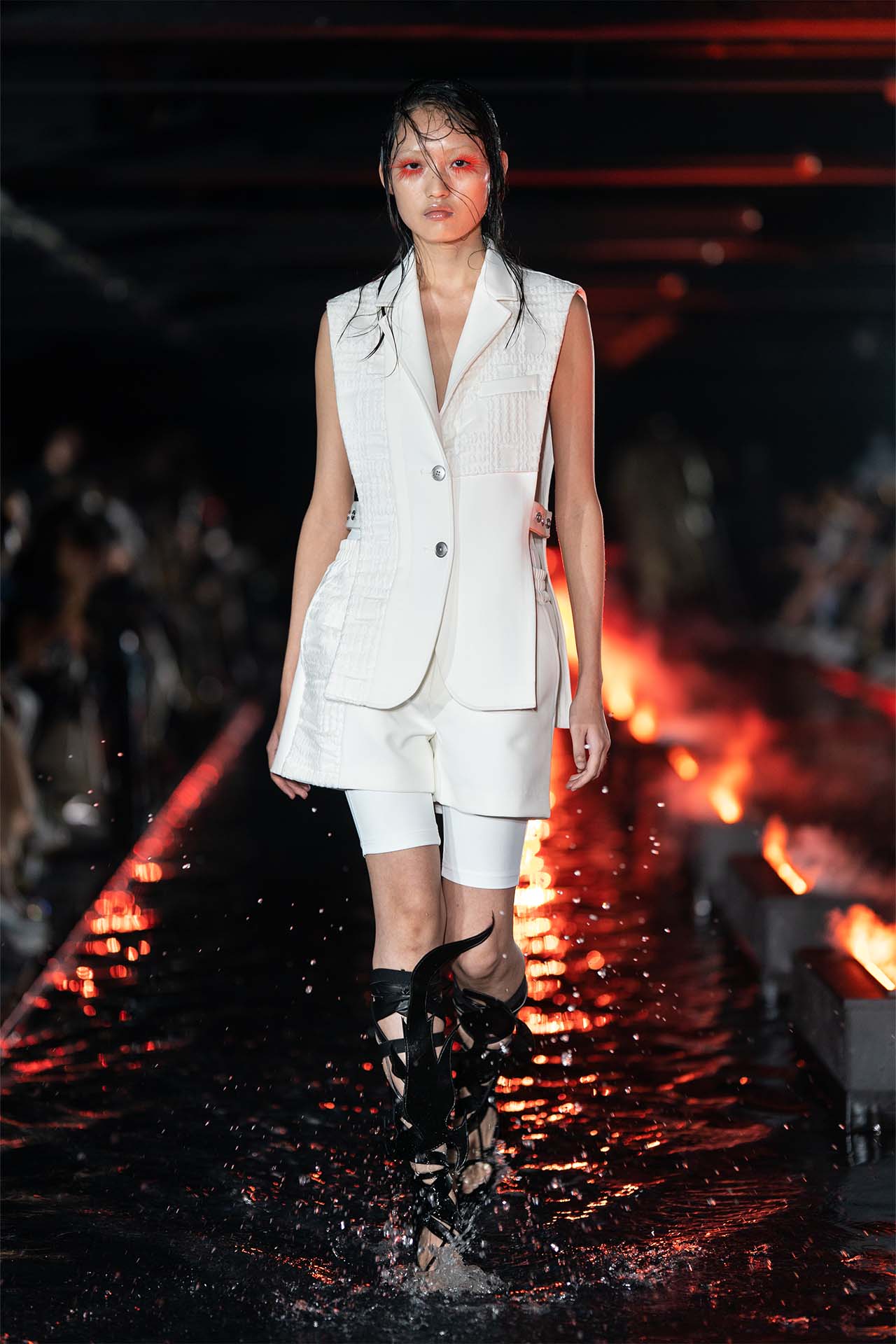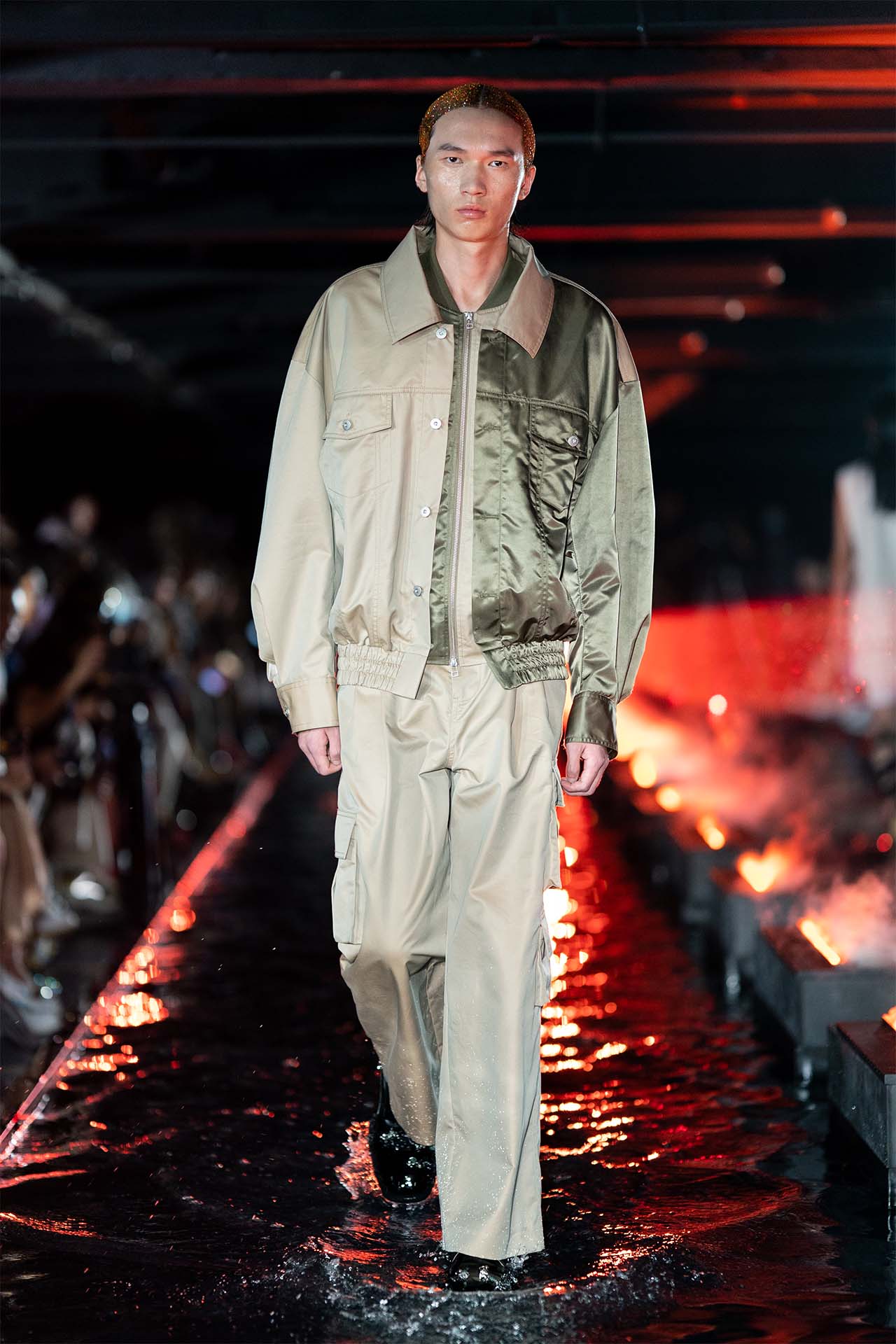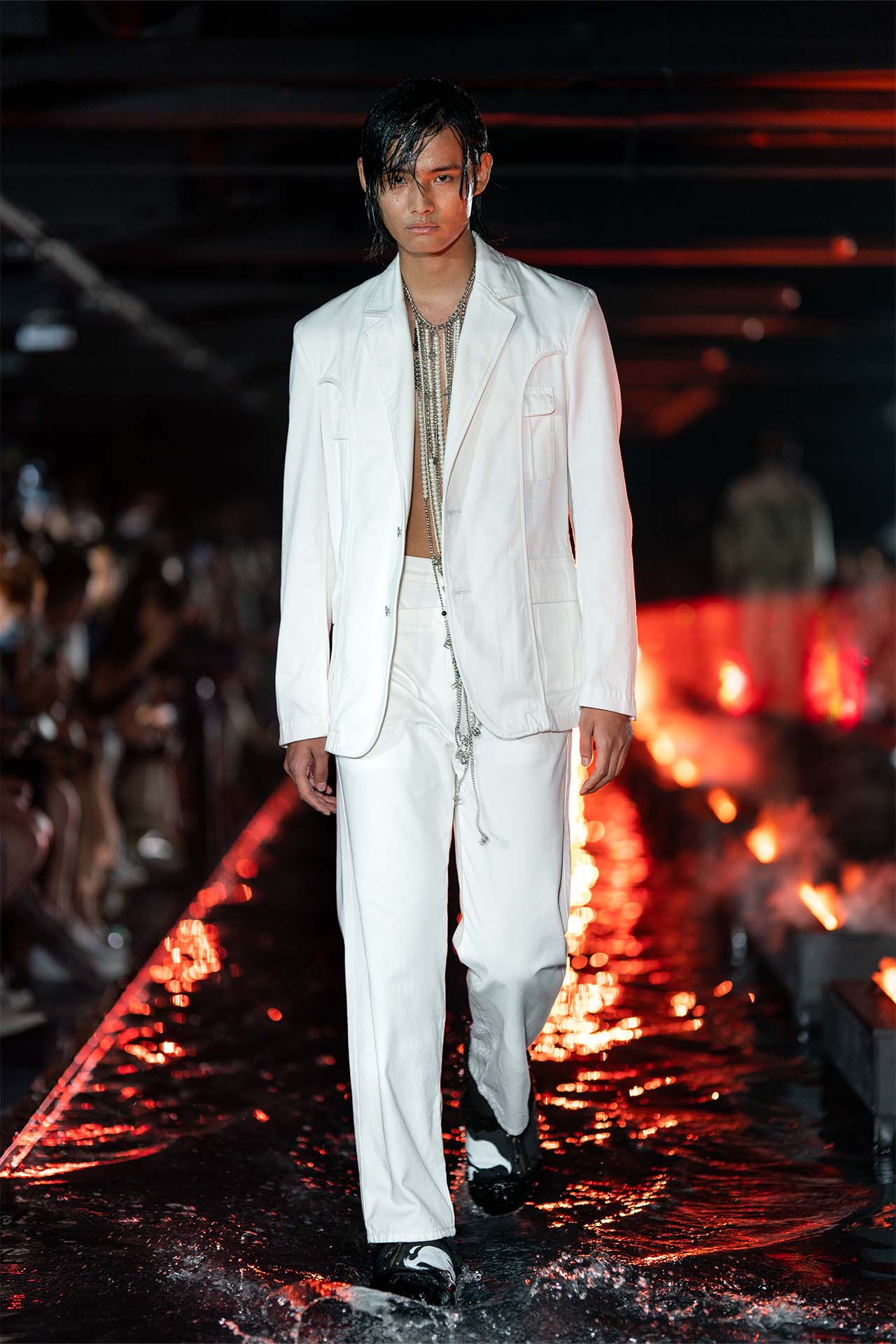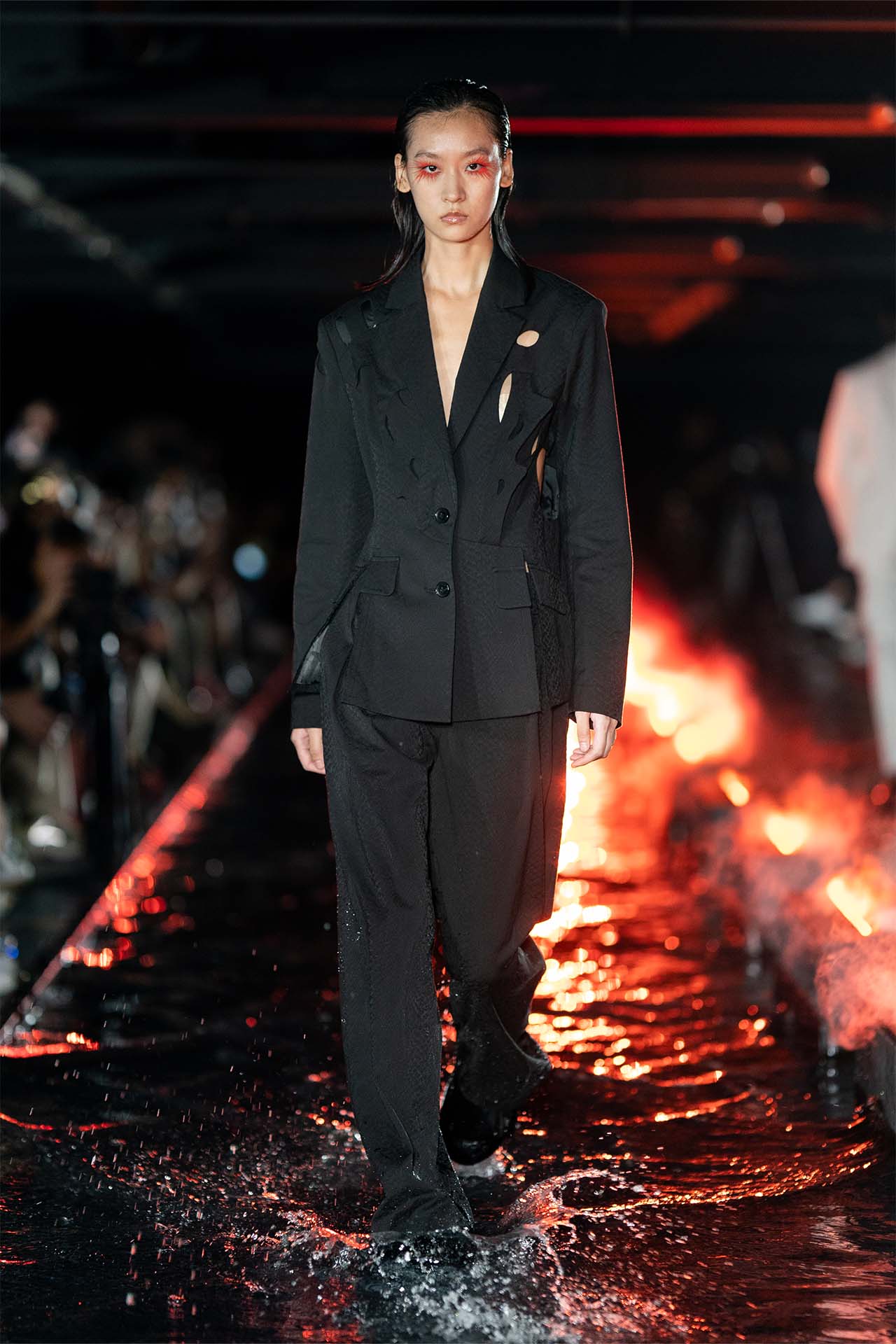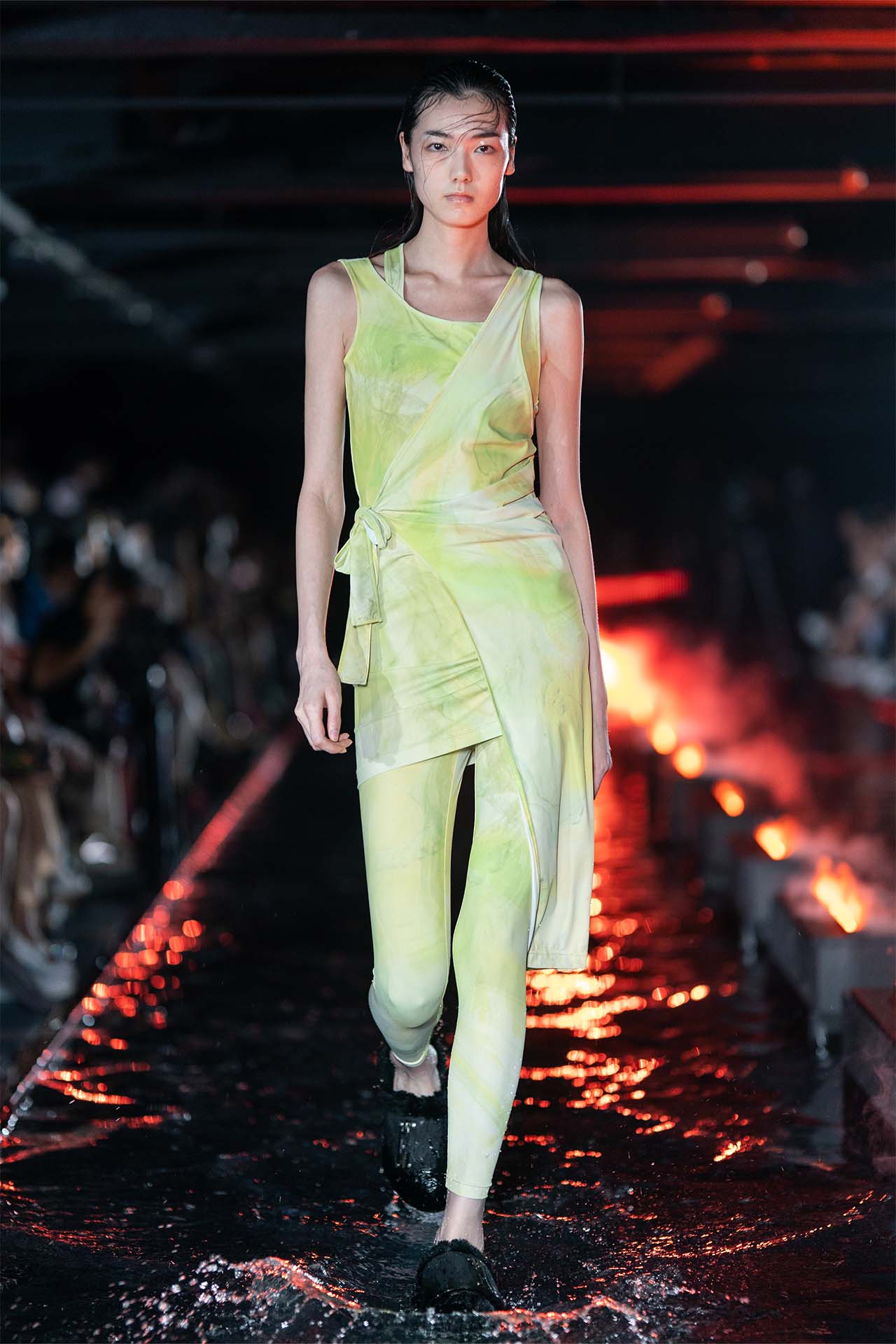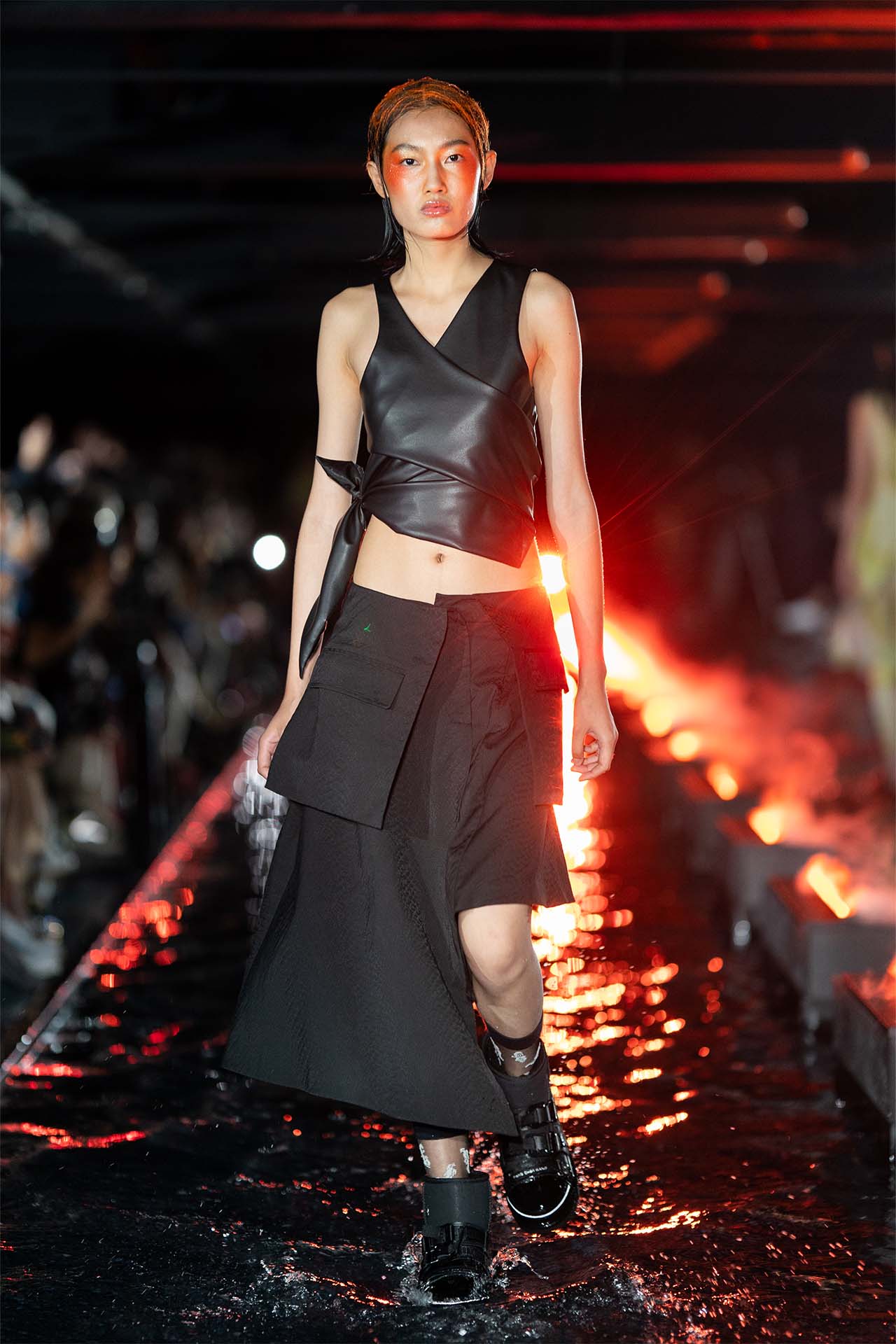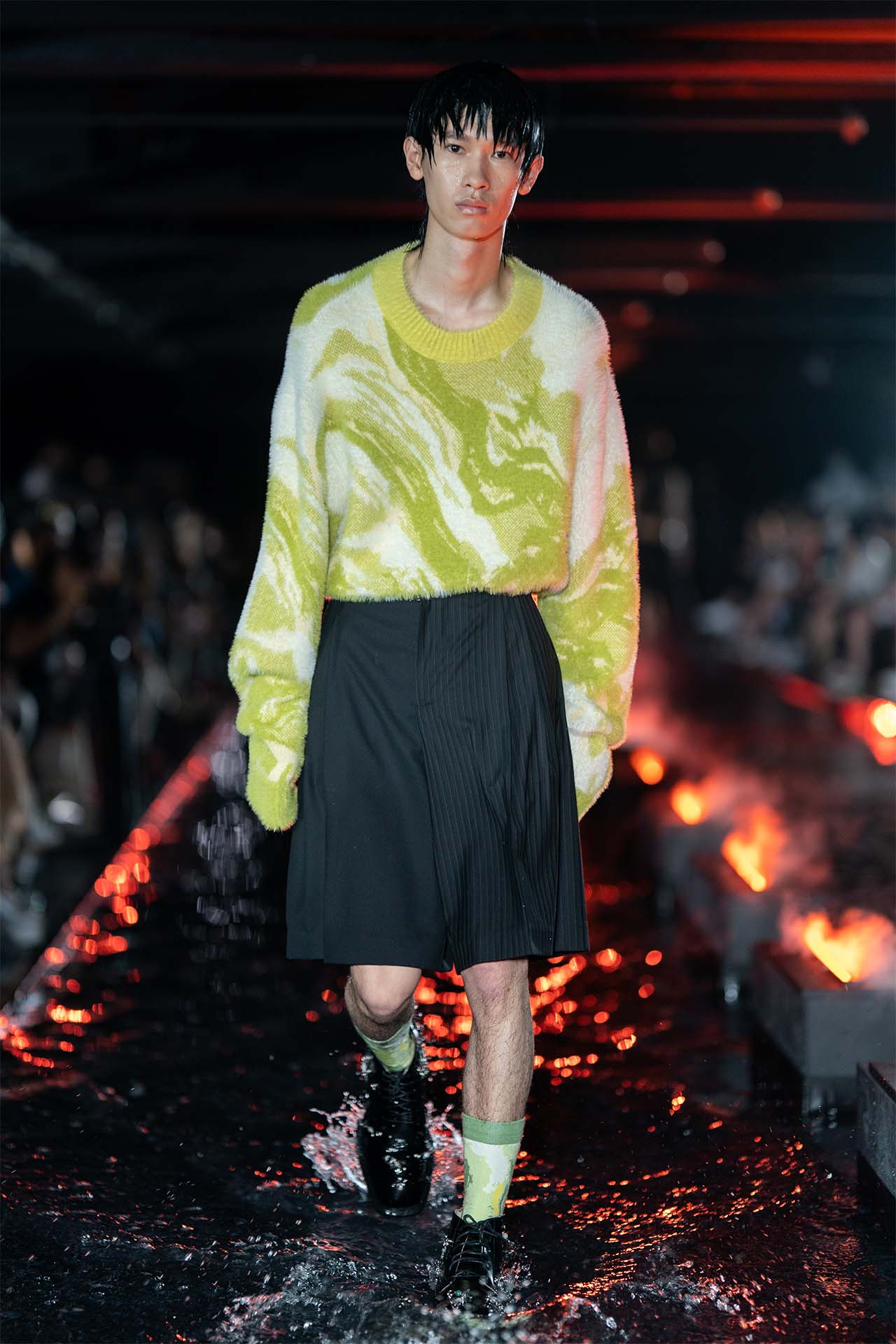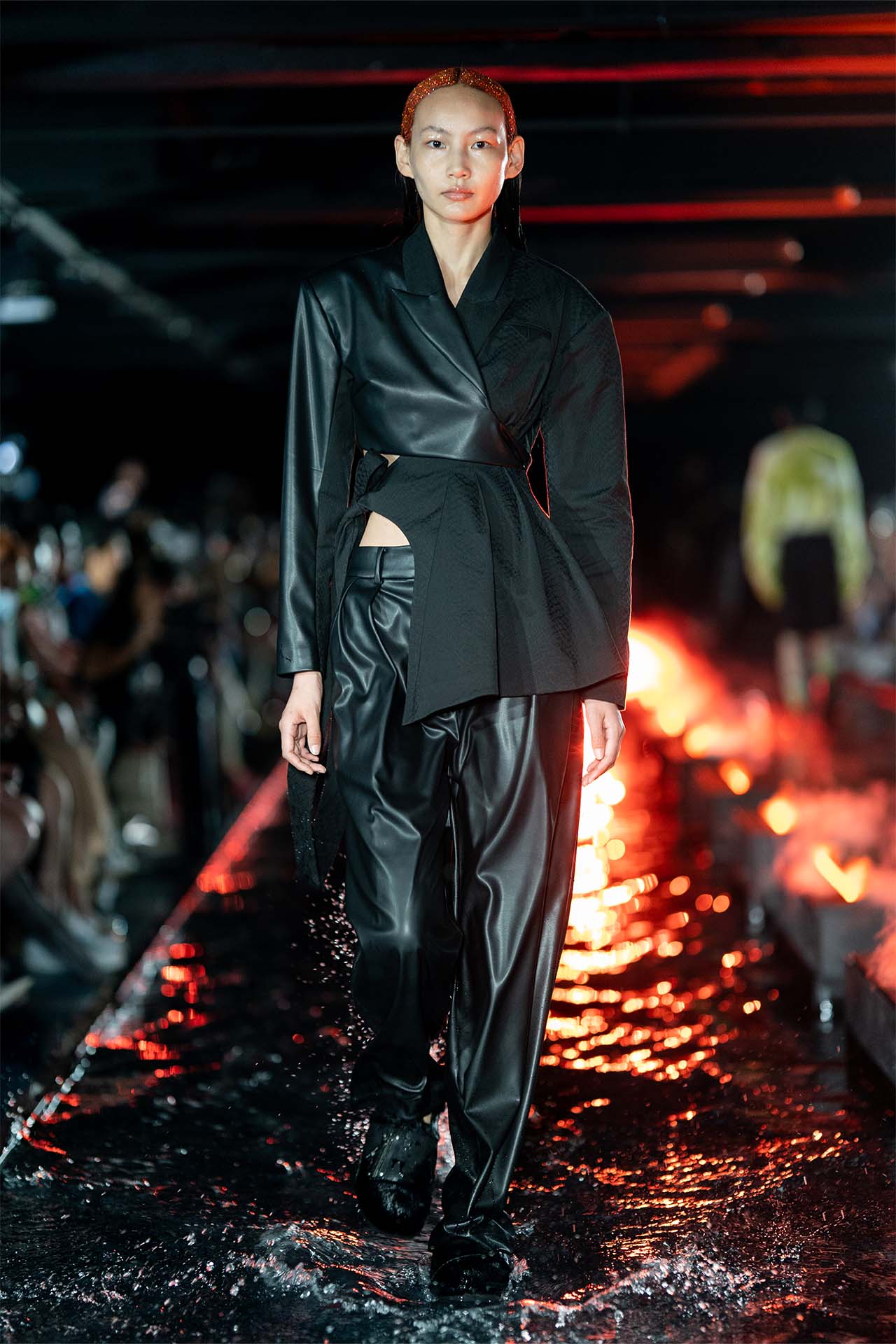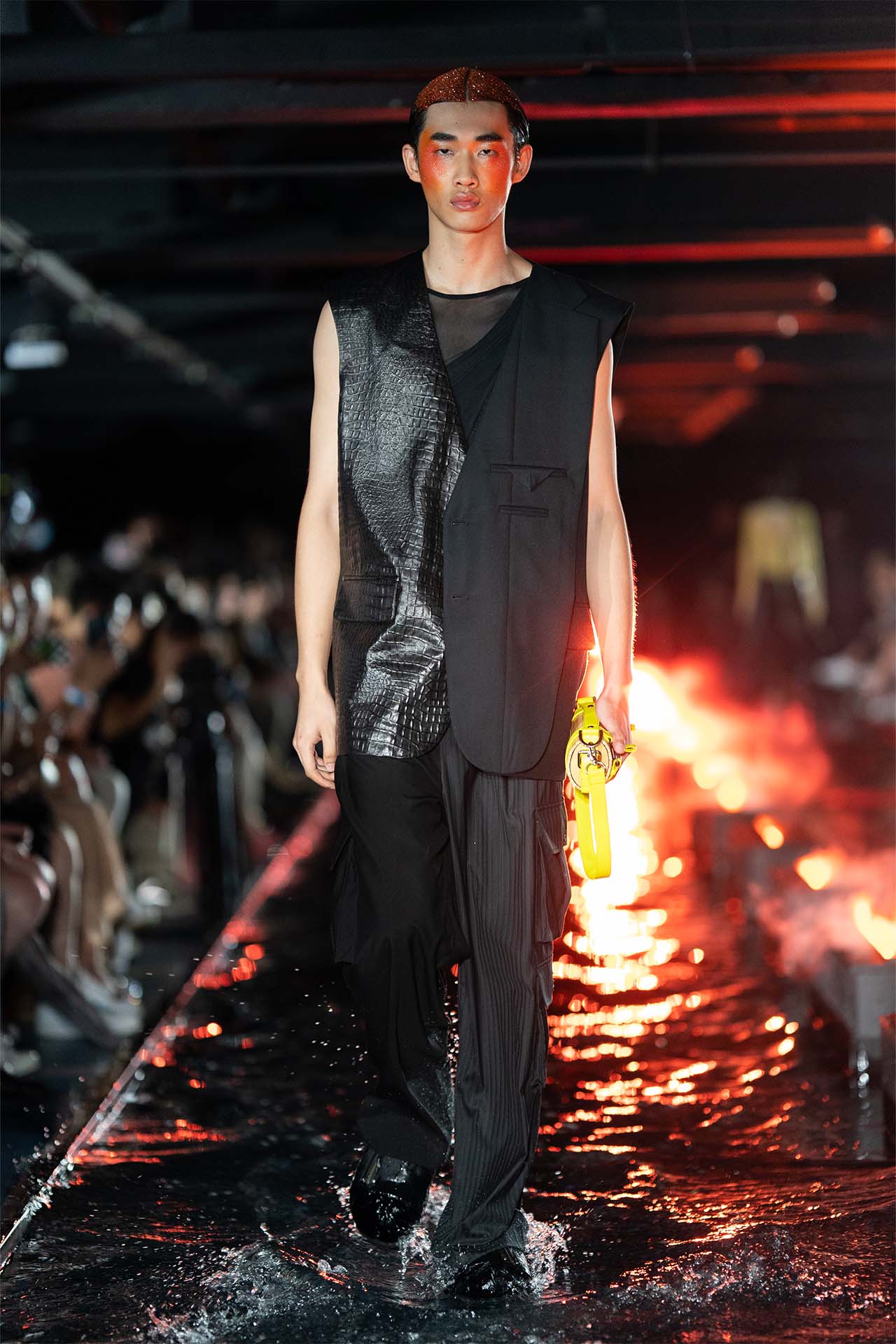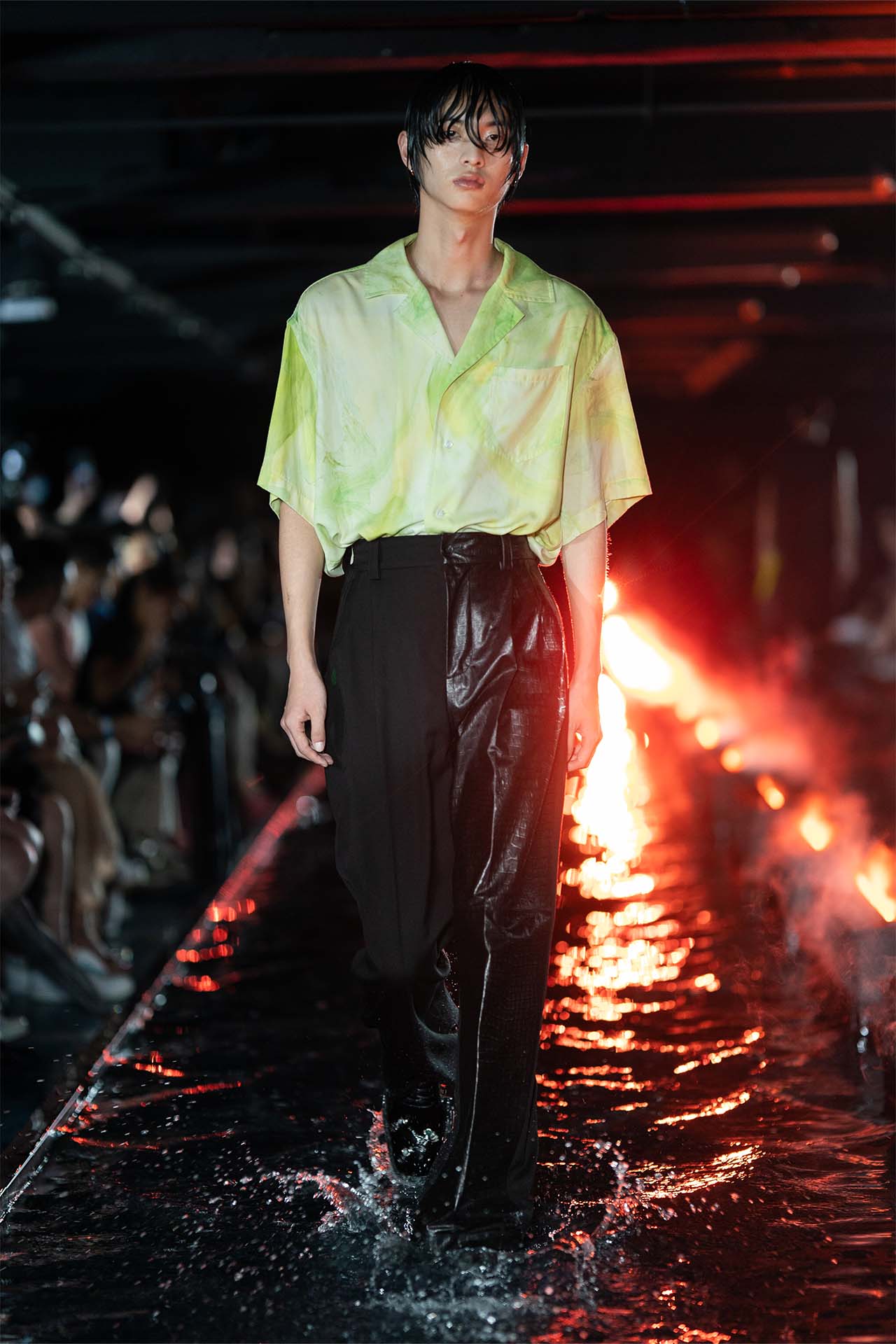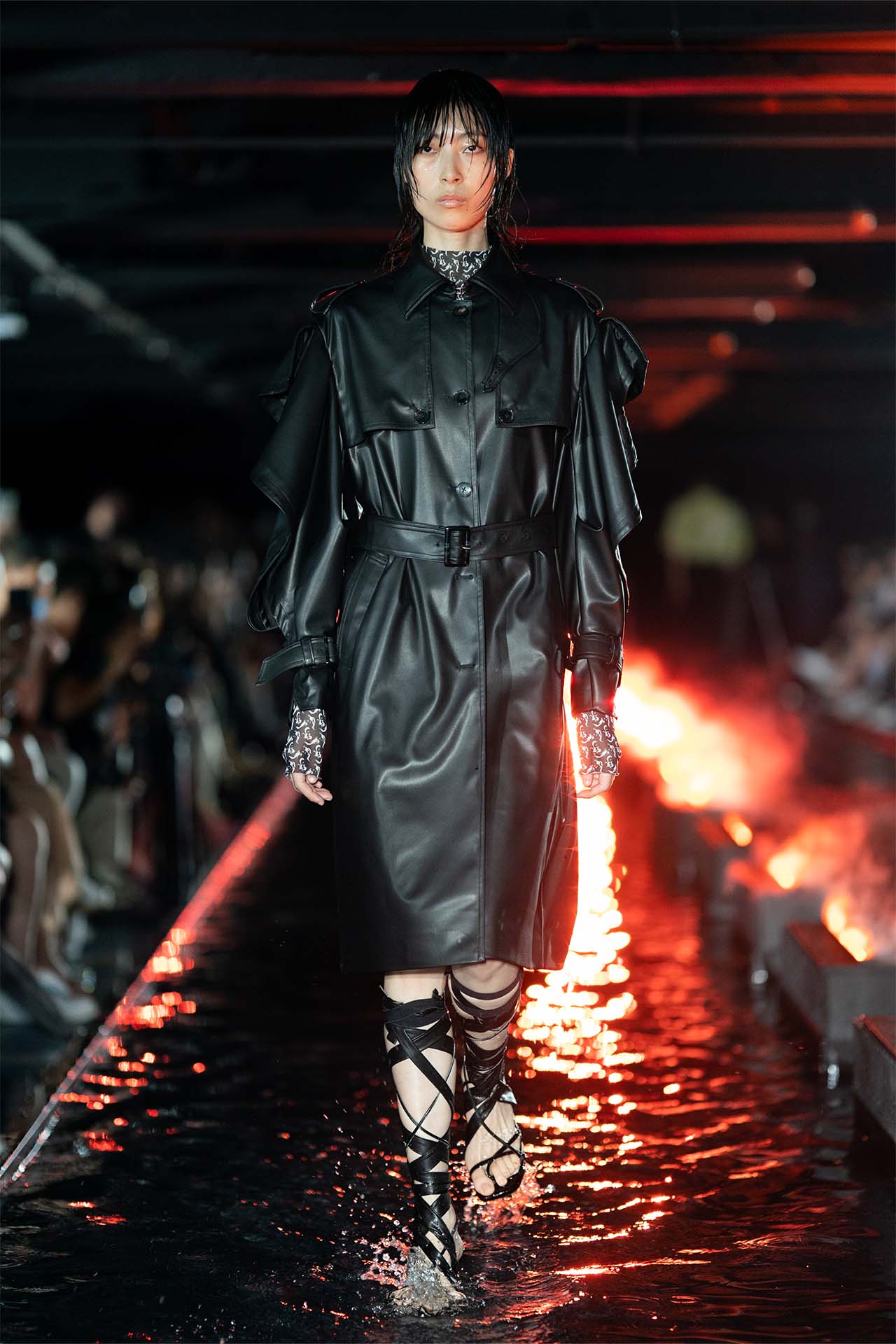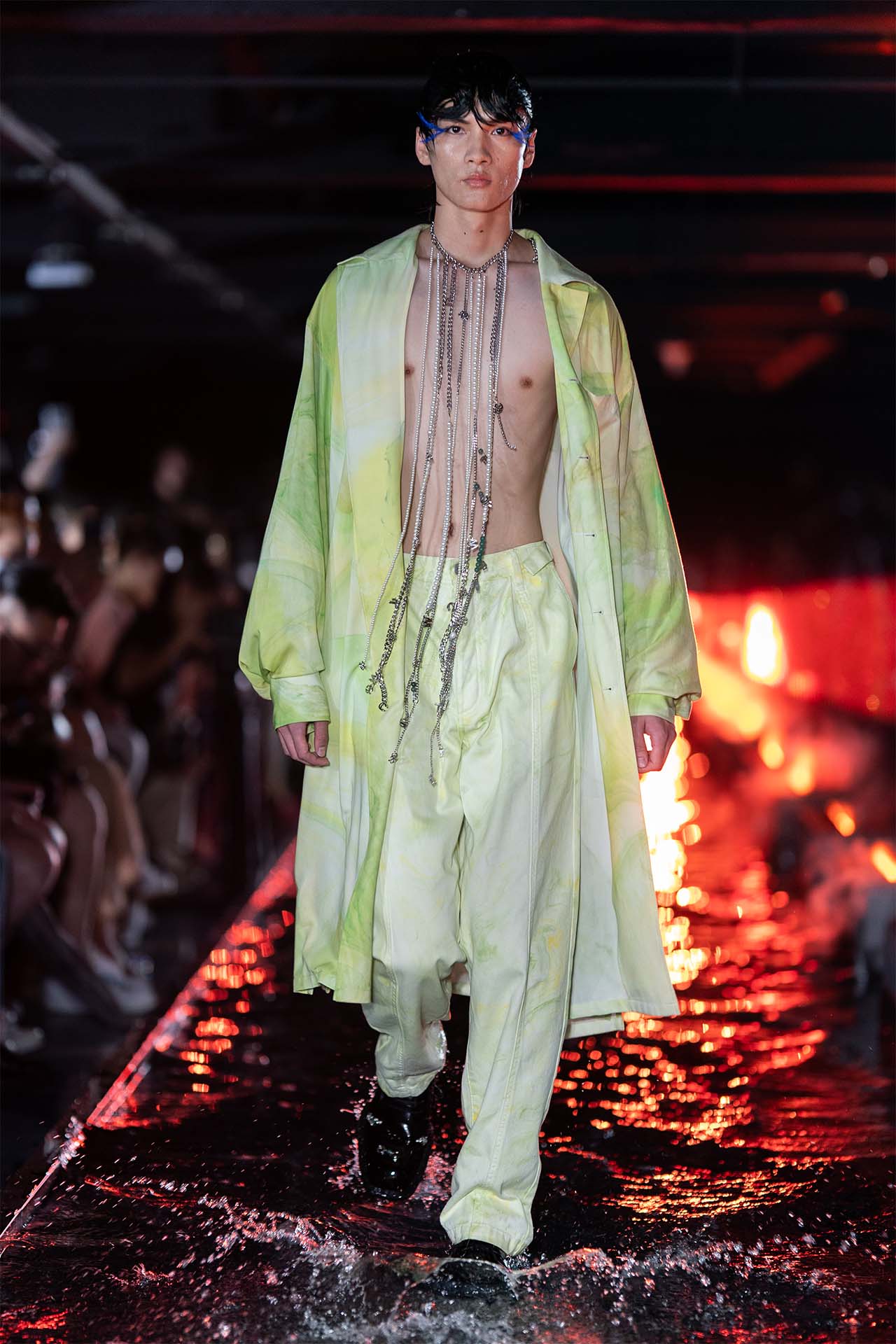 Spring Summer 2022 Runway Looks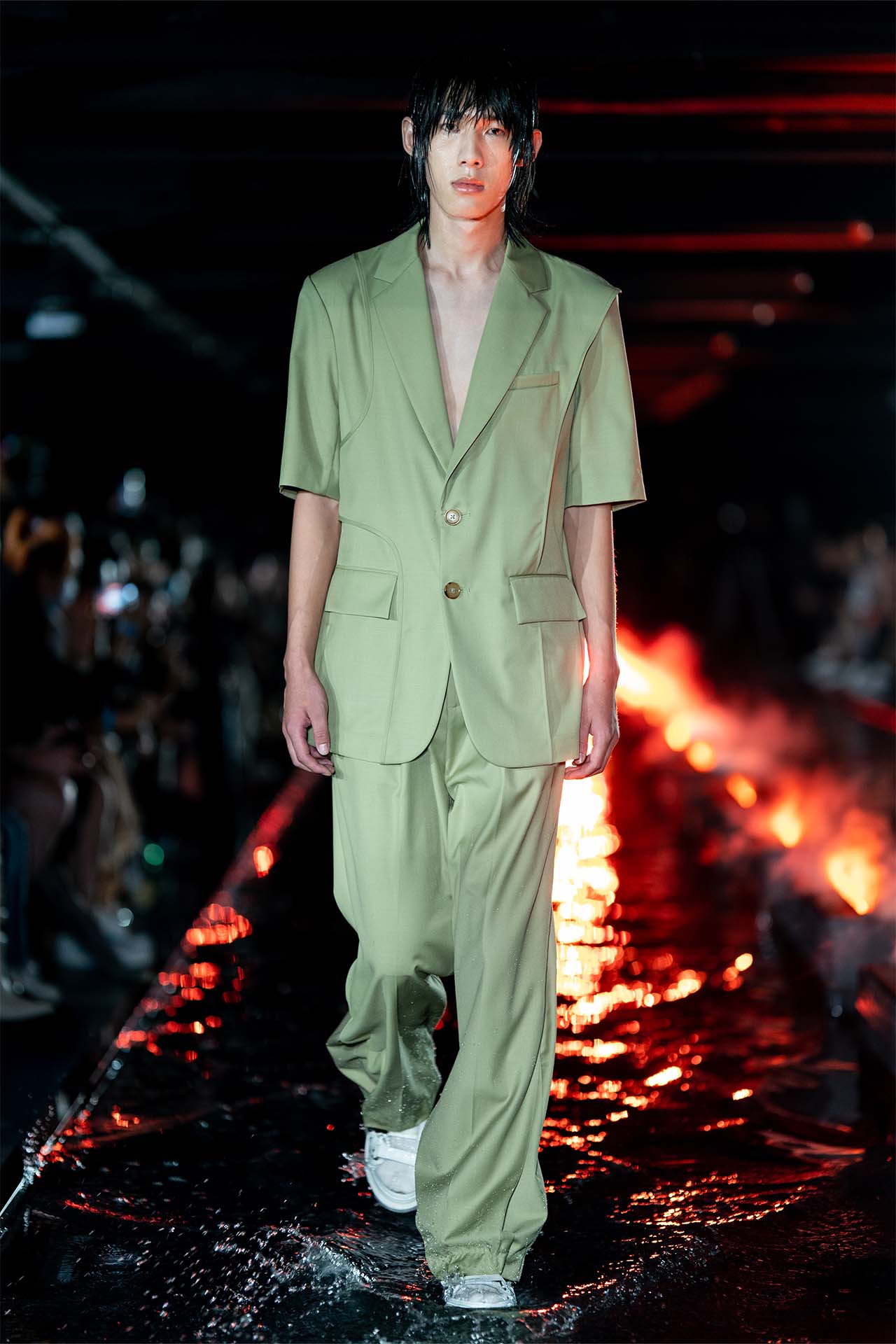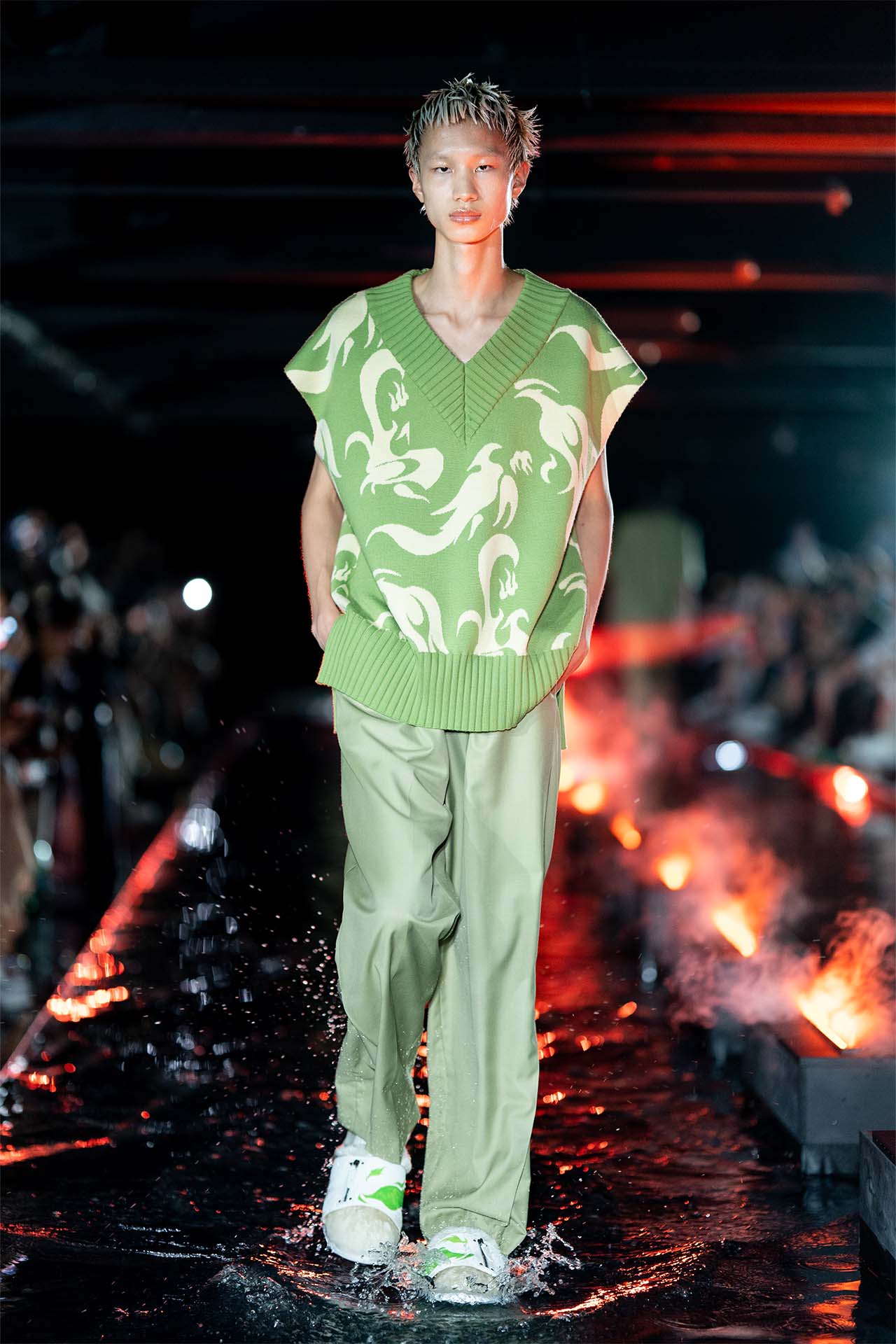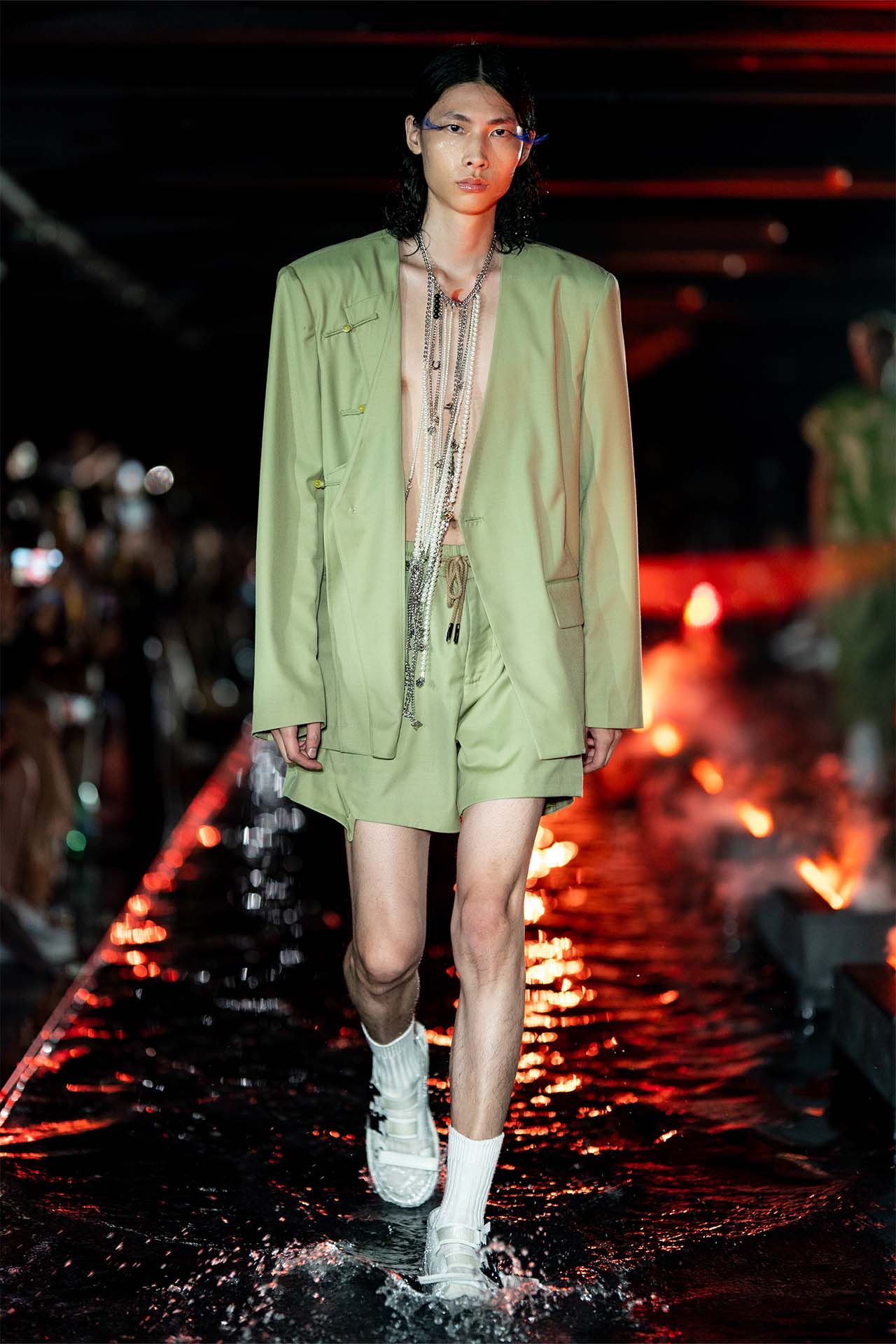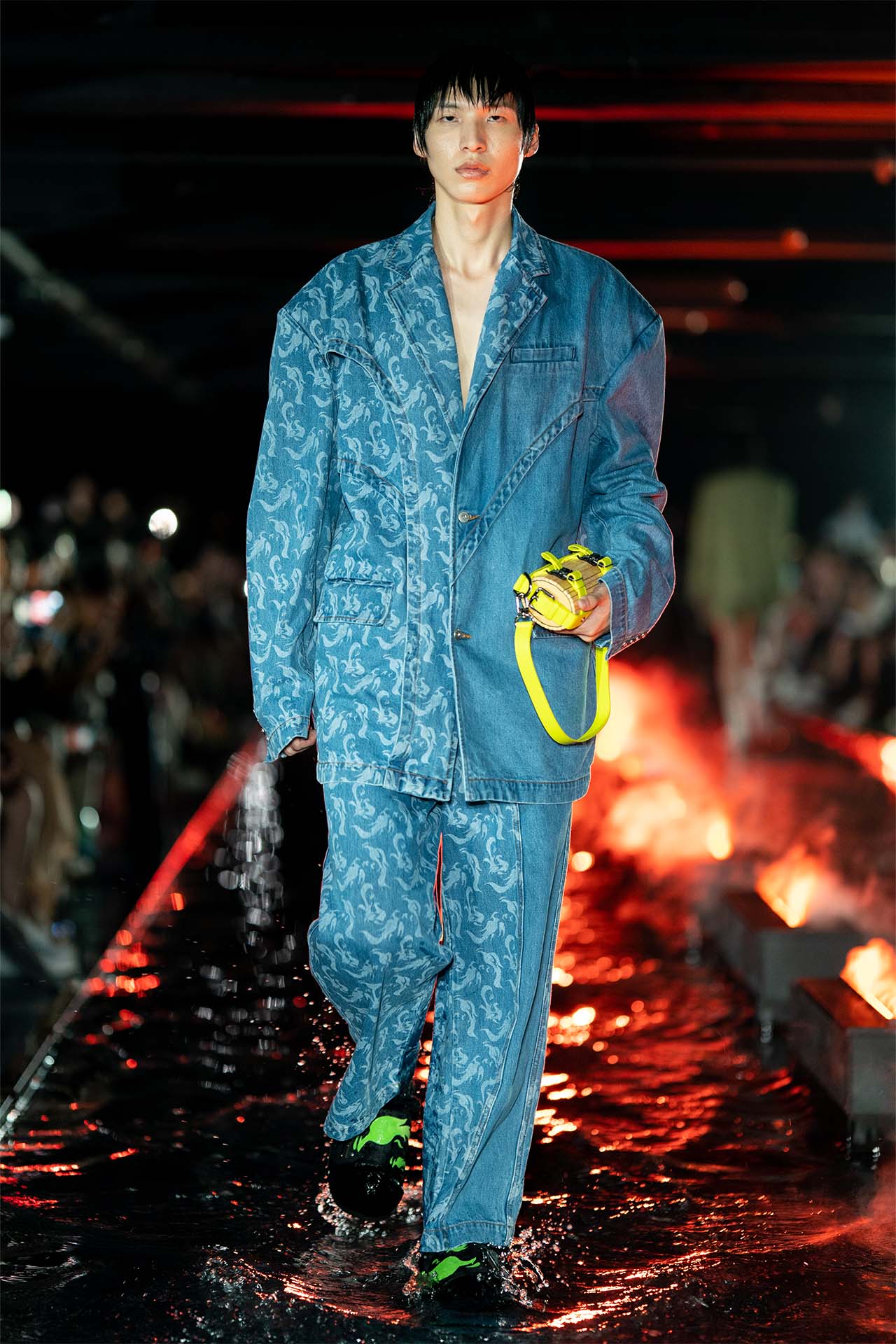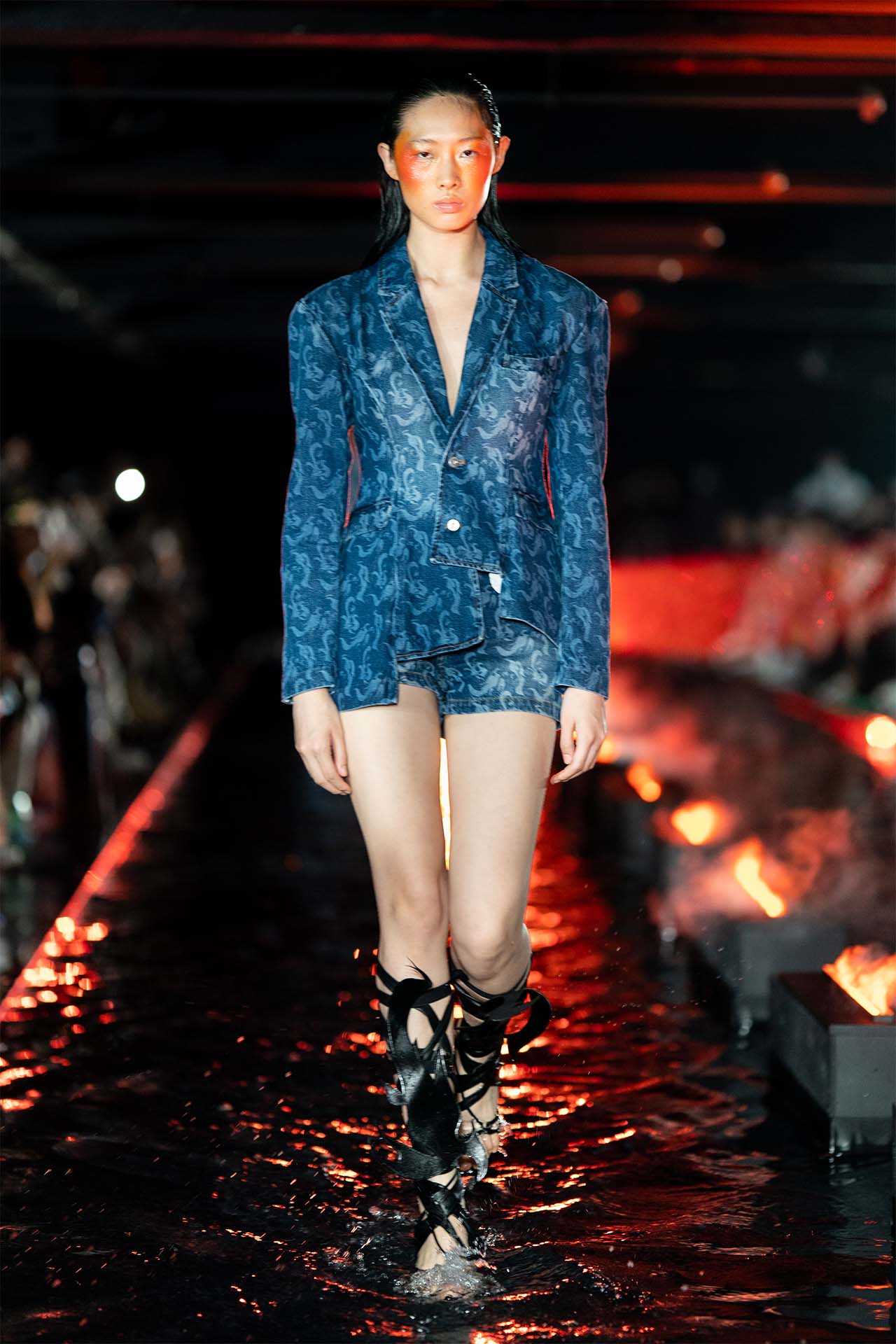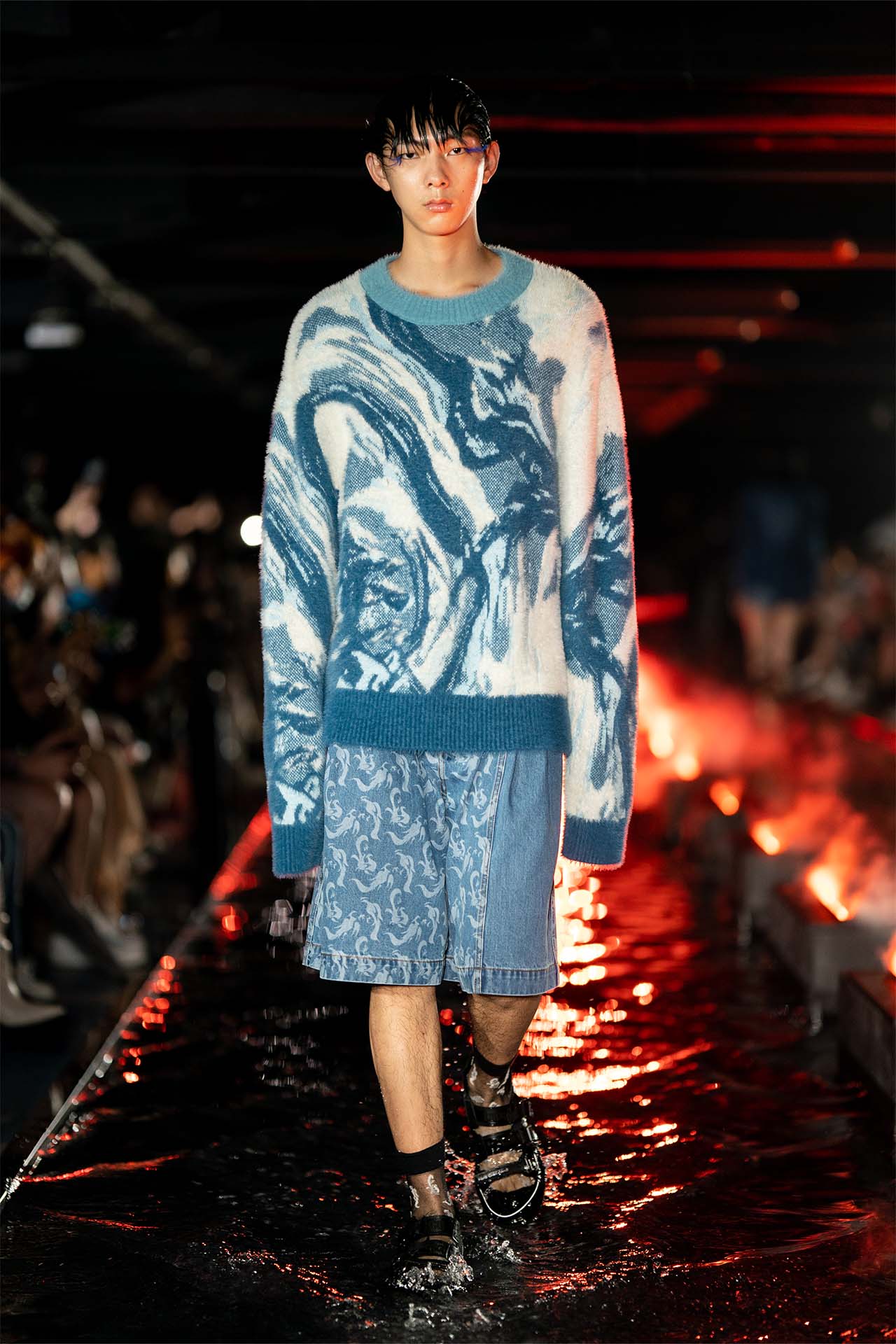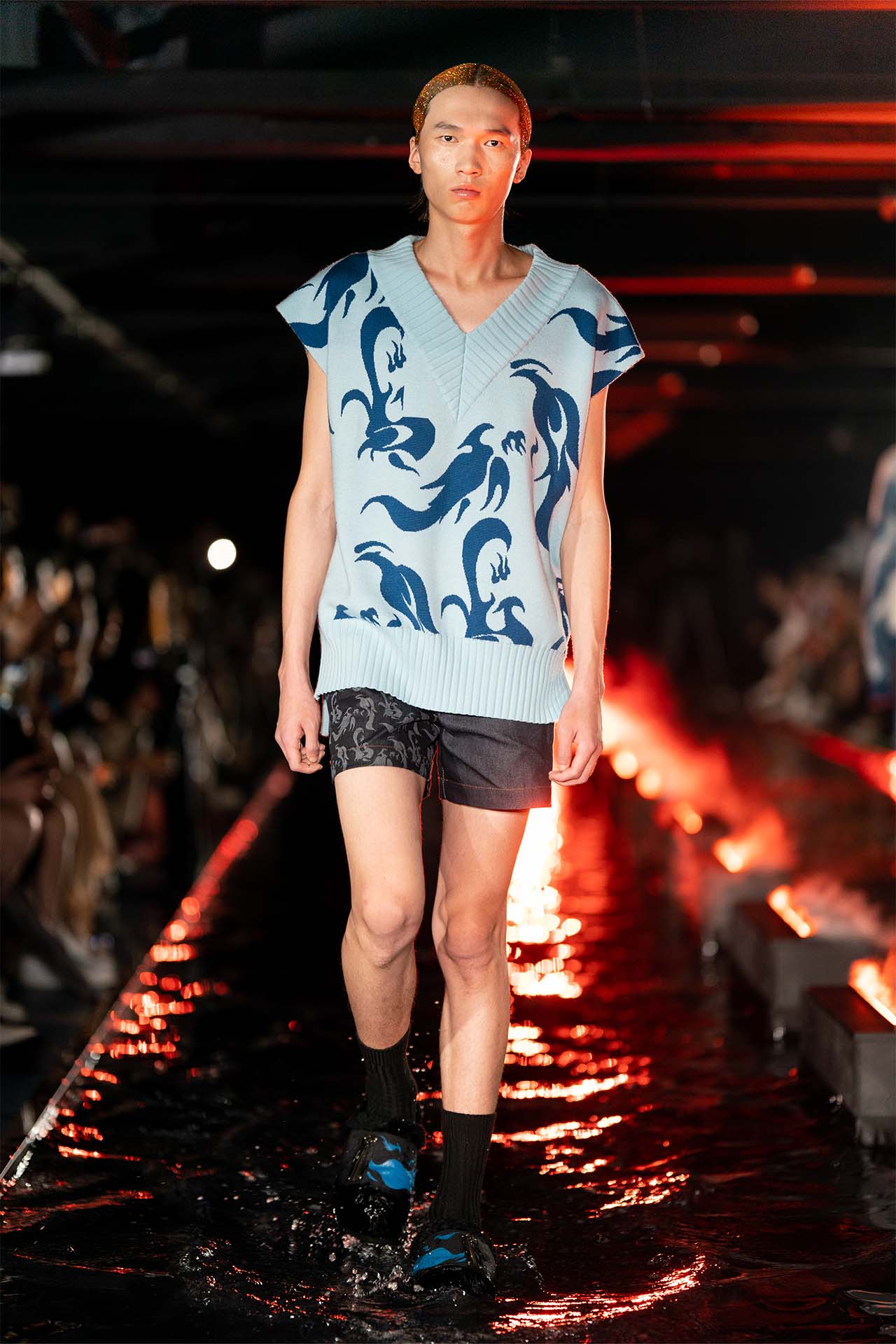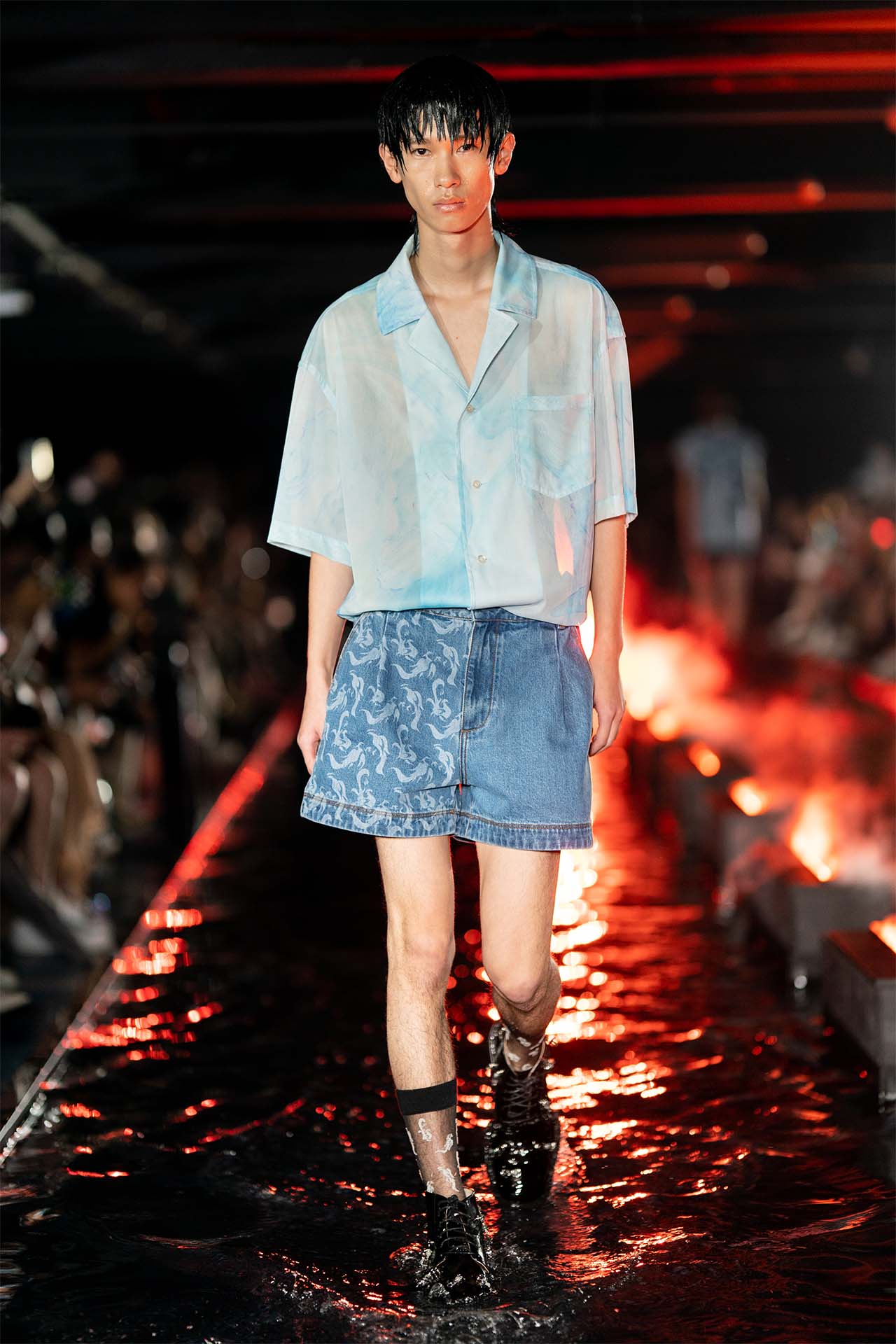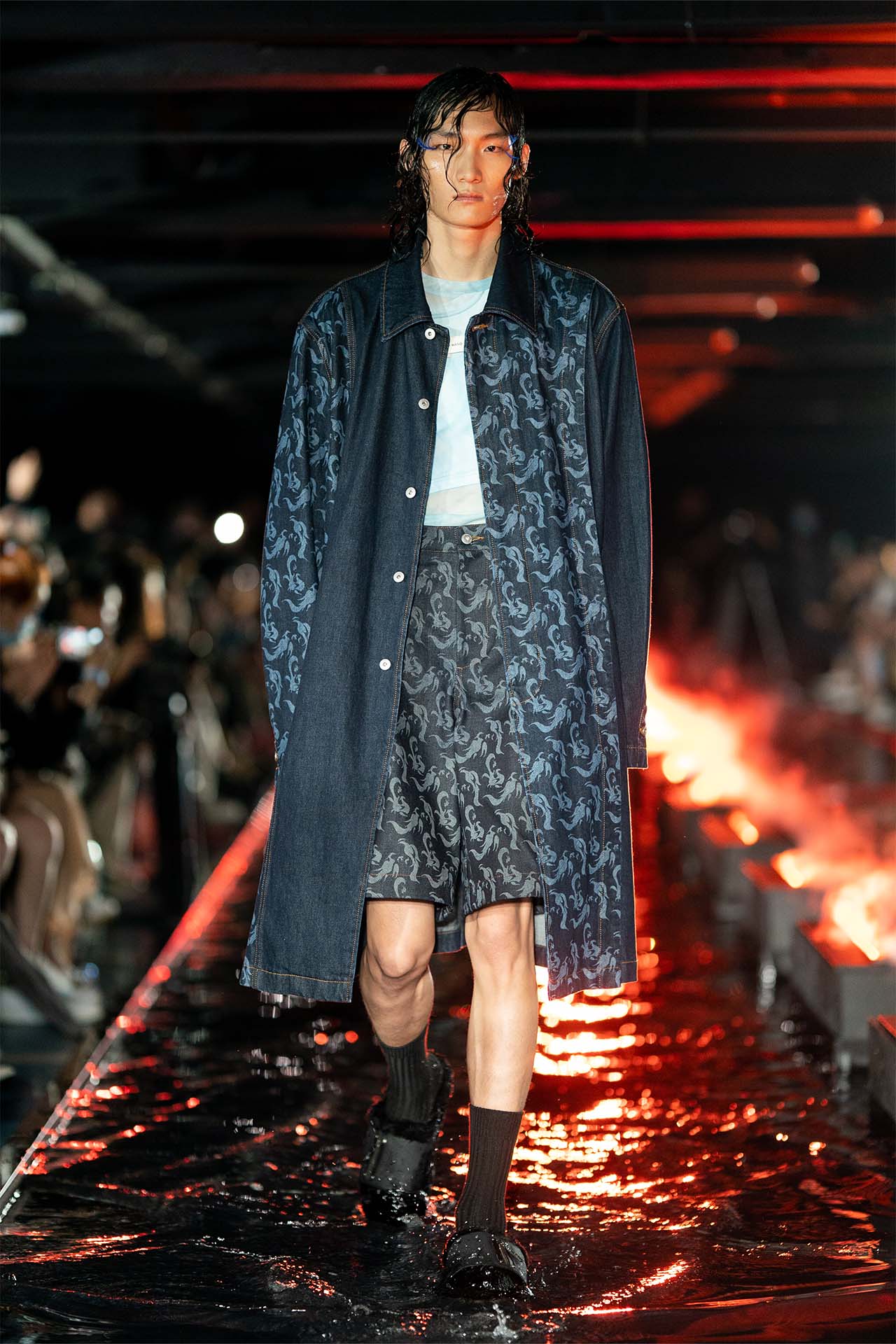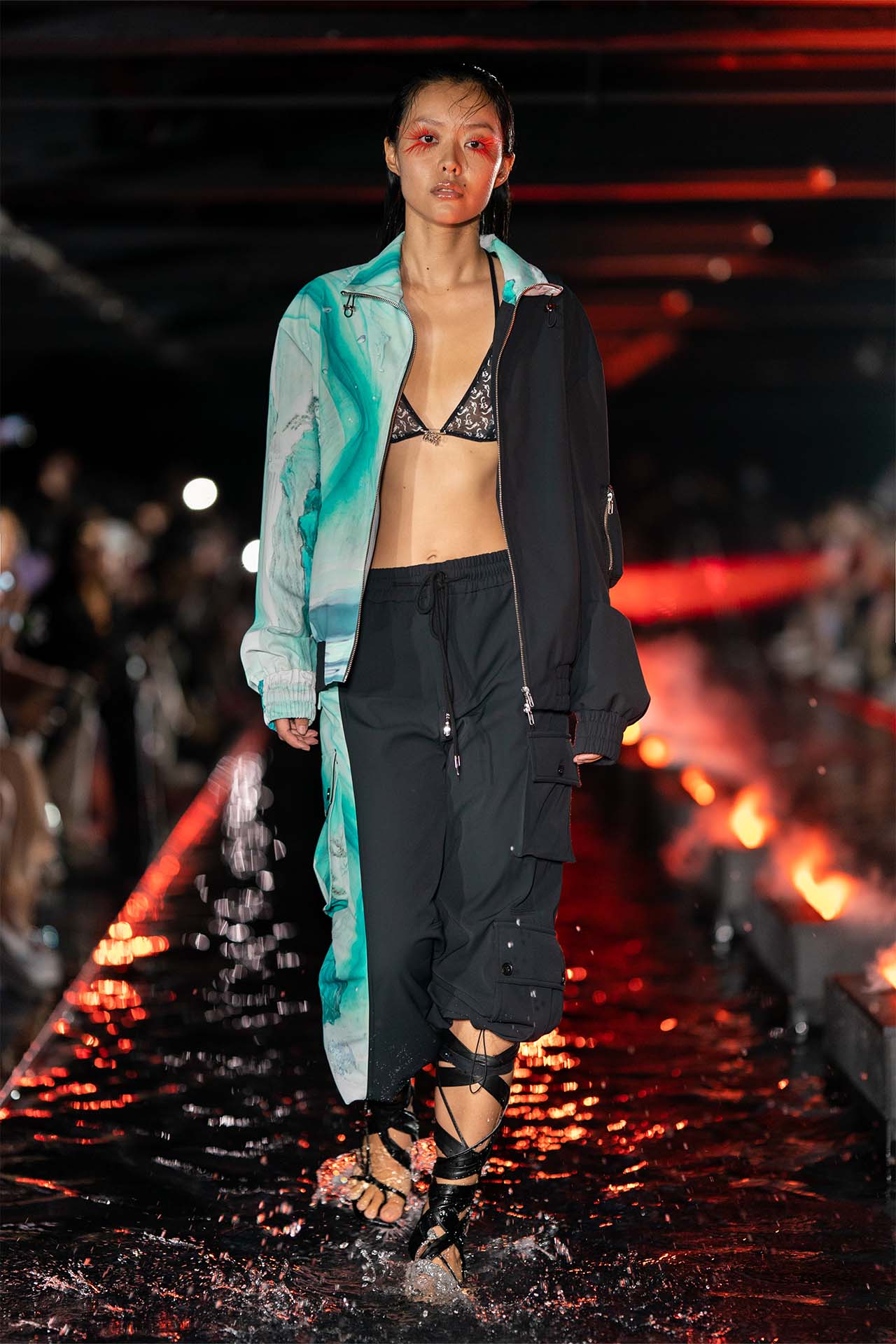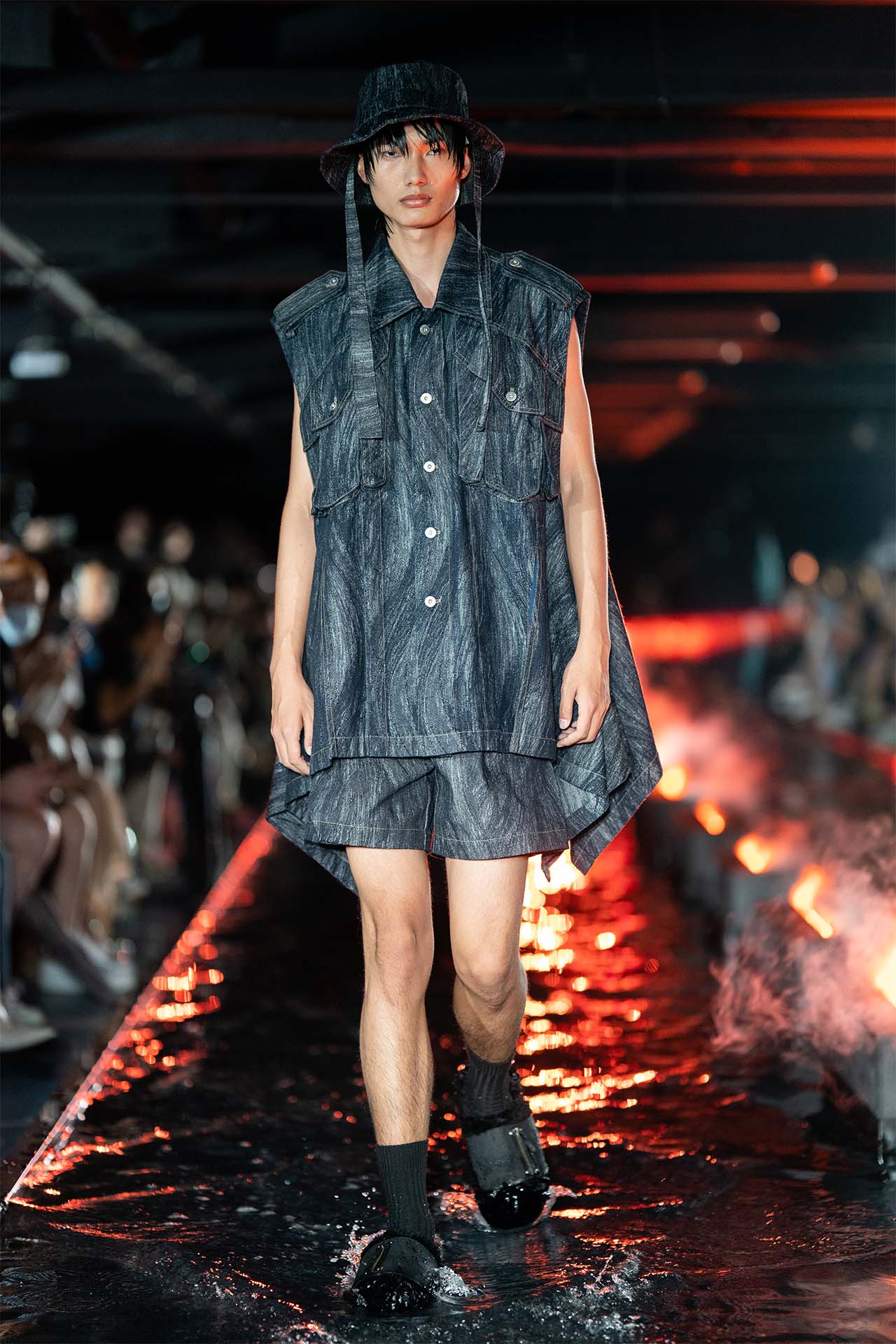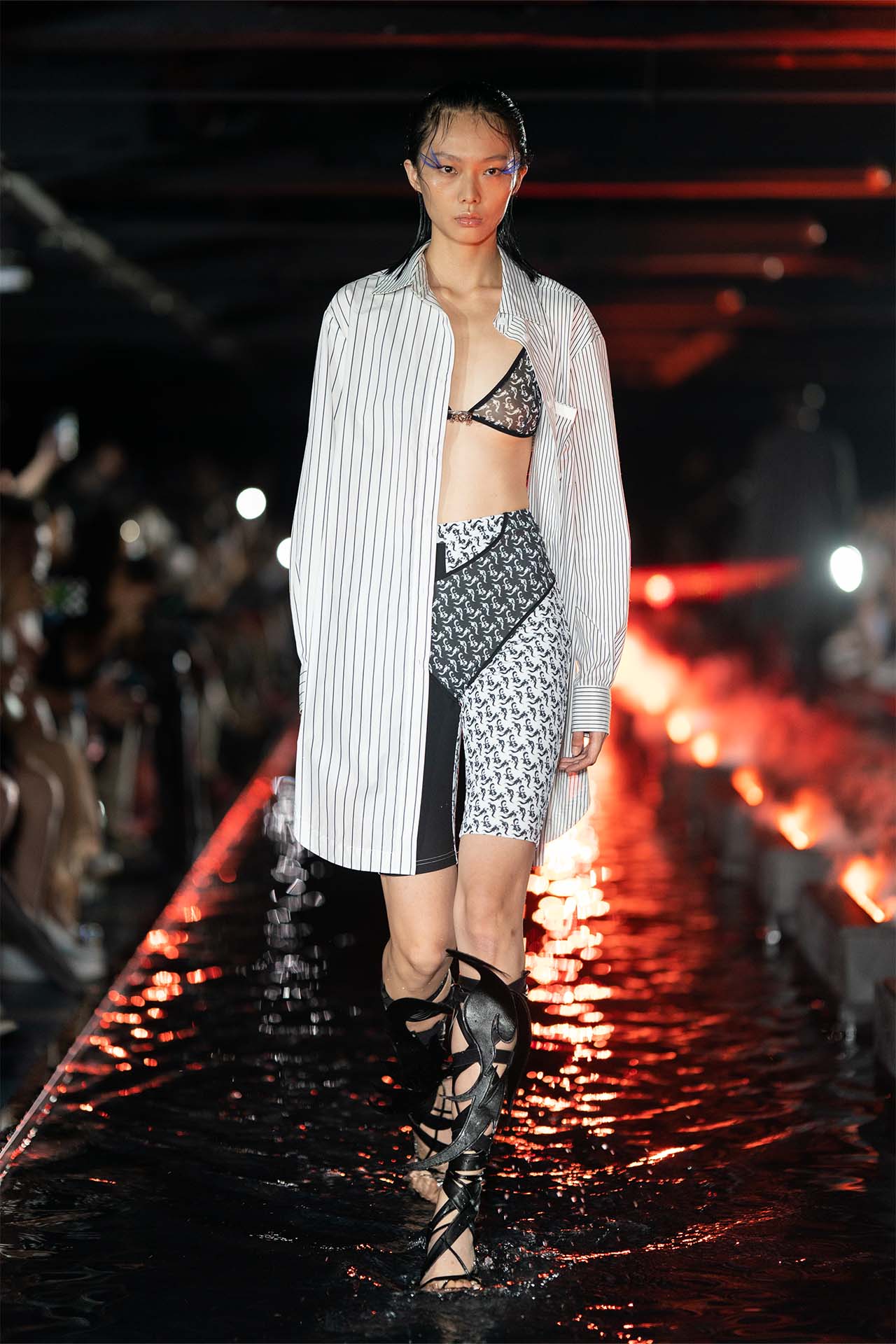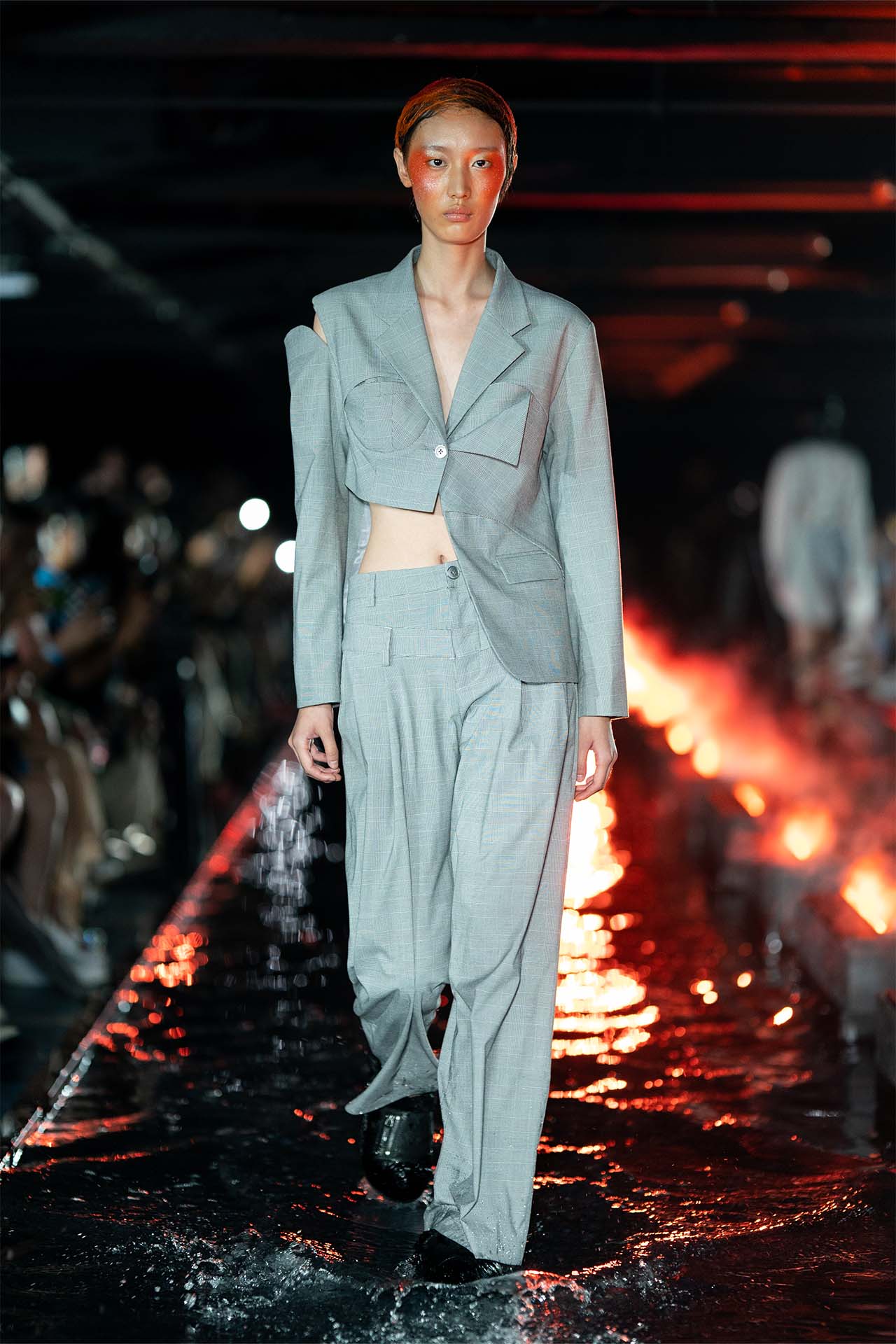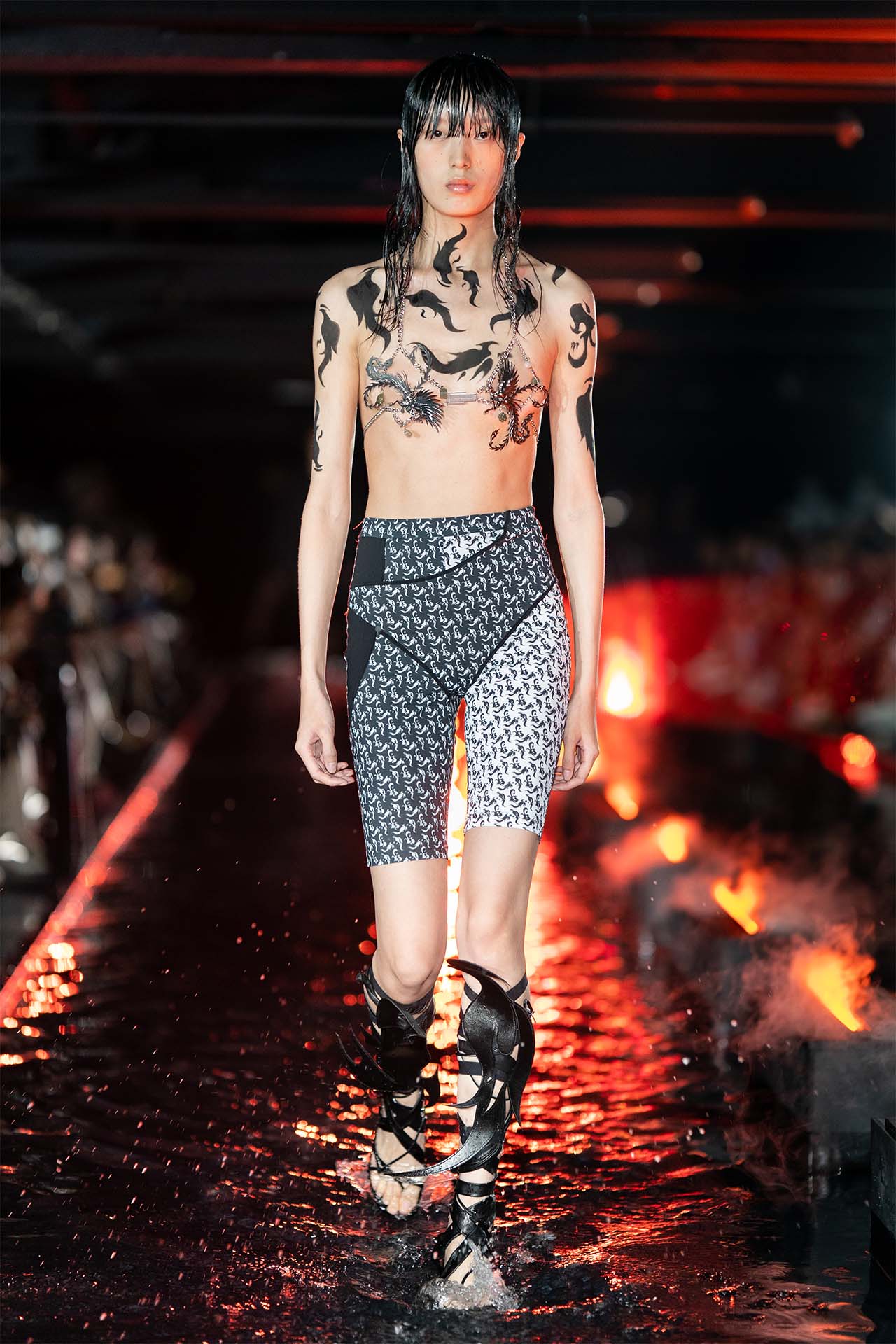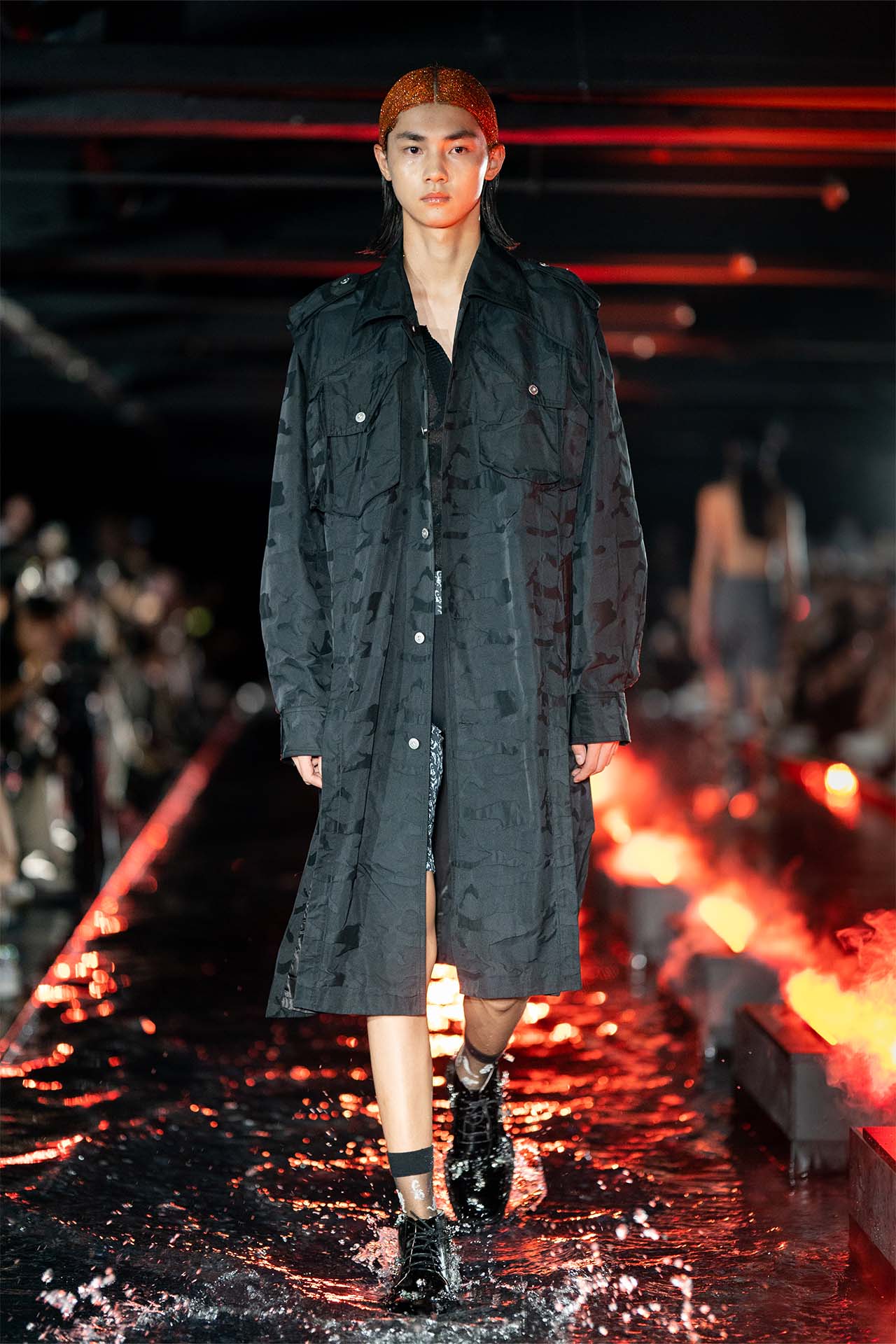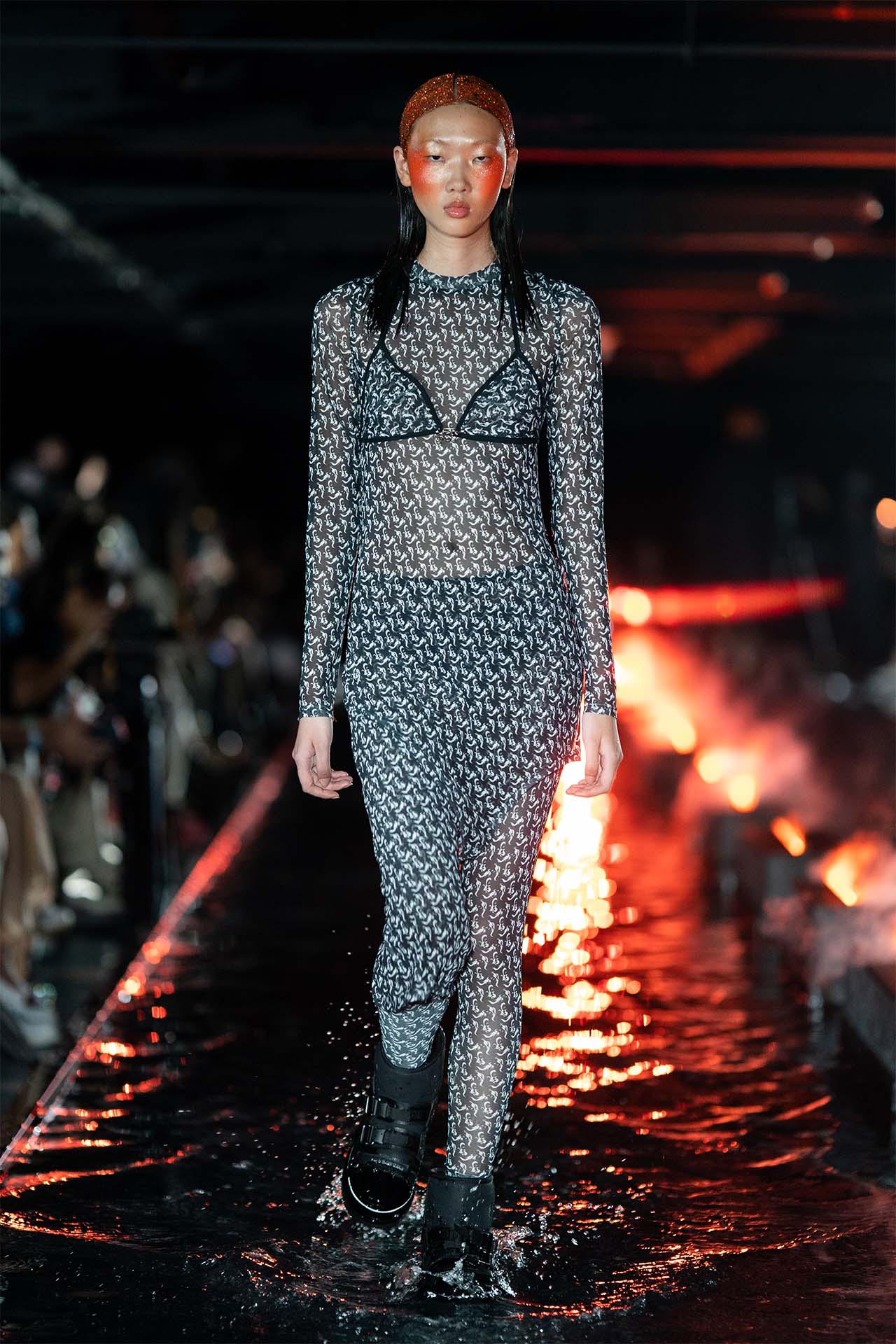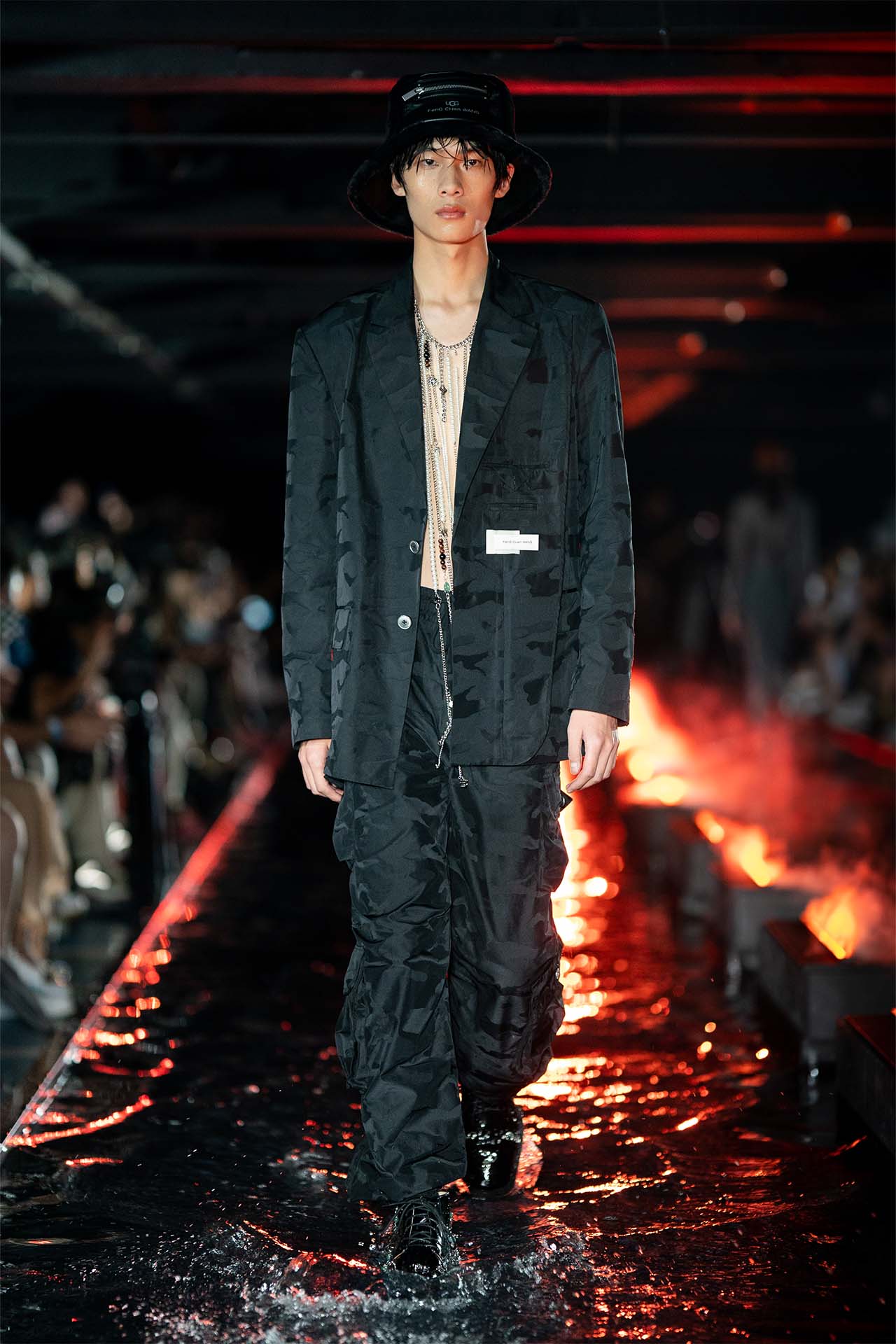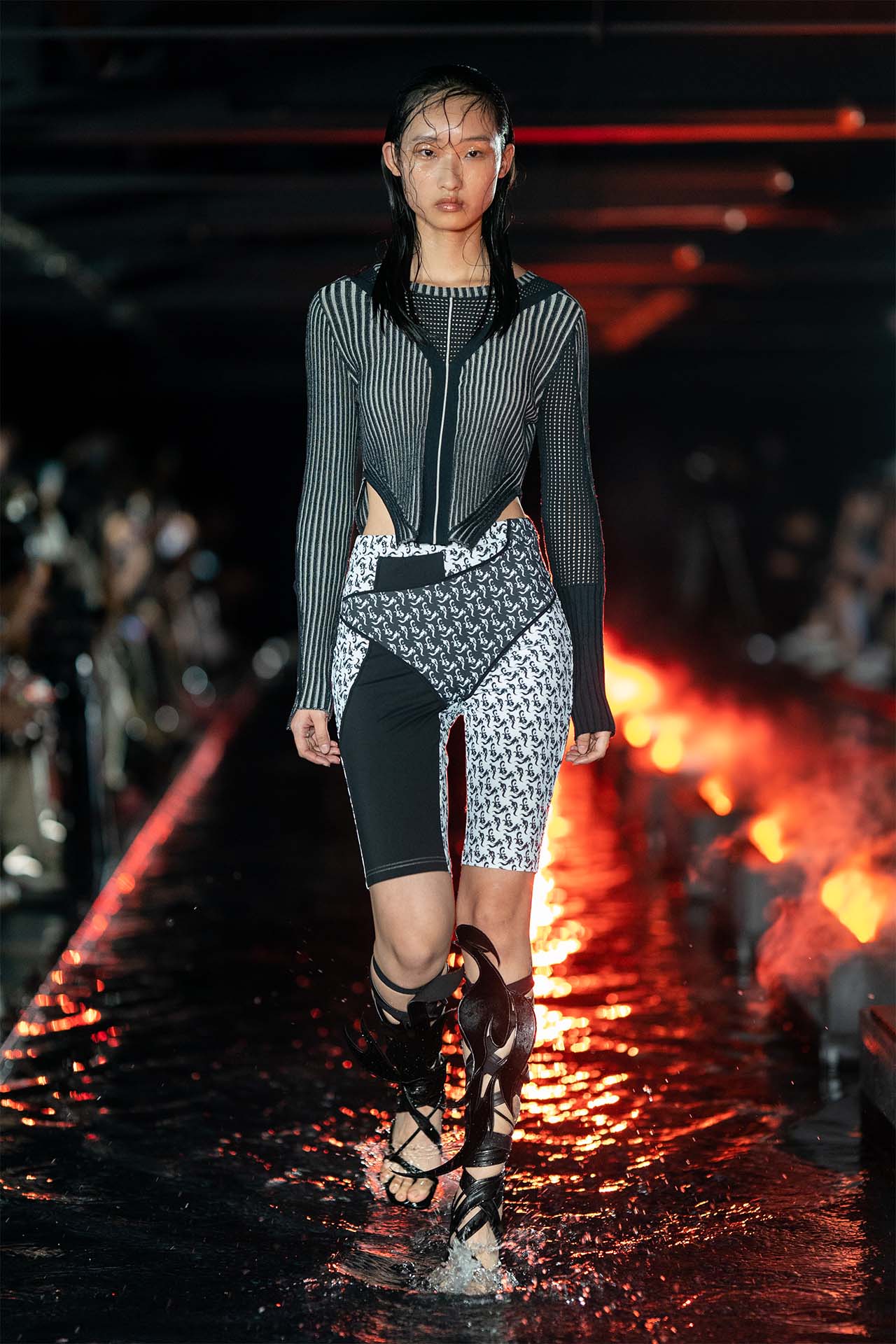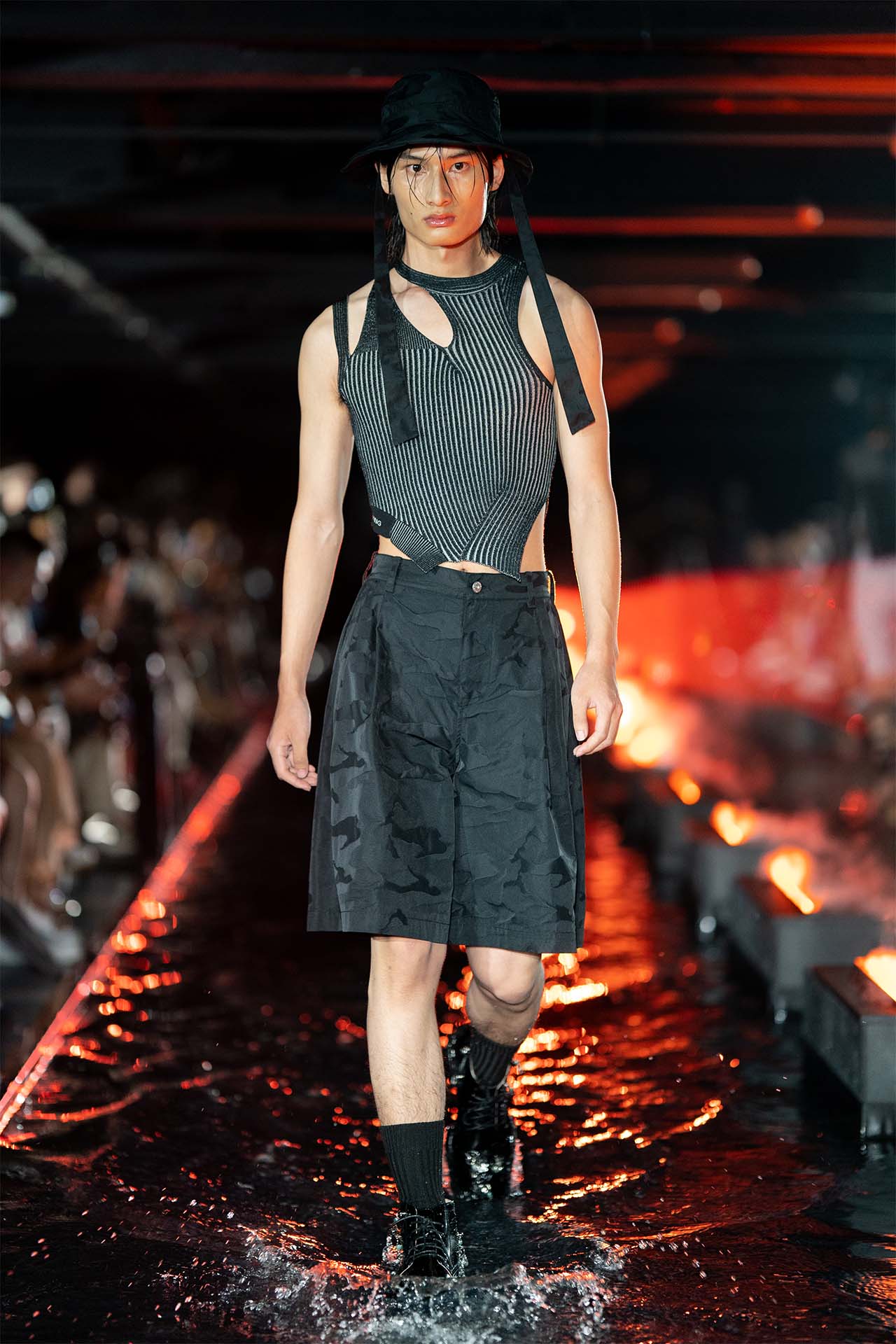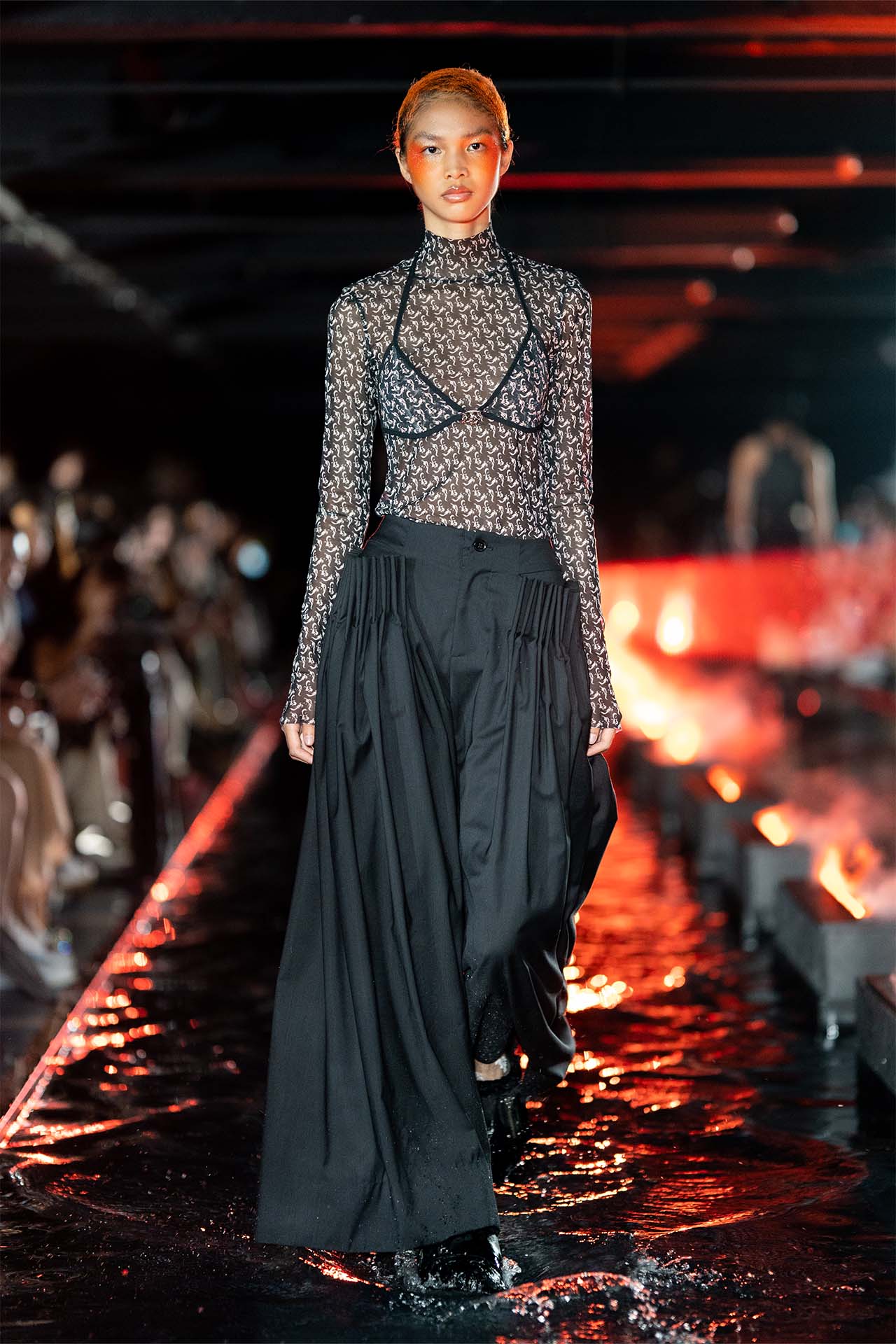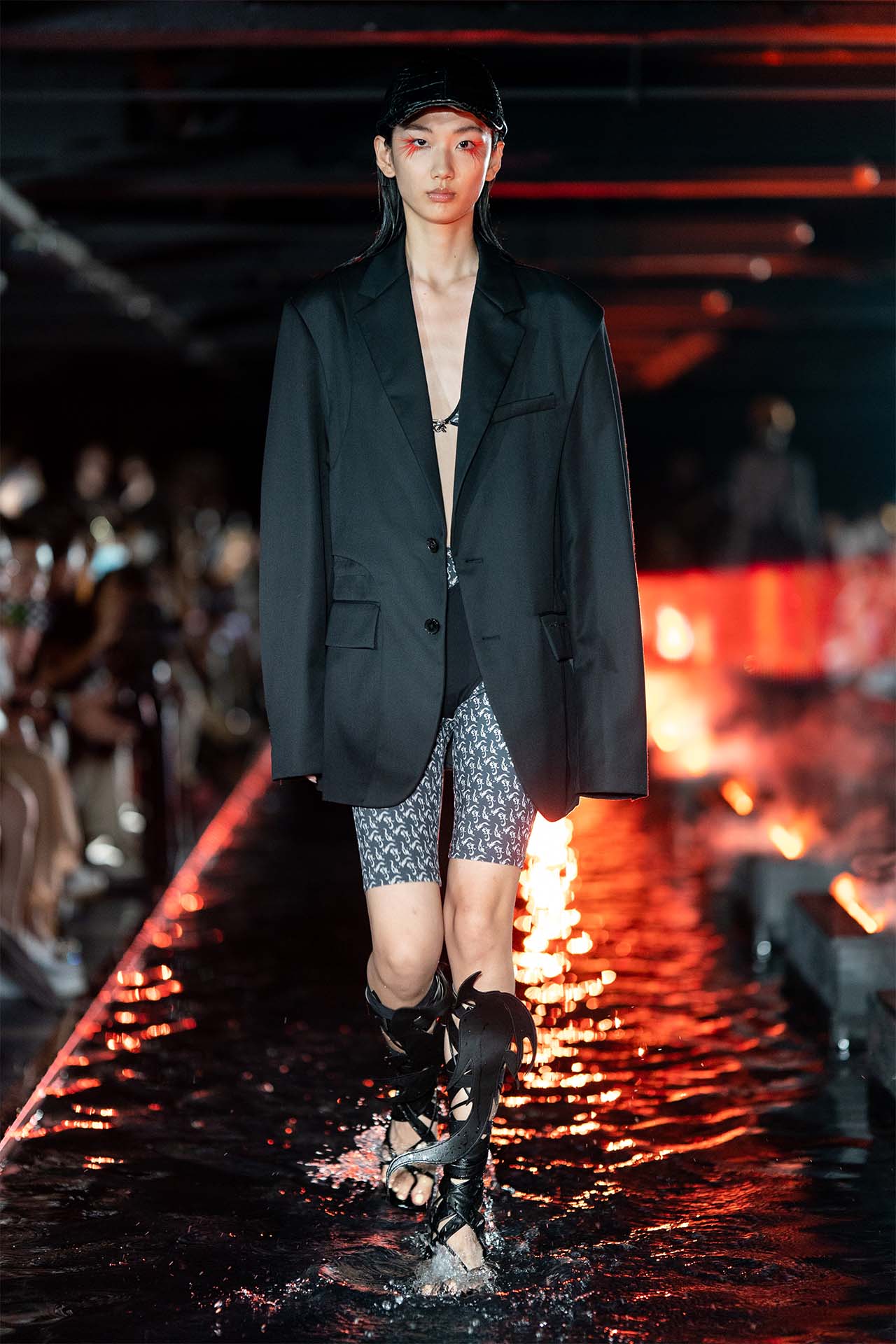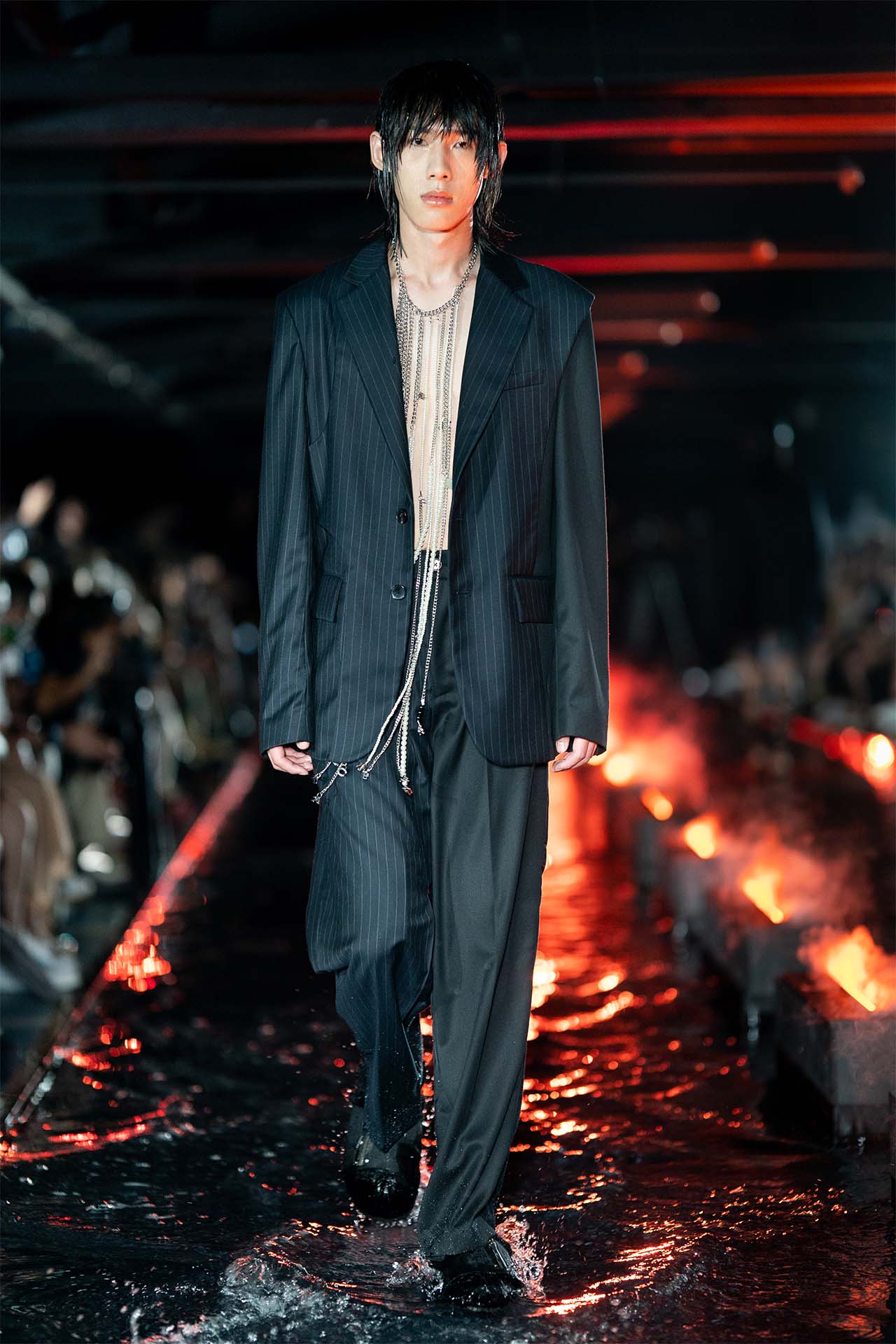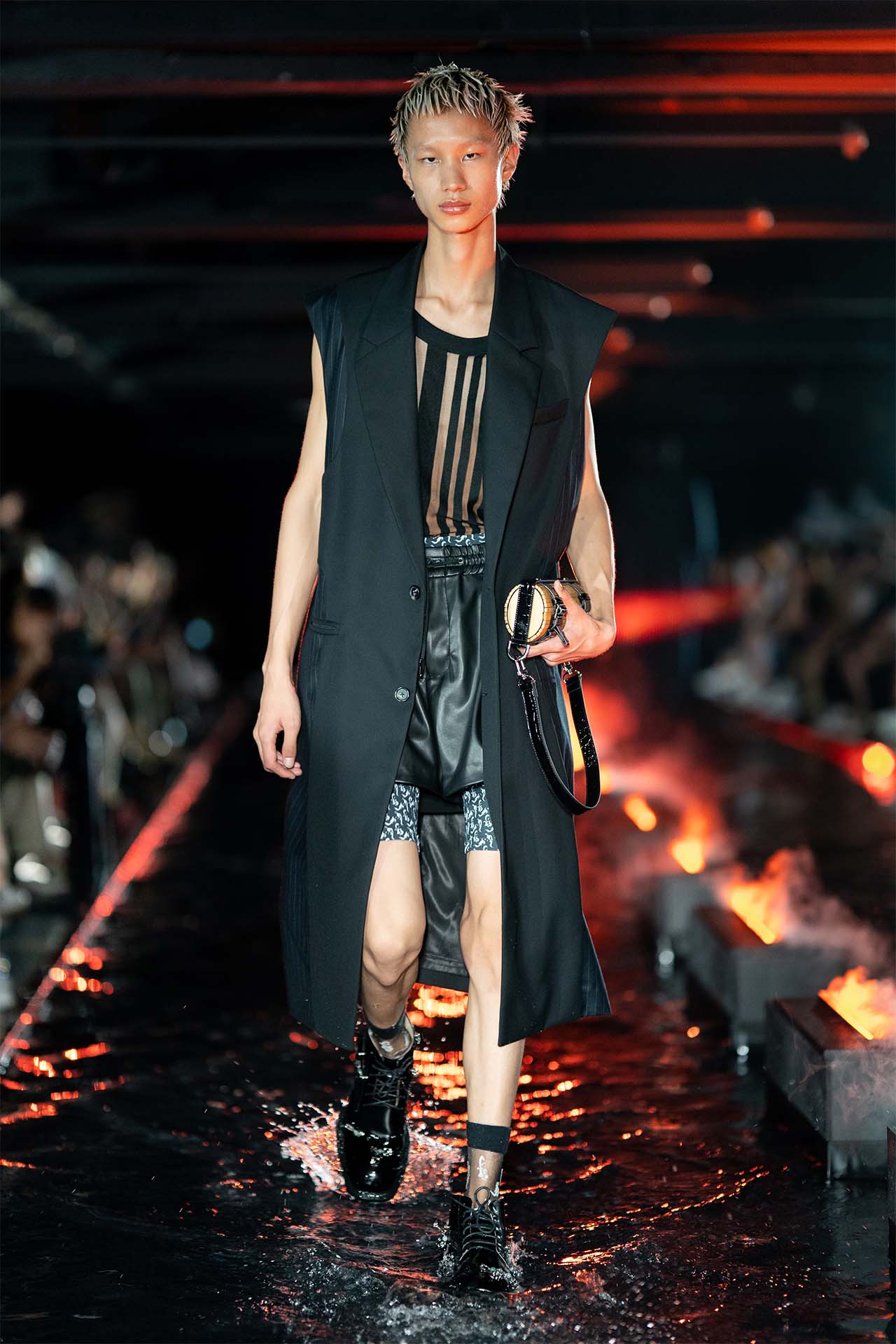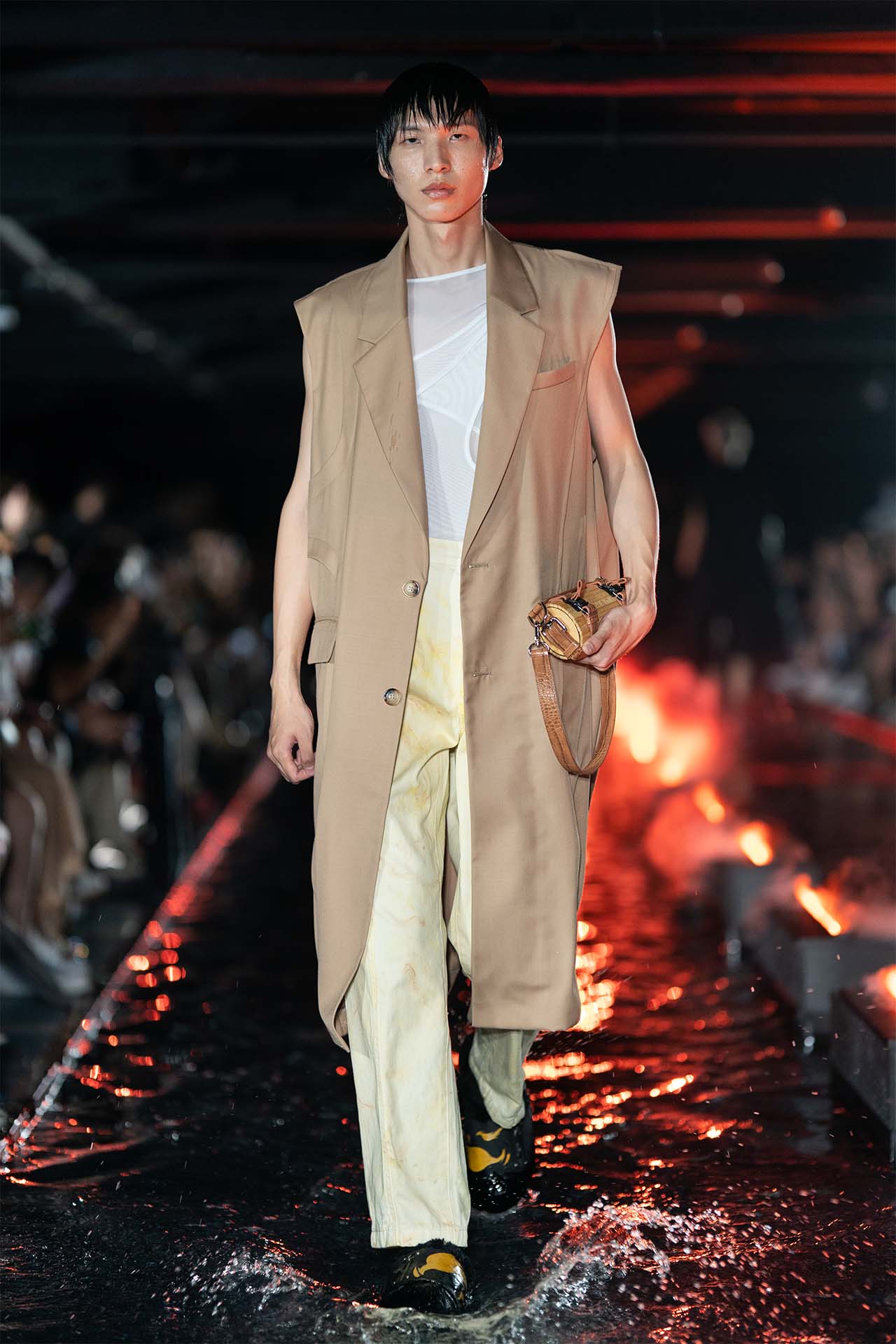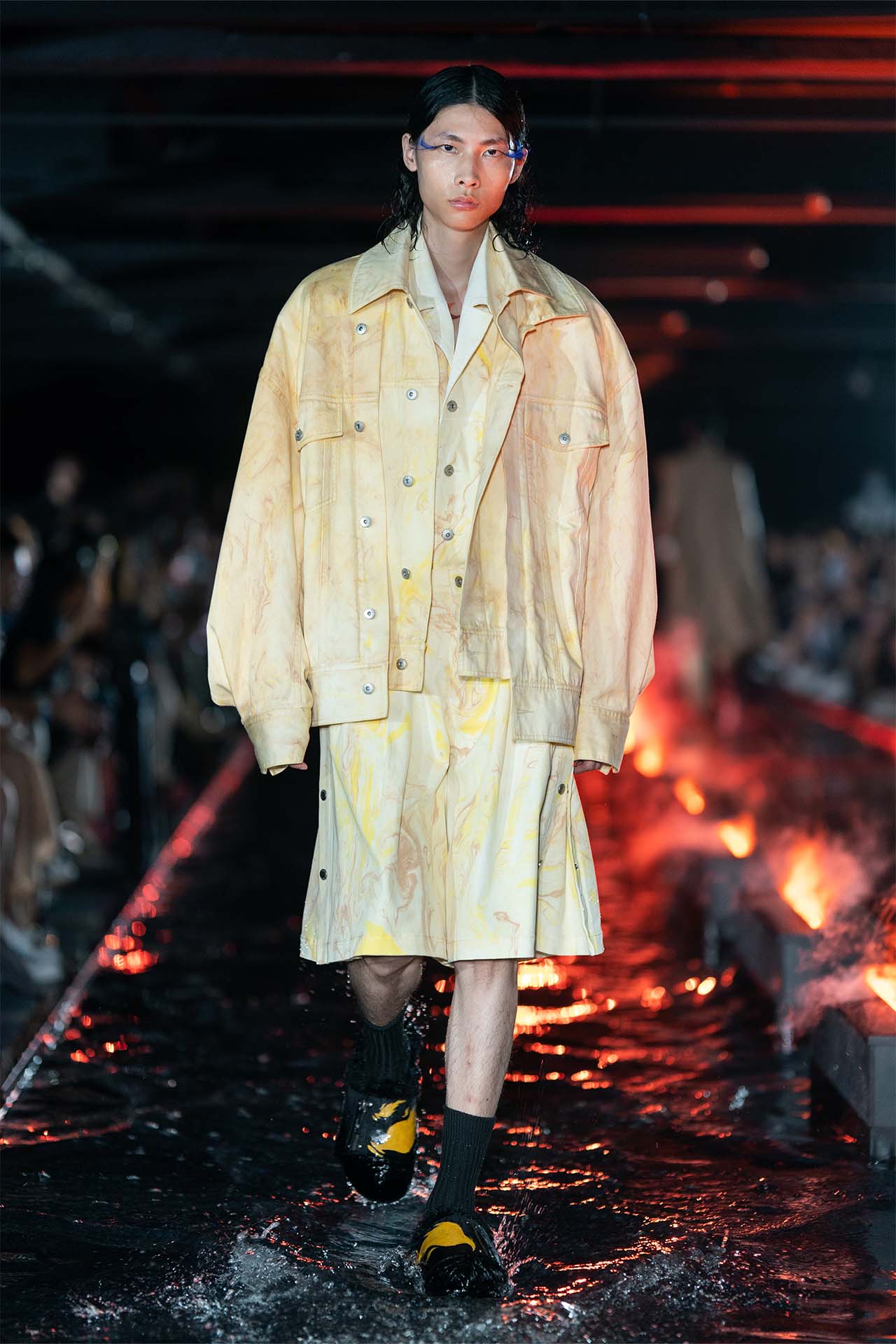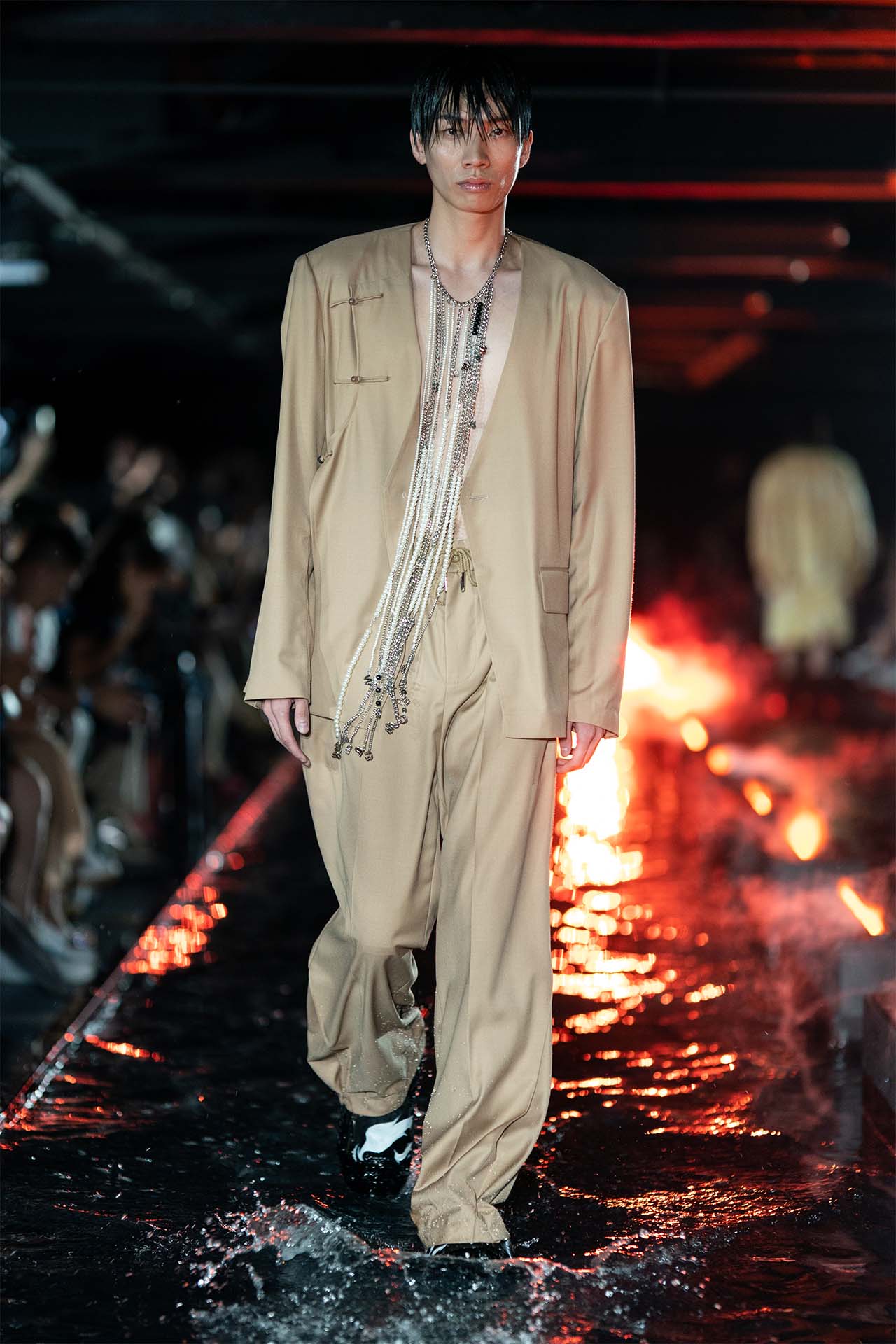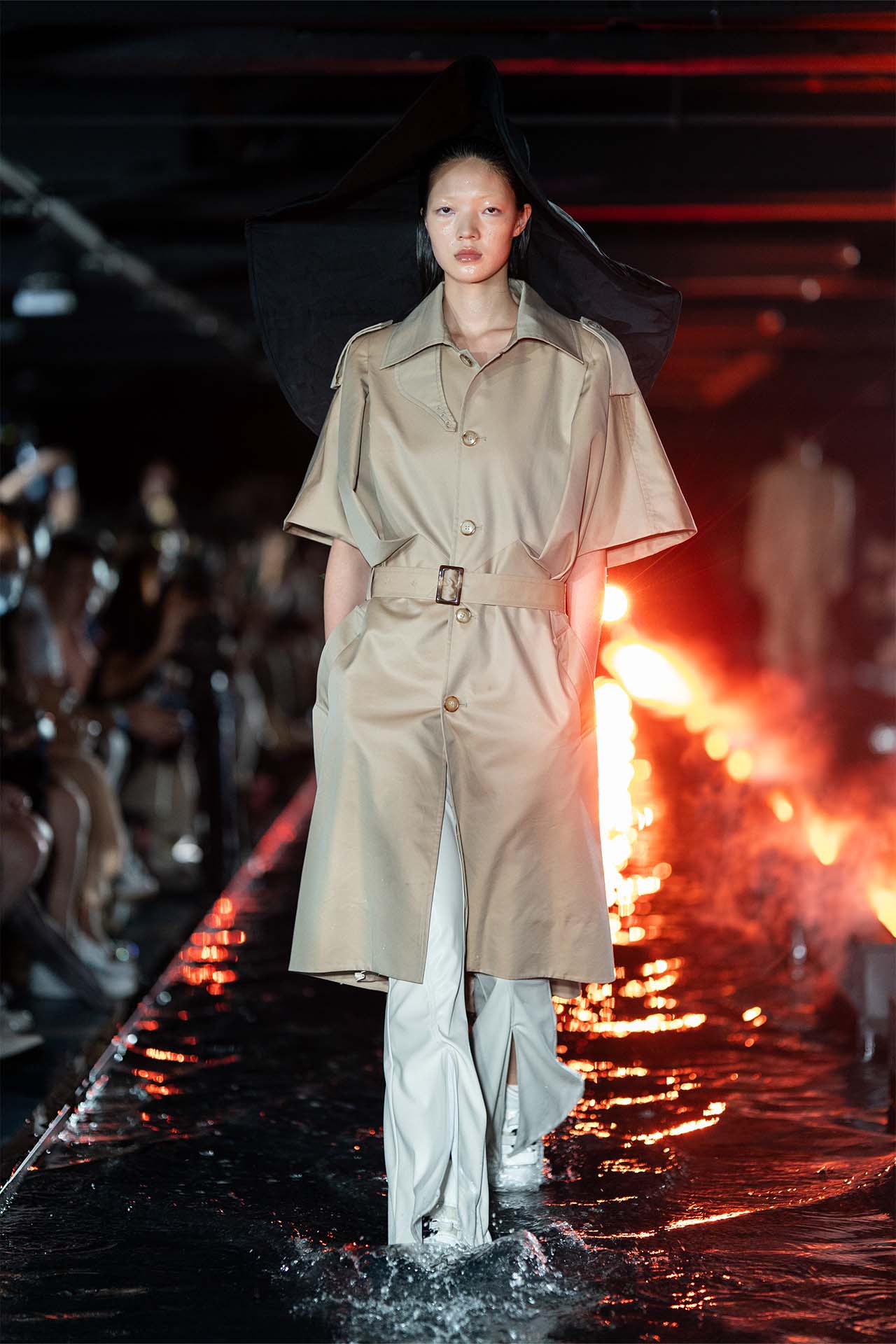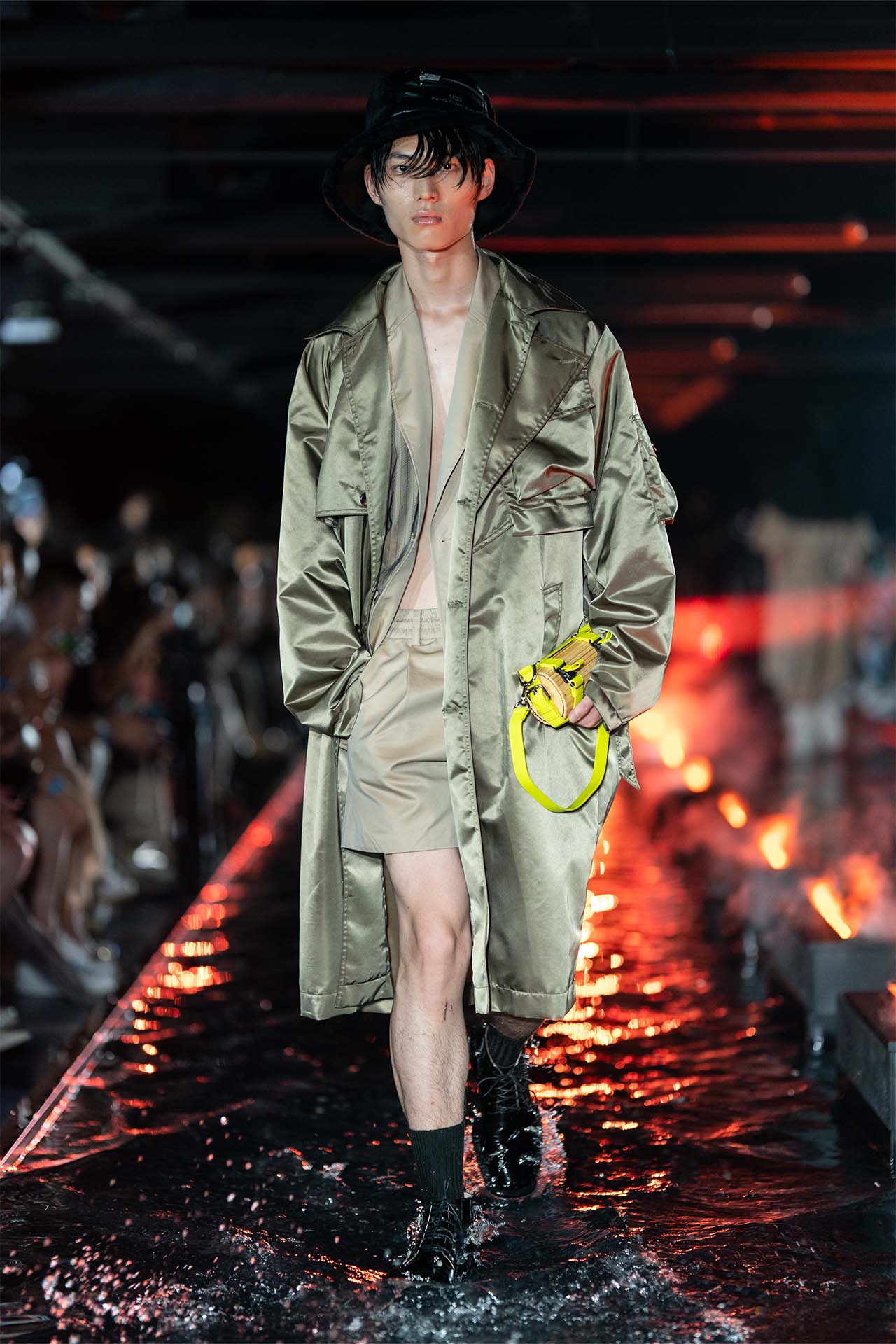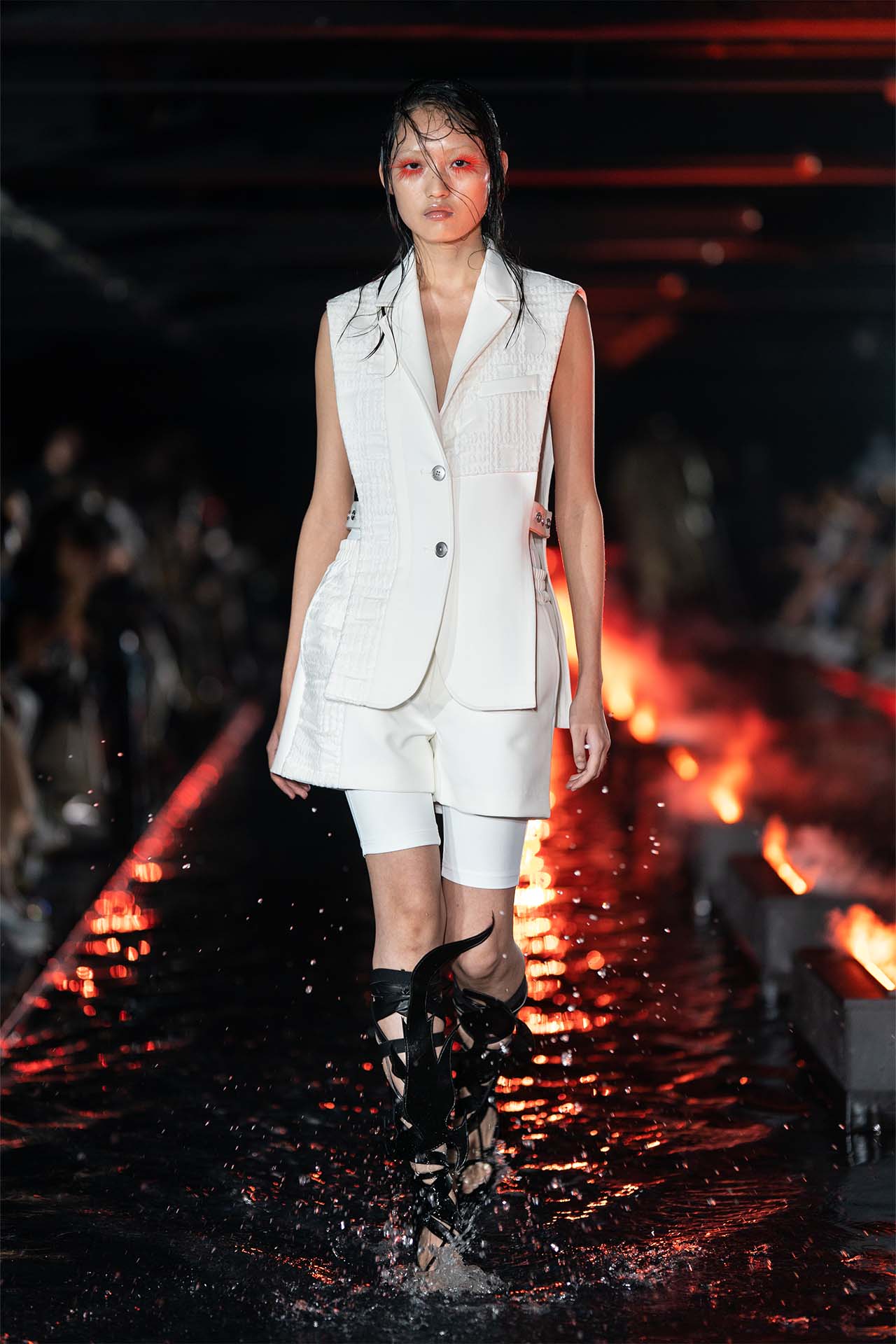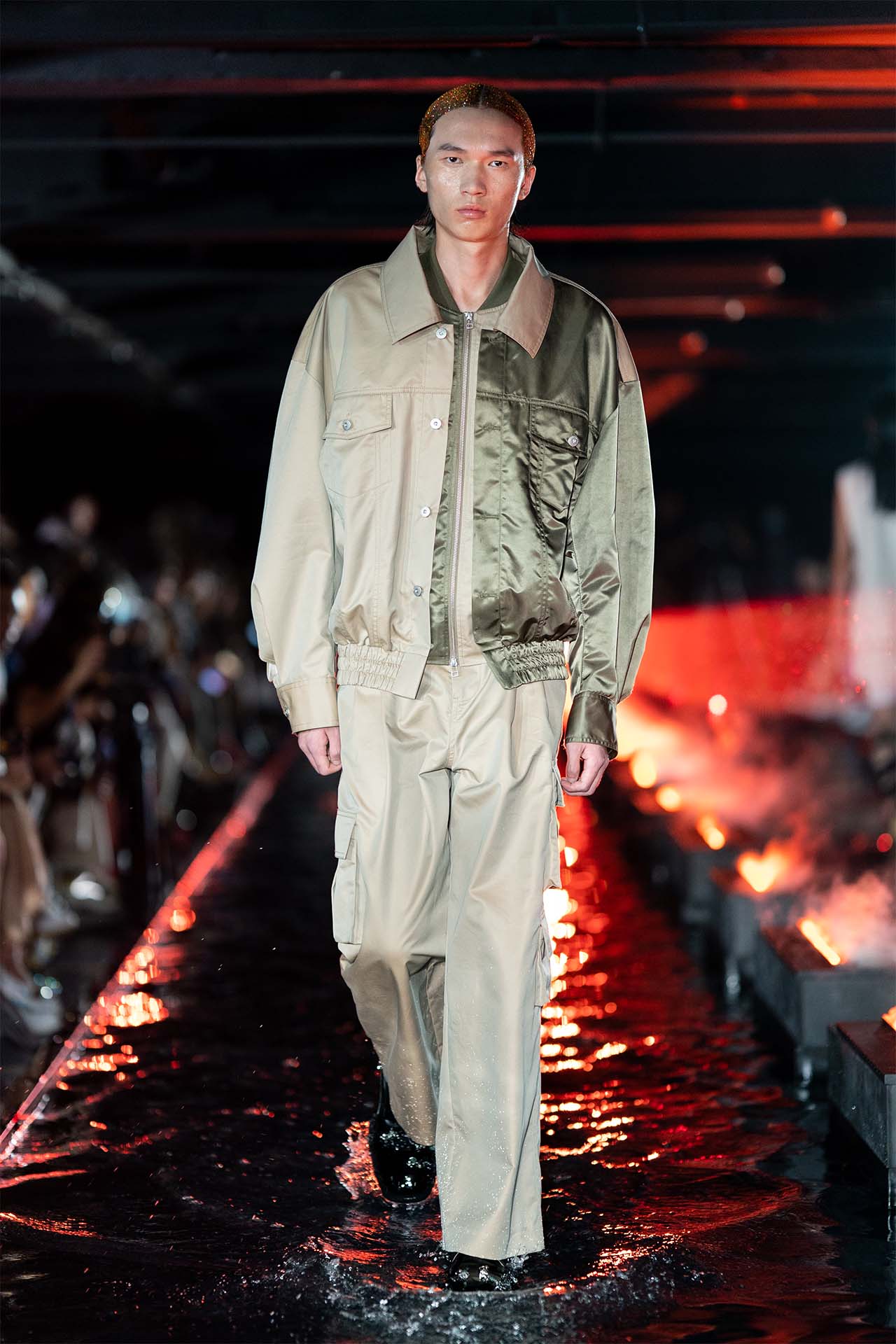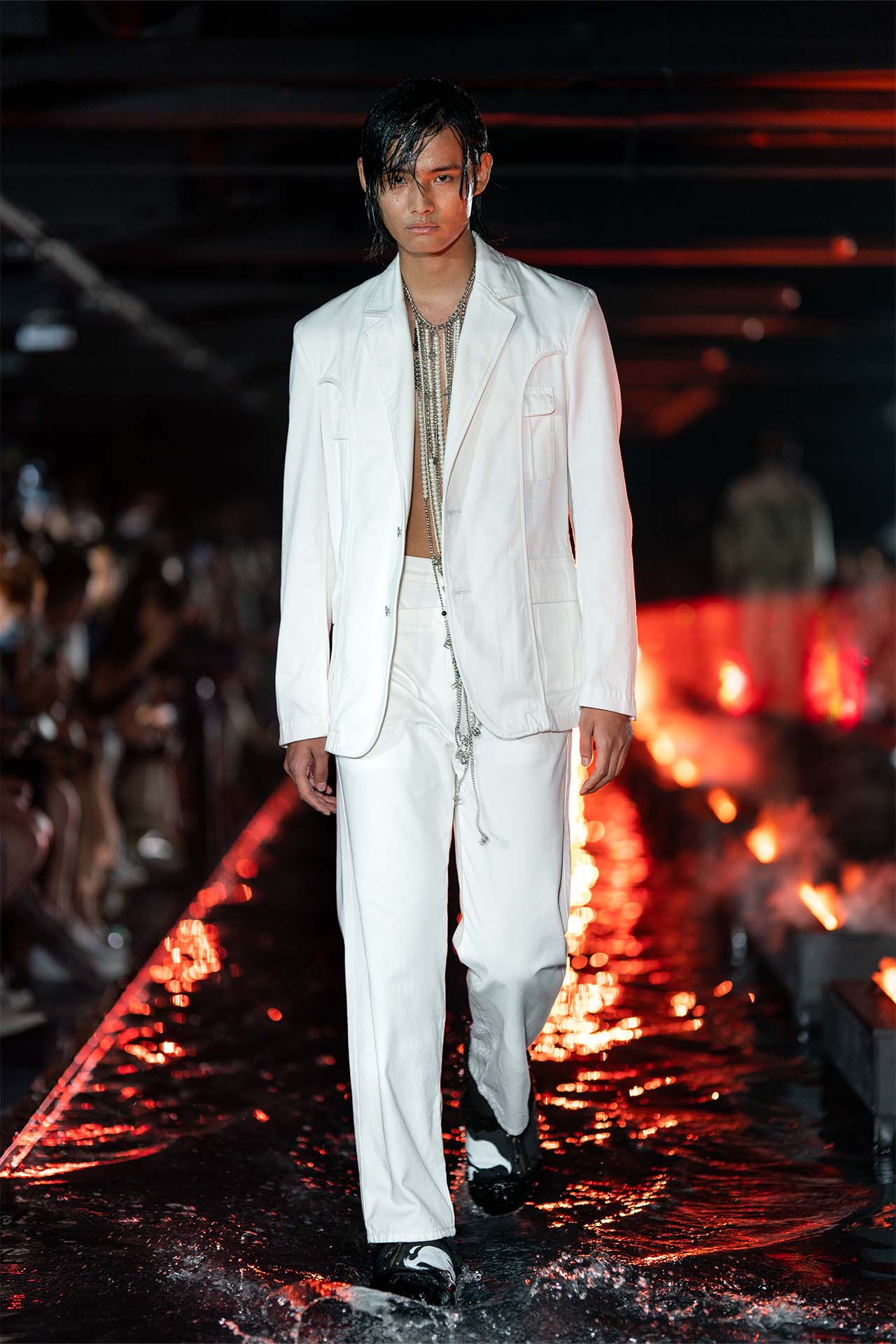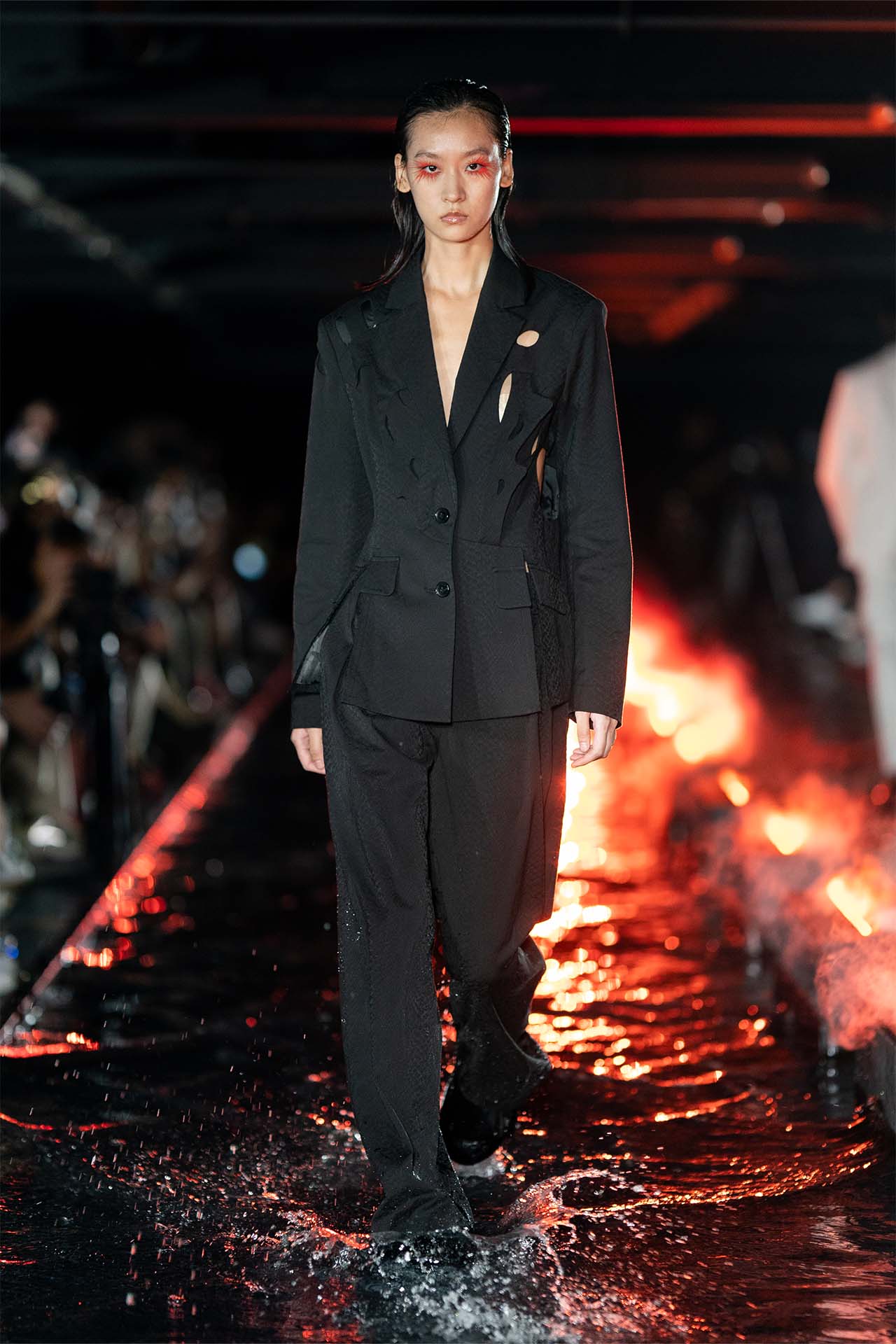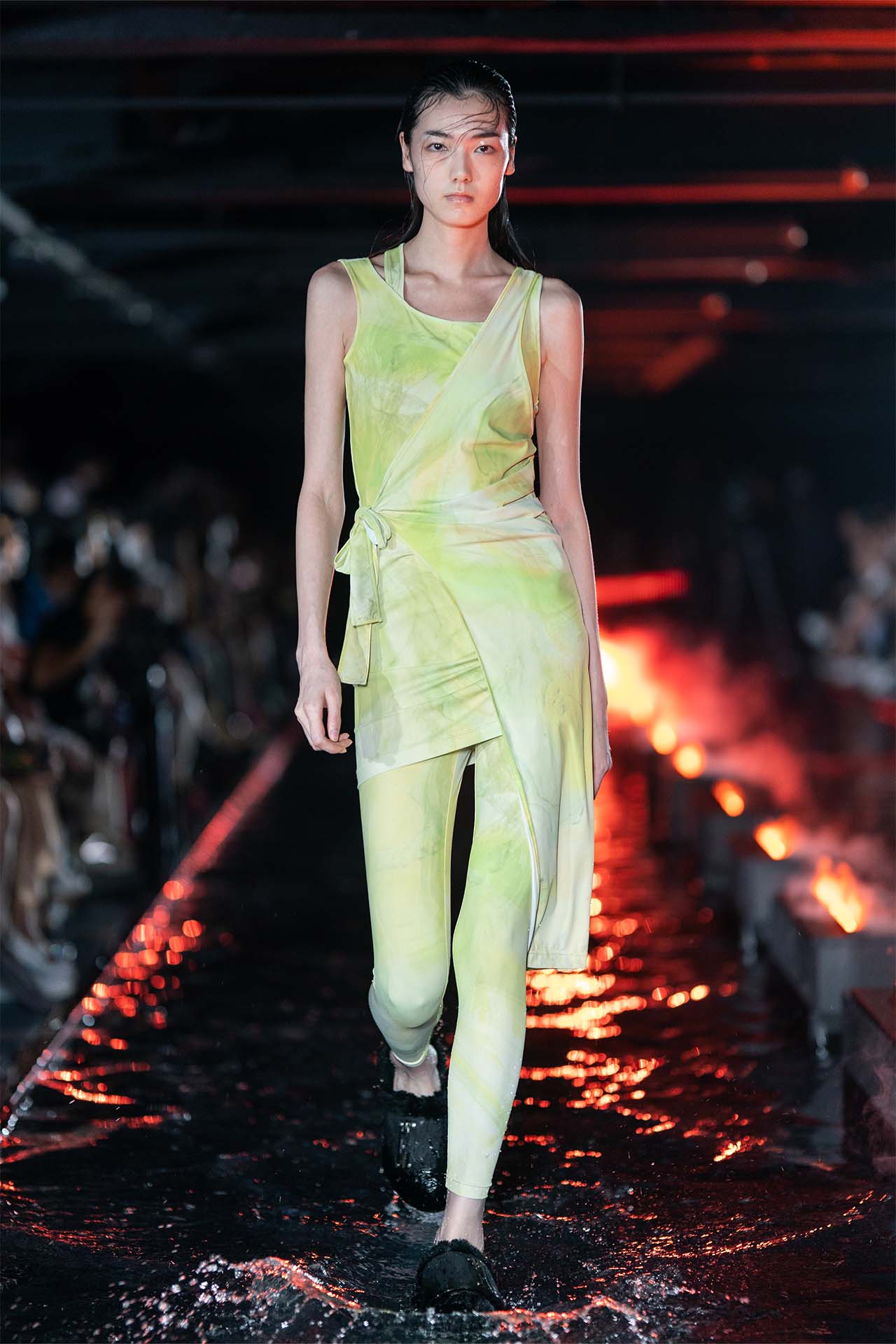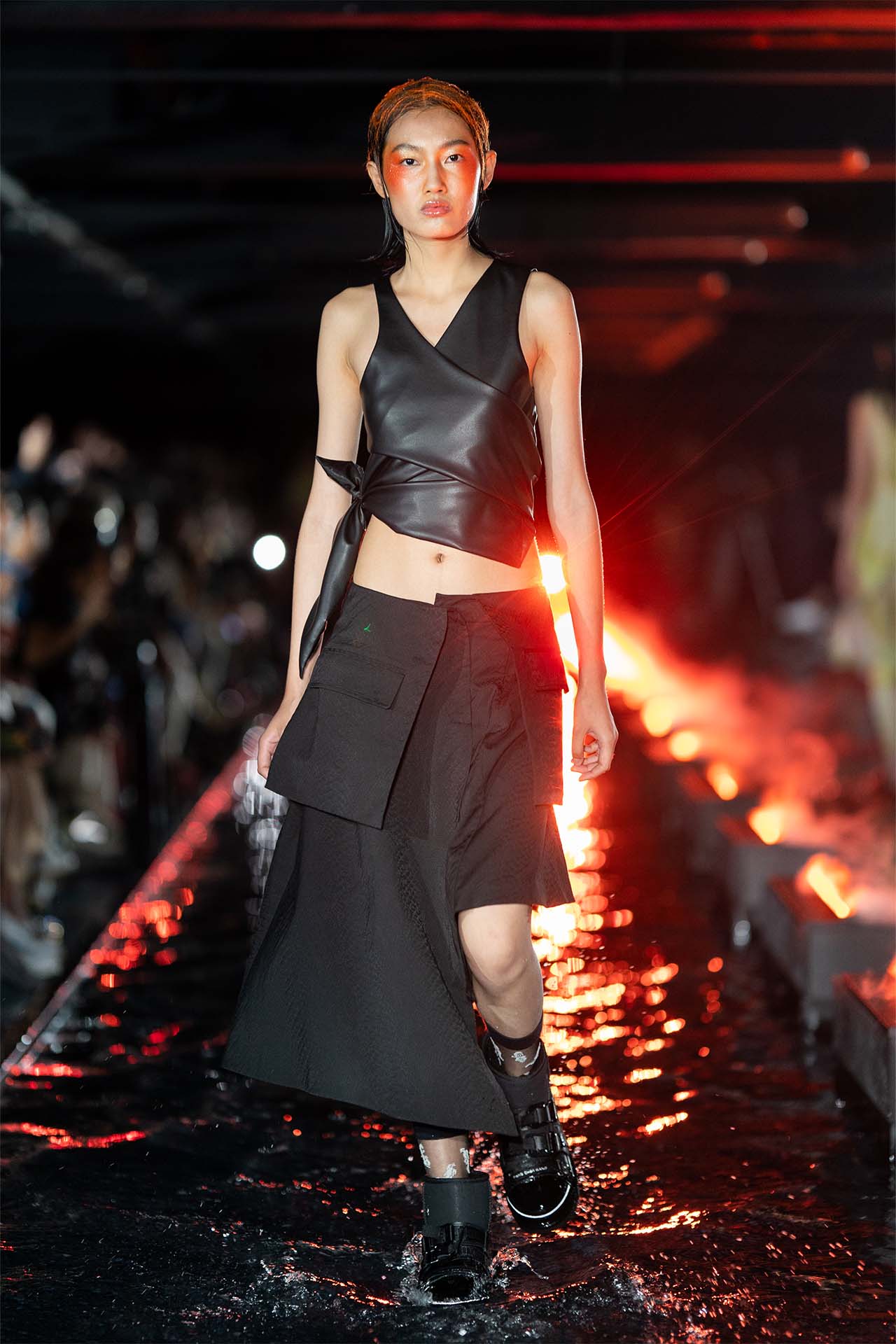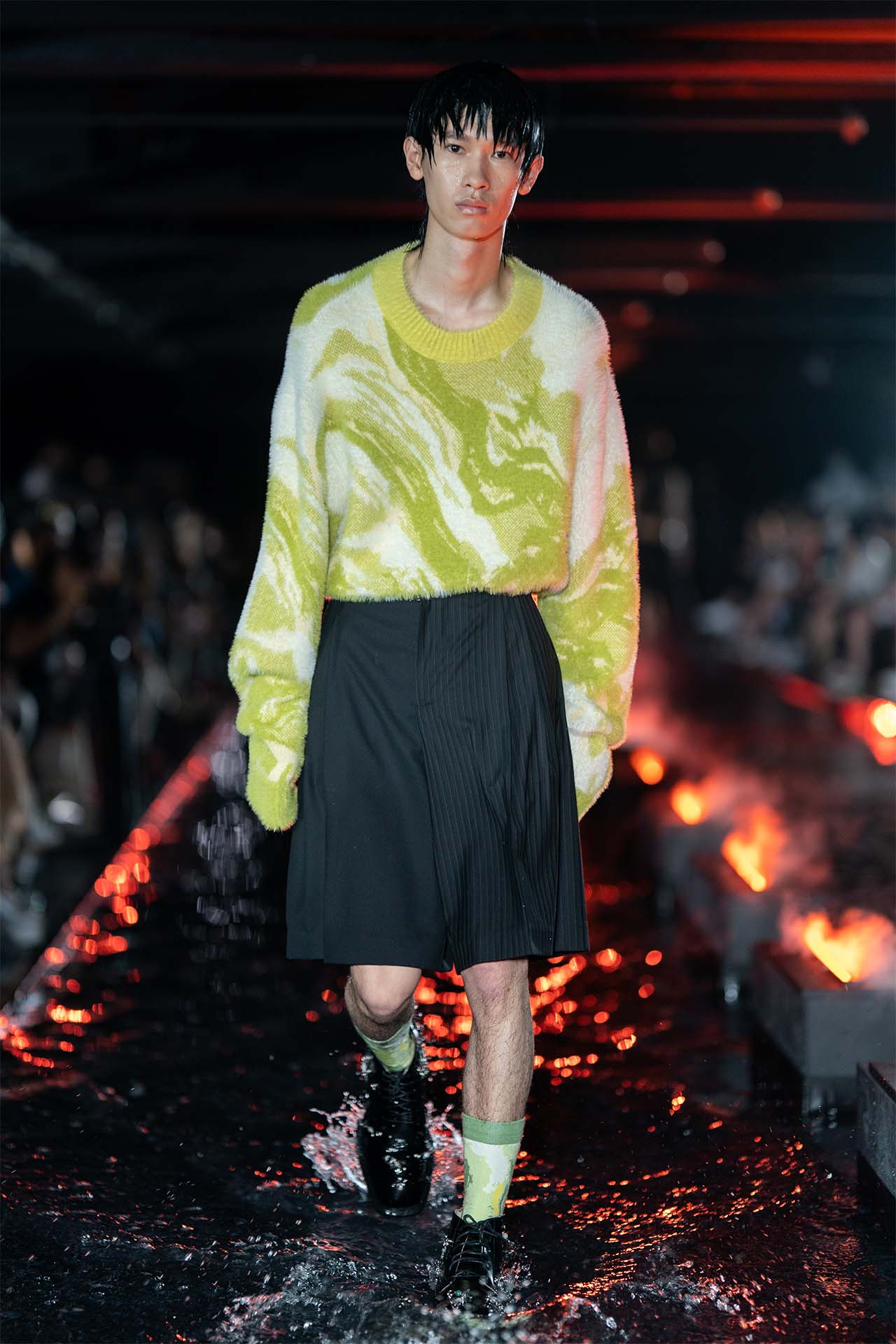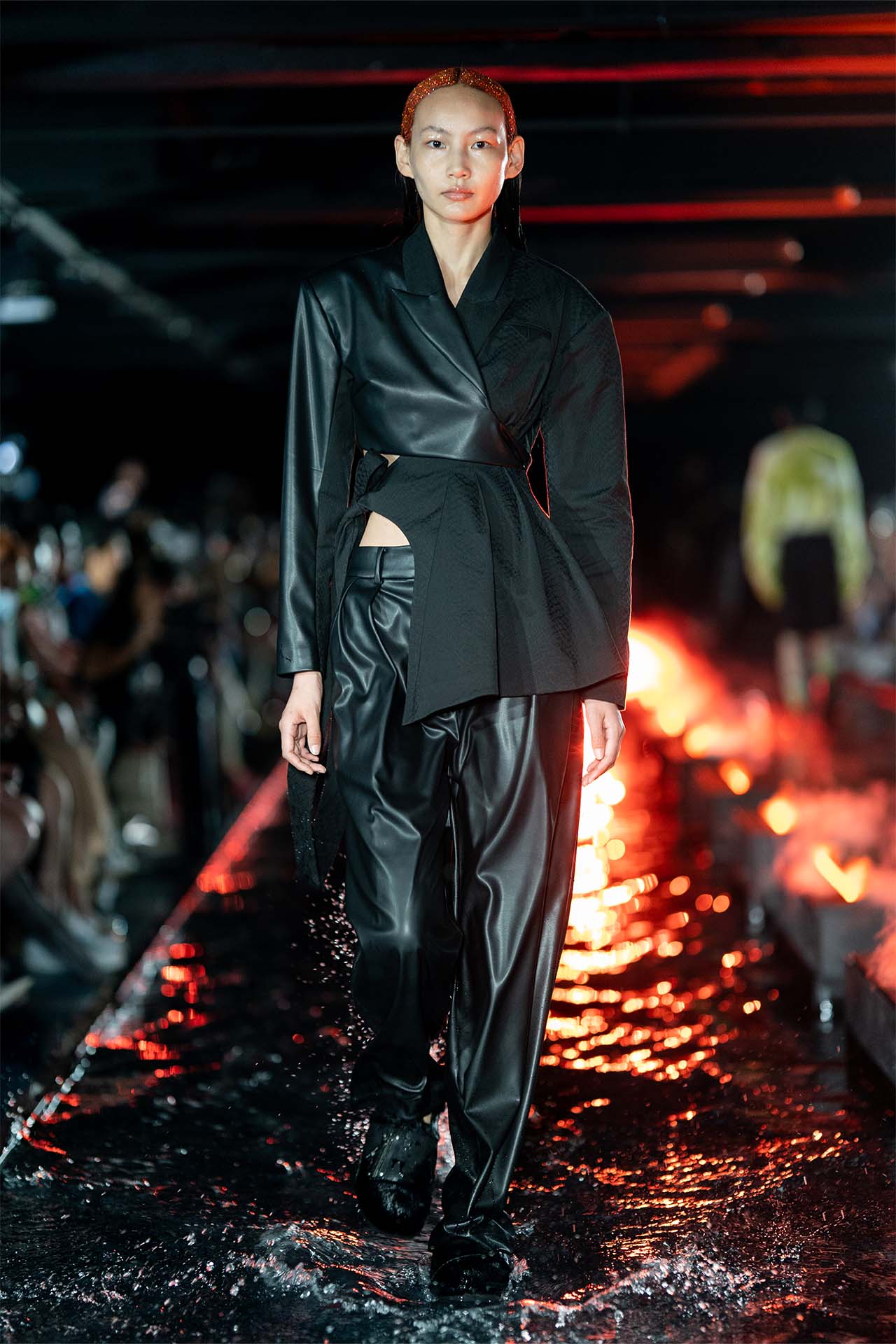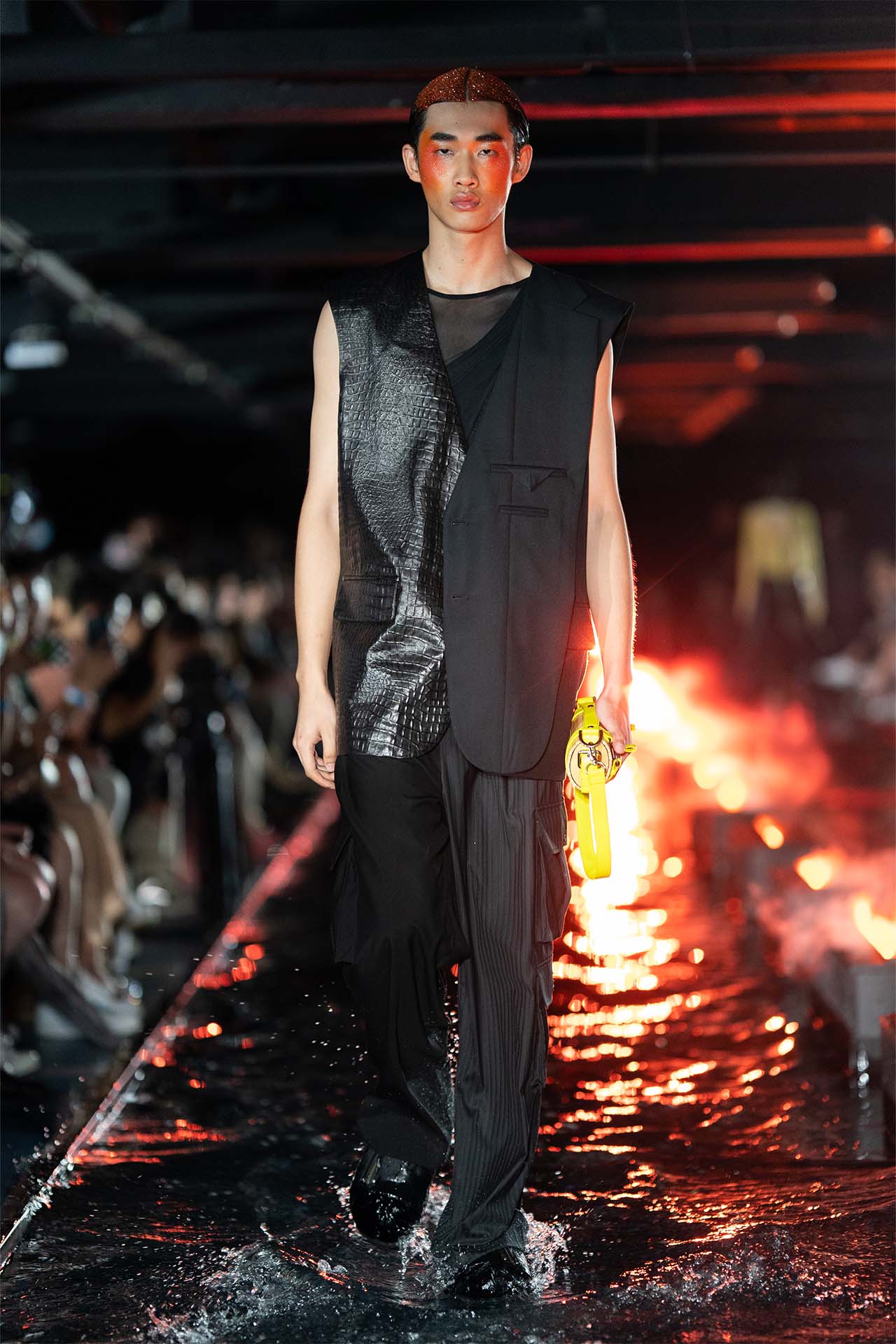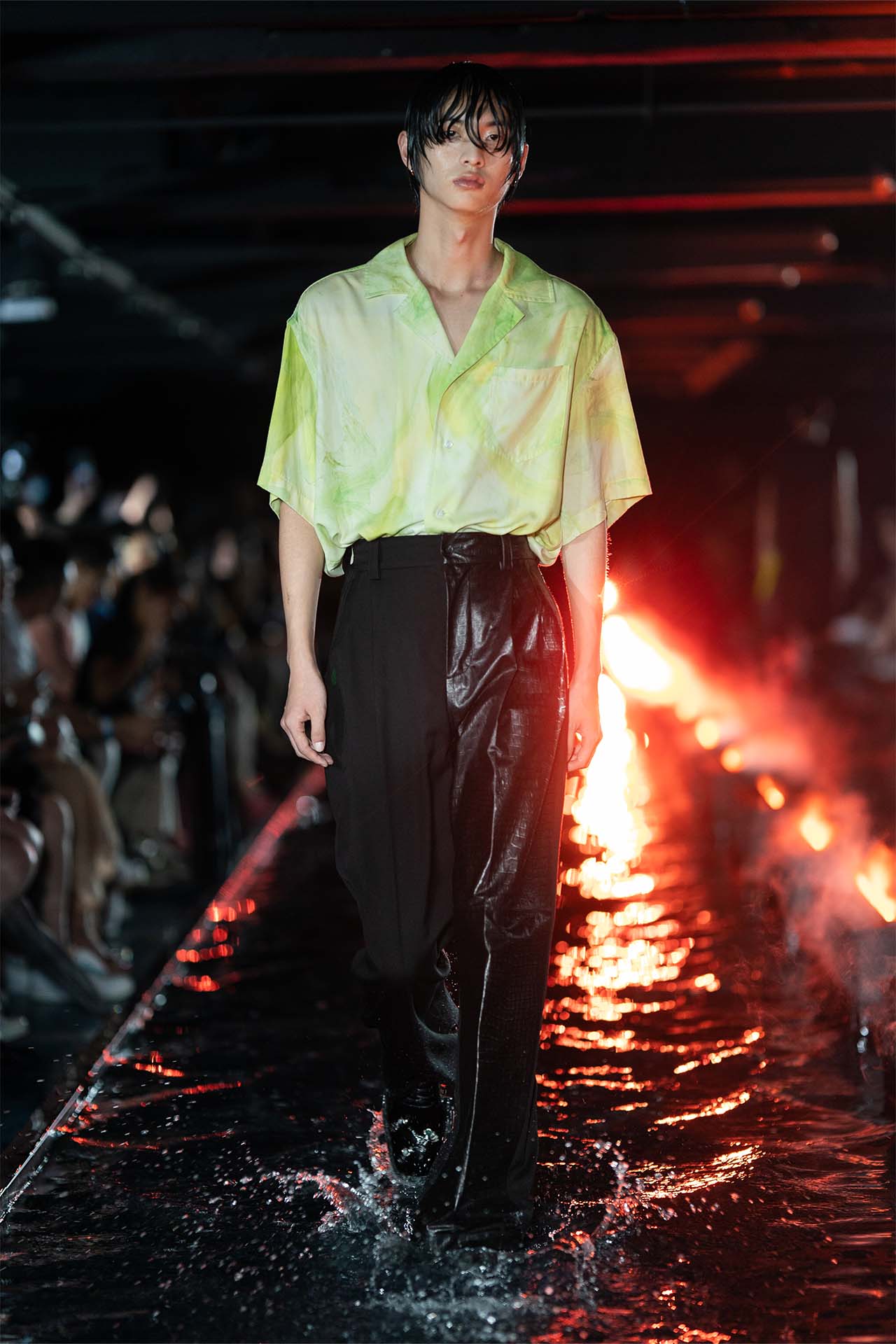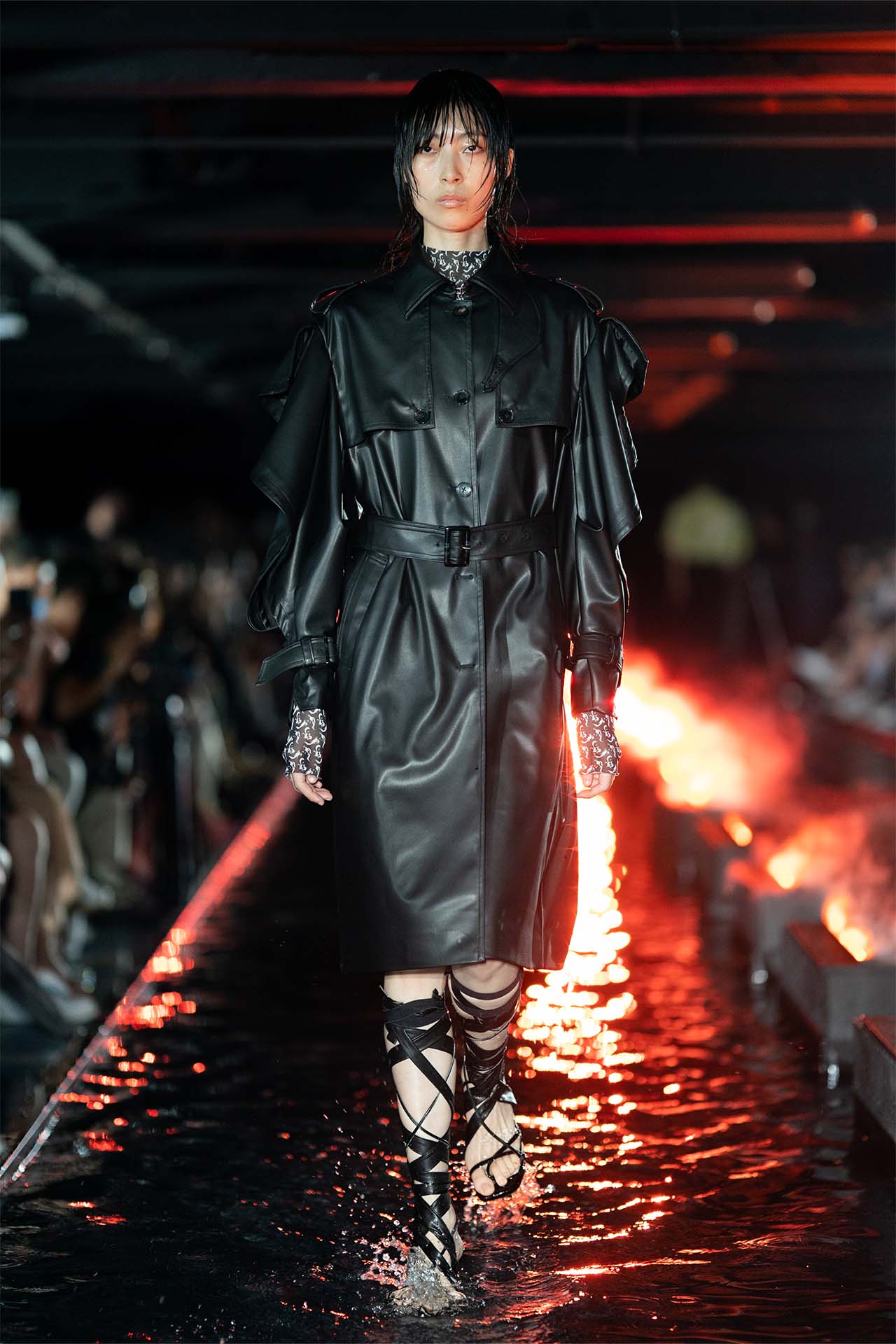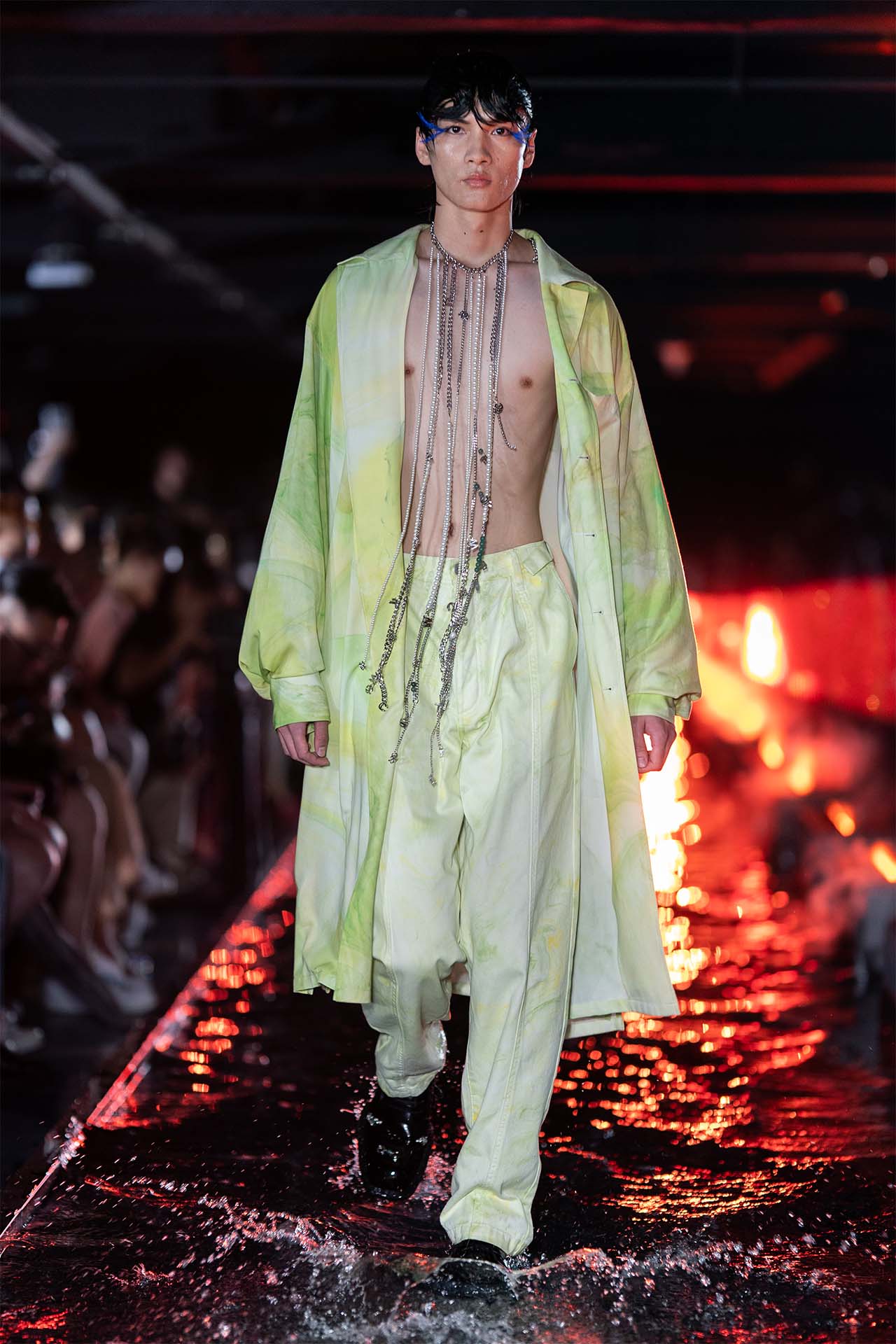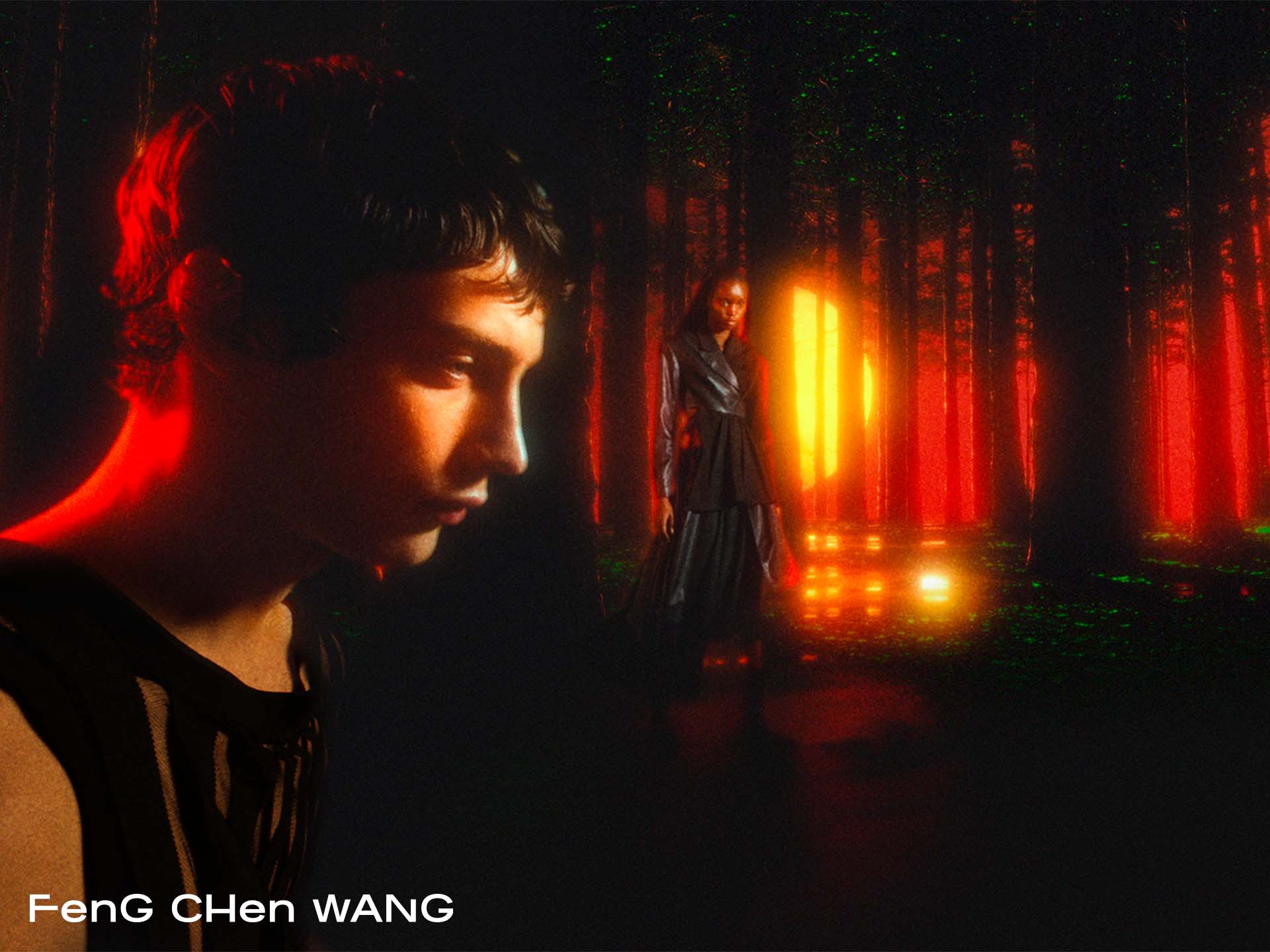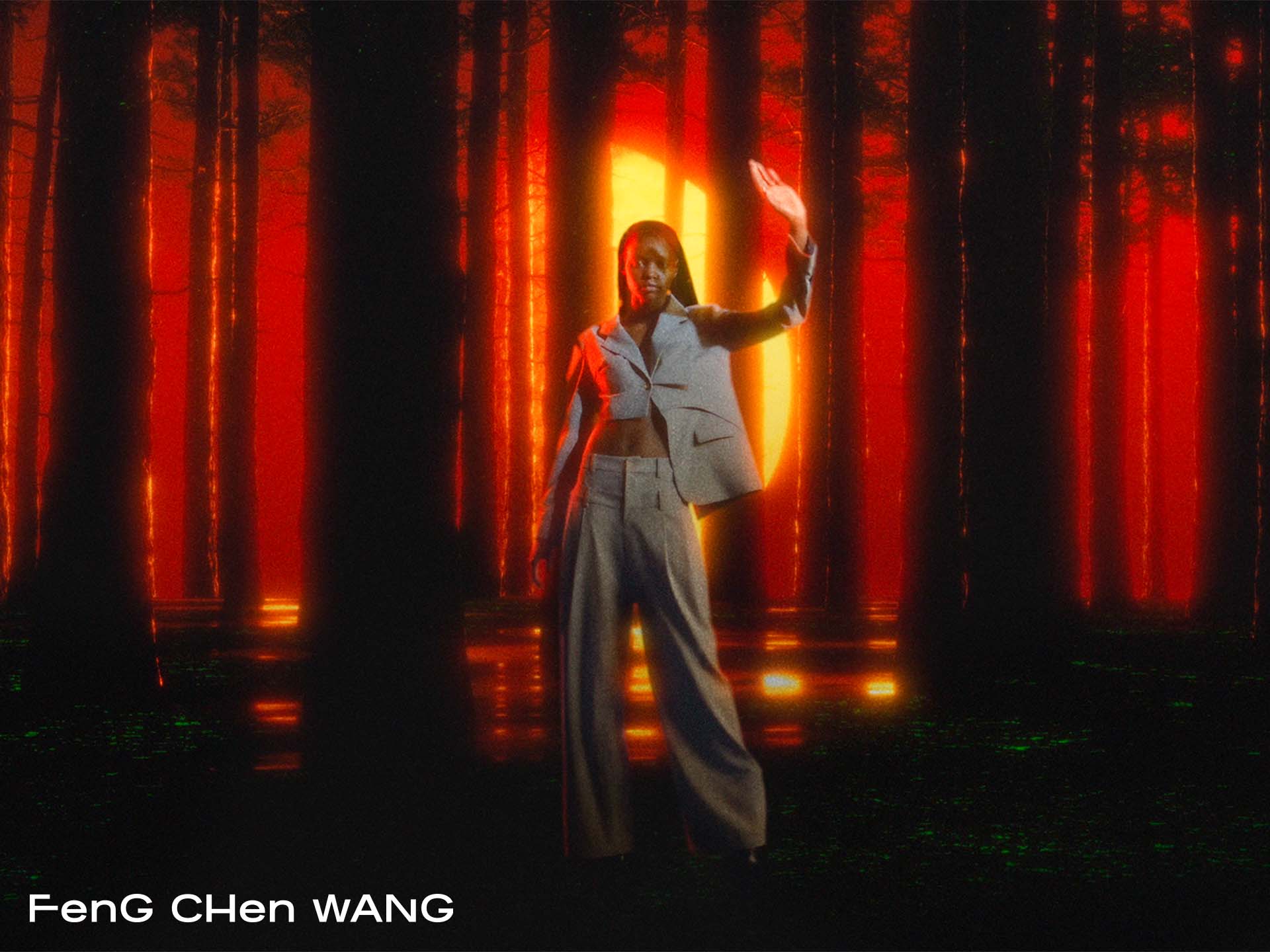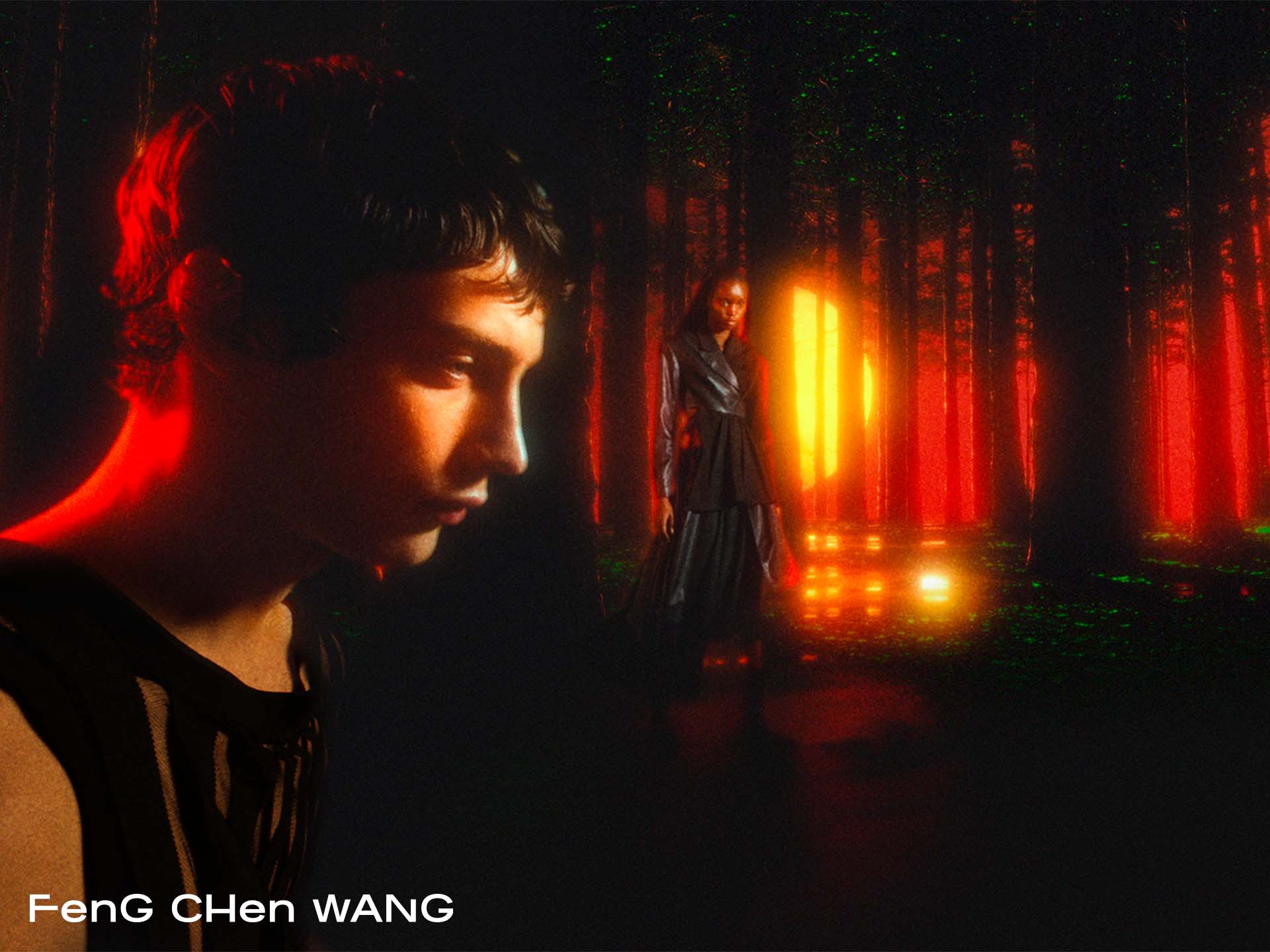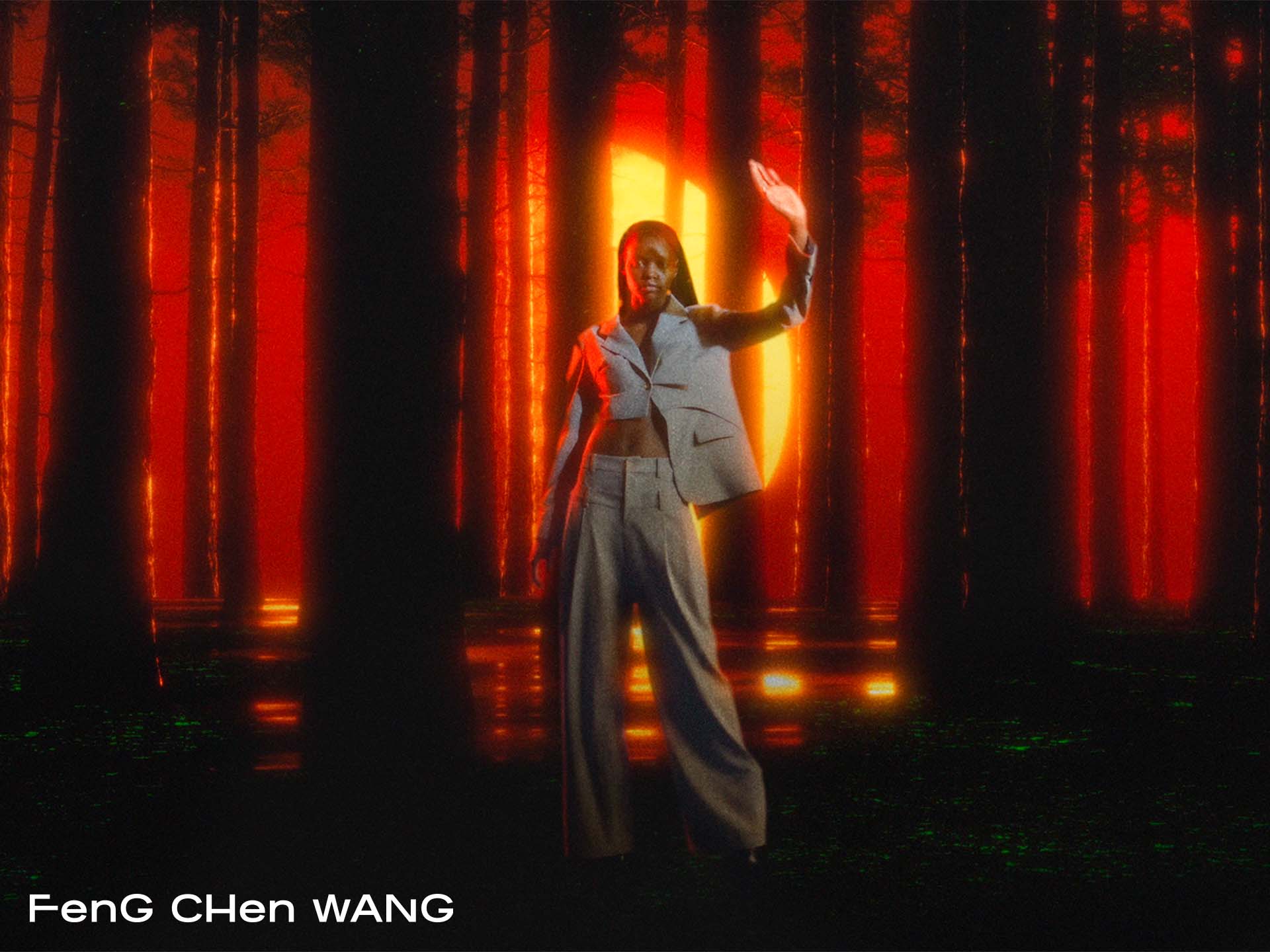 Spring Summer 2022 Campaign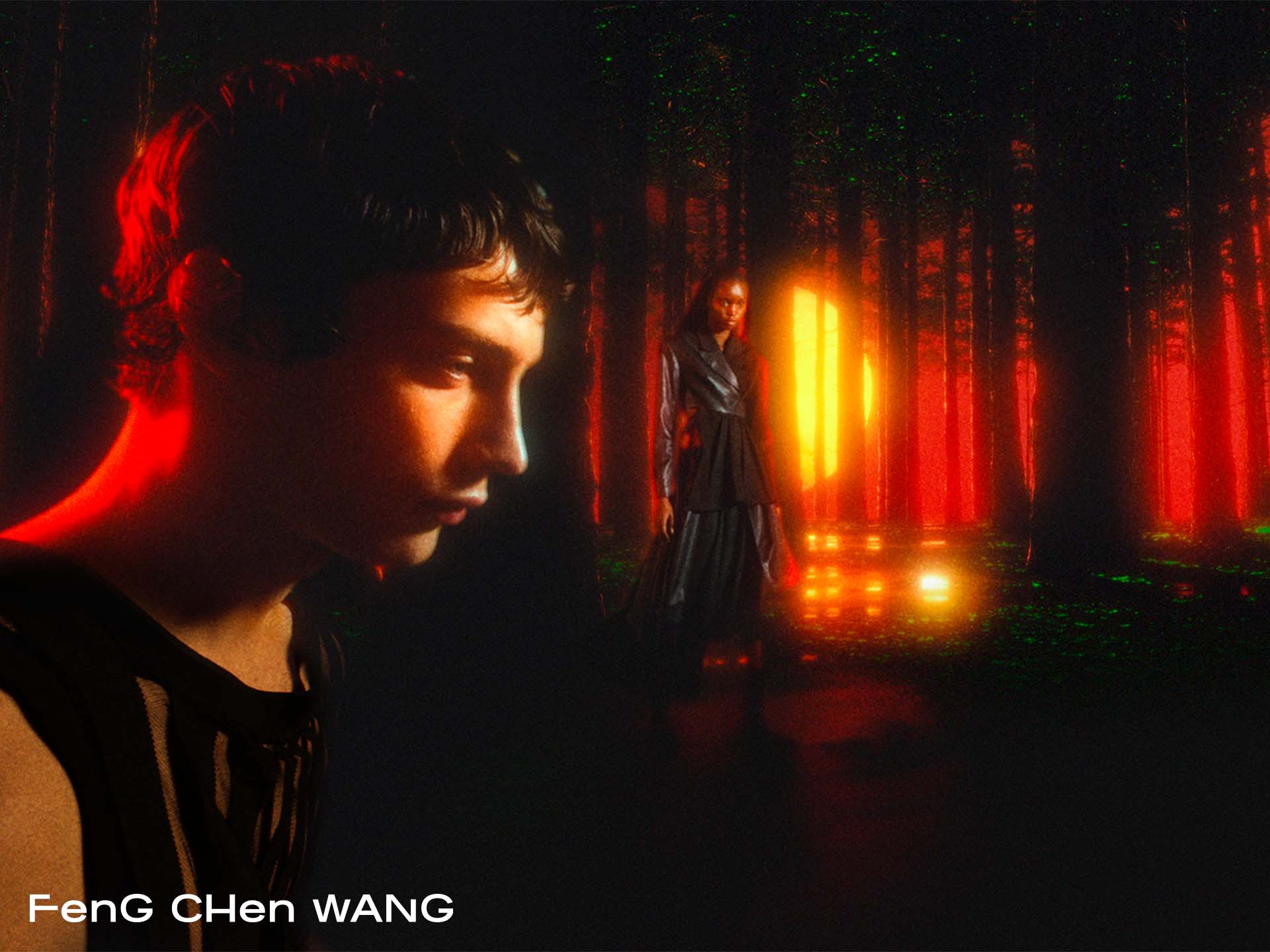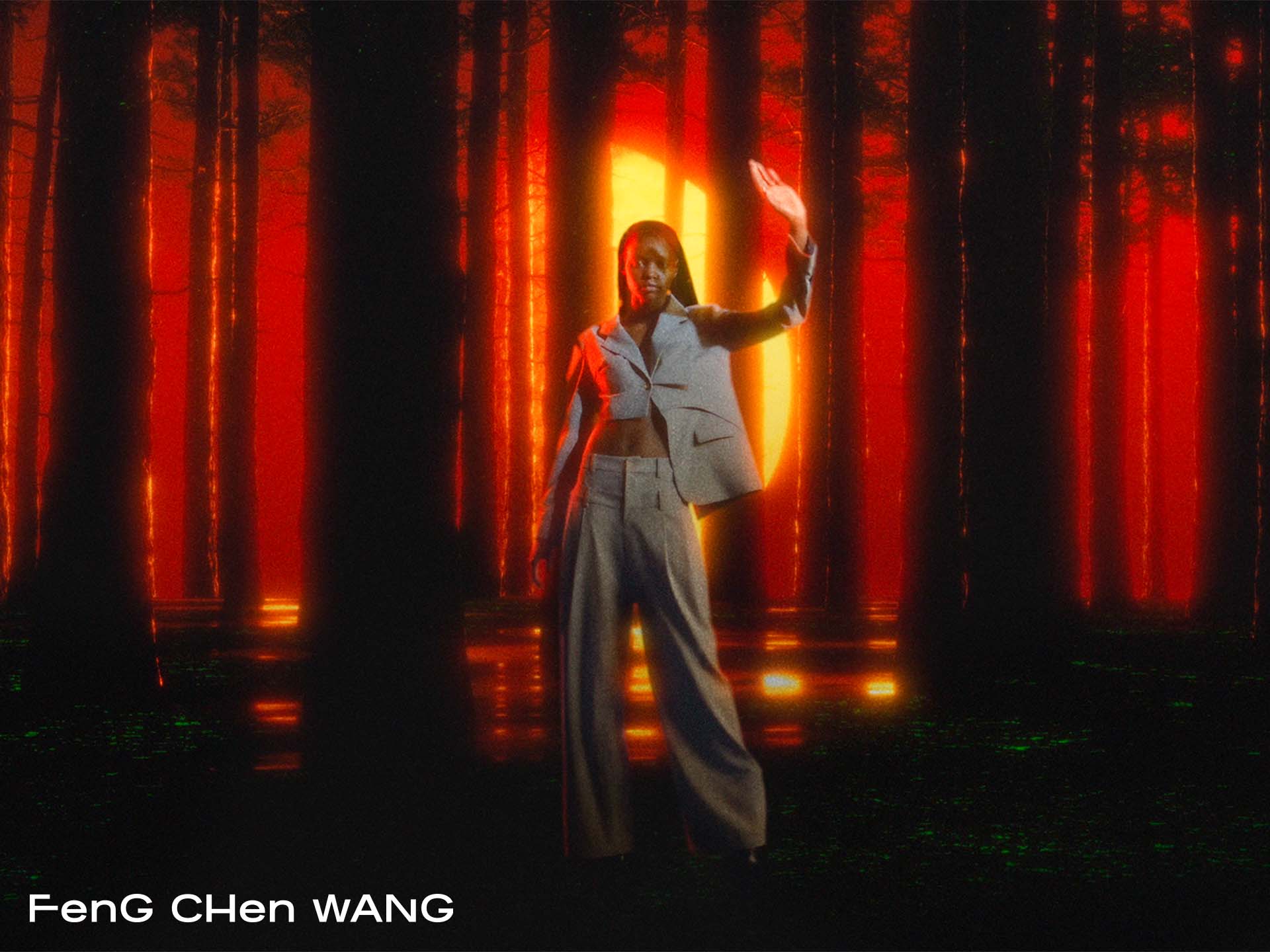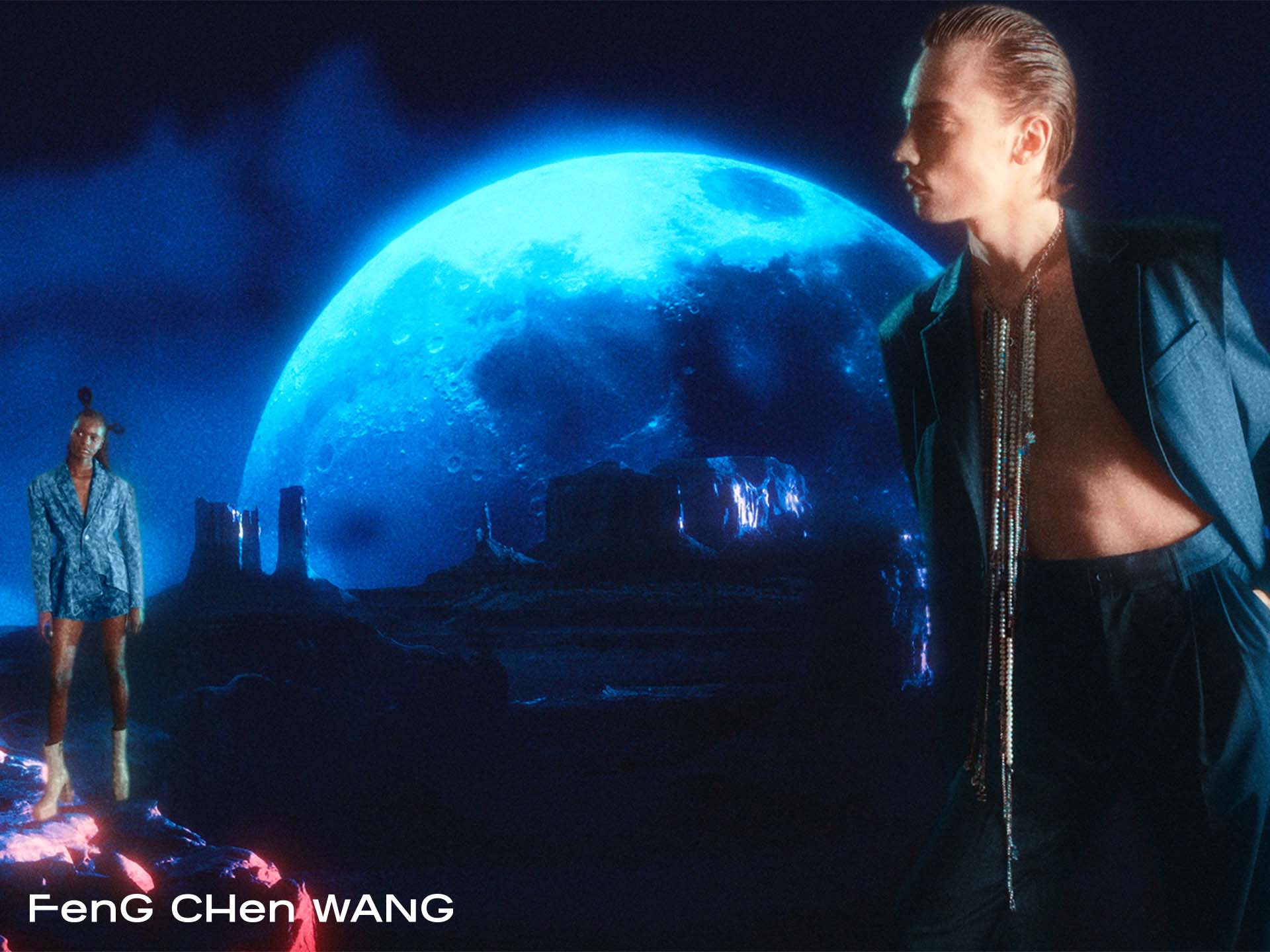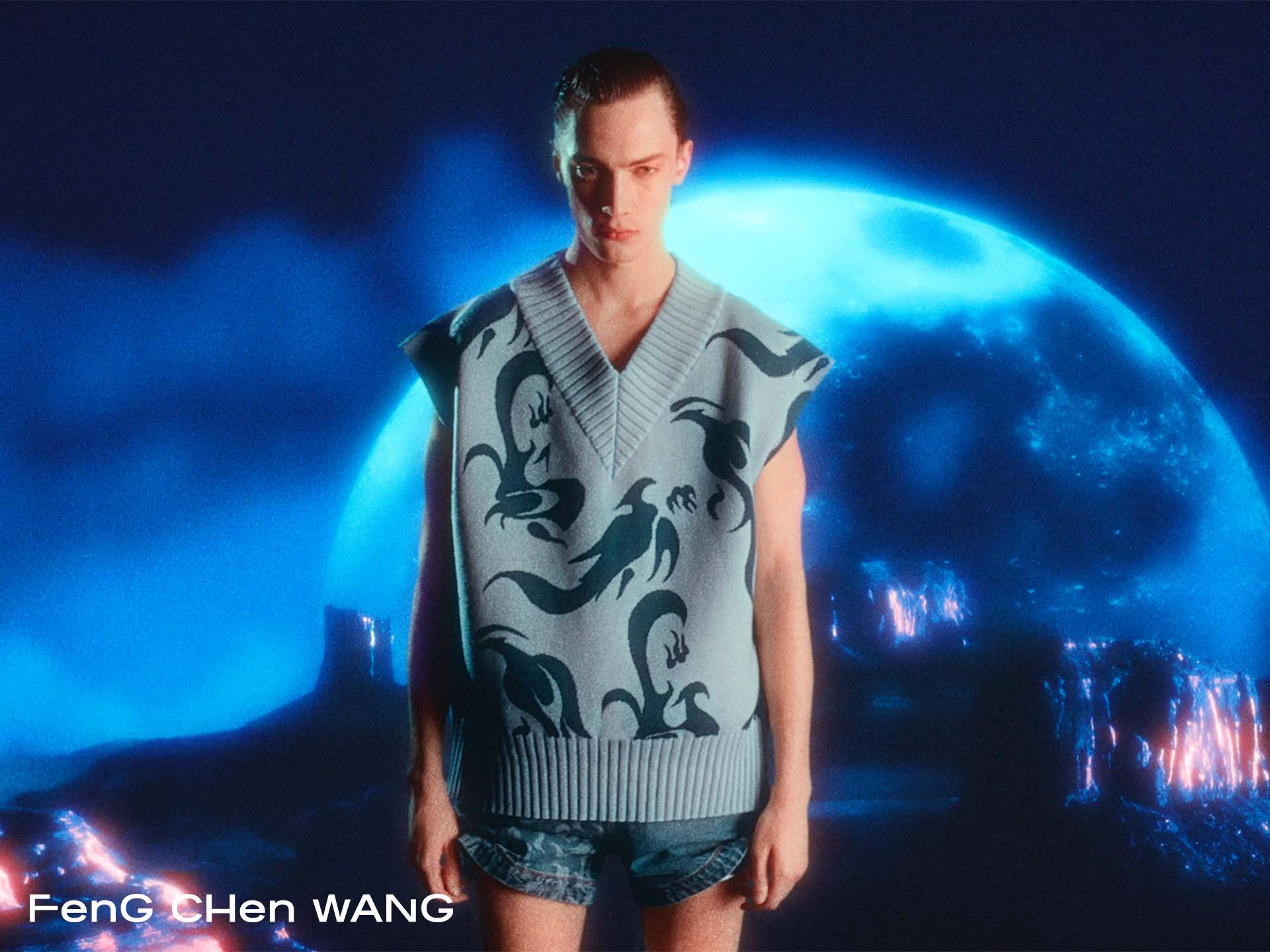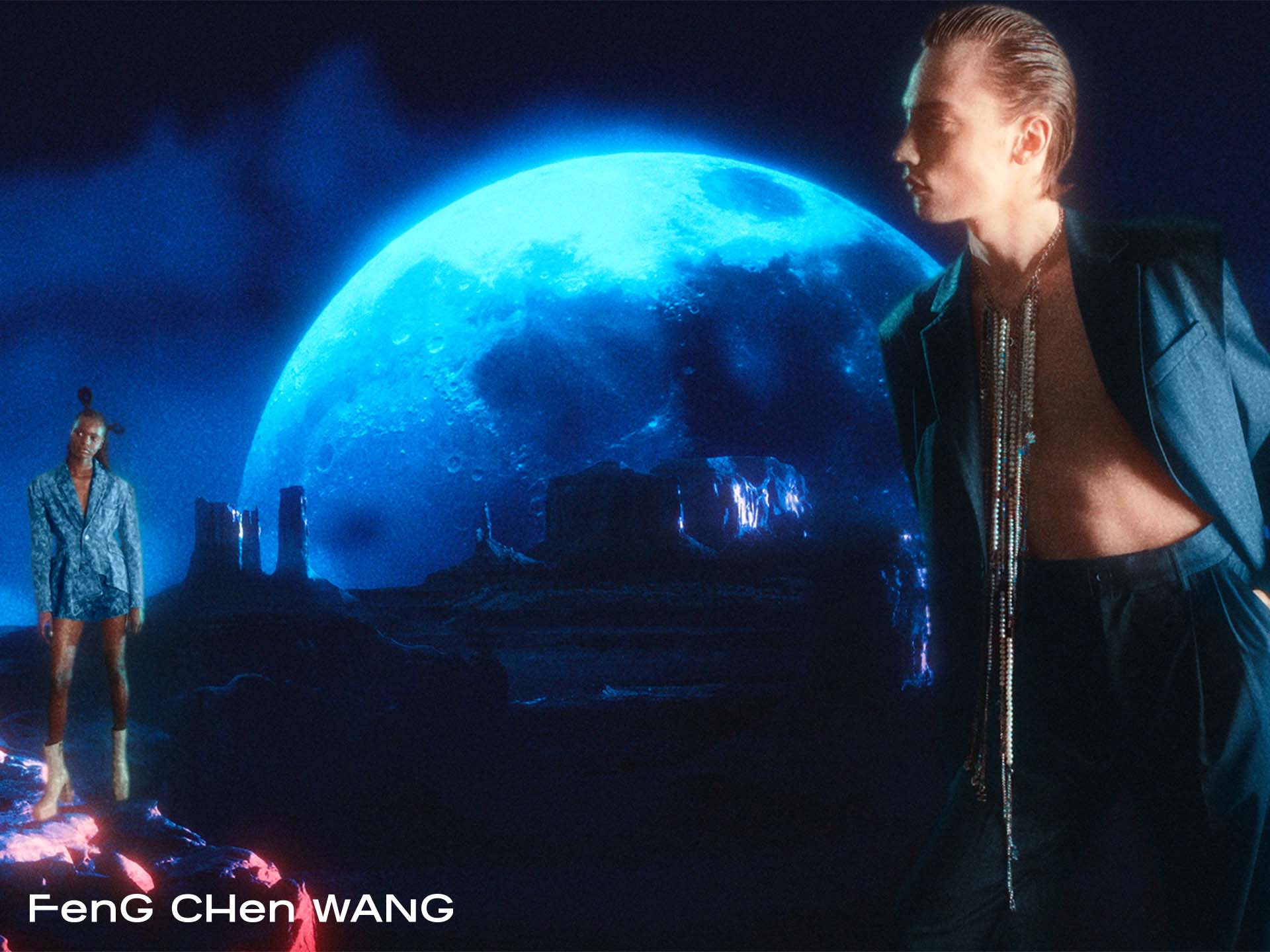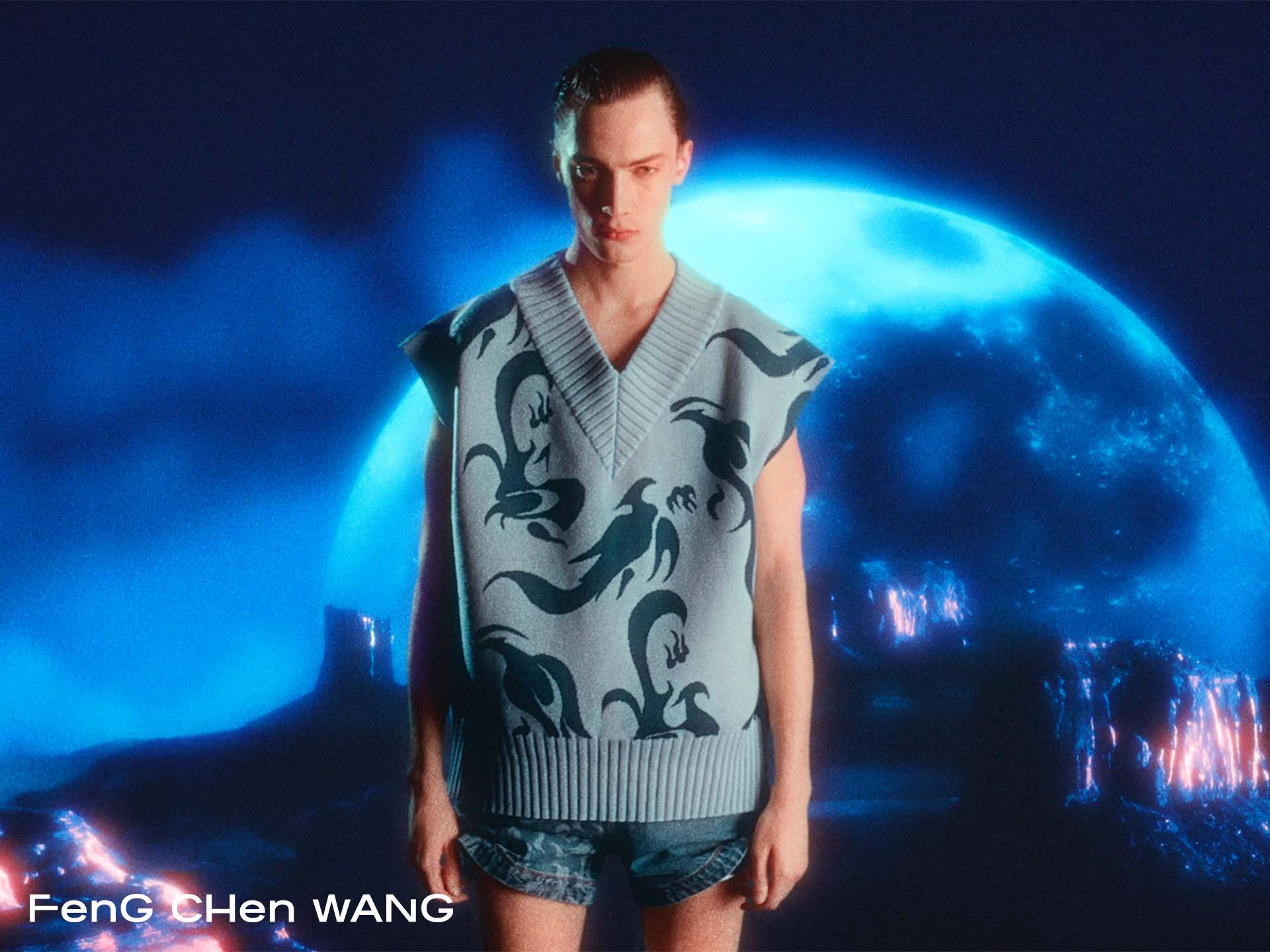 Spring Summer 2022 Campaign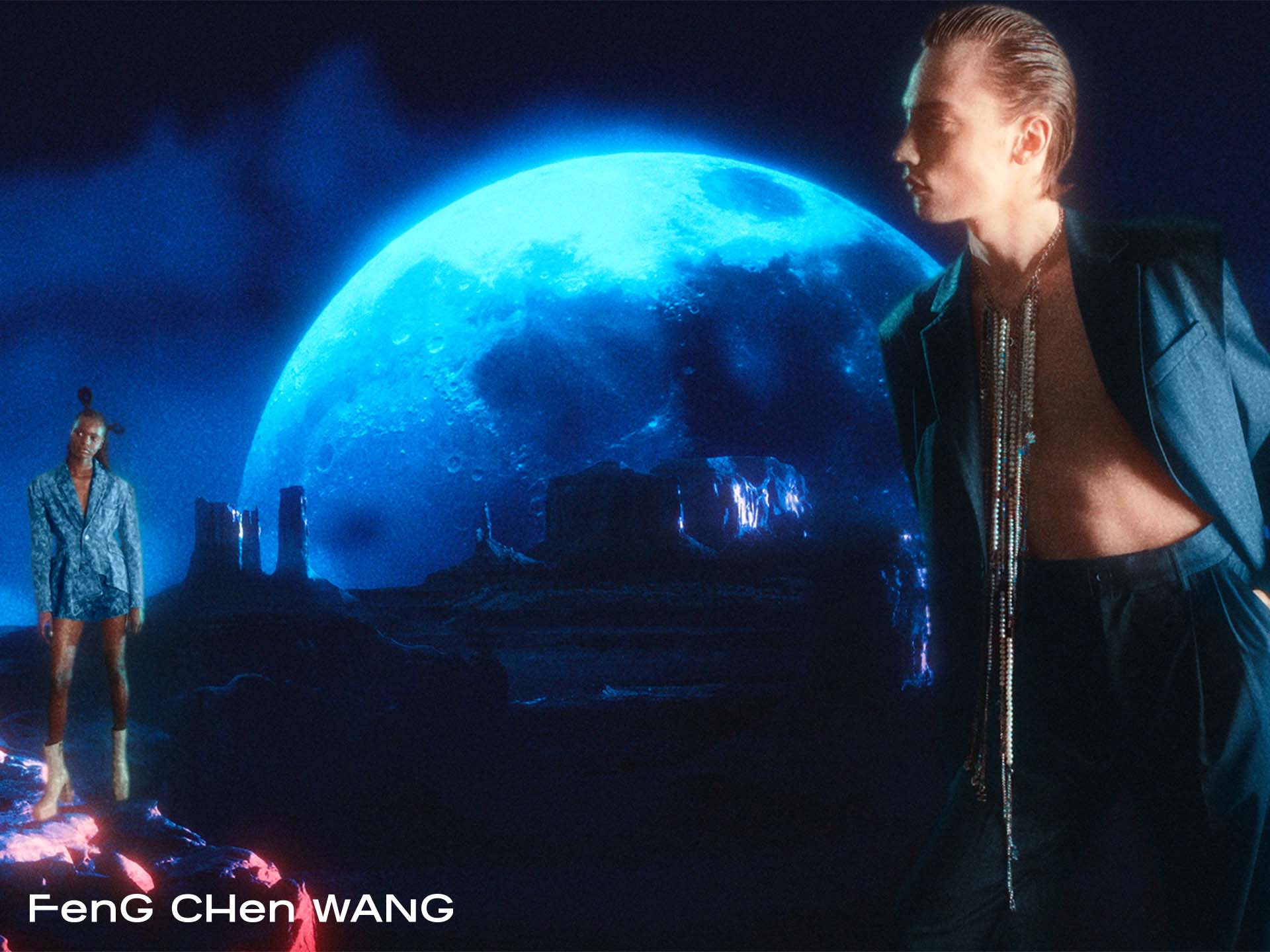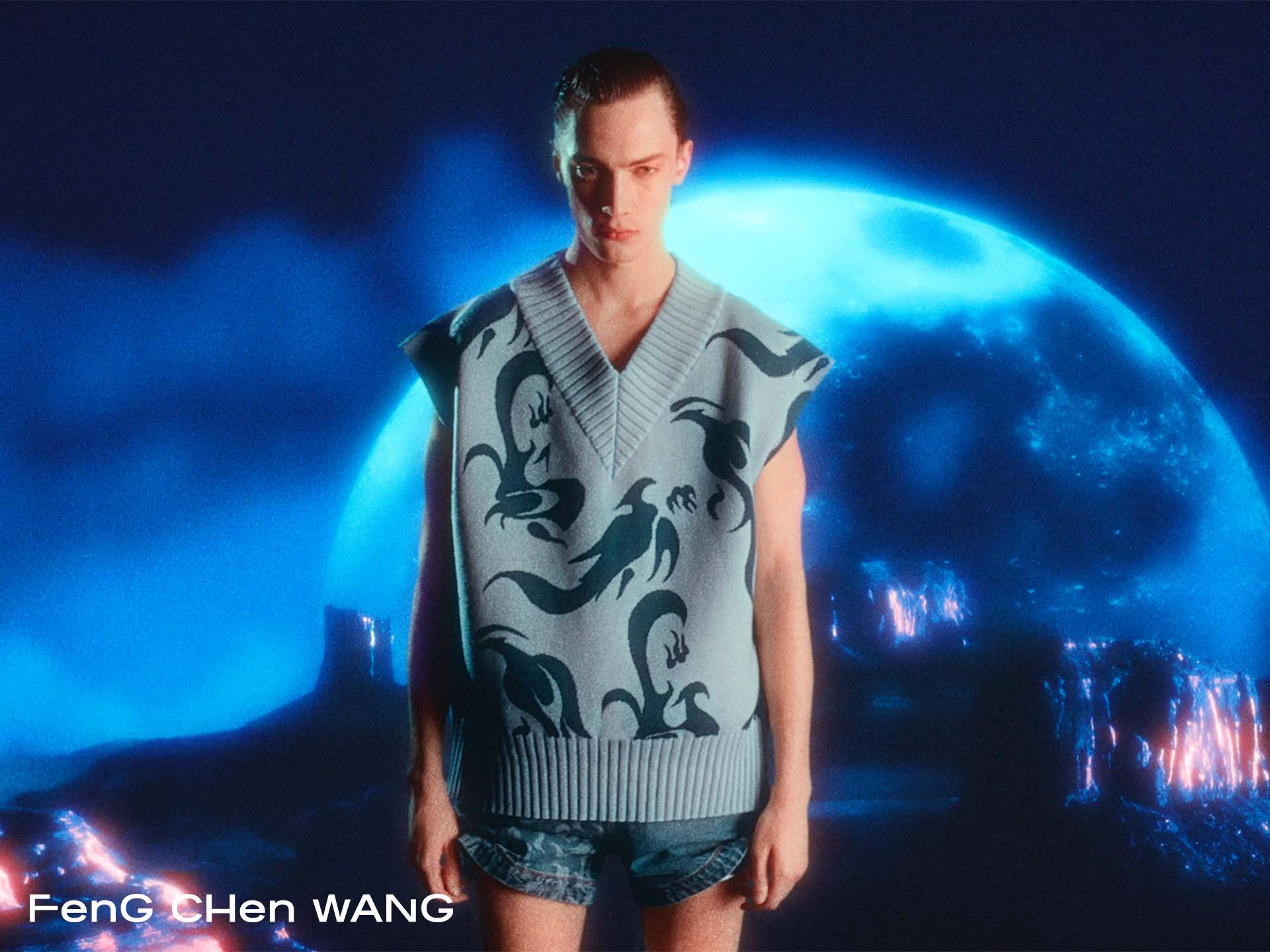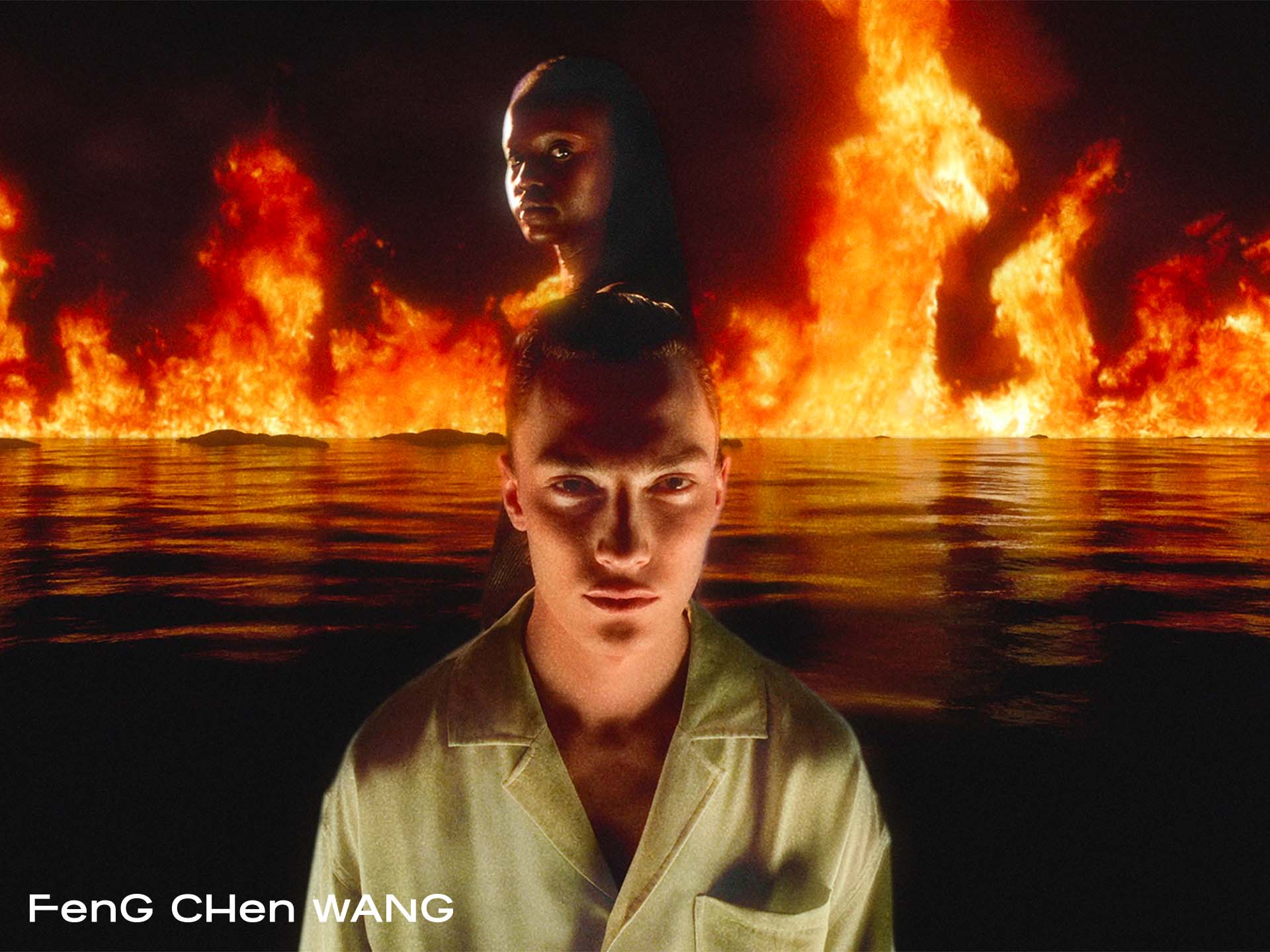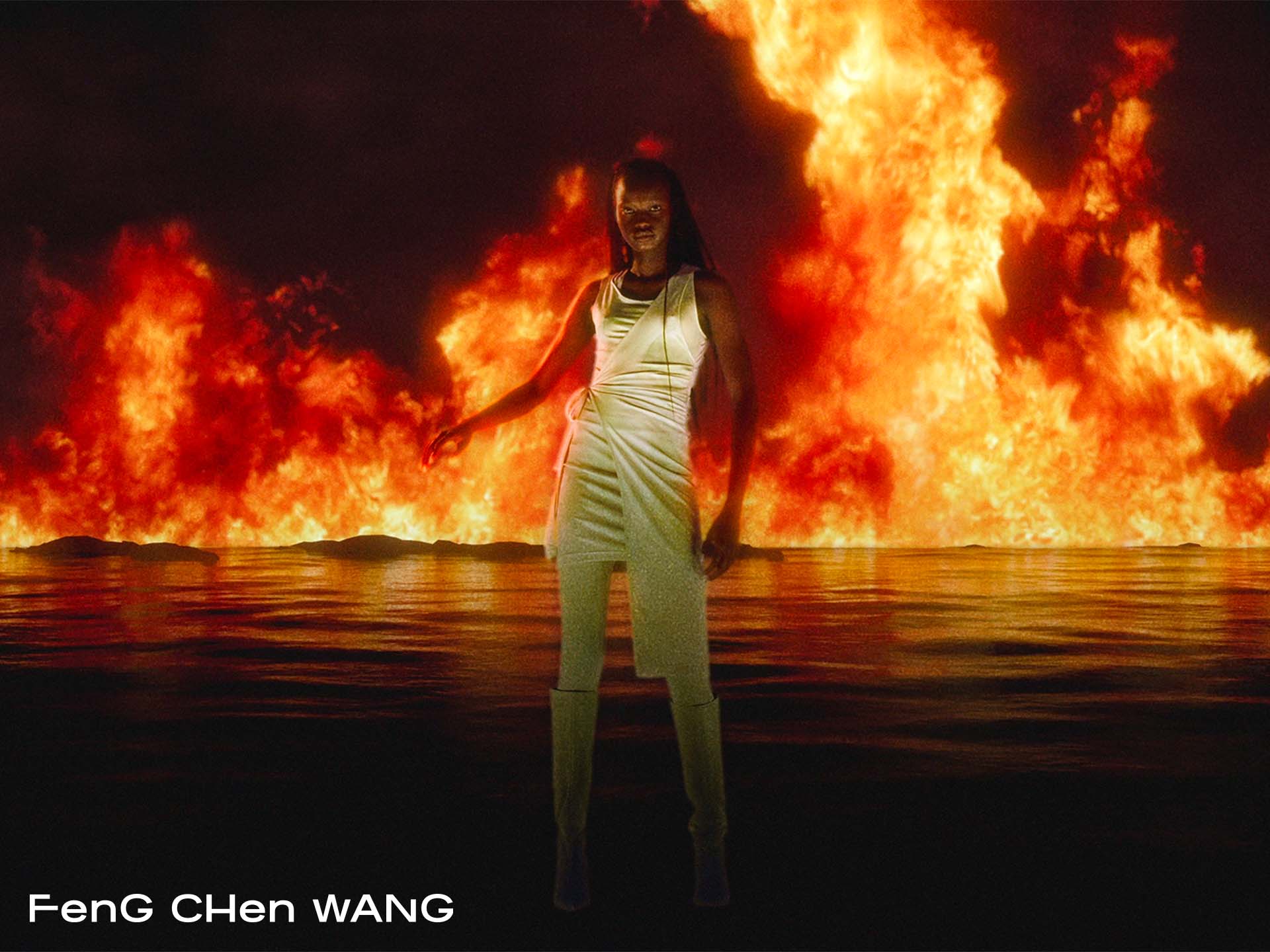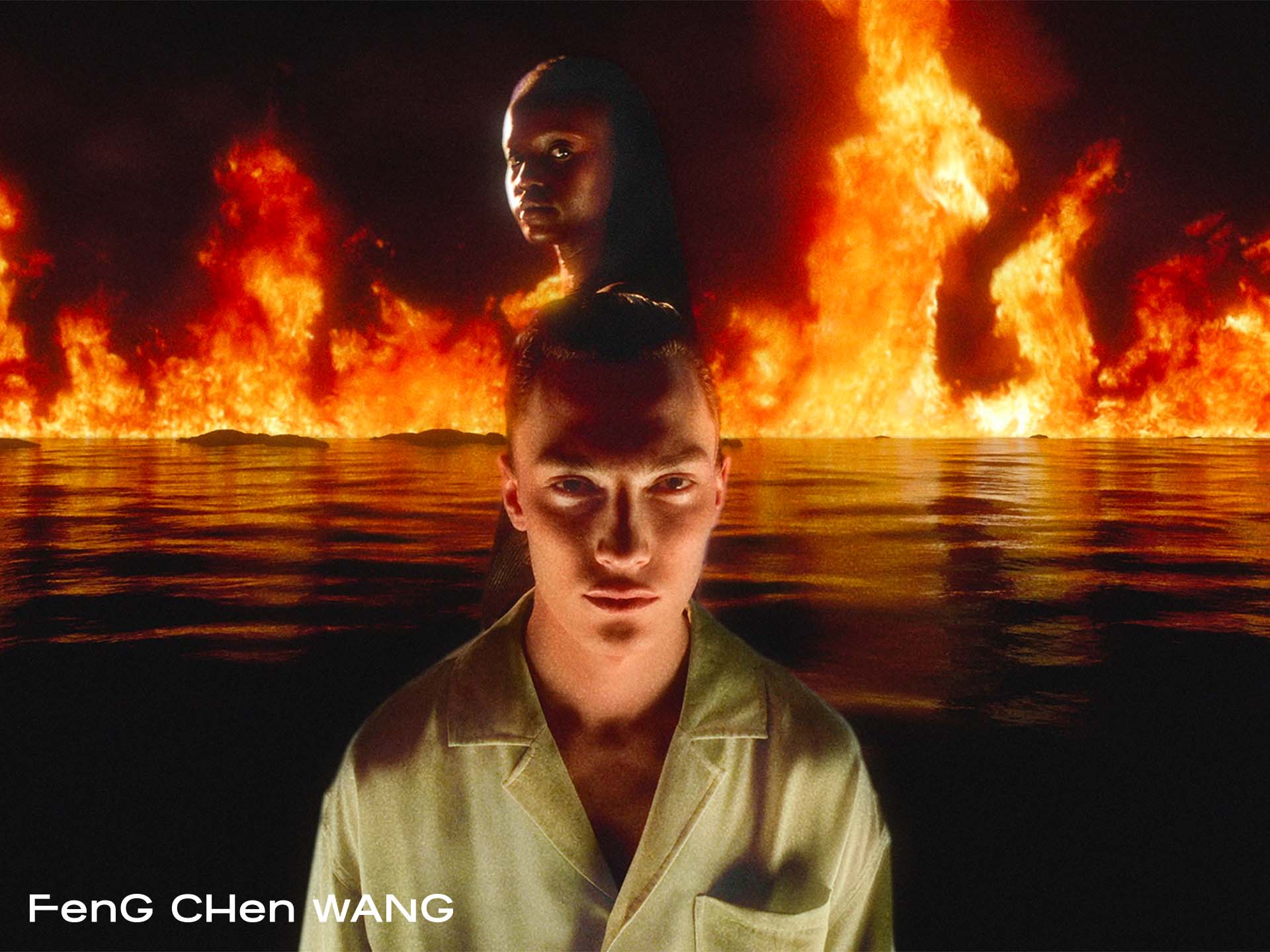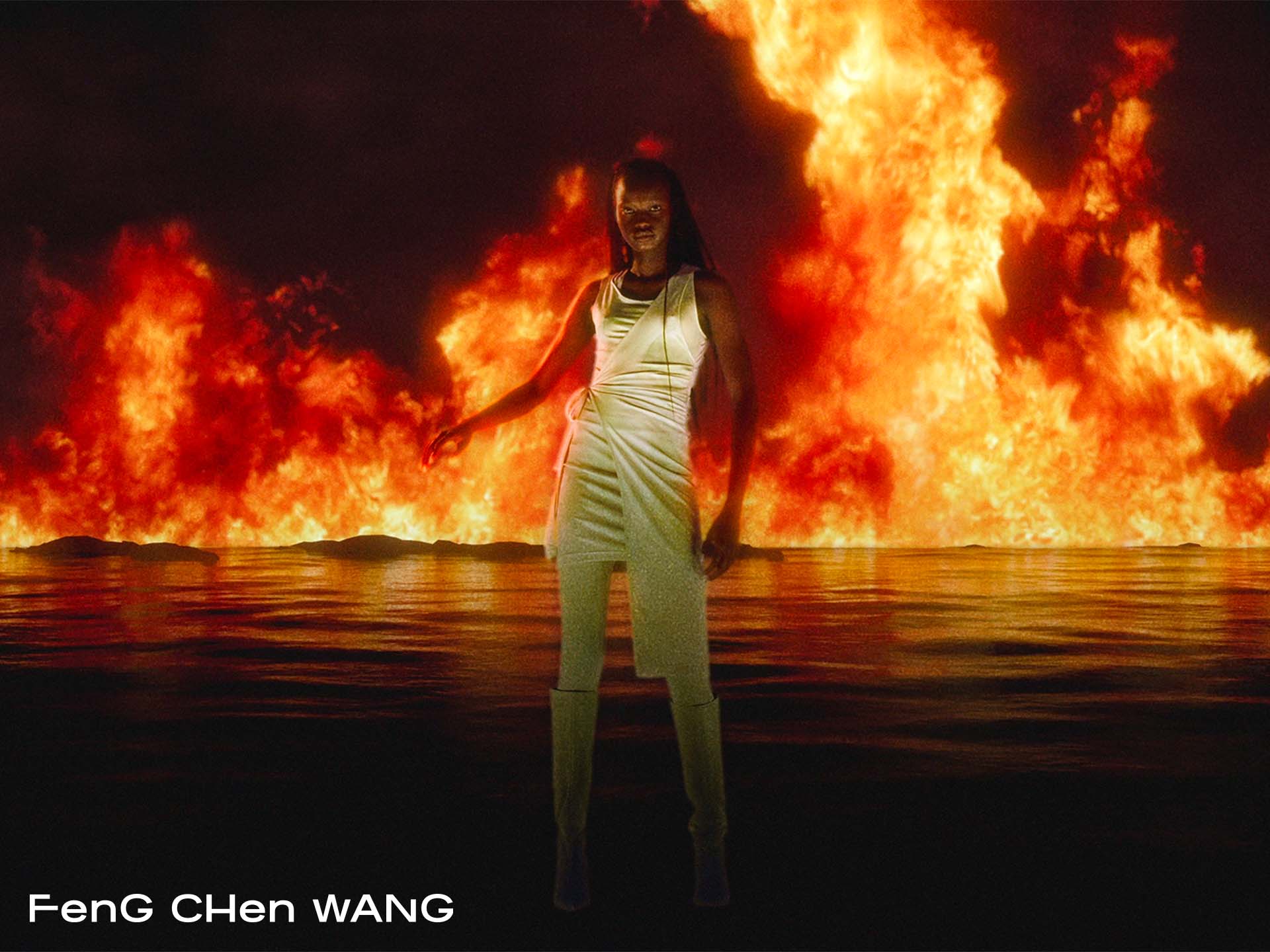 Spring Summer 2022 Campaign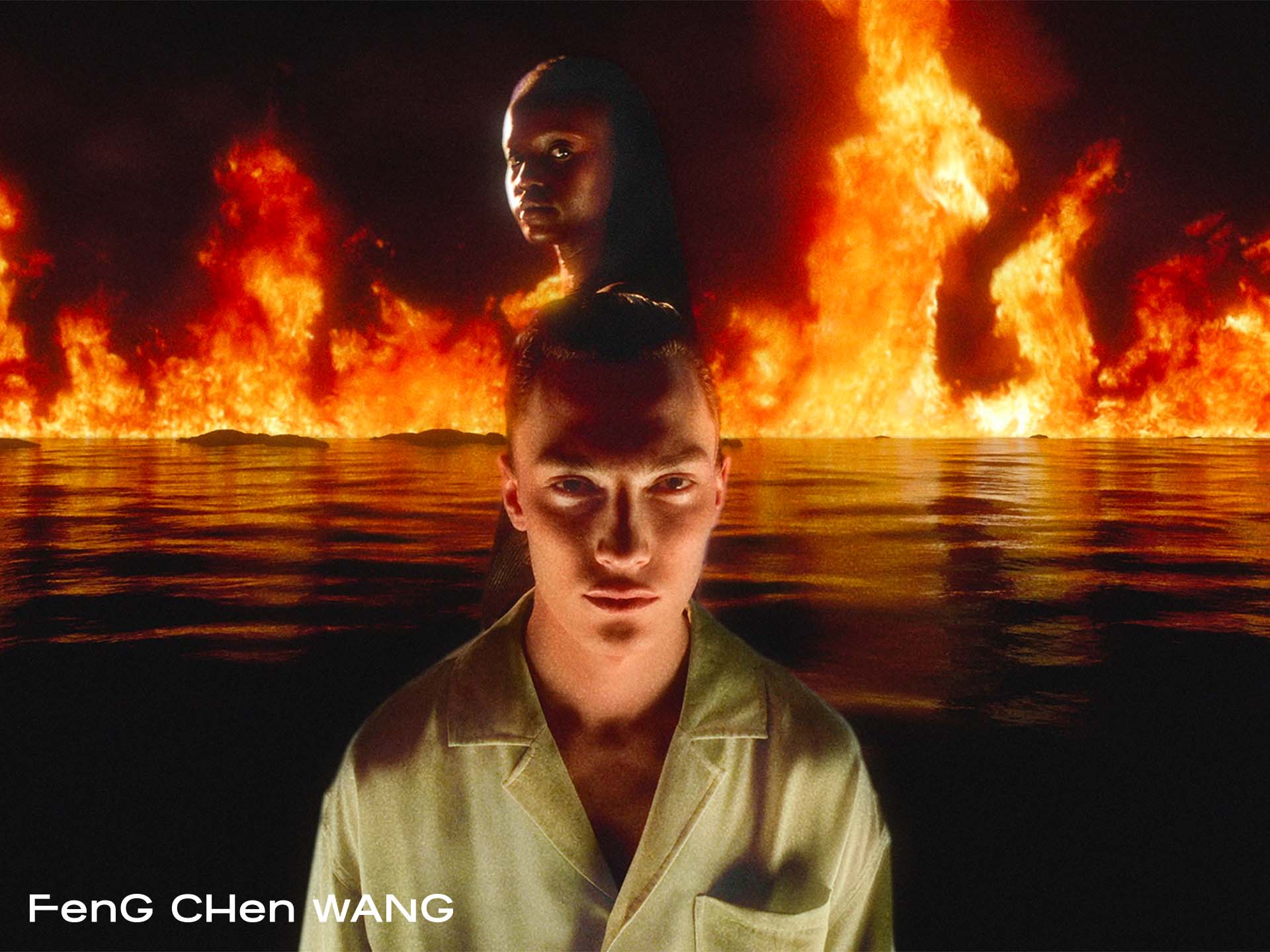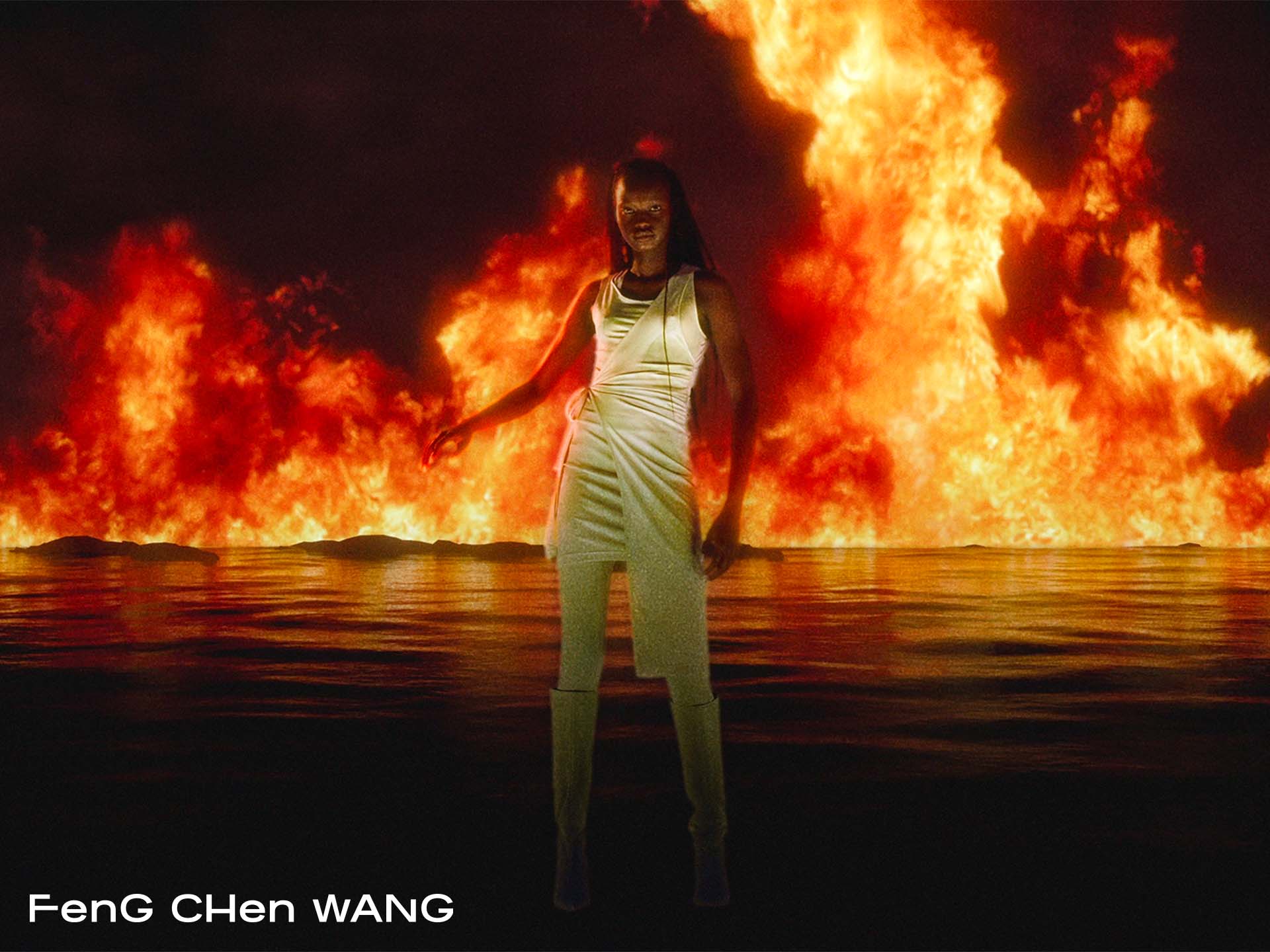 For some, dreams are discreet and forgotten. For others, dreams are discreet and linger on the mind. For Feng, the Spring Summer 22 collection manifested in a recurring series of dreams which made it impossible to ignore. 
A hyper-real sprawling forest thronged with a community of fabled creatures swirling freely around each other, interchanging their positions ceaselessly yet inseparably. This landscape ever more heightened by the dramatic runway scene where models emerged on water yet appeared to be walking on fire, a blurring of opposites that shouldn't but do, co-exist harmoniously together. This was the perfect fusion of the yin and the yang.
The Chinese mythological bird, the phoenix (fenghuang), kept re-emerging in both its male (yang) and female (yin) forms in a myriad of lively shades swirling on knits, denim and secondskin bodywear. This new signature fenghuang print forms a reminder of the breaking down of gender binary, of structures holding us back, of being able to break free. 
Even though this is the official release of Feng Chen Wang's womenswear line, she is reluctant to define each piece as purely menswear or absolutely womenswear. She explains, "No one is an extension, a copy nor a shadow of the other. We are not one or the other. We are multidimensional. We are just a community of people. For me, everyone can be a phoenix".
Structural tailoring is elevated, bold, forward, marrying smart and casual wear bringing together all the hallmarks of our future-modern aesthetic and her signature deconstructed, multi-dimensional sportswear are updated this season through textile or colour explorations. 
Punctuated throughout the collection are fresh, positive pieces in lemongrass green, acid and buttercup yellow, aqua and lapis blue, a clear sign that not all dreams end up as nightmares. Especially not when they are all so vivid in character and personality, no matter the form.
COLLECTION CONCEPT