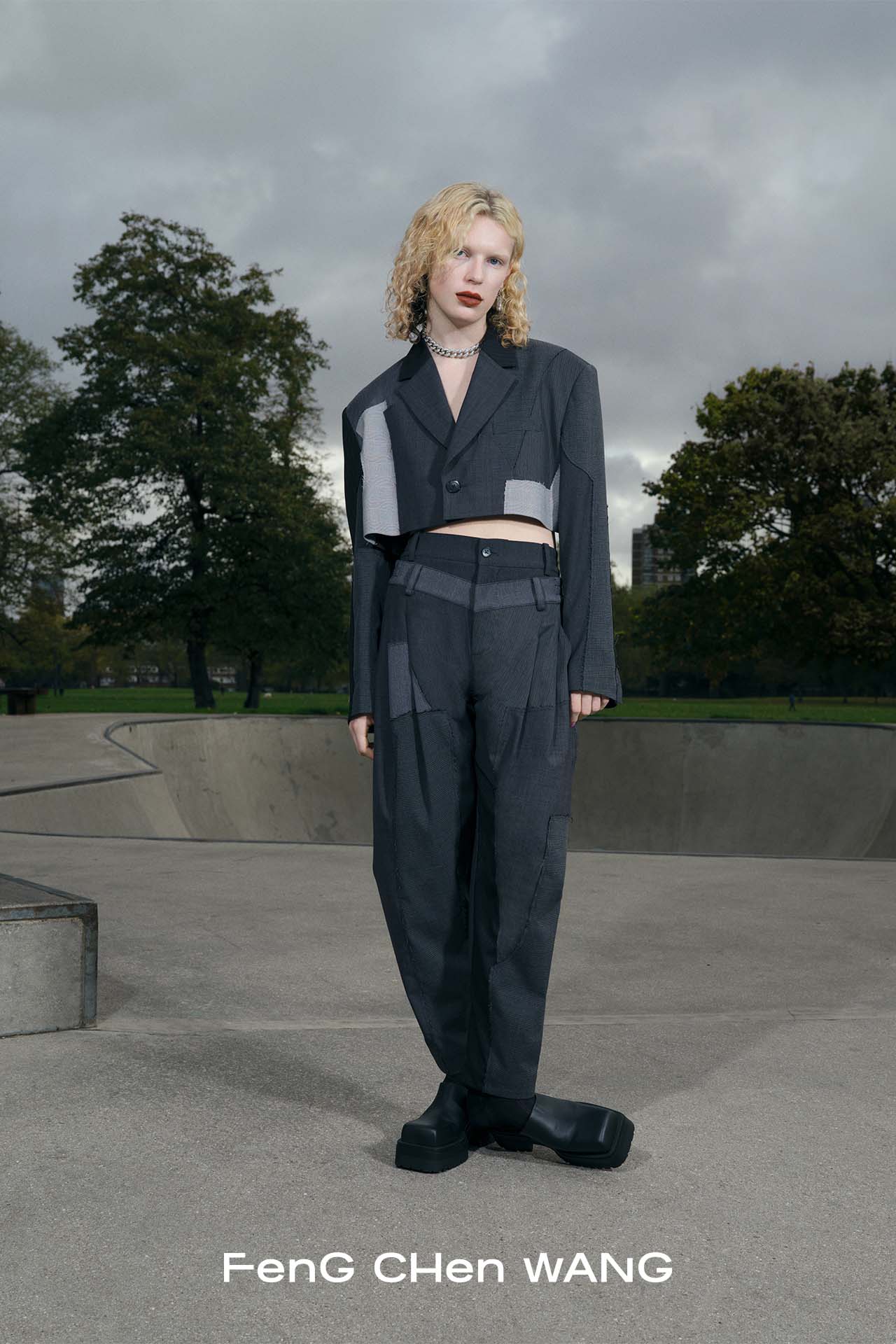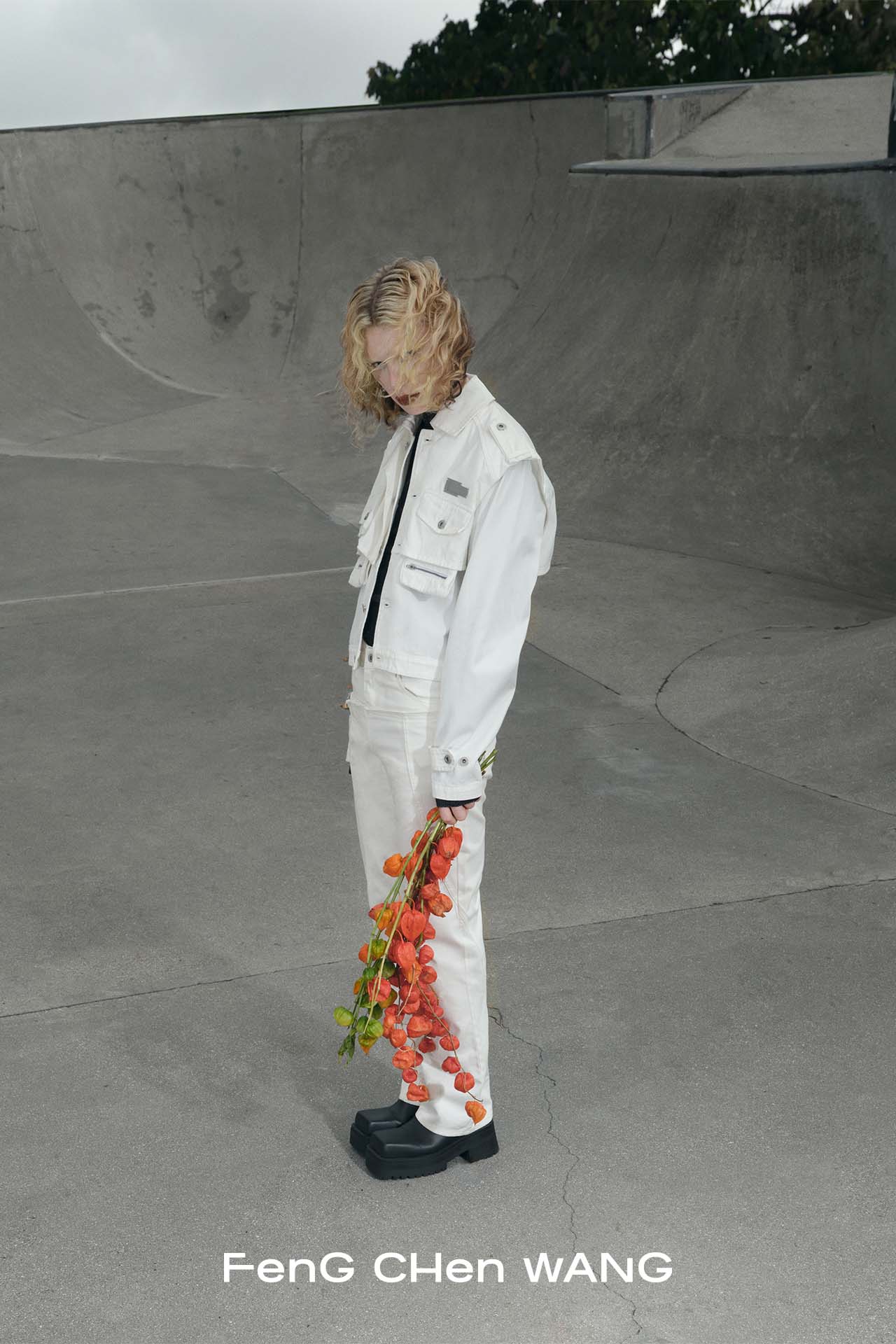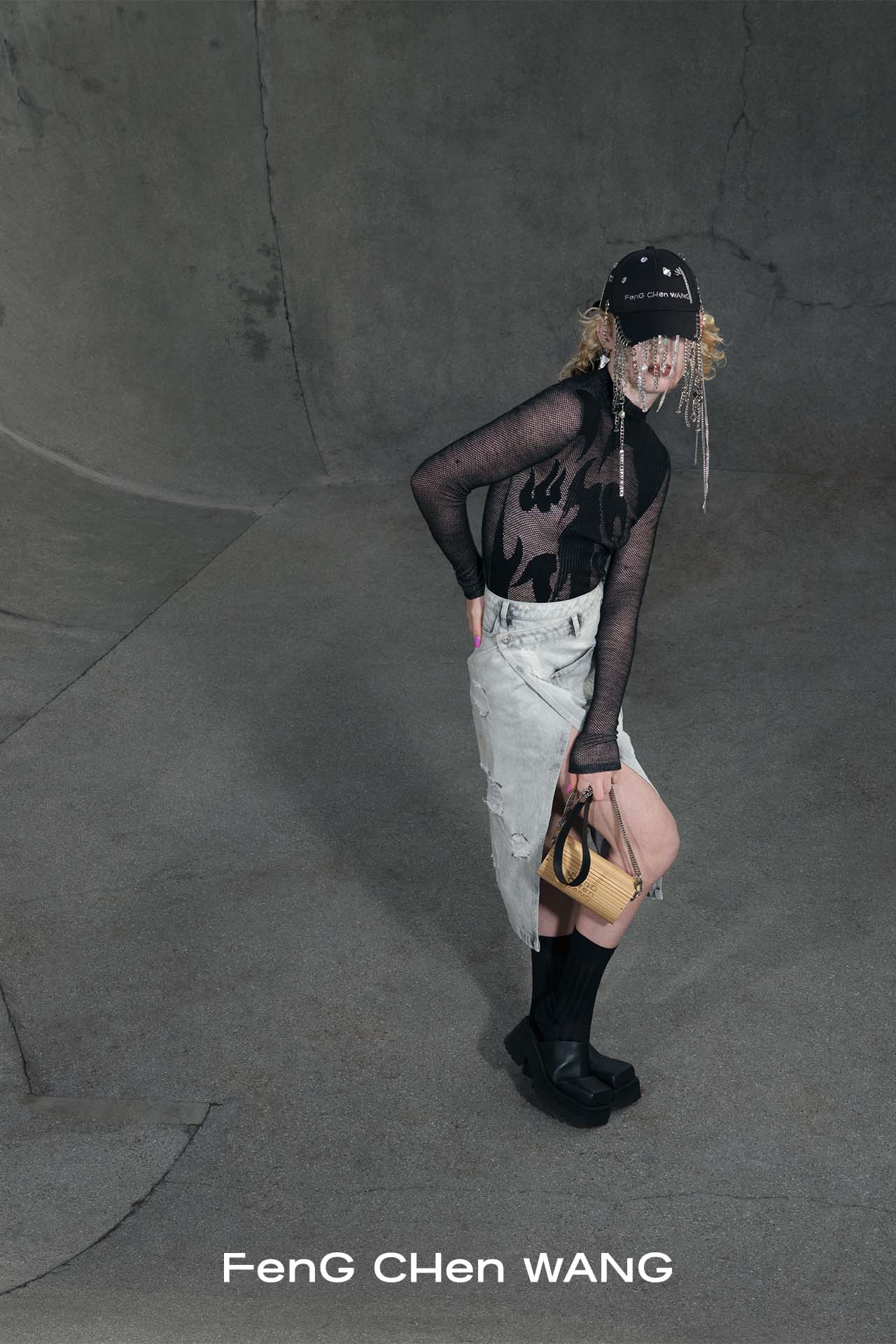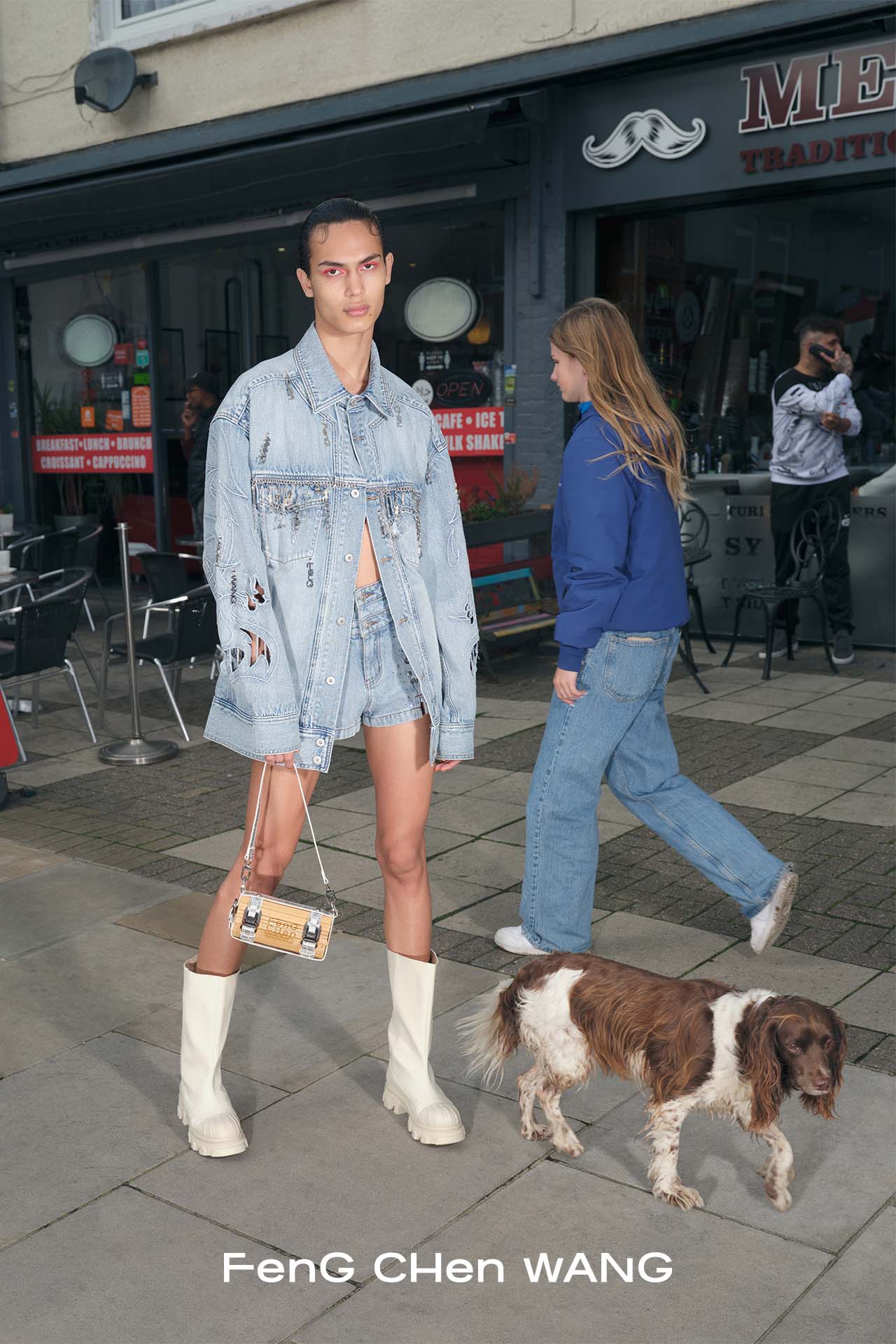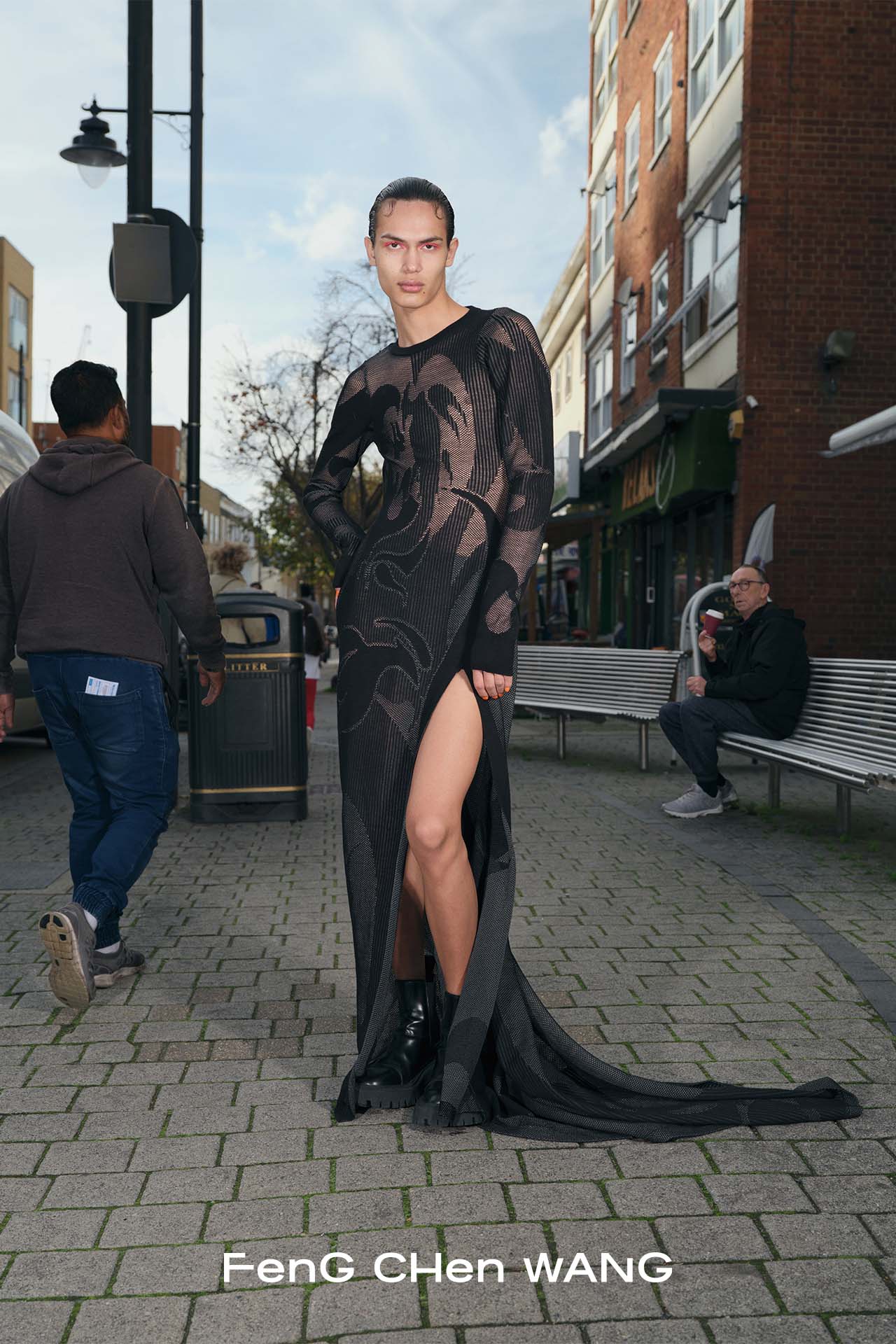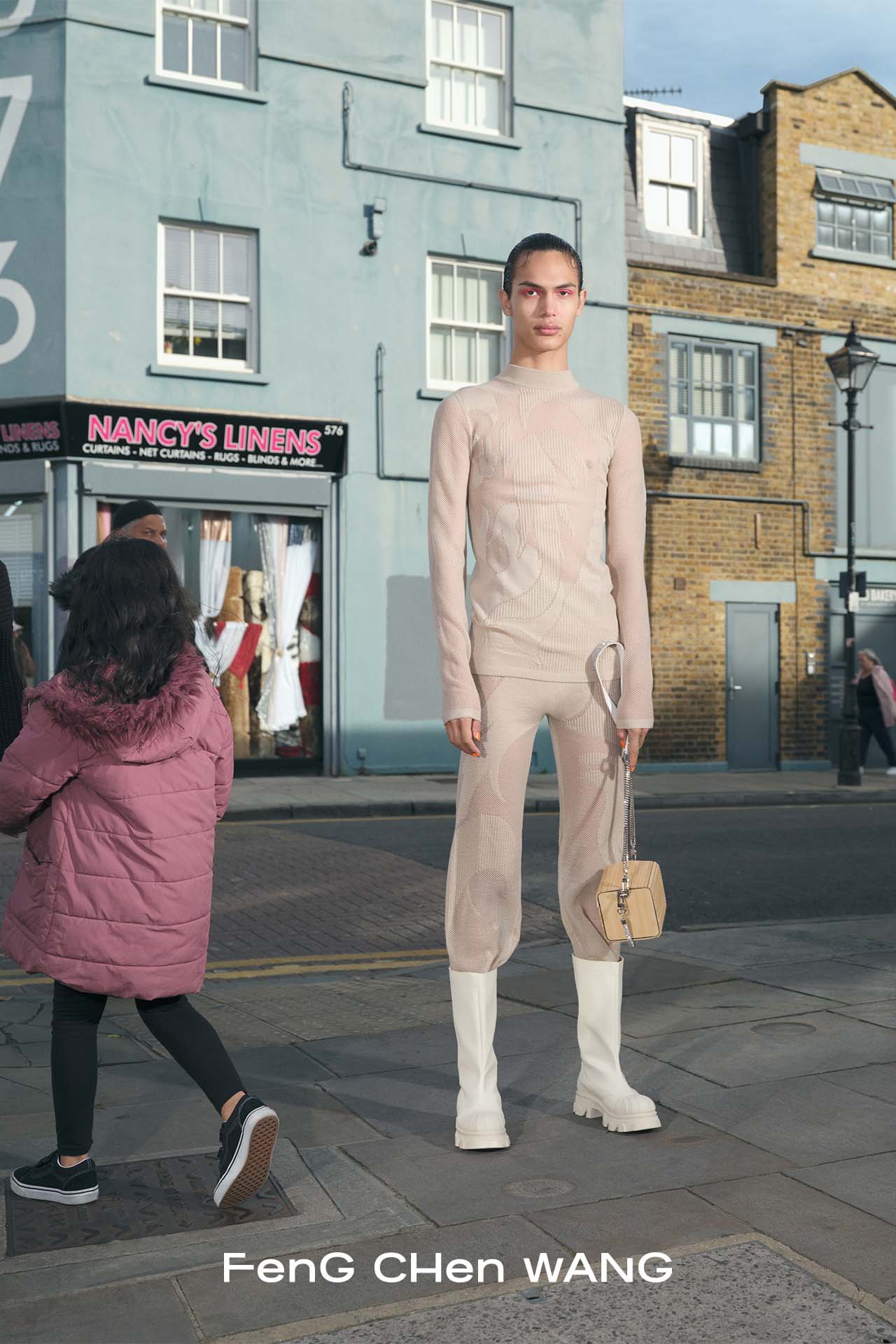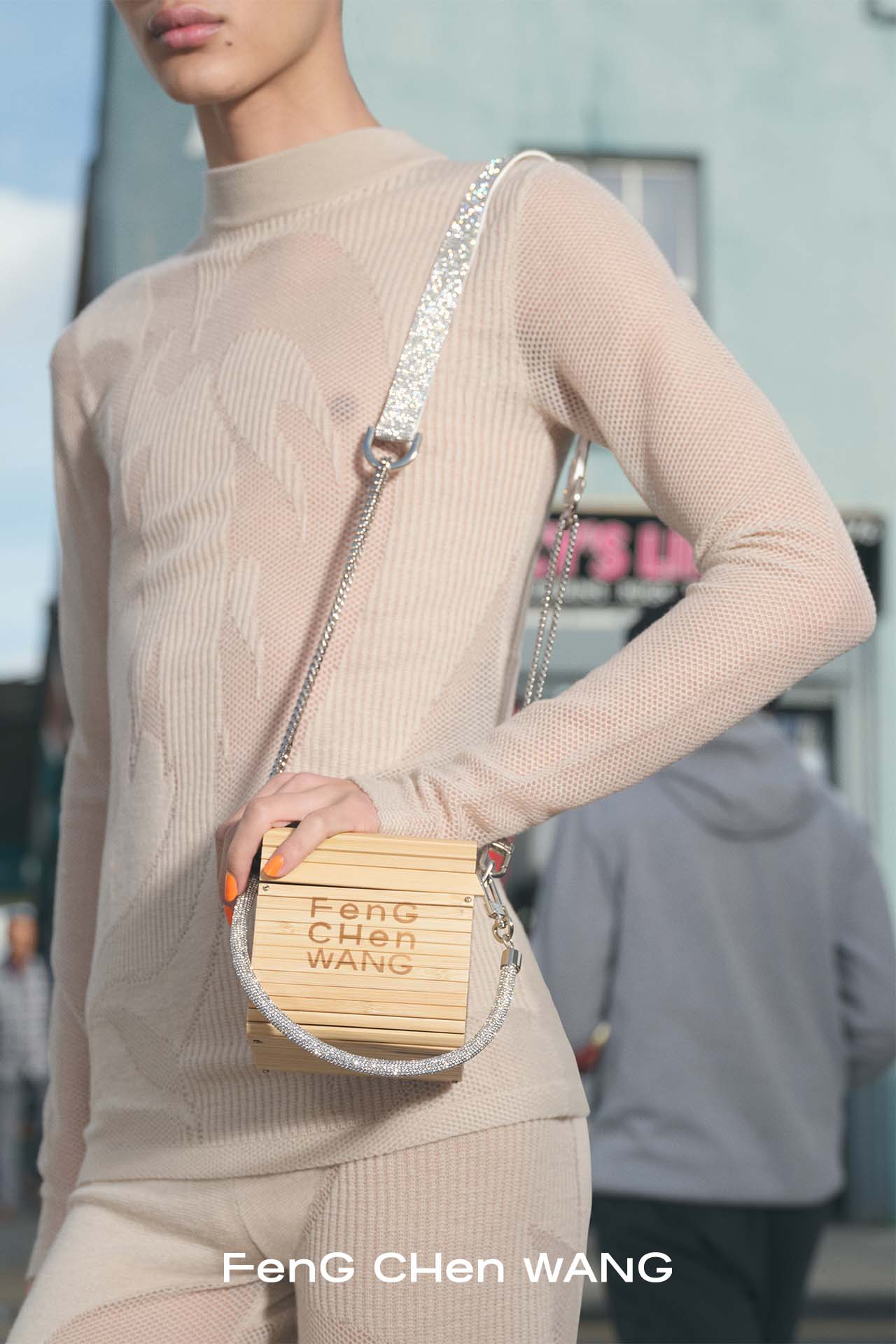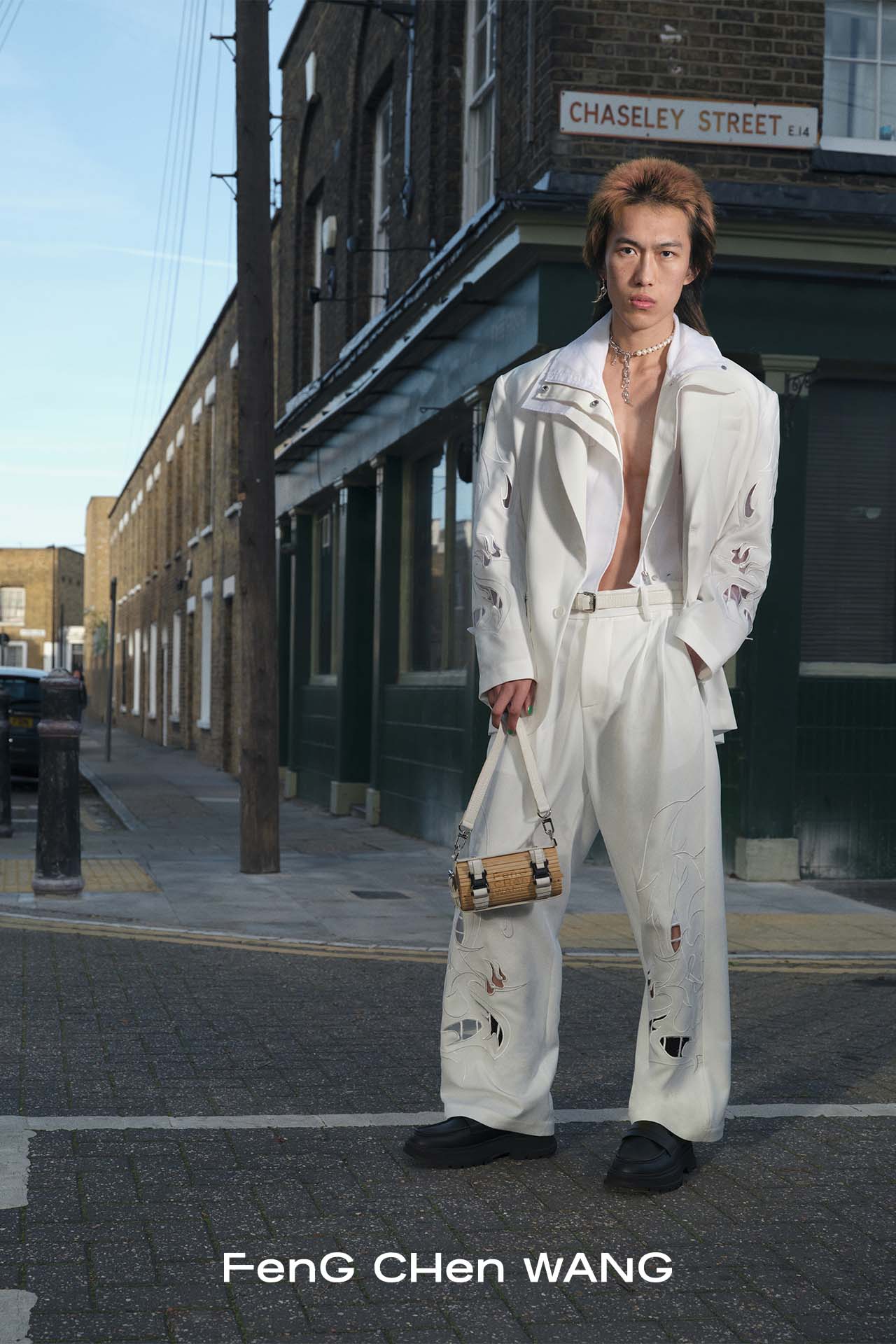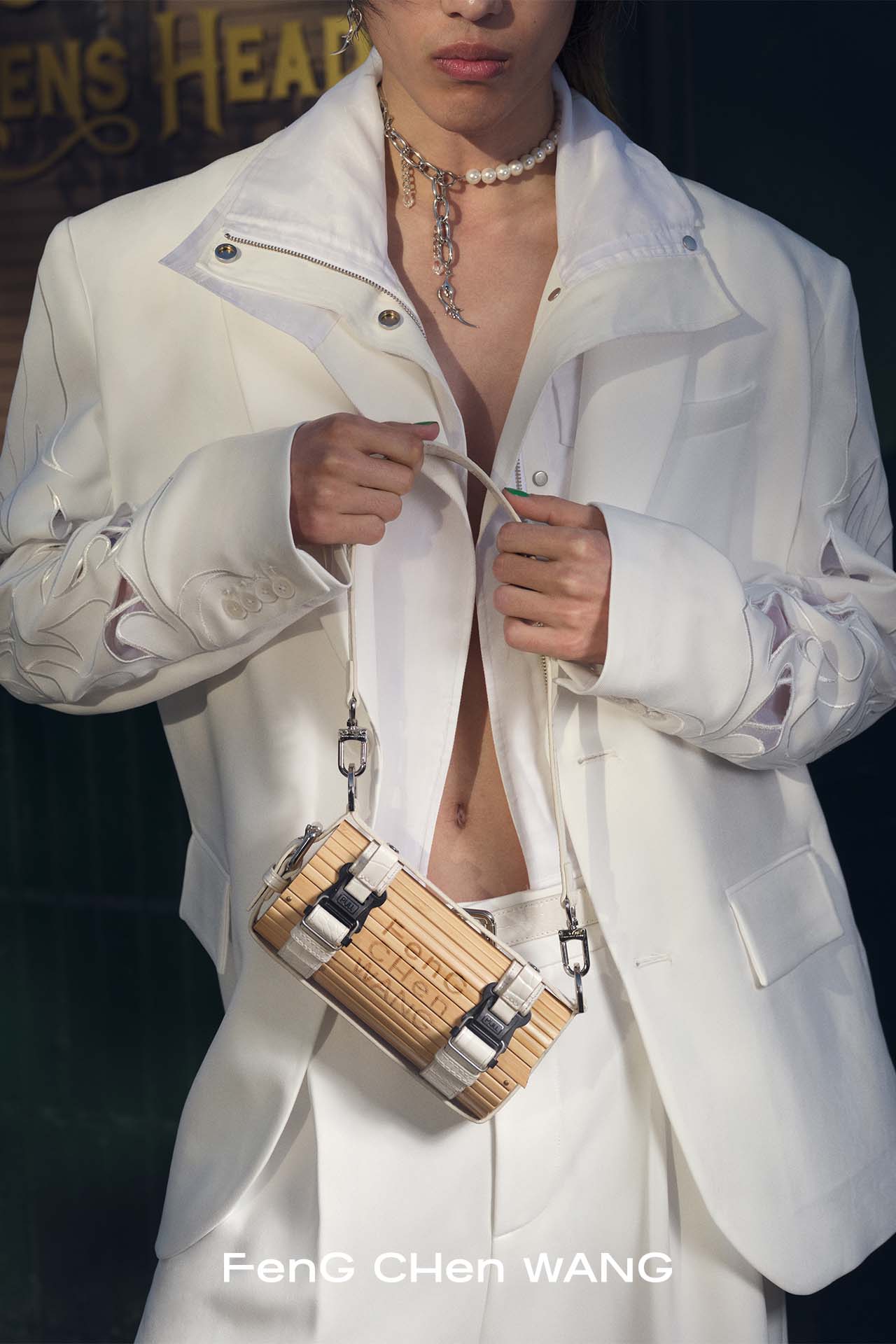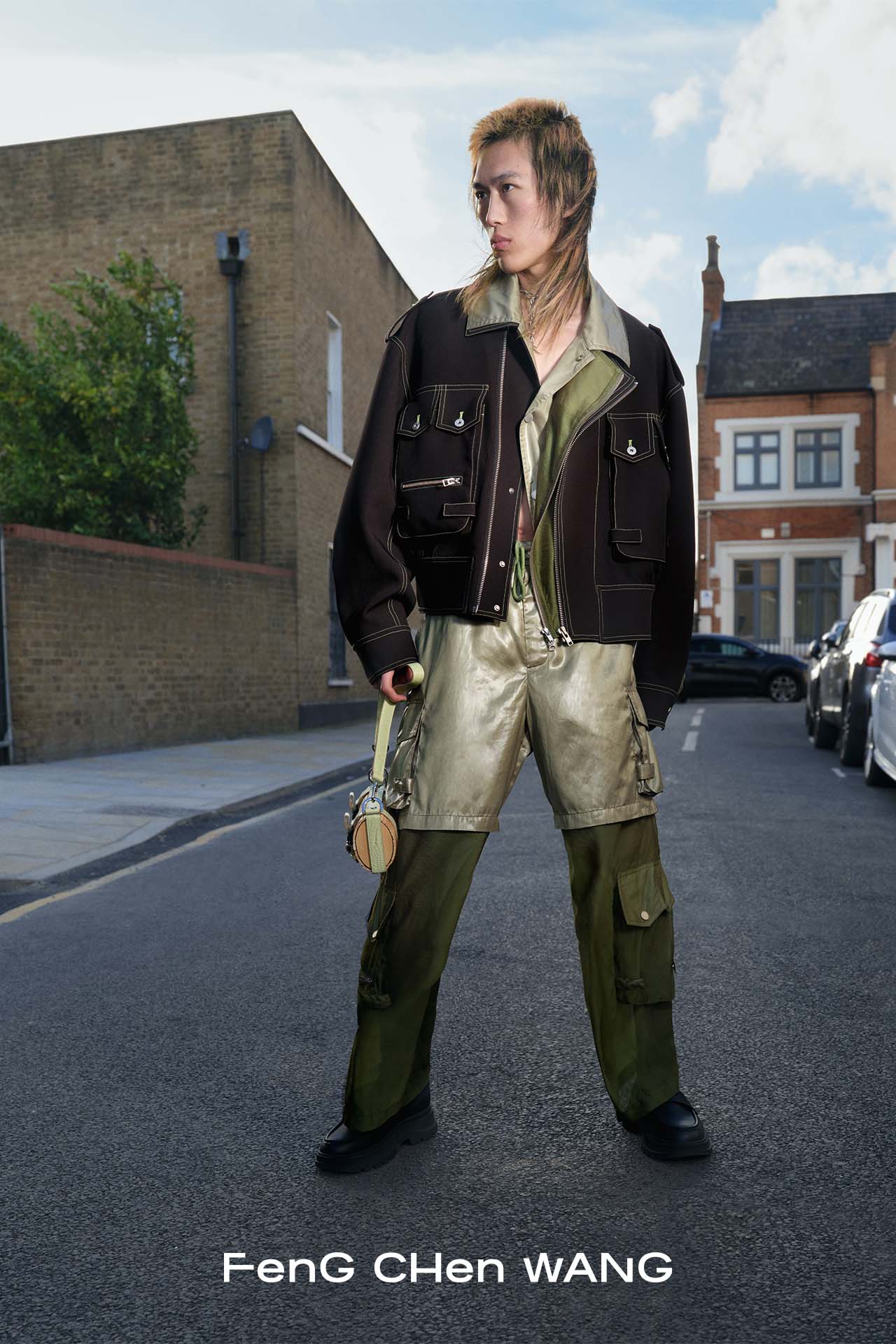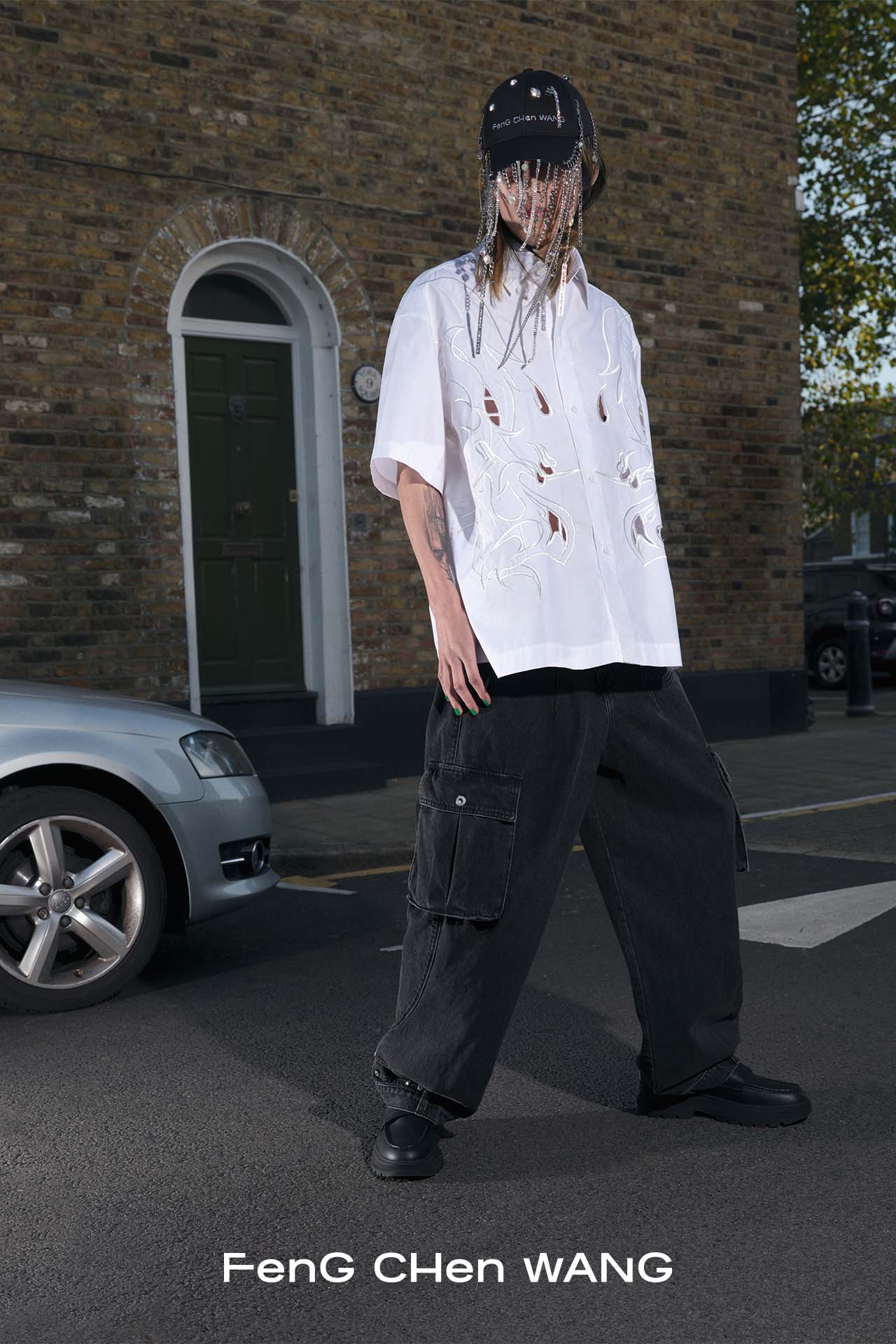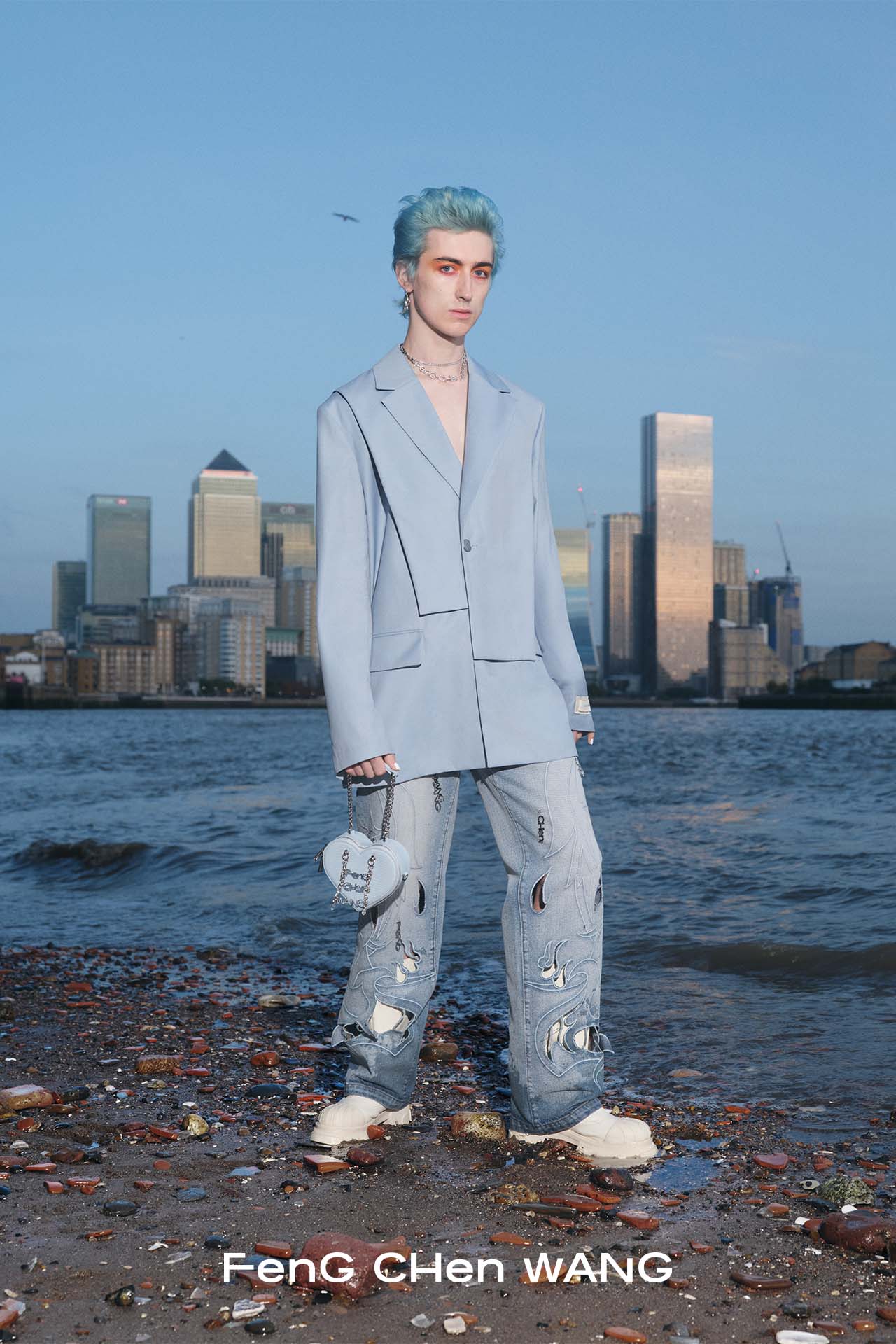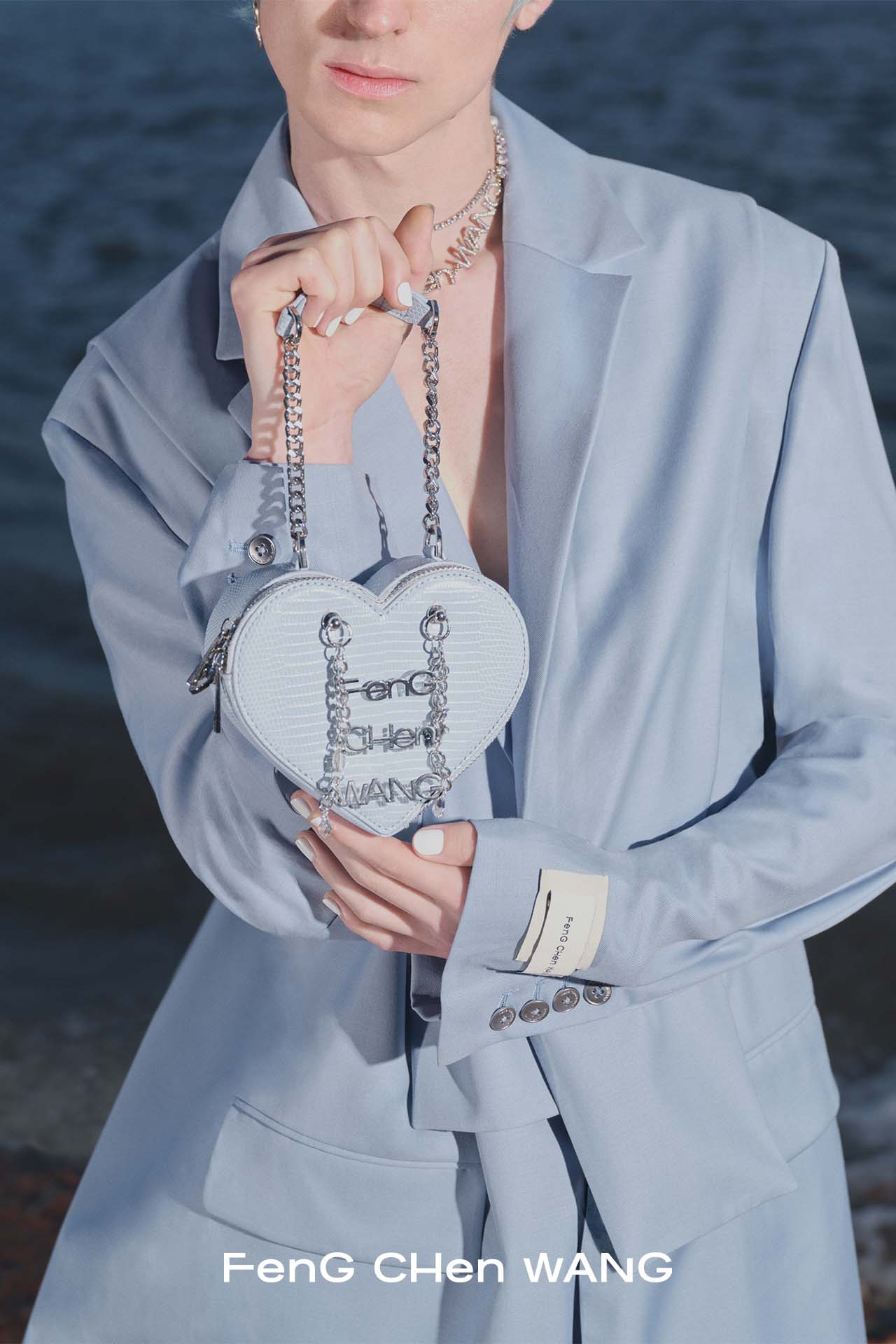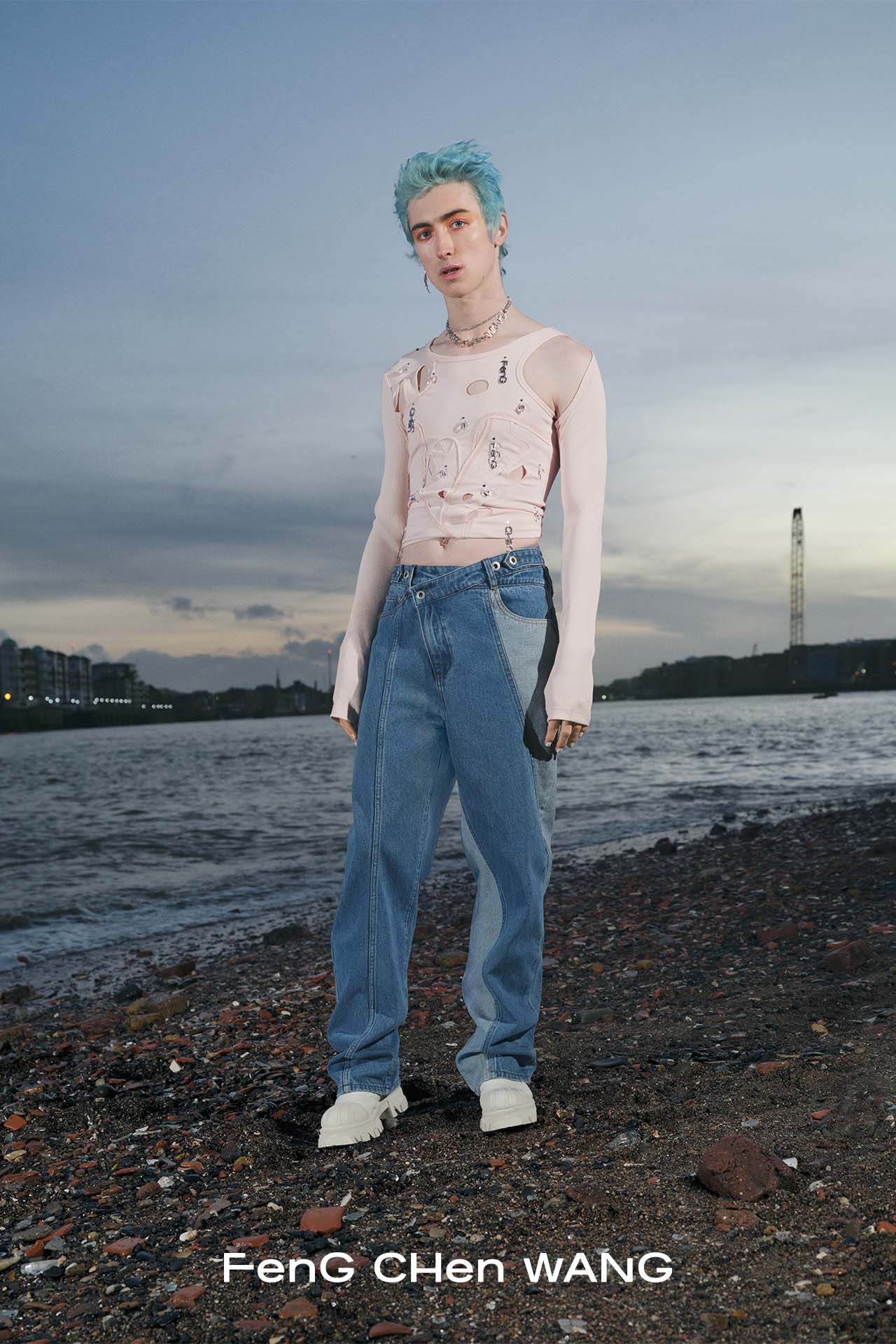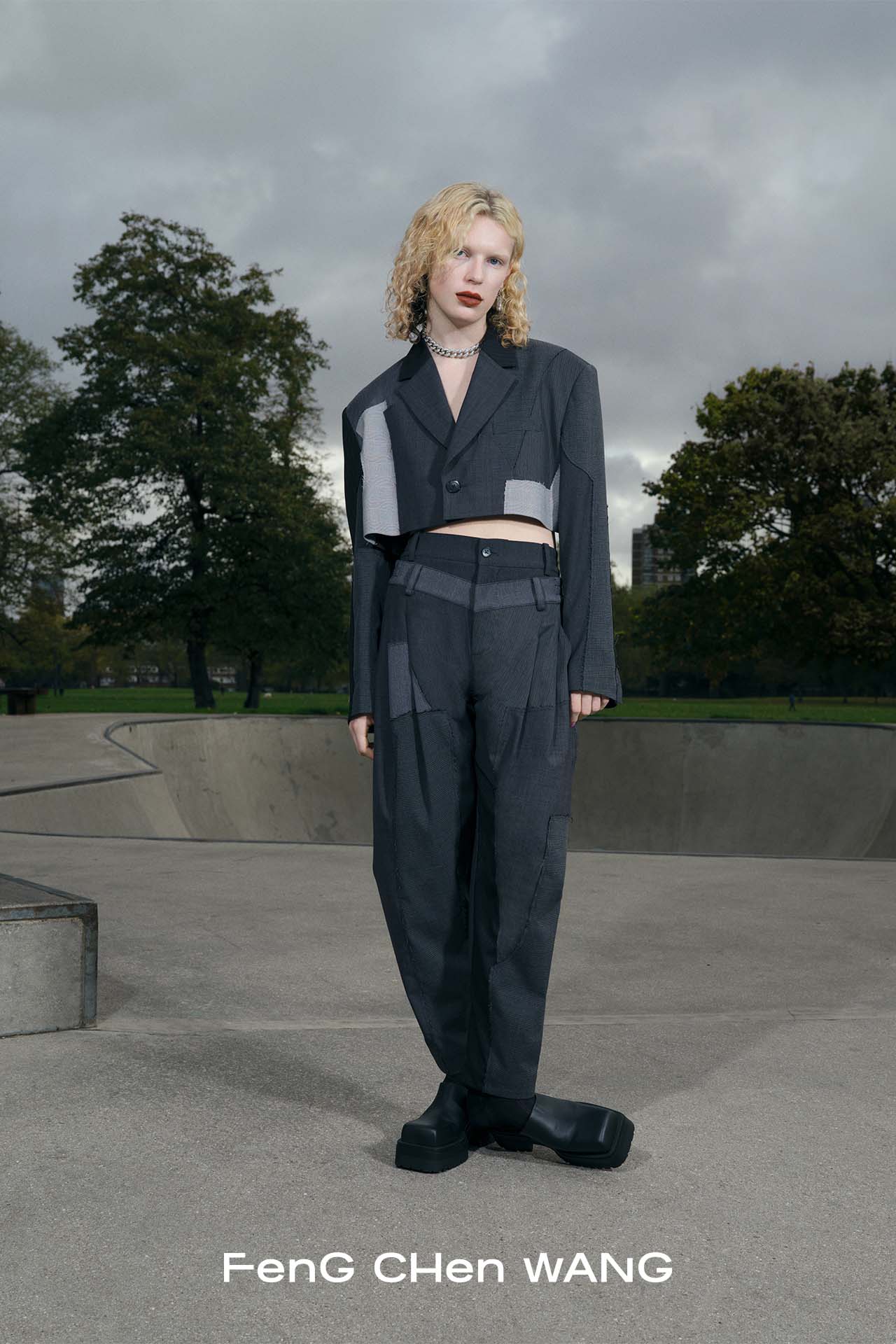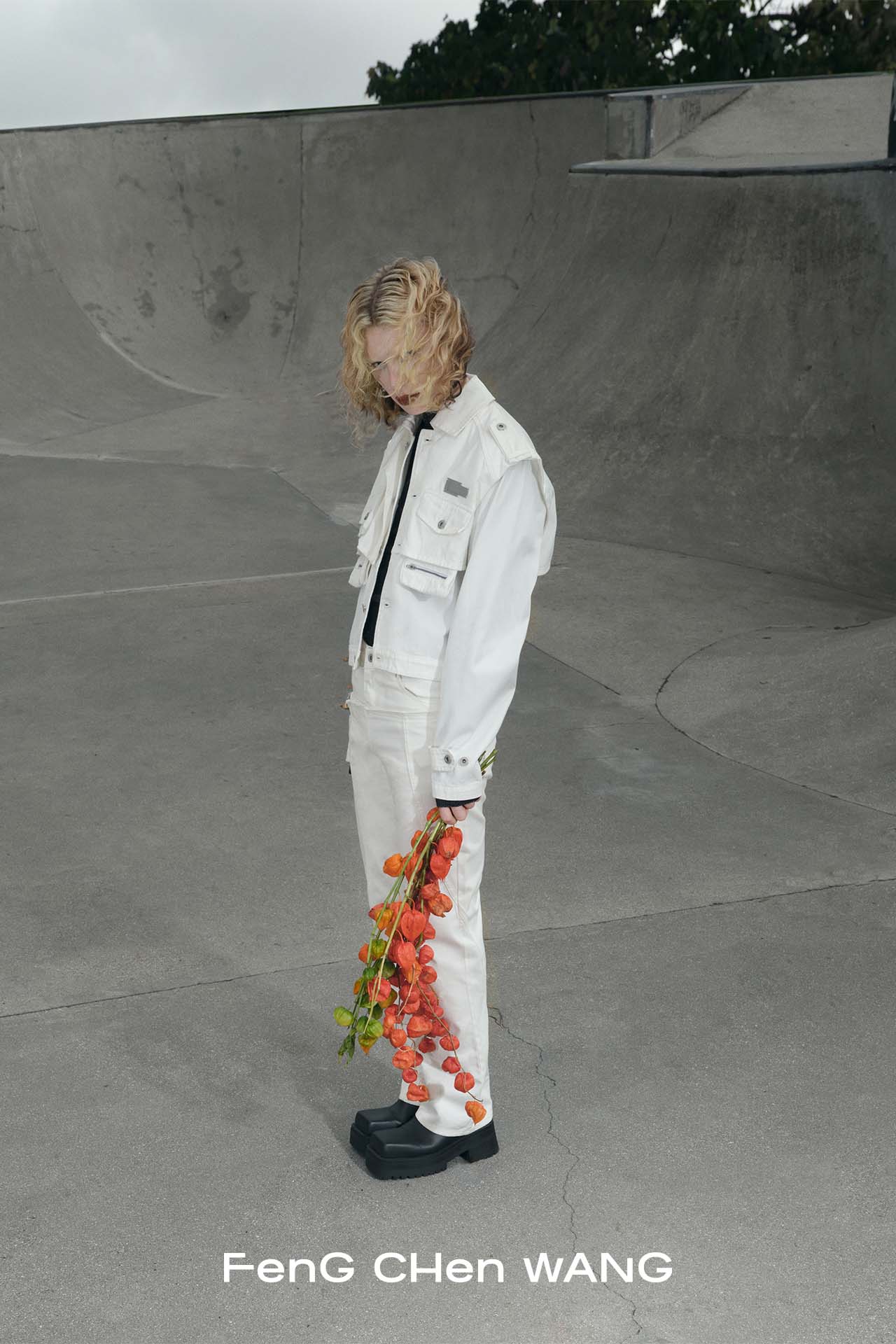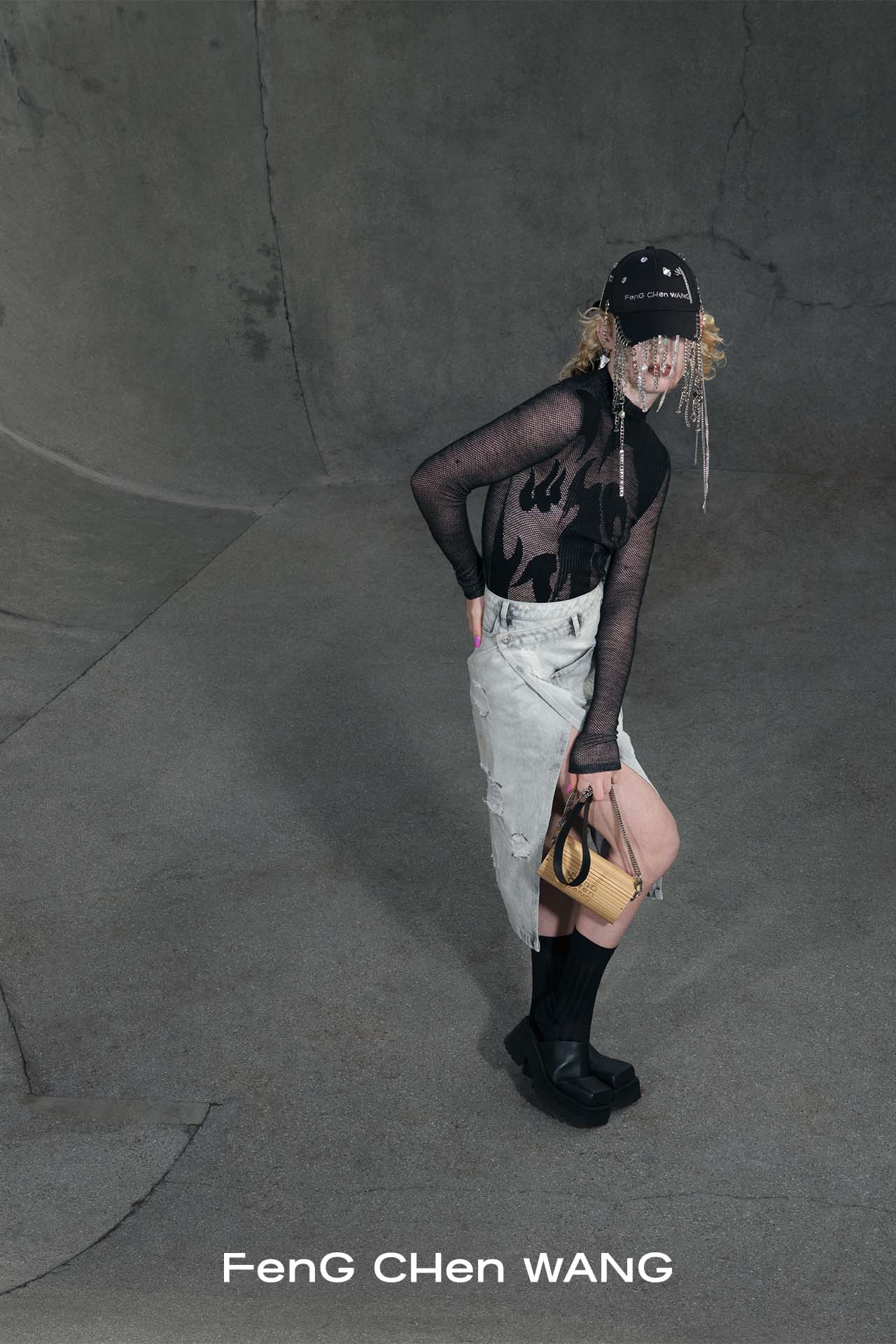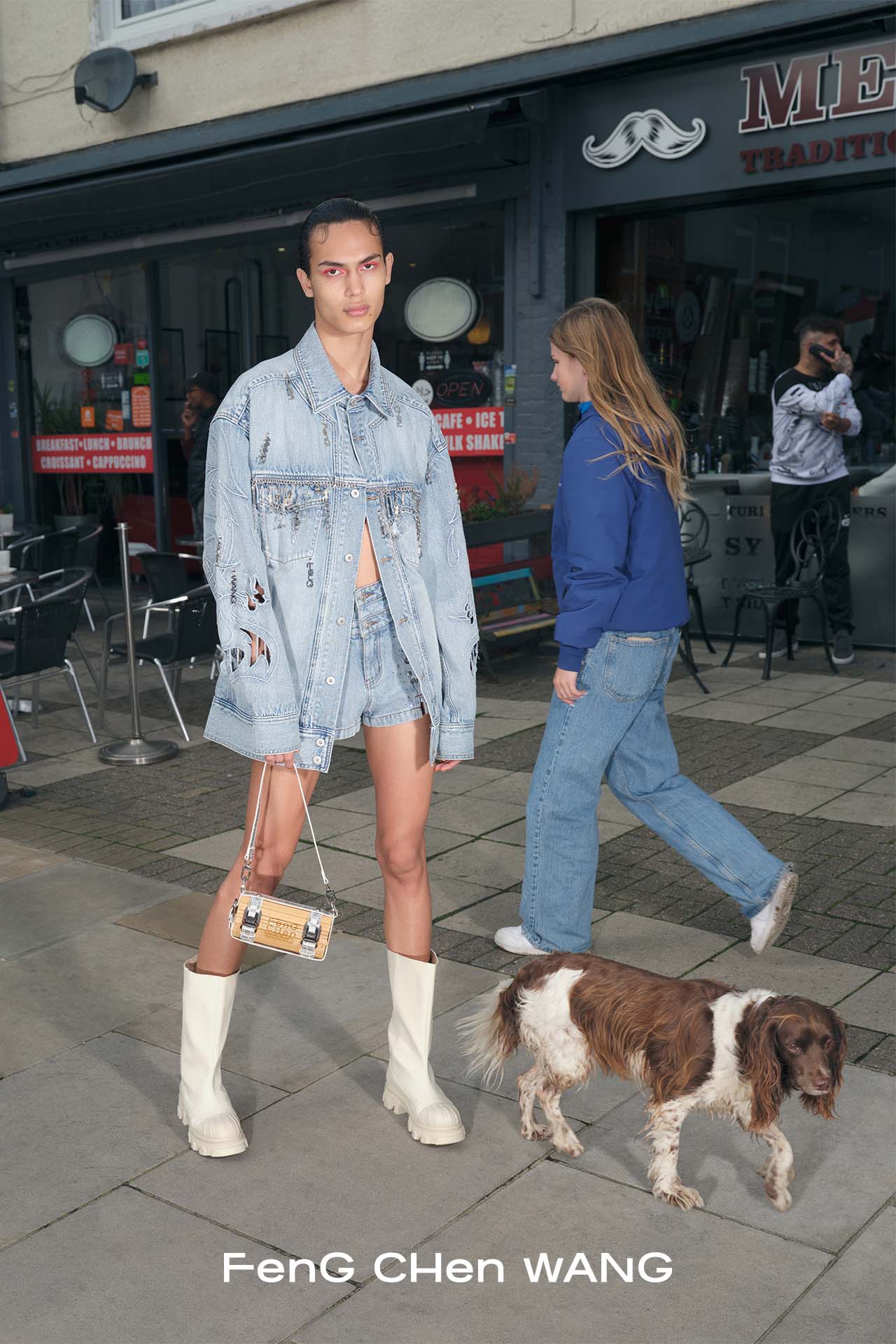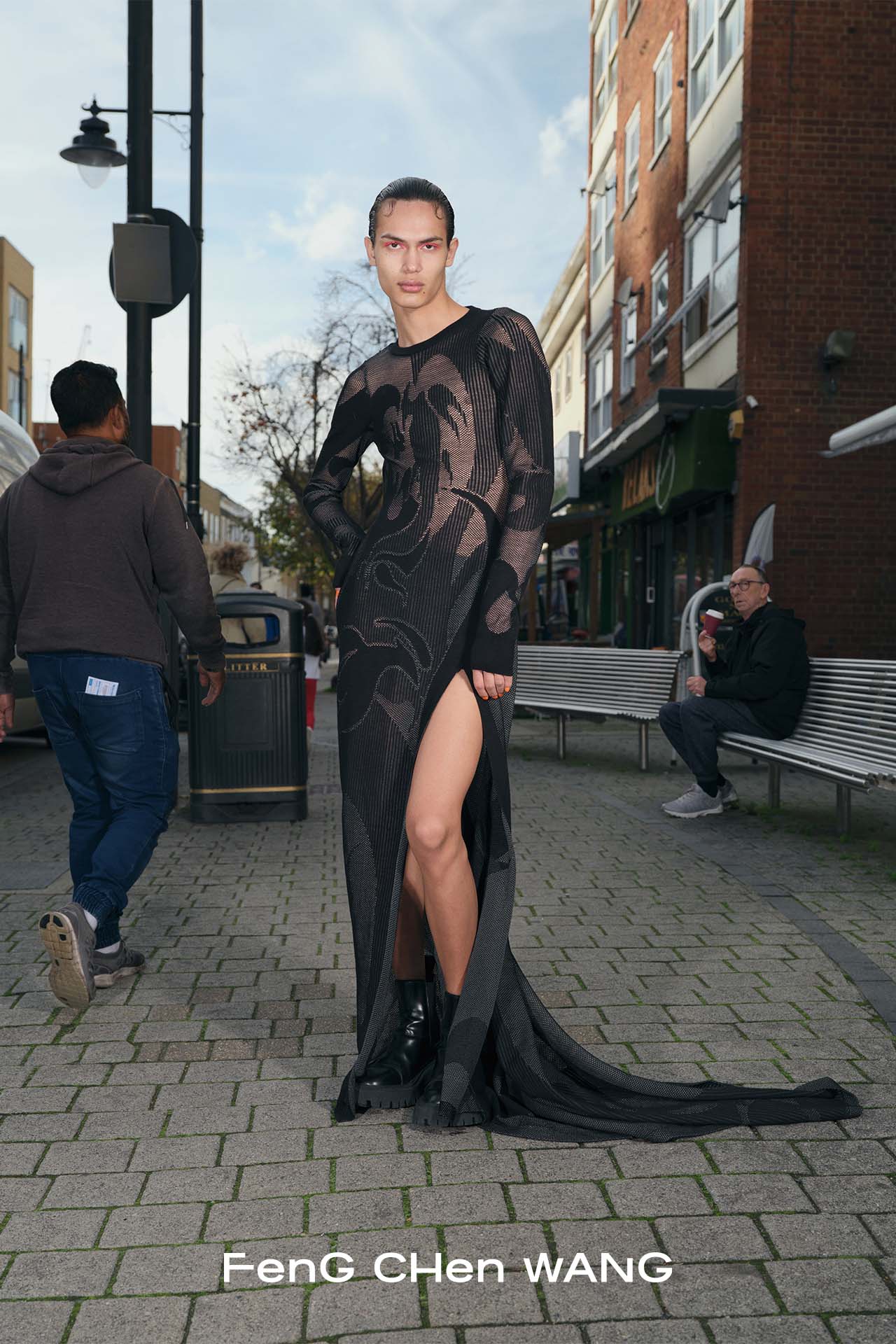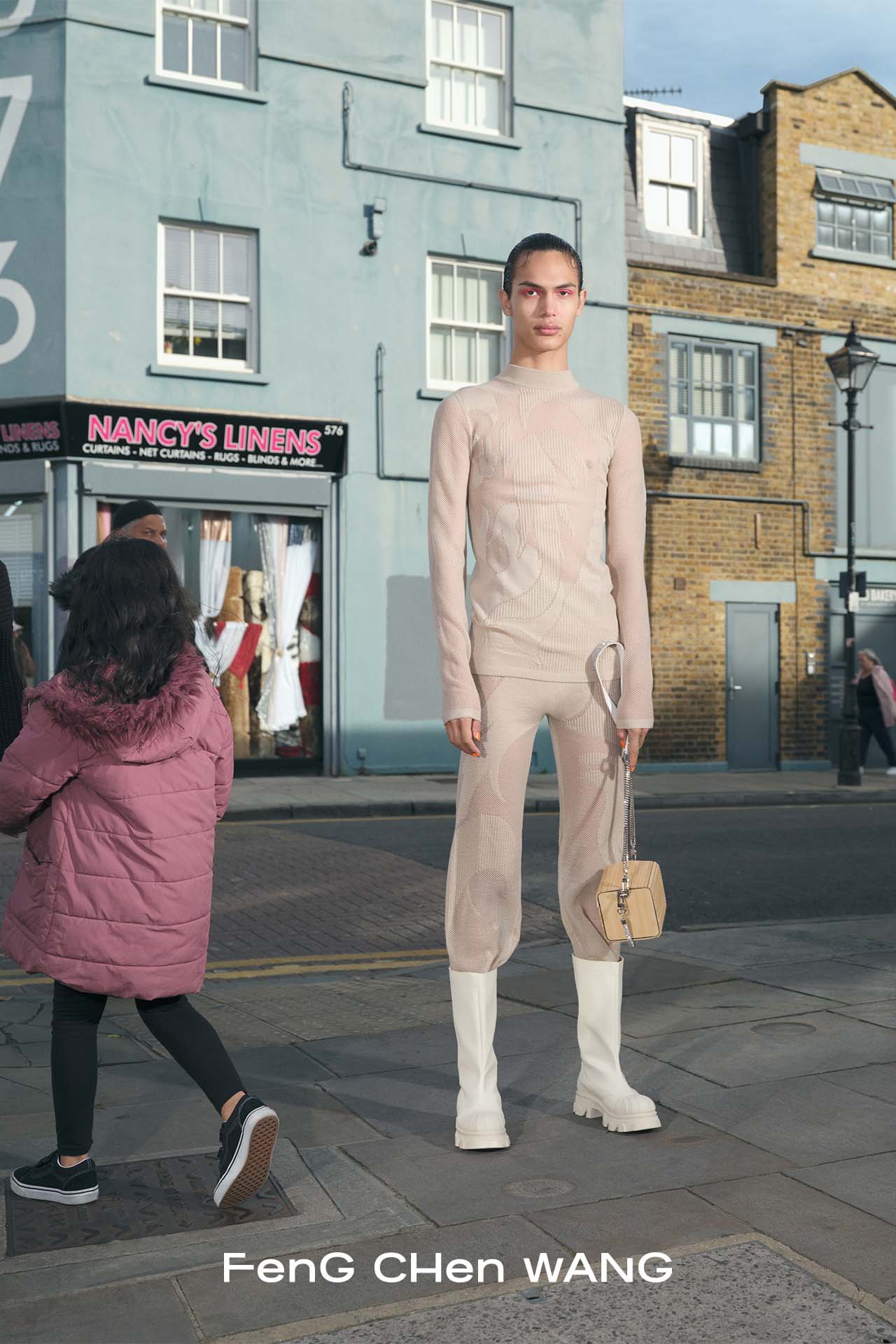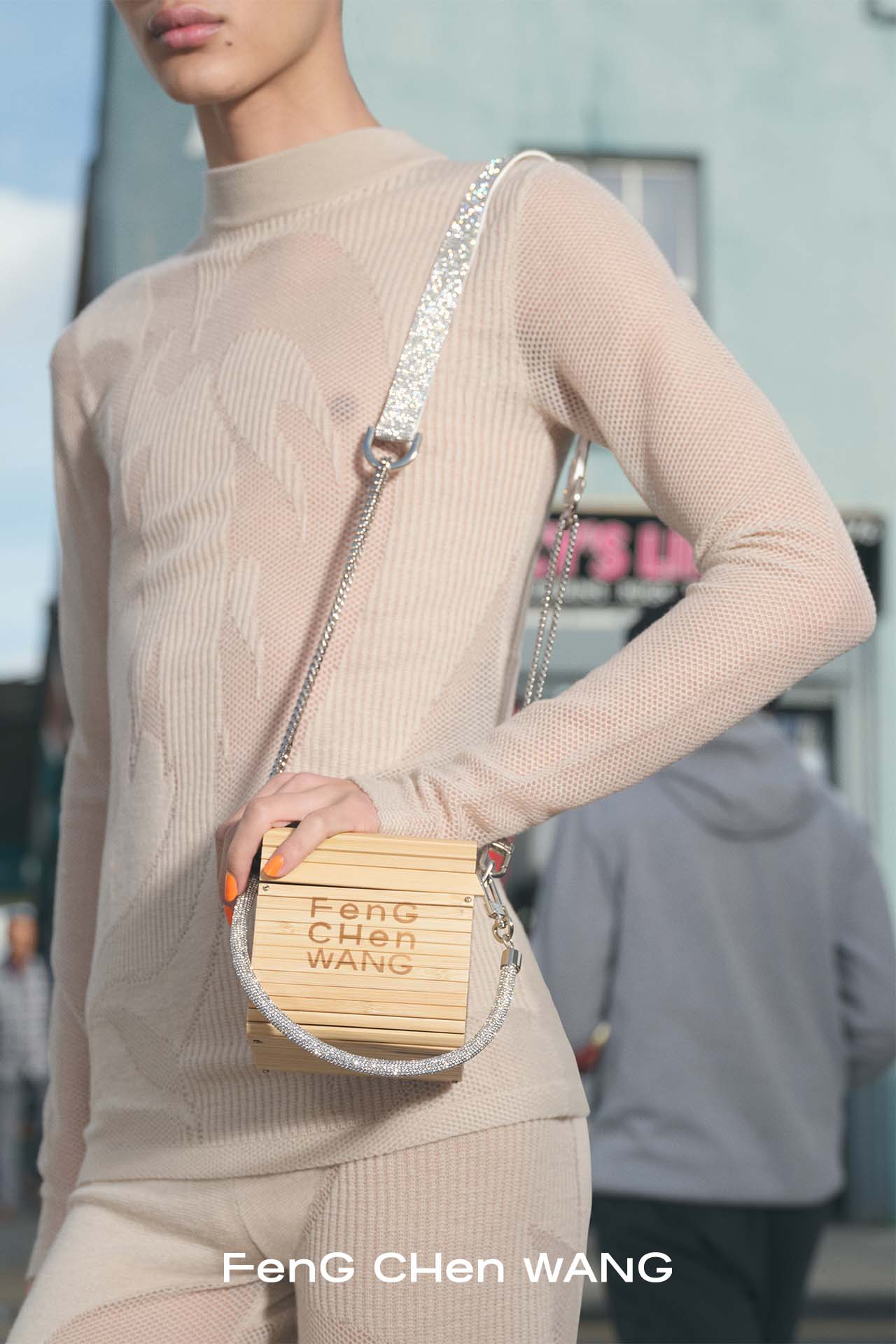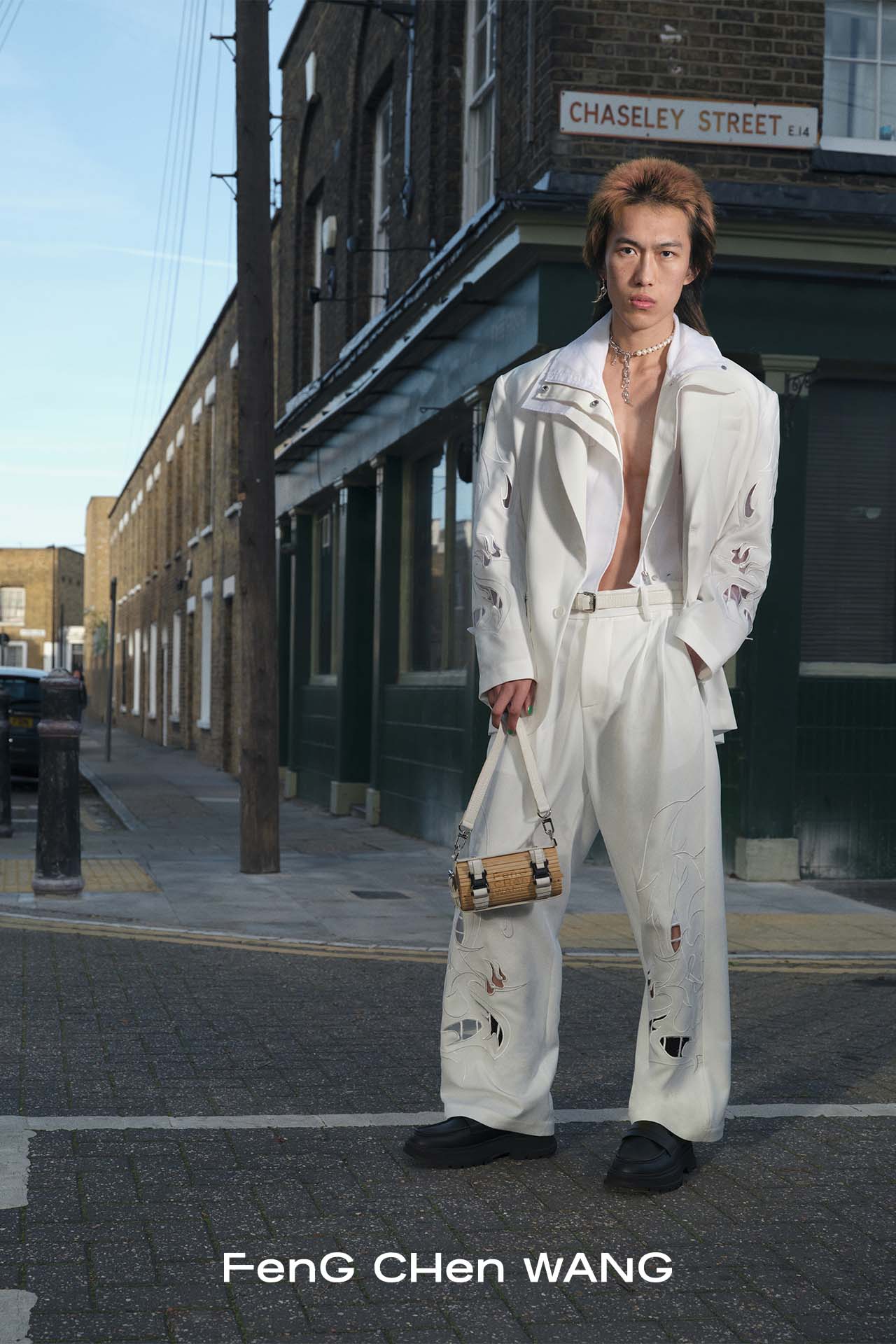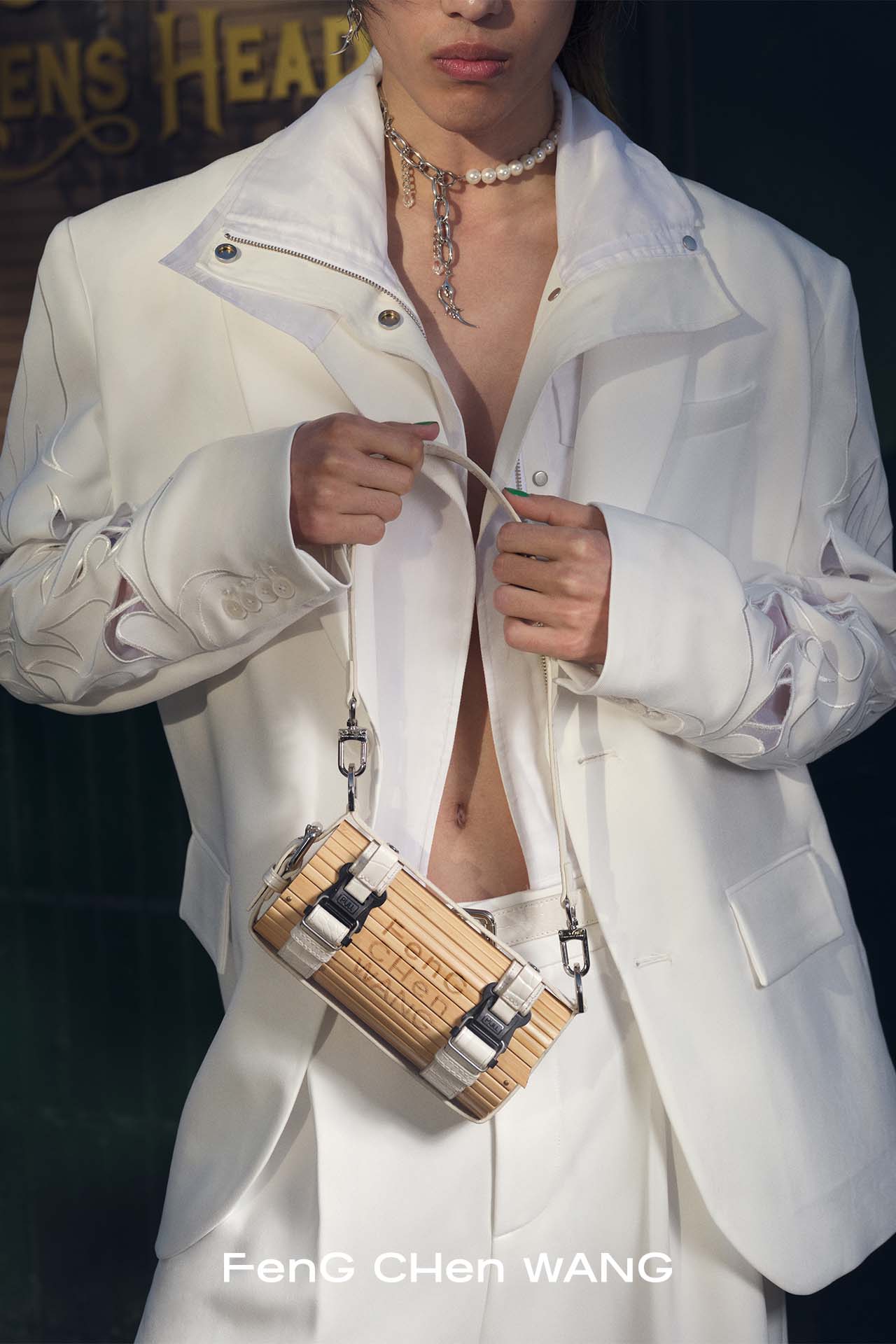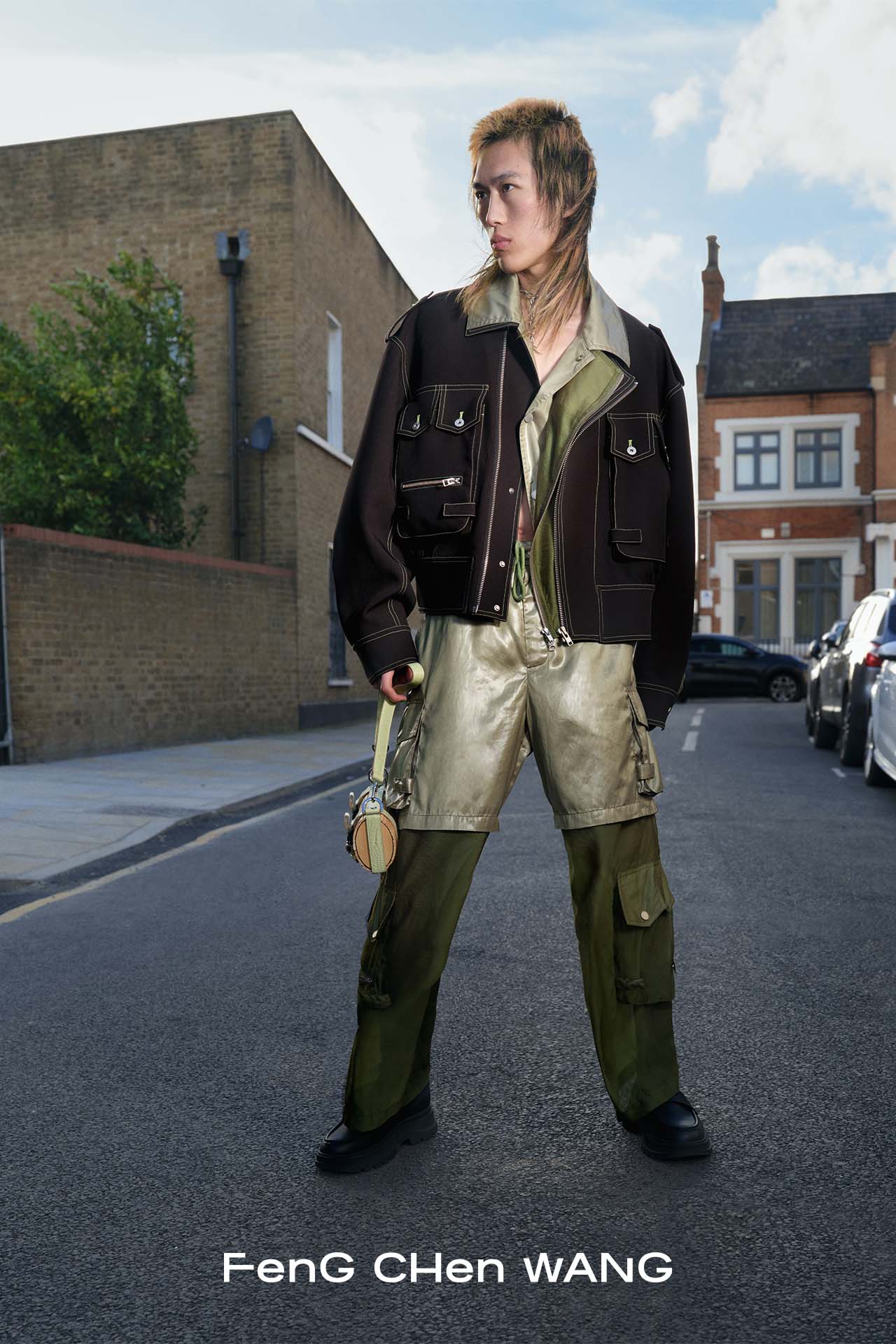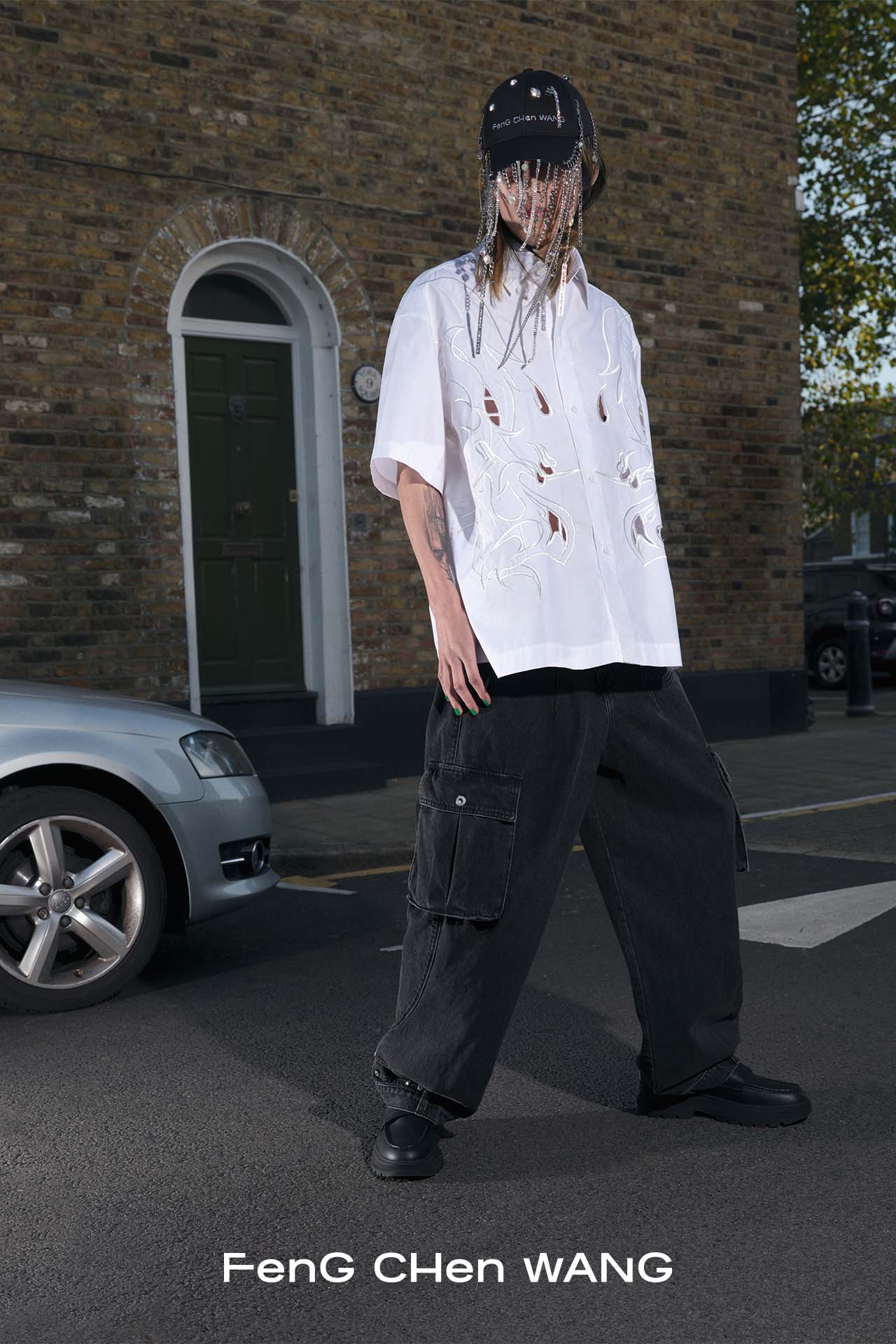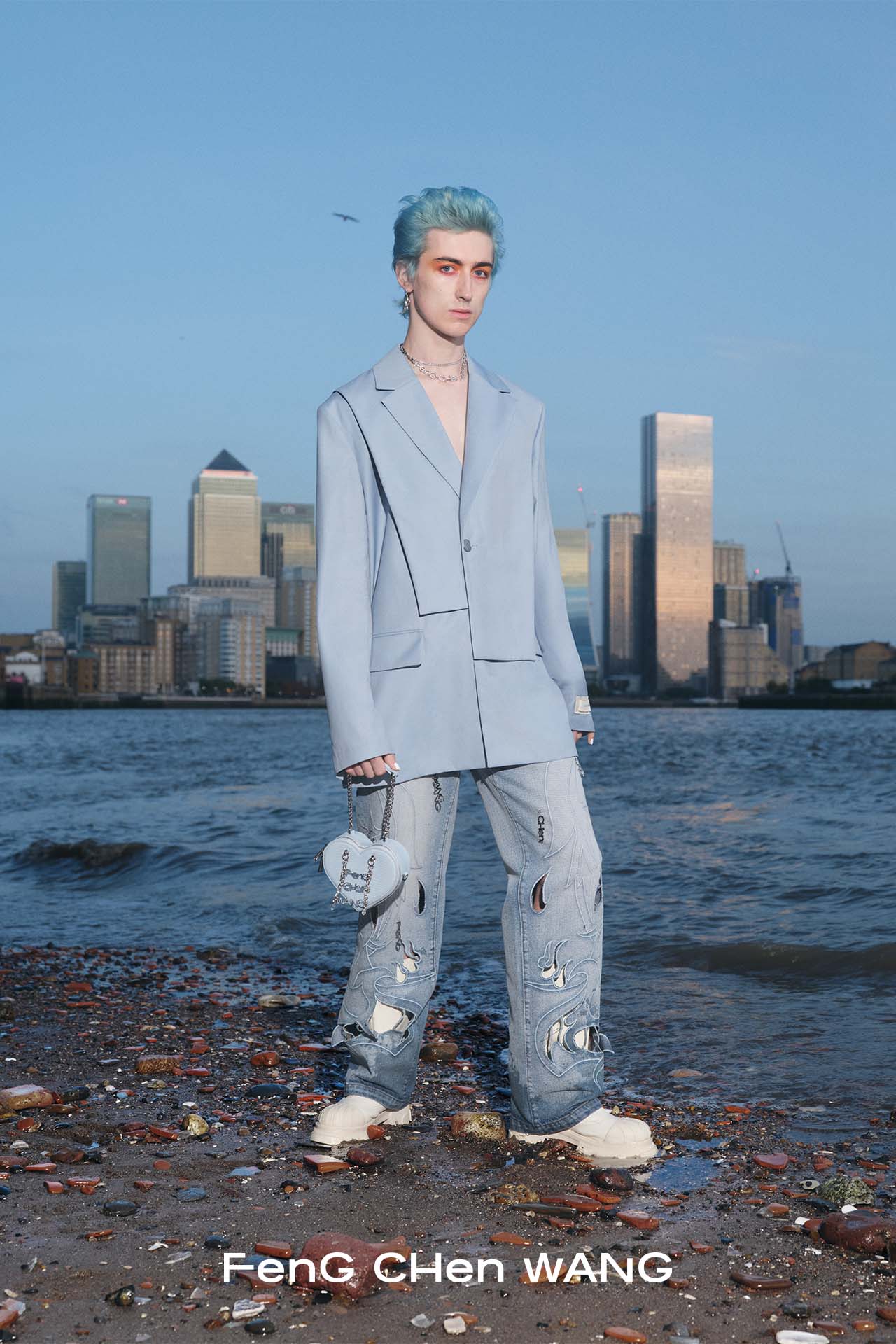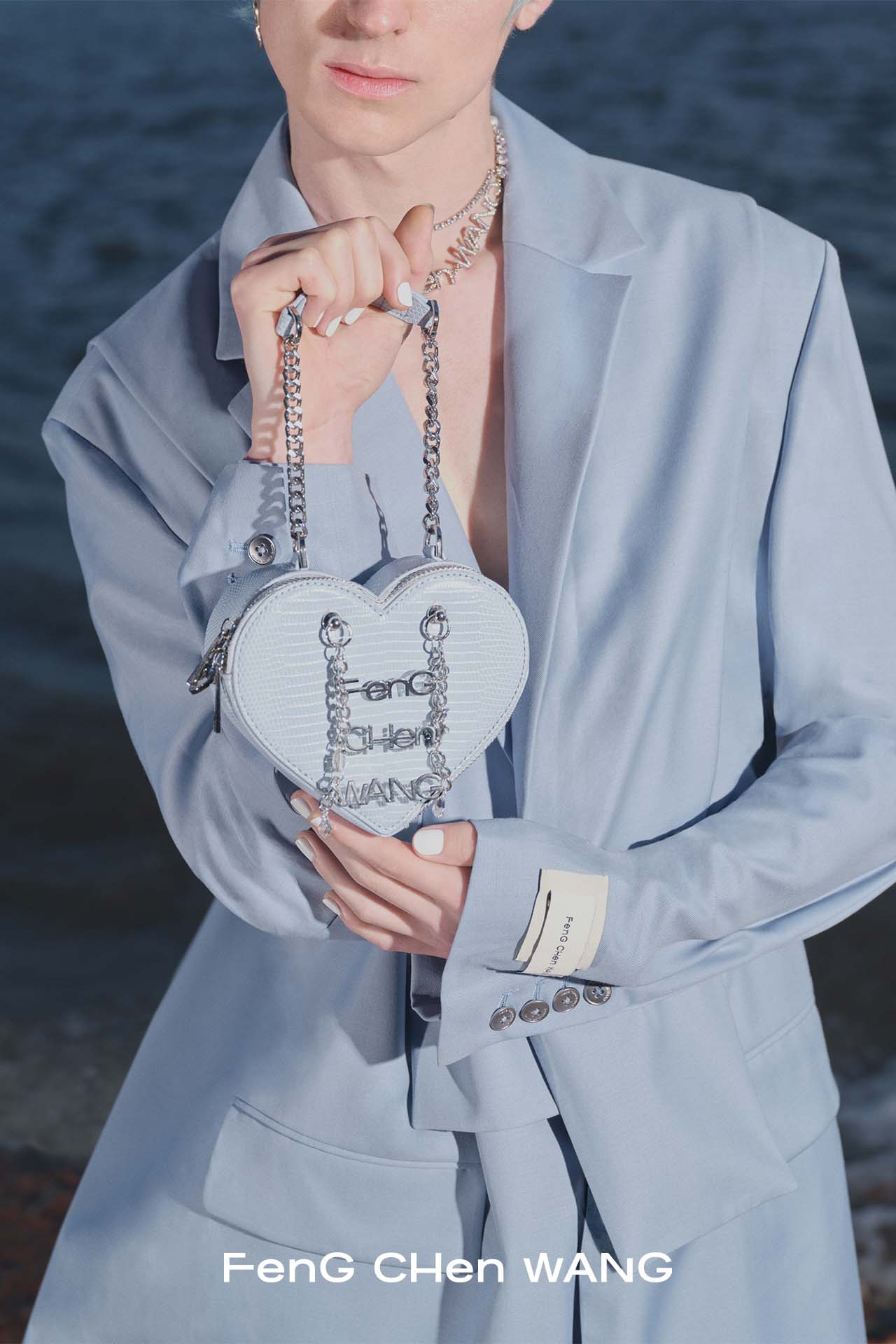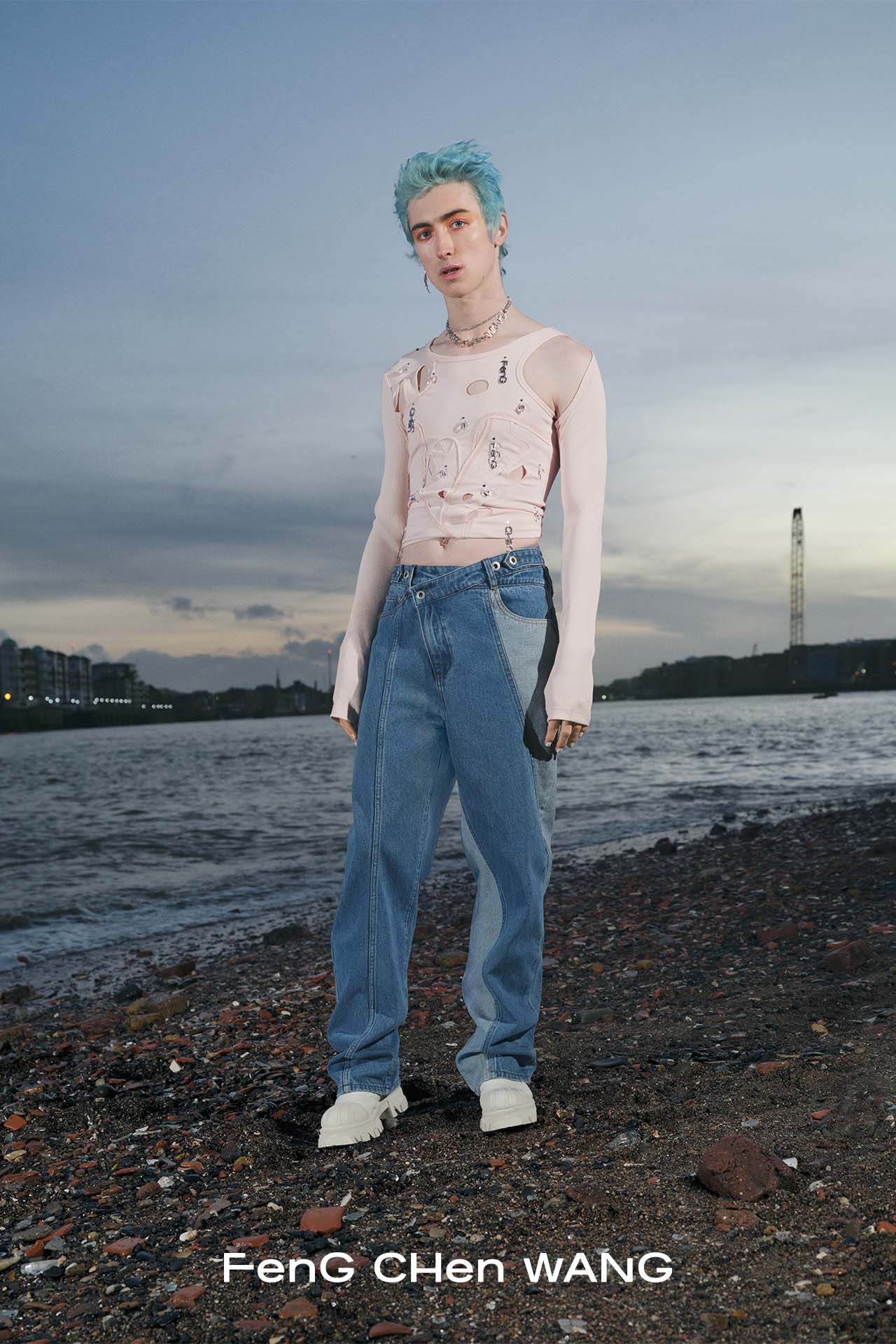 Campaign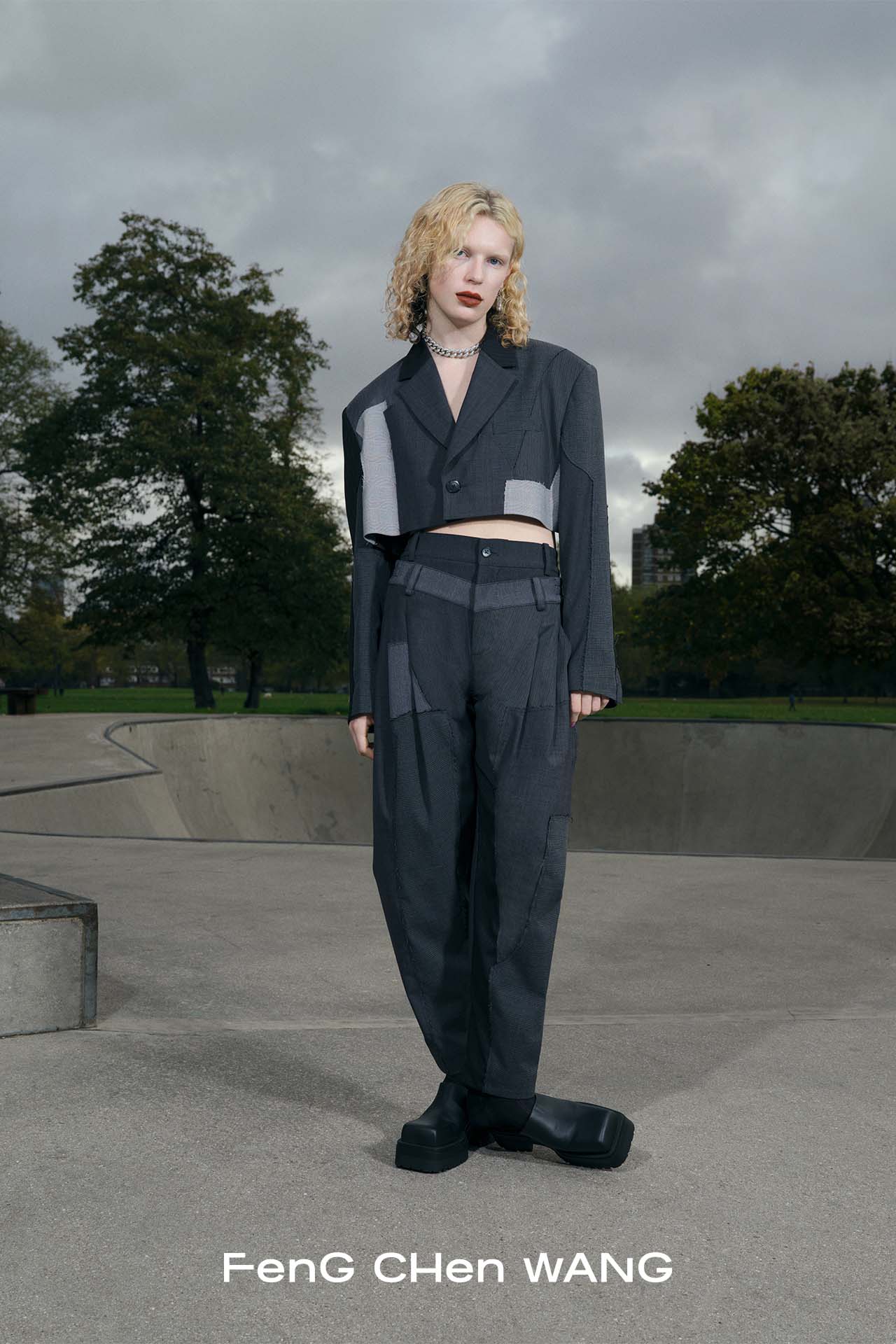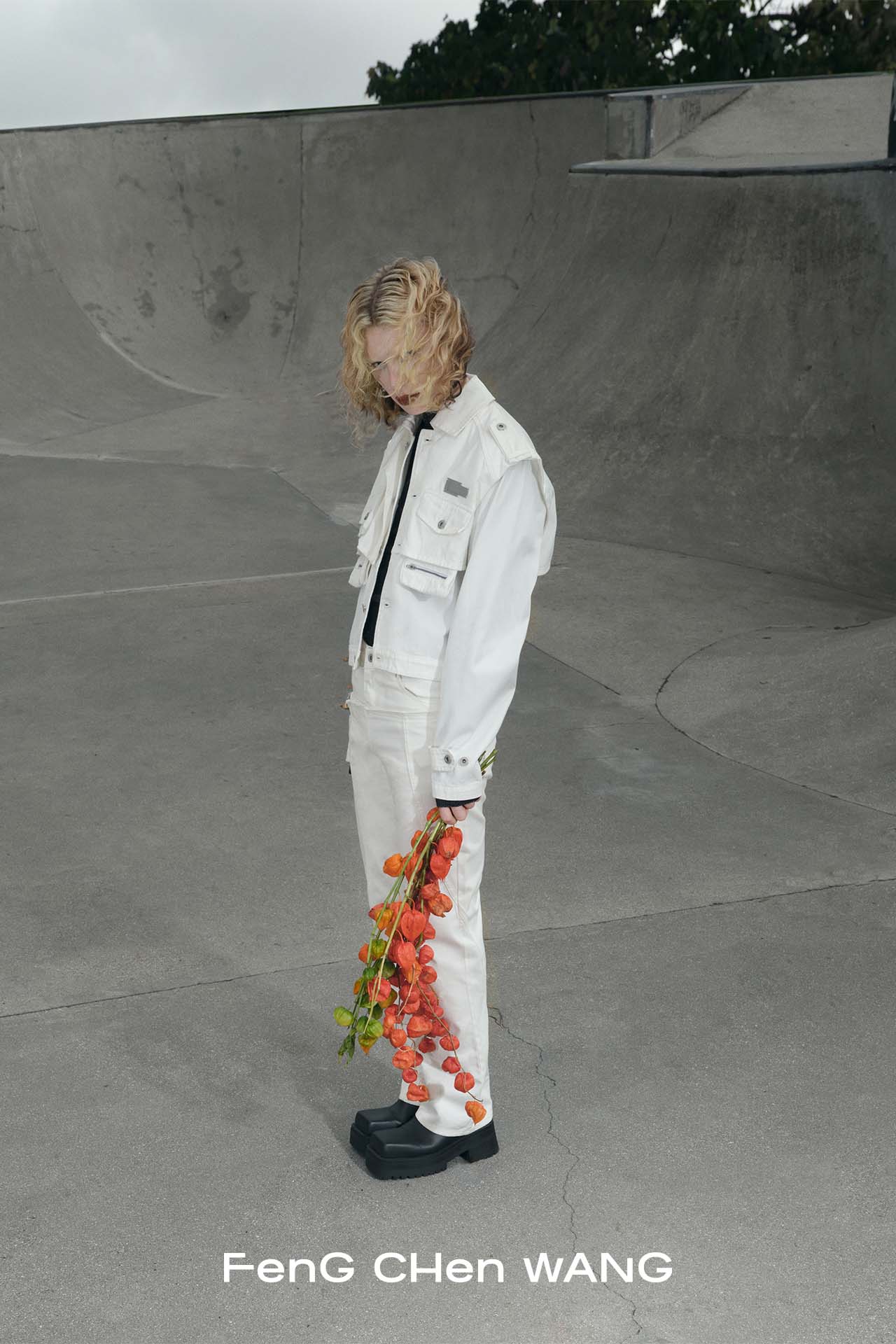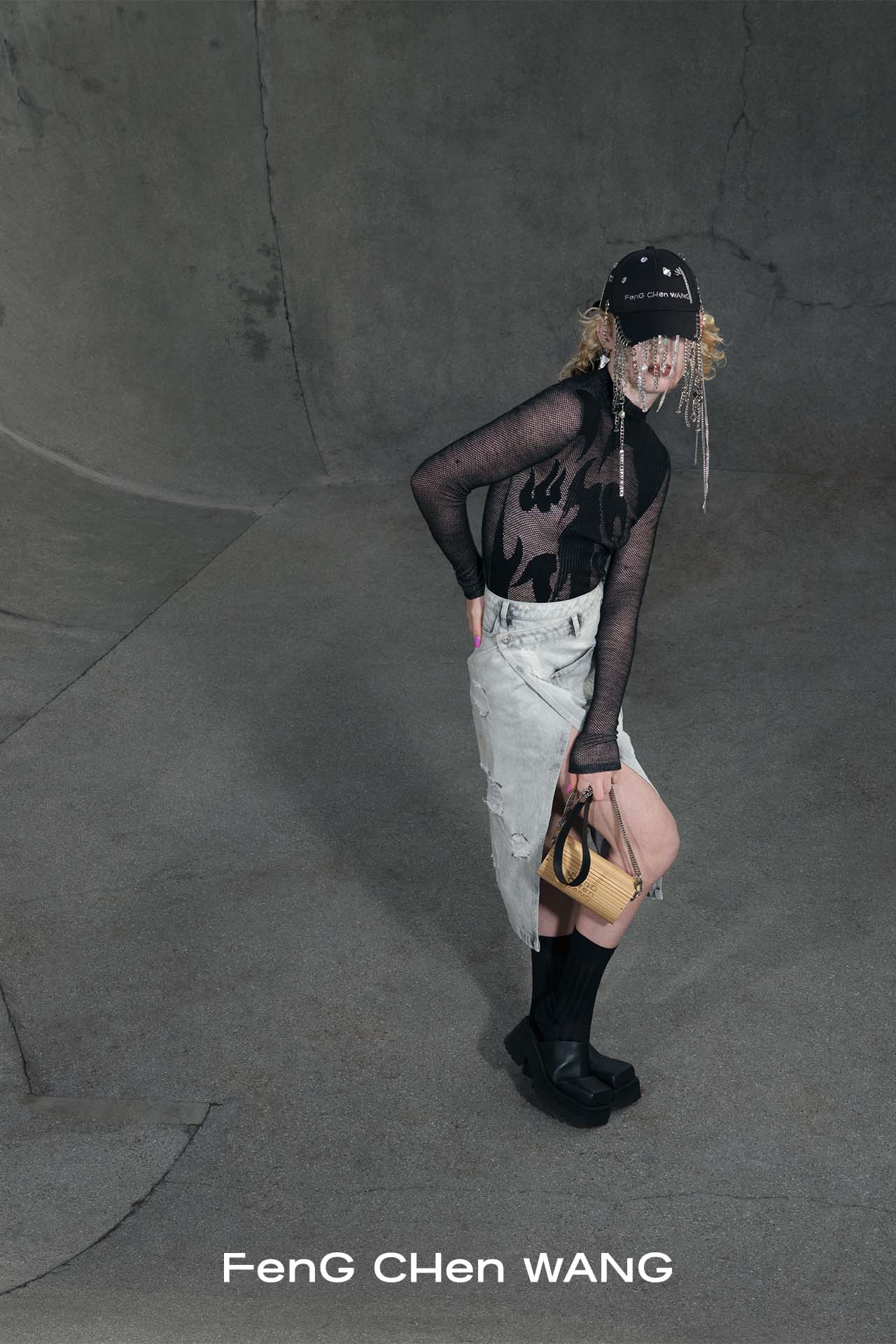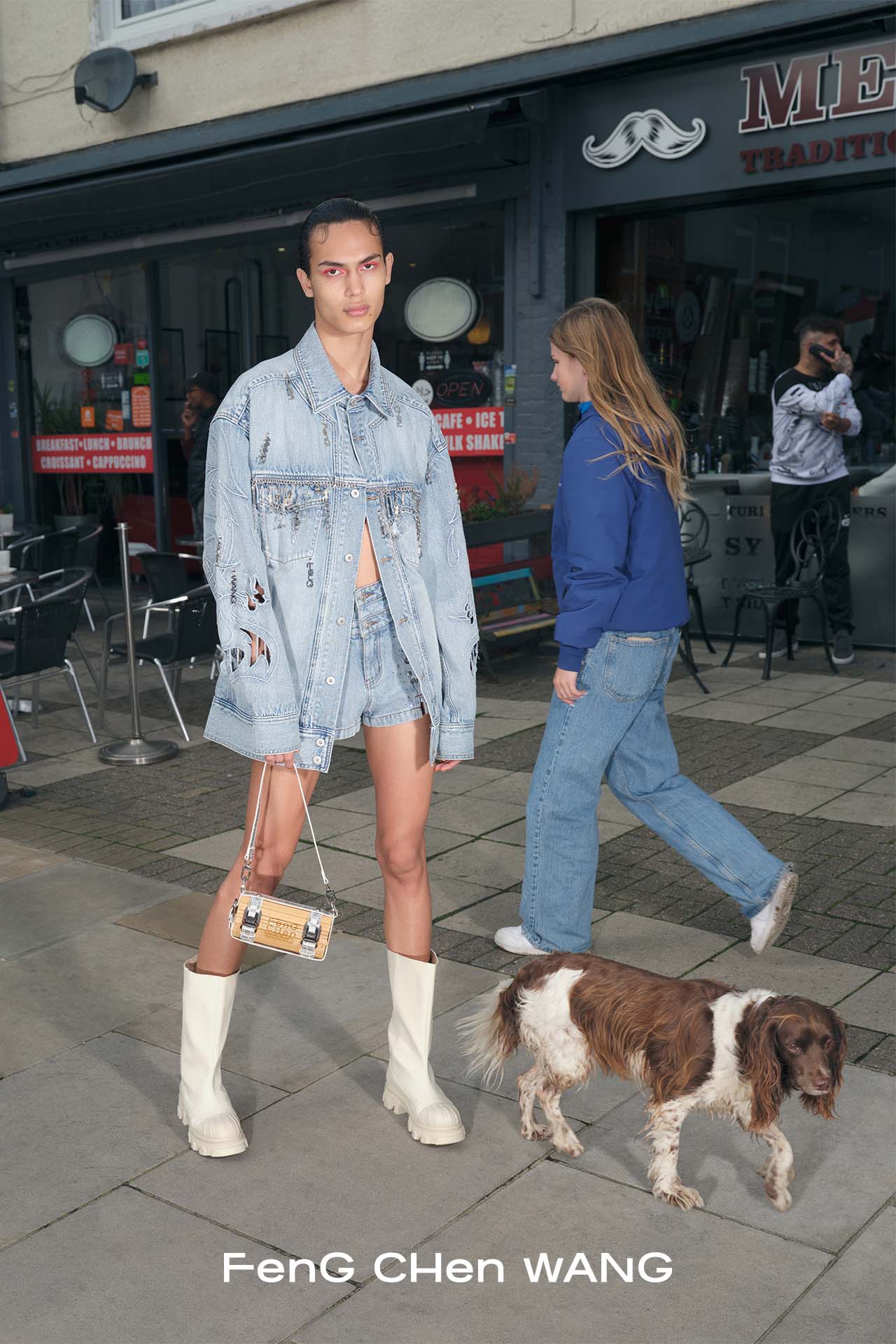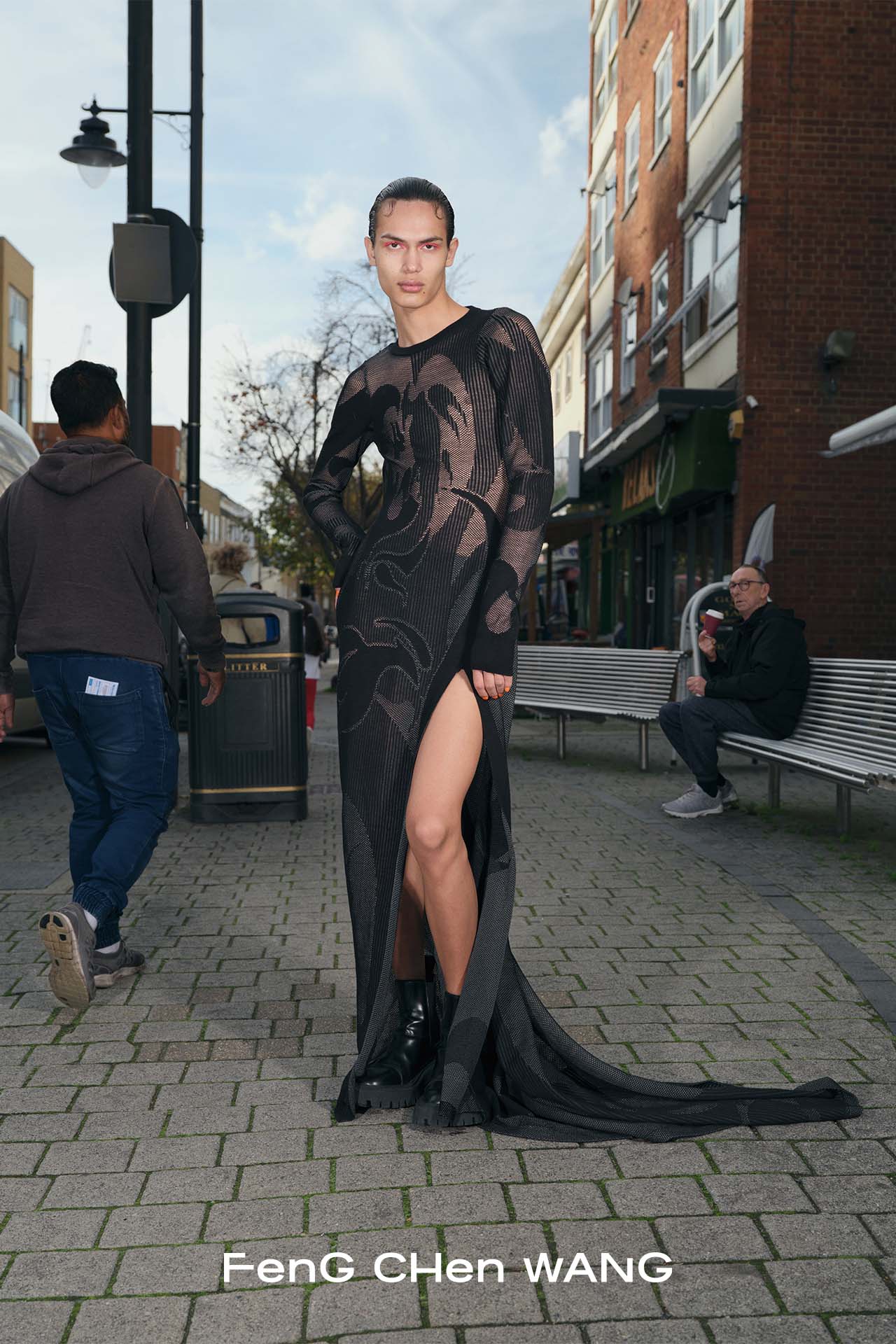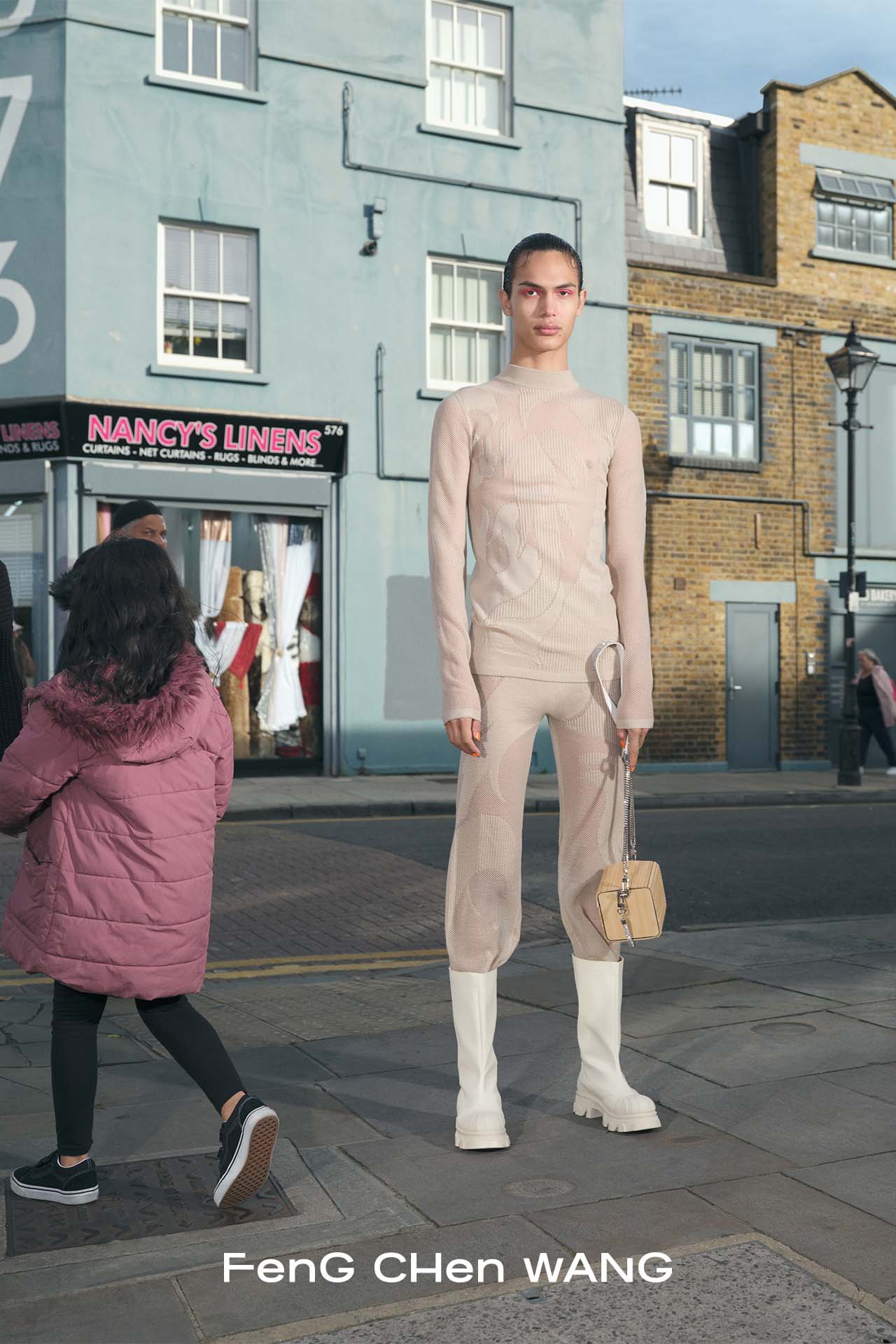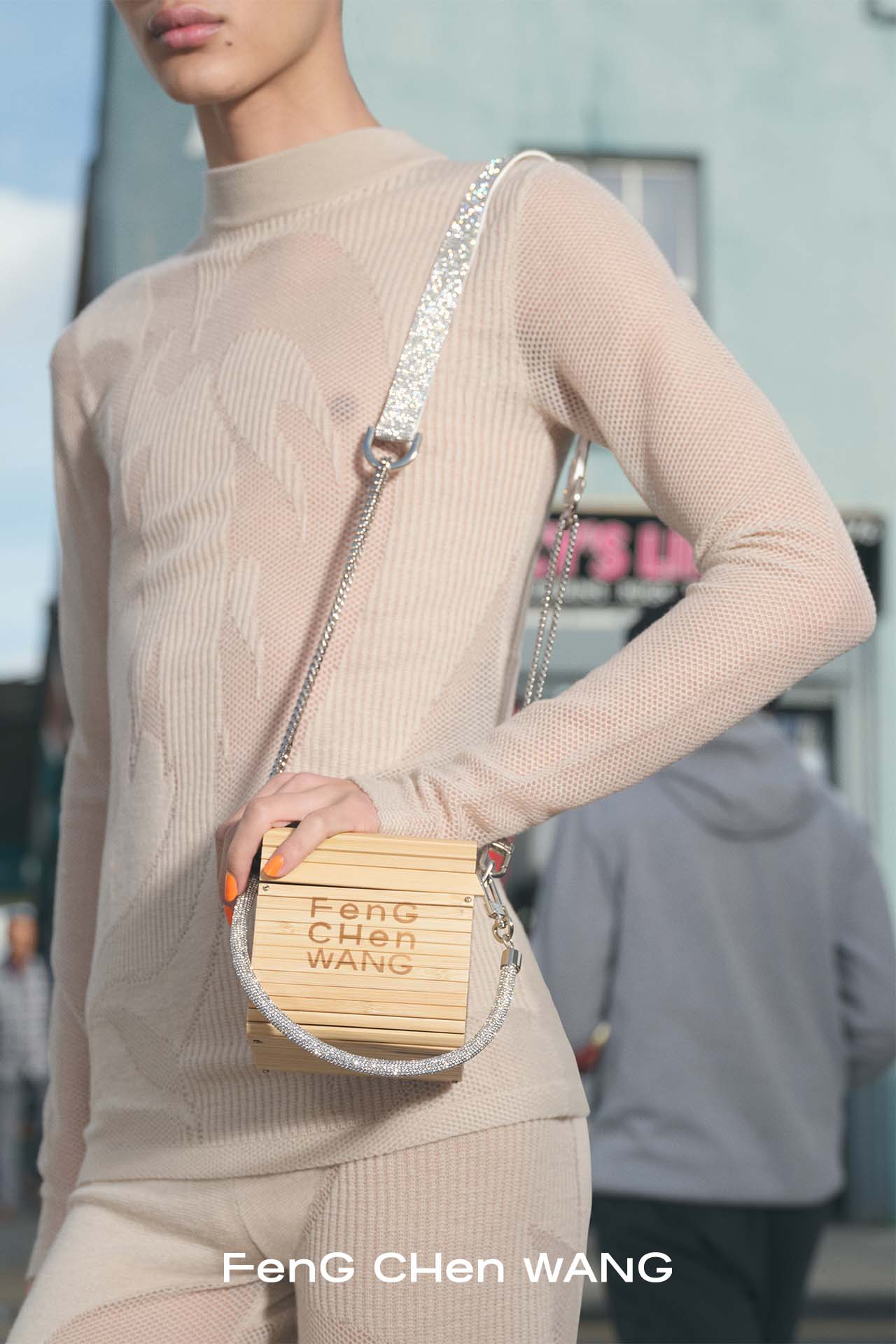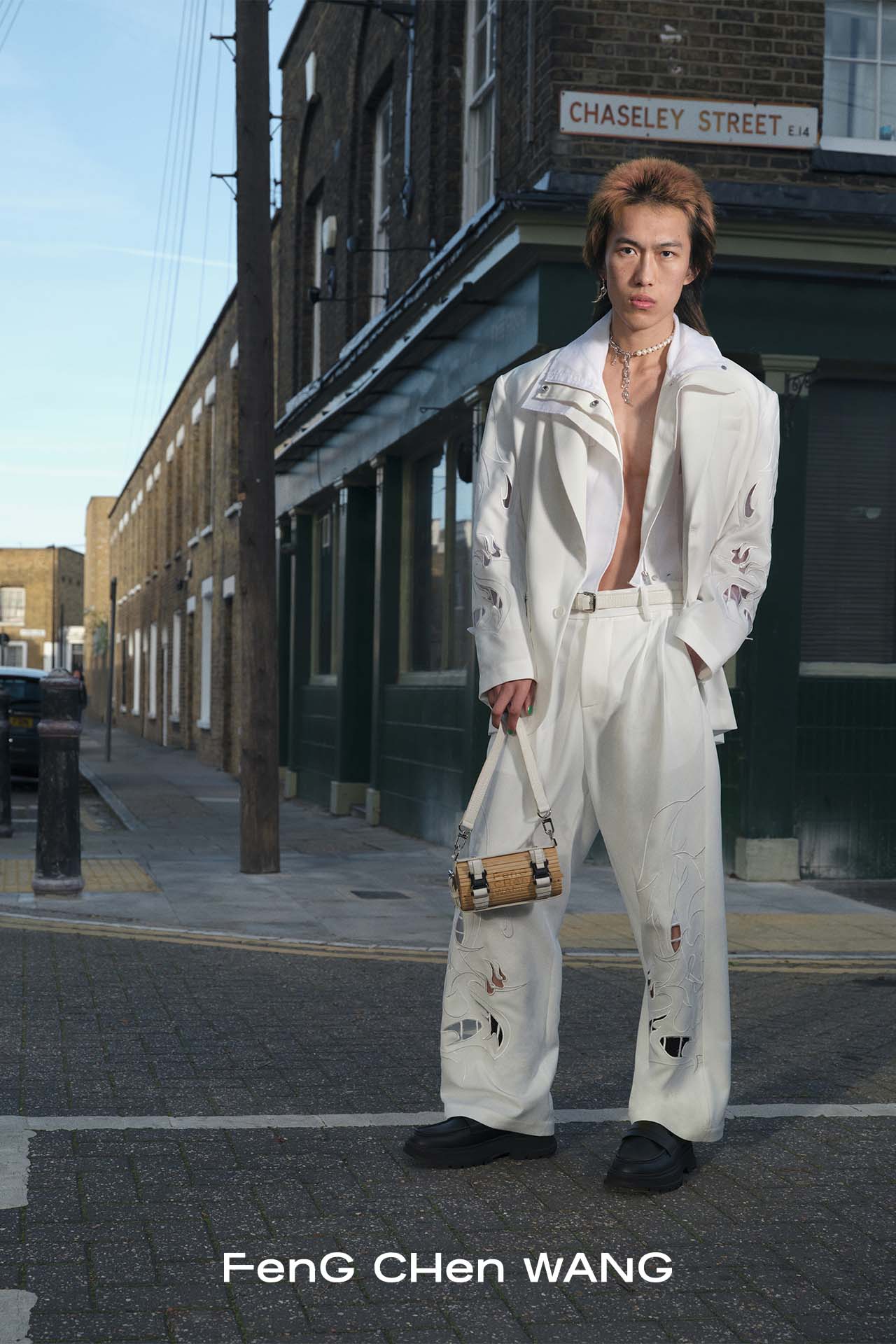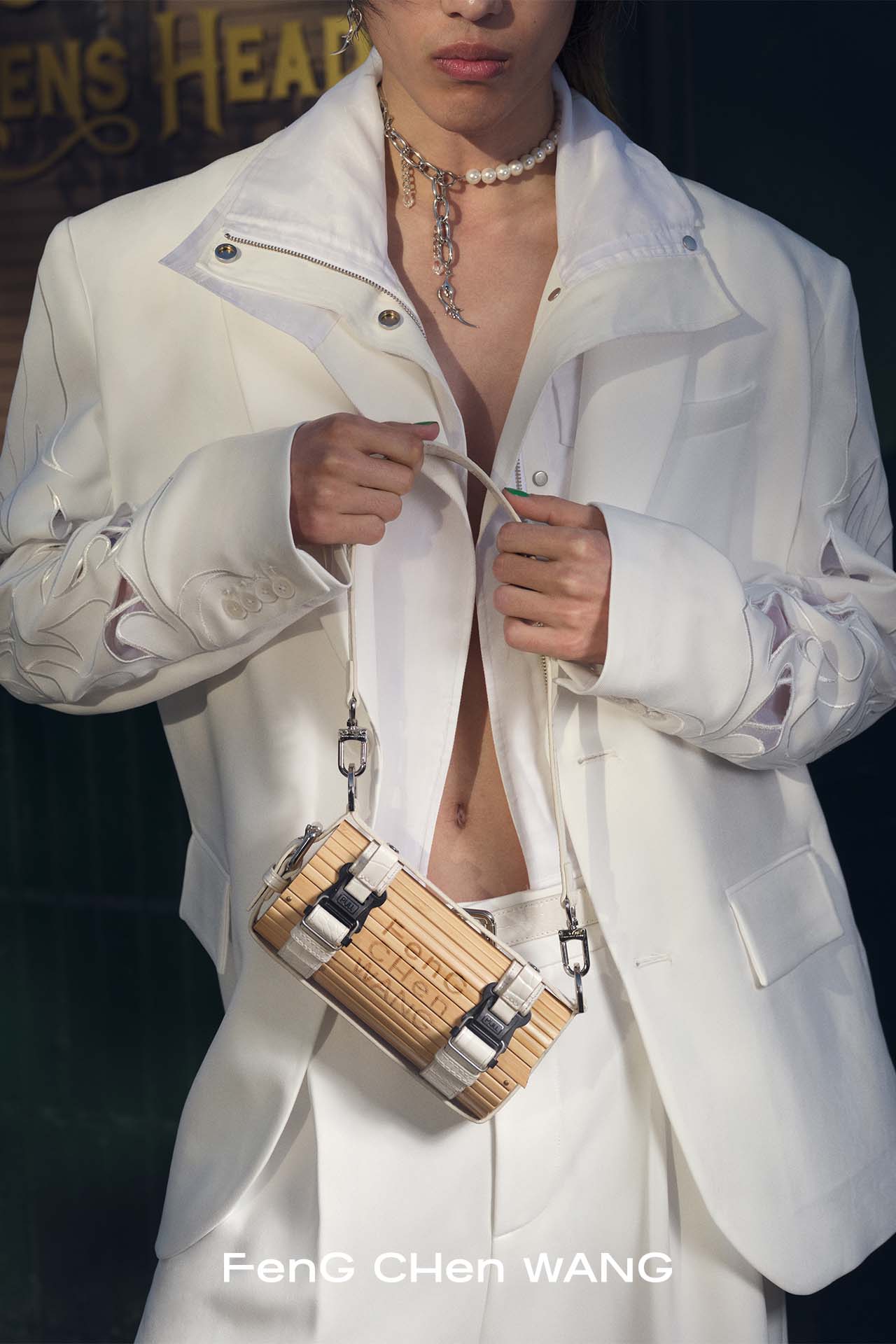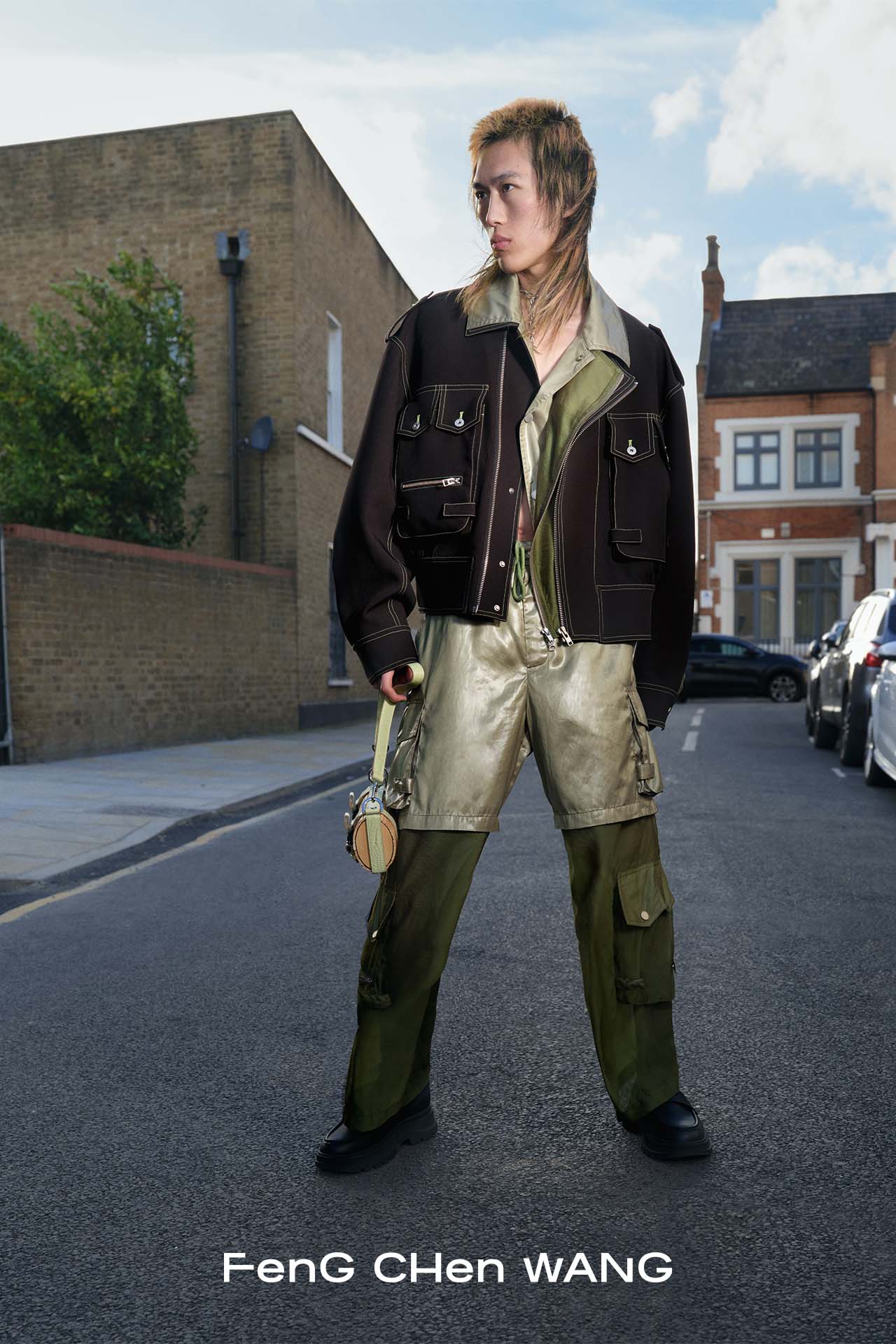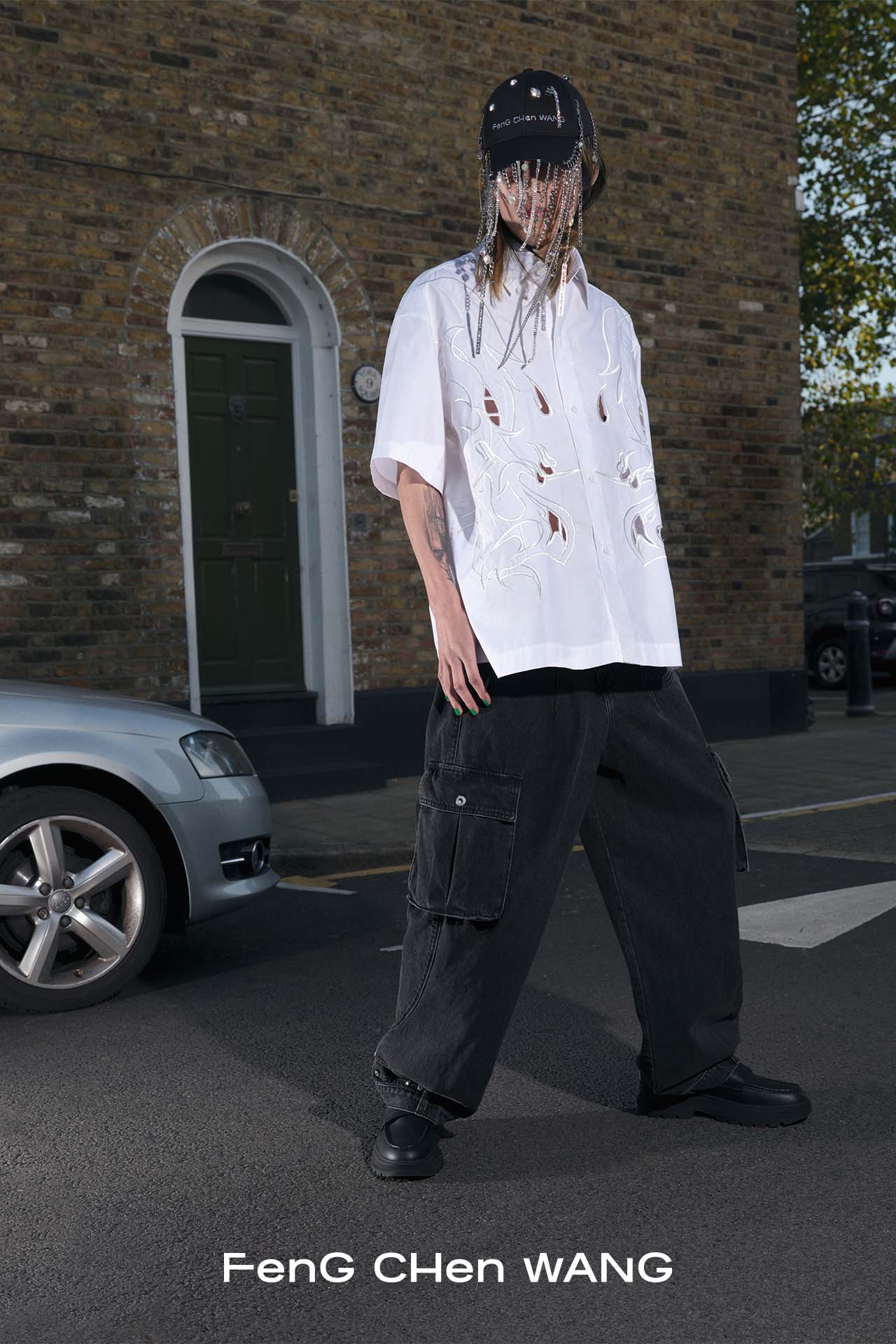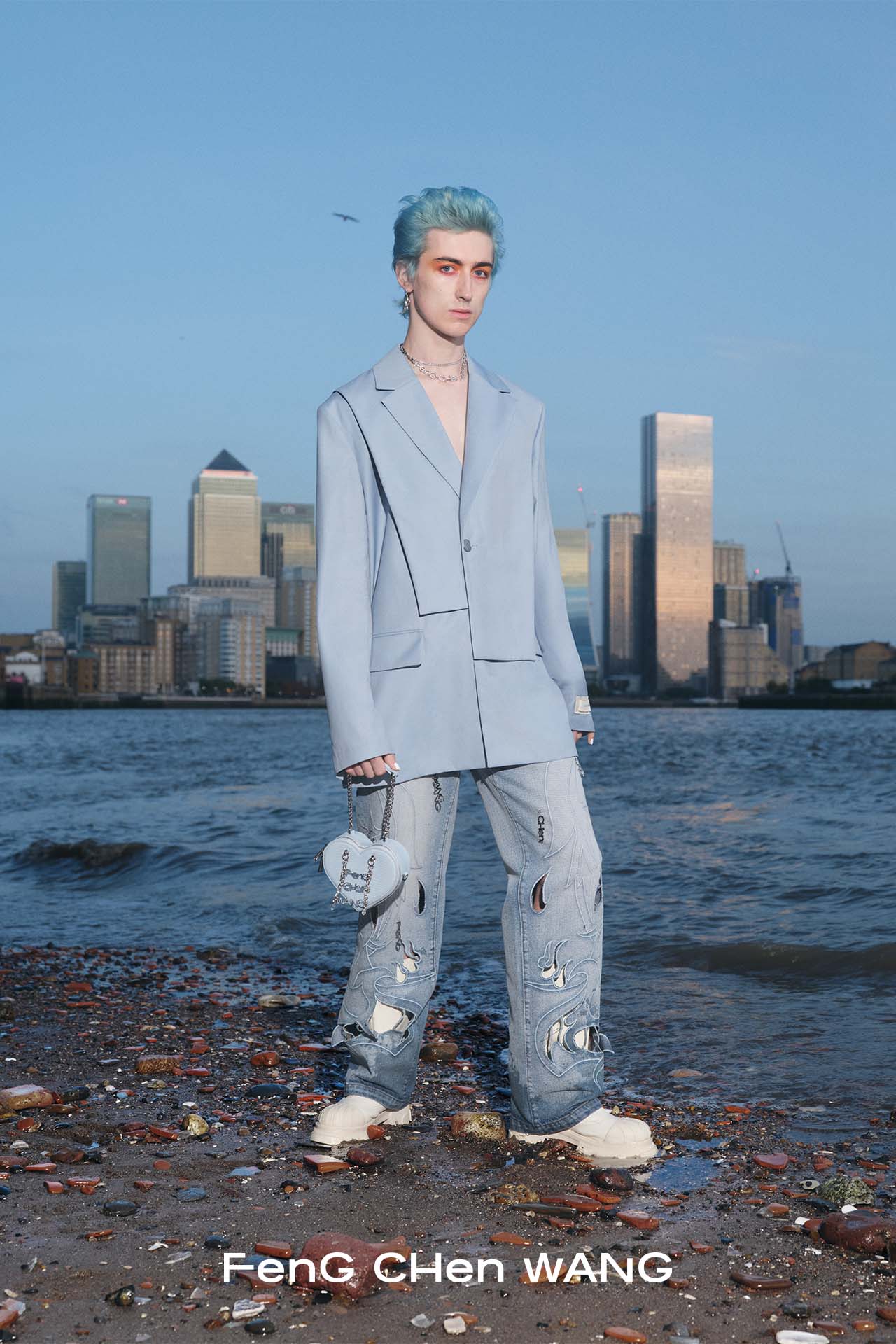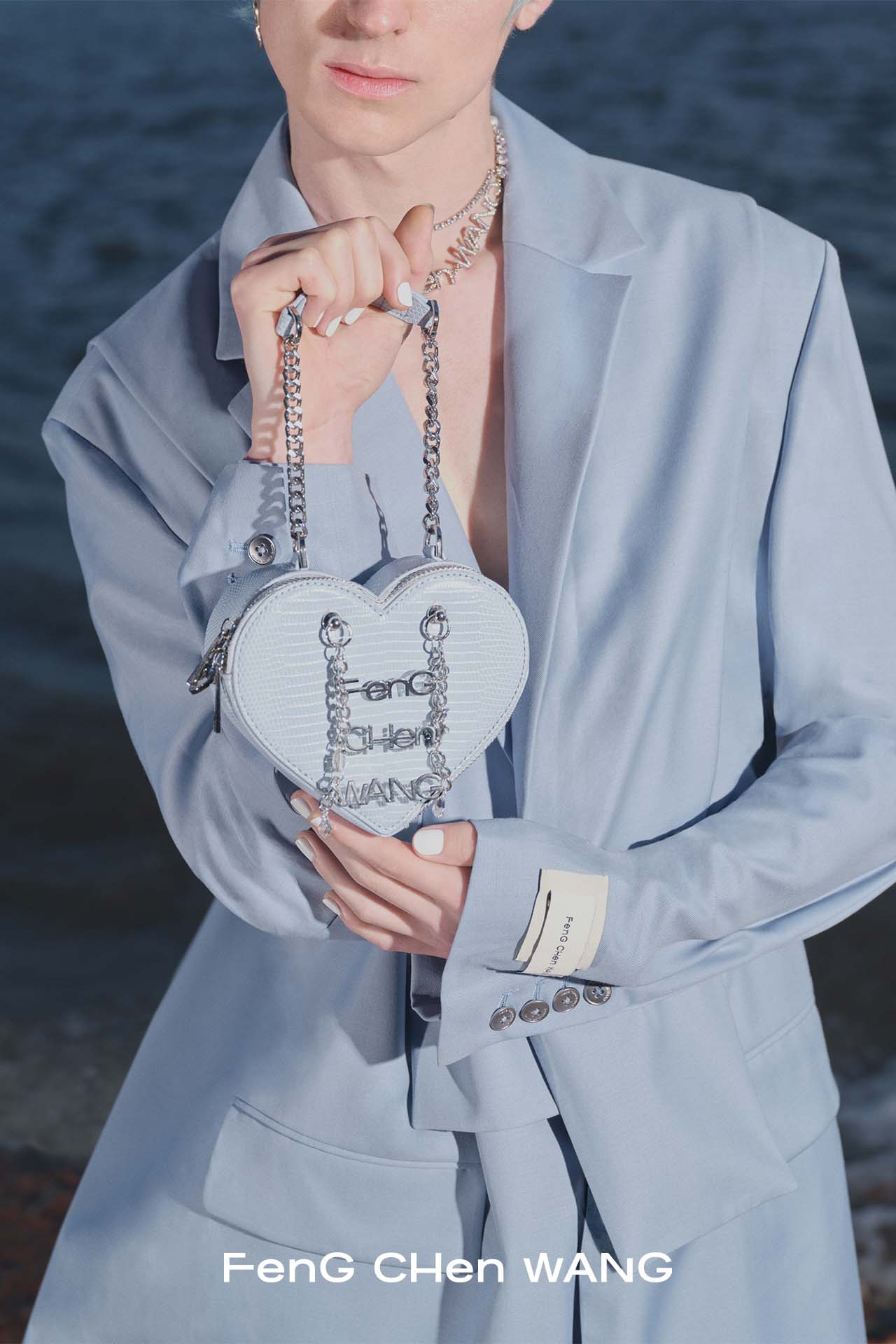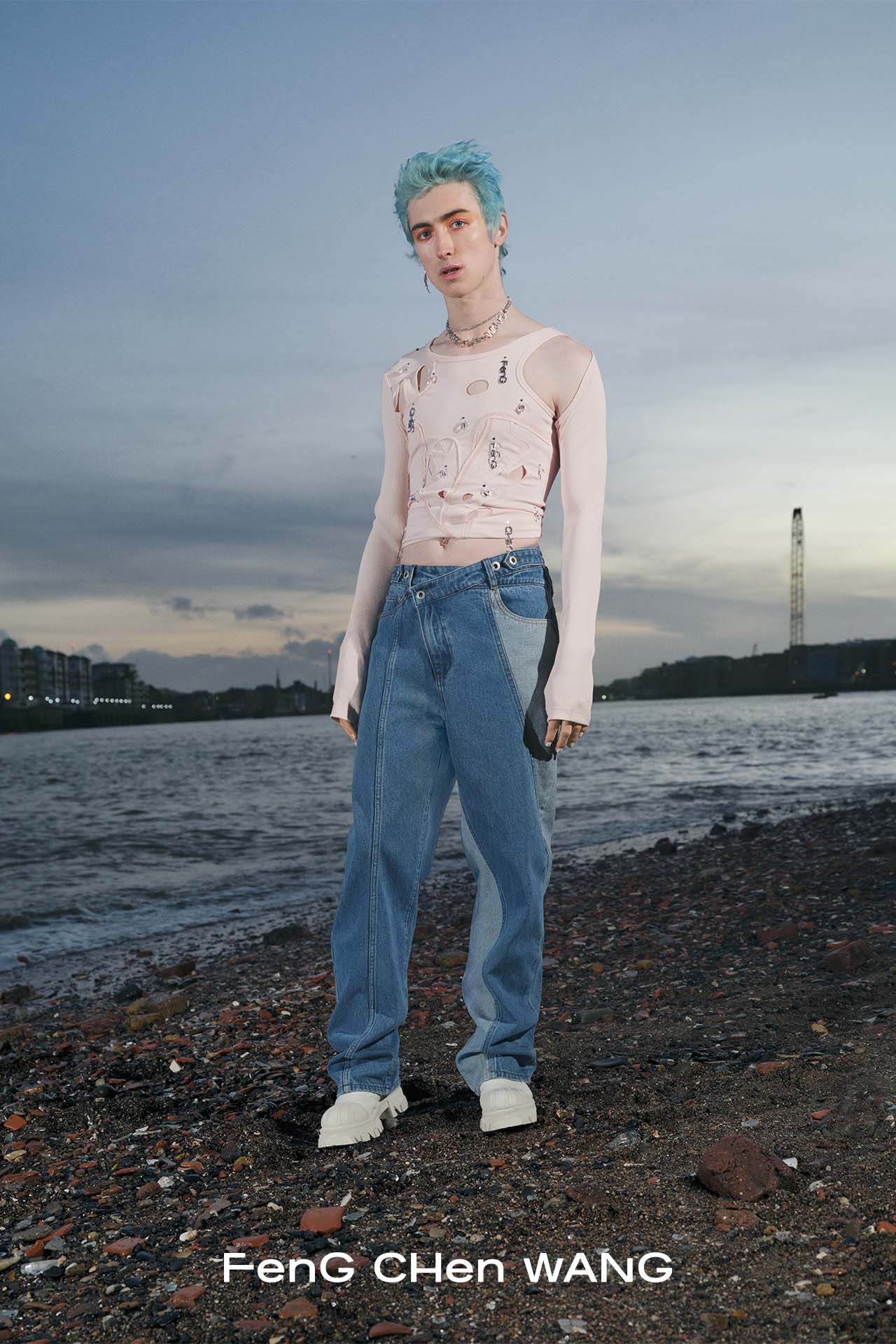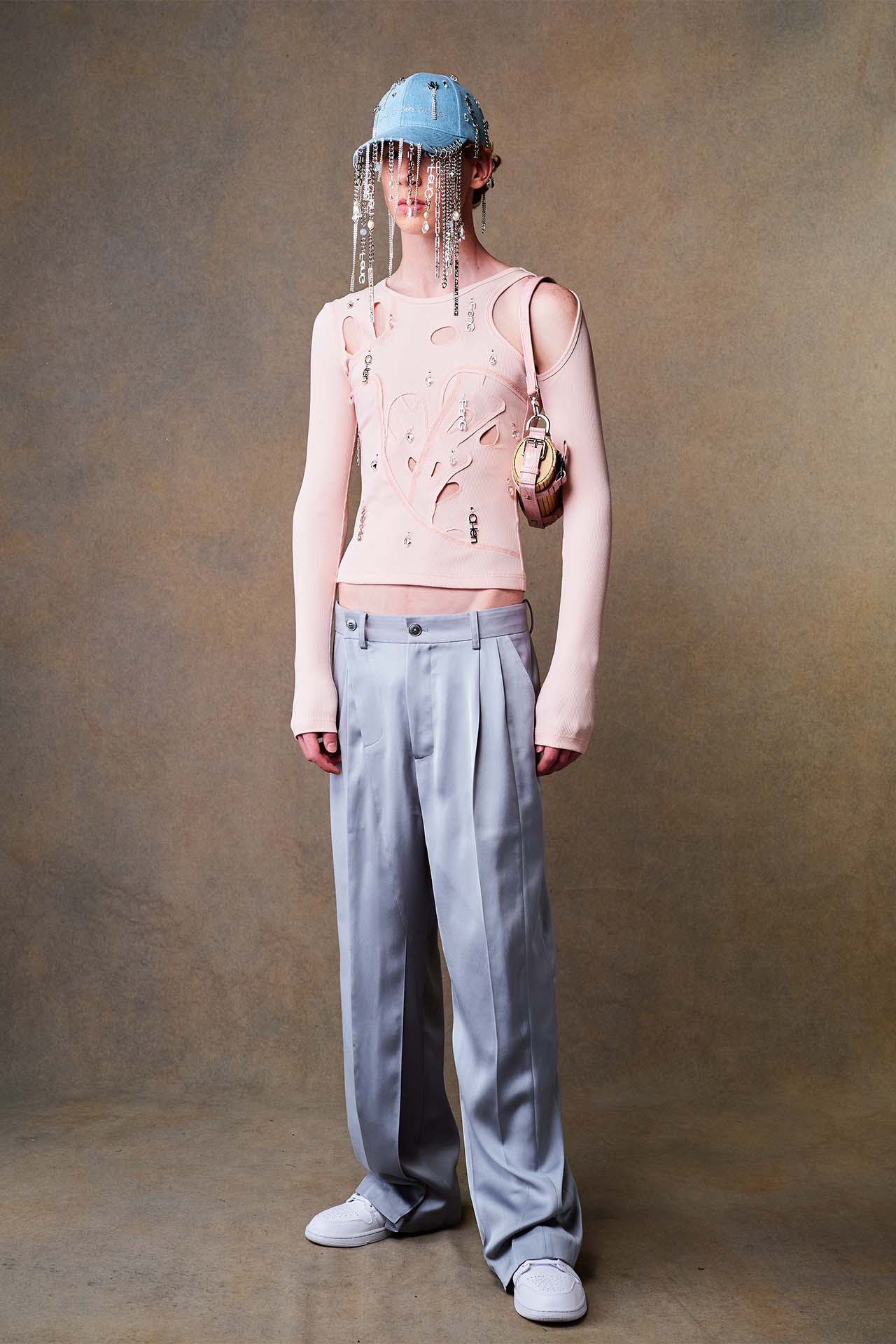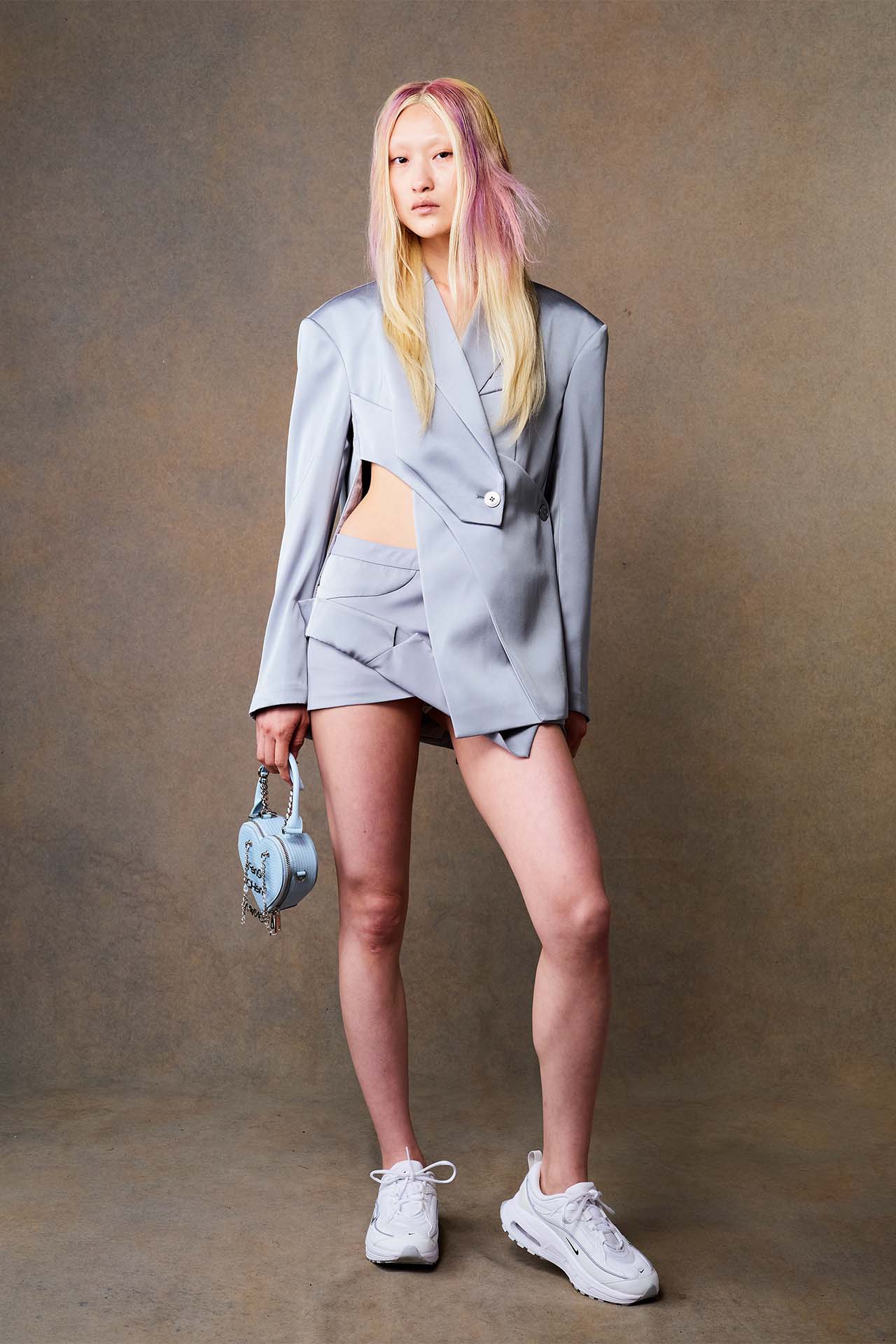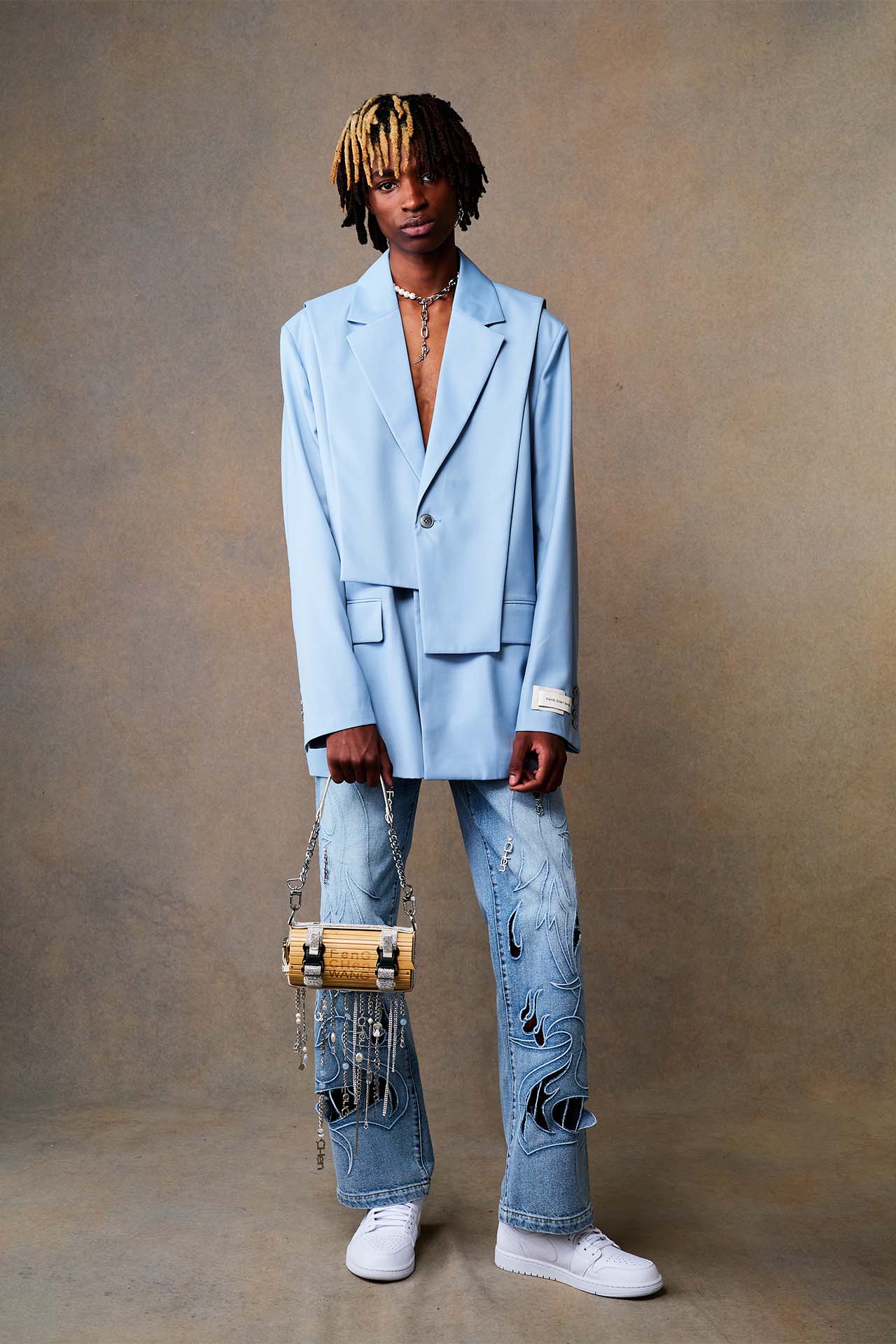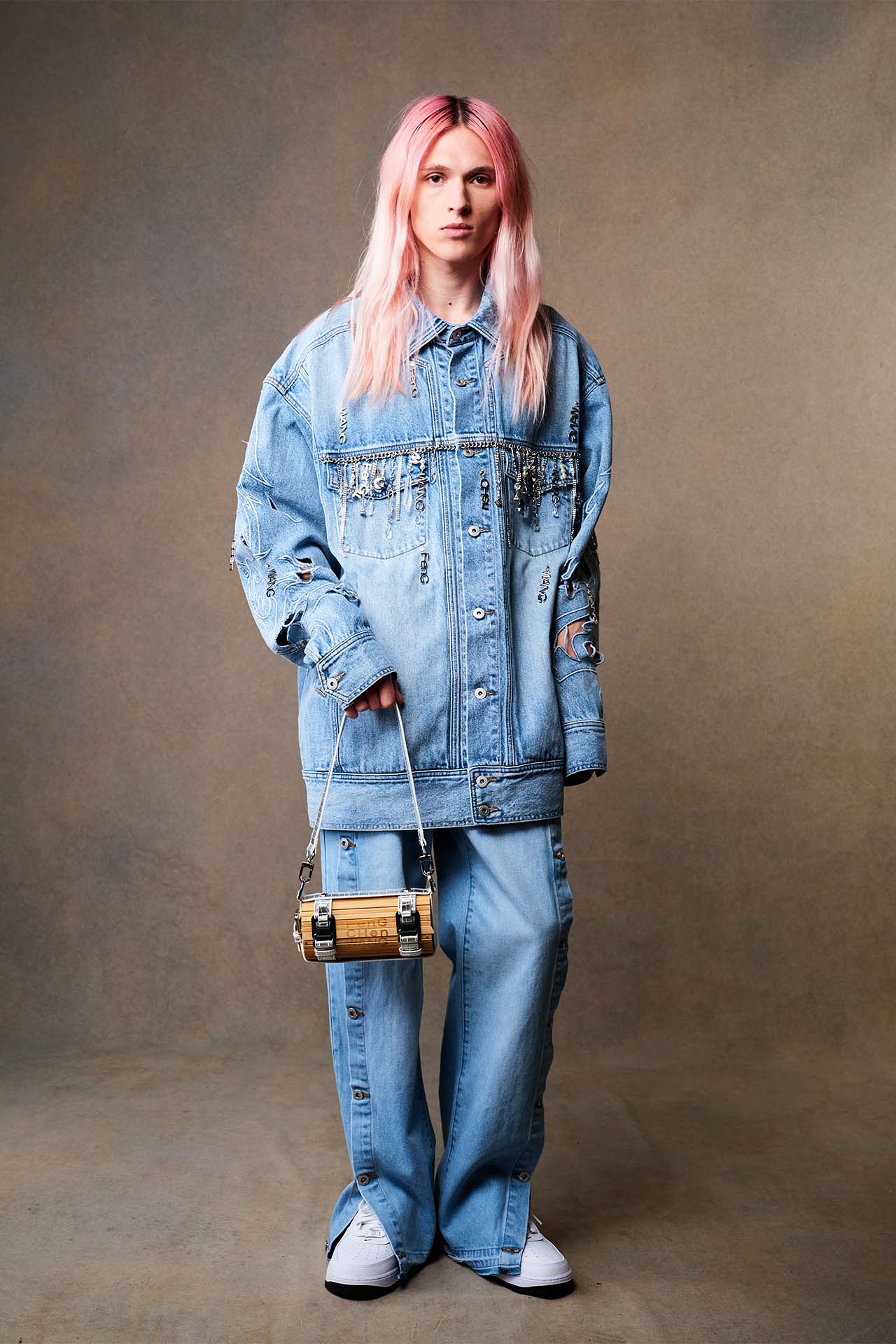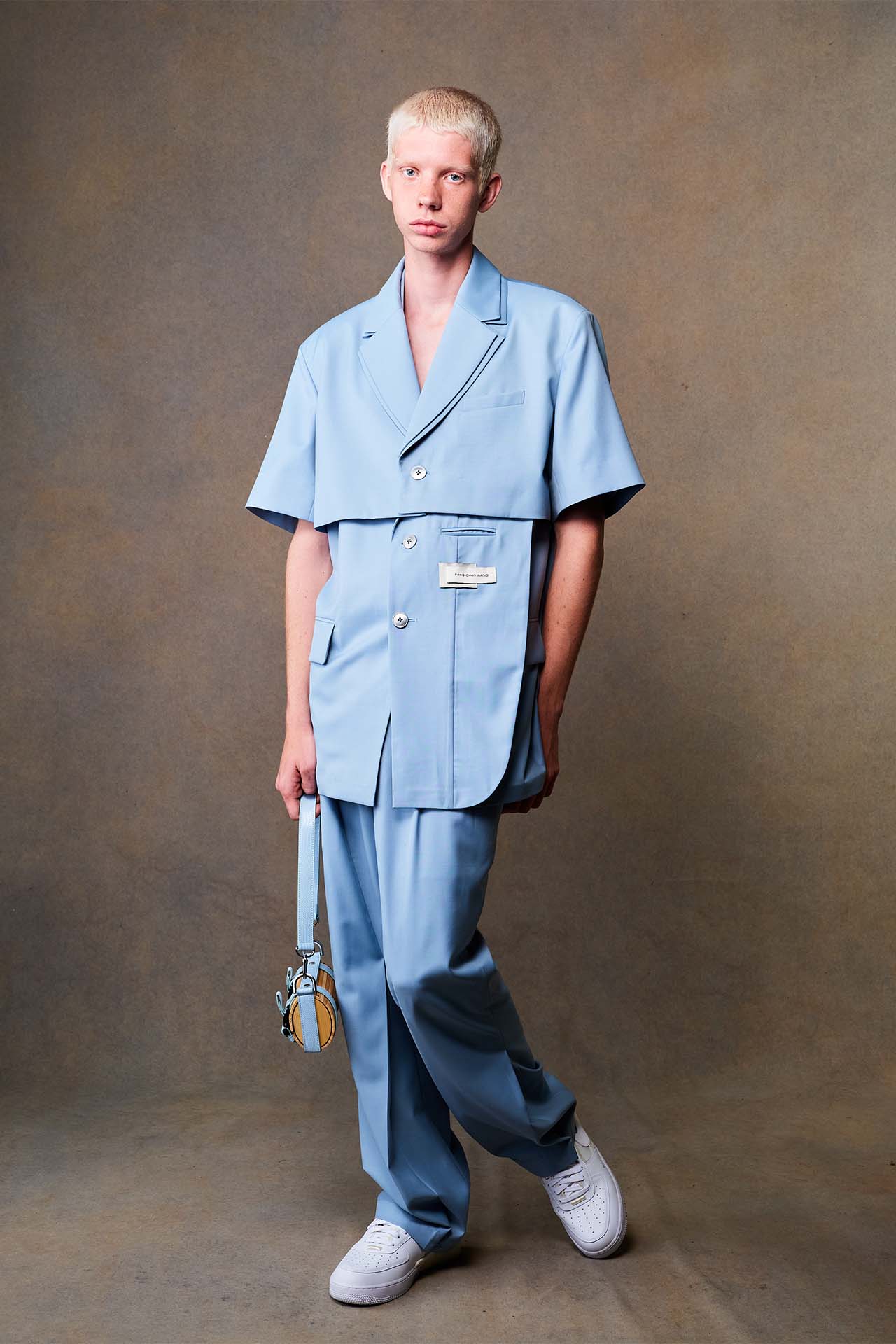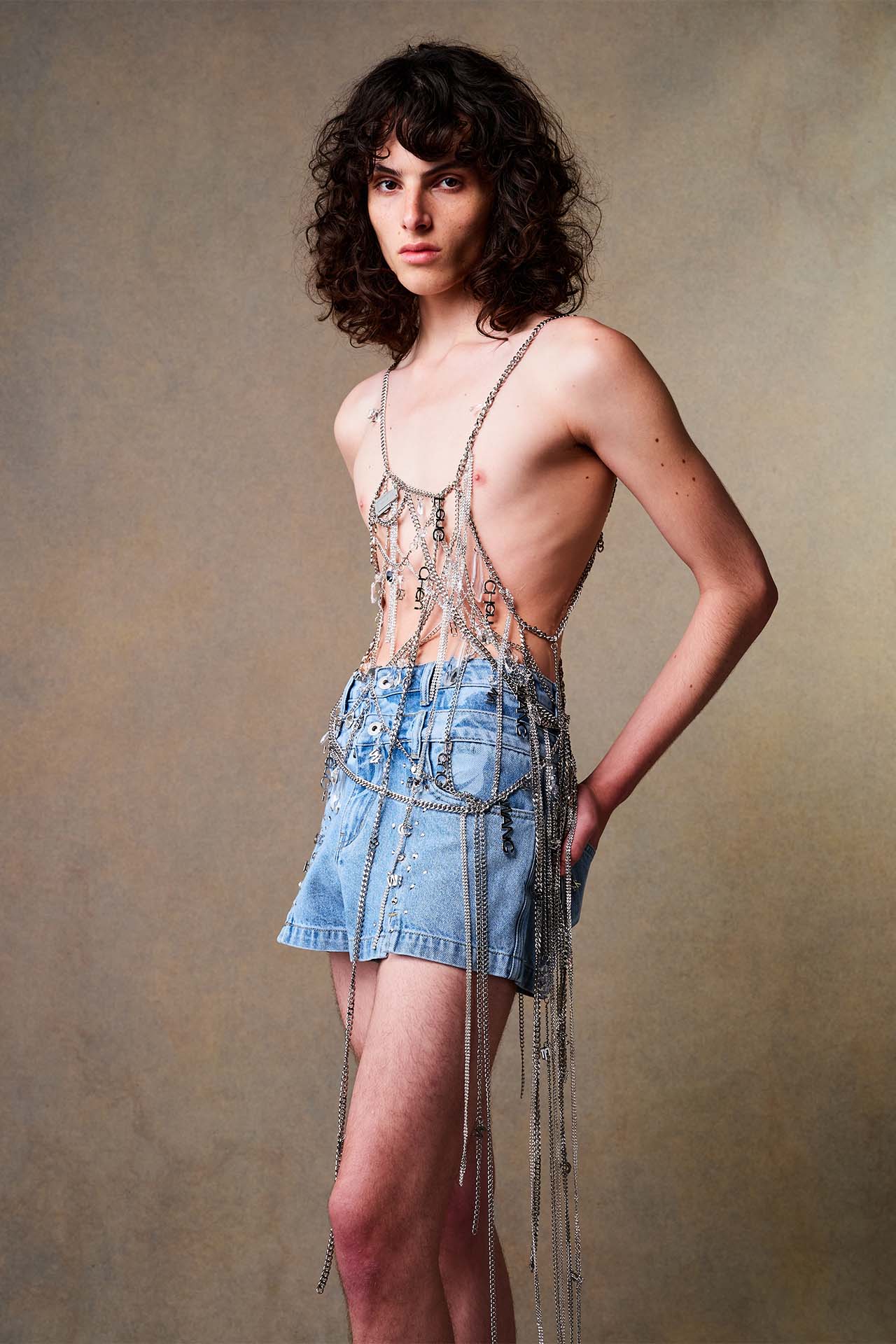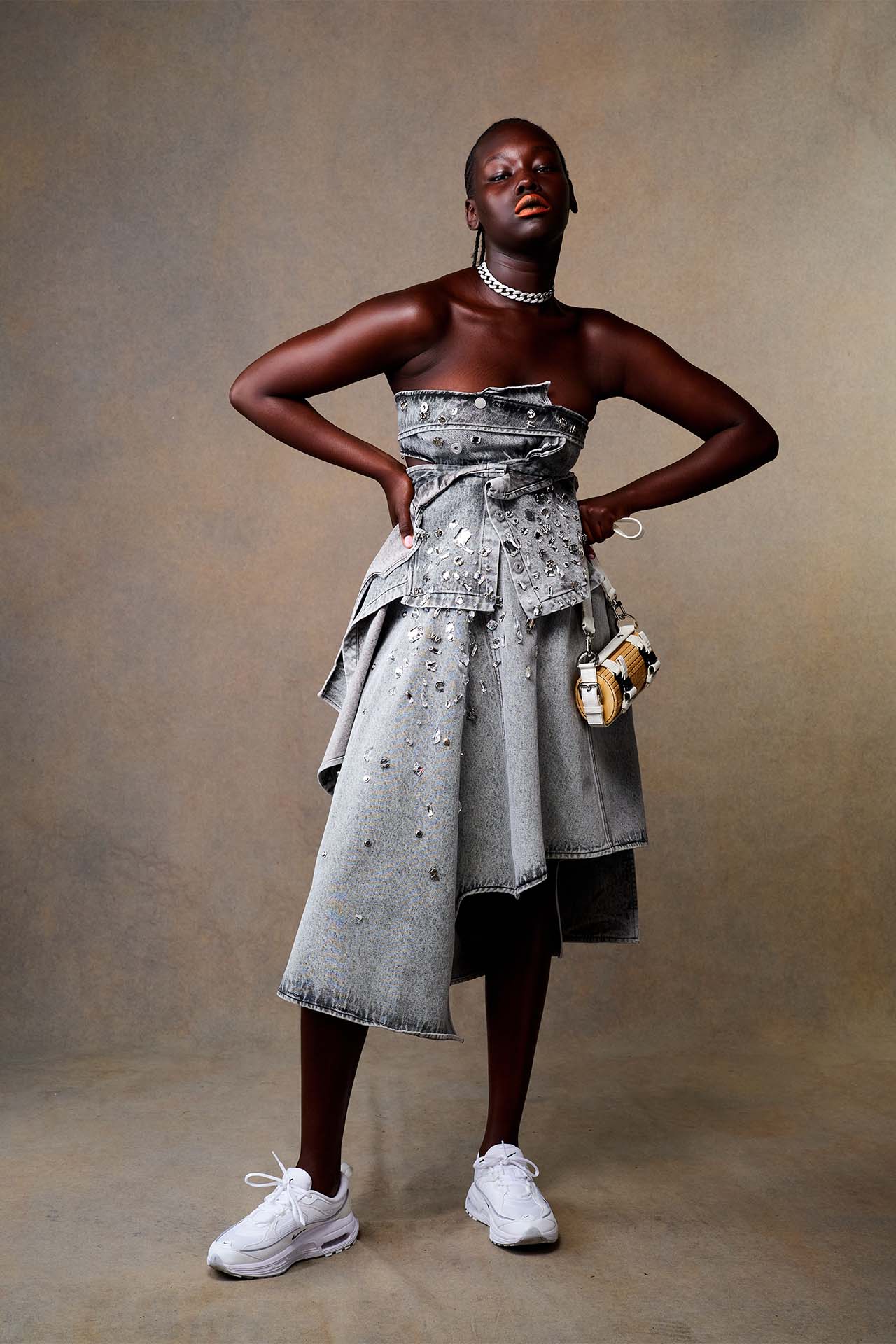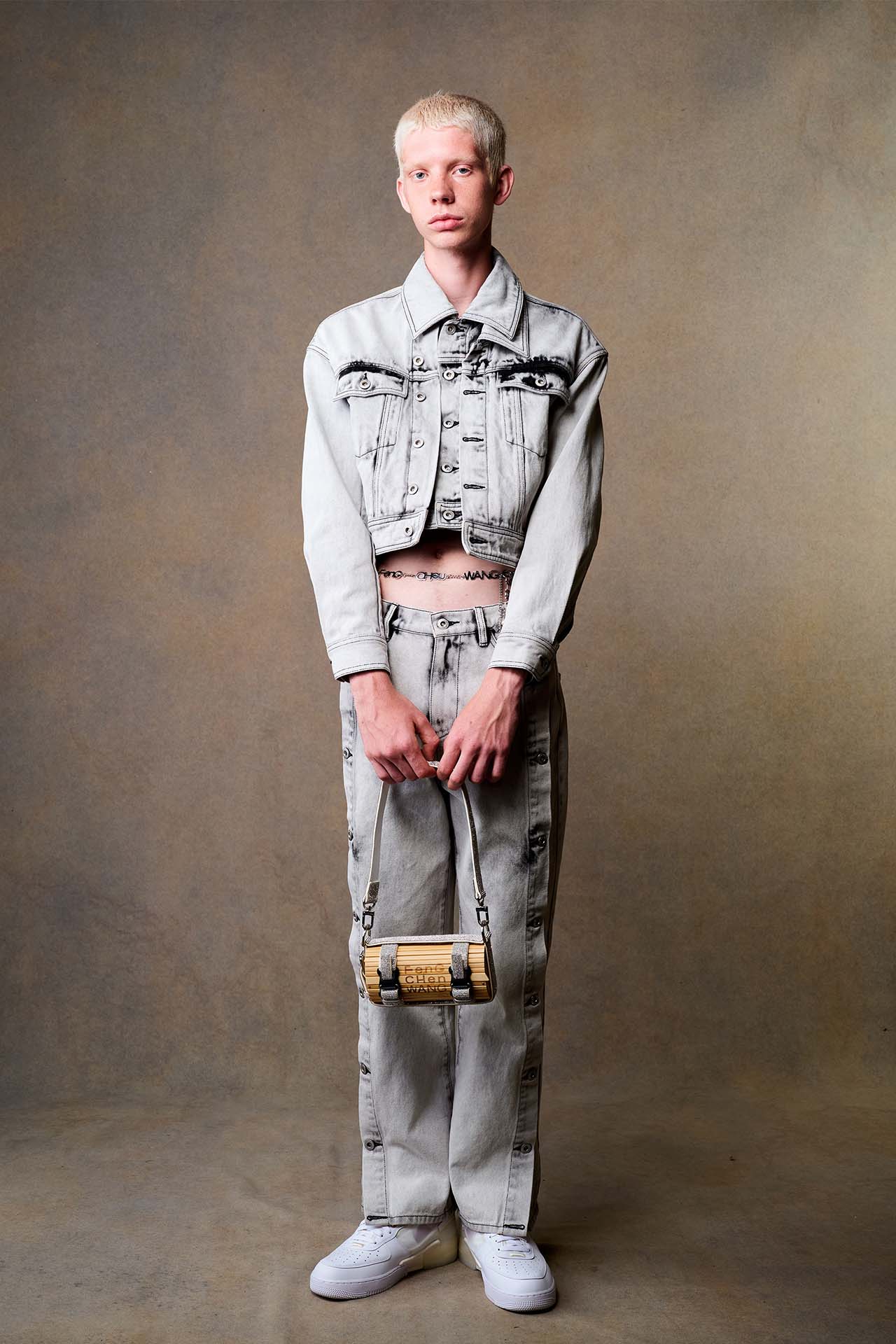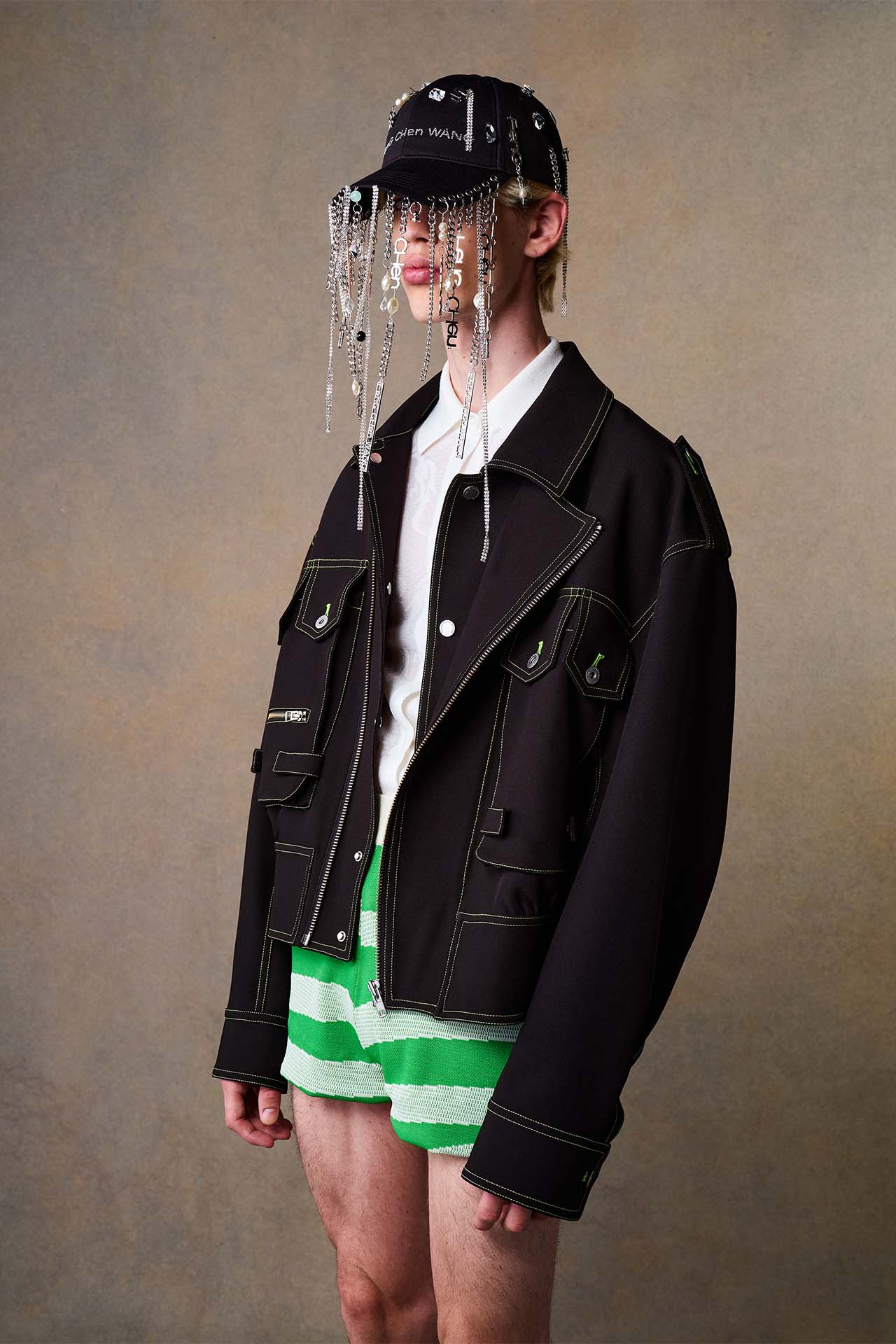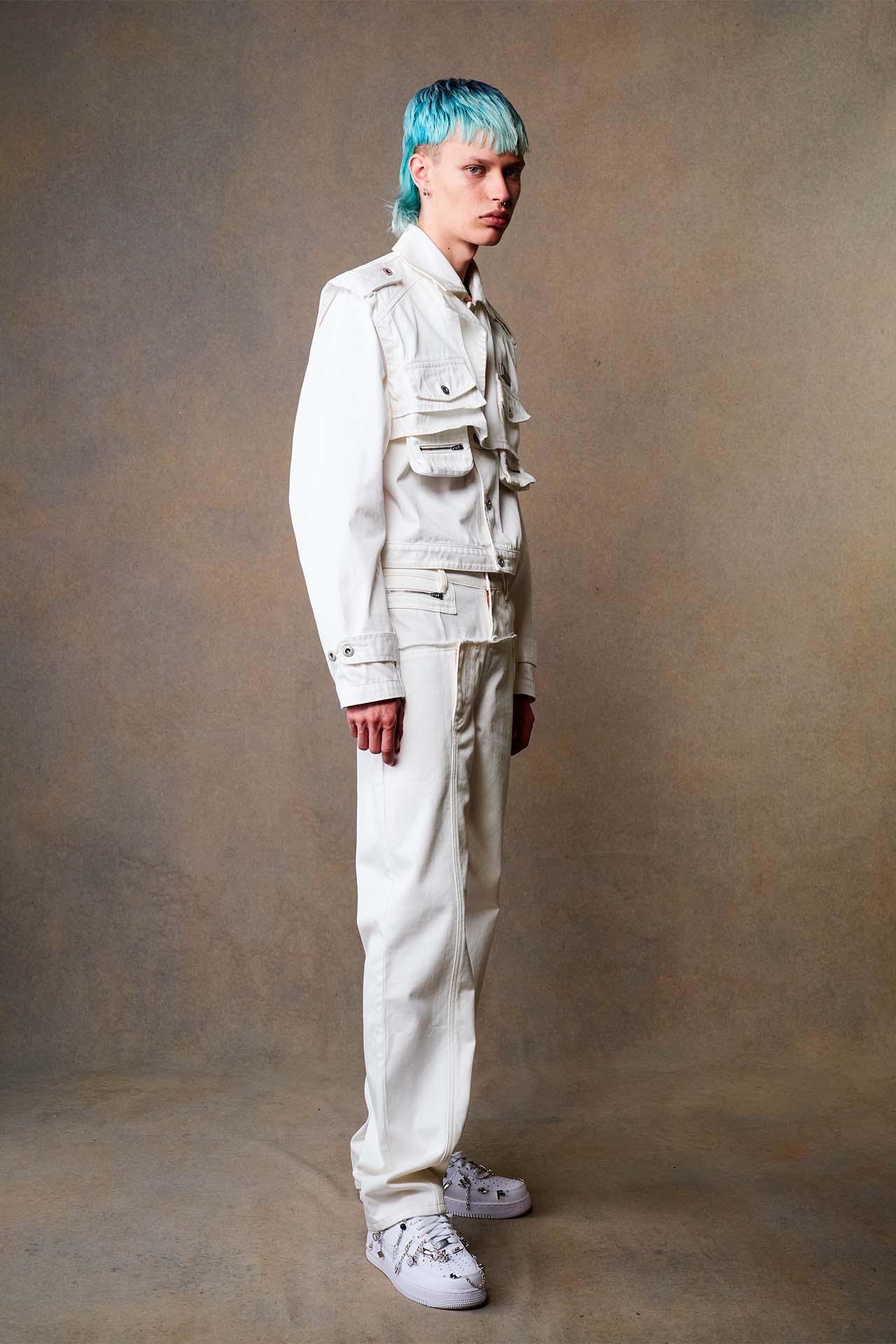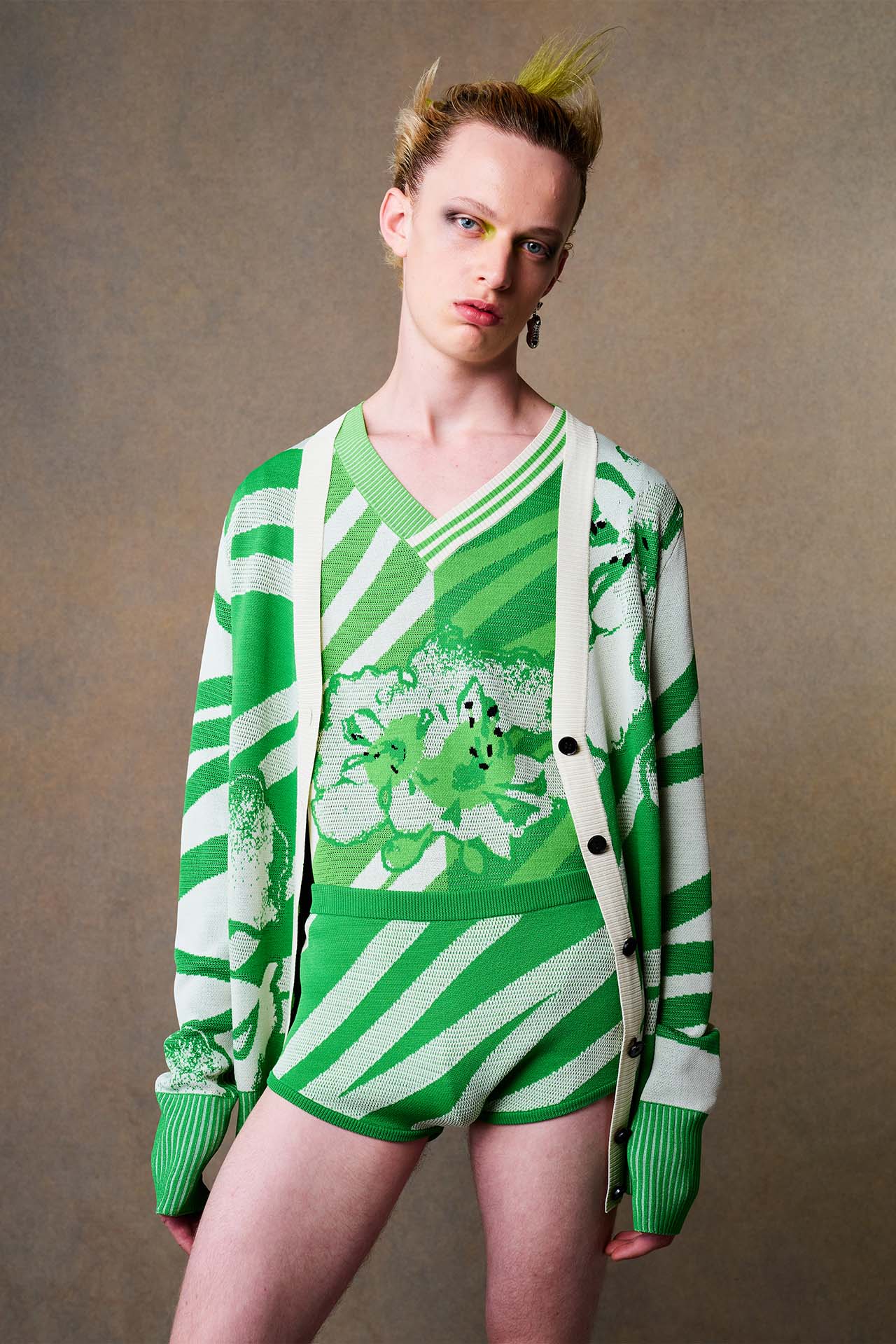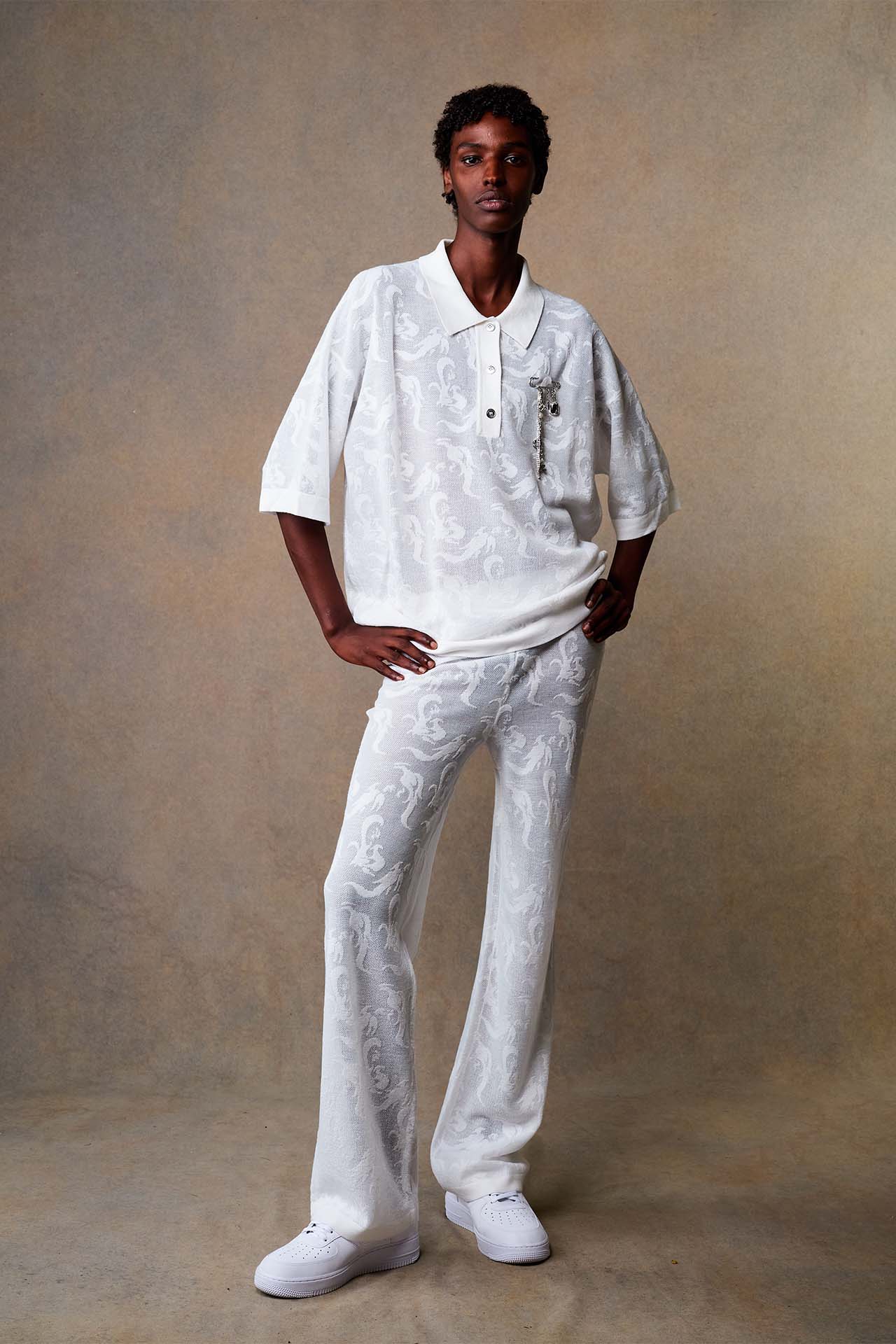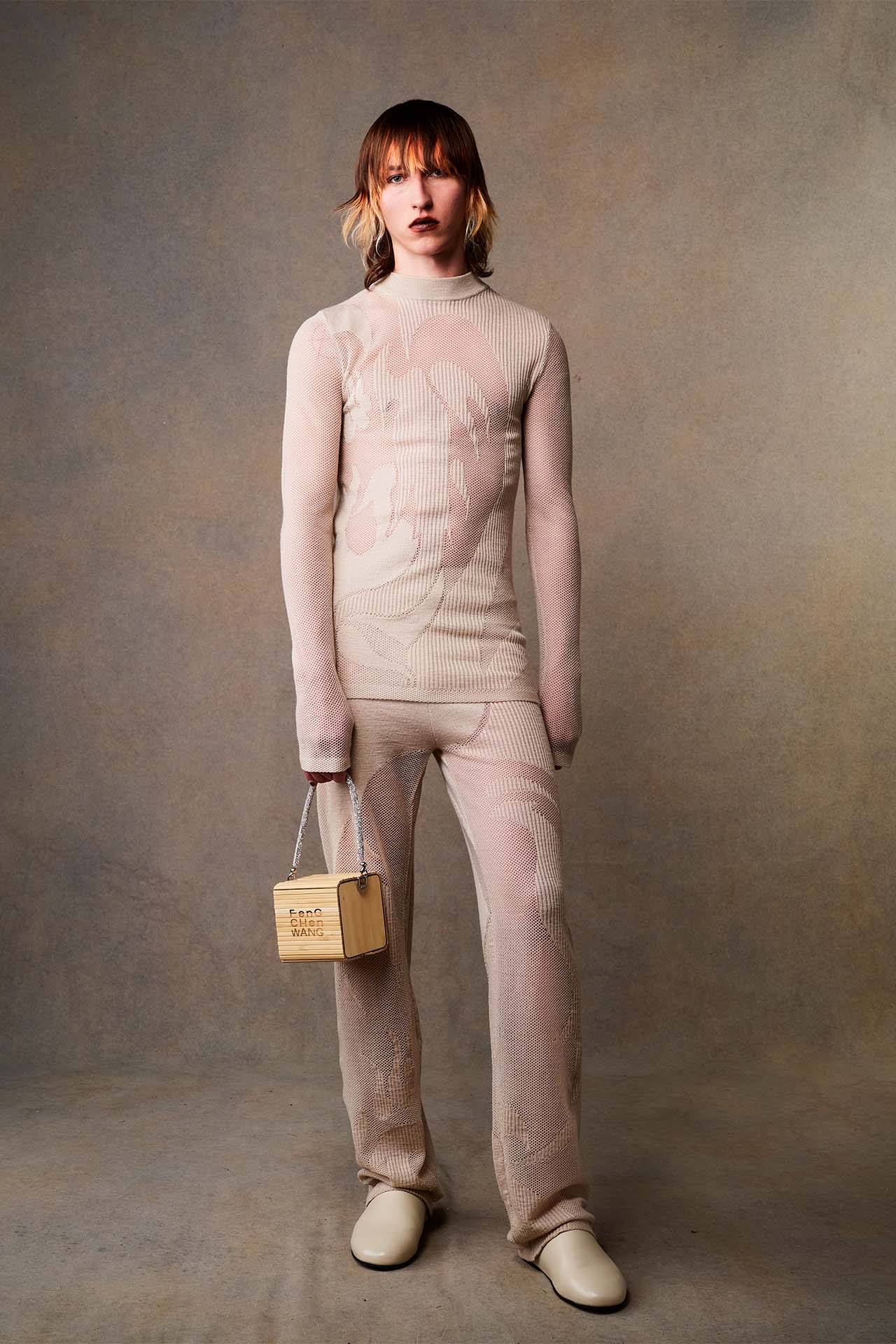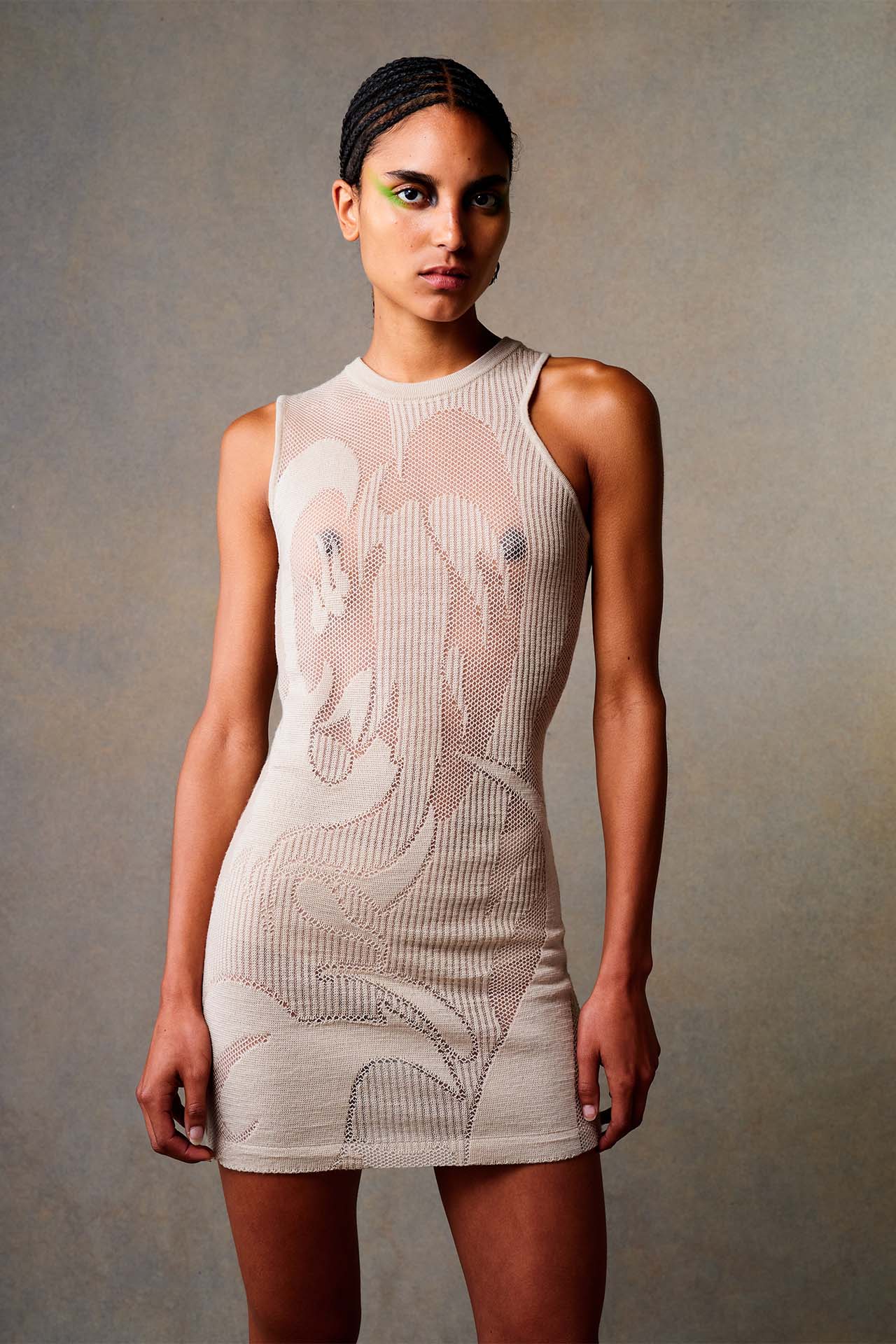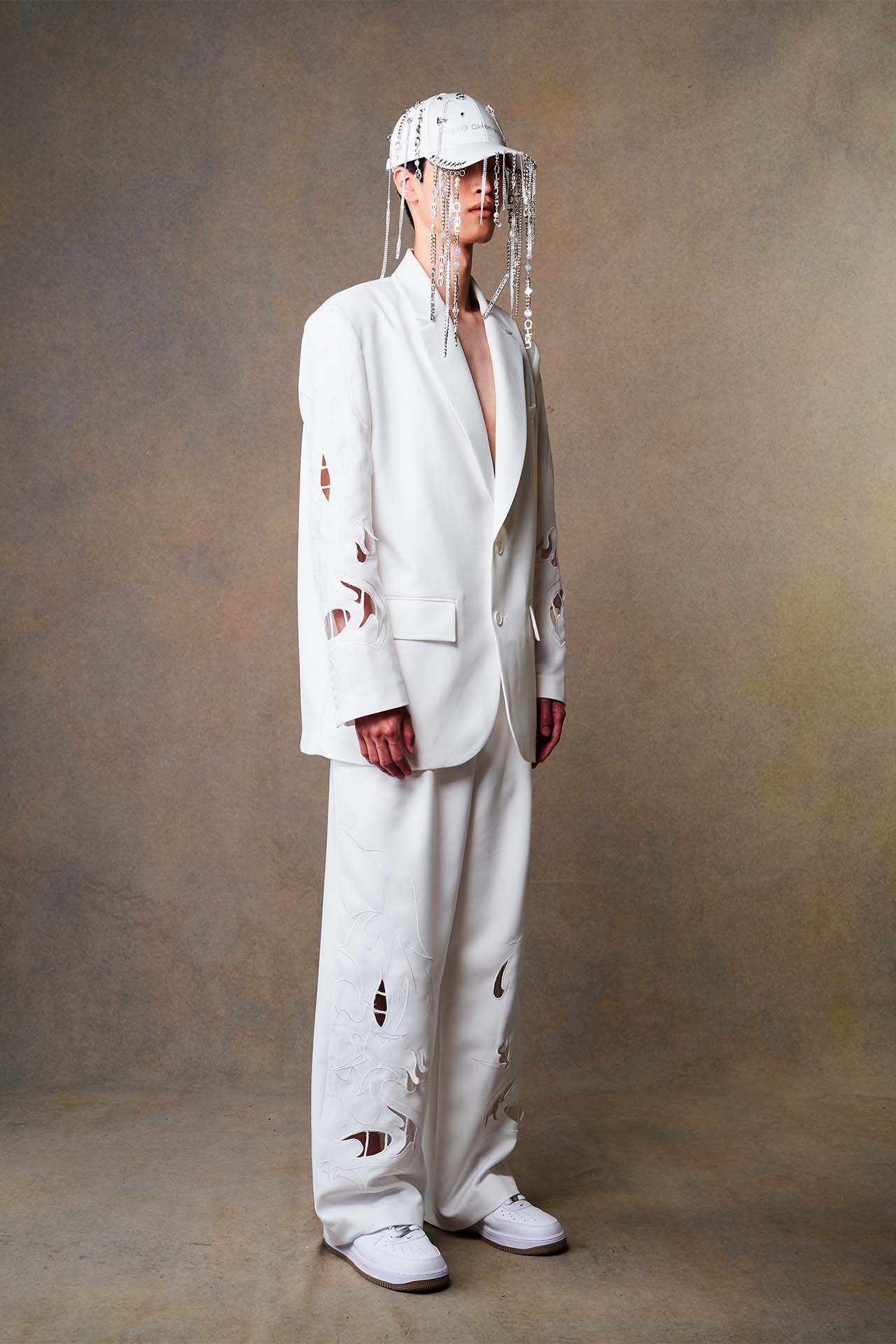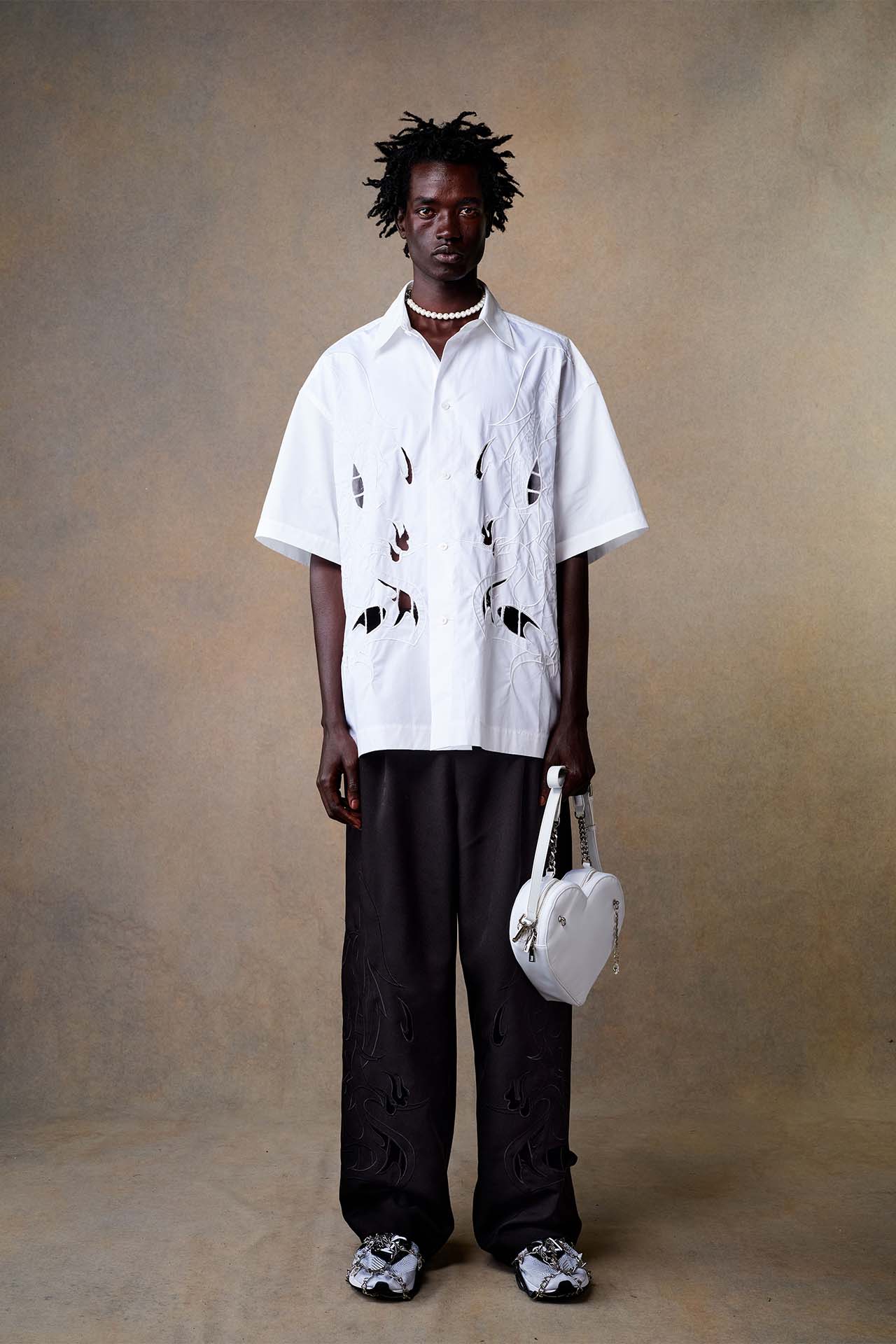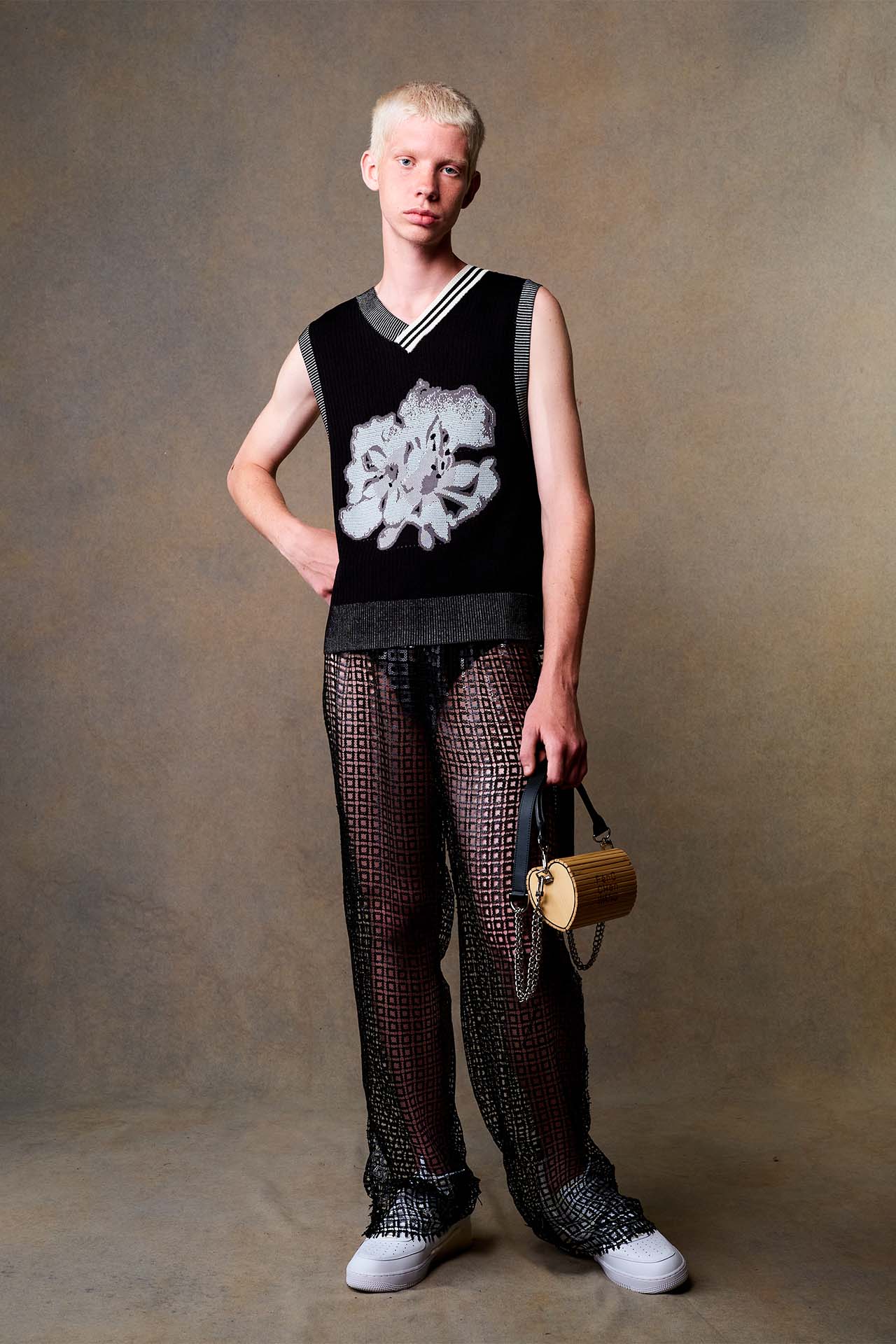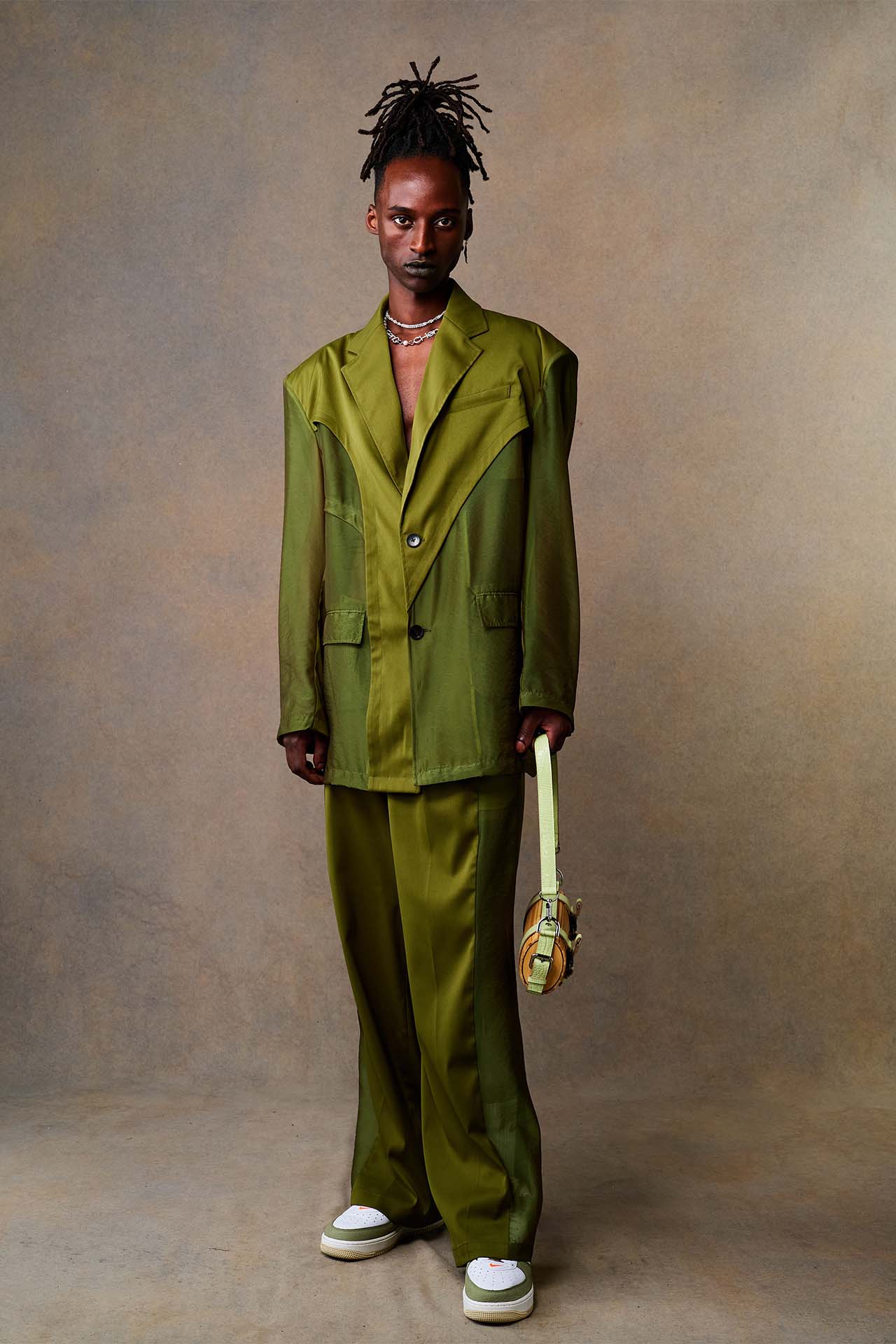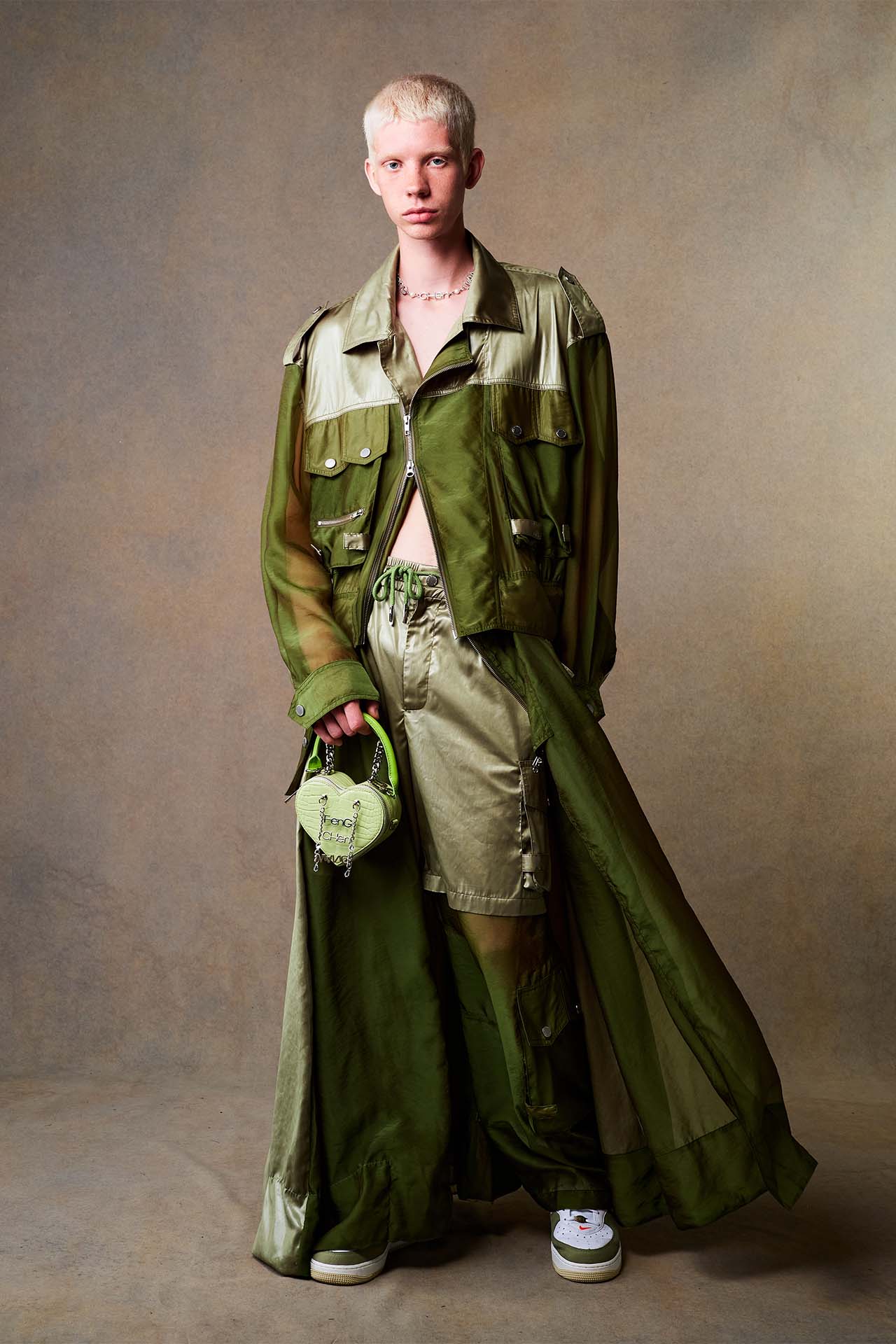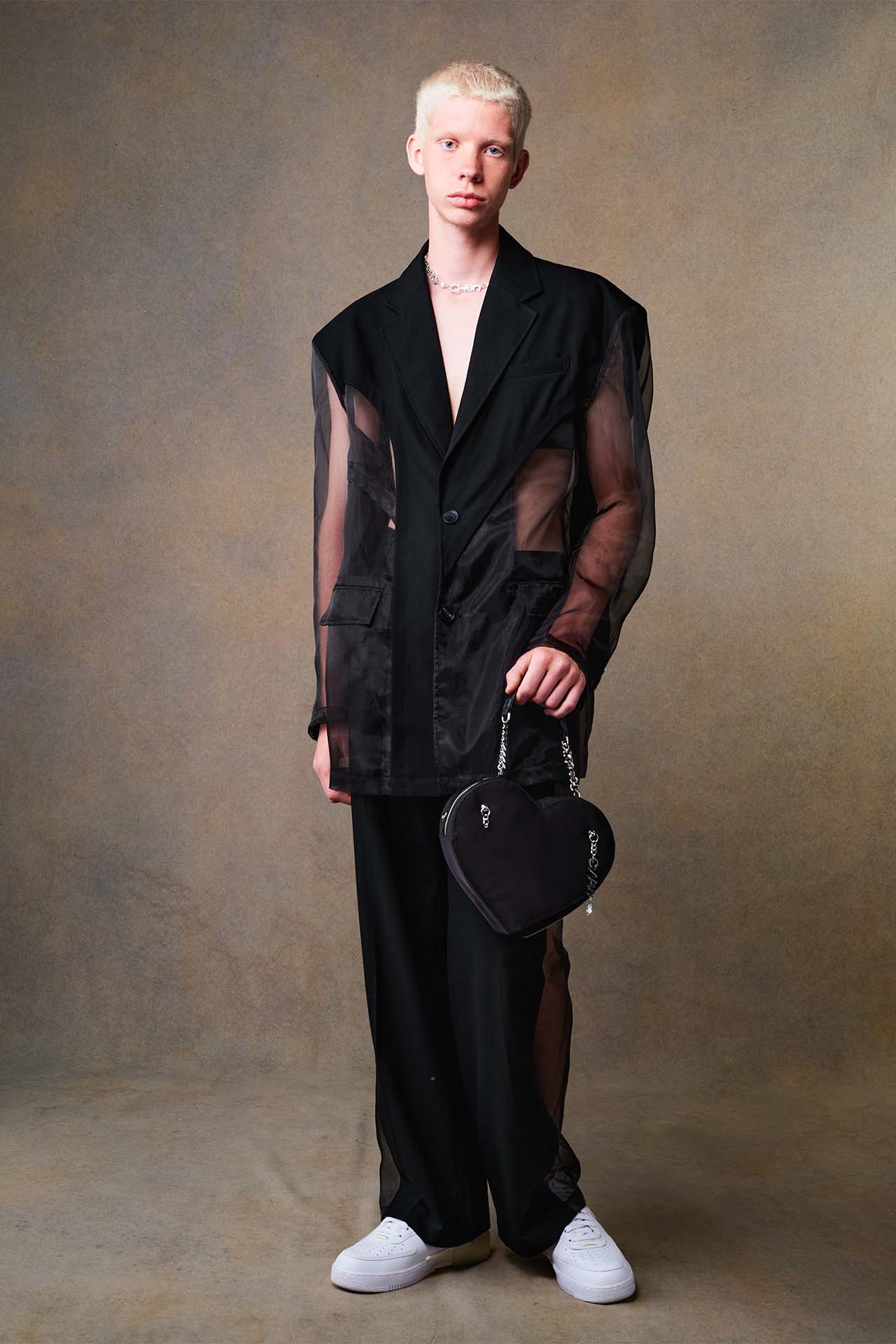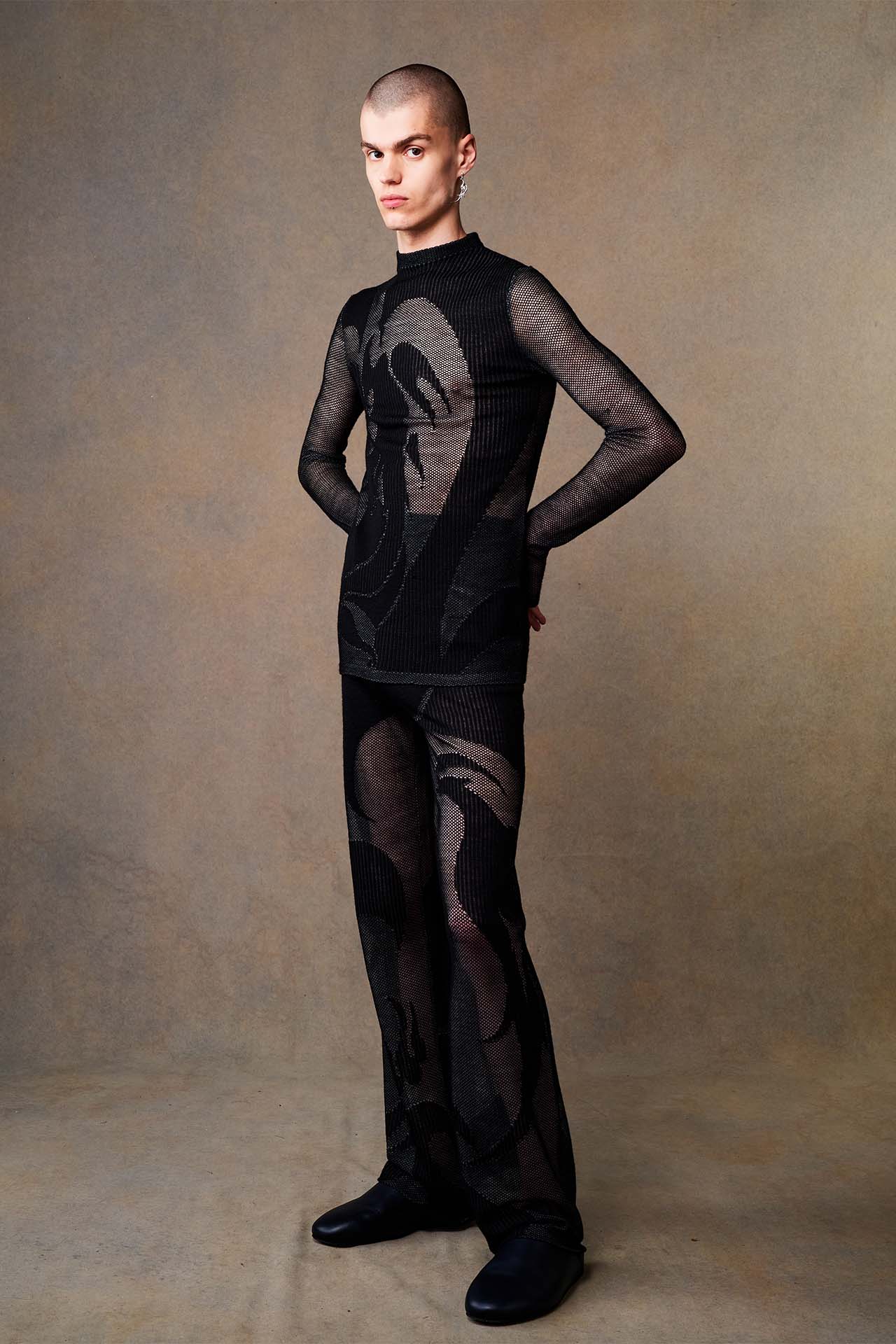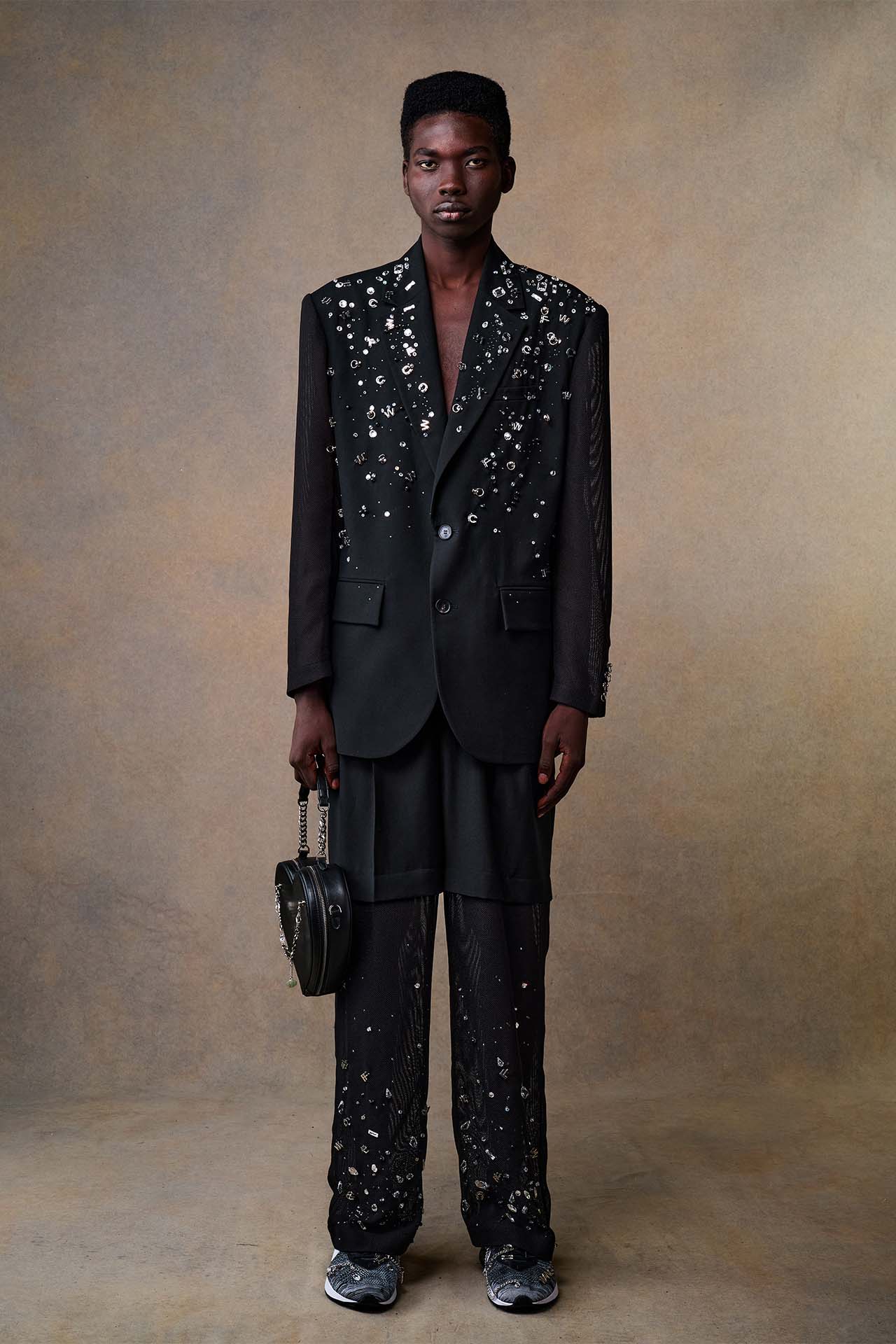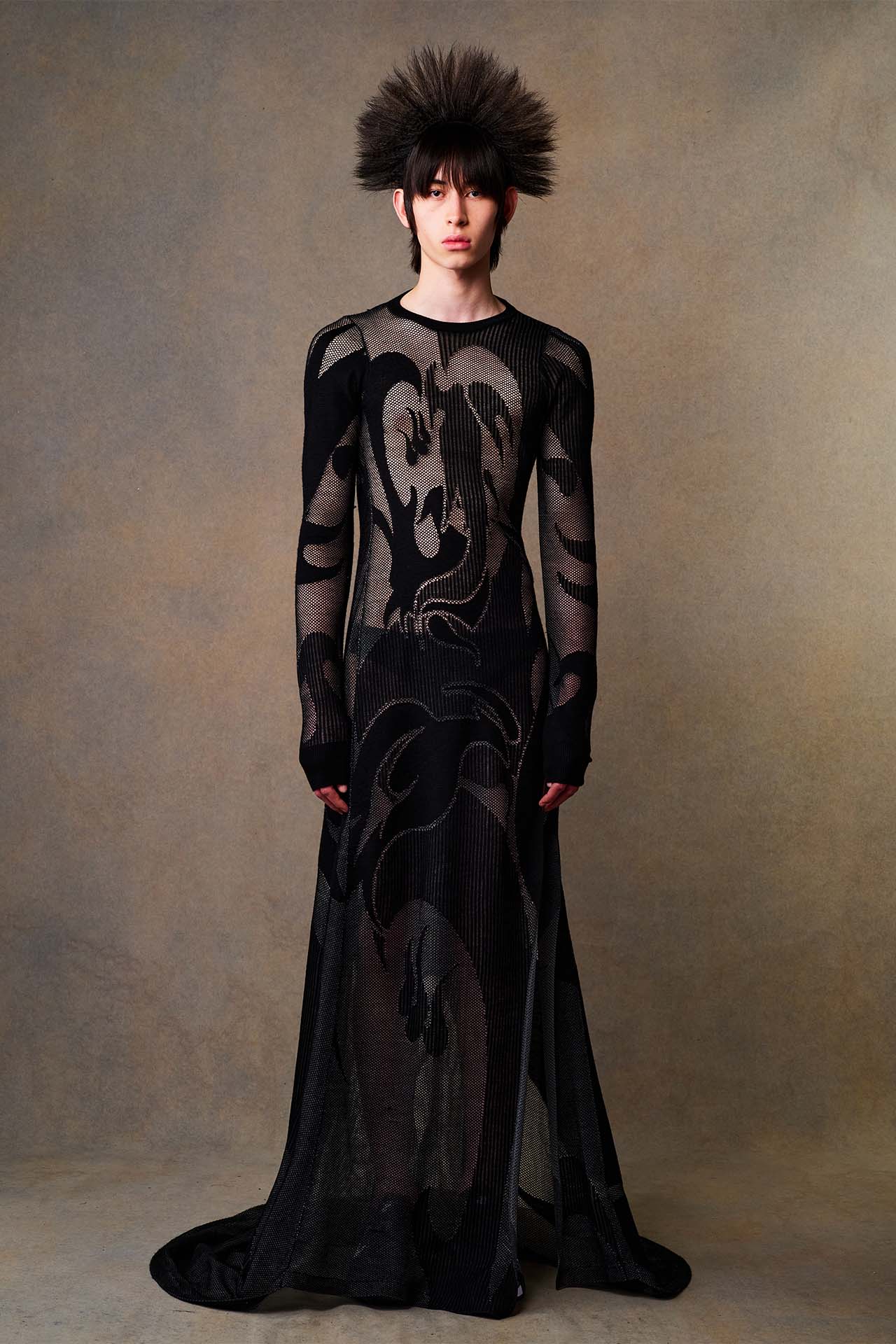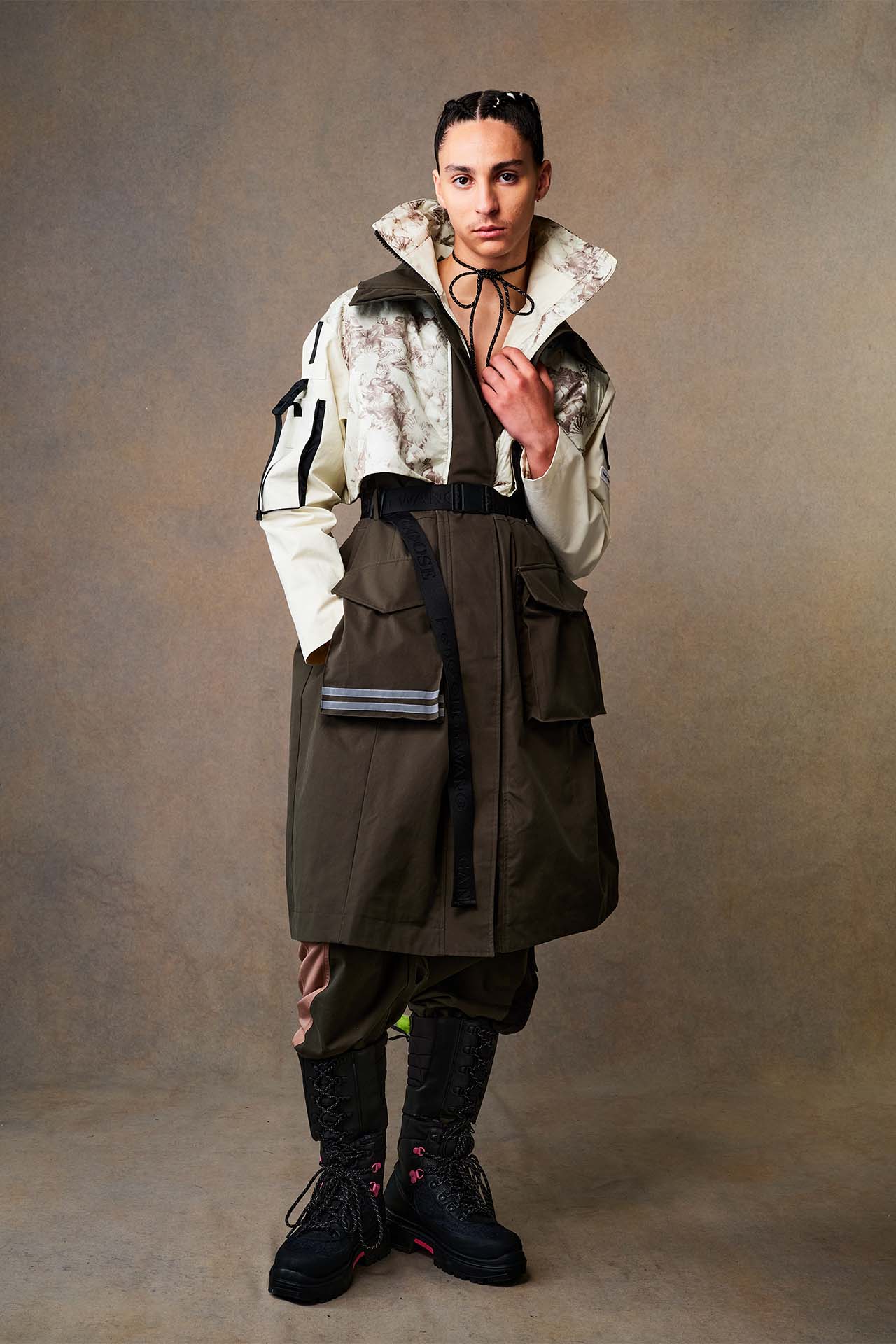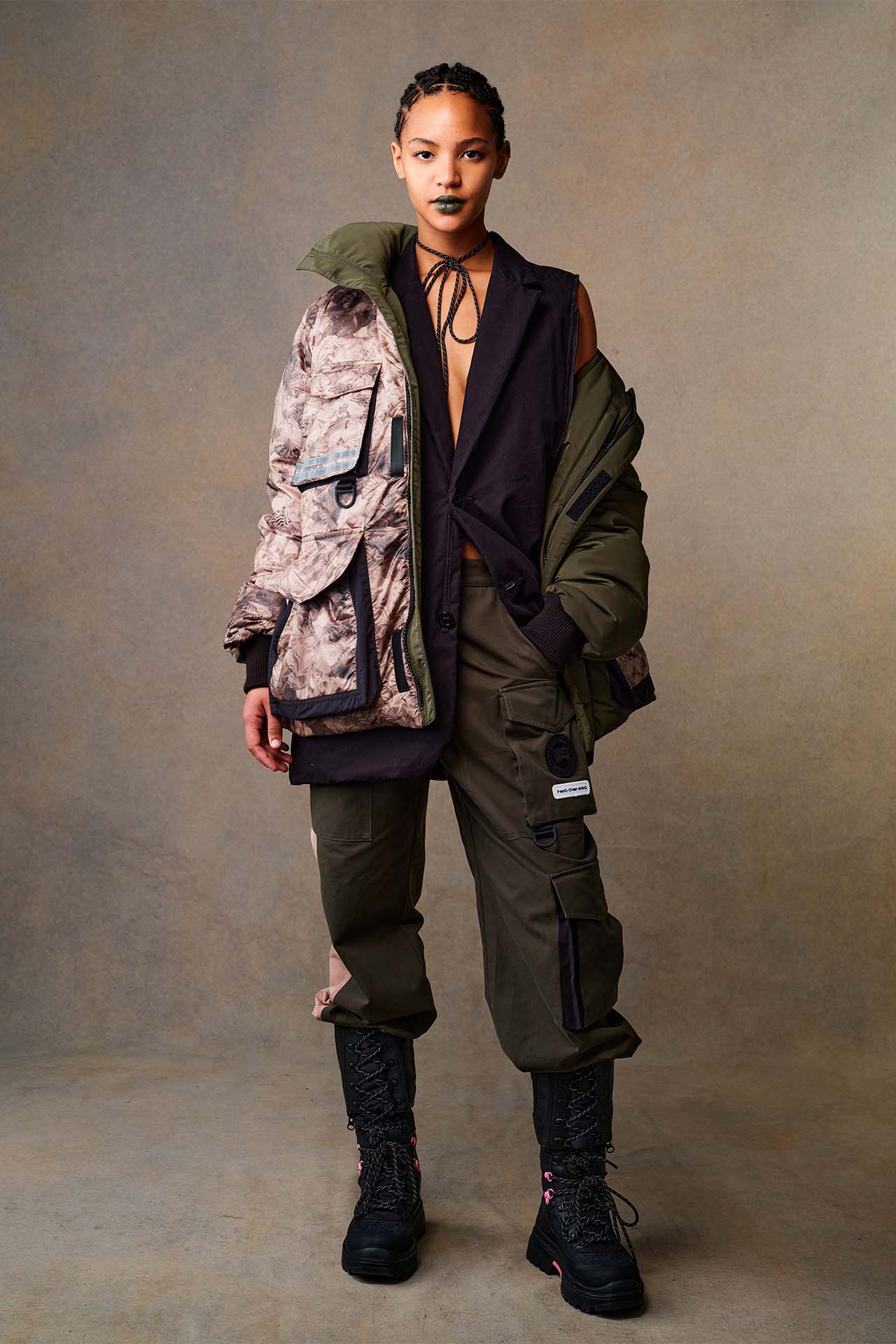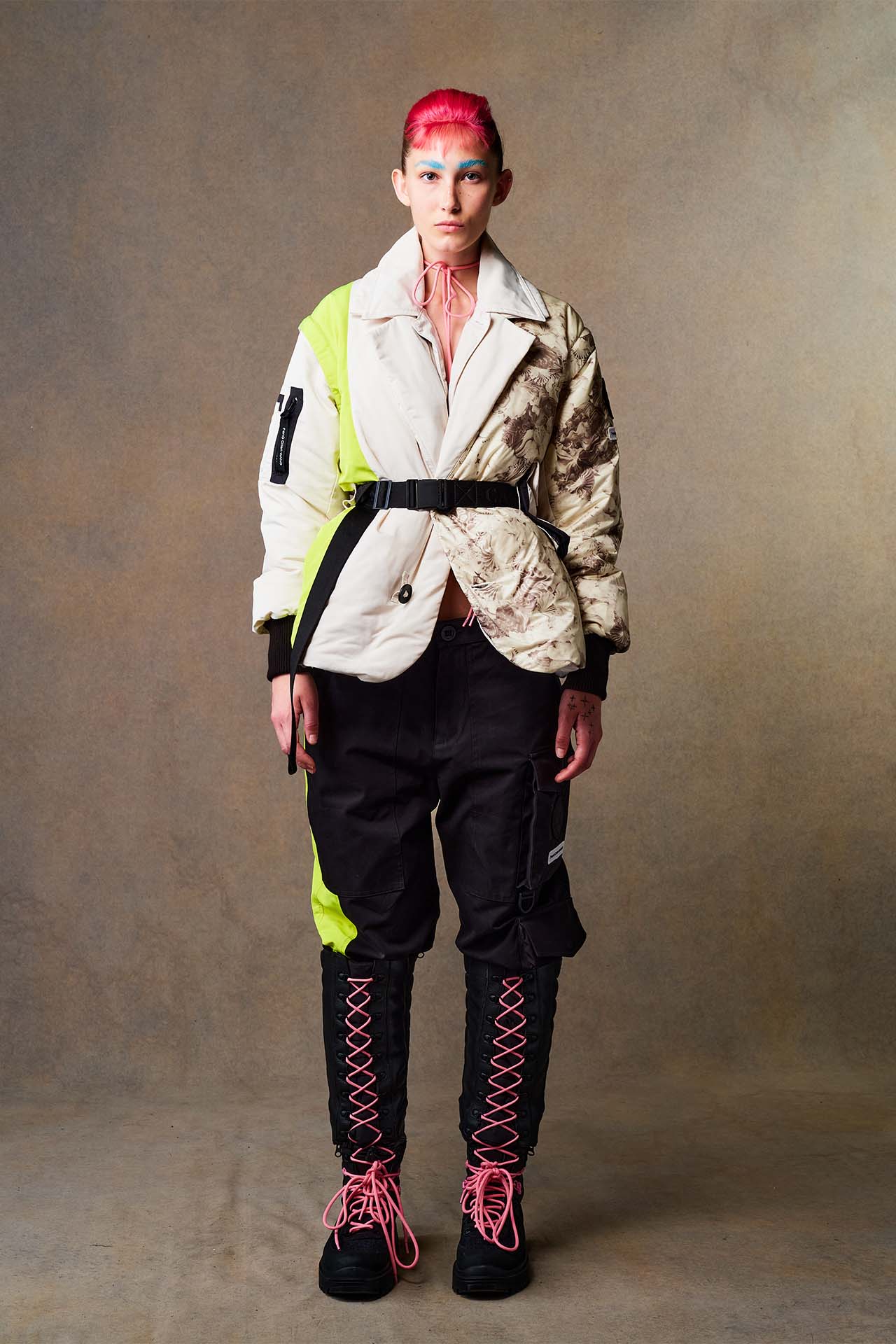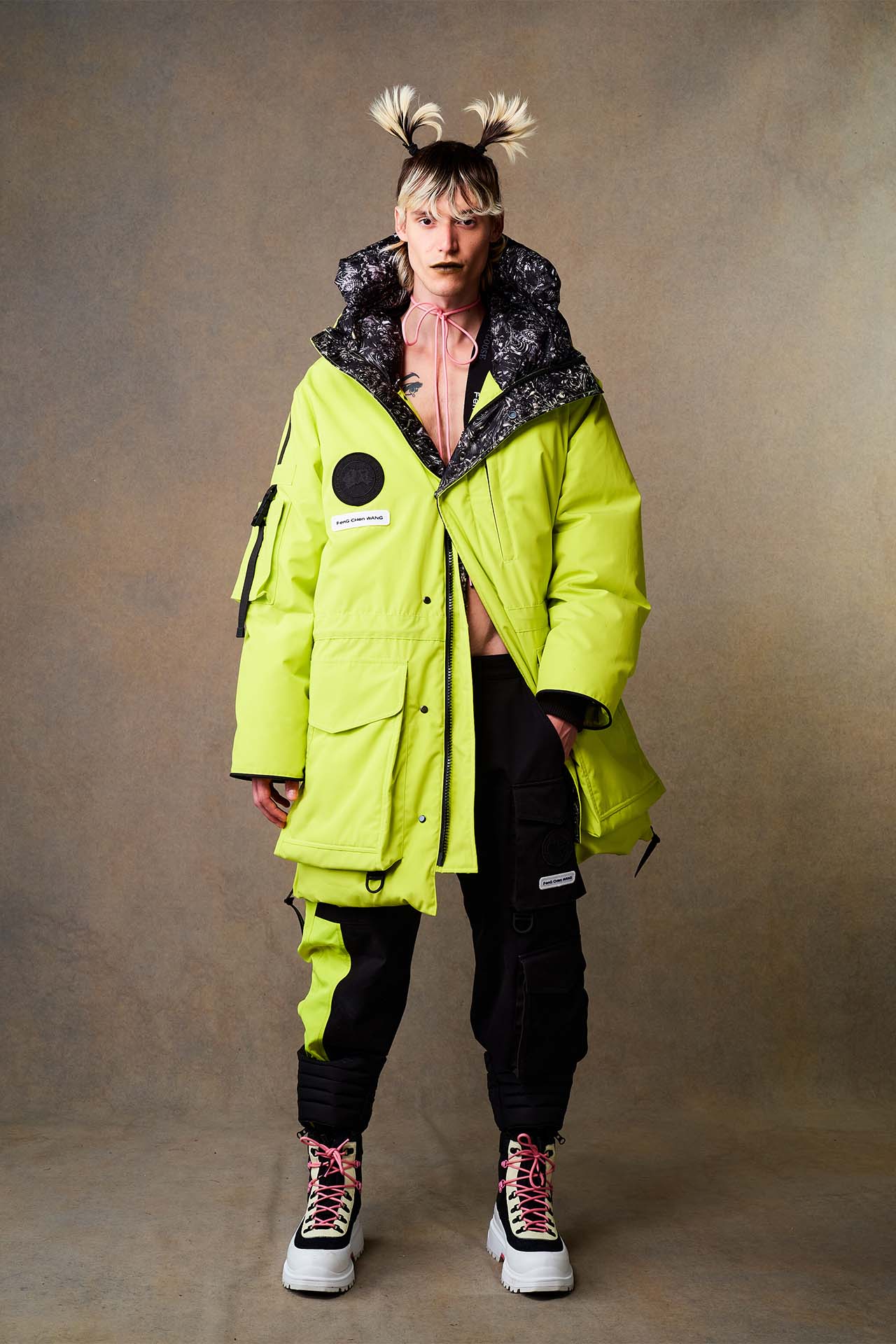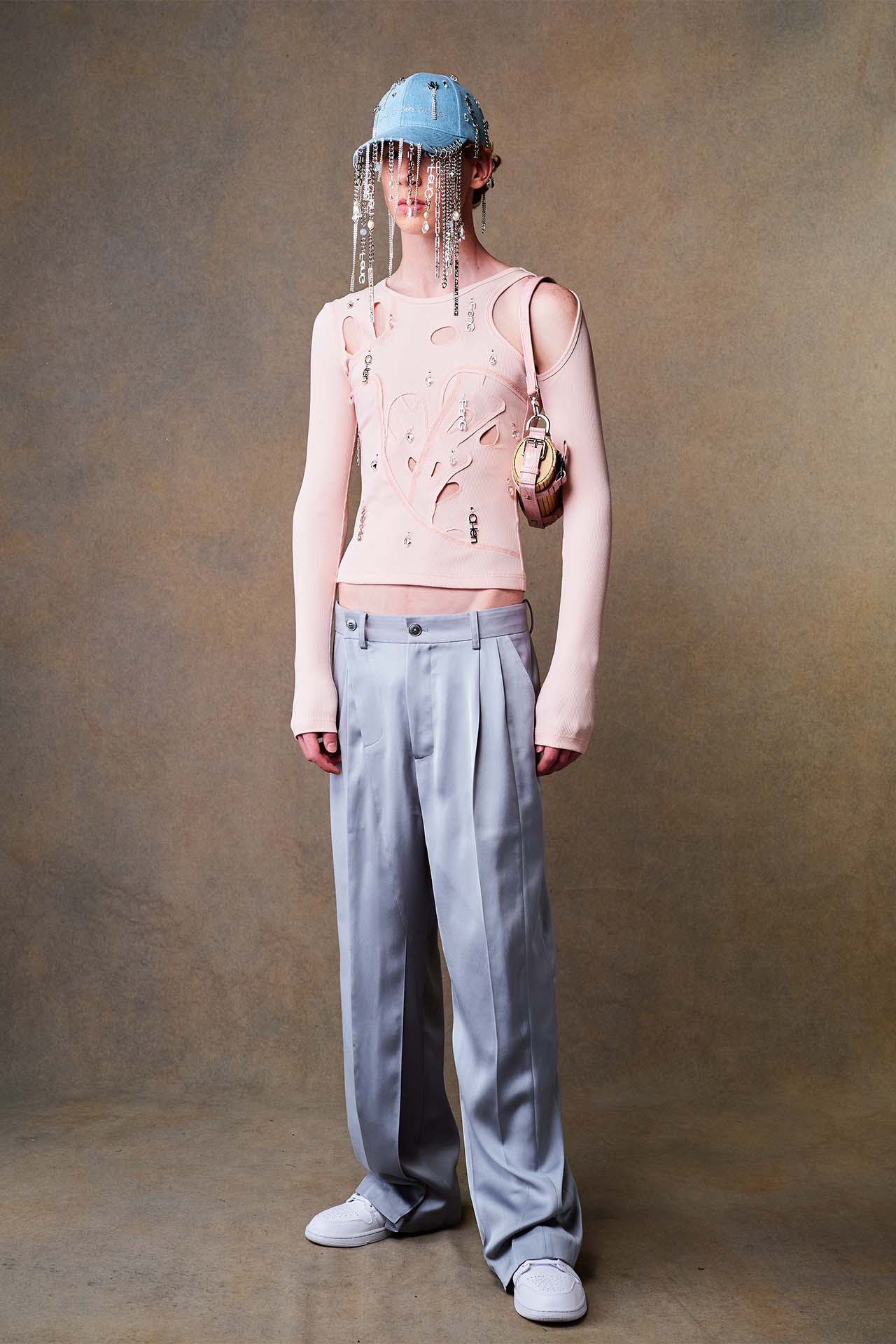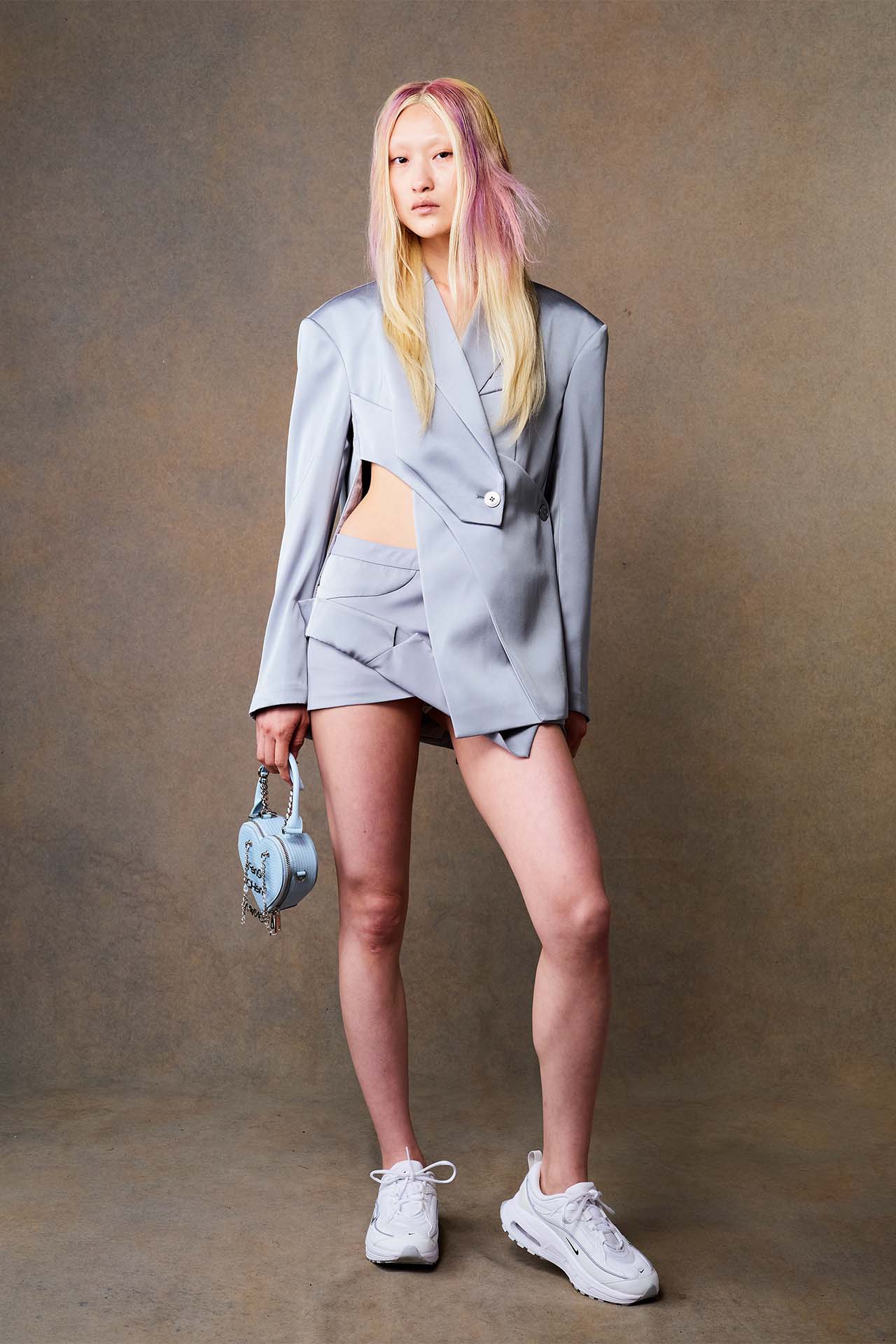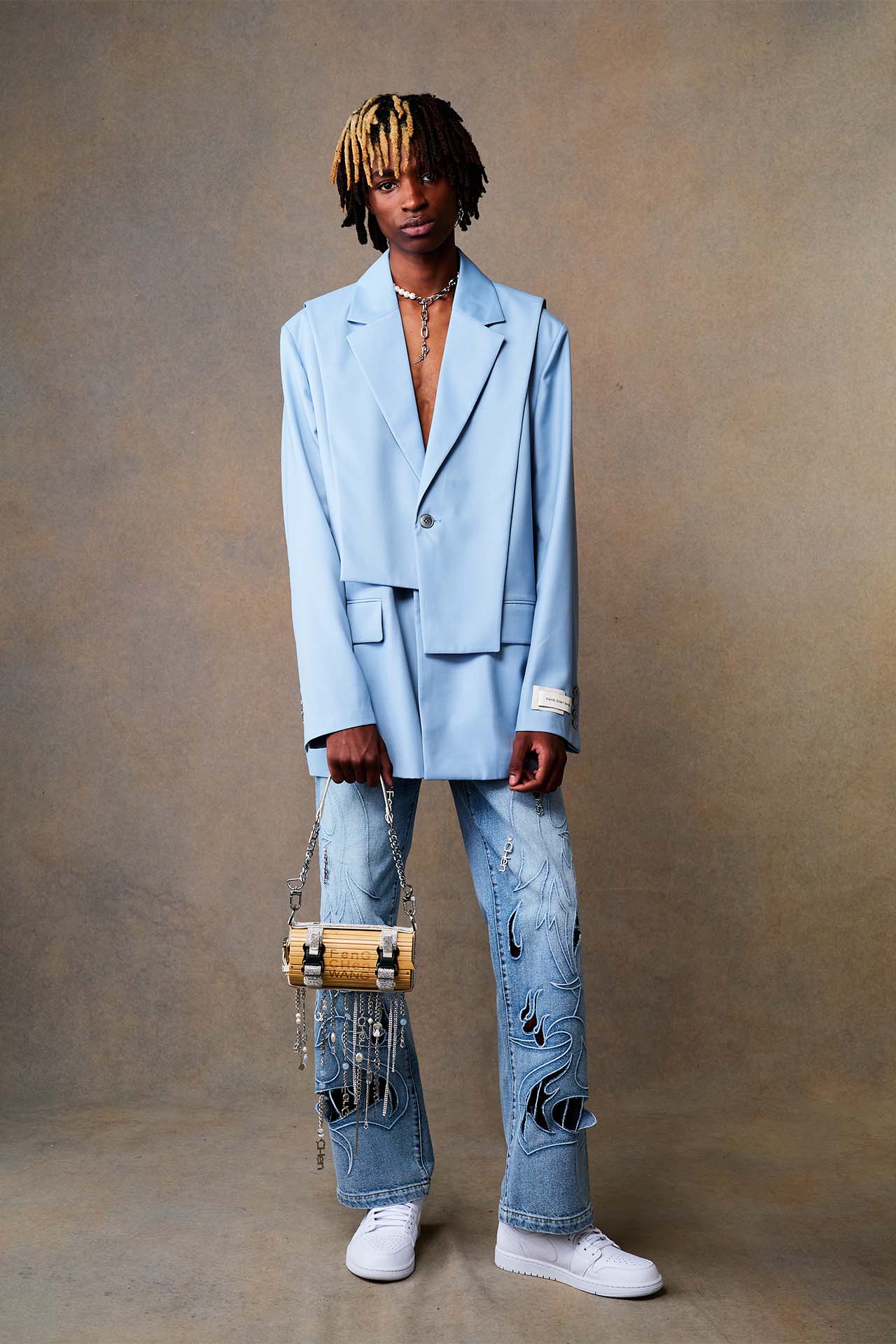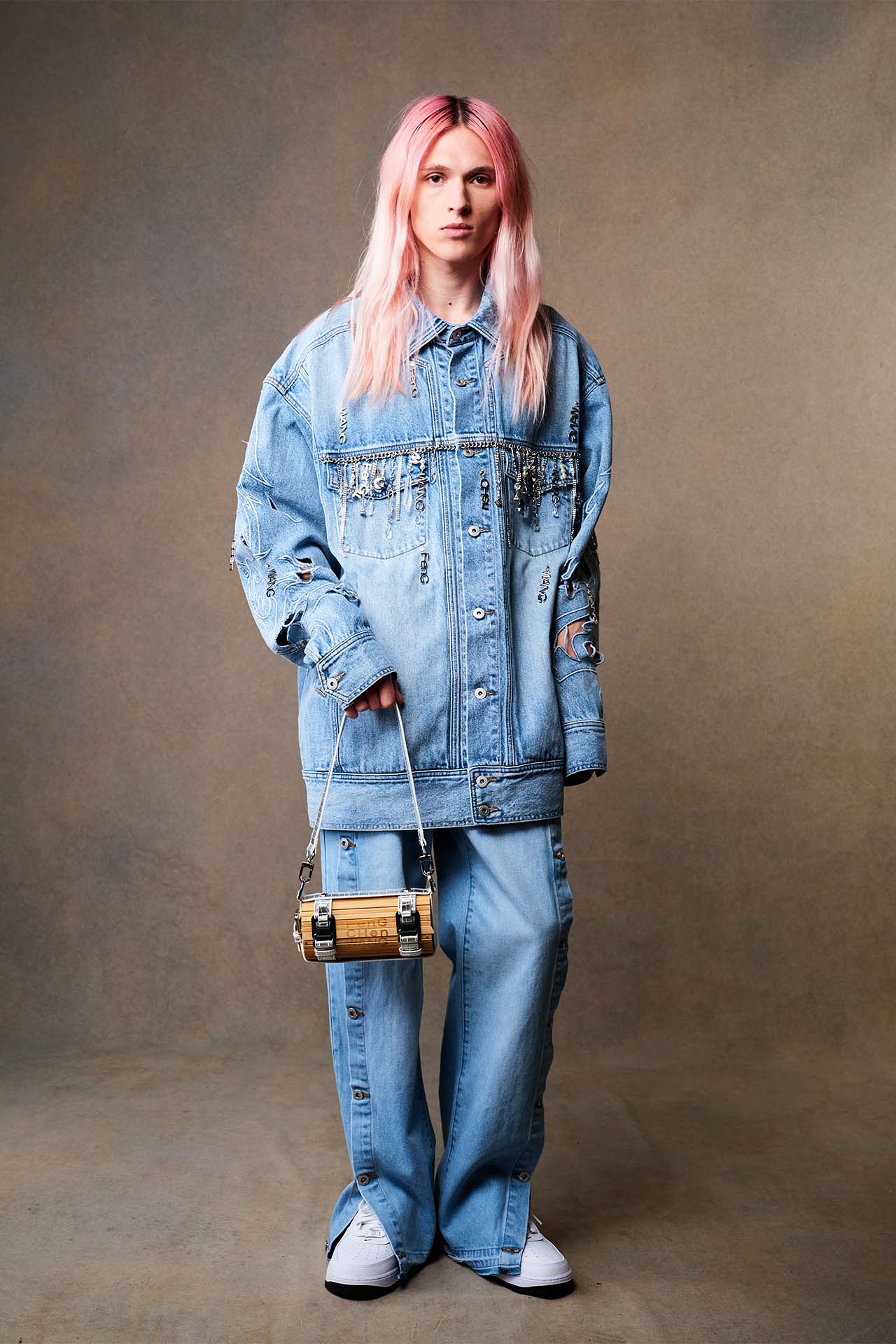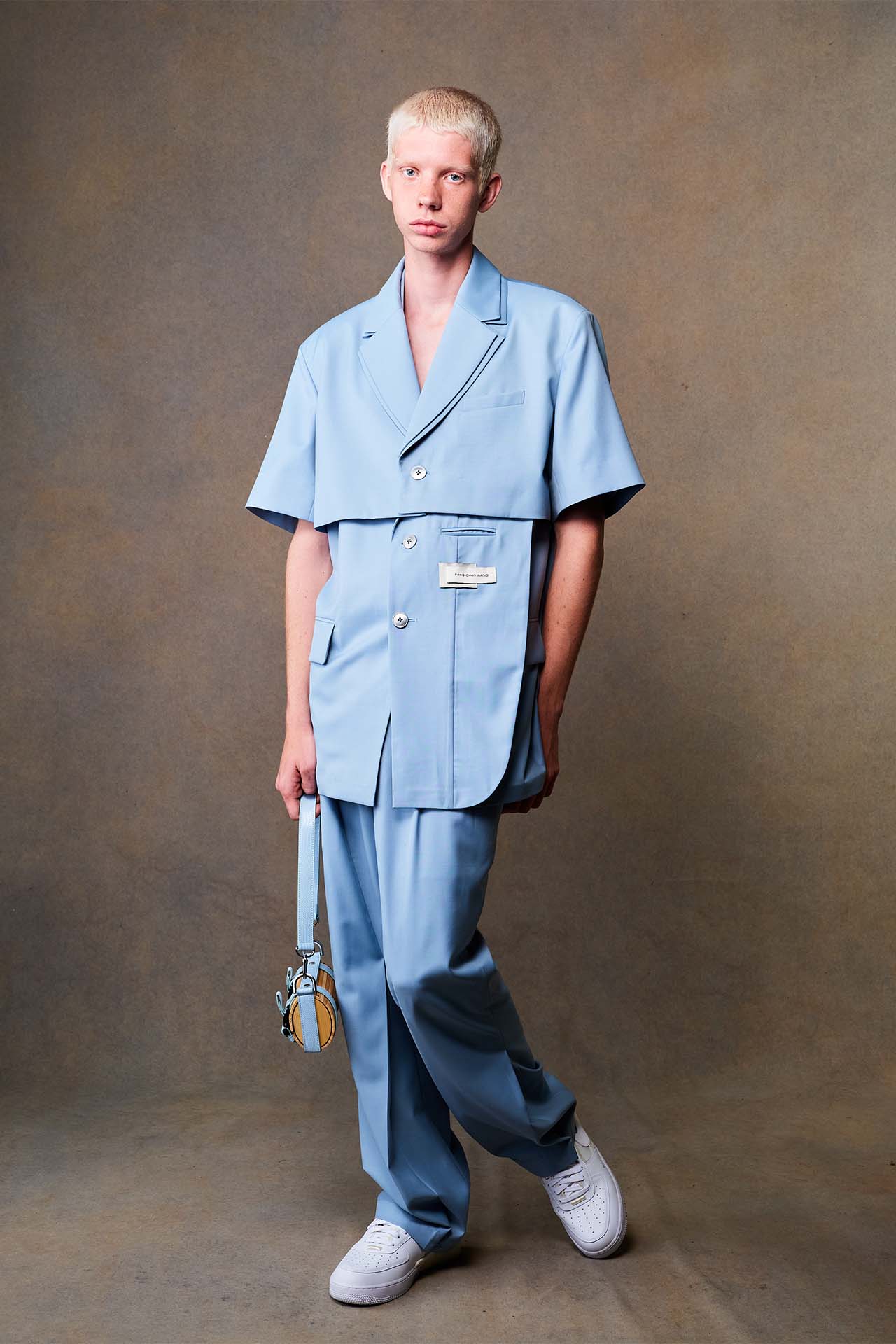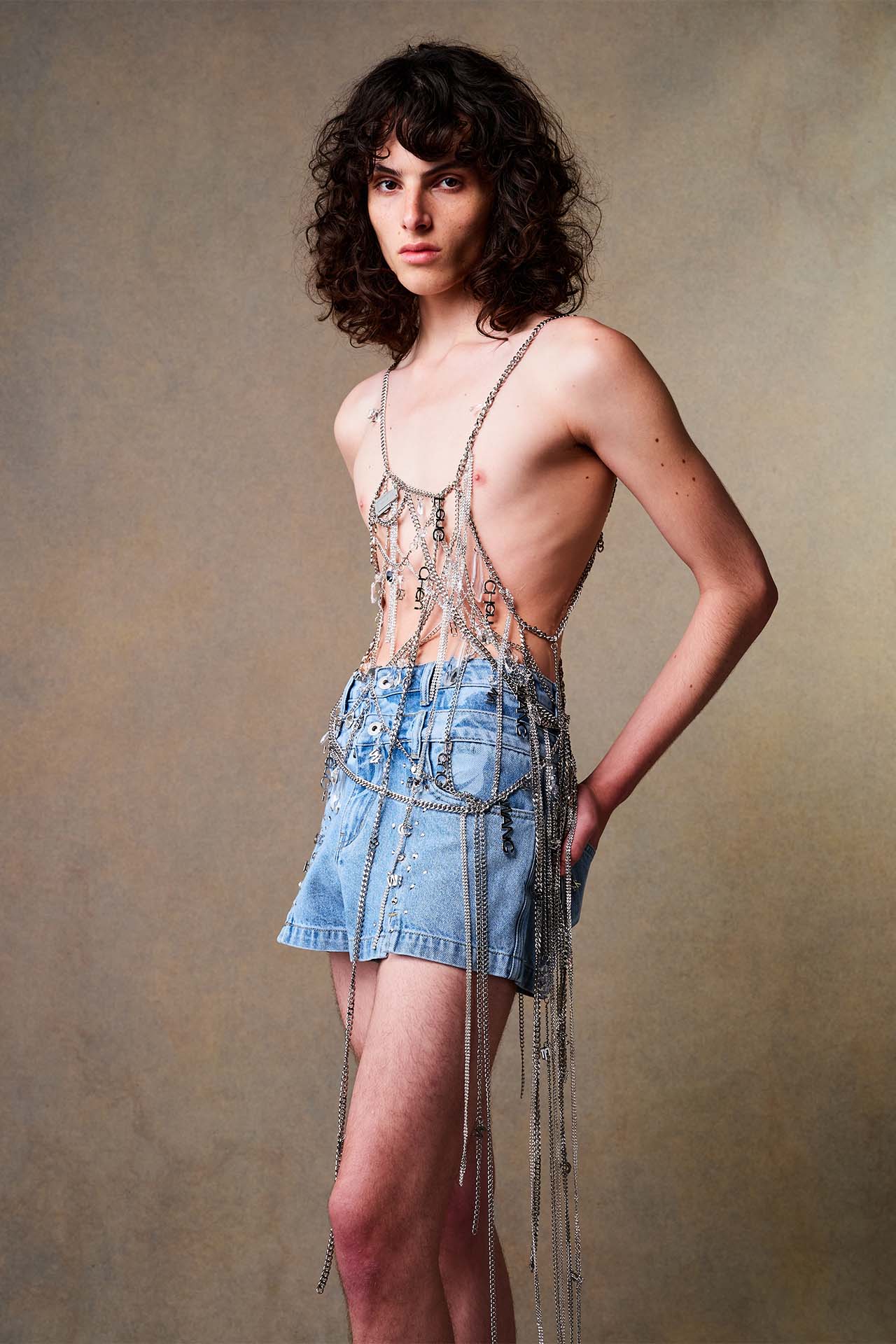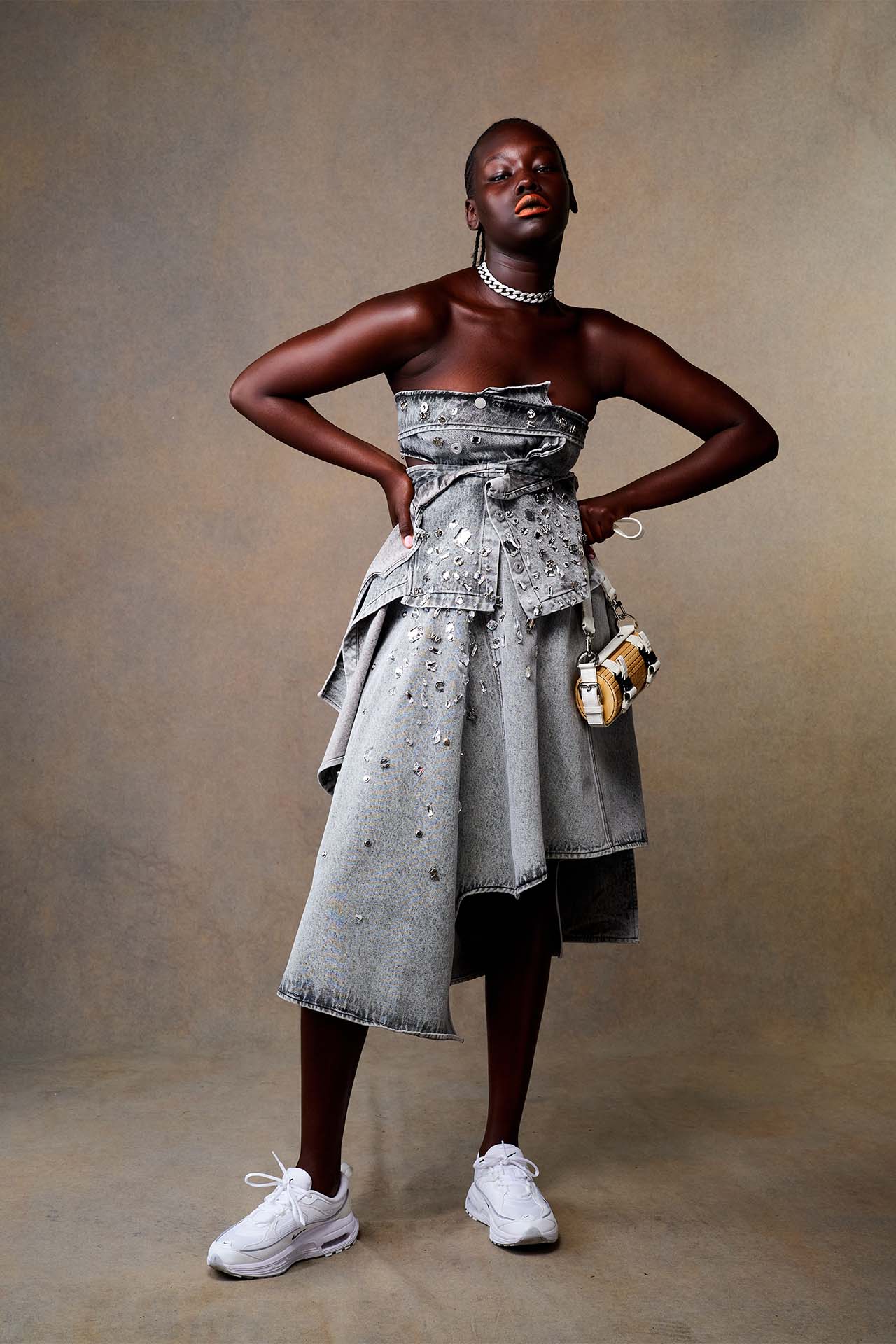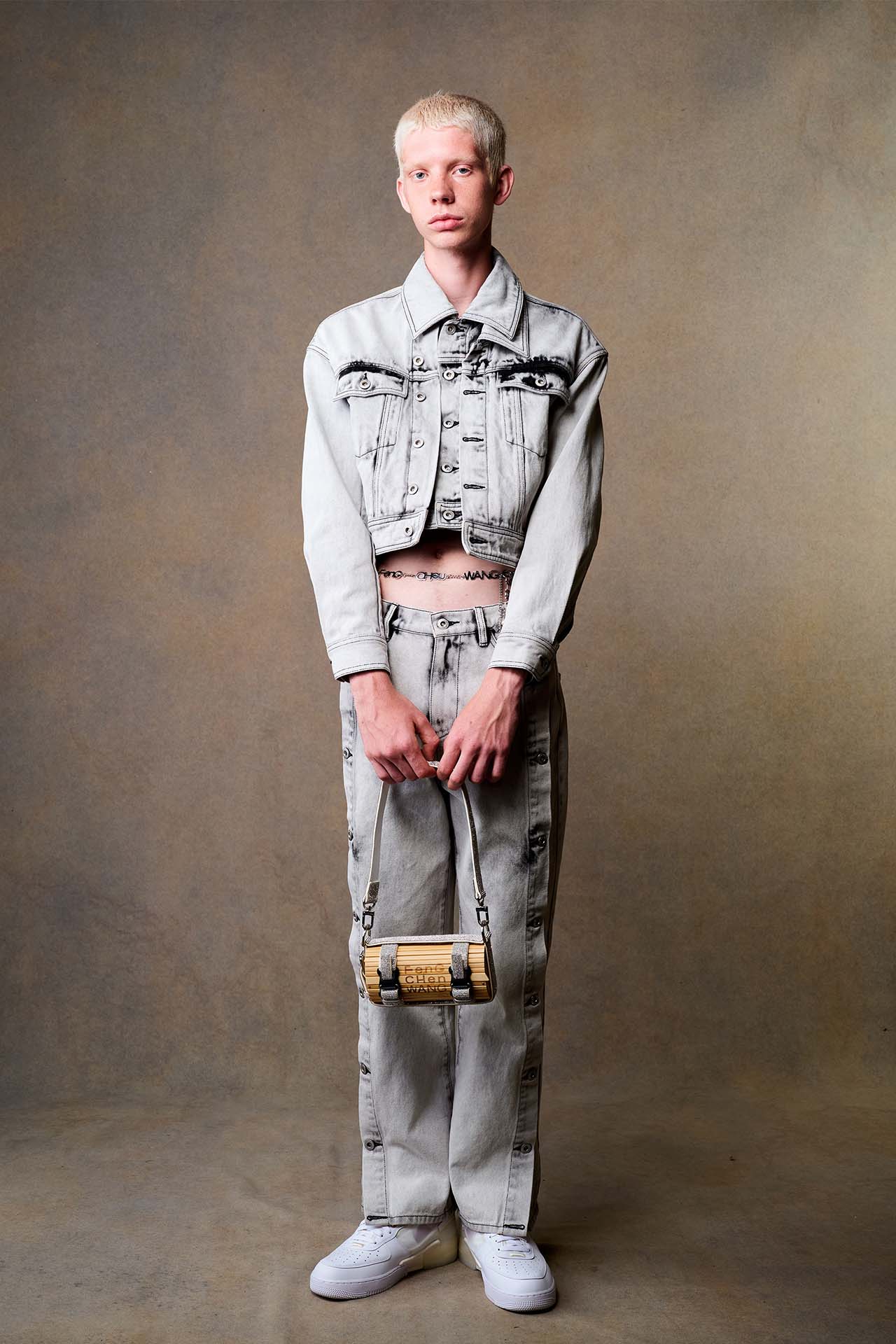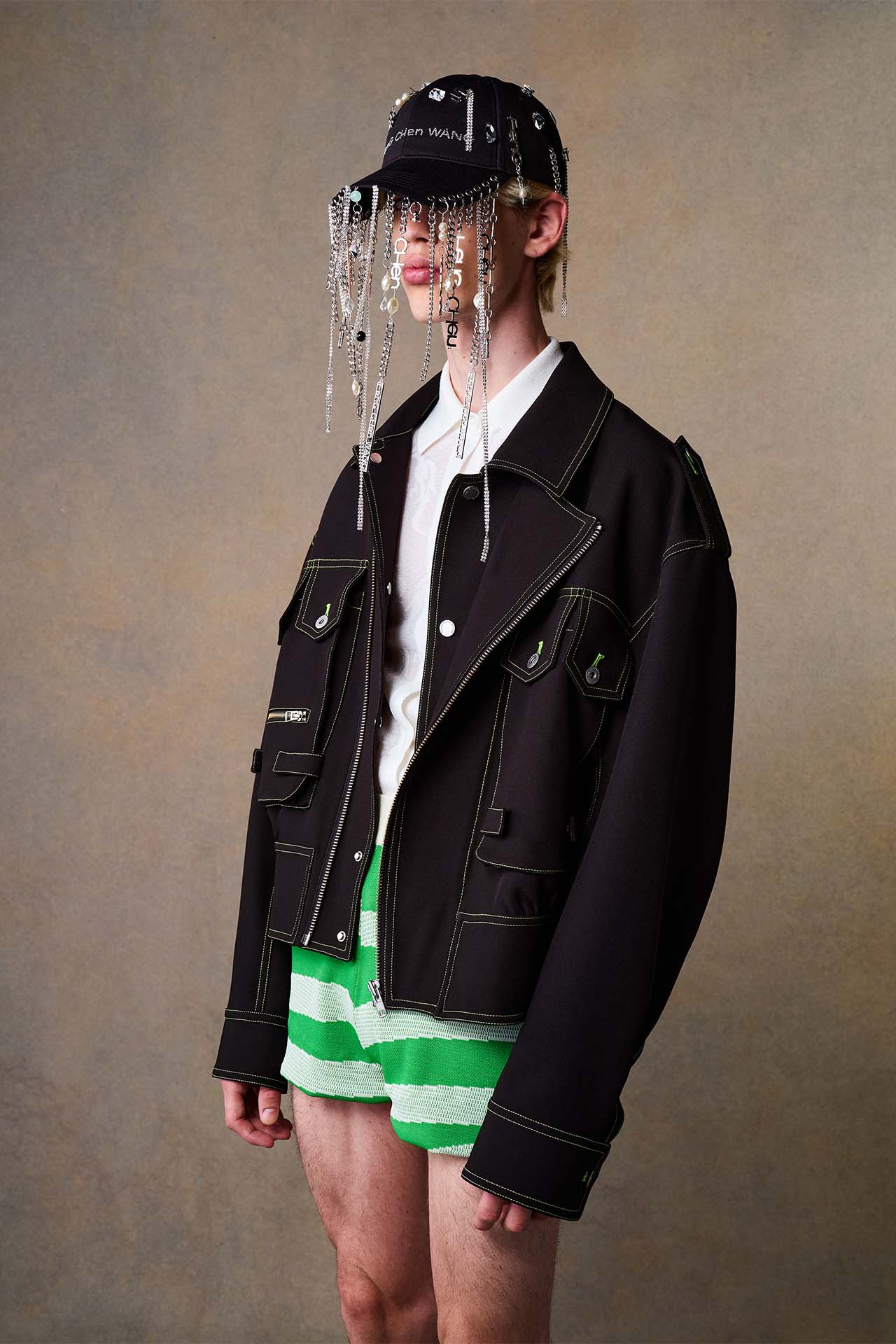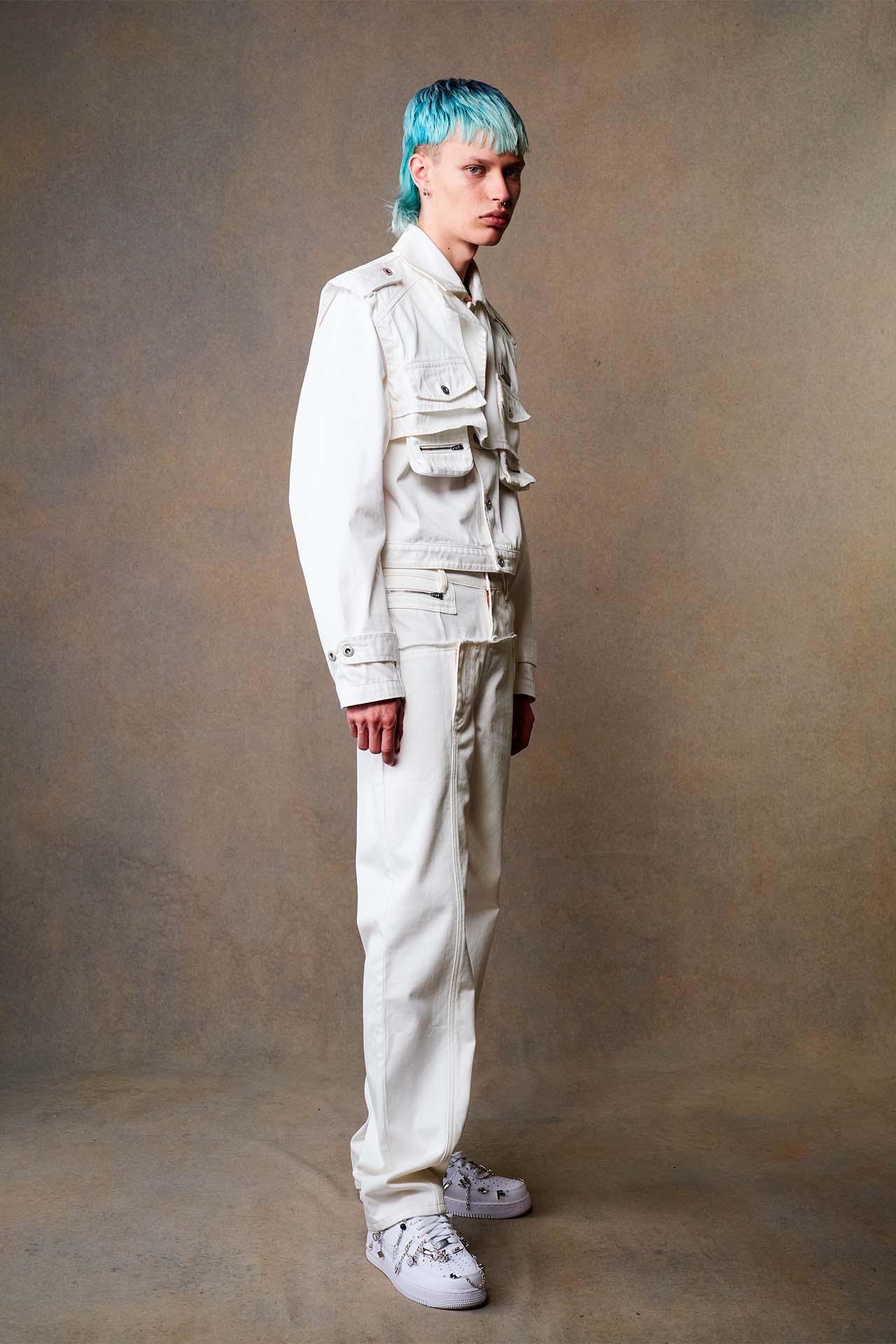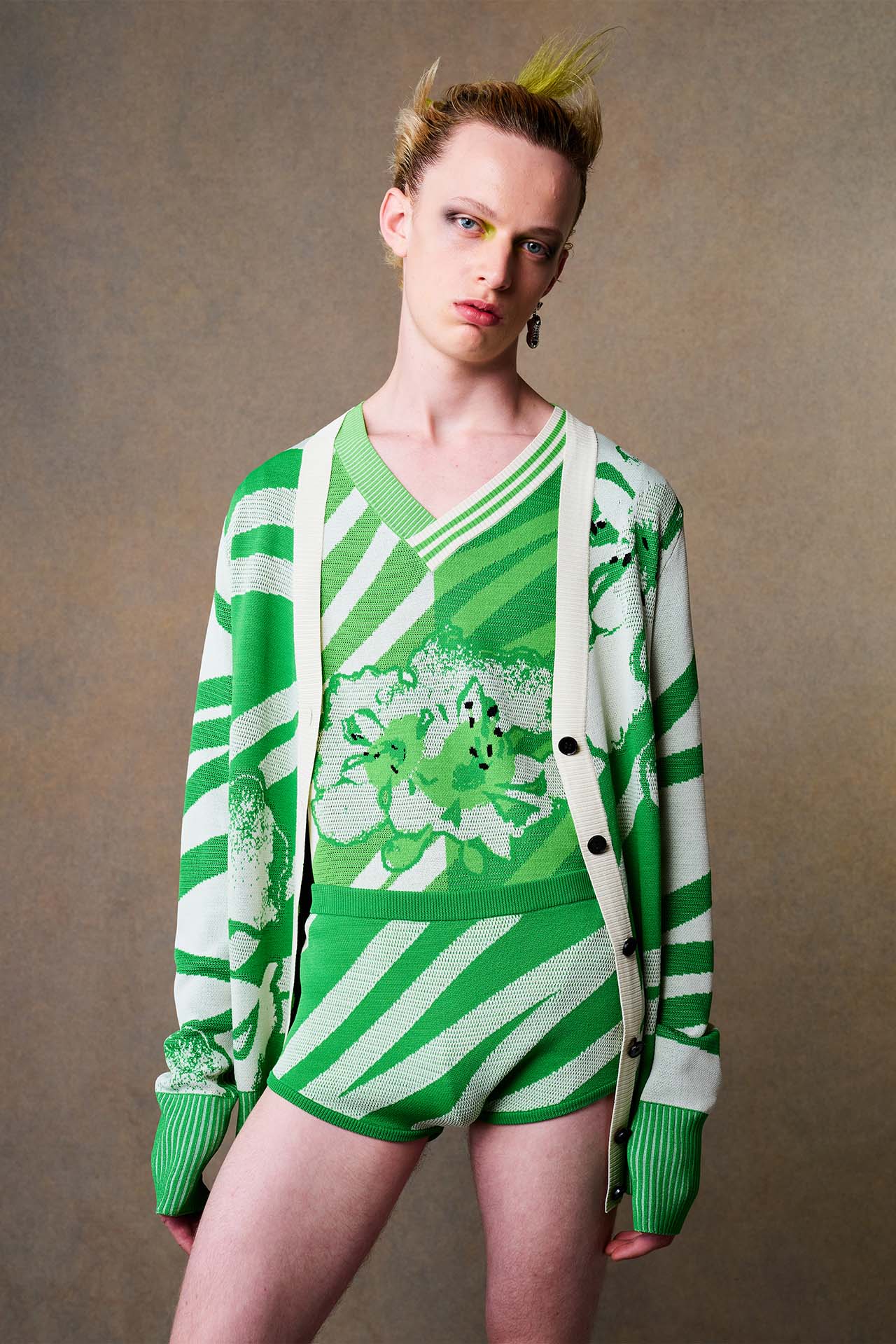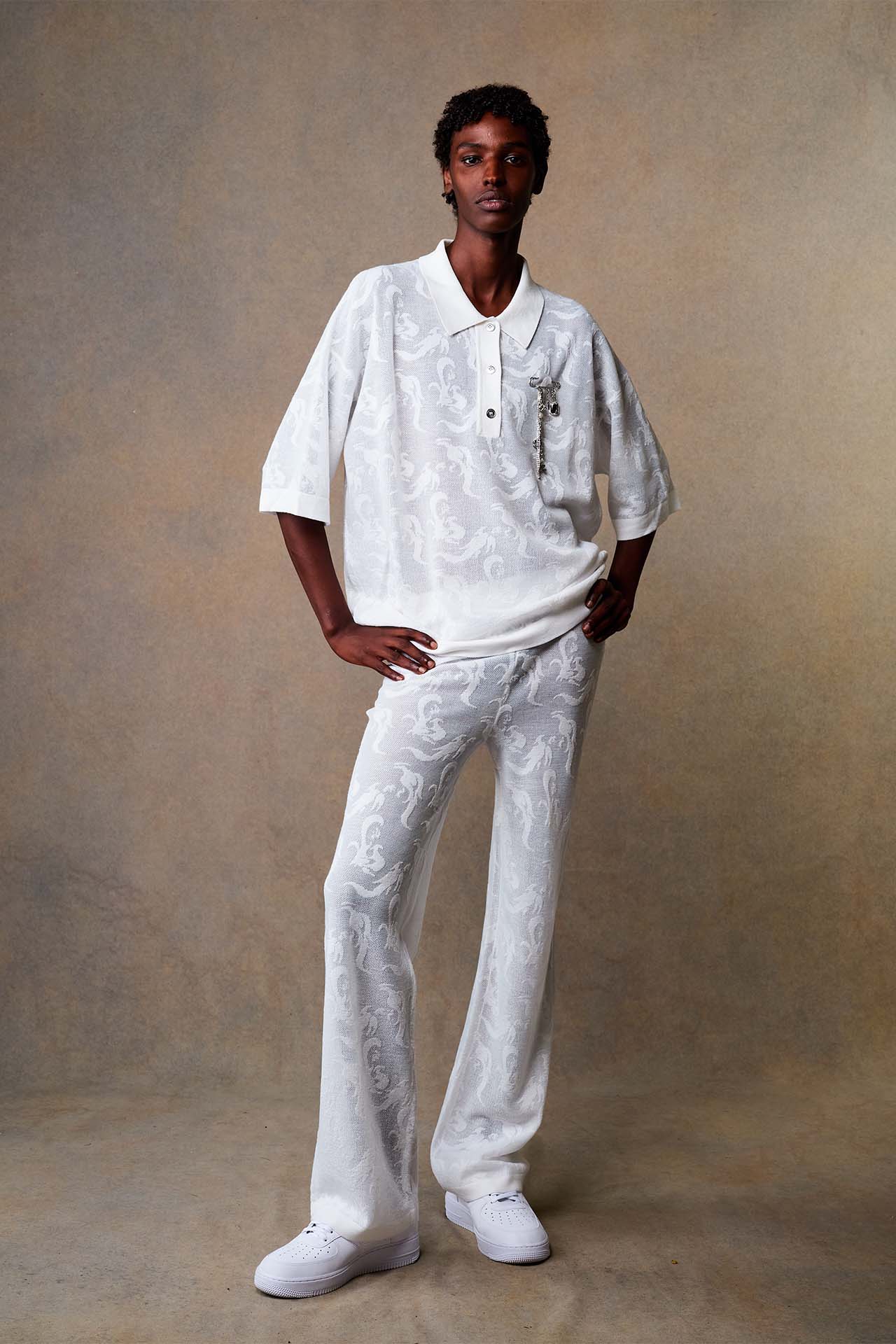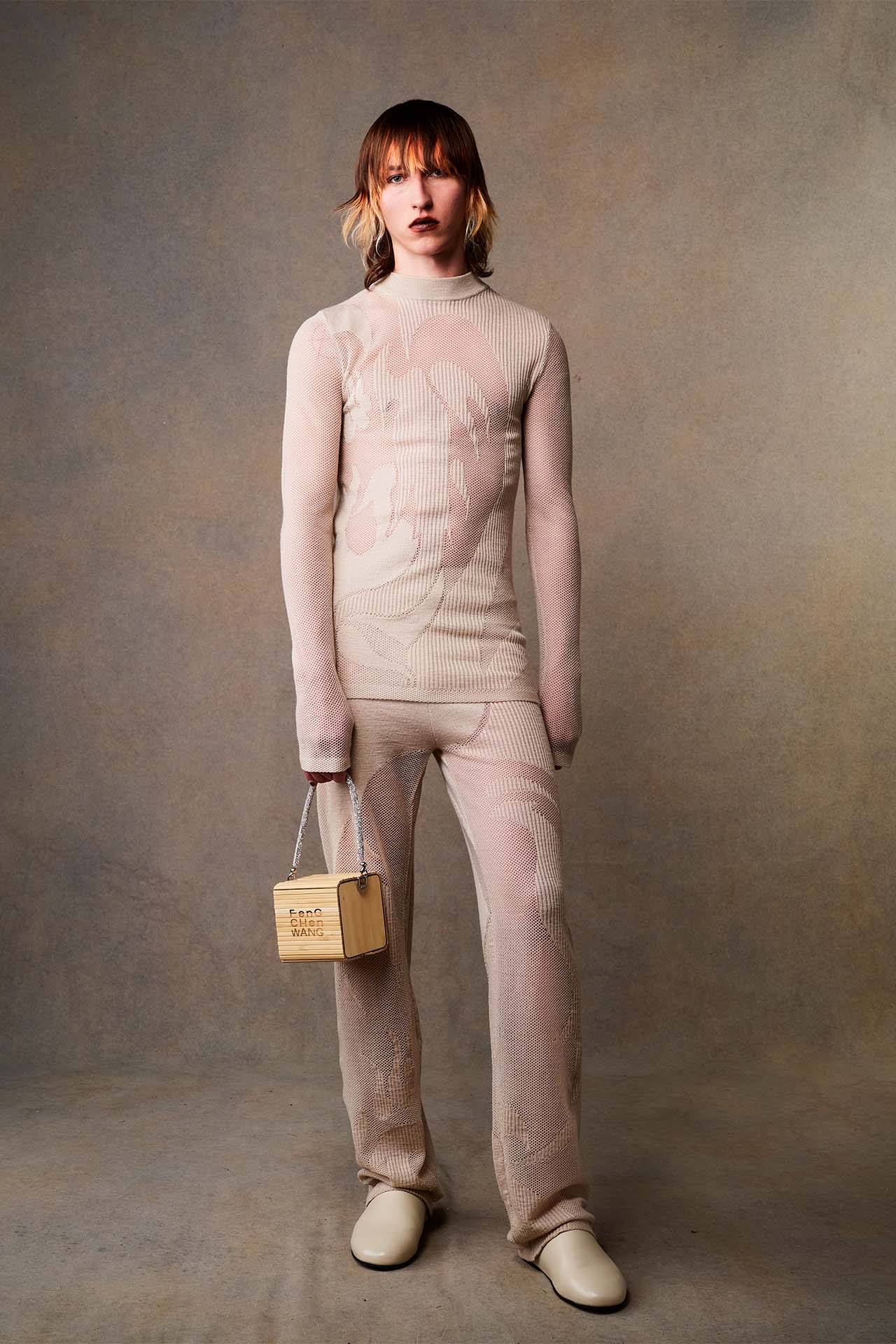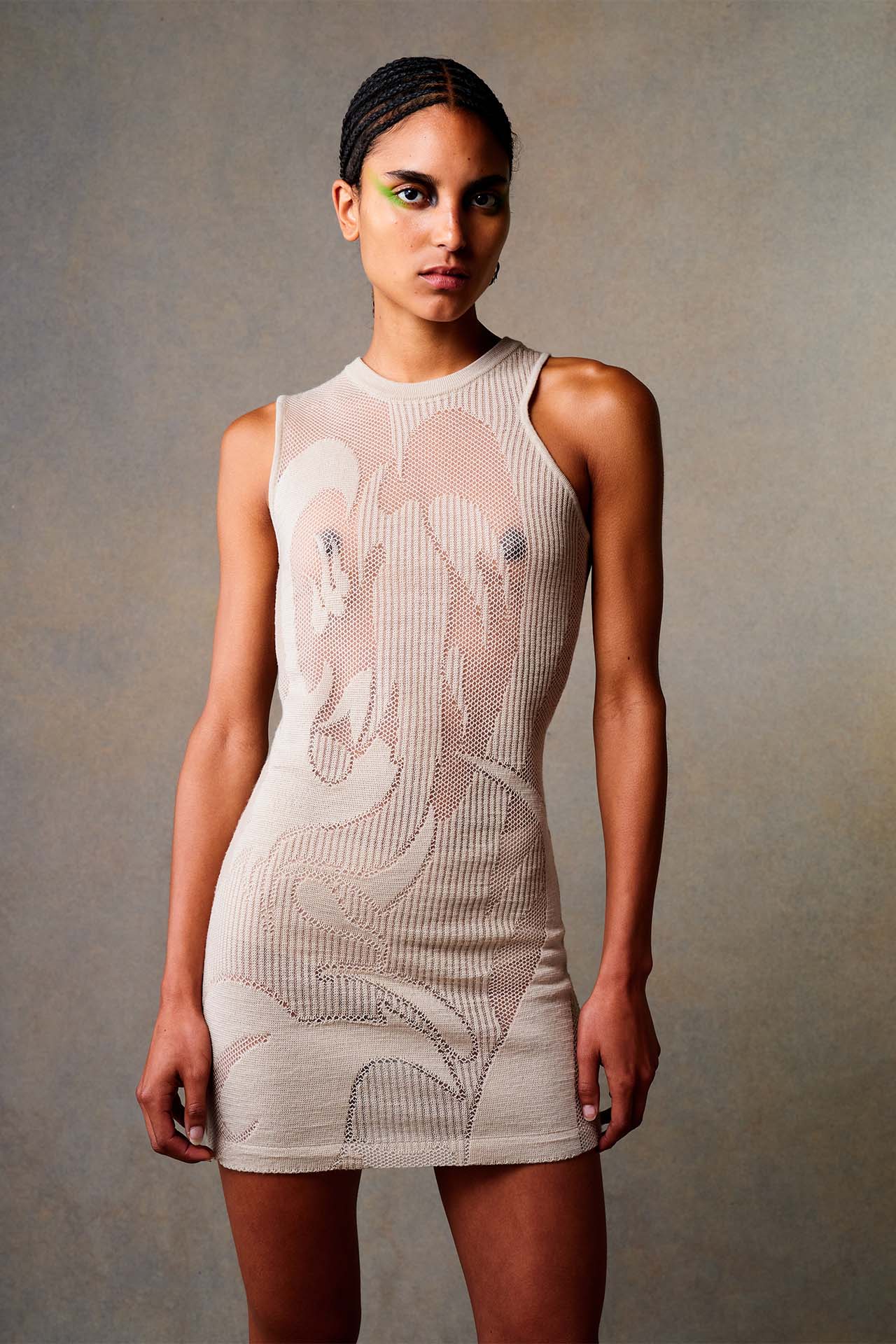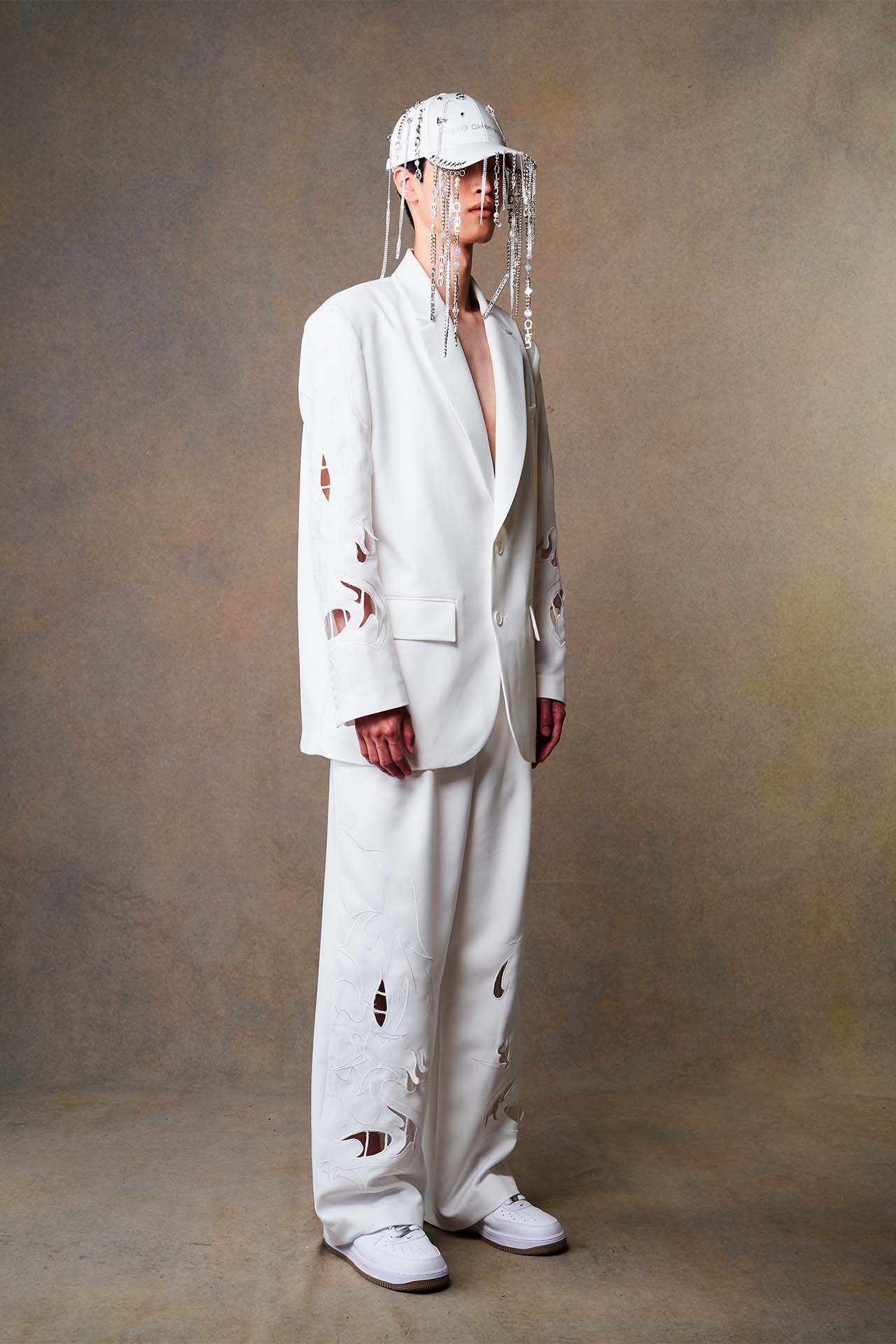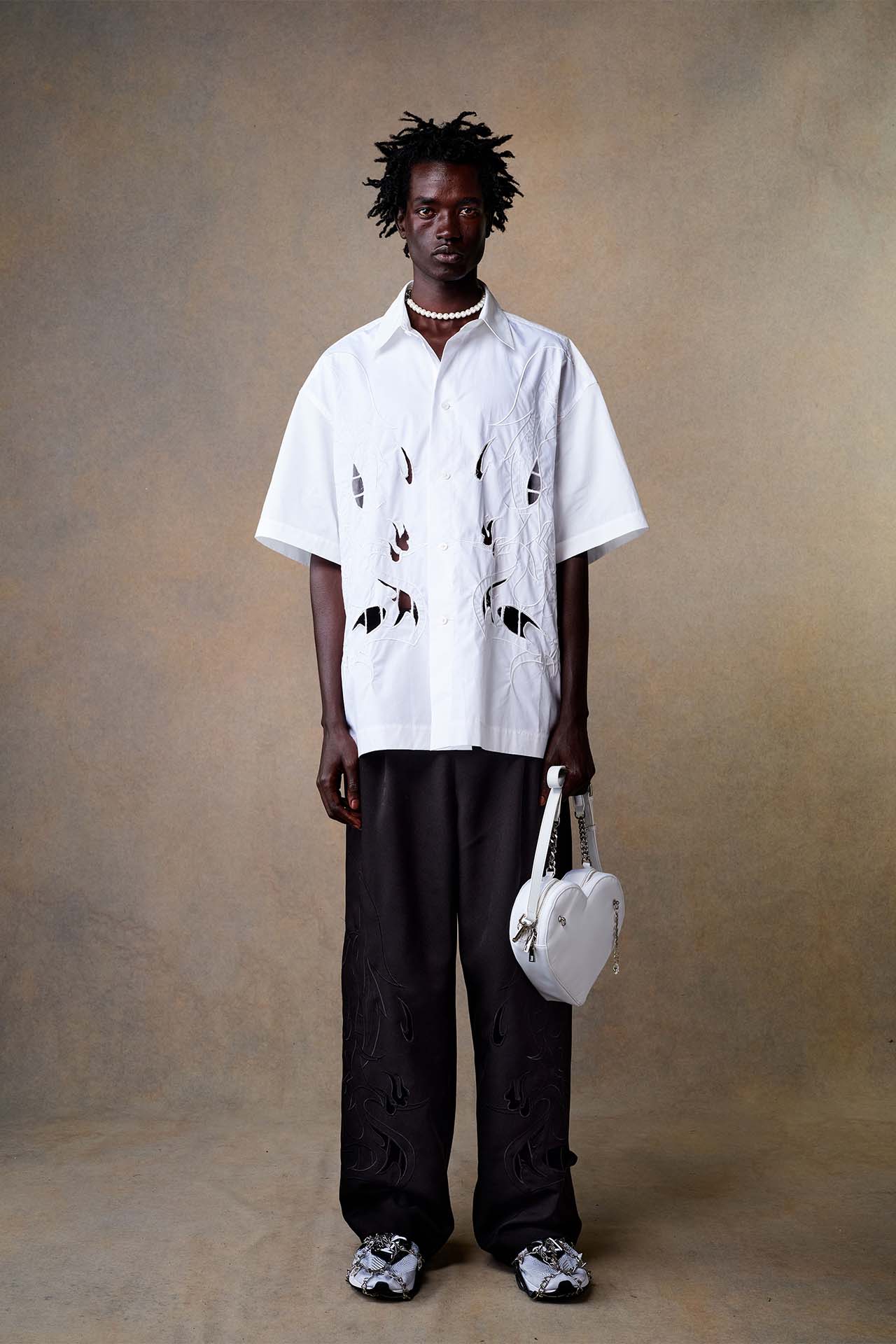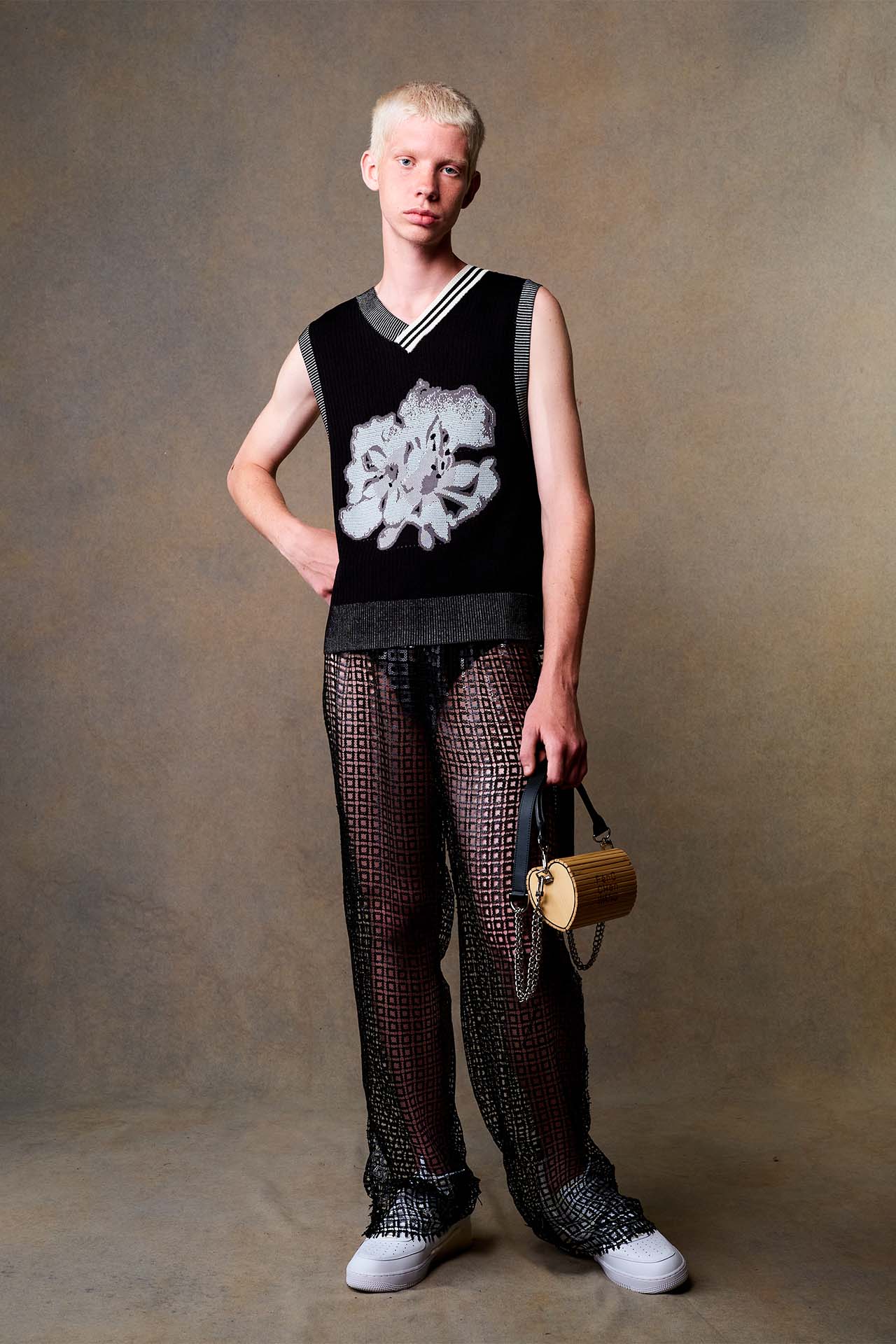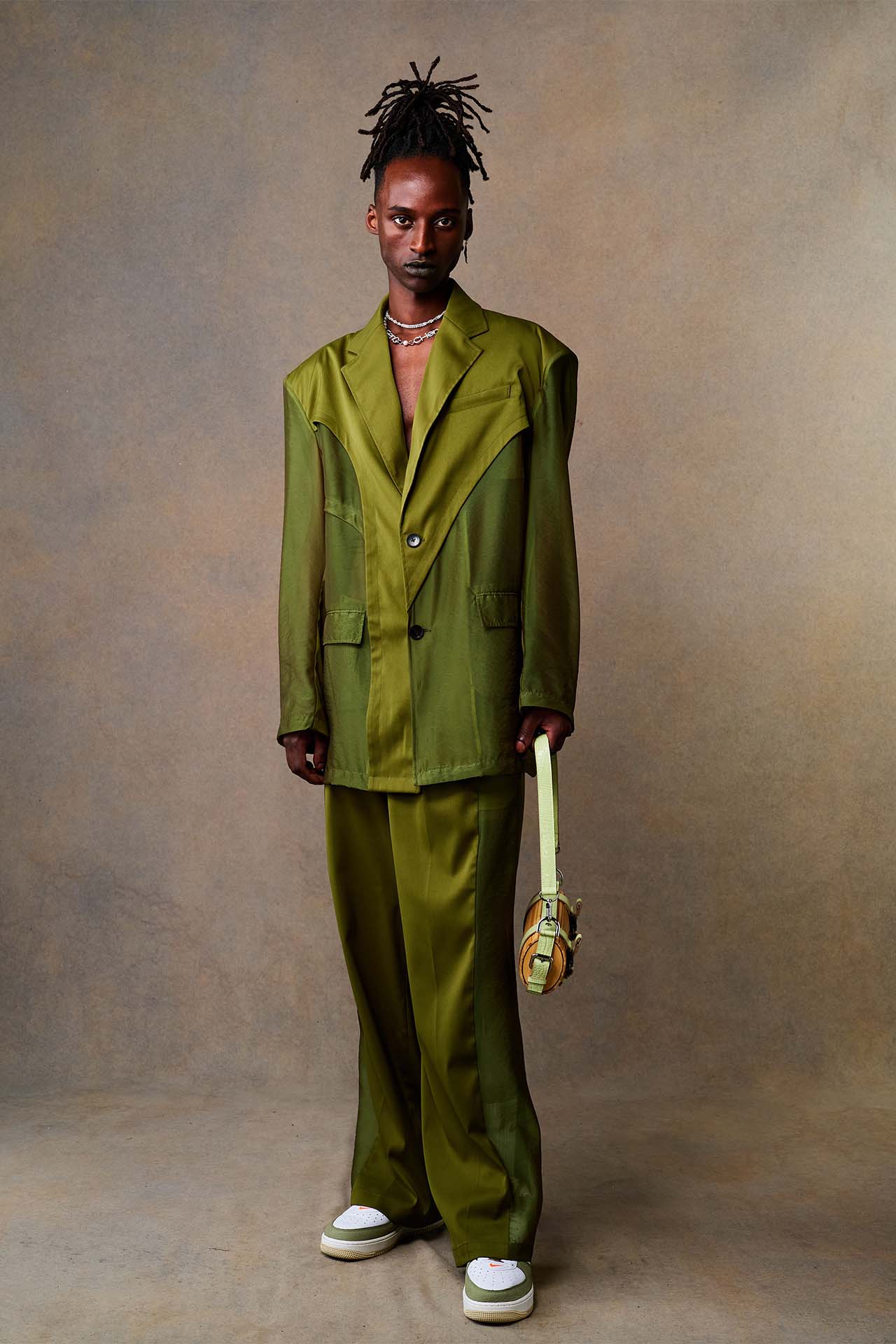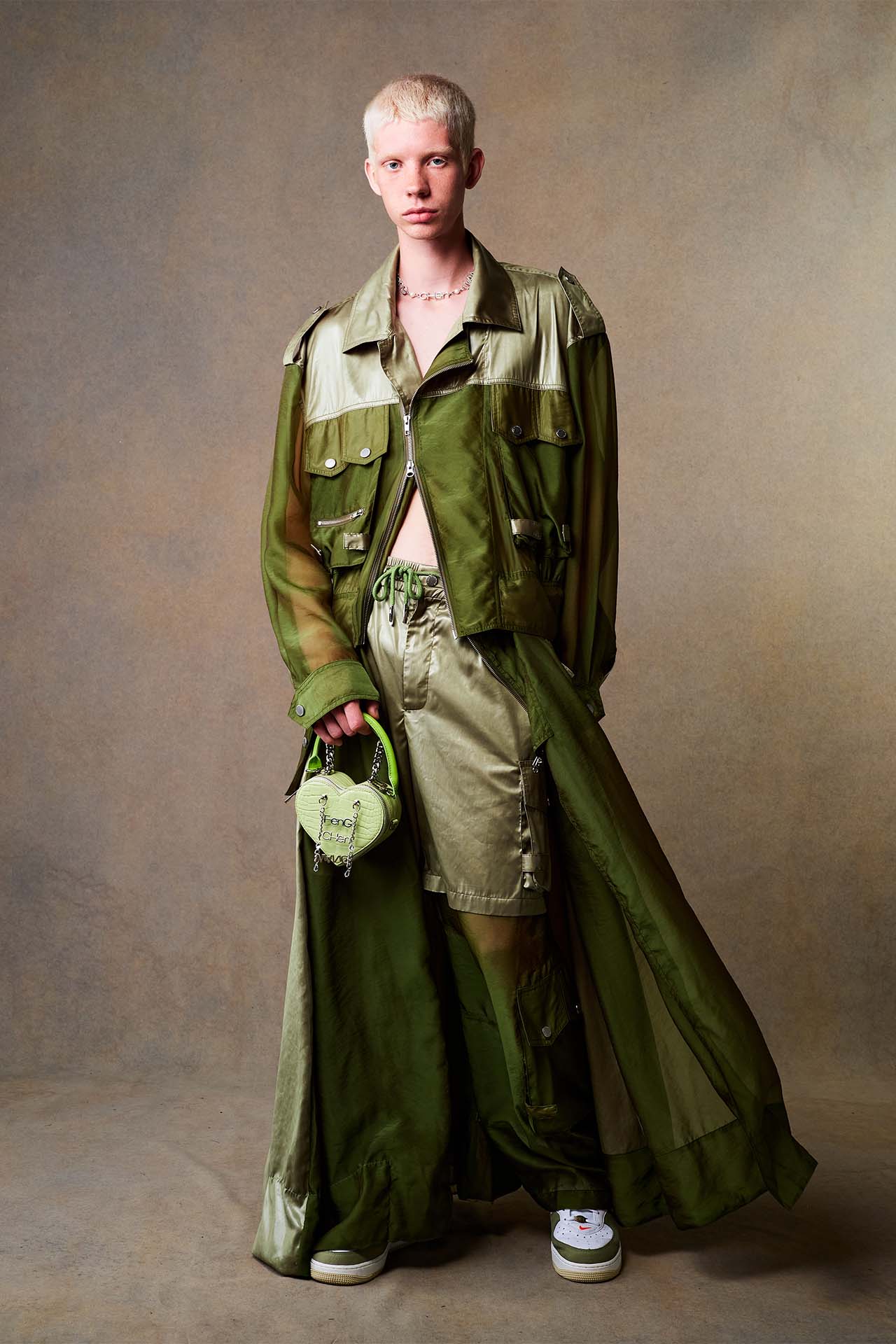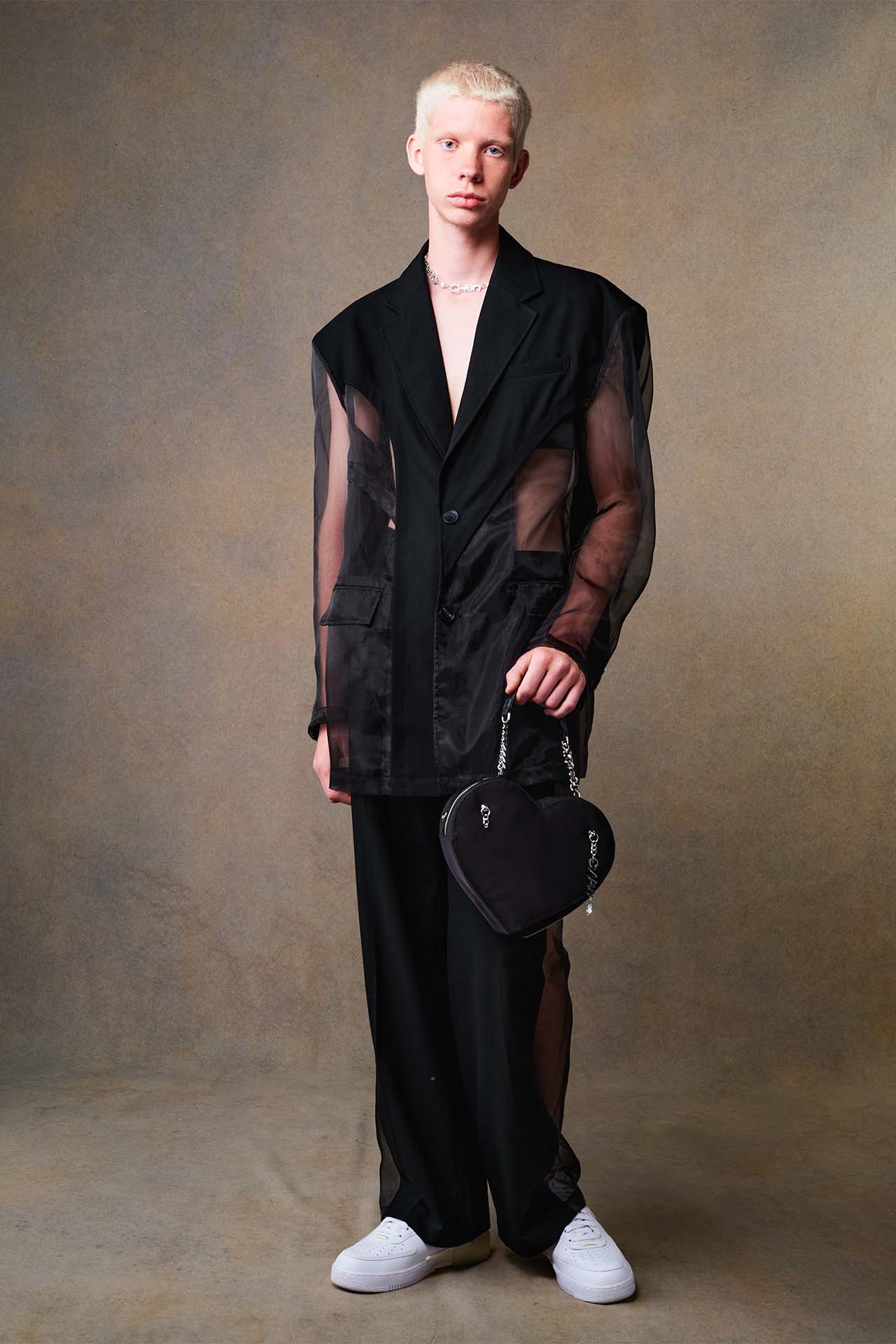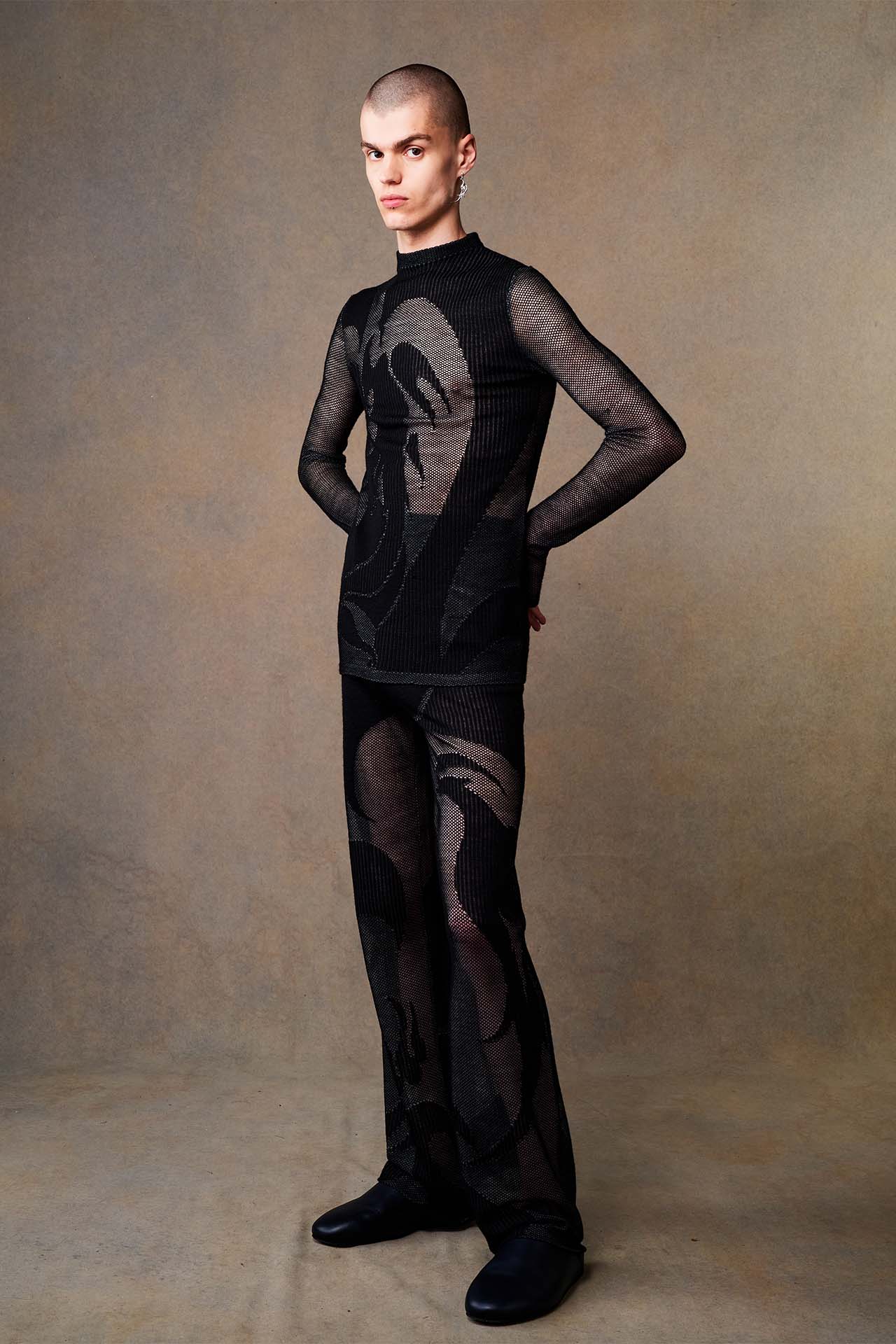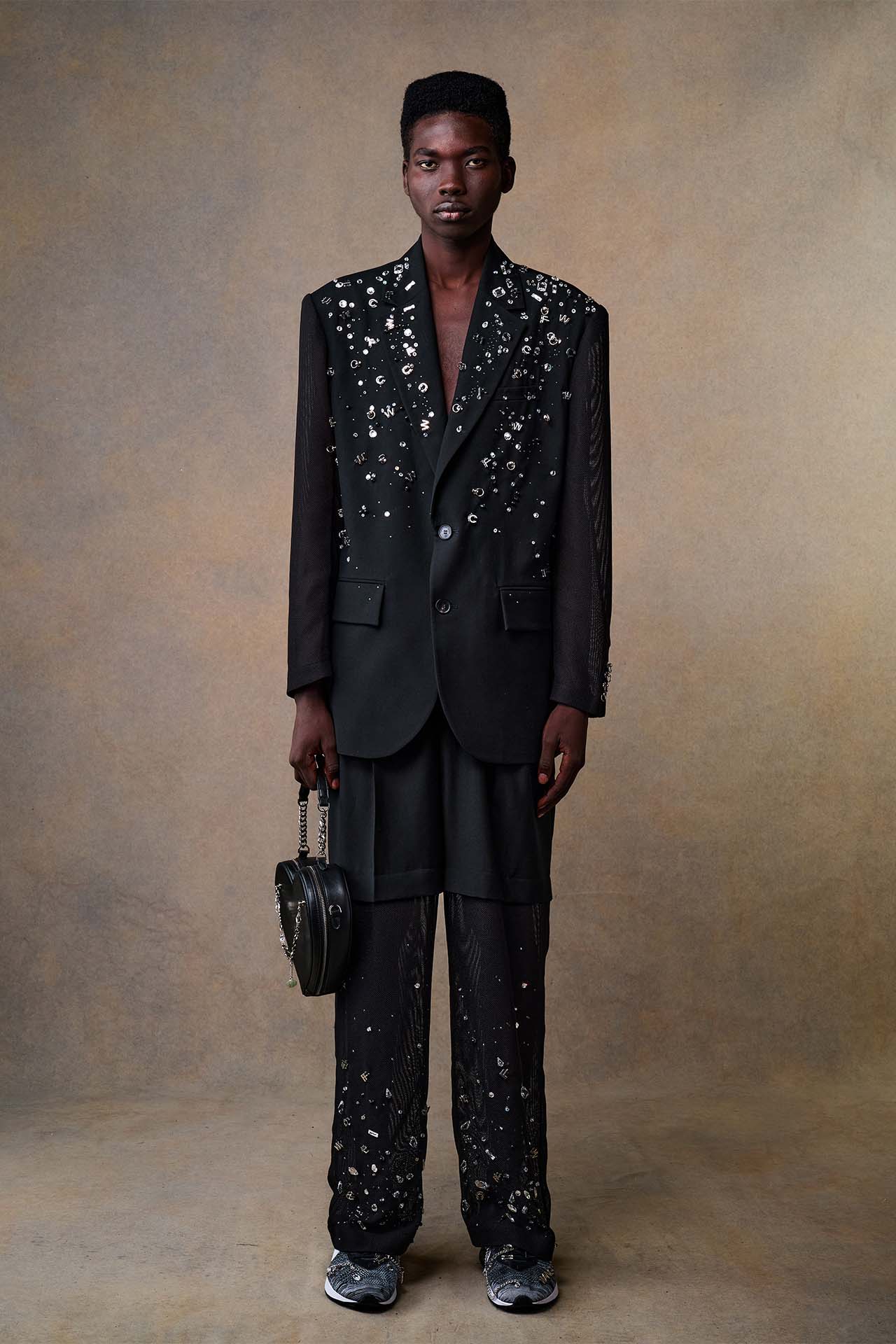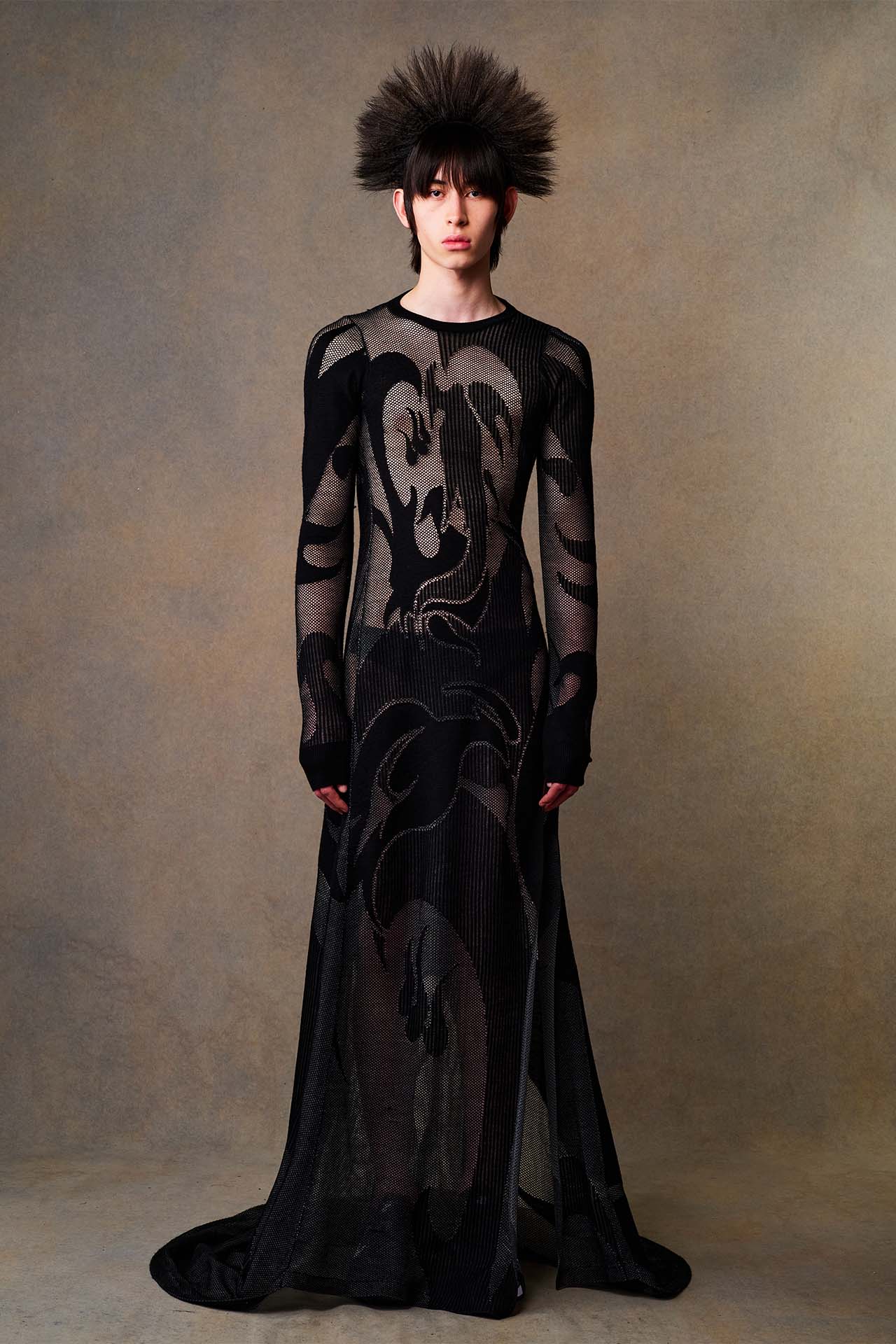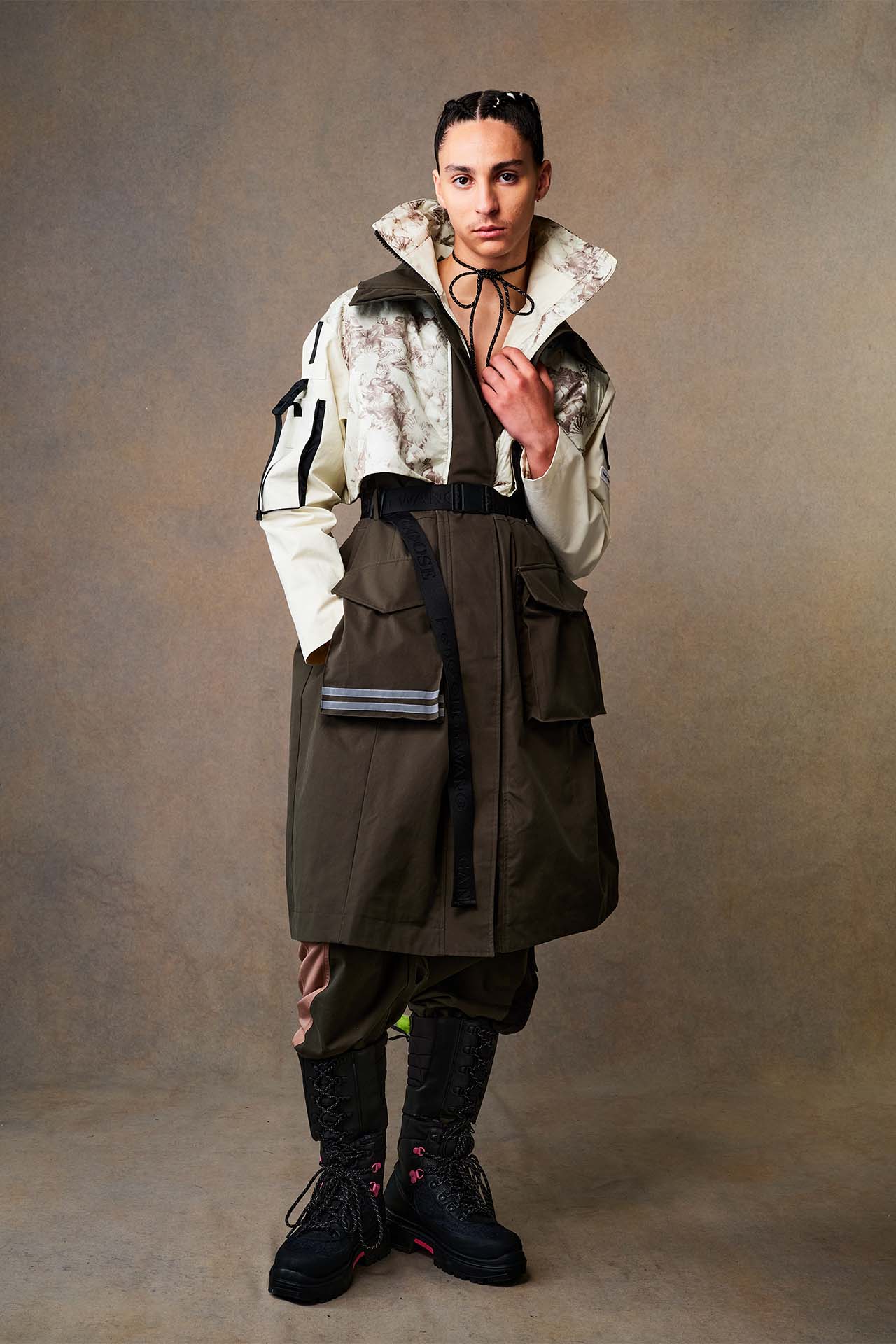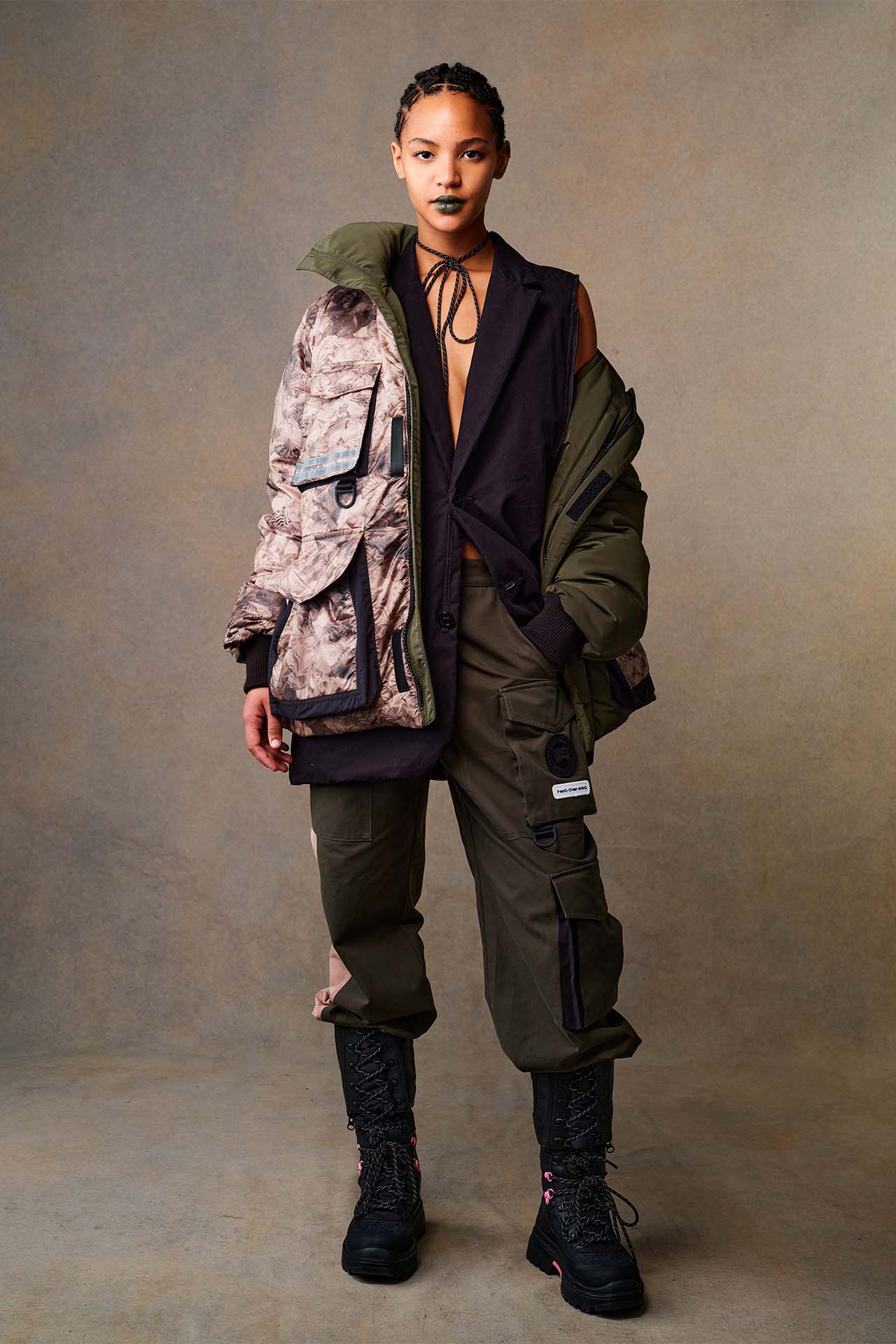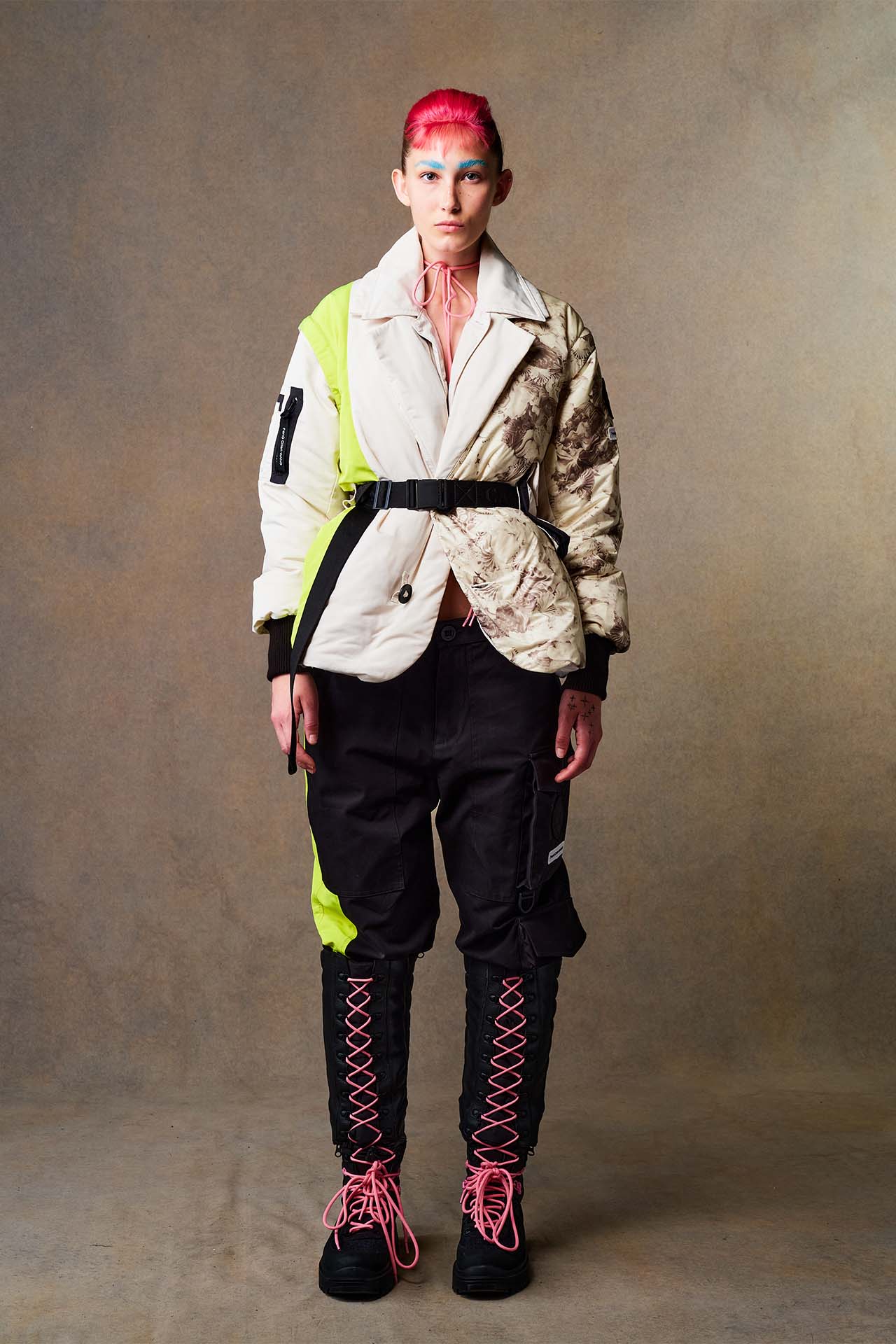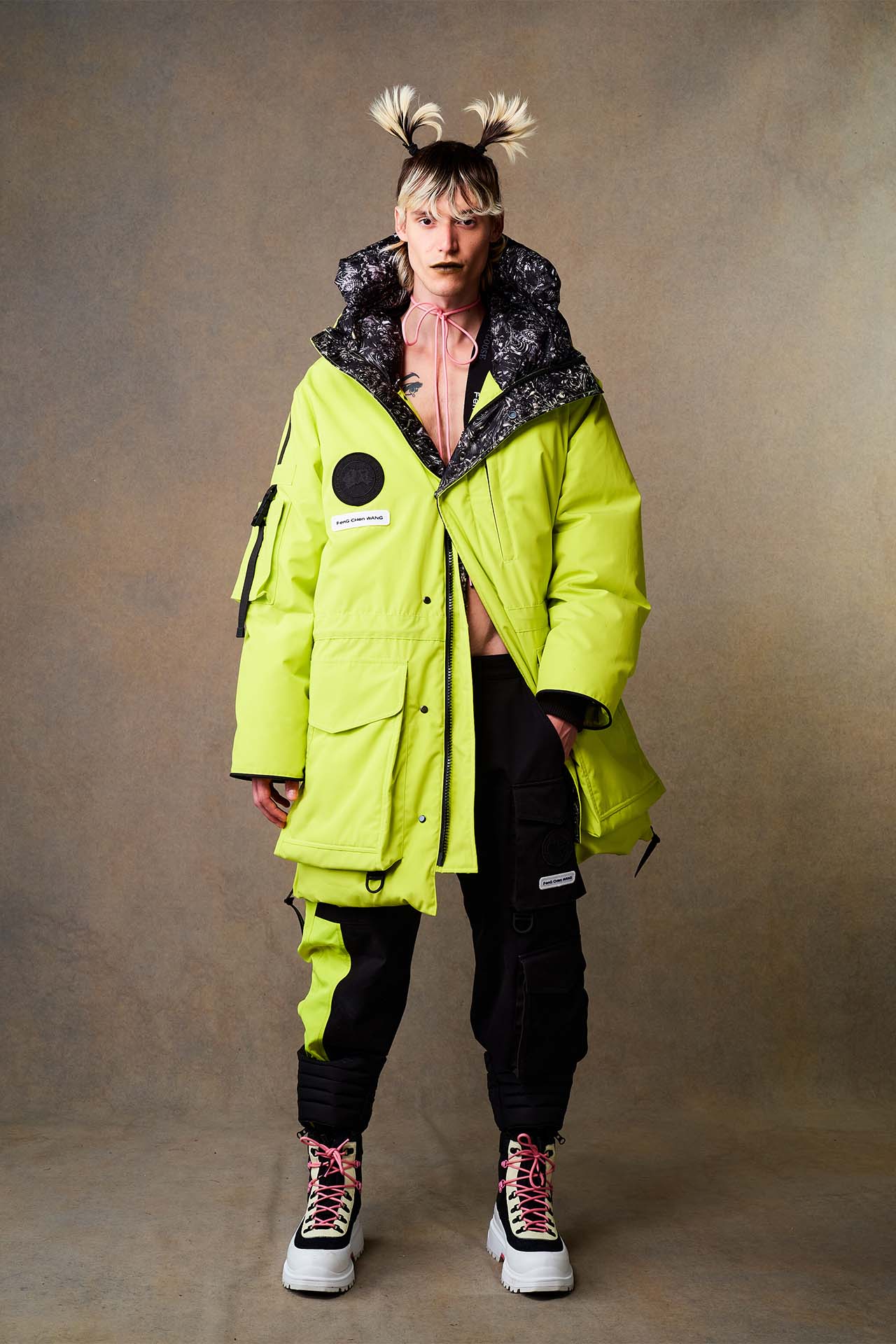 Spring Summer 2023 Lookbook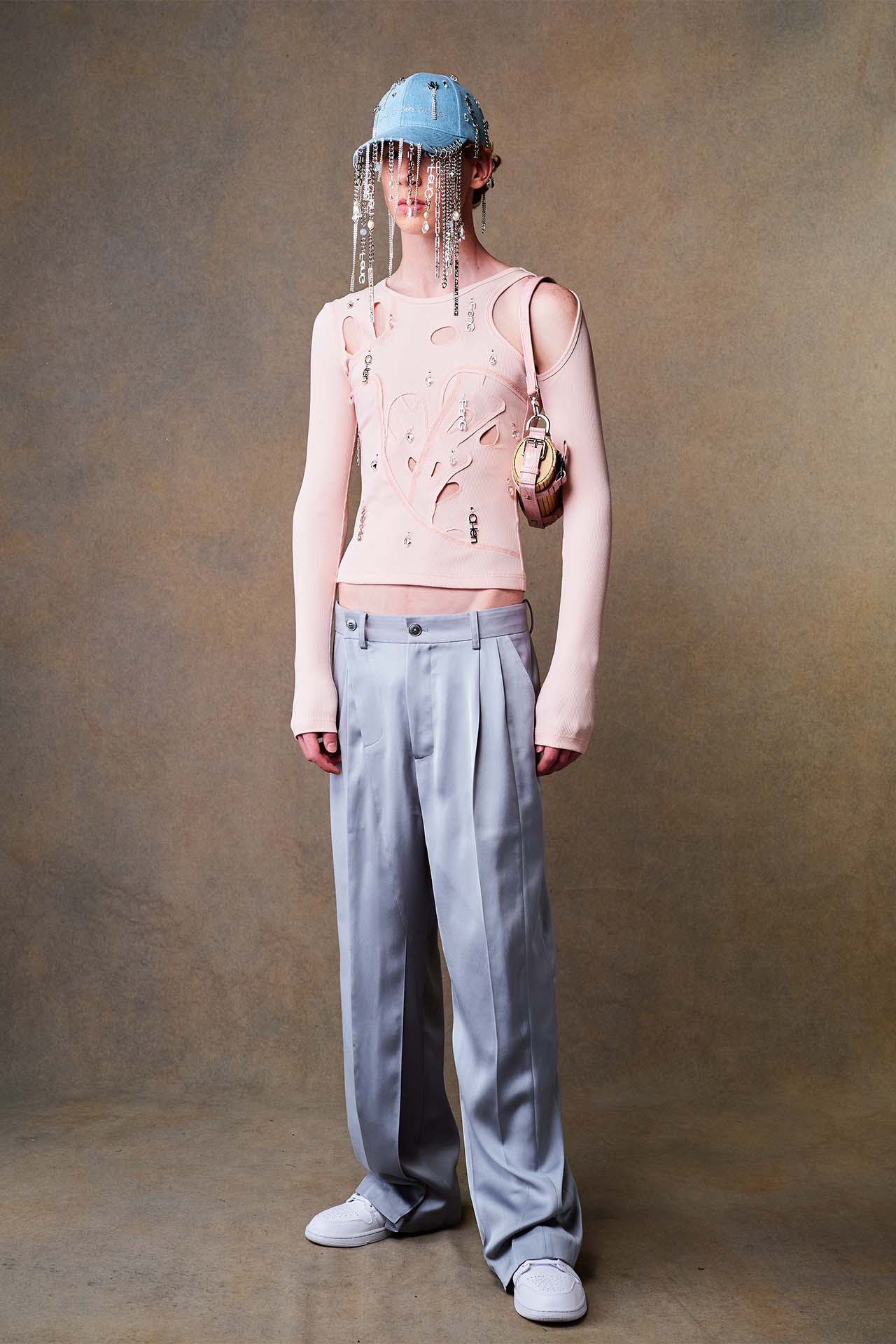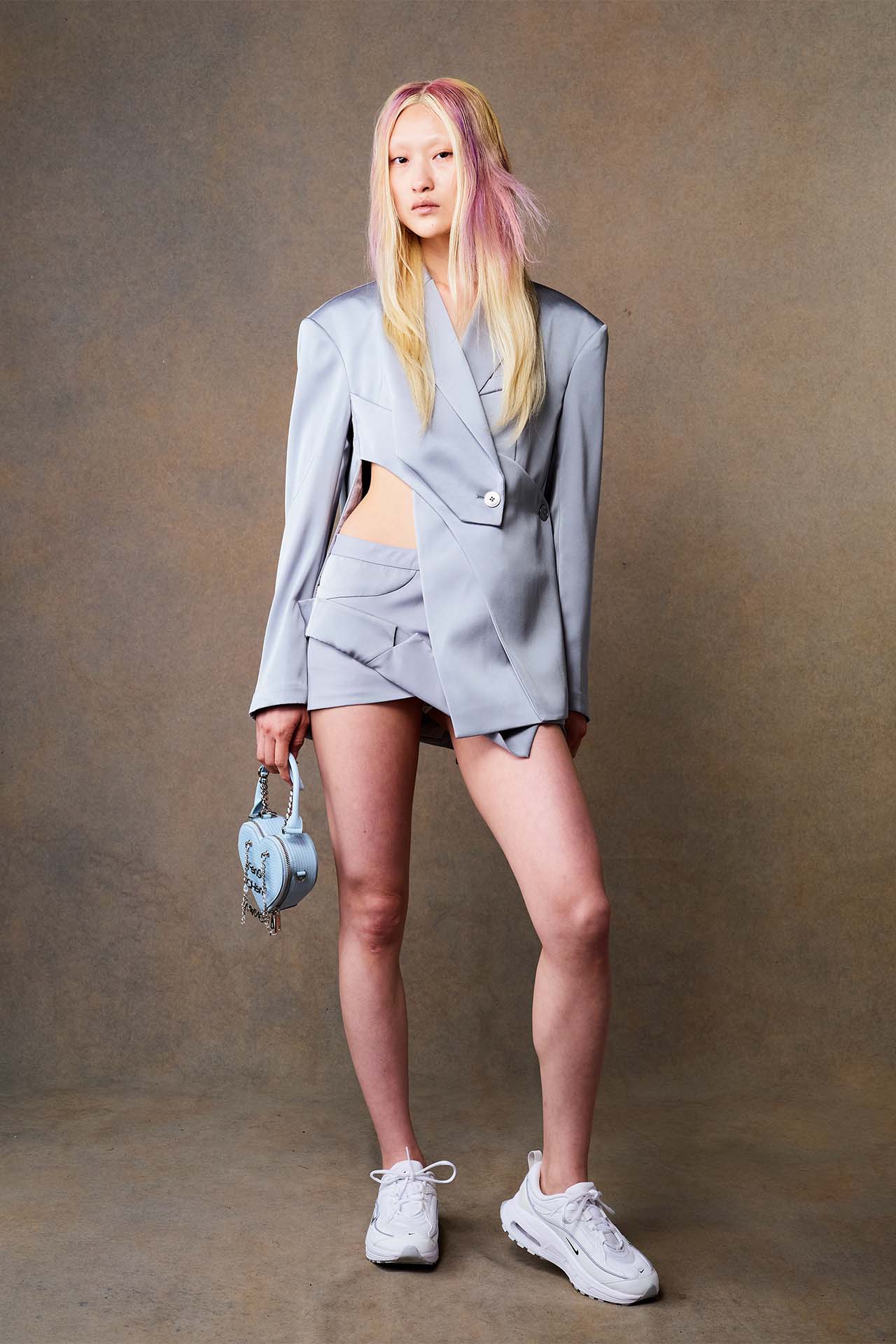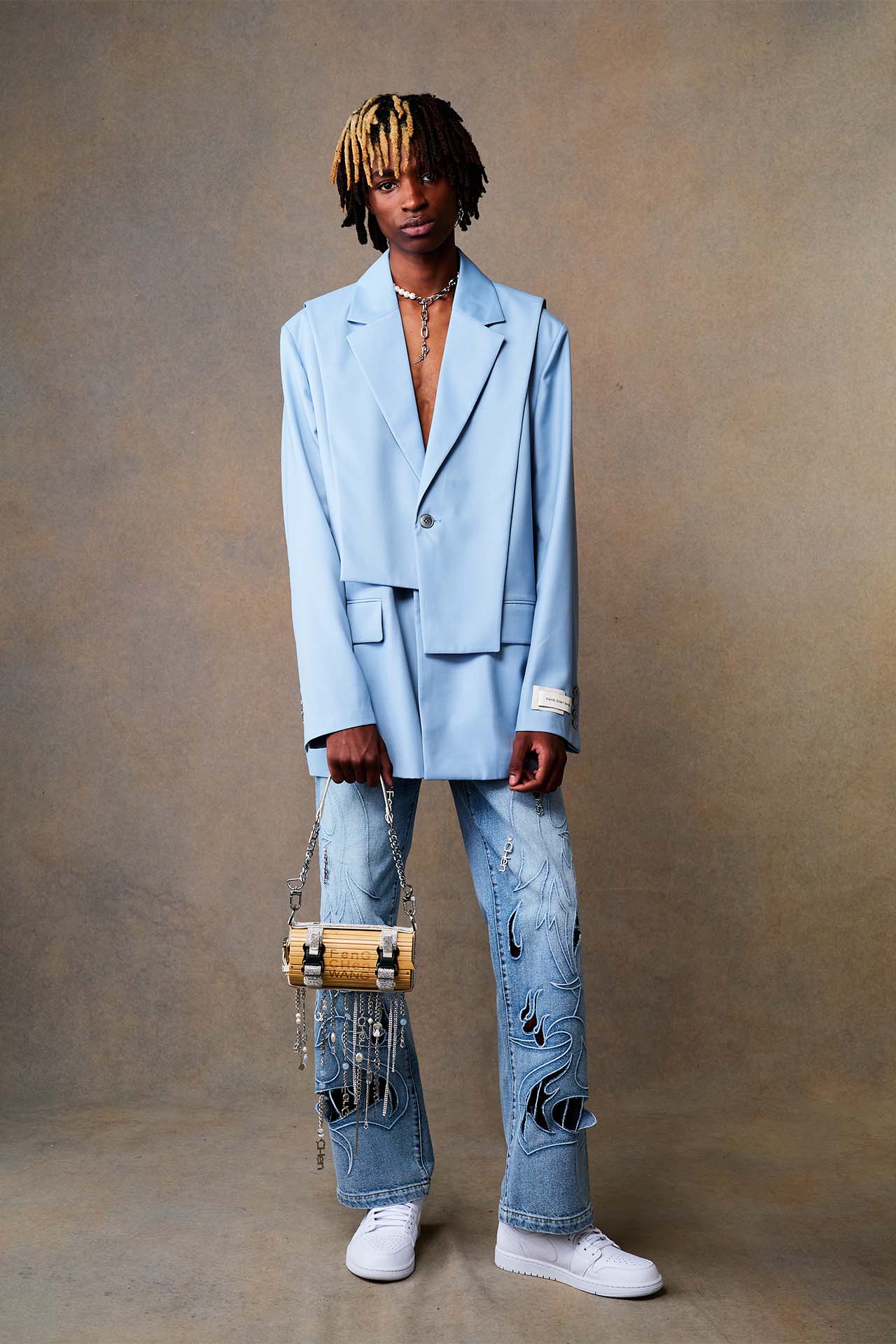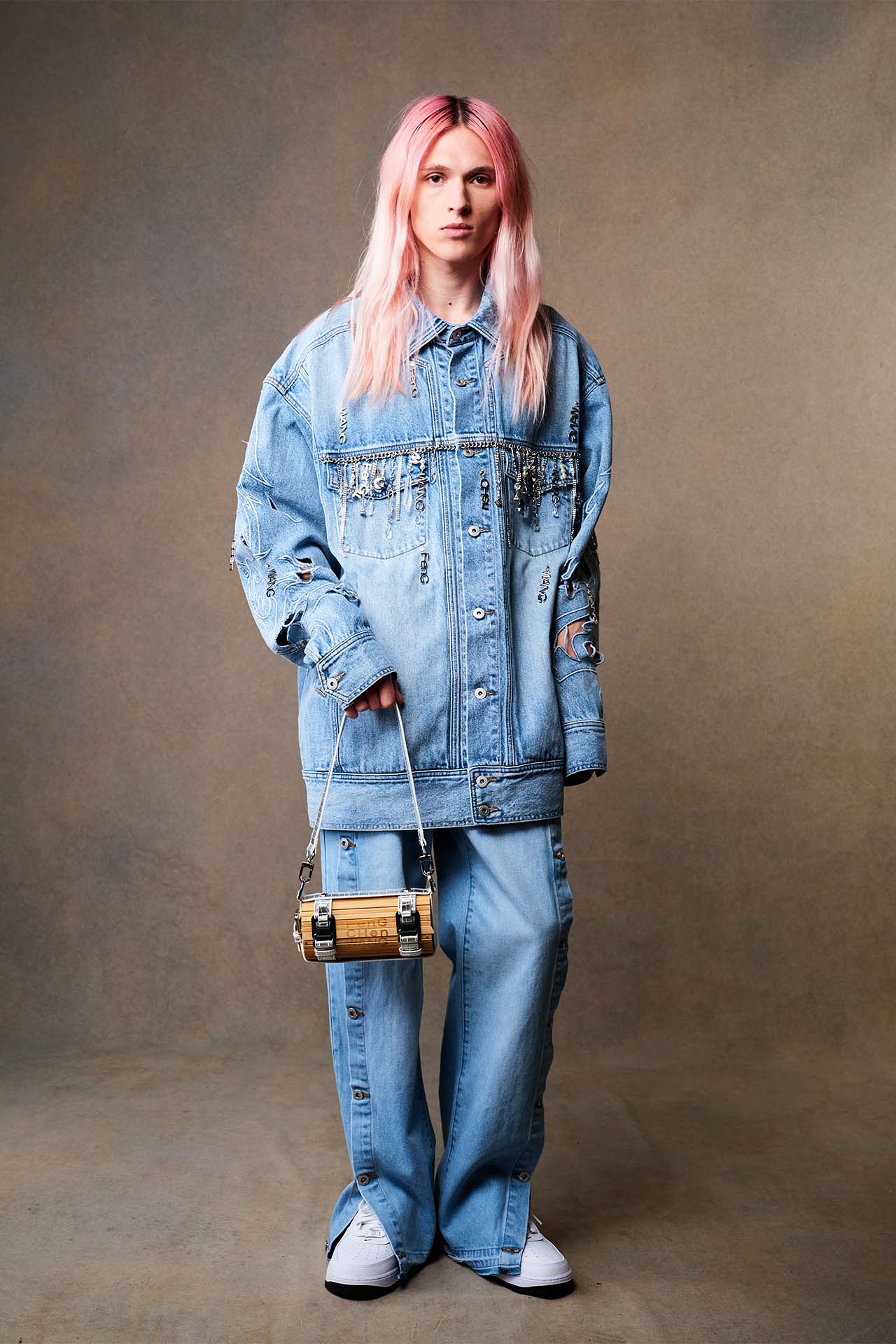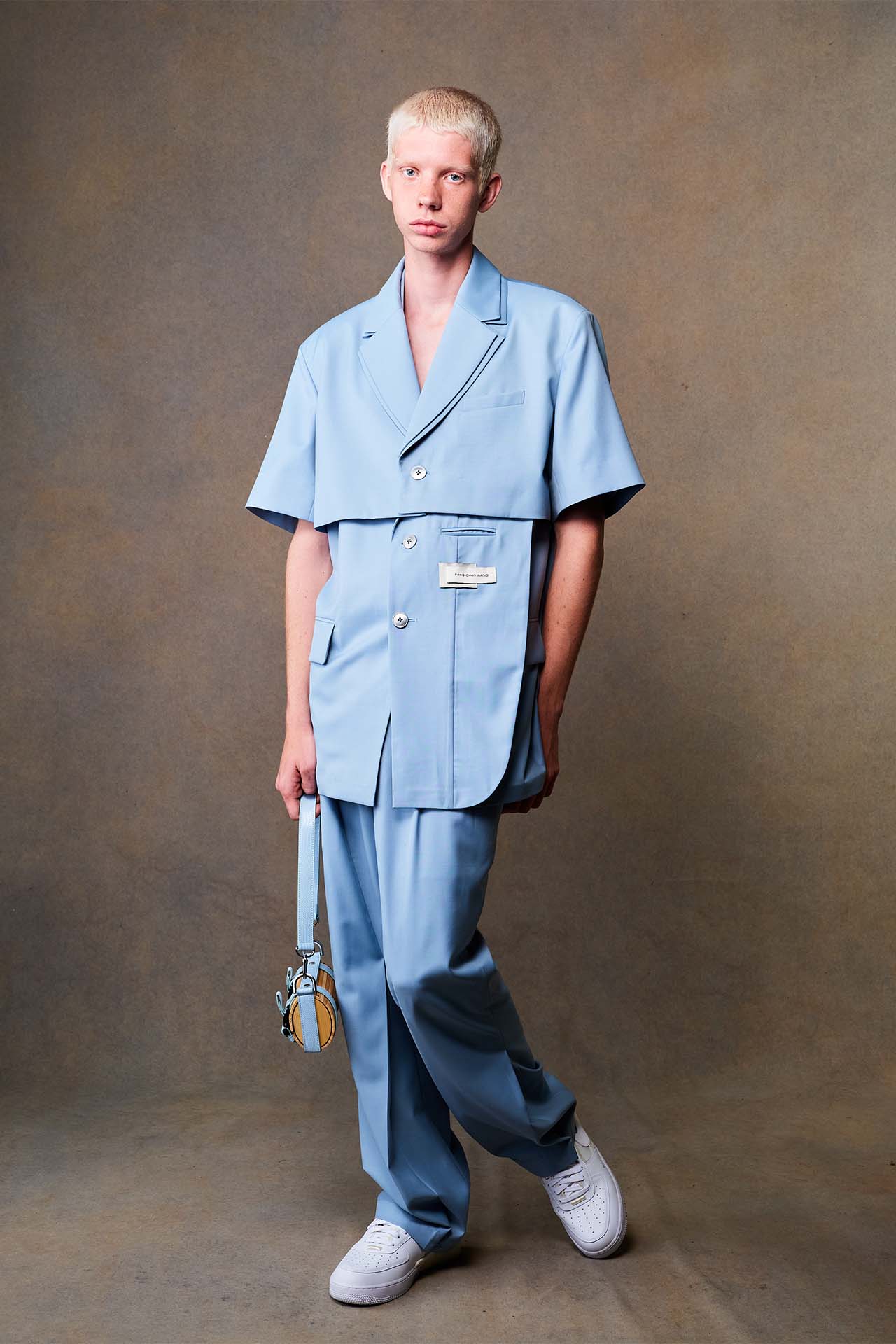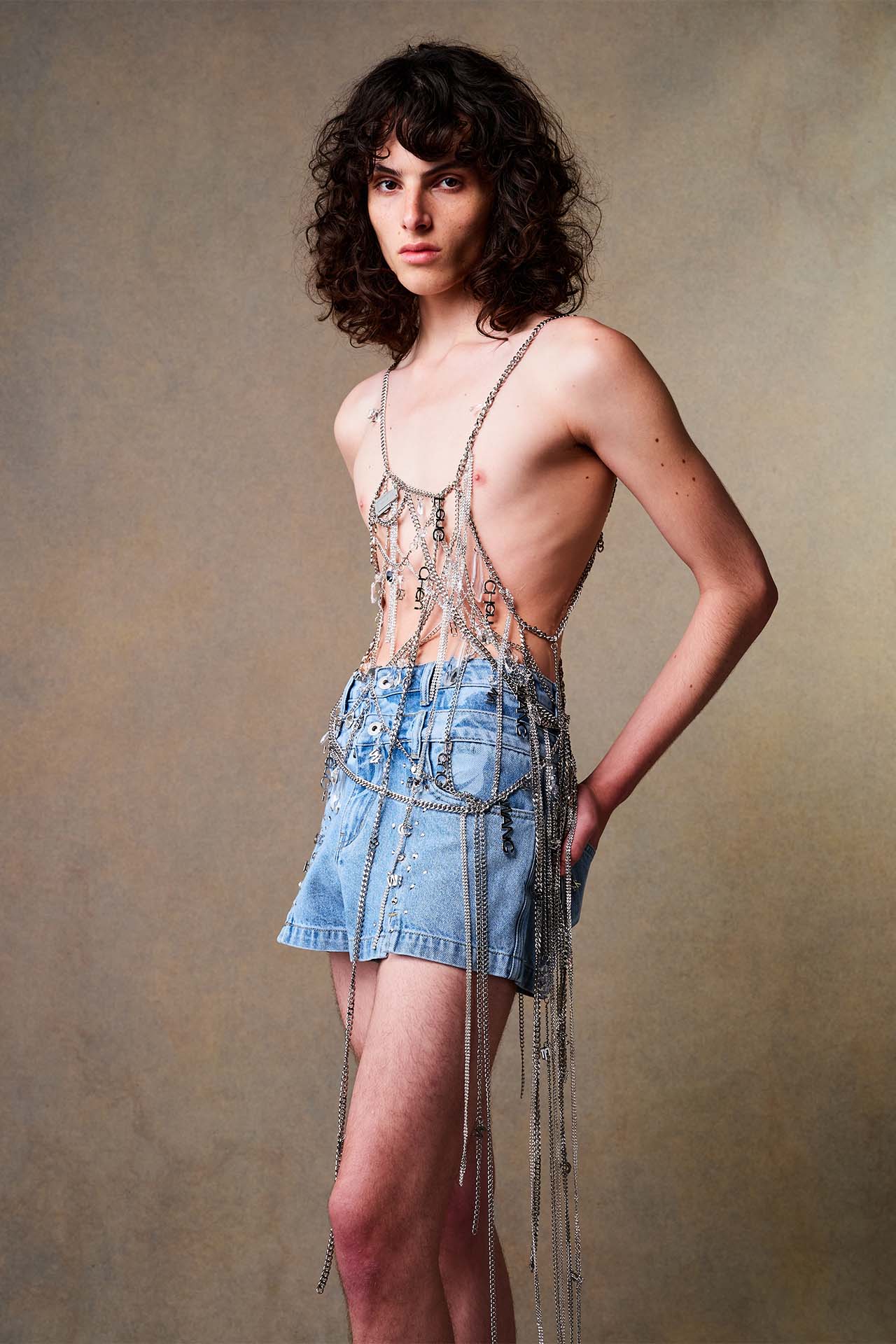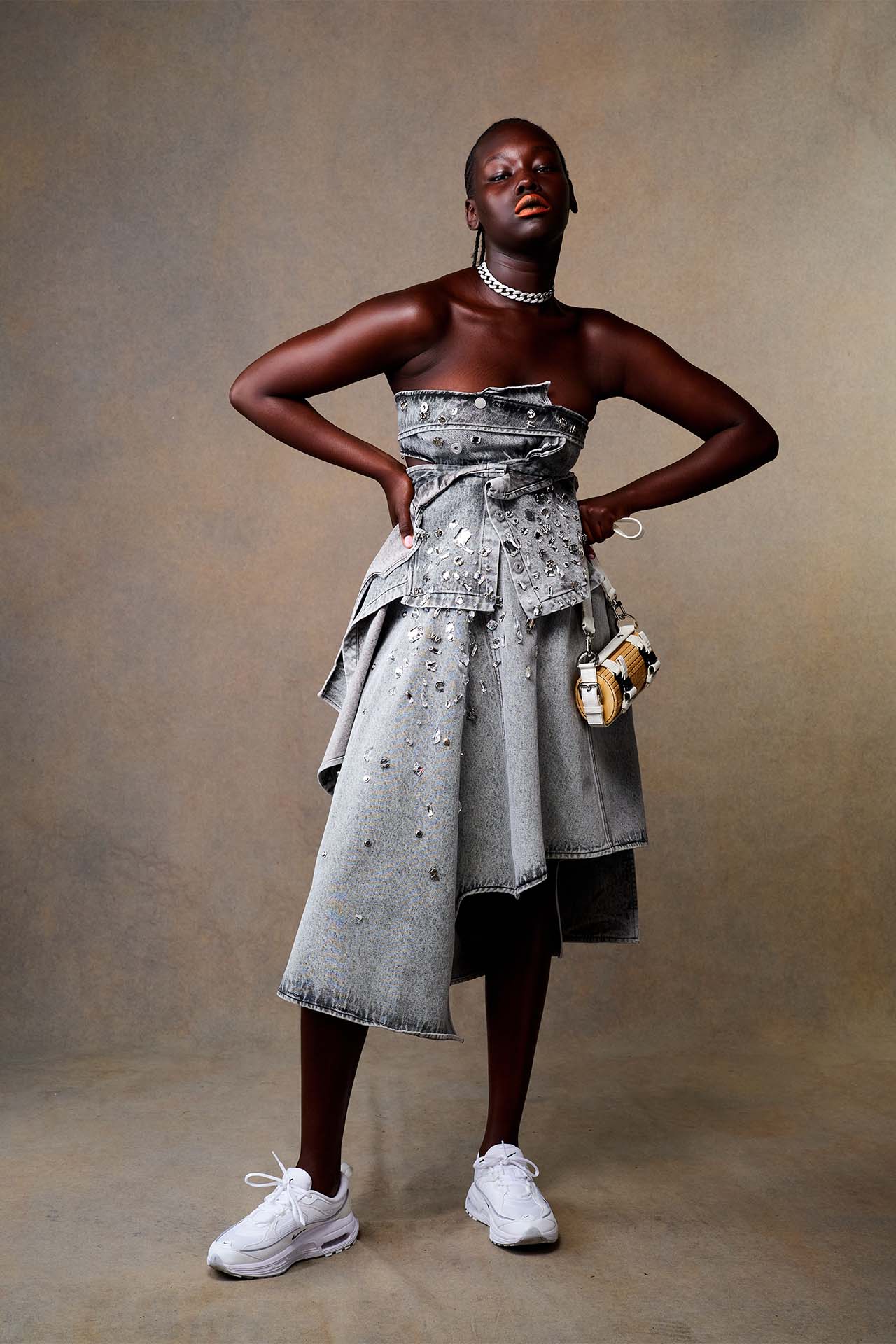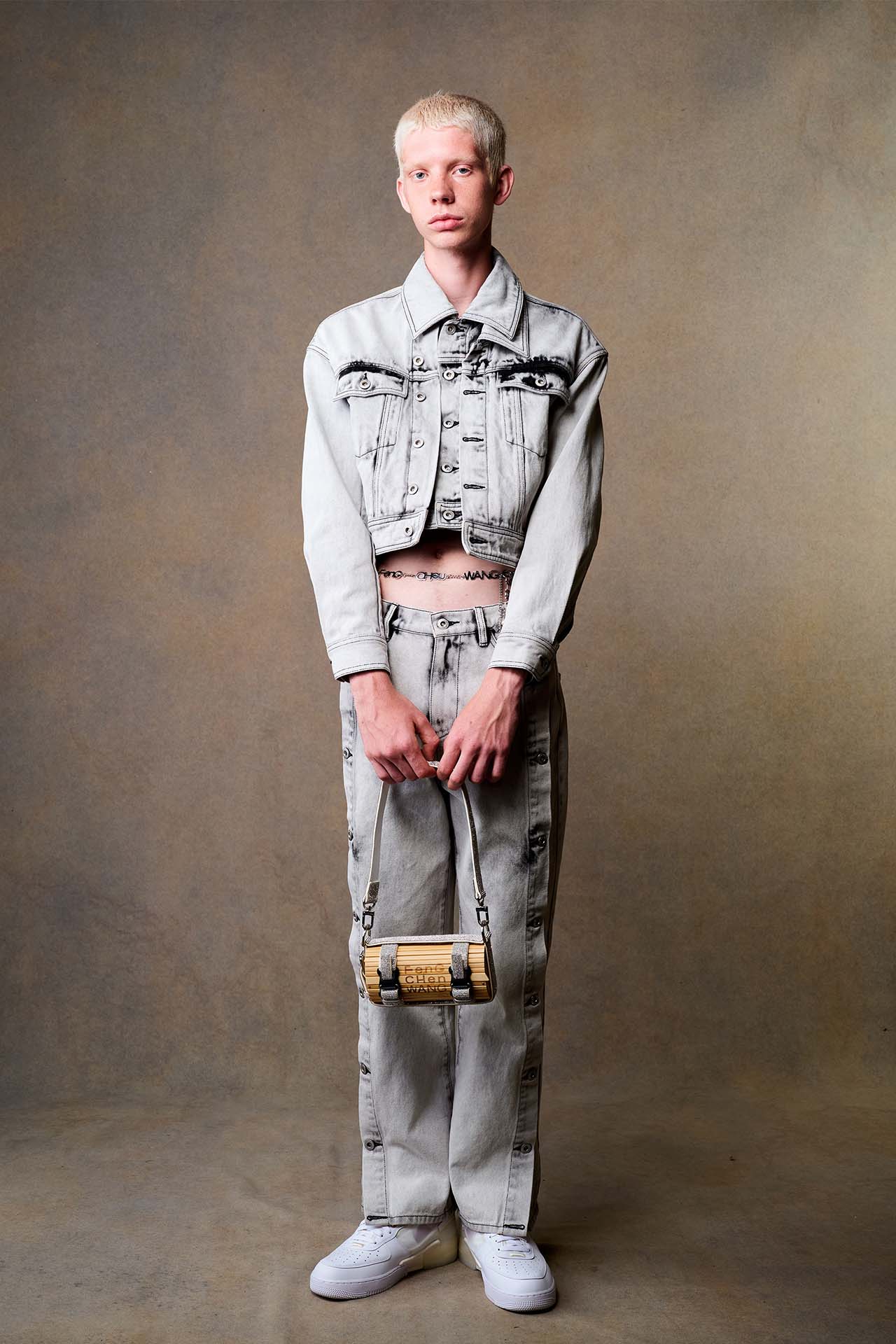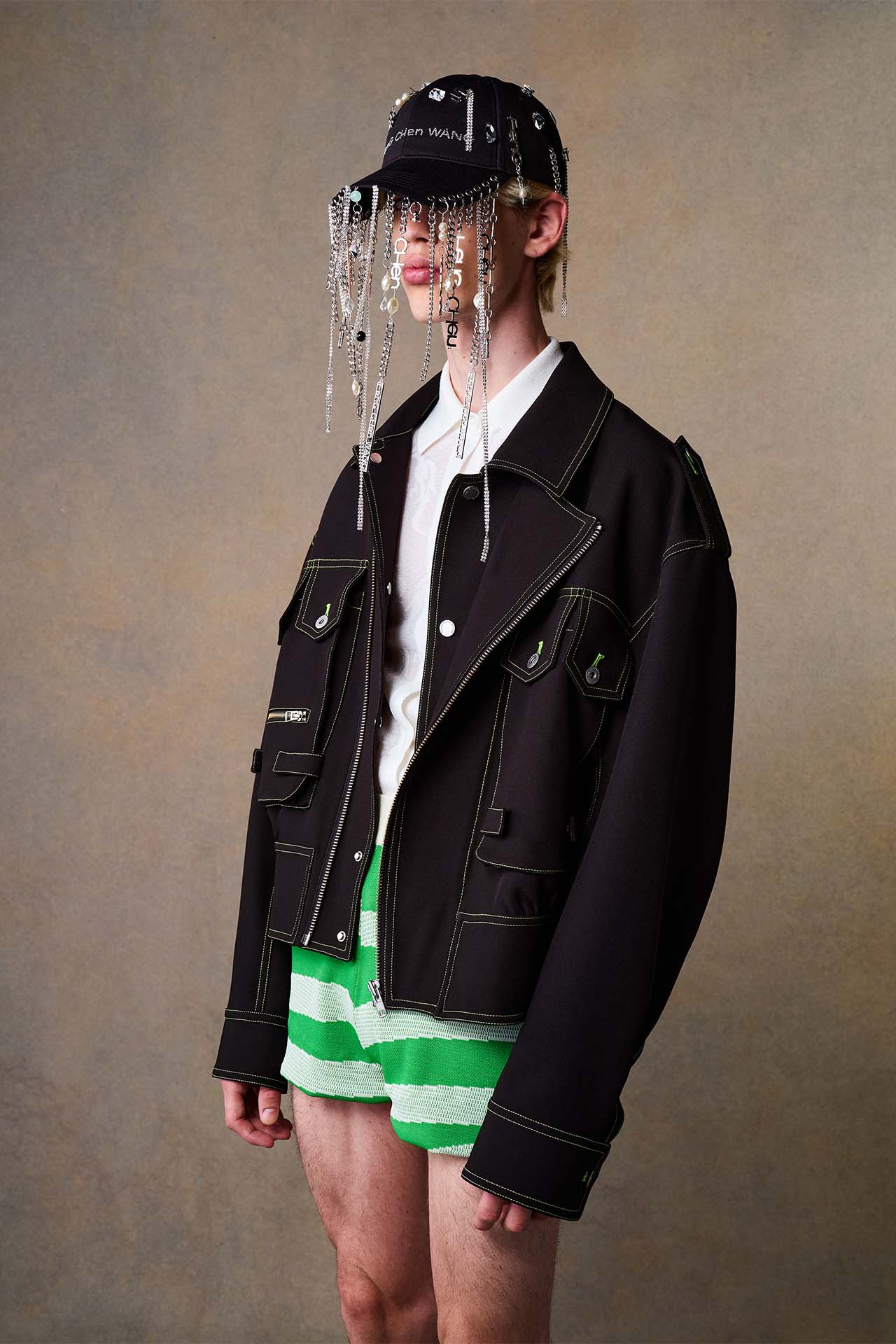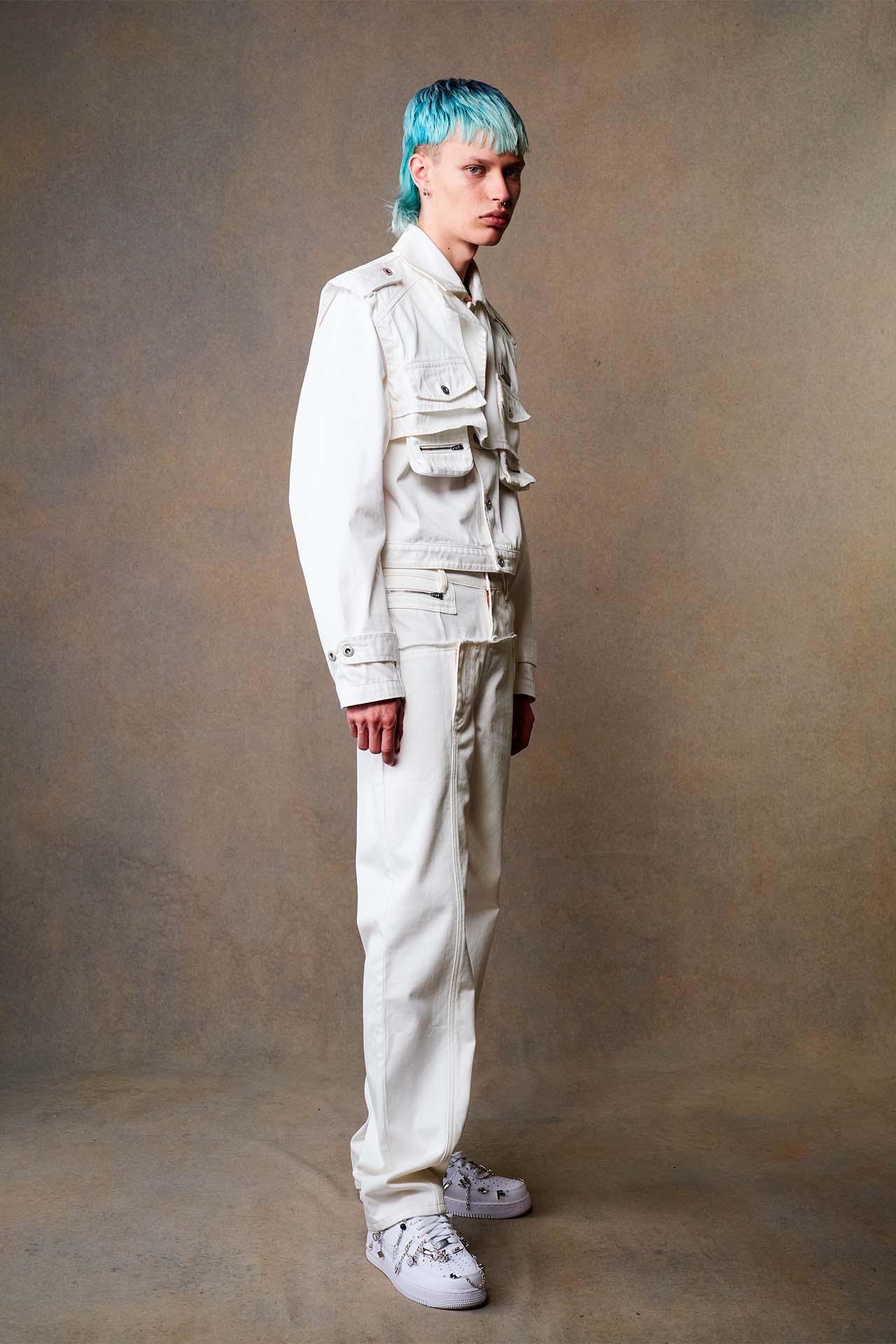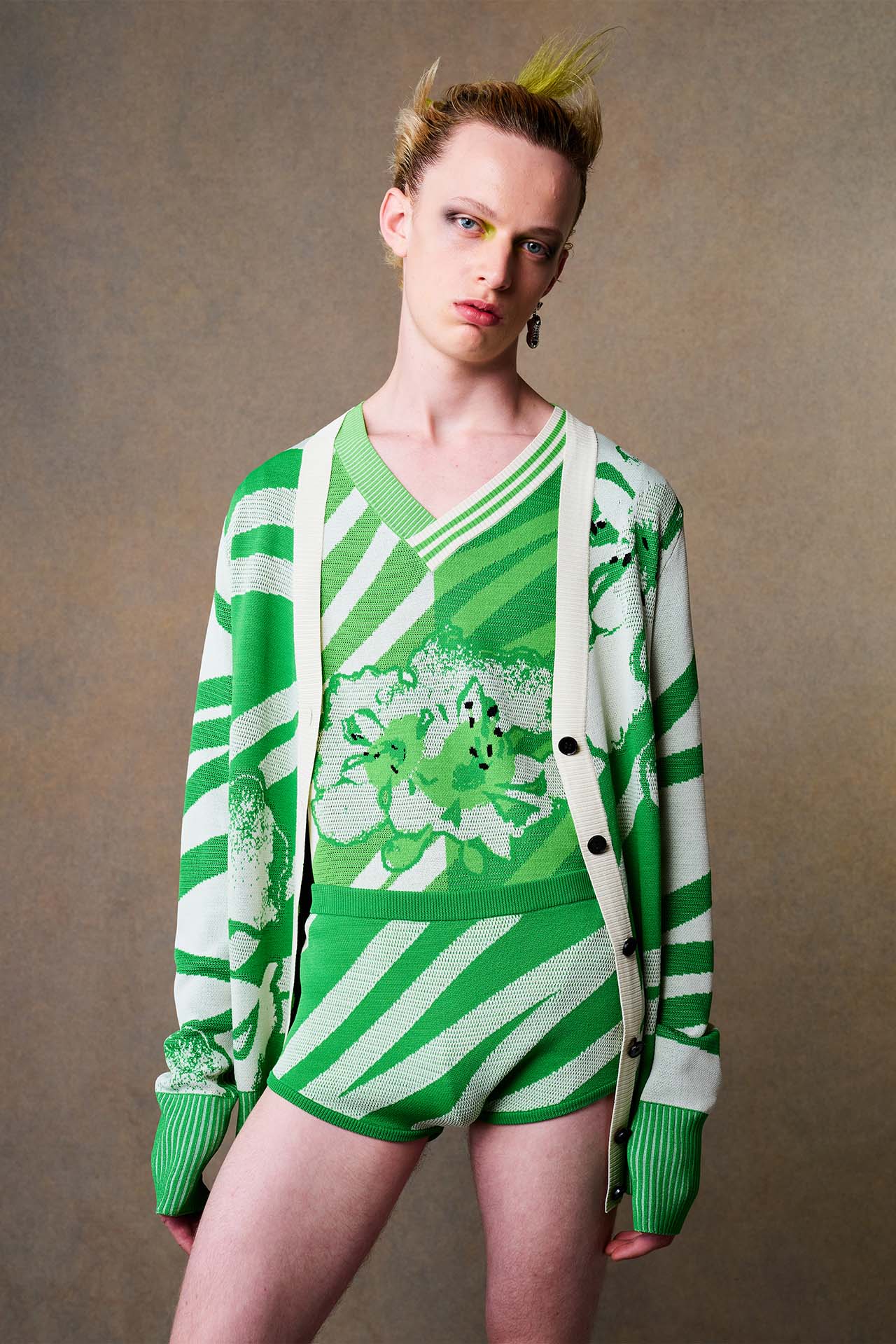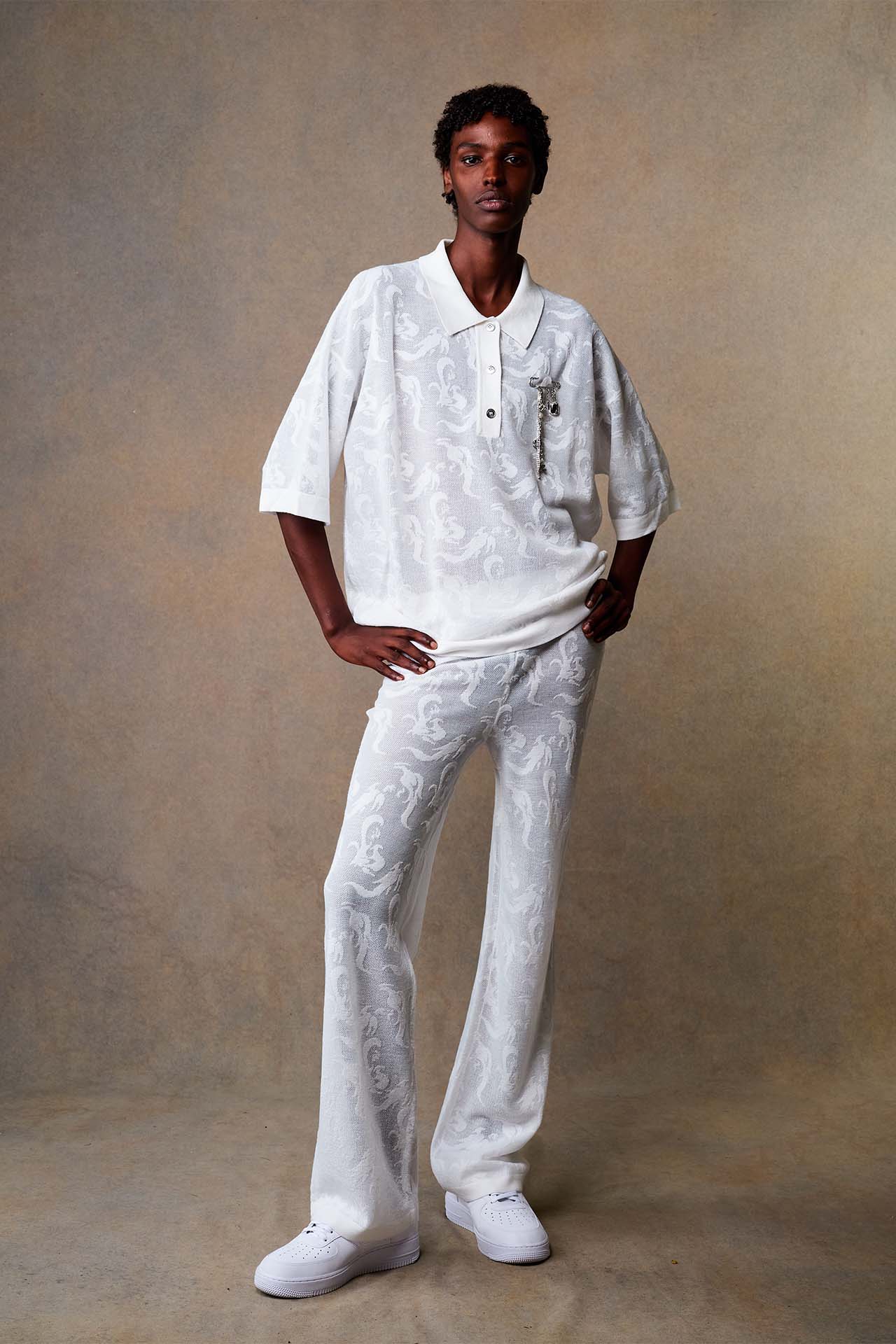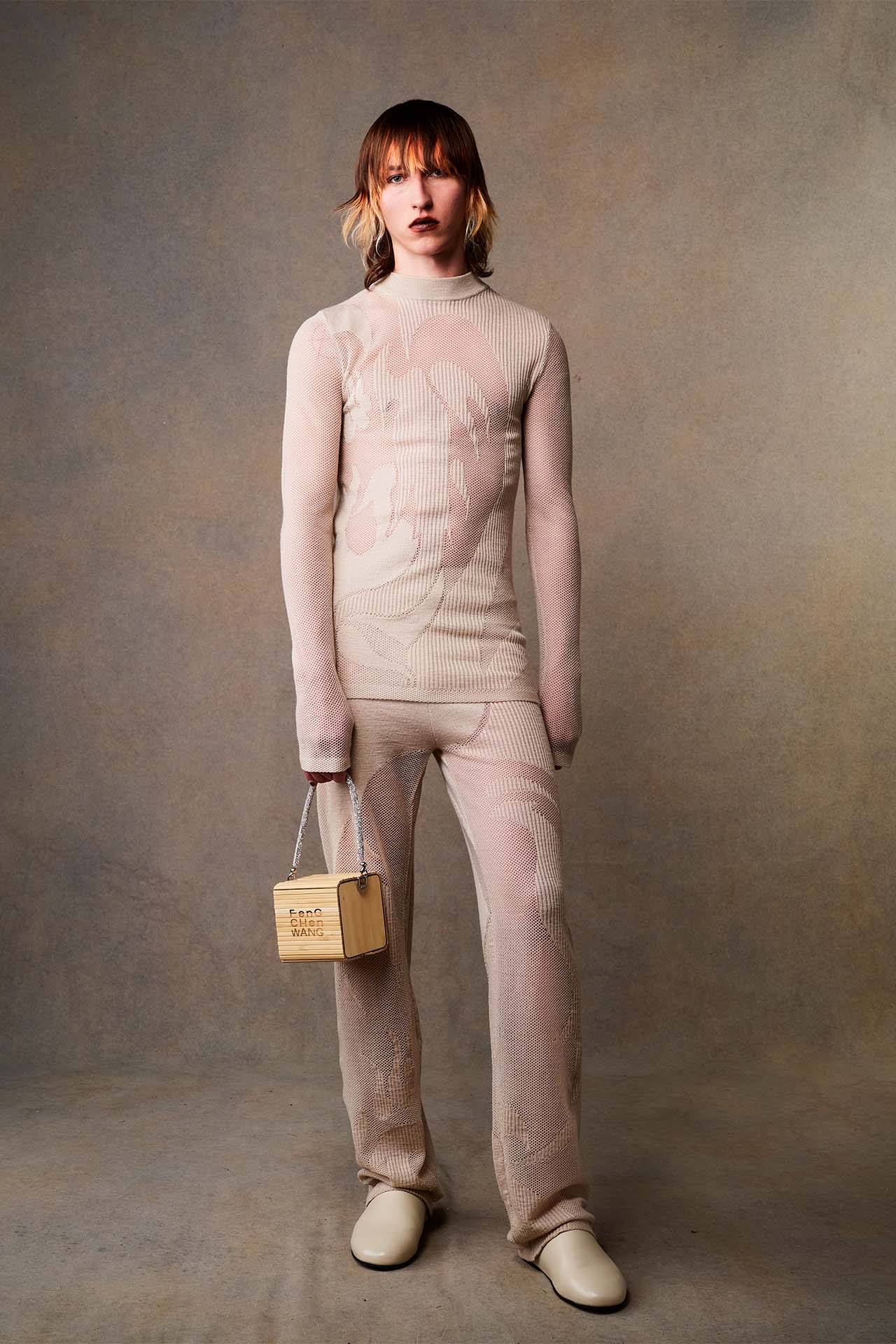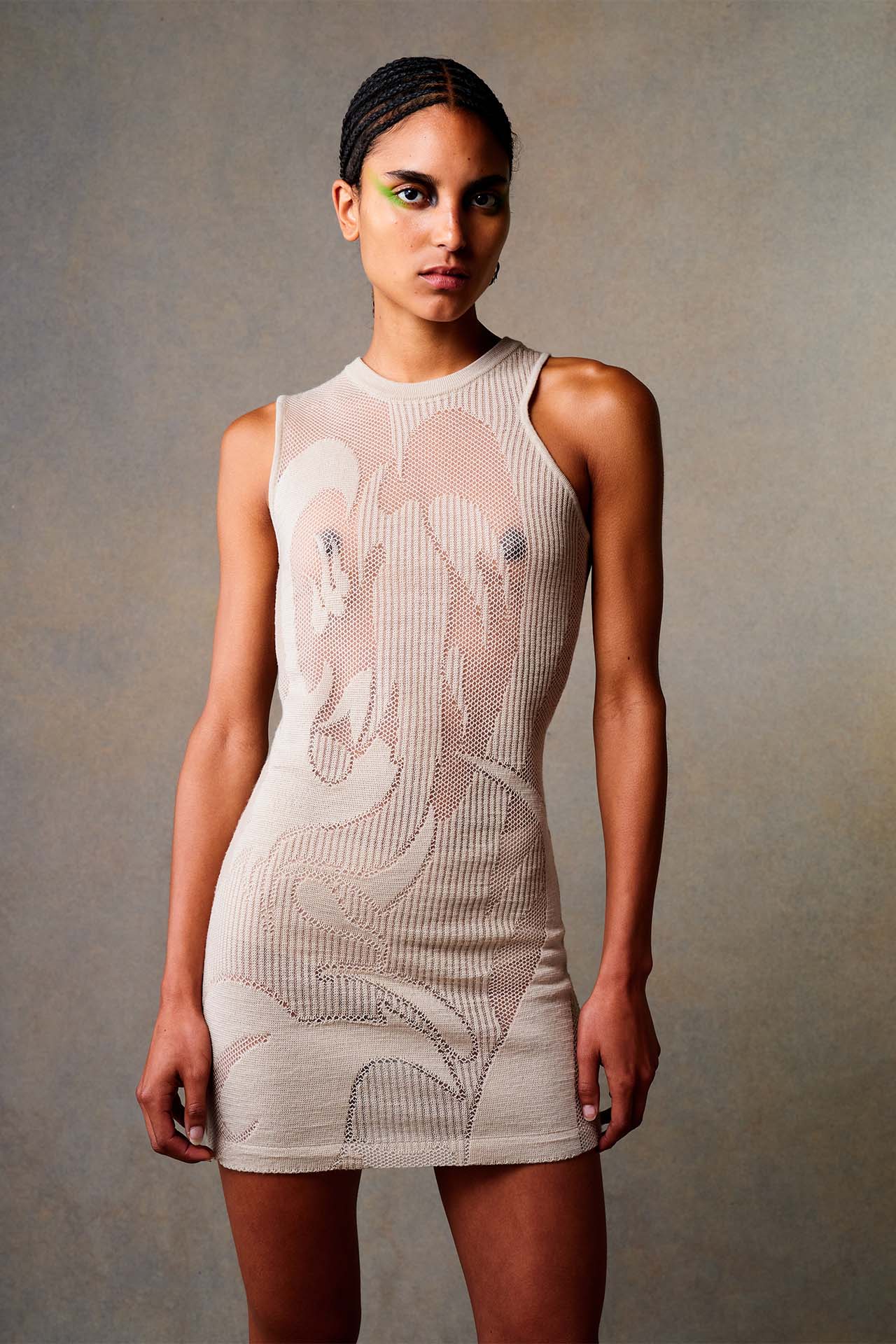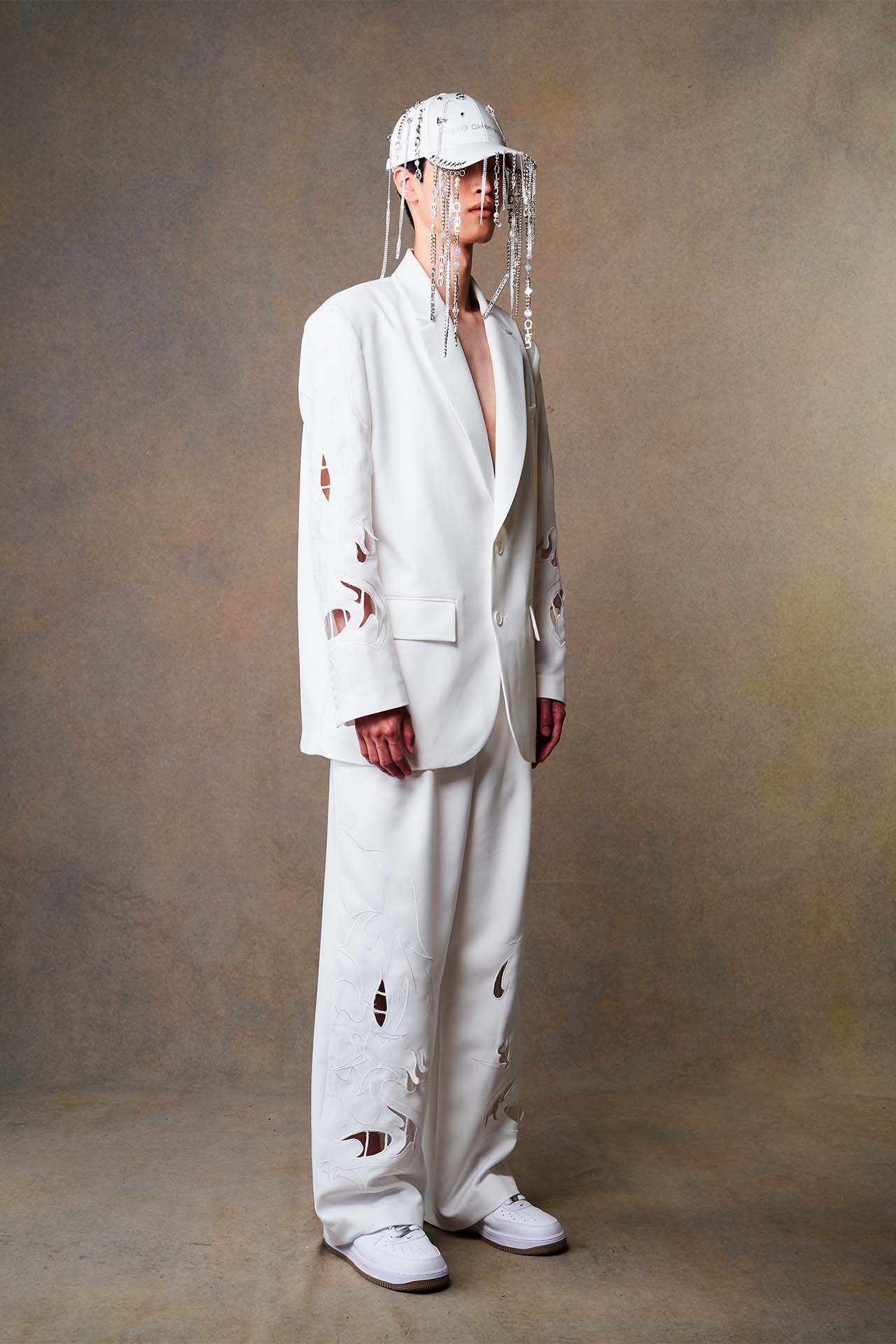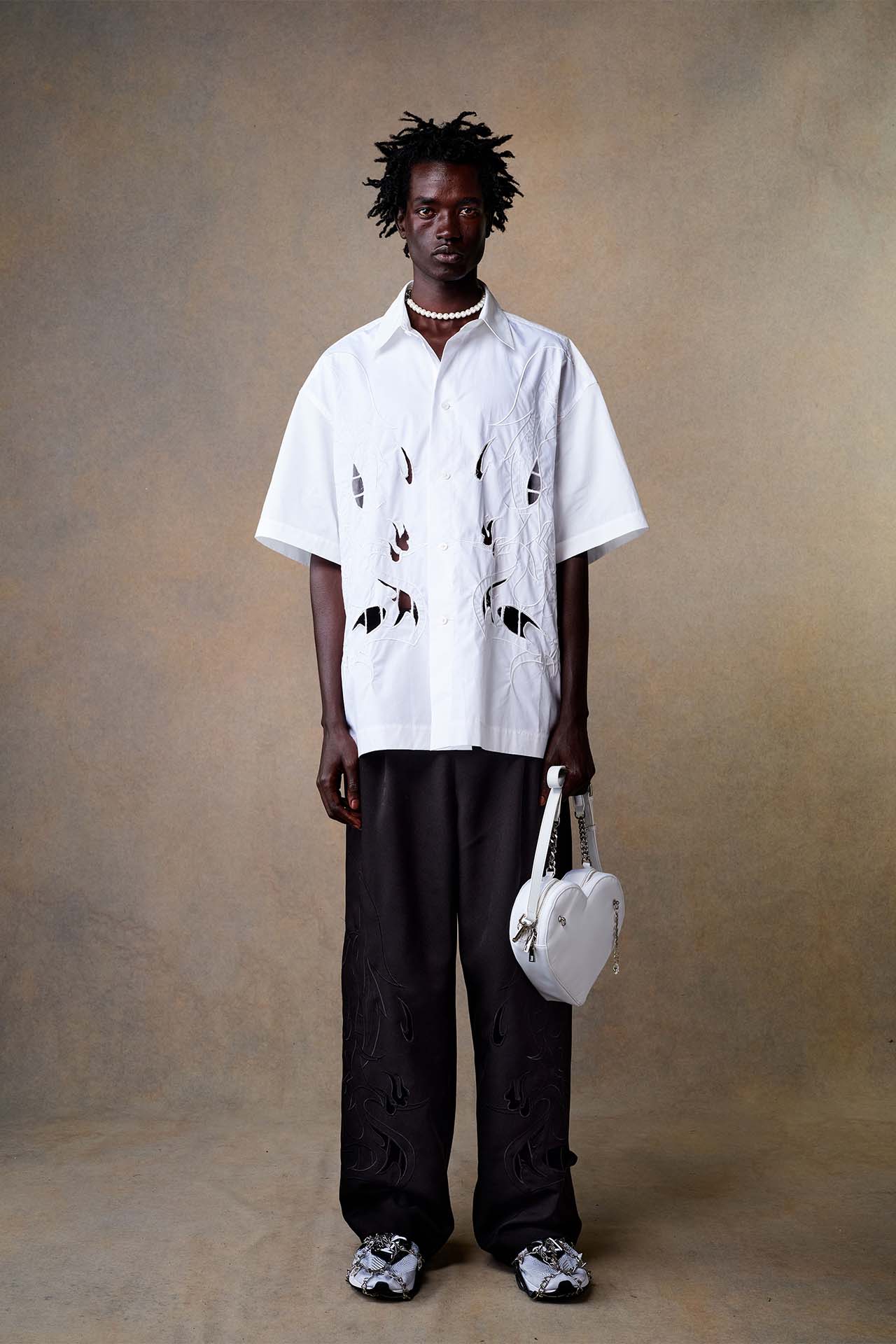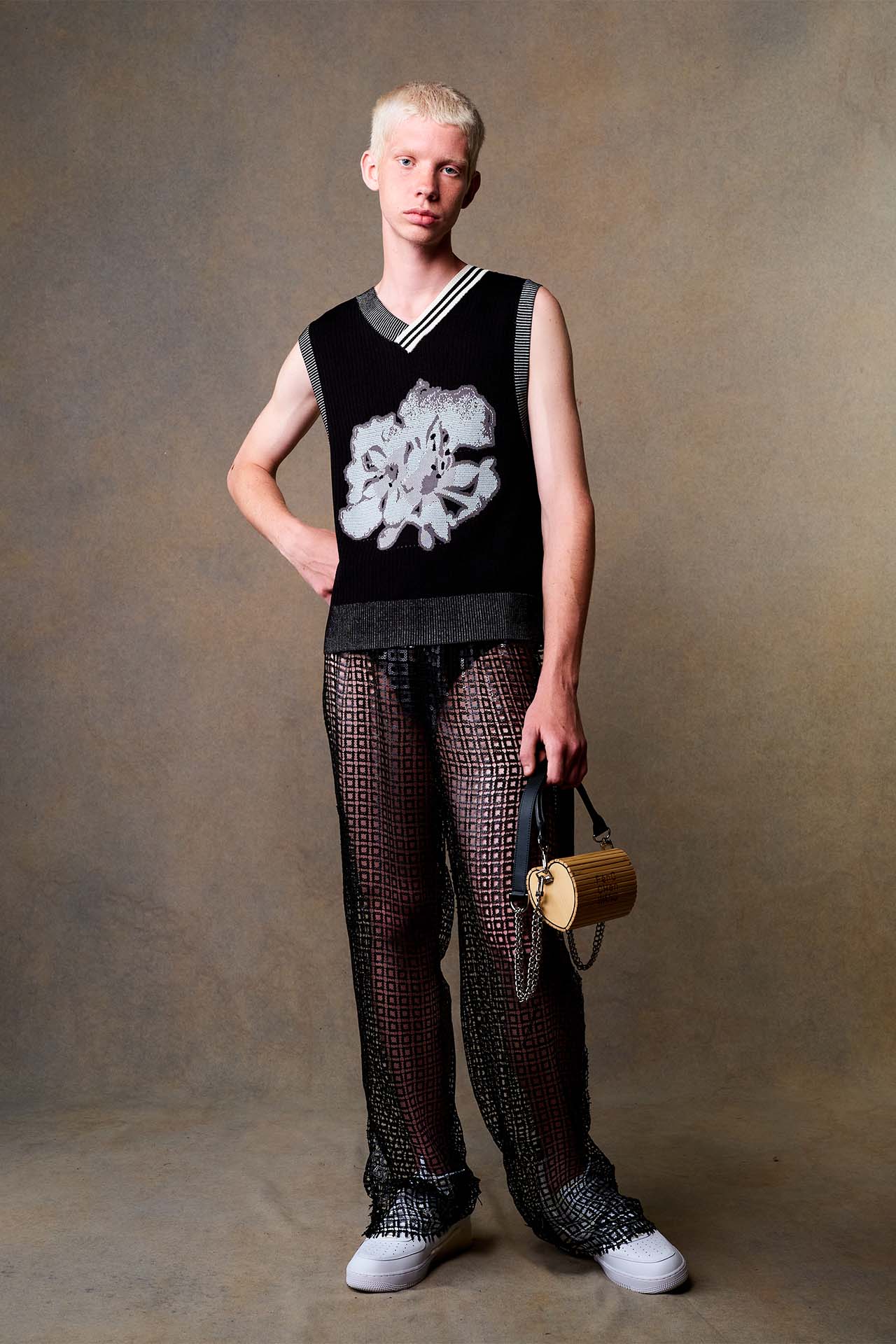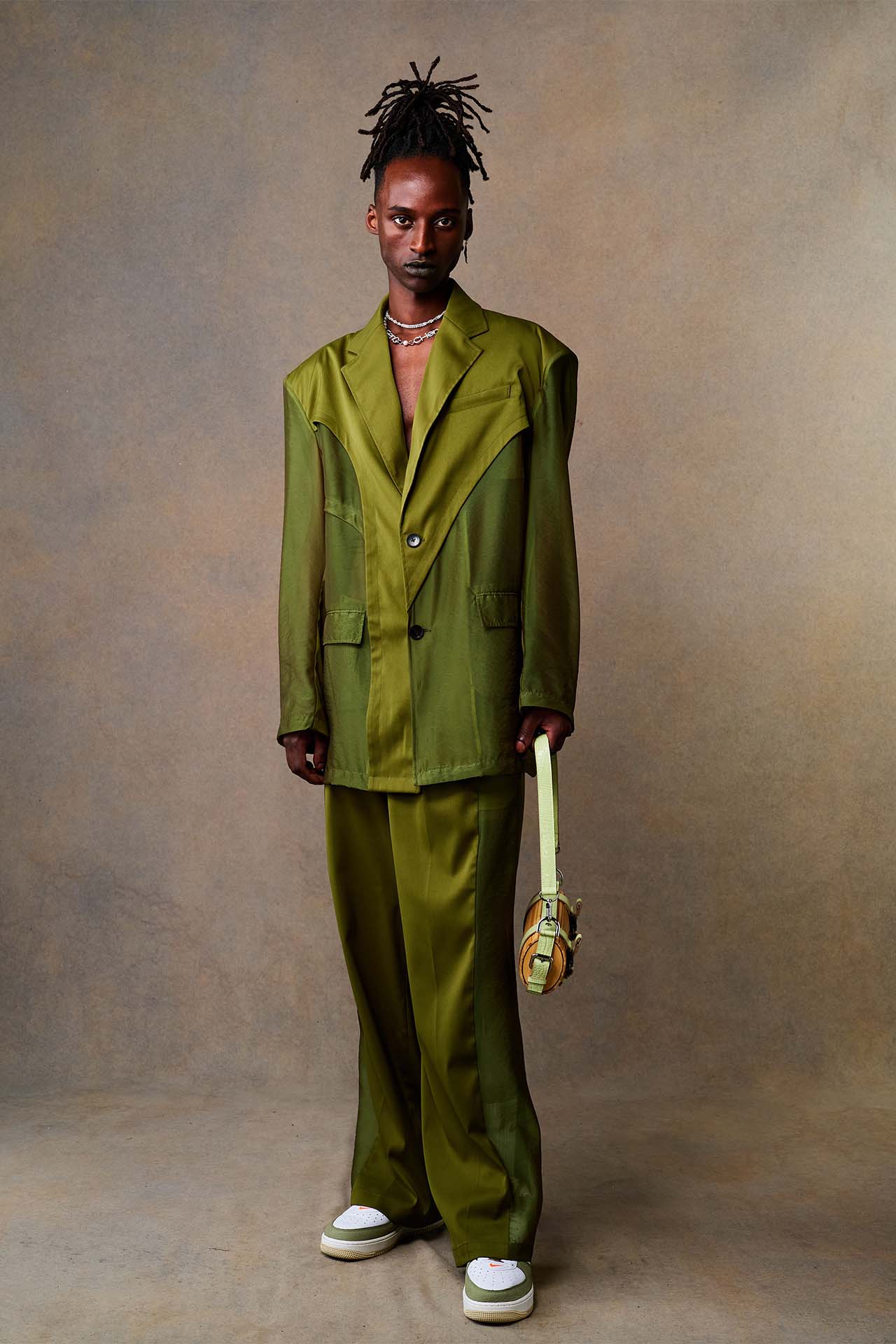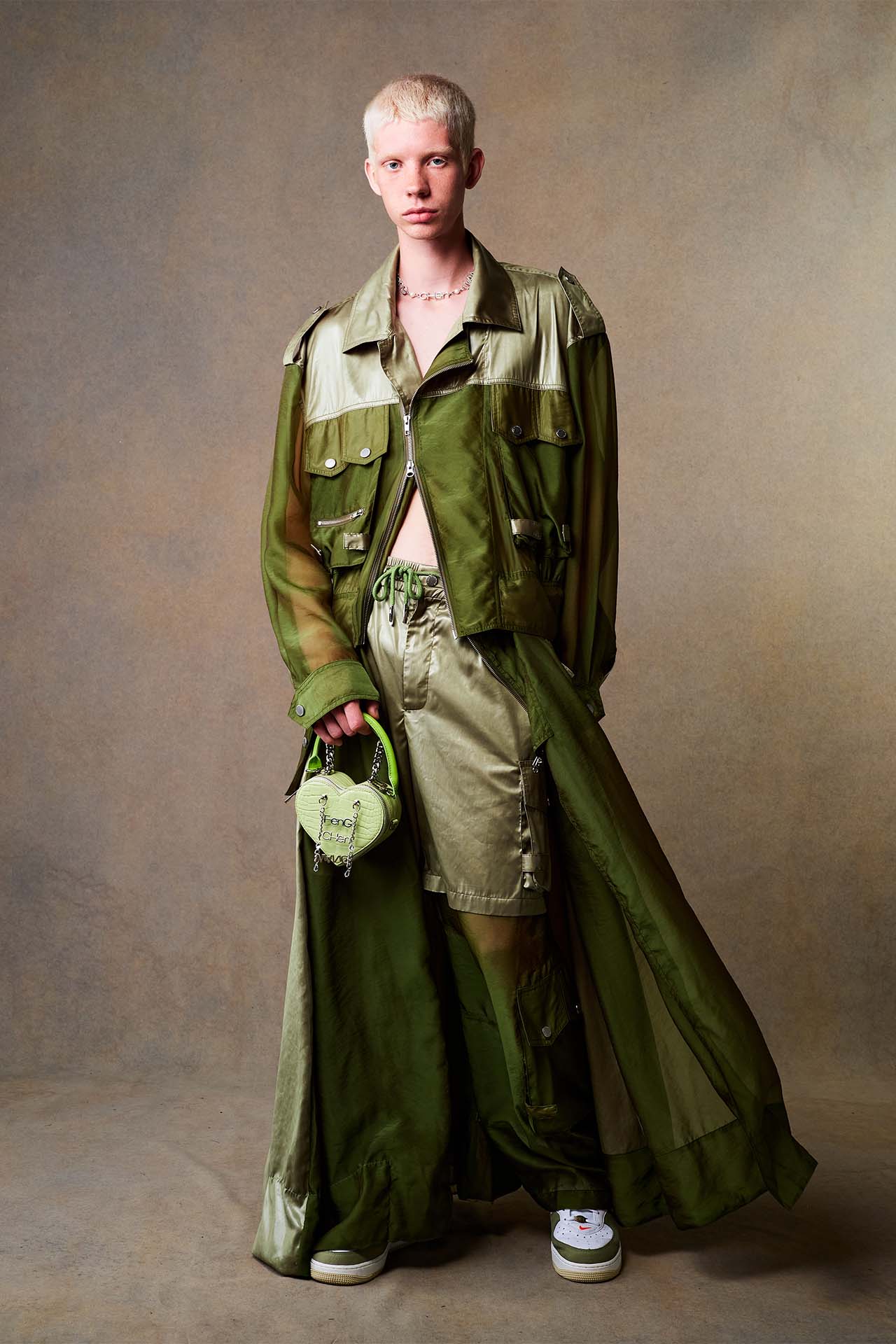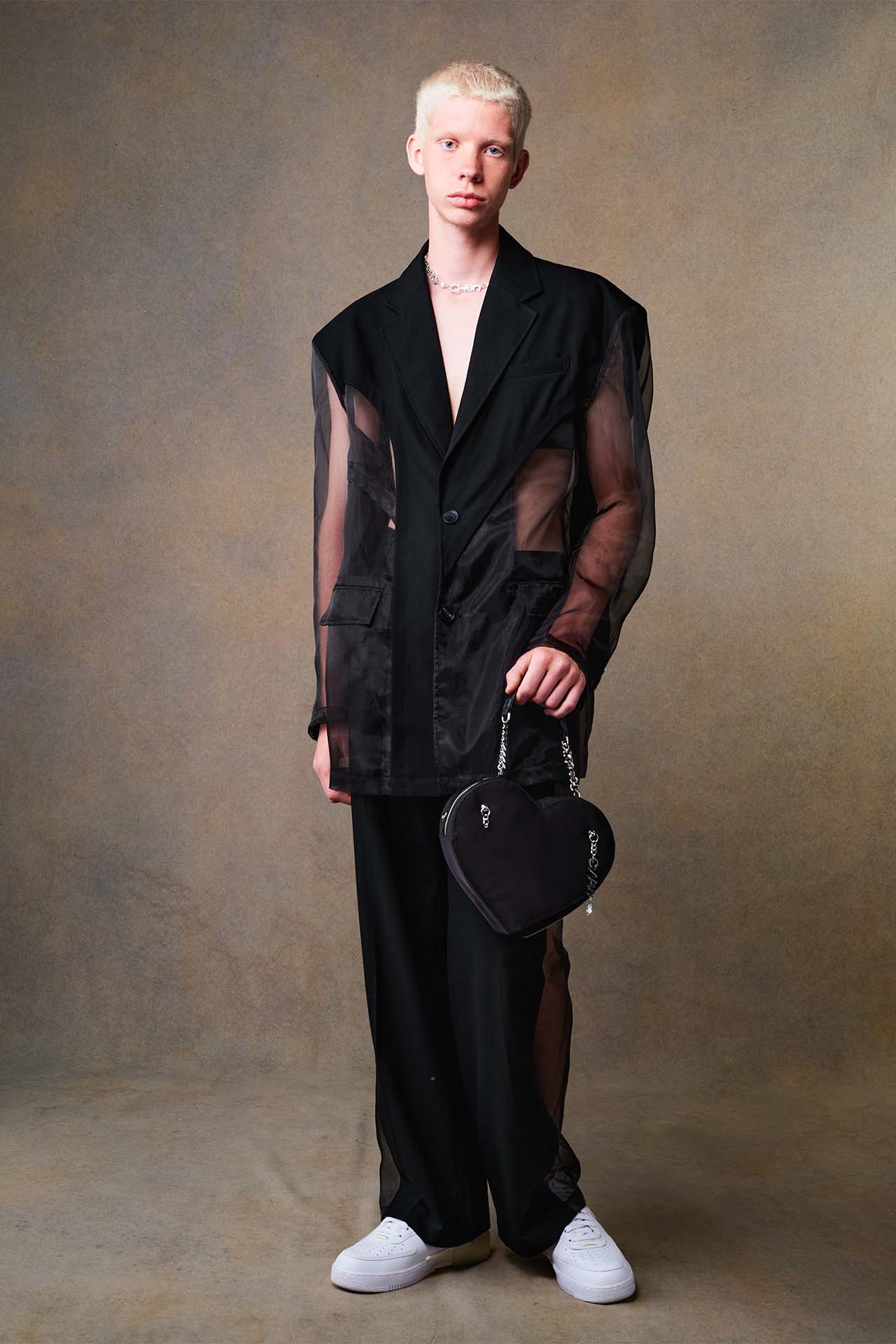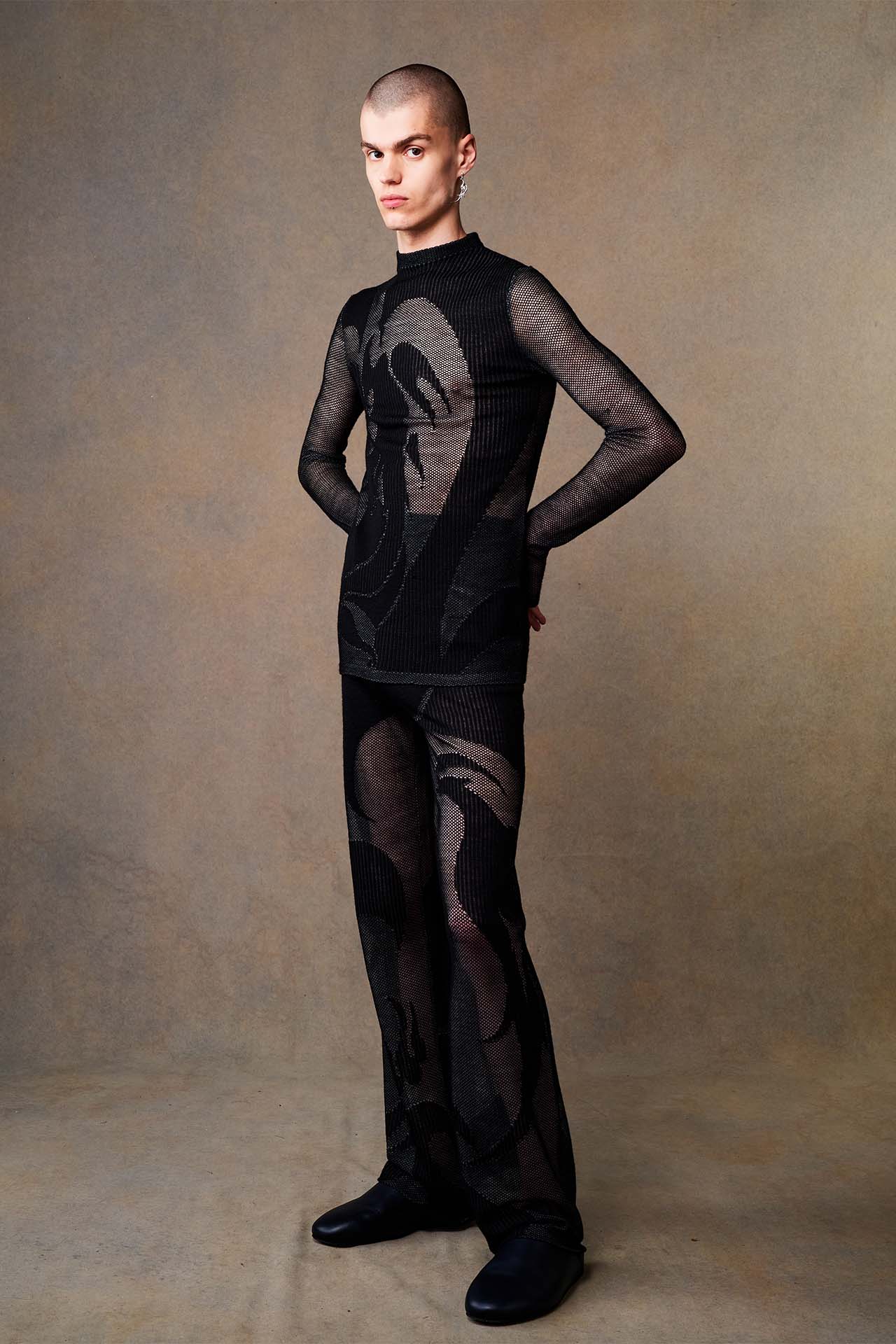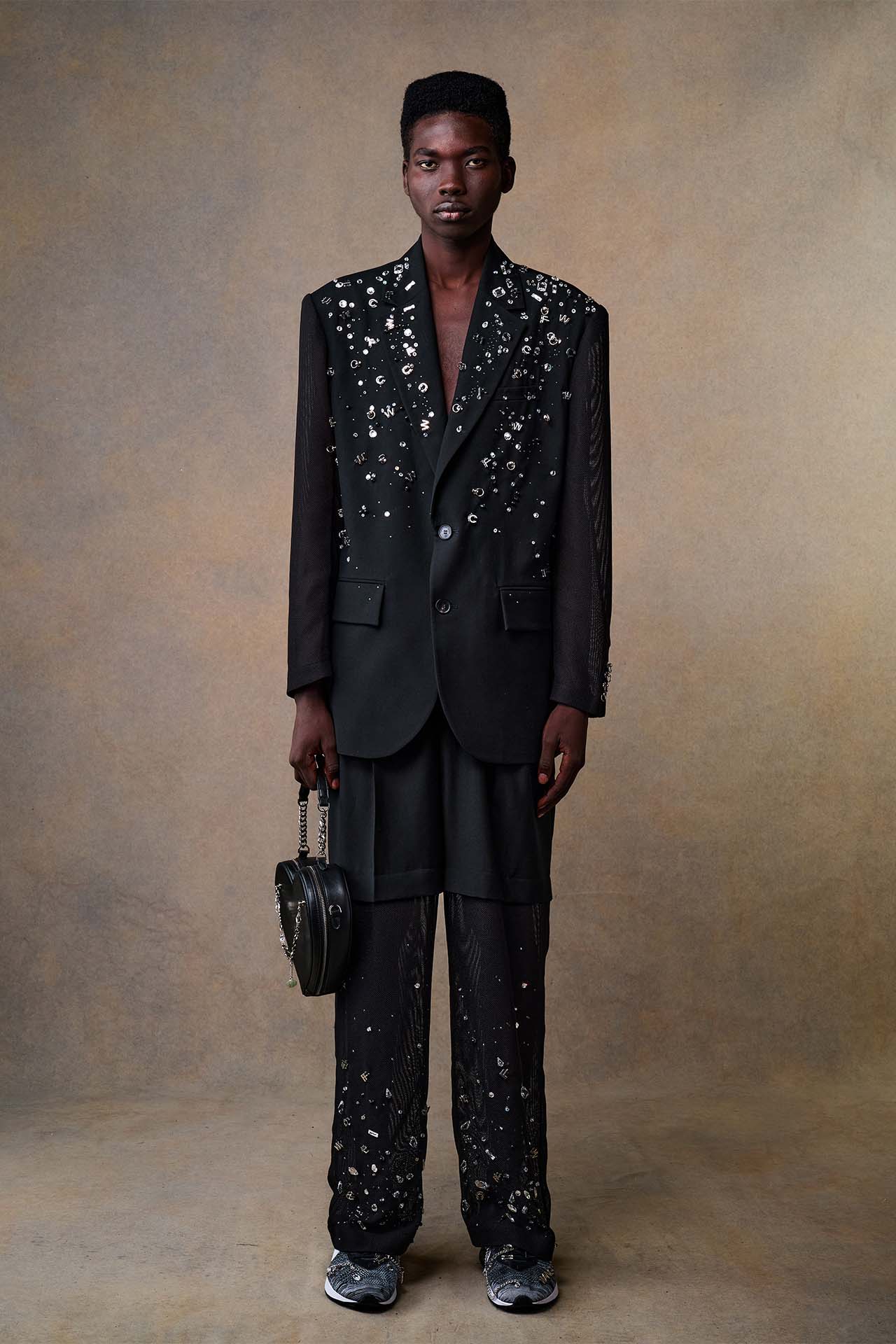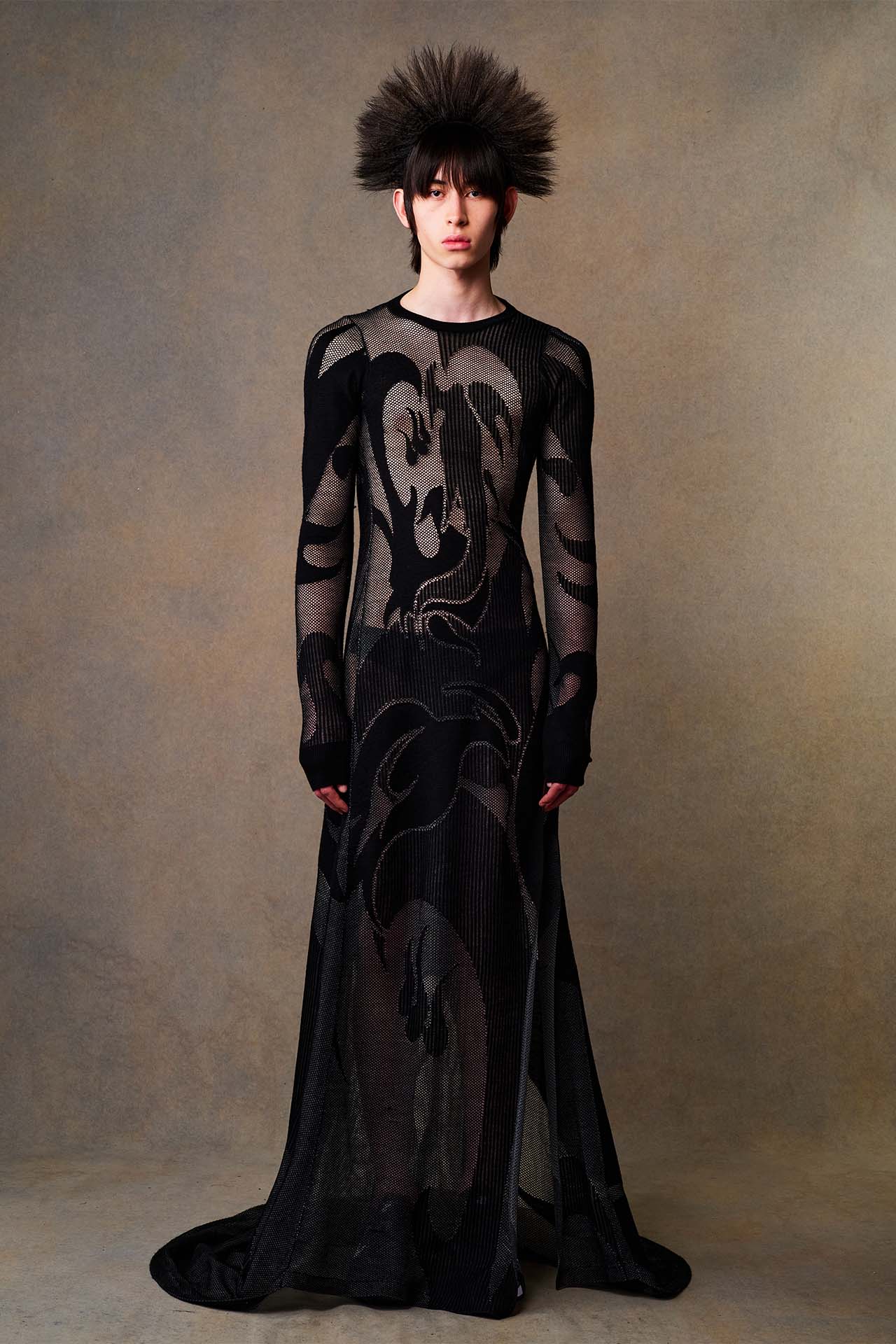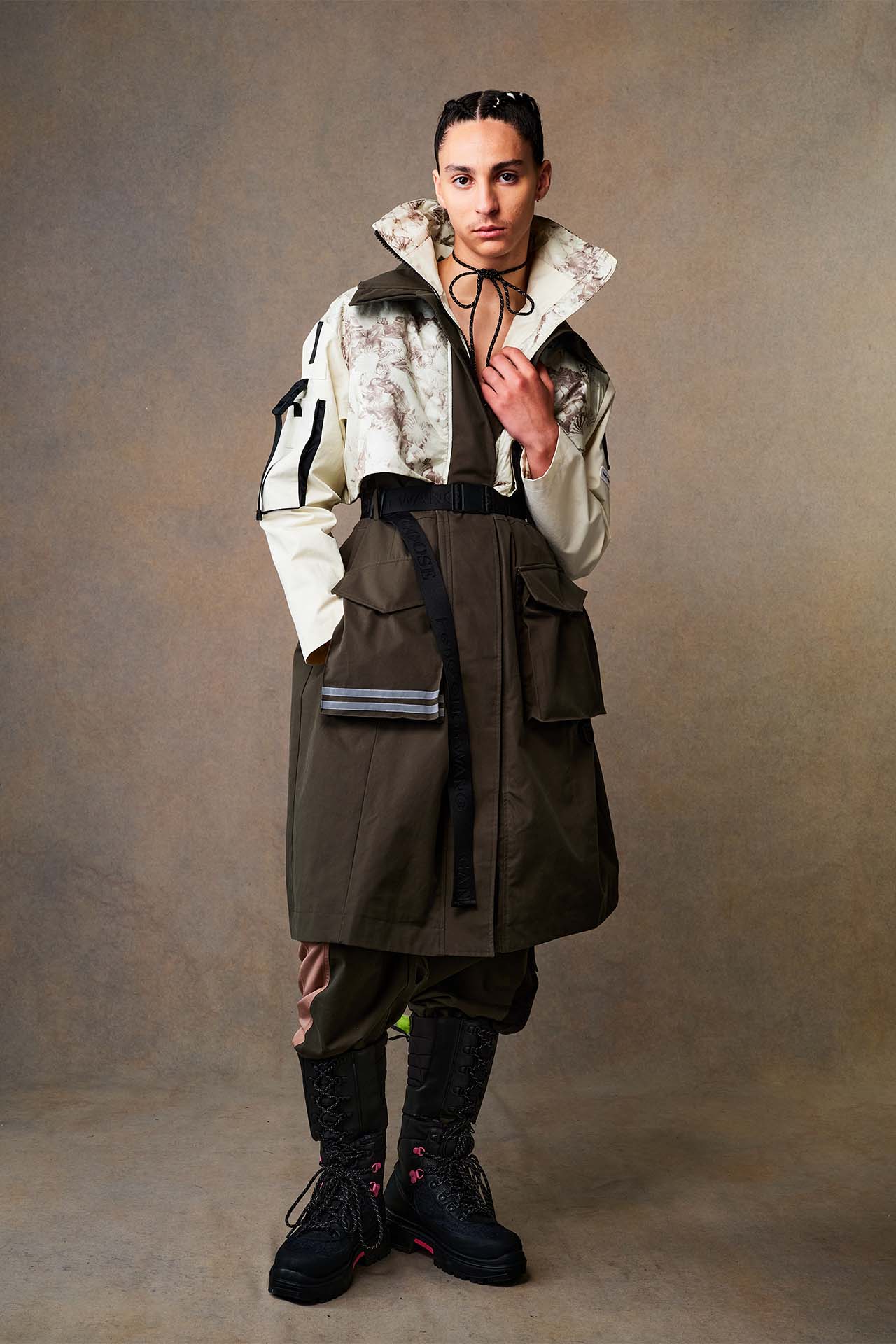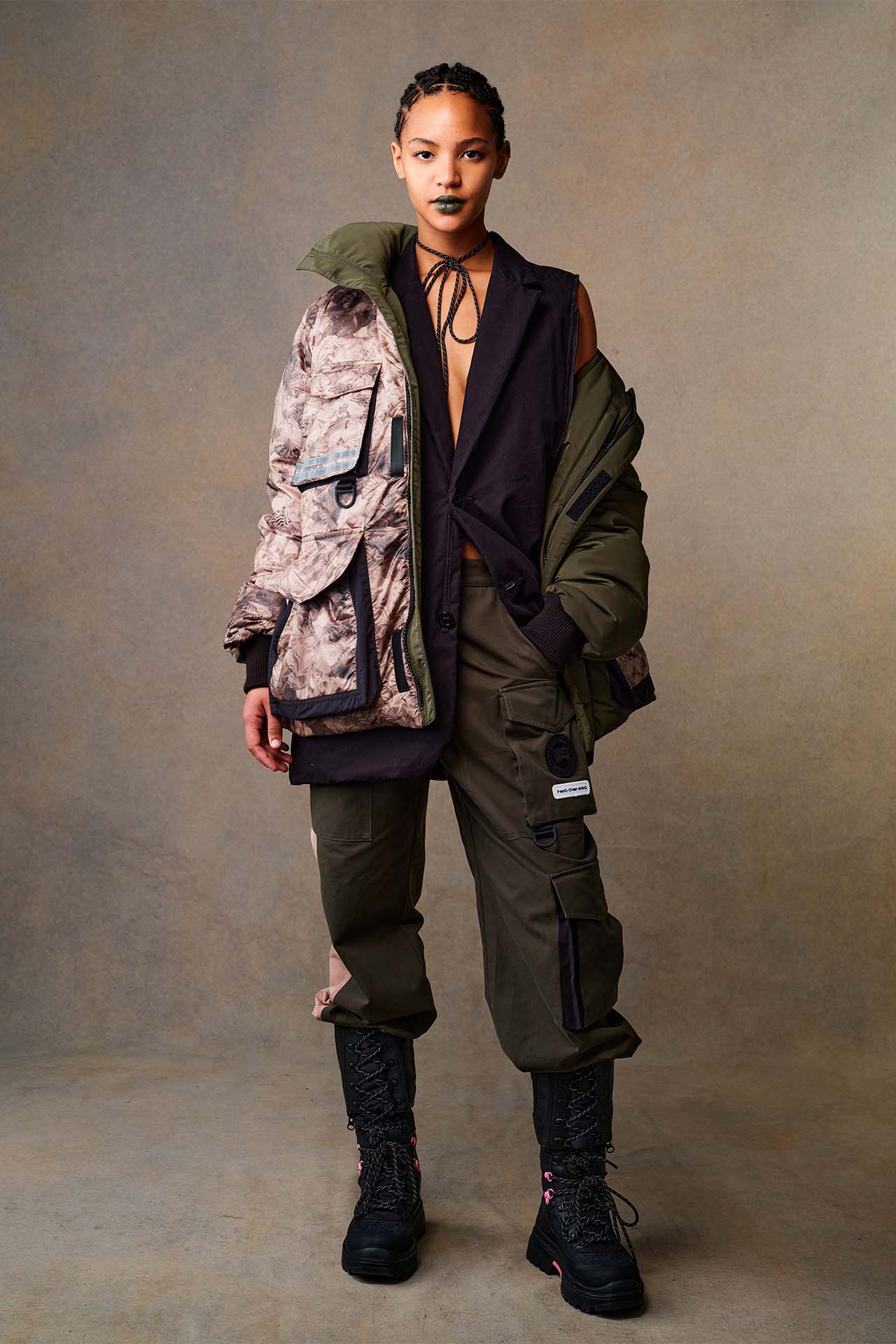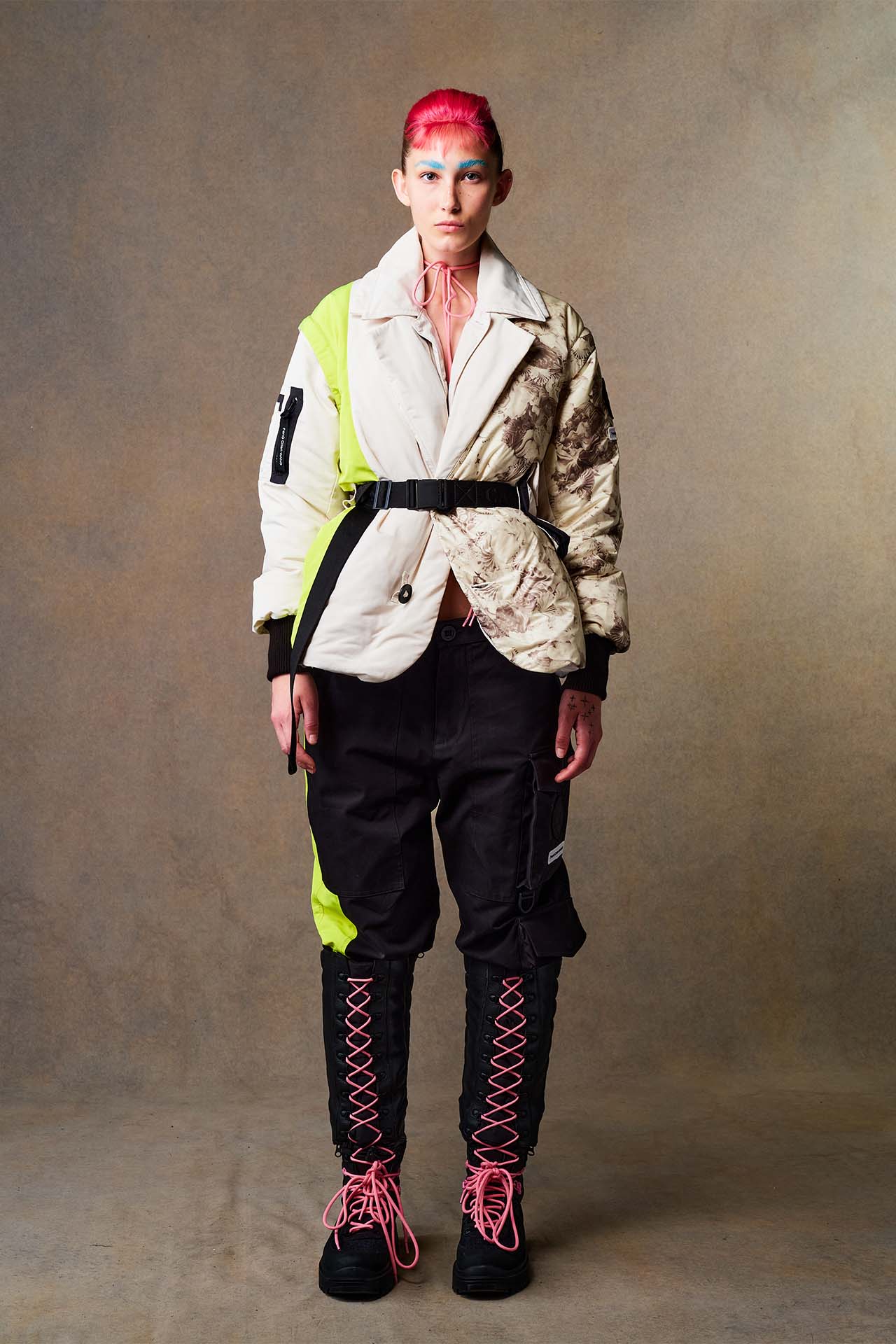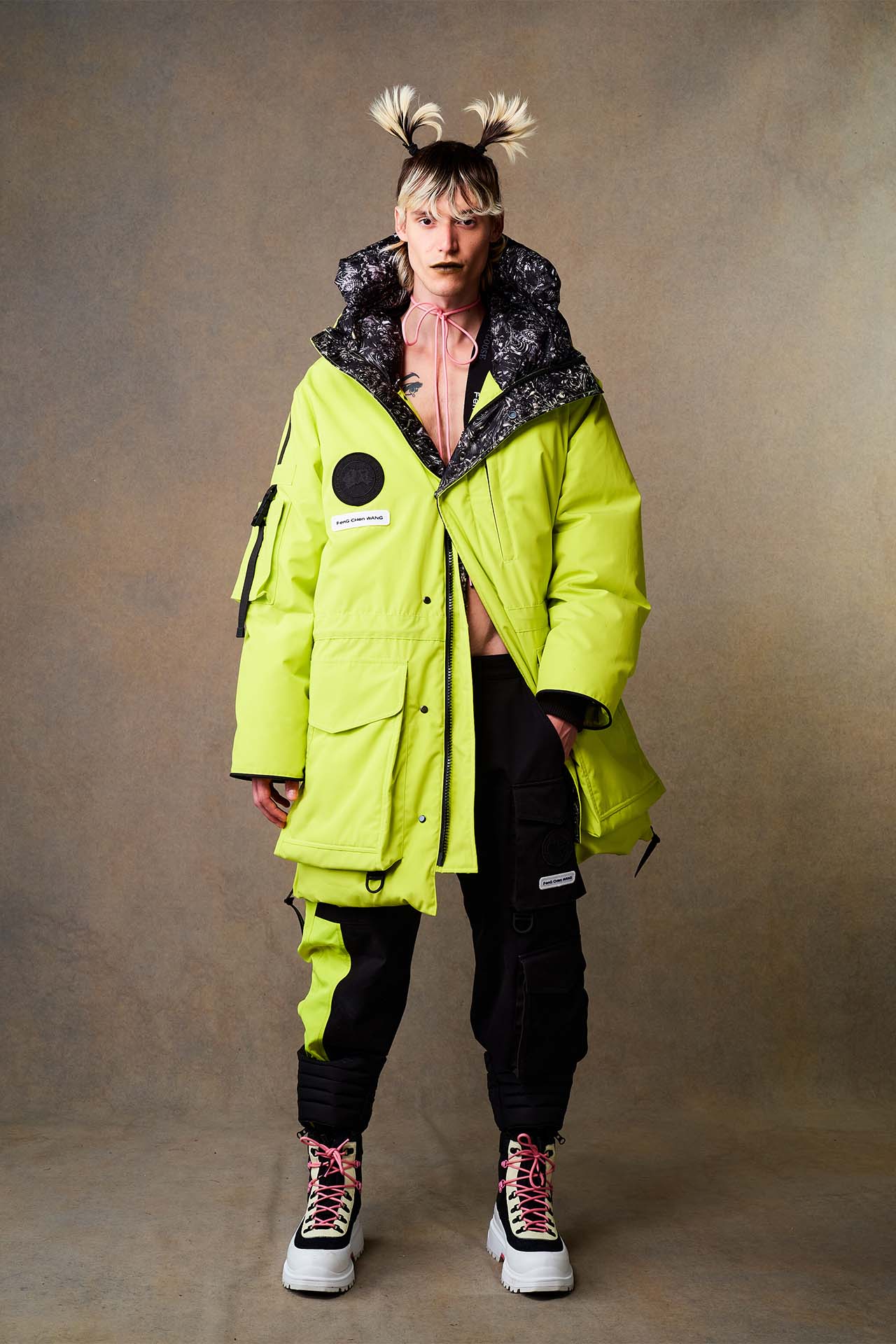 Spring Summer 2023 Presentation
Feng Chen Wang's Spring/Summer 2023 collection is based on the idea of an imaginary human full of contradictions. A sleepy adventurer. A hopeful cynic. A quiet charmer. A raging storm. A calm sea. Sociable but solitary. Gentle but strong. Faithful but unpredictable. There are many layers to them, and just when you think you've learnt everything, you discover something new. 
Focusing mostly on menswear with several womenswear looks, the collection represents an evolution for Feng, who is based between London and Shanghai, and this season is showing for the first time in Paris. Her most elevated offering to date is full of contradictions like the people who inspired it. Clothes feature light and dark transparent fabrics and opaque iridescent materials, elements that are deconstructed and fused together again with a new kind of dynamism. 
In addition to black and white, the colour palette of the season represents a mix of pale blues, earthy greens and beige that is inspired by the Royal Poinciana or 'phoenix flower' found on knitwear. The flower symbolises youth, vitality, the passion you feel for a lover when they are there, and the longing you feel when they are gone. The phoenix bird, a Feng Chen Wang signature that is also endowed with meaning, appears throughout in jacquard knitwear, cut out into tailoring, shirting and denim.
All tailoring this season is deconstructed – another Feng Chen Wang signature – and detachable, thus two or three pieces in one. Knits are a new focus drawing on a variety of techniques, their softness is a contrast to the utilitarian and futuristic. Several design pieces are embellished with crystals from Swarovski® alongside customised Nike Air Force 1 and Nike Air Max Scorpion Flyknit. Four looks are created in collaboration with the outerwear brand Canada Goose and Chinese artist Xu Zhen whose painting Under Heaven is digitally printed across a unisex collection of reimagined jackets, knitwear, and footwear.
Always carrying some deeper message about the nature of humanity and the things that bind us together, Feng Chen Wang's Spring/Summer 2023 collection reminds us that it is okay to have contradictions within yourself – it is normal, part of life and part of being human.
COLLECTION CONCEPT