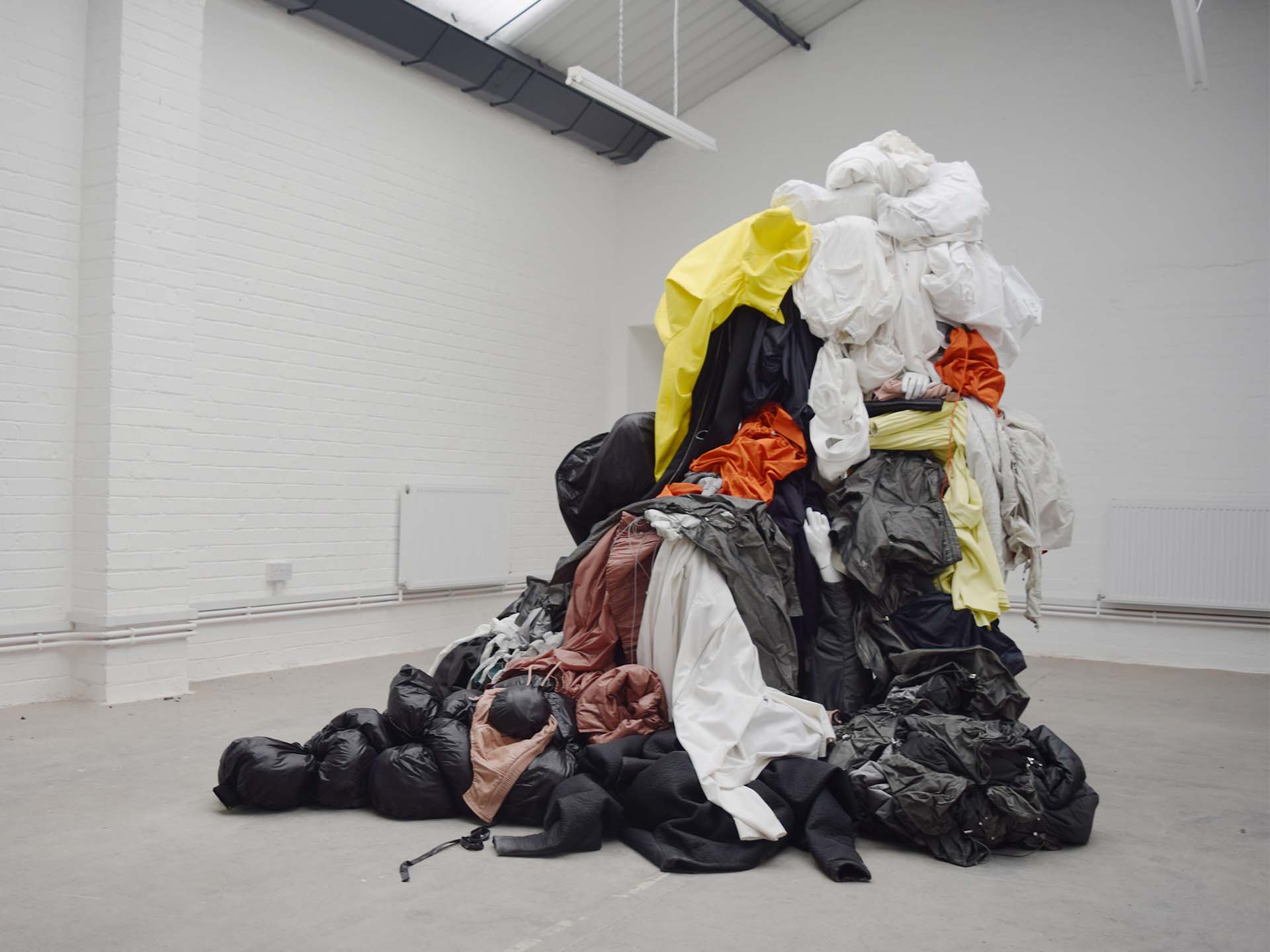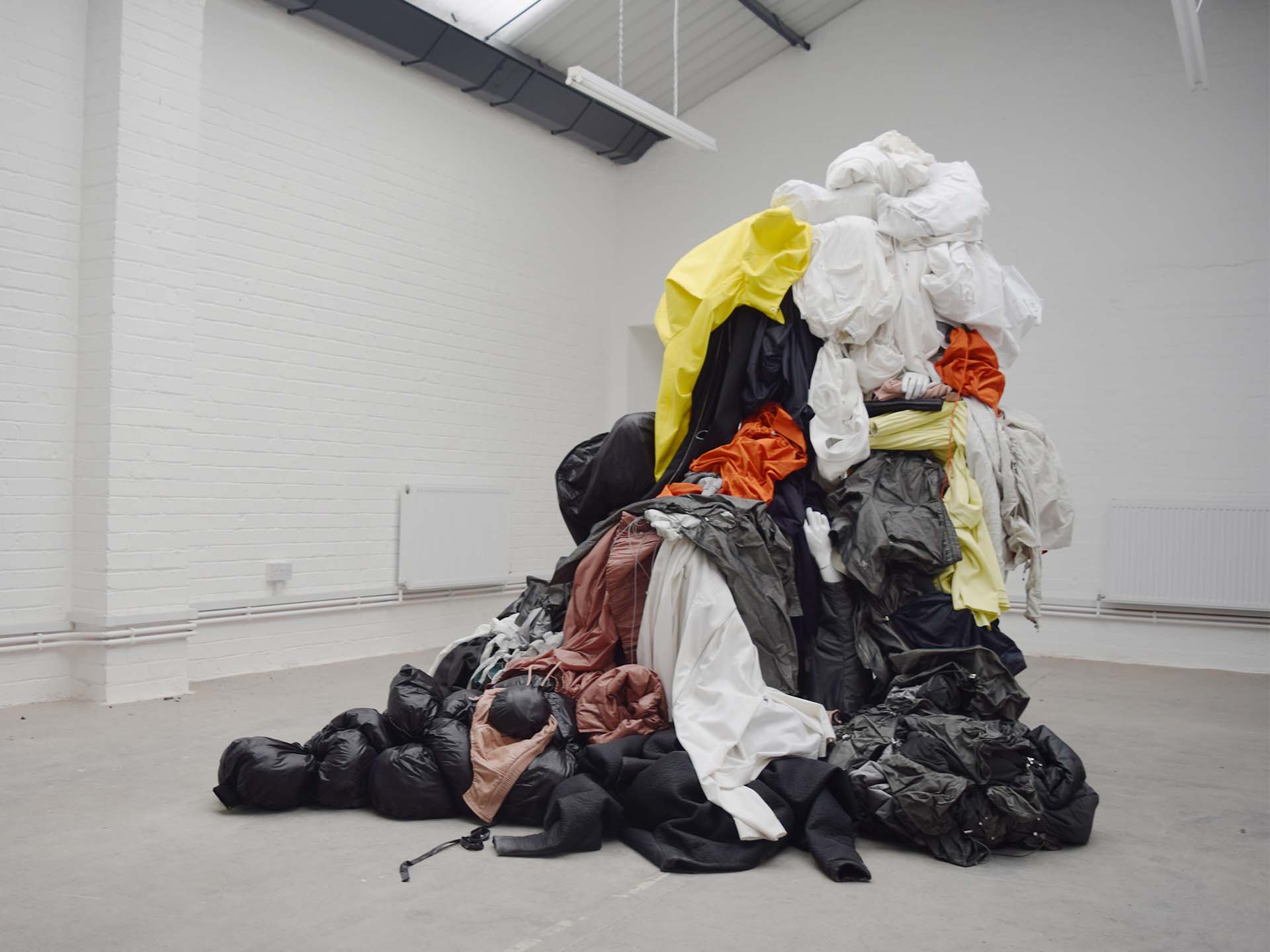 Installation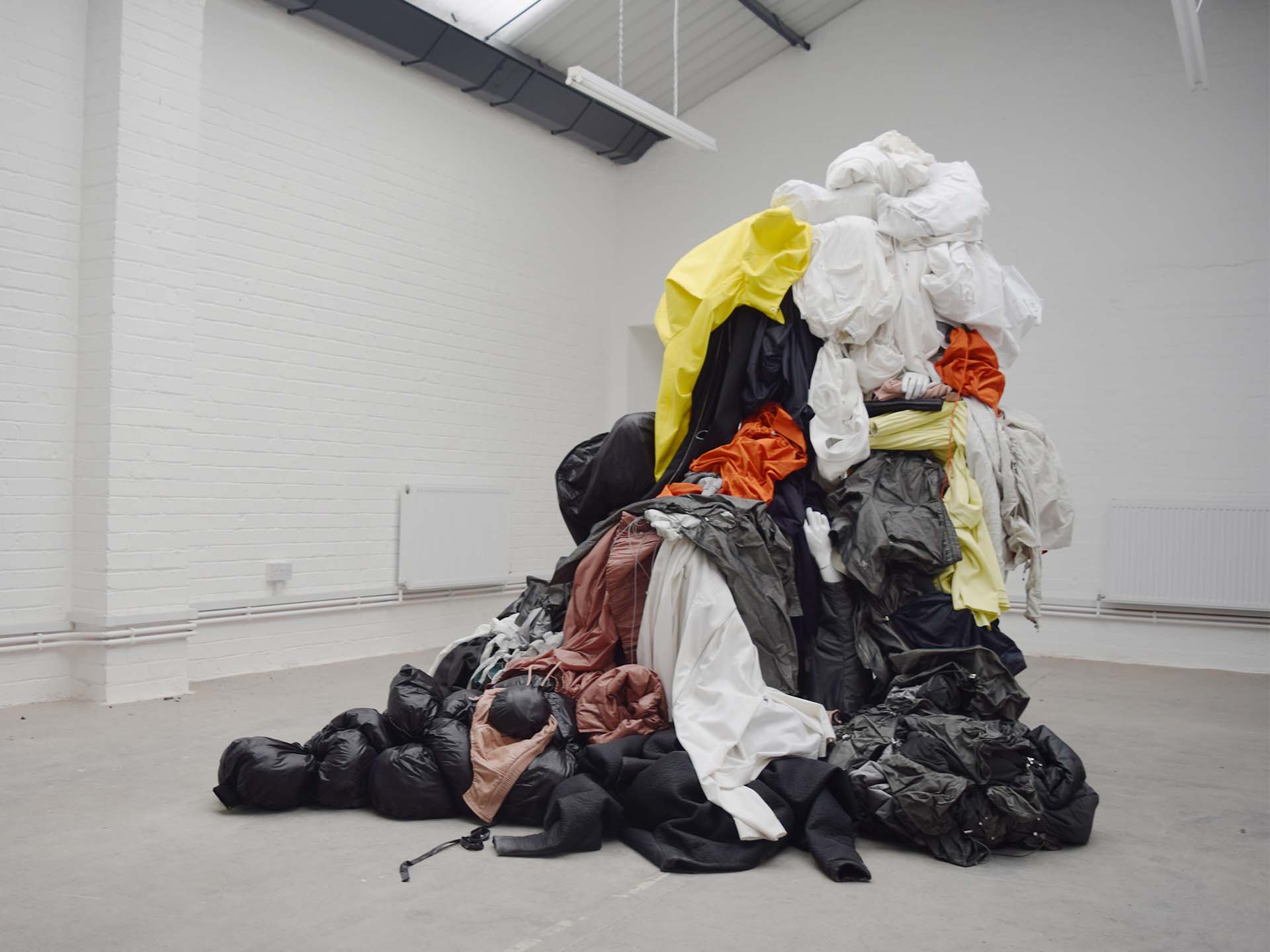 Being active suggests the act of engaging in a physical pursuit. It also reflects commitment to a cause, or a value. To be active in a community entails both a primary motivation, and carrying out activity in pursuit of it.

In this work Feng carries on from her Spring Summer 2017 collection, to explore the idea of meeting in digital domains, of connecting-communicating
and sharing-through apps, swipes taps and likes. Feng perceives these forms of communication. which we call, collectively, "social media', as a double-edged sword. Through it likeminded and motivated individuals can form communites regardless of location, distance, or even language.
Yet. at the same time, fixation on the screen in our palm separtes and isolates us from the individuals around us.
Feng urges us to be active: whether we are connected or not, whether our community is our immediate neighbours, our friends in other countries, or the entire world, waht matters most is to communite from the the heart. Garments from all our collections, past and present, in all forms, in all materials, form a huge pile: a mountain. Representing the diversity of society, they are all different, yet togther they interconnect, and link, to form strong bonds of community.
"Communicate with your heart; take off your clothes" – Feng
If we shed our outer barriers, and use our hearts to communicate, openly and honestly, either over great distances through social media, or with those we can reach out and touch, we become active.
When heart speaks to heart, collectively we are strong. Like a mountain.
Artwork Concept