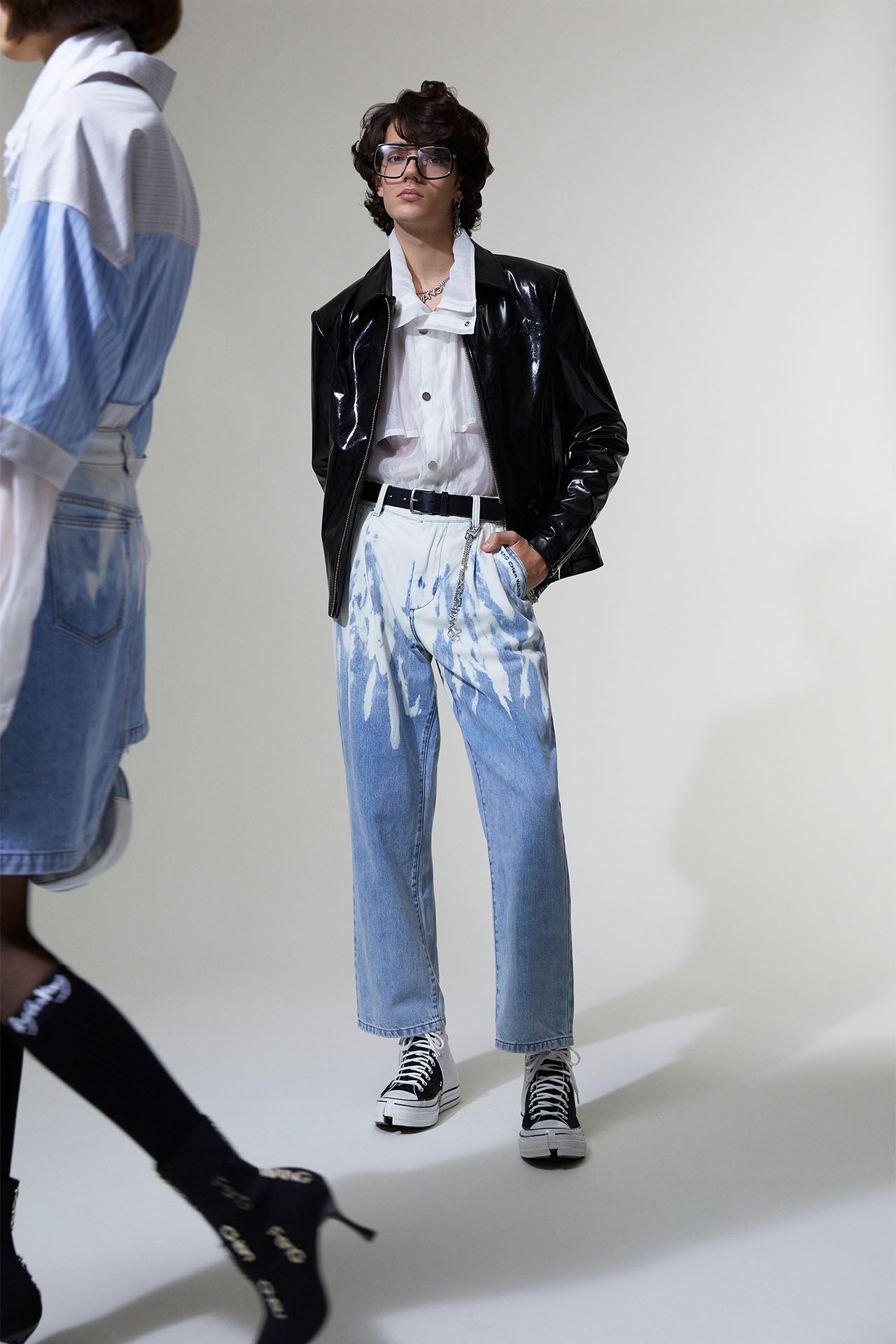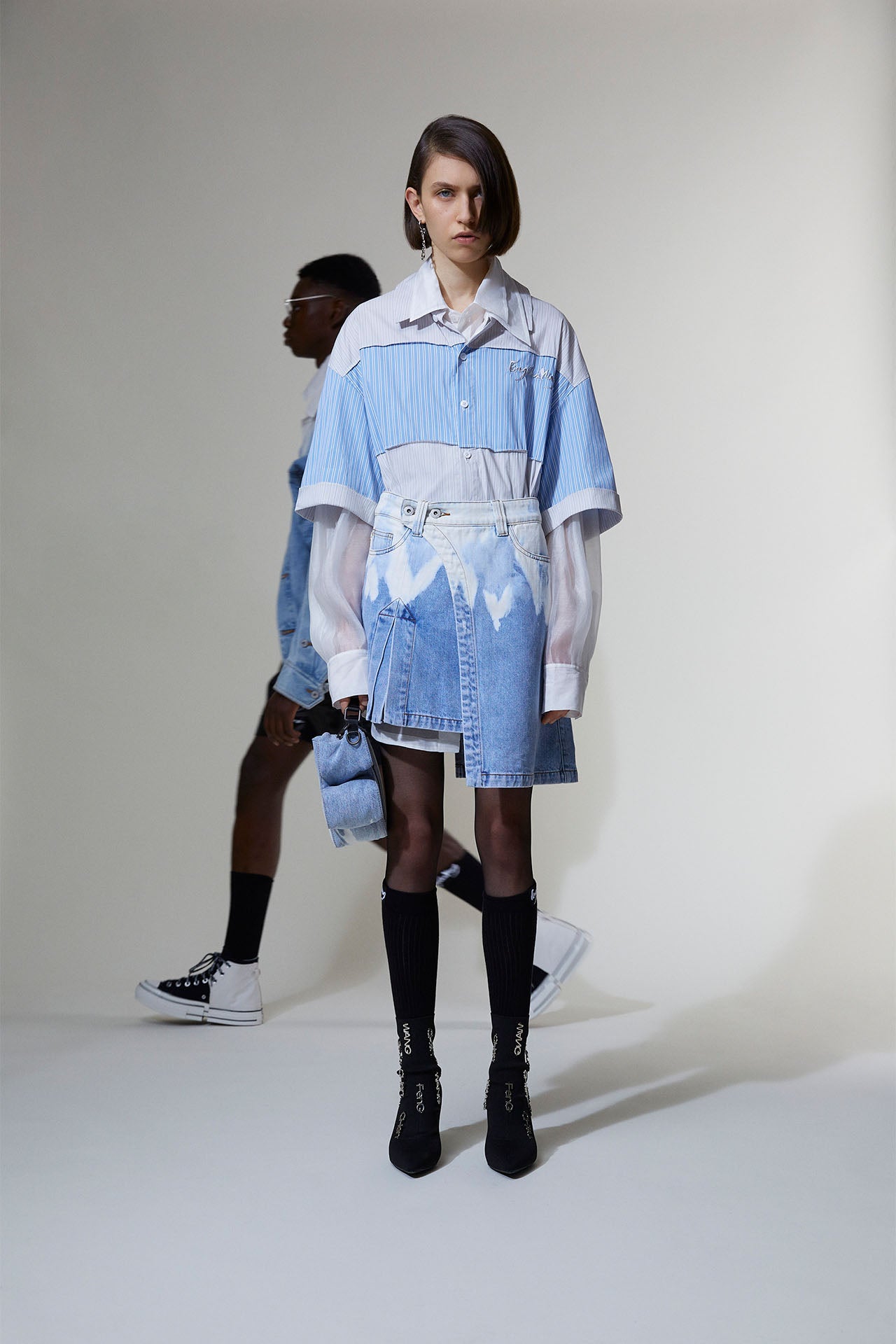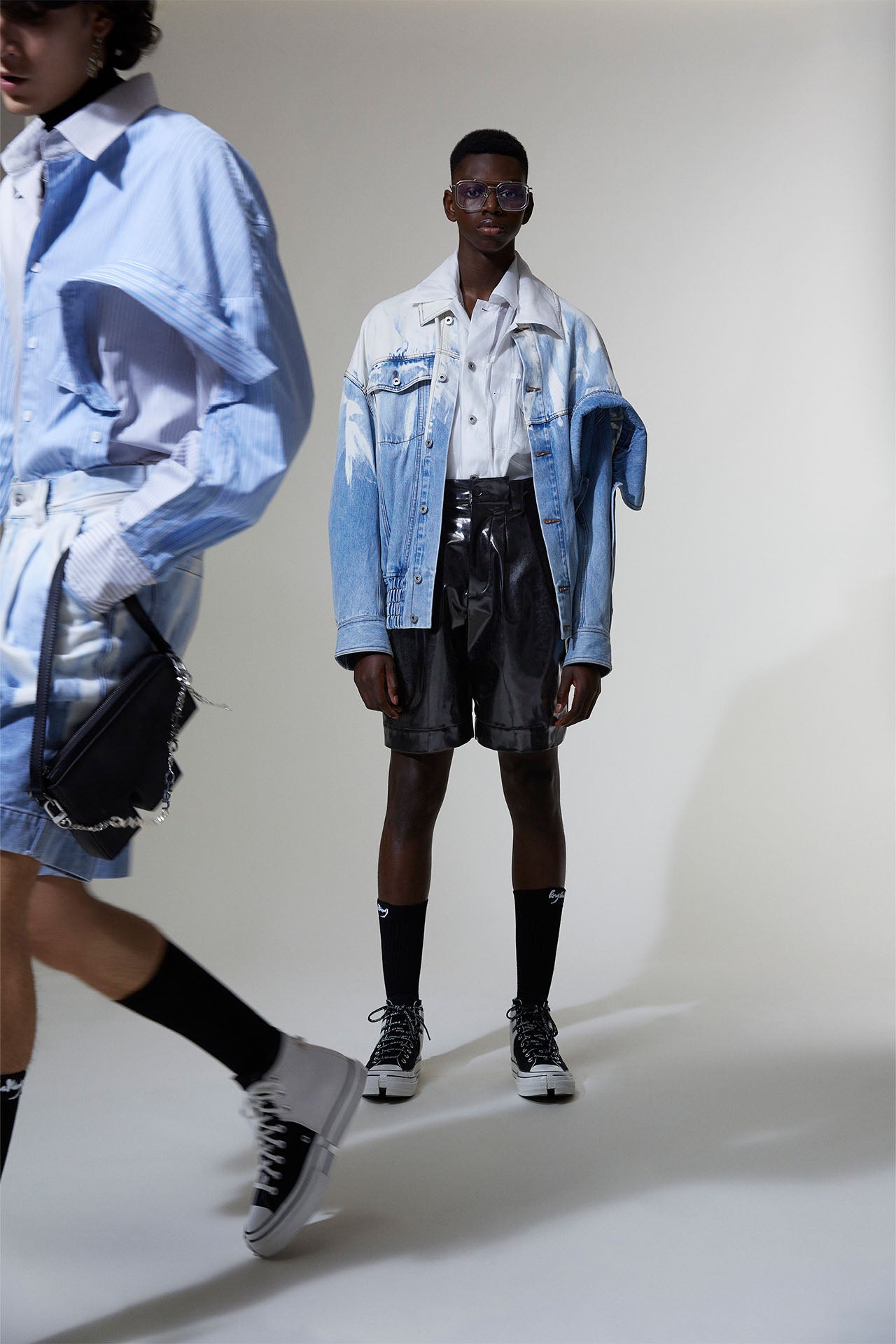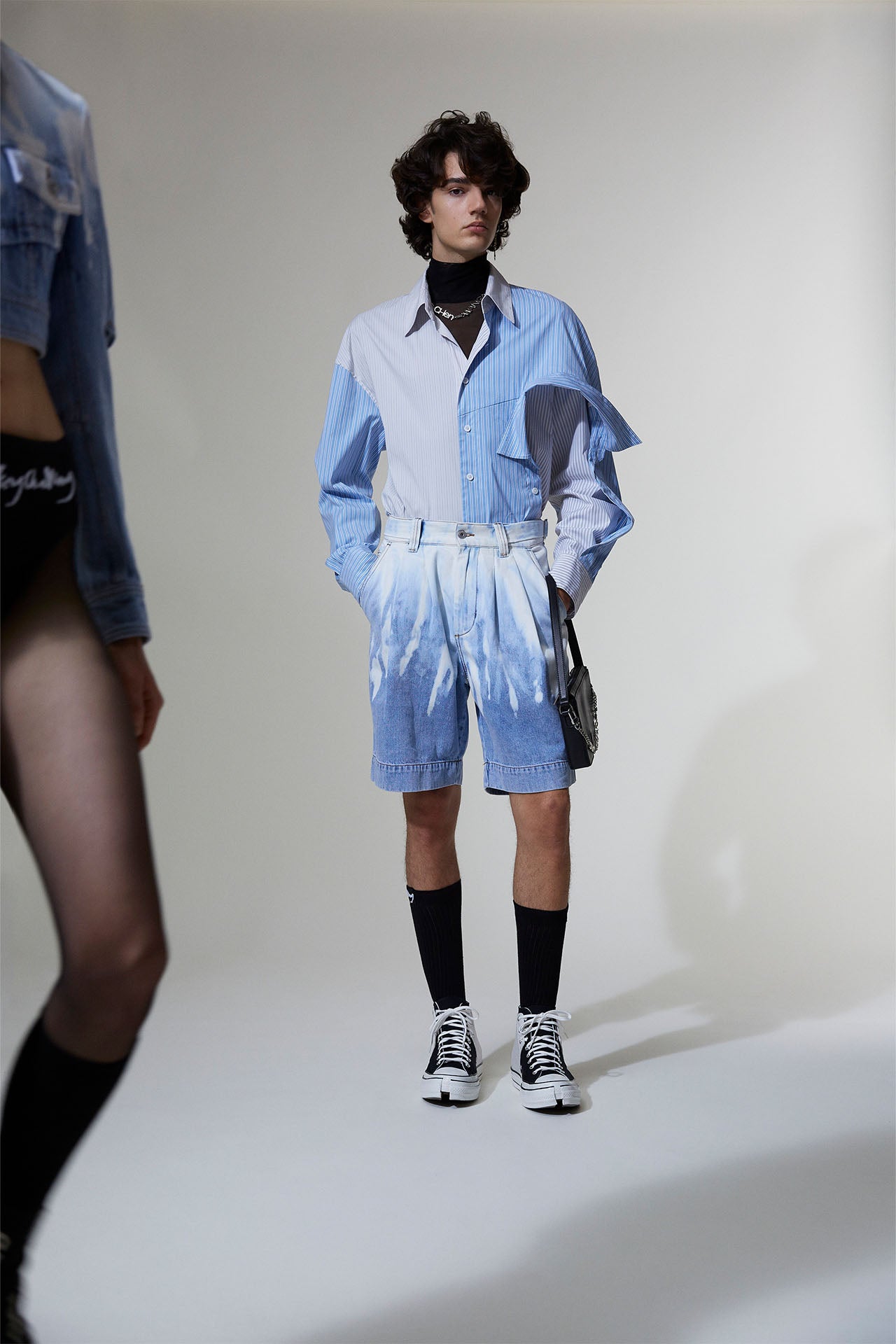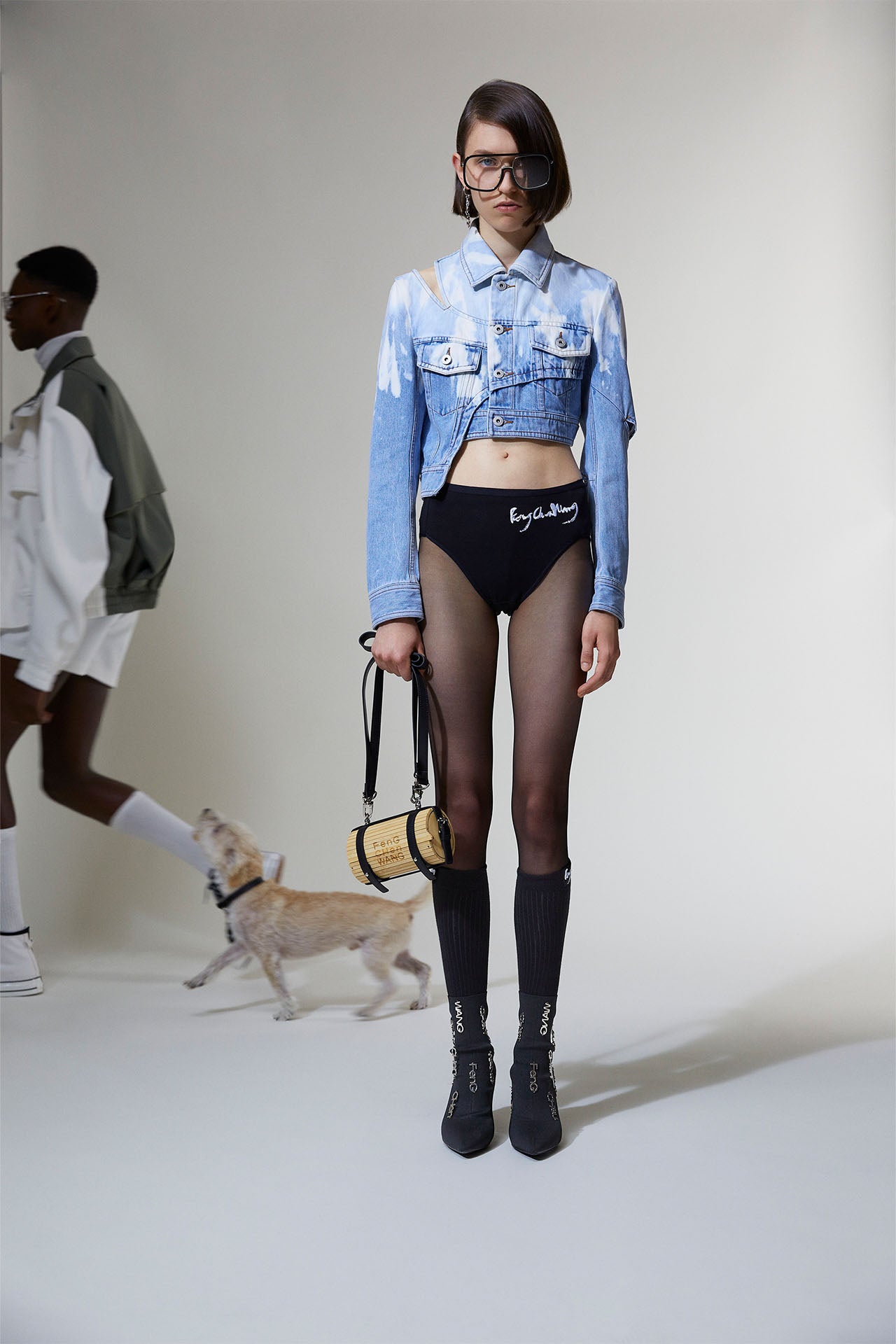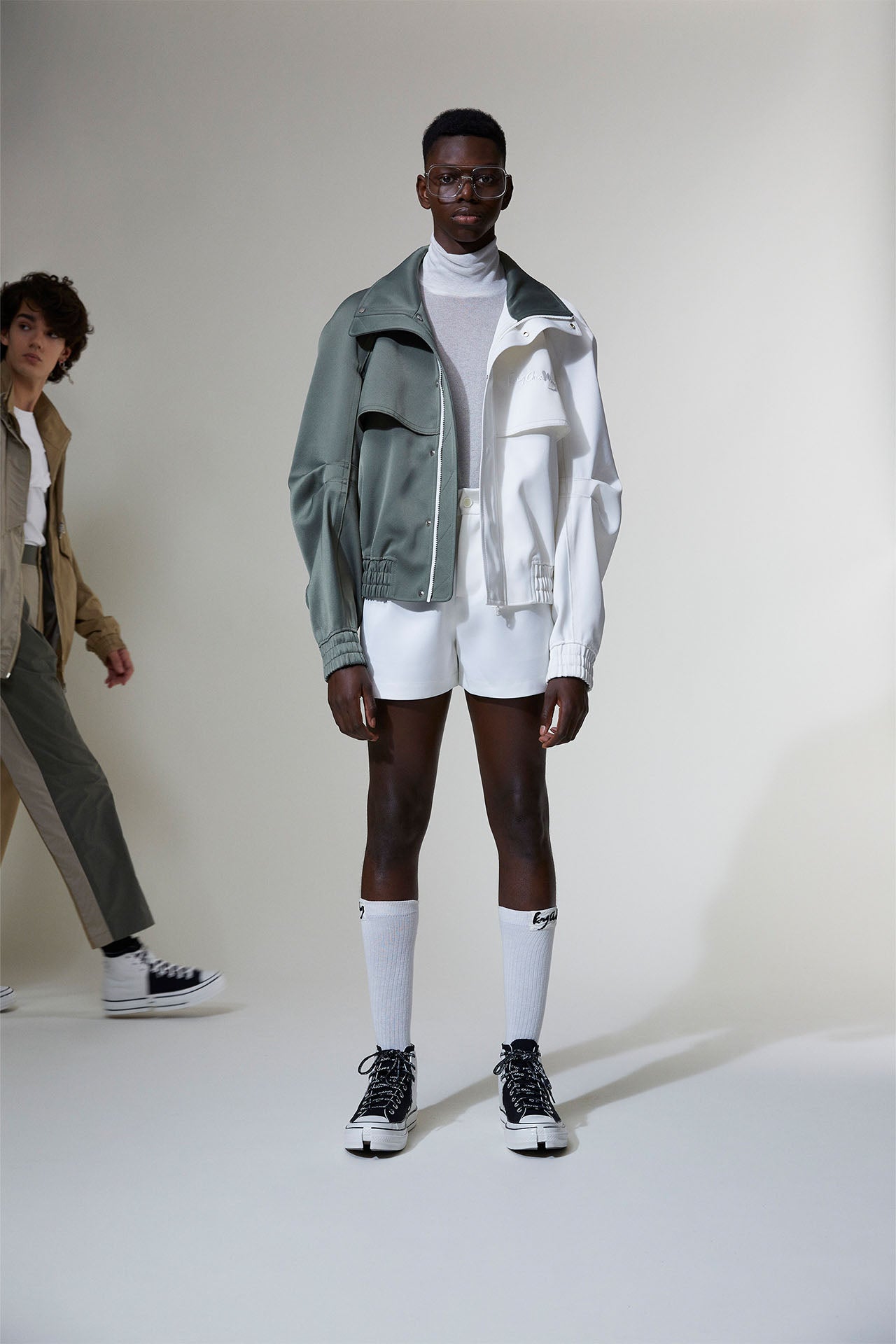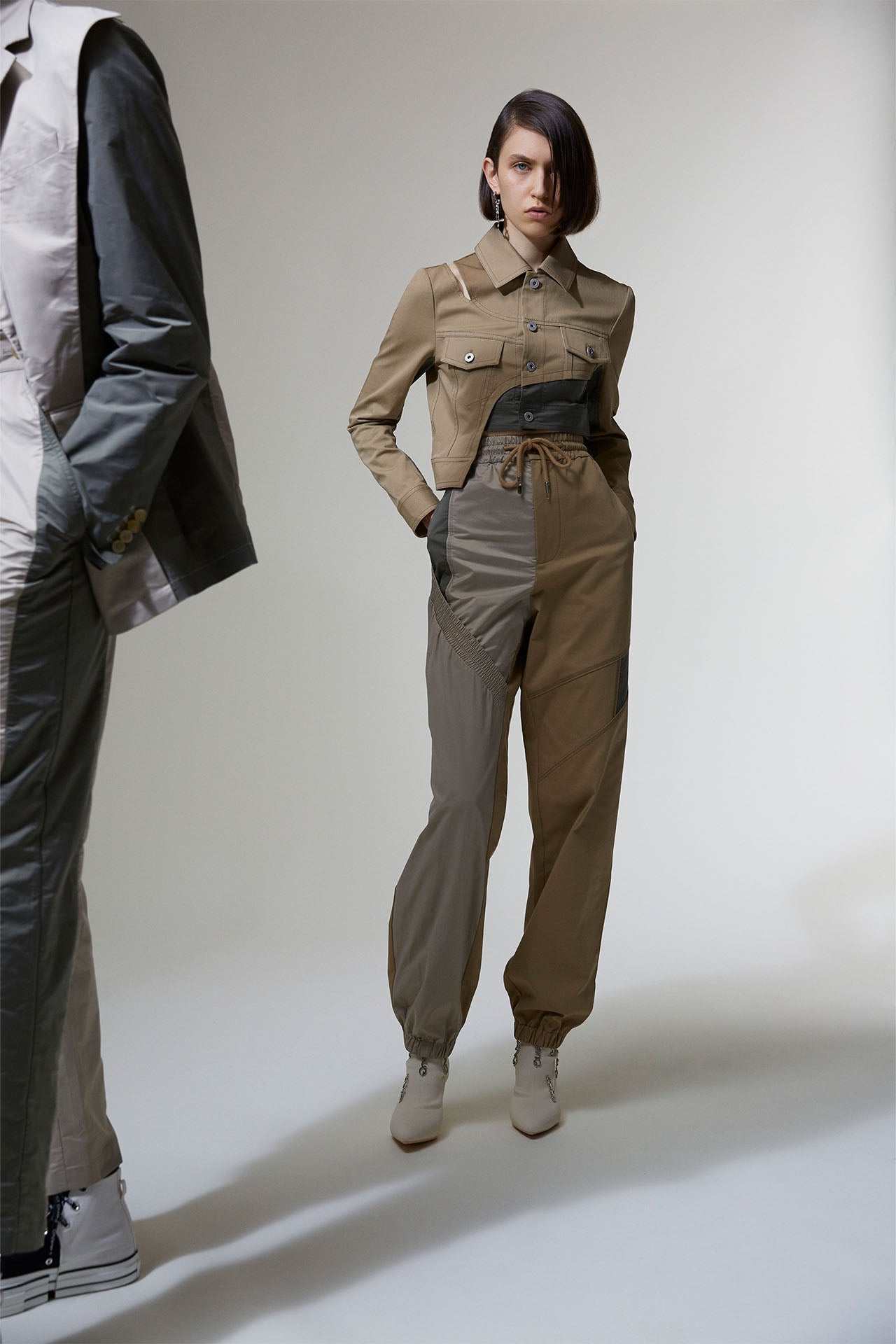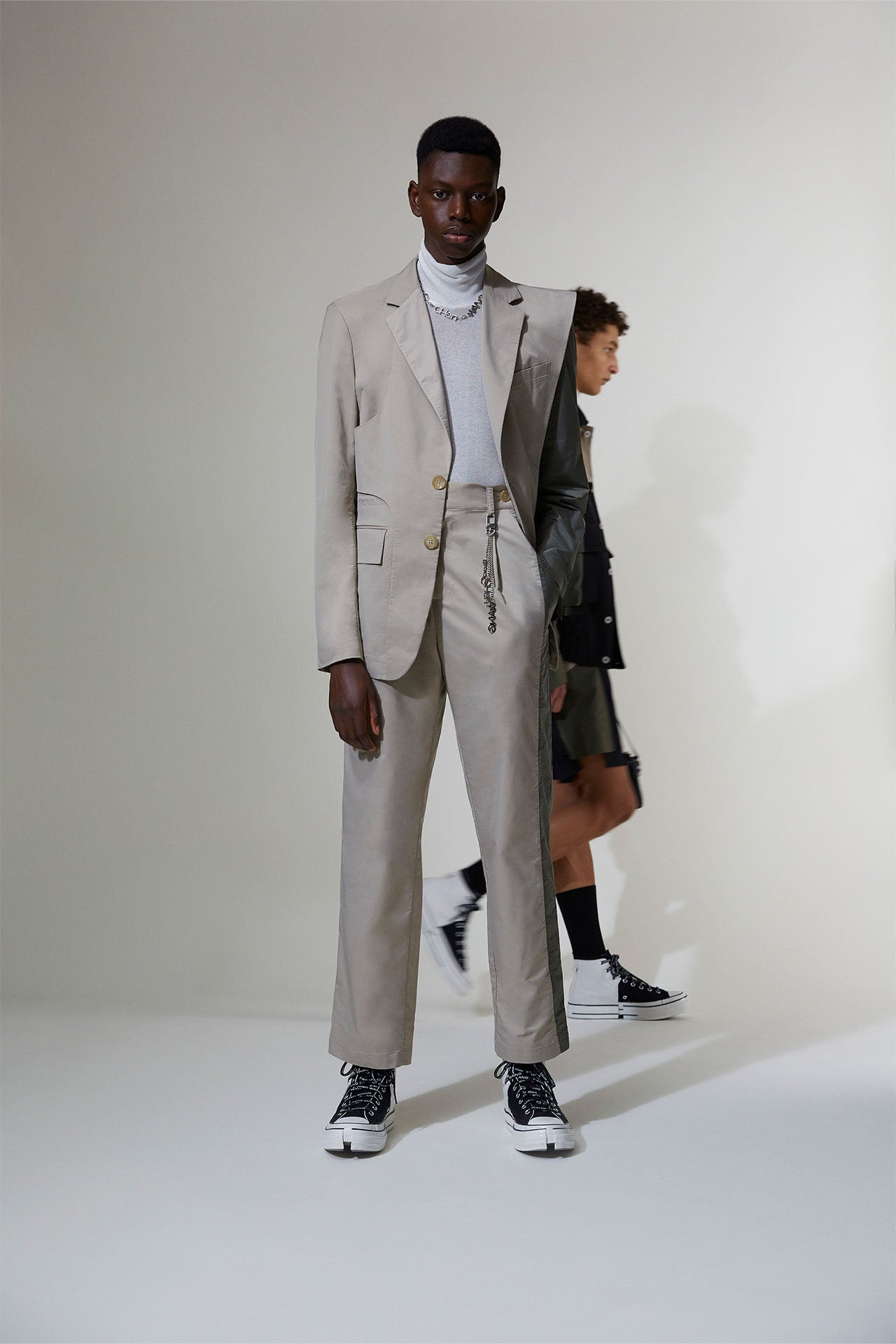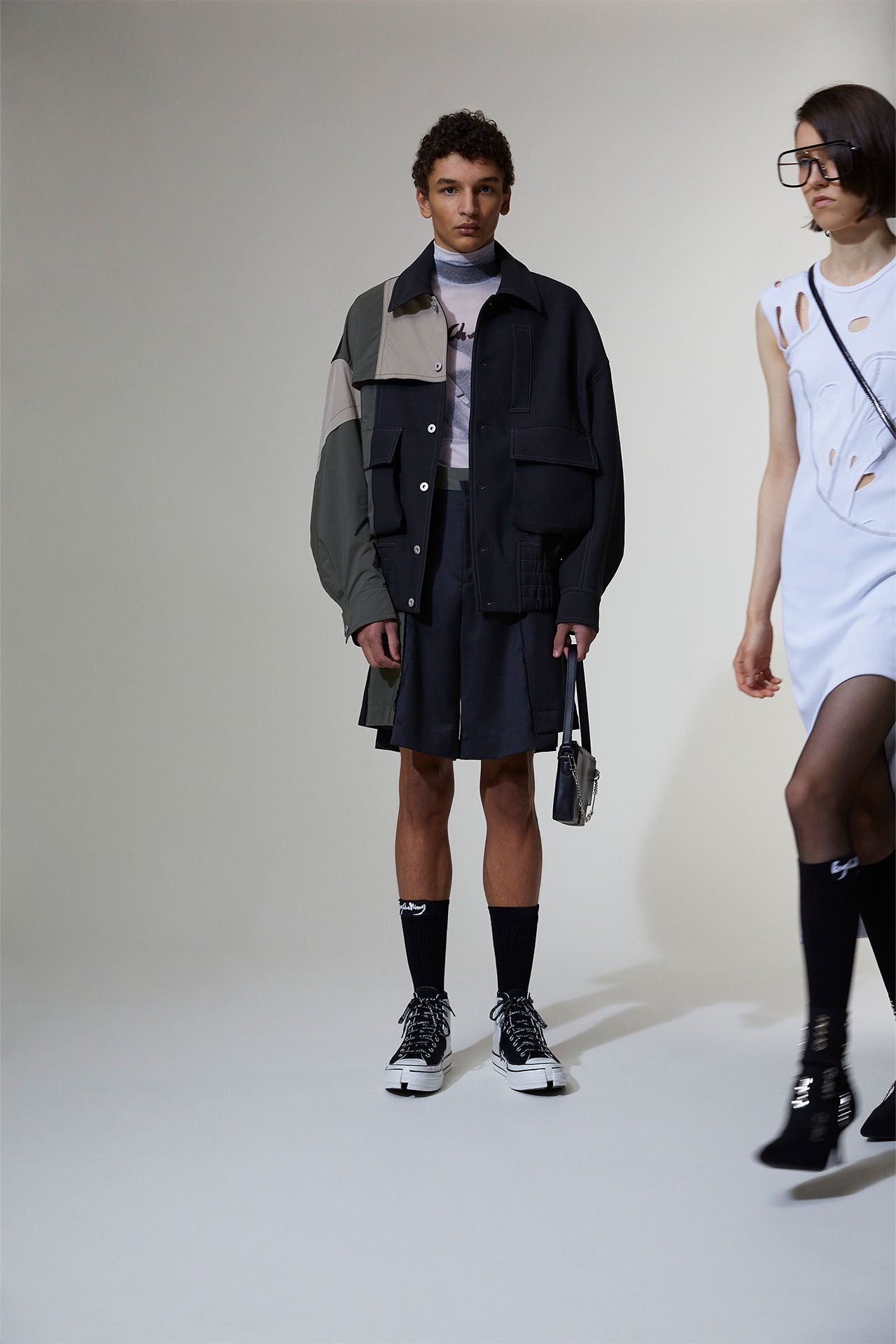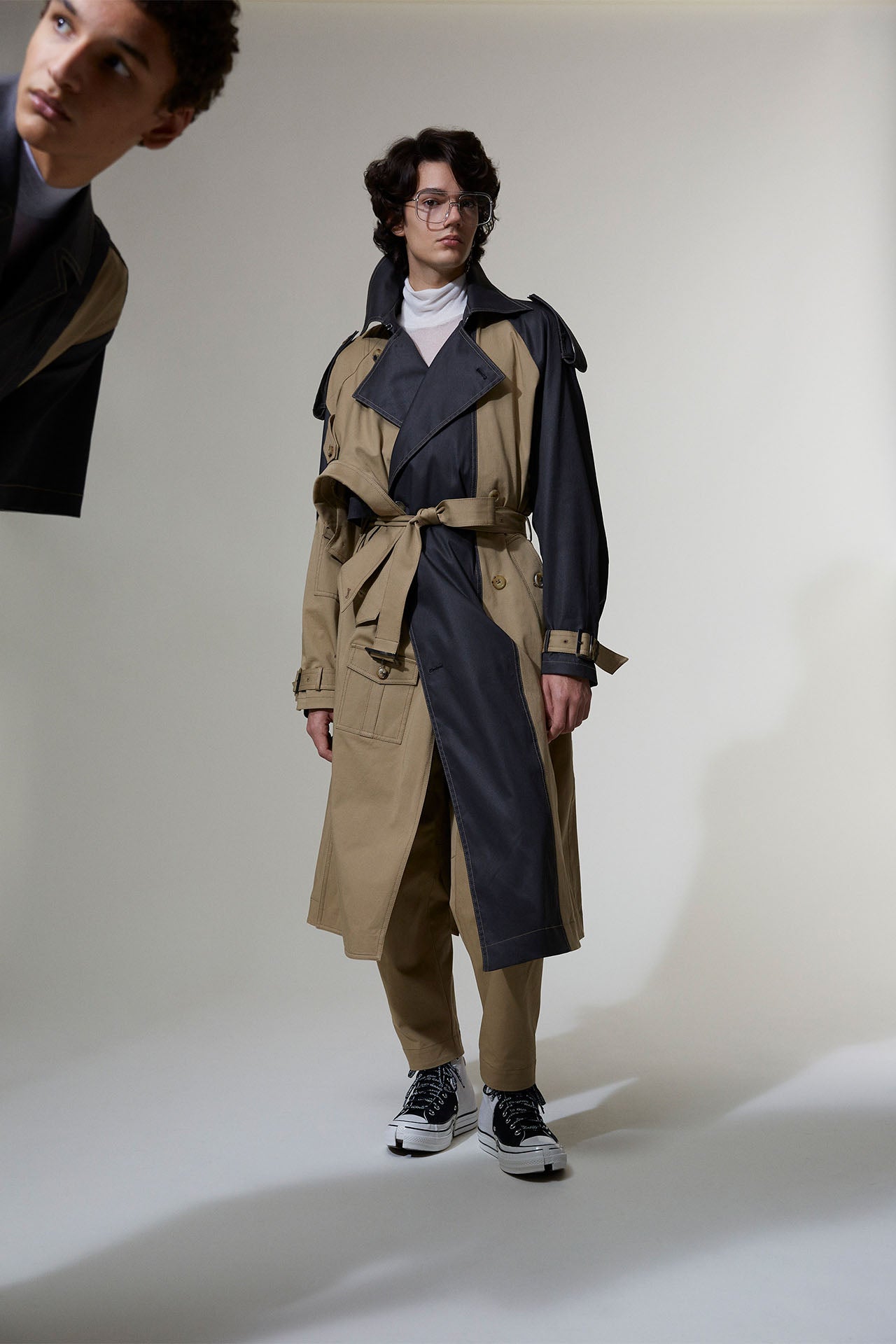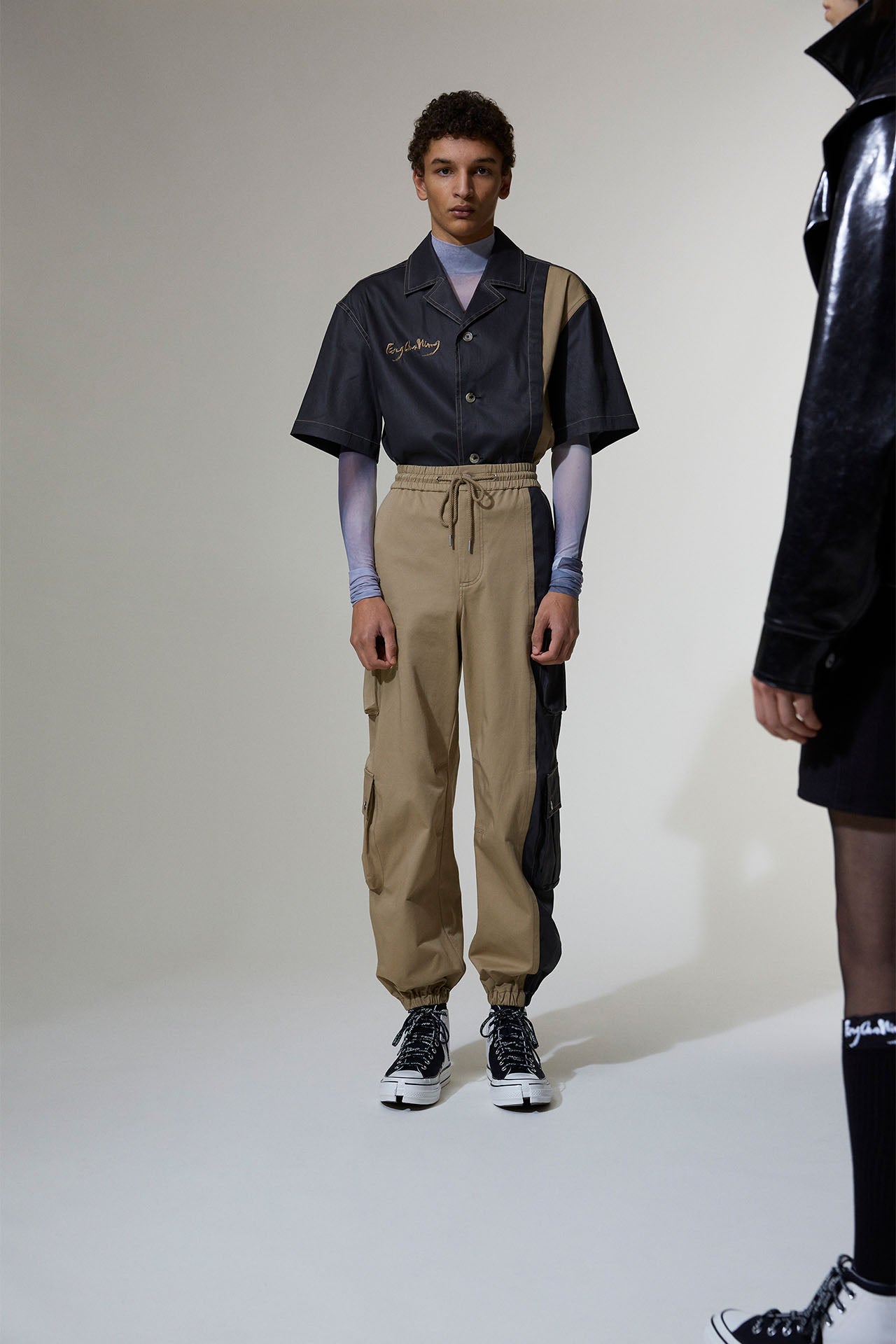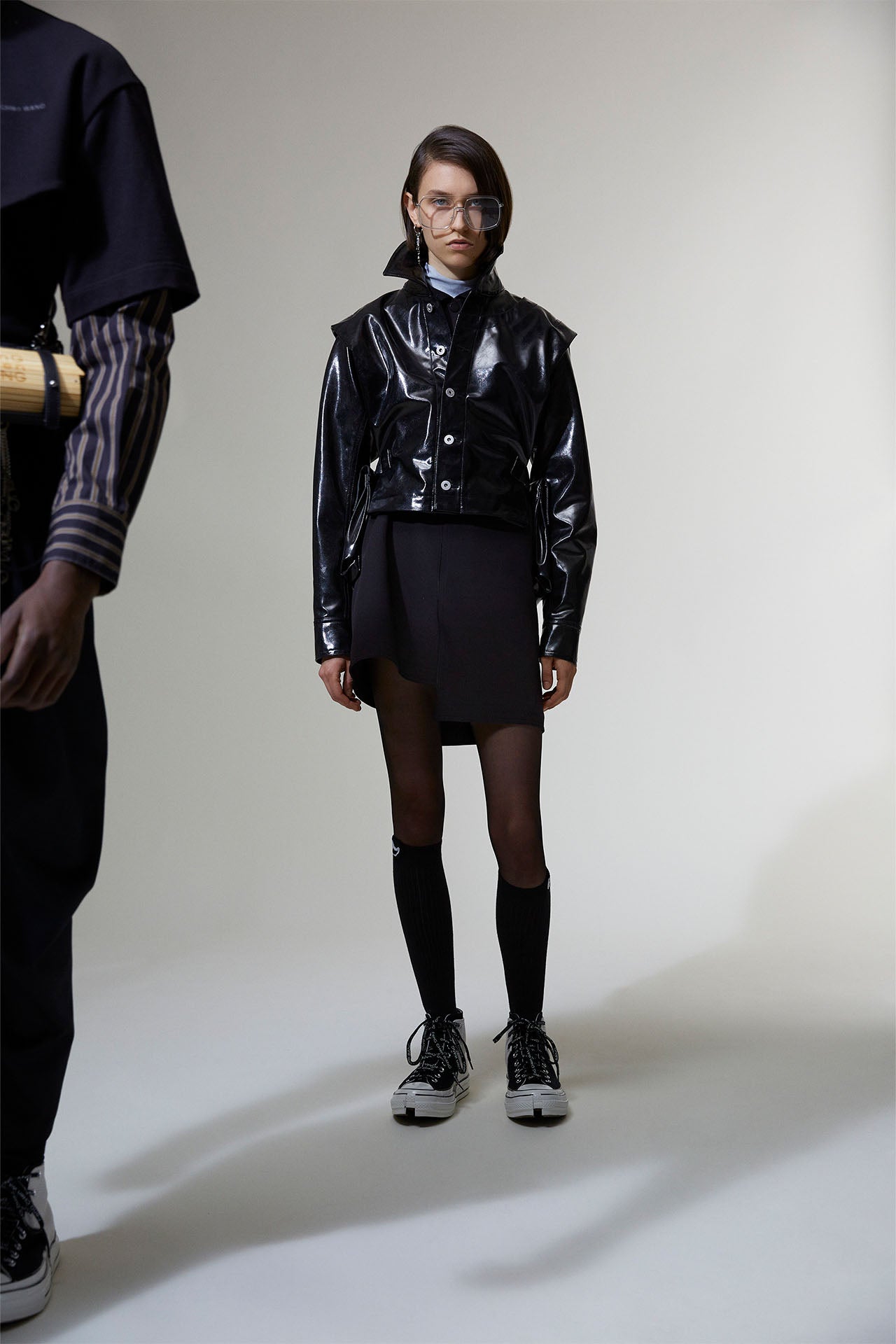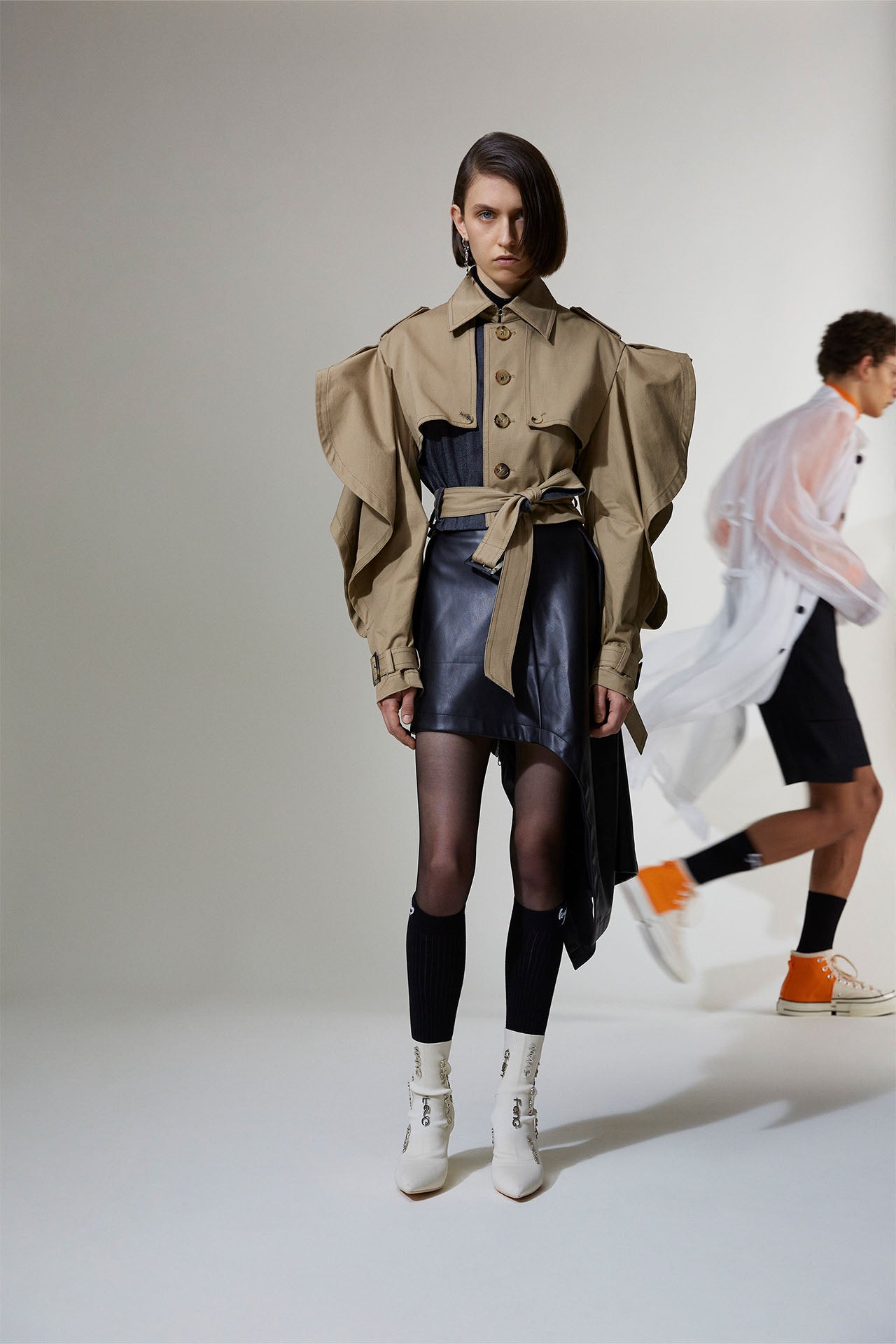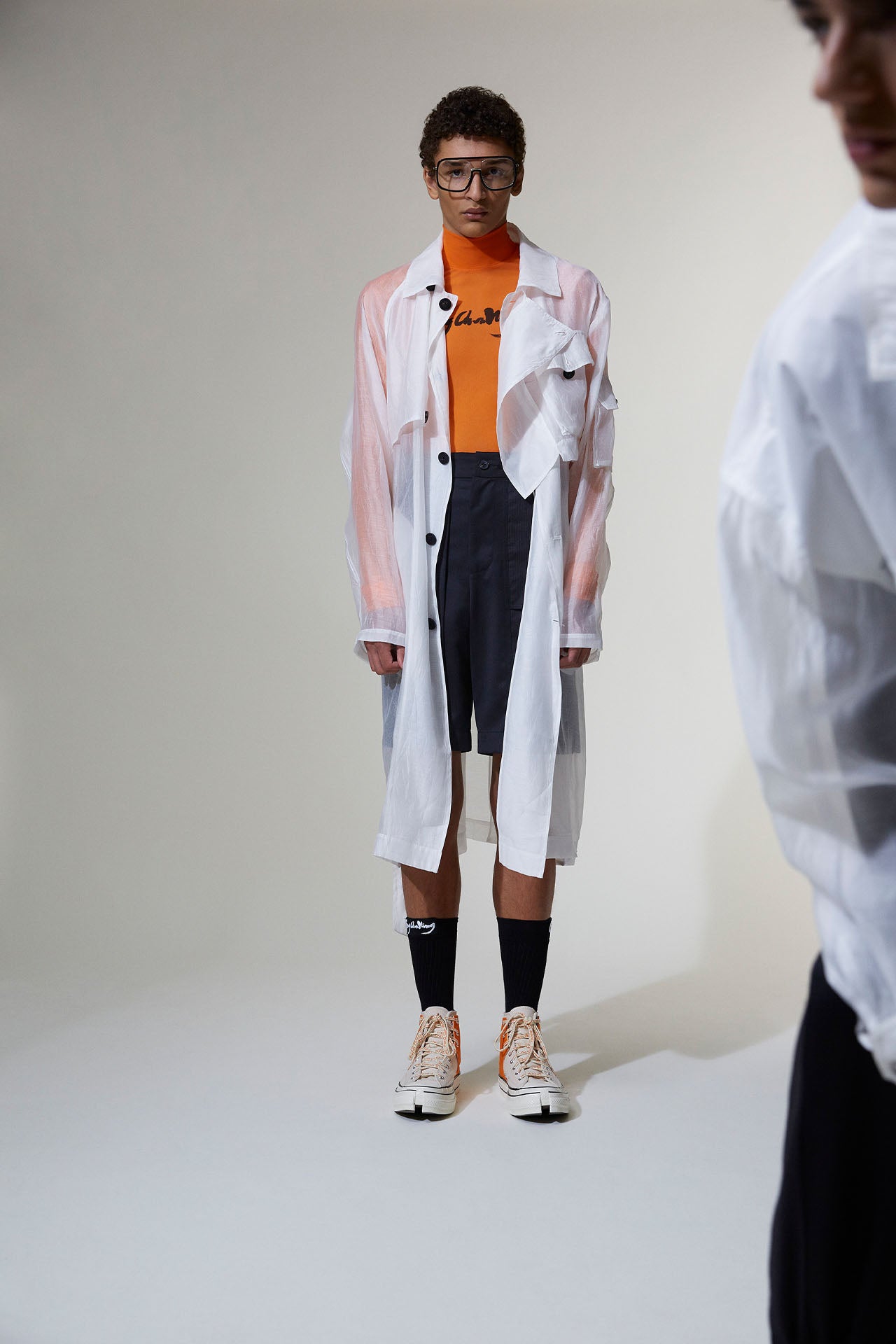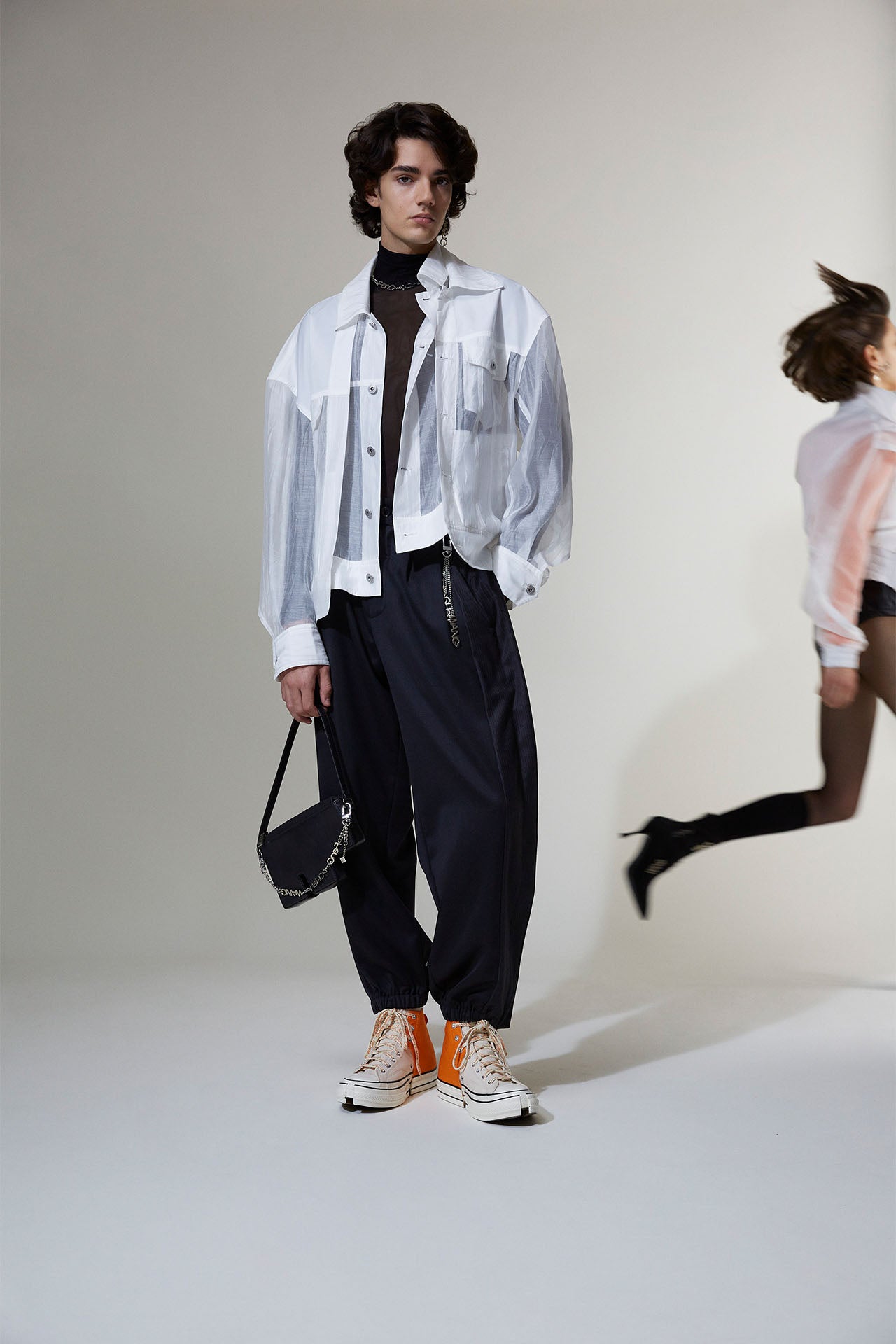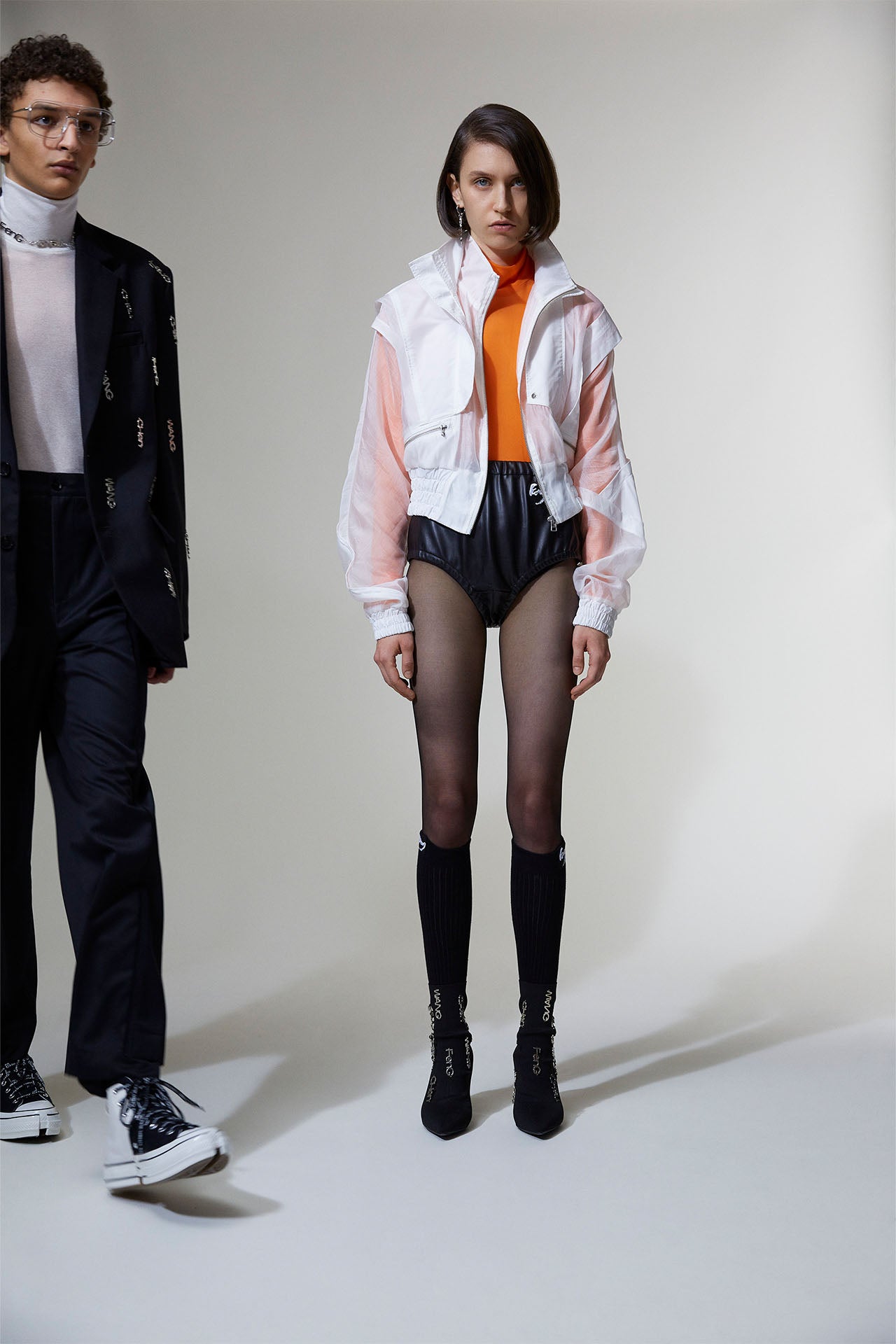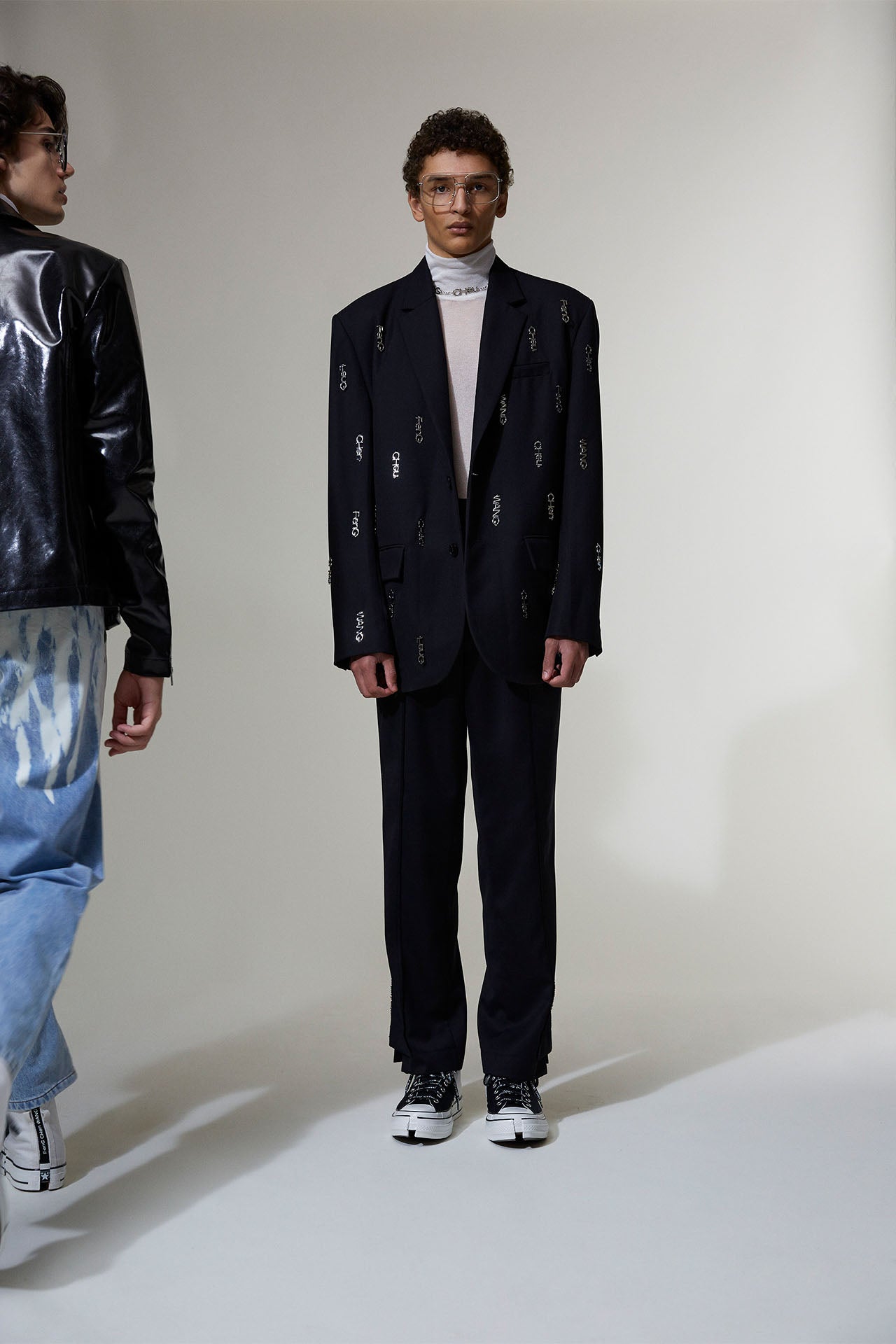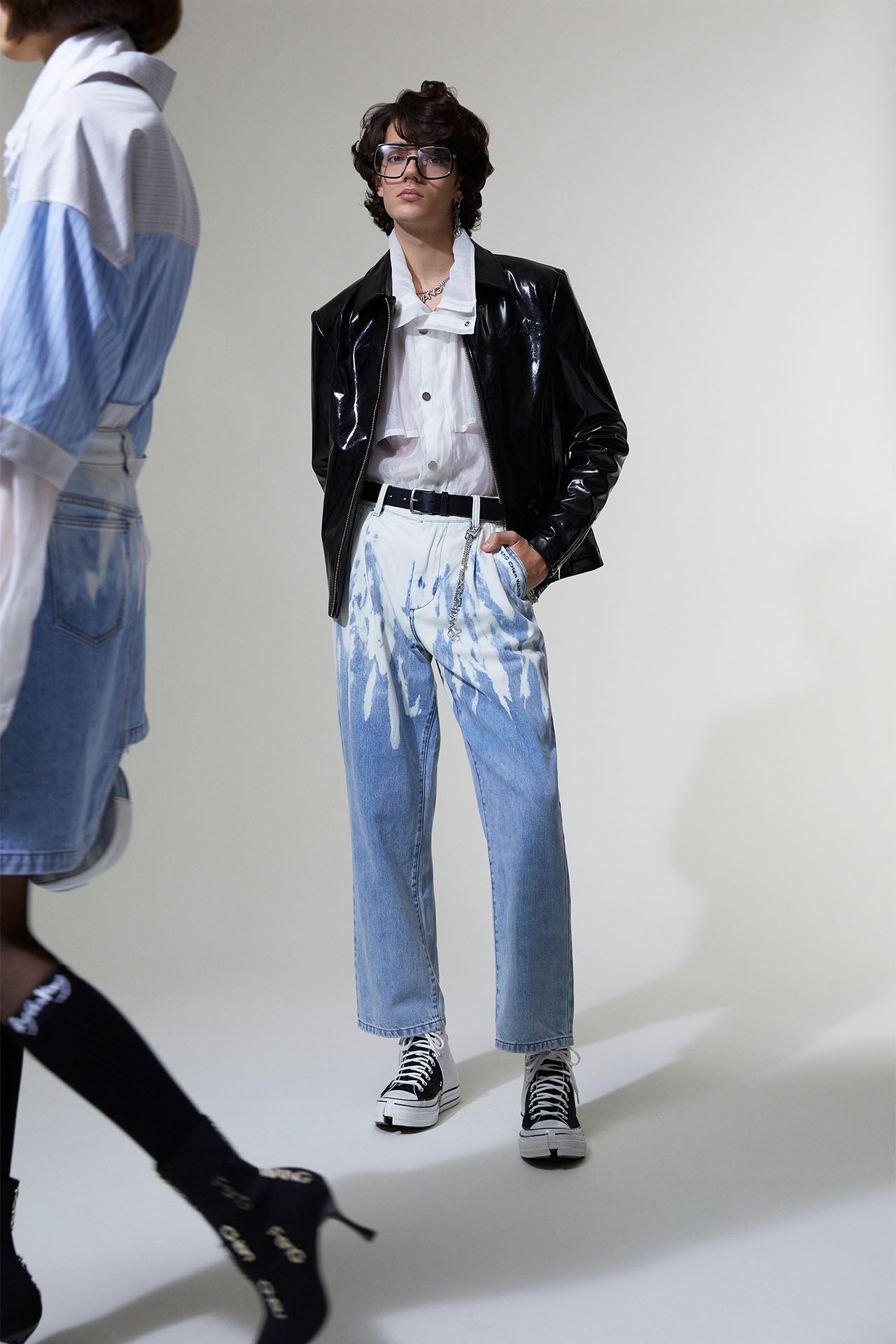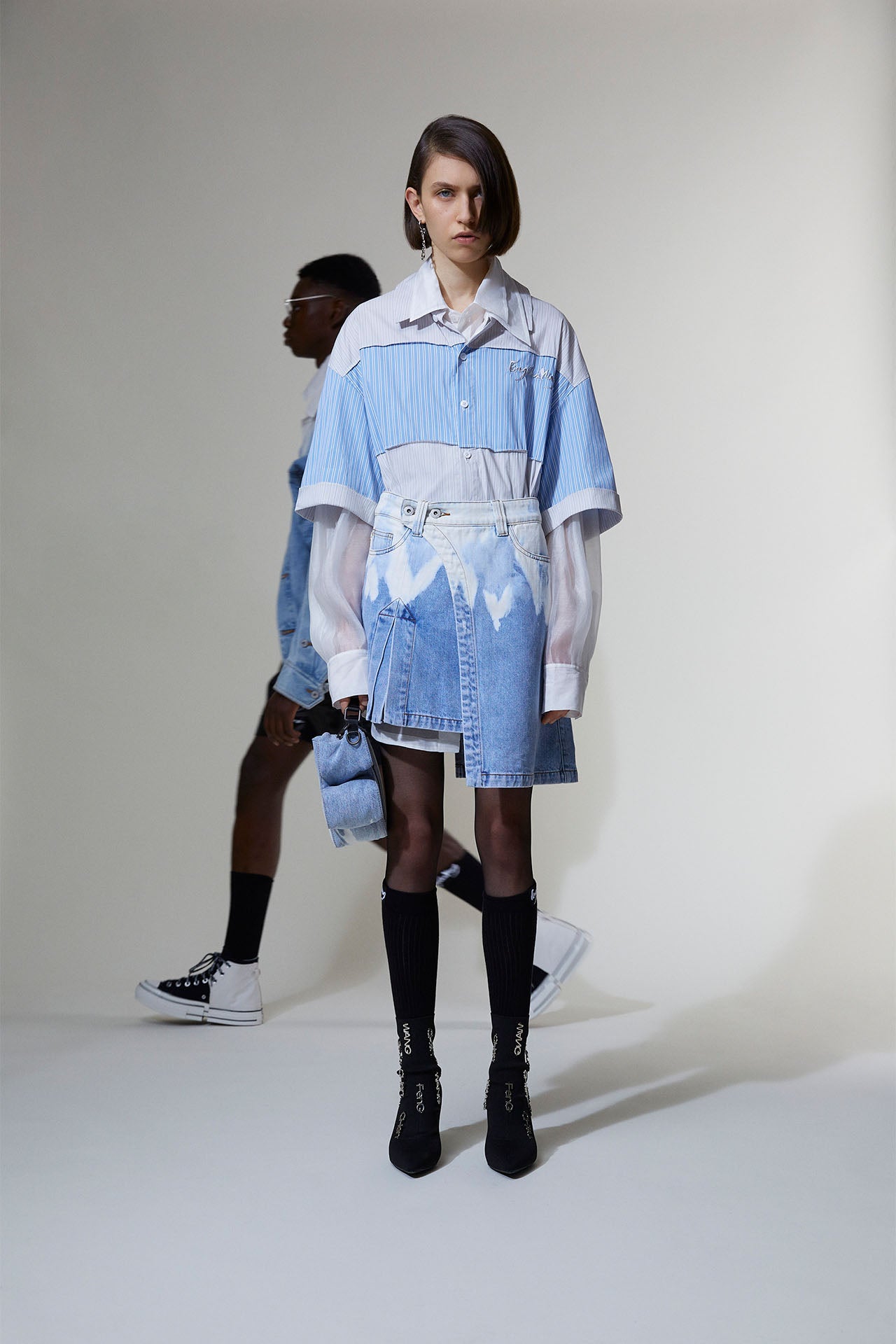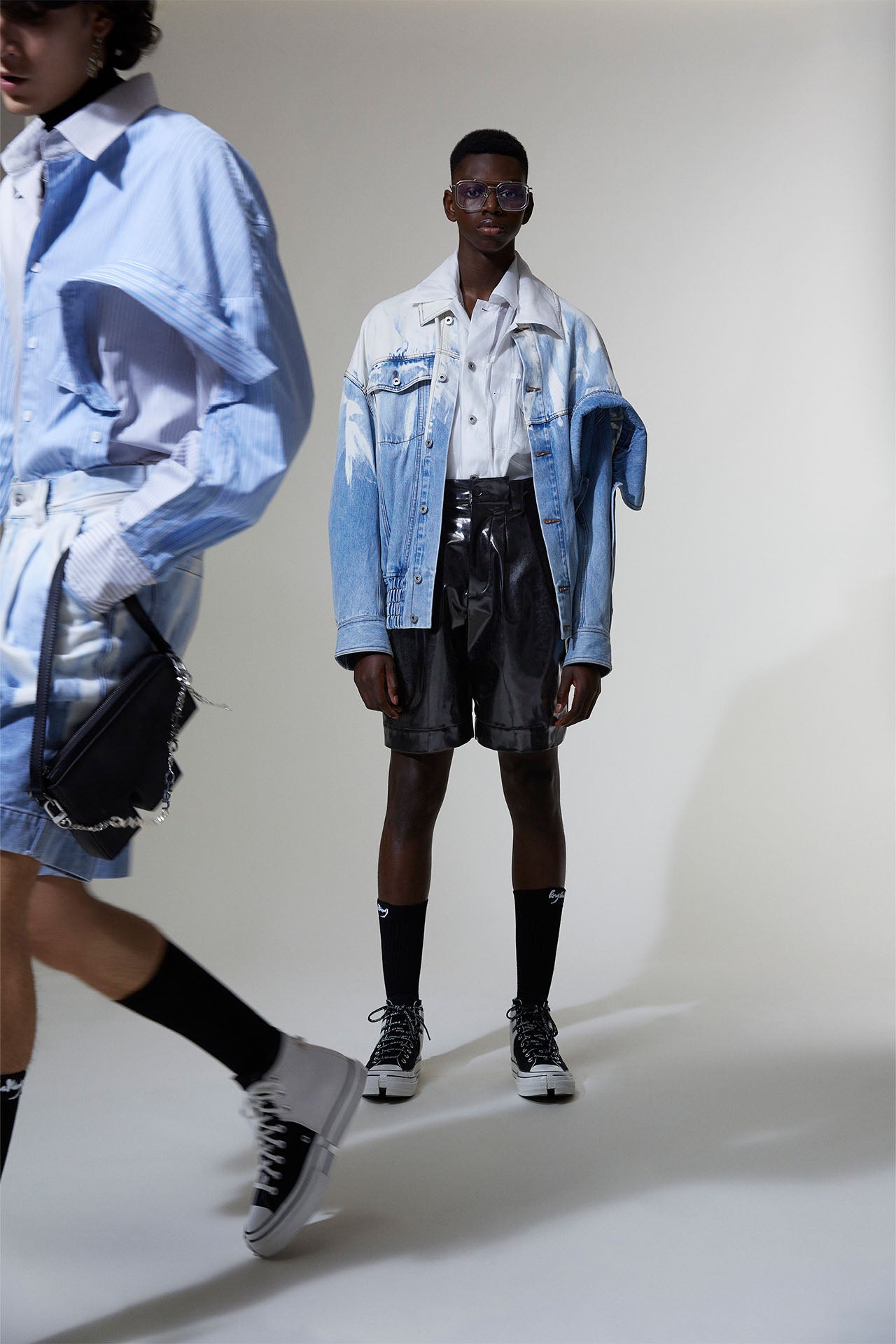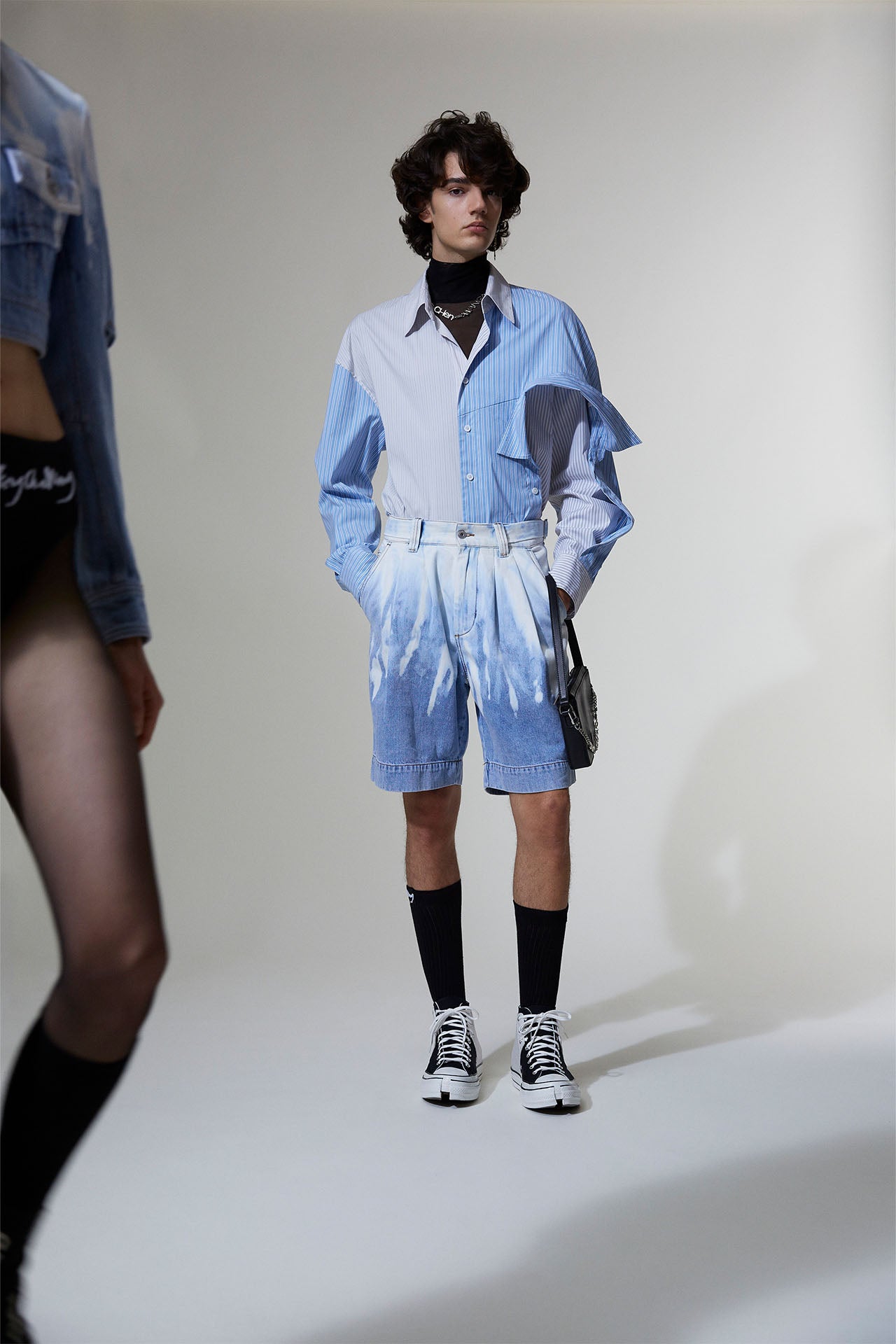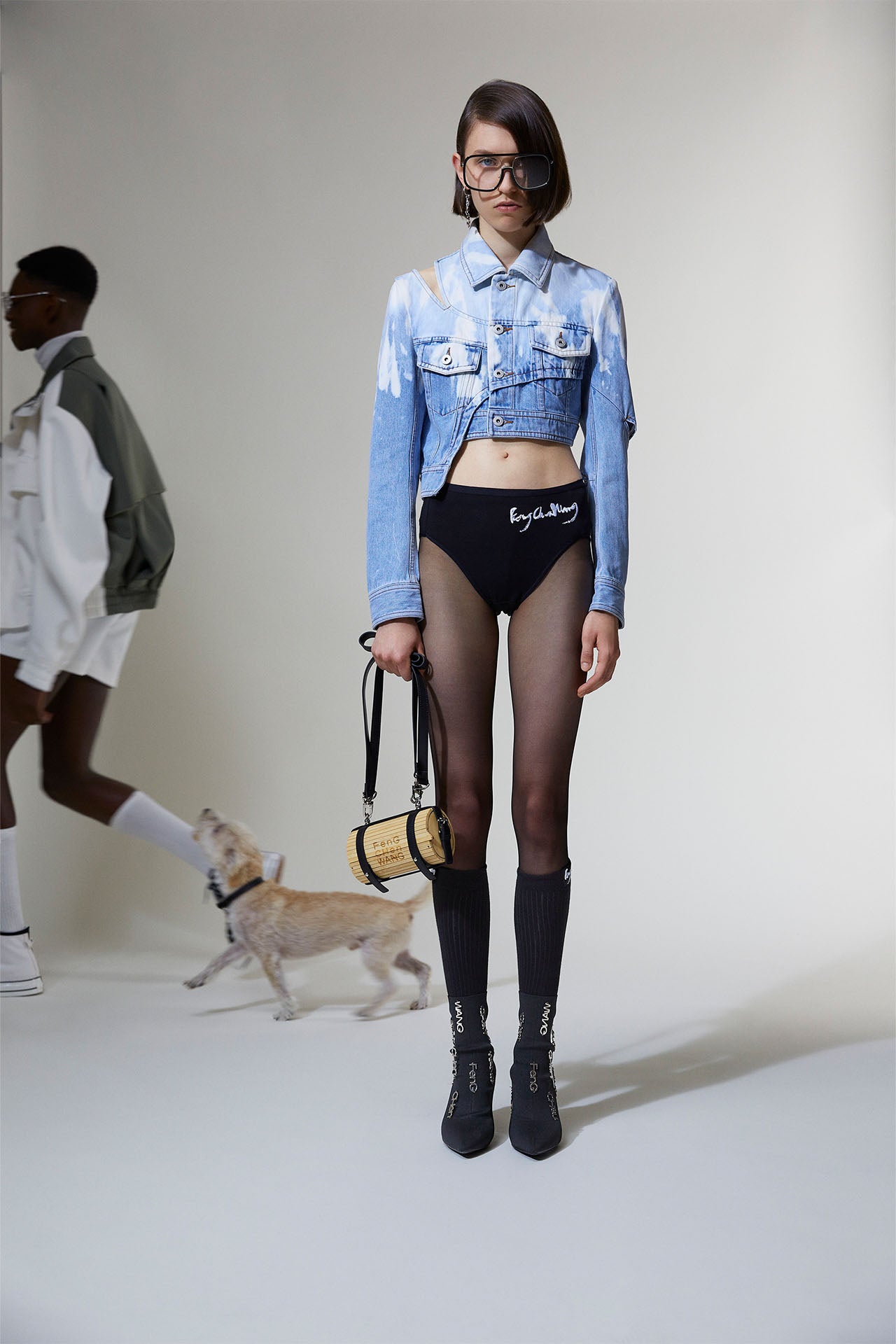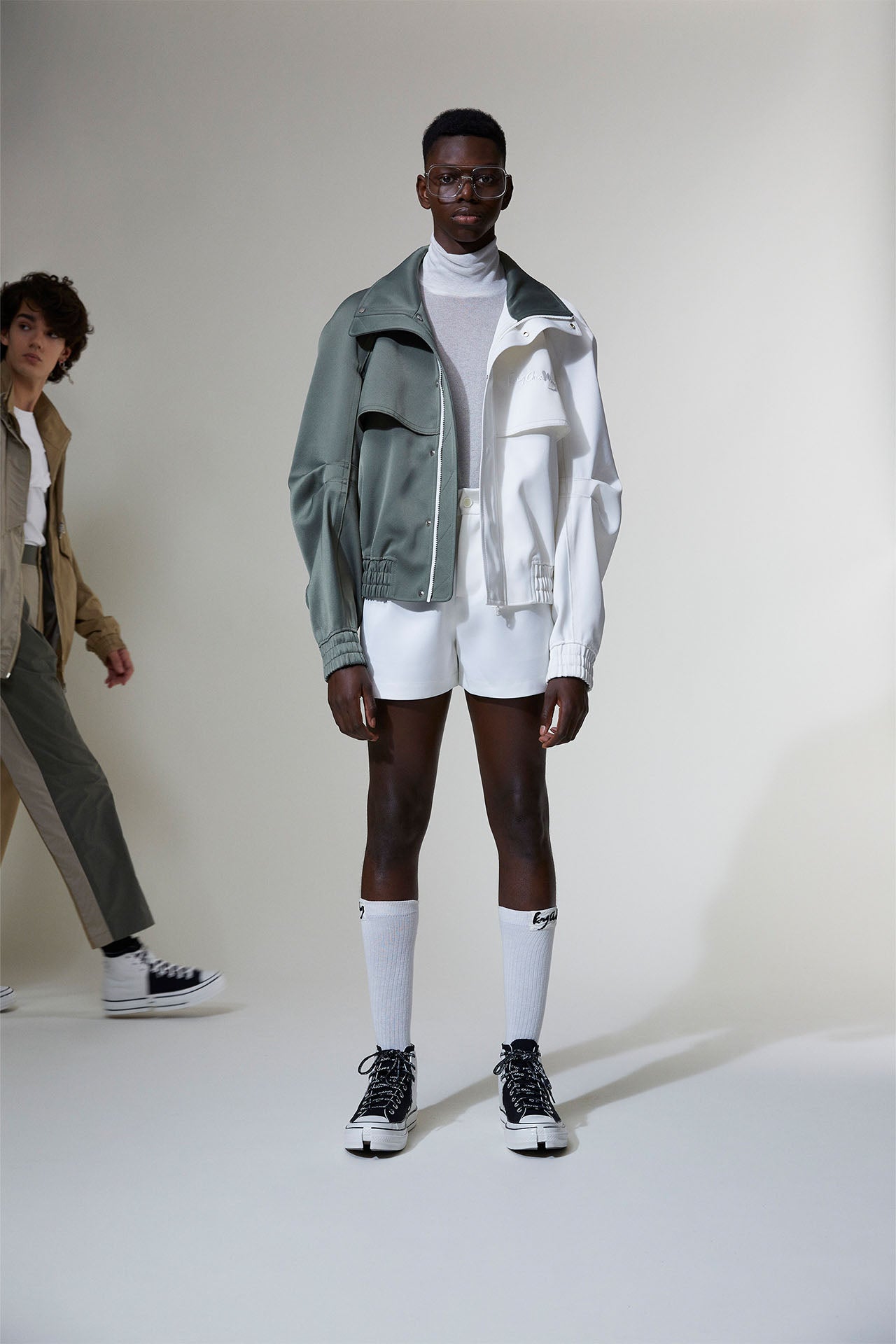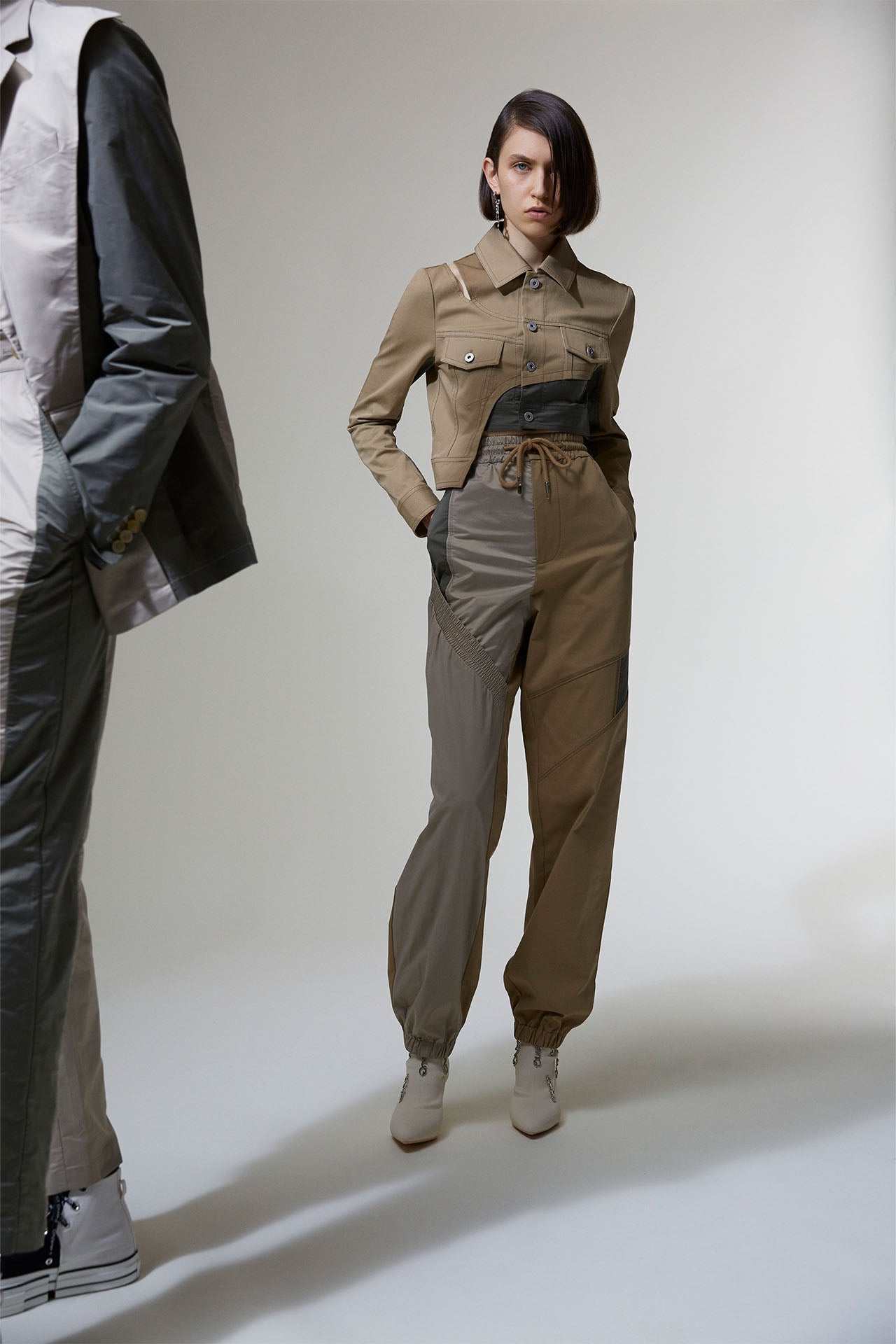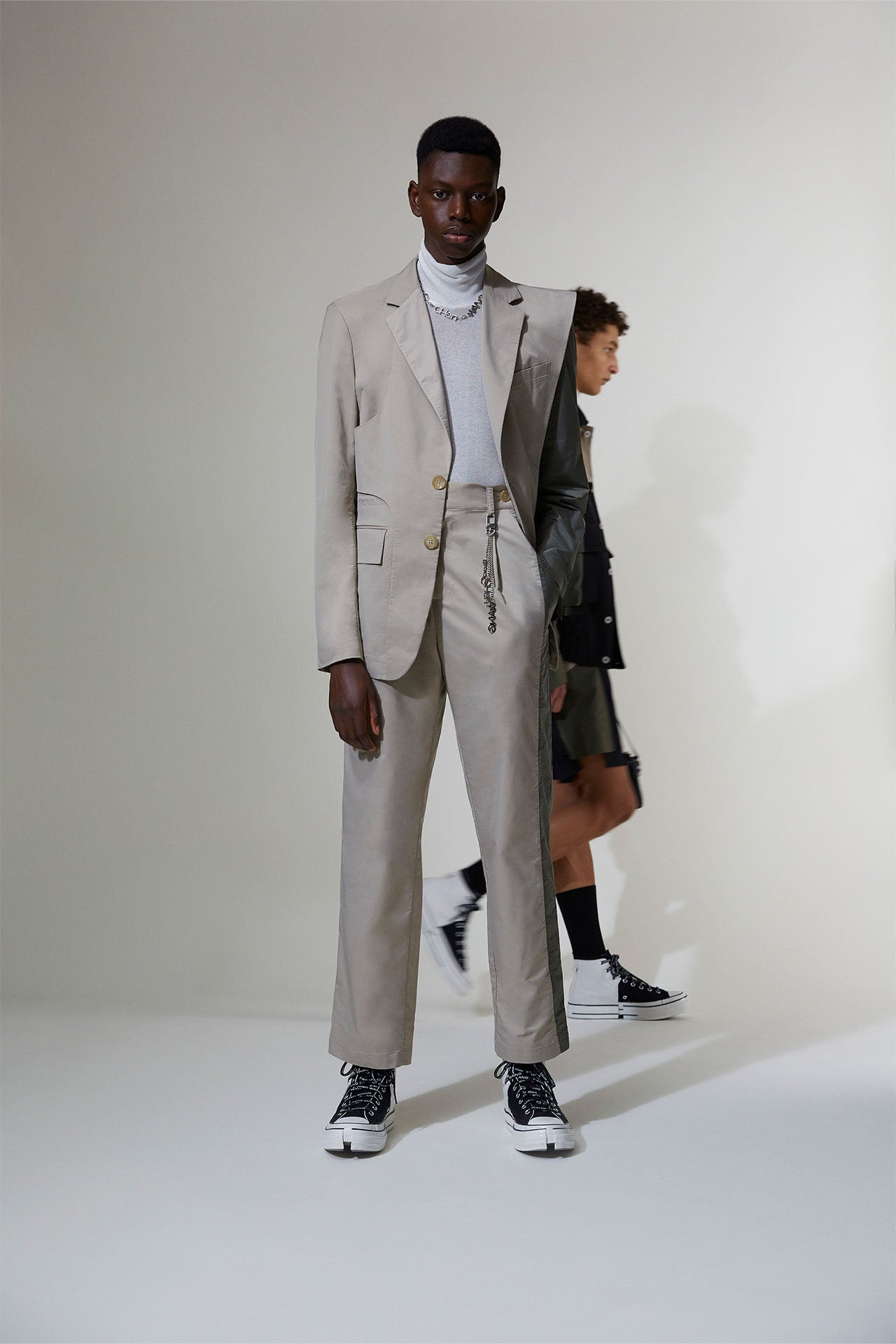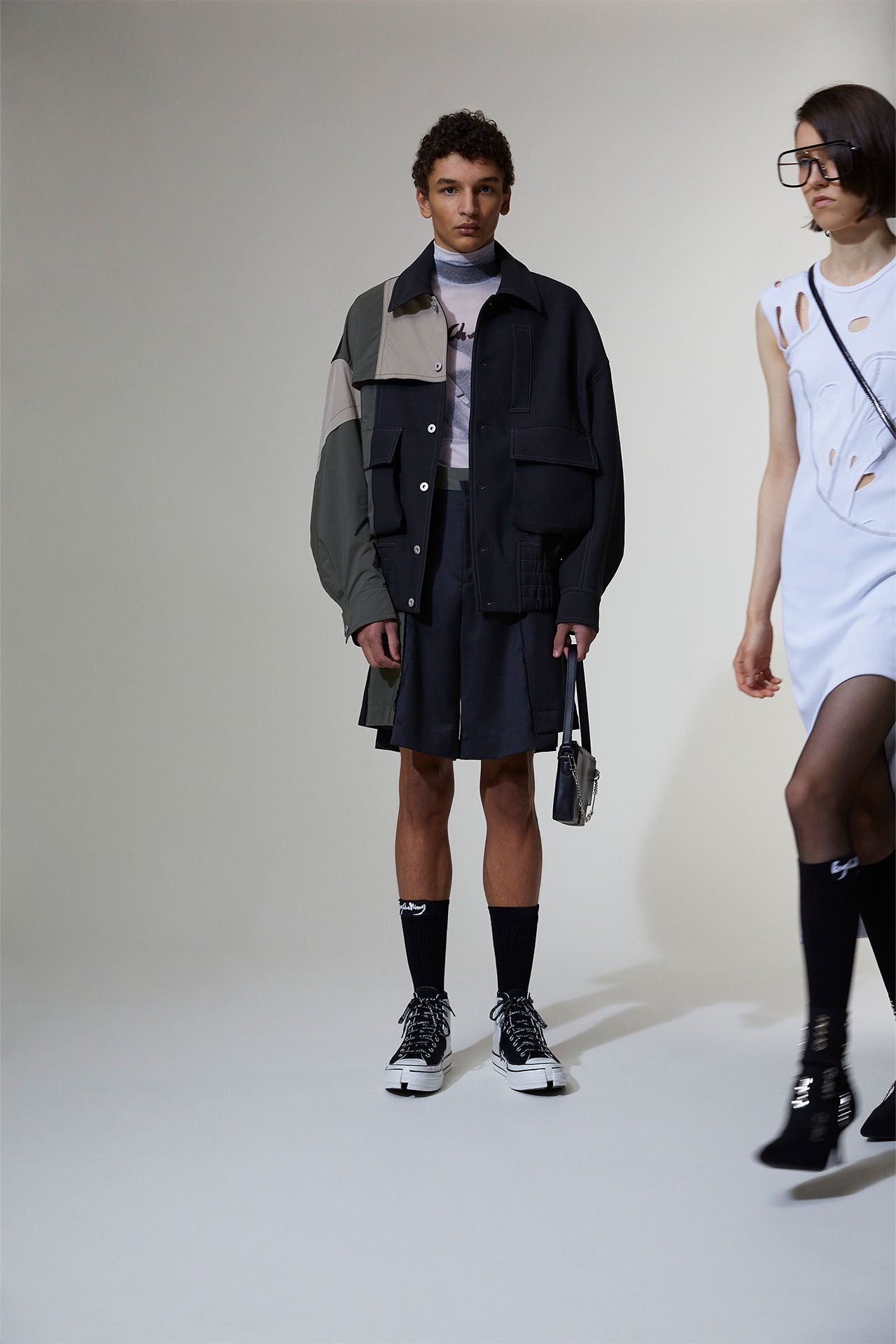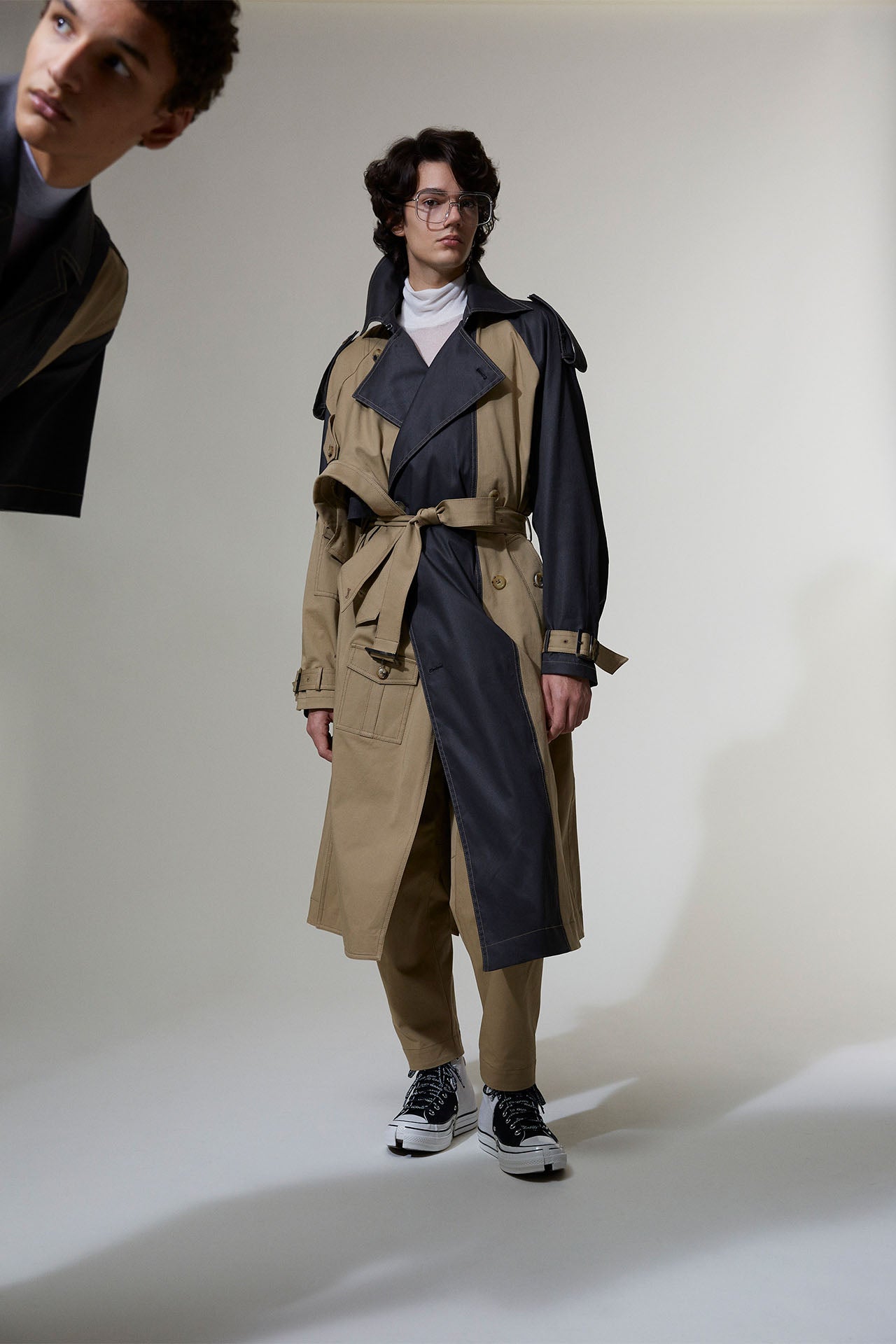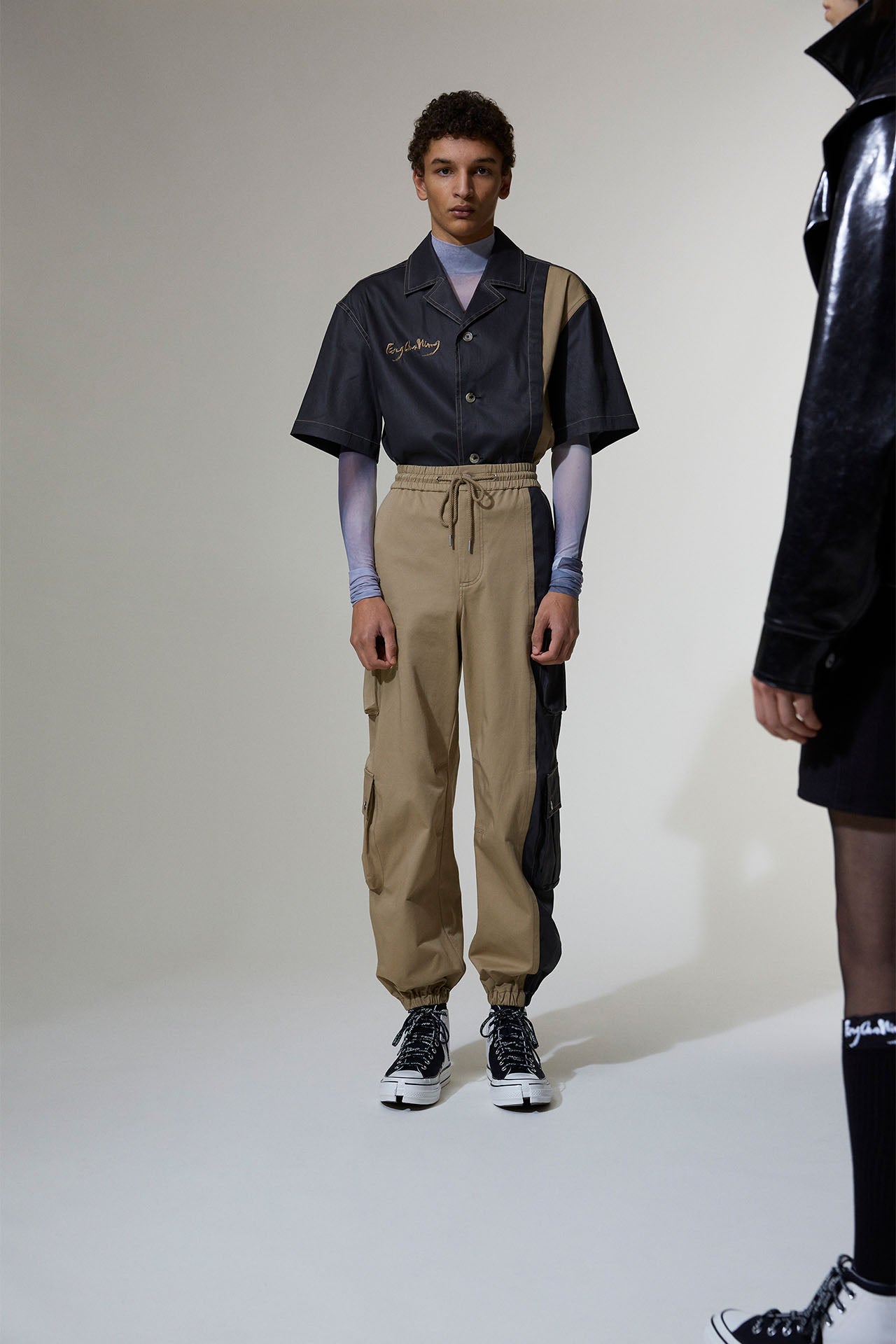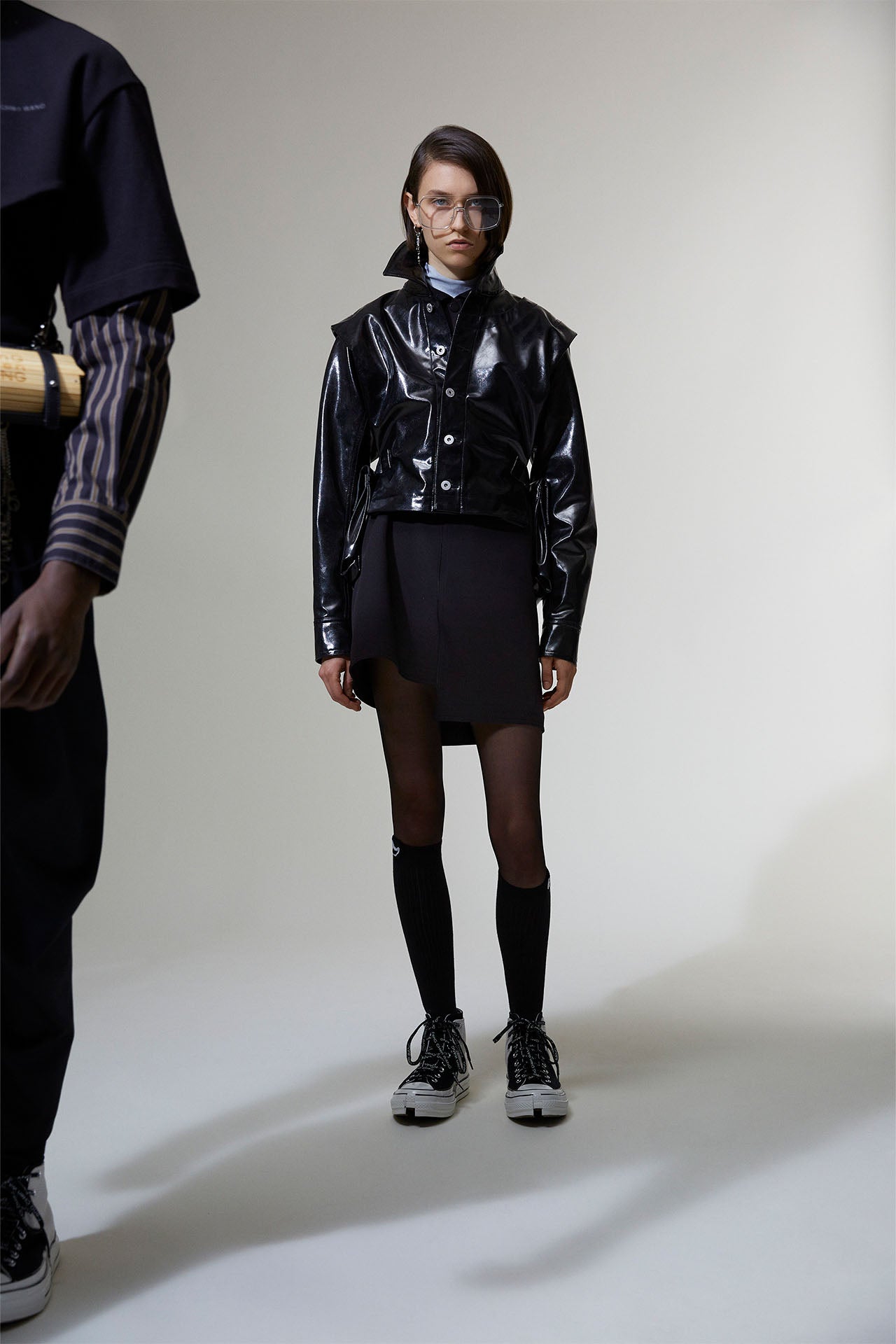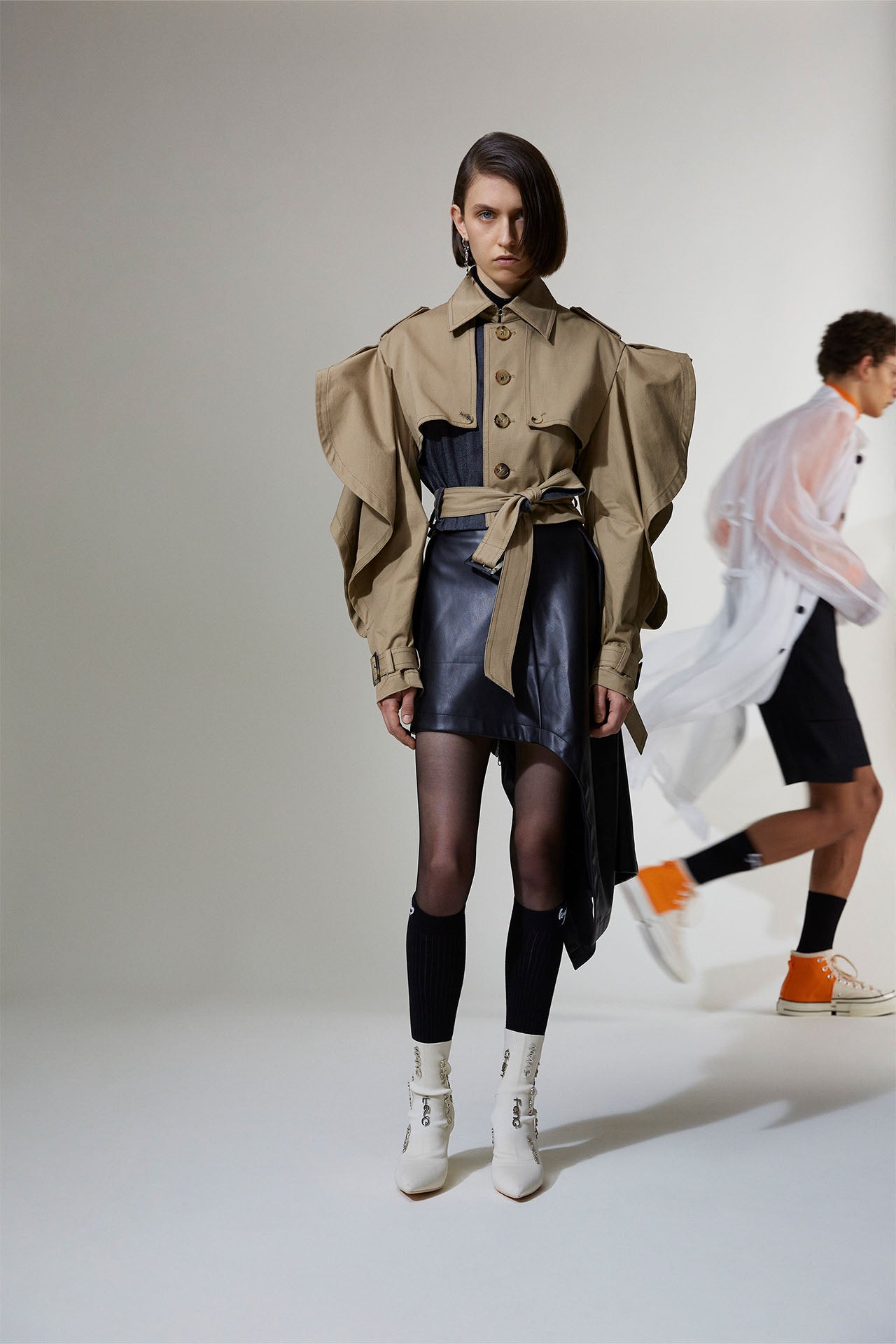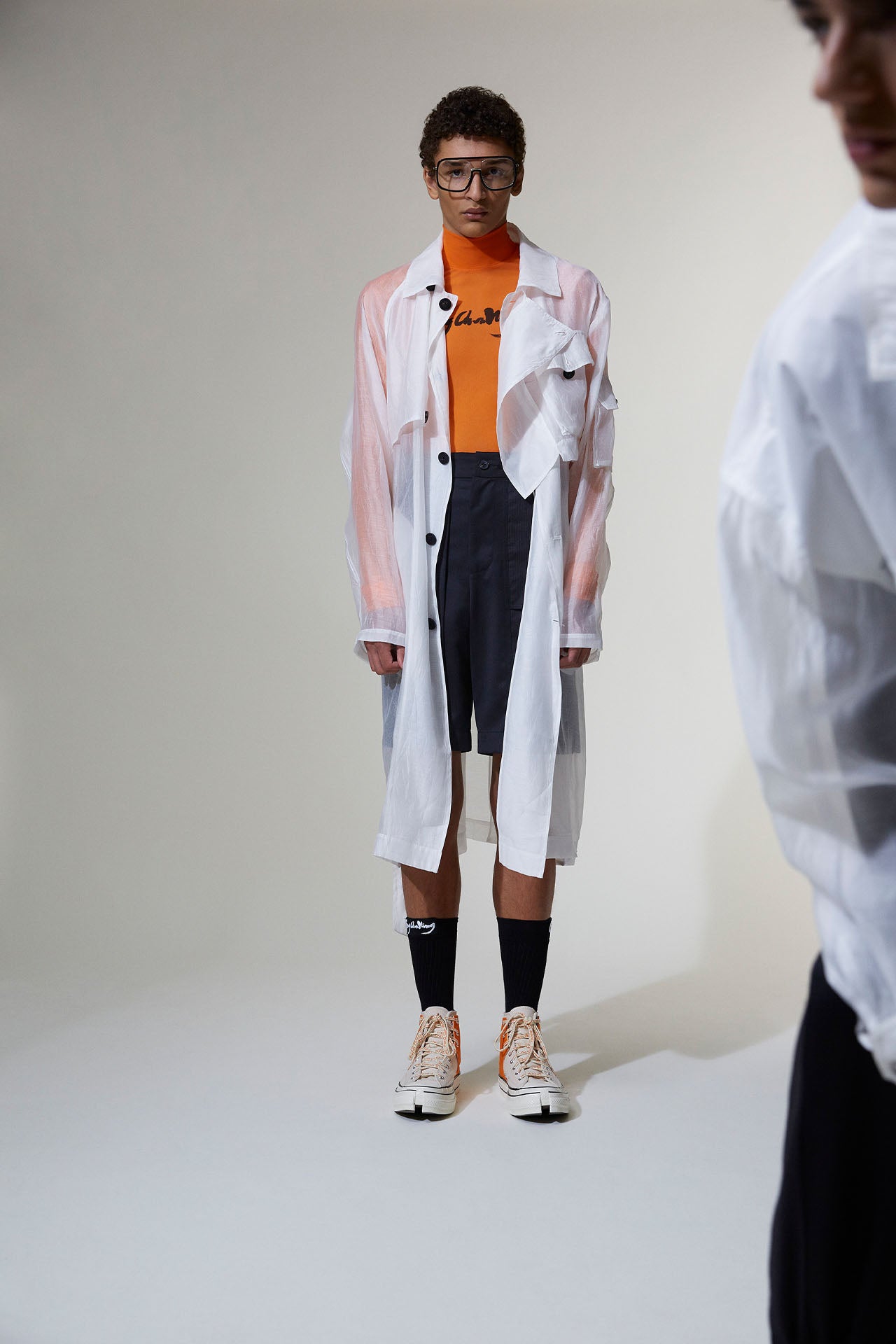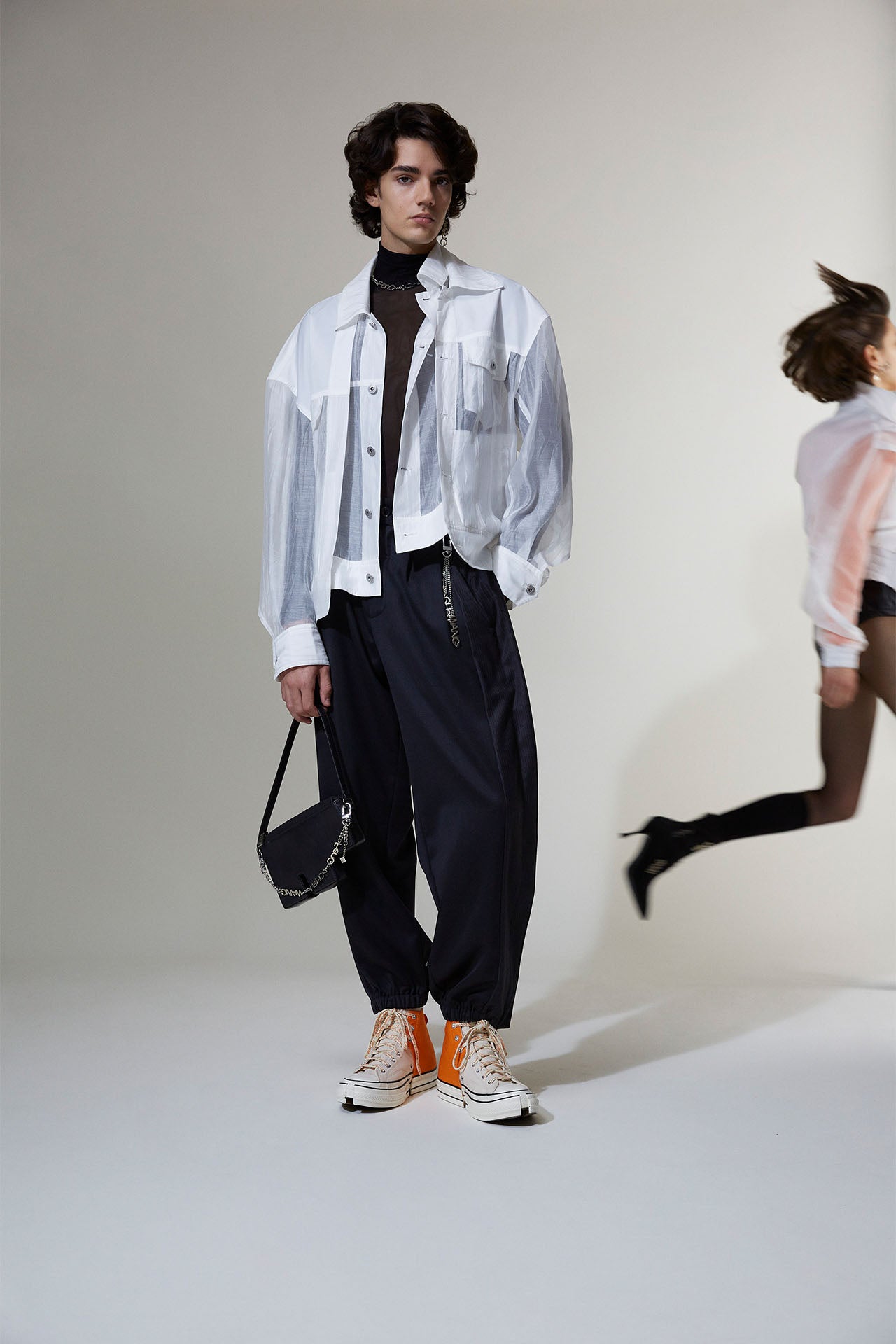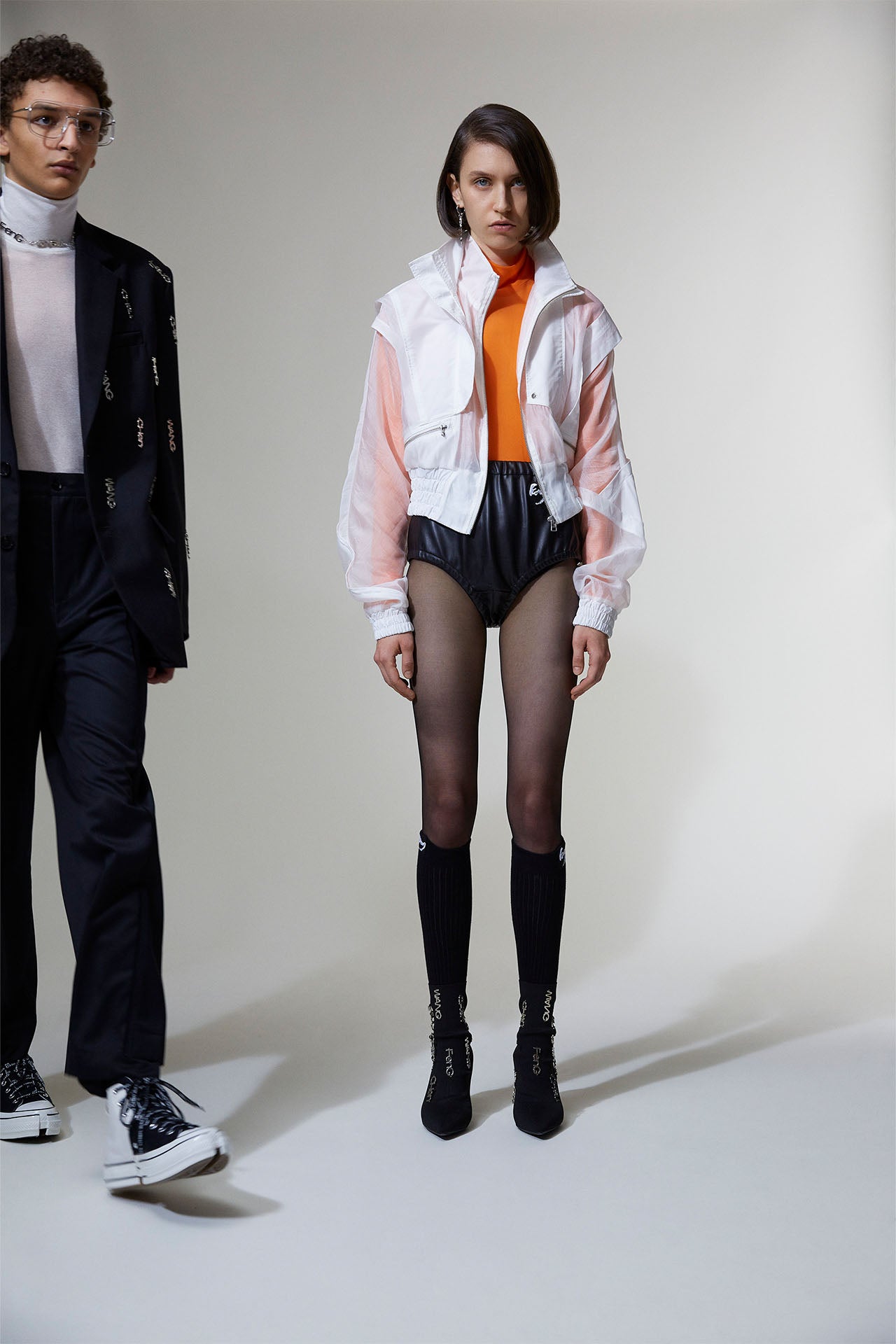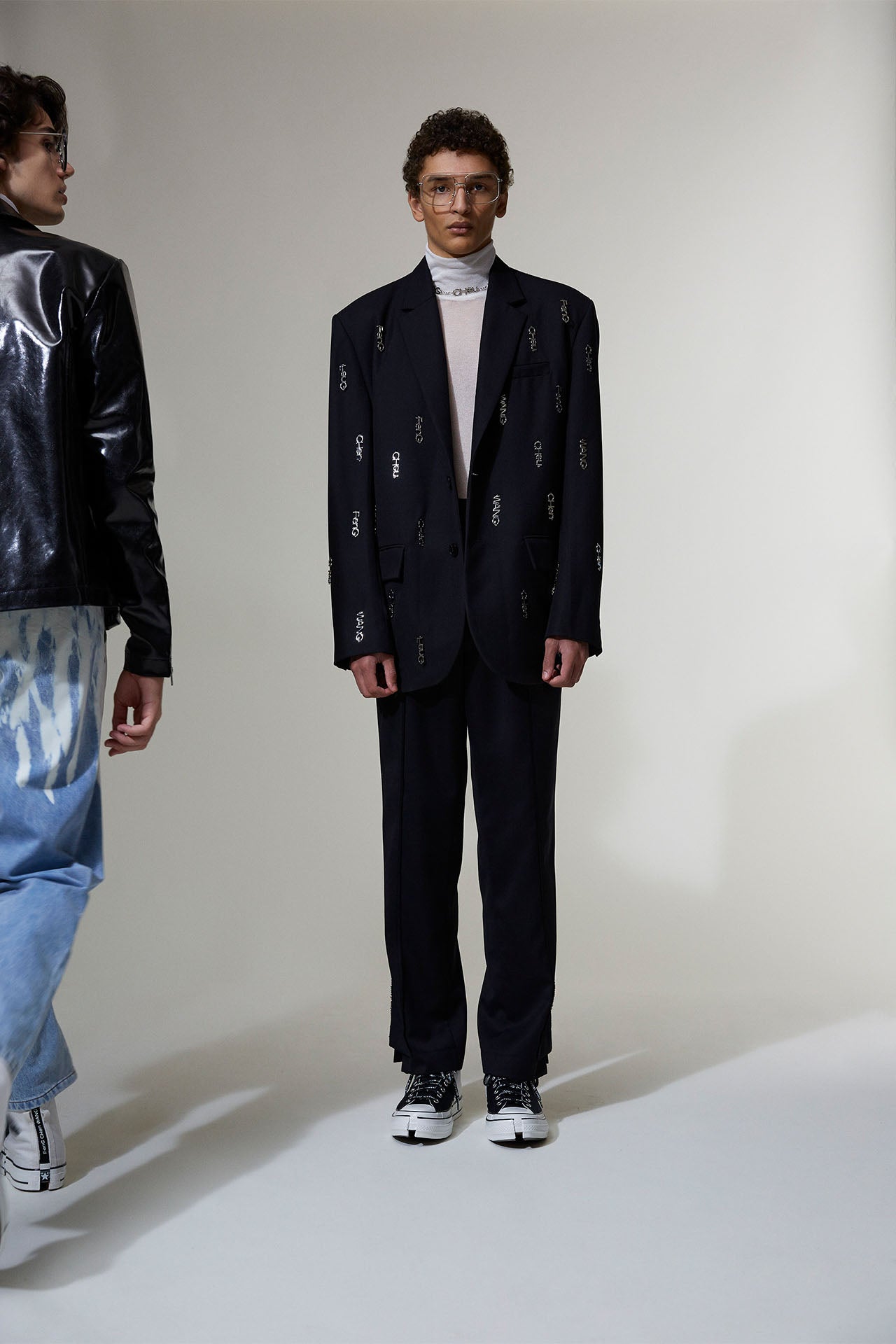 Spring Summer 2021 Lookbook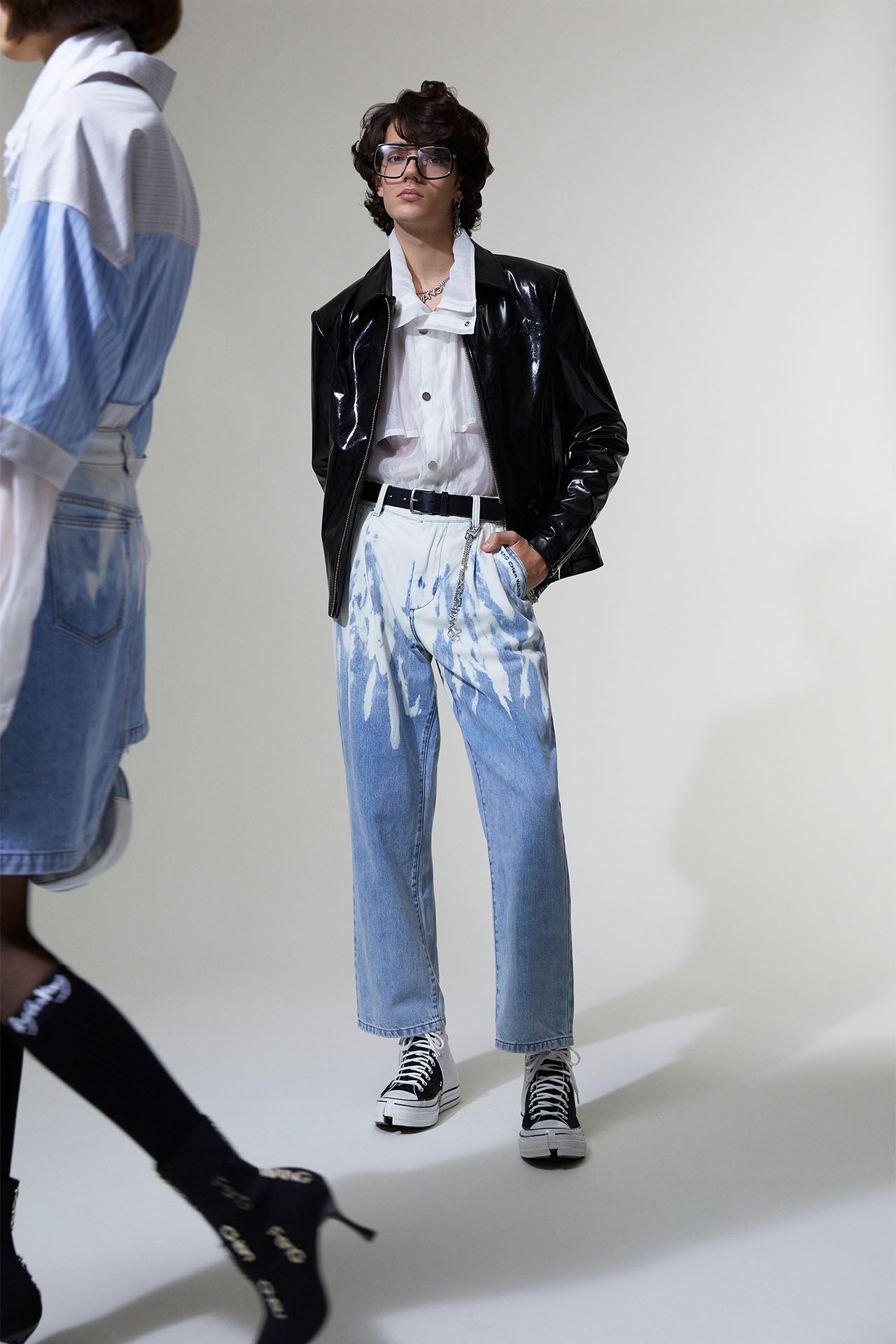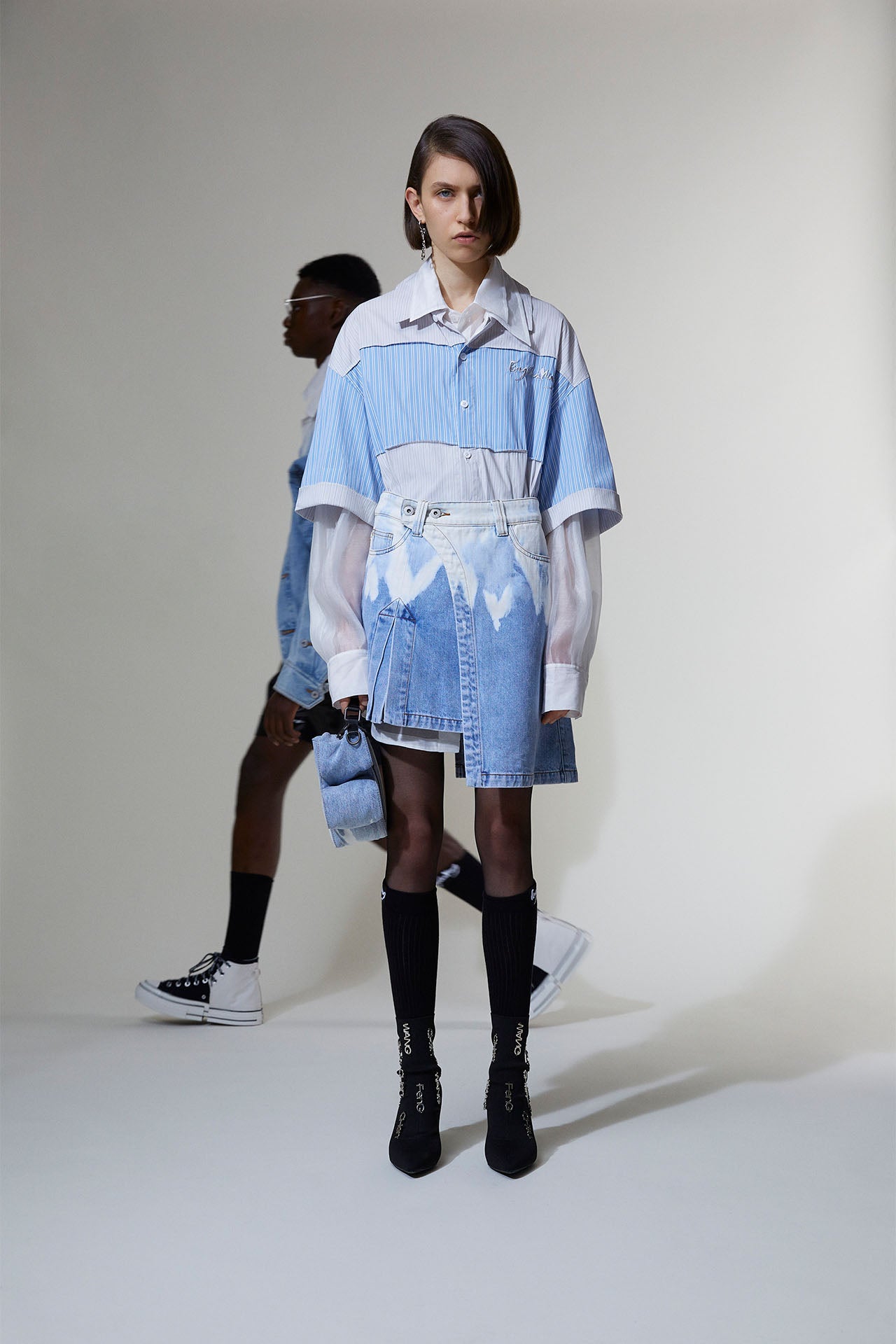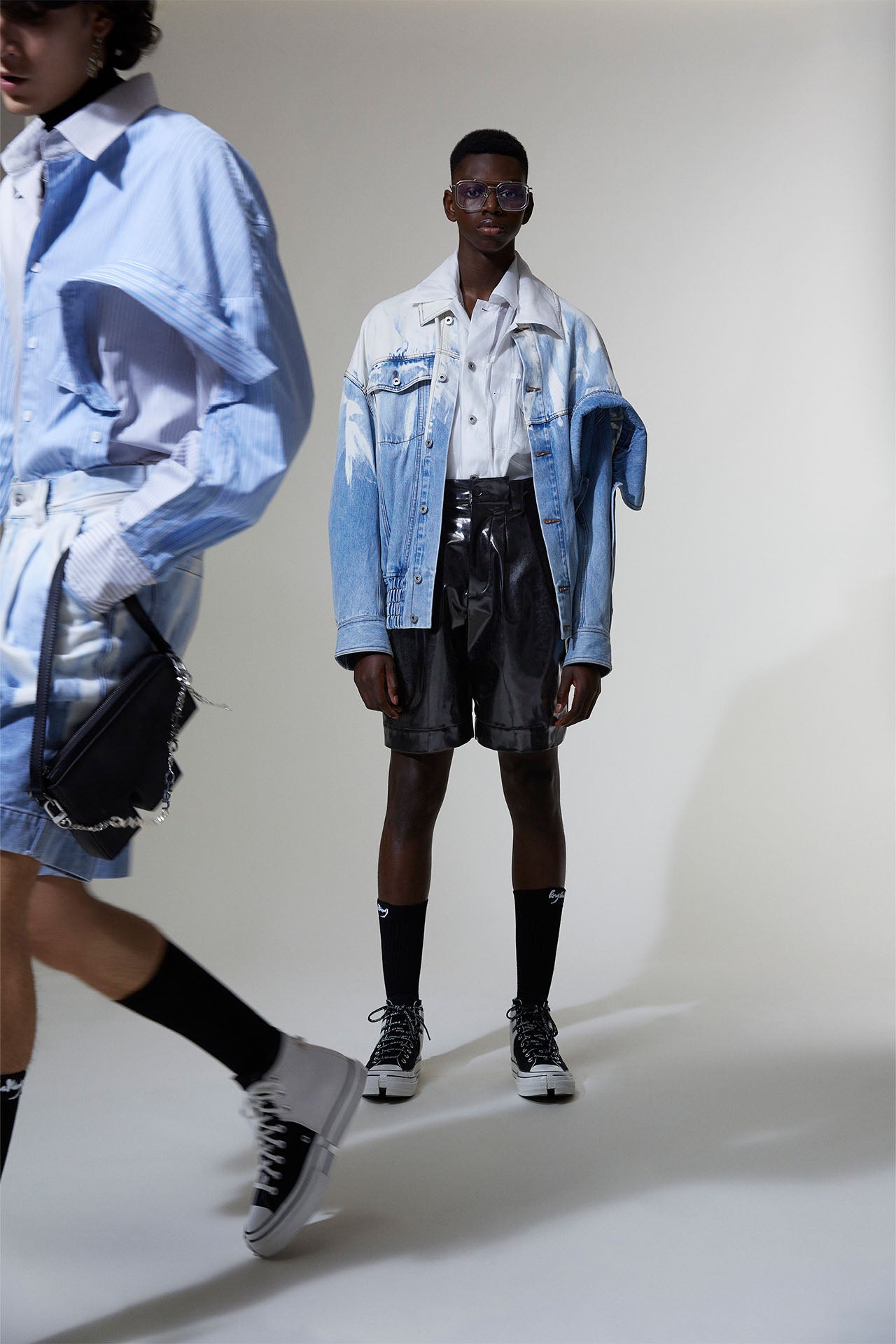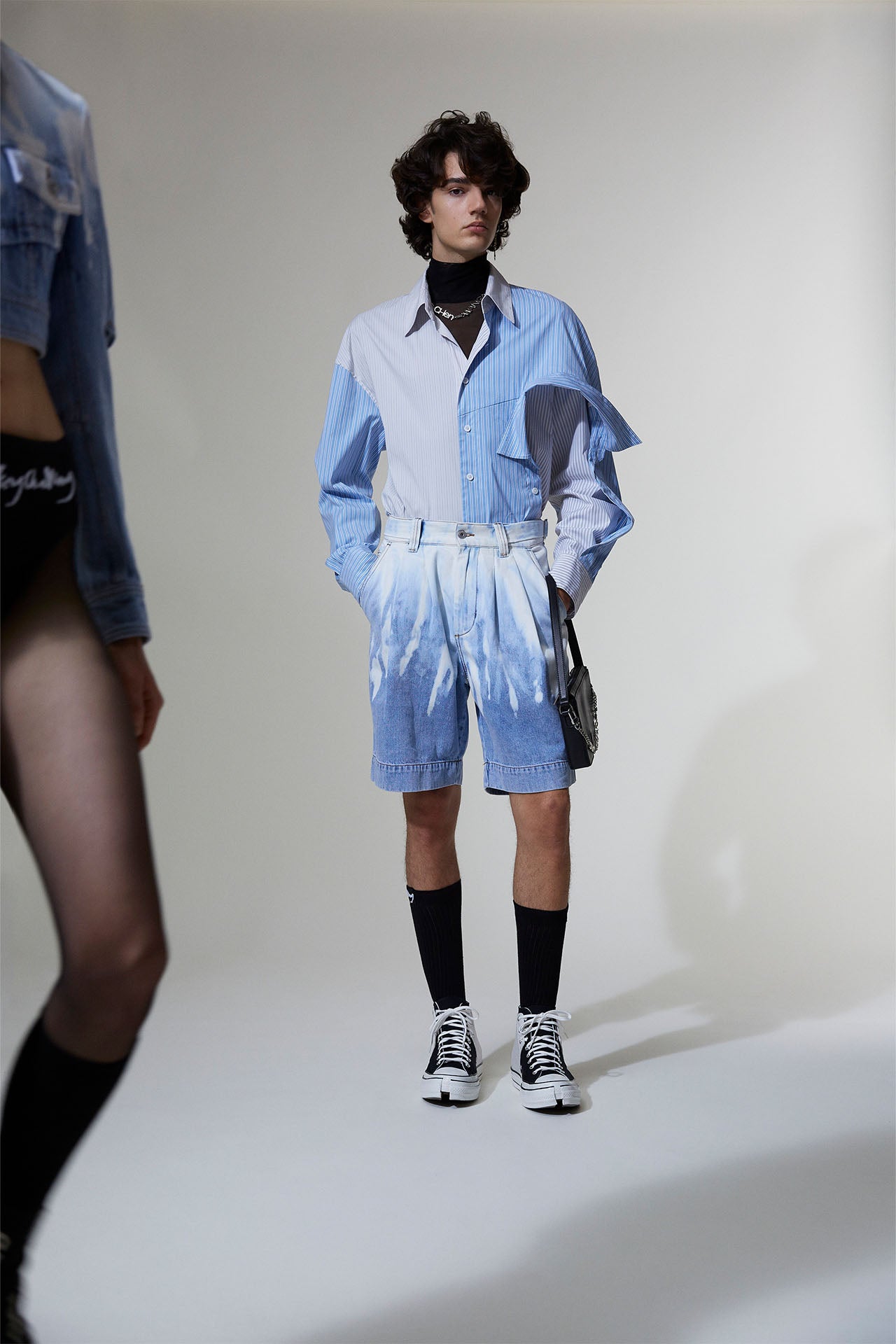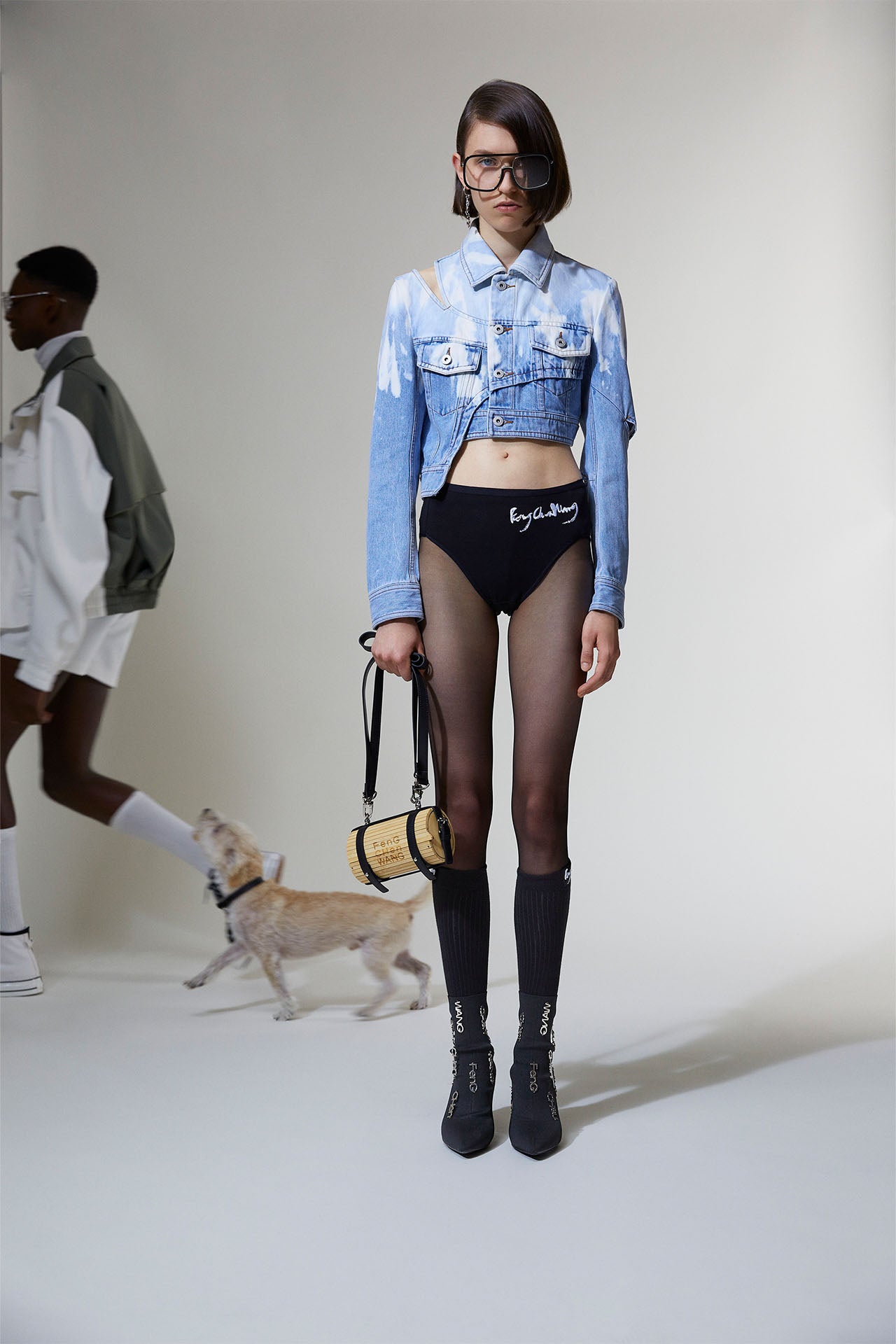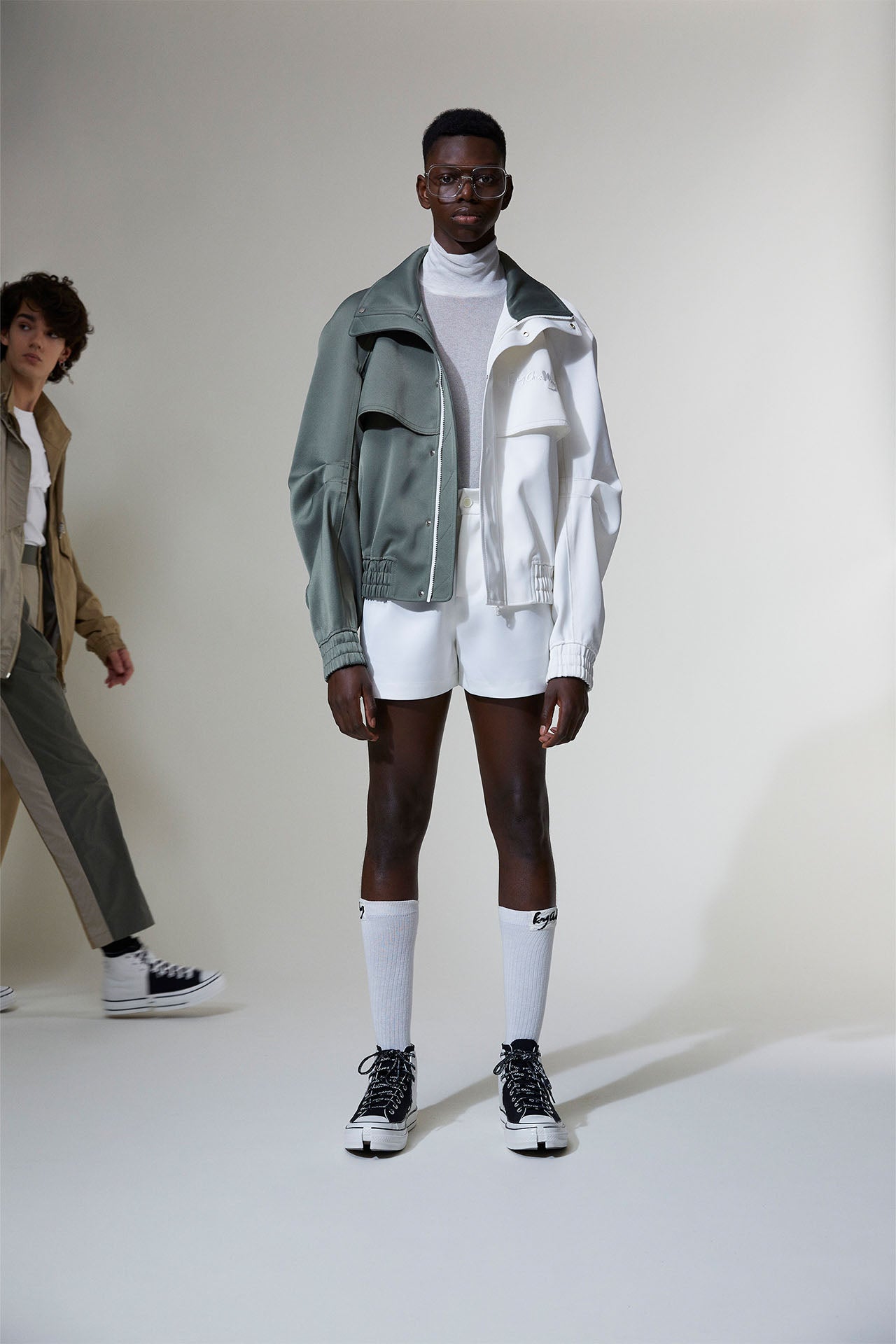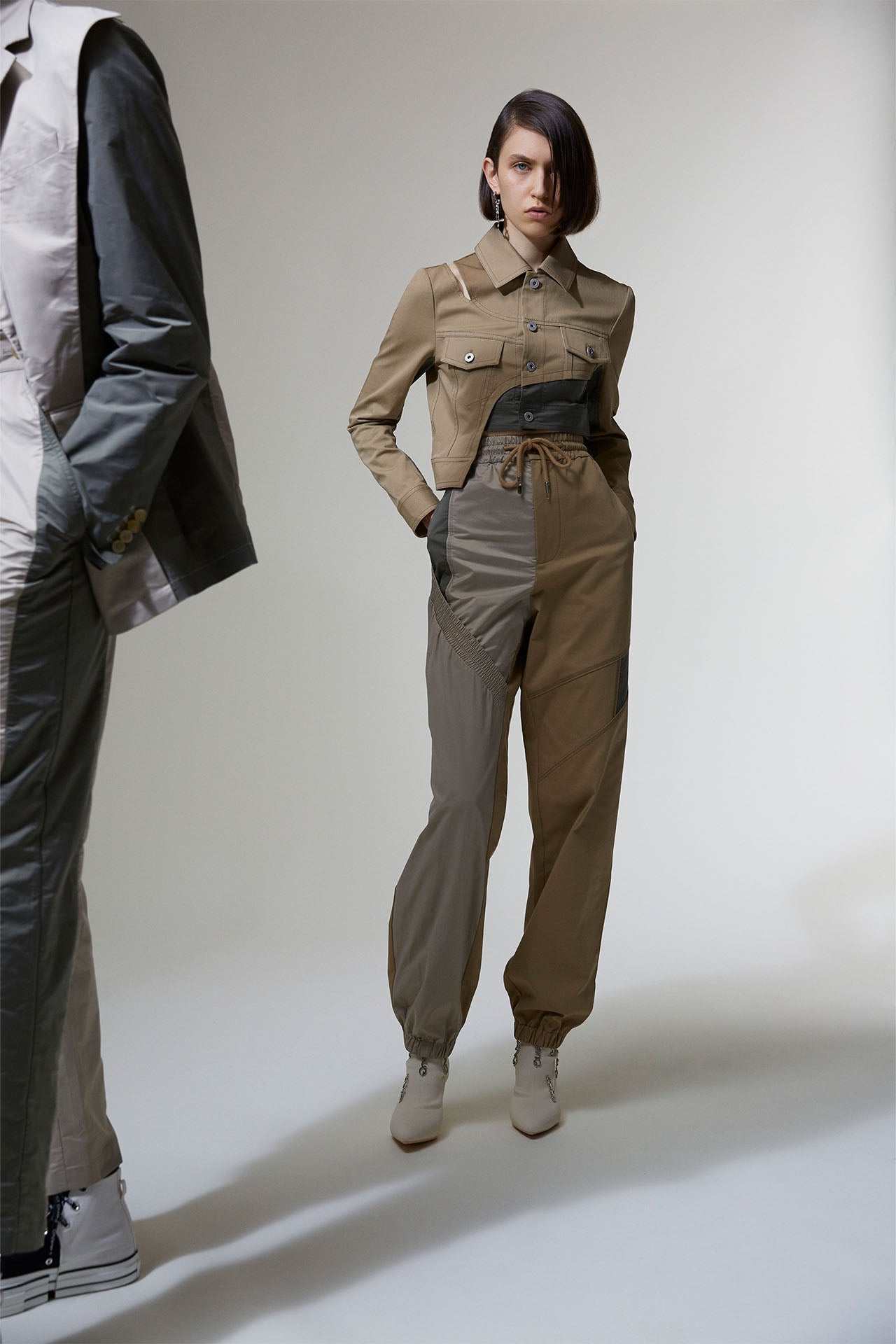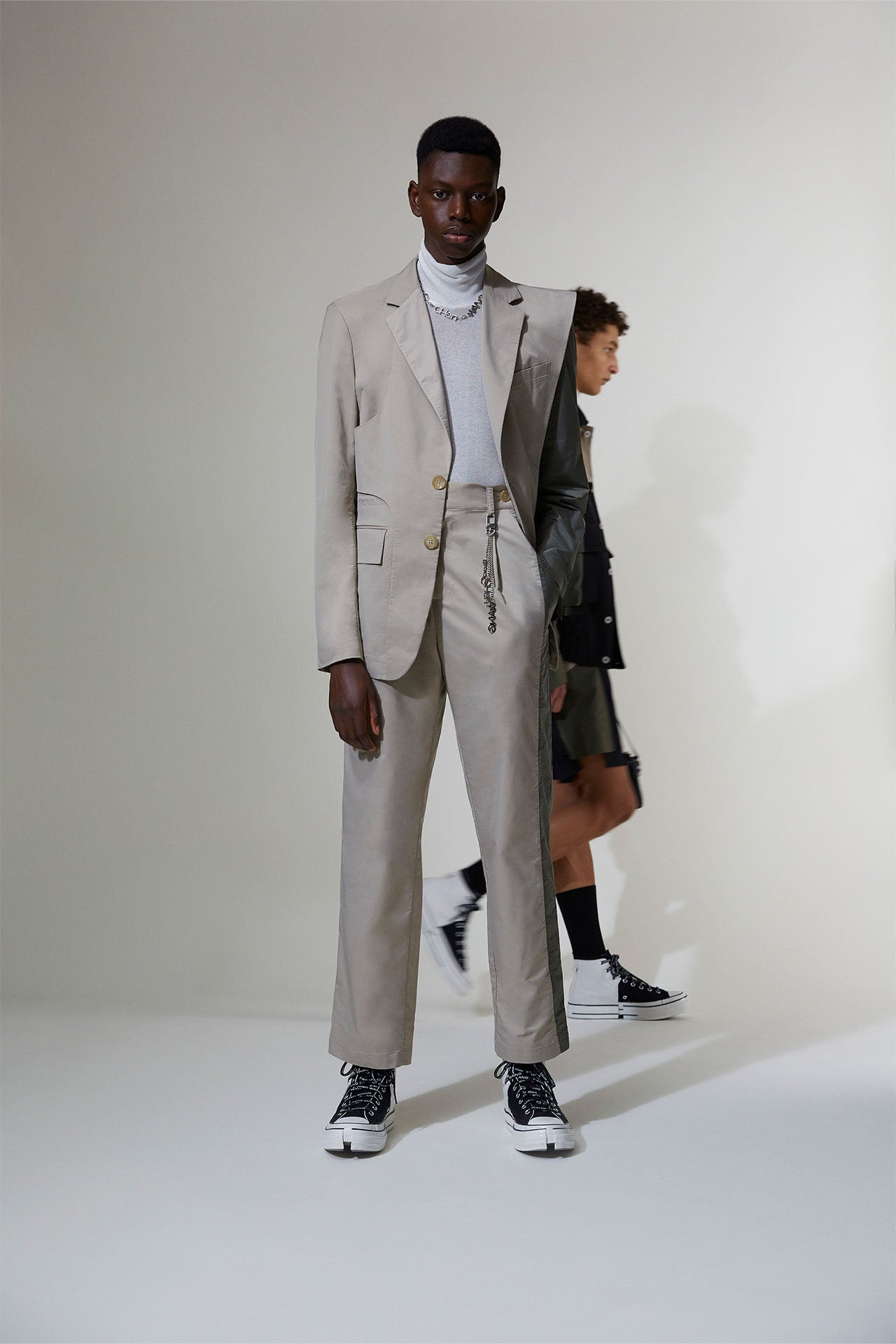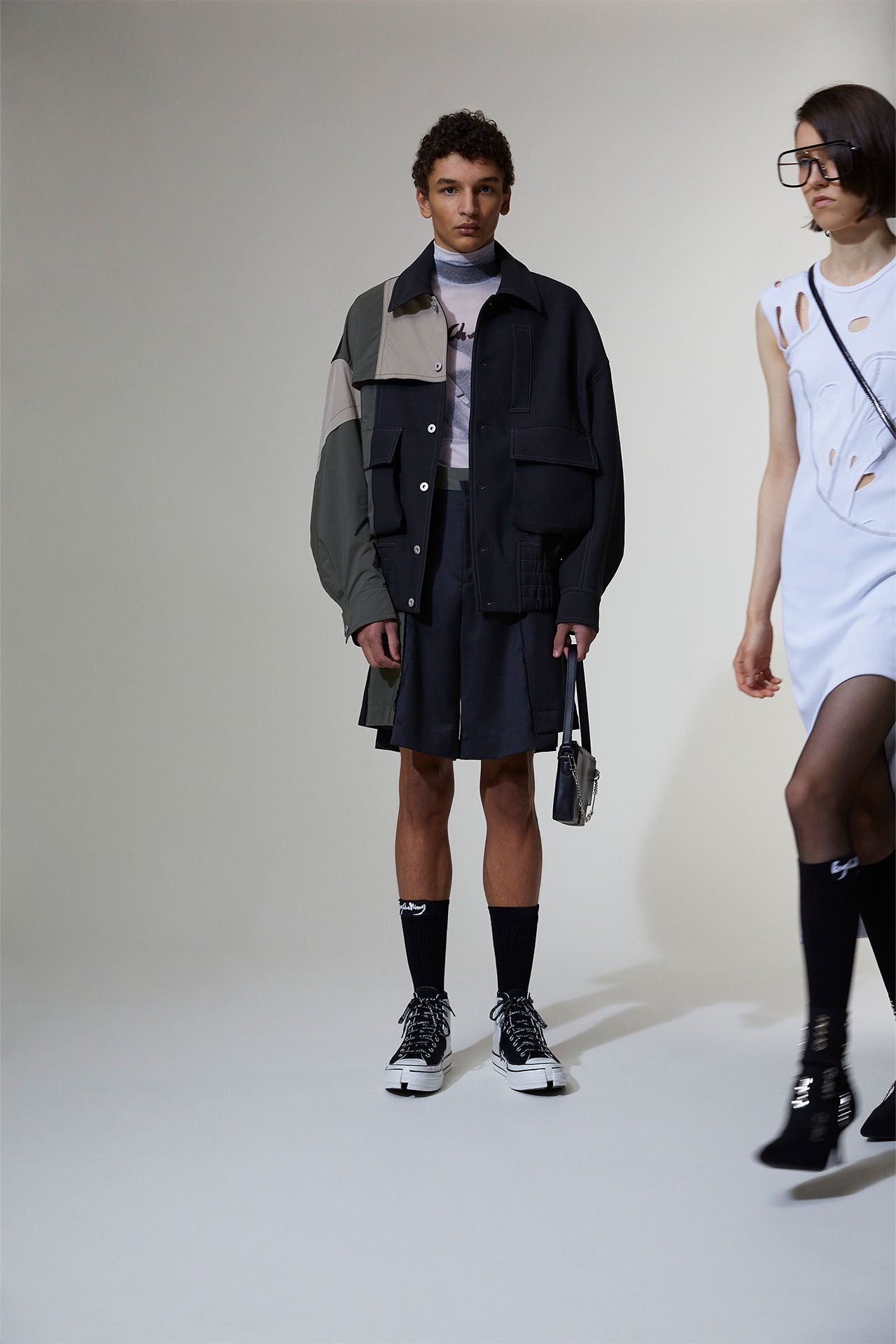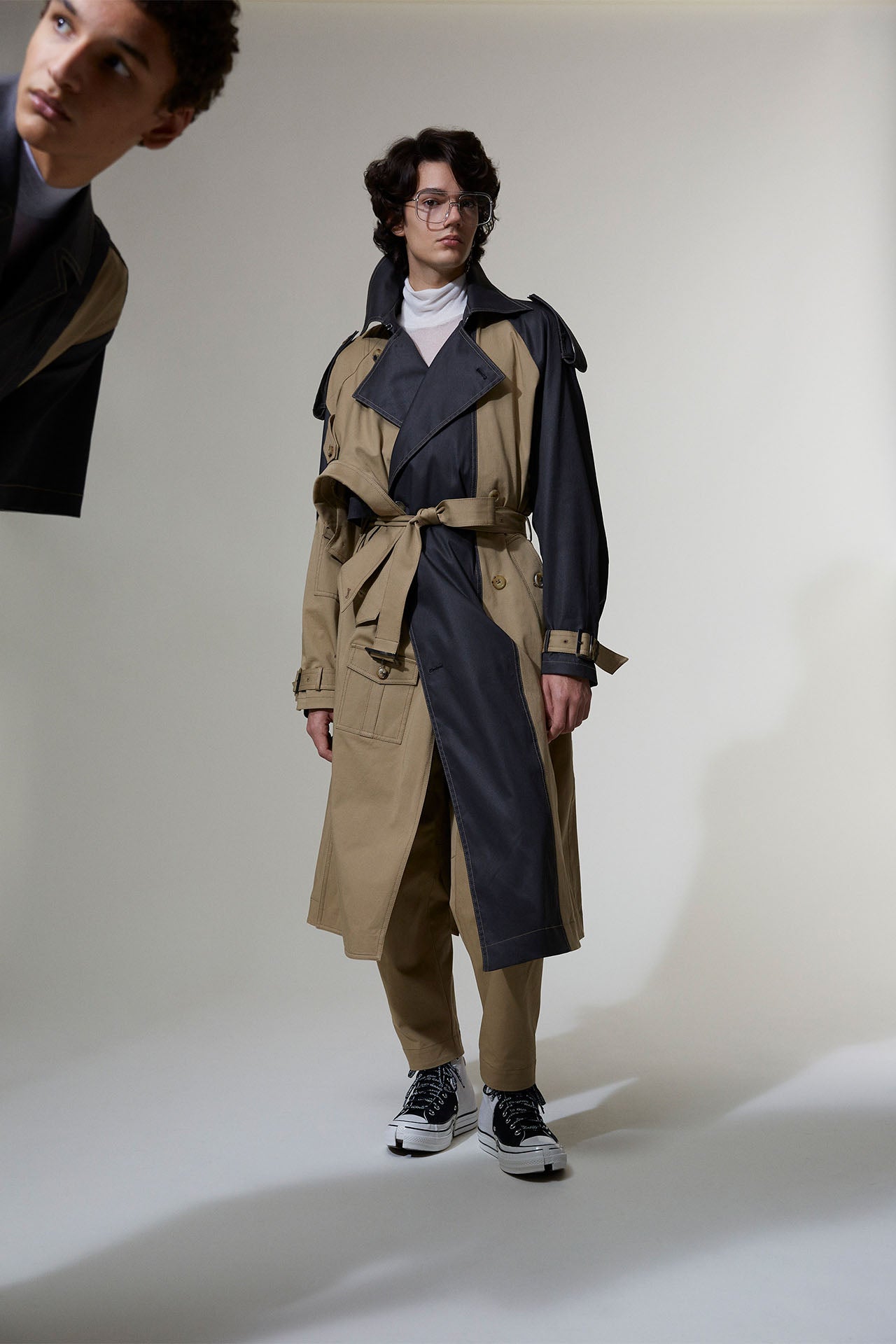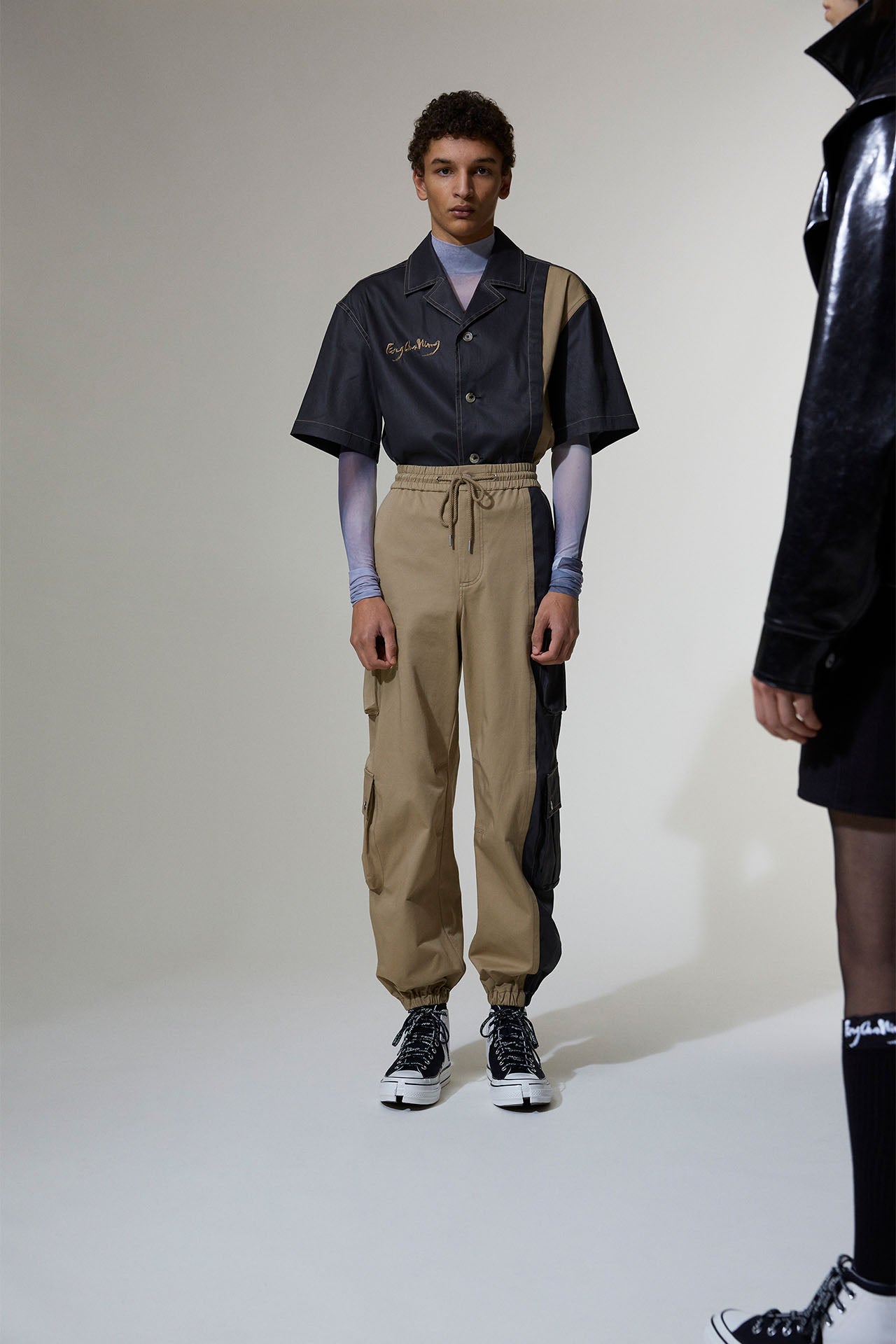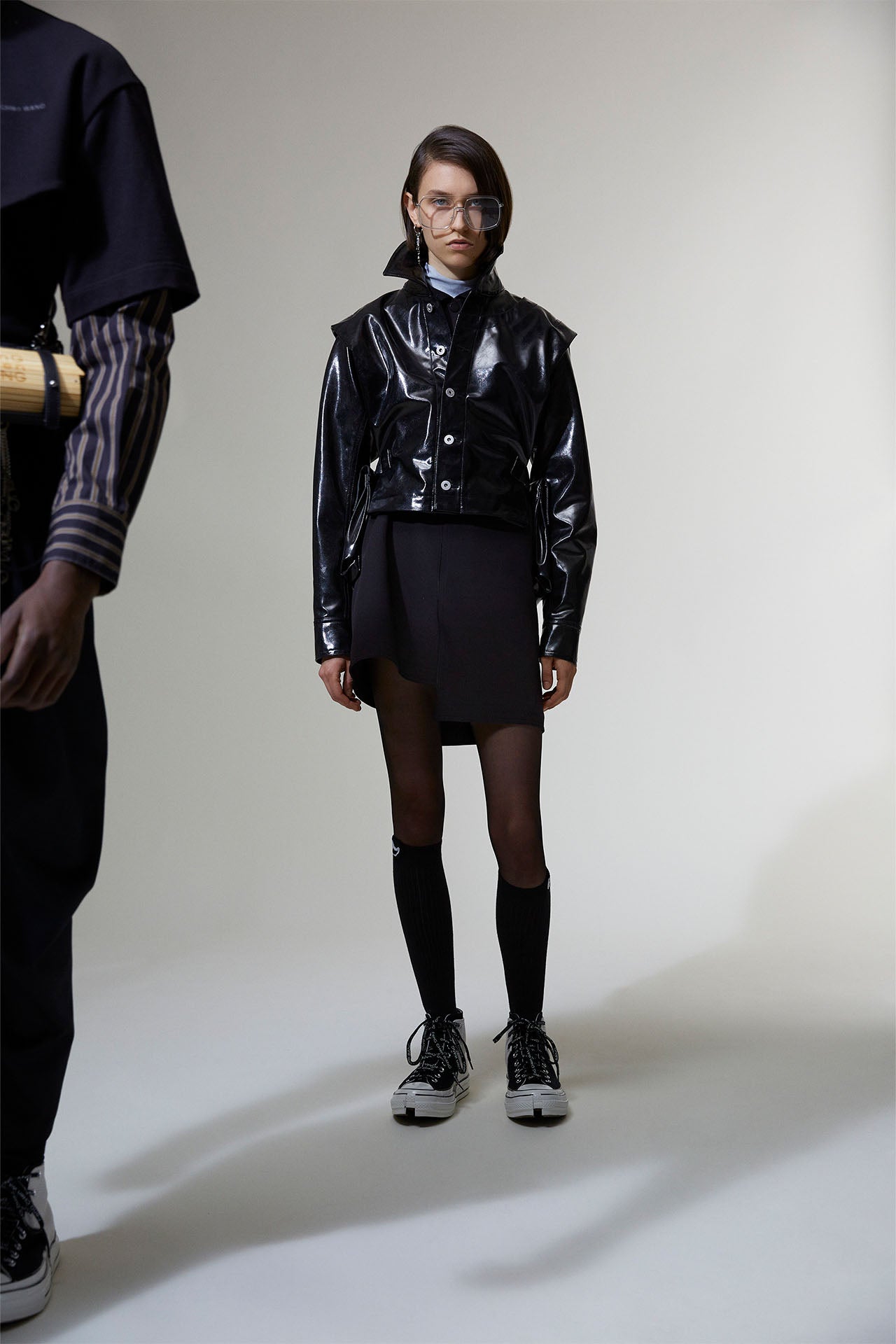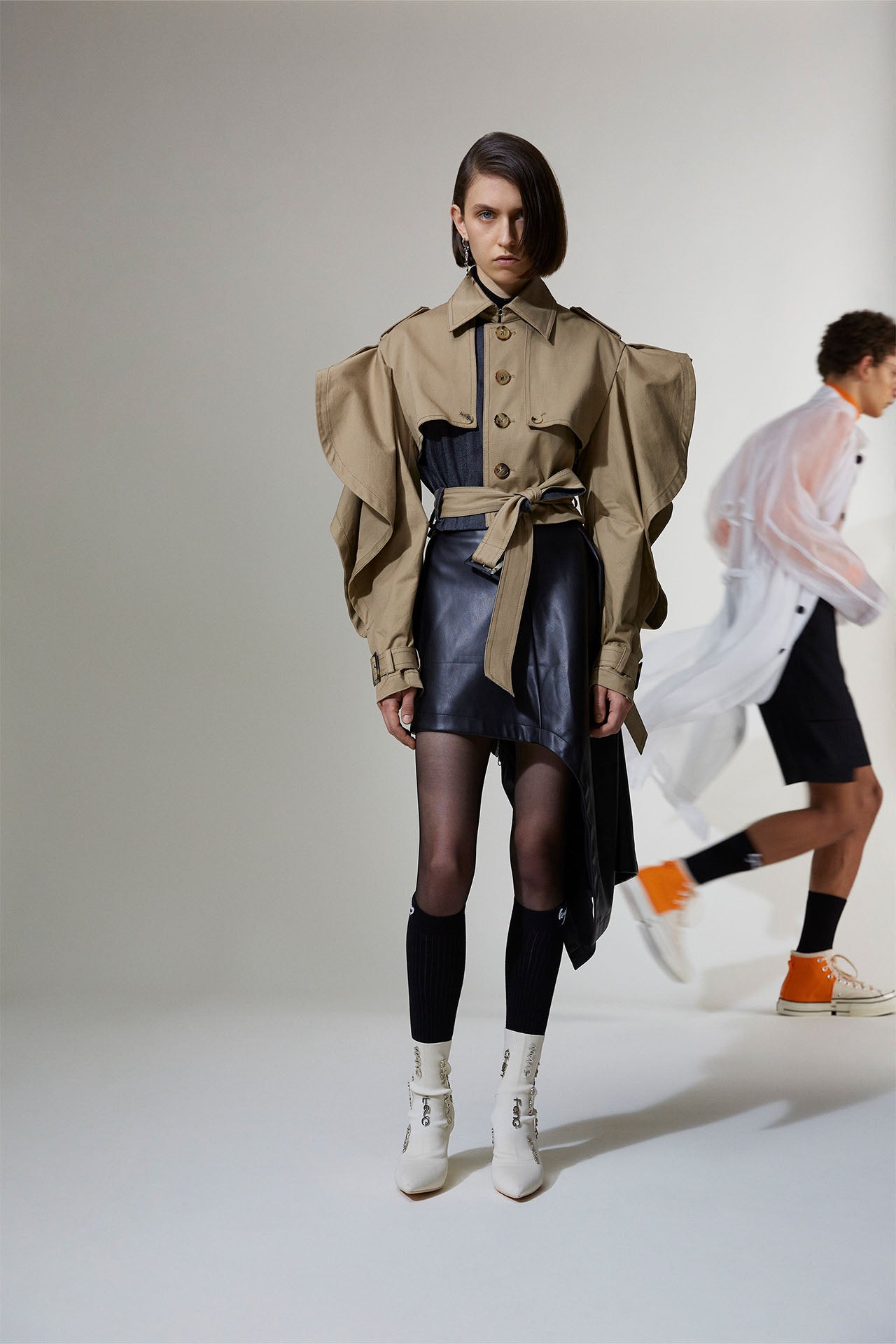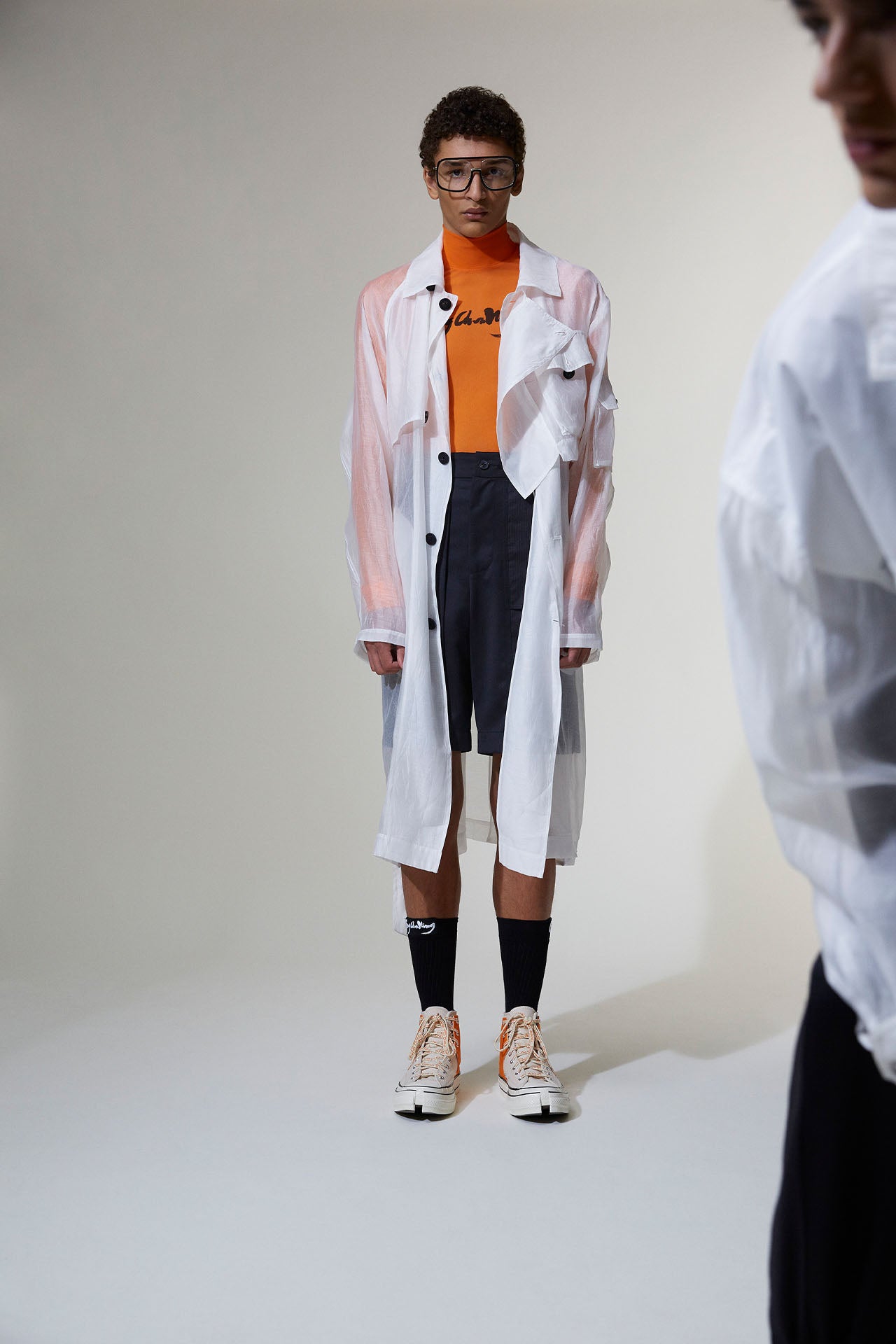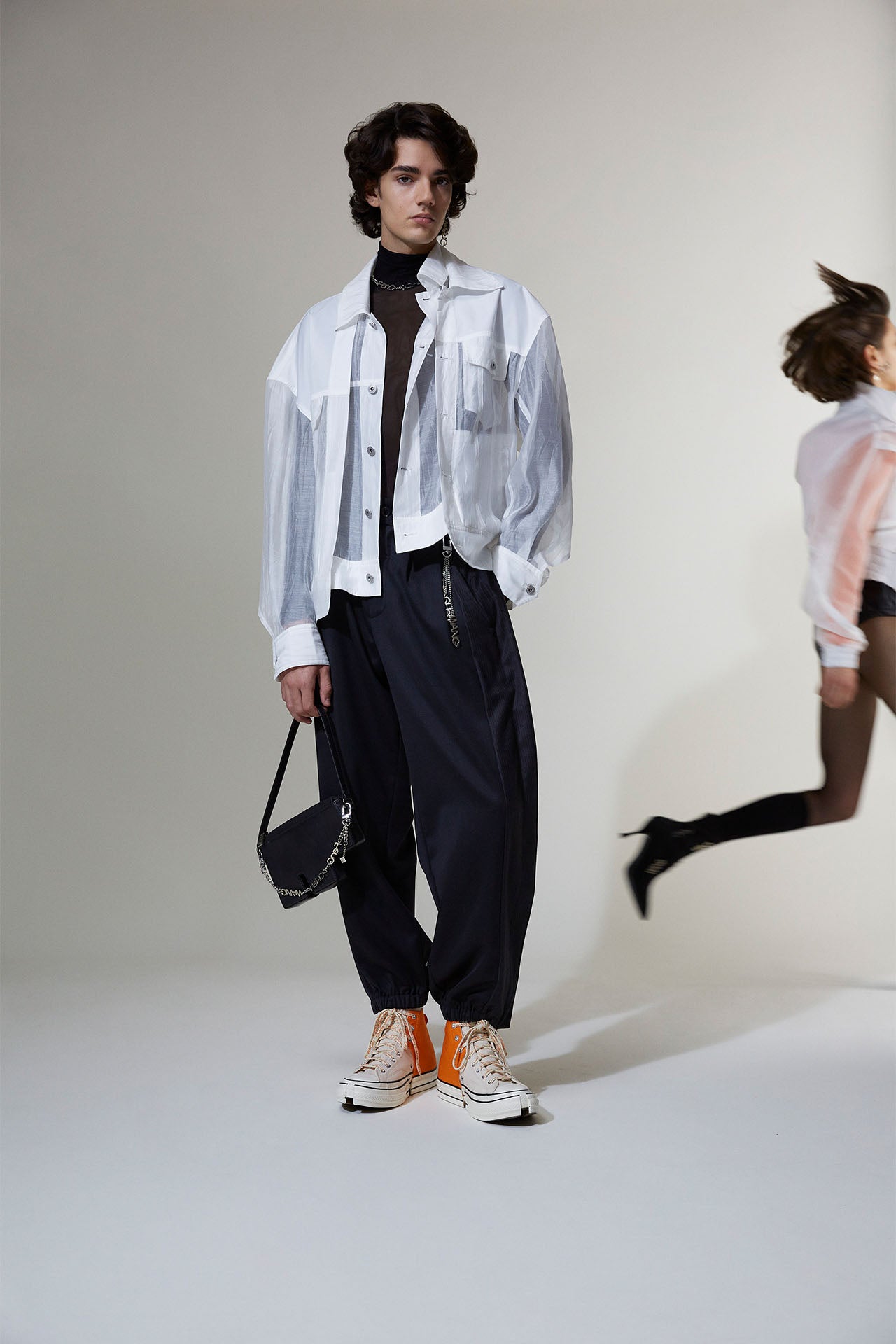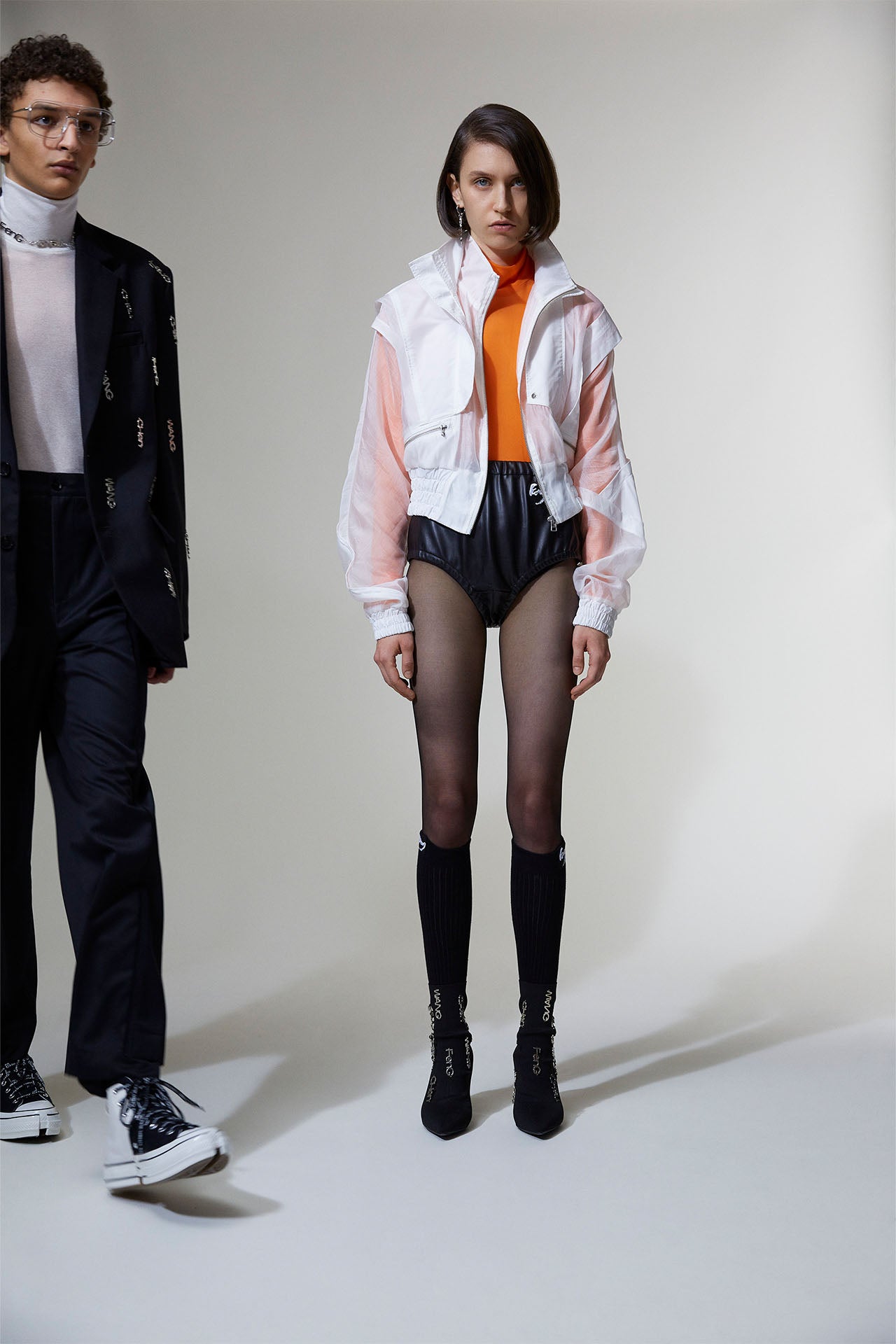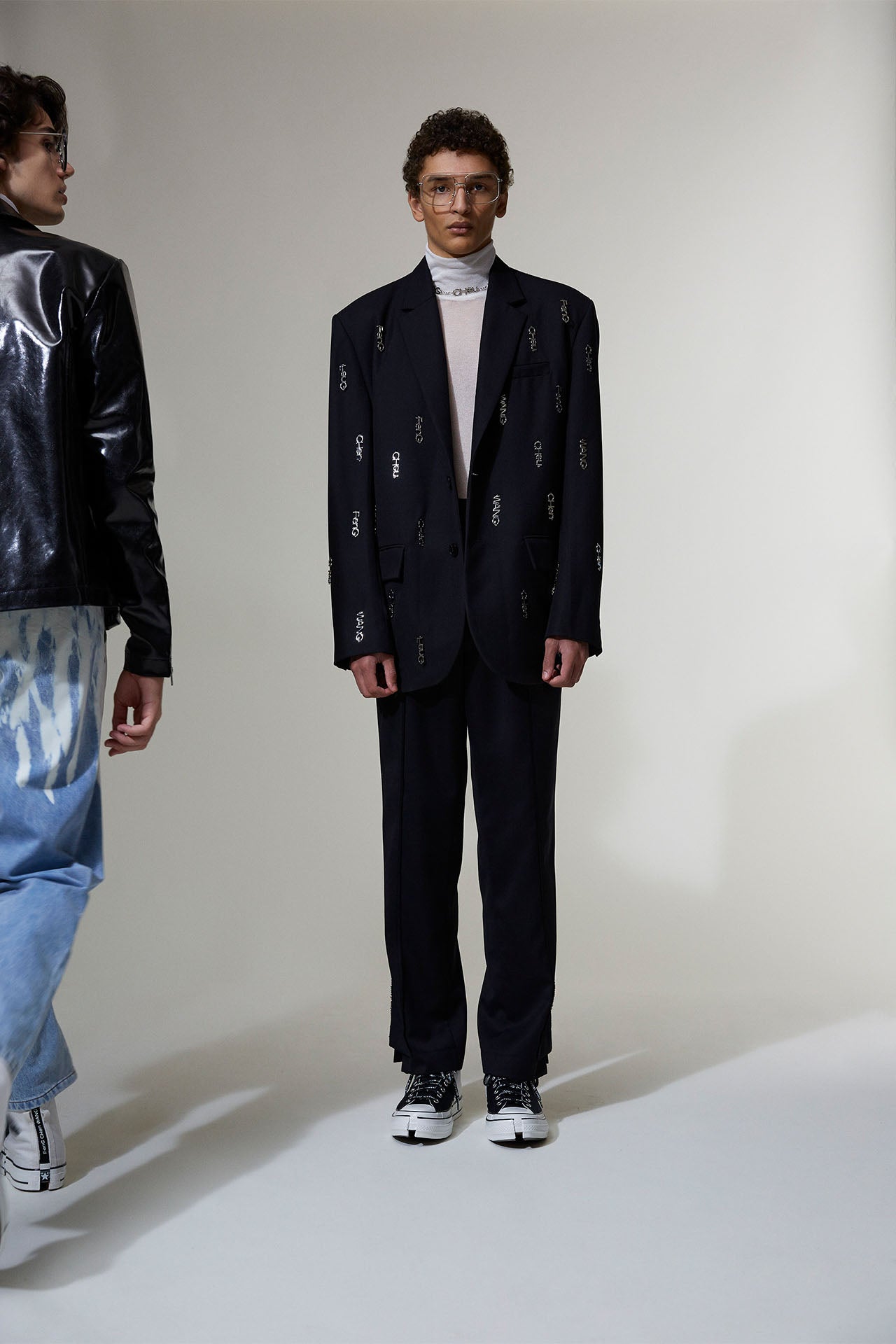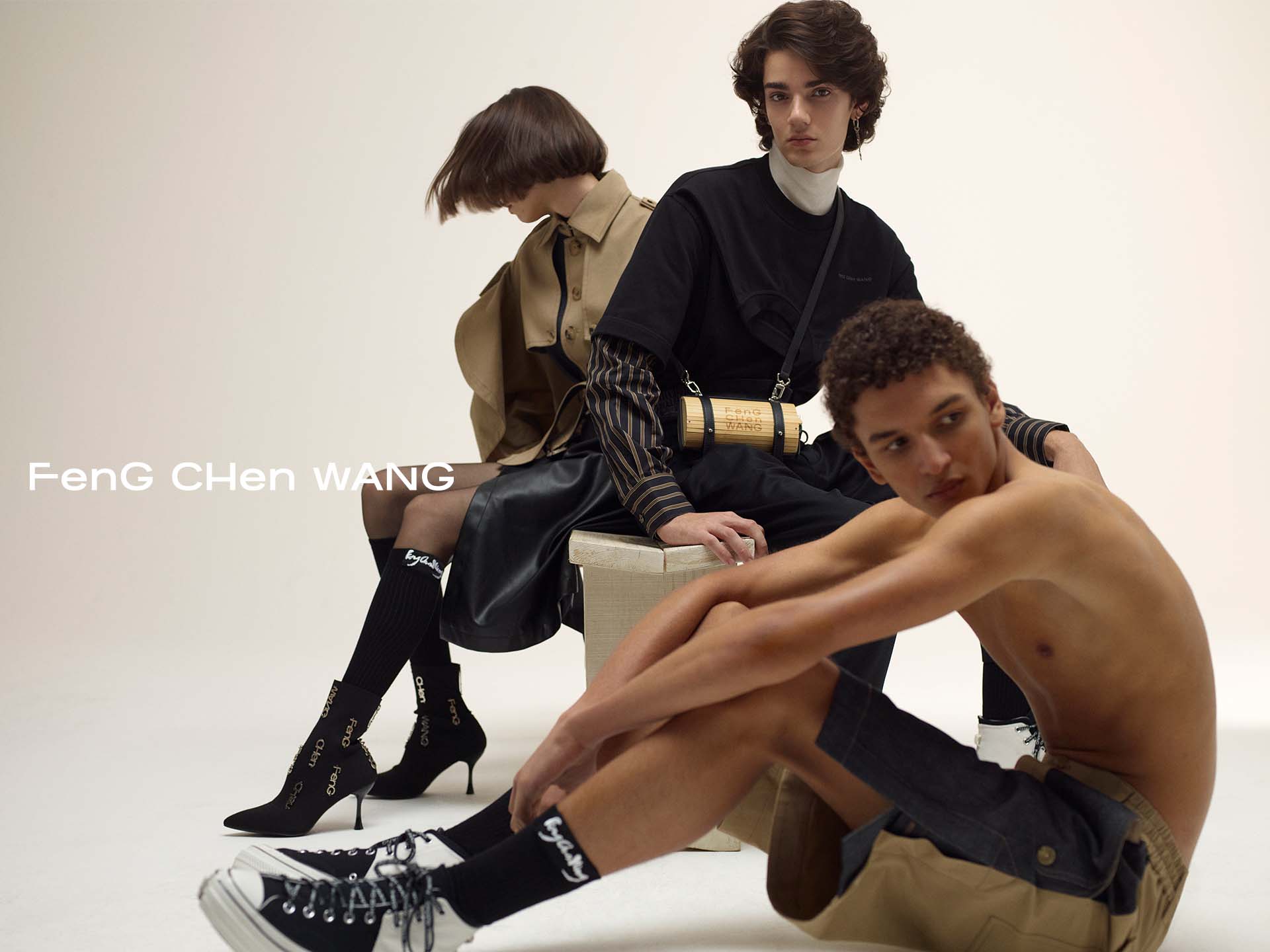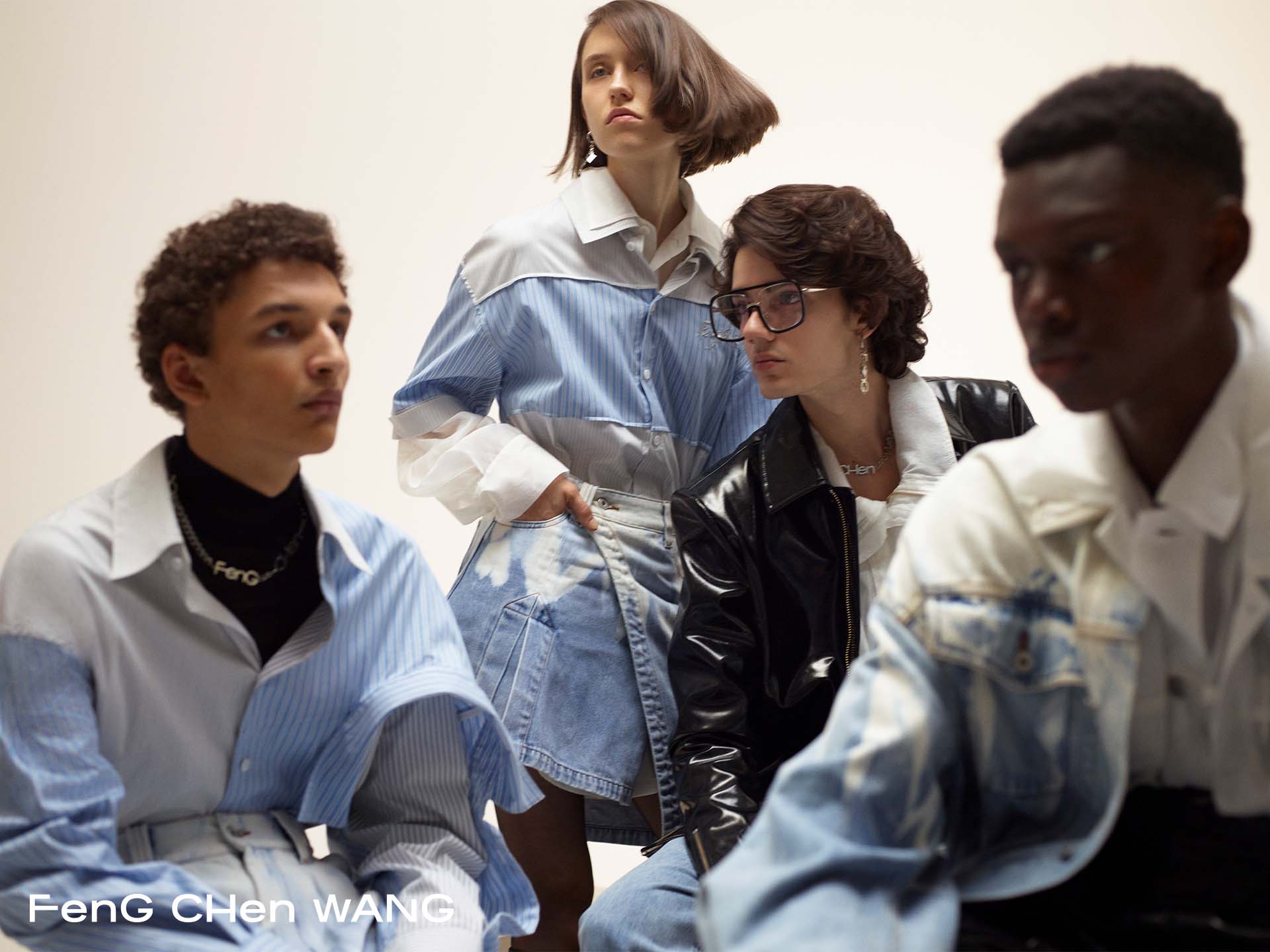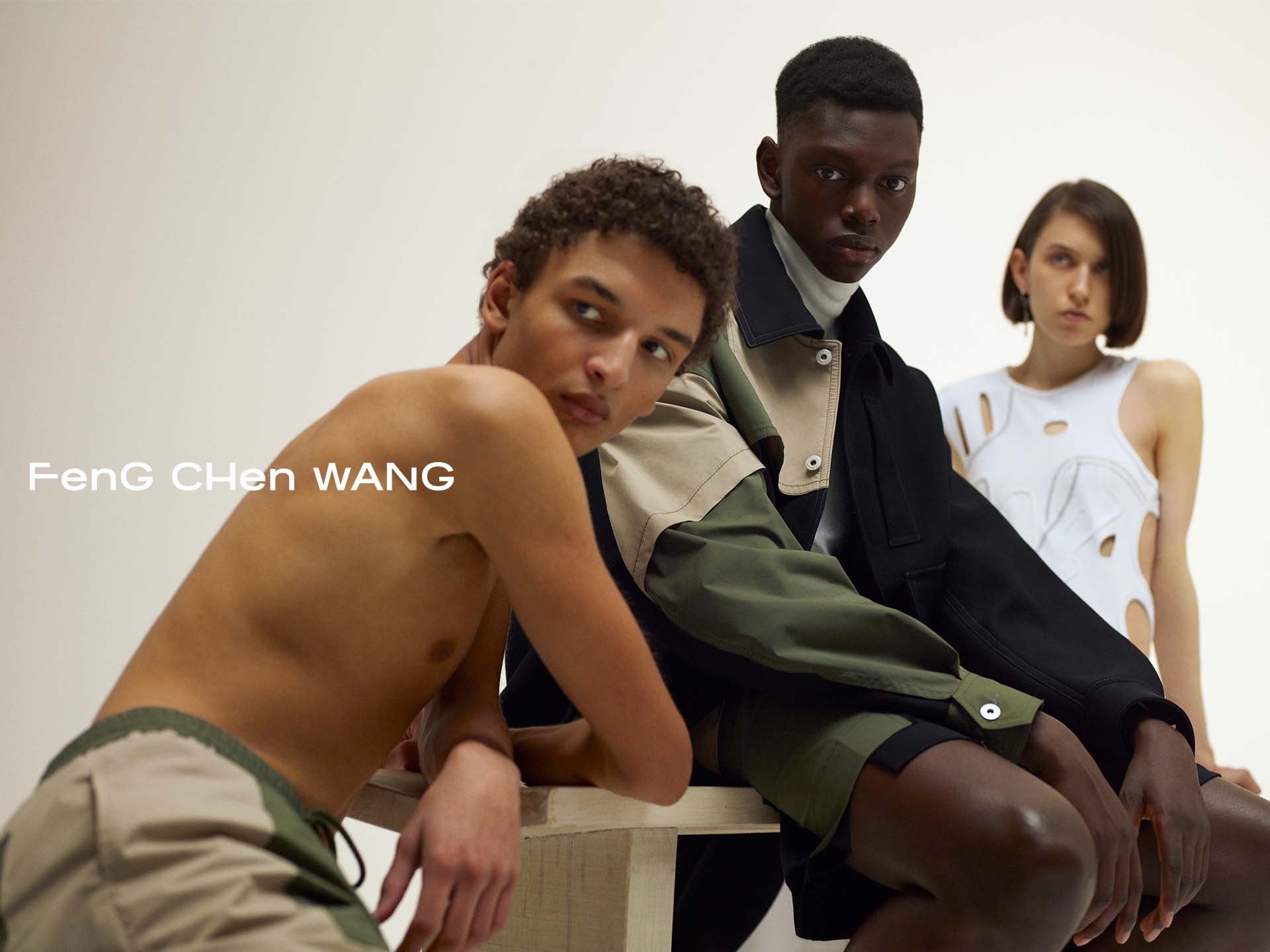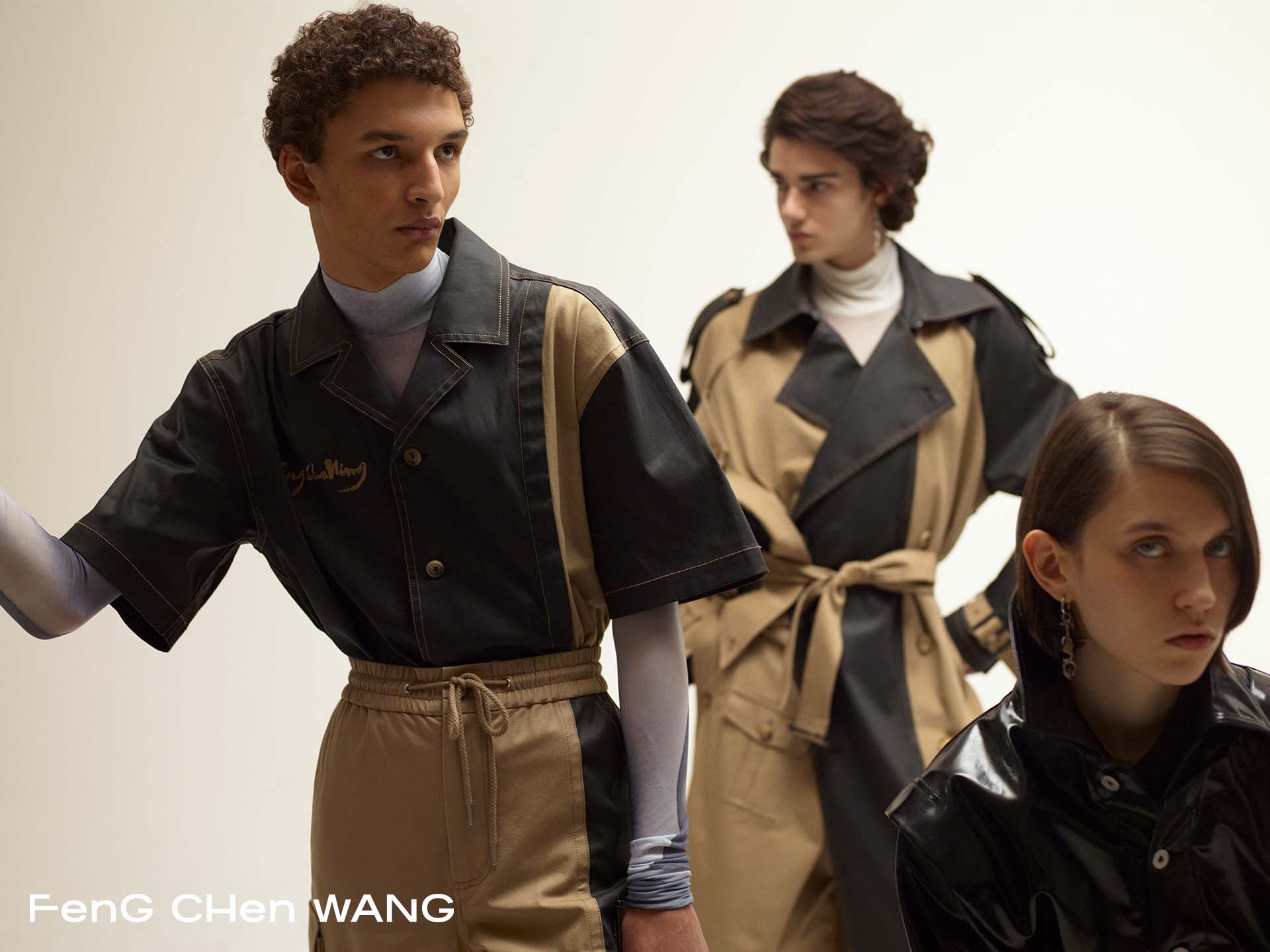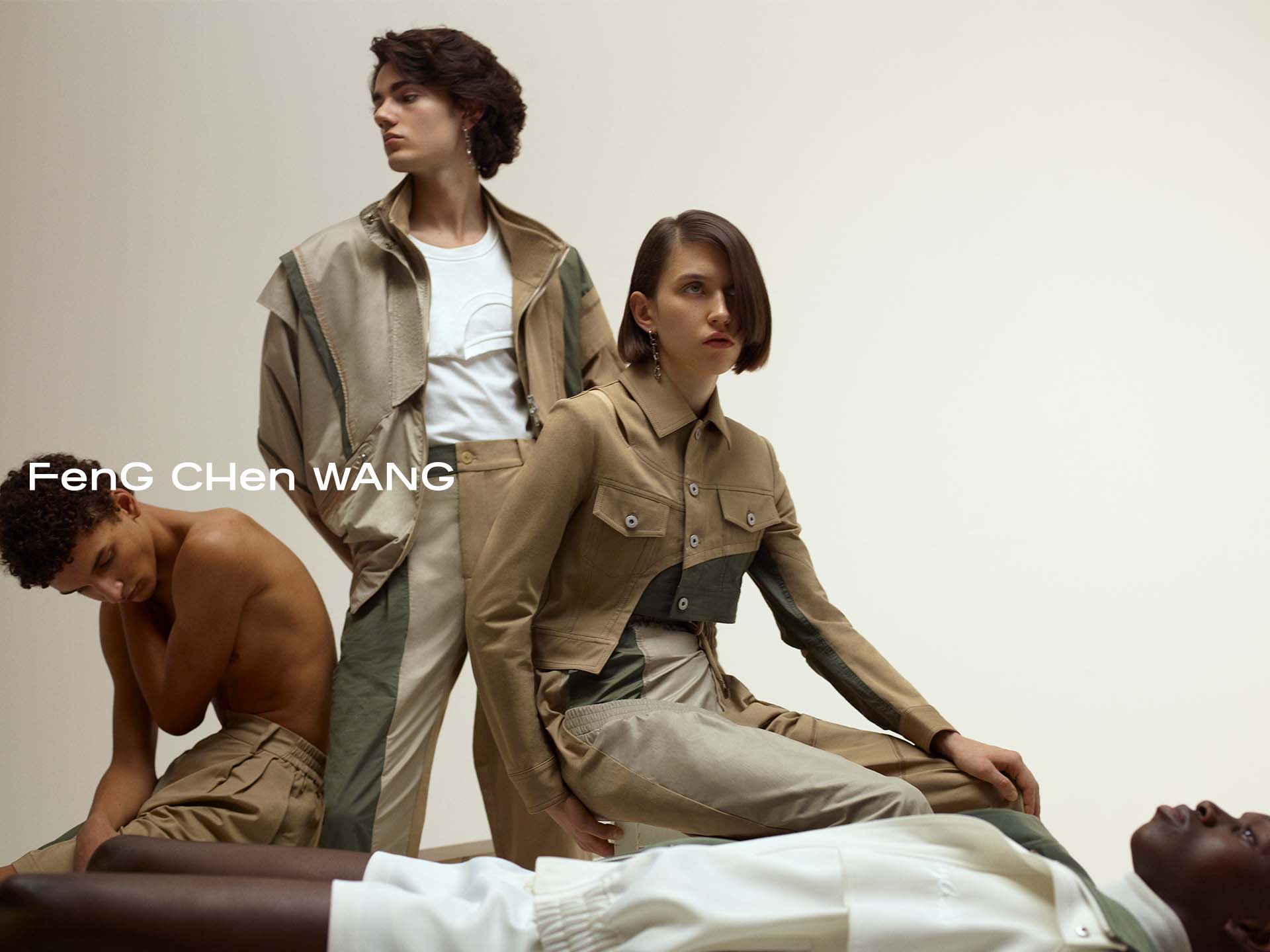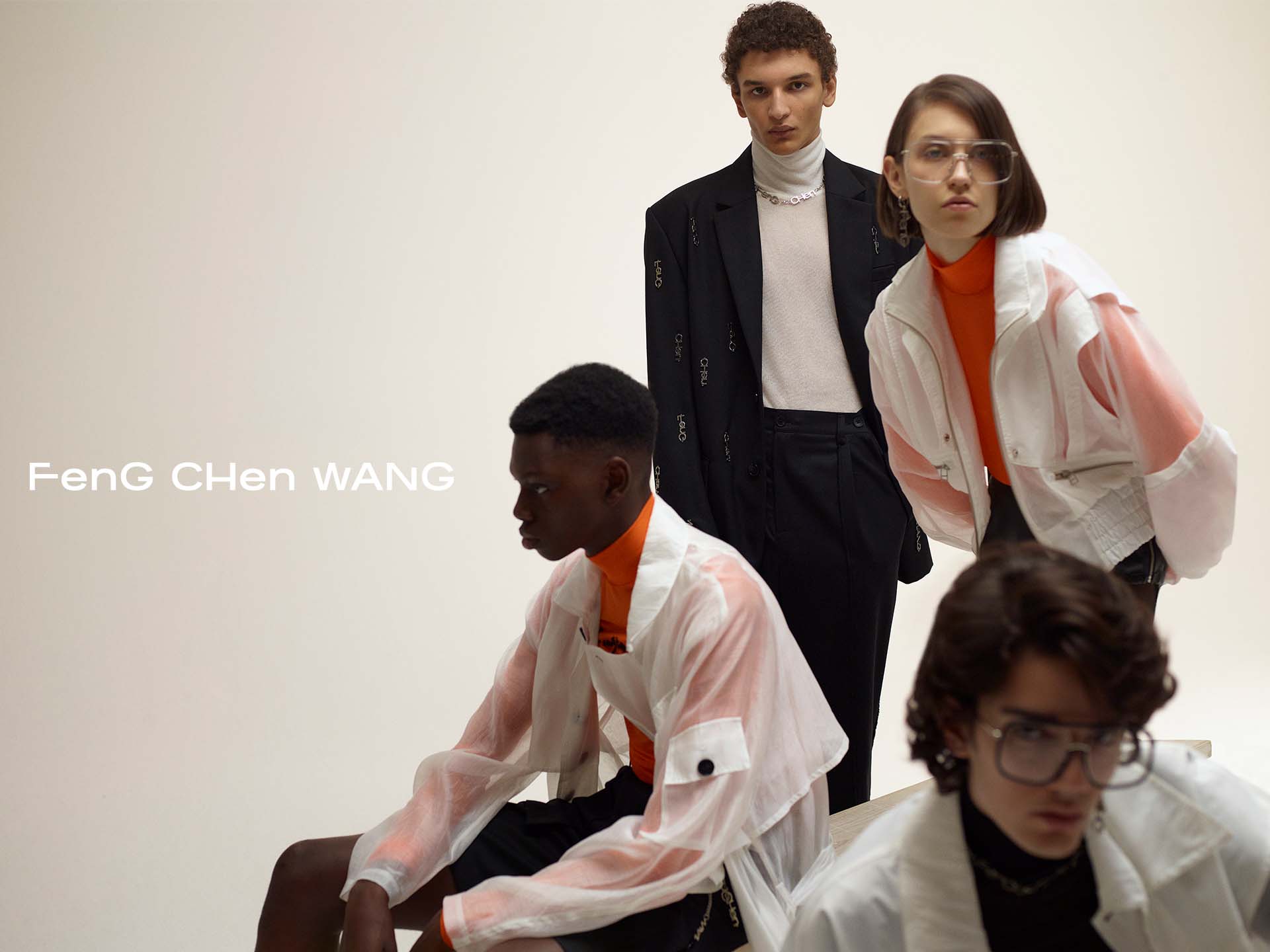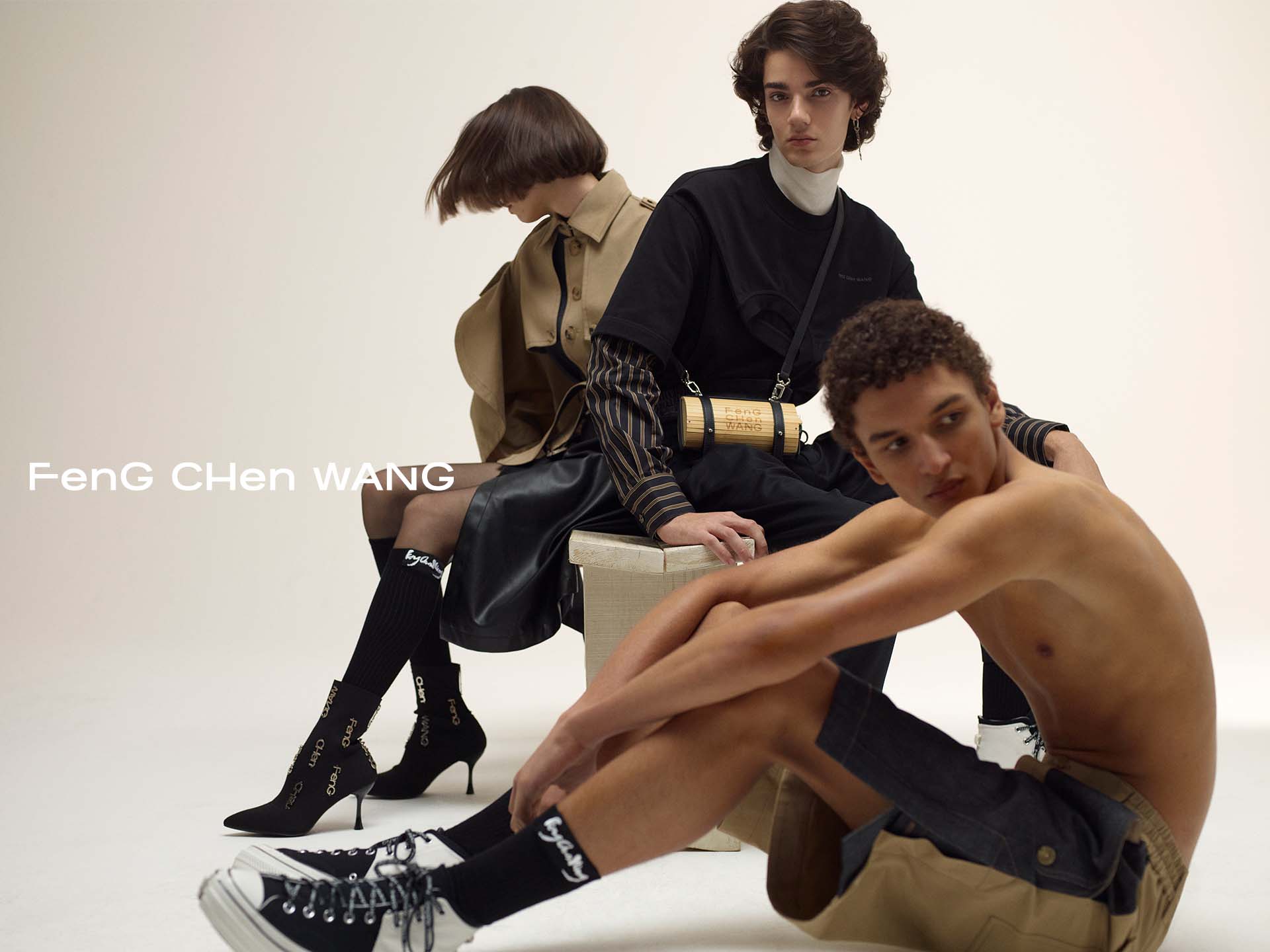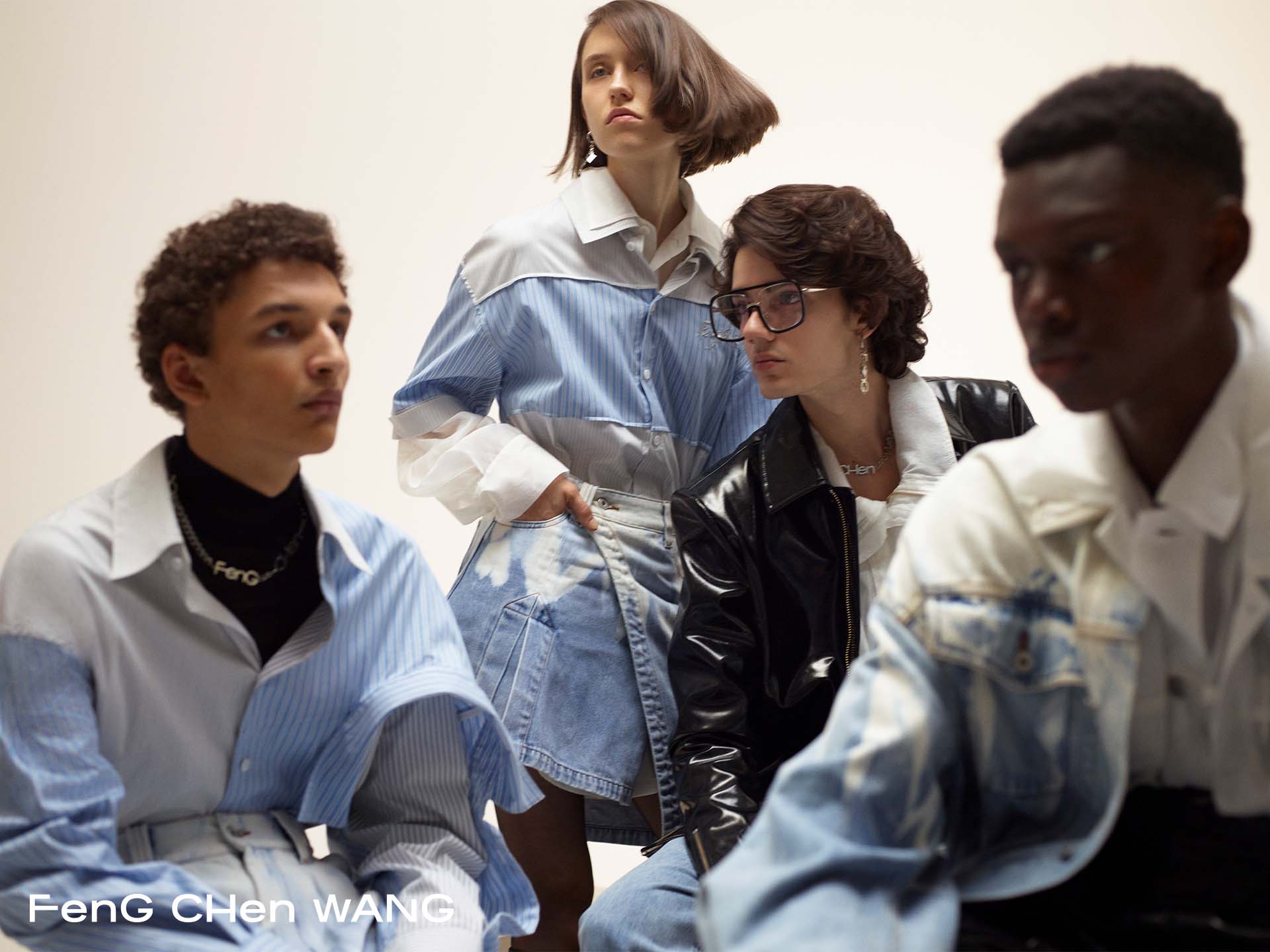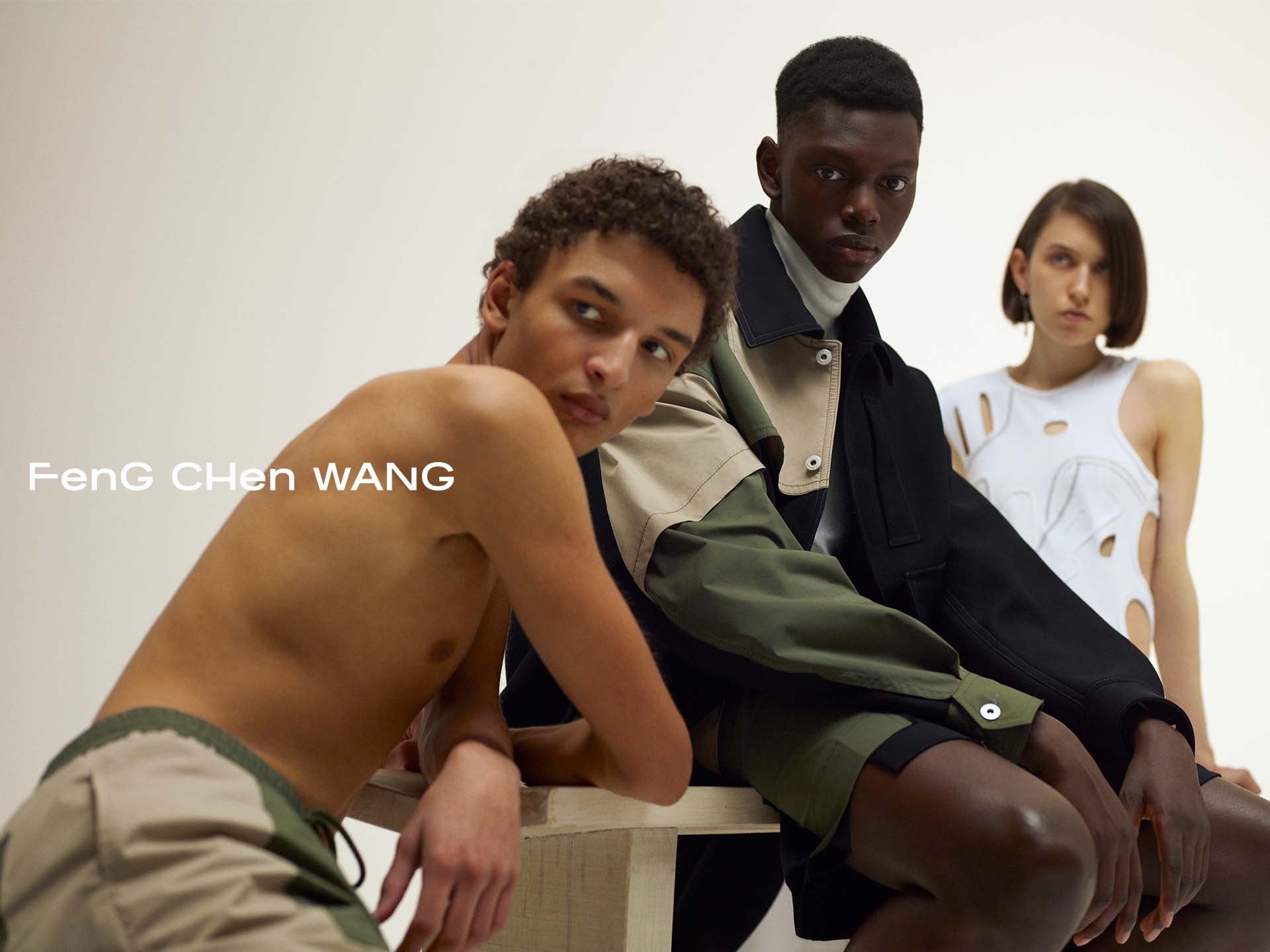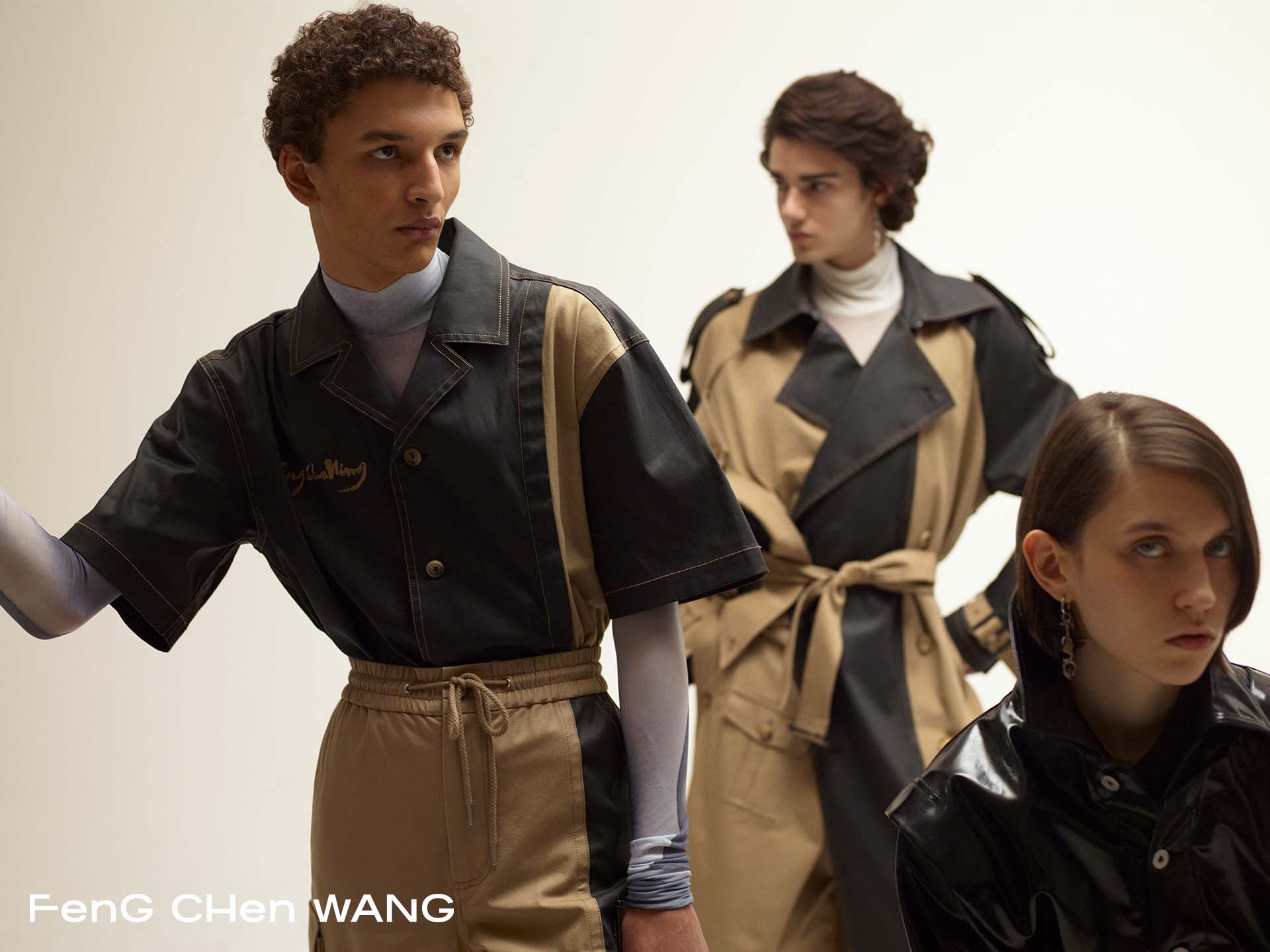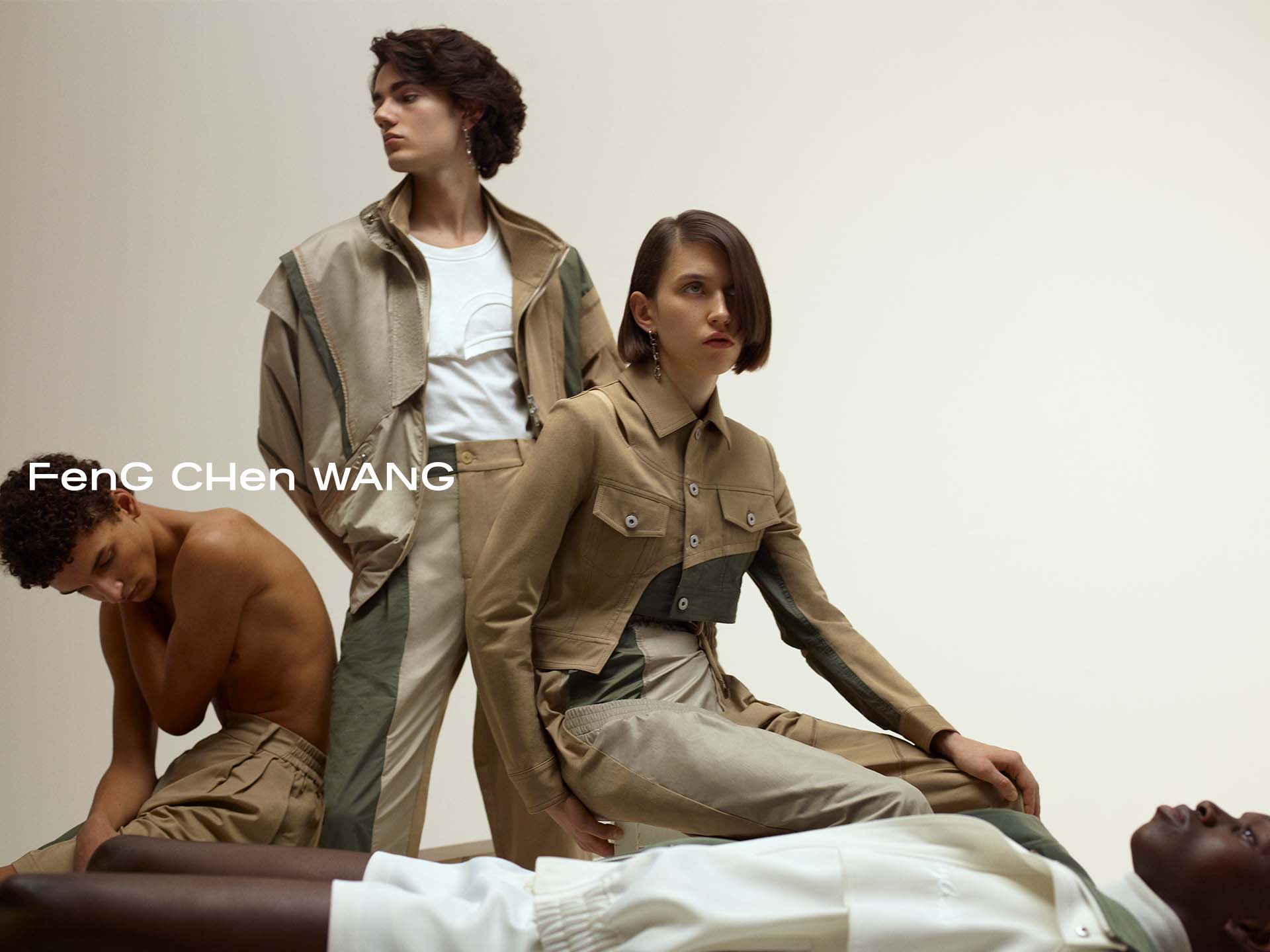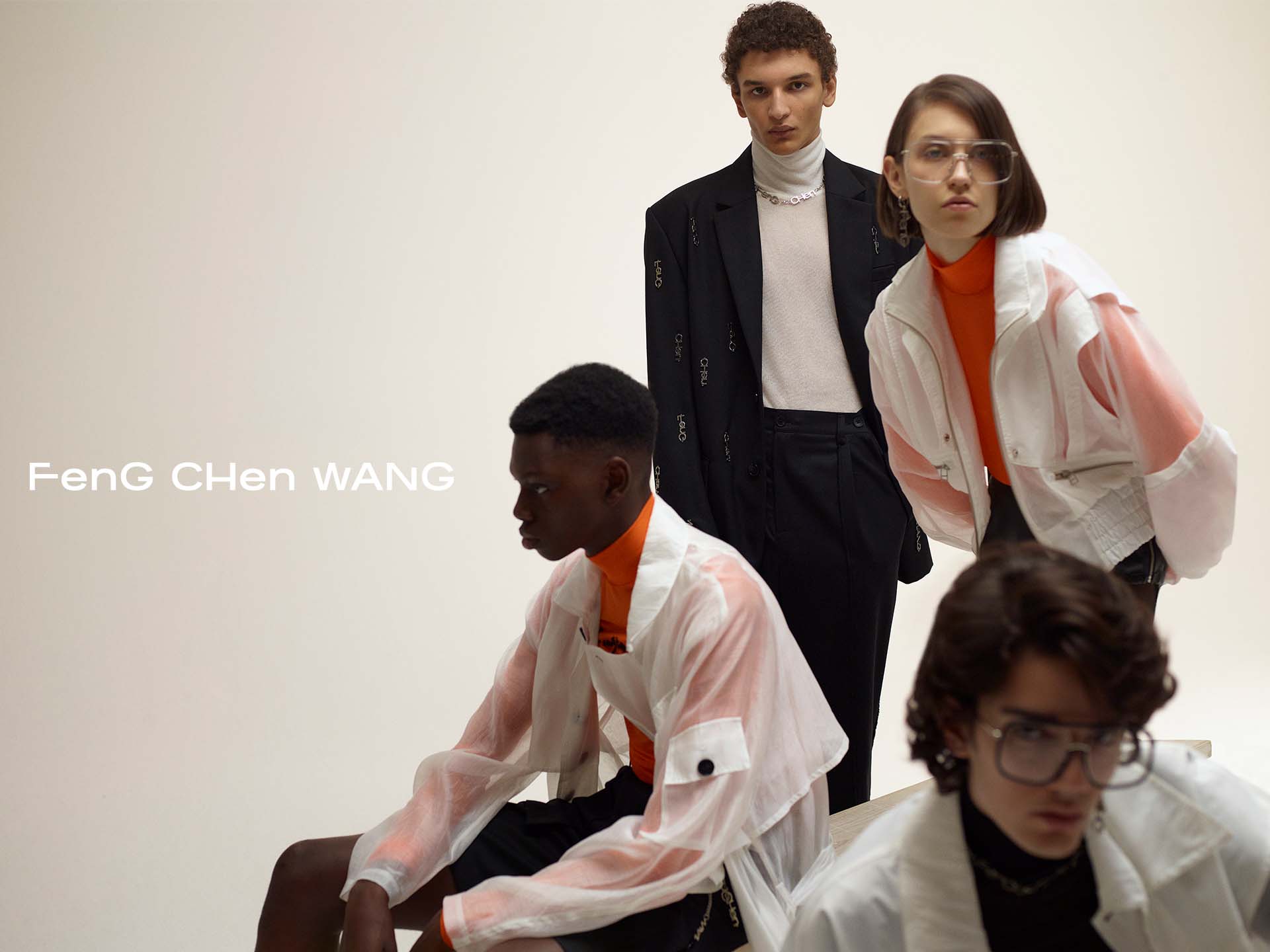 Spring Summer 2021 Campaign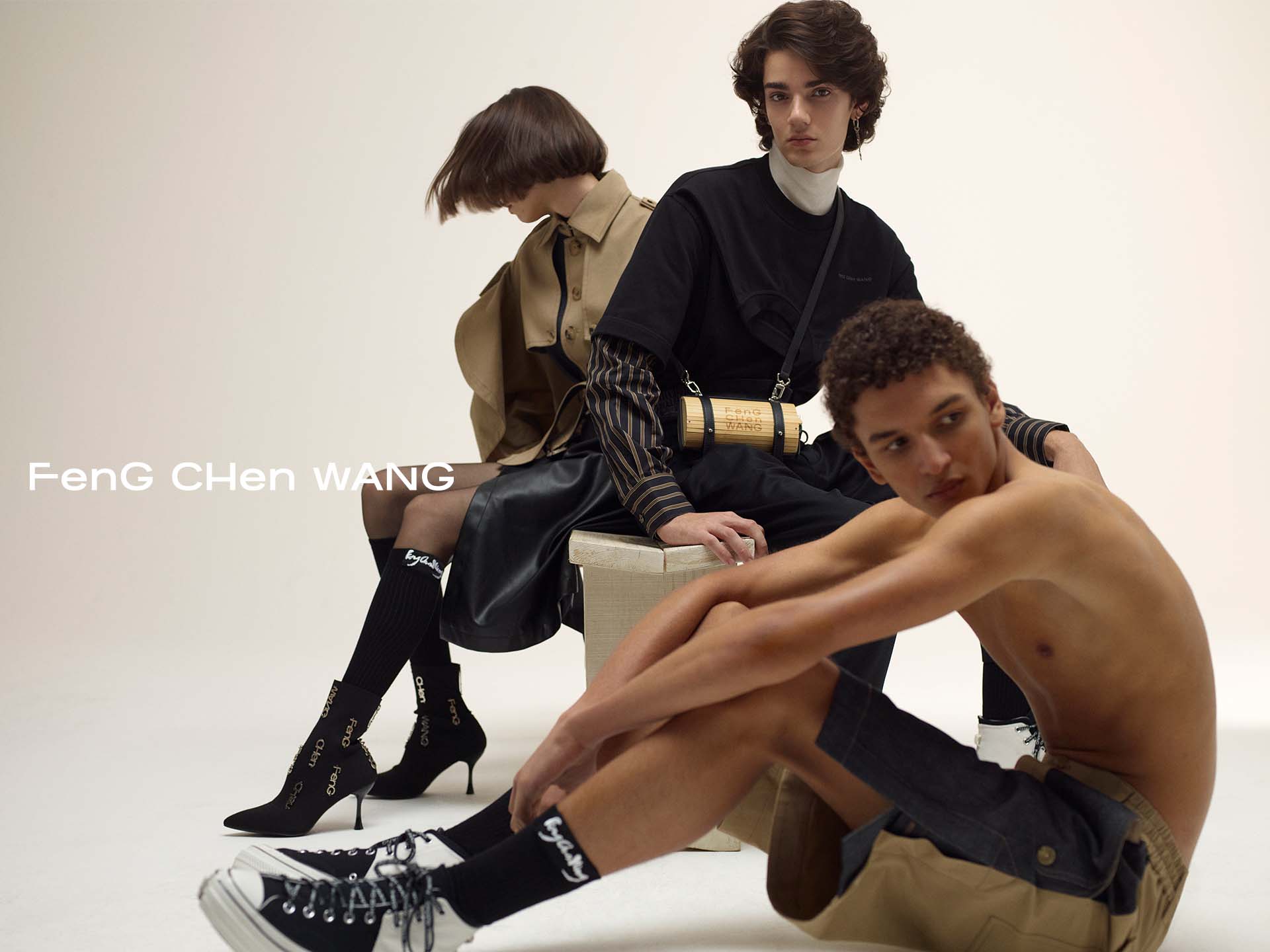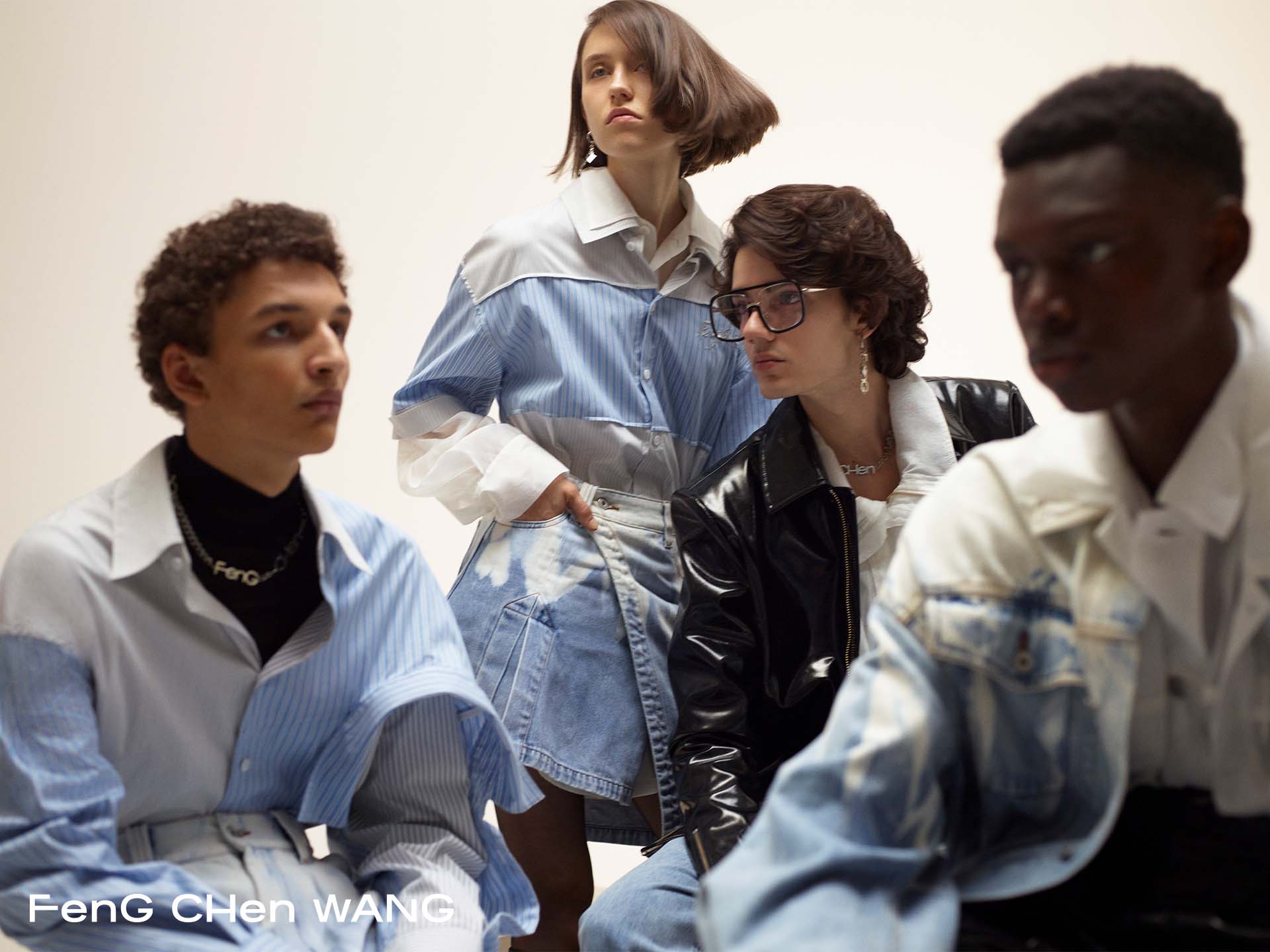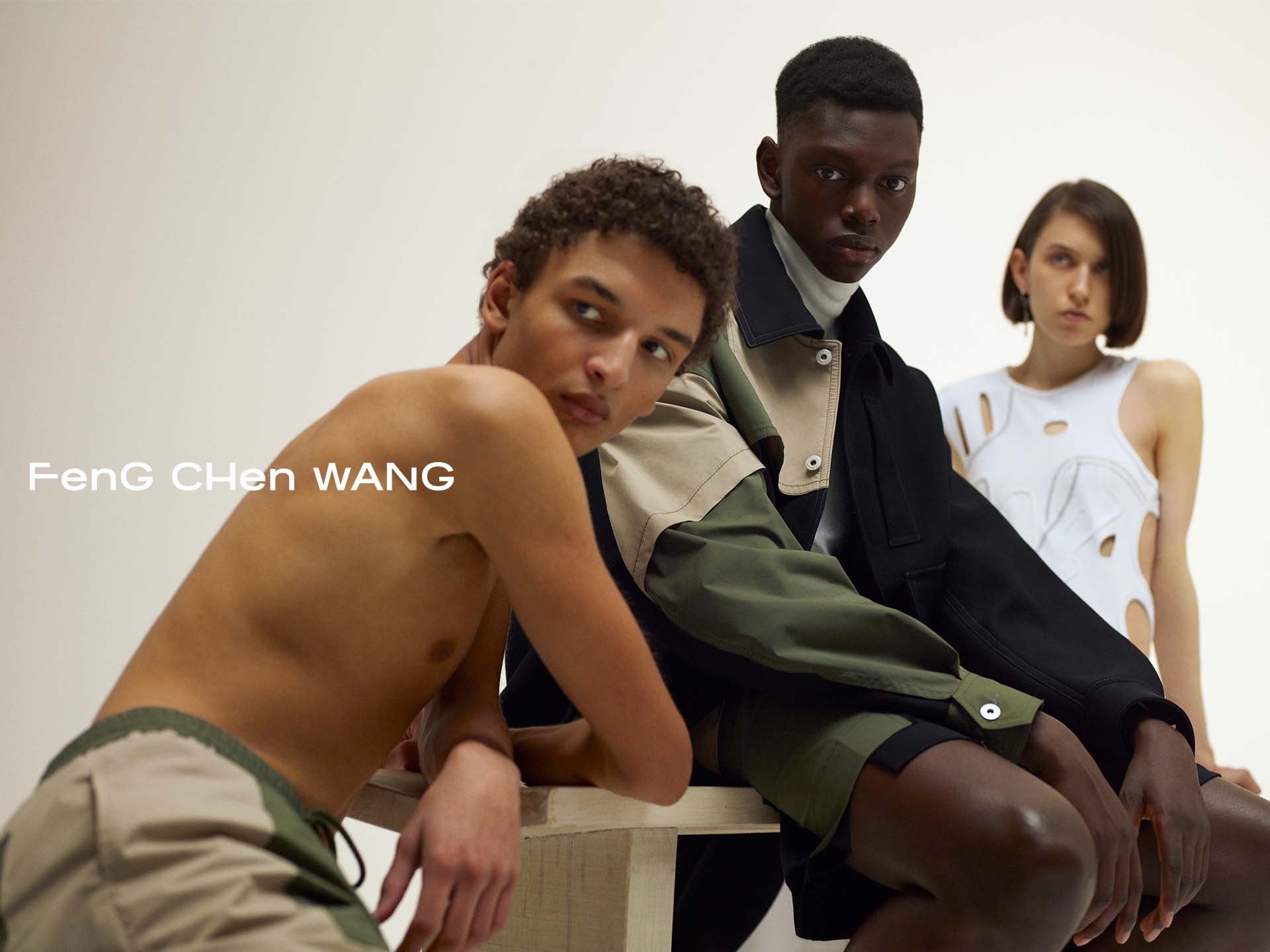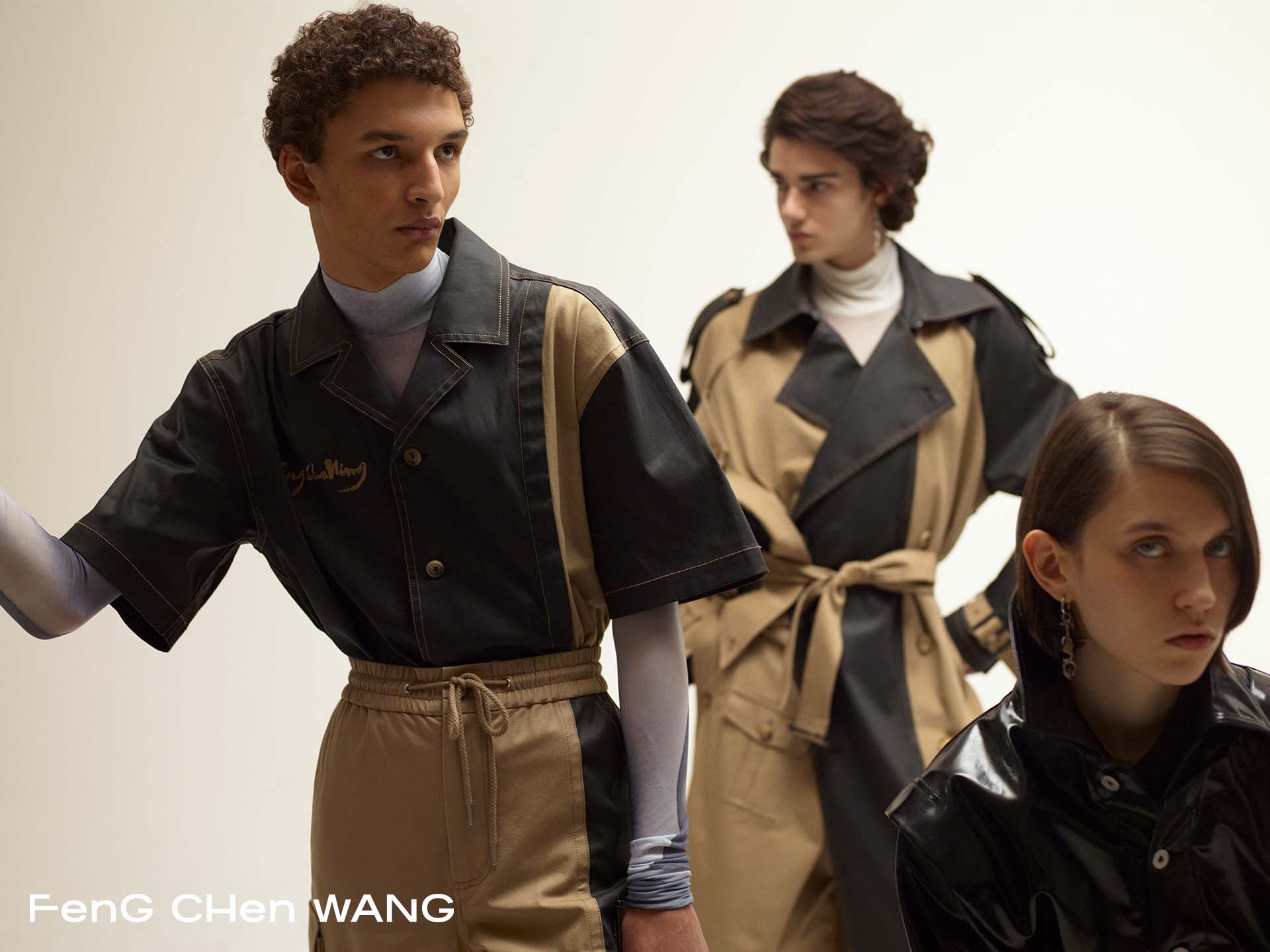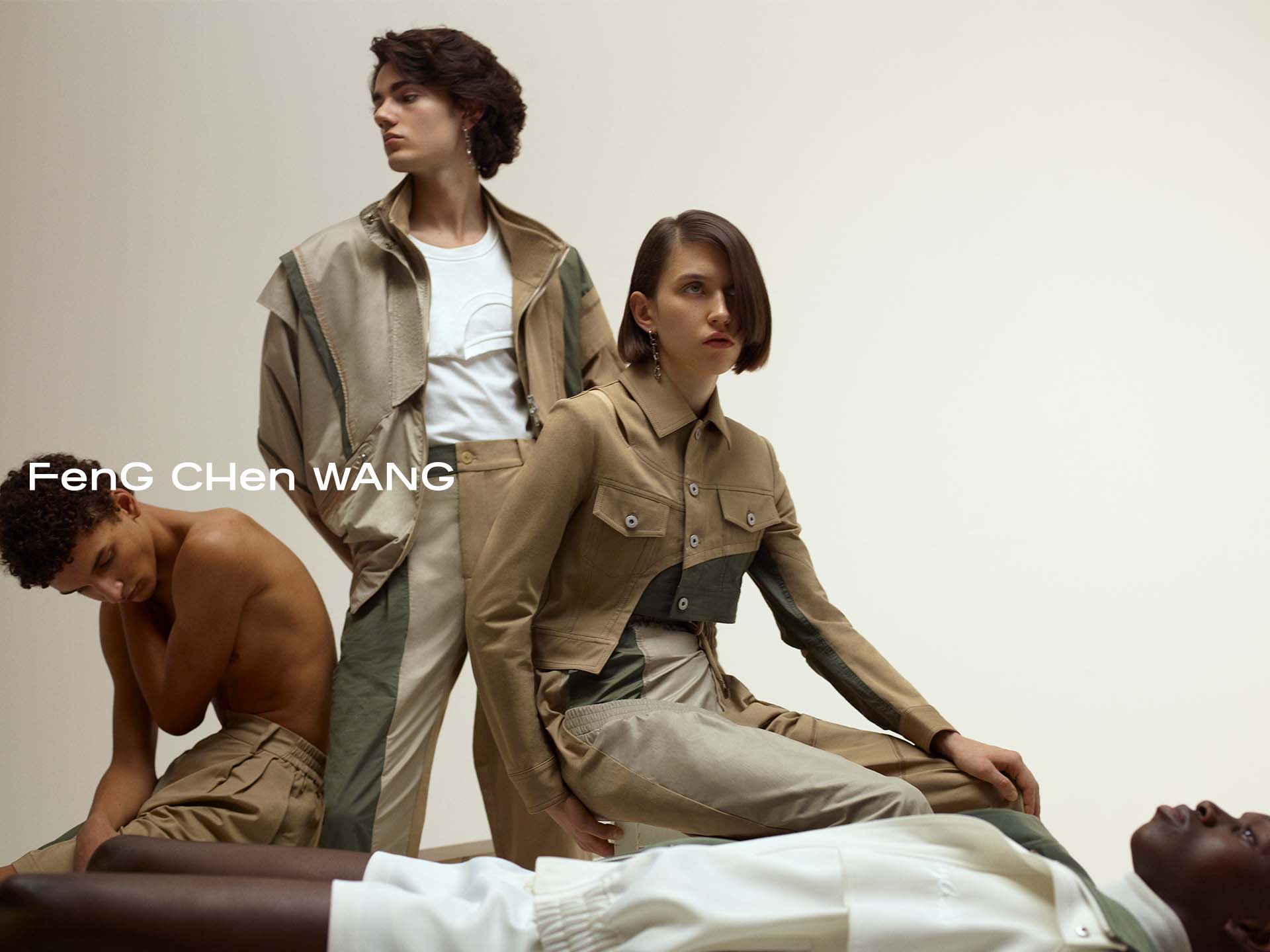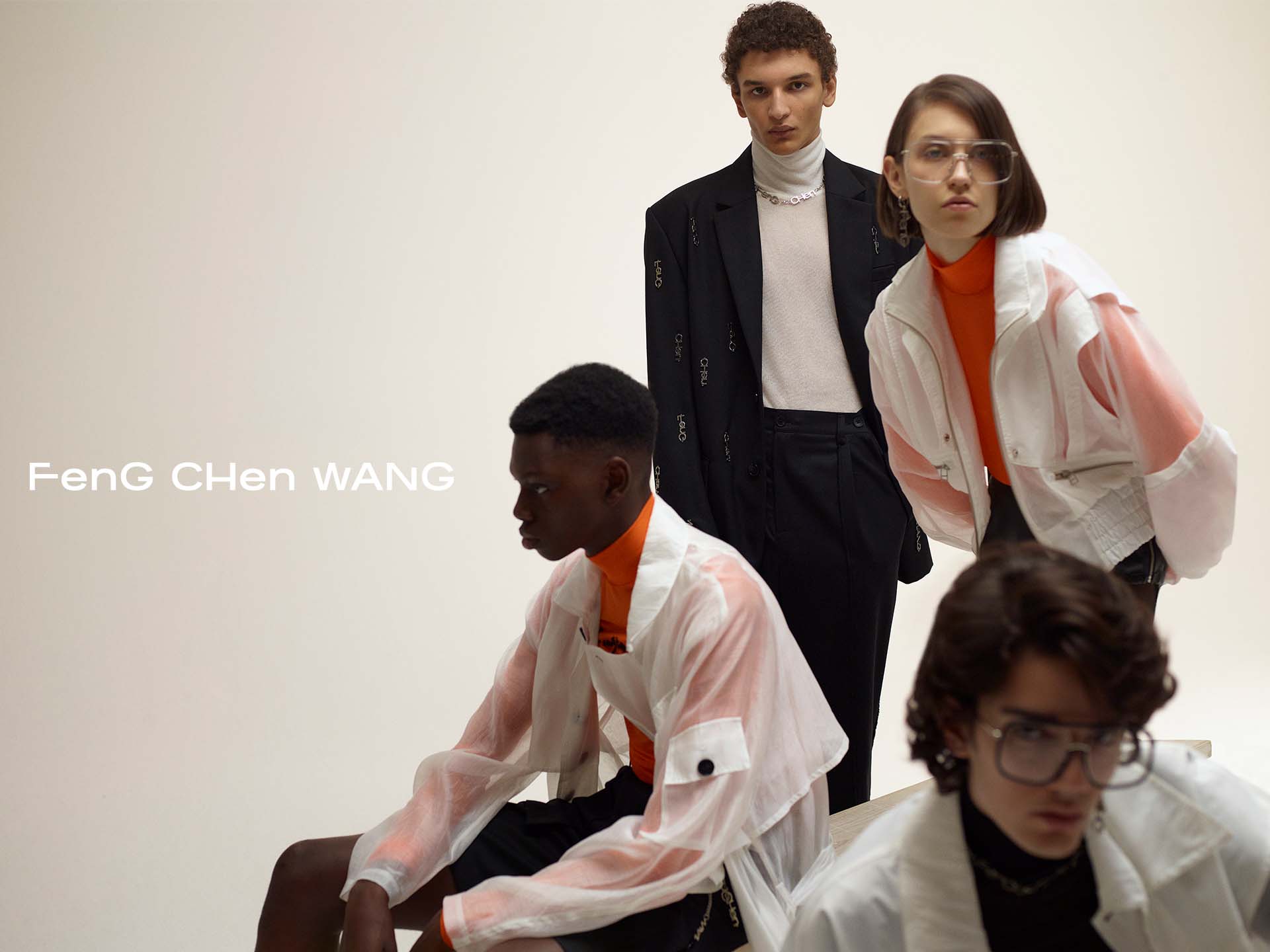 A collection themed "an ode to", which symbolises not only a joining of ancient and modern, natural and synthetic, and a connecting of our past, present and future selves, but of powerful human connection and community. 
Community has long been a source of inspiration for Feng, who often mines her heritage in China's Fujian province and works with the people there, and this season Feng imbues the collection with a brush stroke logo inspired by traditional Chinese calligraphy.
The colours of the collection are muted, reflective of this meditative state, featuring pastel blues, greens and khakis. These hues take inspiration from the natural world: the brilliant blues of the sea, the verdant greens of the trees and the soft khakis of the desert sand, which is most evident on the workwear inspired pieces.
Feng draws on her archive reimagining classic deconstructed trench coats and multidimensional jackets in lightweight transparent fabrics, layered over digital prints of interlocking hands, that express and reinforce this need for human connectivity. Denim is half acid washed and other textiles are half resist dyed, while different fabrics – such as cotton and nylon – are spliced together. Signature 3D cutting reveals two collars one often misplaced on a sleeve, or garments with irregular layering of different fabrics, and panels that release at the pull of hidden snaps, all design details that read as two parts becoming one.
In this period of struggle and uncertainty for many, Feng wishes to remind us that there is hope over the horizon, that we will be able to connect with each other again.
COLLECTION CONCEPT