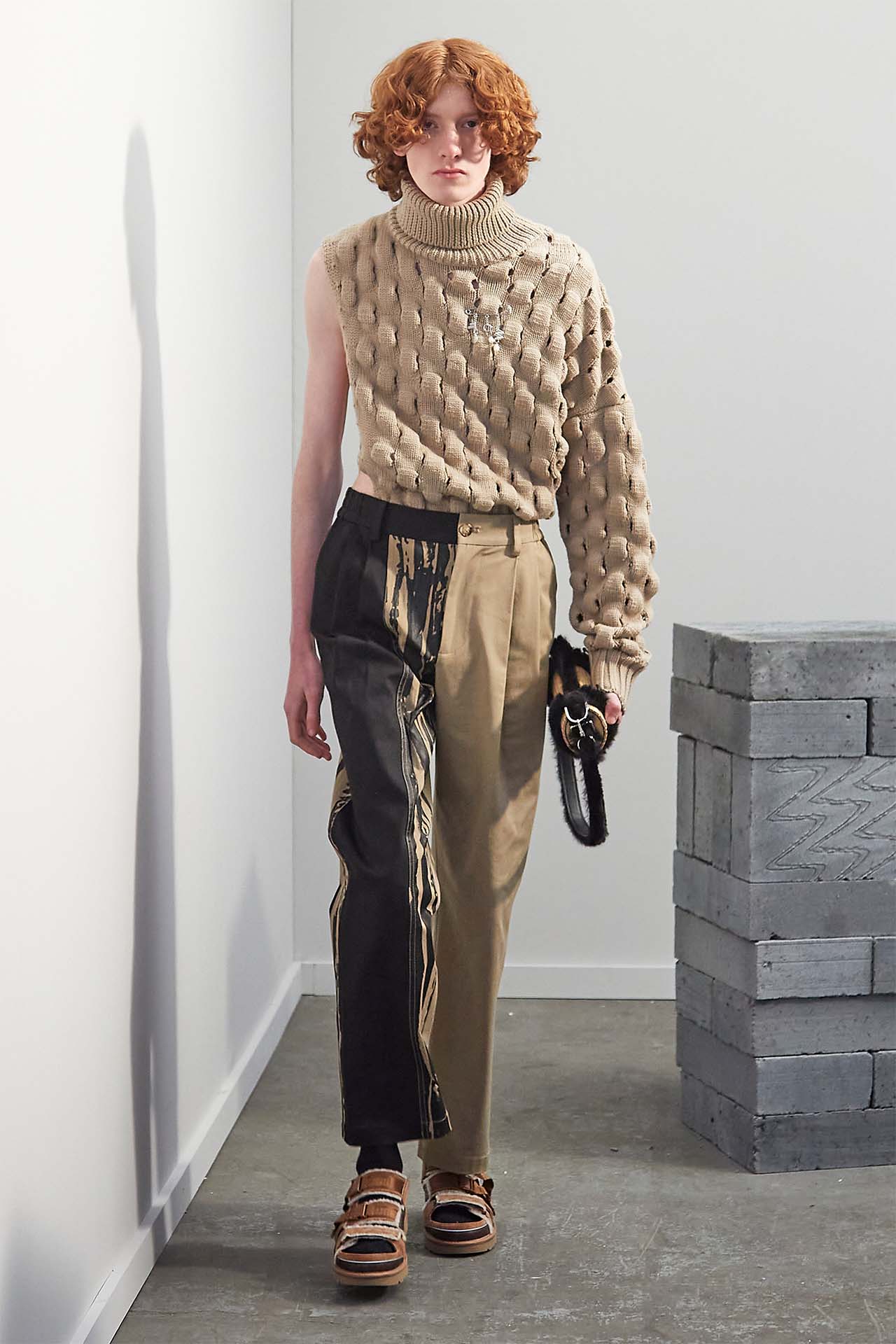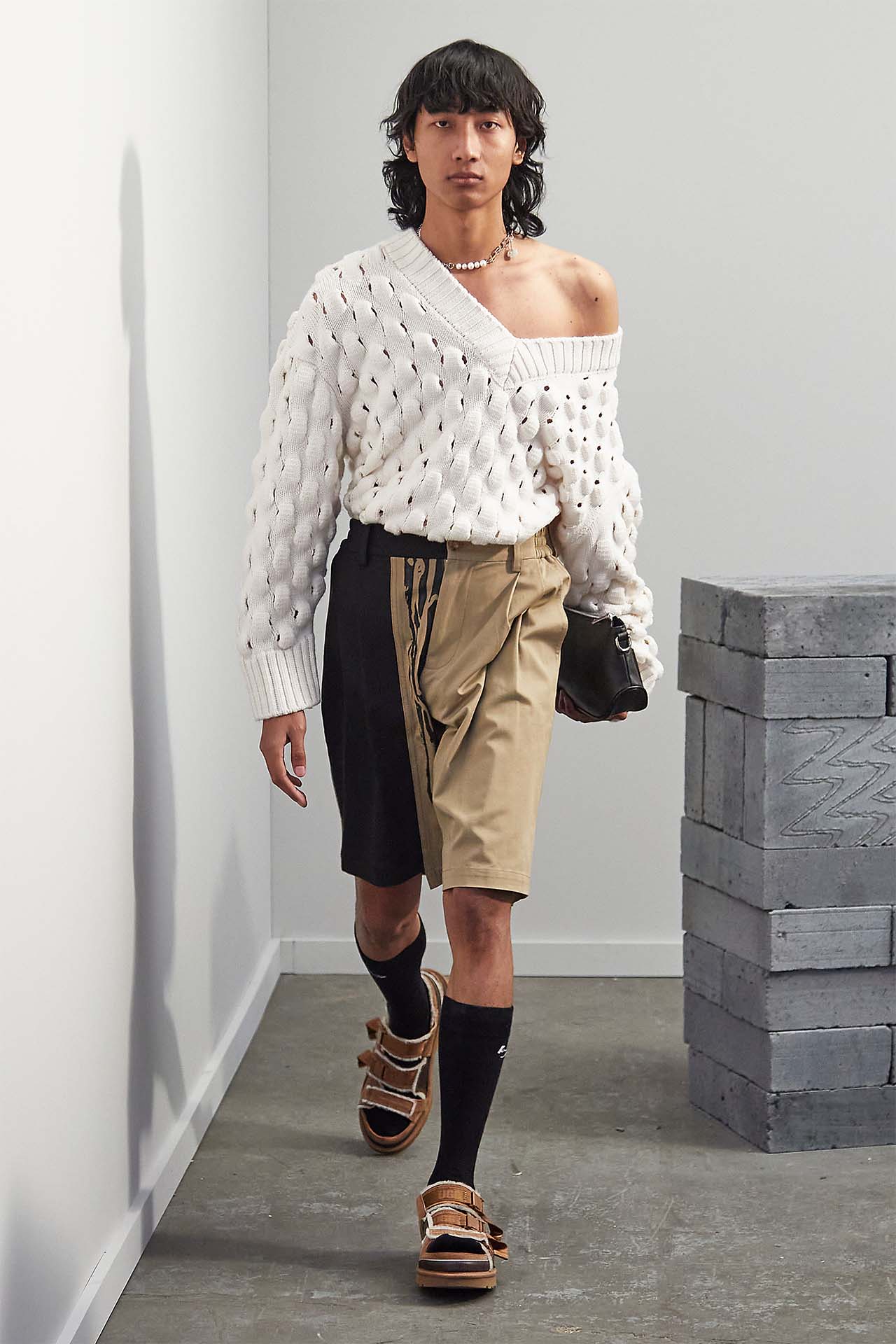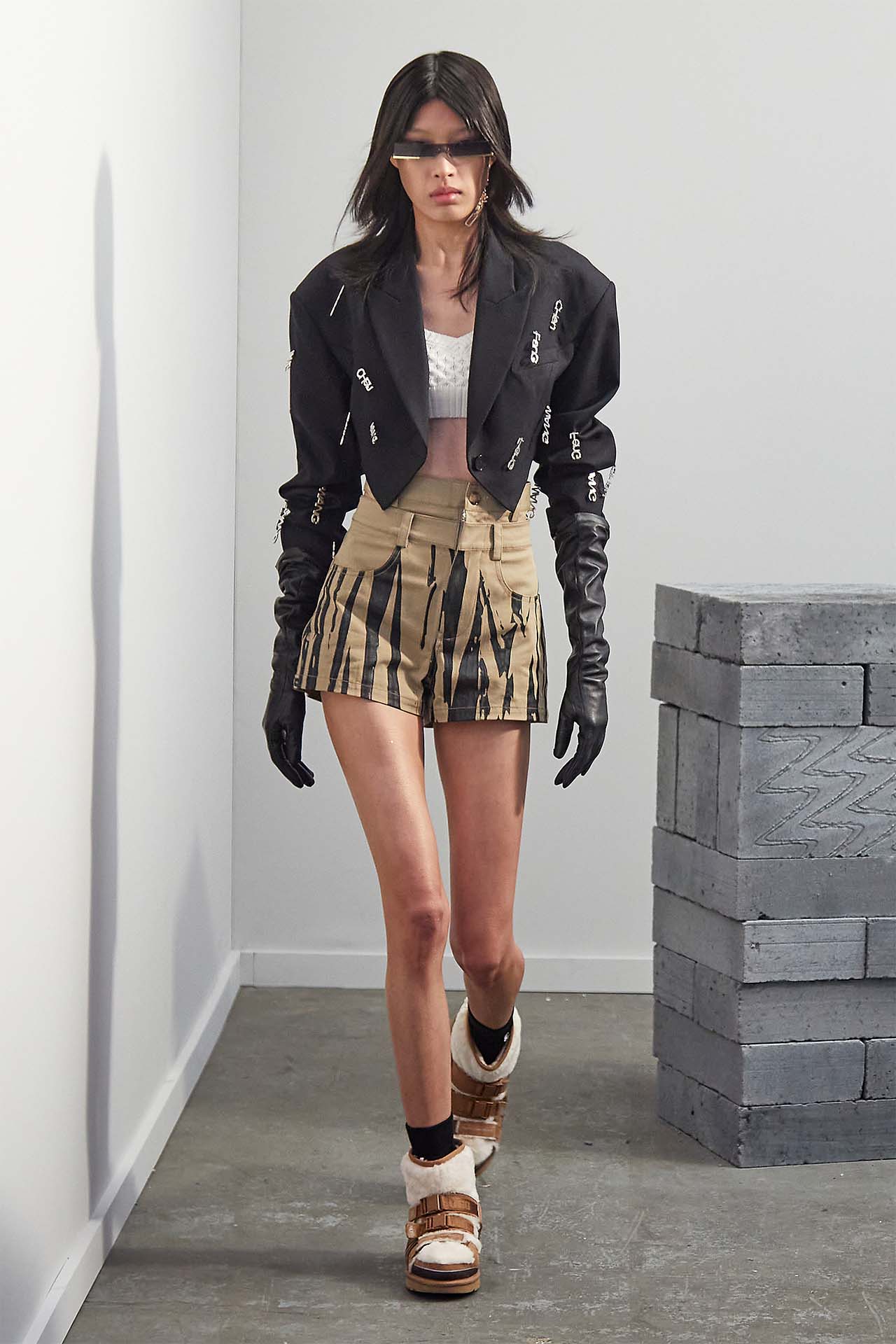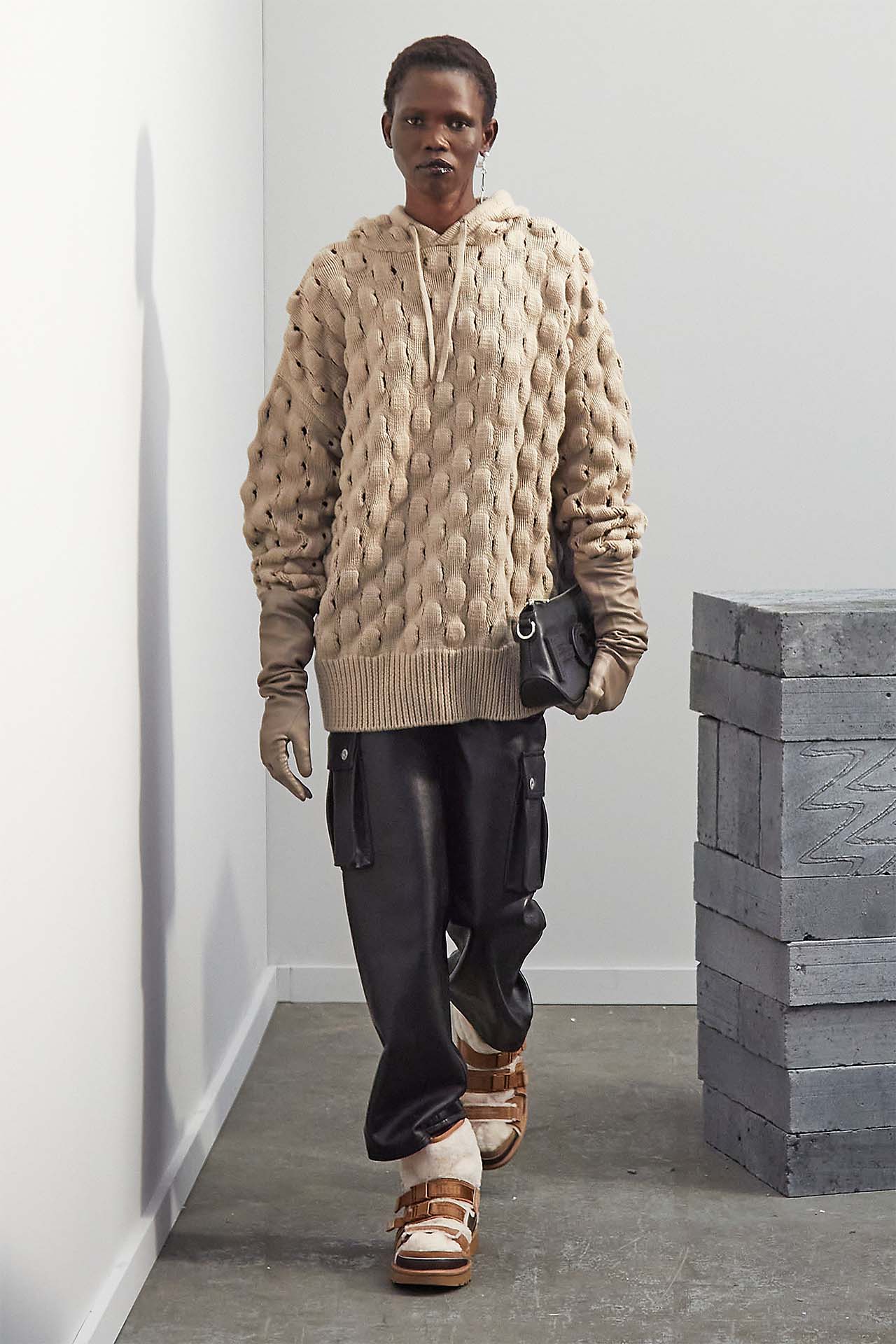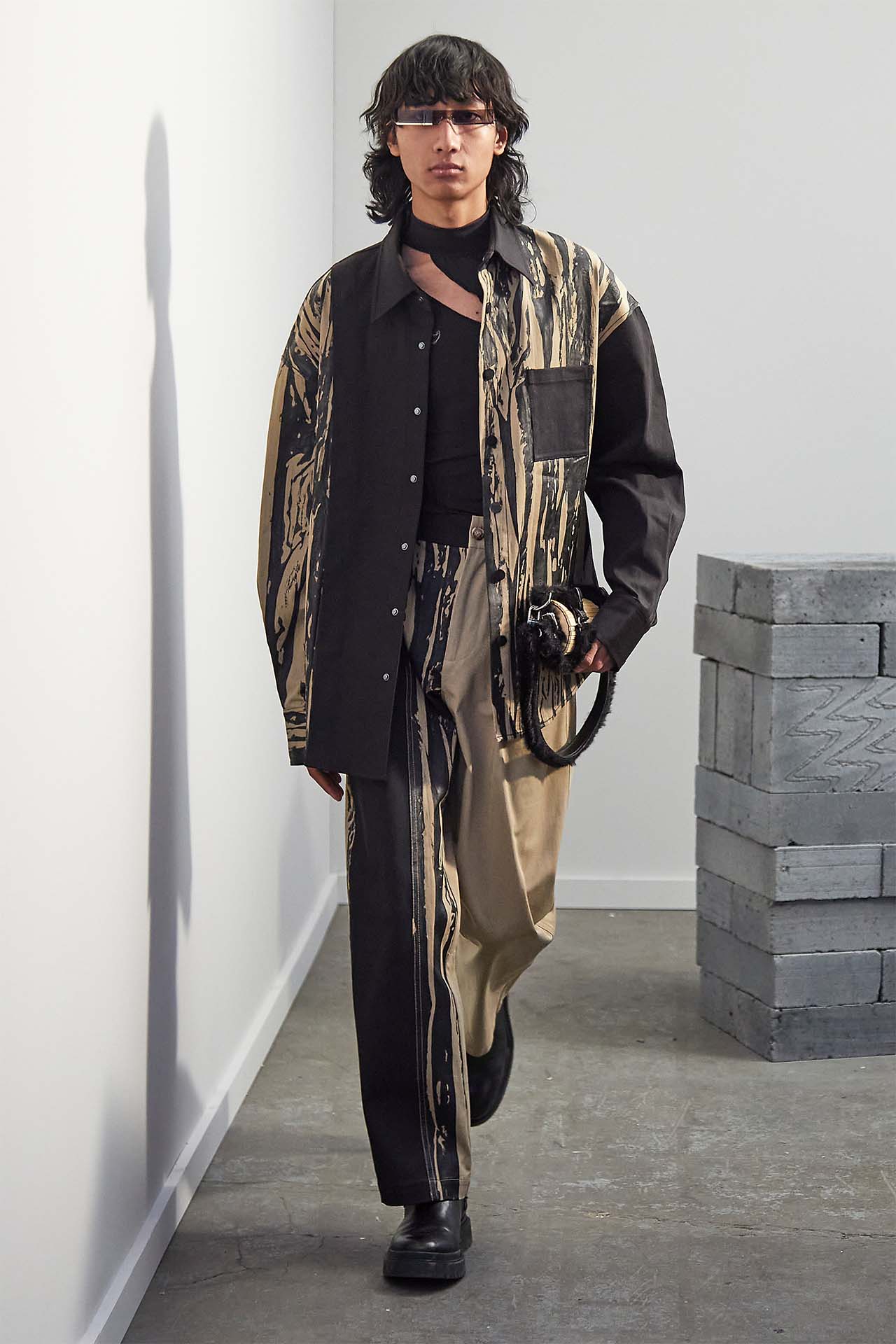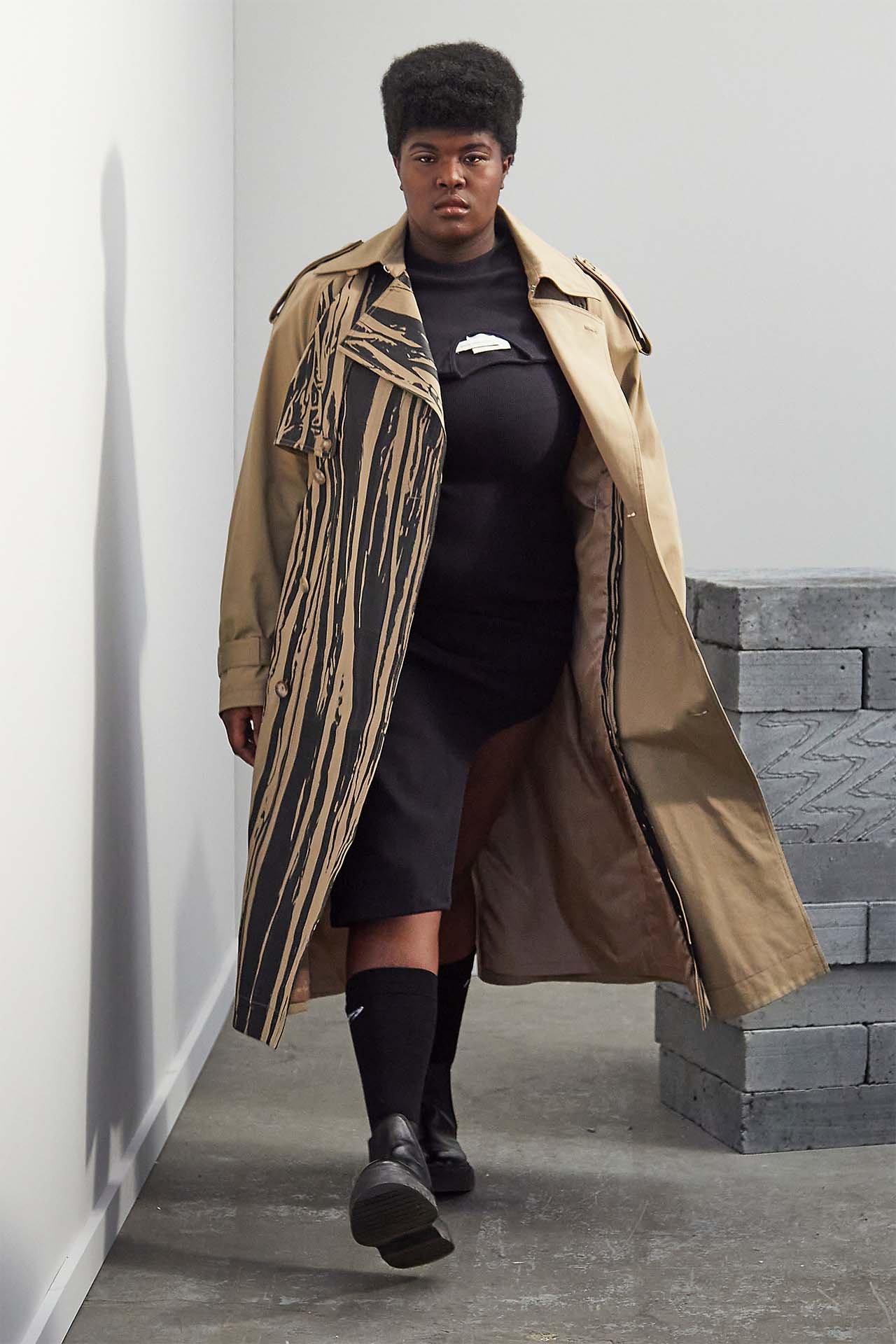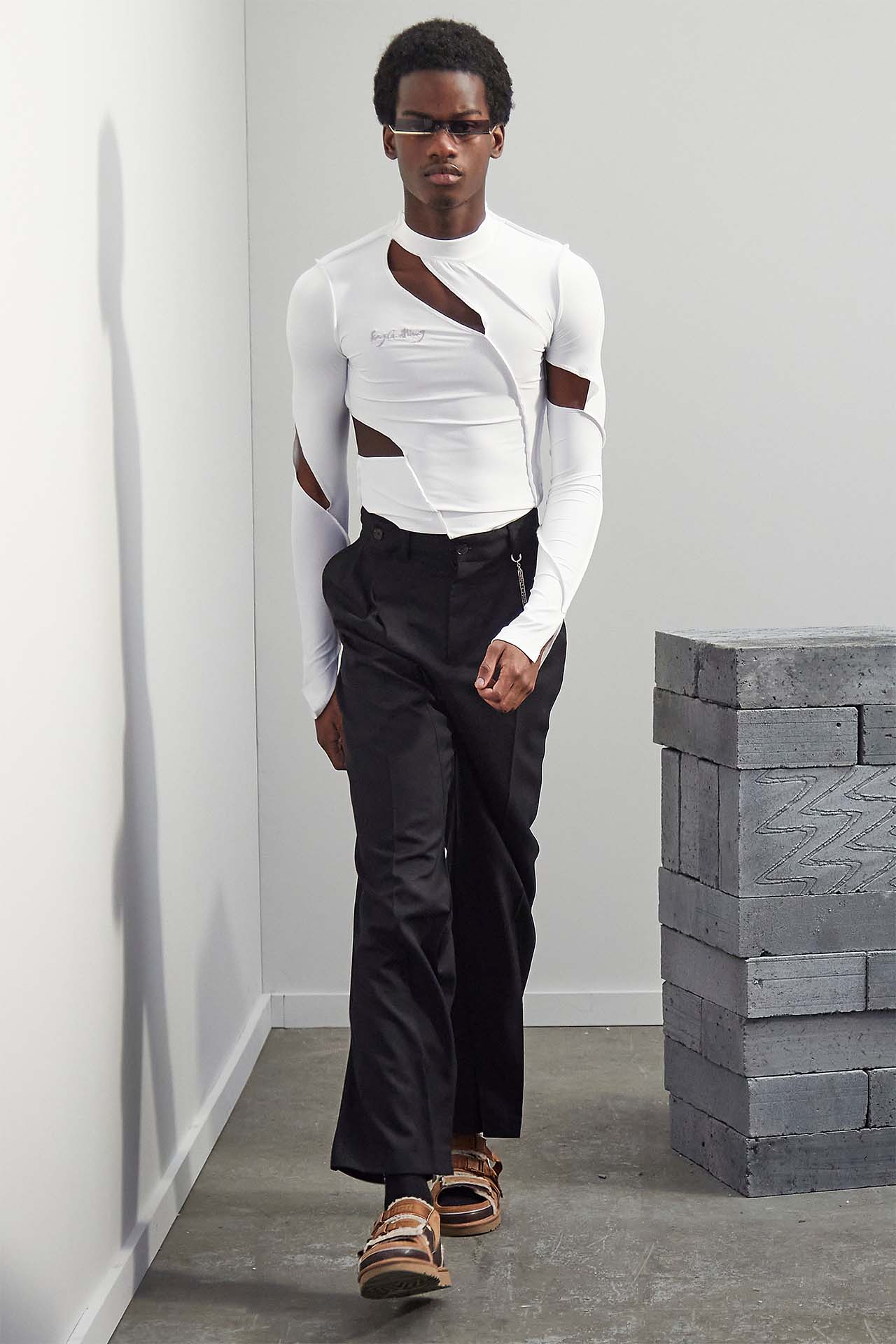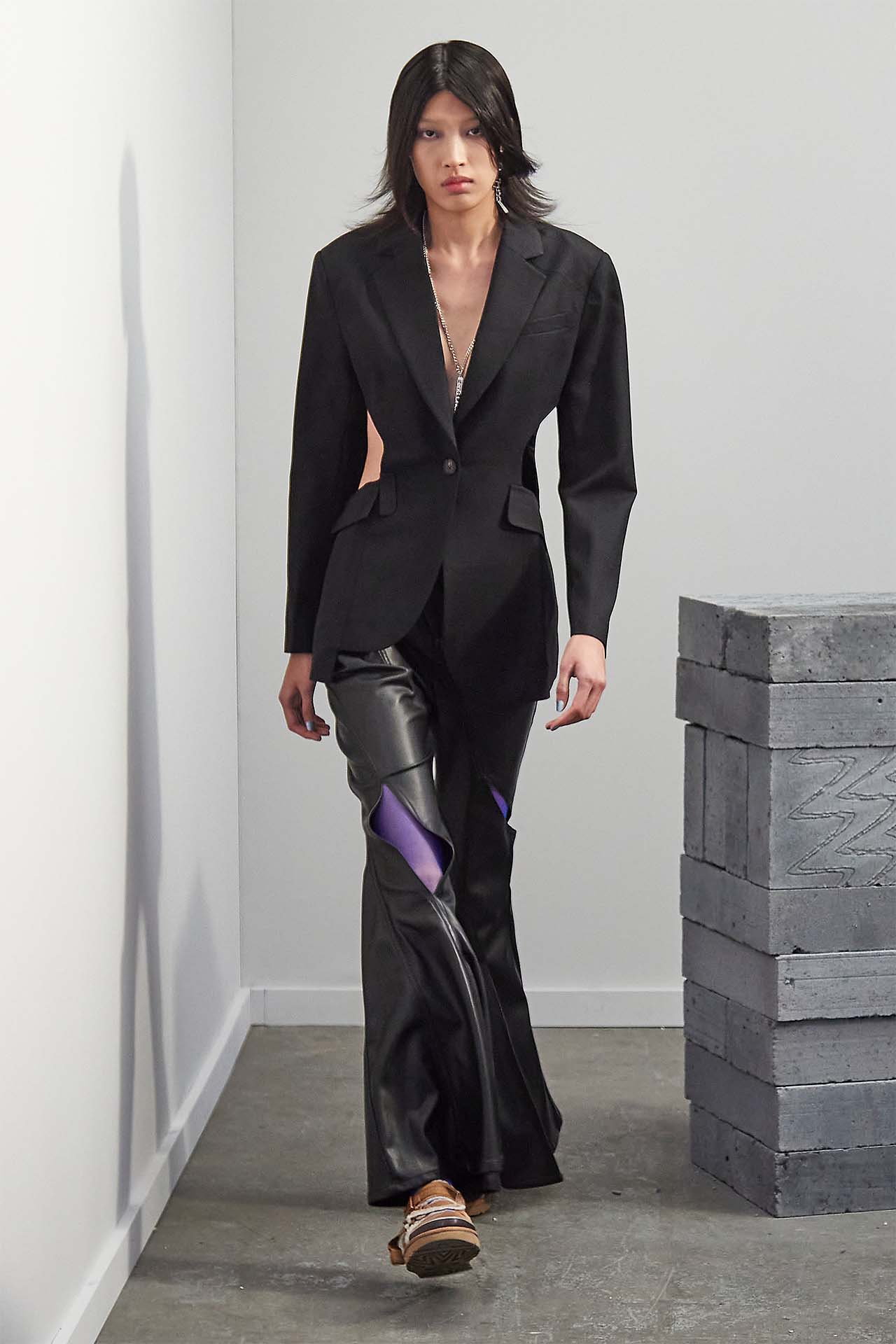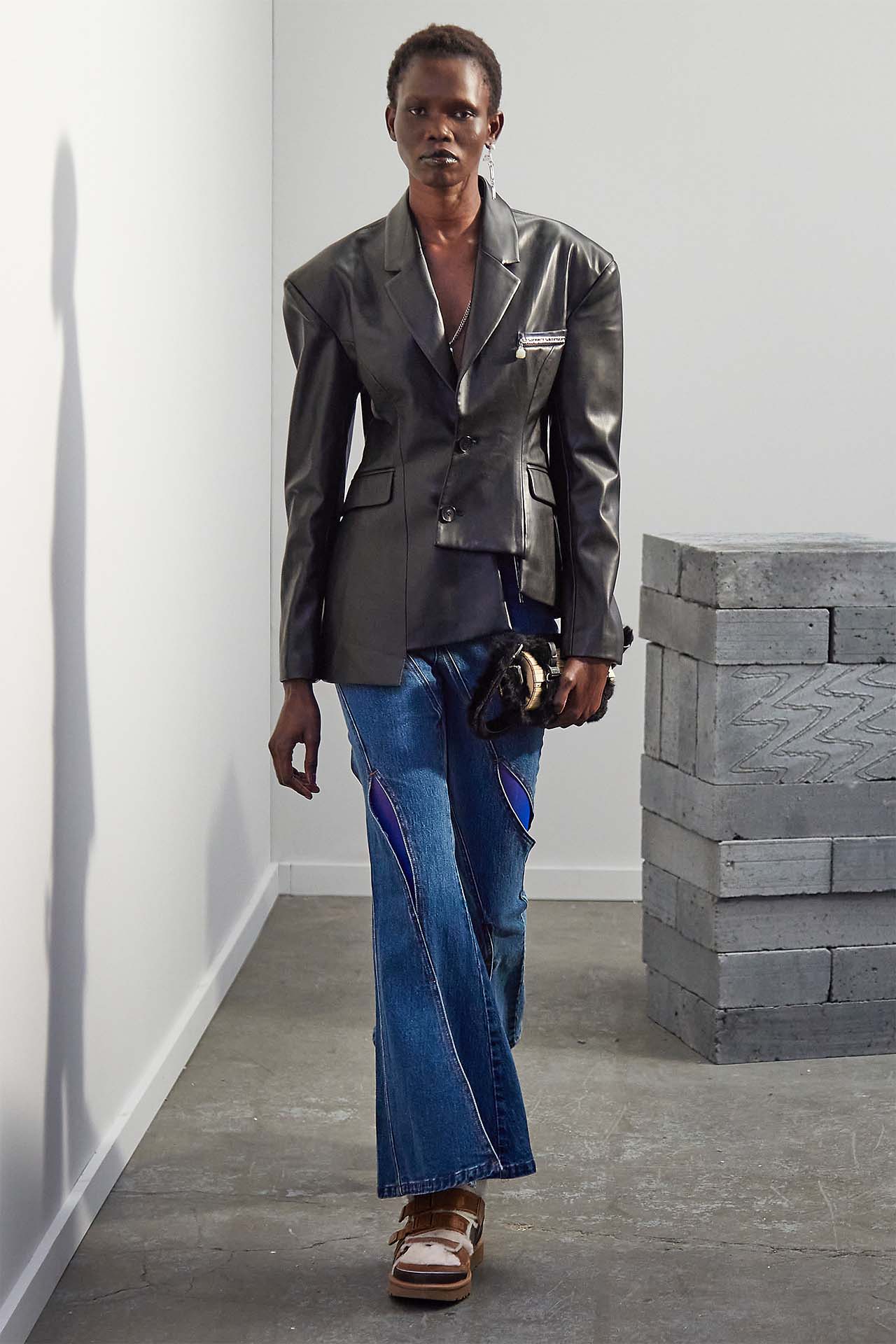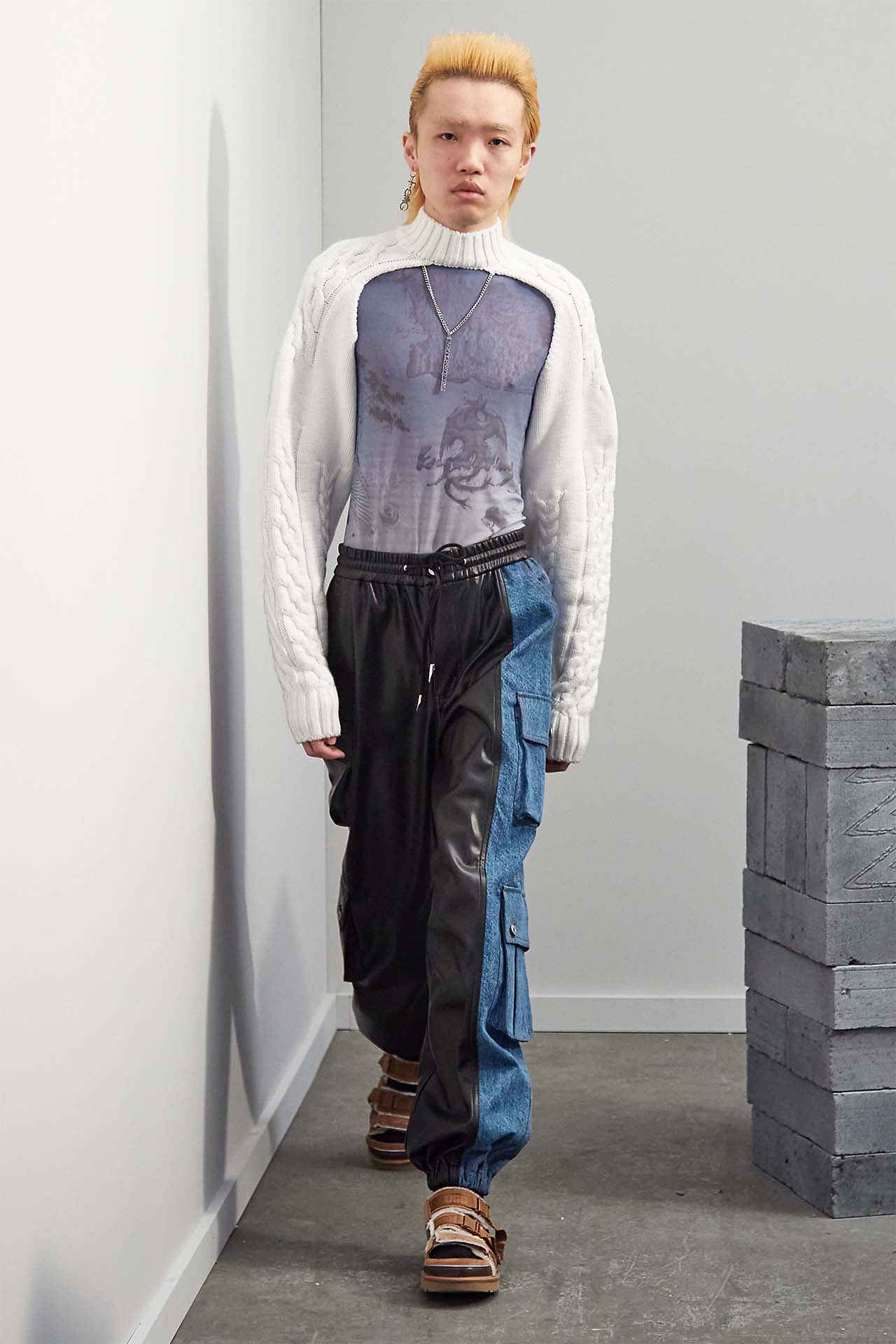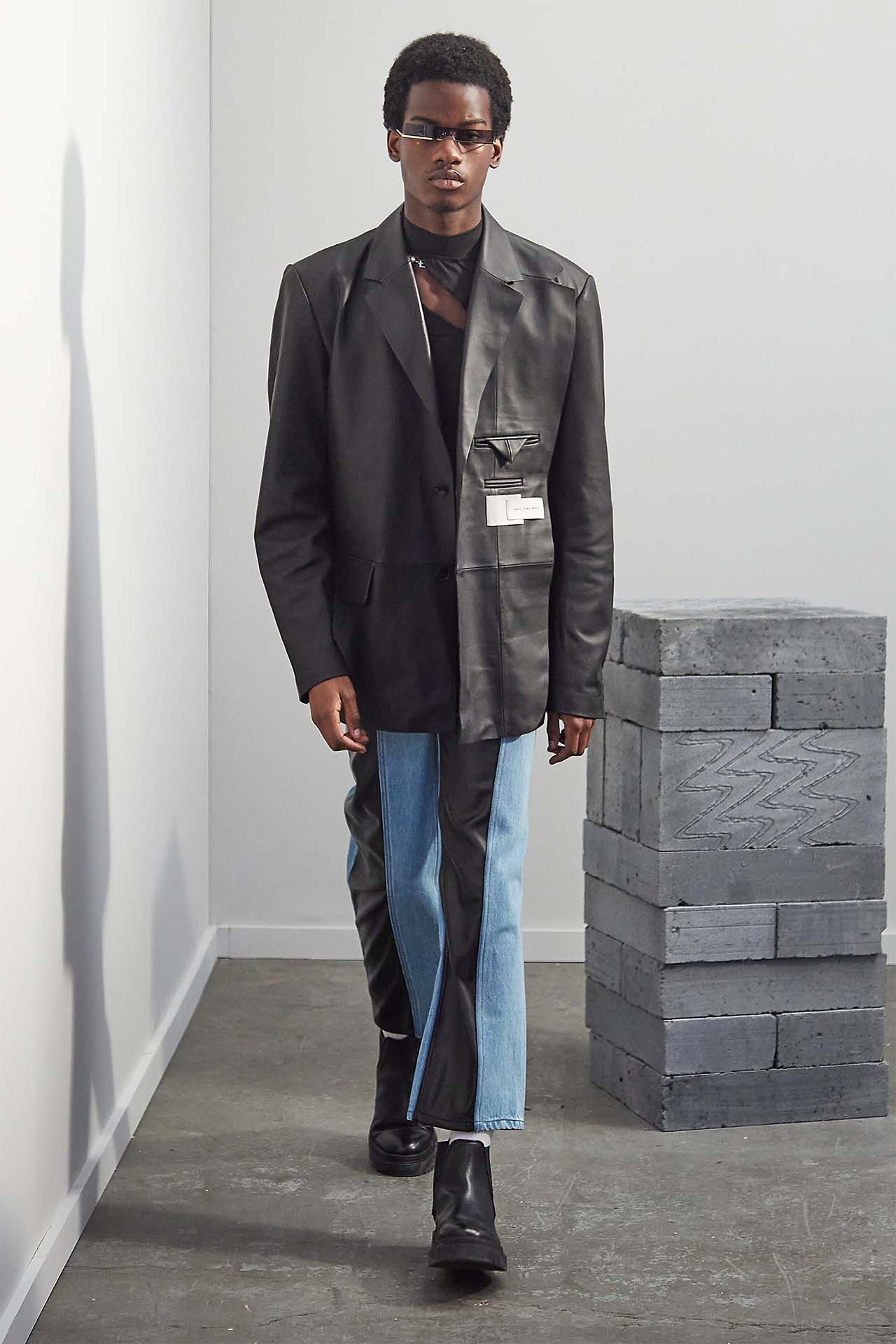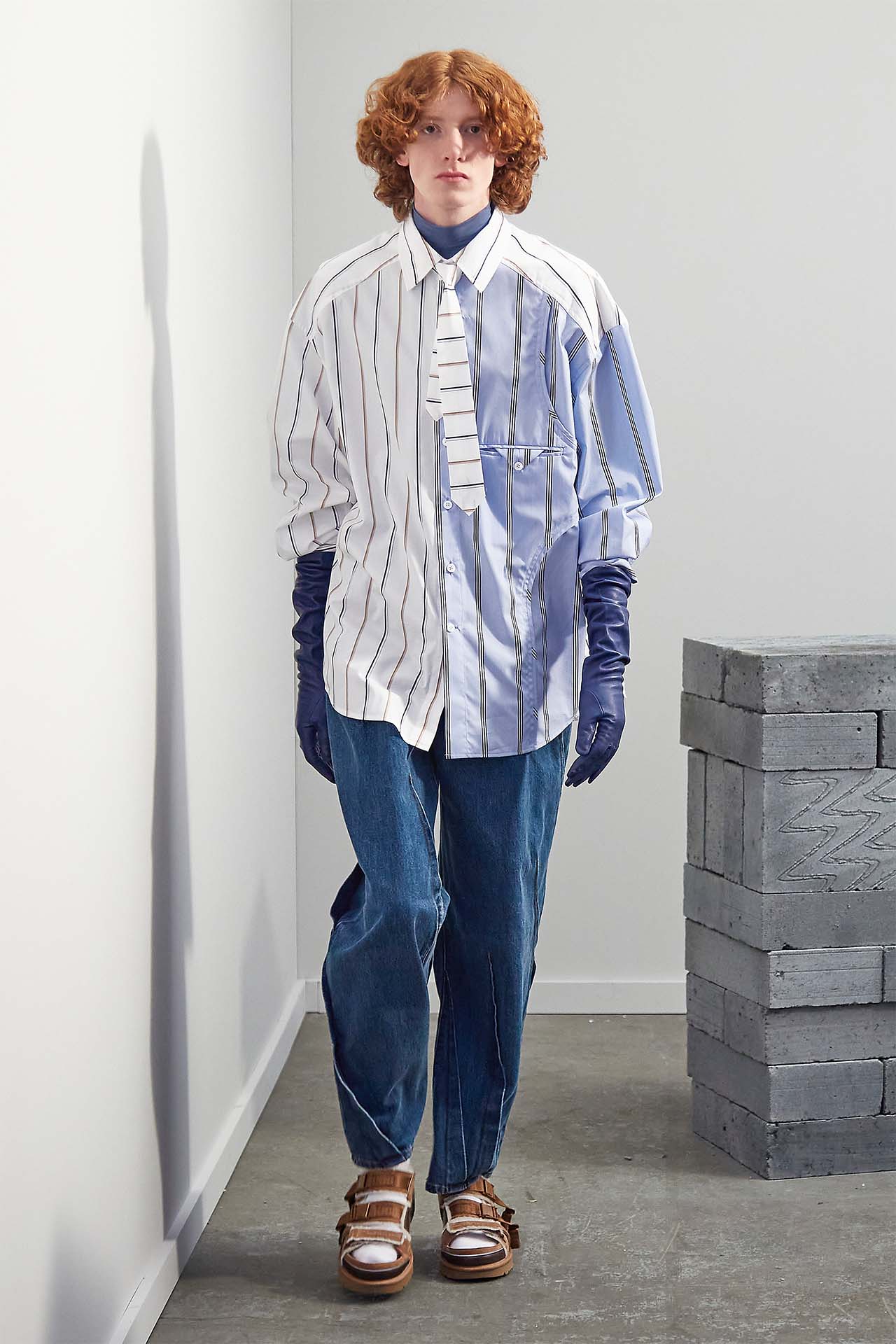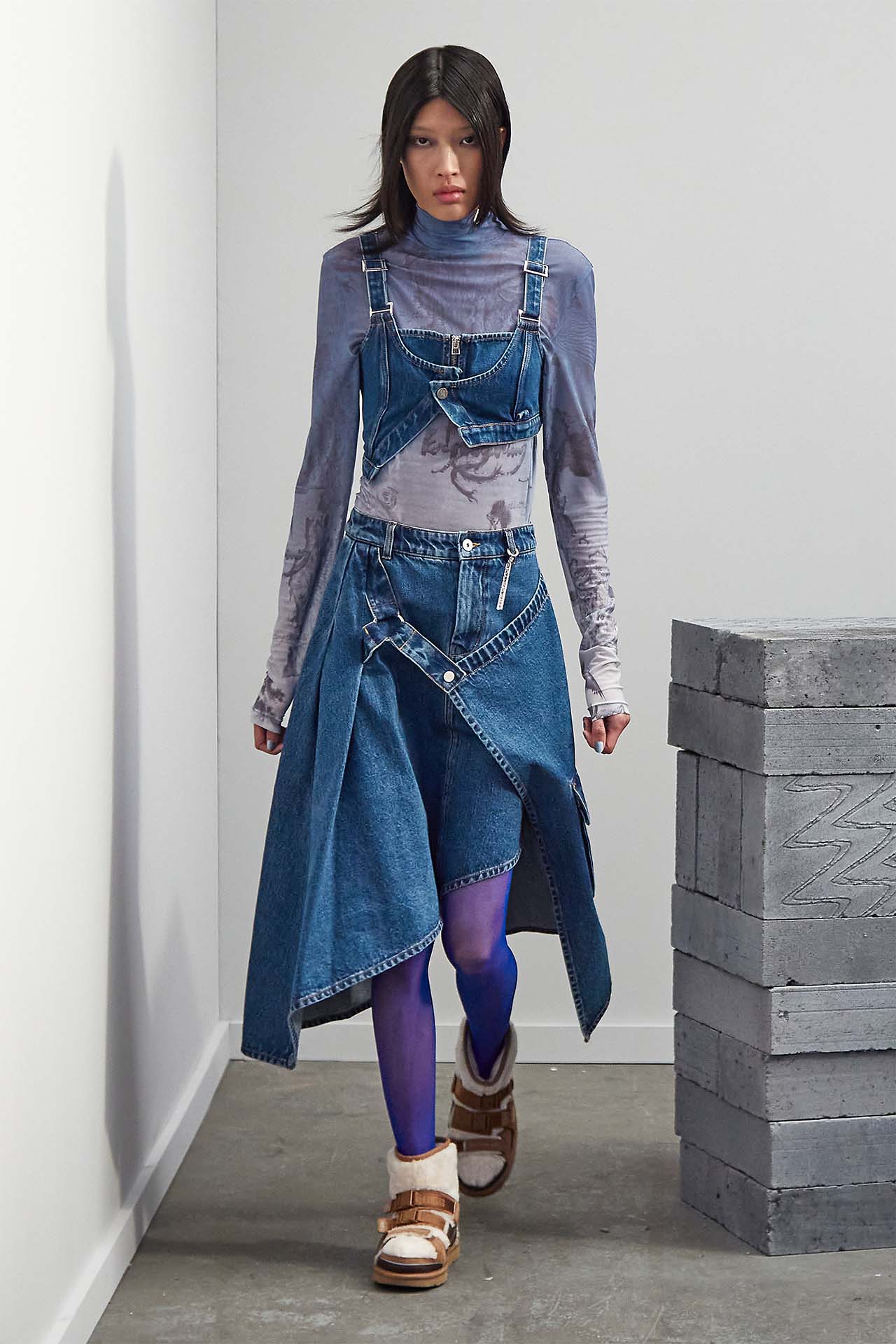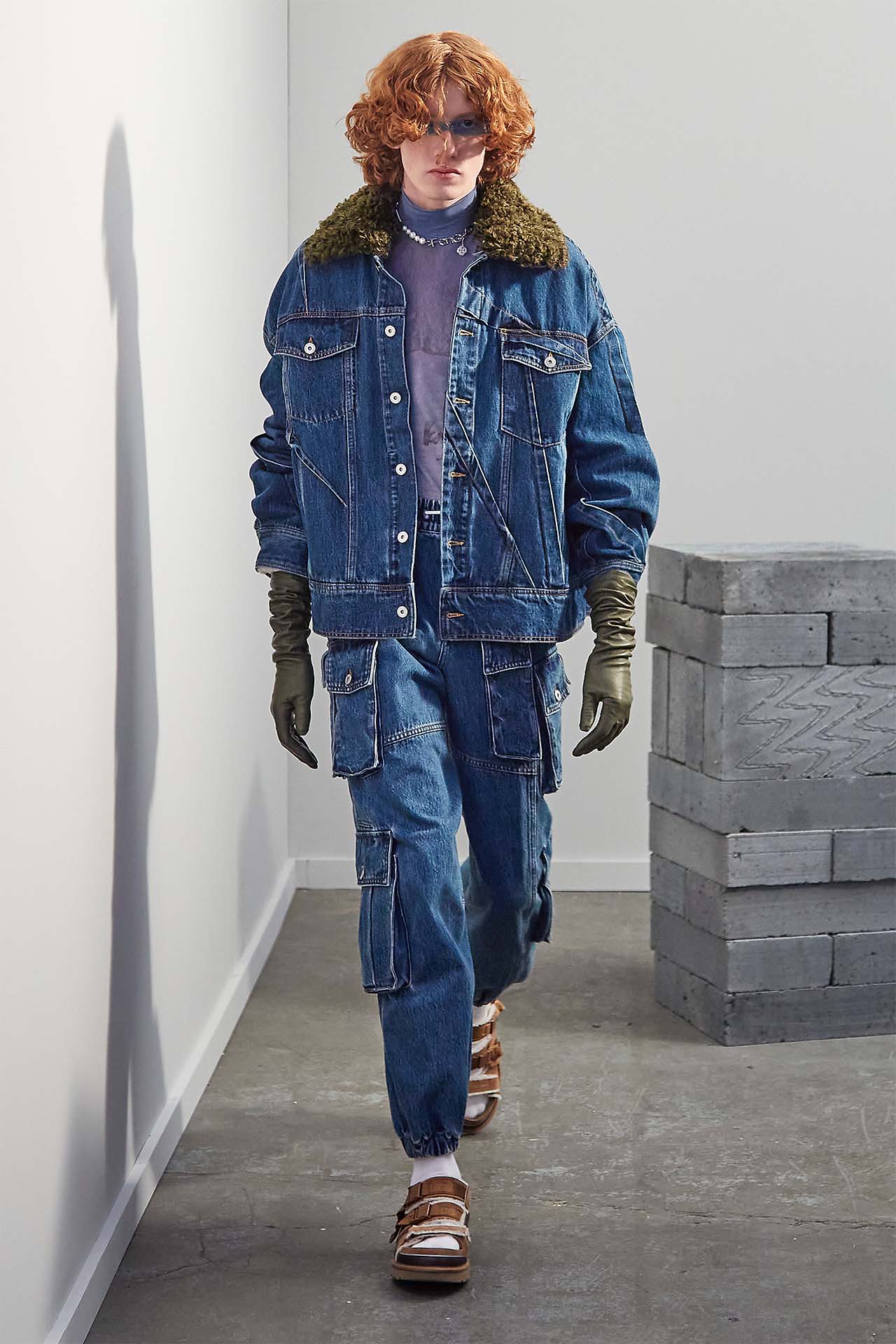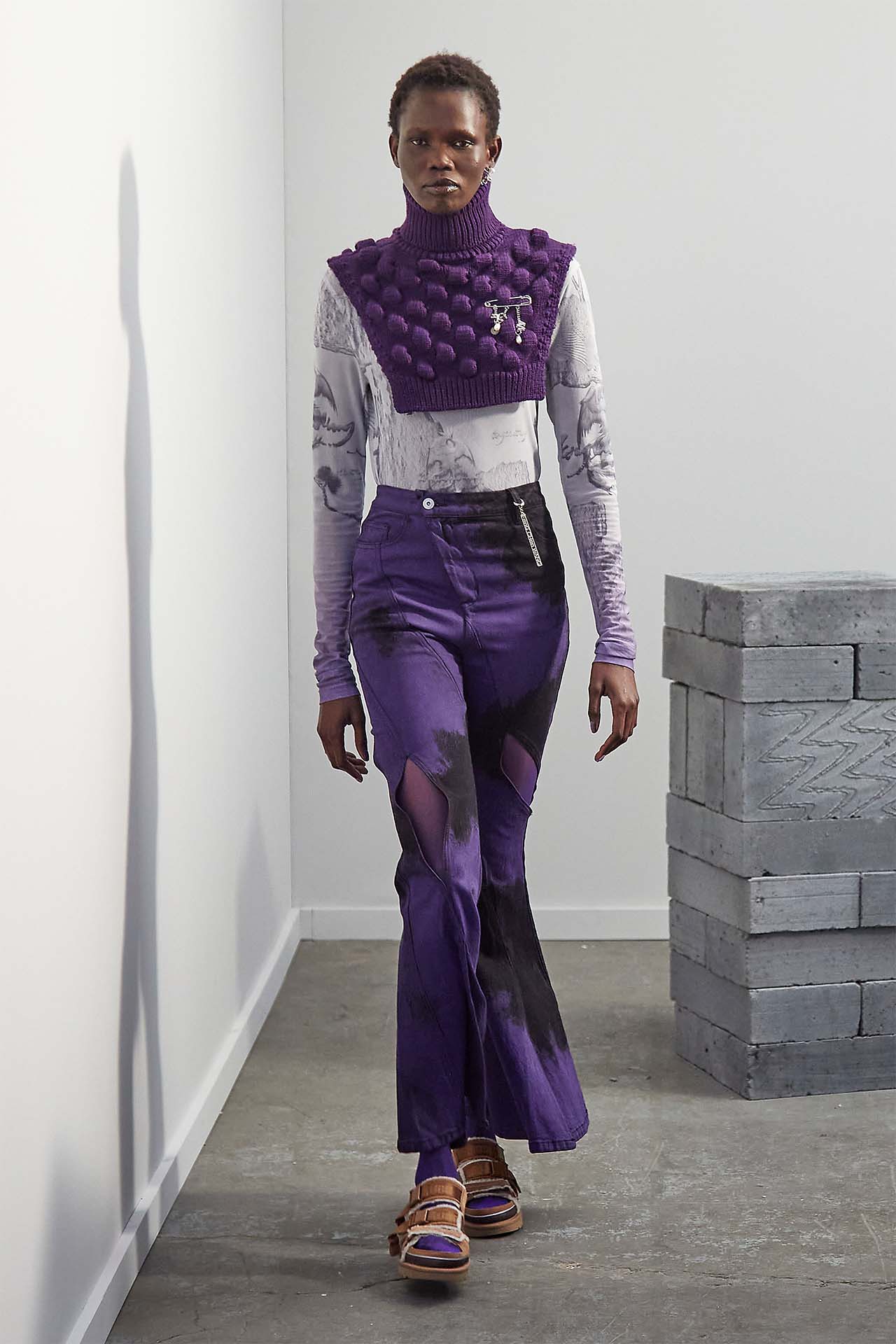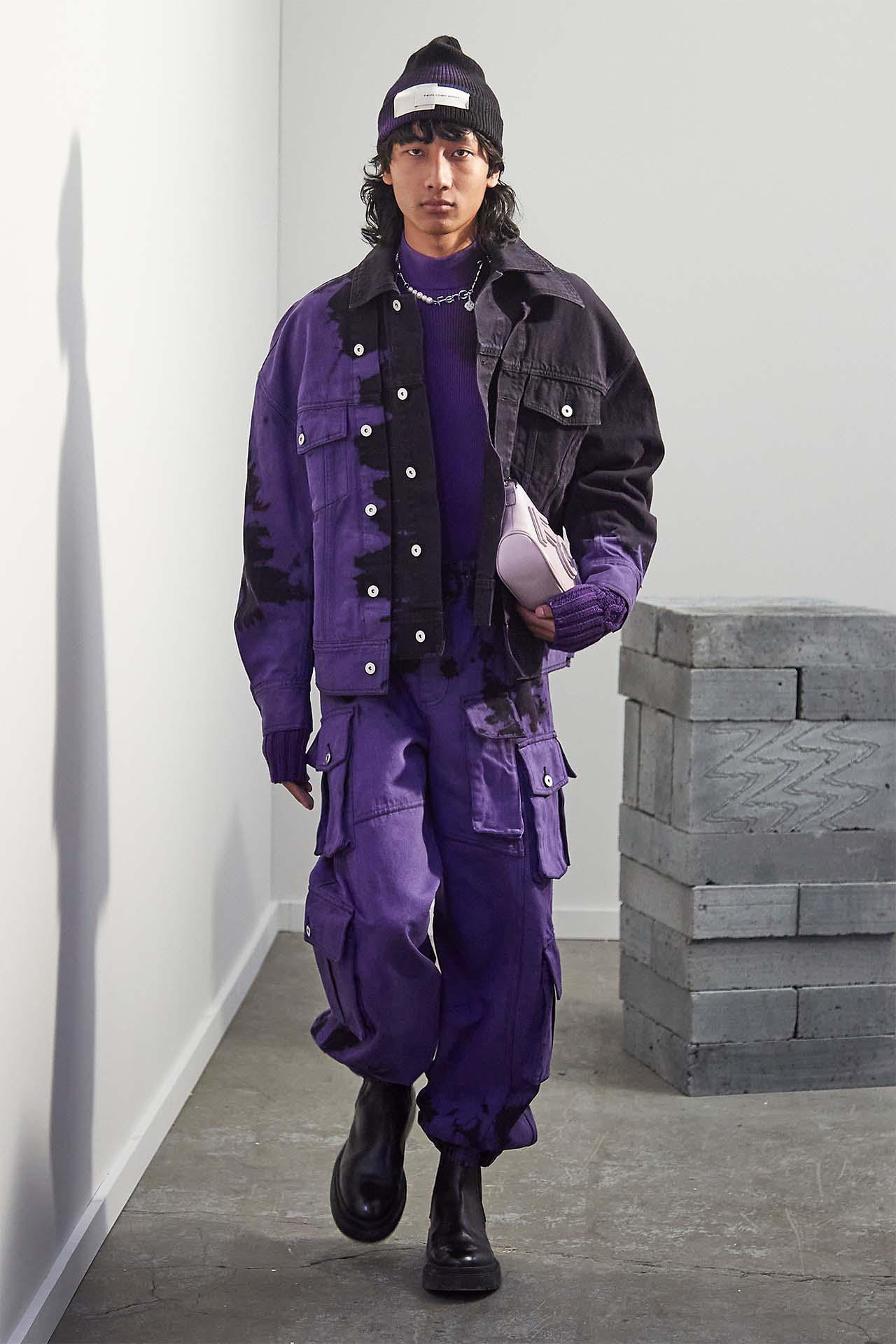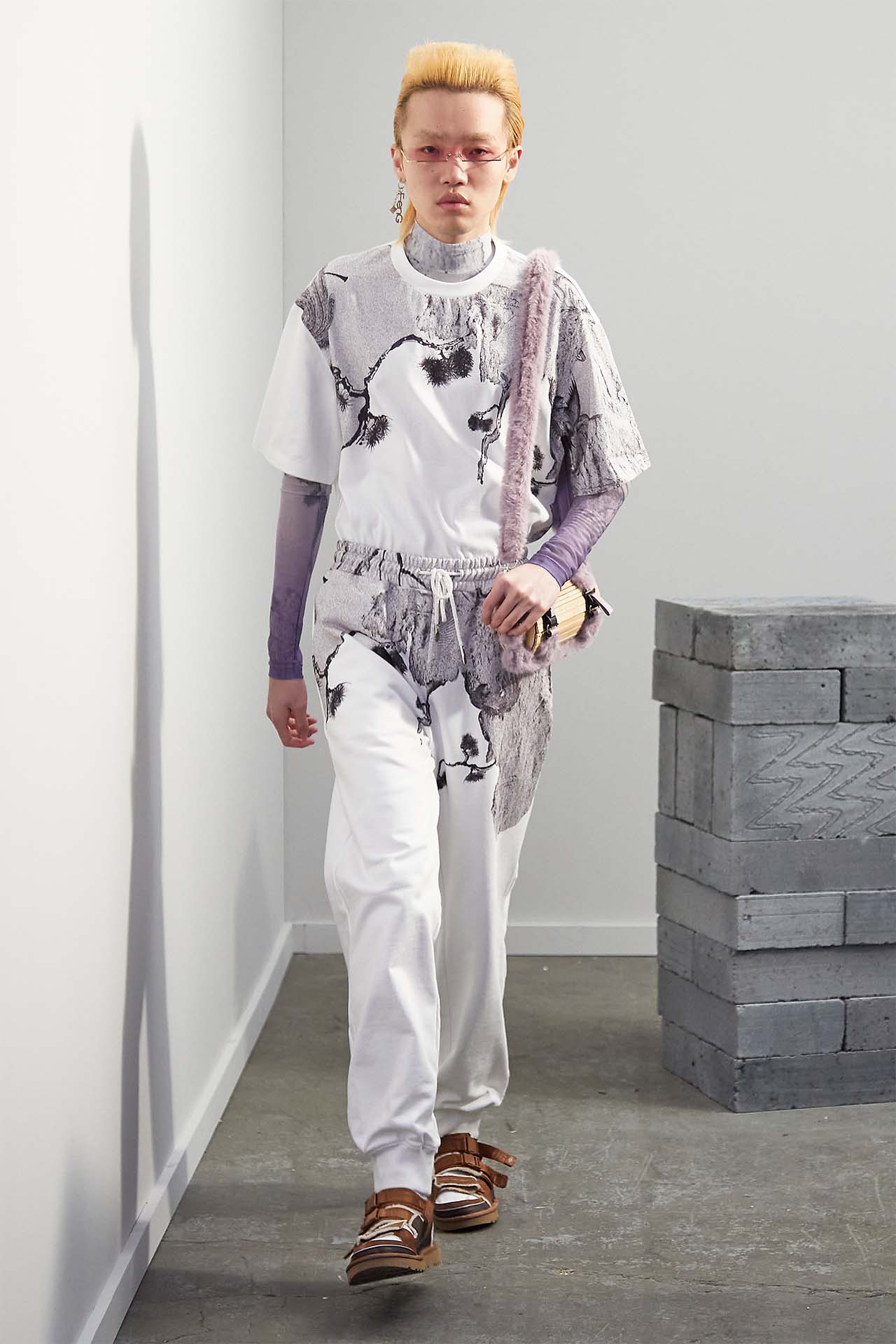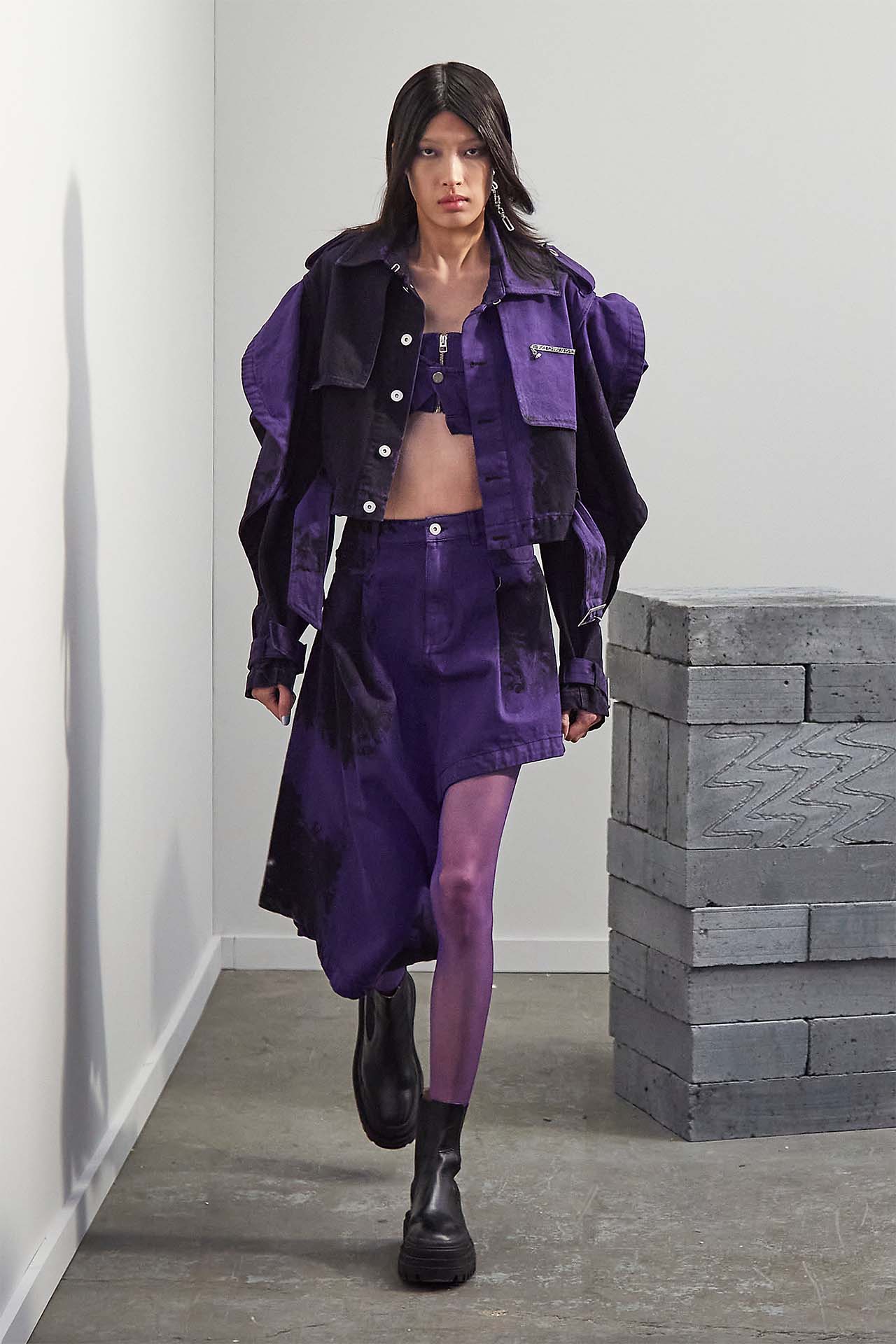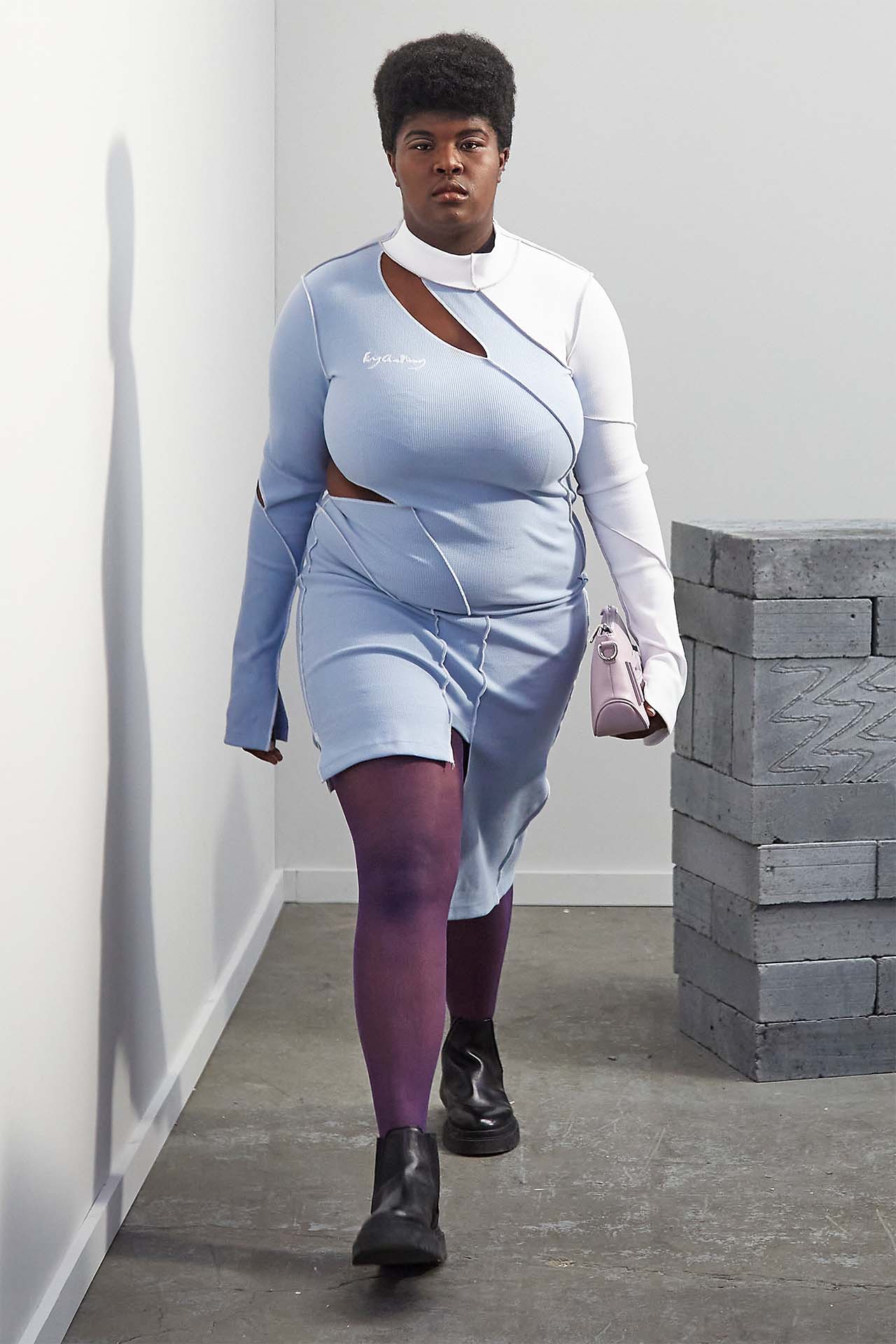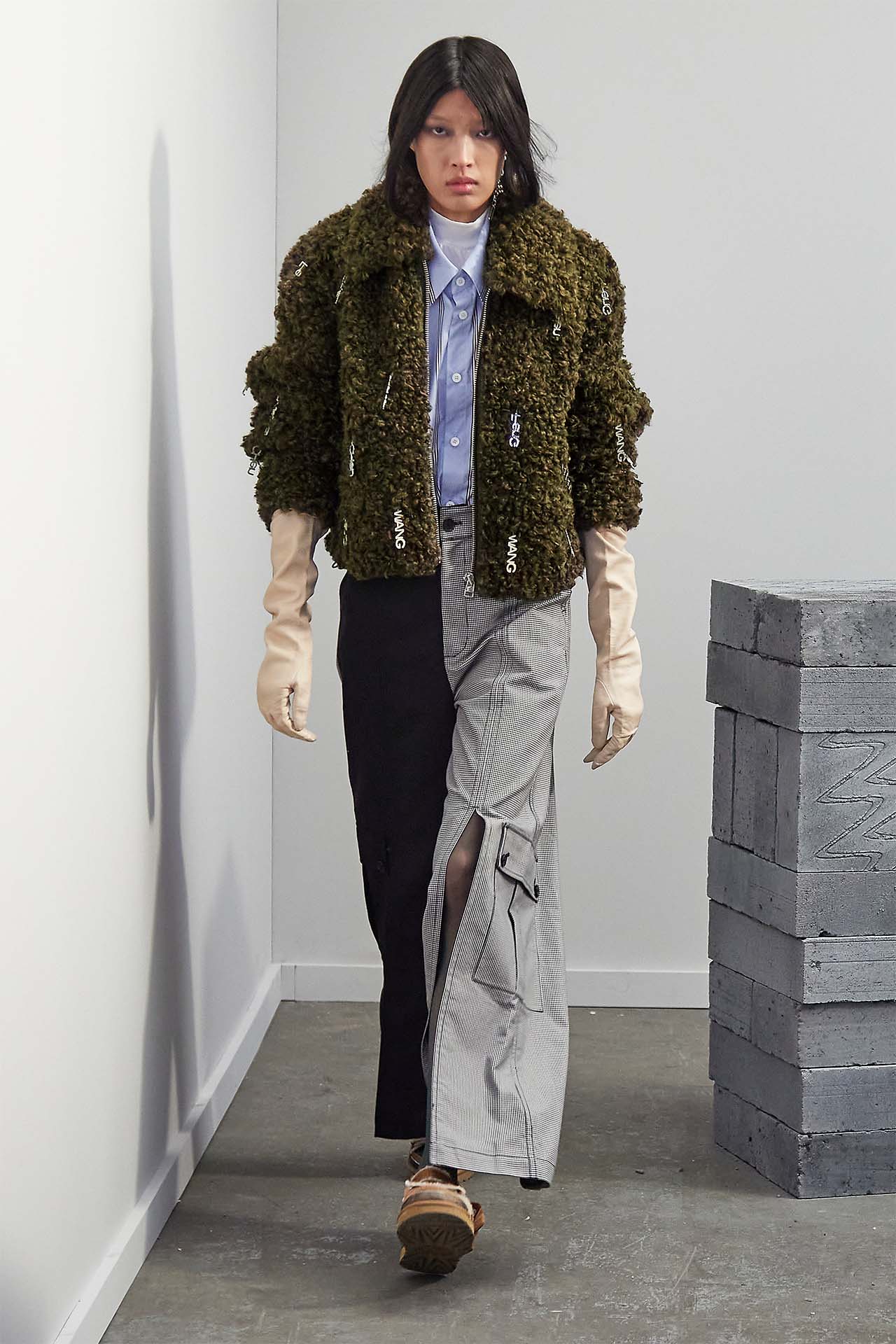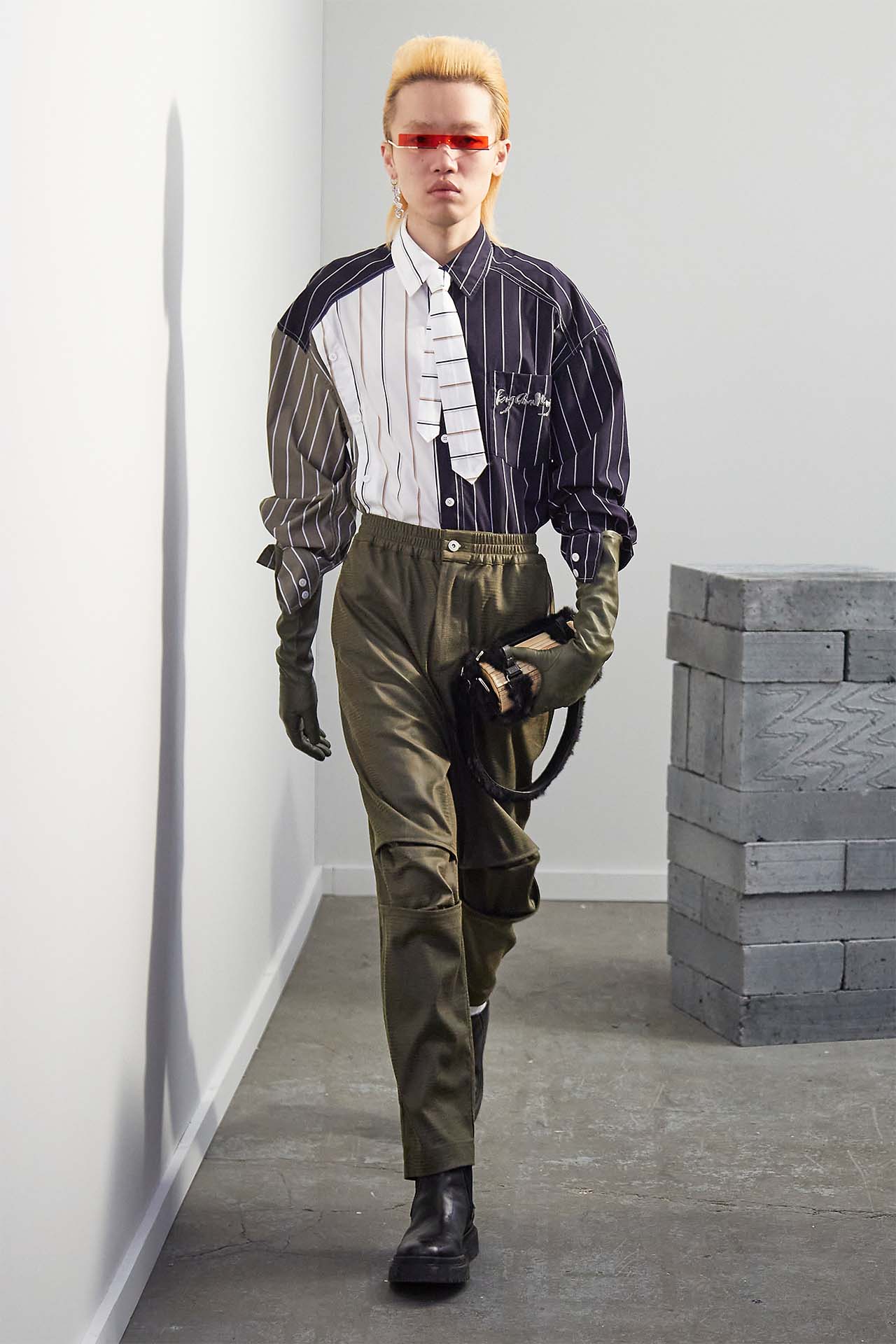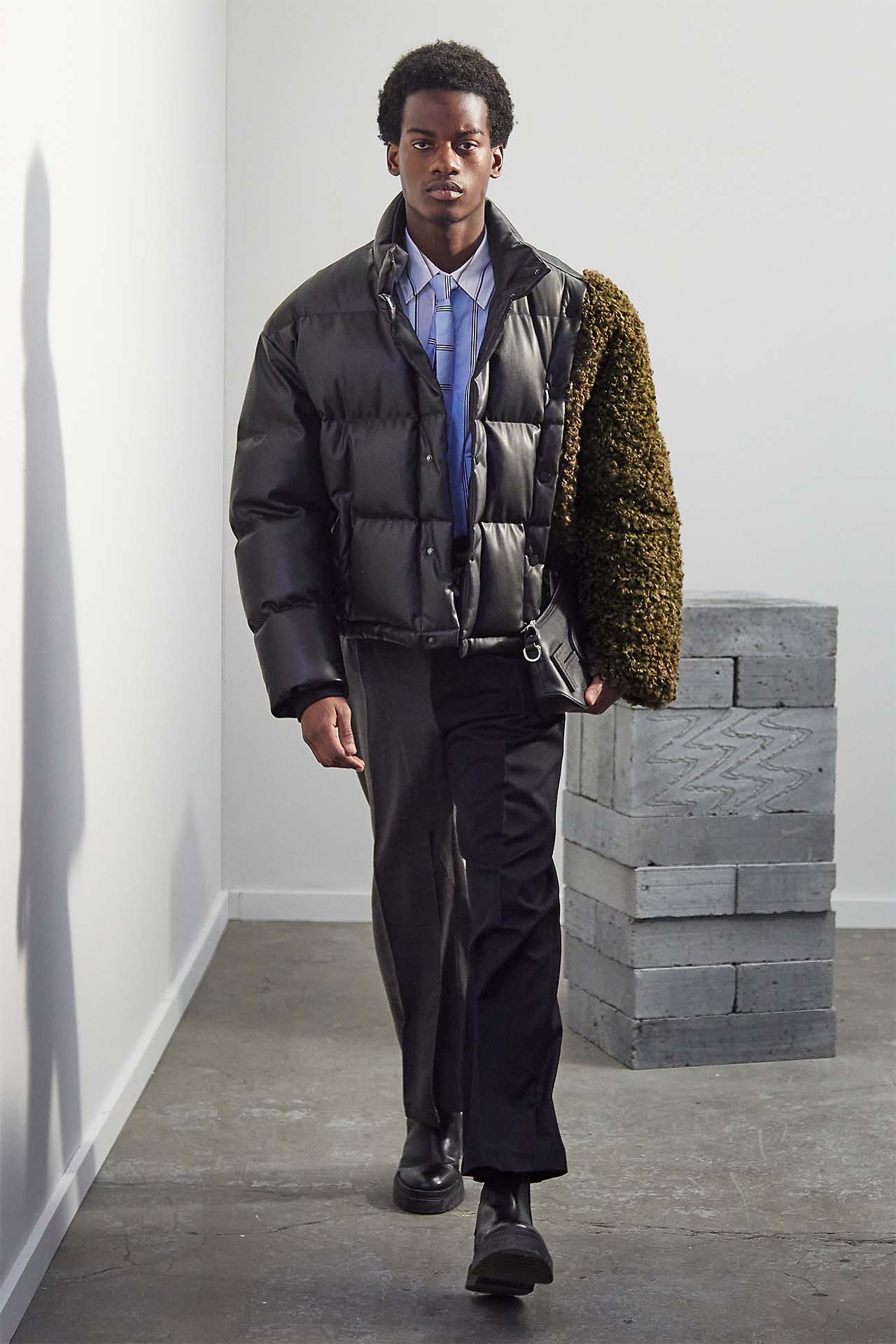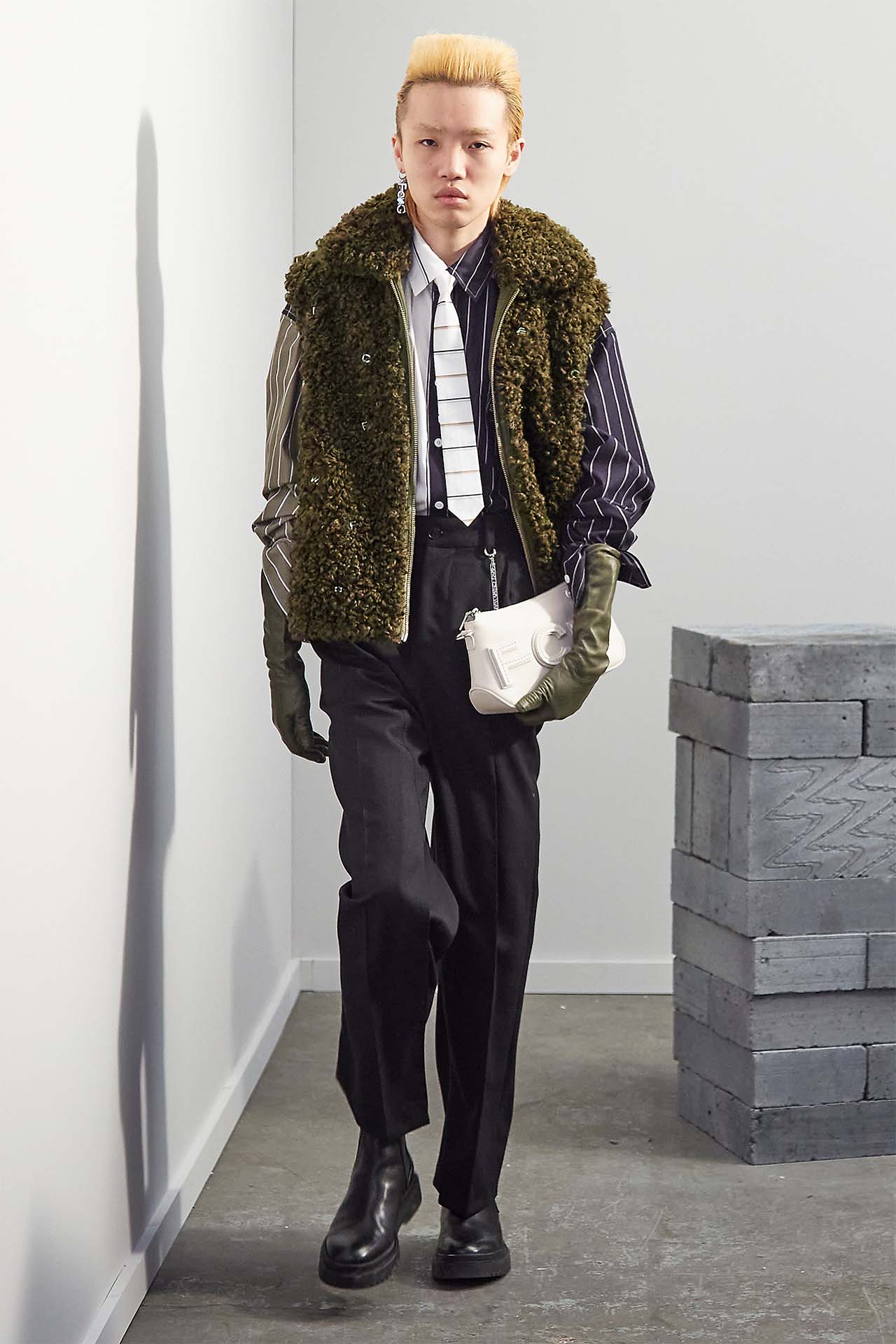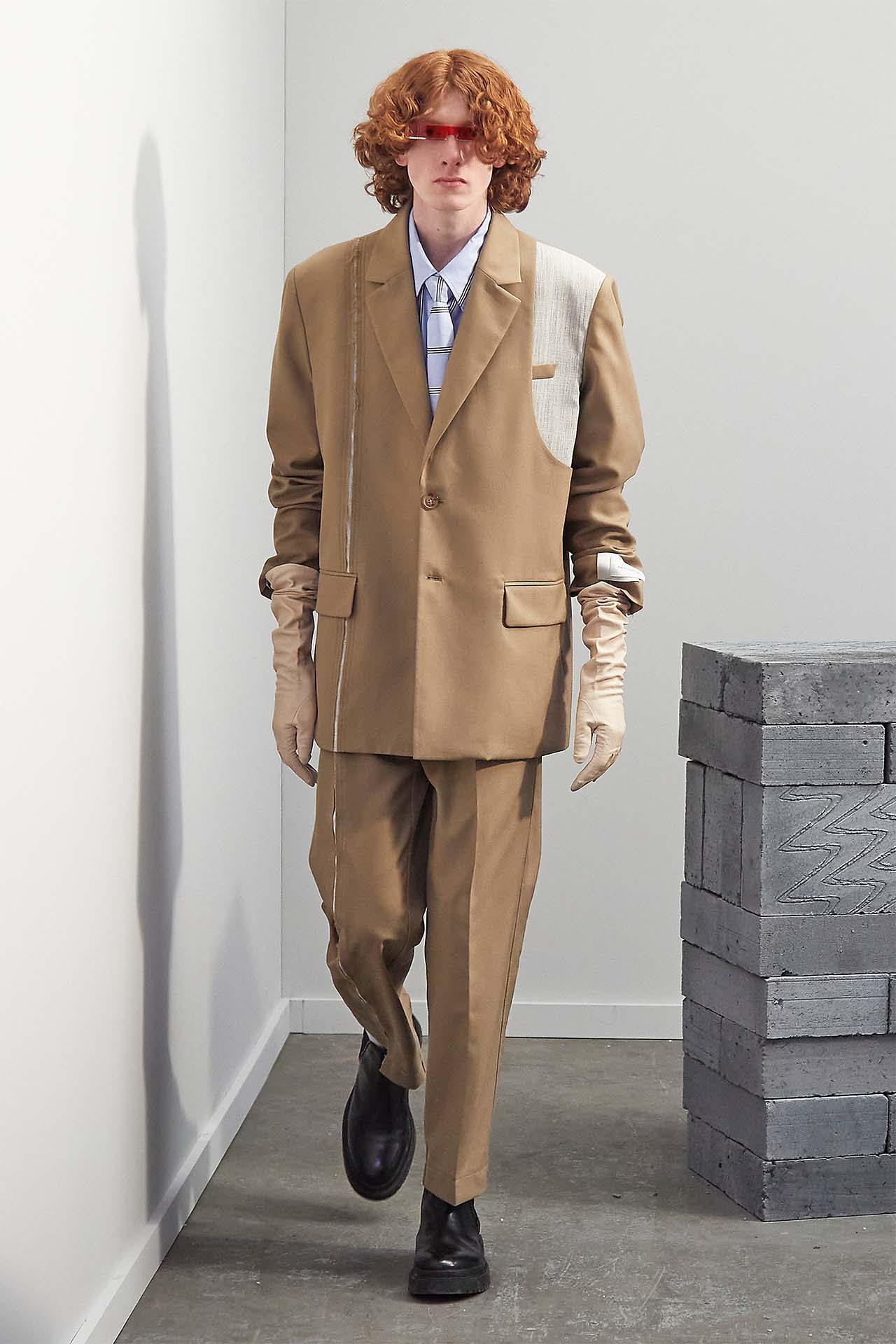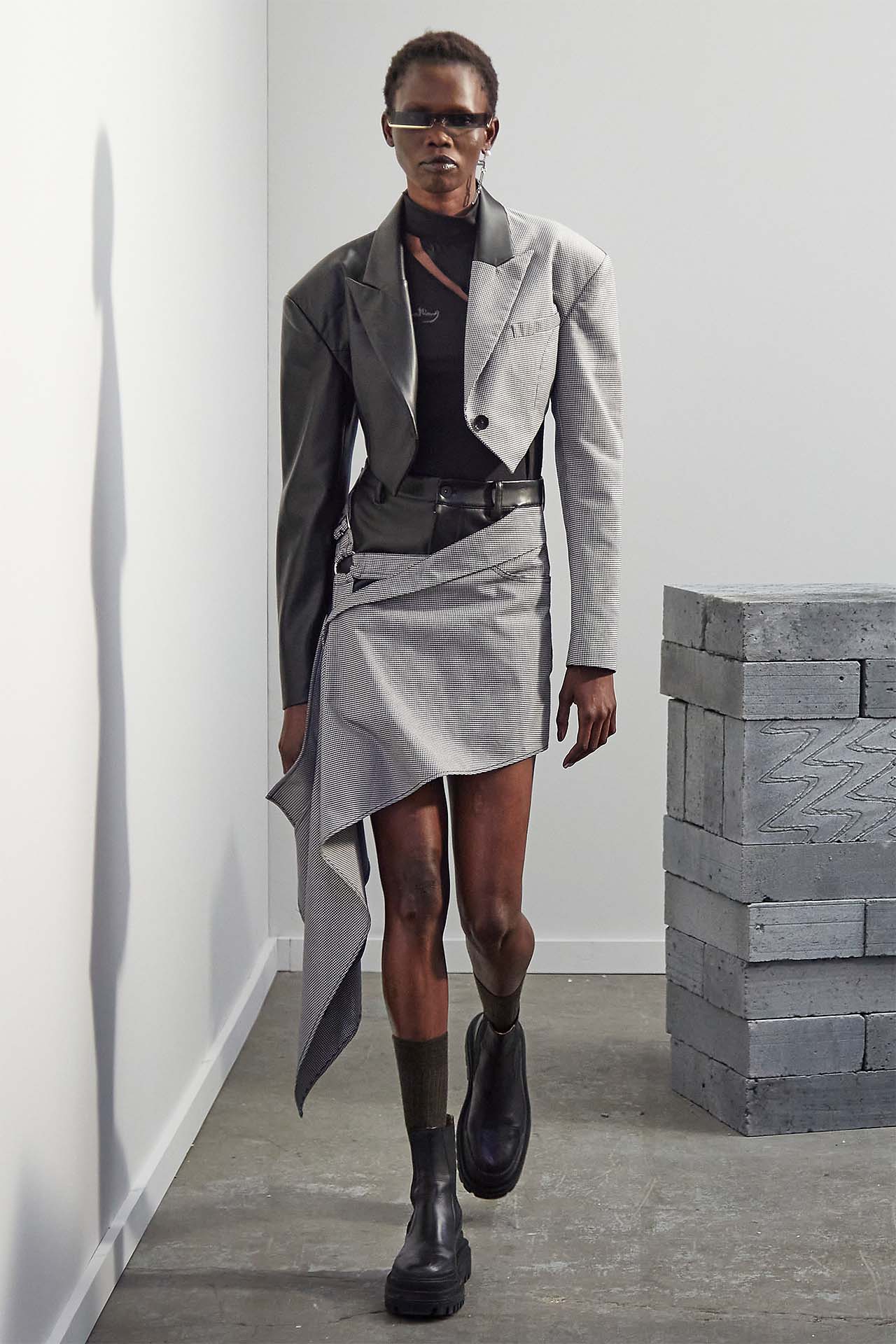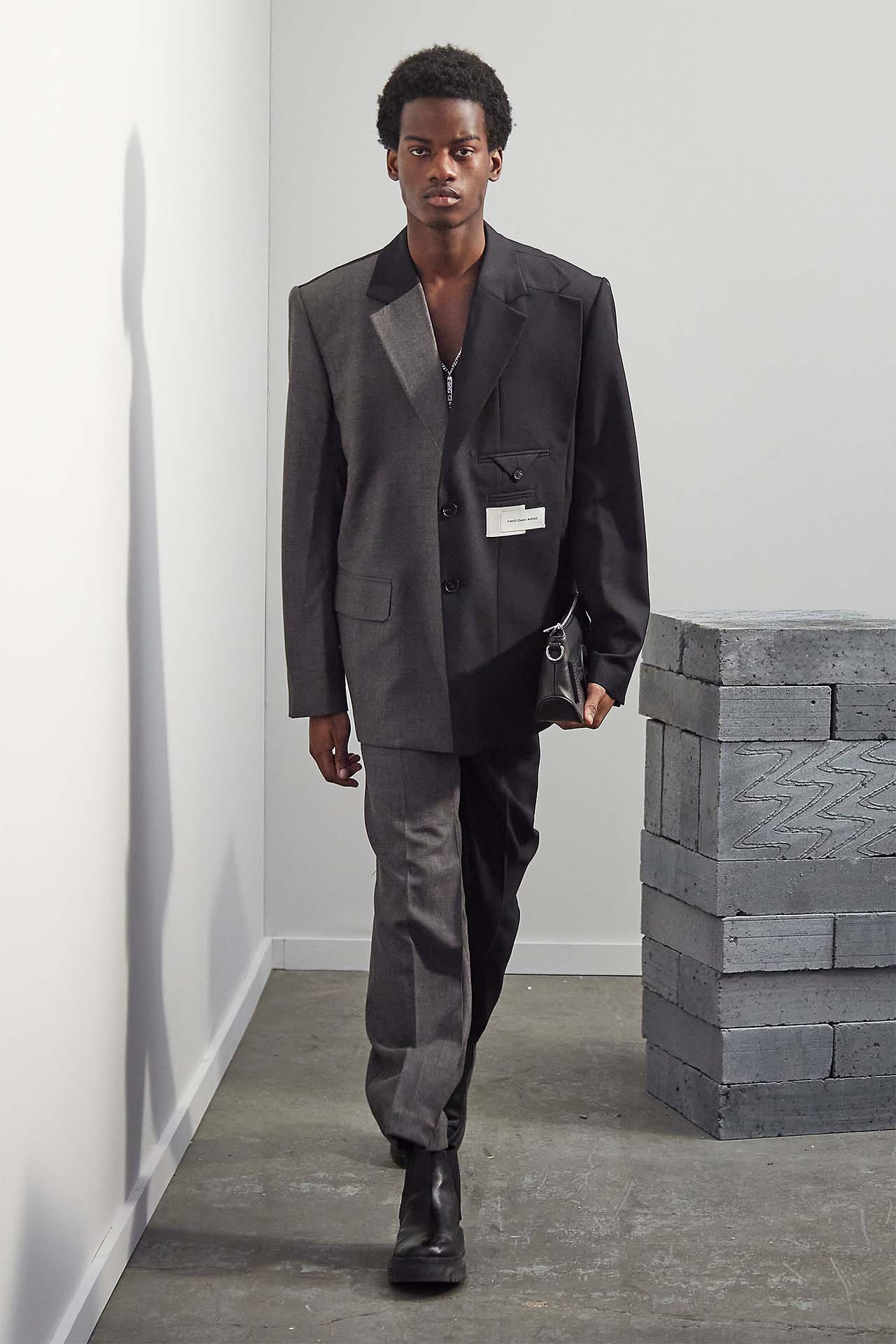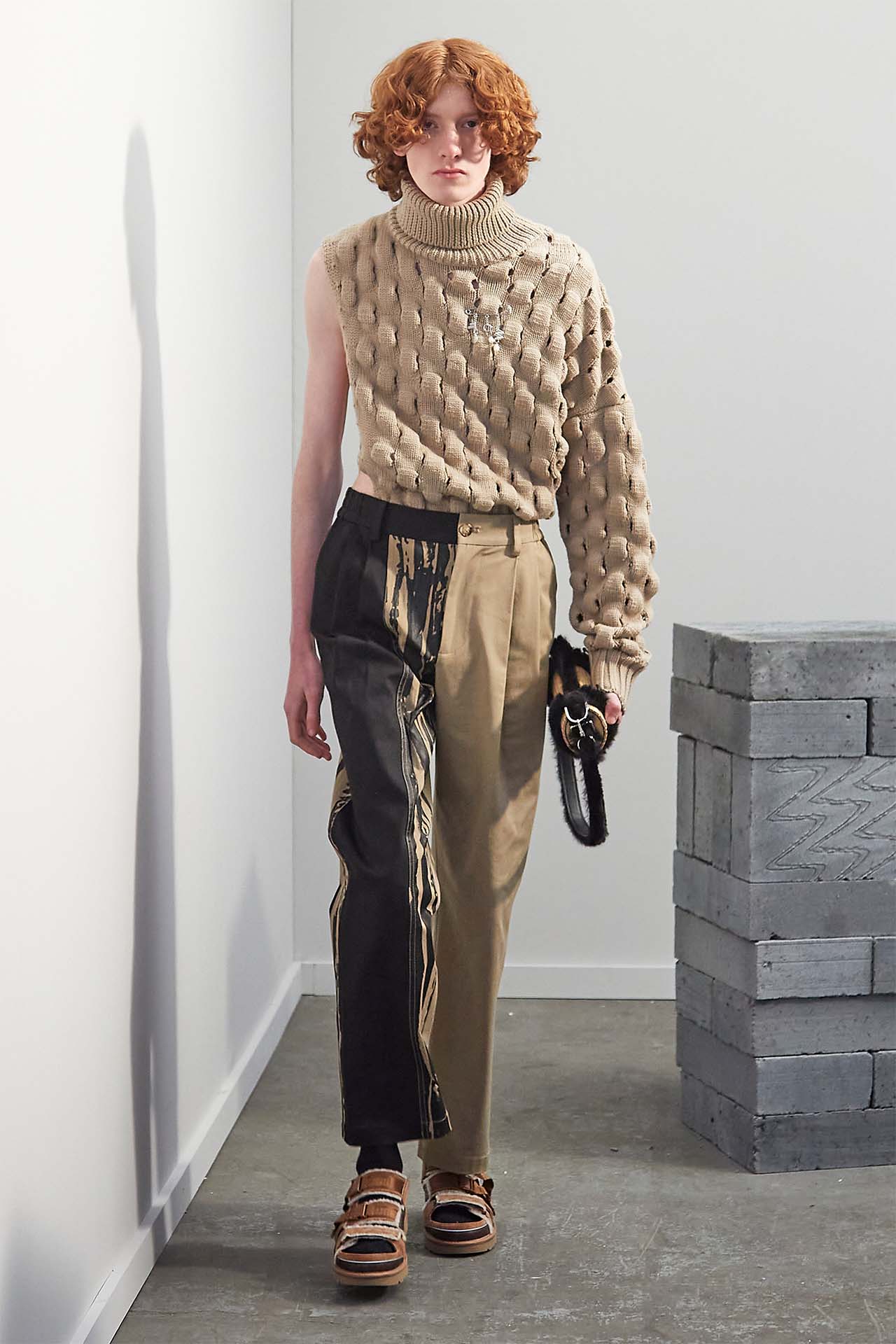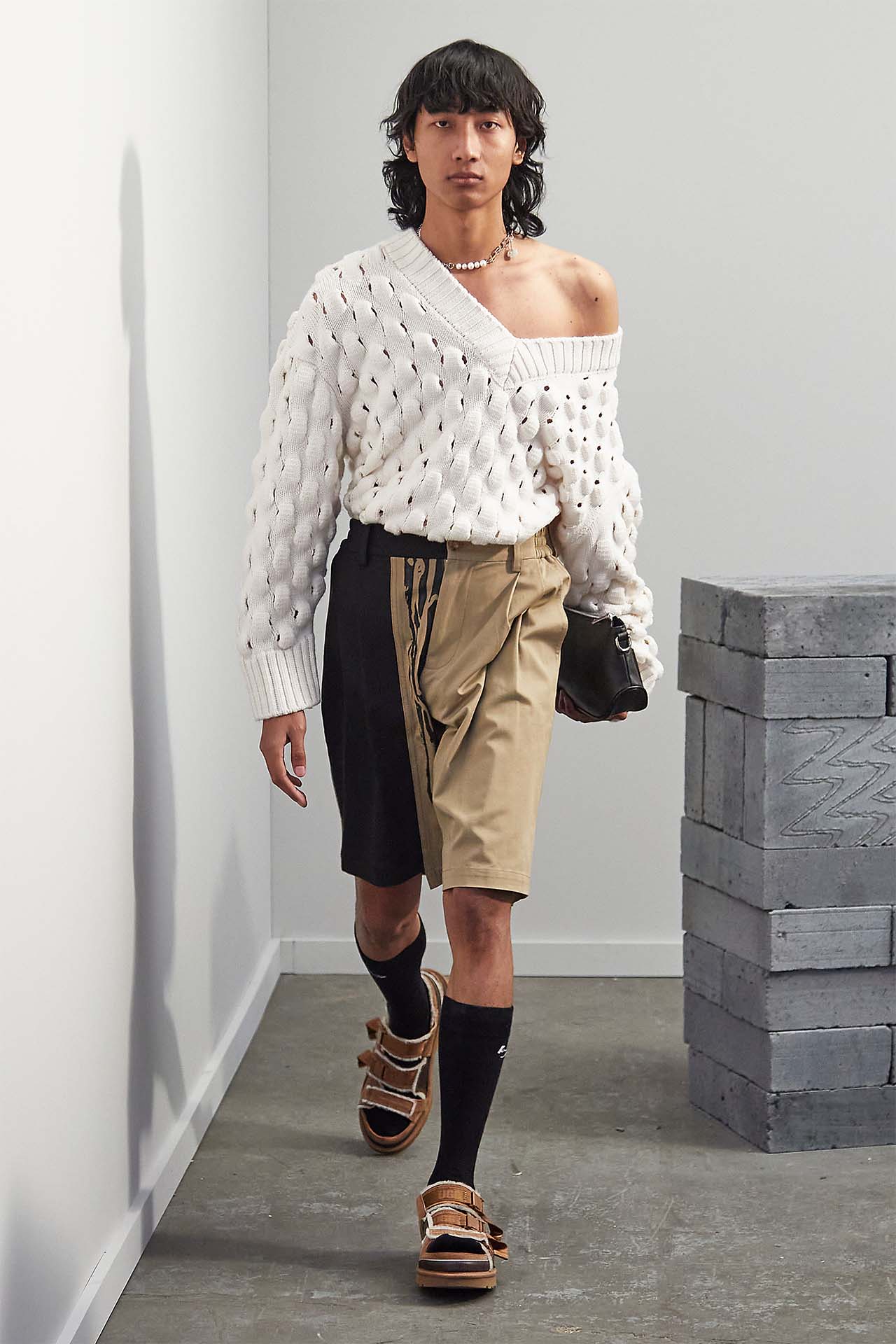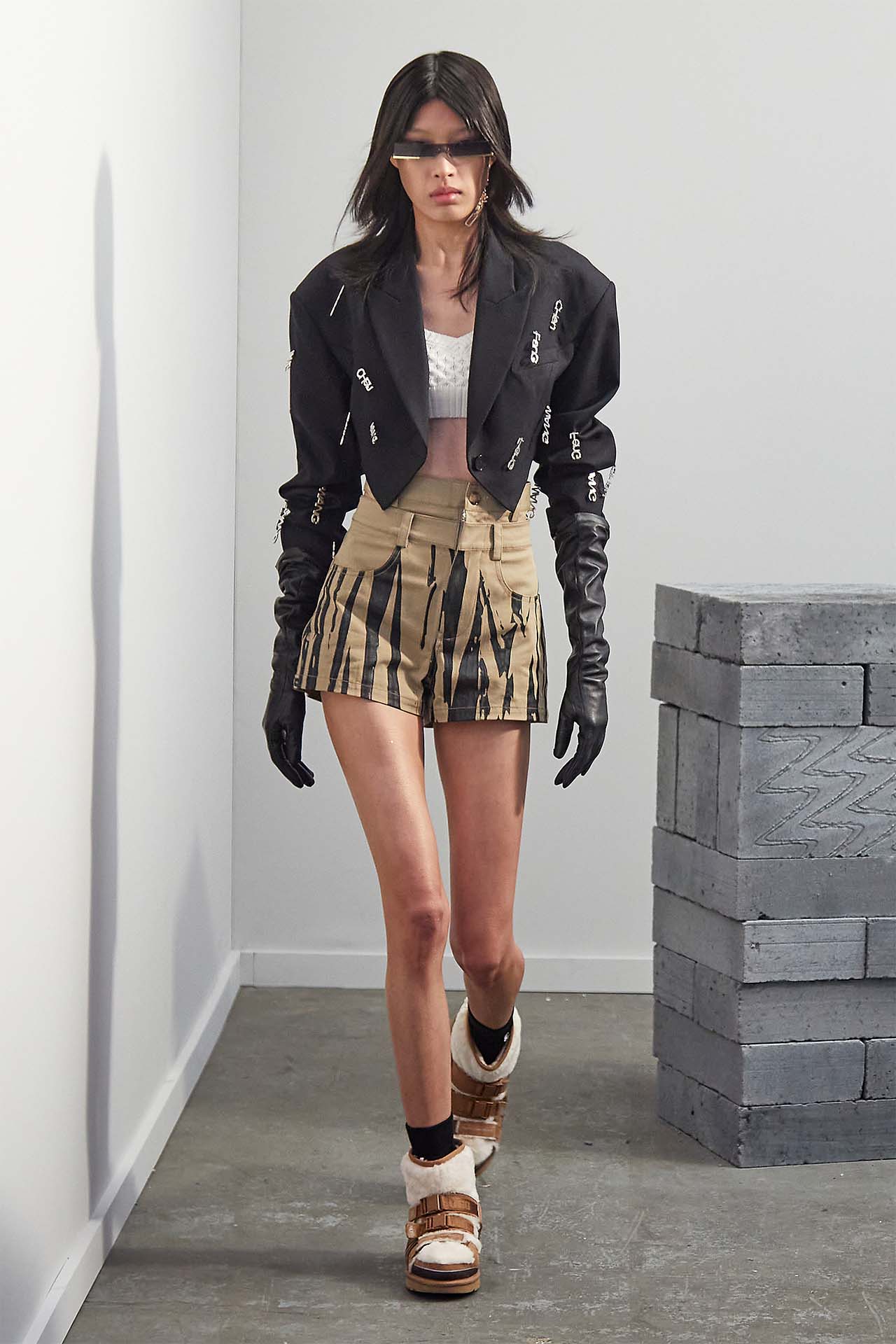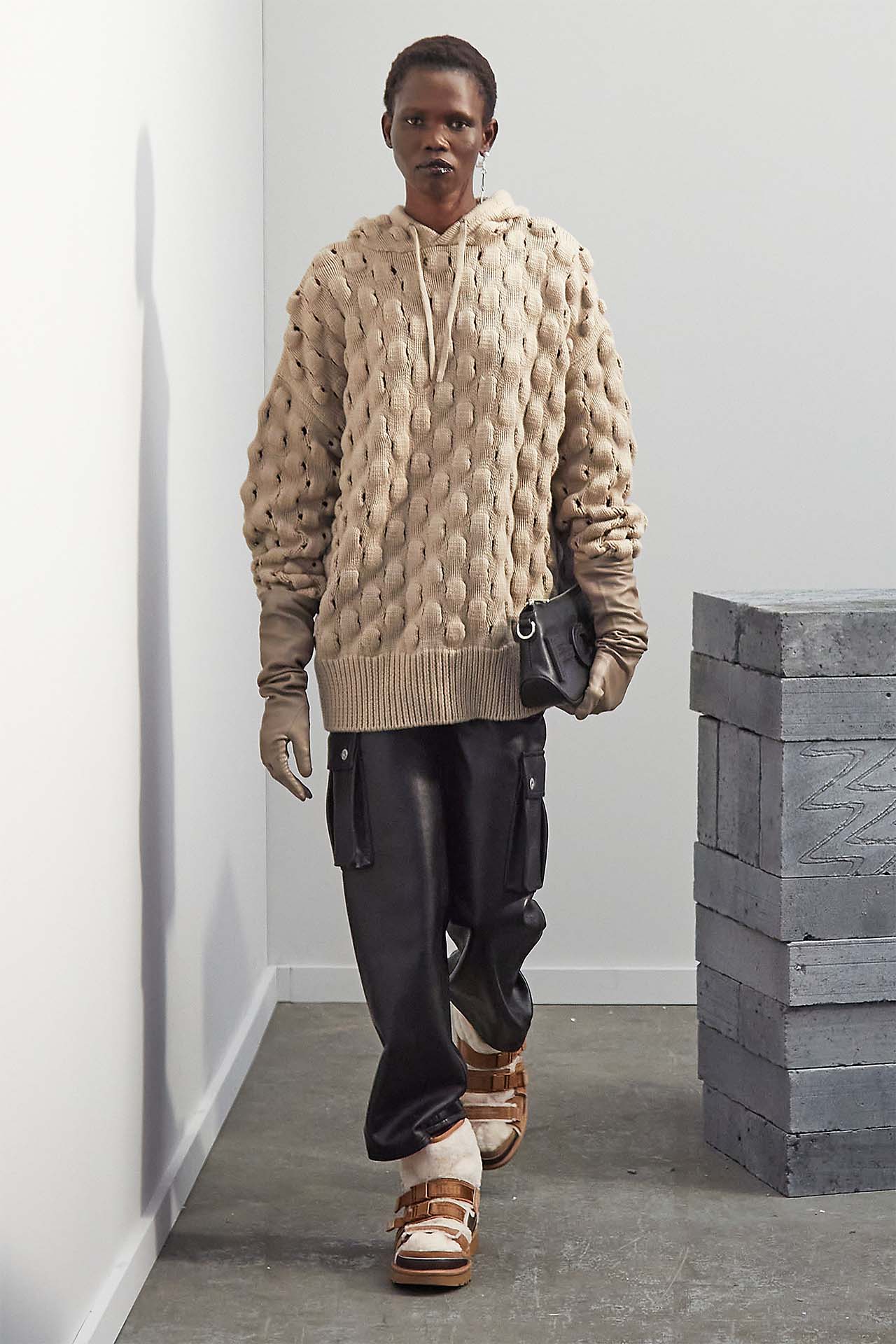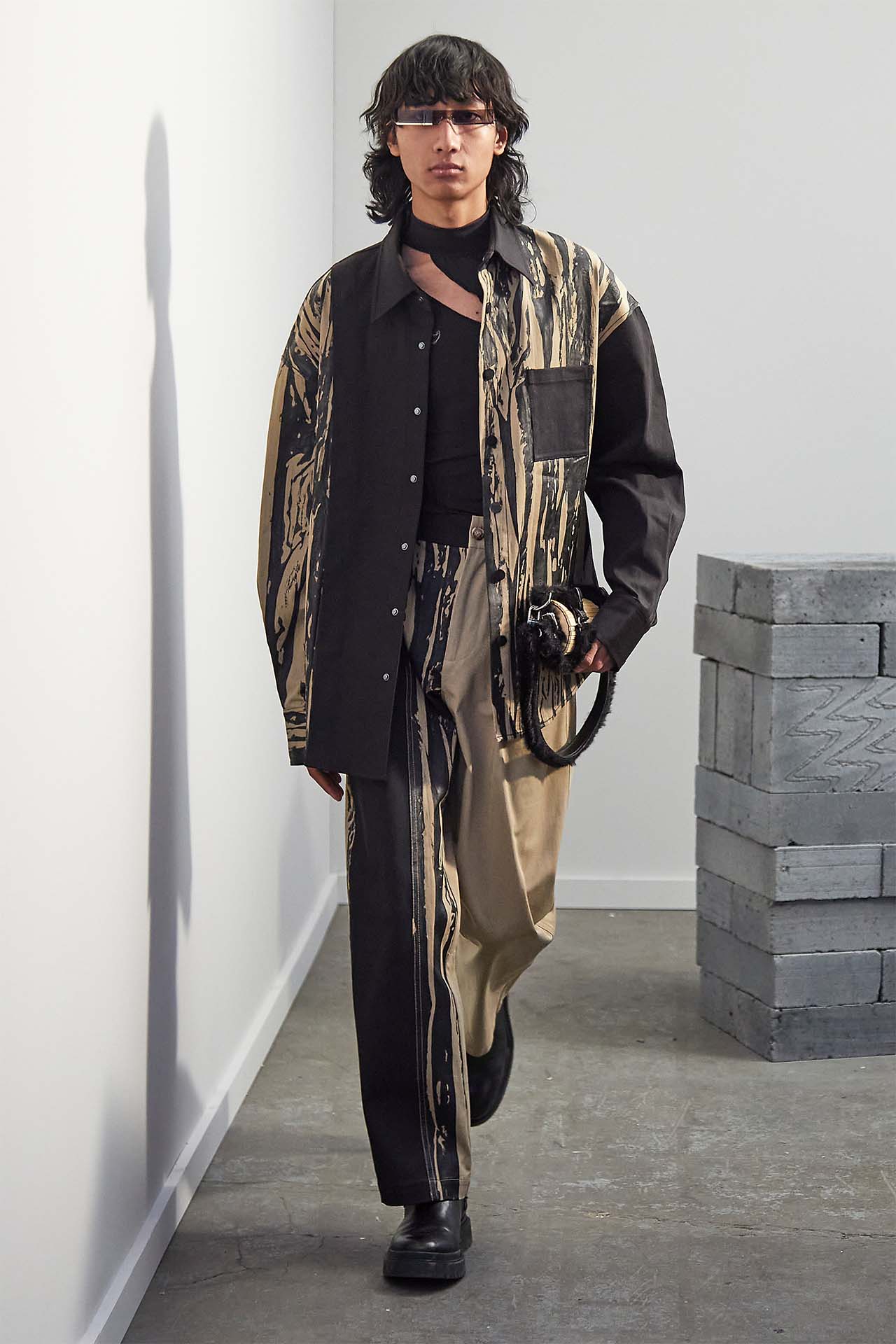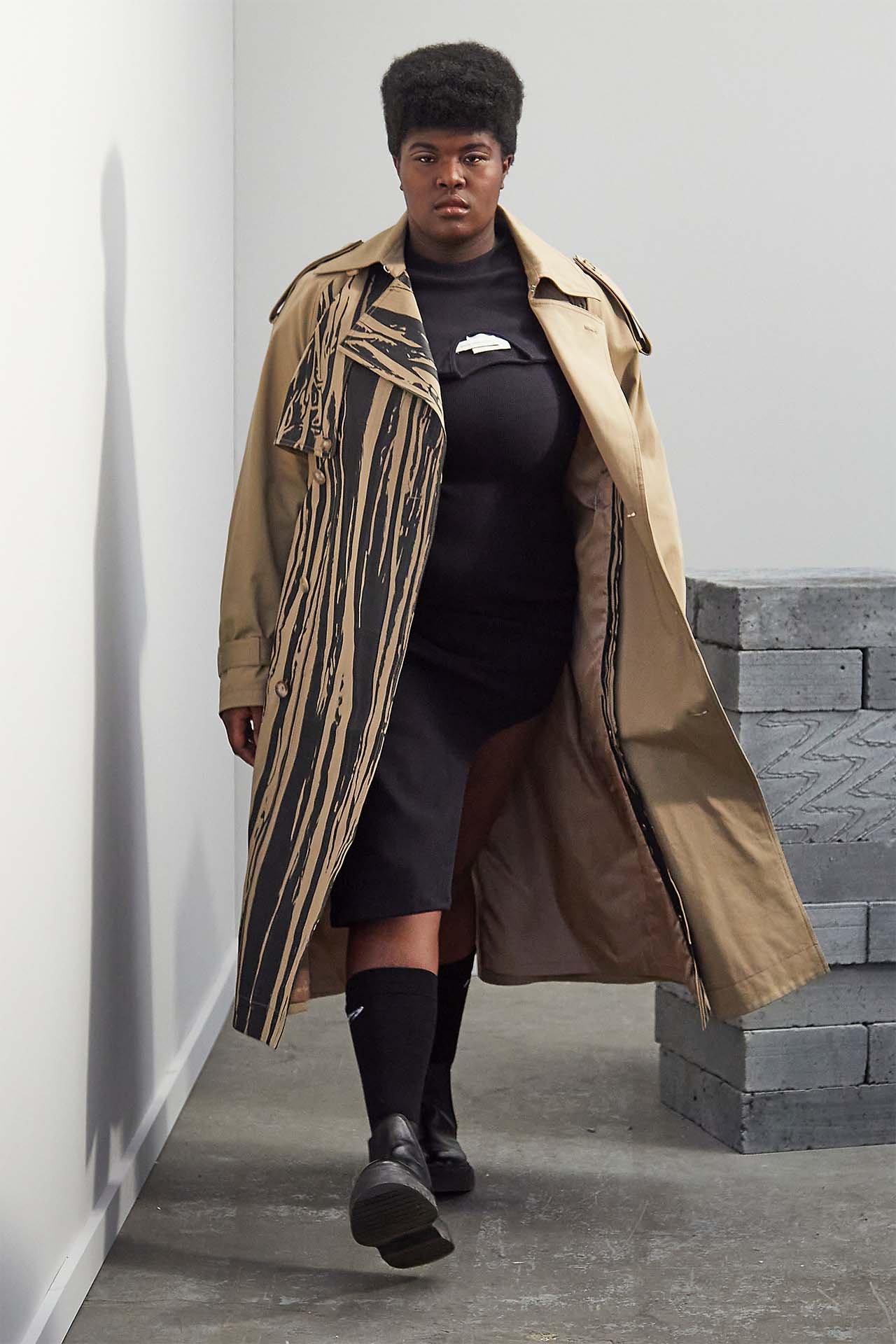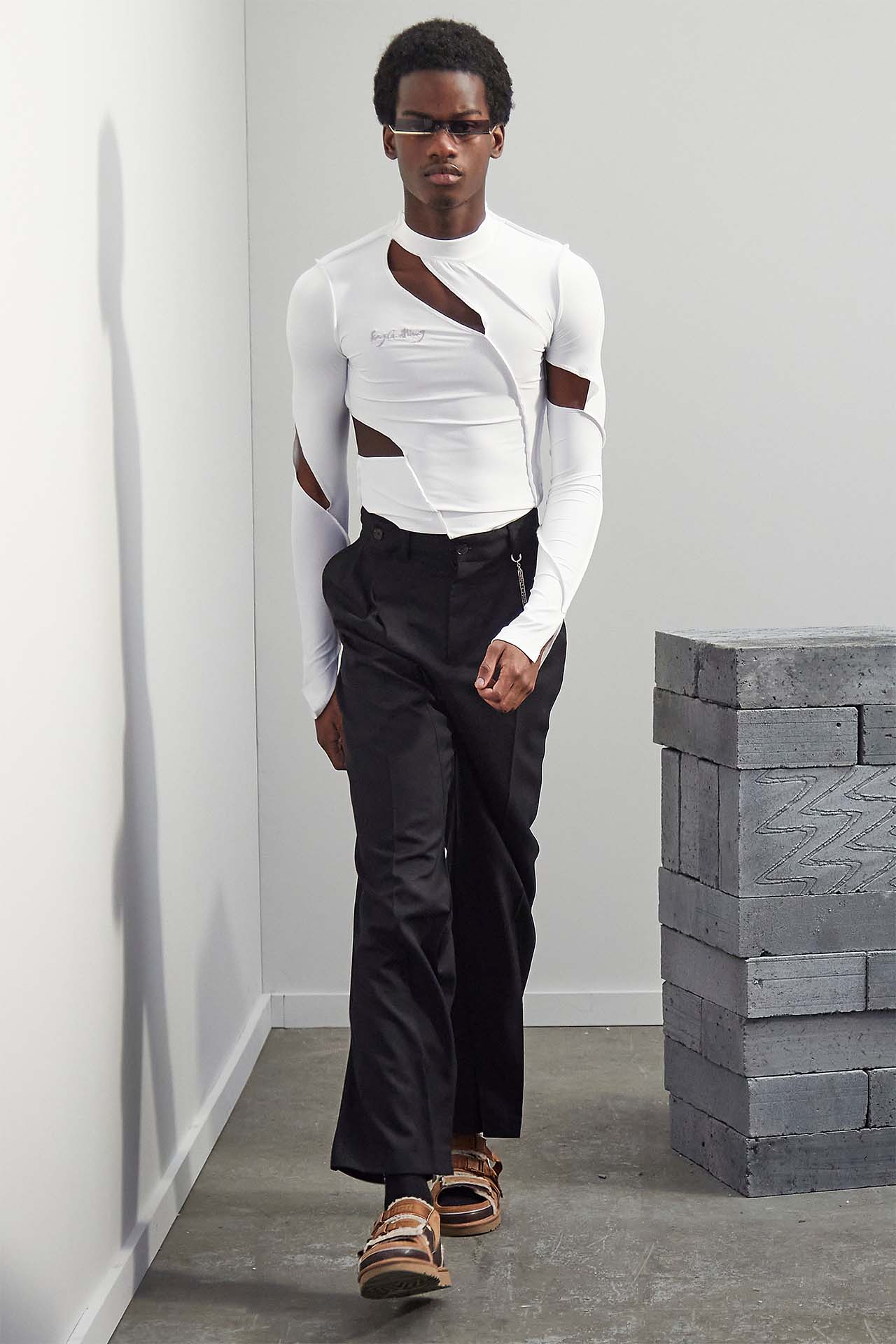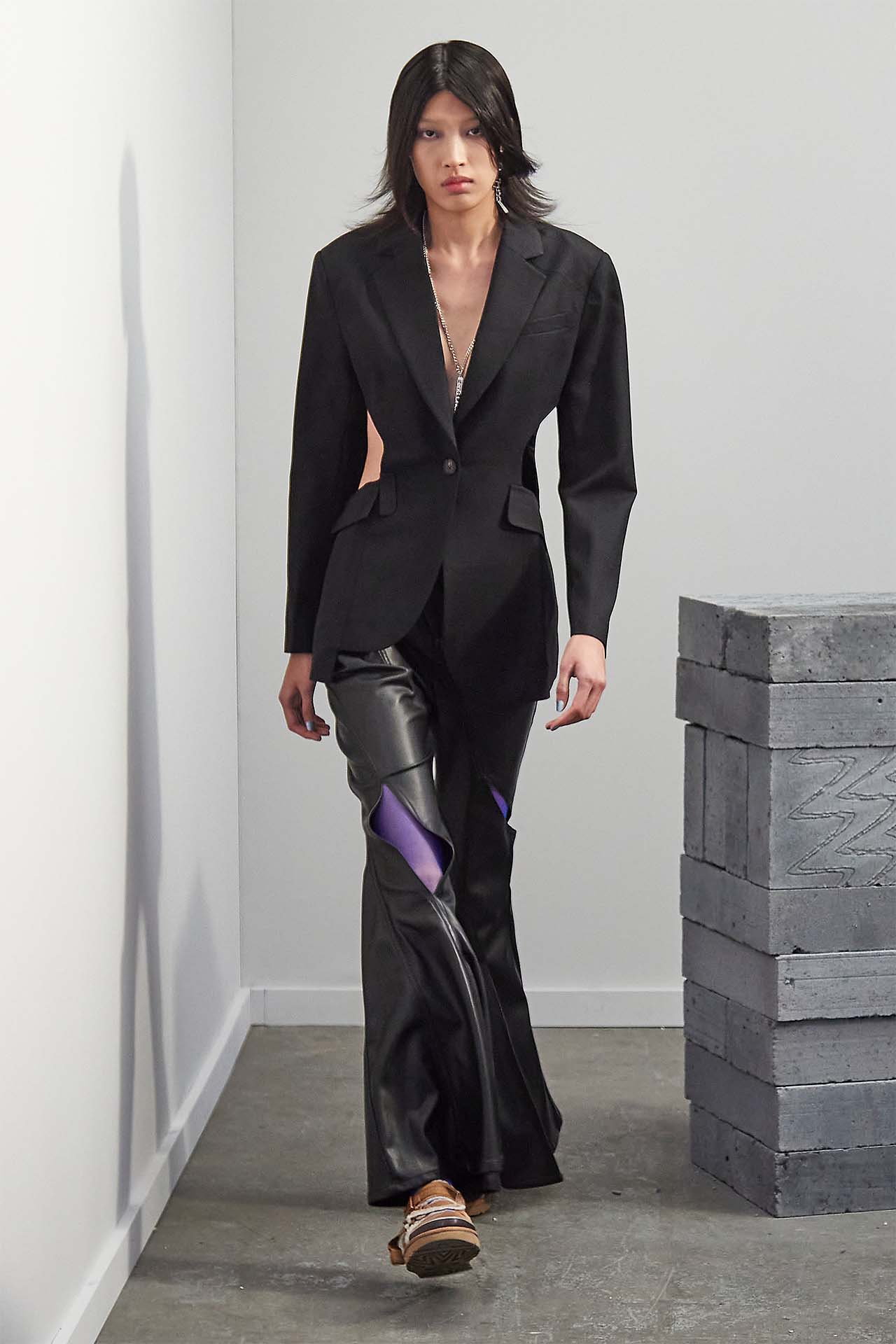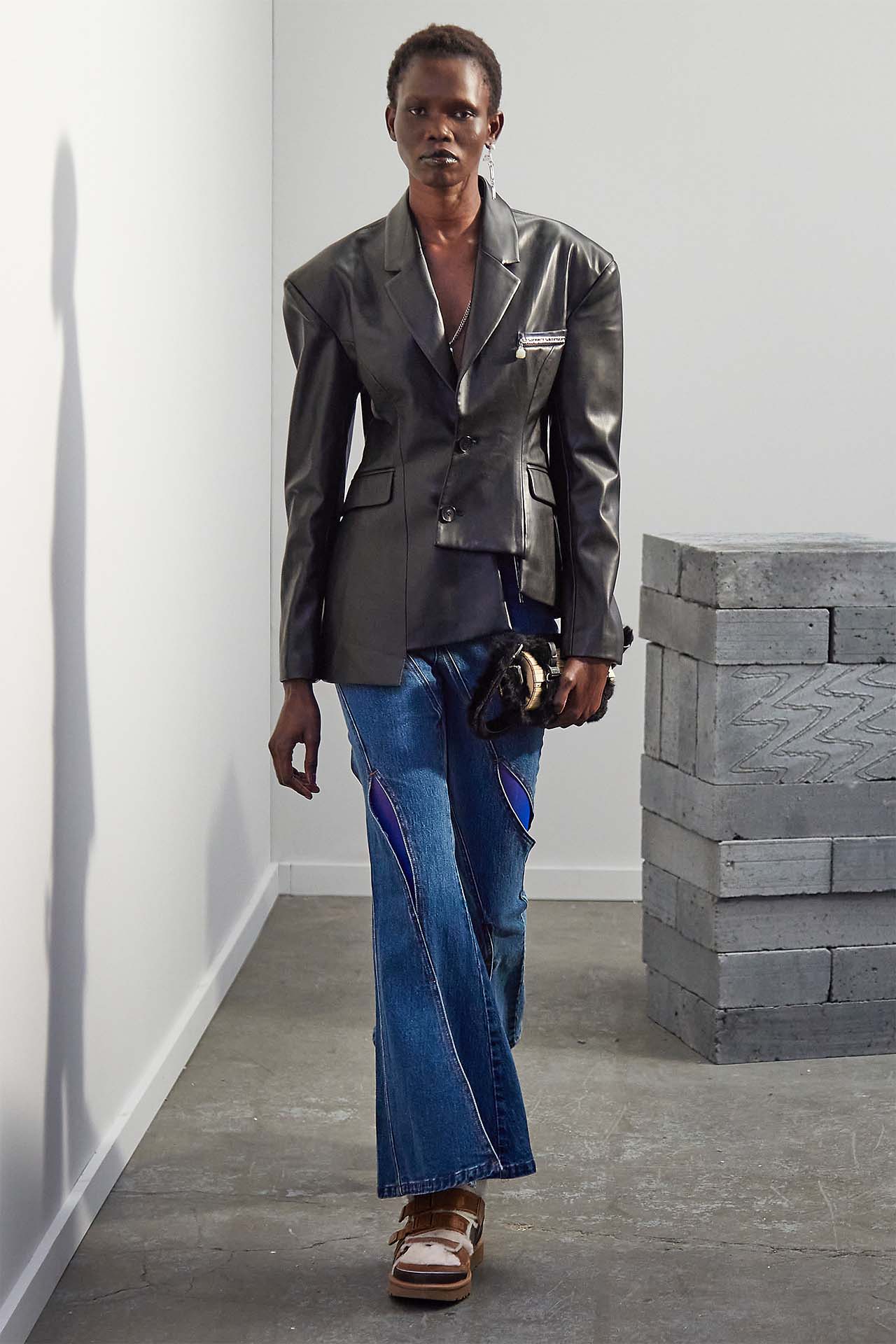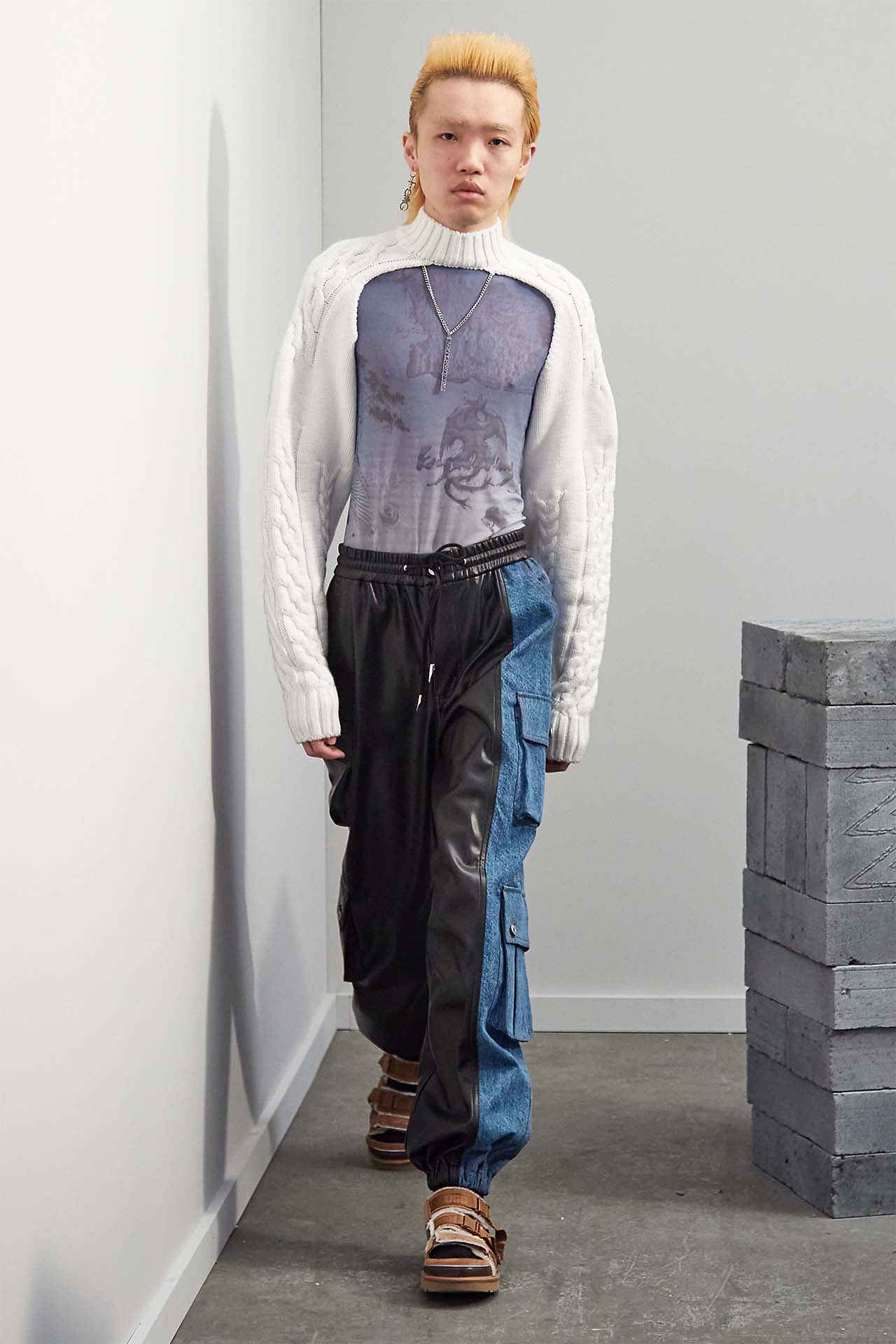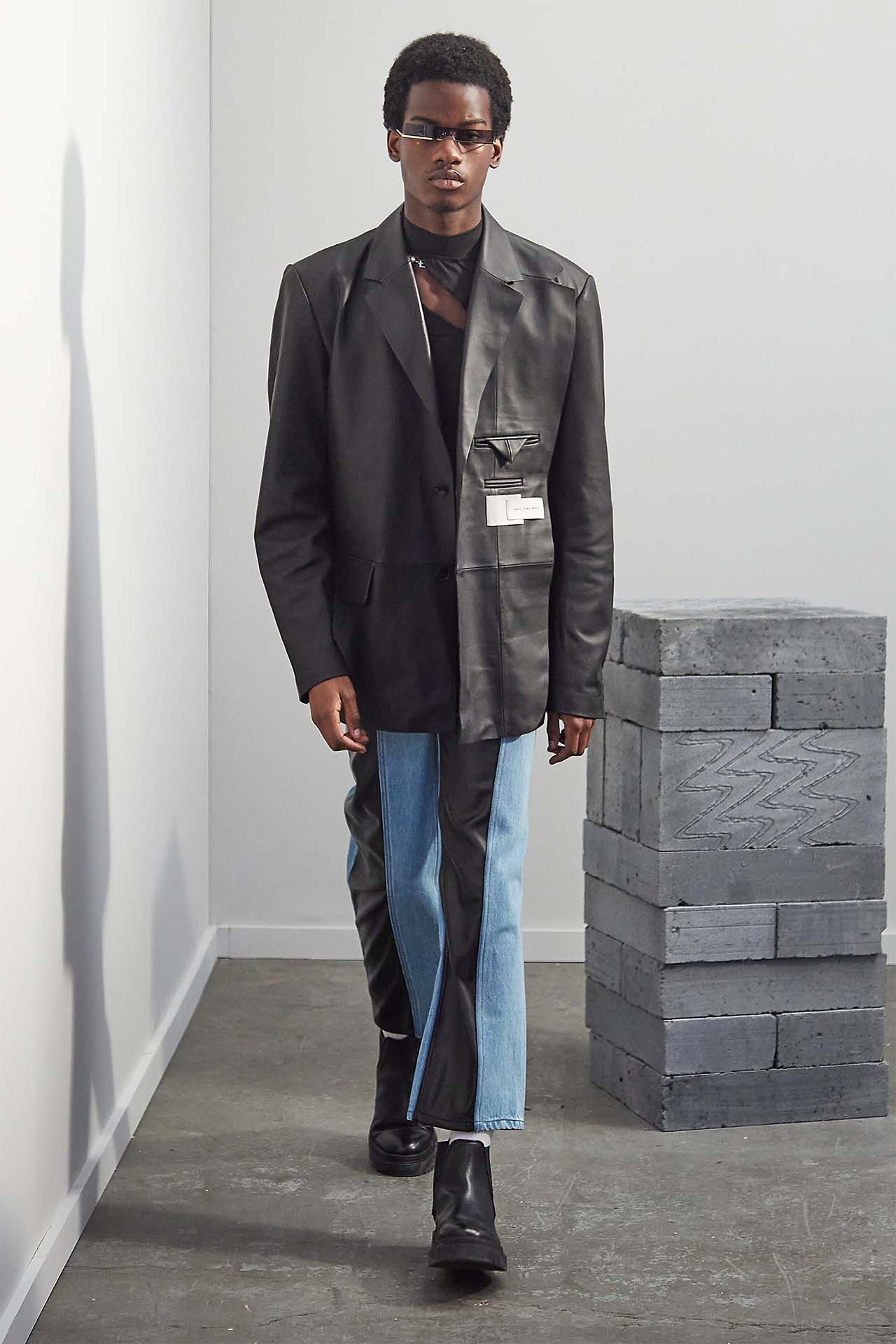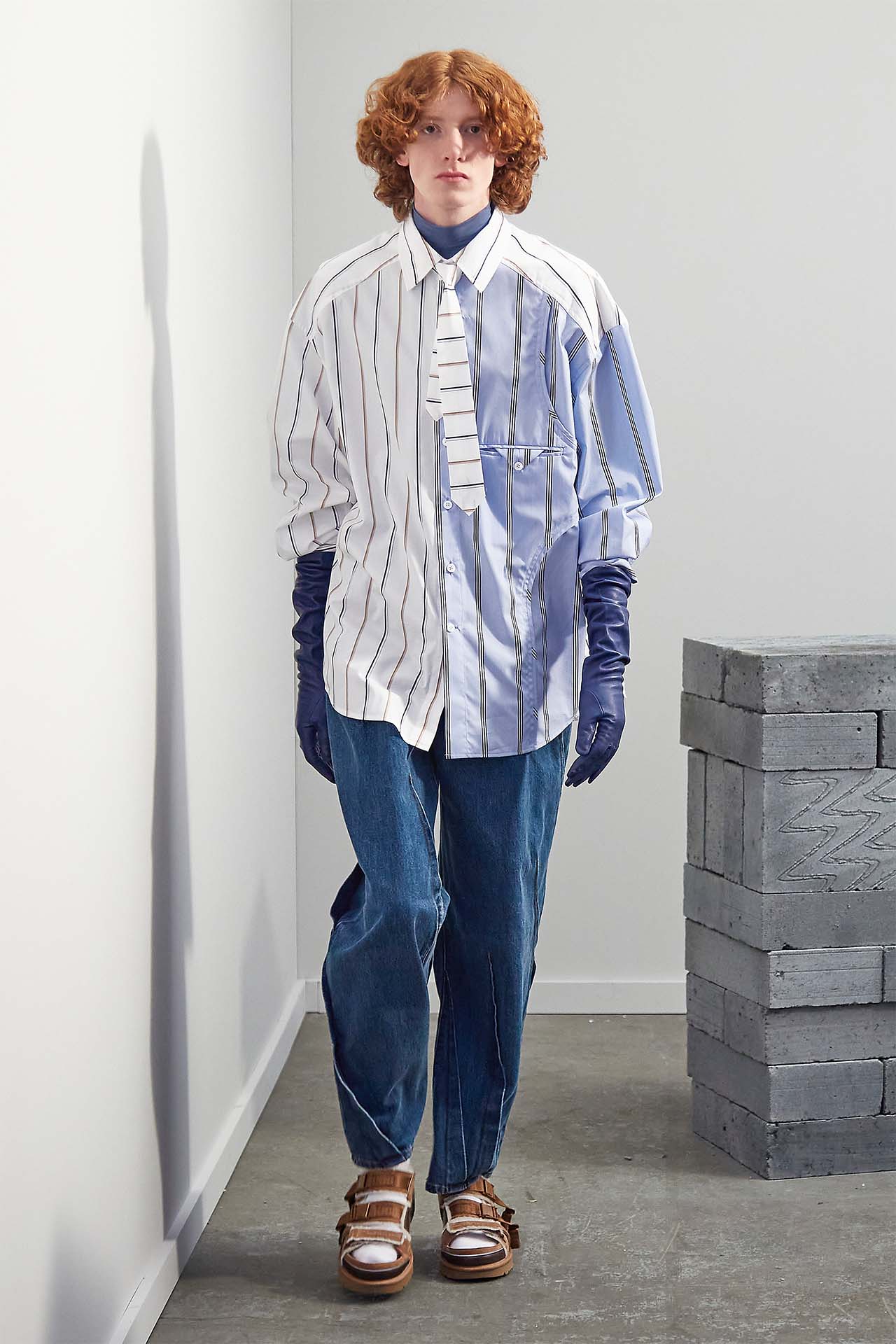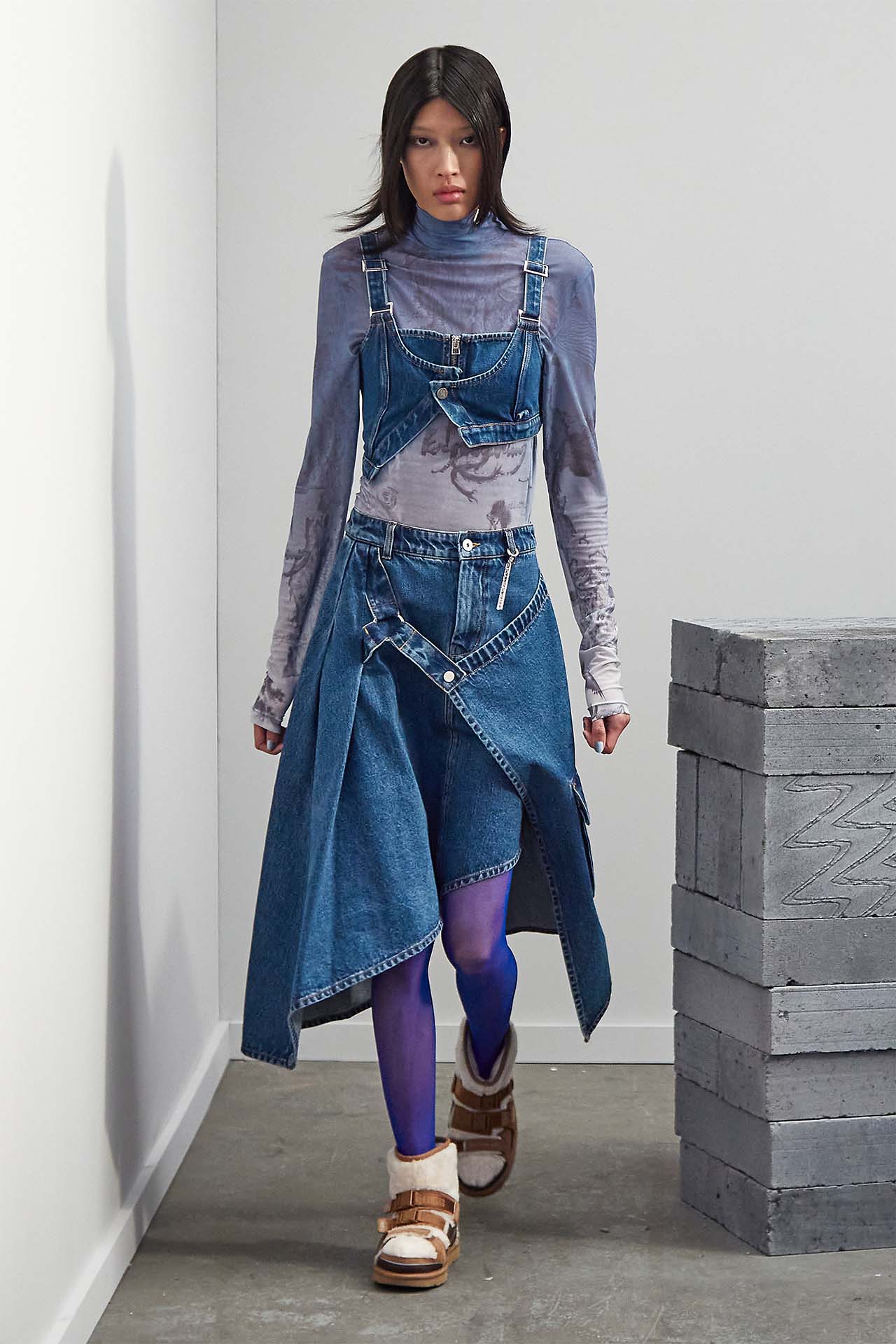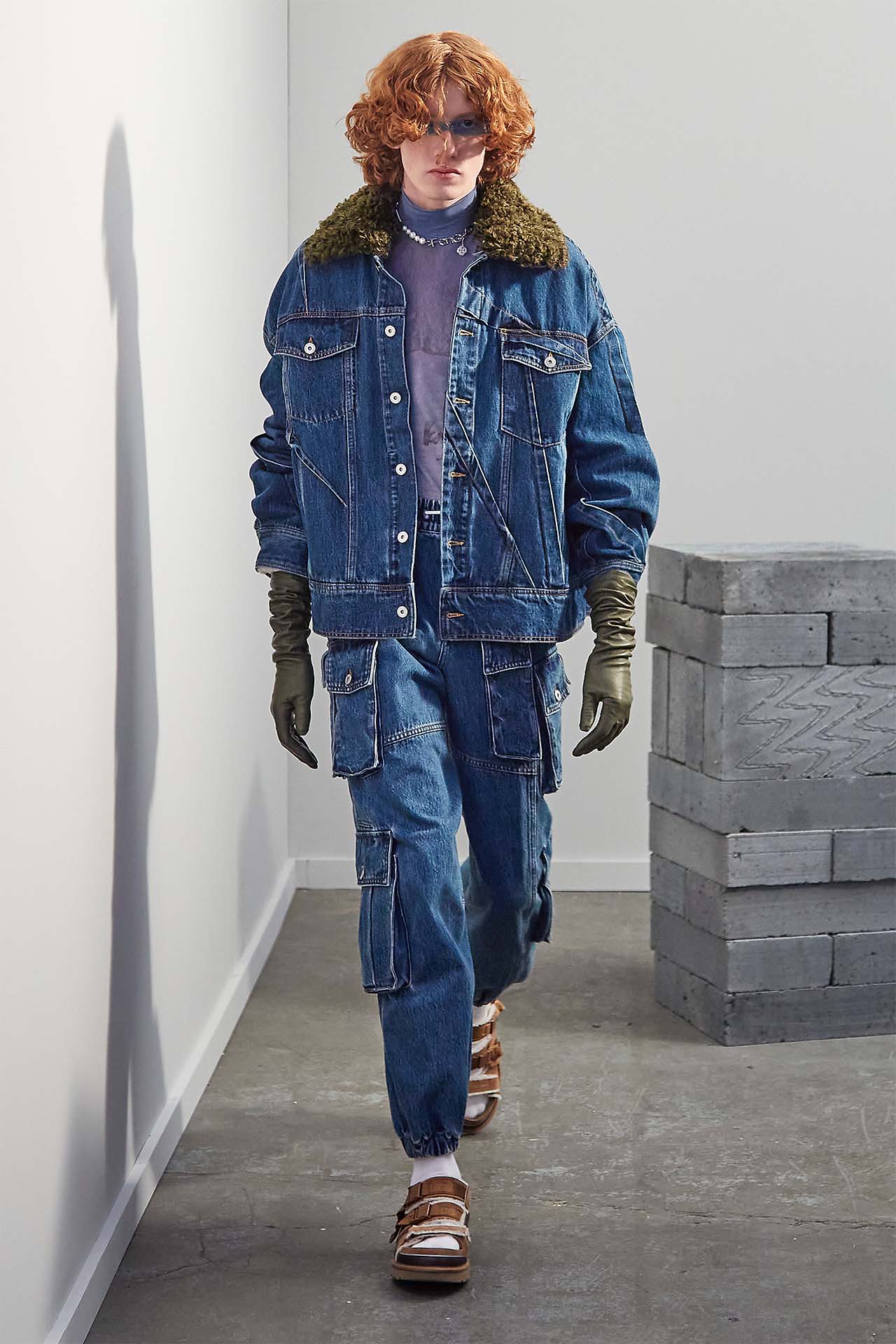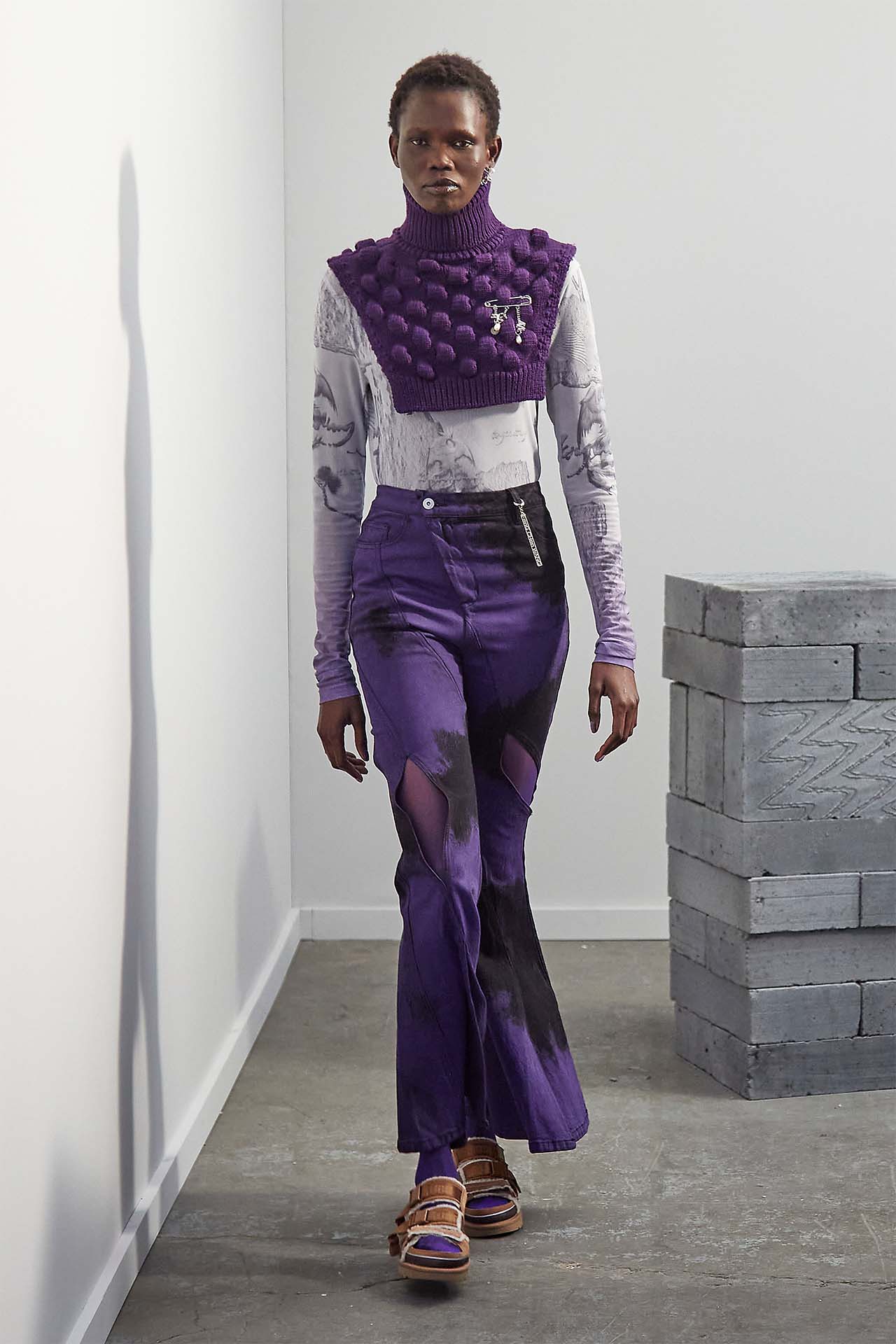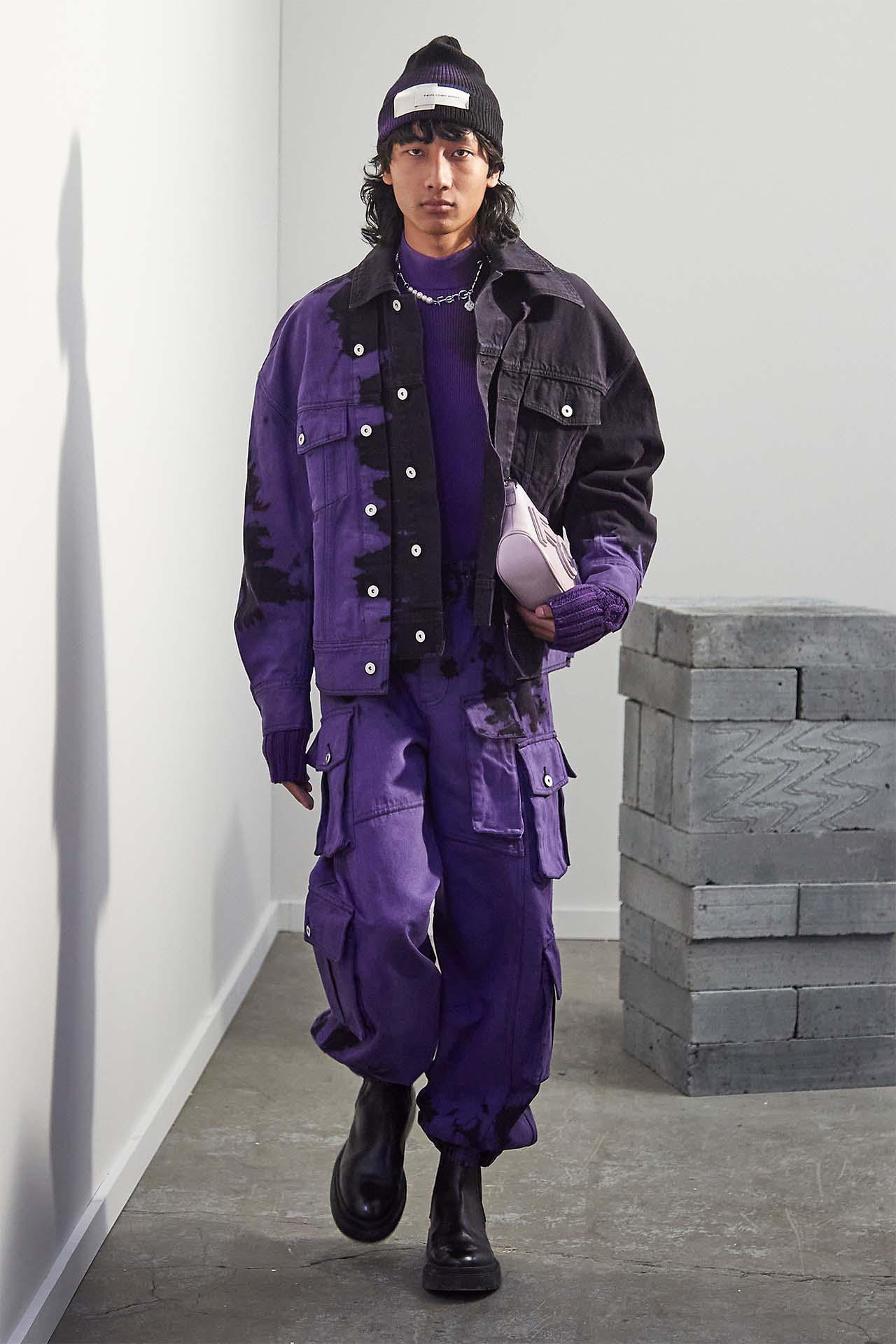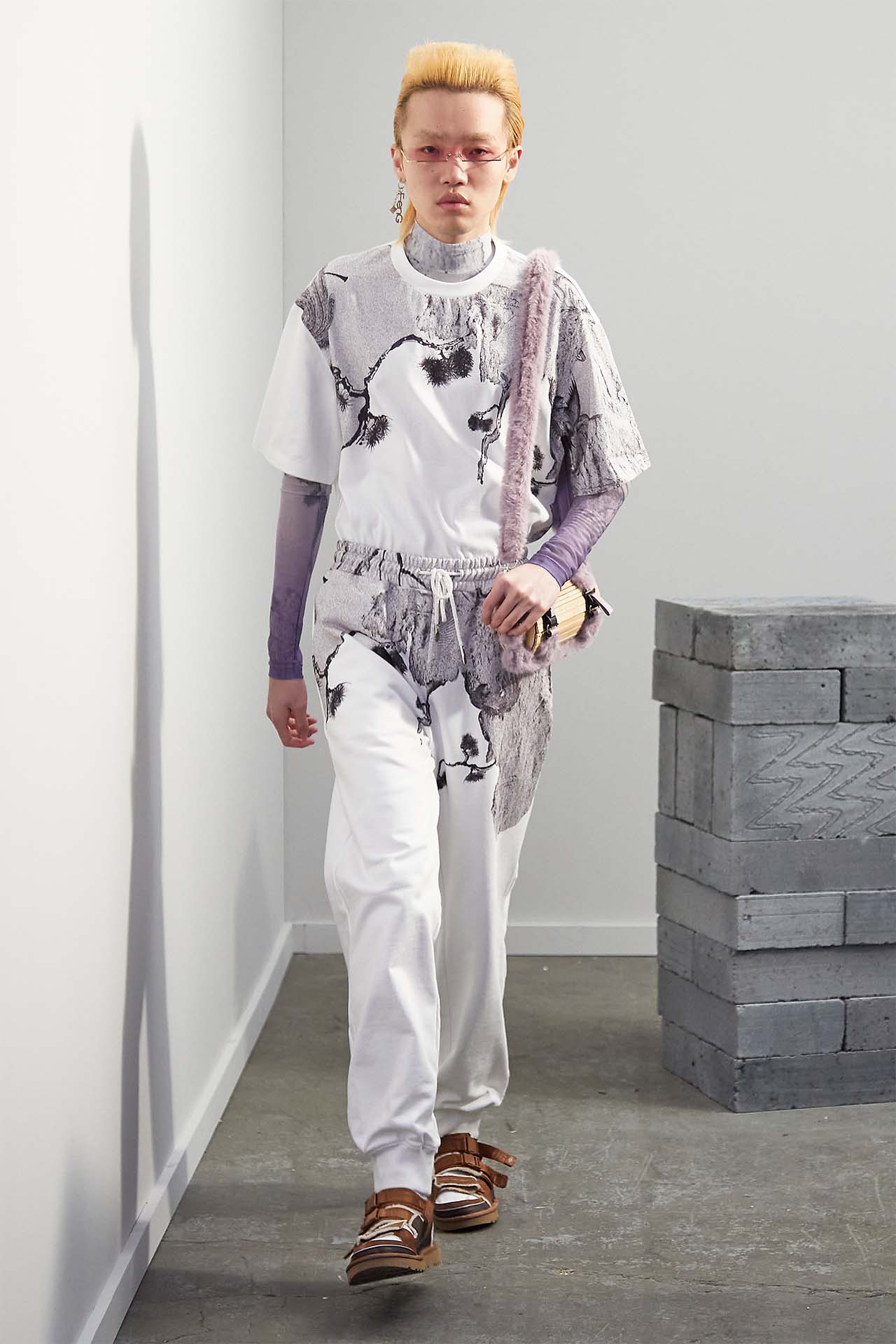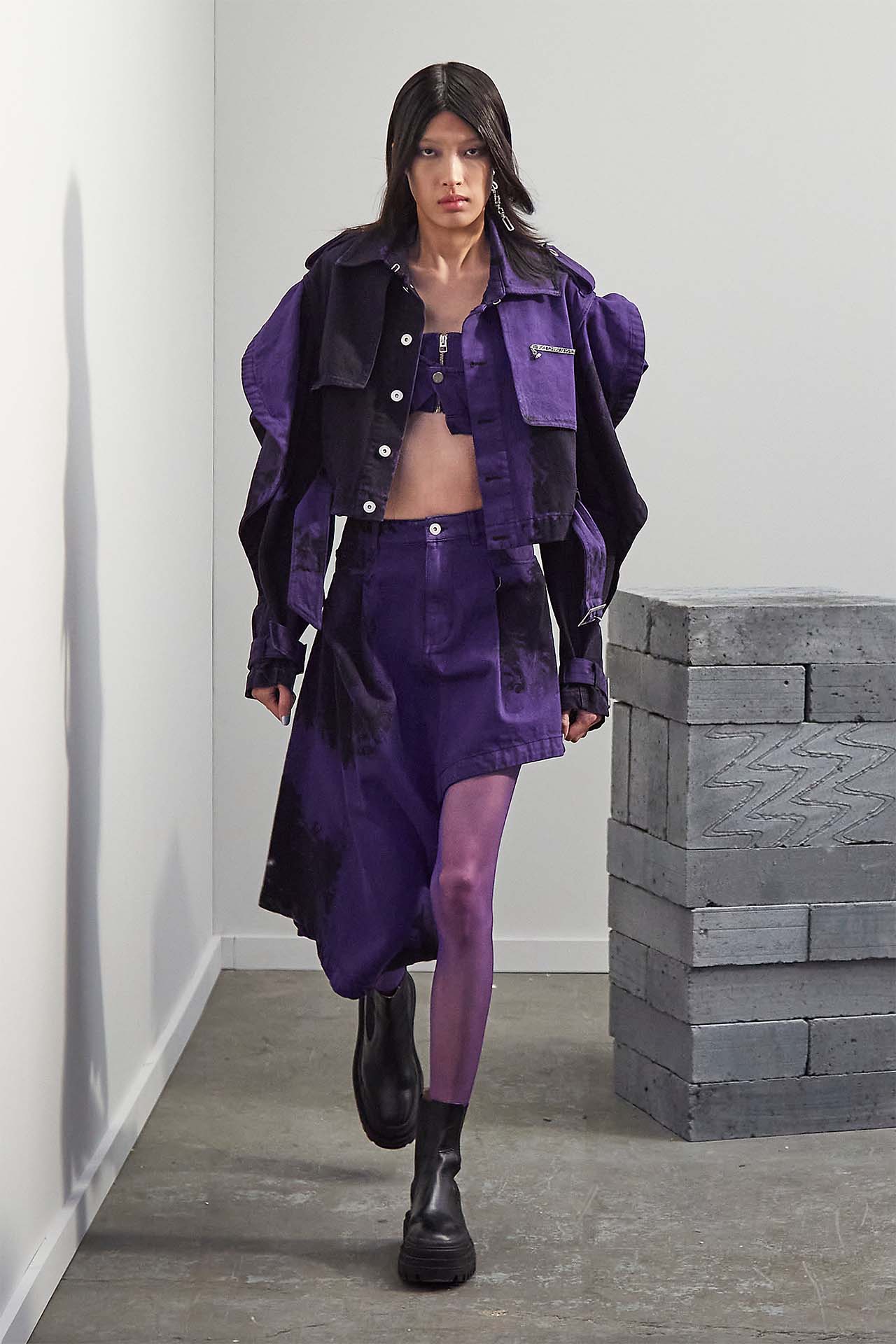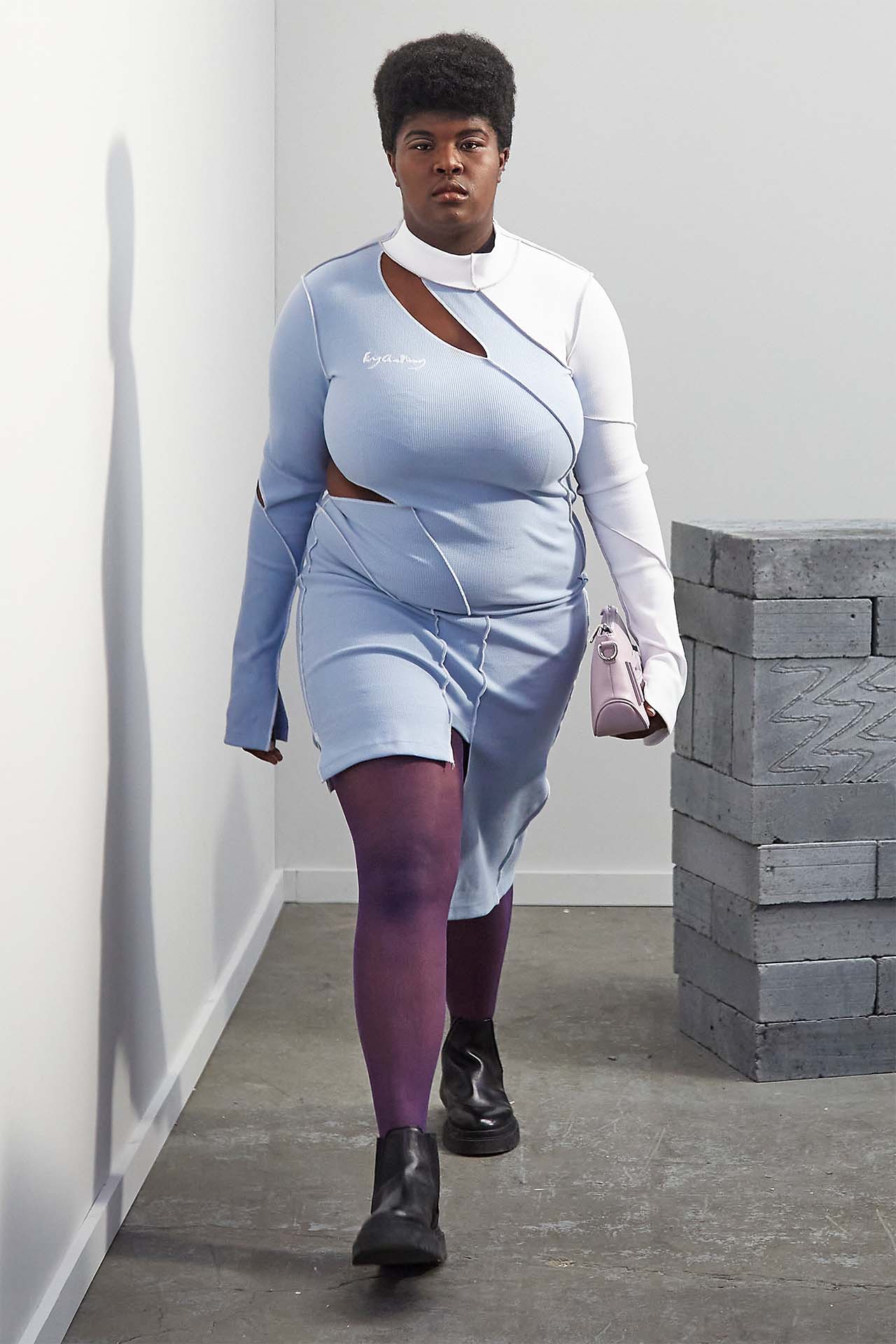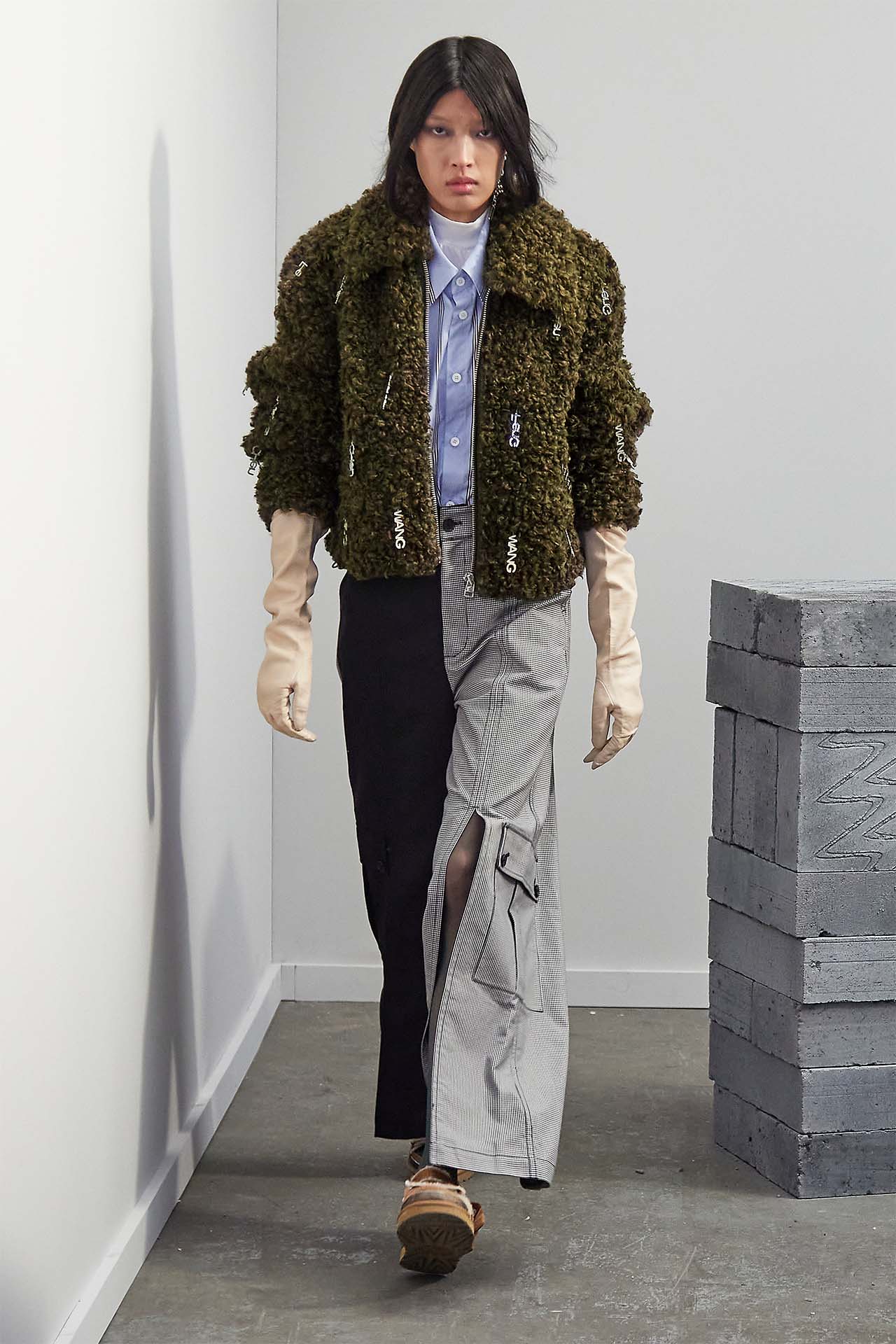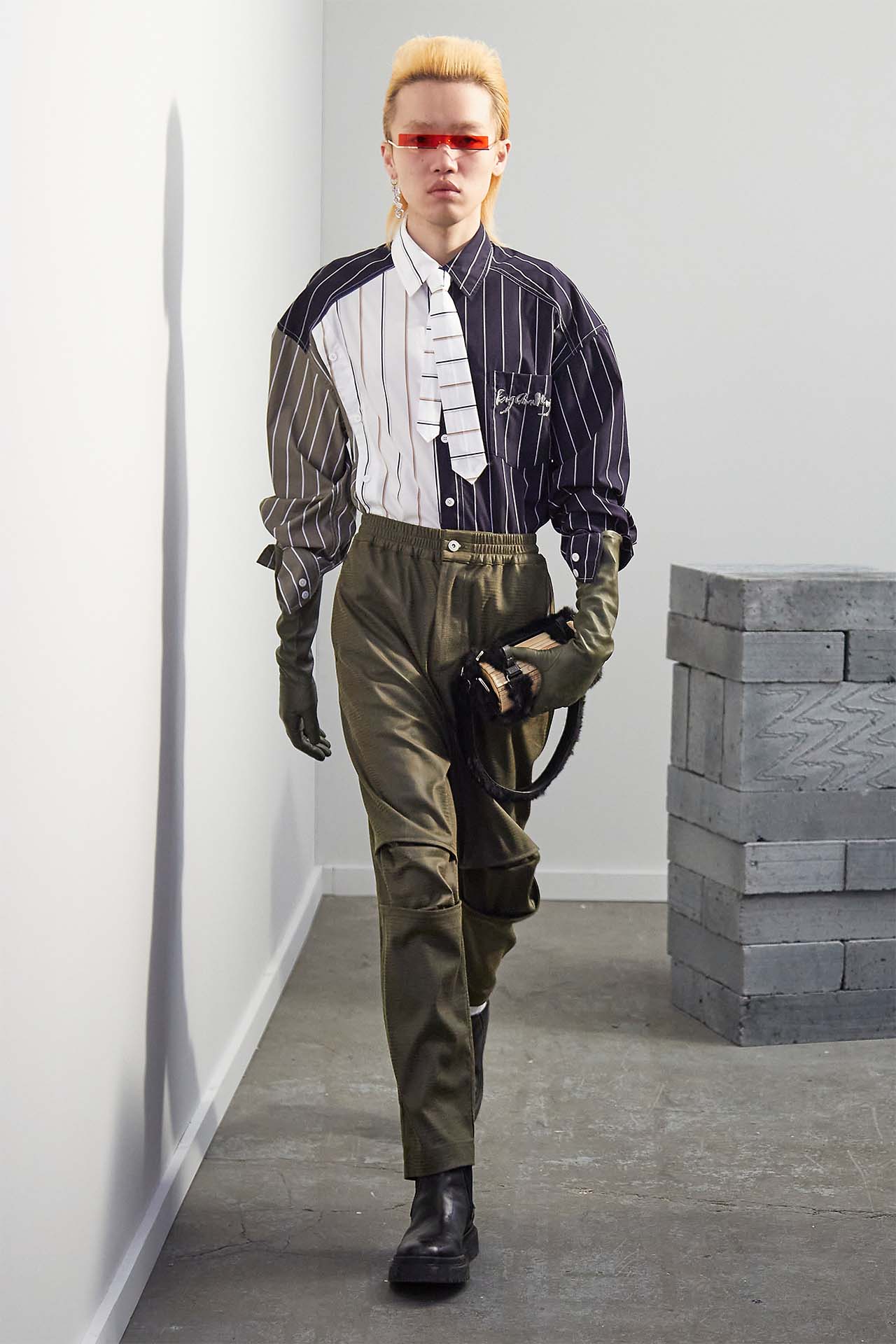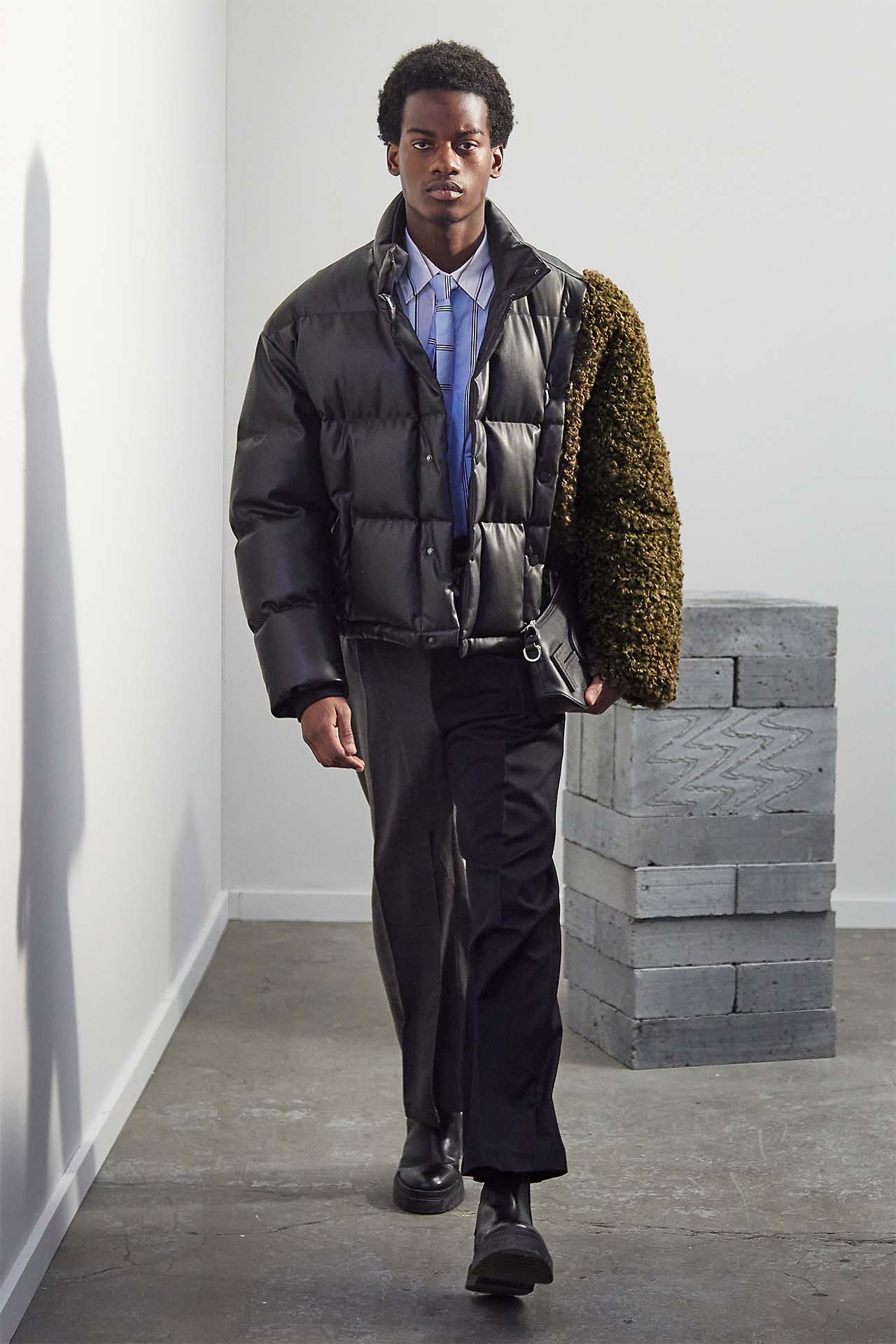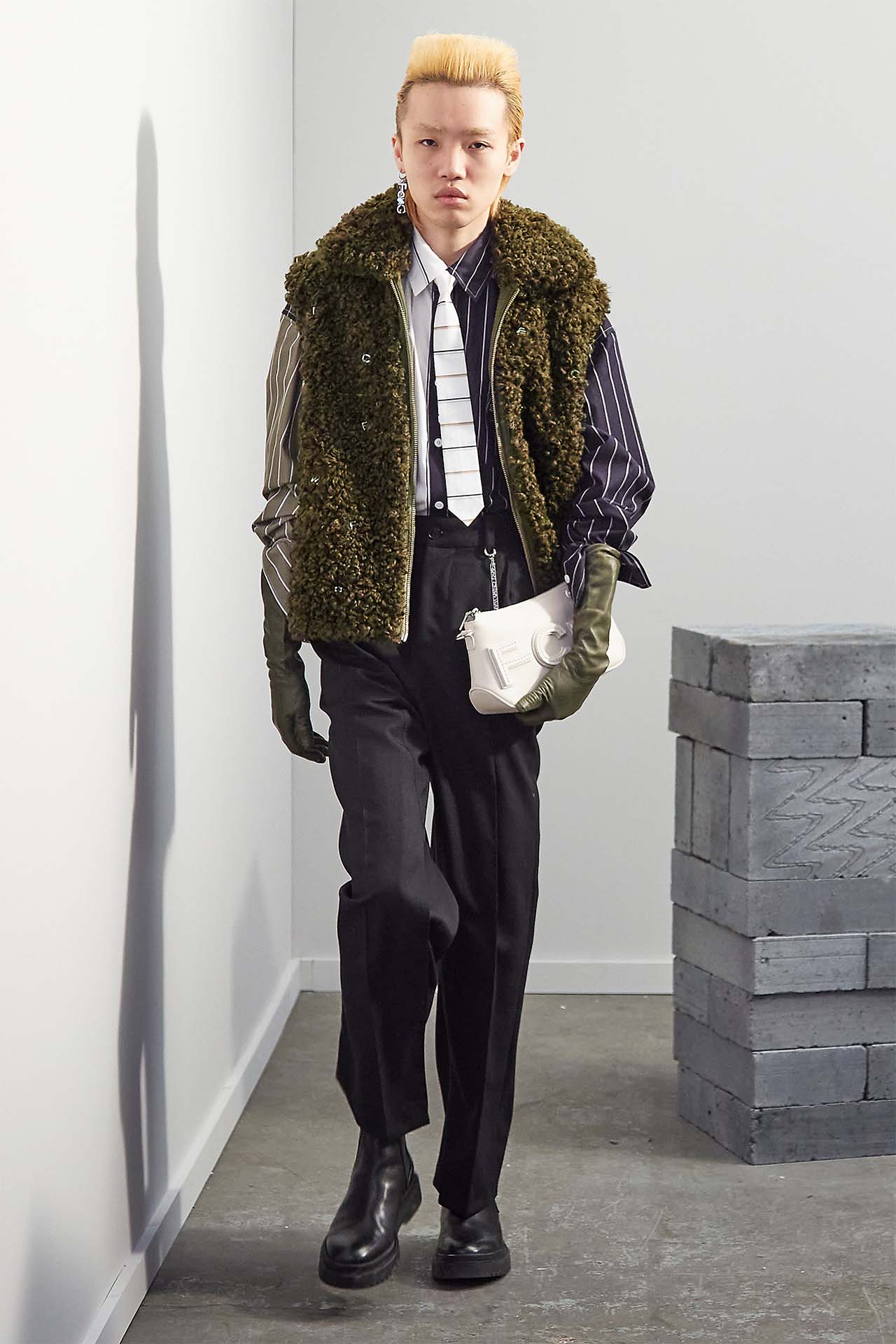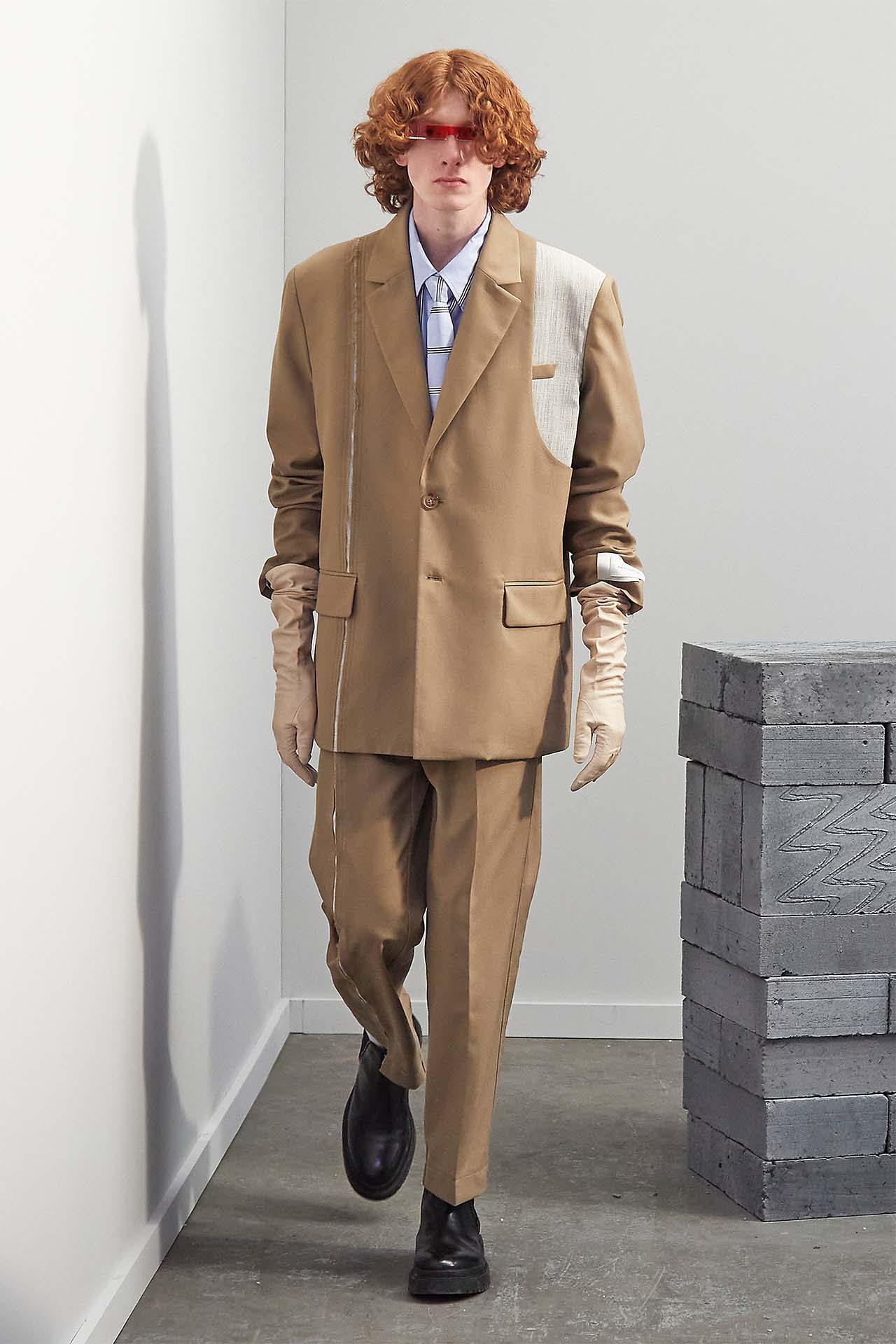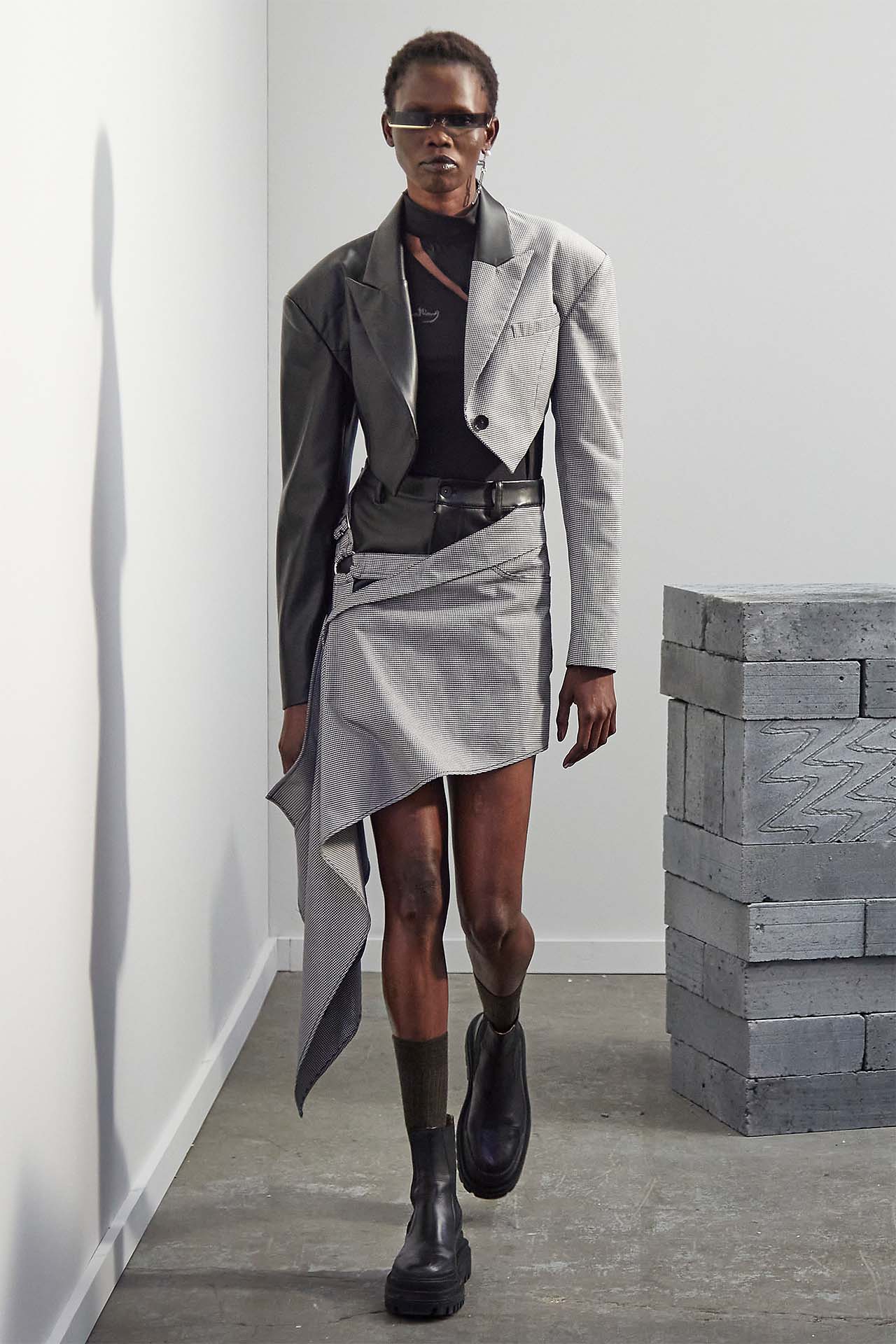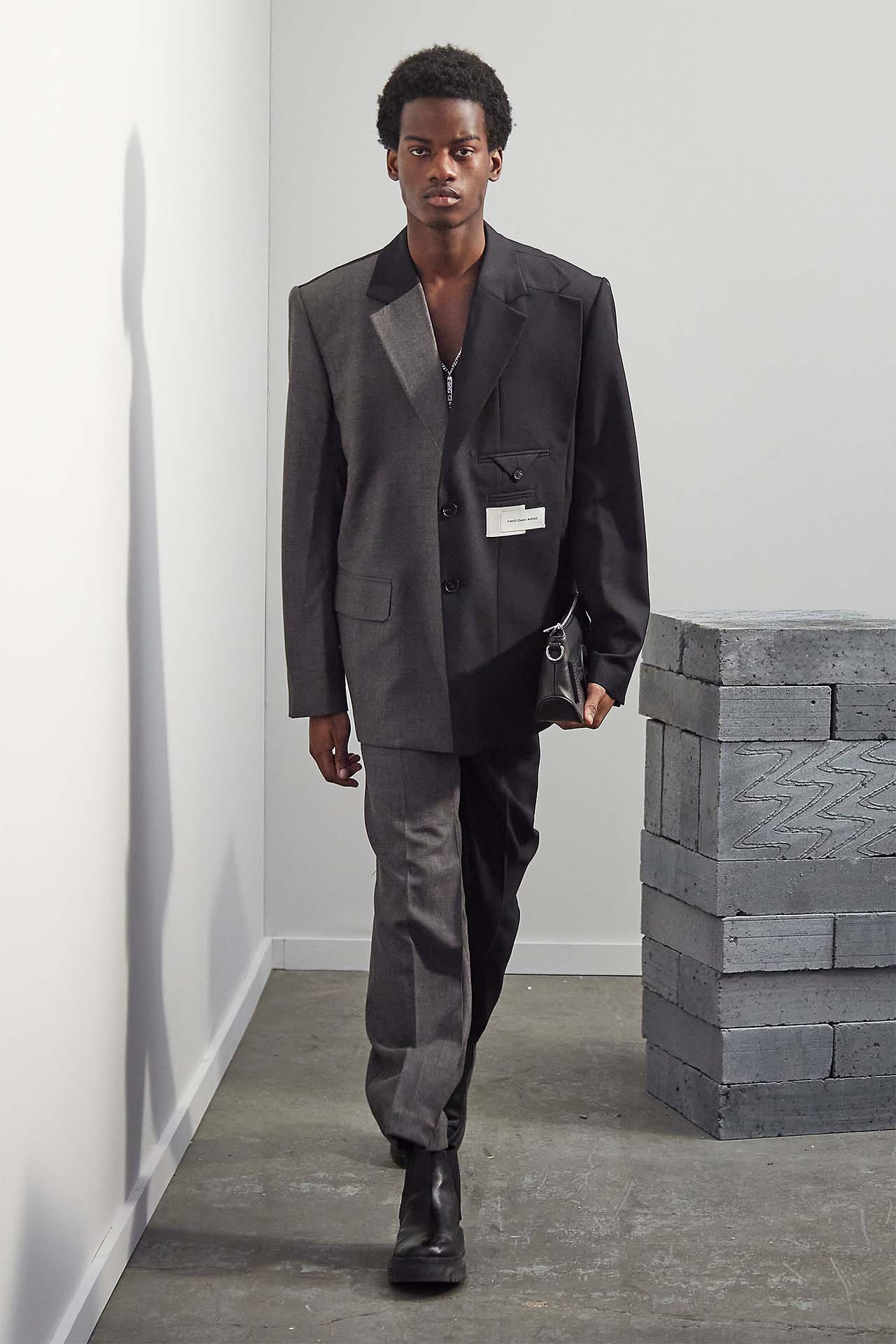 Autumn Winter 2021 Runway Looks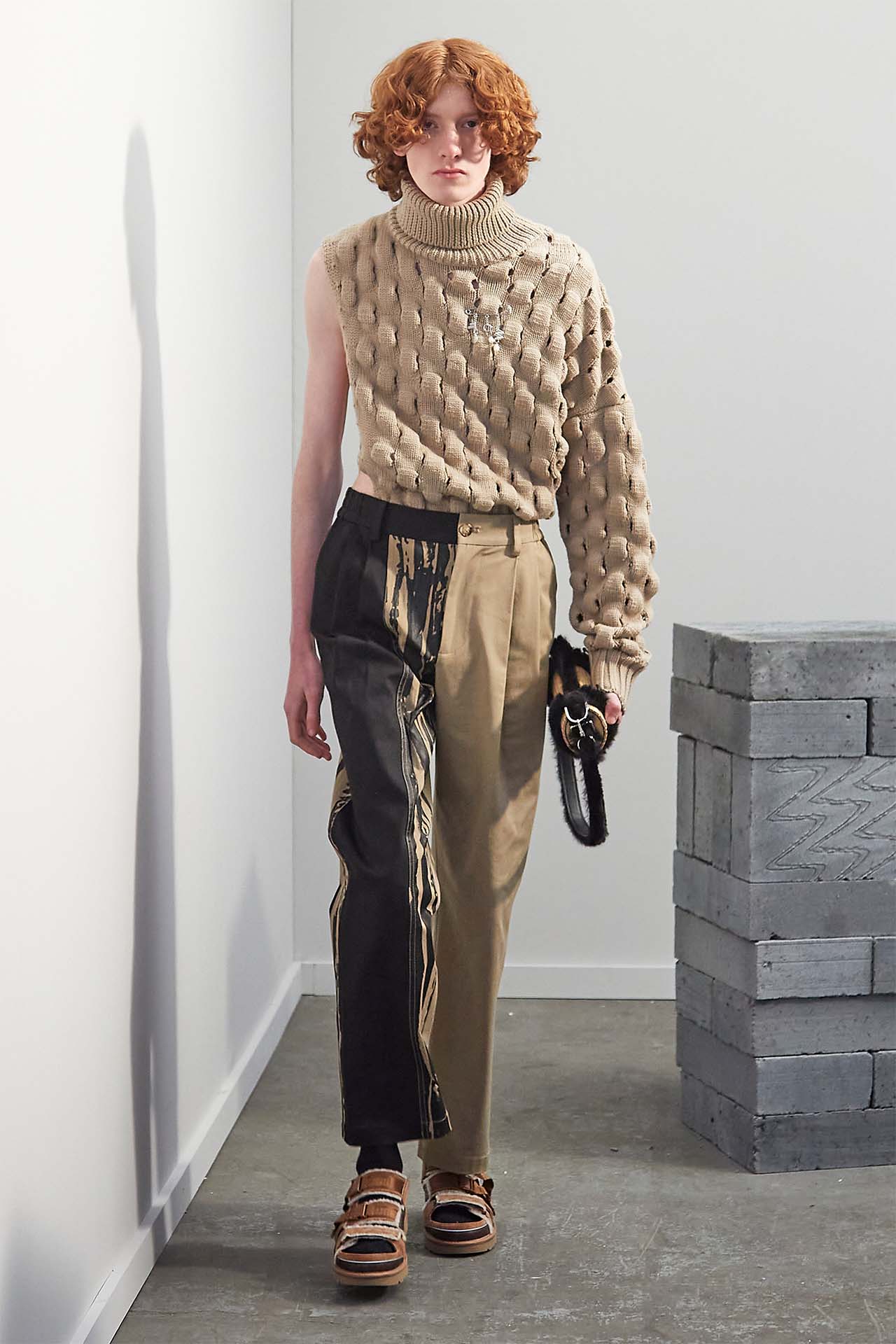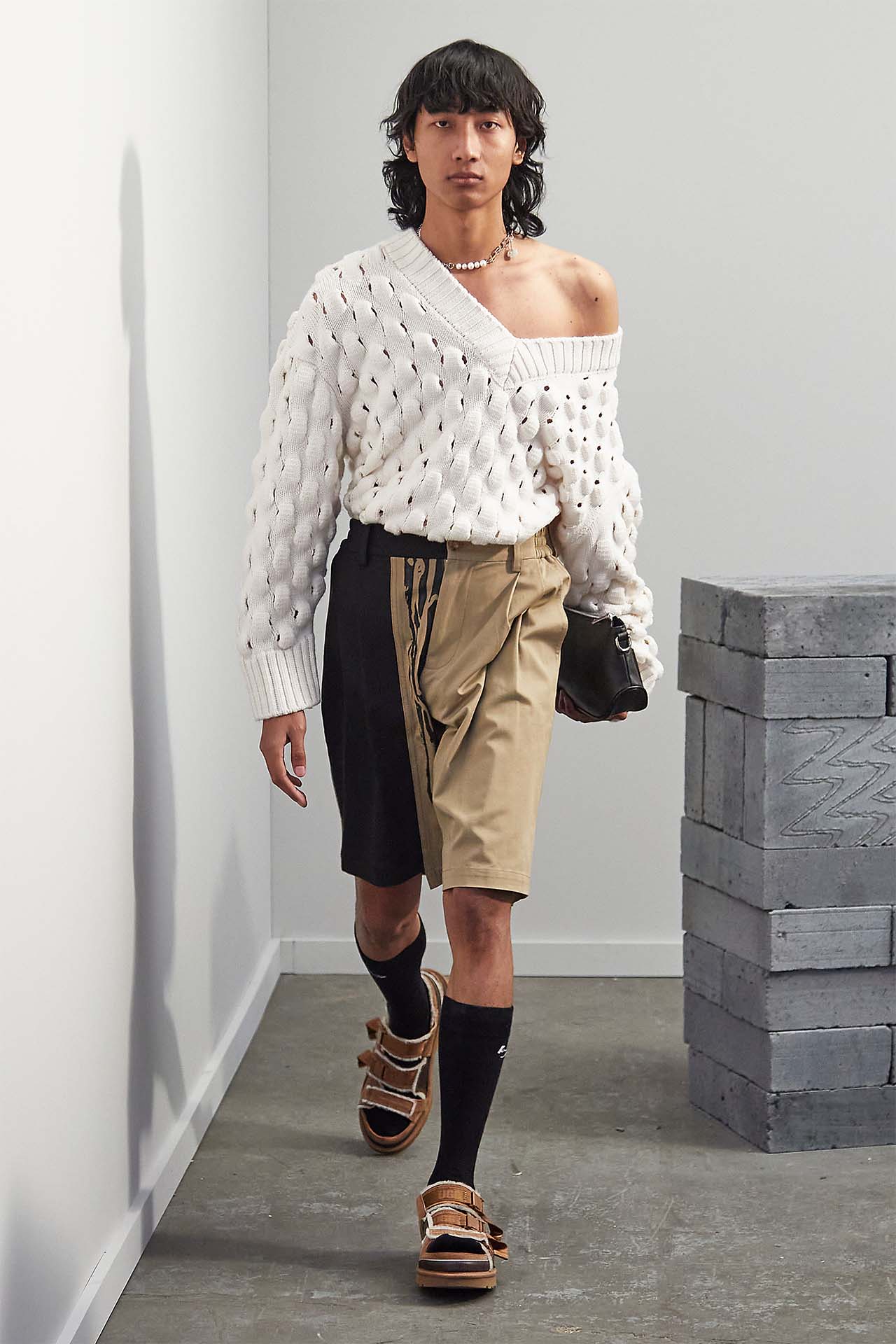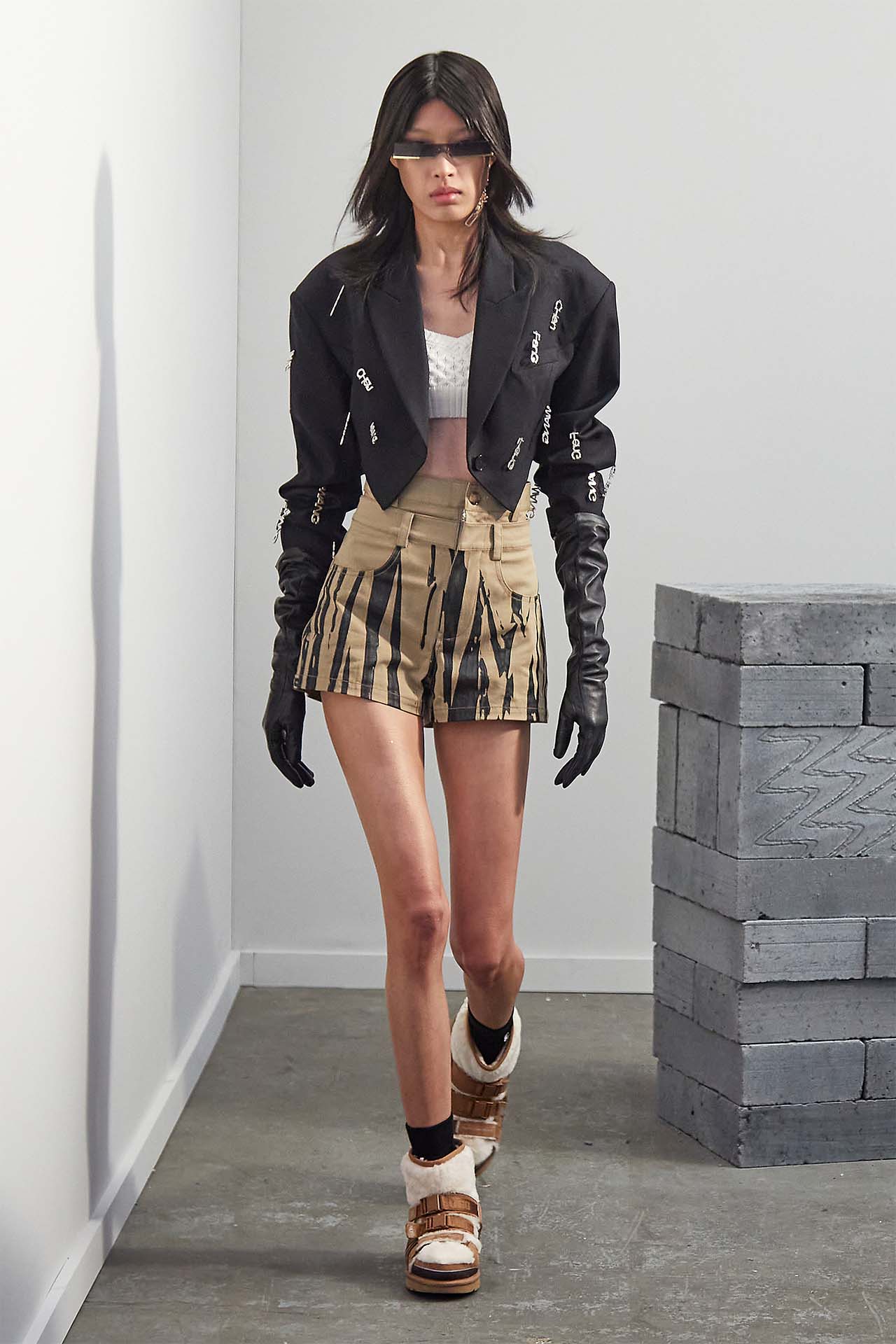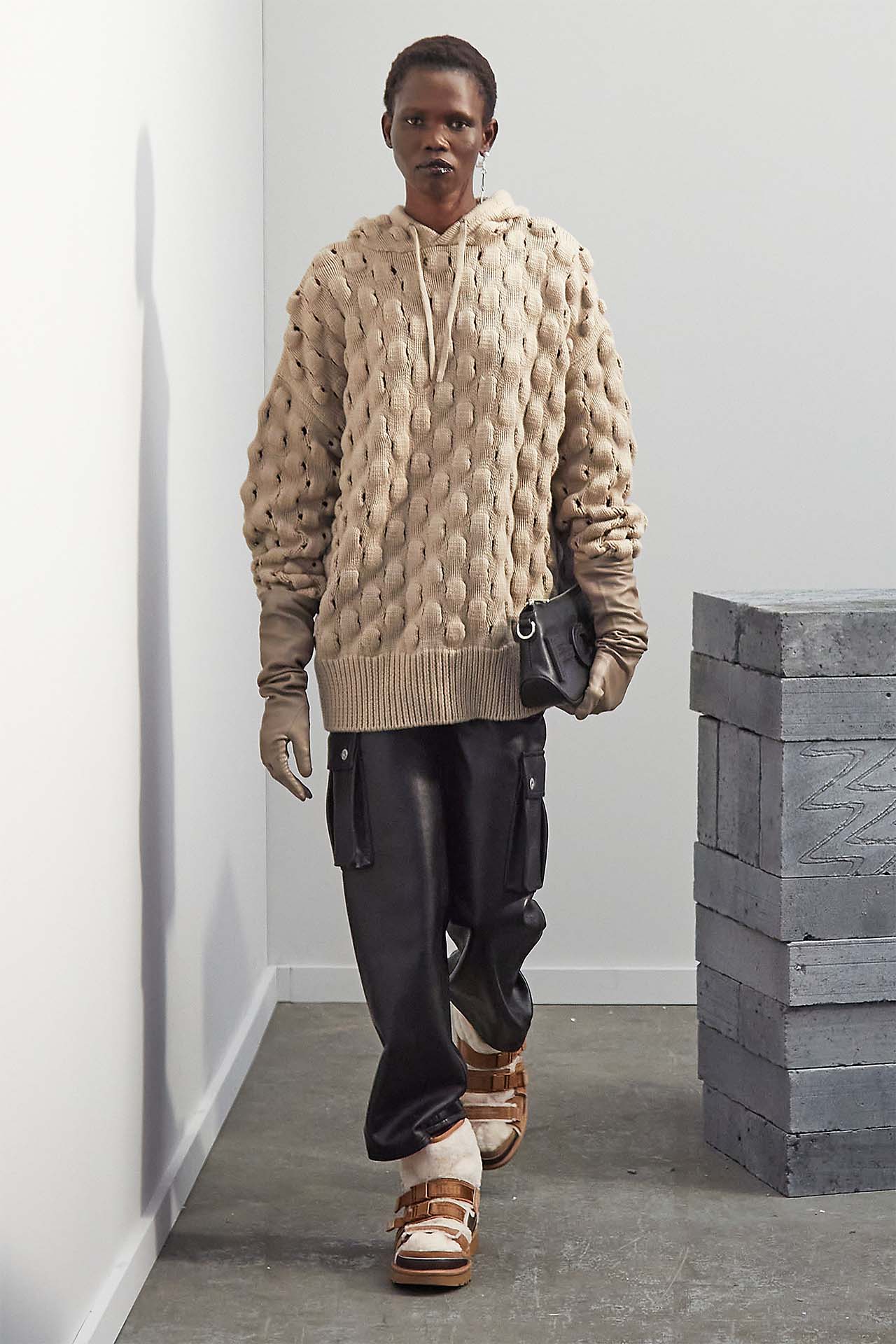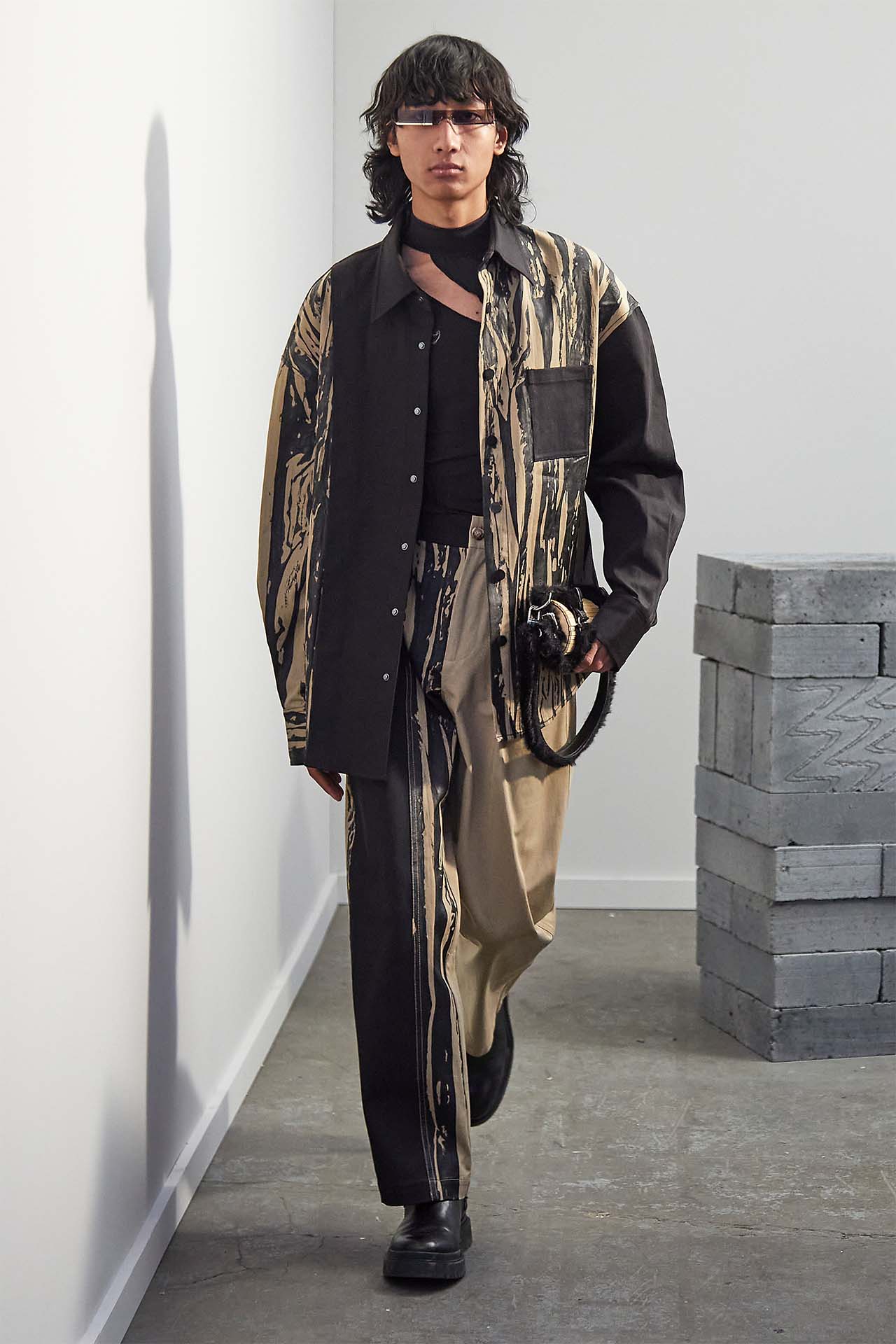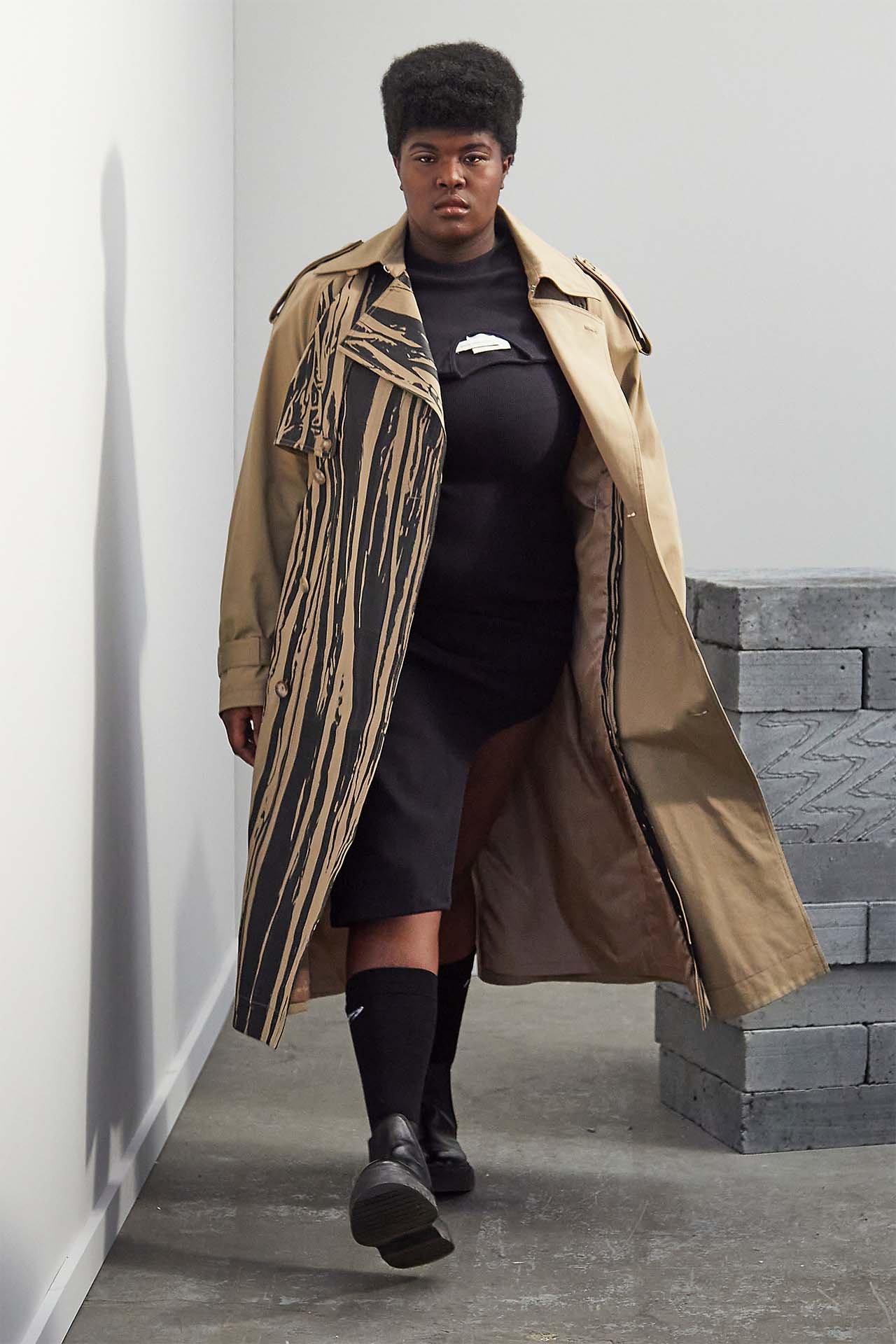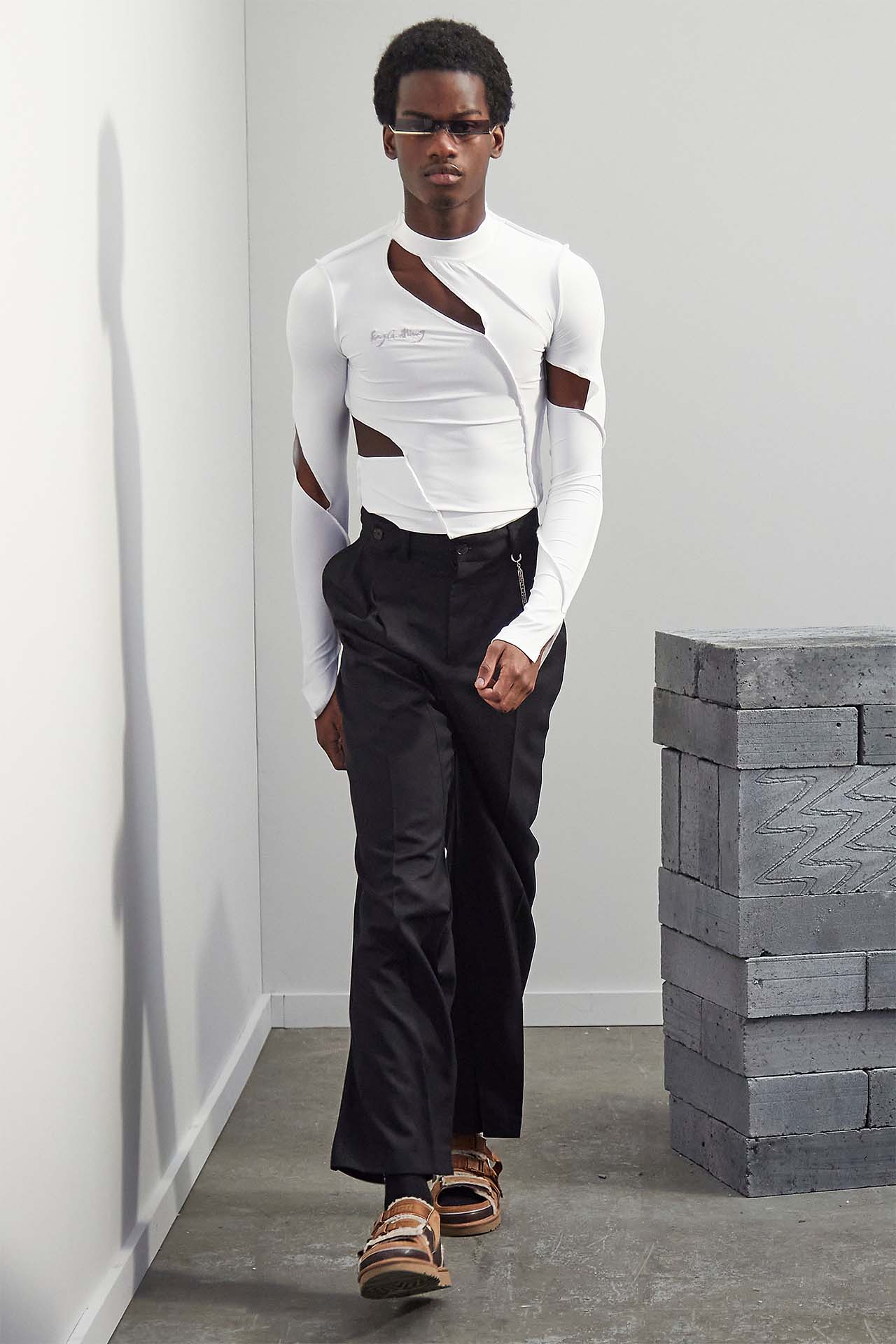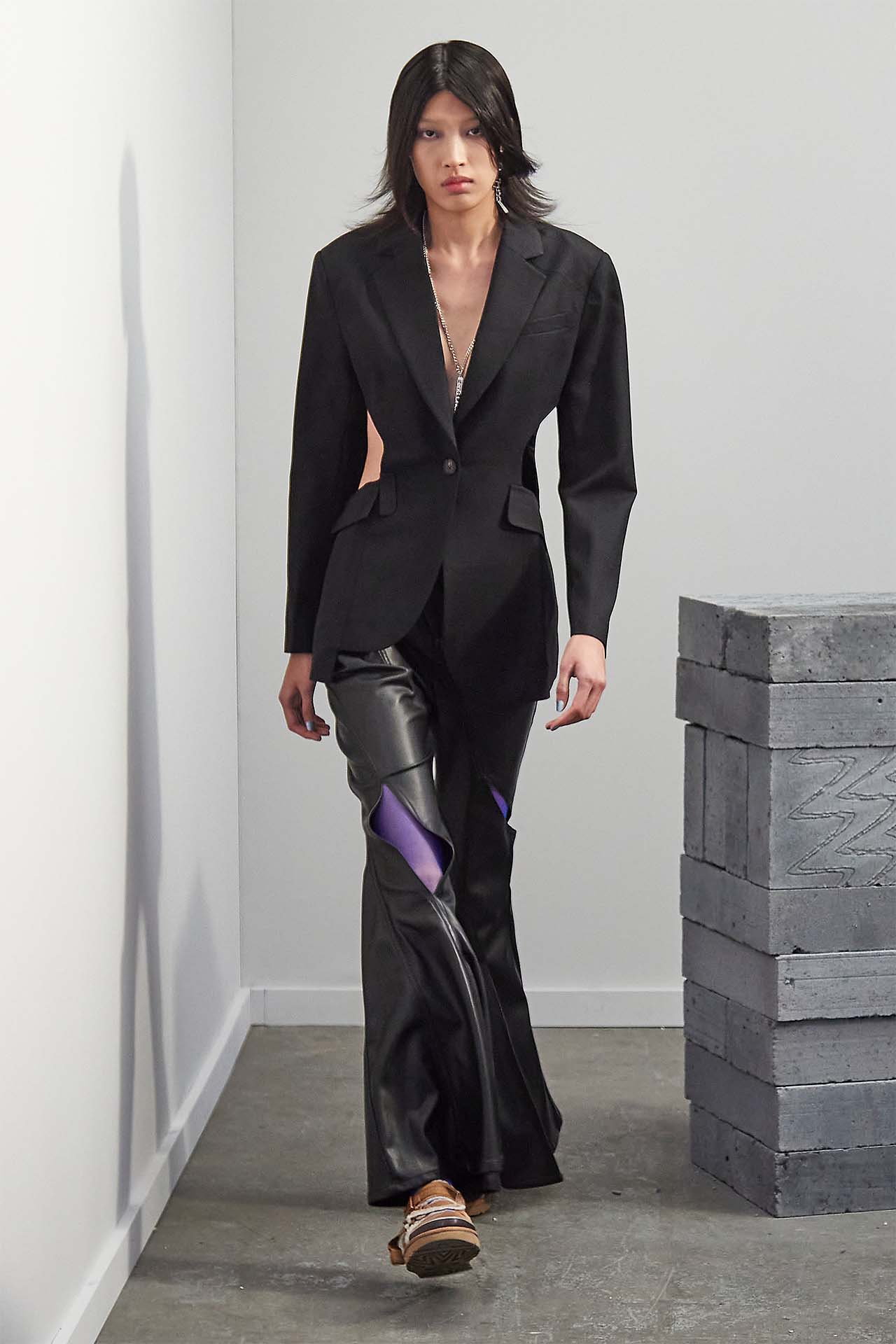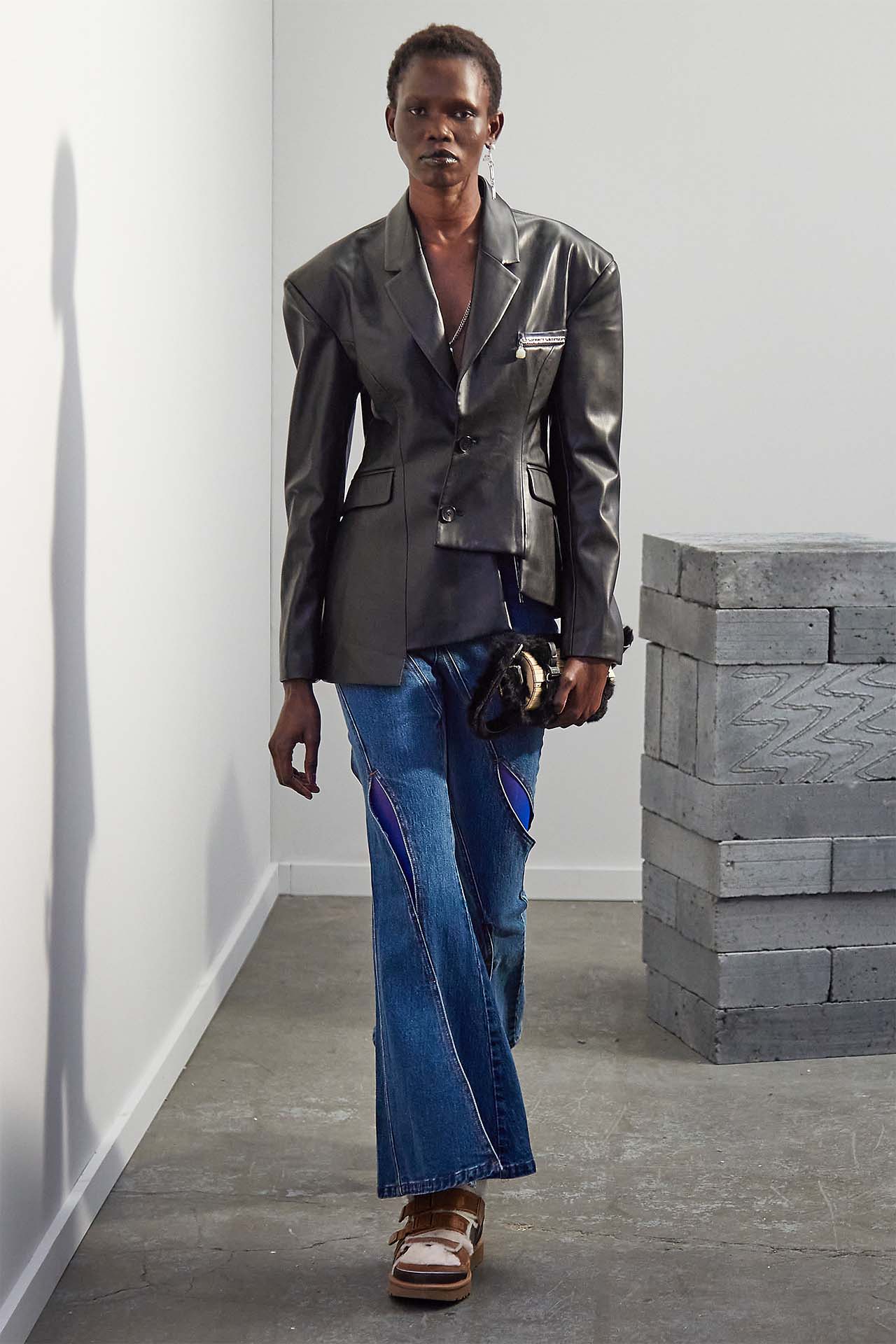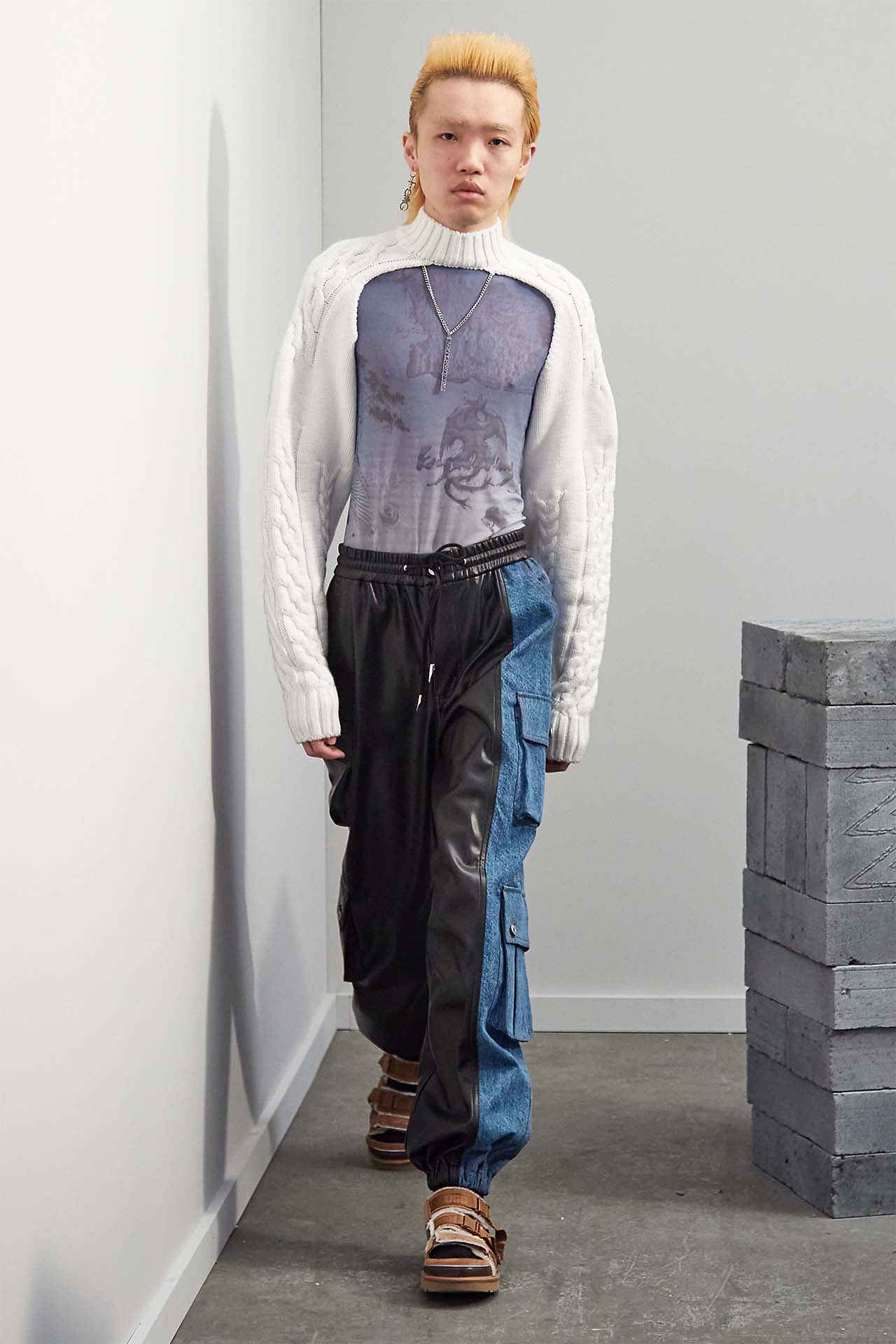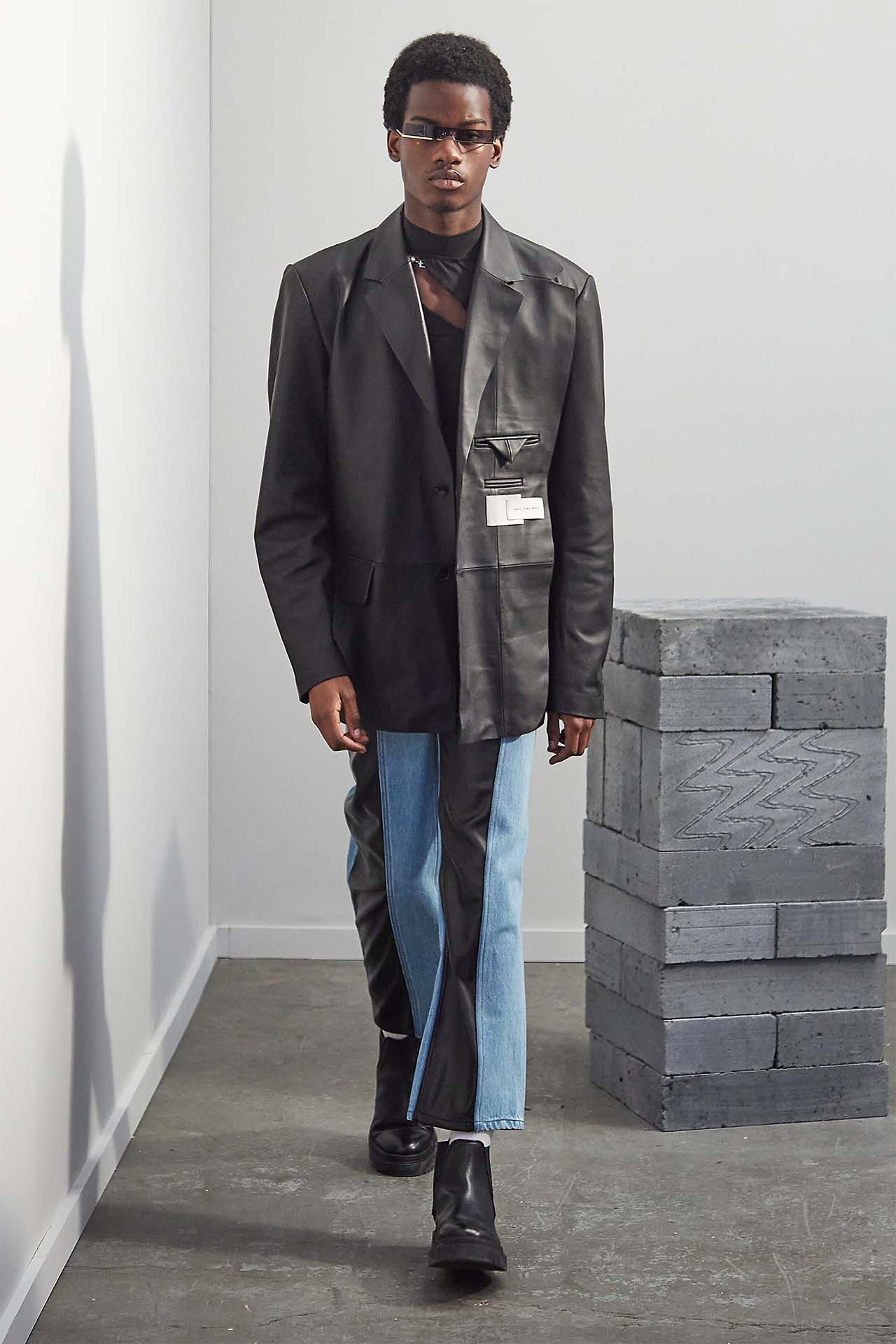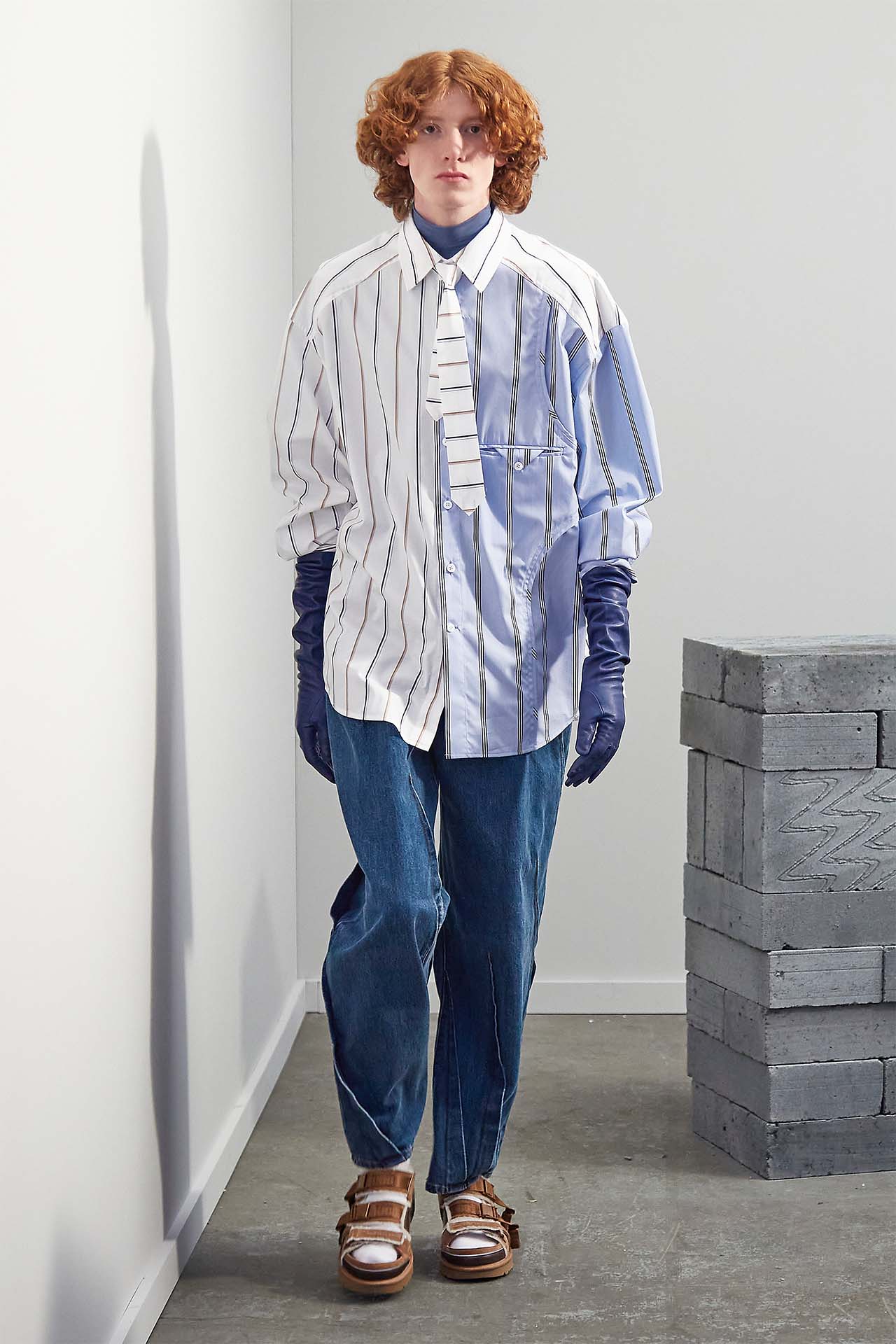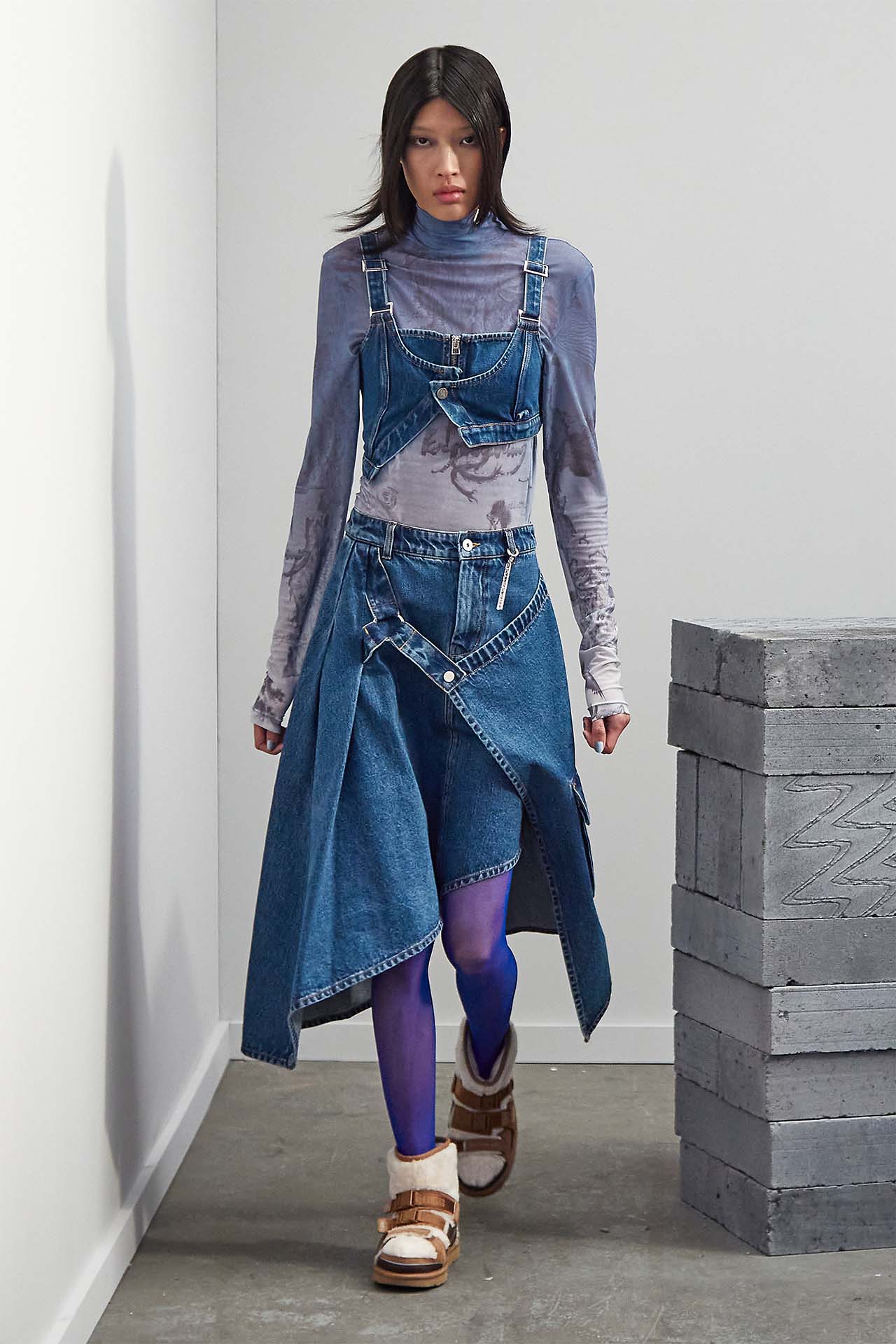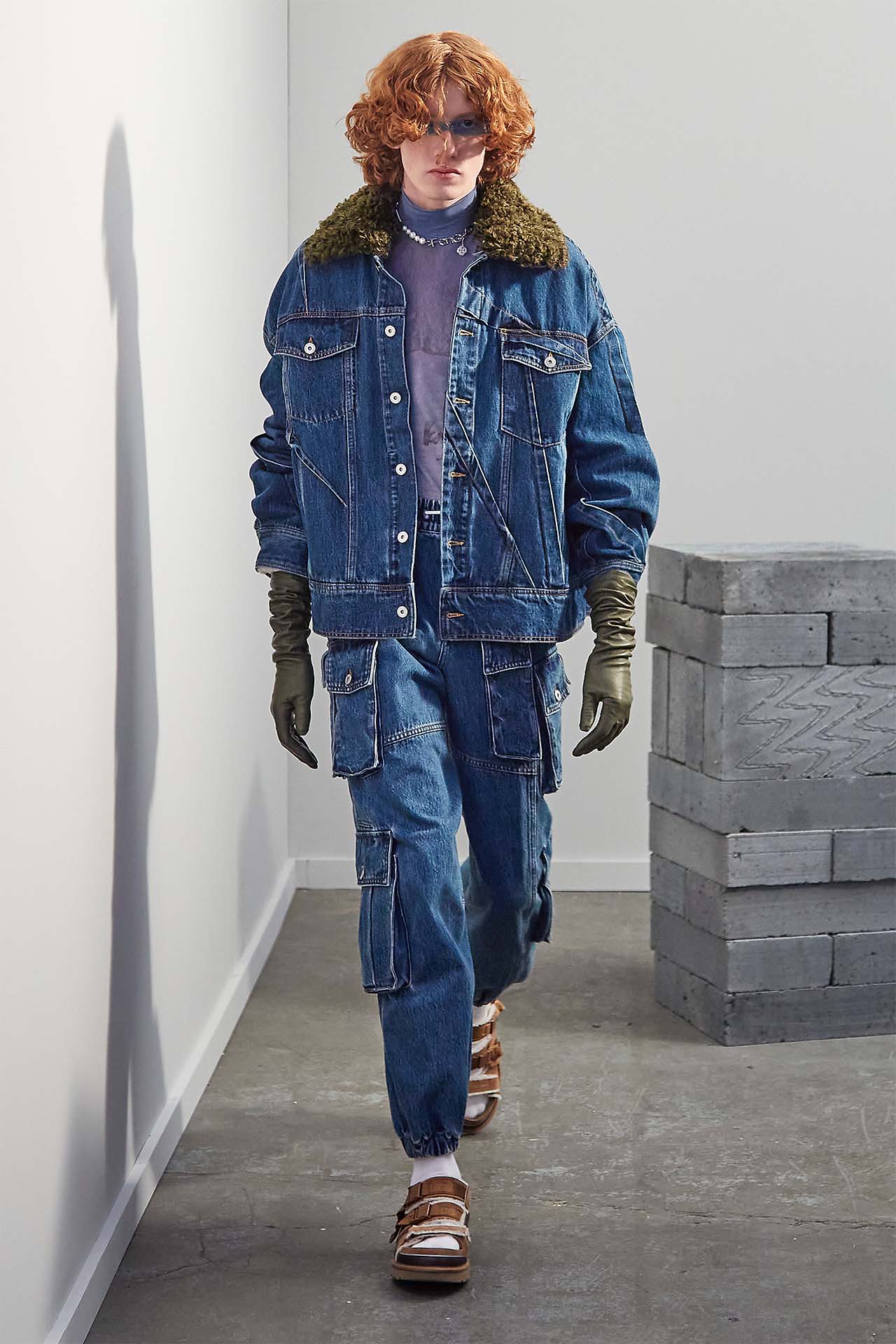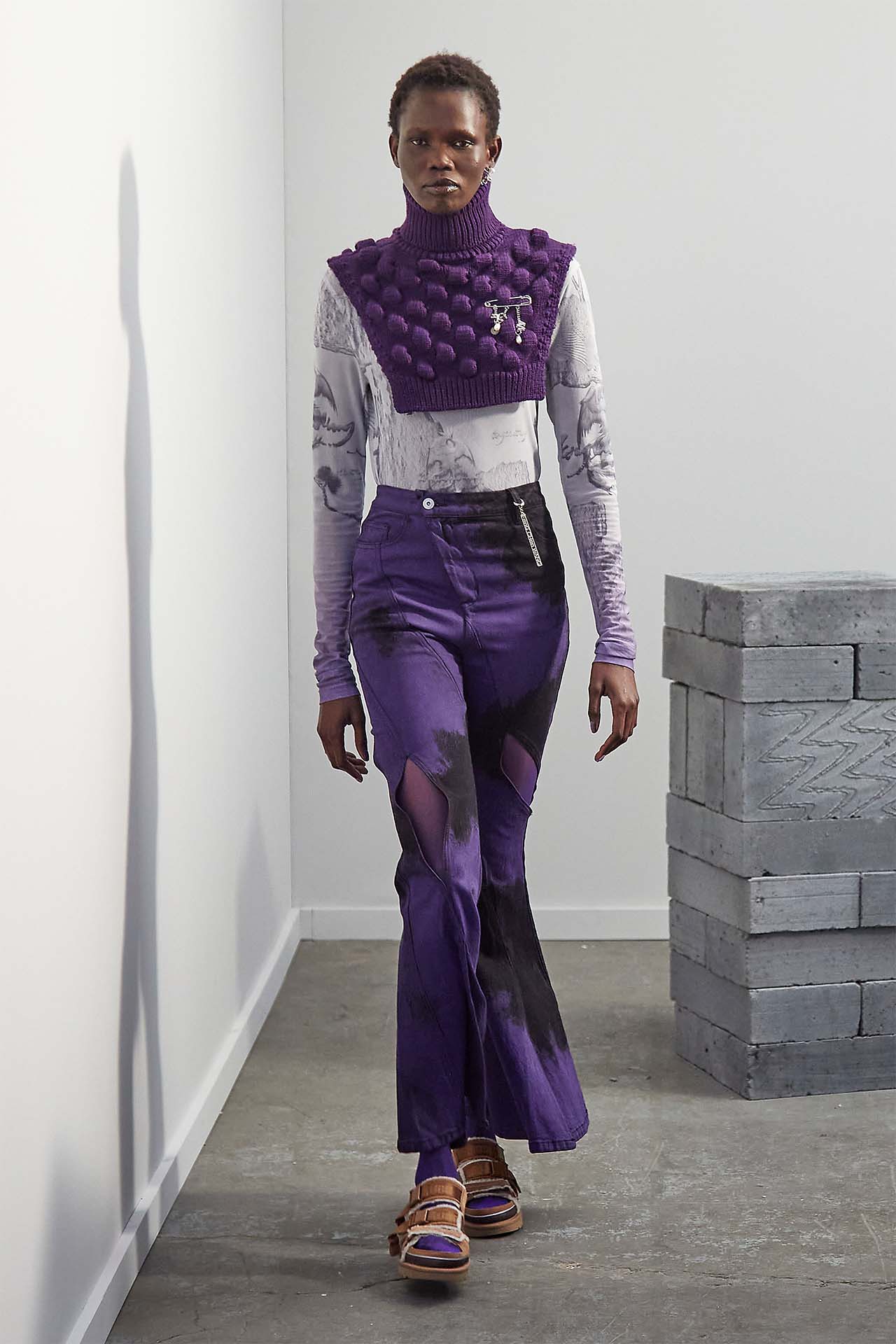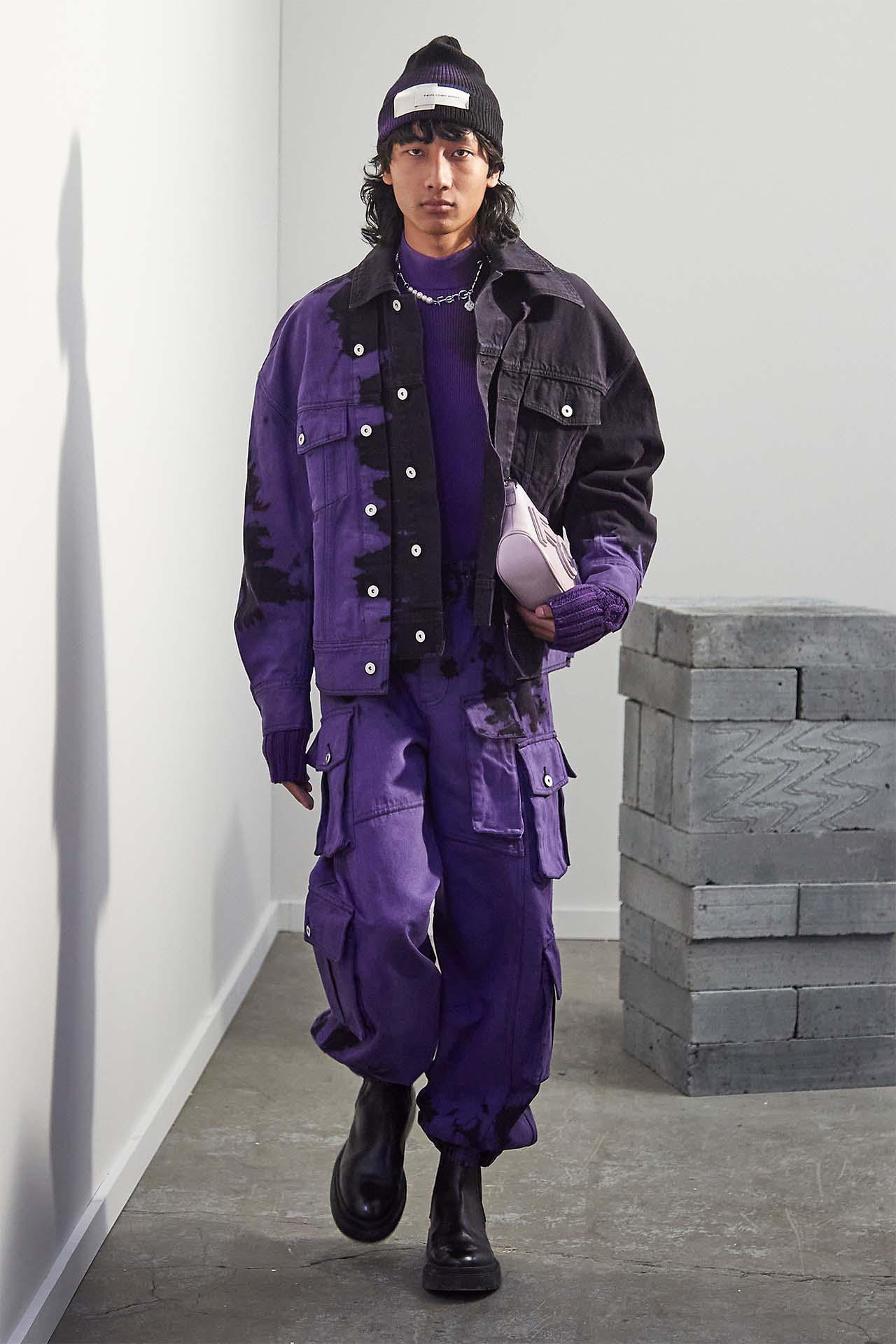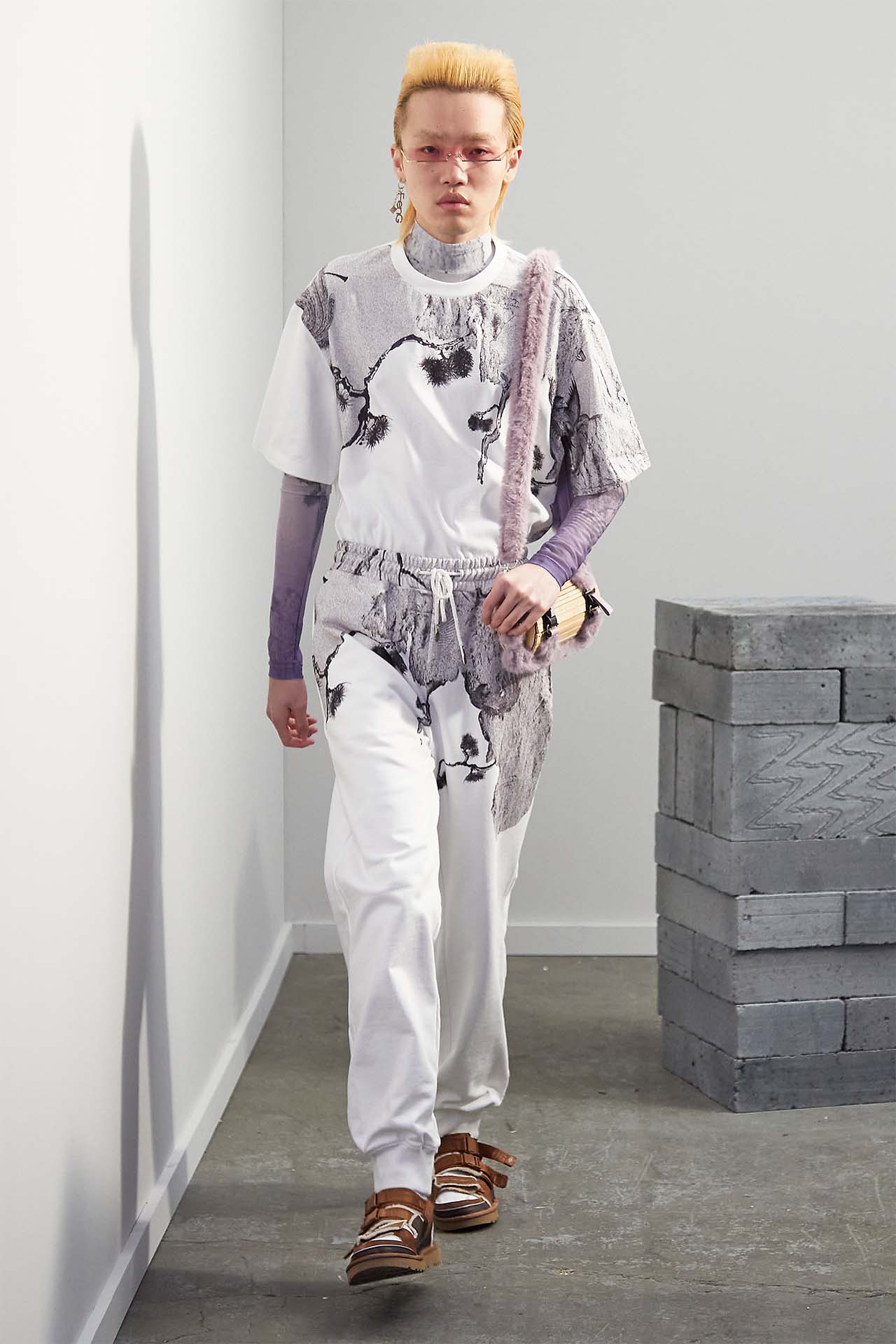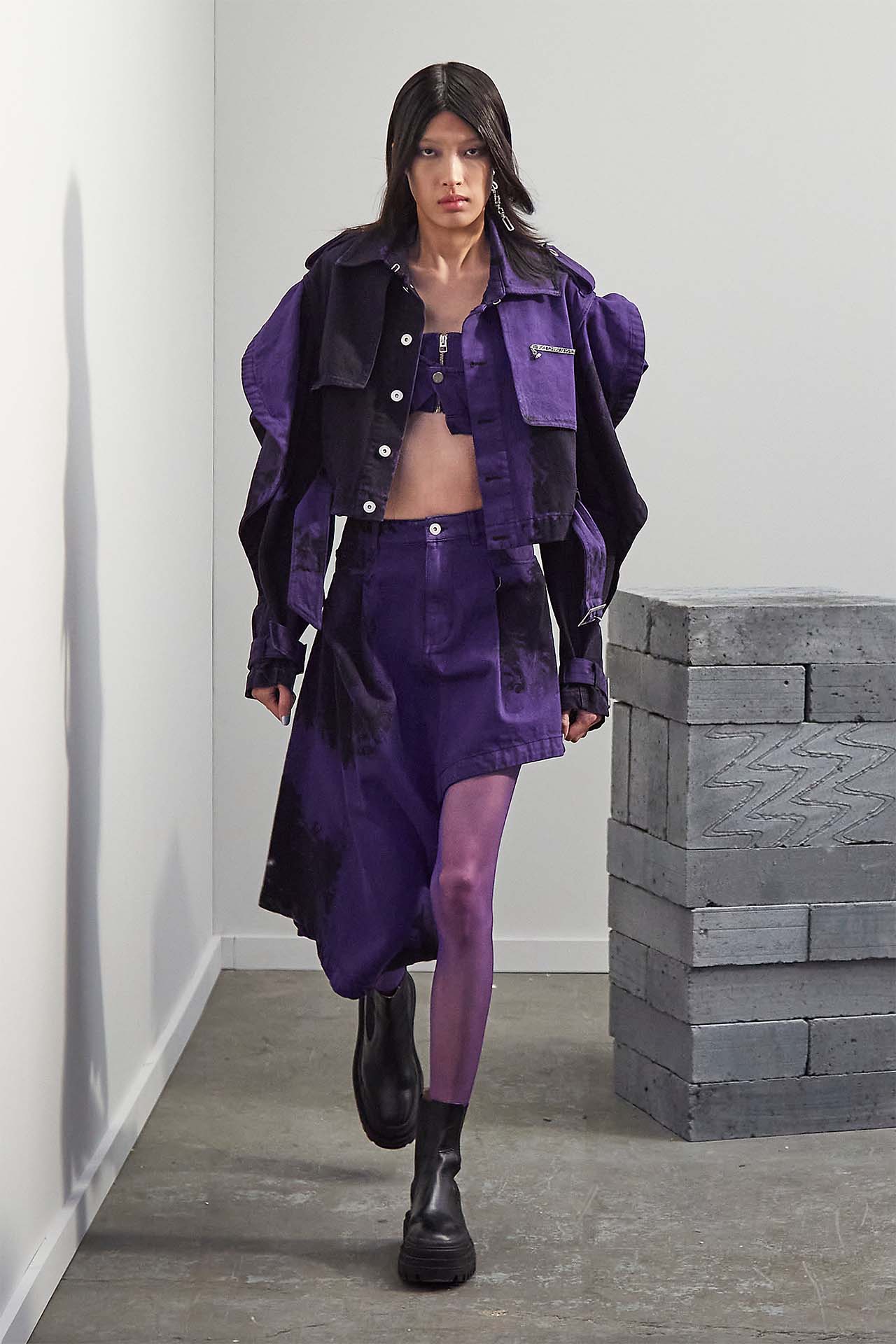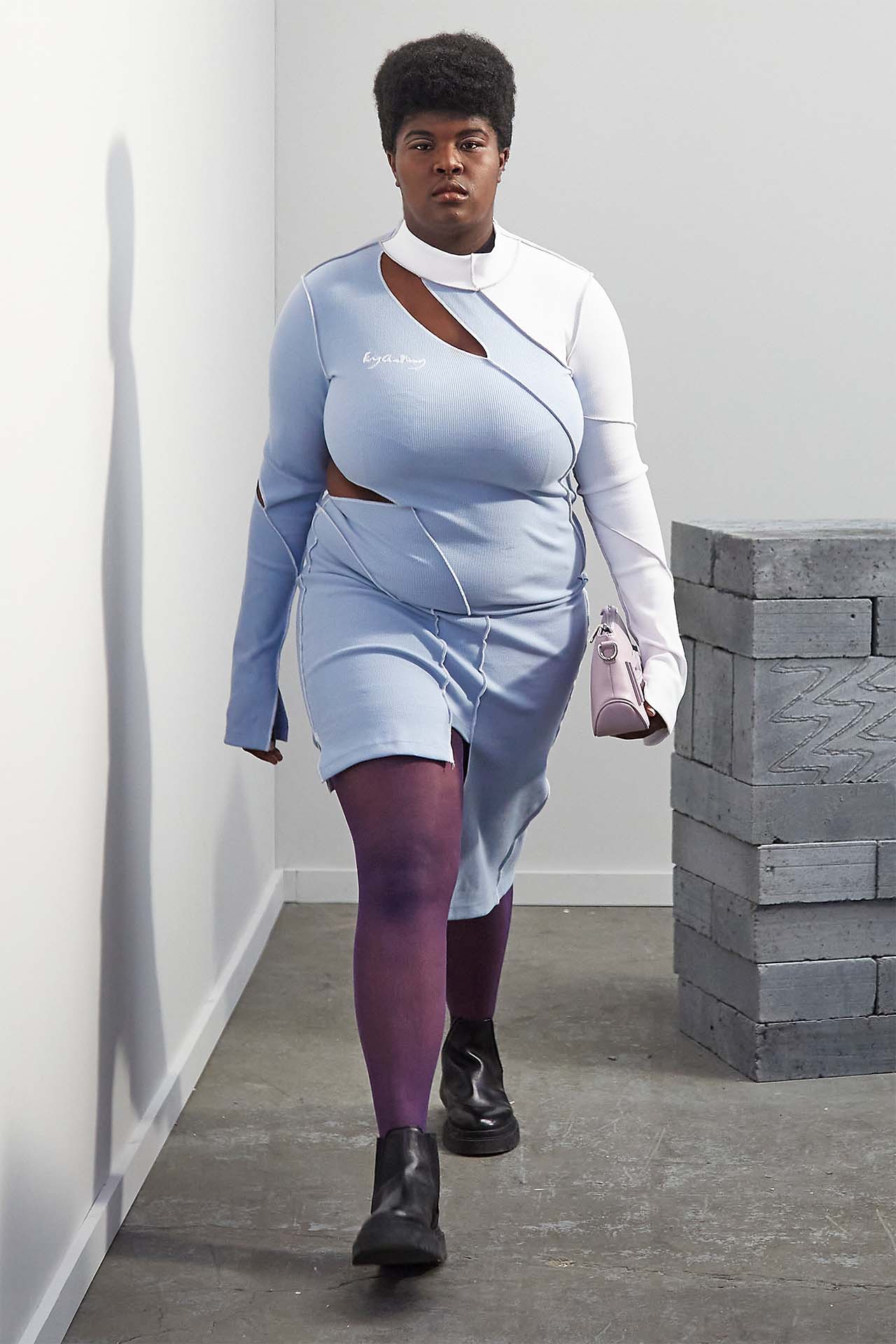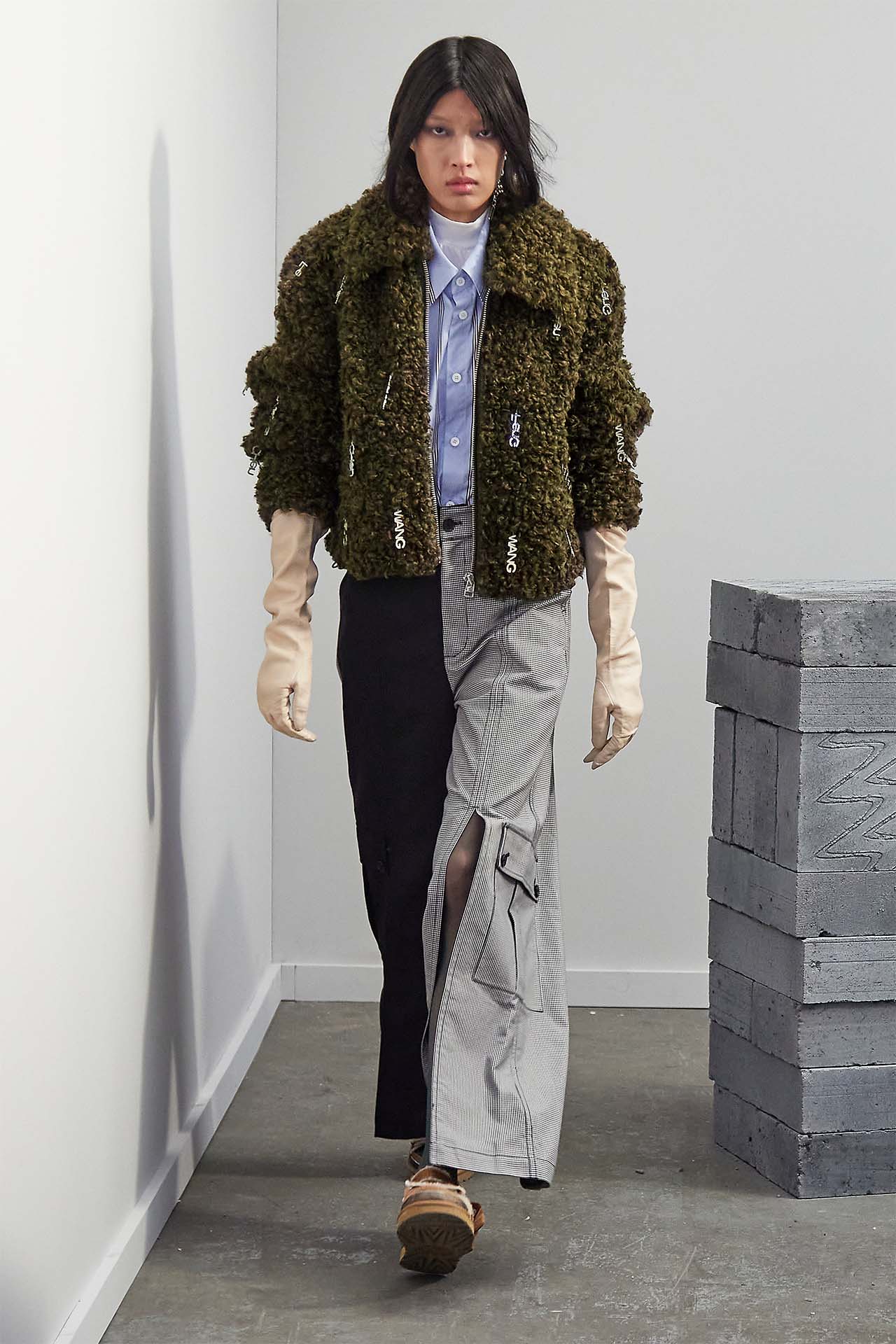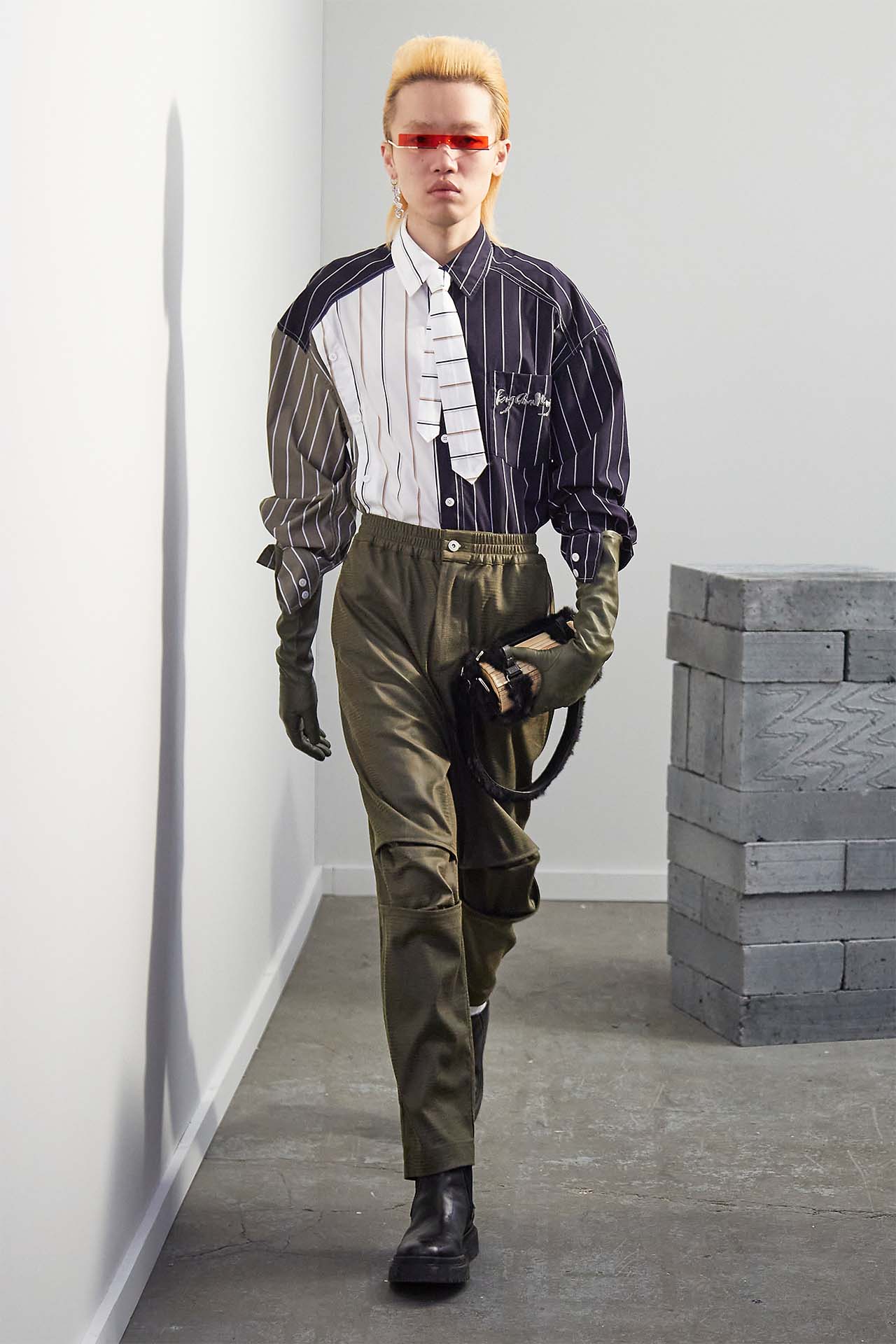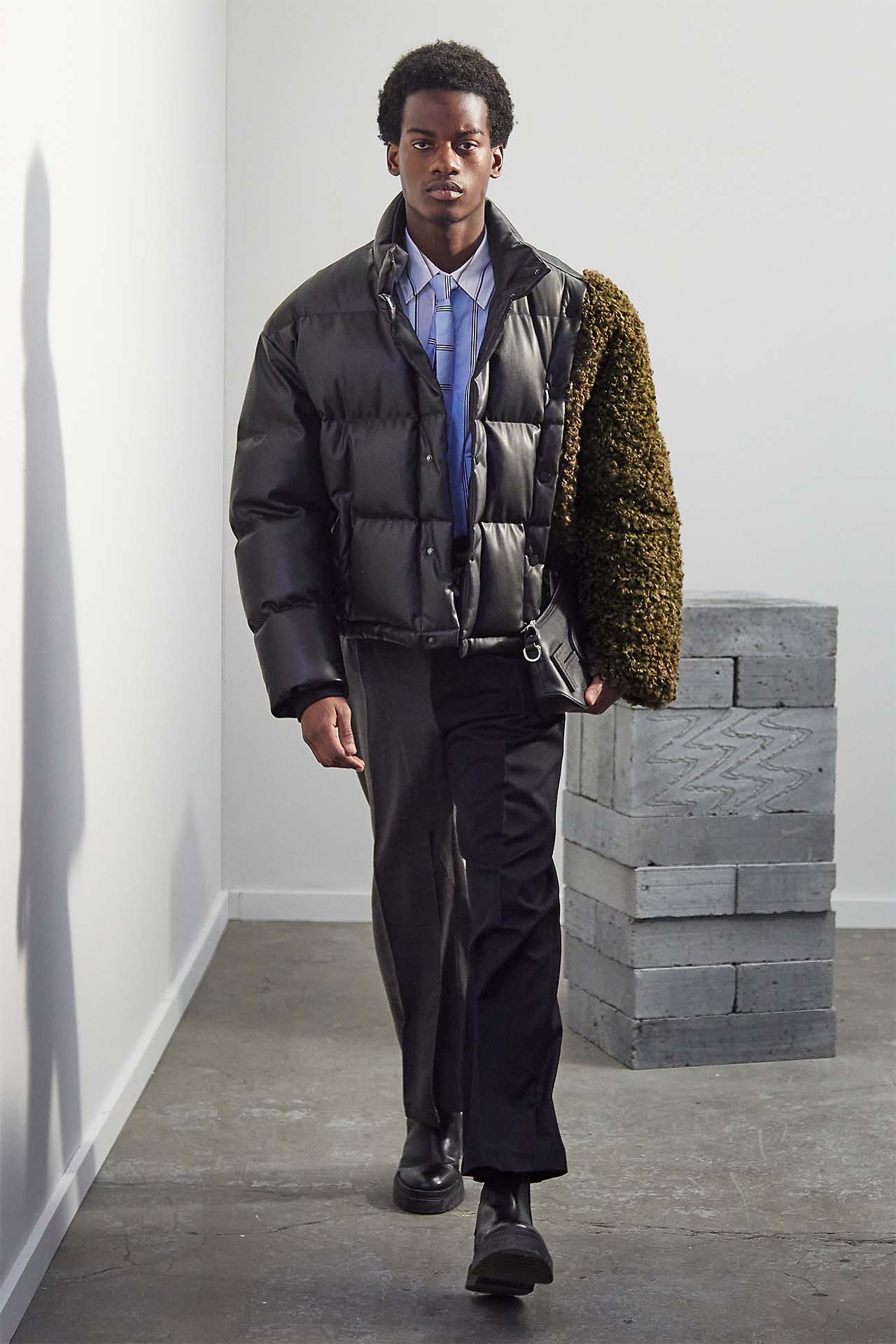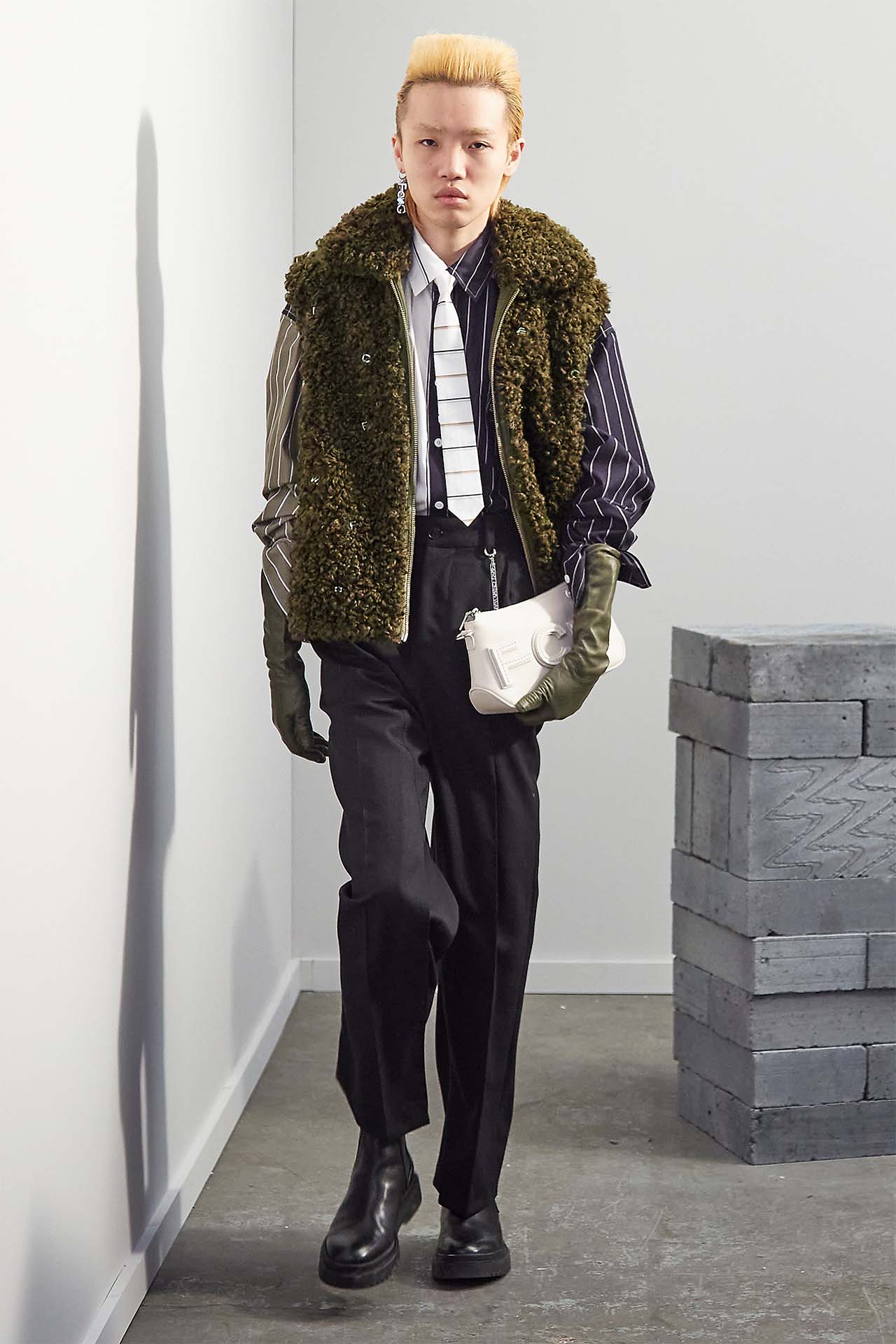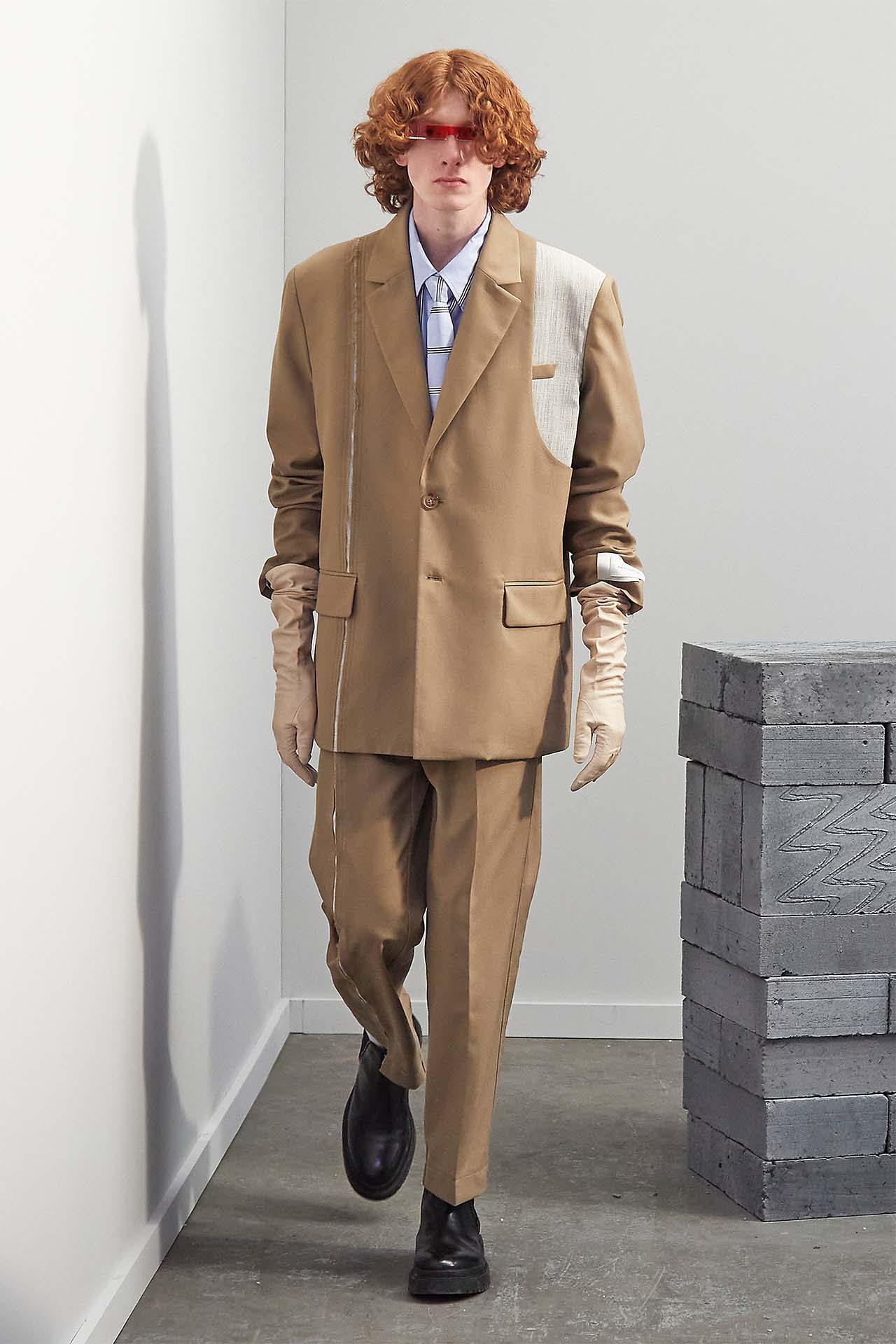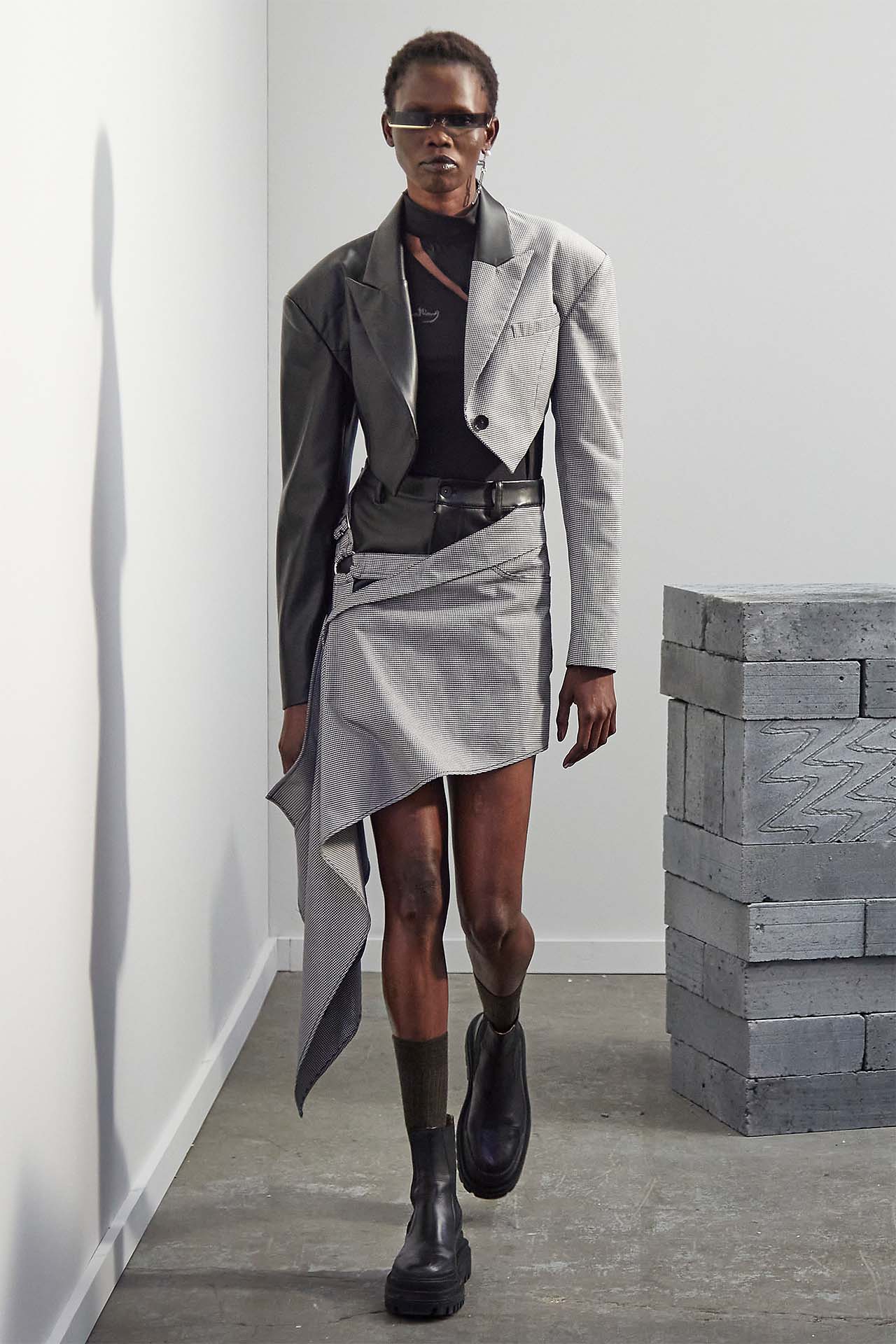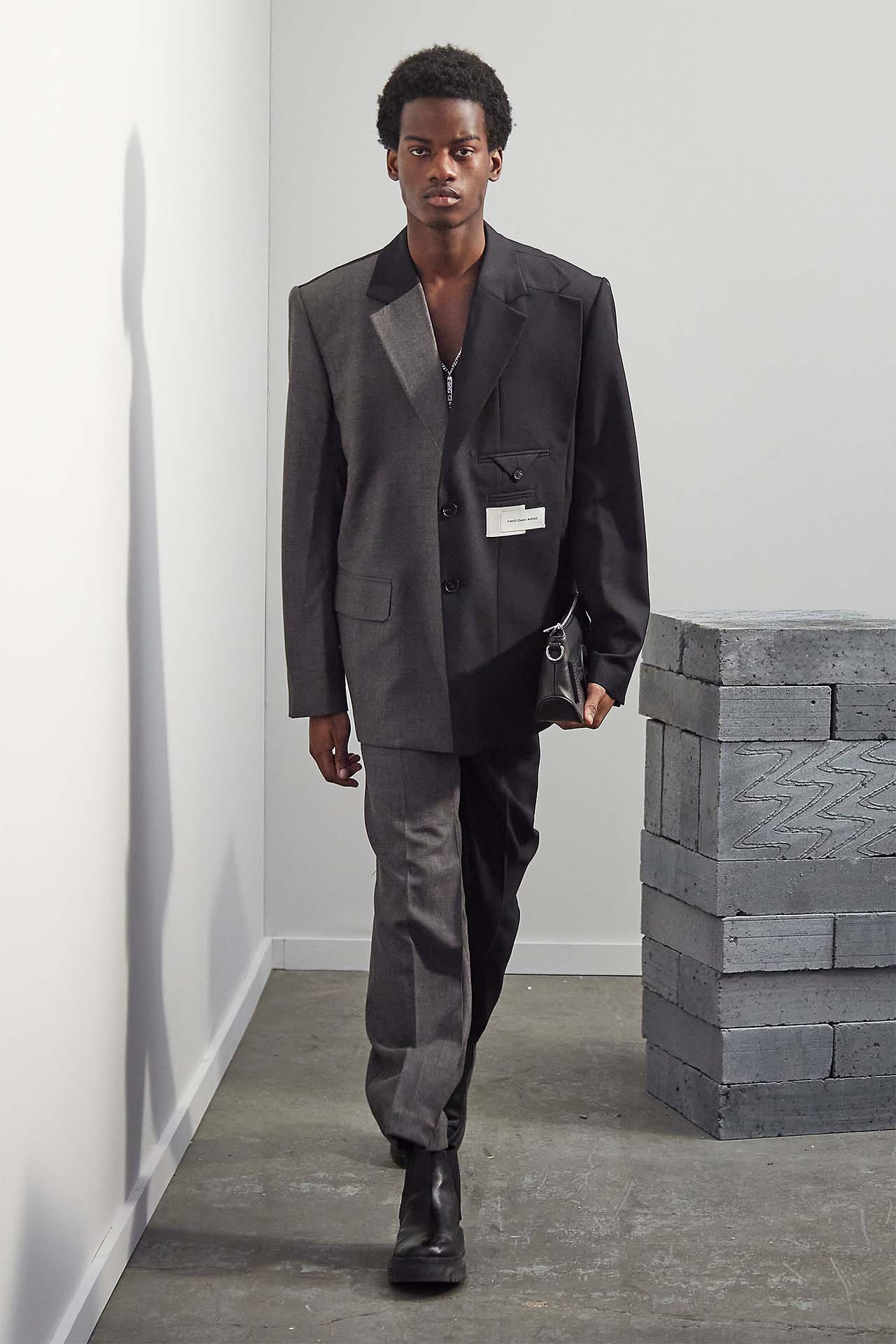 Autumn Winter 2021 Collection Film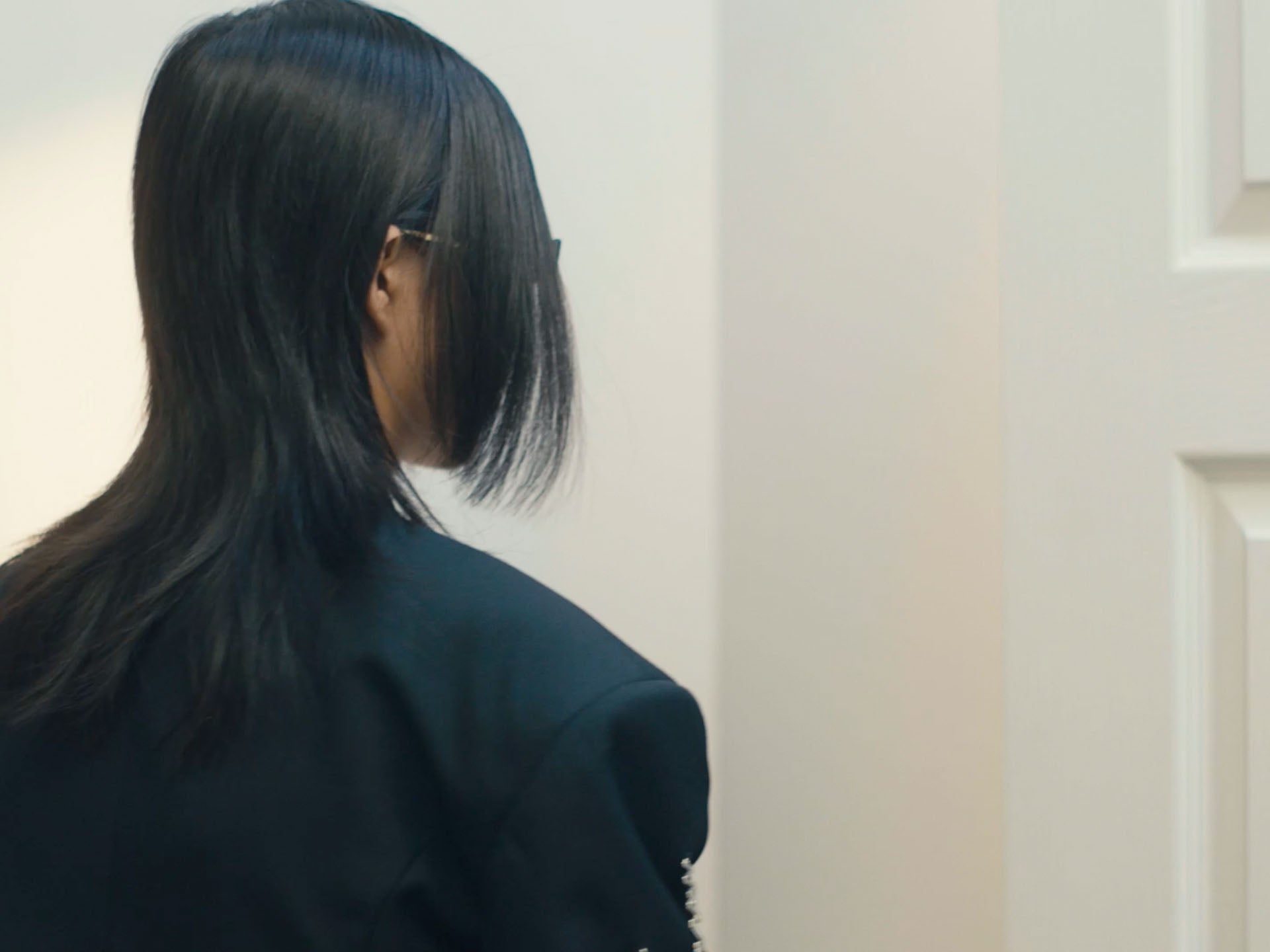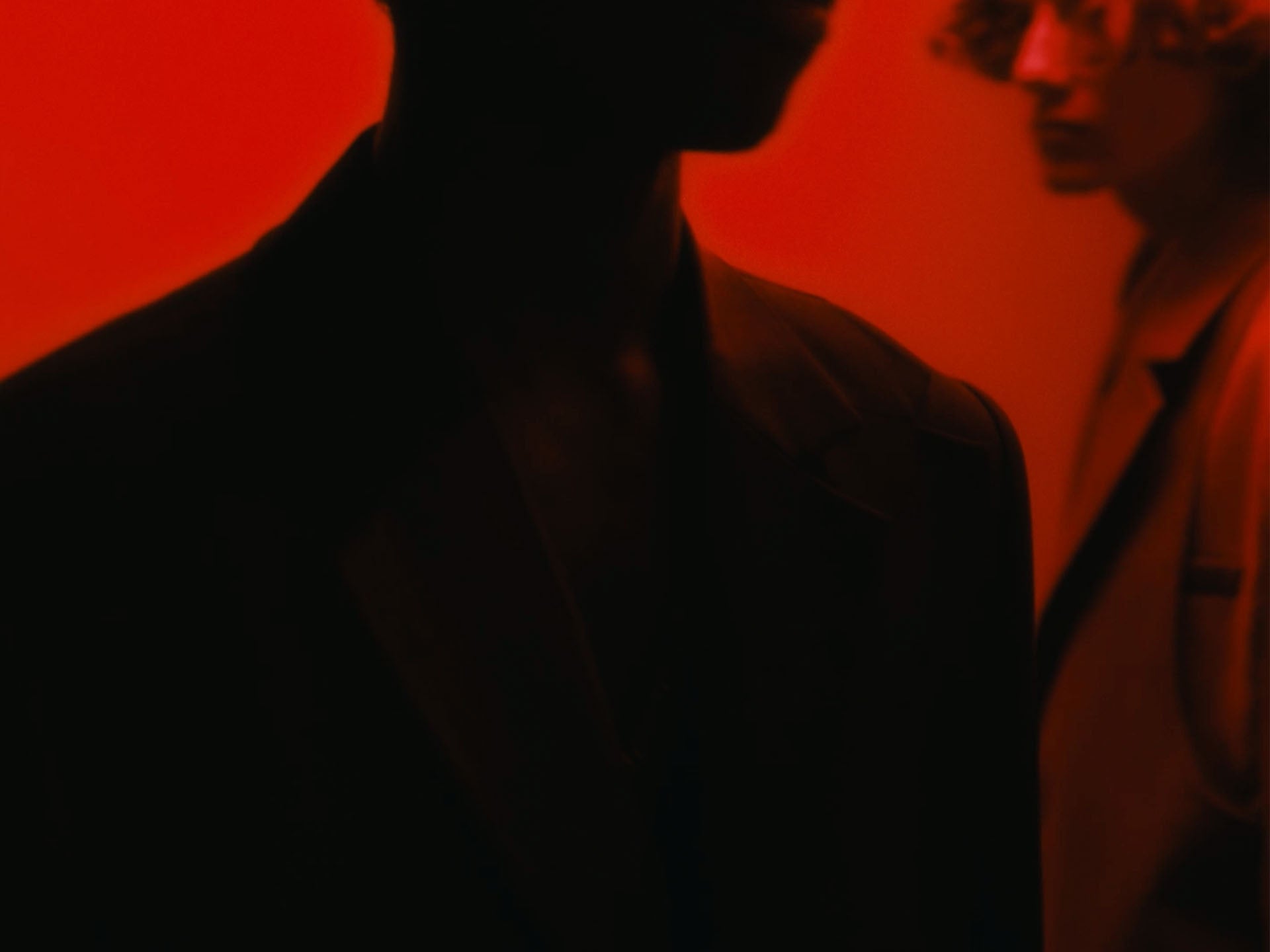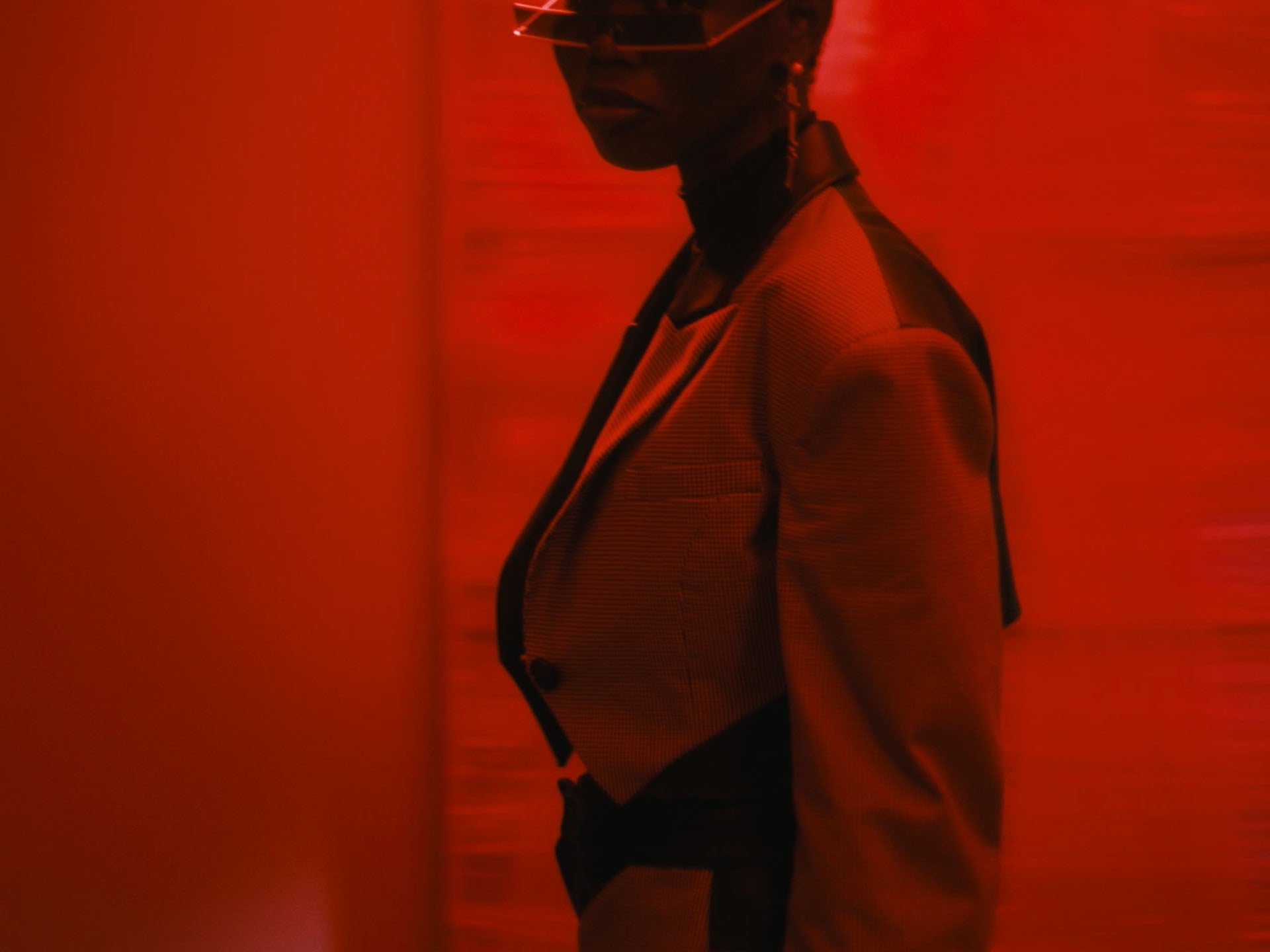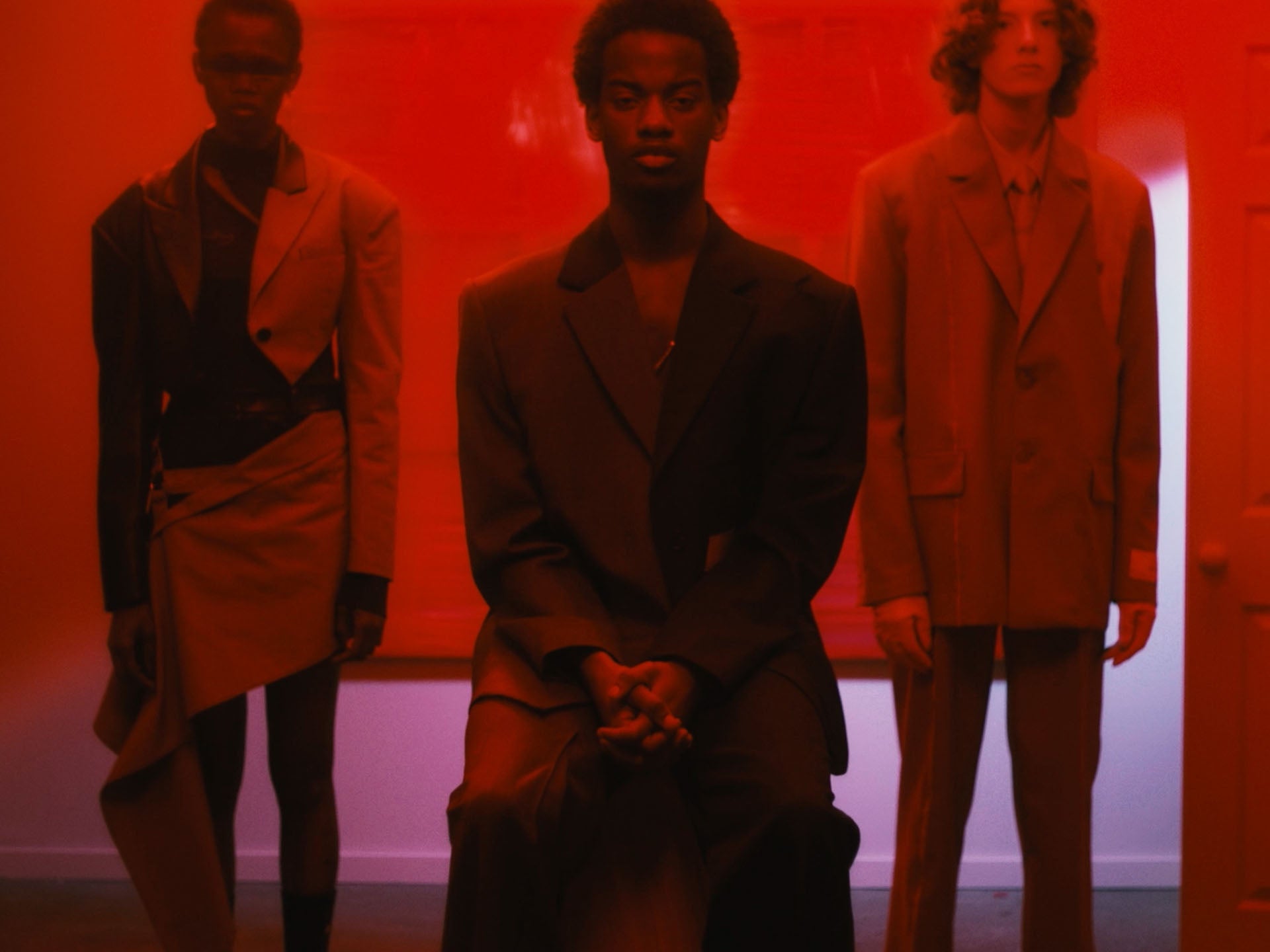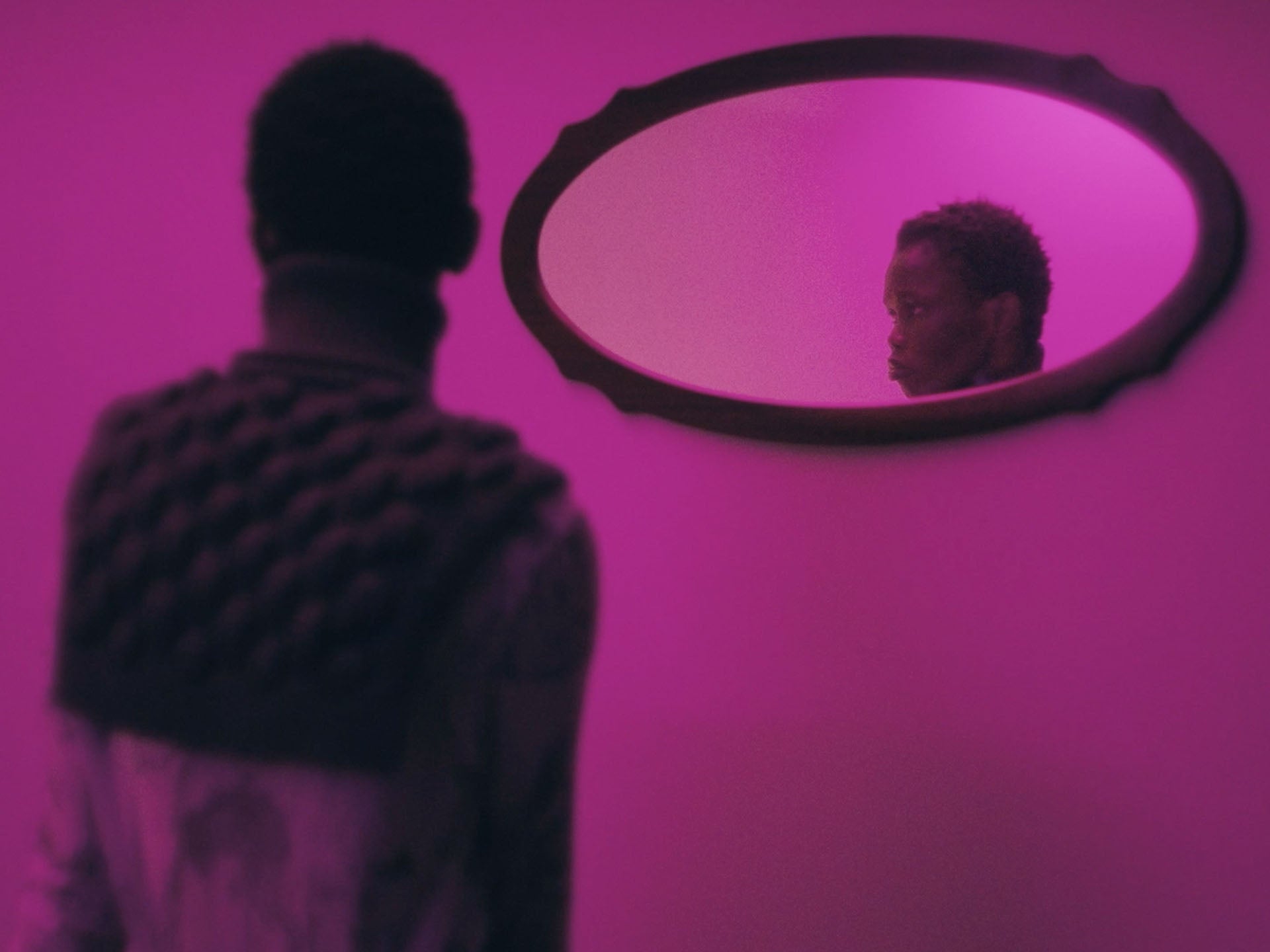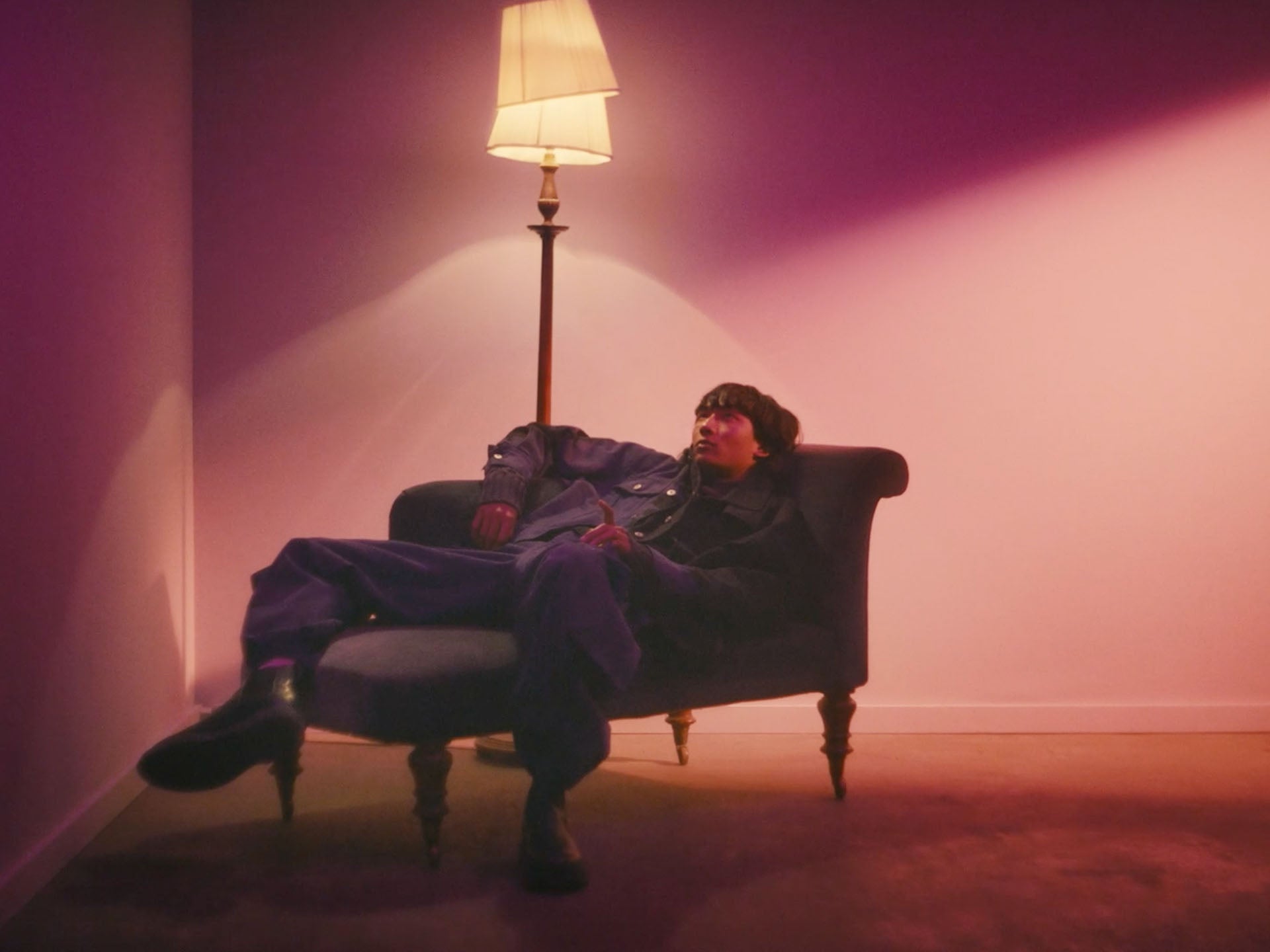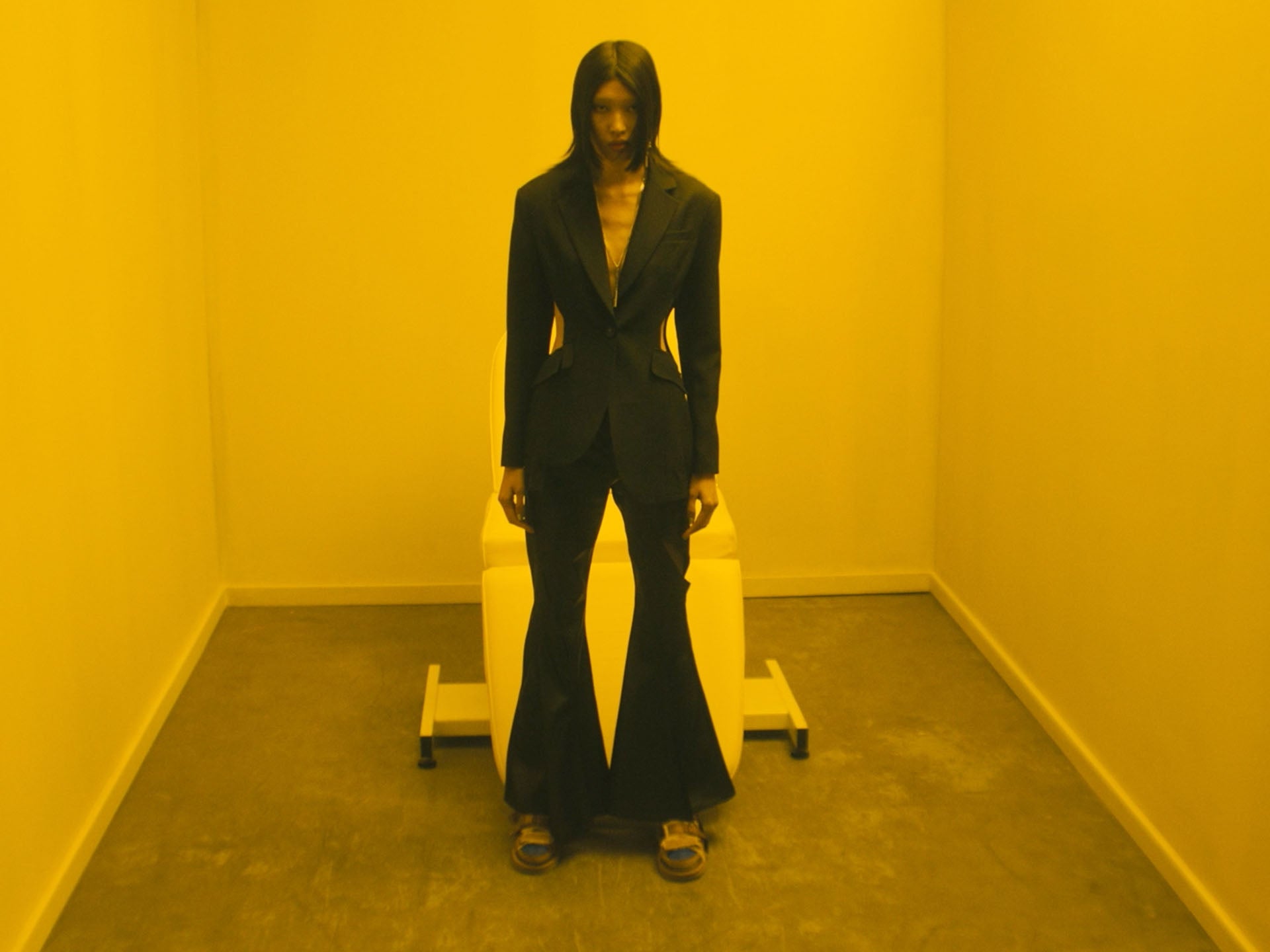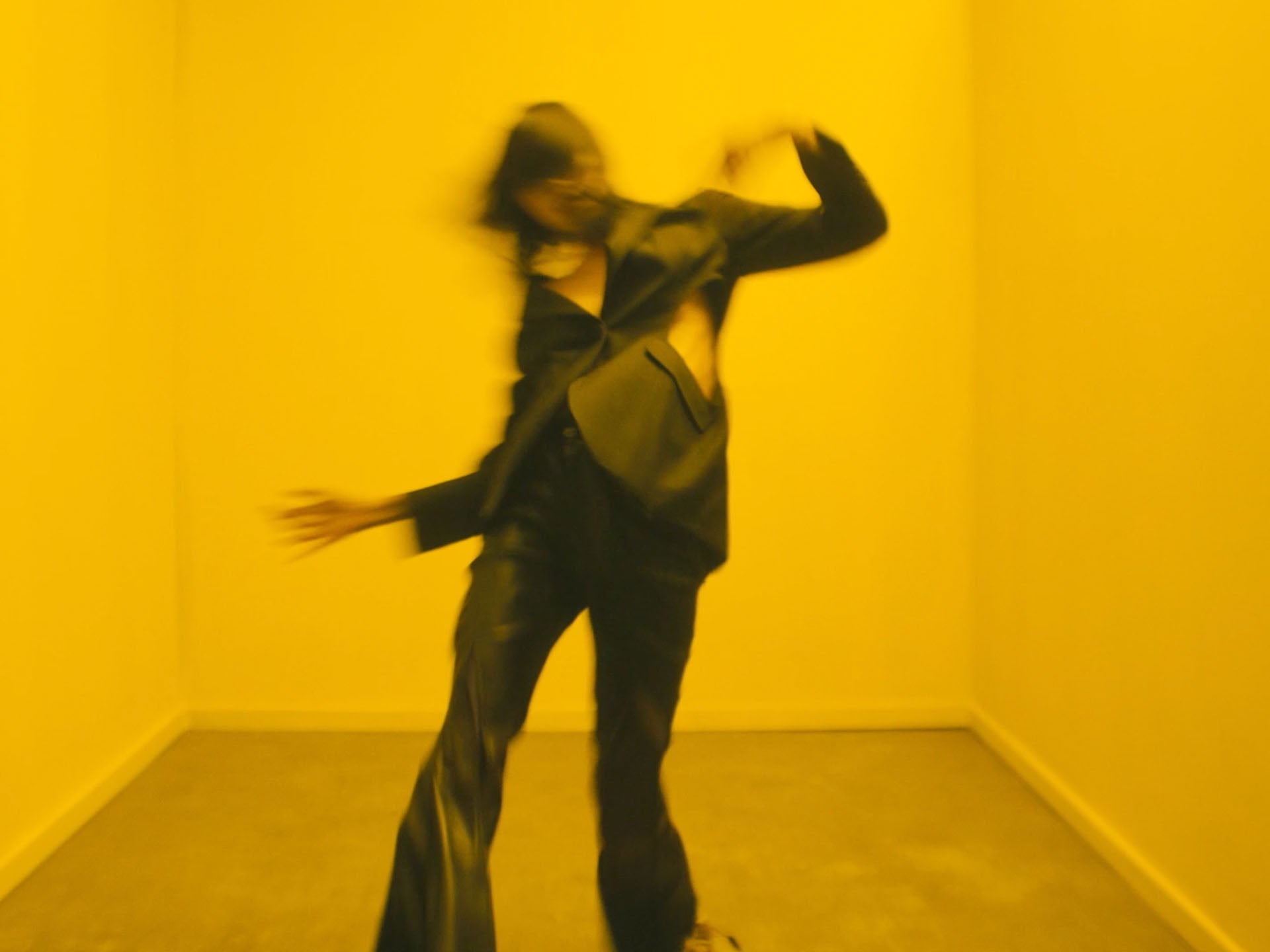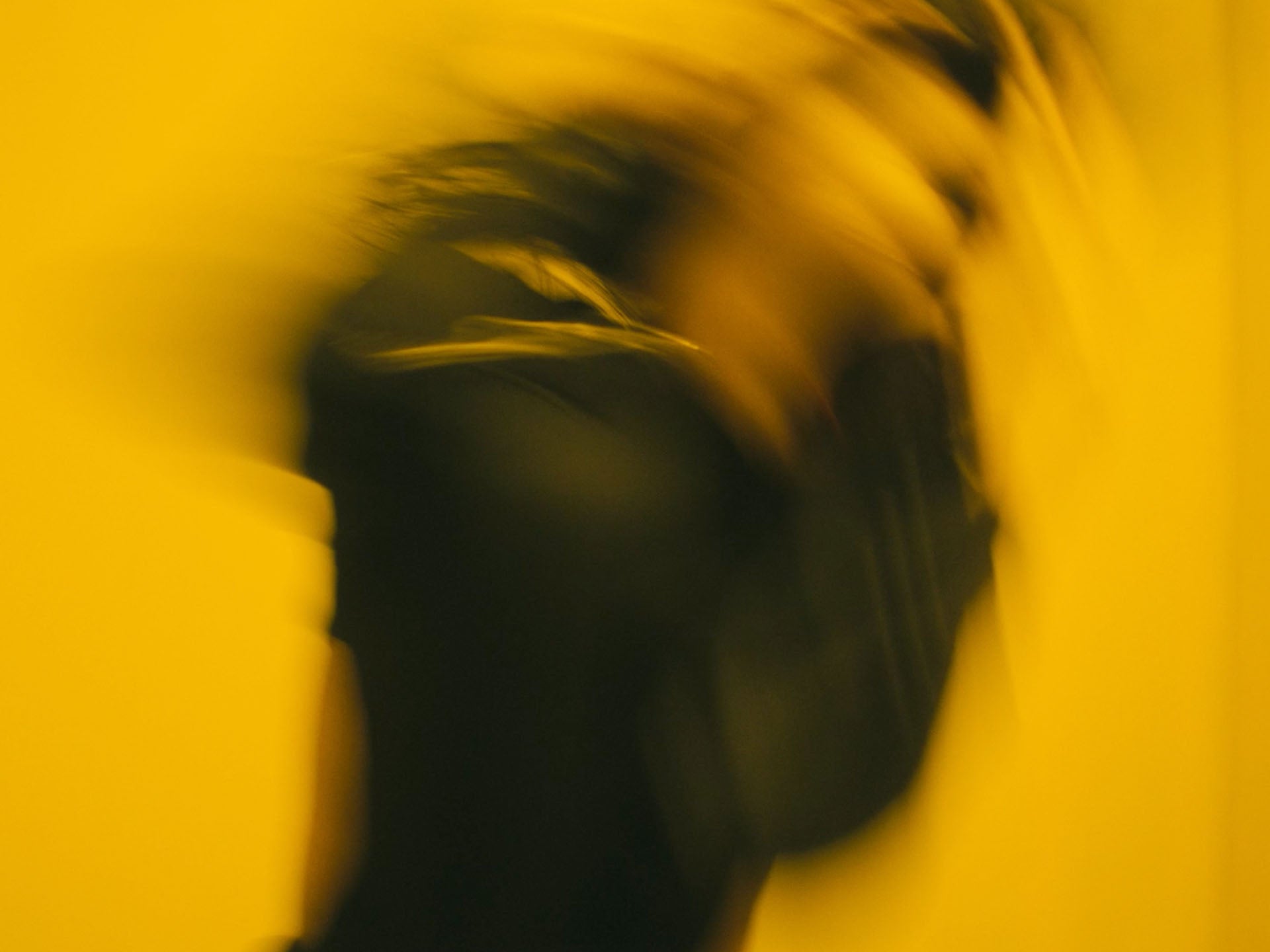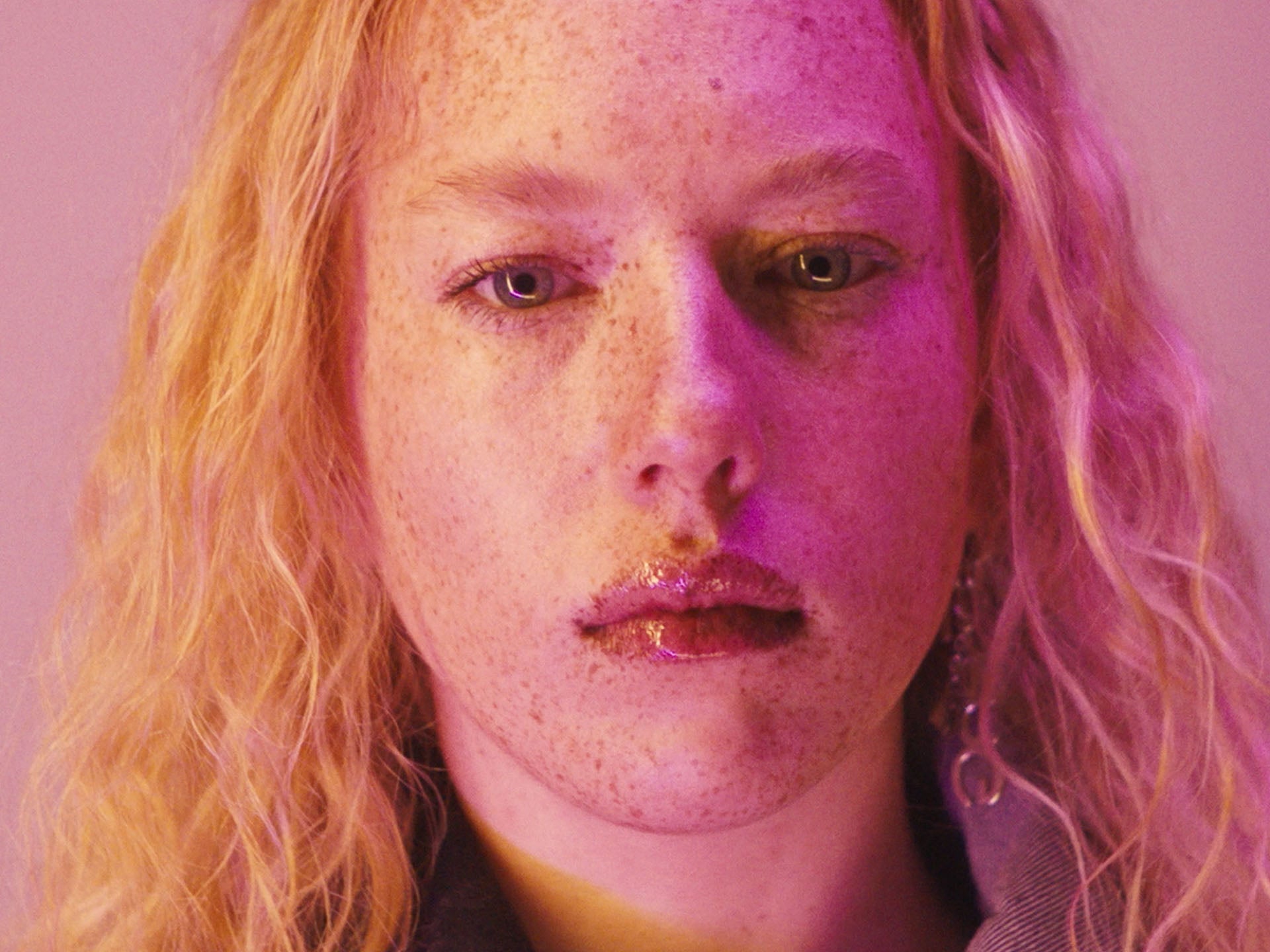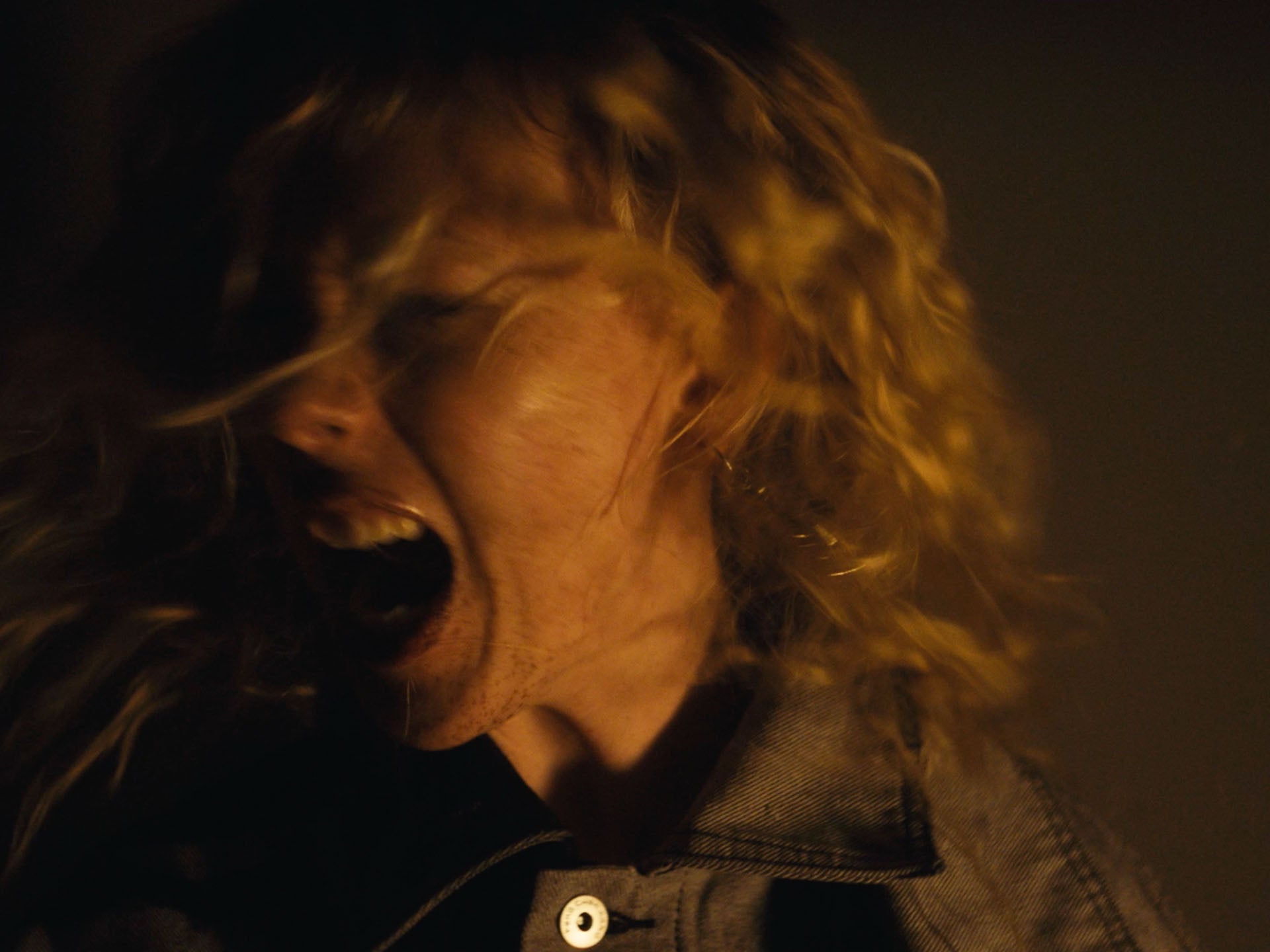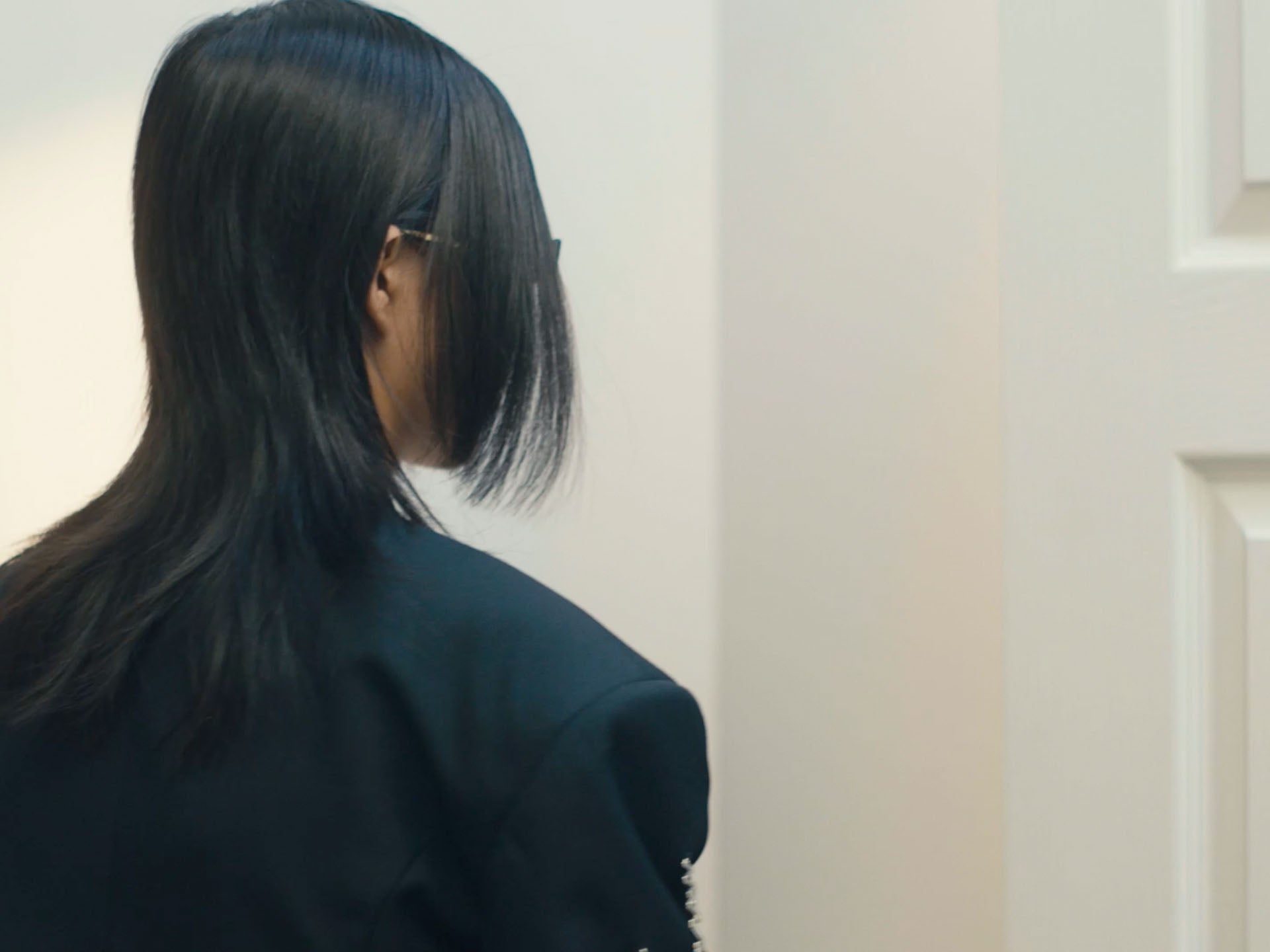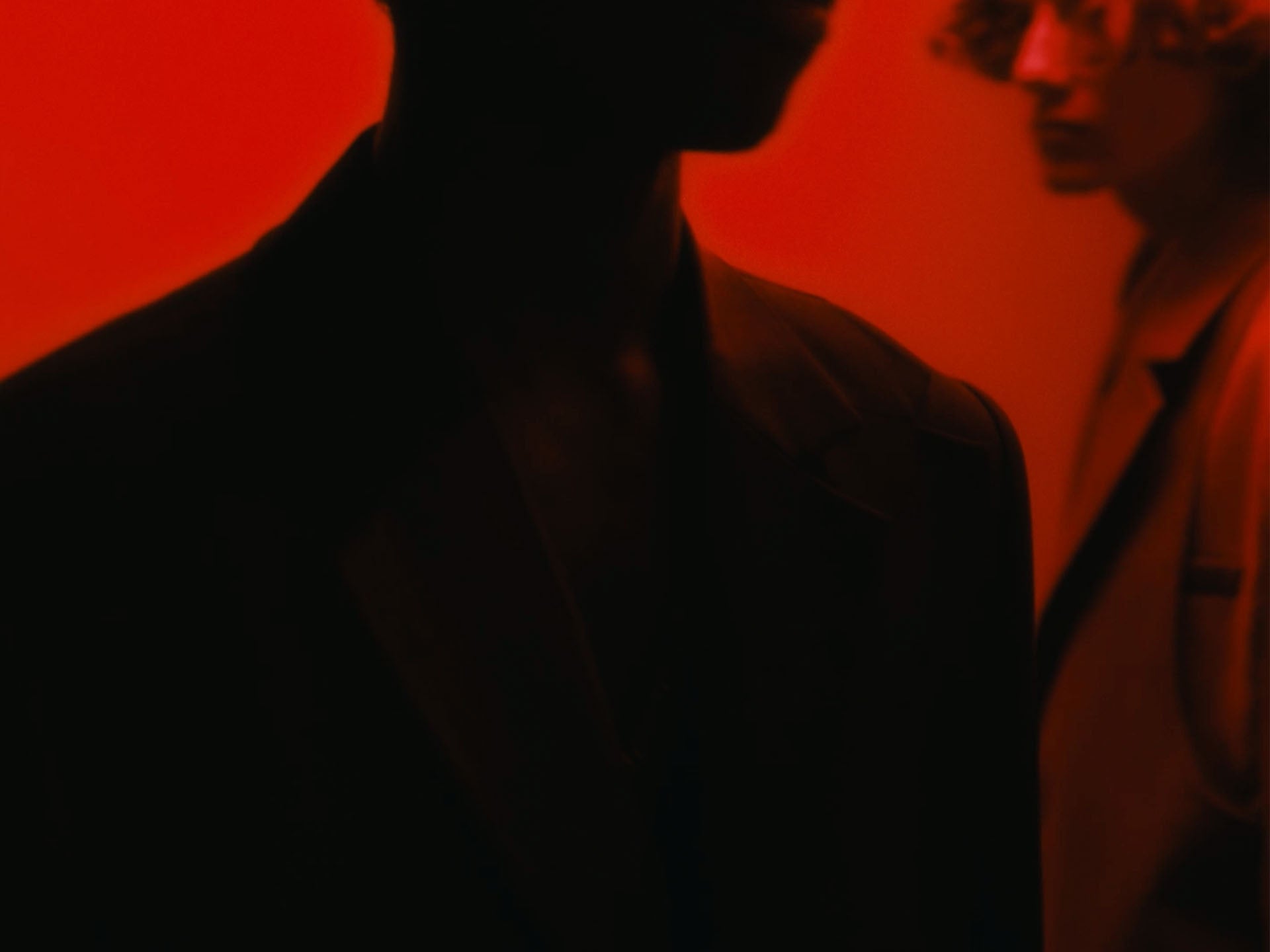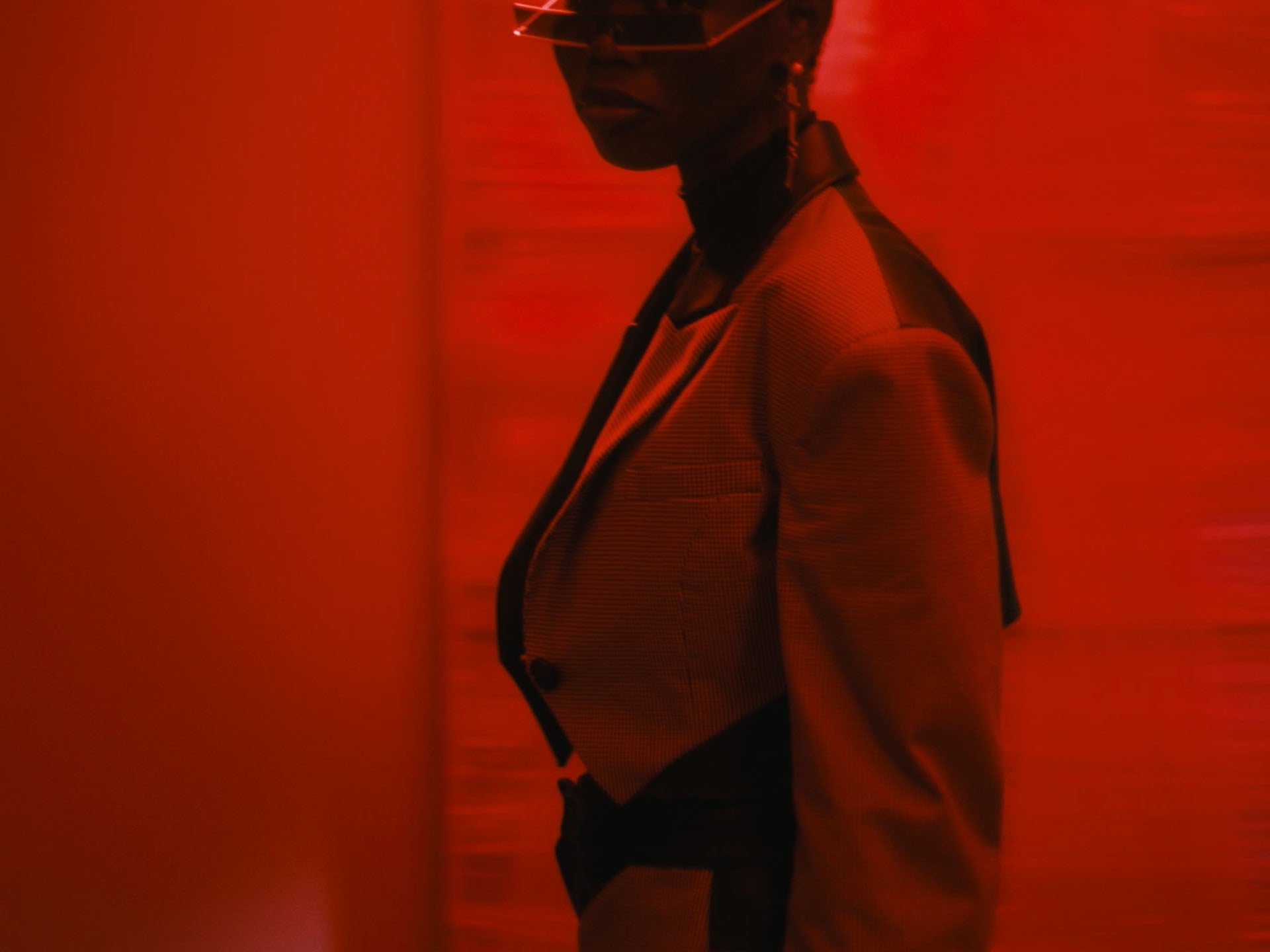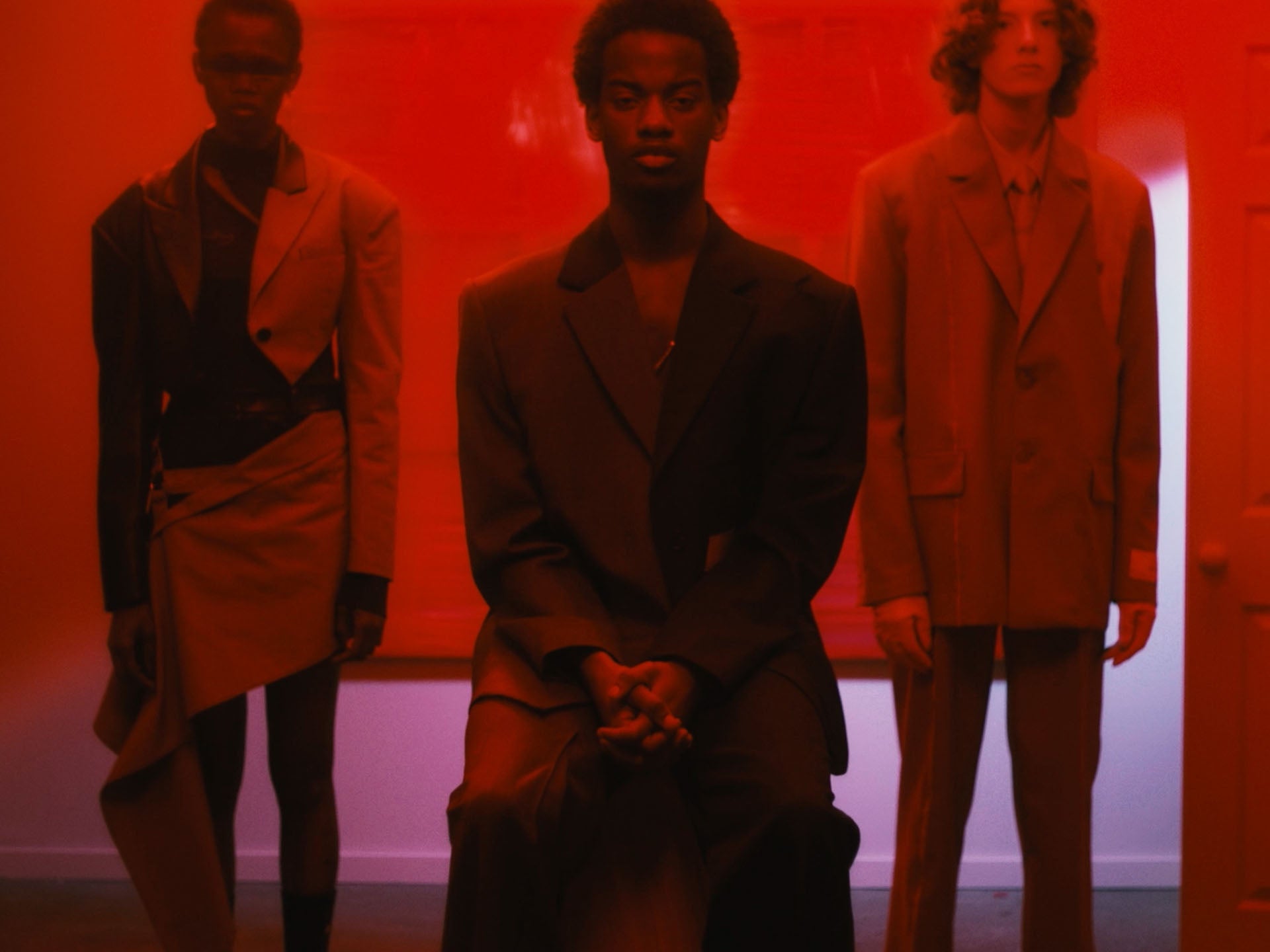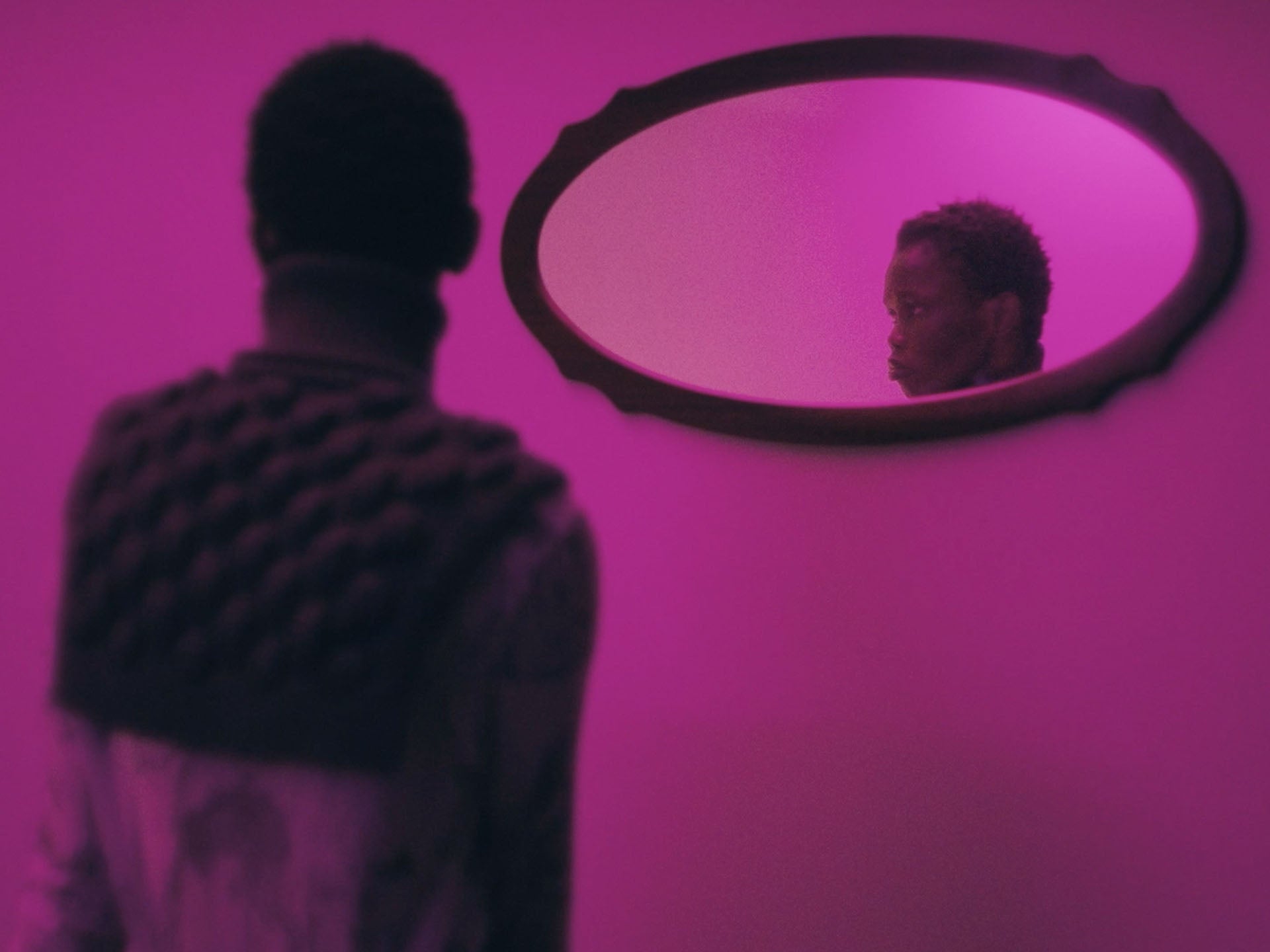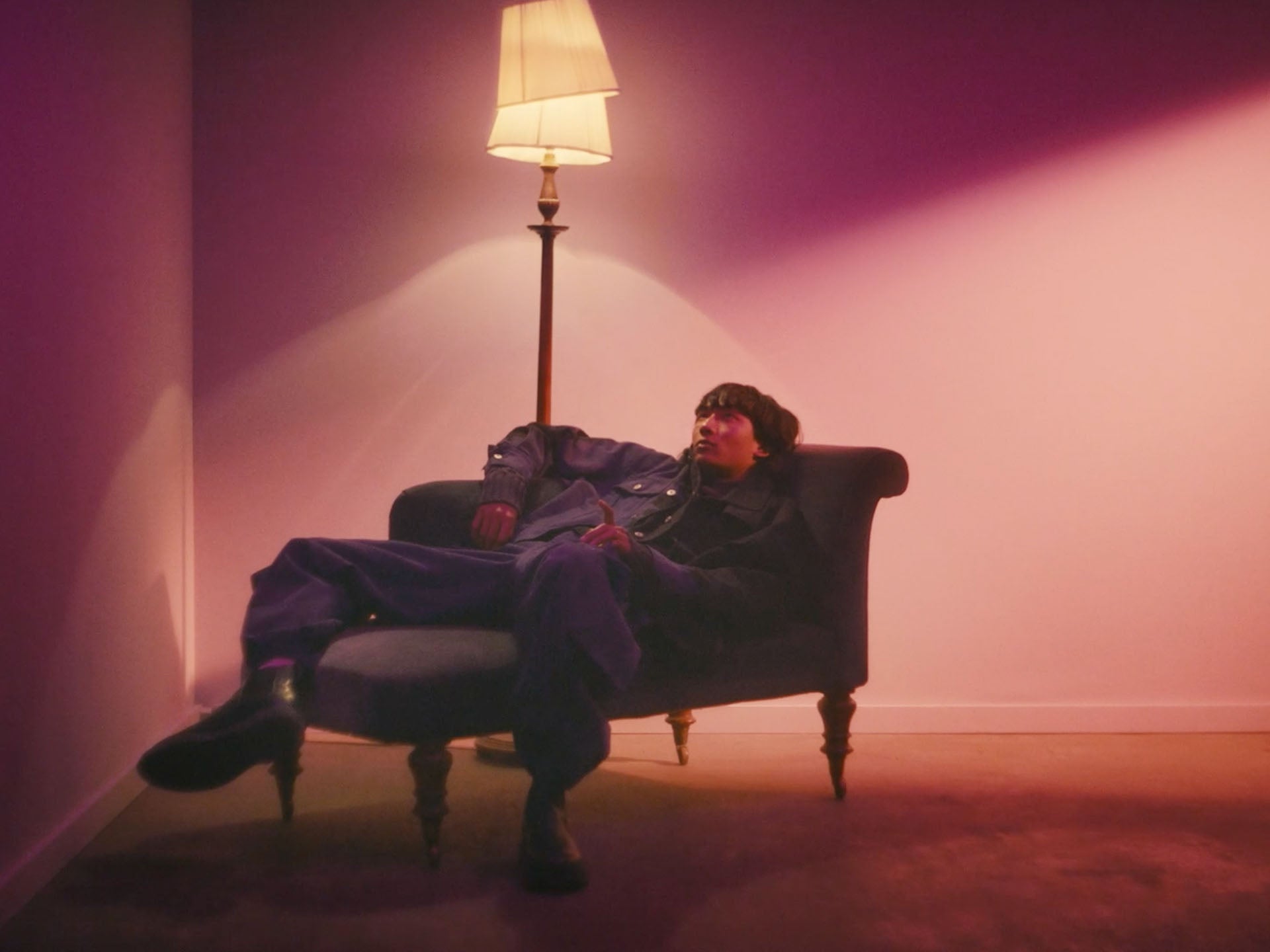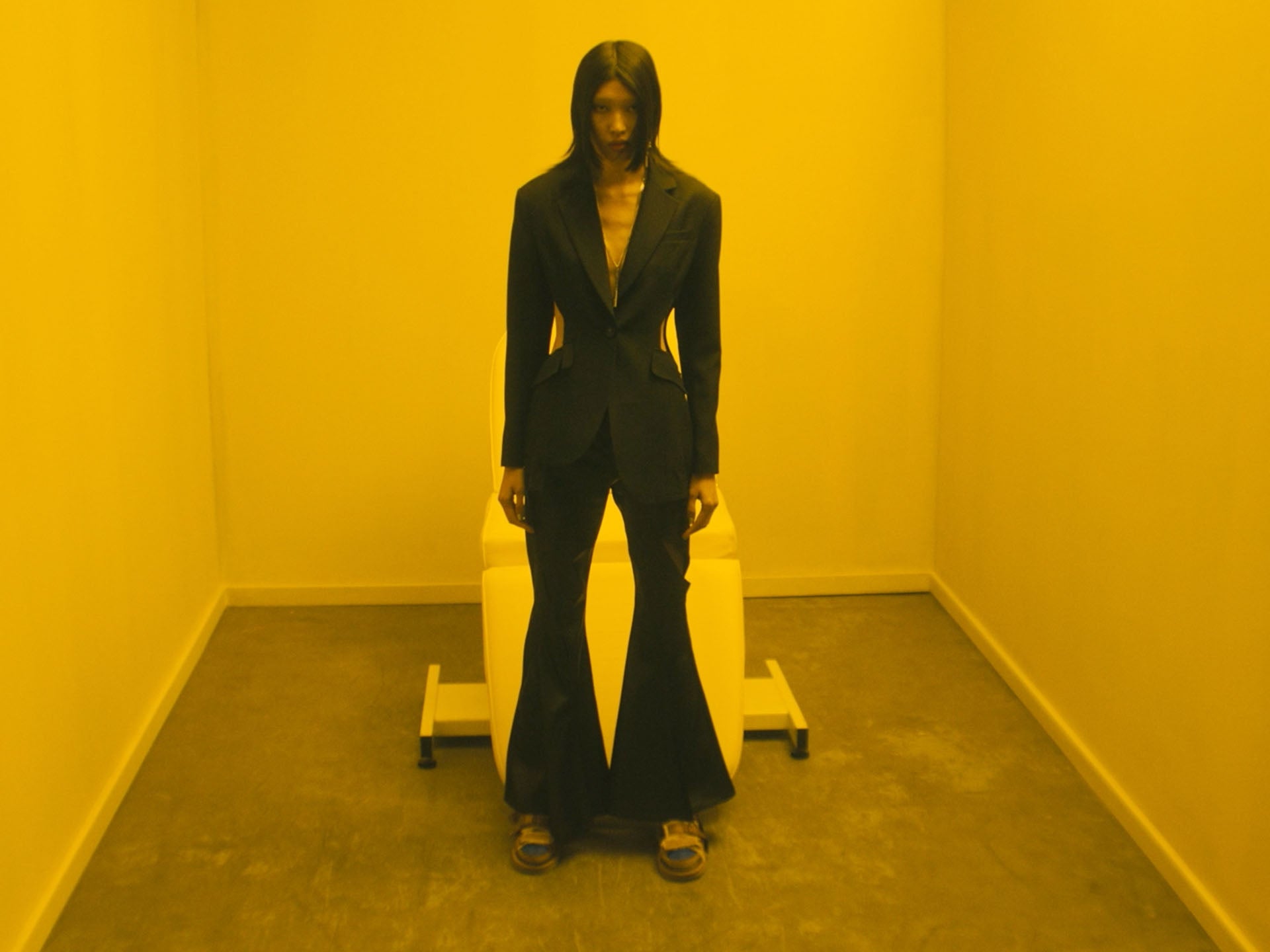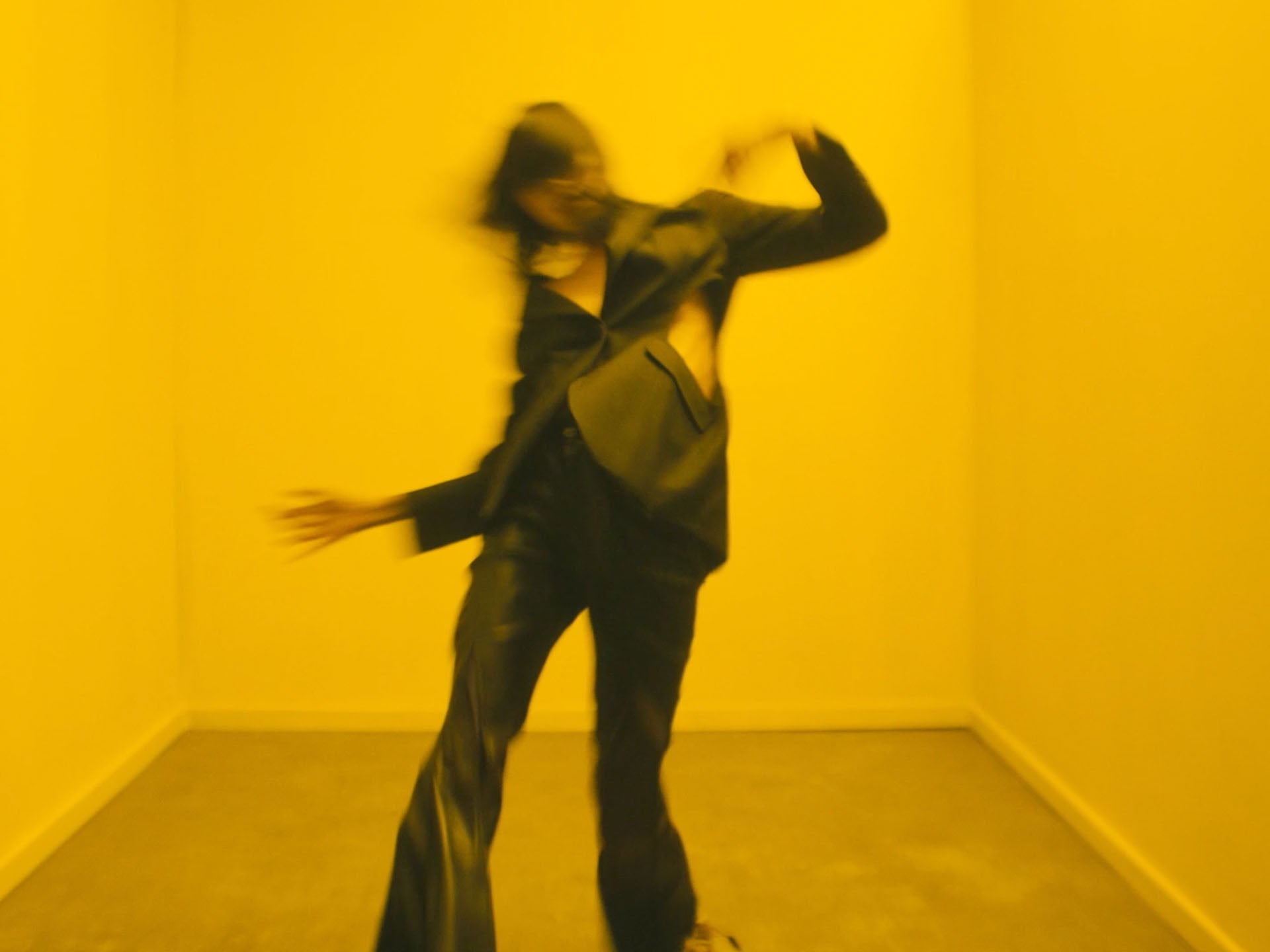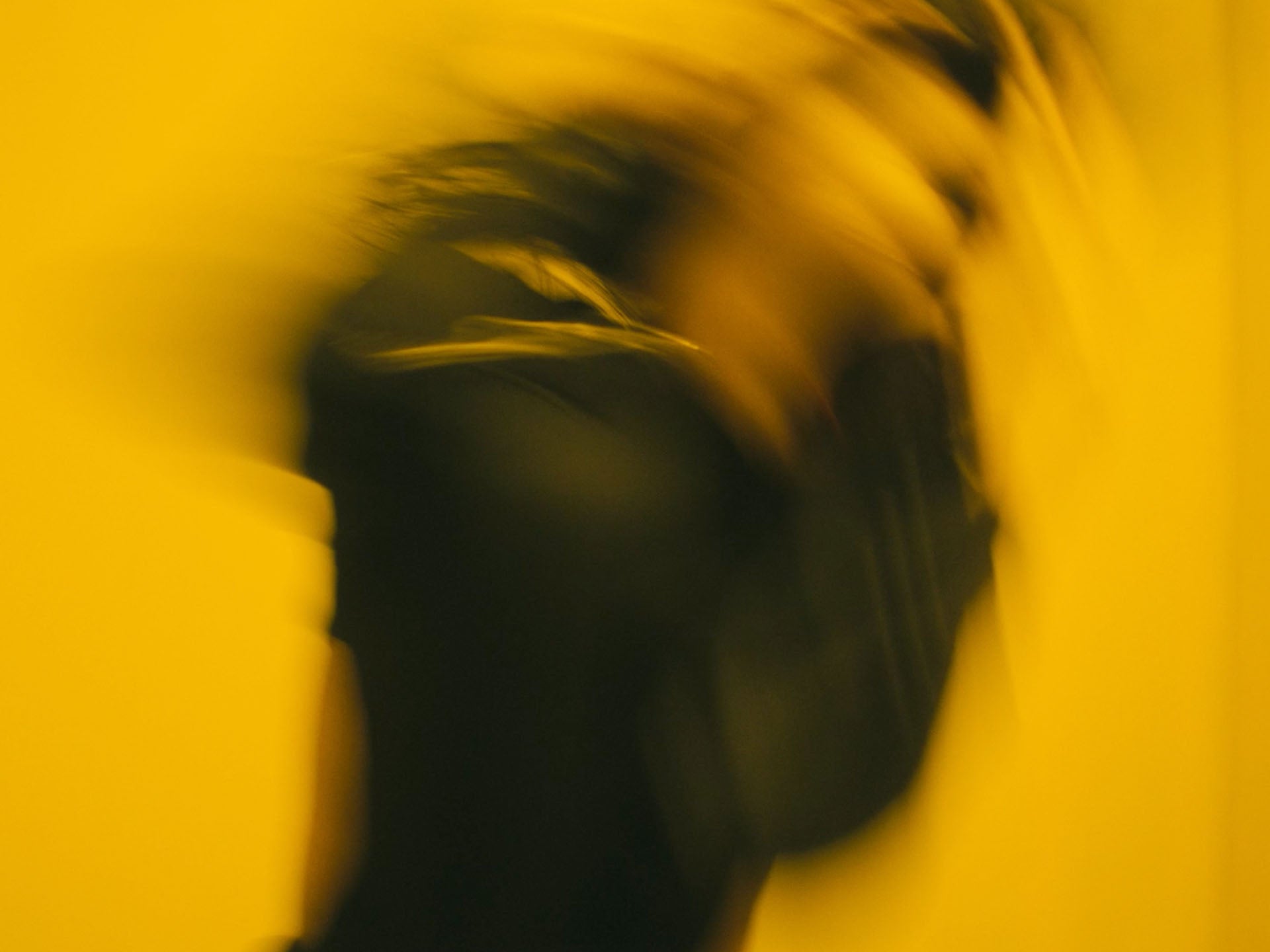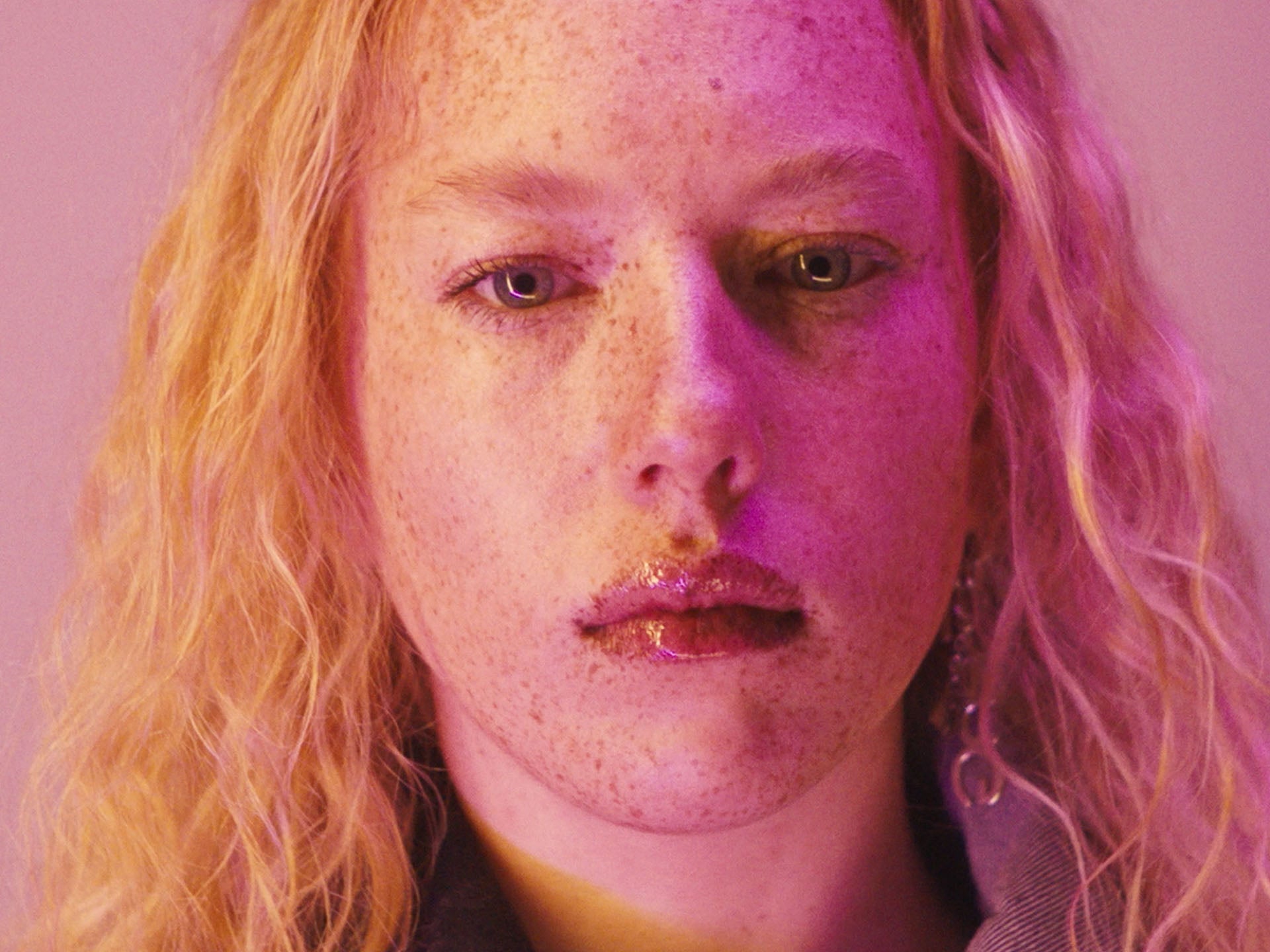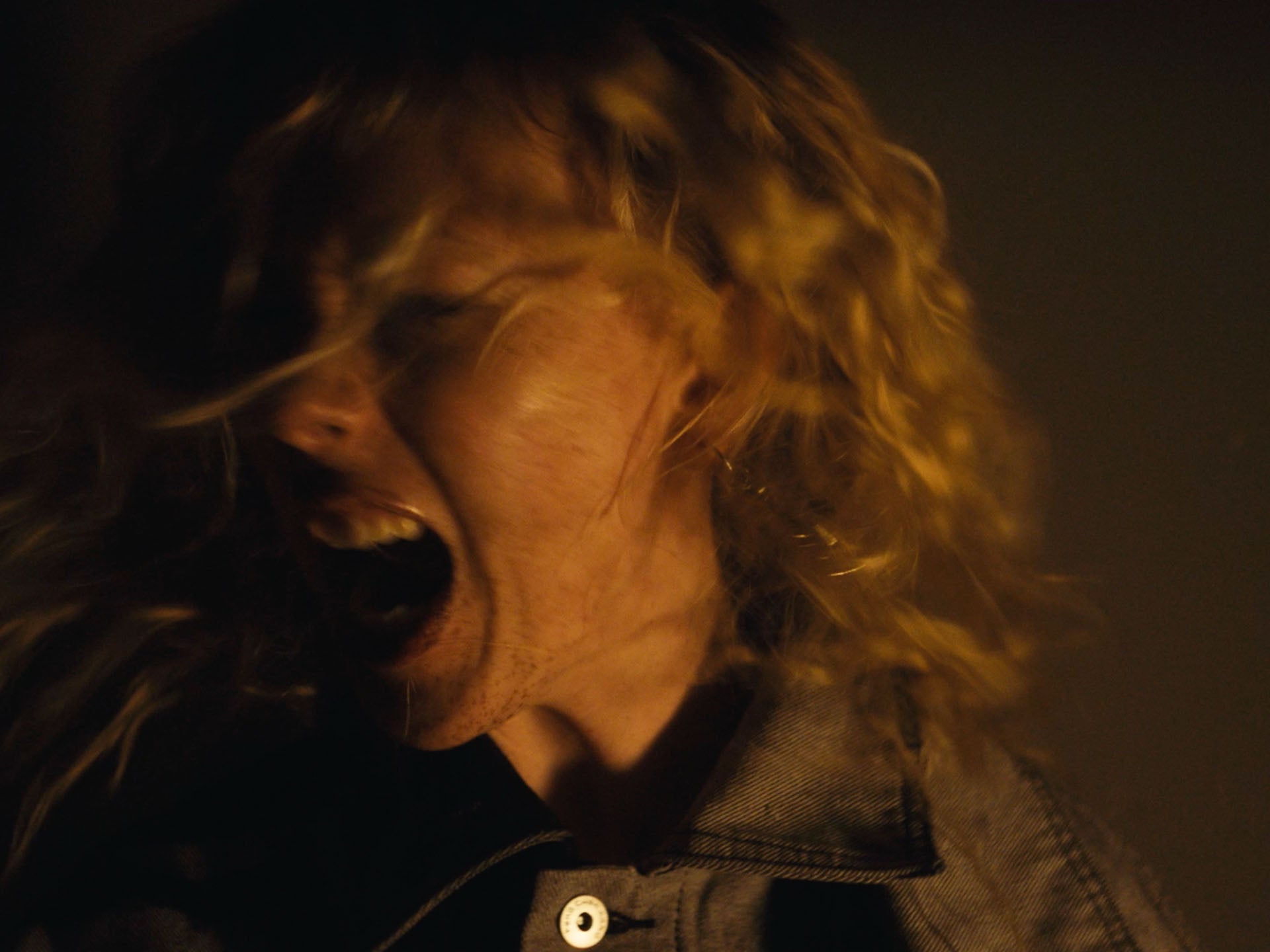 Film Stills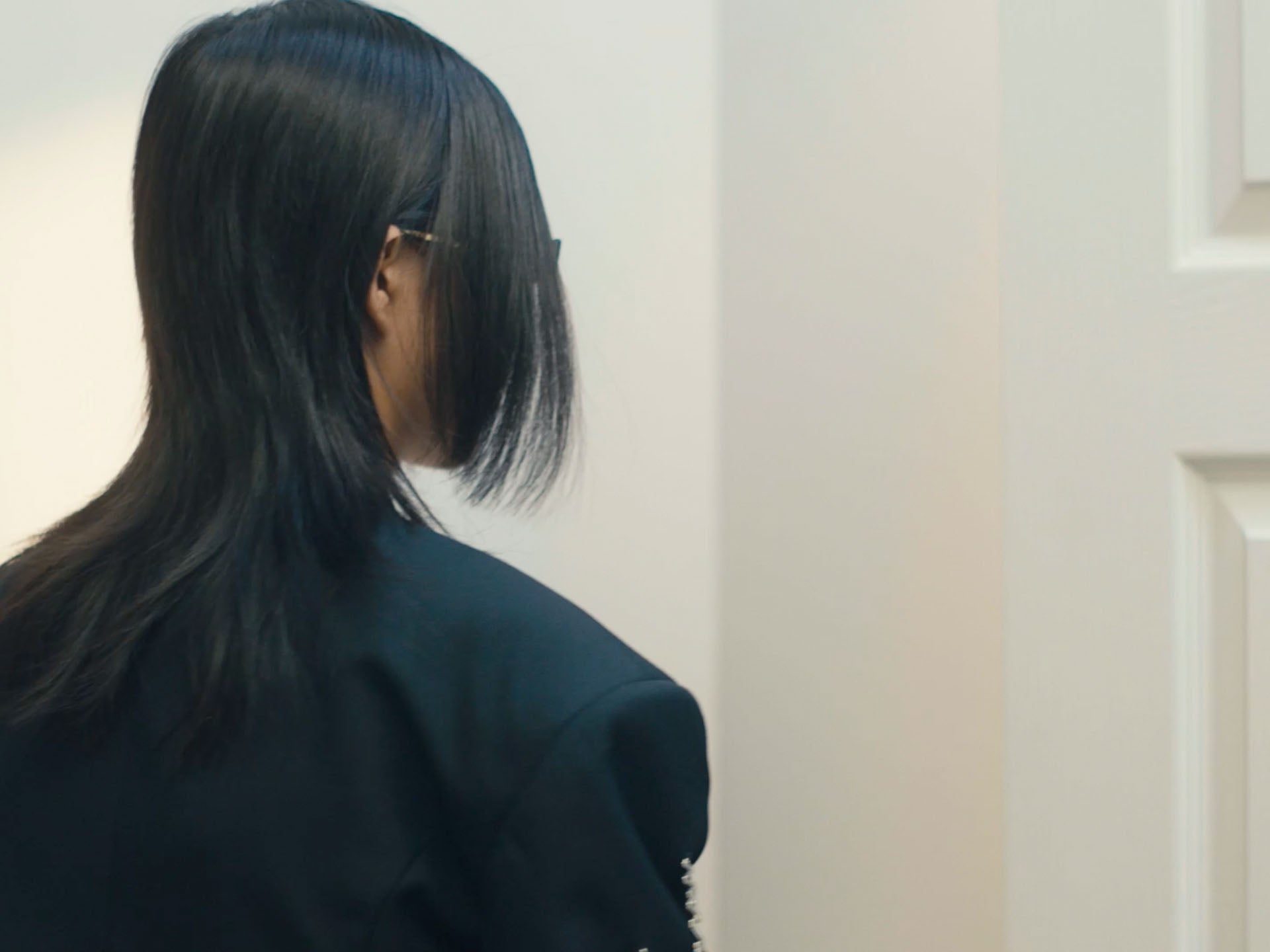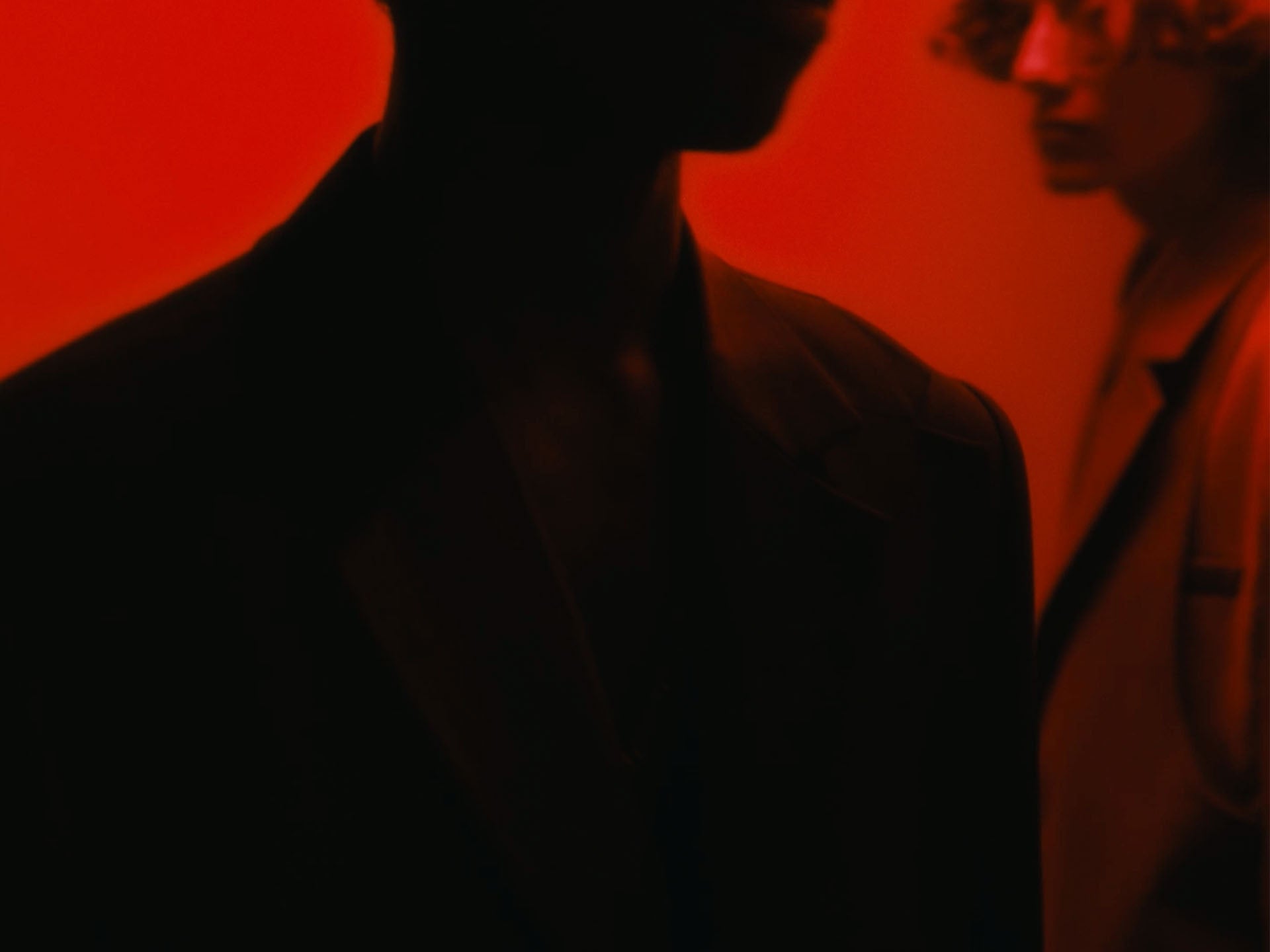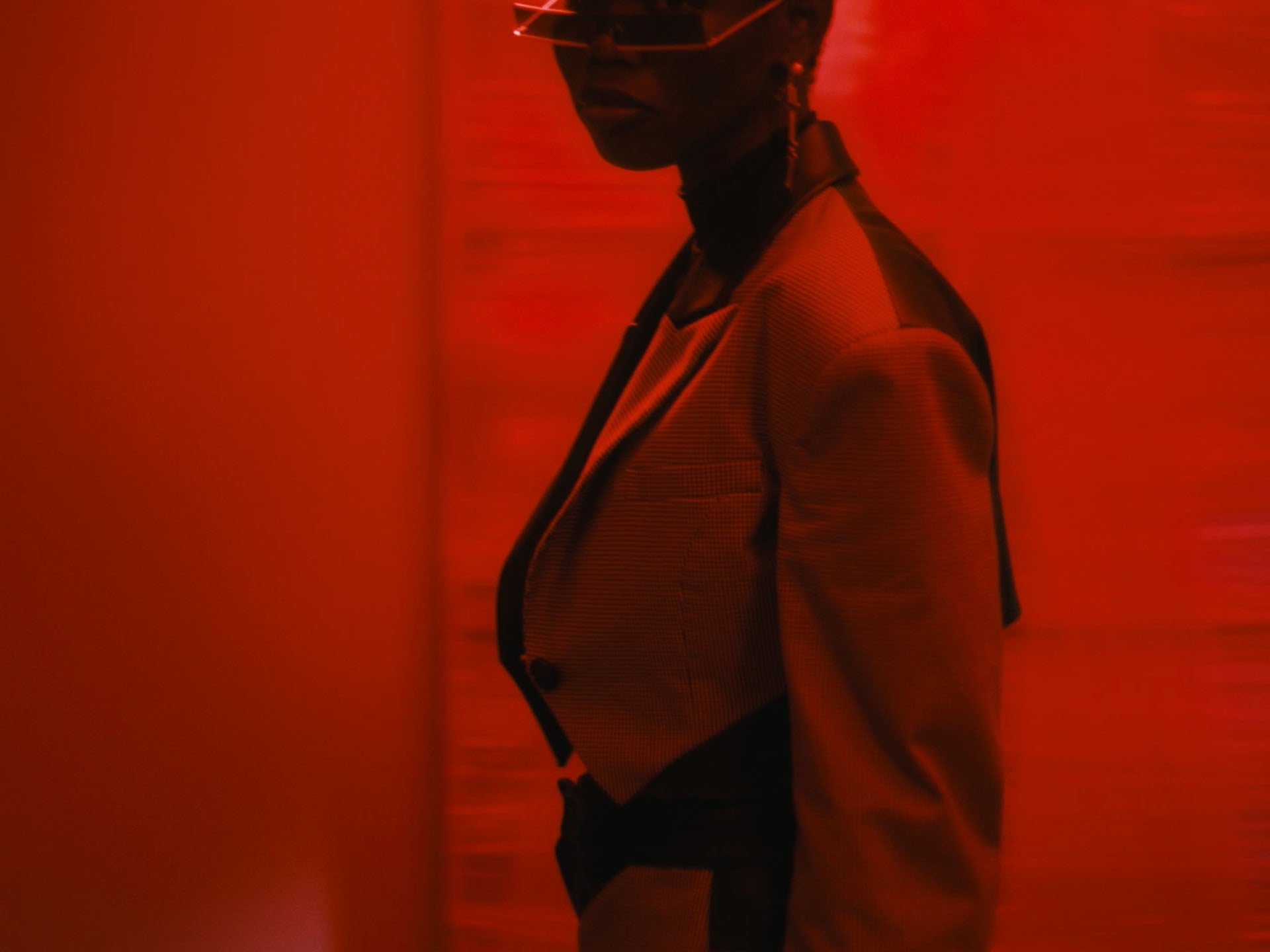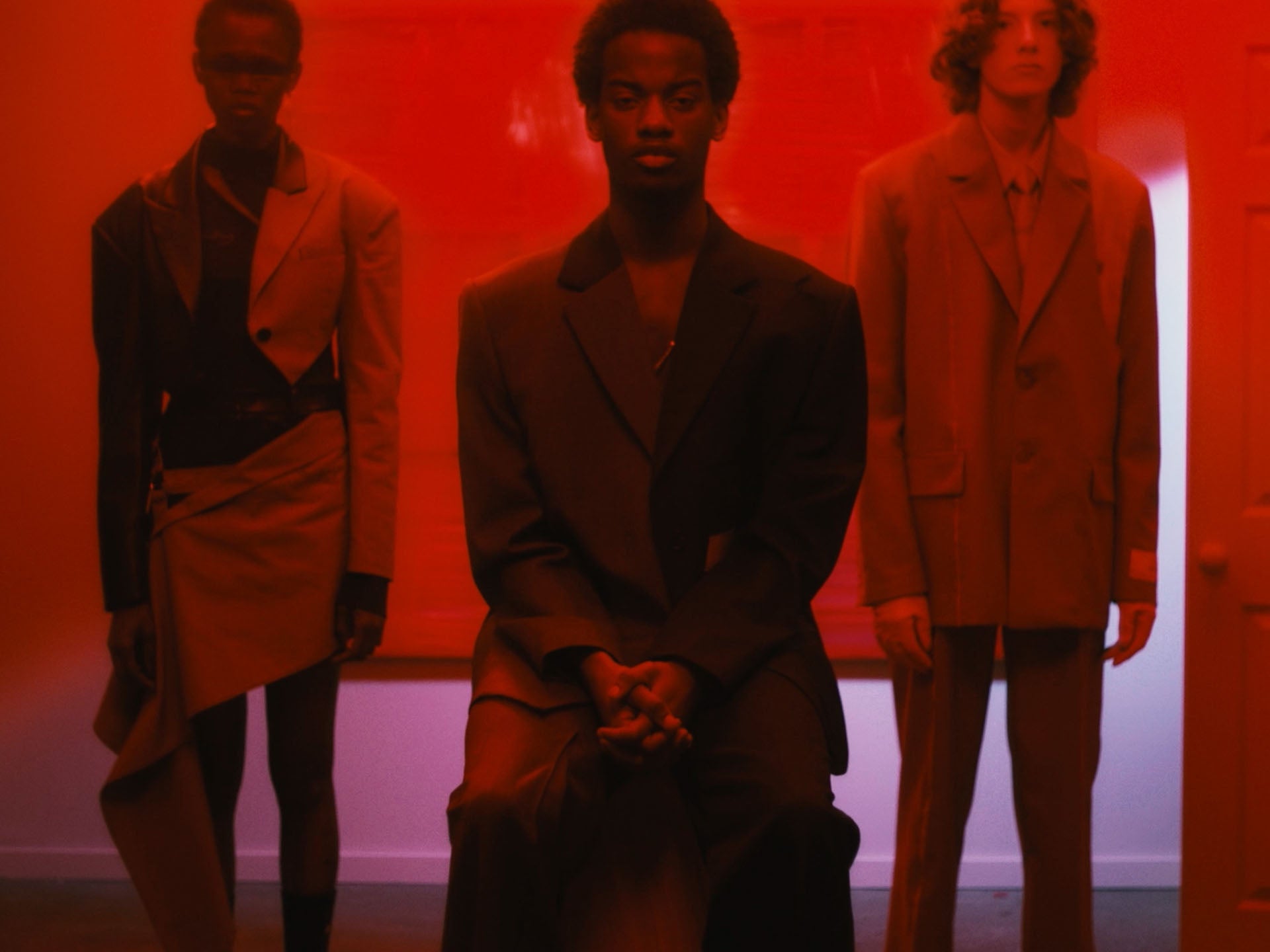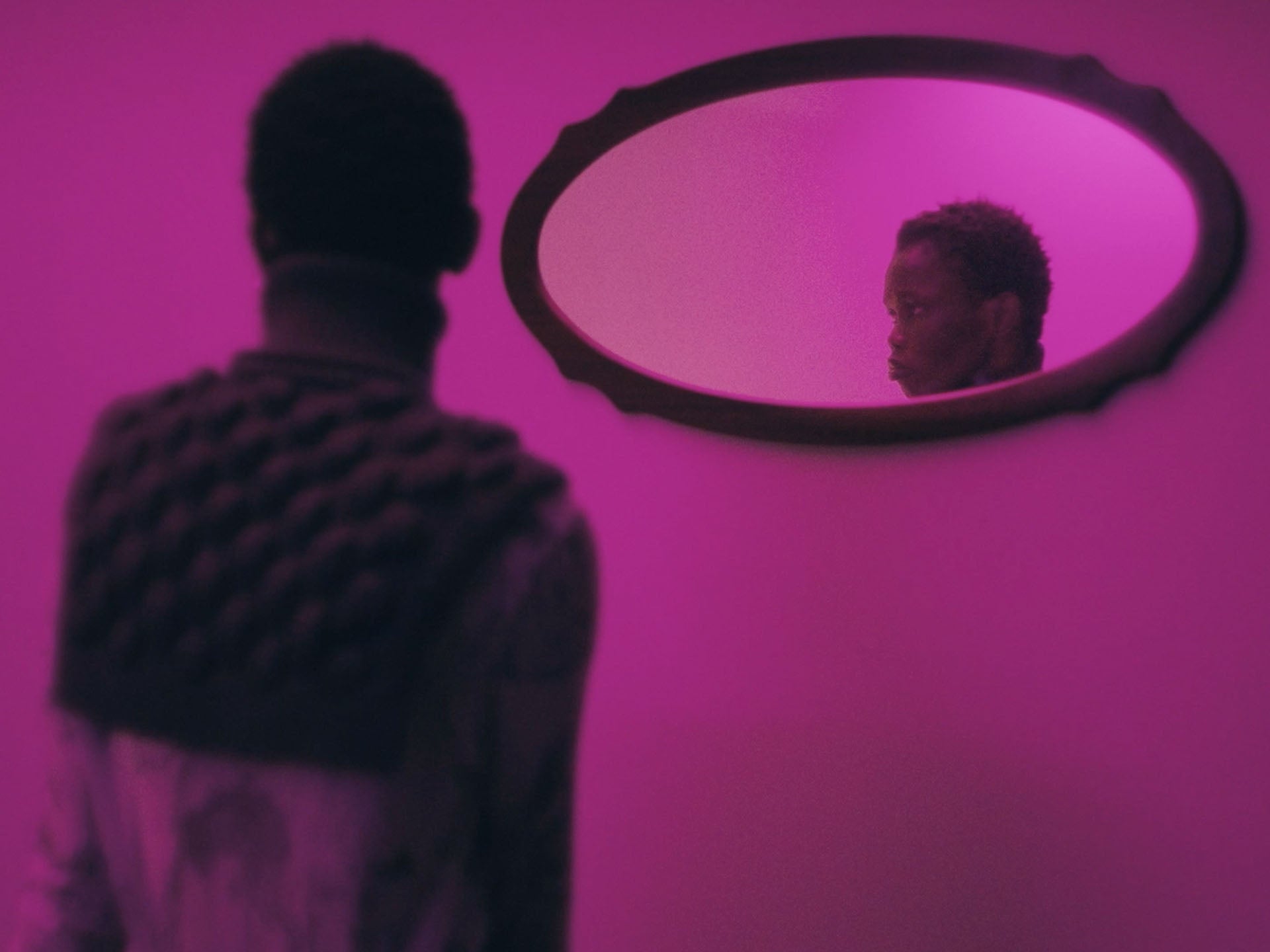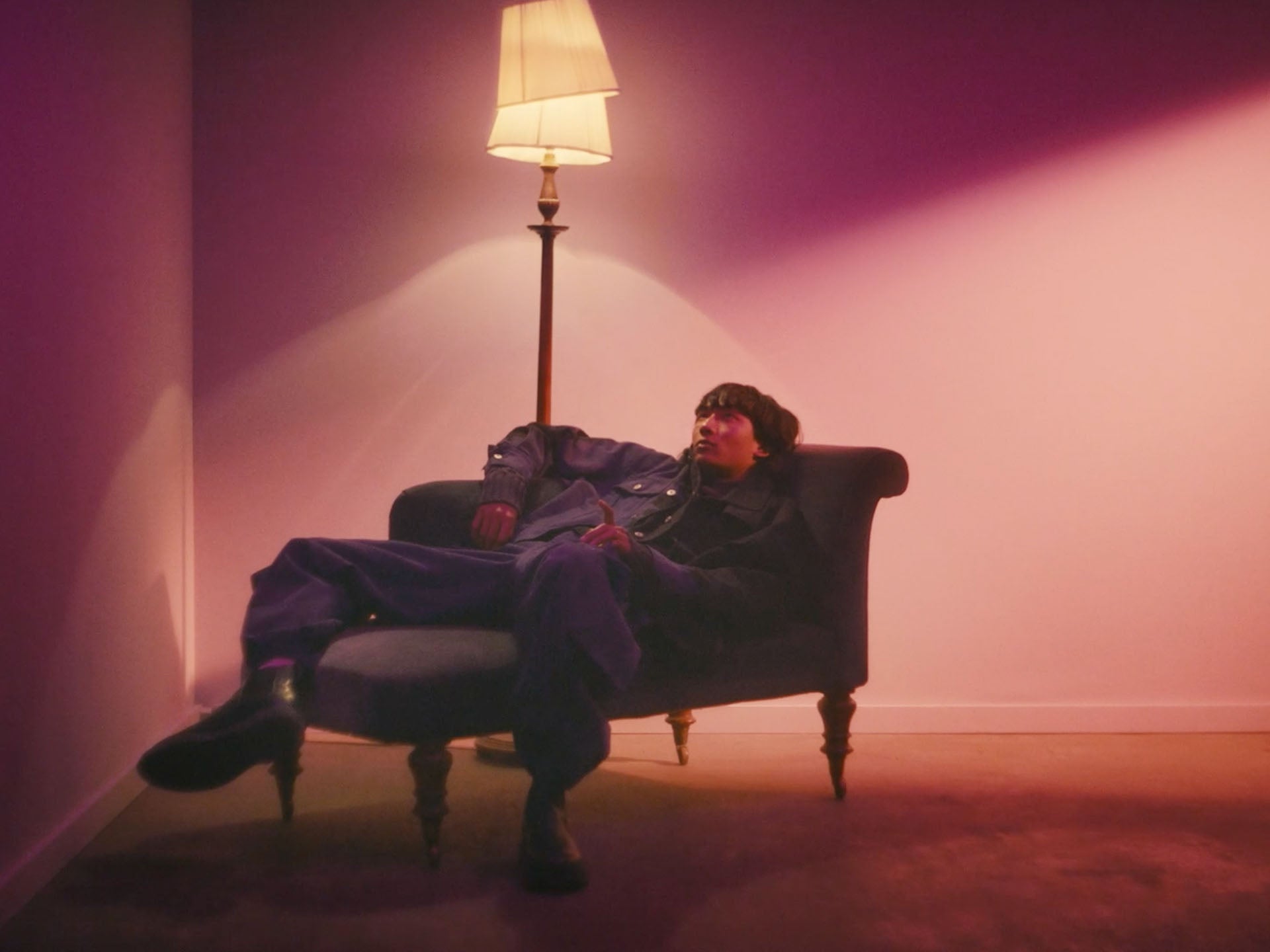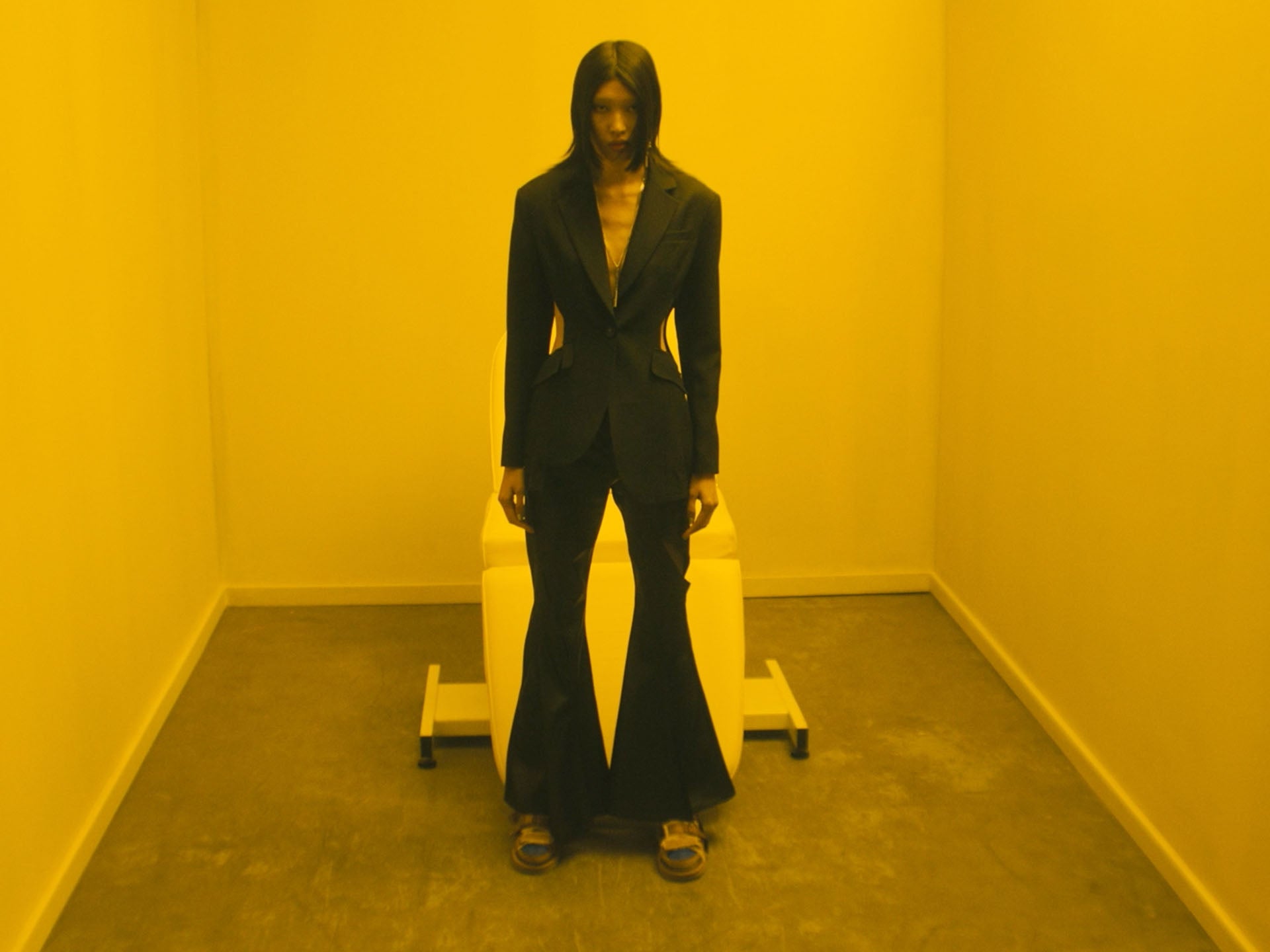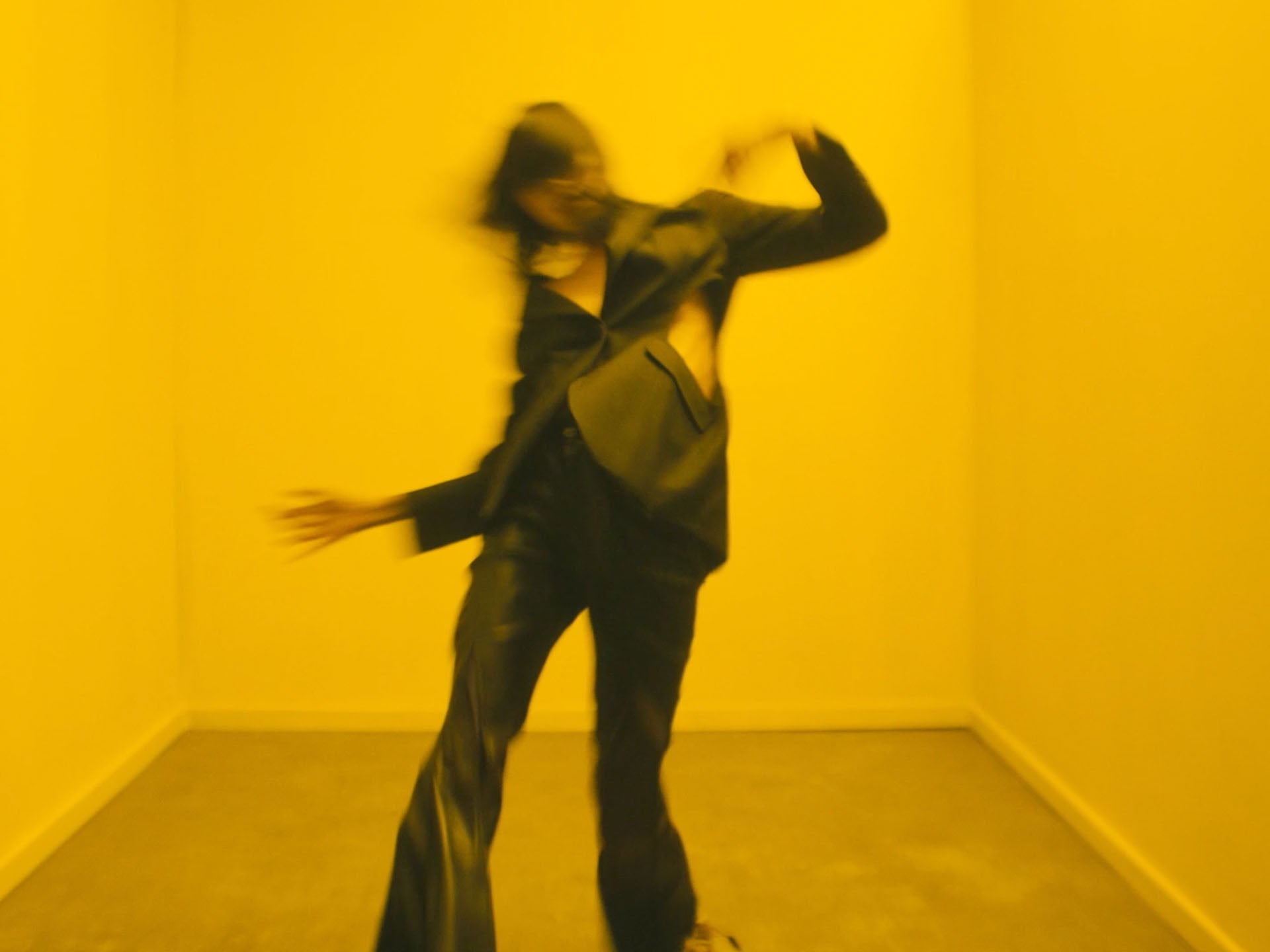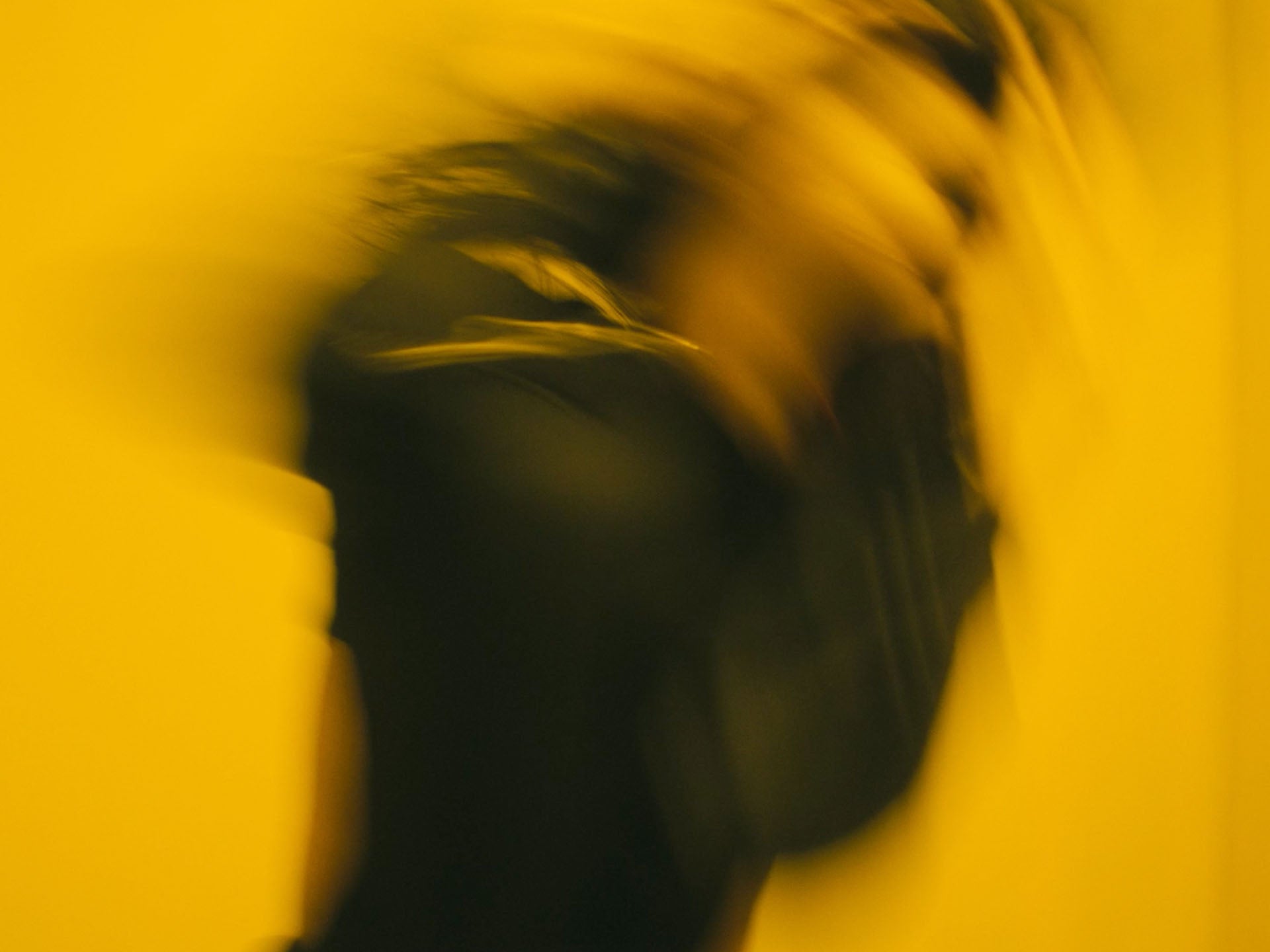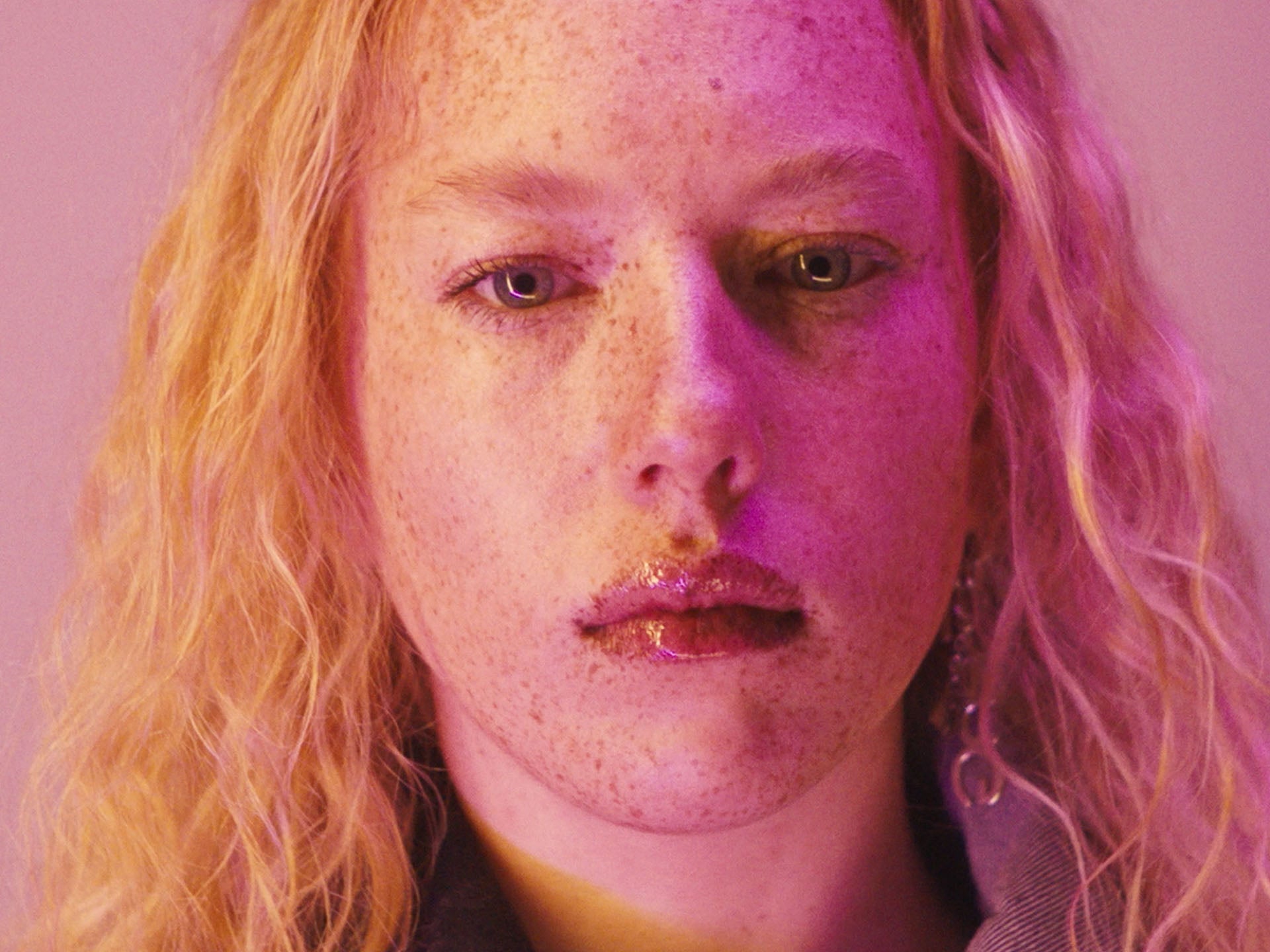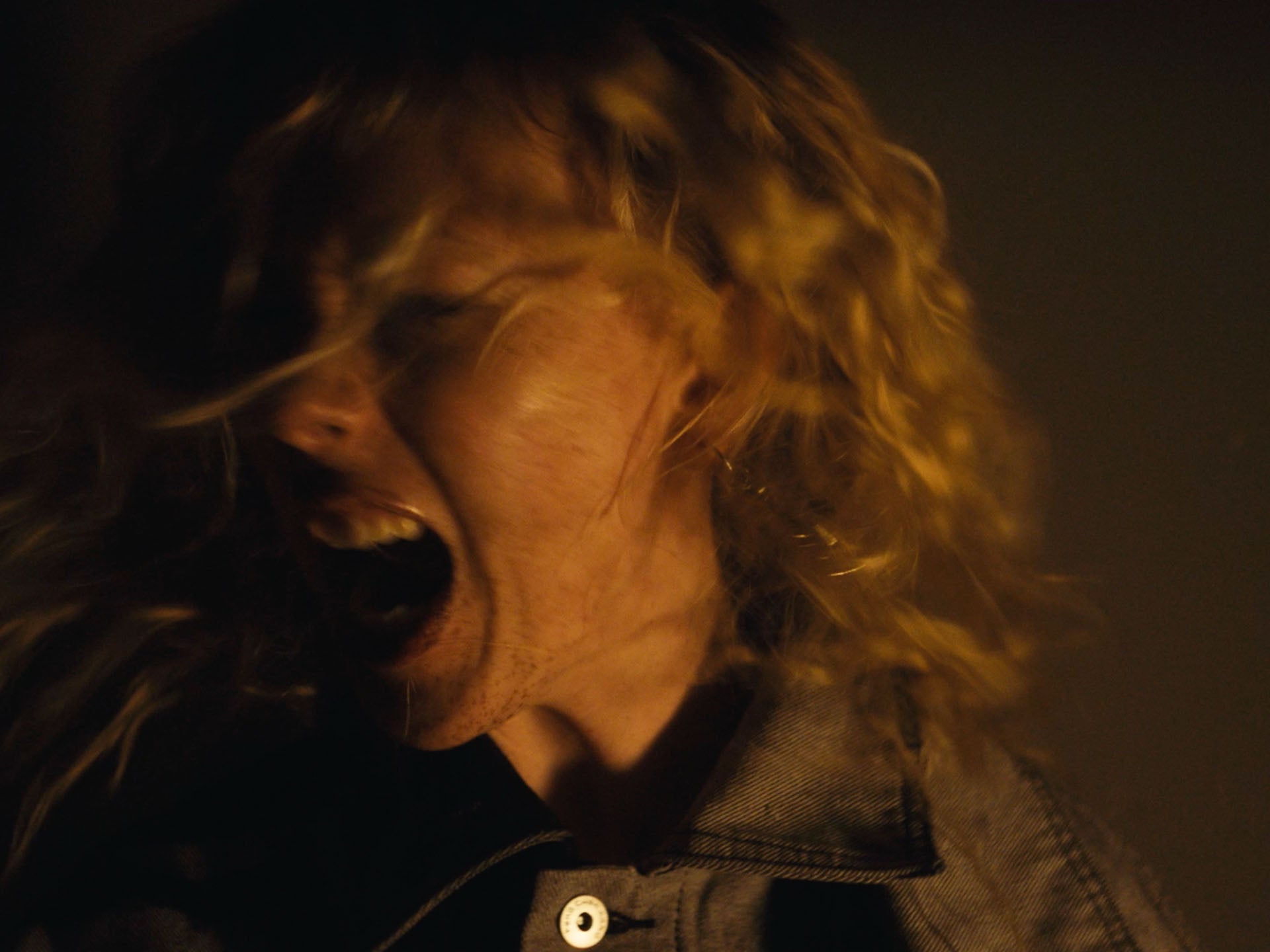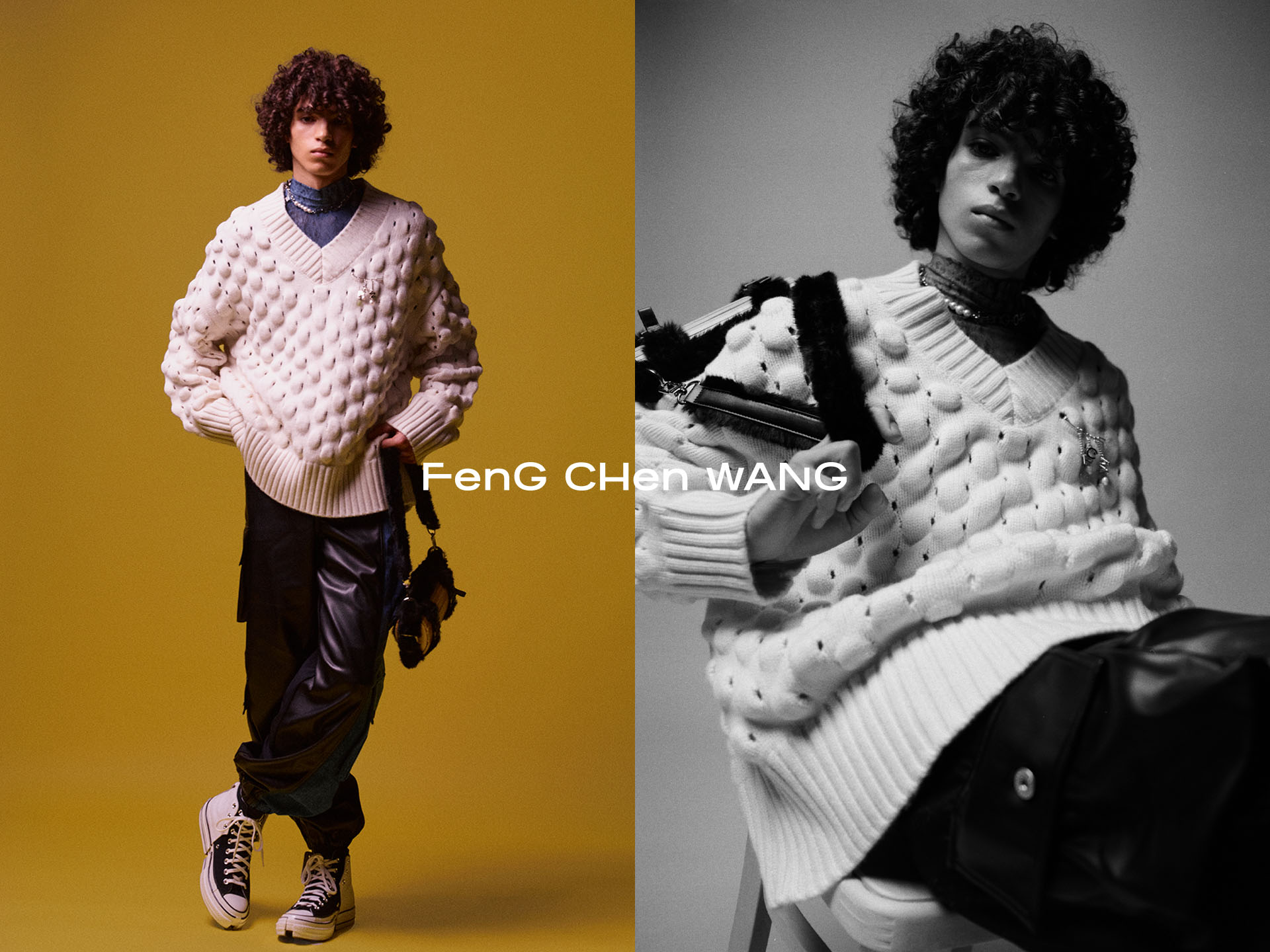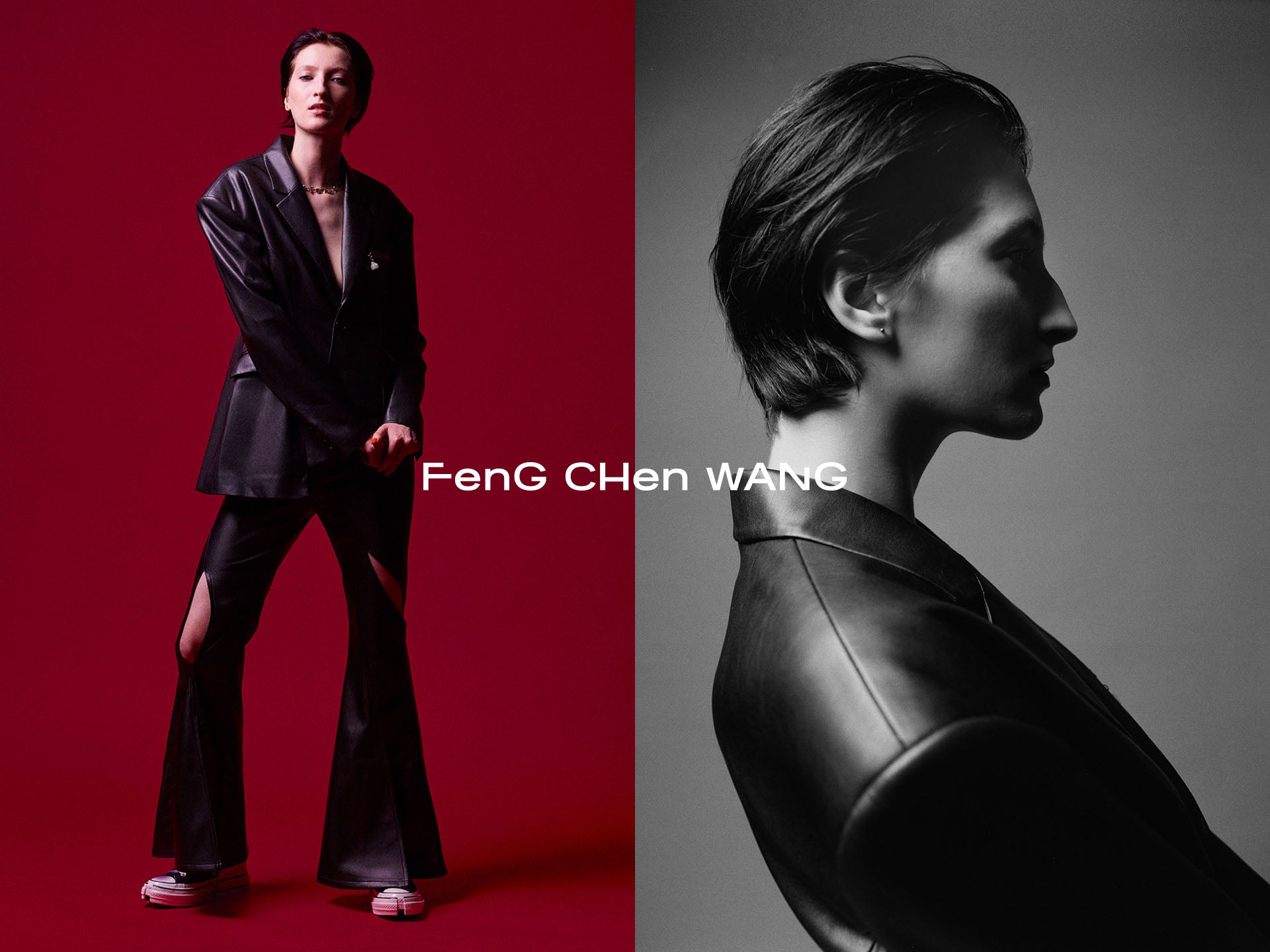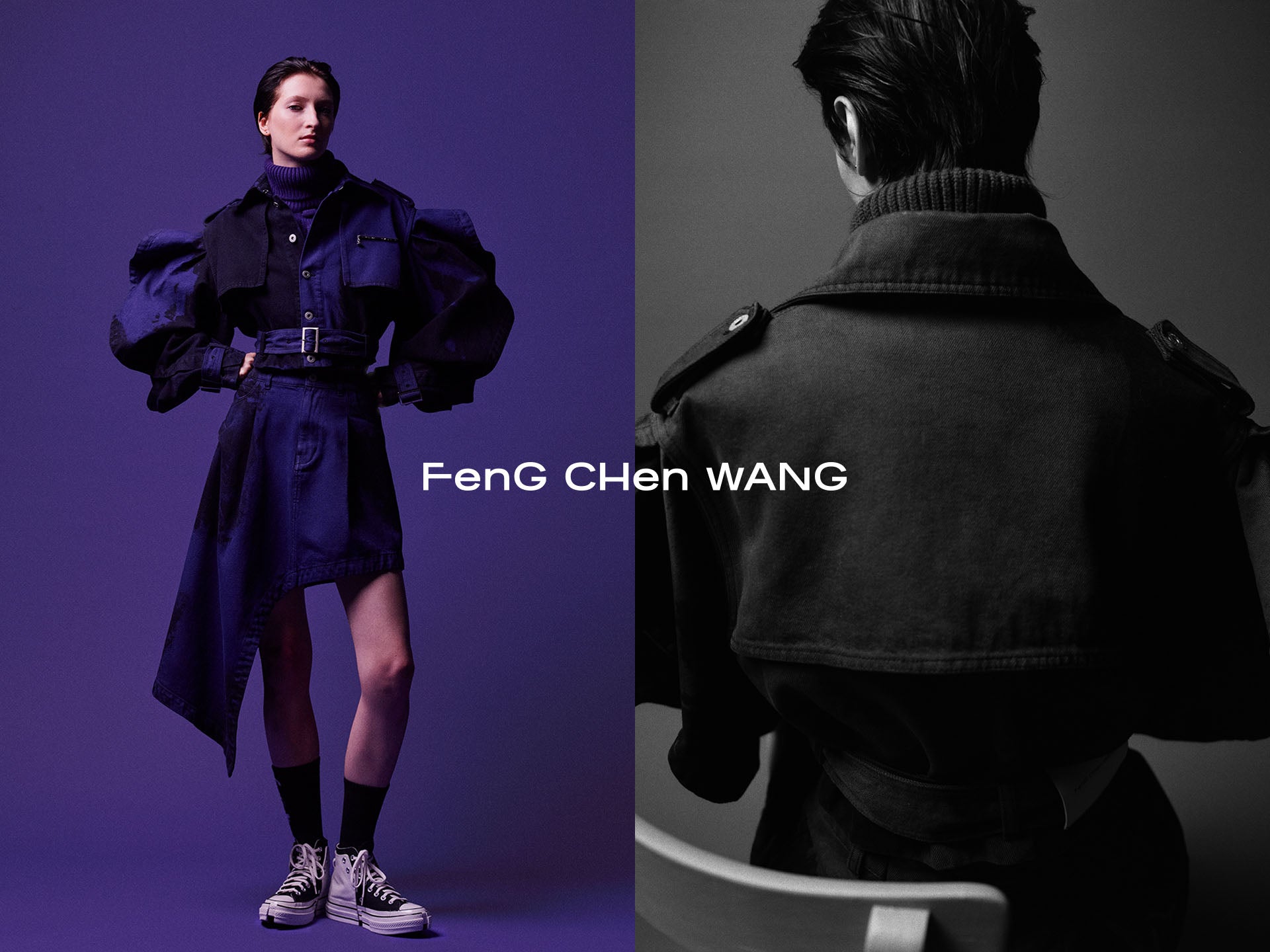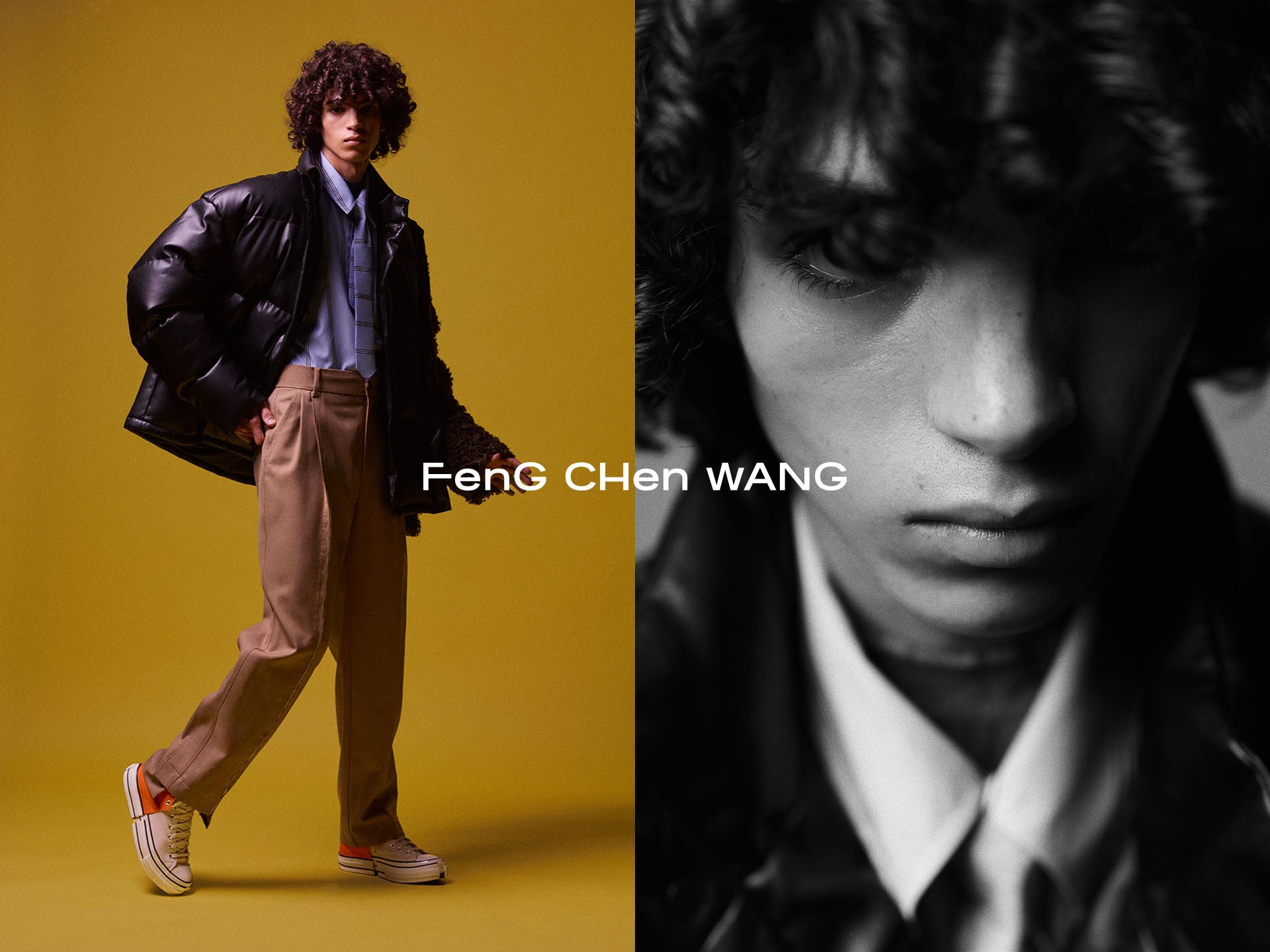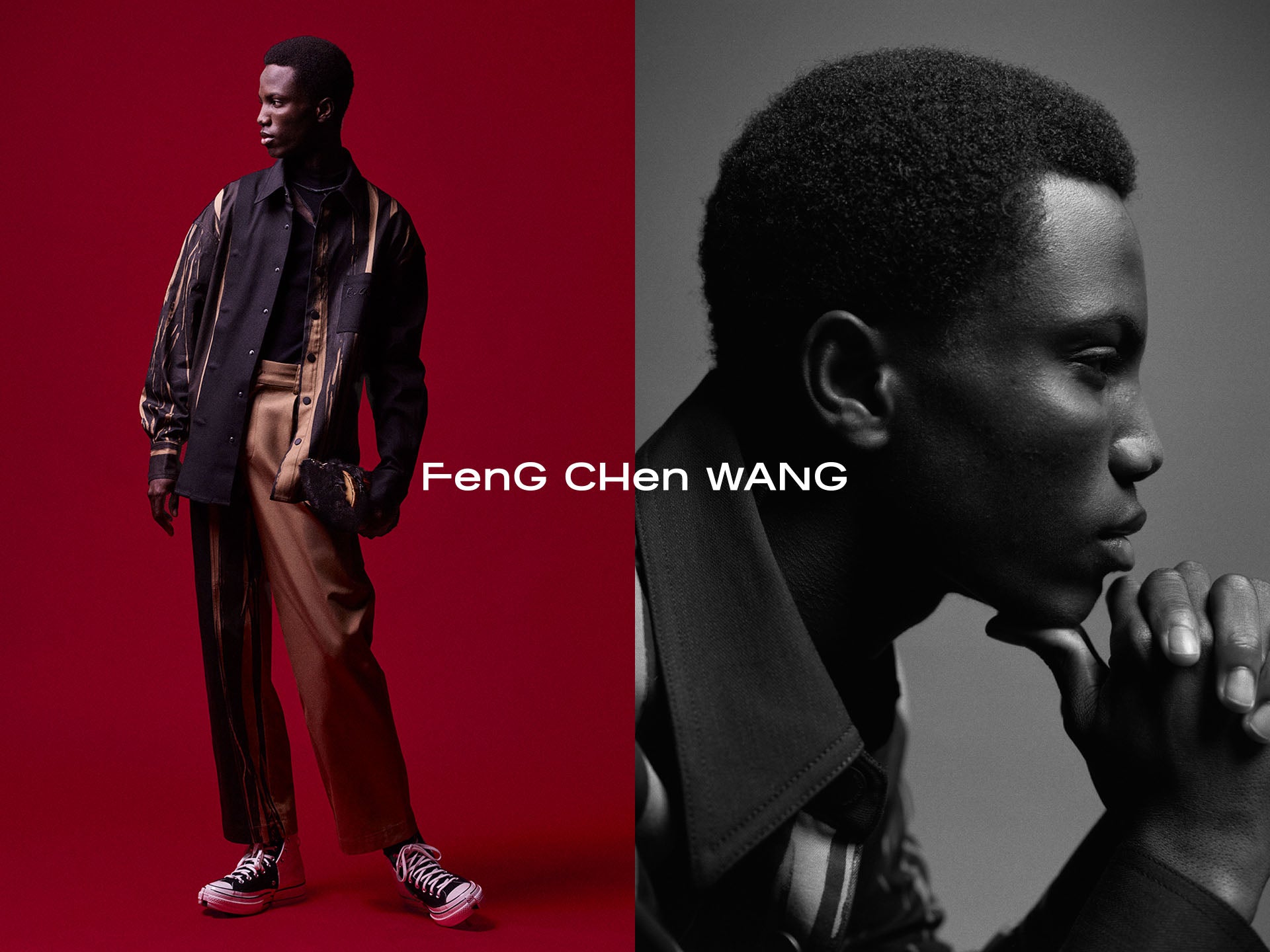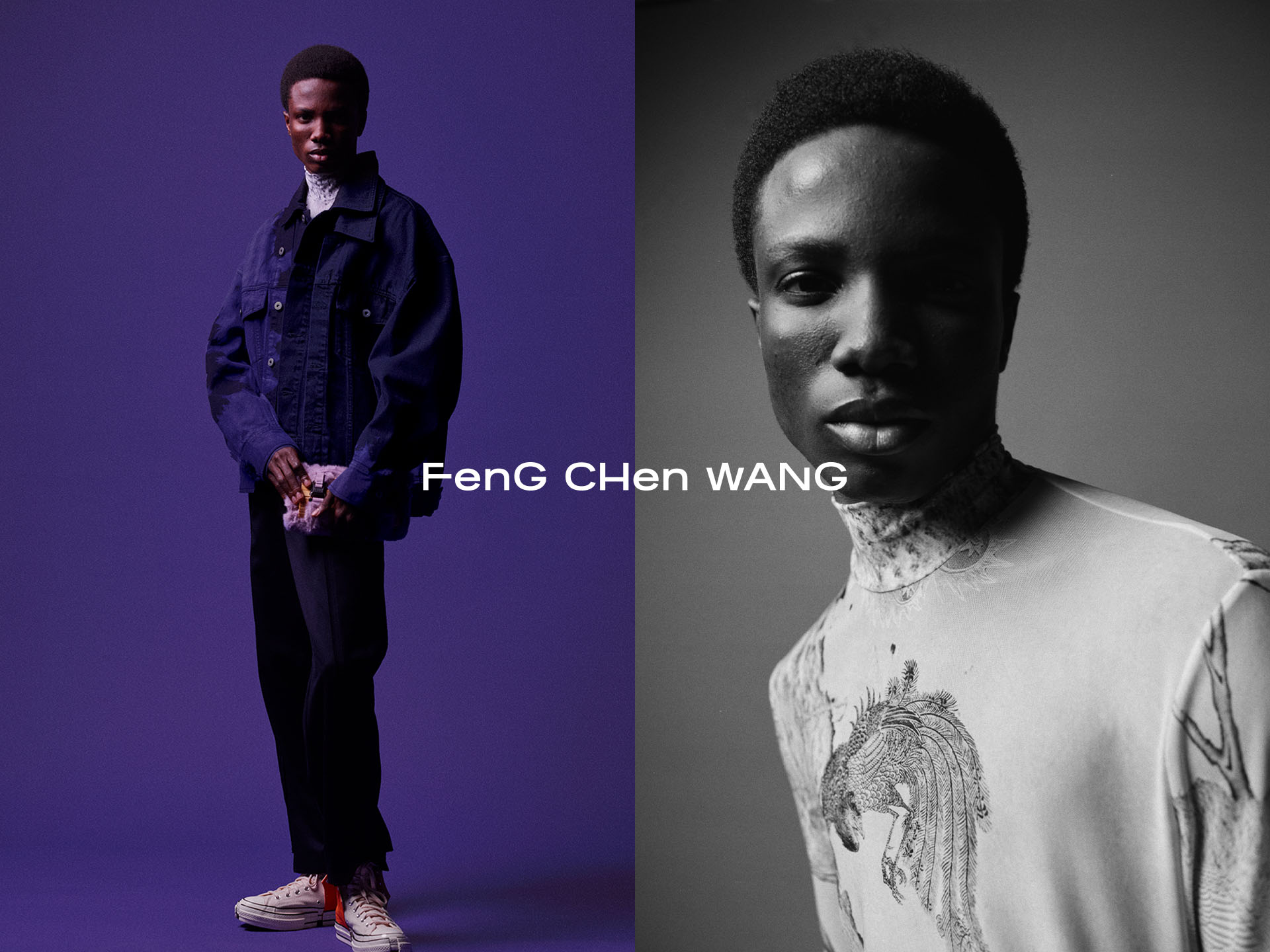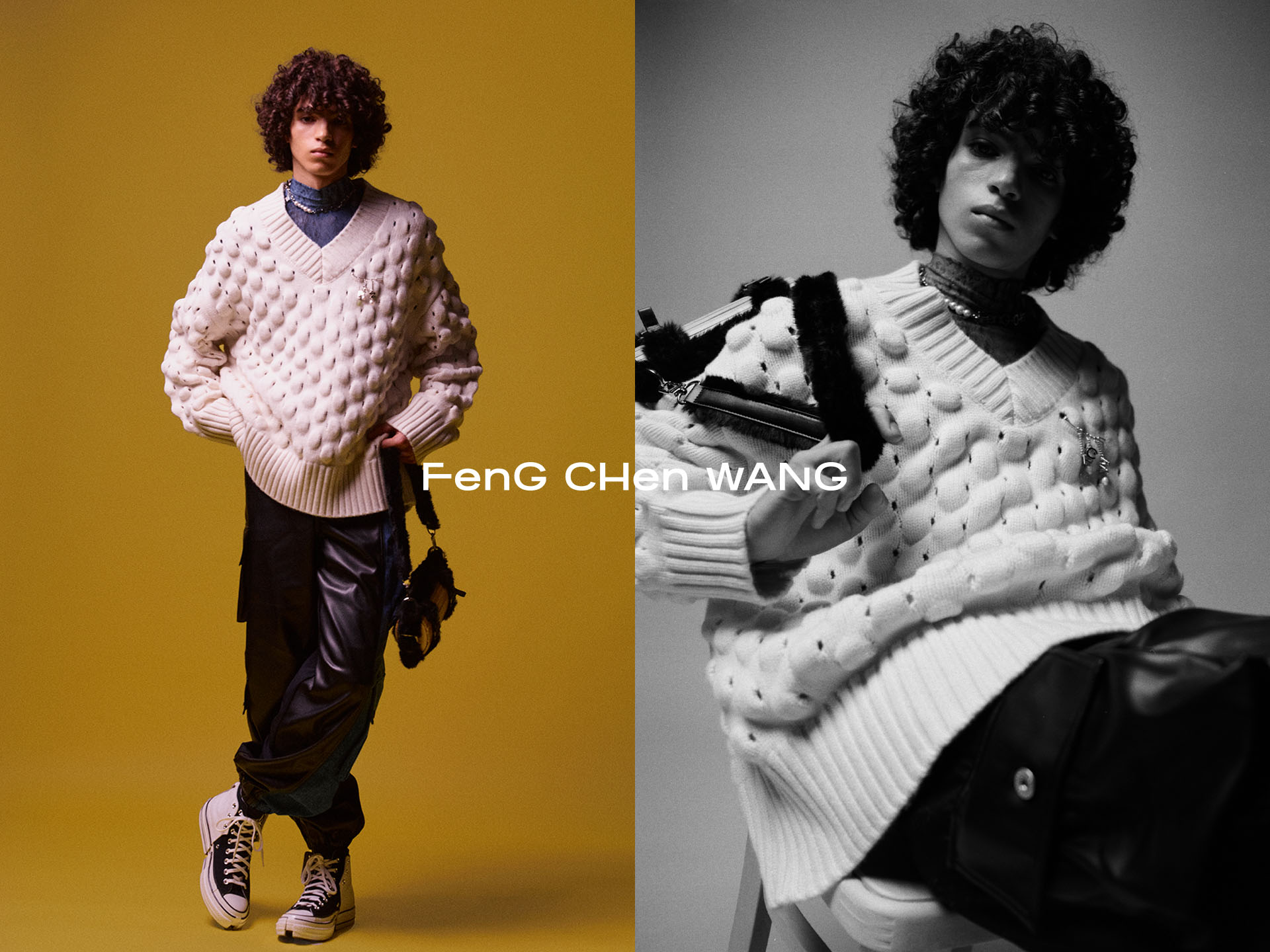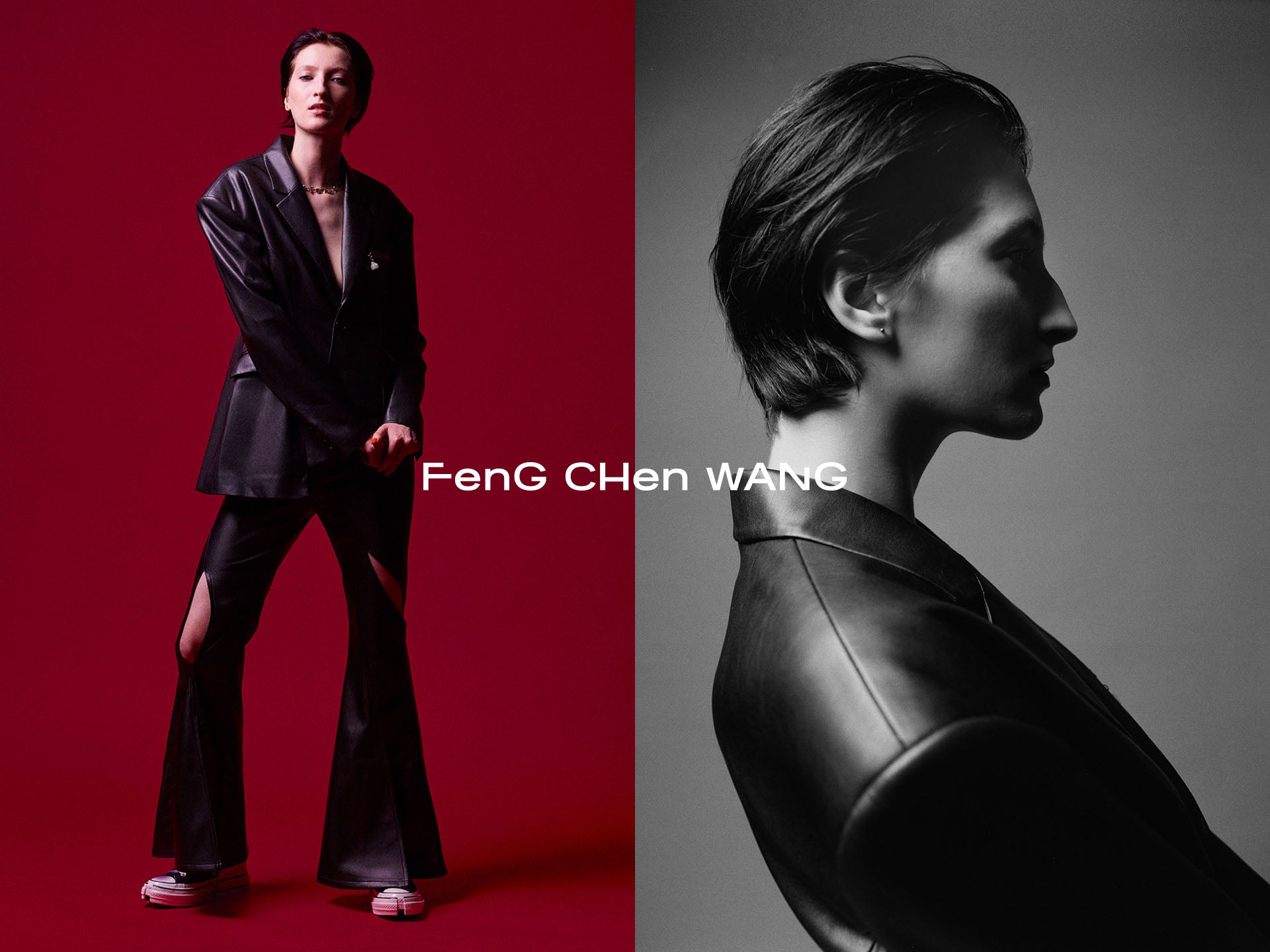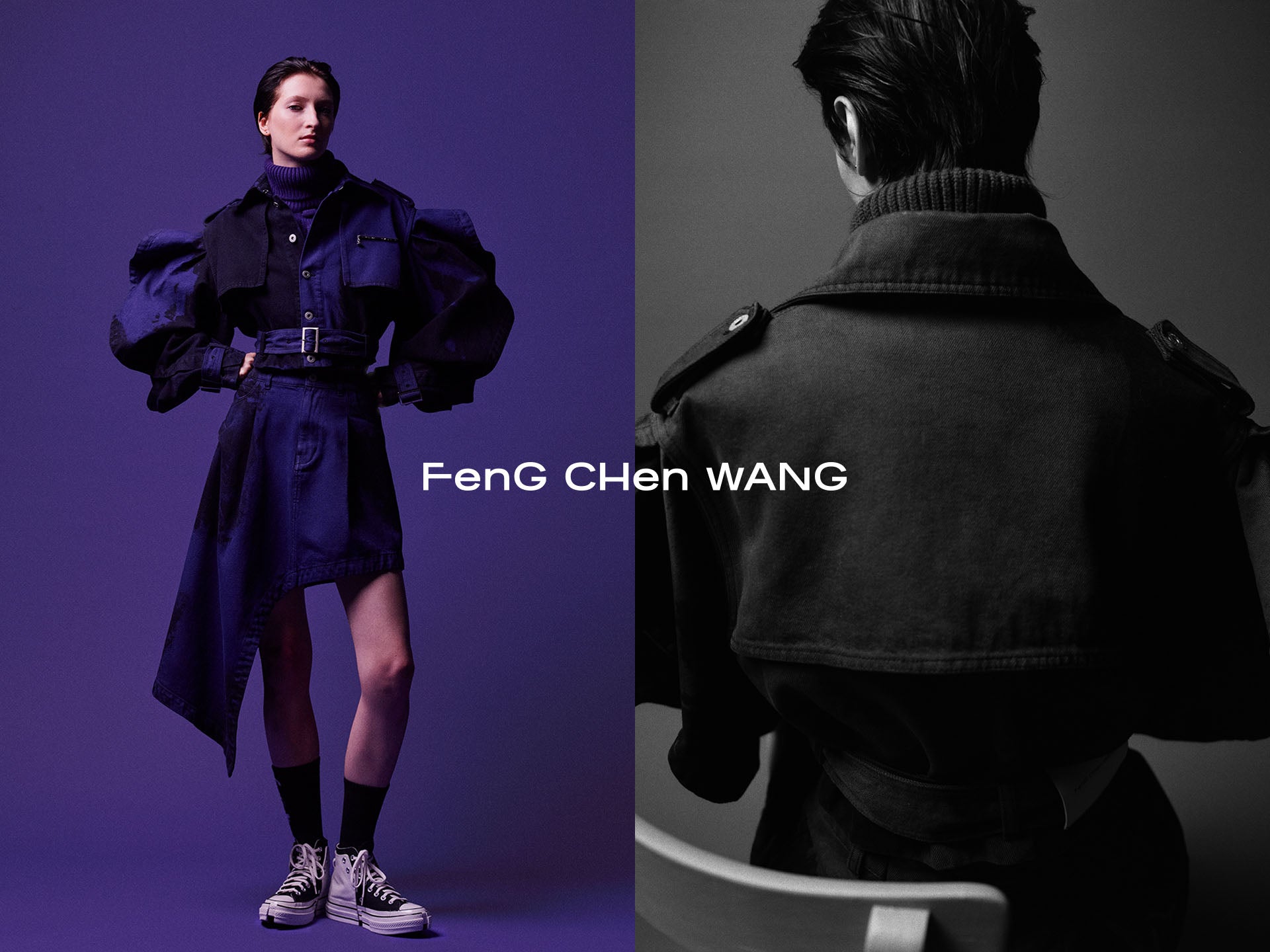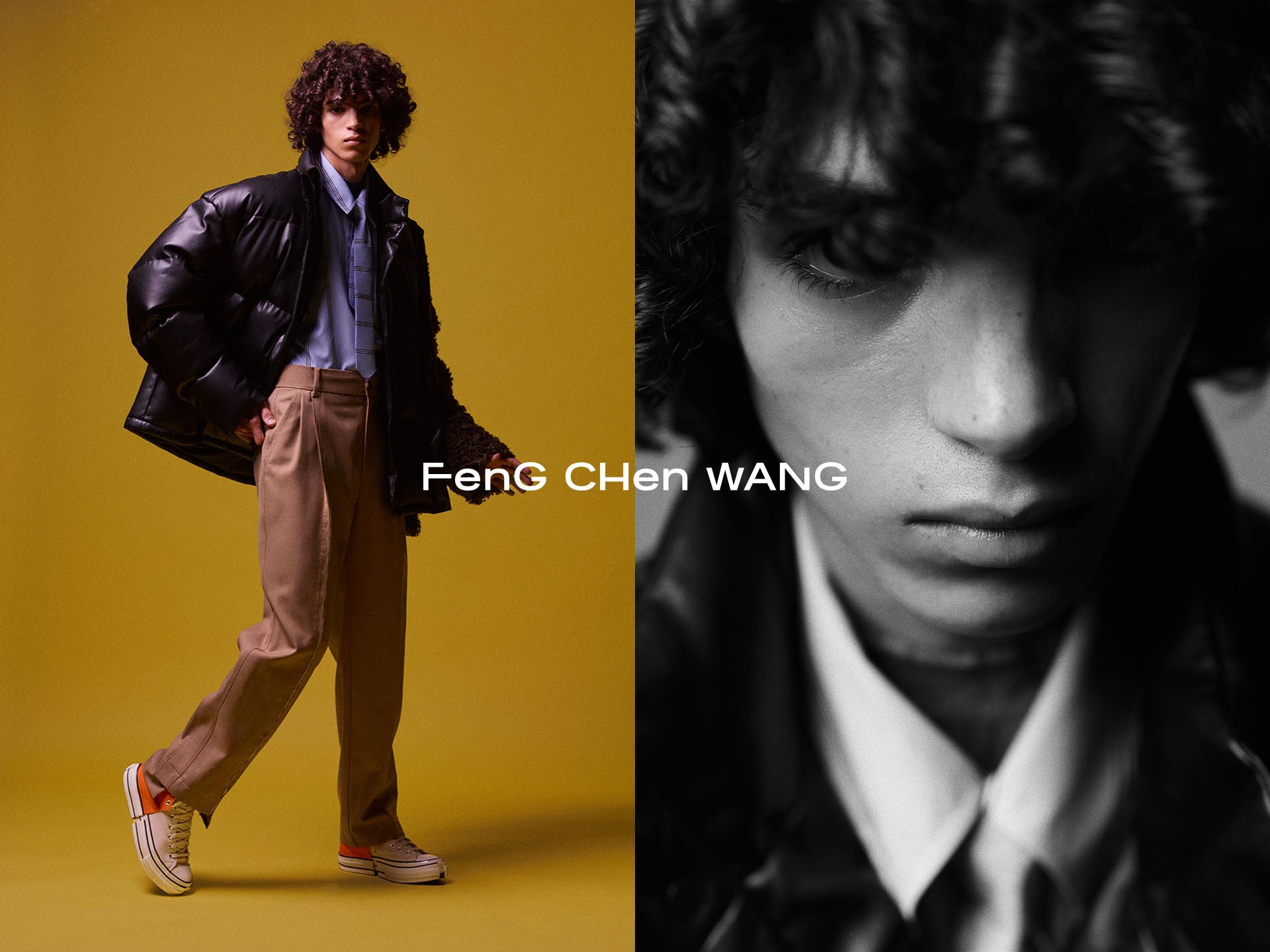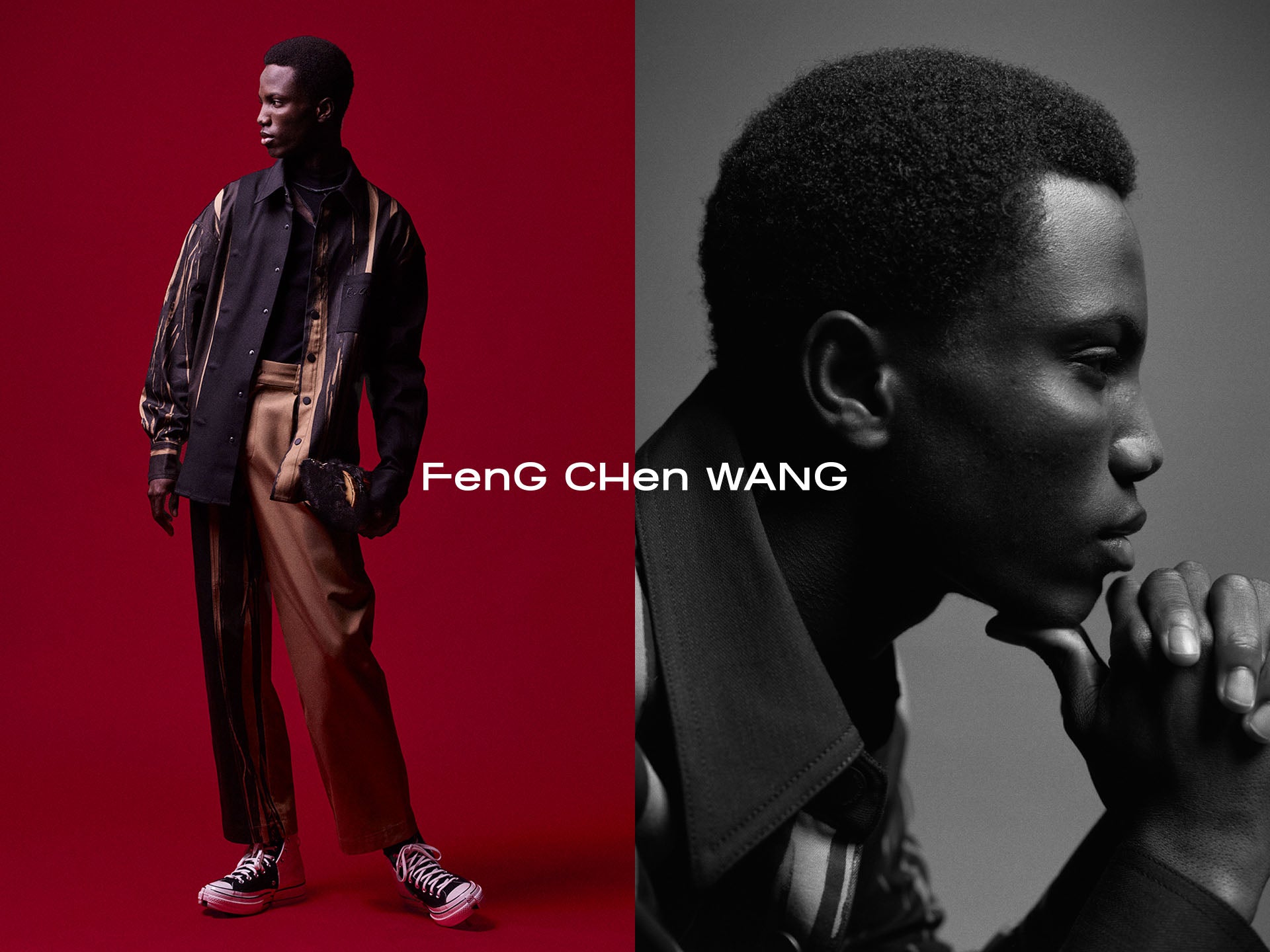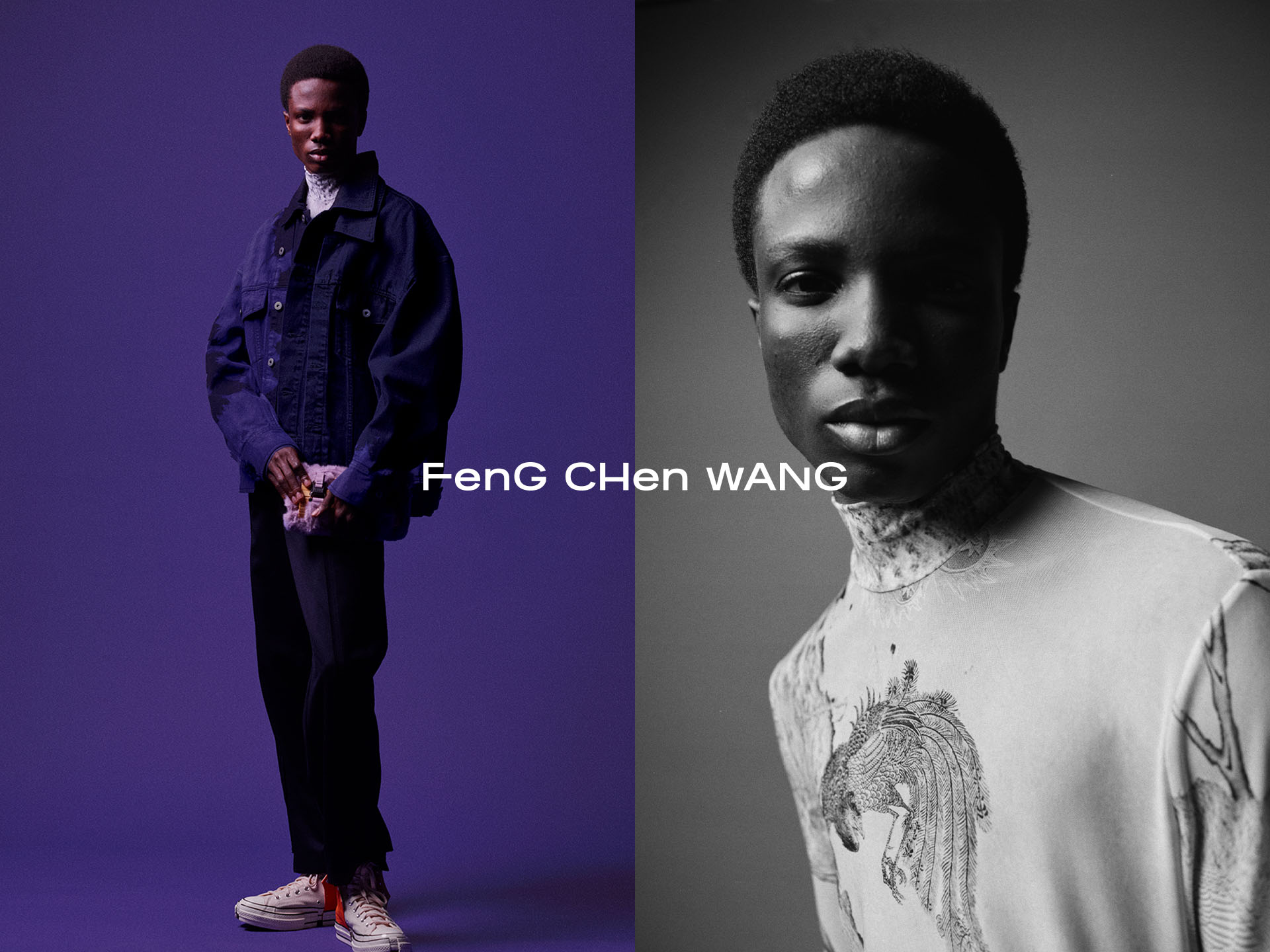 Autumn Winter 2021 Campaign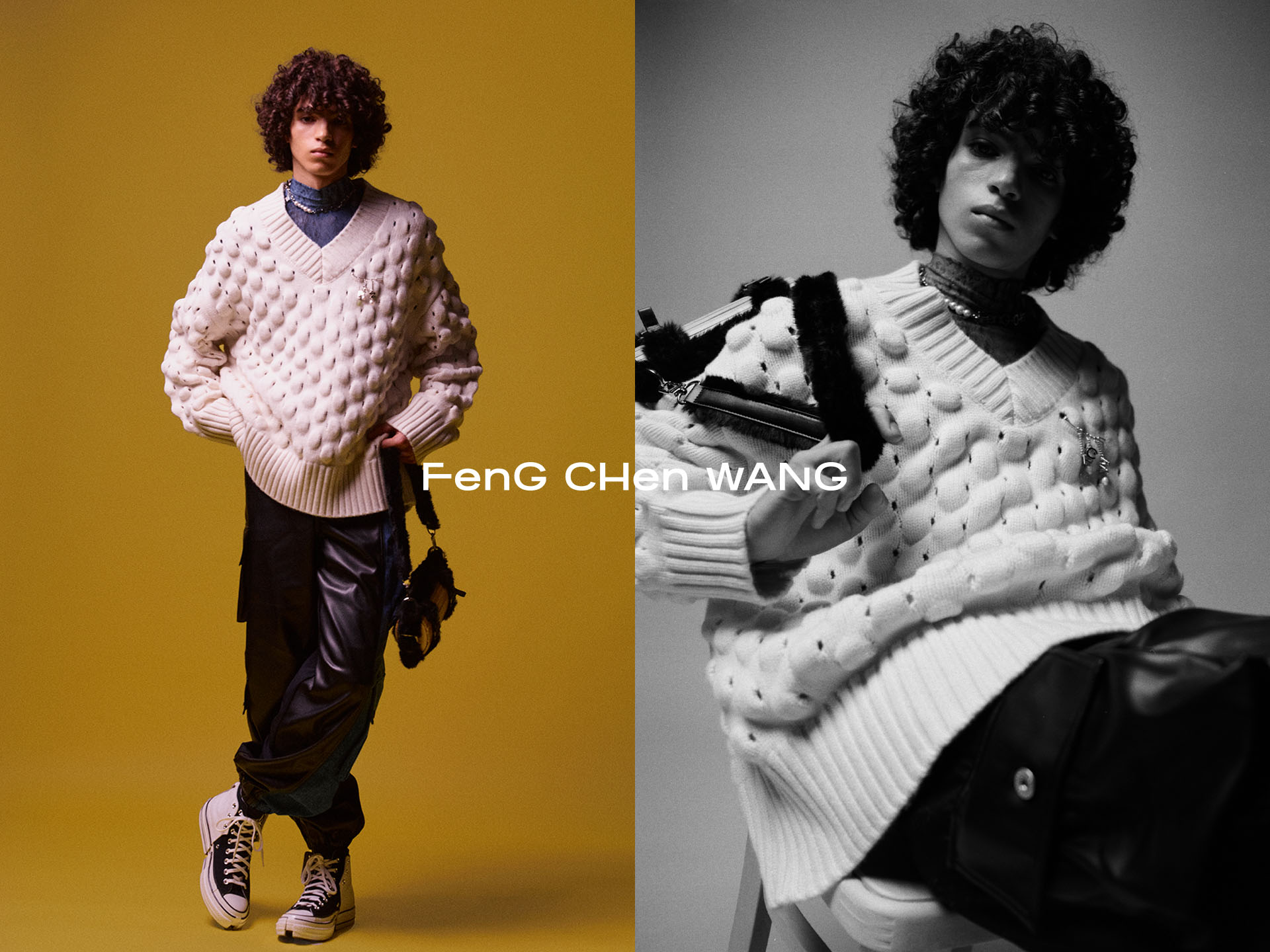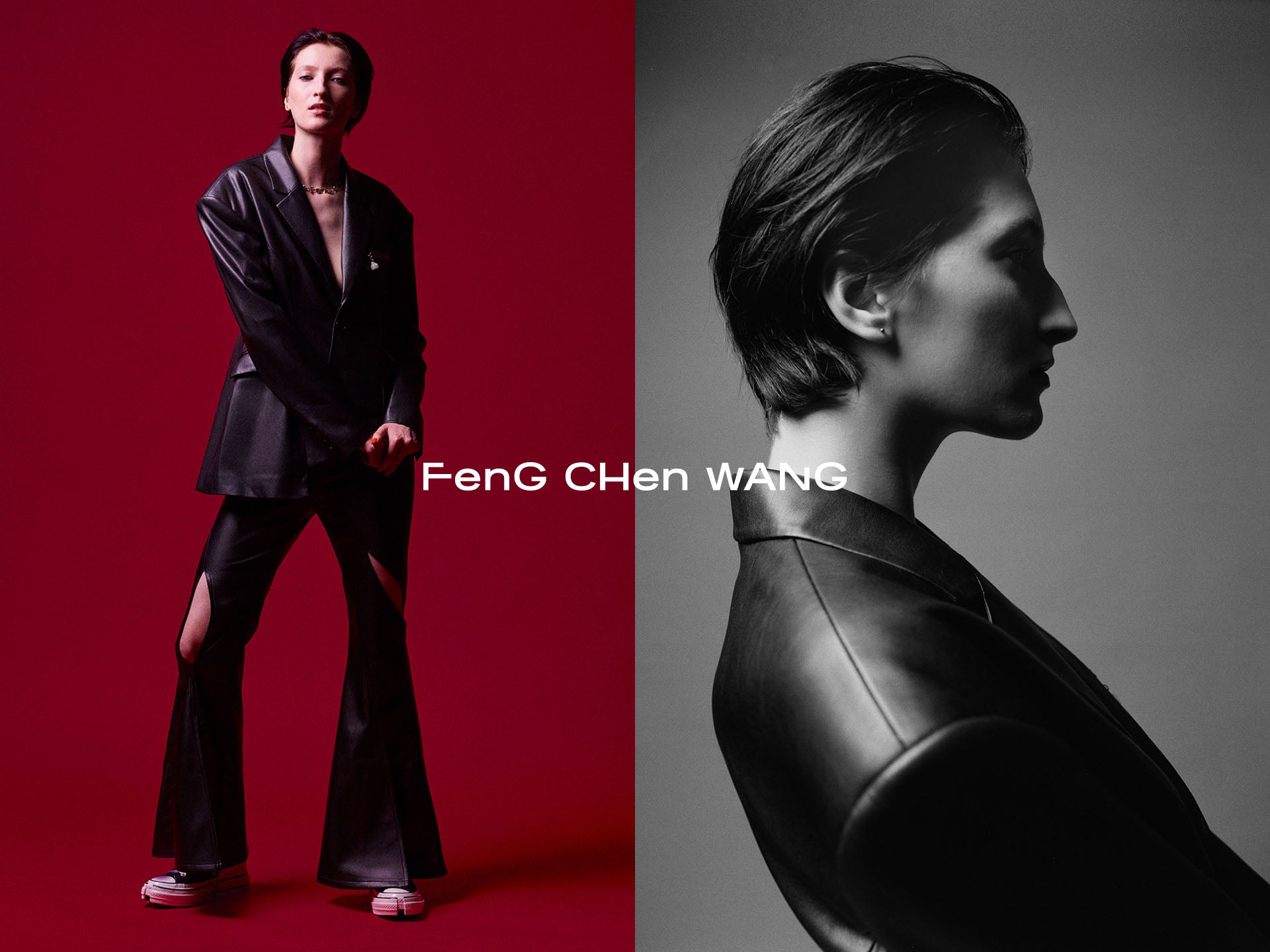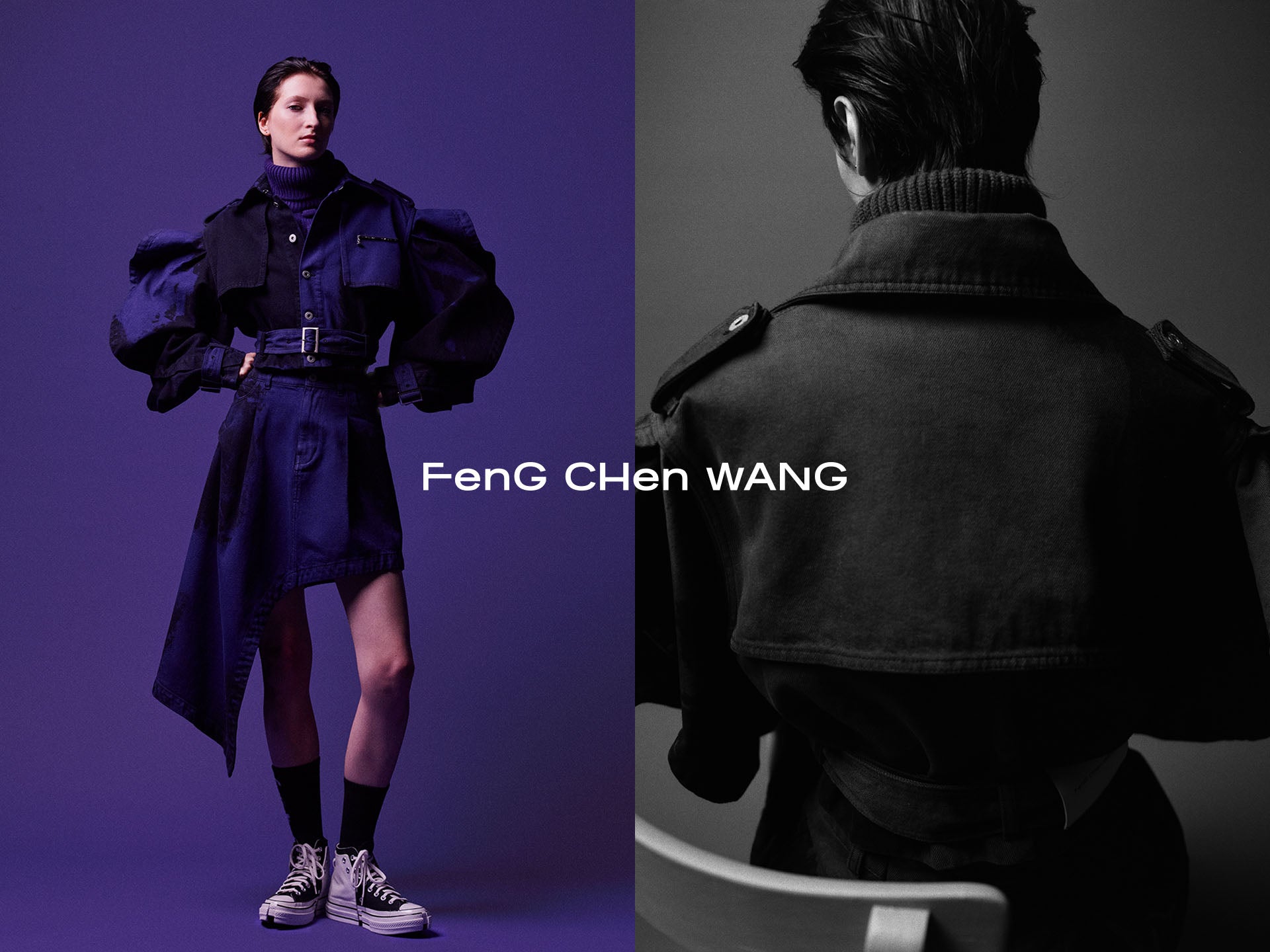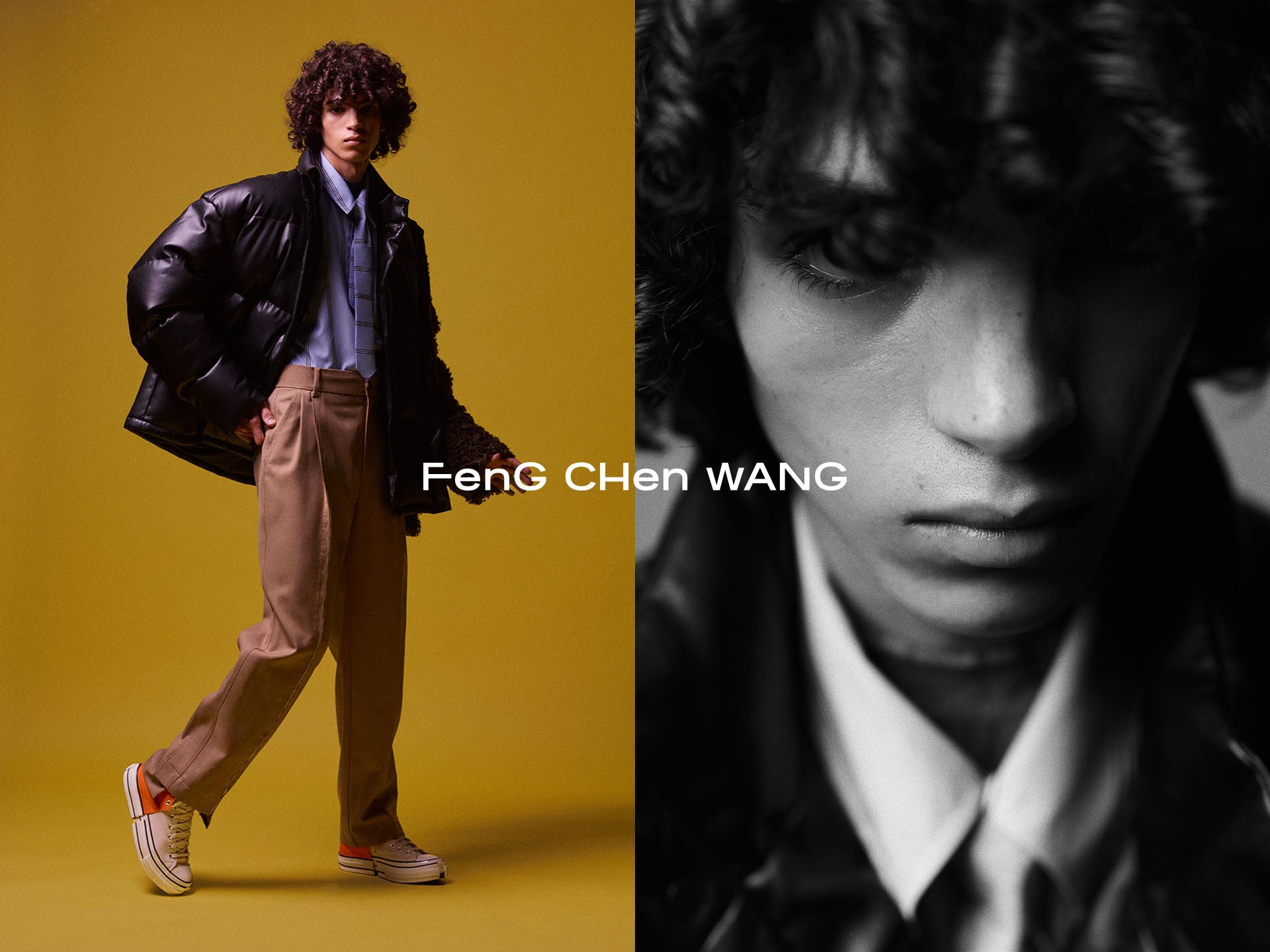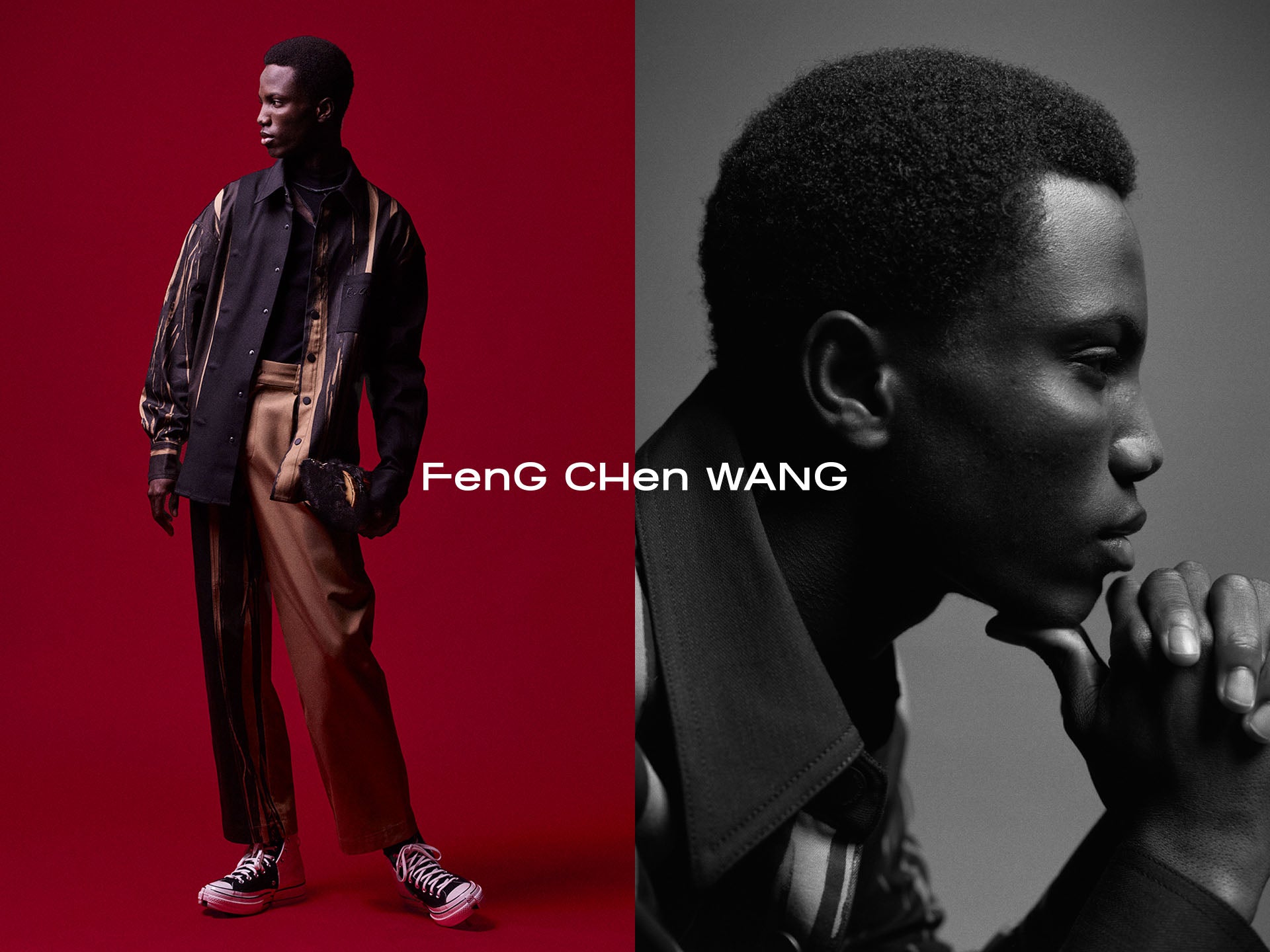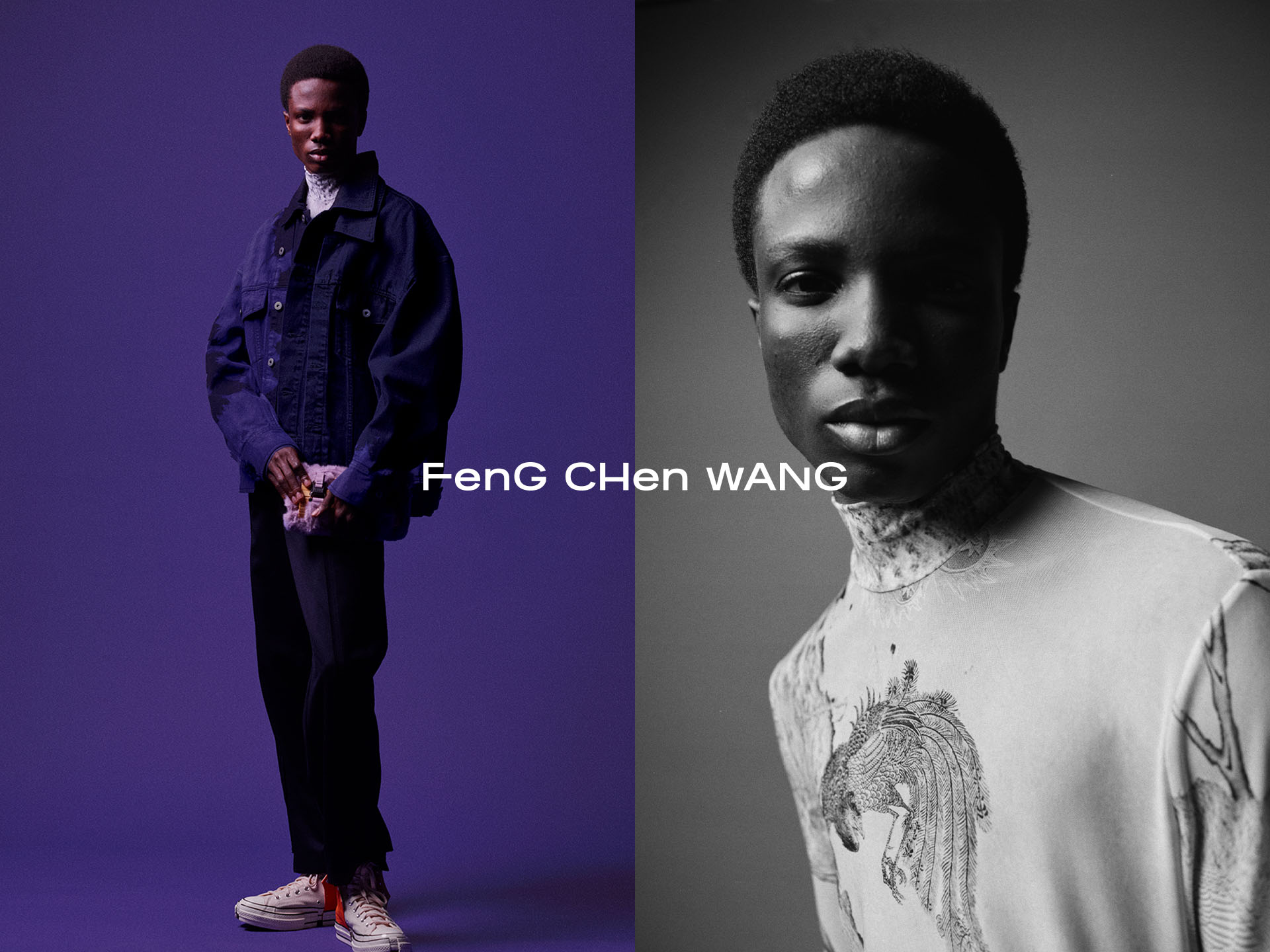 Celebrating the history and culture of Feng's home country, and giving new life to old traditions. The collection utilises ancient techniques – many of which originate from her own province of Fujian – bringing them into a contemporary, creative context. 
Autumn Winter 21 collection is presented as a film shot in London featuring models moving between four rooms; CONCRETE focuses on construction and re-construction; RED a celebrated colour in China with ceremonial tradition; PURPLE is an emotive colour of wisdom and mystery; YELLOW a reflective state of our times.
Exploring her Chinese heritage, Feng looked to the traditional craft of brush painting – a process she first became familiar with as a child. However she decided to give this craft a new spin: working with a local artisan, she changed the way the fabric was dyed and washed, allowing the colours to come together in a novel and highly modern way.
Meanwhile actual brushstrokes, which are characteristic of traditional brush paintings, appear on shirts, boxy bombers, and the designer's trademark trenches, while the ombré-dyed fabric materialises in denim – both jeans and jackets.
The phoenix, a recurring motif in traditional Chinese art, is central to this collection, appearing in graphic prints on shirts and technical roll-necks. Known as the fenghuang, and thus not dissimilar to the Feng's name, this mythological bird signifies both the male and female – feng, male; huang, female – and therefore the breaking down of the gender binary. It's a poignant message for the season, which incorporates a new direction for womenswear, including unisex and only-for-women looks. To add, the fenghuang also symbolises the union of the yin and yang, as well as other positive traits such as high virtue and grace.
The colour palette for Autumn Winter 21 places a heavy emphasis on symbolism. Purple is a key hue, connoting passion, profundity, mystique, secrecy and luxury; along with black, blue, and olive green – the latter of which symbolises hope, in a time we need it the most.
Fabrication and technical deconstruction is a key theme for the season; Feng melds tailoring and sportswear, merging these disparate elements through her idiosyncratic future-modern, authentic and multidimensional lens. The silhouette is relaxed, reminiscent of the Nineties.
COLLECTION CONCEPT