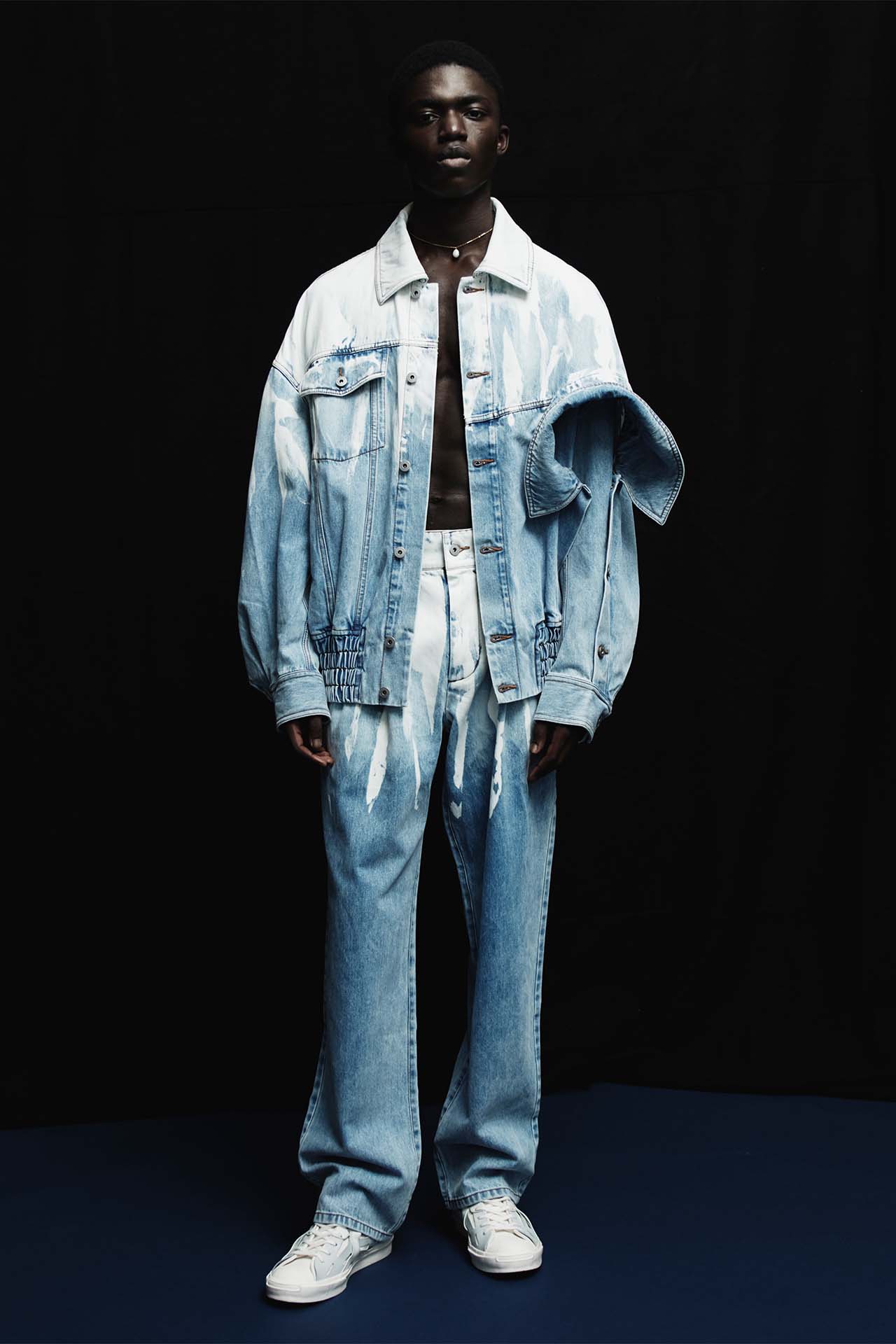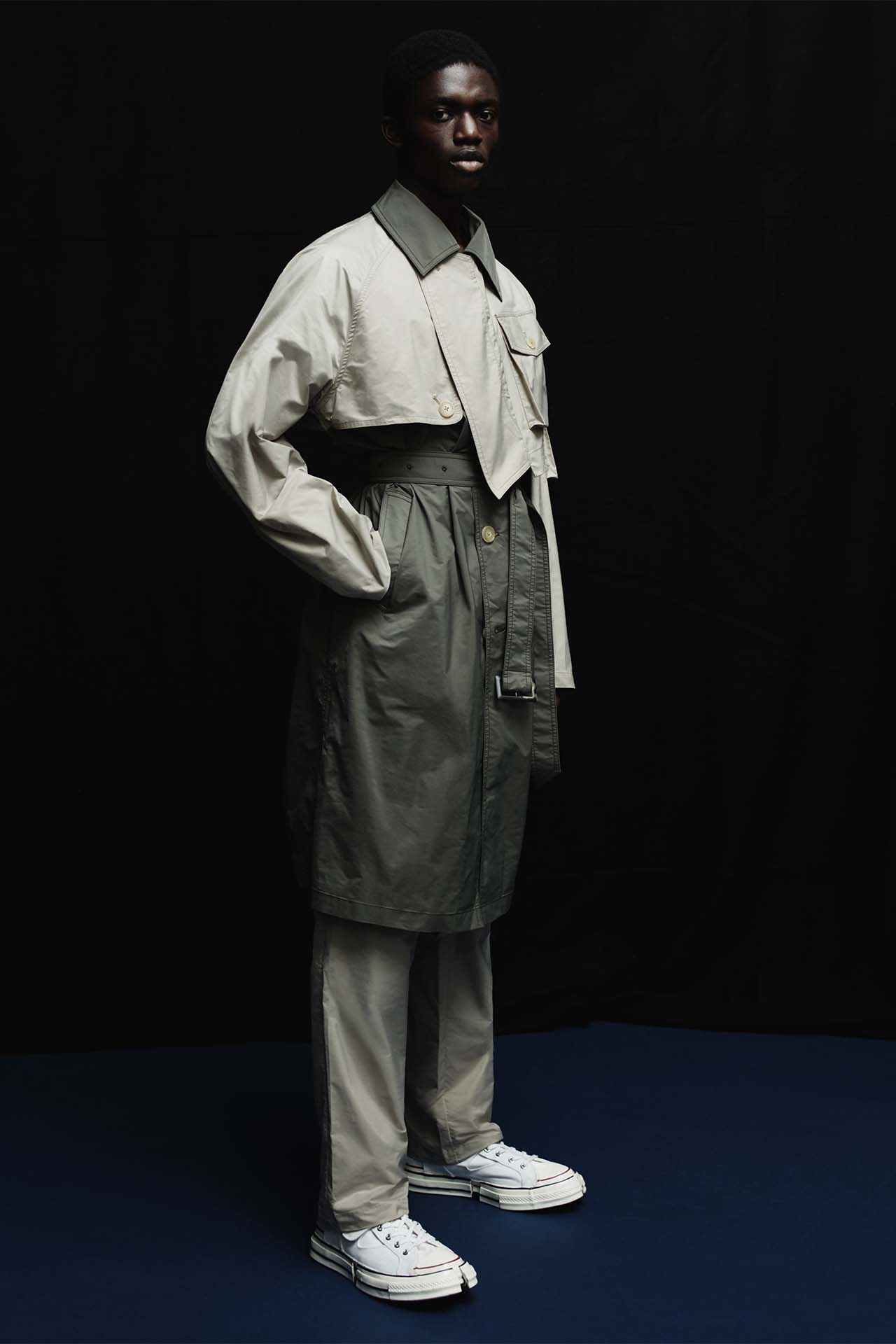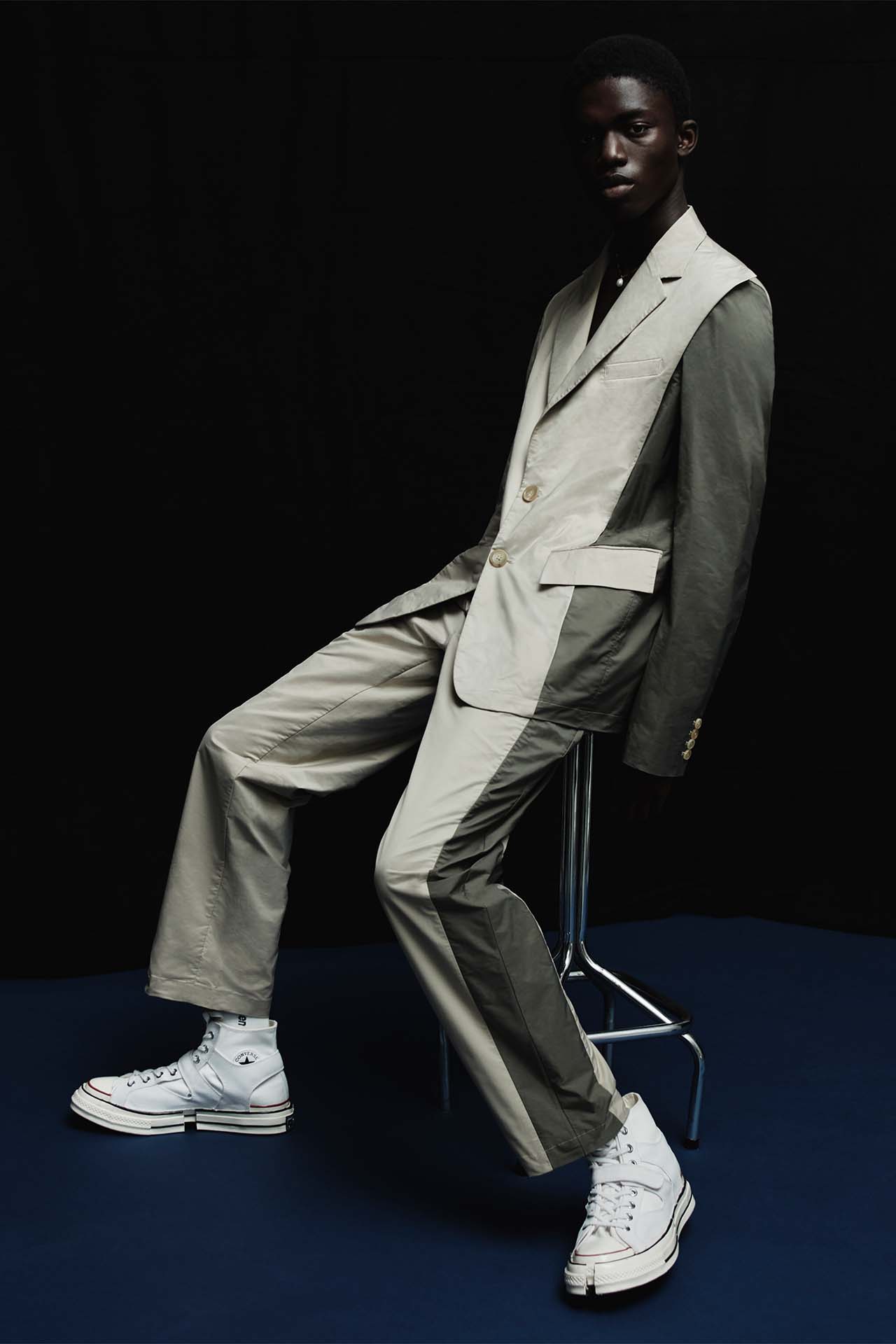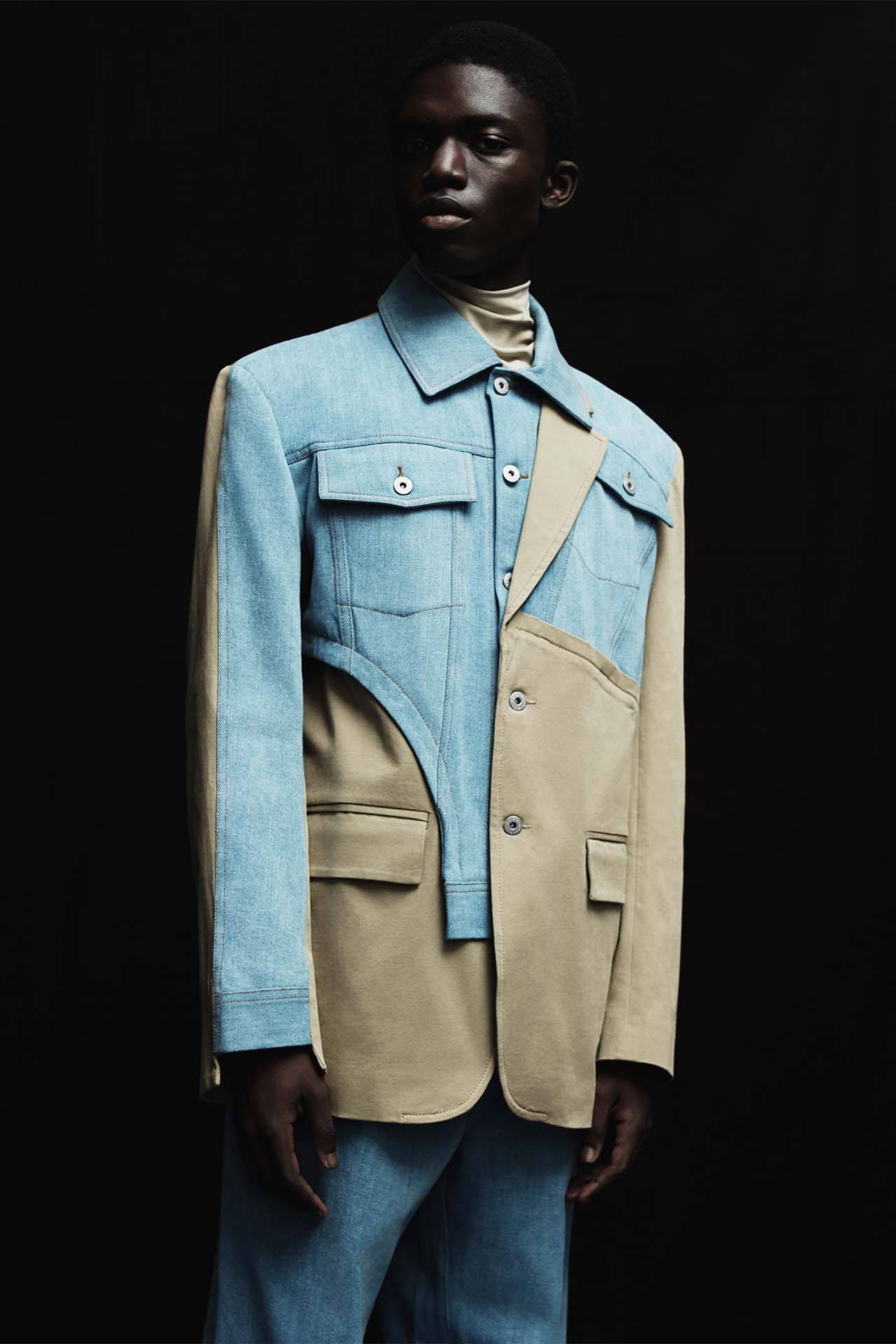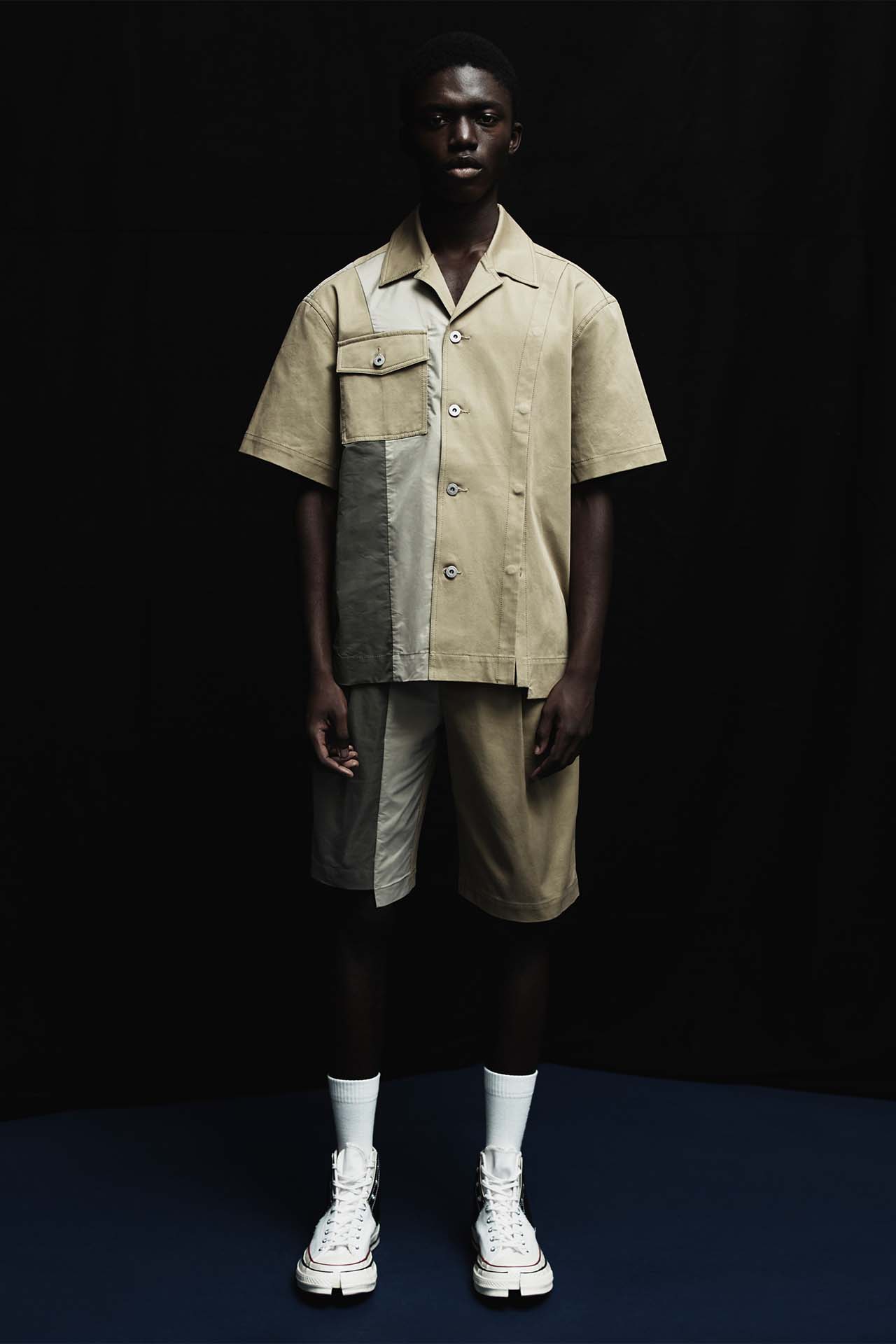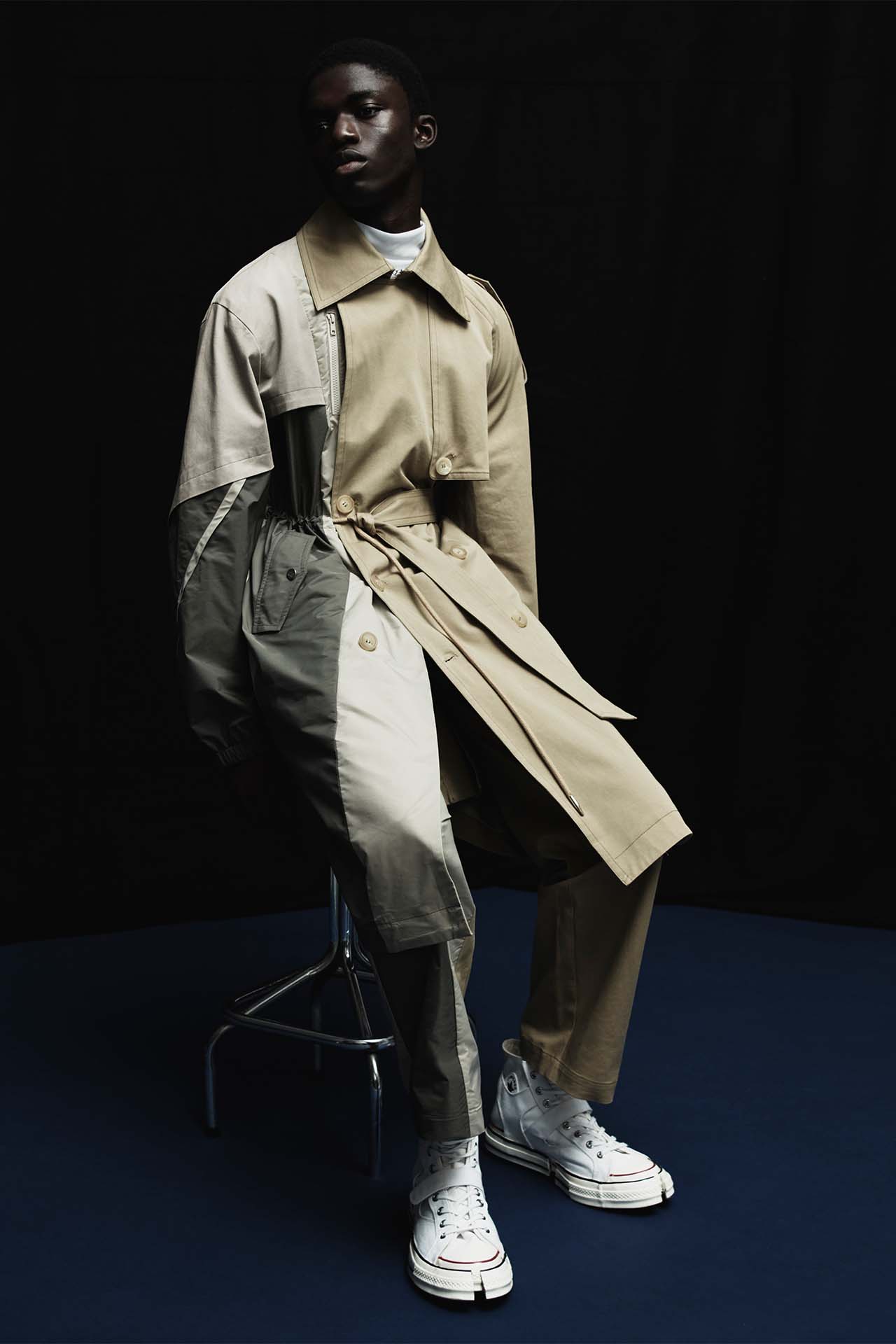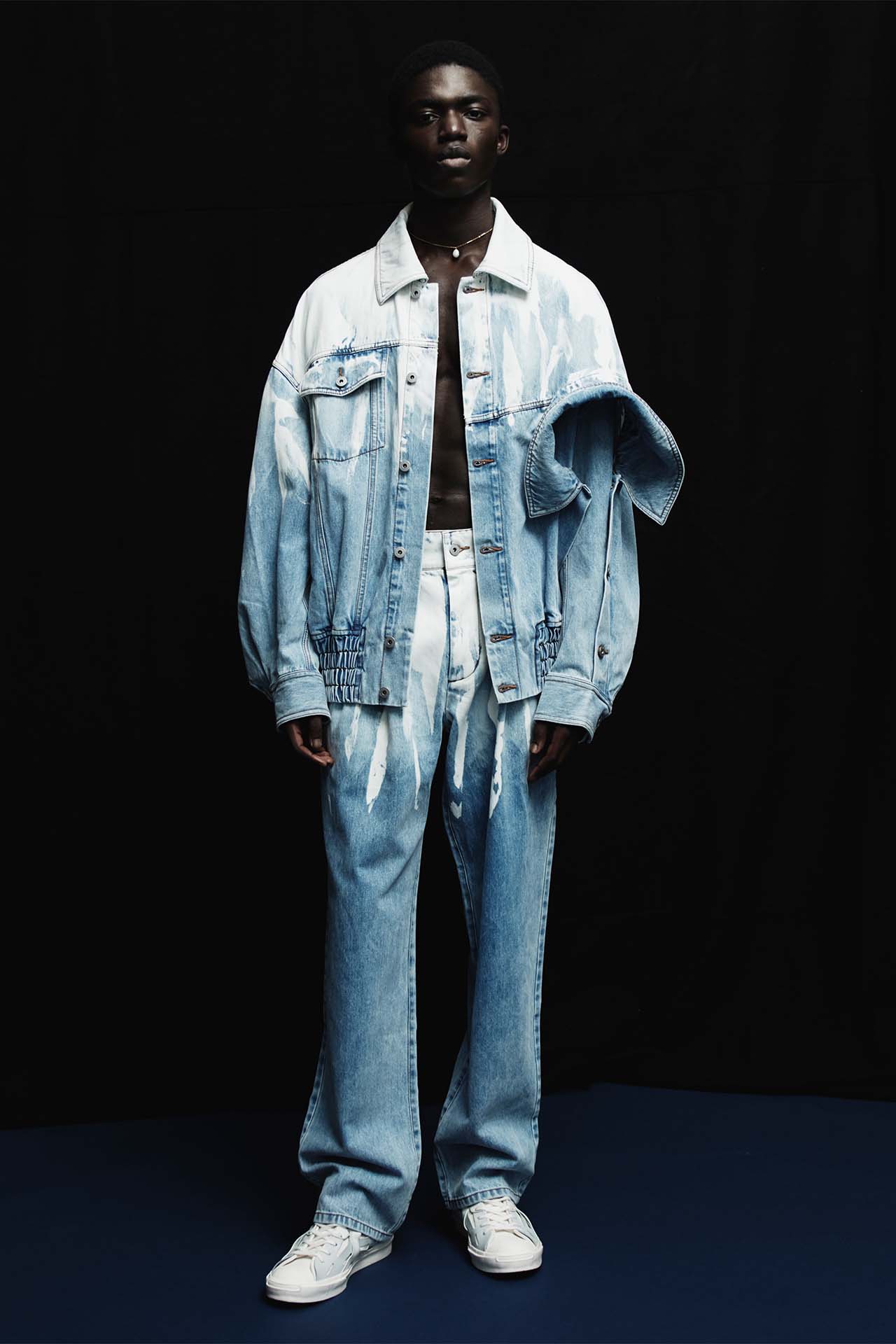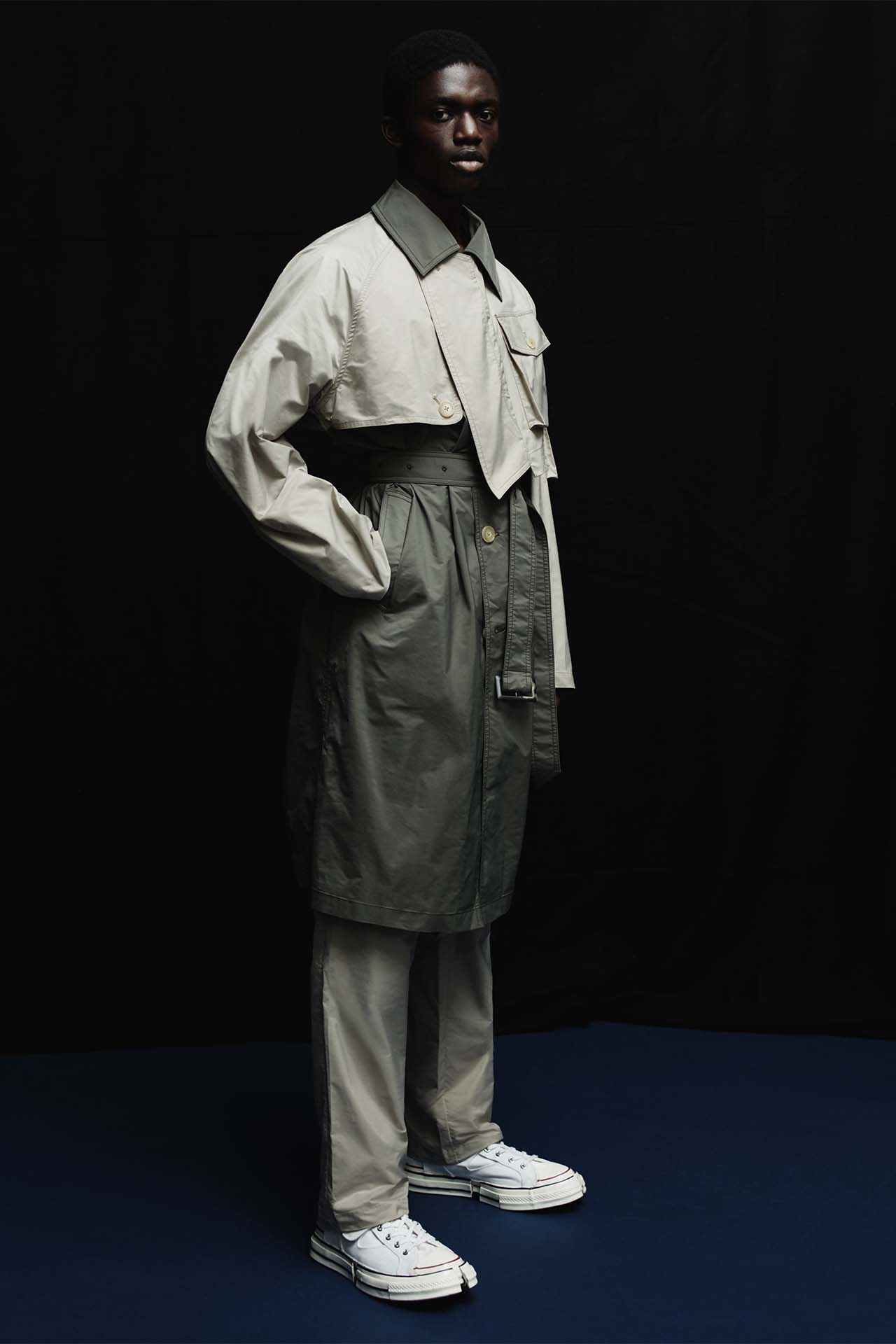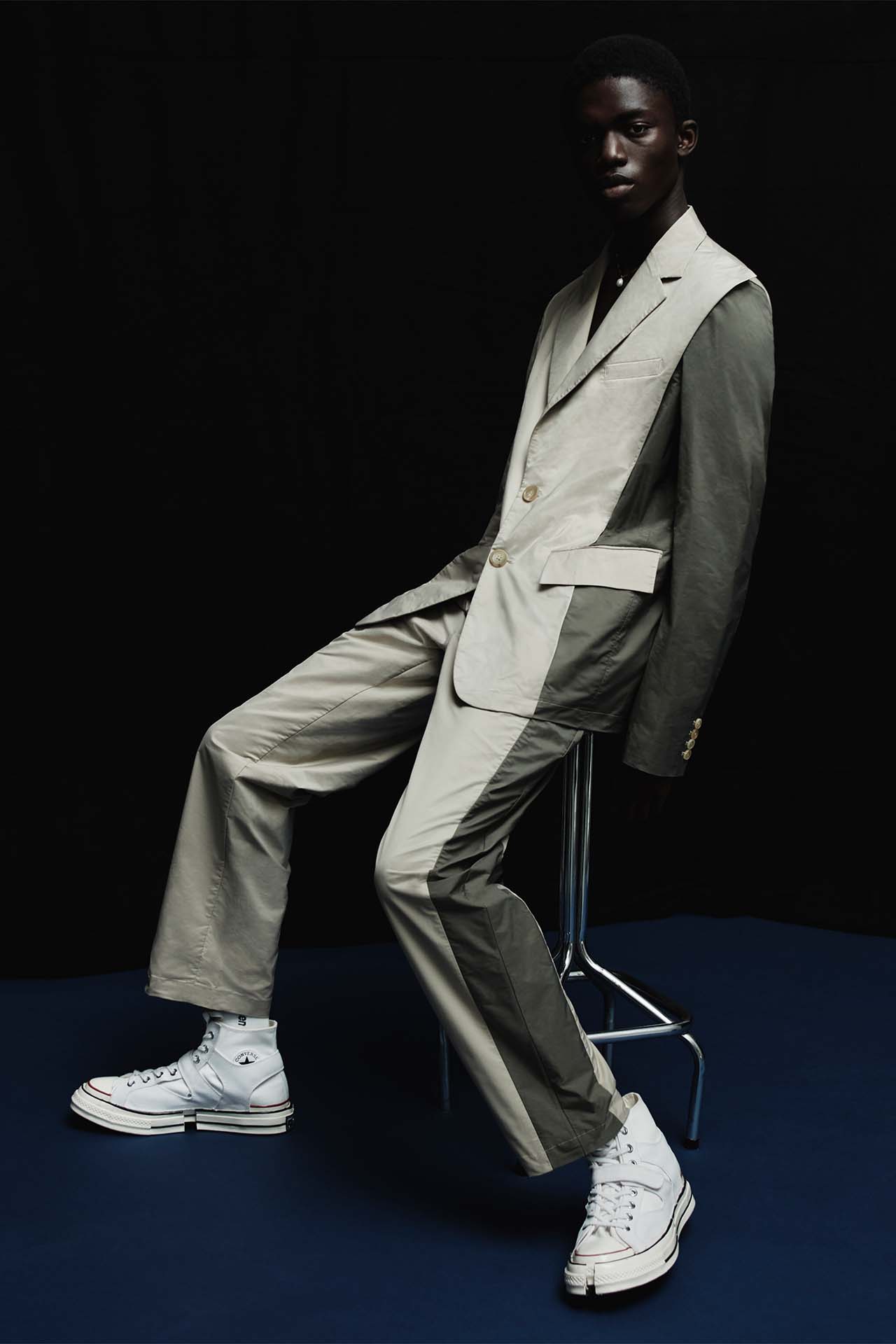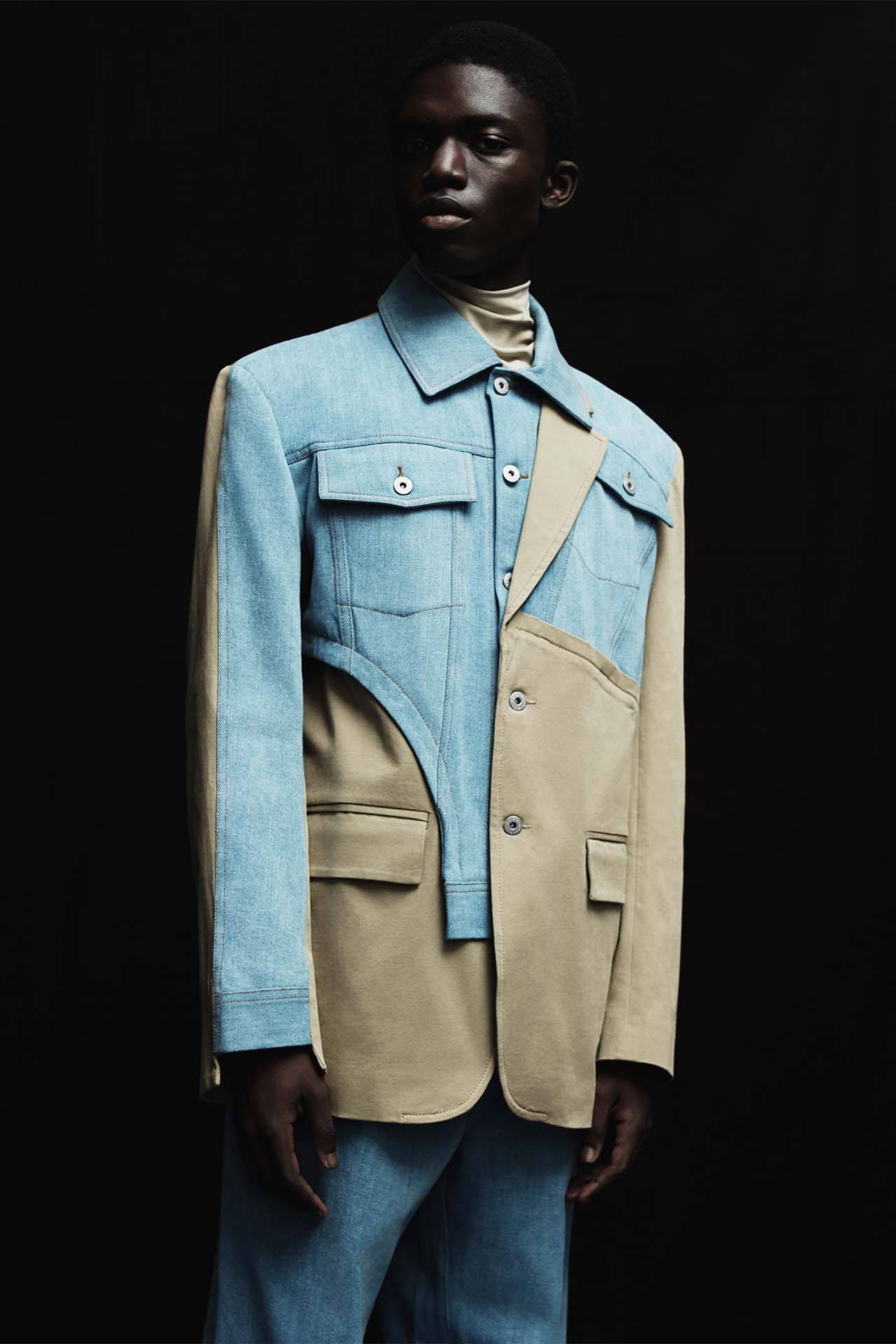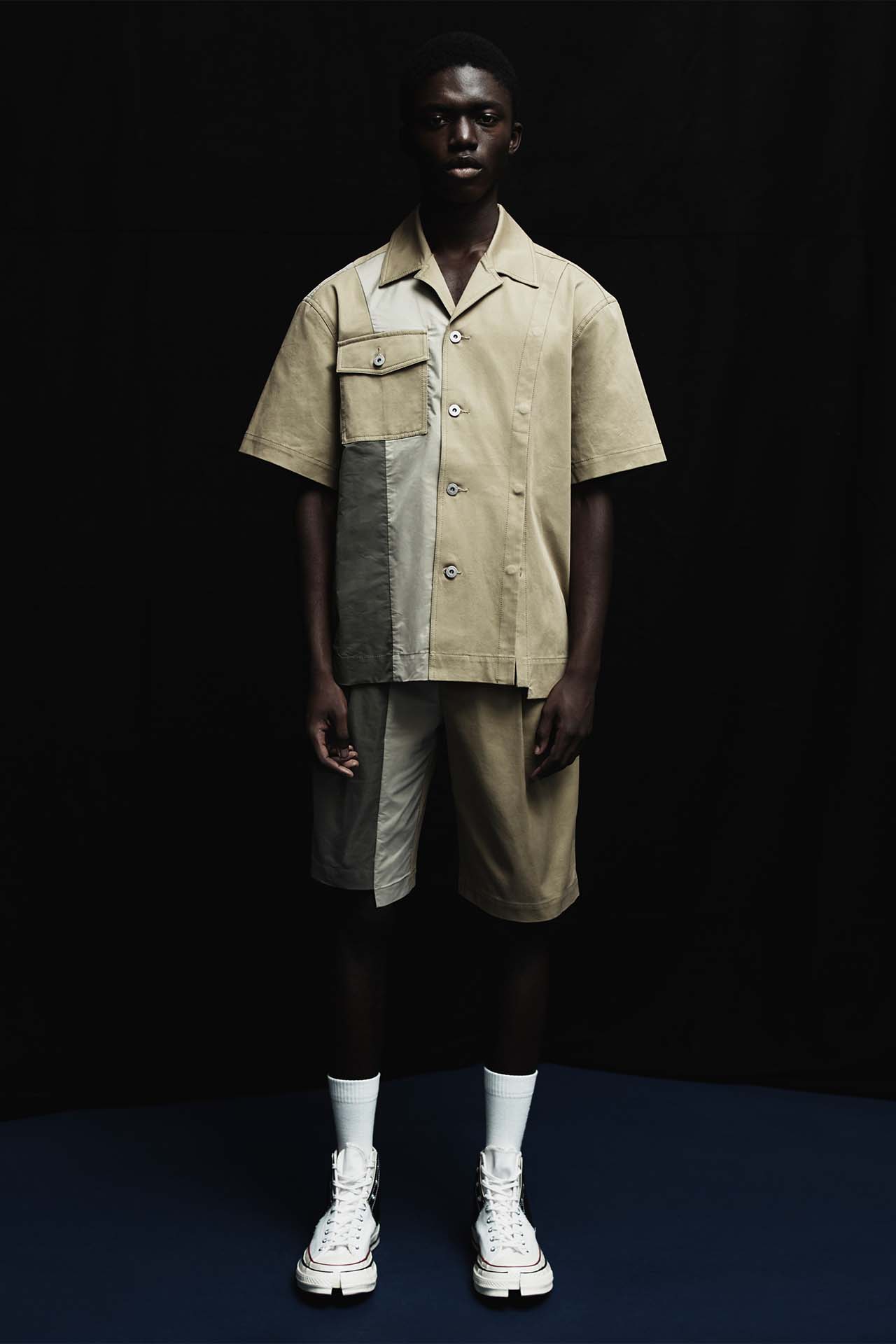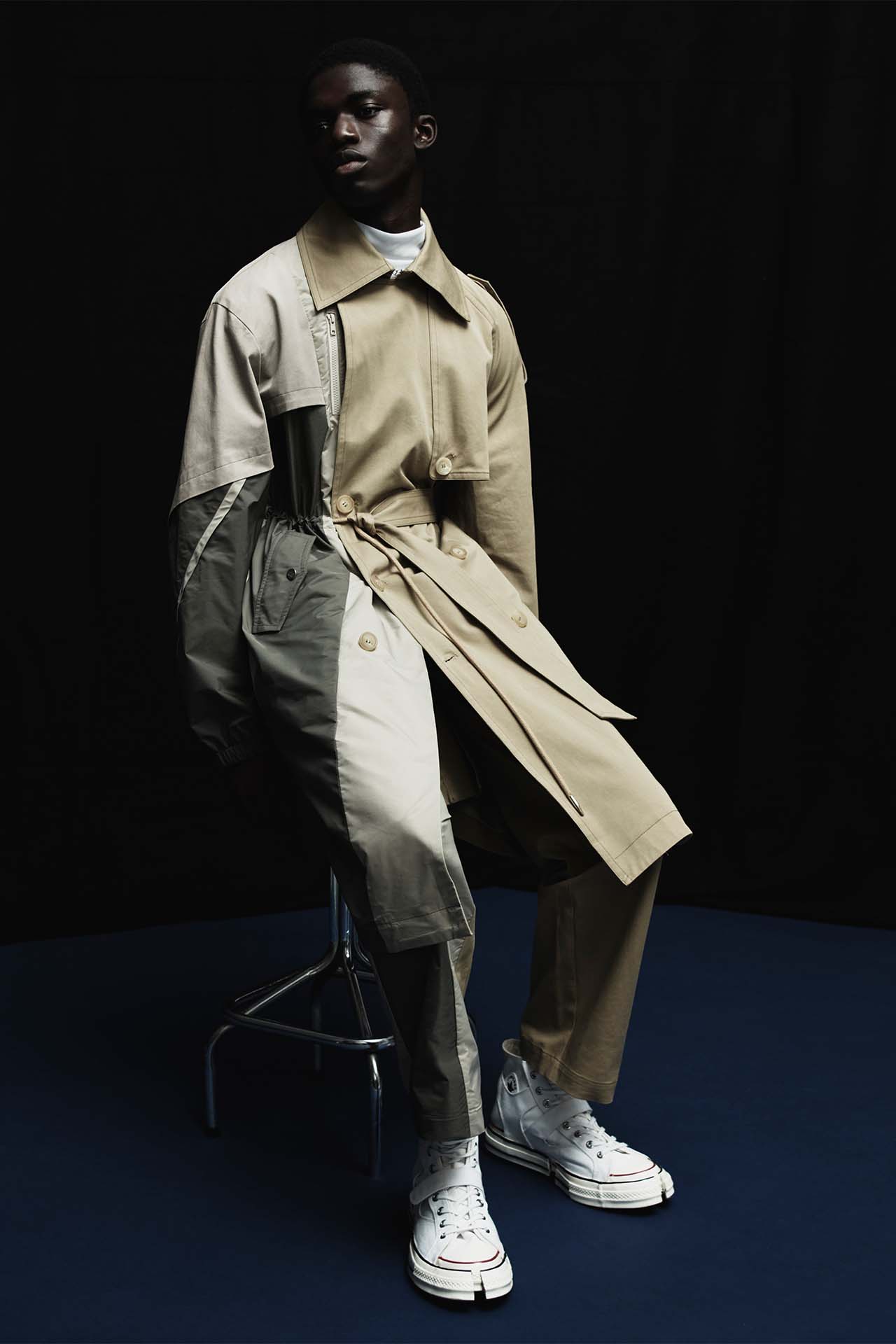 Pre-Spring Summer 2021 Lookbook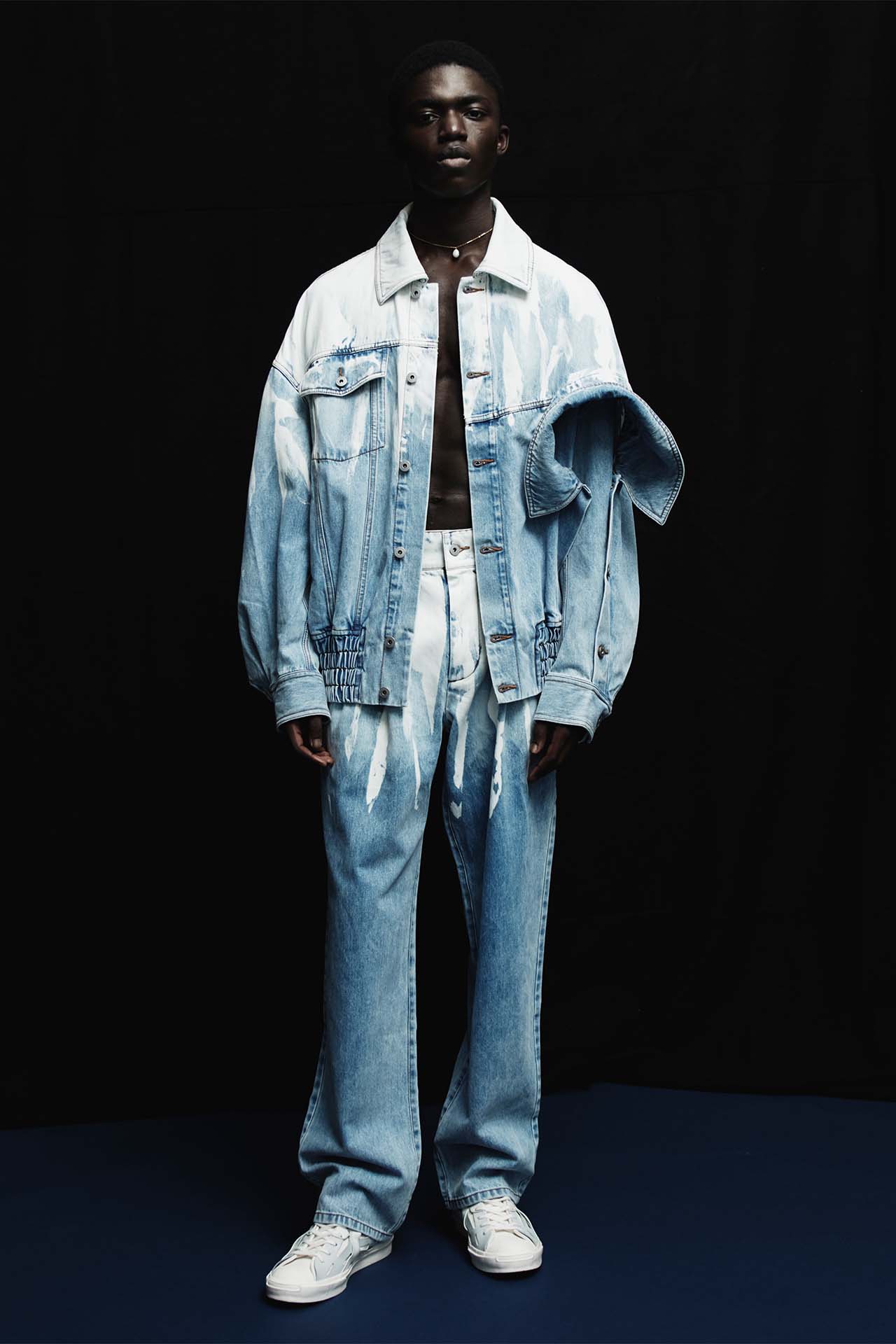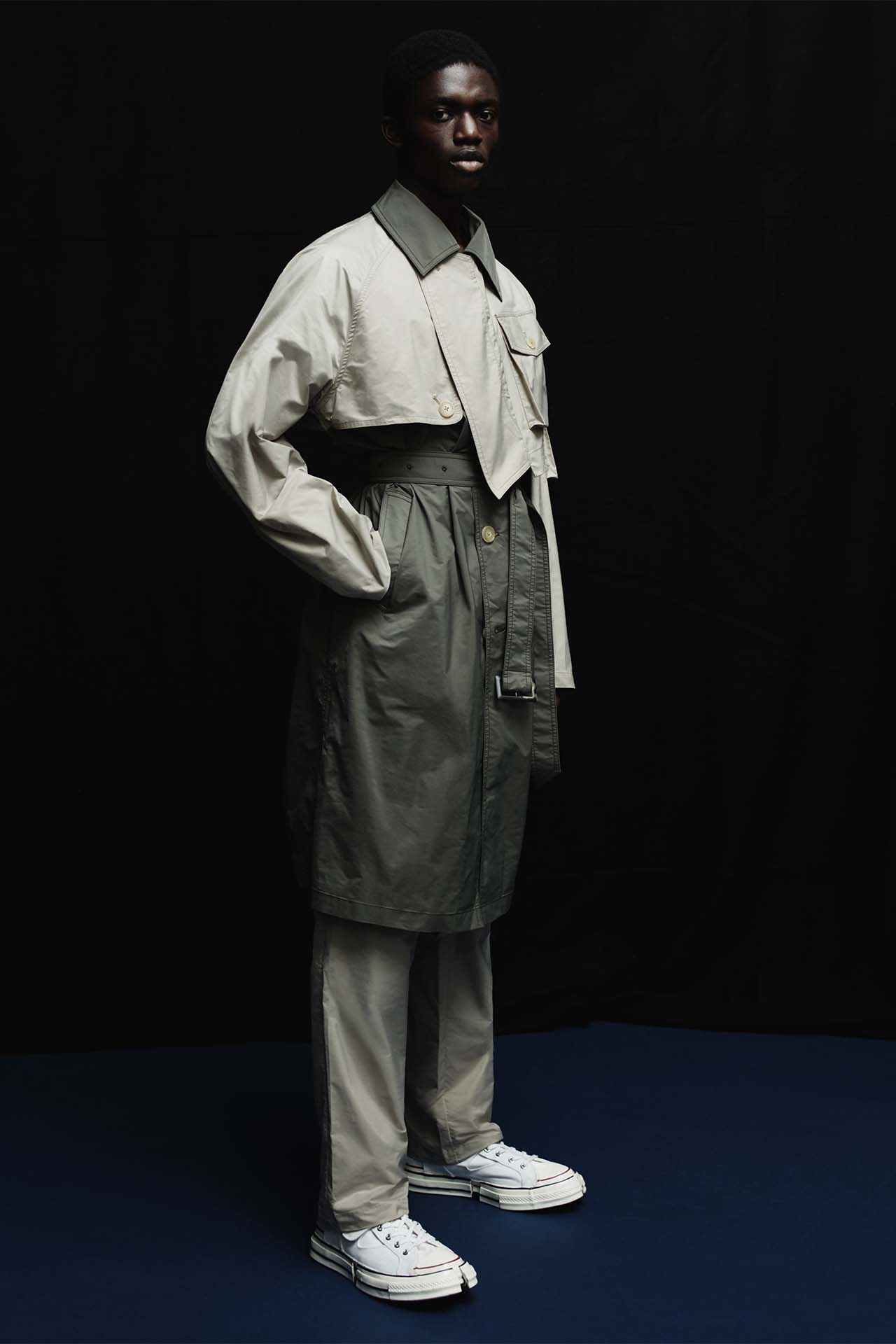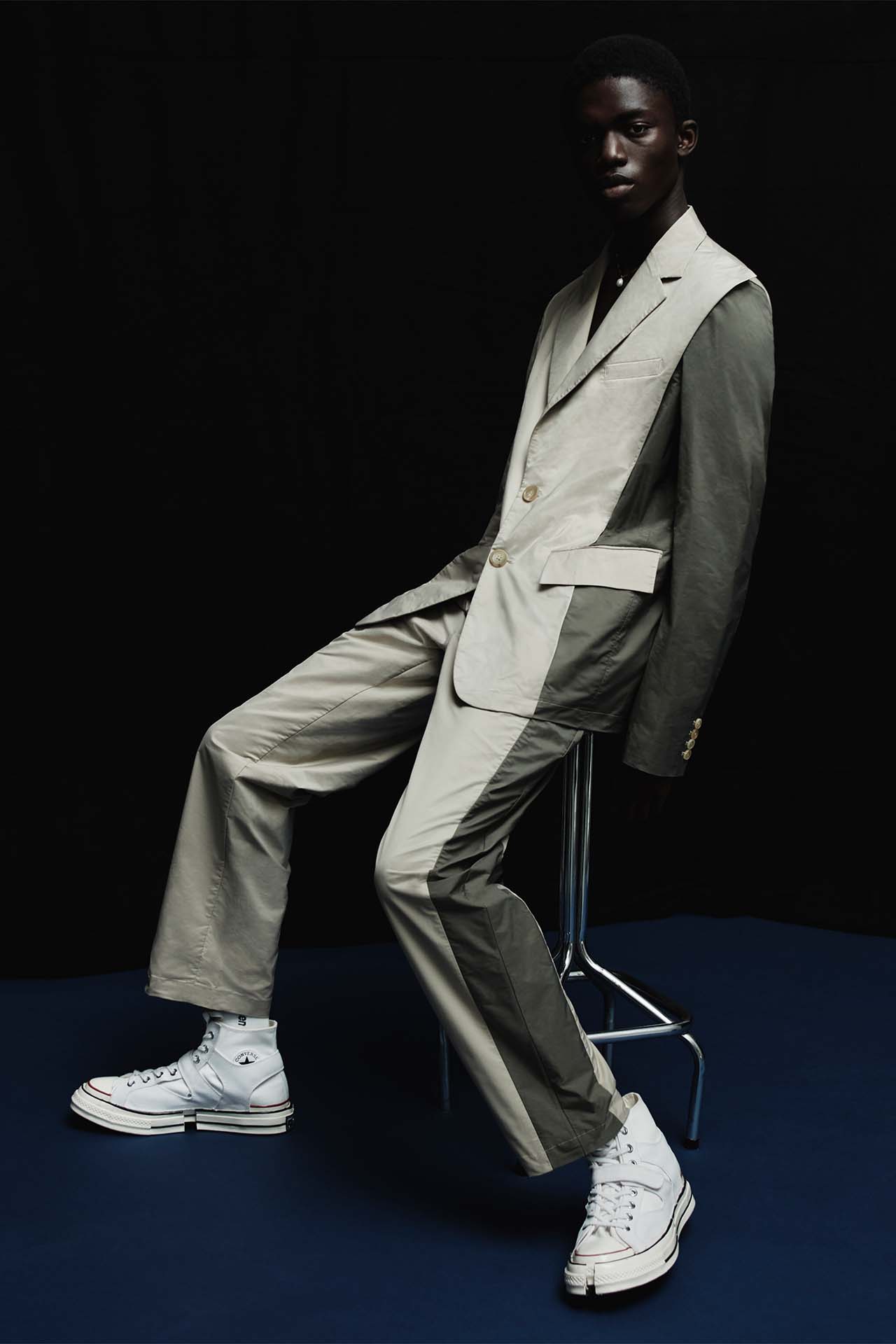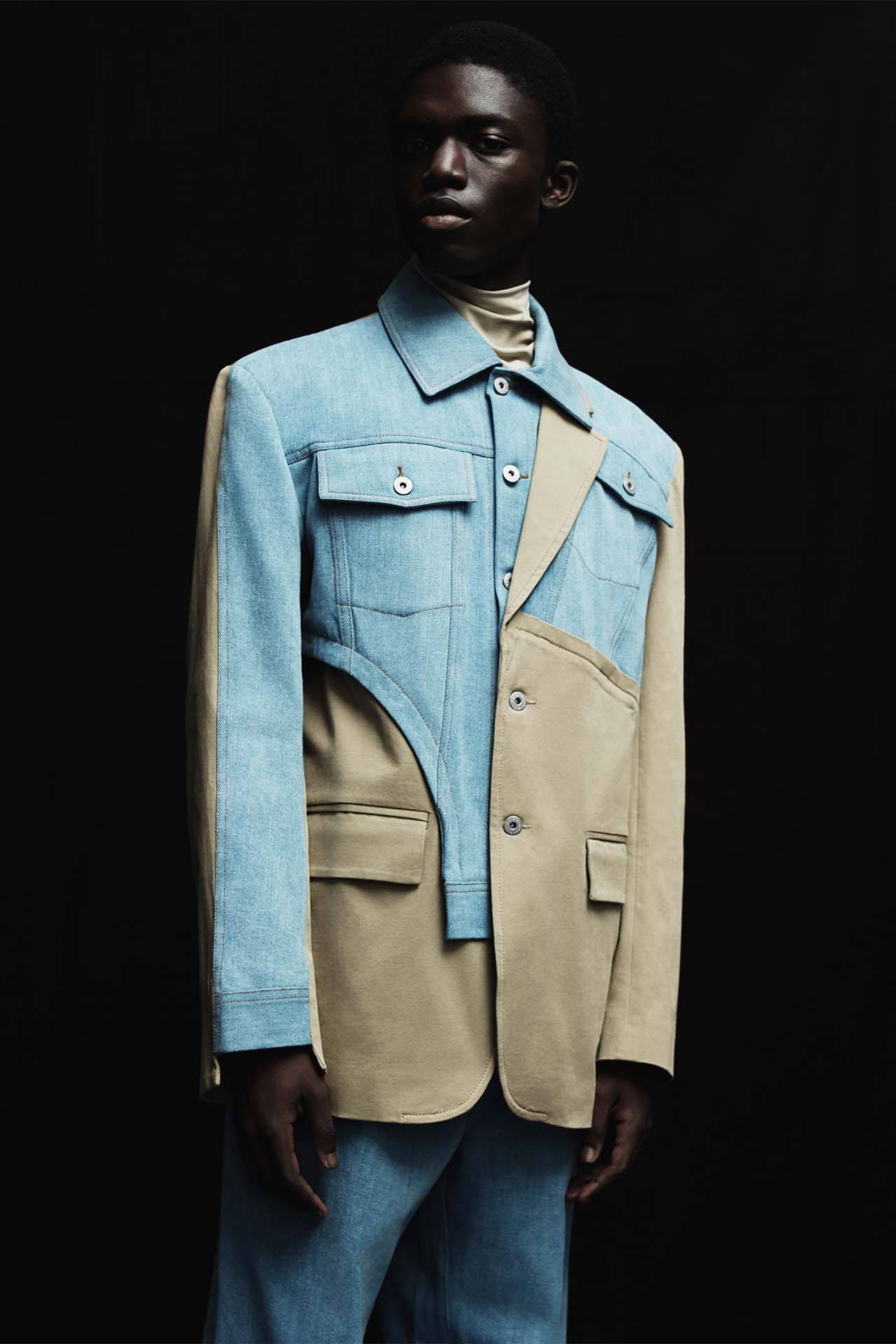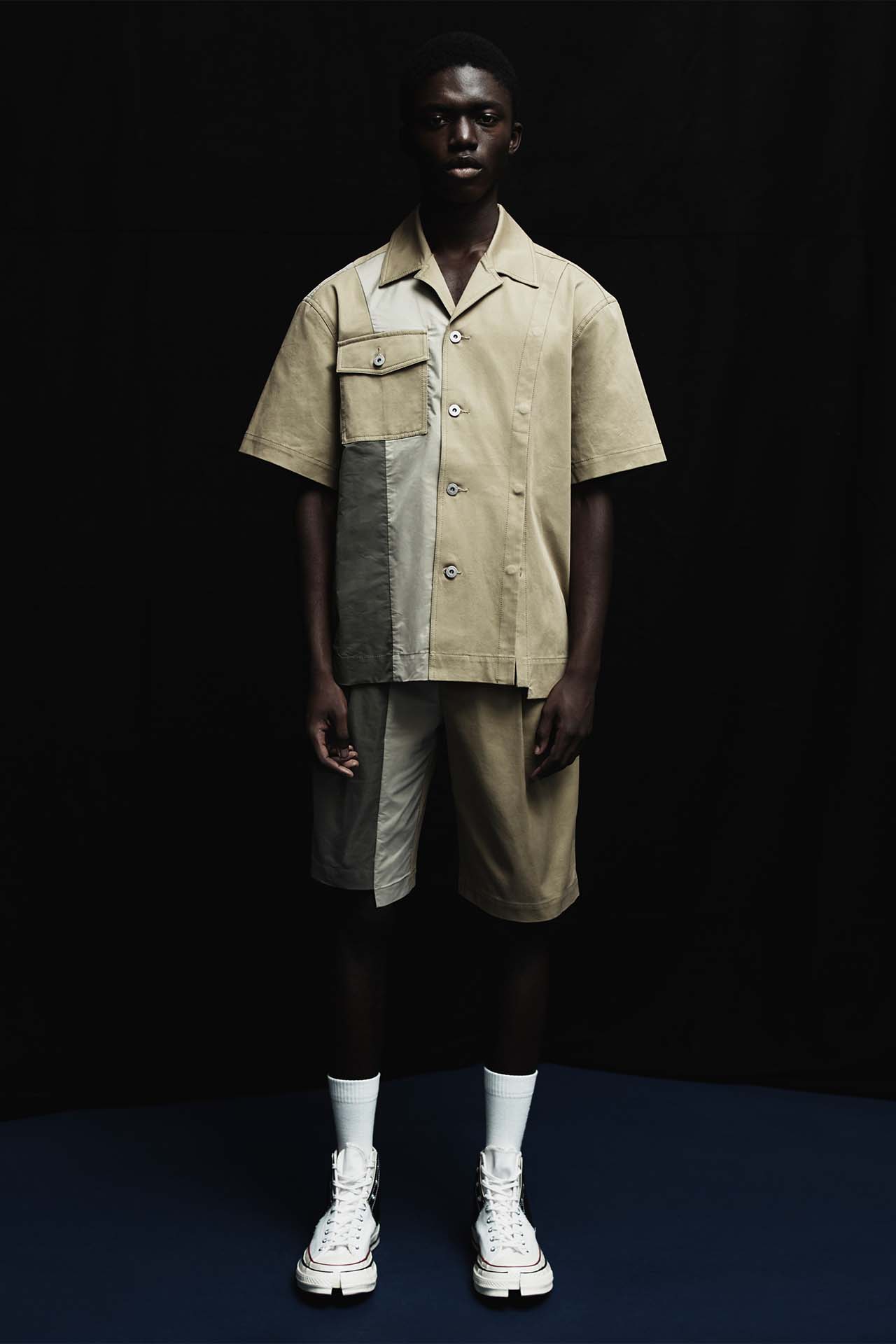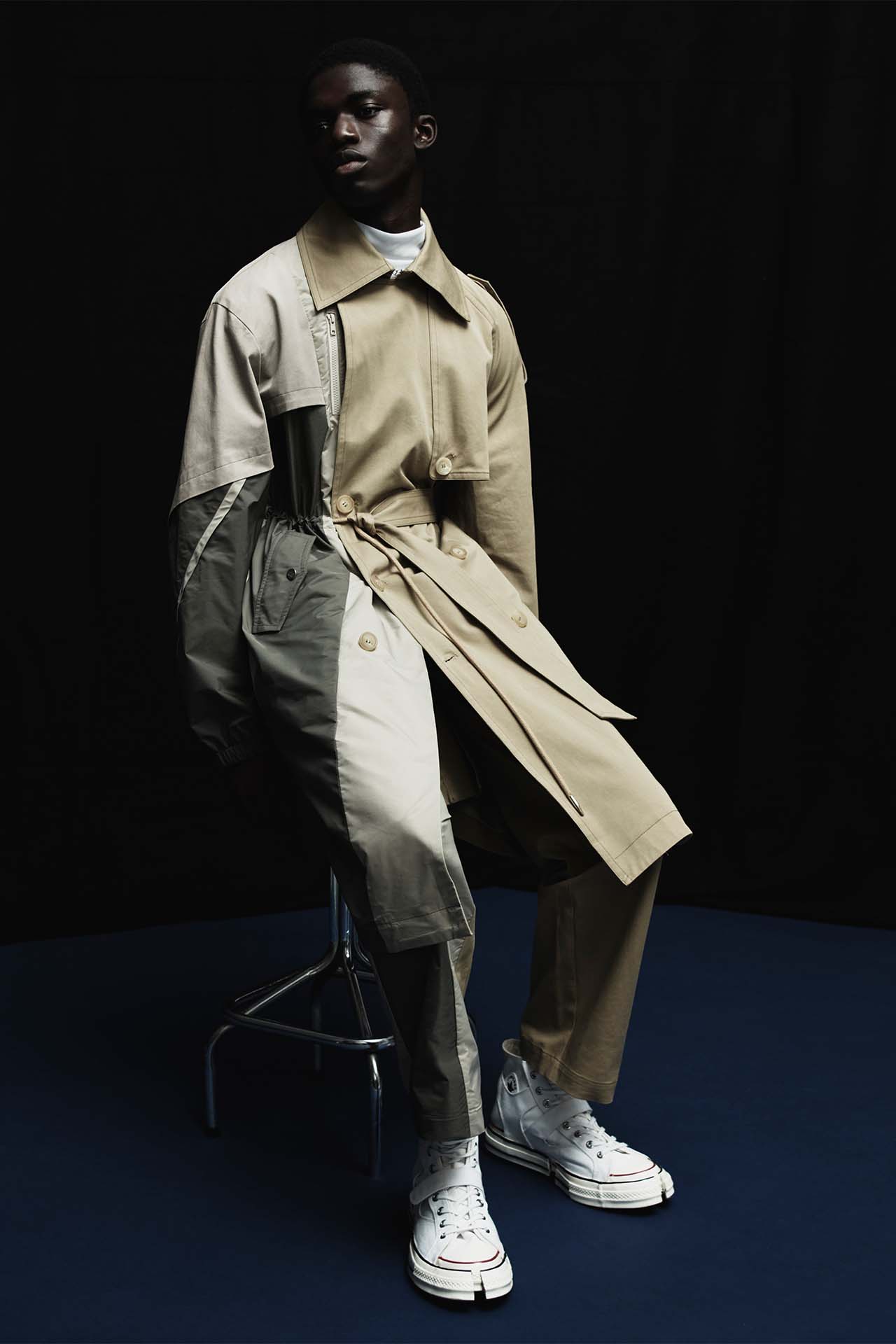 Pre-Spring Summer 2021 Collection Film
In what is a time of challenge and change for many, on personal and political levels, Feng calls us to hope. Spring Summer 21 presents a meditation on the passing of time, inviting us all to contemplate the relationship between the past, present, and future; where we come from, where we are right now, and where we are going.
The colours of the collection are muted, reflective of this meditative state, featuring pastel blues, greens and khakis. These hues take inspiration from the natural world: the brilliant blues of the sea, the verdant greens of the trees and the soft khakis of the desert sand. Denim is tie-dyed, while different fabrics – such as cotton and nylon – are spliced together, symbolising not only a joining of ancient and modern, natural and synthetic, but a connecting of our past, present and future selves.
The designs themselves span smart and casual wear, featuring blazers and trousers, jackets and jeans, shorts, shirts and bags. Together they form a functional and conceptual wardrobe for the man looking ahead, primed with authenticity and emotionality.
COLLECTION CONCEPT