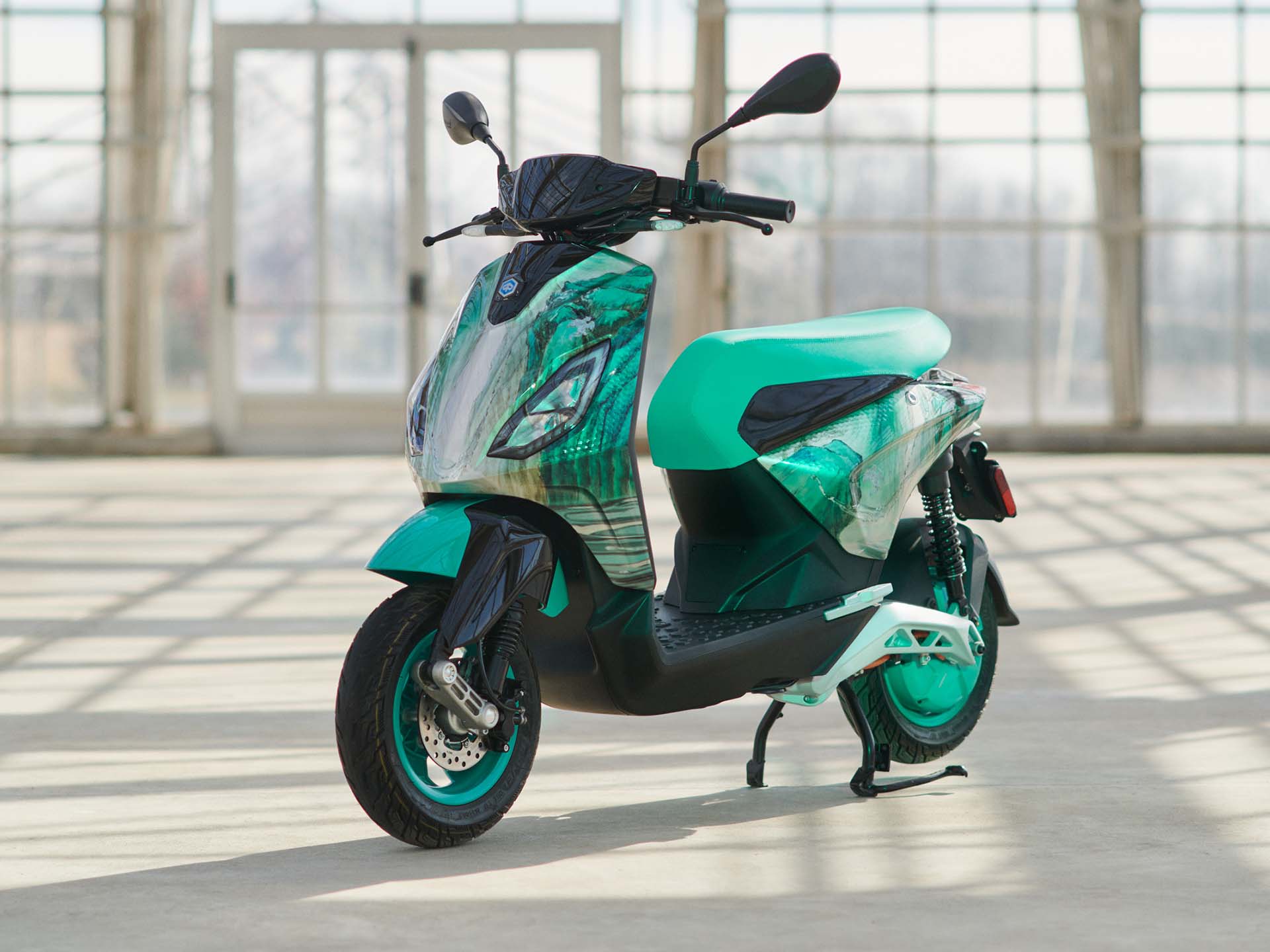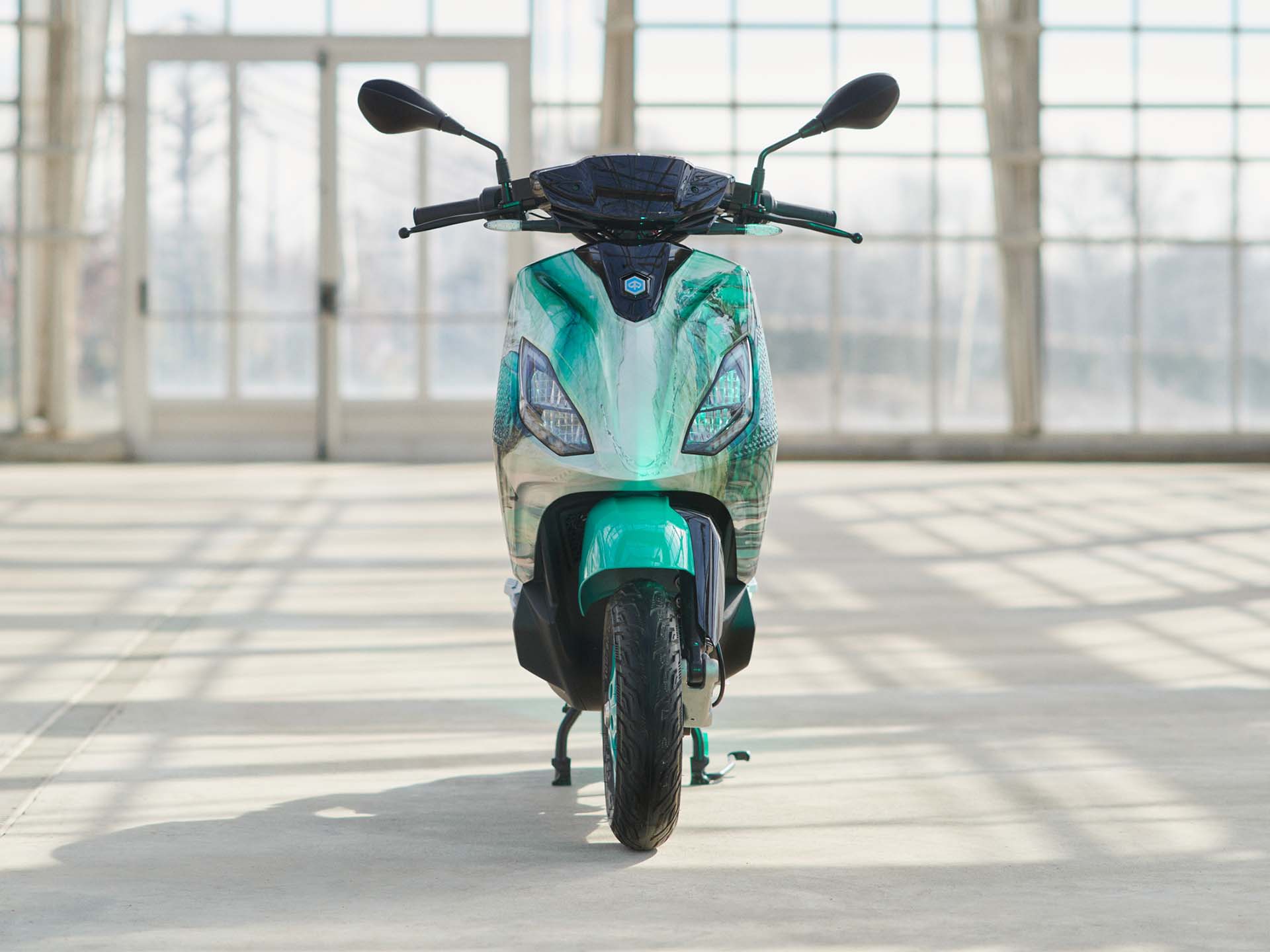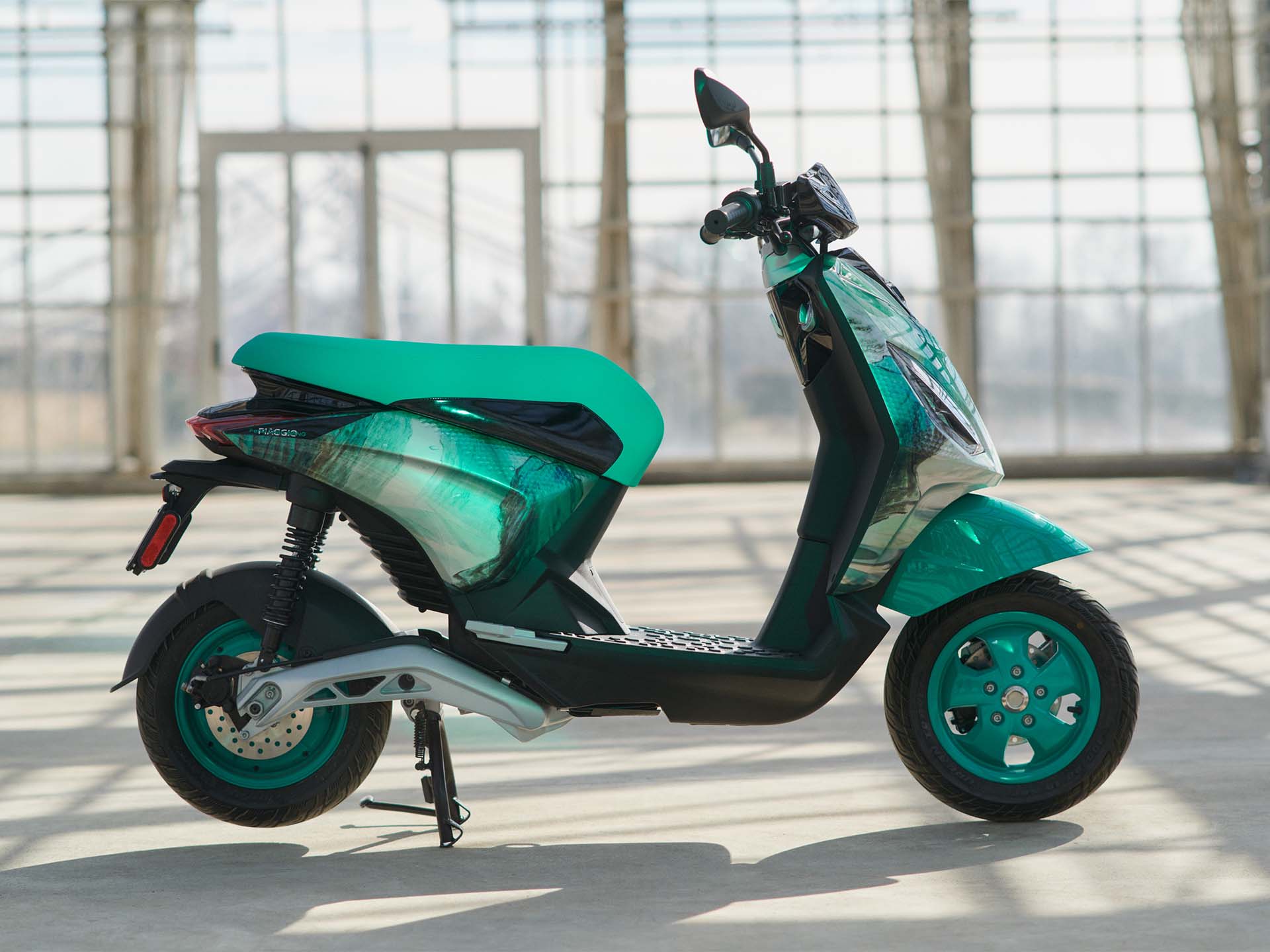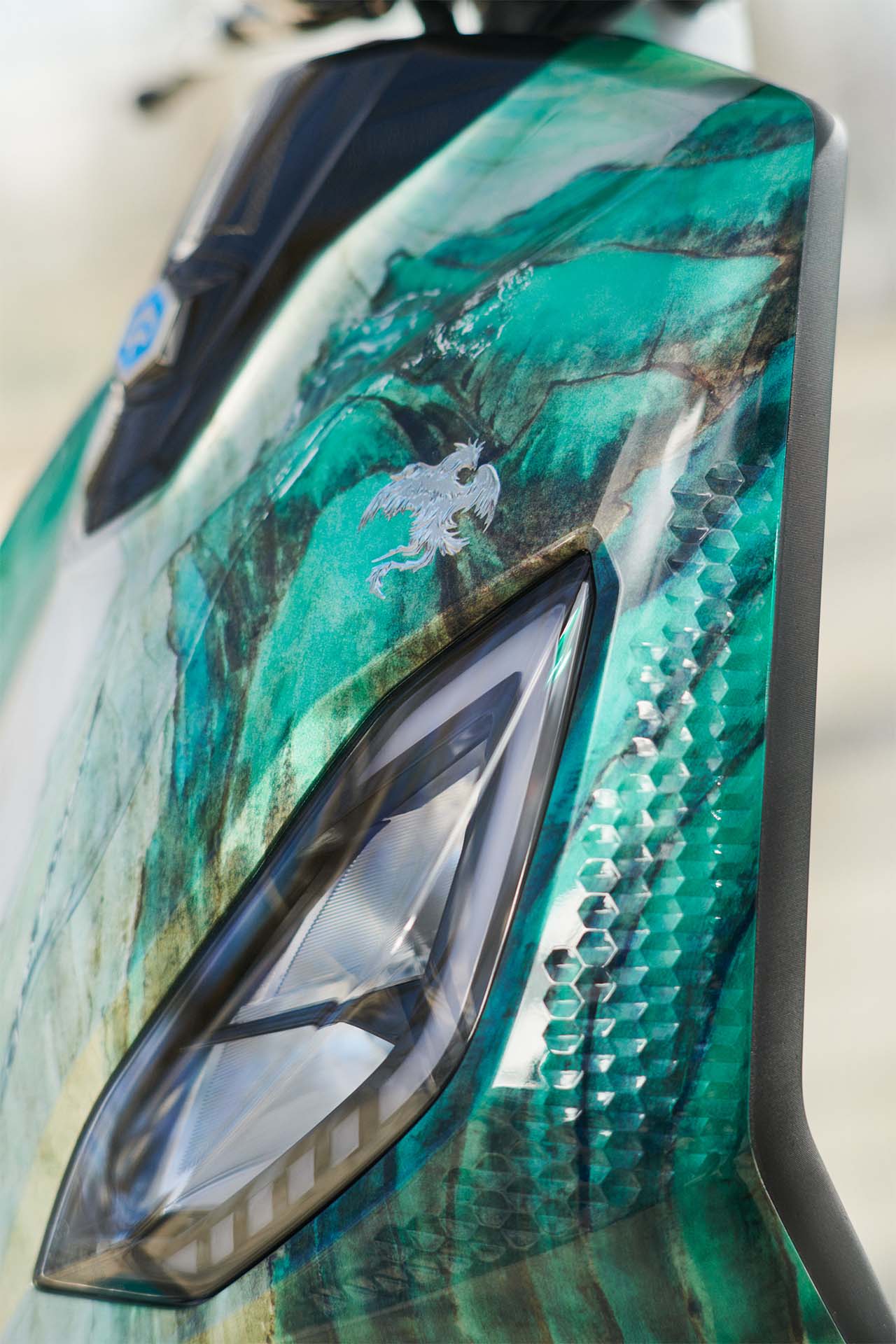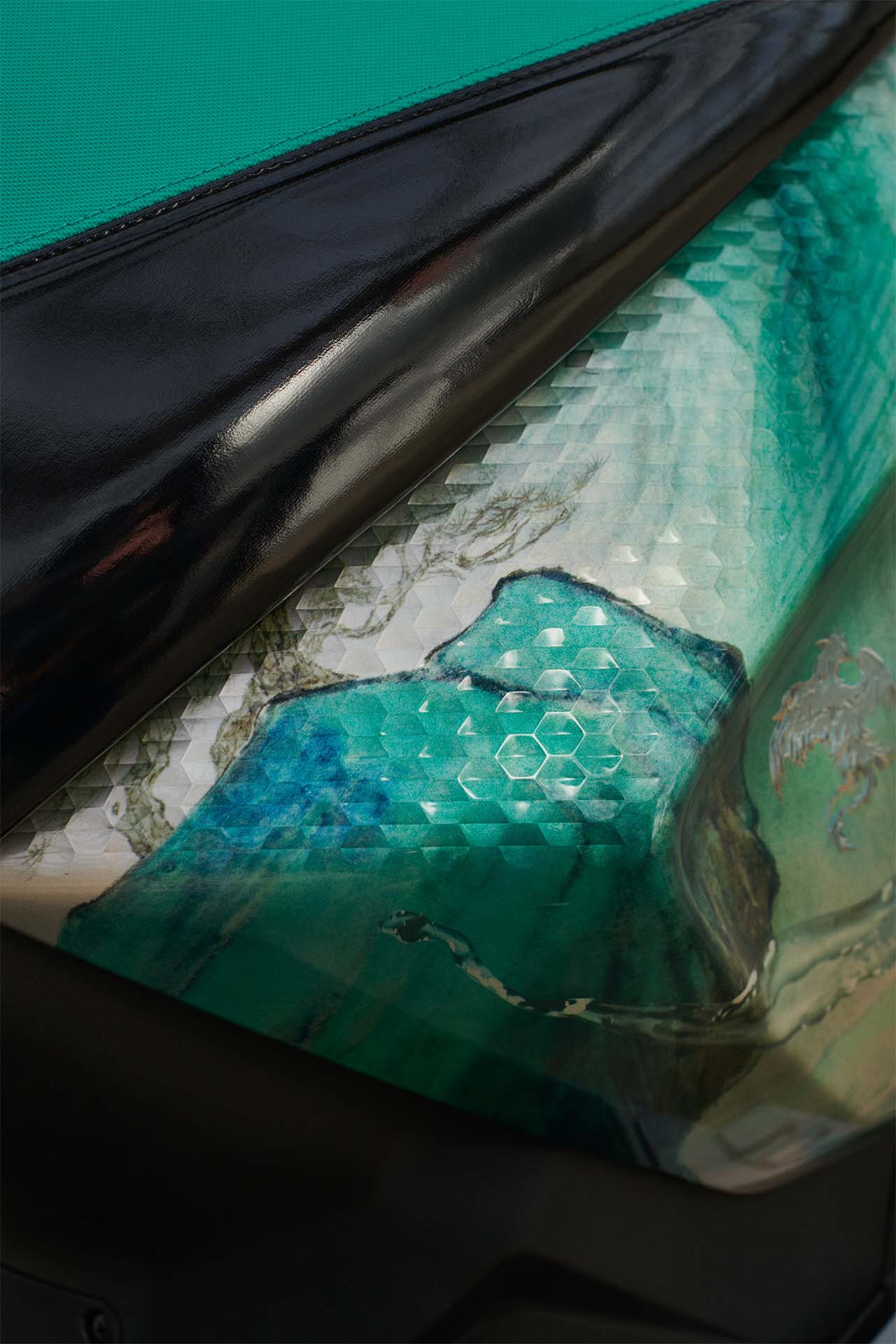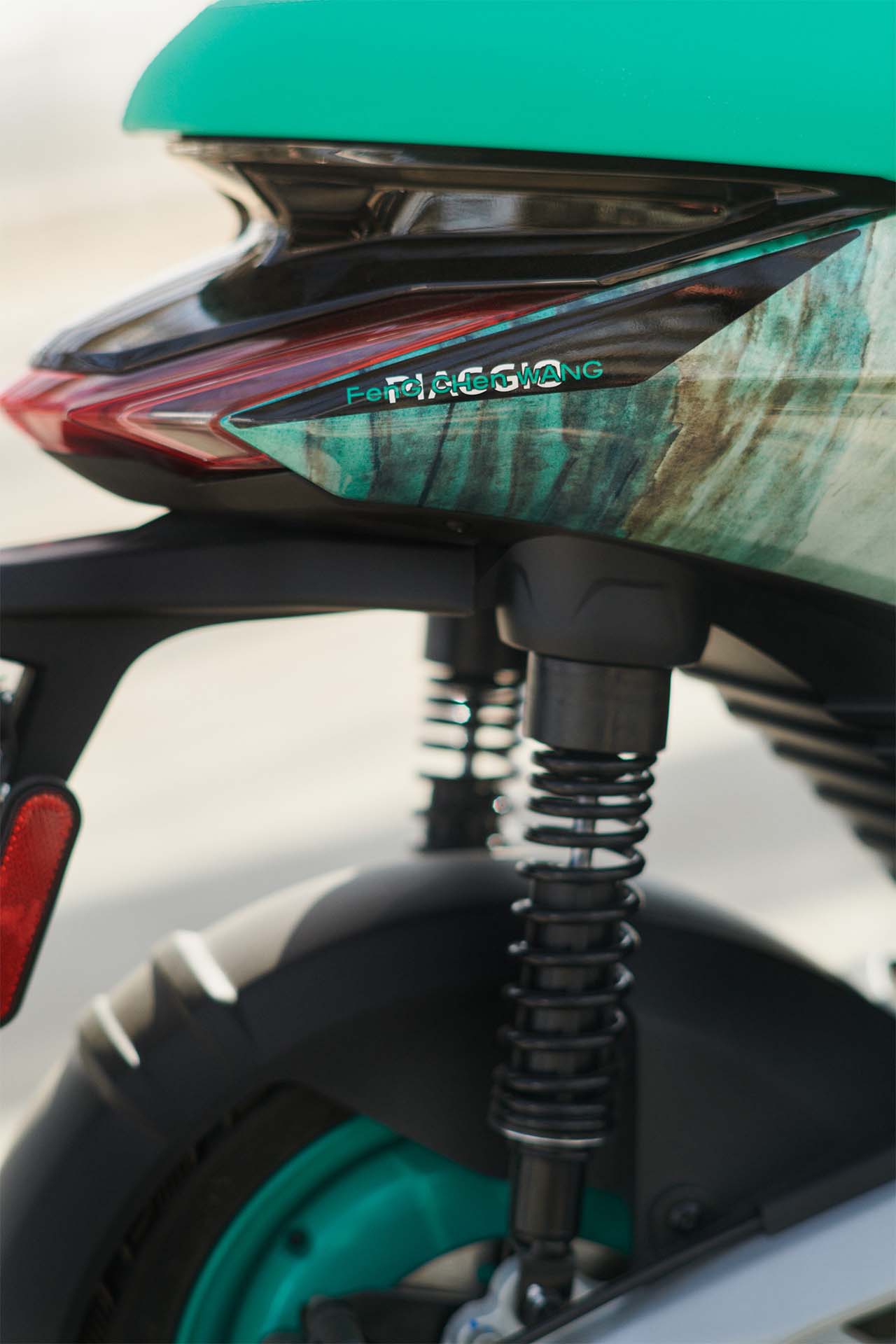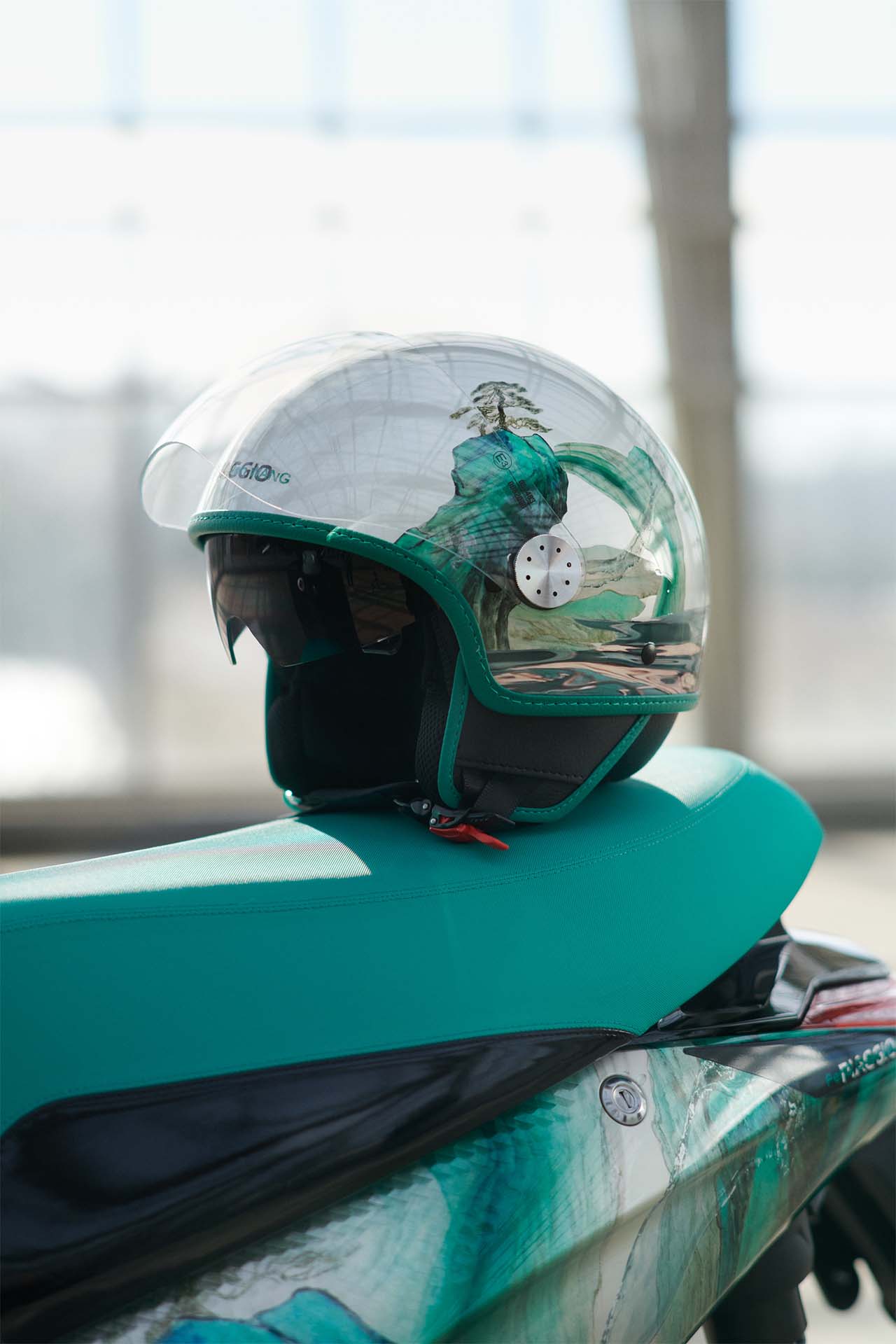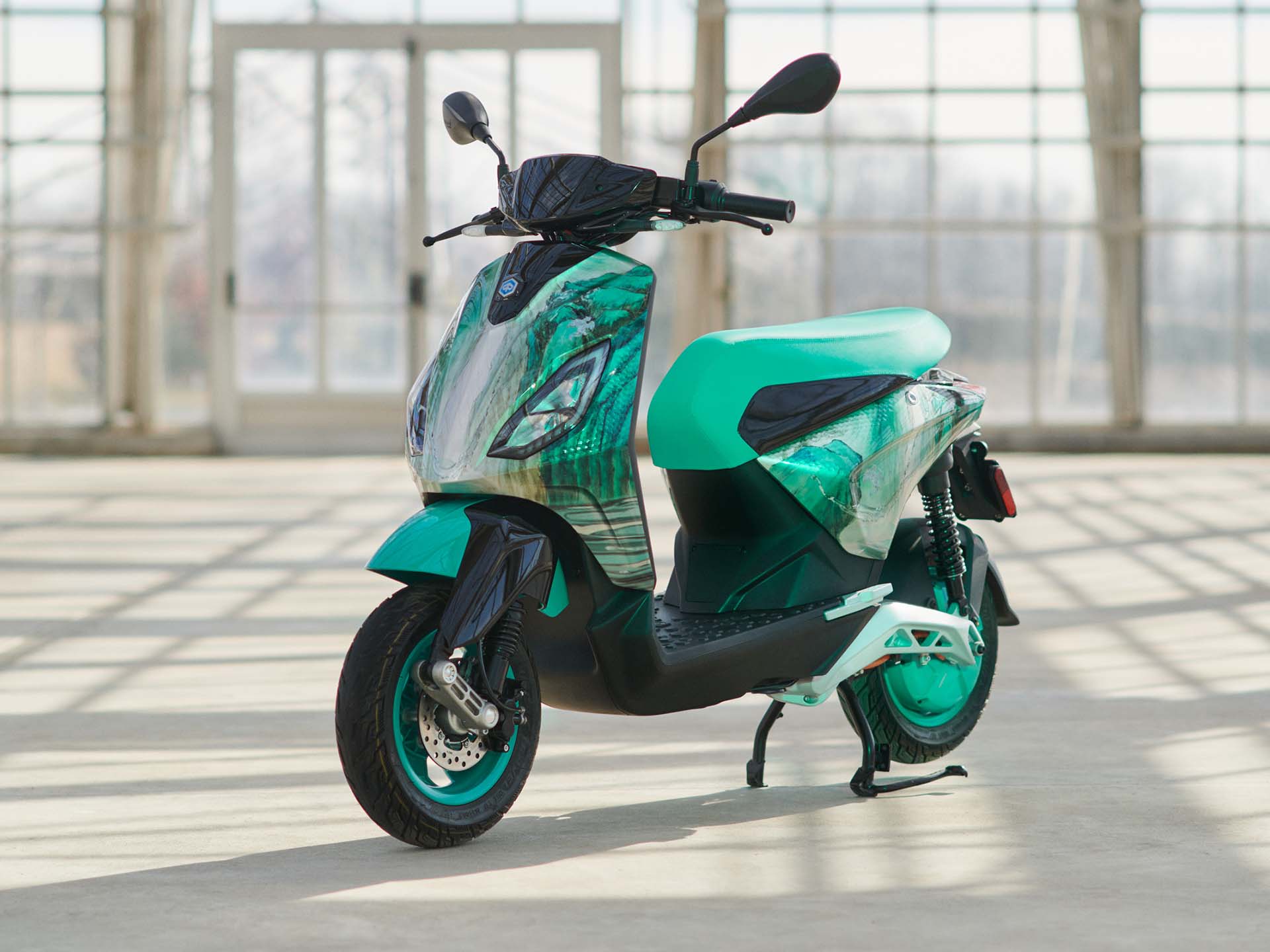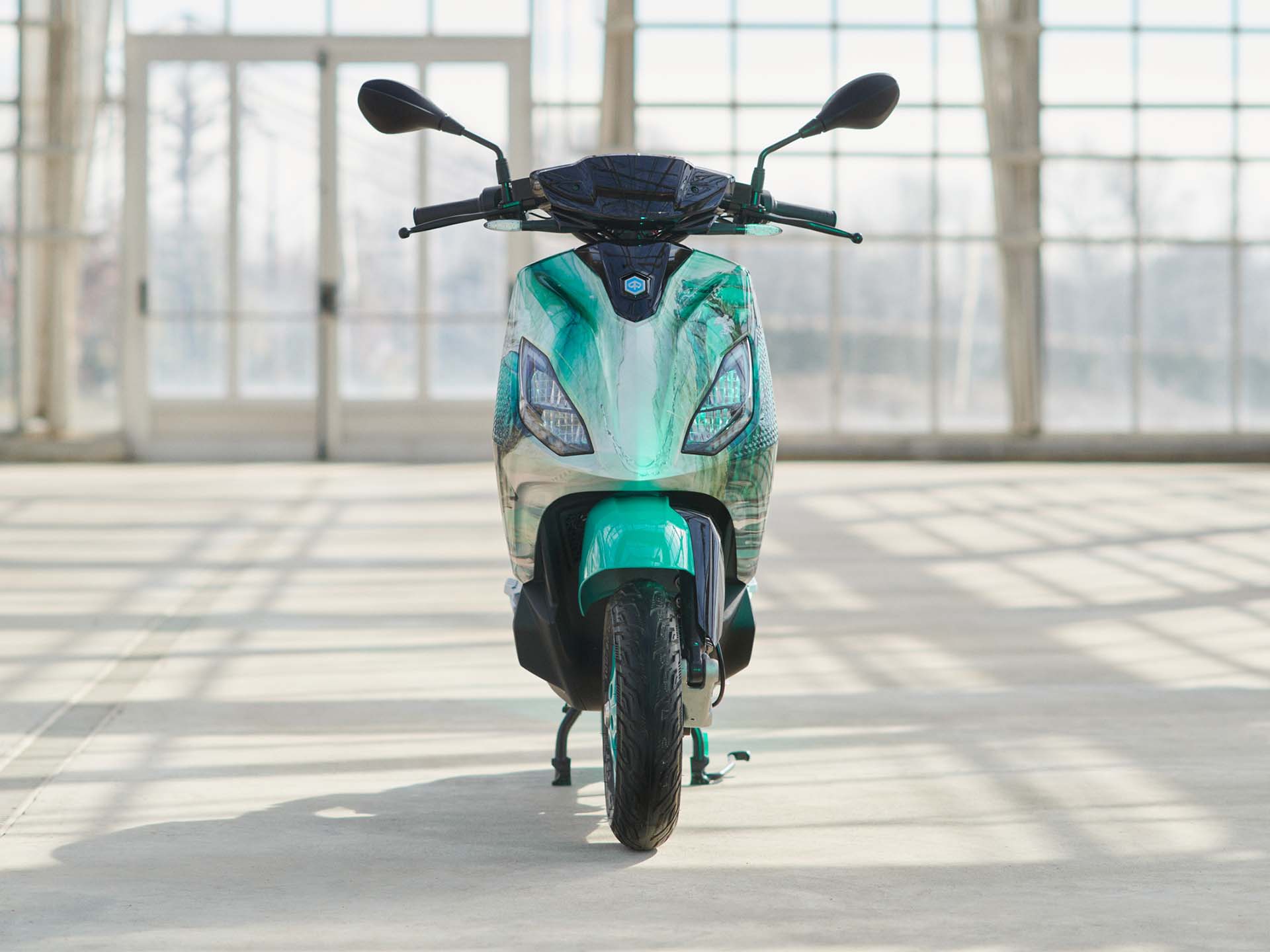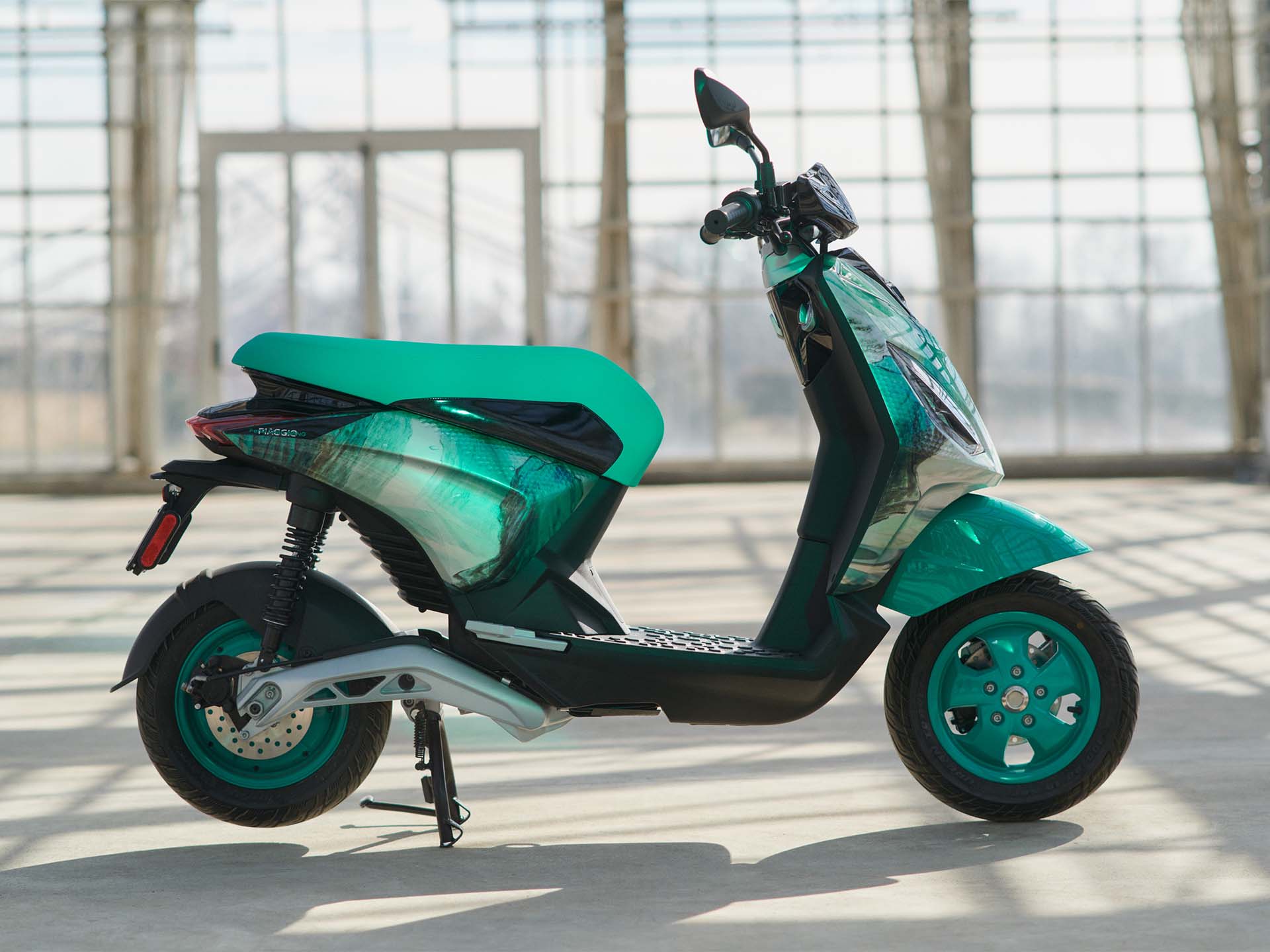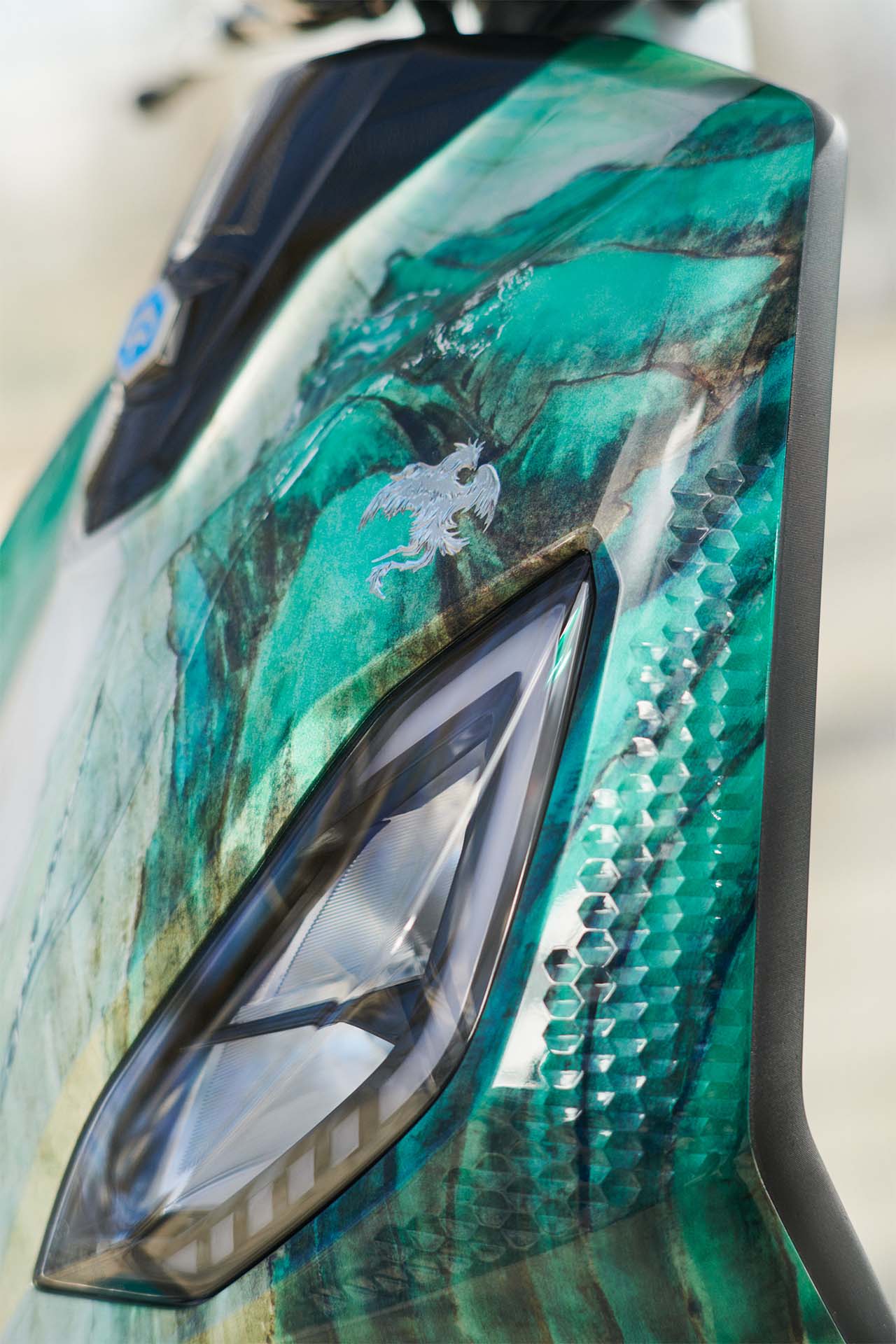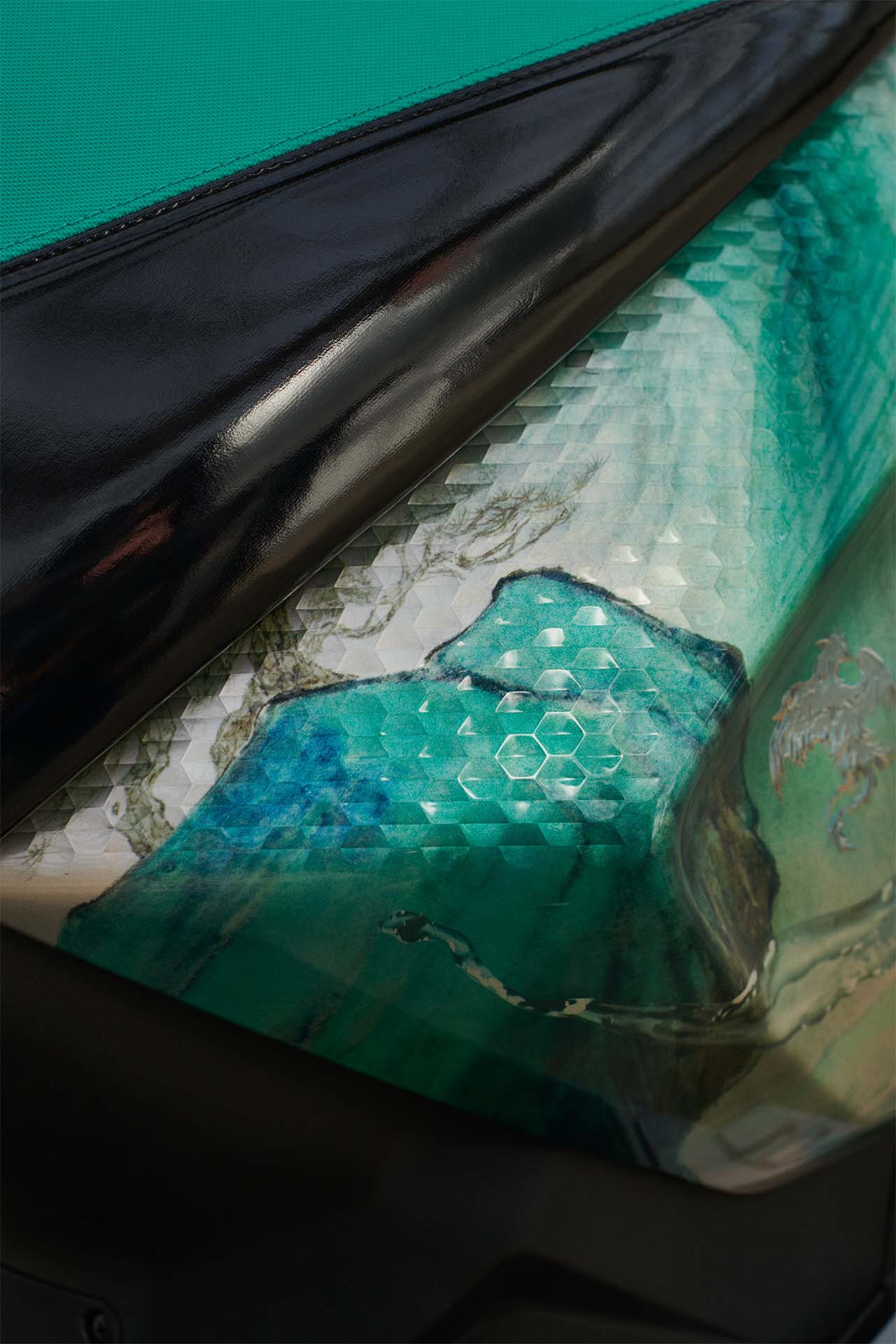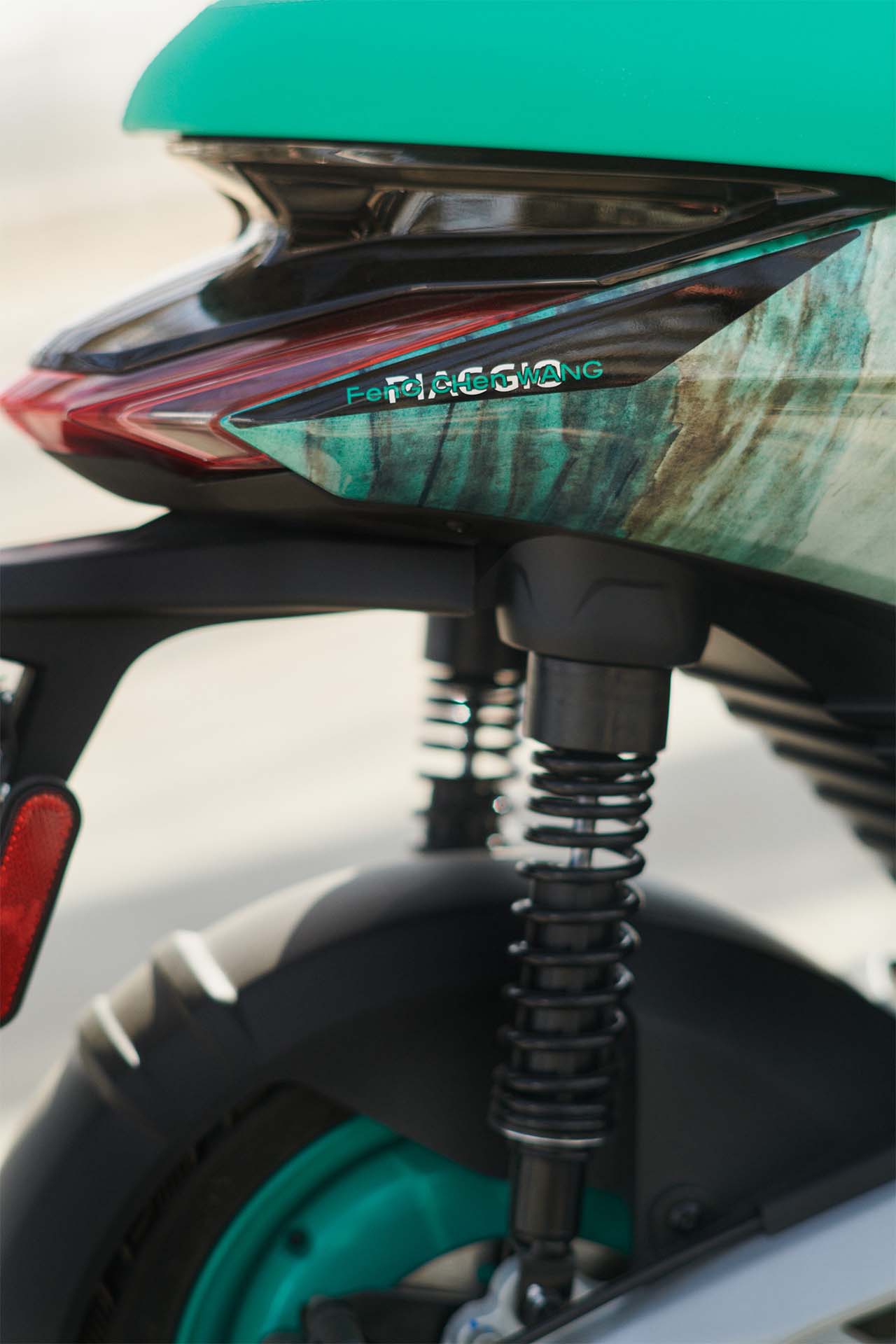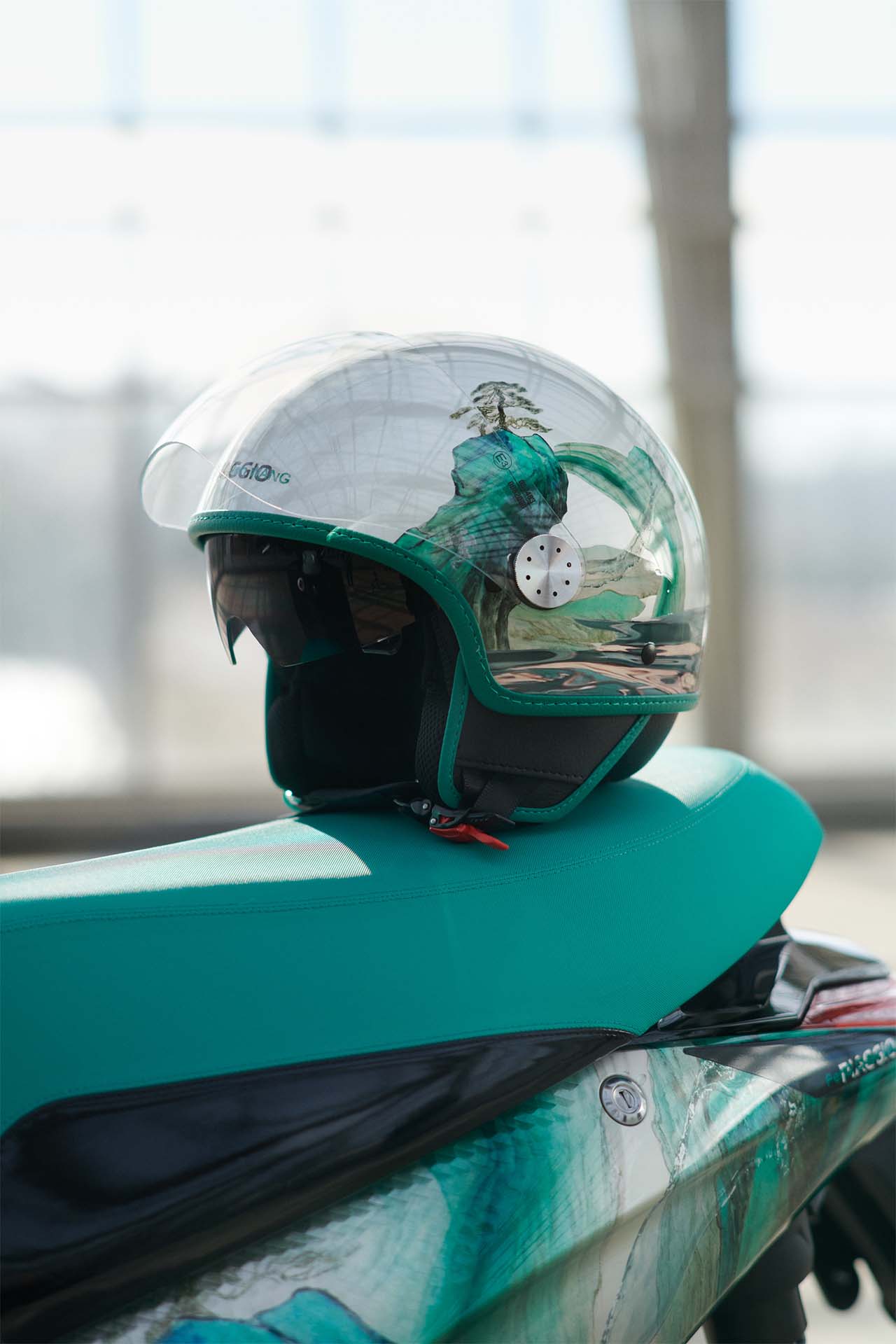 PIAGGIO 1 E-SCOOTER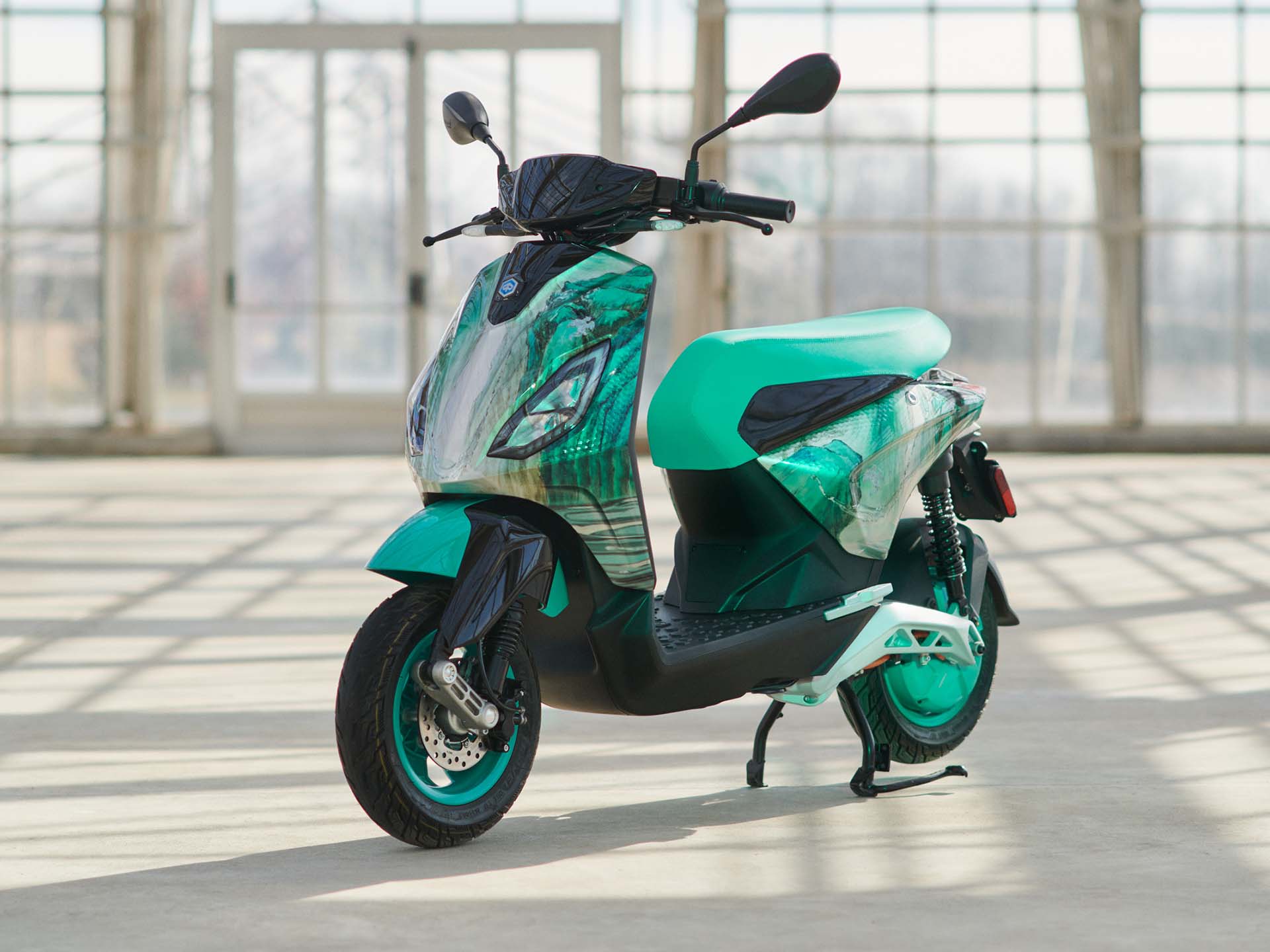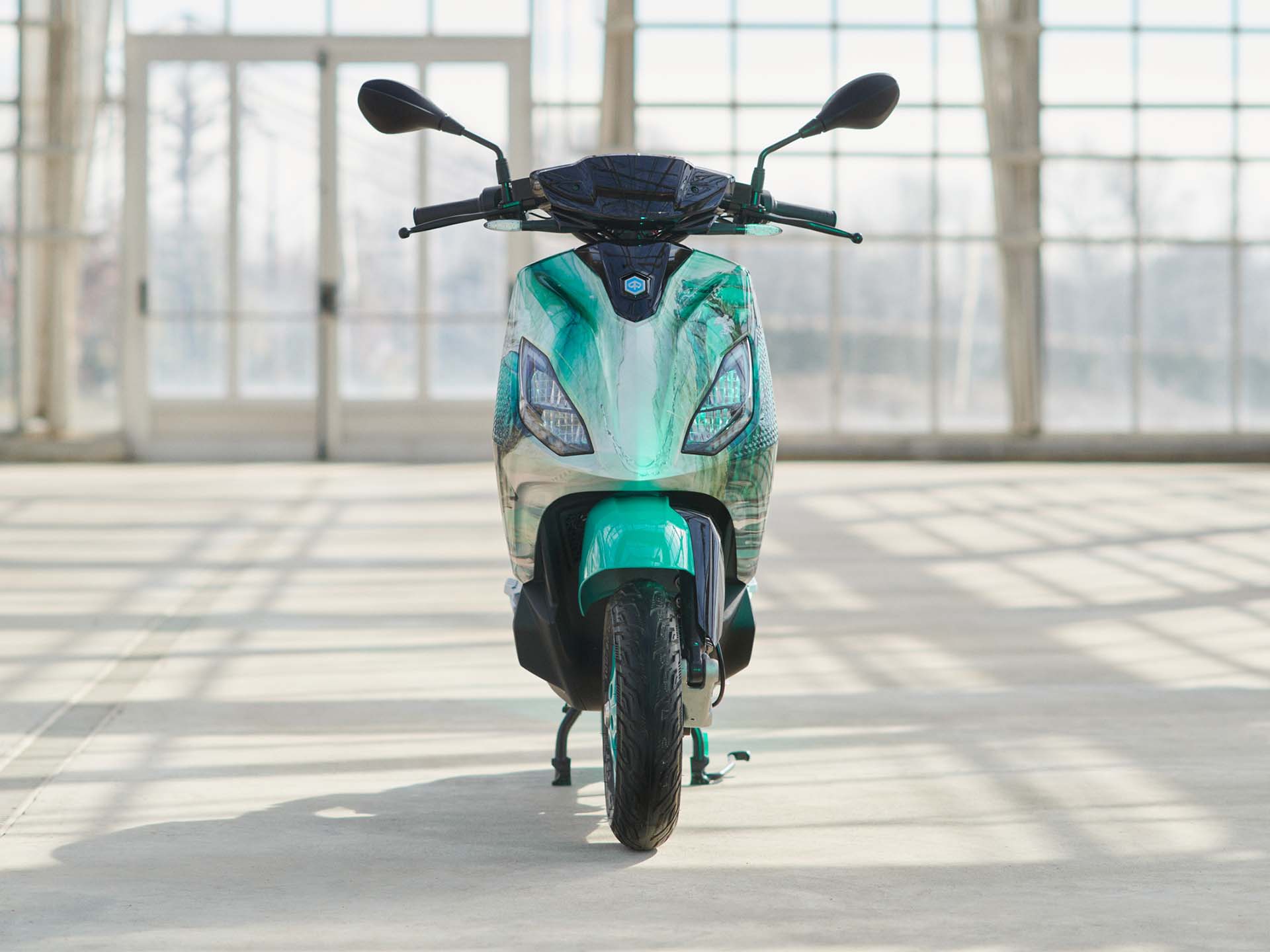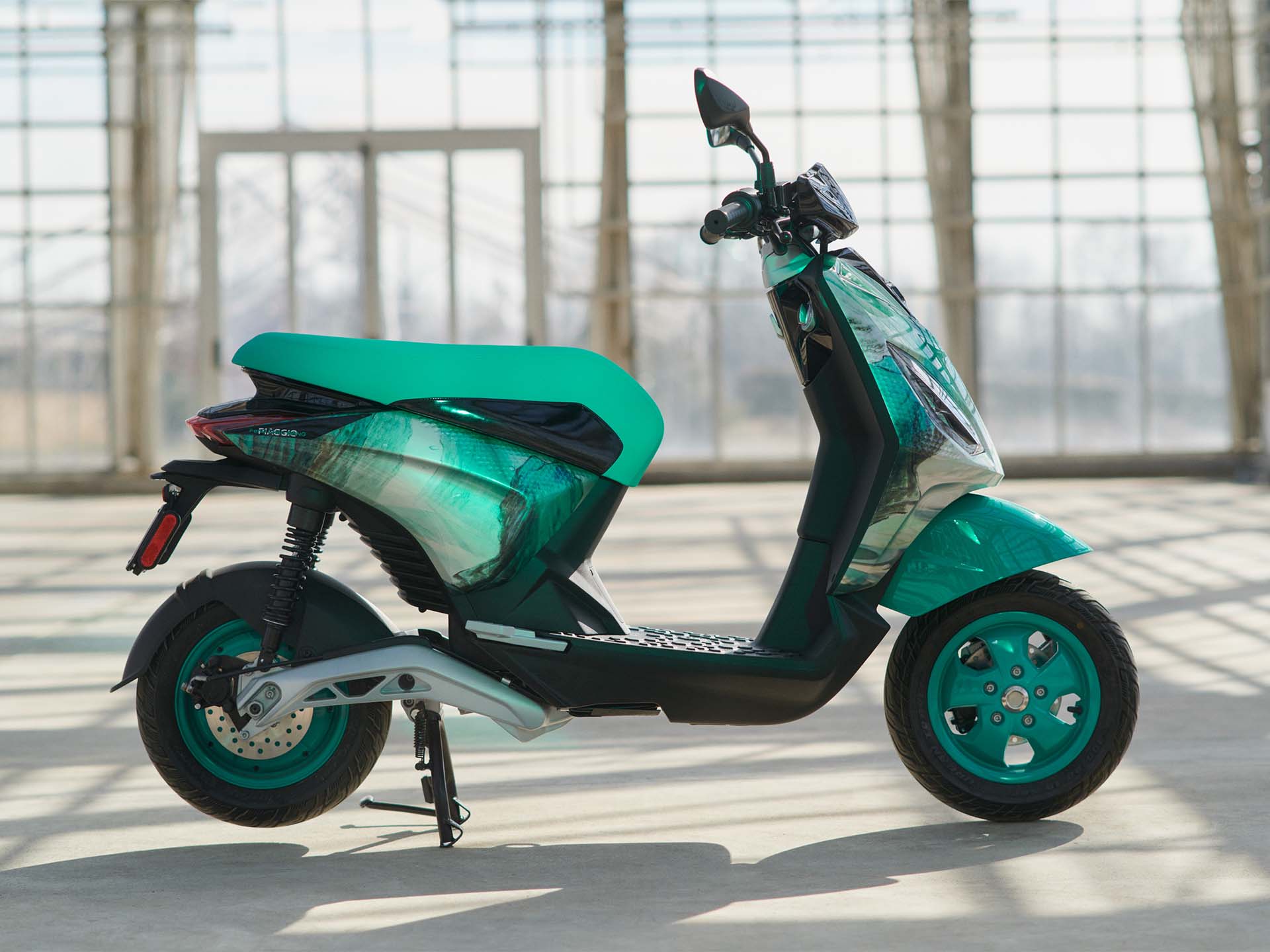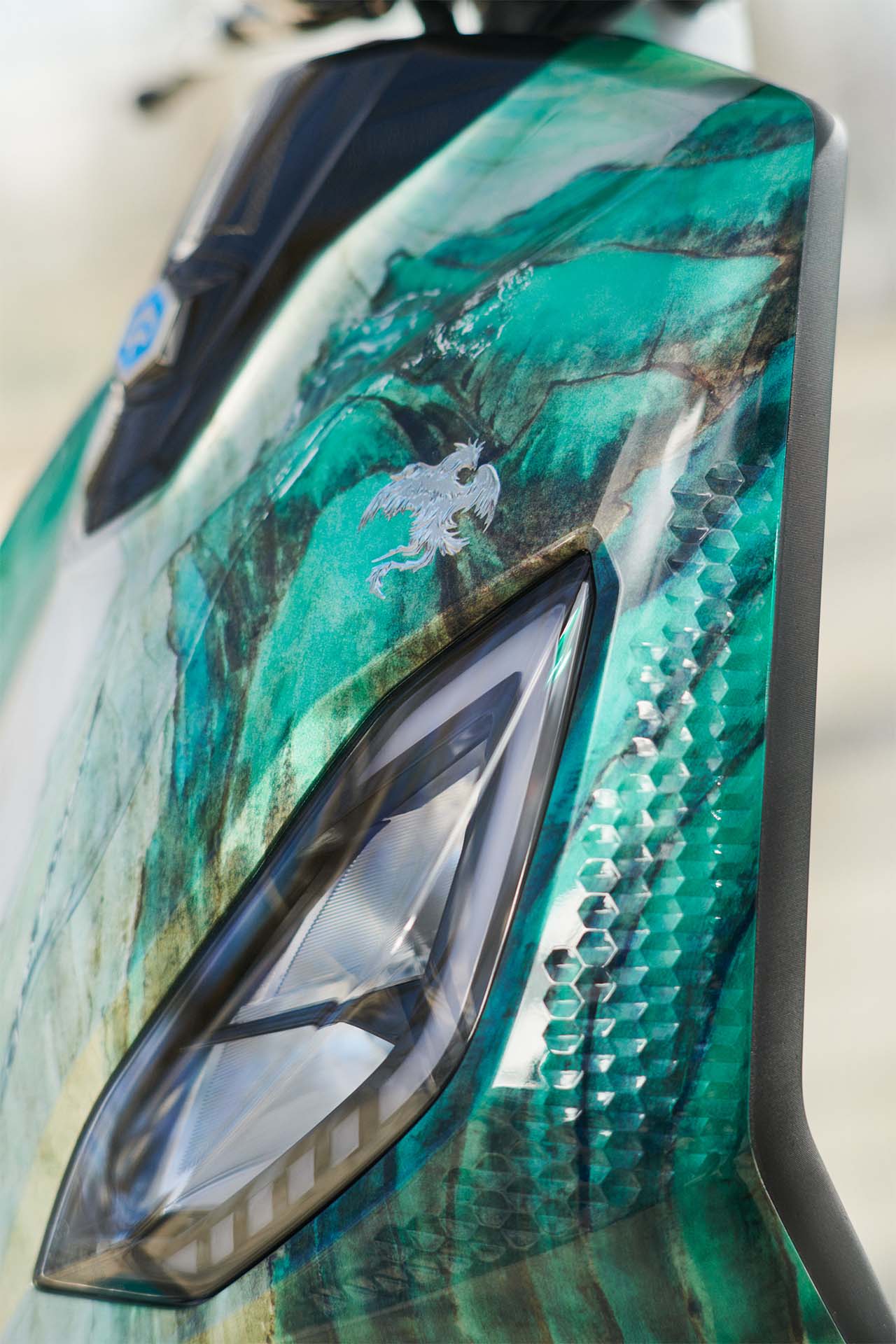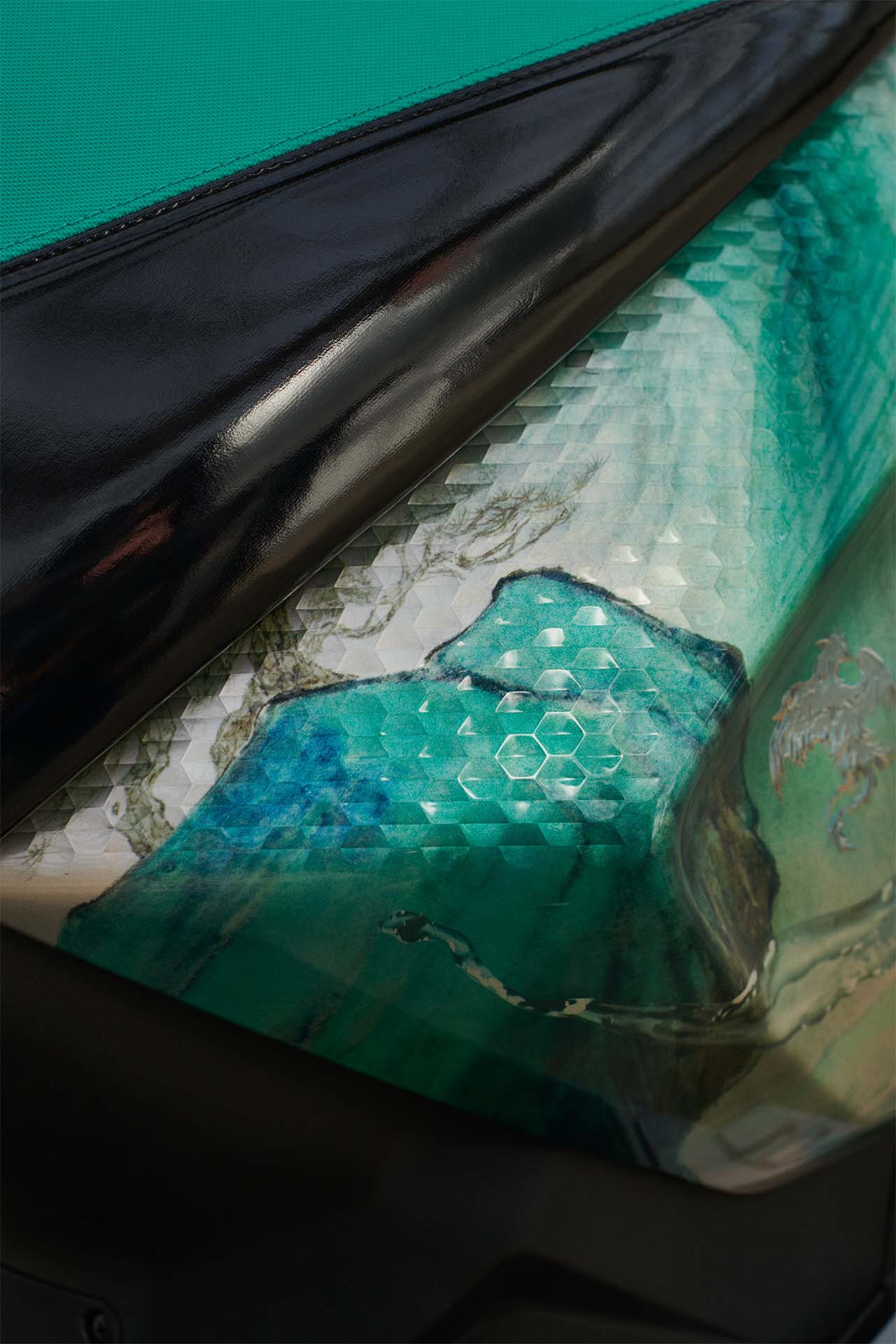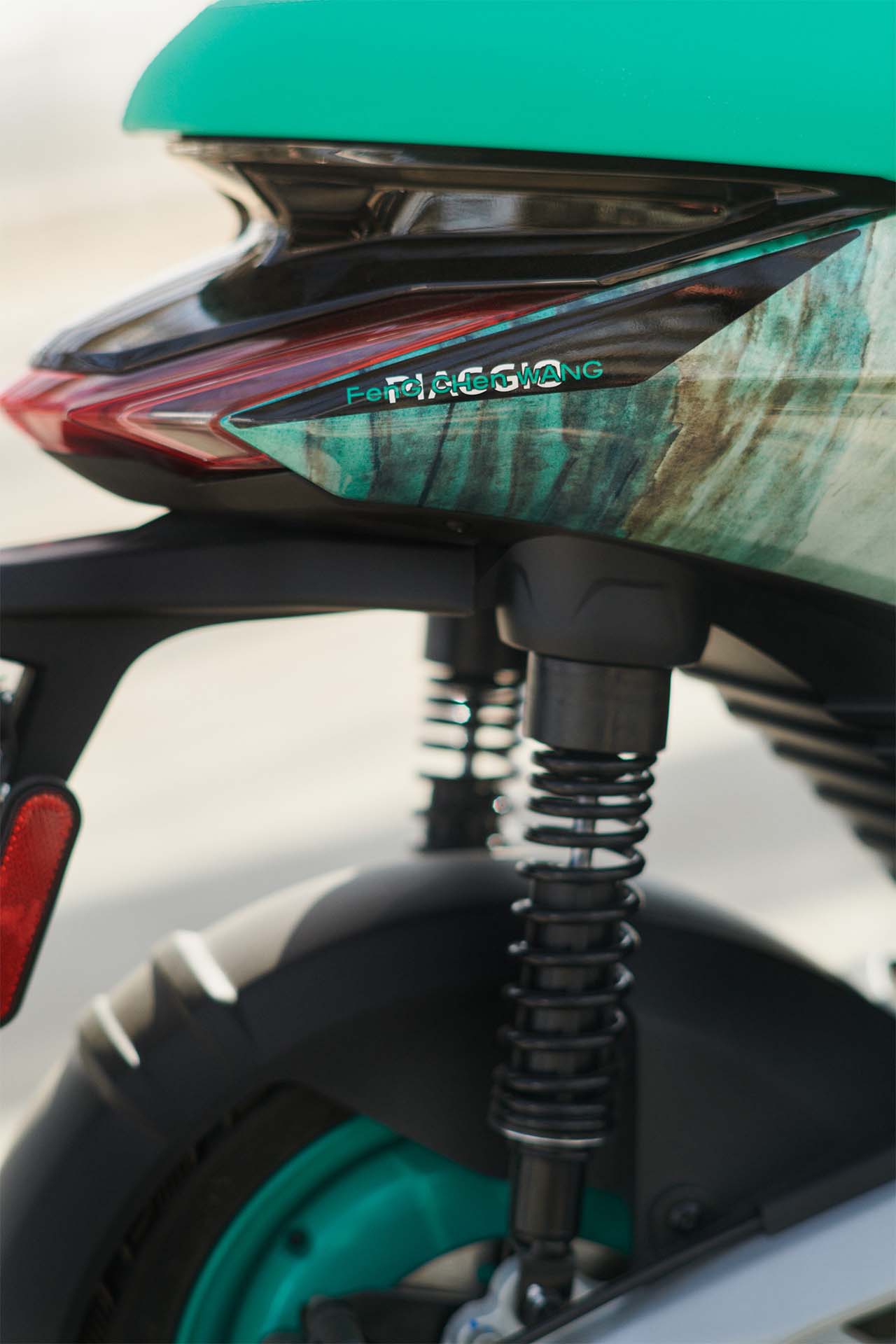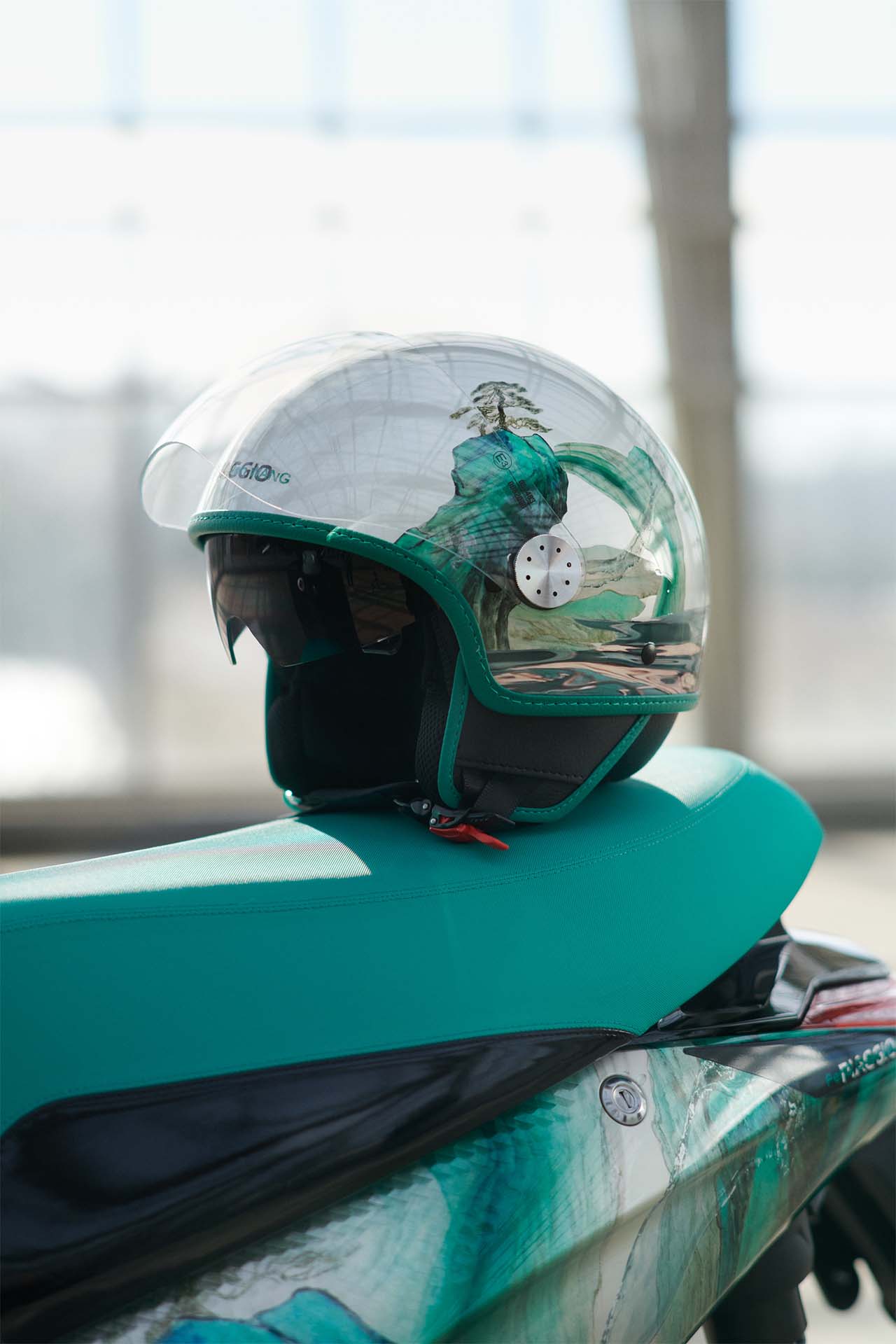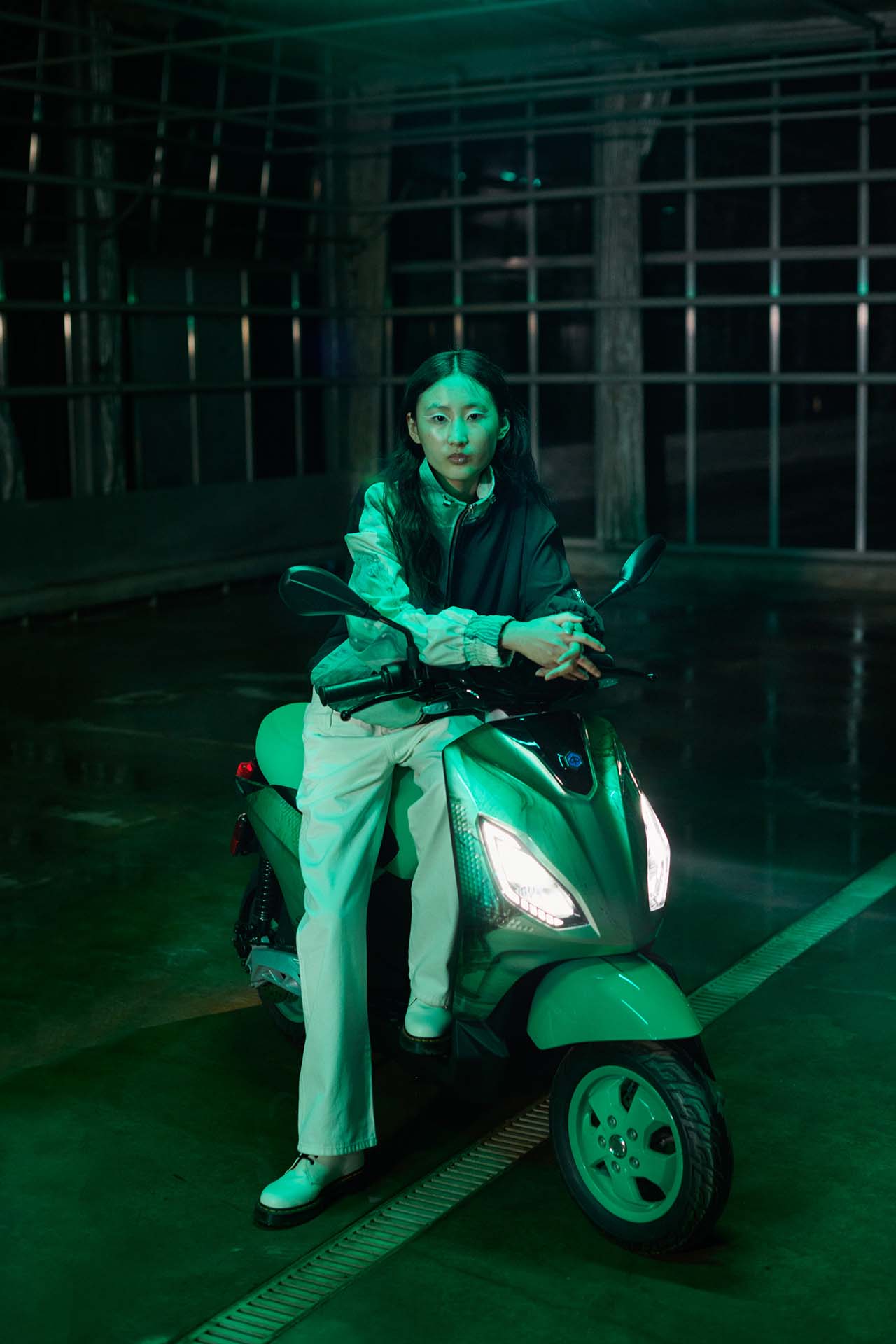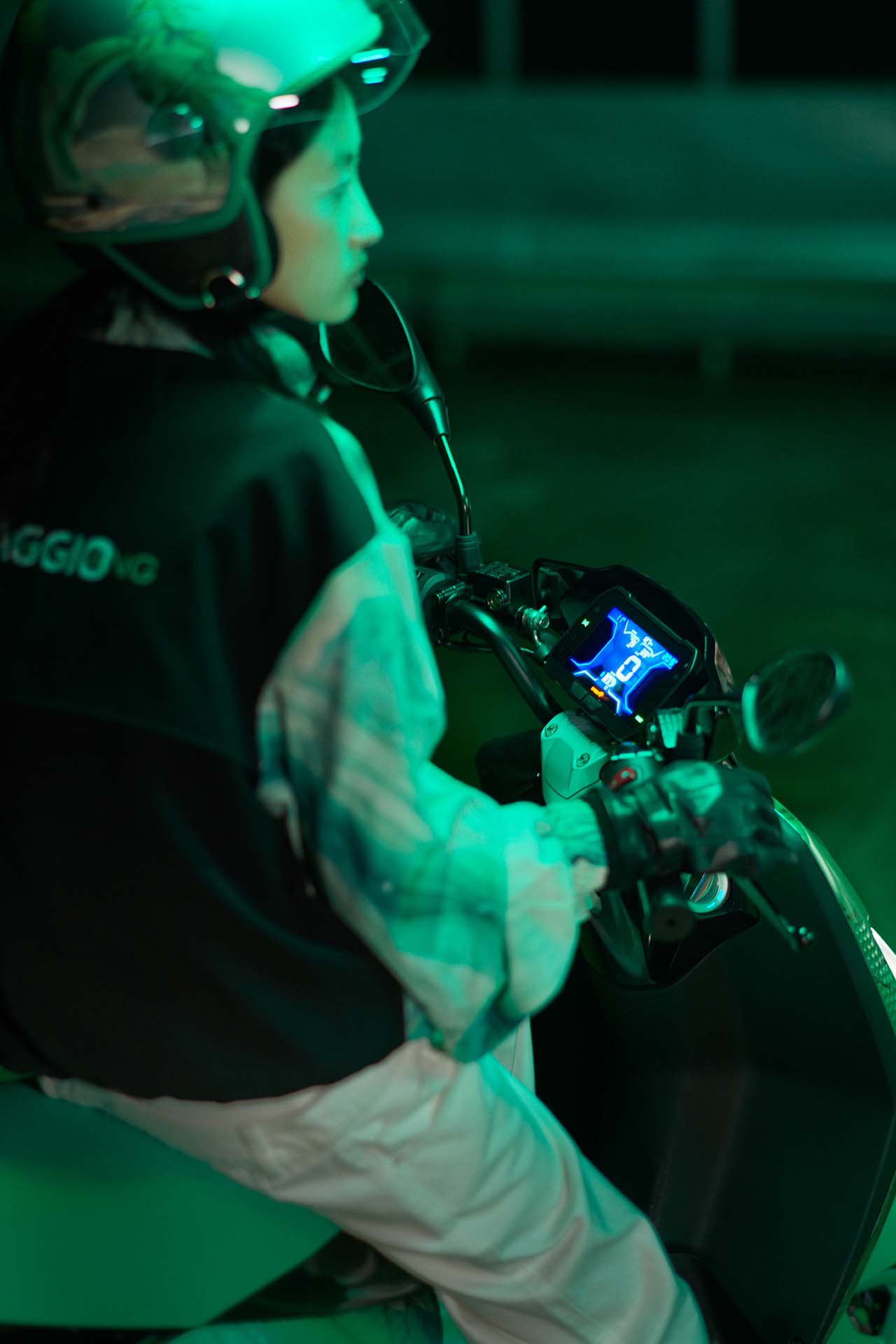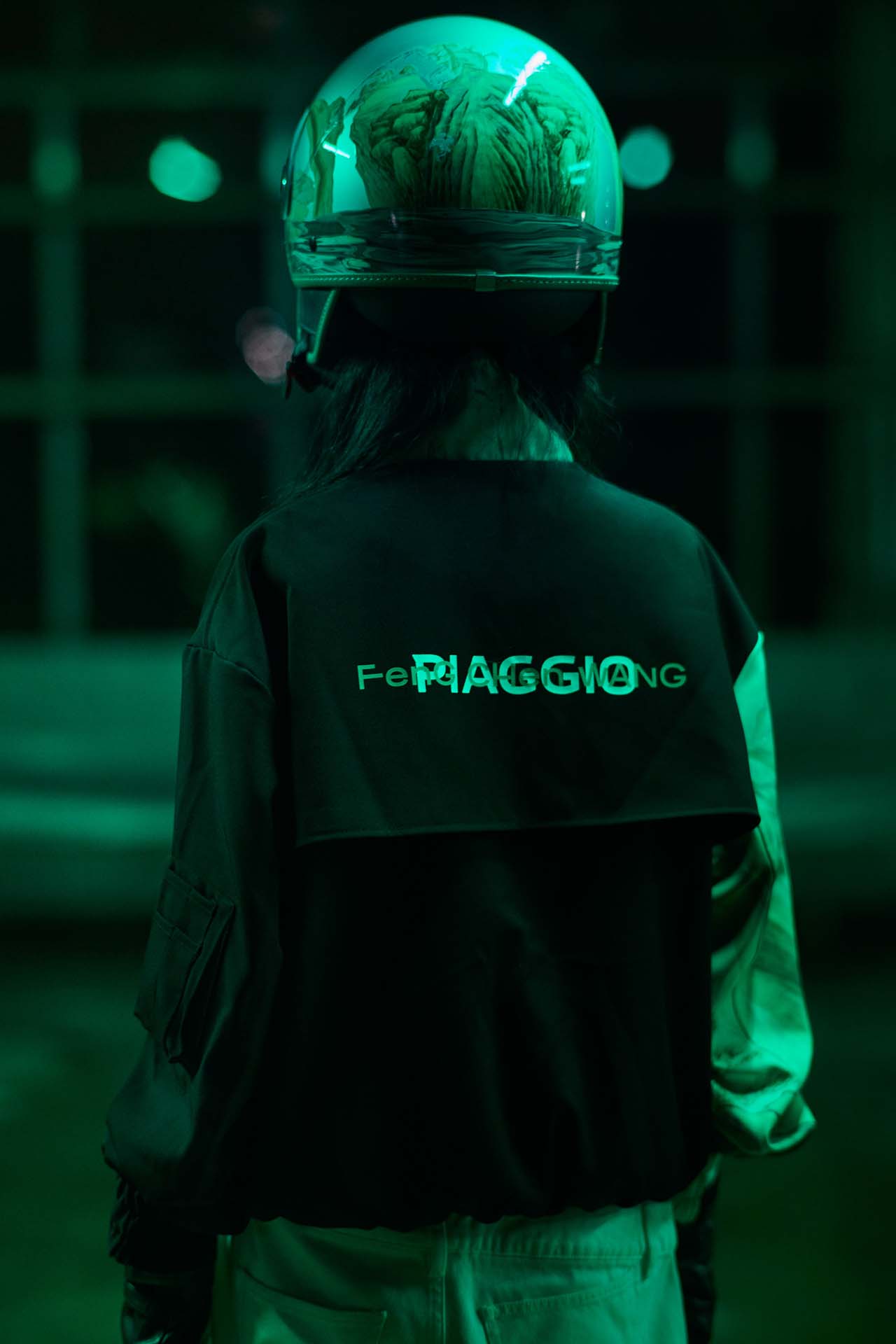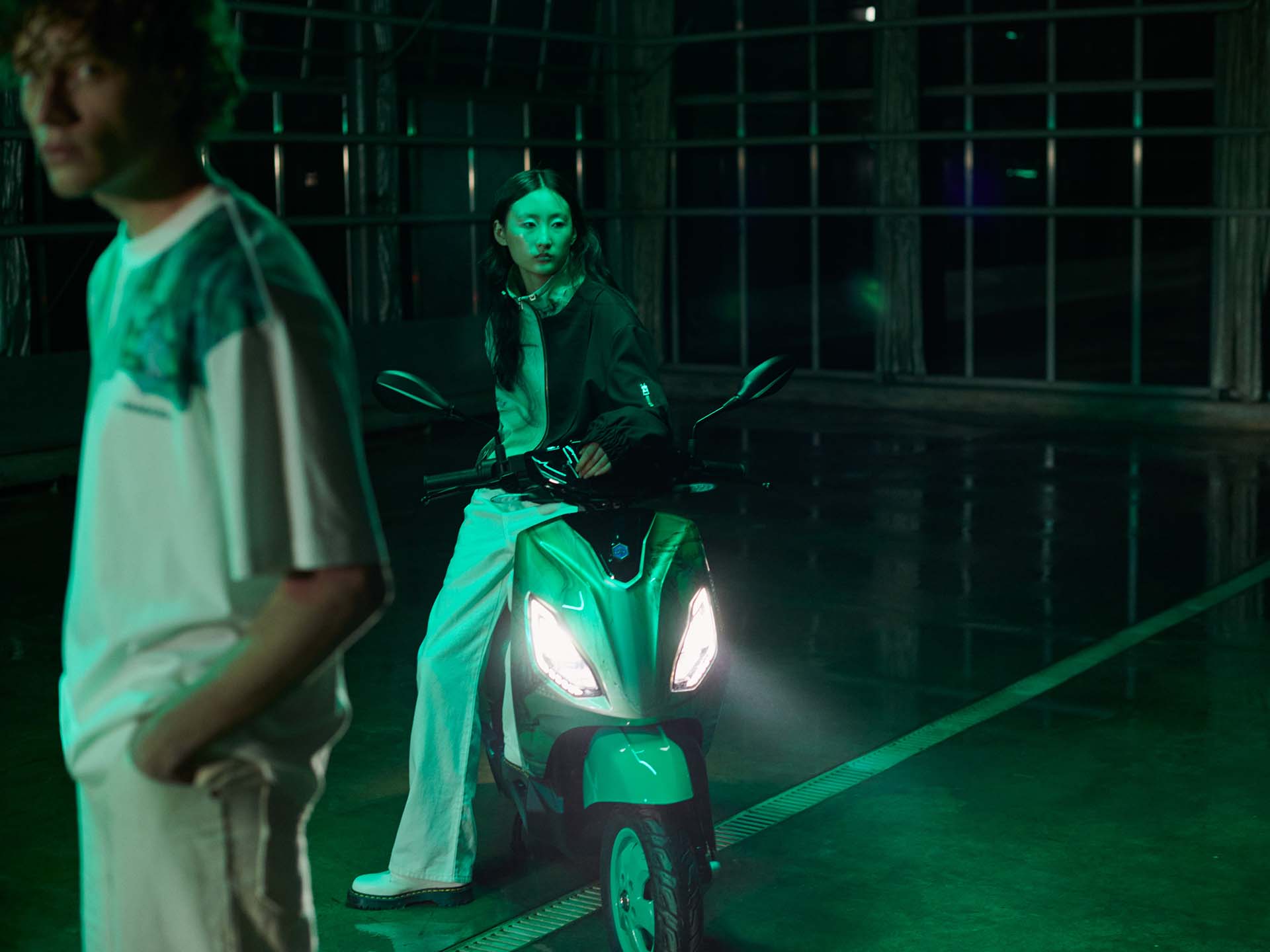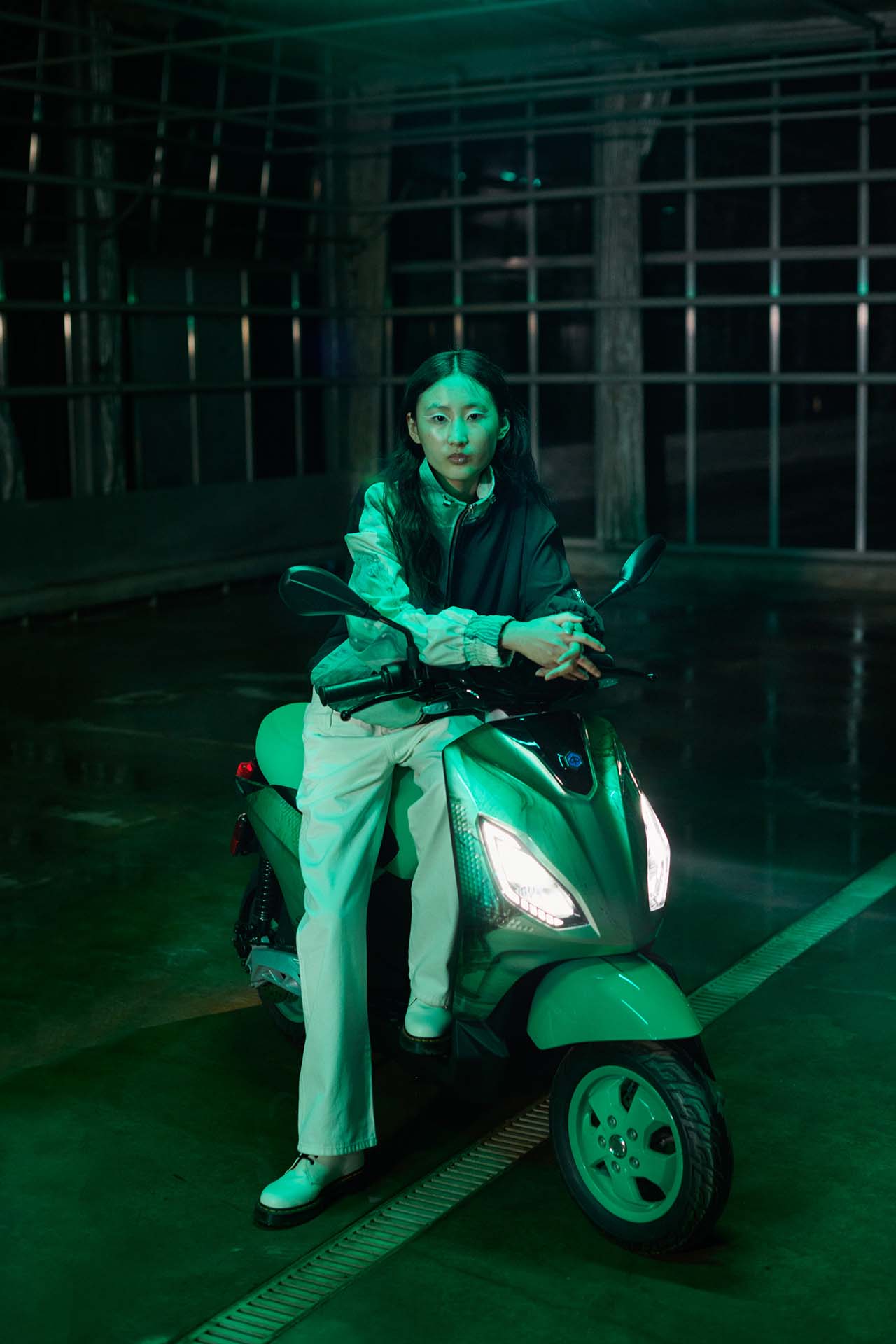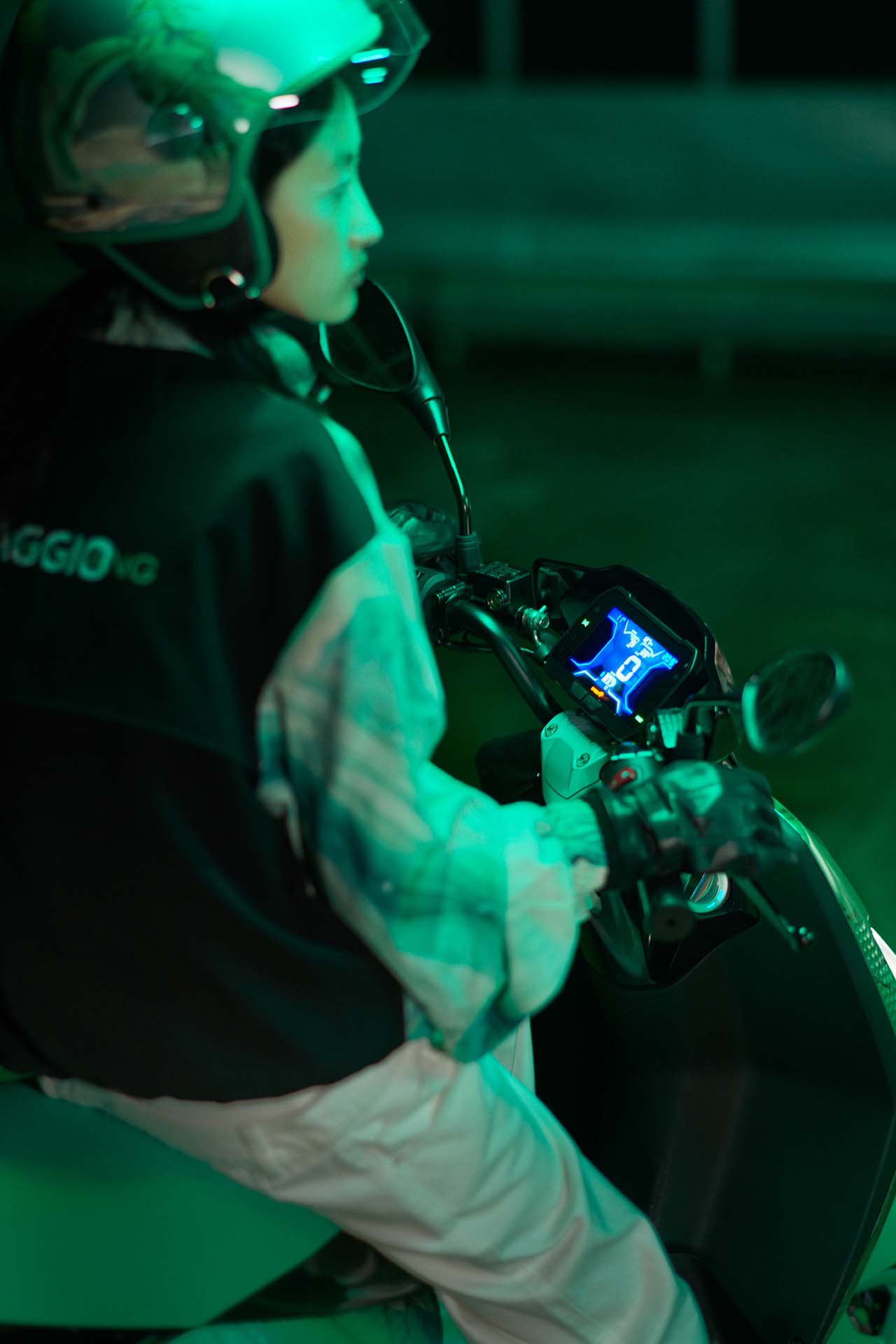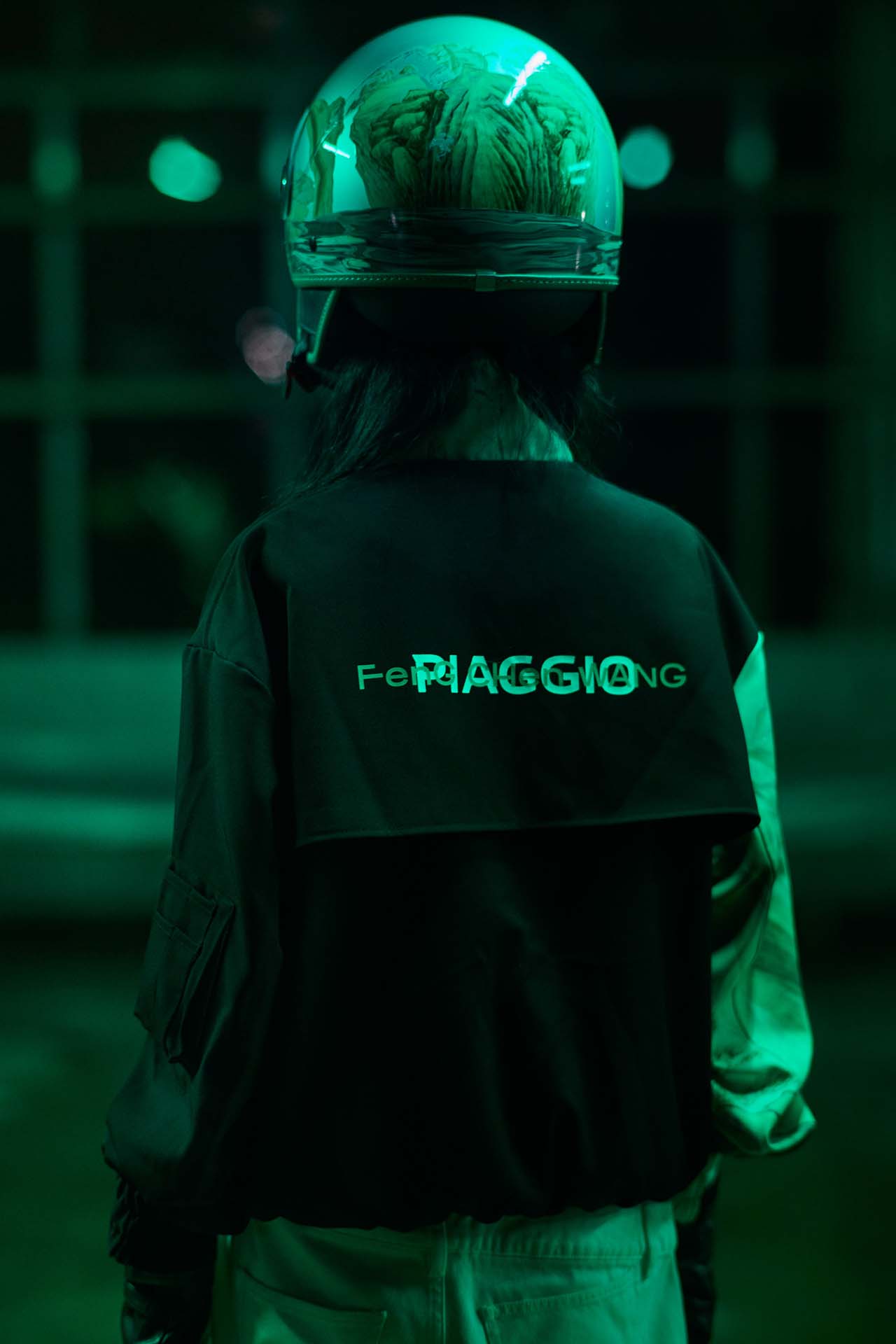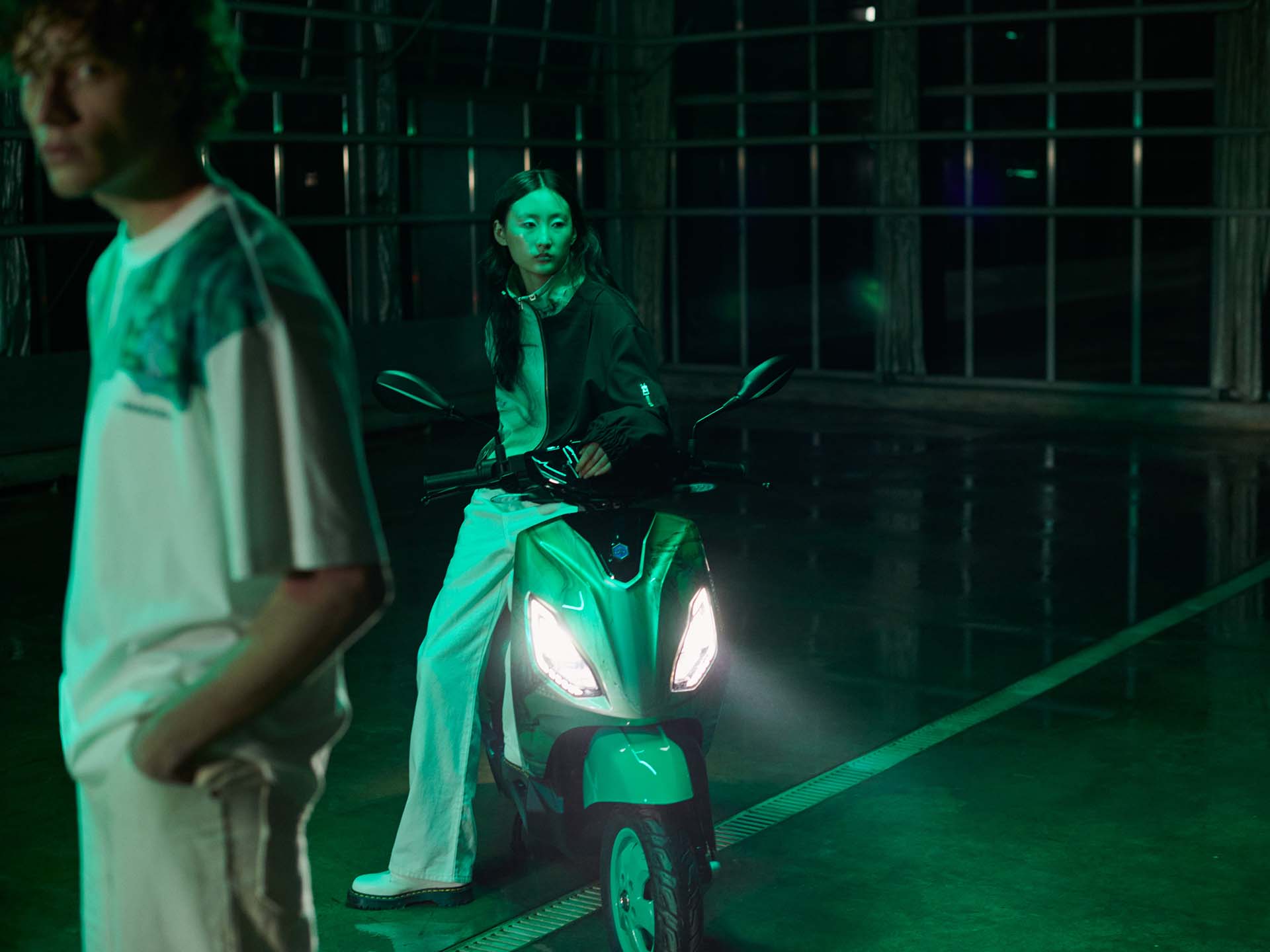 LOOKBOOK BY PIAGGIO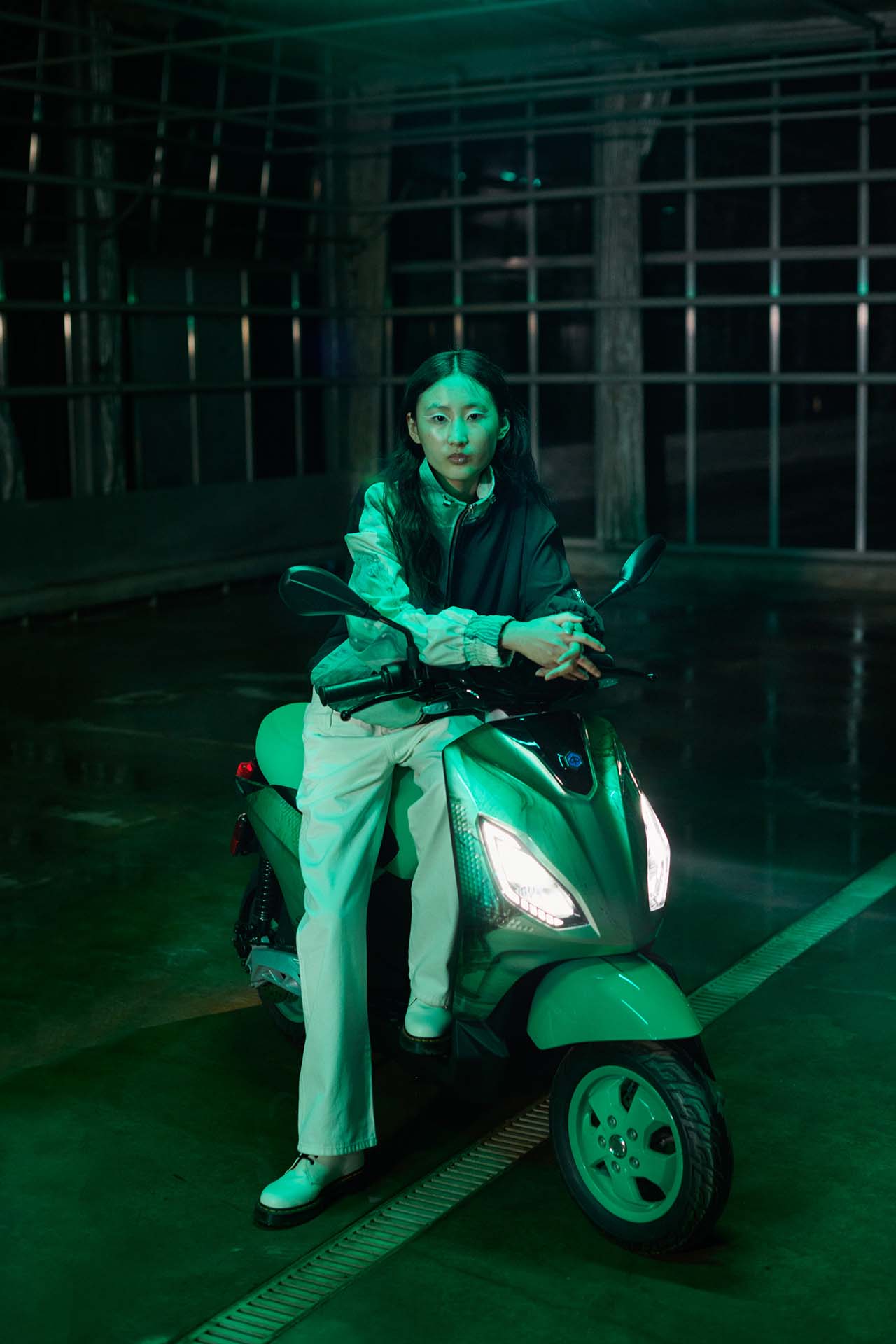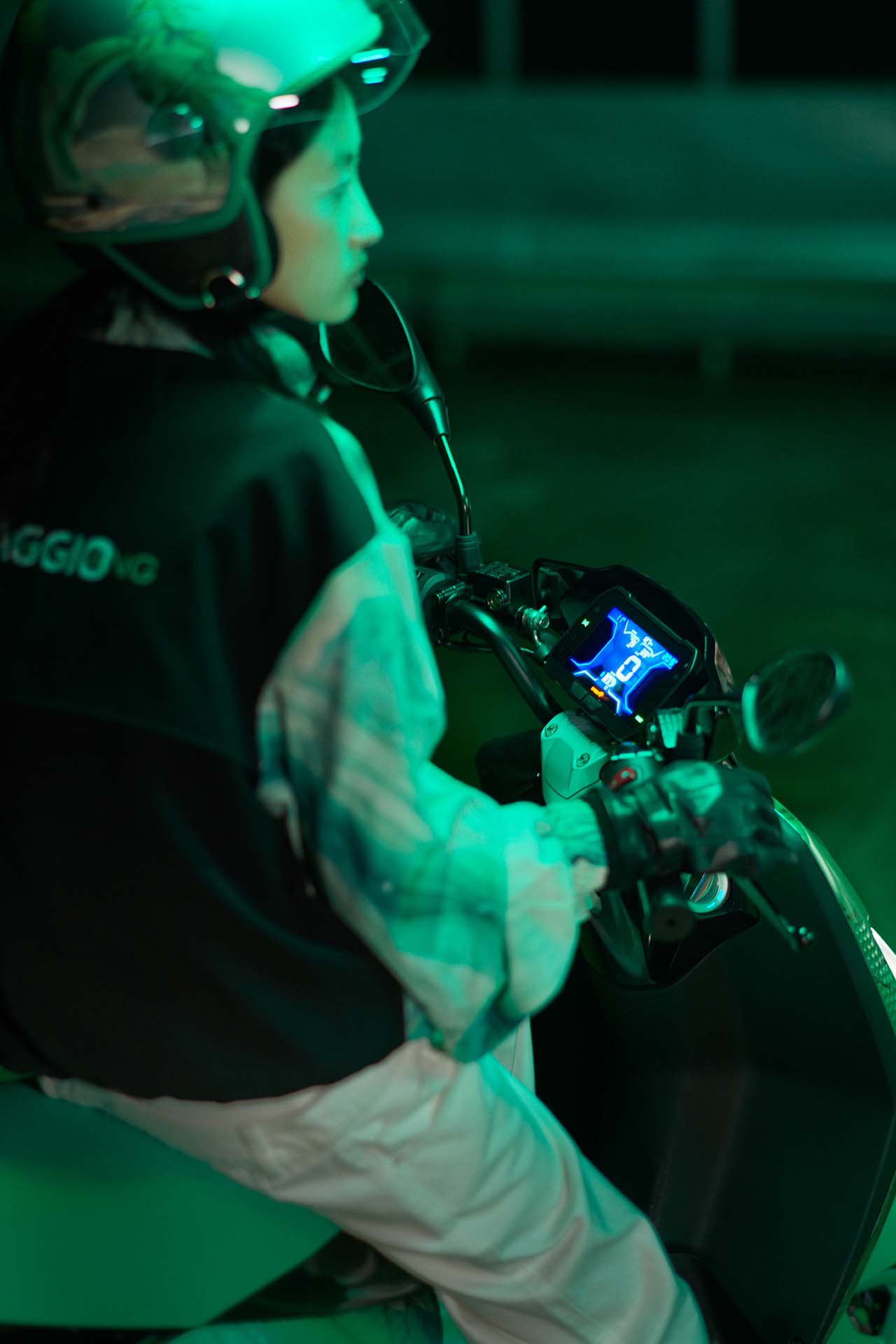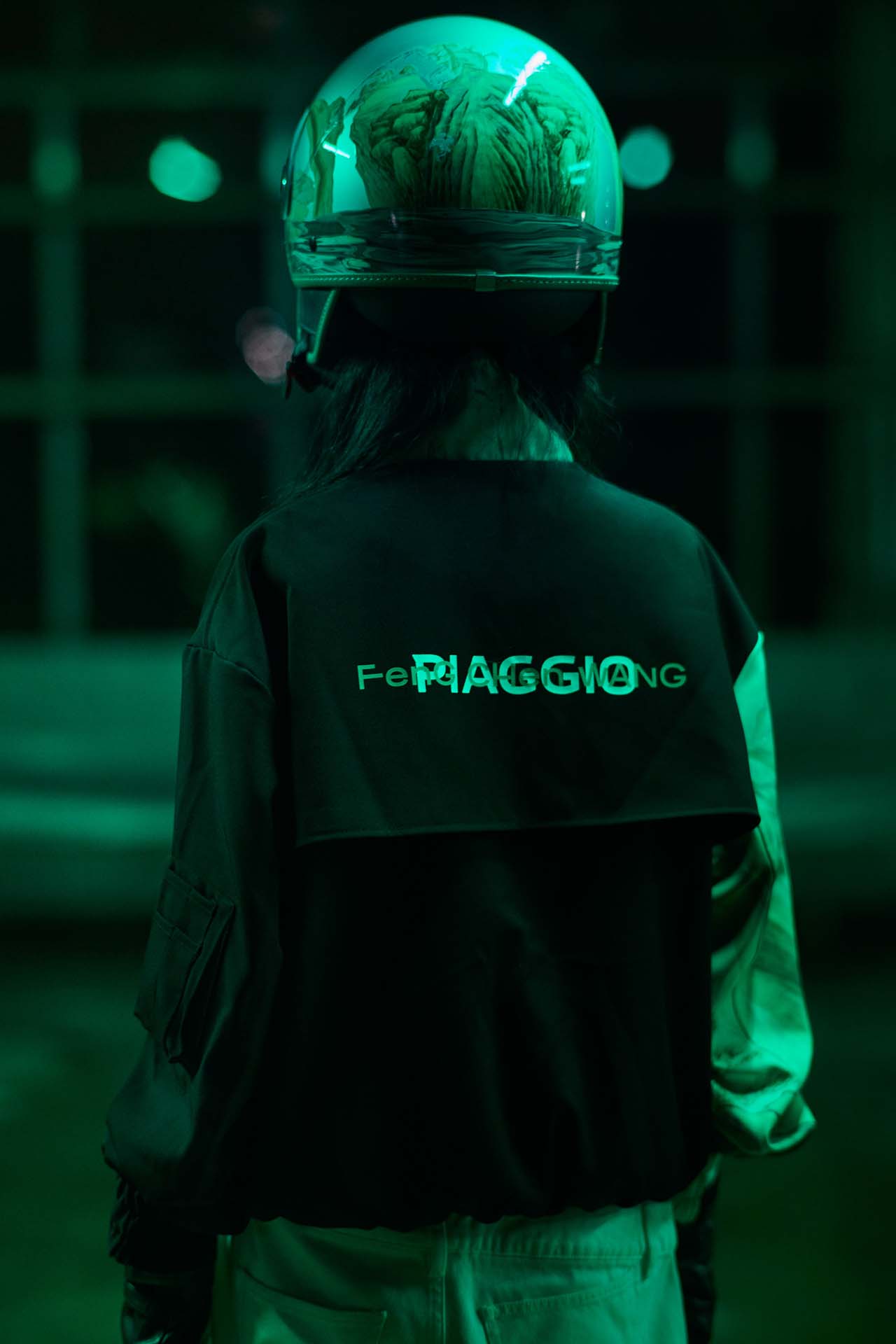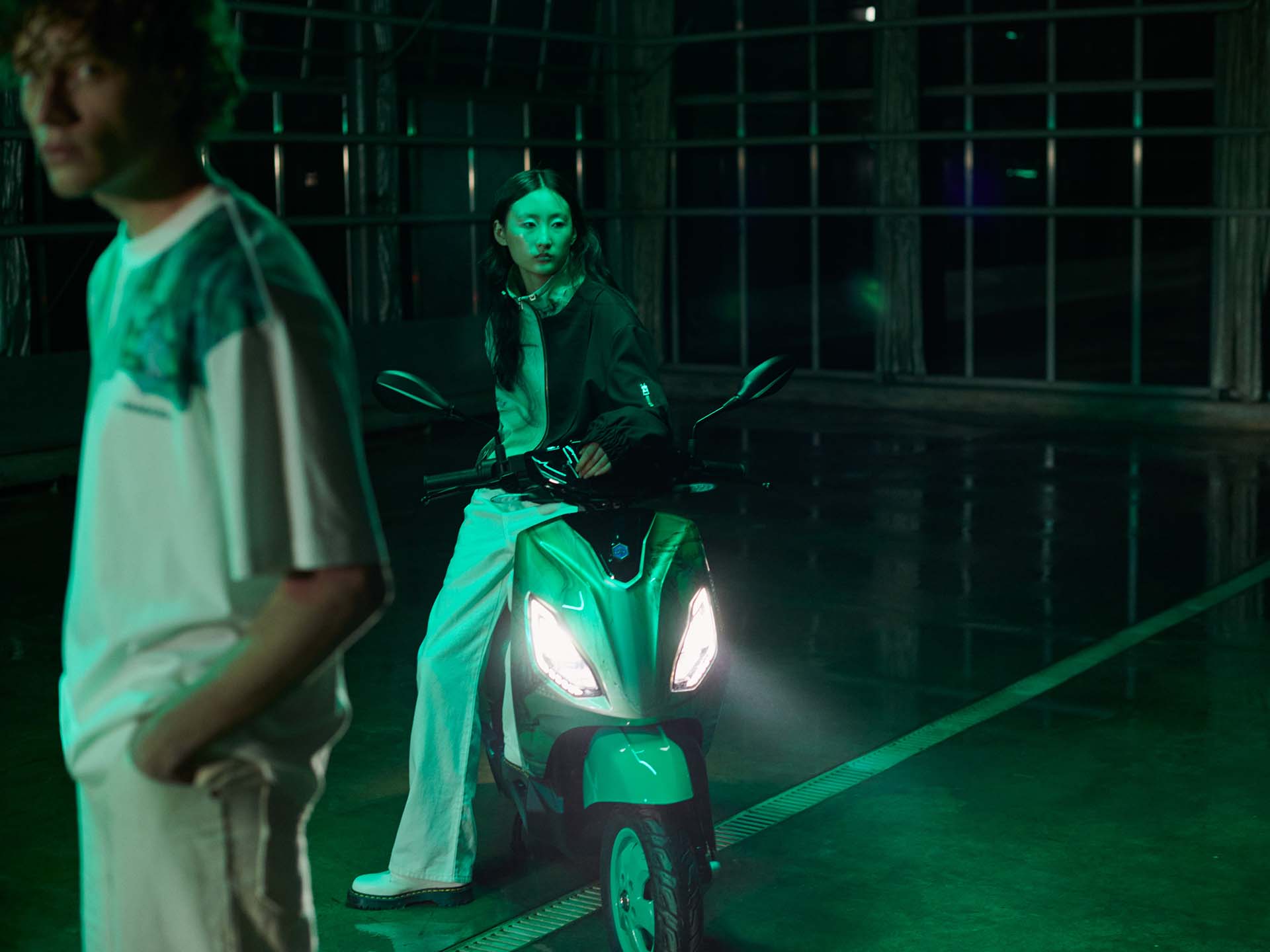 We joined forces with Piaggio to create a special edition of the Piaggio 1. Feng's hand-painted artwork is applied to Piaggio's first e-scooter Piaggio 1 which has now been launched. The artwork draws inspiration from the landscapes of Fujian, where Feng was born and raised, while displaying the more modern, multiform aspects of her London experience.
The livery combines the natural elements of water and the symbol of the Phoenix that, in Chinese mythology, represents virtue and grace. It is hand-painted using the traditional Chinese brushstroke technique, while the green colour, also used on the seat upholstery and the rims, does not only reflect the indigenous flora, but also universal values such as health, prosperity and harmony.
As part of the collaboration, we've developed a dedicated helmet and a capsule collection of unisex garments that was presented on 13 October during Shanghai Fashion Week. The capsule collection overlaps recycled materials, symbolic of the attention Feng pays to the themes of sustainability, the respecting for nature and creative recovery.
COLLECTION CONCEPT