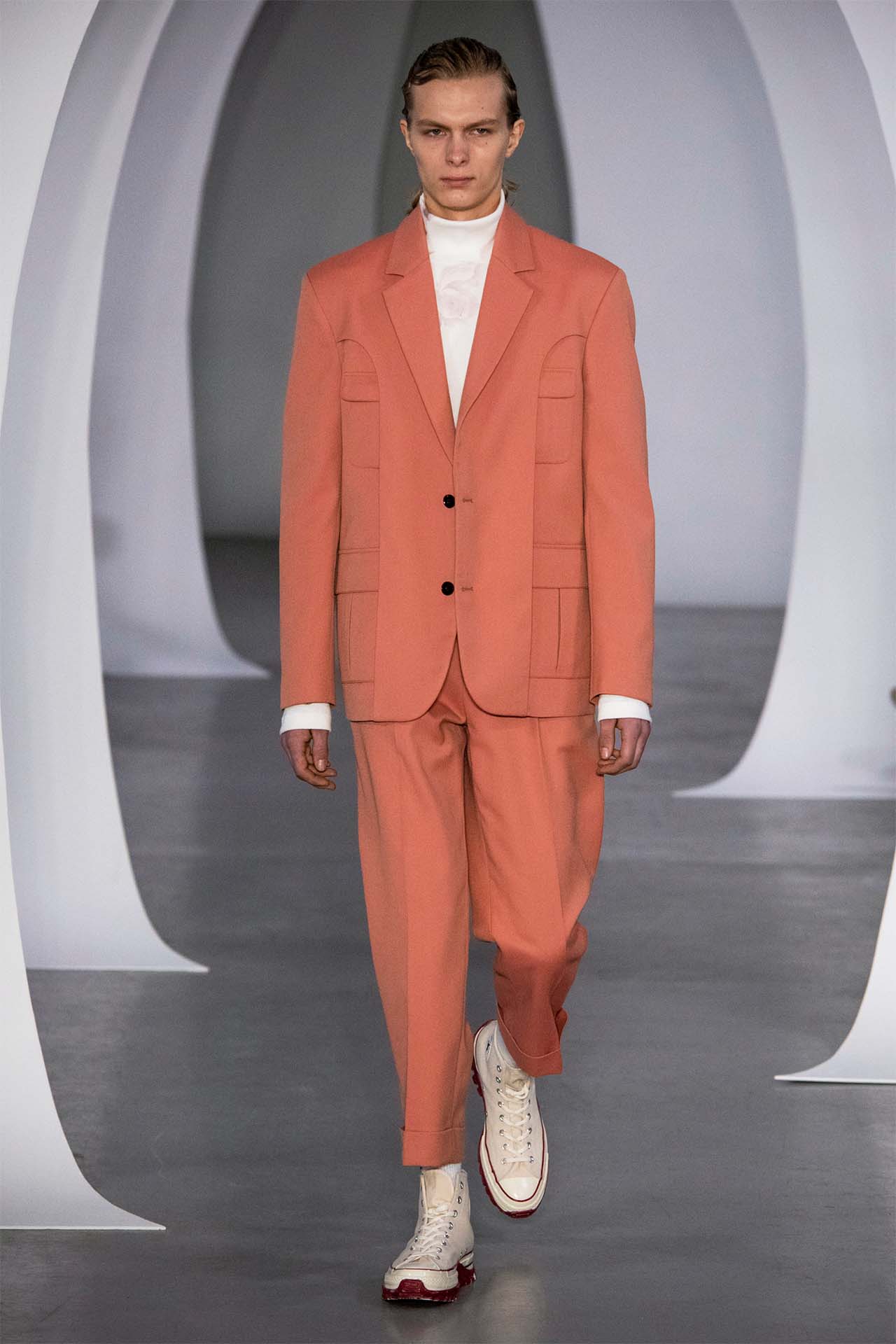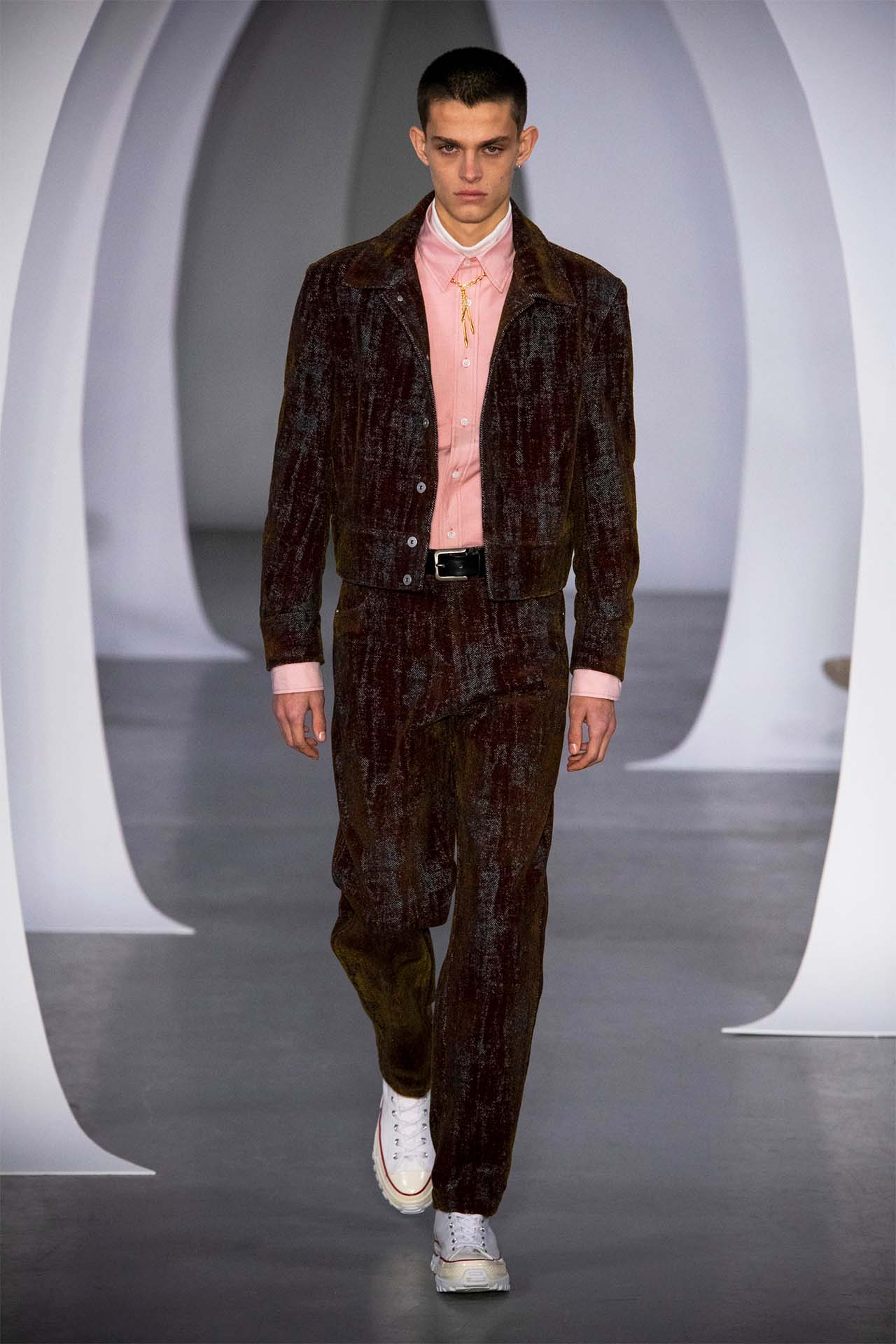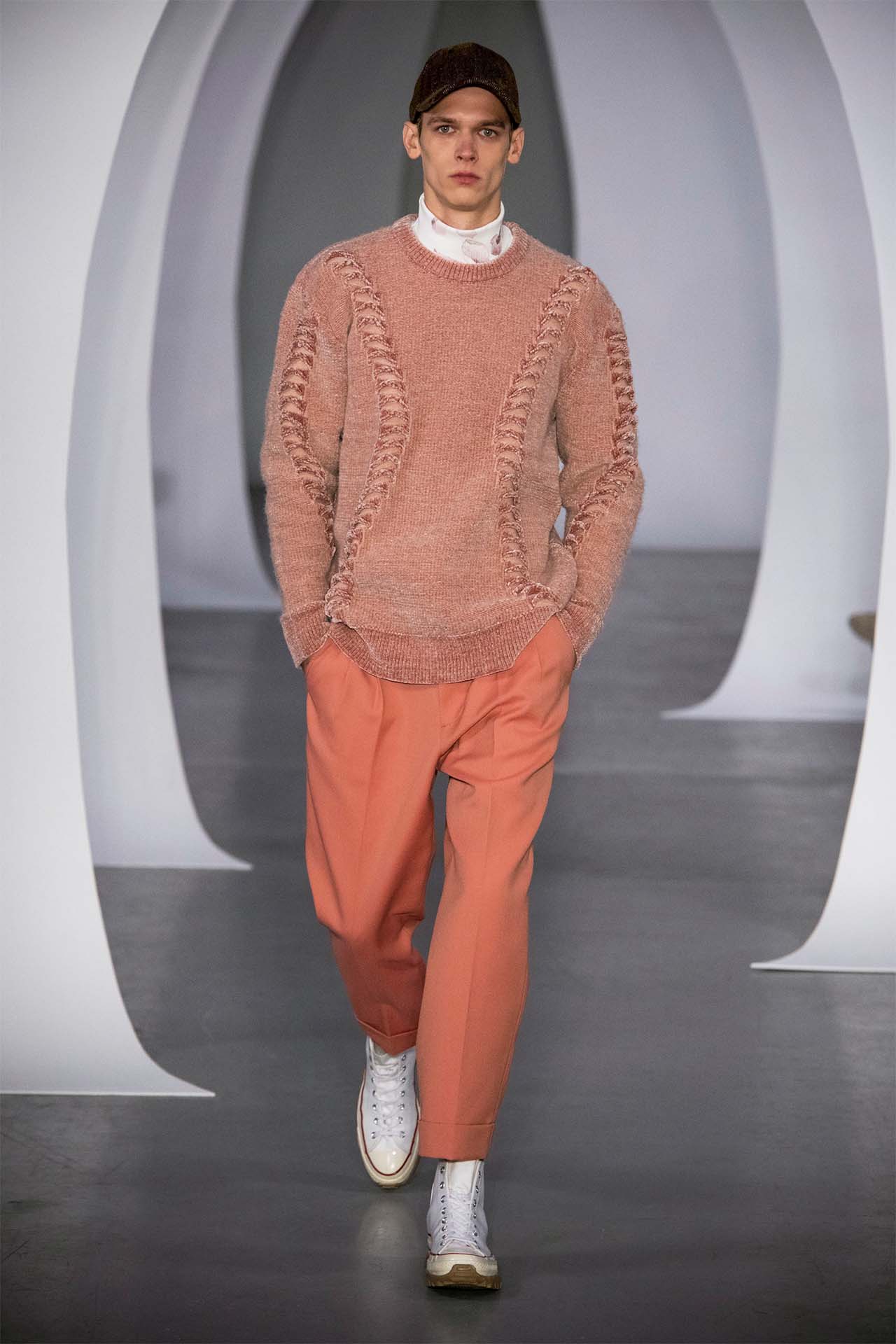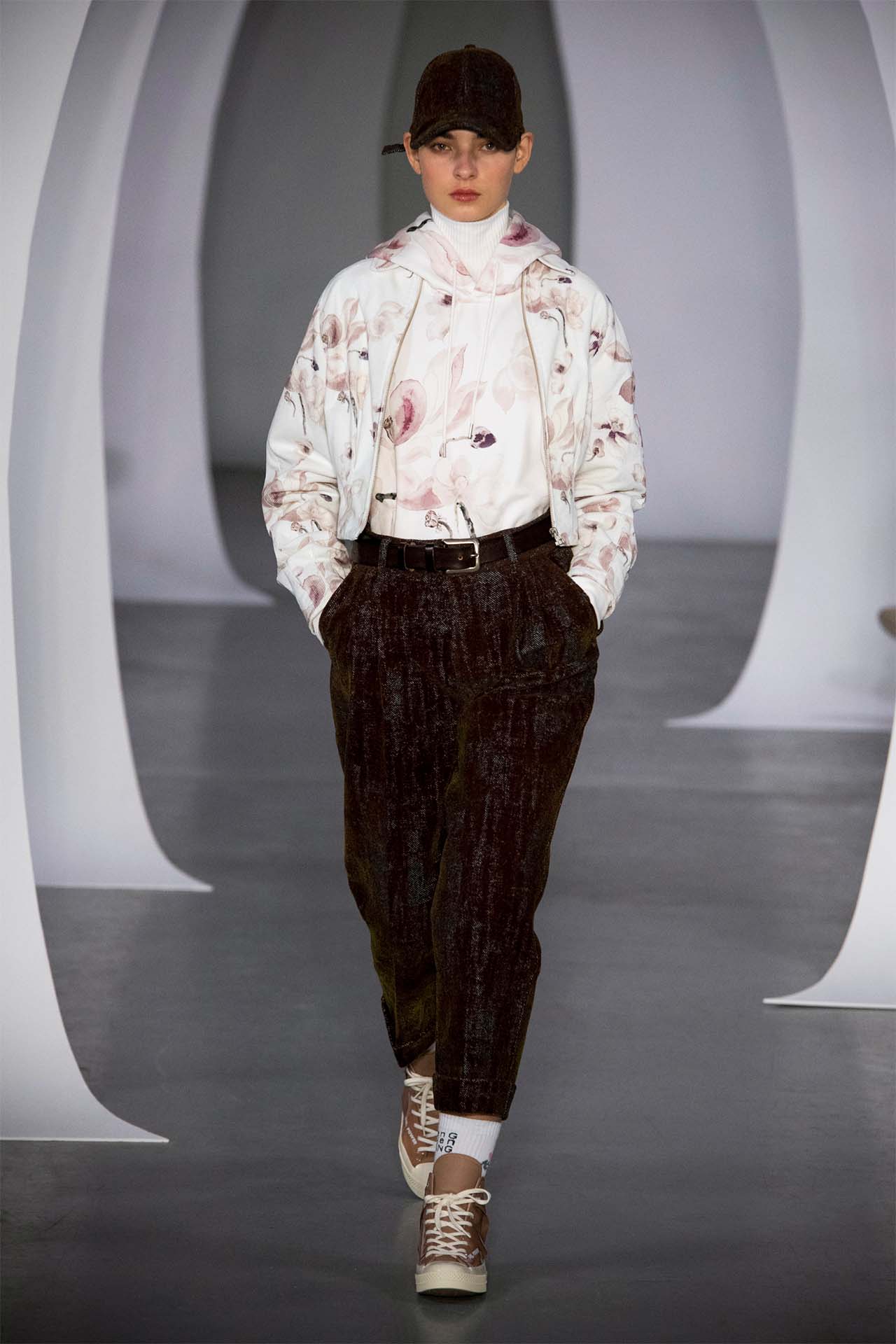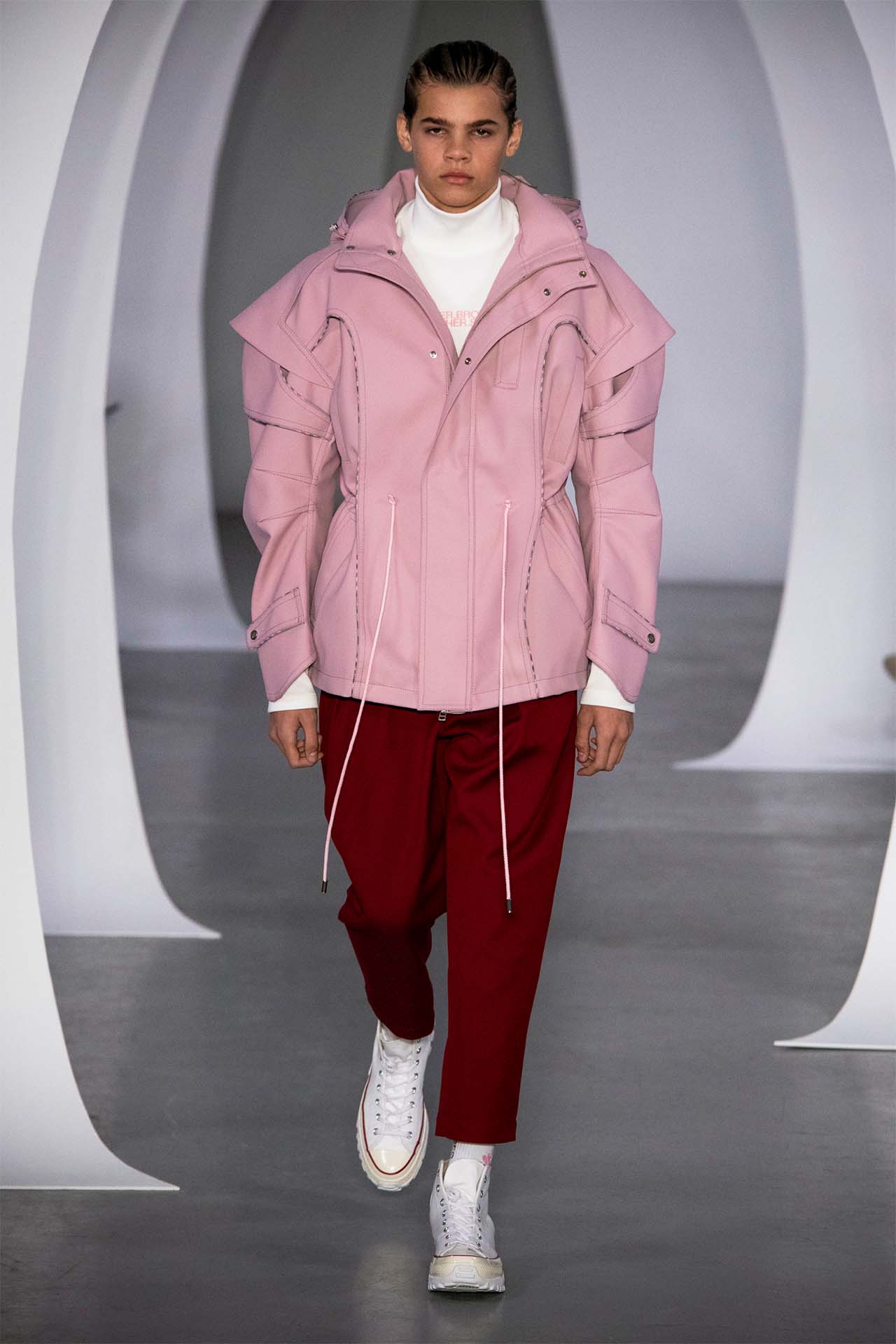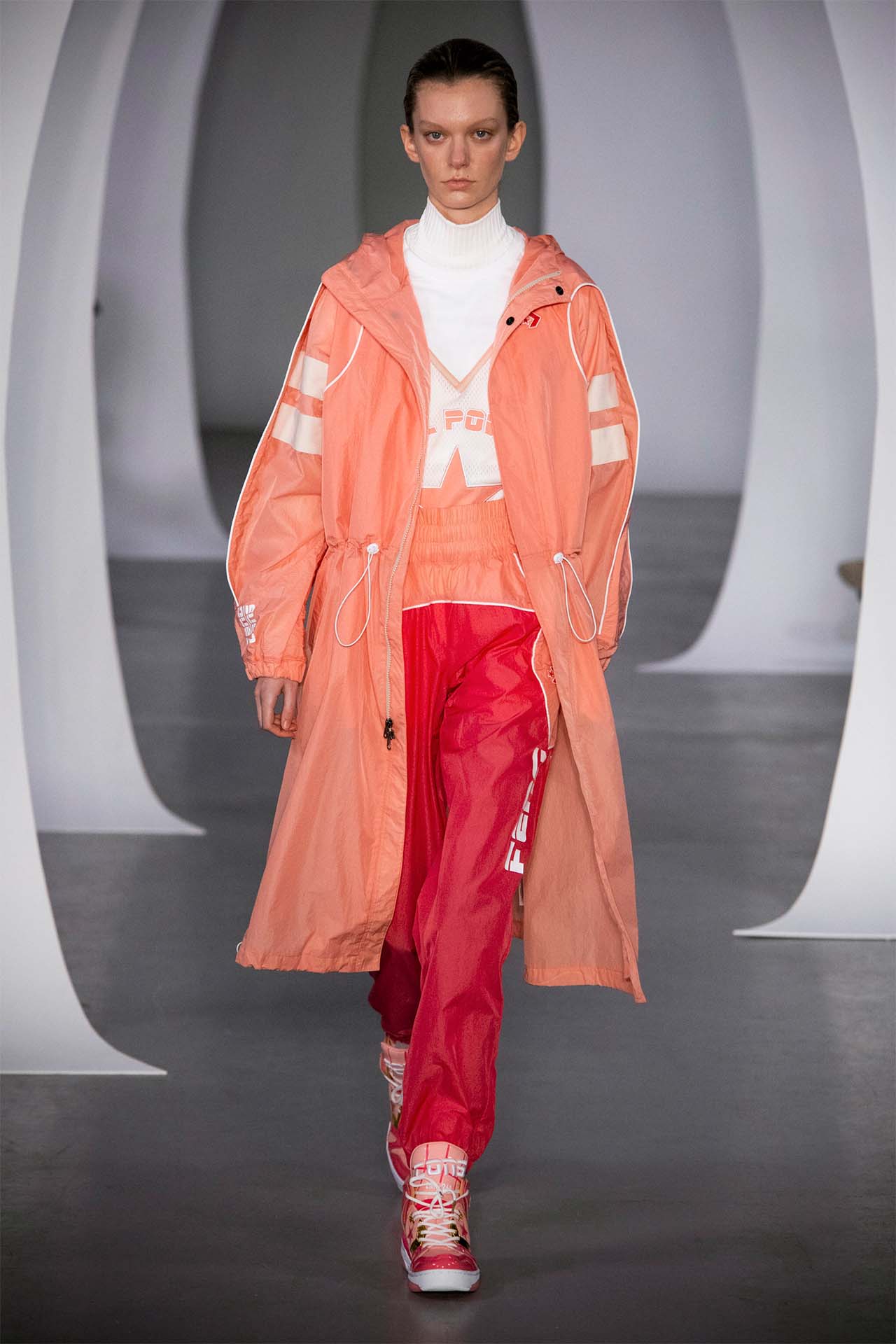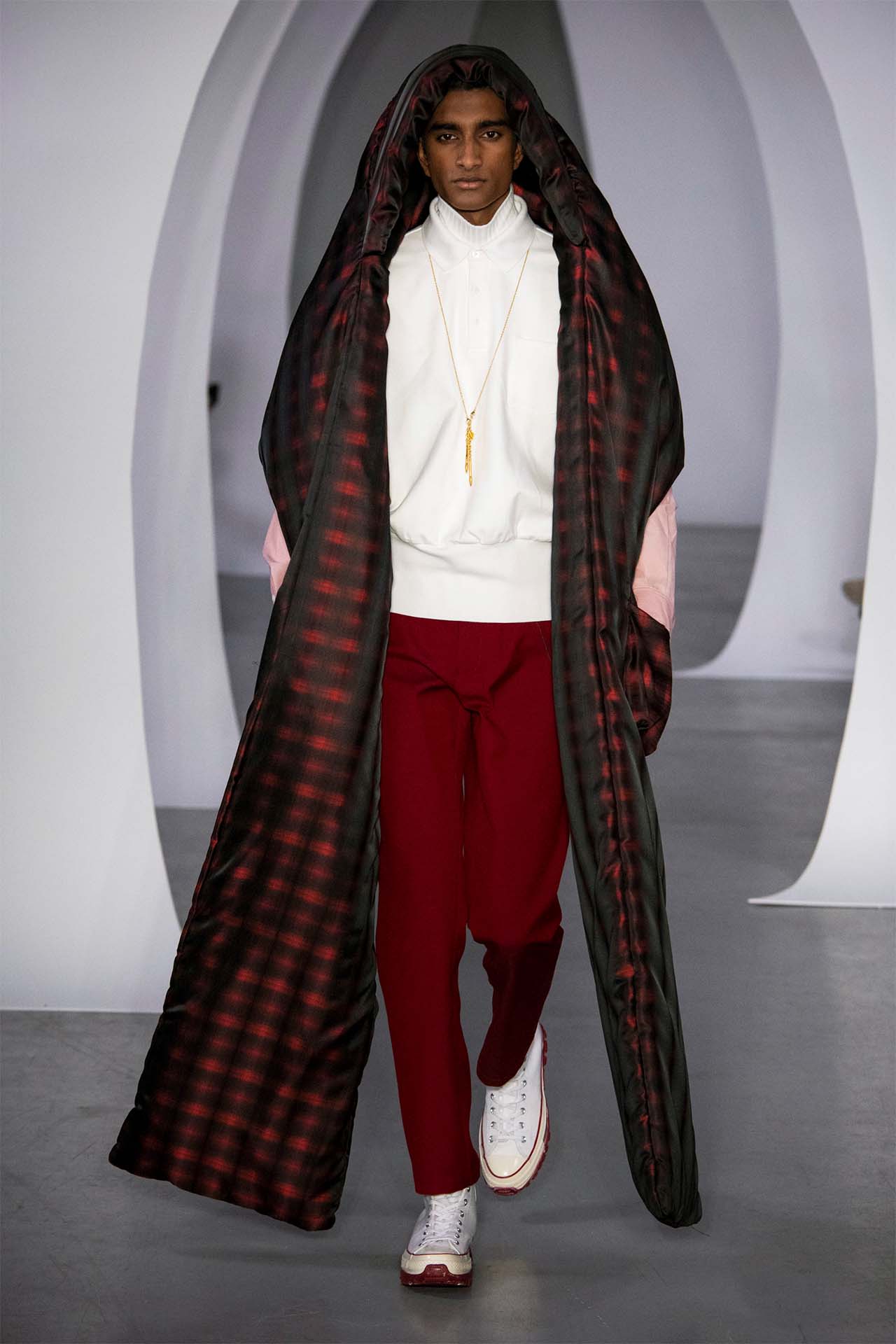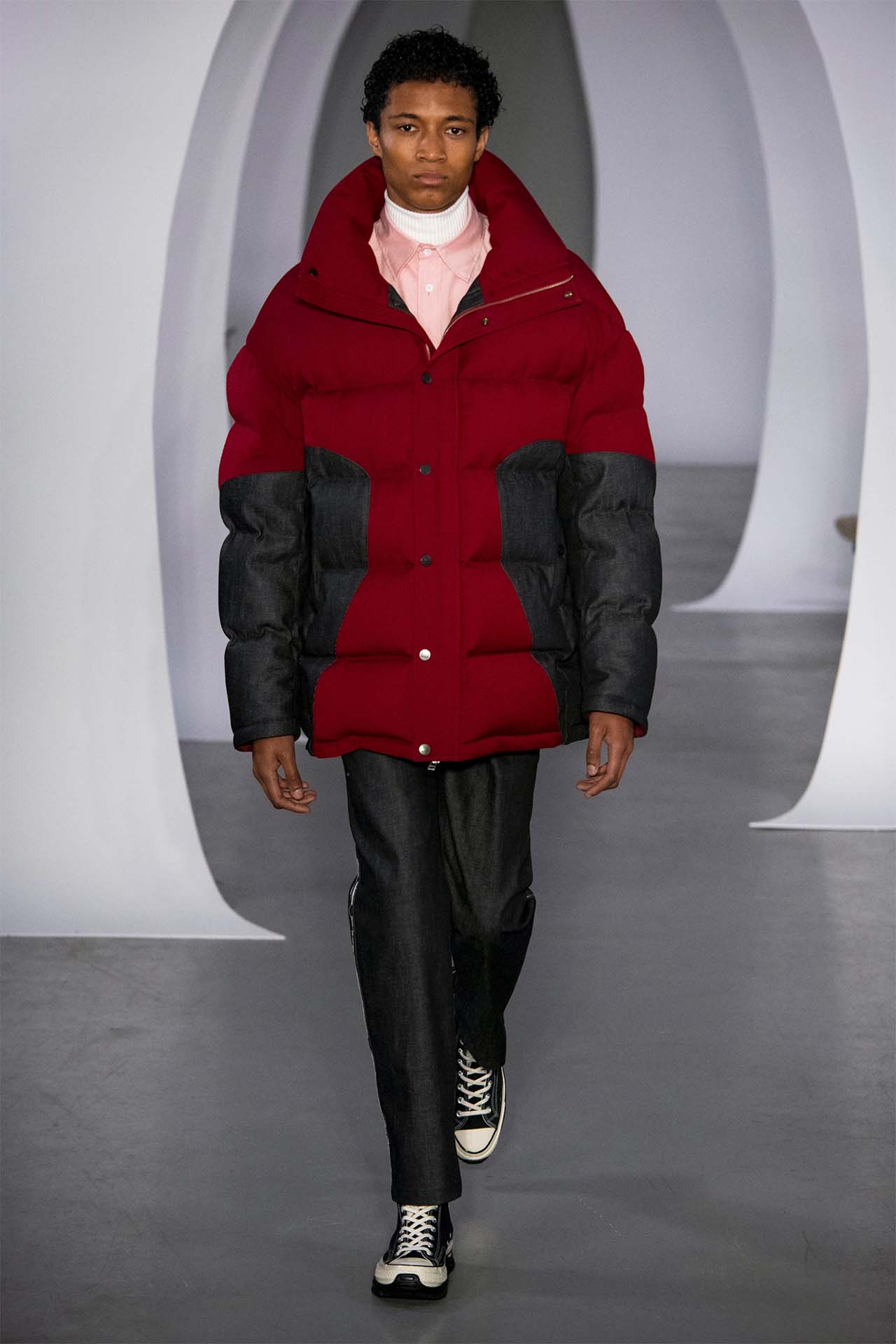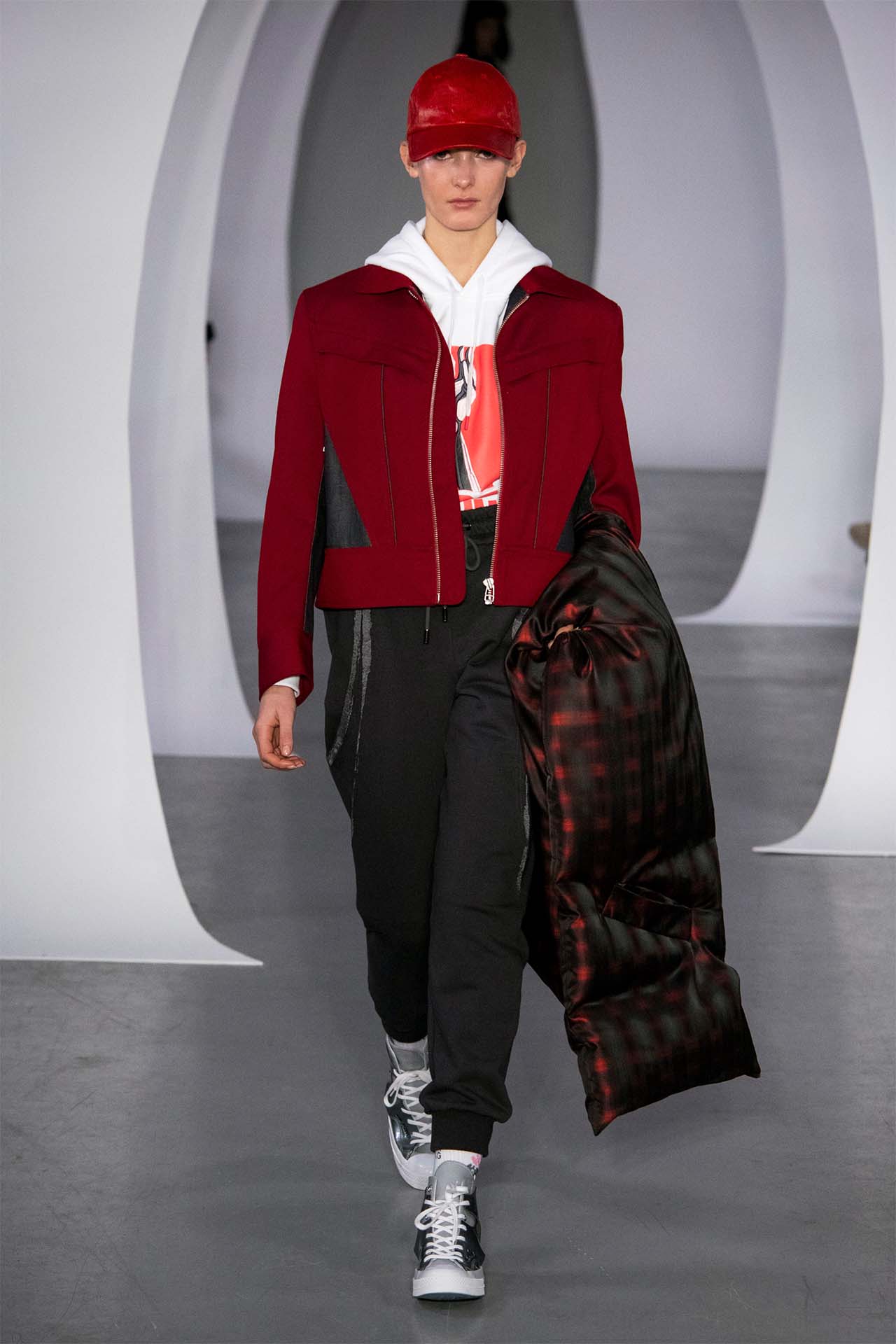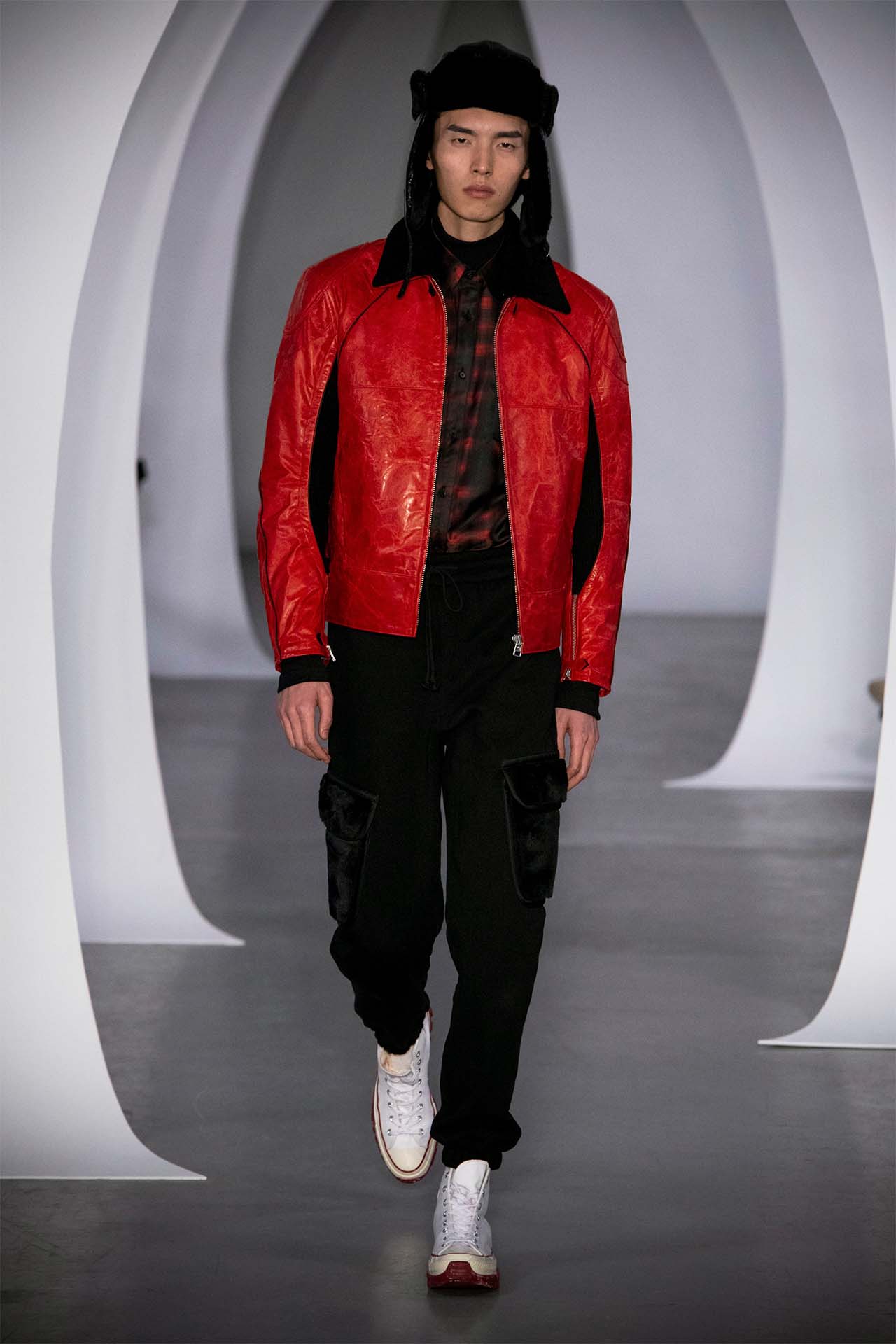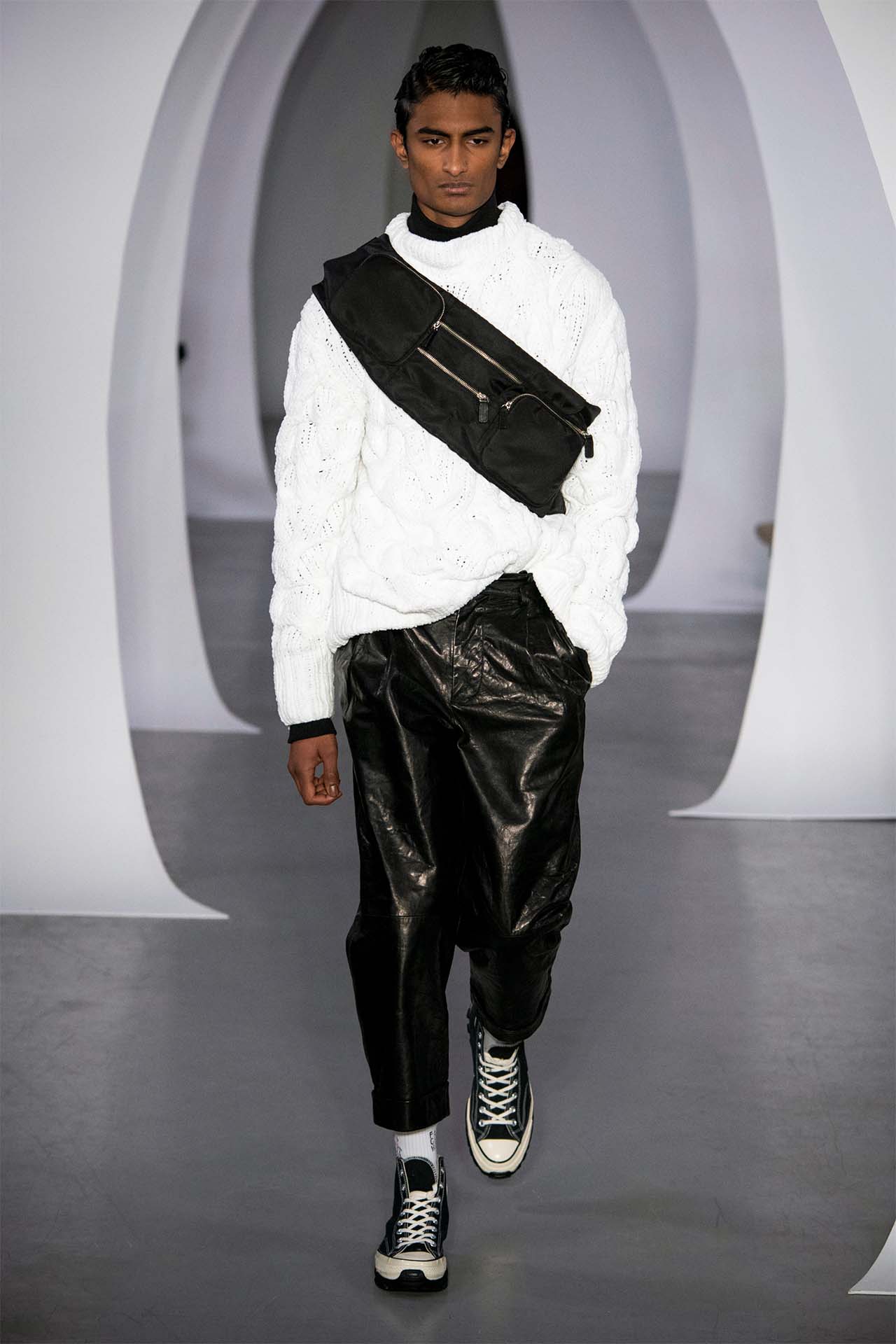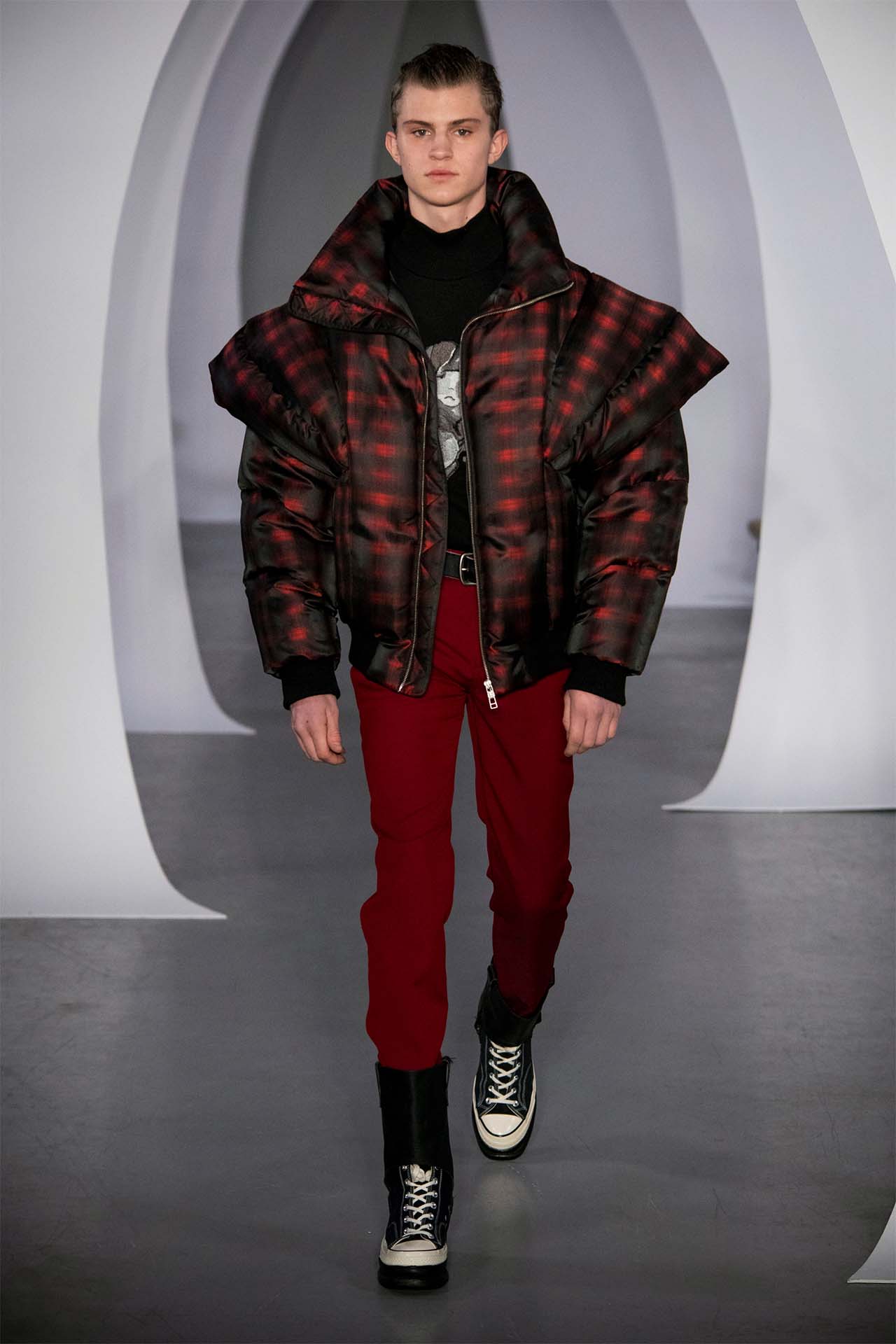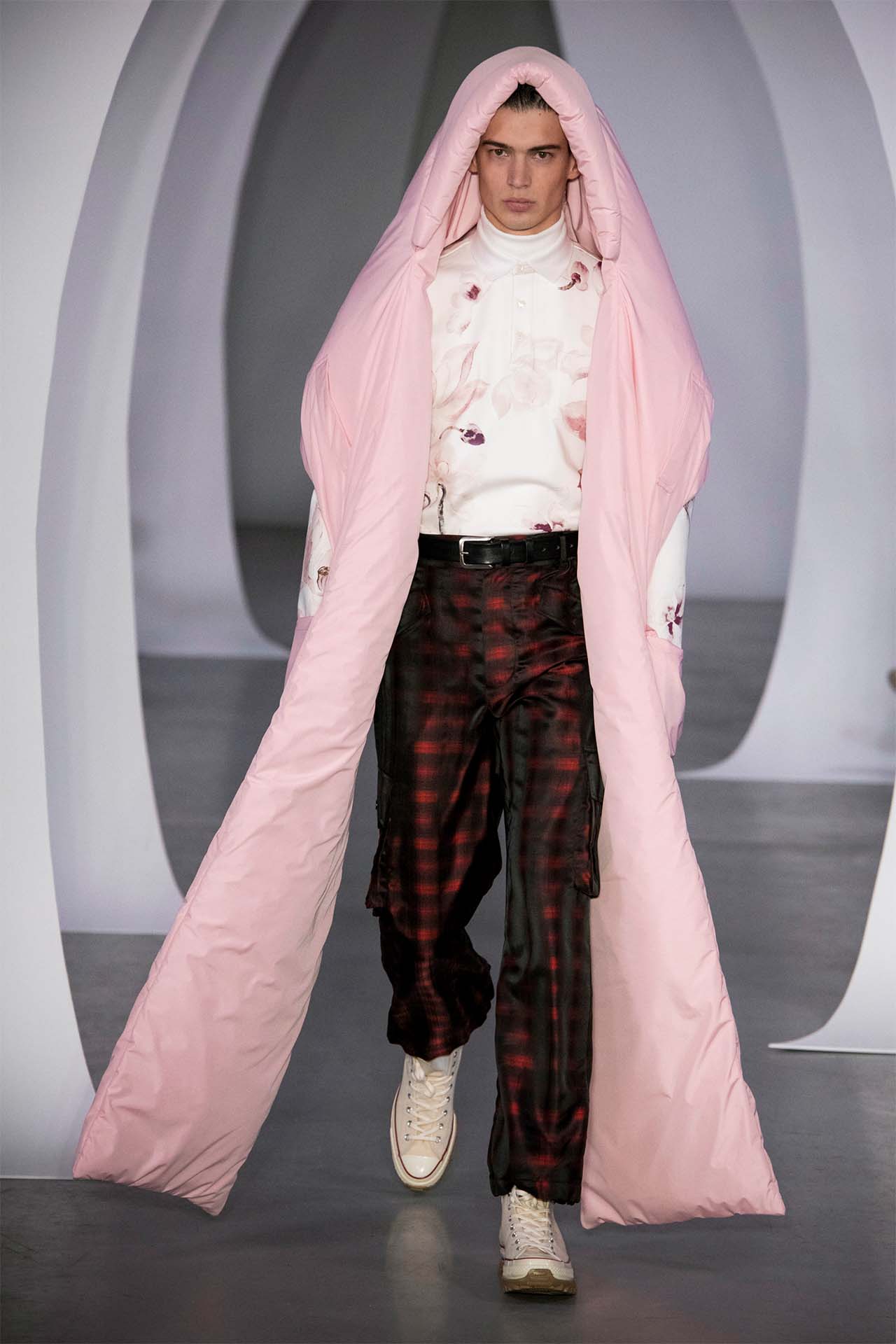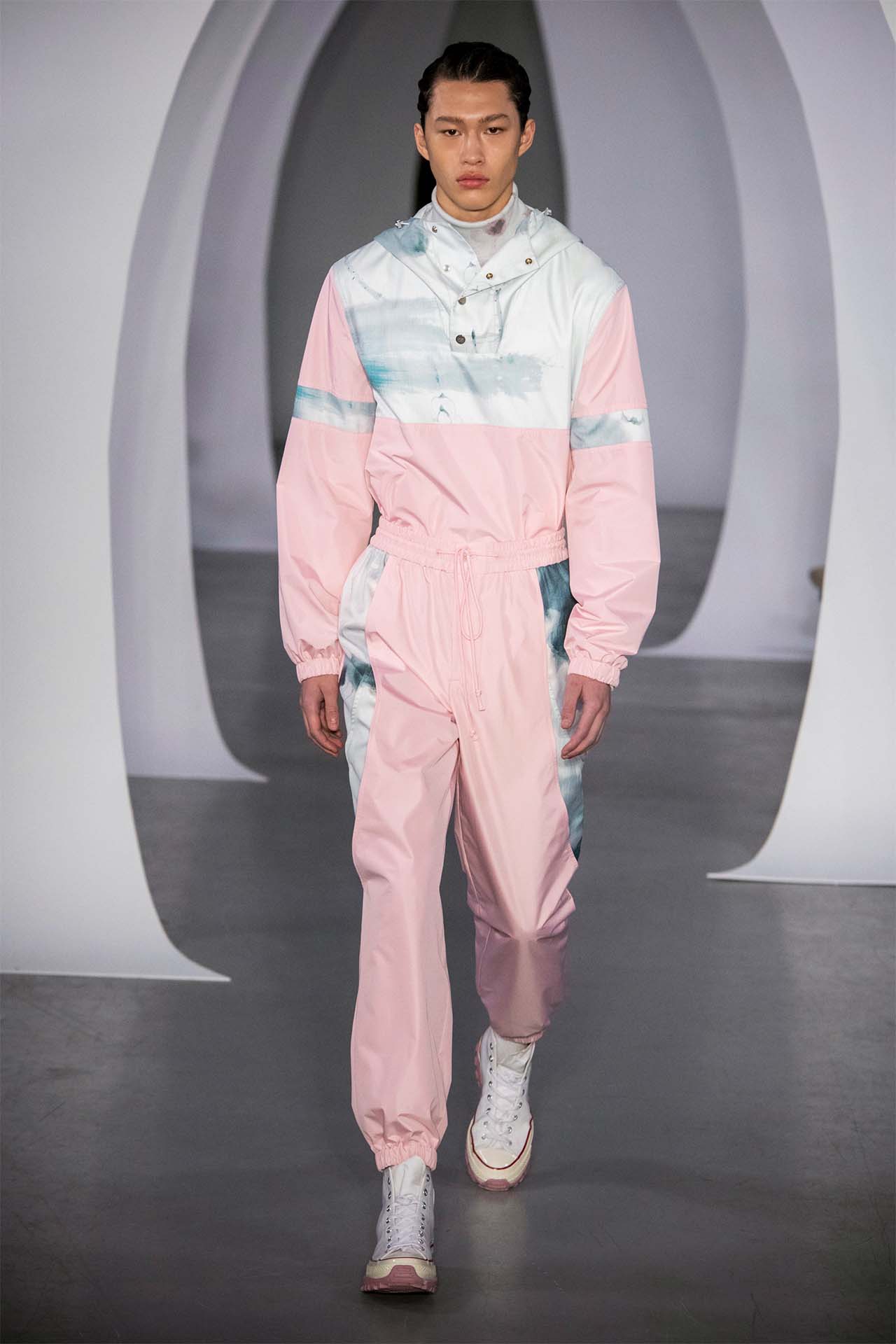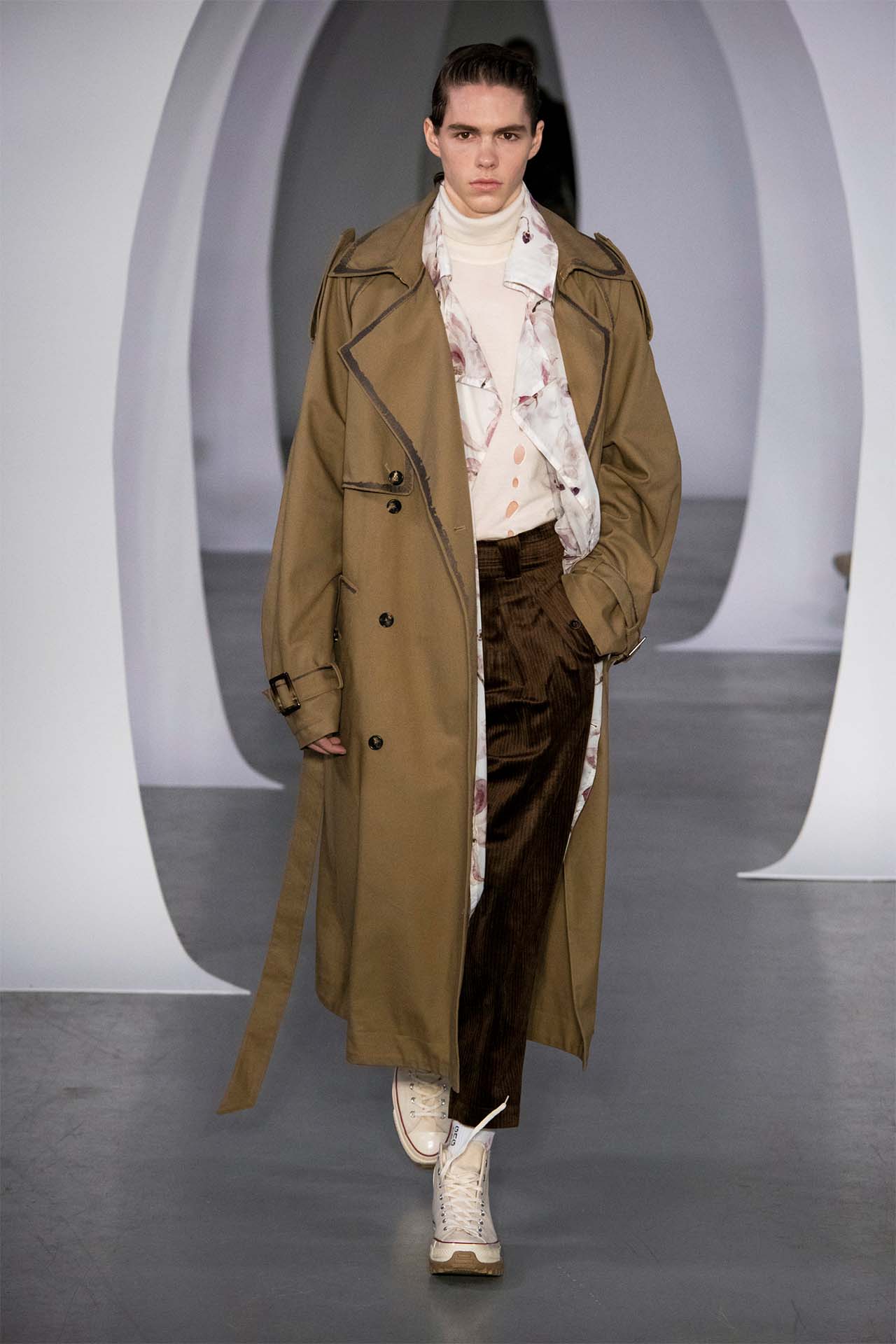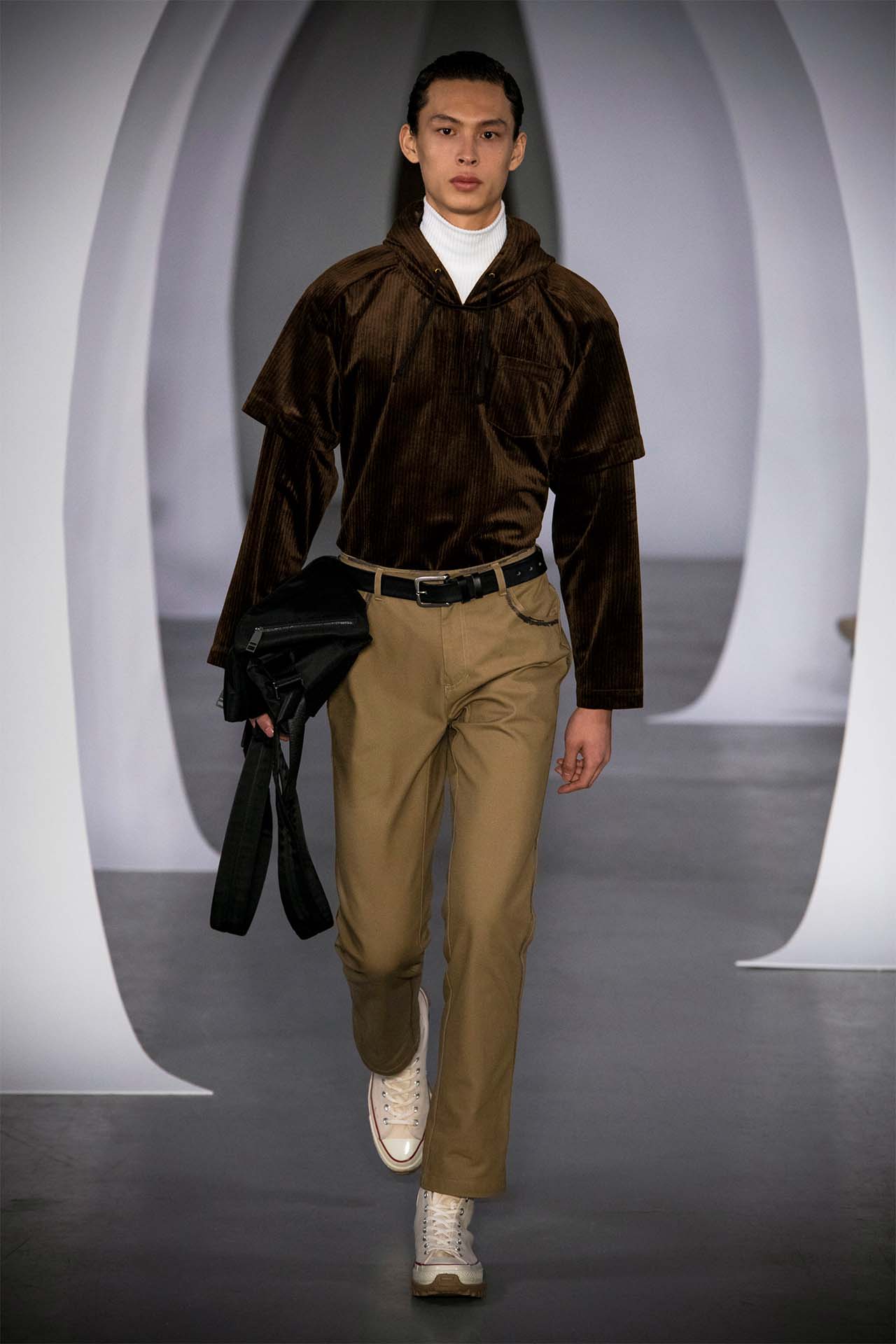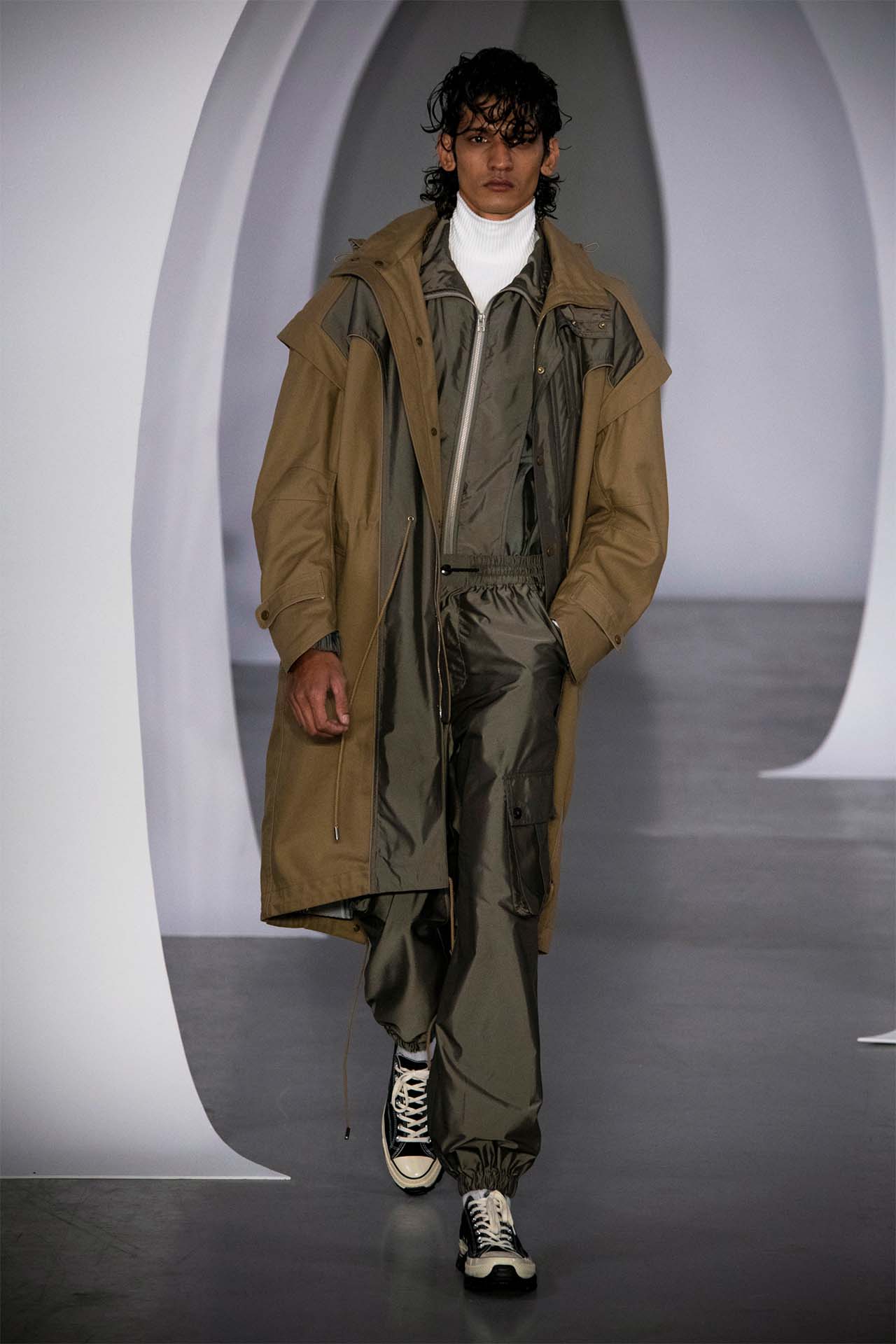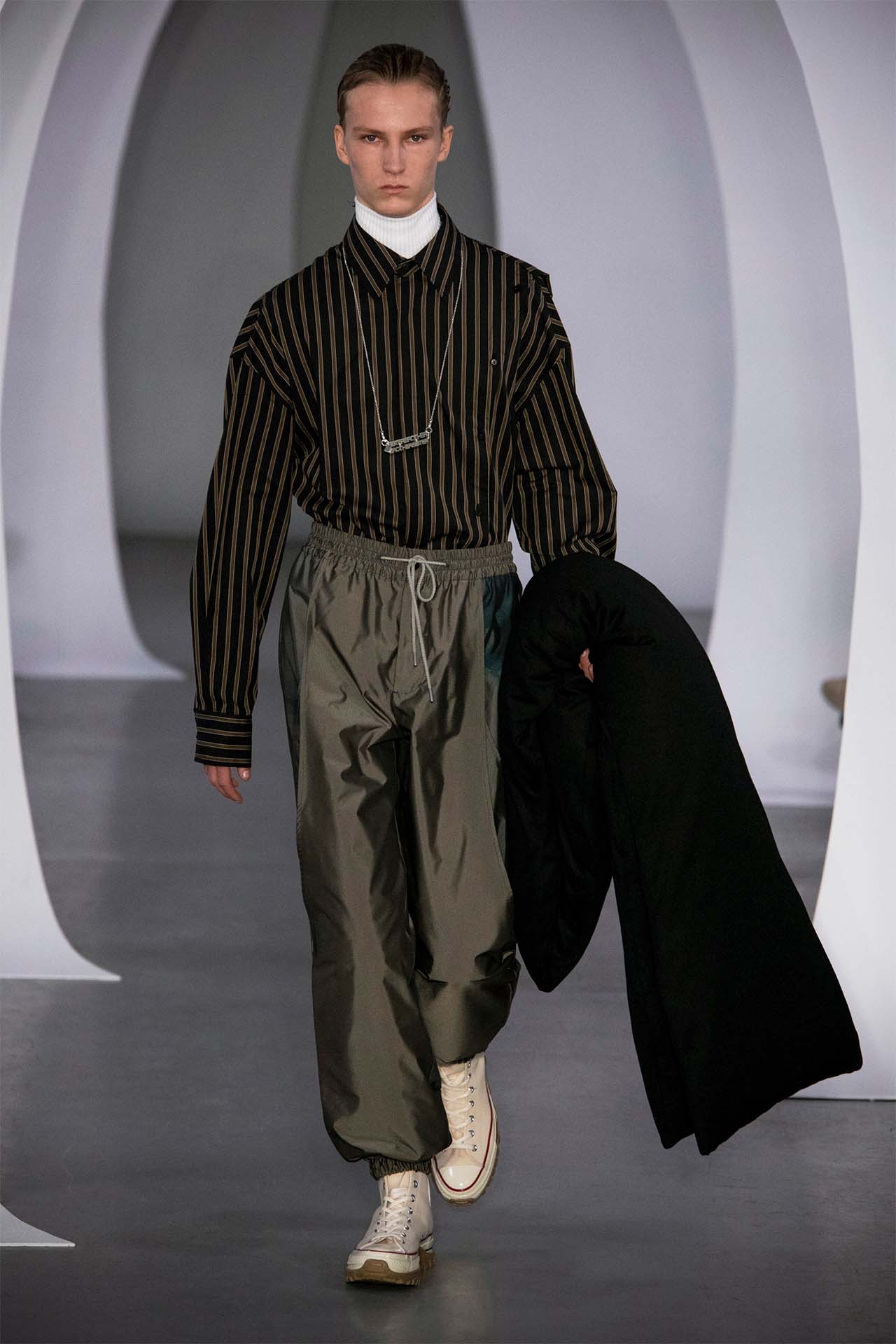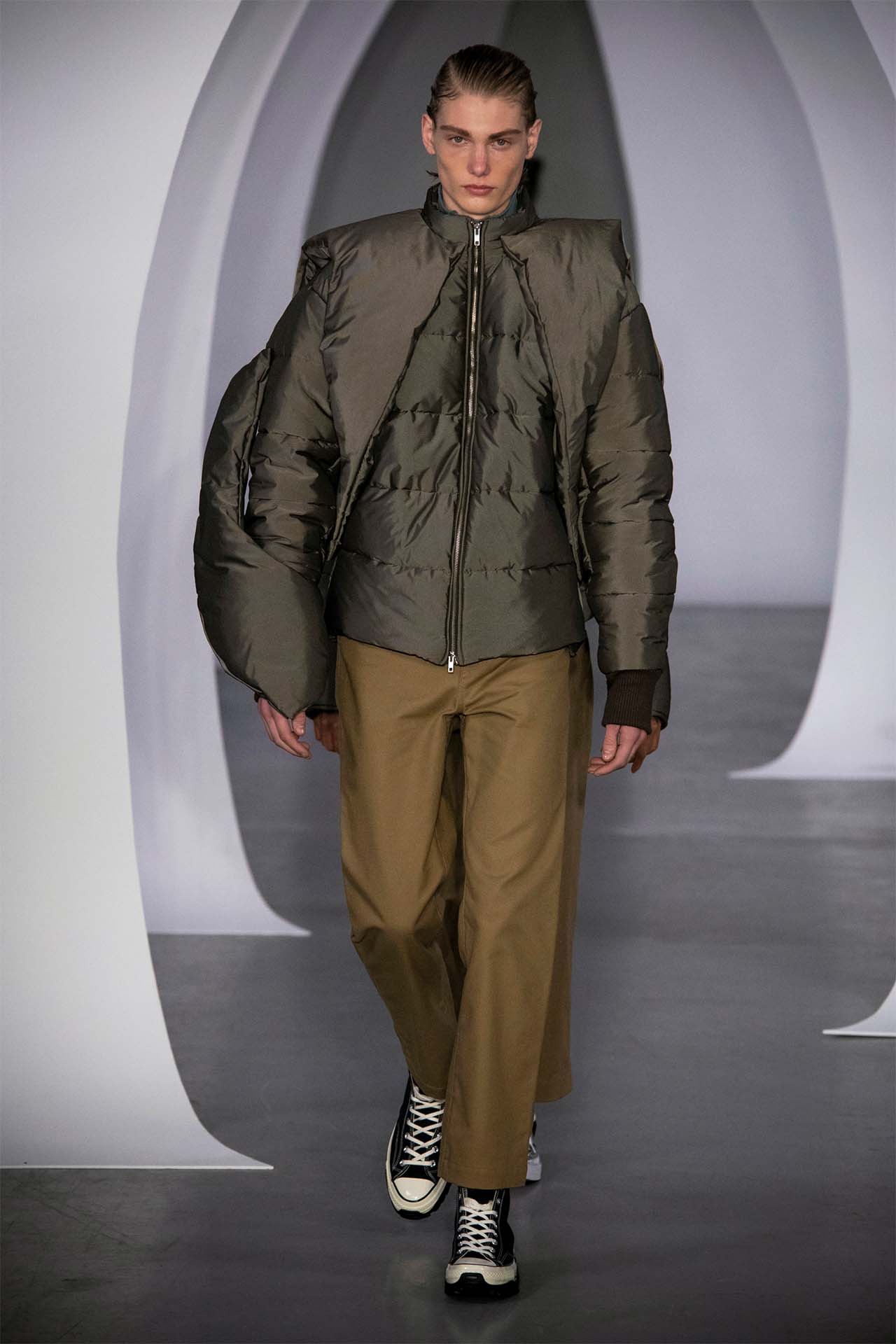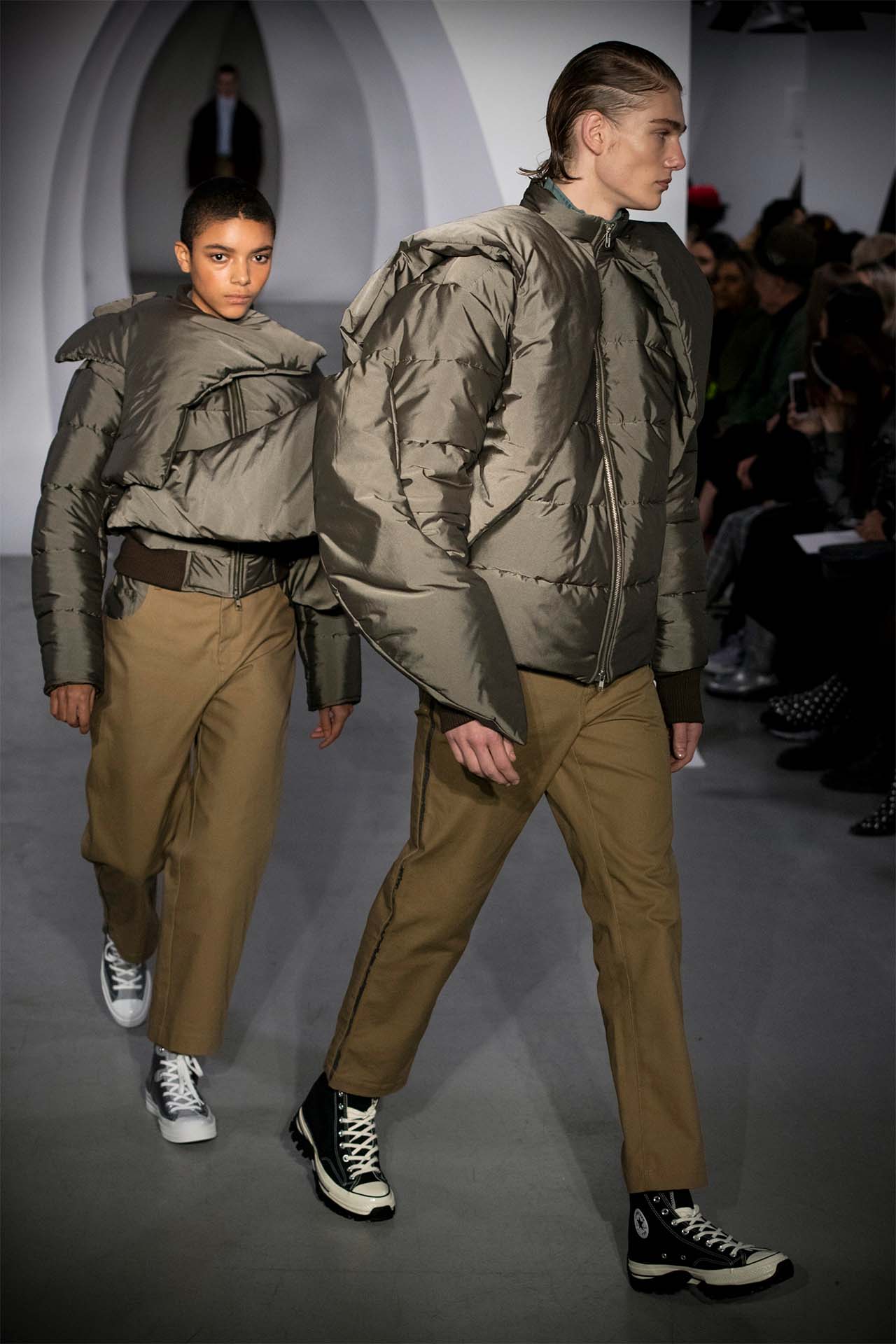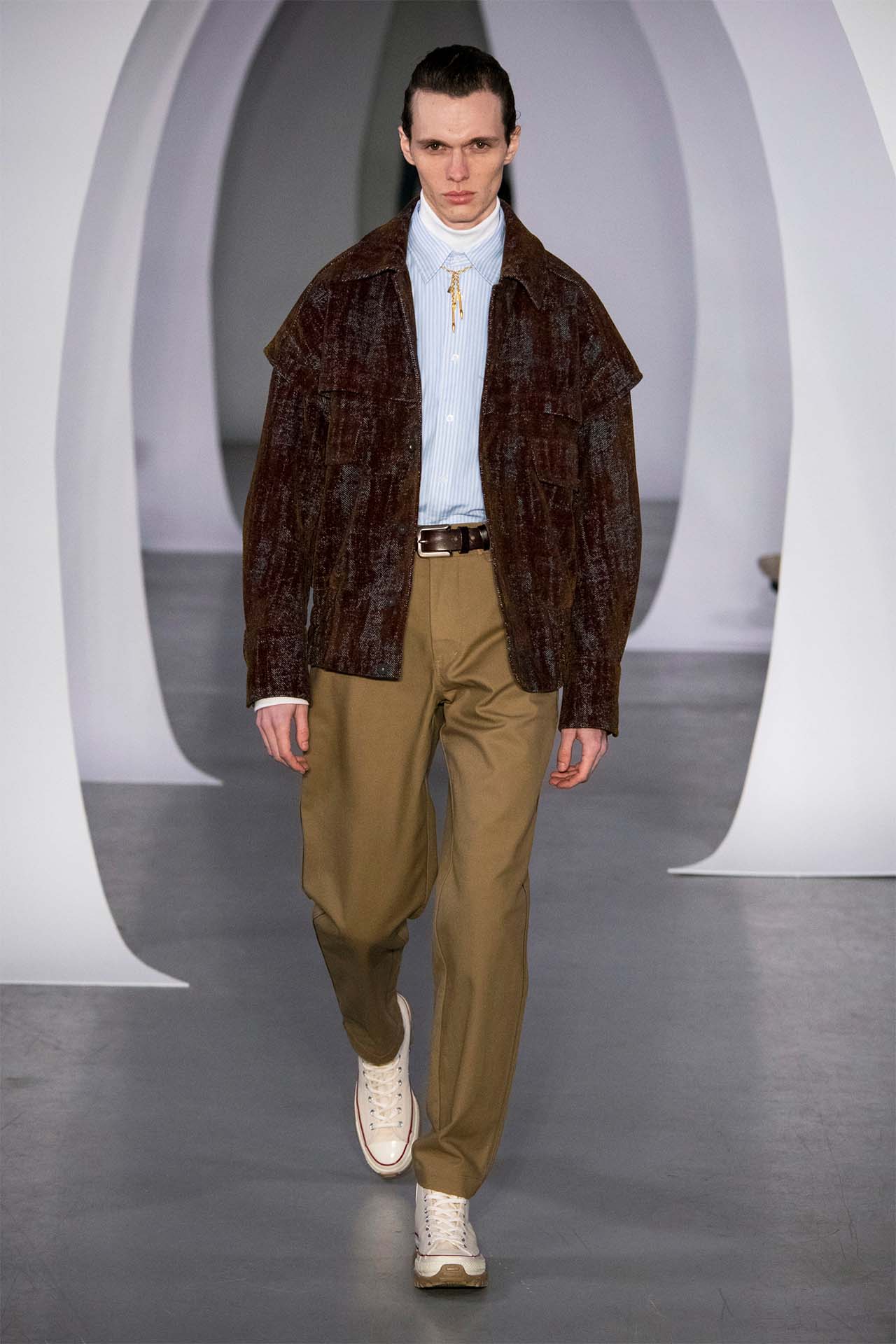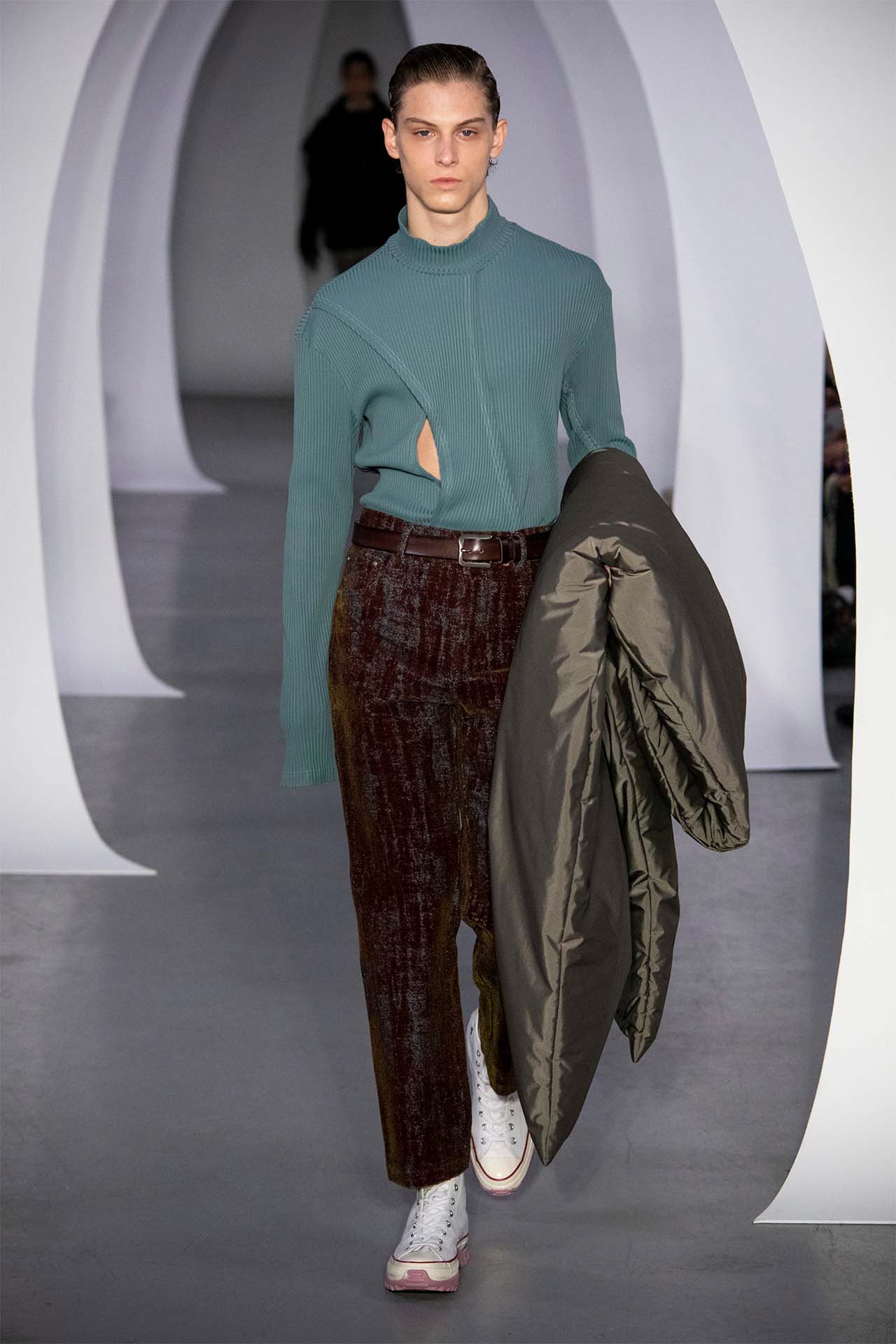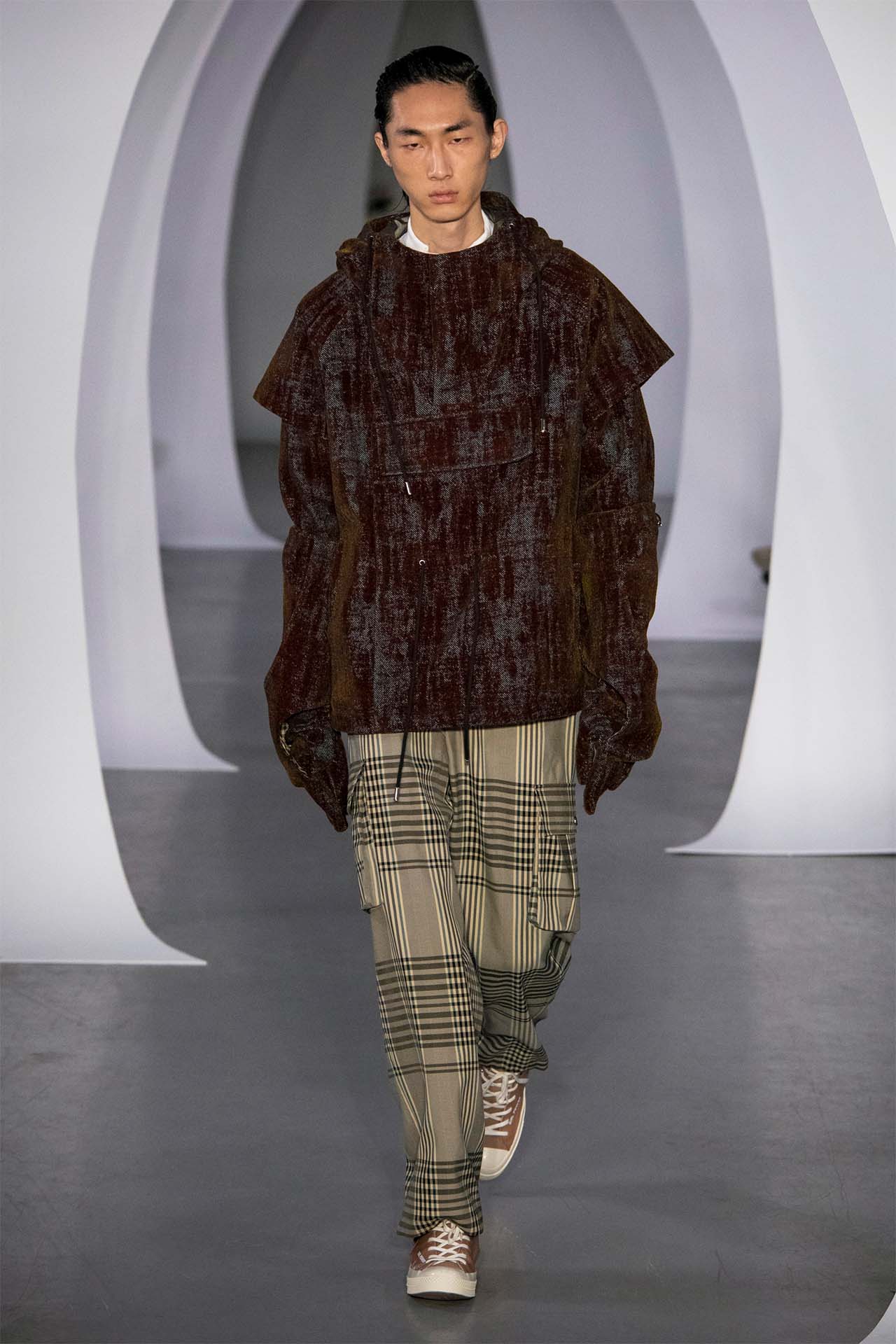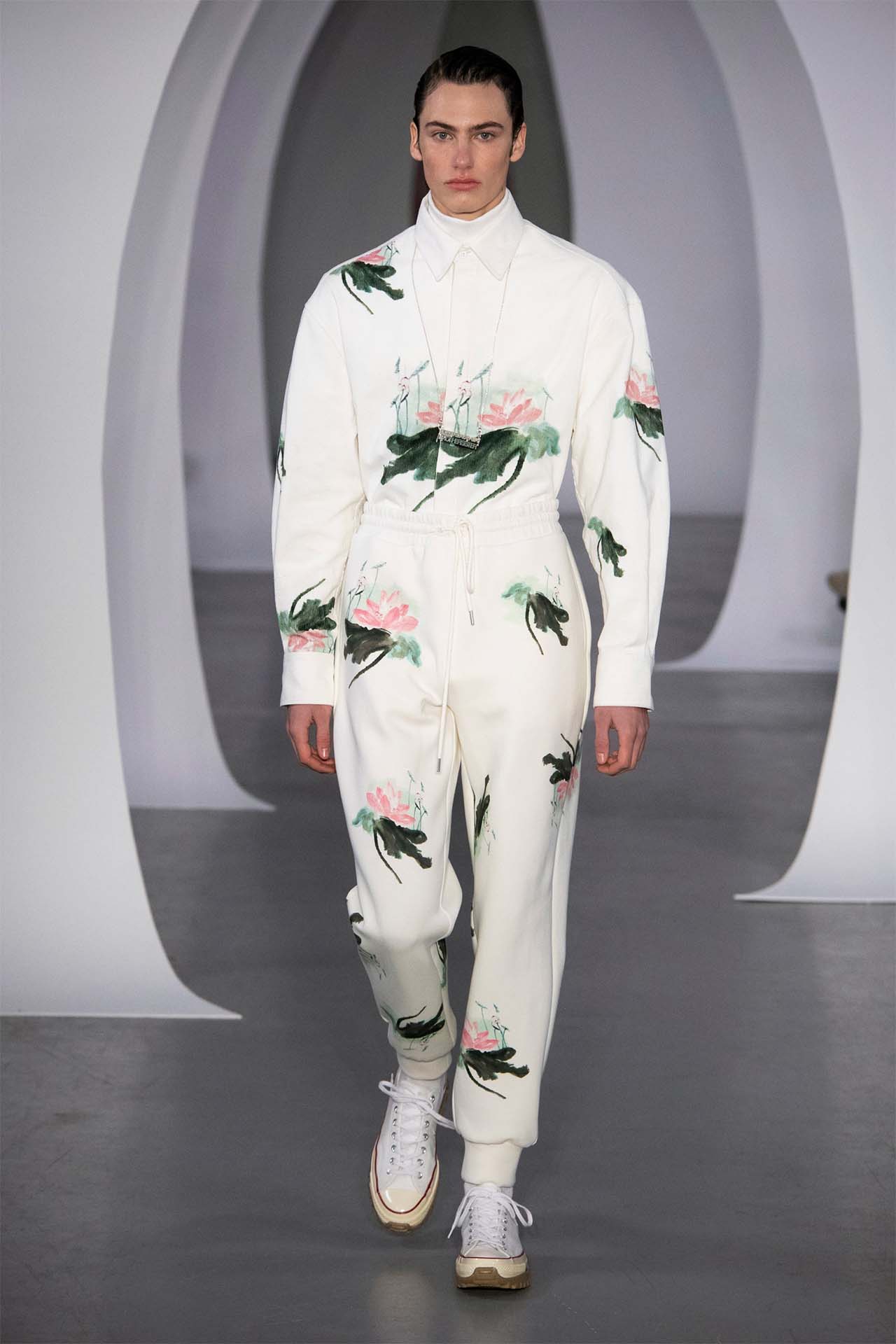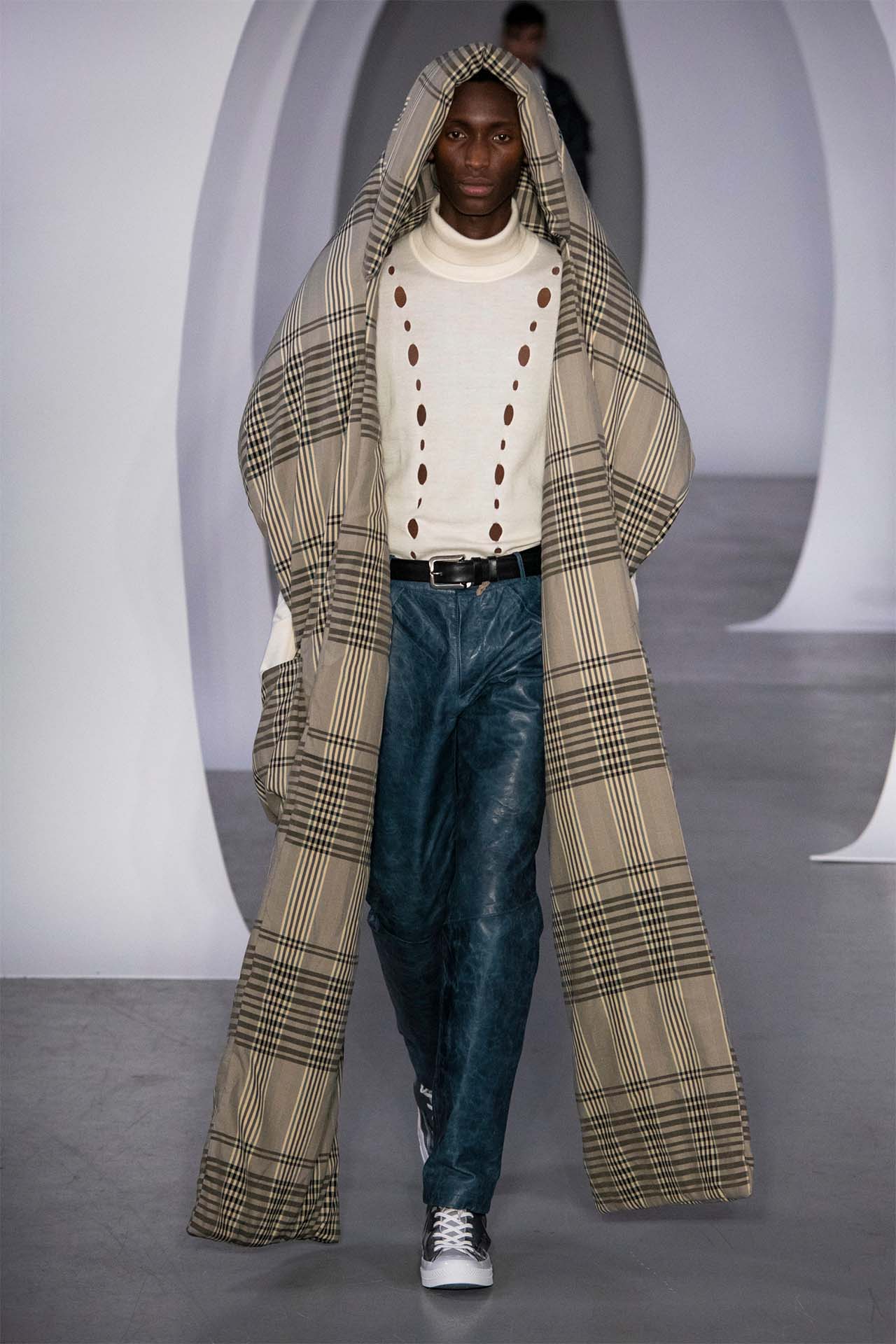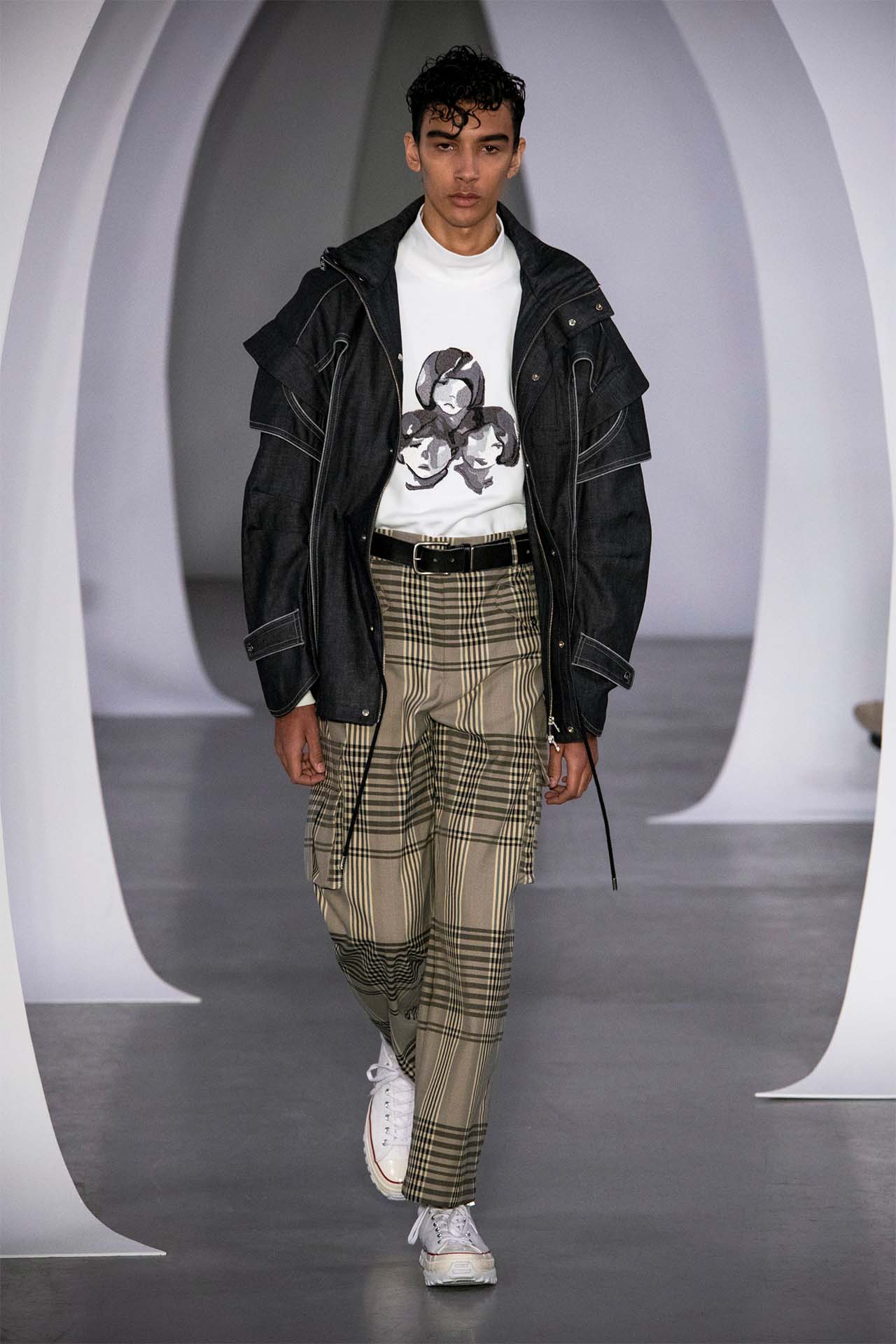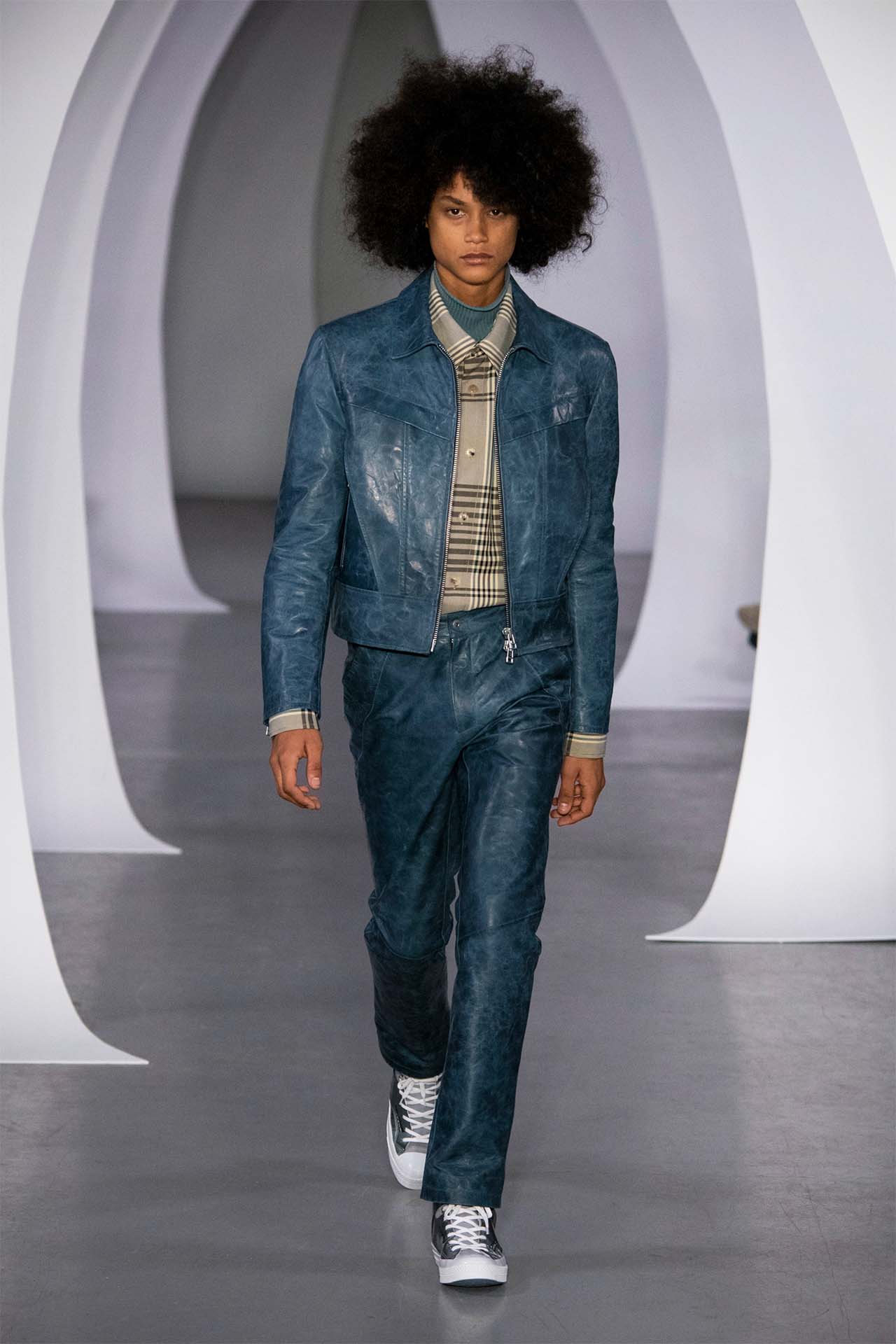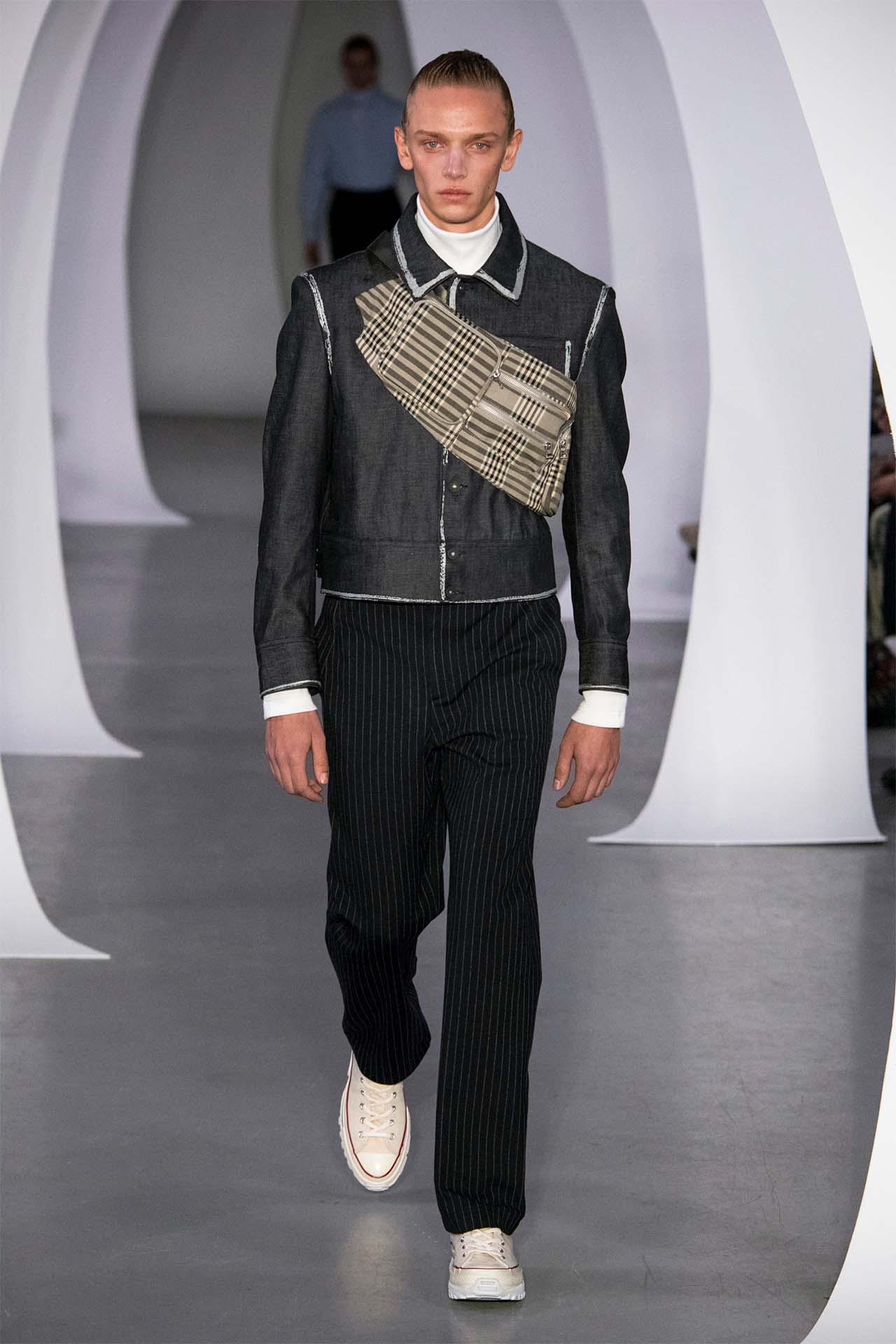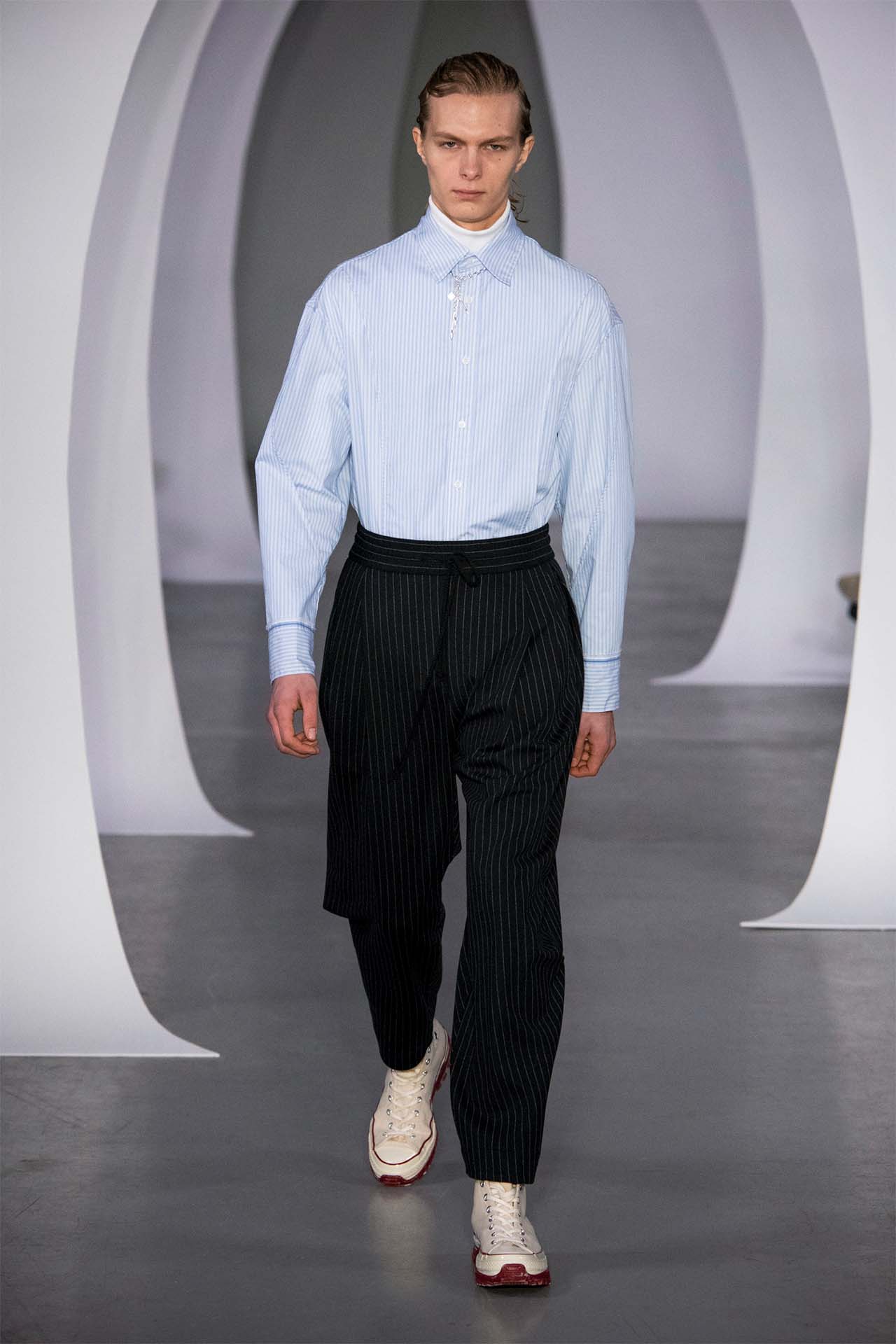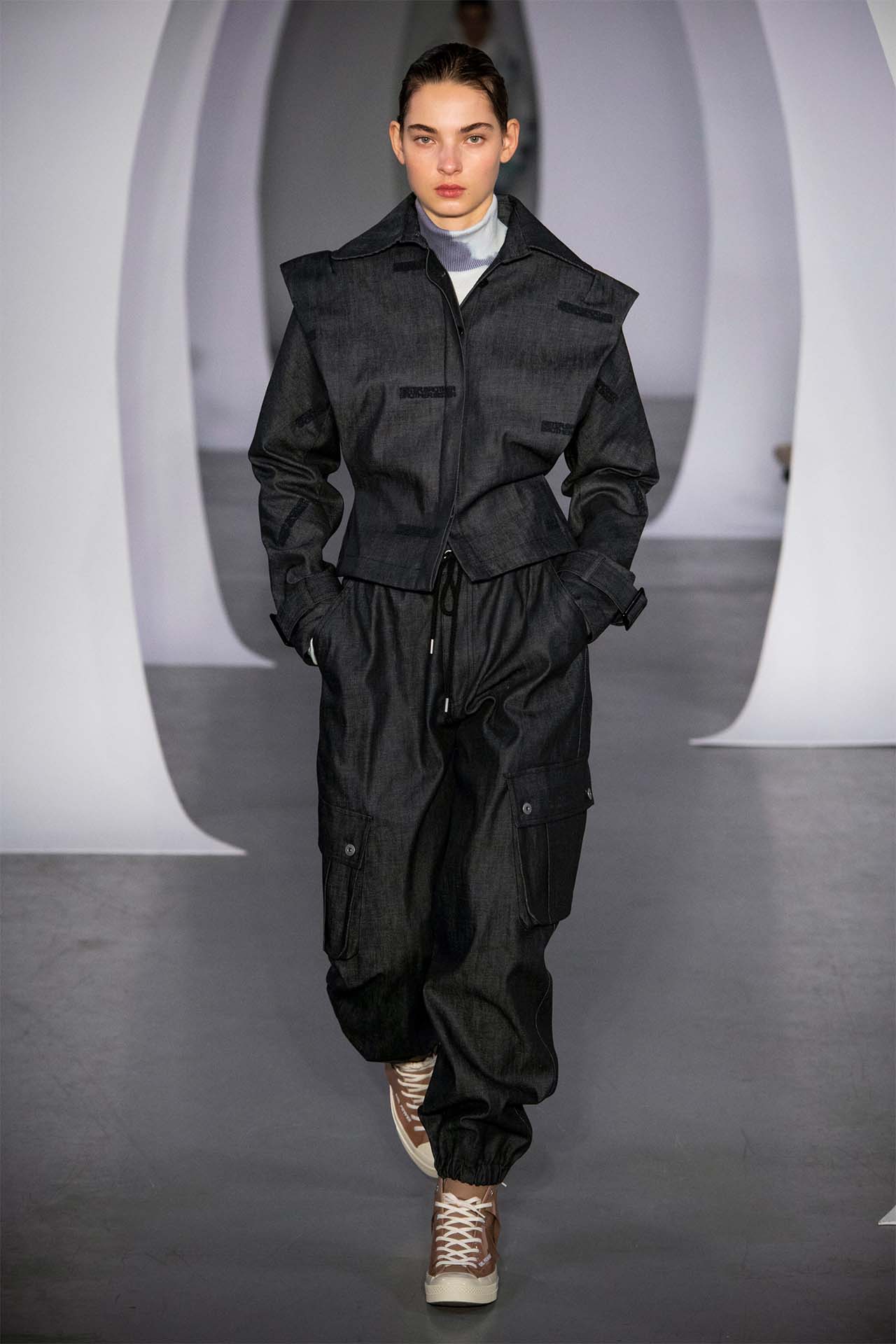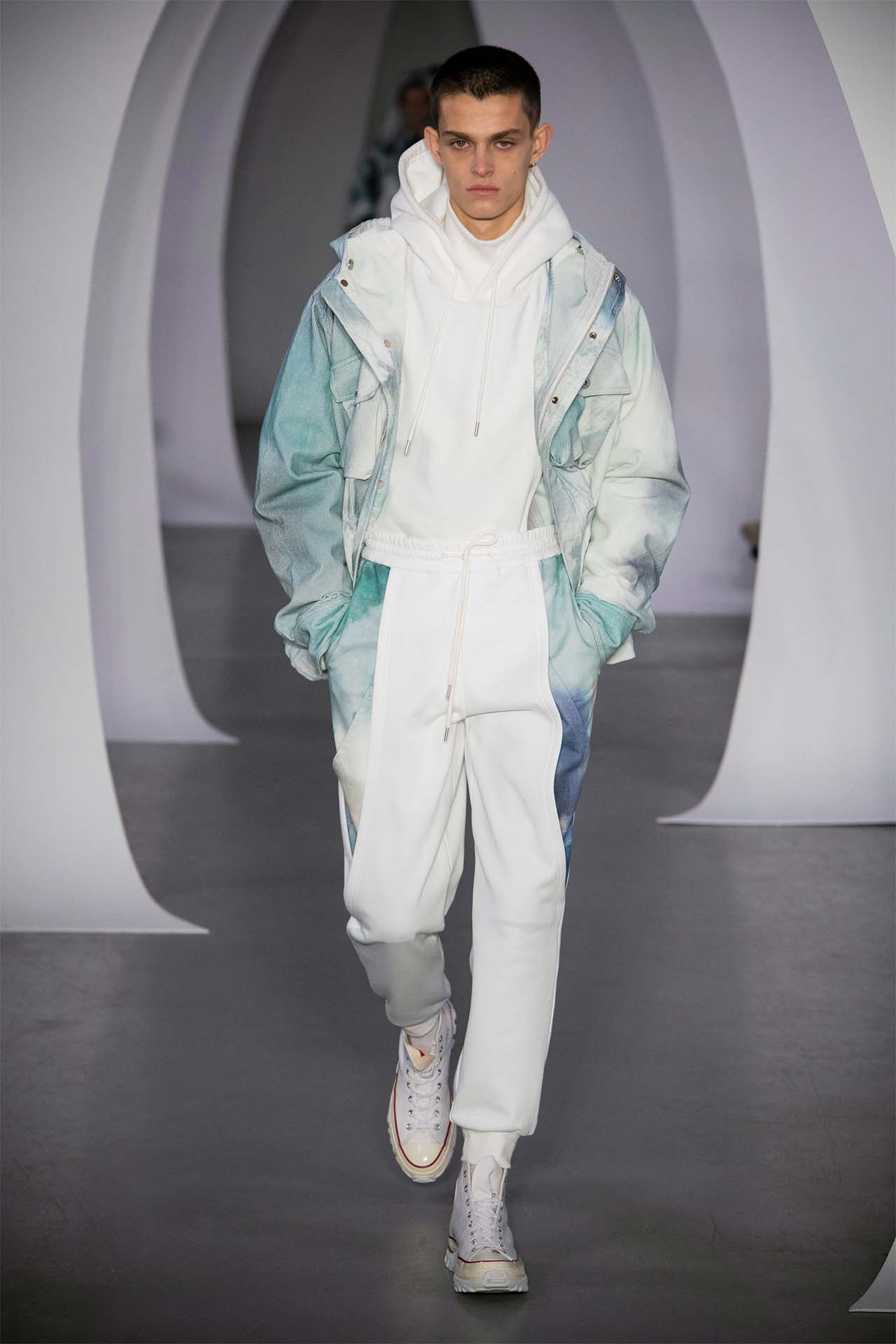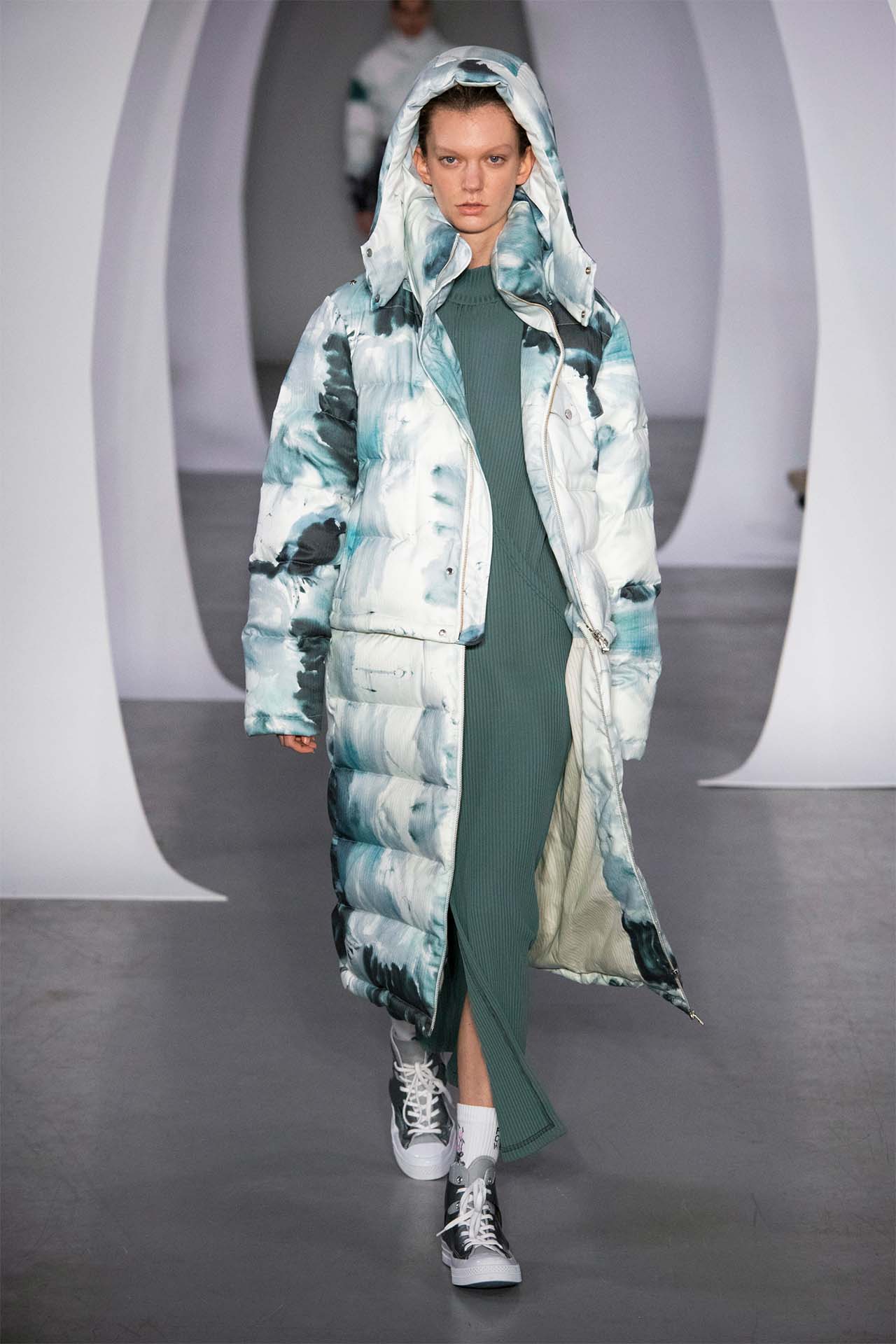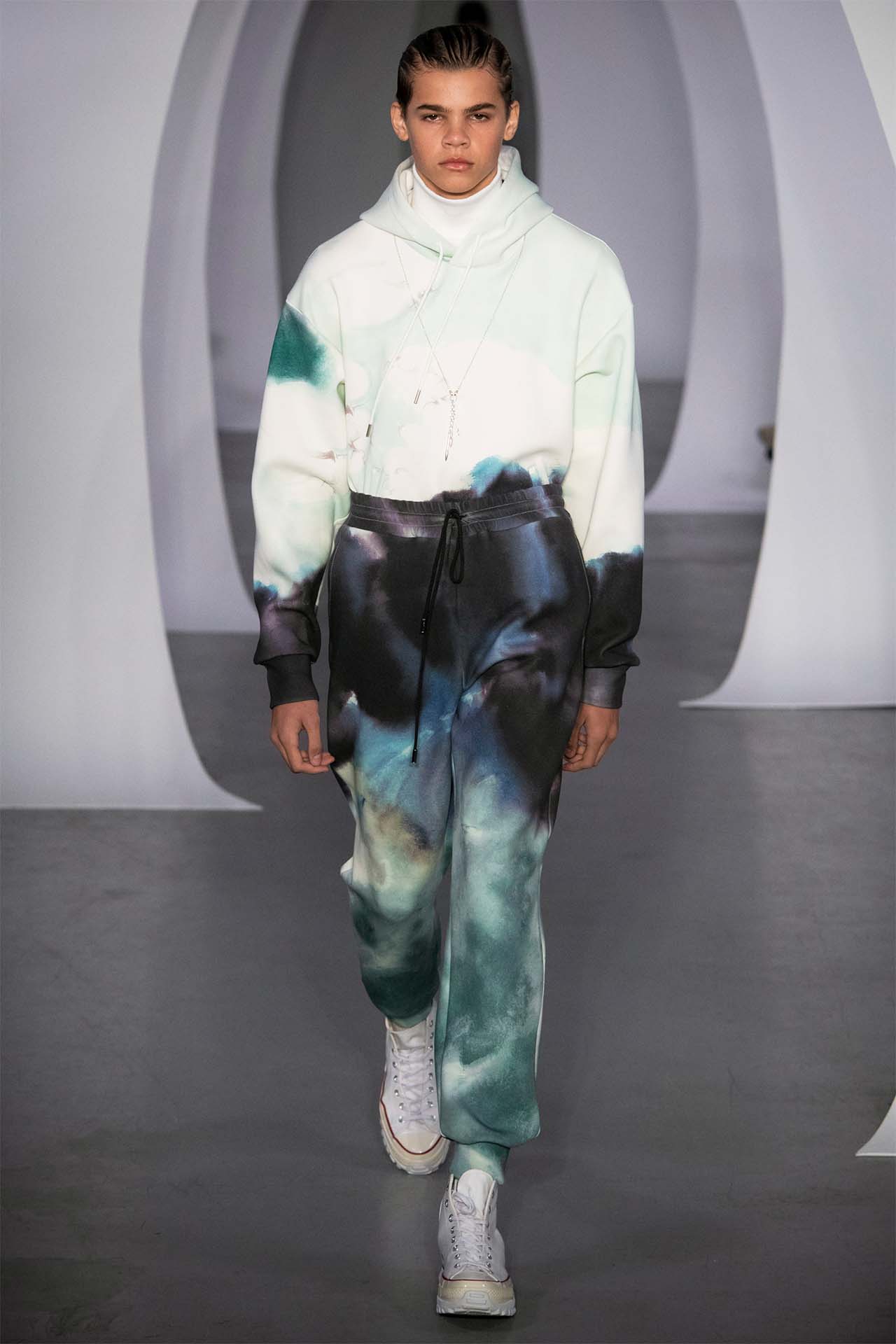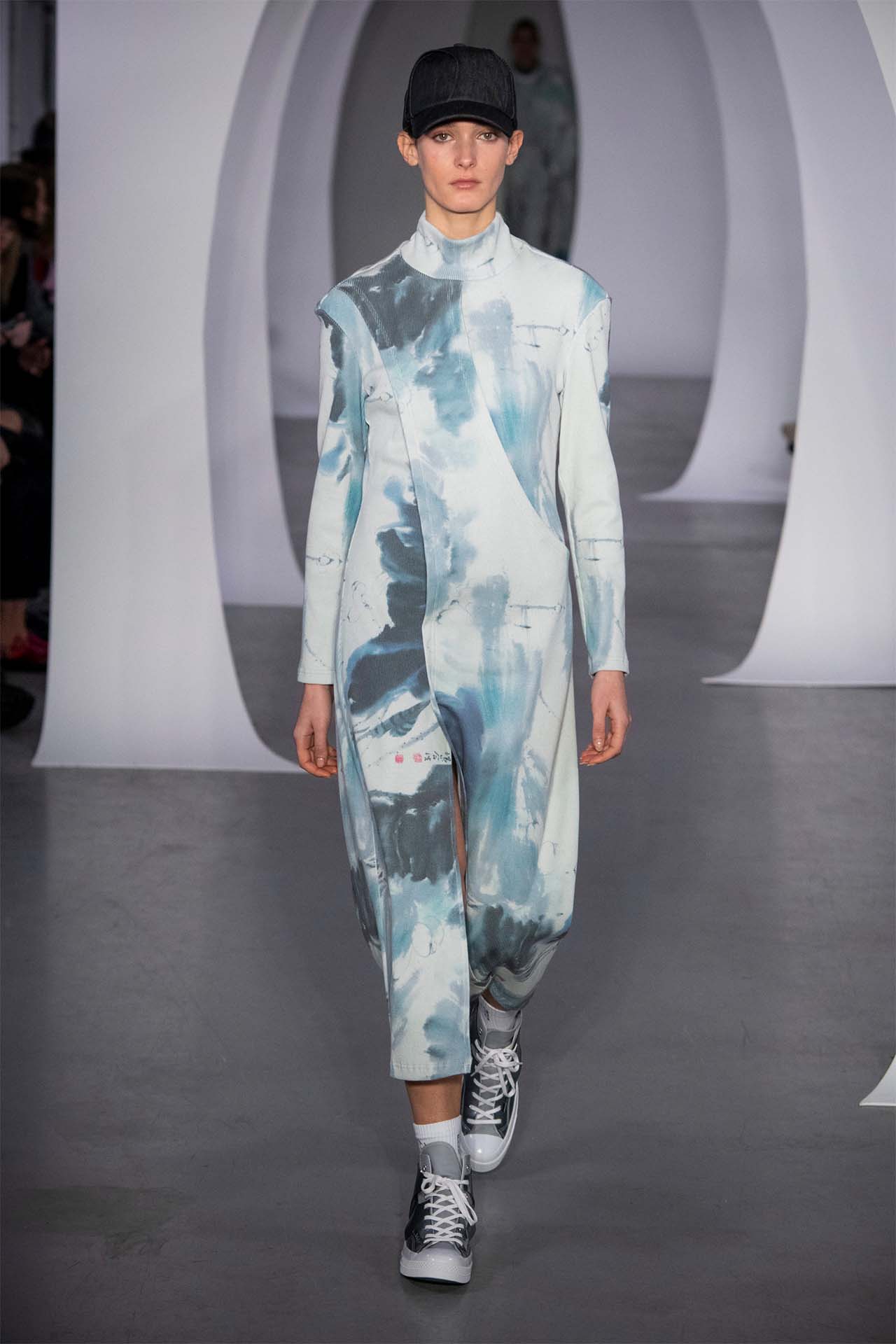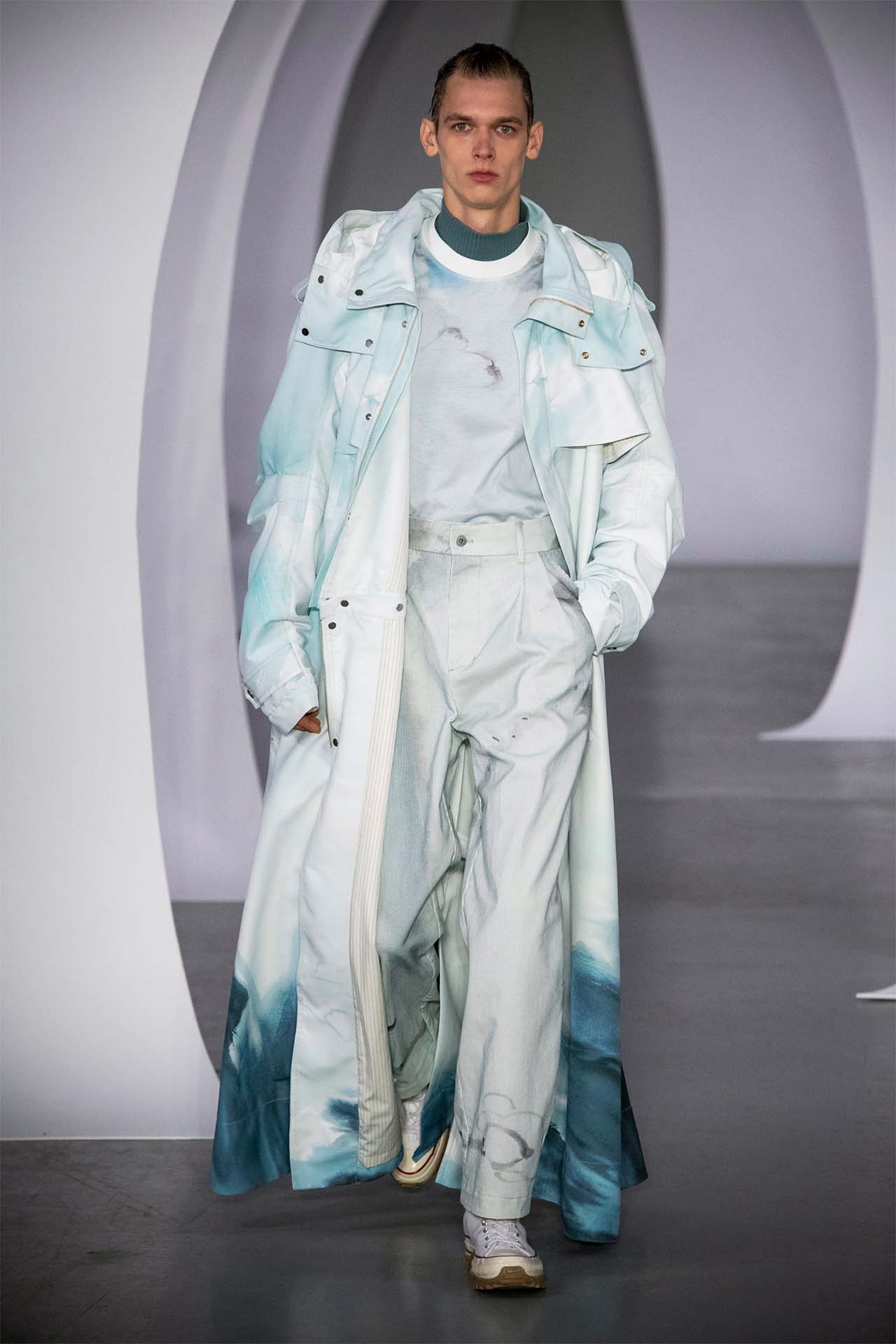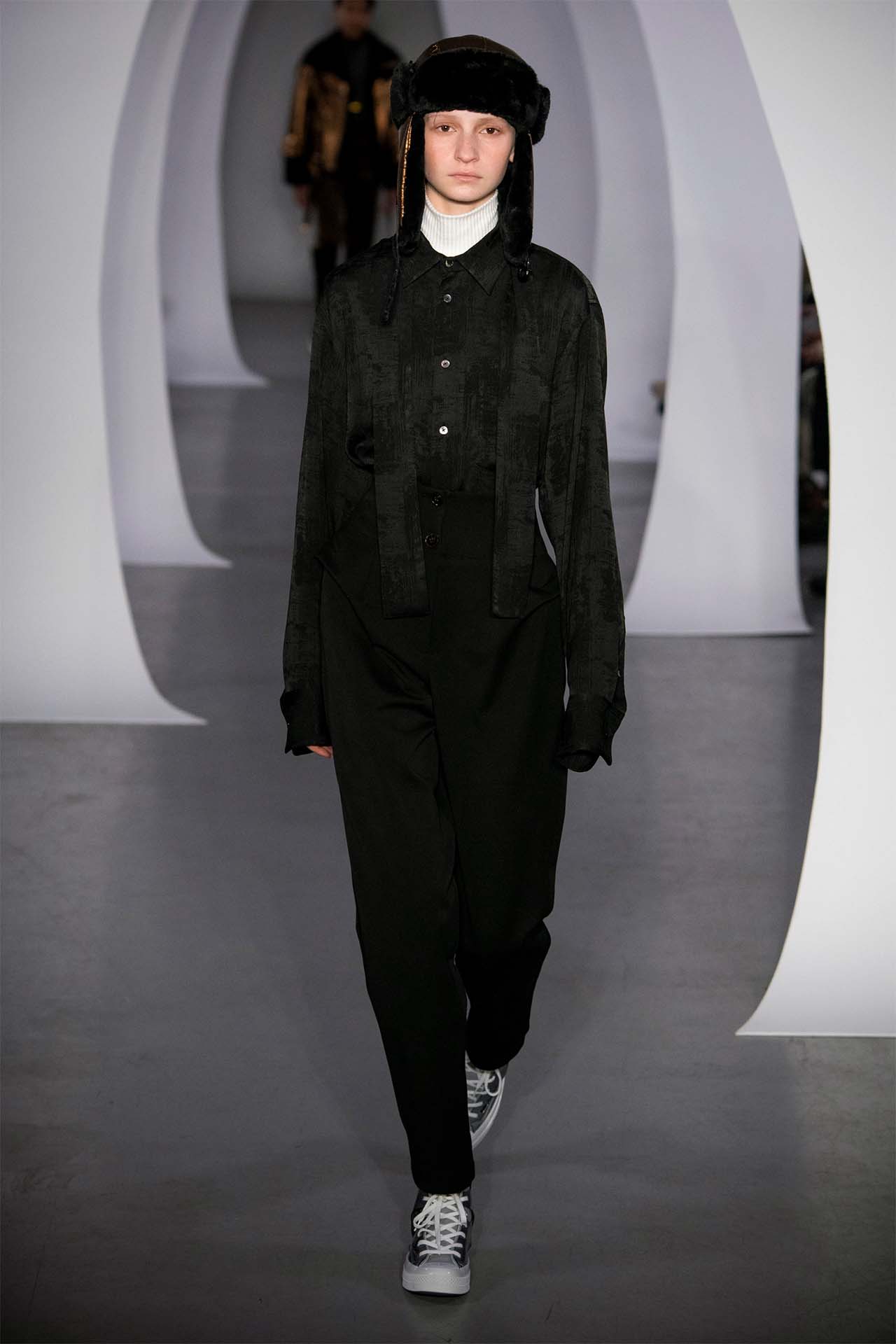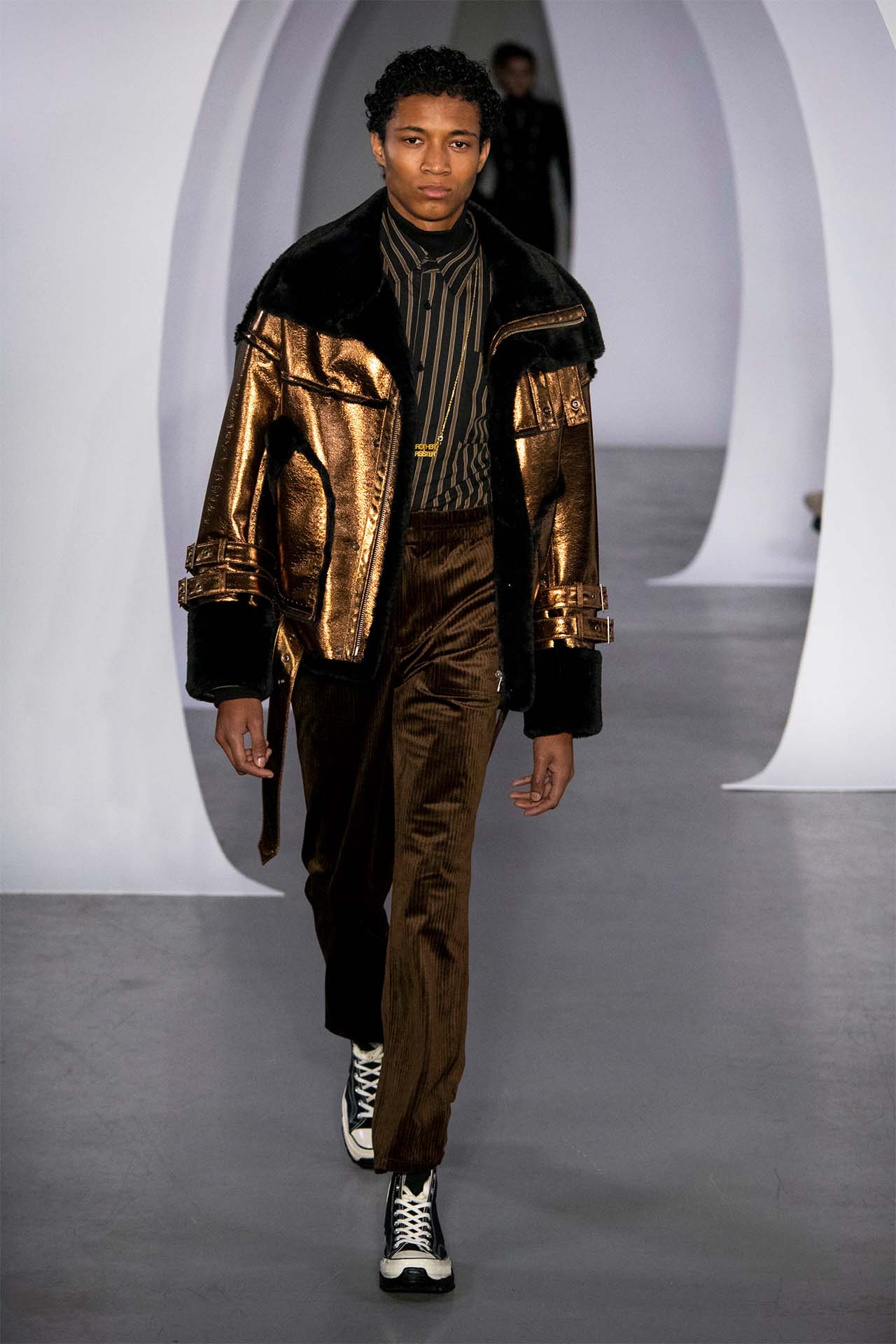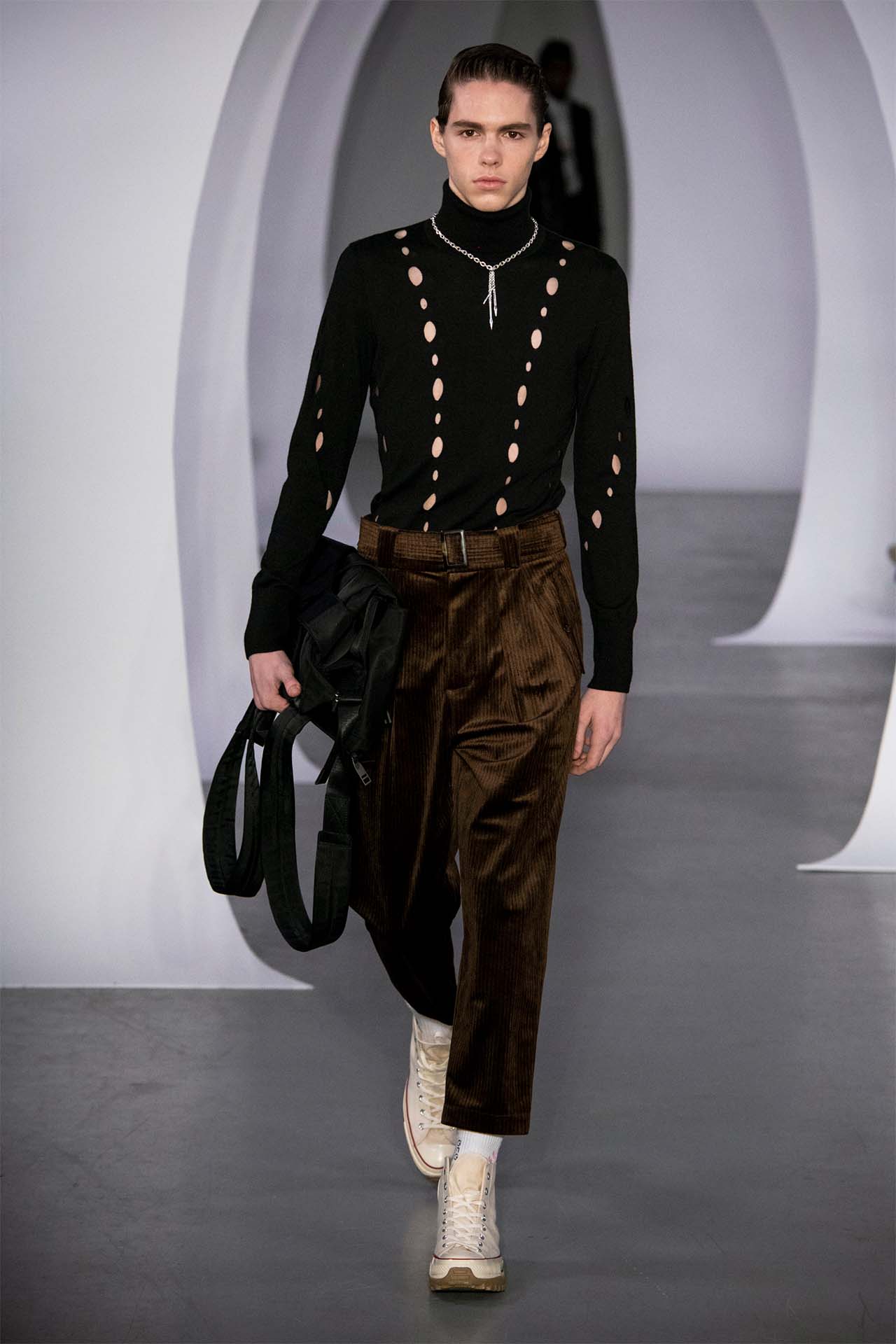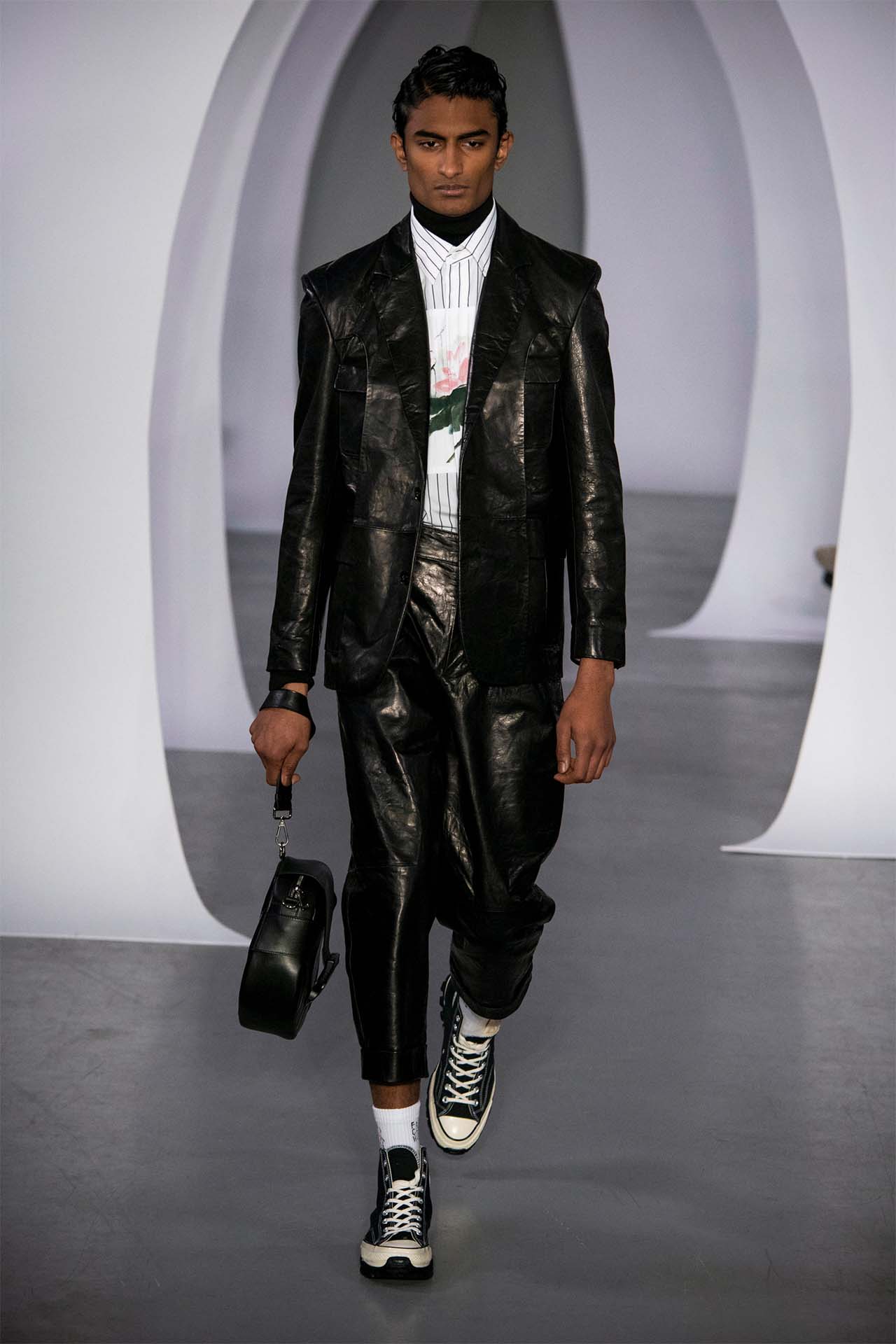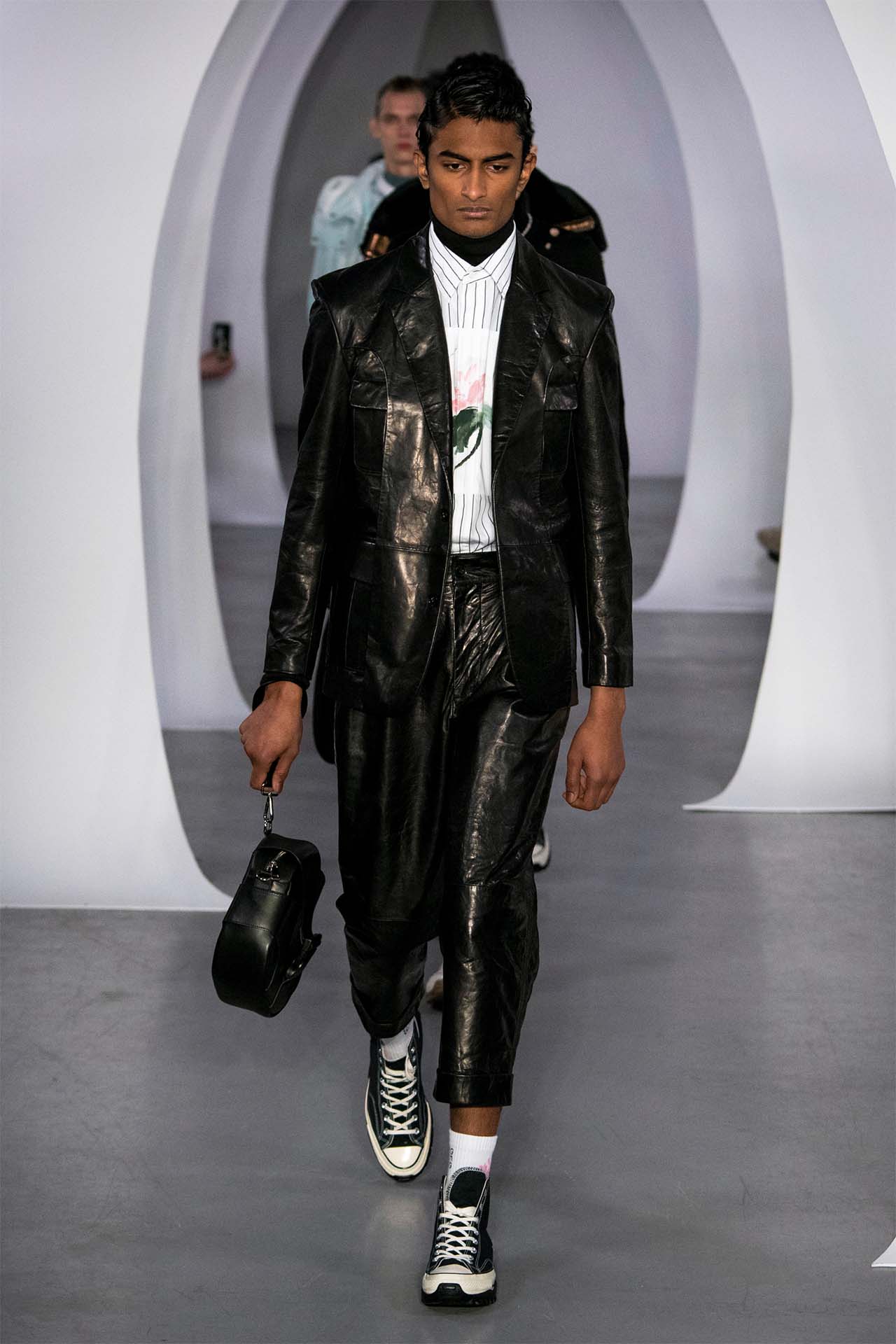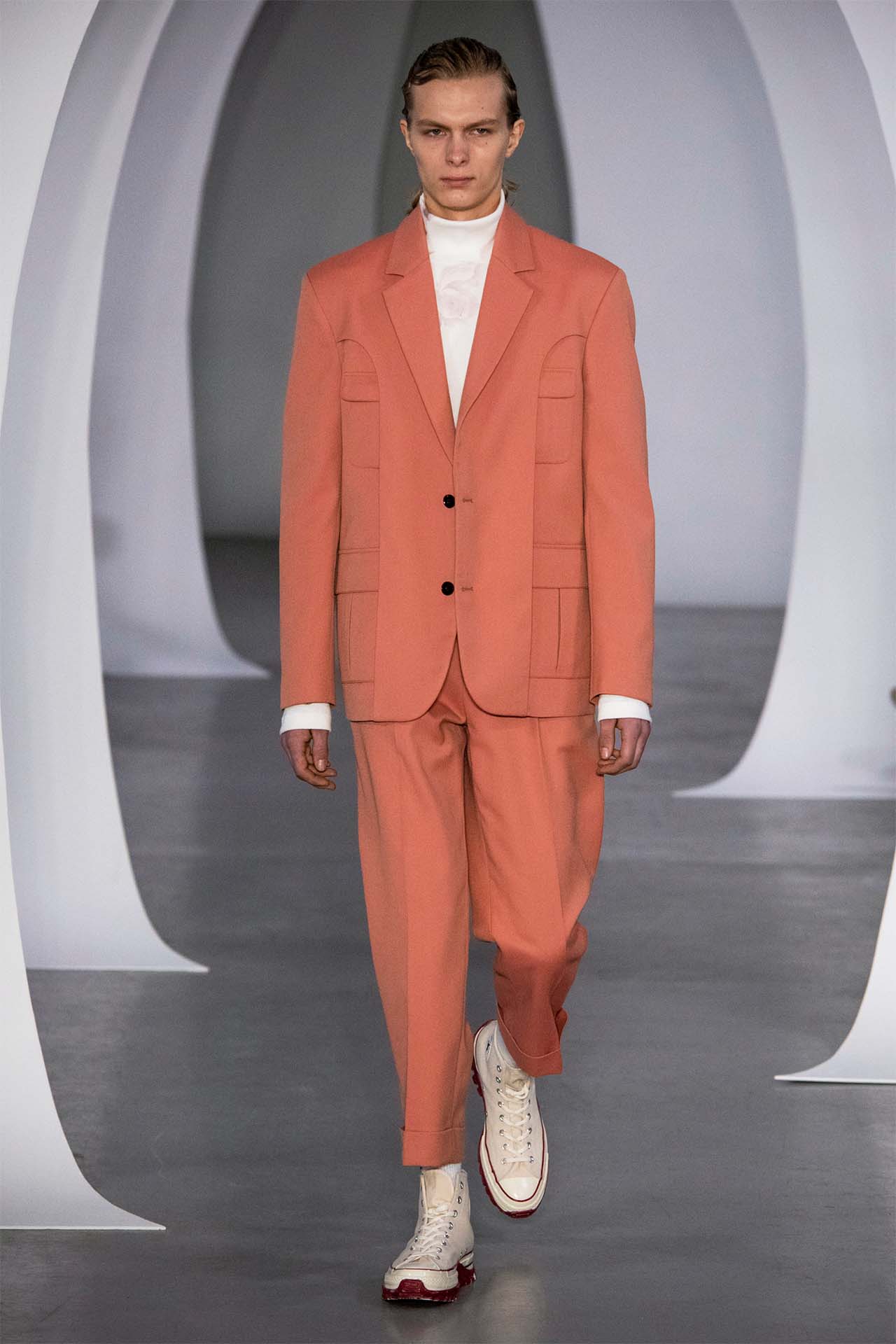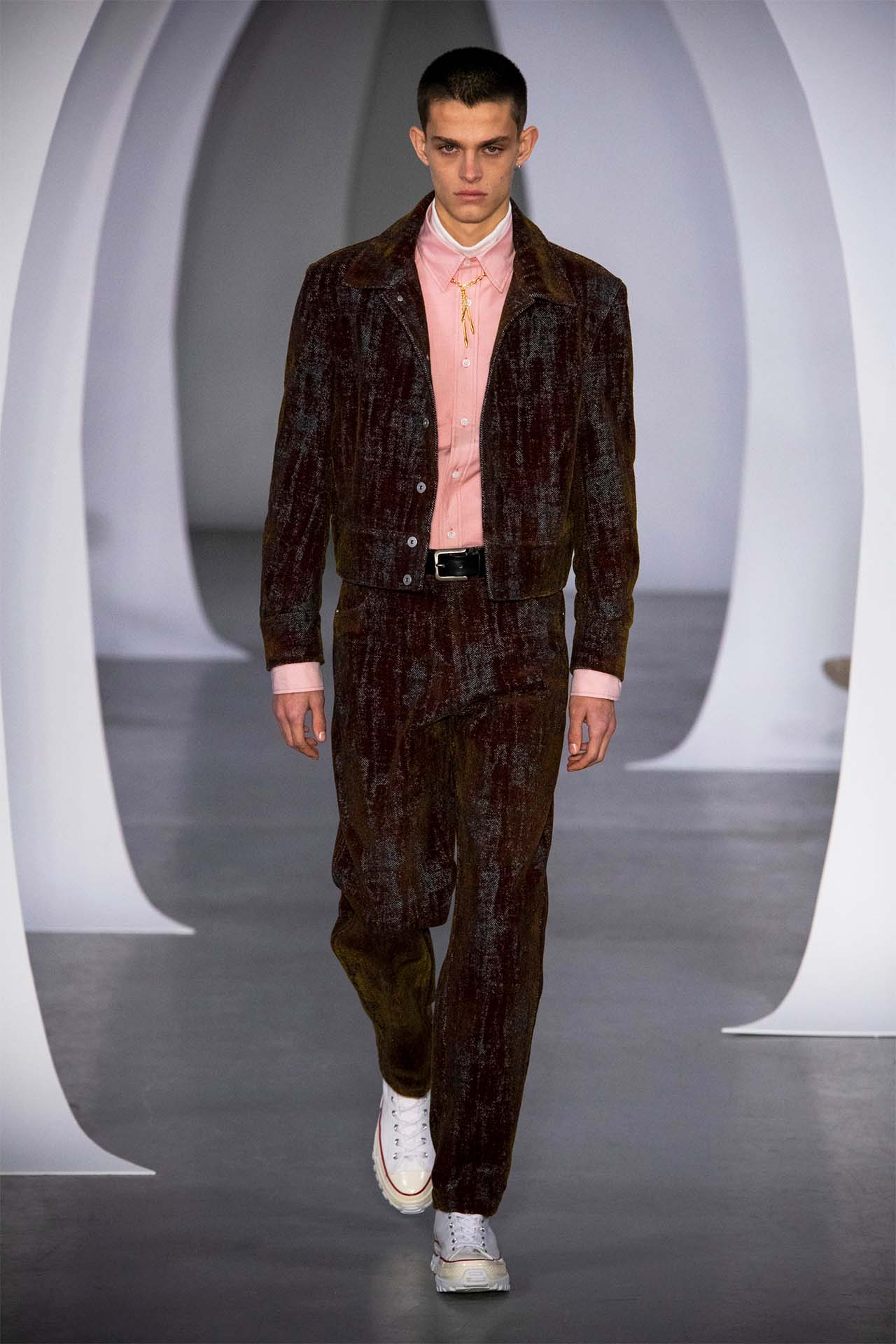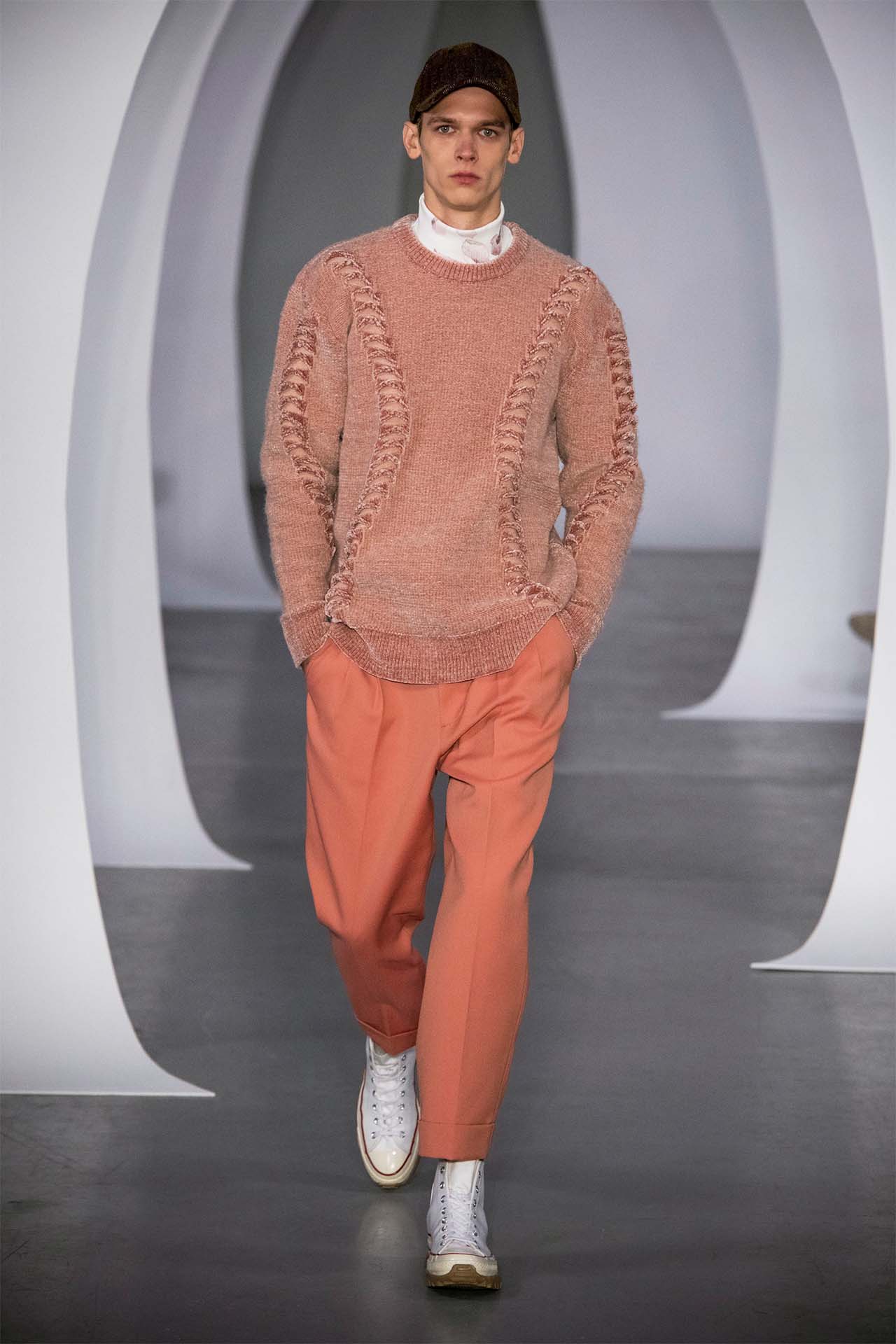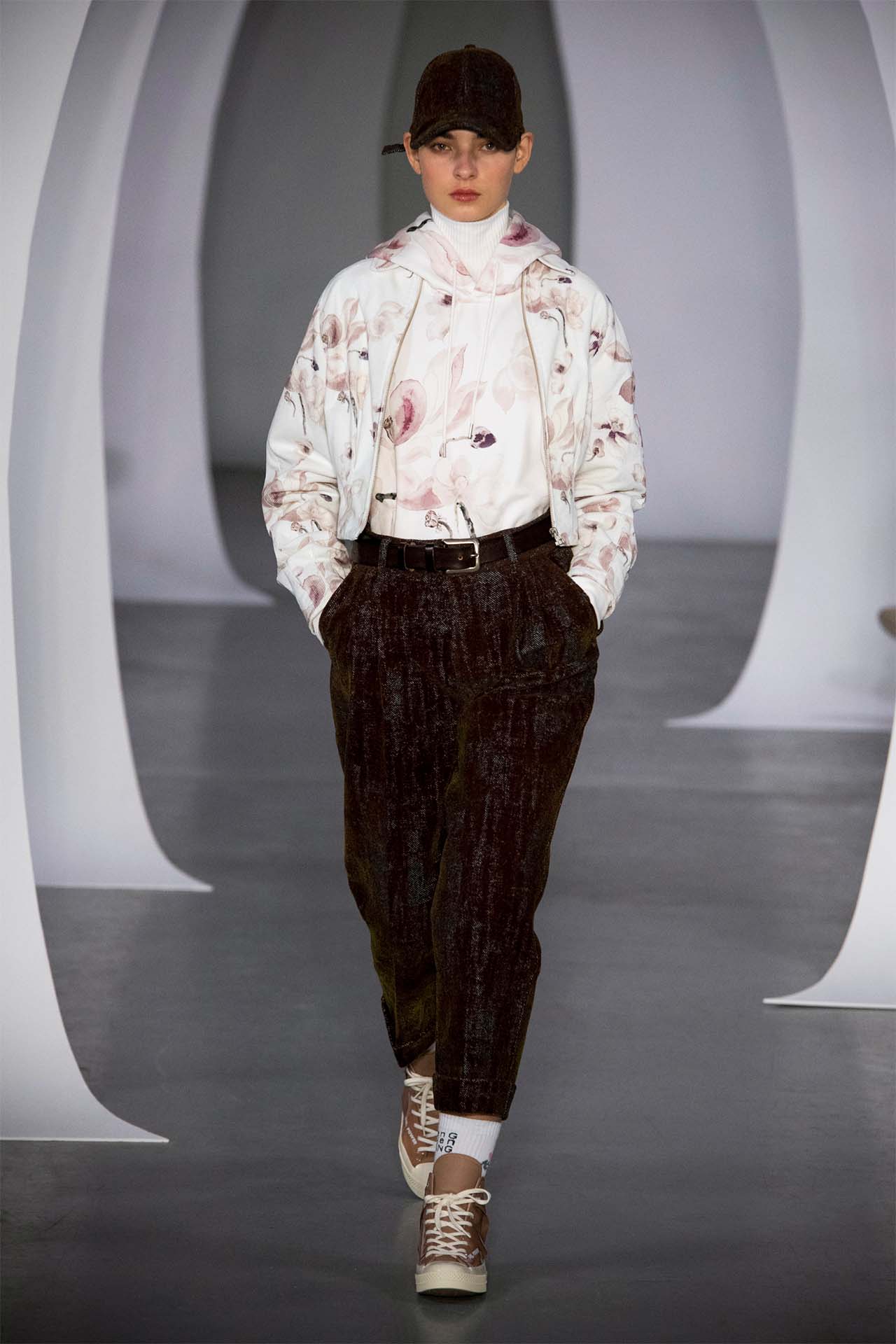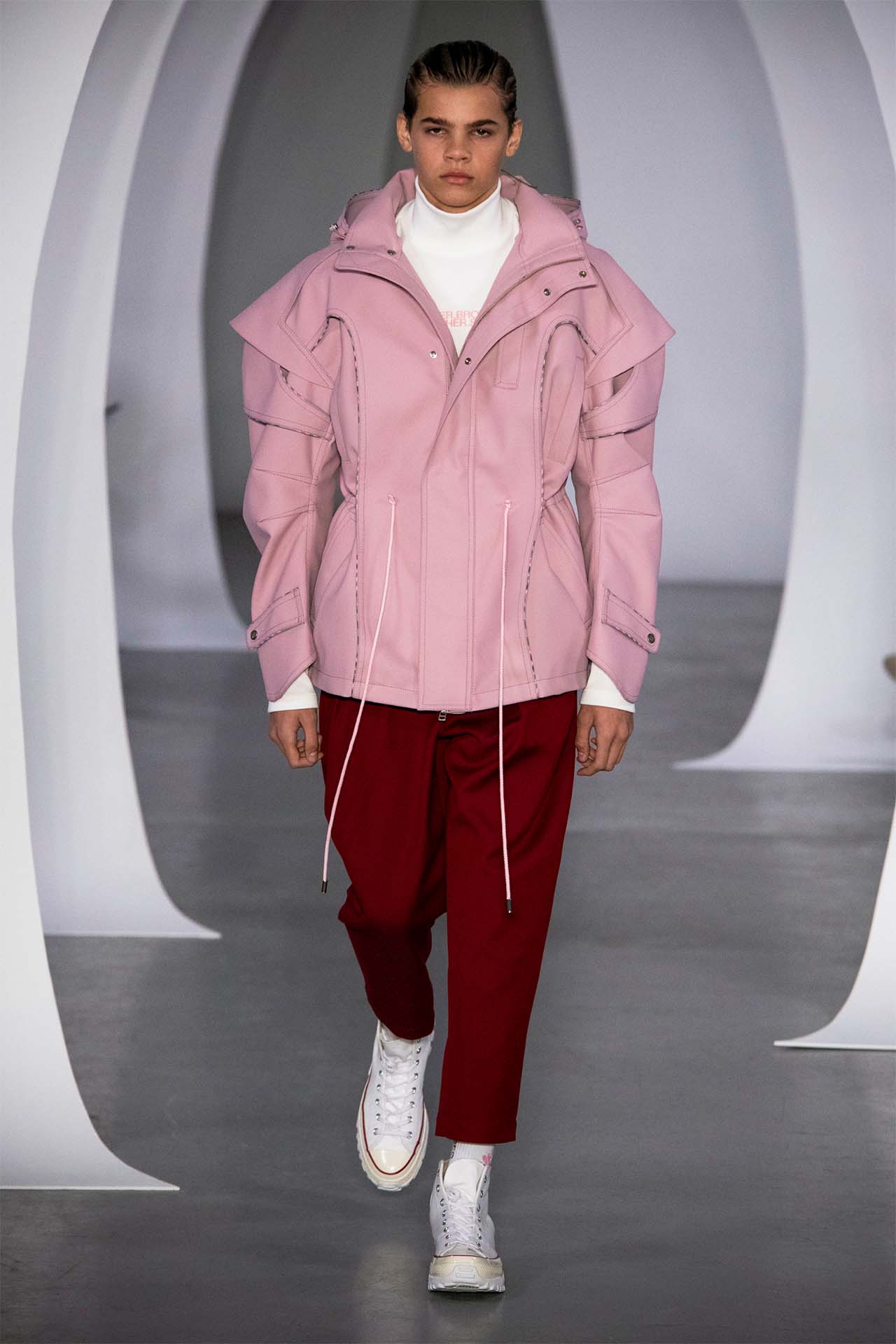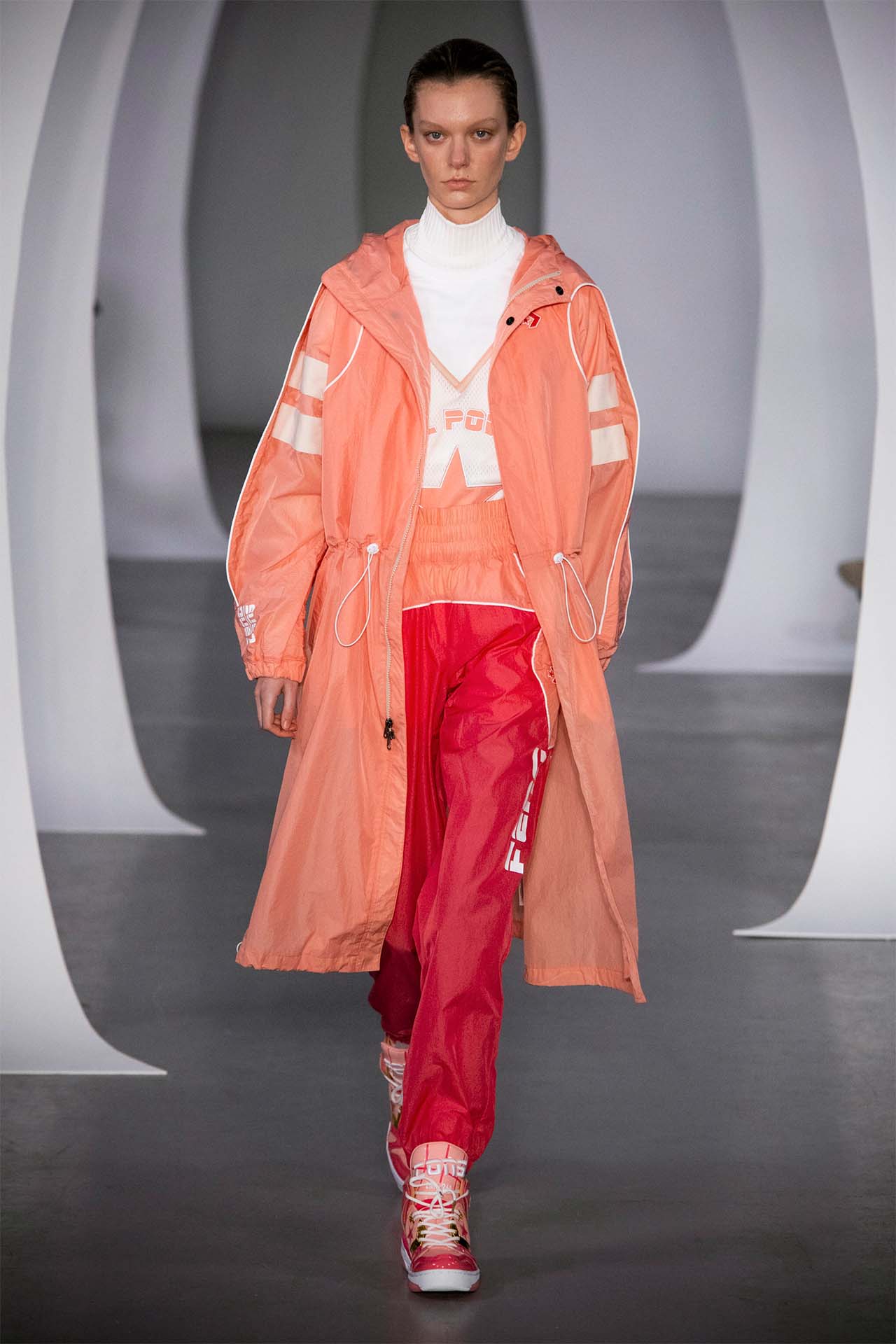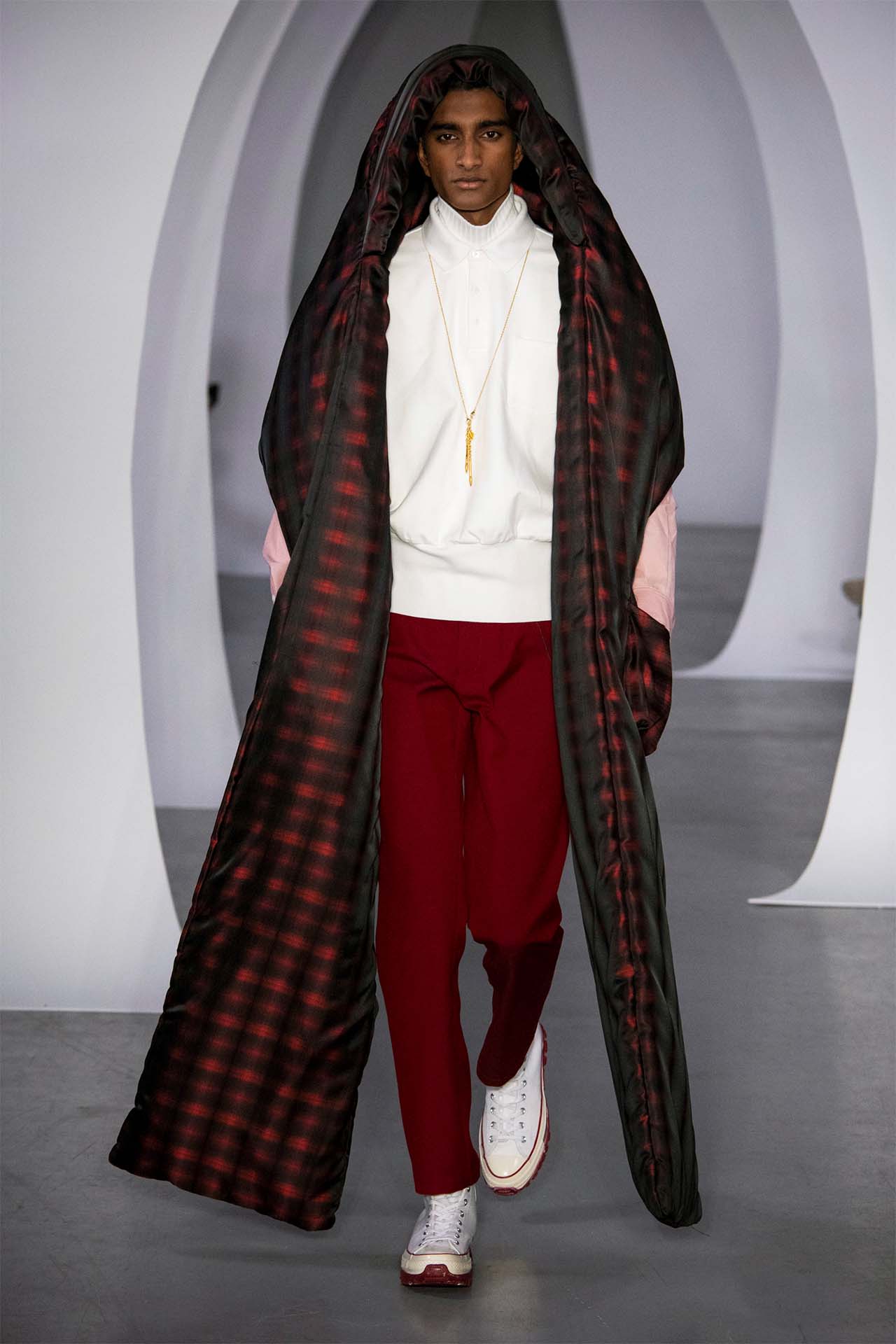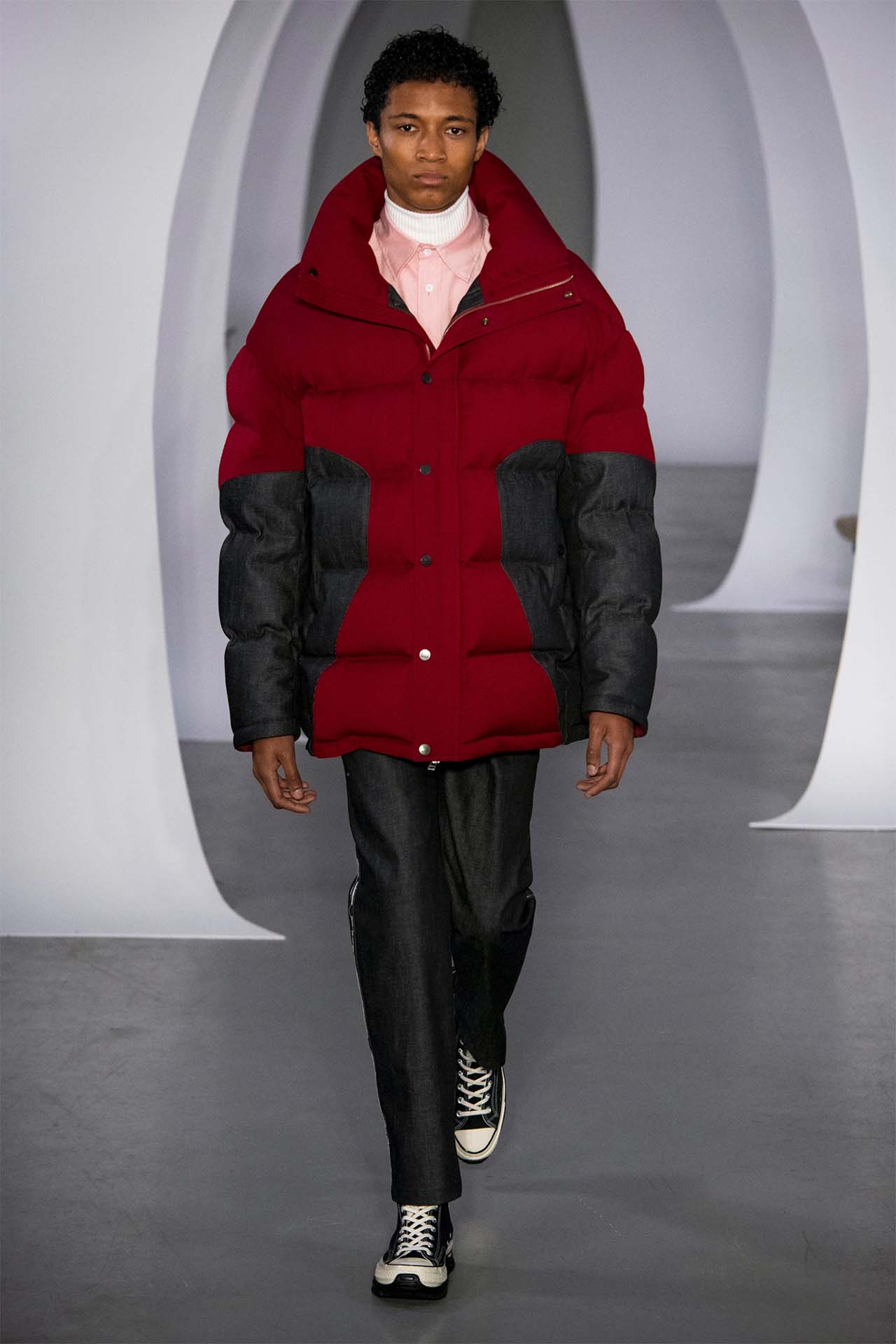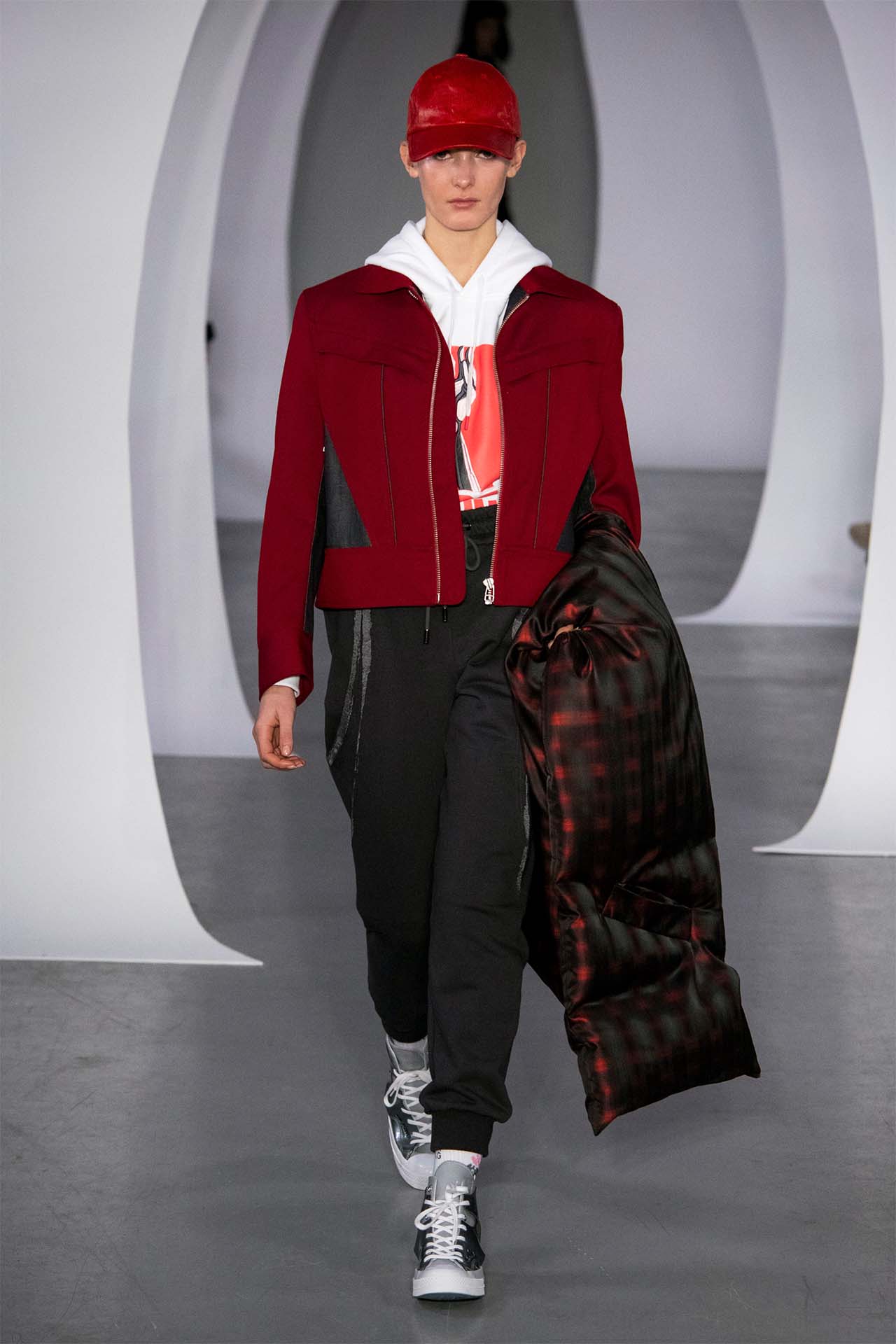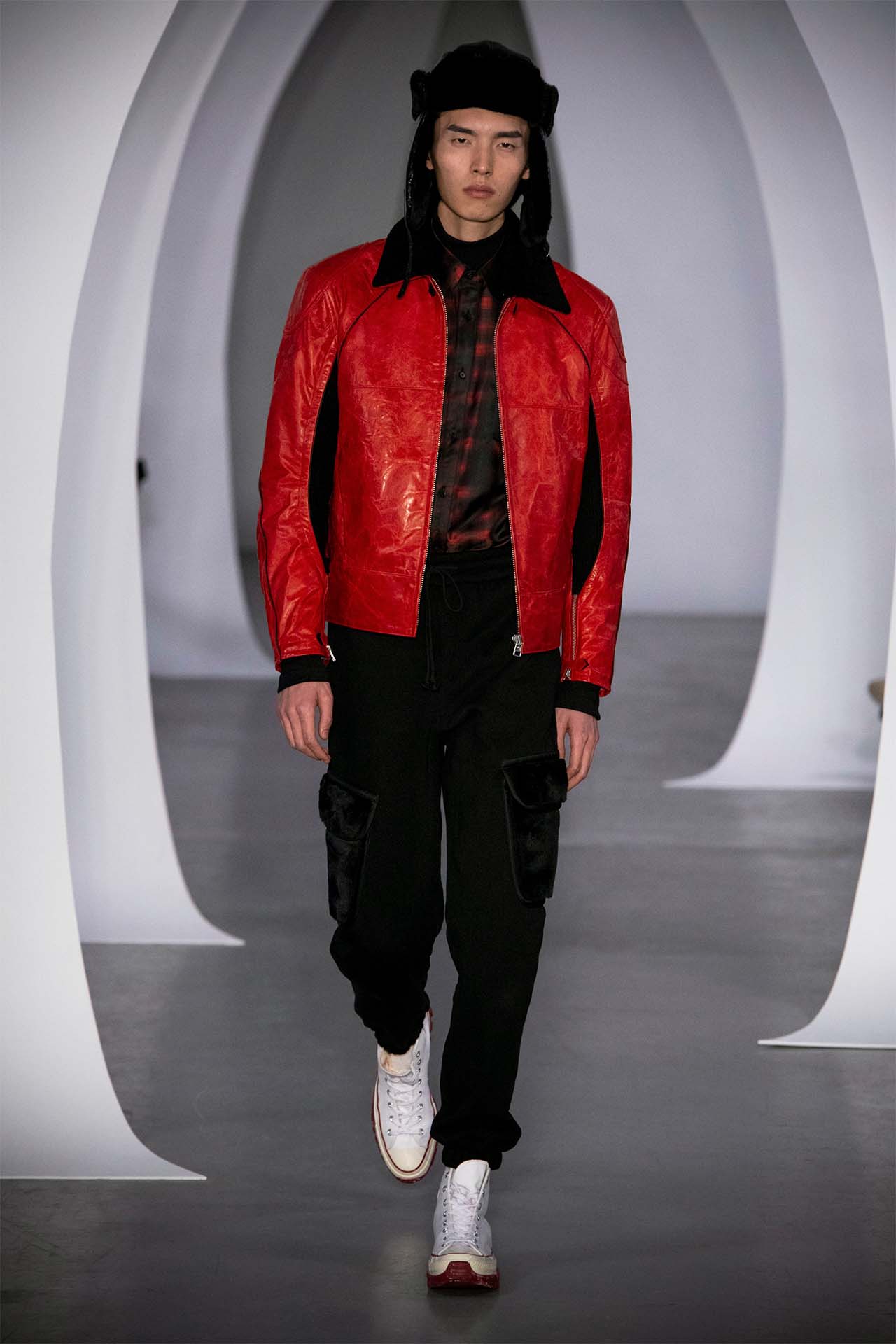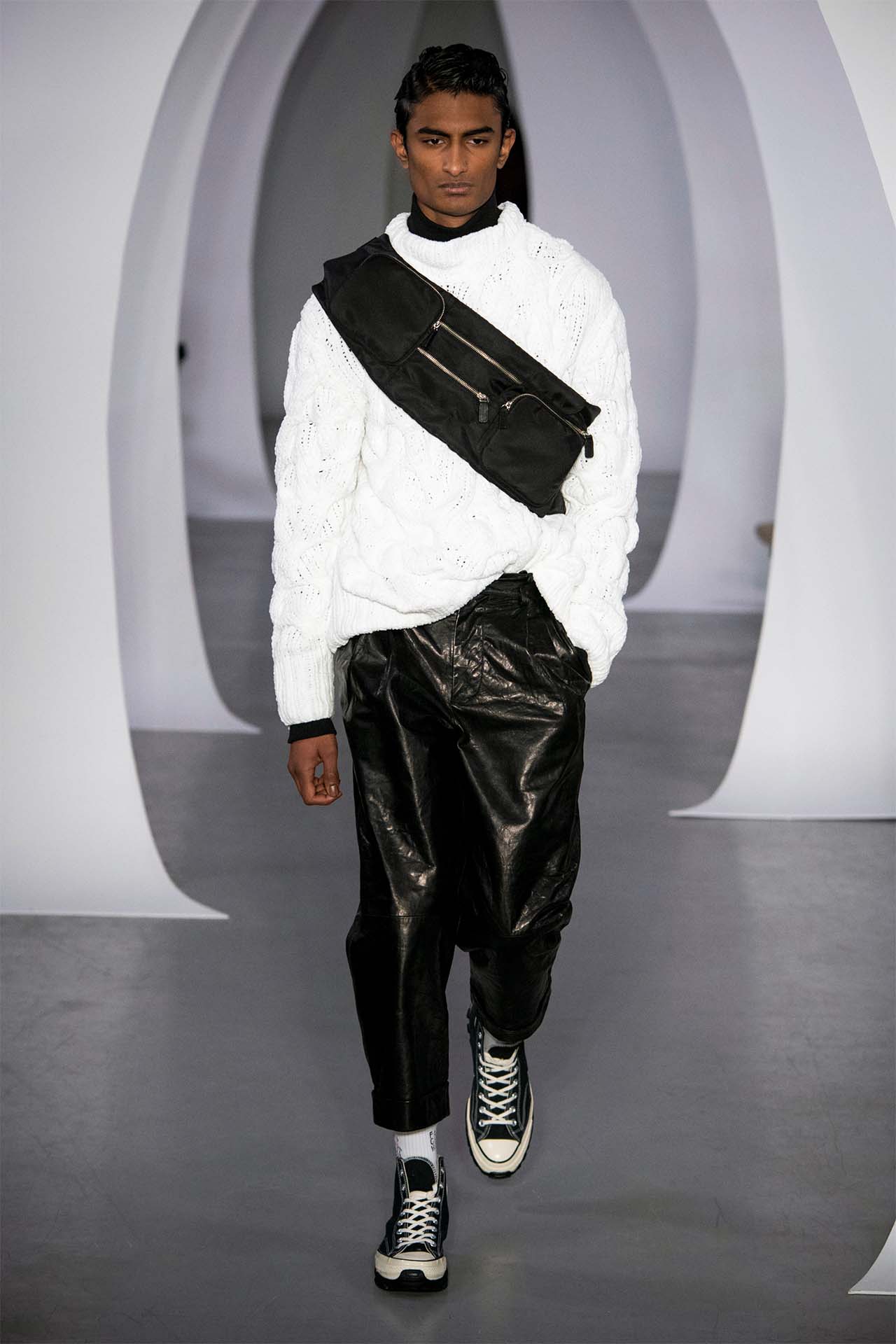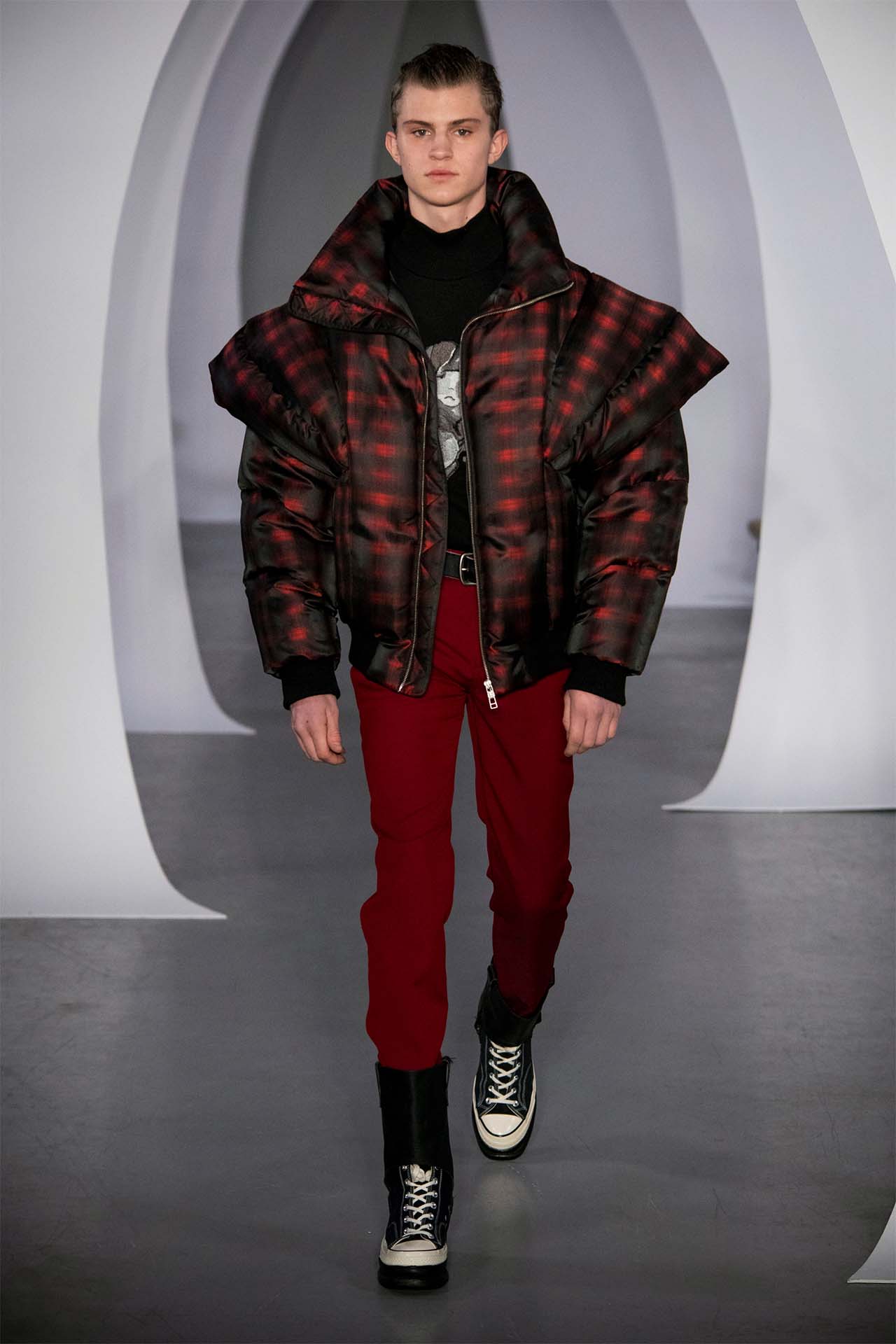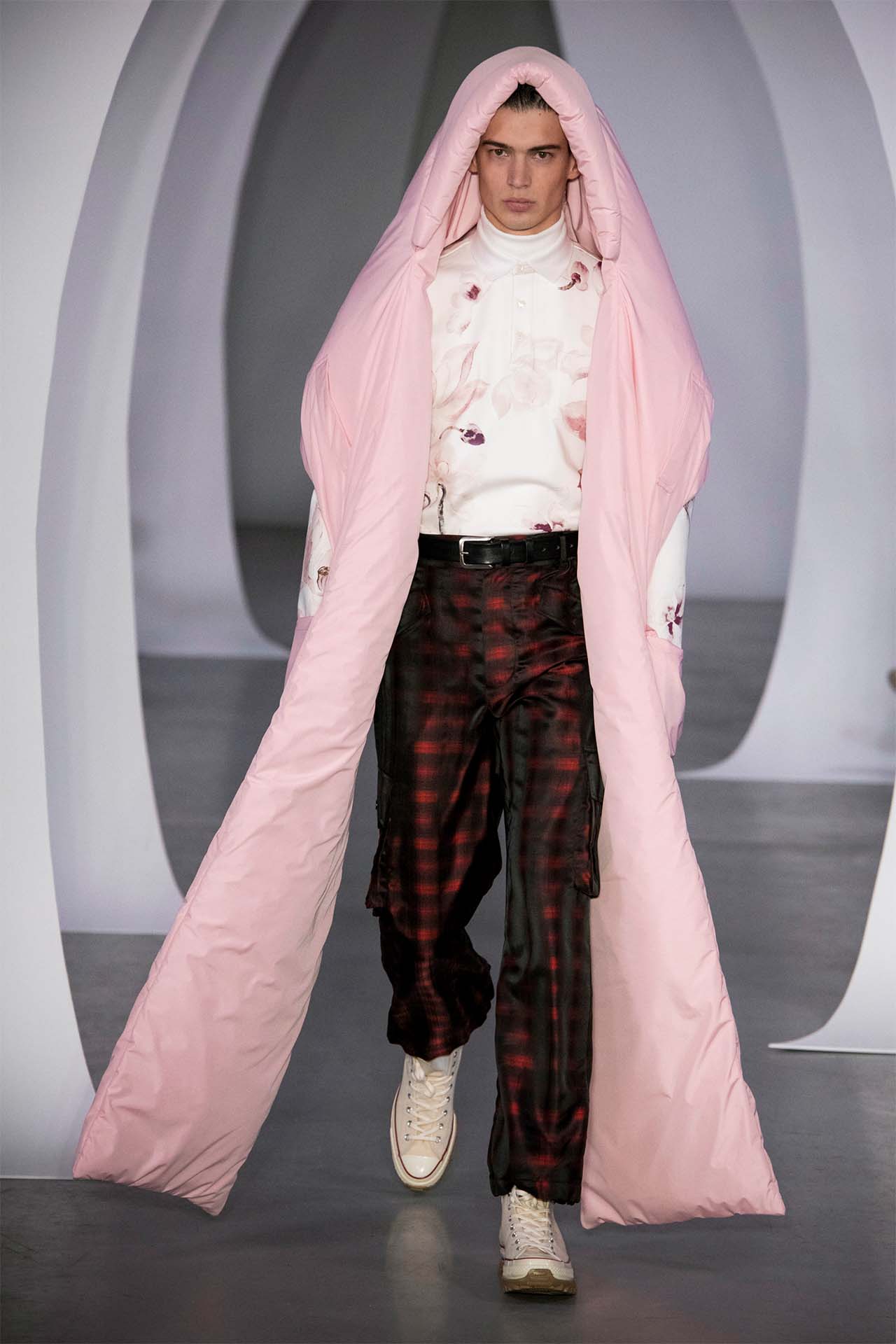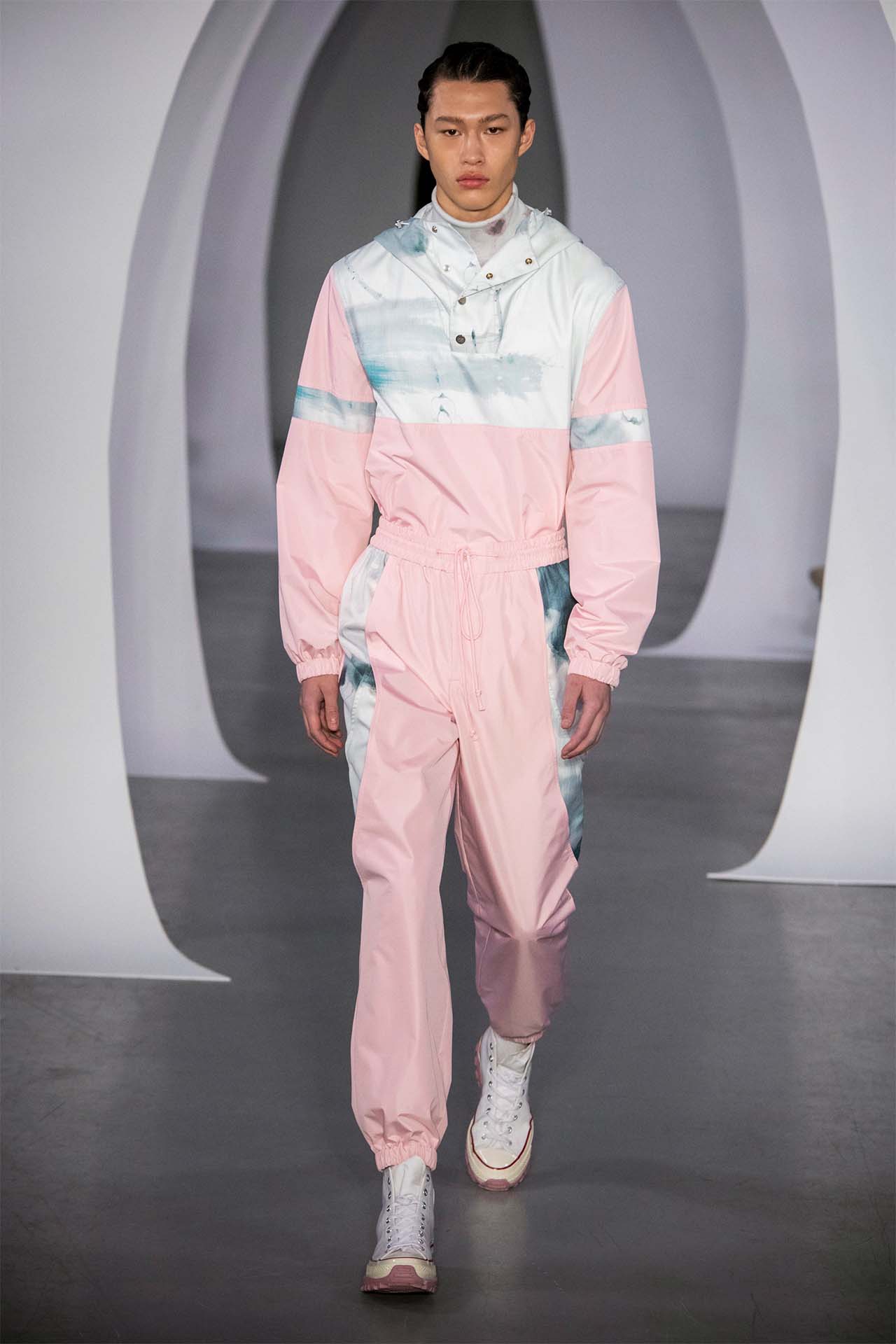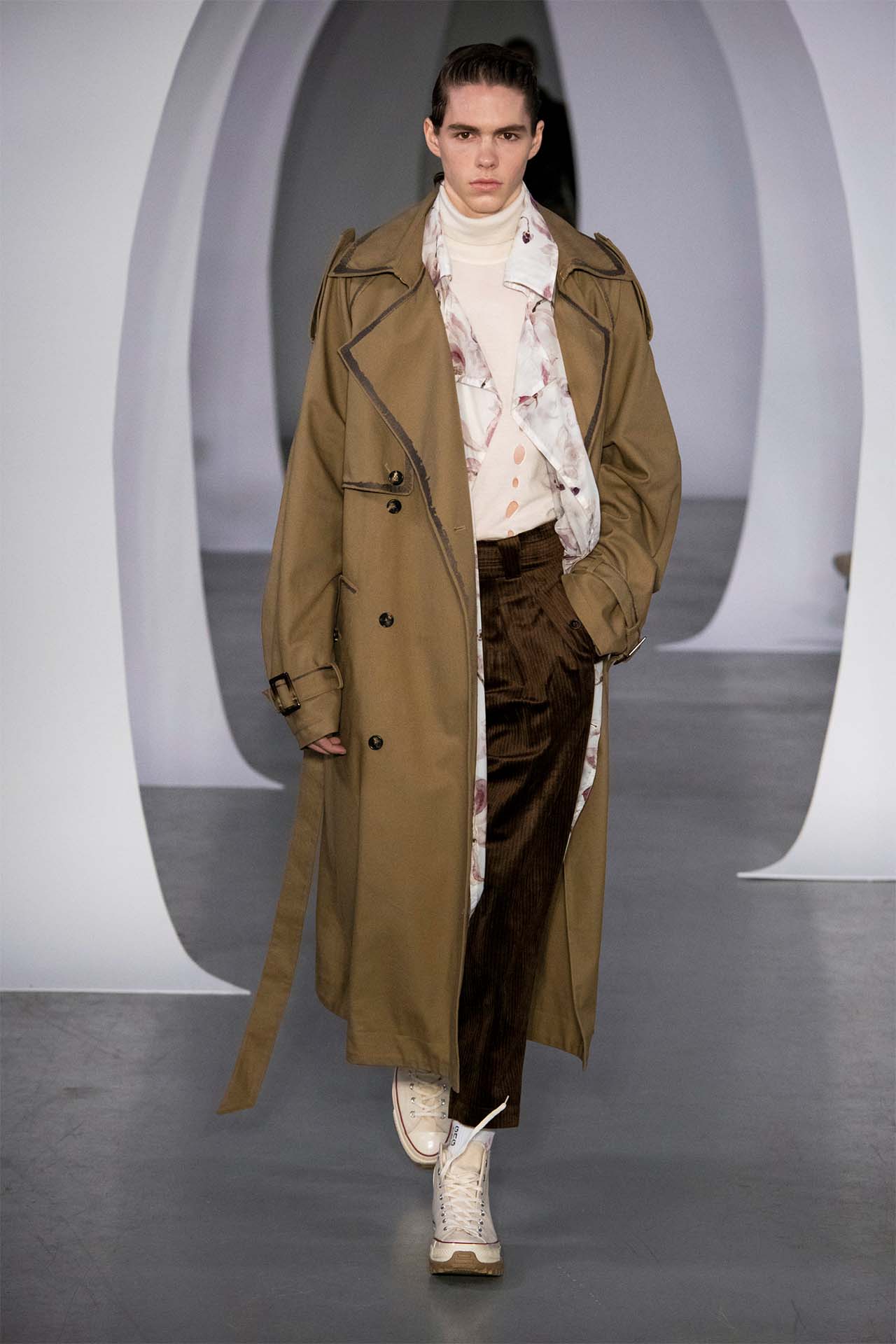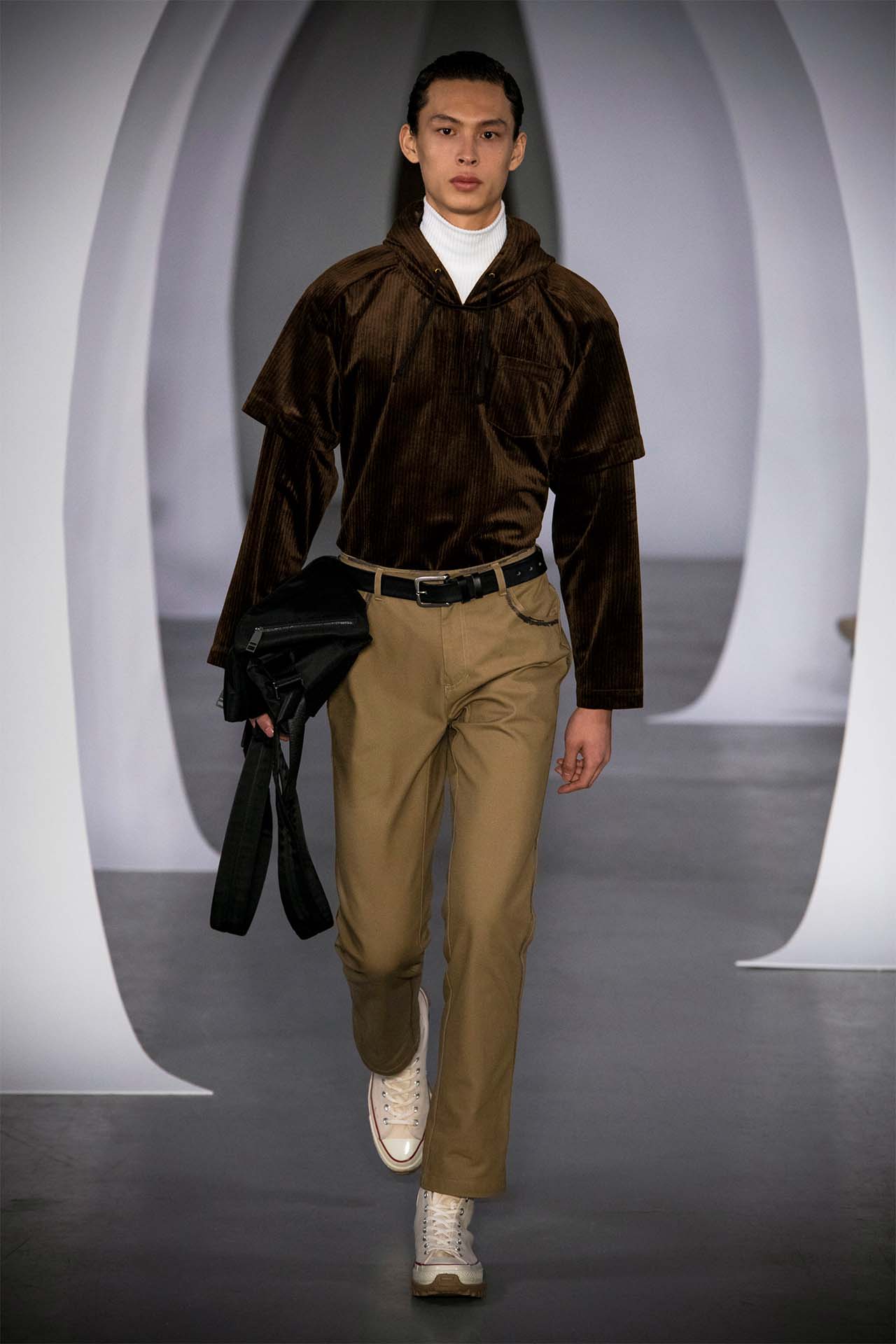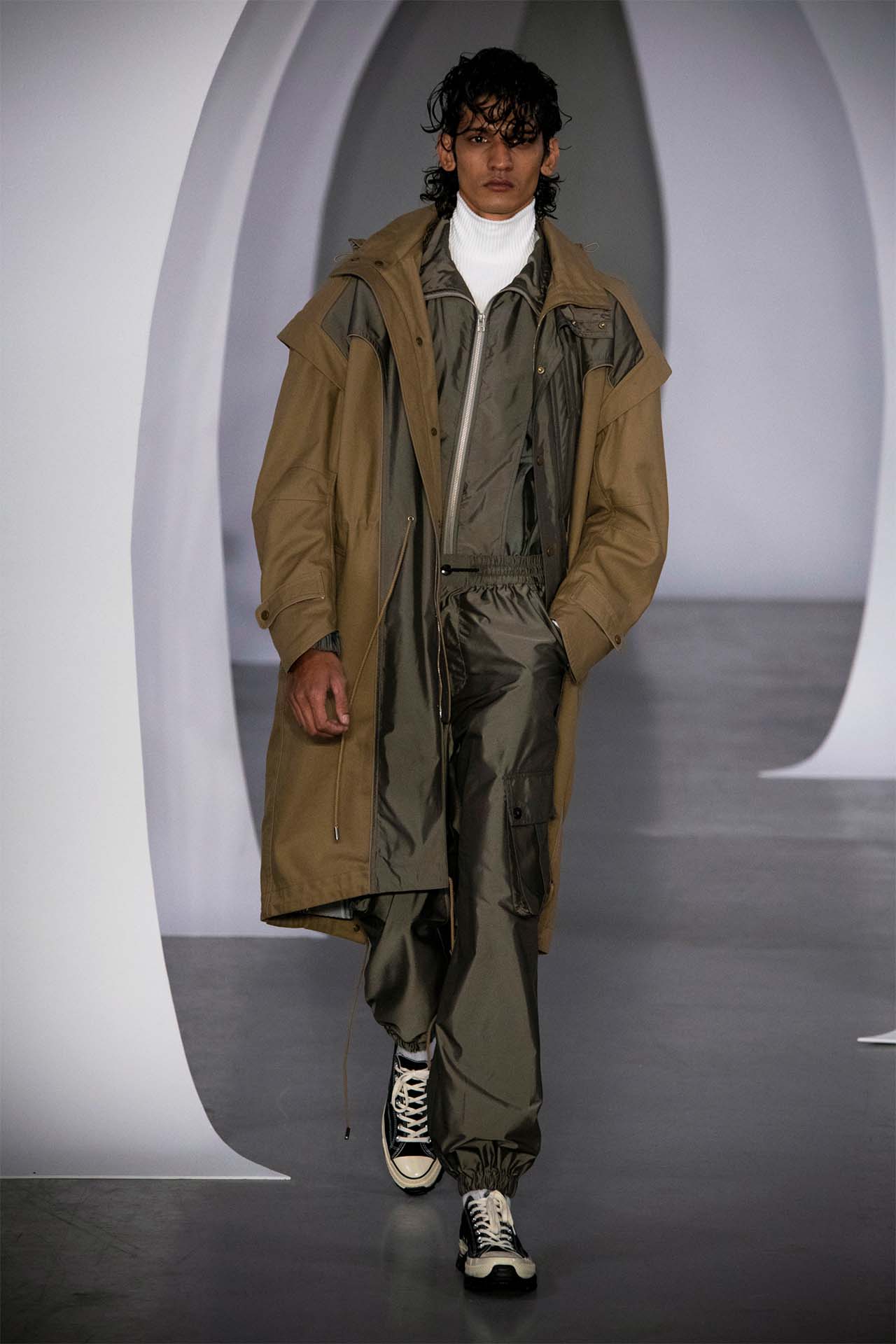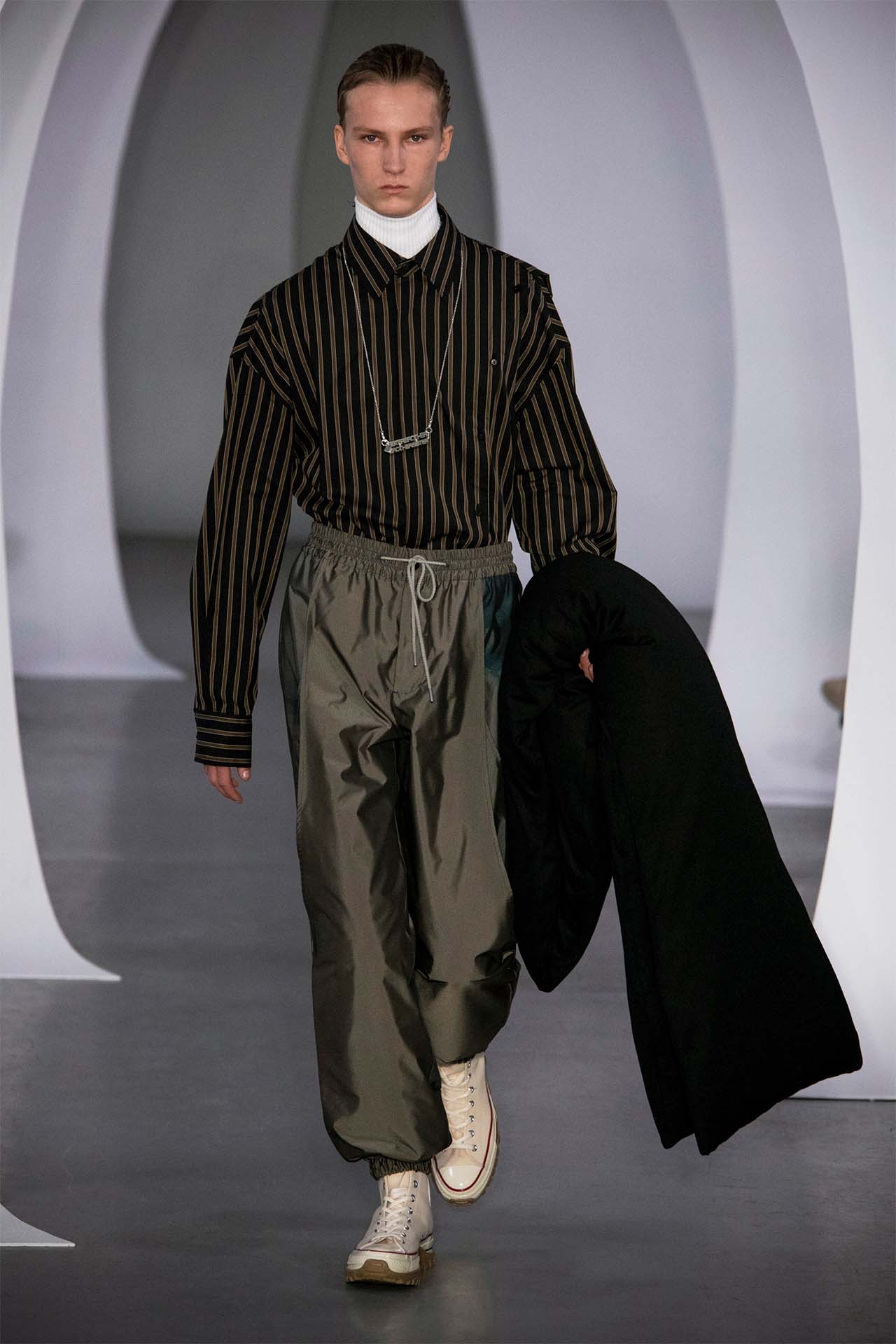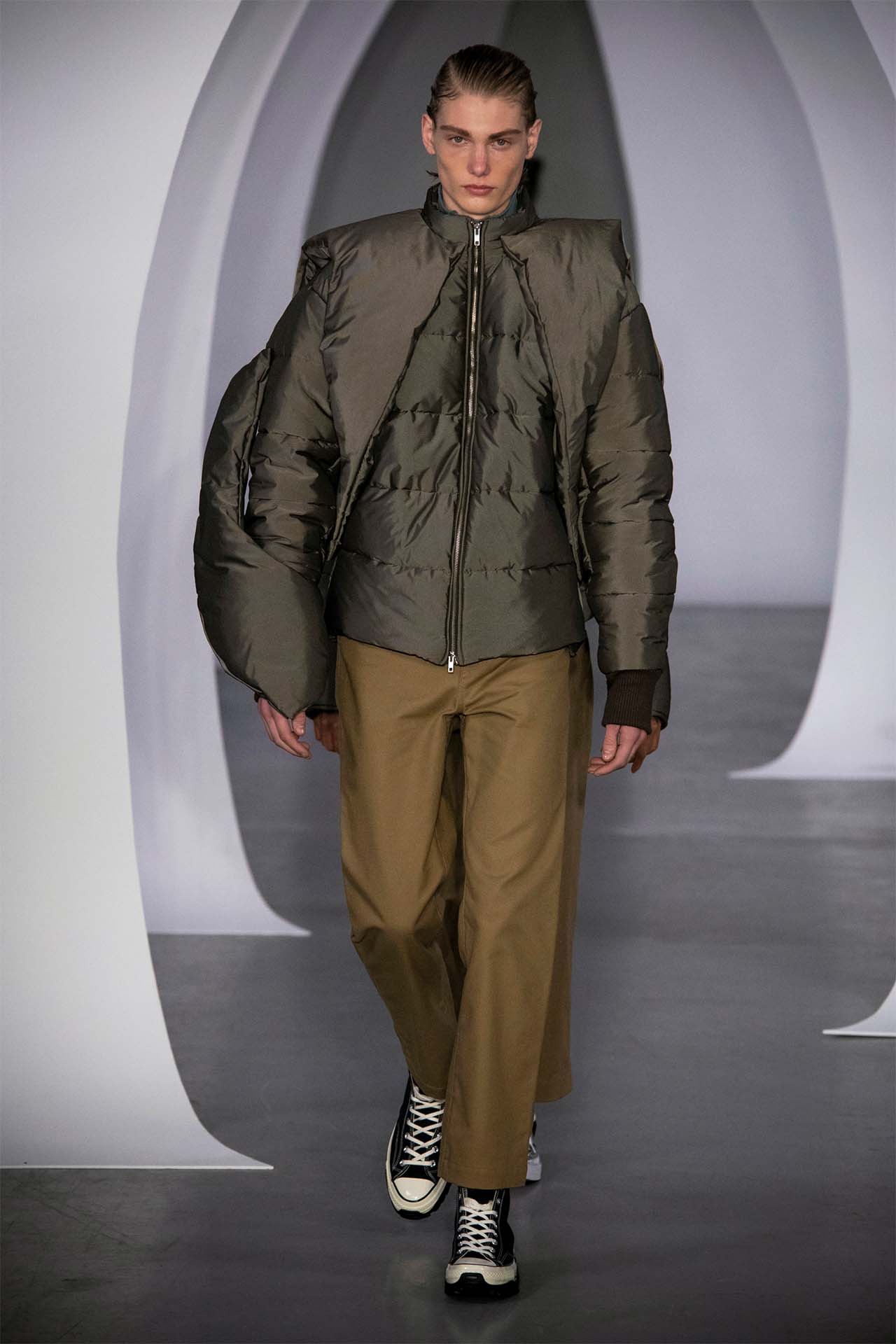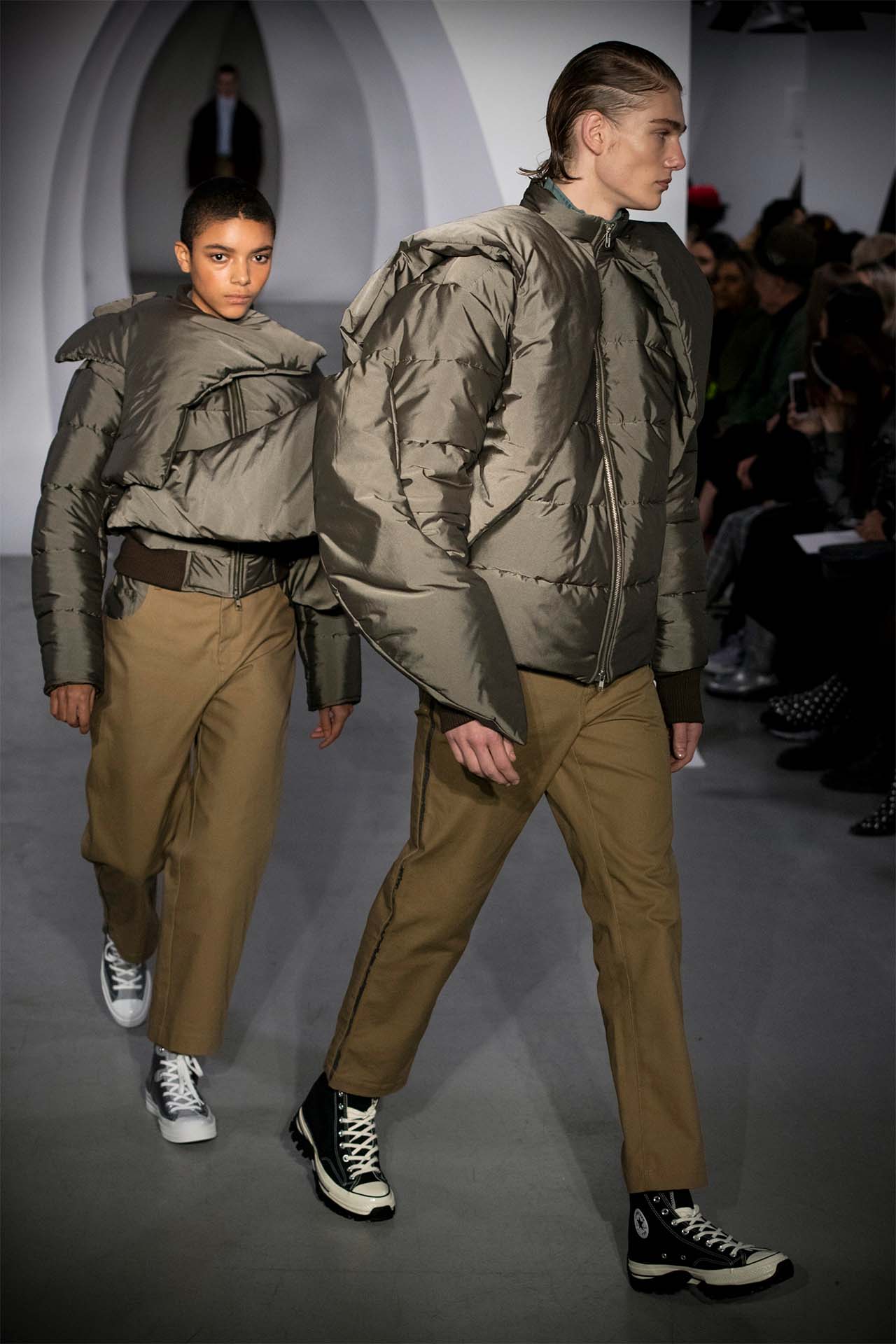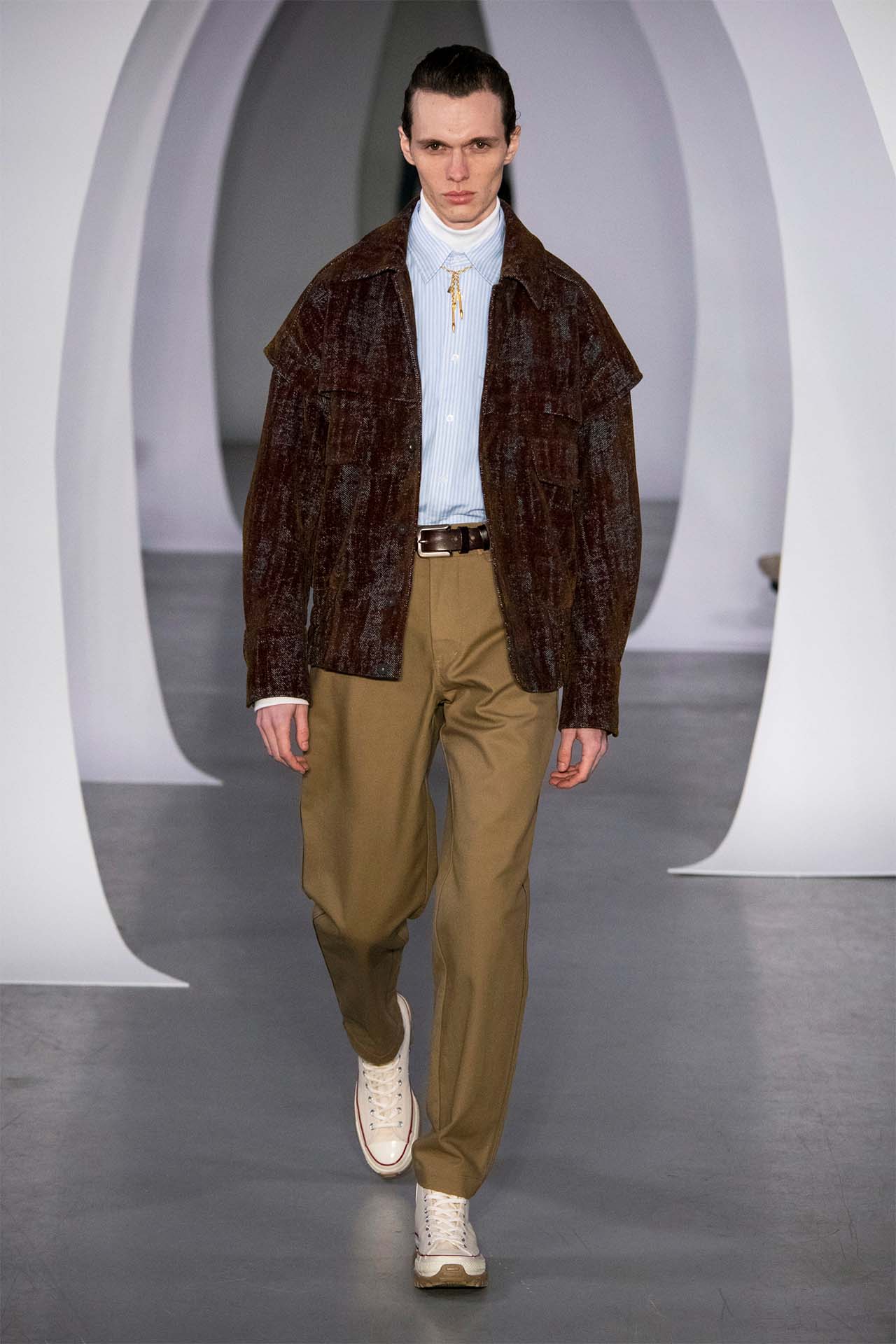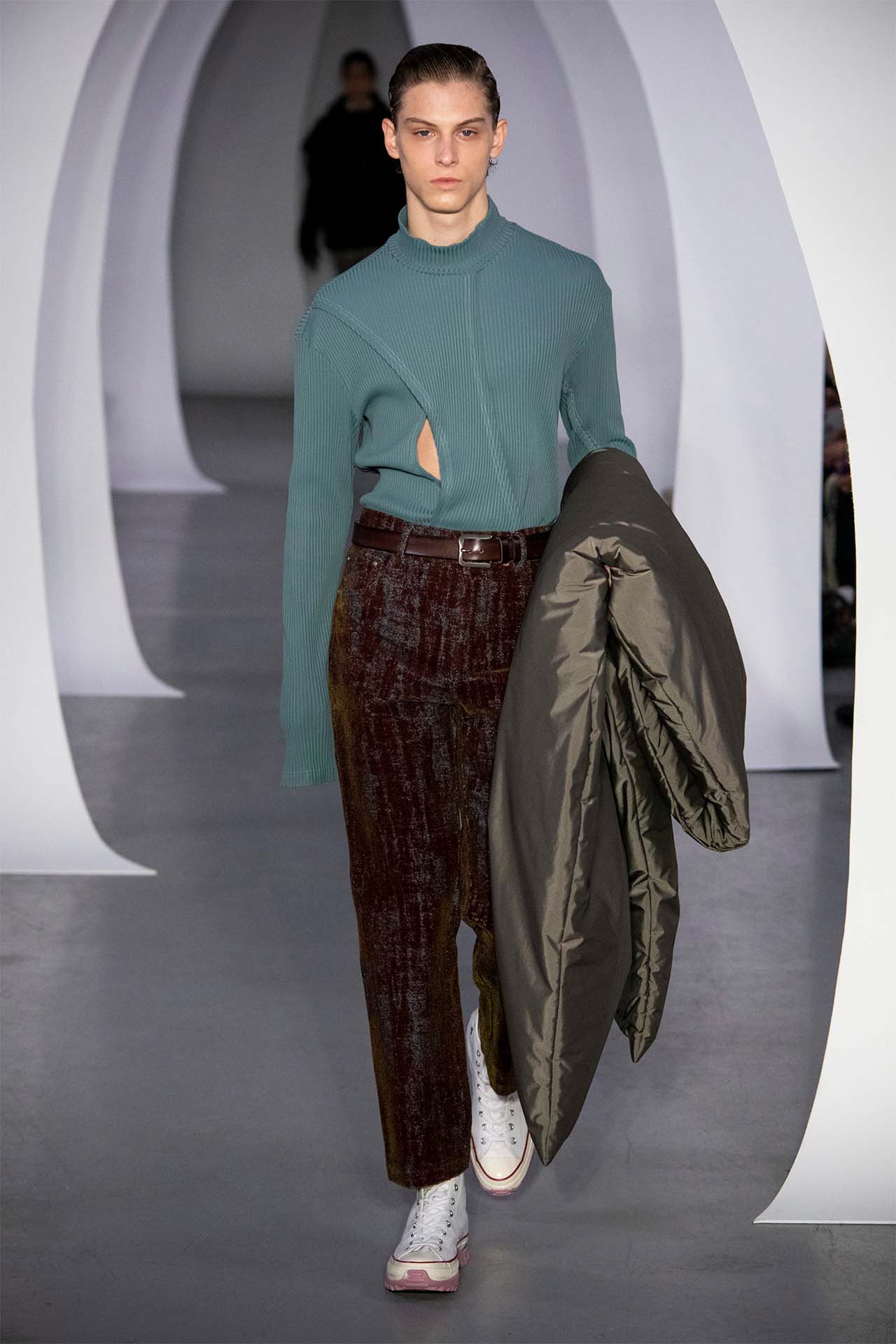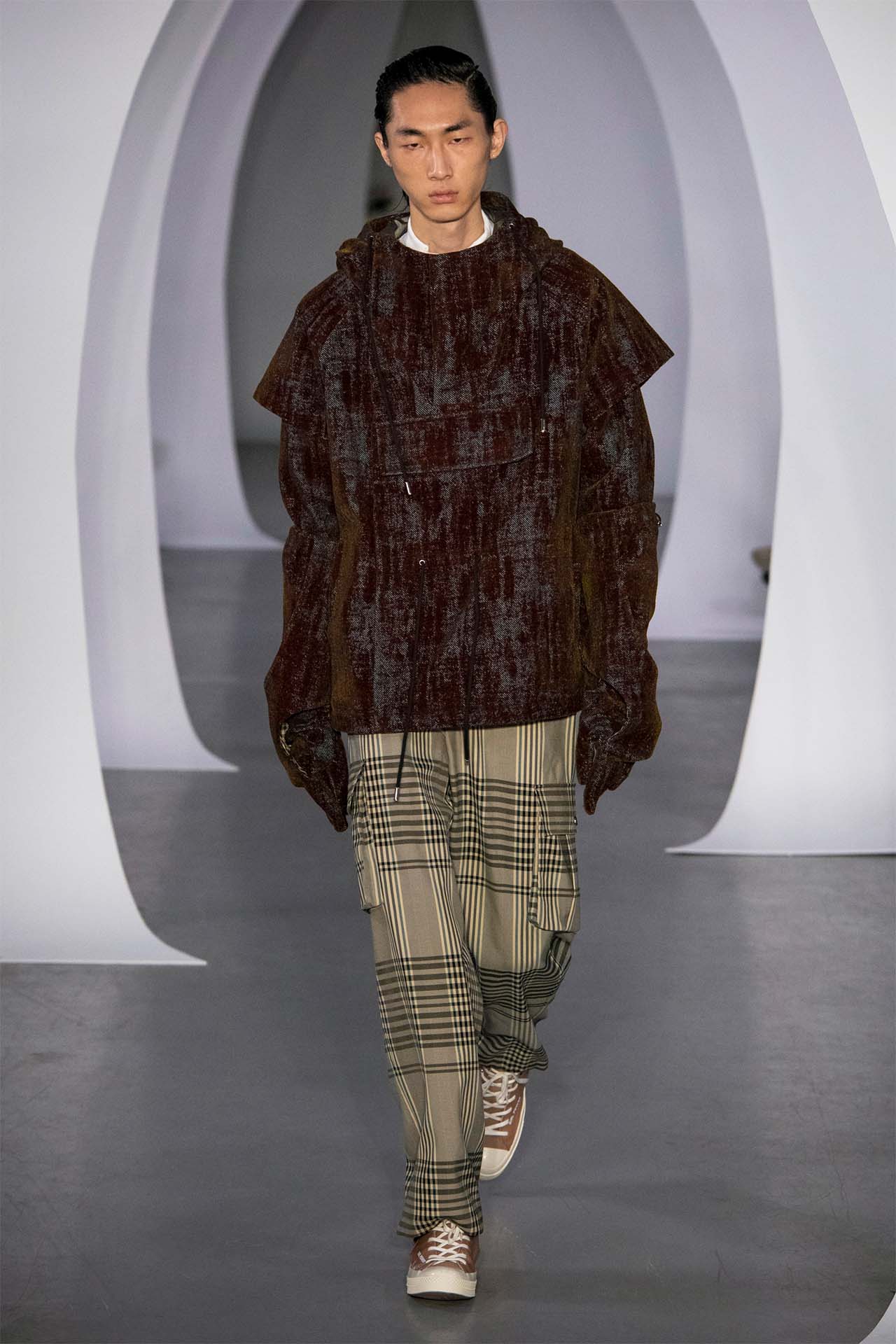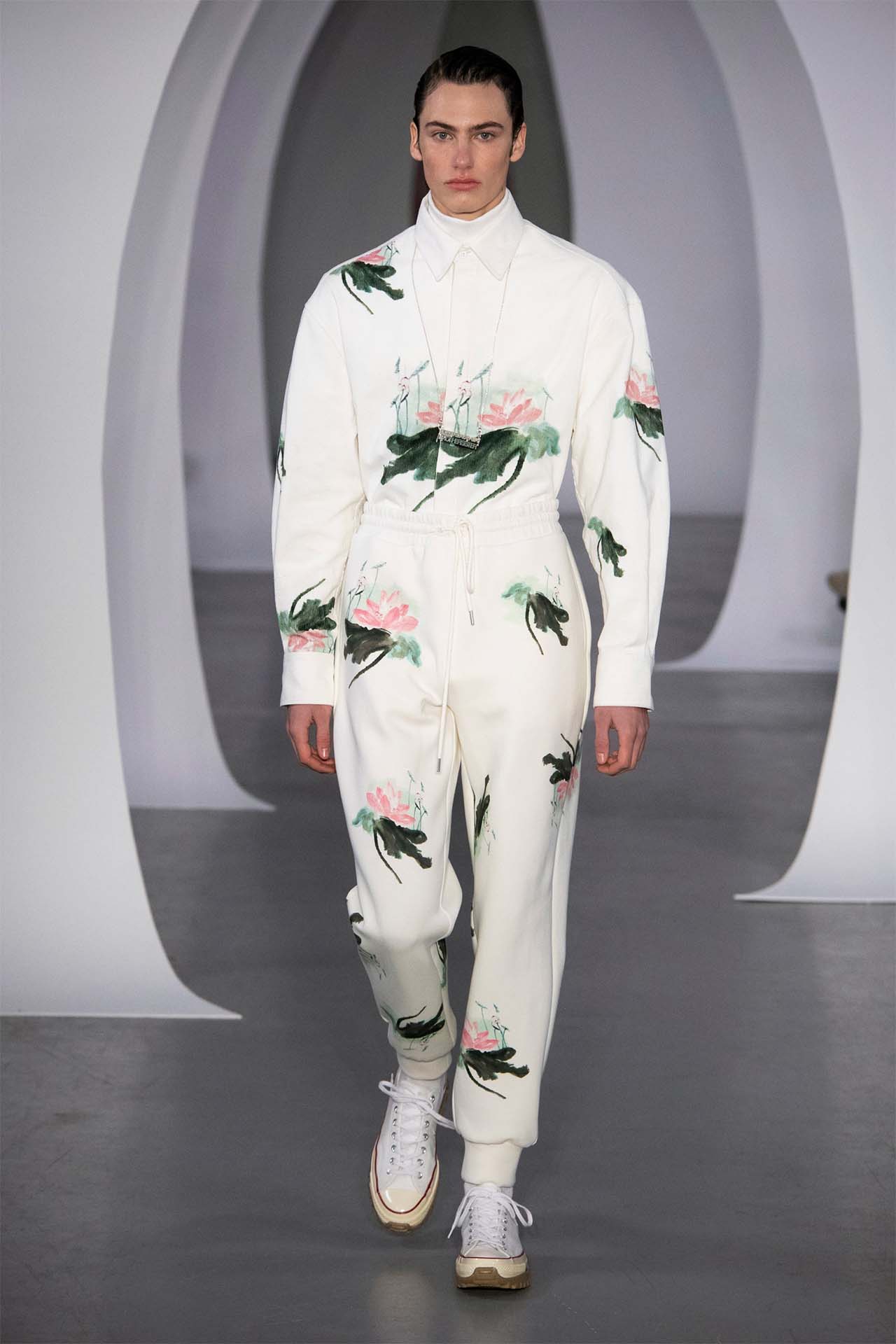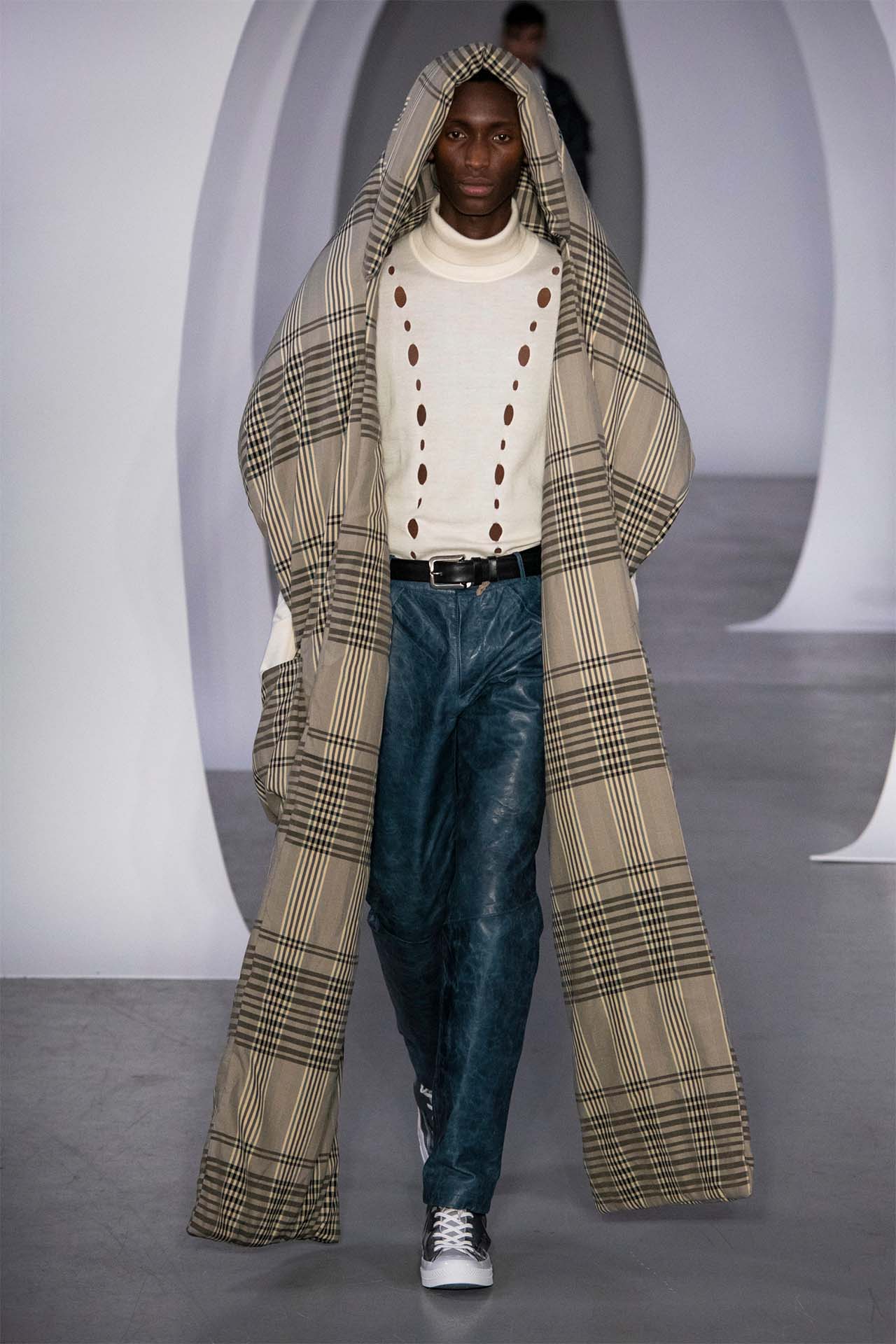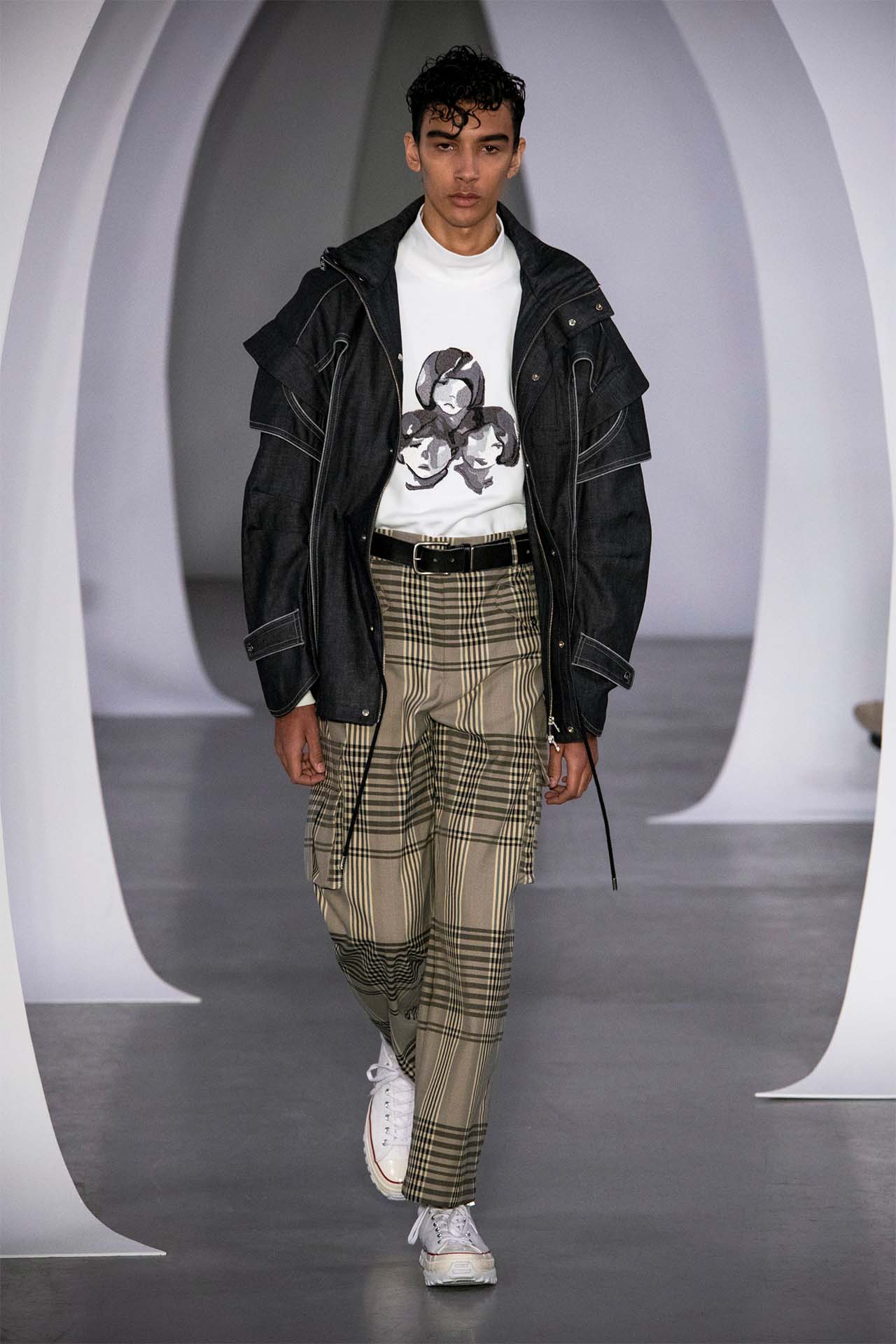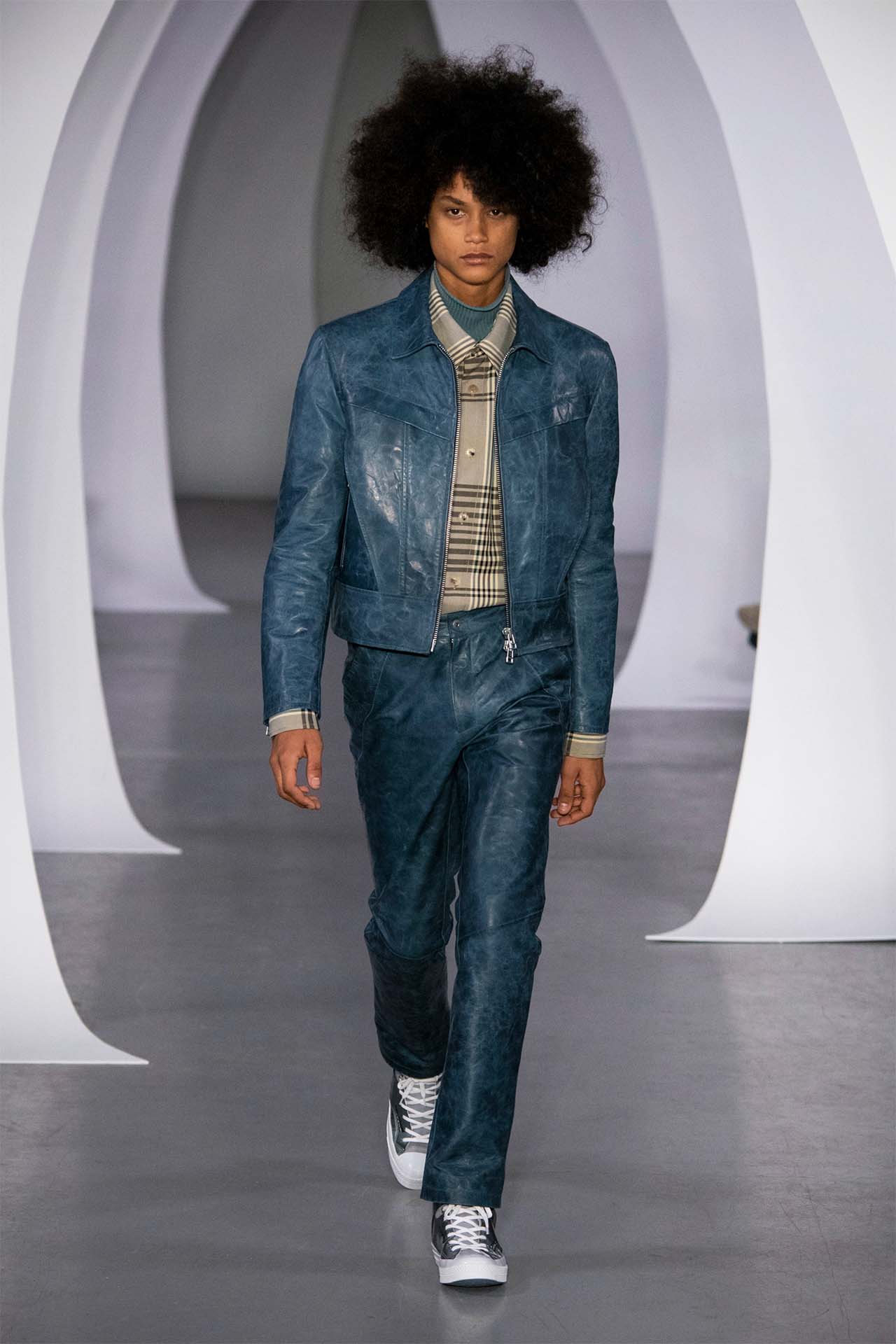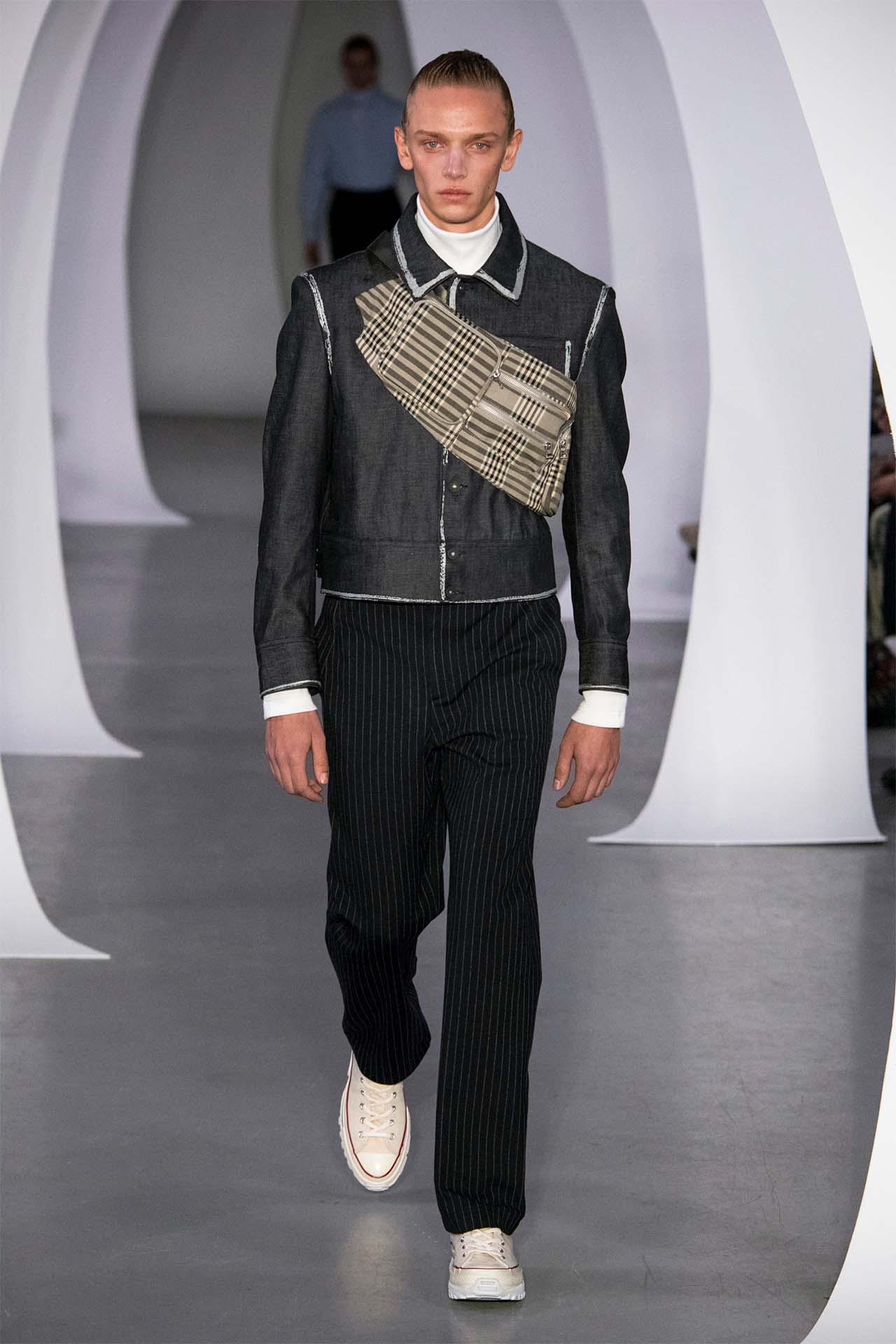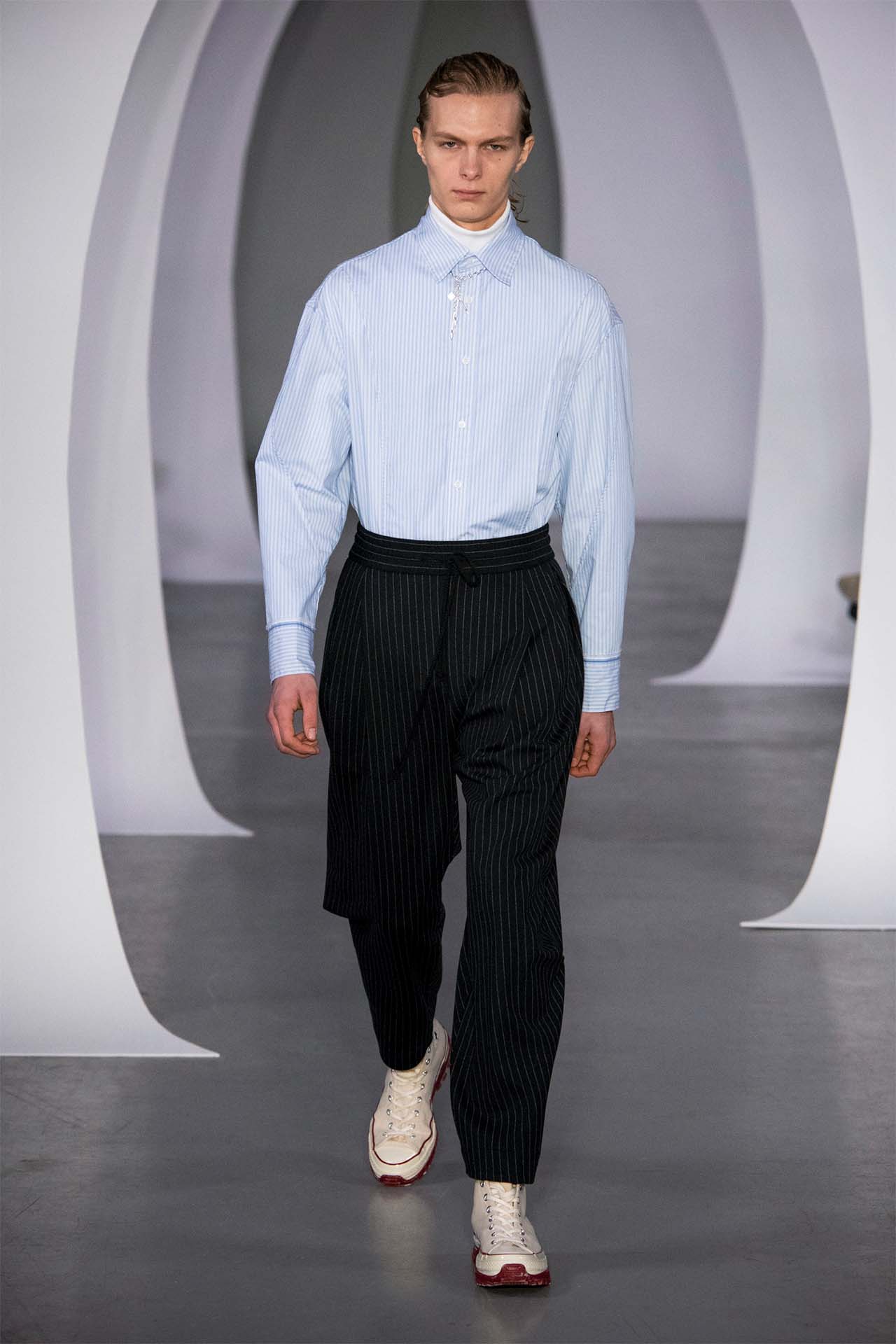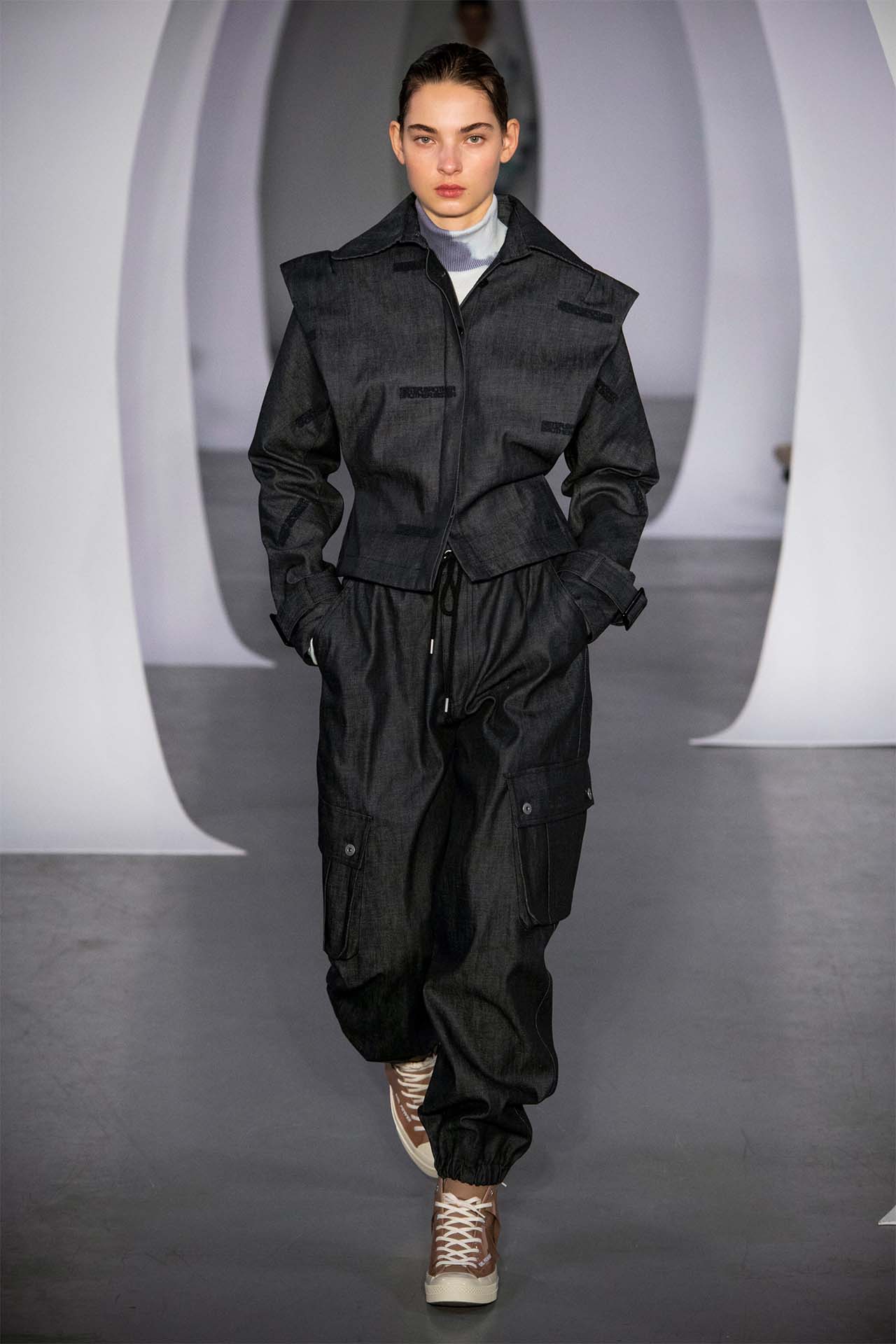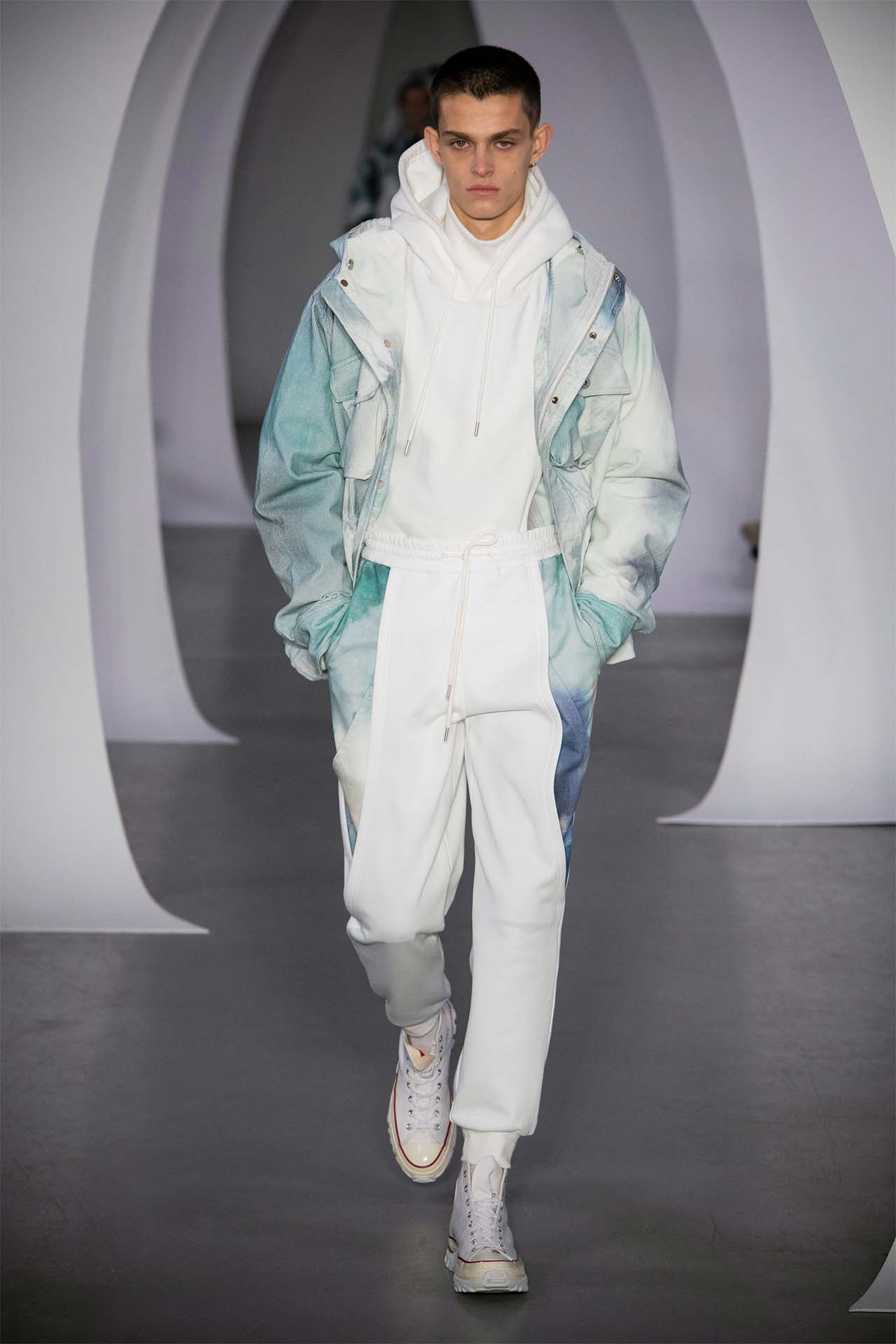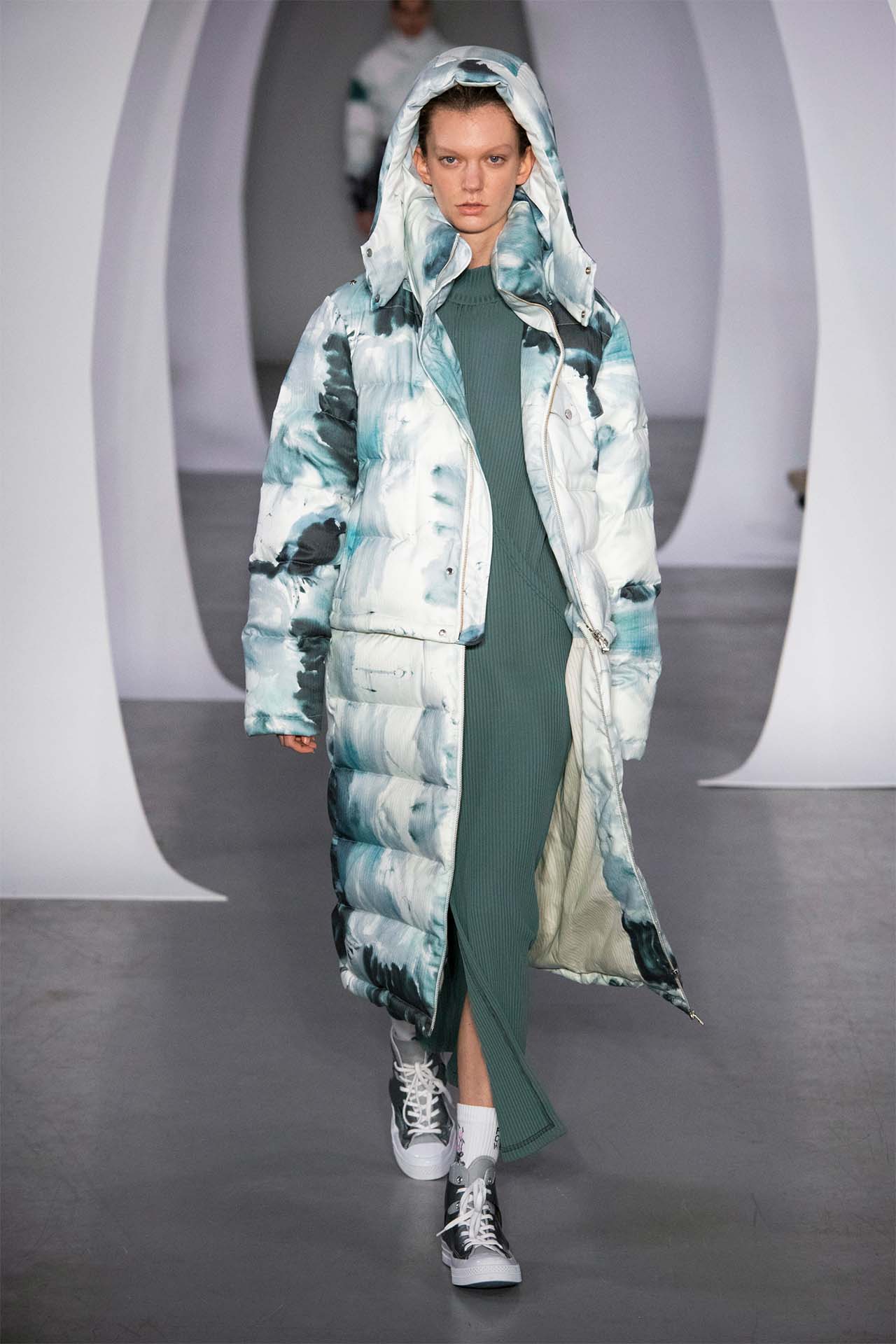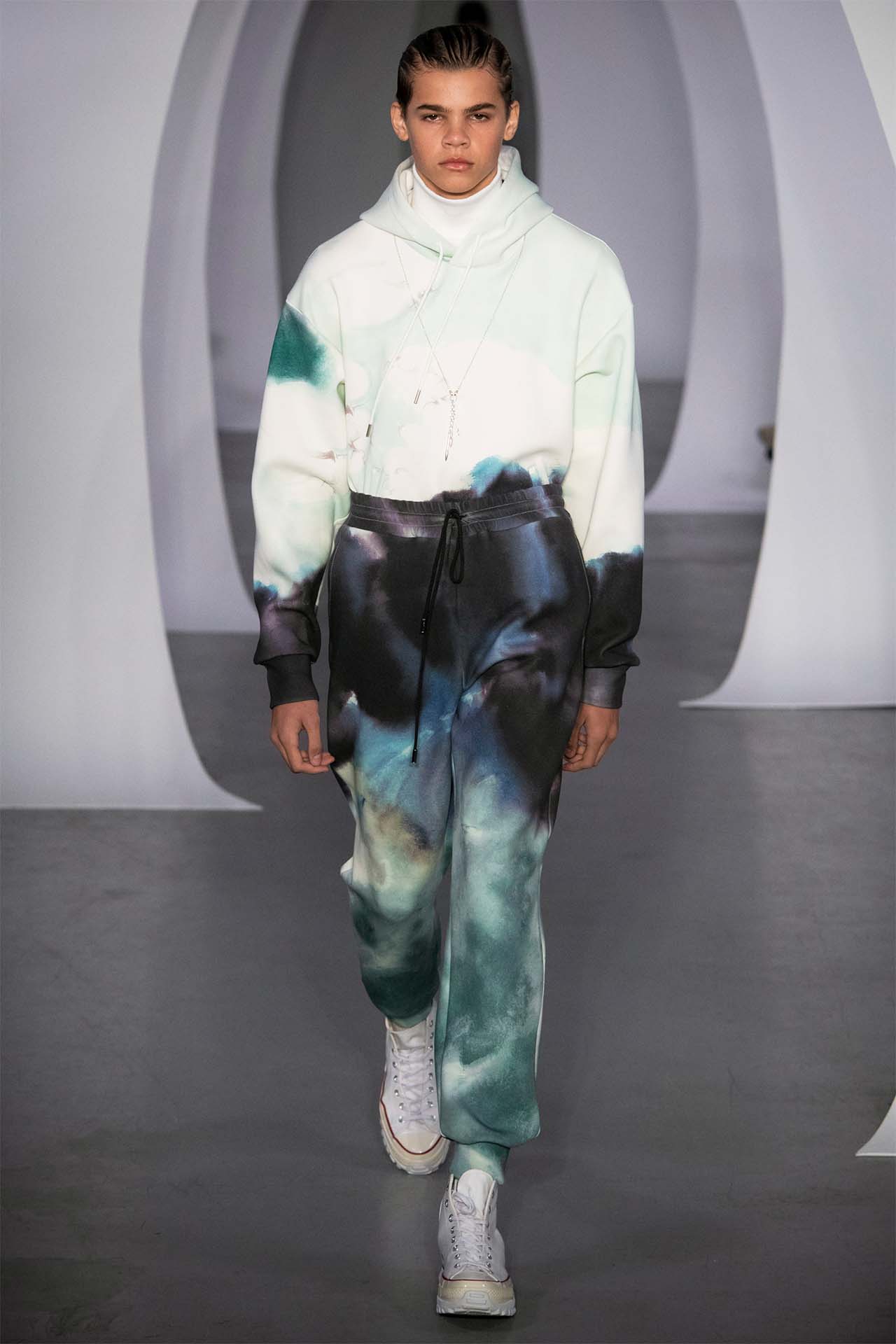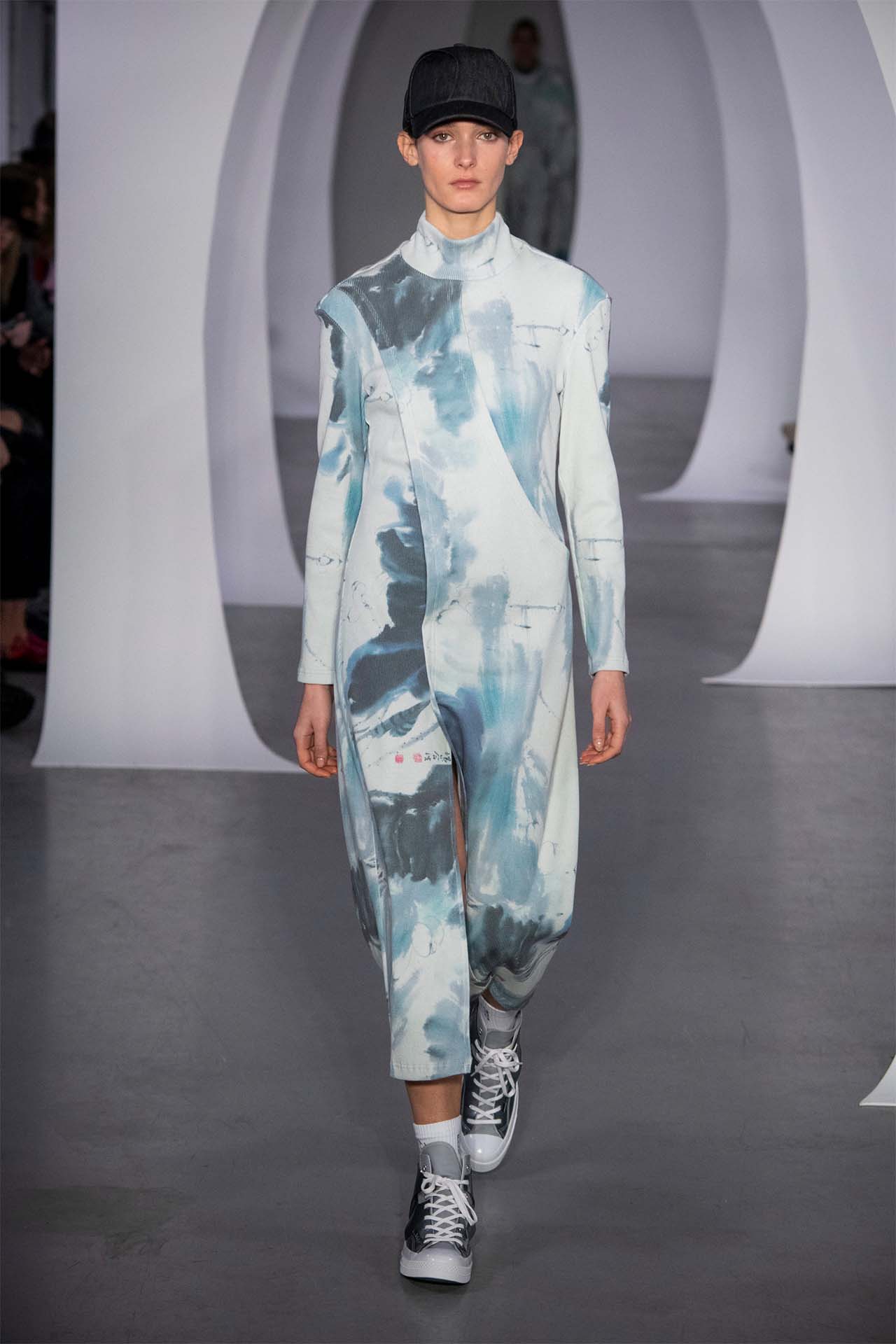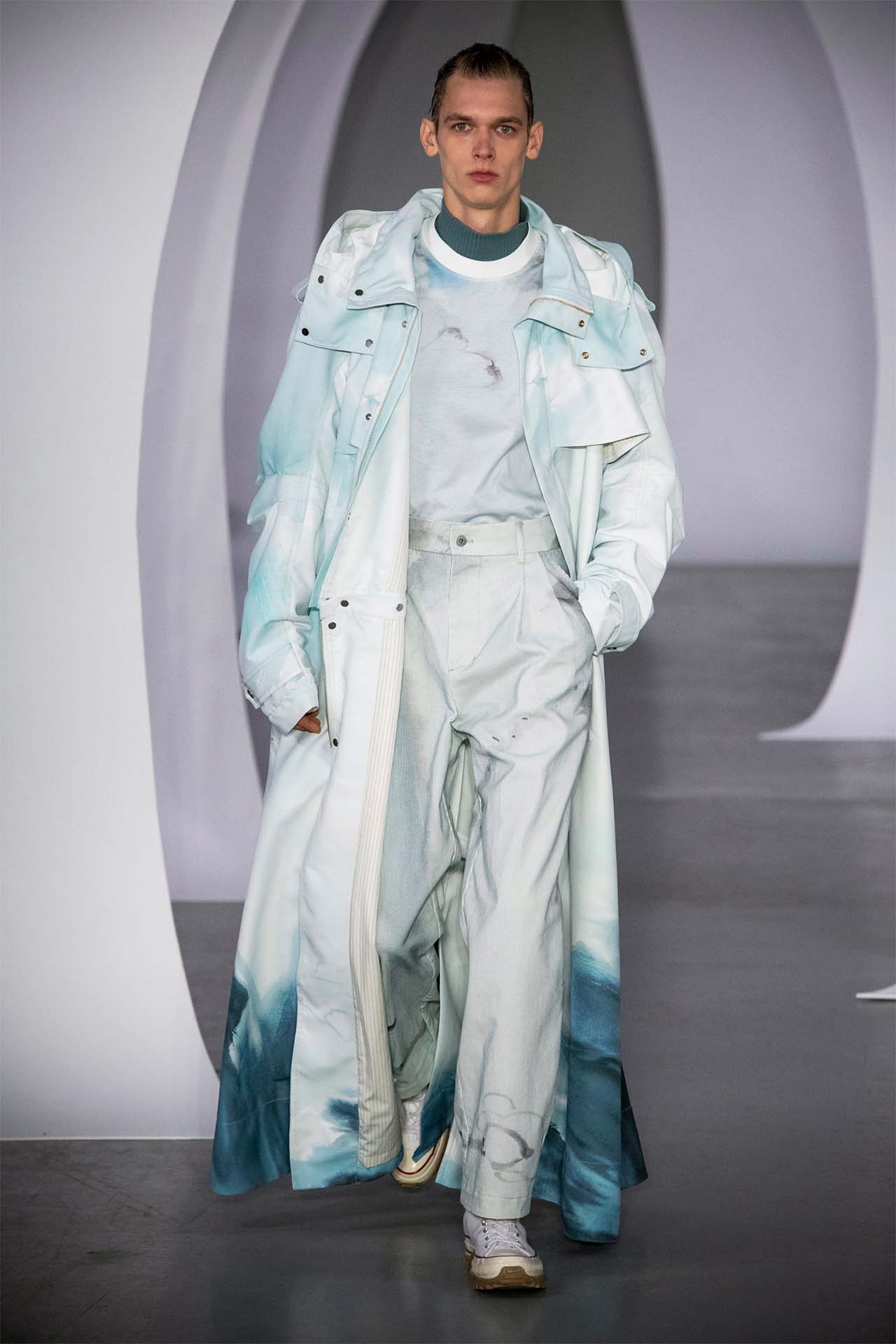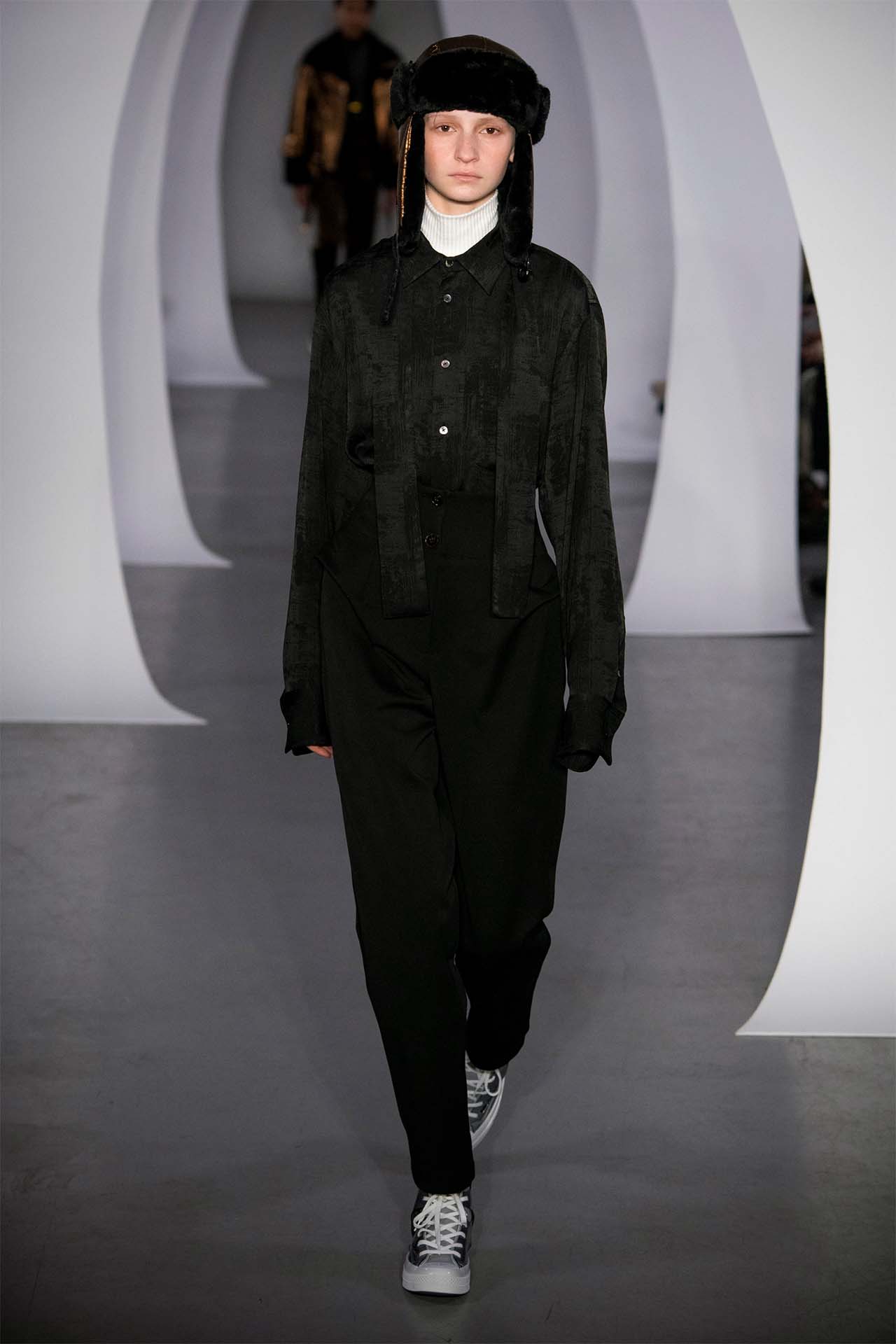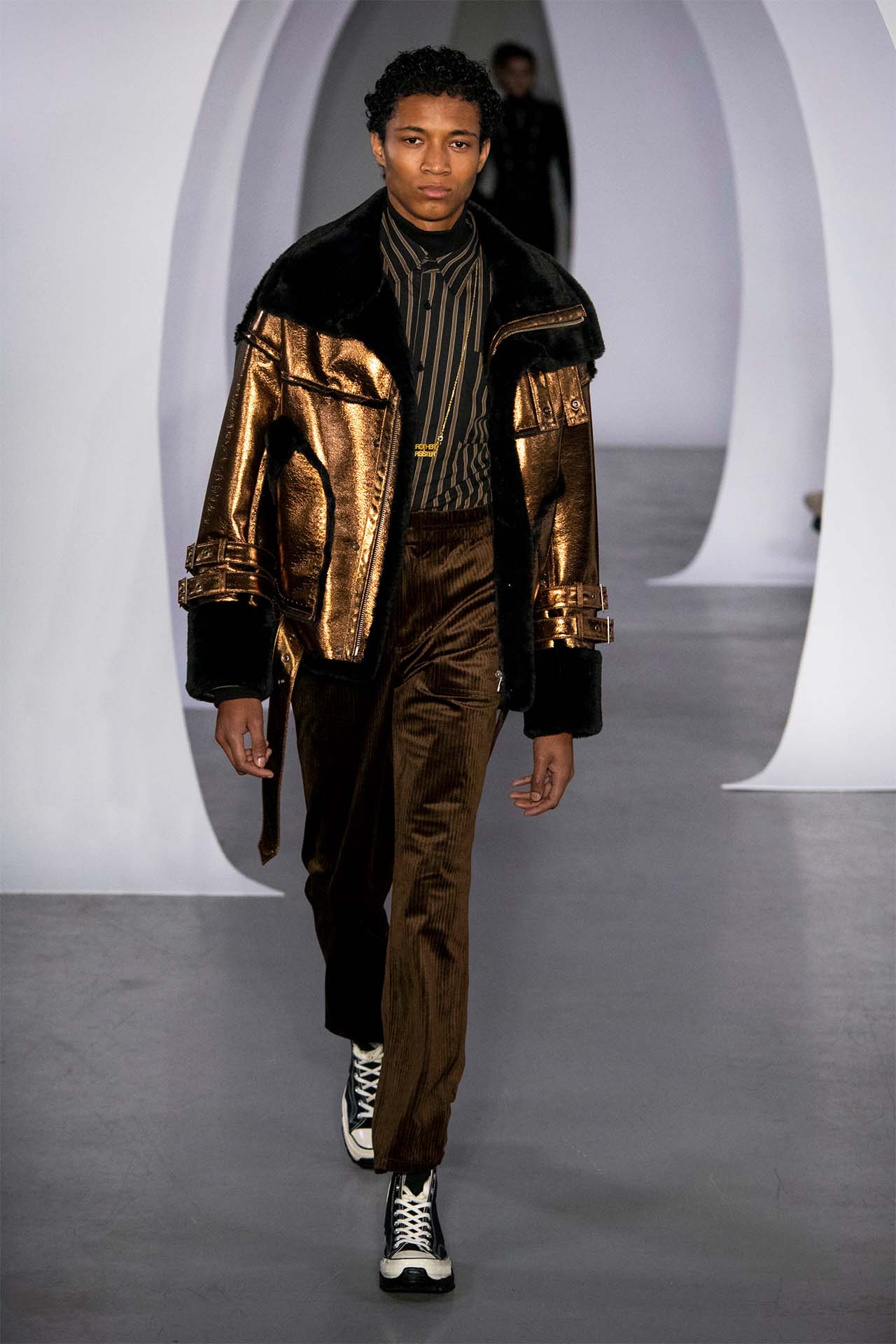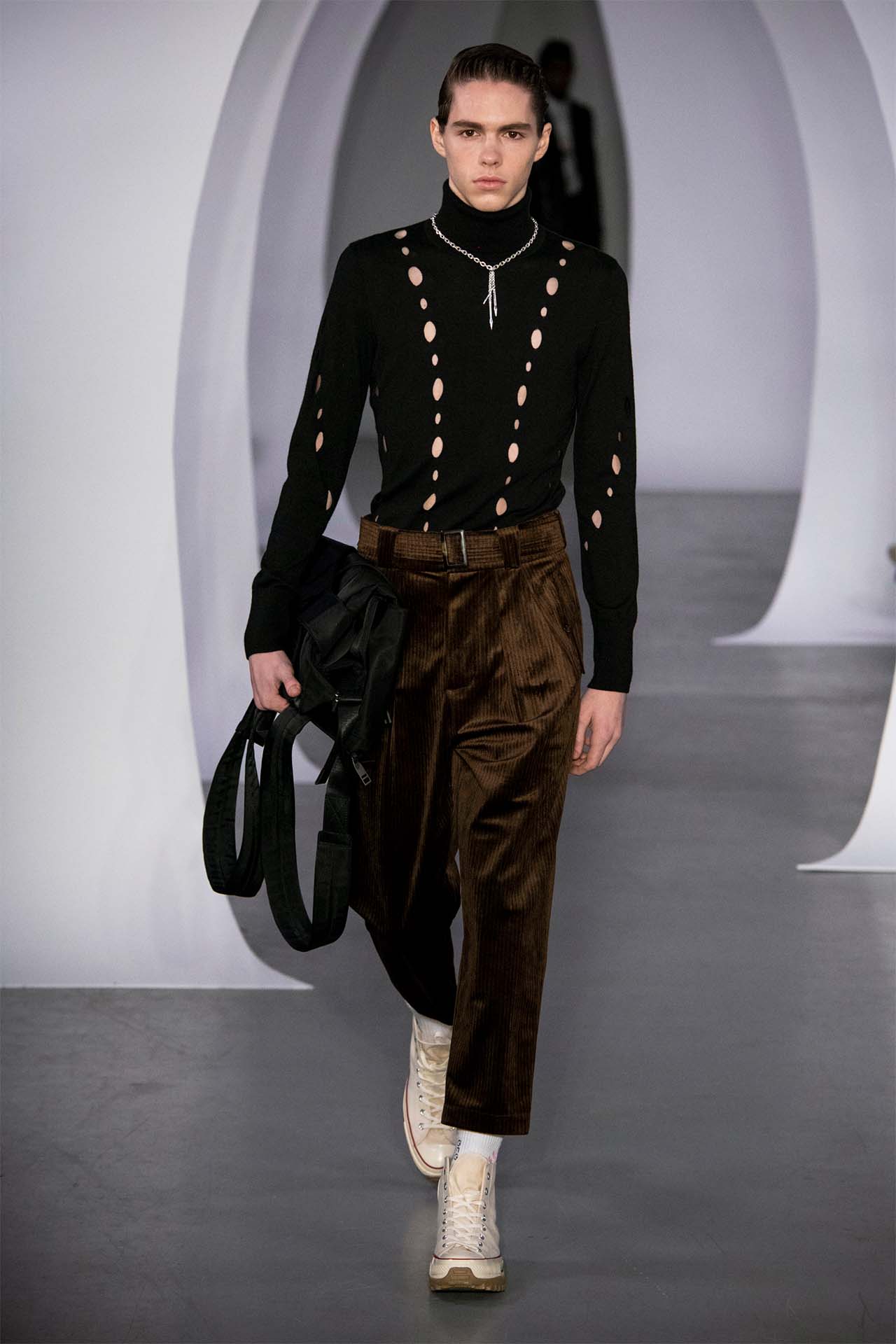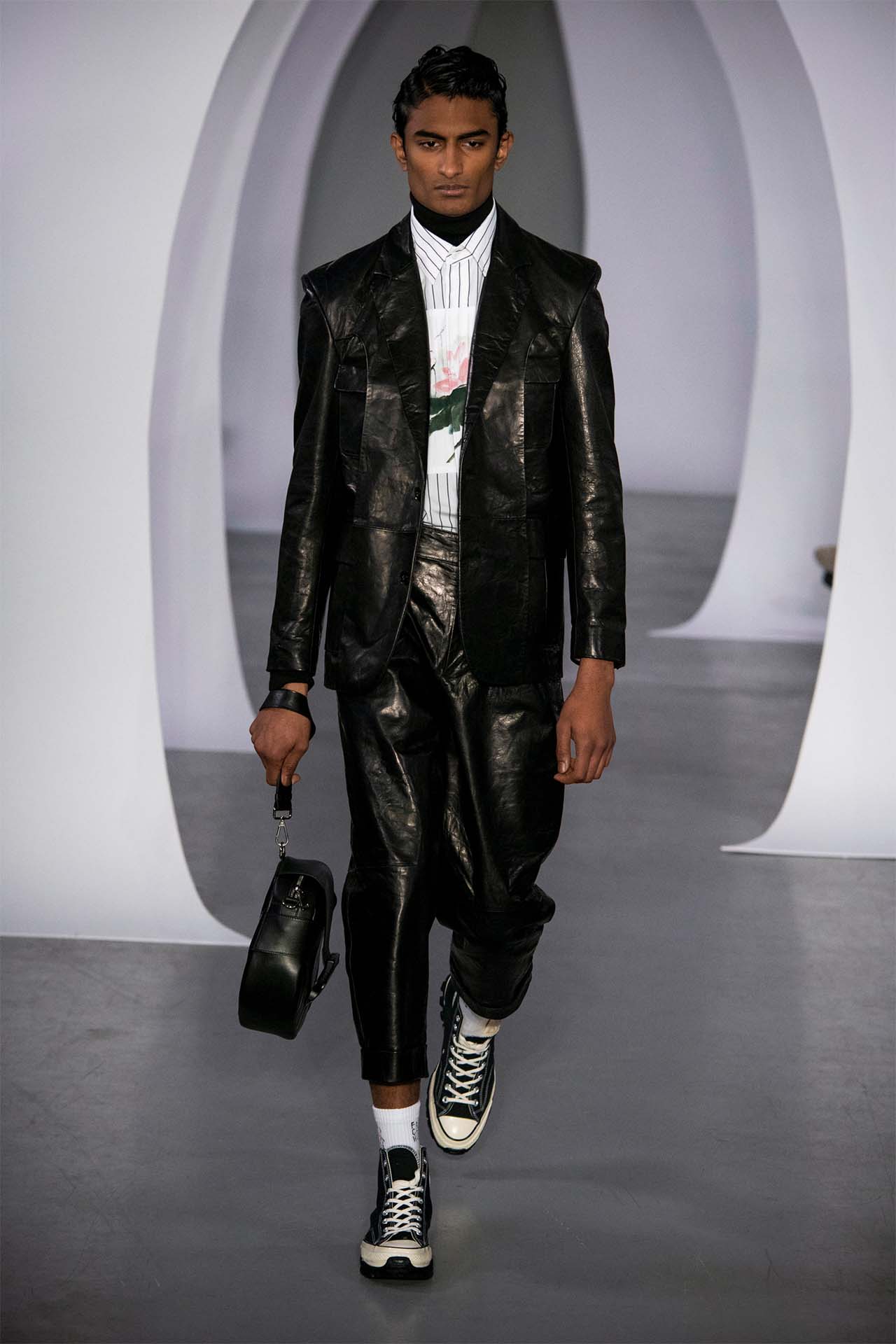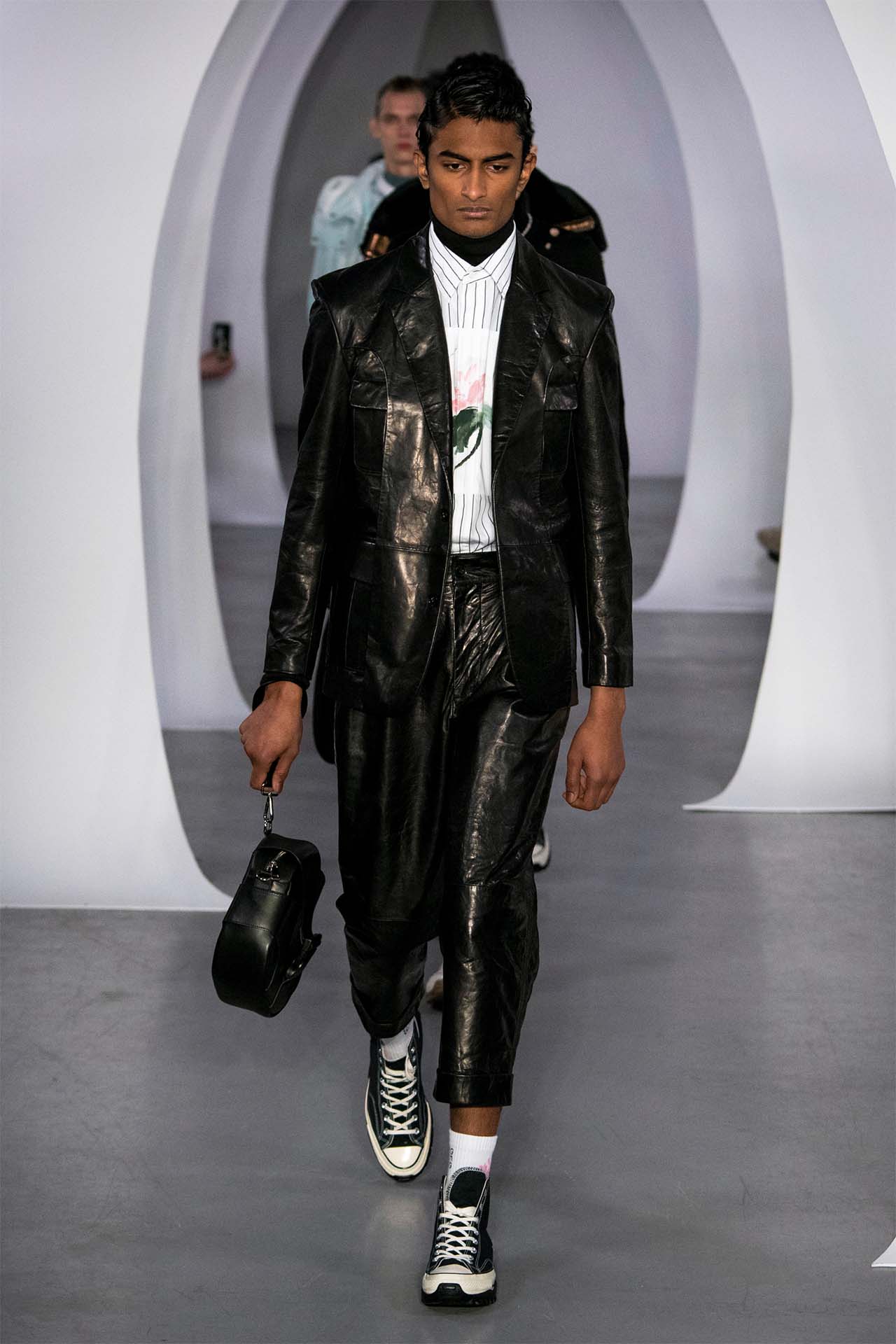 Autumn Winter 2019 Runway Looks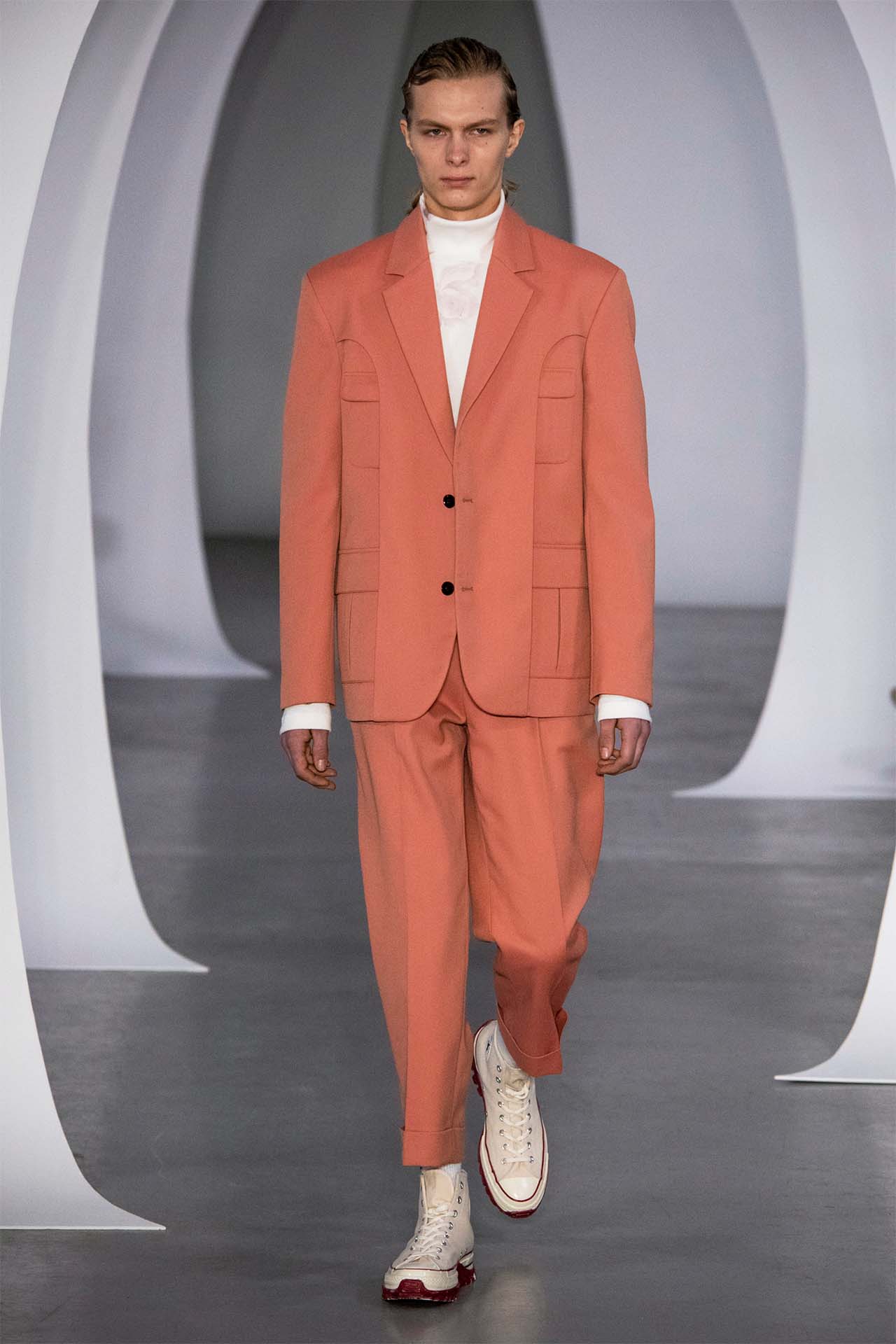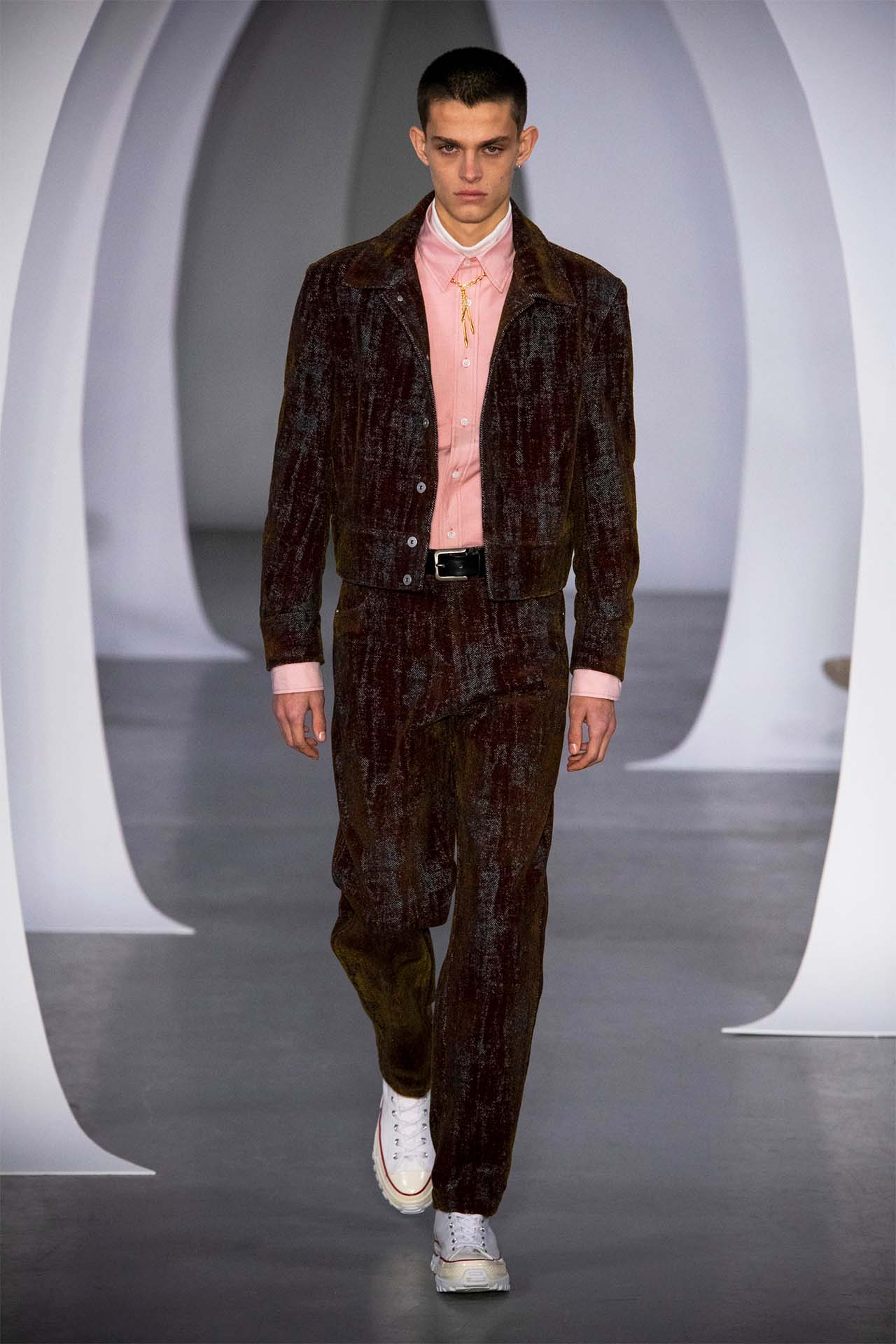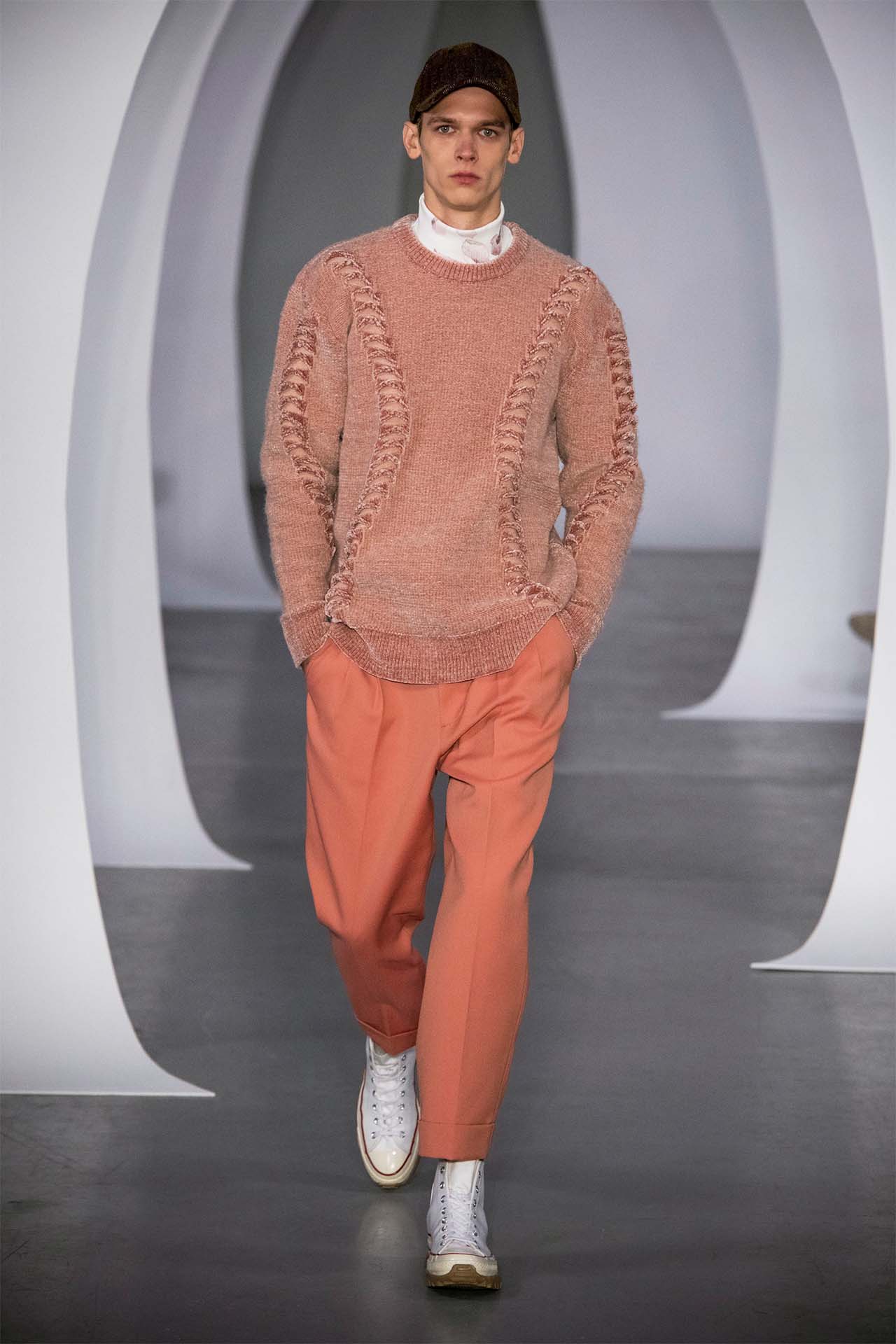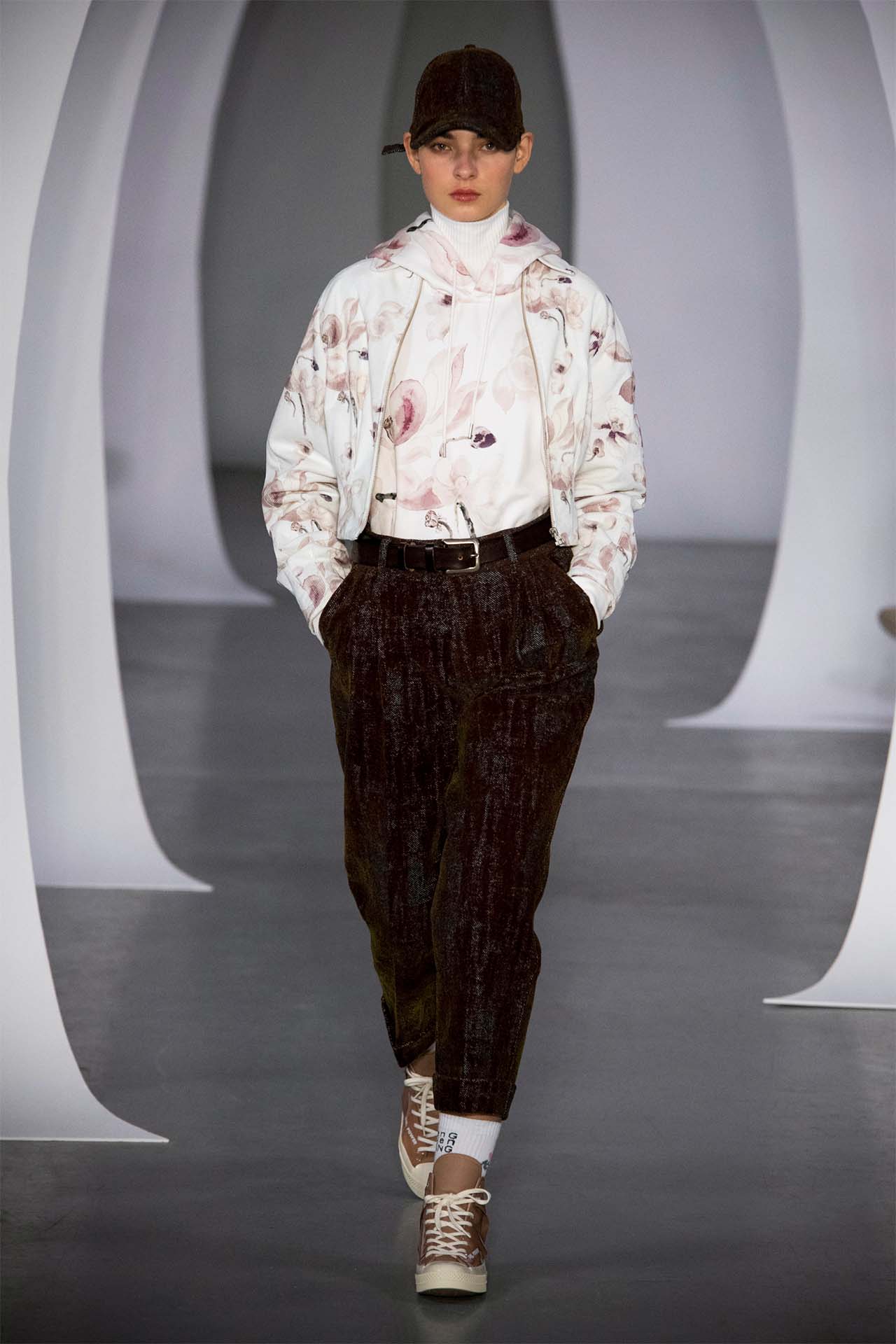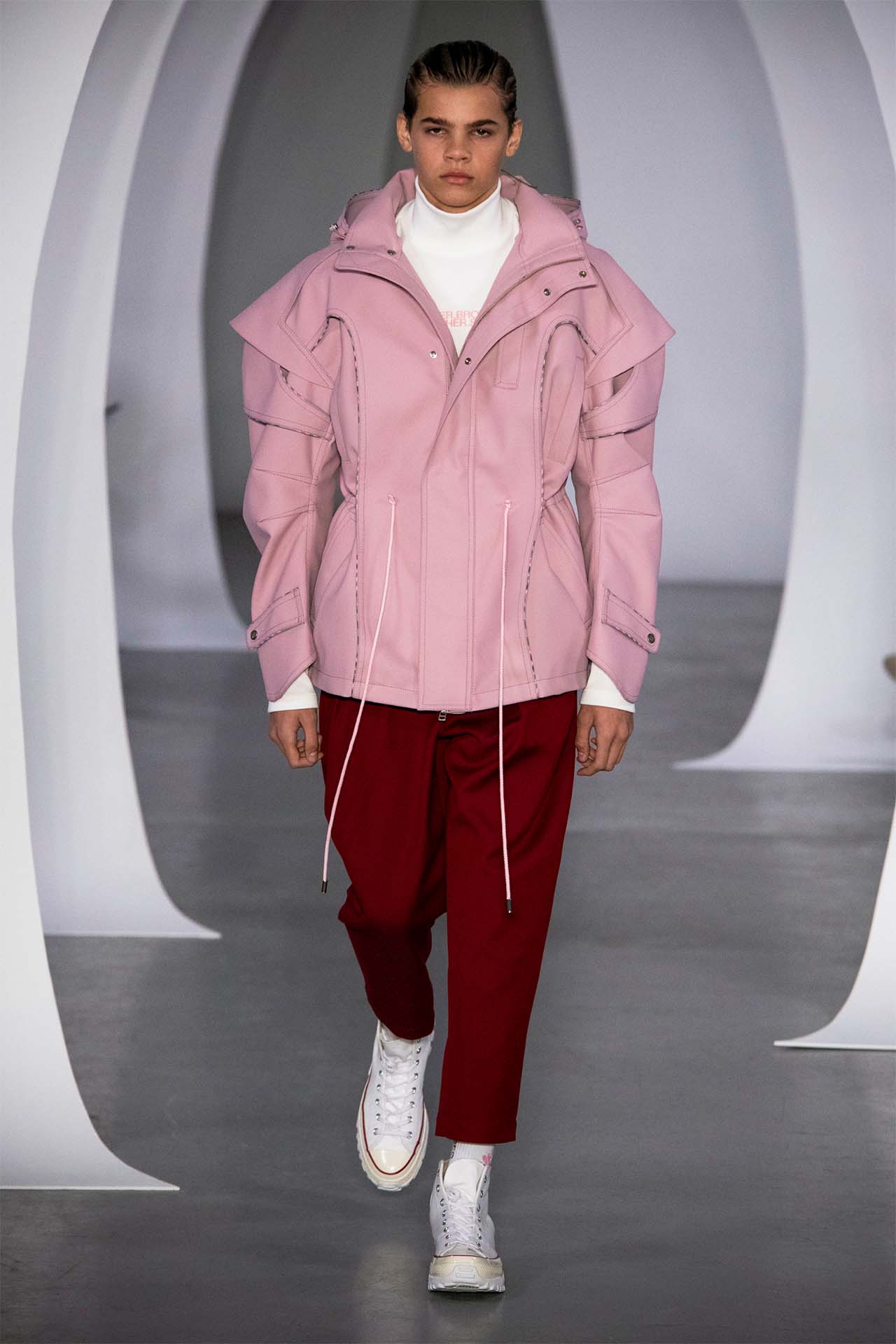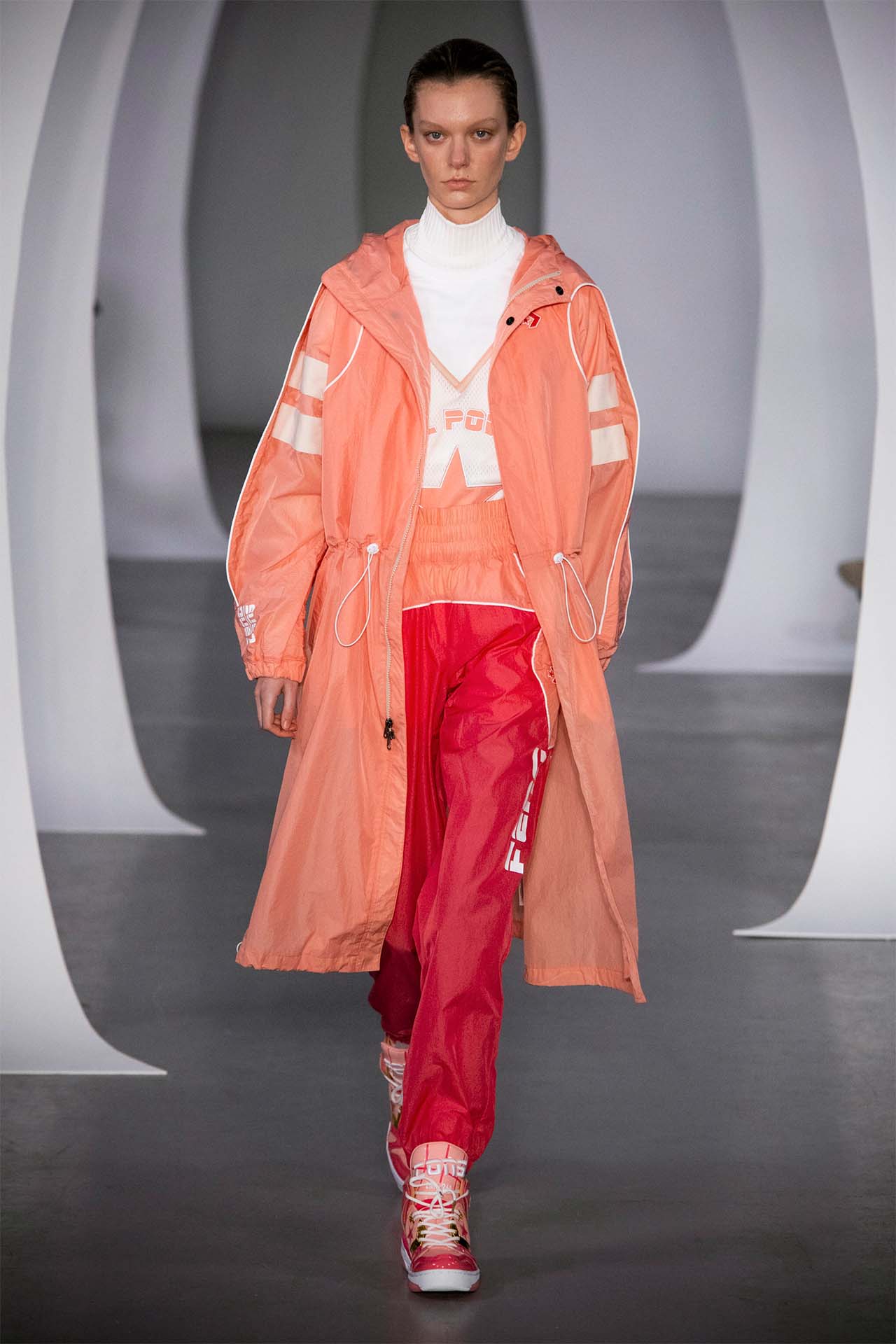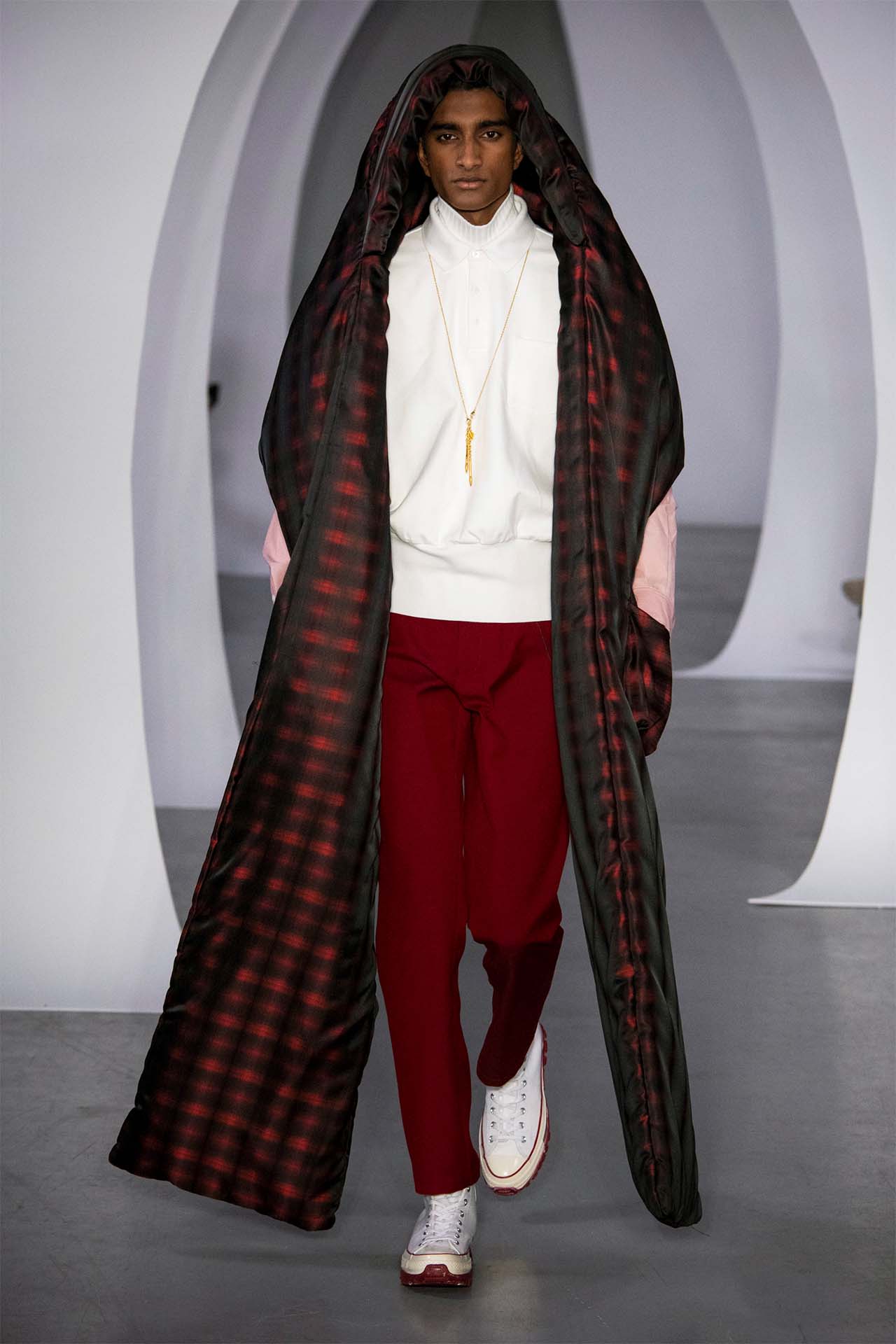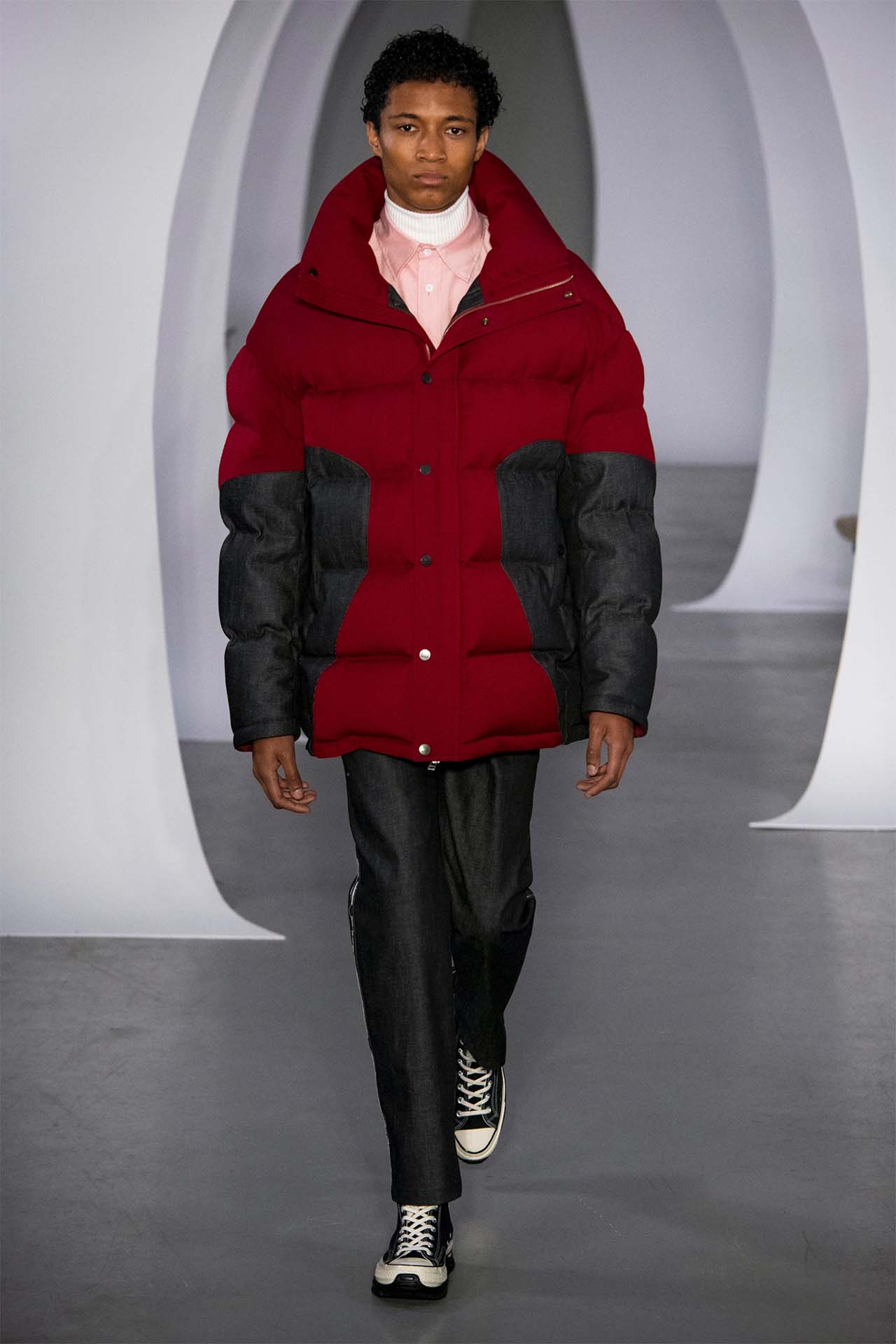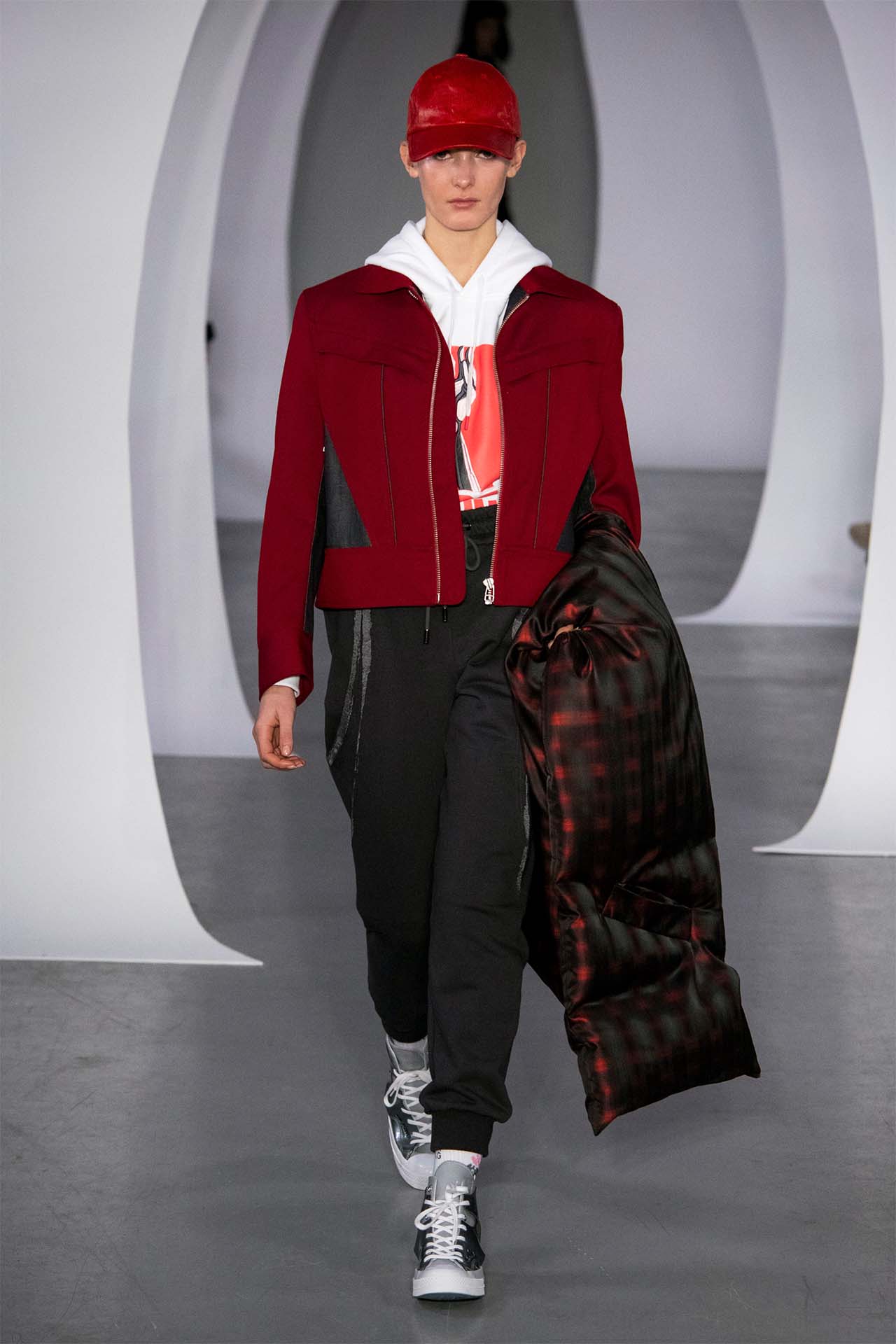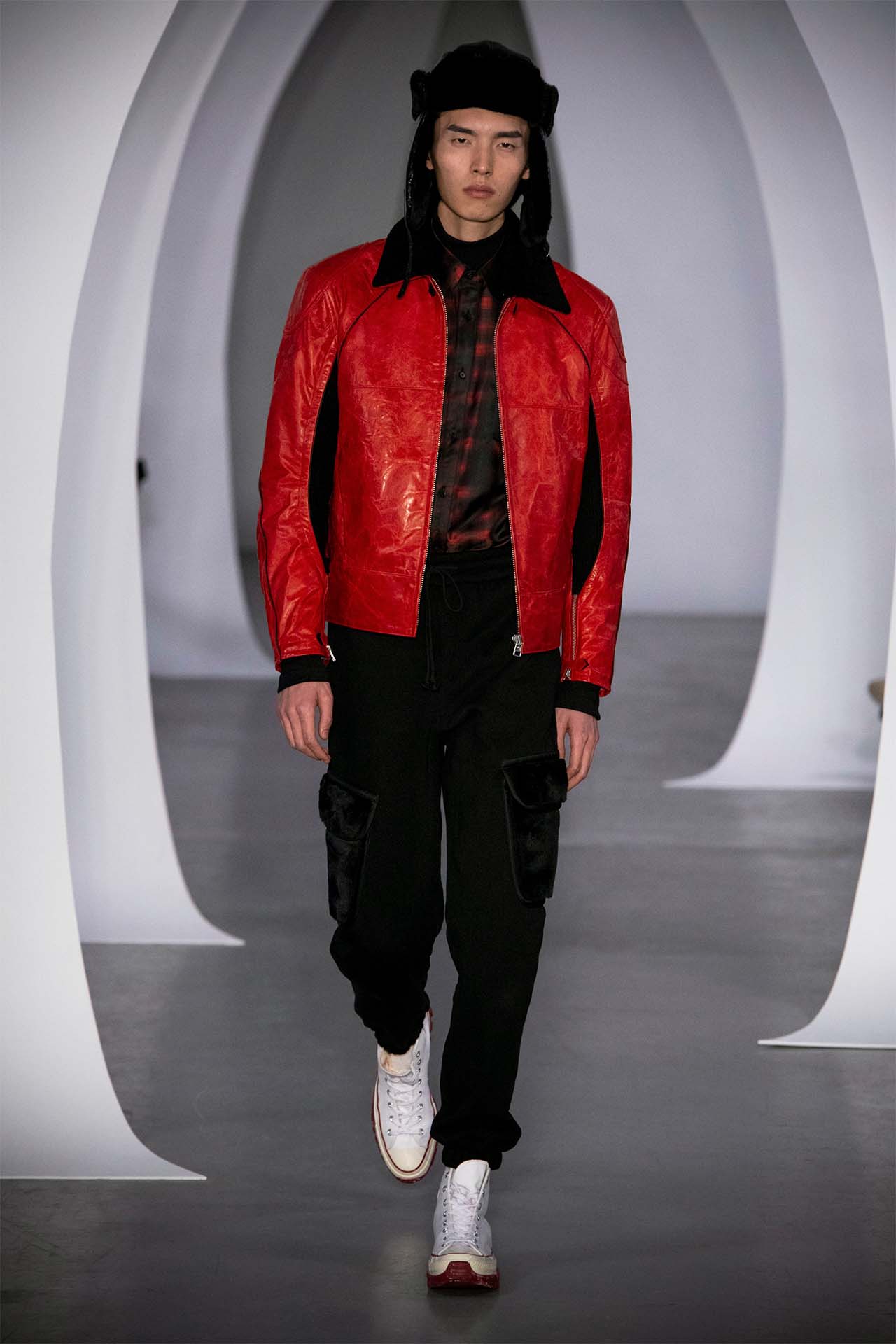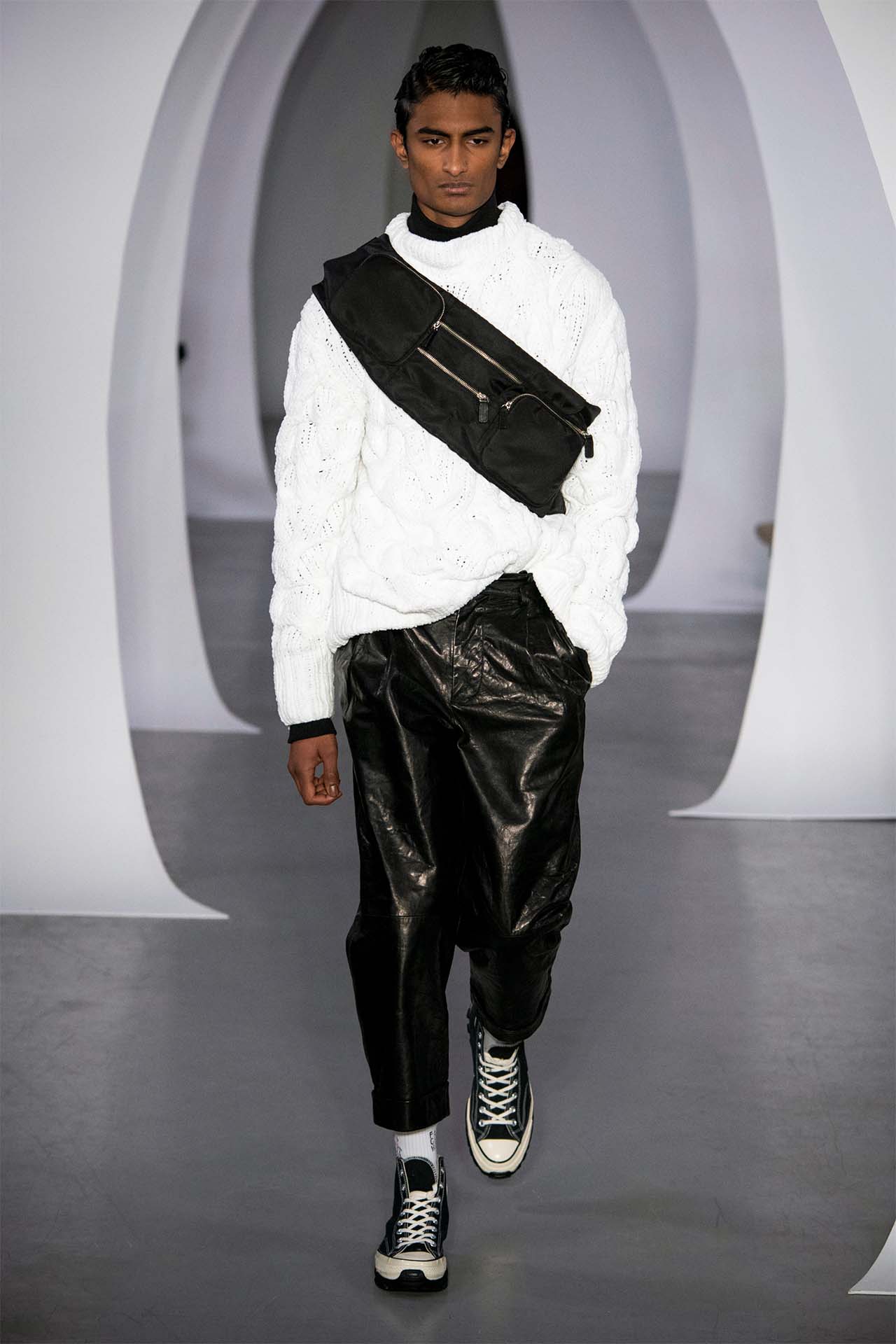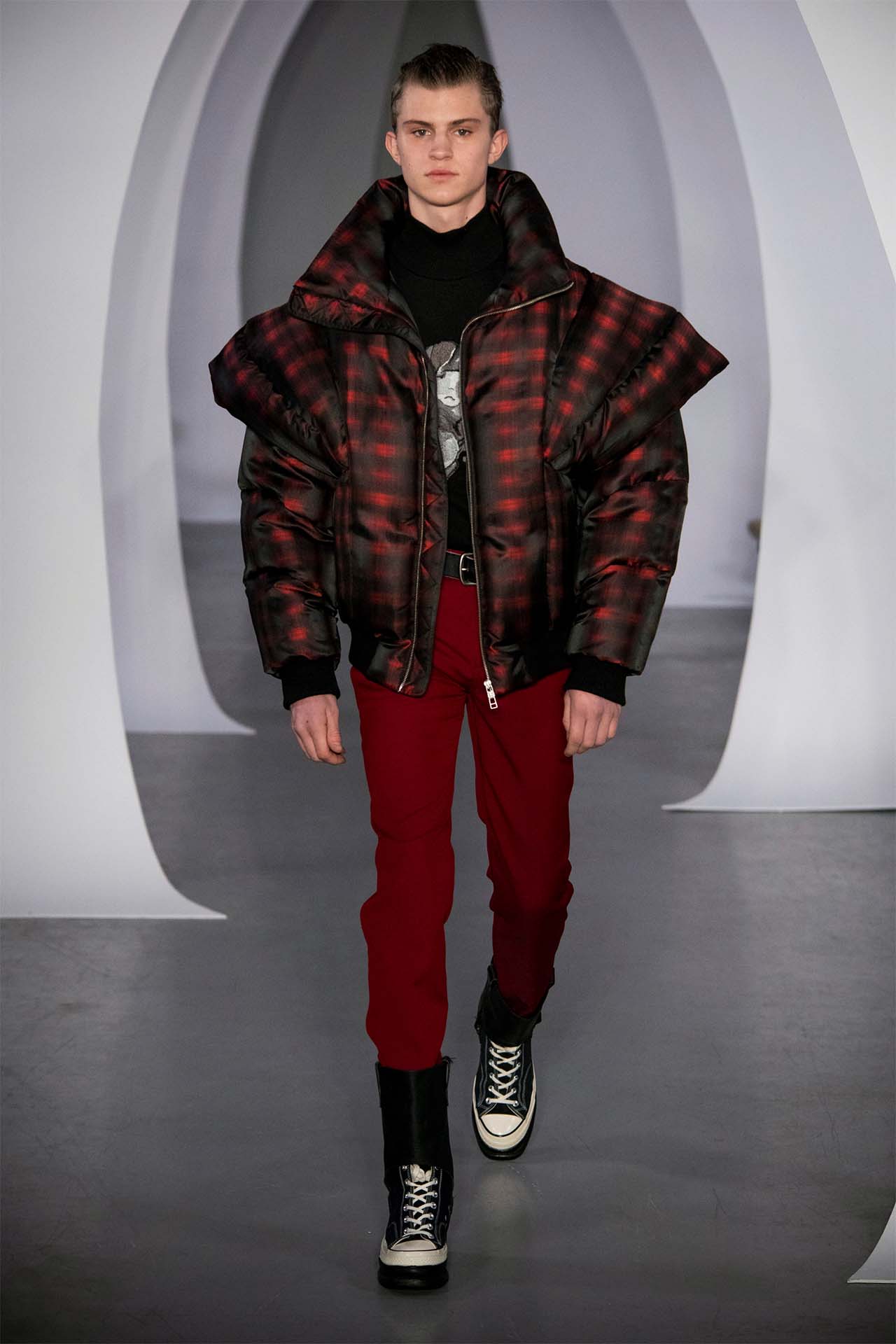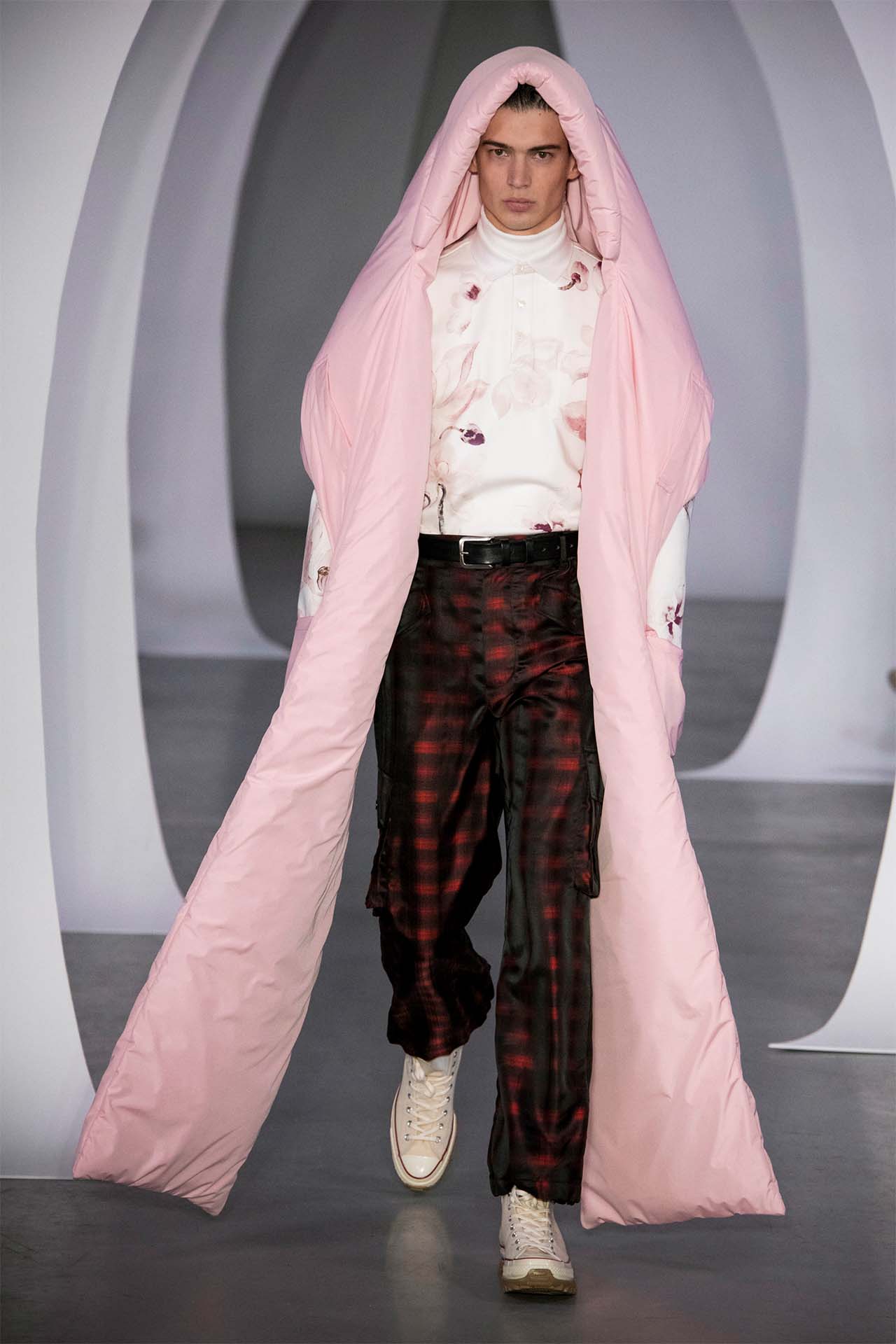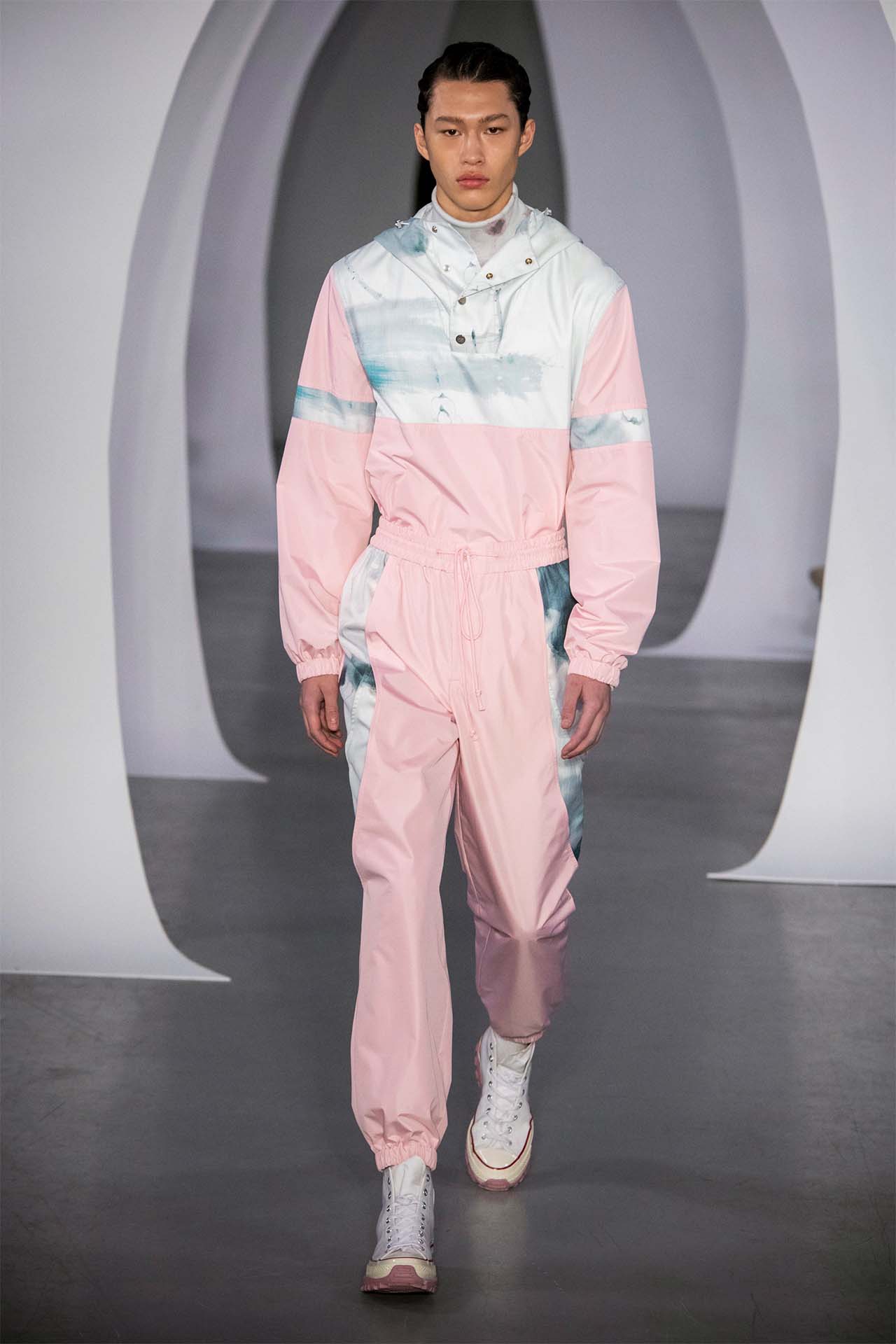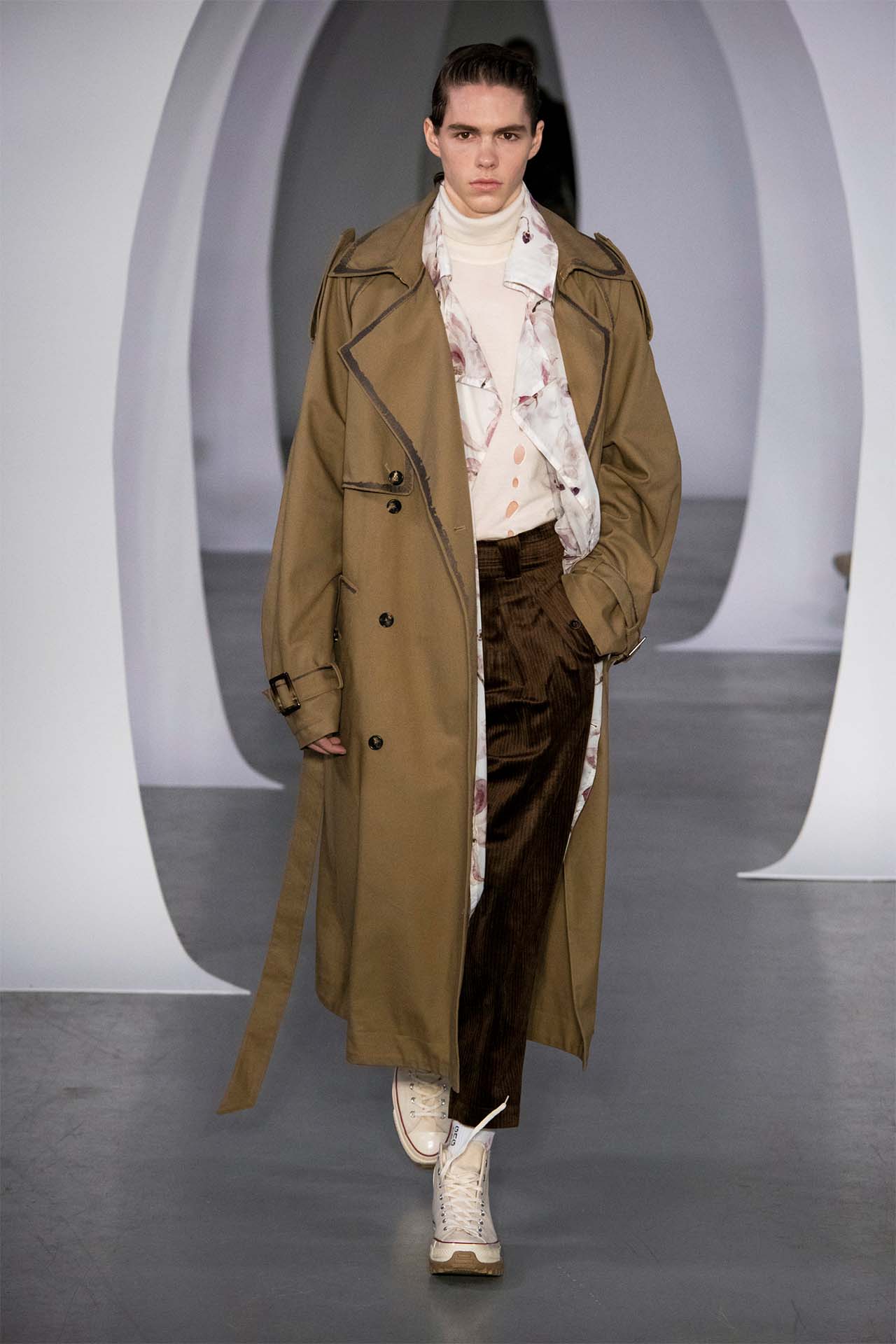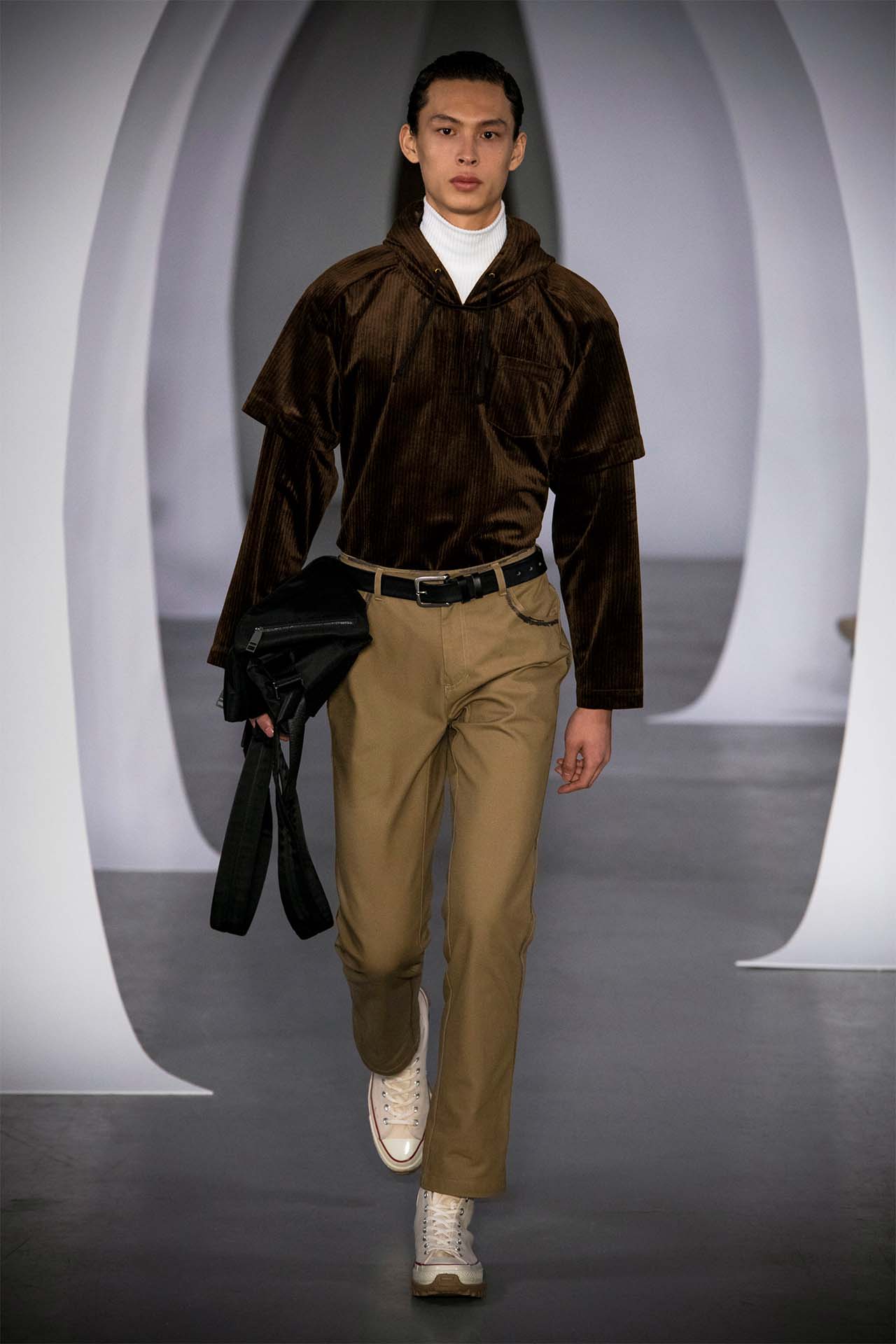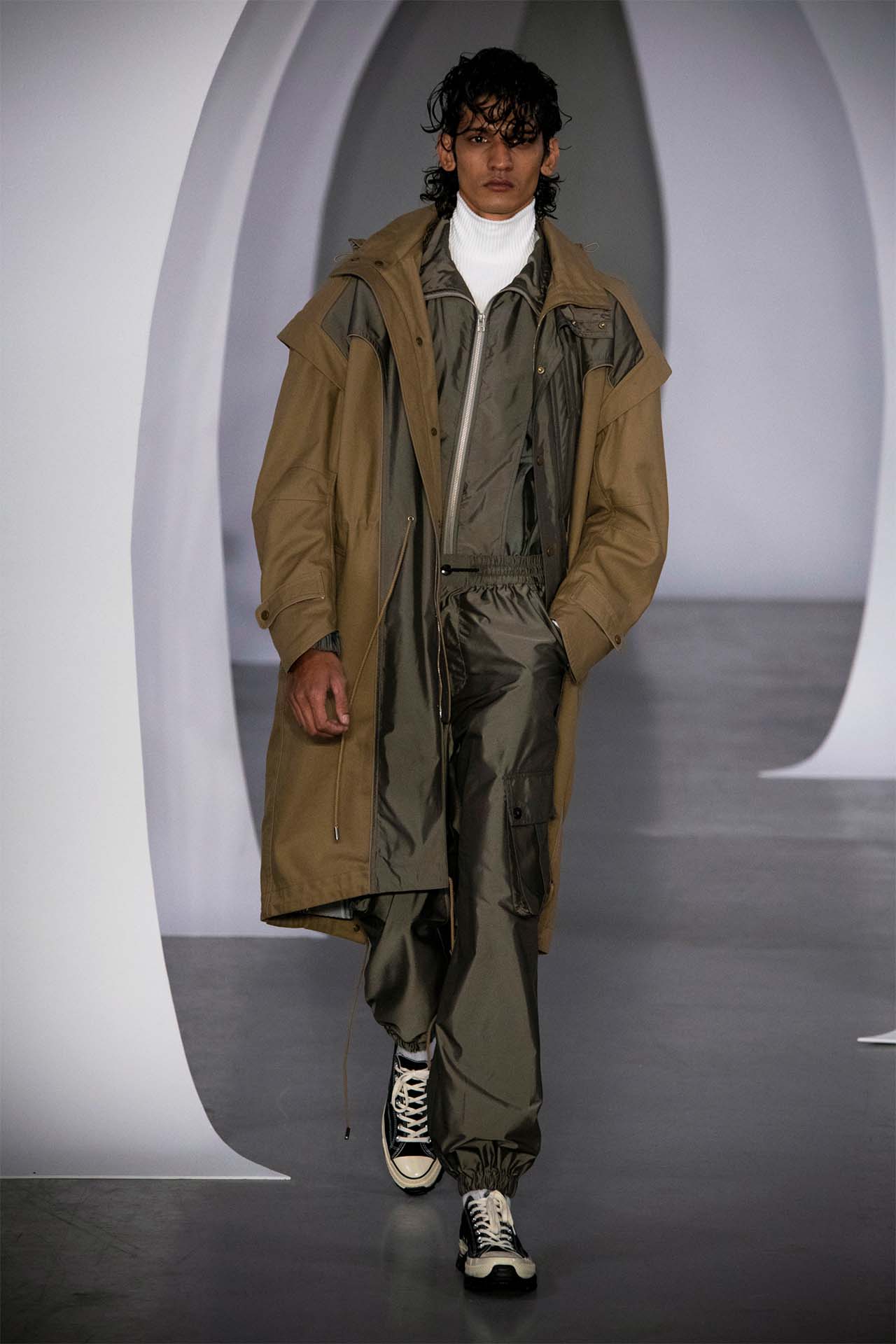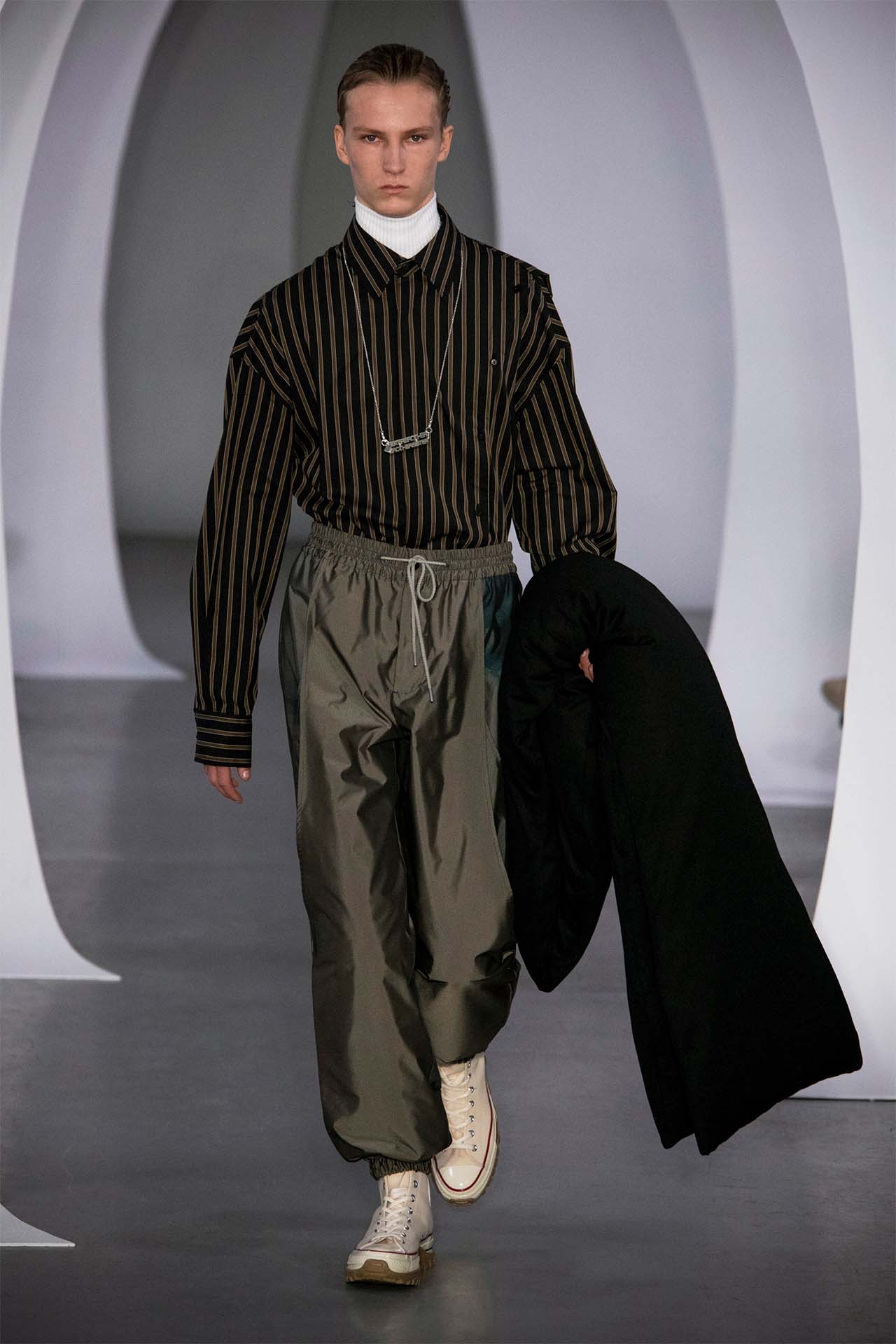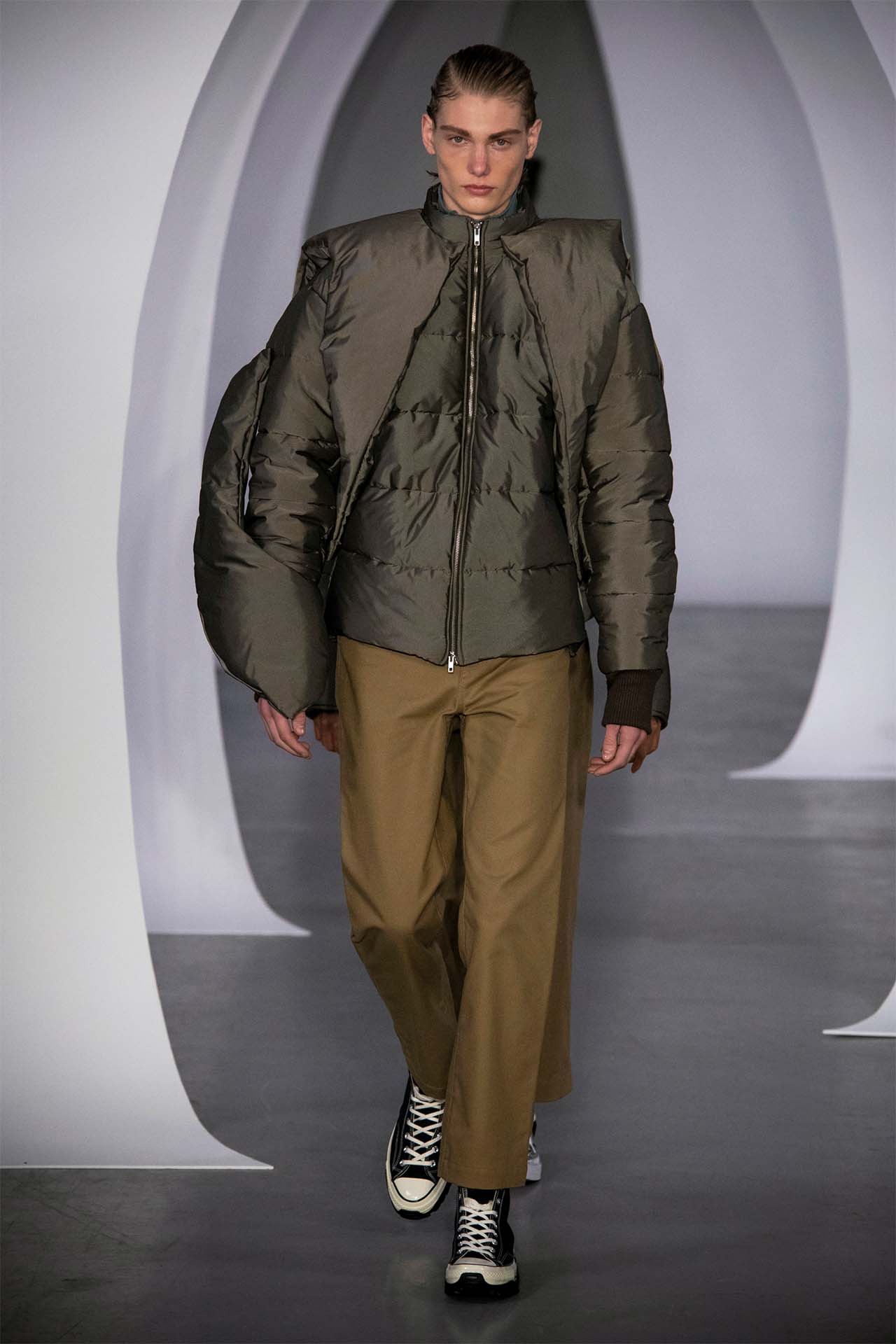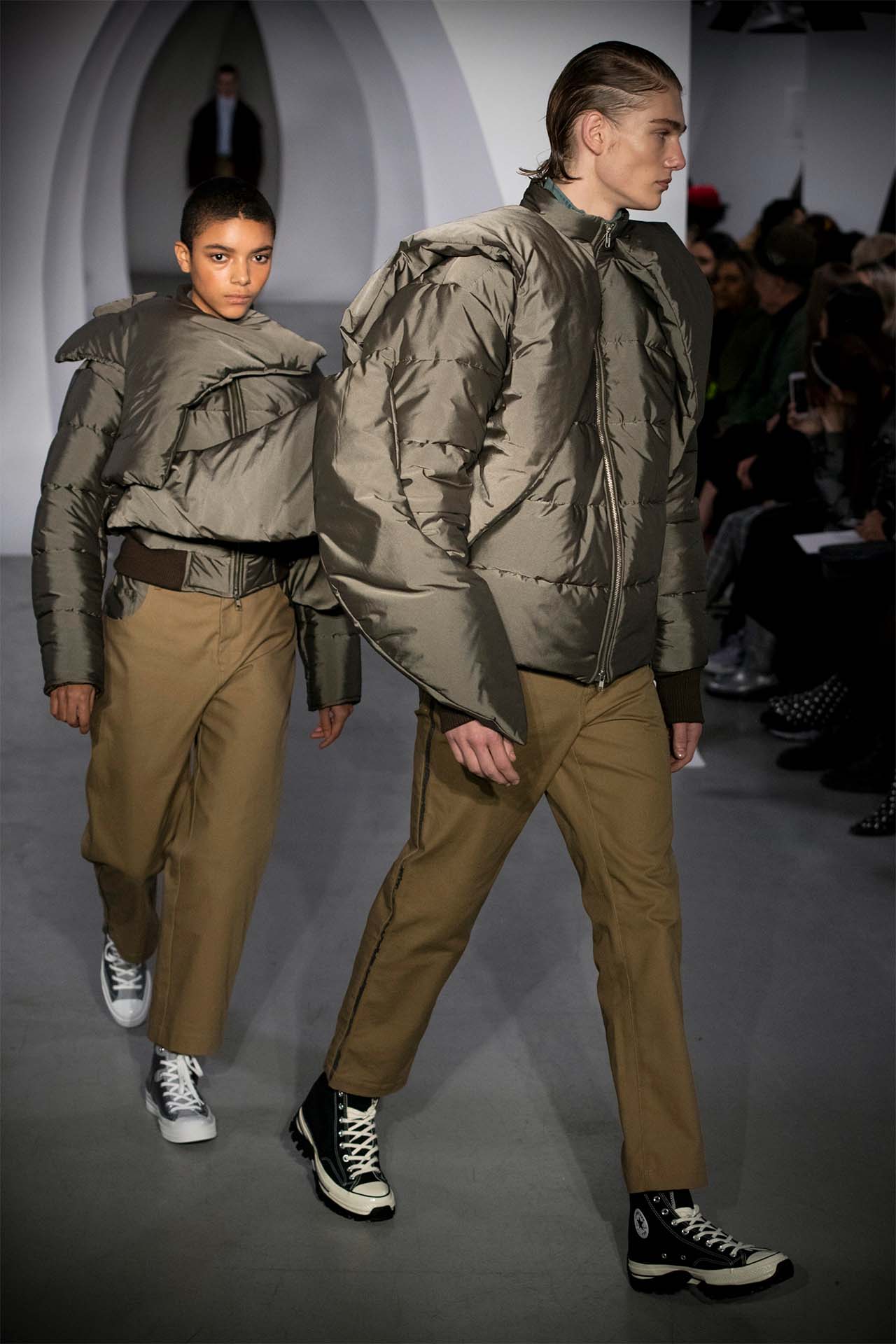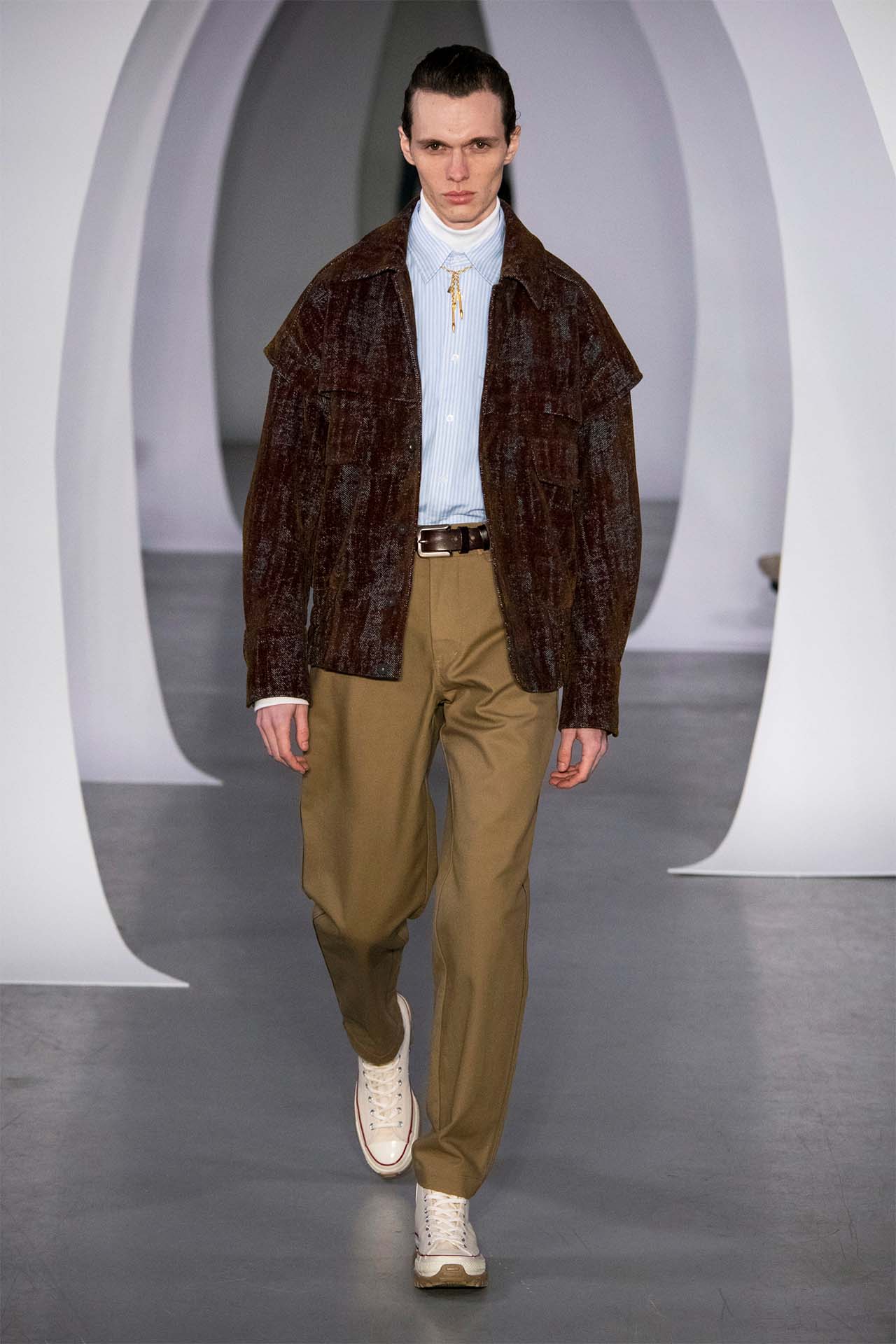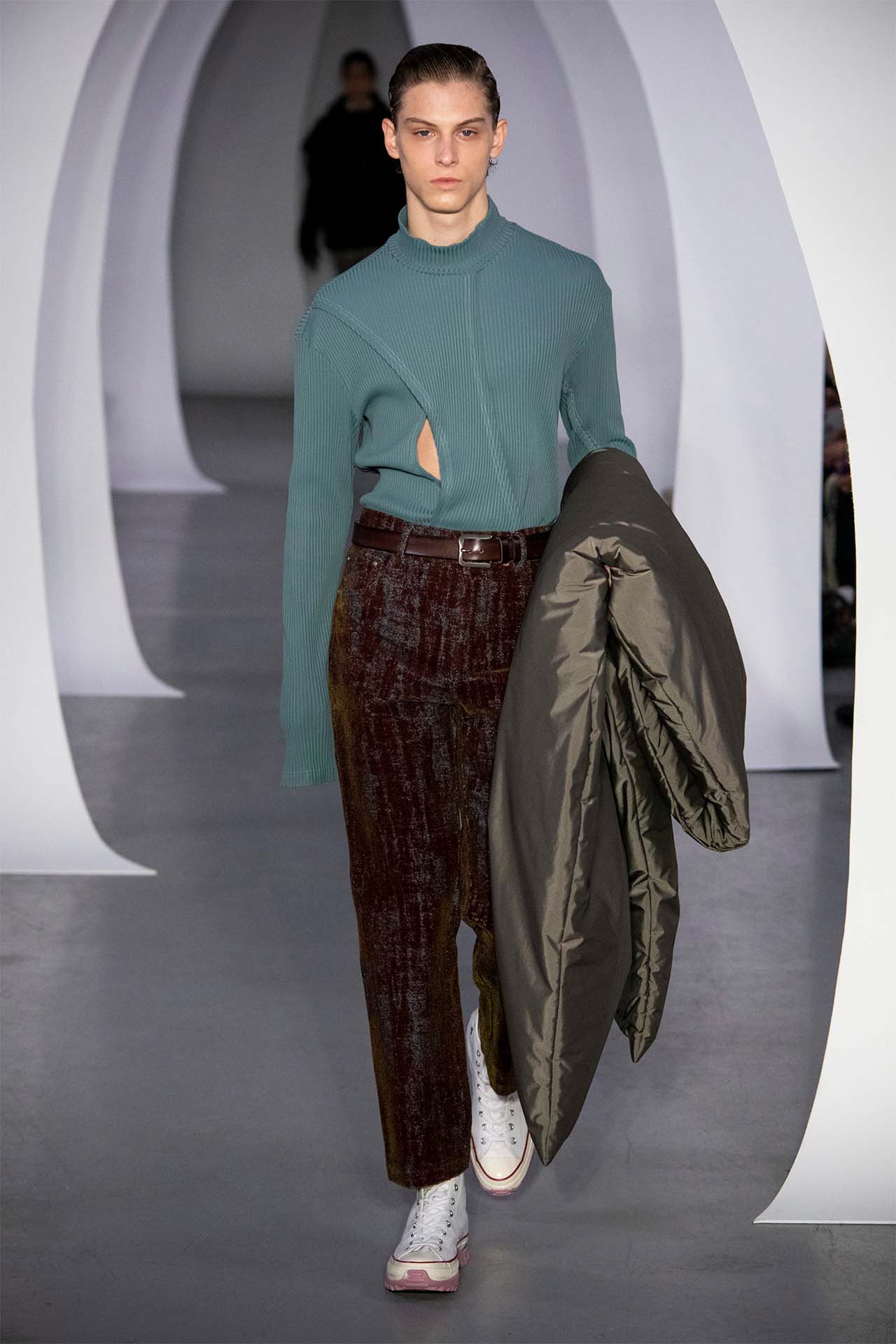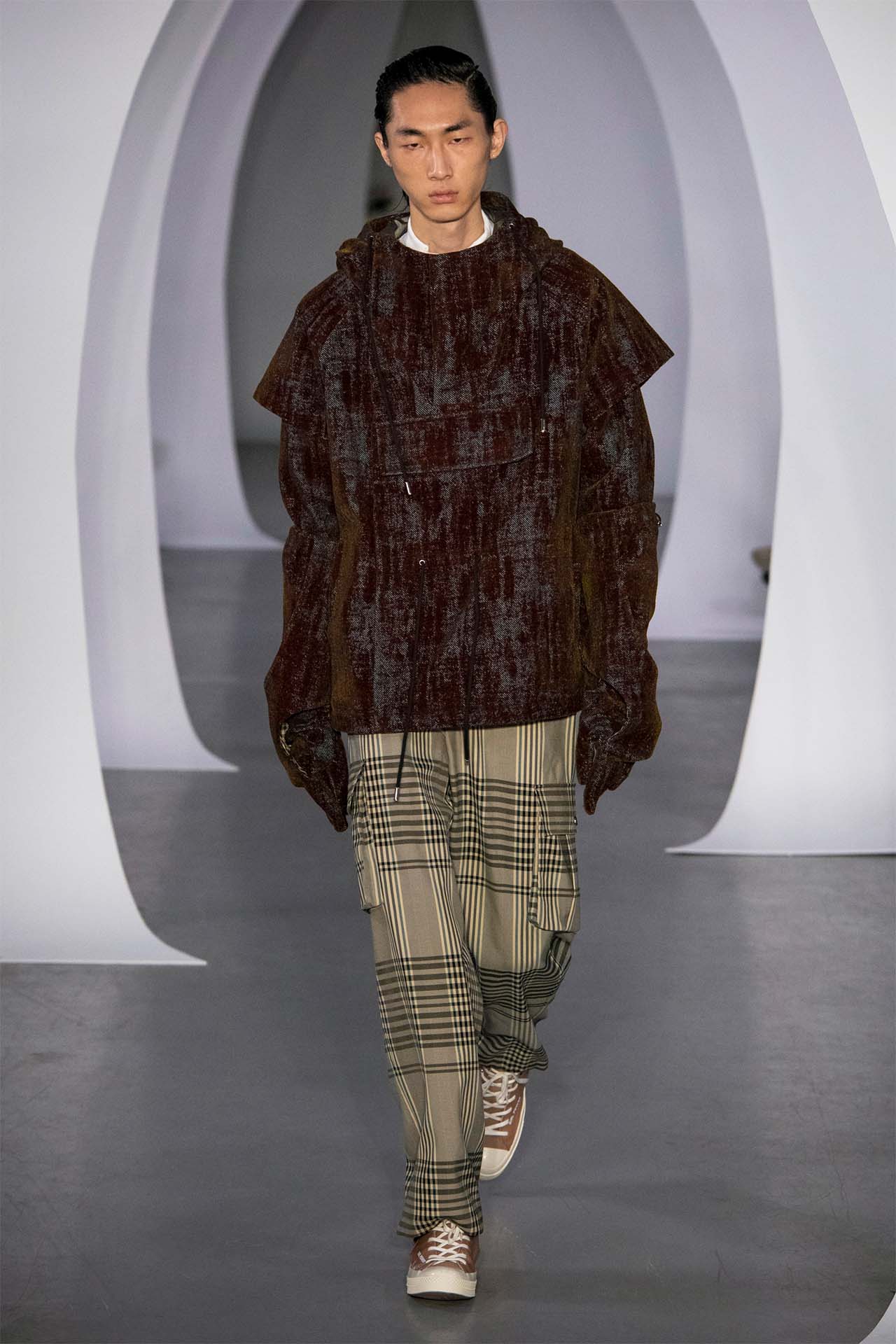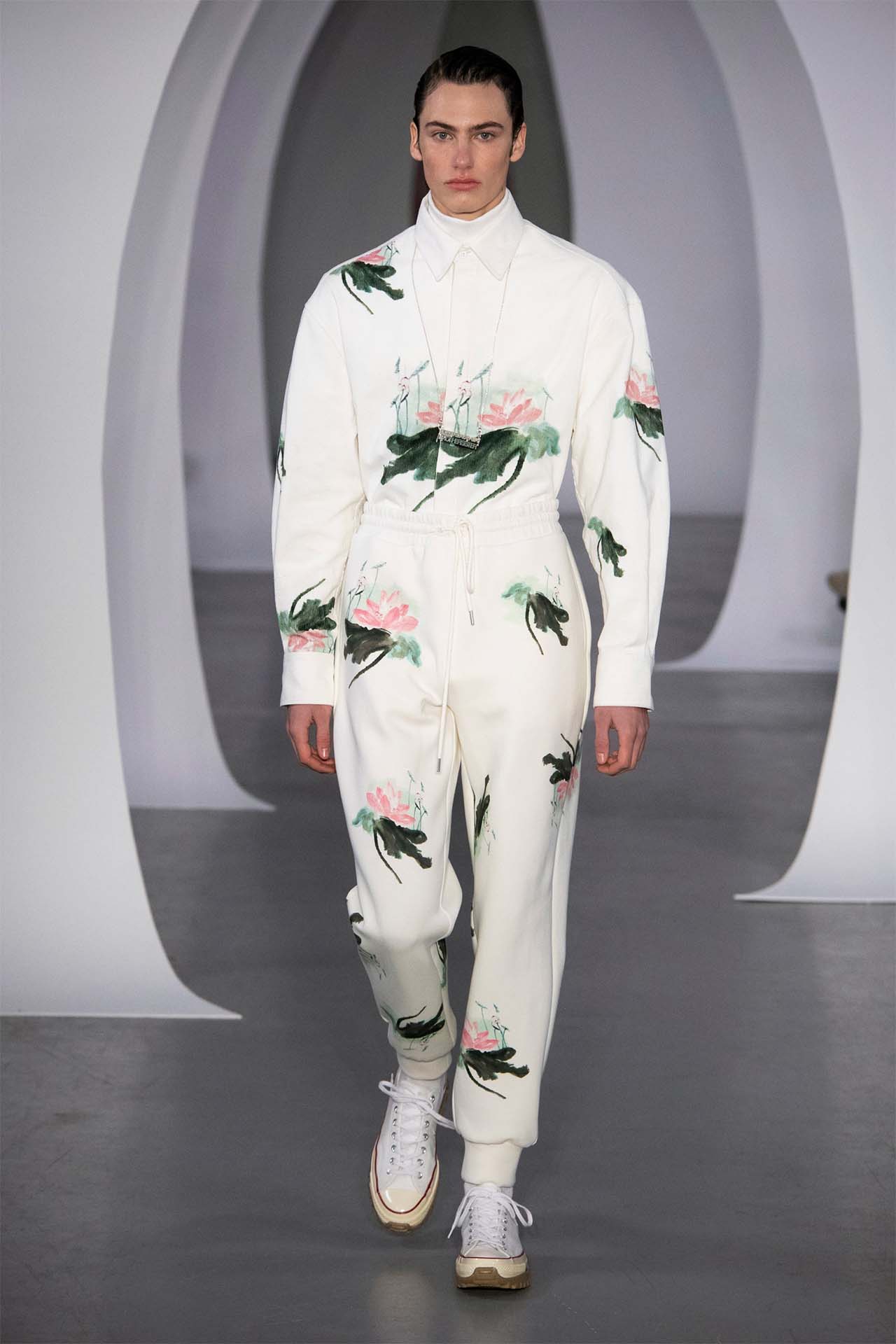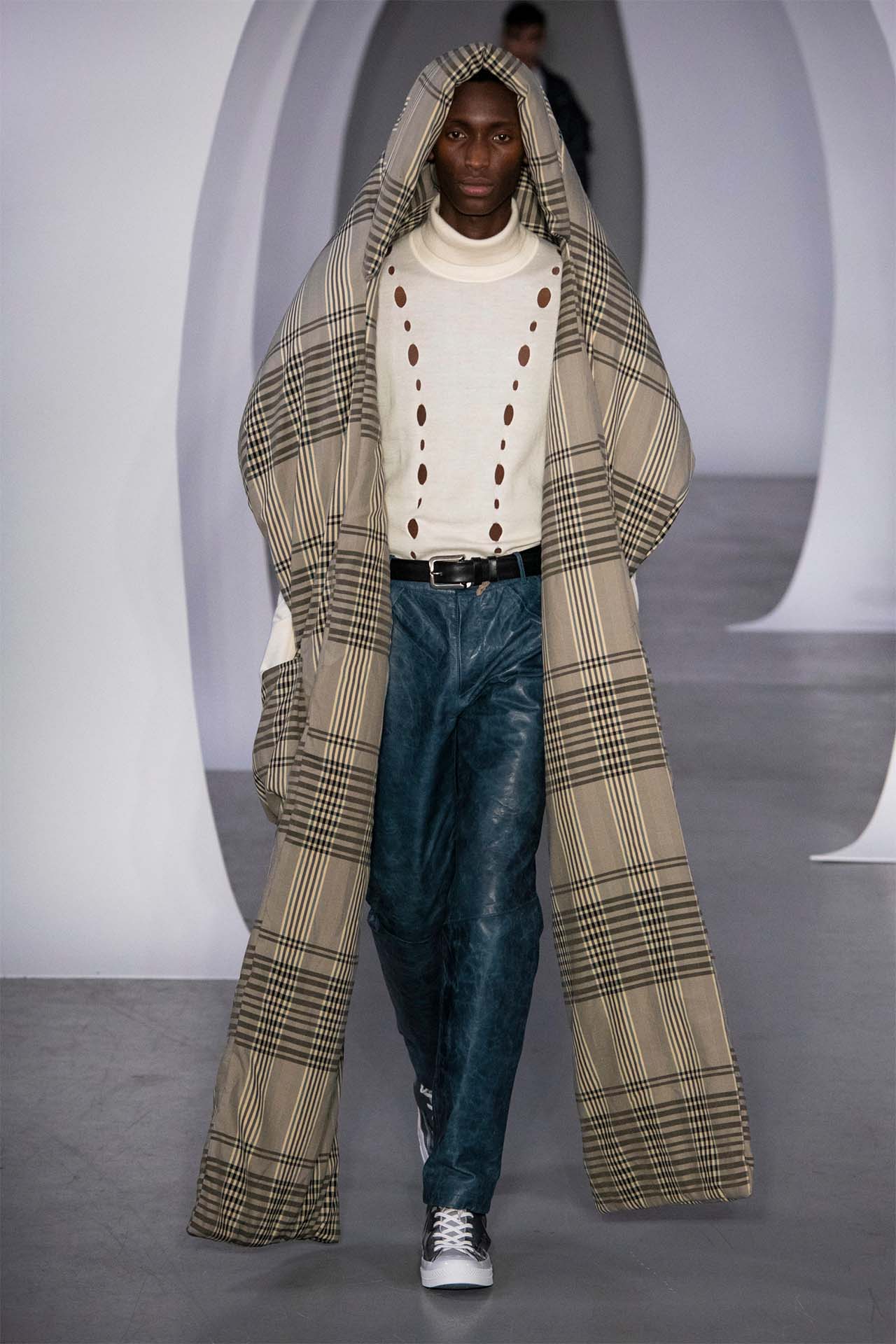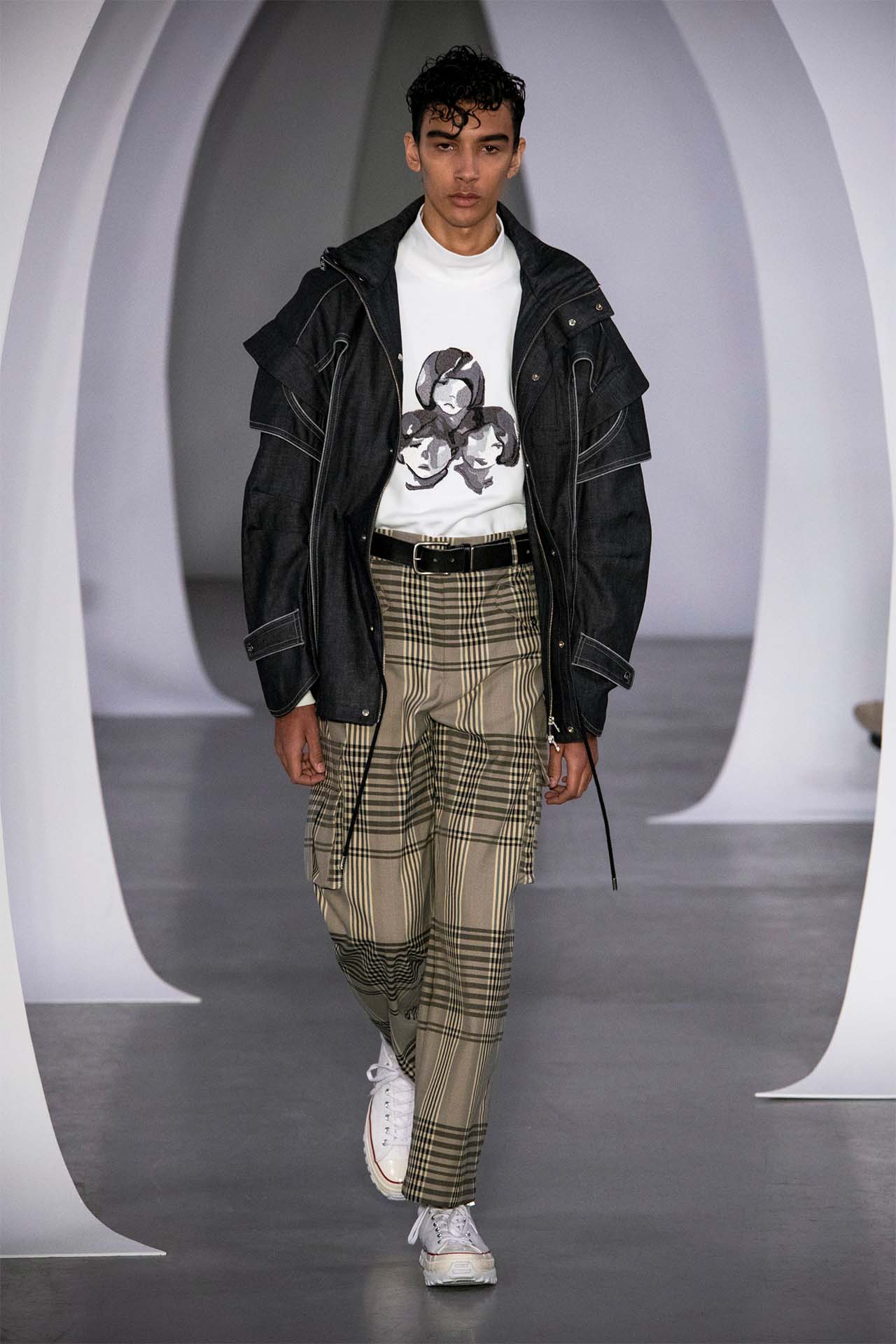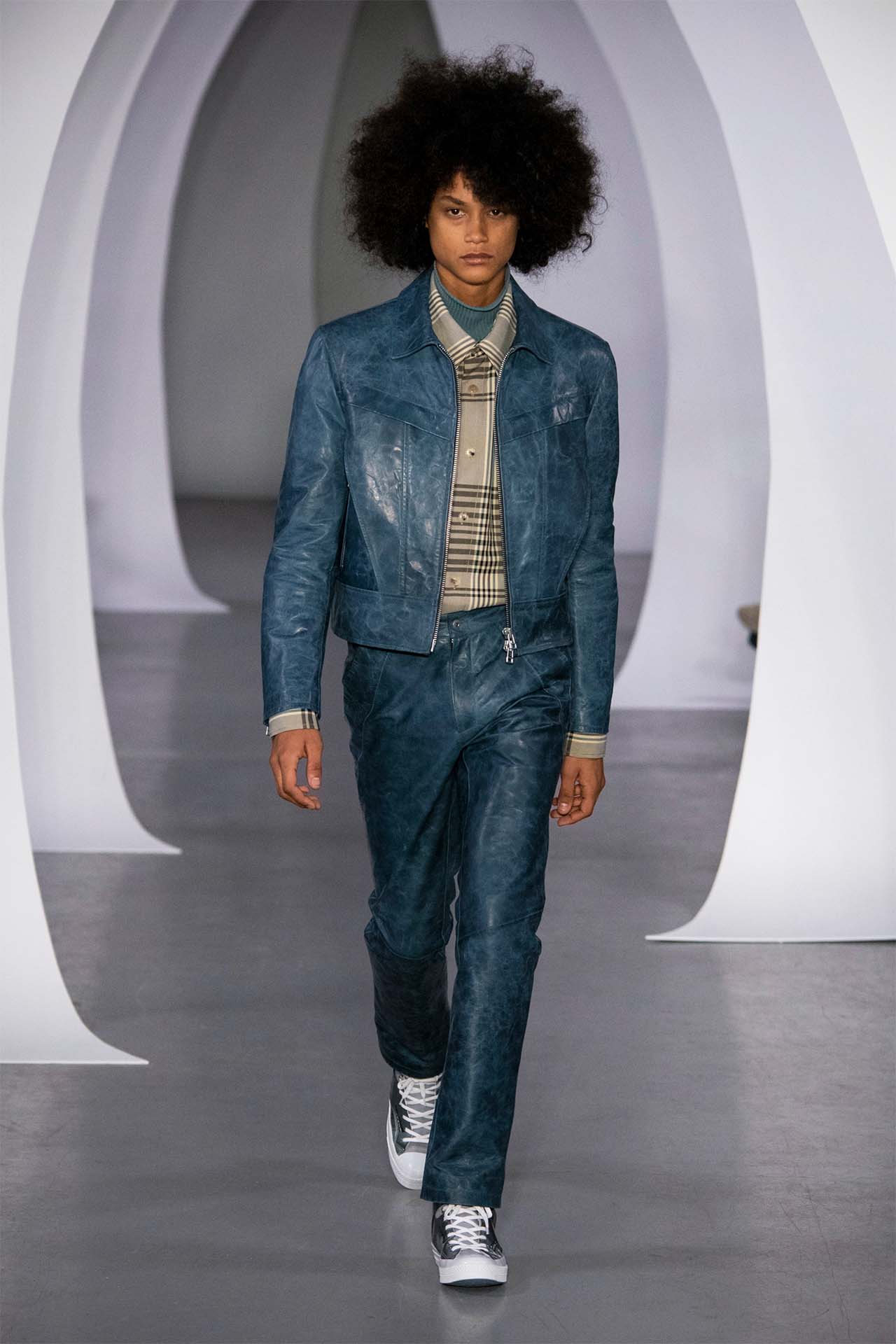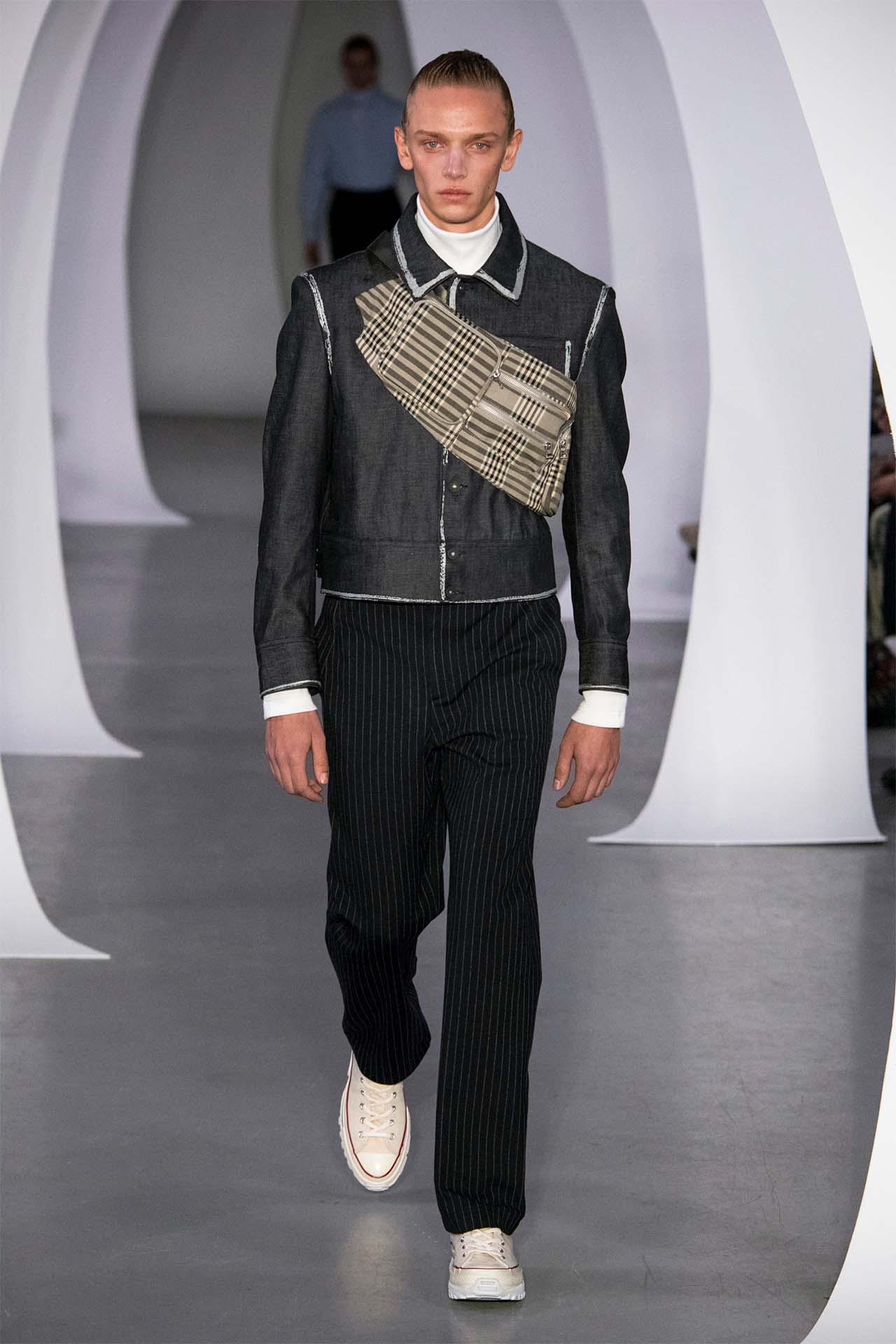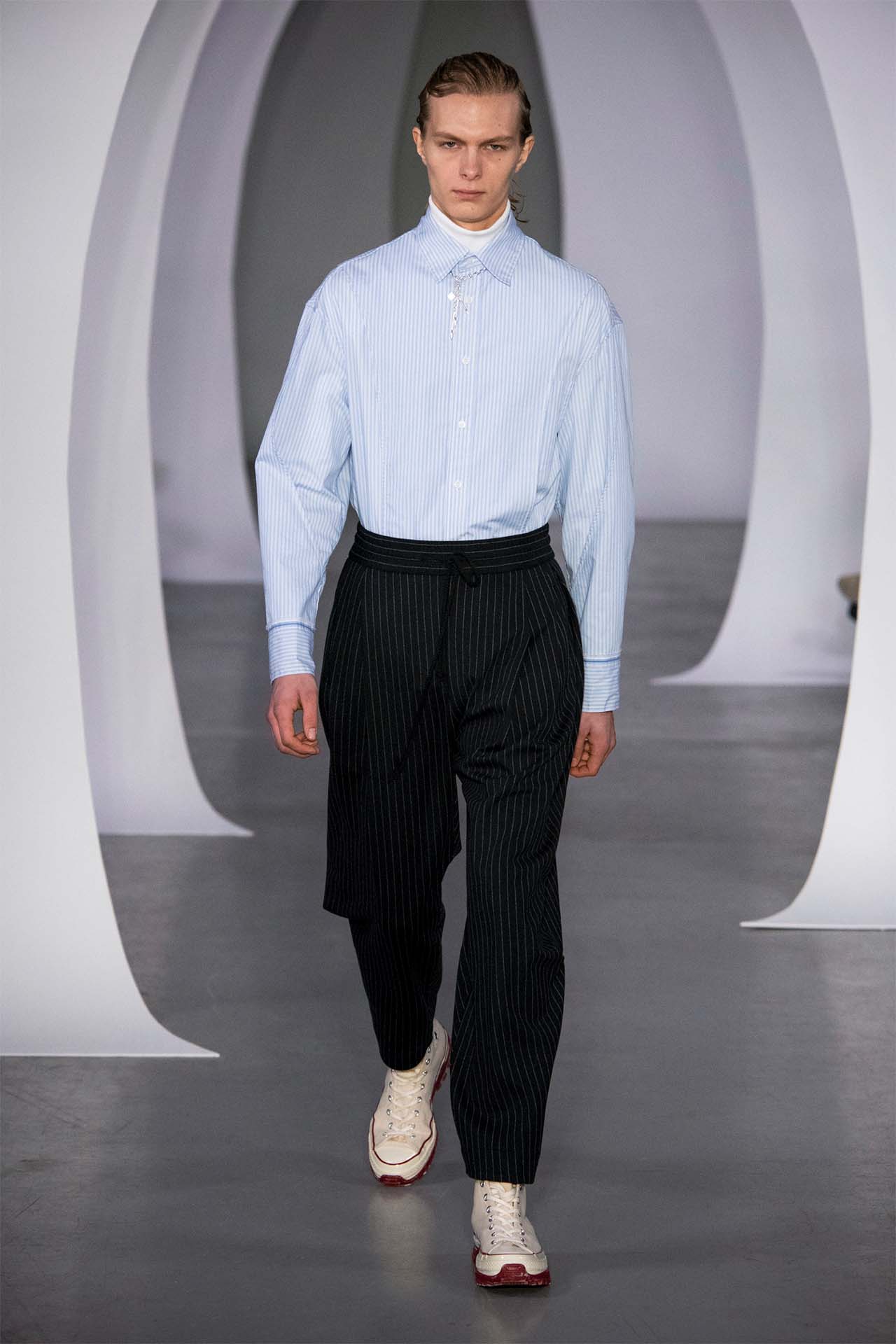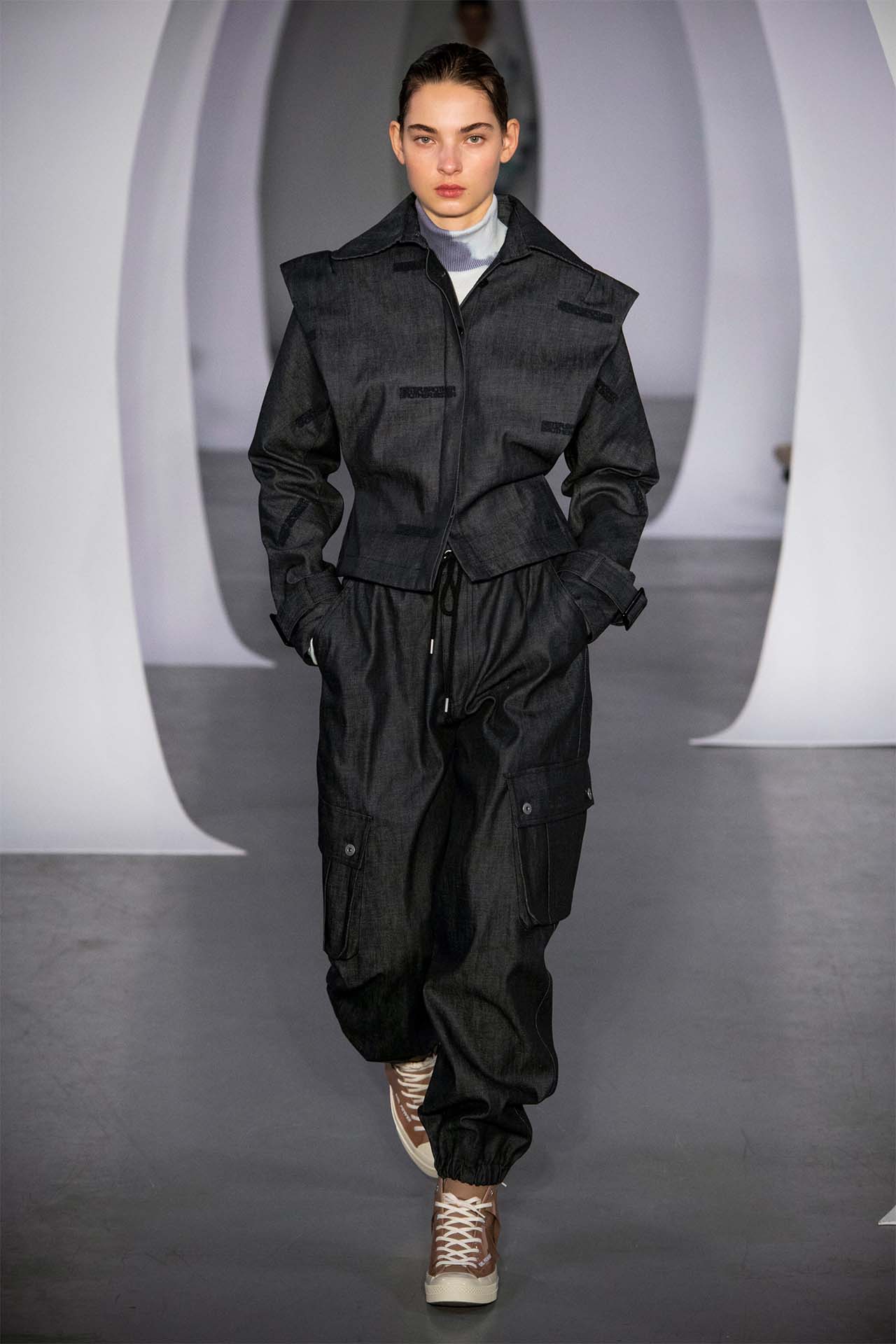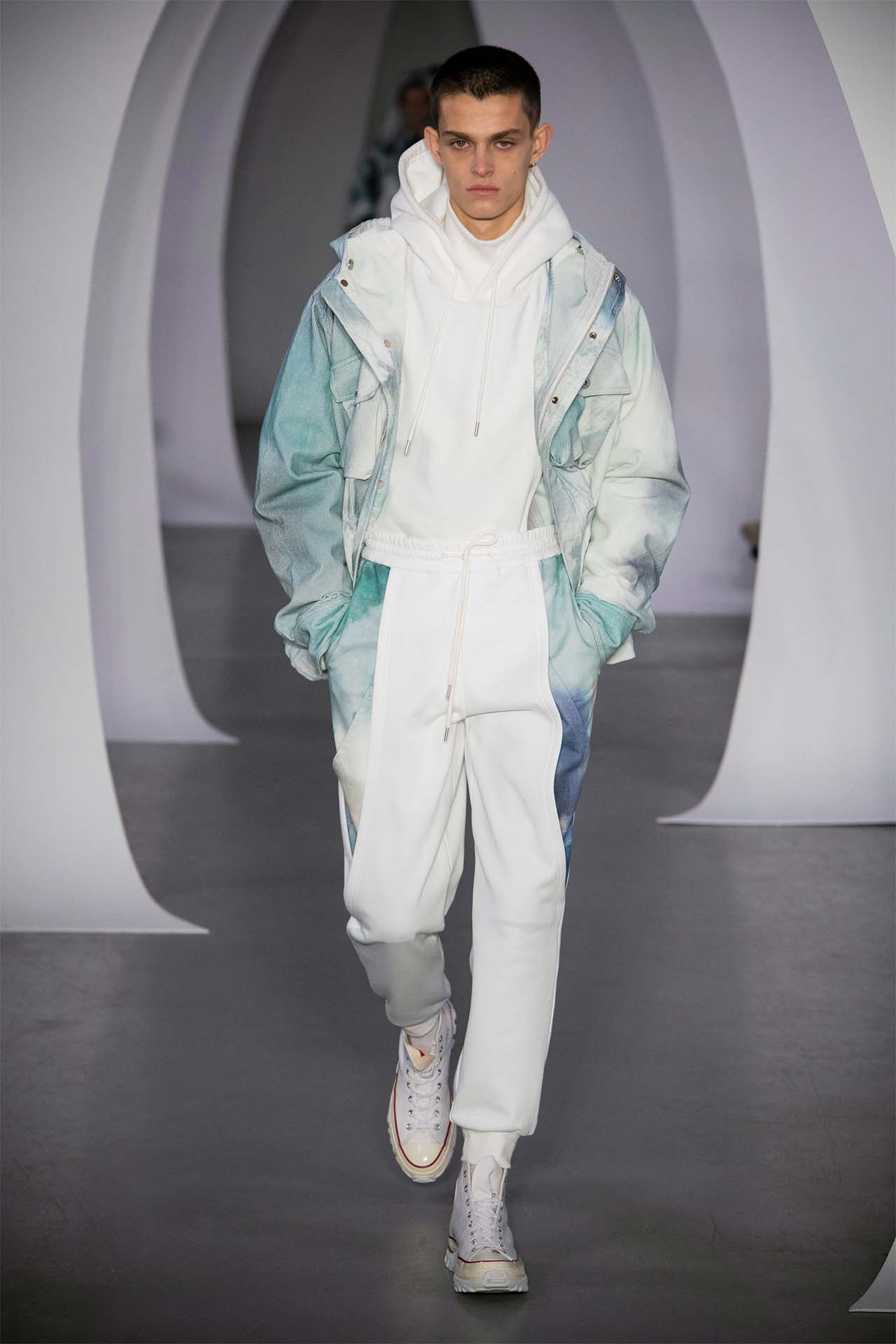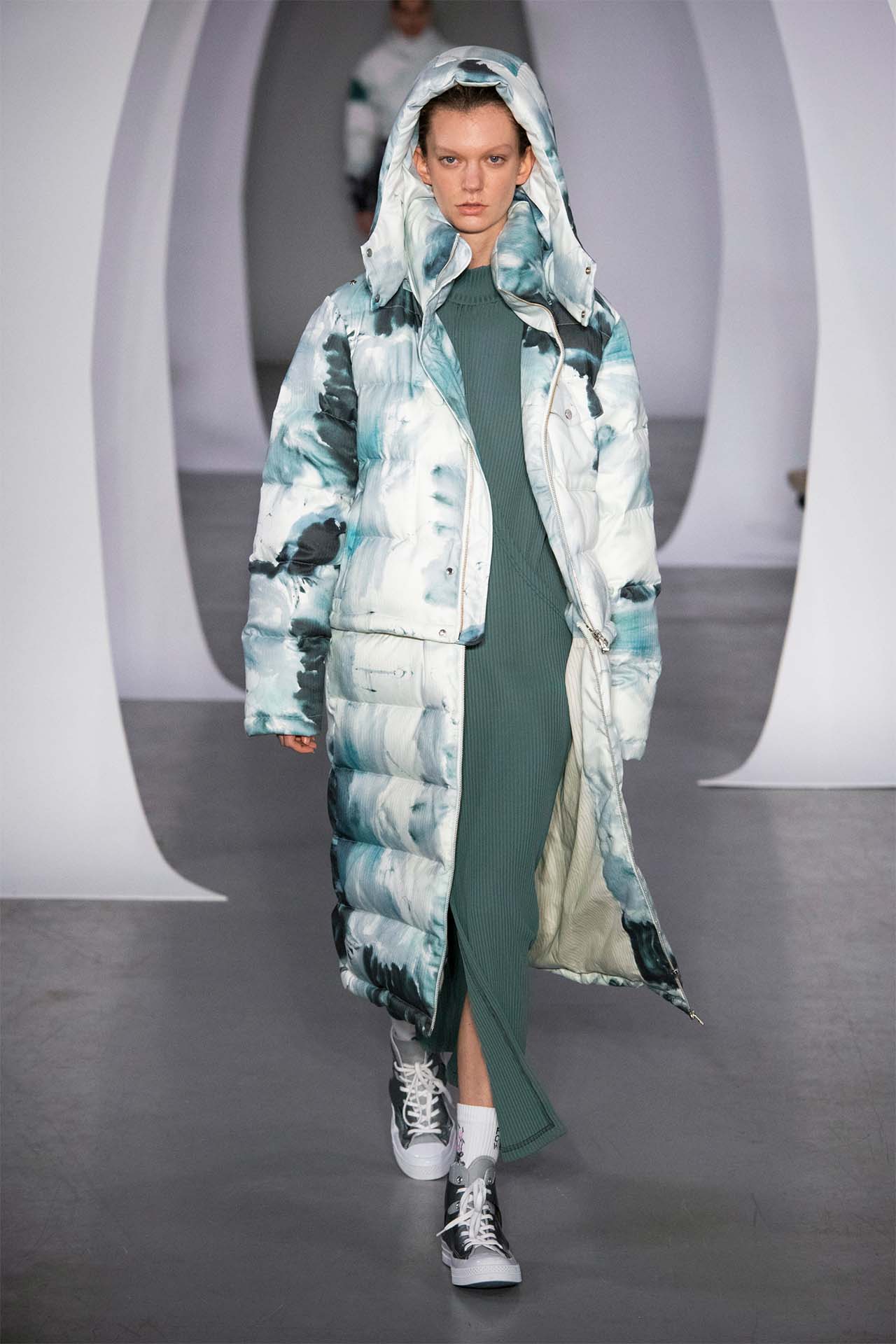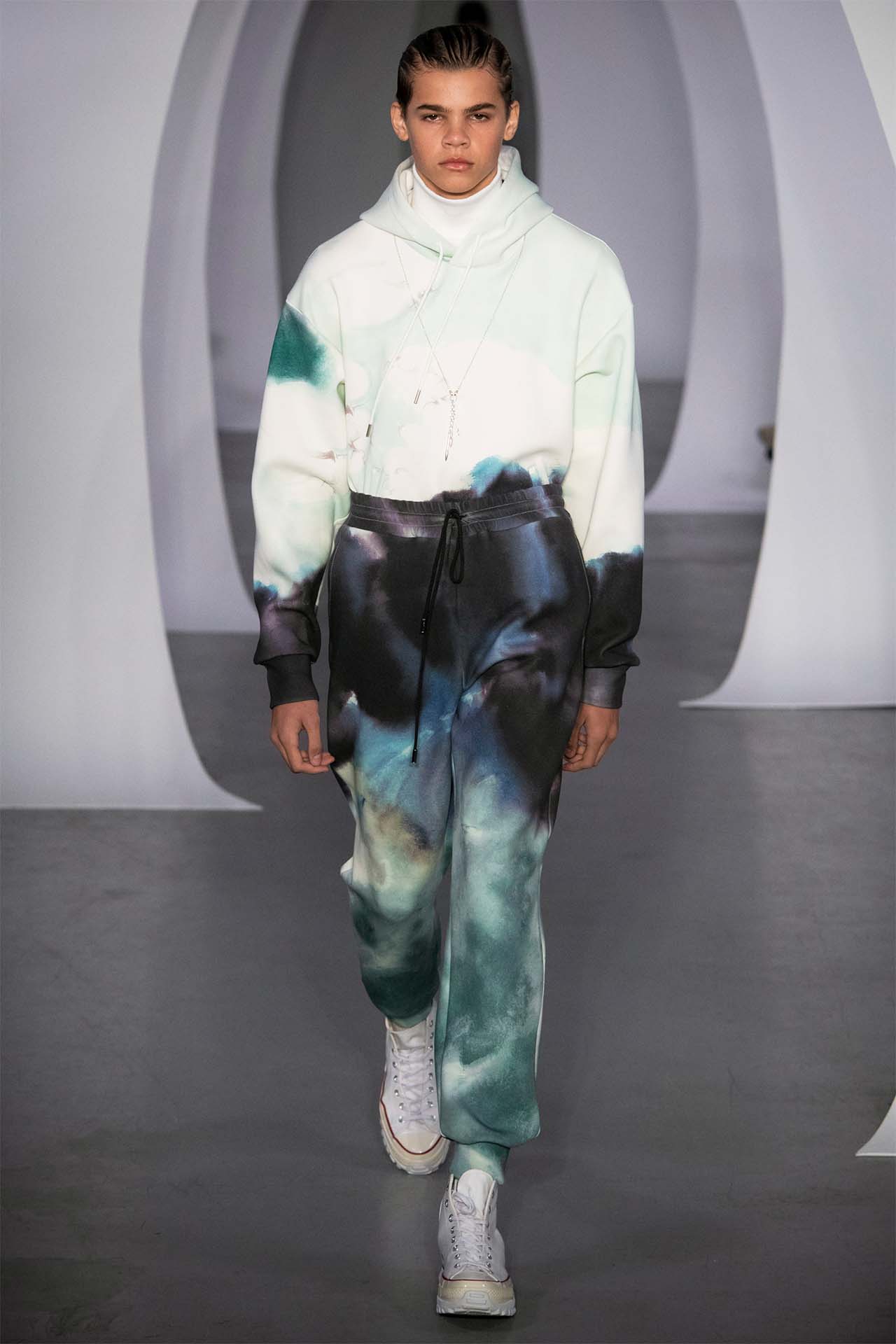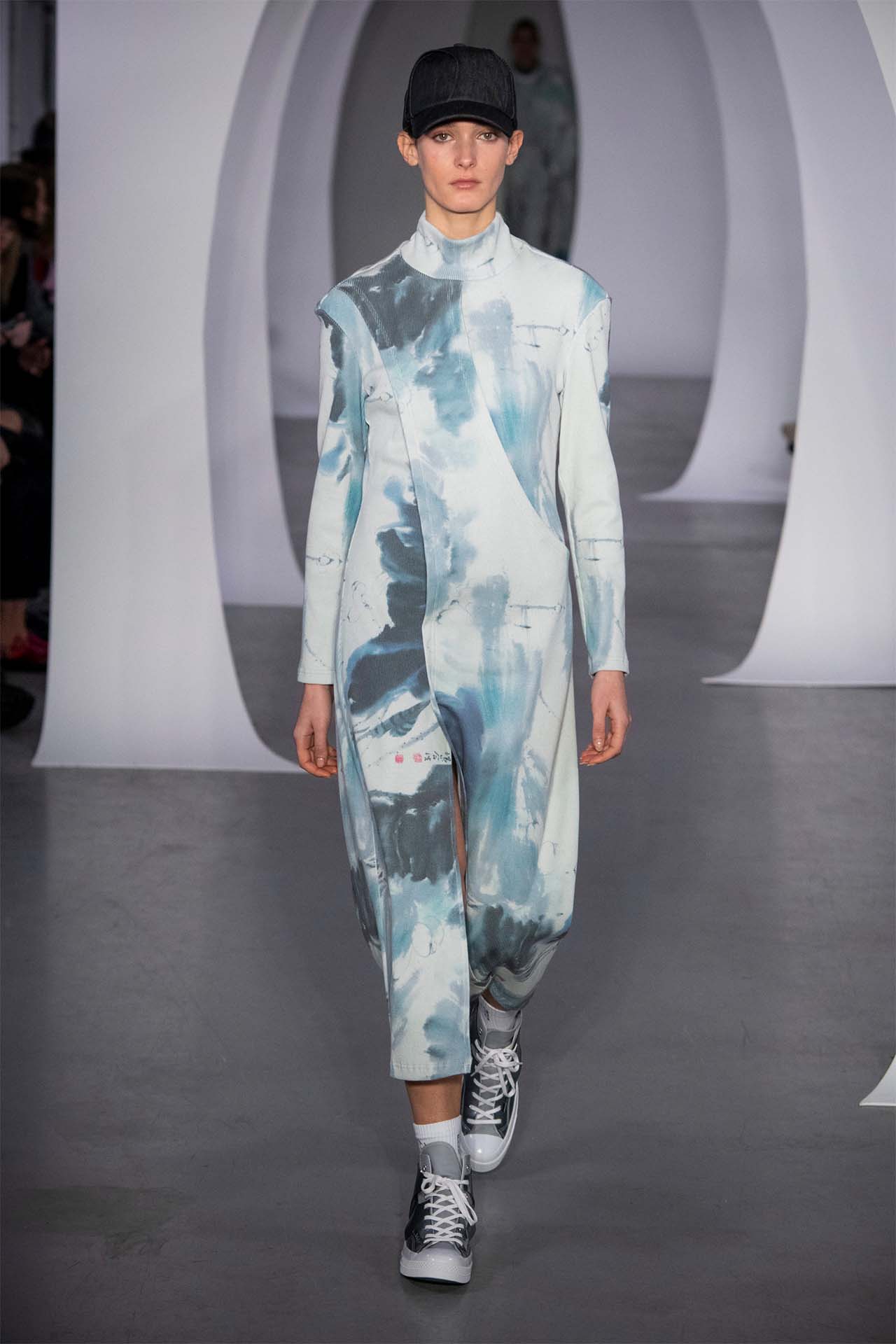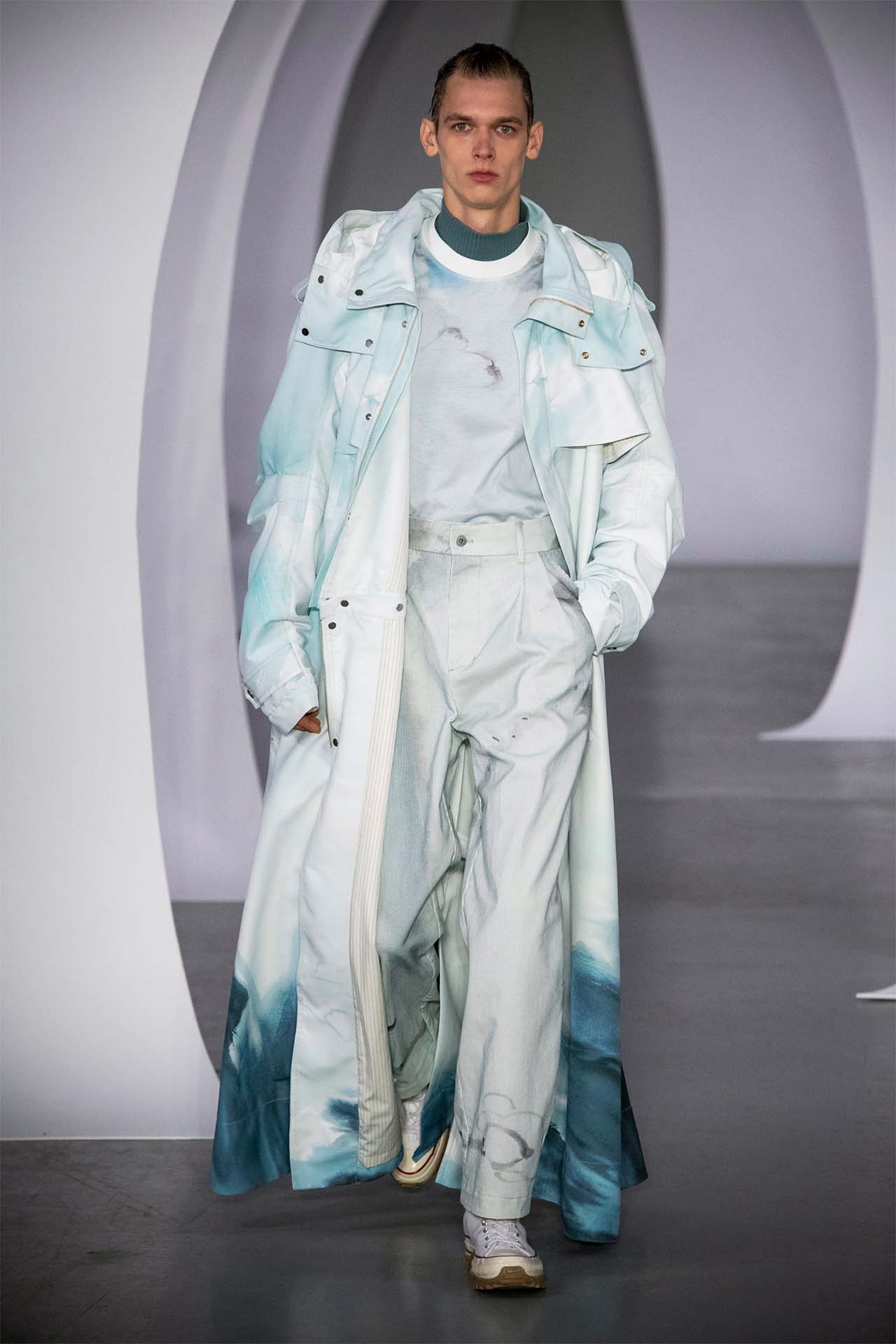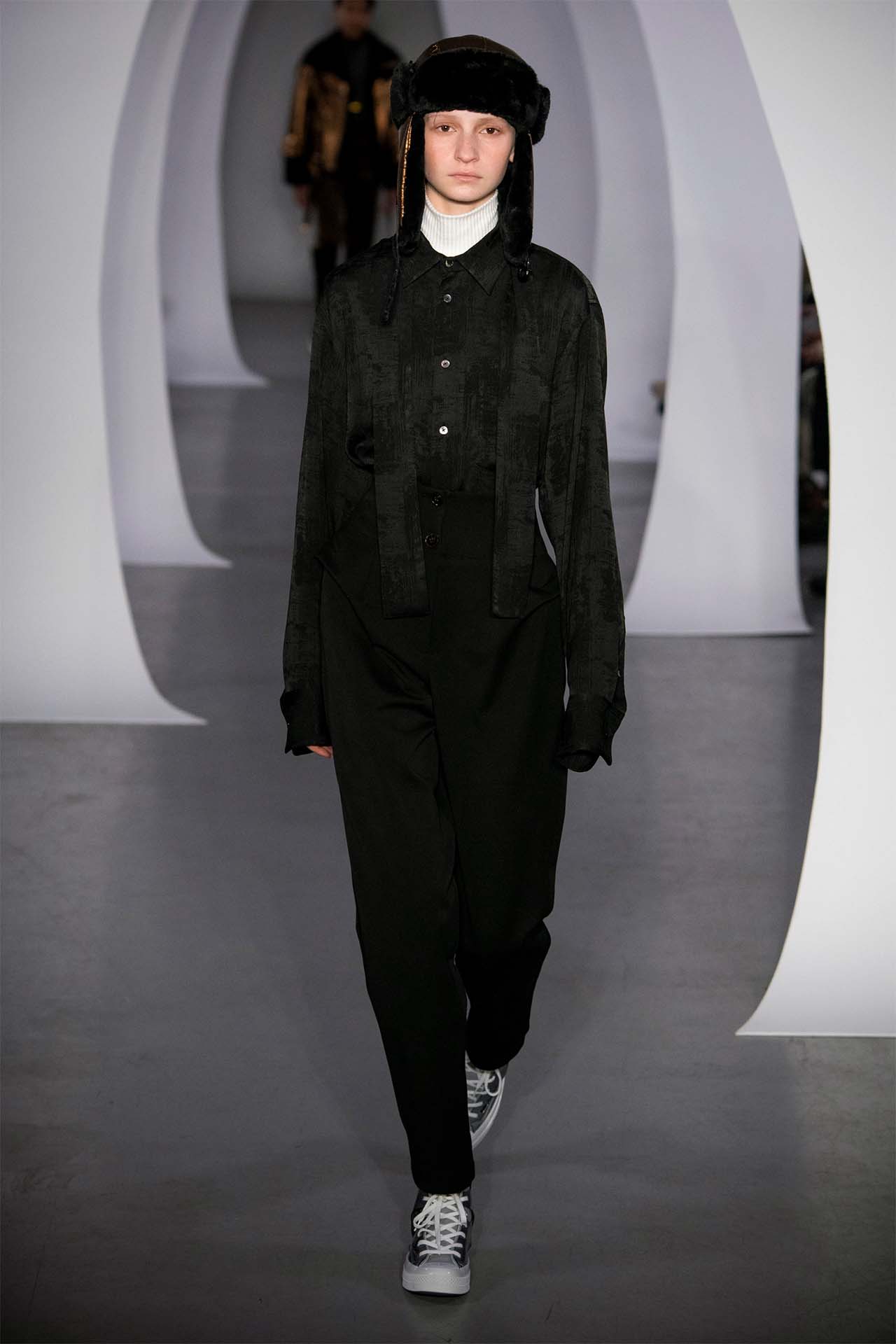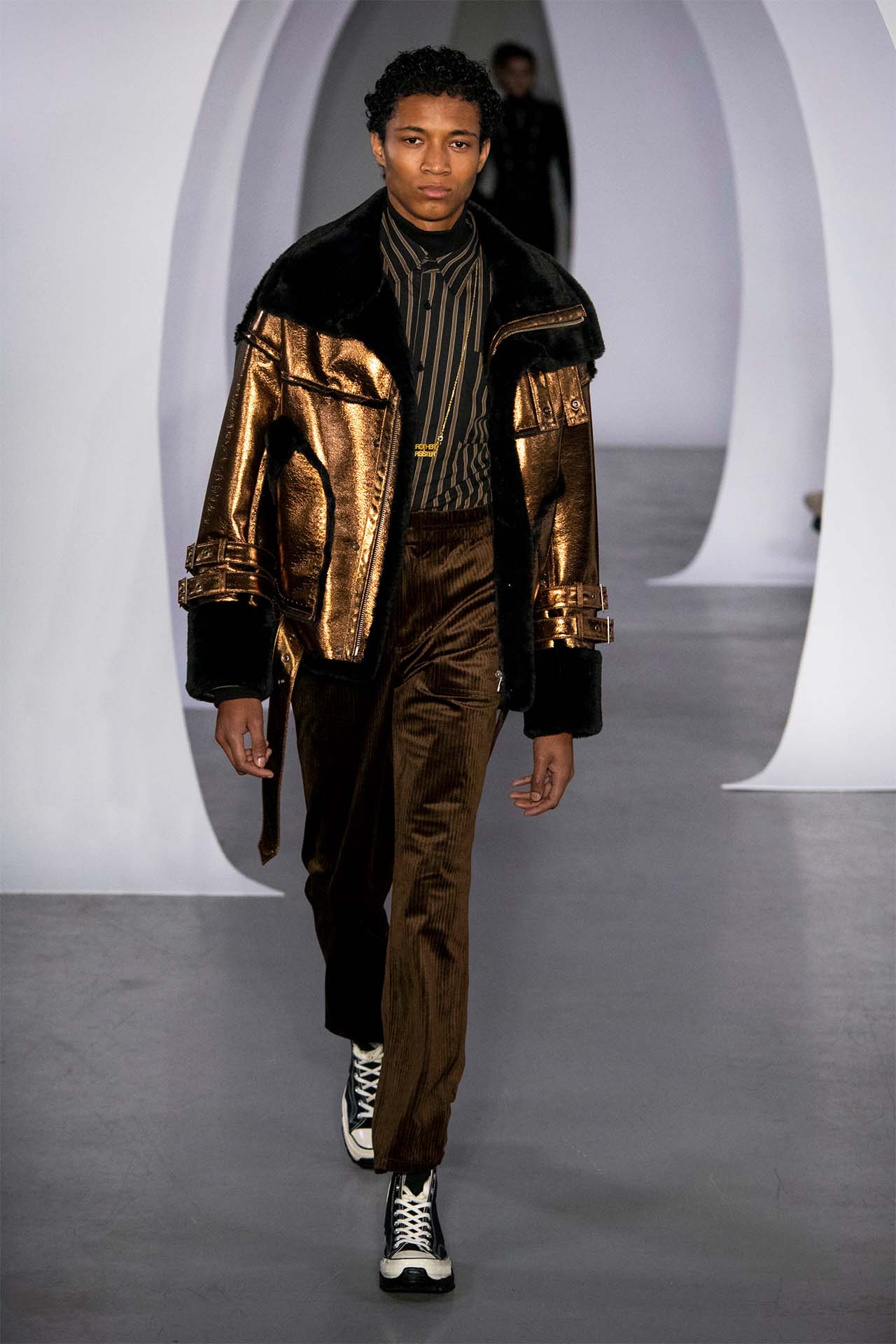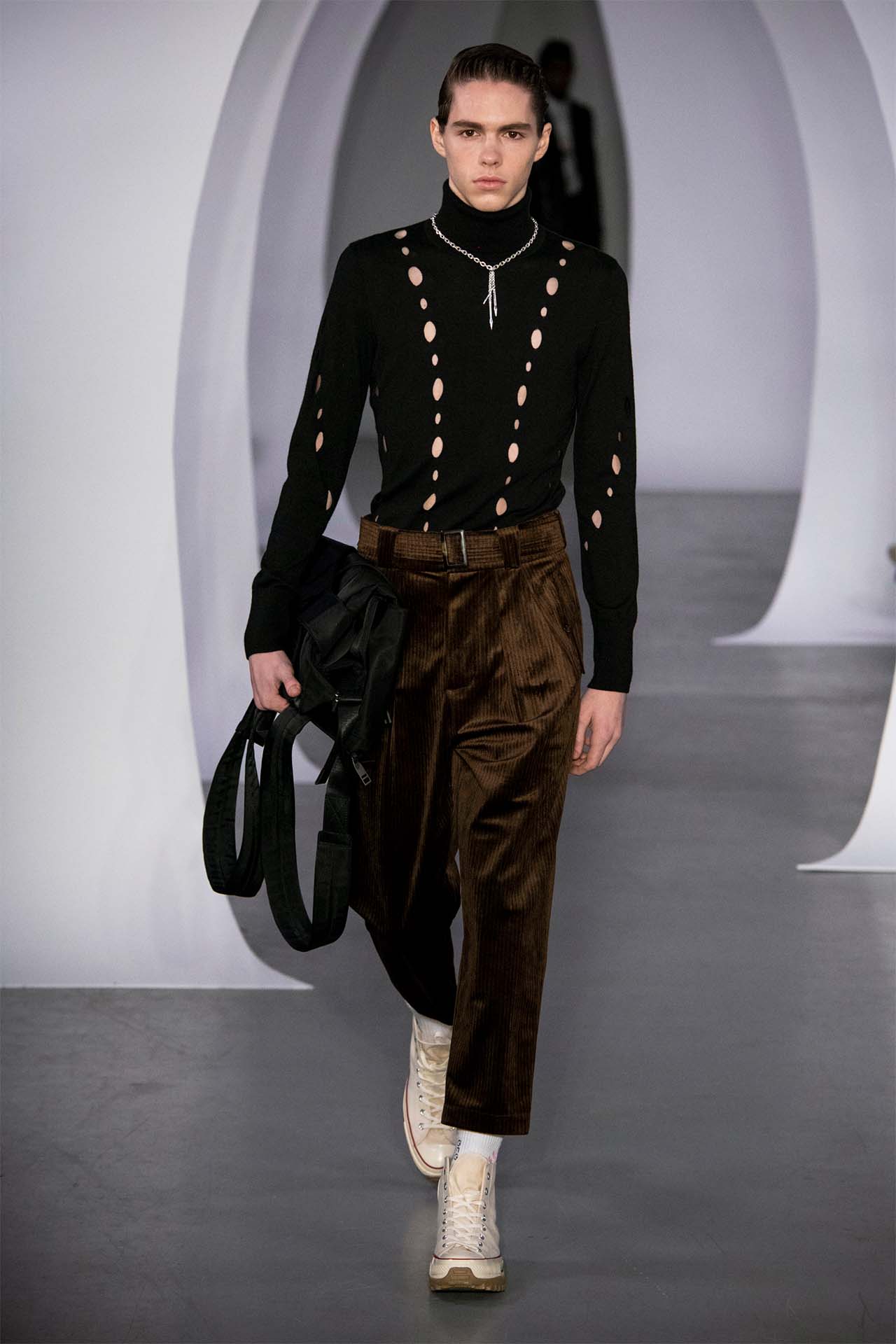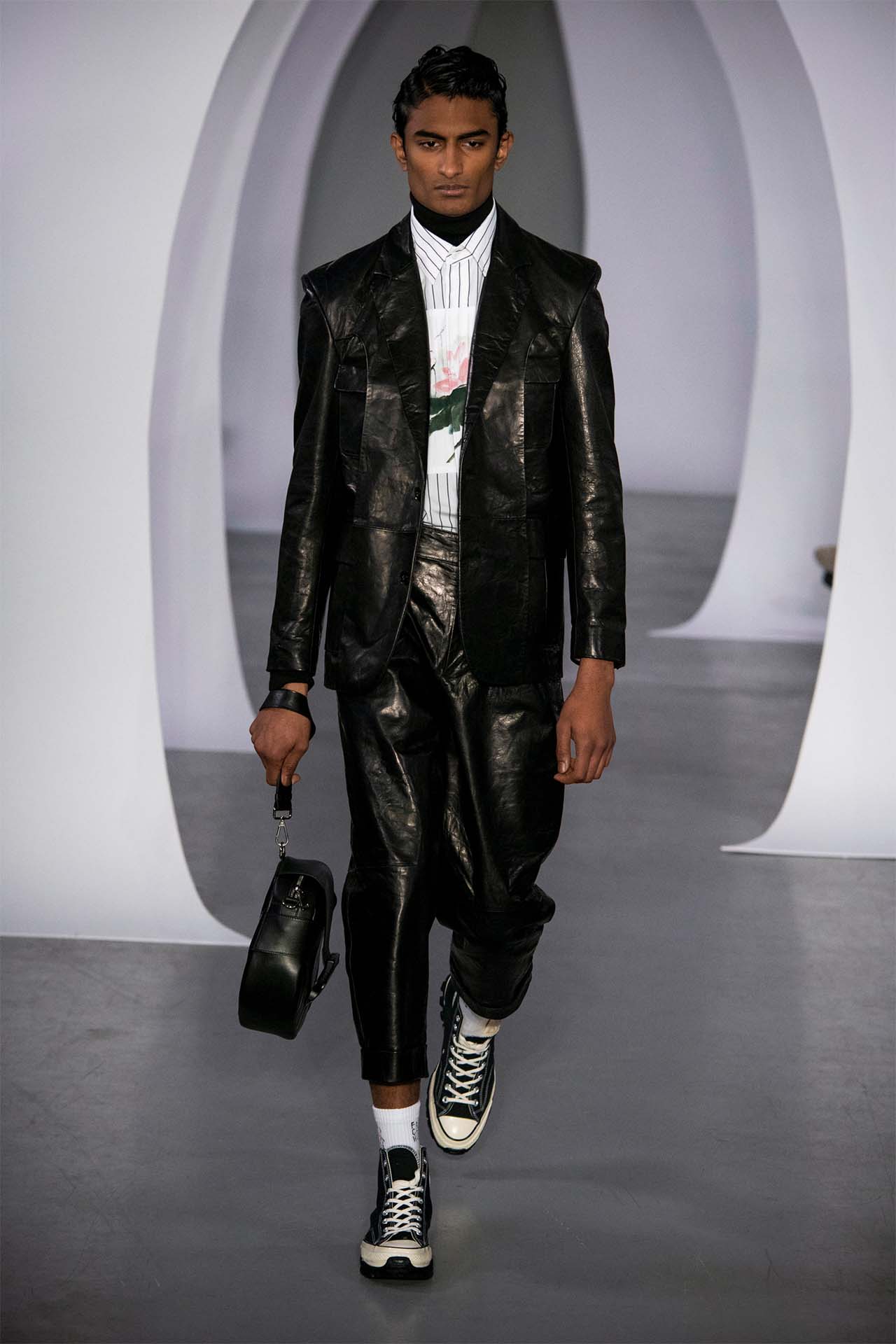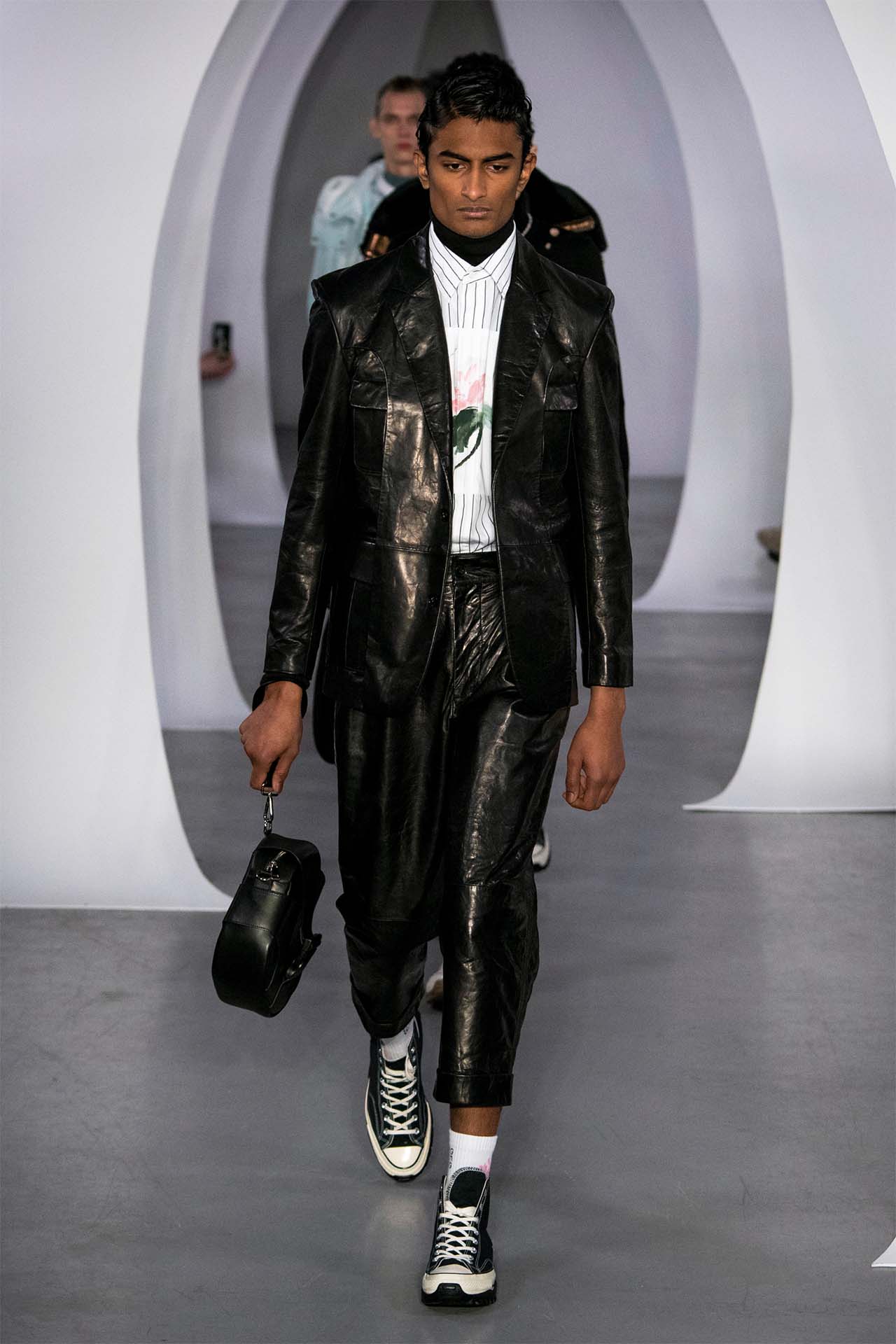 Autumn Winter 2019 Runway Show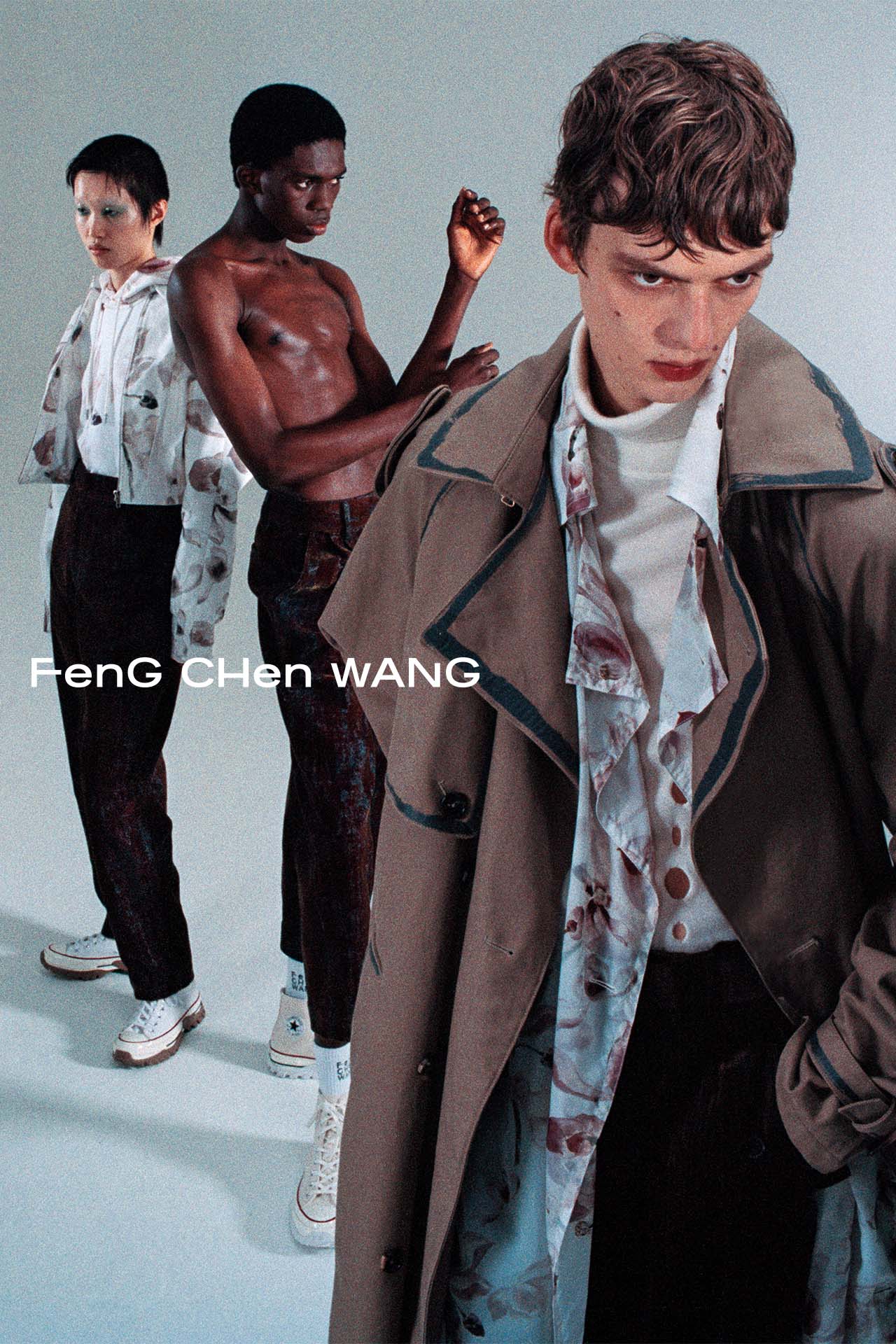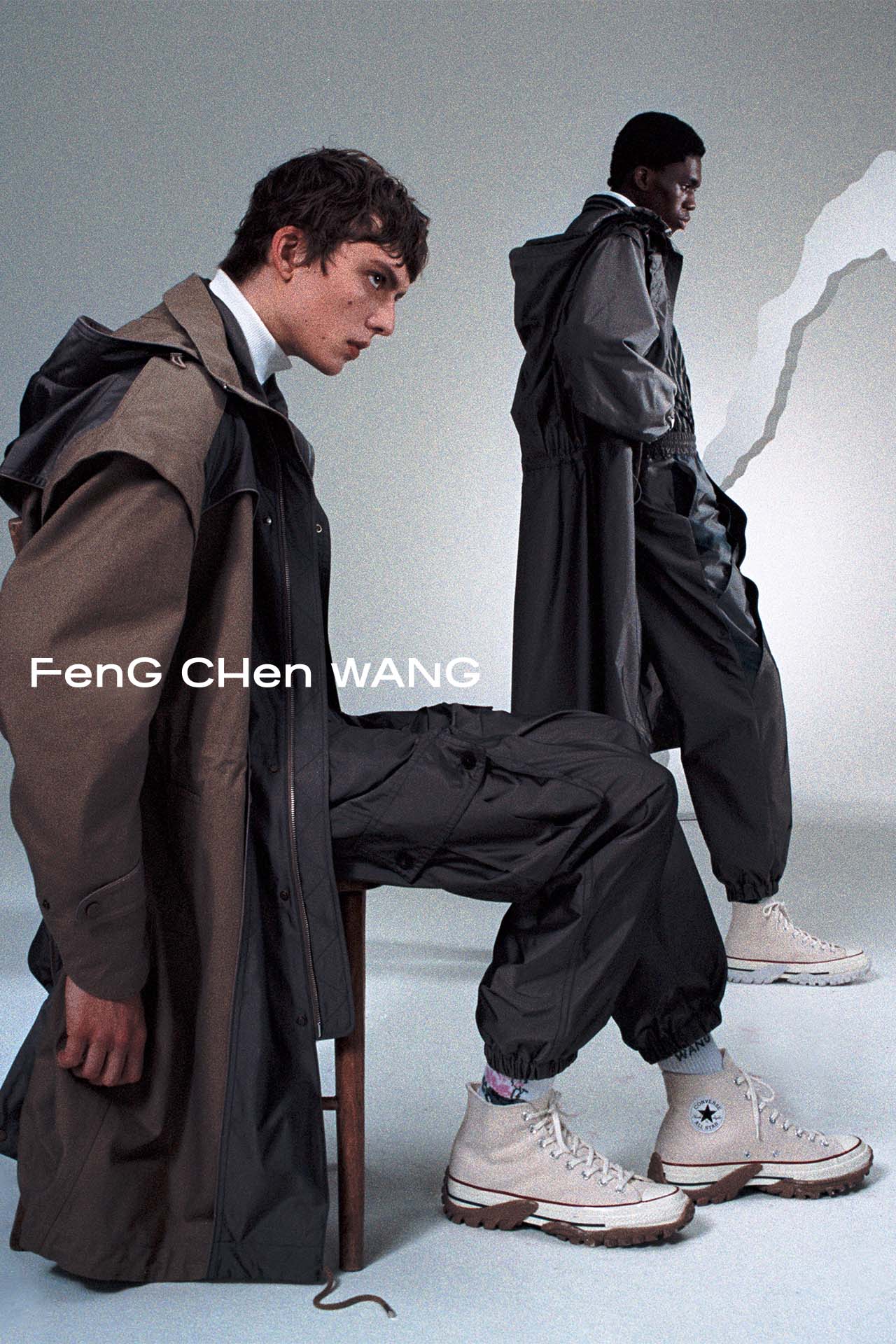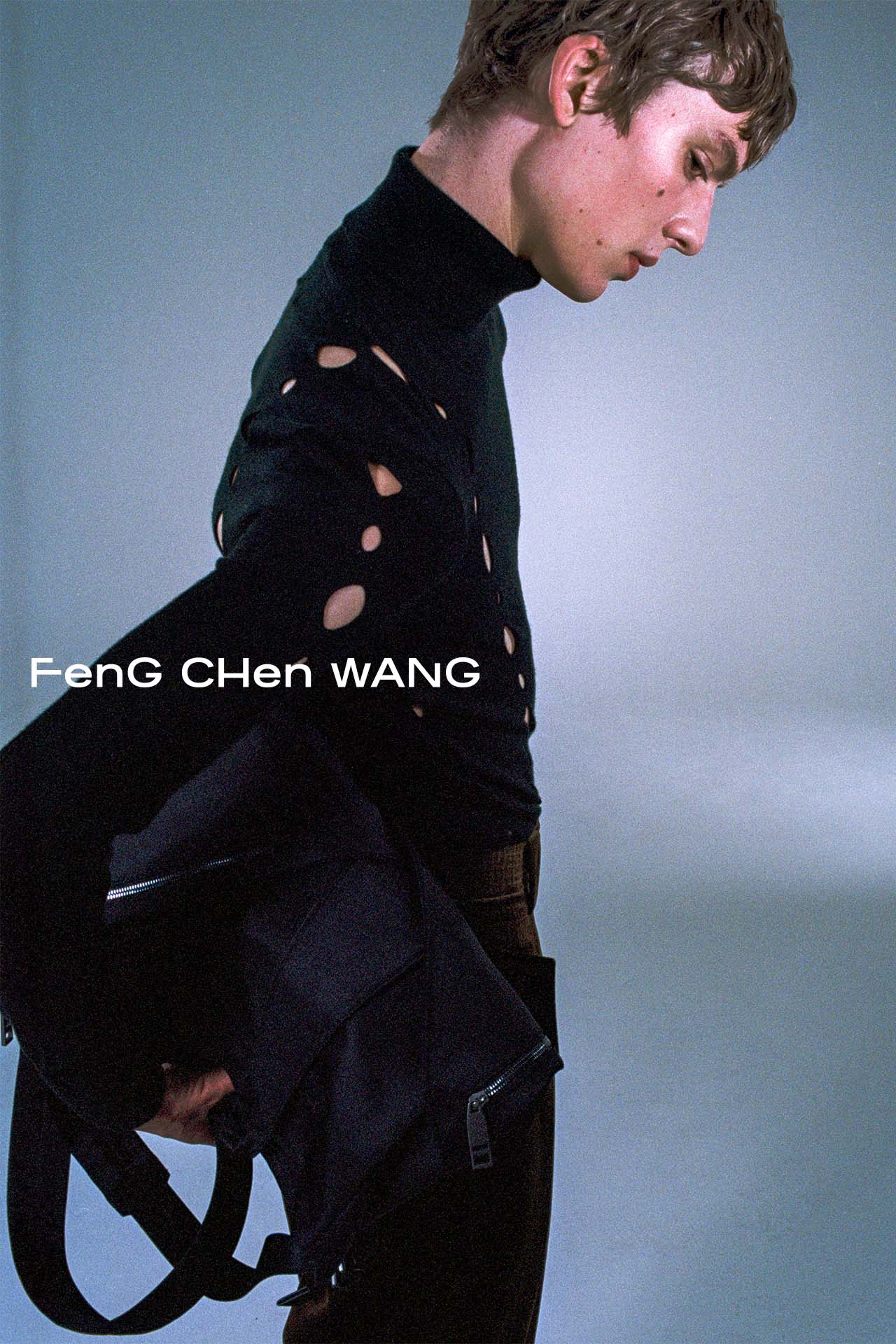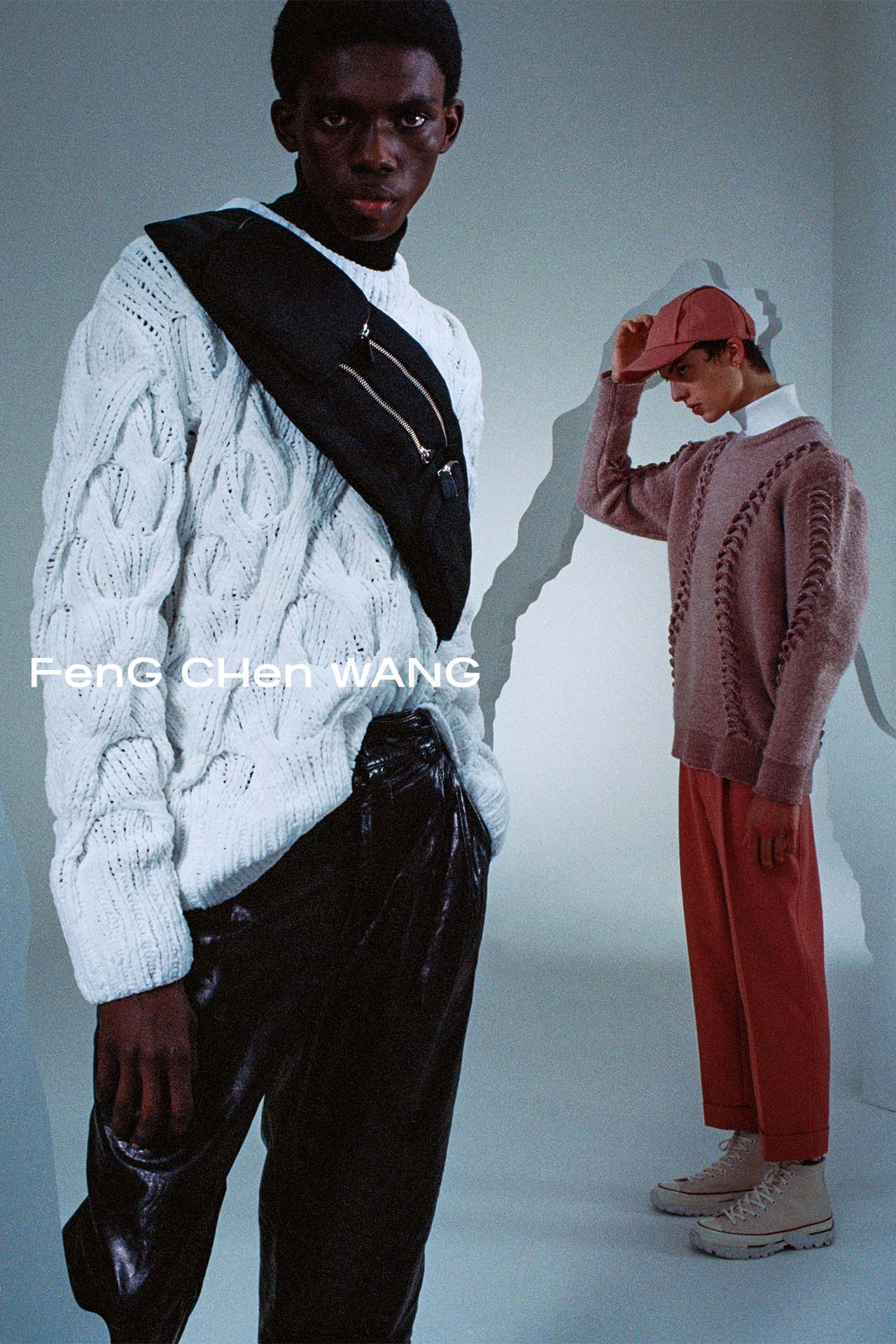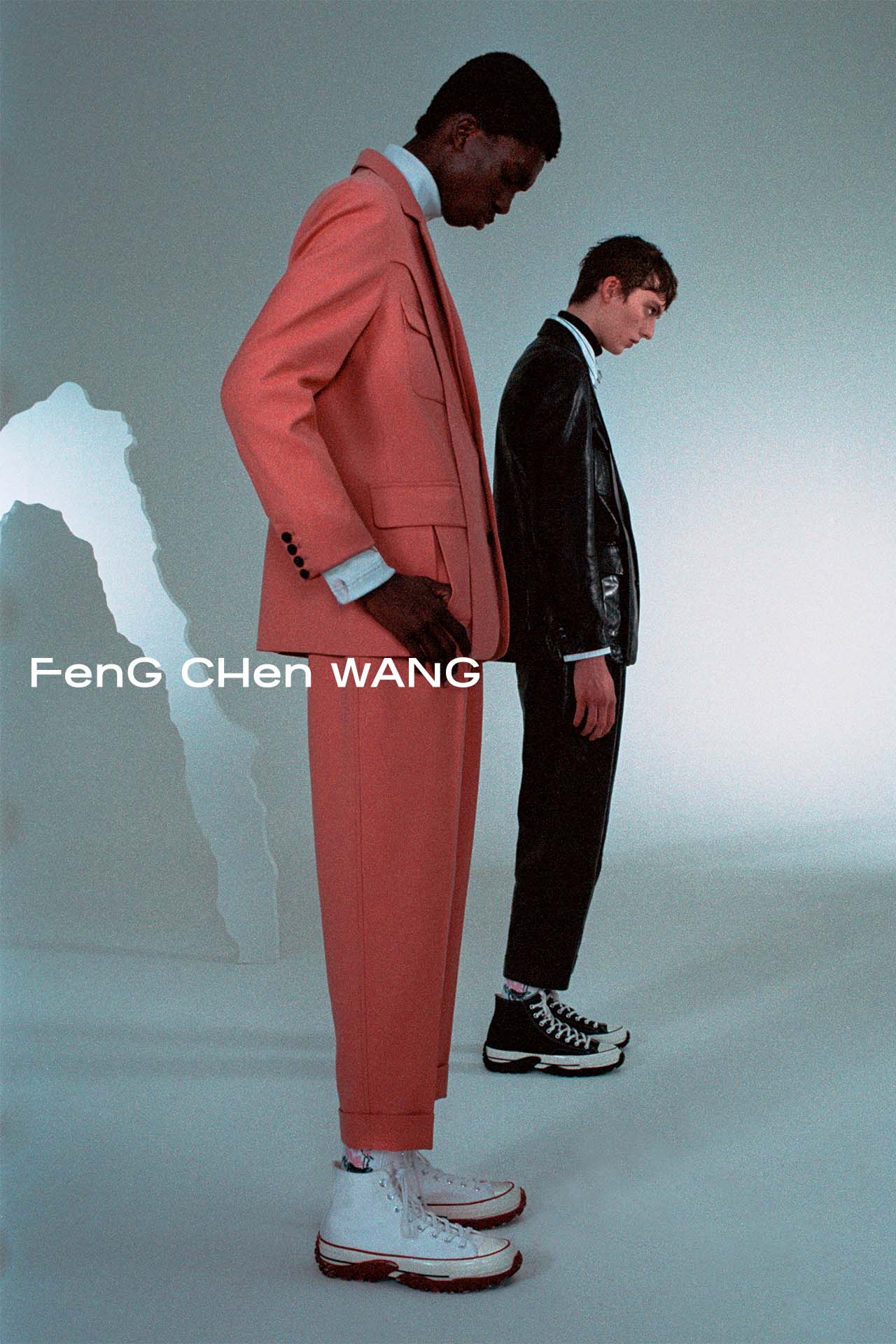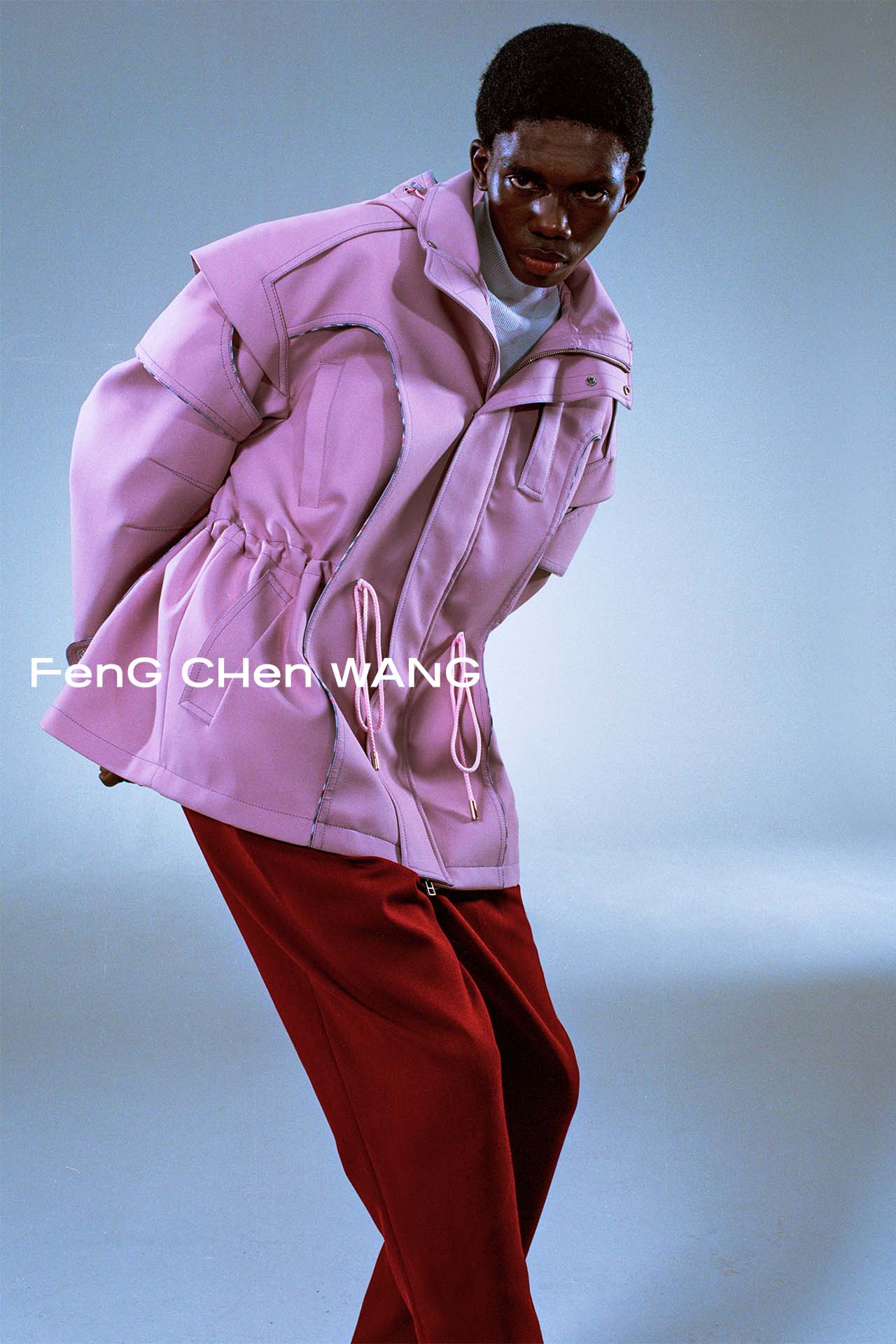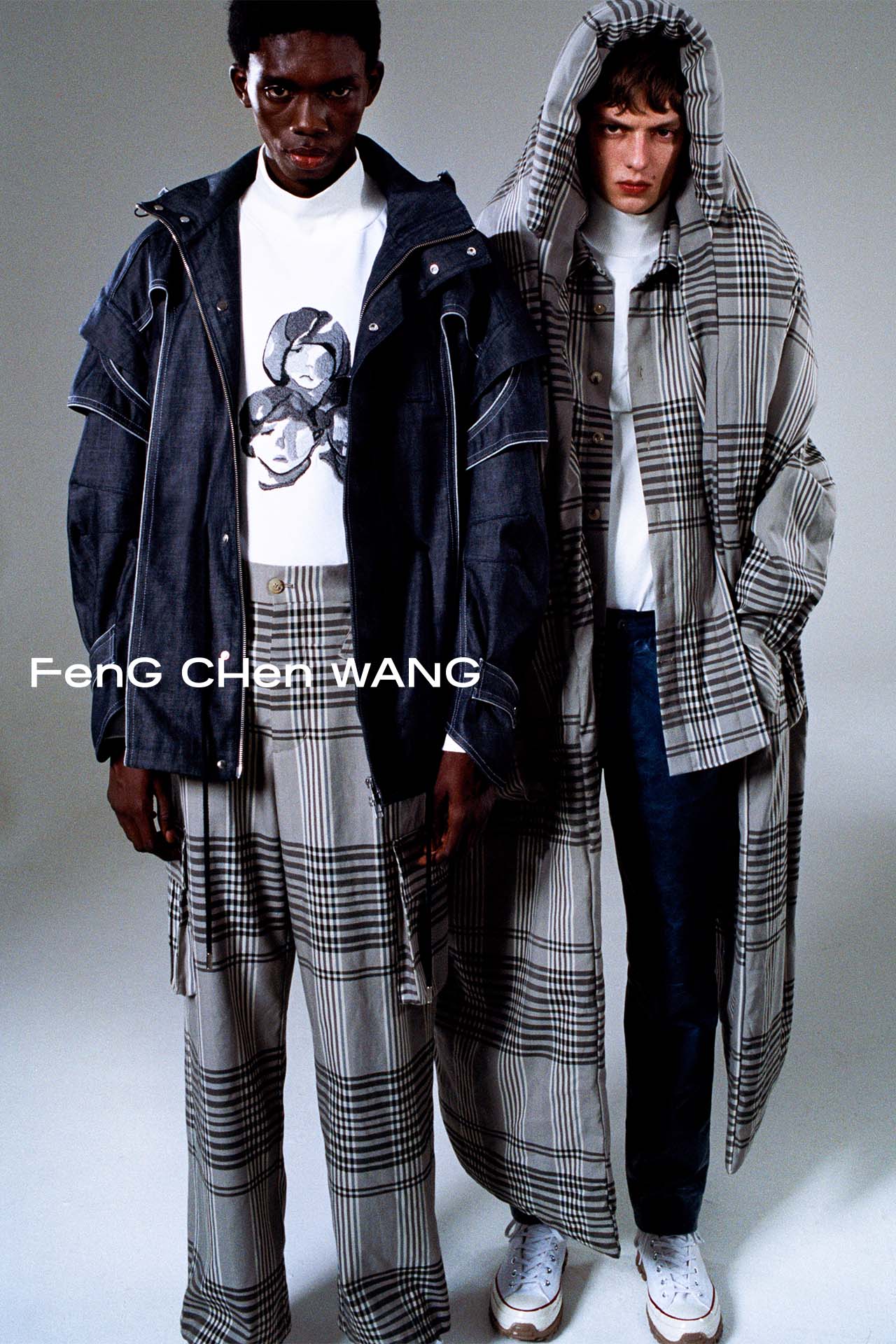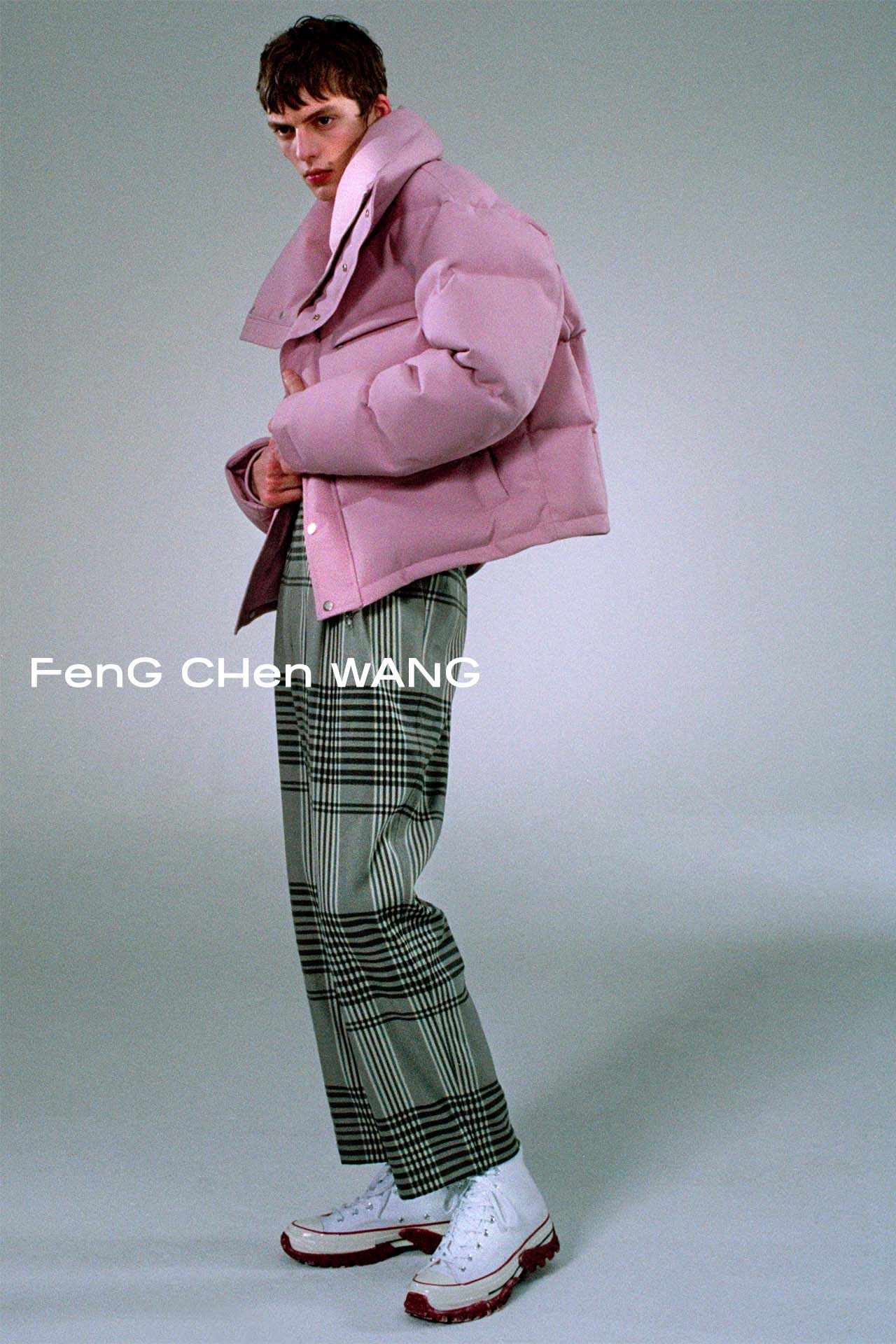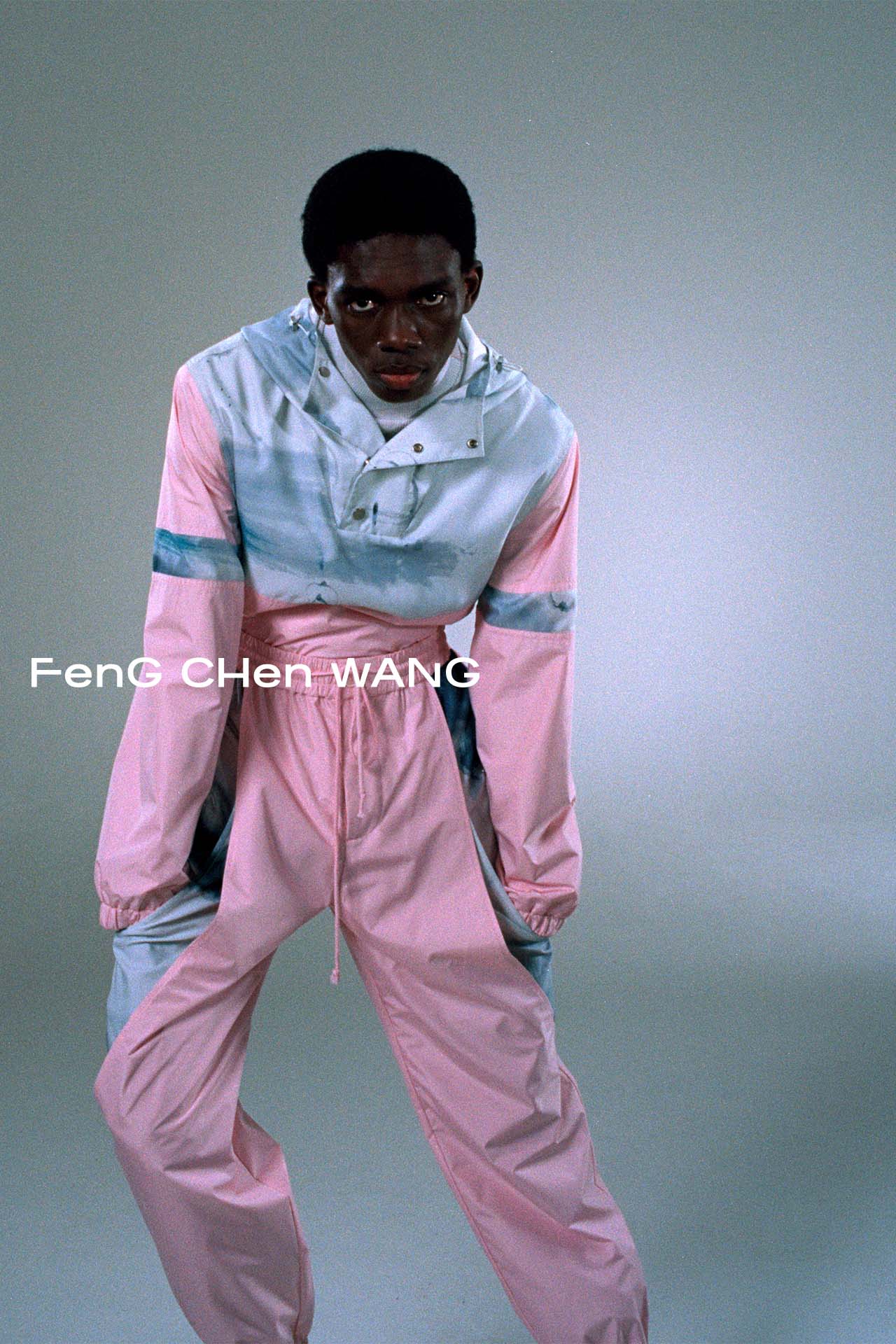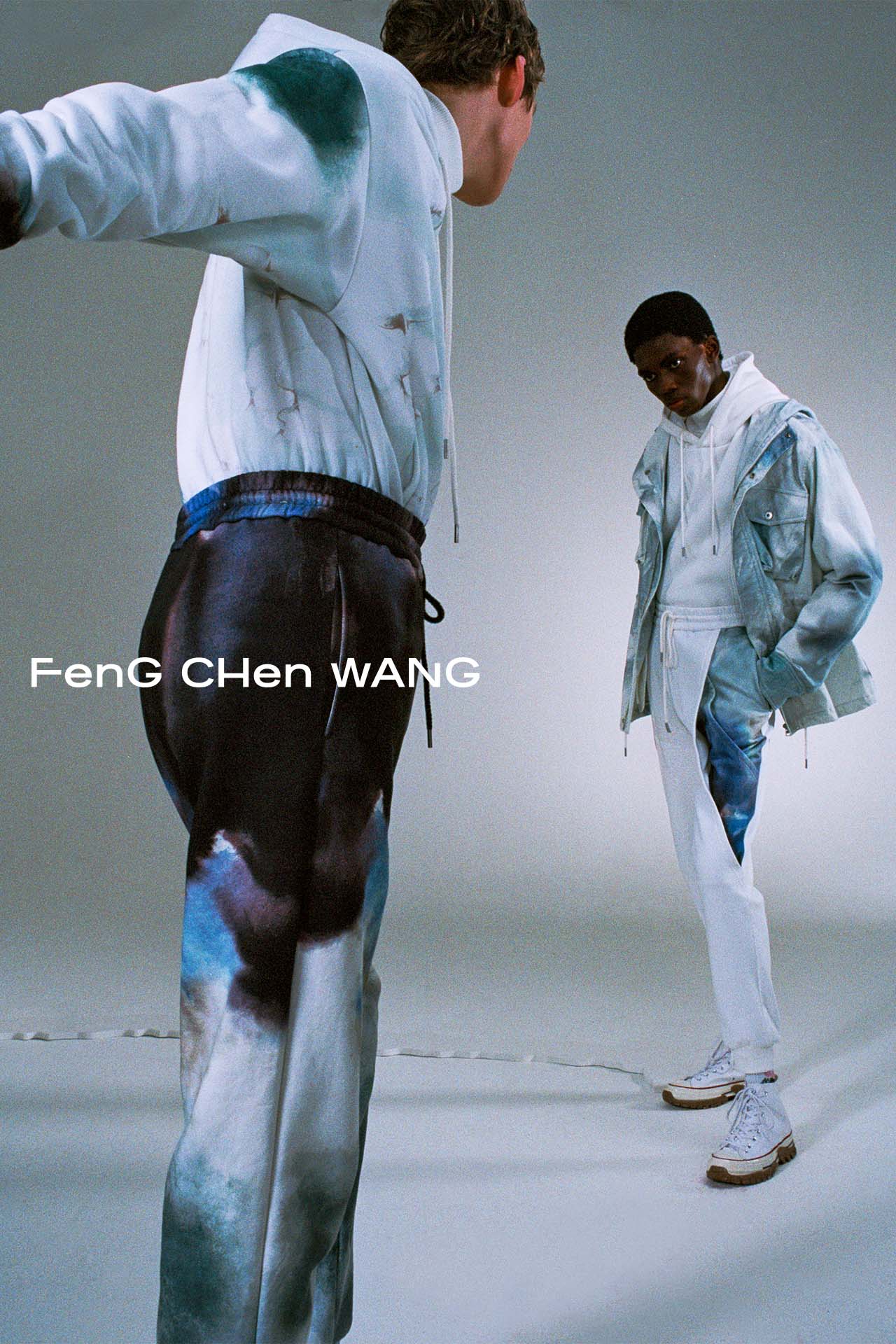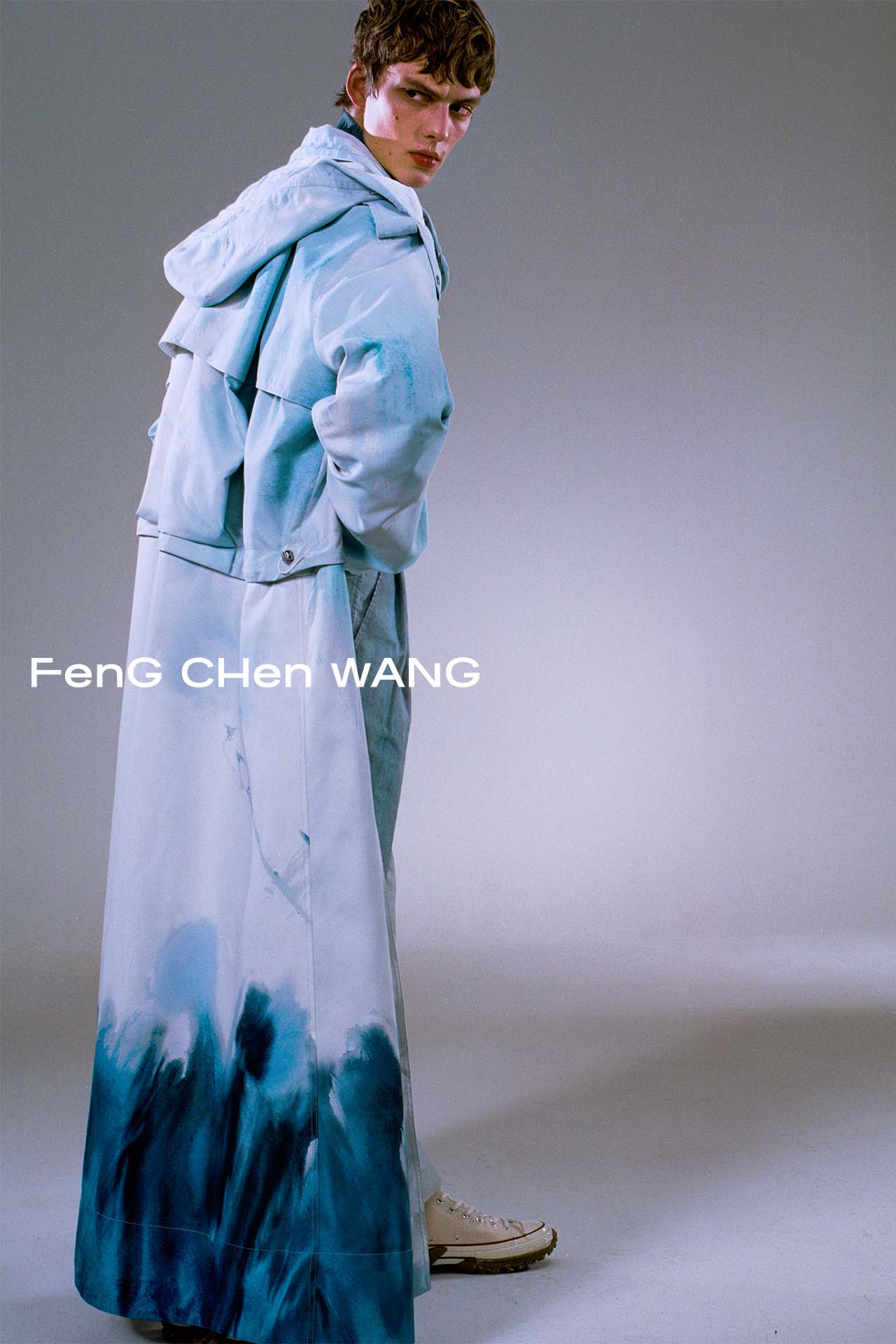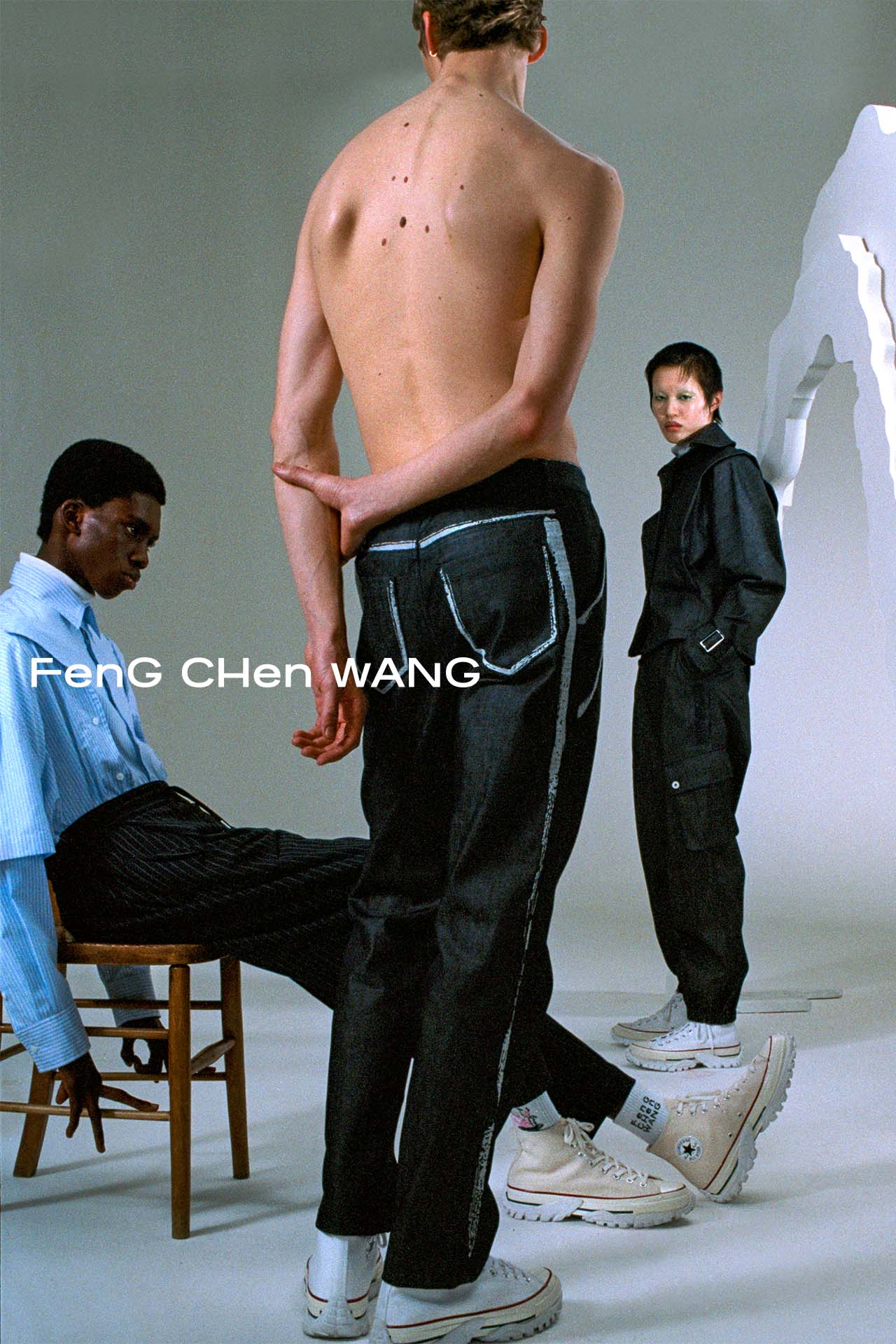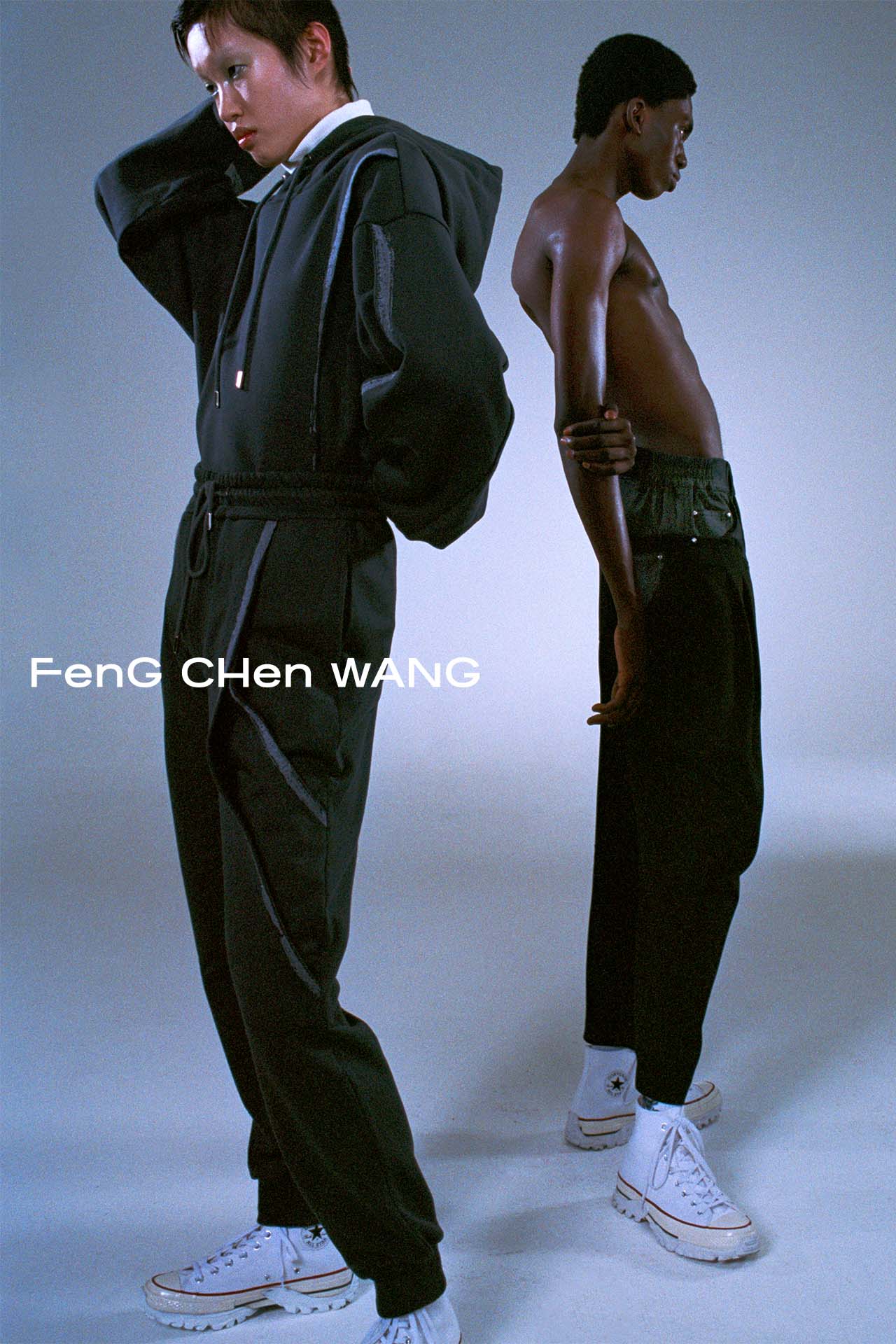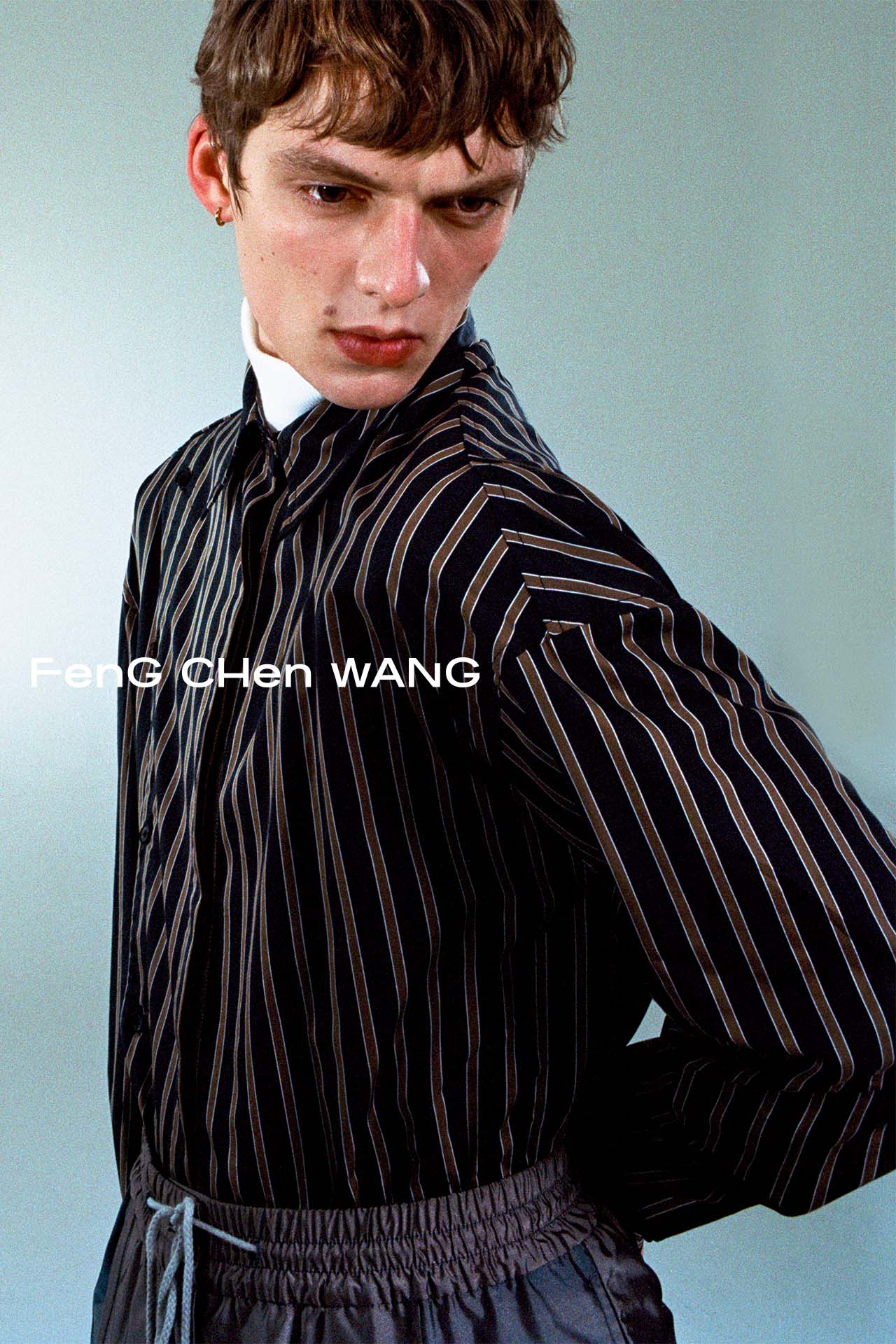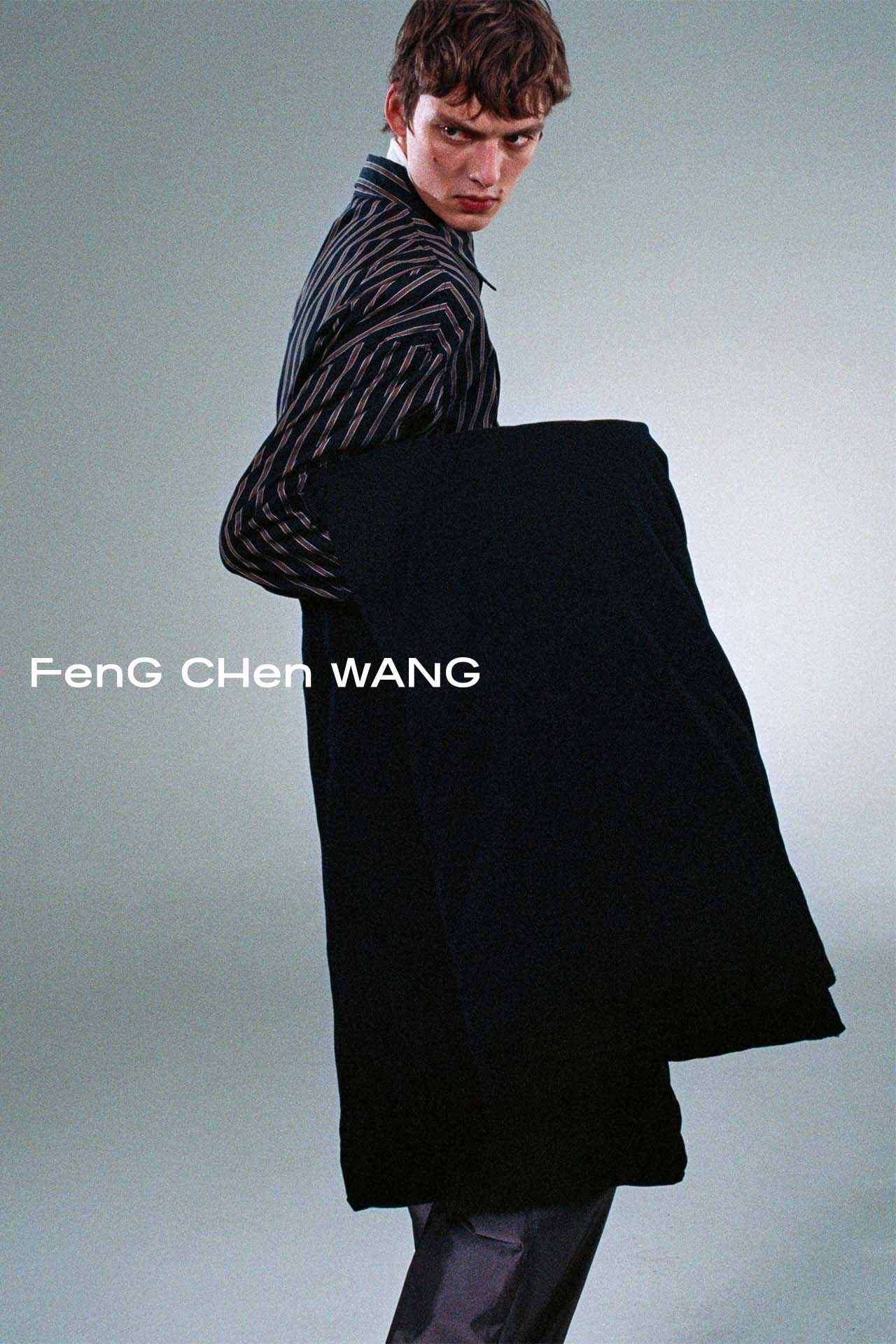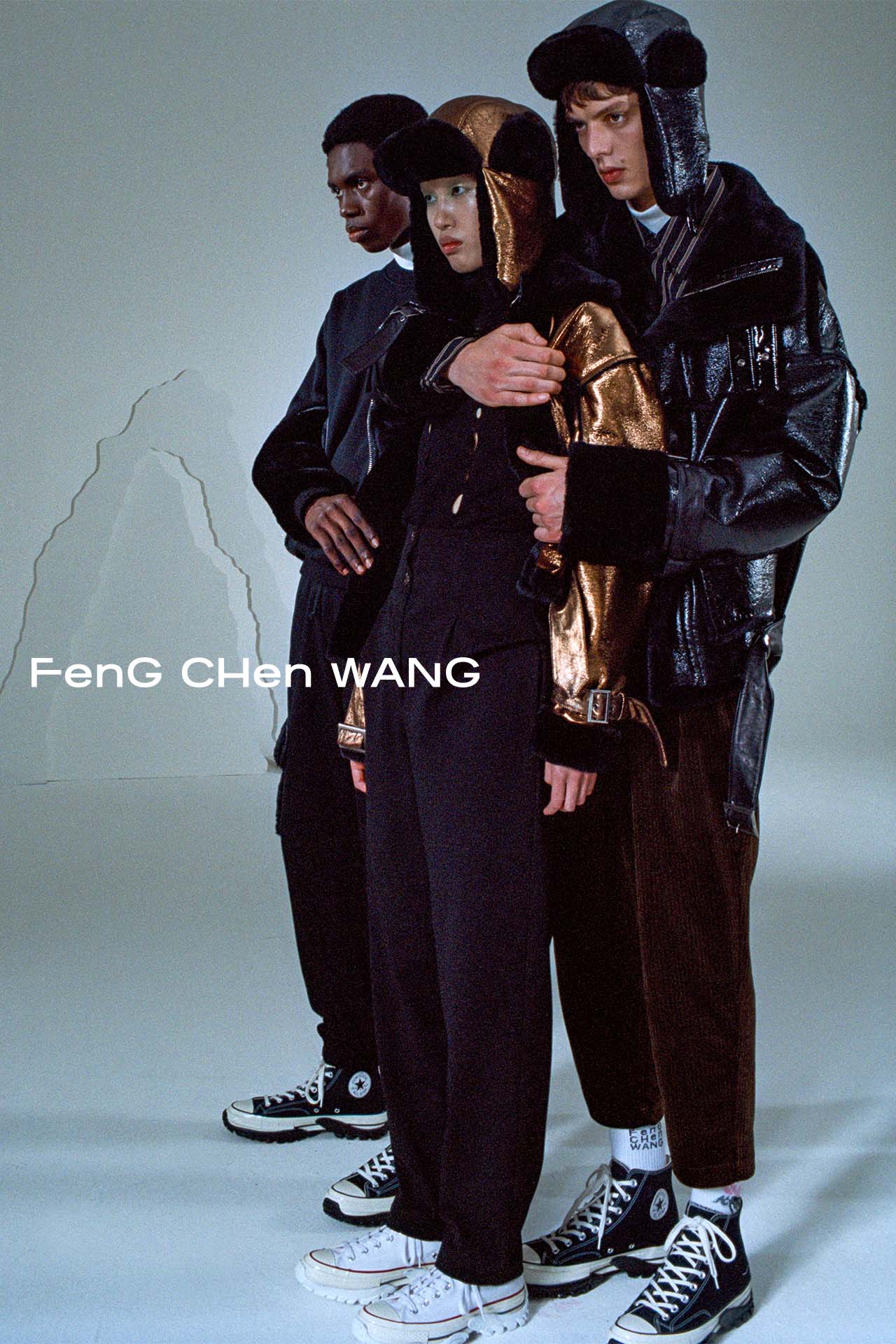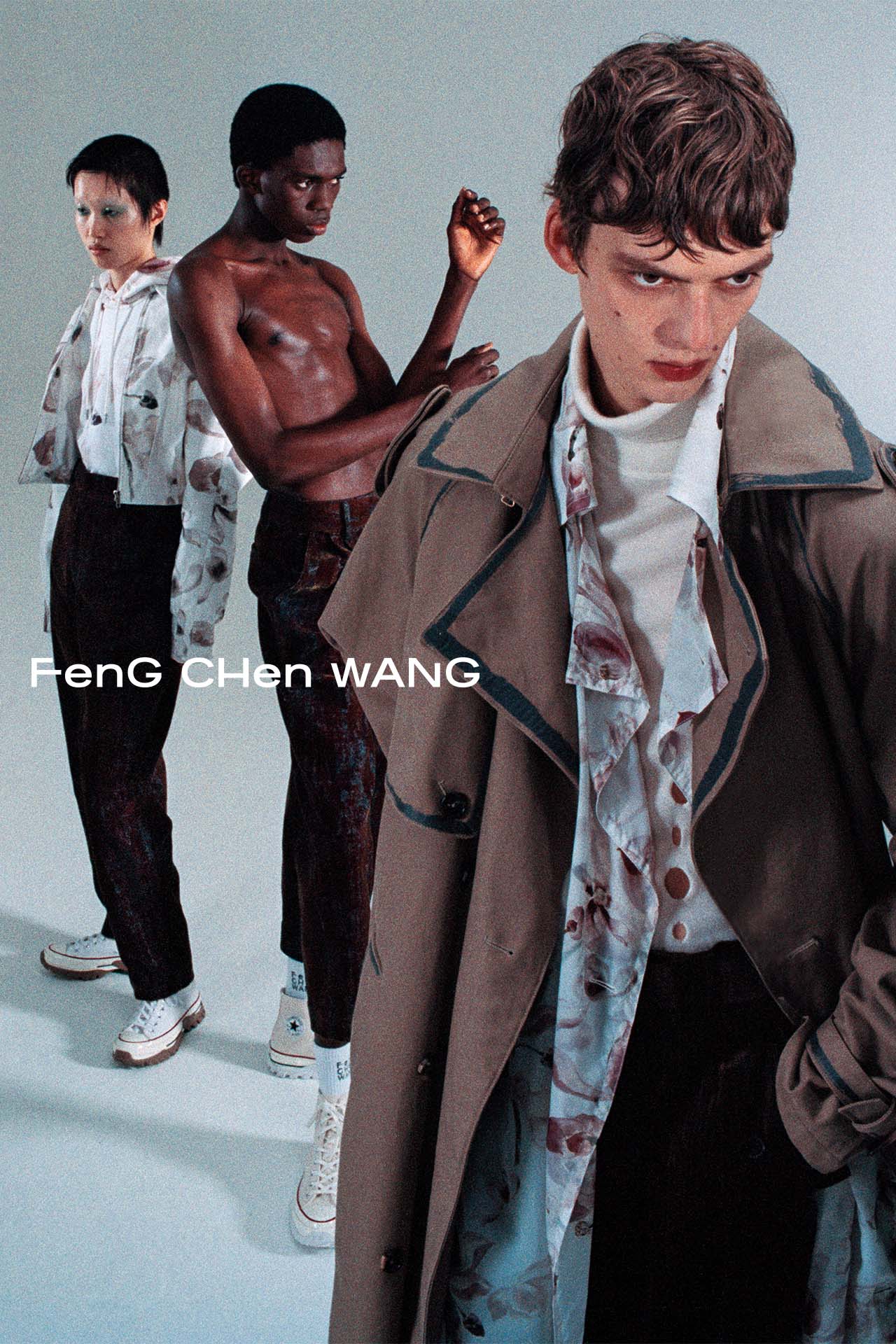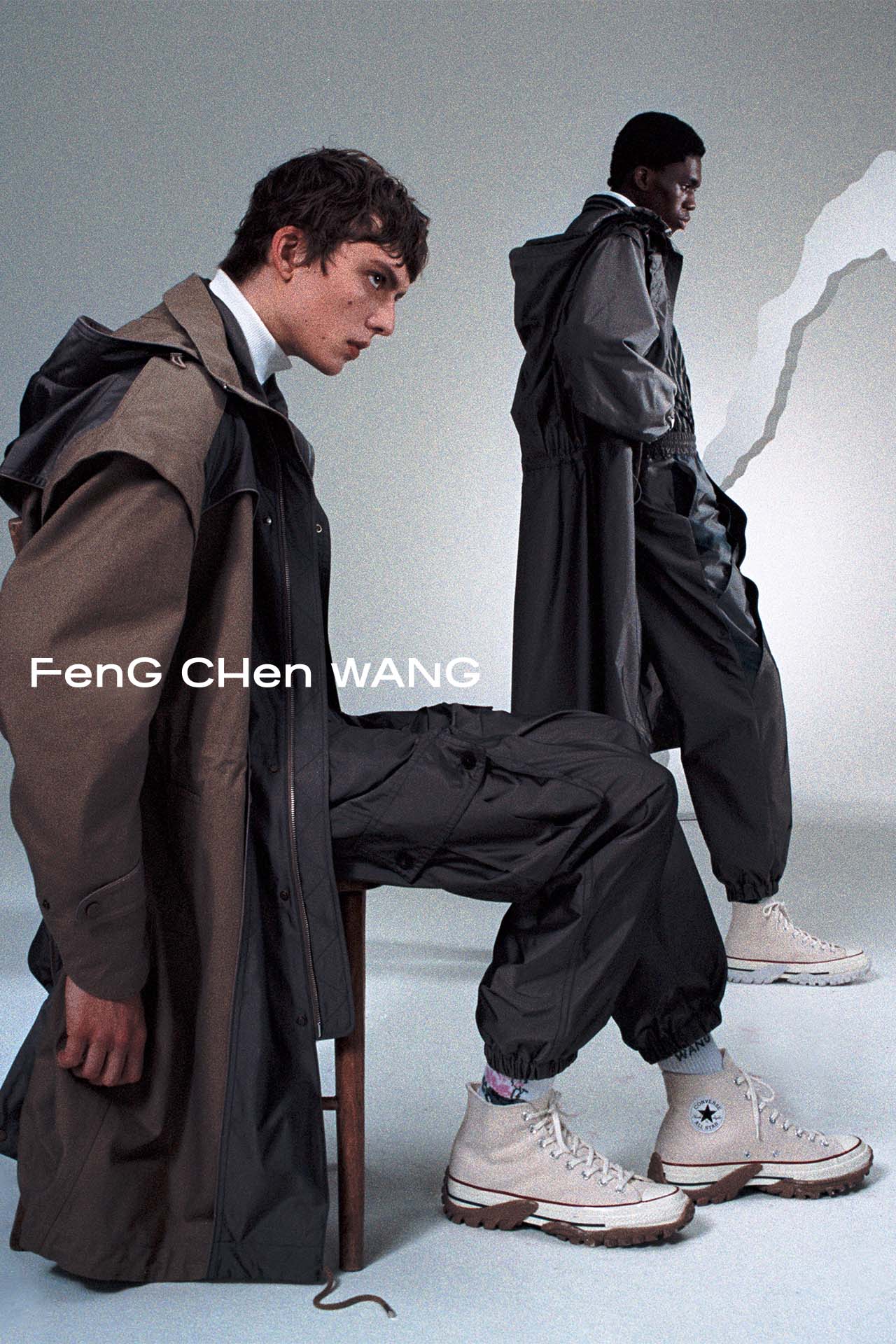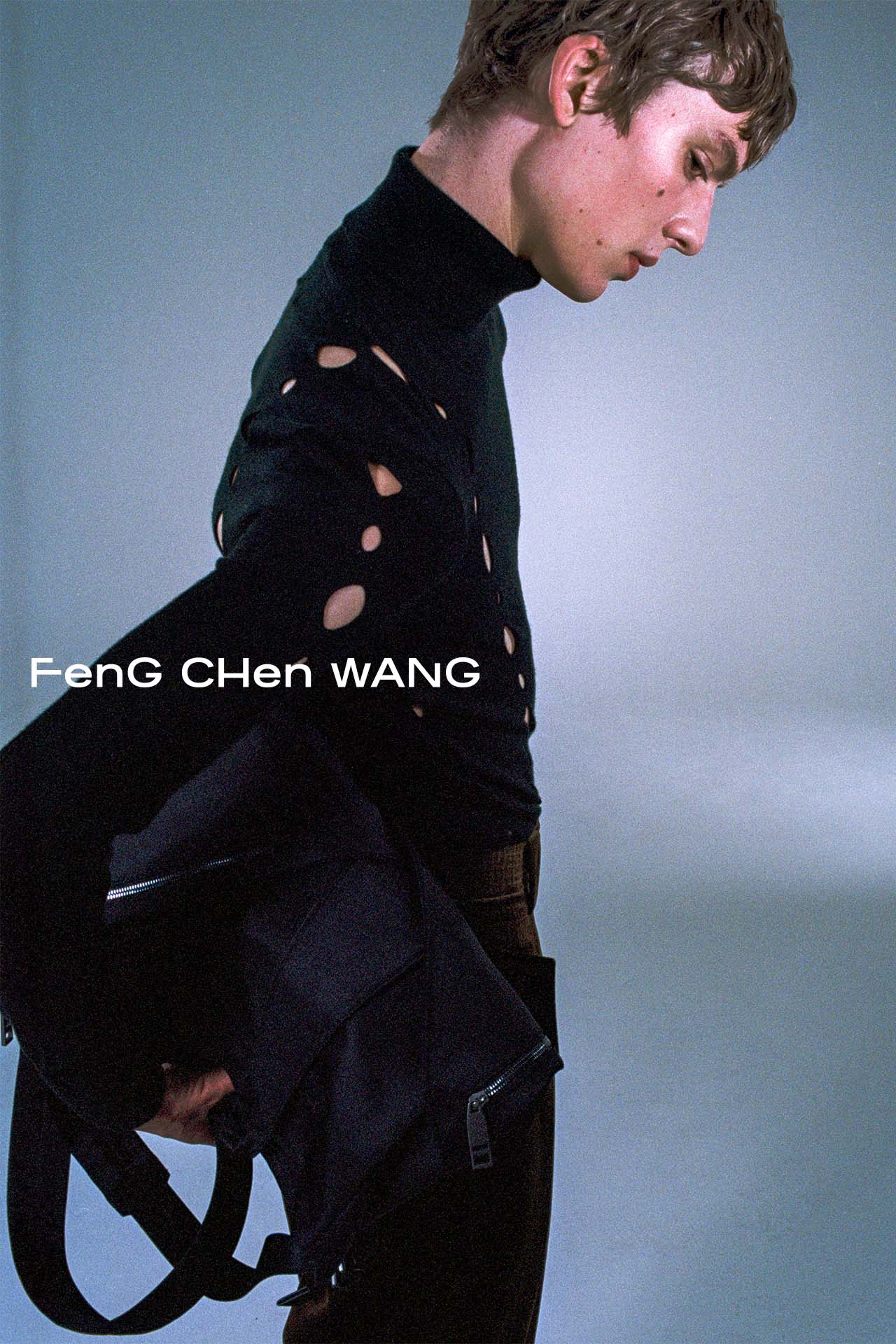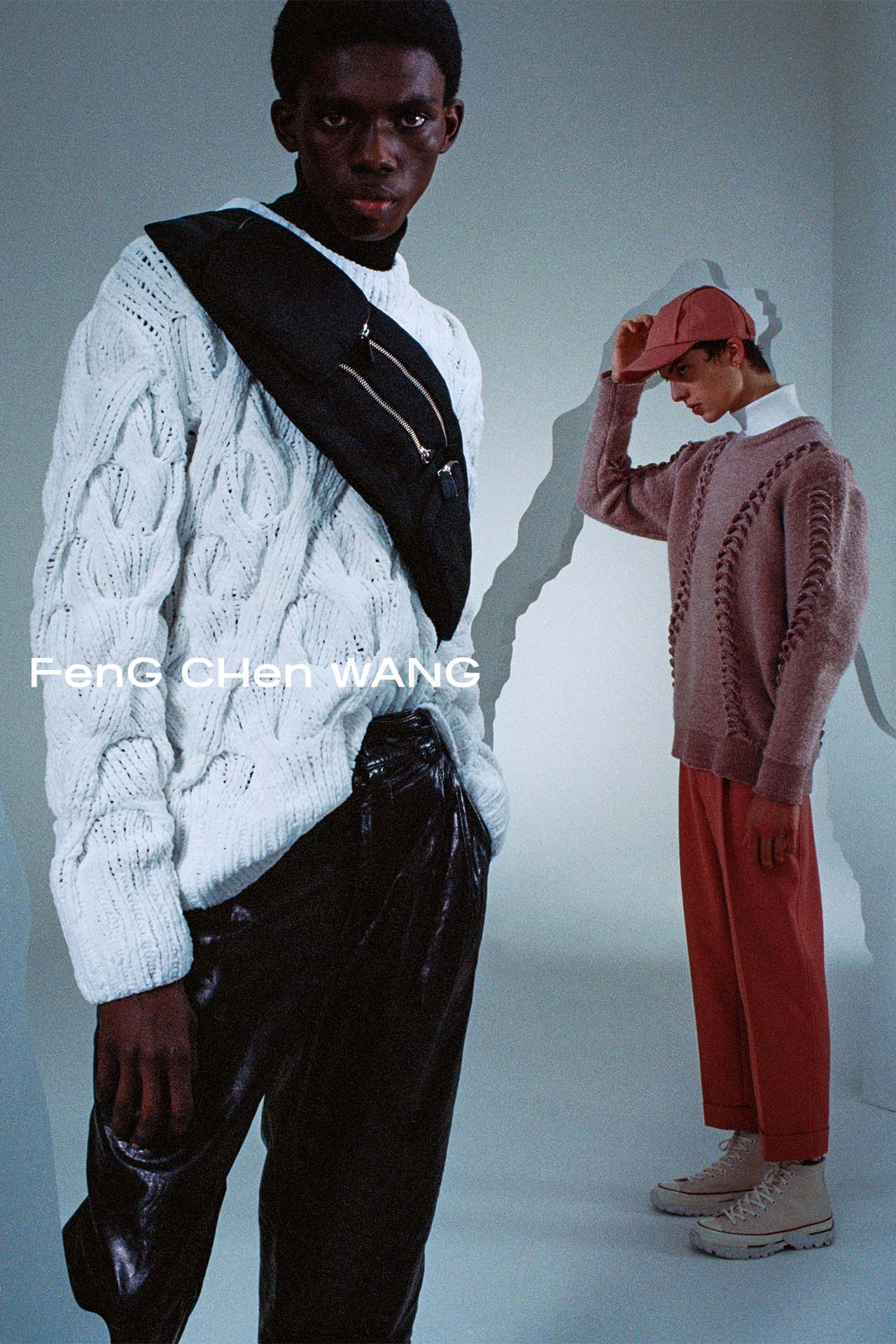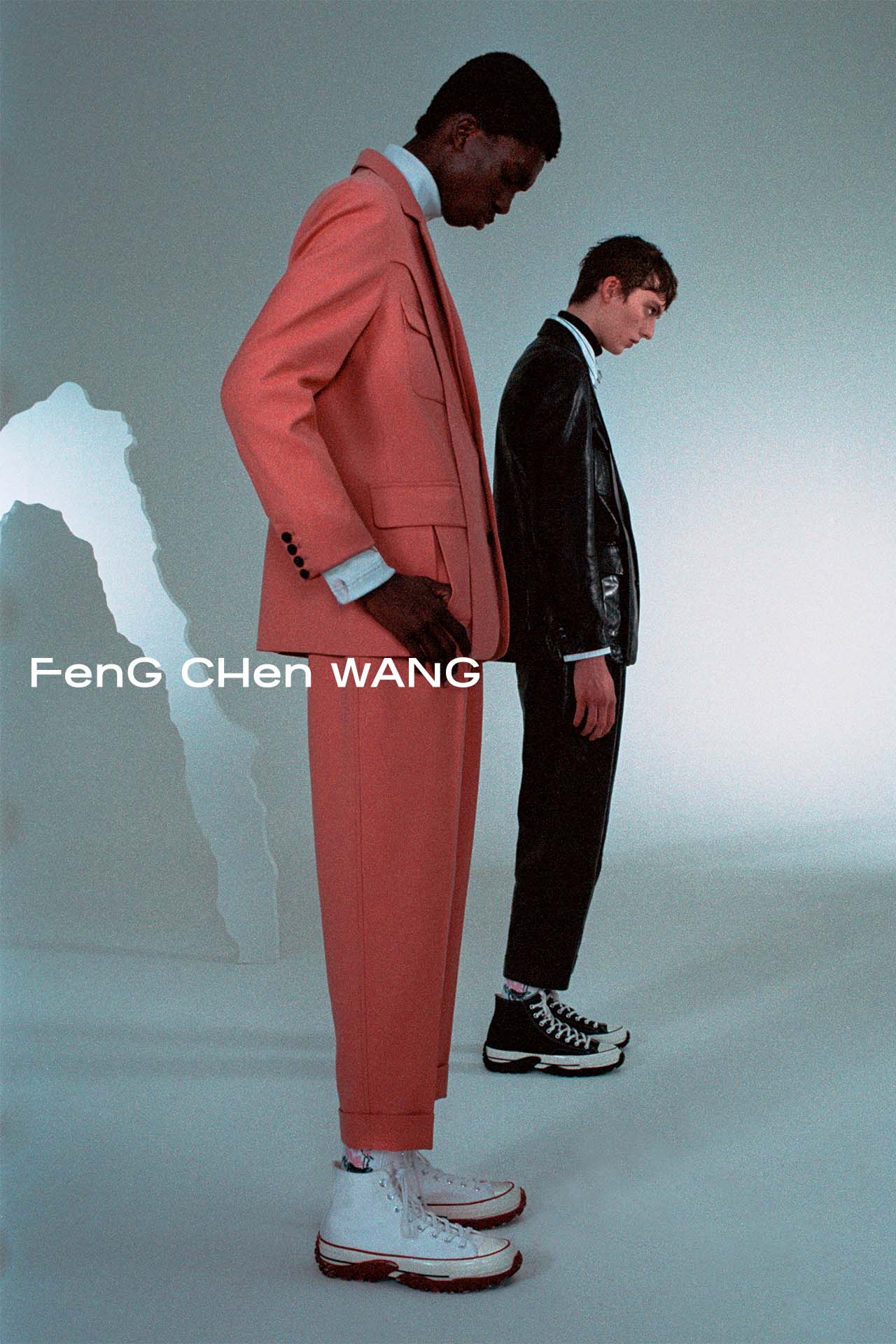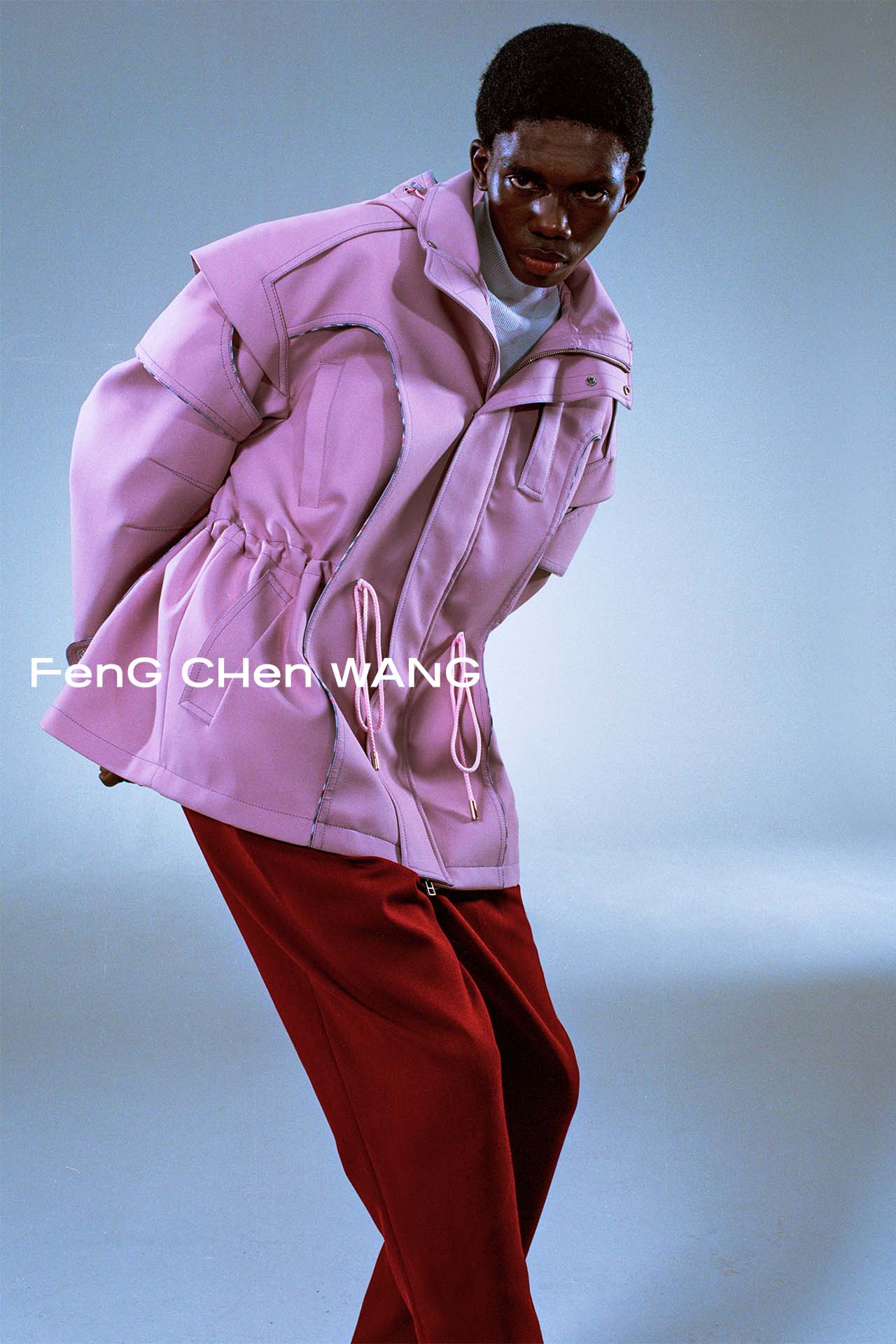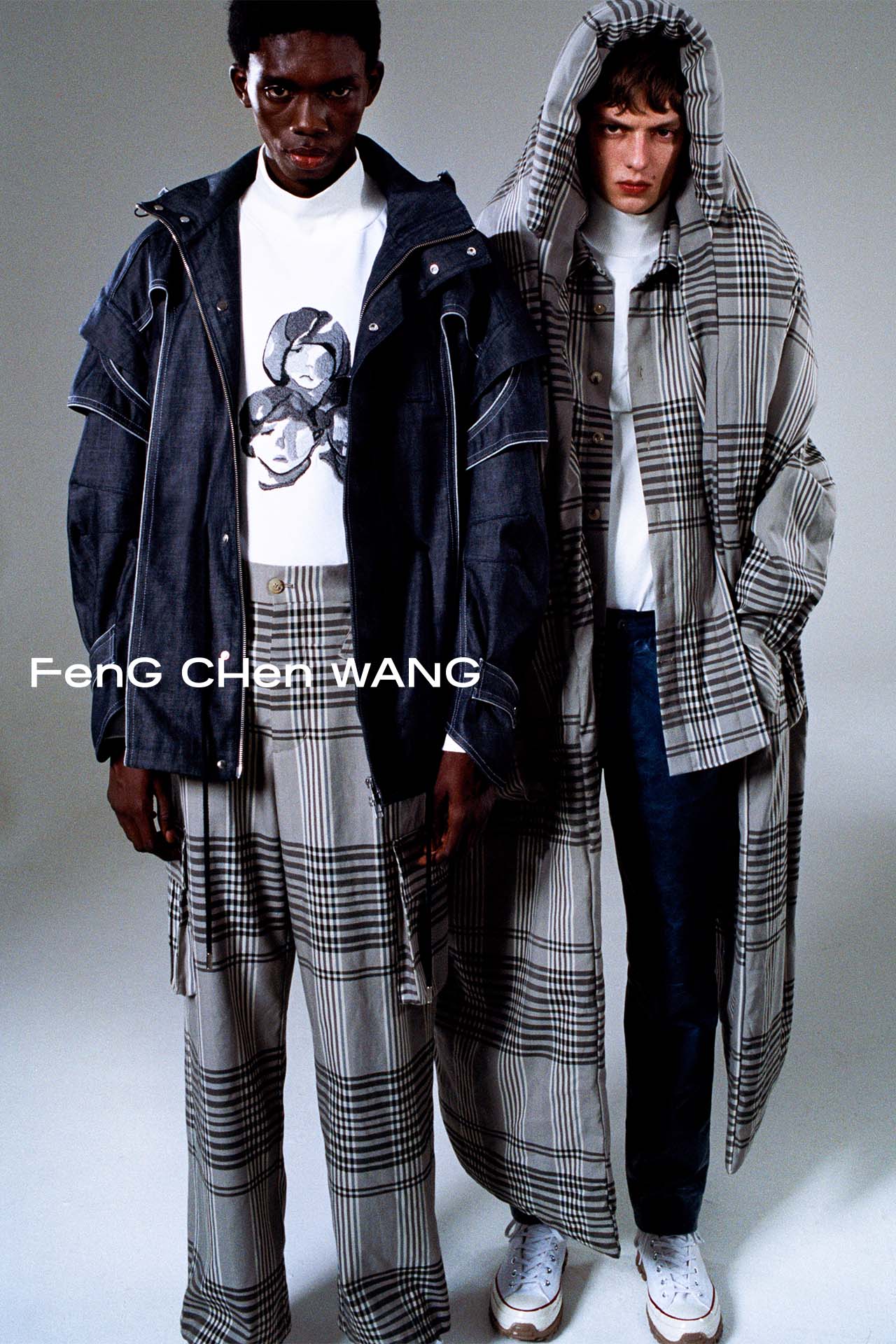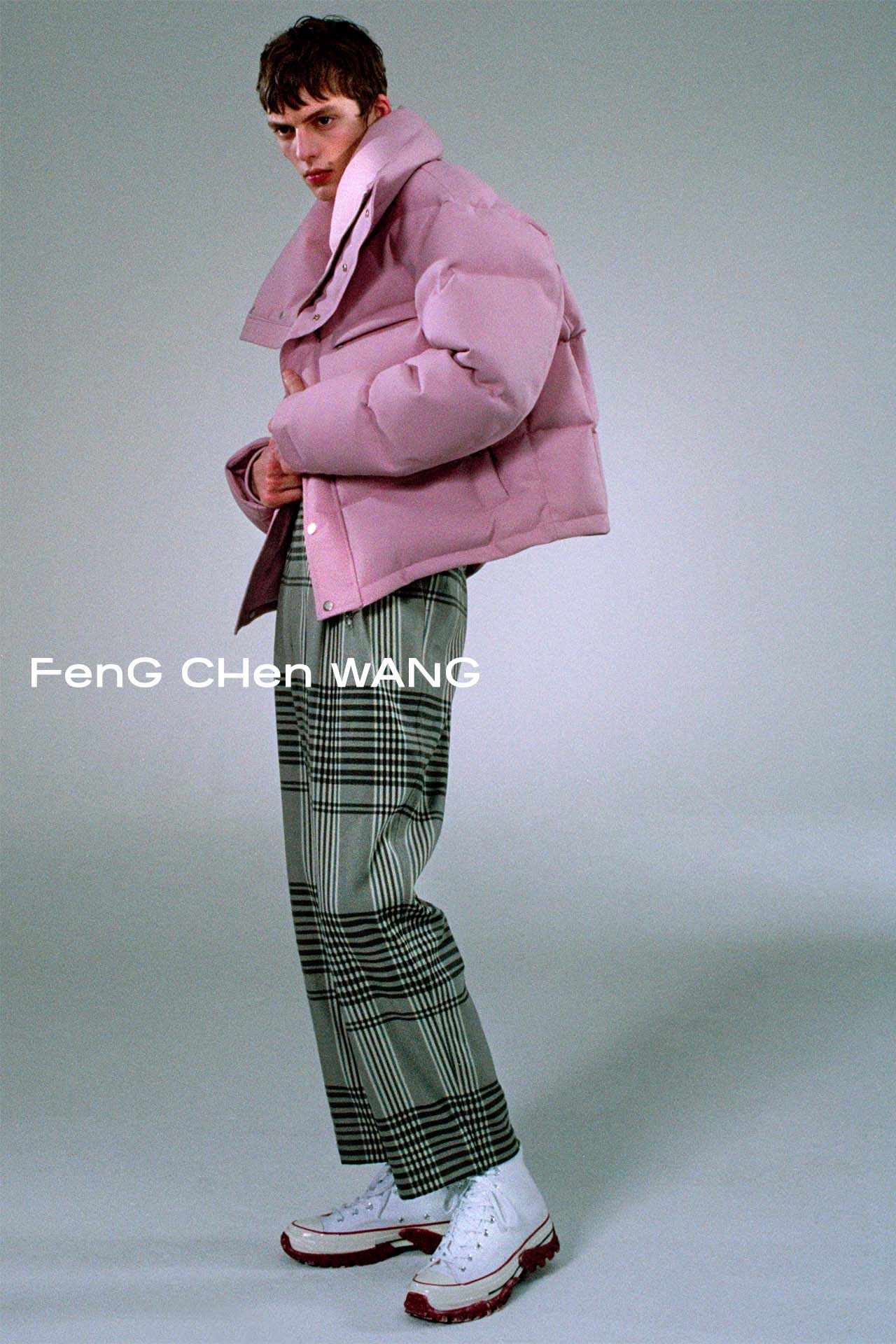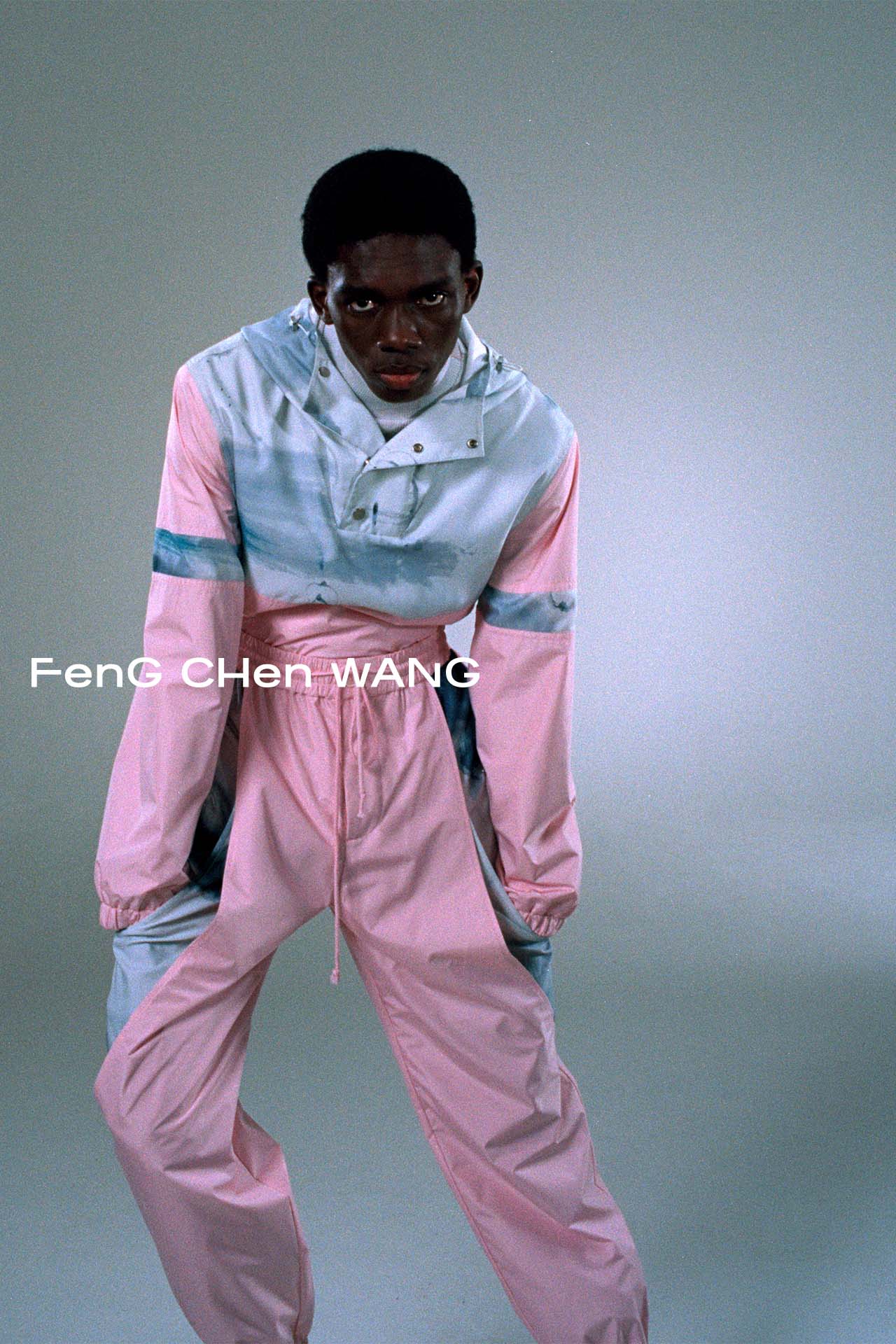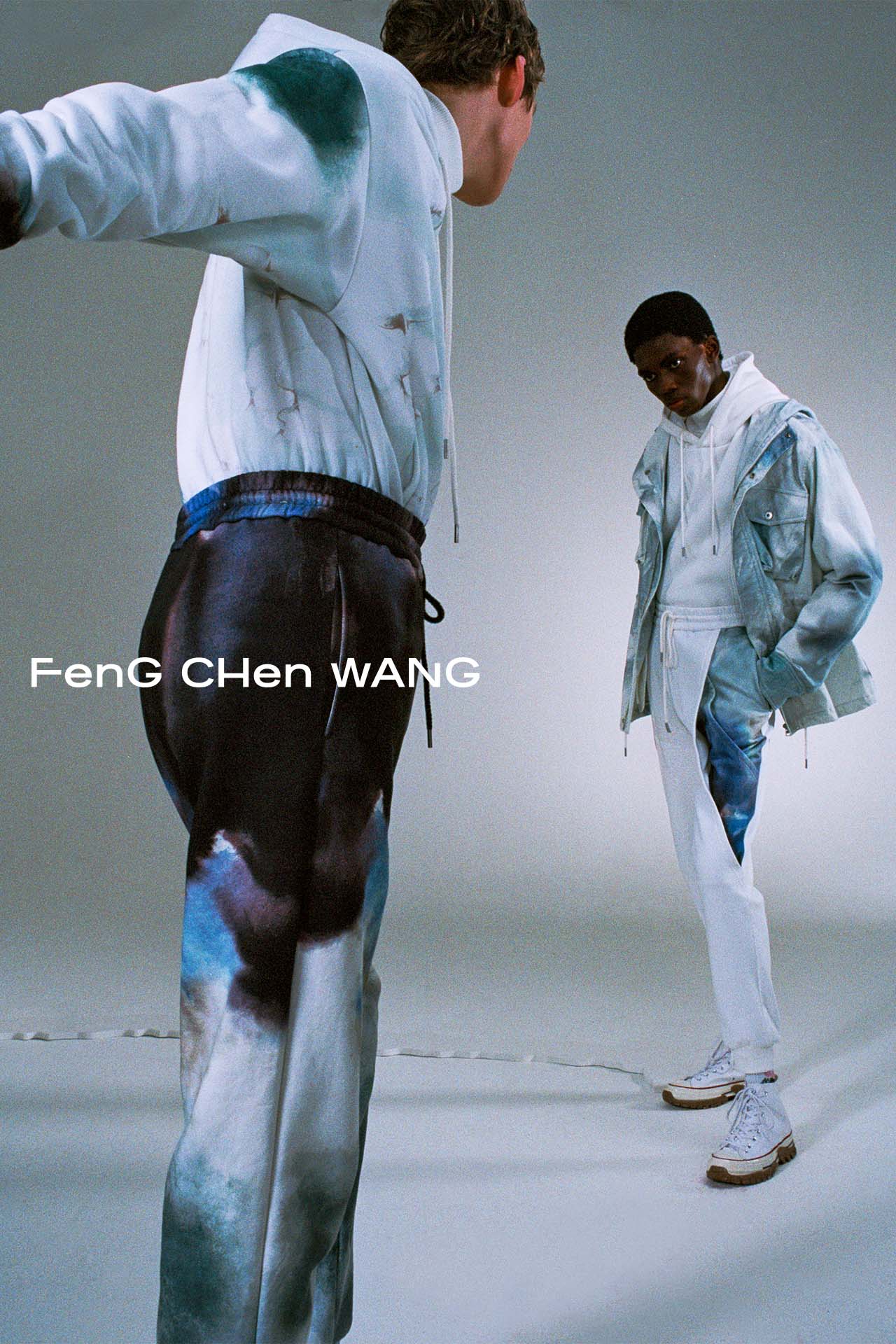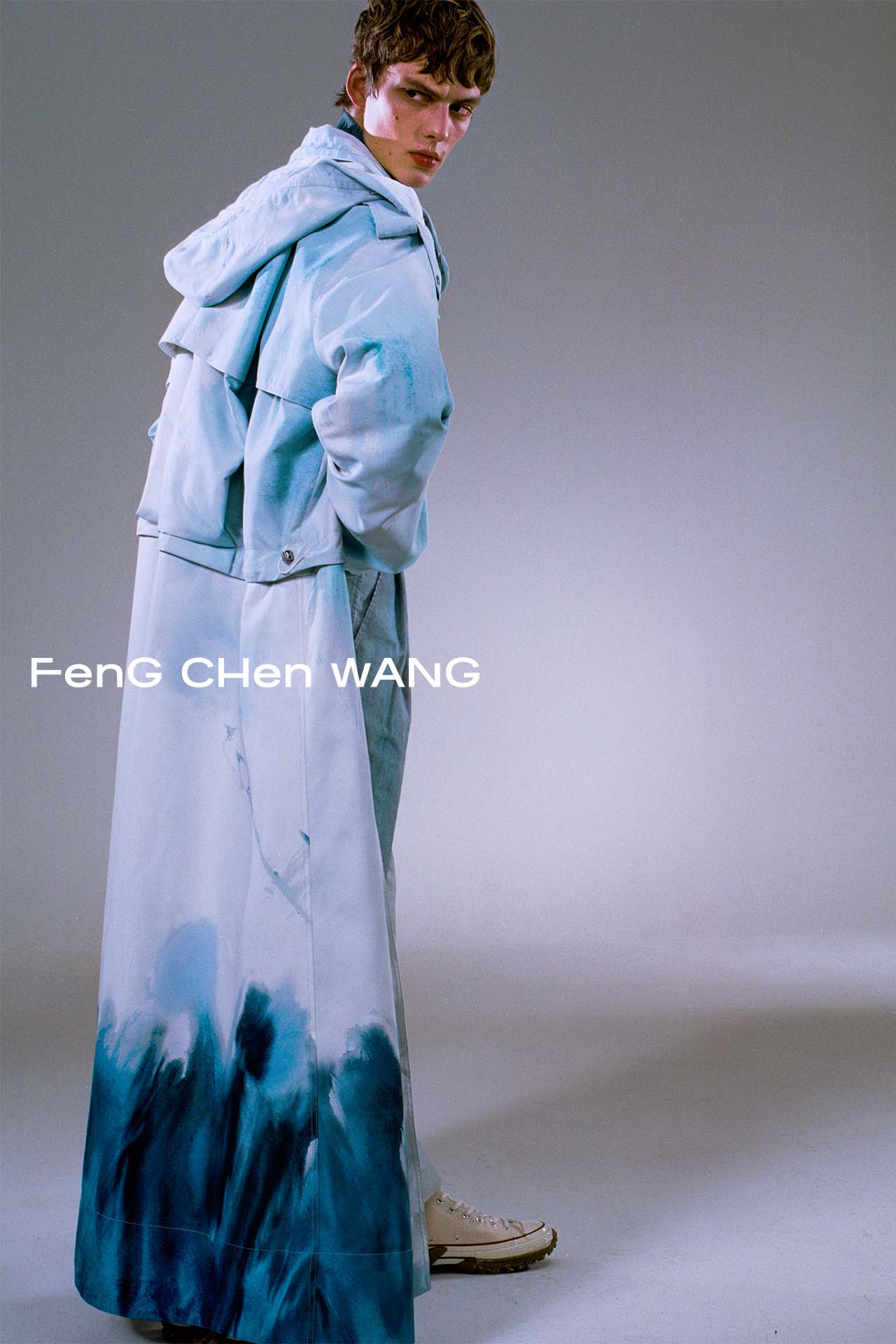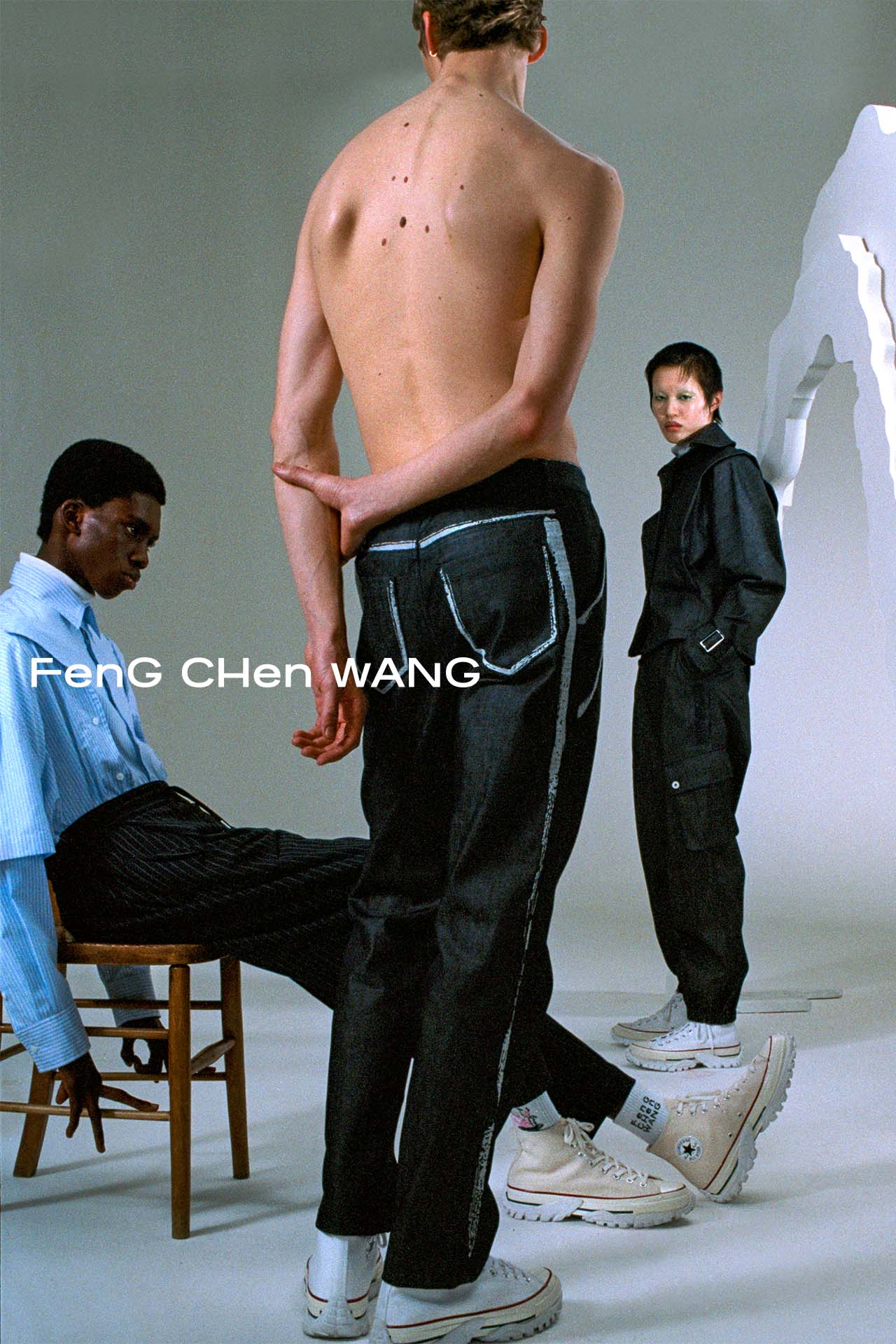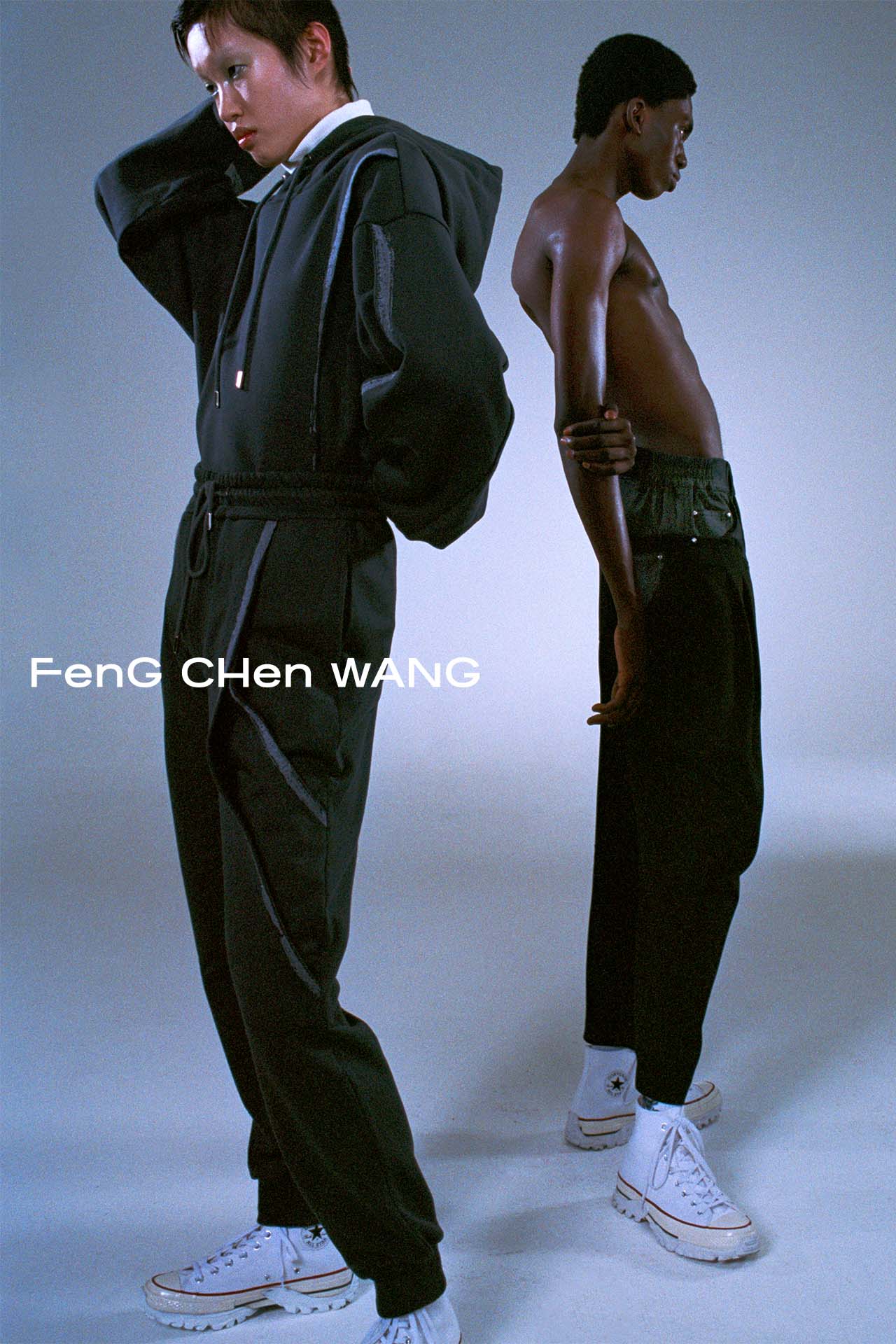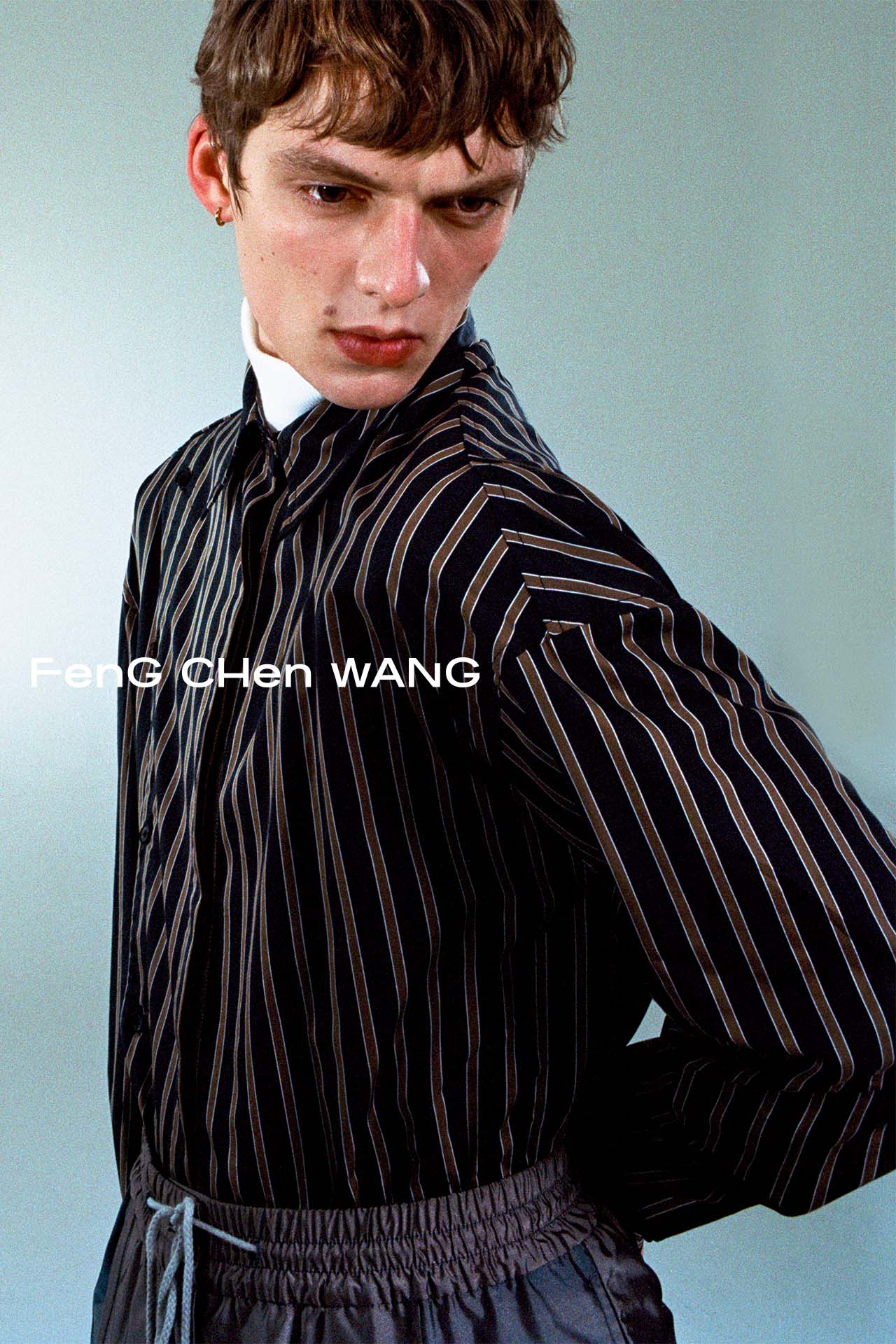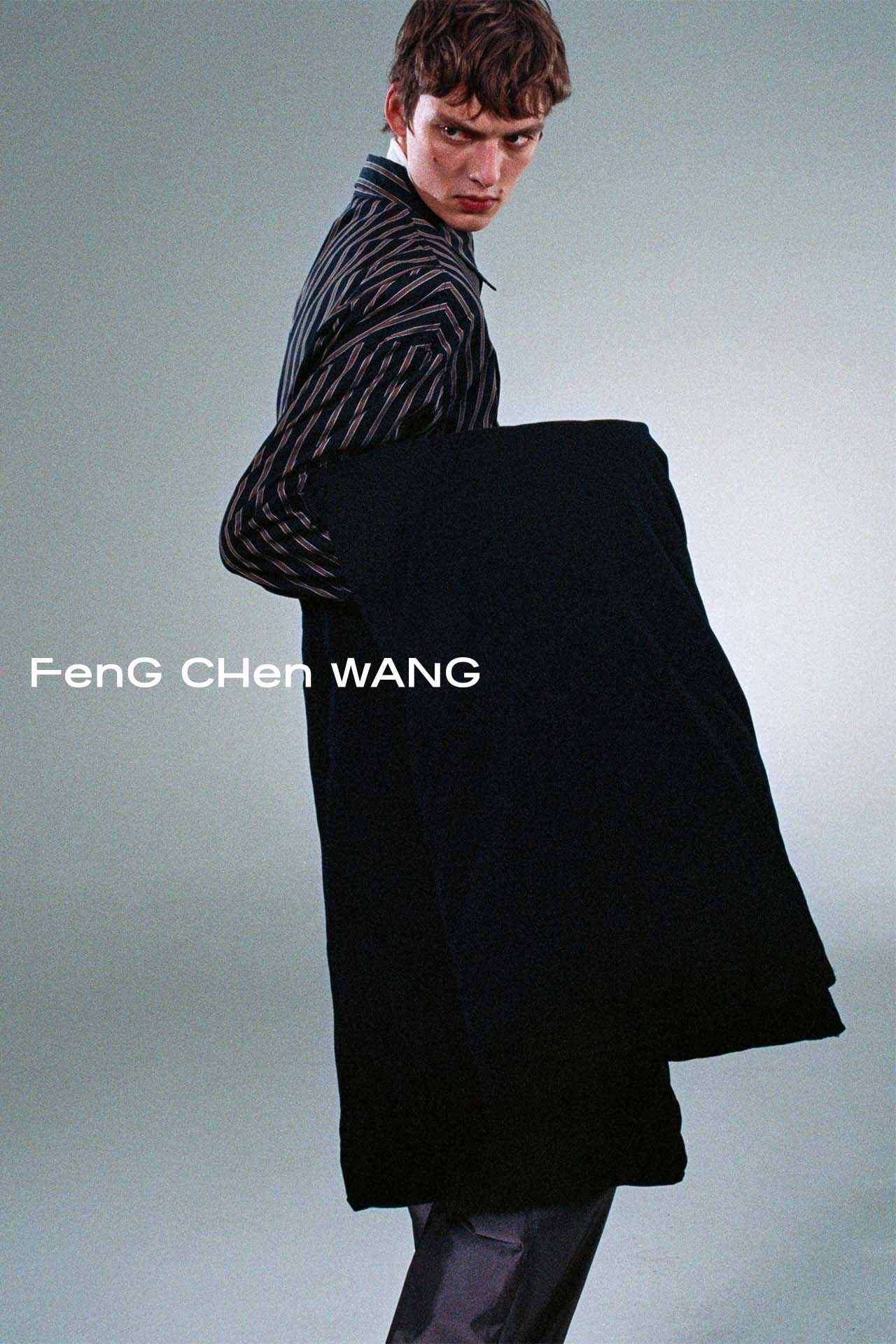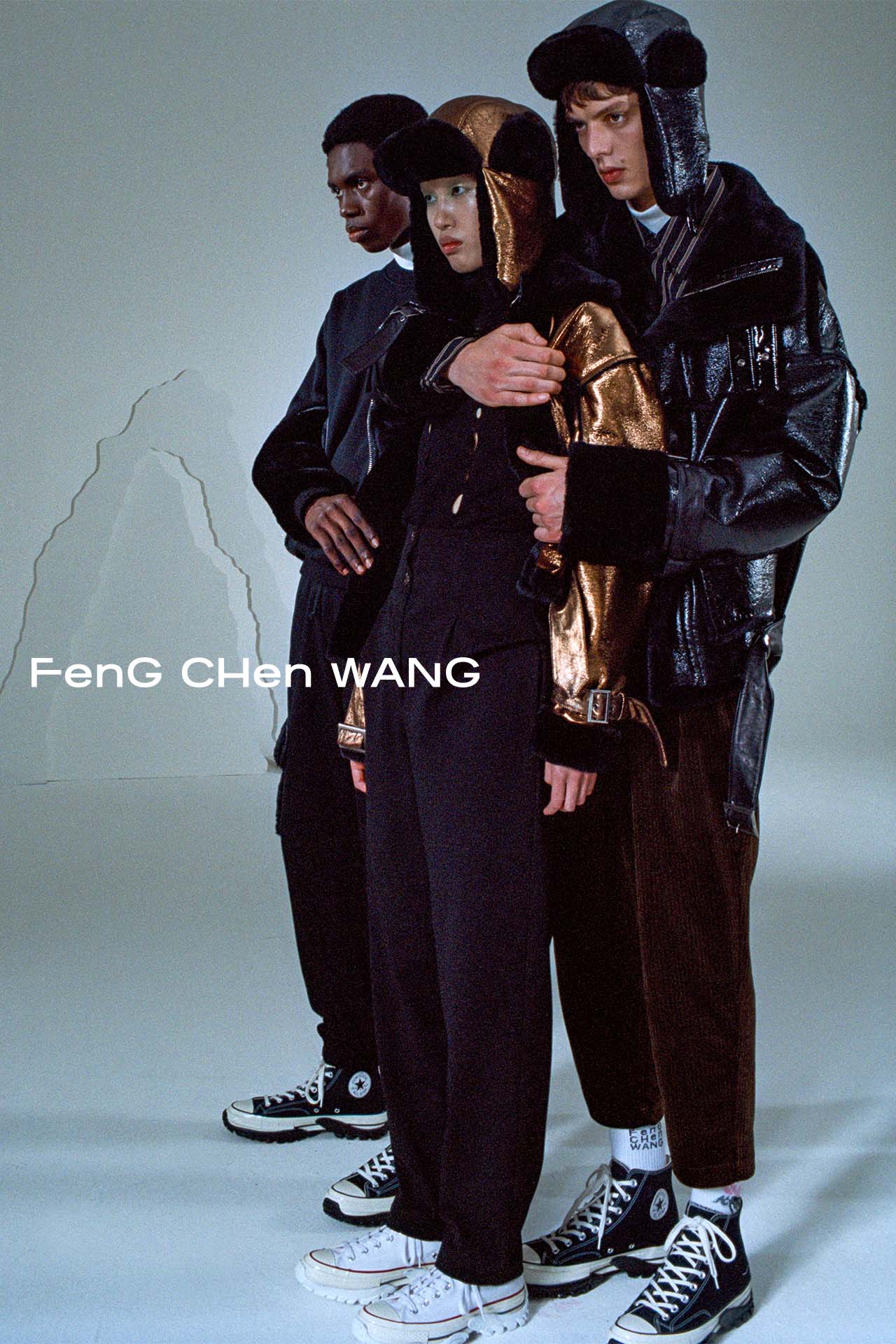 Autumn Winter 2019 Campaign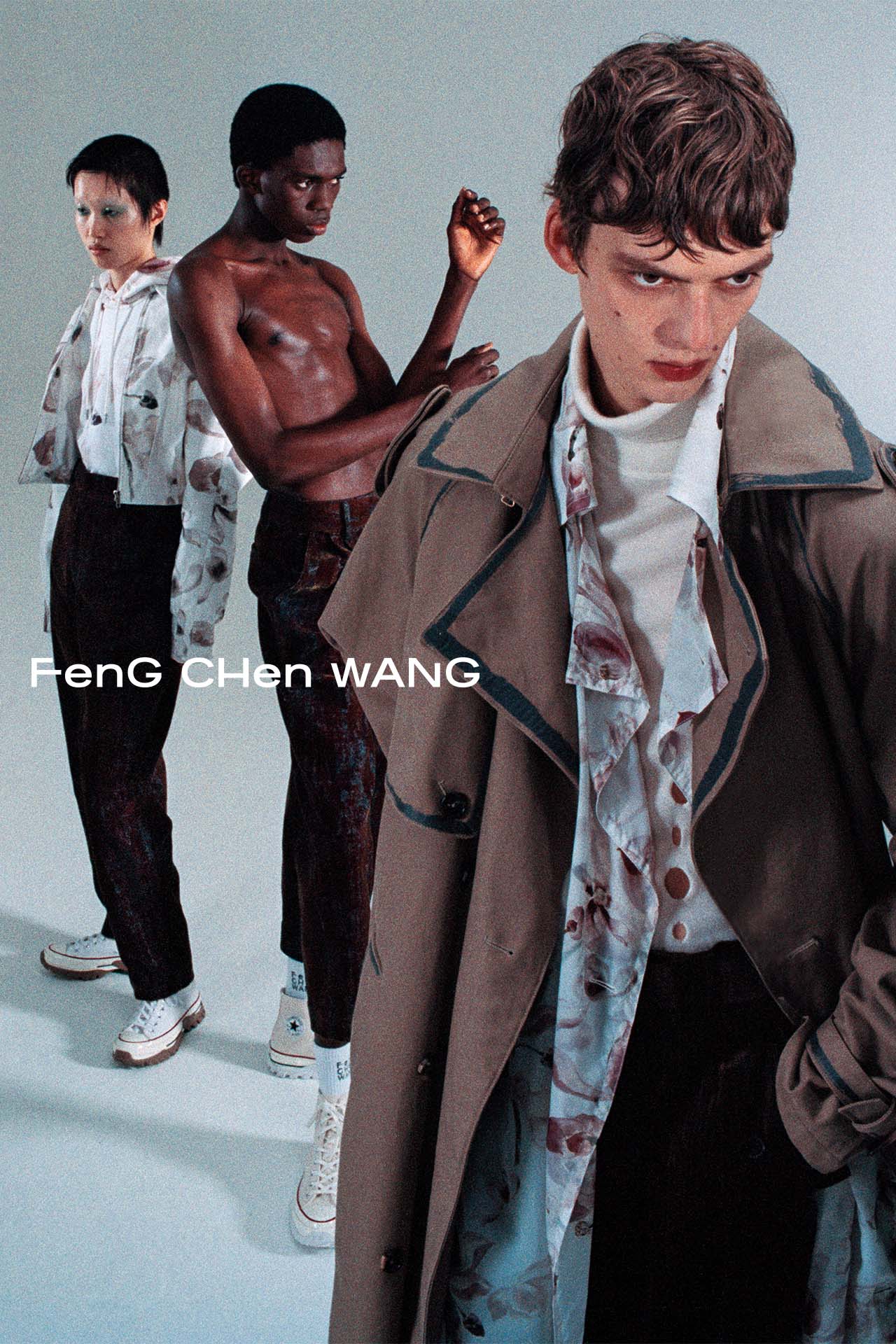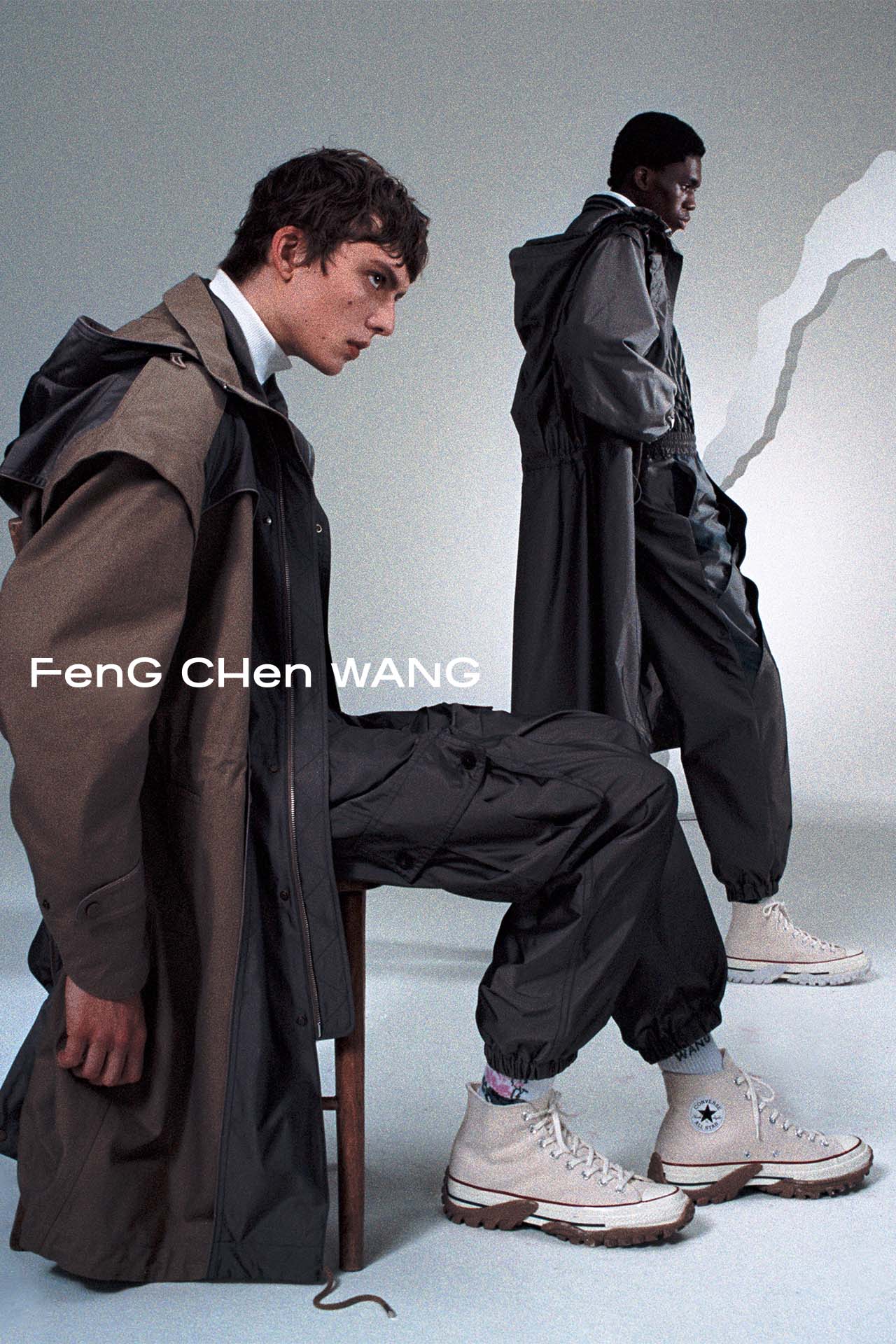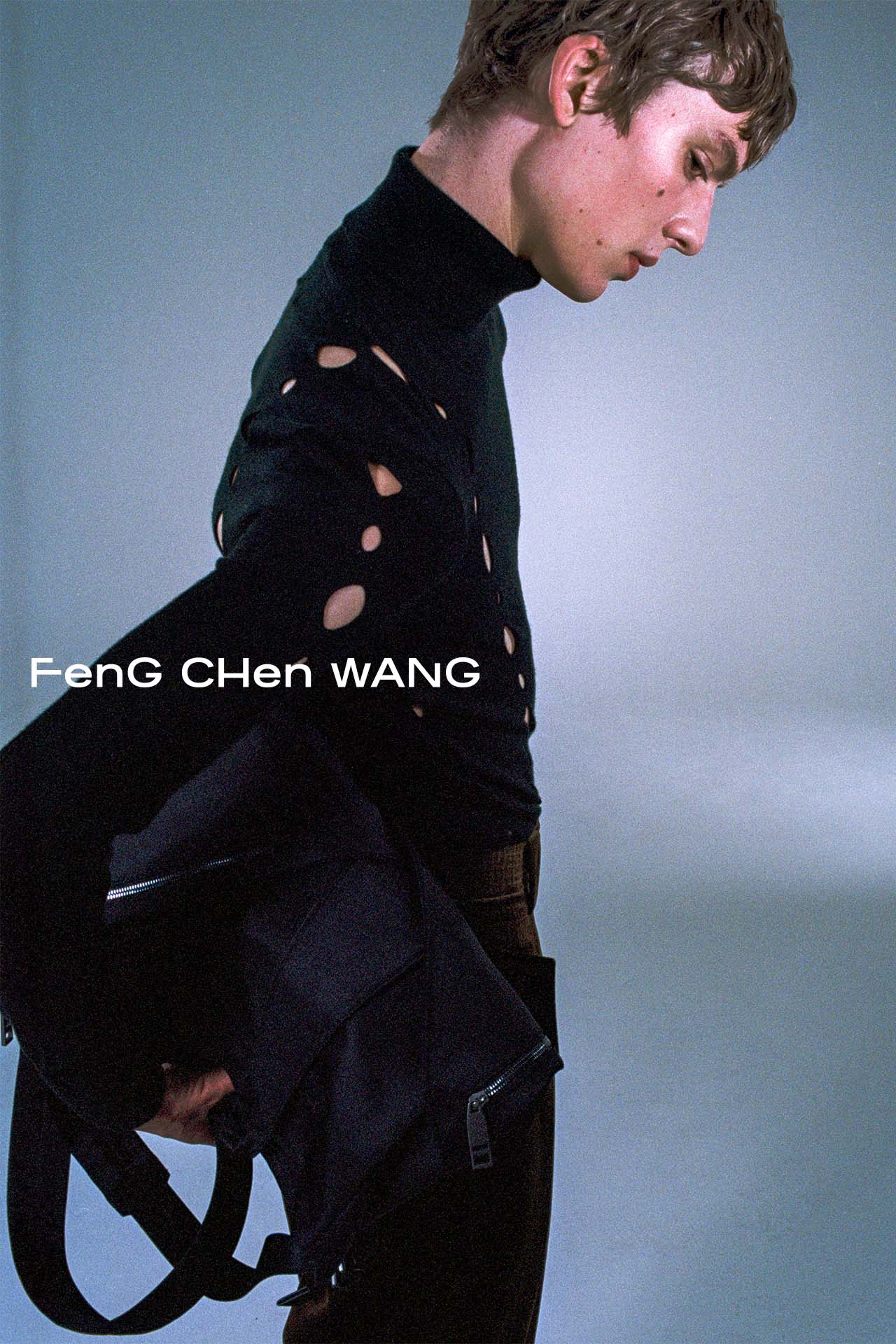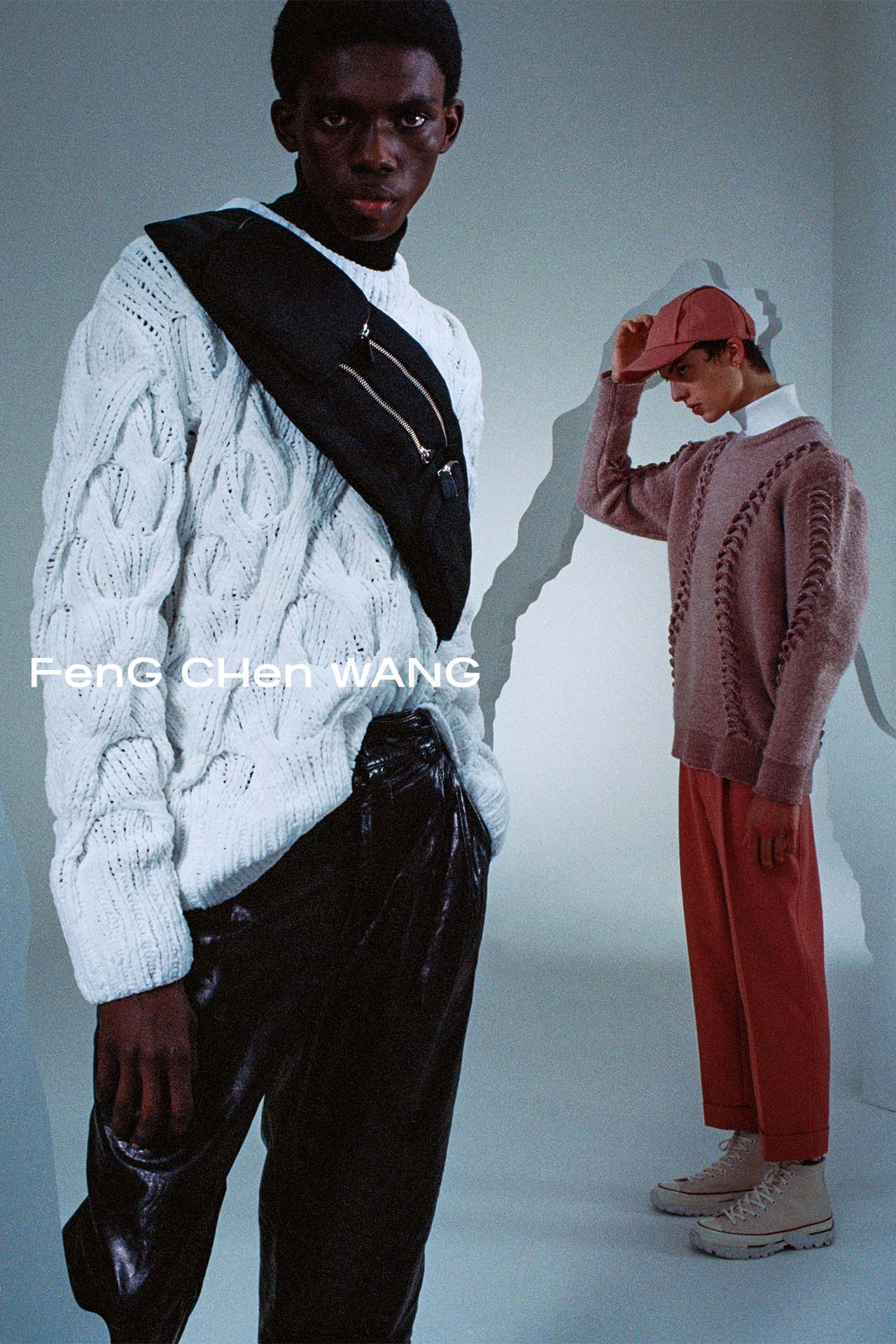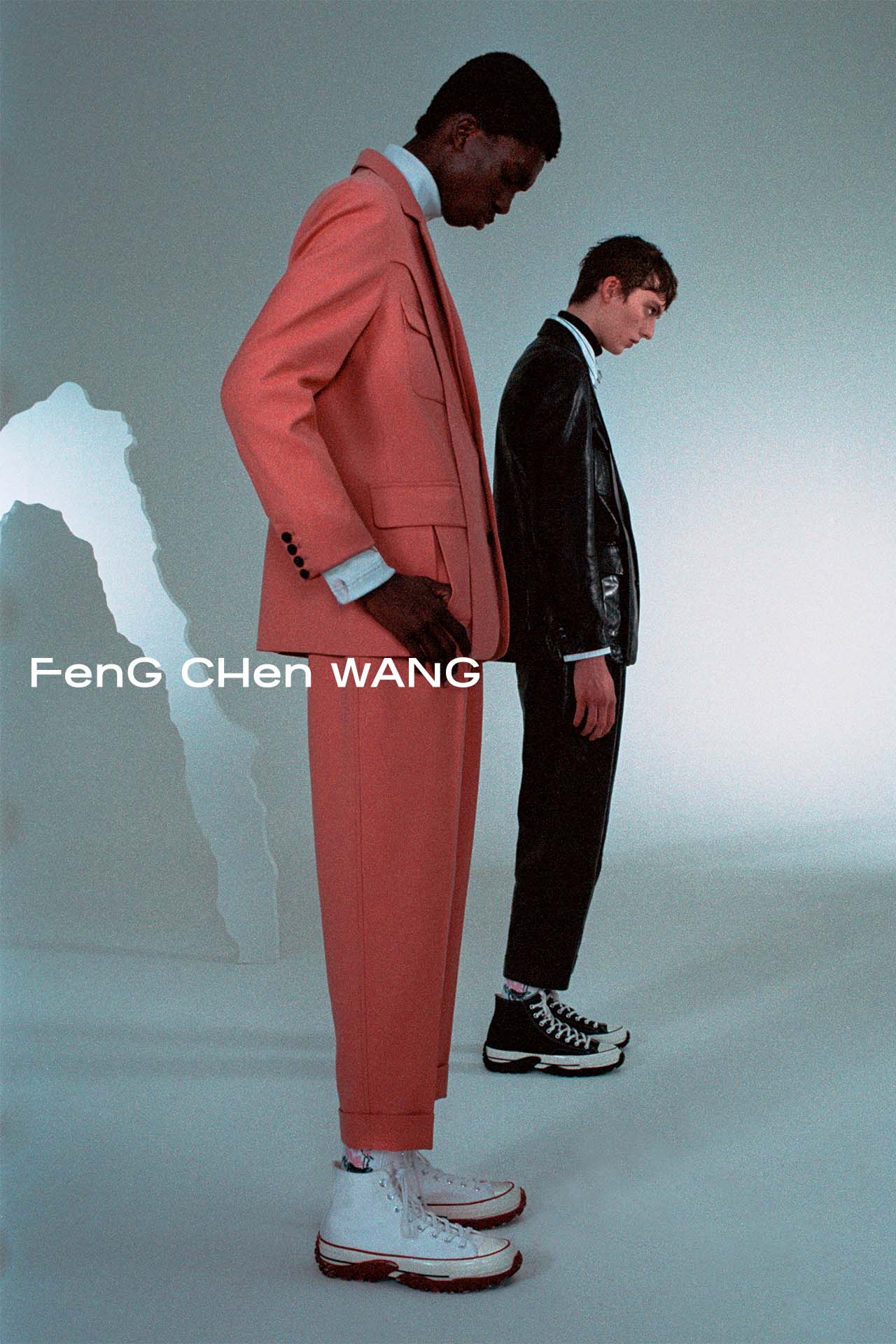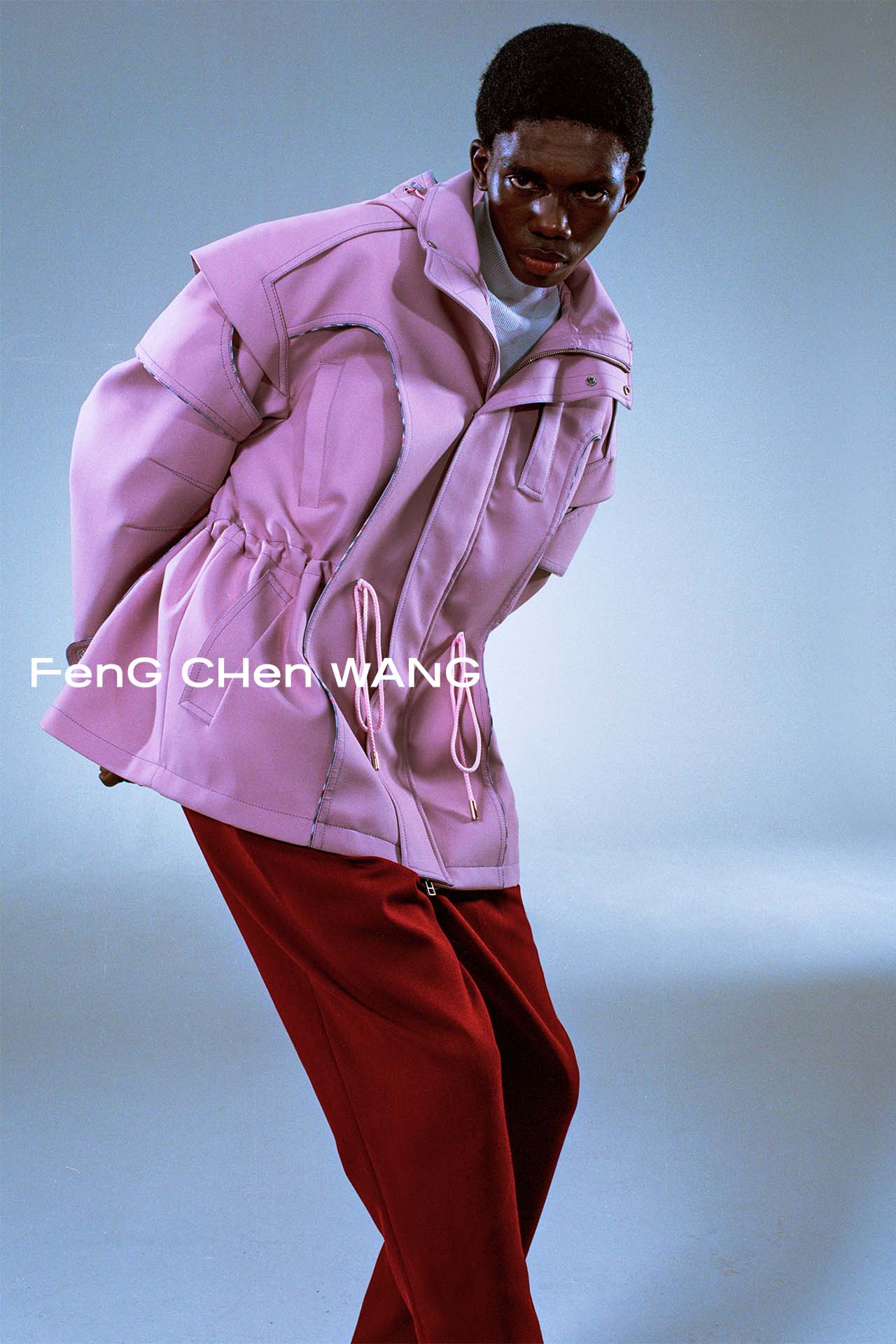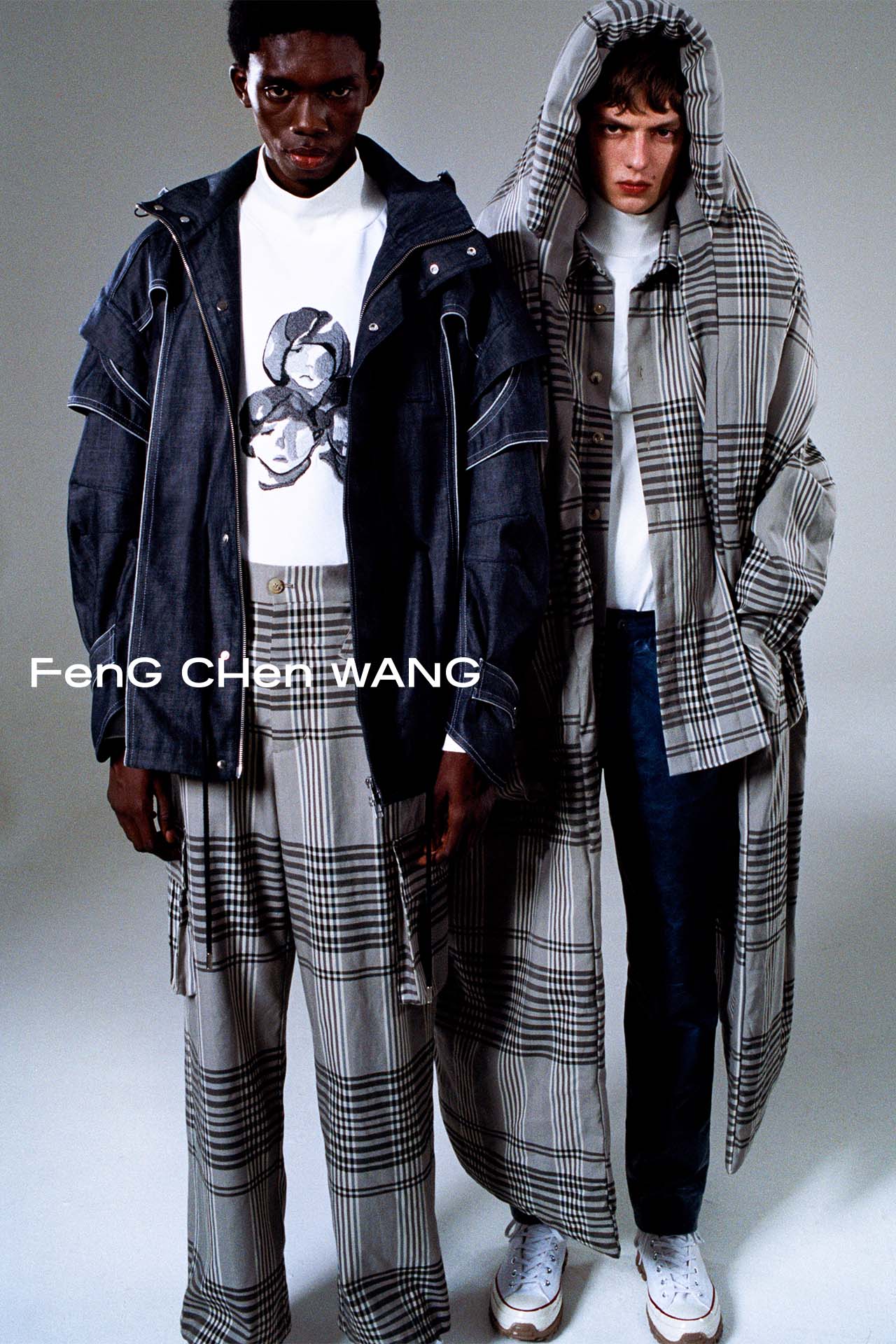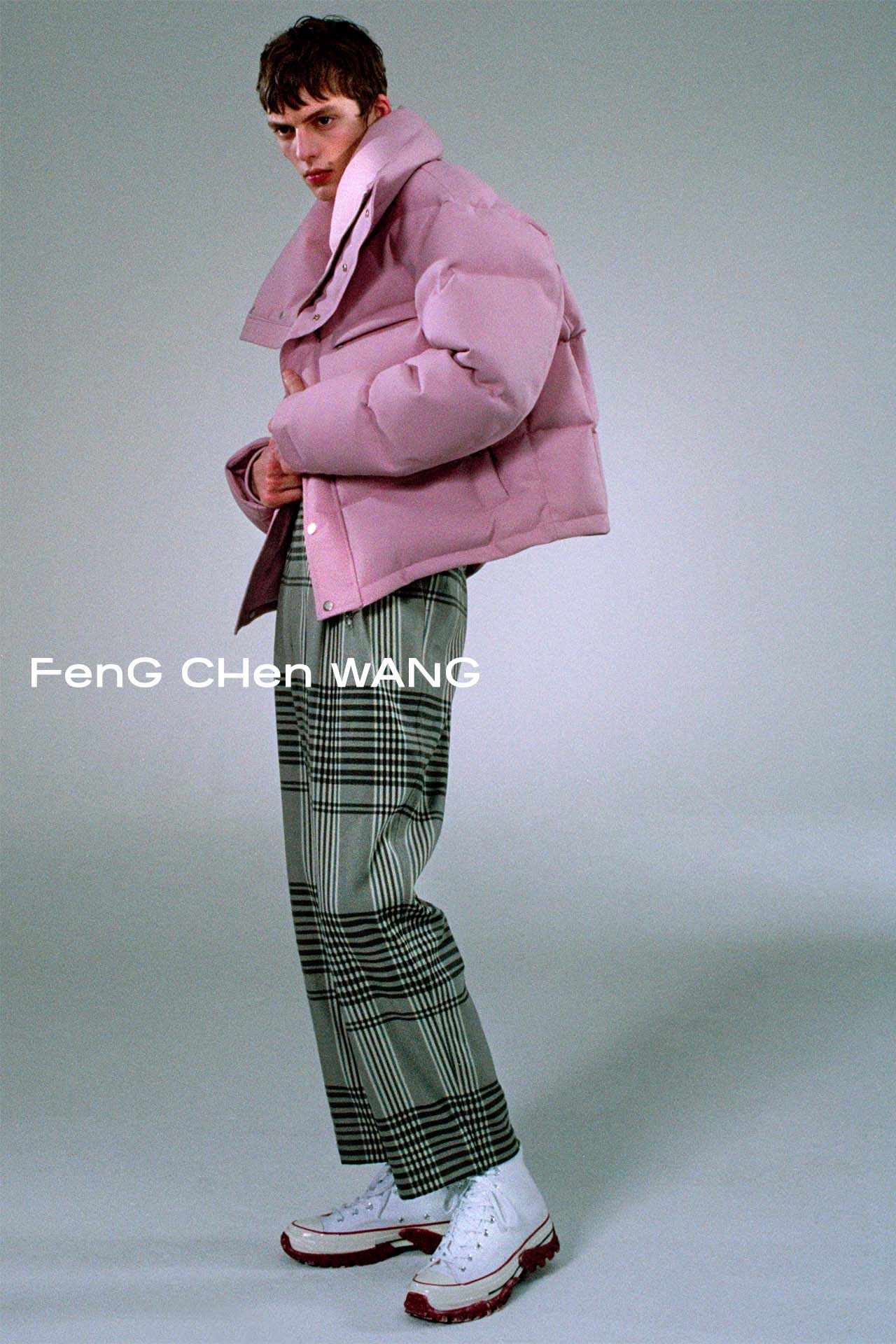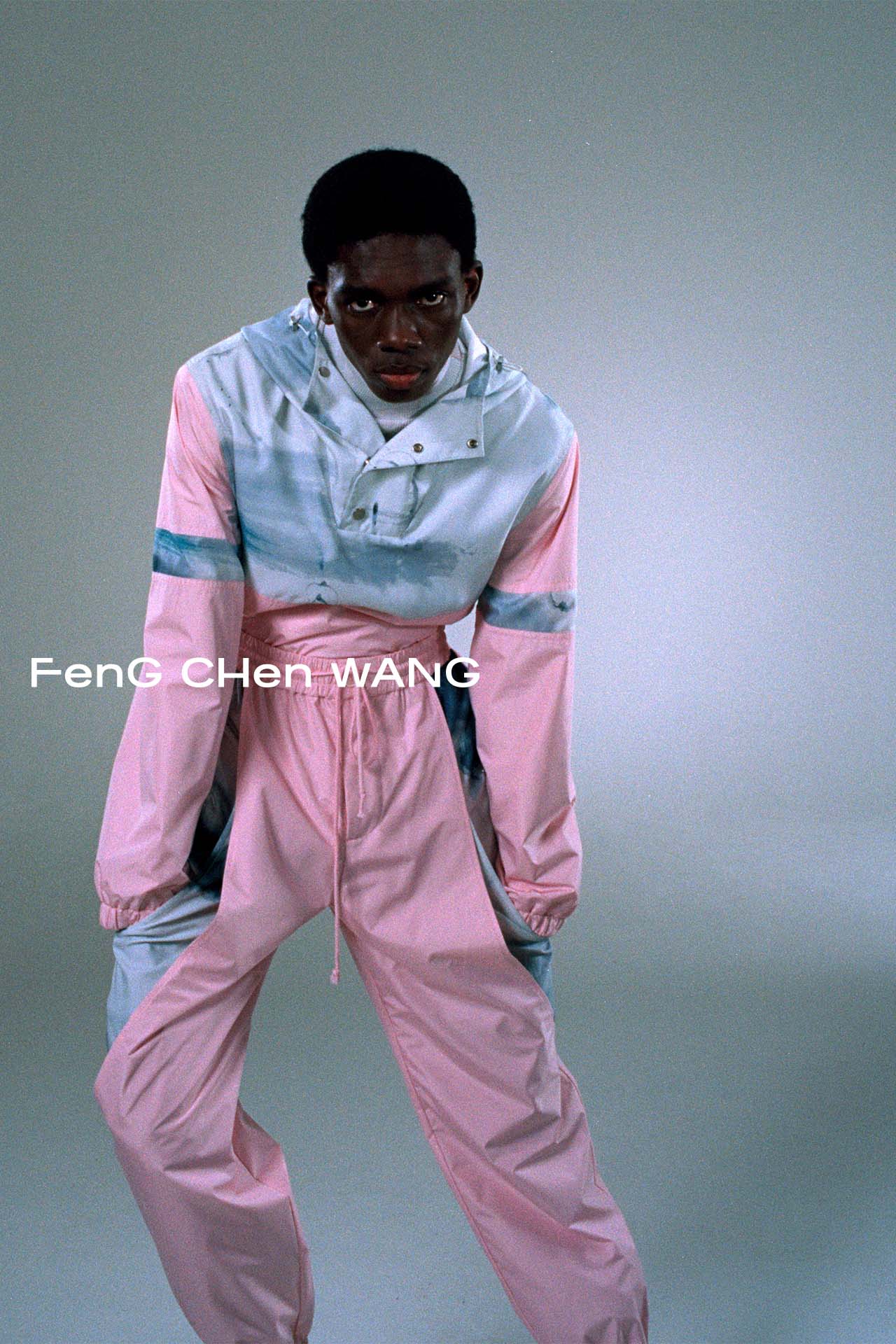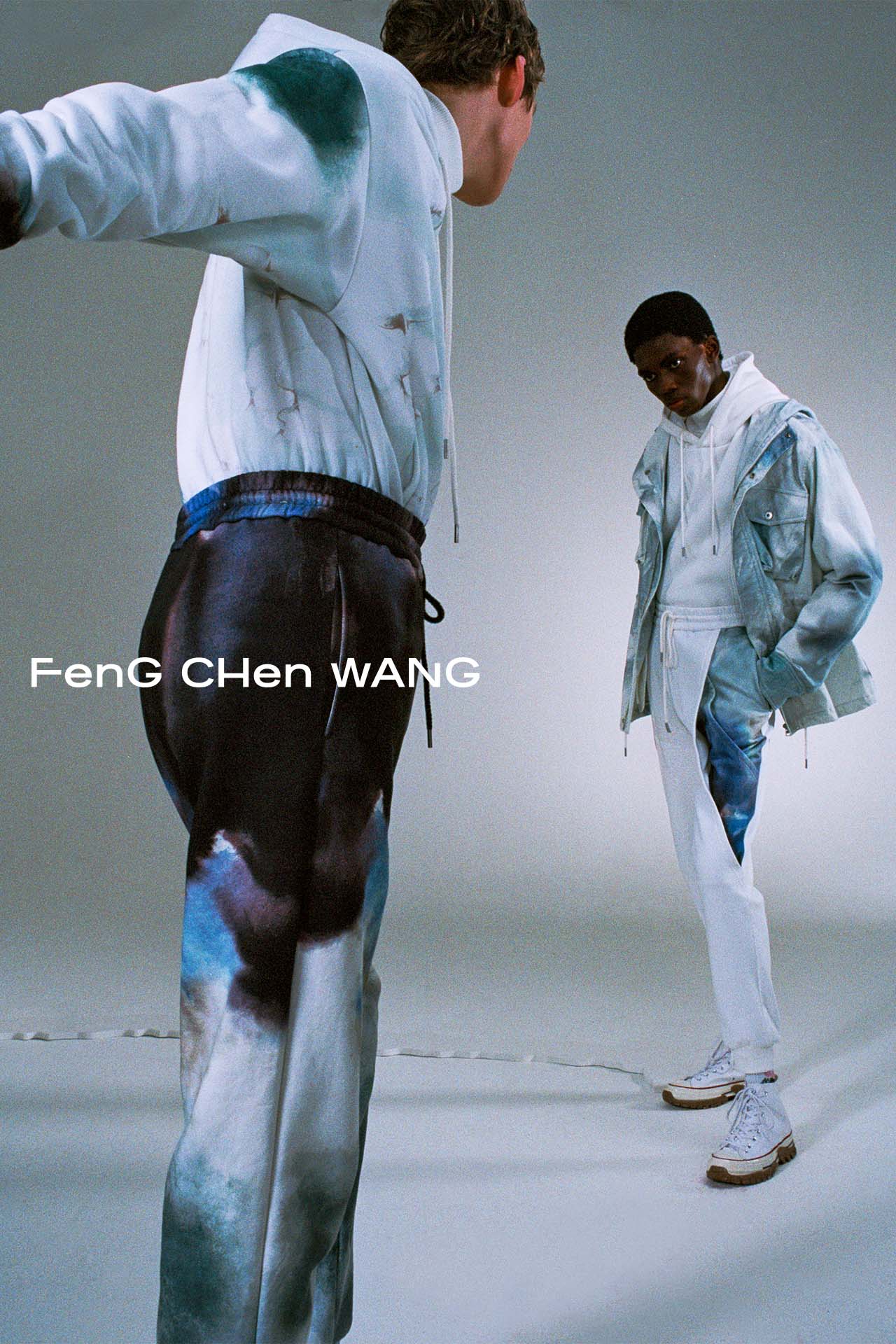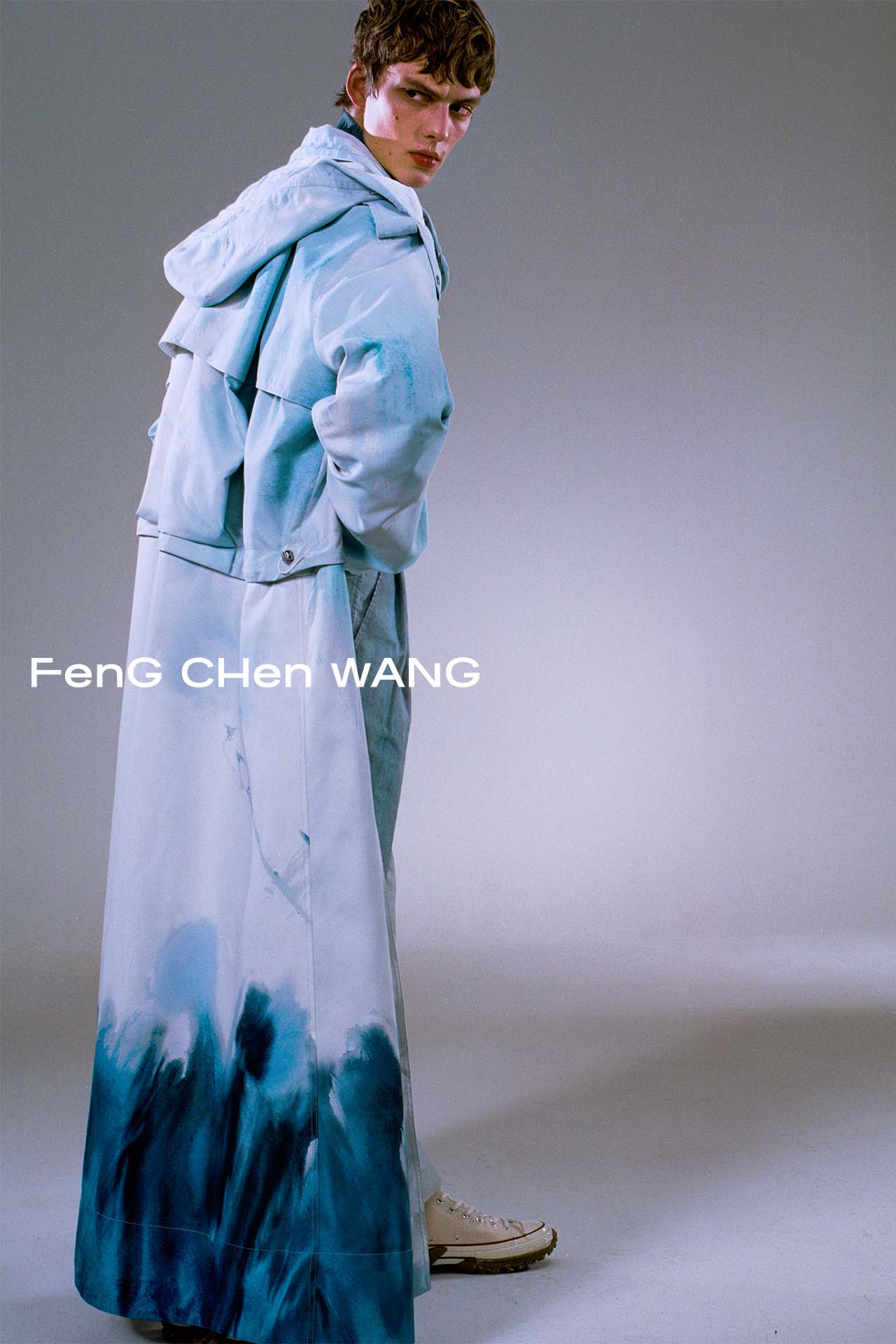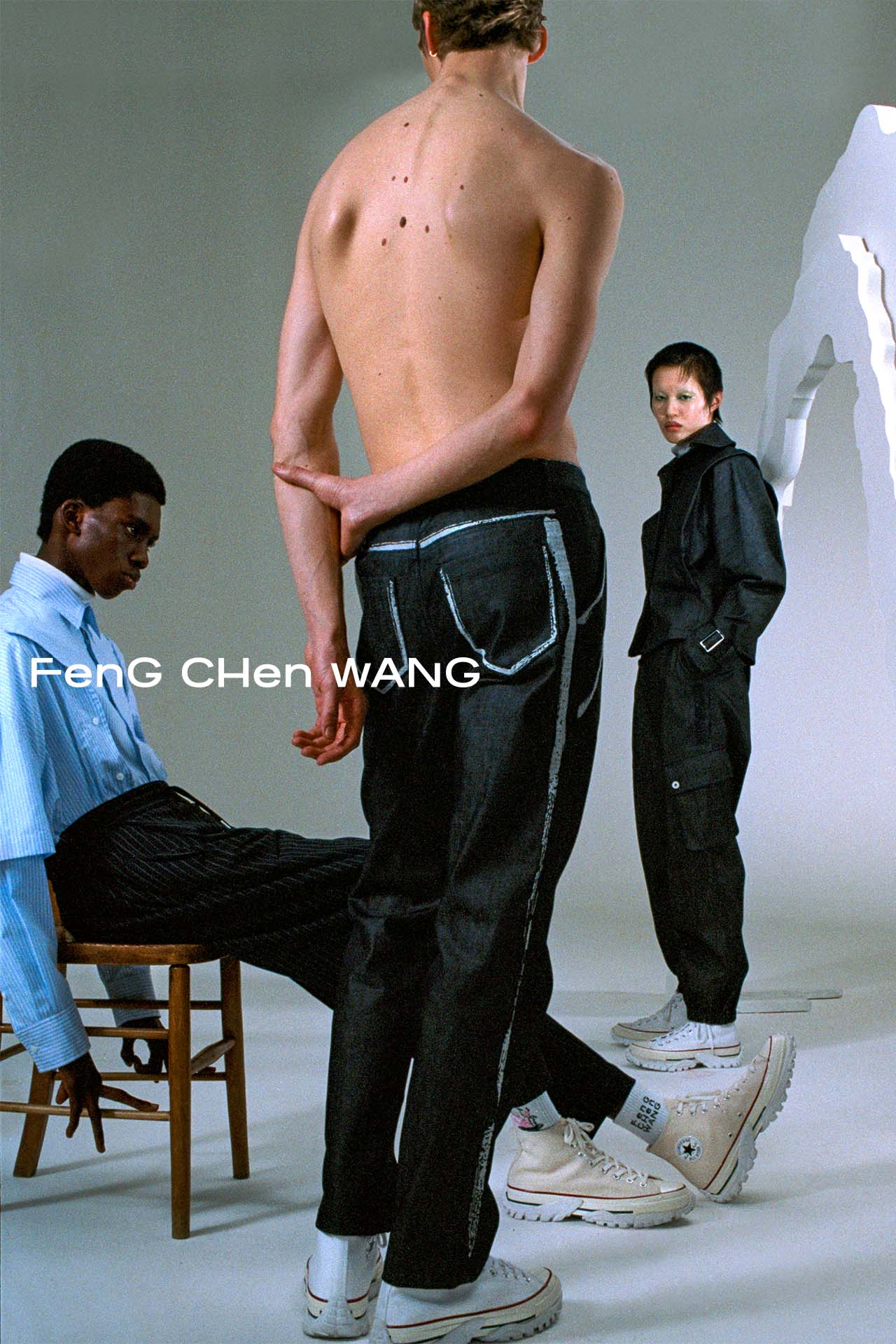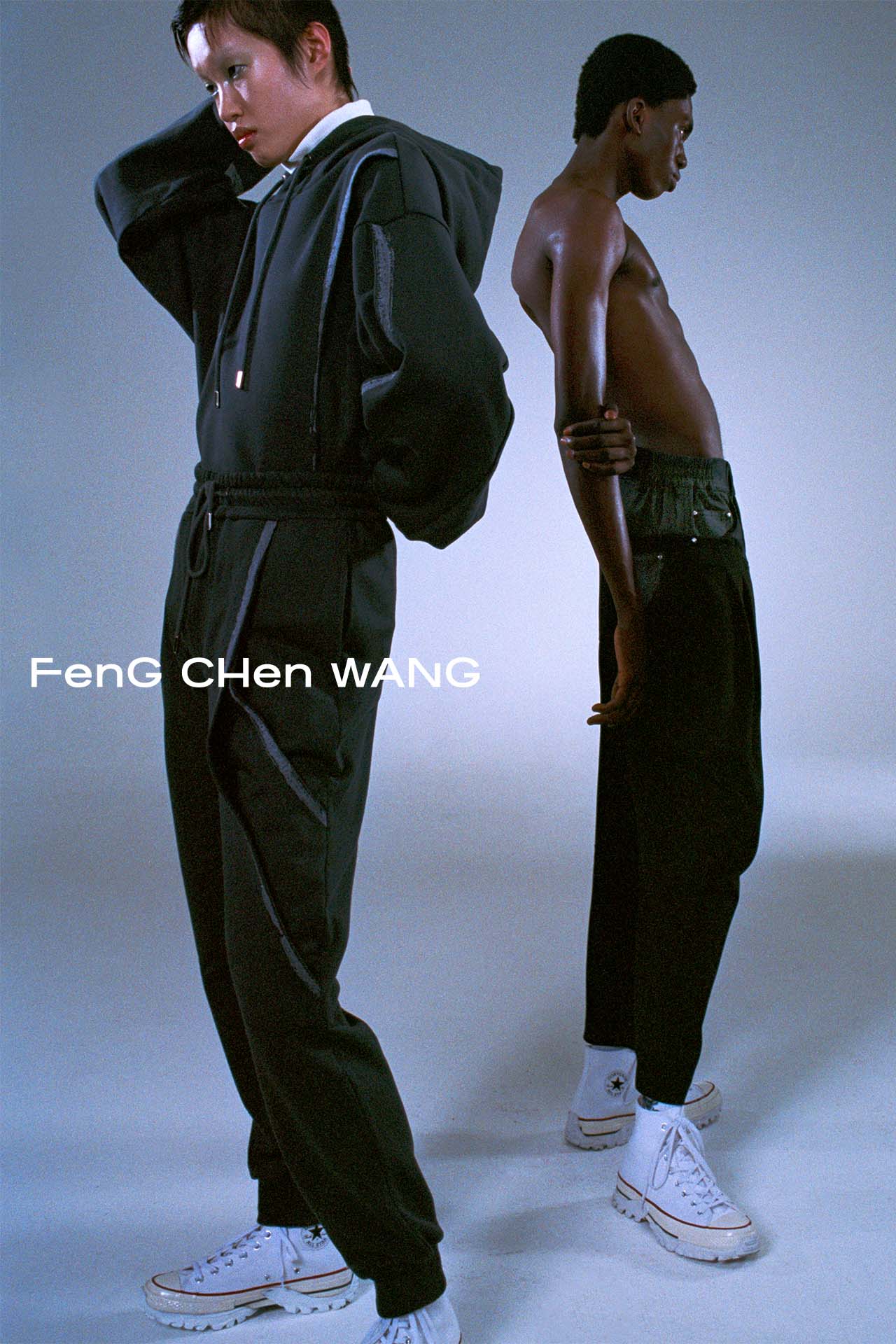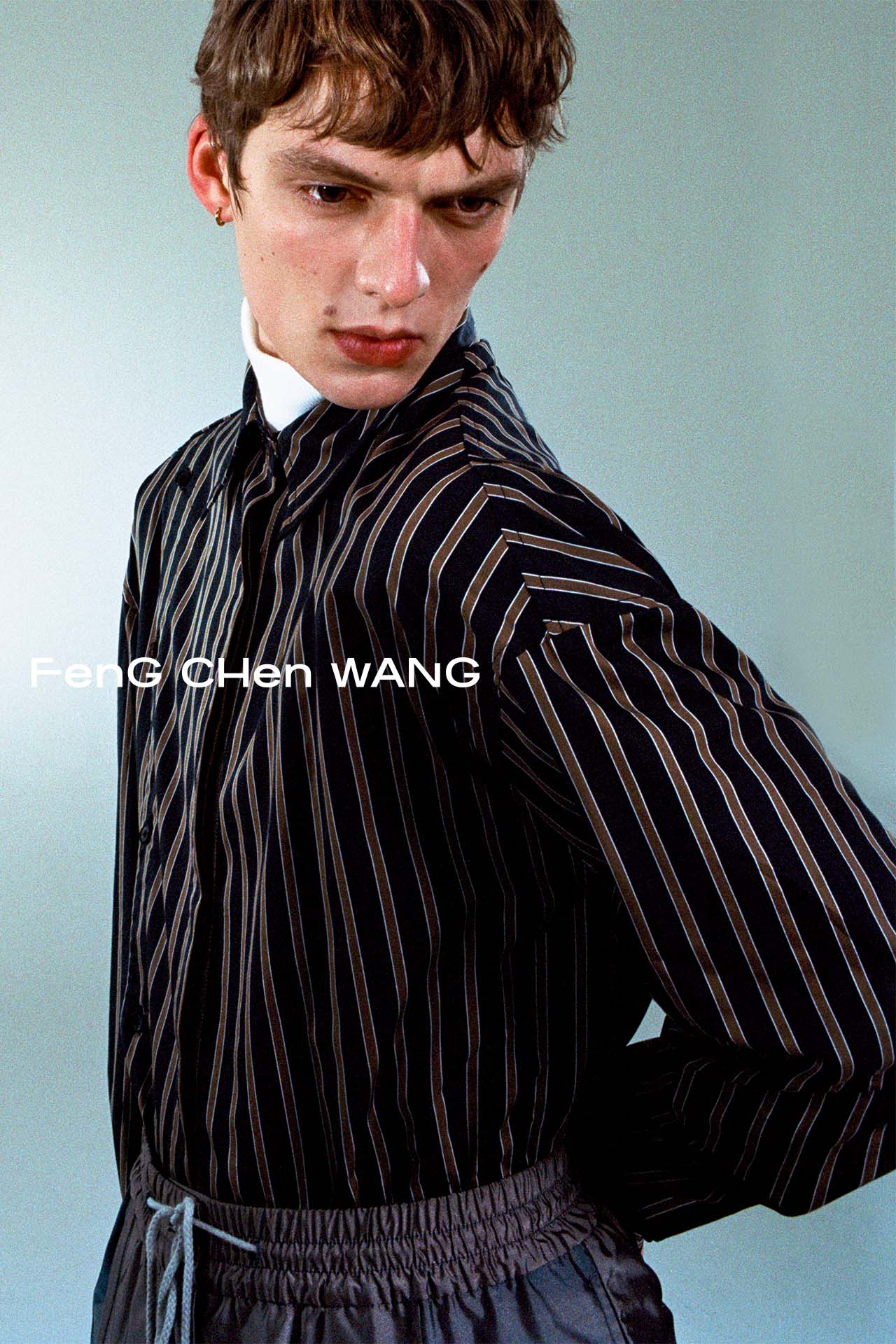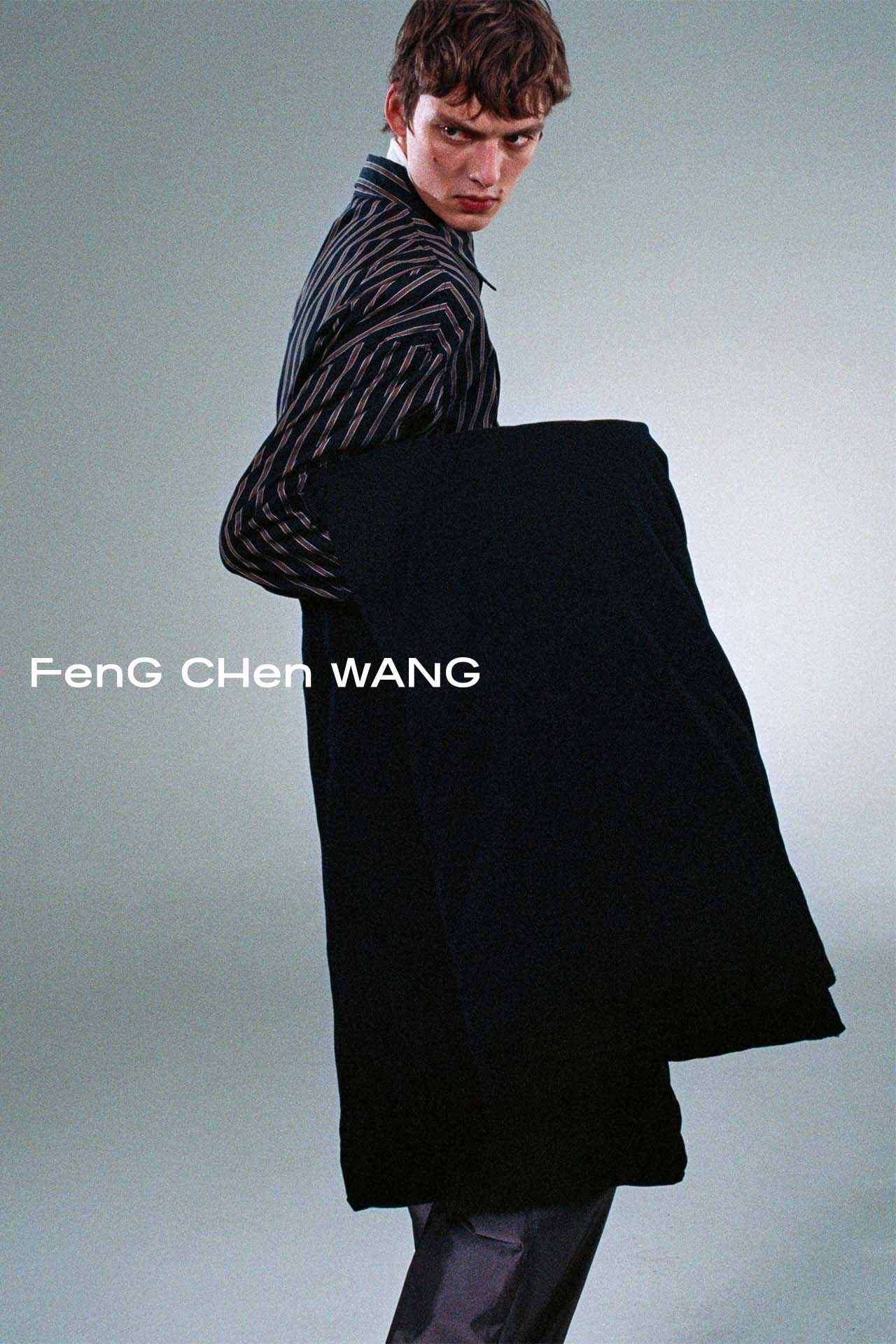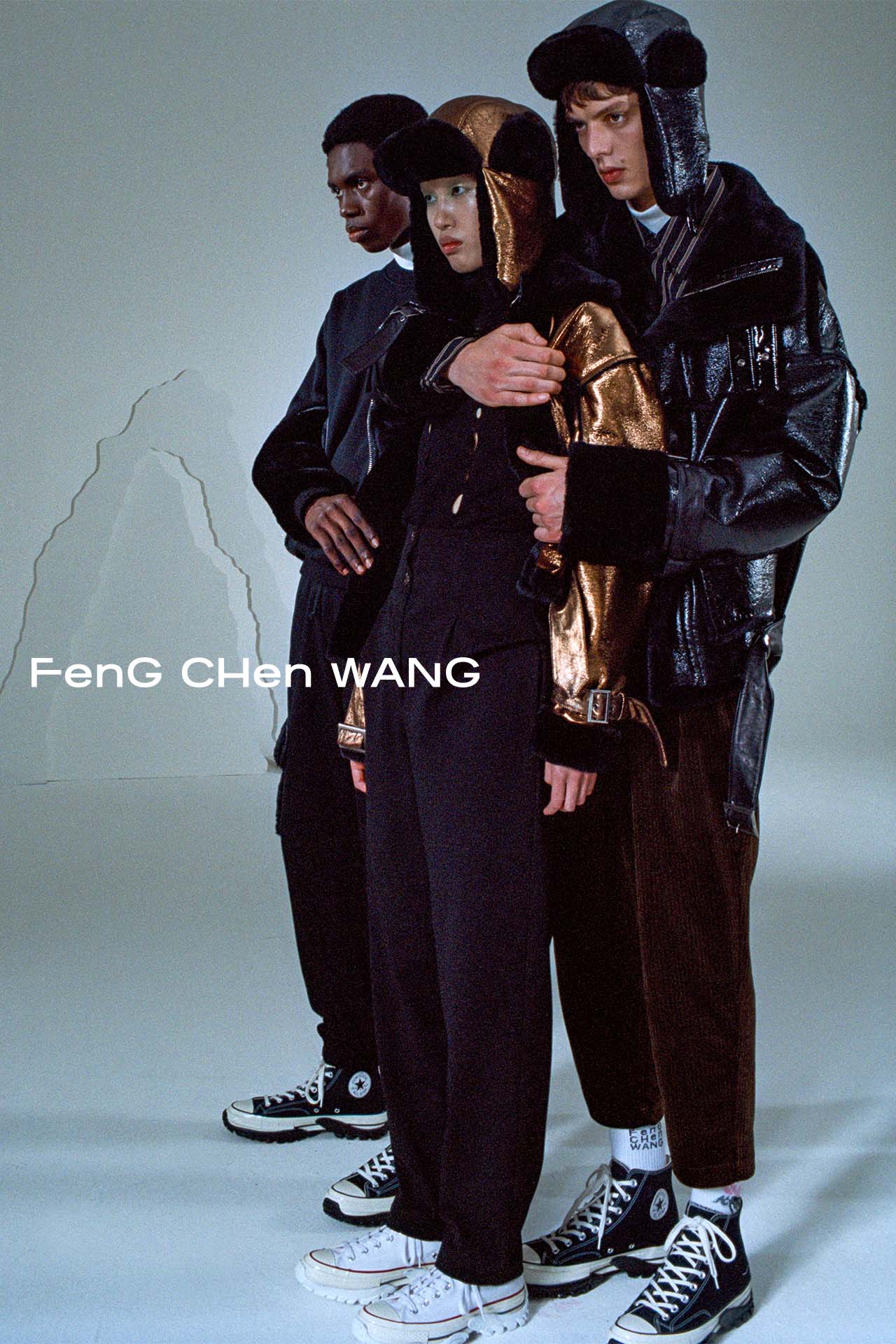 Feng Chen Wang was born in China's Fujian province and — despite the country's one-child policy, then still in effect — grew up in the company of two siblings. One brother, one sister. One, two, three.
Life for Feng and her larger-than-allowed family was not always easy. Among other challenges, her mother was often forced to hide during her pregnancy, sometimes by submerging herself in the local river. And it's this story, these trials, that Feng explores for Autumn Winter 19.
Feng's mother is represented by the lotus, a symbol not only of the holy seat of Buddha, but of perfection and purity — the flower rises from the mud and blooms in exquisite beauty, just like her mother emerged from the river and brought life into the world. The lotus lends more than symbolism to the clothes, though: the flower's delicate layered petals are echoed in the garments, which contain hidden colours and compartments.
Feng's personal history and Chinese heritage permeate this collection: from the lotus flower and the '一 二 三' symbols, to the painting with brush strokes – a traditional art form and the designer's first creative outlet — which appears as prints. Three renderings, completed by Feng herself, depict her and her siblings, bound together in love.
Feng's story, and indeed the lotus flower, are a reminder that great beauty can rise from the mud of this life. It's a reminder that's needed as much as ever.
COLLECTION CONCEPT