NIKE X FENG CHEN WANG TRANSFORM JACKET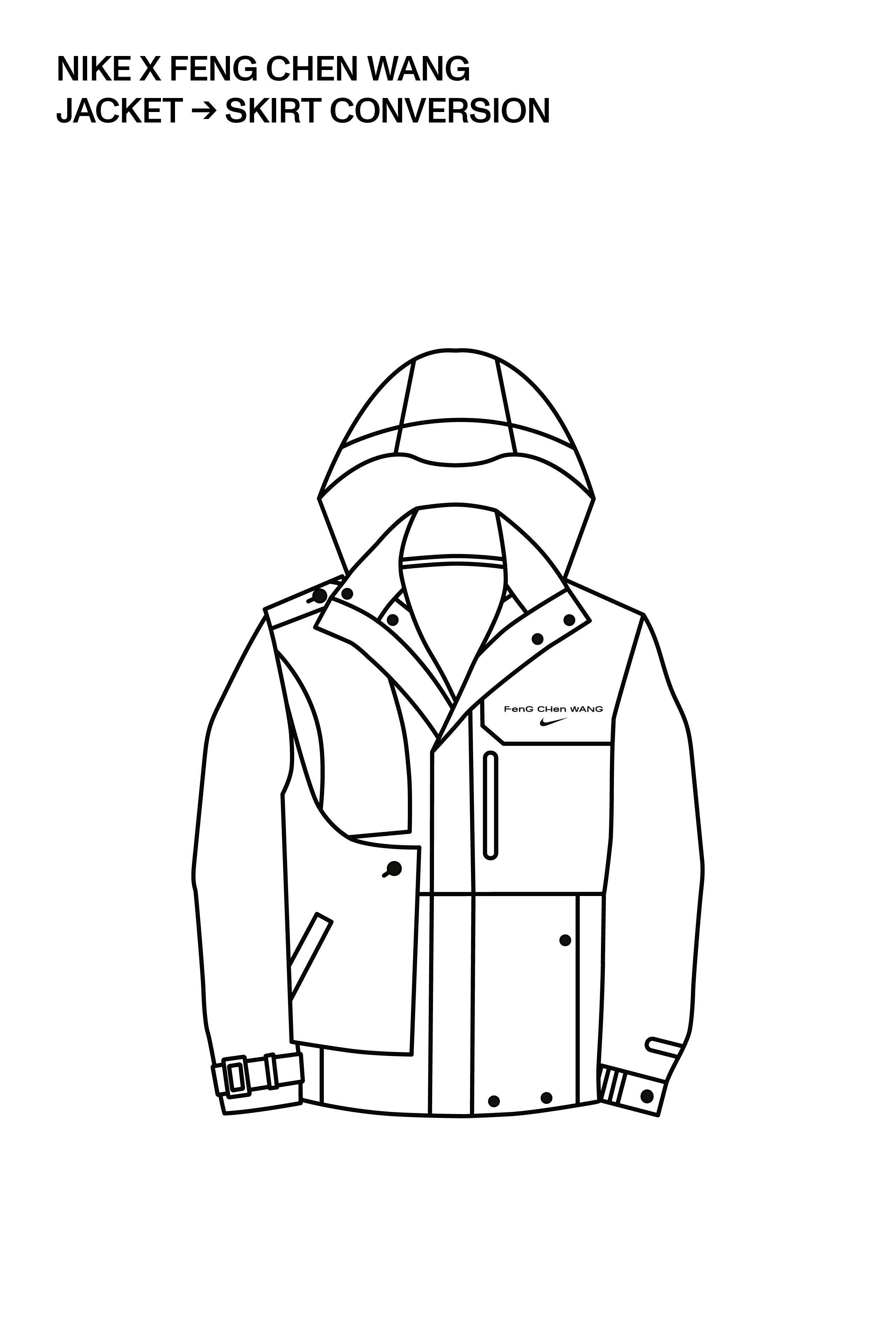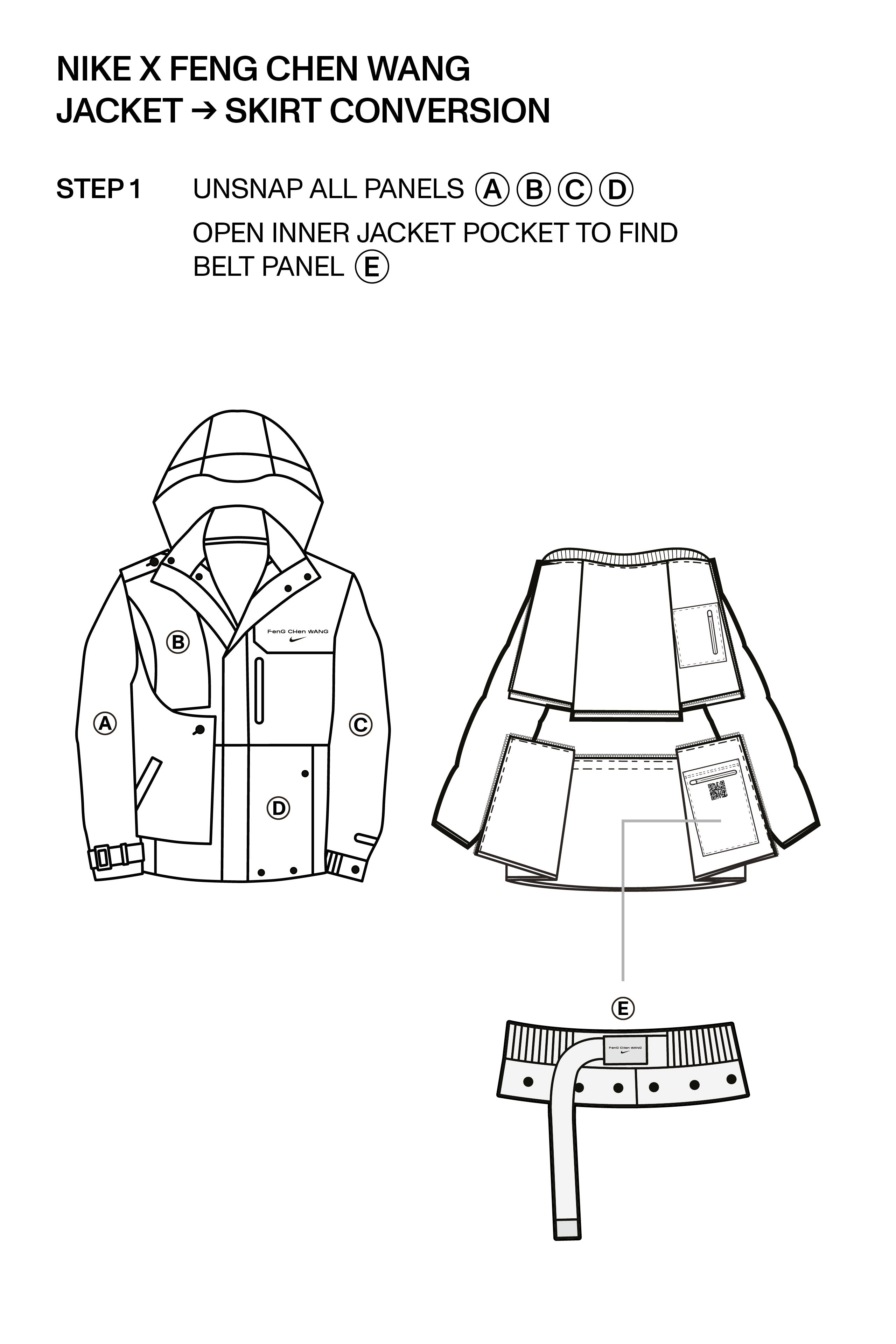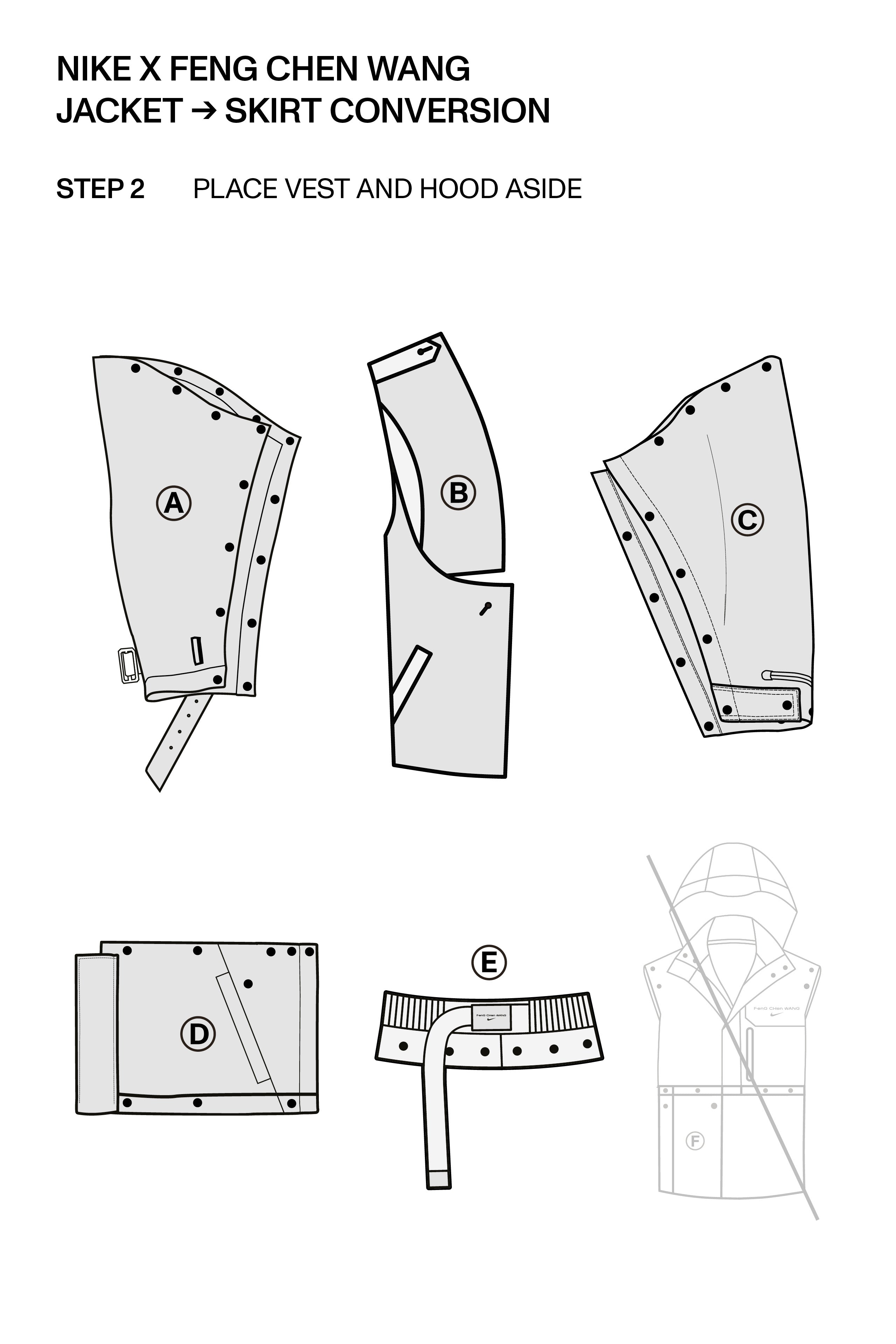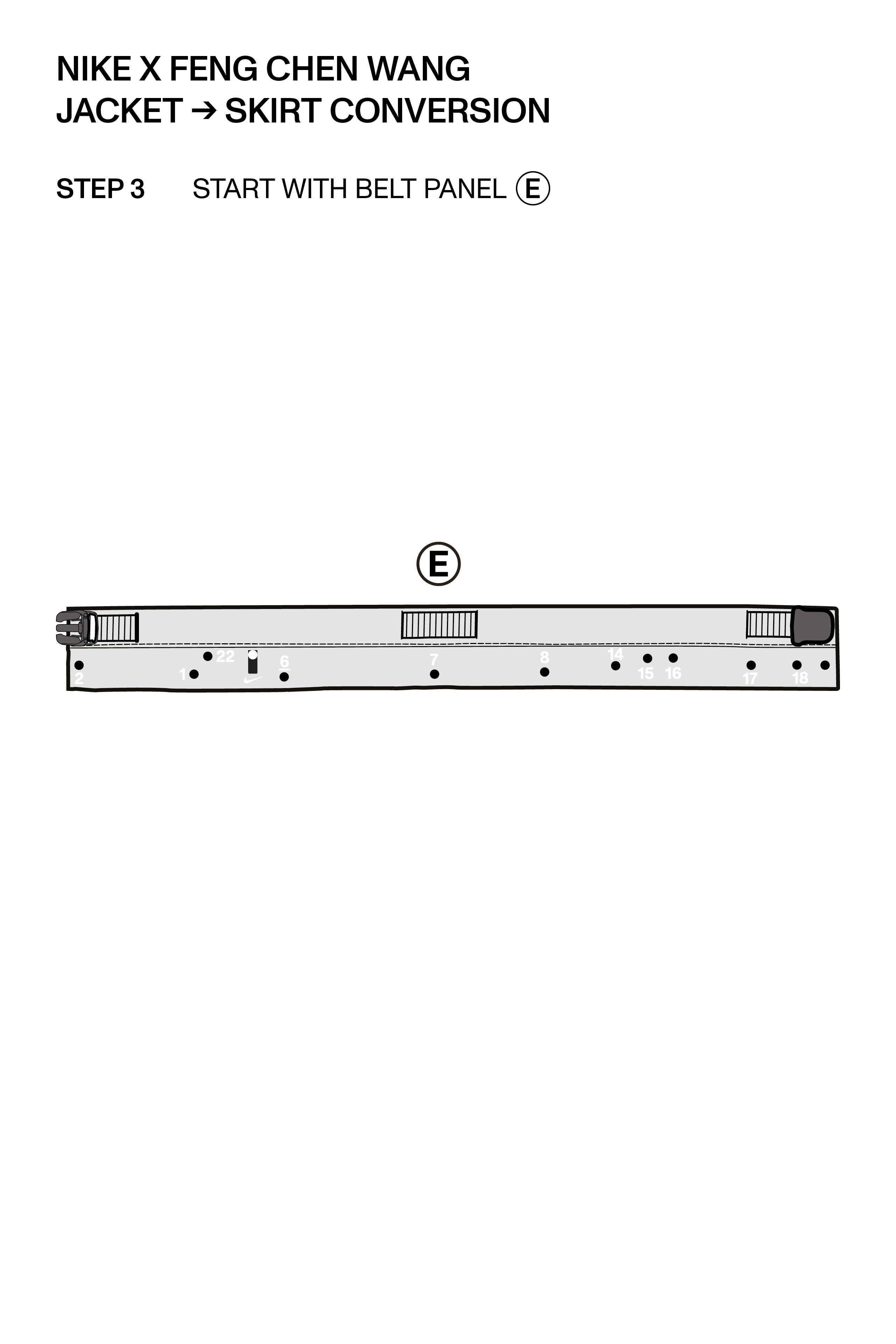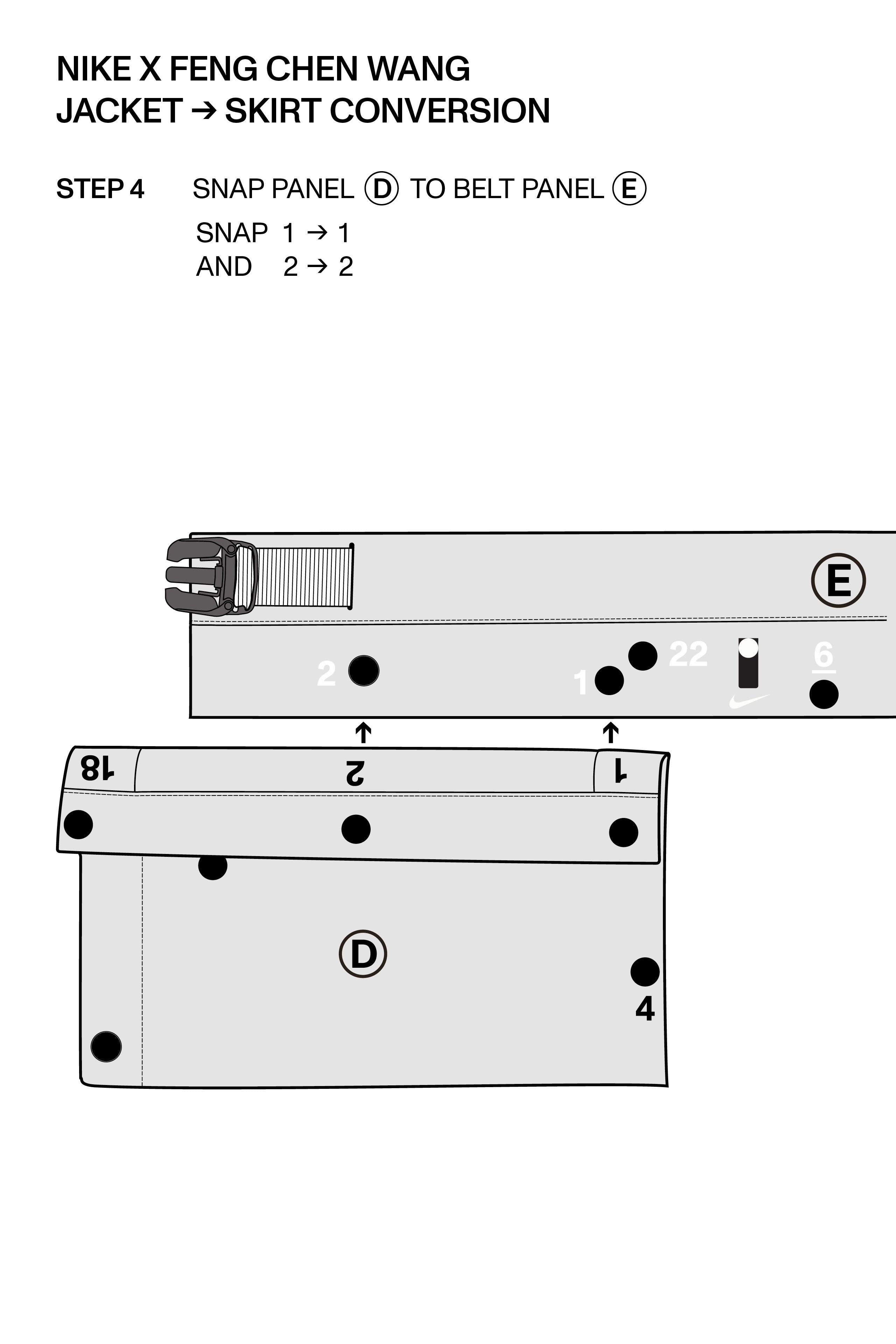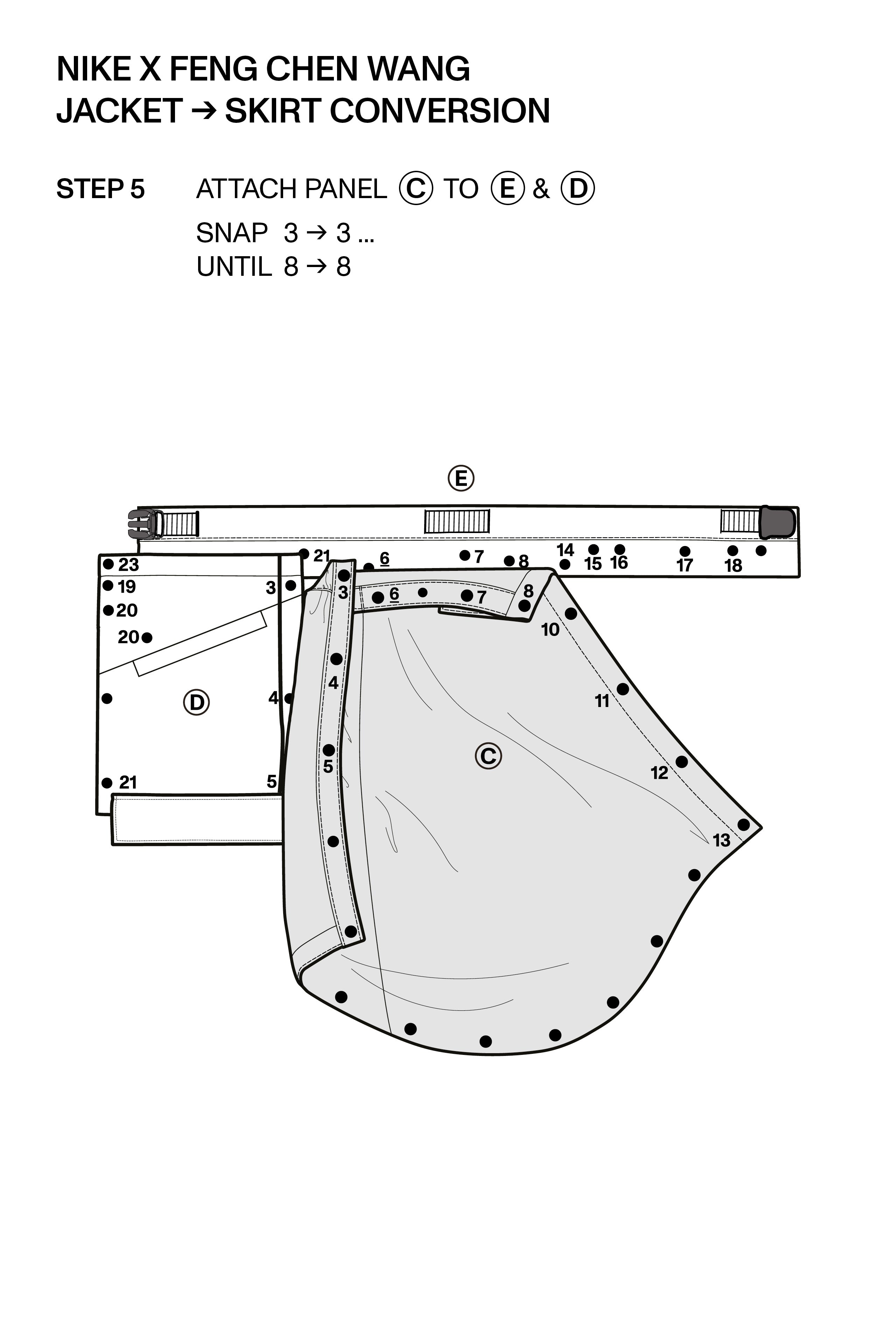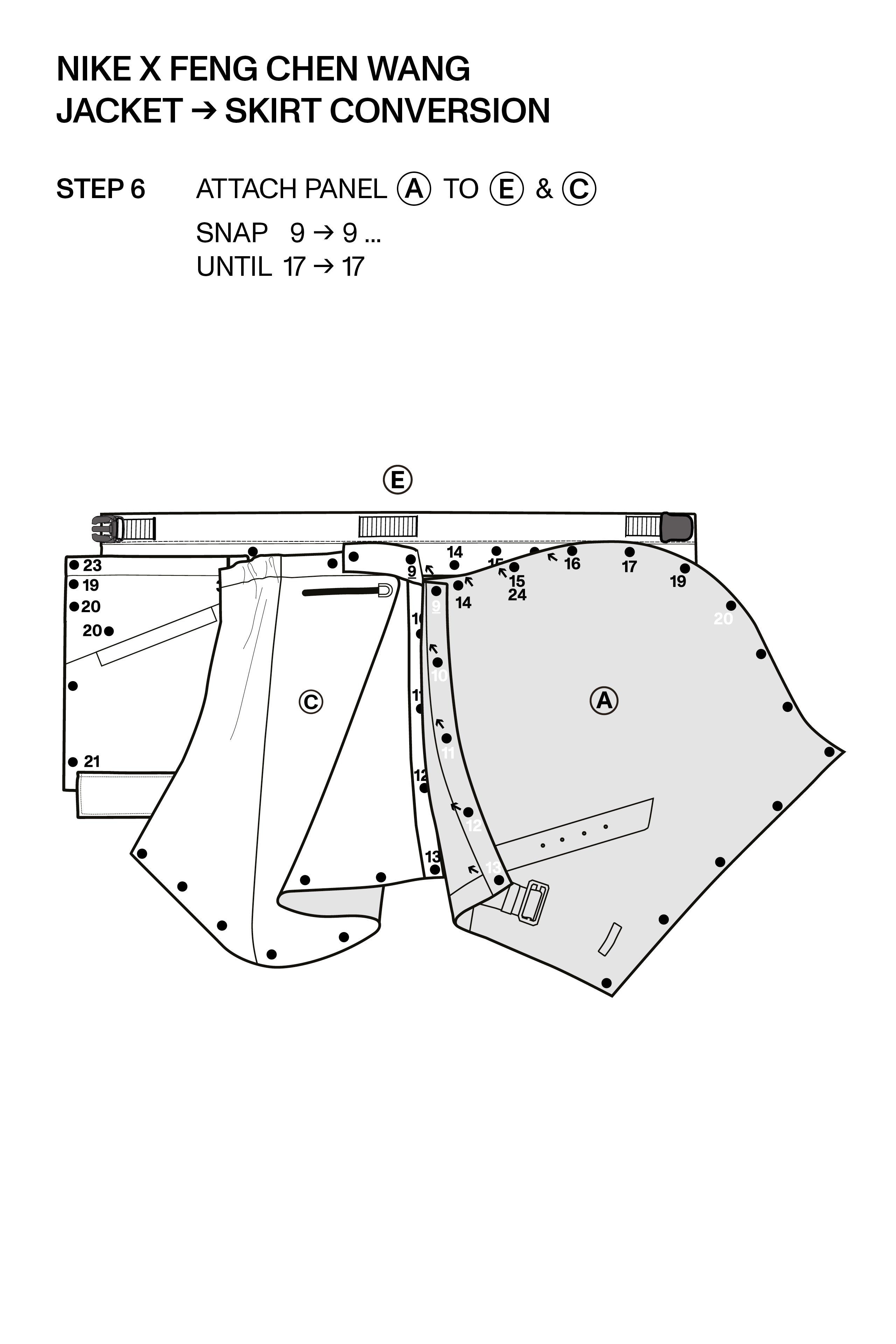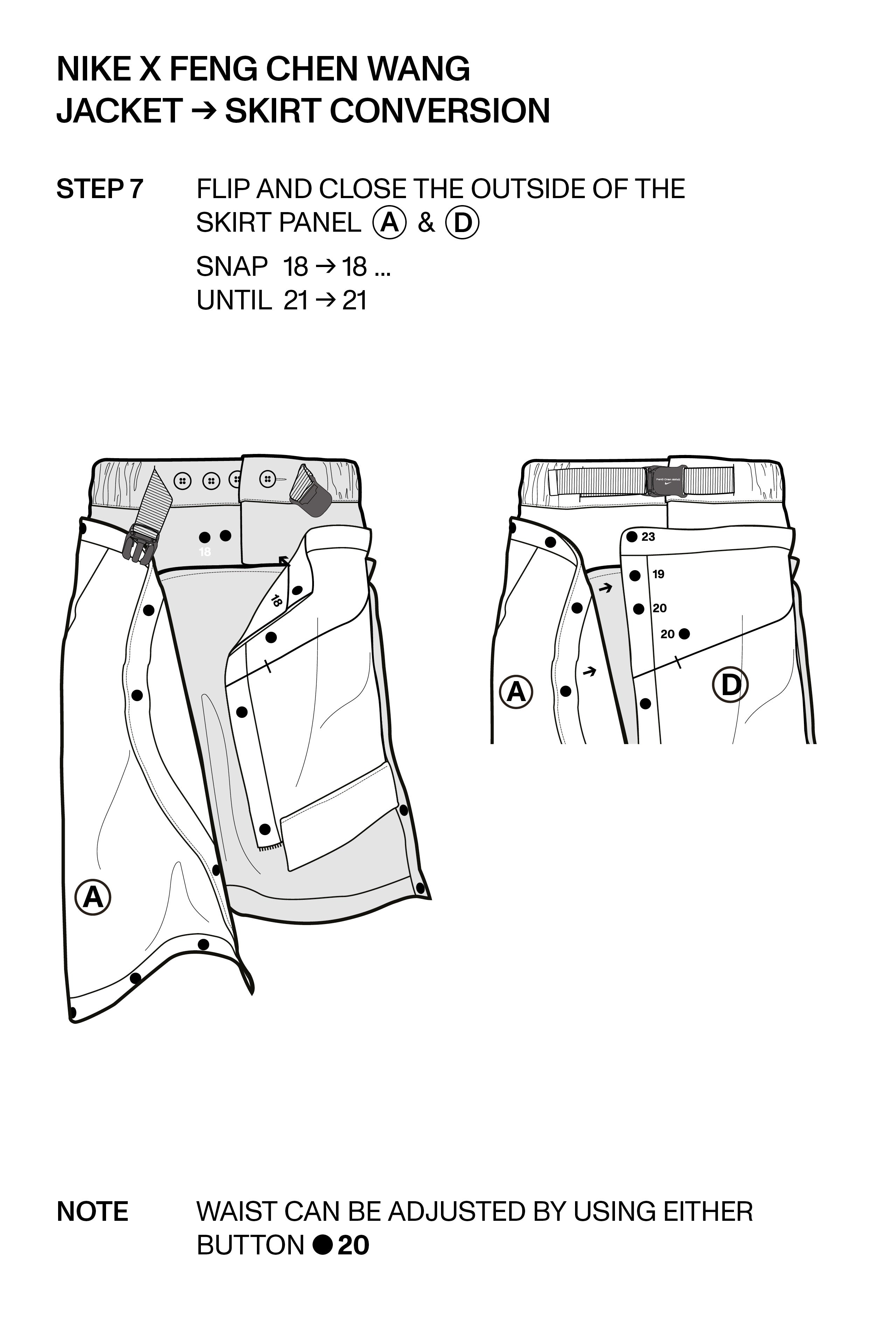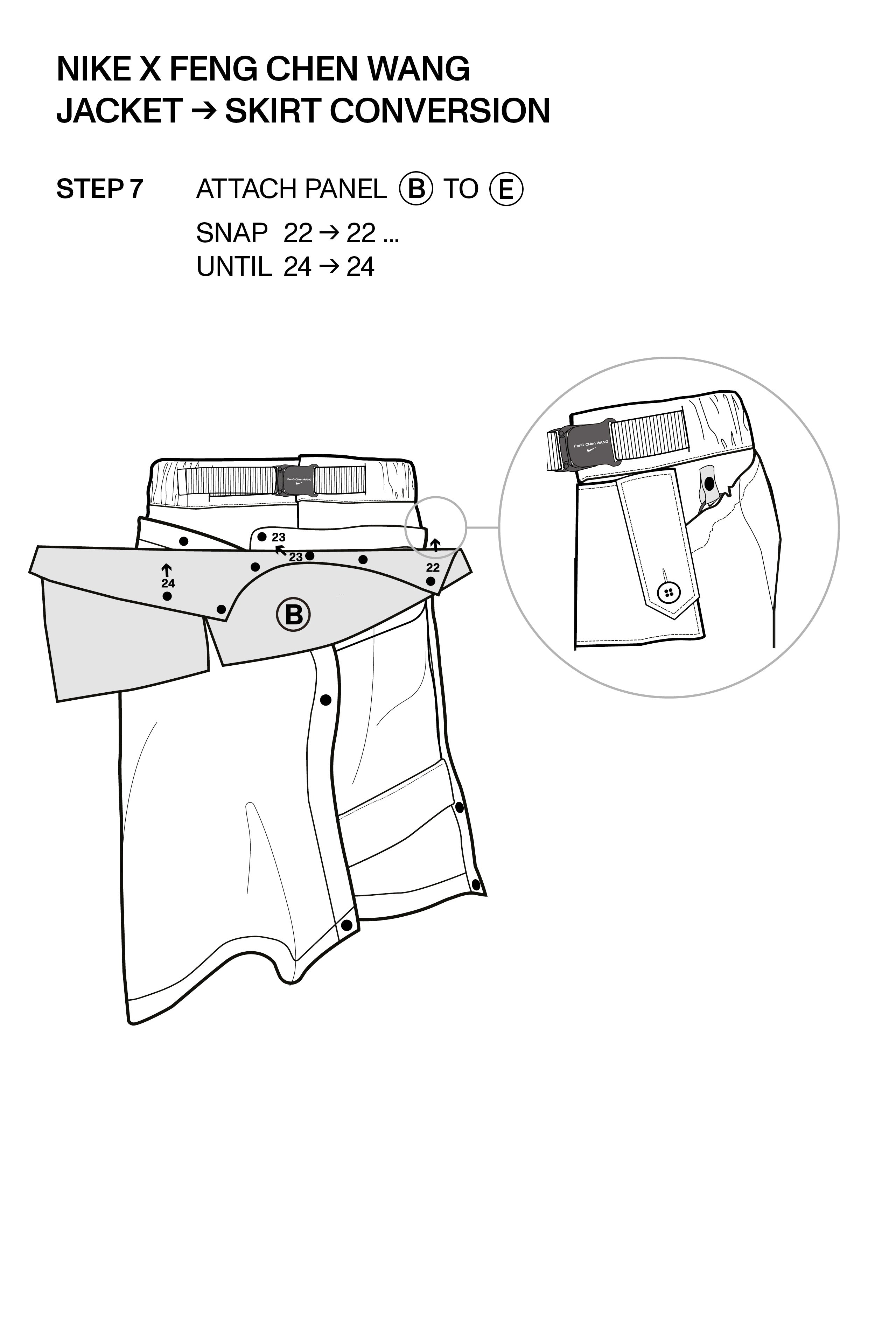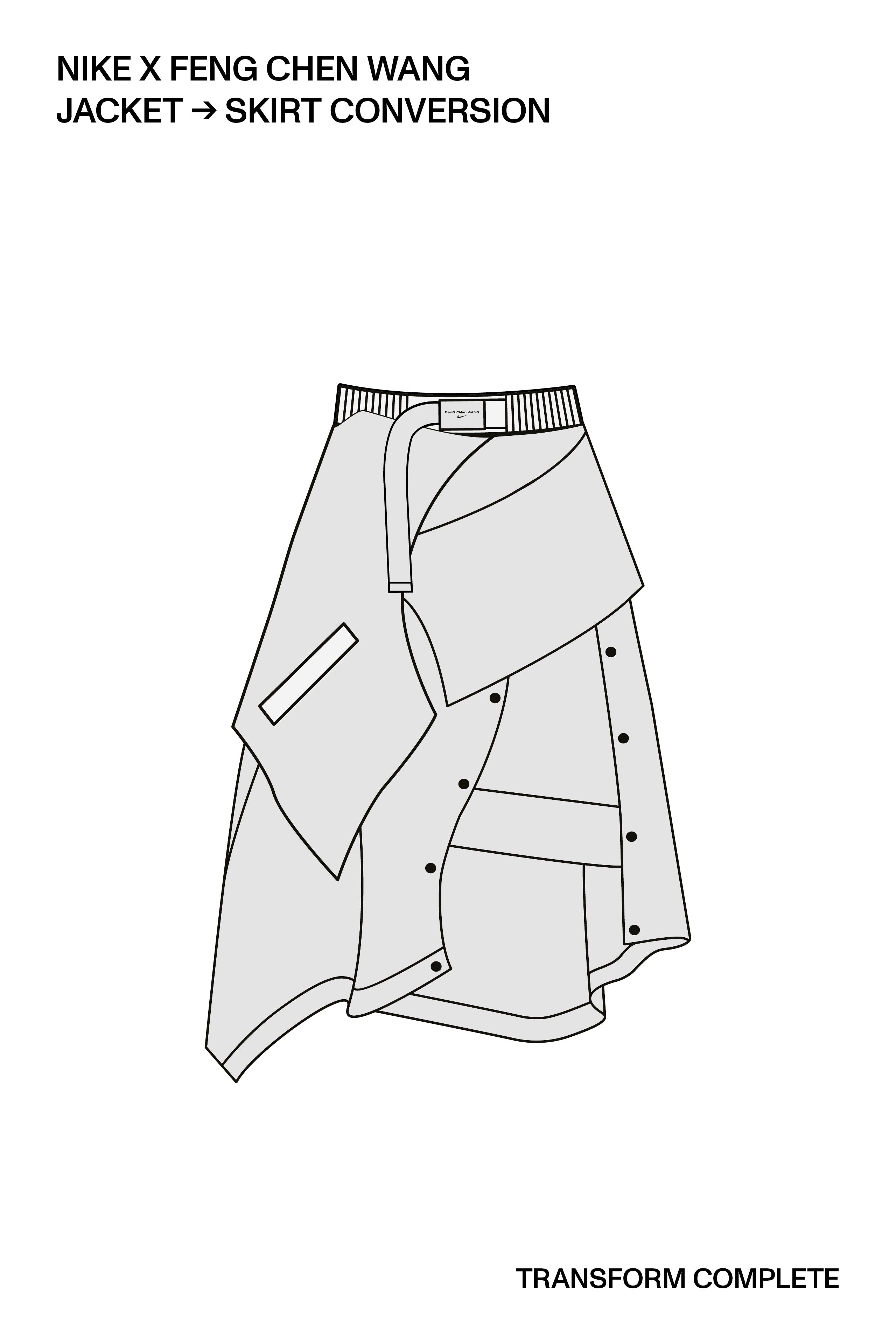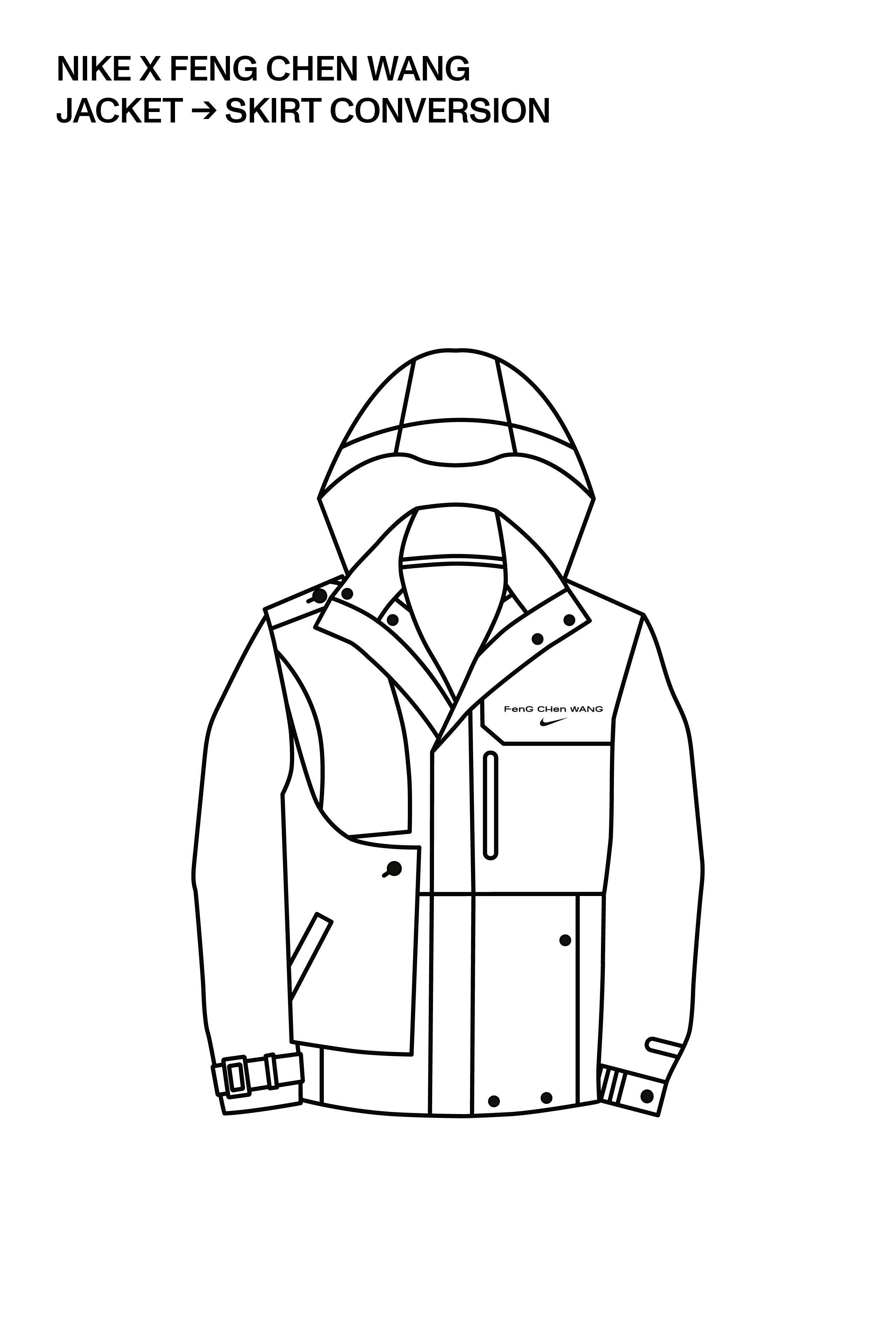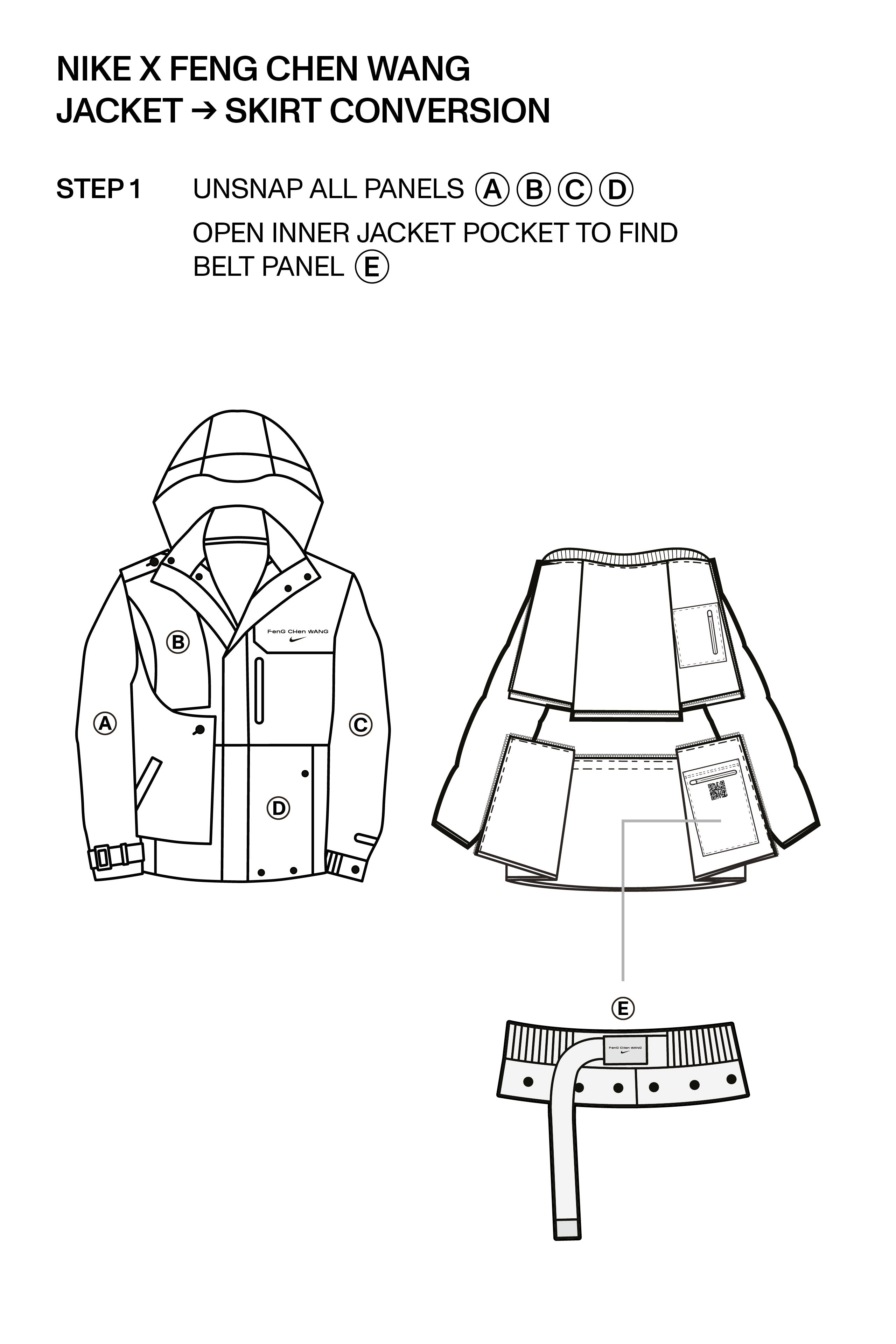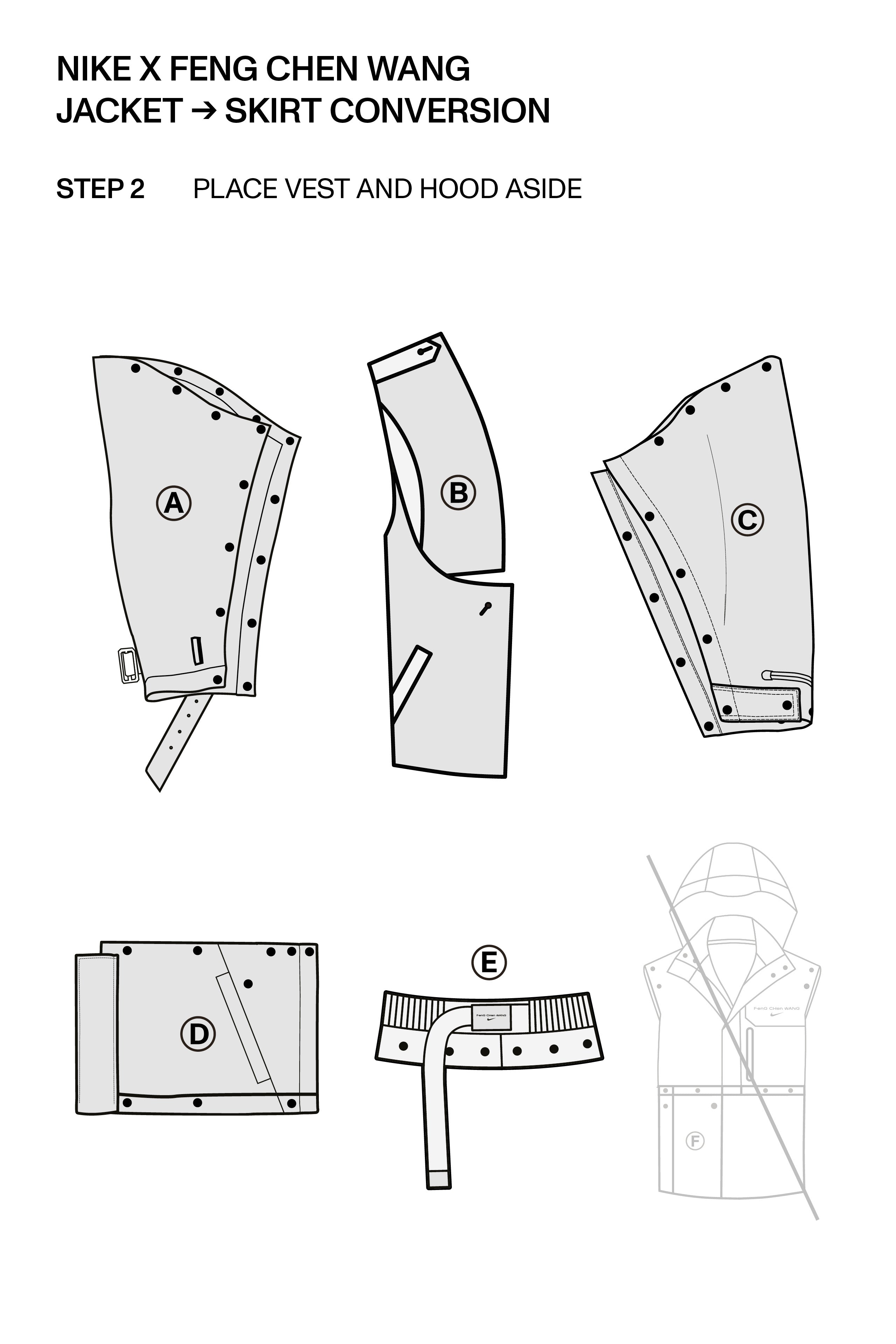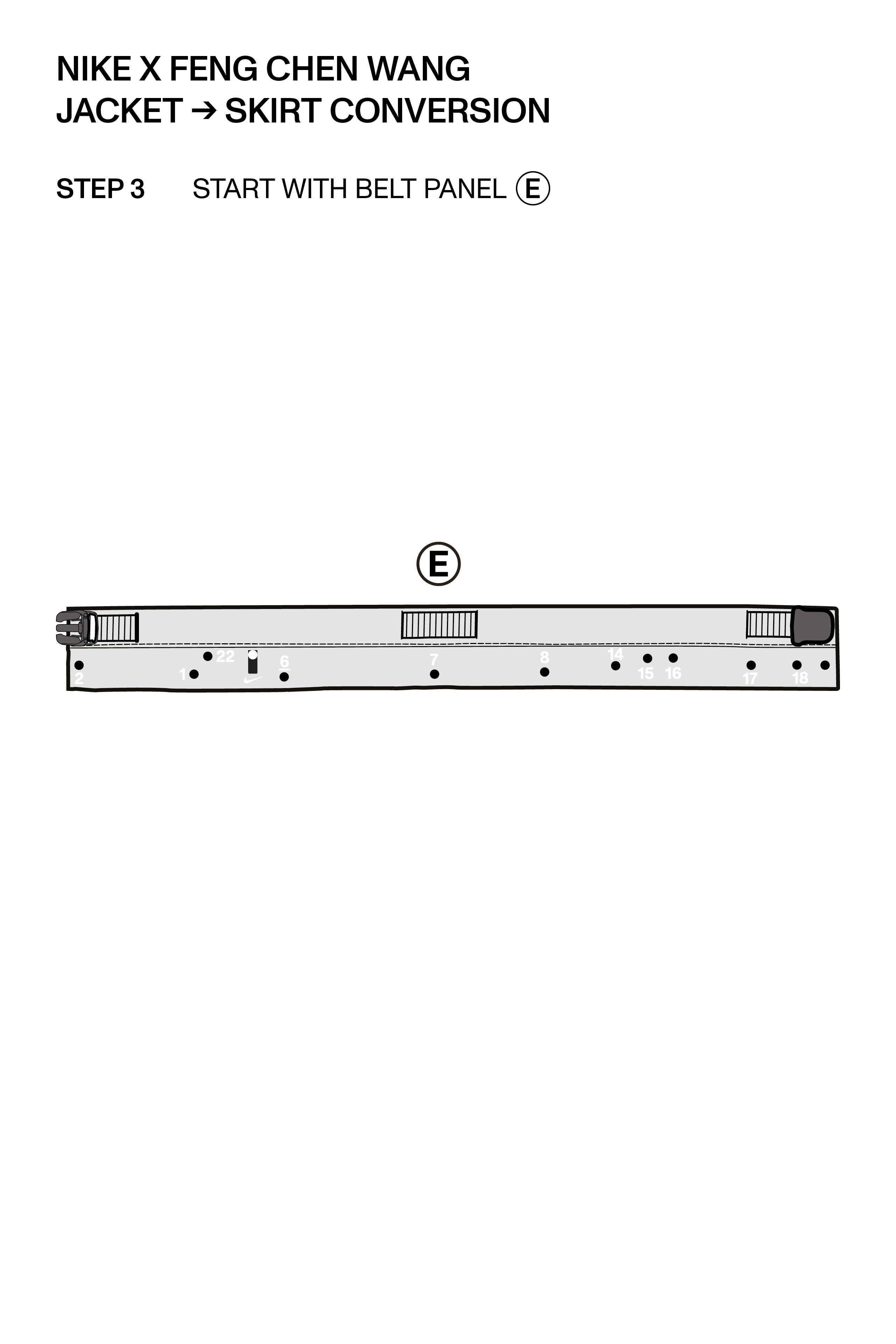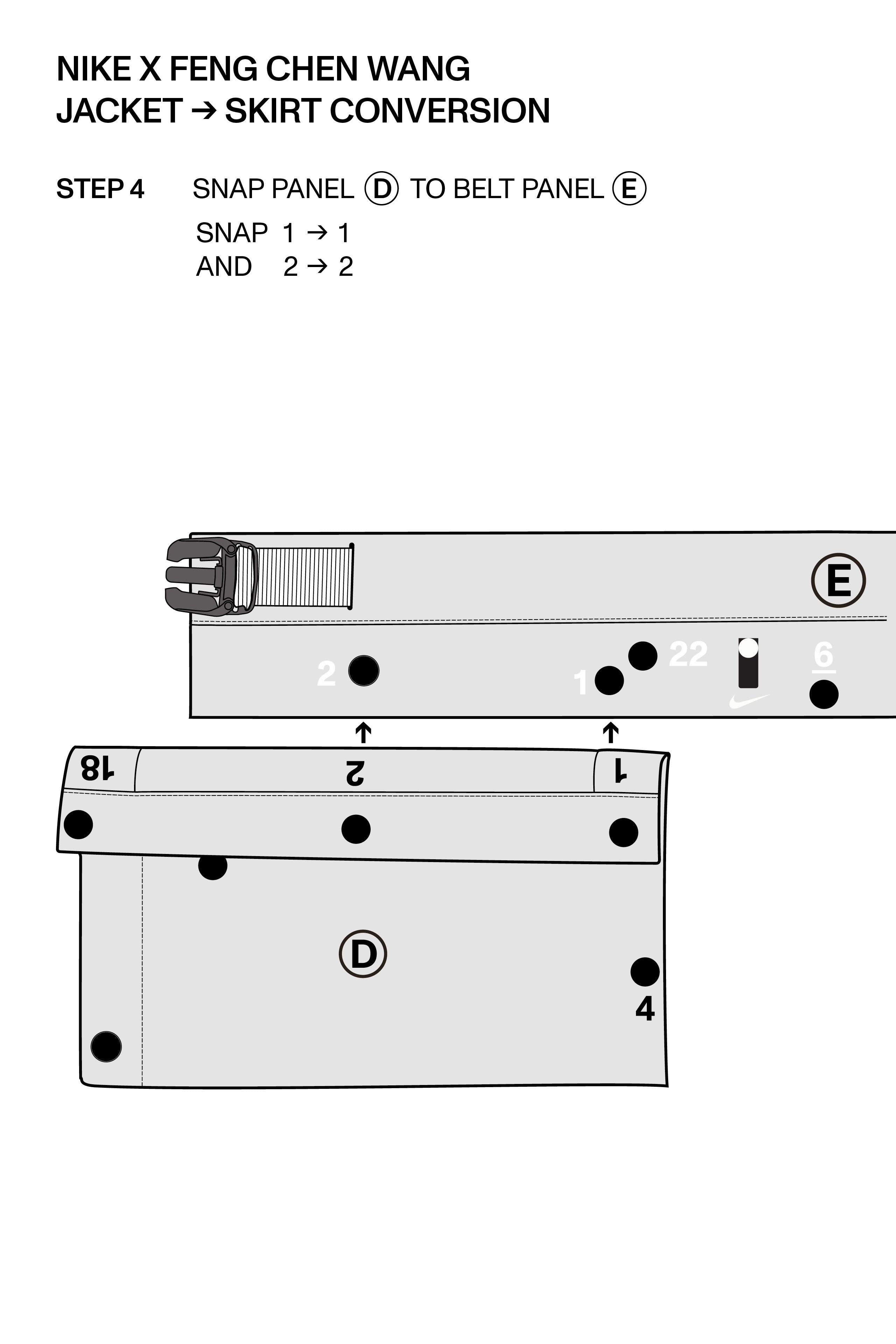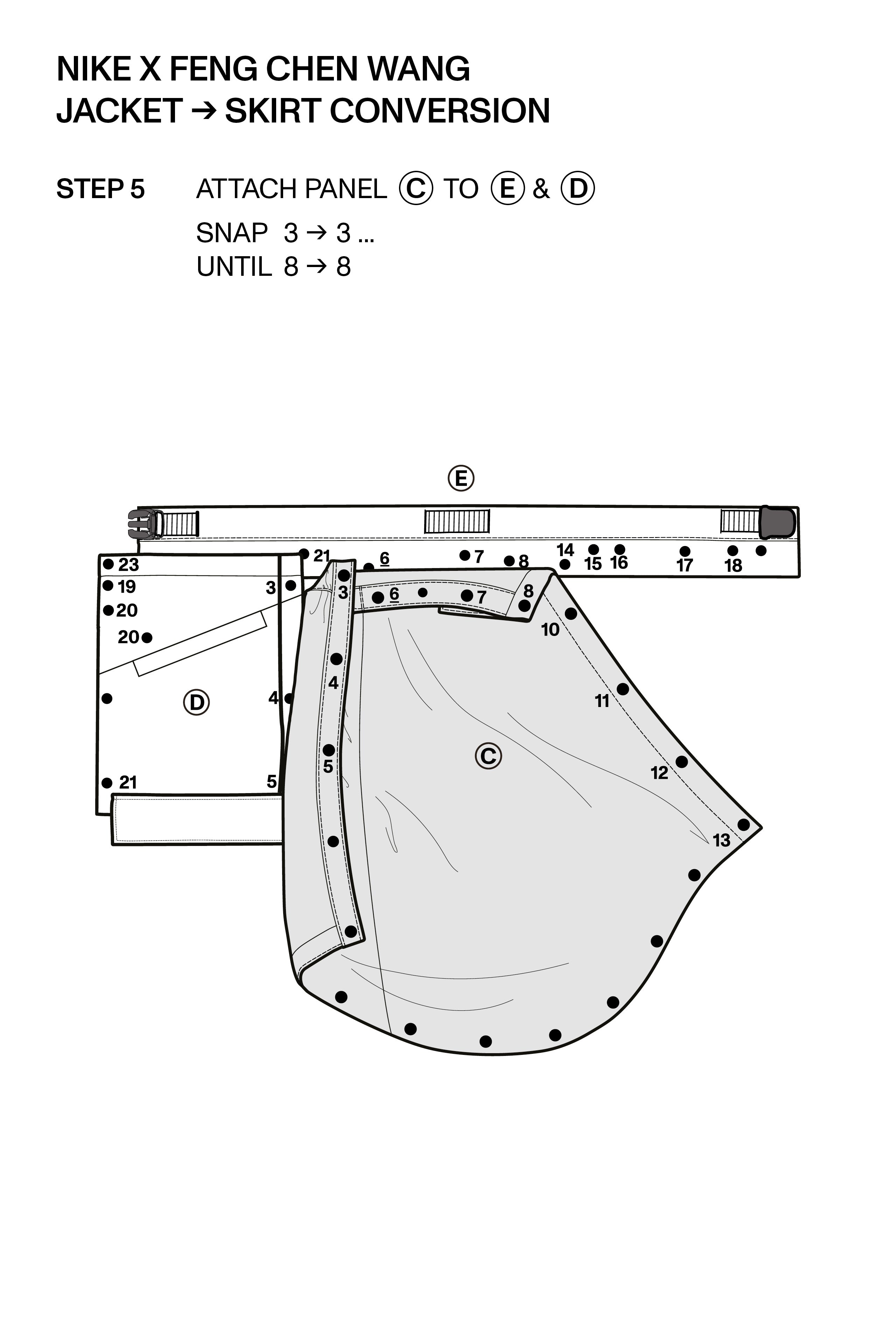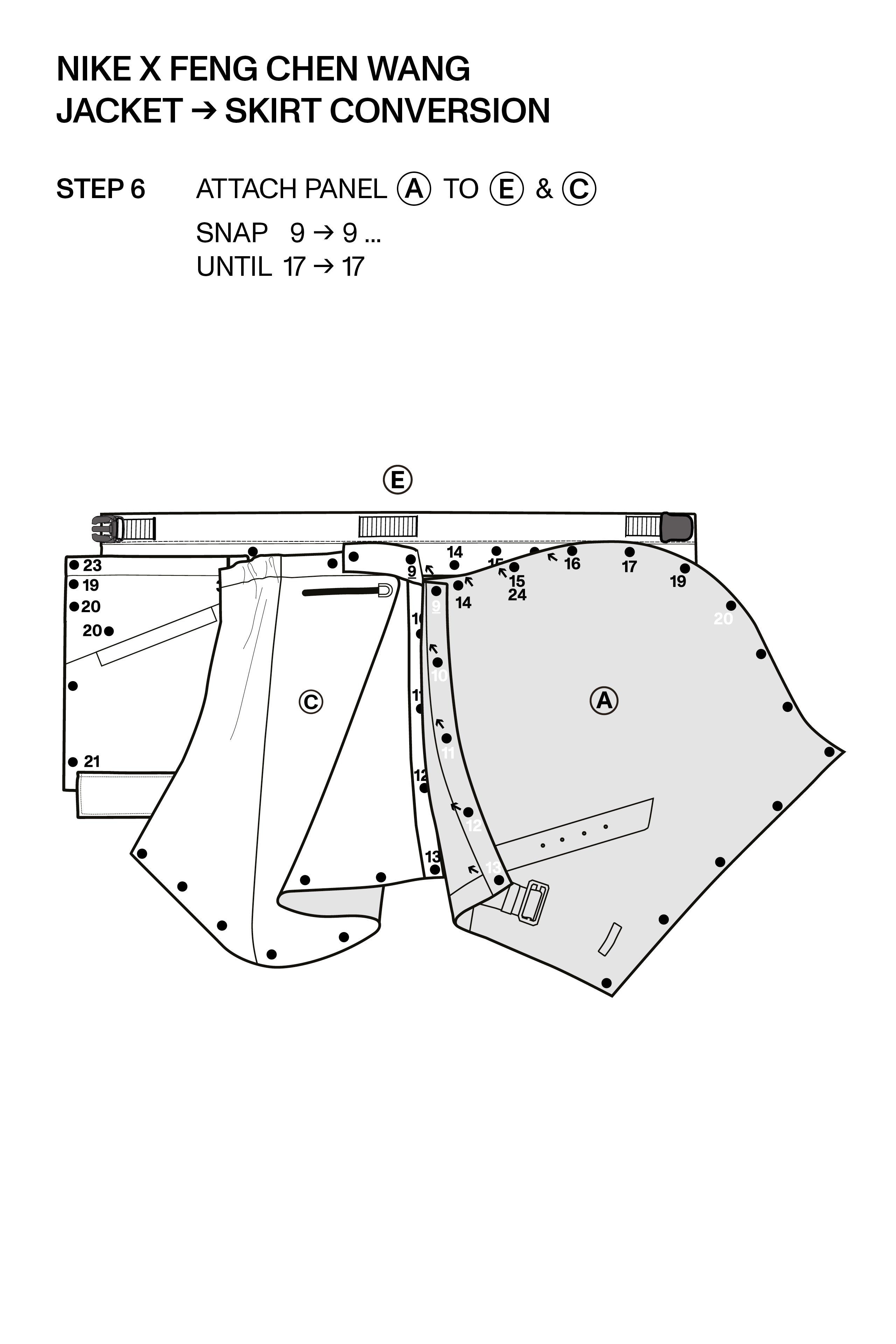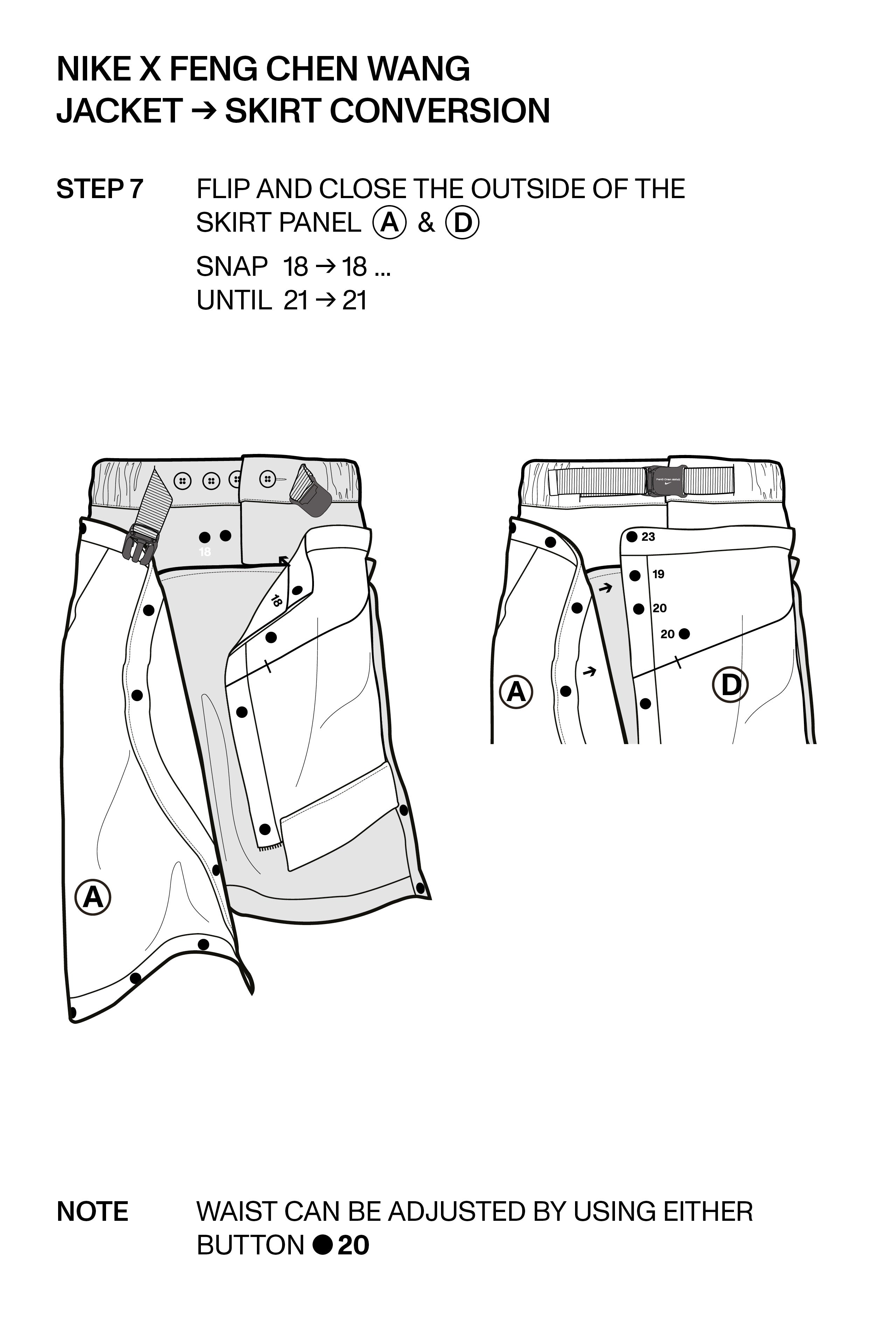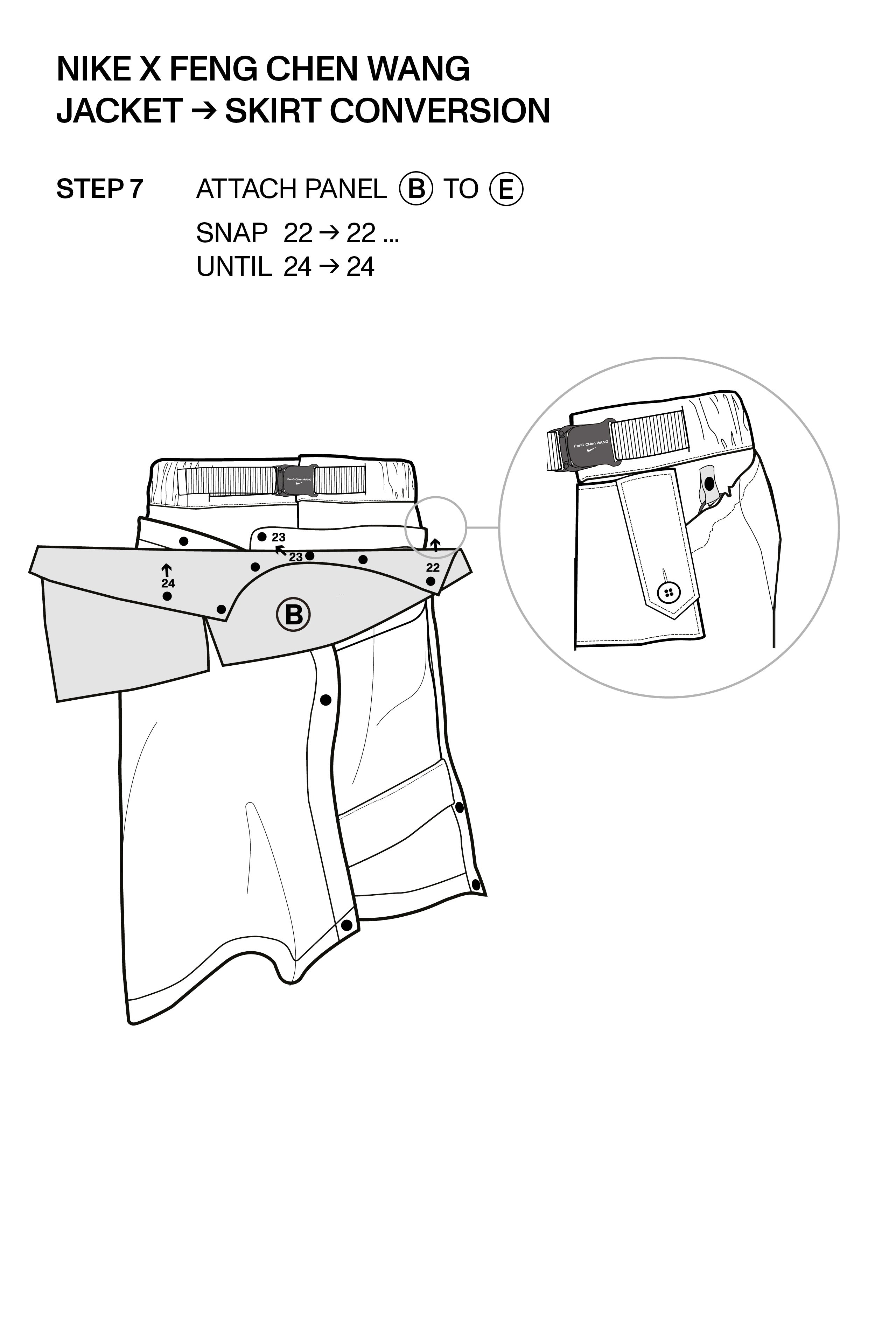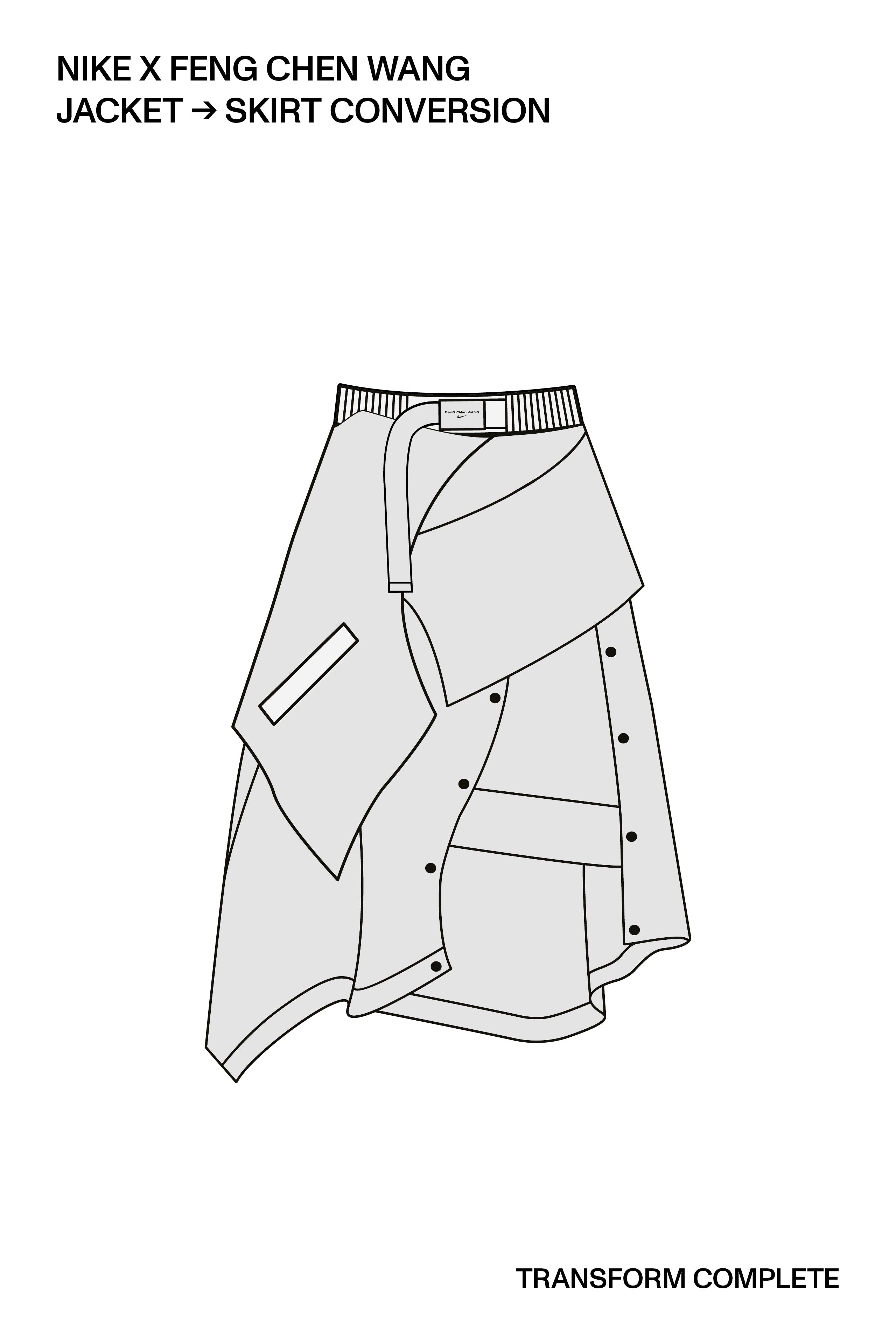 STEP BY STEP GUIDE: JACKET TO SKIRT CONVERSION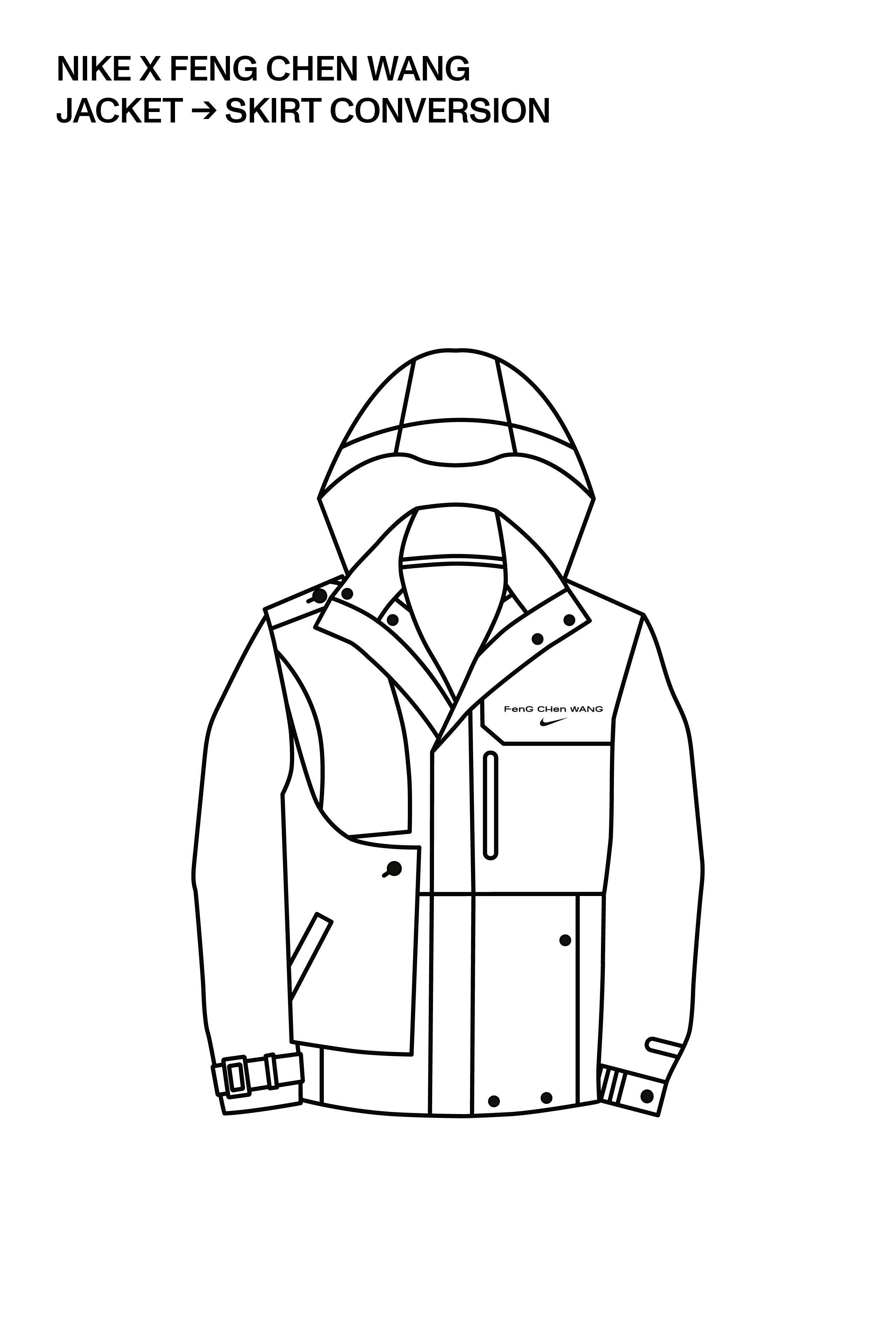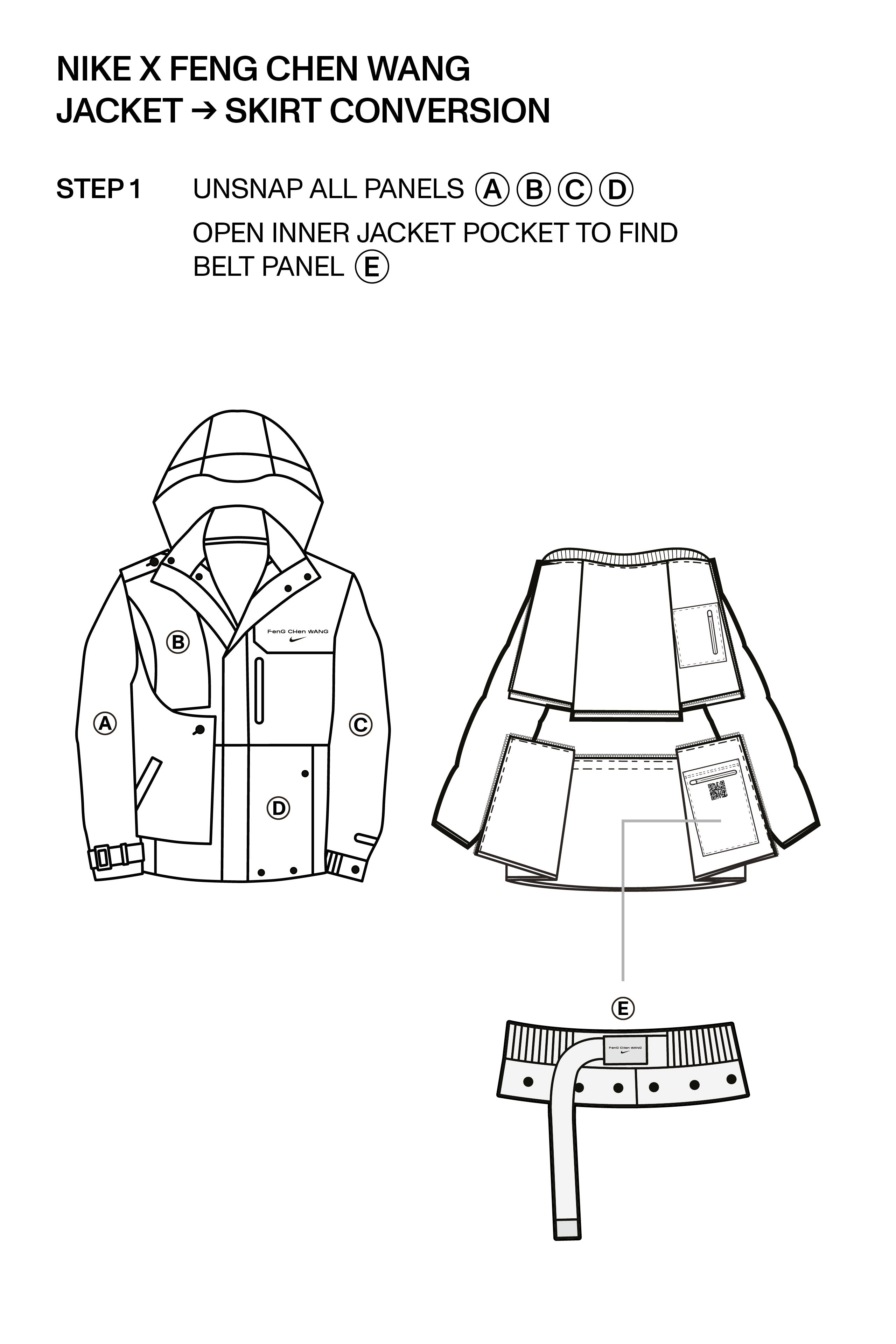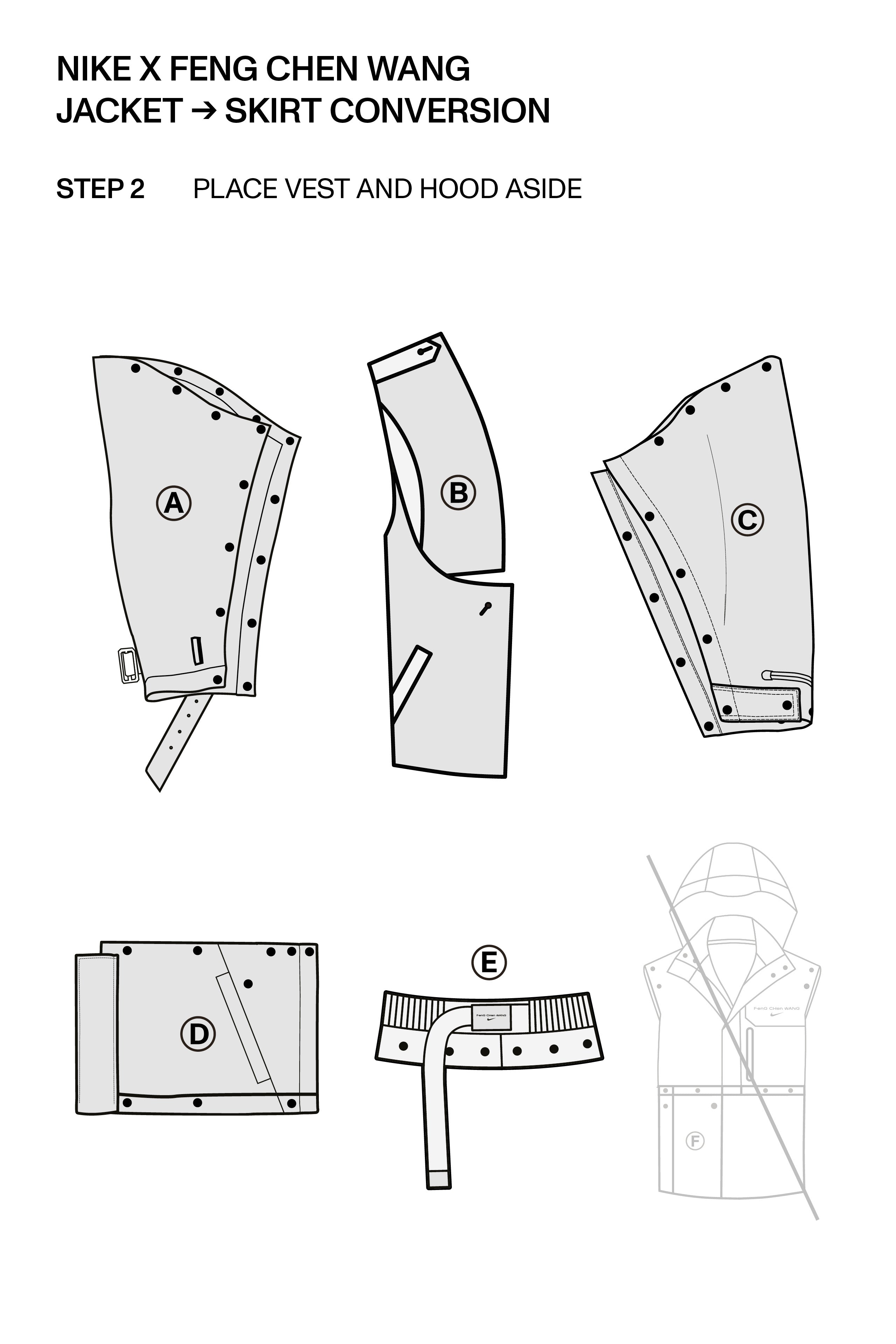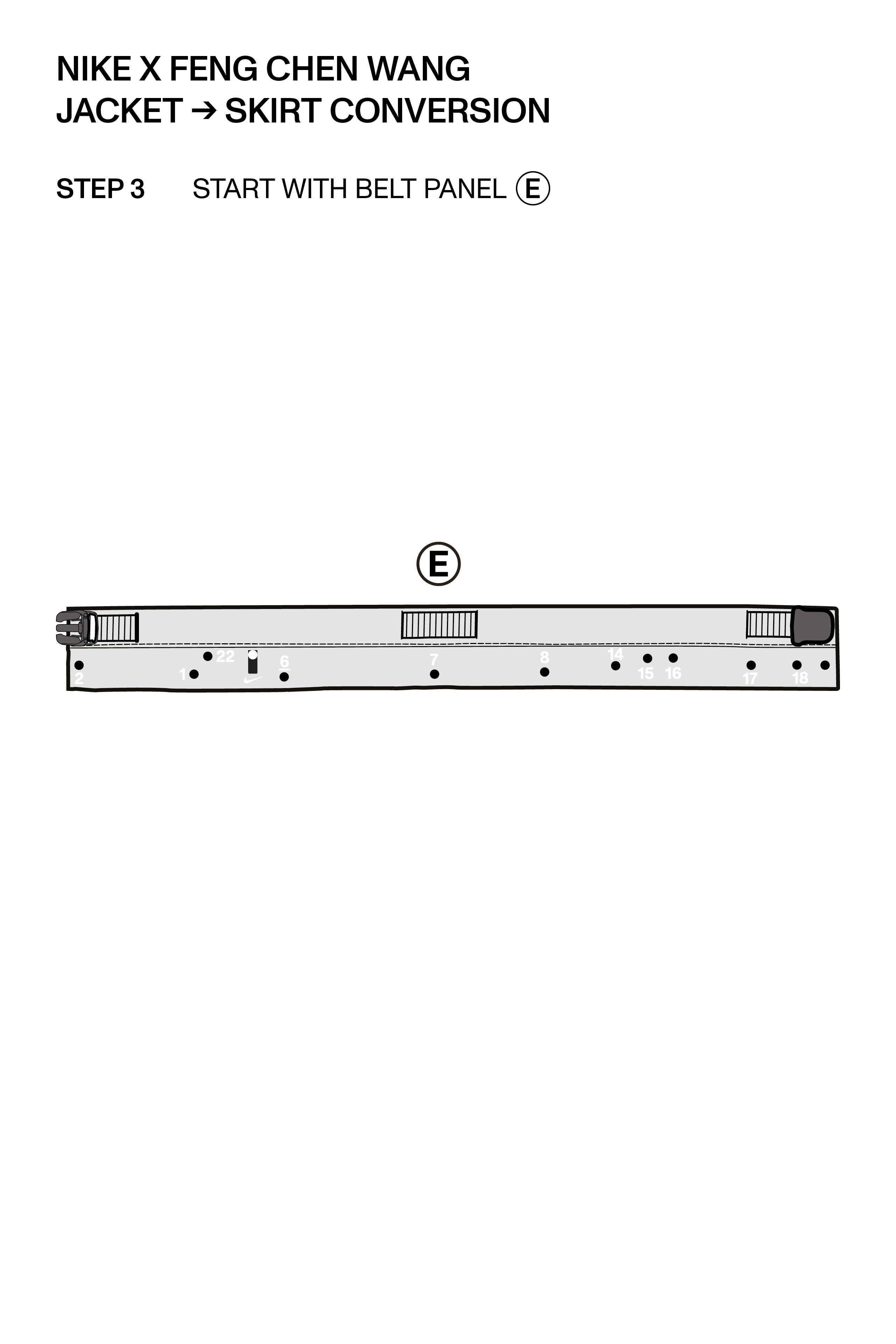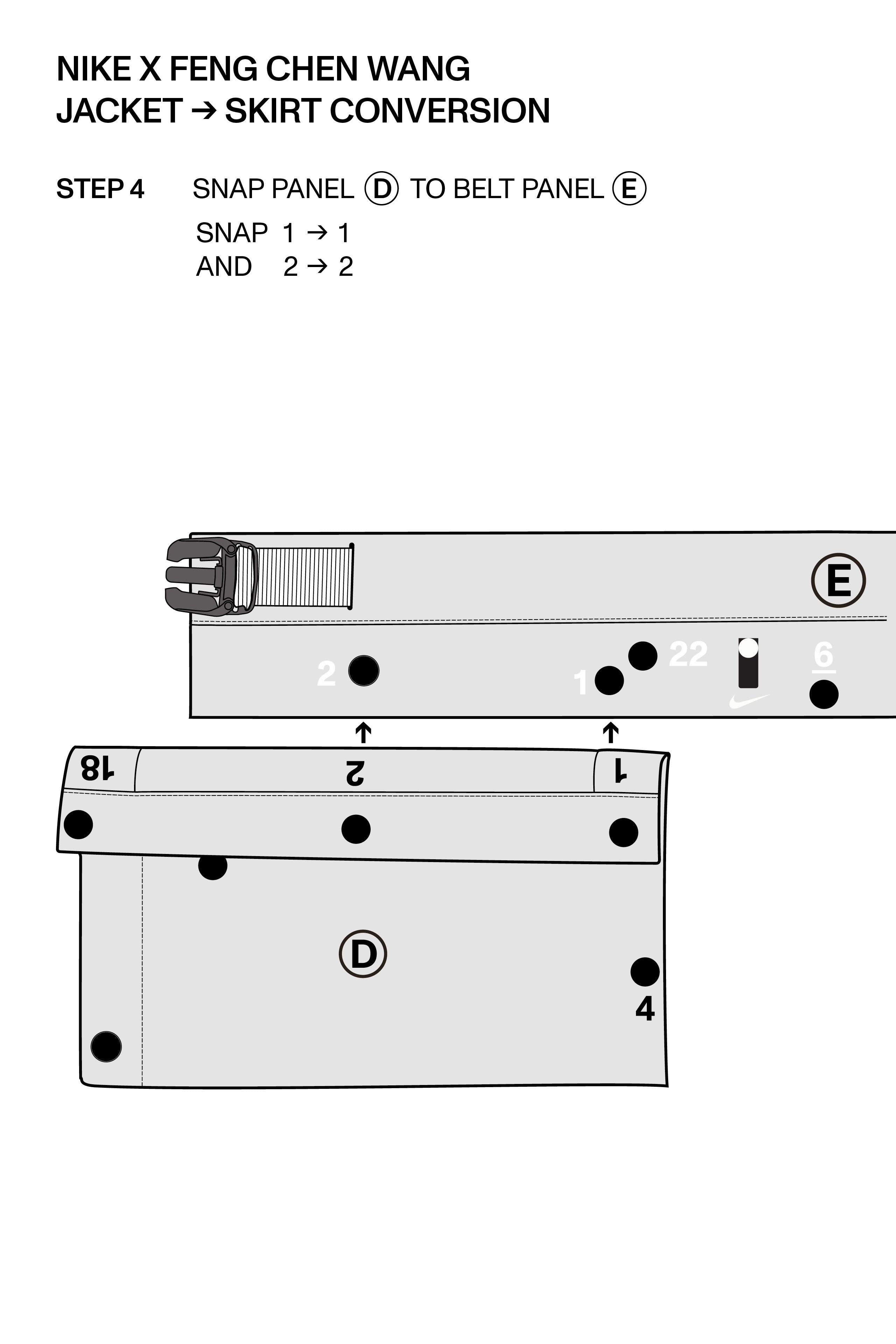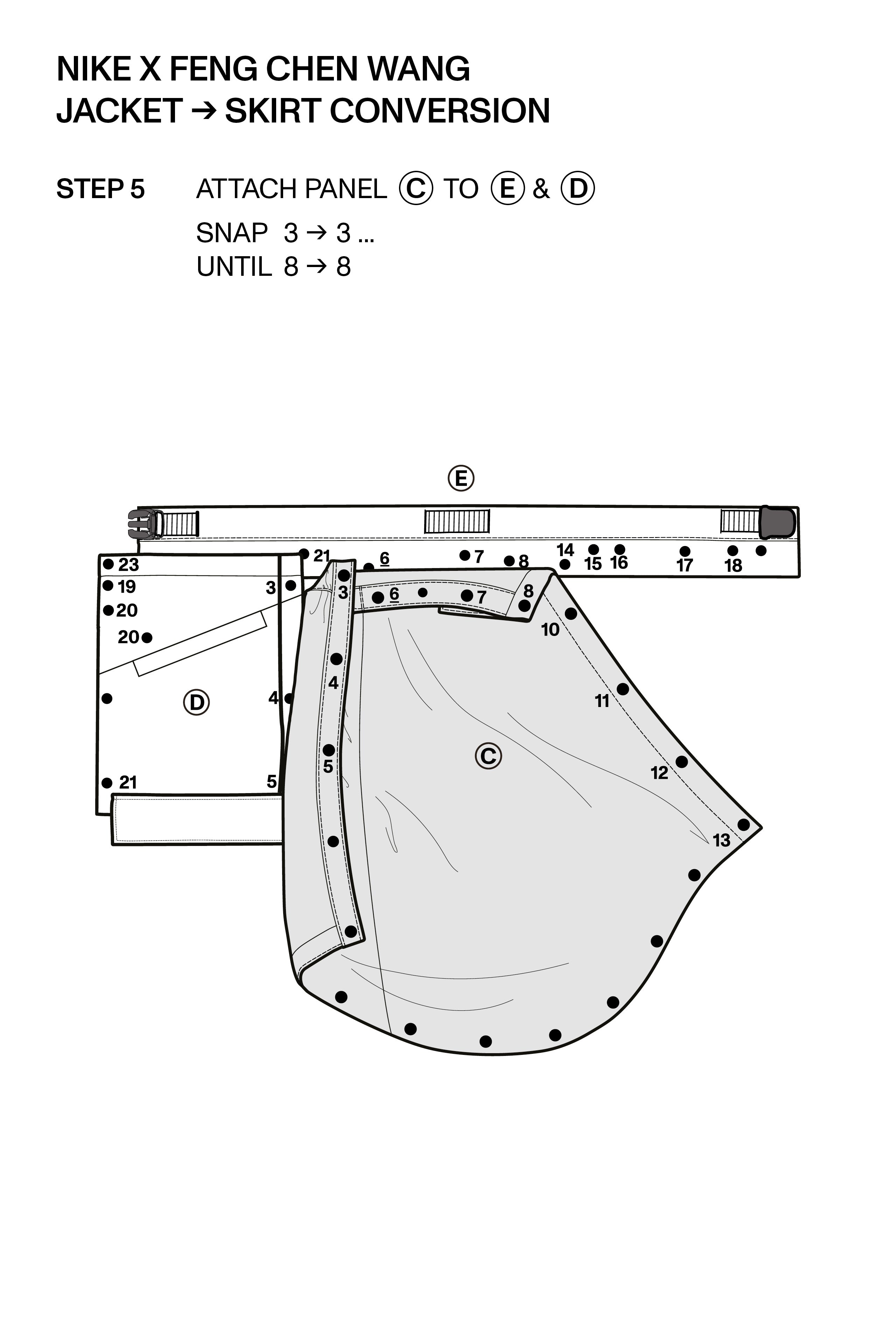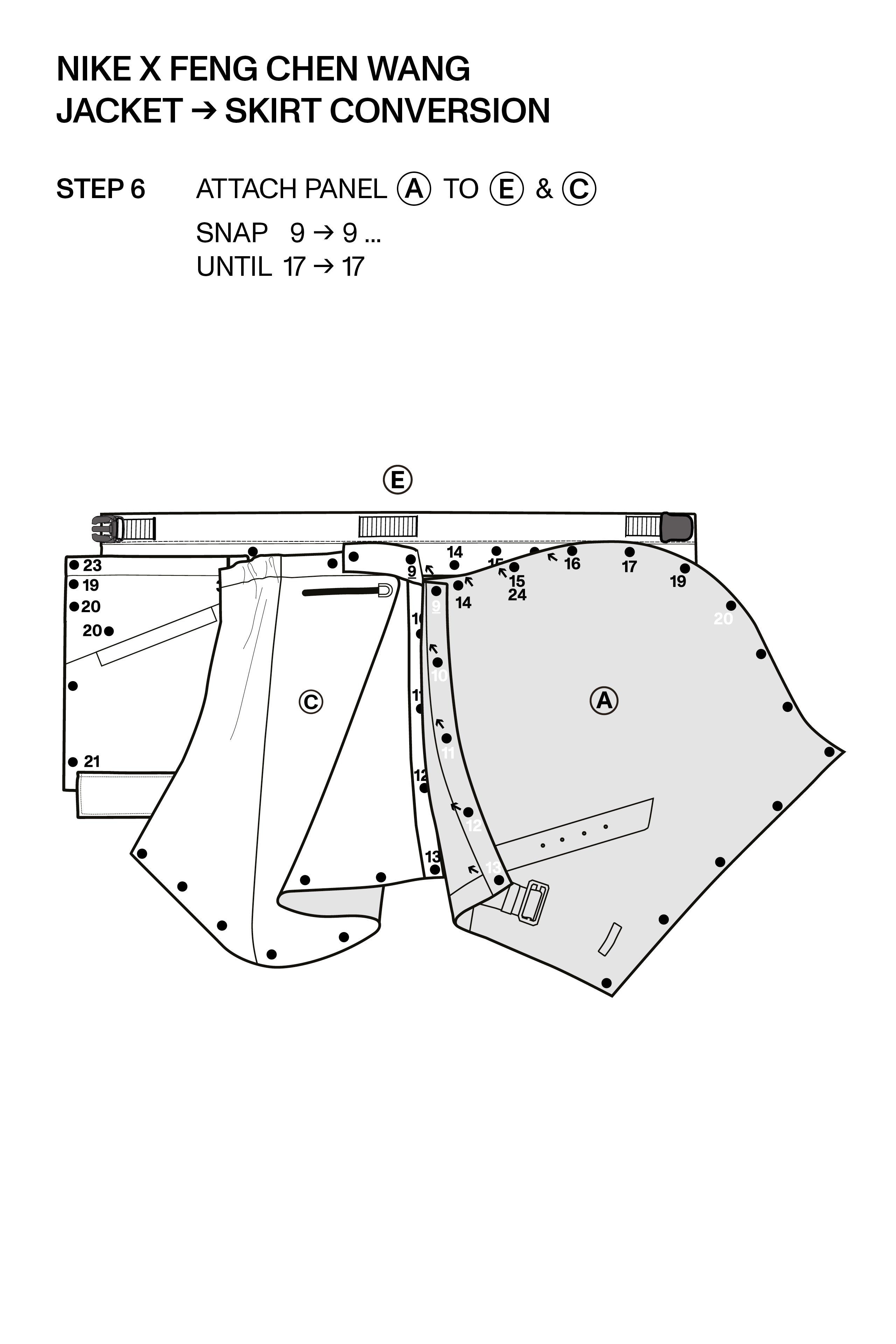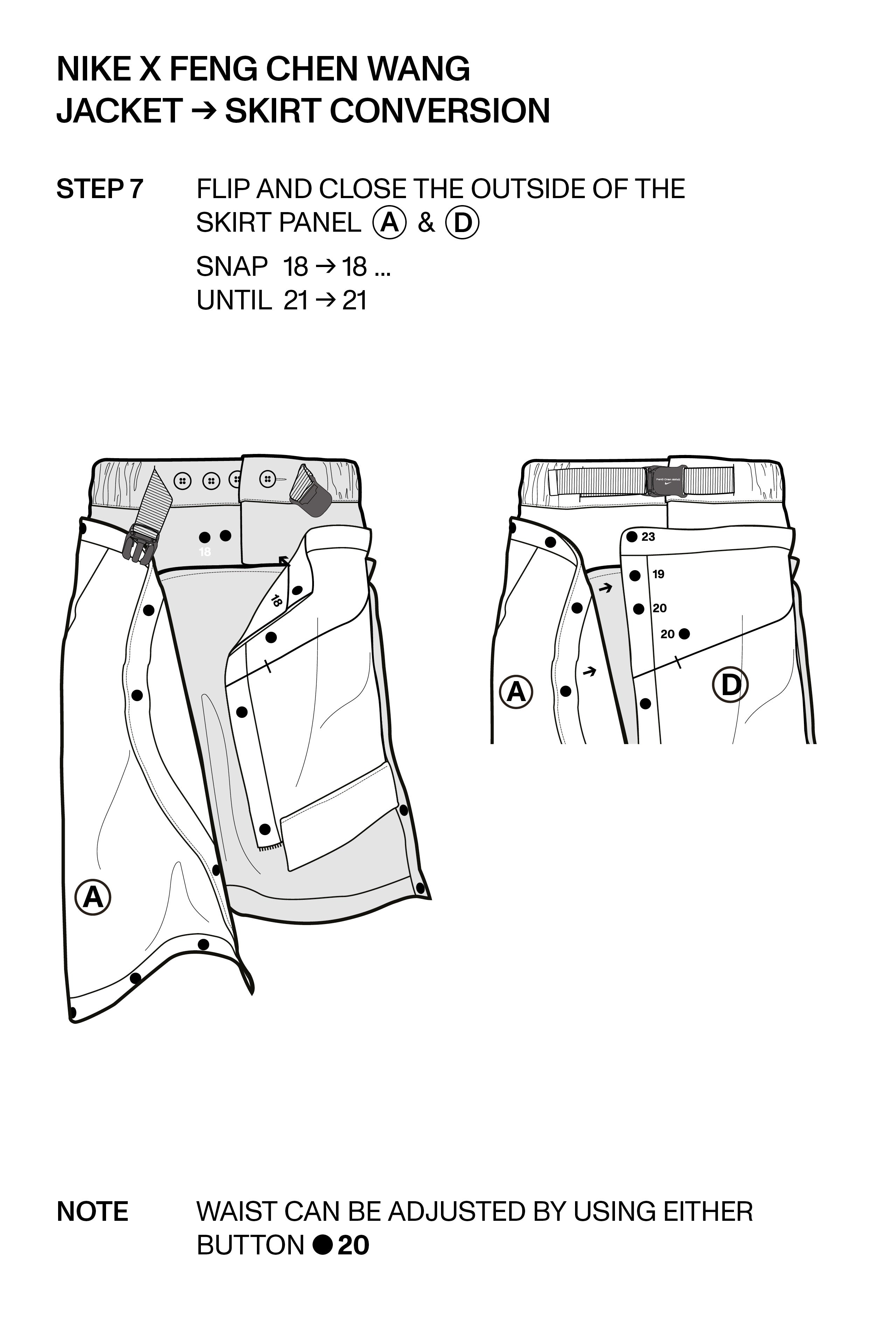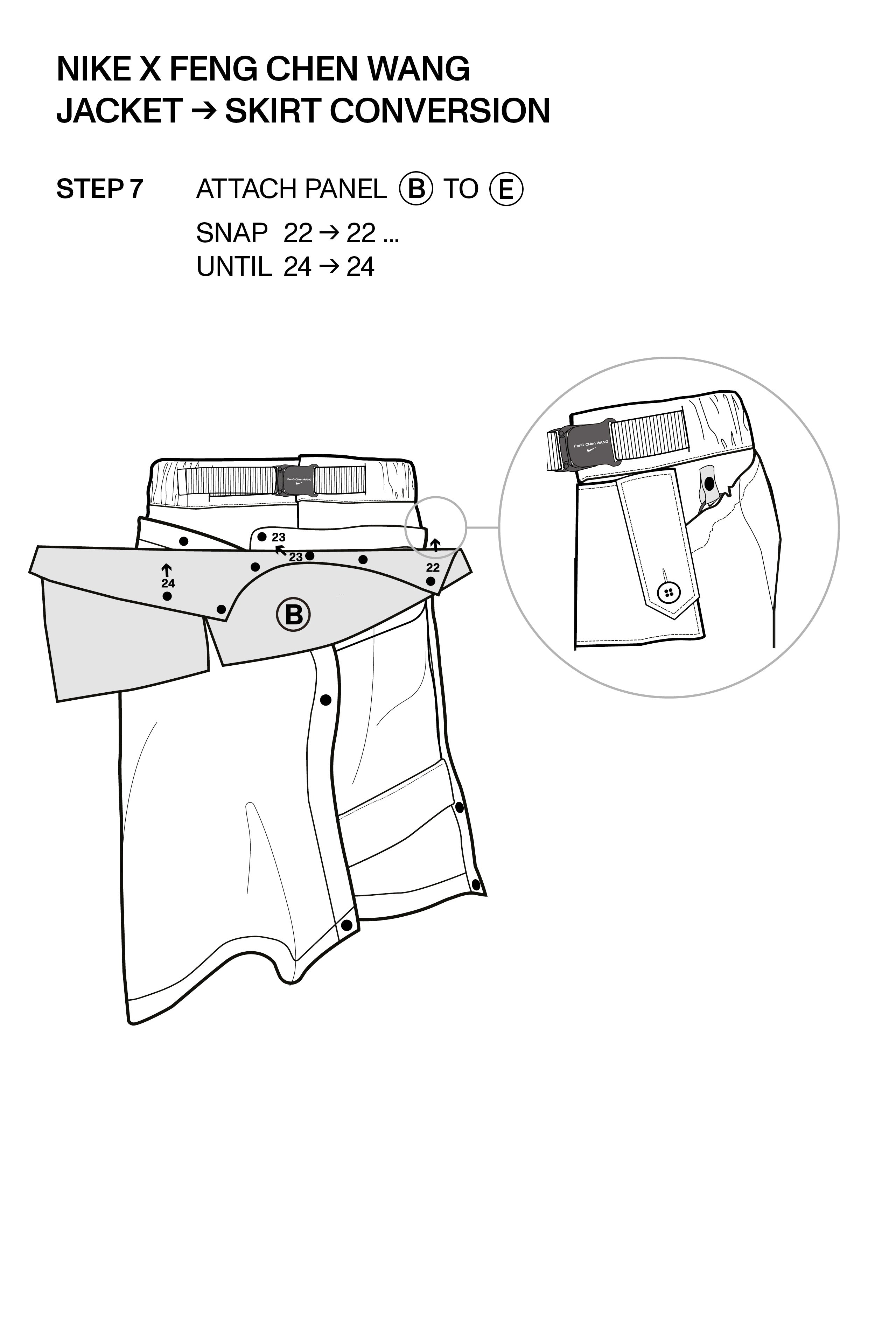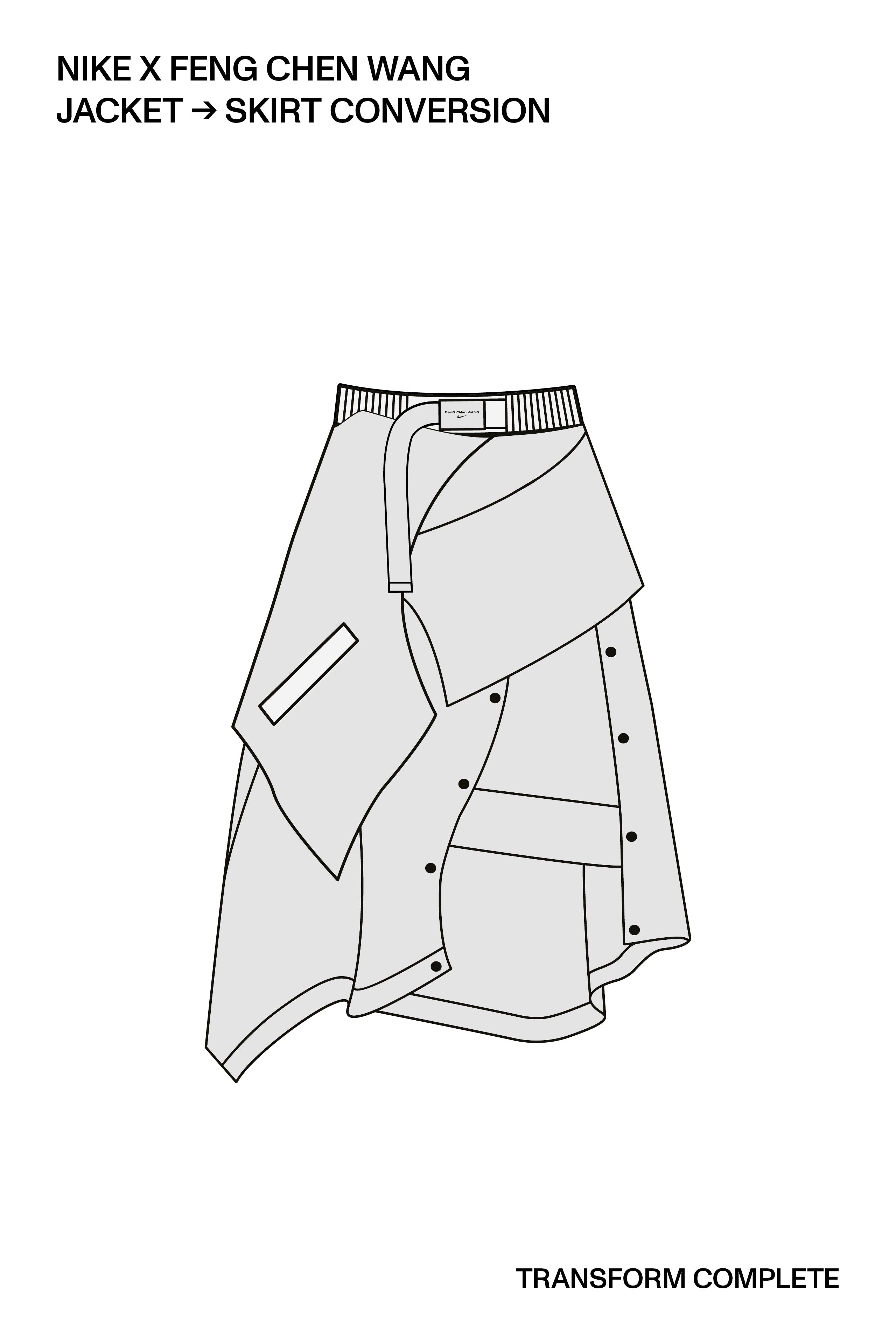 CONSTRUCT AND DECONSTRUCT
Driven by a longstanding culture of innovation, Nike and designer Feng Chen Wang present their first collaboration, breaking all conventions of garment construction to reimagine sportswear staples as highly functional mashups of disparate cultural and design elements. The Nike x Feng Chen Wang collection reinforces the brand and designer's dedication to serving the future of athletes and sport through experimentation. The collection incorporates Feng's signature overconstructed designs and craftsmanship, employing innovative methods to create functional apparel with elements of traditional sportswear that transcends gender and age, while meeting diverse needs.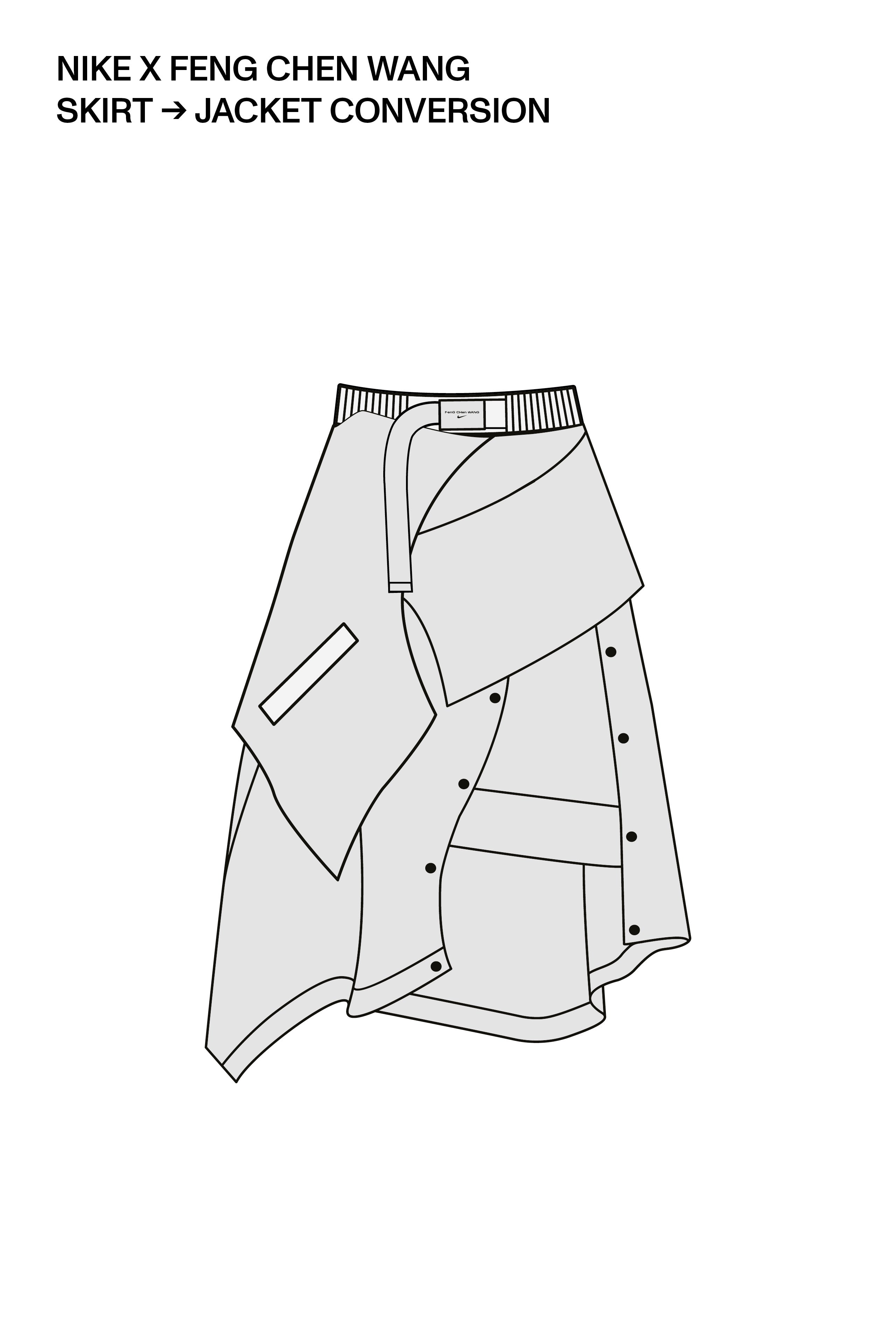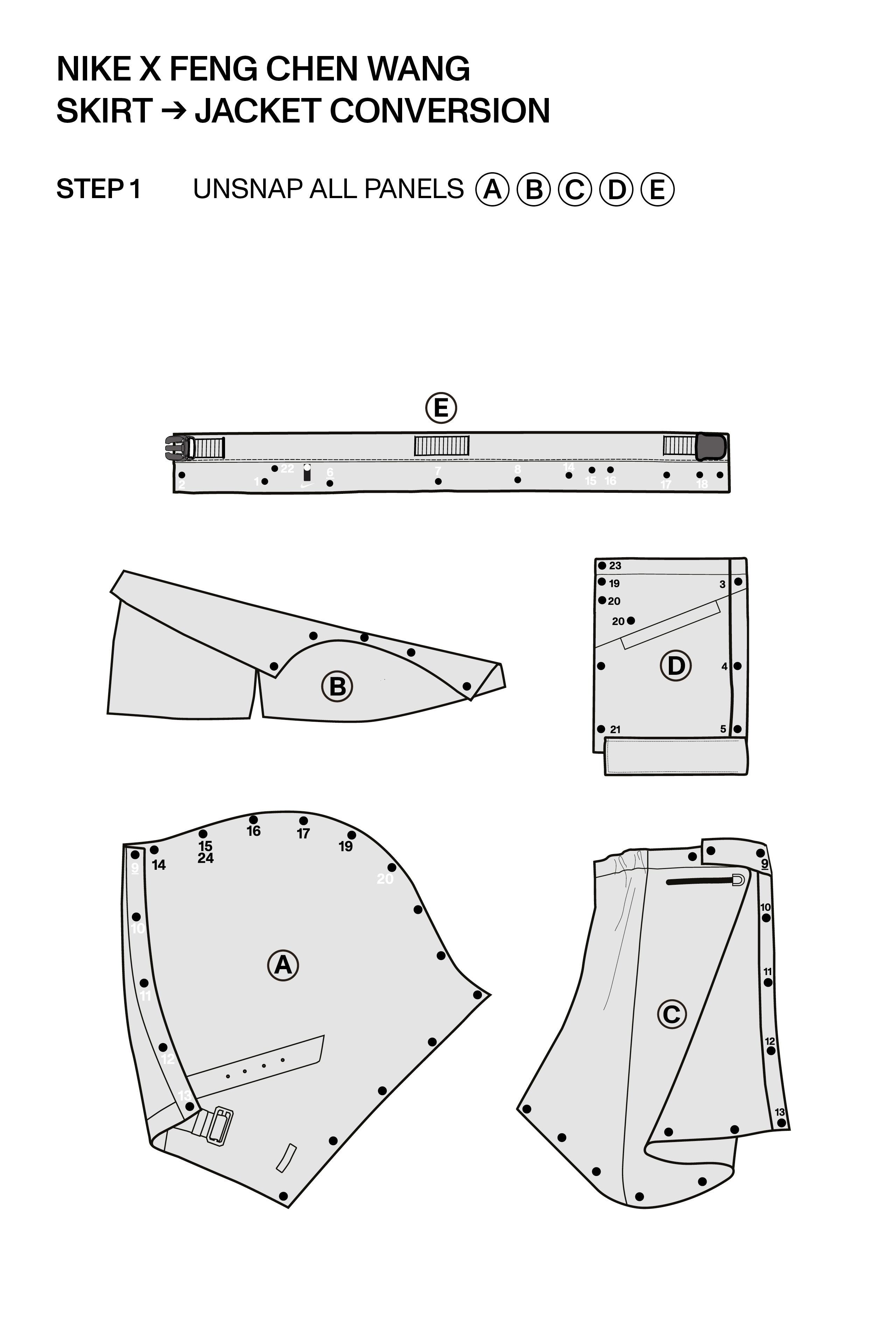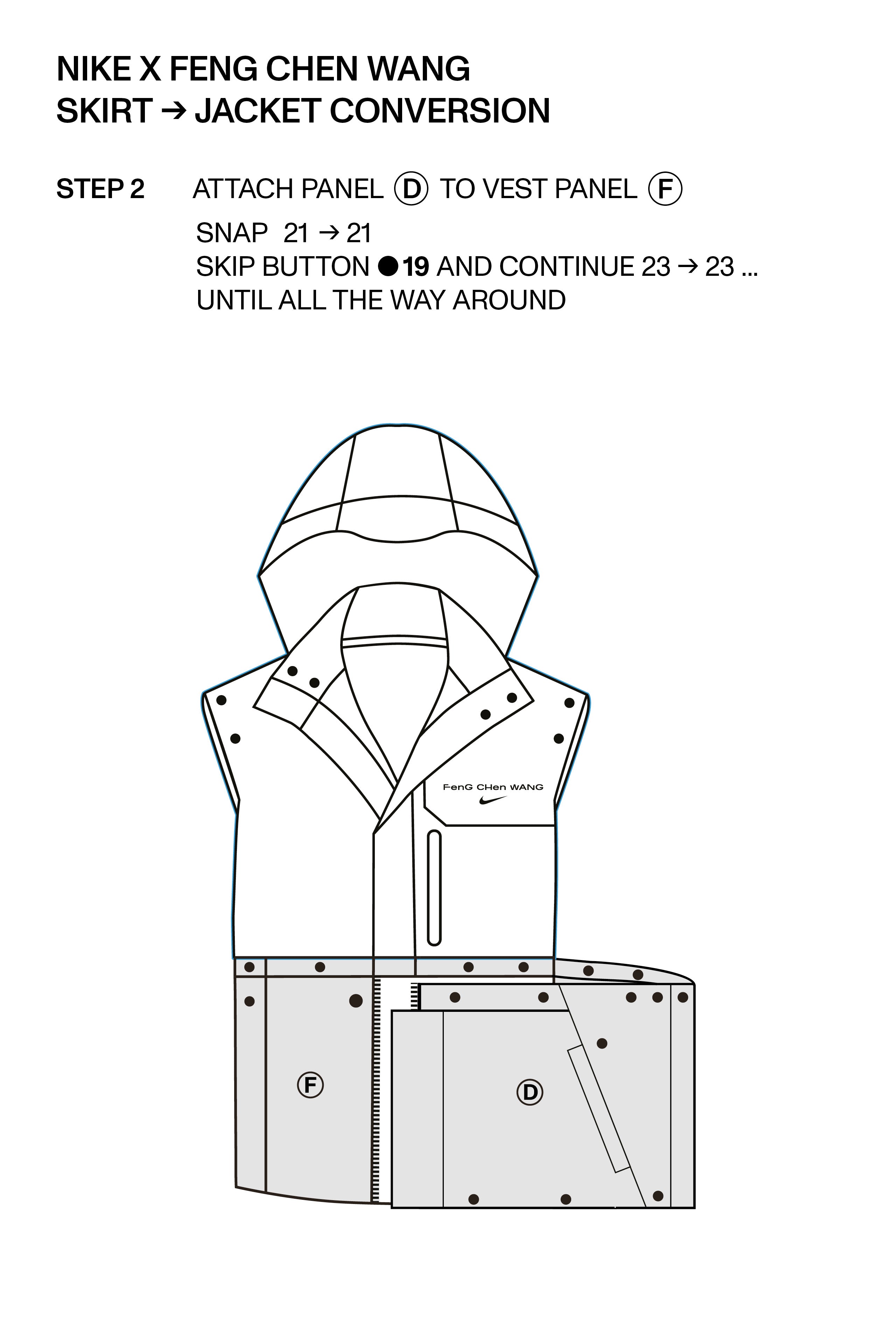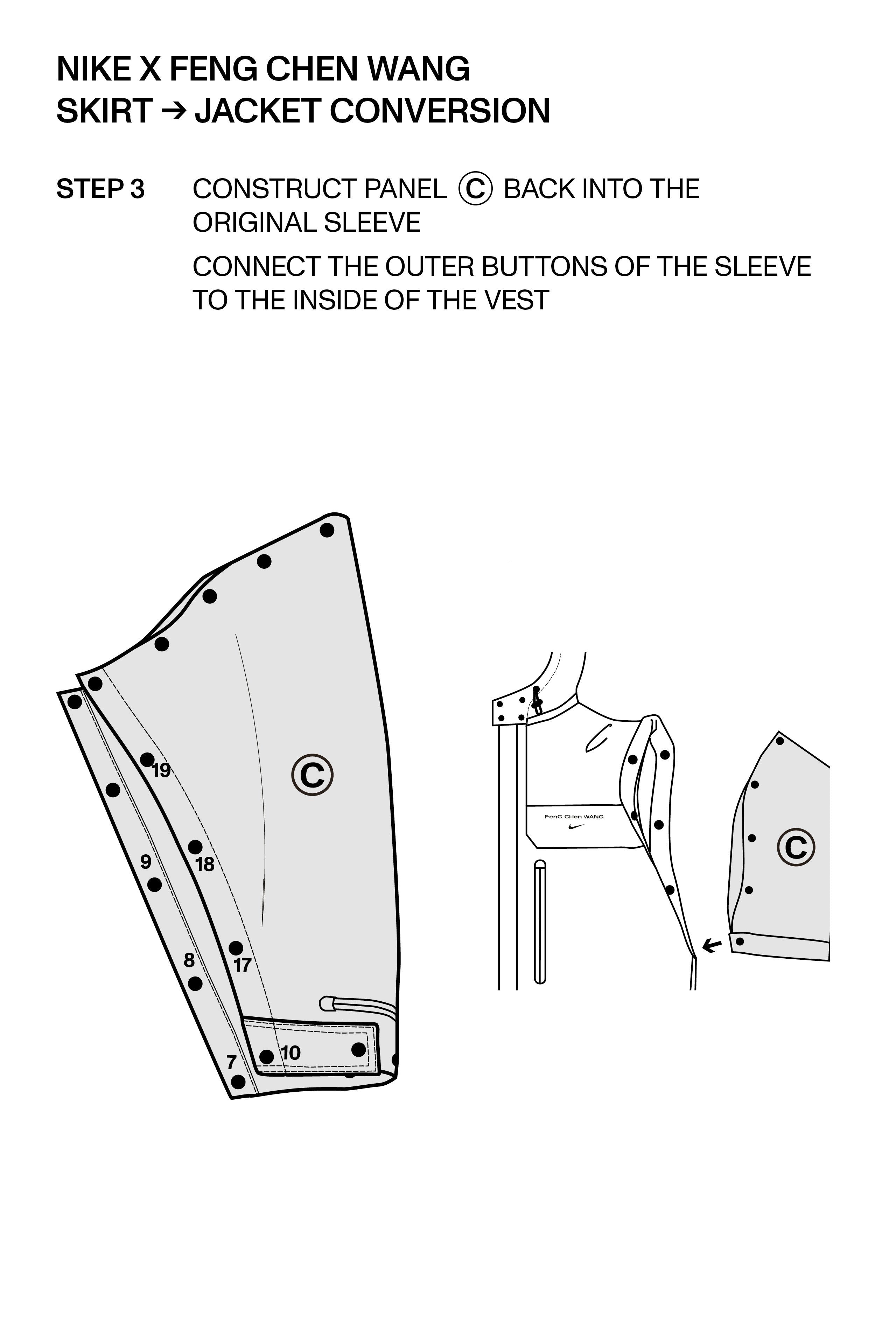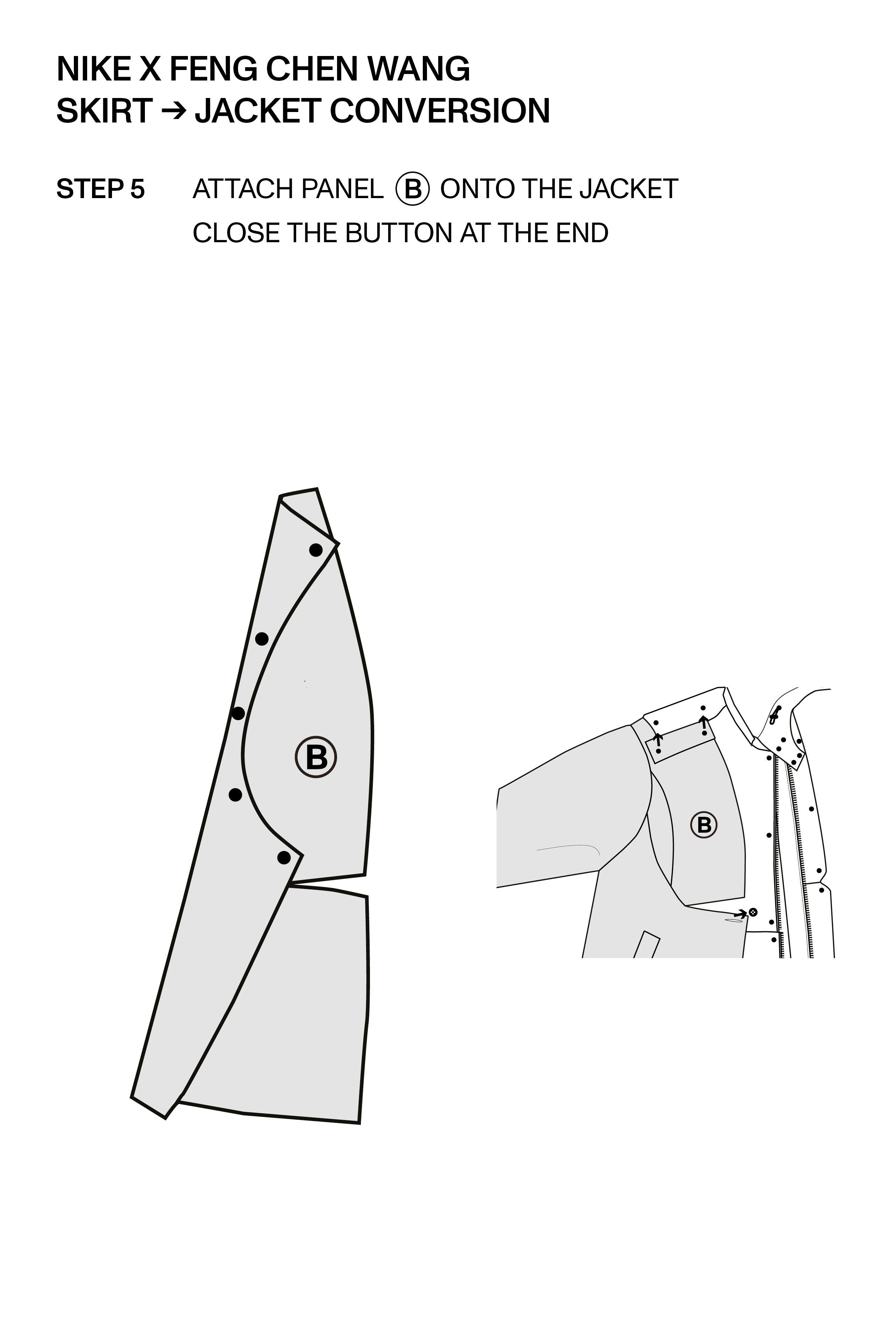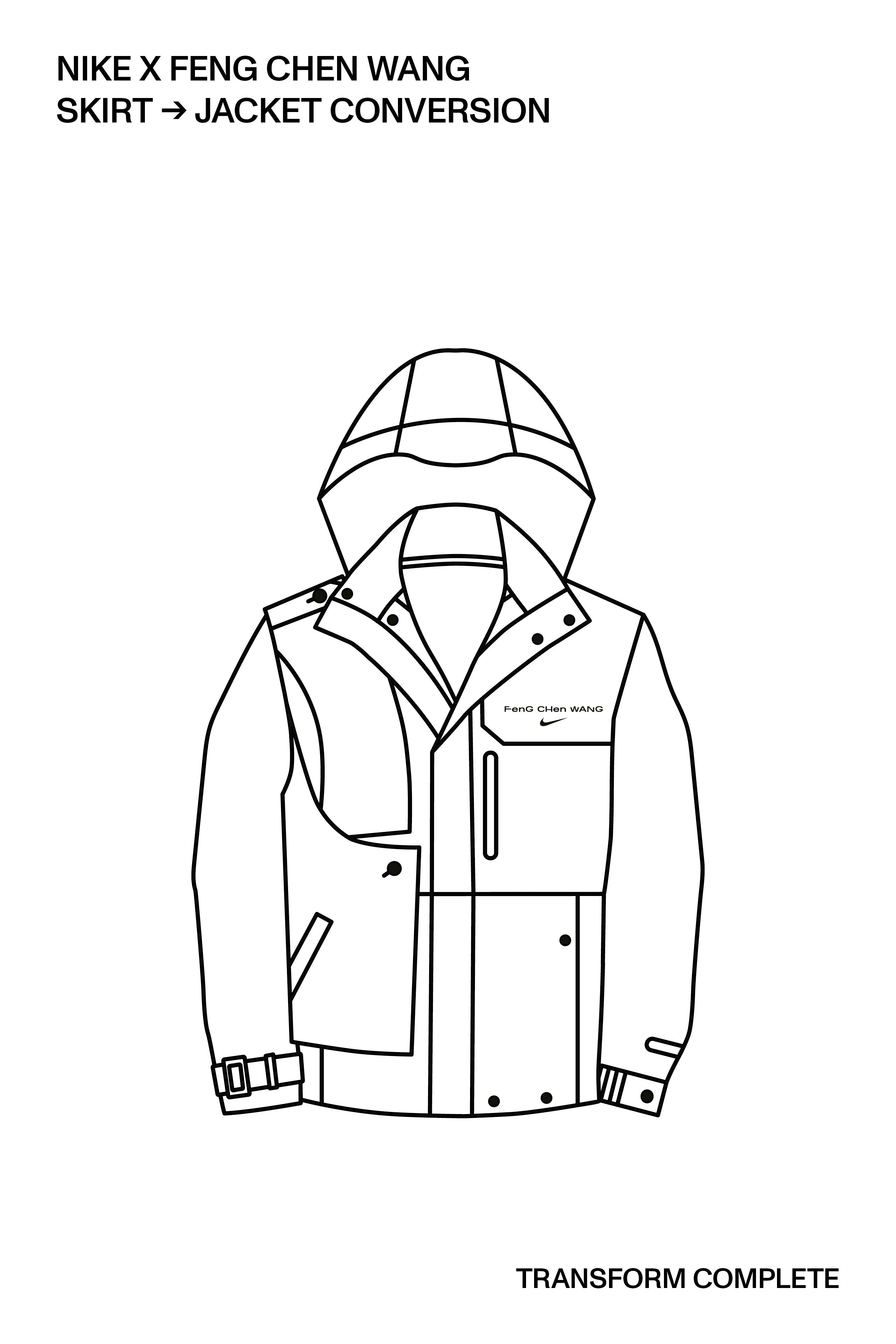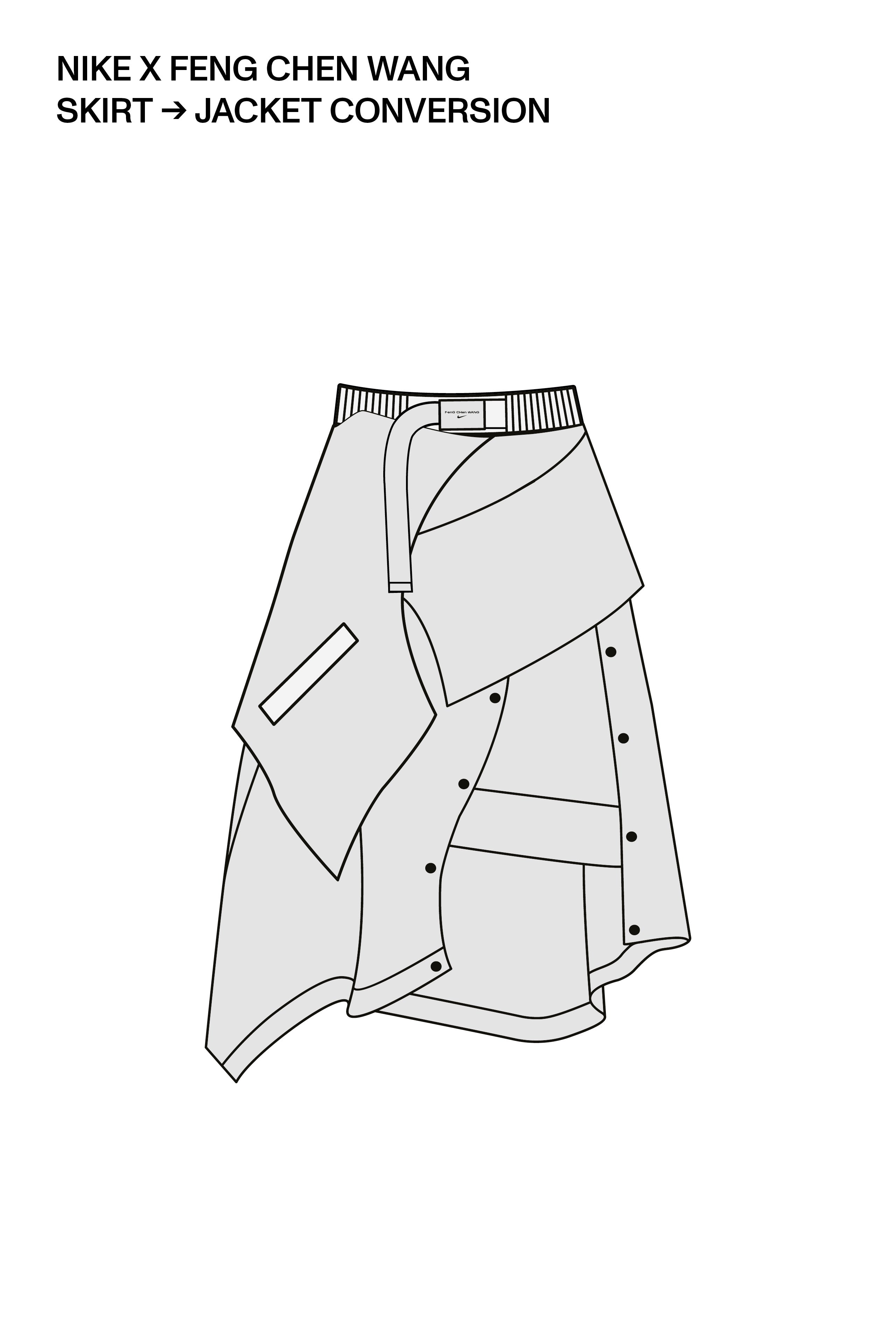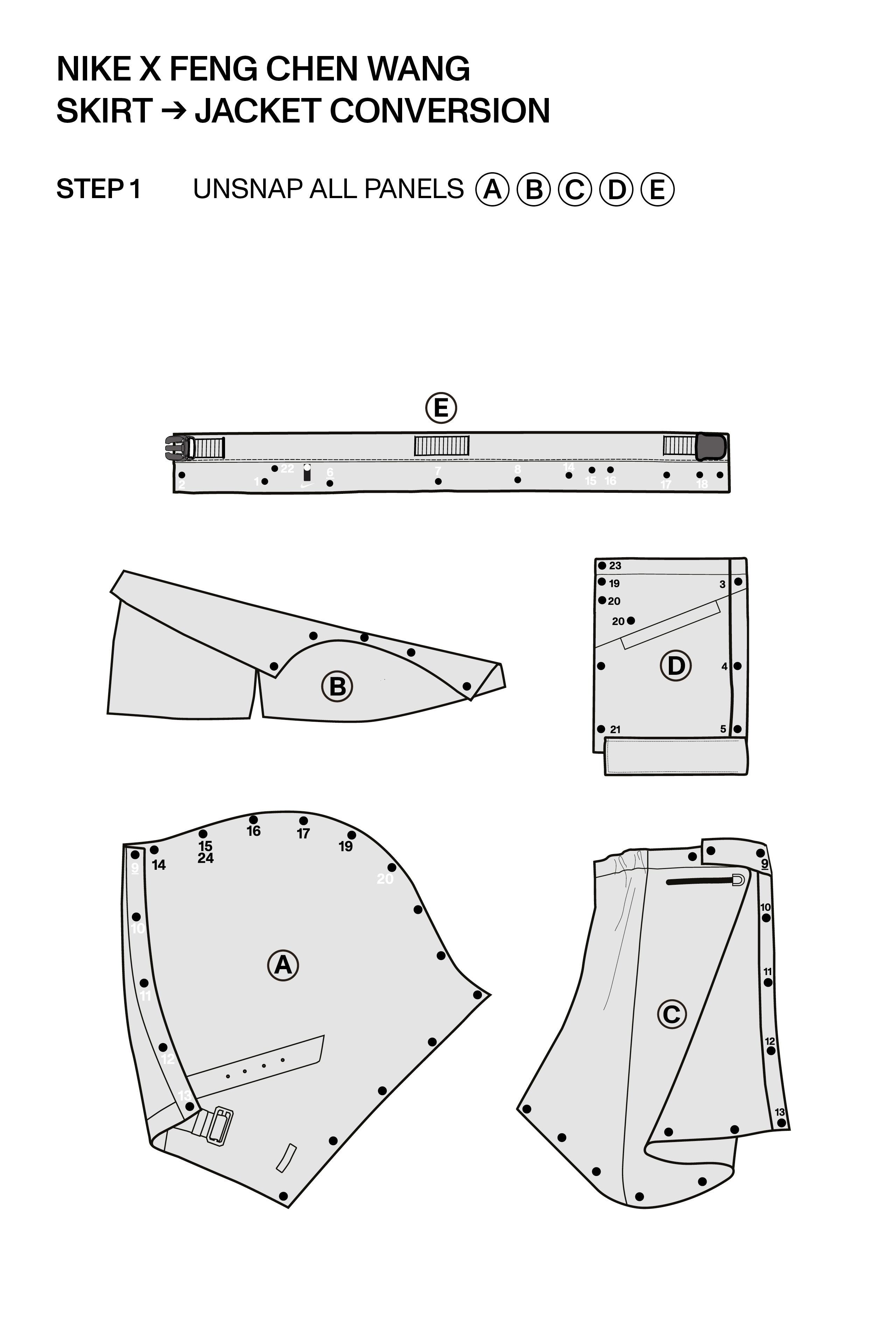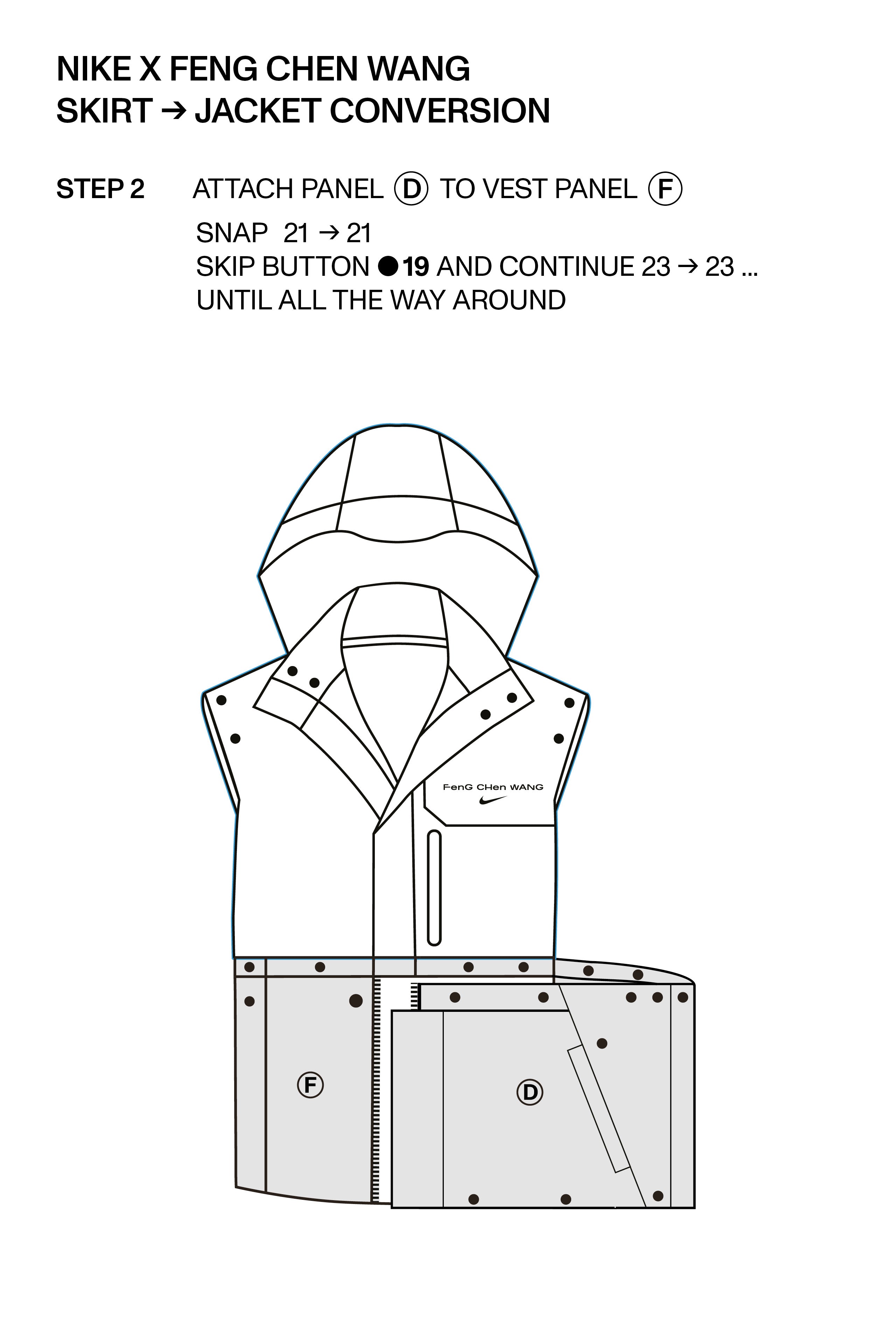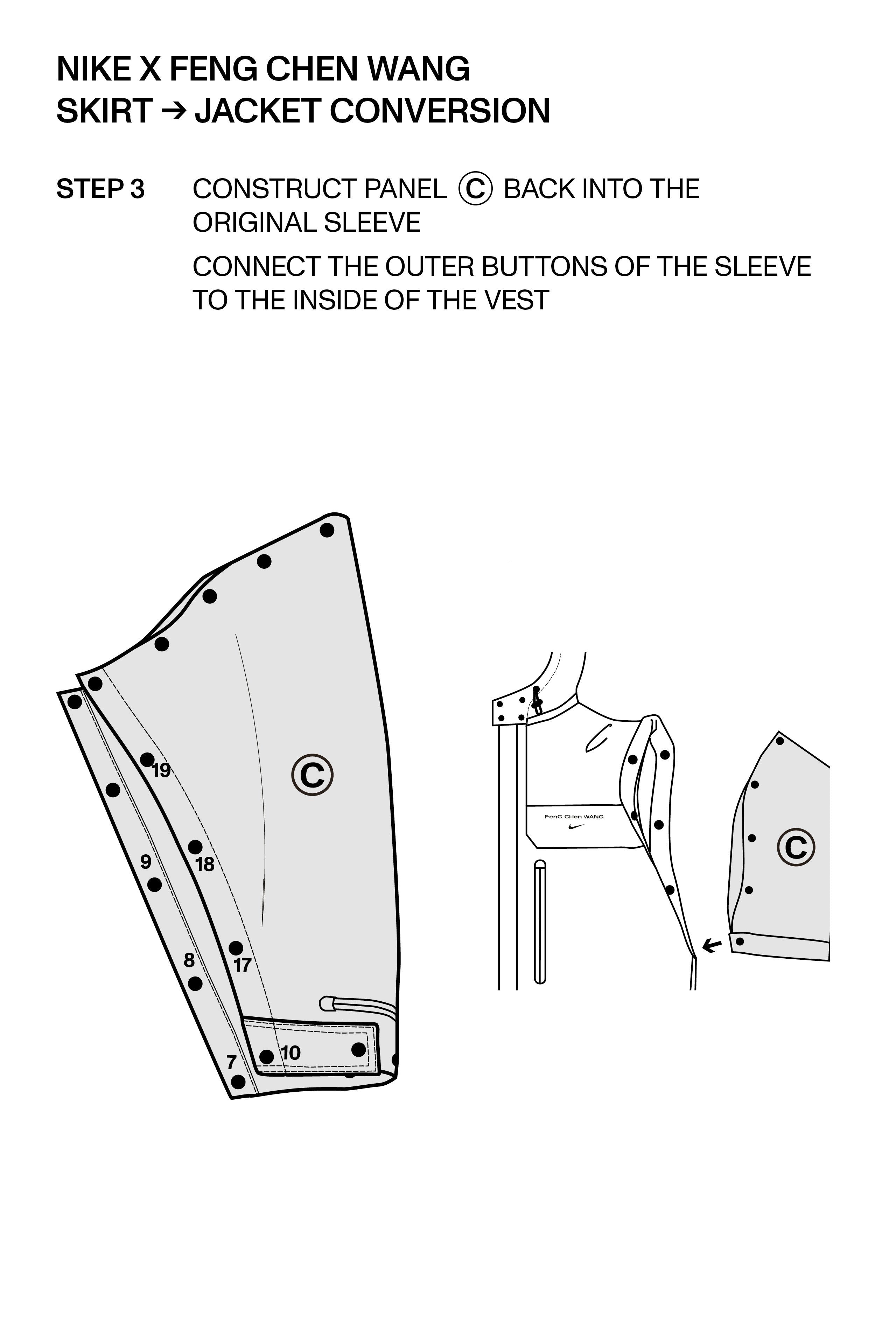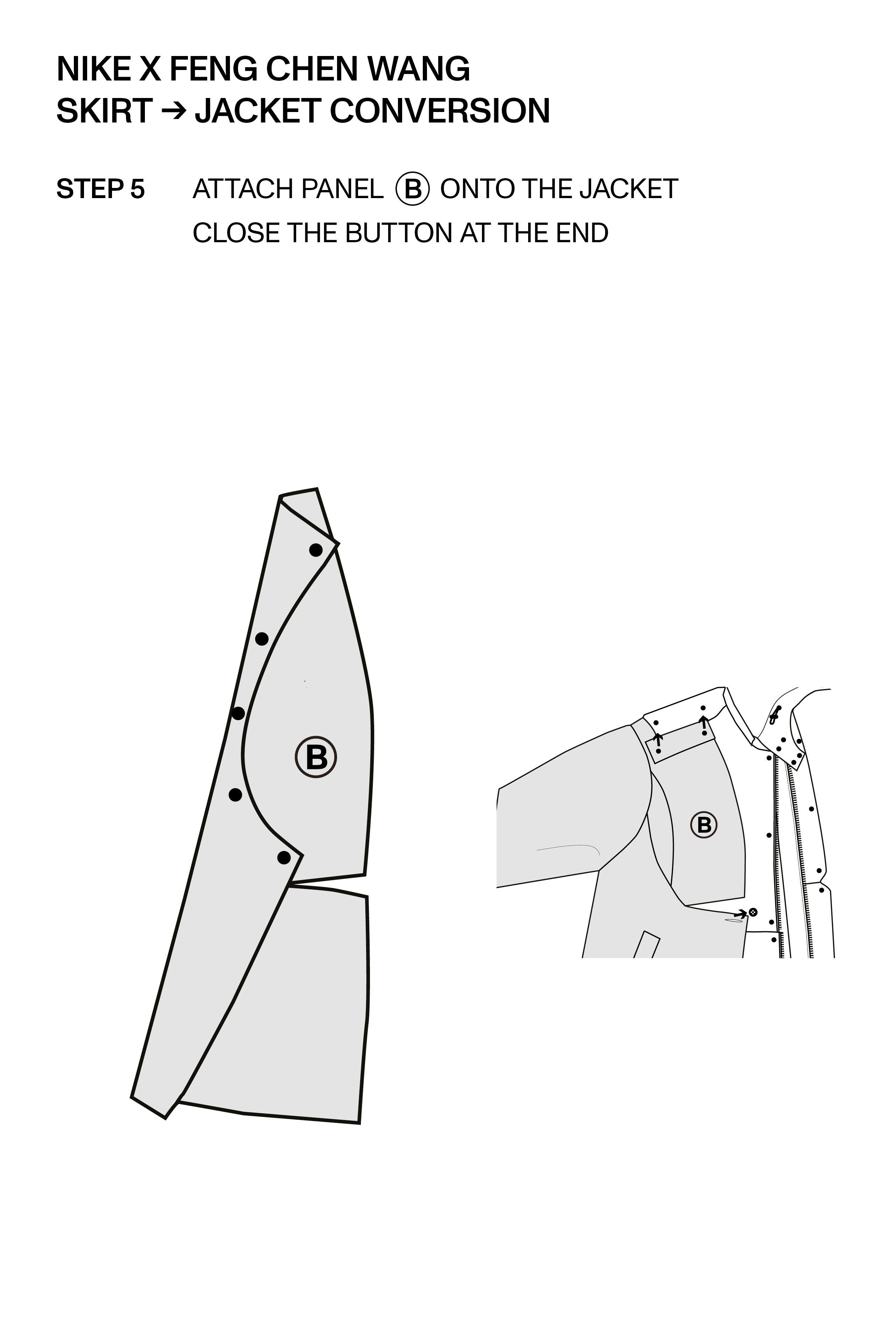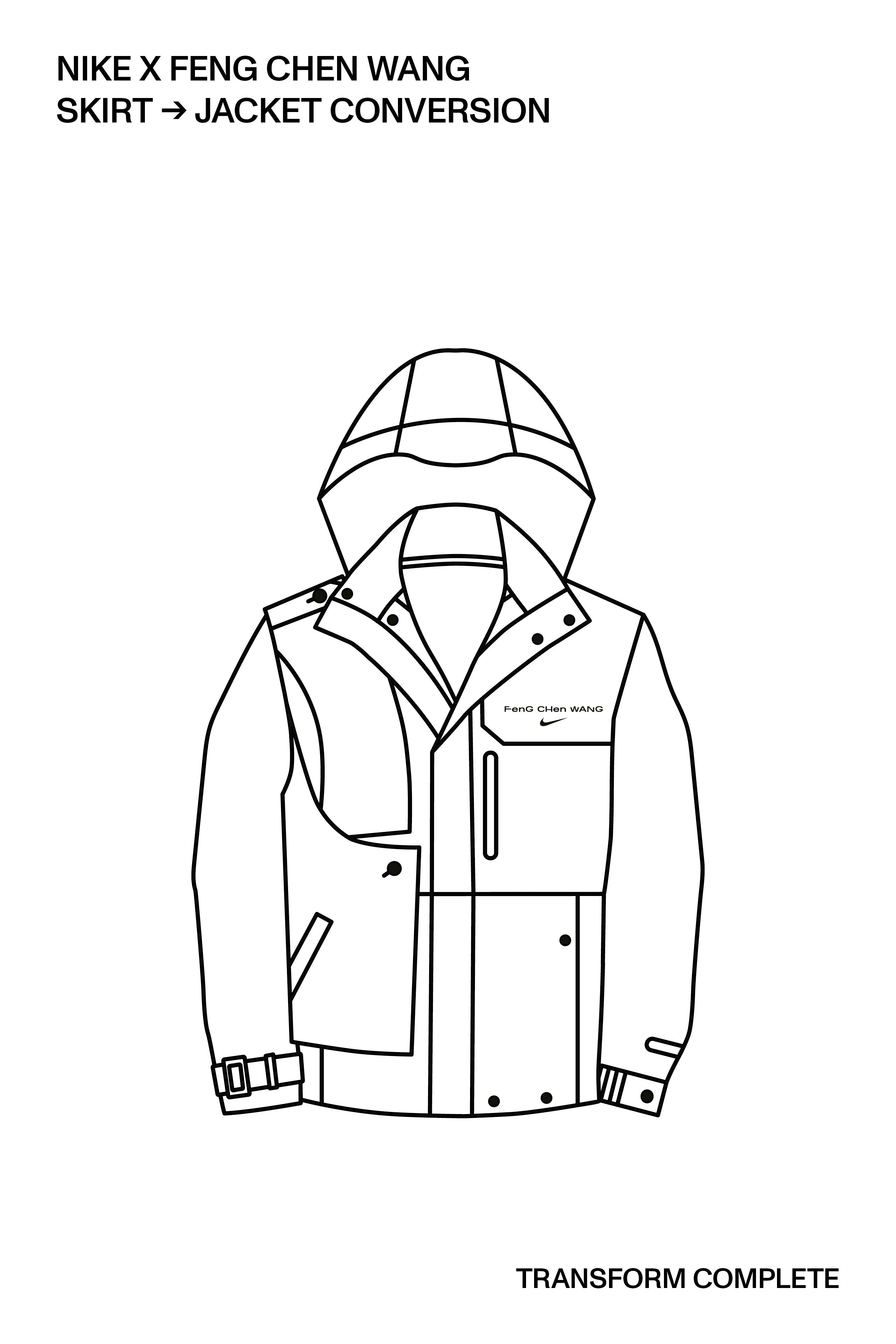 STEP BY STEP GUIDE: SKIRT TO JACKET CONVERSION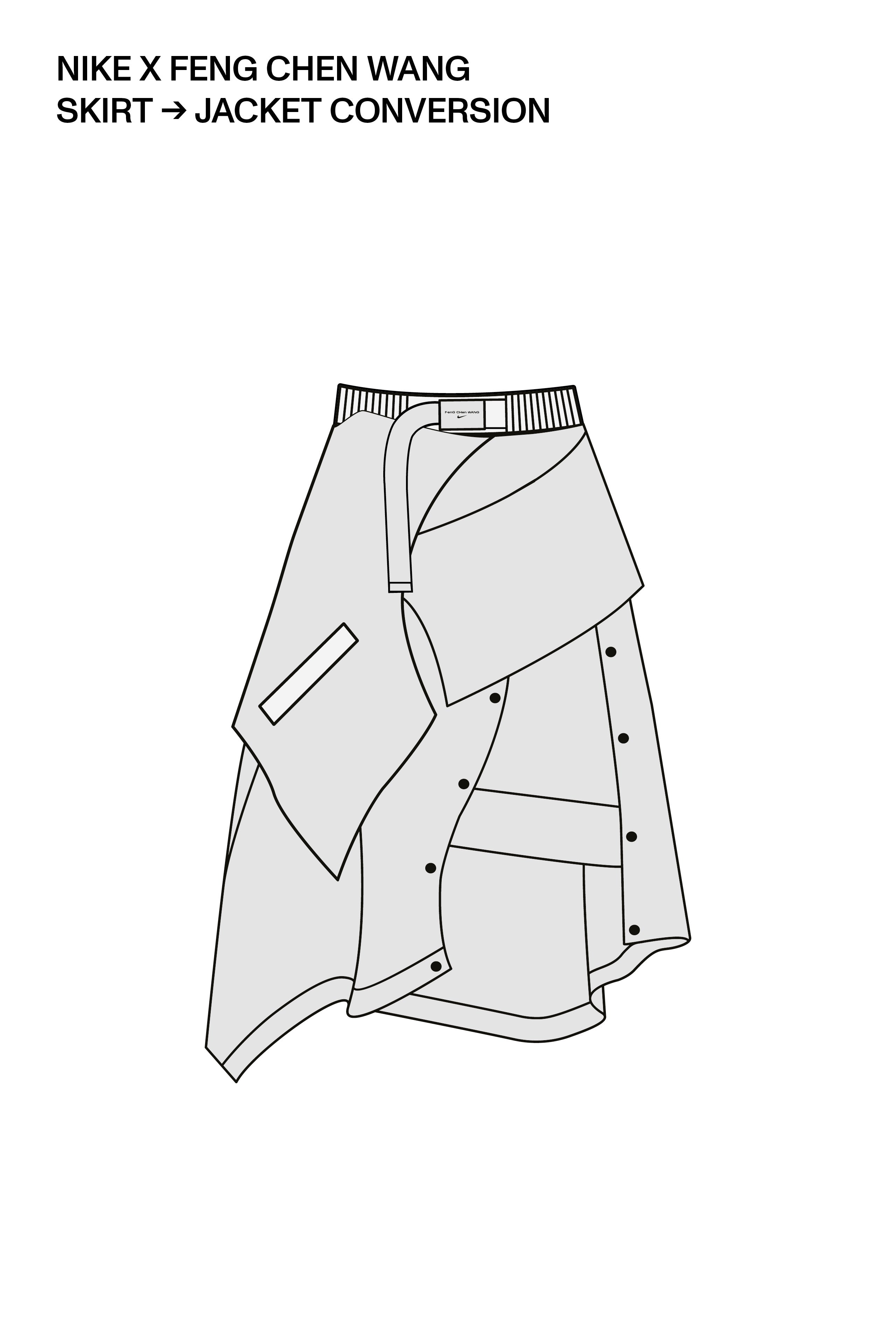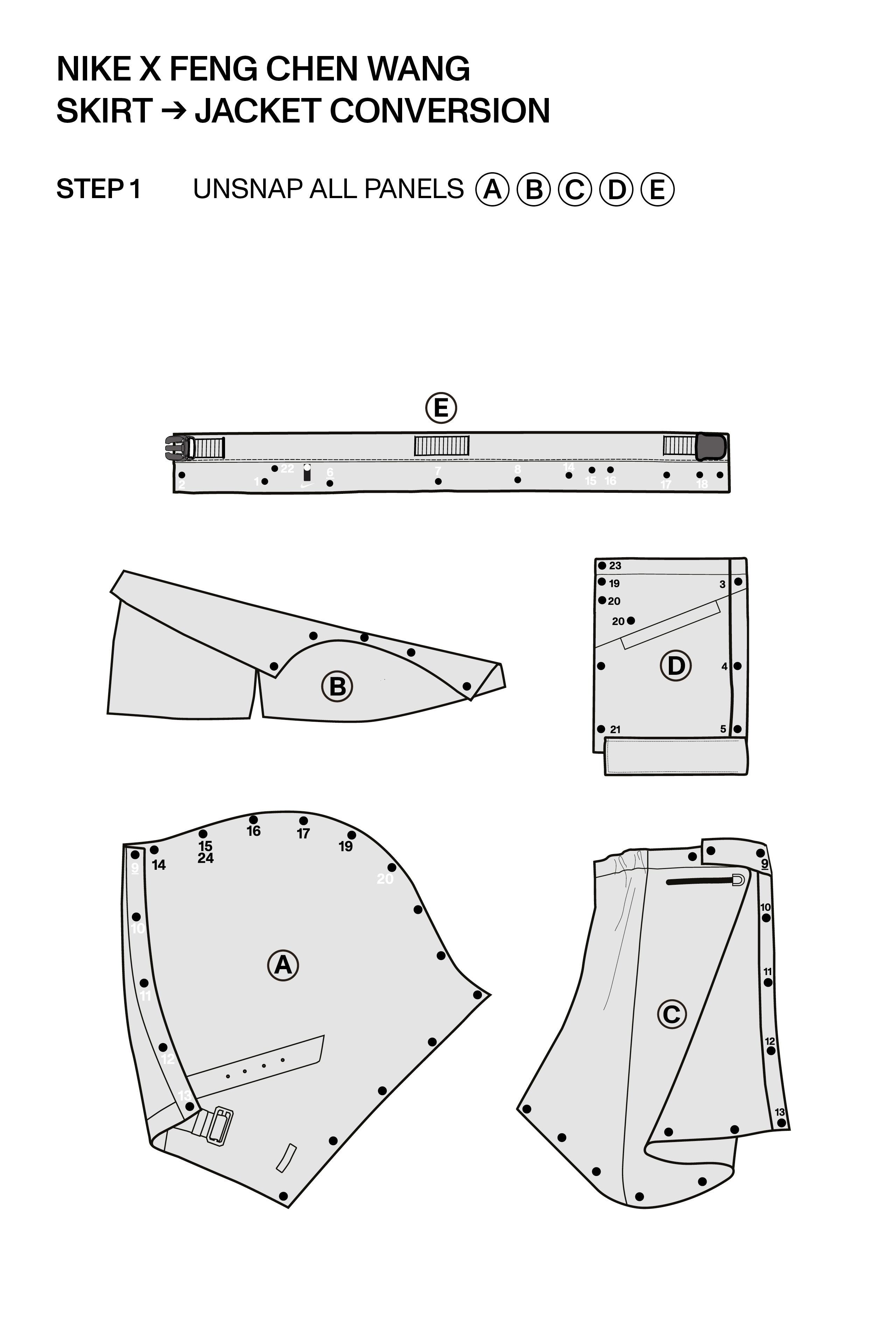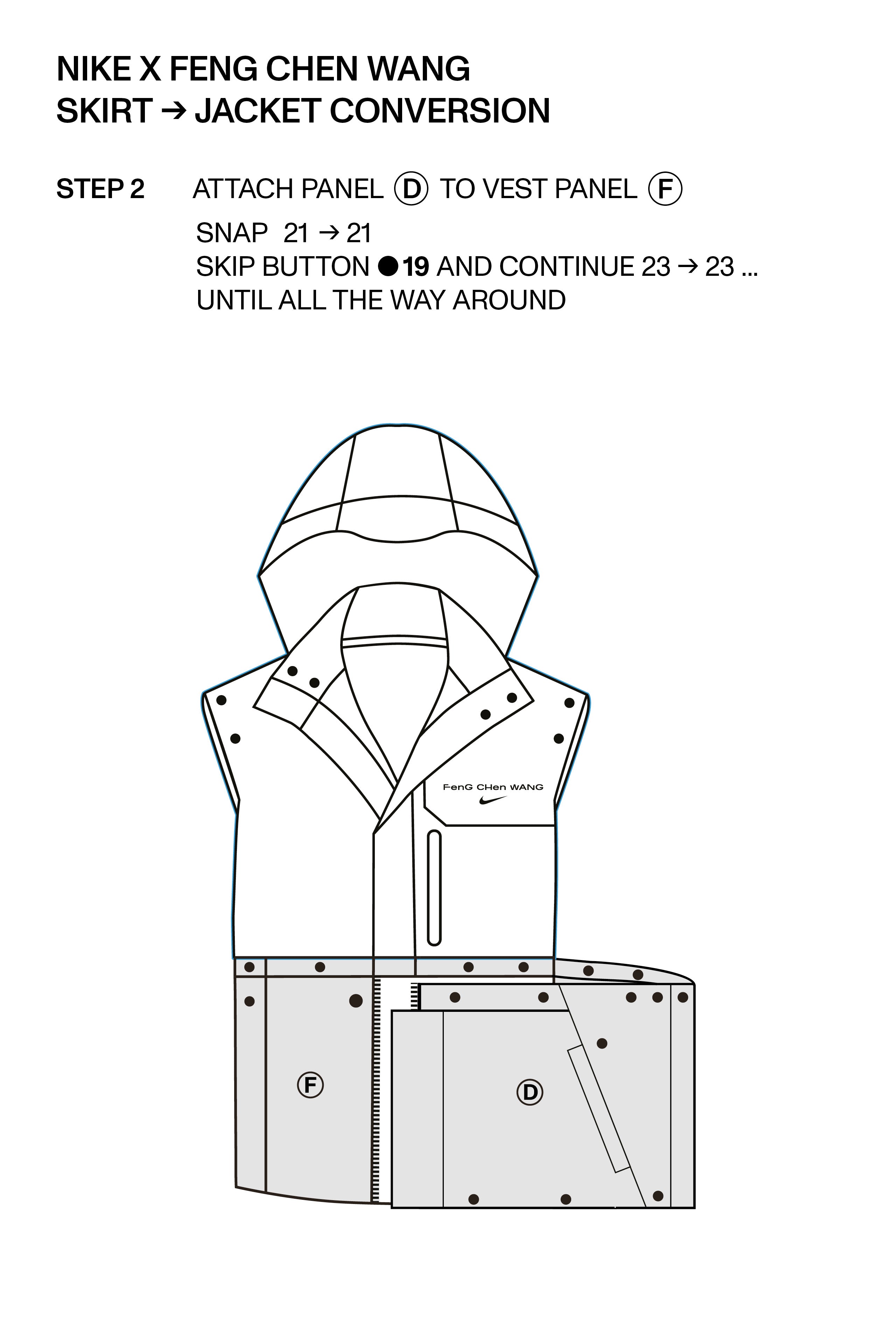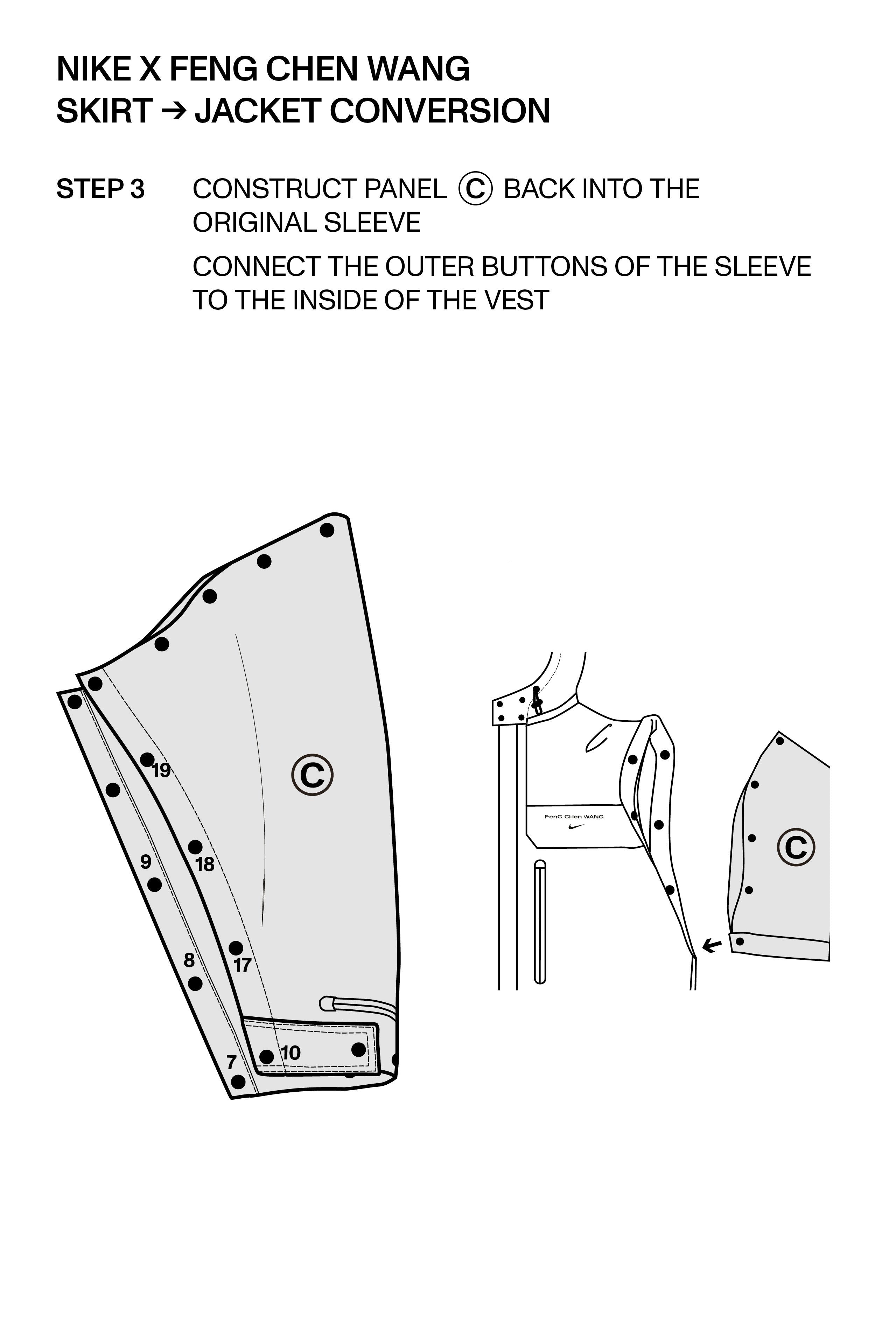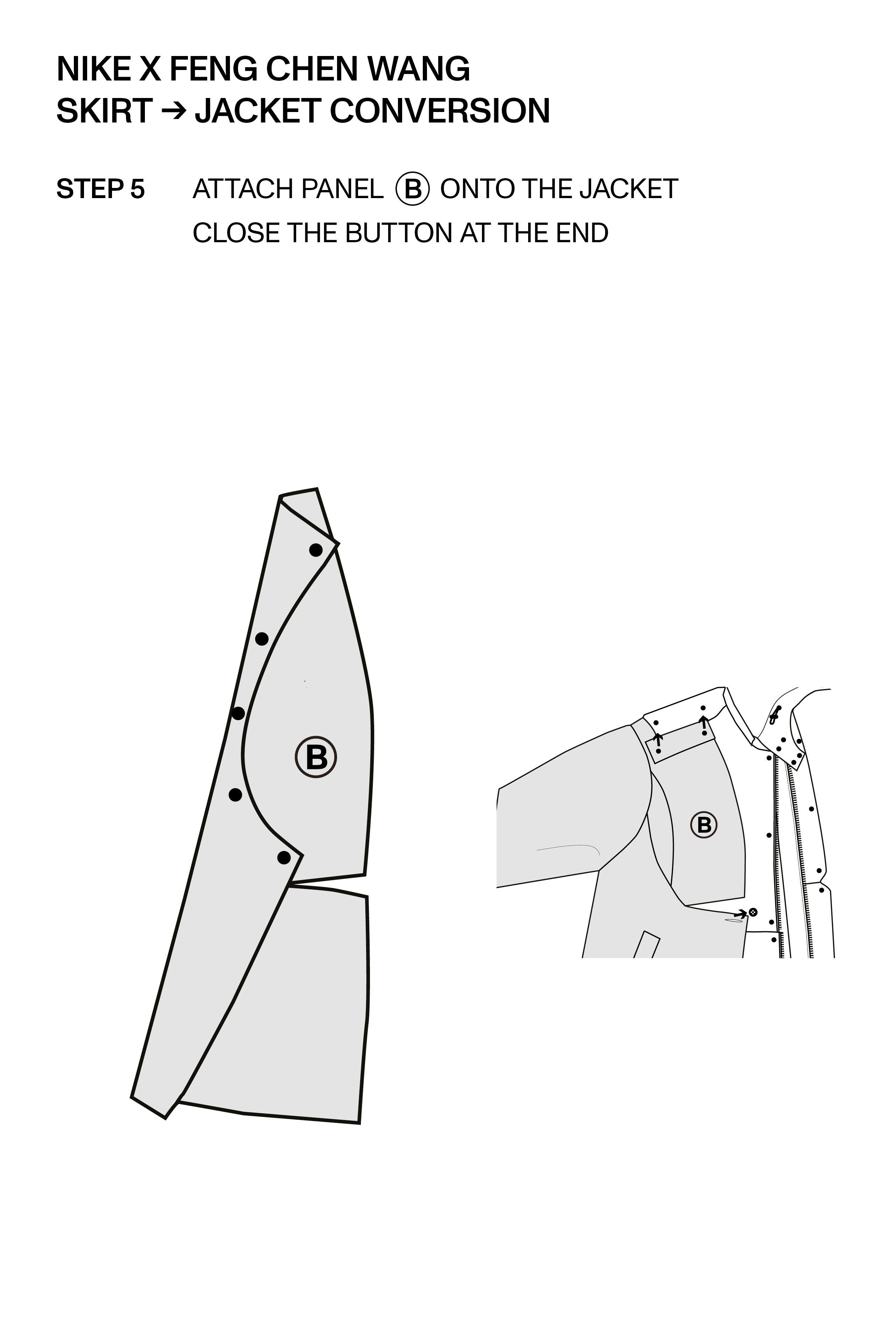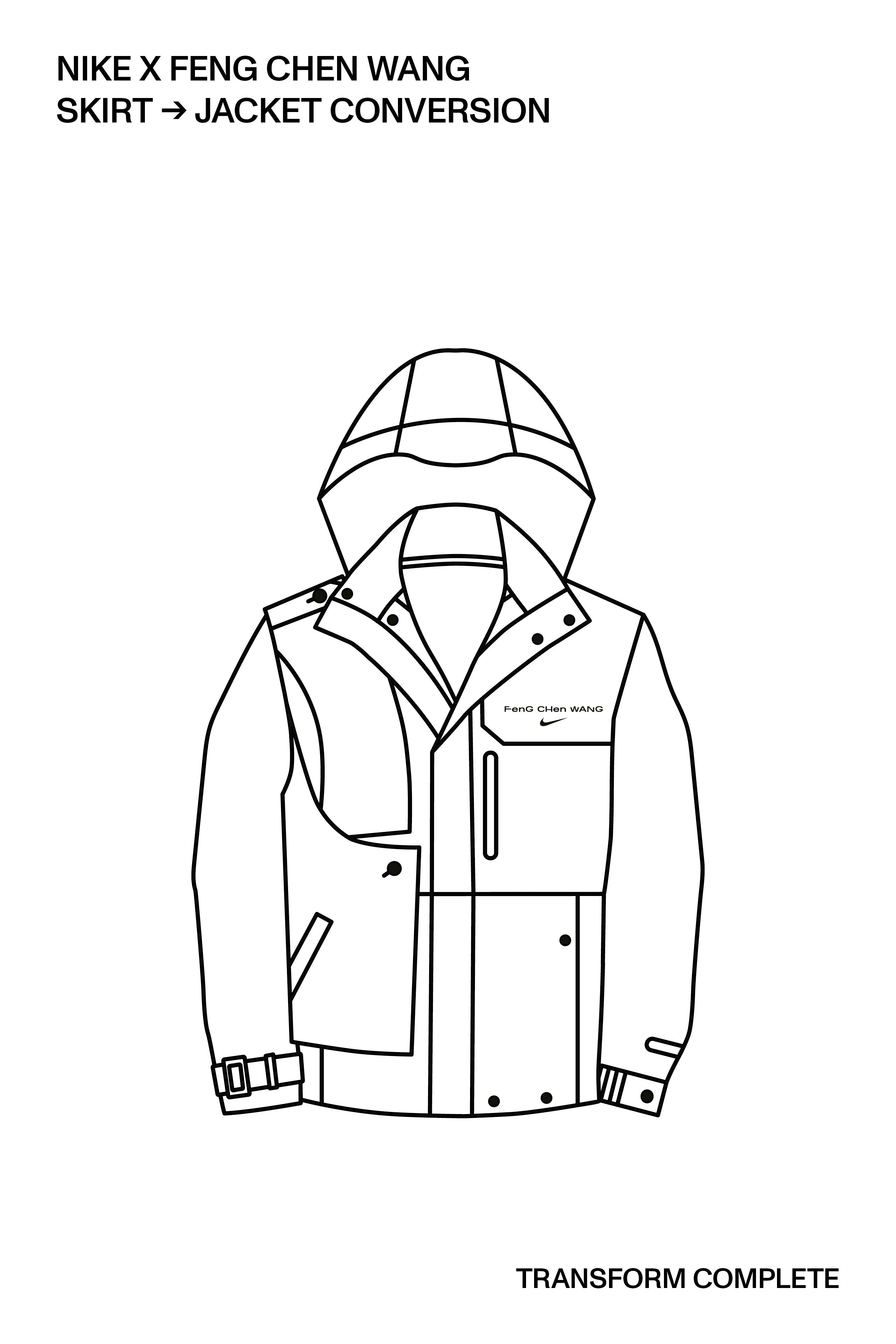 "As a designer, my creative inspiration often draws from my personal experiences, cultural upbringing, and the influences of people around me," says Feng, who is the founder, creative director, and fashion designer of the Feng Chen Wang brand. "Like Nike, I aim to create more inclusive and sustainable products. This jacket is a perfect example of how products can be designed with inclusiveness and versatility in mind, making them suitable for everyone. Regardless of gender, age, body type, or what sports one likes to play, everyone can take pieces of a garment apart and combine them until a perfect match is found."