We live in a world driven by speed and technology where mega cities are the norm as we migrate from countryside to urban spaces in search of opportunity and information, but we often forget to find the time to look after ourselves, our mental health and wellbeing.
Feng noticed the abundant variety of native flora over the landscape recognising that much of it is used for herbal tea in traditional Chinese medicine. This made Feng think of how traditional medicine could help facilitate hope and wellness in the fashion environment.
Functional yet conceptual, the collection was created with a sense of harmony and hope in mind; both with the natural world and the human body.
Working with a group of artisans from the local community, natural pigments were extracted from a variety of flora to create a sustainable, natural and environmentally friendly alternative to chemical dye, which was then applied to dead stock untreated wool by hand.
With the help of a traditional Chinese doctor, Wang utilised maps of meridians pathways which run throughout the body and transport life energy. Garments and embellished with gemstones such as jade and agate, which are placed at pressure points aimed at fostering physical and mental wellbeing, specifically reducing stress.
LOOKBOOK
Photographer: Asia Werbel
Stylist: Anders Soelvsten Thomsen
Hair Stylist: Hiroshi Matsushita
Make-up Artist: Jo Leversuch
COLLECTION CONCEPT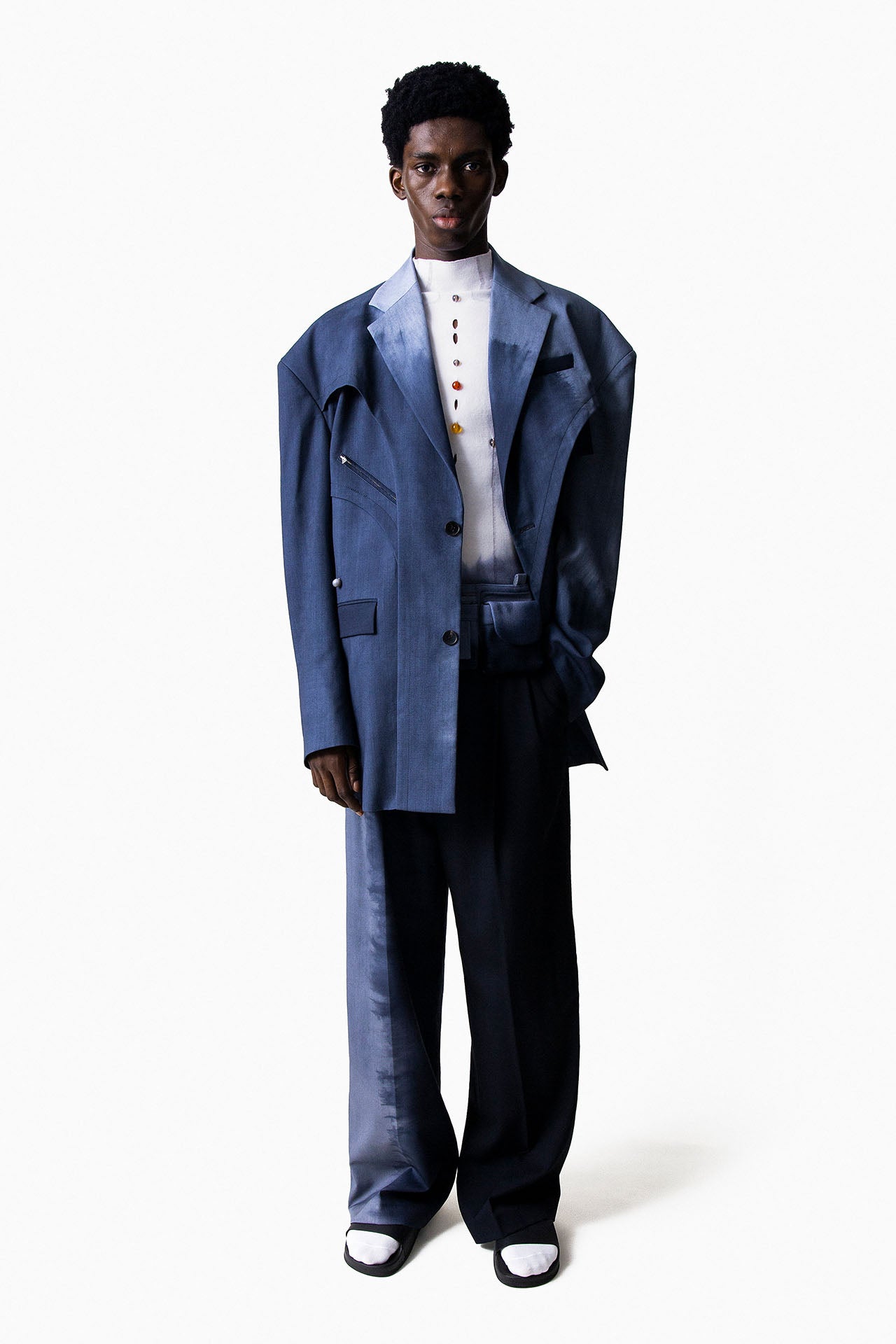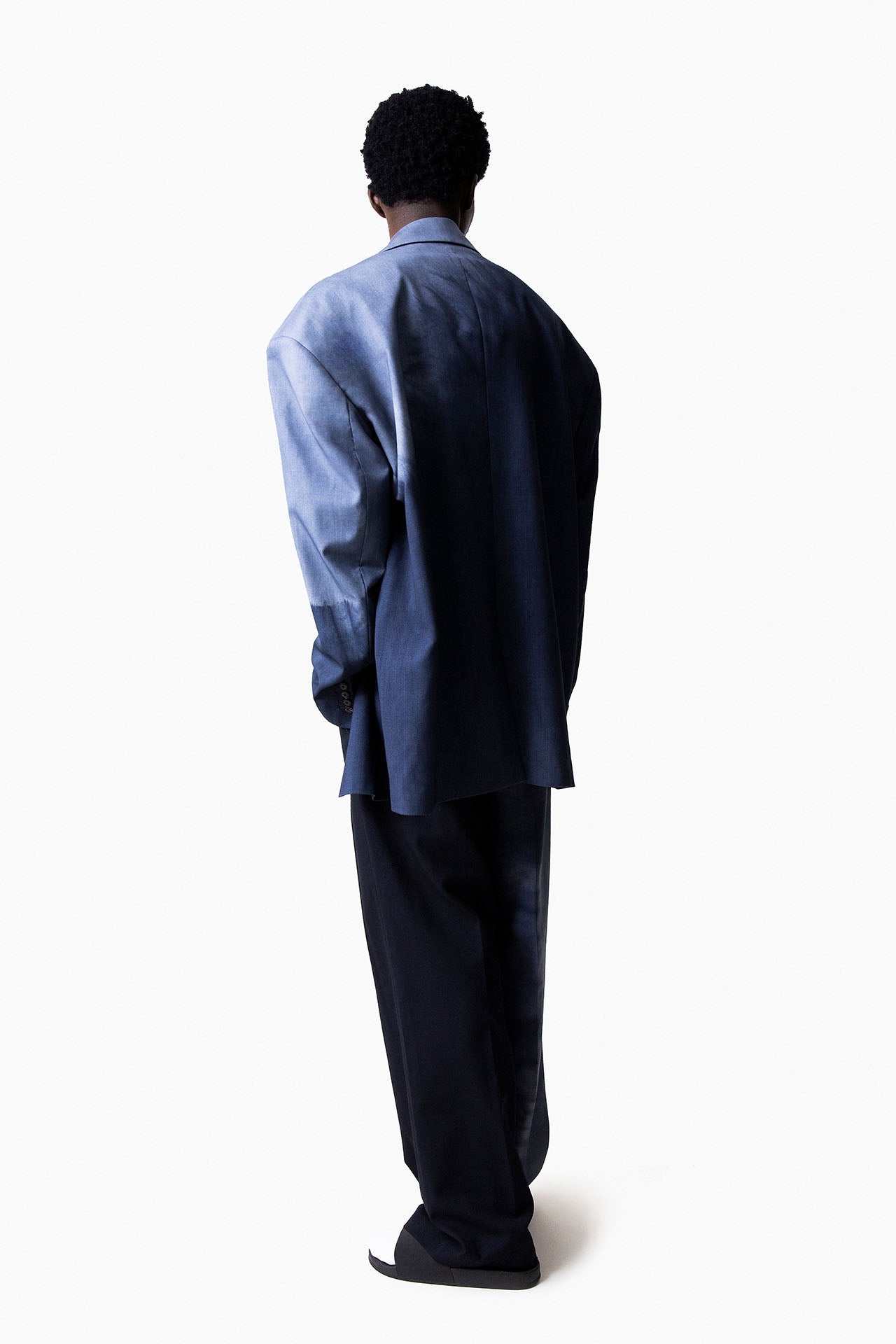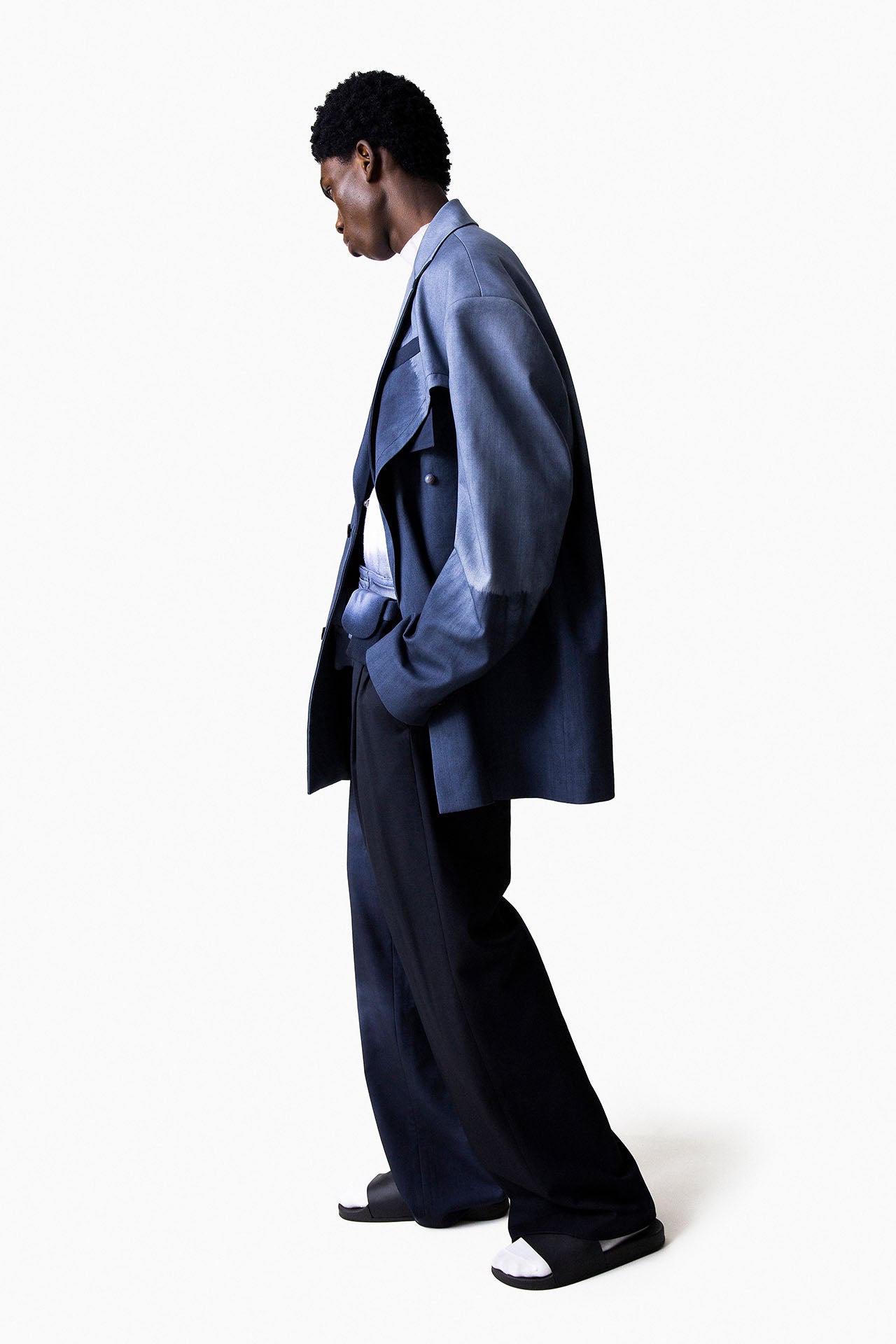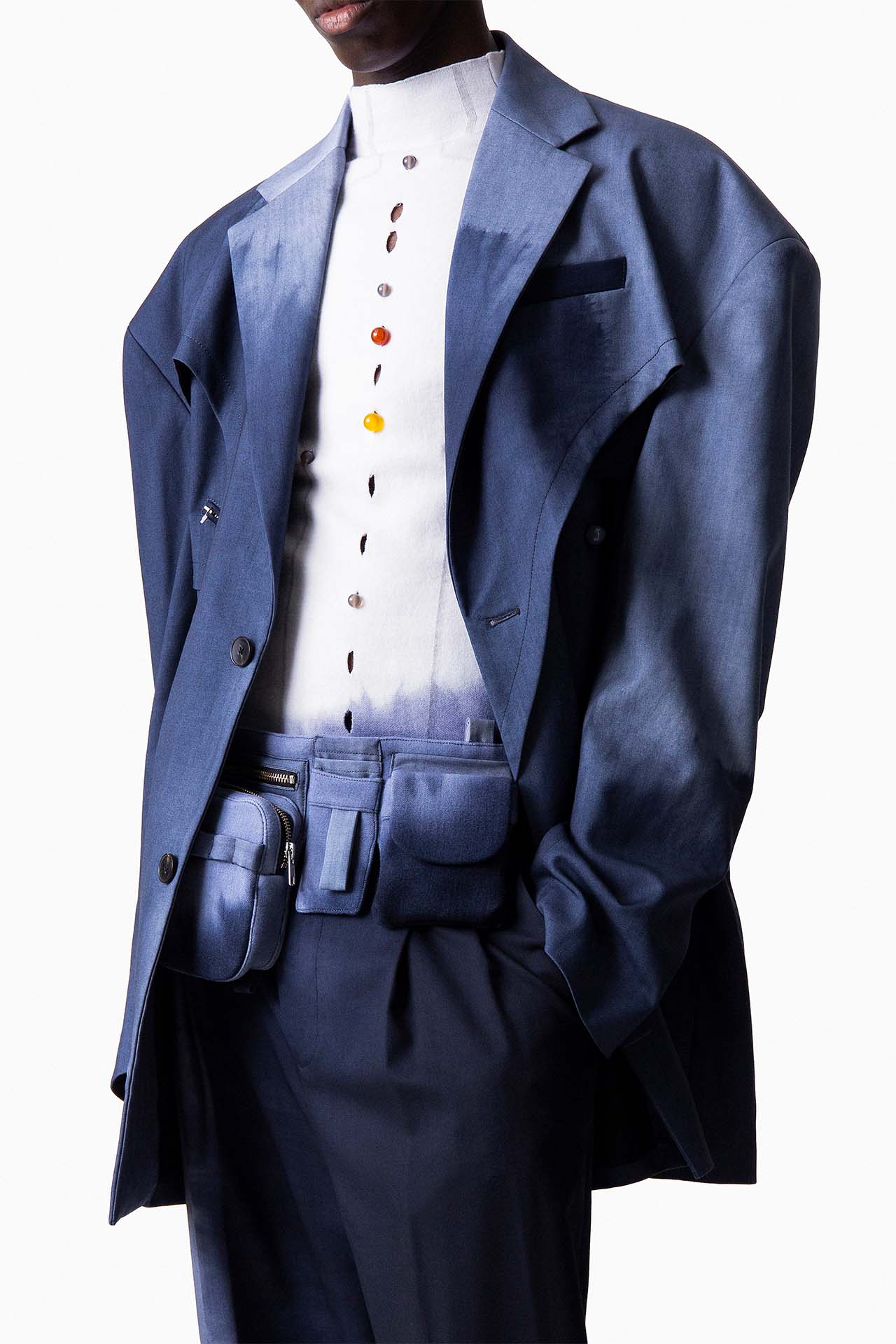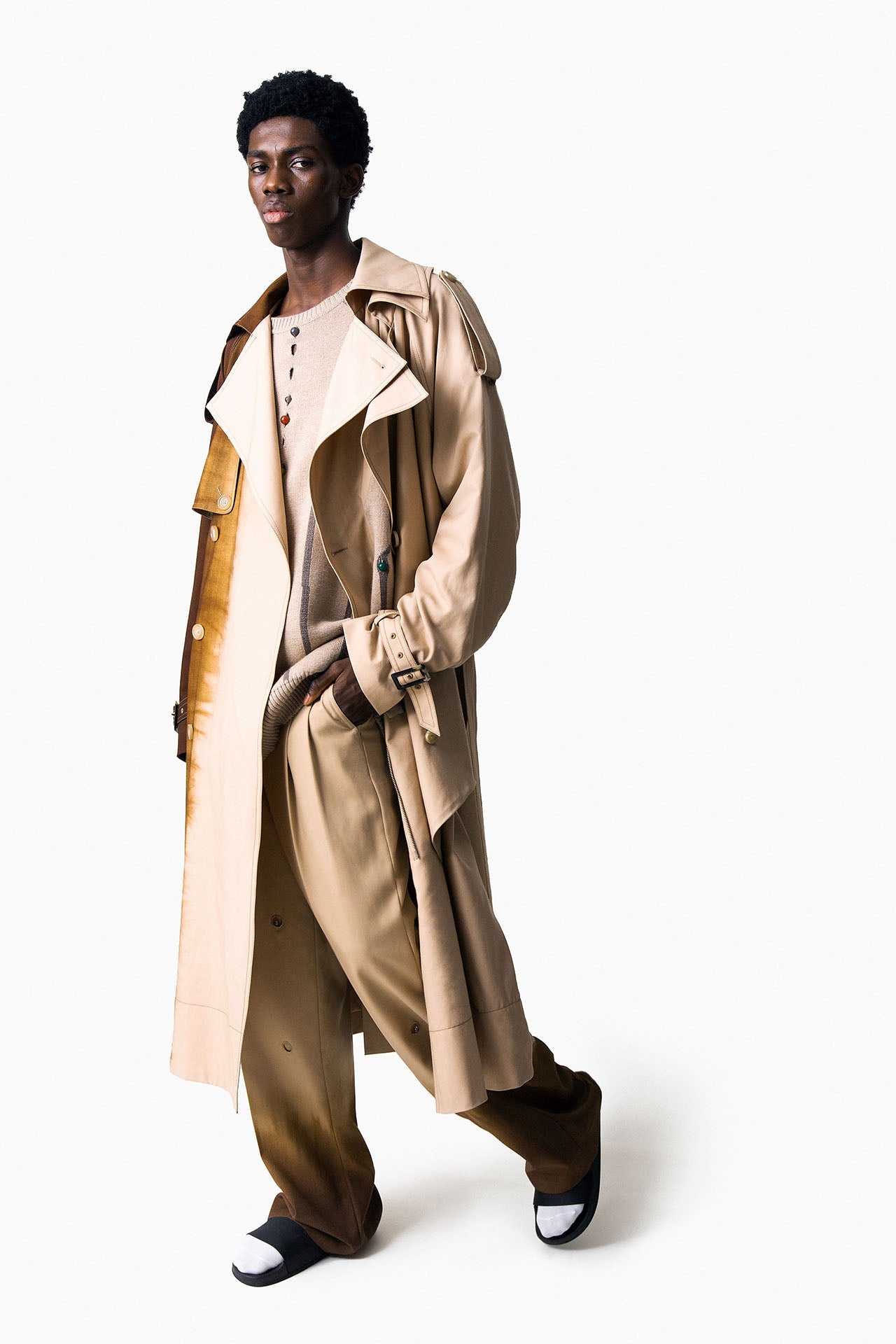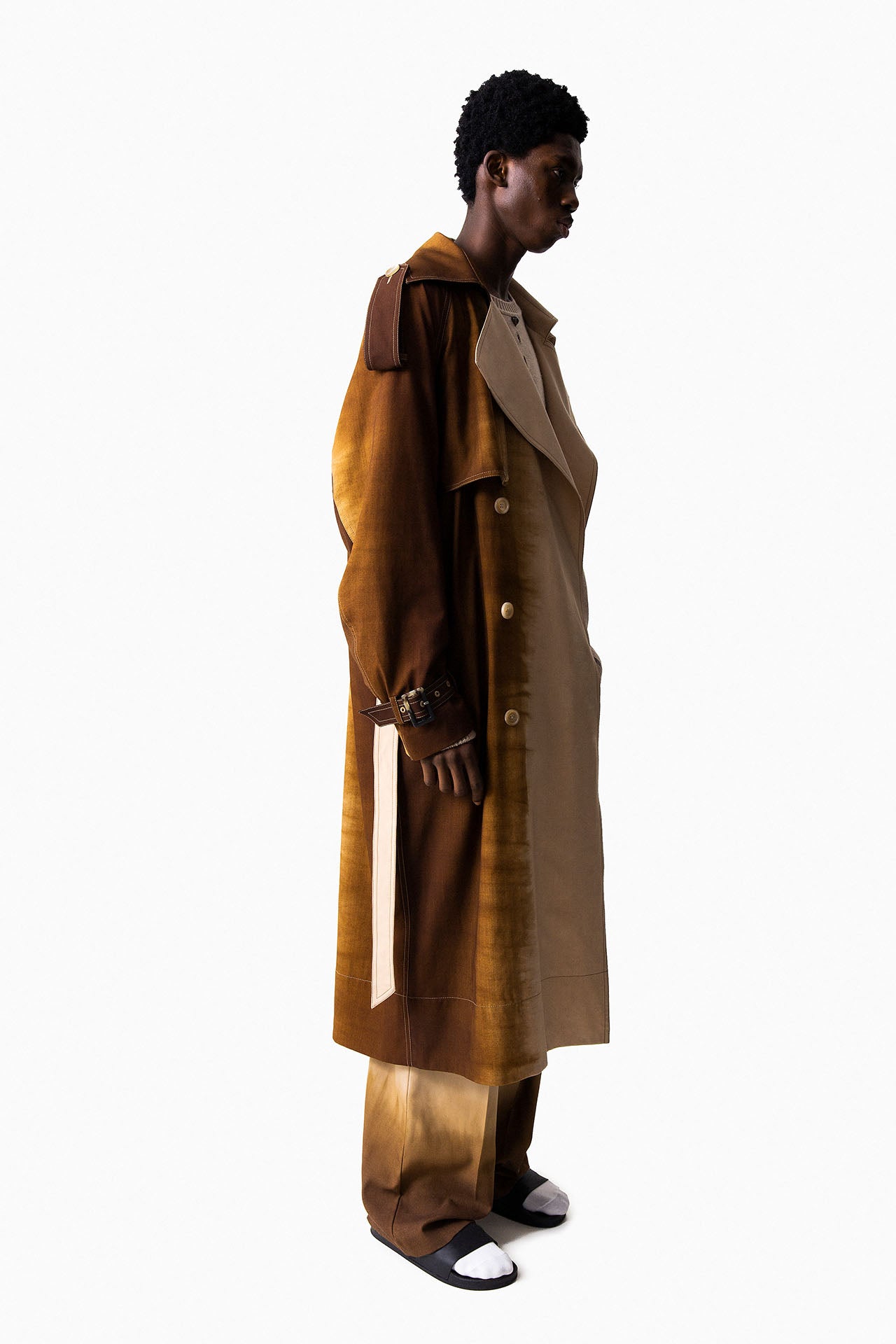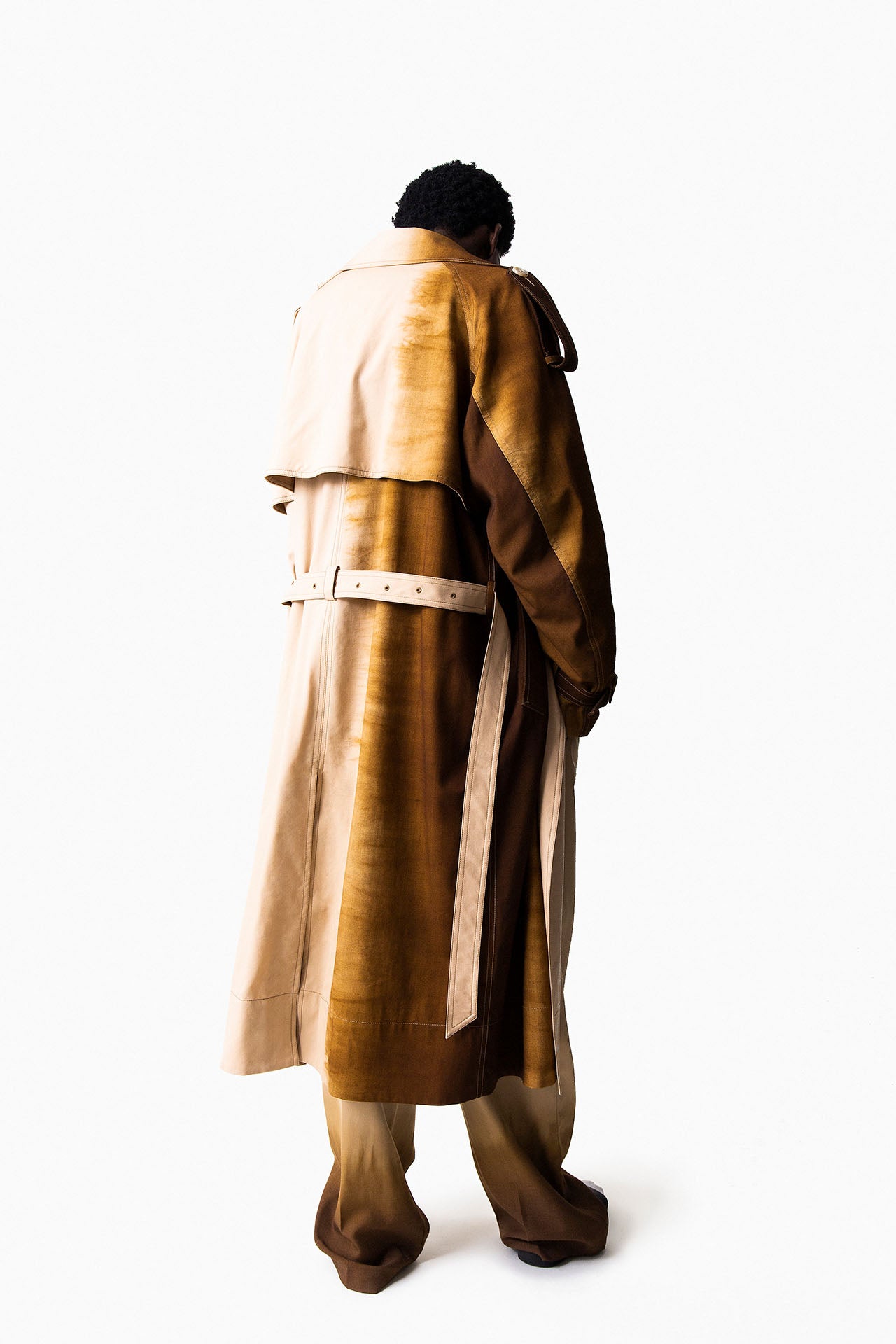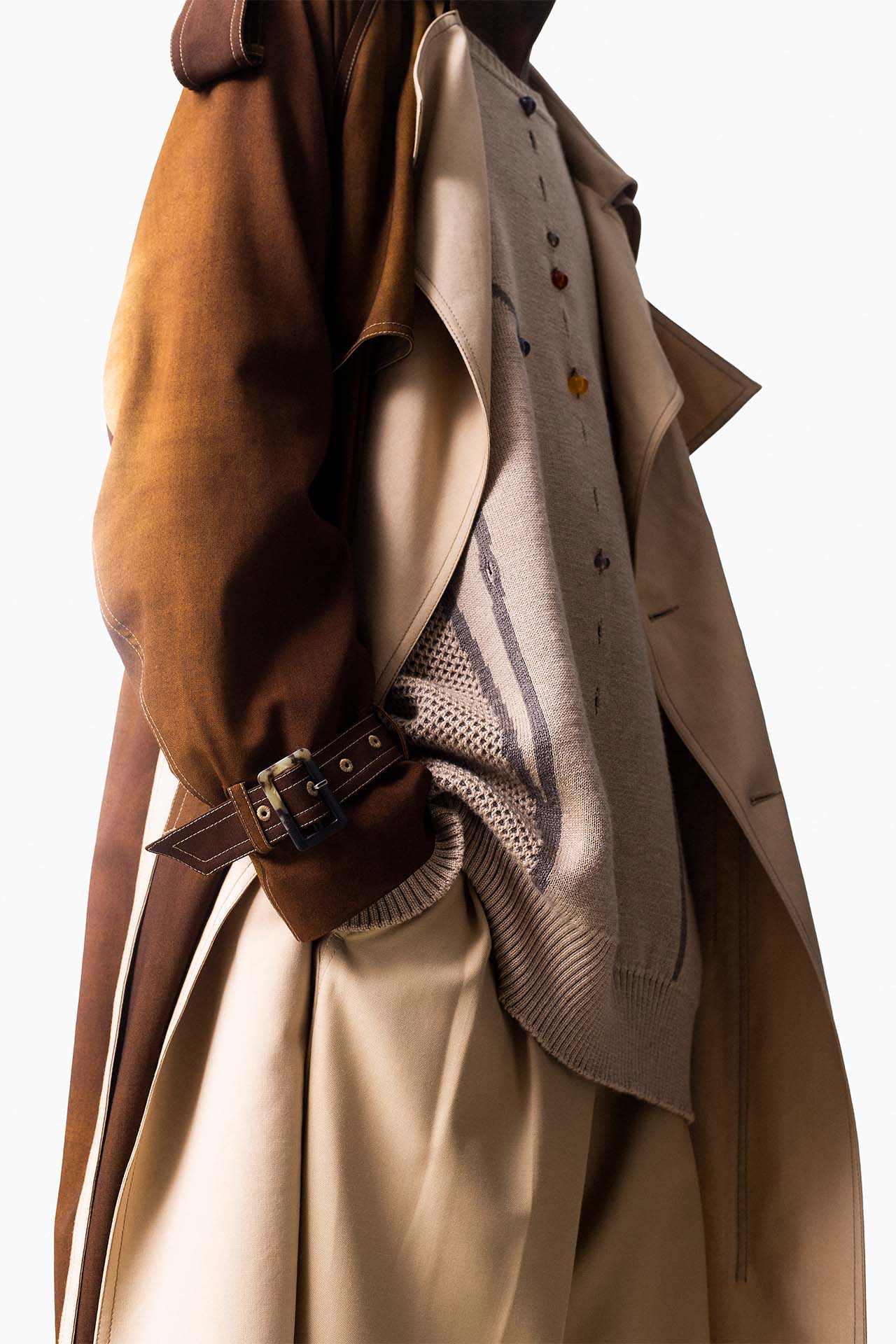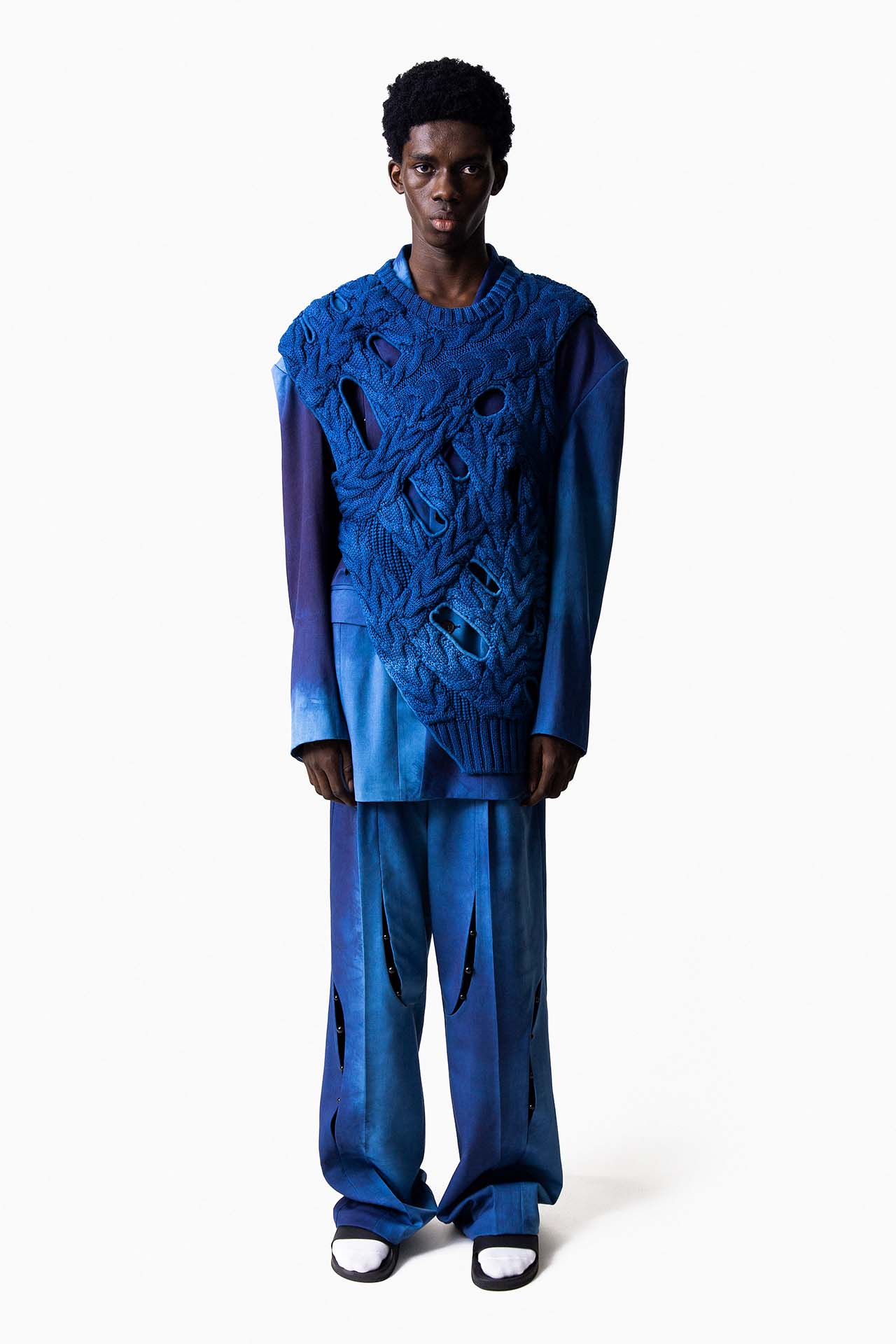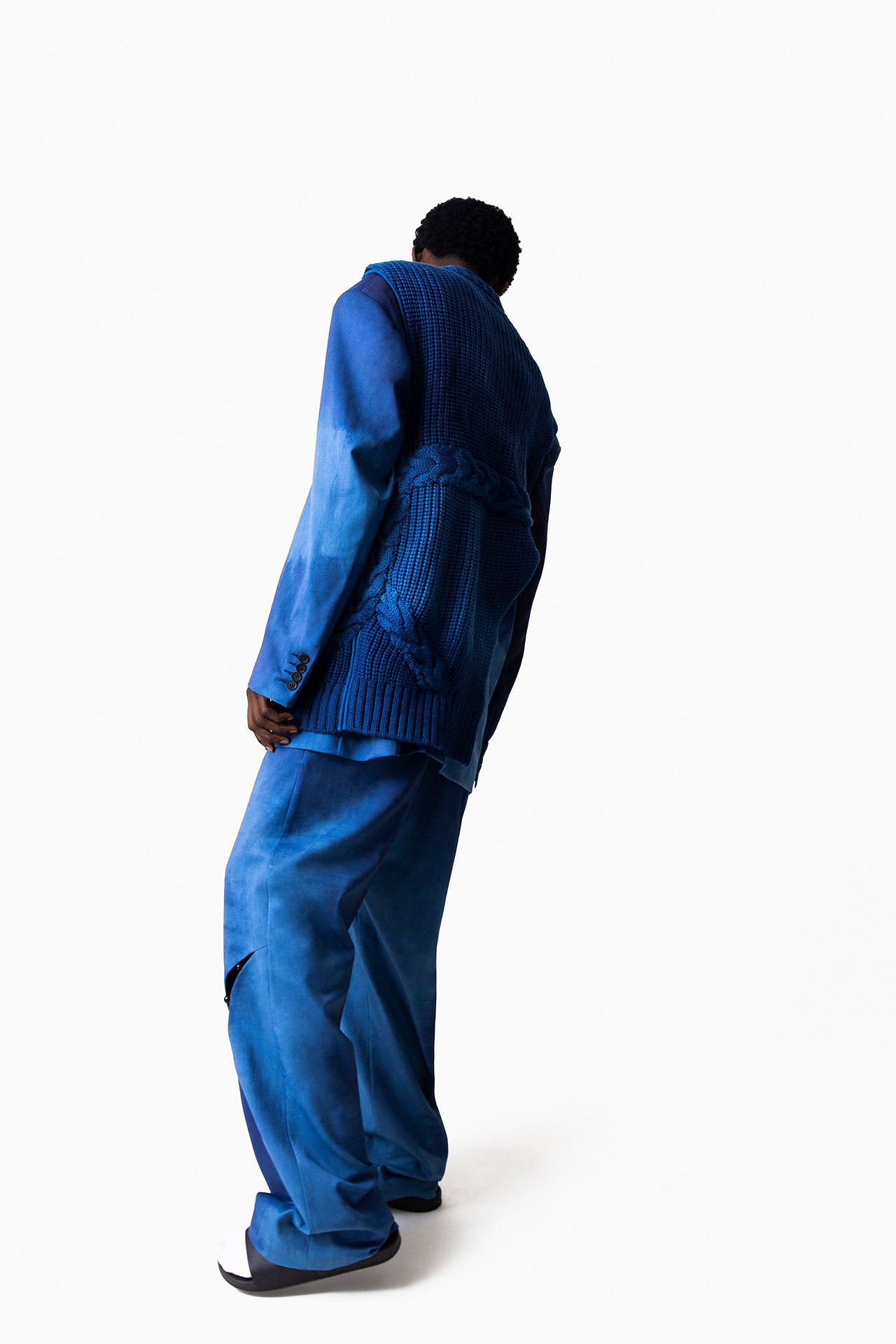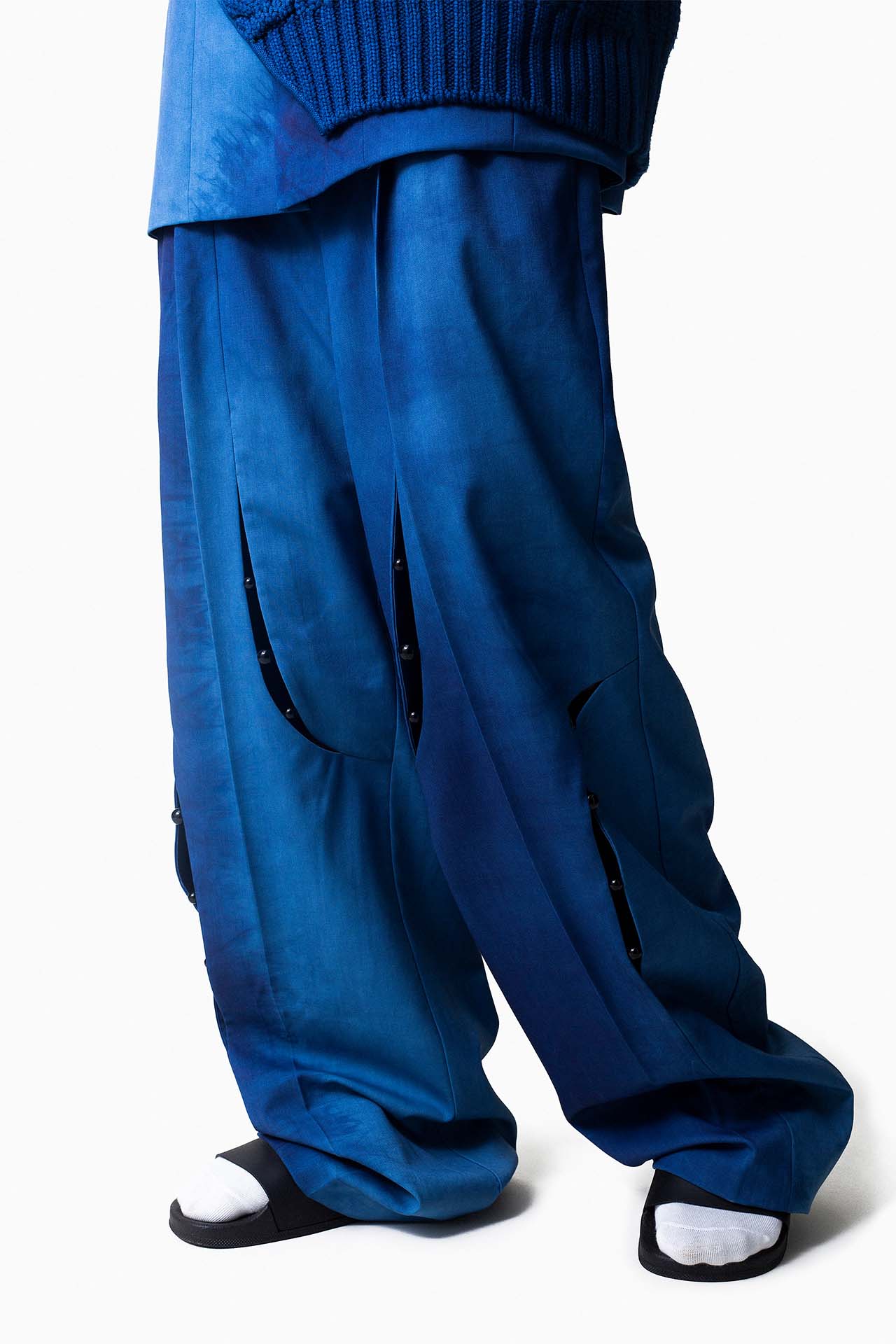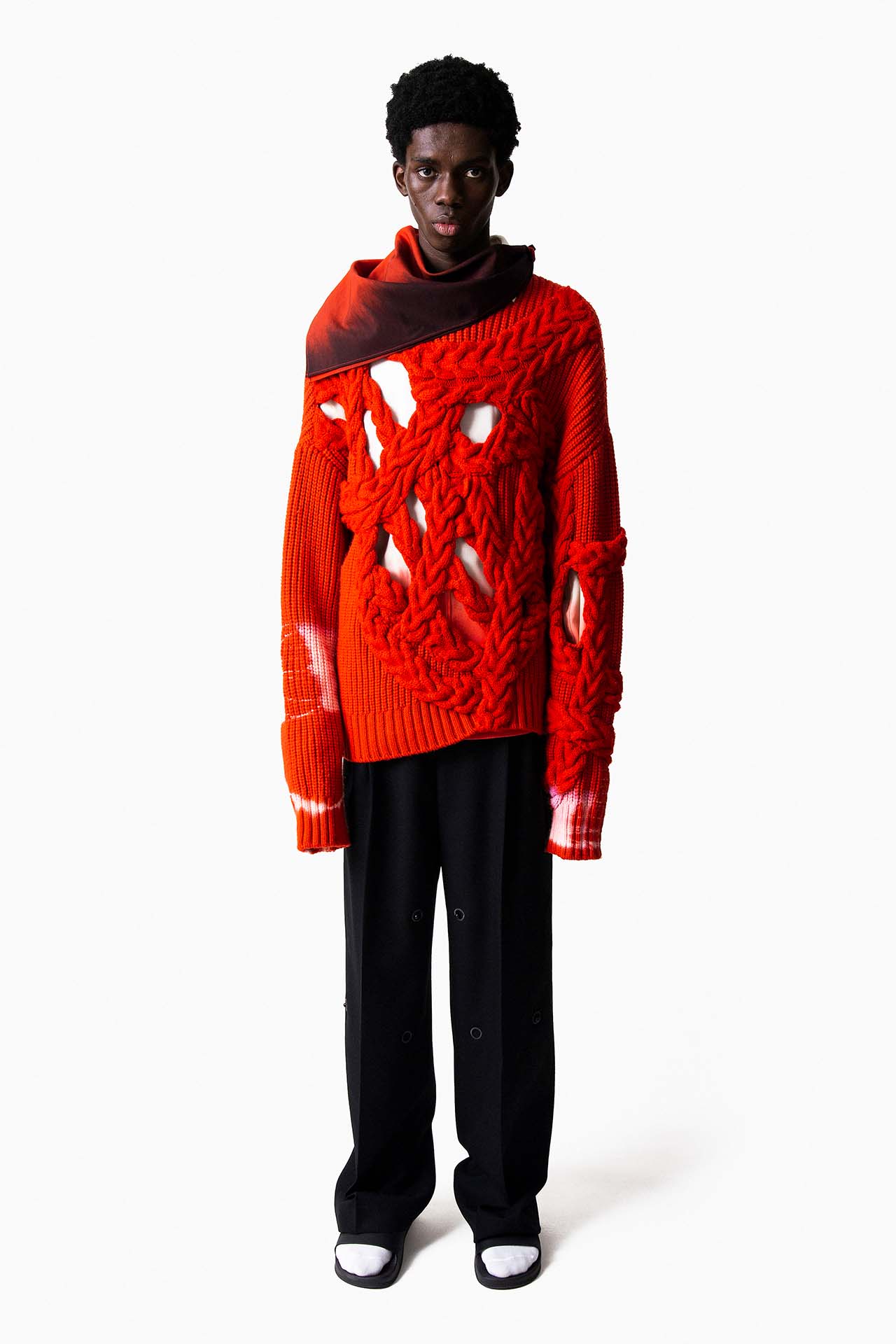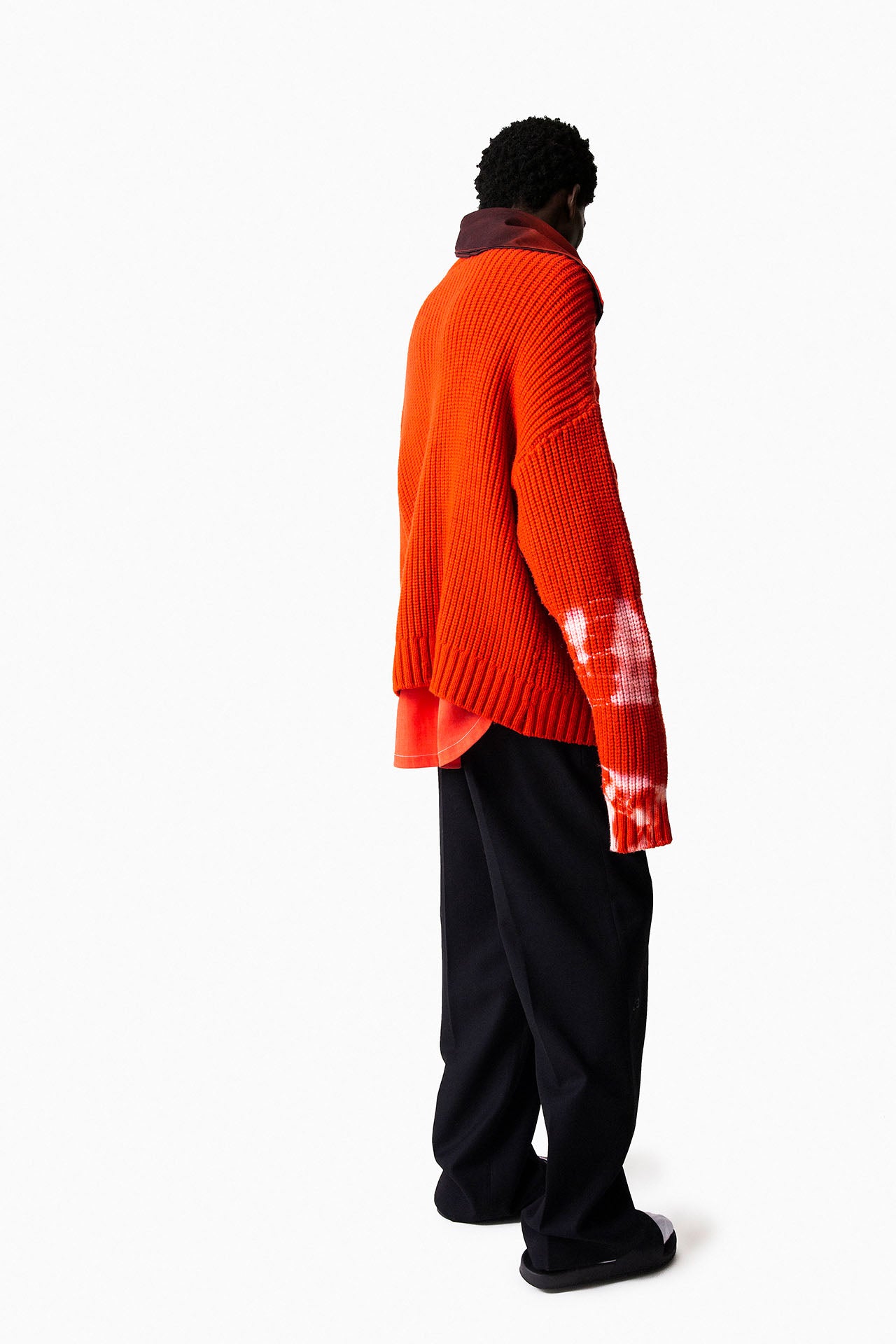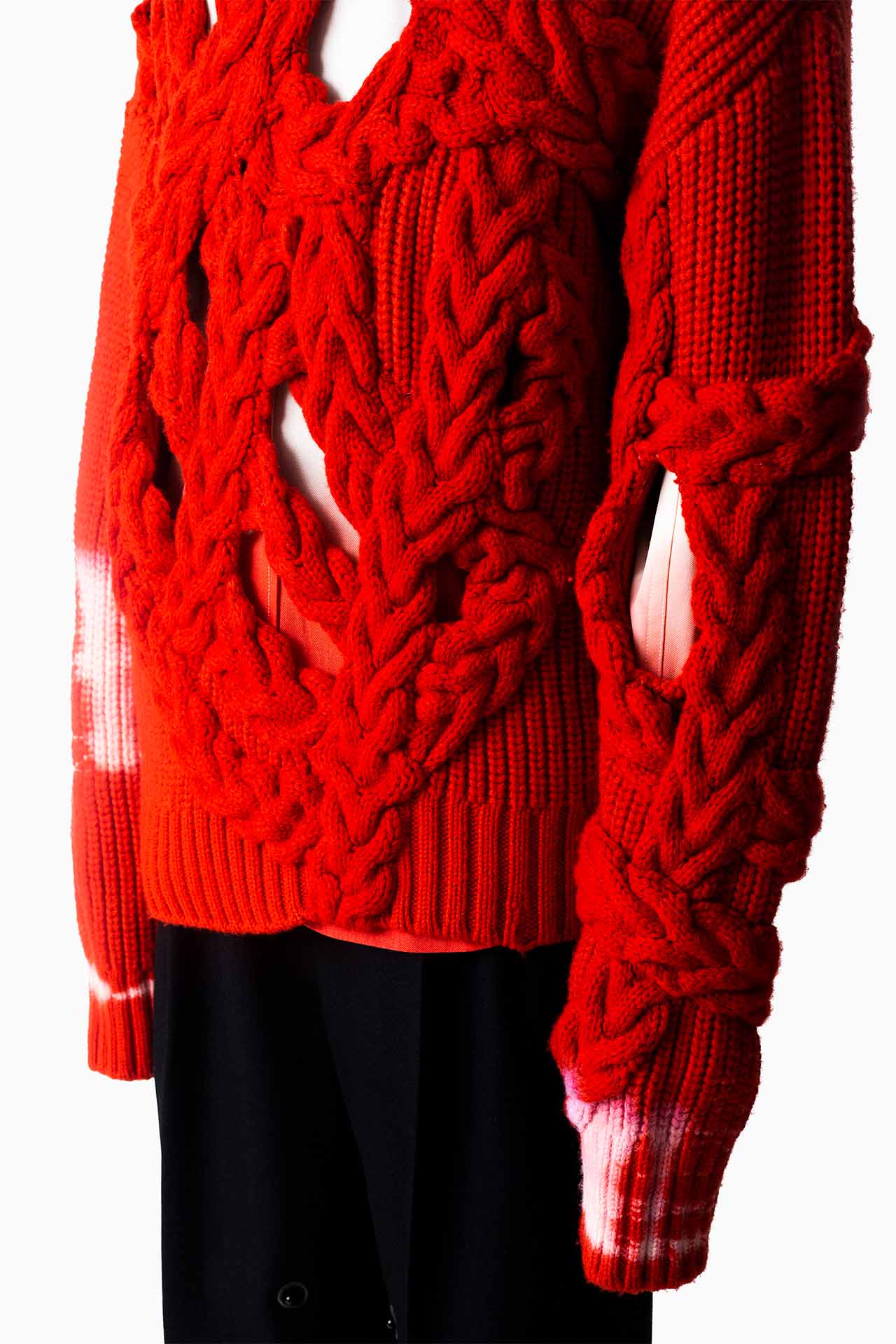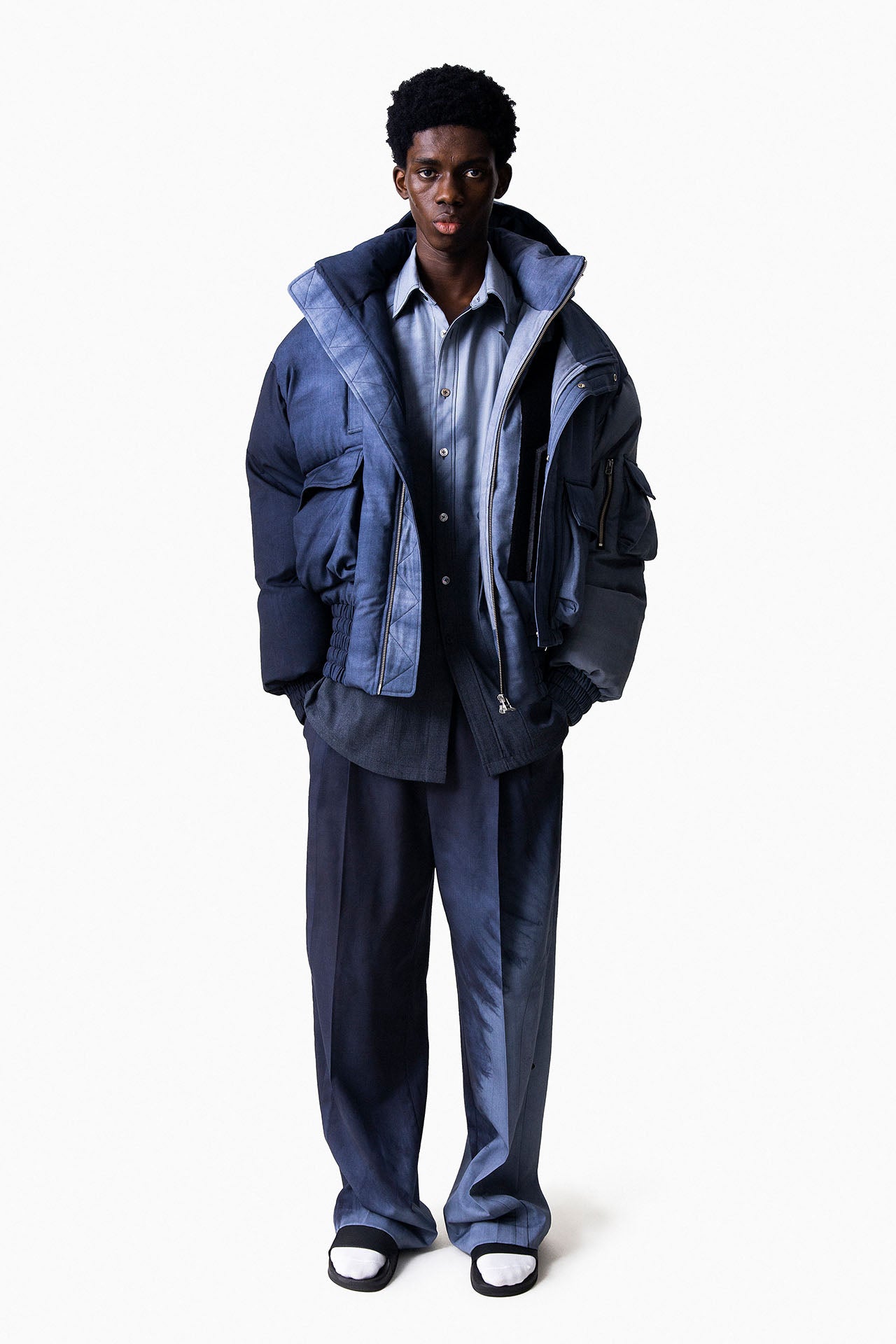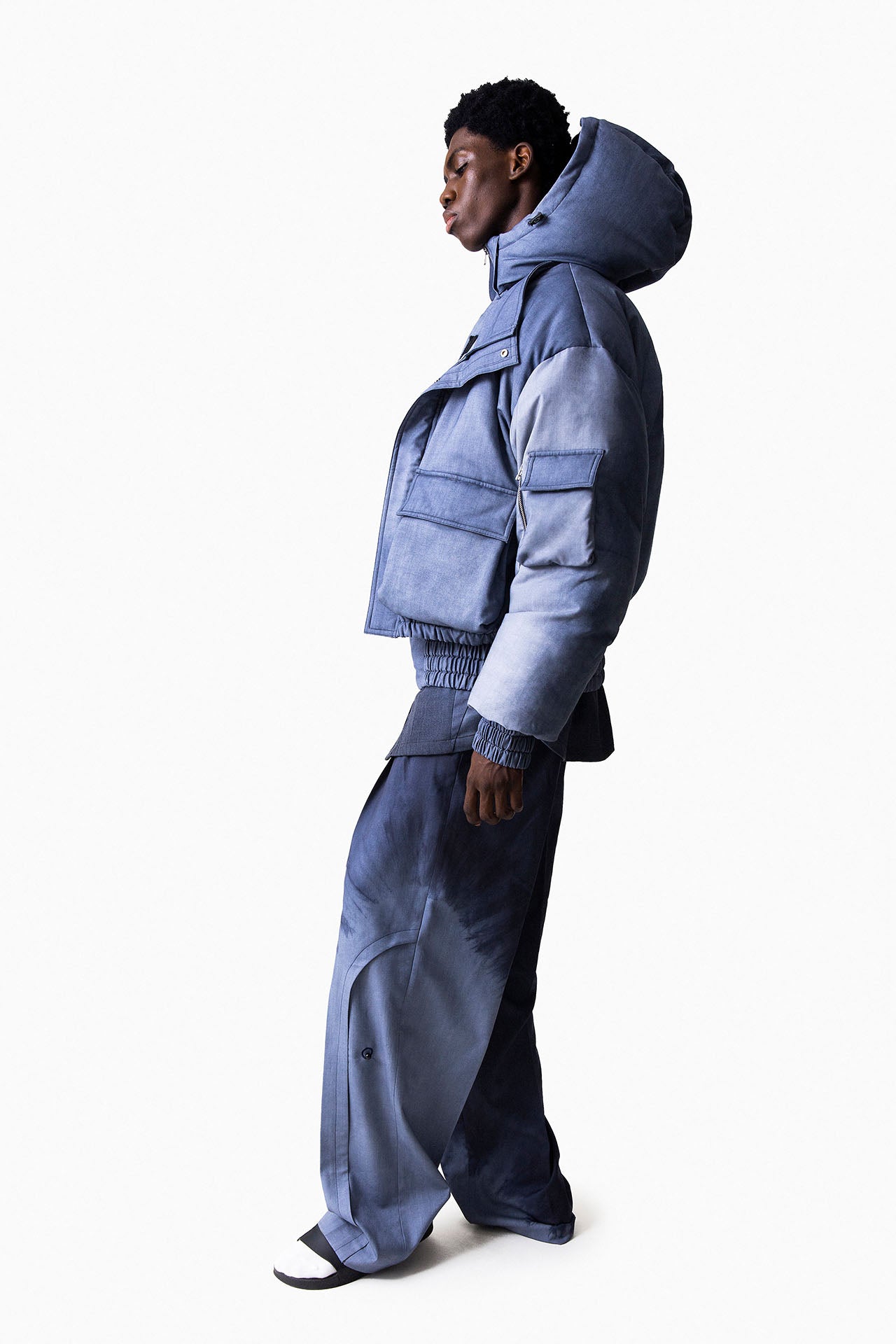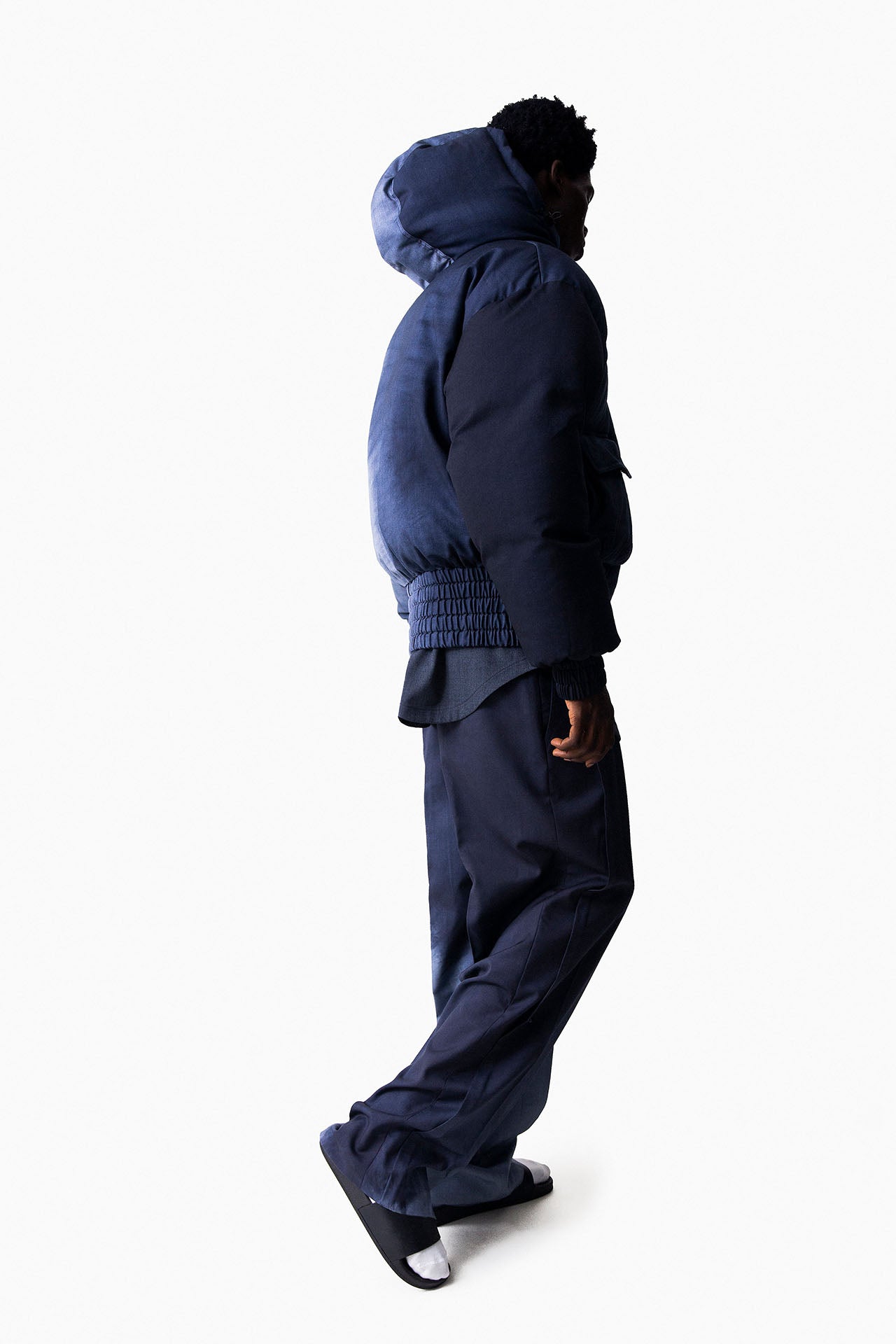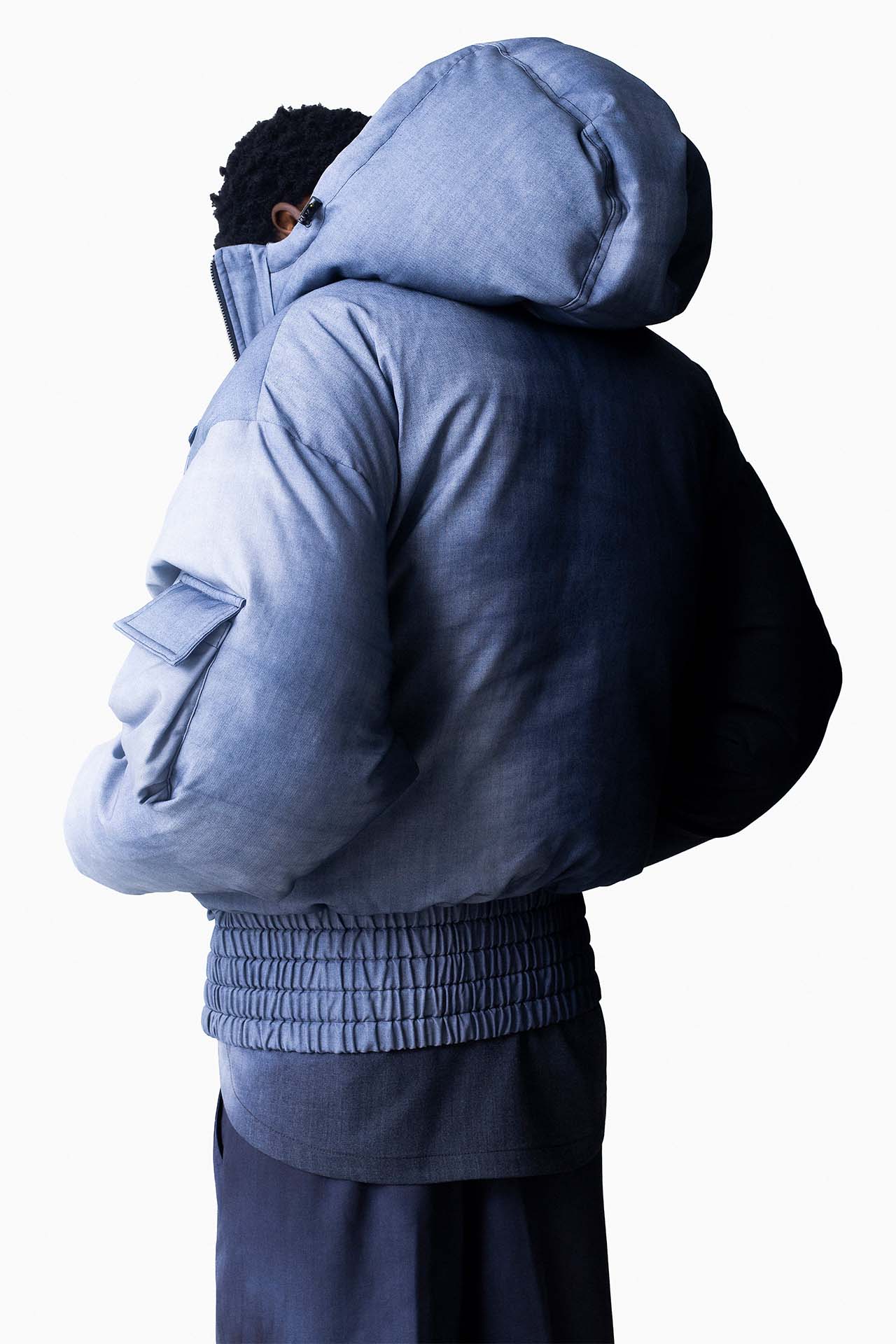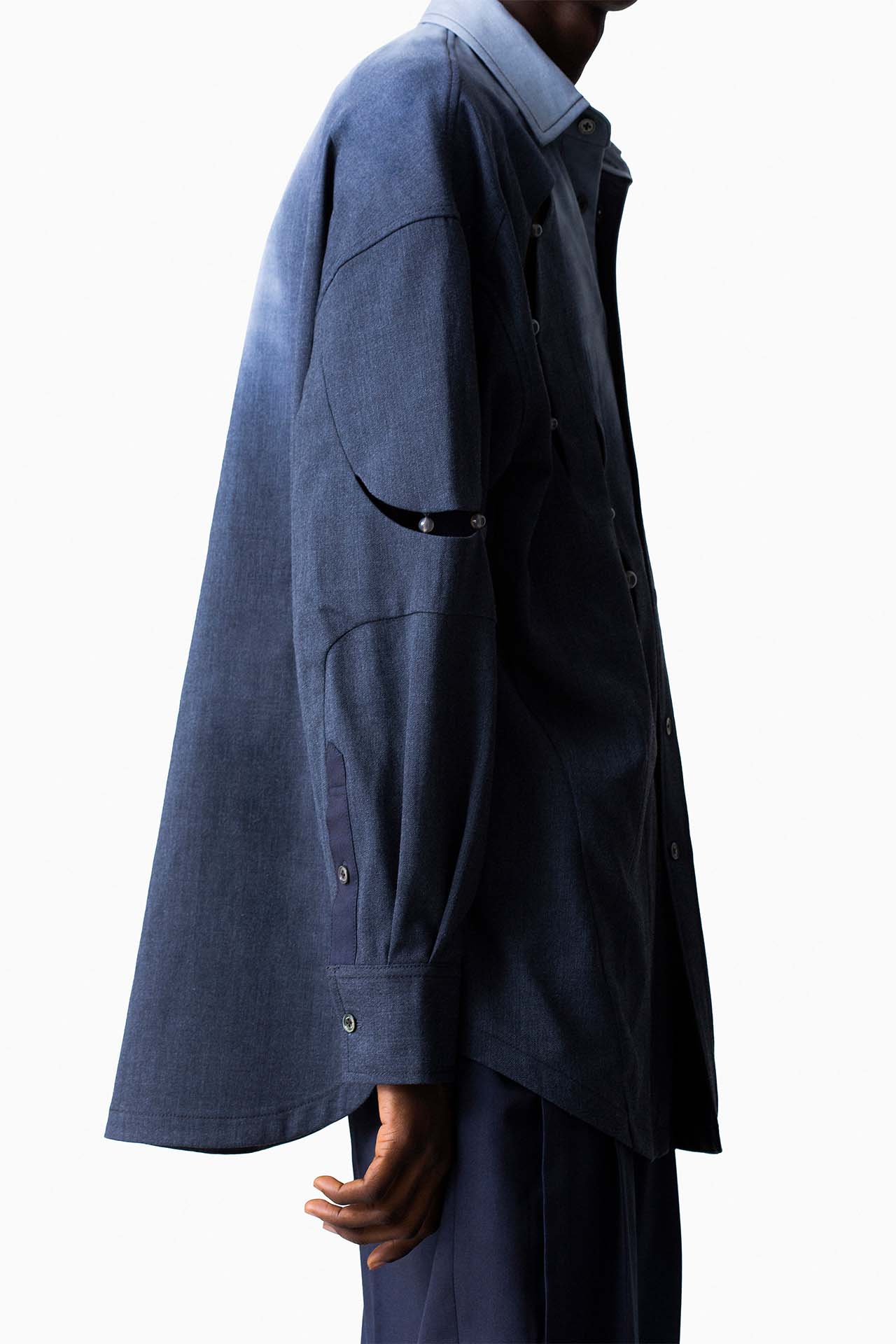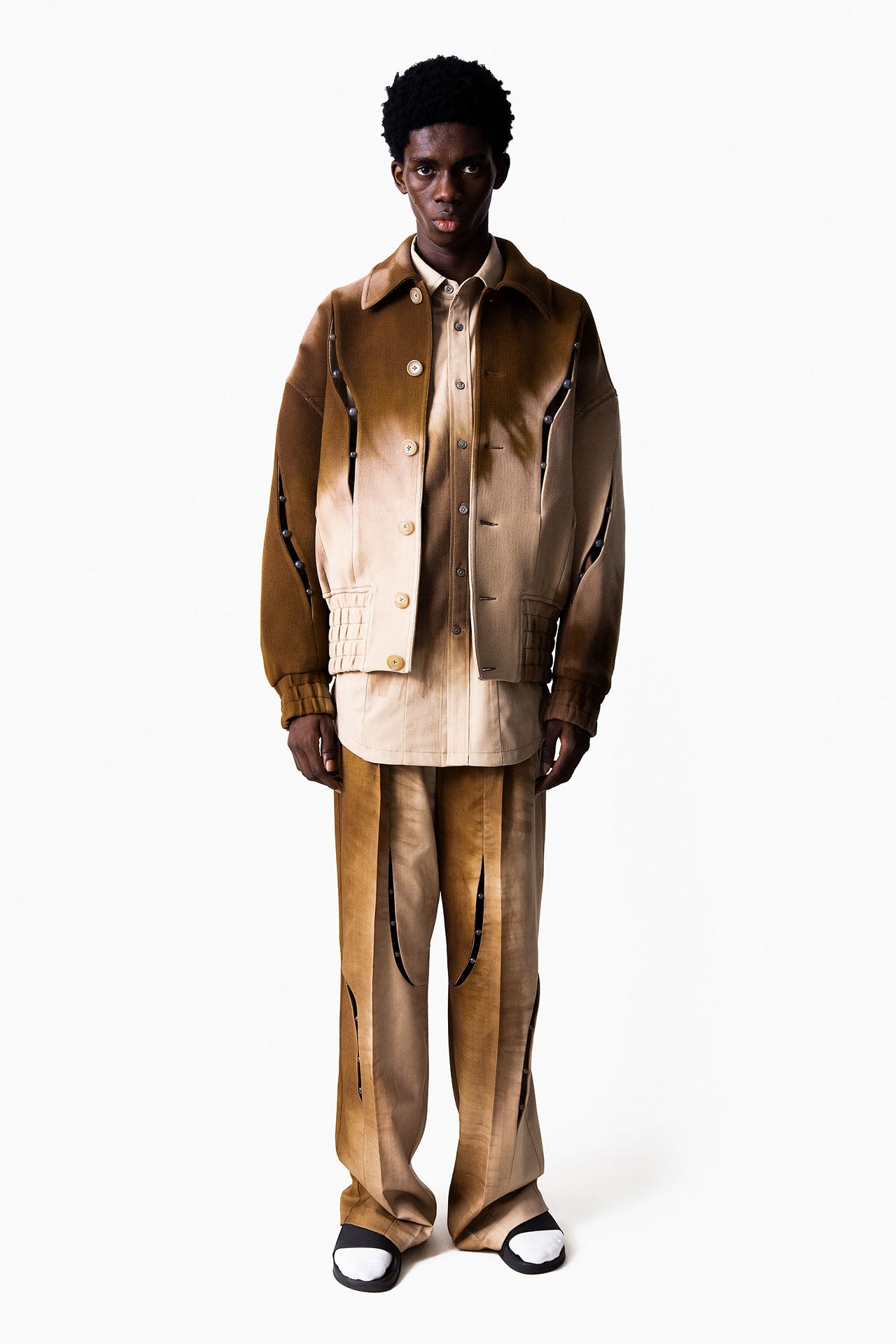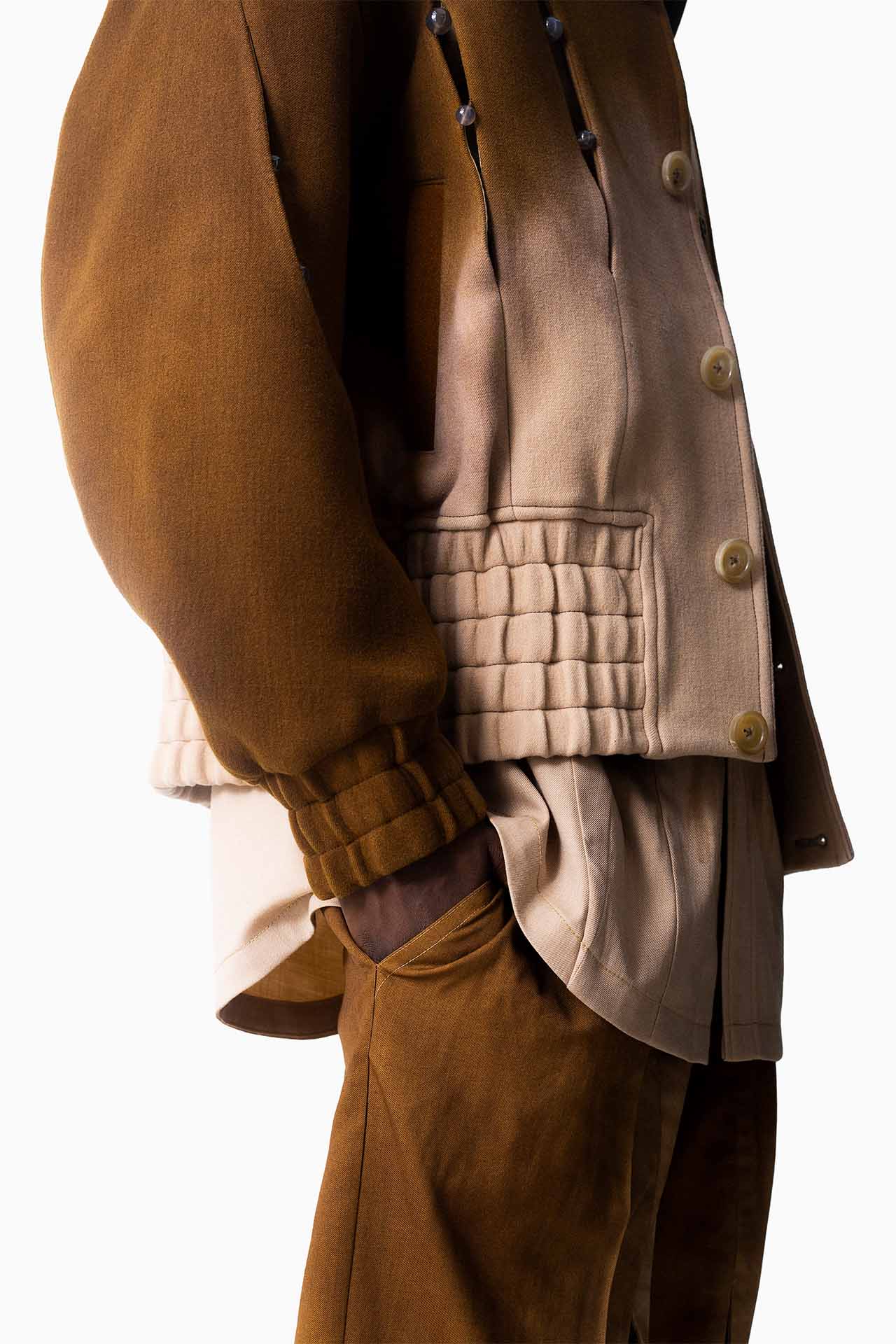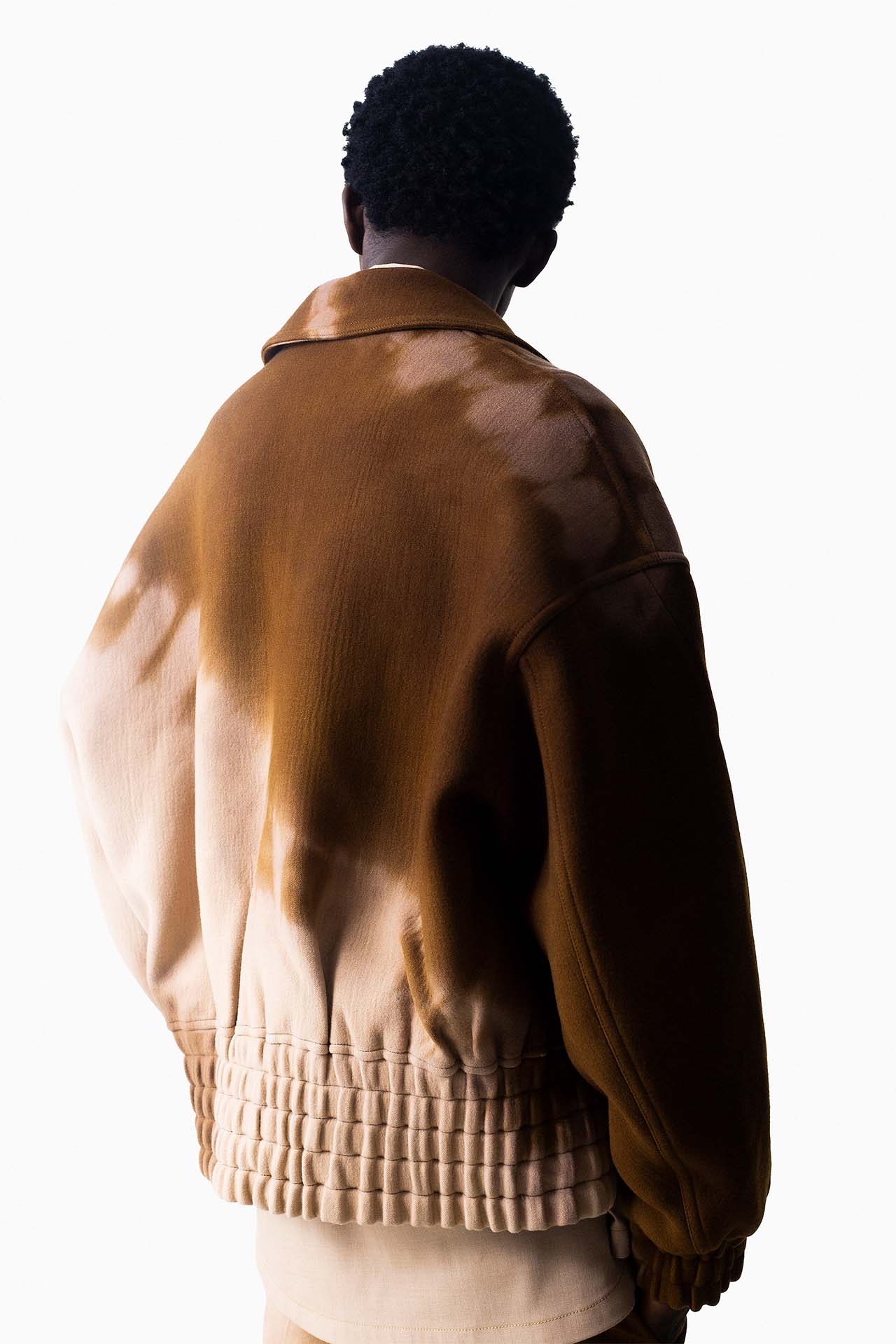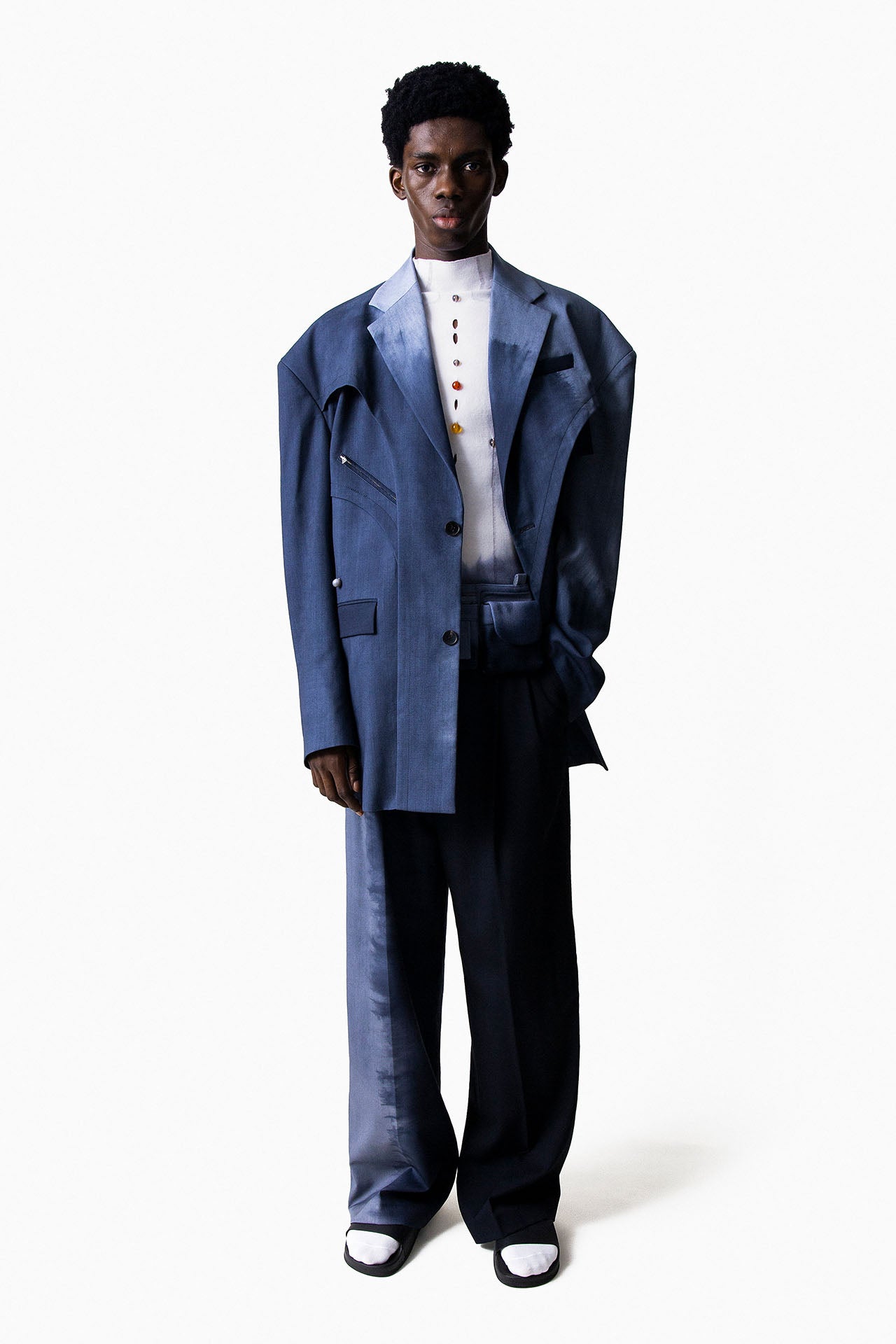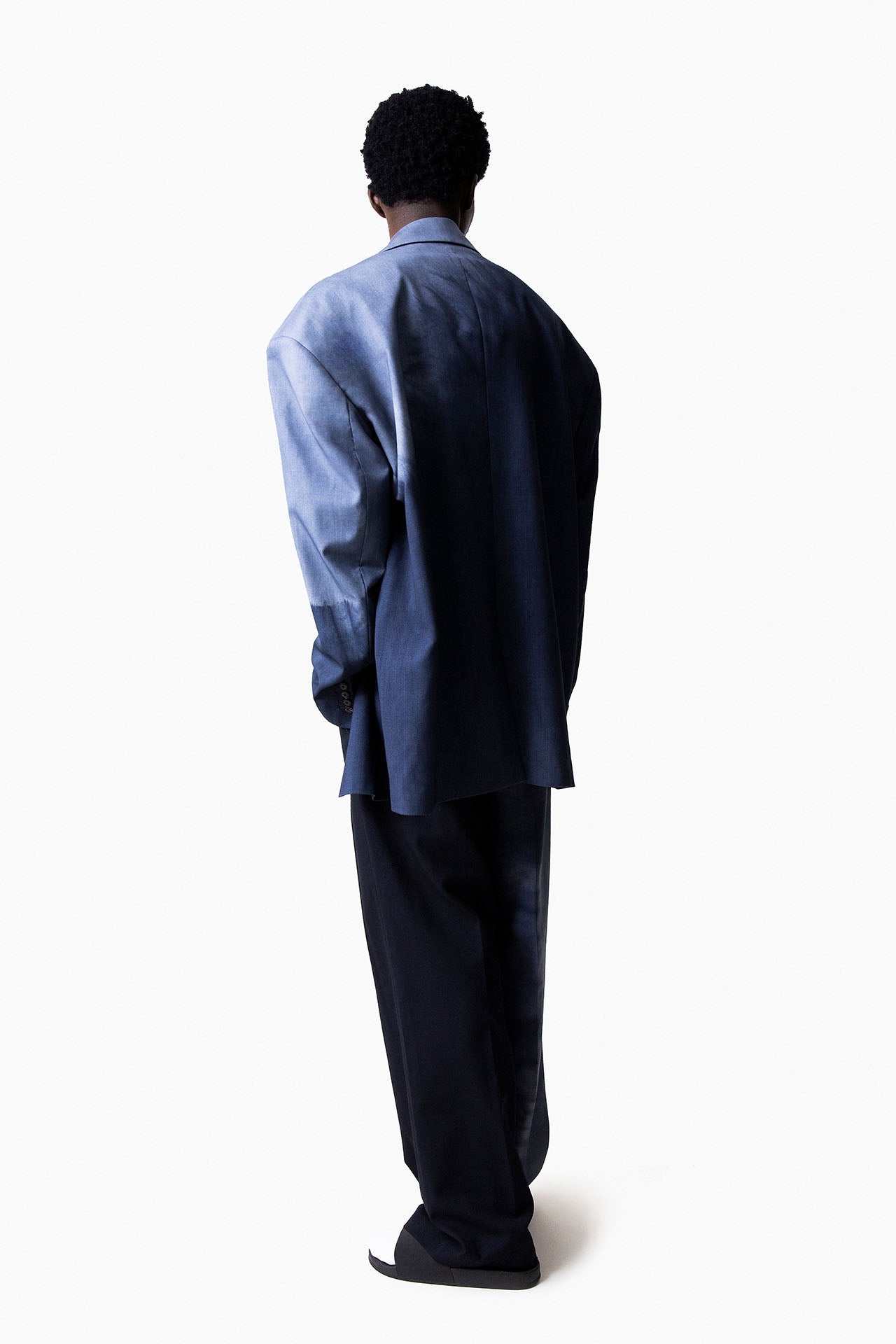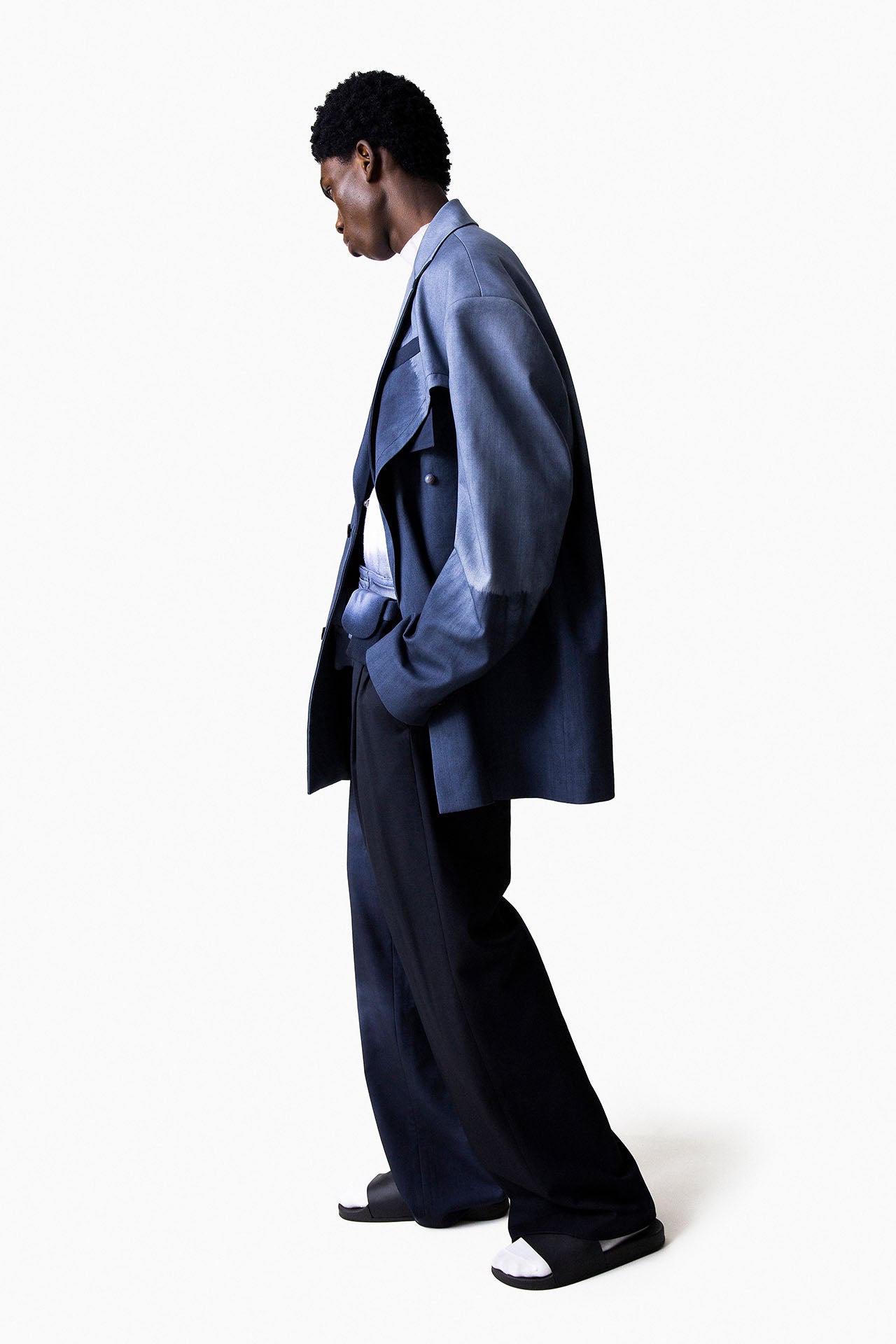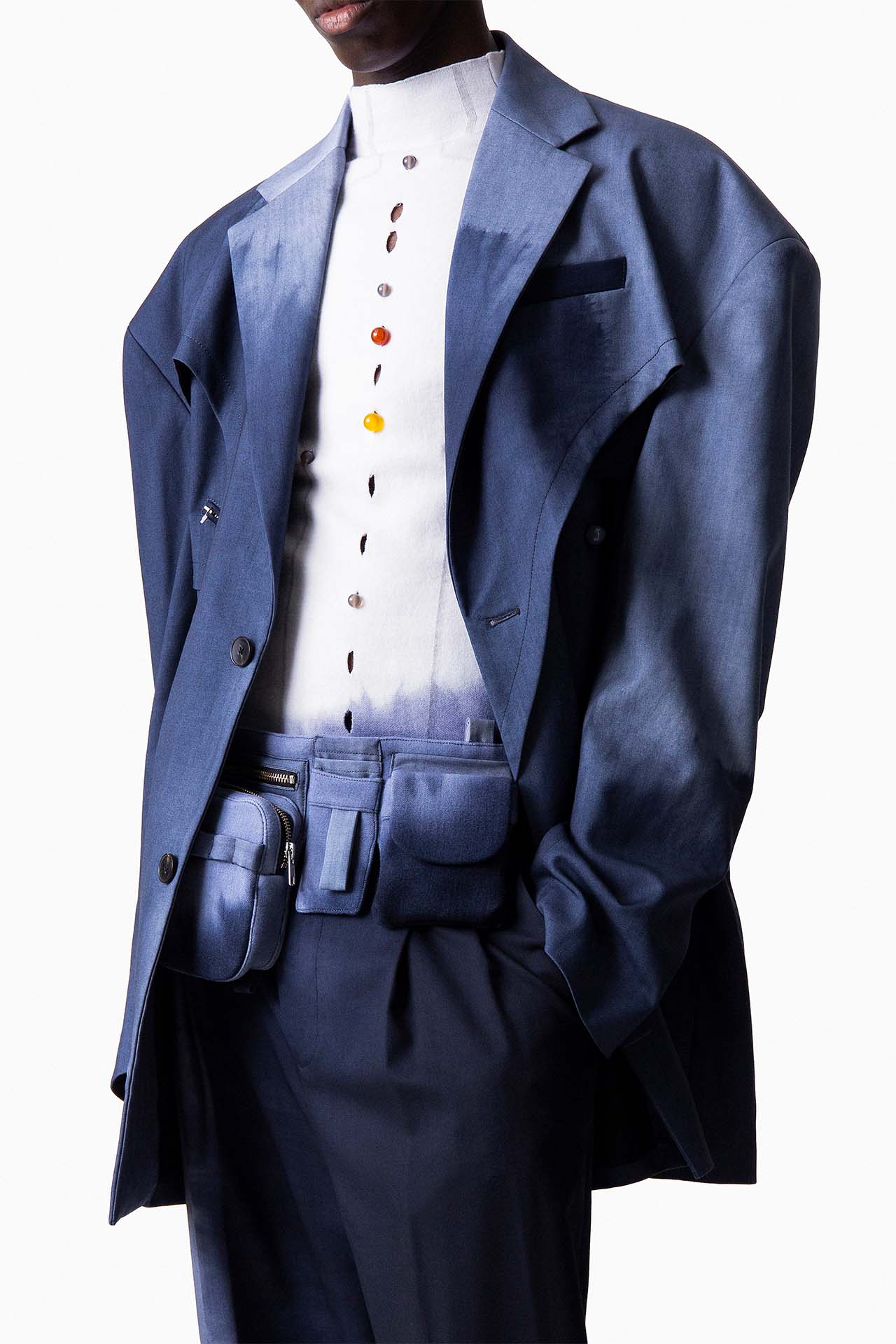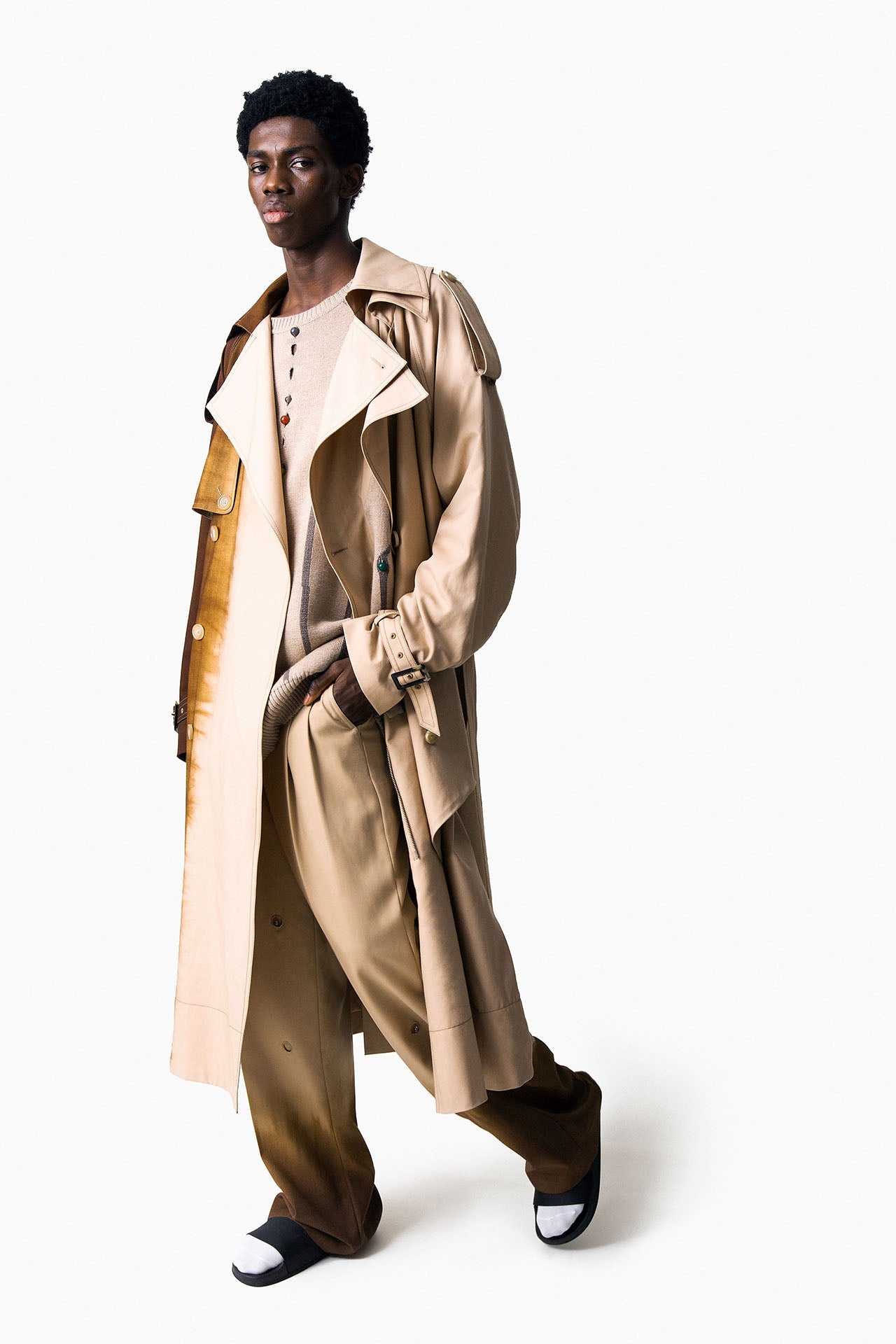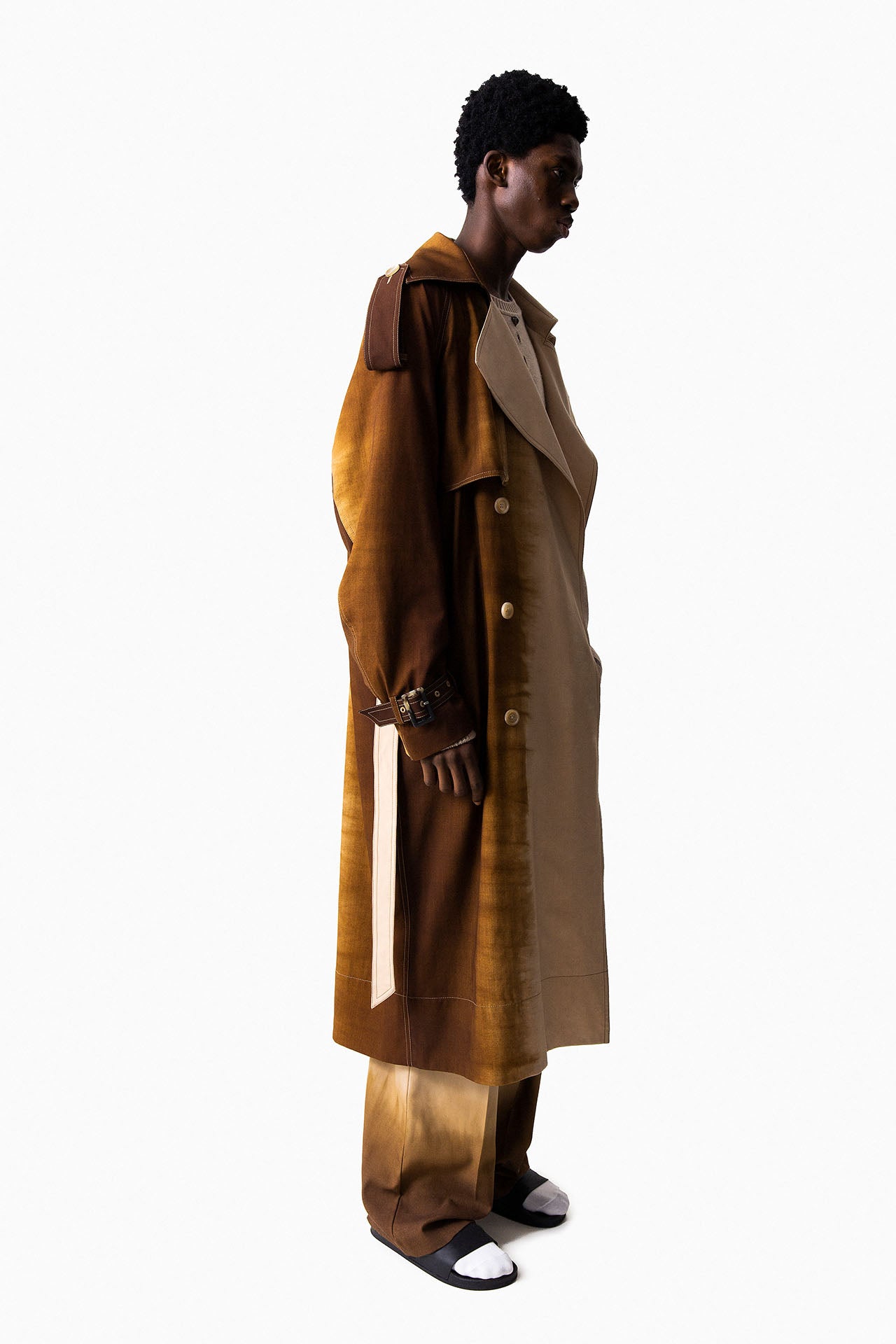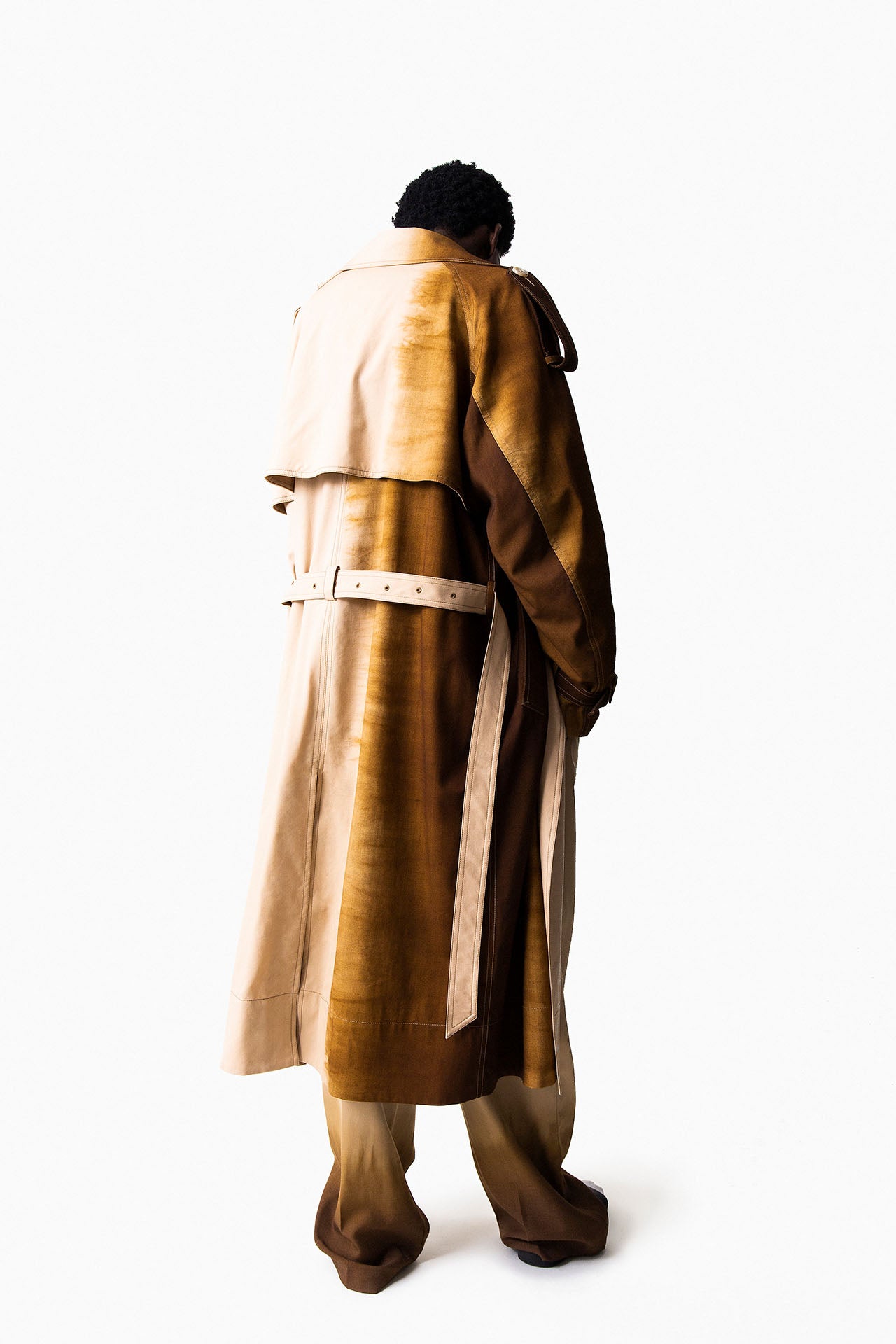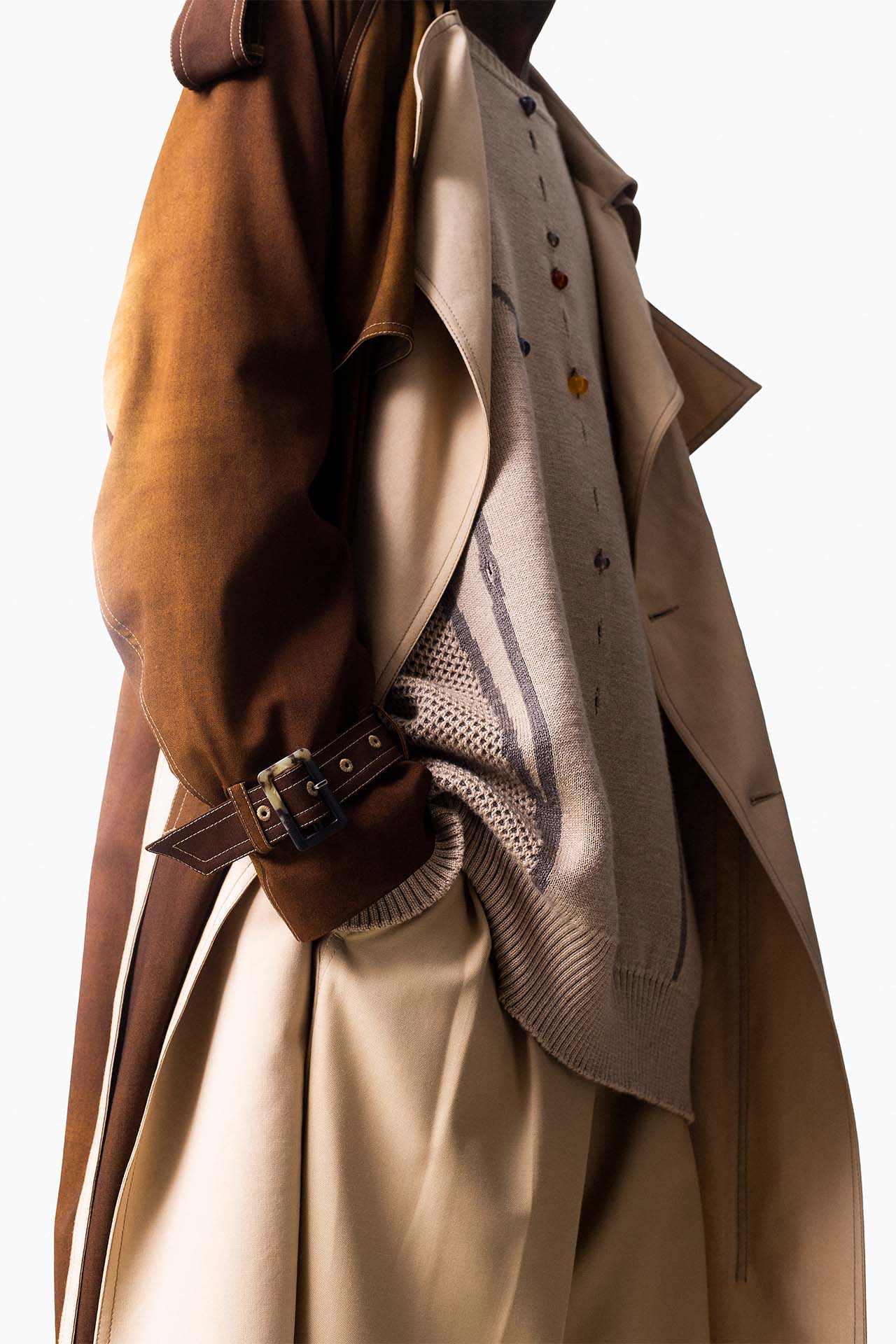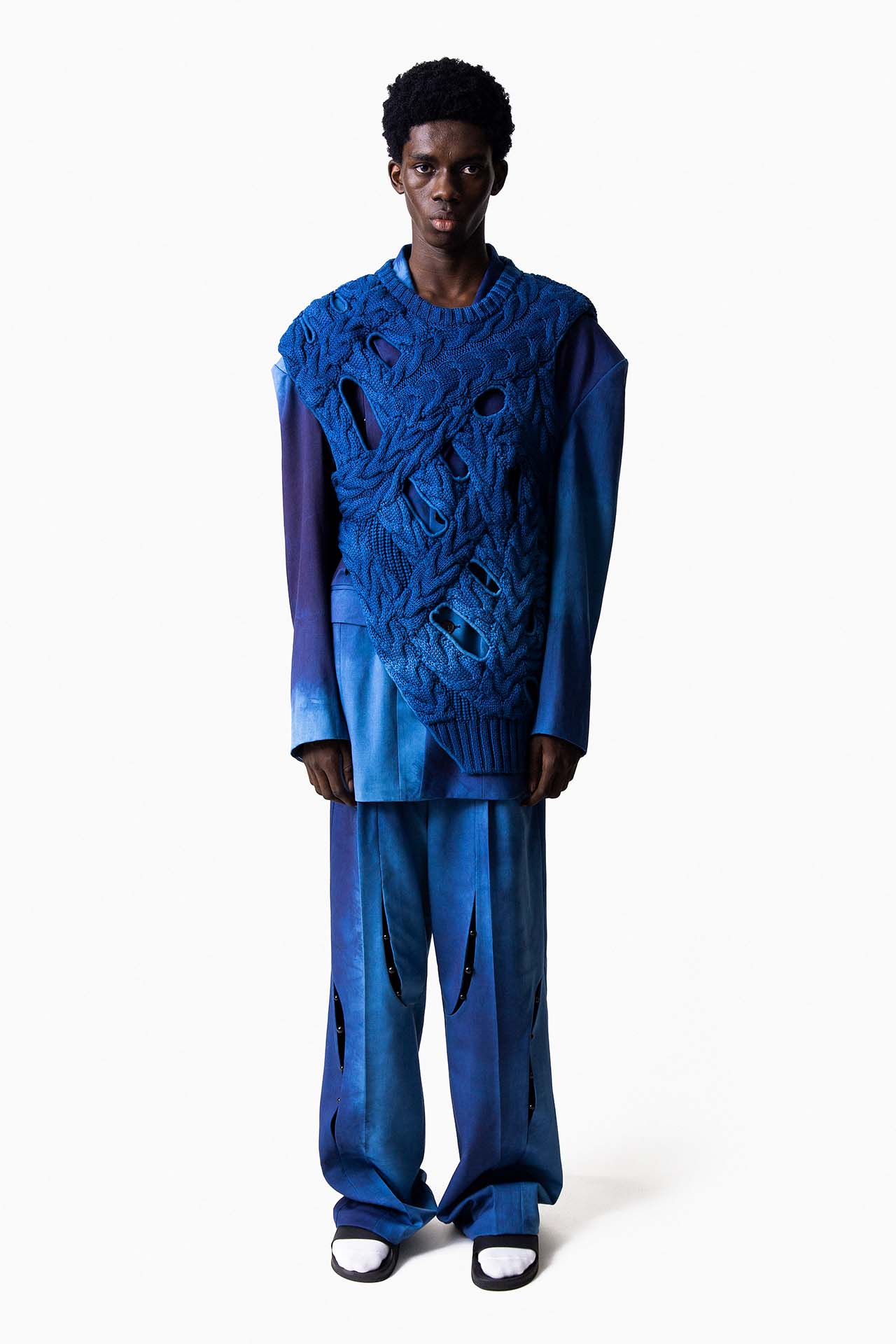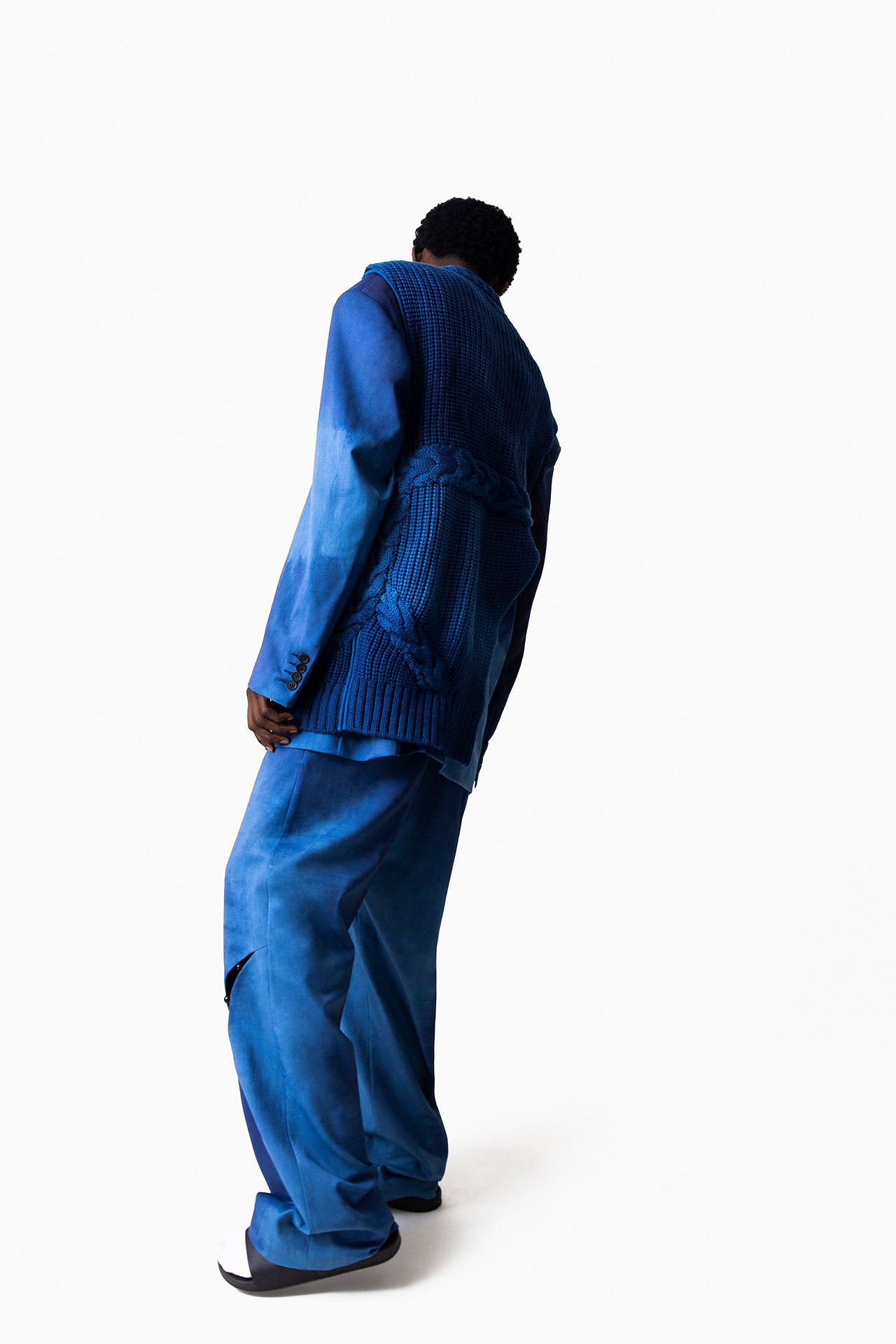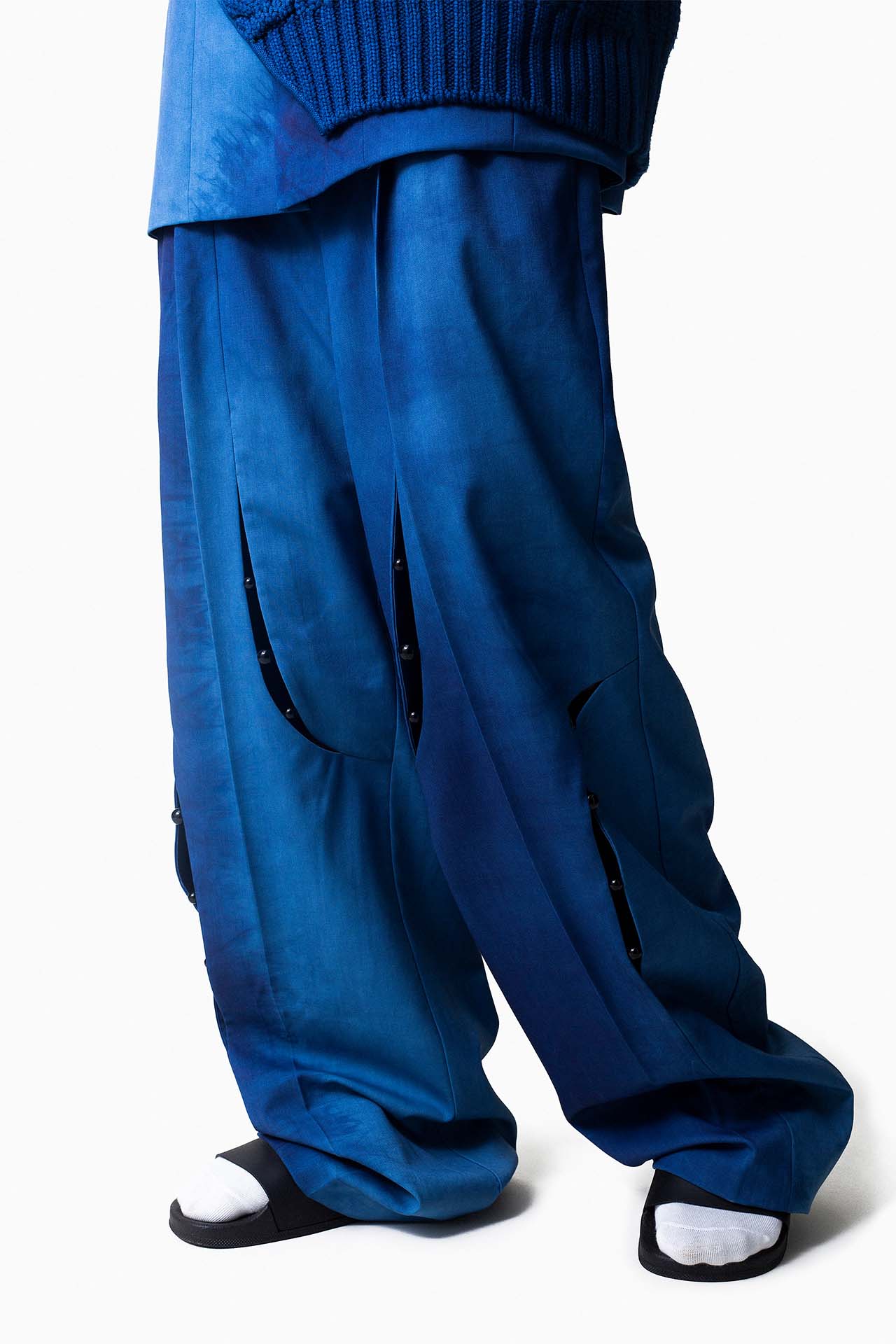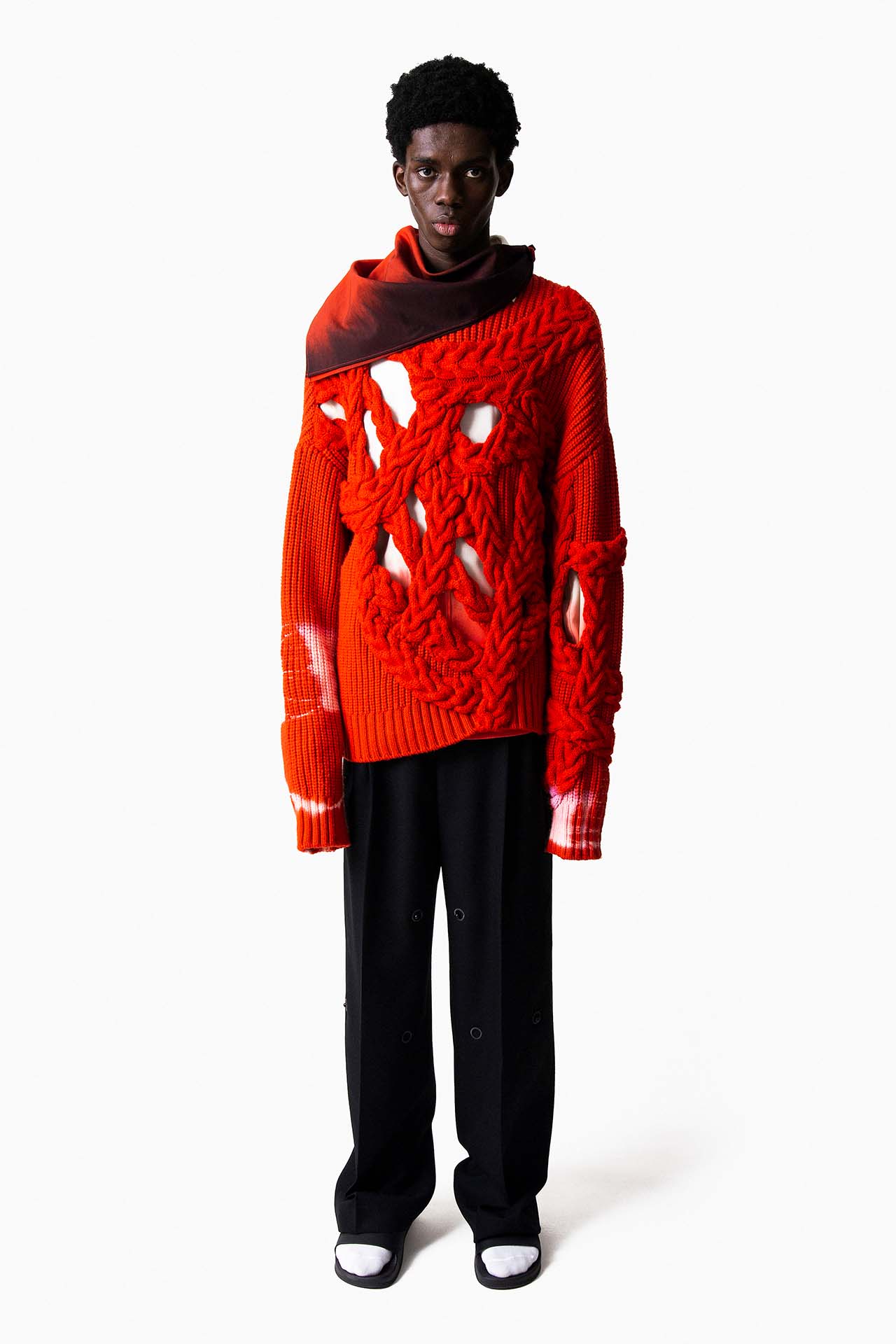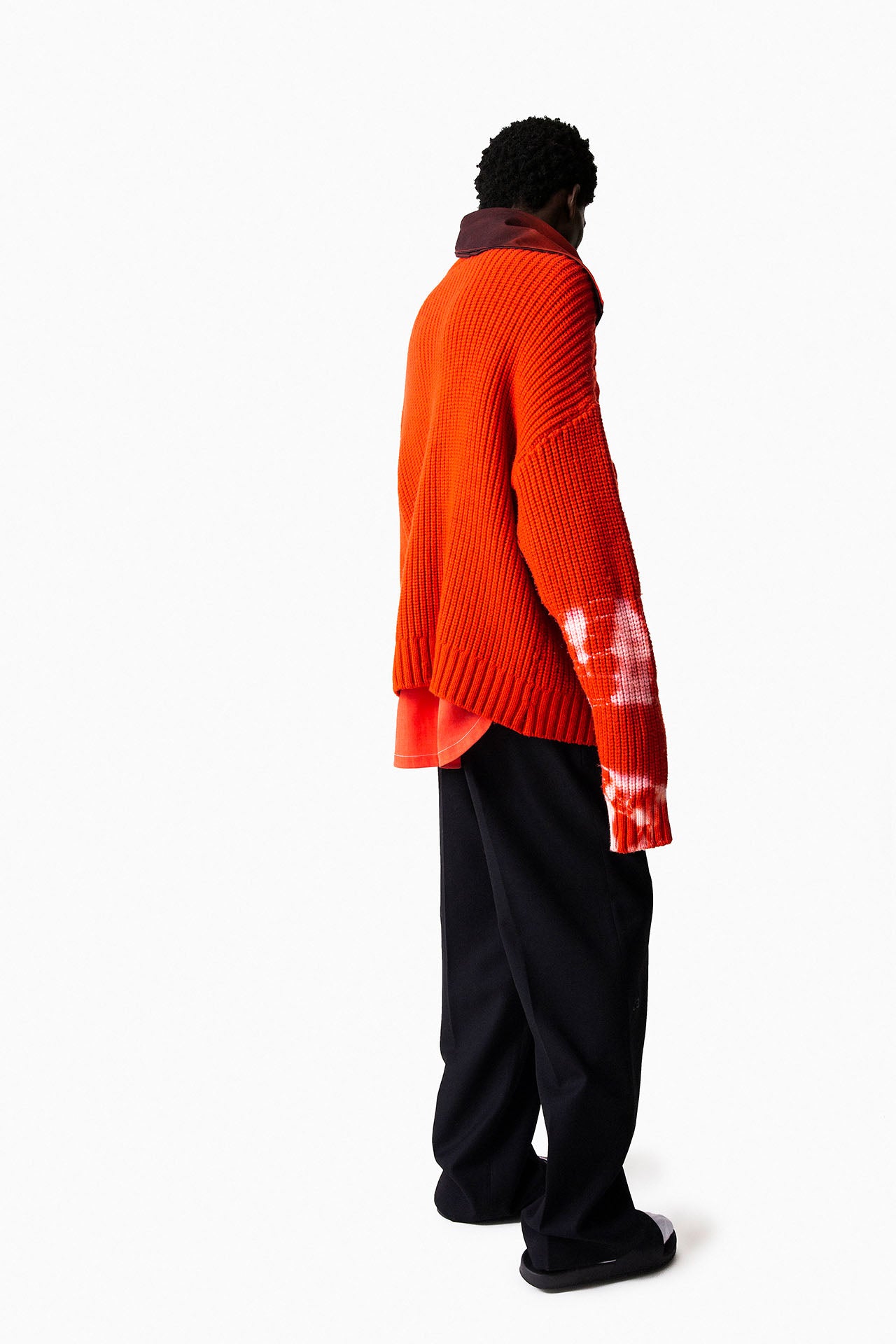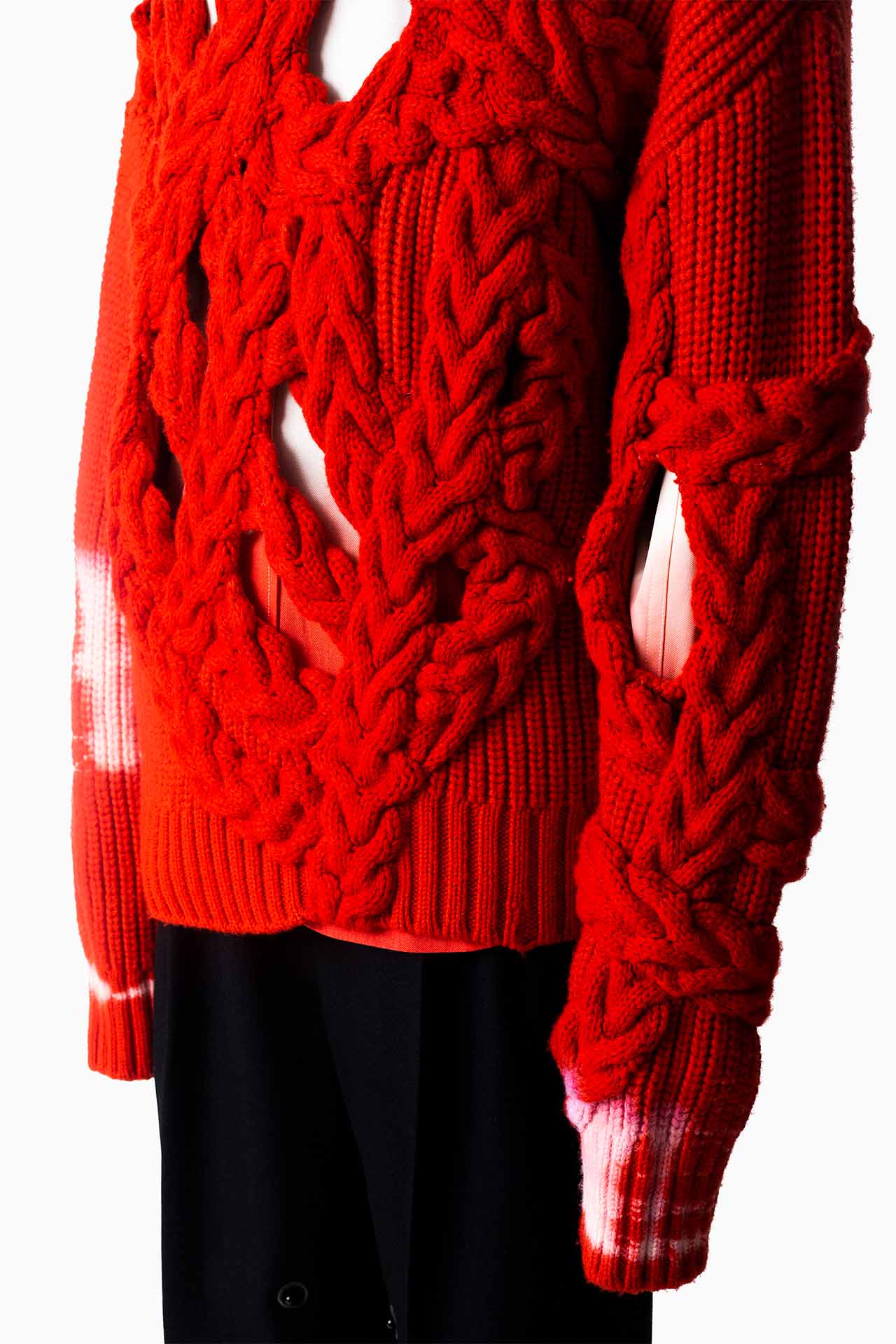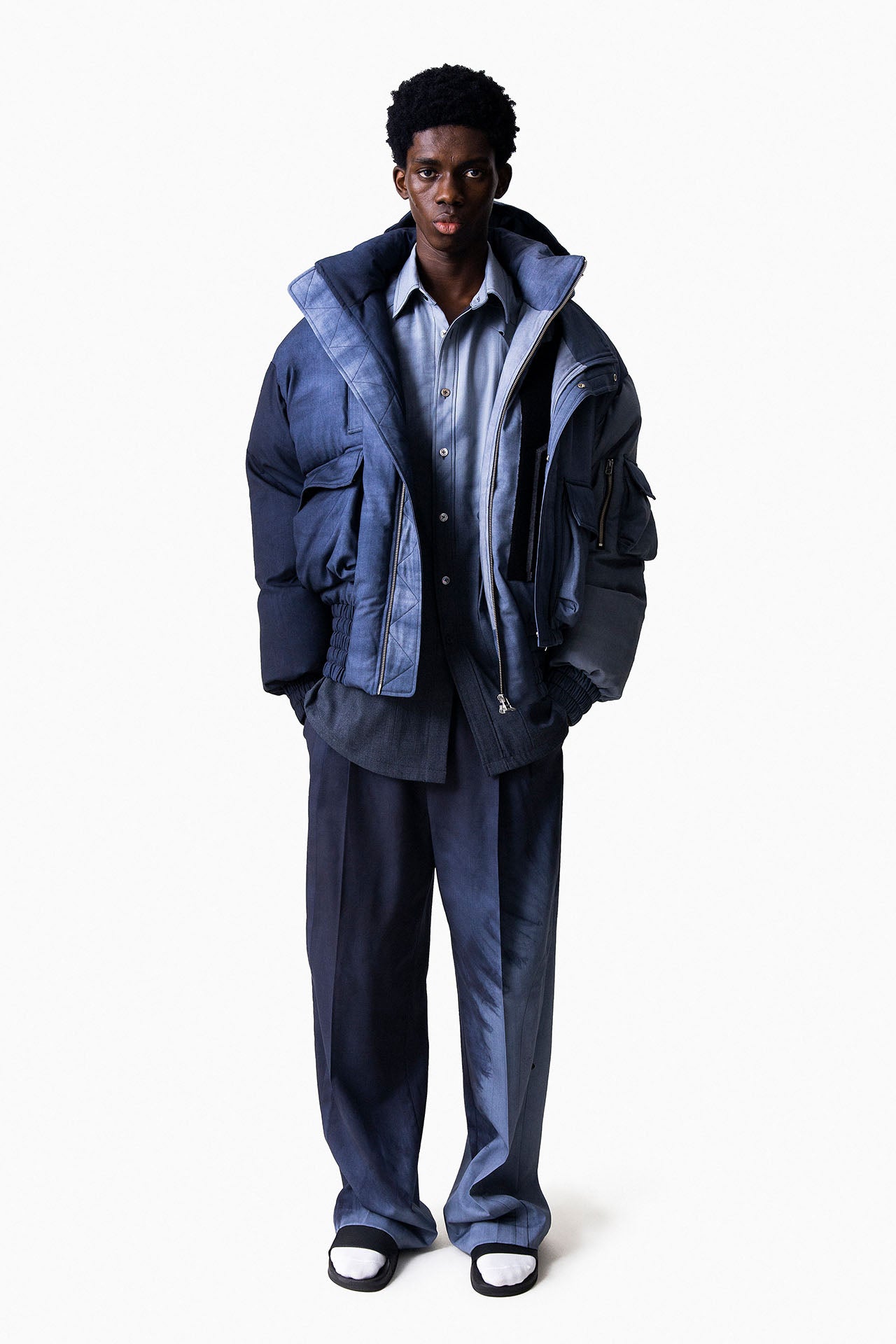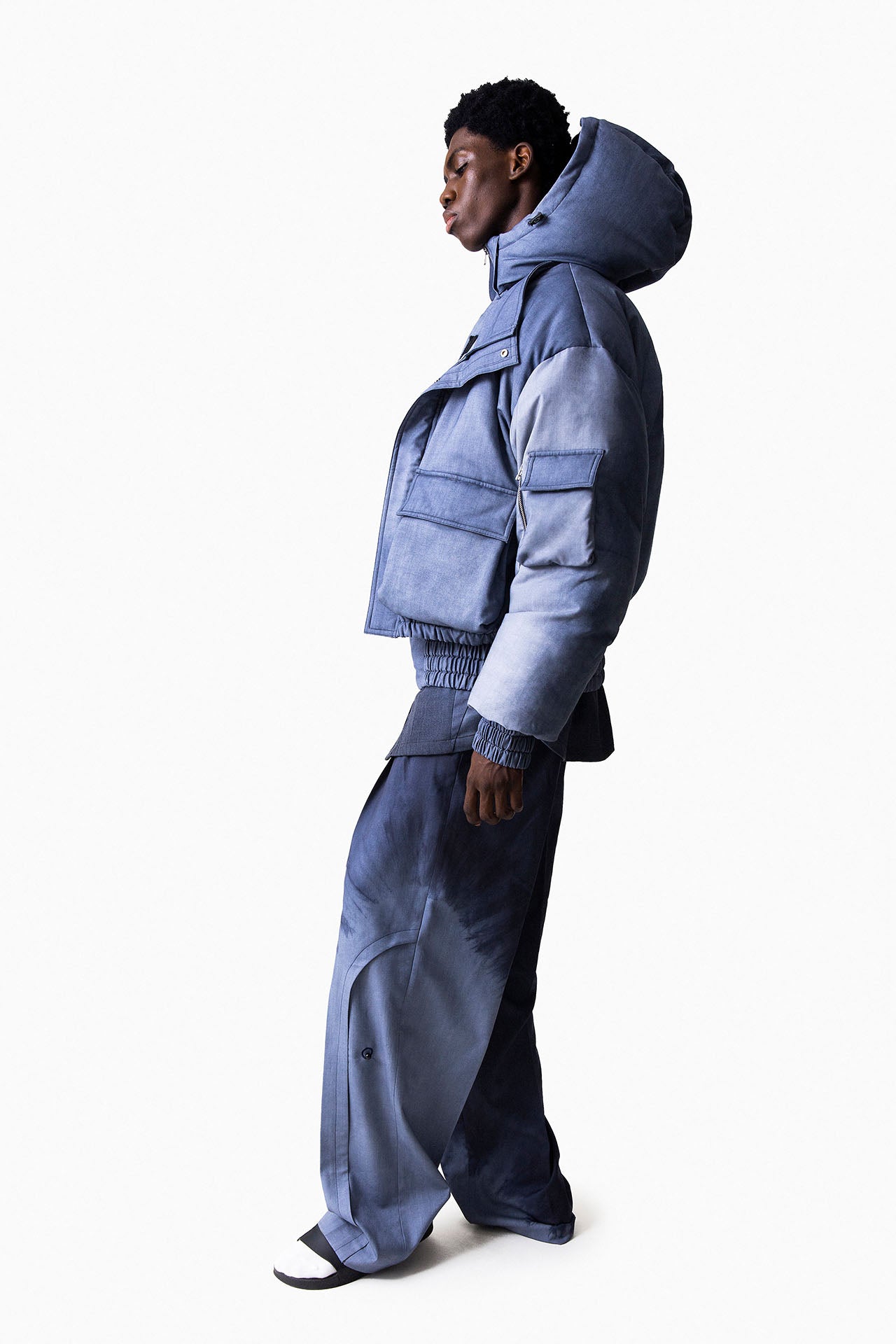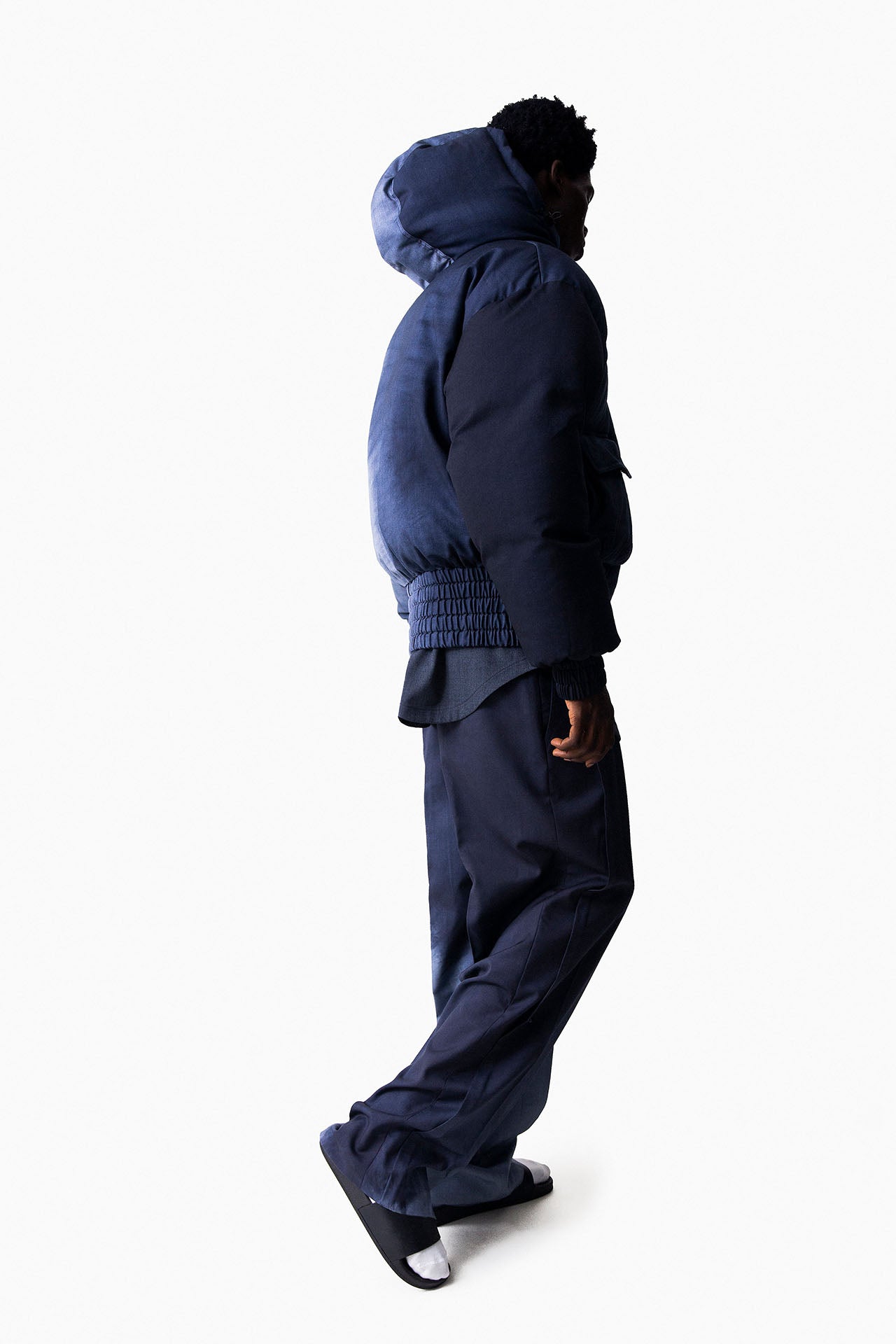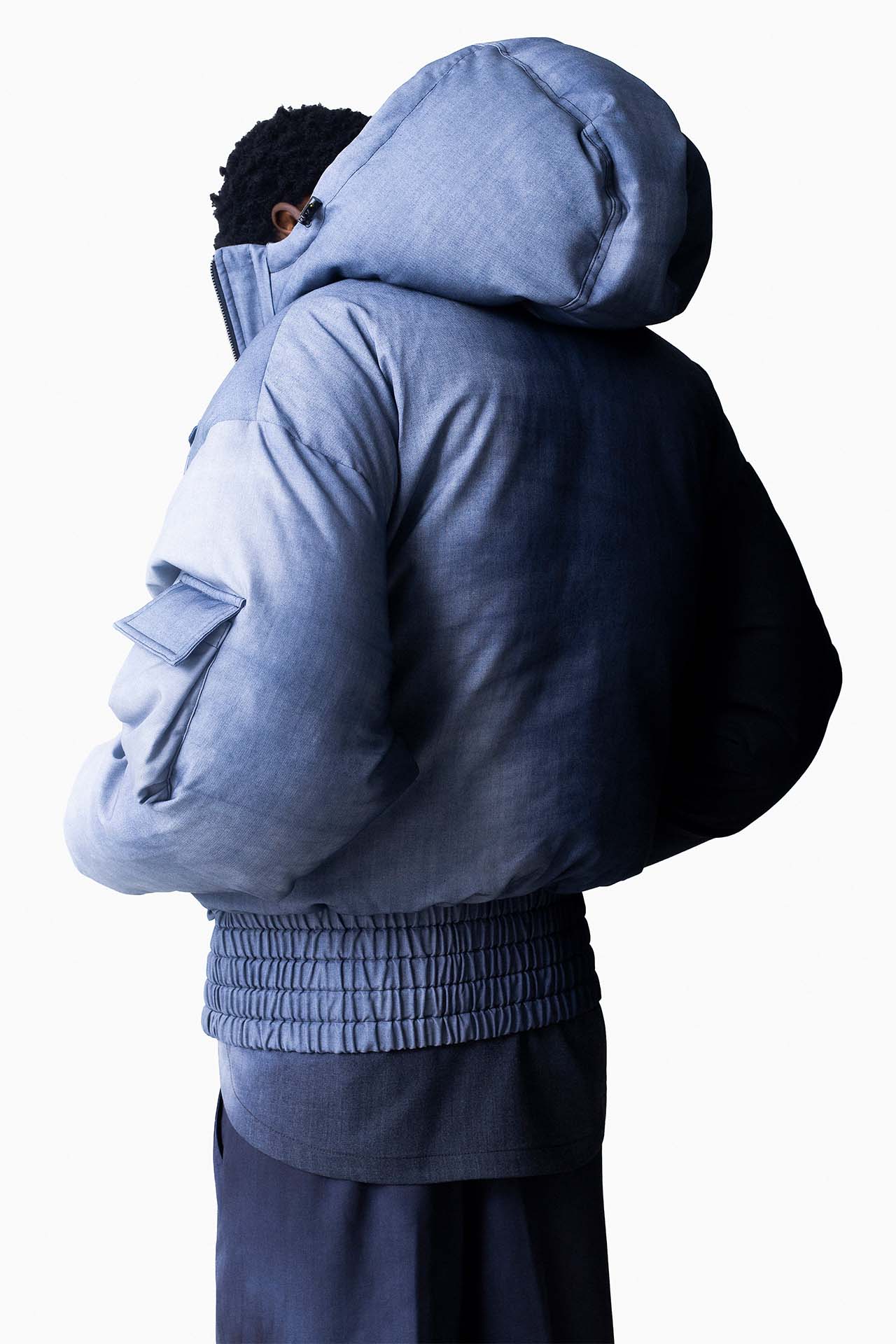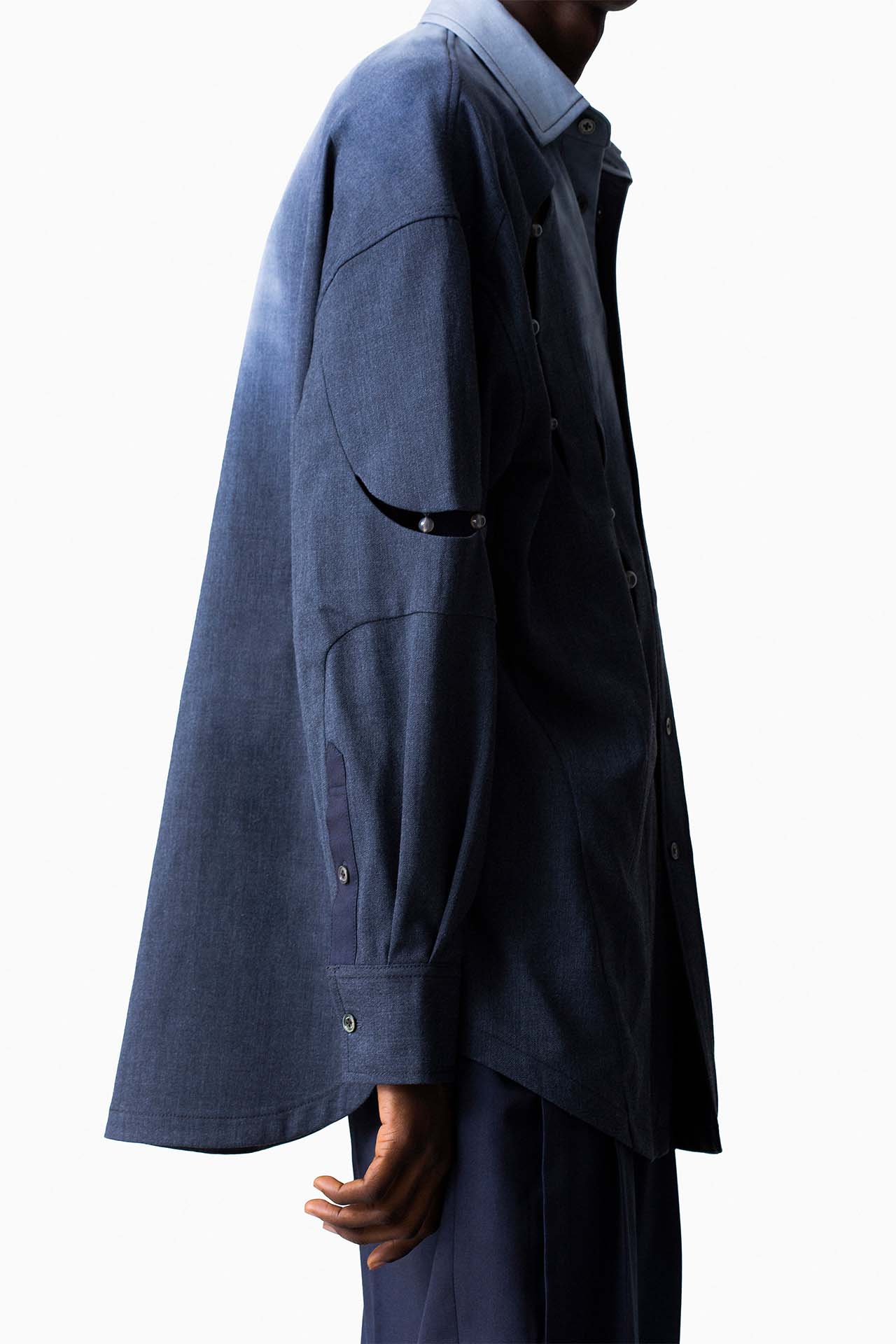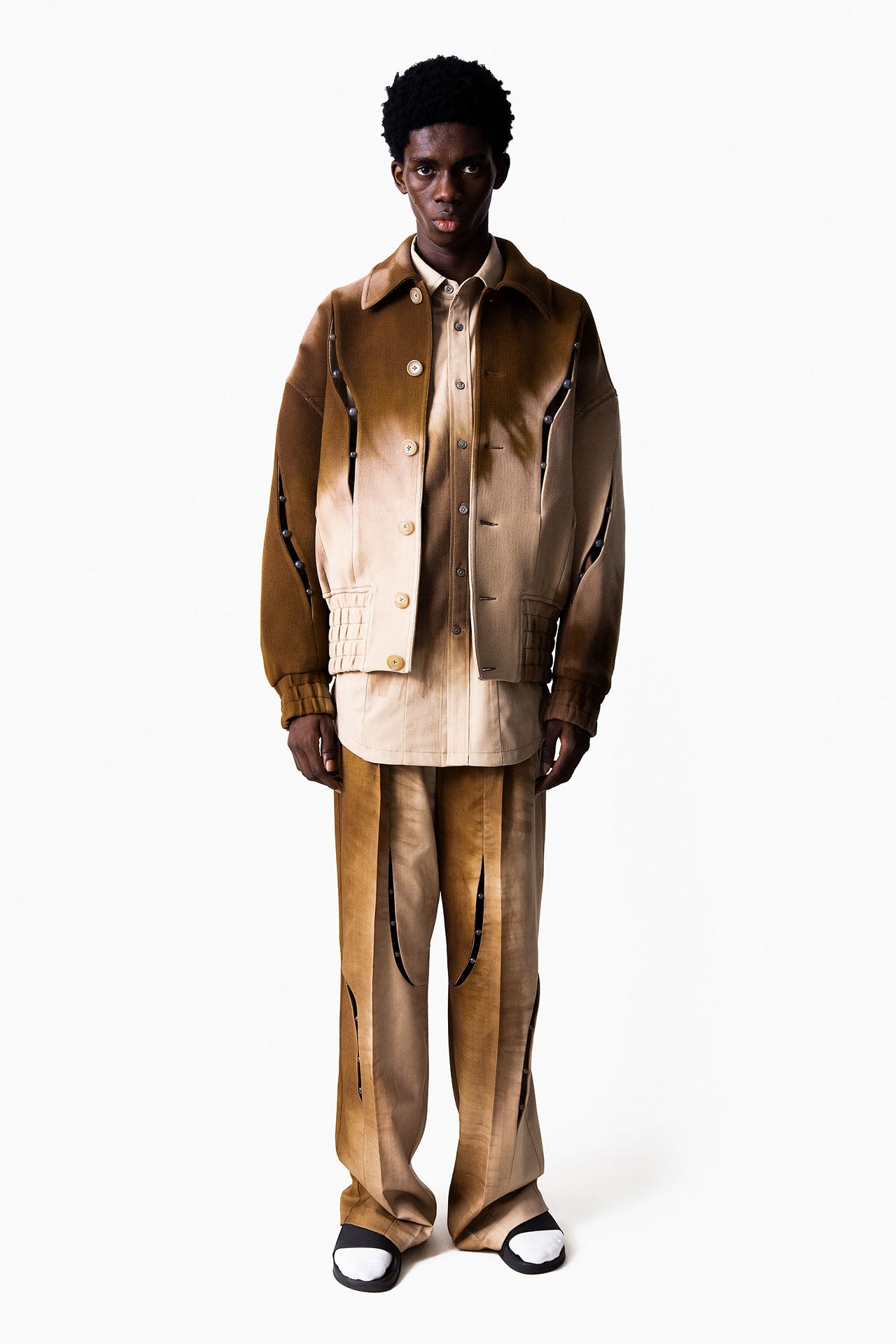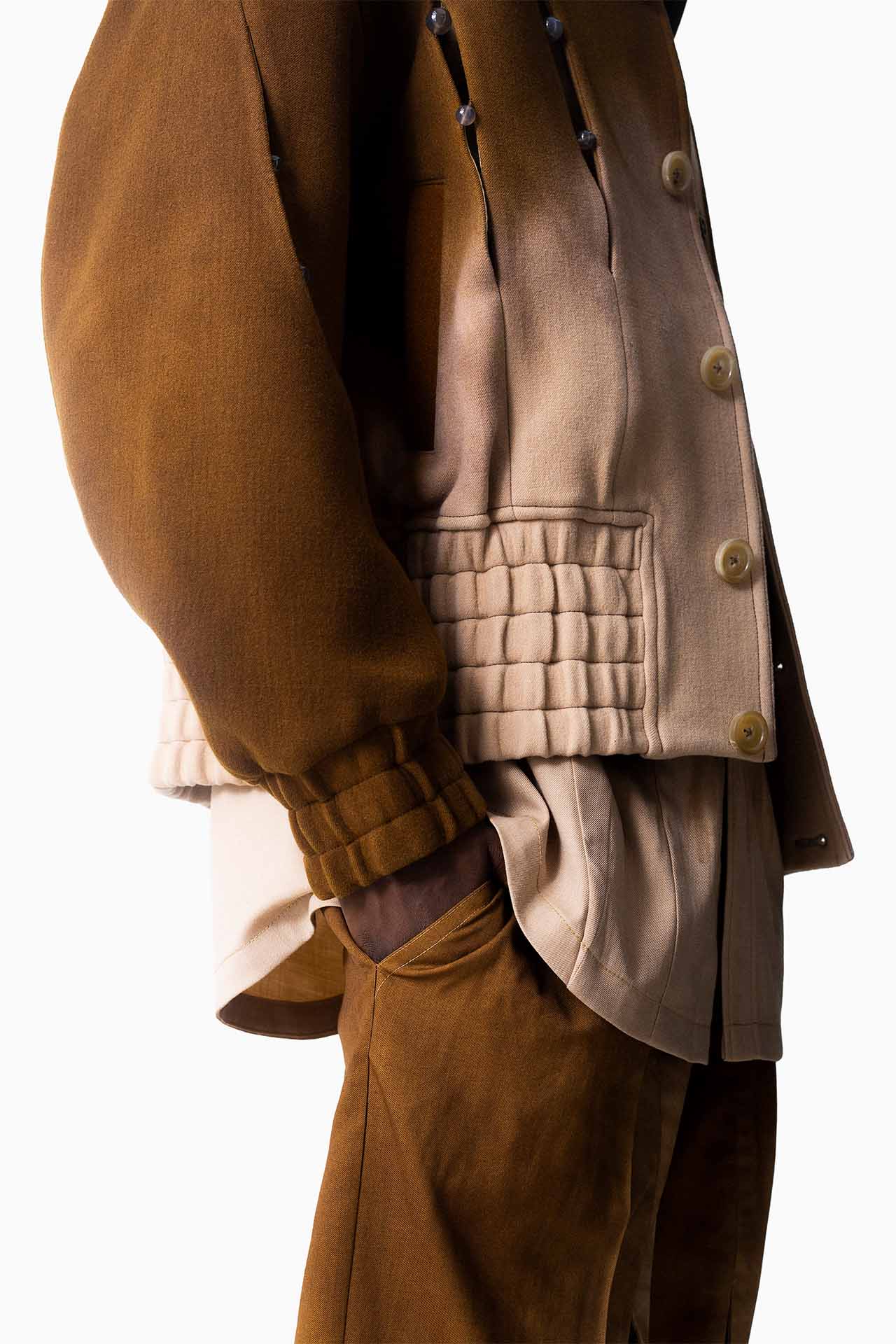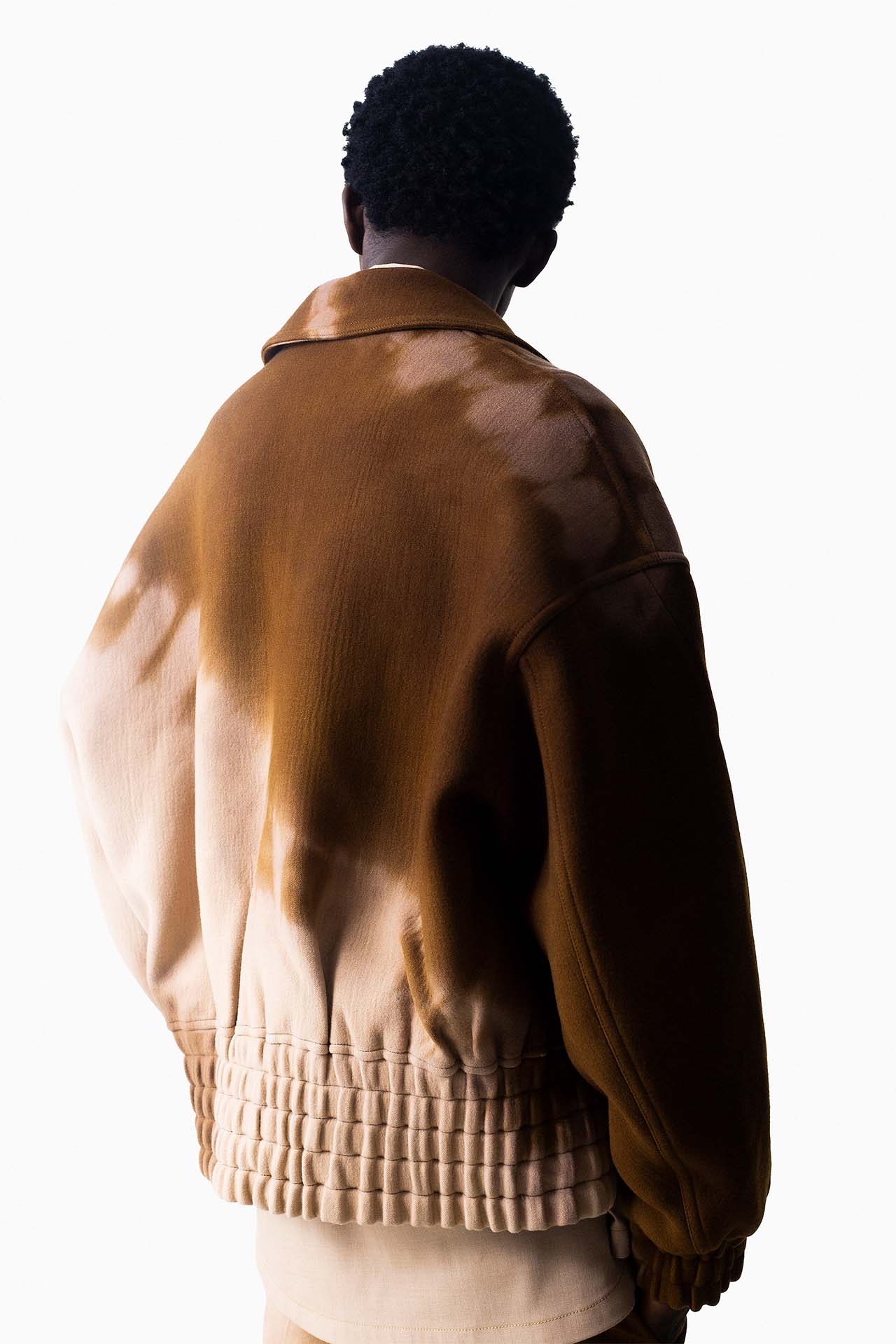 LOOKBOOK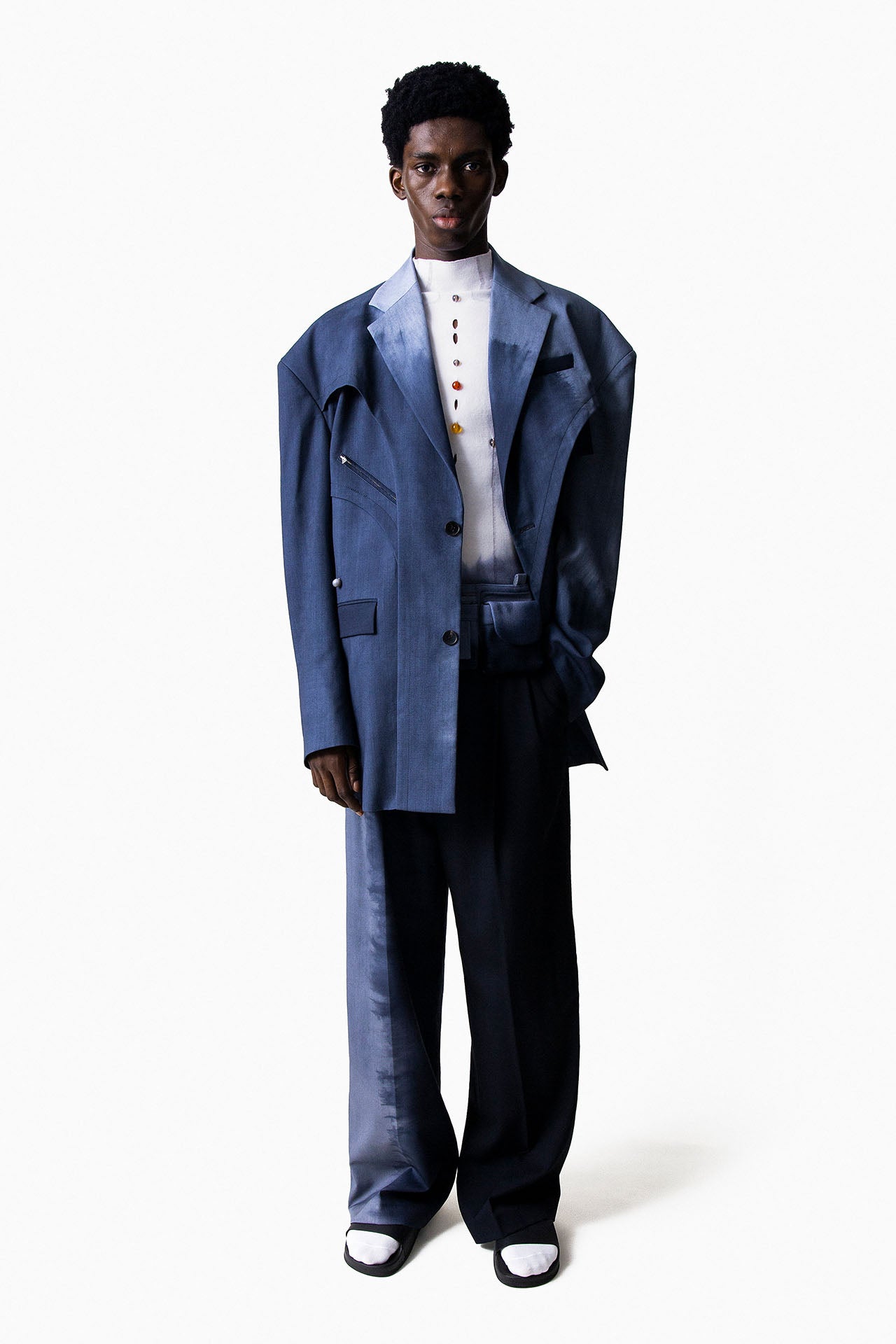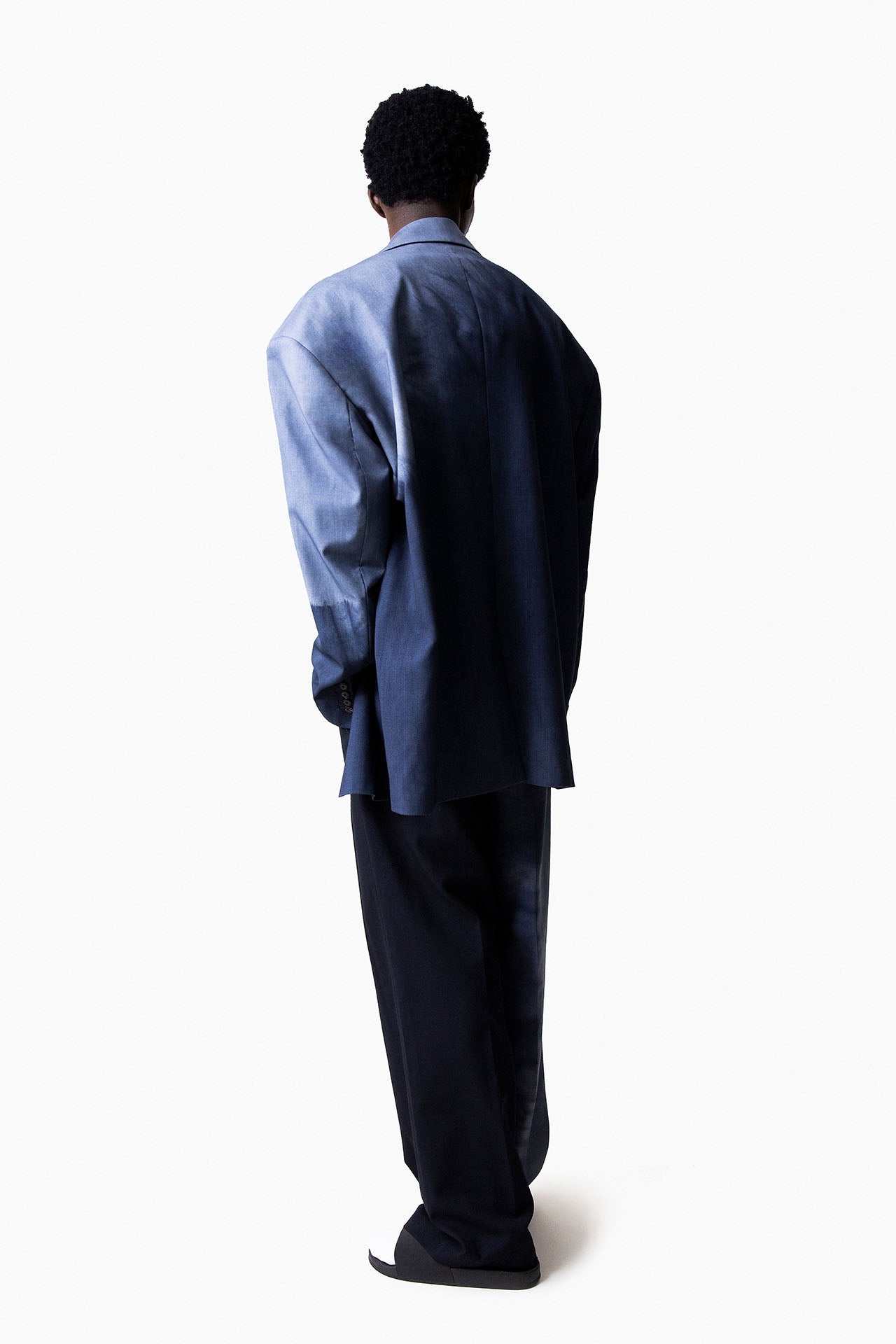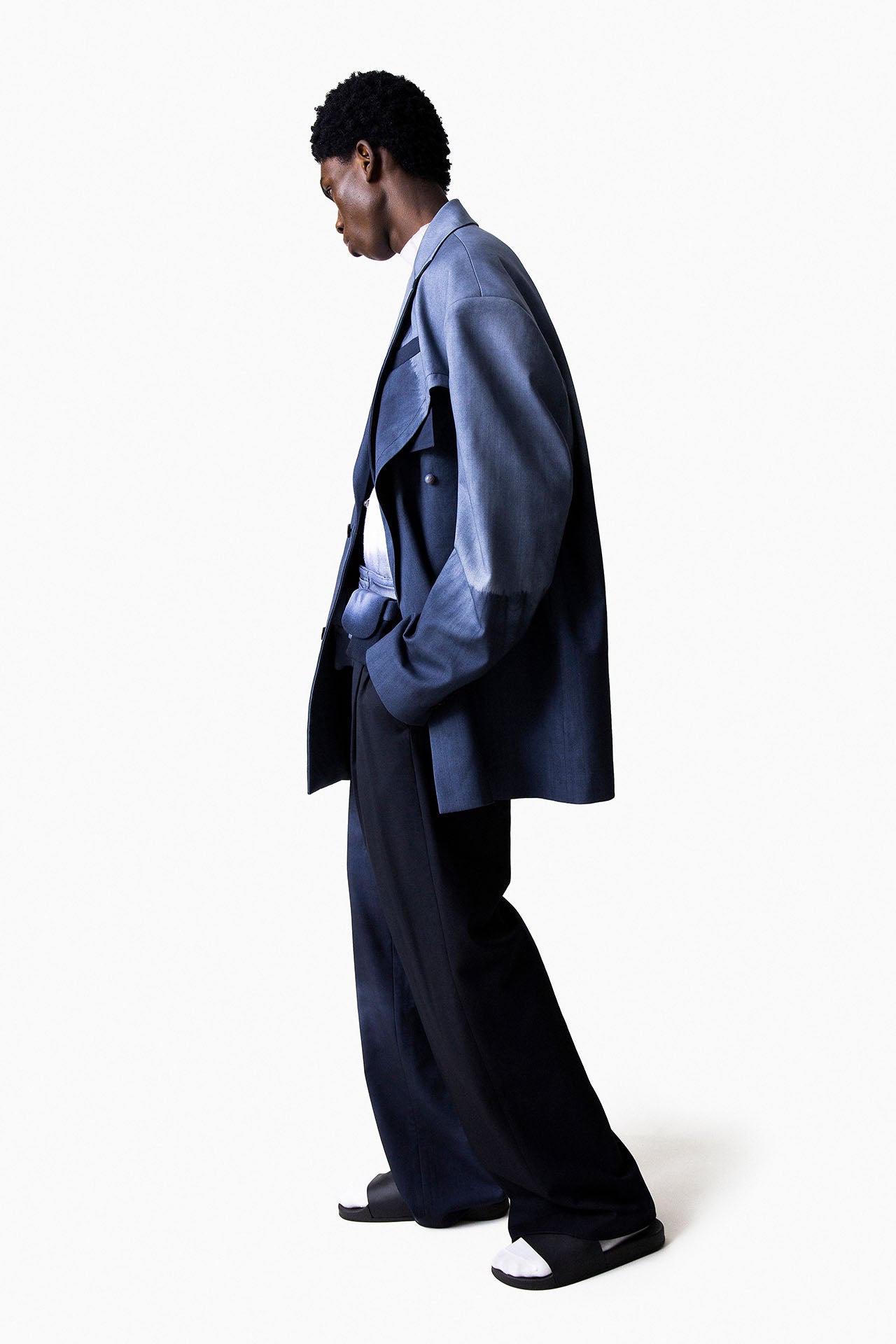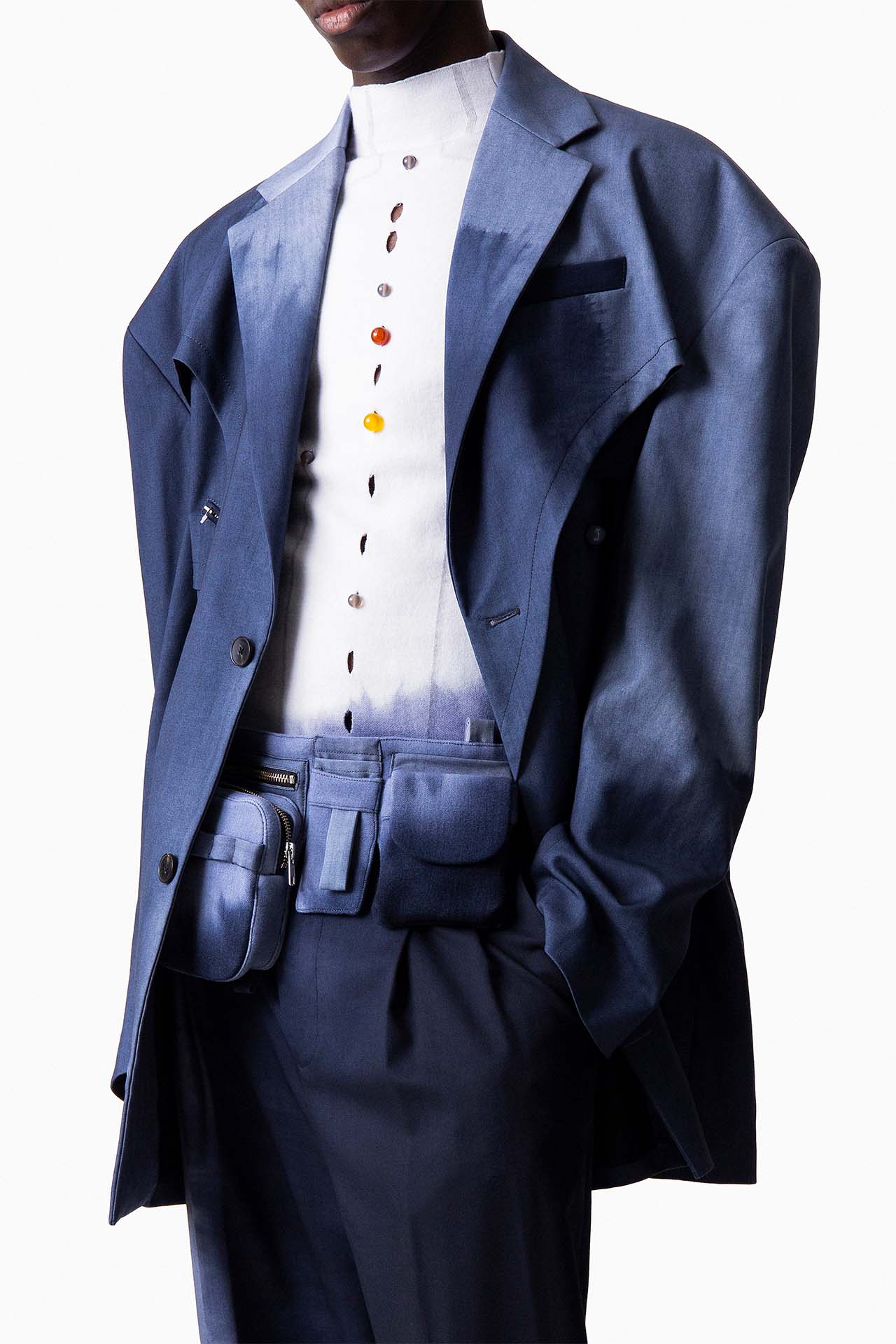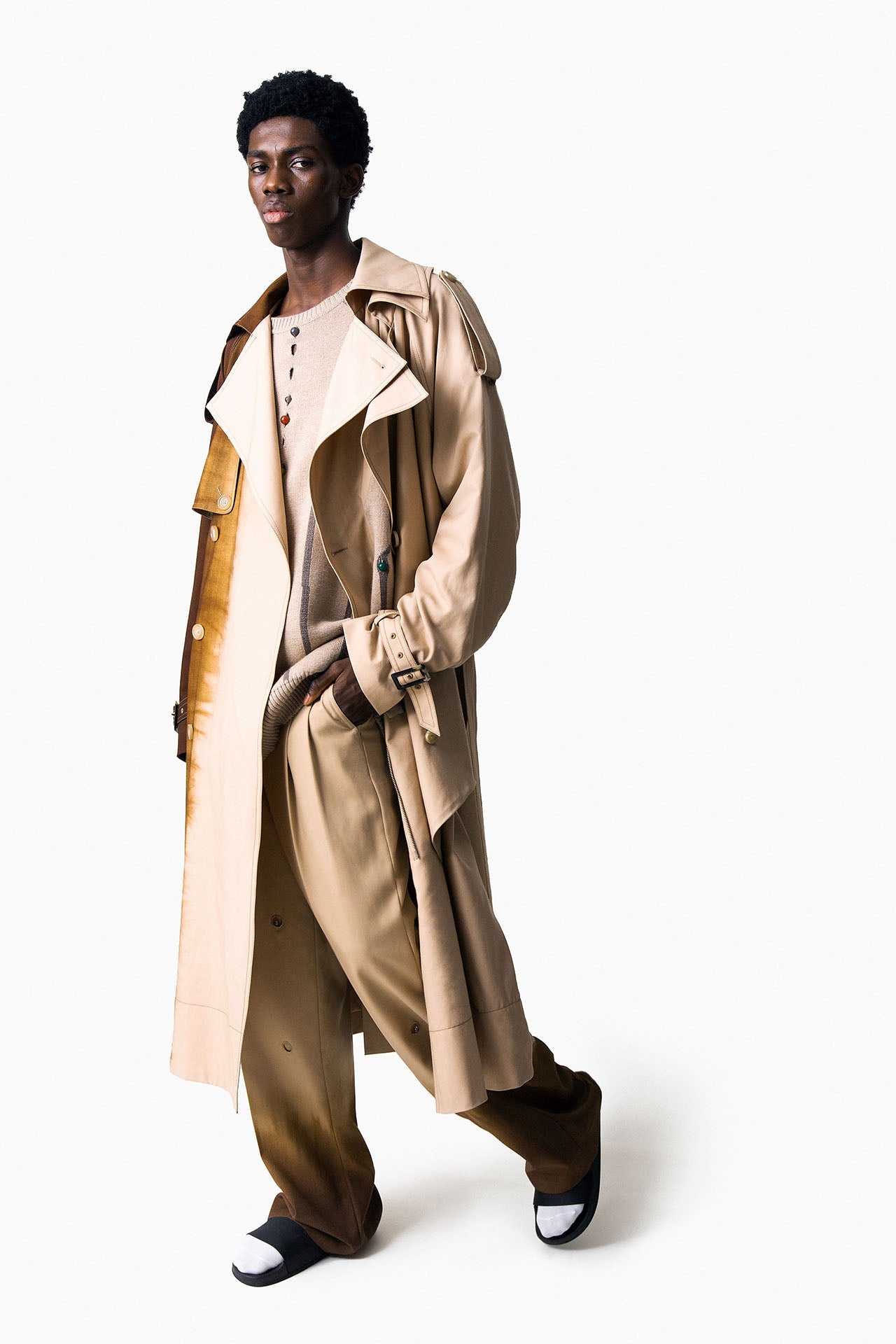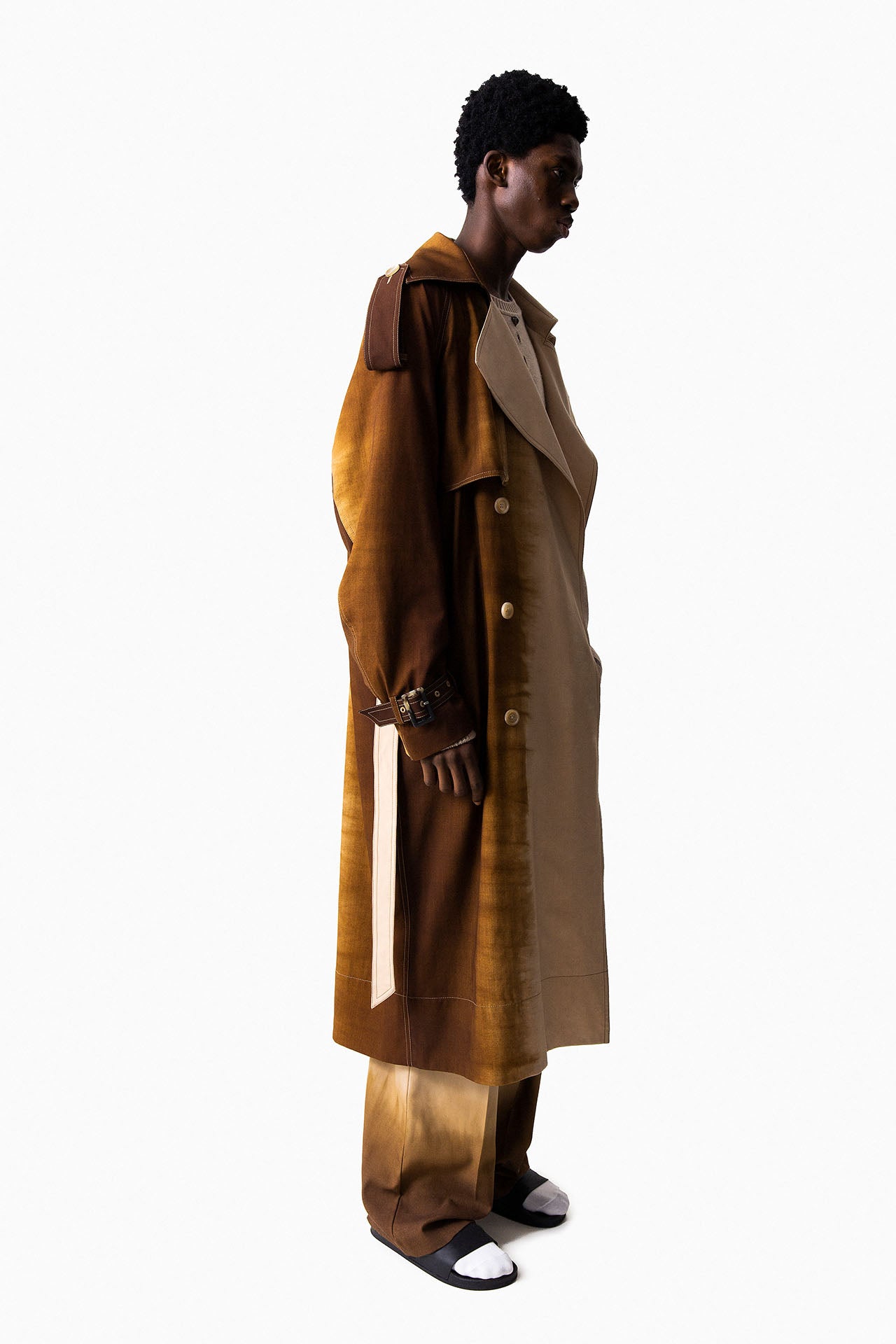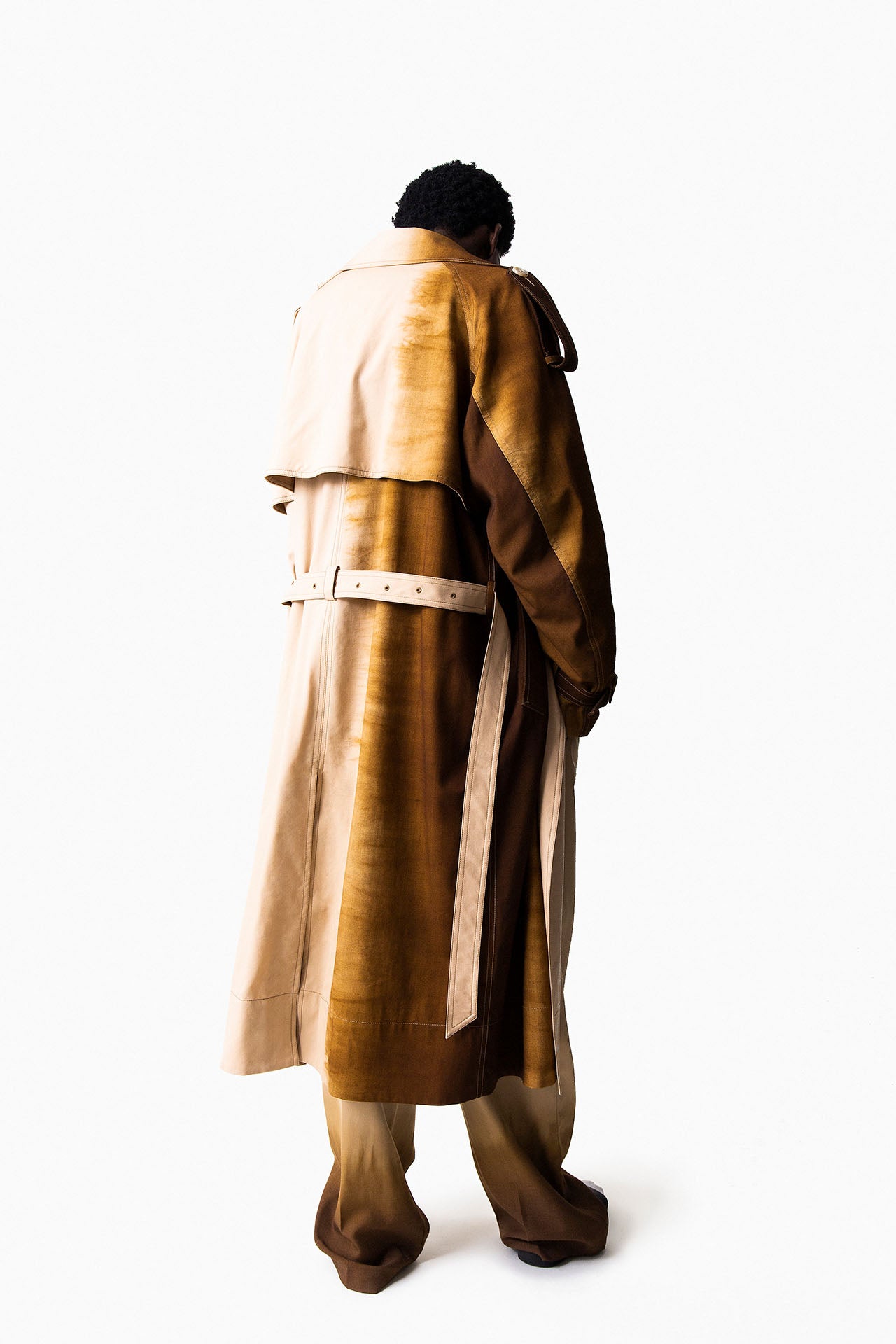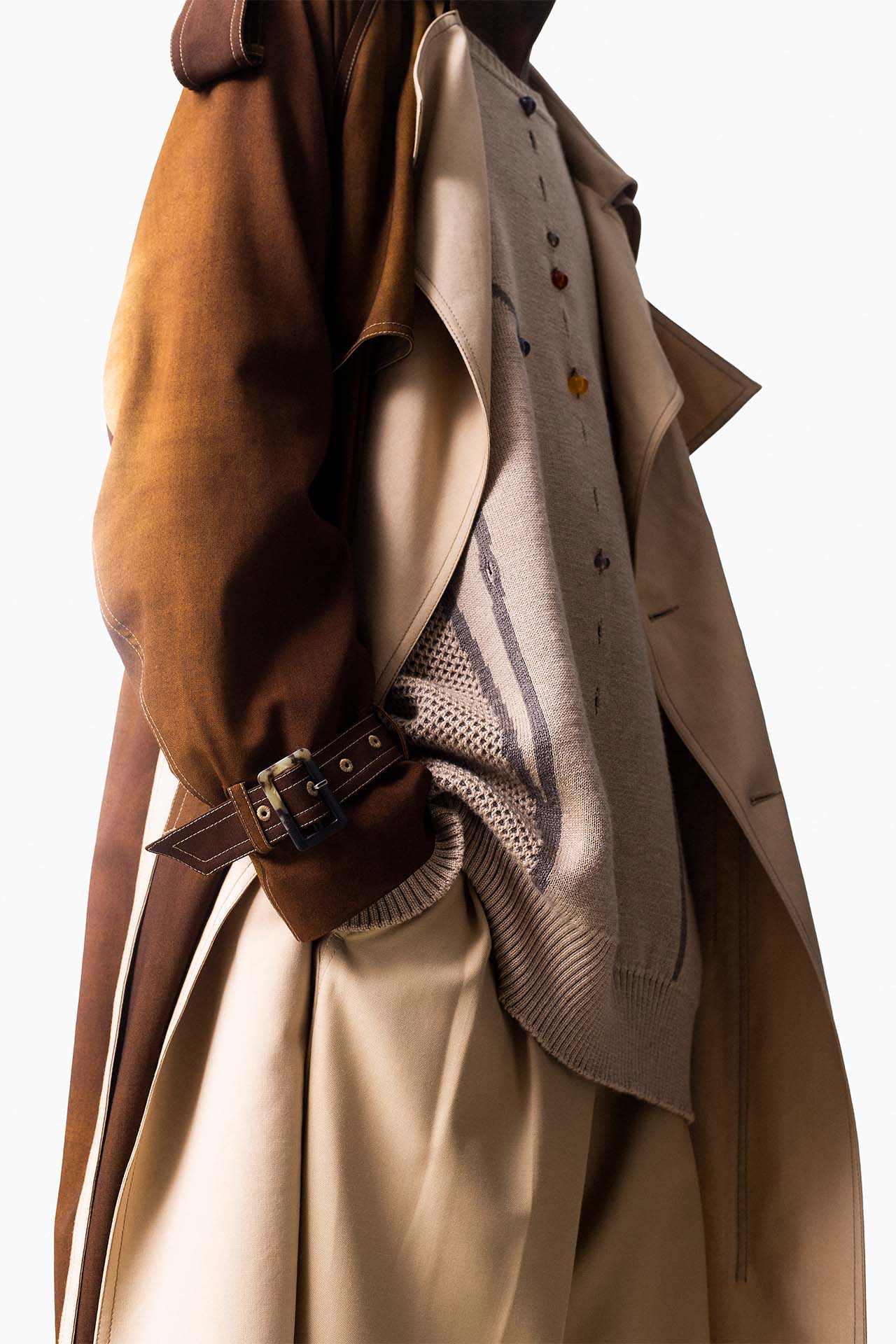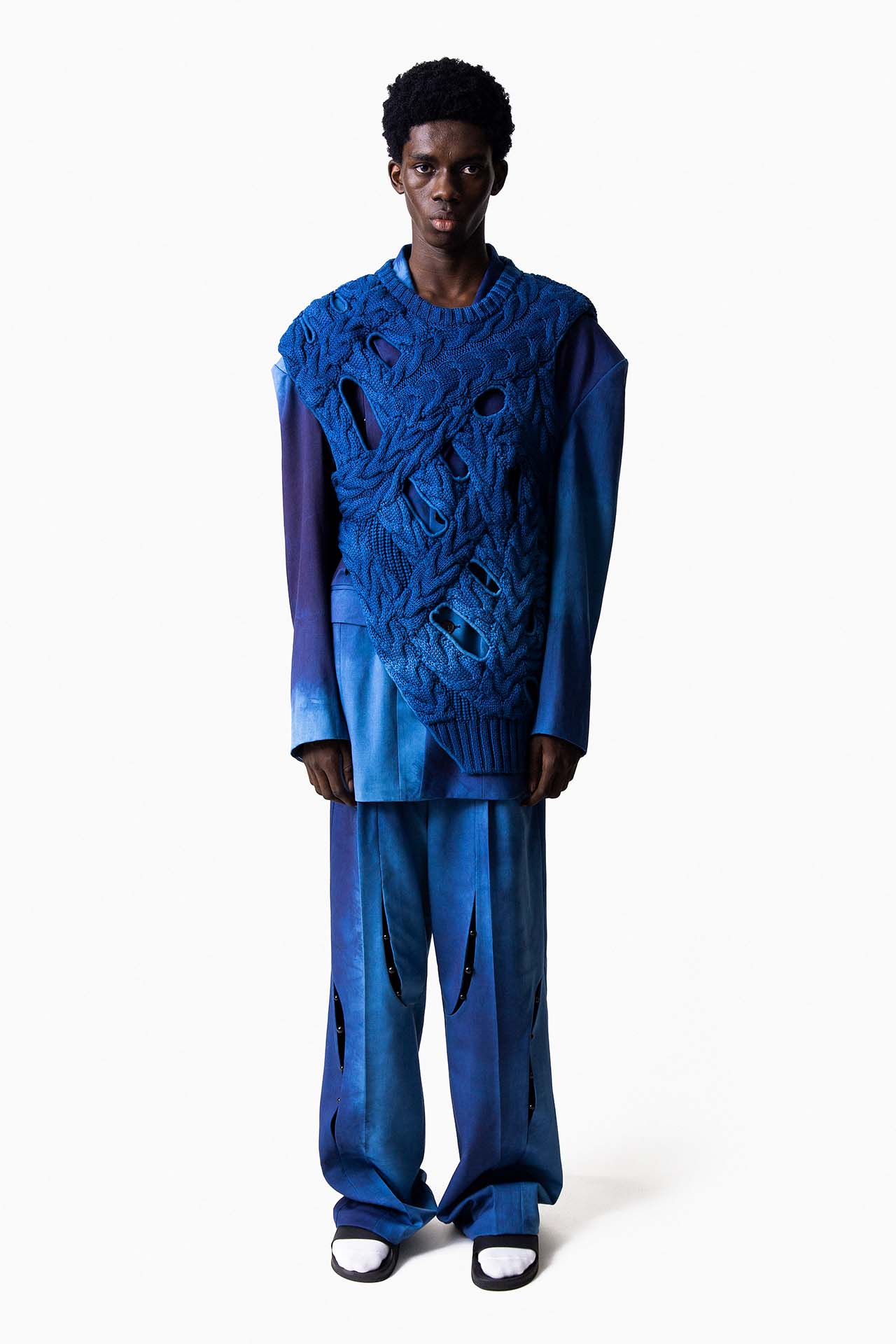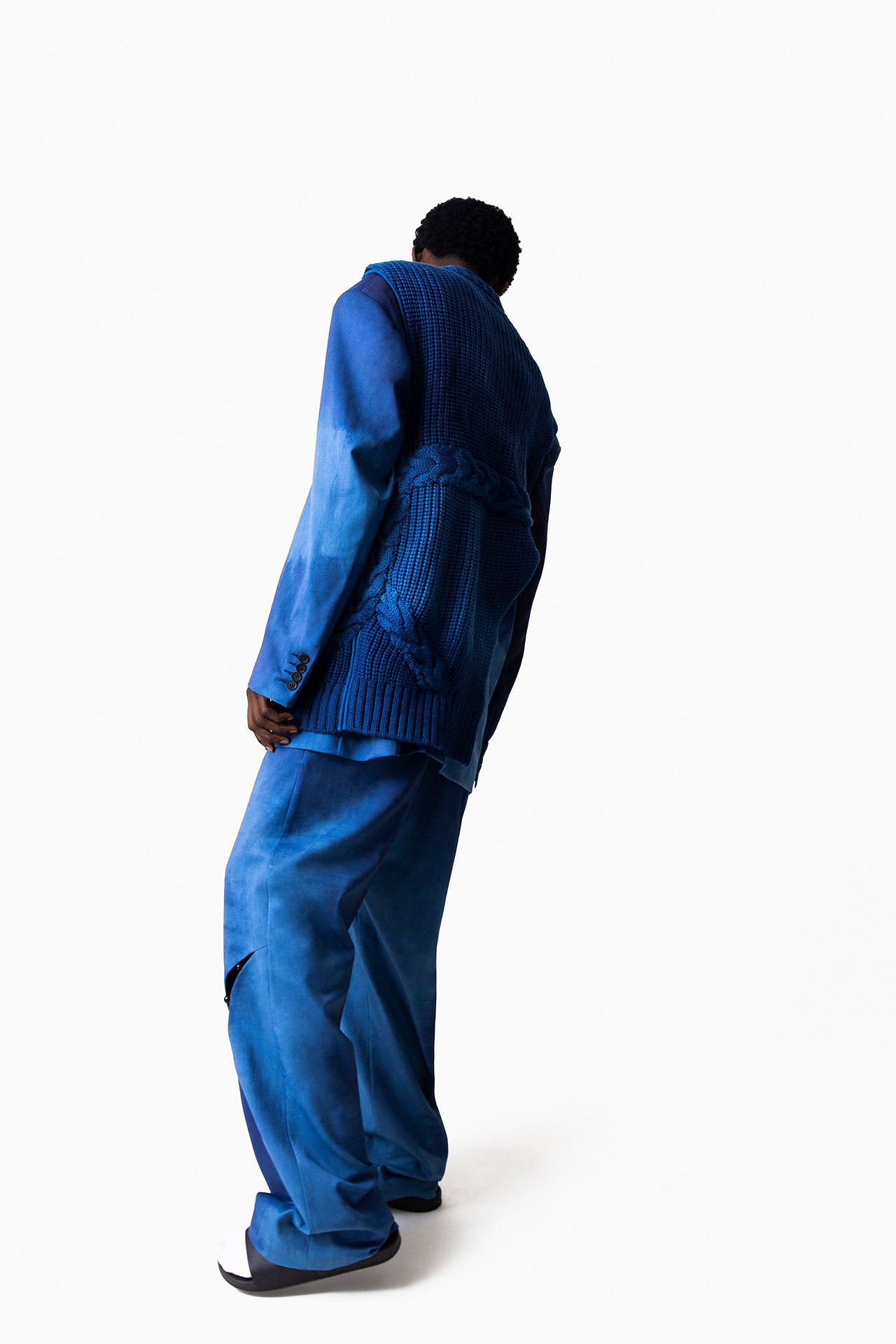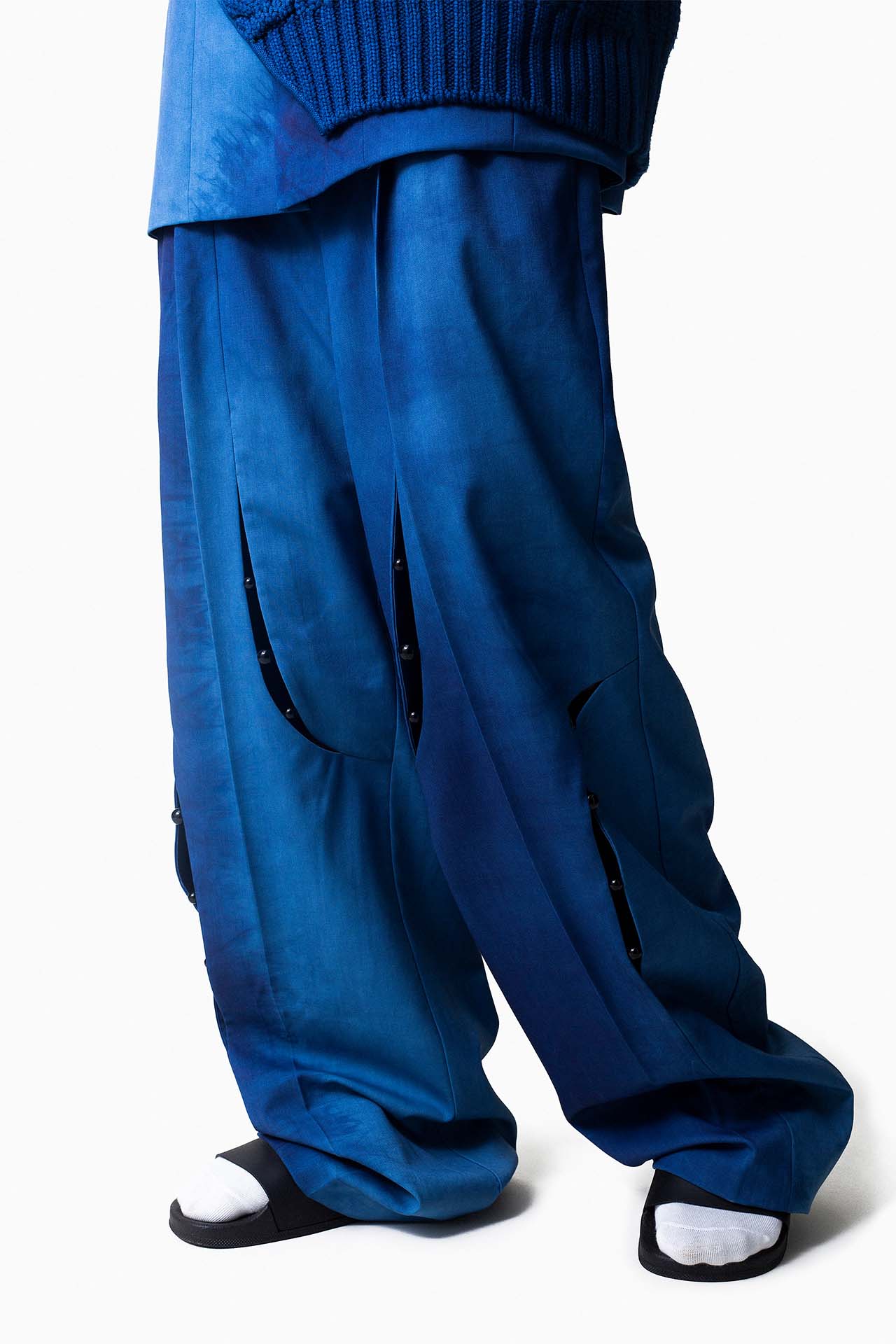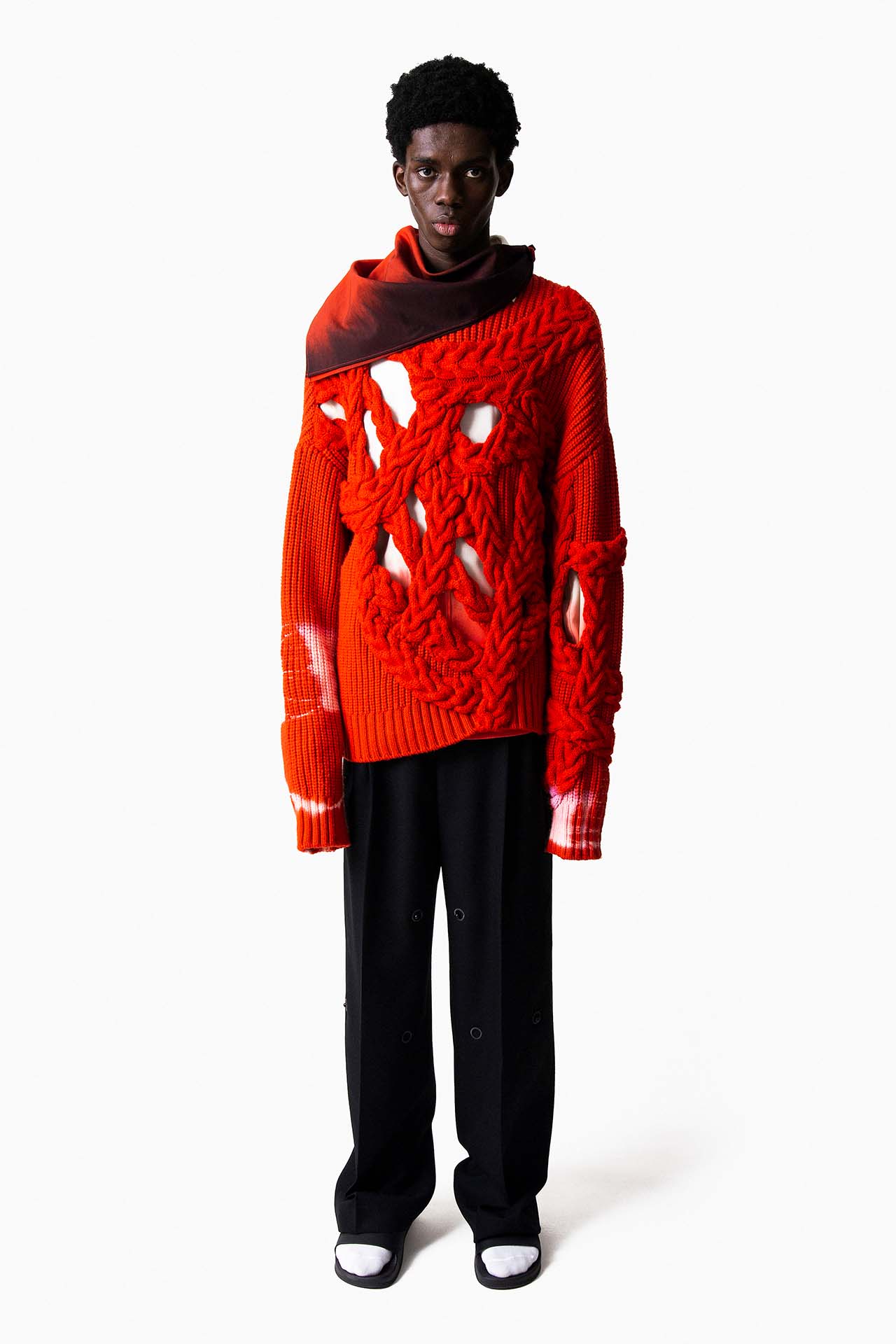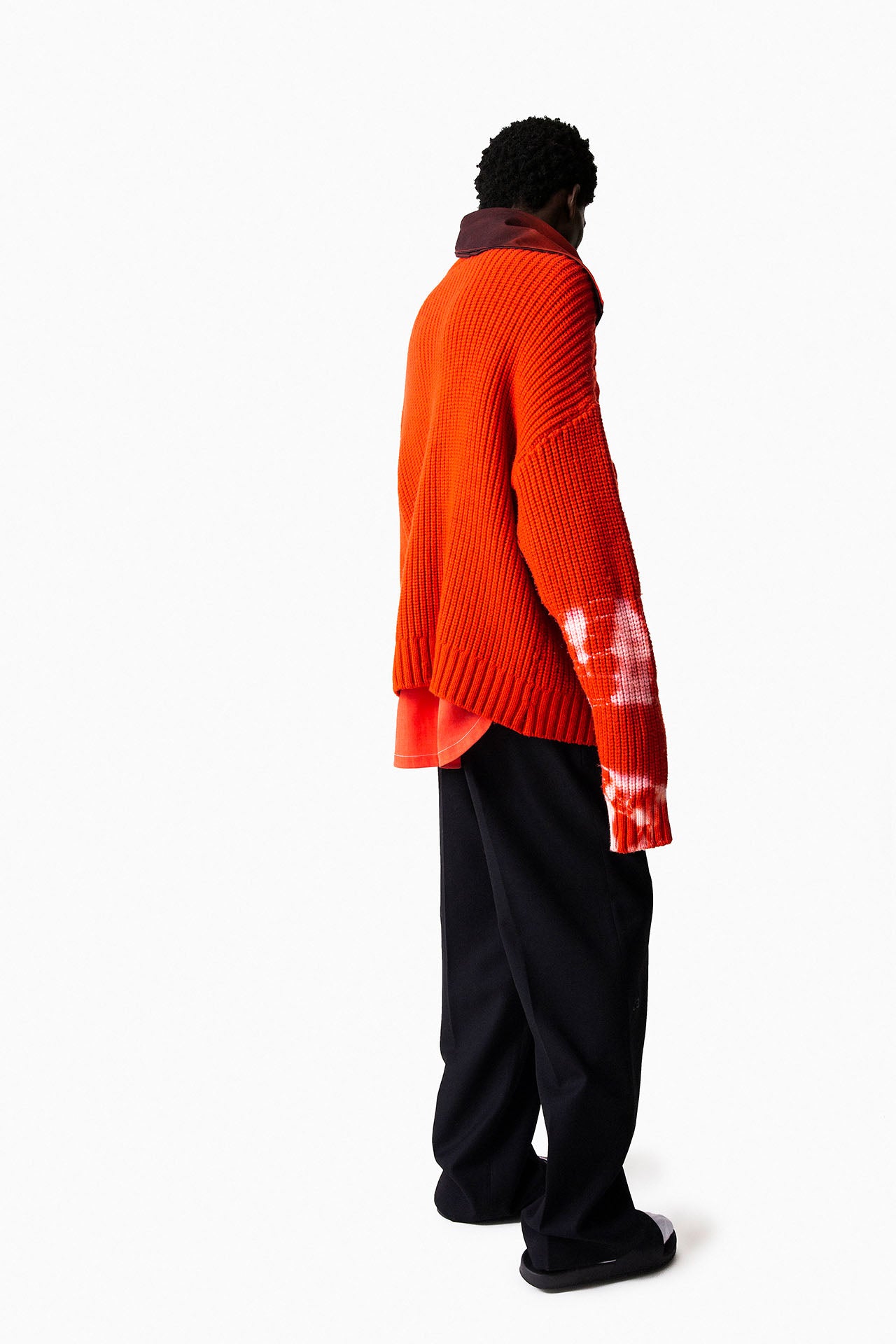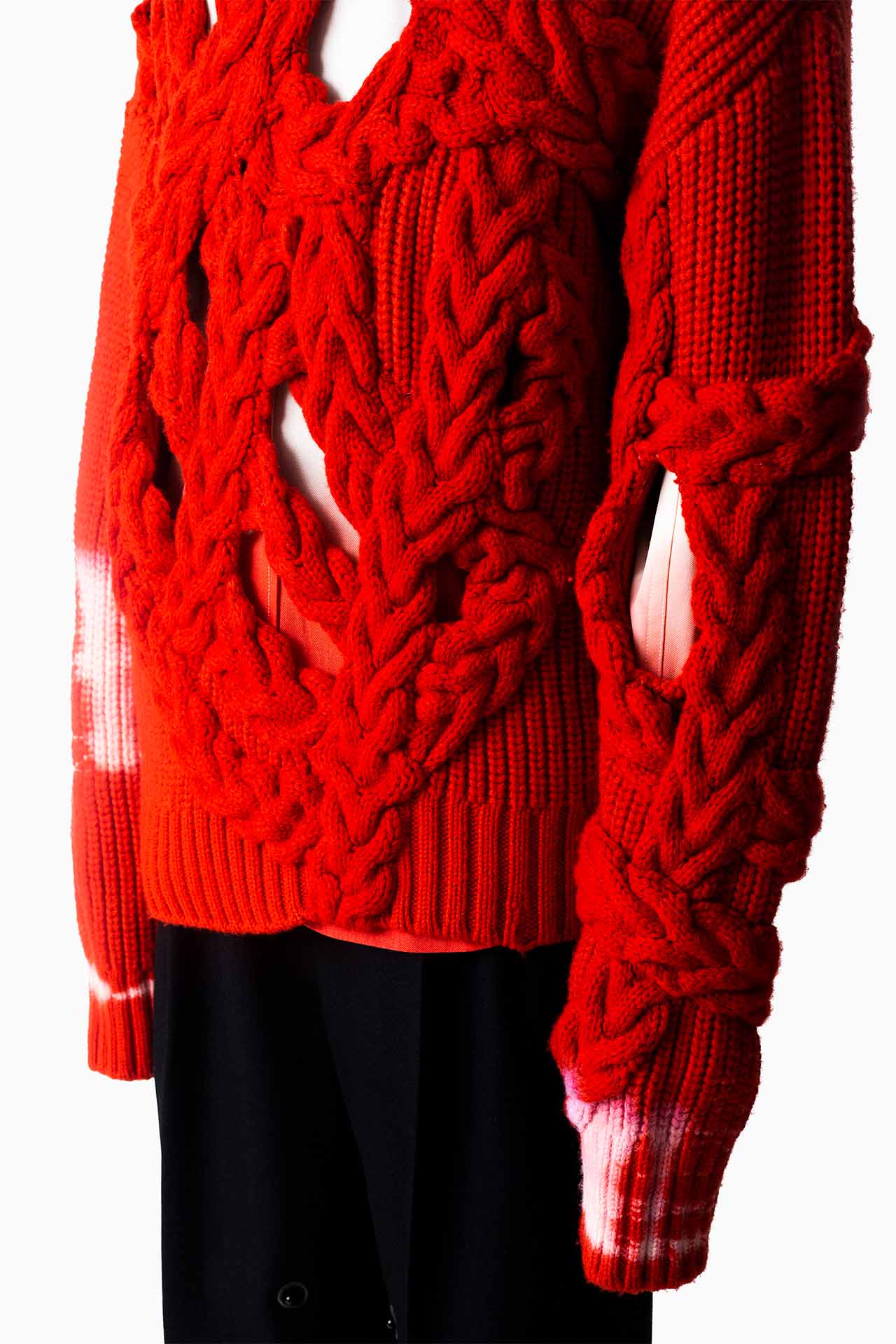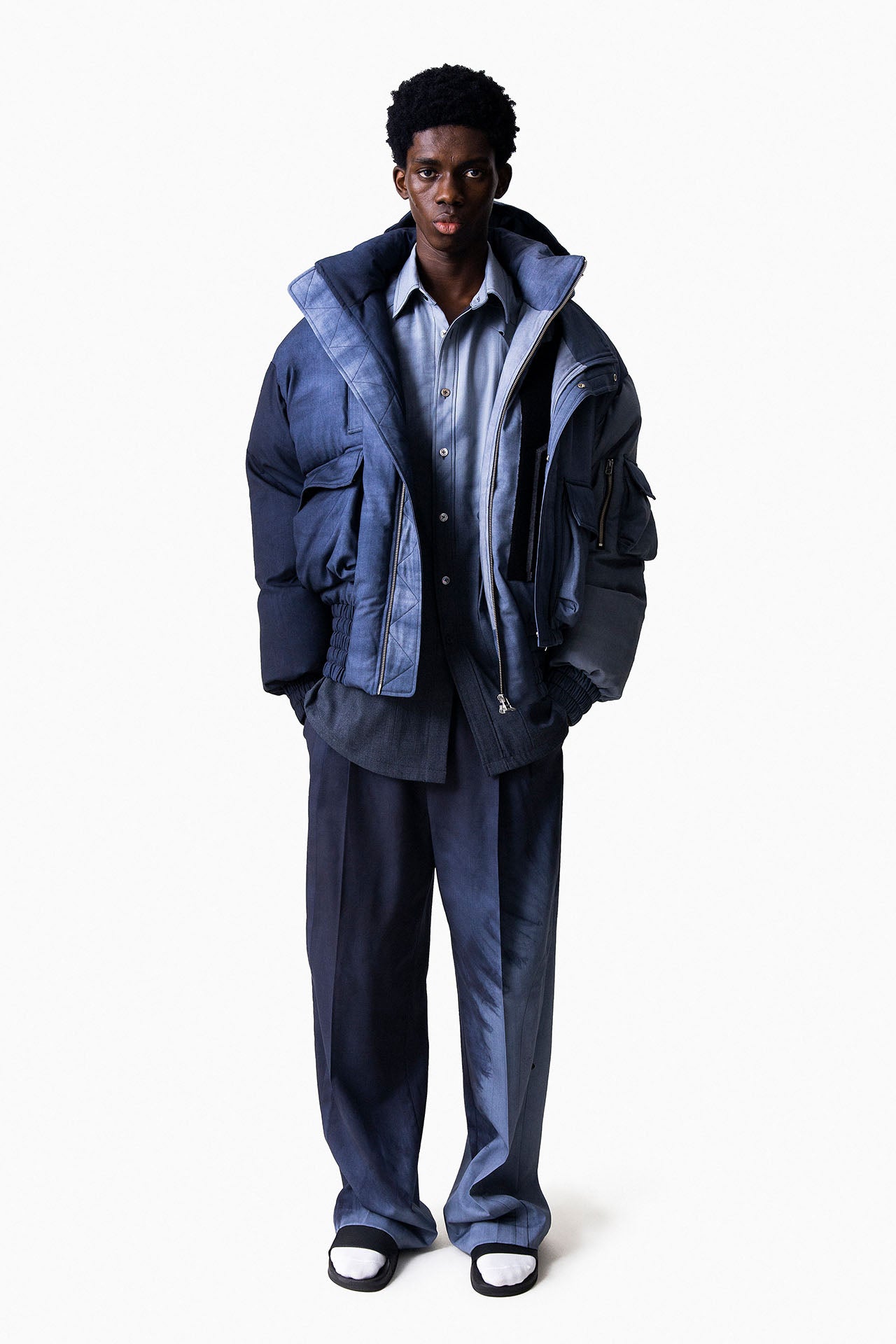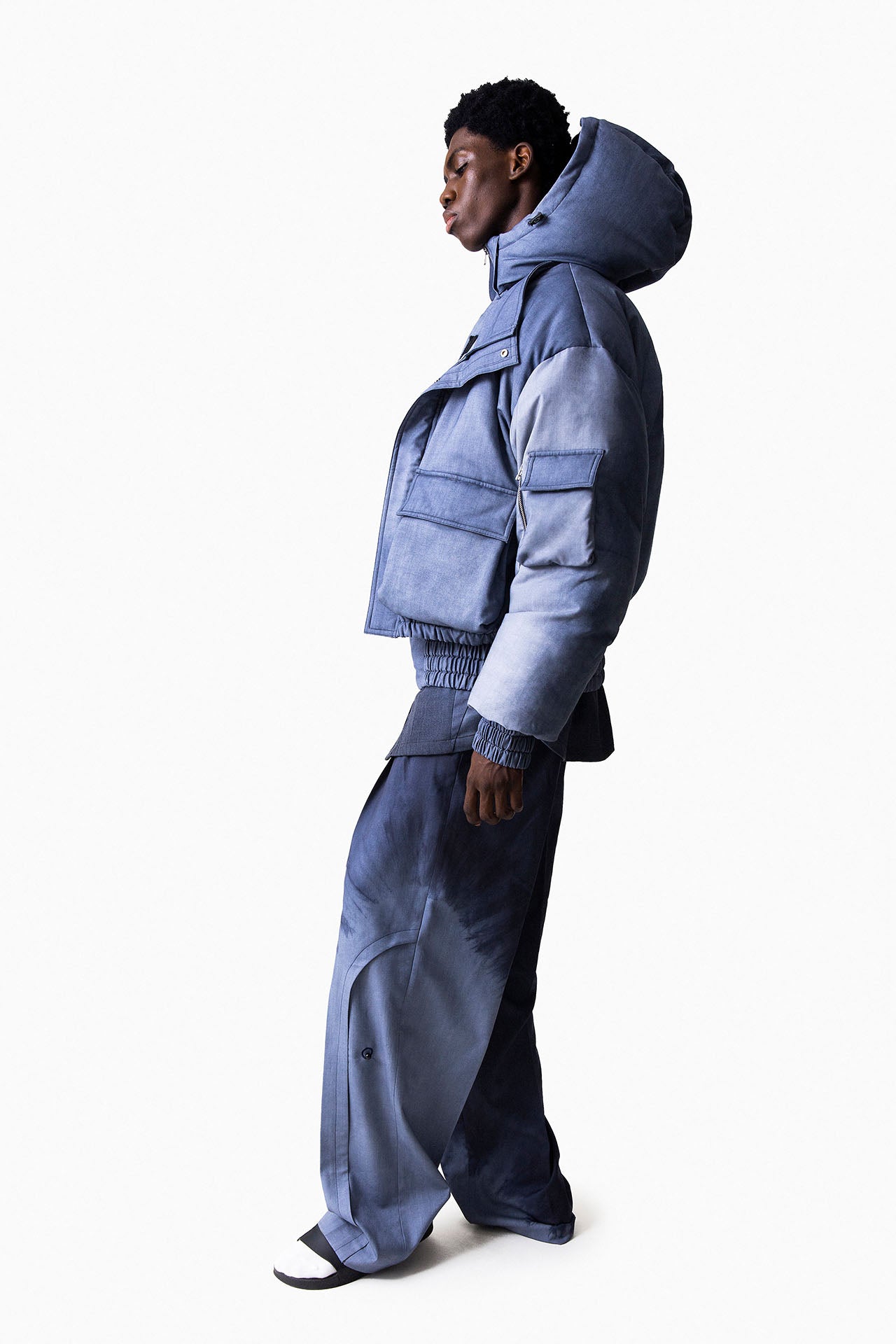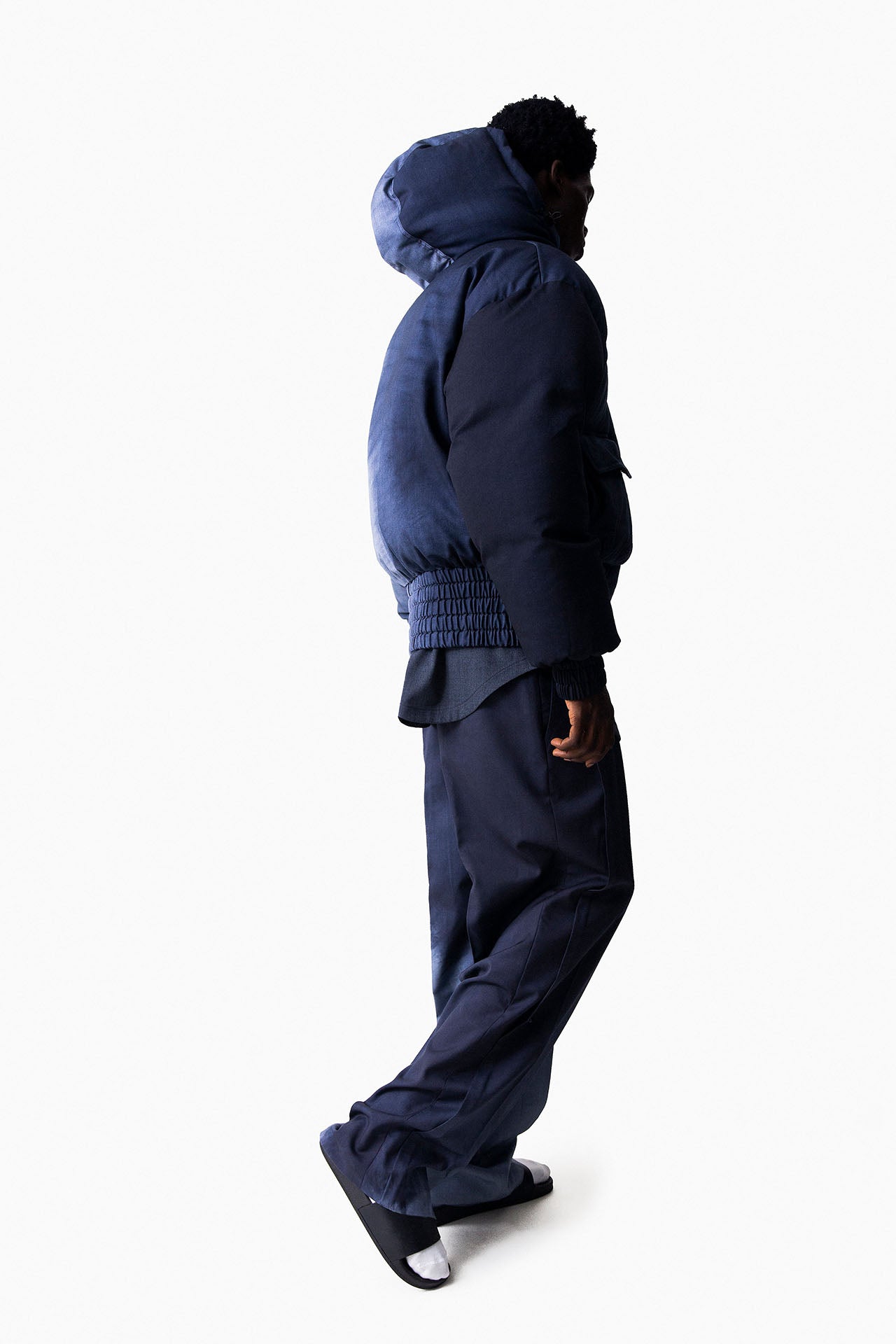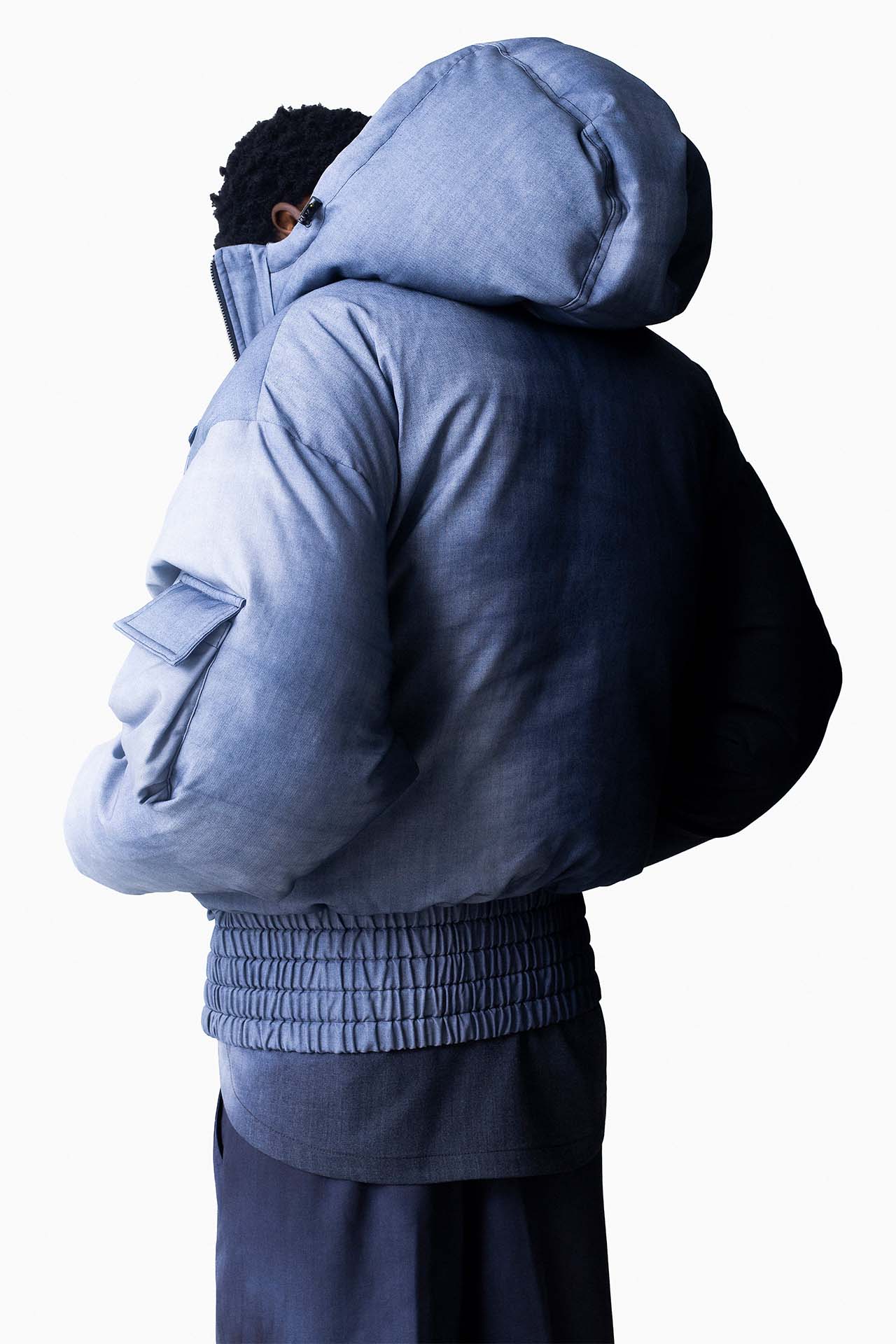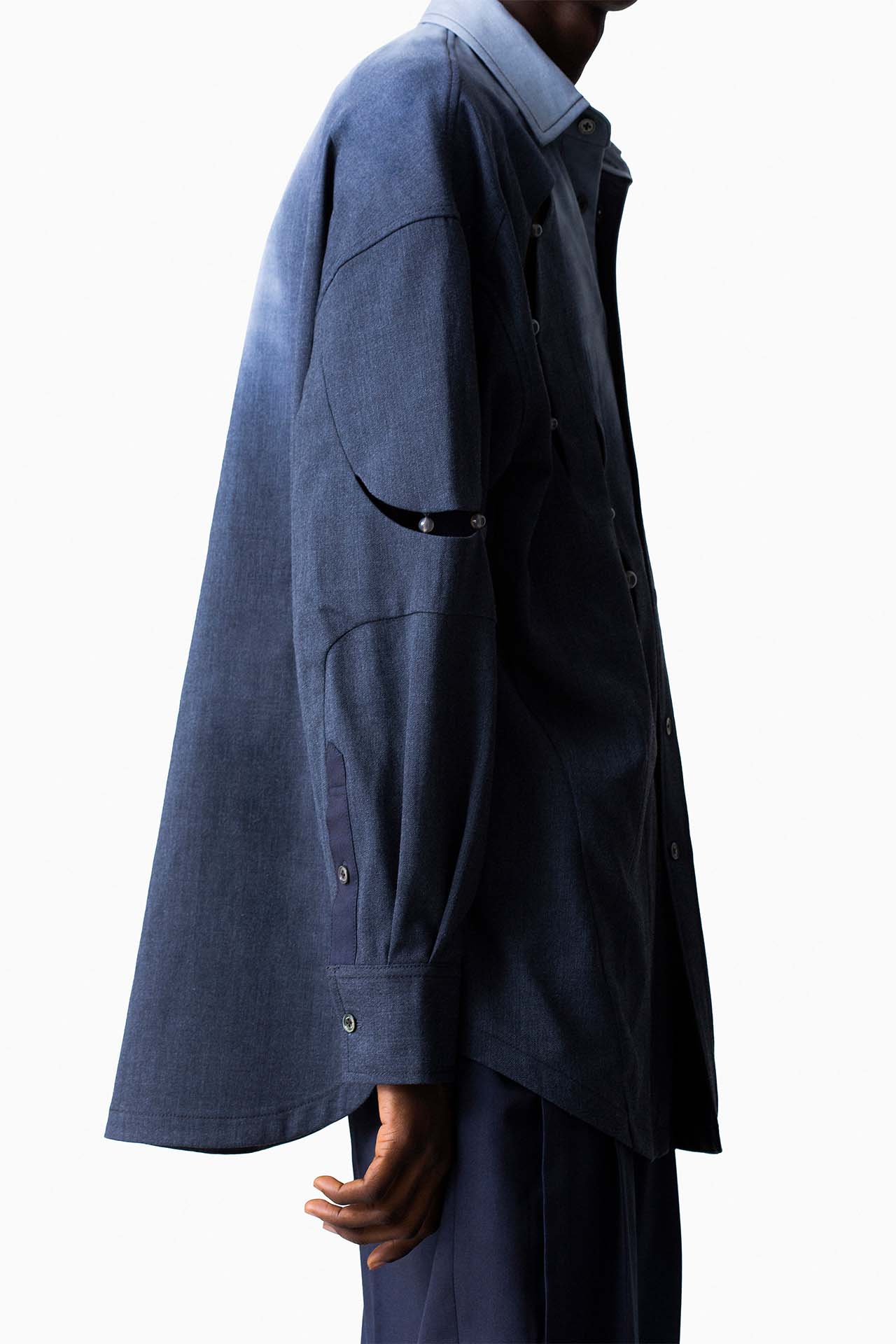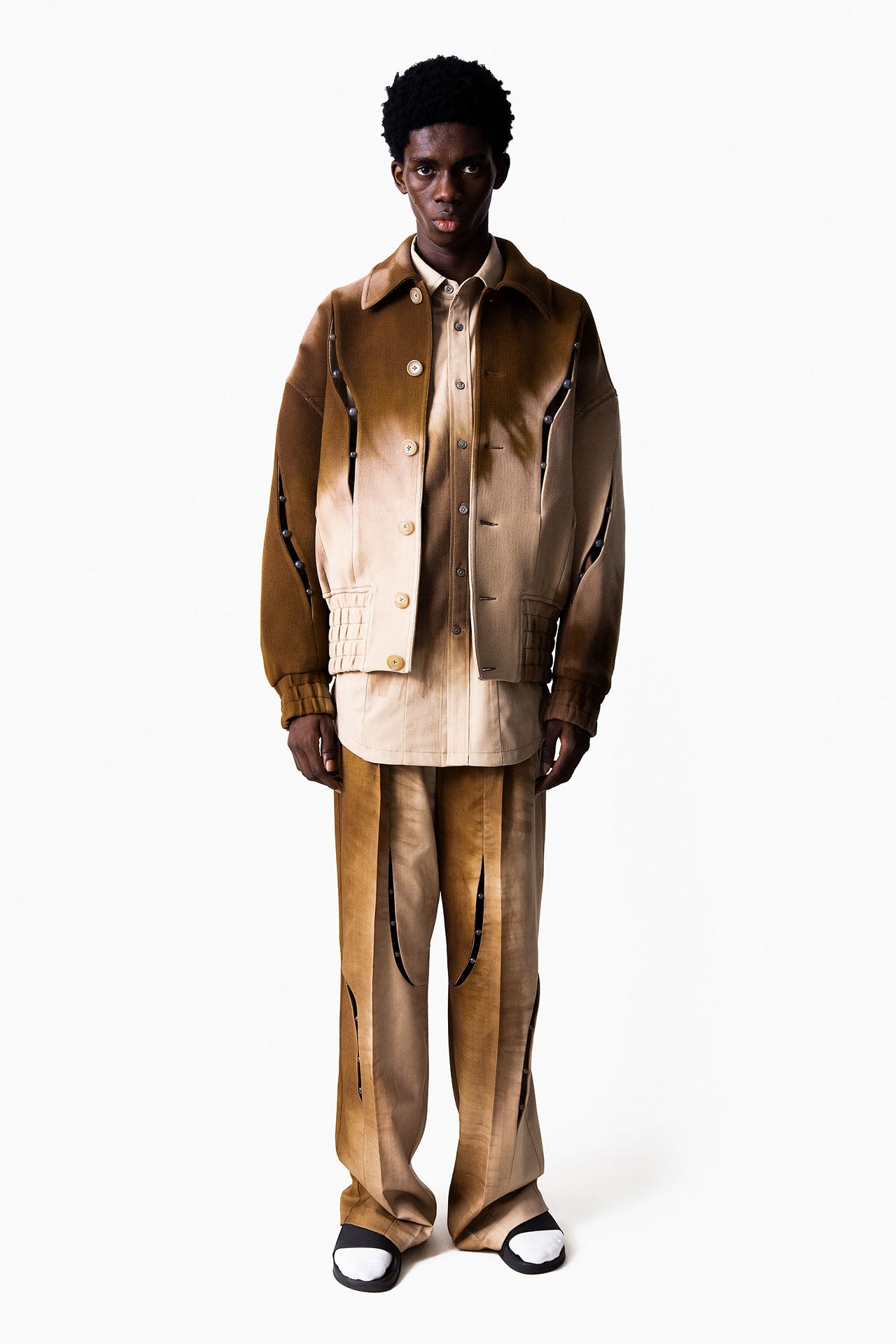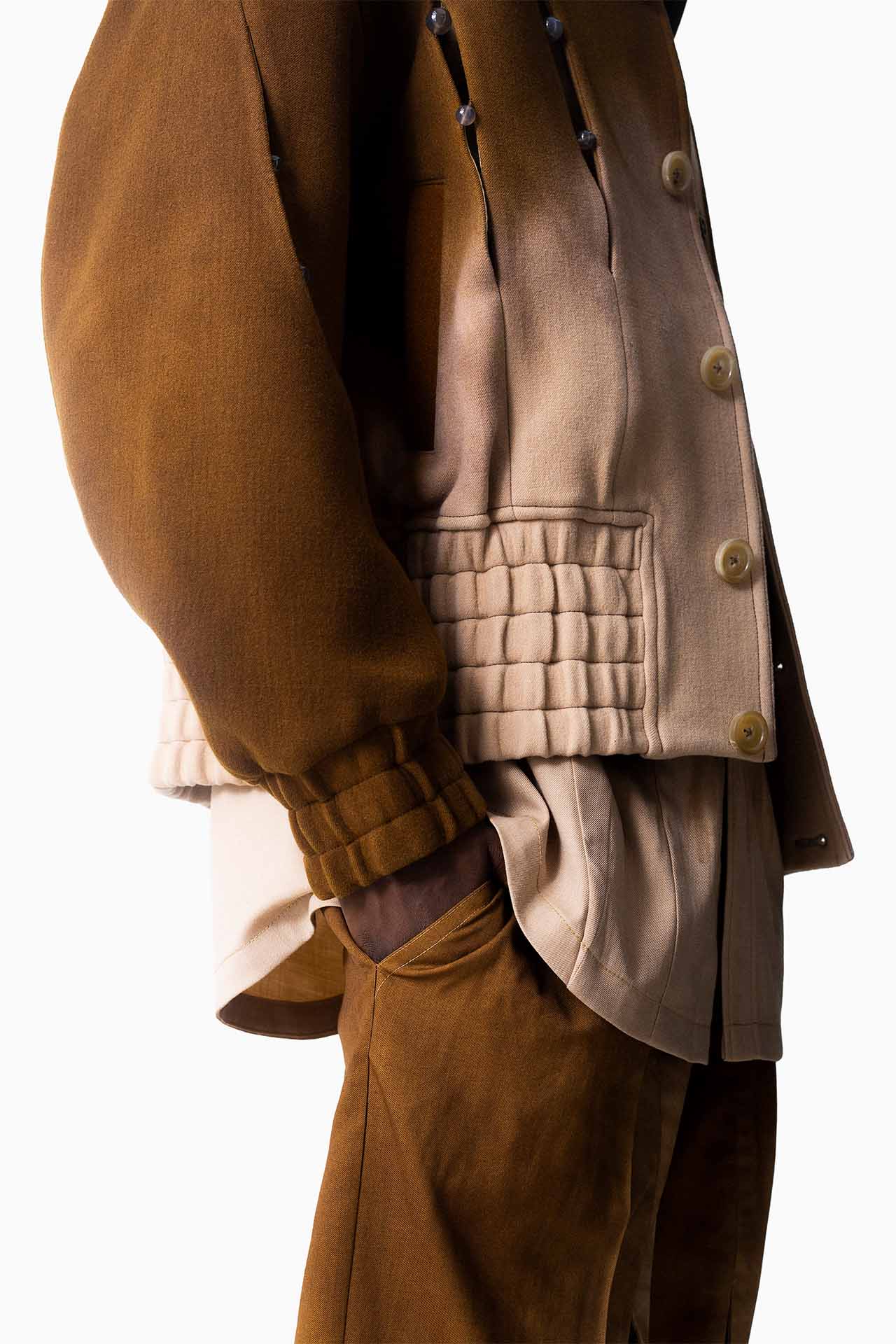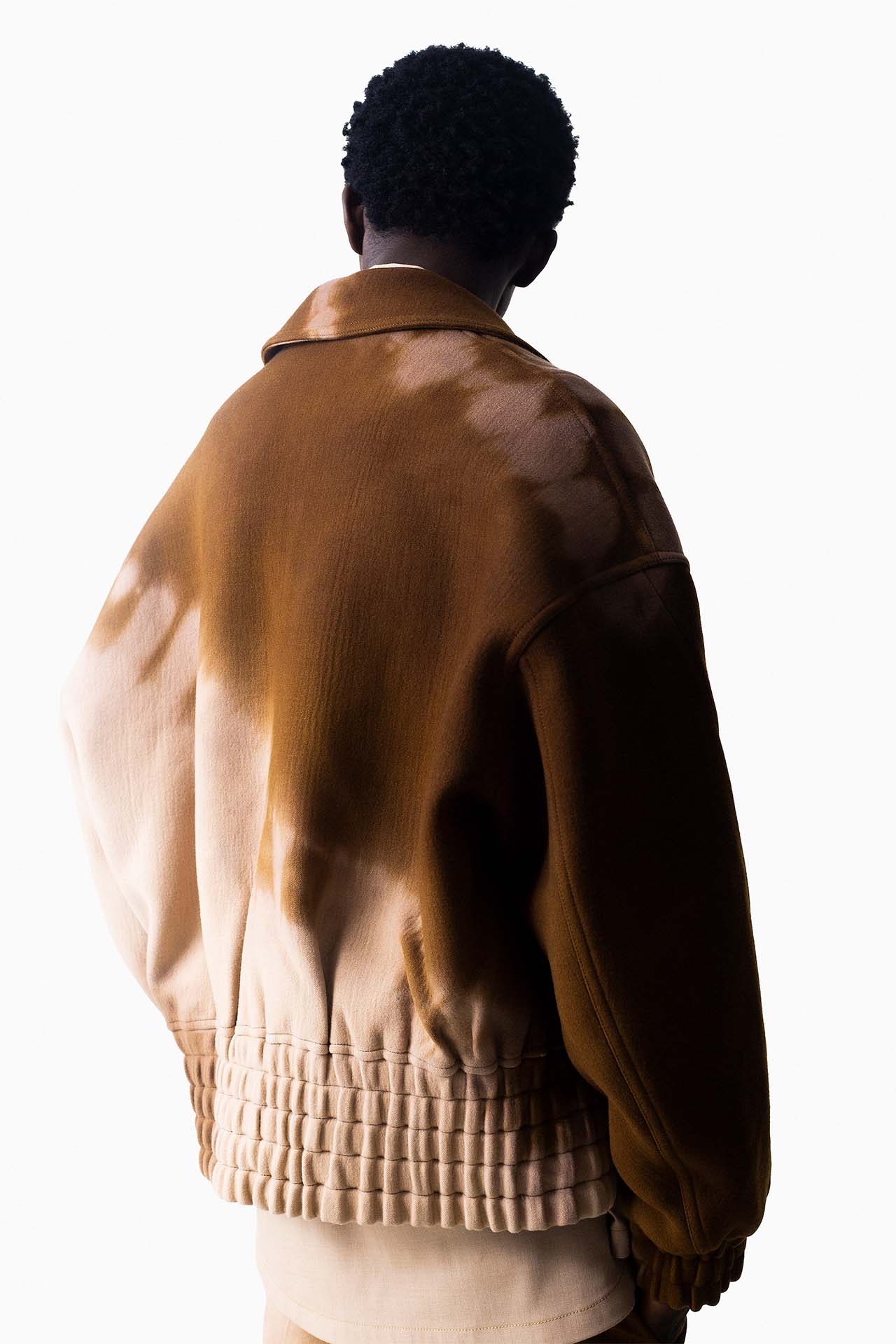 Natural Plant Dye Technique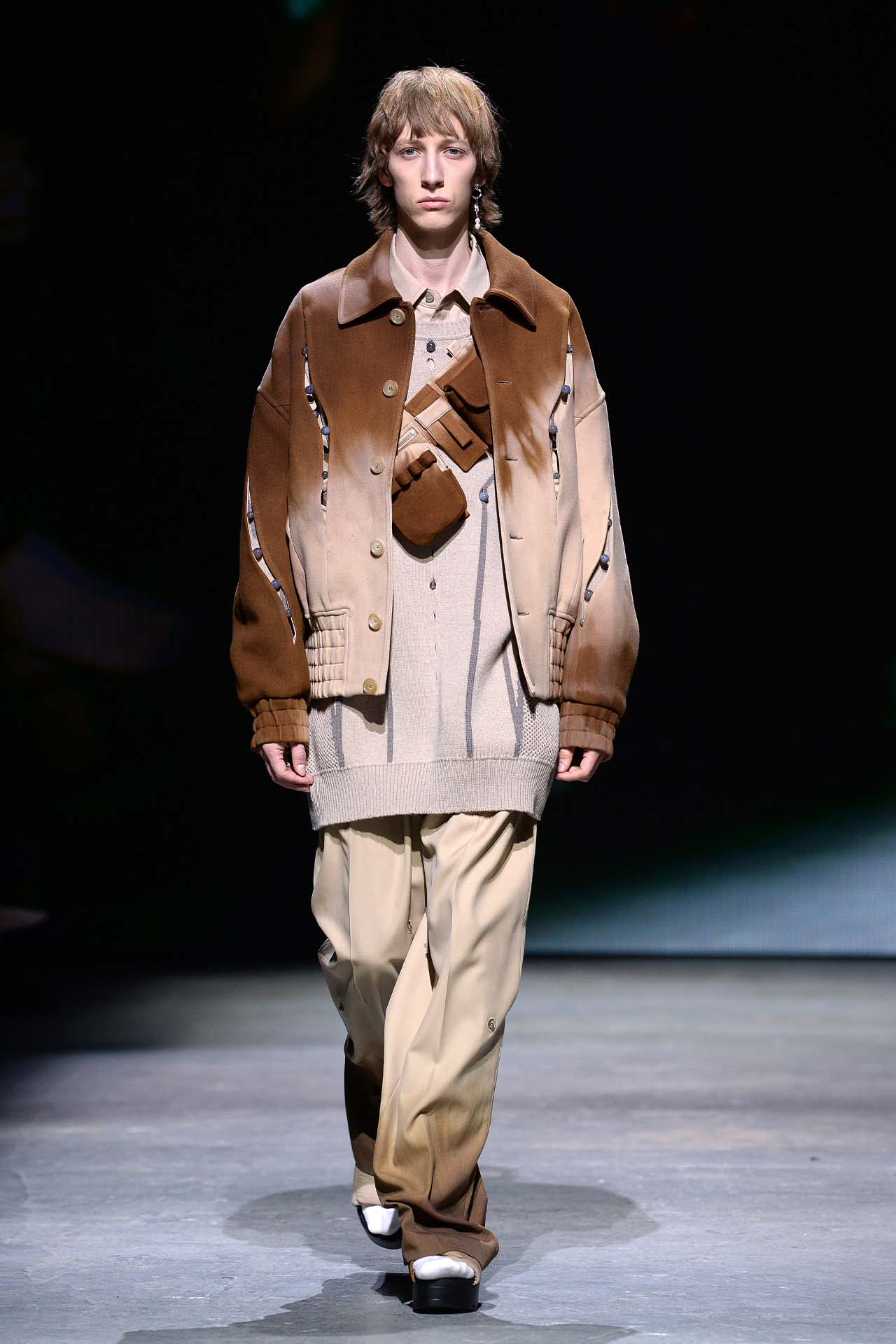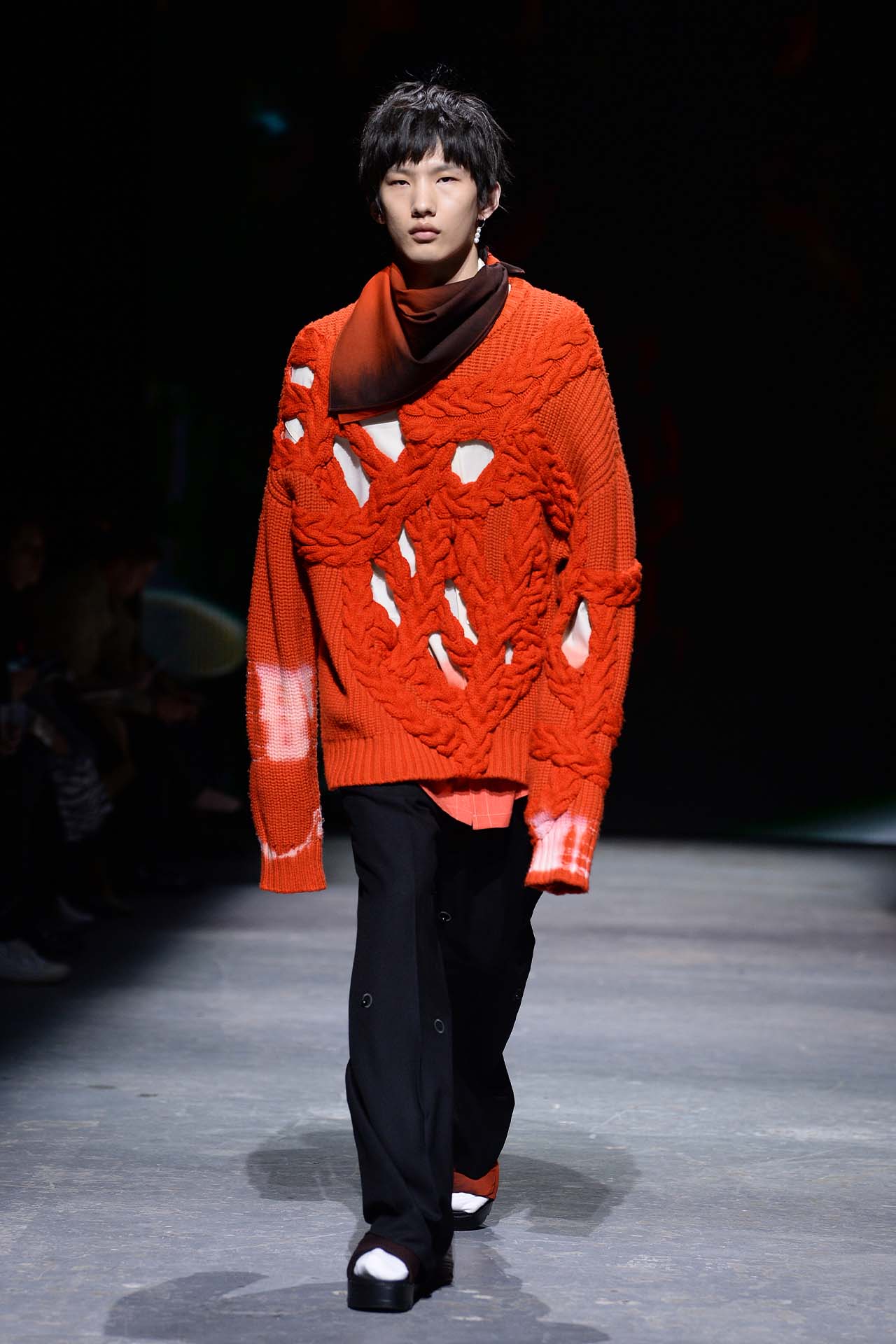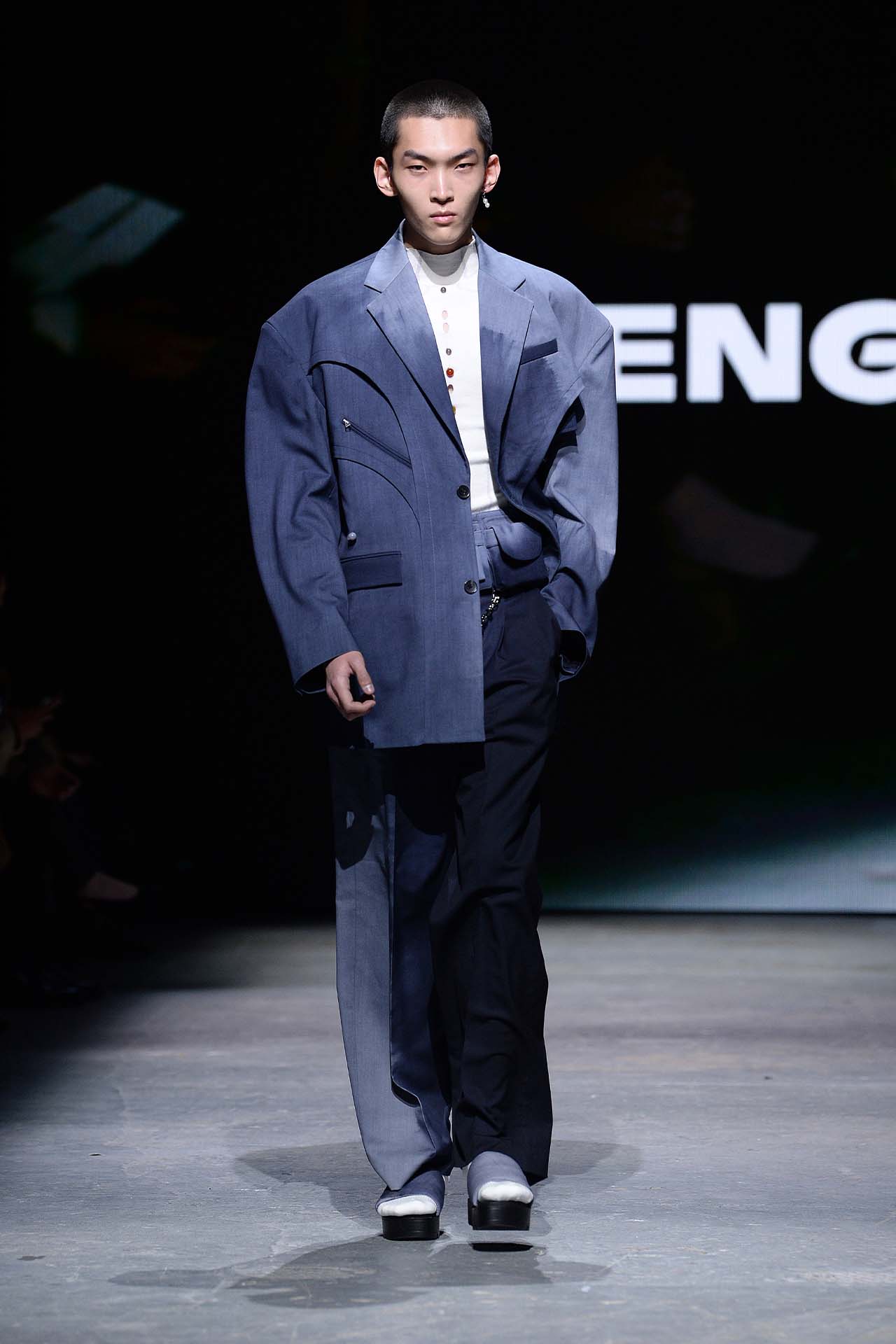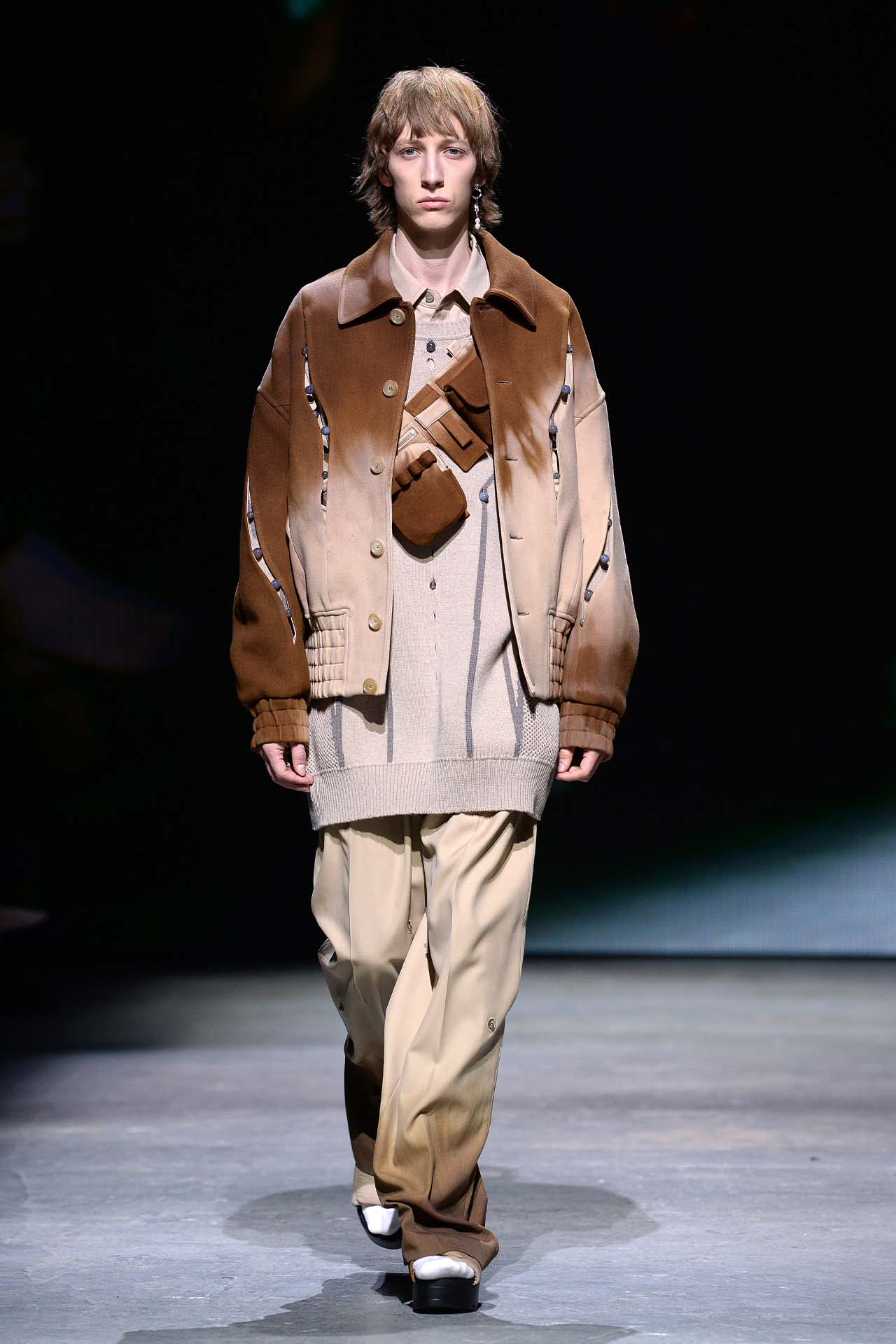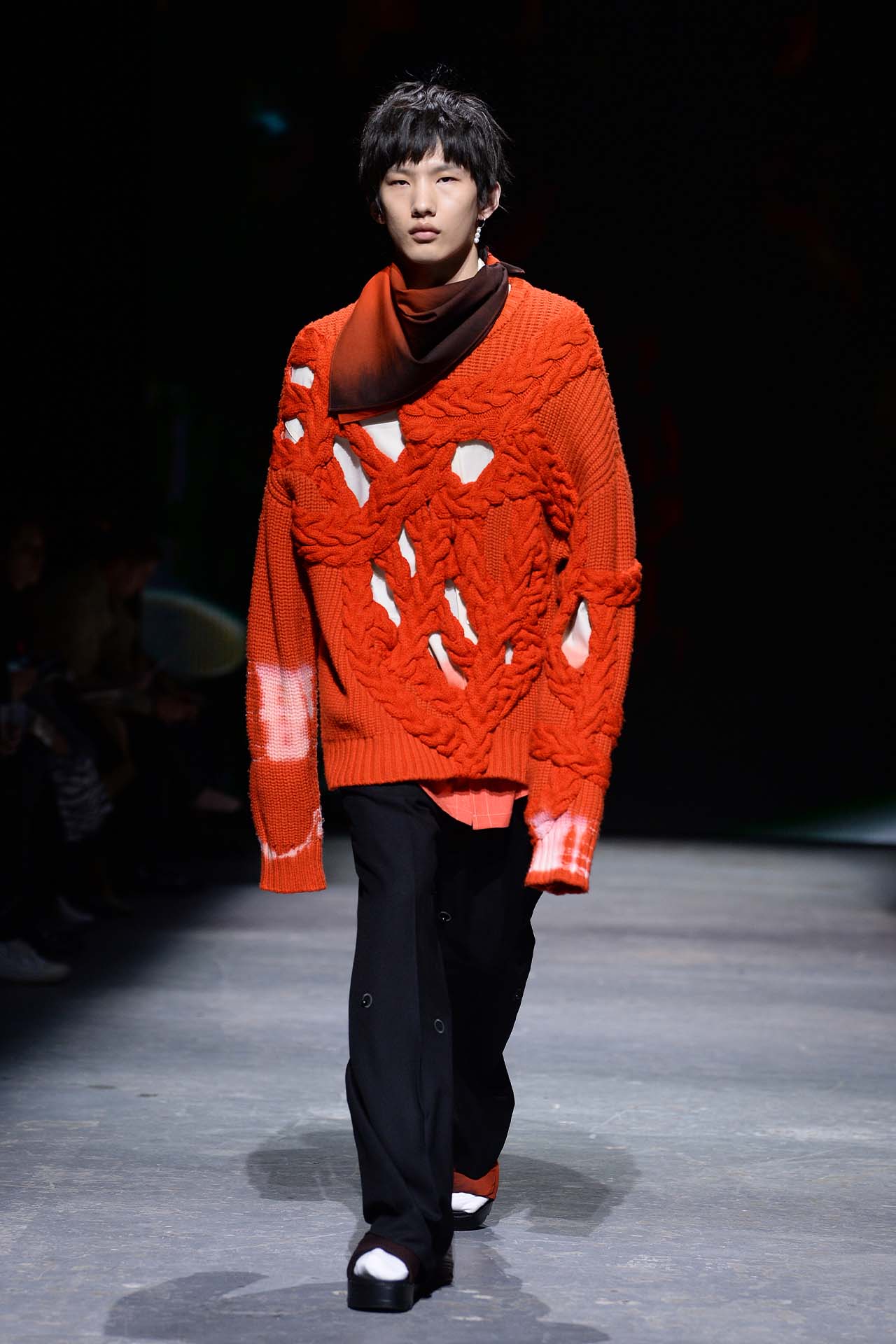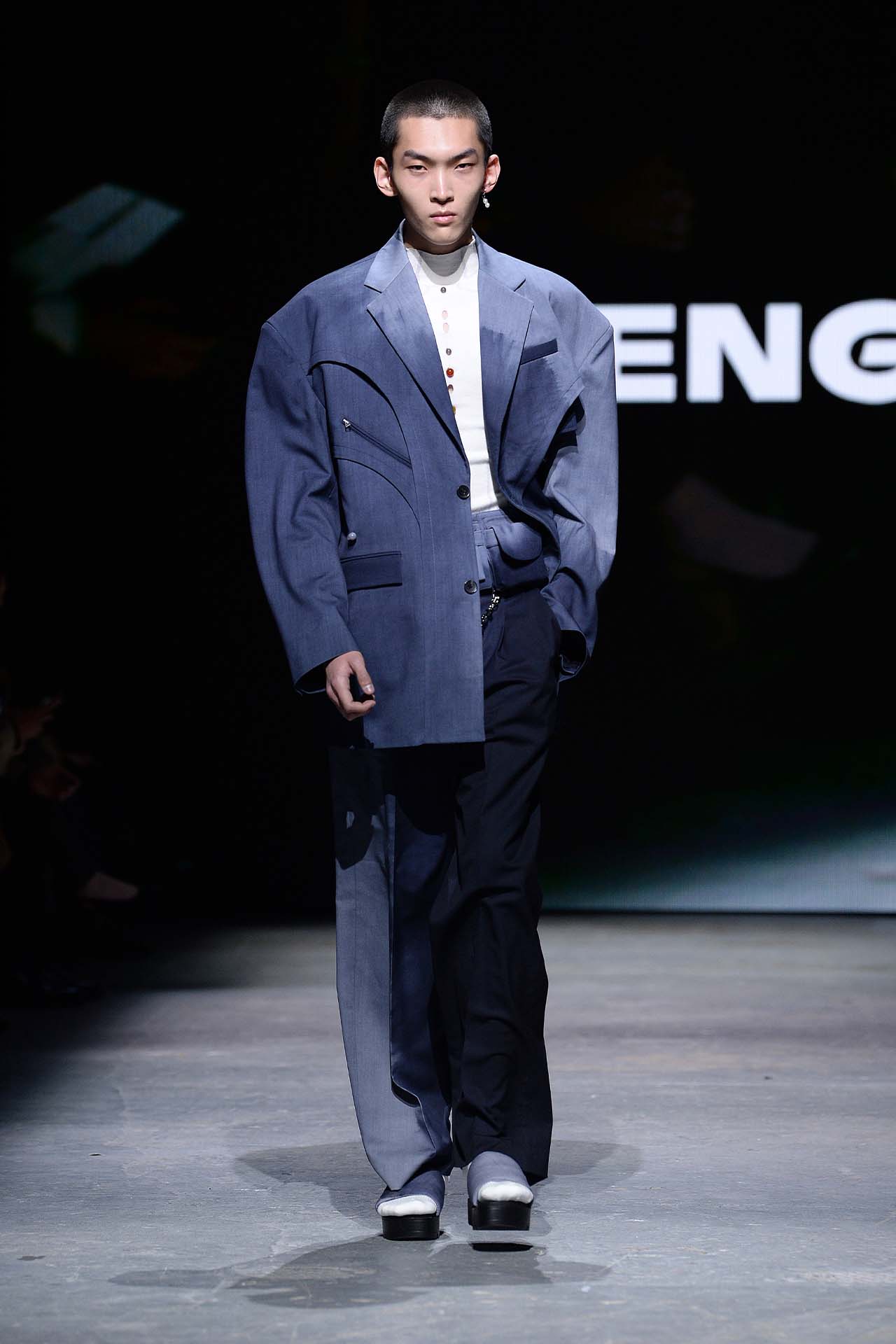 International Woolmark Prize 2020 Runway Looks