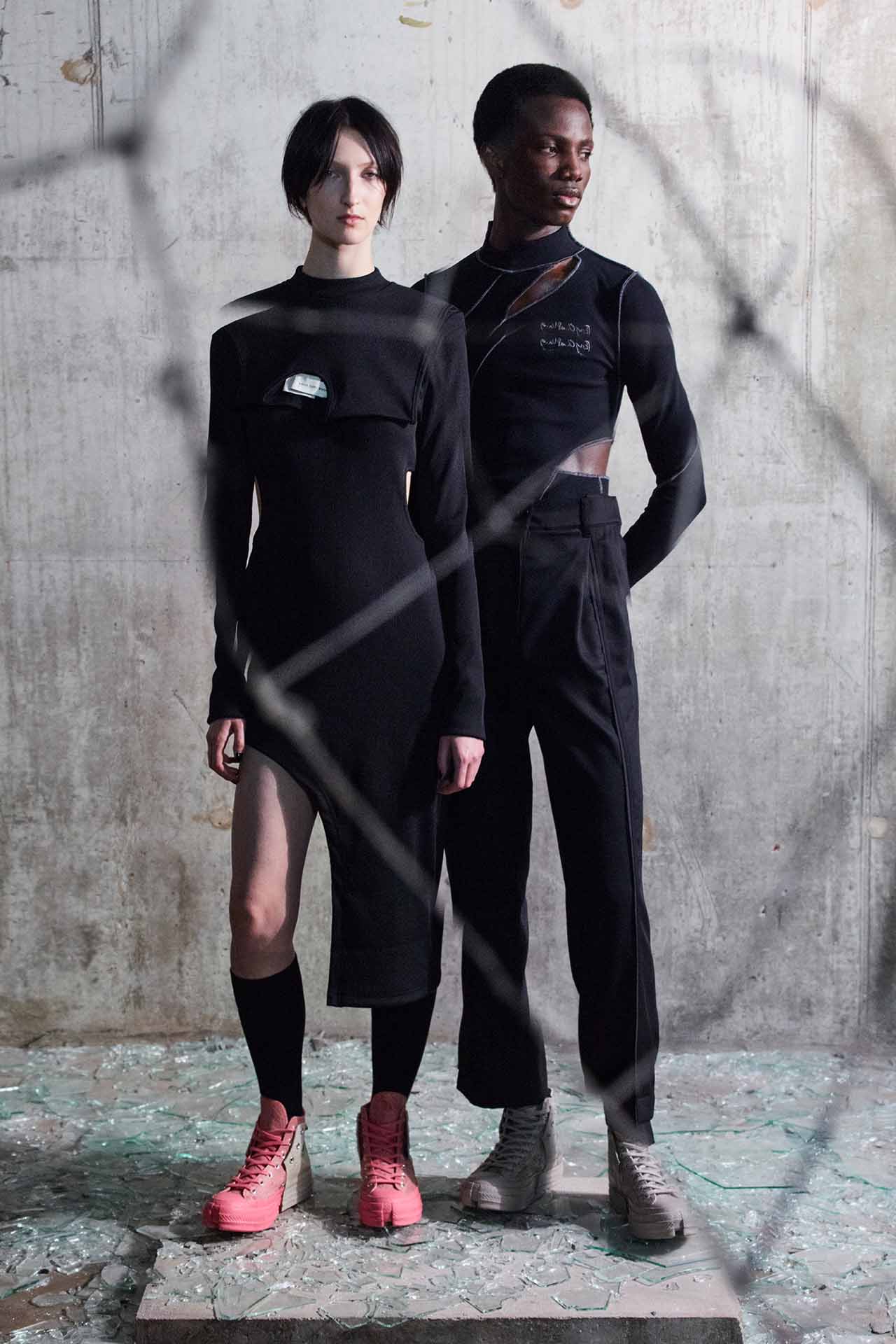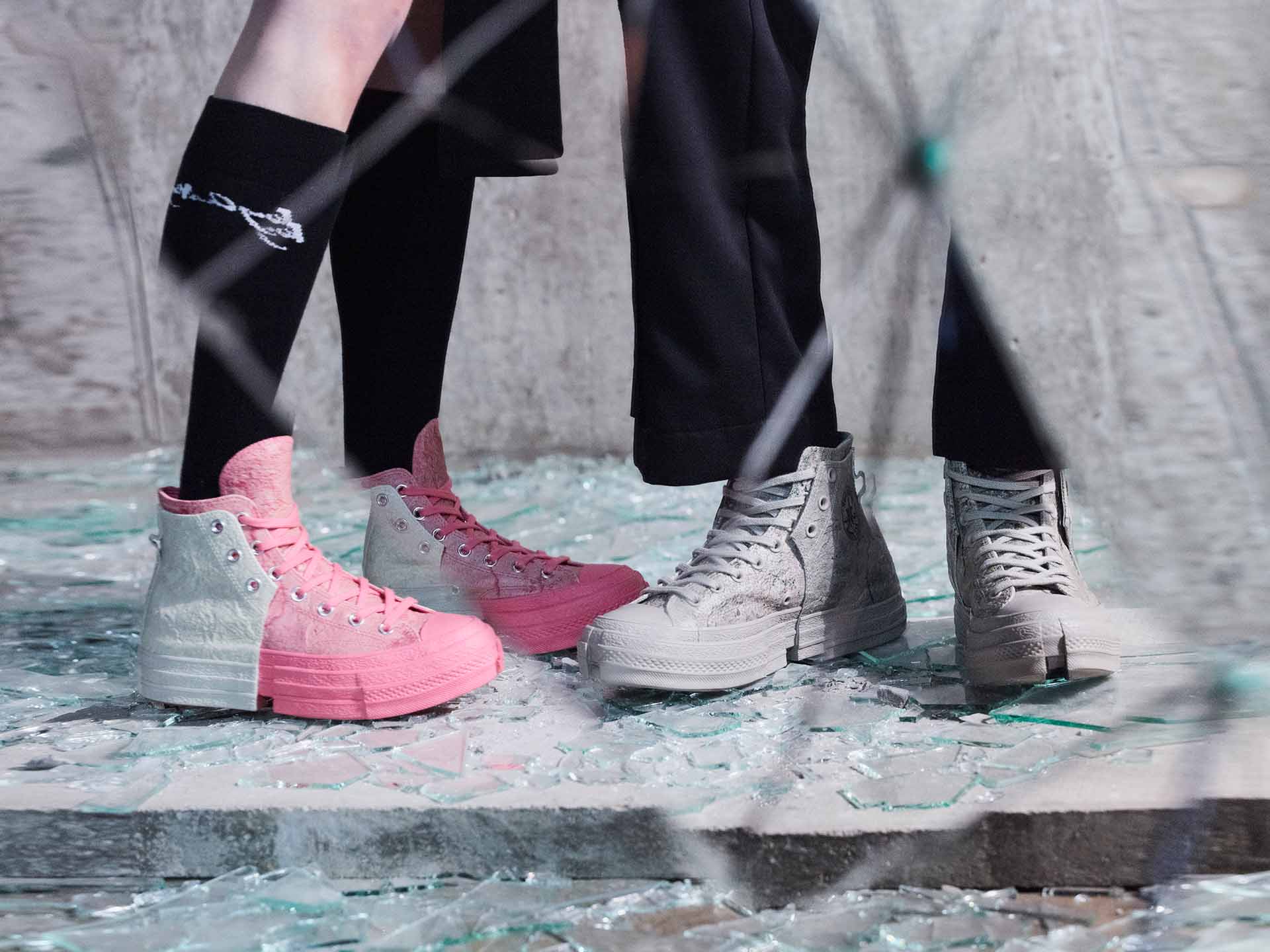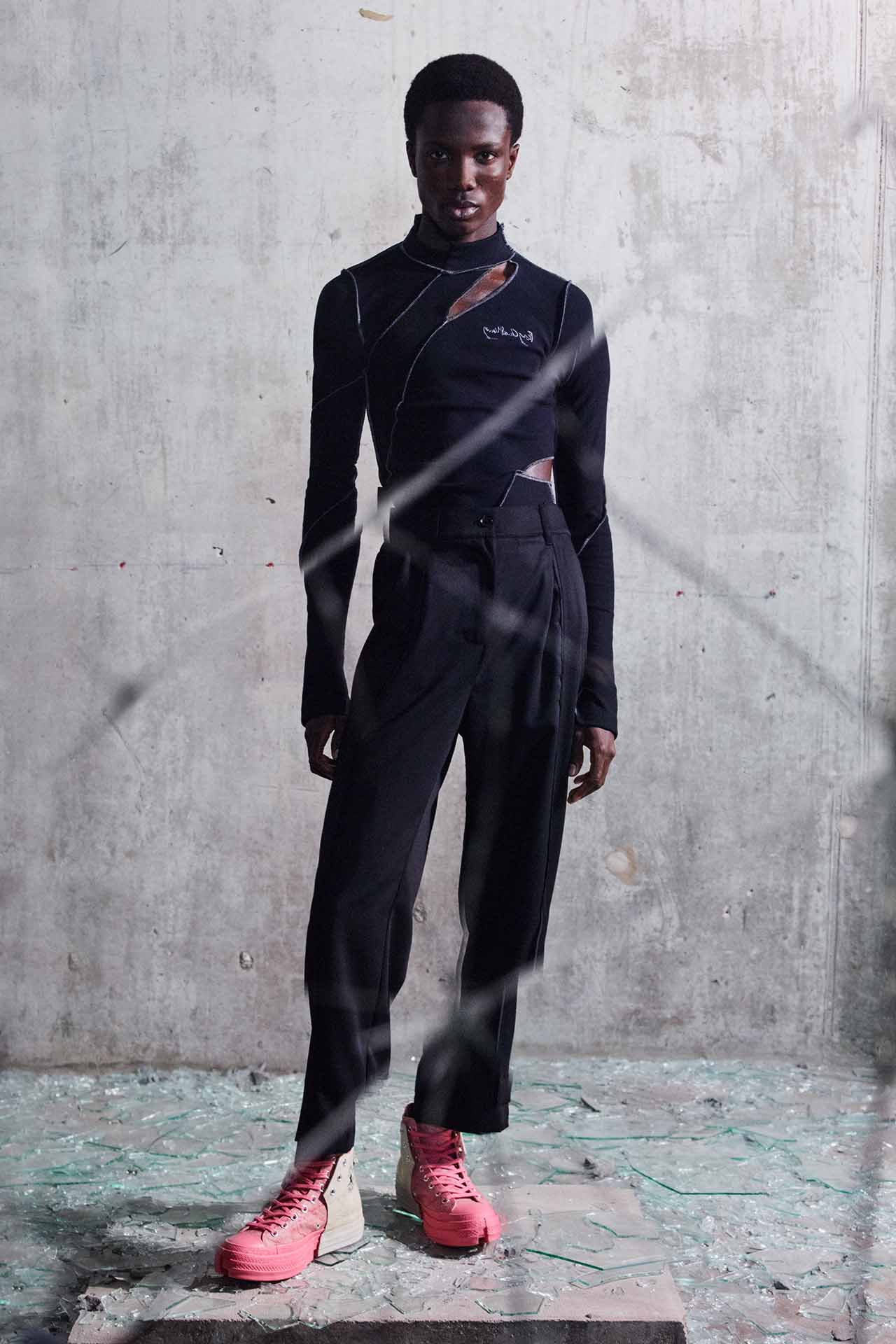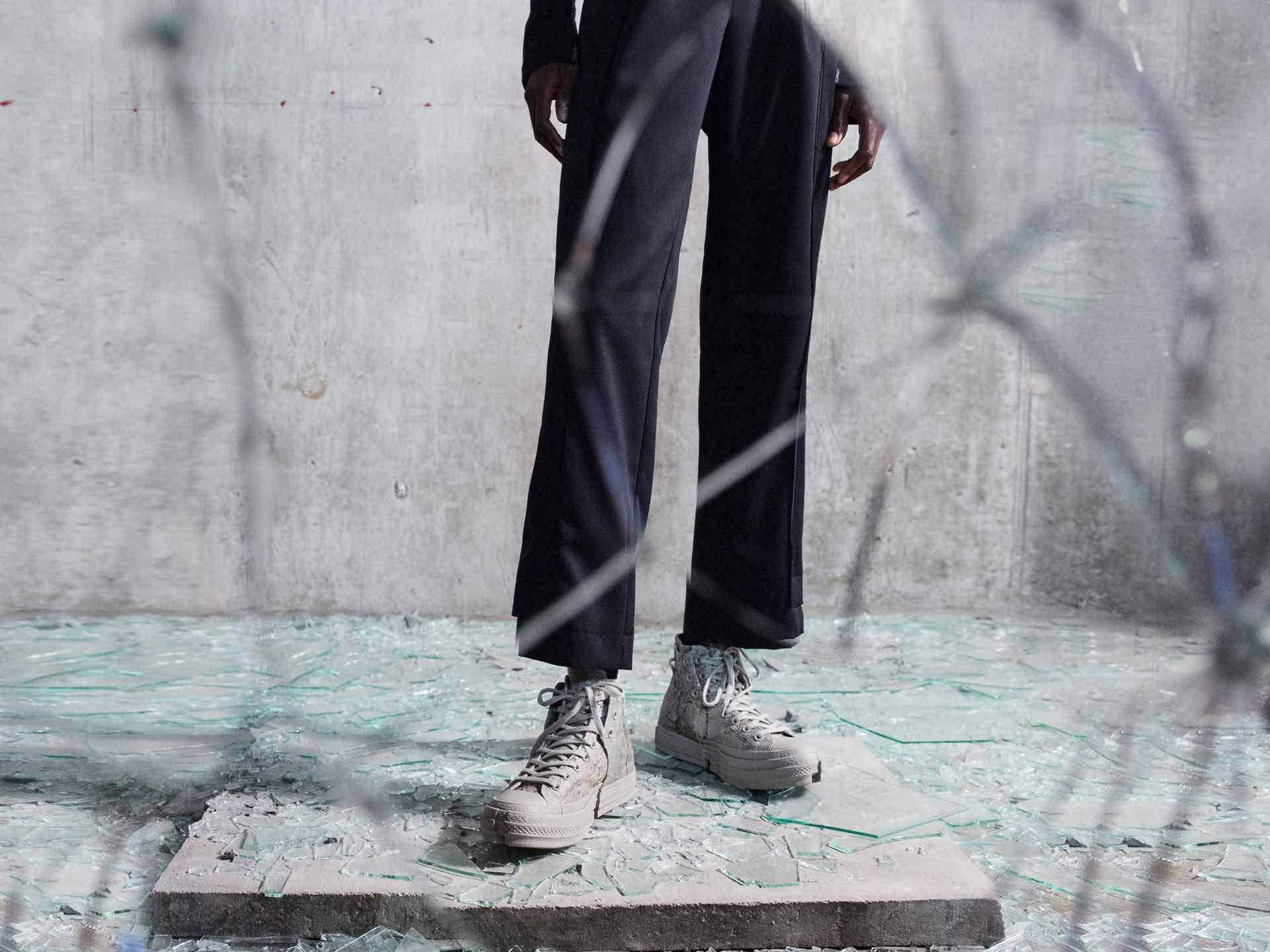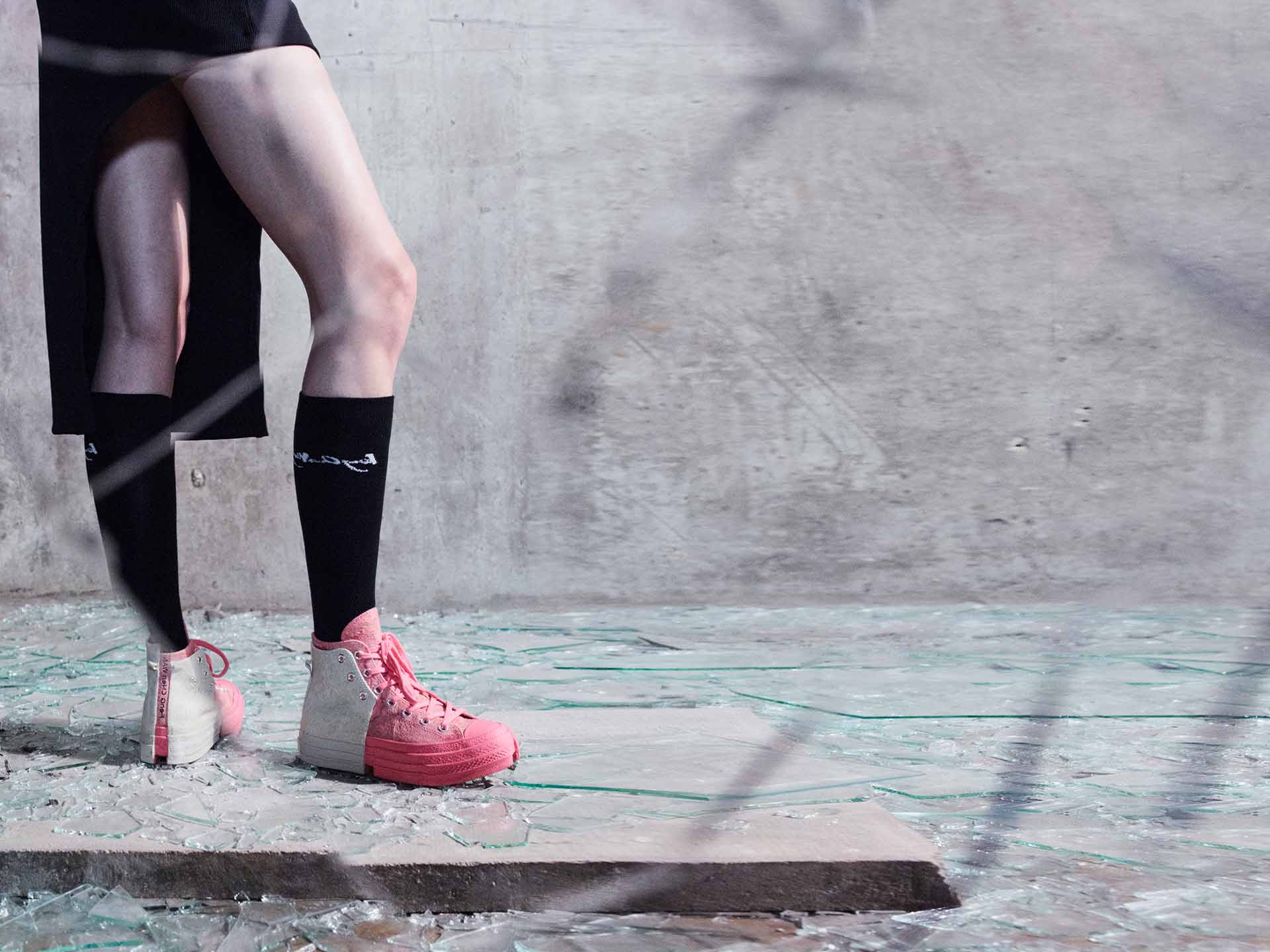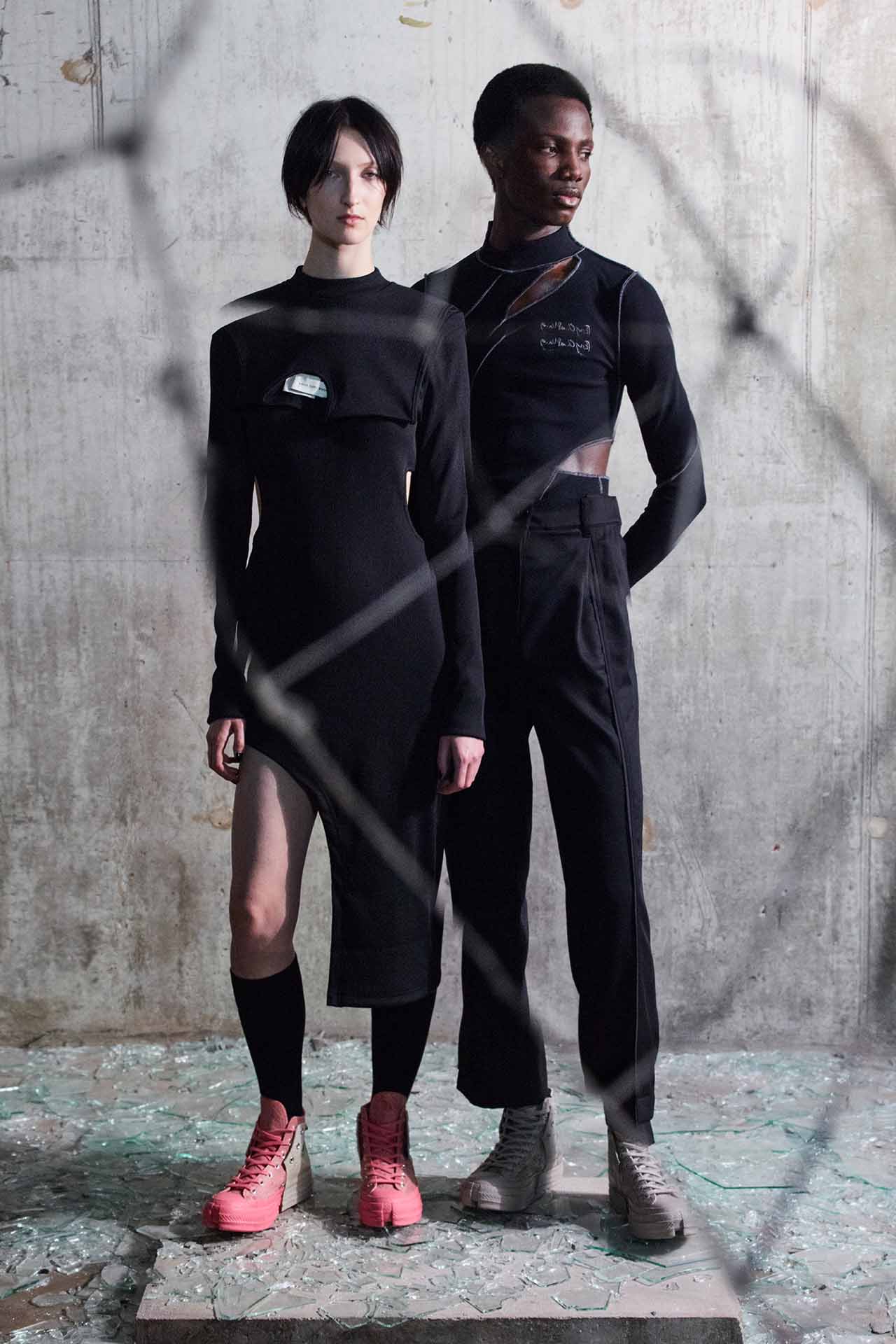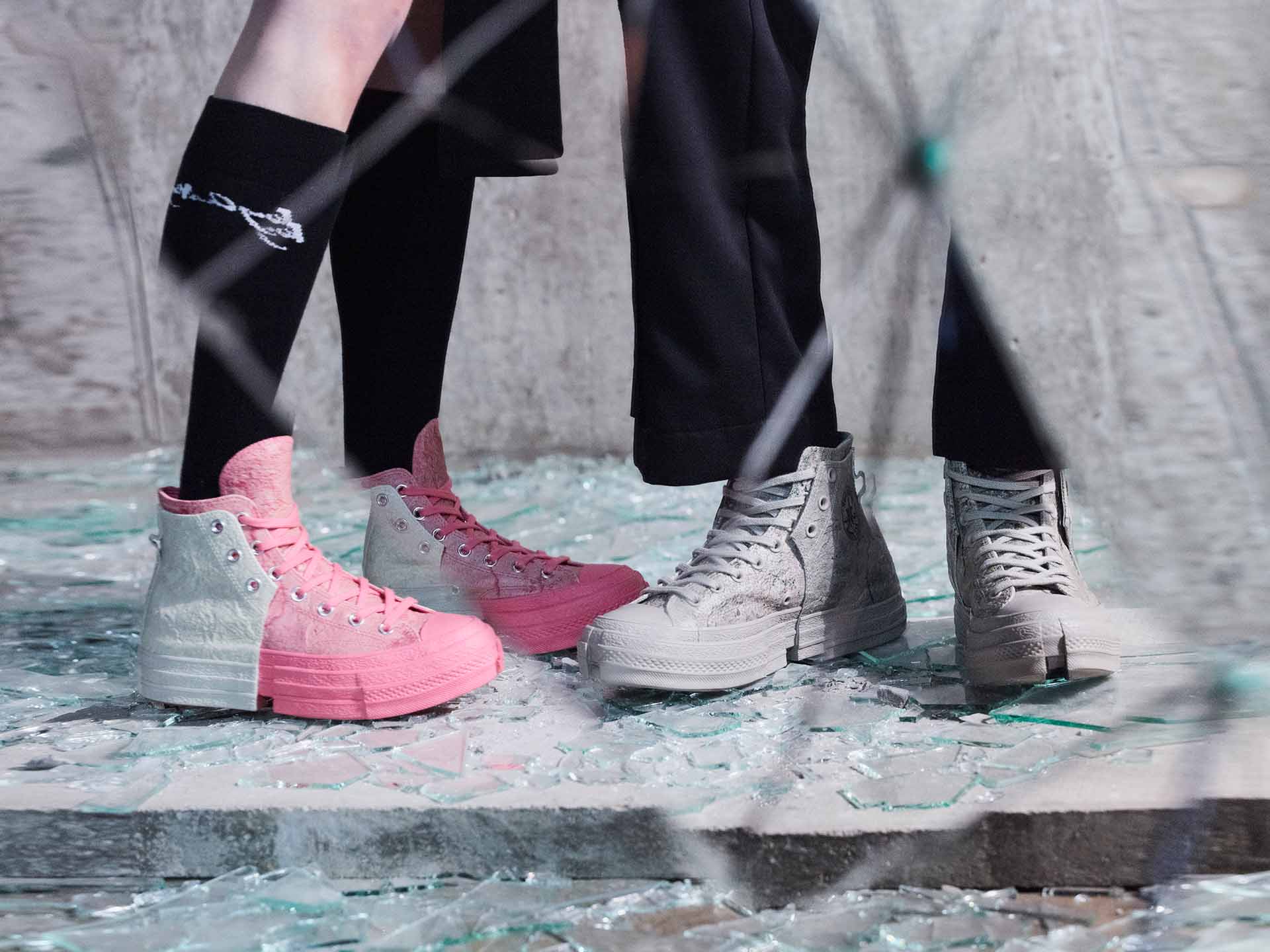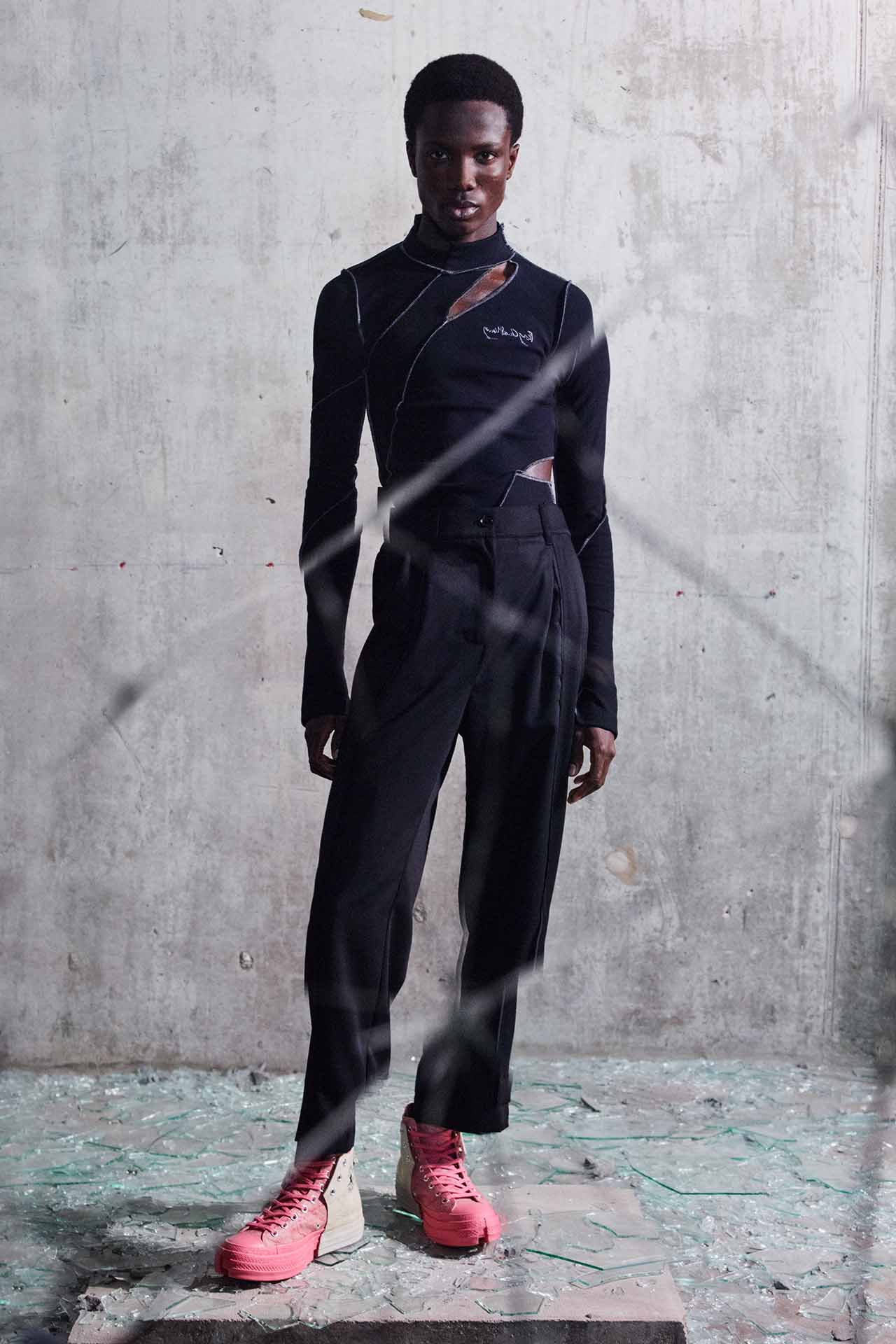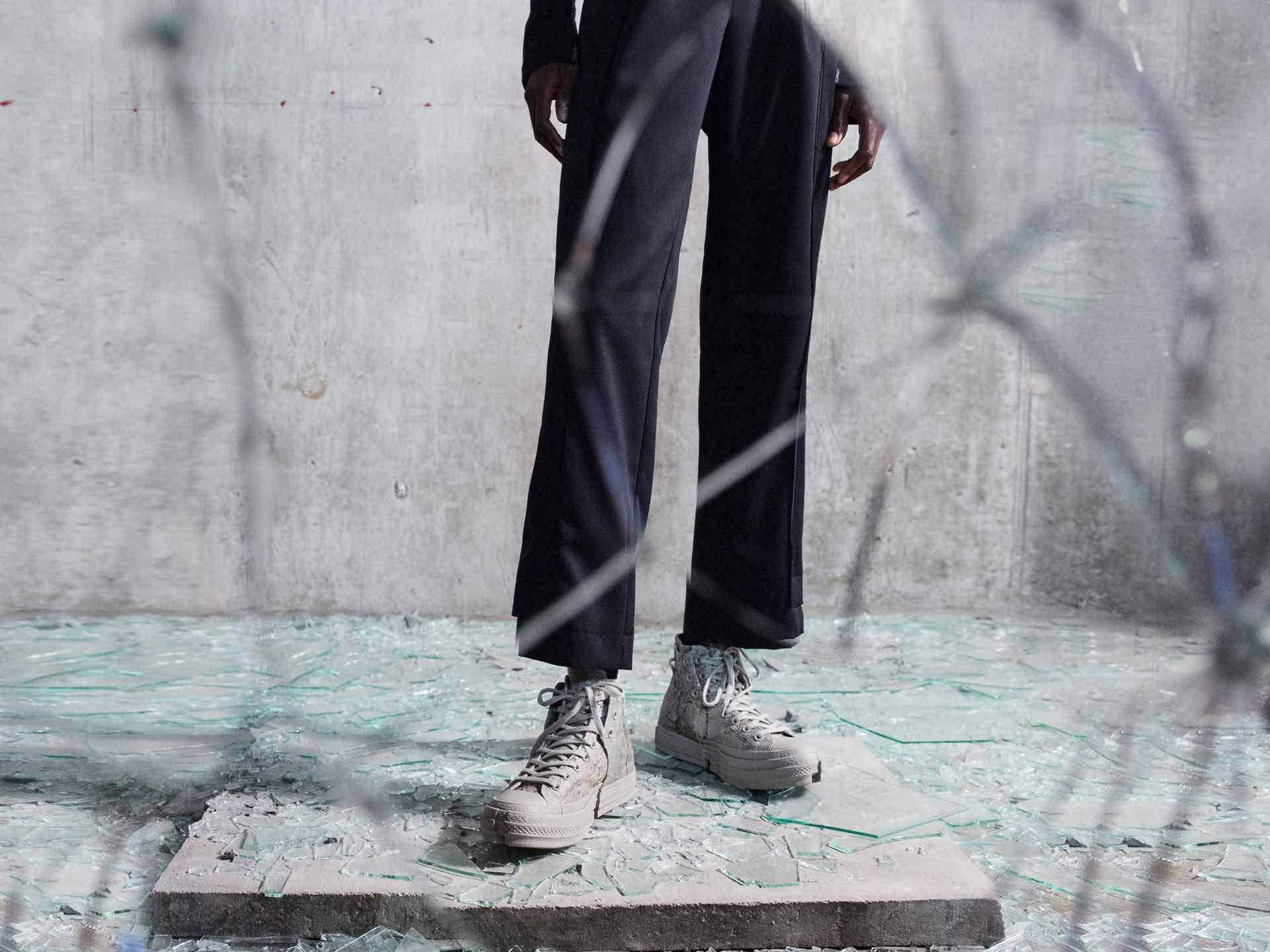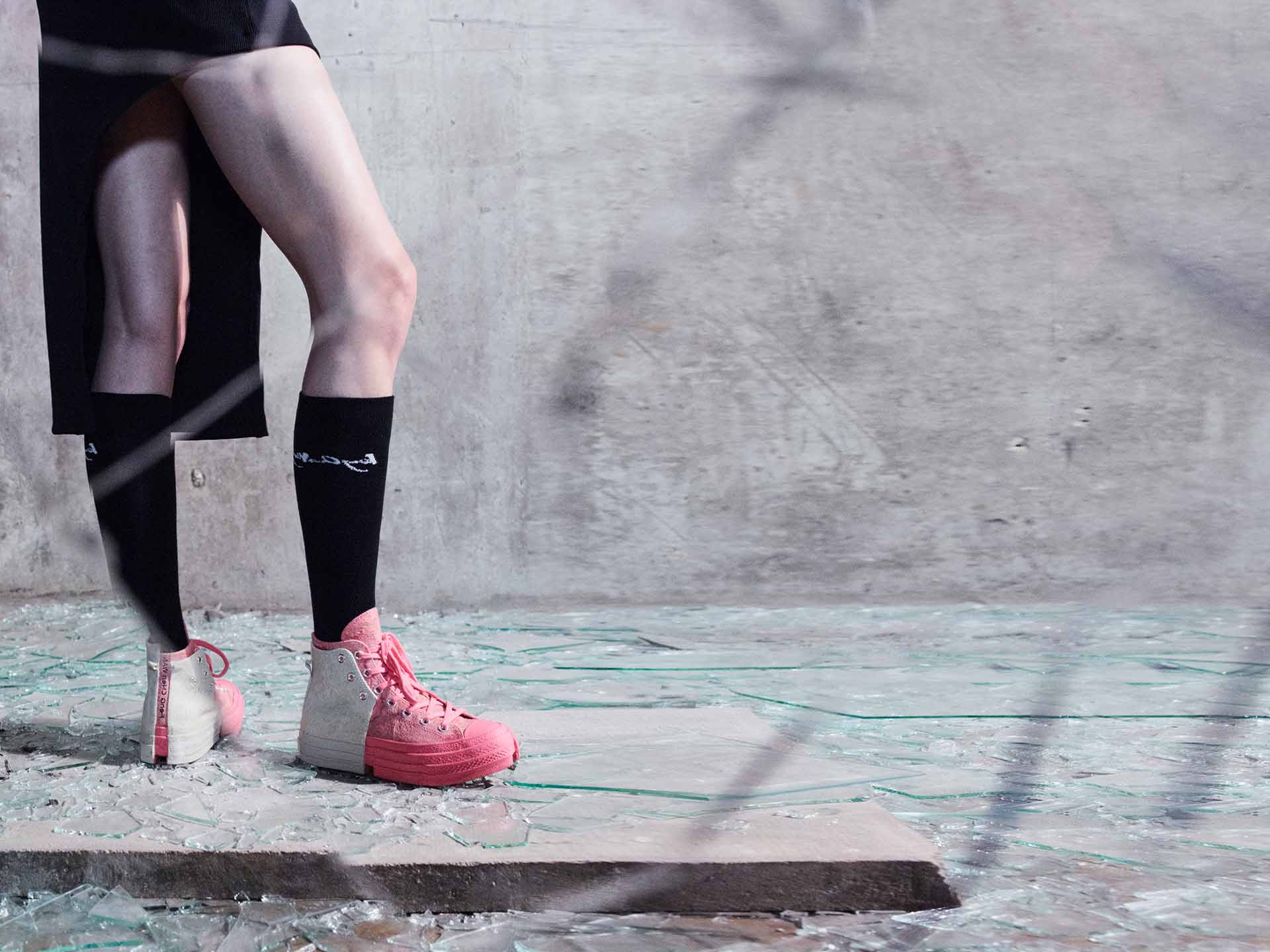 CAMPAIGN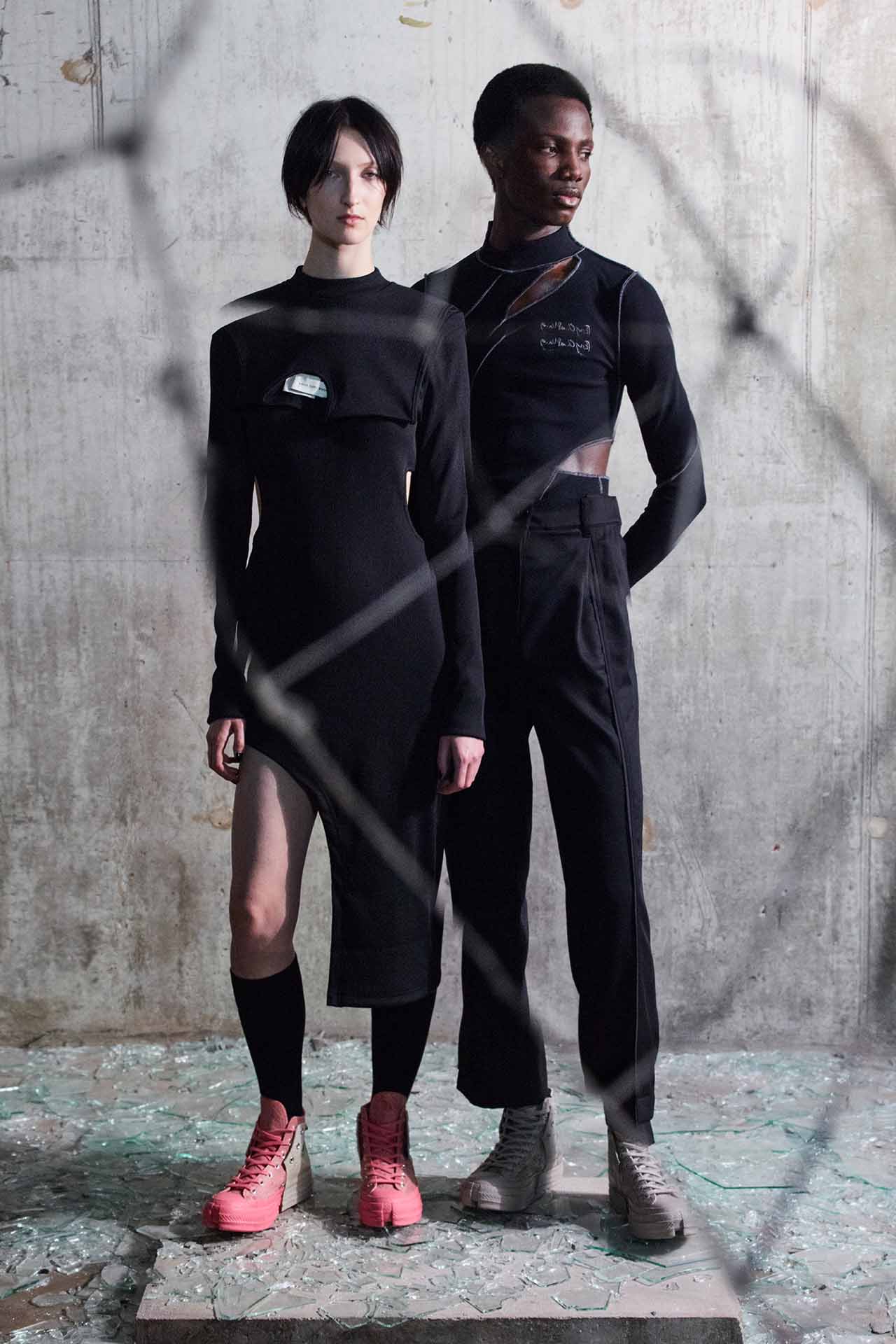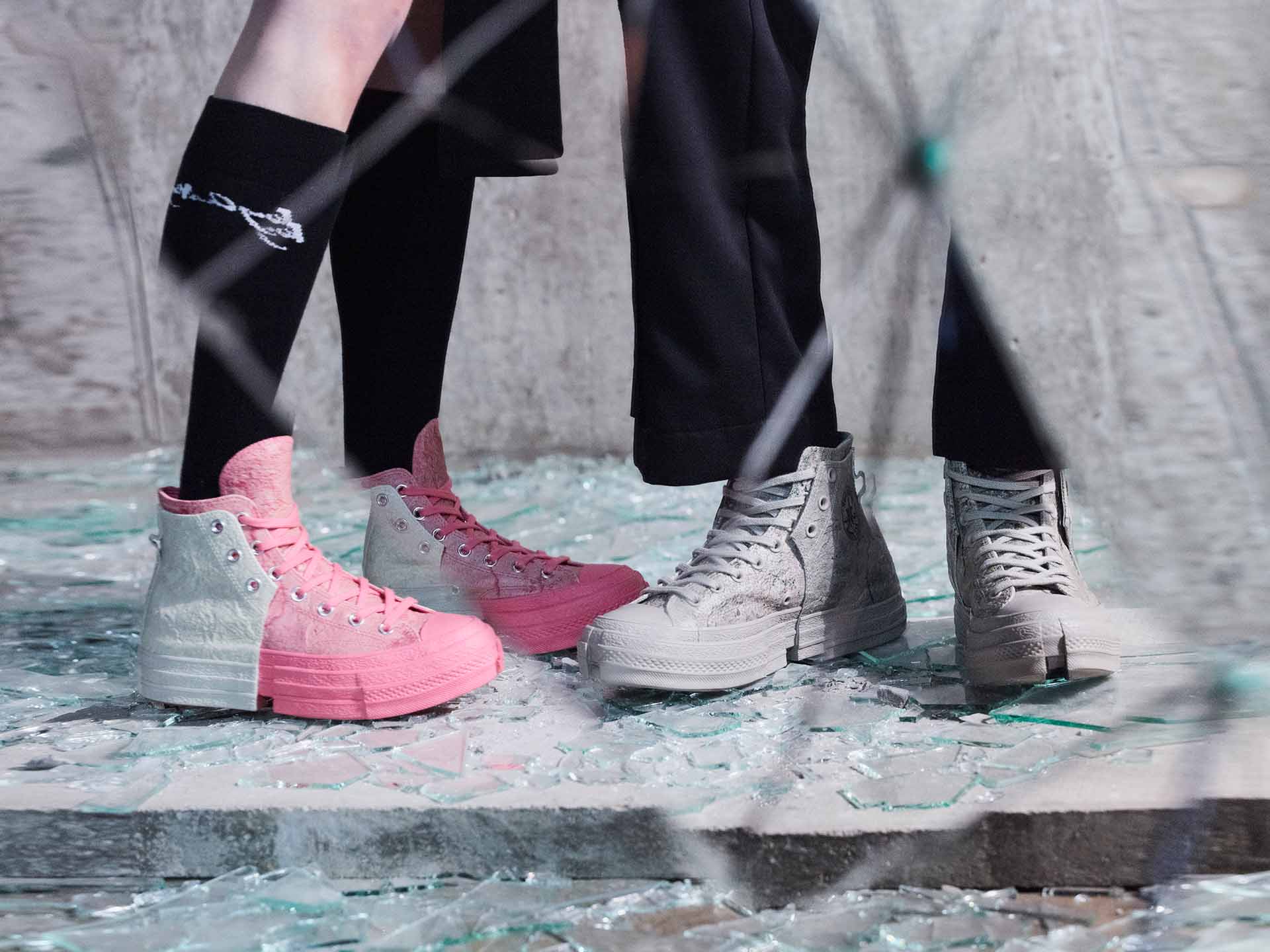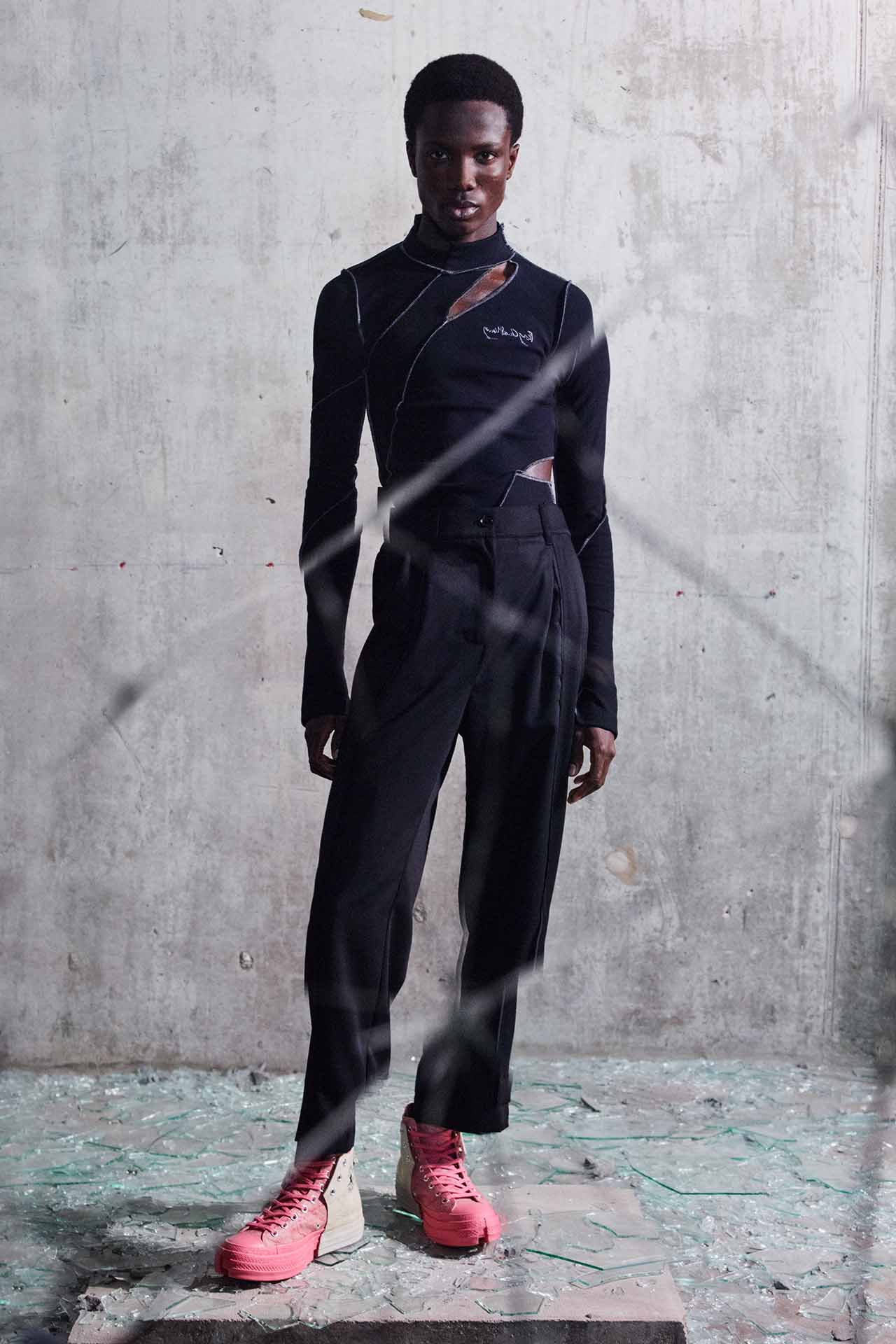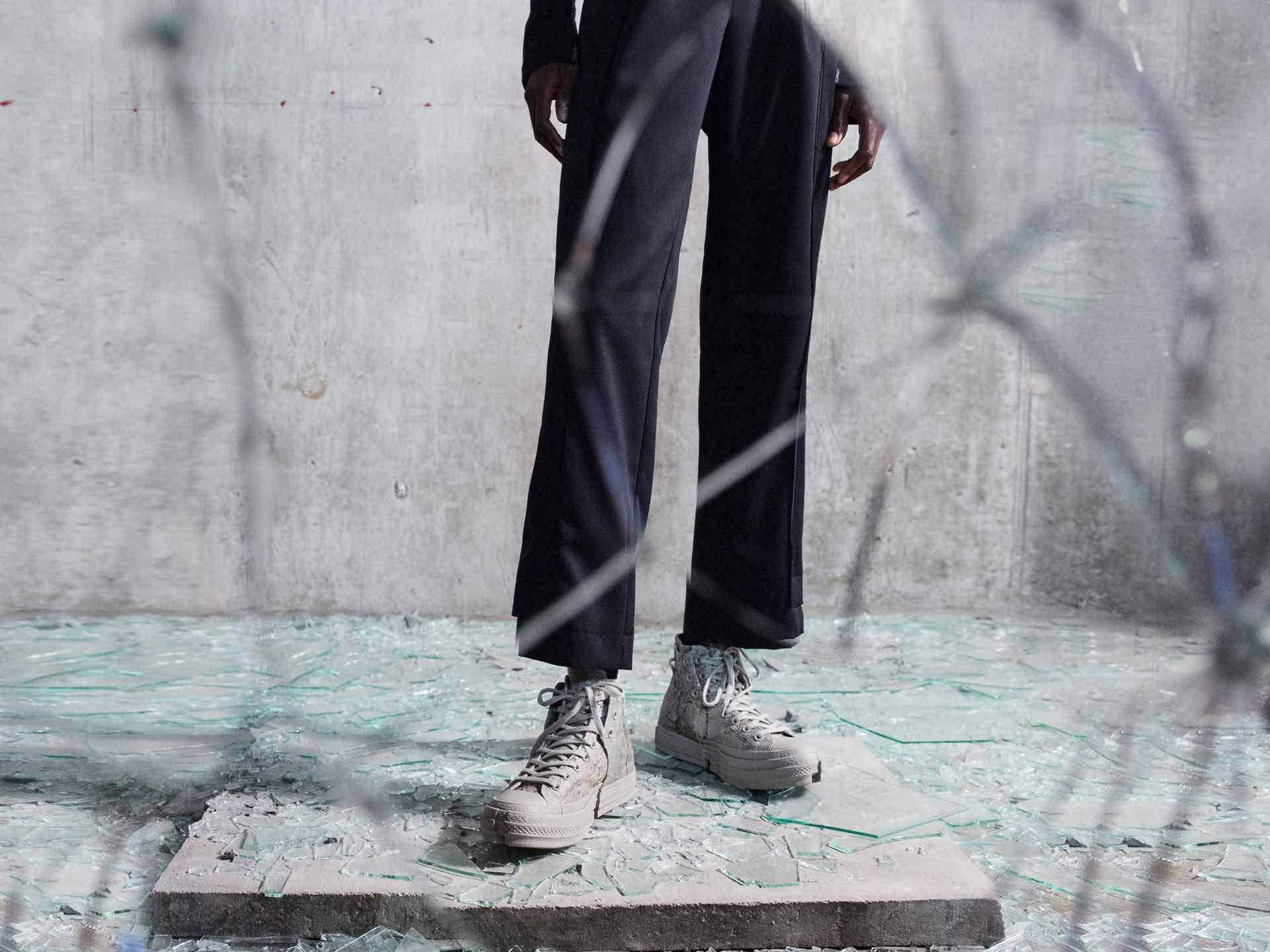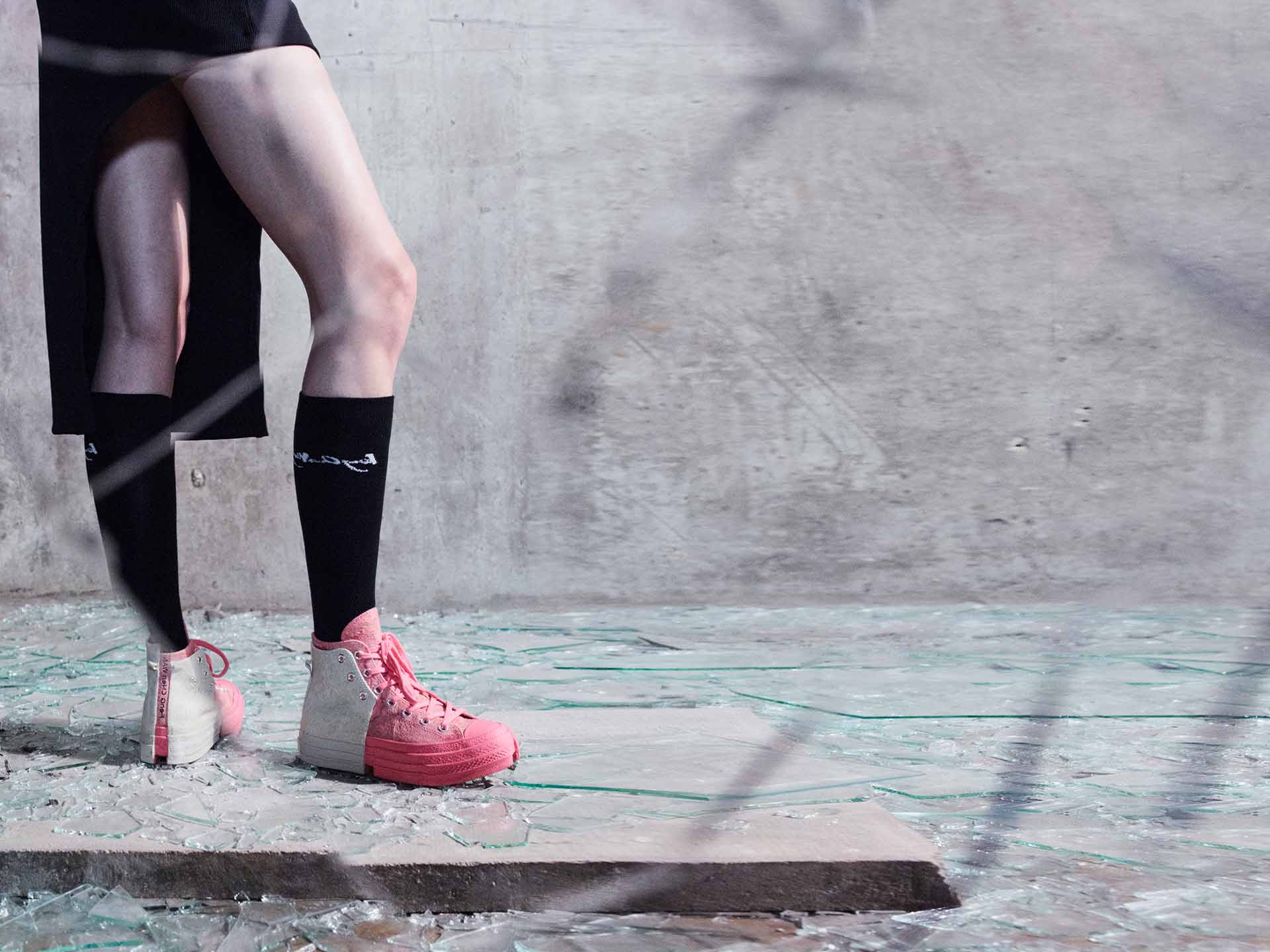 Rooted in the concept of dualism; juxtaposing abstract, rigid structures with comfort and familiarity, and with the purpose of "breaking through", of going beyond structural limits, cultures and our inherent human shell.
With travel having been halted during the pandemic and with restrictions still in place – the material nature of concrete becomes a metaphor for being stuck; not being able to move as if we are tied down. Feng wants us to break through these barriers, these shells and be free. 
Designed to create the illusion that the canvas is constructed out of rubble the silhouette is reimagined into a metaphoric expression of feet shackled by concrete. A trompe l'oeil effect to break through human tensions.
The two opposing colour ways:  full concrete grey and warm pink/cool grey, play on breaking through warm and cool tones – reunifying into one new shoe. 
CAMPAIGN
Photographer: Laurence Ellis
Art Director & Stylist: Anders Solvsten Thomsen
Hair Stylist: Louis Byrne
Make up Artist: Bea Sweet
Manicurist: Loui-Maria Ebanks
Set Designer: Joshua Thompson
Video Editor: Syndi Huang
Music Composer: Ben Brunnemer
Casting Director: Oscar Miles
Cast: Grace, Mumin
Production: Ivan Hughes, Masaki Miwa, Masafumi Nozawa, Veselina Tsankova
COLLECTION CONCEPT