Spring Summer 2024 Runway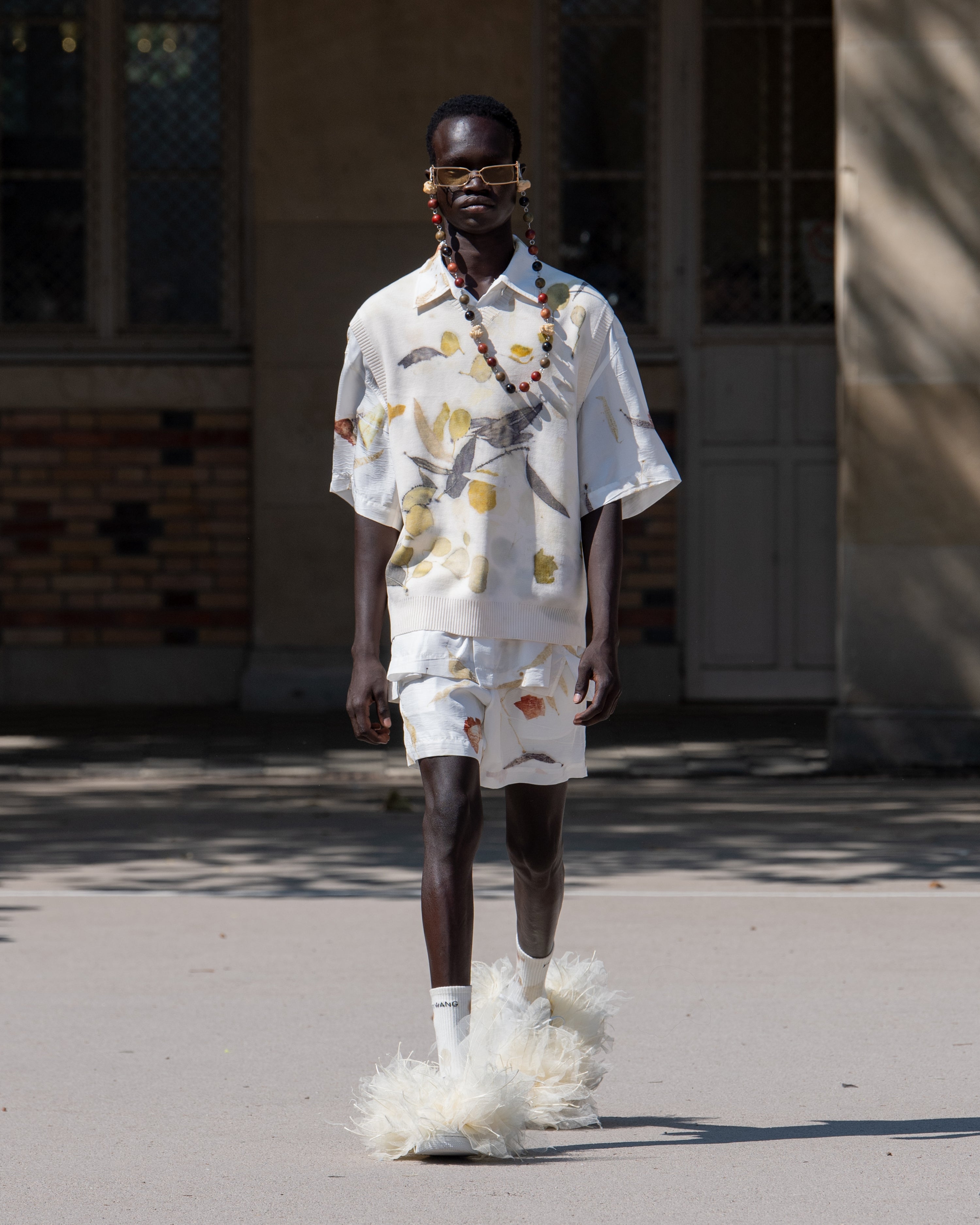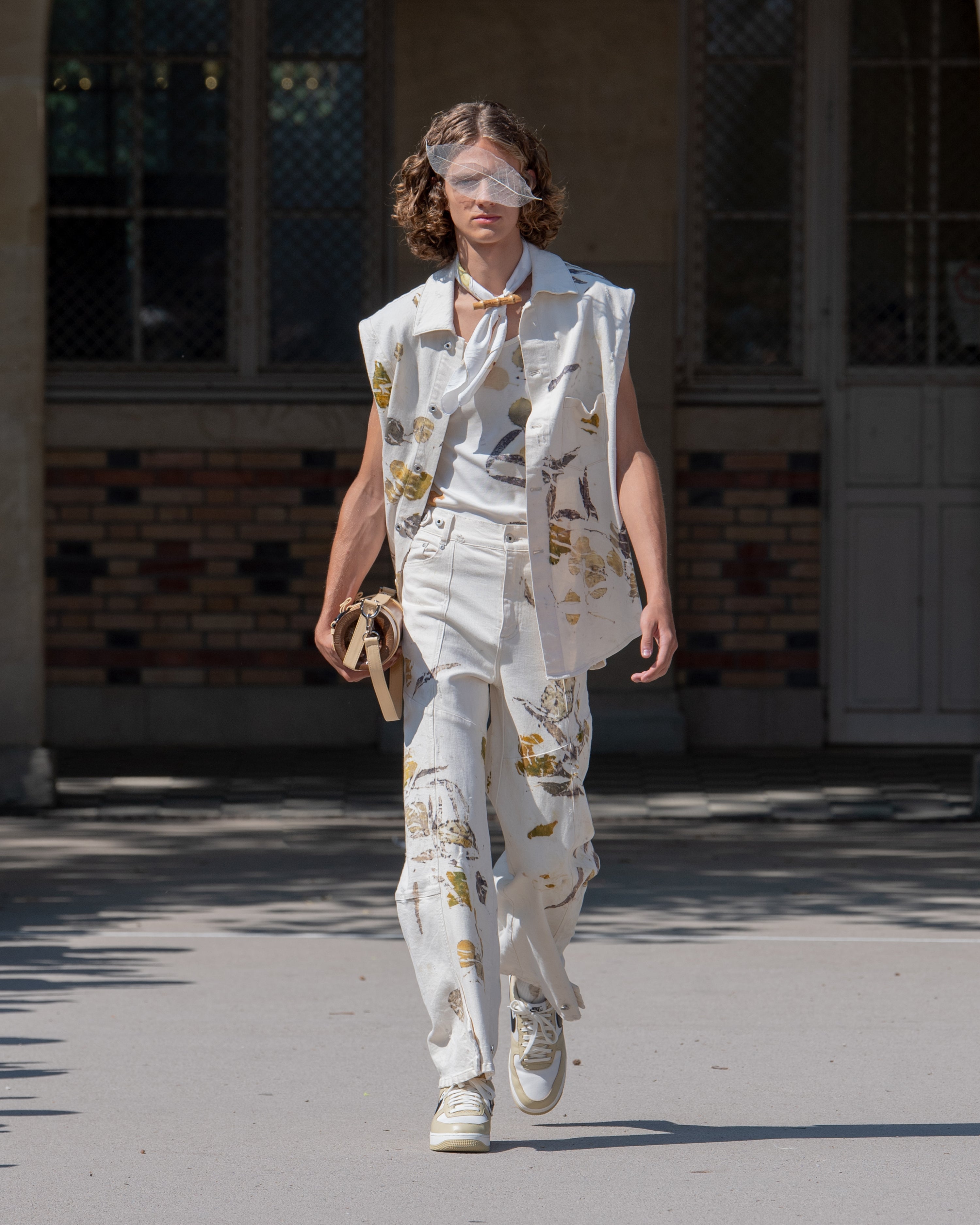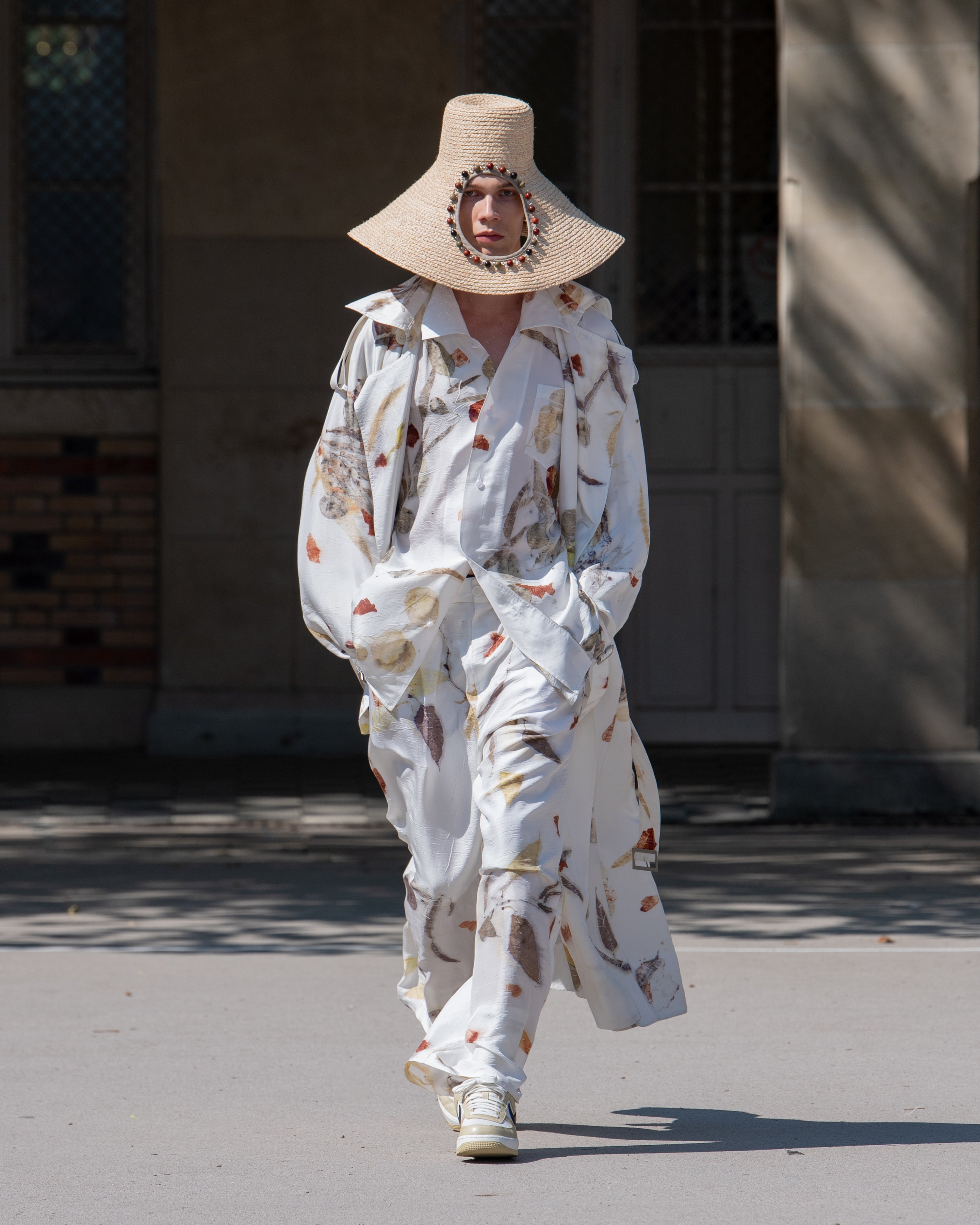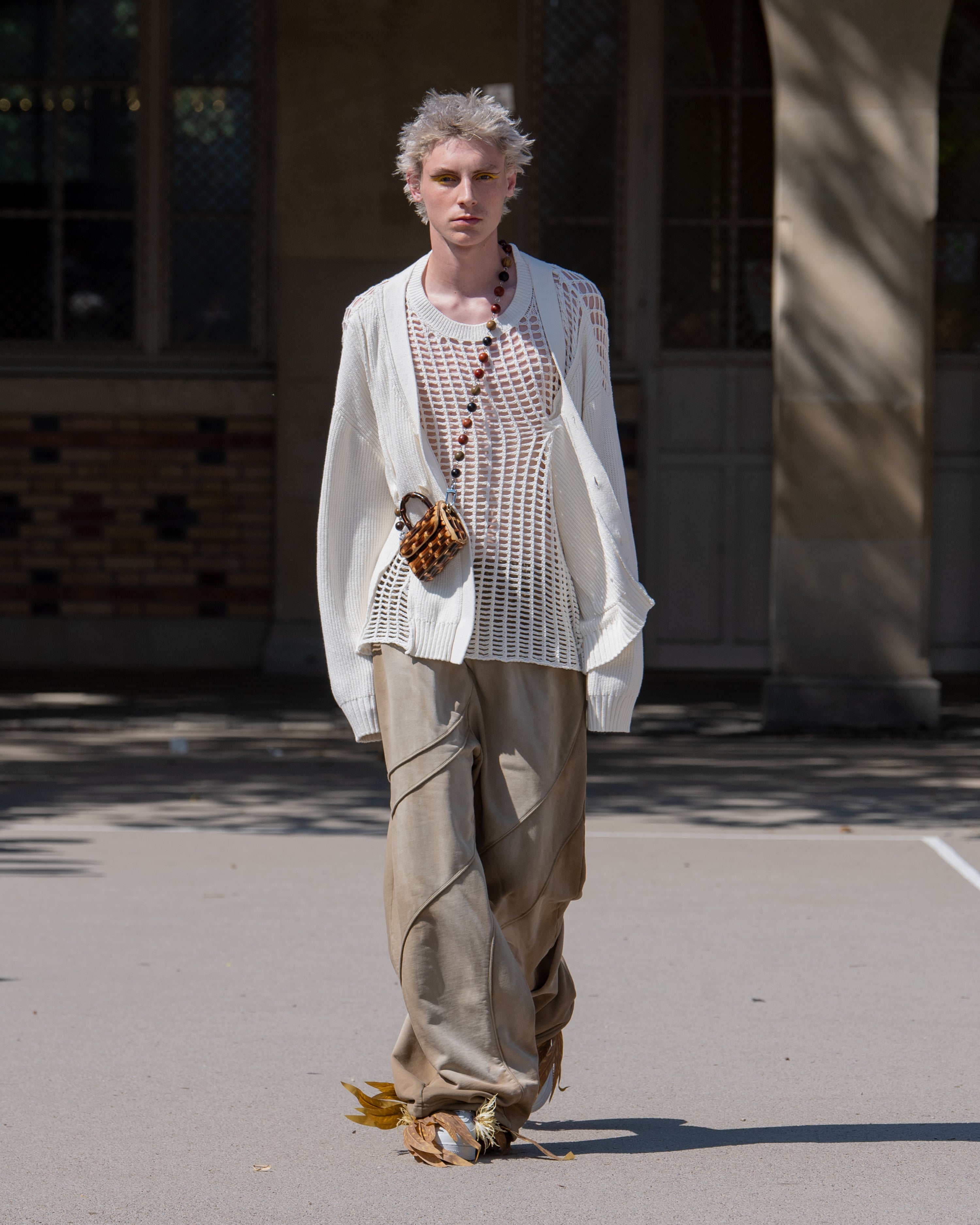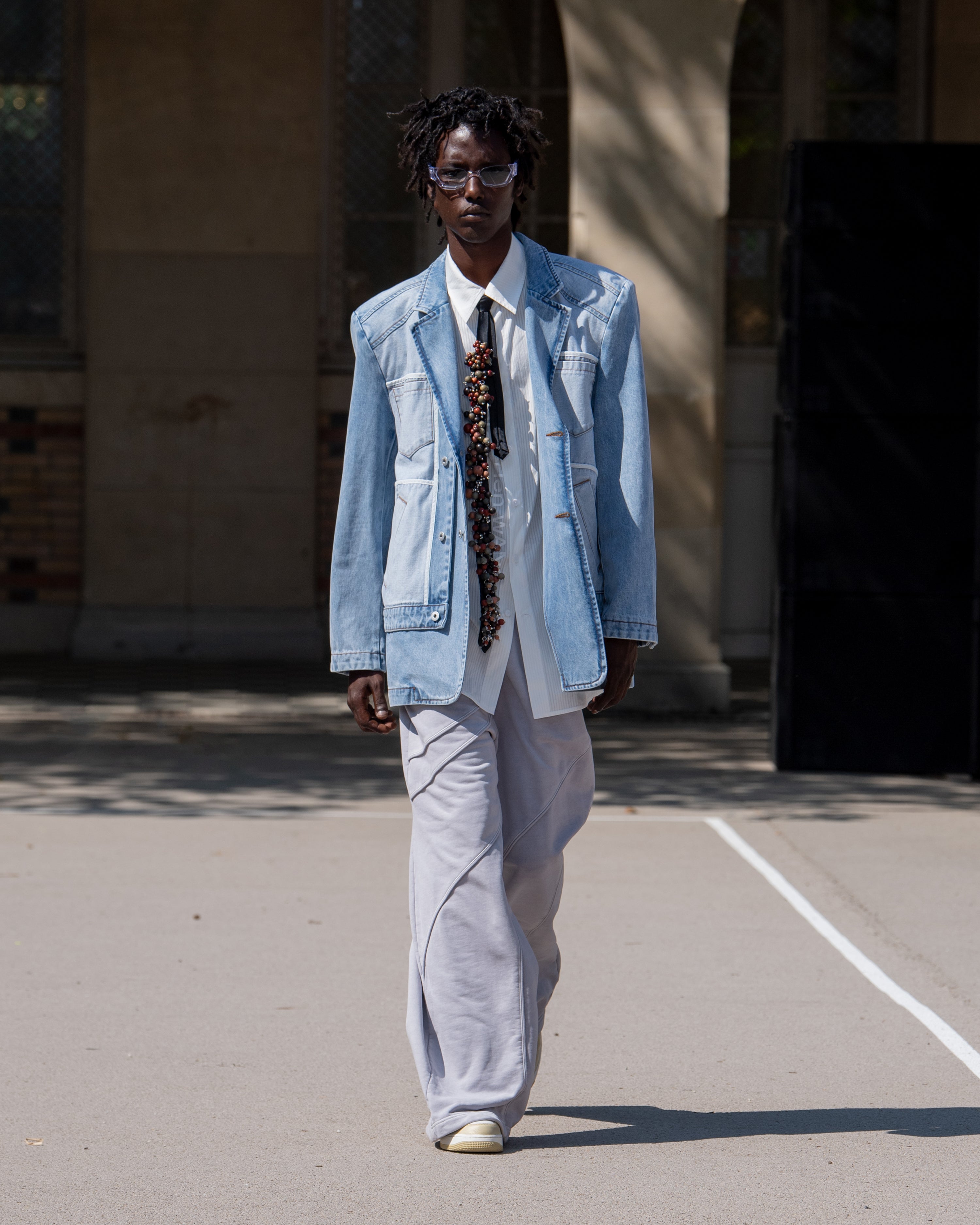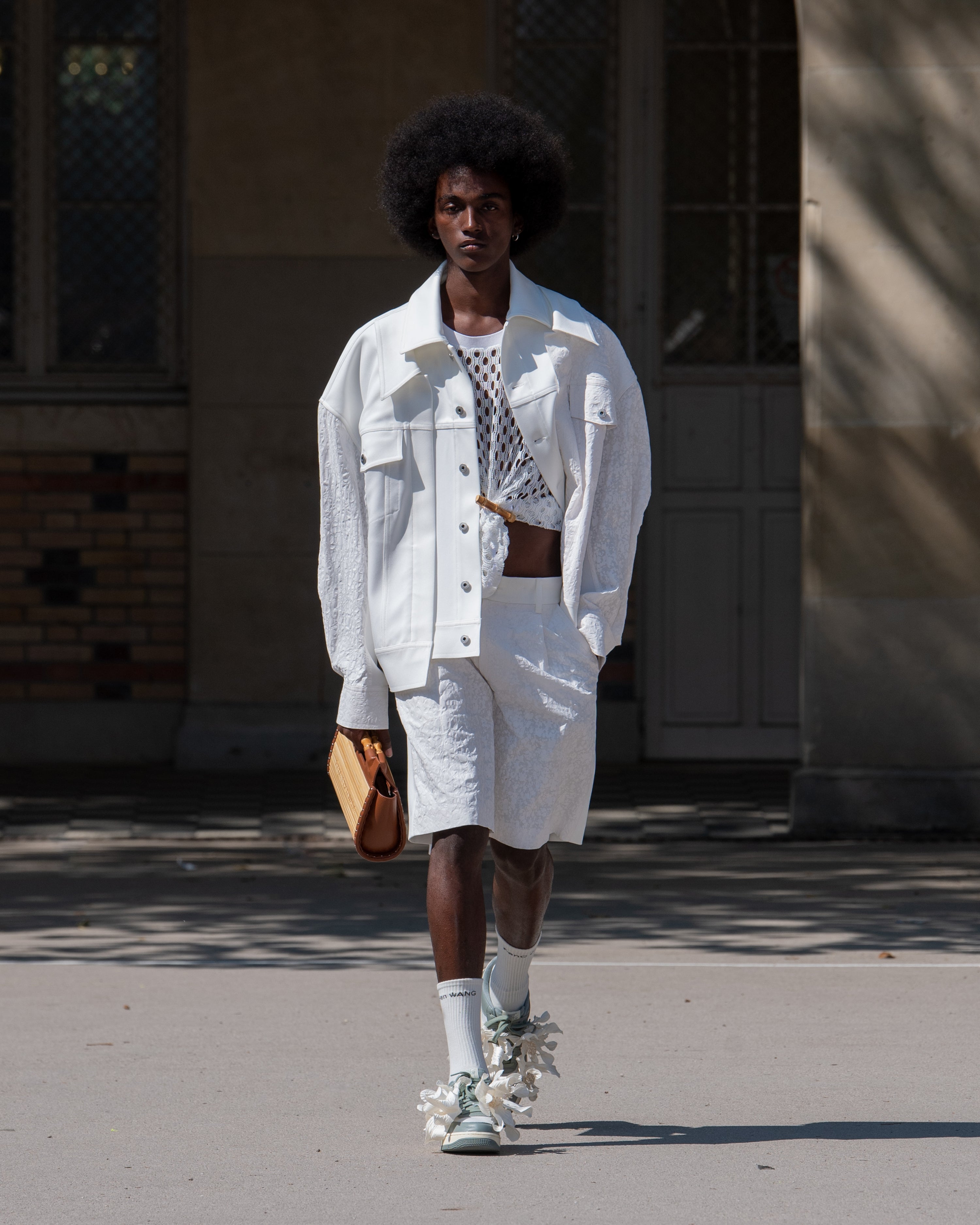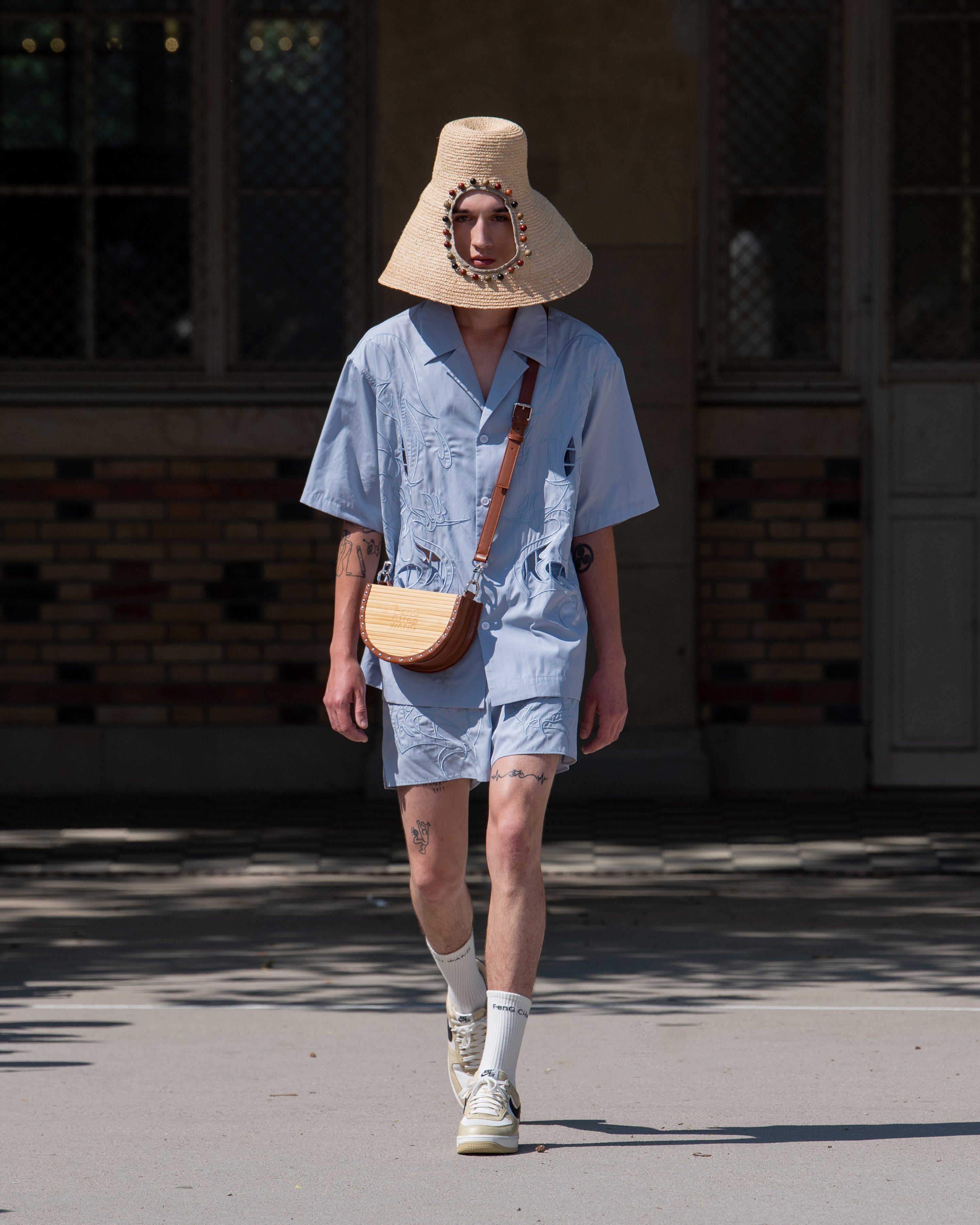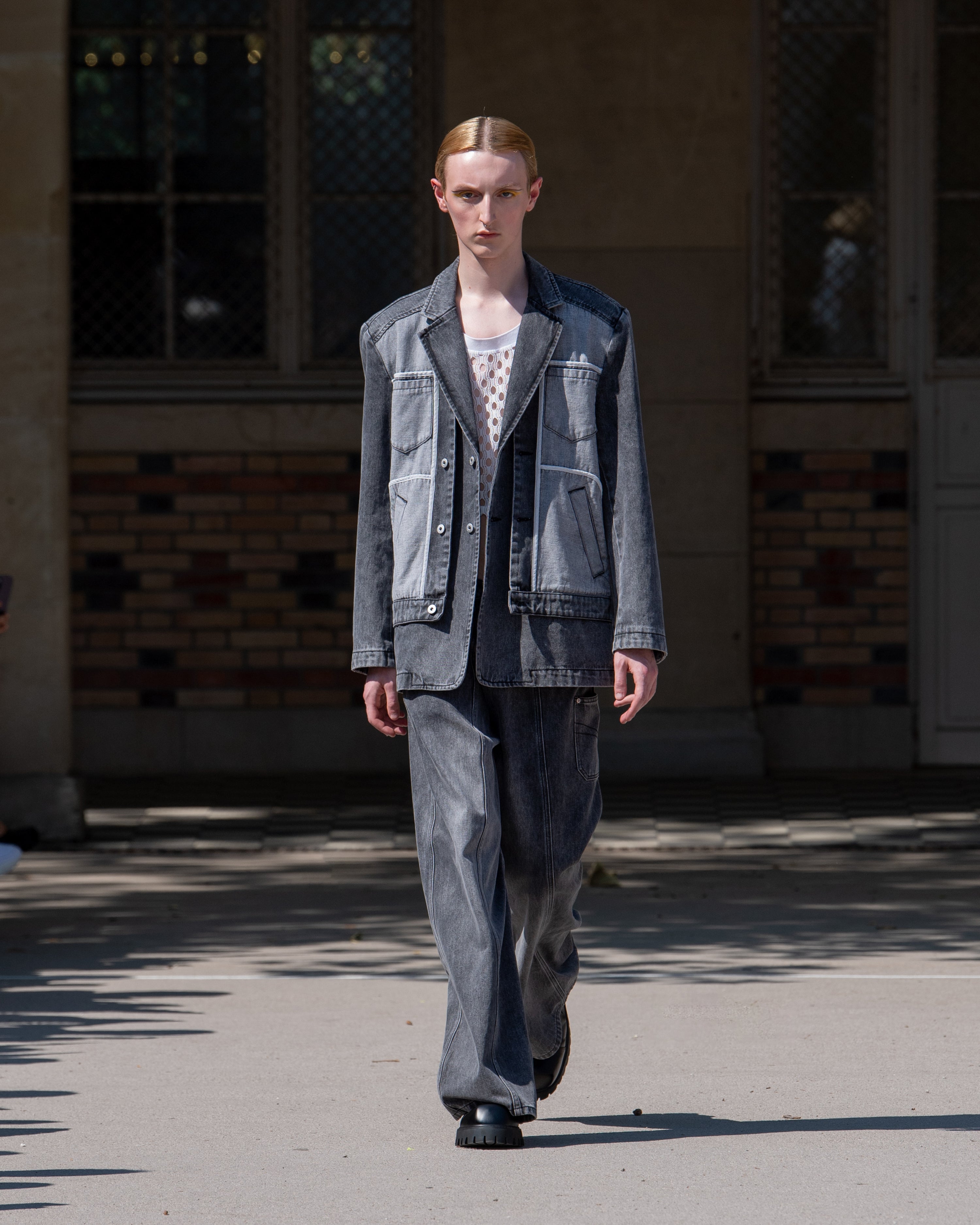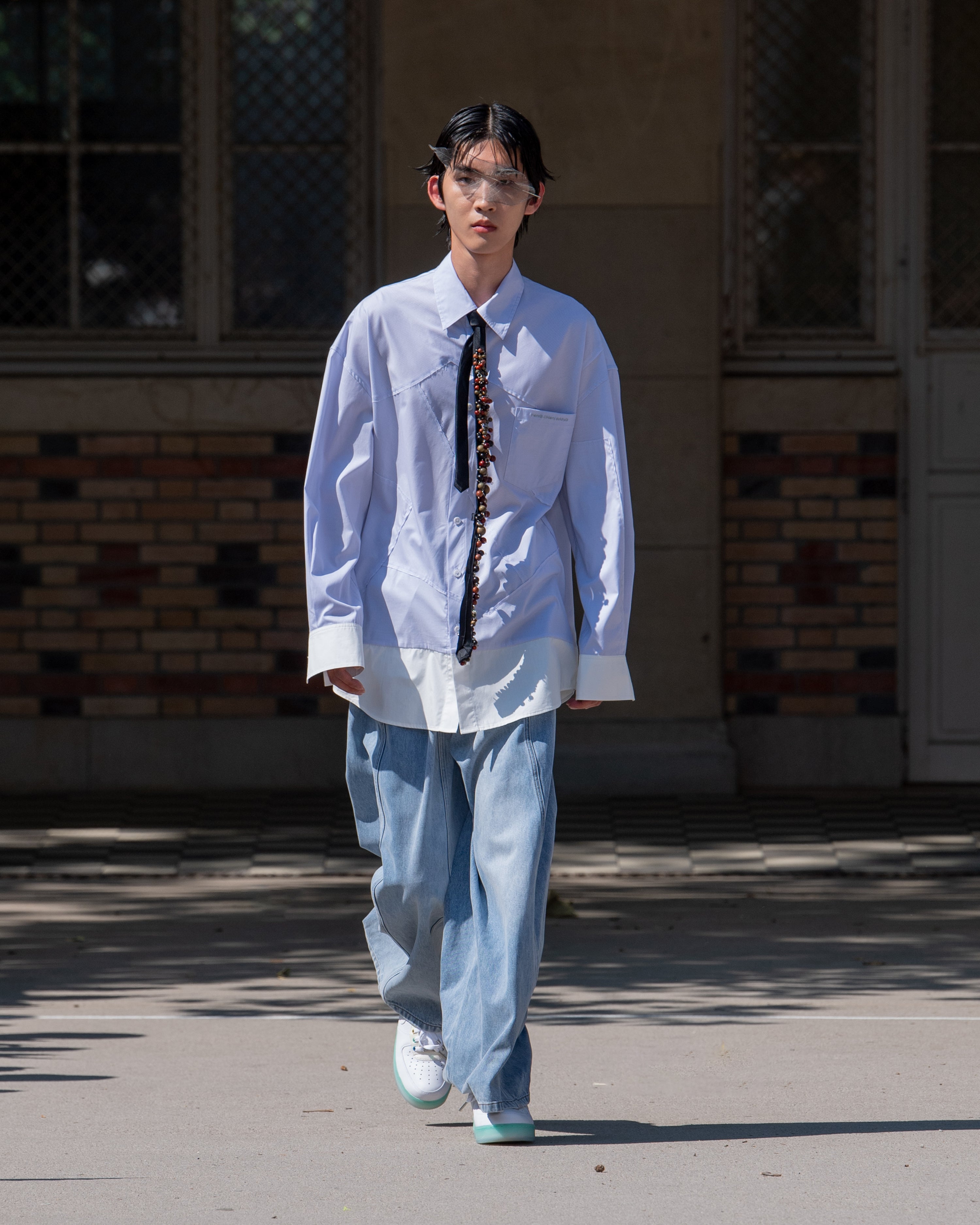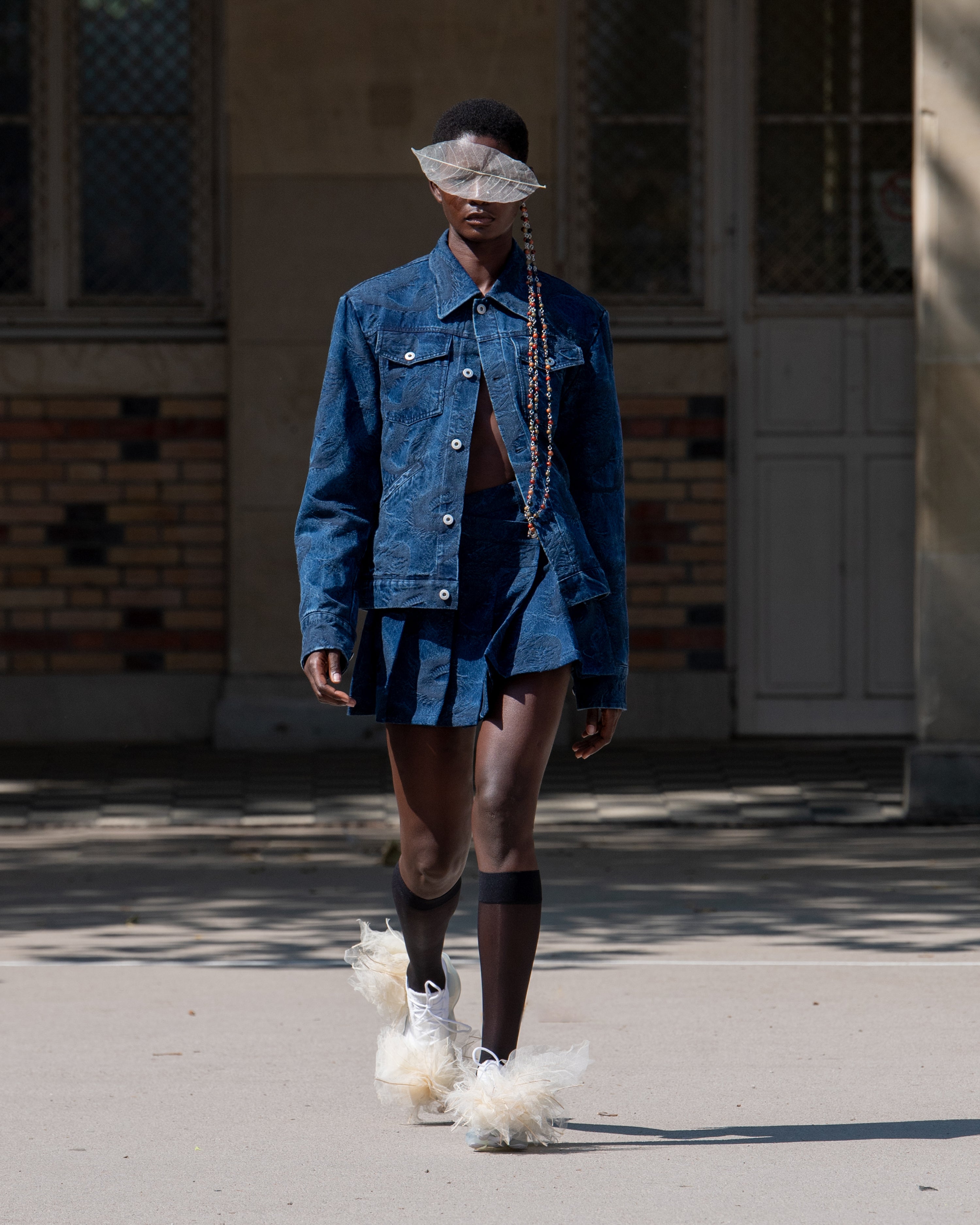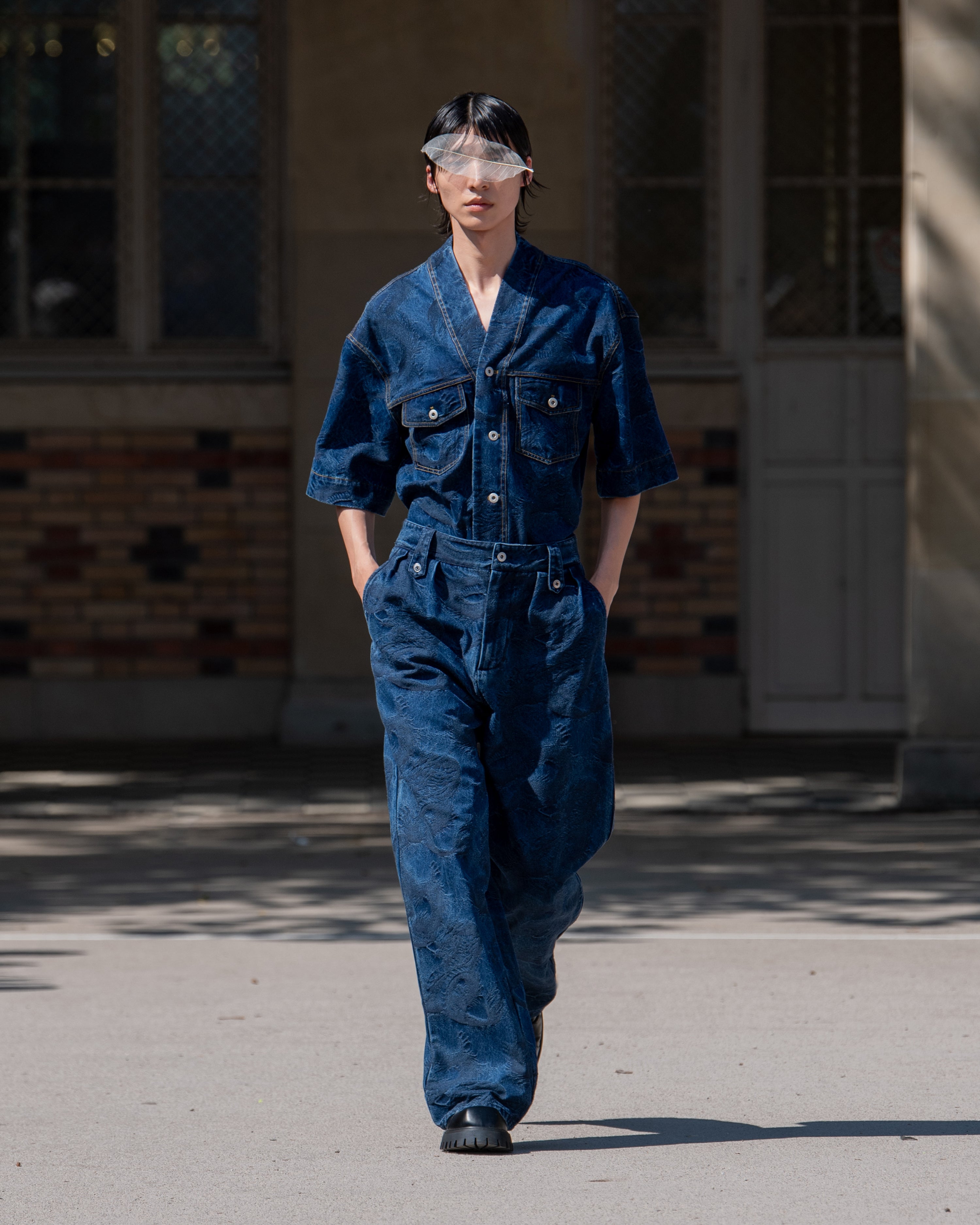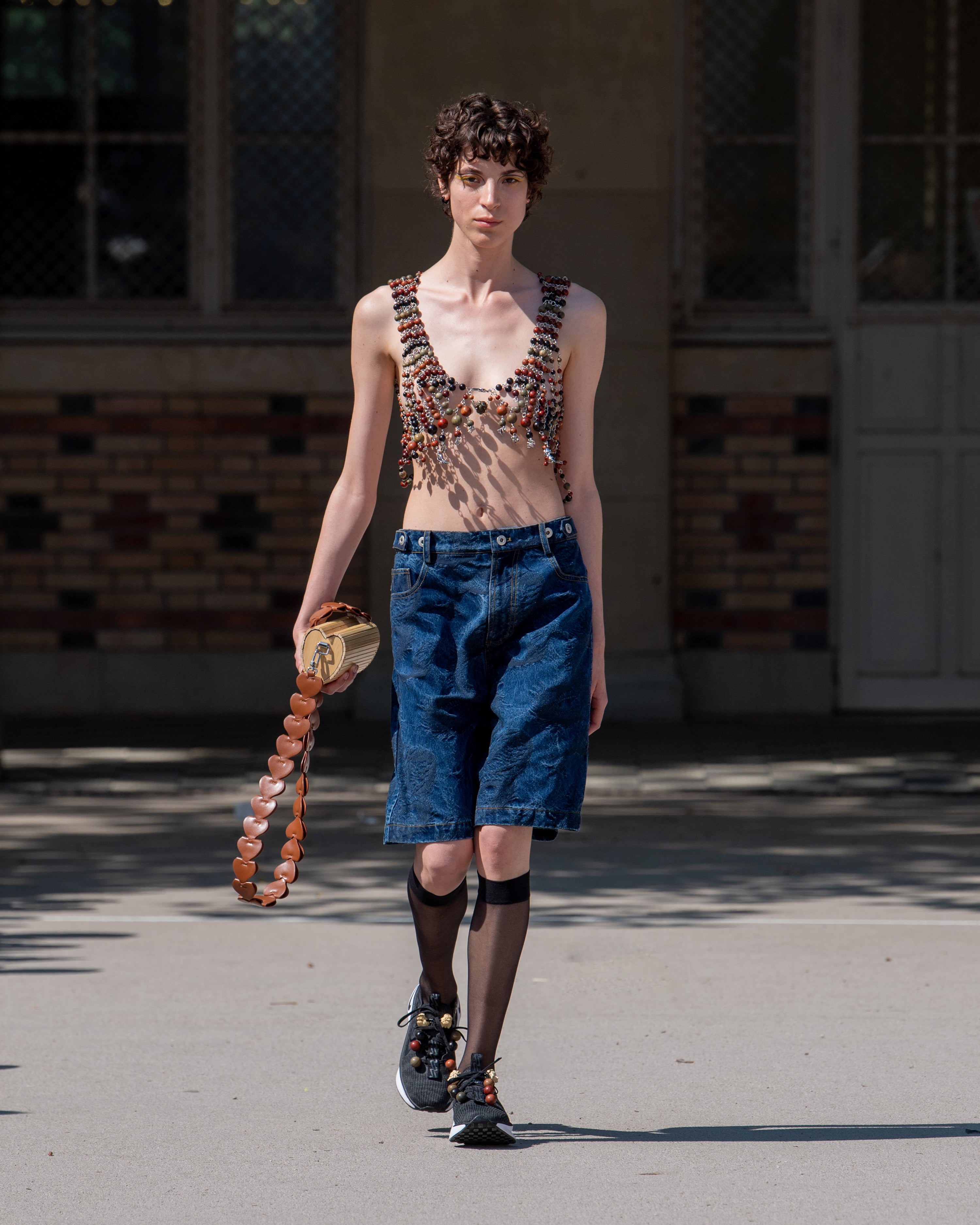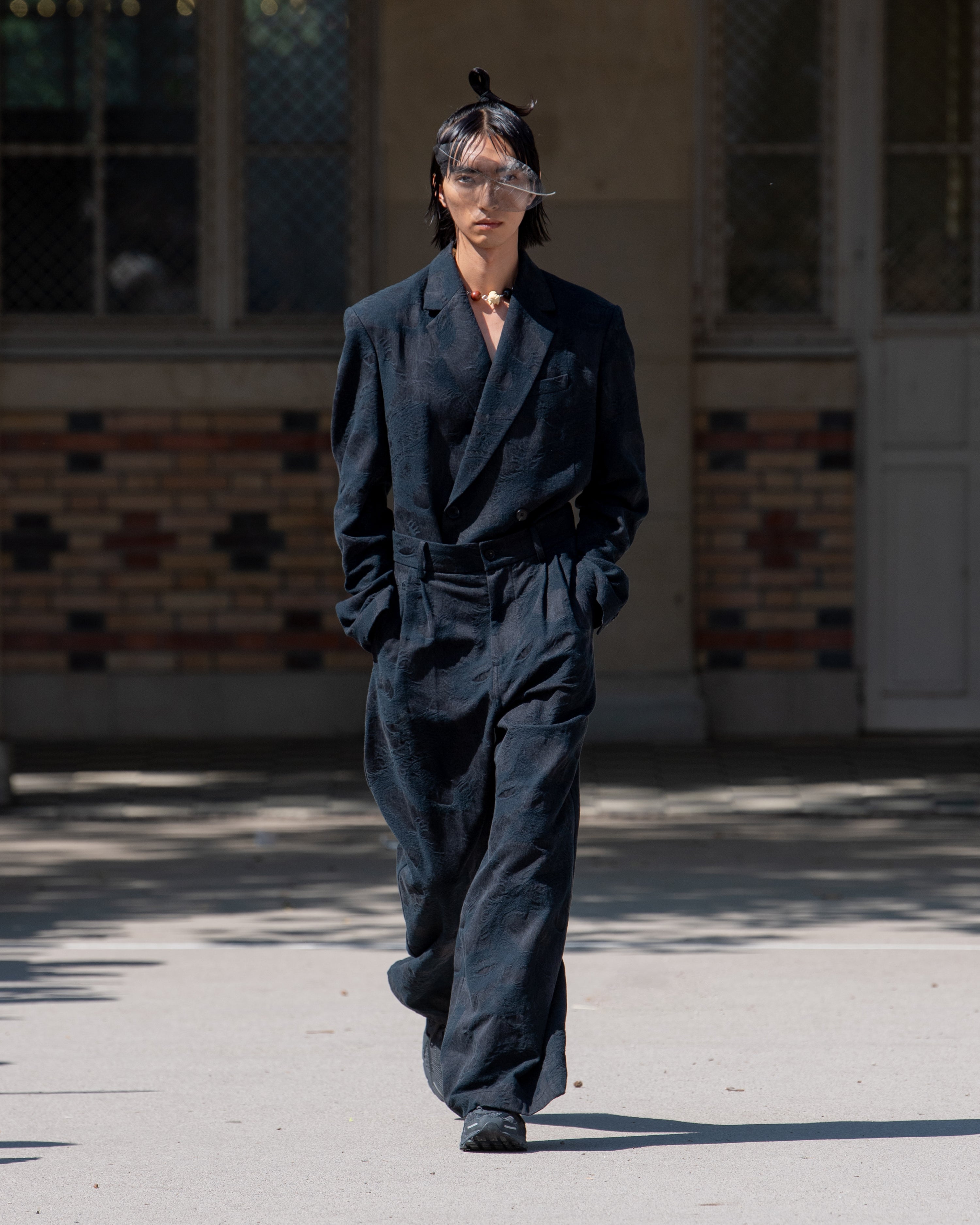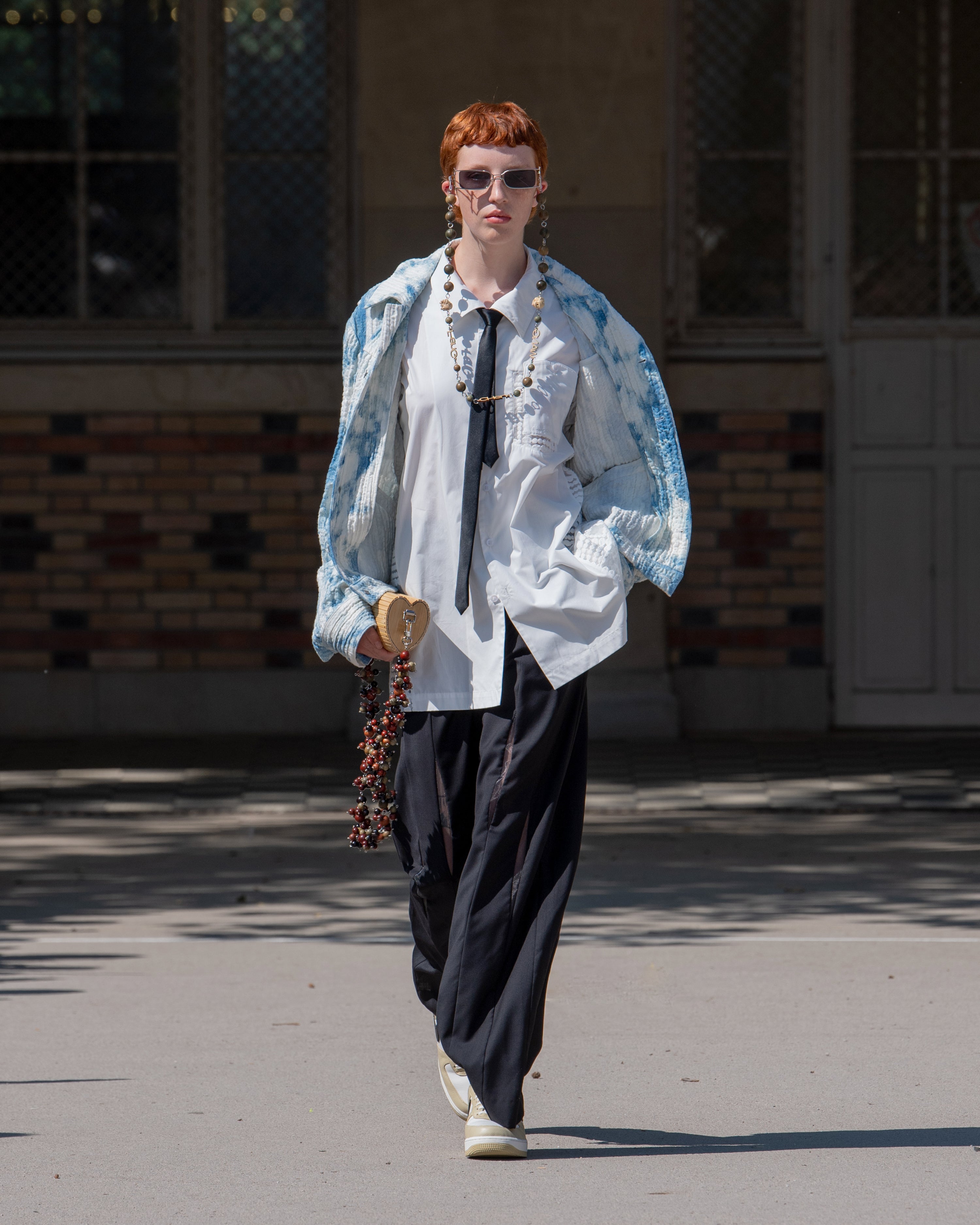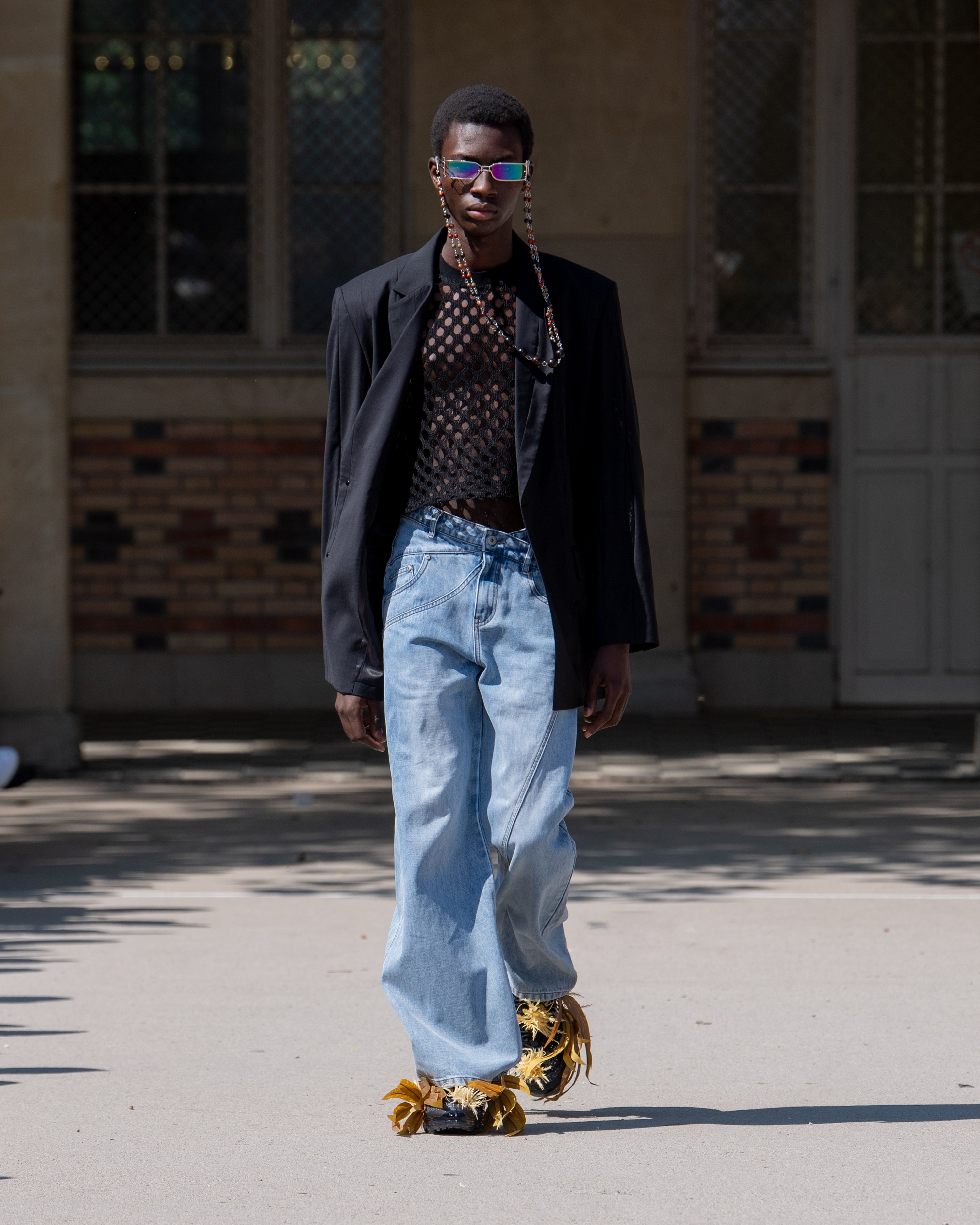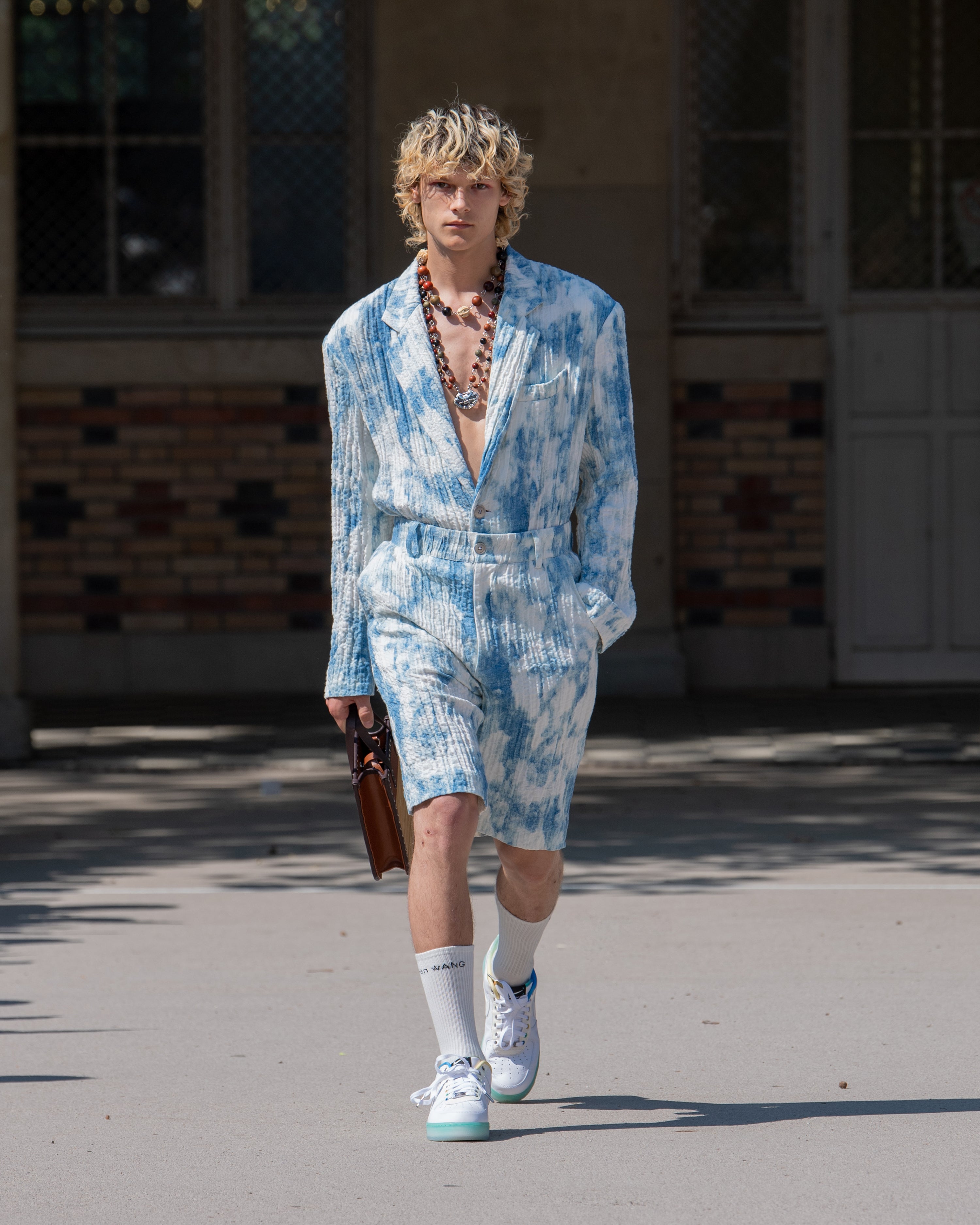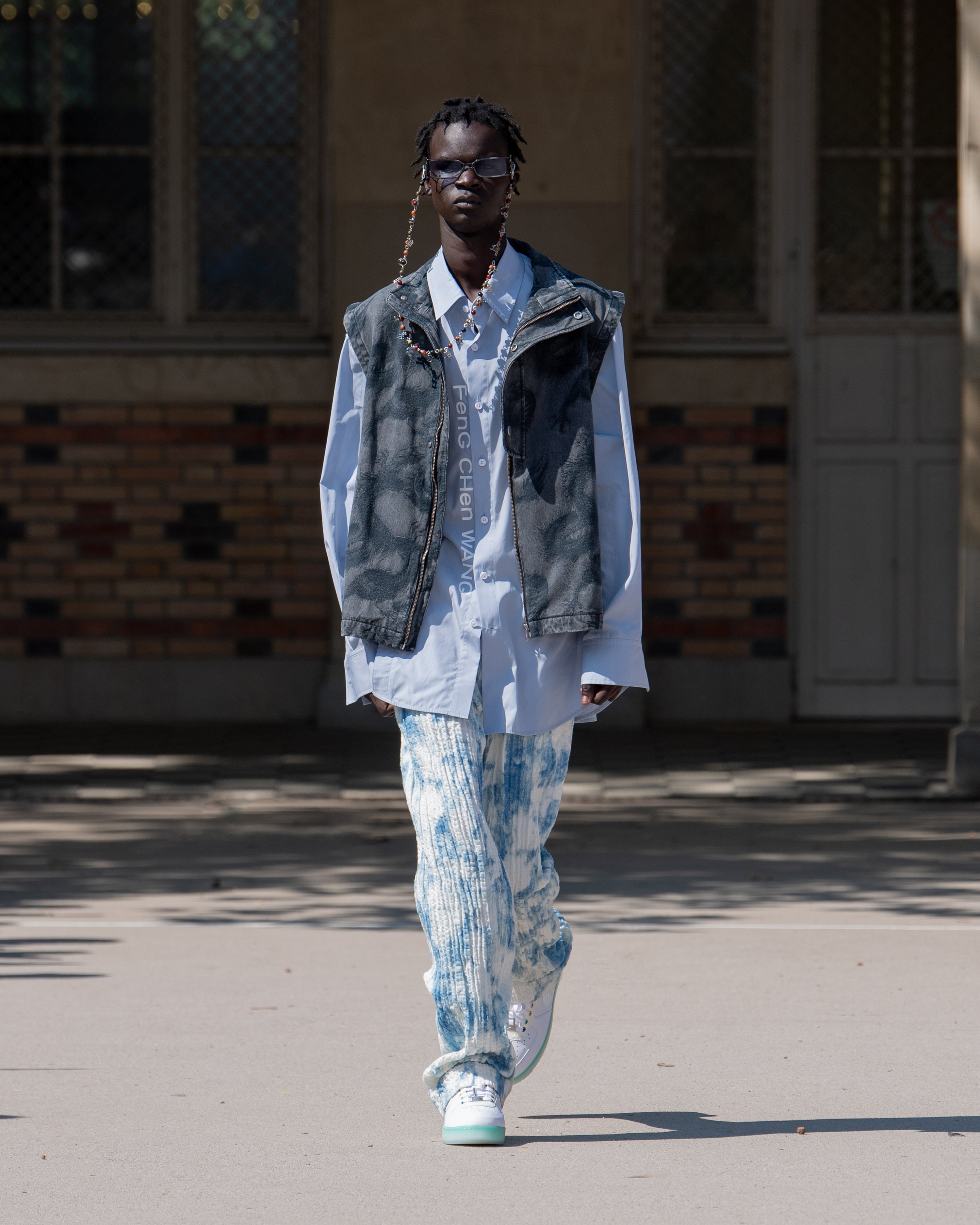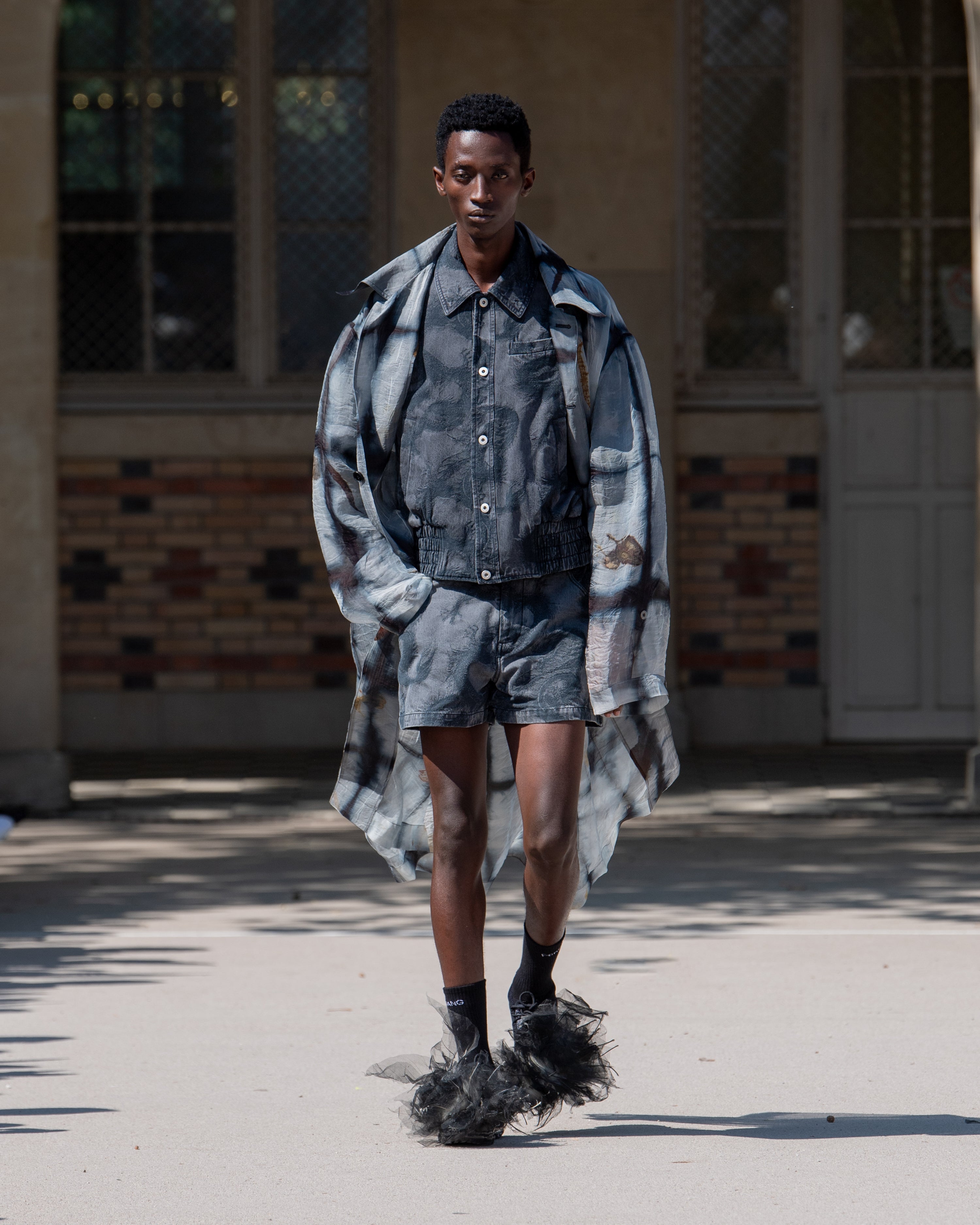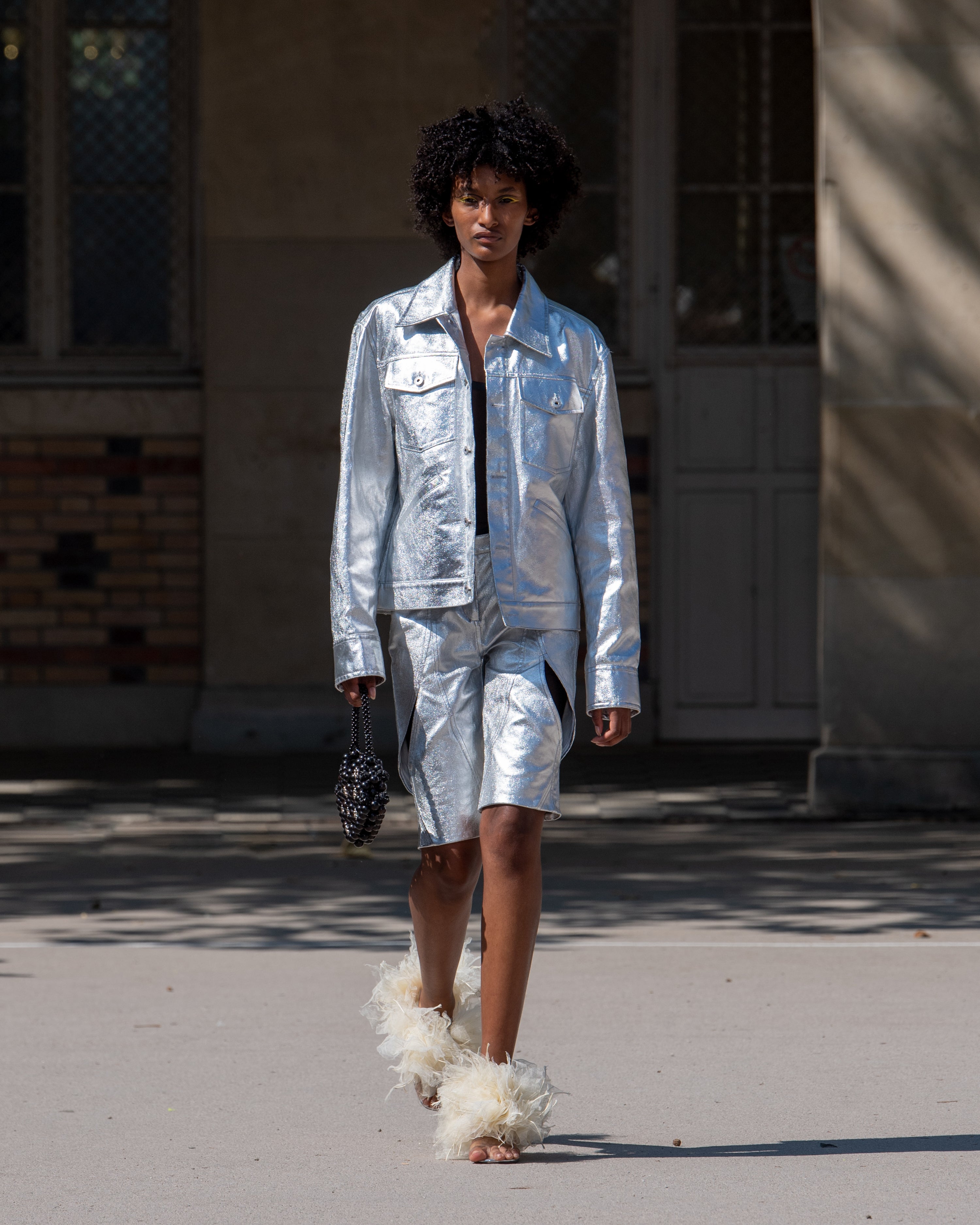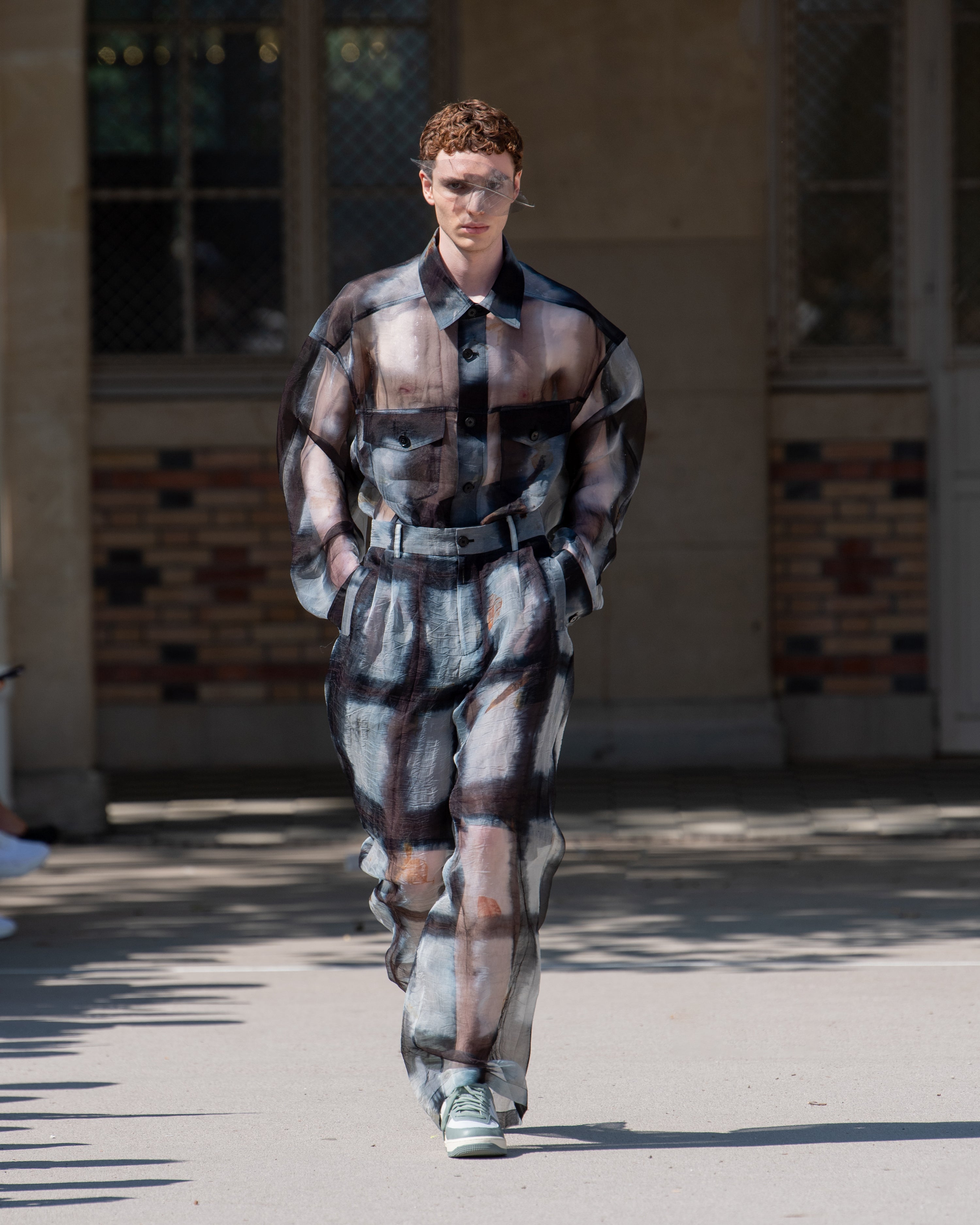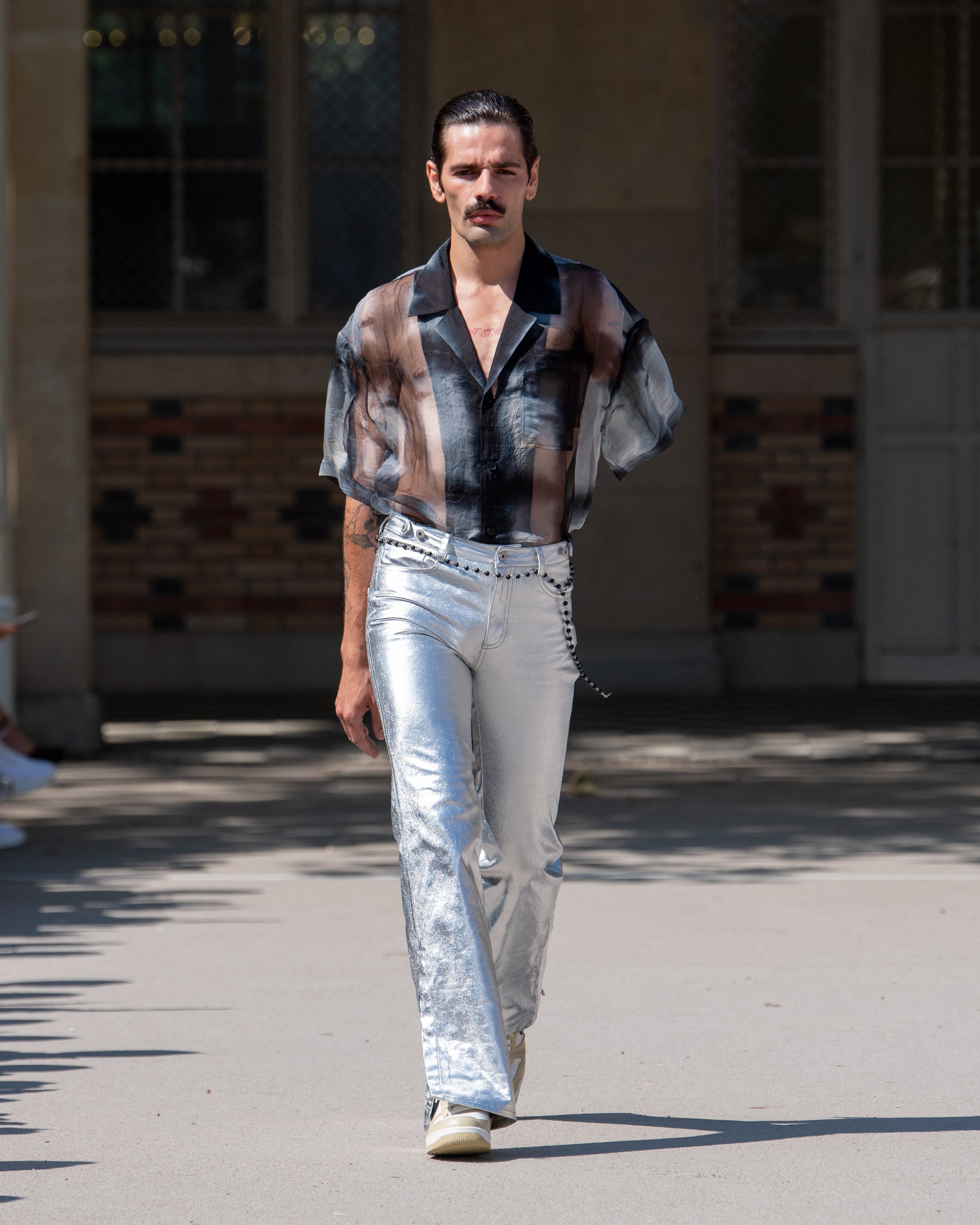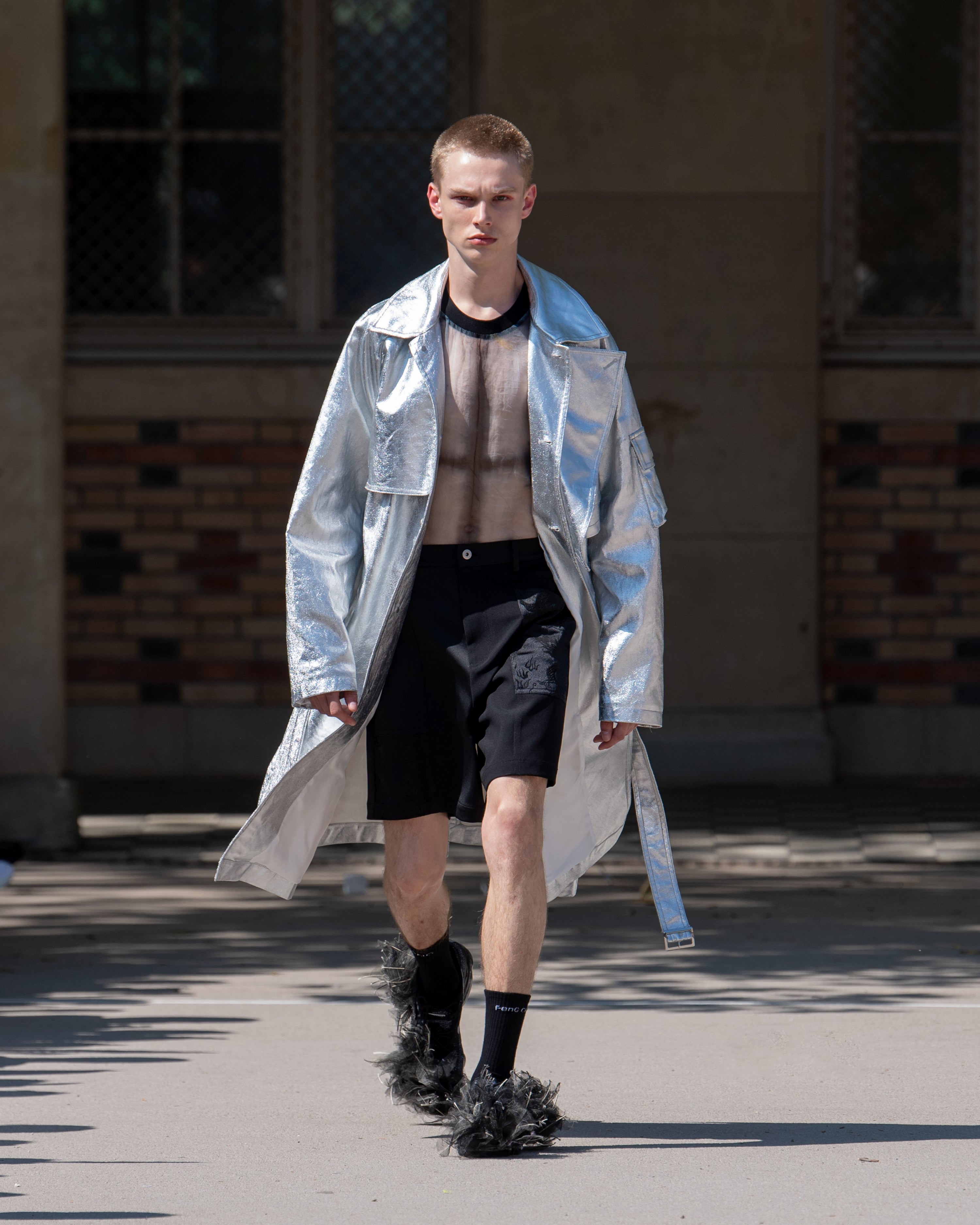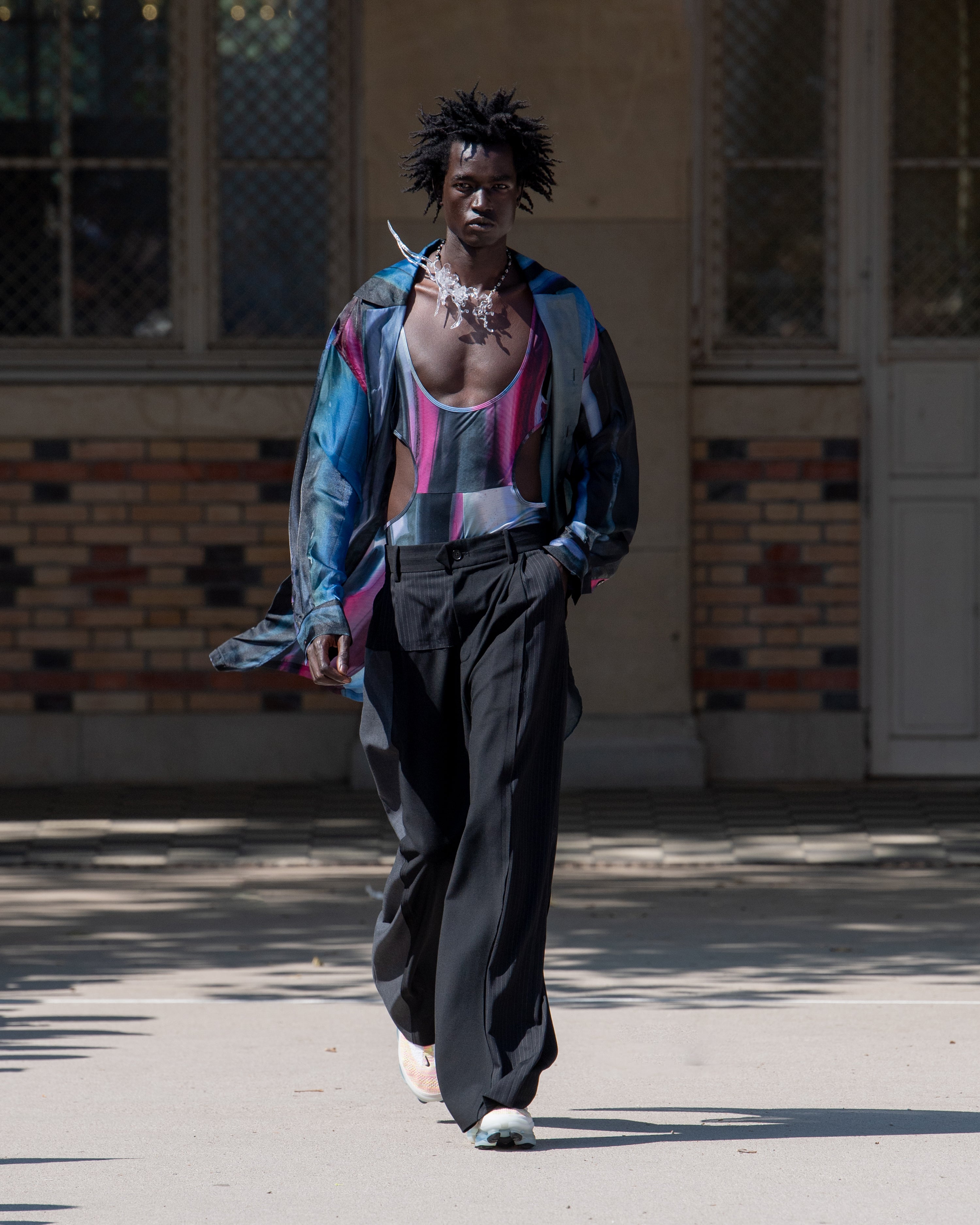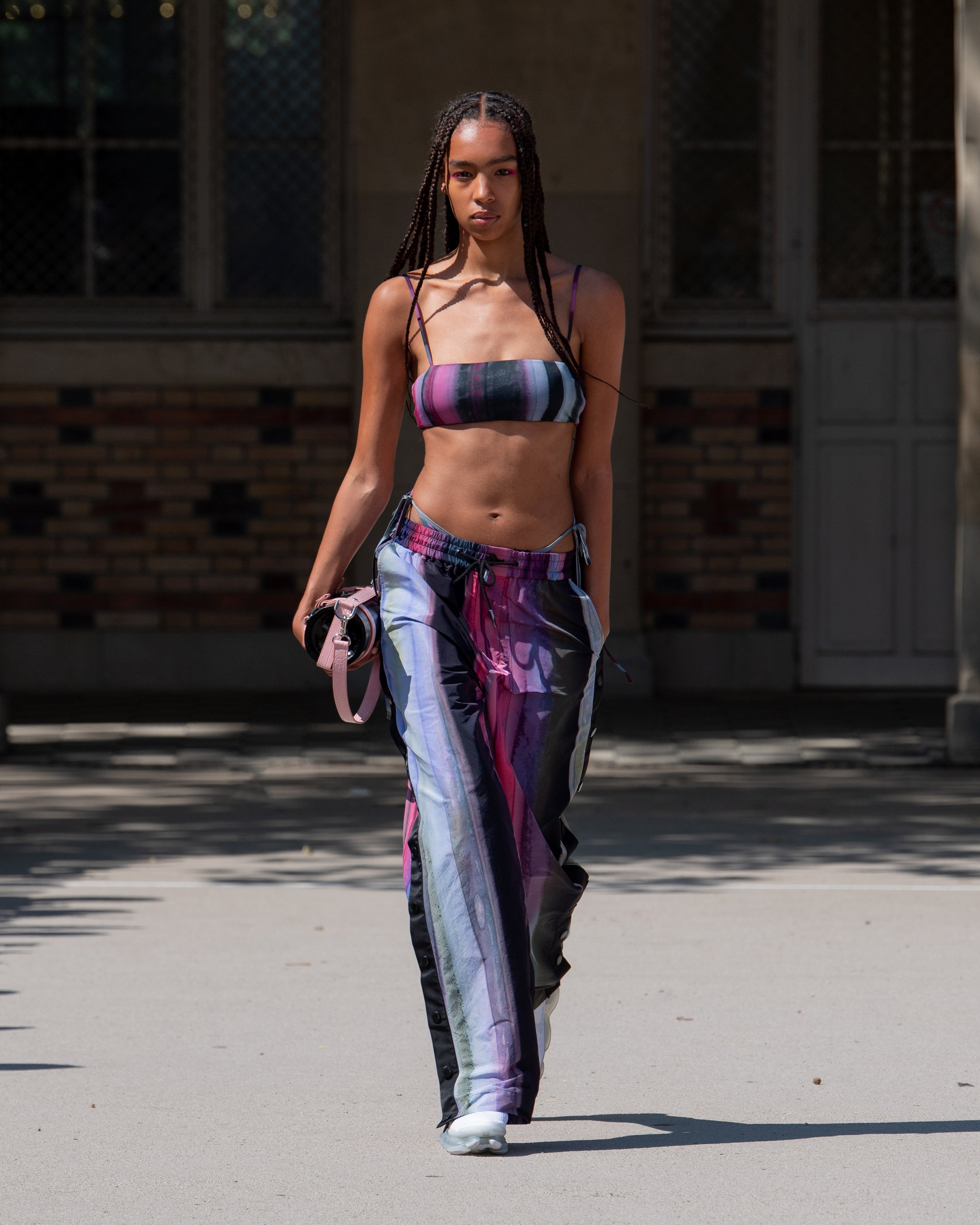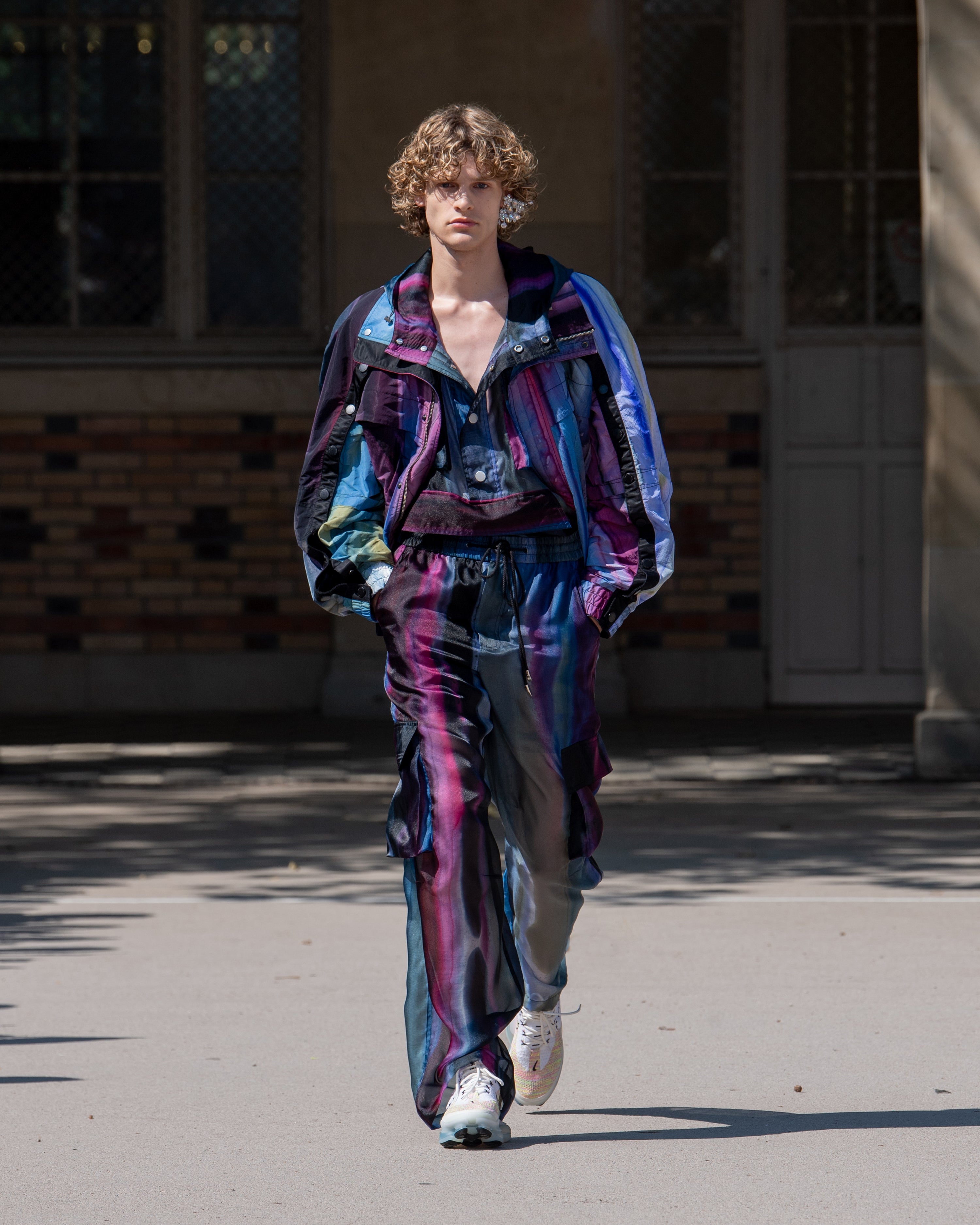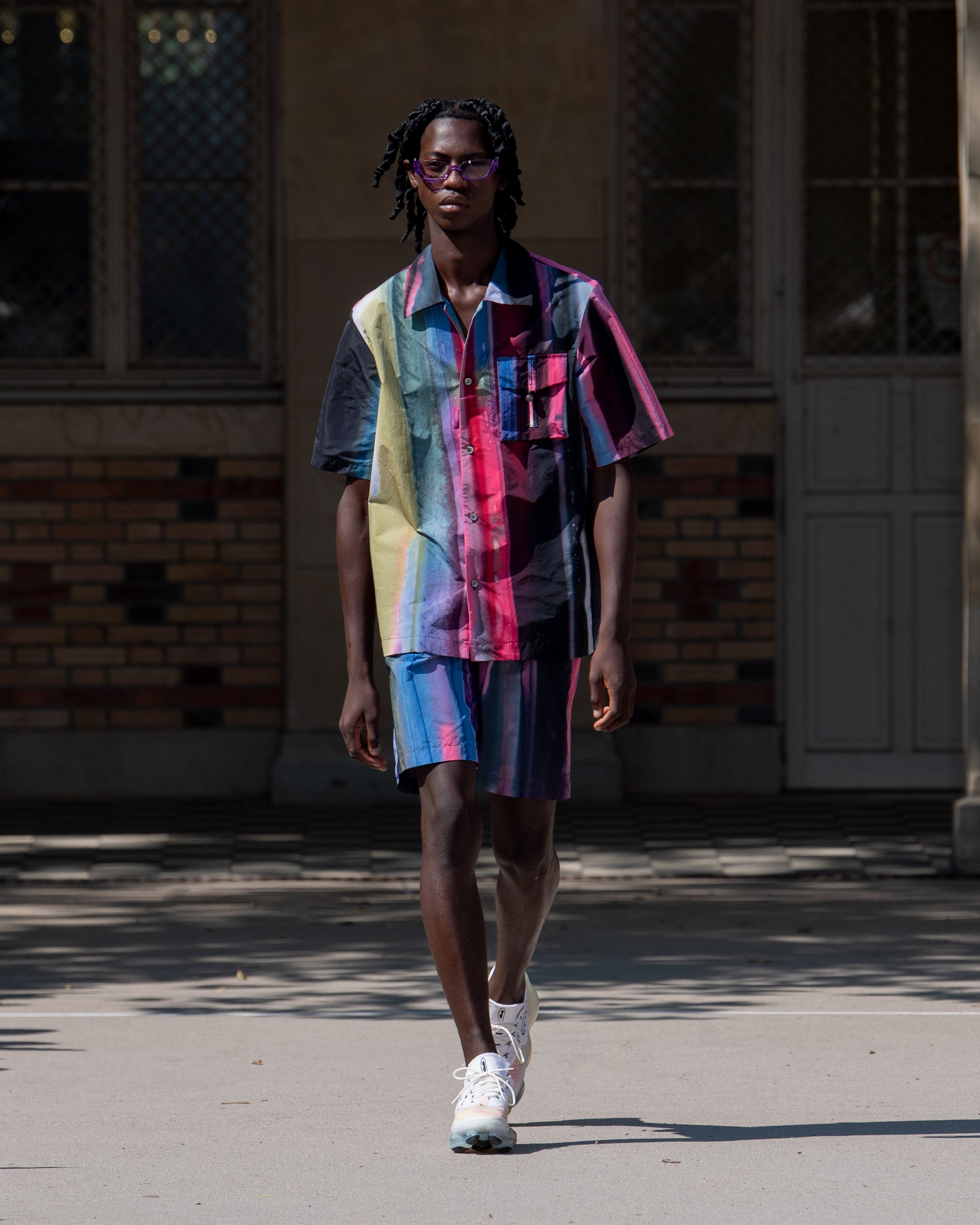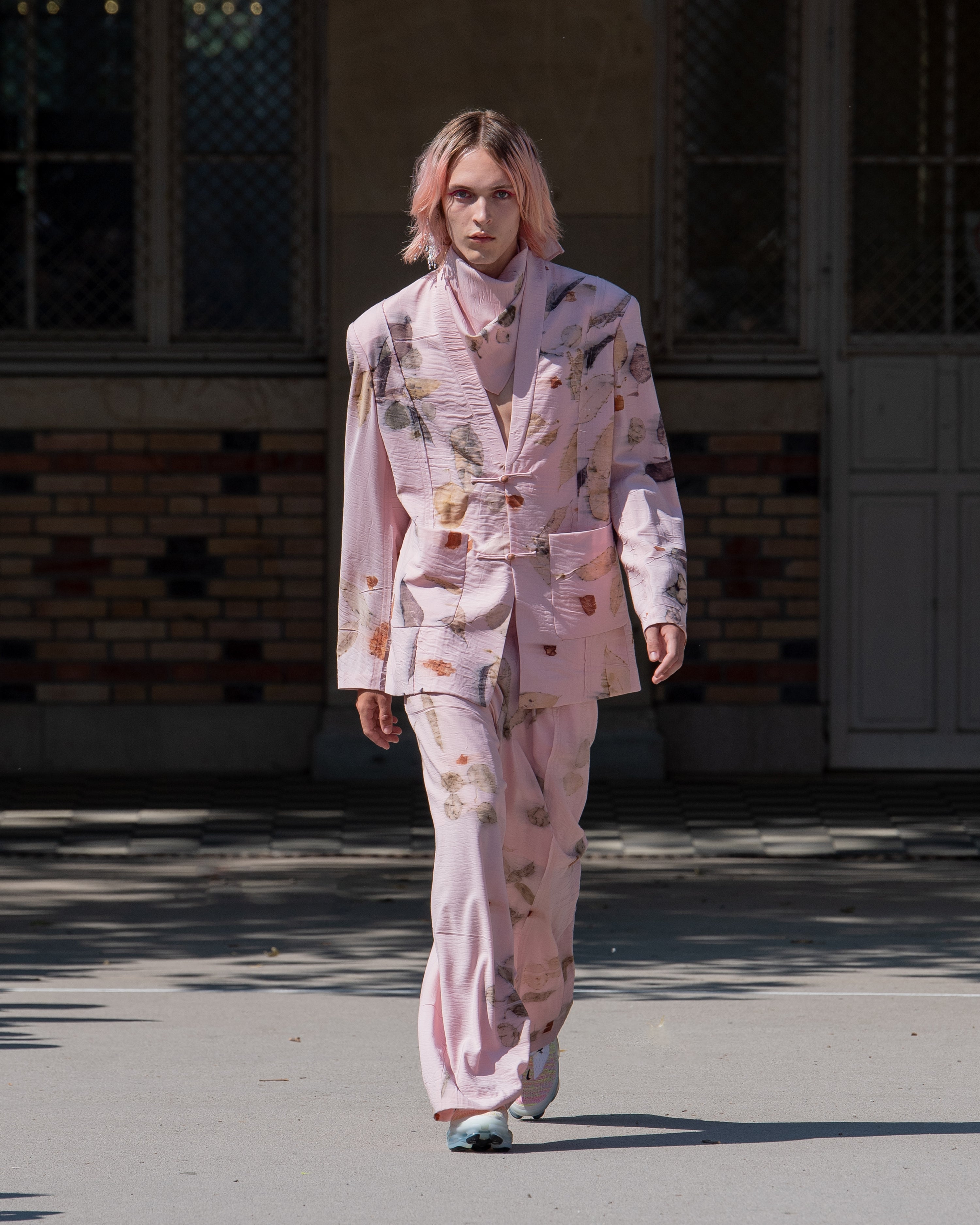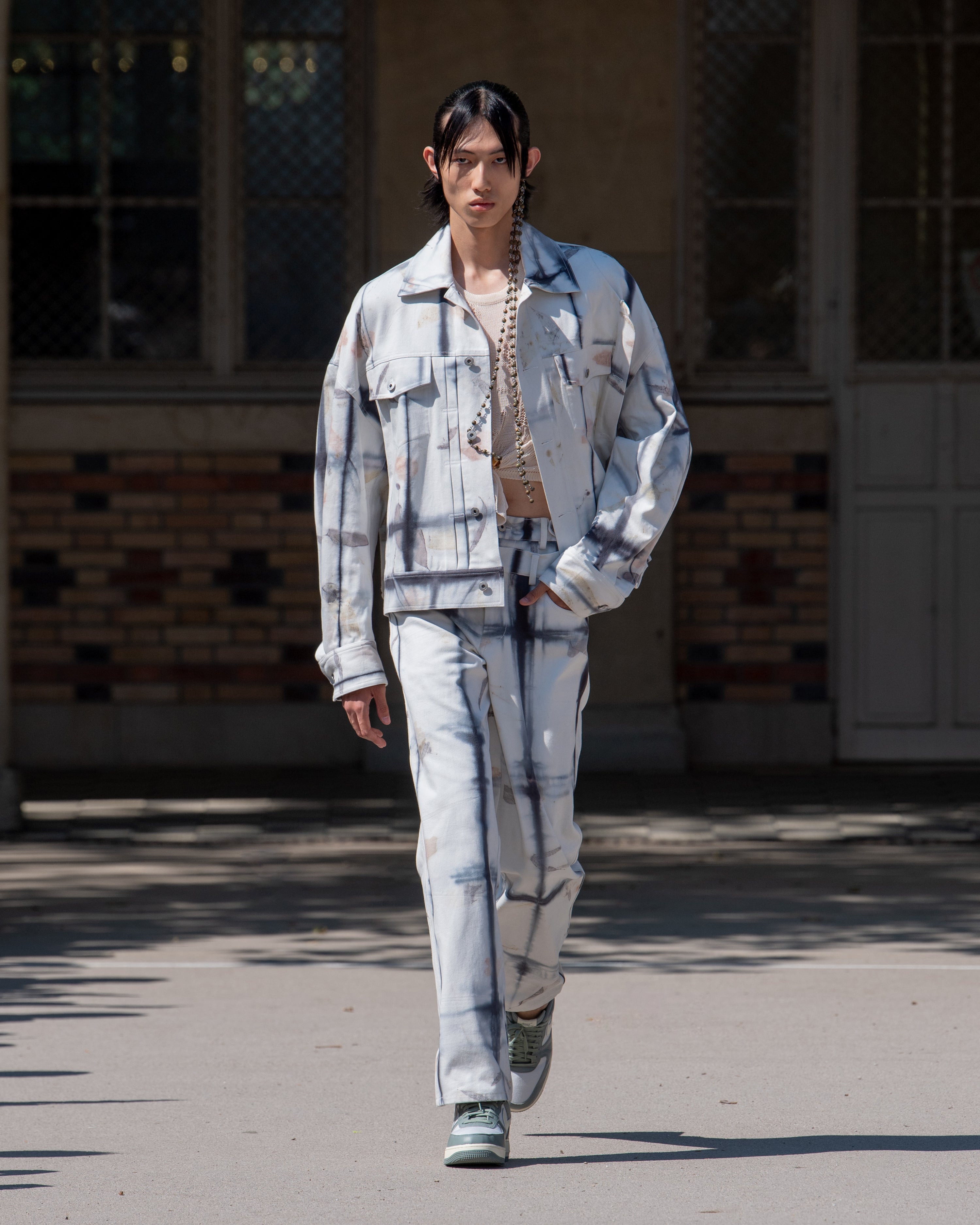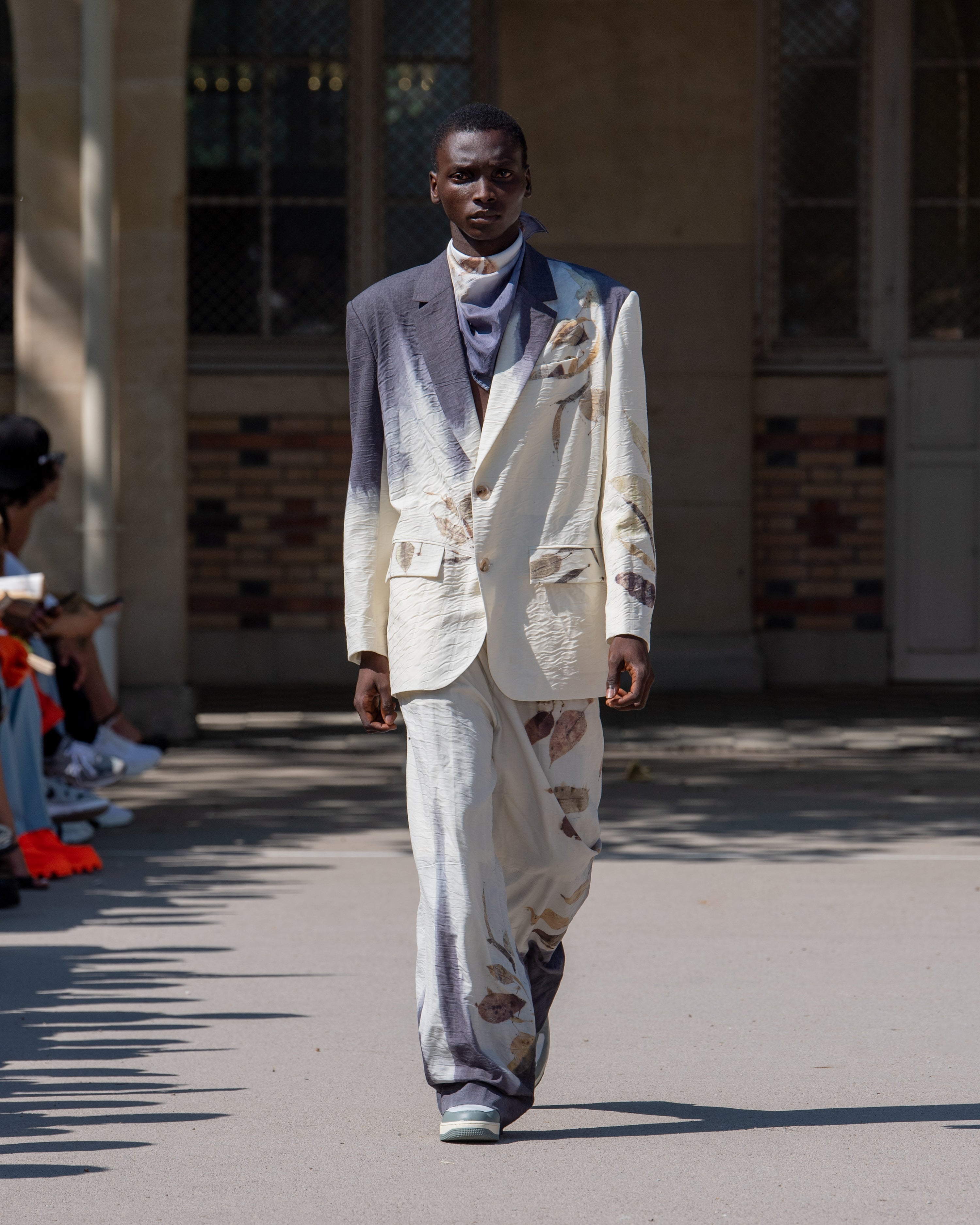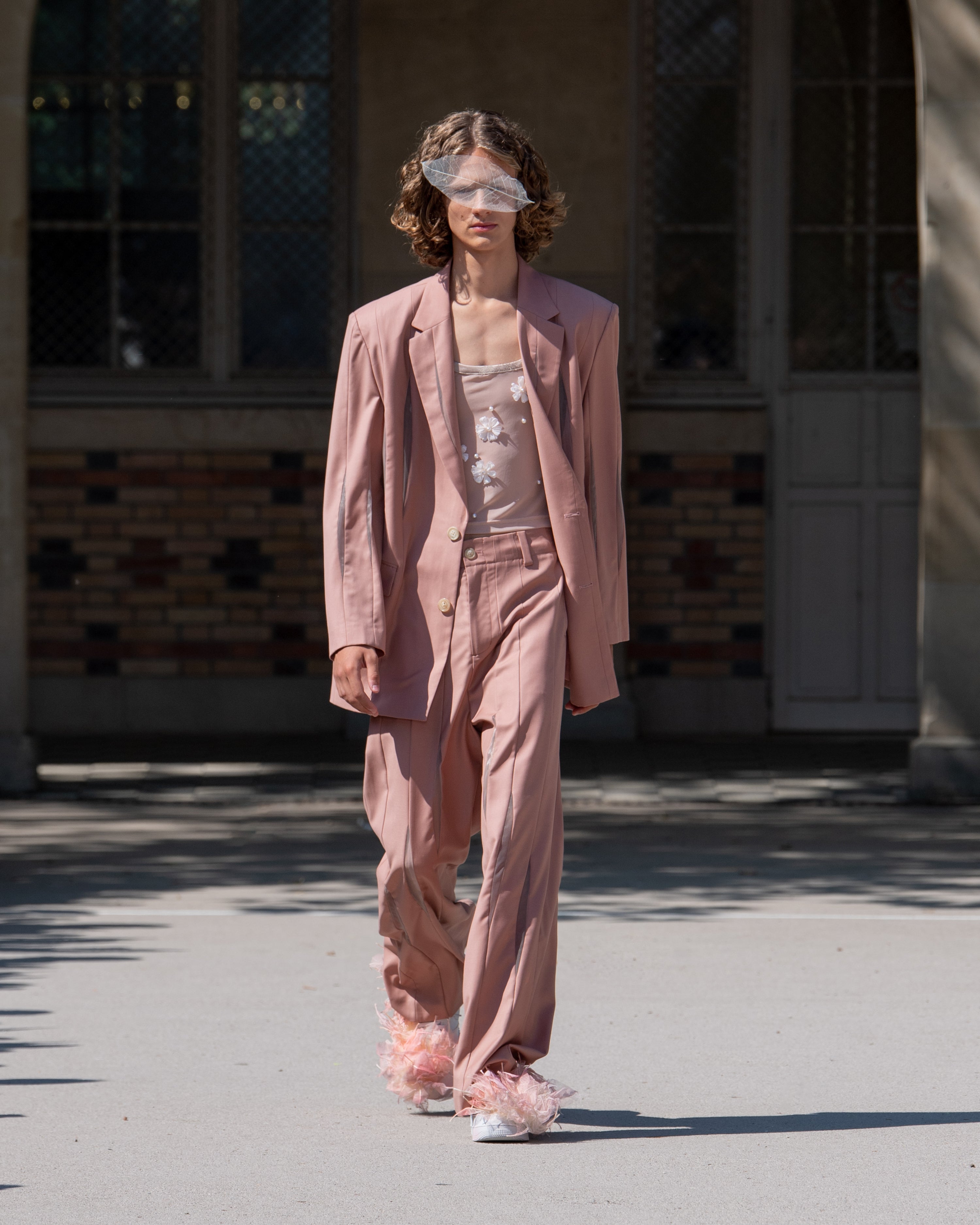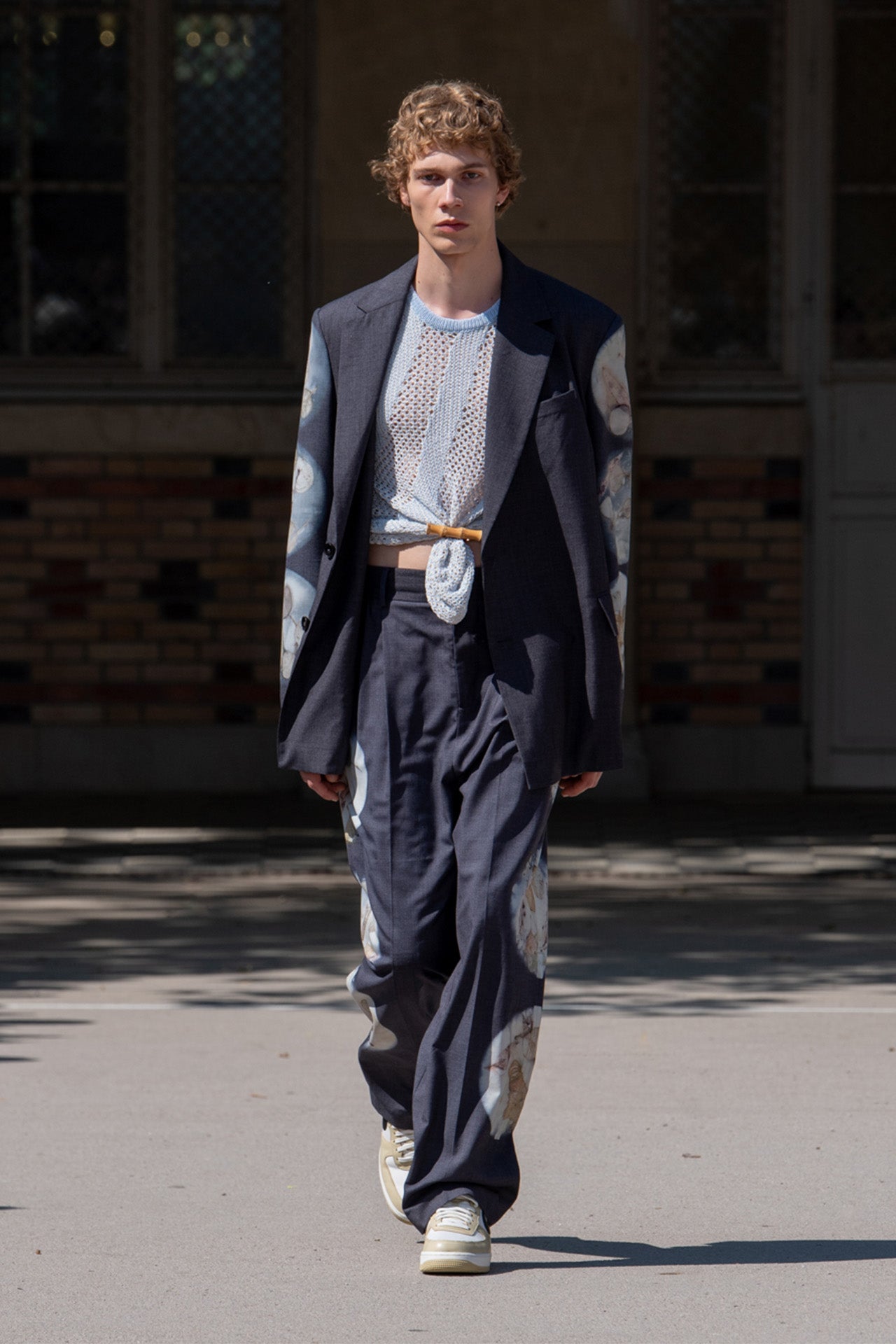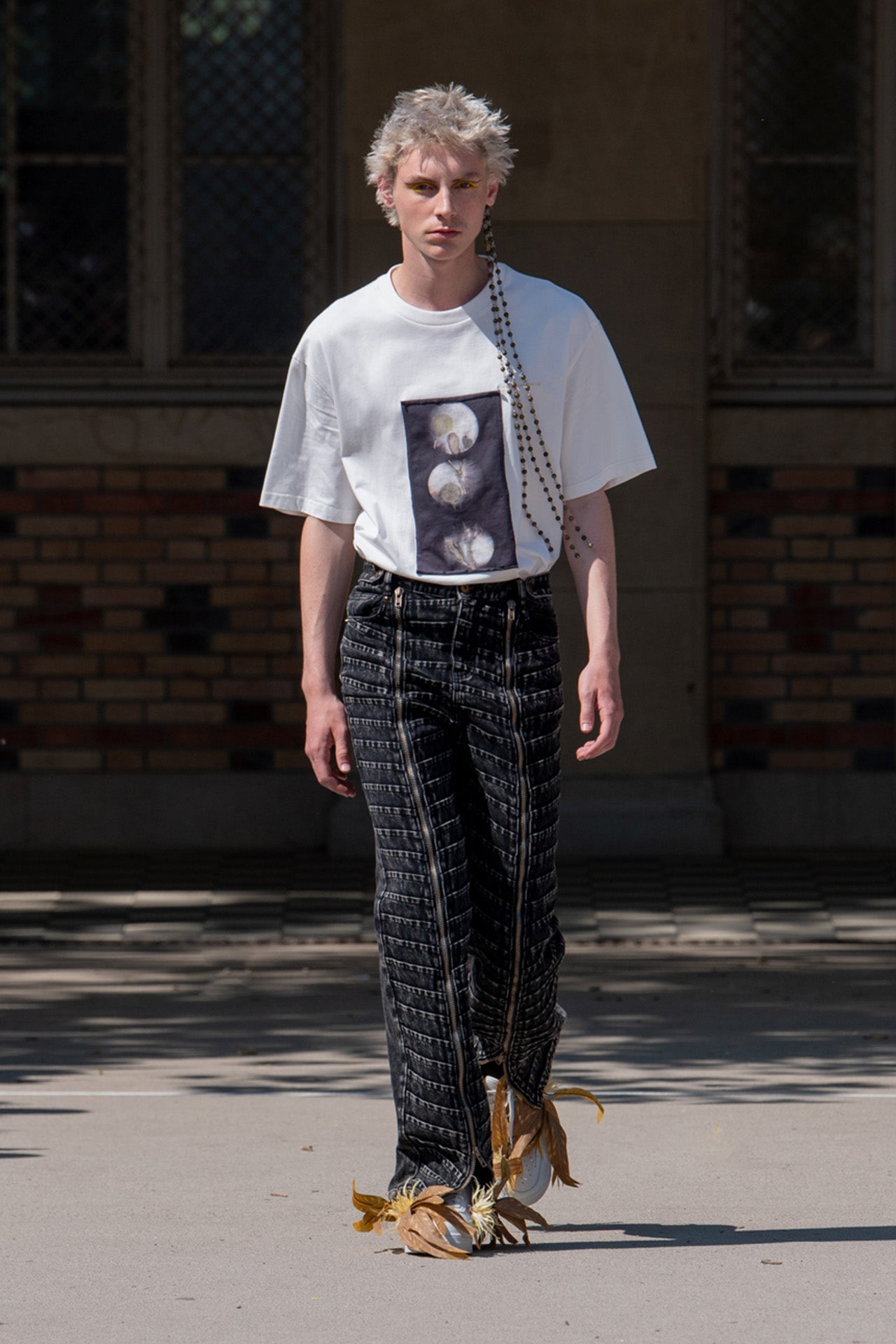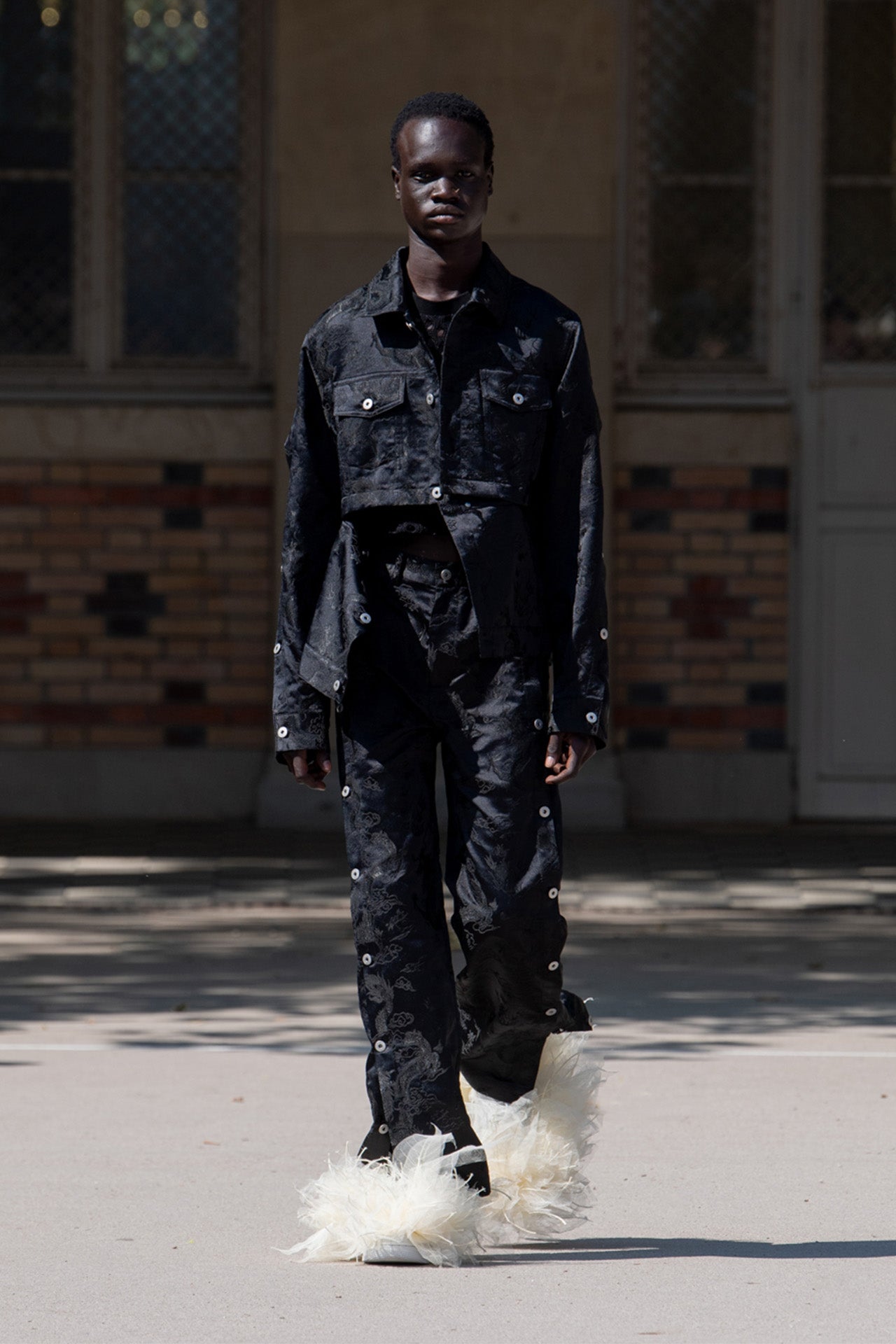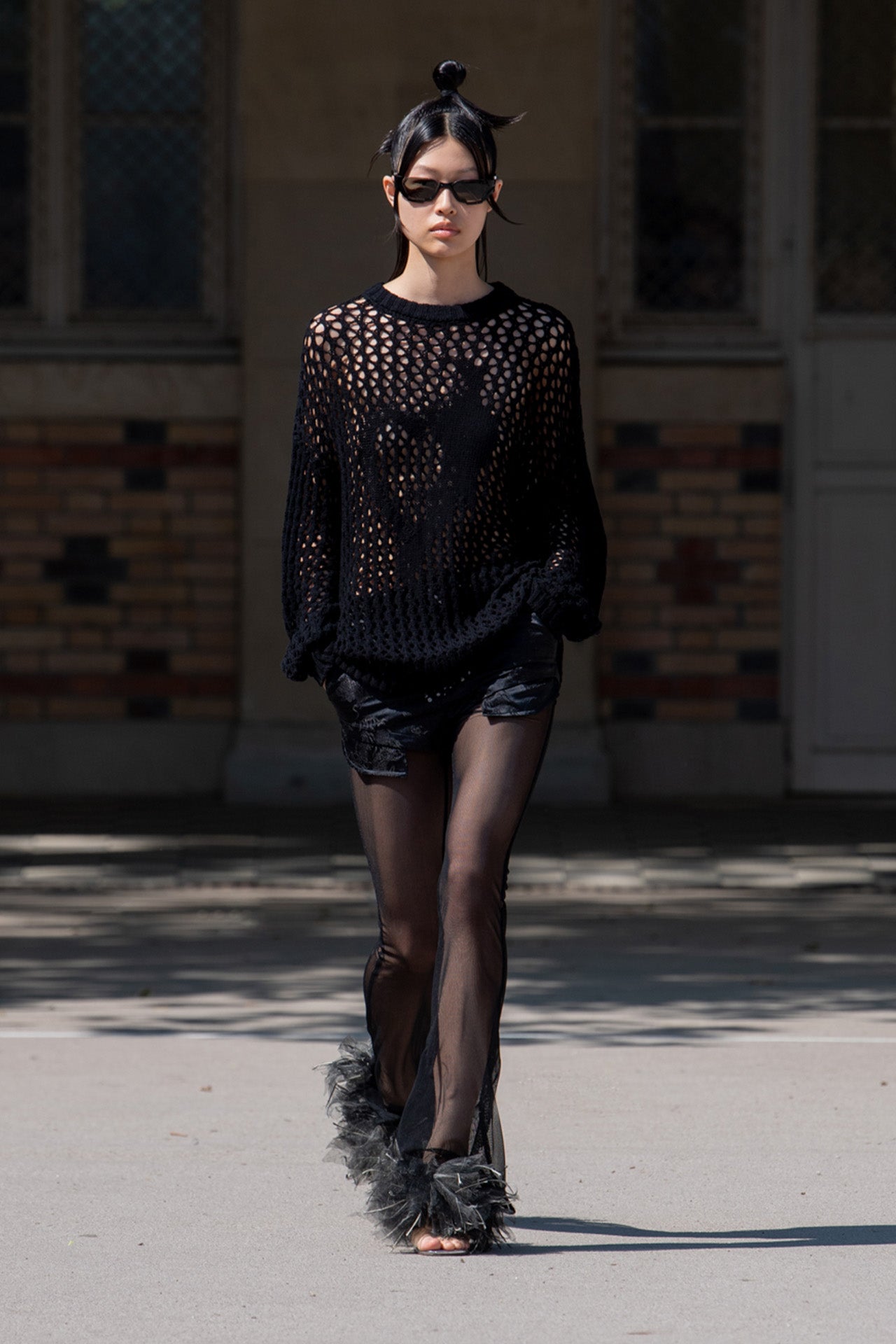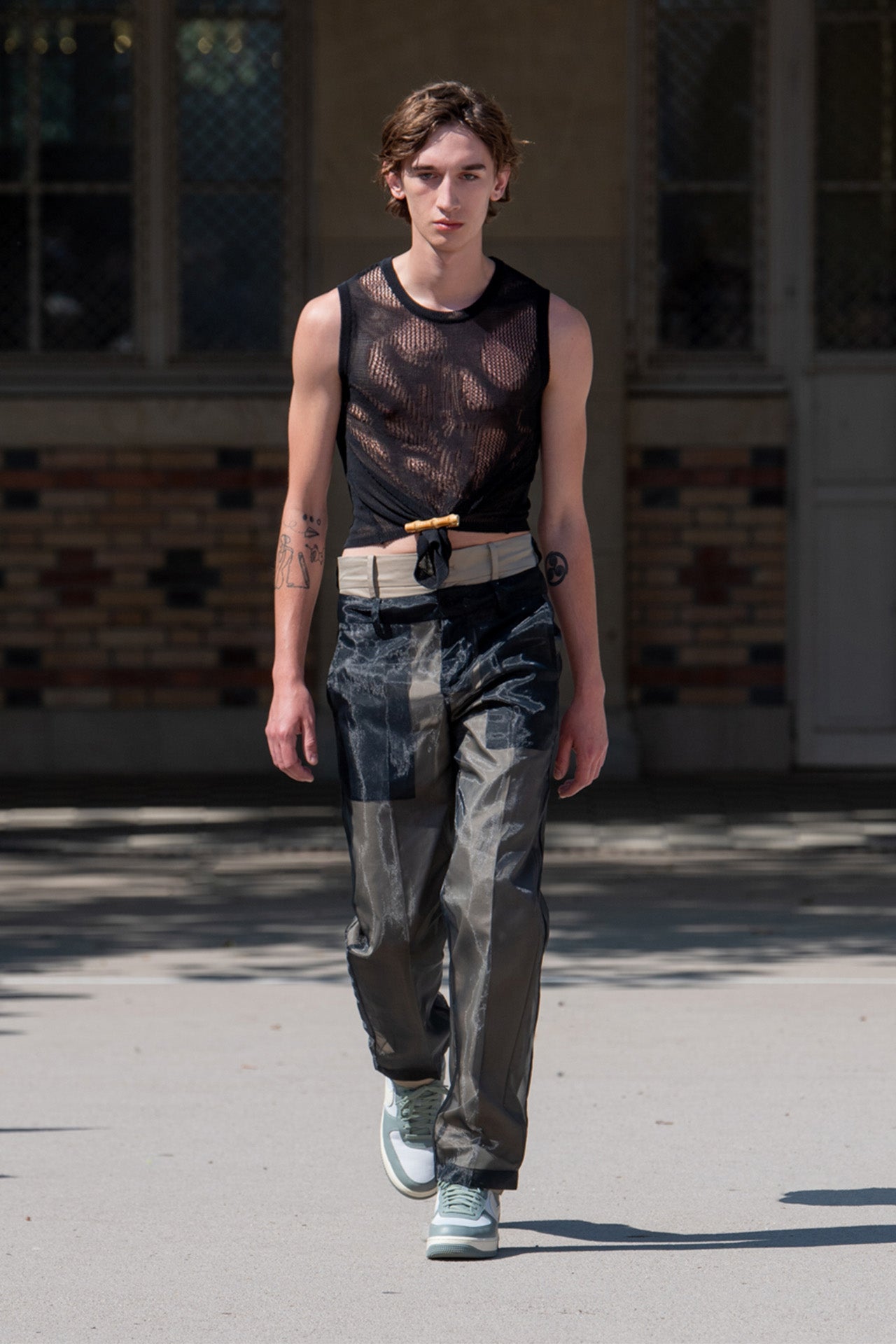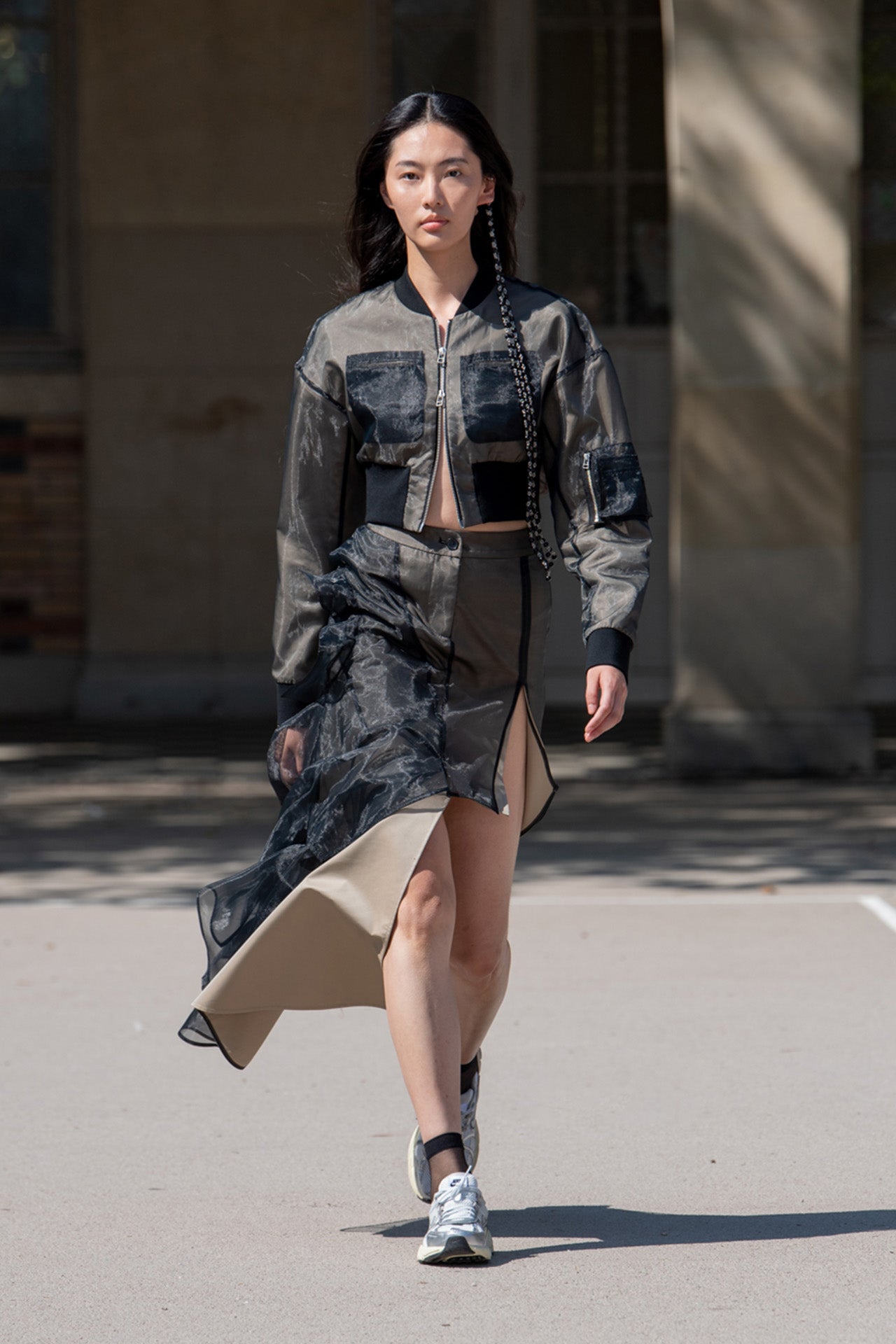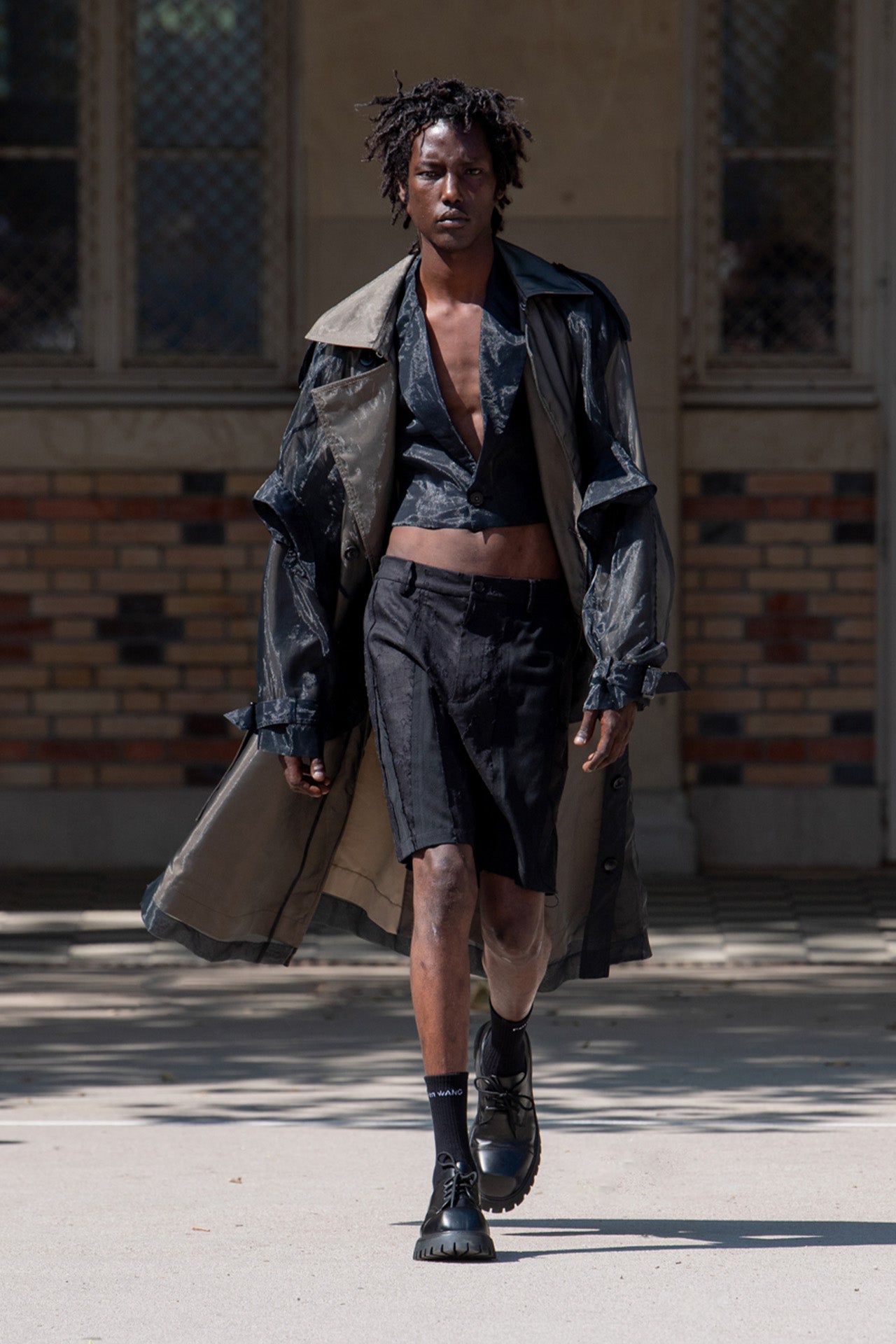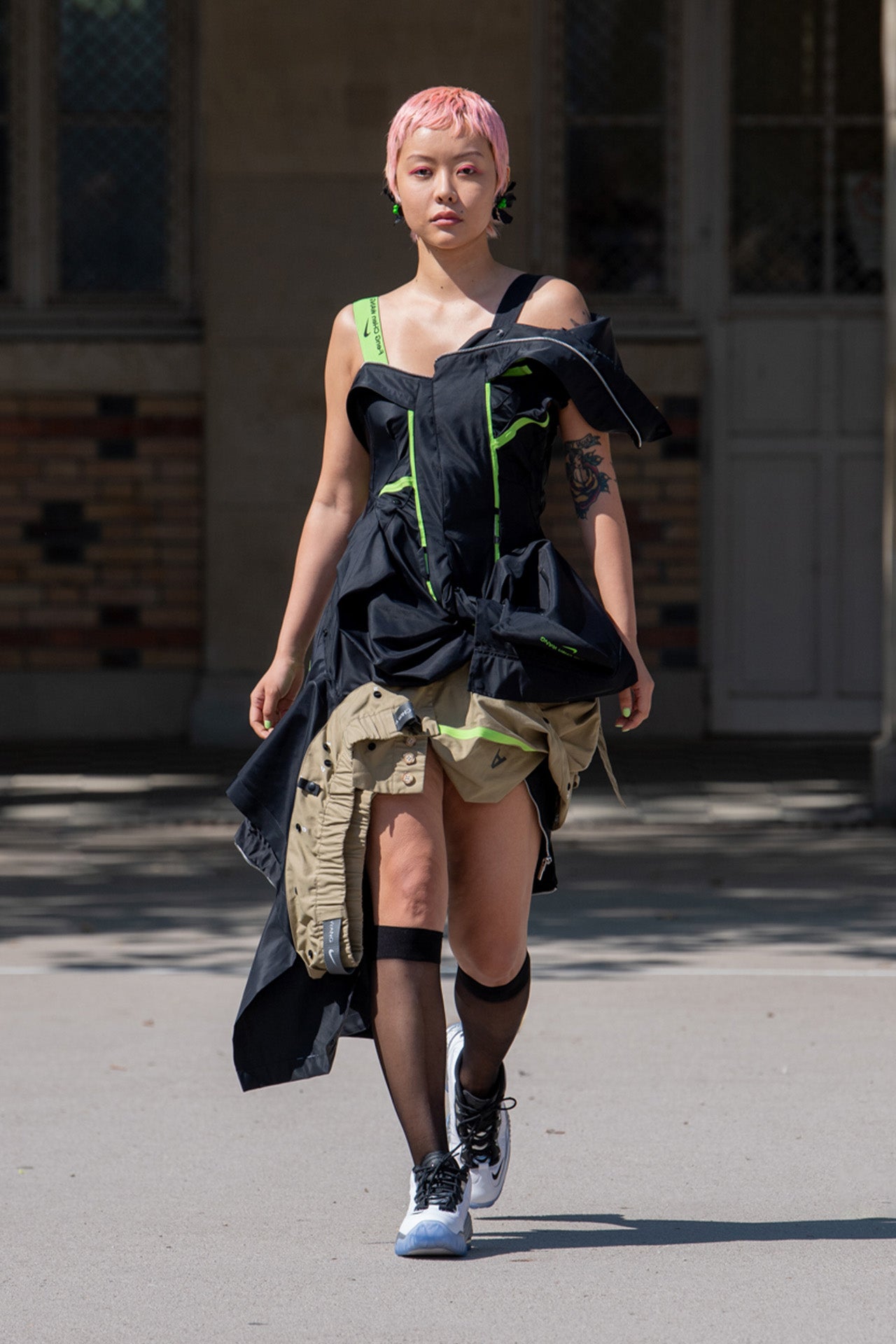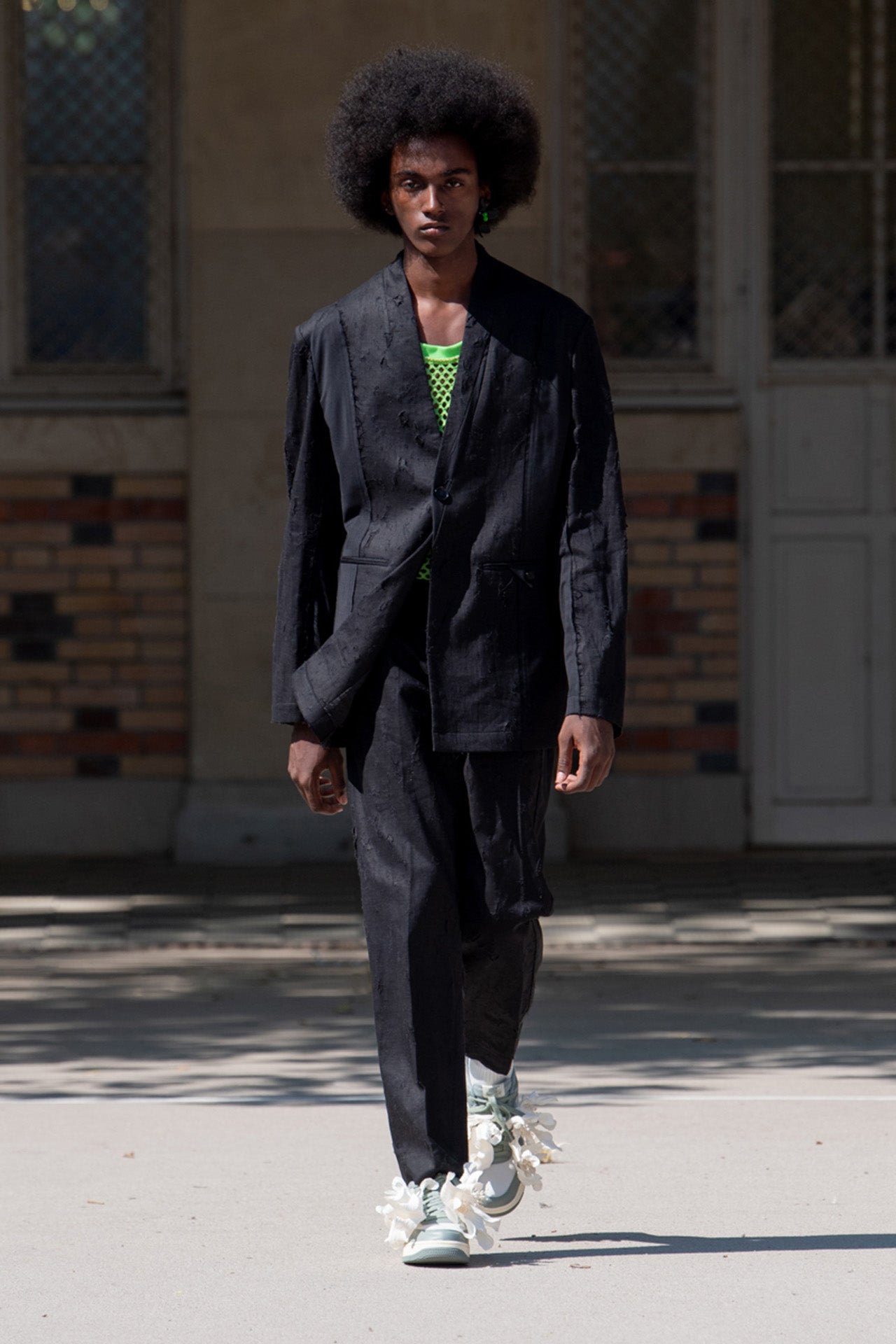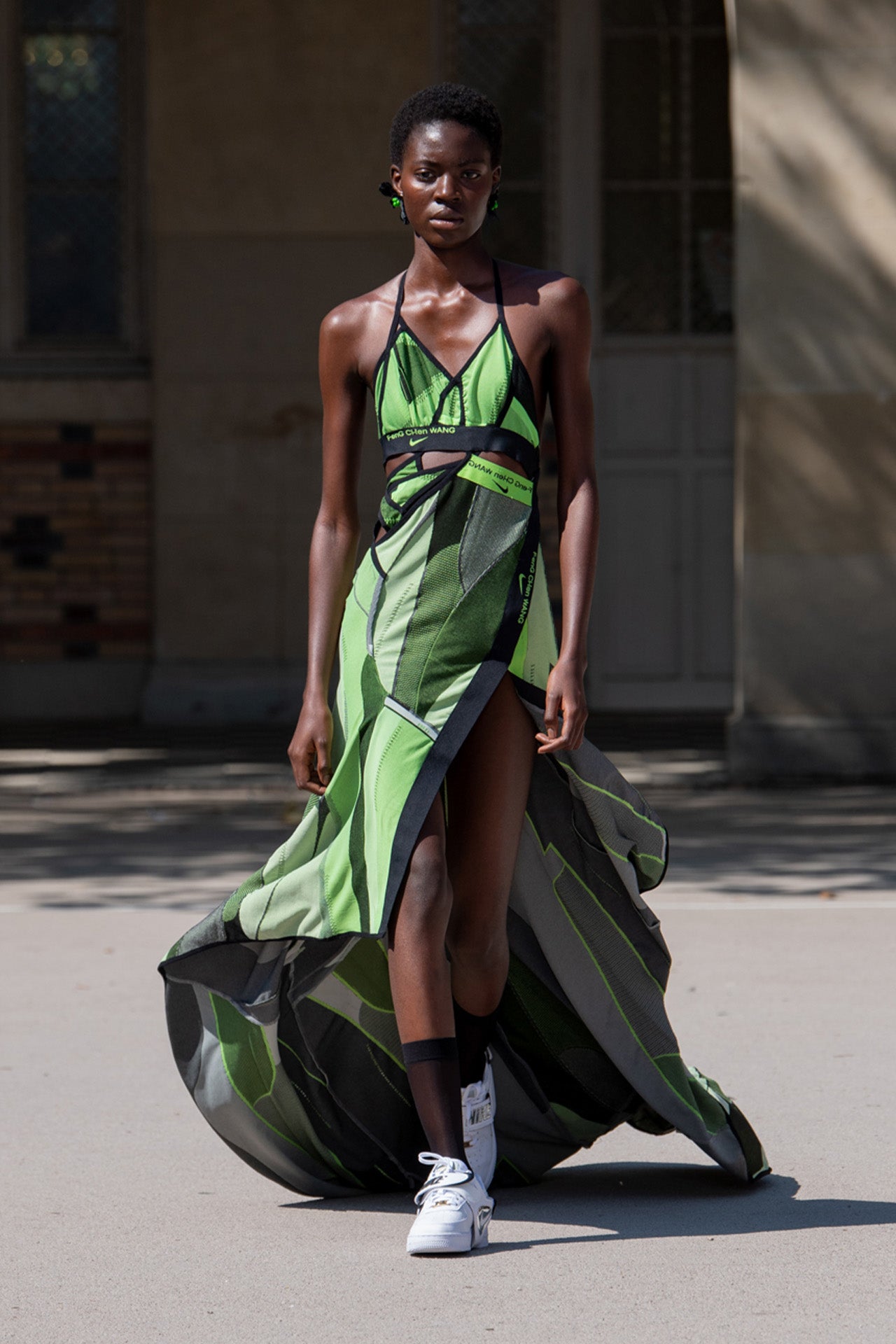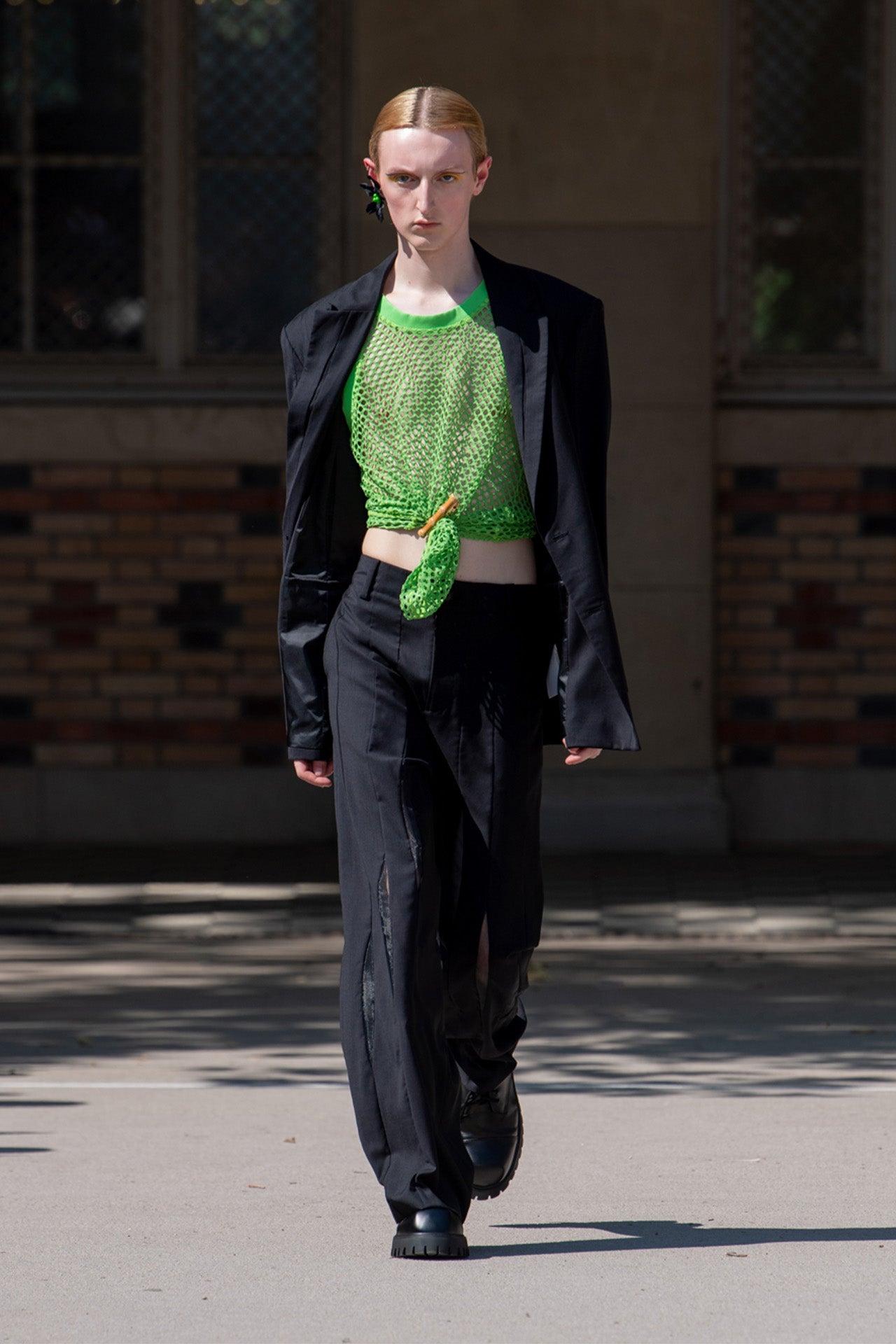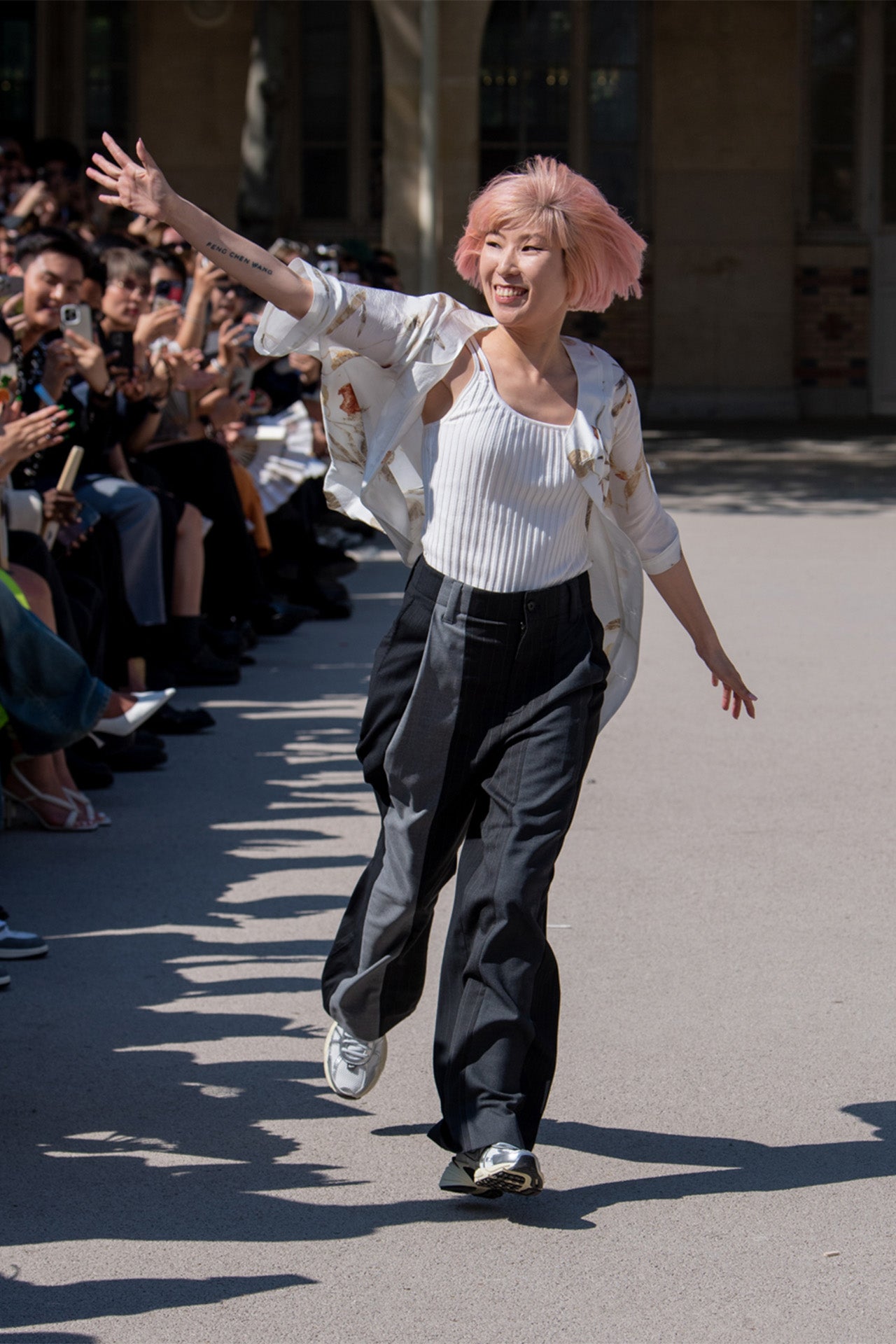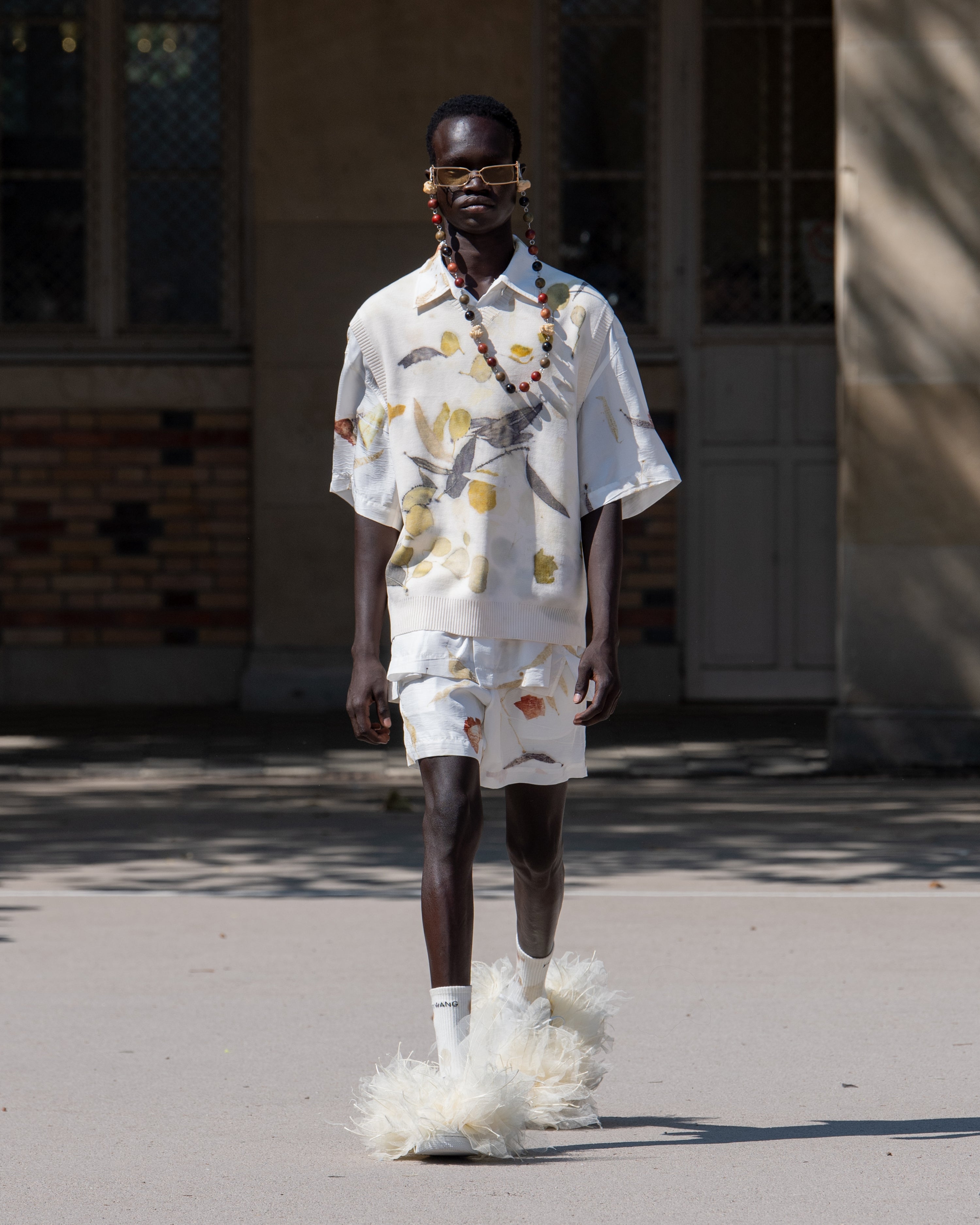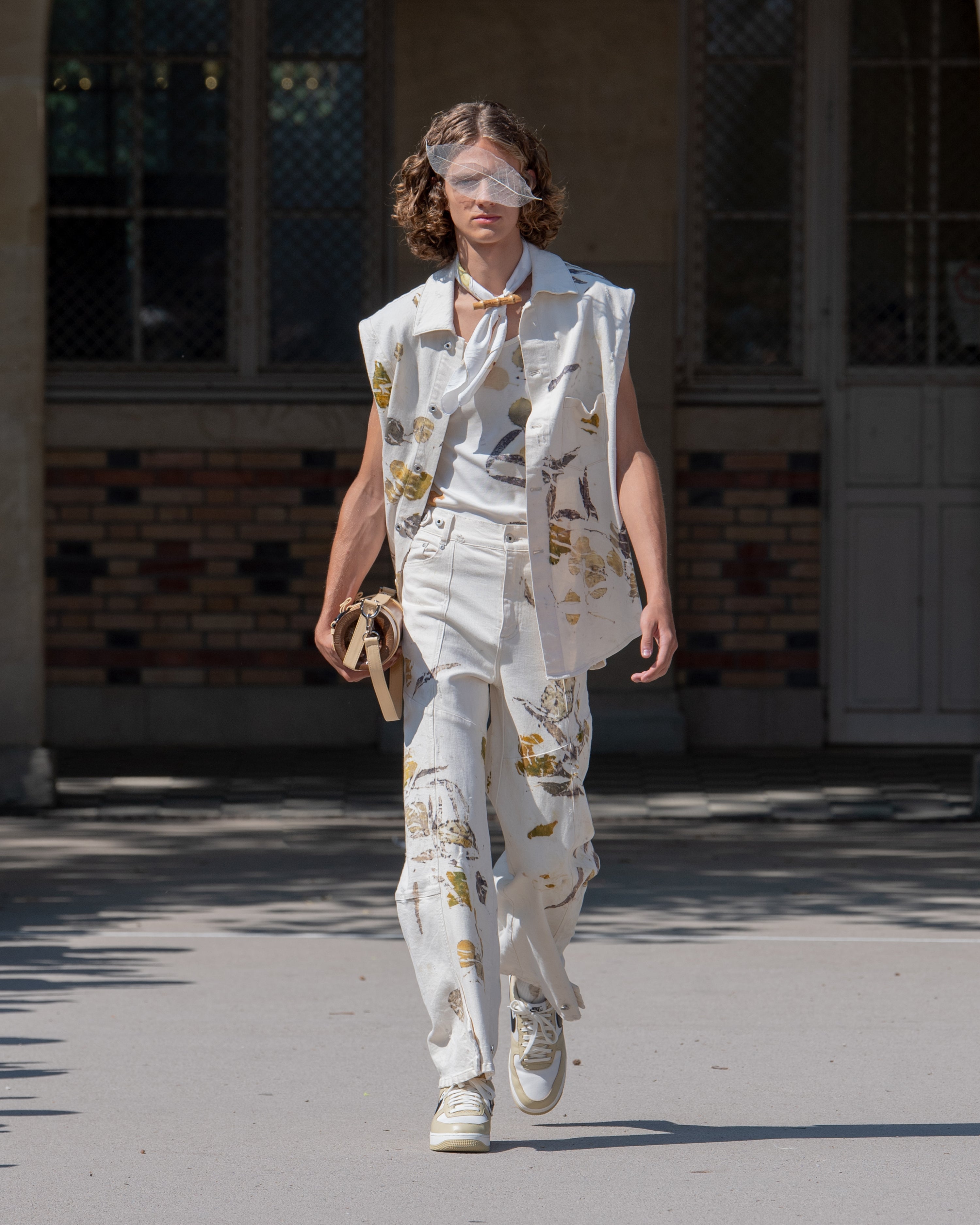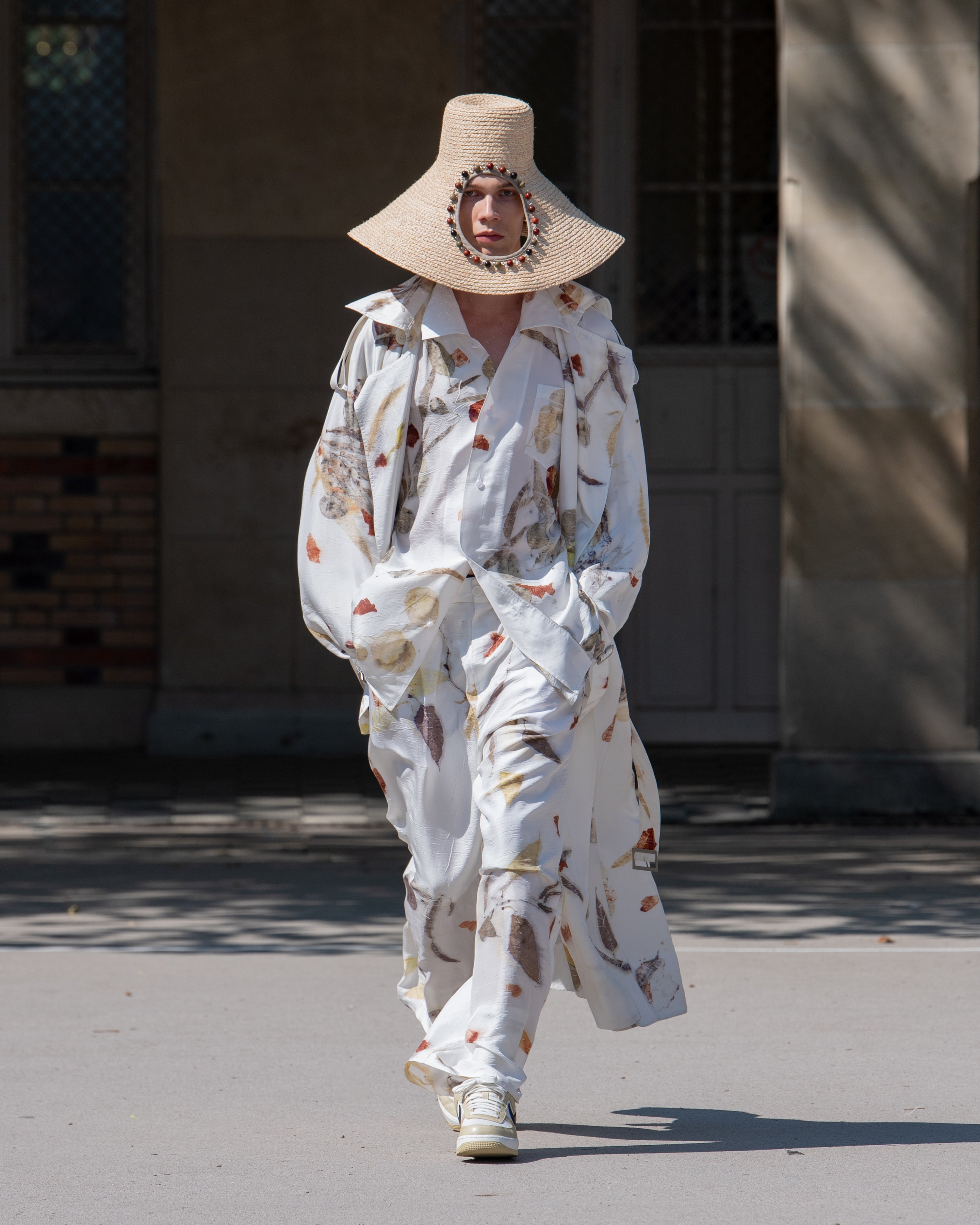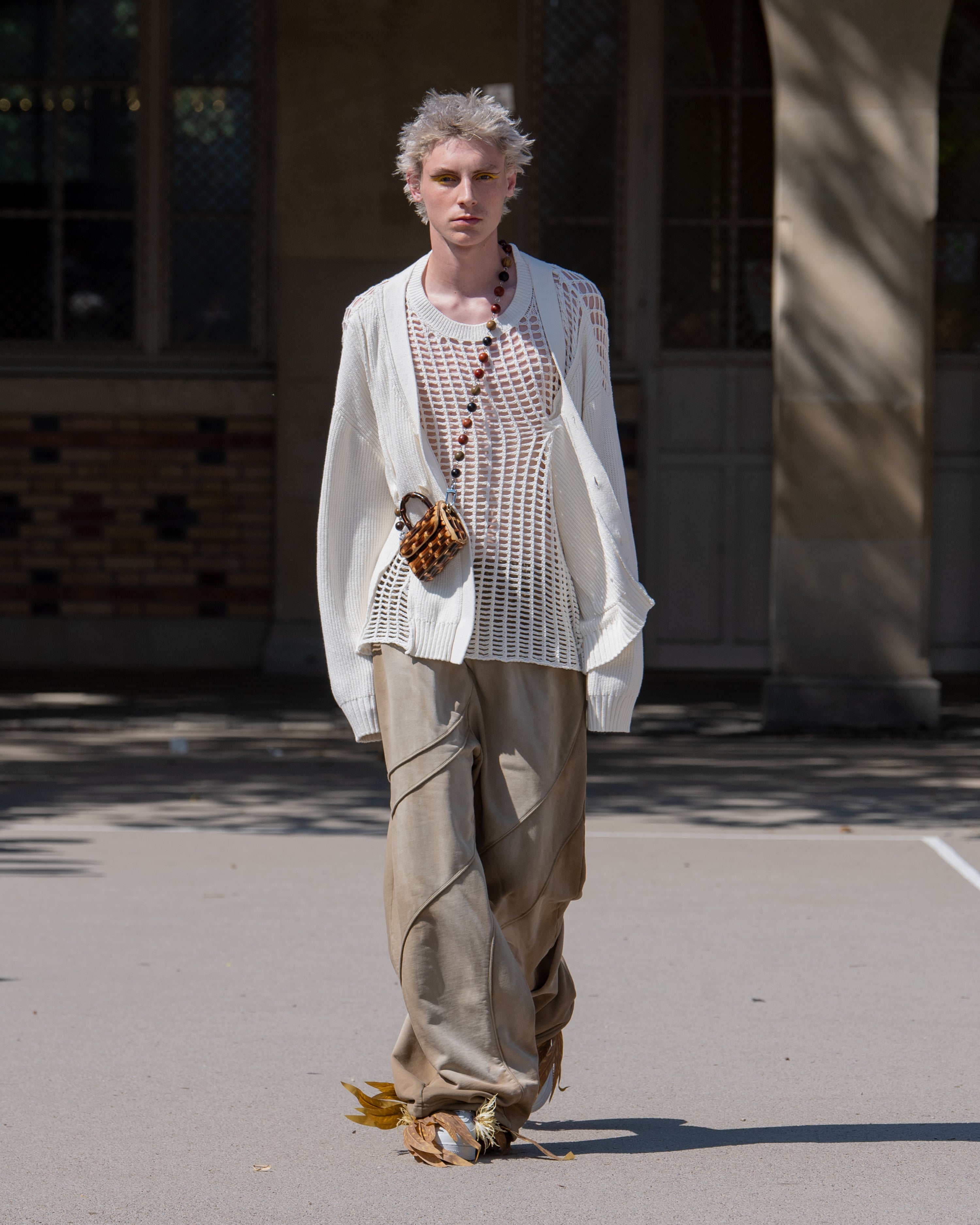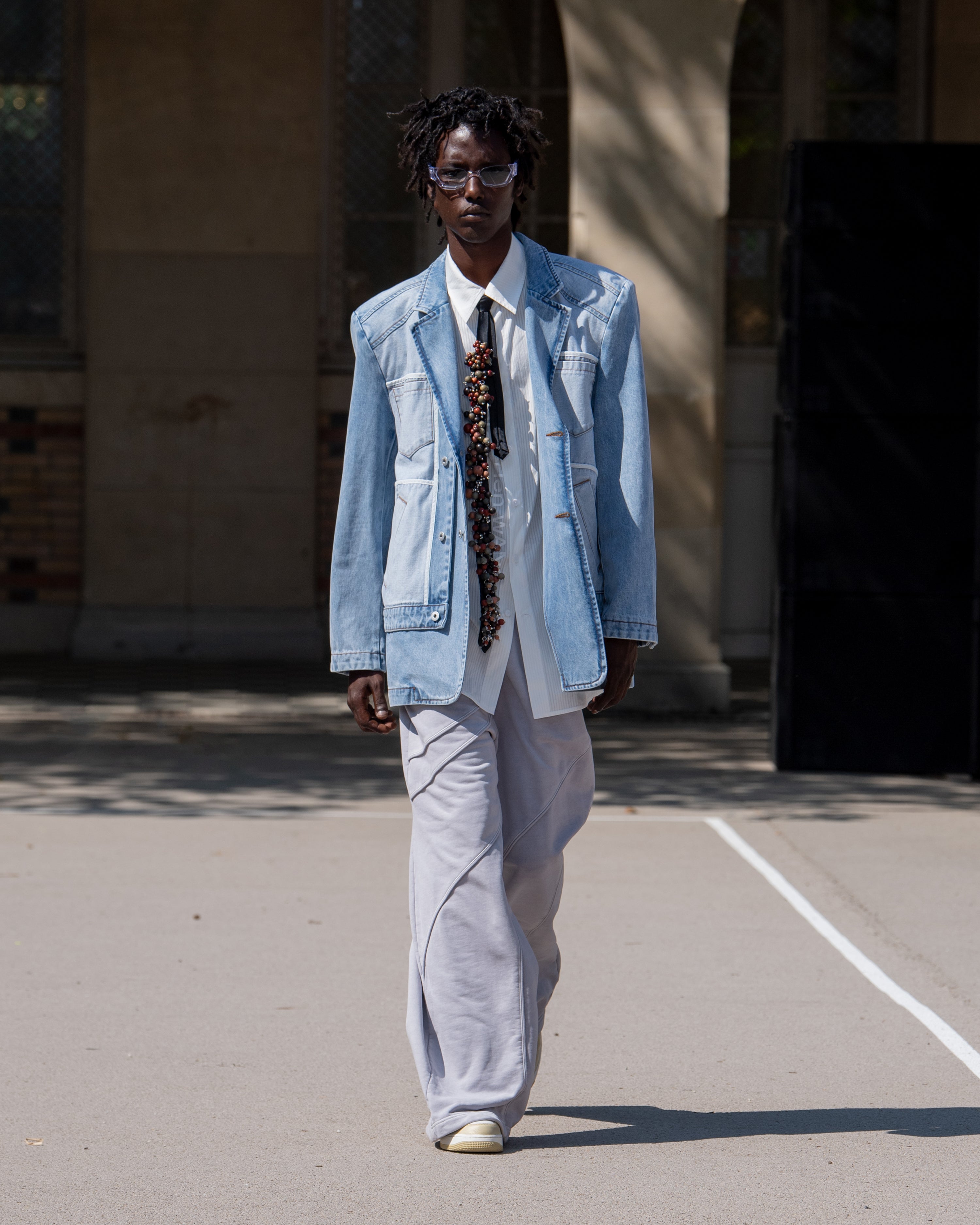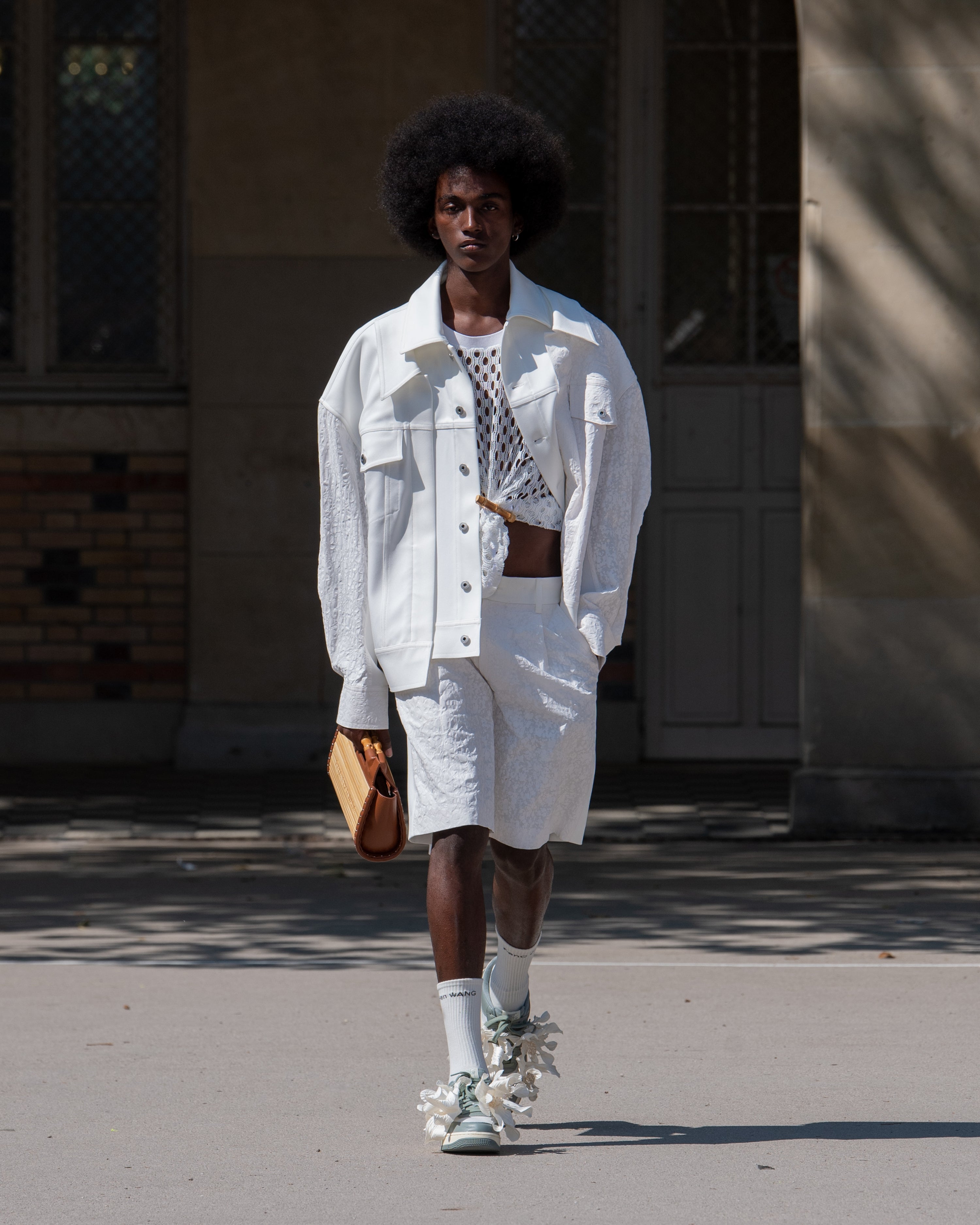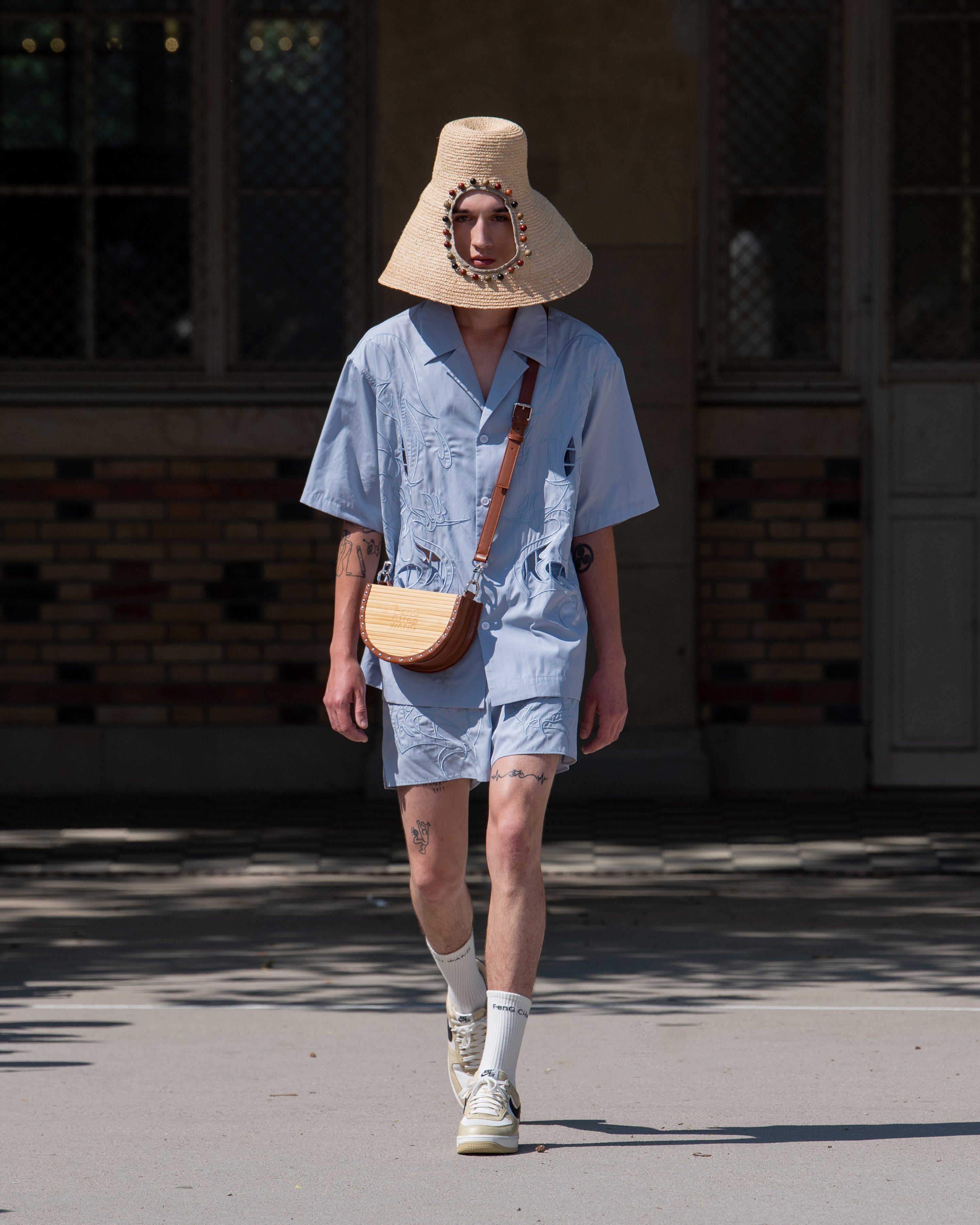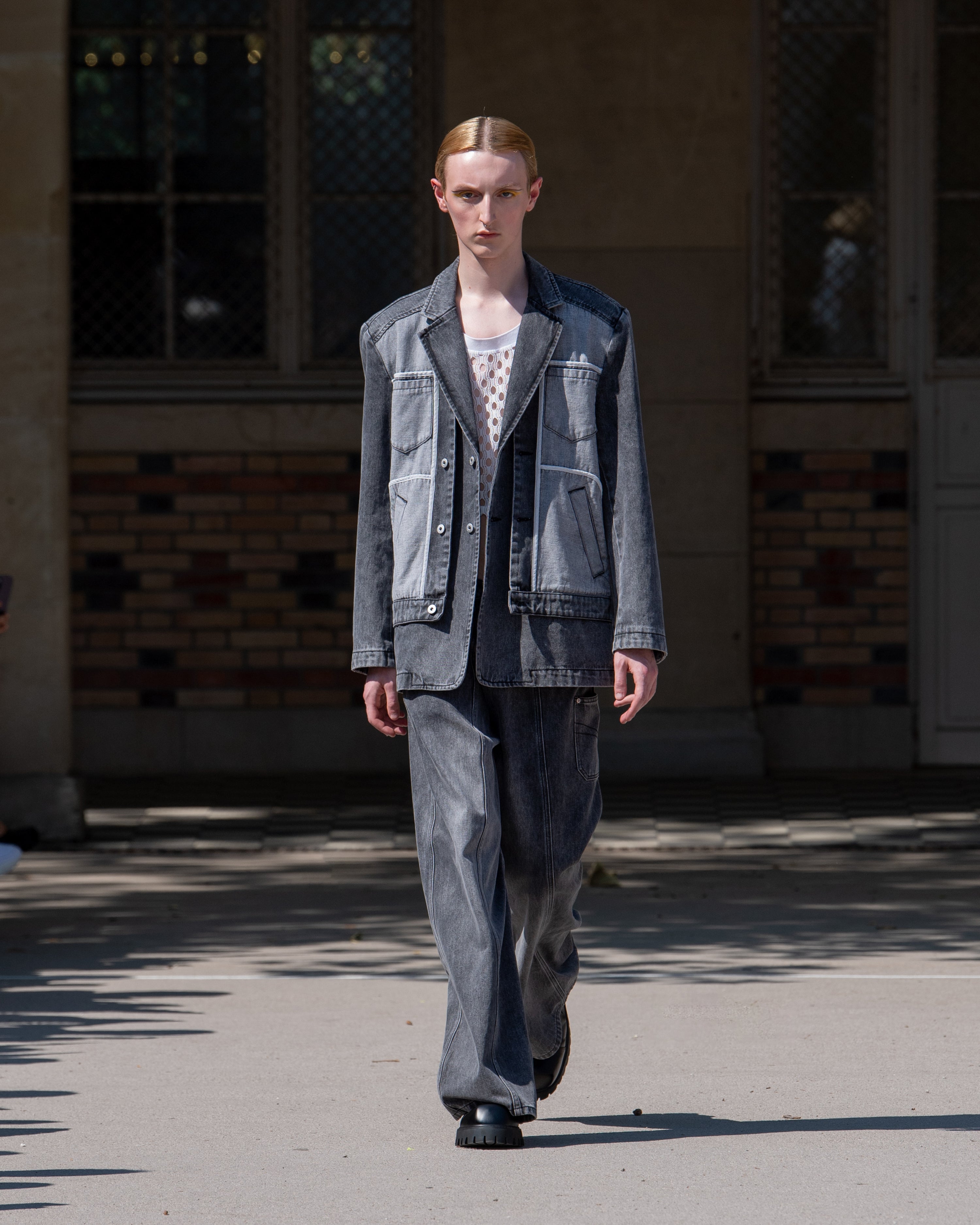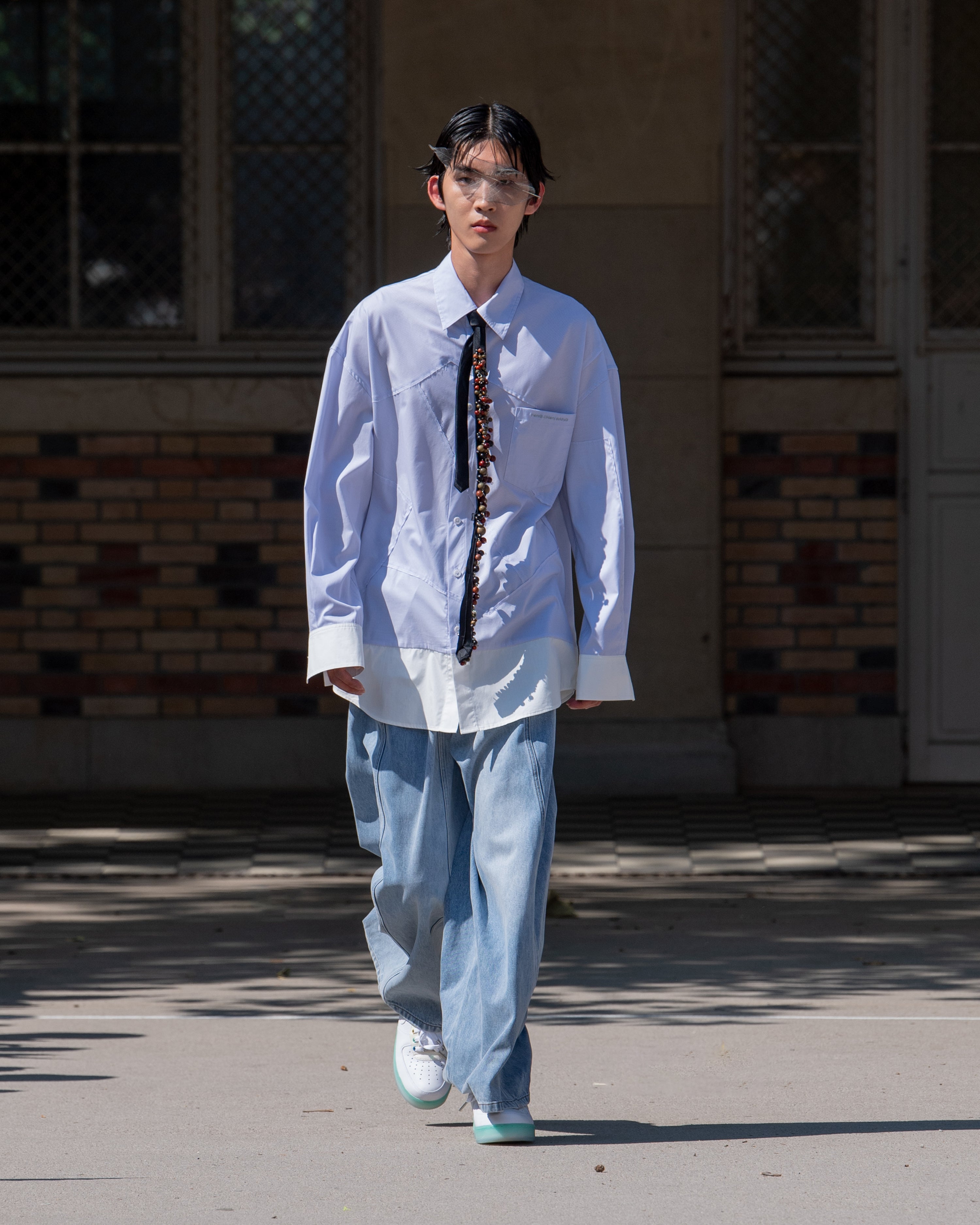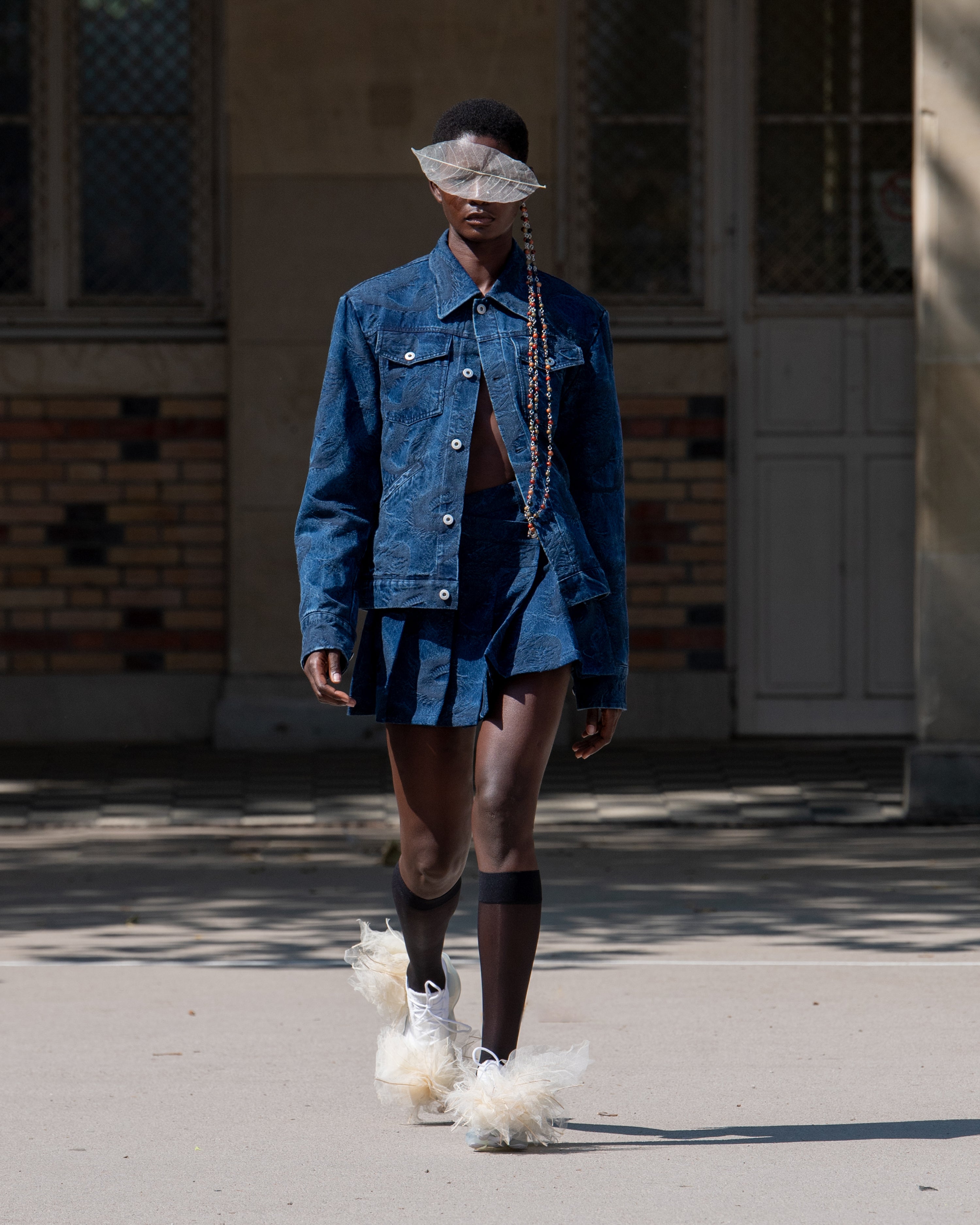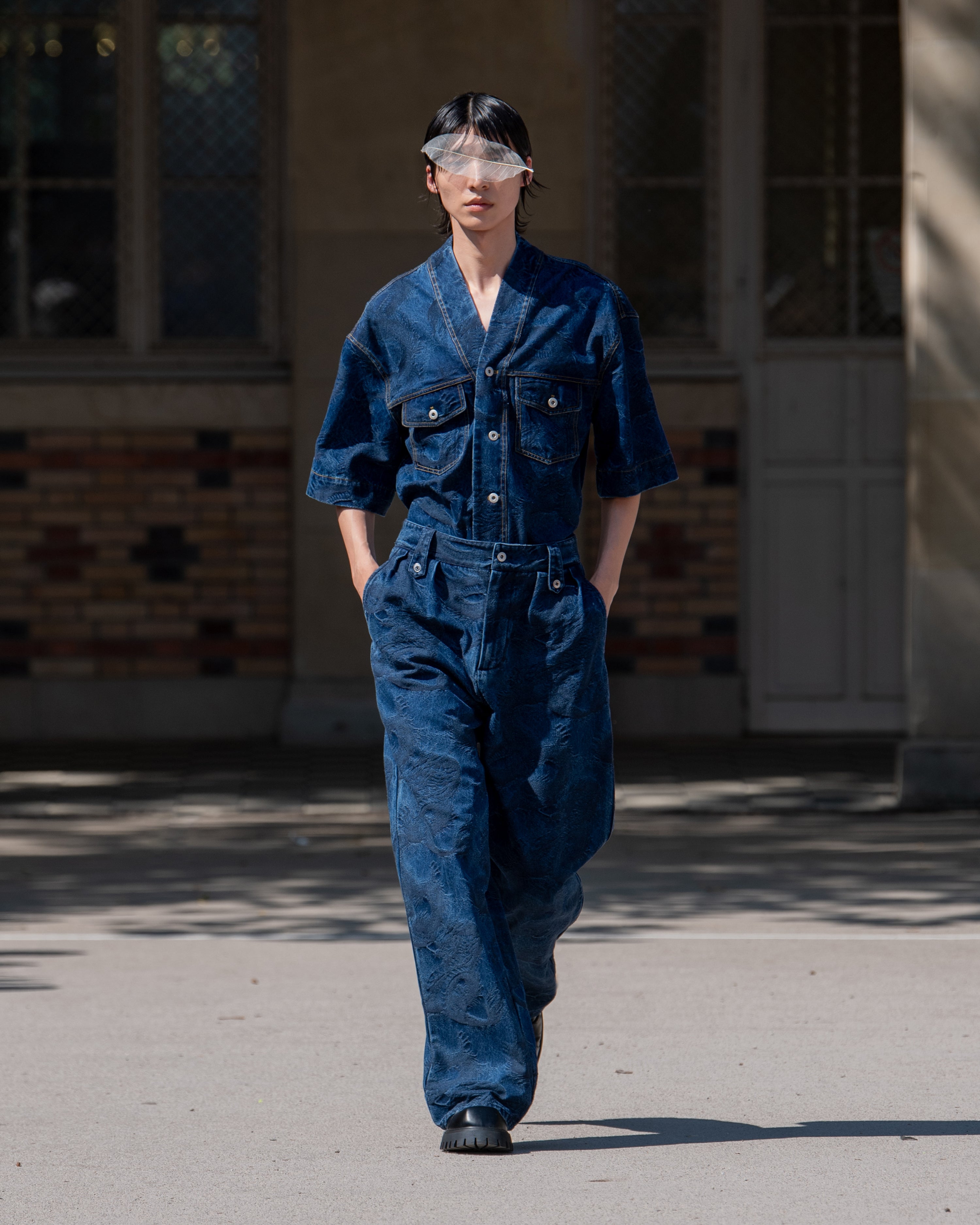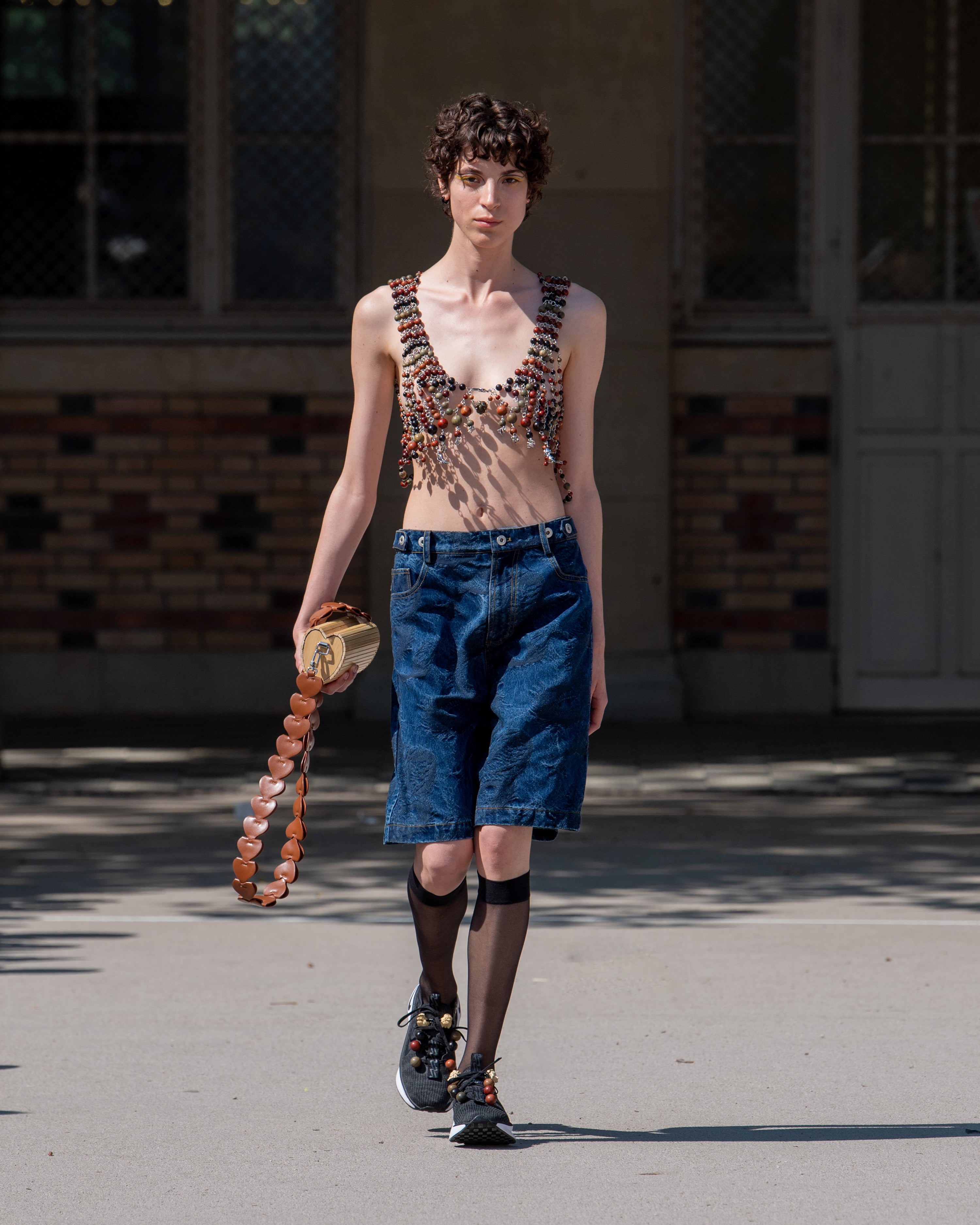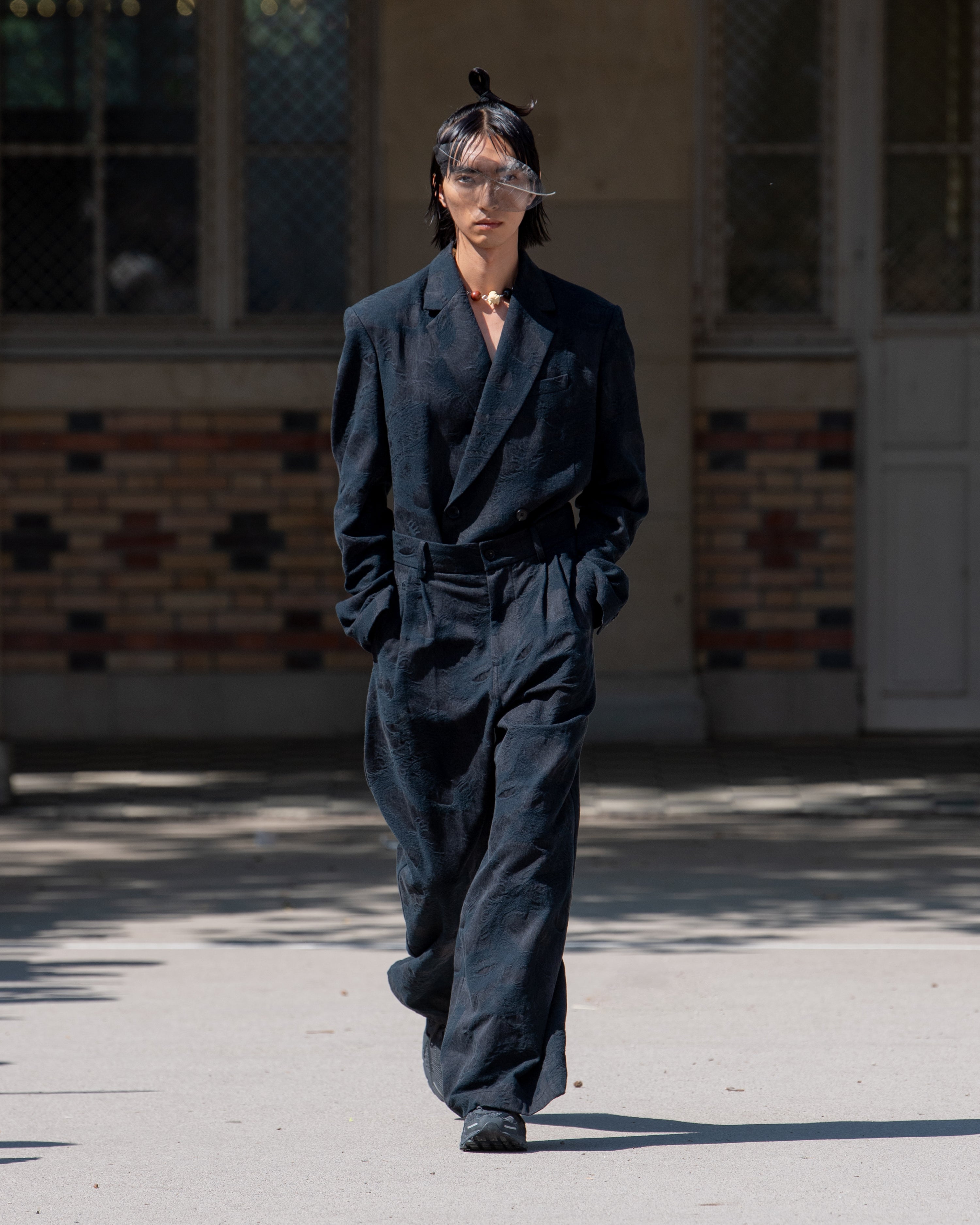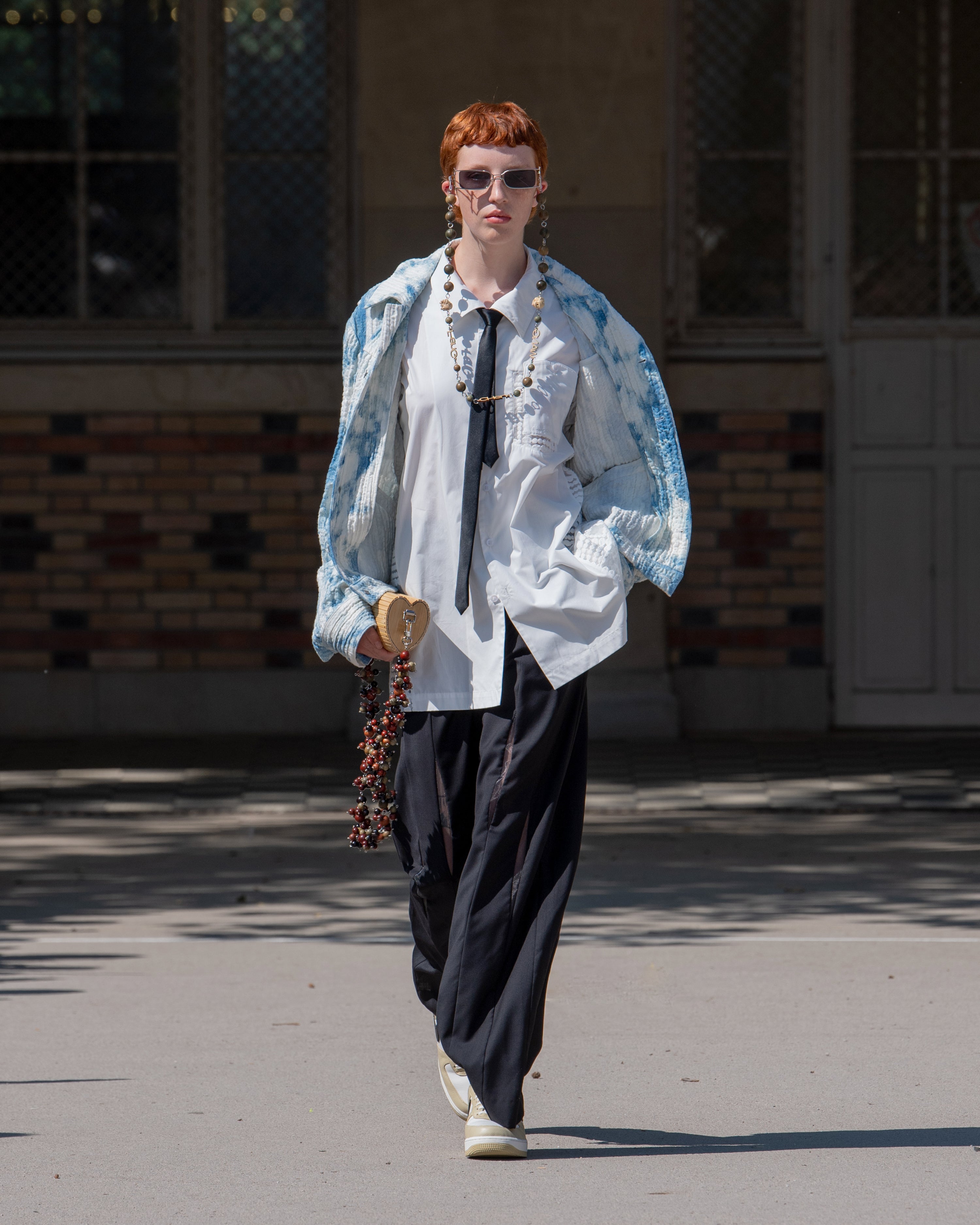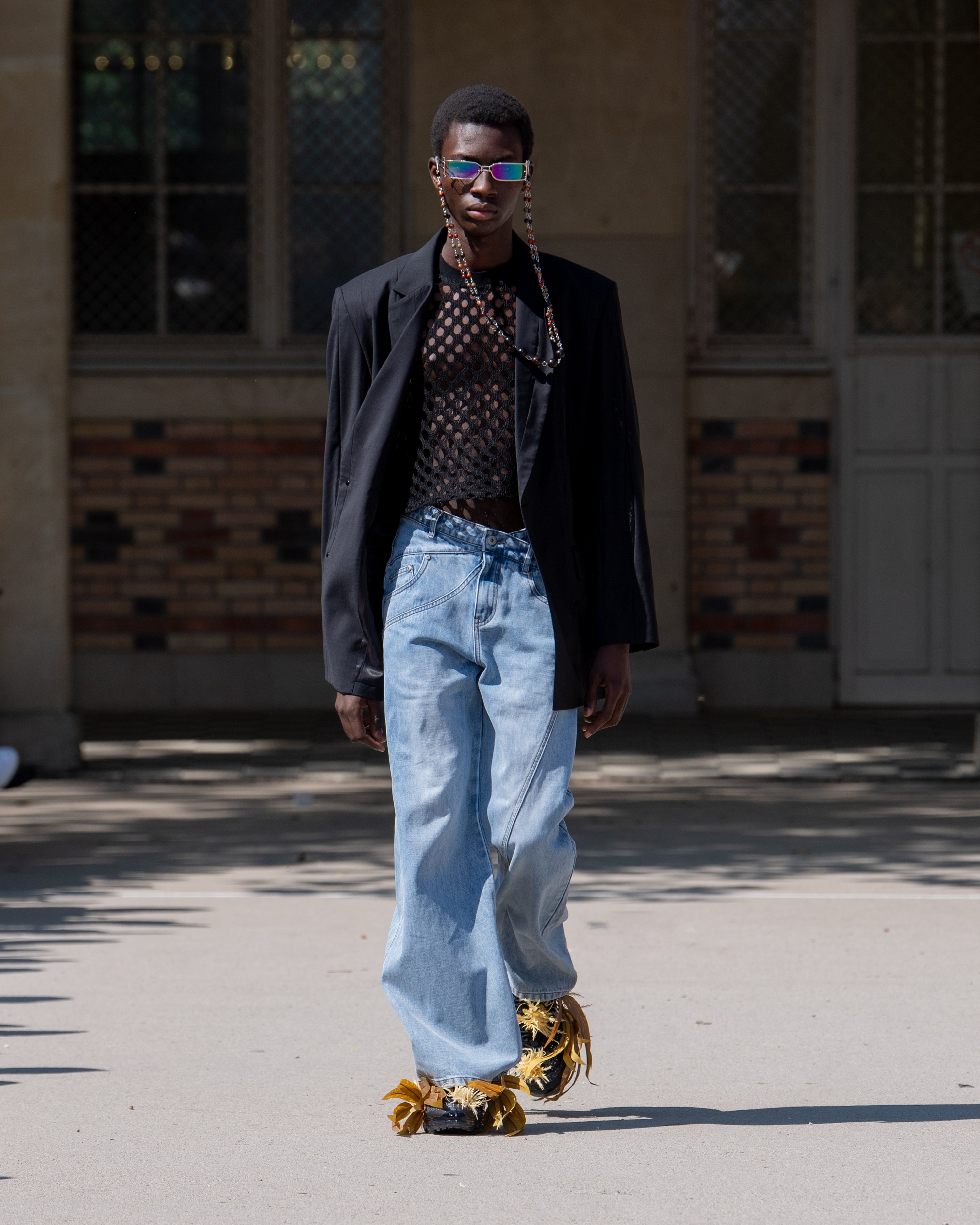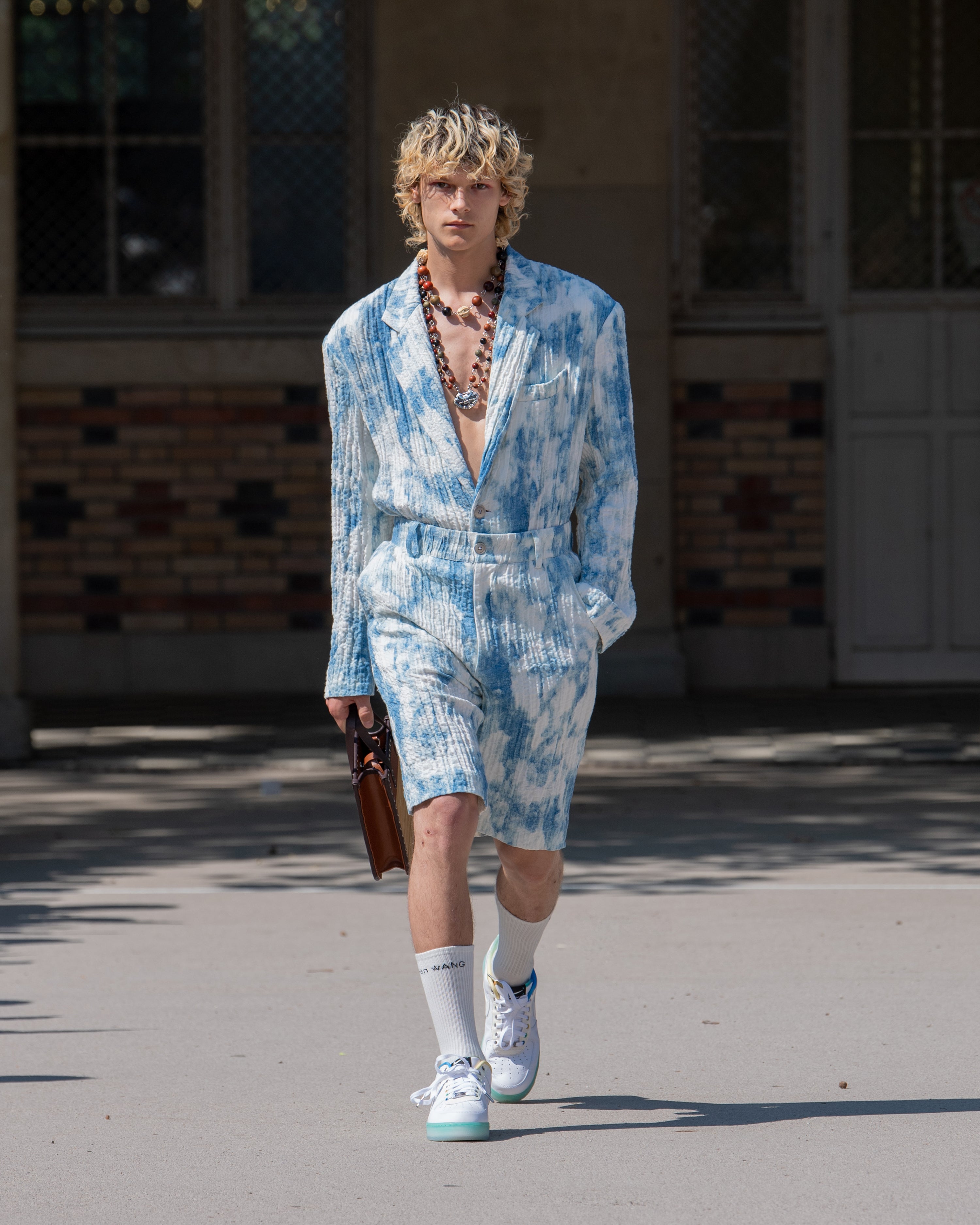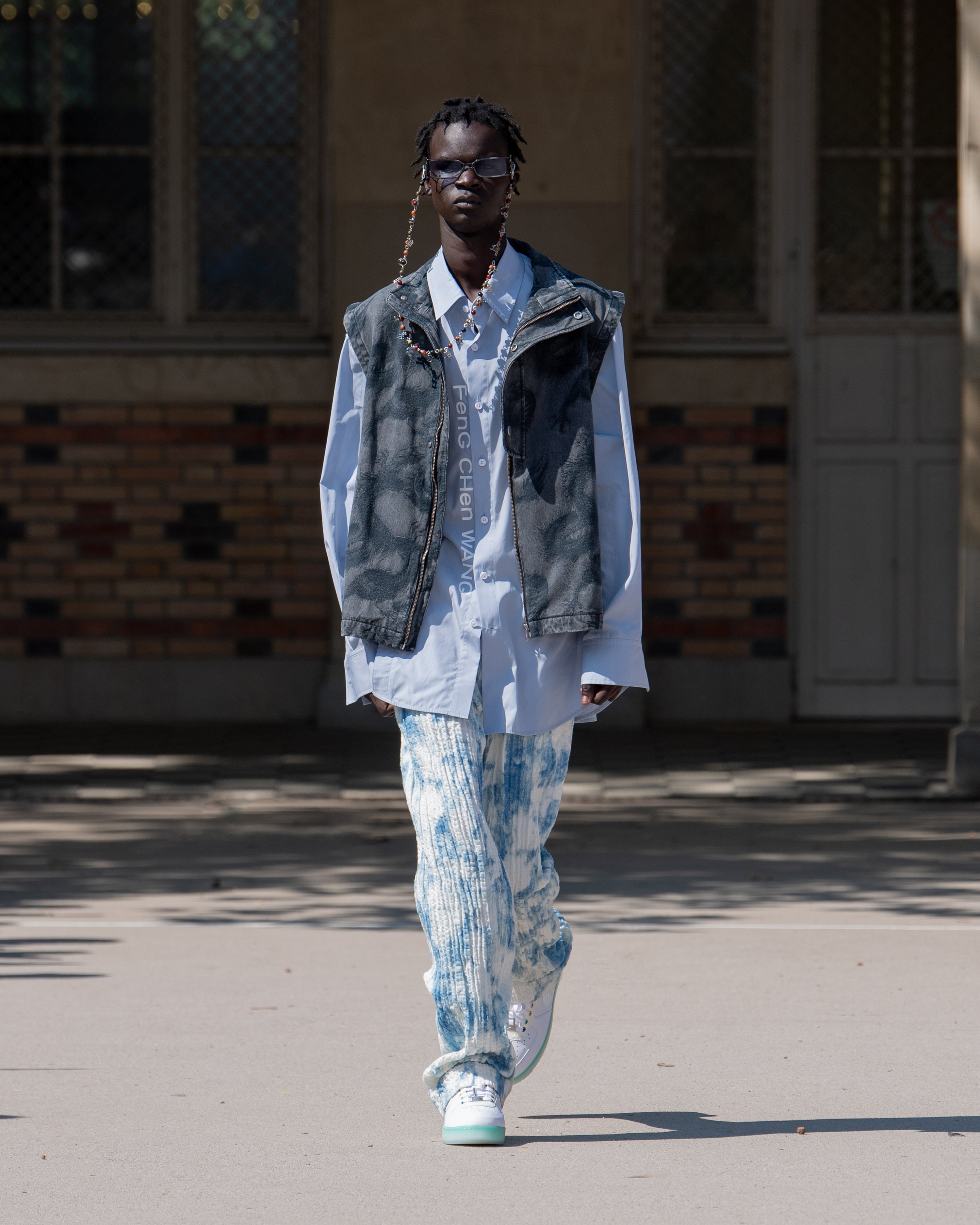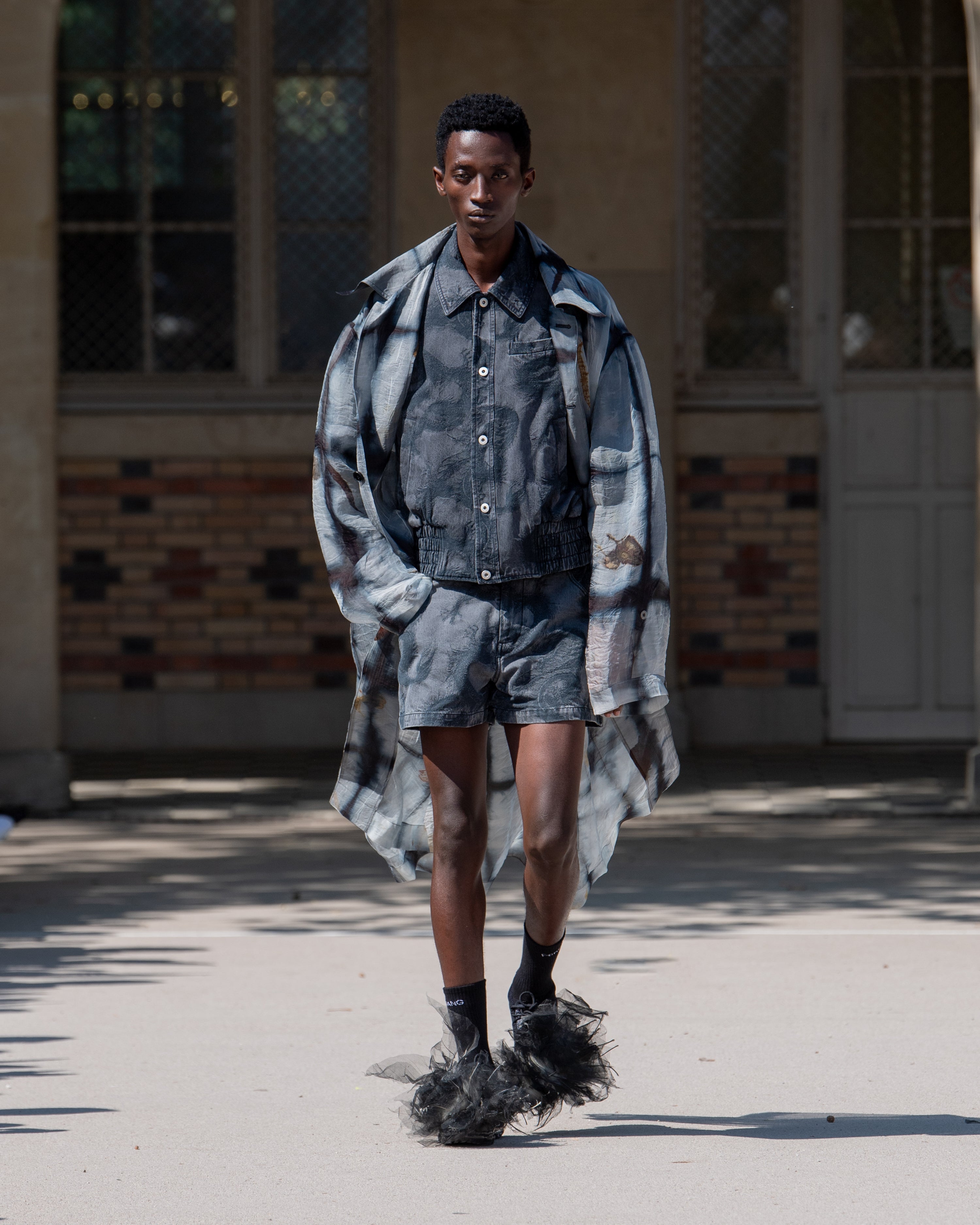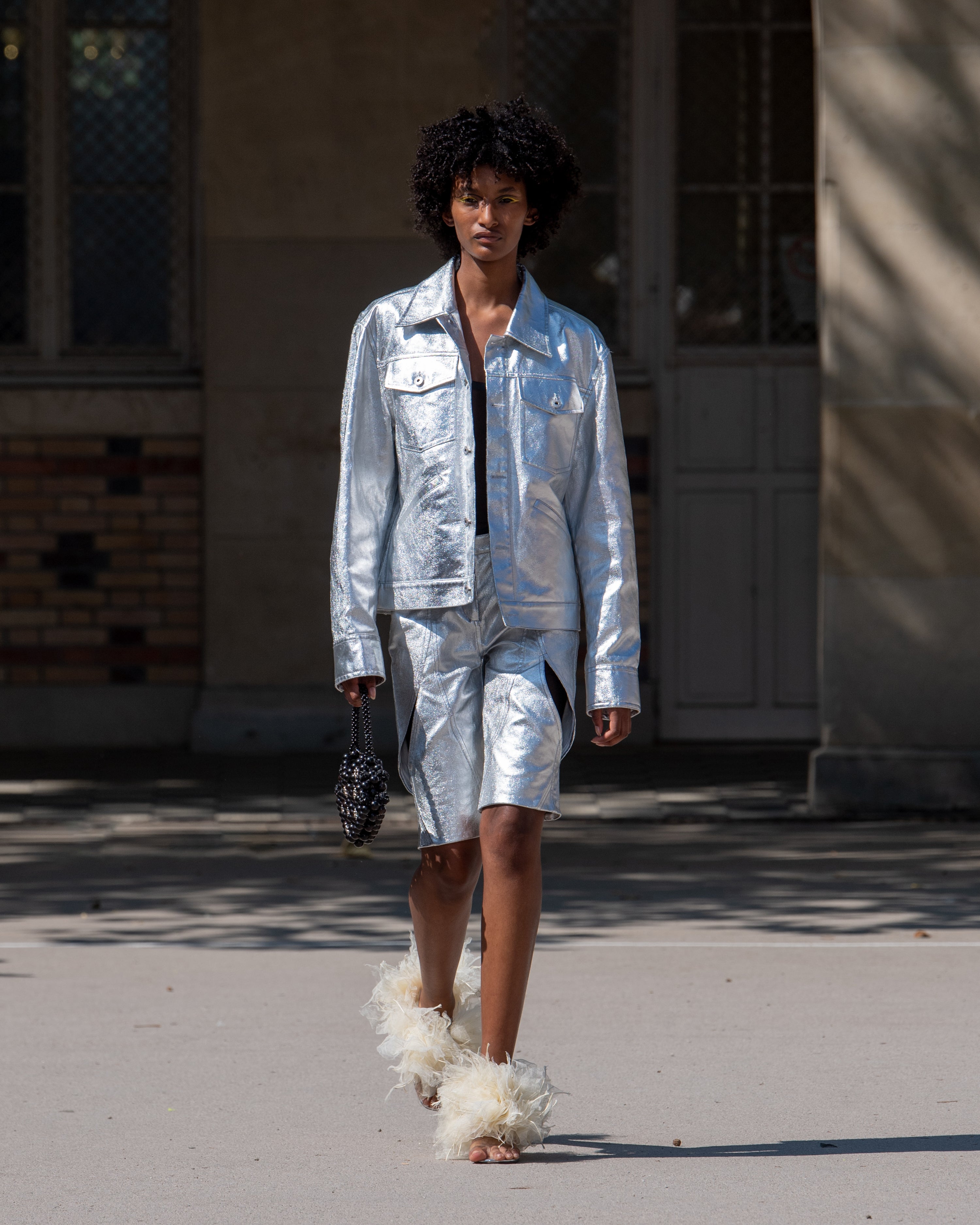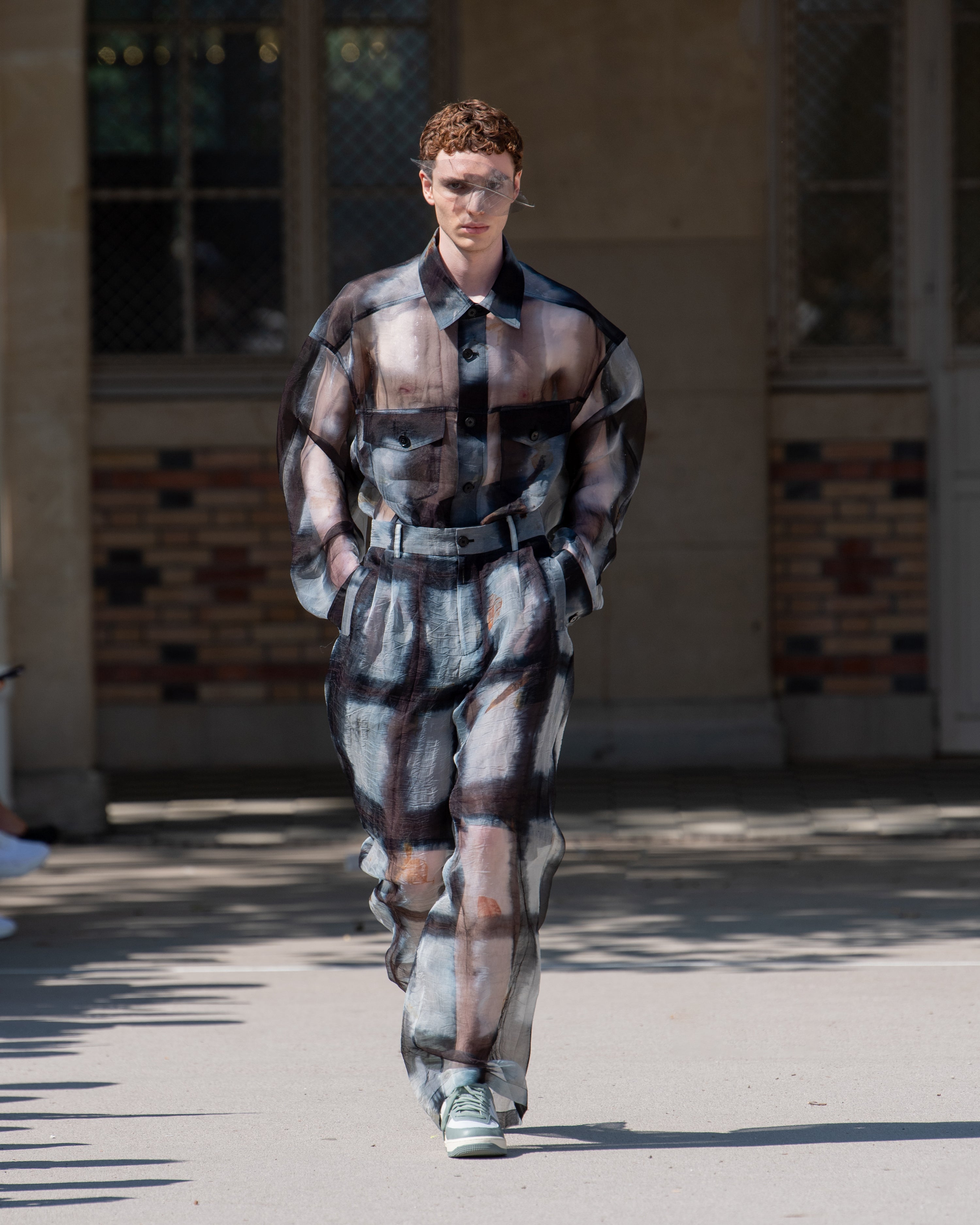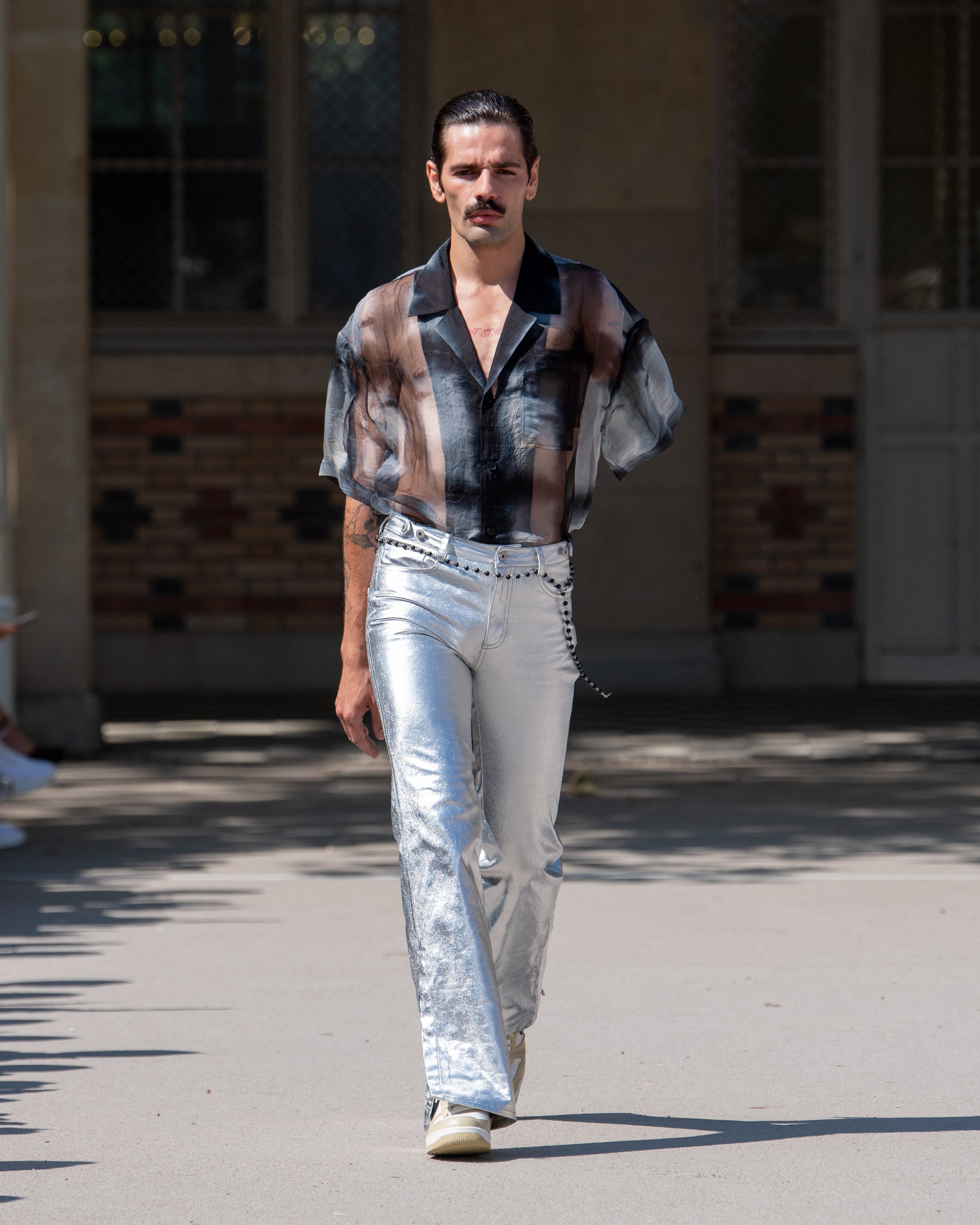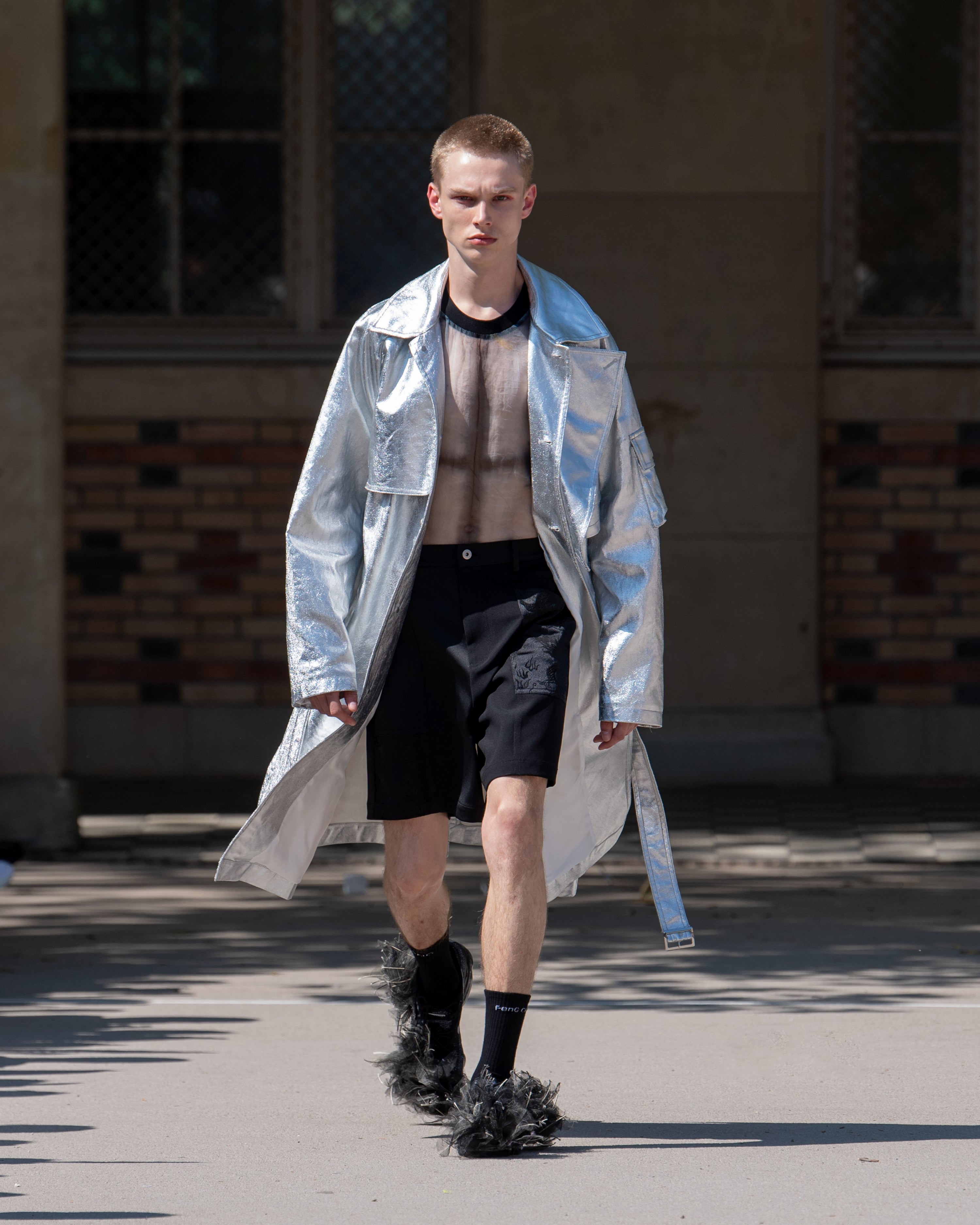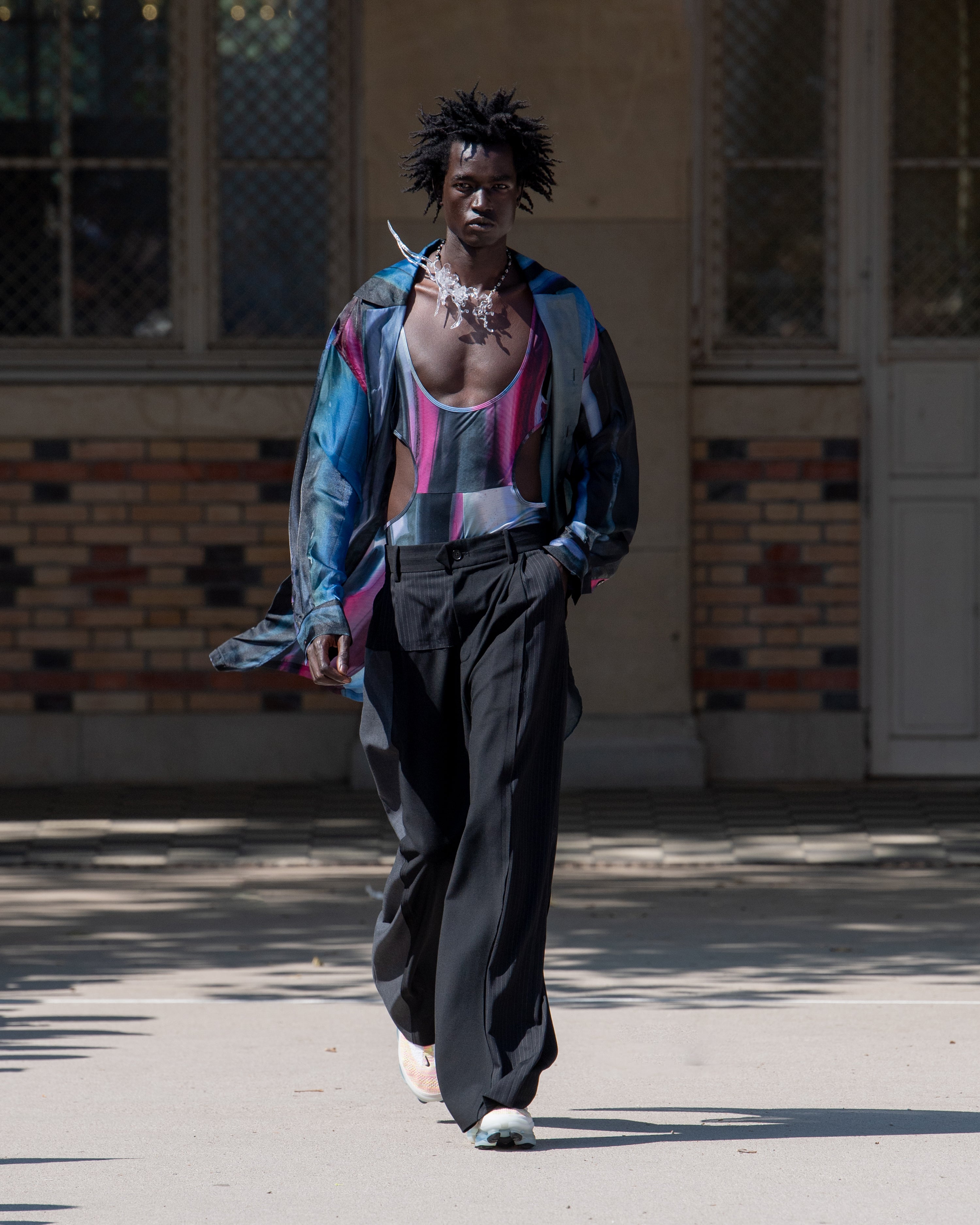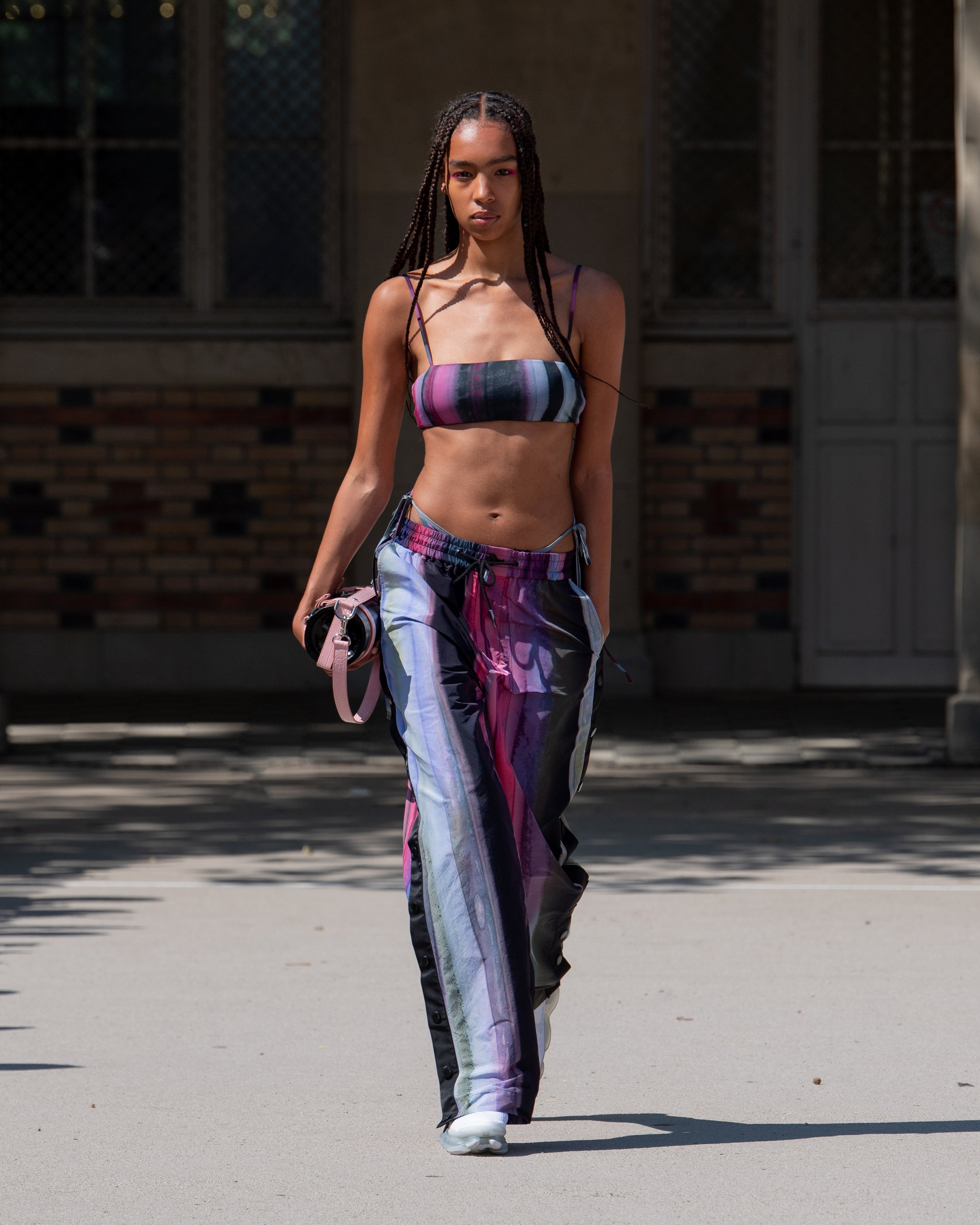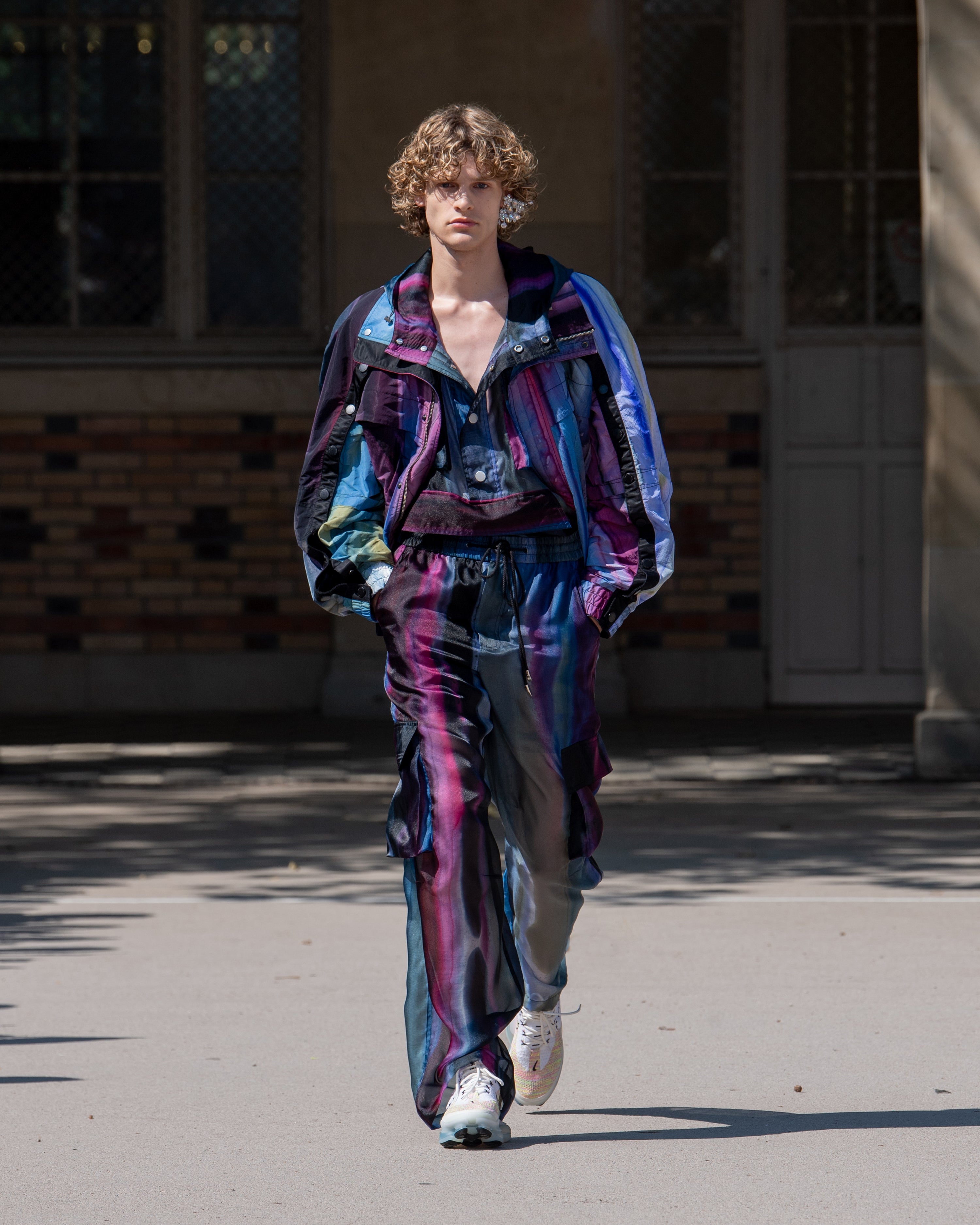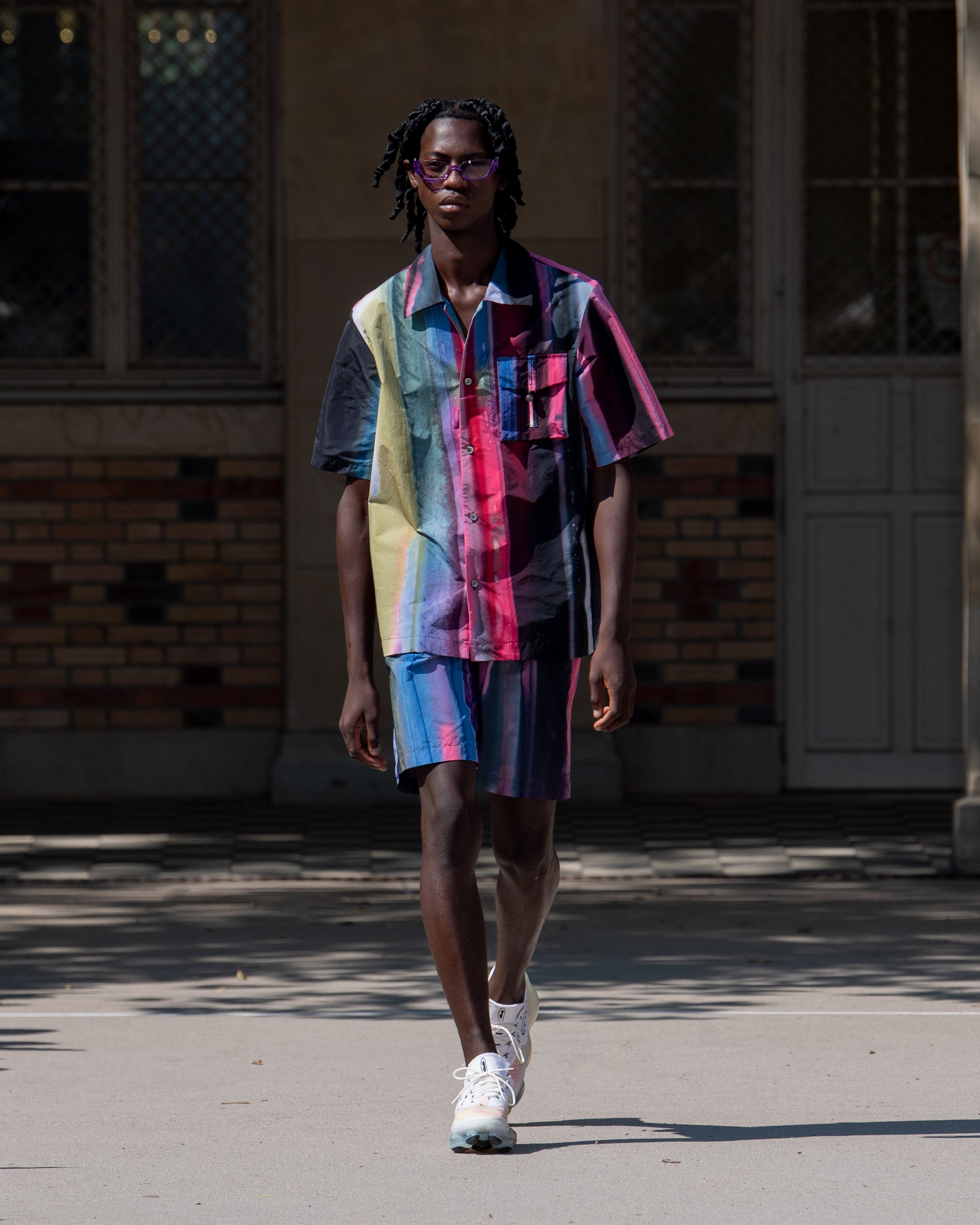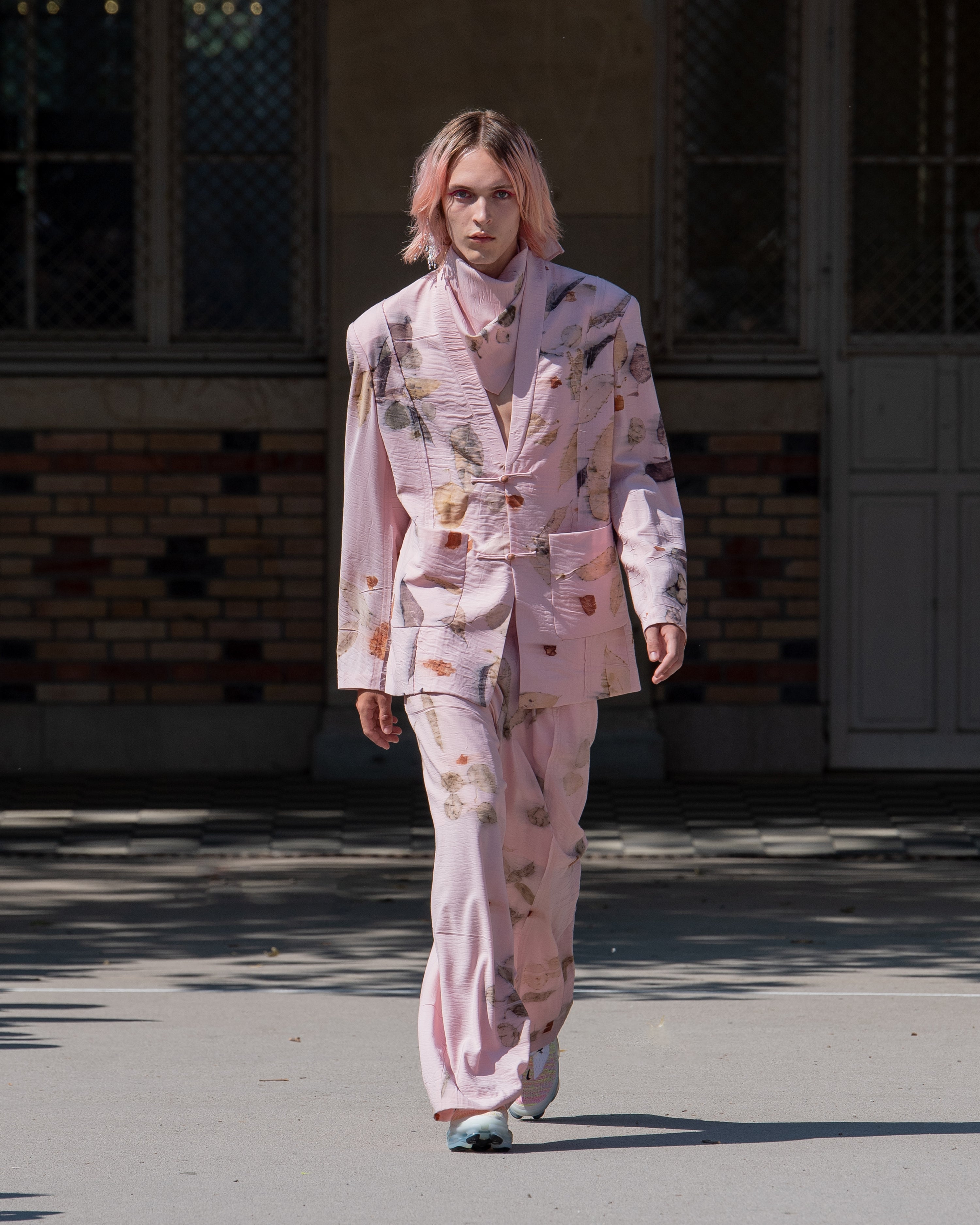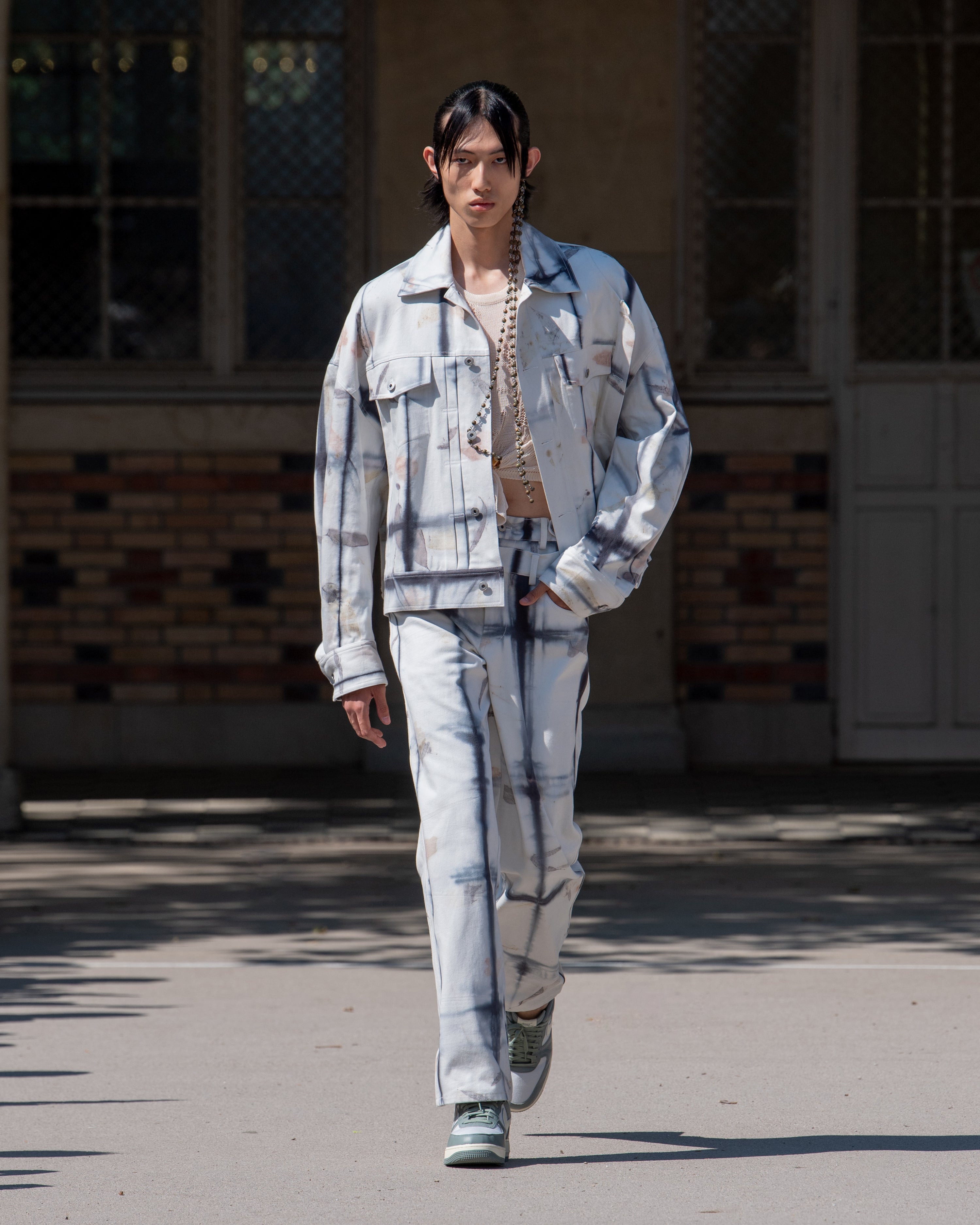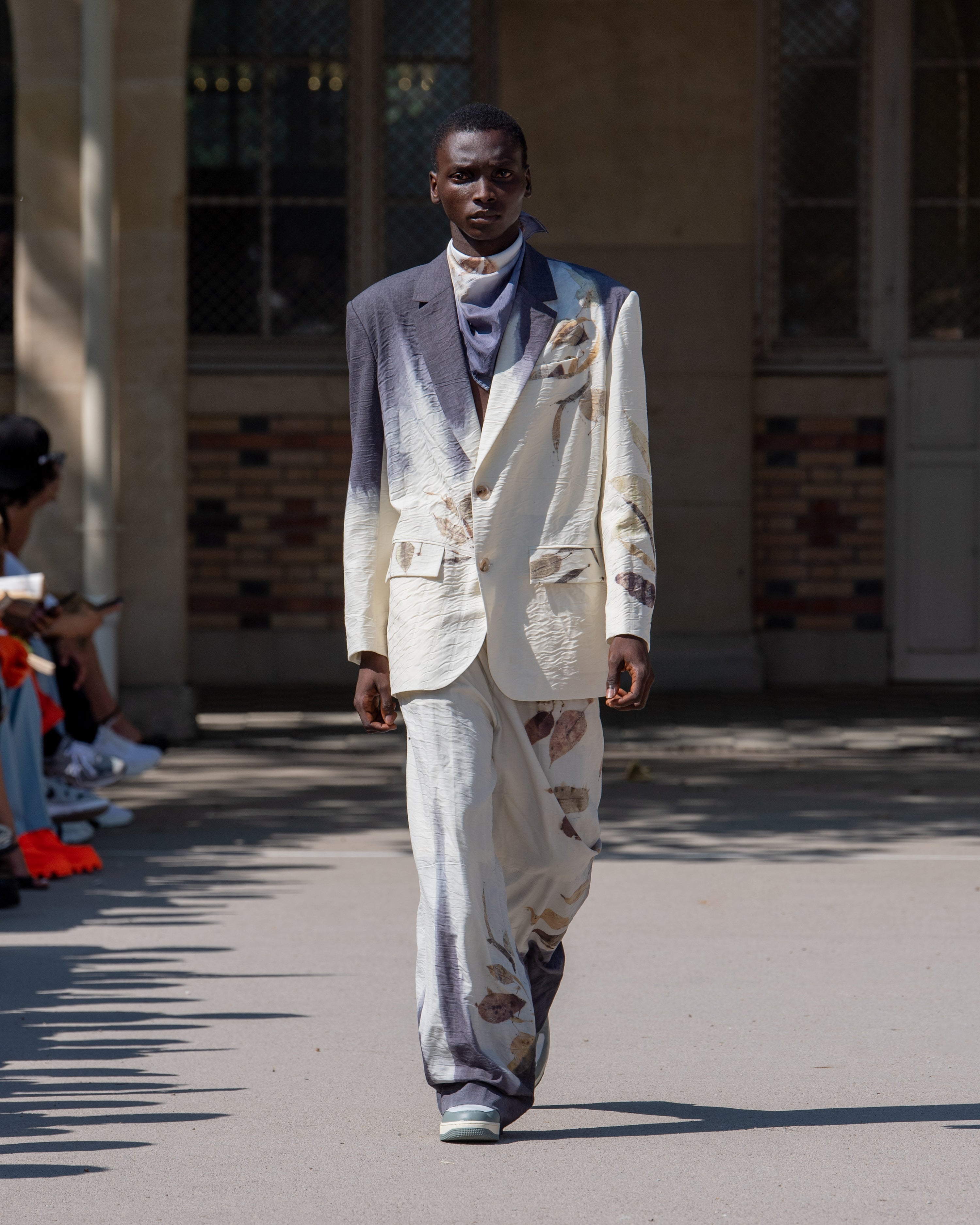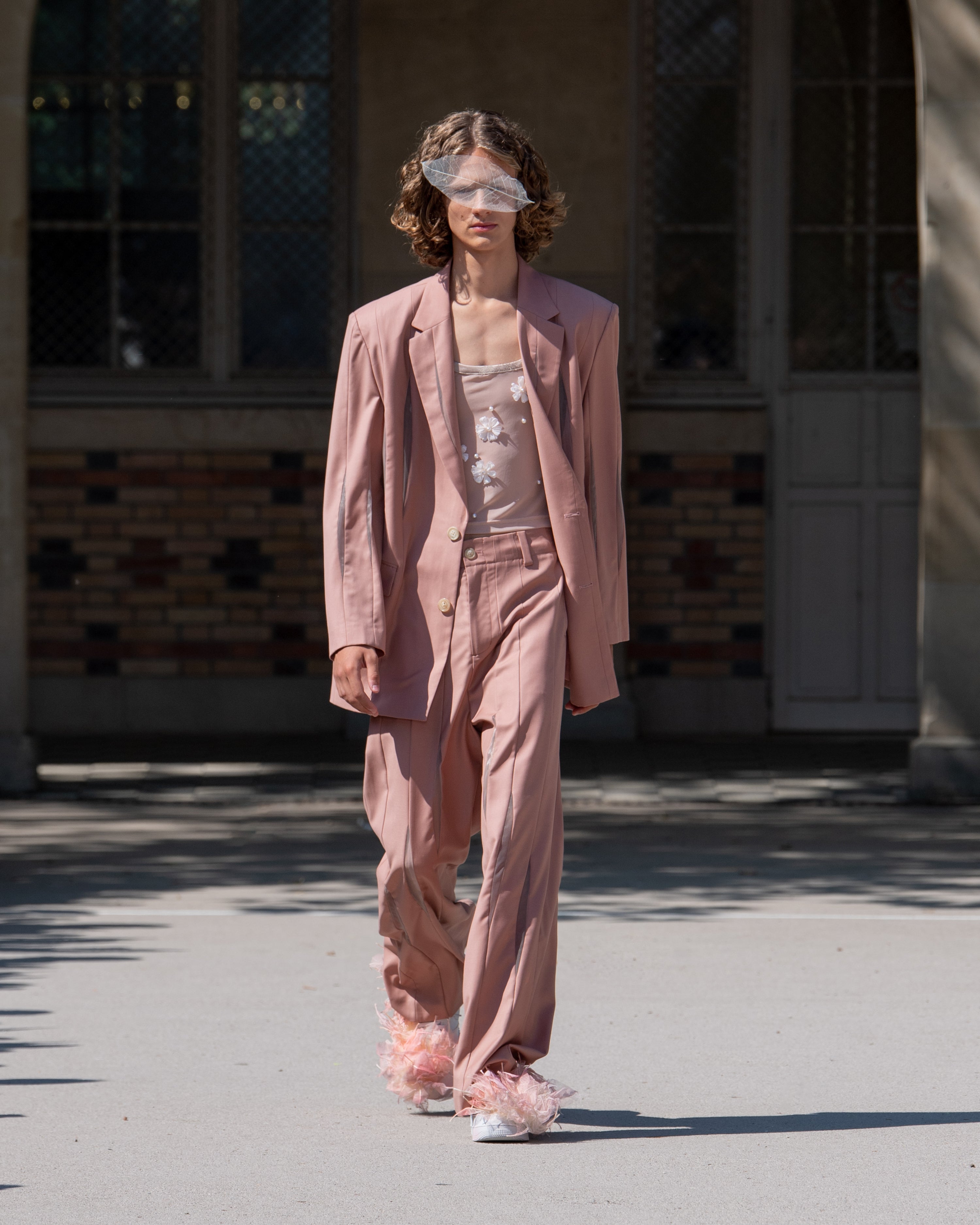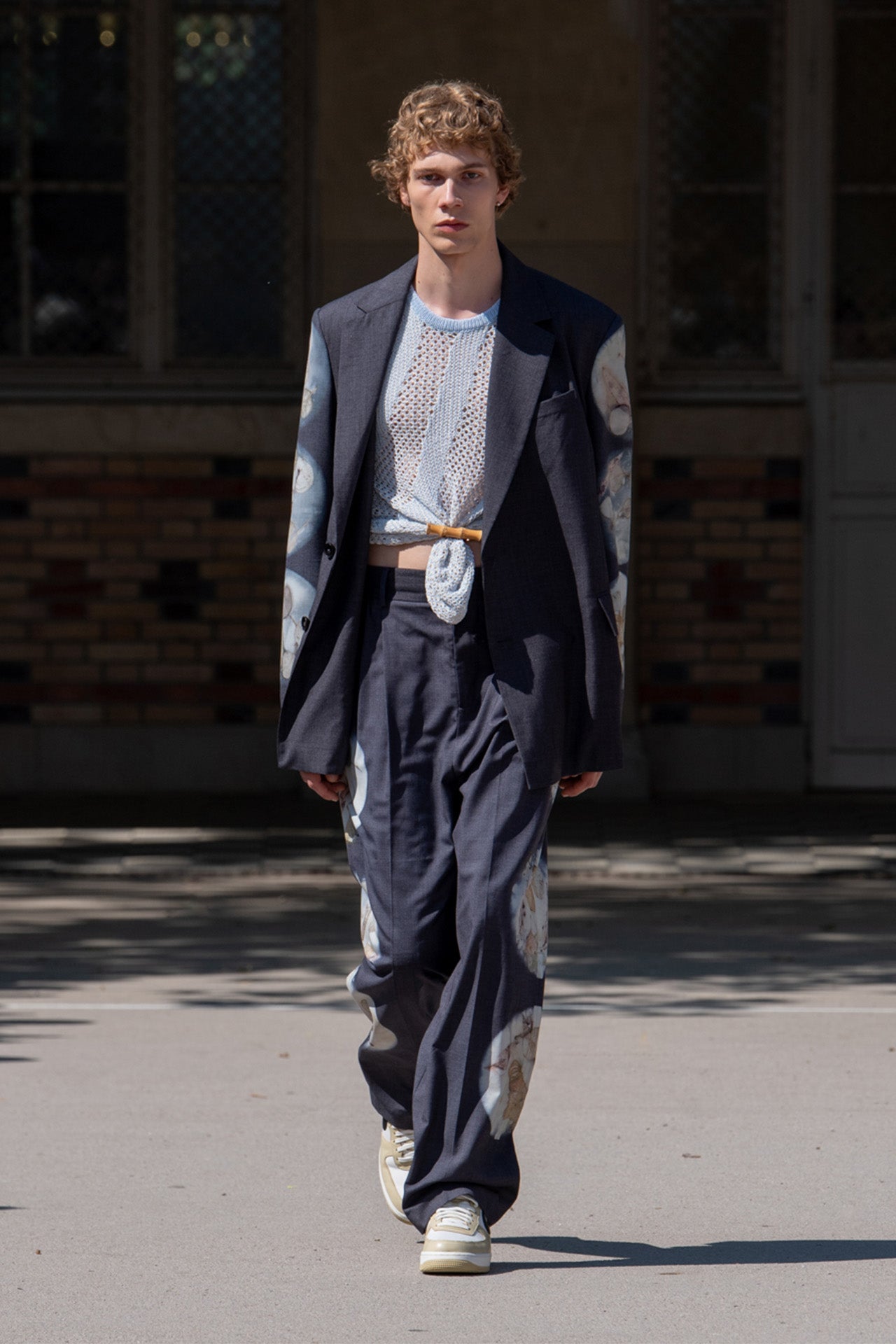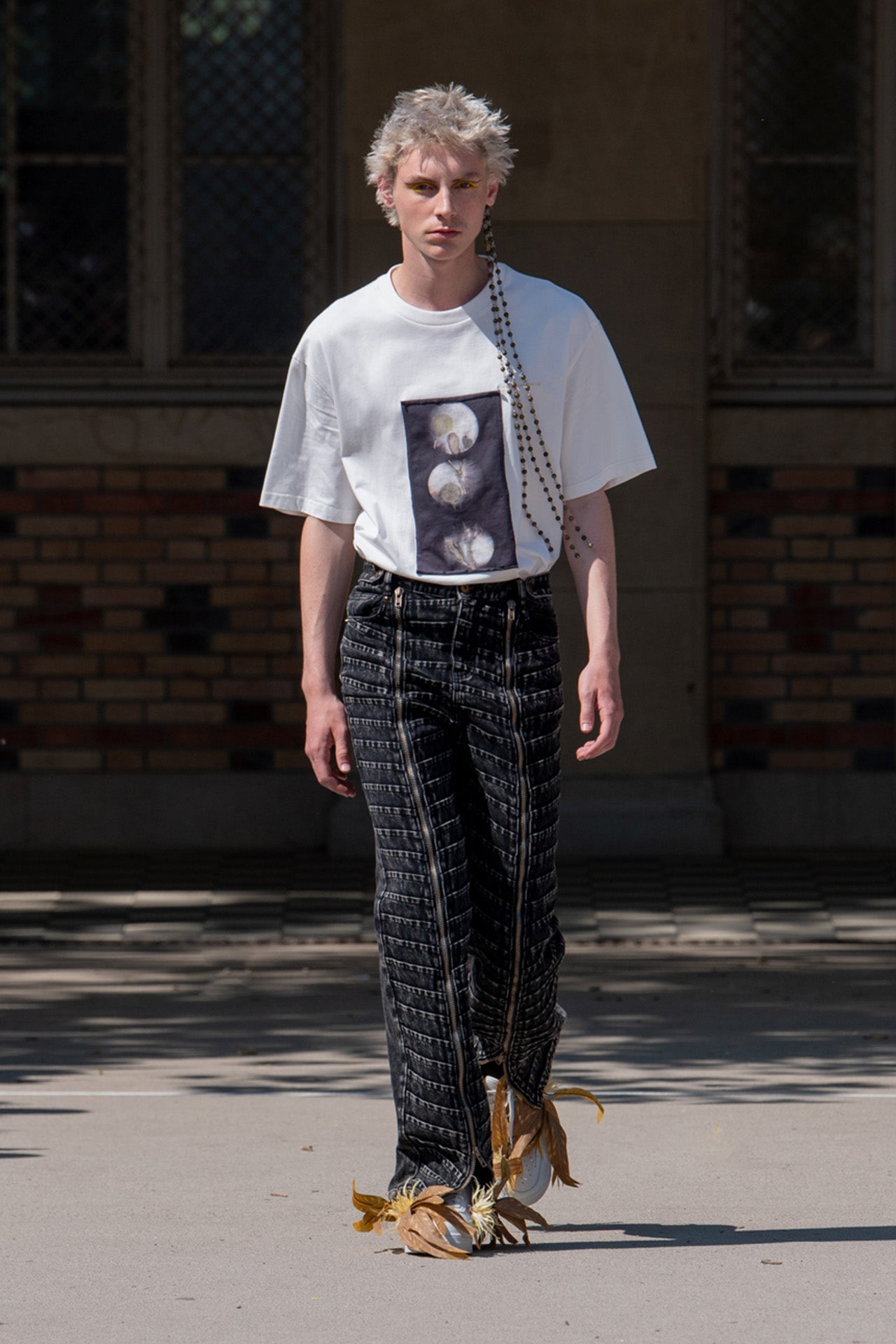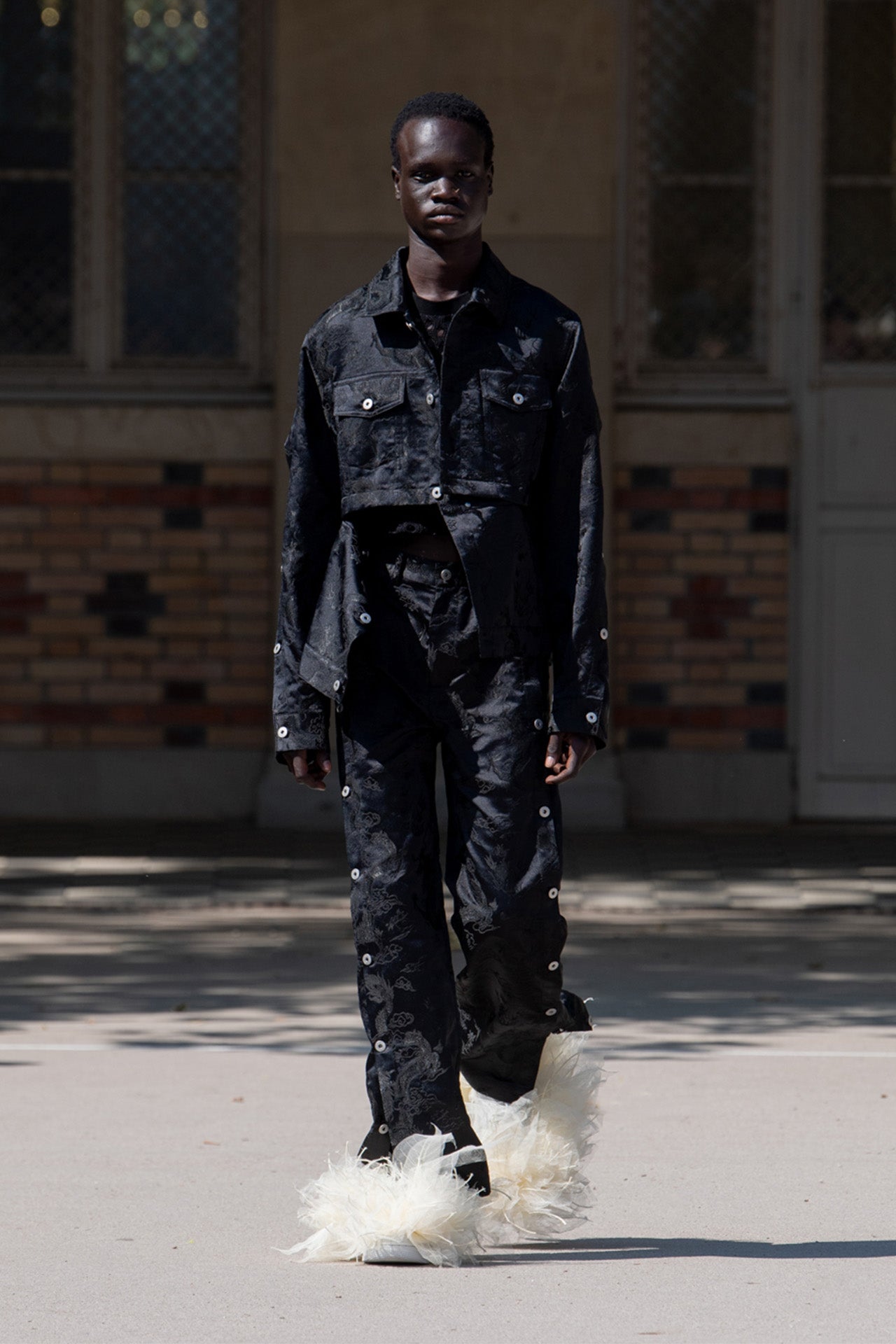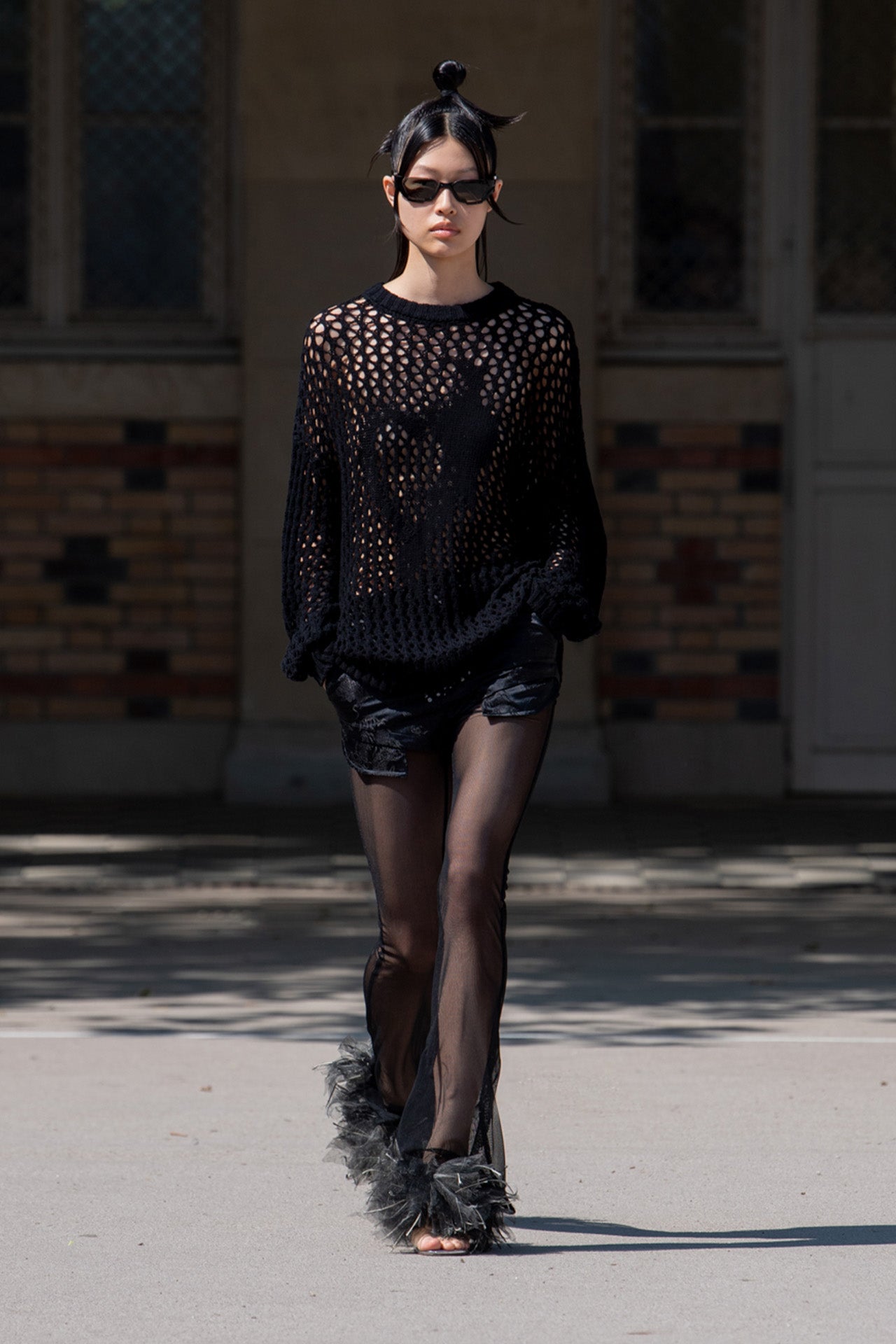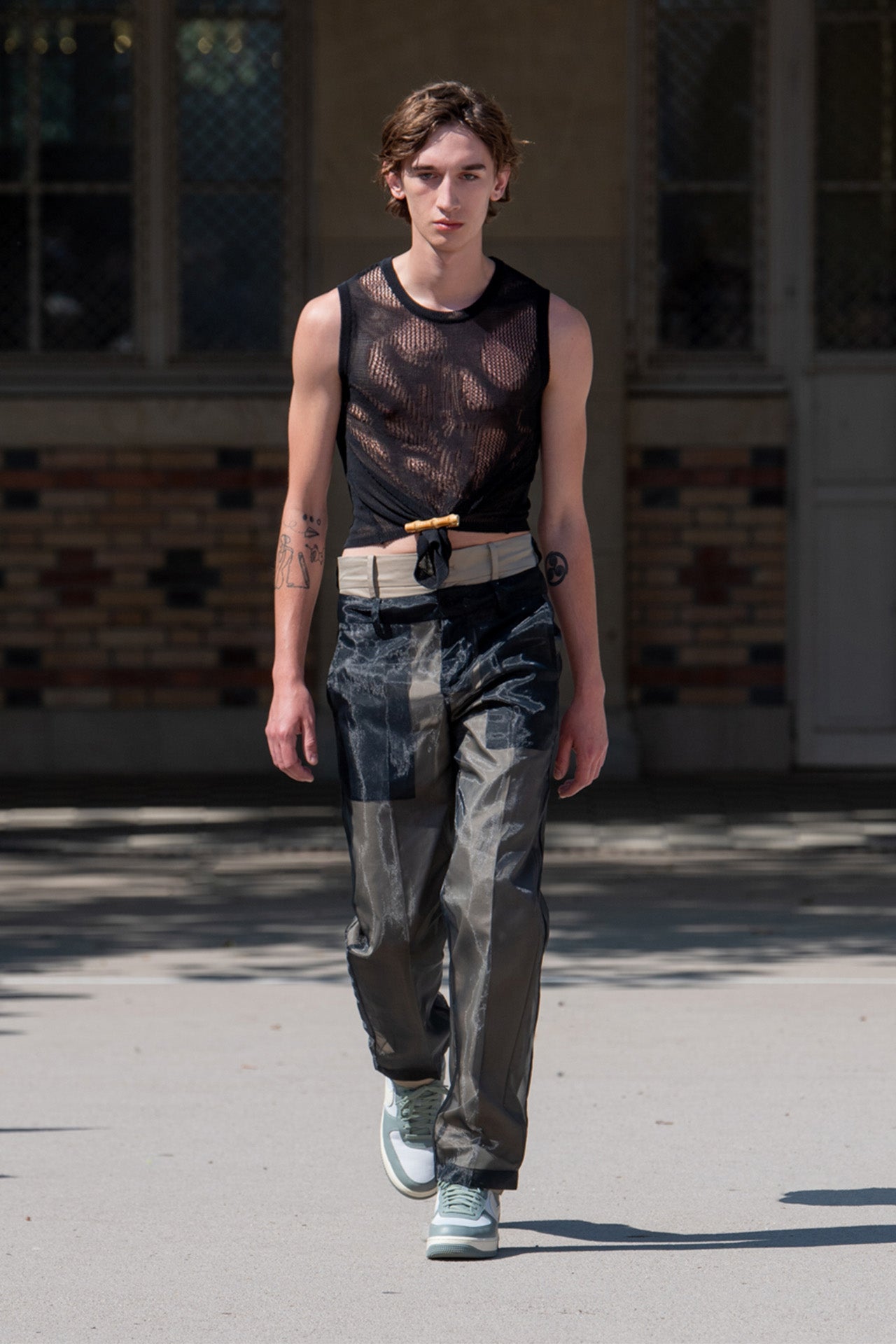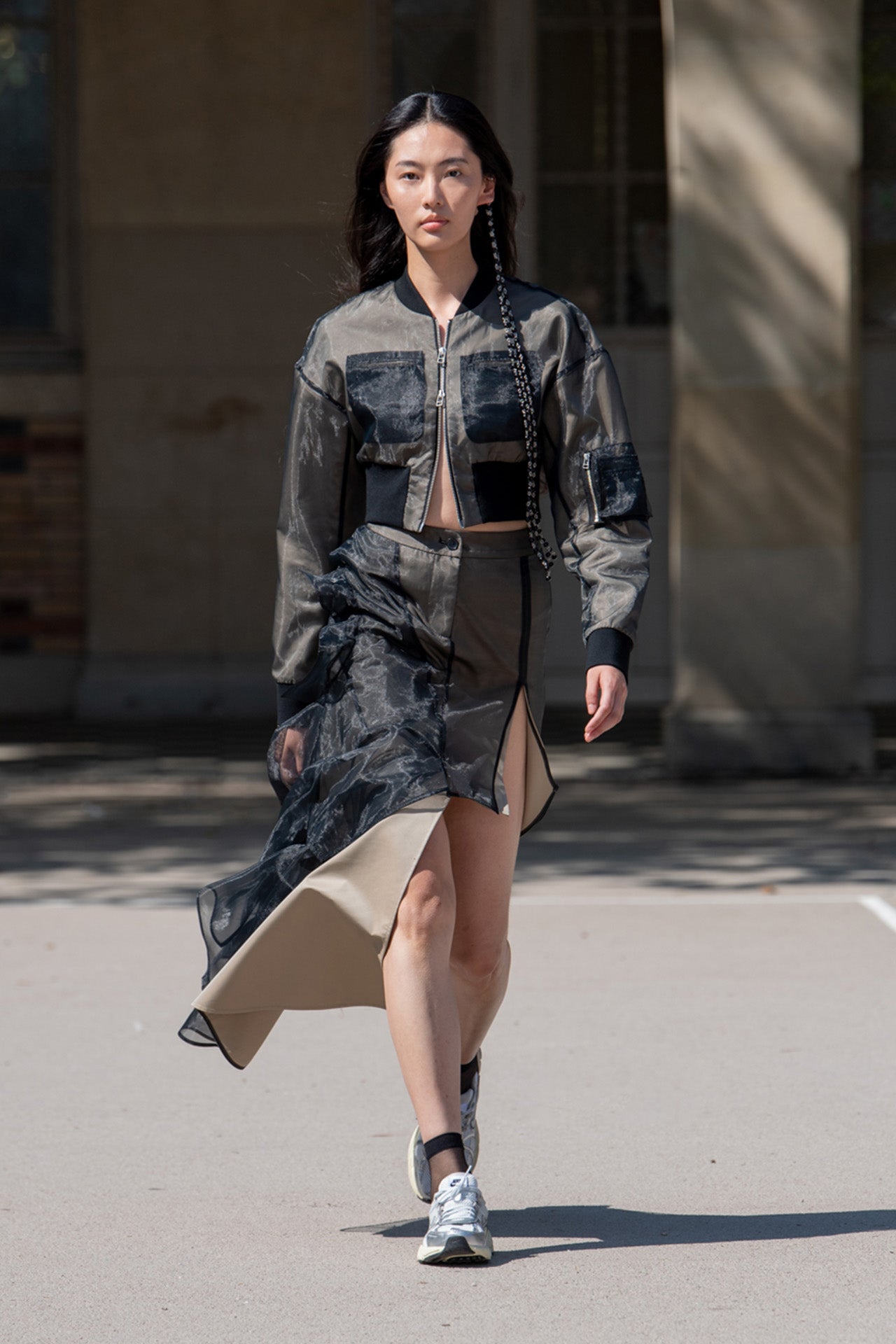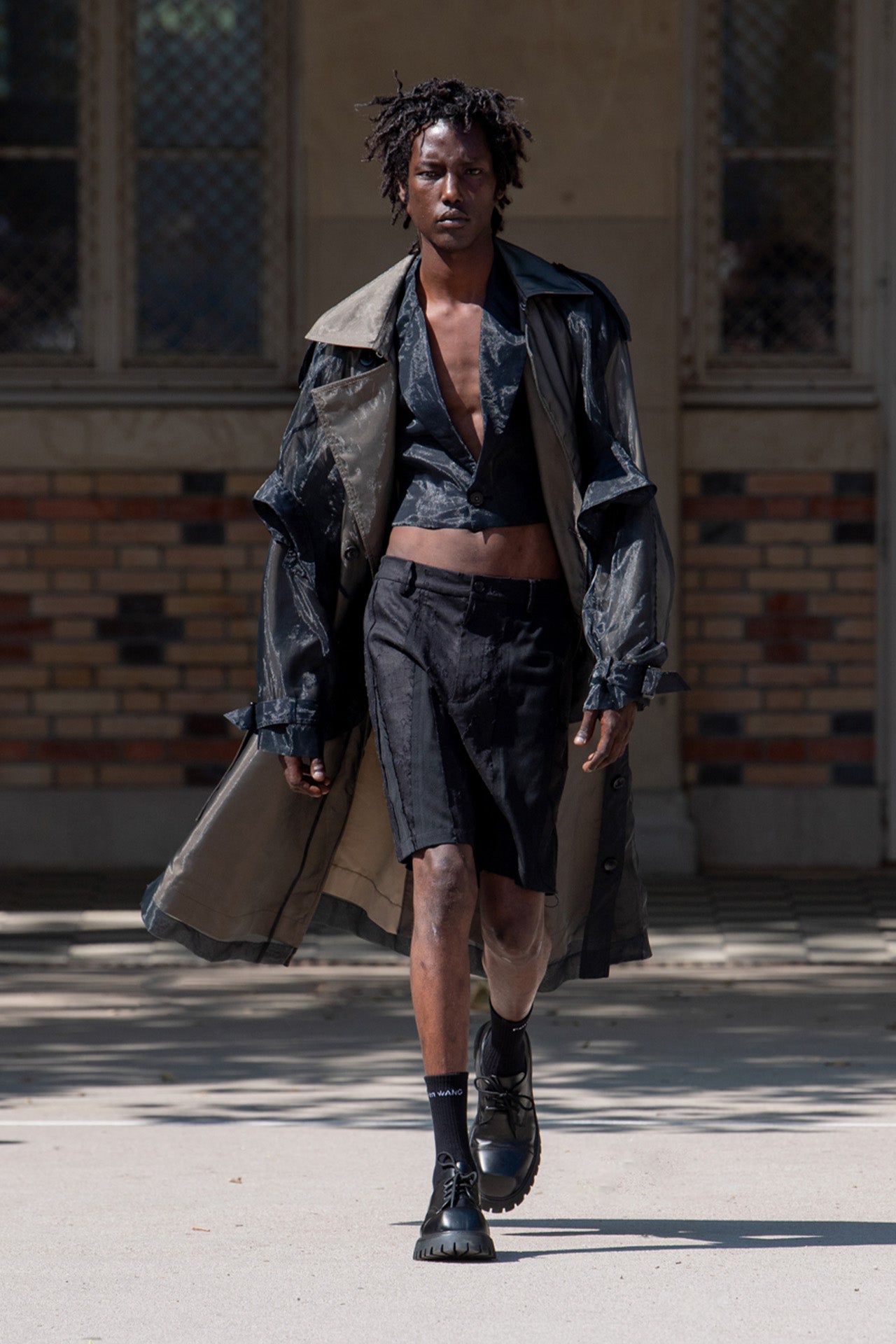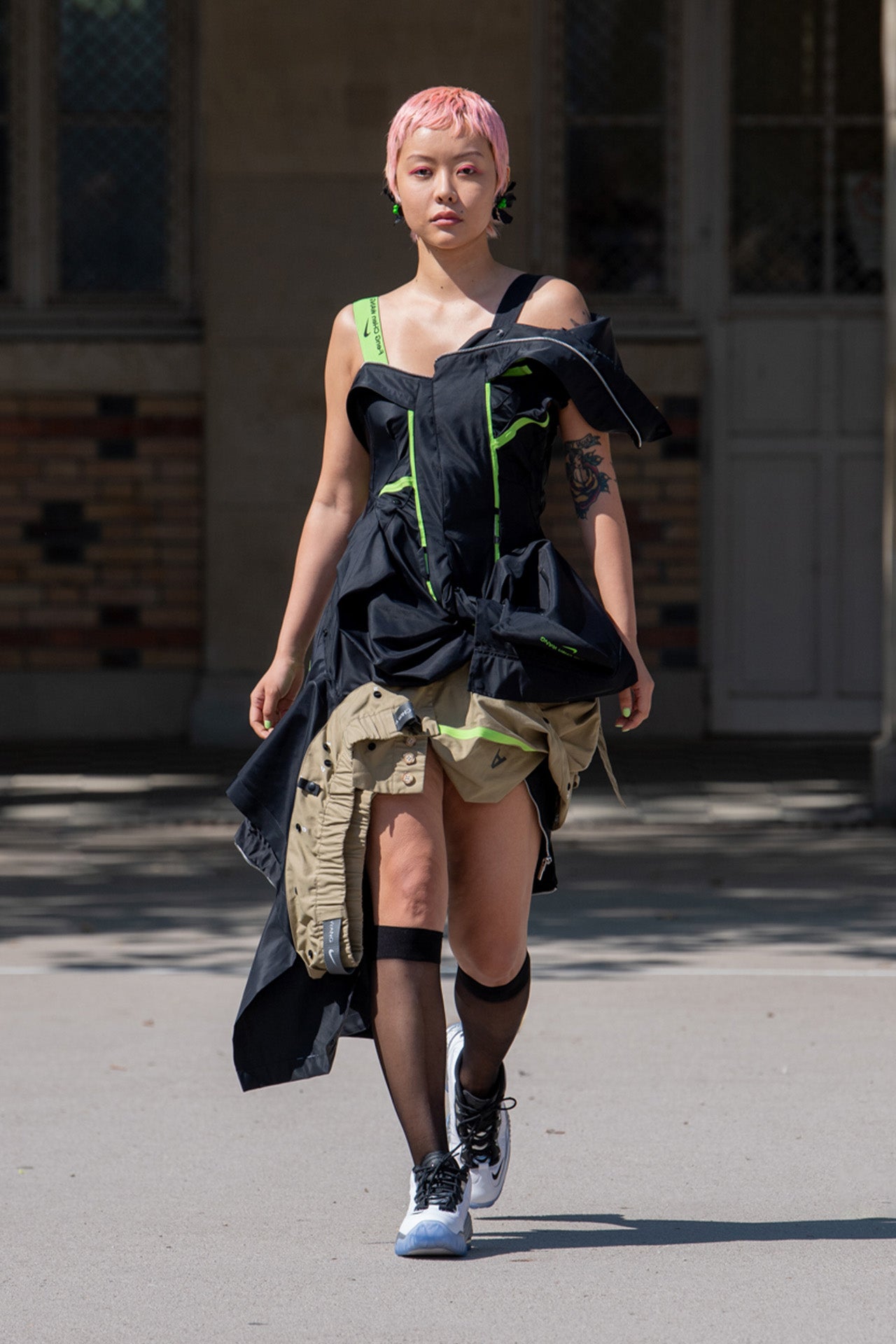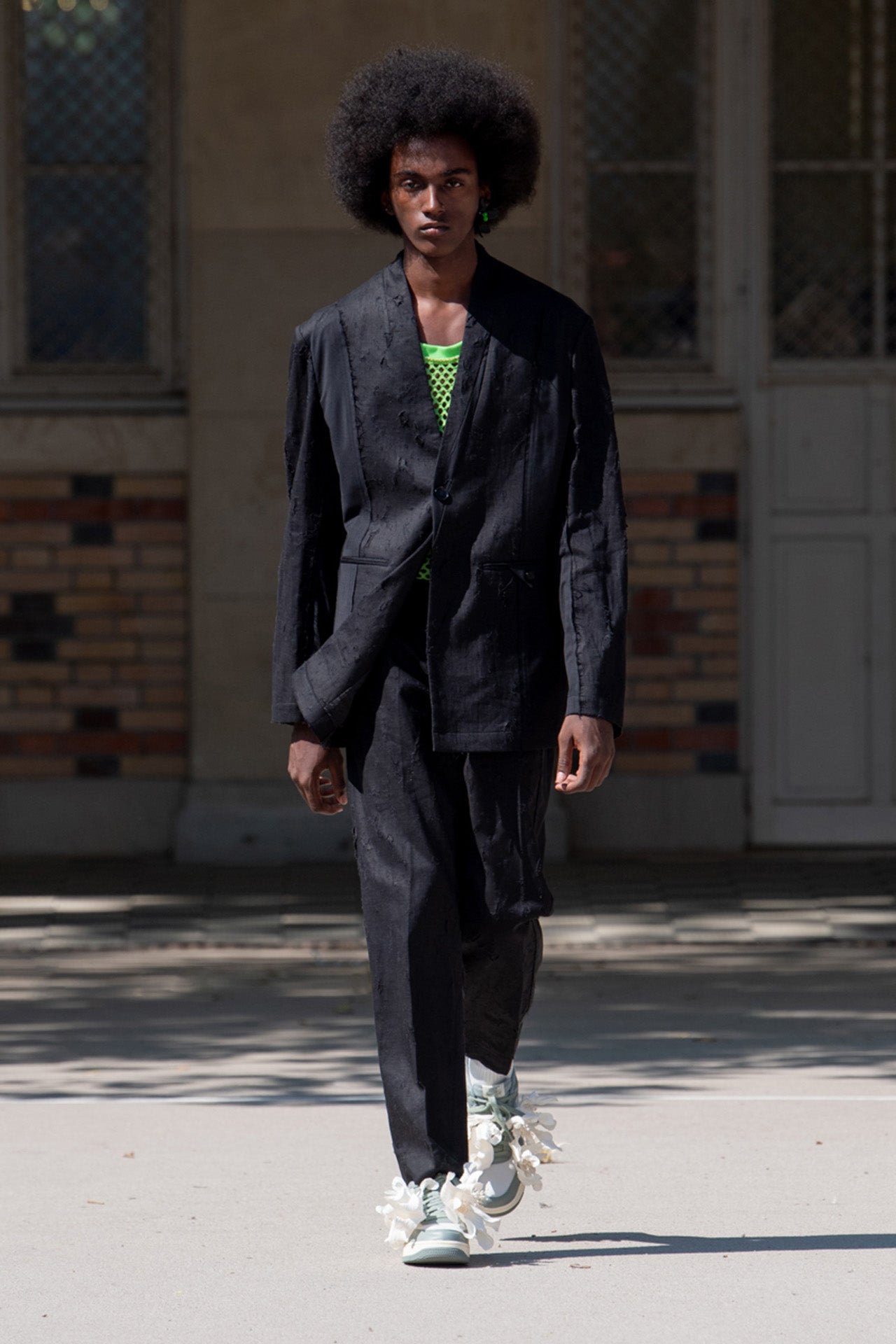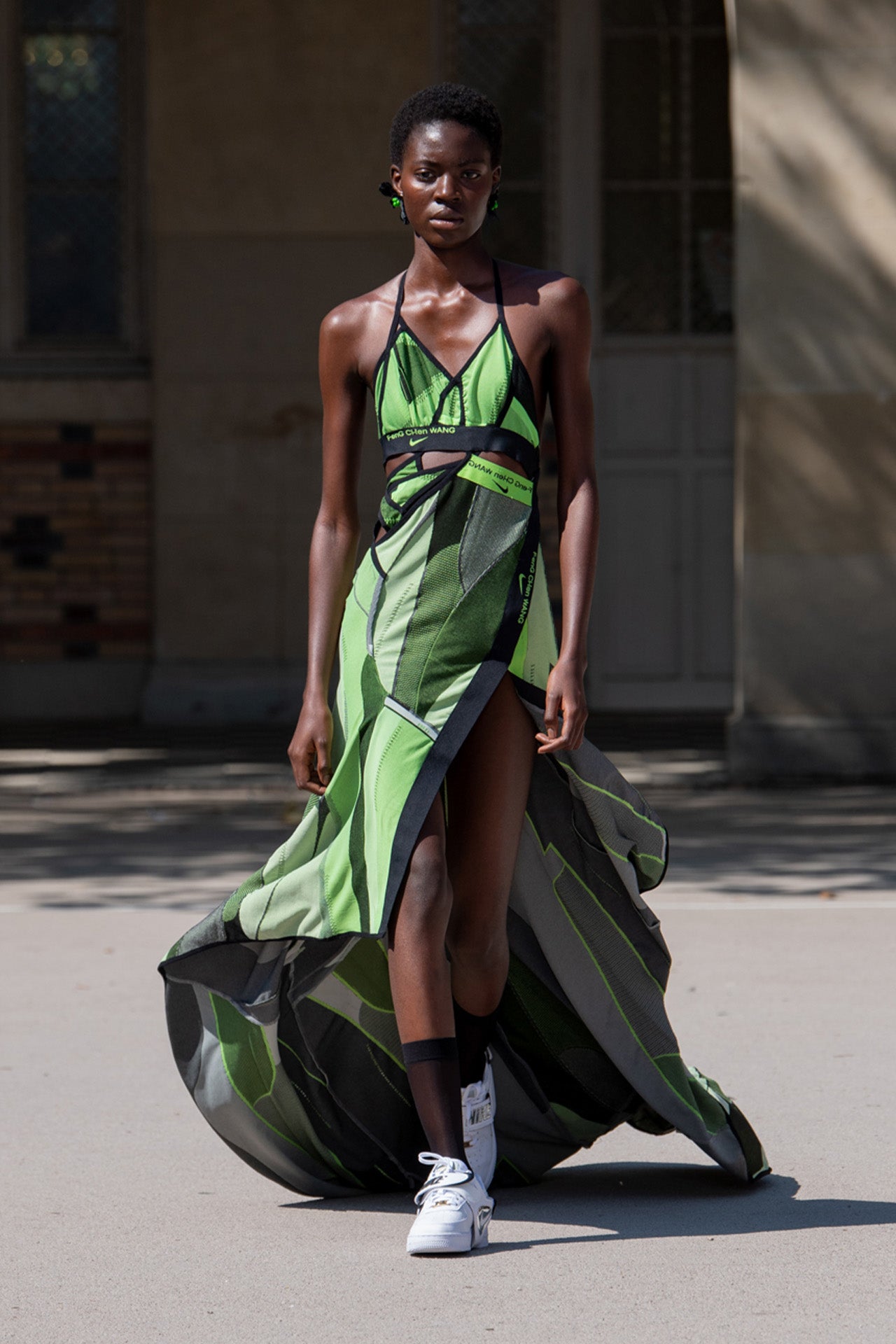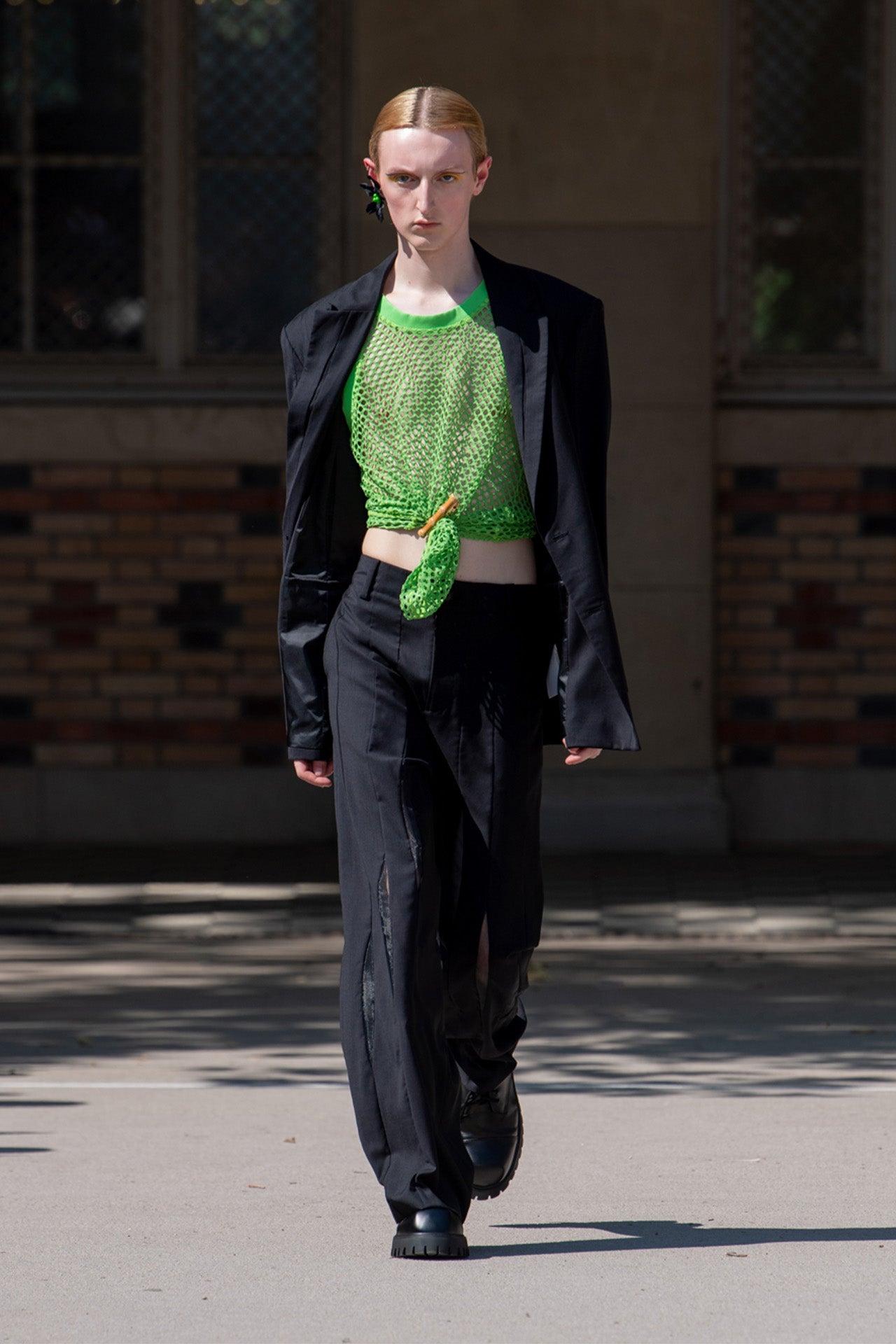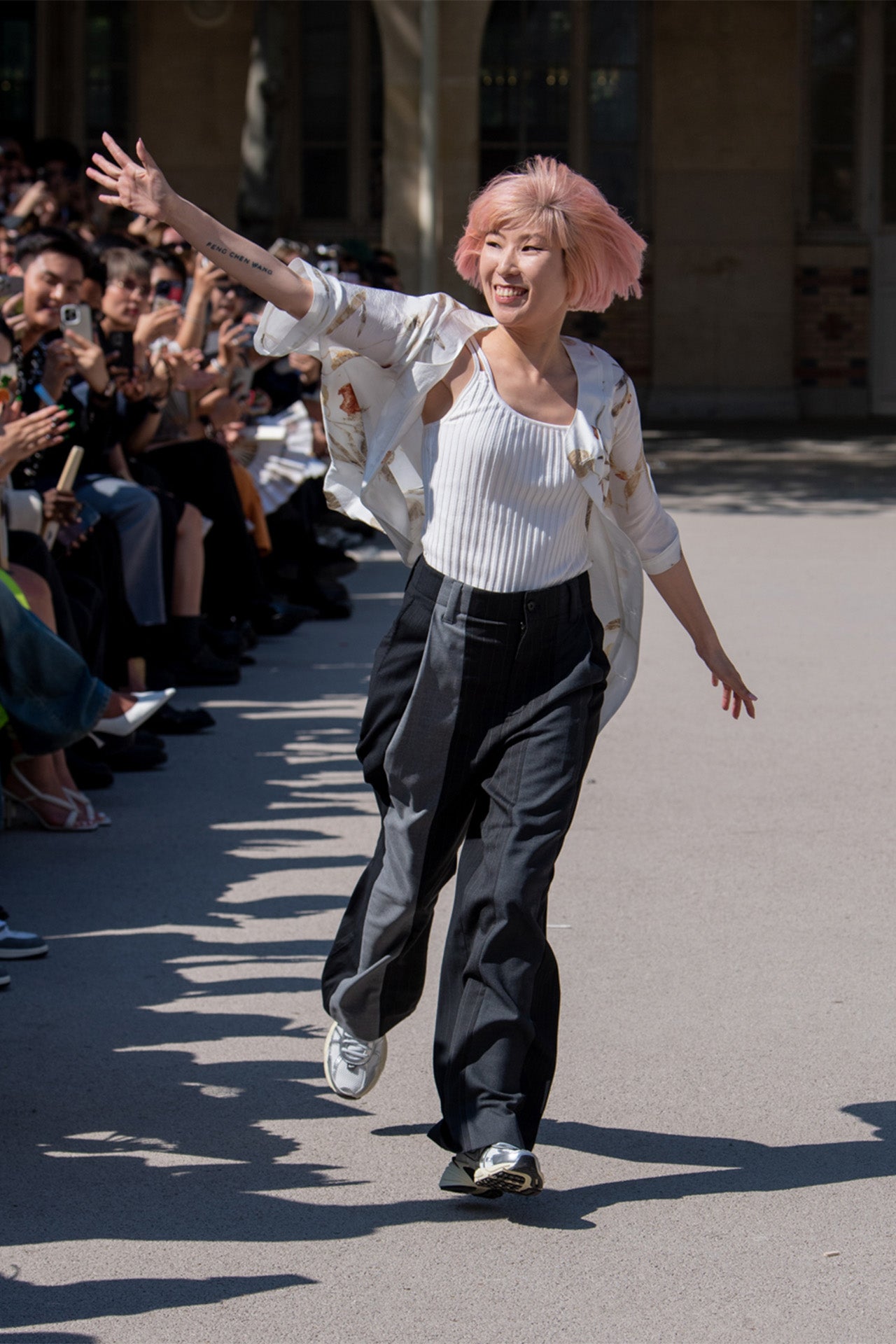 Spring Summer 24 Runway Looks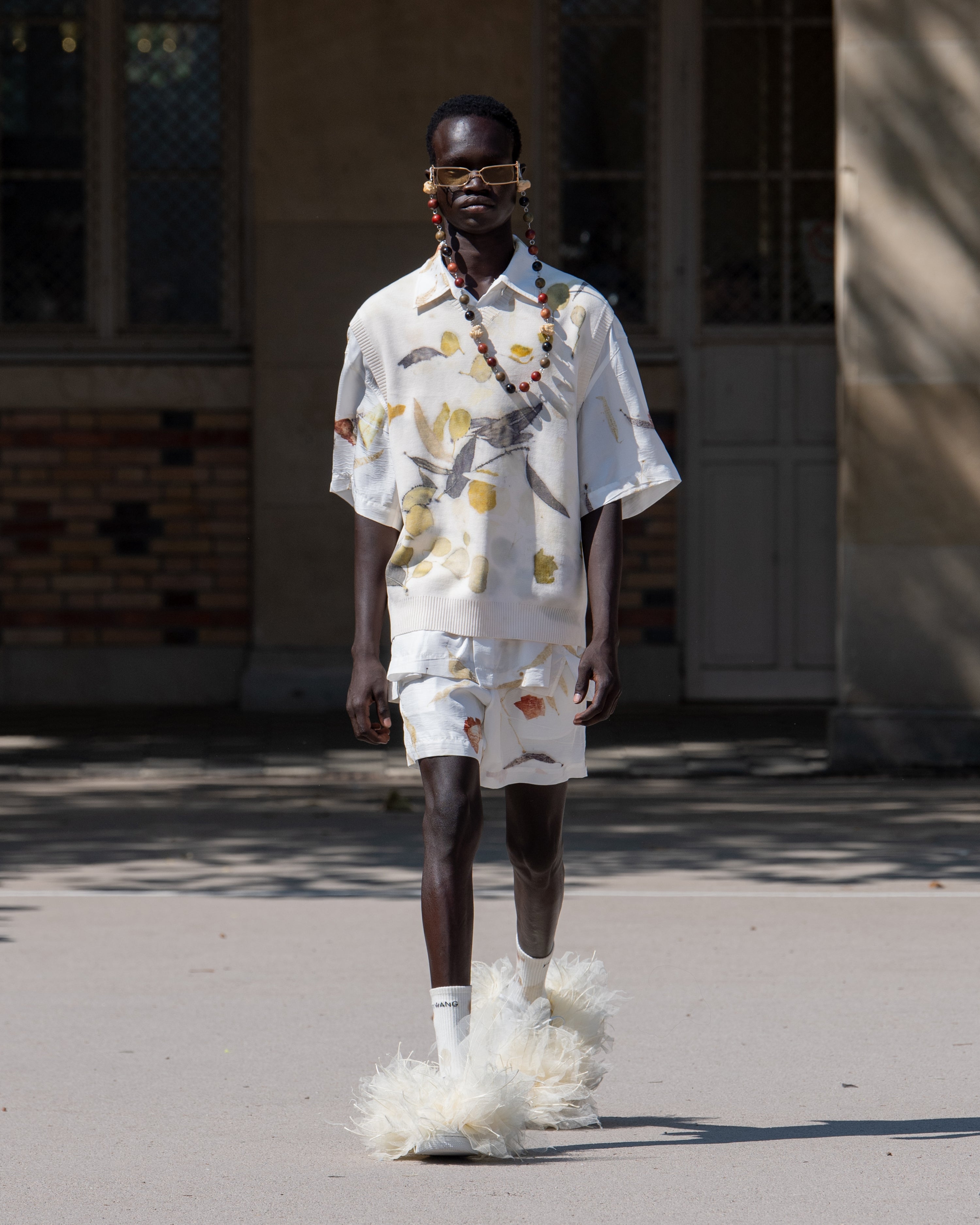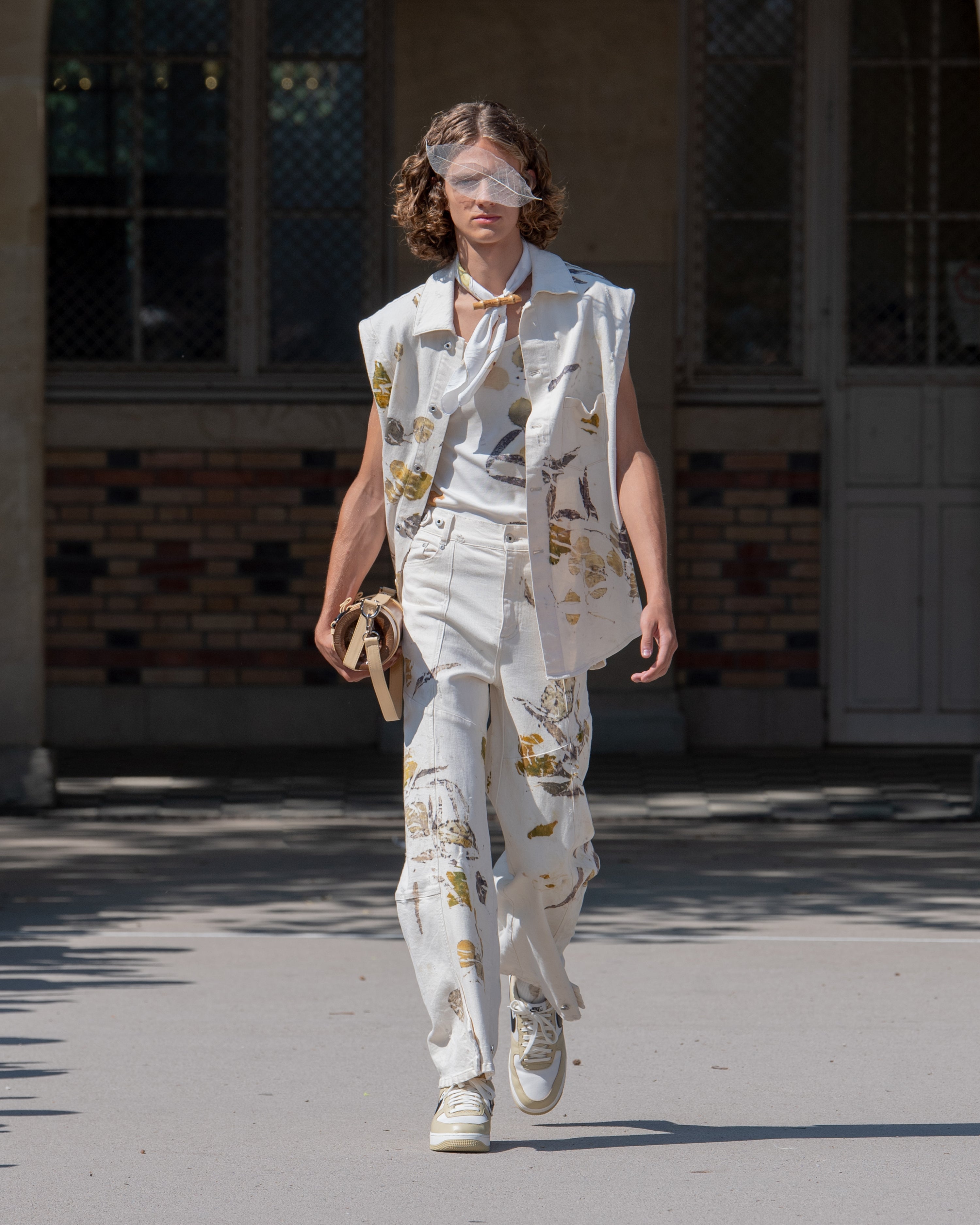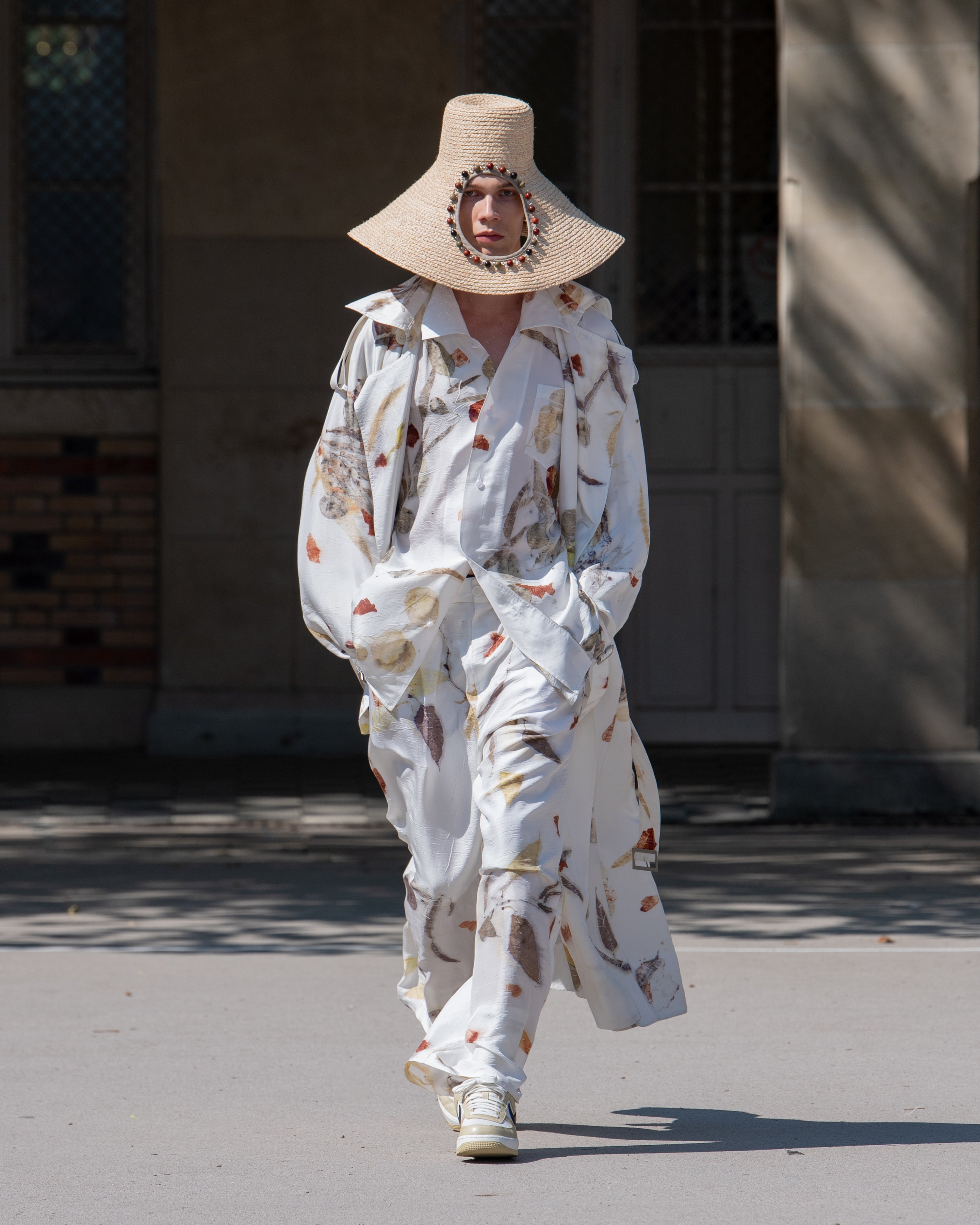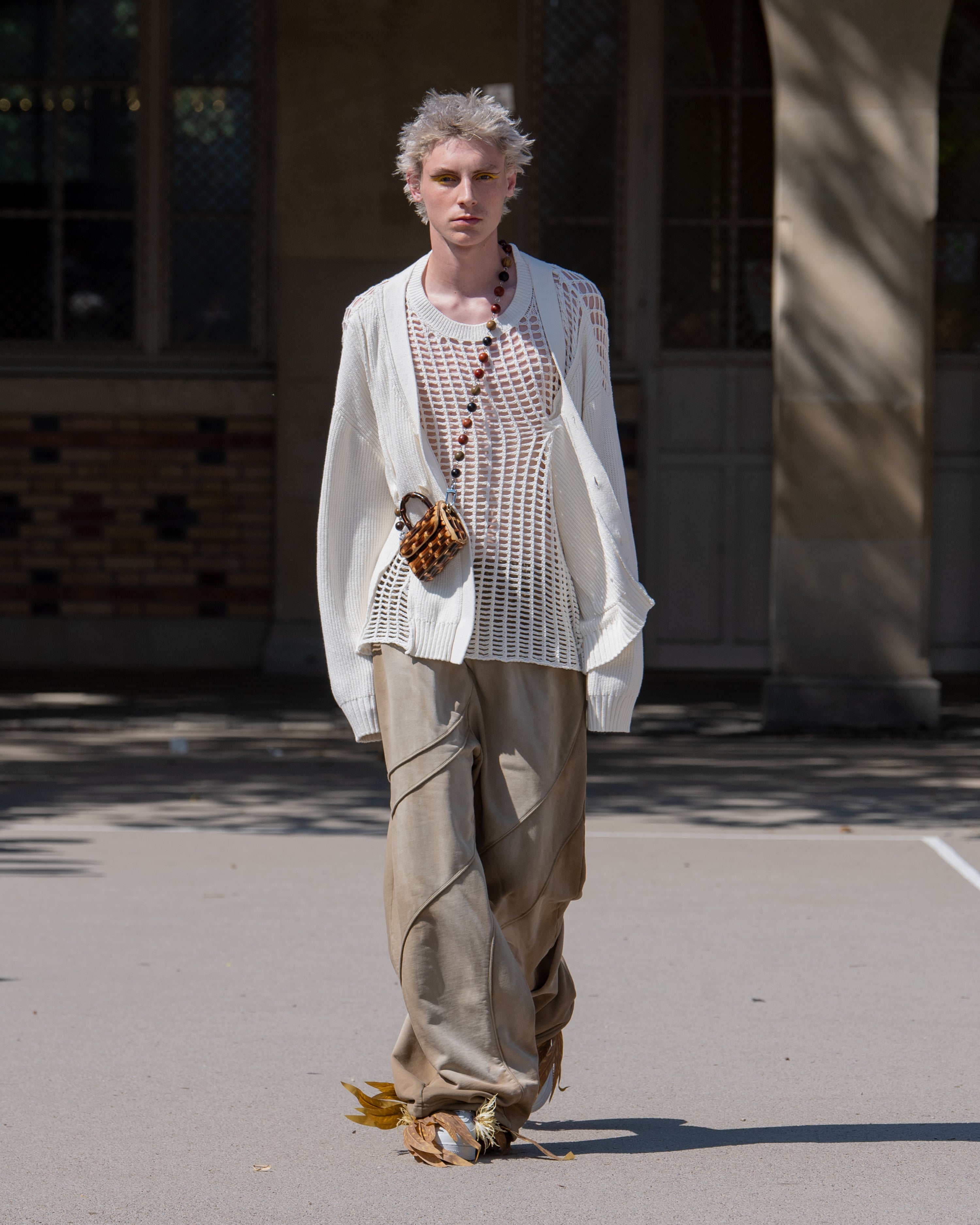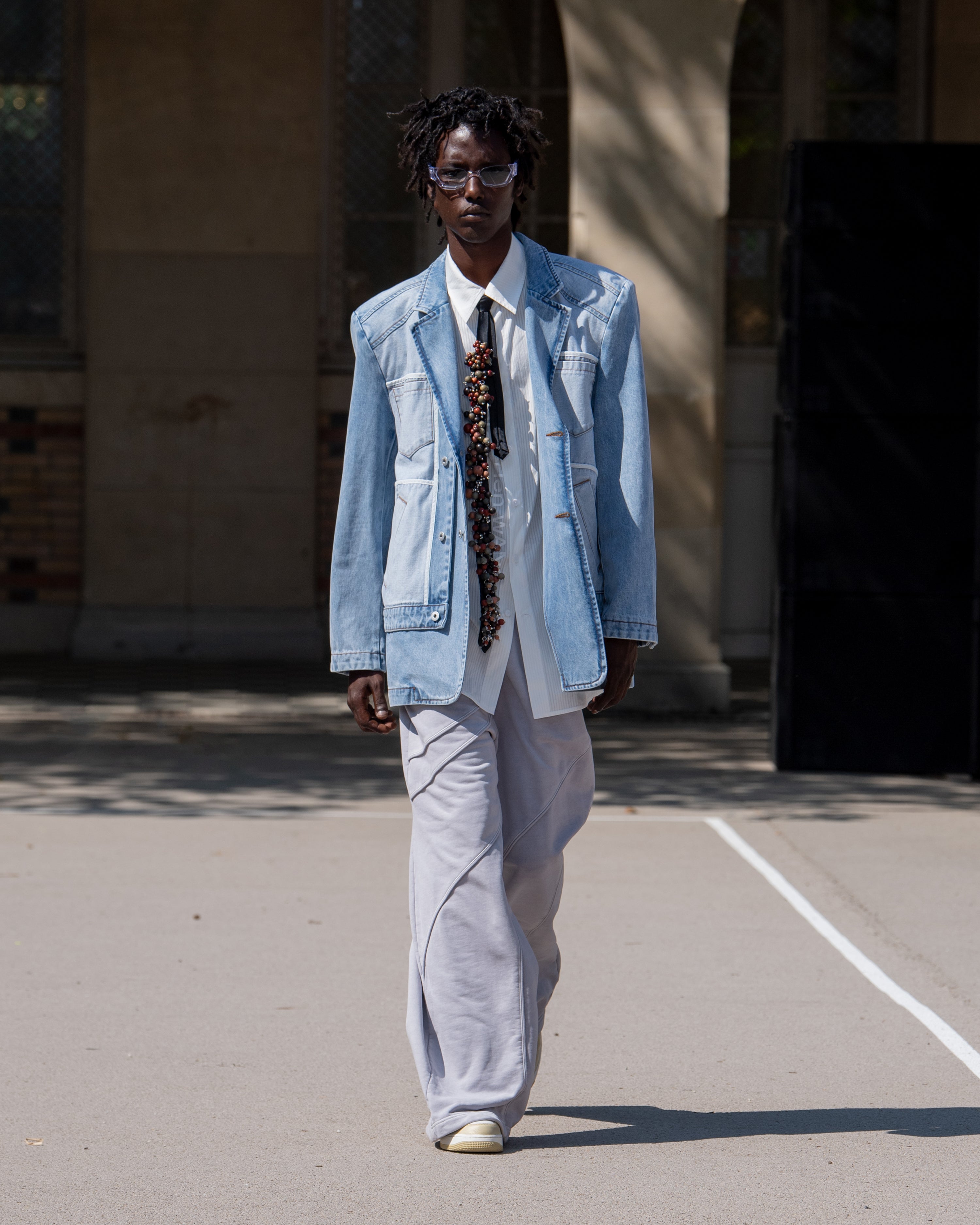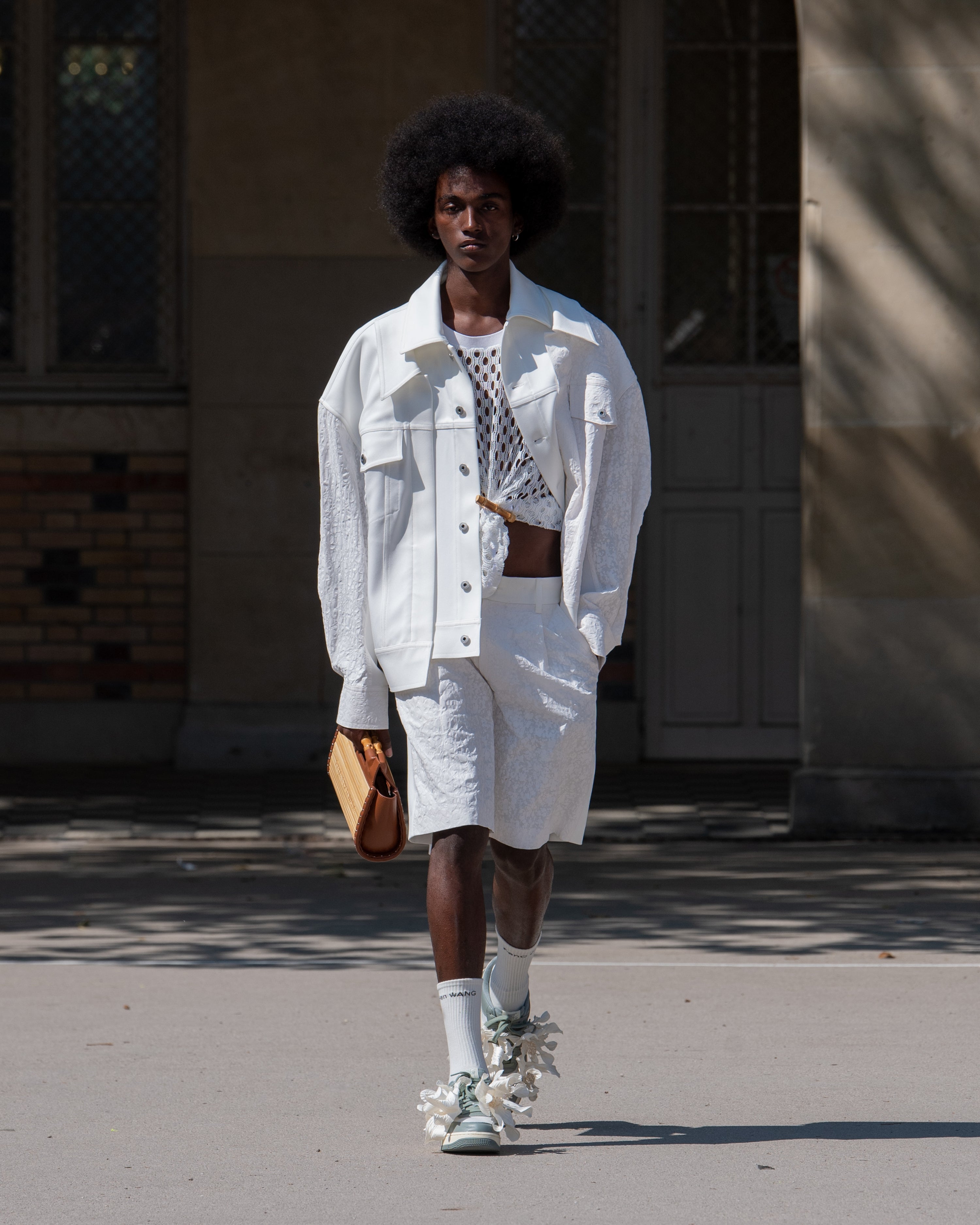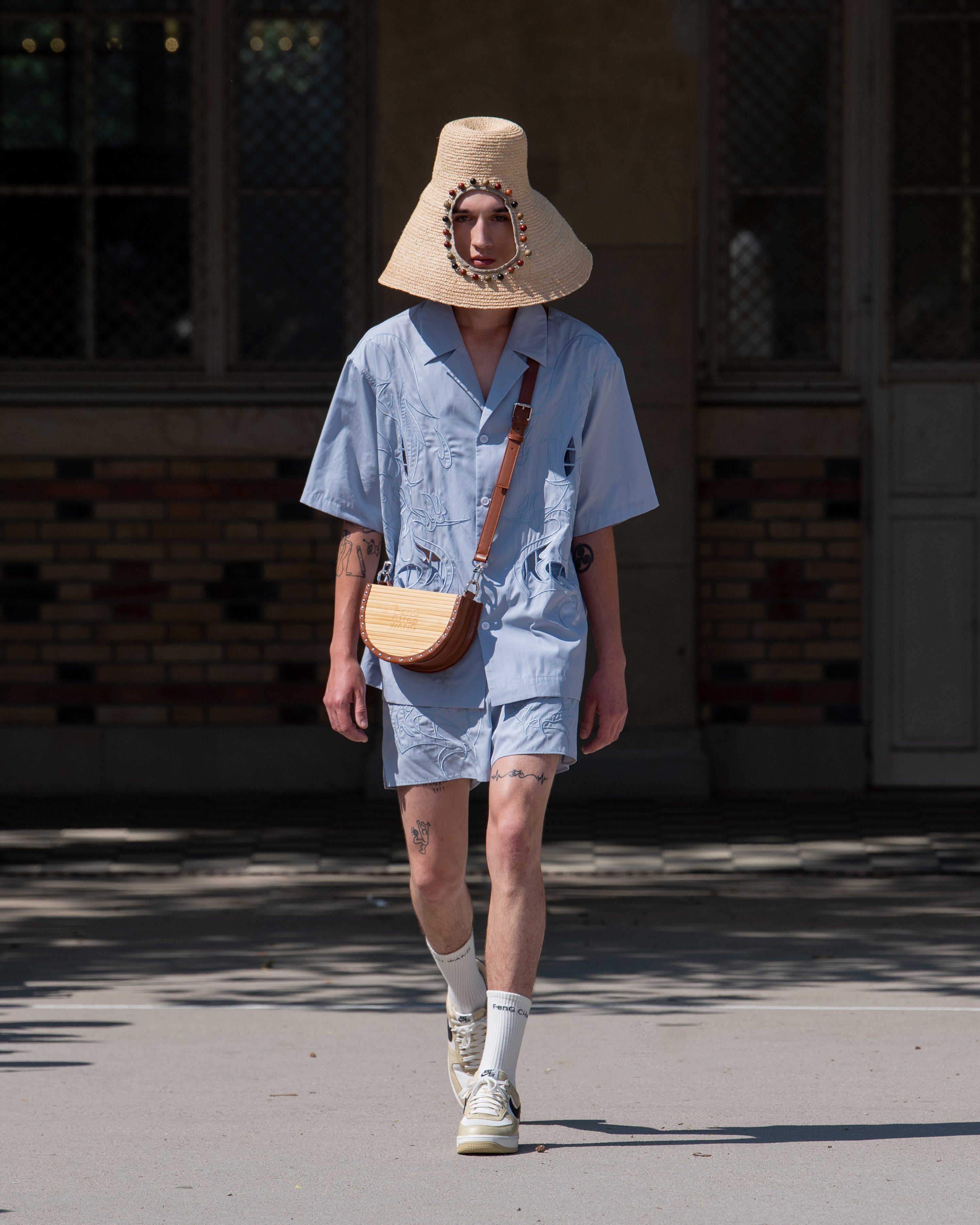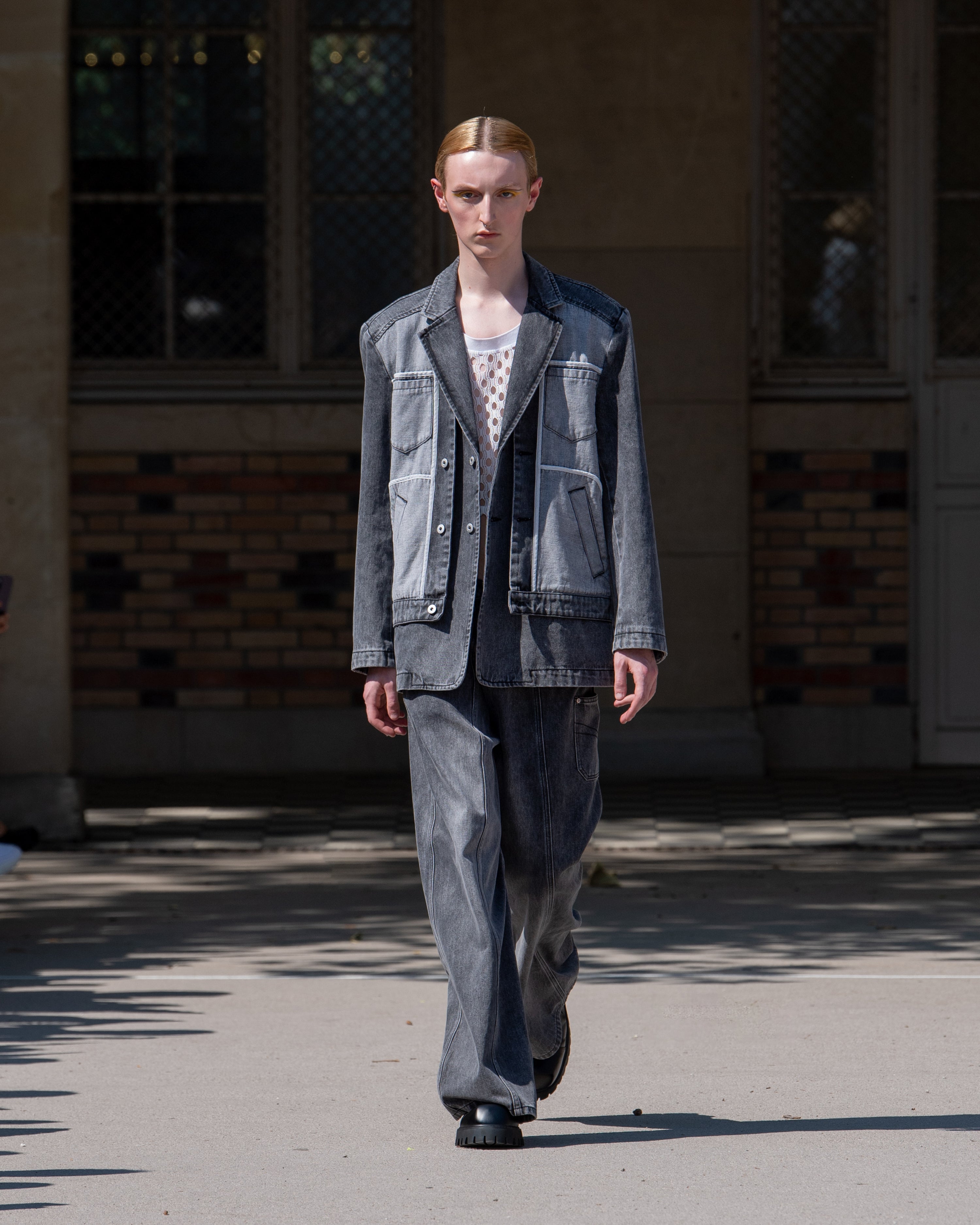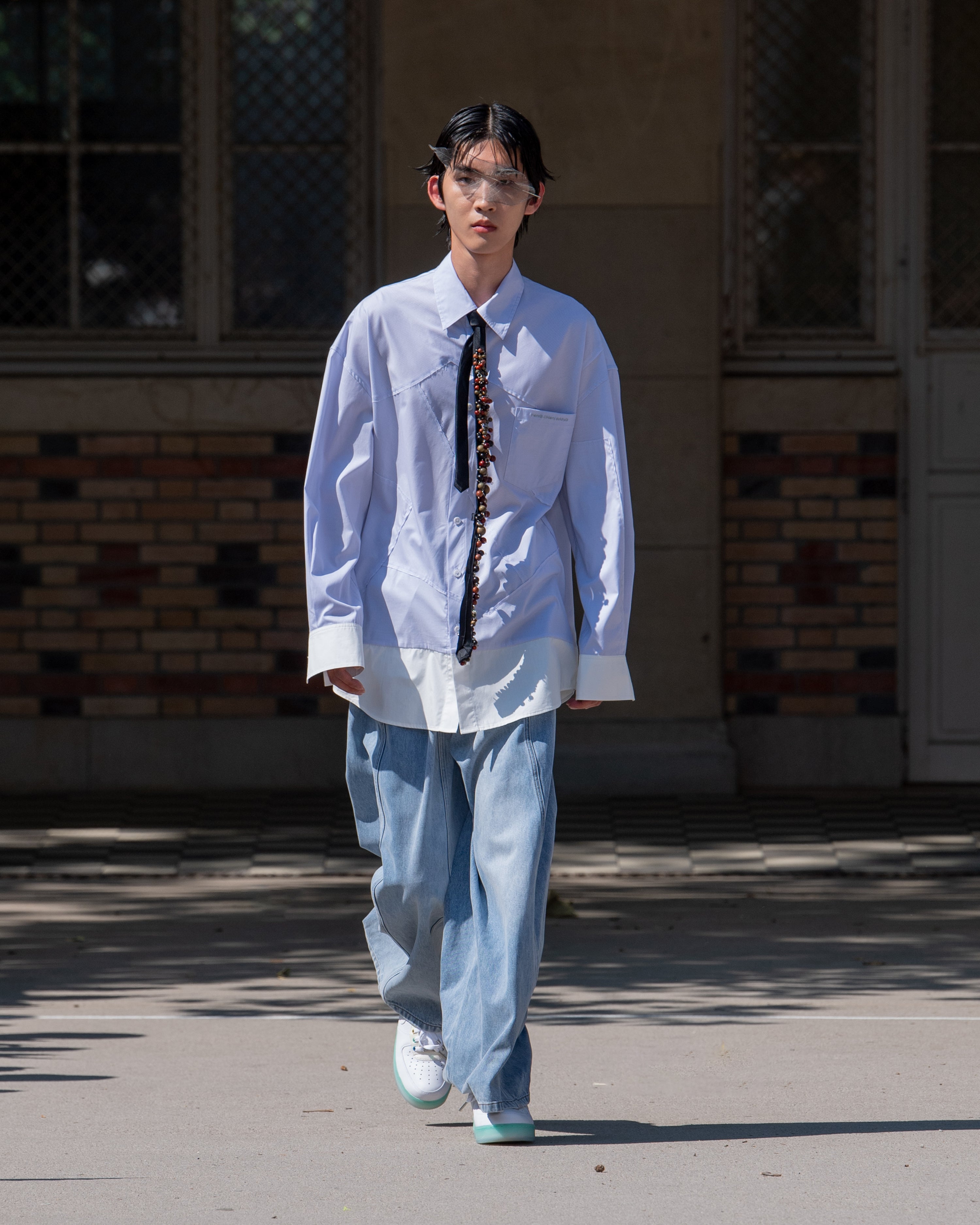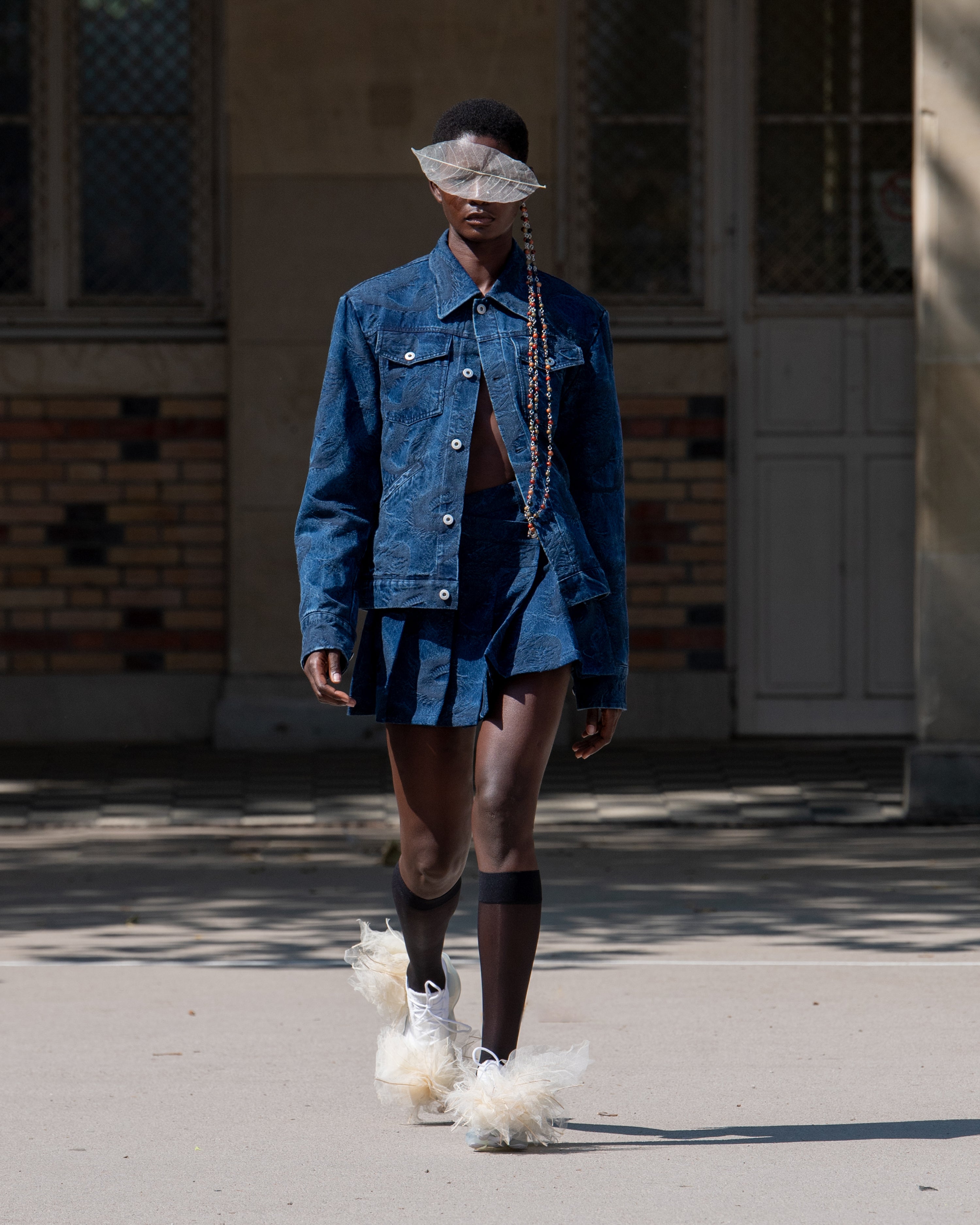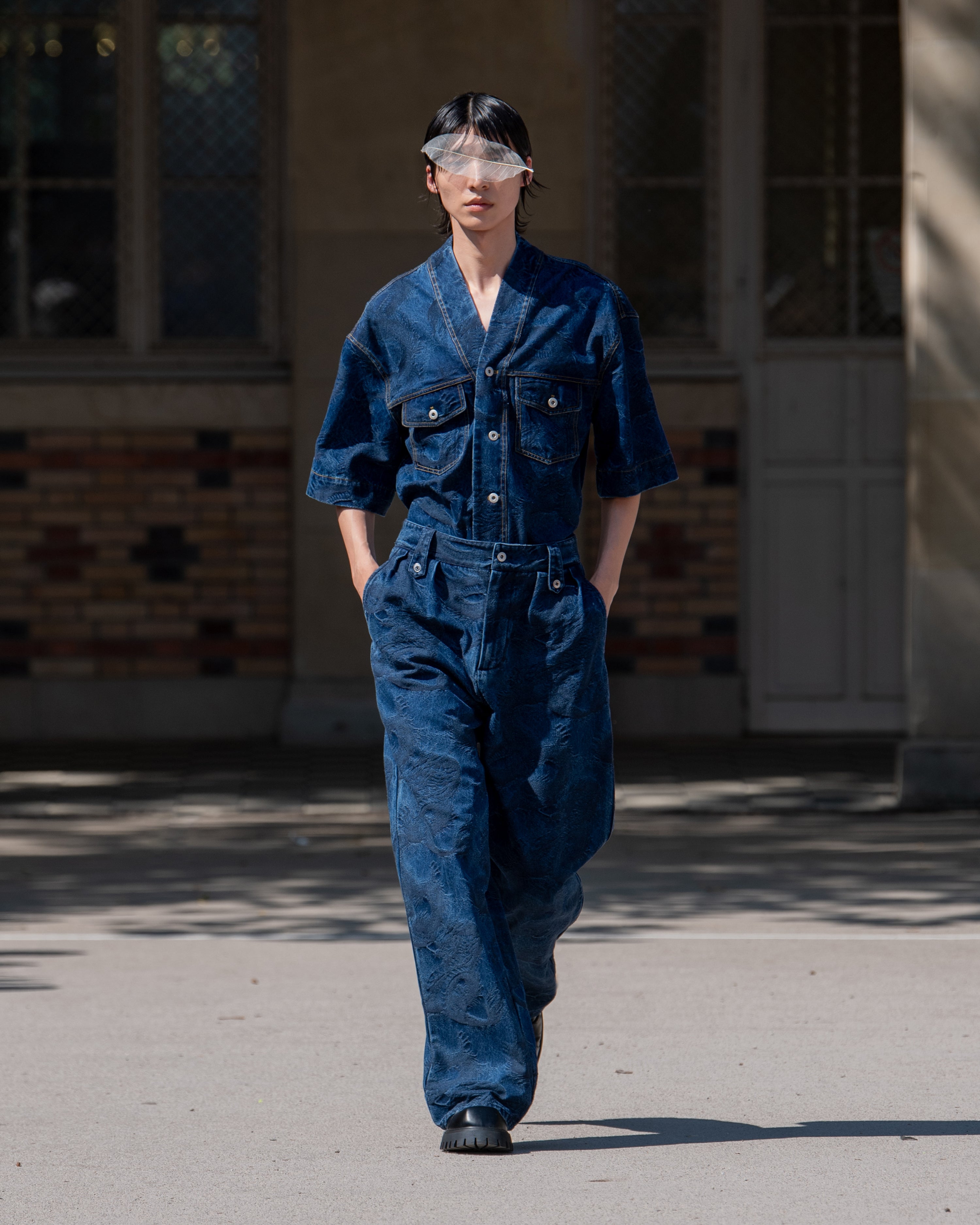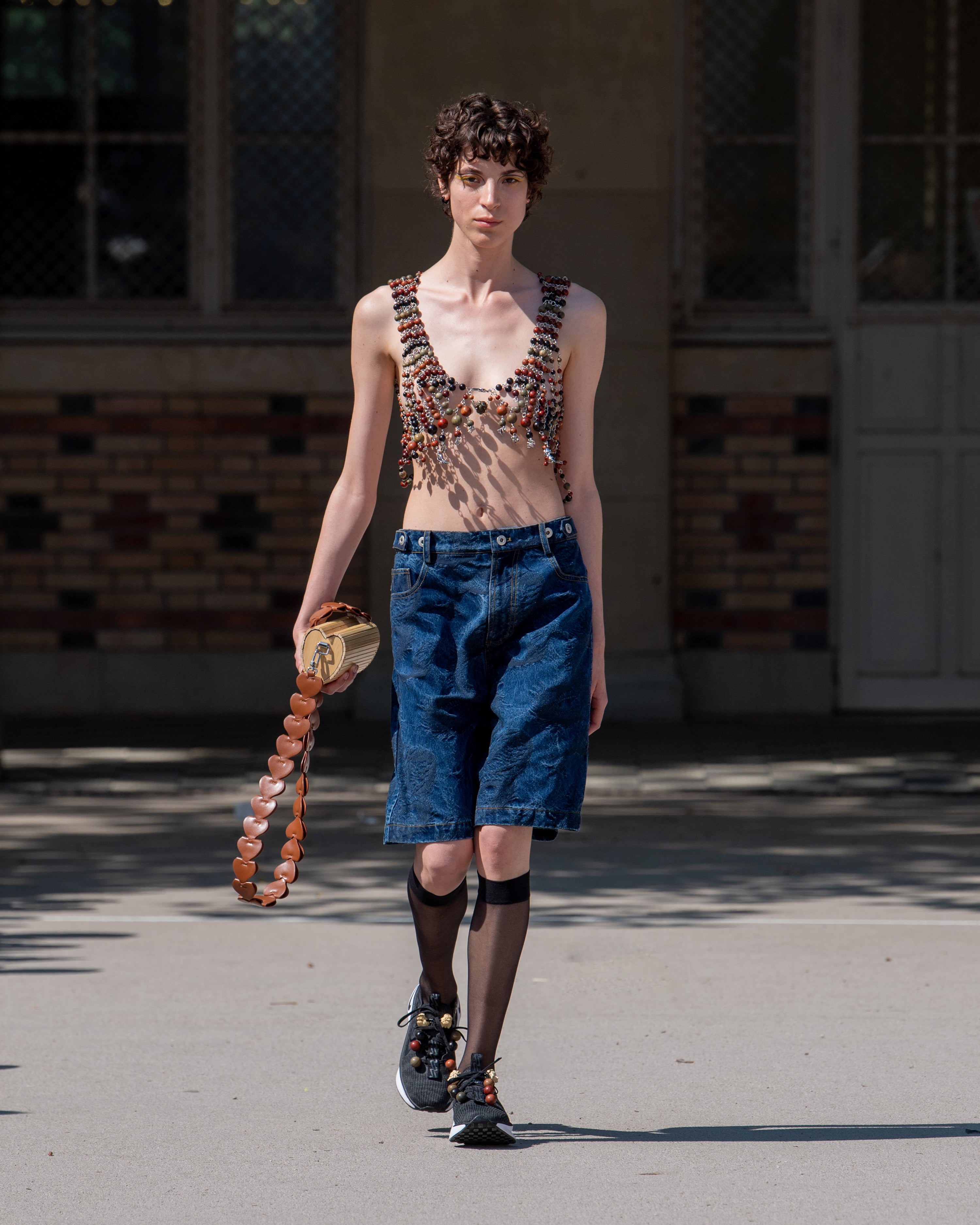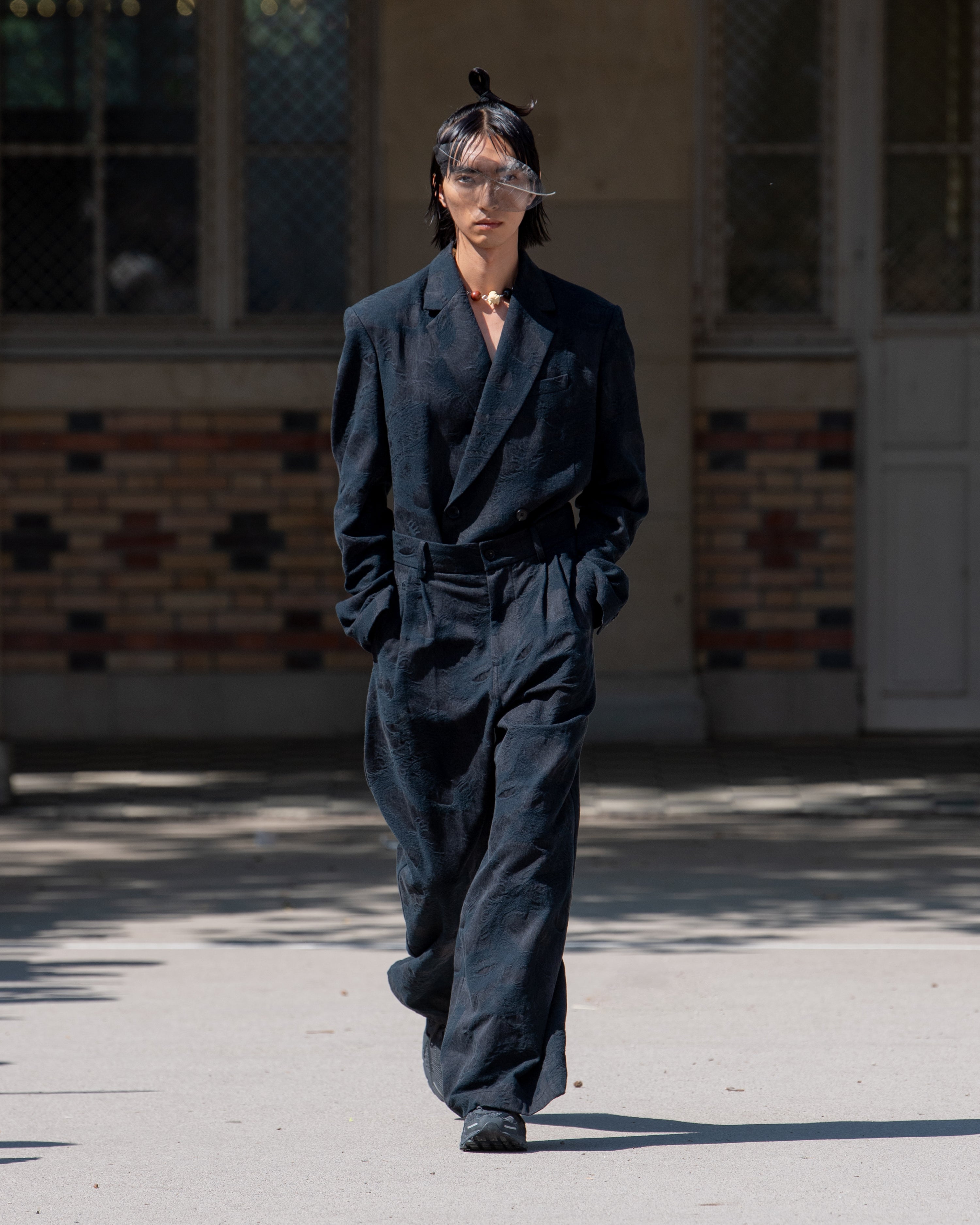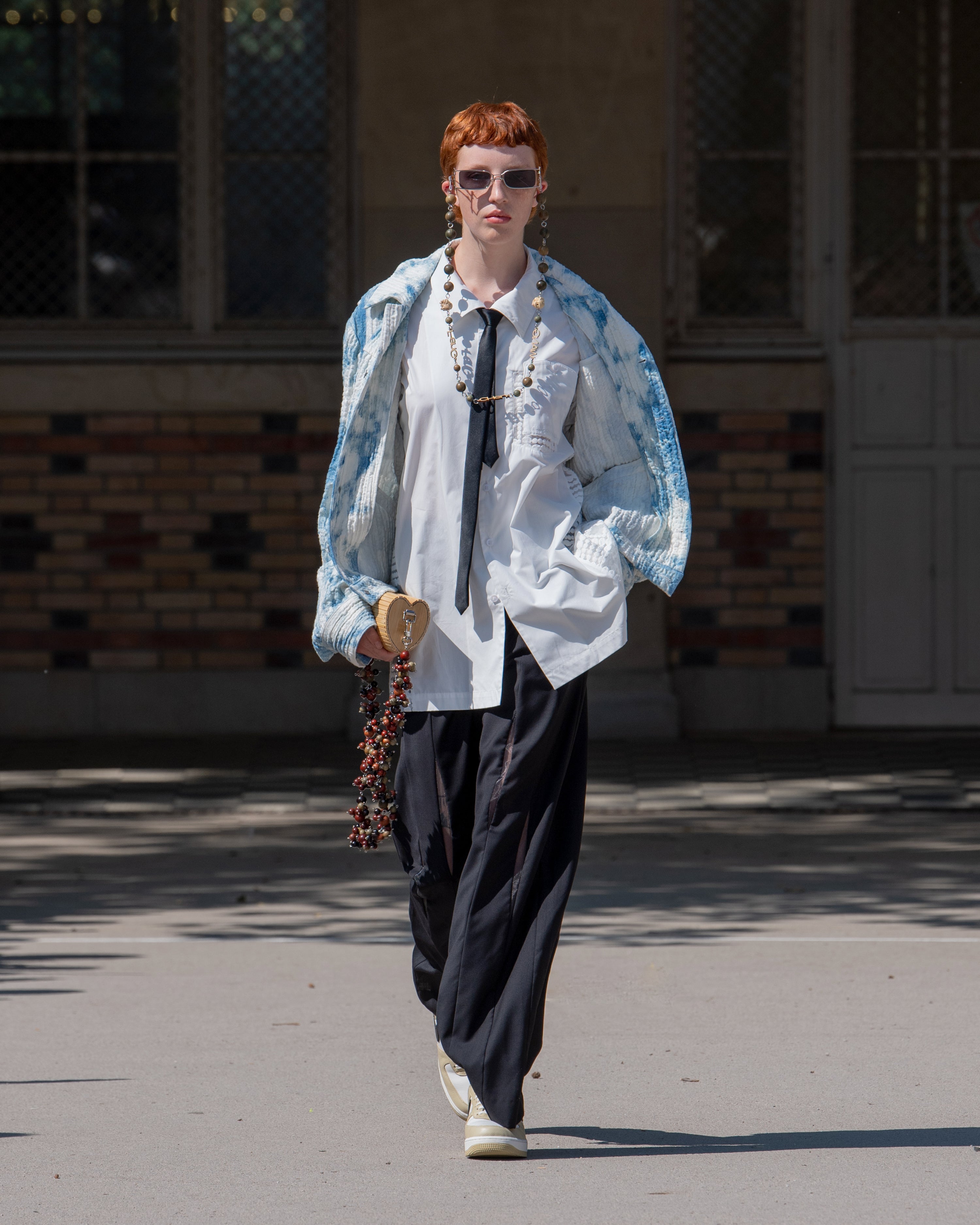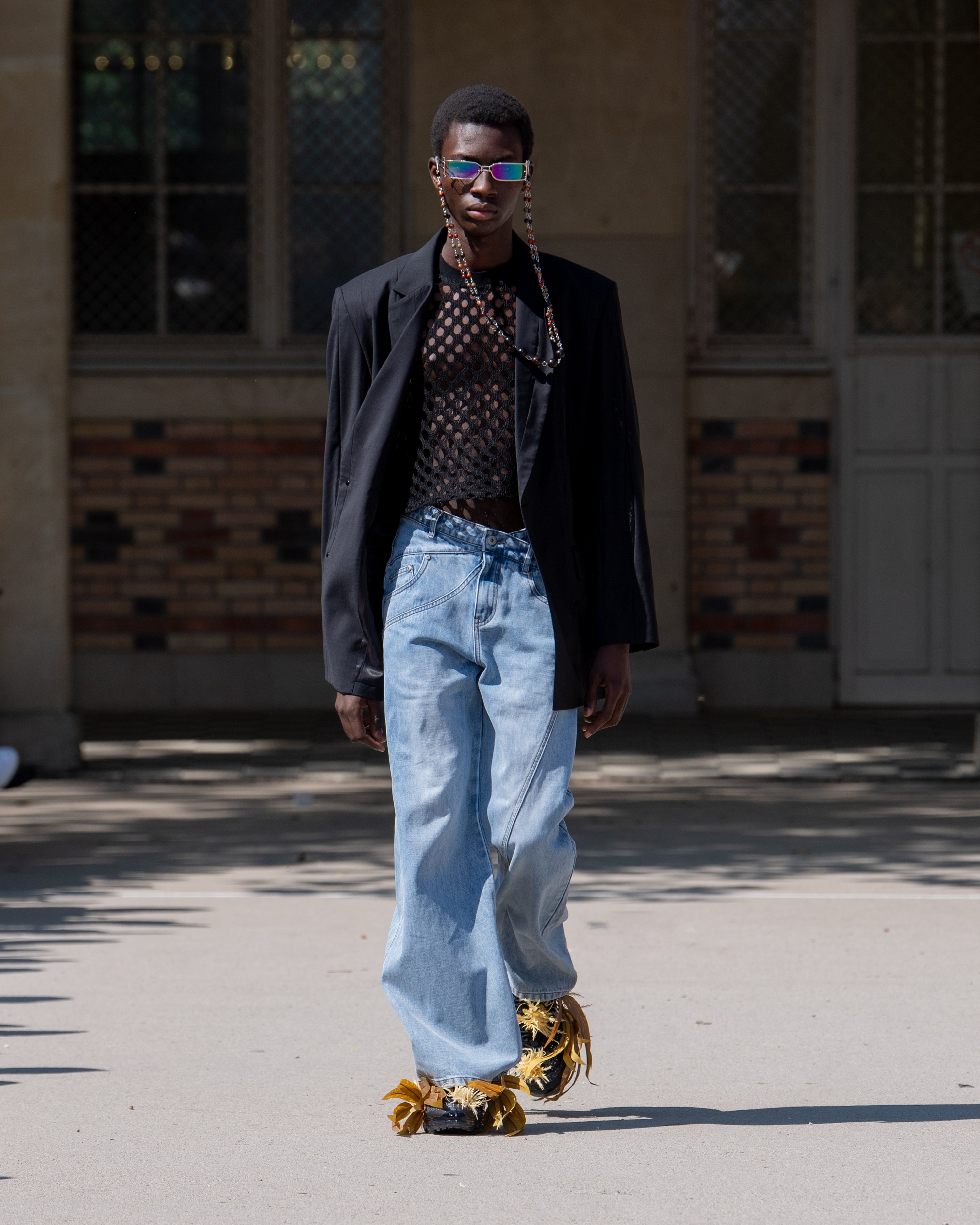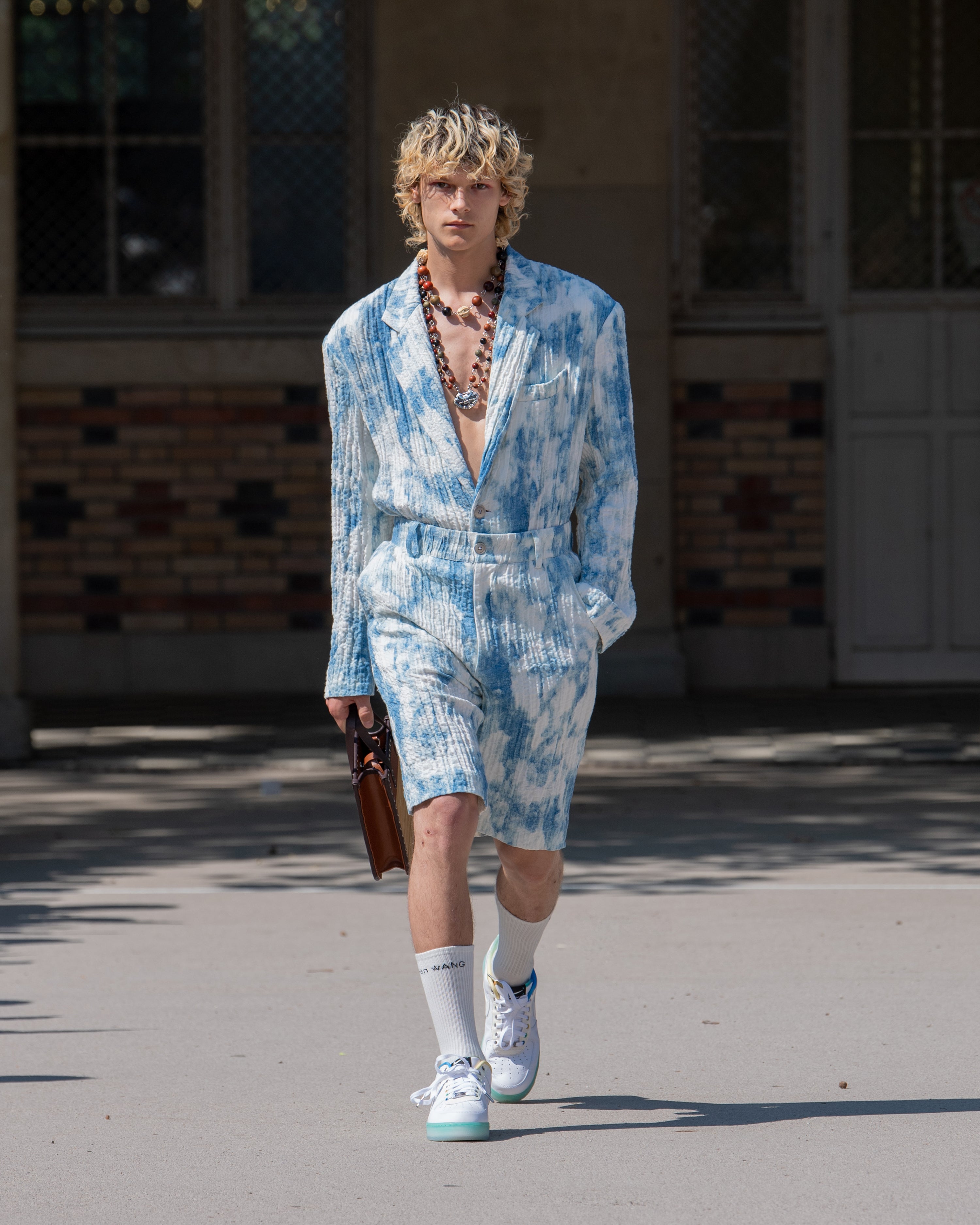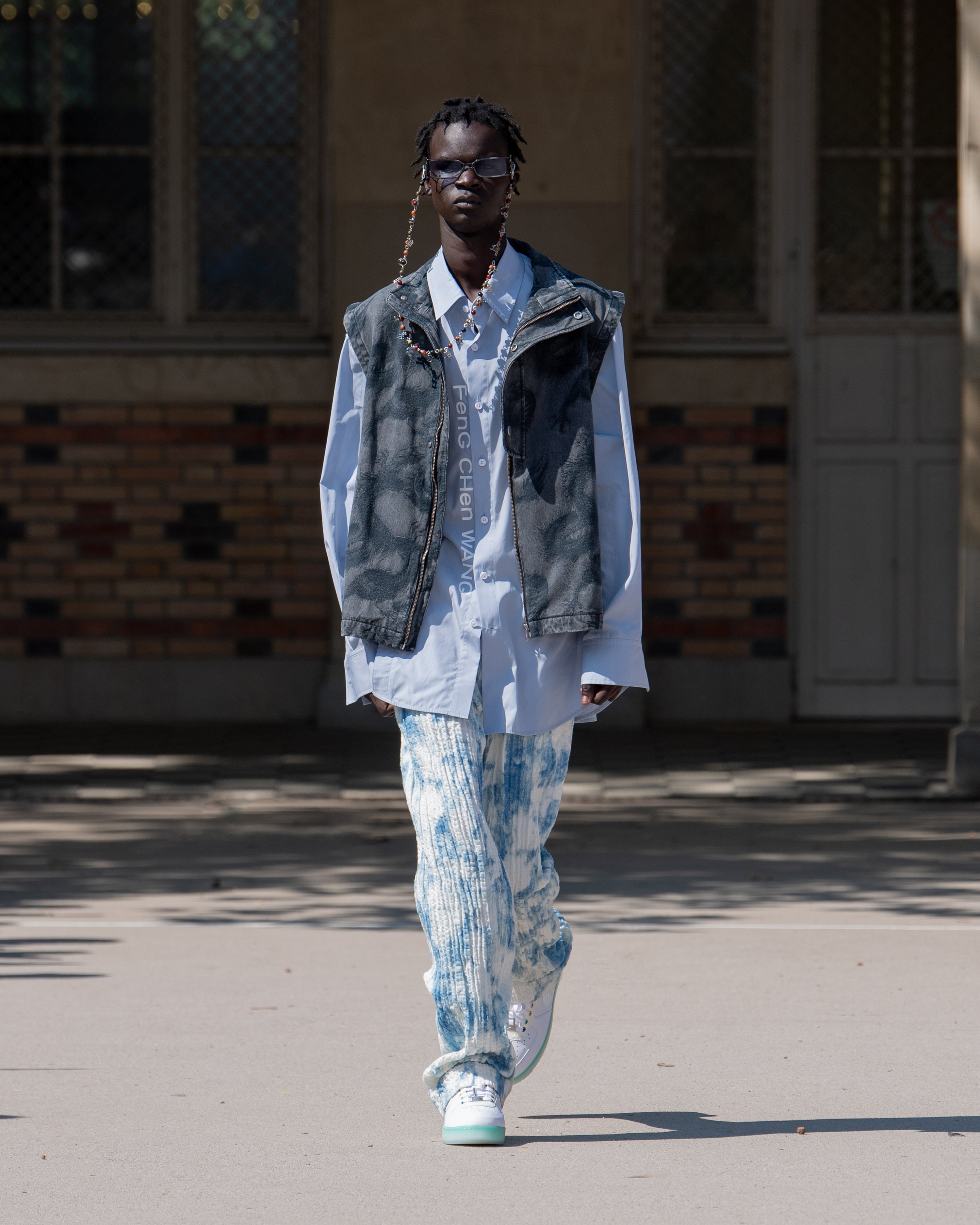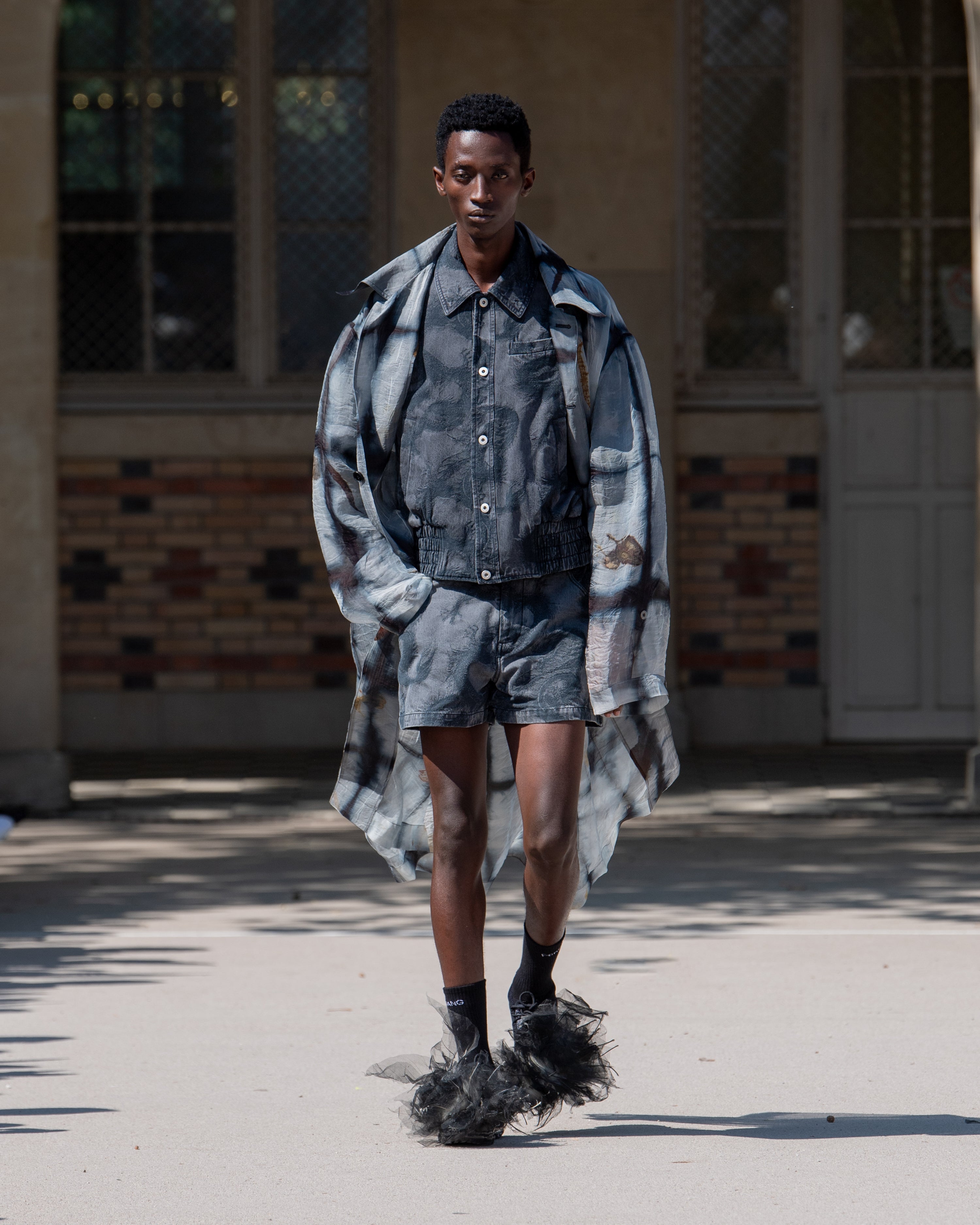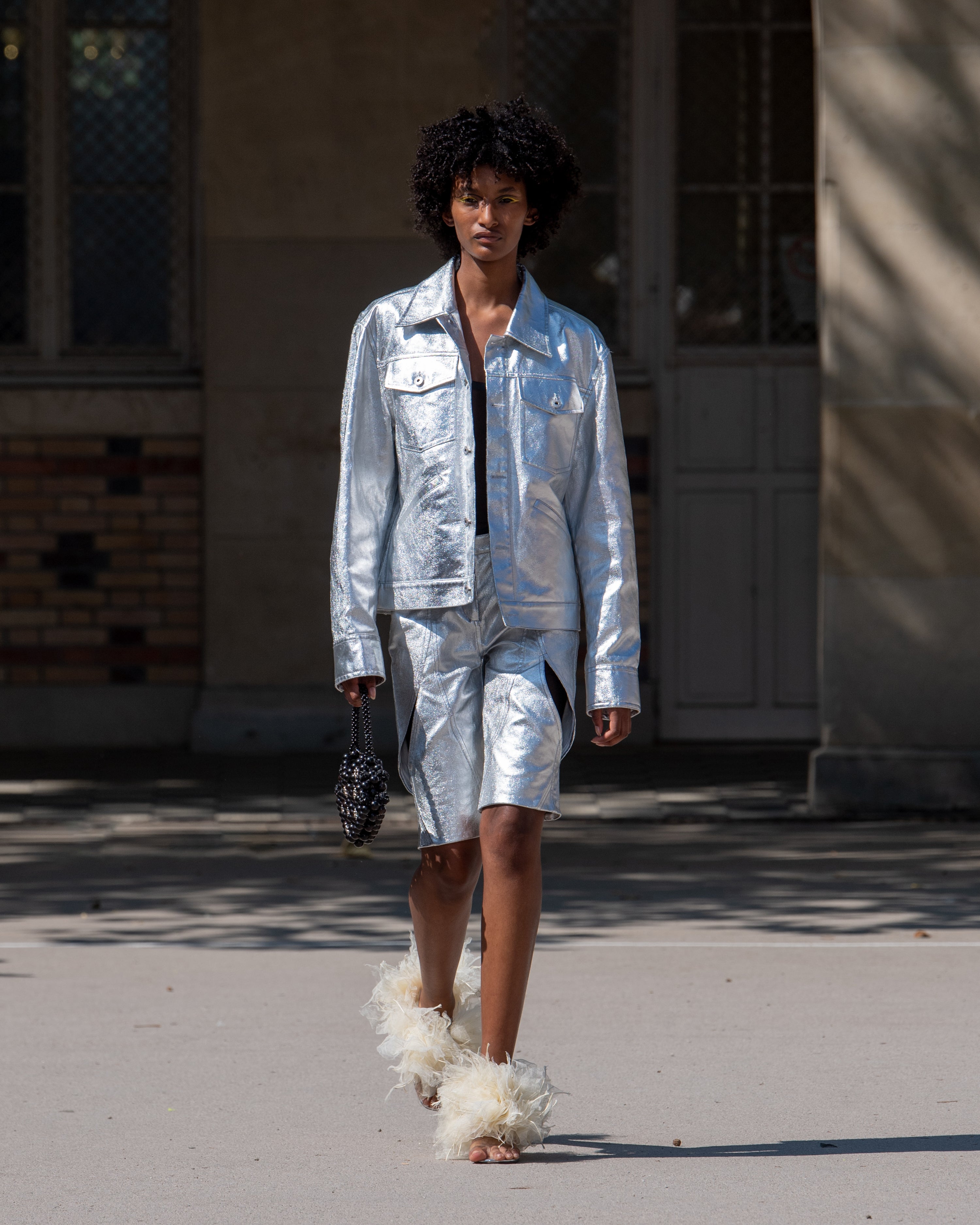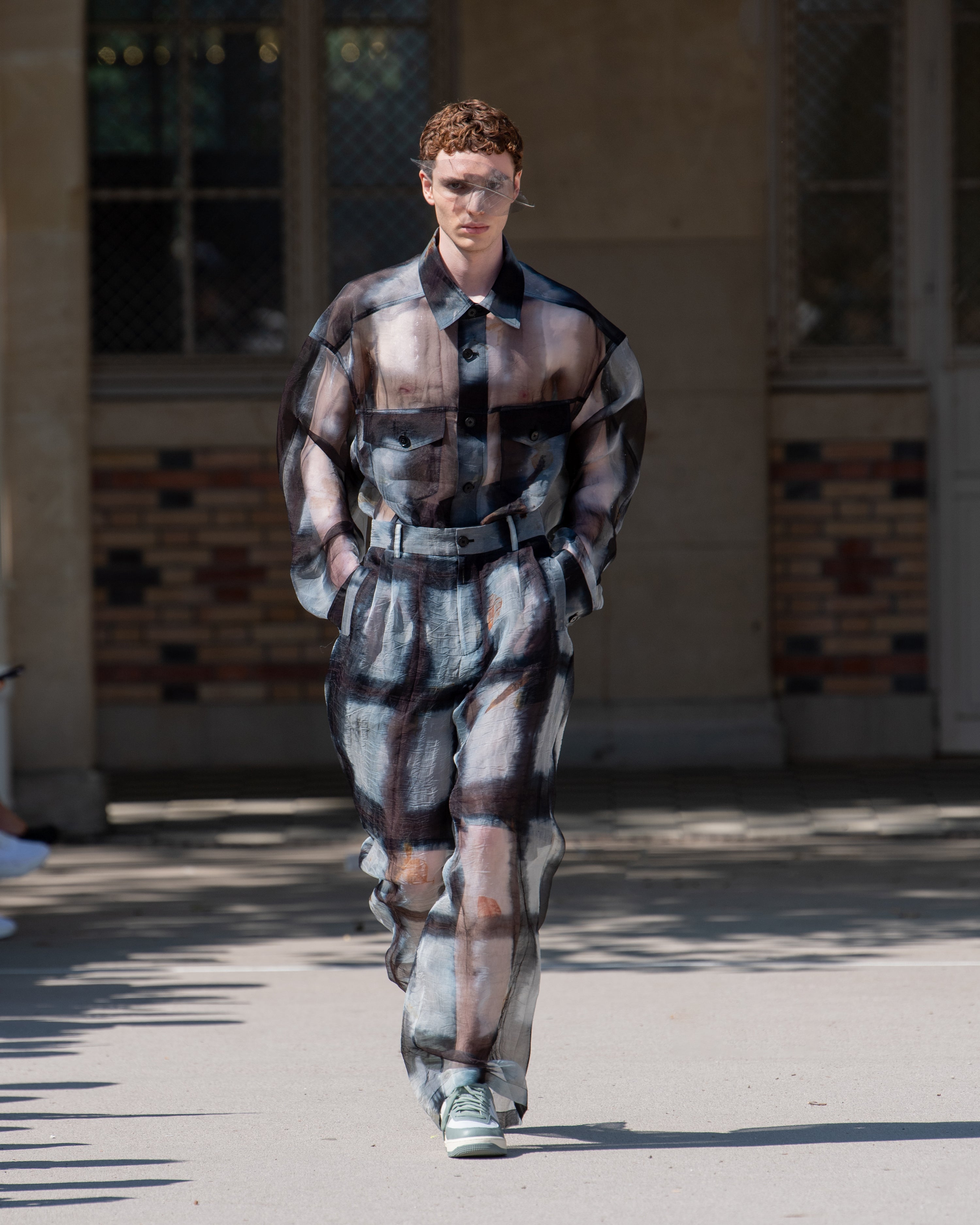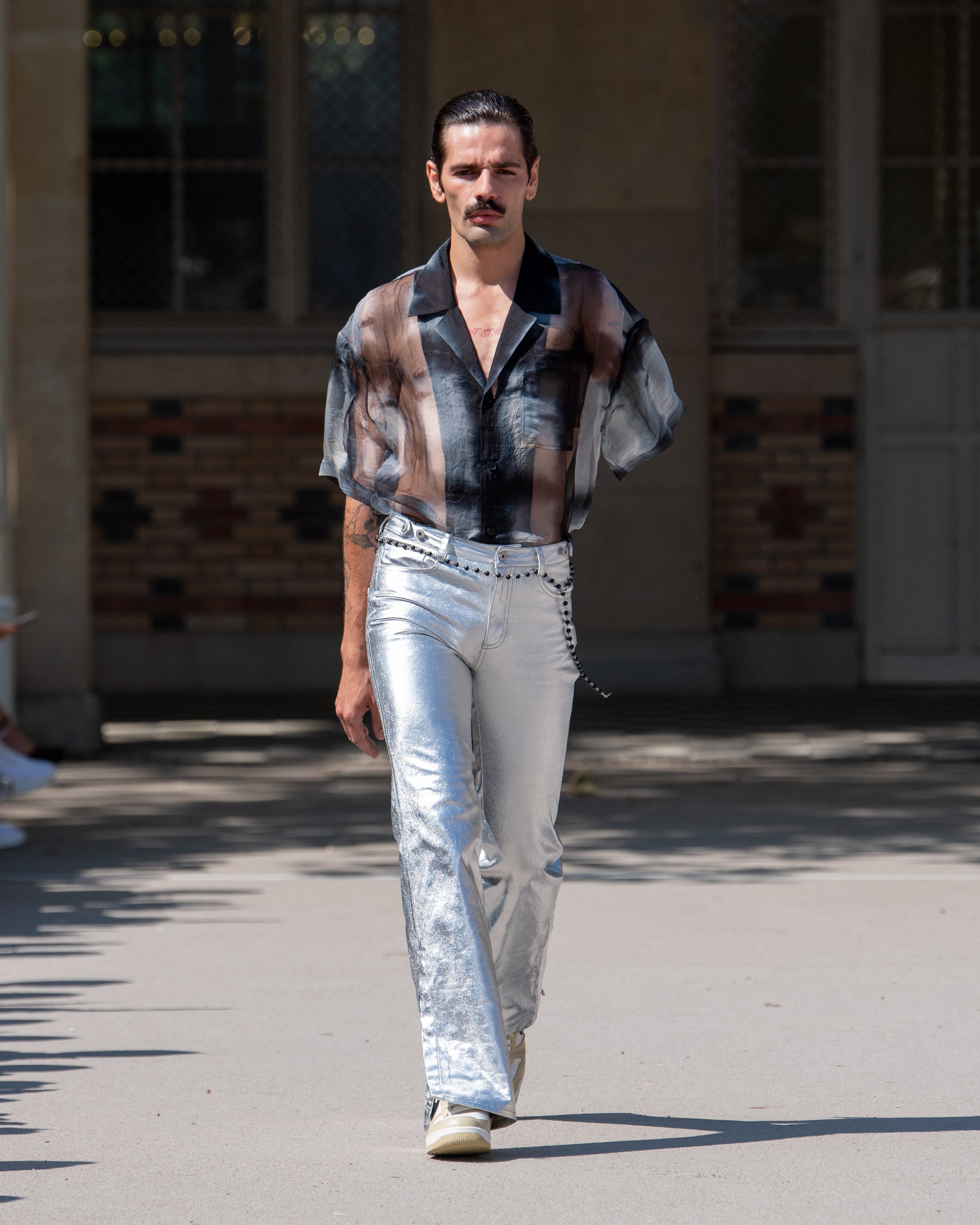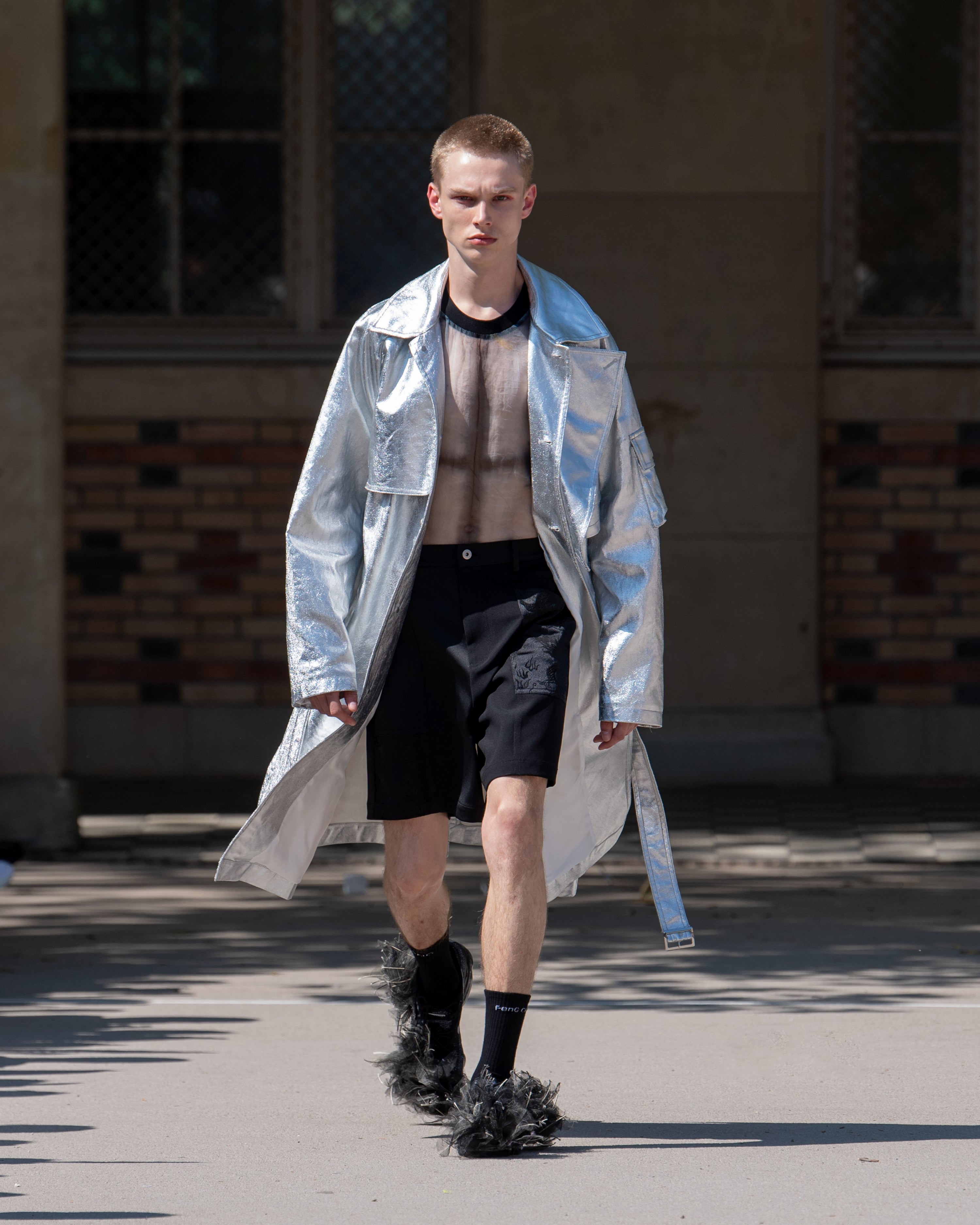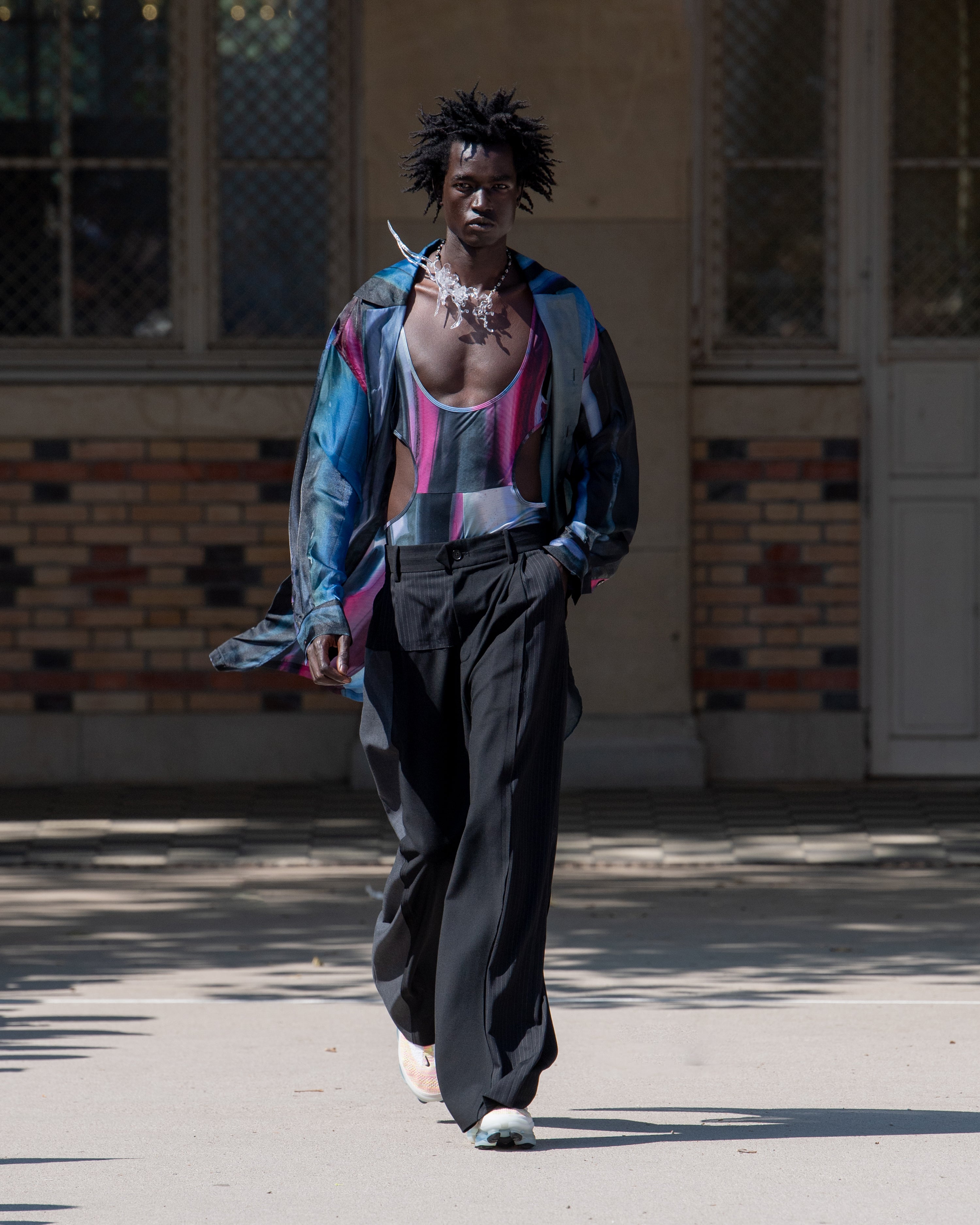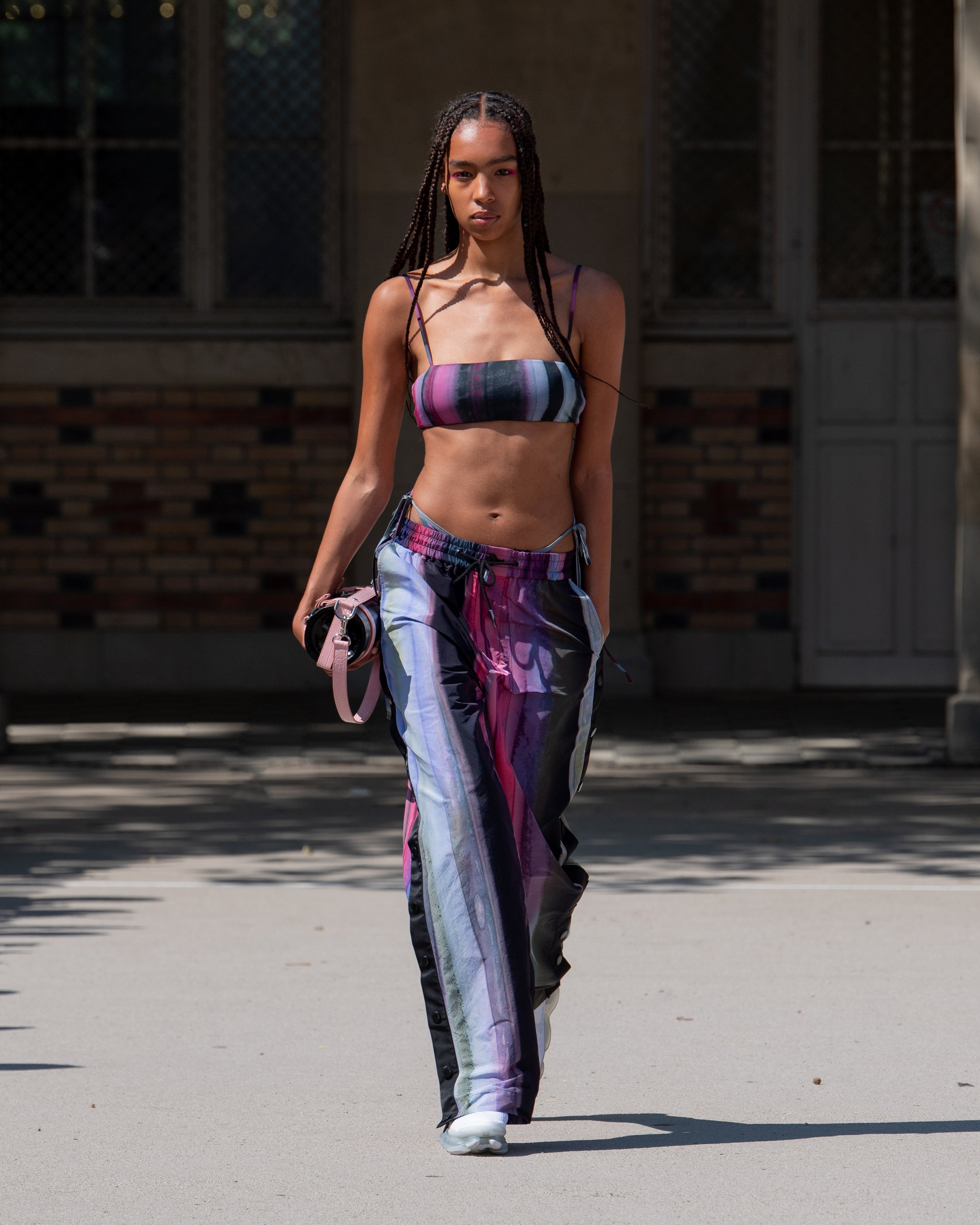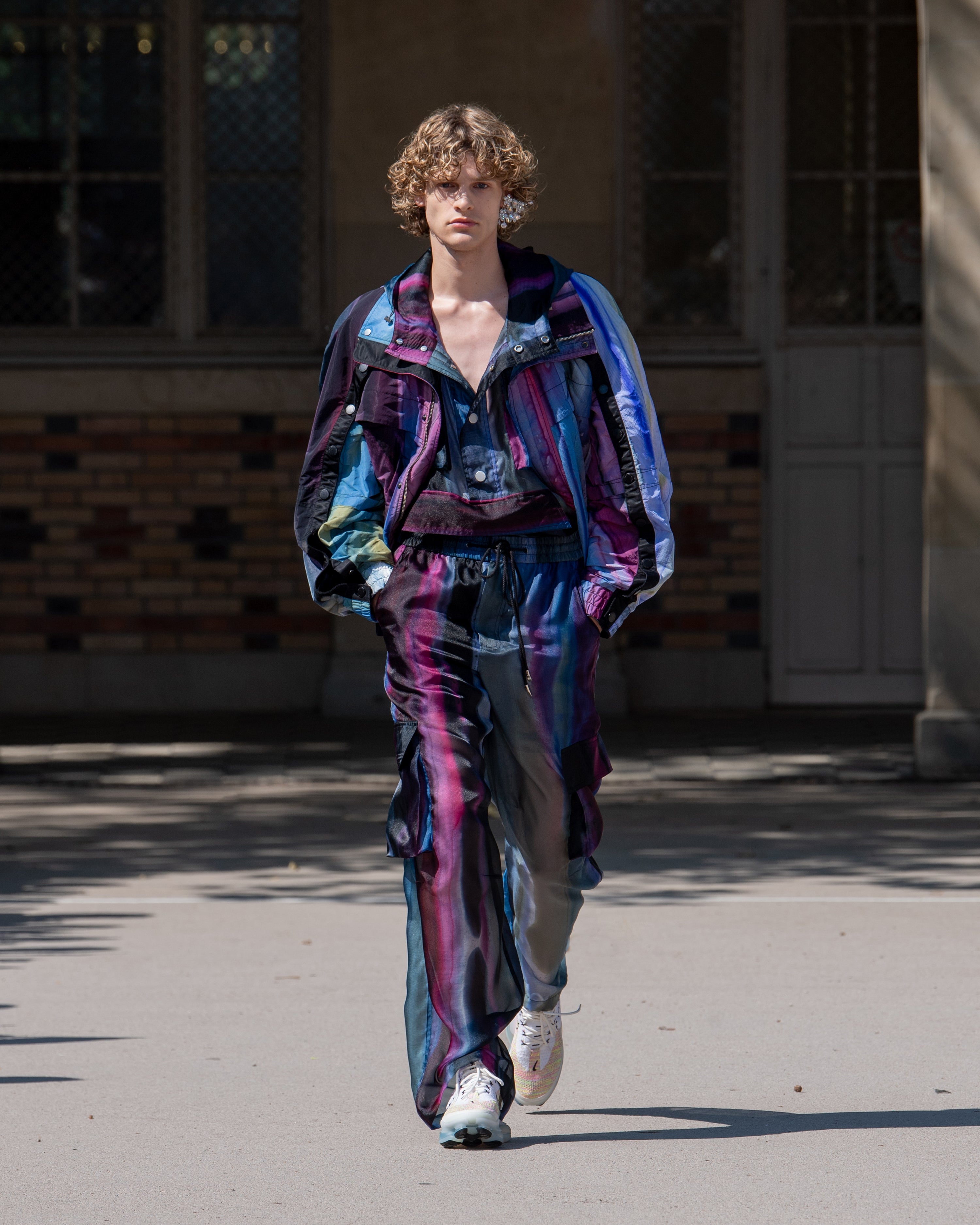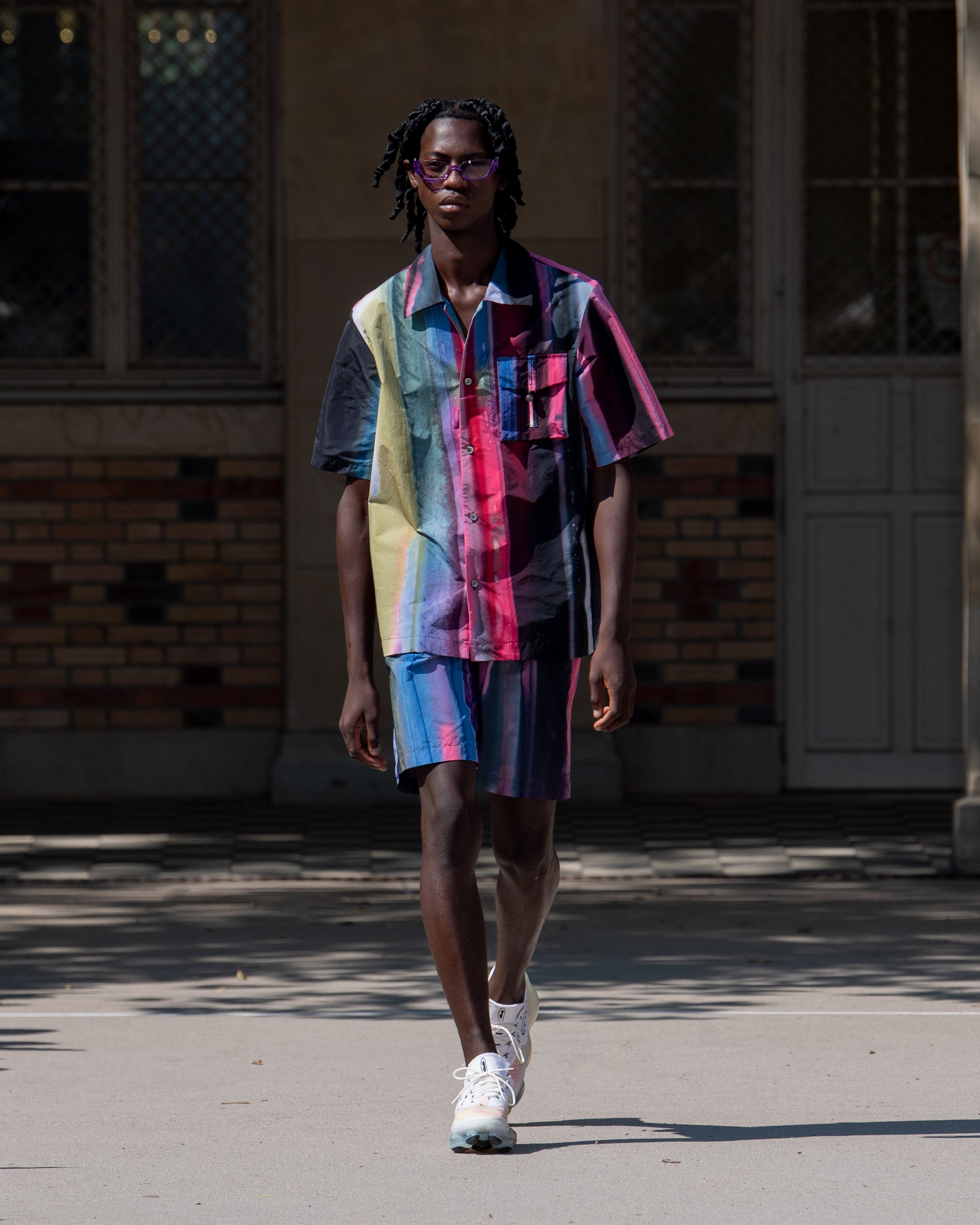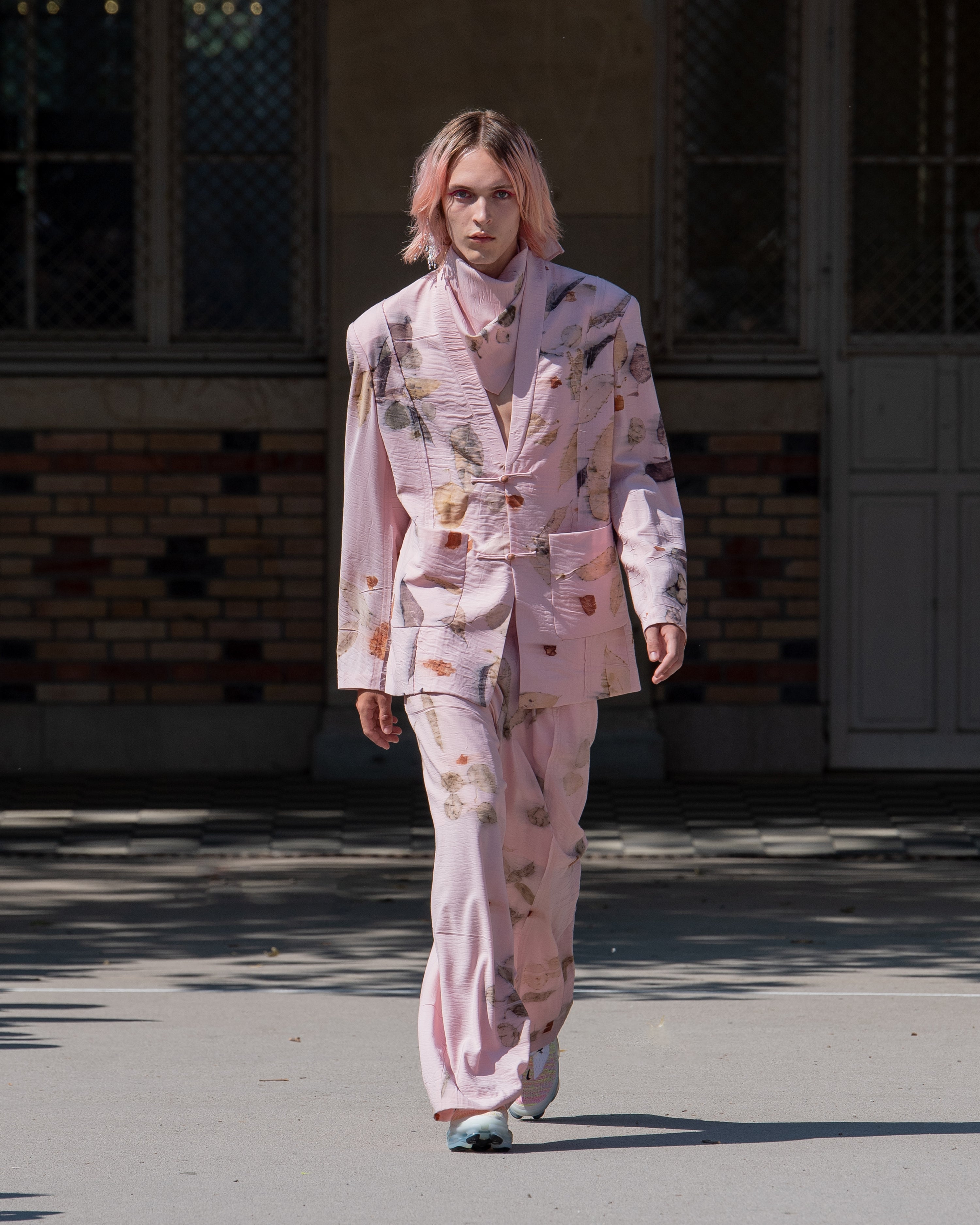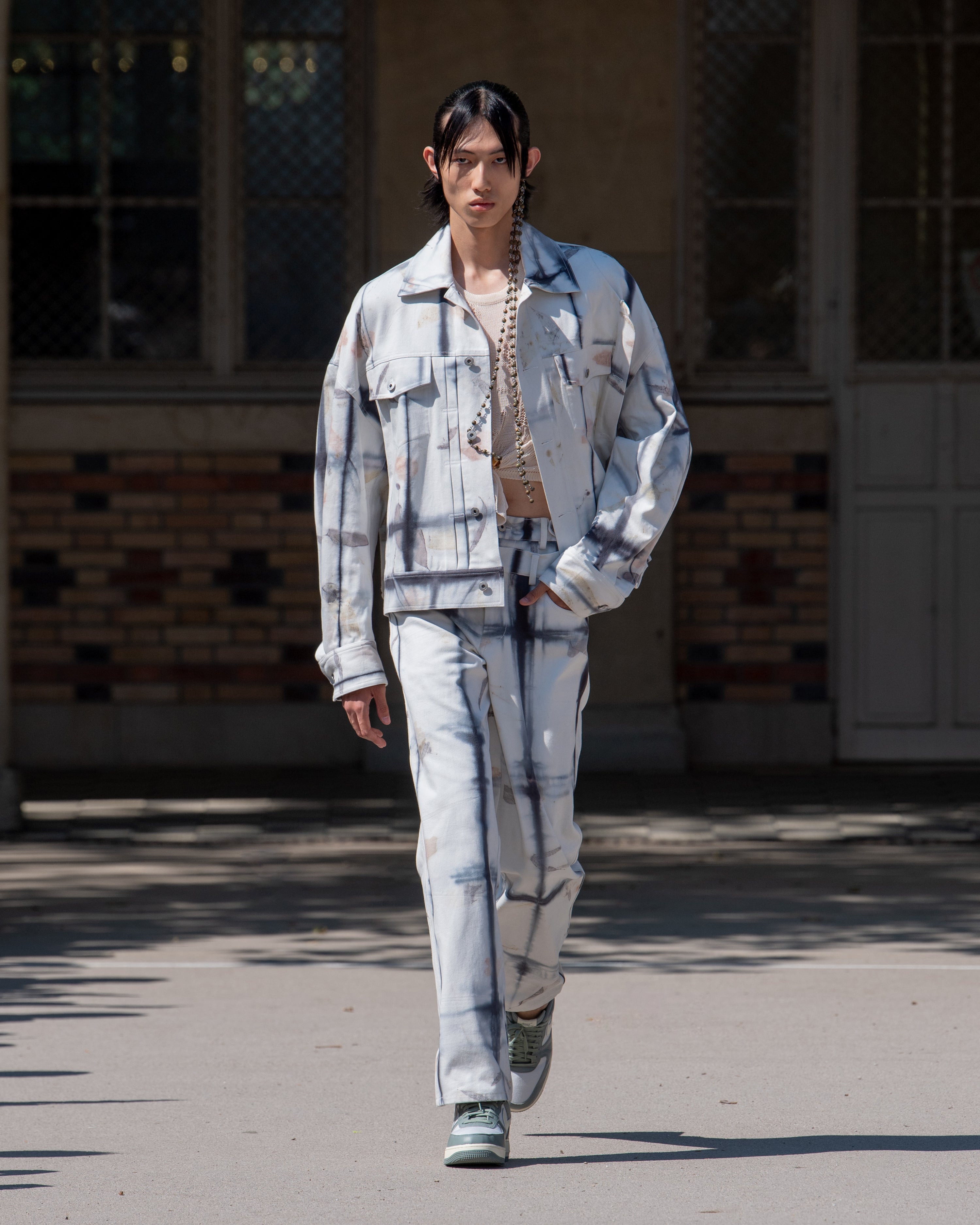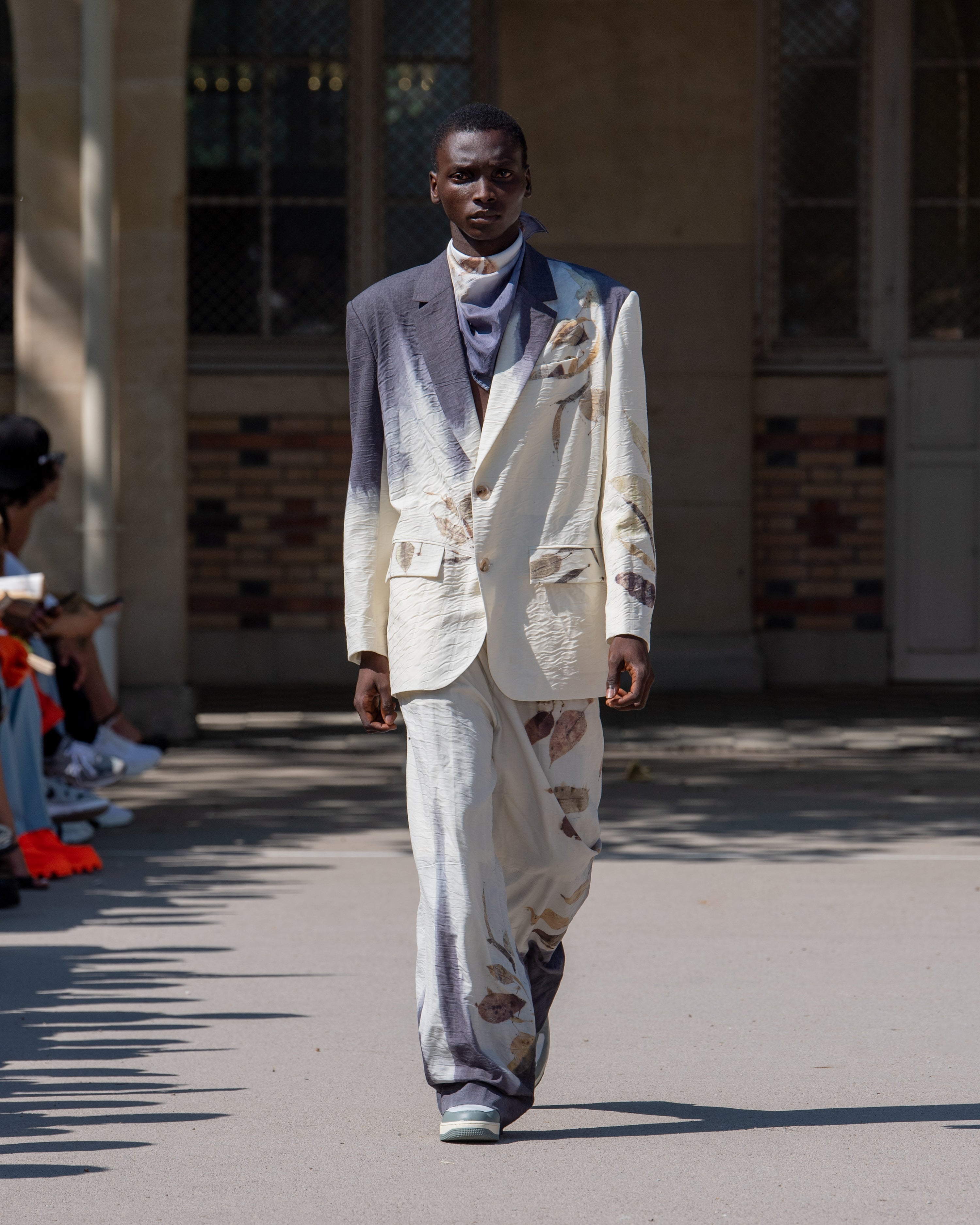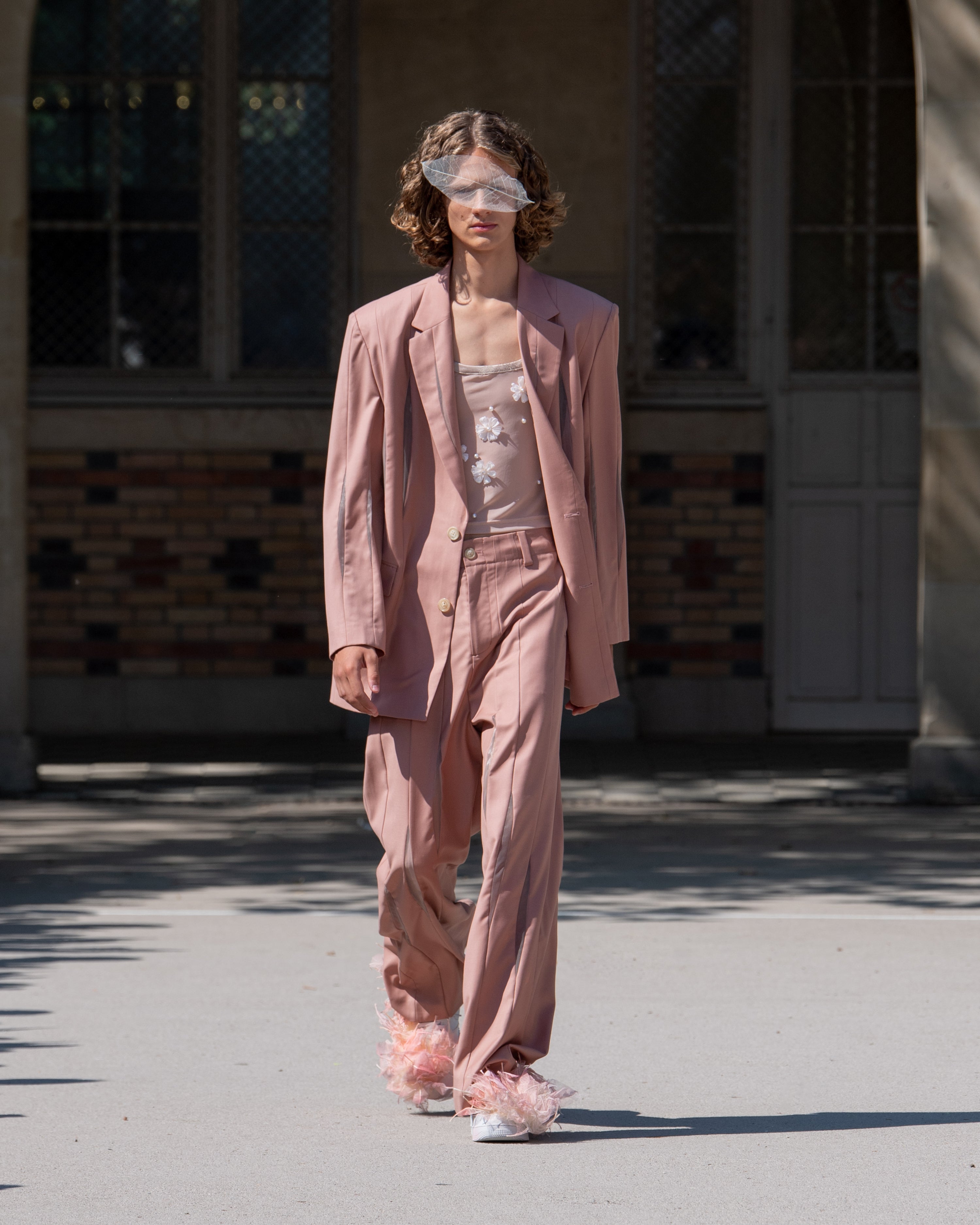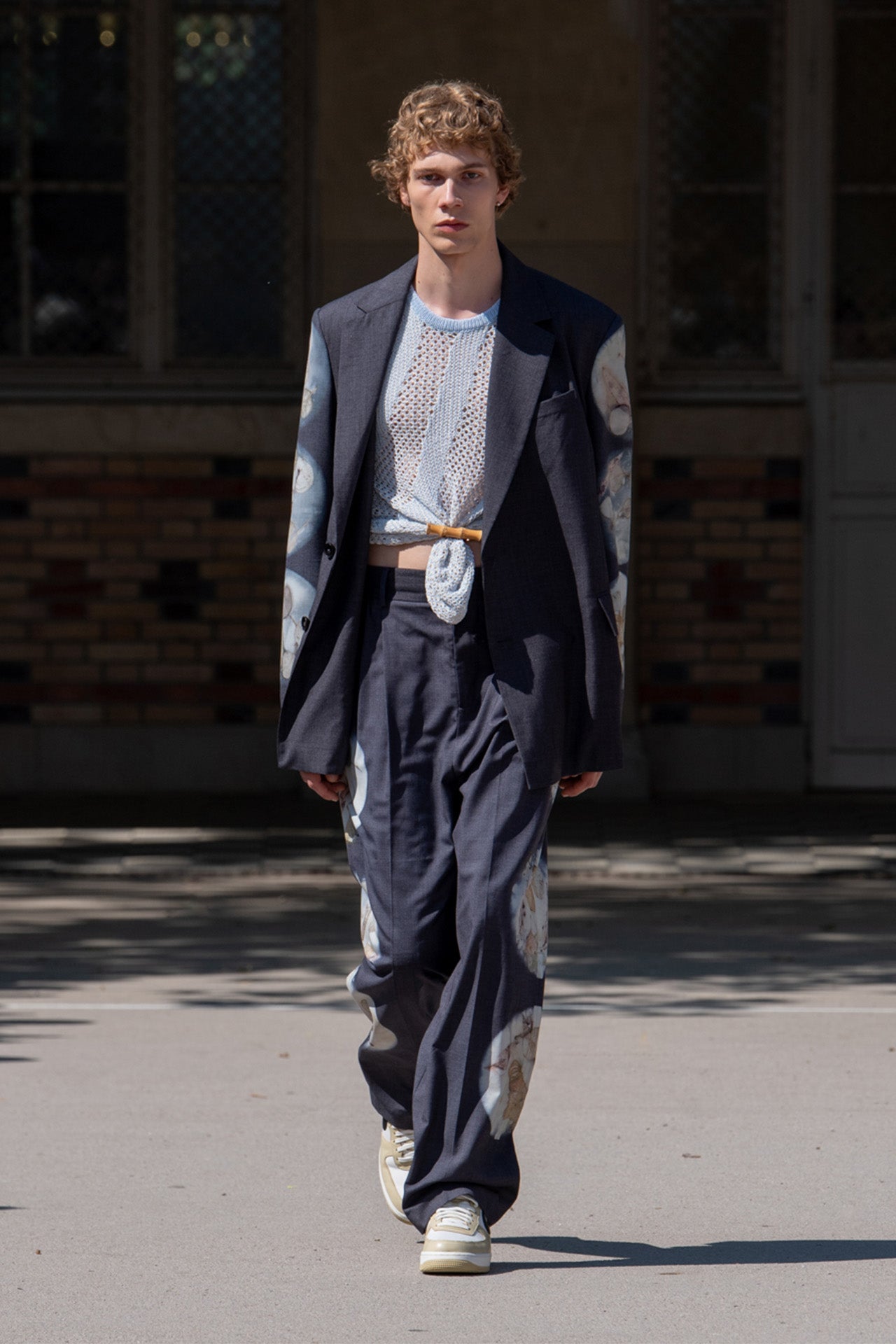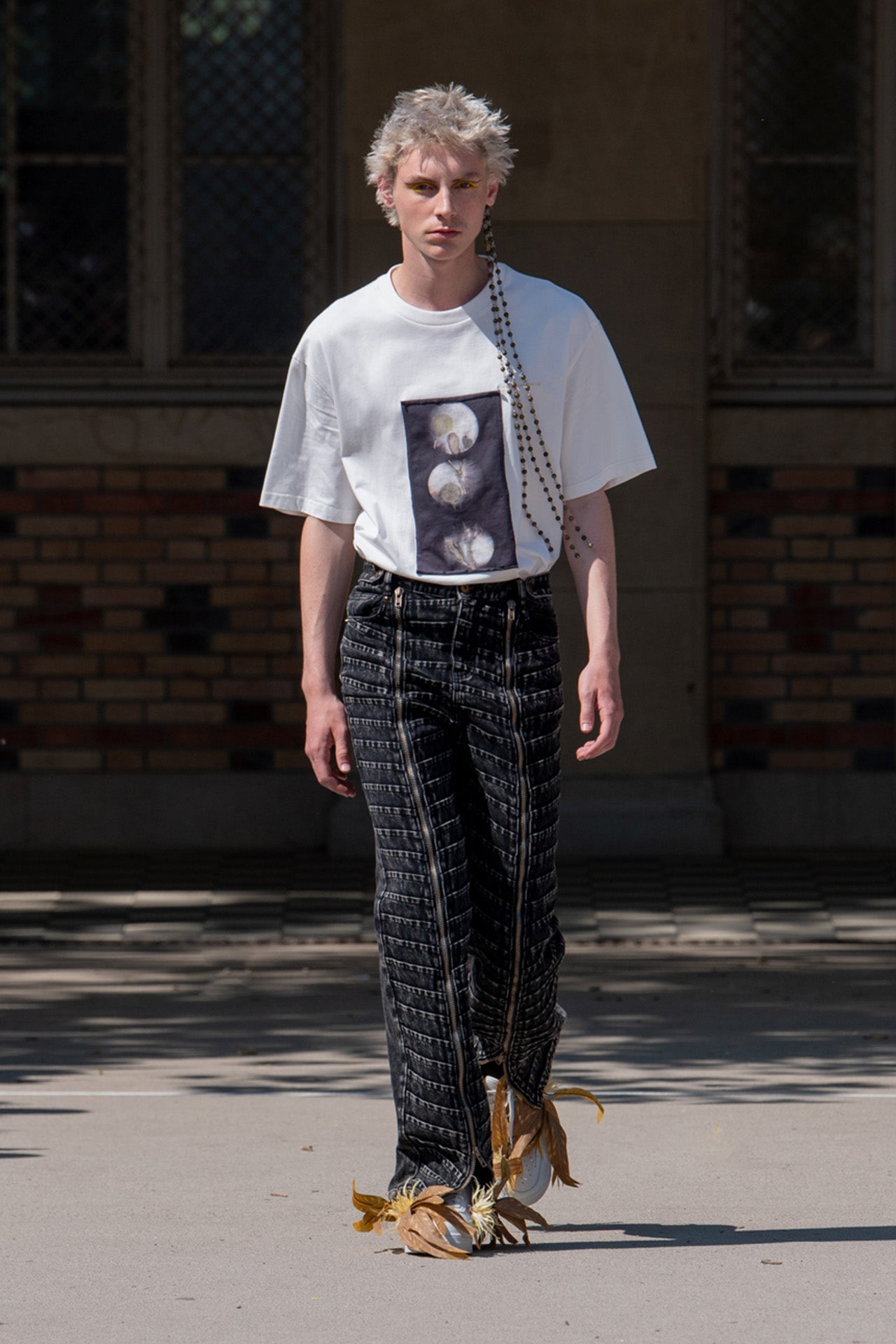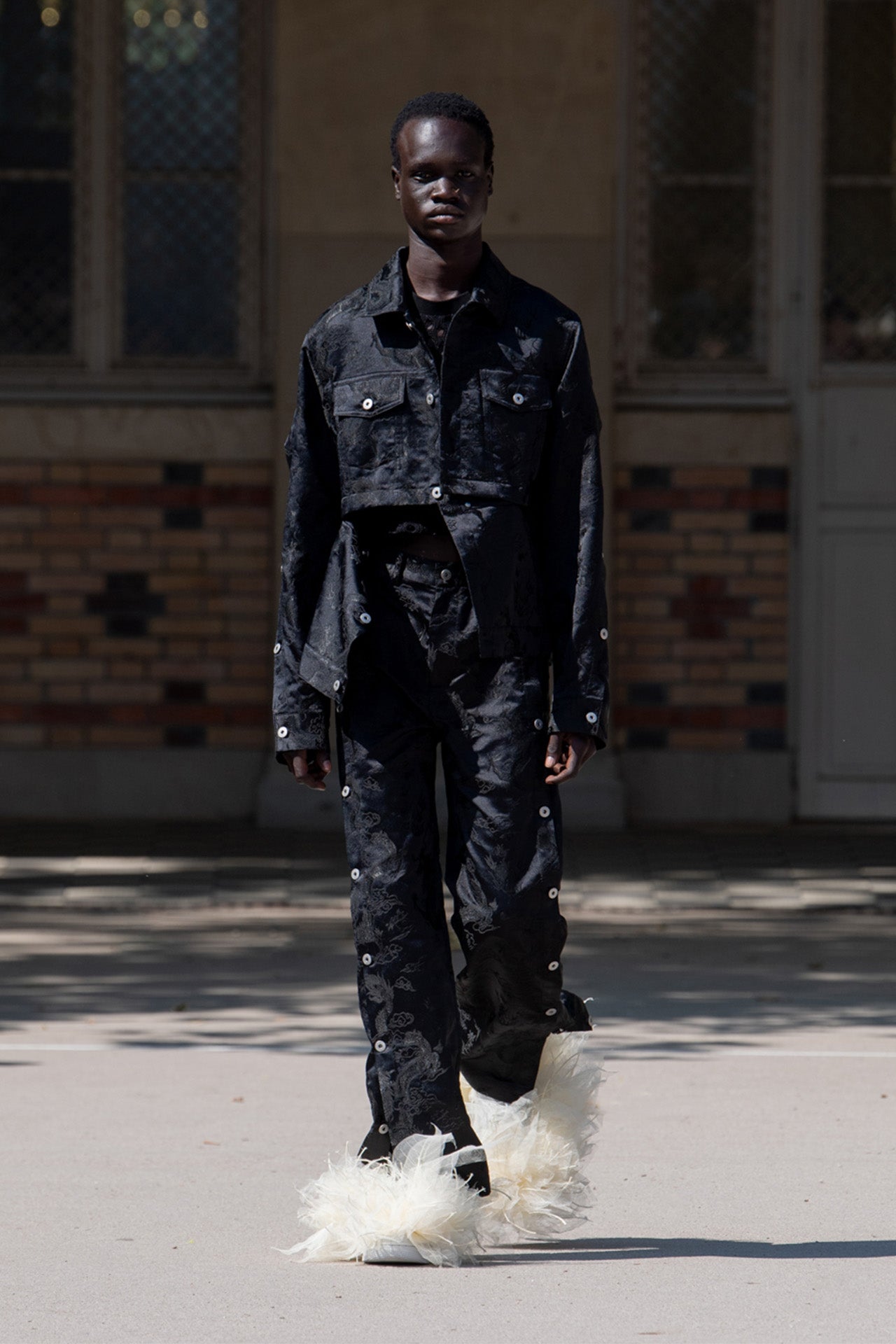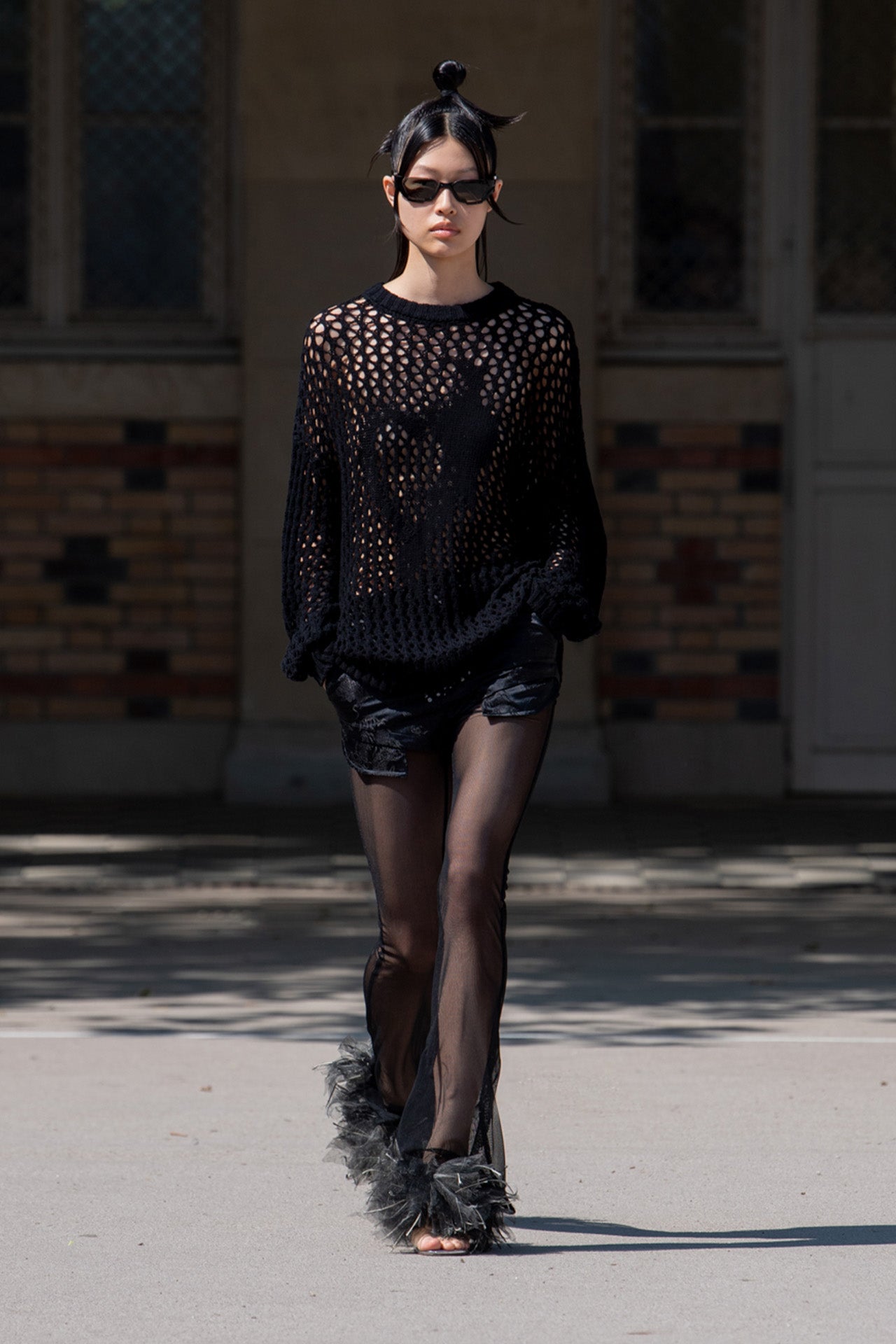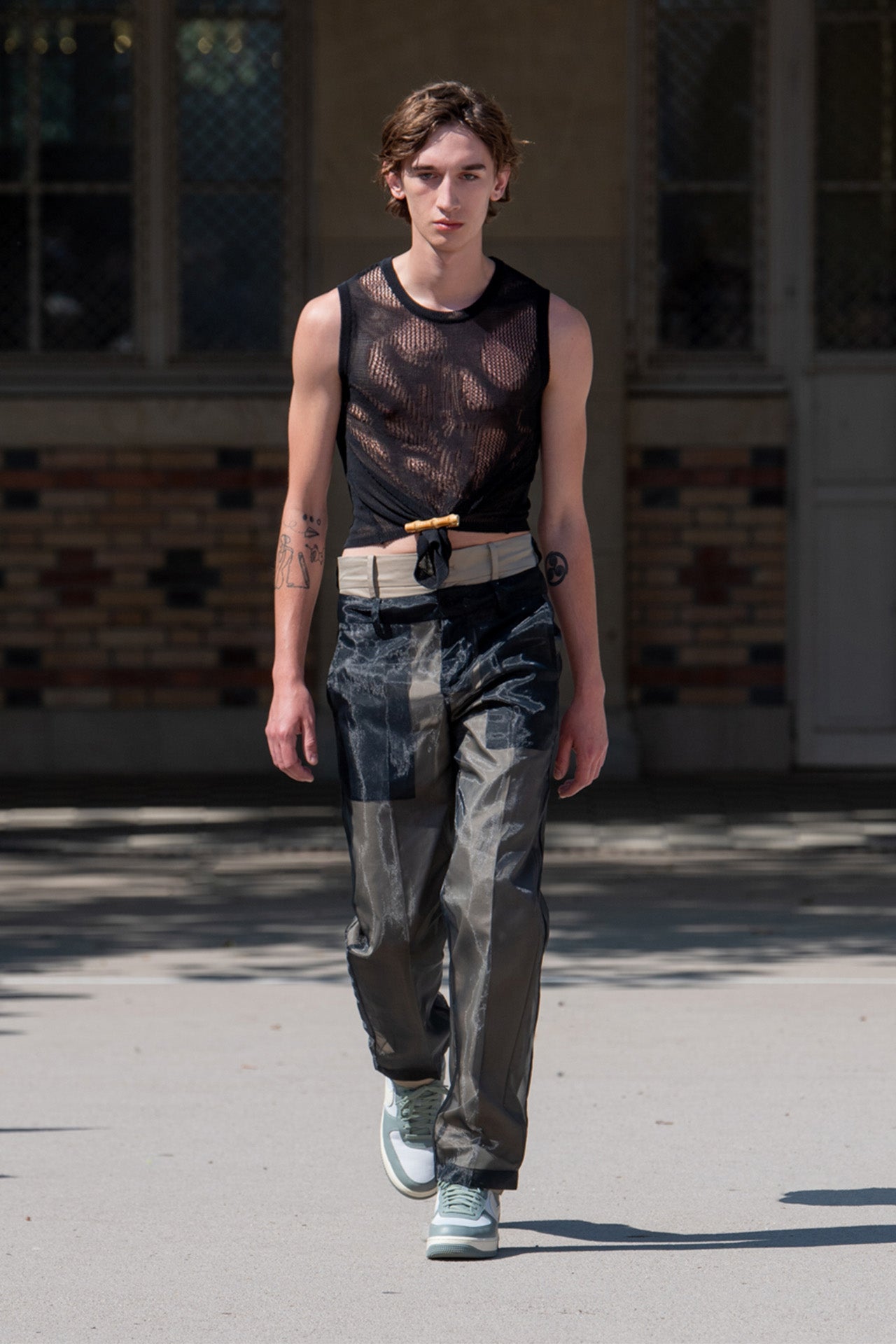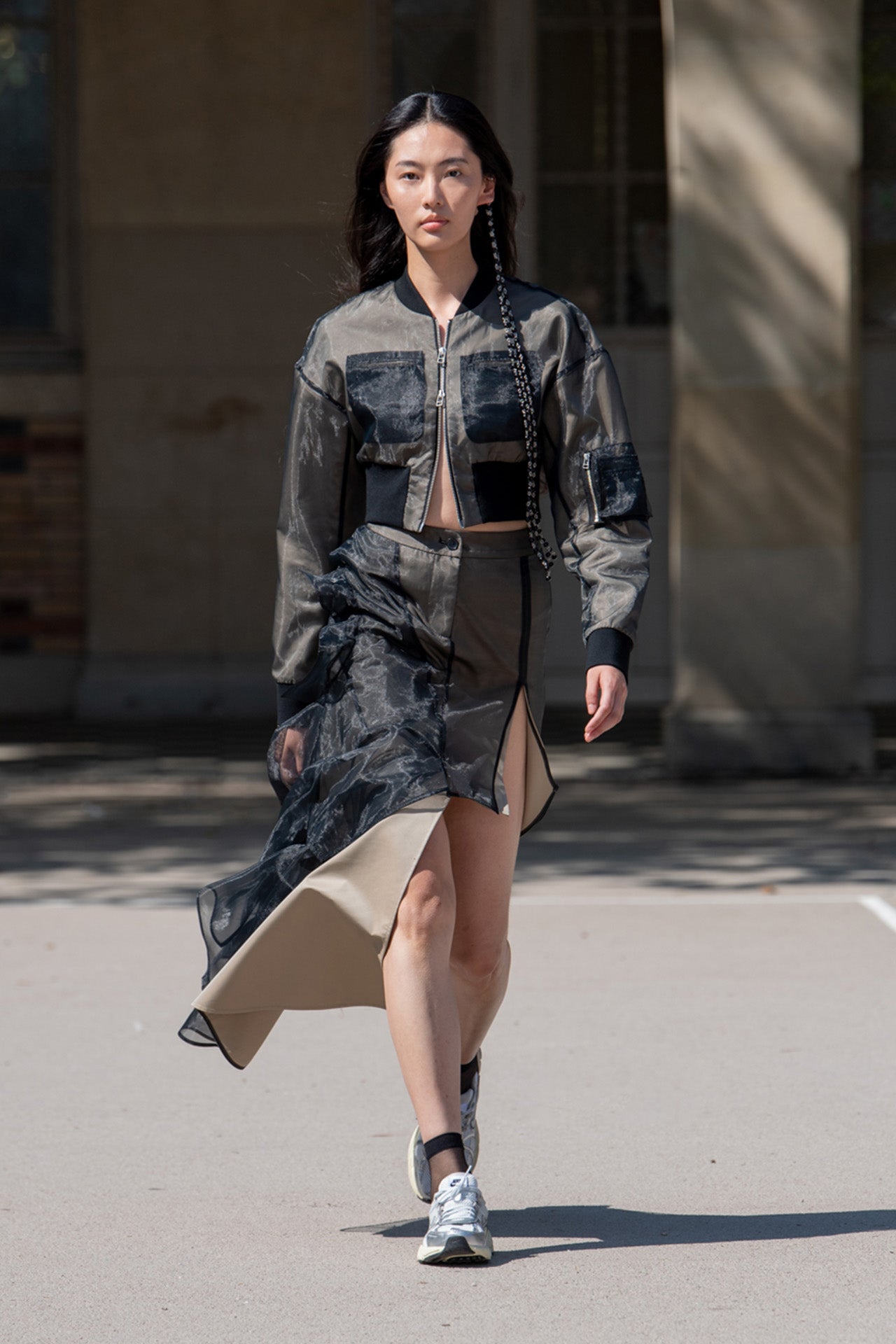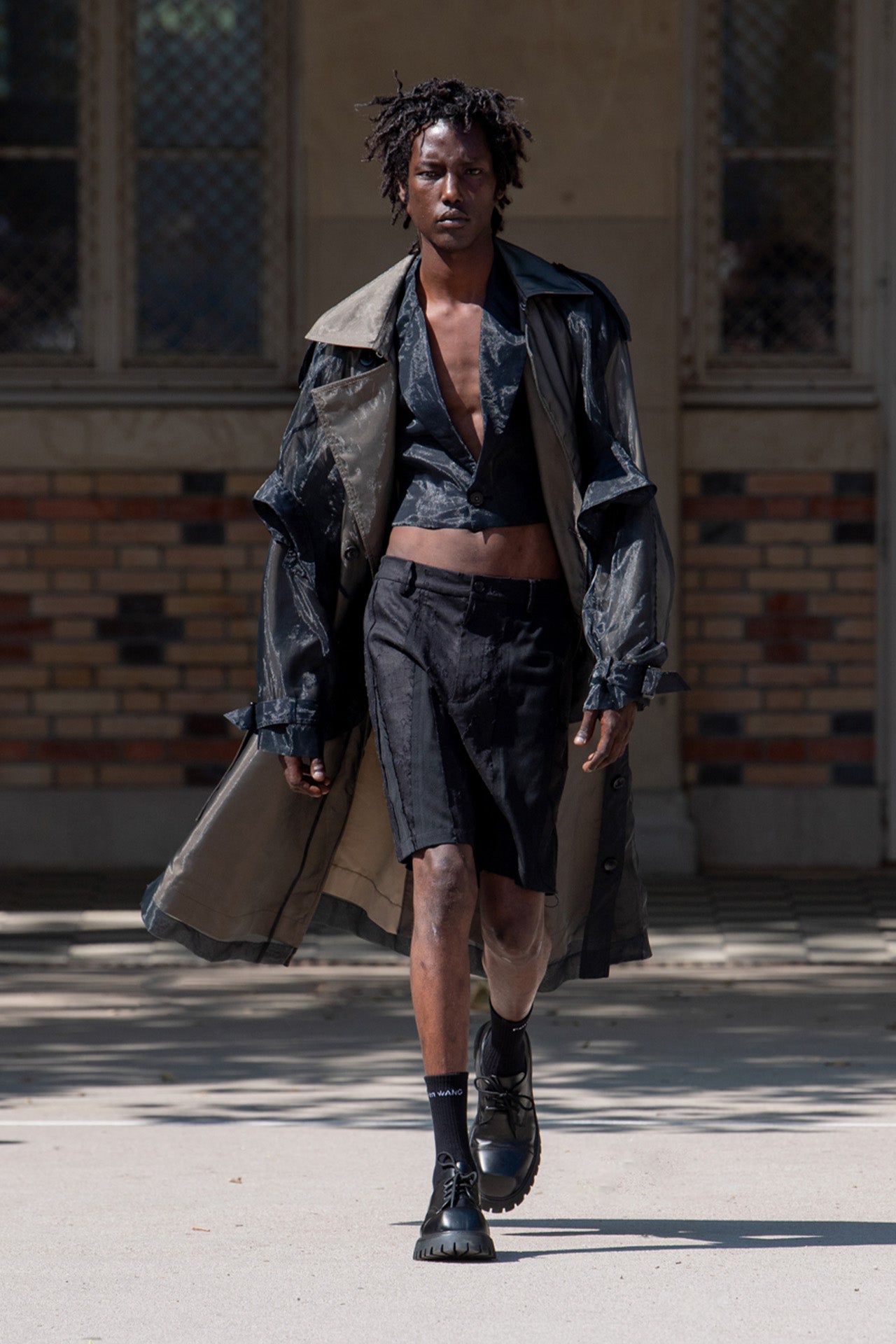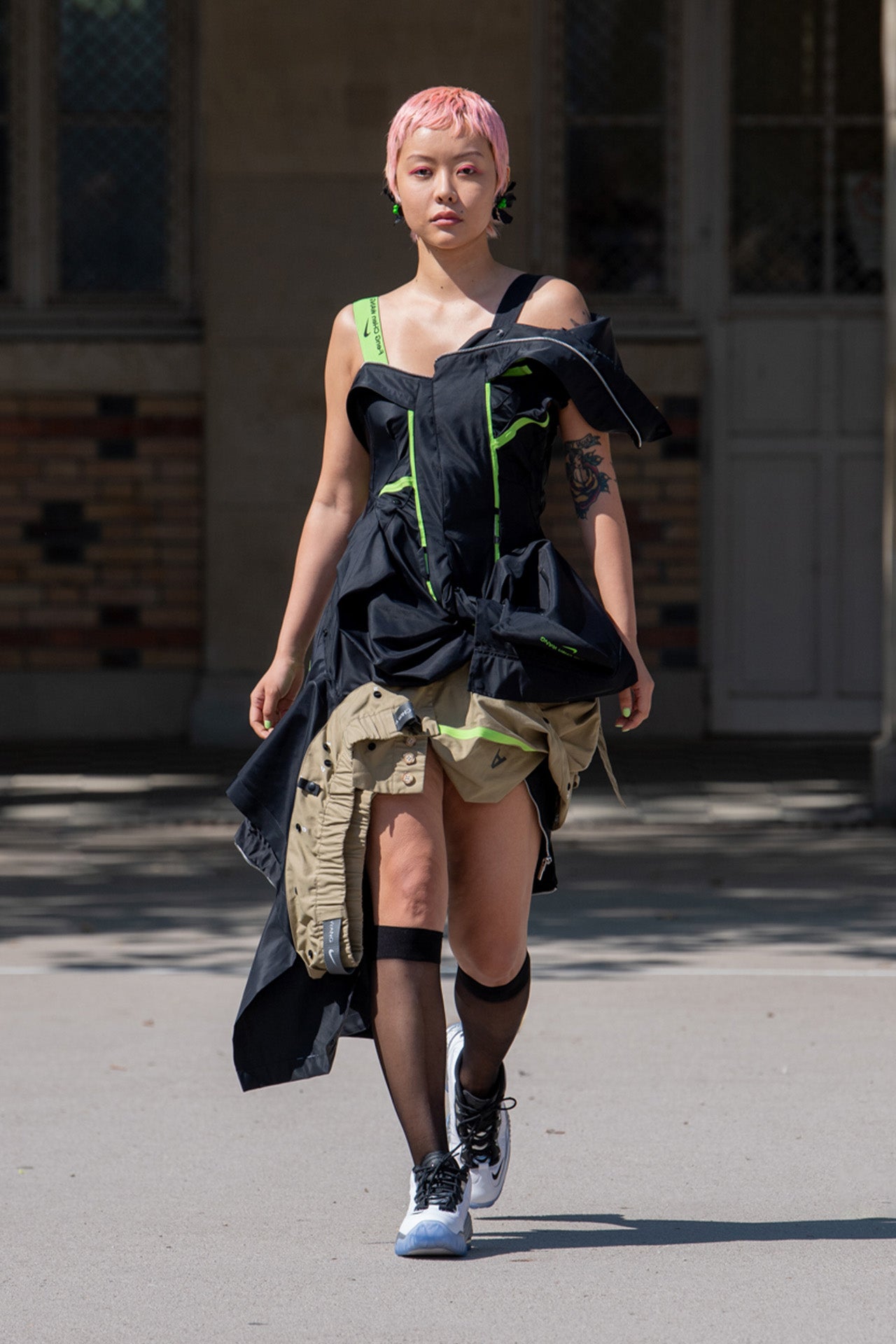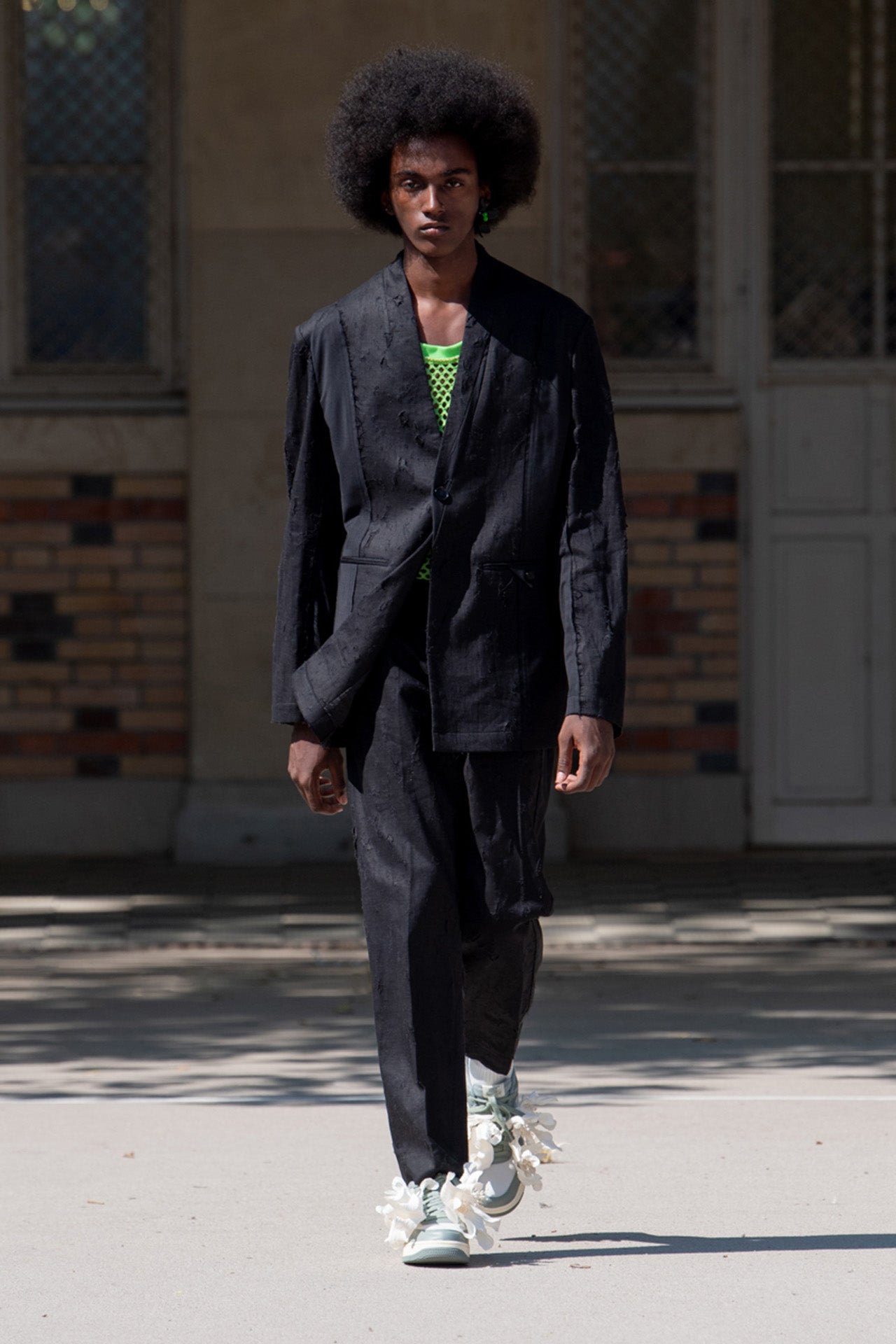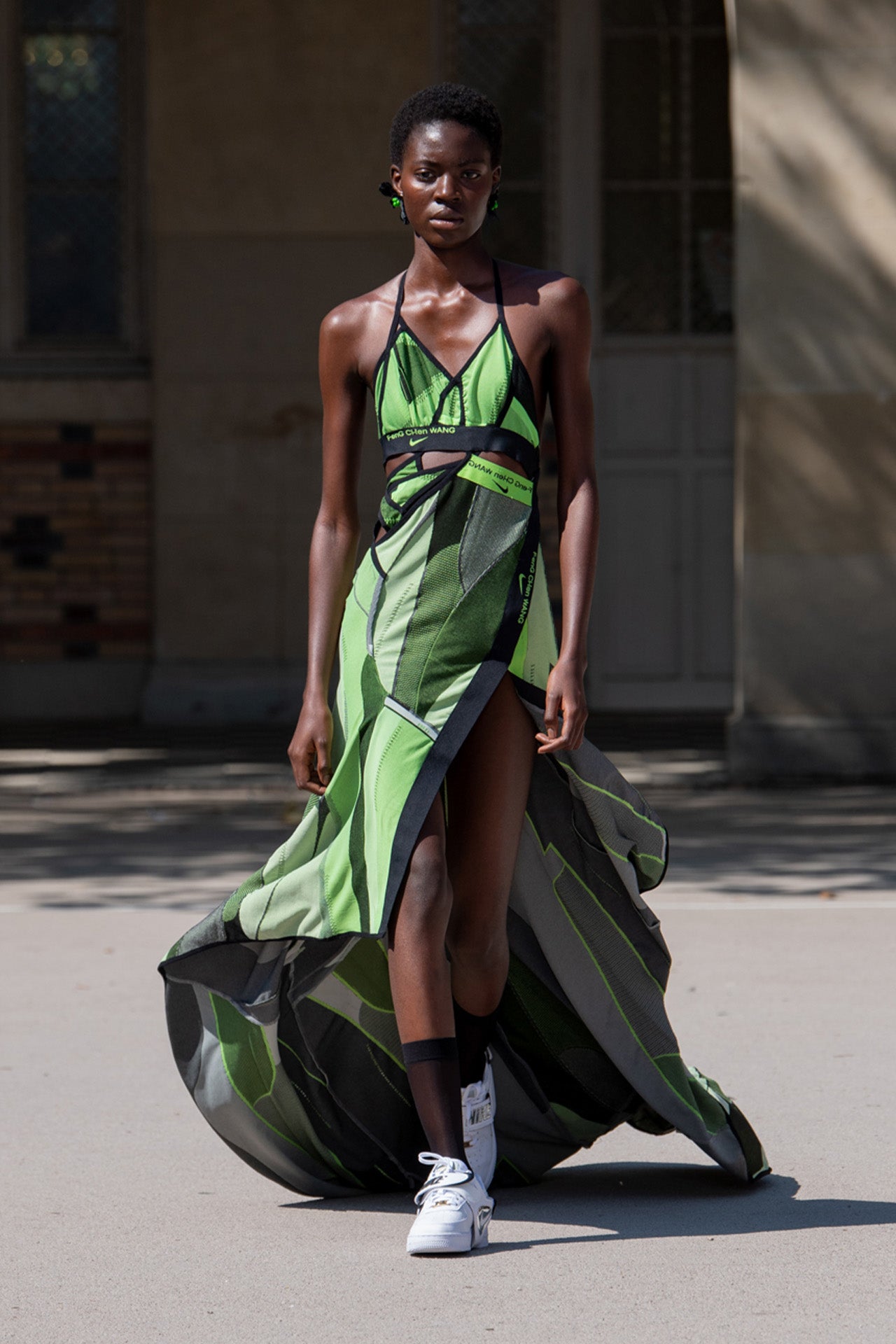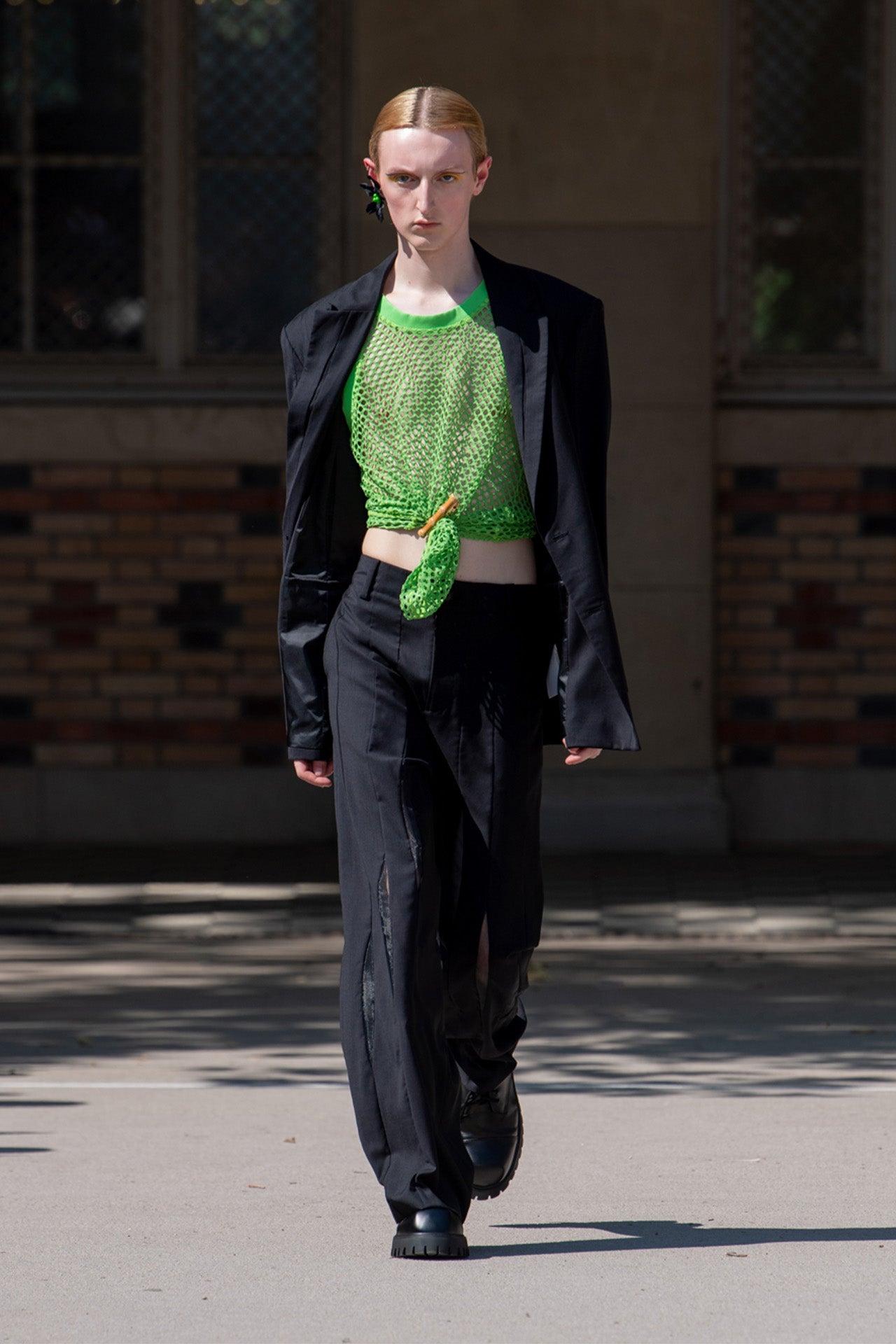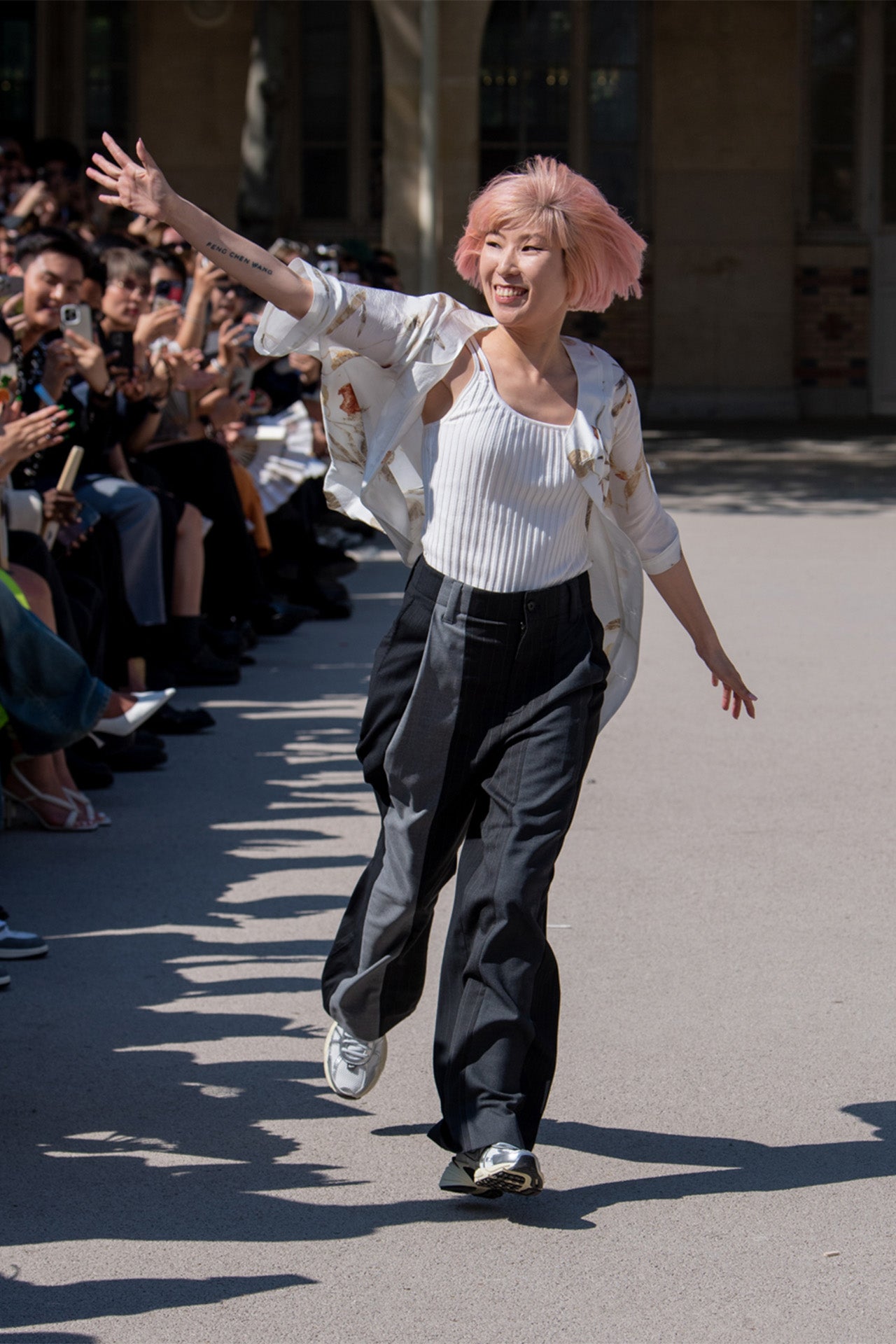 Memories. Imprinted.

Feng's Spring/Summer 2024 collection is inspired by Feng's childhood memories of her grandmother: of accompanying her on walks through the mountains and alongside the meandering rivers in her hometown in Fujian, China. precious memories, as if imprinted deeply, have left Feng with deep senses of love and nostalgia till this day.

This season, Wang wanted to celebrate these memories by recreating them using an ancient botanical contact printing method. Working with local Chinese artisans, Feng selected some of her grandmother's favourite plants like onions, gallnuts, eucalyptus and apple leaves and pounded them onto traditional Chinese silk; the colors, form and veins of each botanical clearly imprinted onto the fabric.

Each plant is like a memory of life, each expressing an exuberance and tenacity for life; each one remembering the passing on of tradition. From there, new unique Feng patterns emerge this season. They transcend time and space, almost like a conversation with the past to preserve a love so pure, it never dies.
Silk is the principal fabric used by Wang this season; a symbol of natural purity, it appears on shirts and shorts, and on transparent organza jackets. Pure cotton, a brand signature, is used in denim pieces and T-shirts. Wool suits featuring the botanical contact printing method lends
an elevated finishing touch to the collection. A process of pure handwork between Wang and local artisans, the patterns require several rounds of dyeing to achieve the desire colour result. With the addition of more tailoring, different elements of Chinese and Western style come together in a decidedly contemporary fusion.

For the show, held at the Lycée Montaigne, musical collective Nara Bara performed live as models descended on the runway, blending harmonies and intricate rhythms of jazz.

Further exploring the boundaries between reality and longing, Feng explains how the collection reflects the fluid state of flow in her creations. In her grandmother's eyes, dragons and phoenixes were always symbols of romantic love – with the phoenix being a signature Feng Chen Wang motif. A new dragon pattern appears in this collection through jacquard and water-washing processes in different colours, including denim-blue, grey and shades of khaki. The dragon and phoenix are purely mythical, divine beasts in the imagination of ancient Chinese people; embodying their fervent hopes and wishes. 2024 is the Year of the Dragon in China, and perhaps this collection can be used to envision a better year ahead.

From classic bamboo bags to necklaces – natural materials have been employed in the accessories – such as bamboo hair clasps and wooden necklaces. Combined with the newly designed Feng Chen Wang eyewear collection for this season, the accessories range is elevated to the next level alongside reconstructed Nike apparel and footwear.

Drawing on multiple dimensions such as design, craftsmanship and fabric, the Feng Chen Wang Spring/Summer 2024 collection has already narrated the emotional moments of memory retention and reproduction in a comprehensive manner.
"Some memories are very profound but somewhat vague, perhaps even mixed with some of my imagination, but my creative process shows a sense of colour change with a strong emotions," Feng says. Therefore, featured in this collection, are pieces with color gradation of pink, blue, purple, black. Dream-like colours are spread out, dyed, rising and evolving, yet captured into an imprint on the fabric; just like memories which are deeply embedded.
COLLECTION CONCEPT