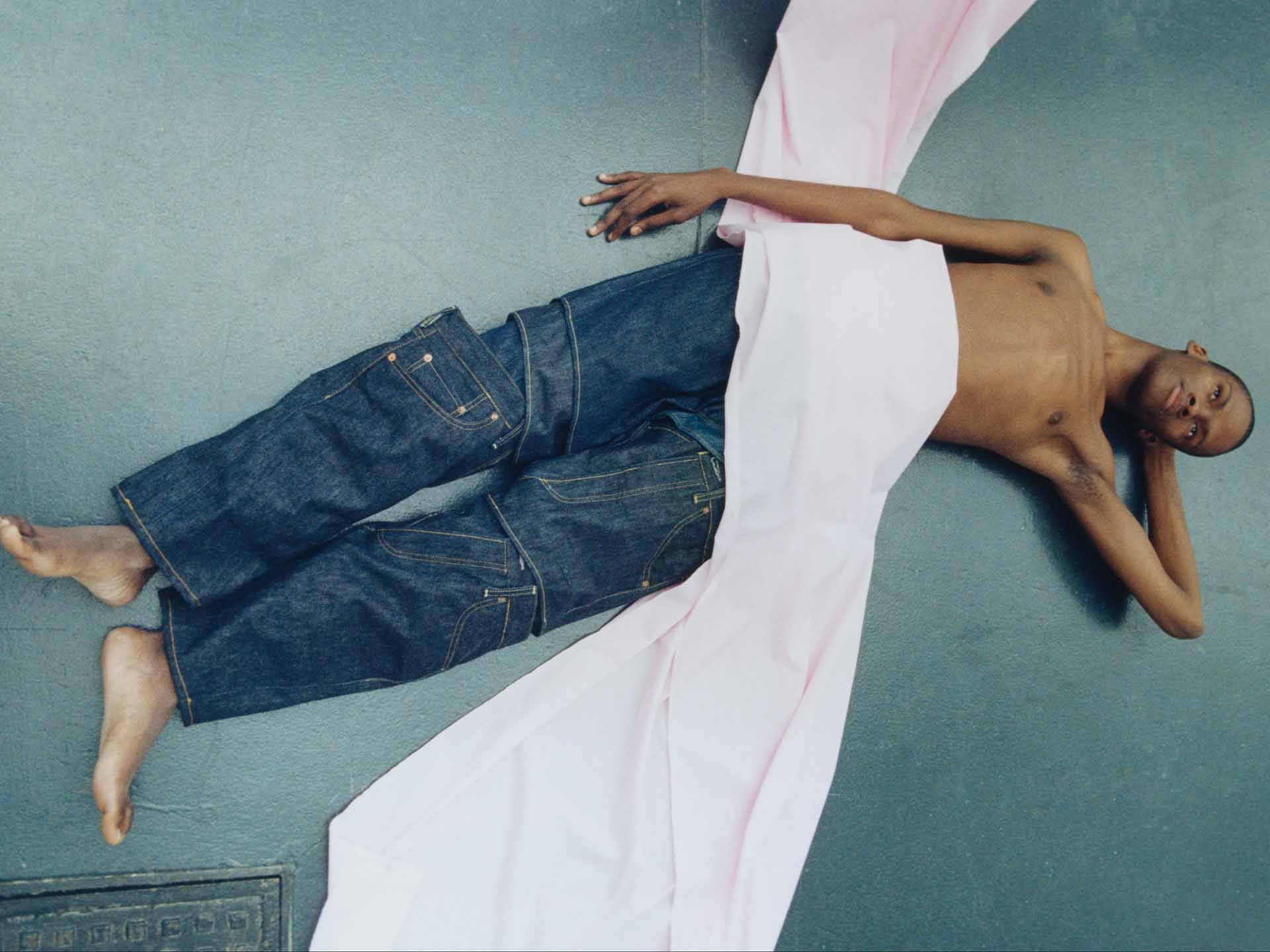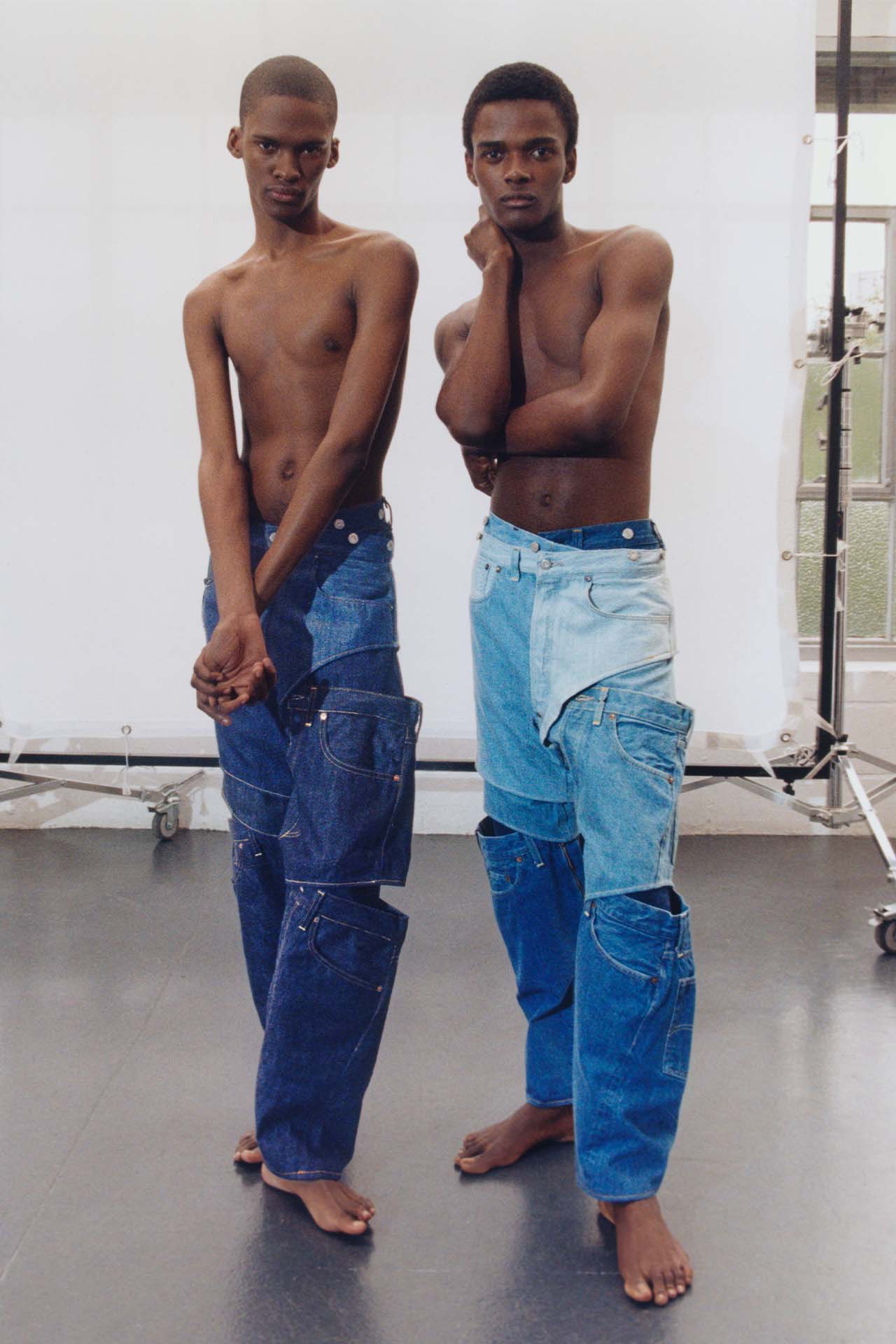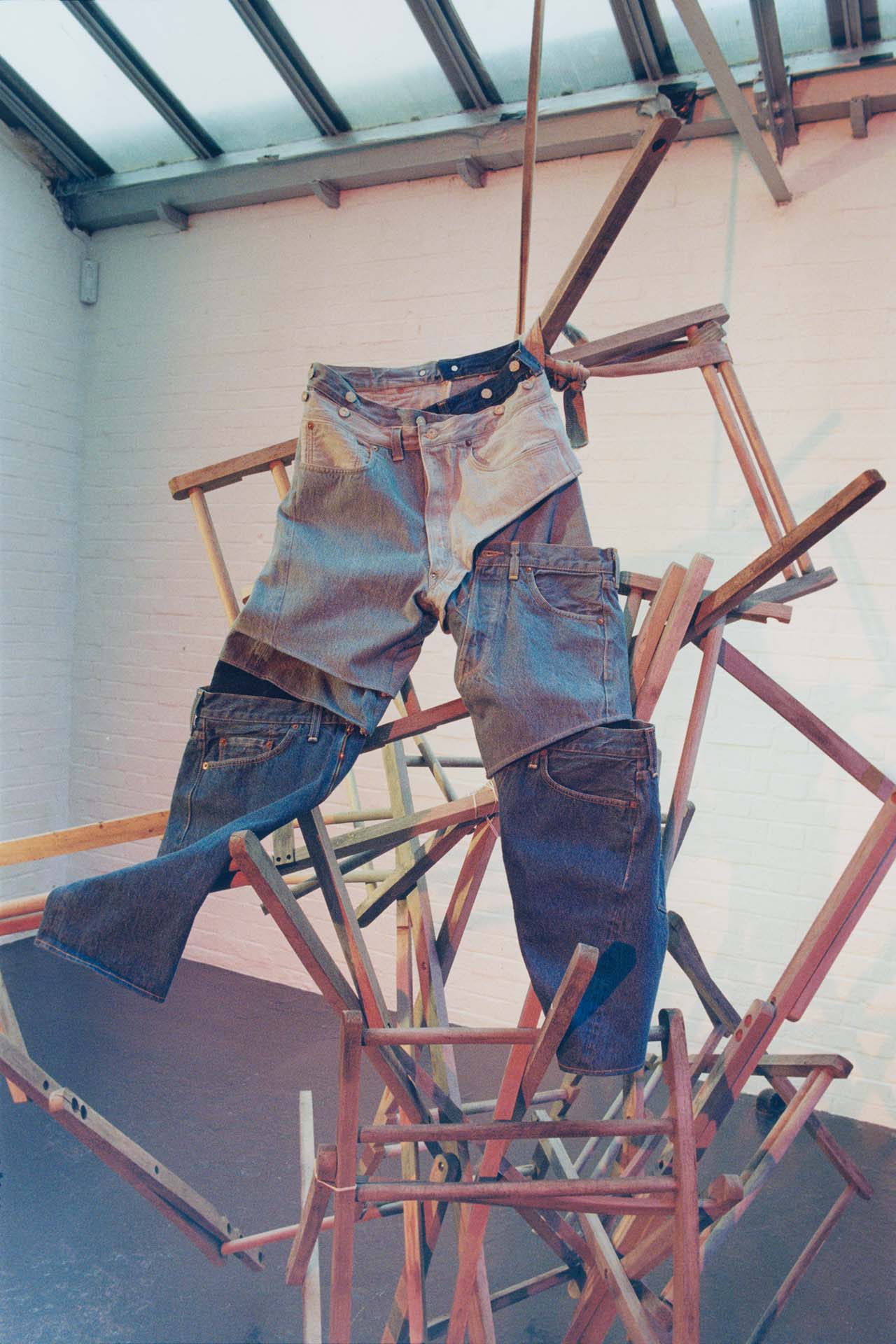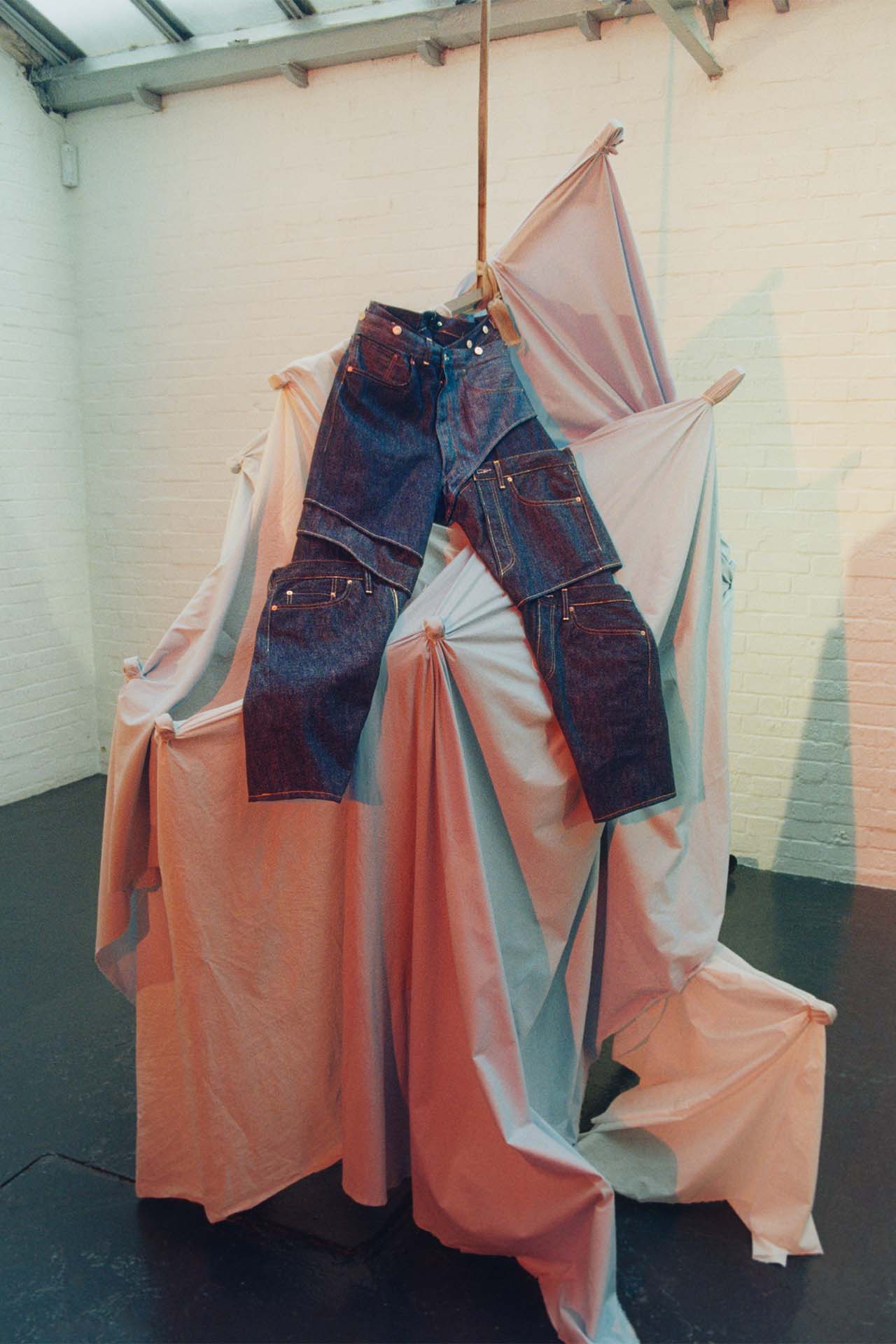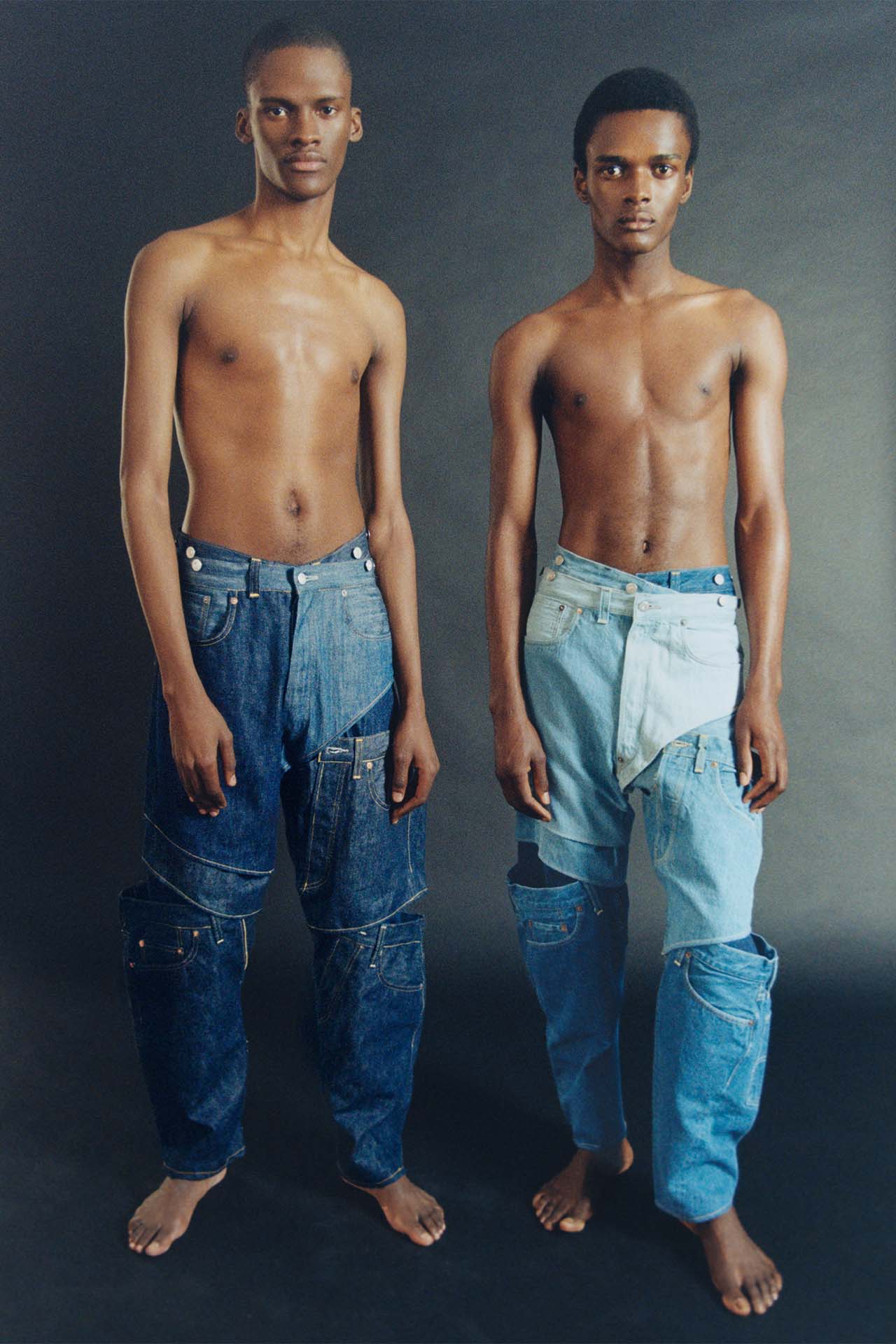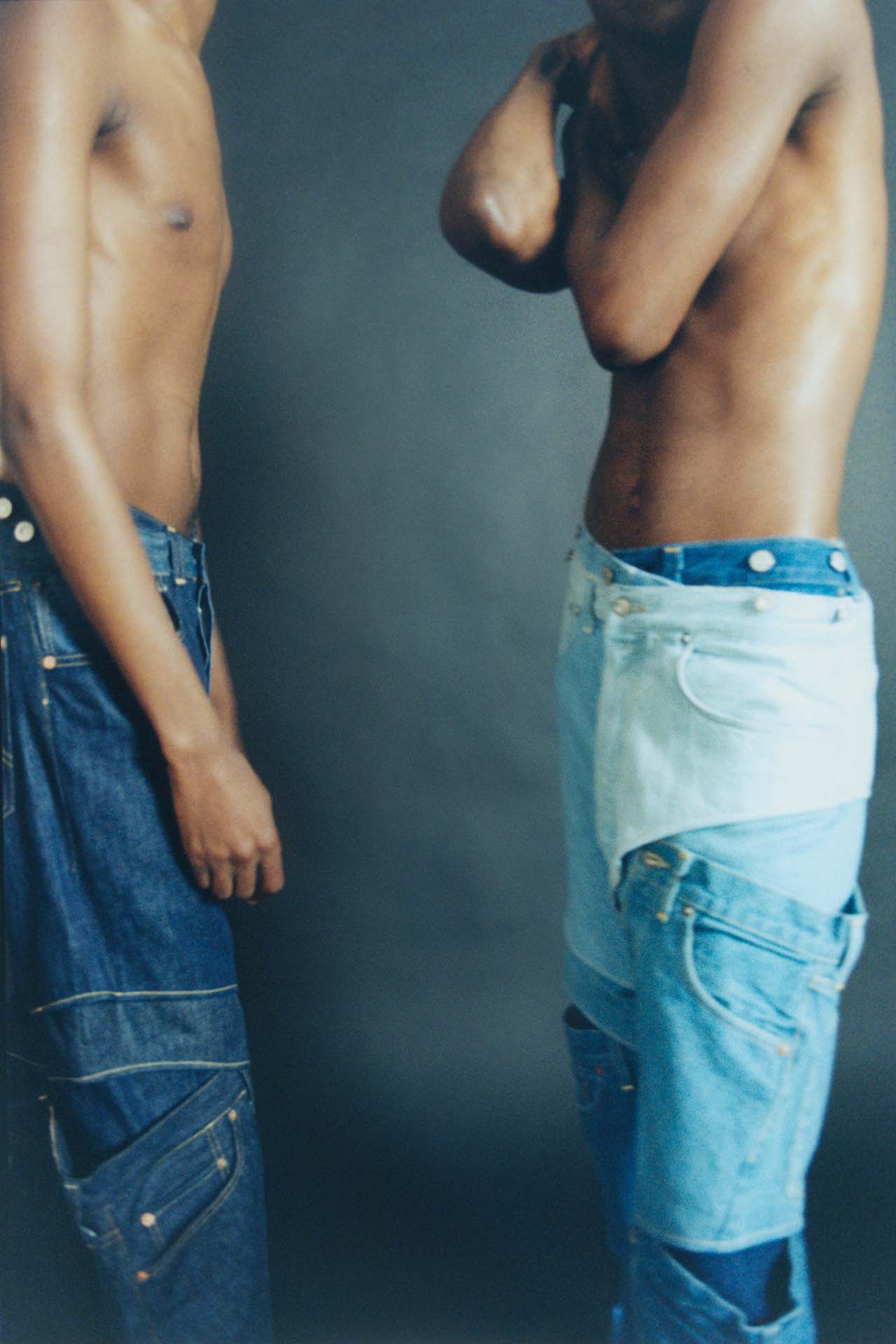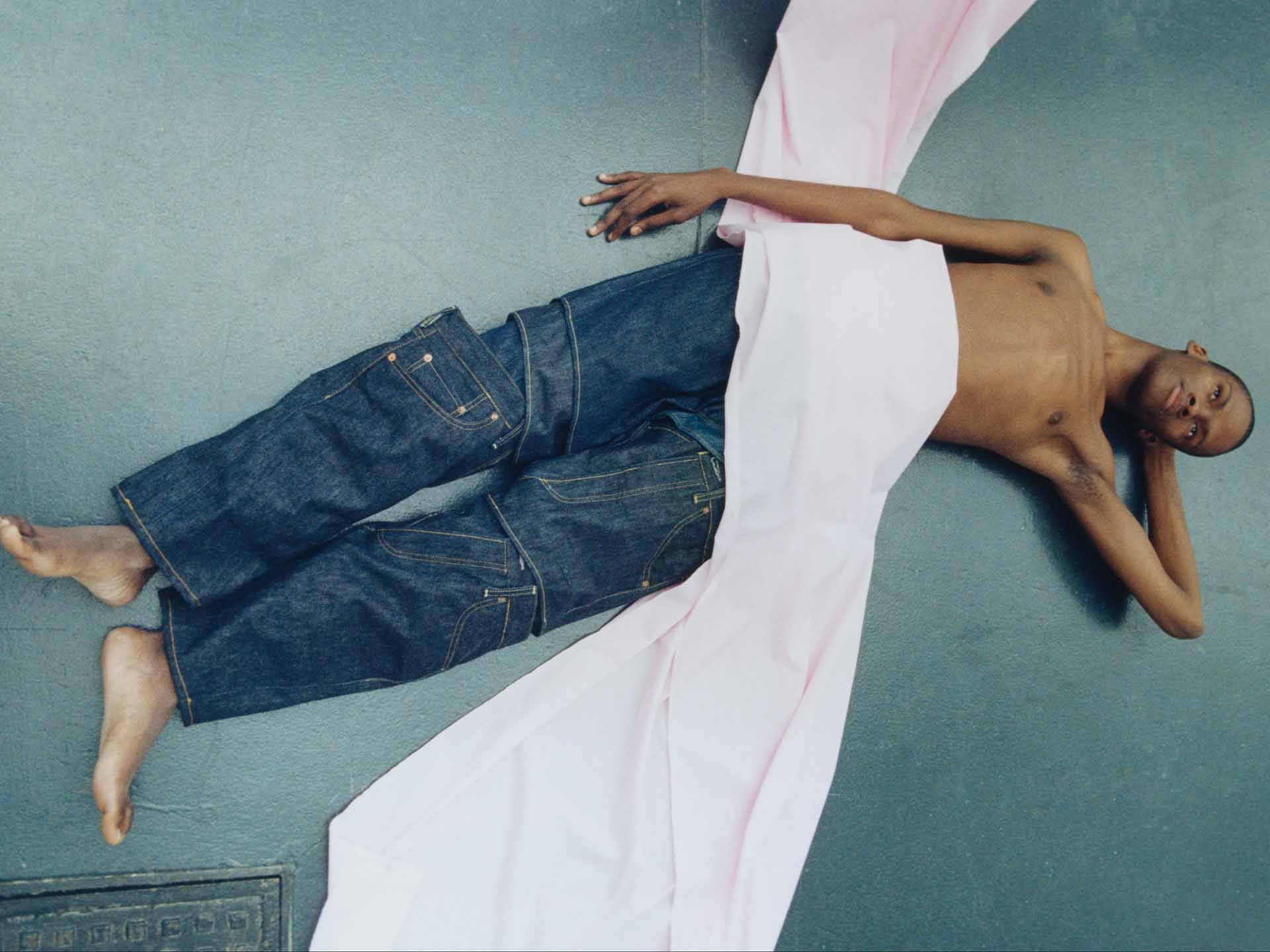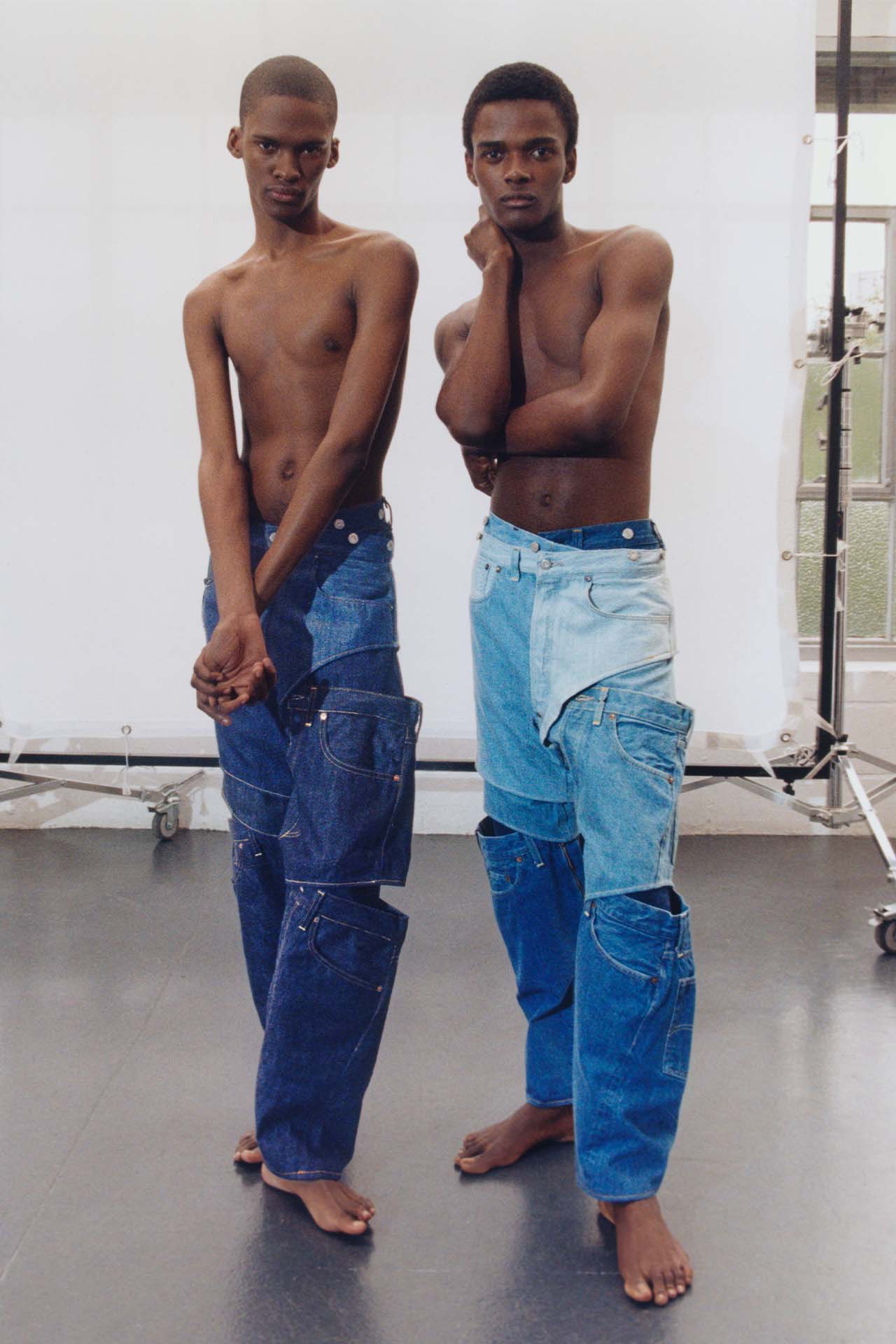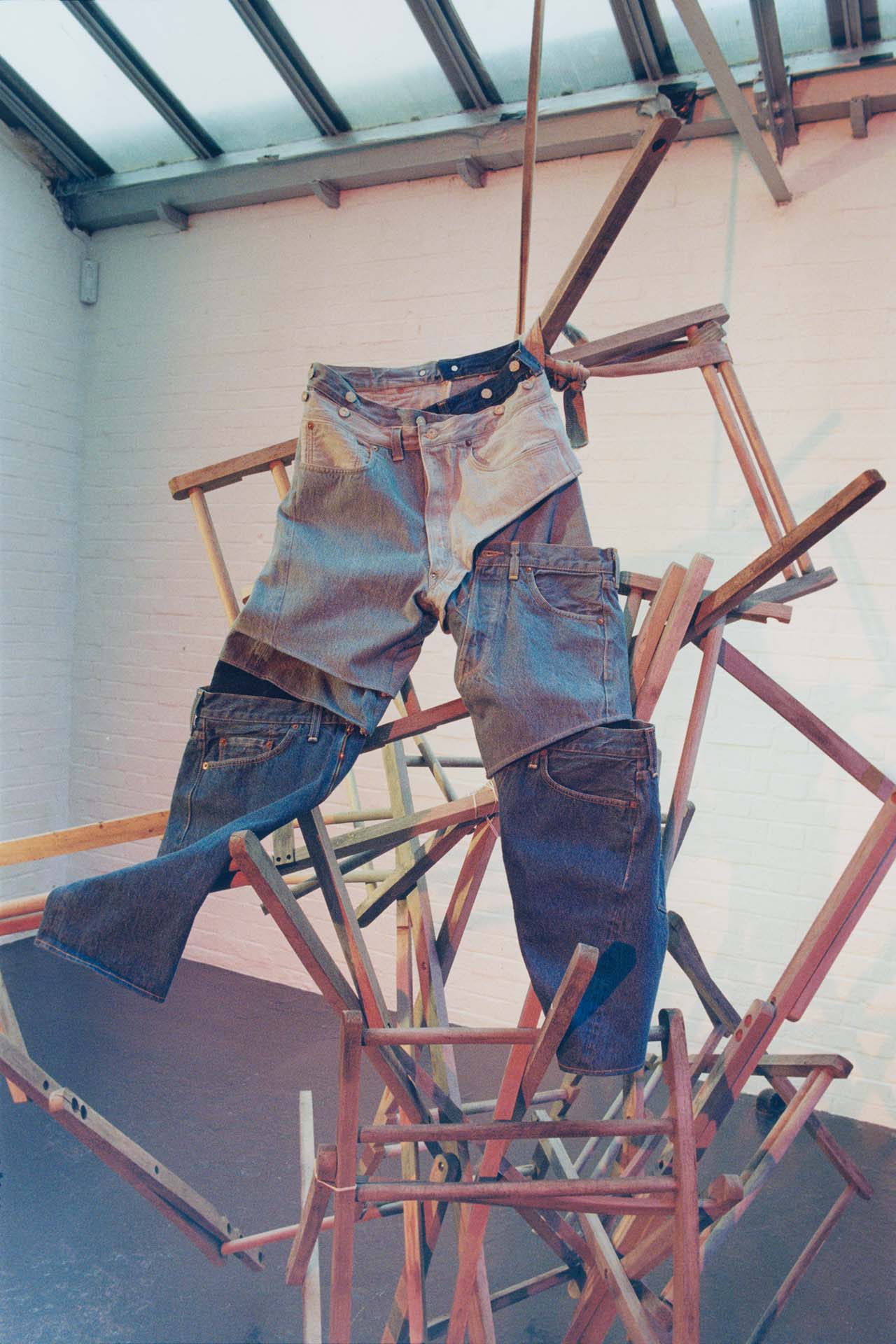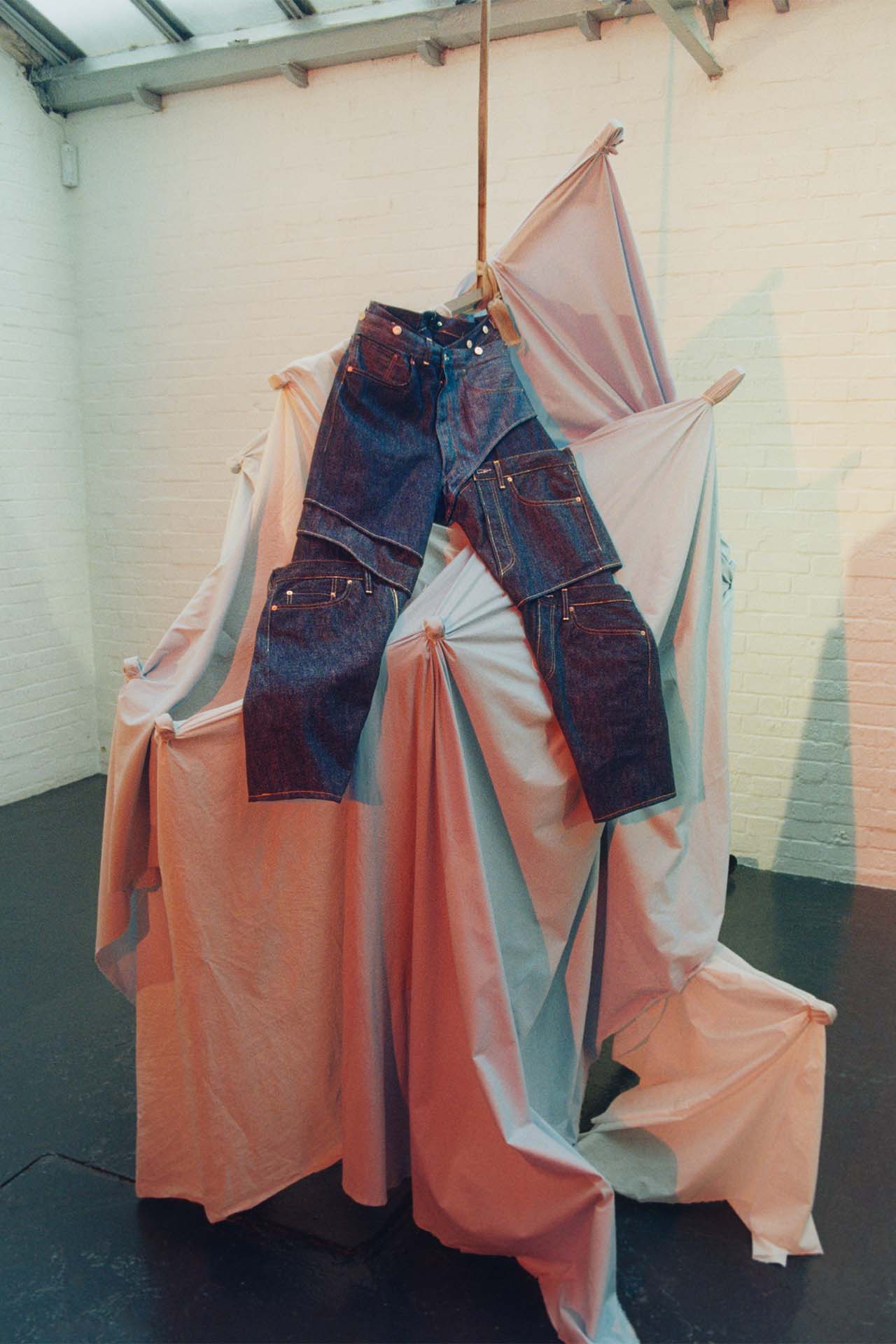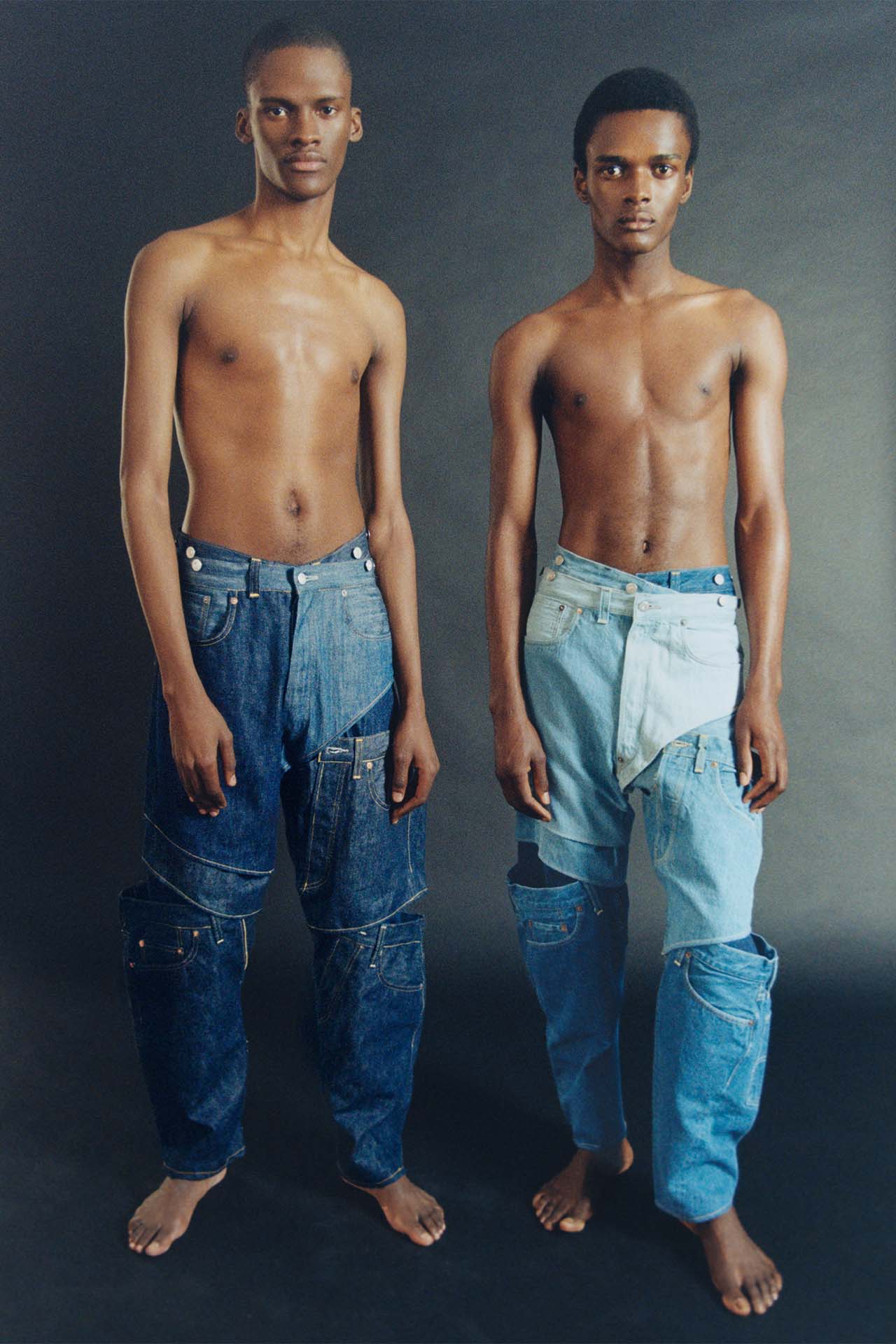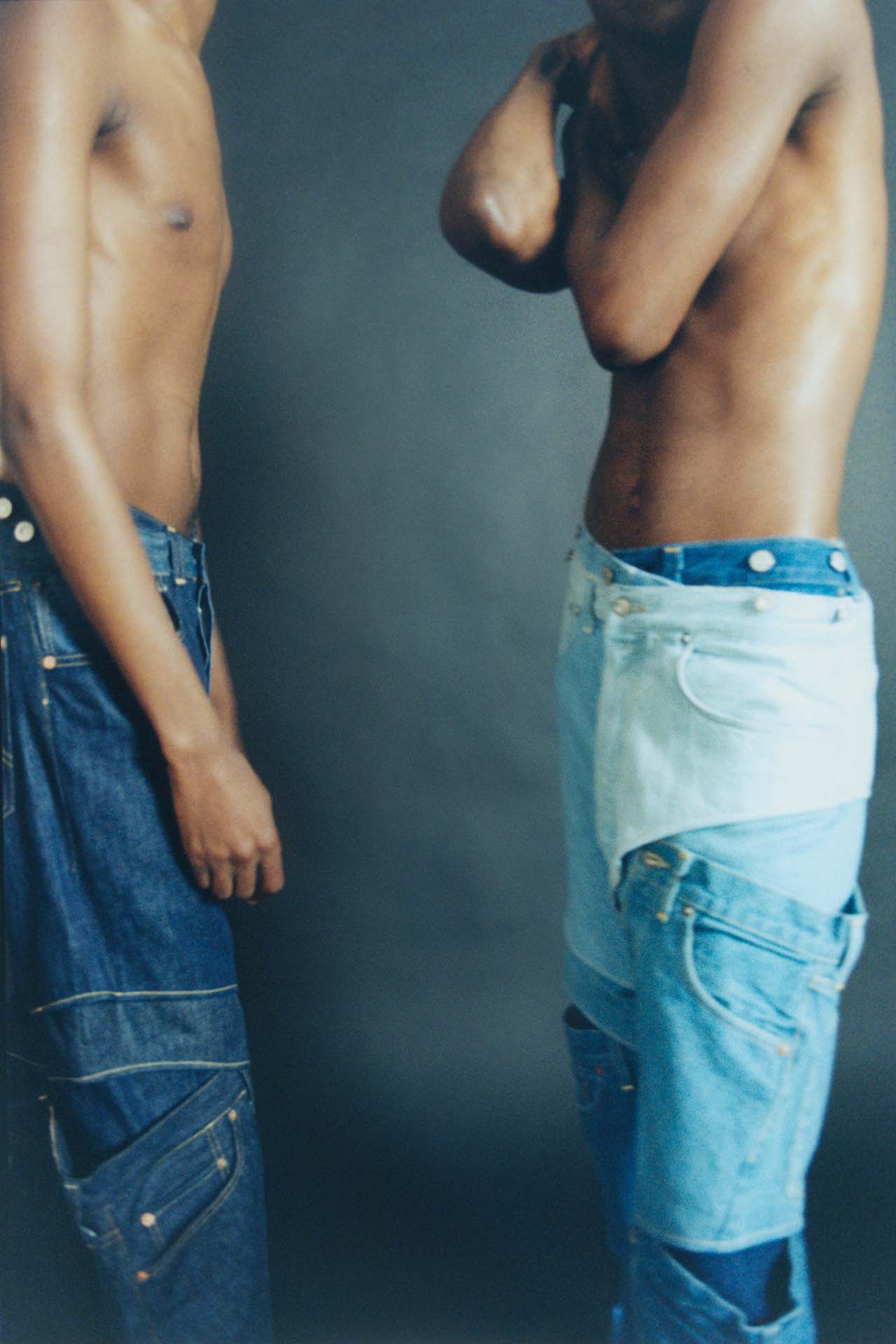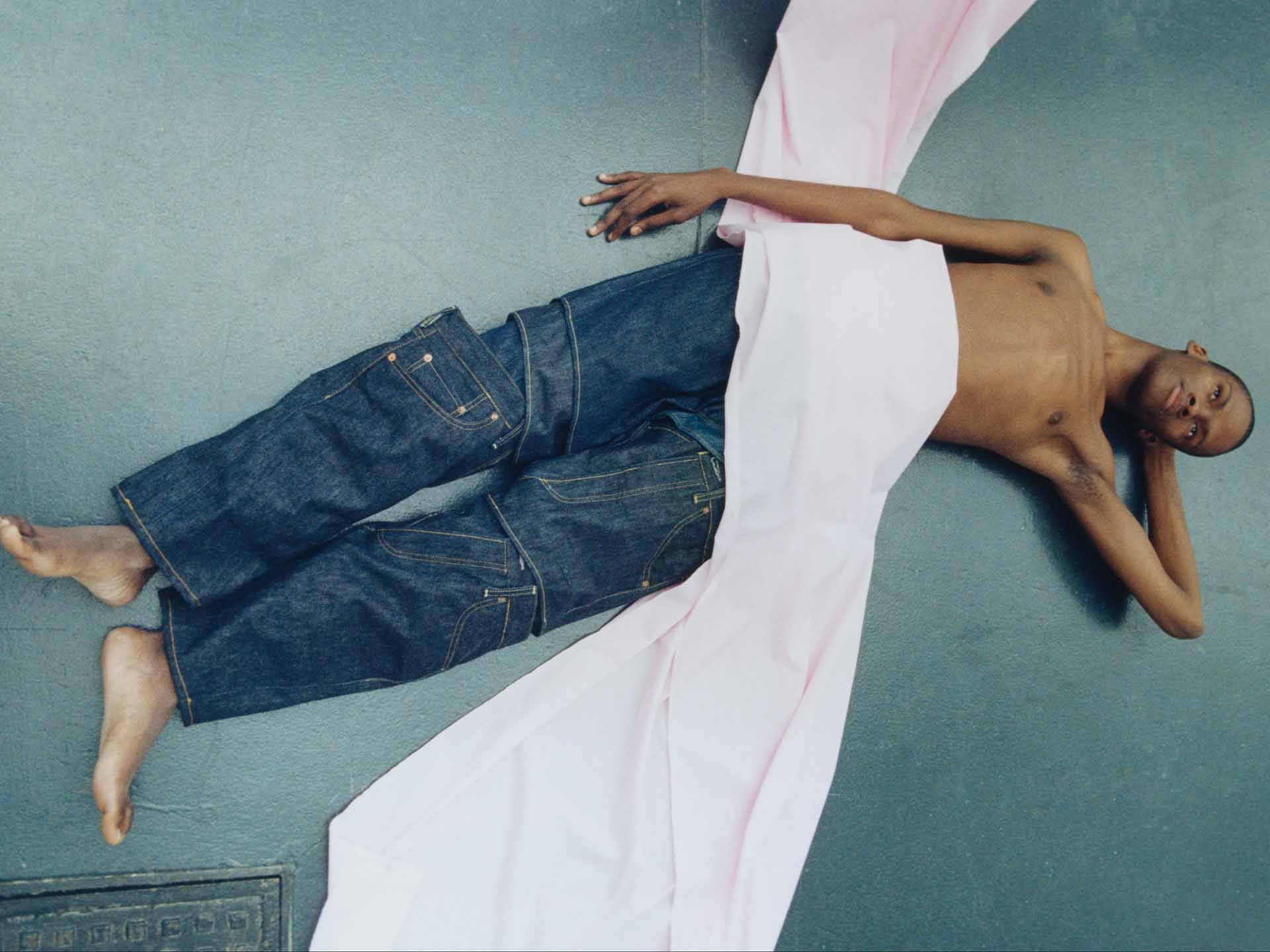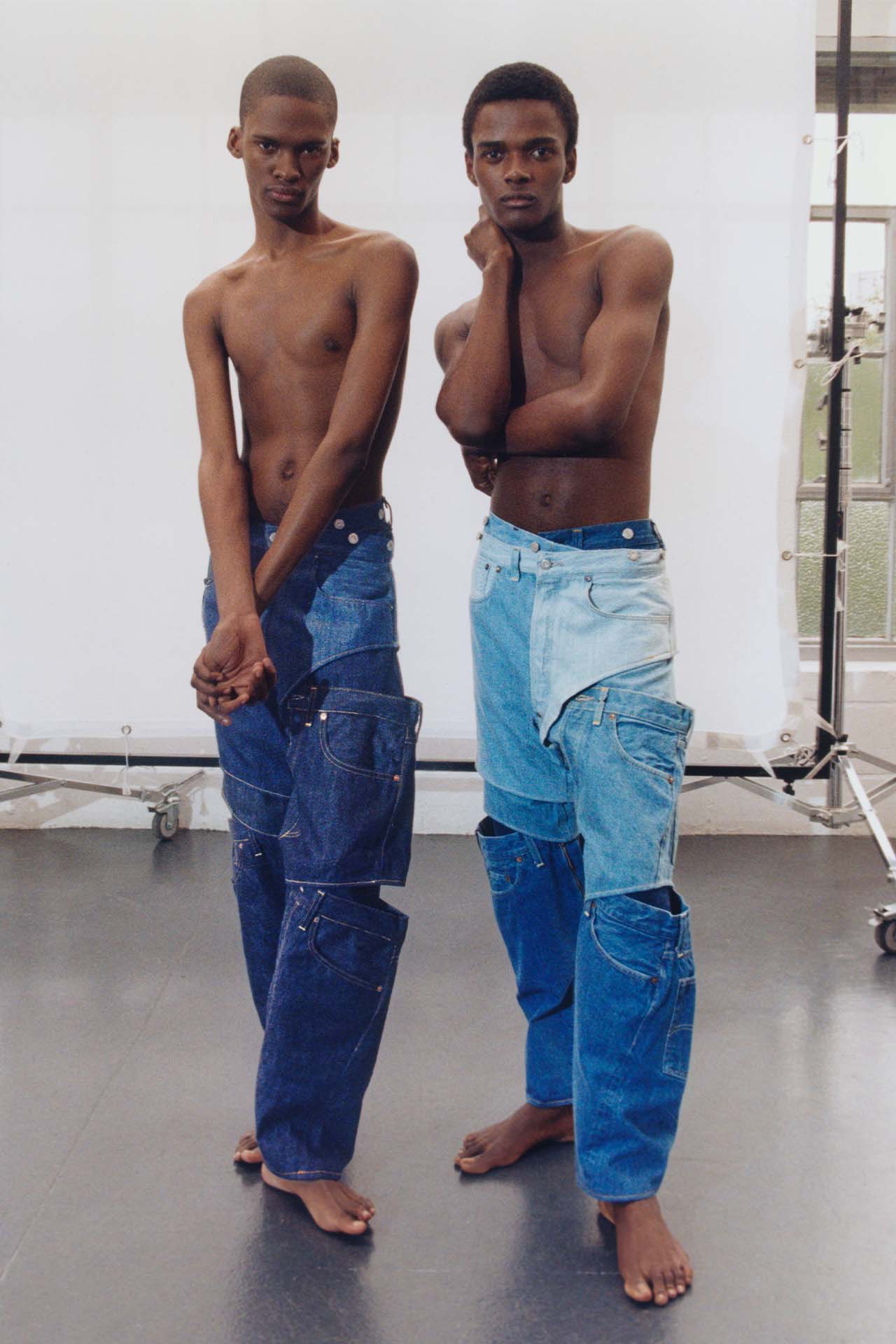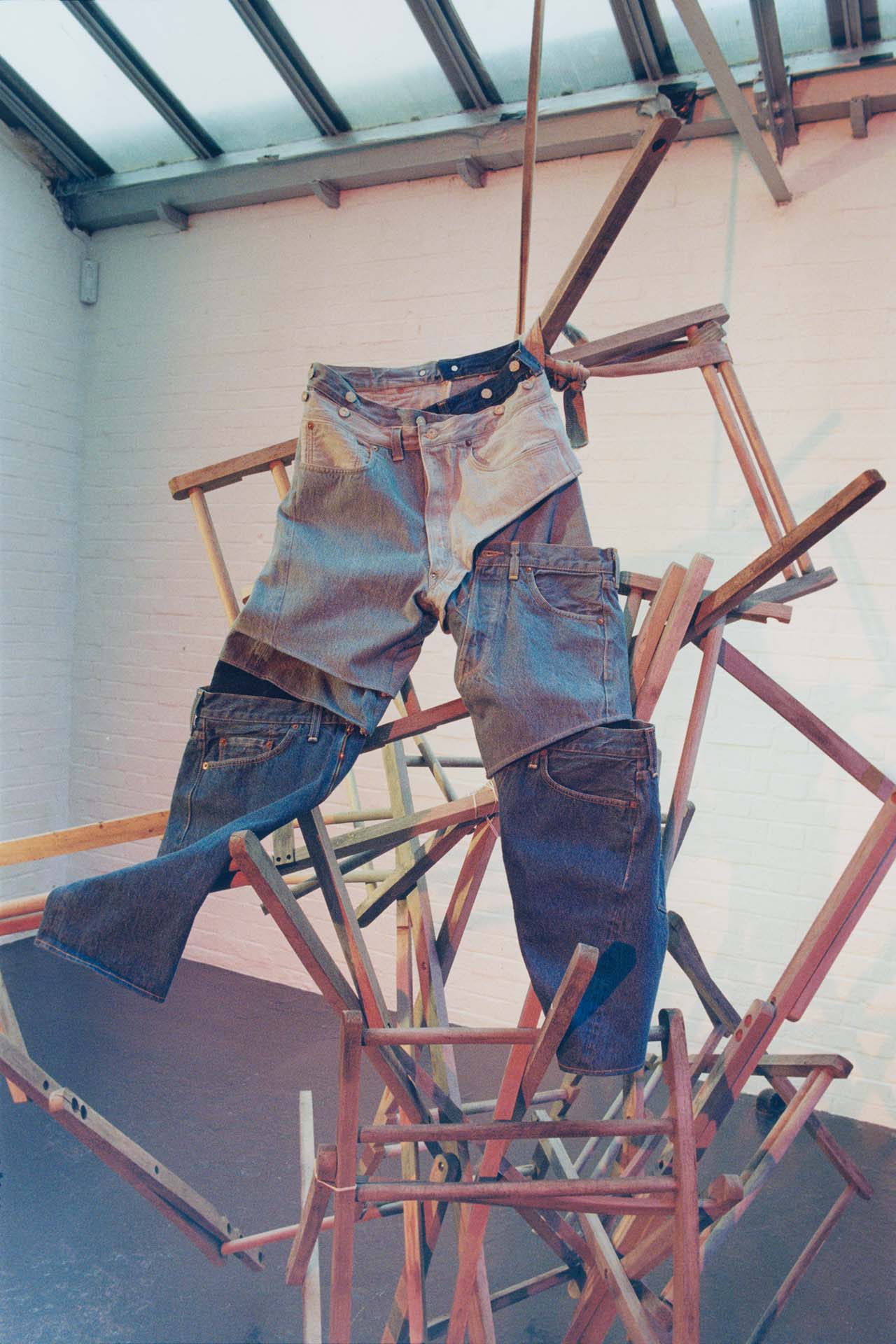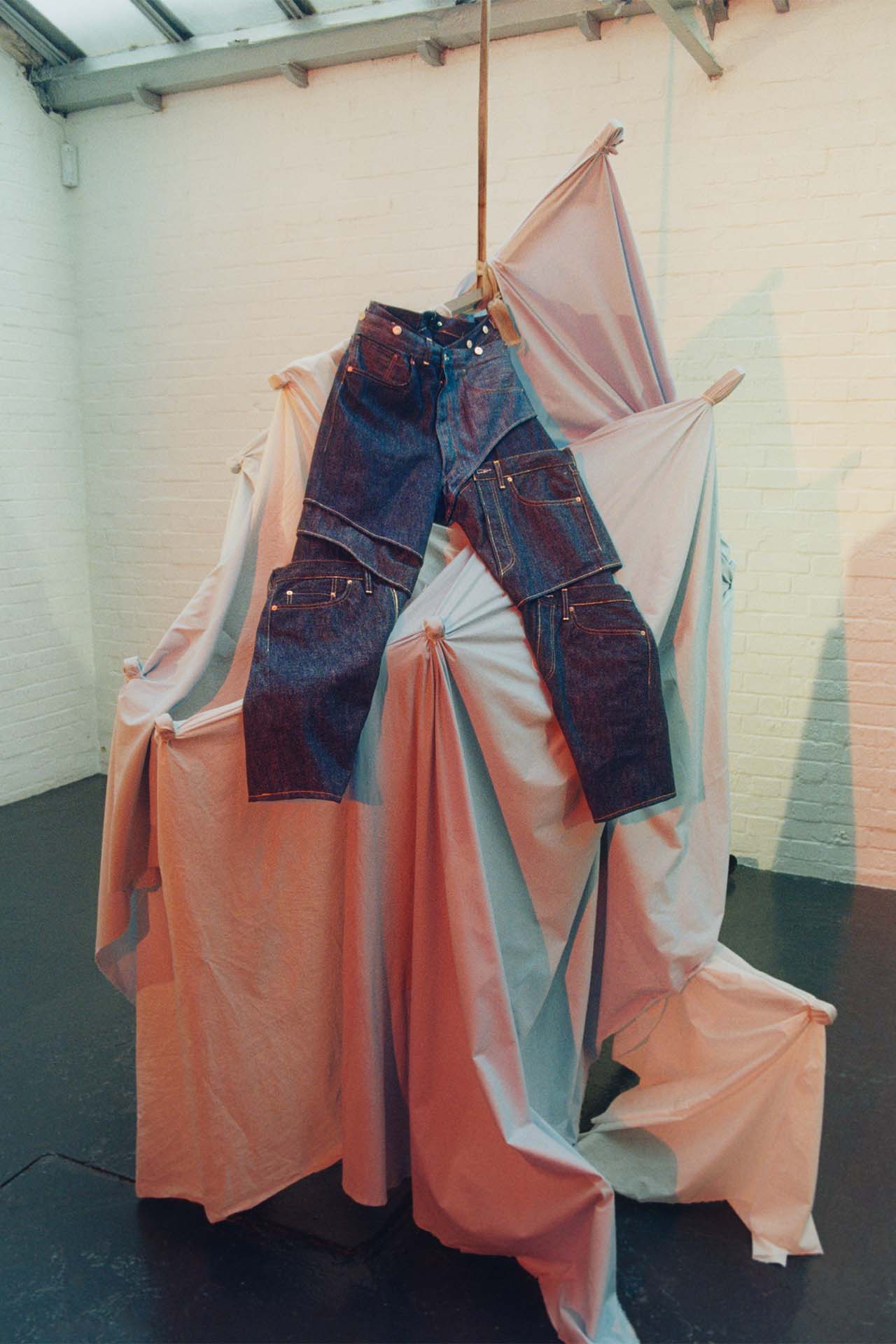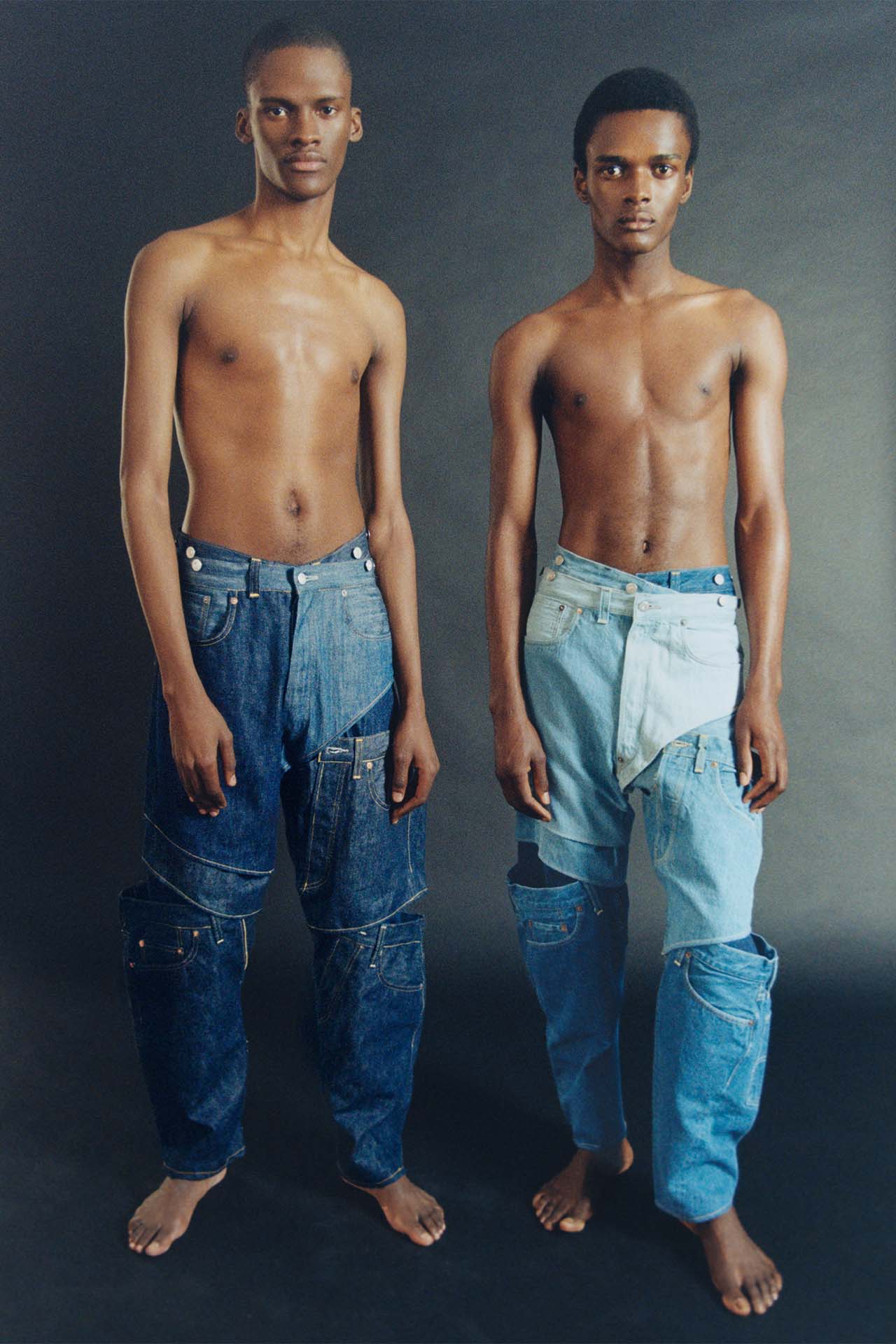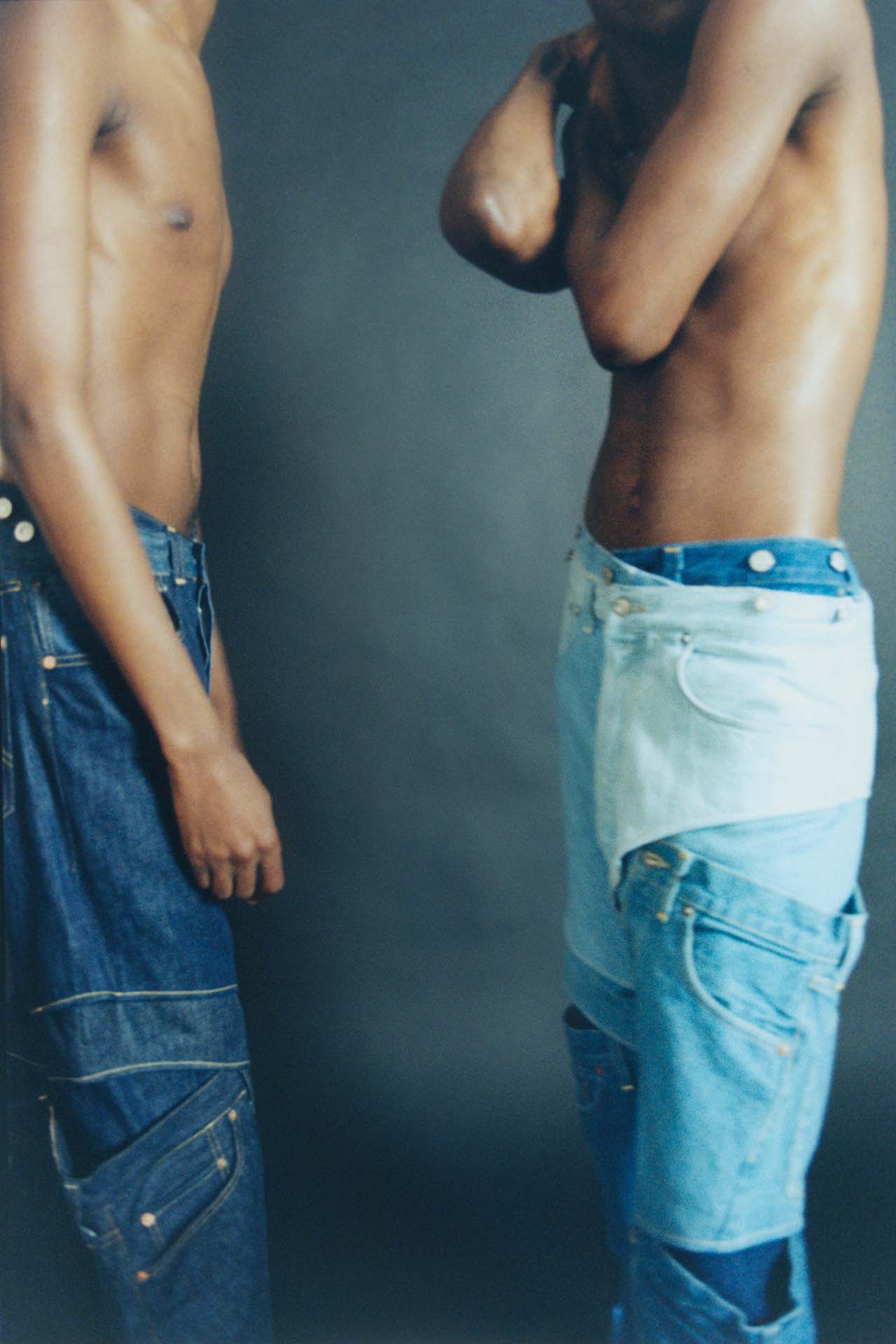 The collaborations with Levi's explores the narrative of heritage with a contemporary interpretation of Feng Chen Wang's signature technical deconstruction and conceptual approach to design.
The Feng Chen Wang x 501® collaboration draws on the story of an iconic garment: the 501 jean. Visiting Levi's archive in San Francisco, Feng noticed how different models of the 501 related to different groups of people, and how the wear and wash of each pair related to a specific person and the life they lived.
When it came to reinterpreting the 501, Feng looked at six different models from throughout history: the original 501 from 1873, the Cowboy jean from 1933, the Red Tab jean from 1937, the WWII jean from 1944, the Post-War jean from 1947, and the Zipper jean from 1954.
CAMPAIGN
Creative Director: Feng Chen Wang
Photographer: Felix Cooper
Stylist: Anders Soelvsten Thomsen
Casting Director: Chloe Rosolek
Hair Stylist: Philippe Thomlimet
Make-up Artist: Celia Burton
Words: Ted Stansfield