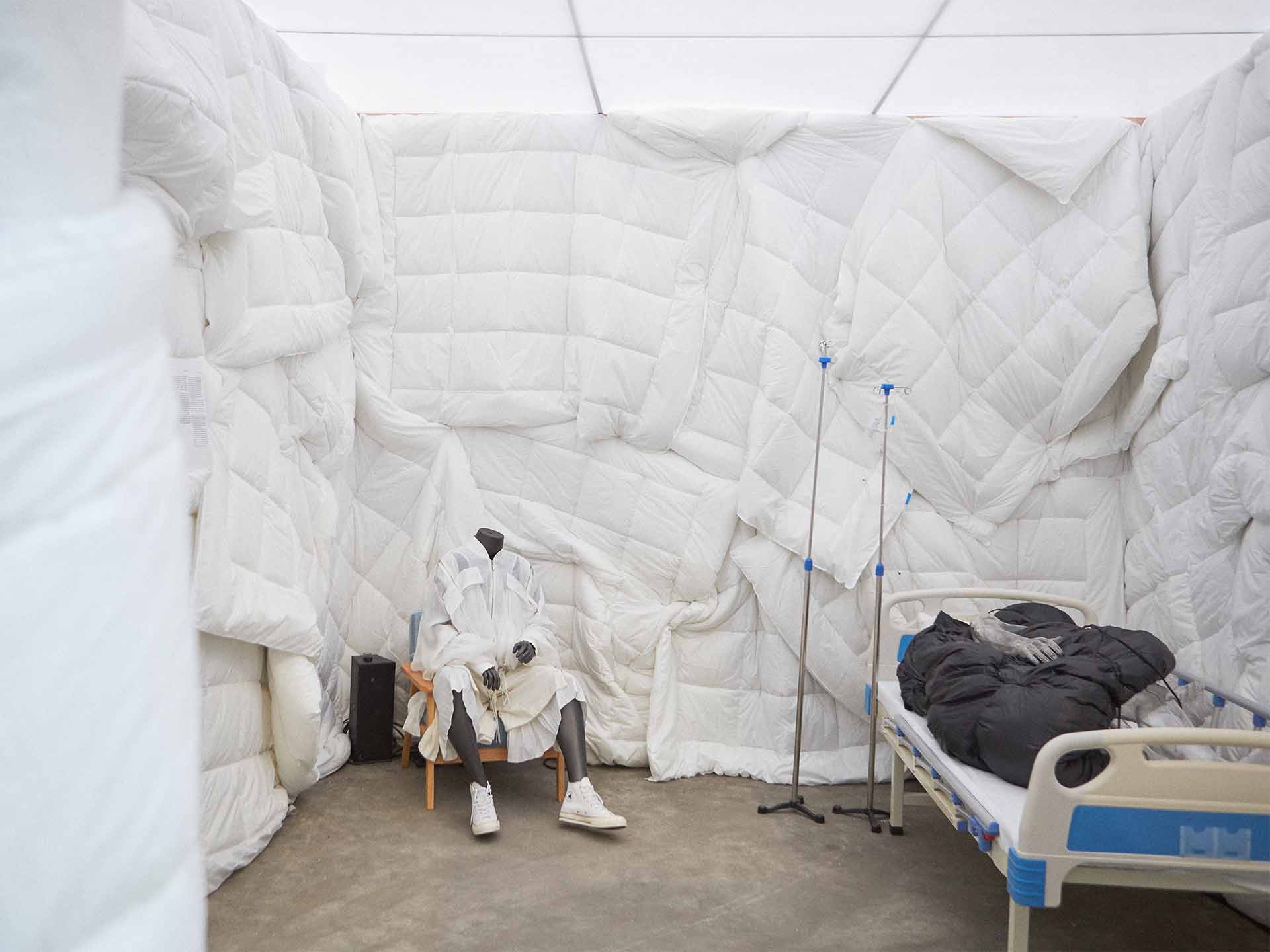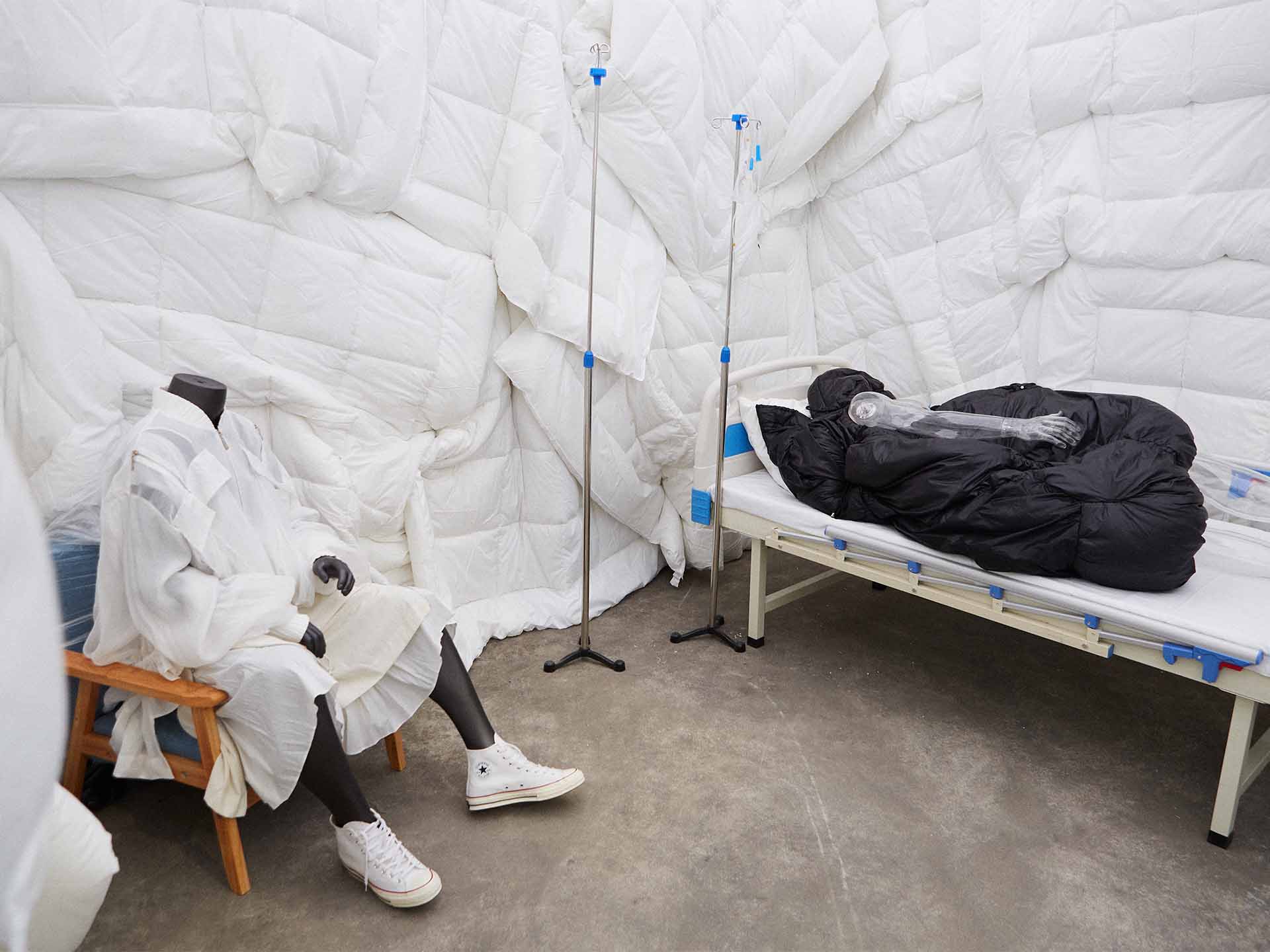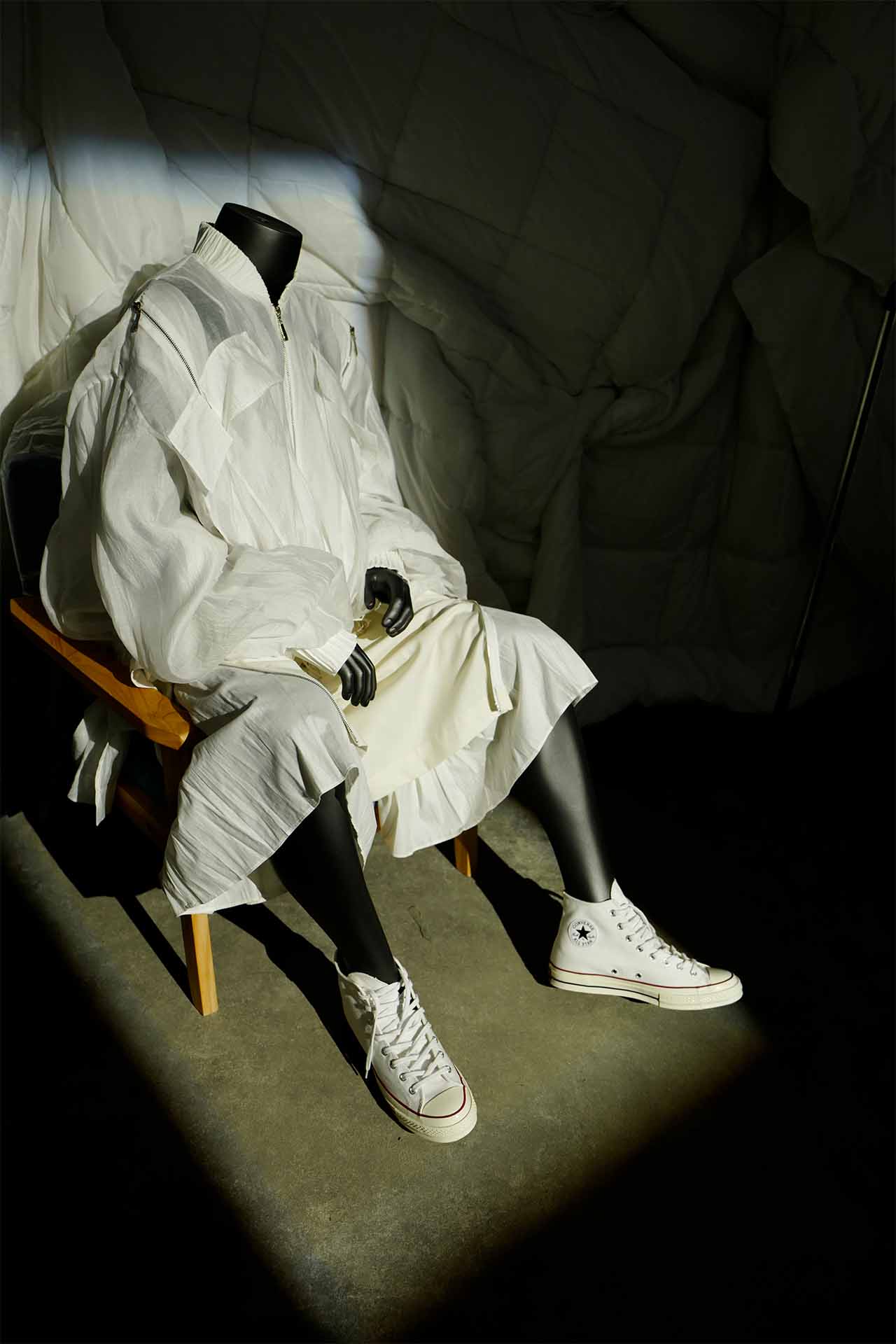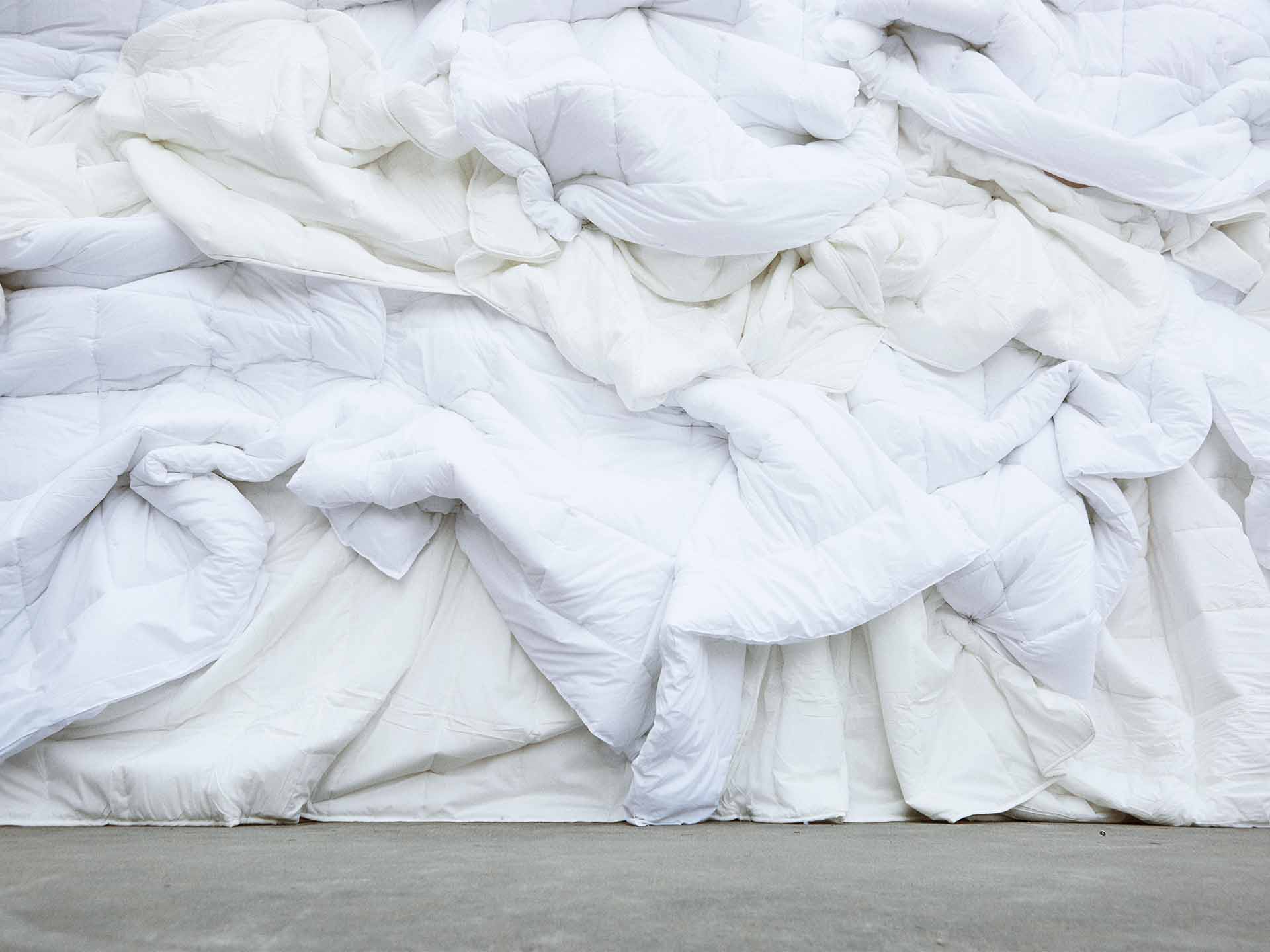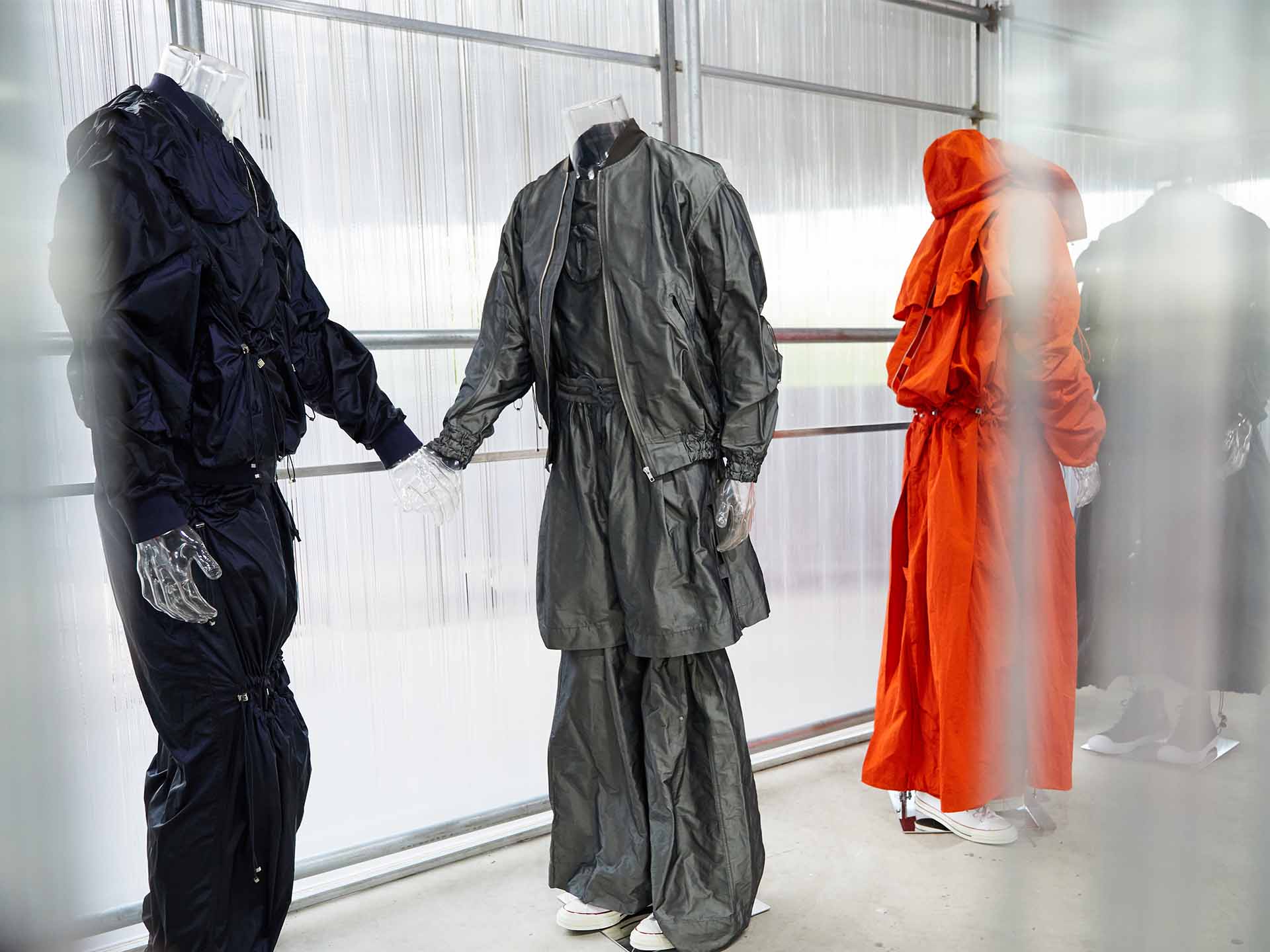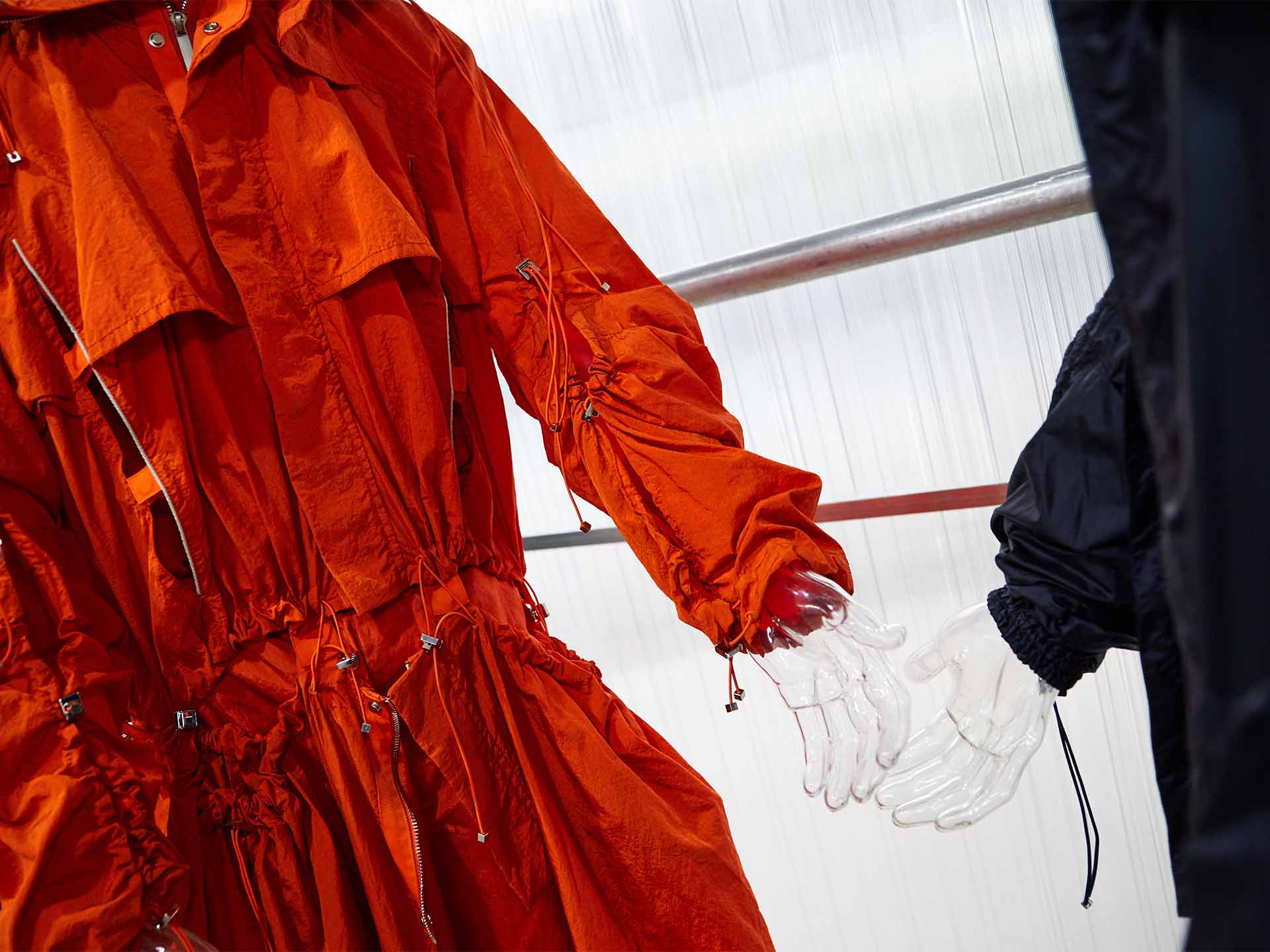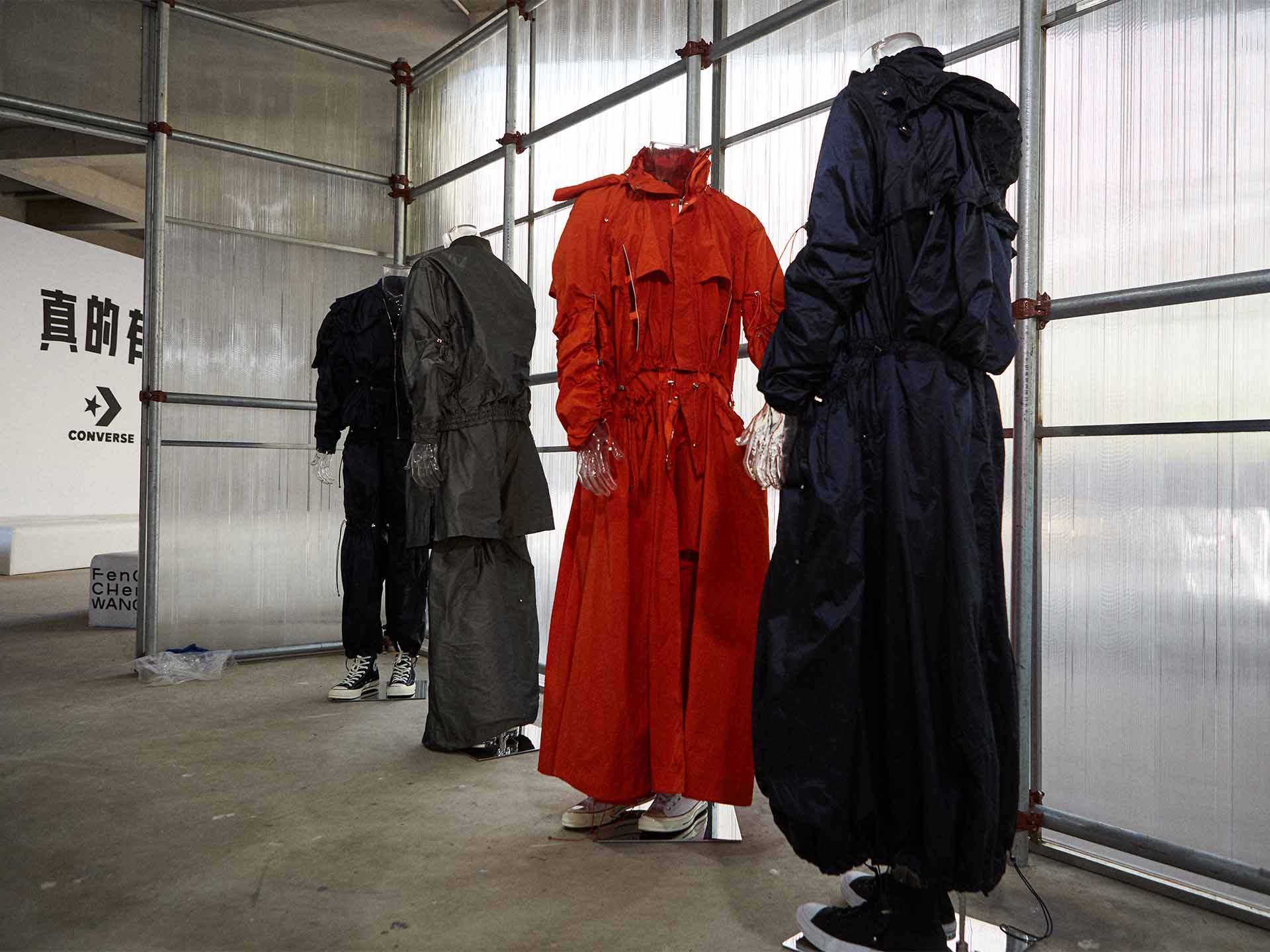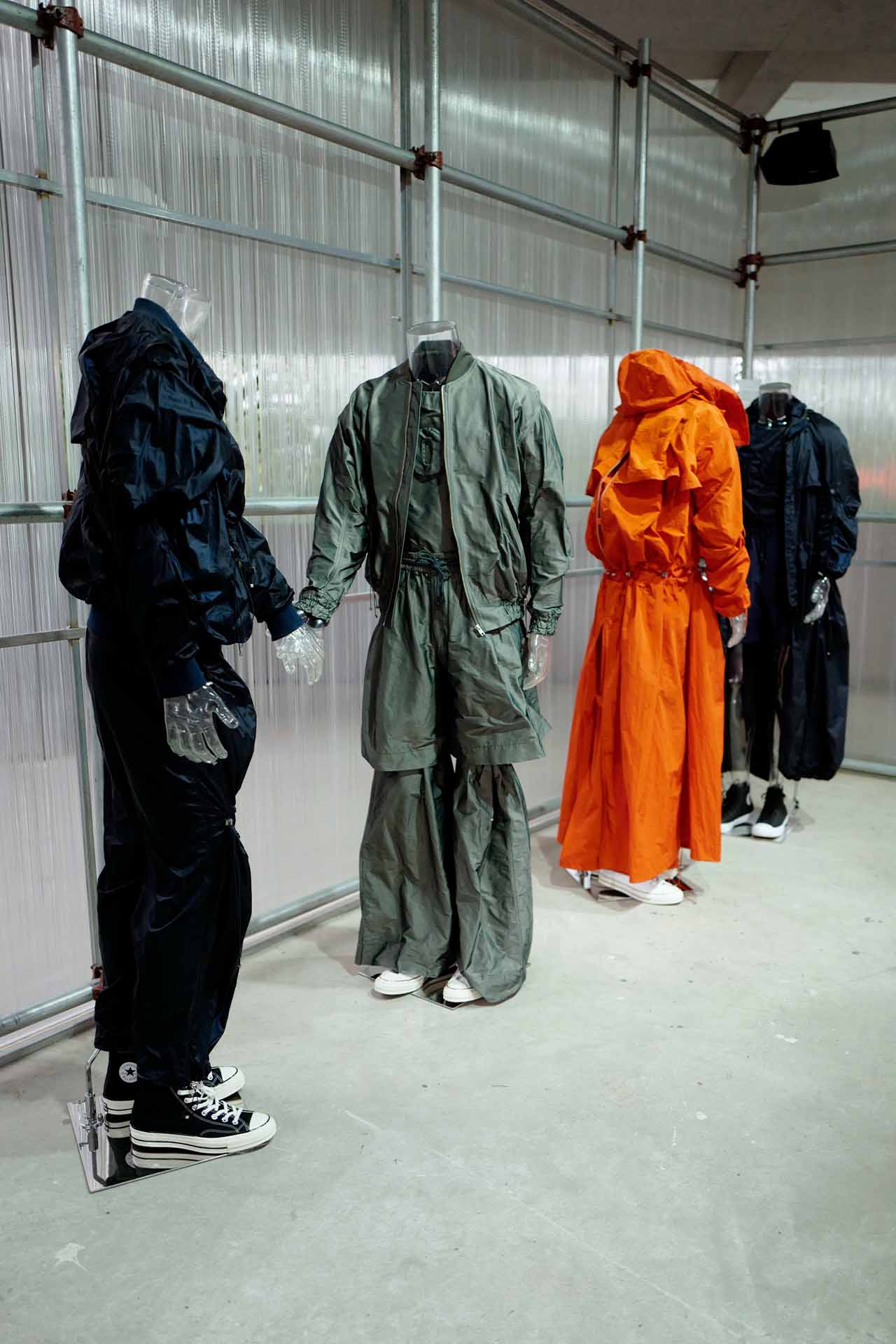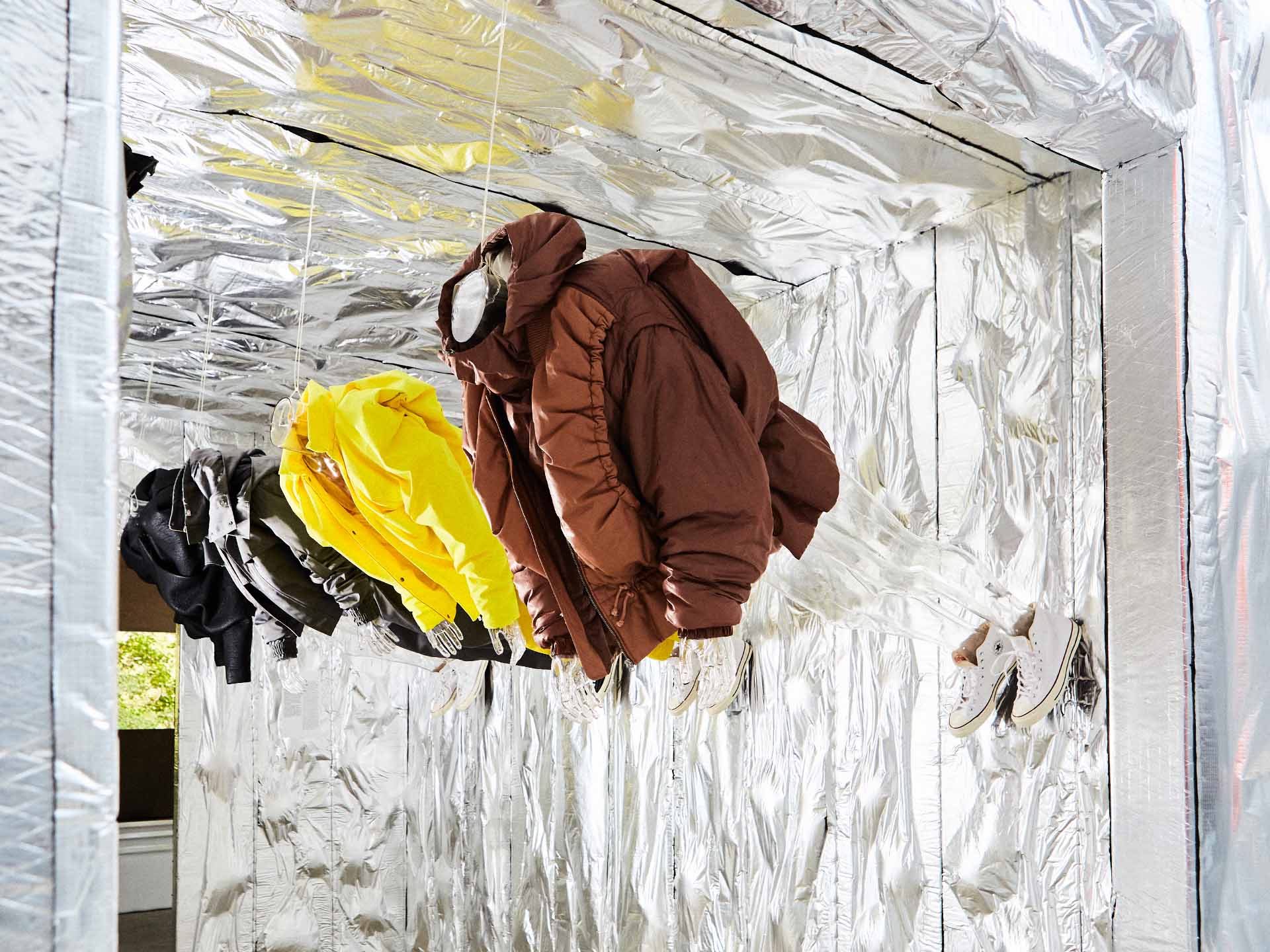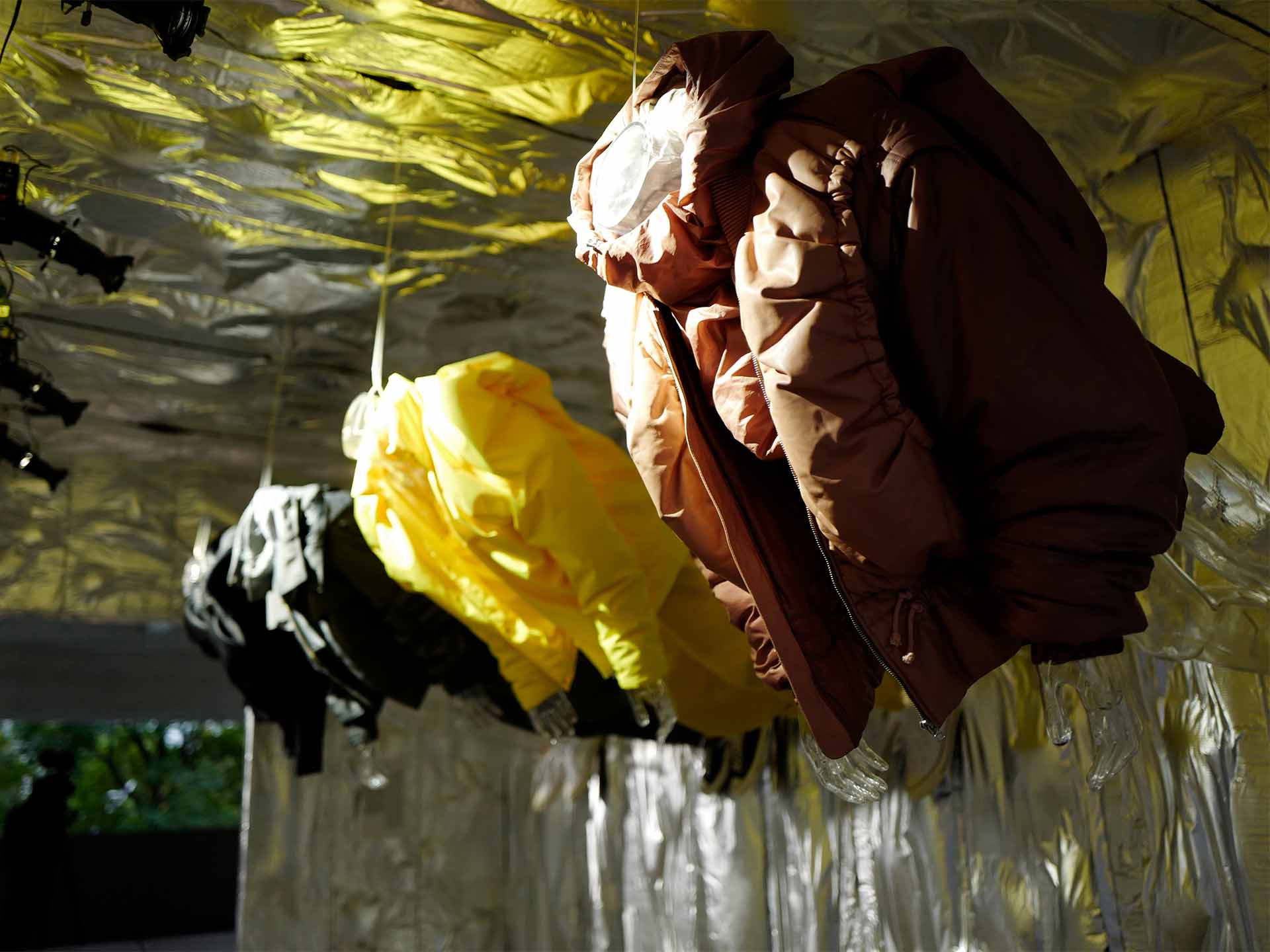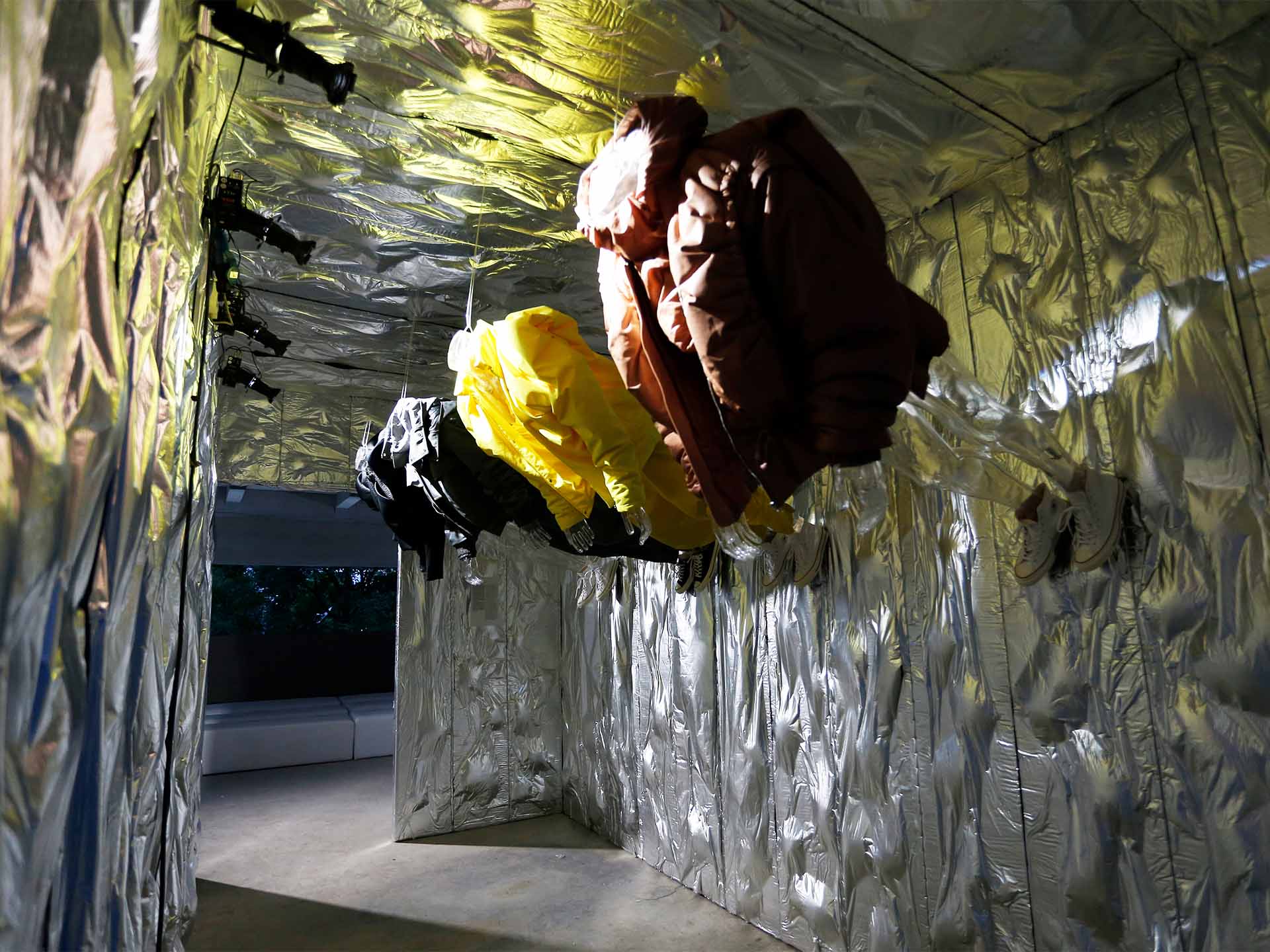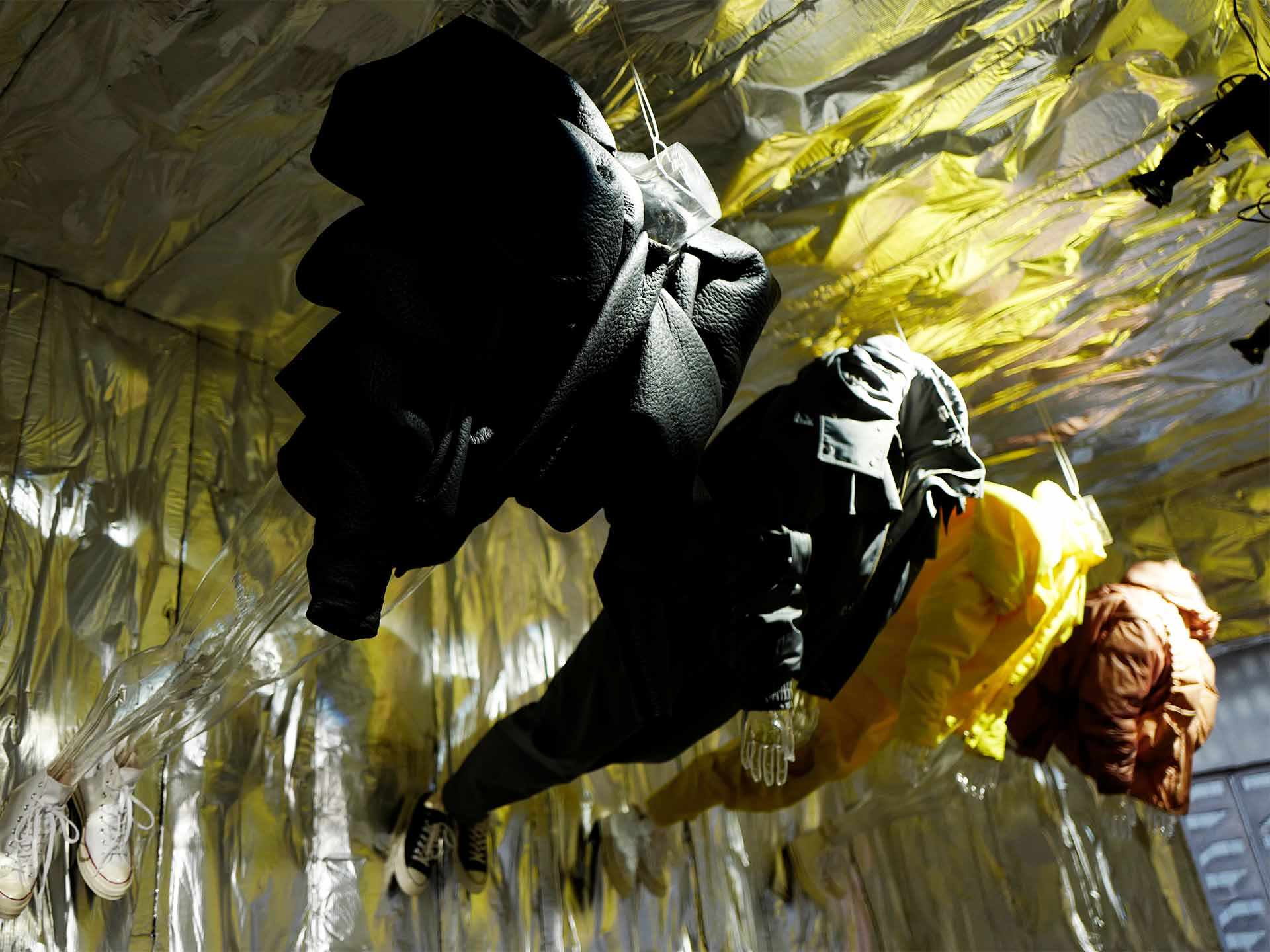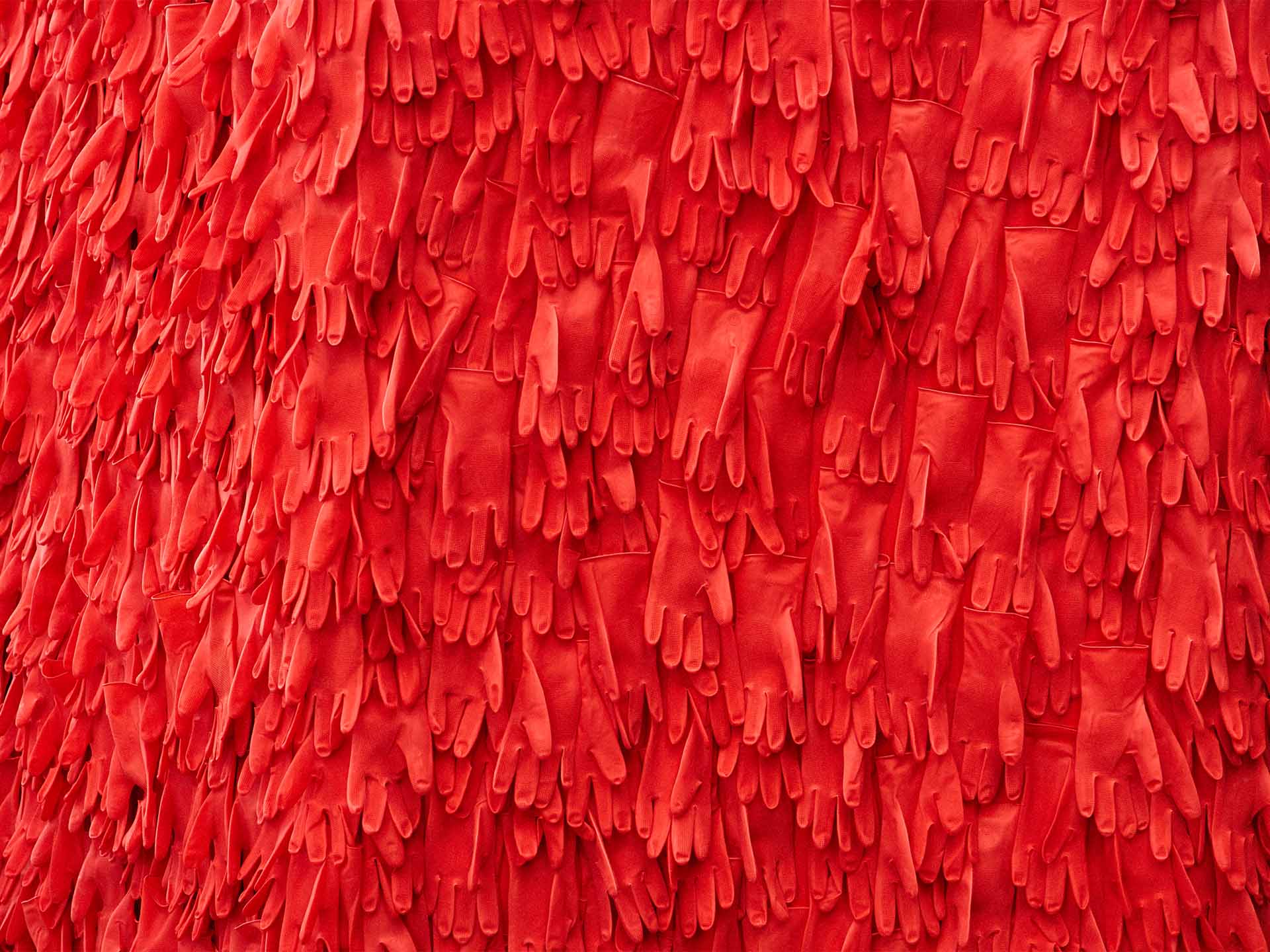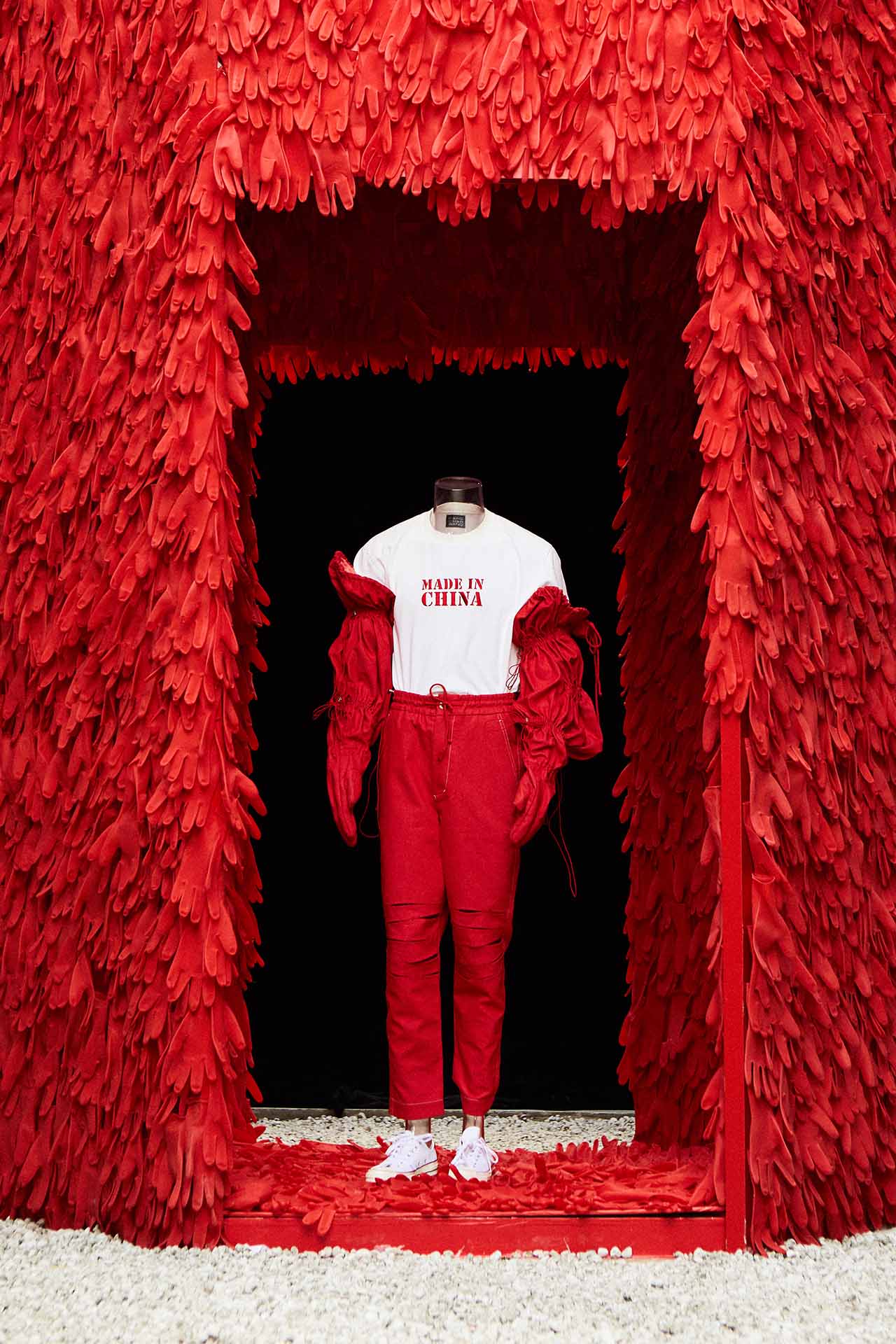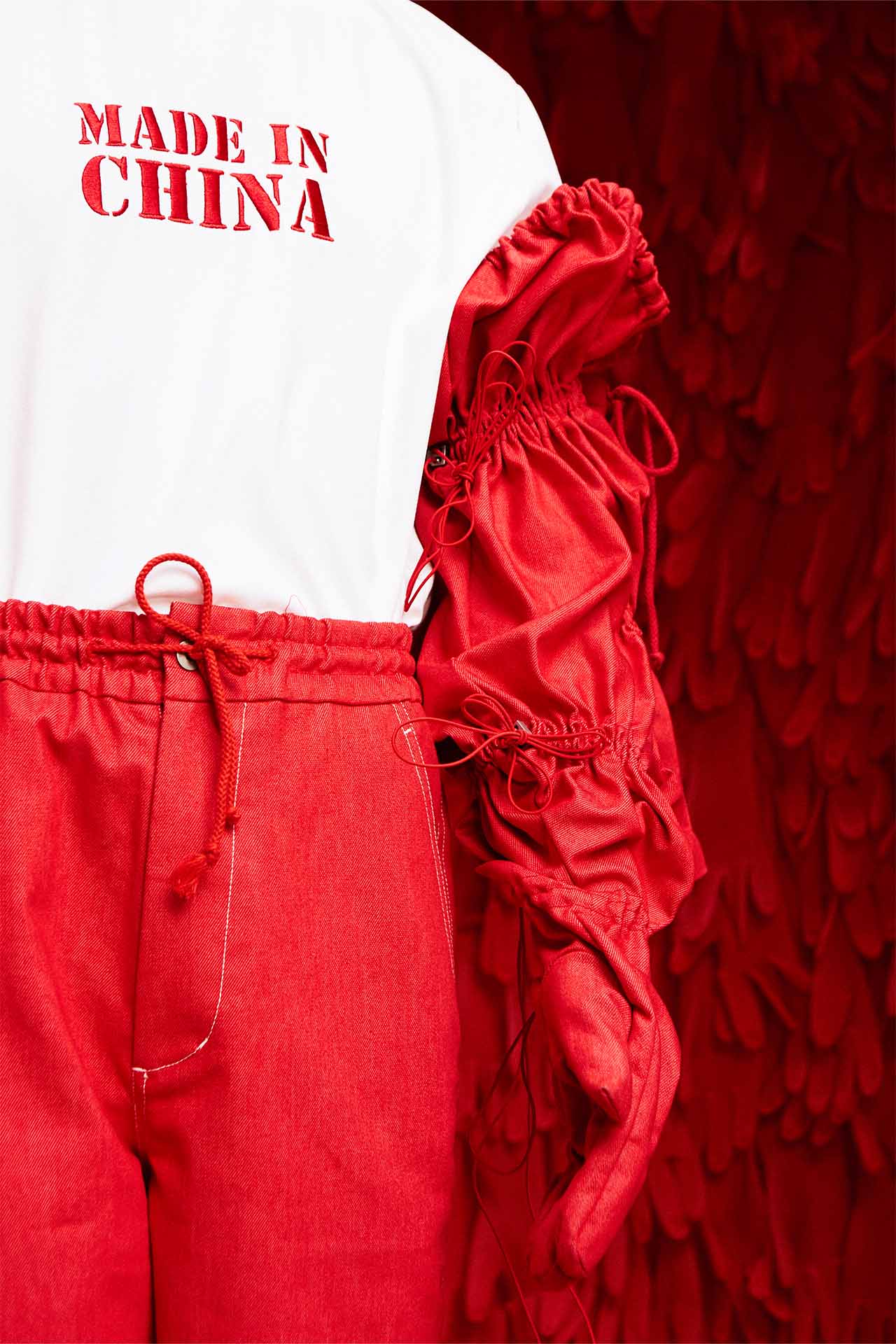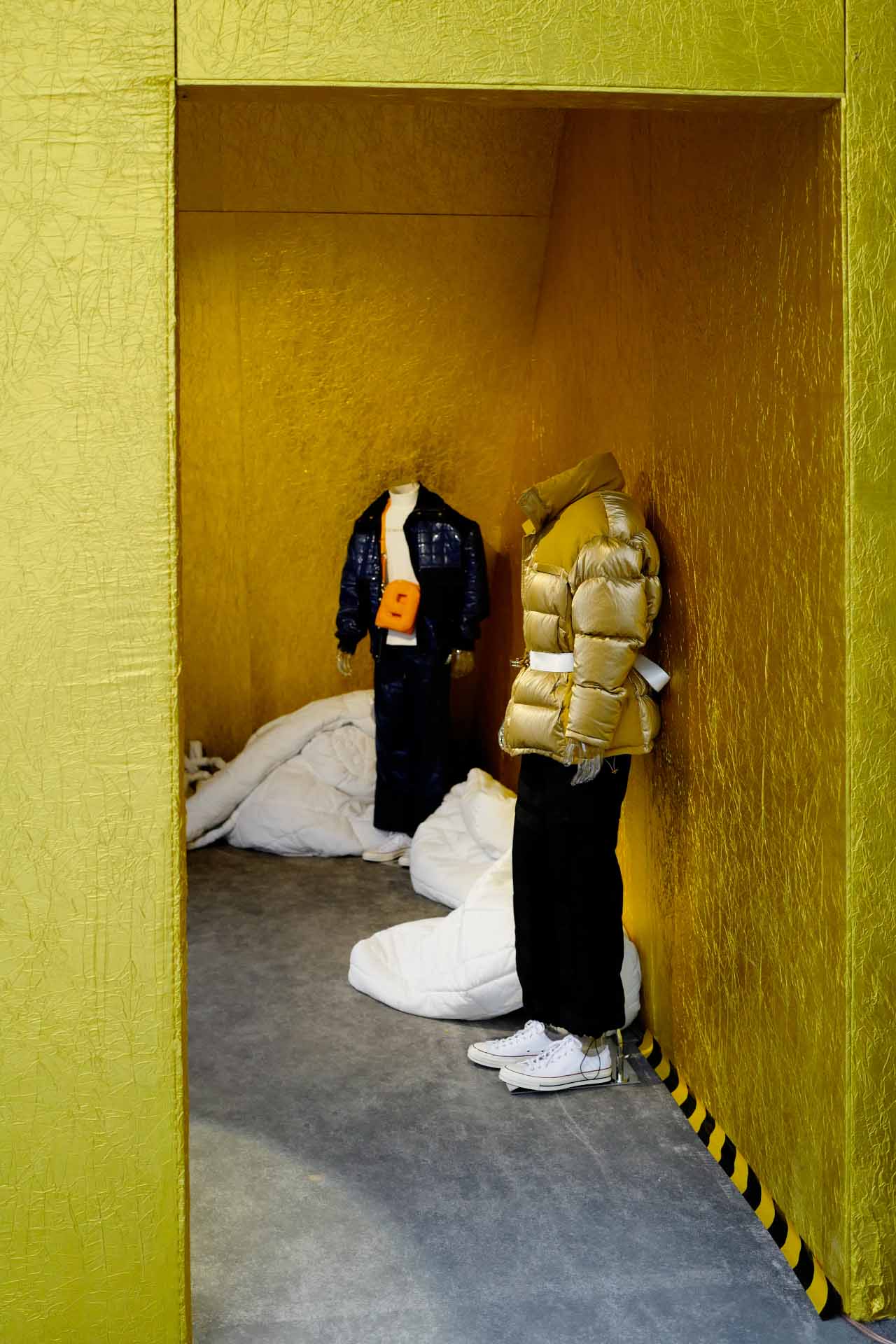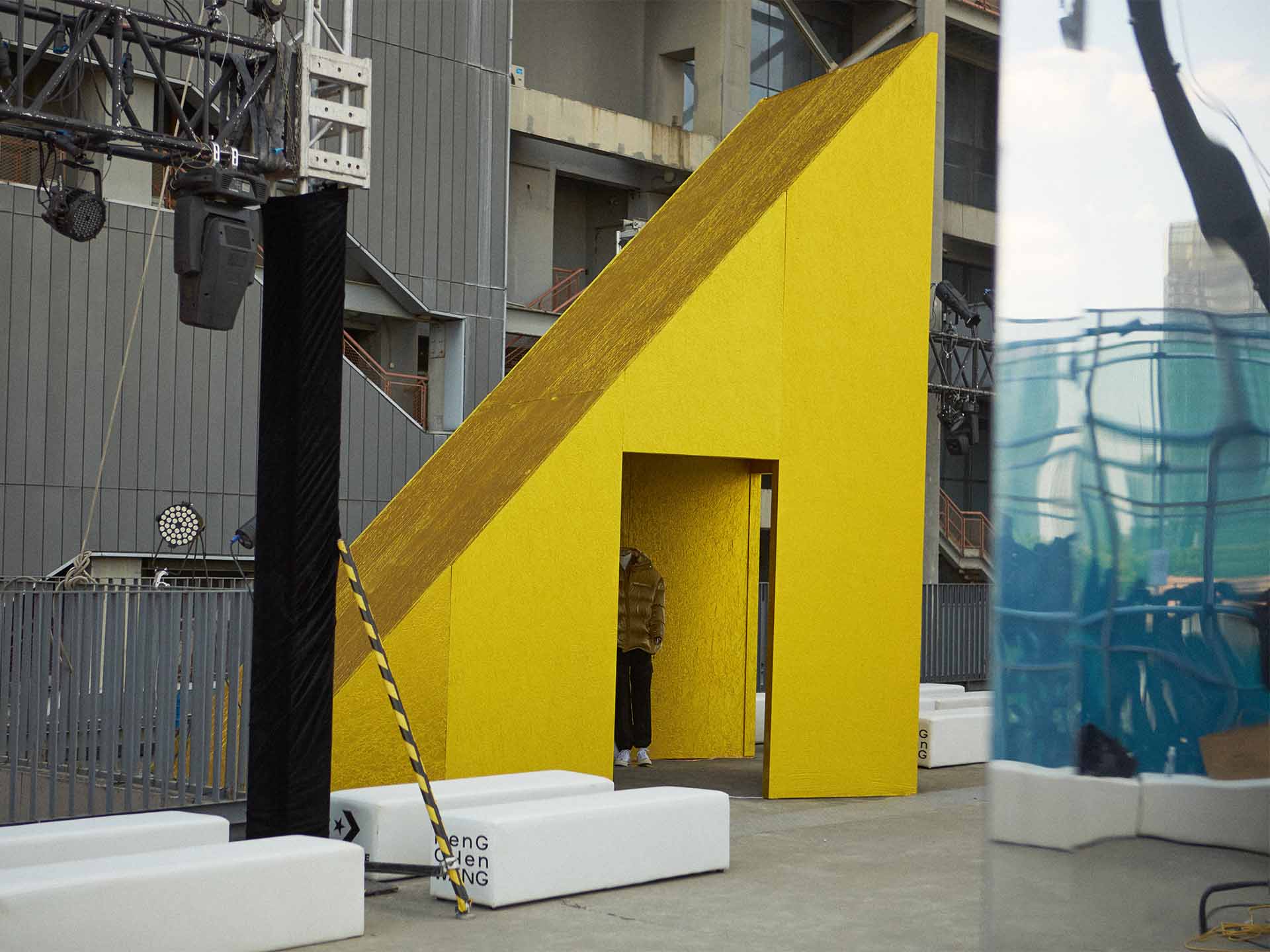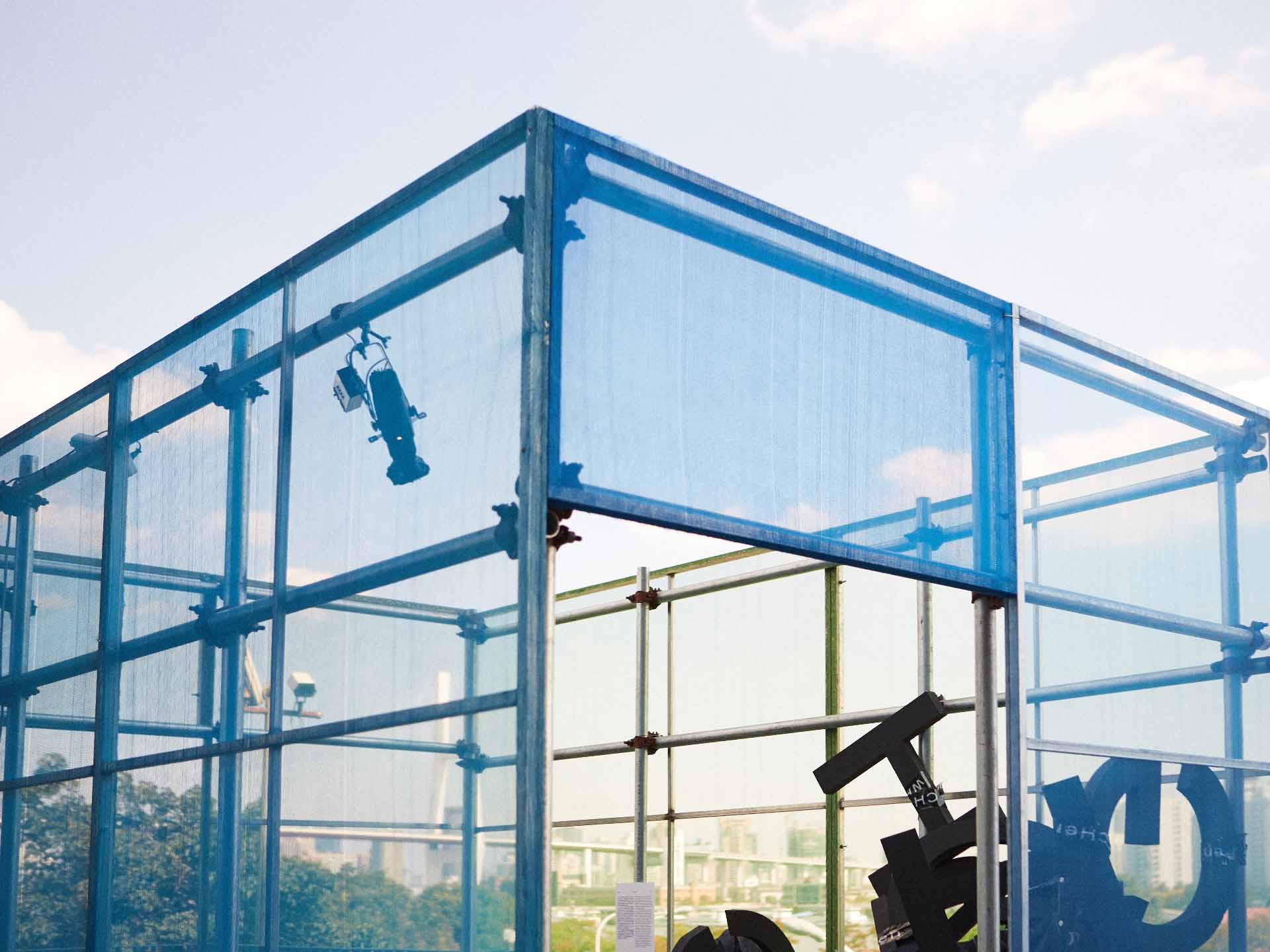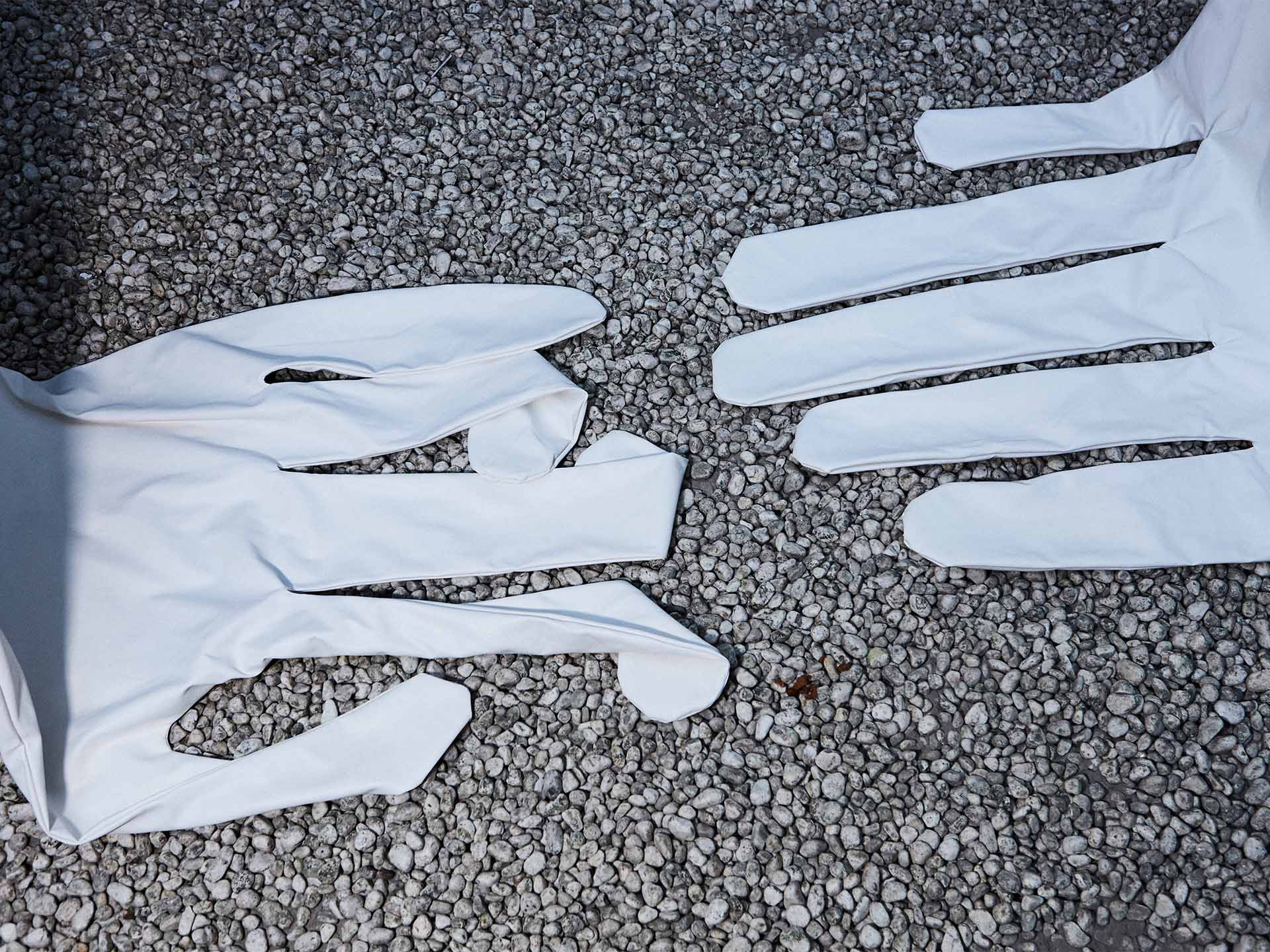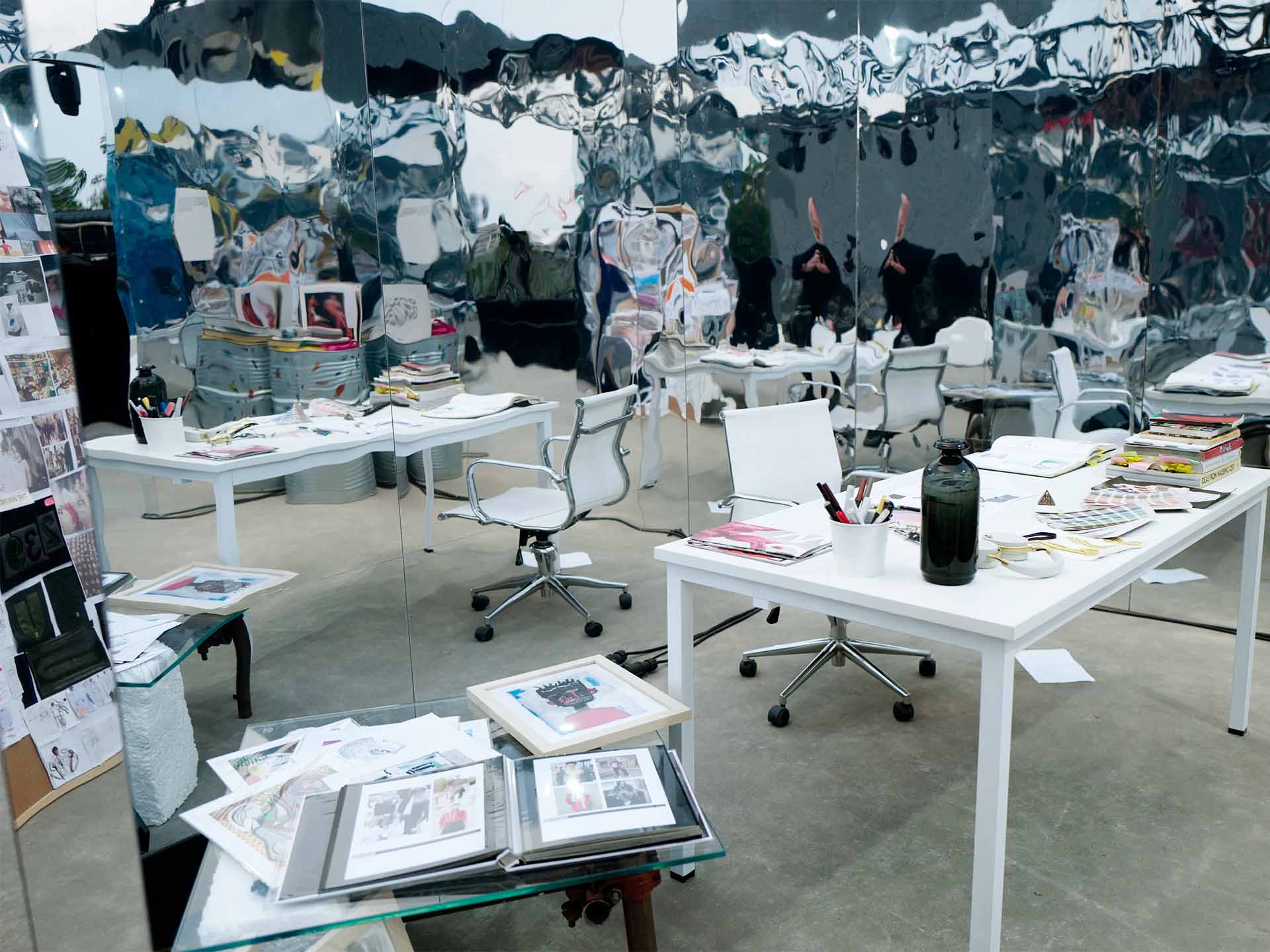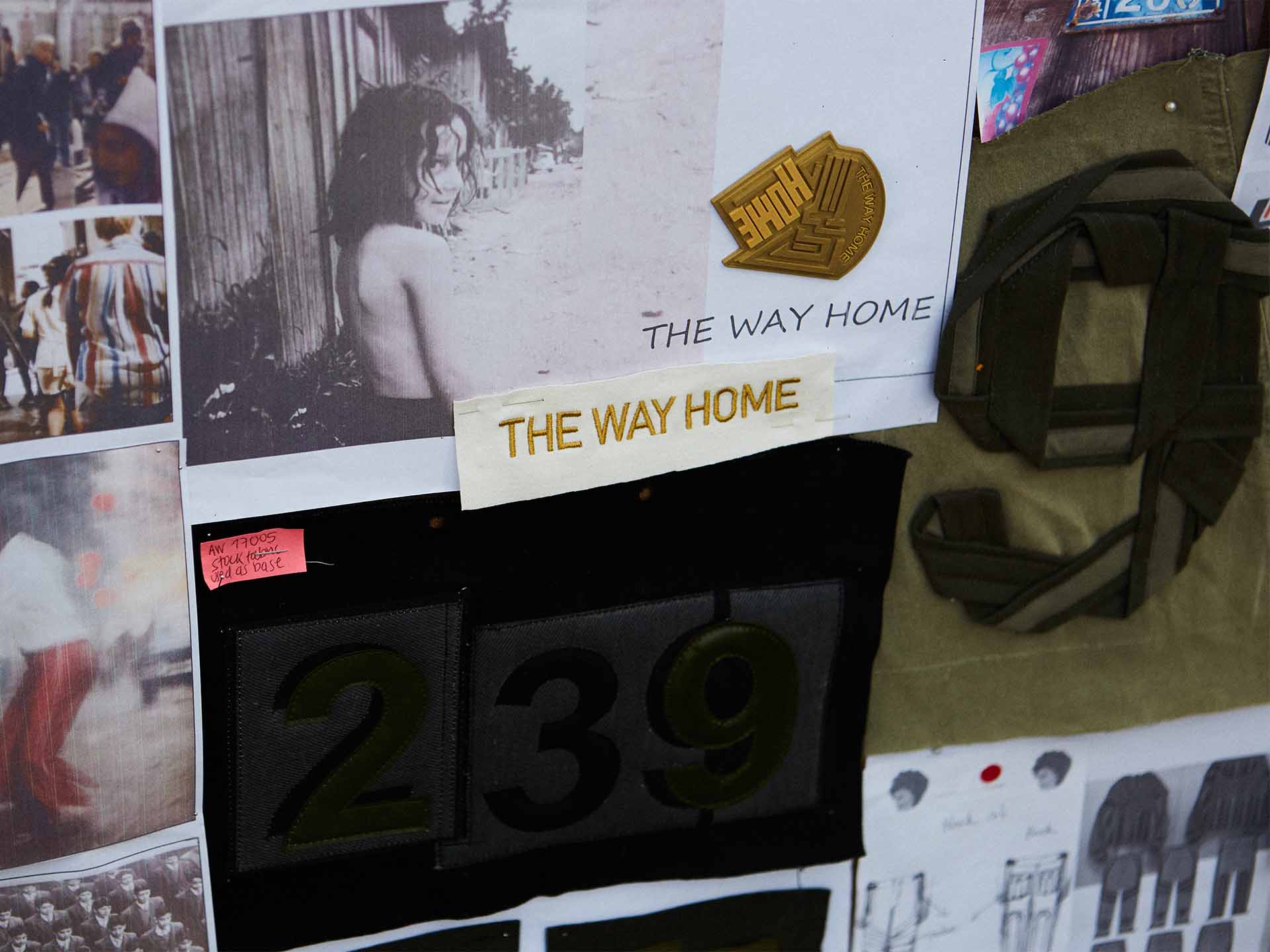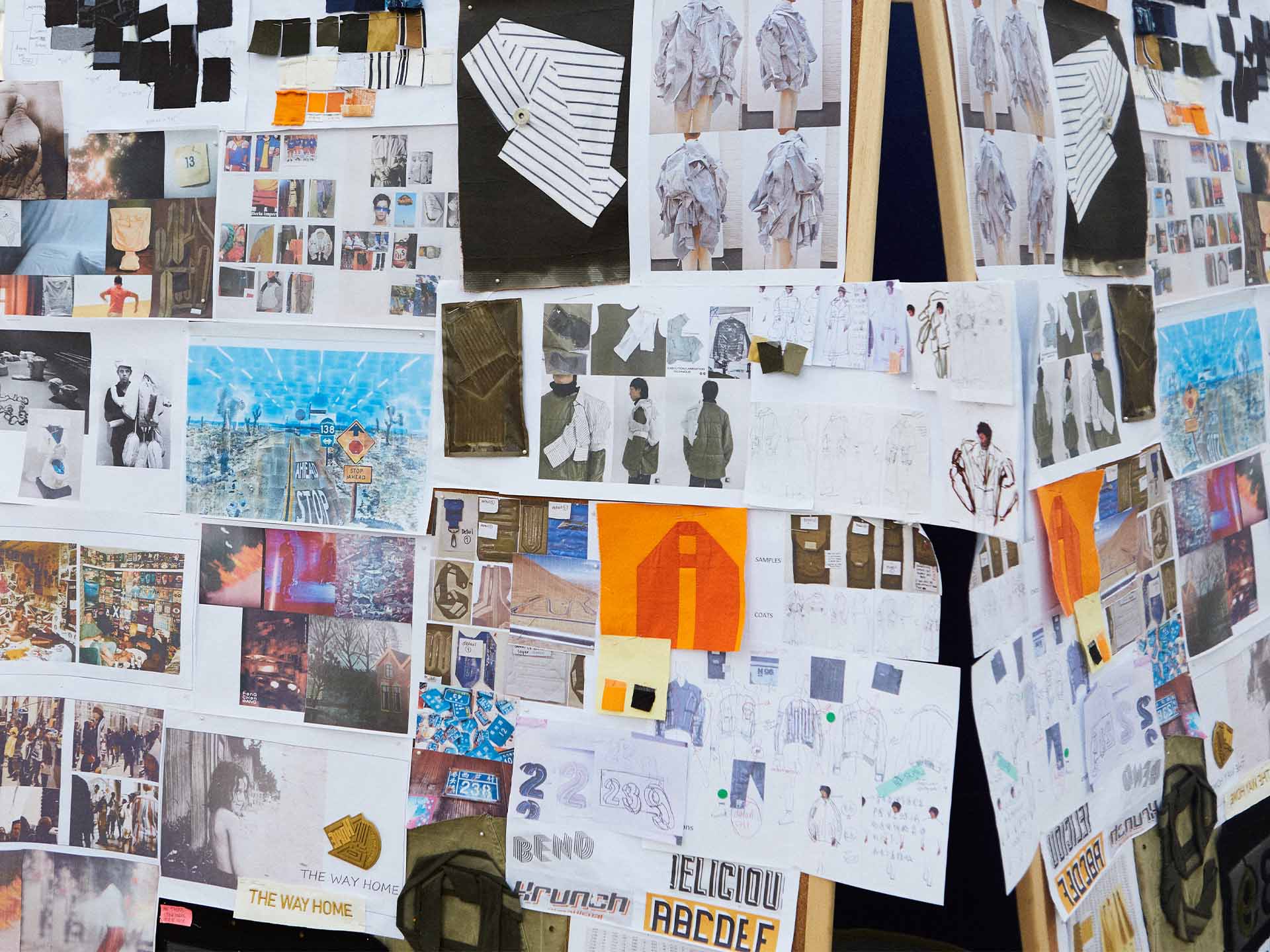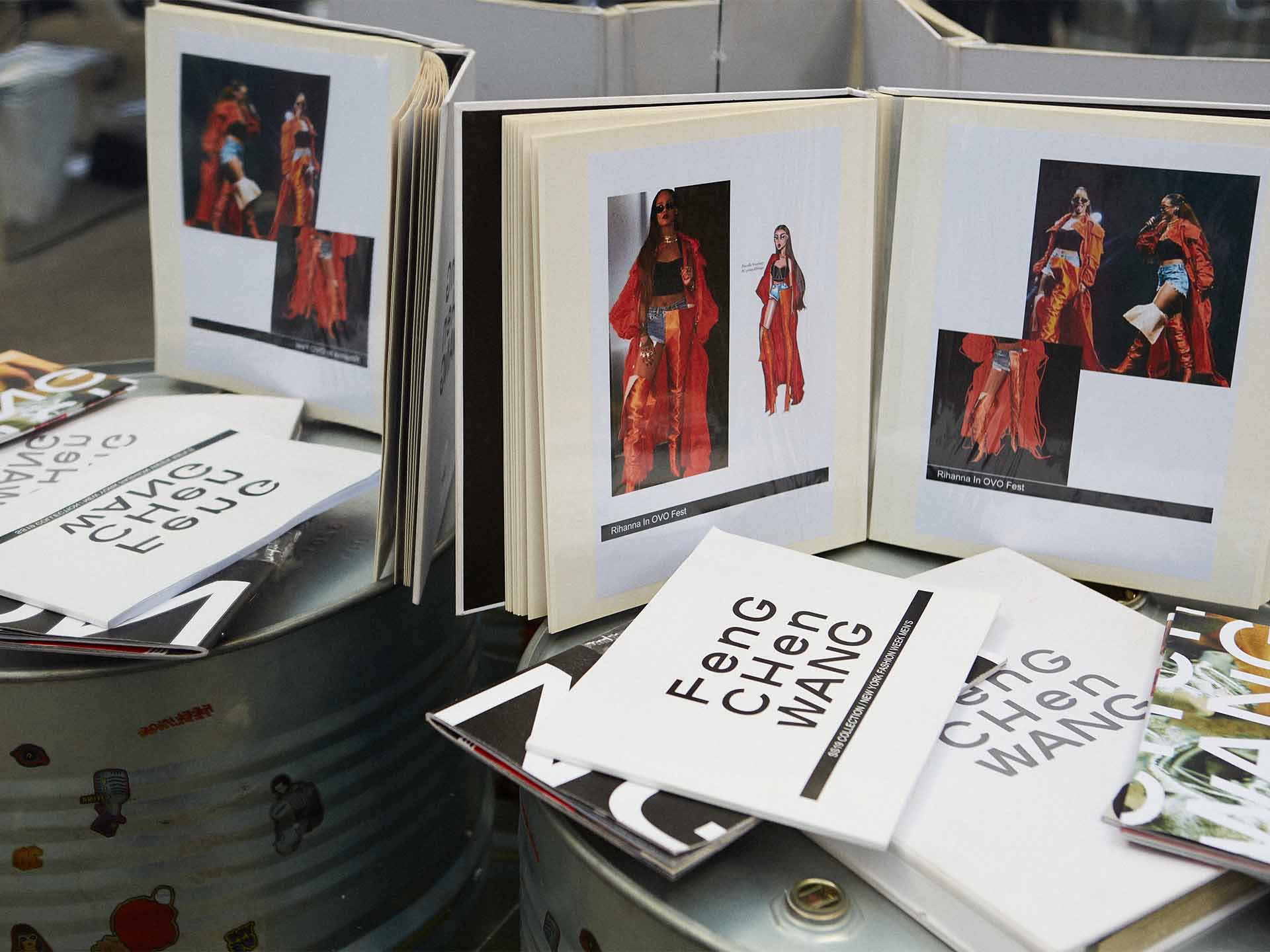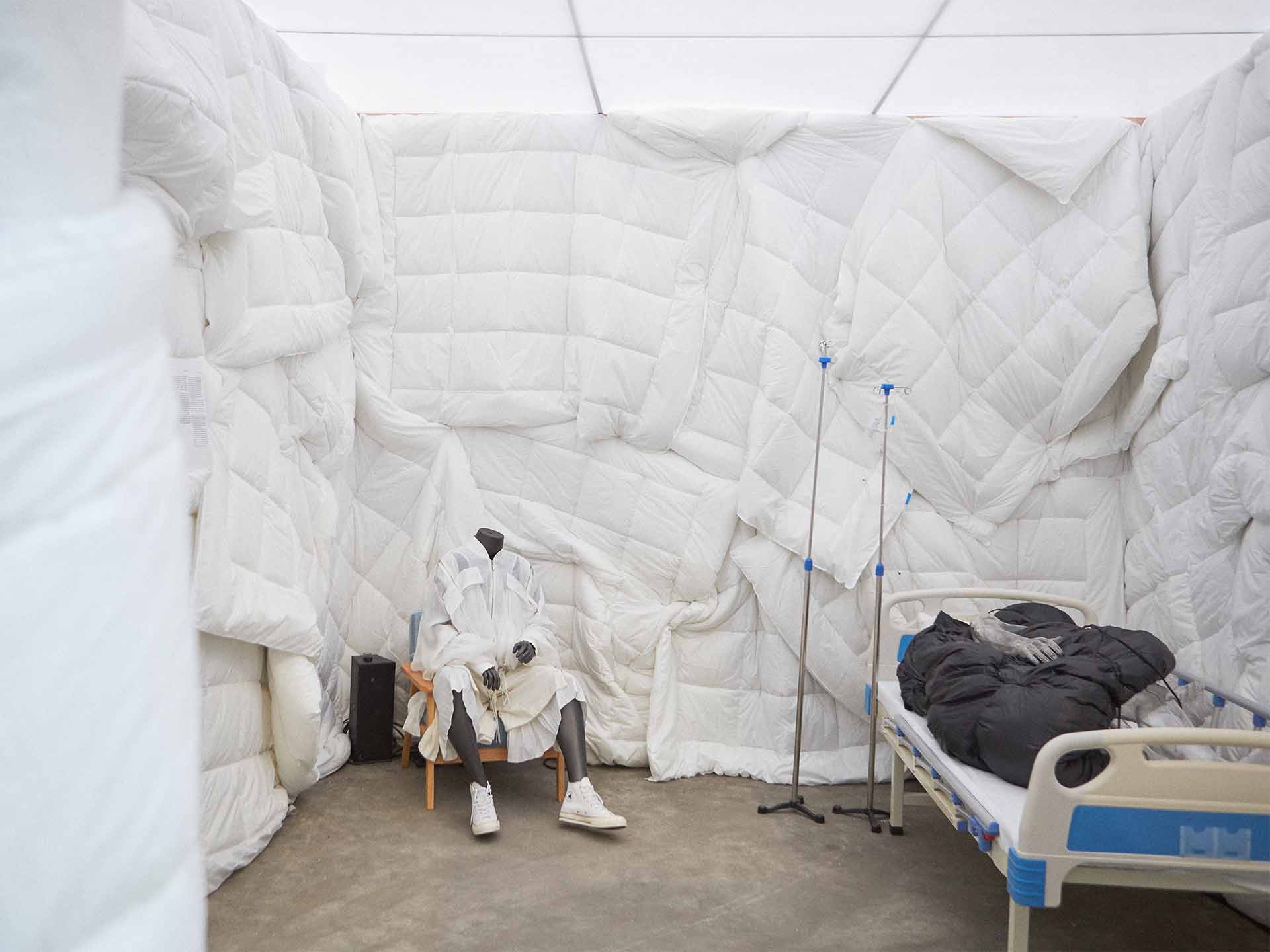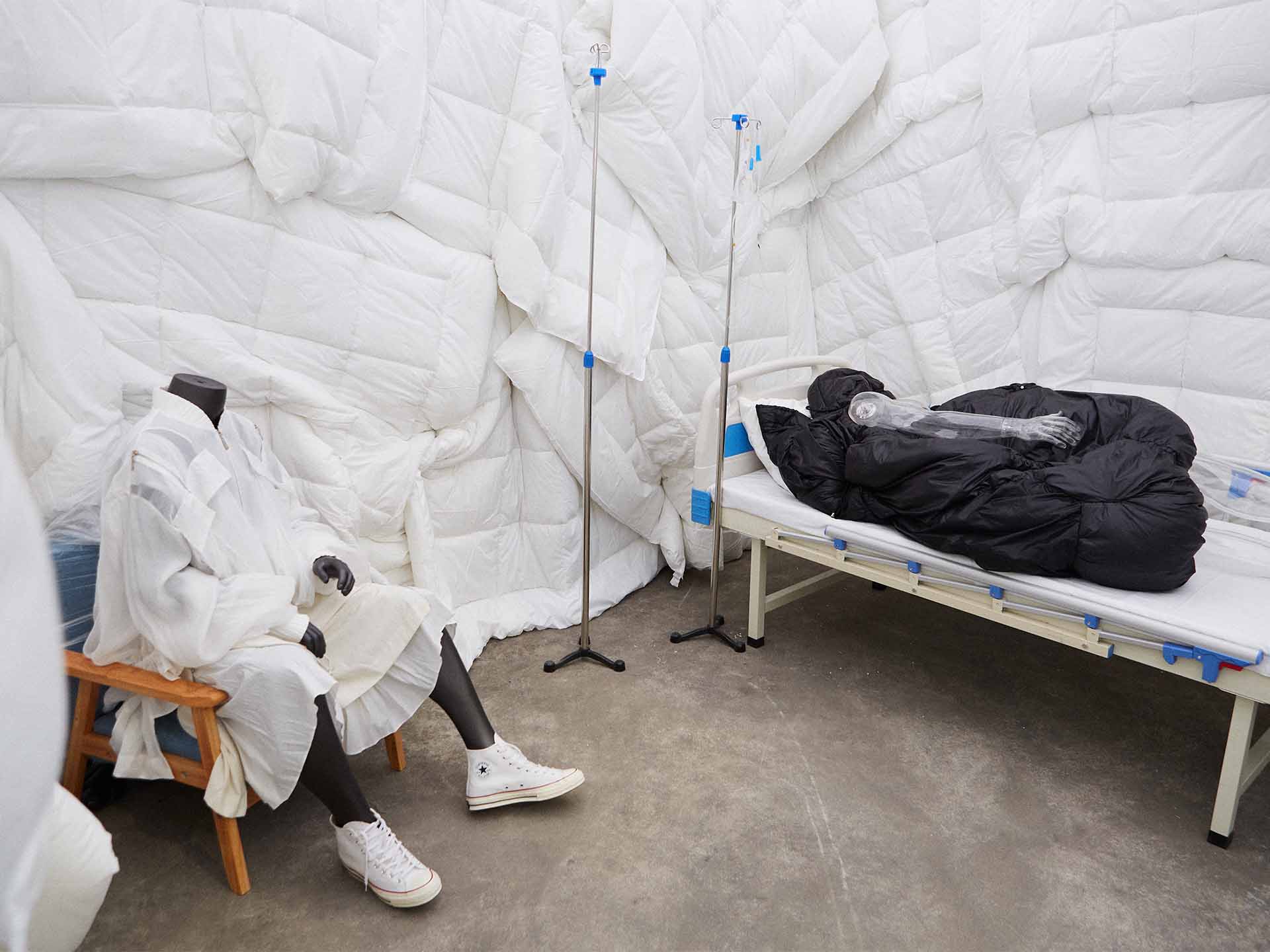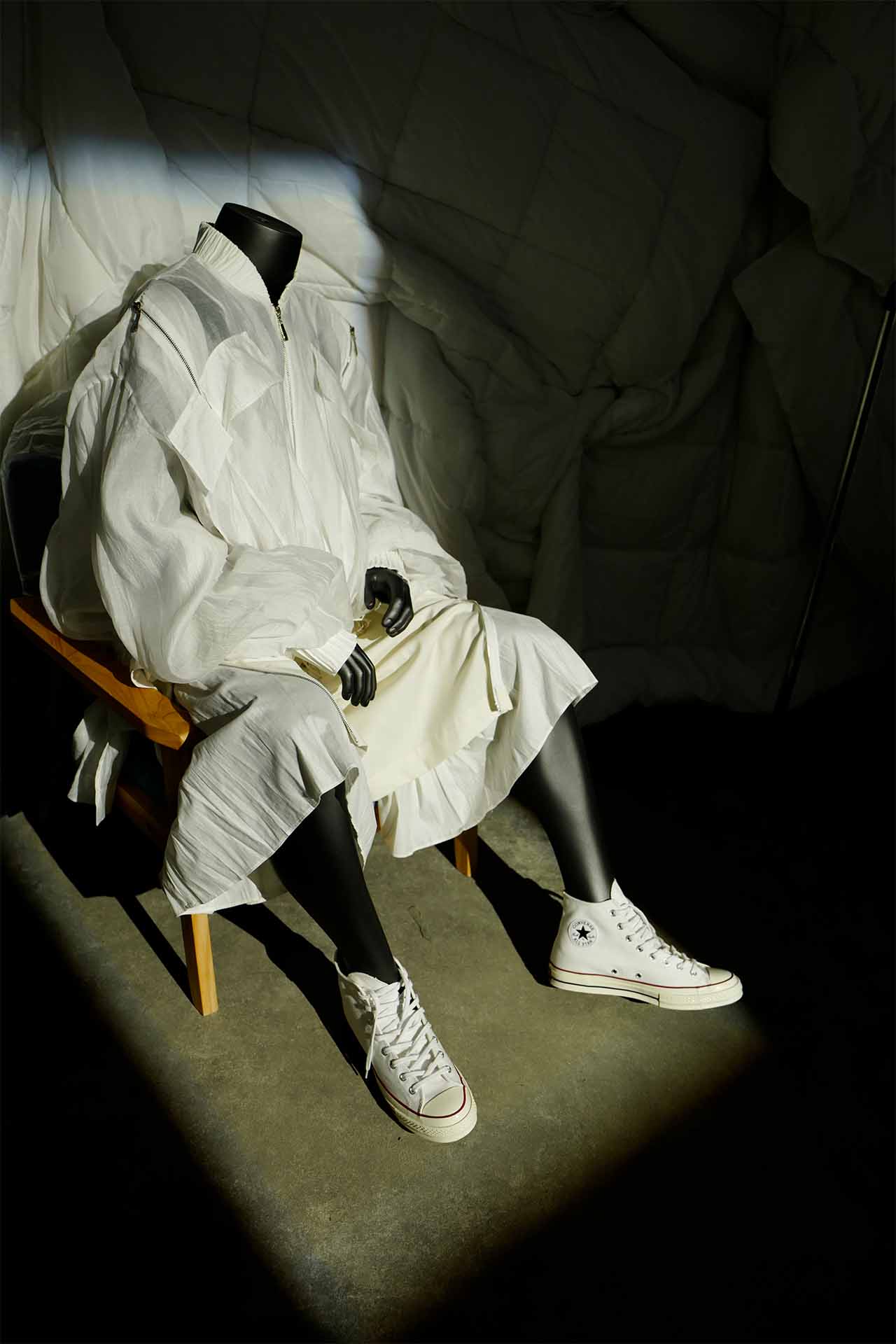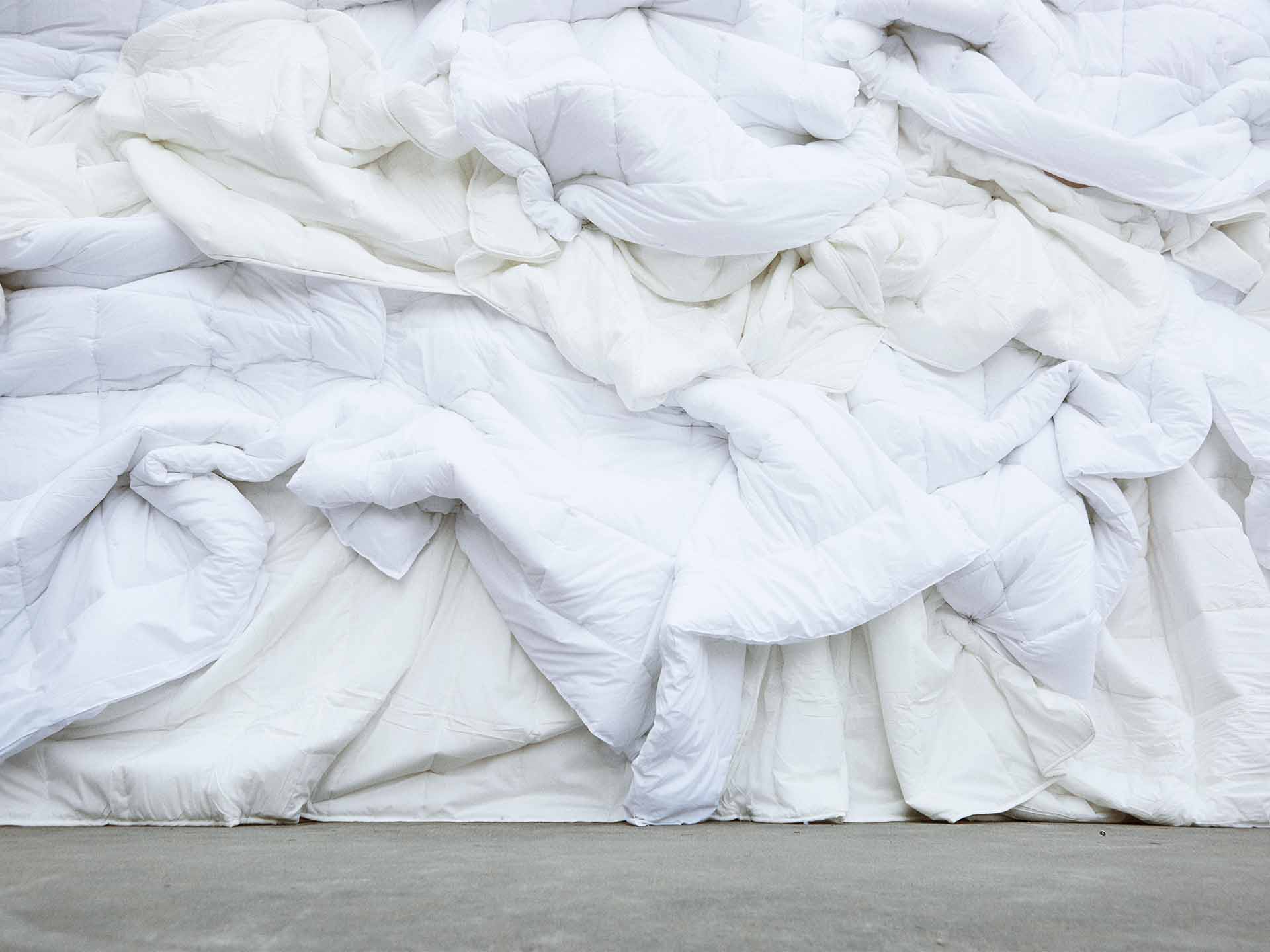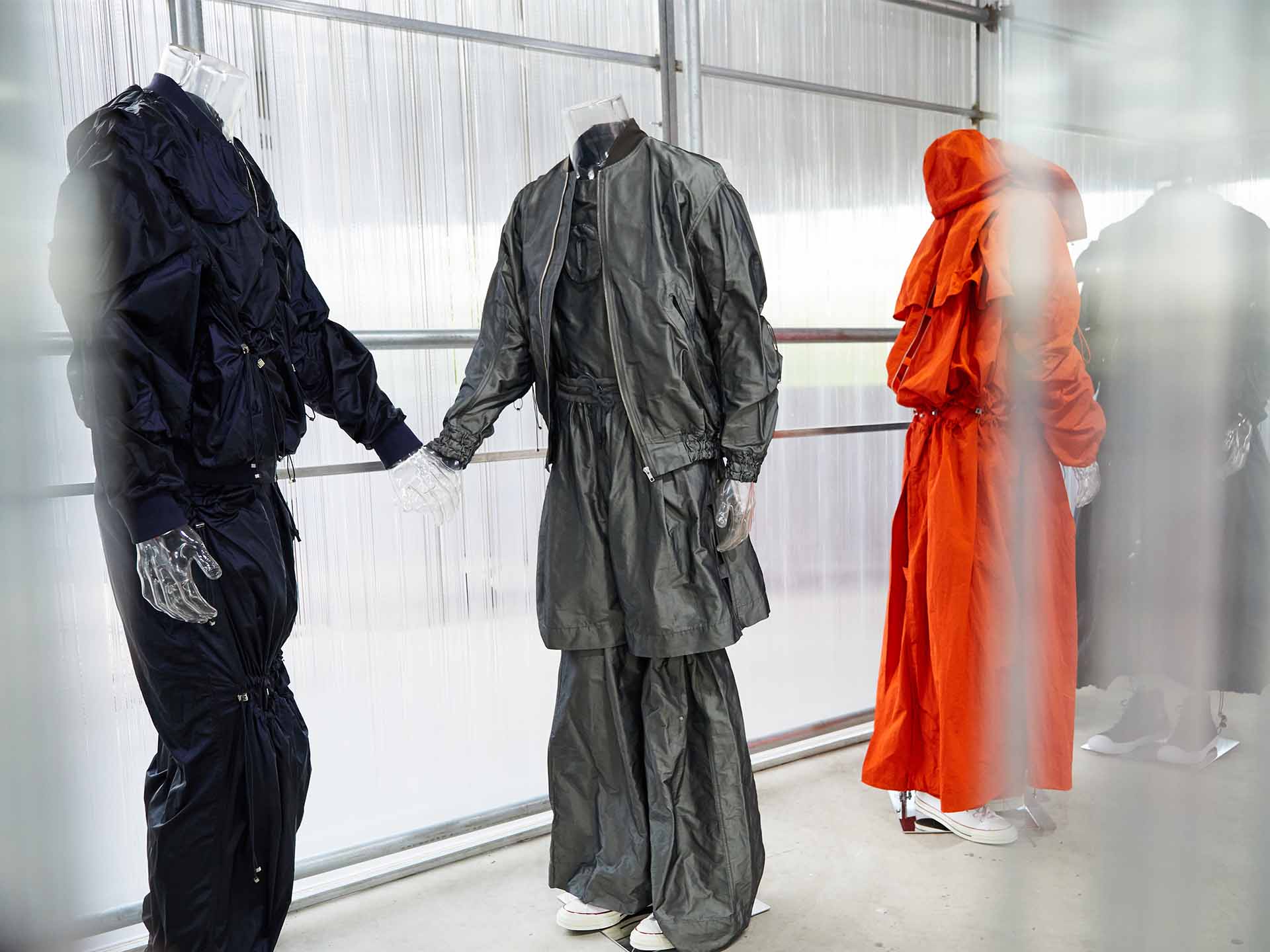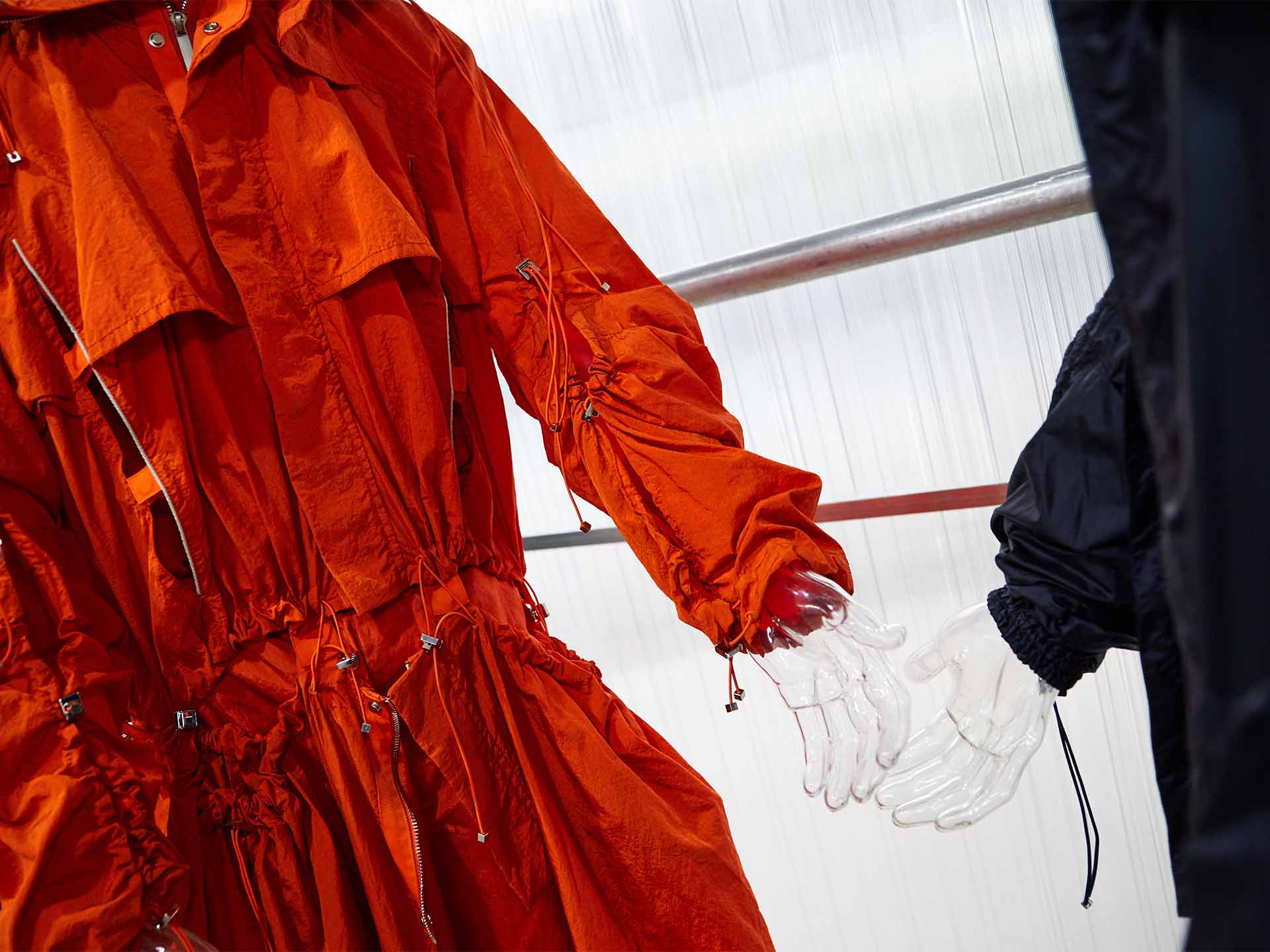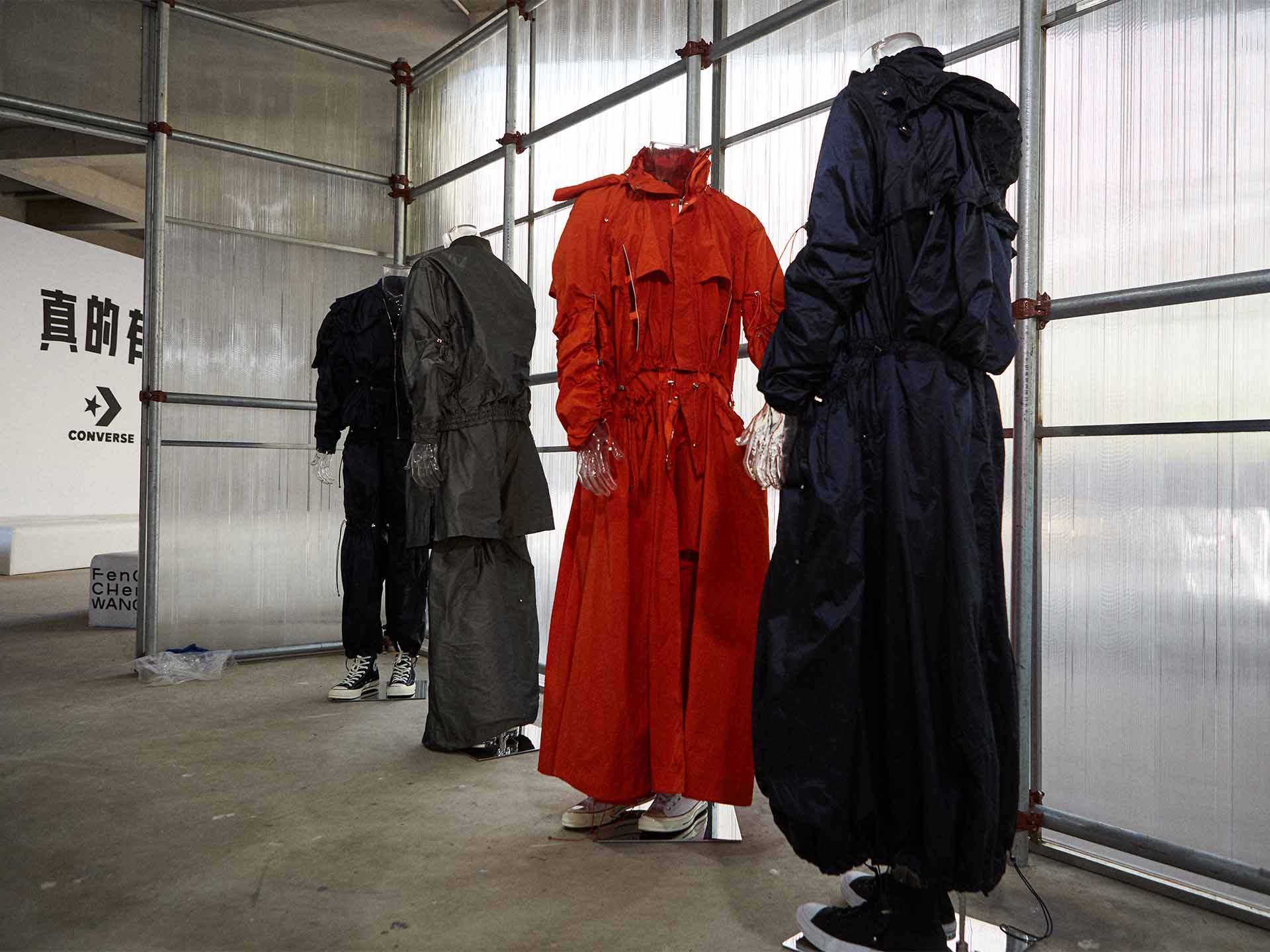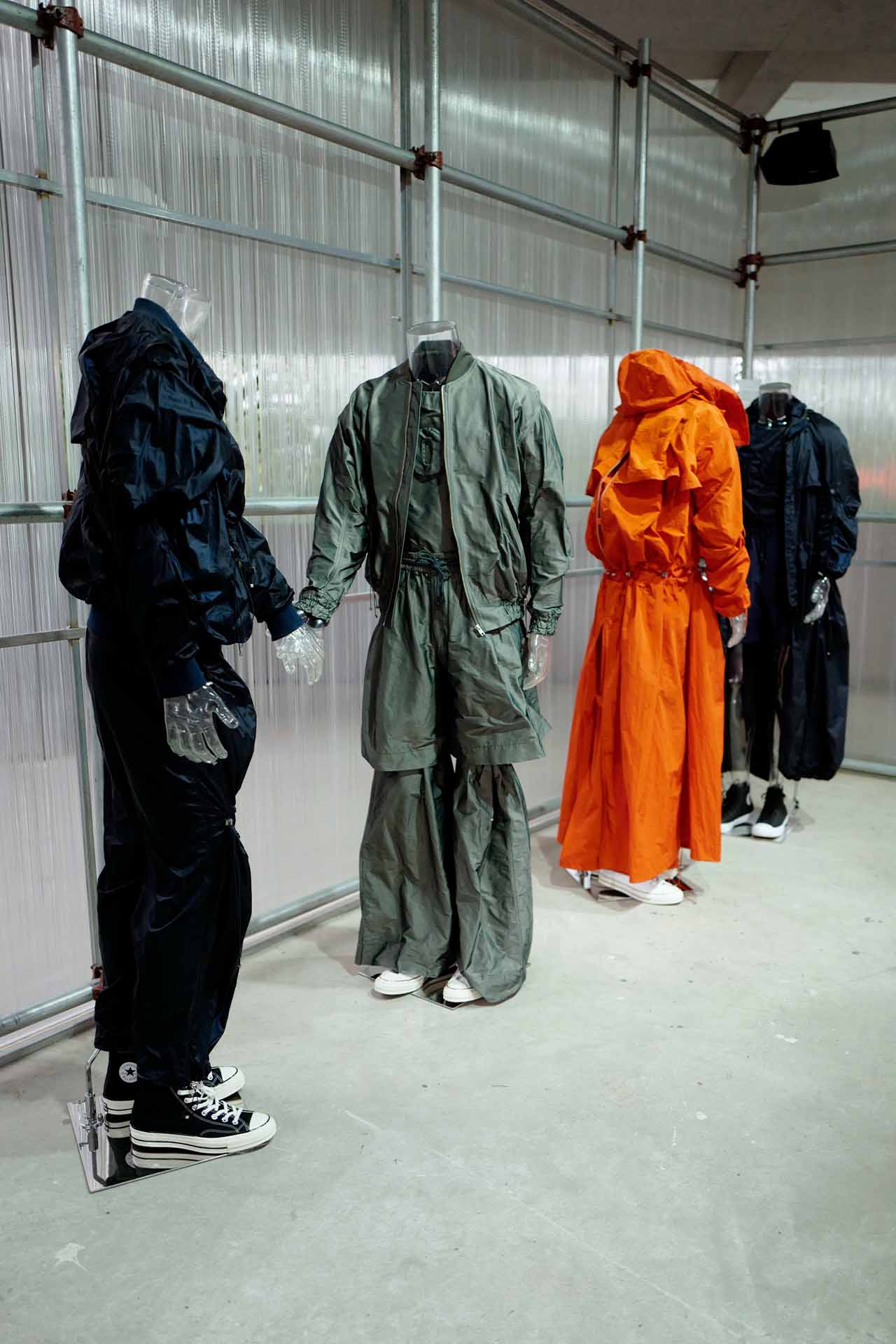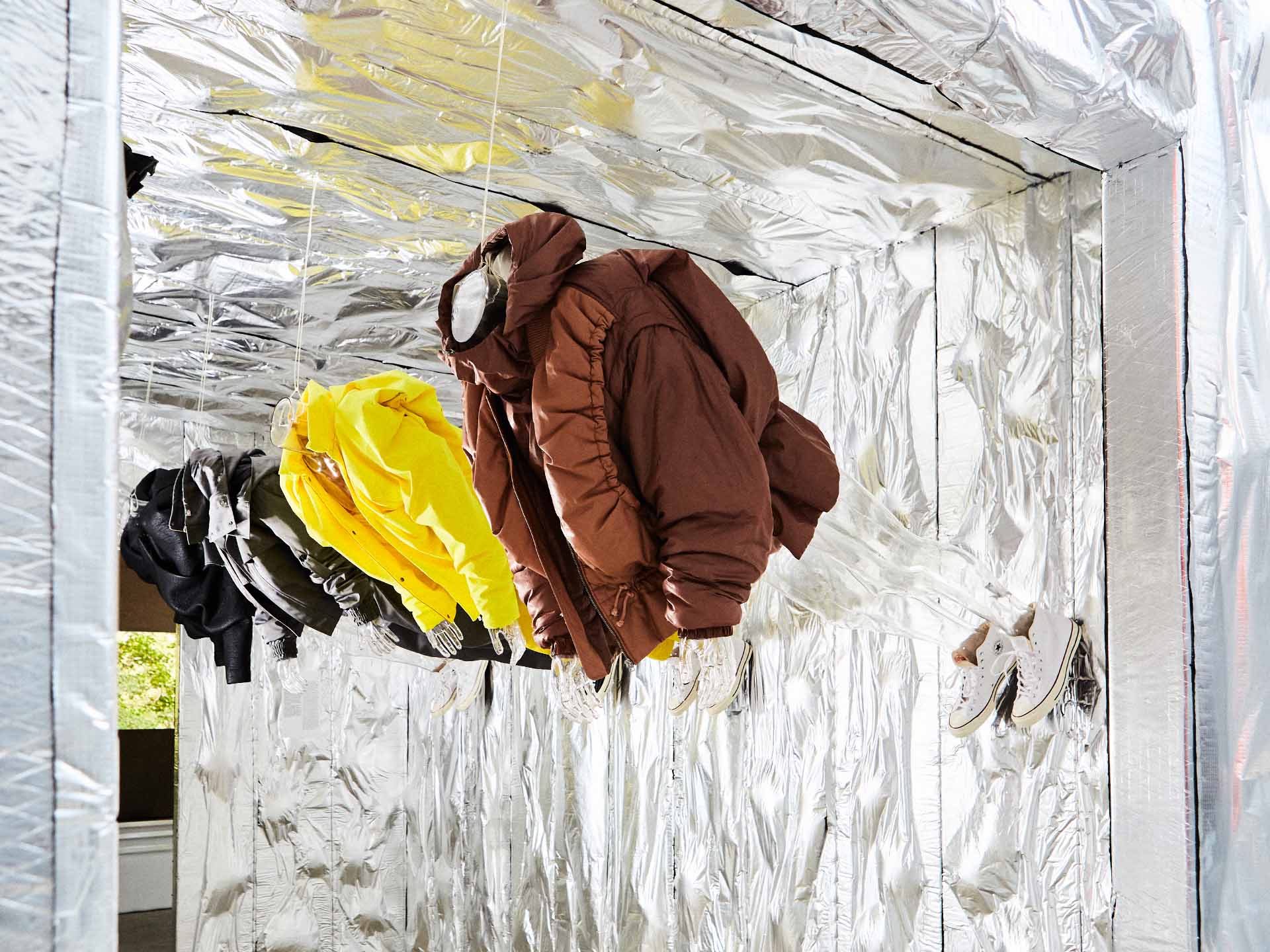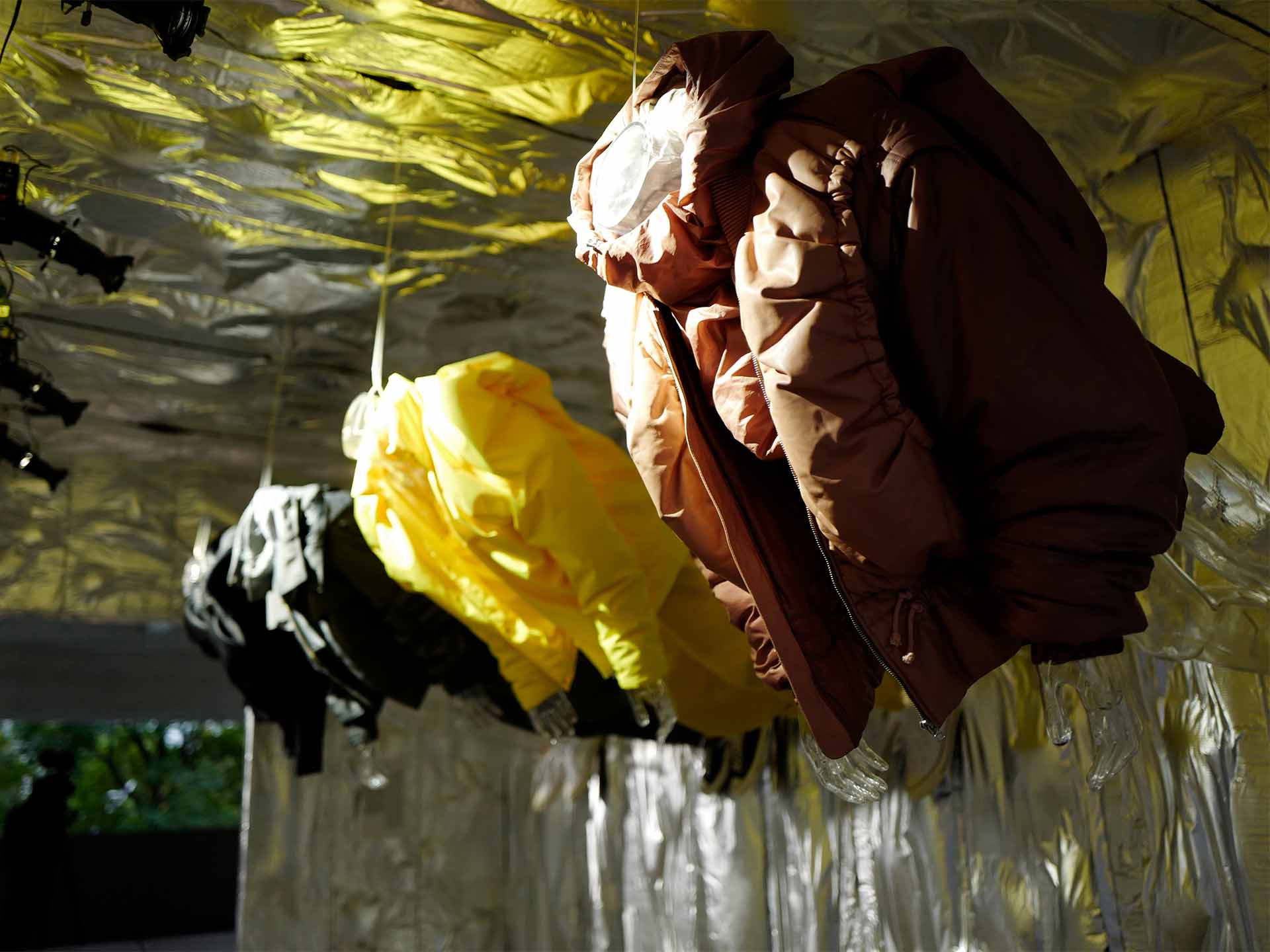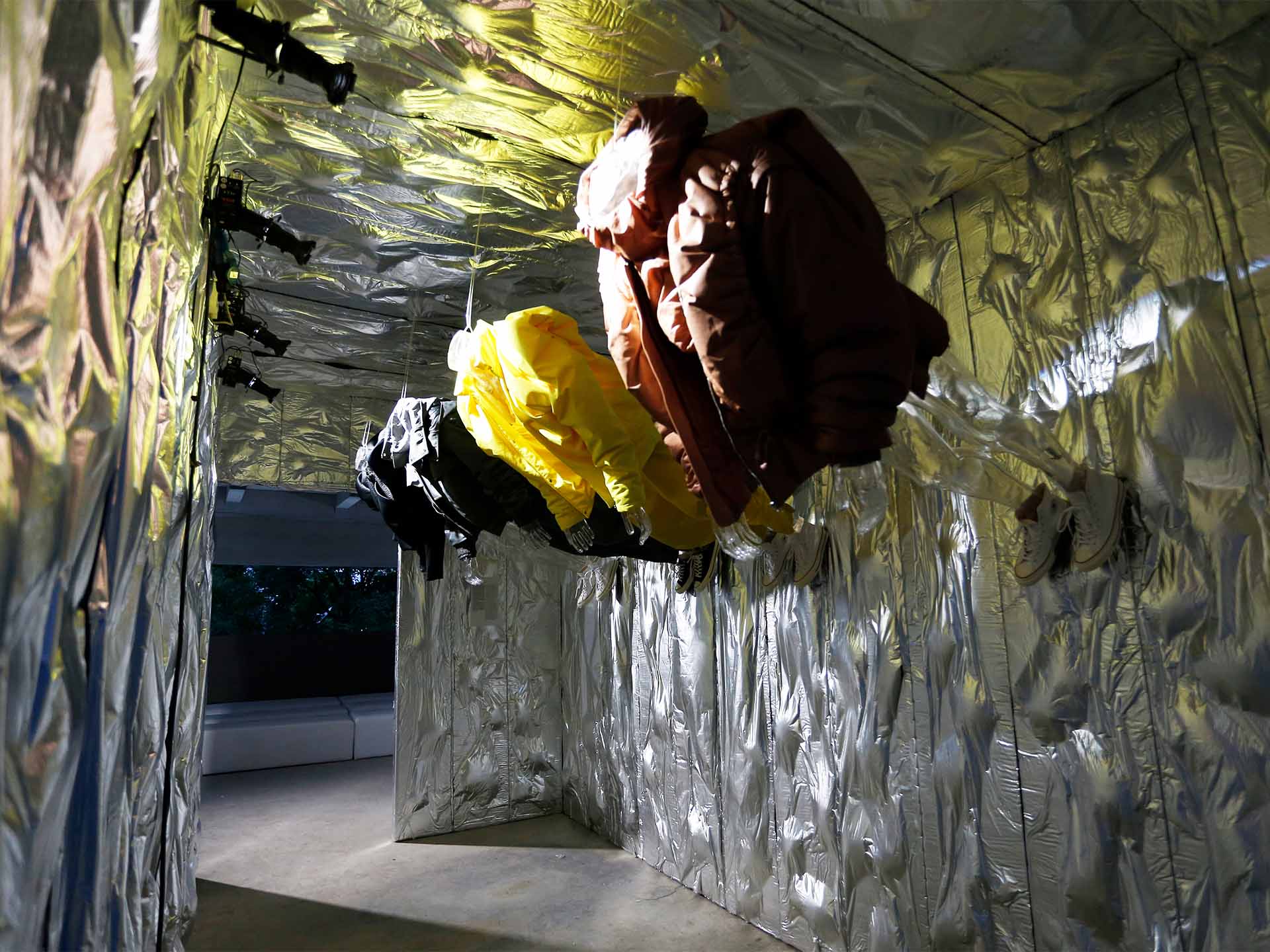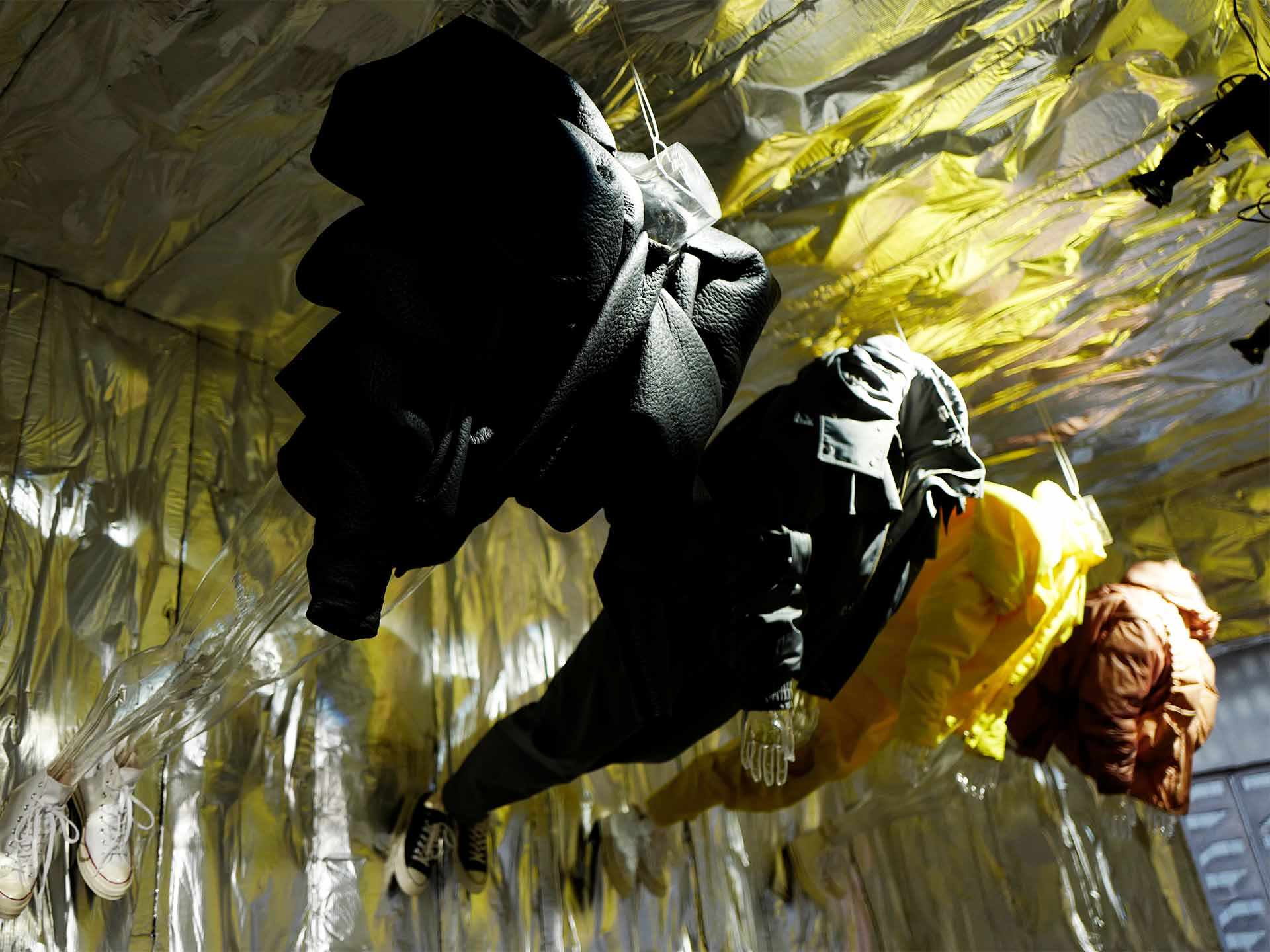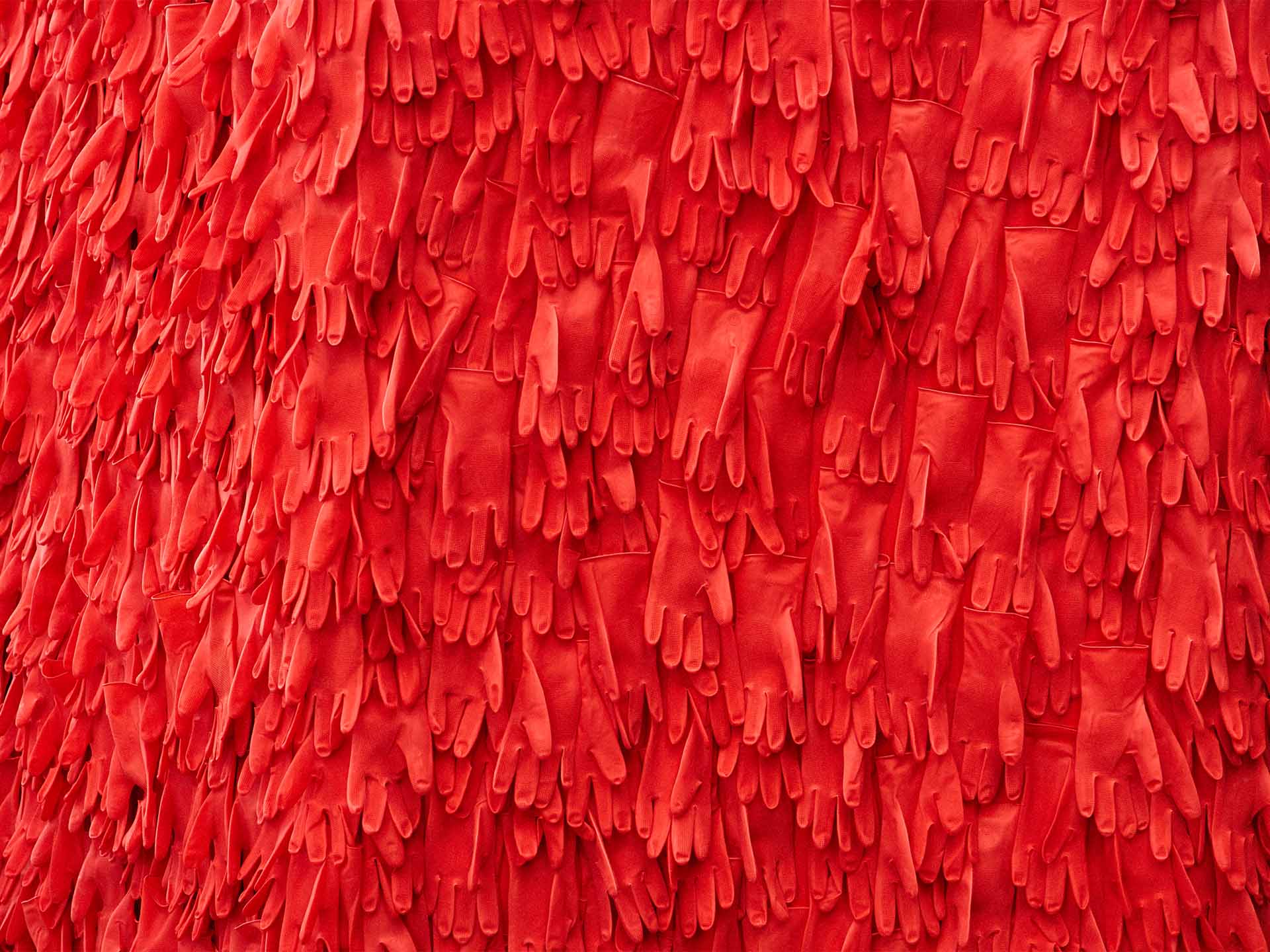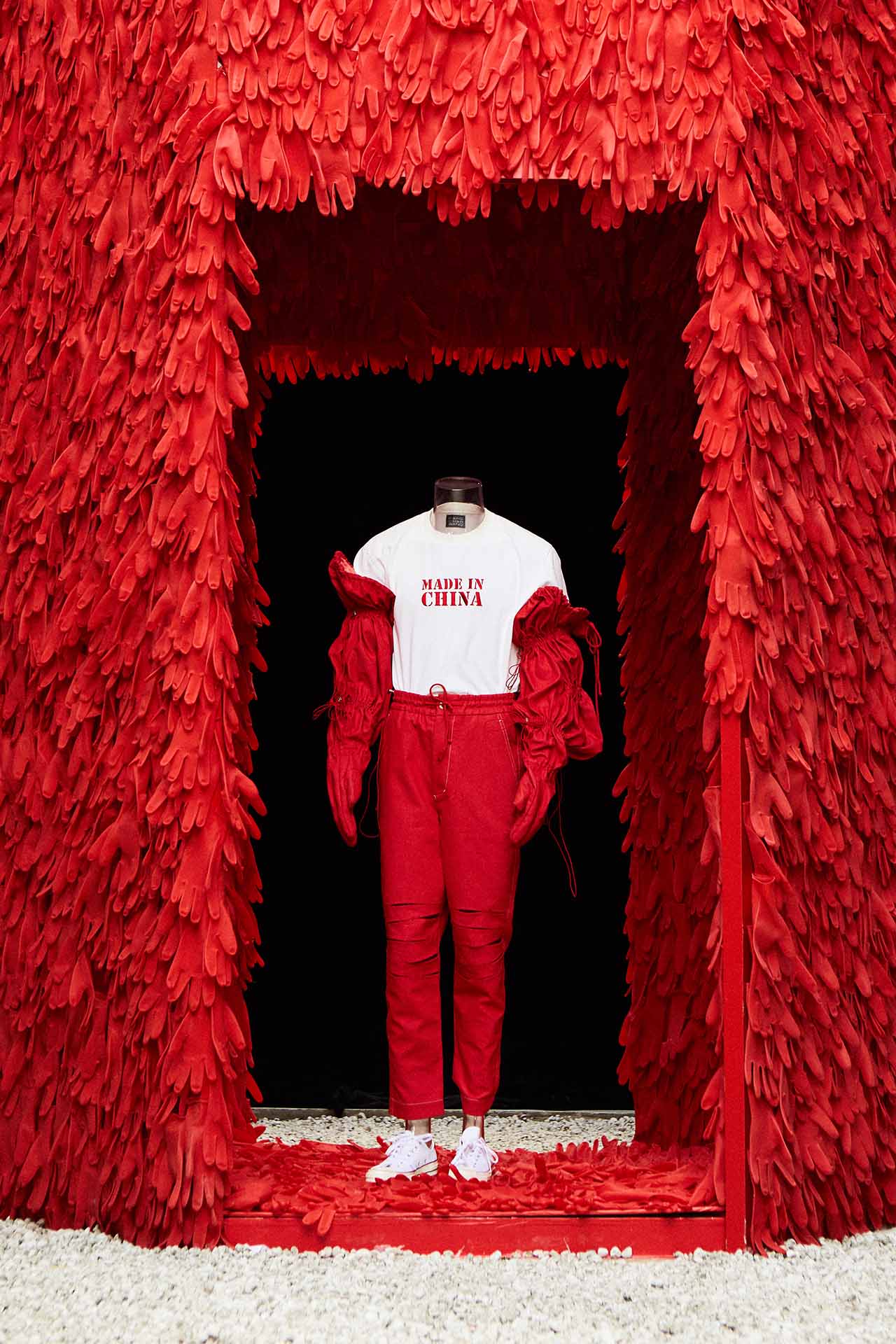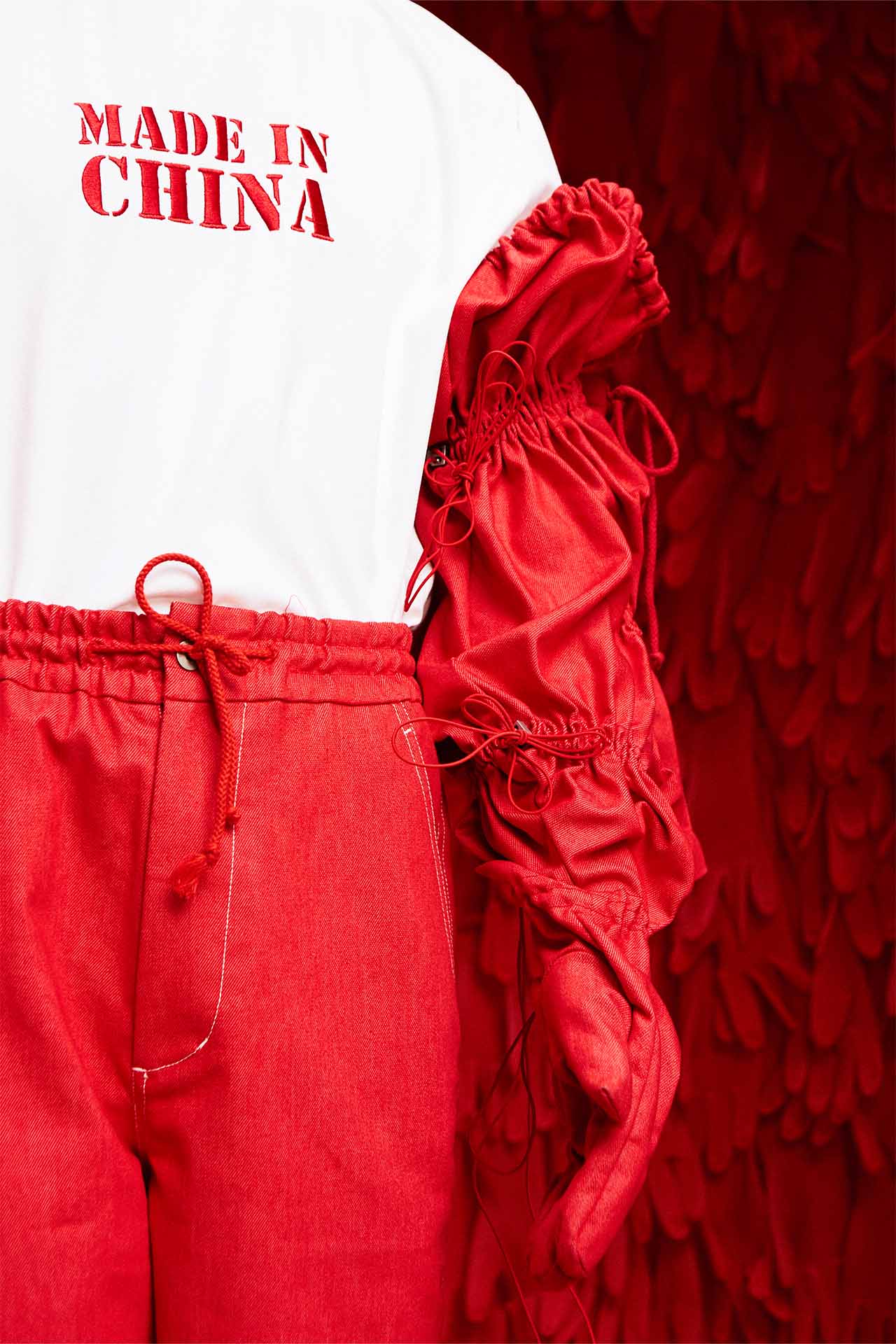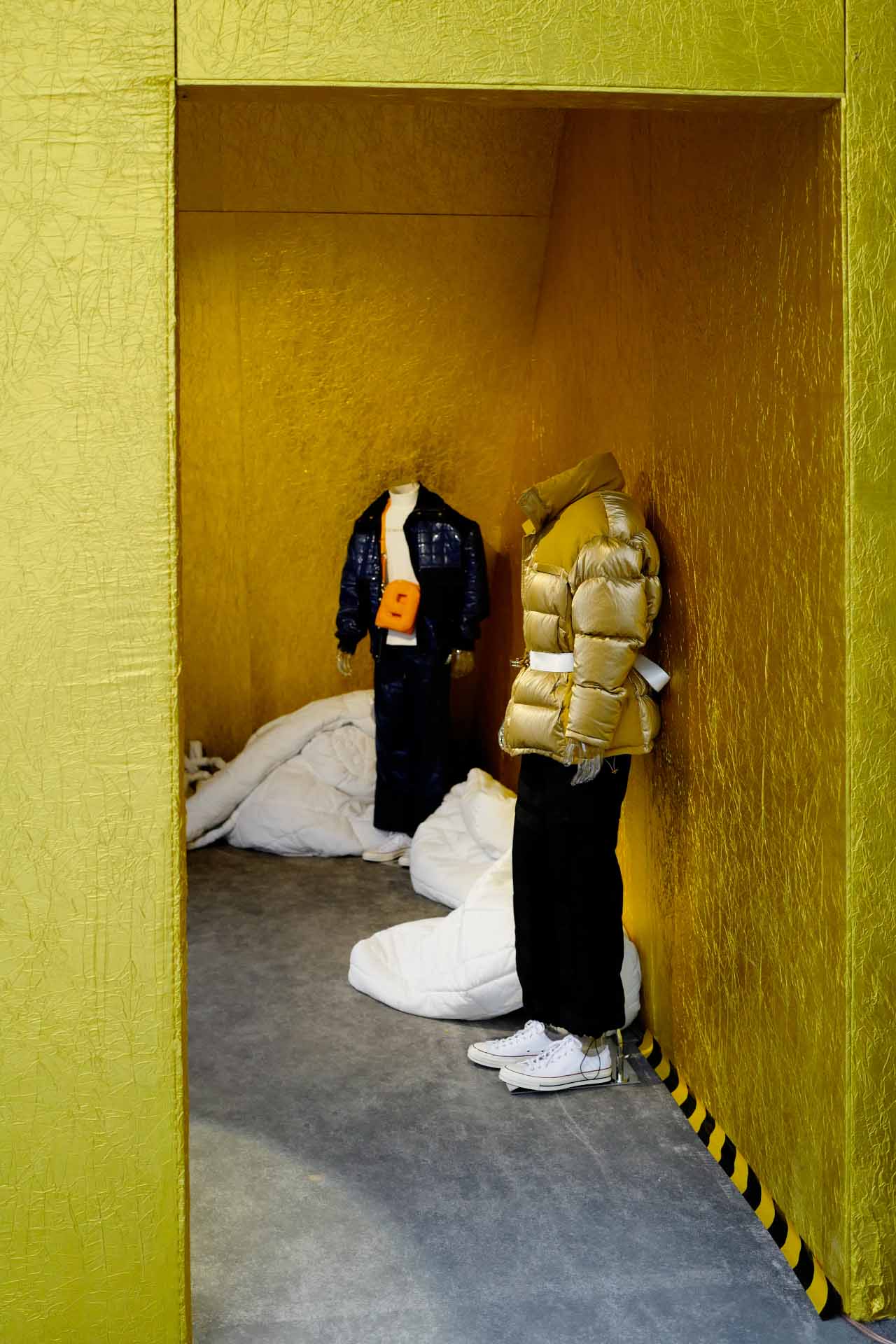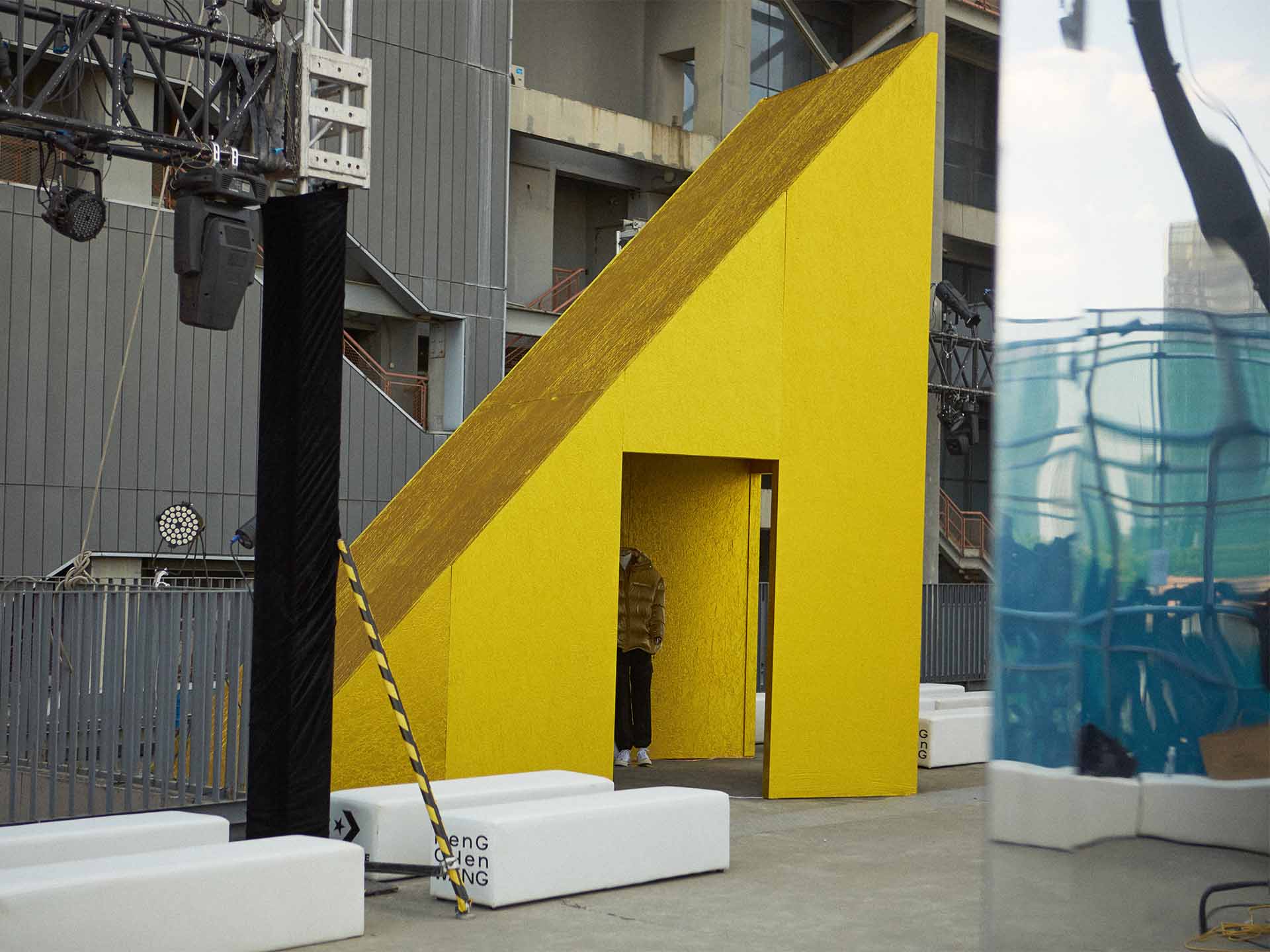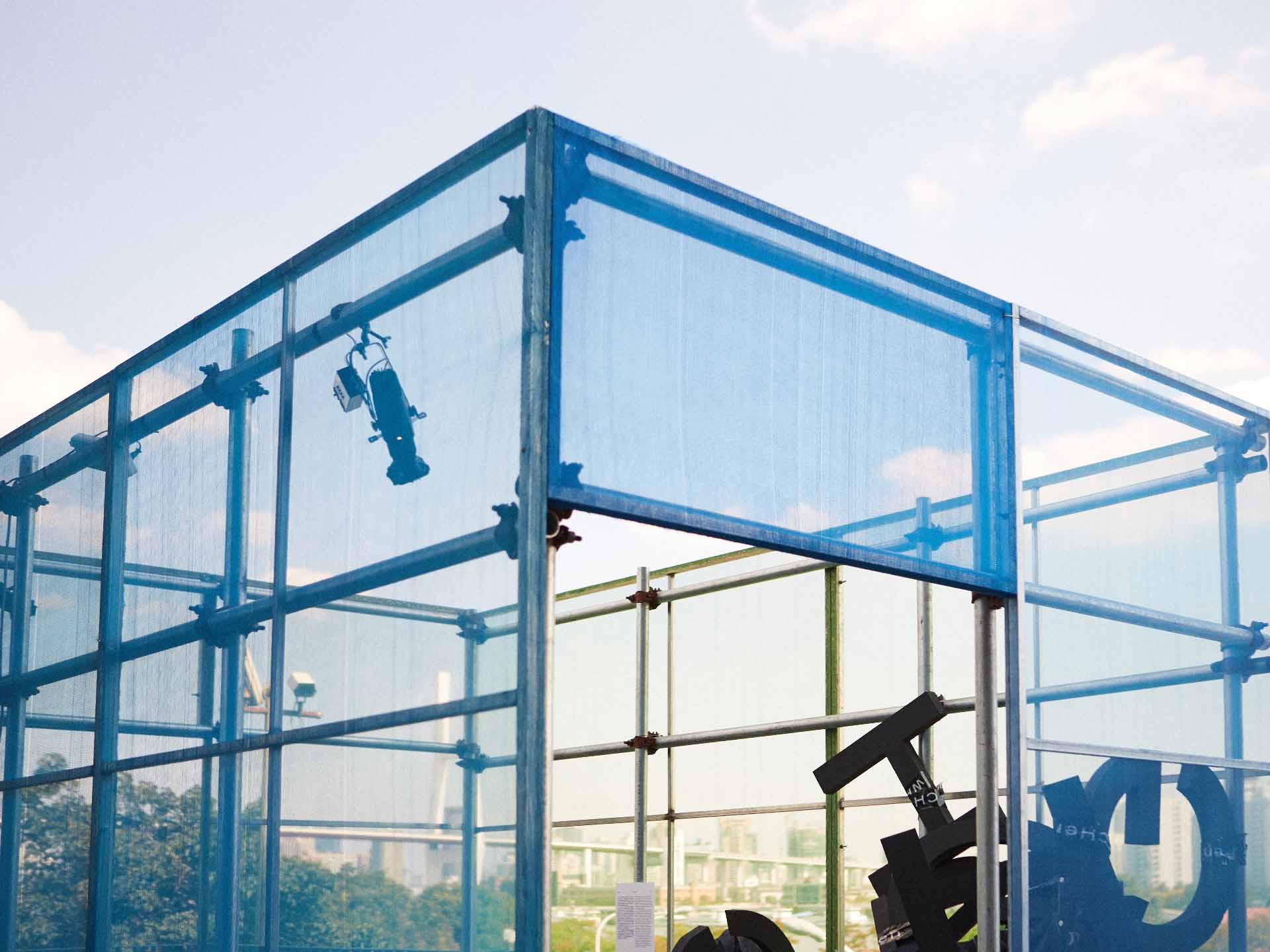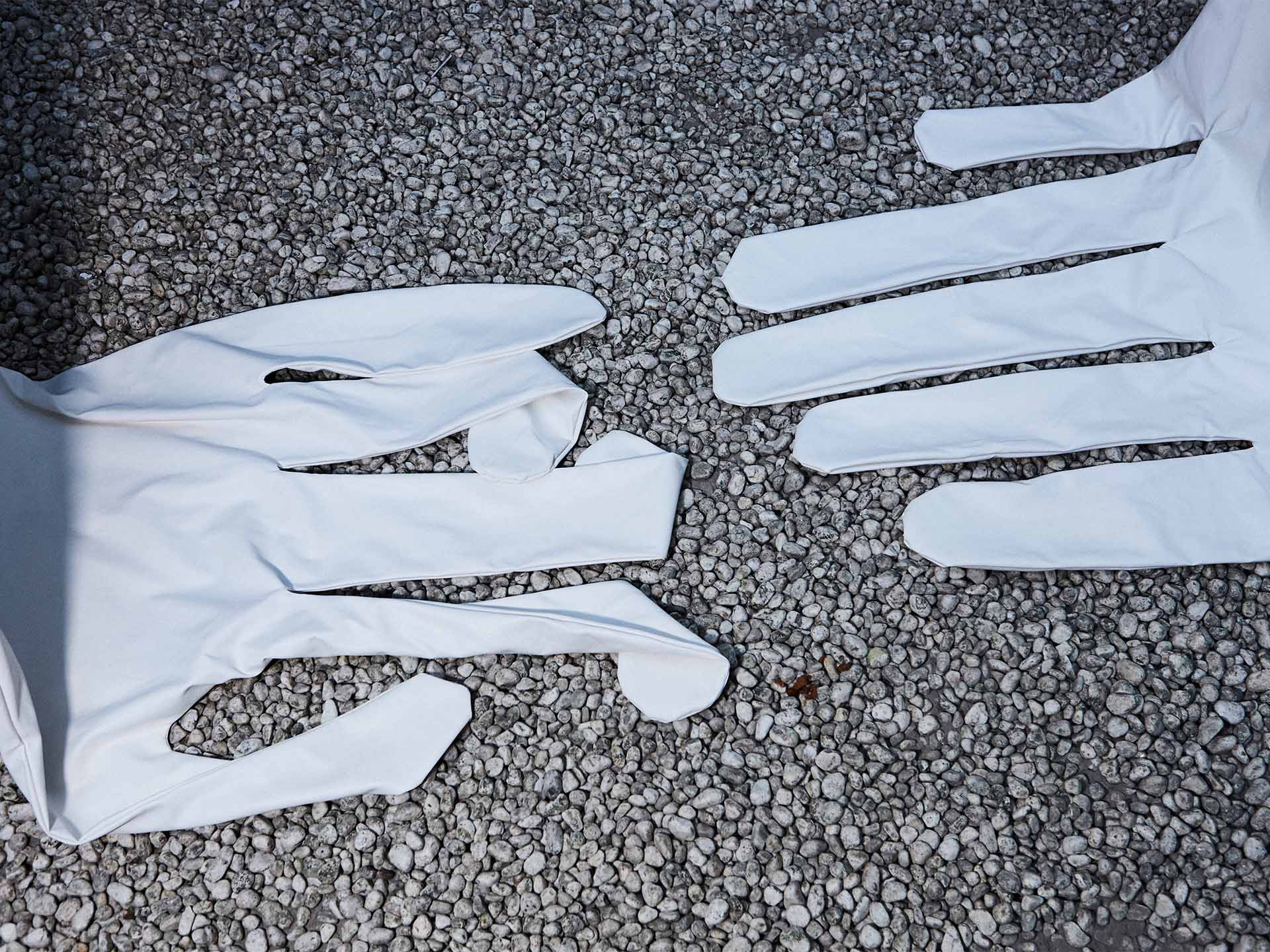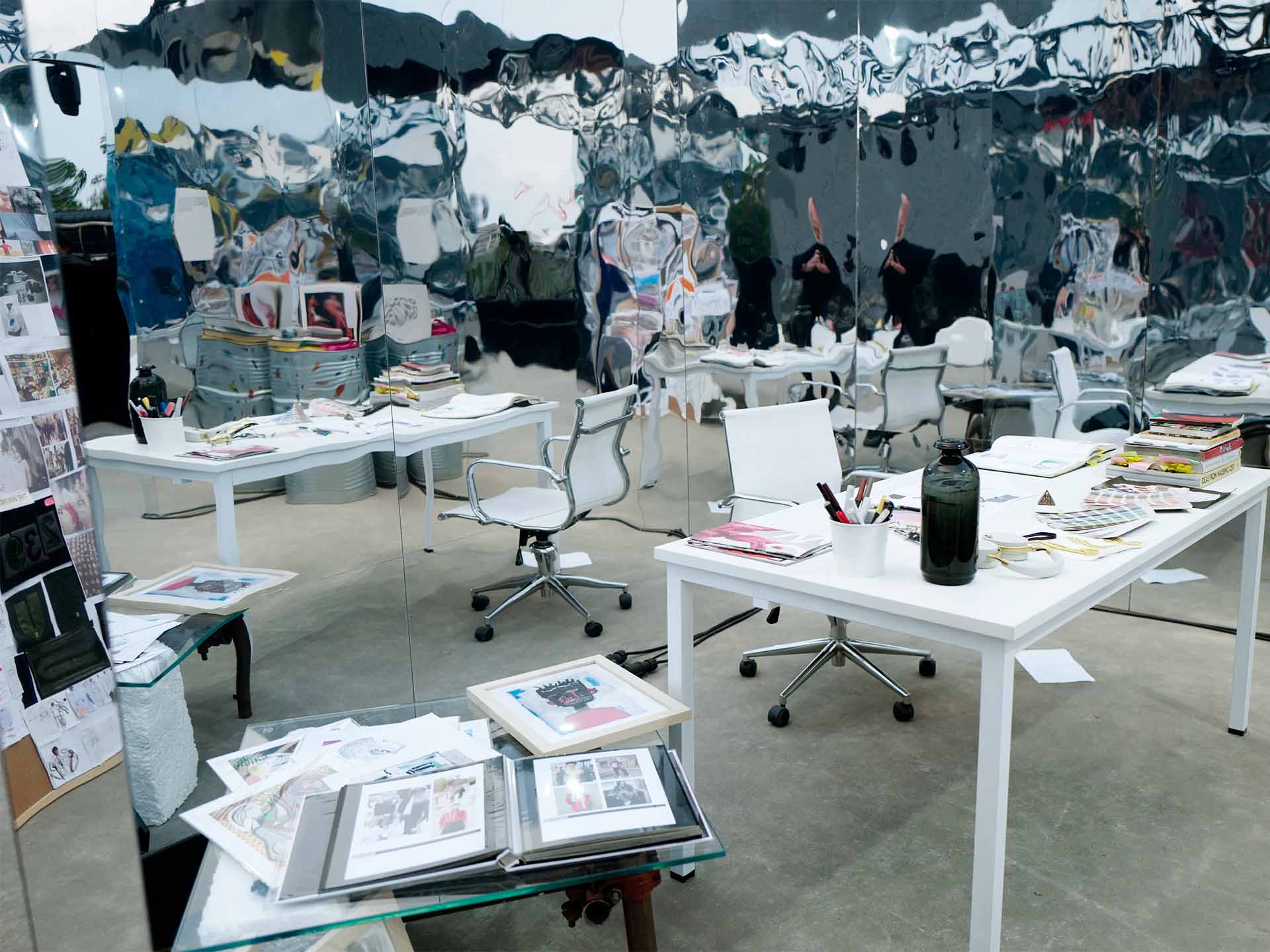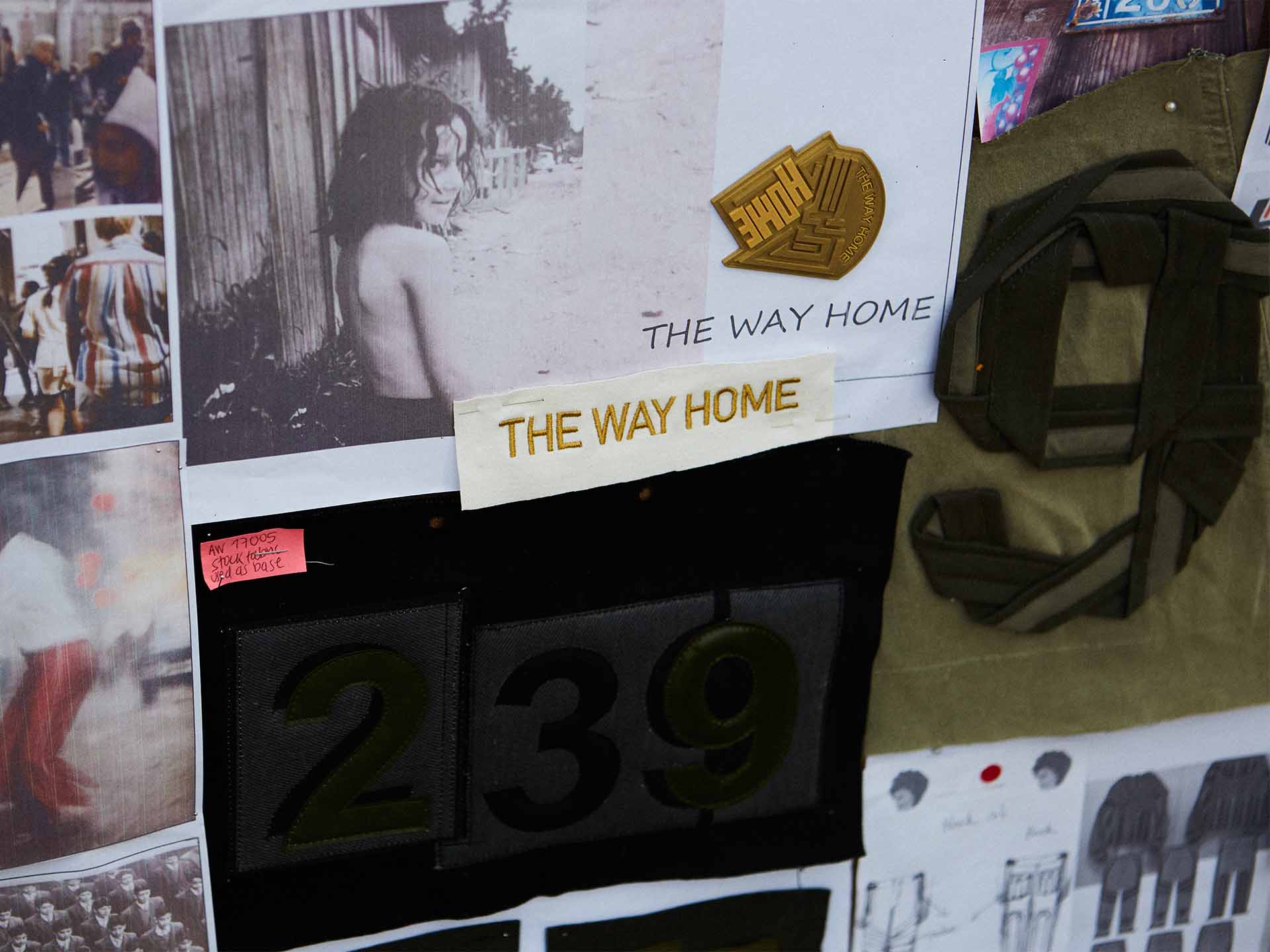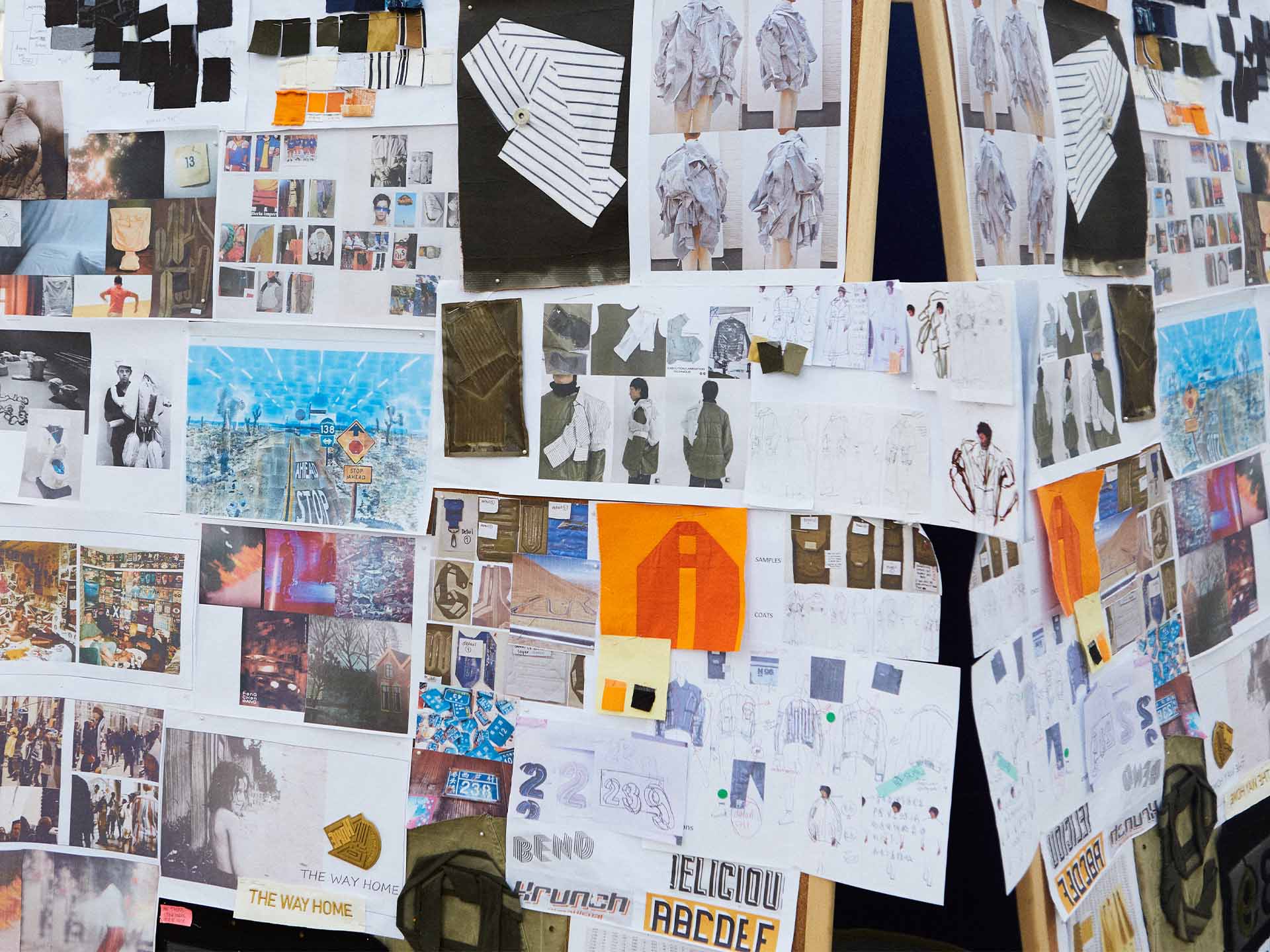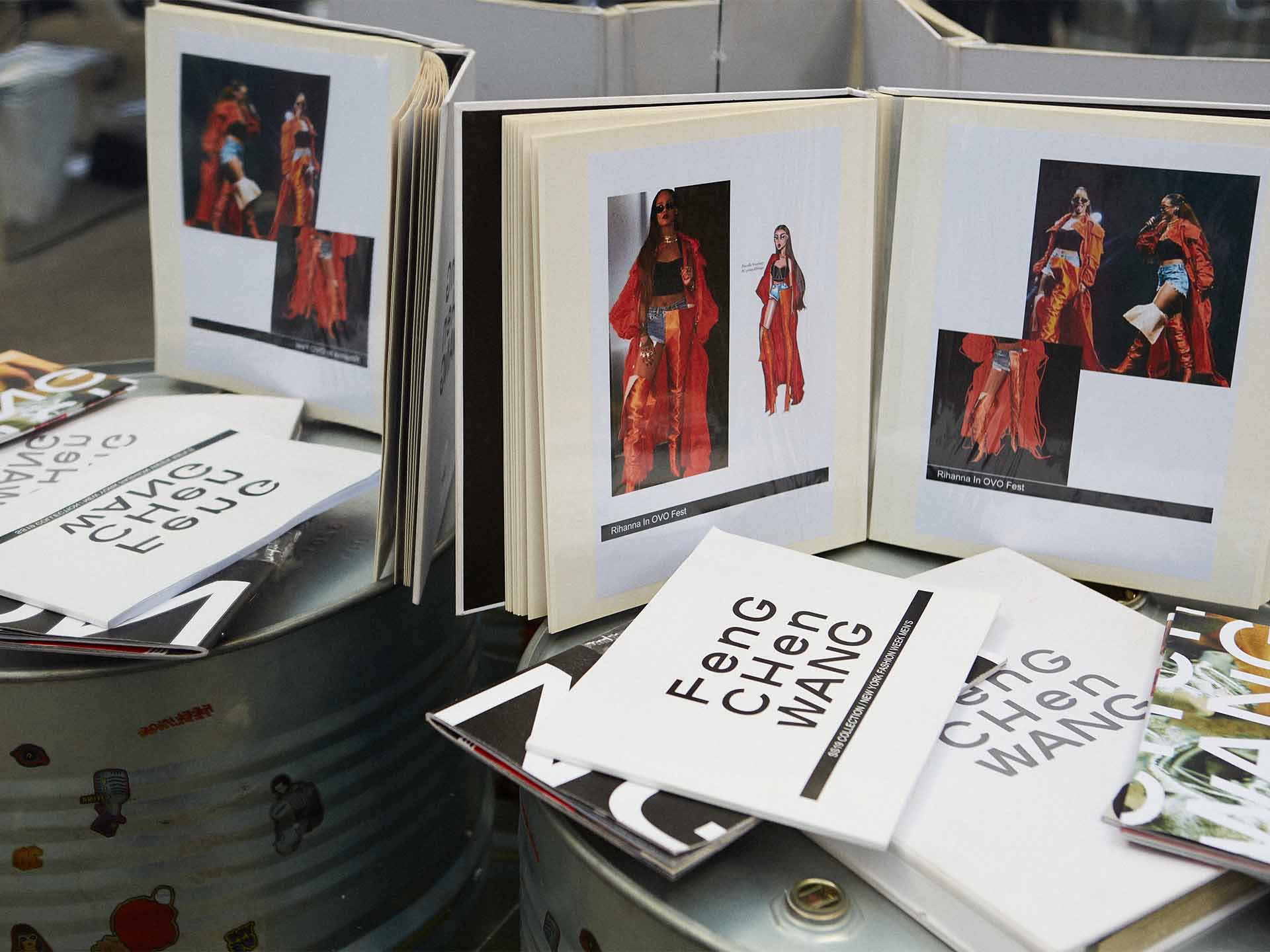 EXHIBITION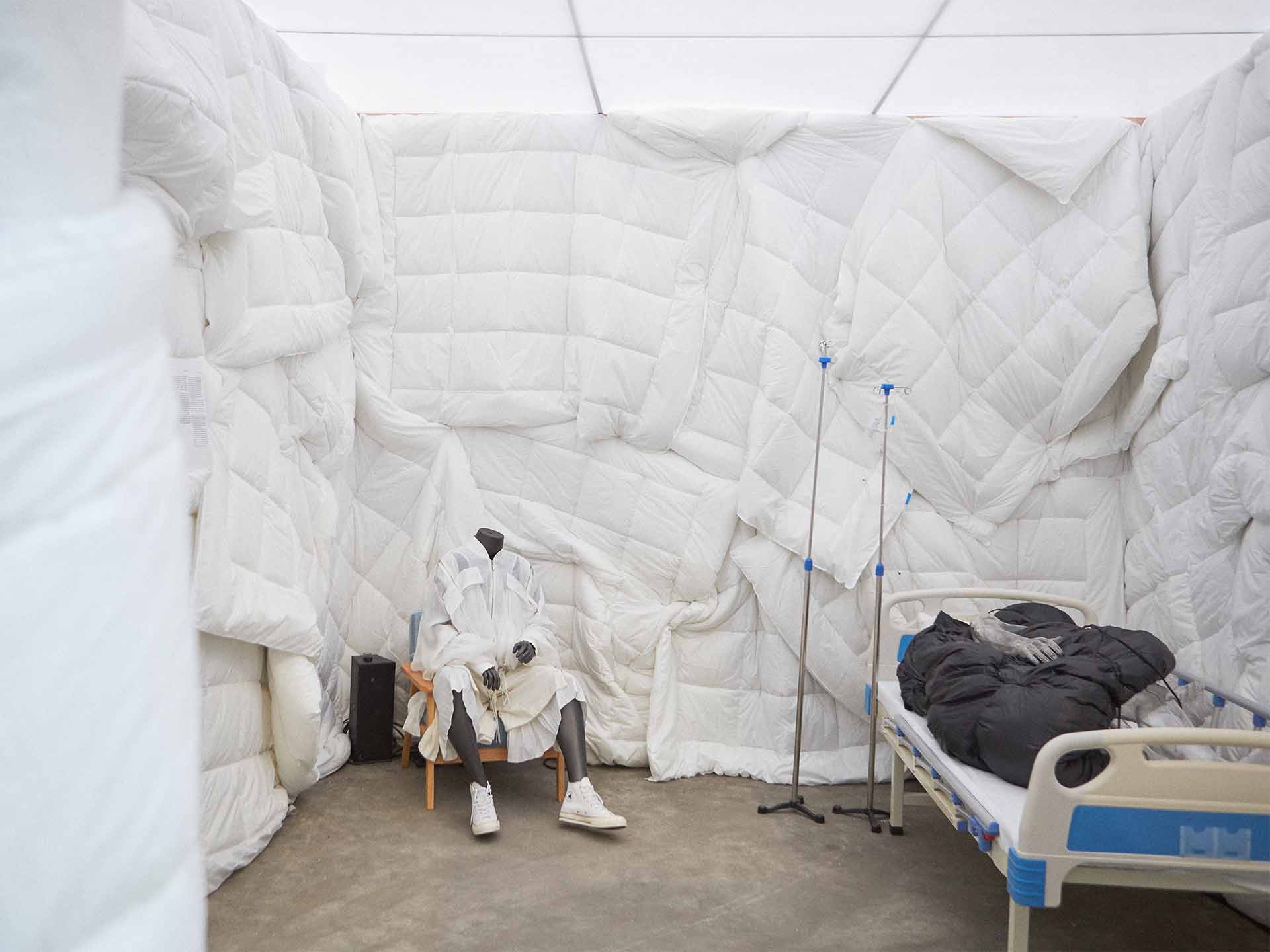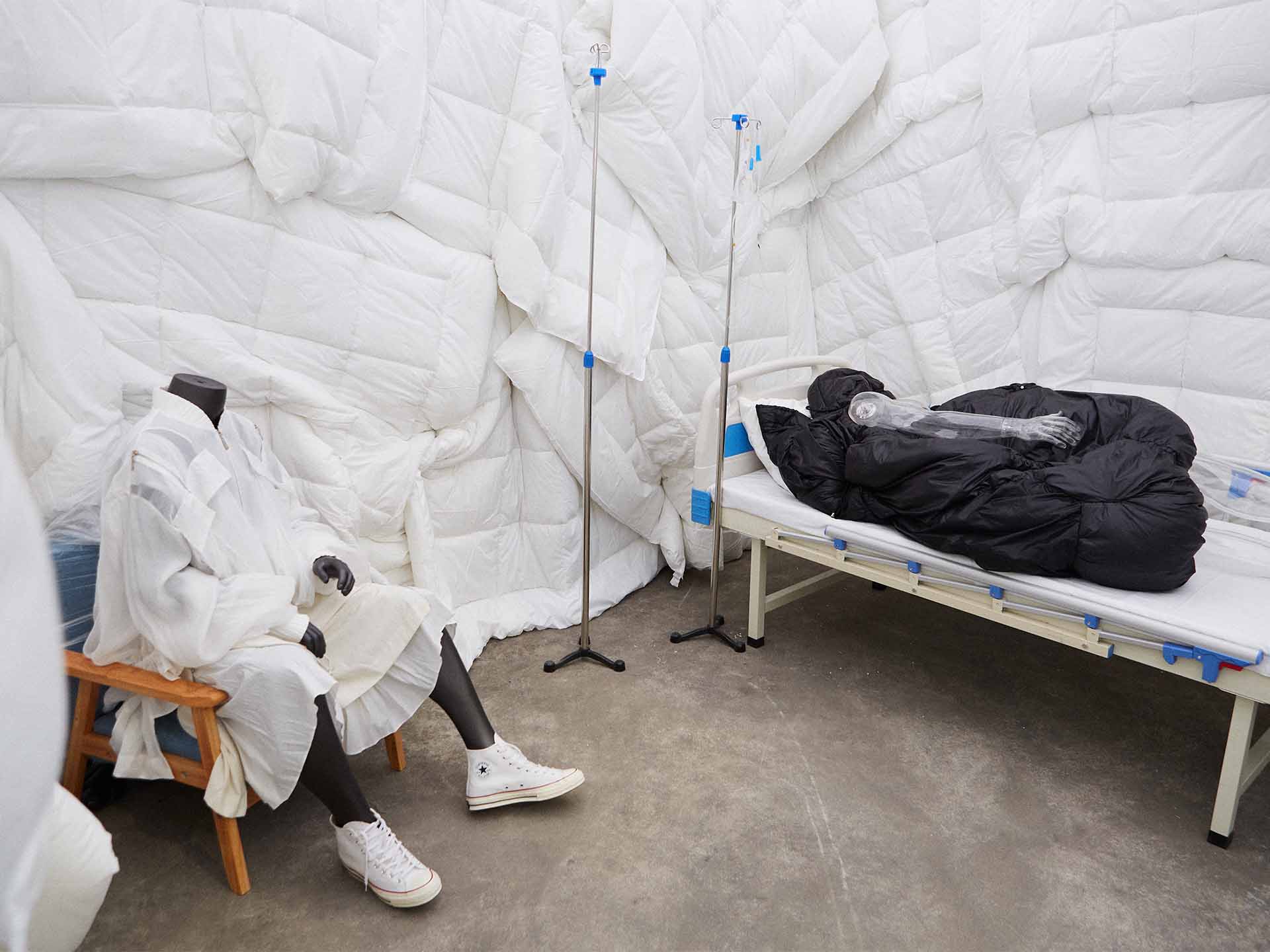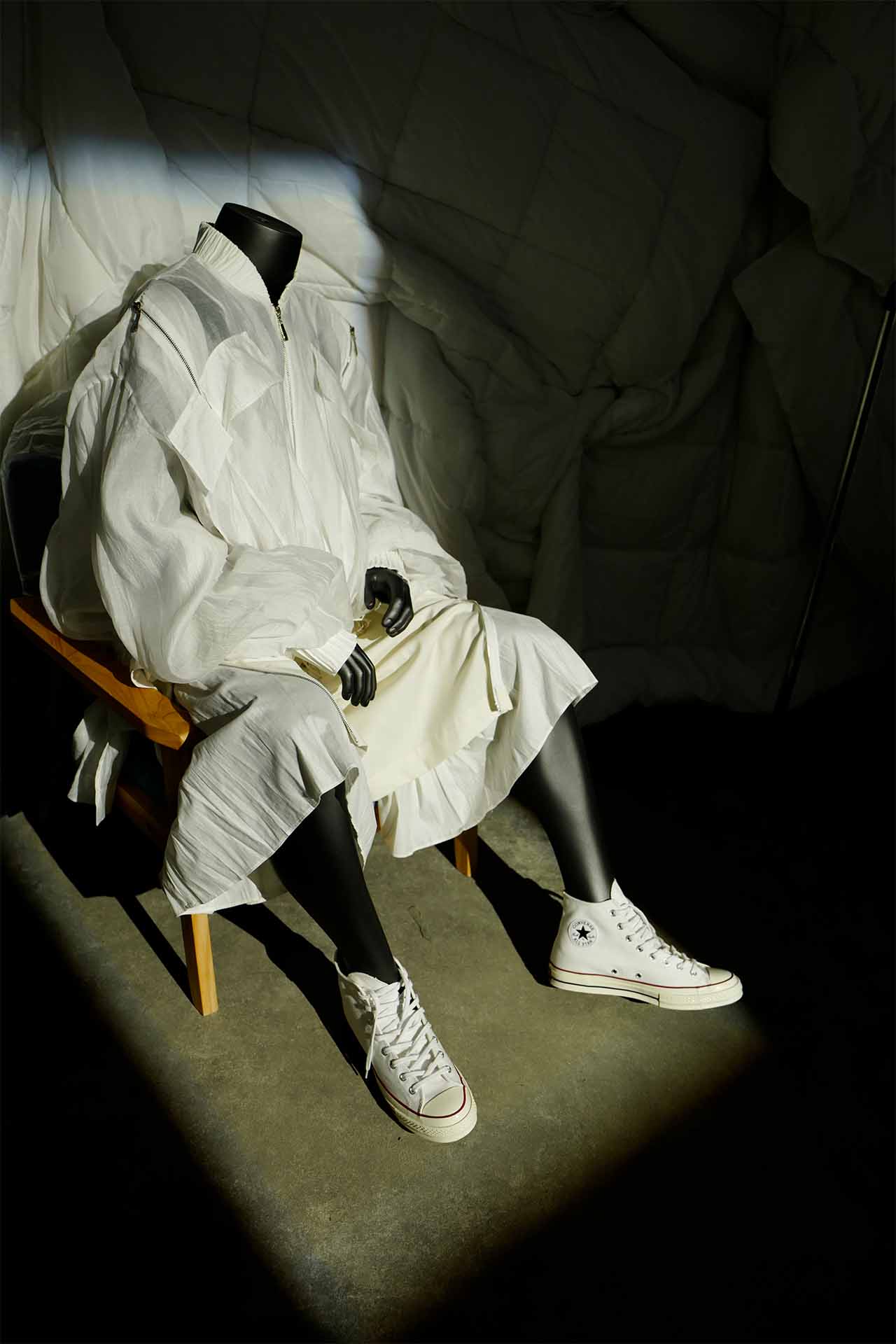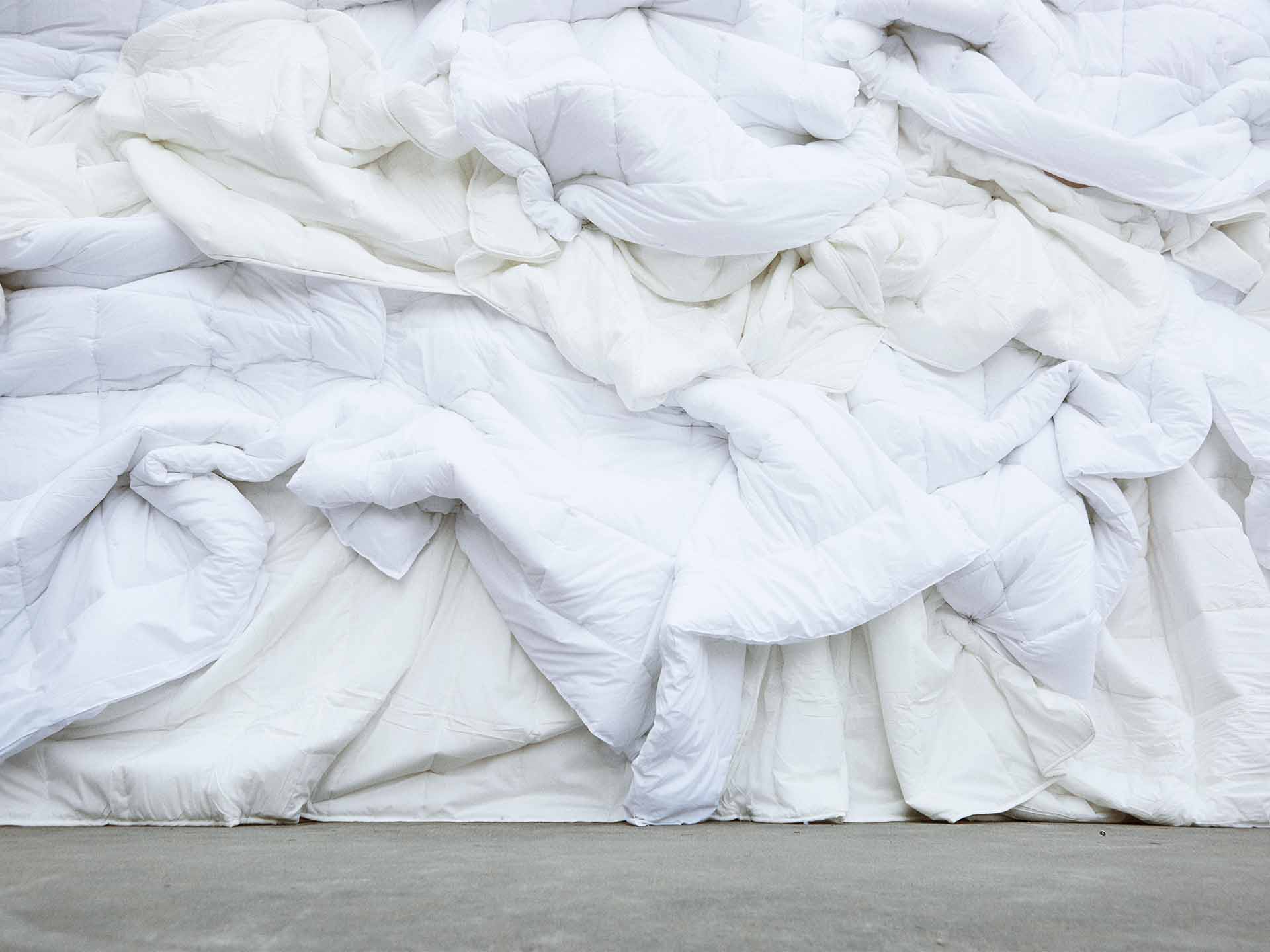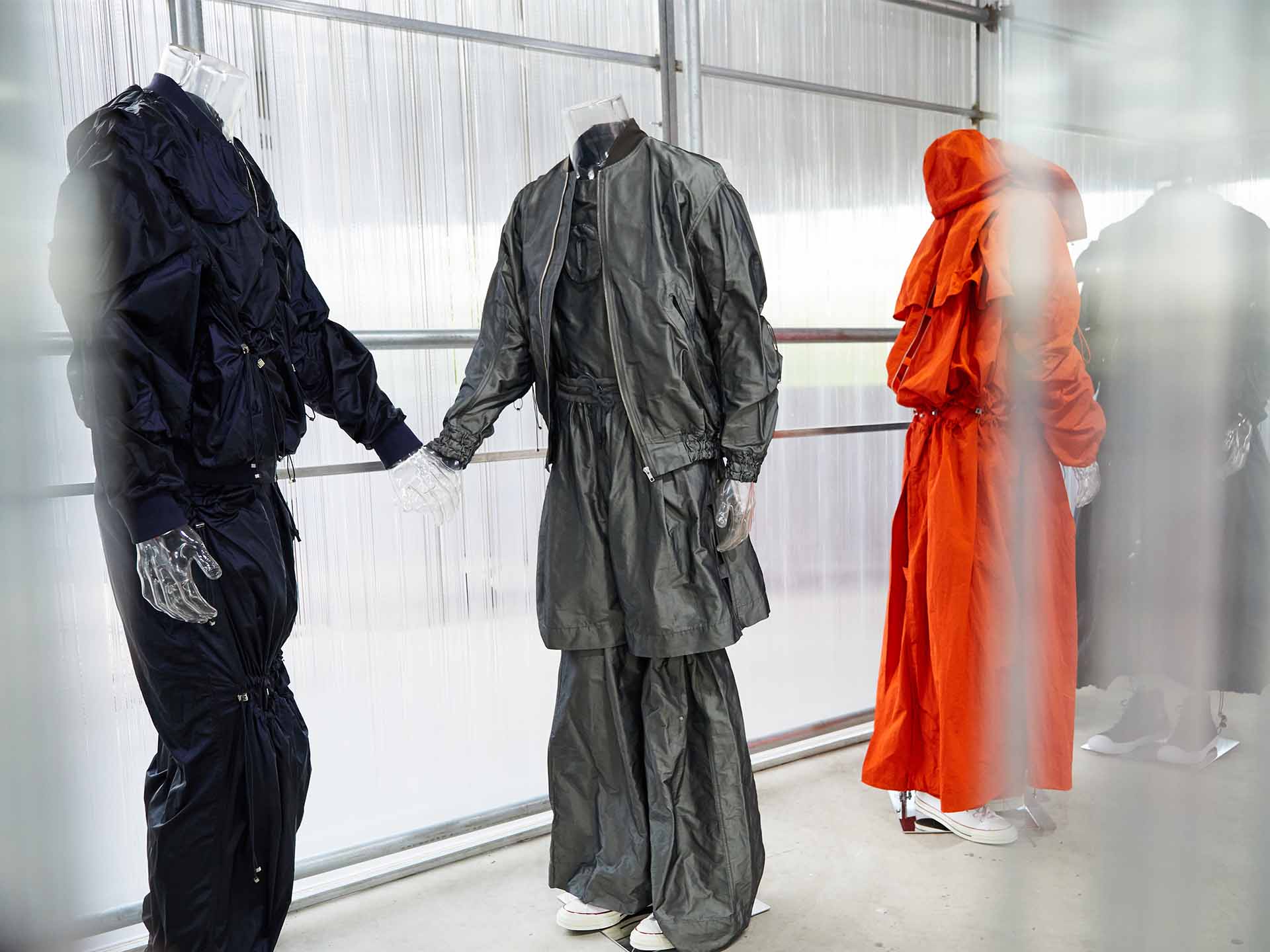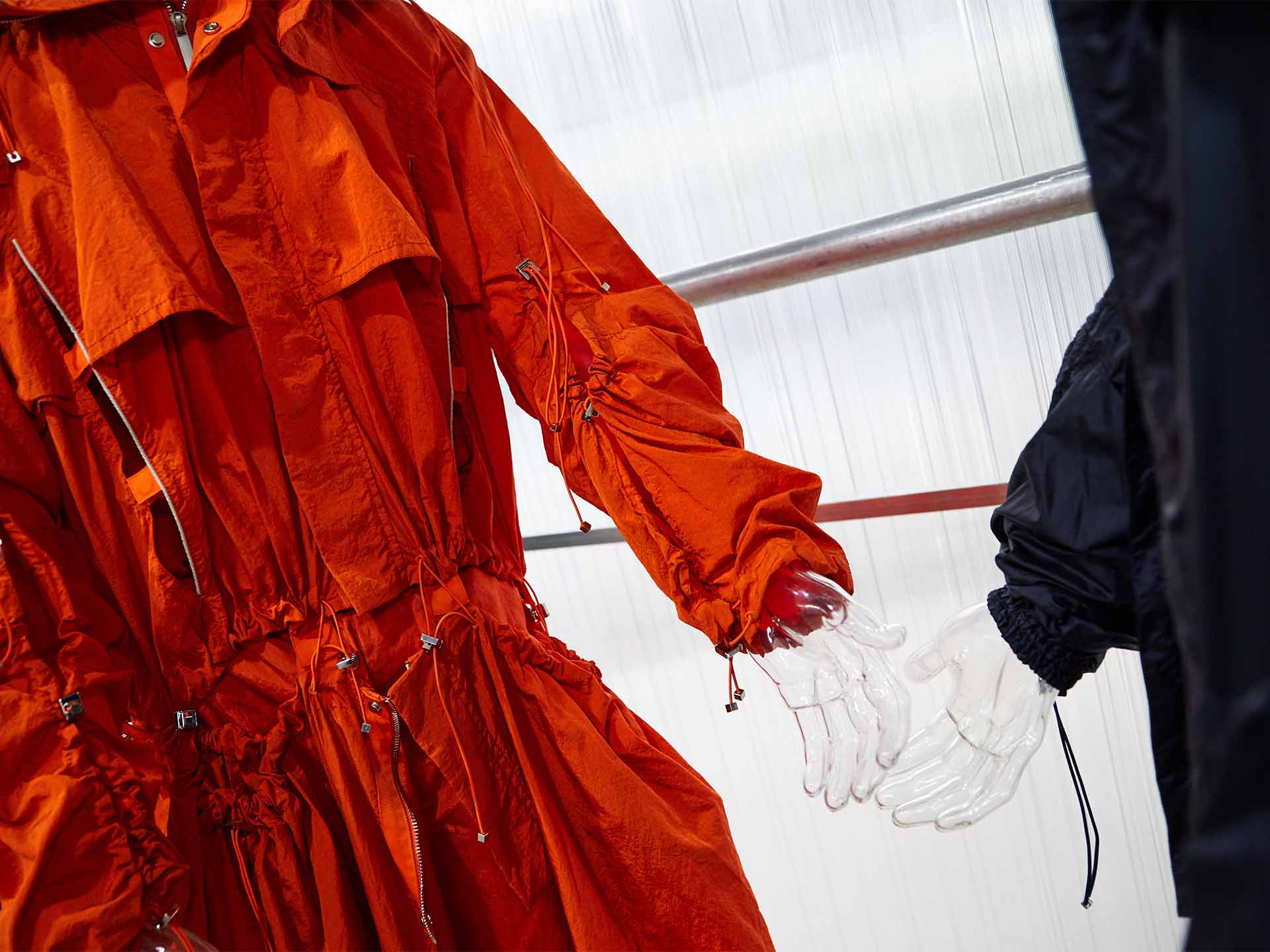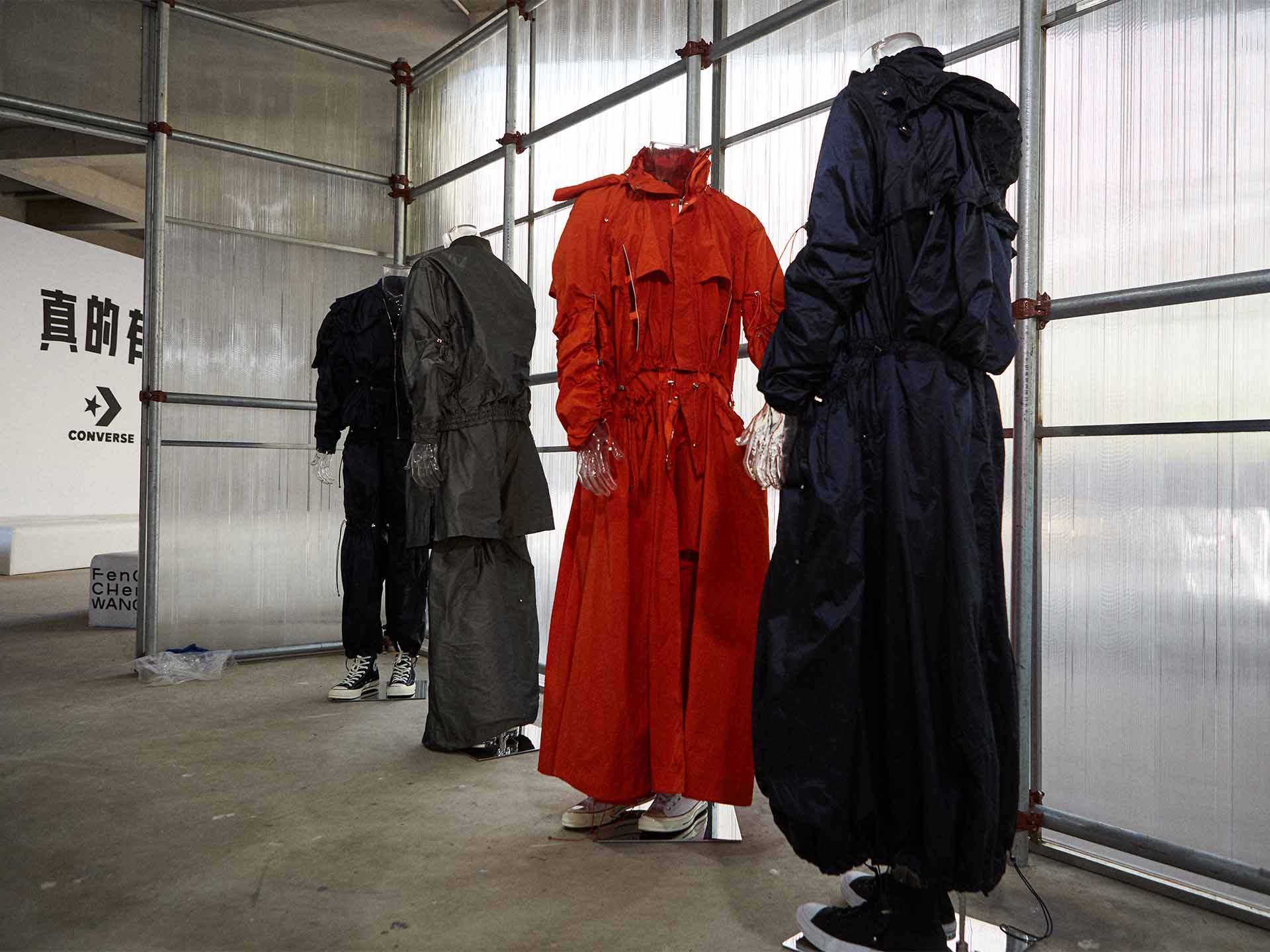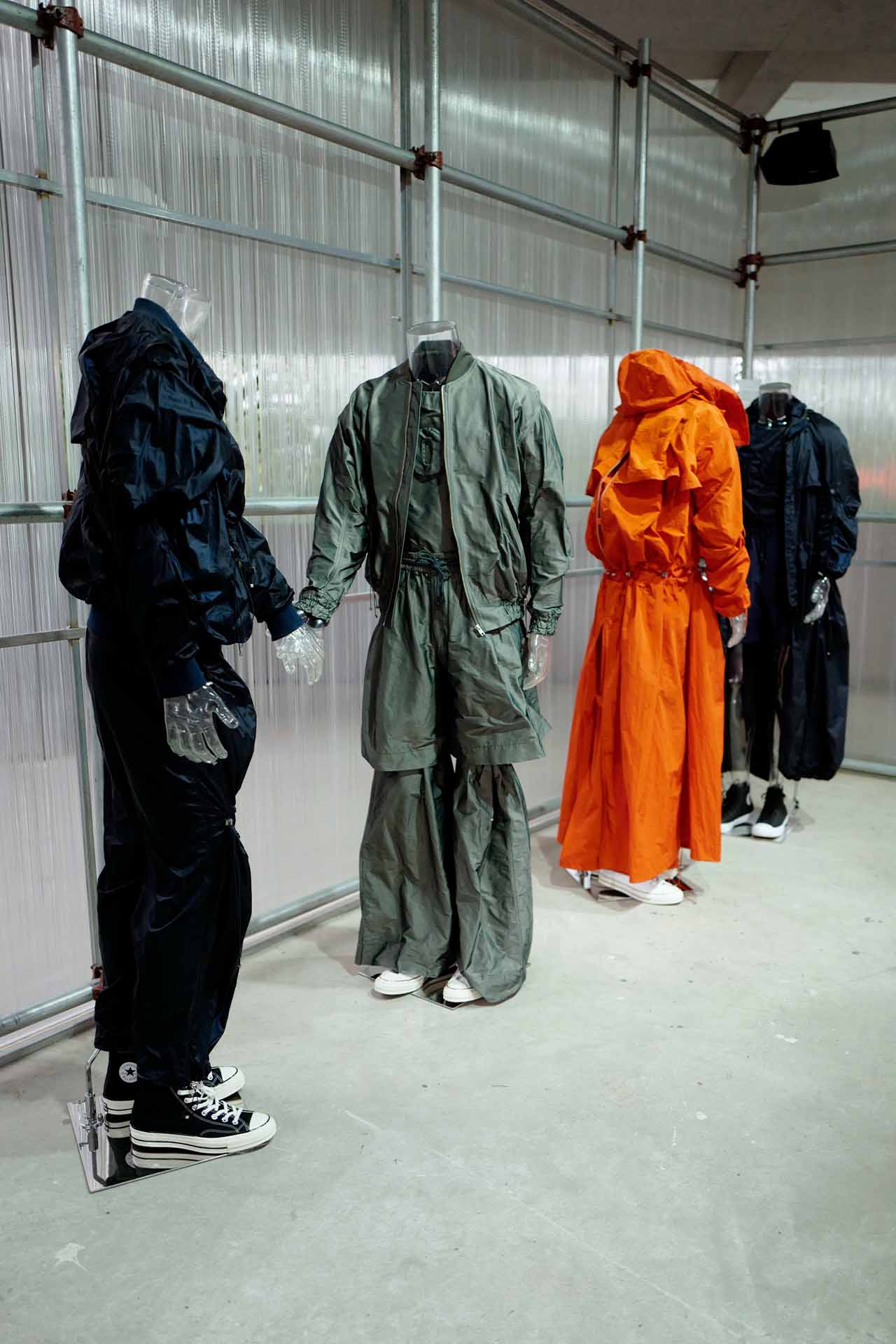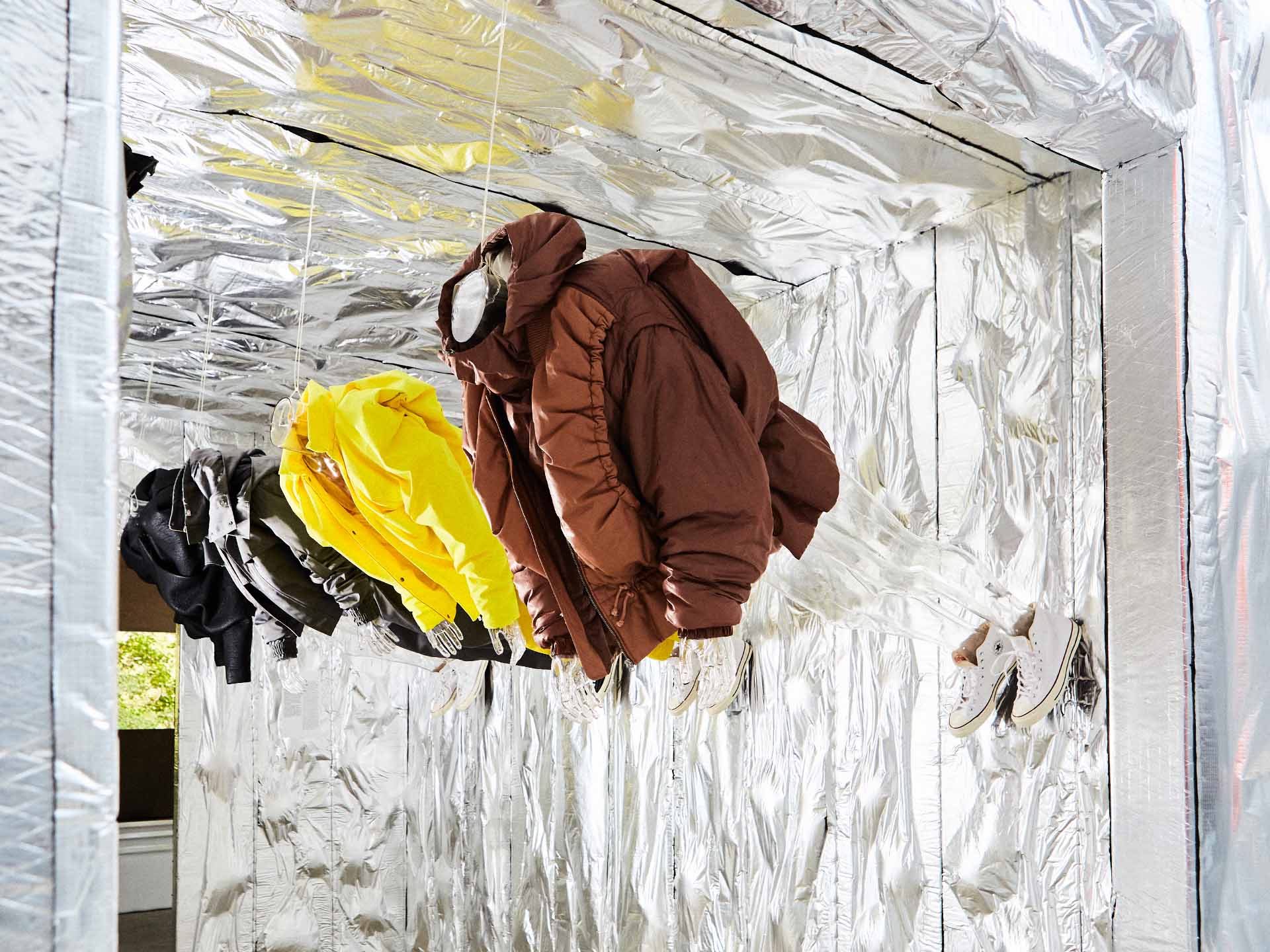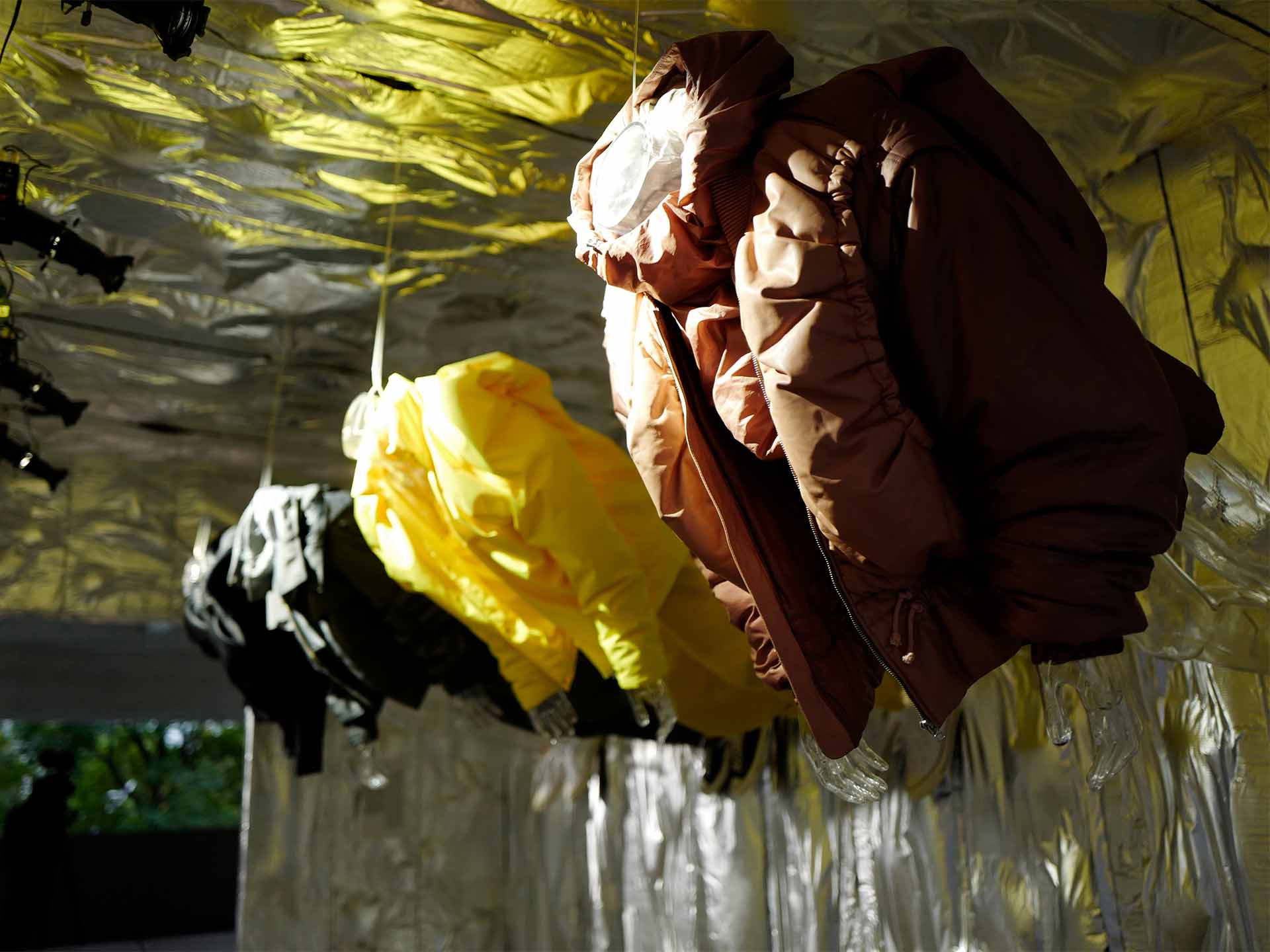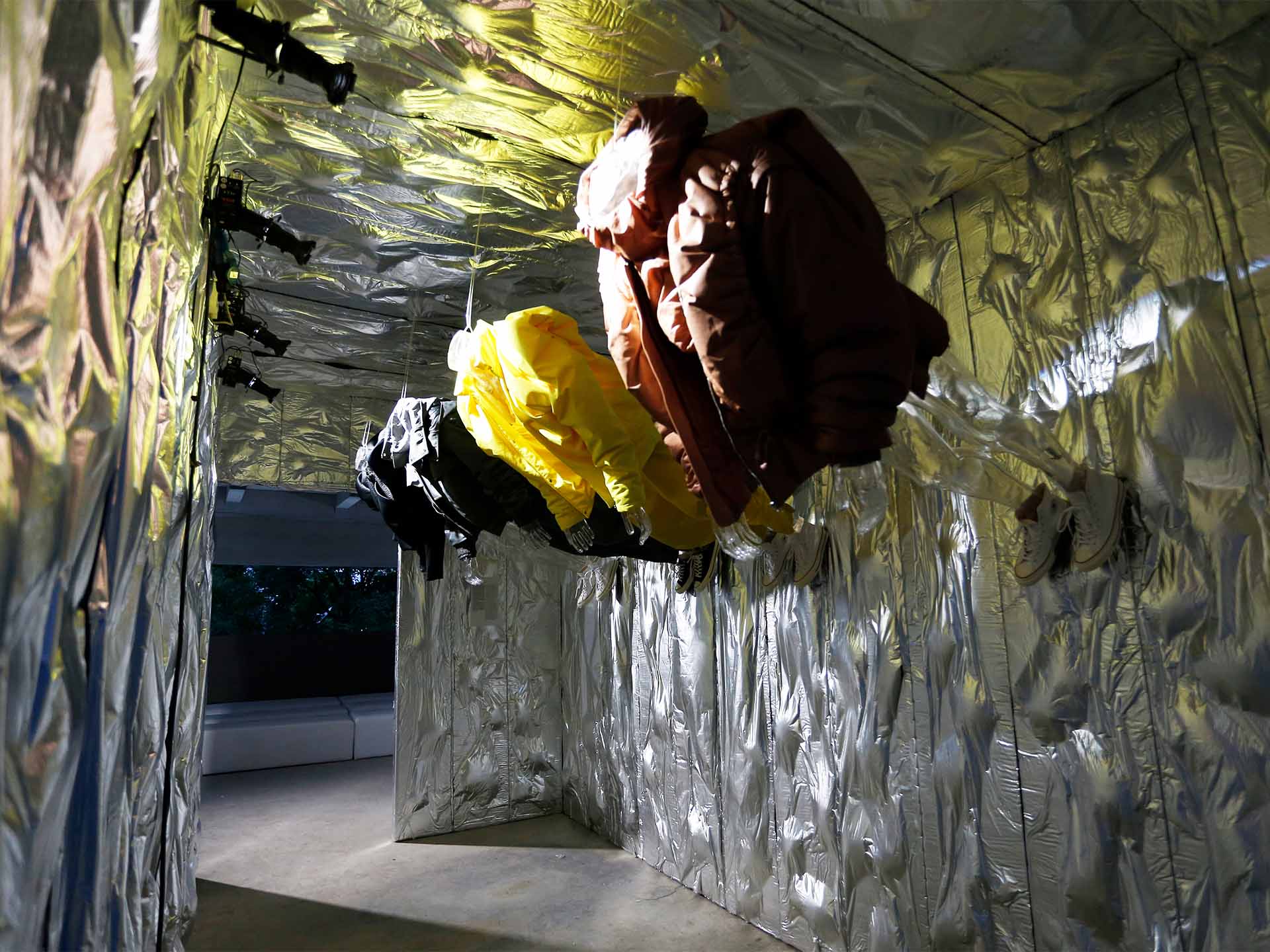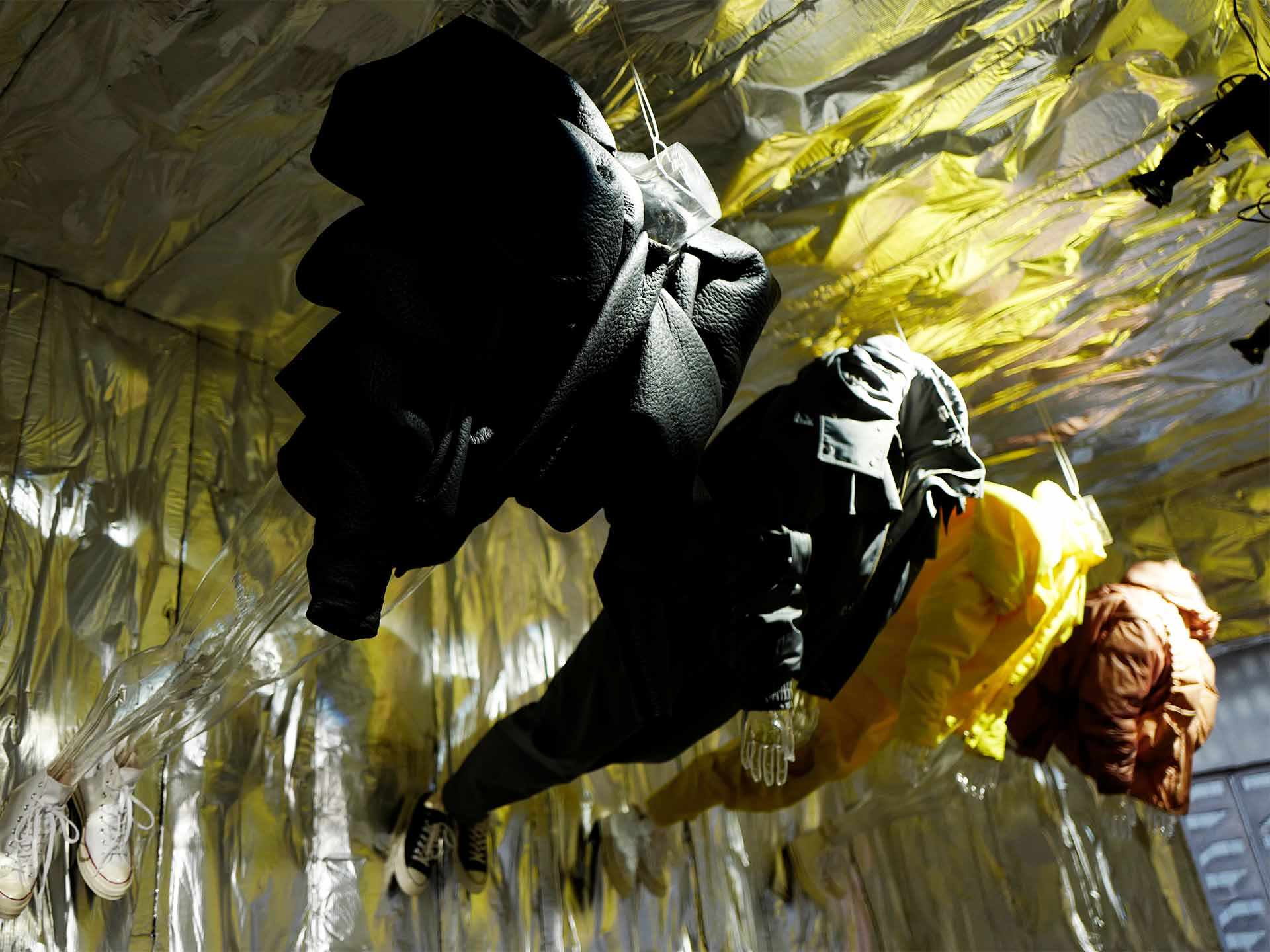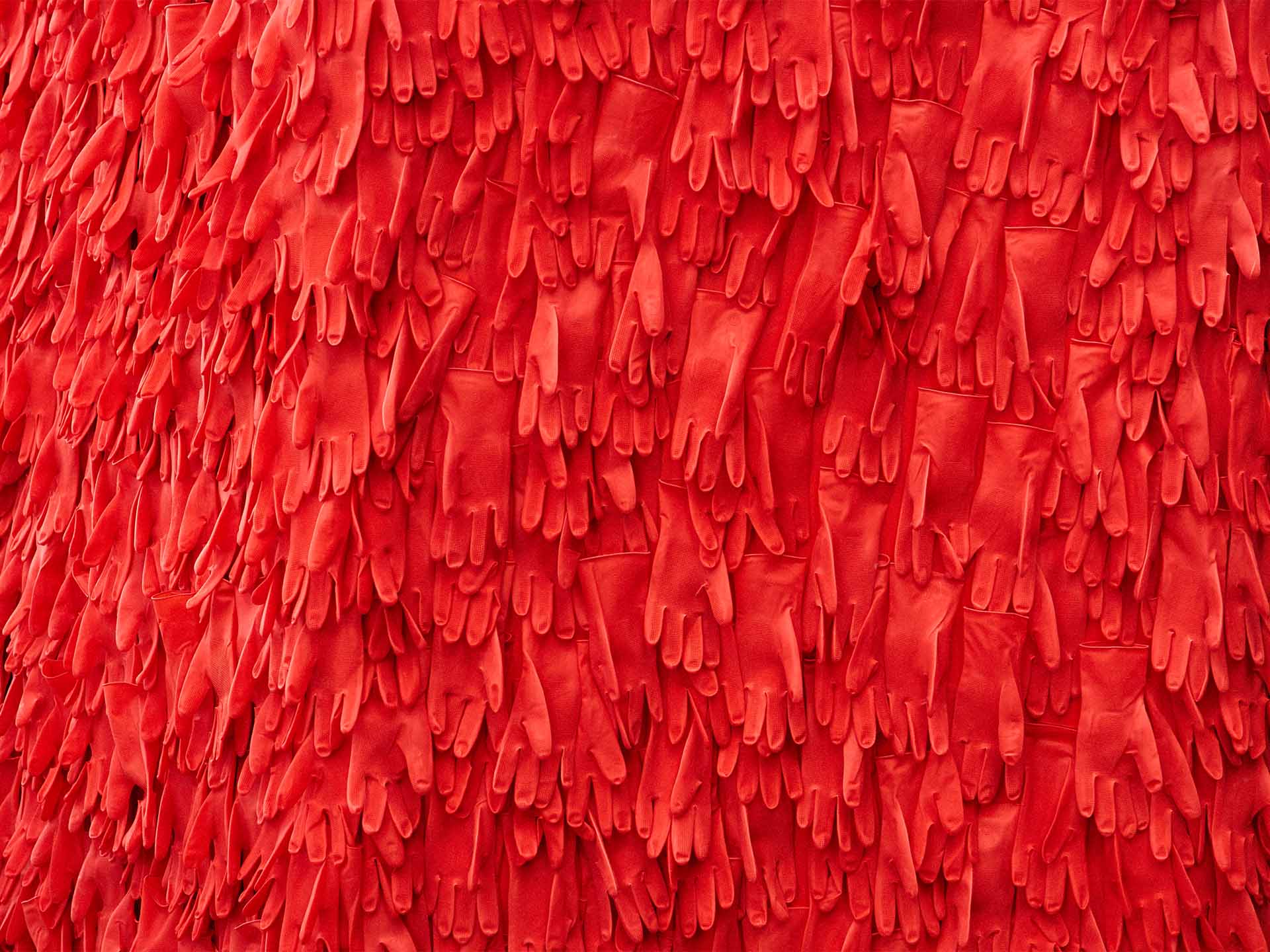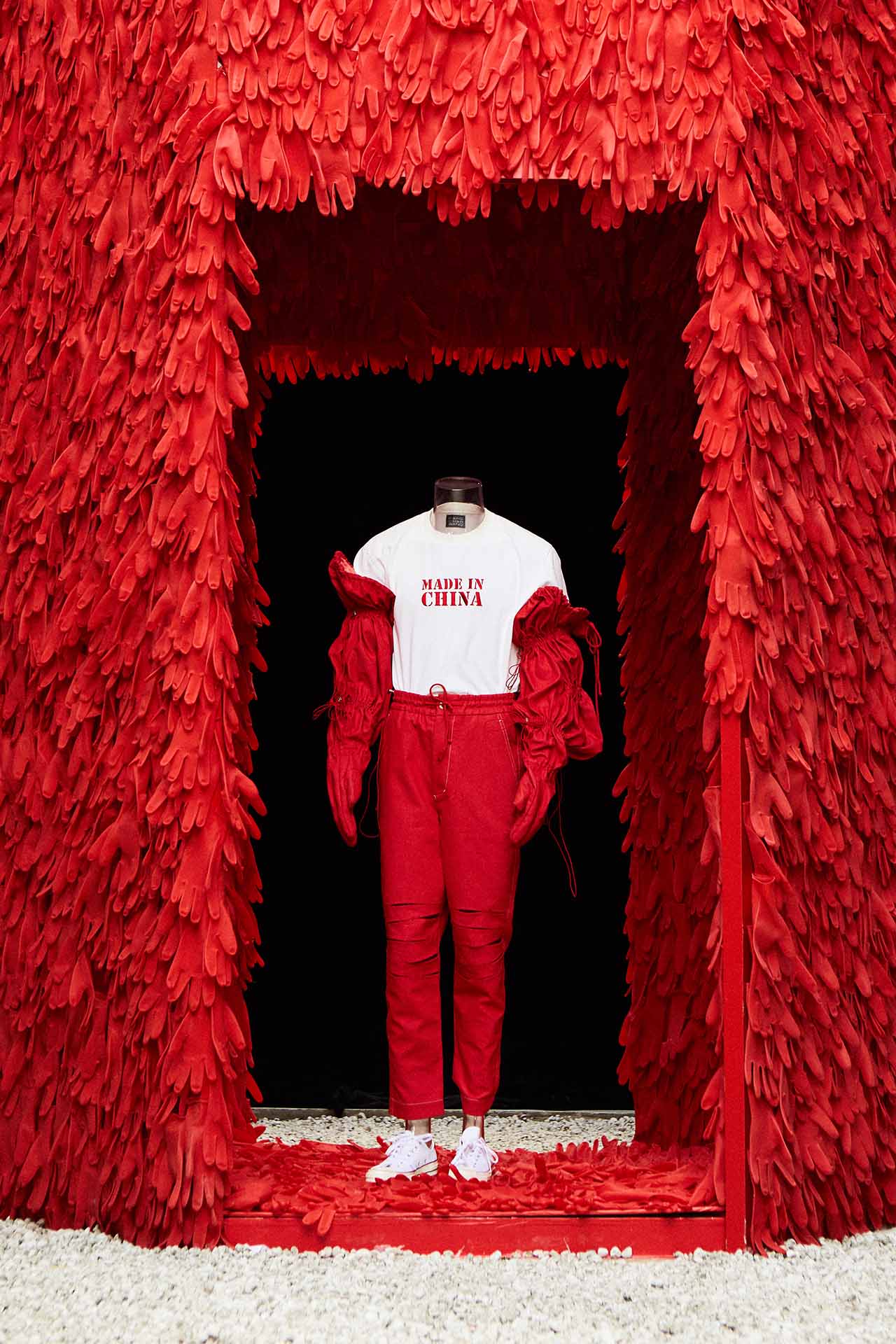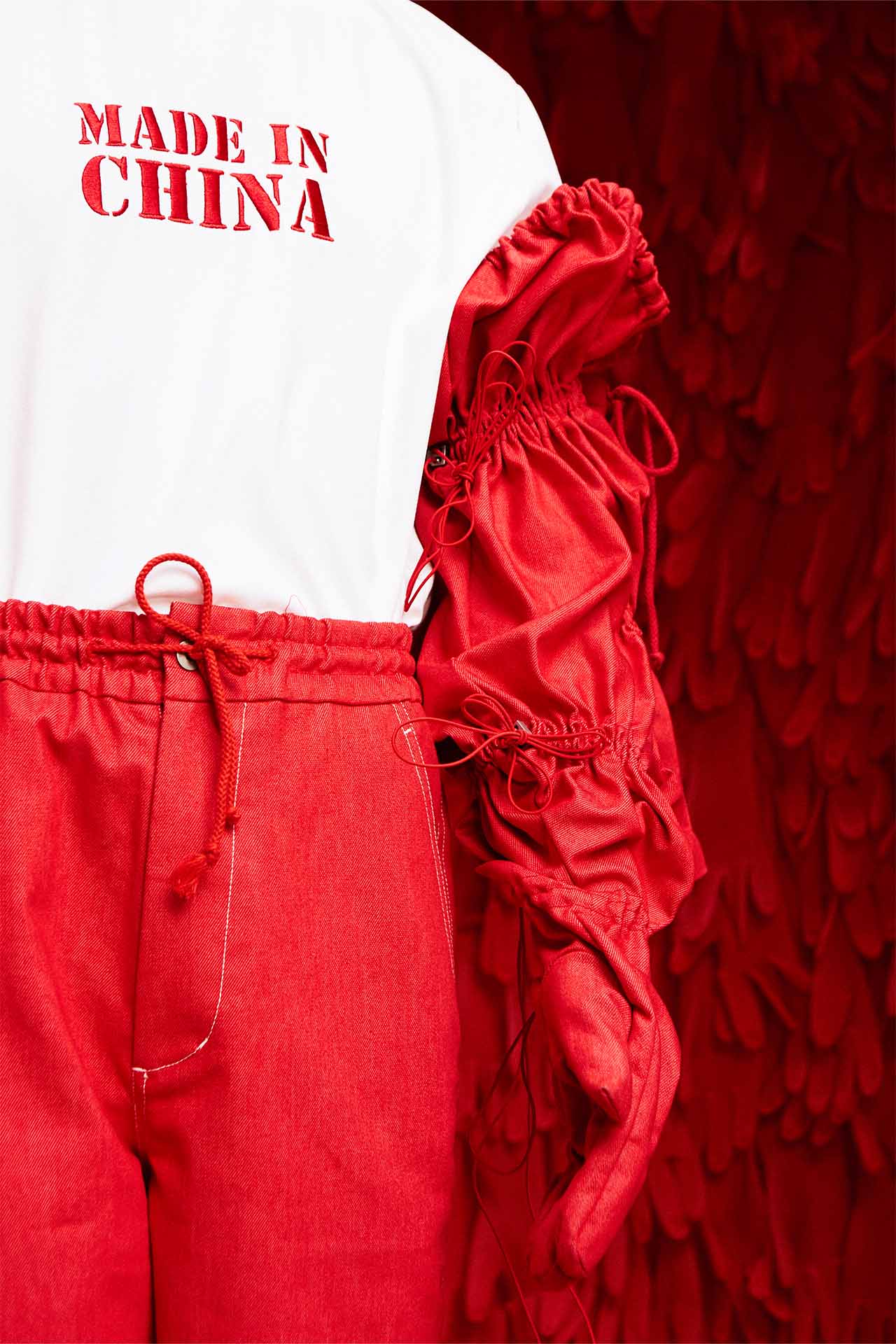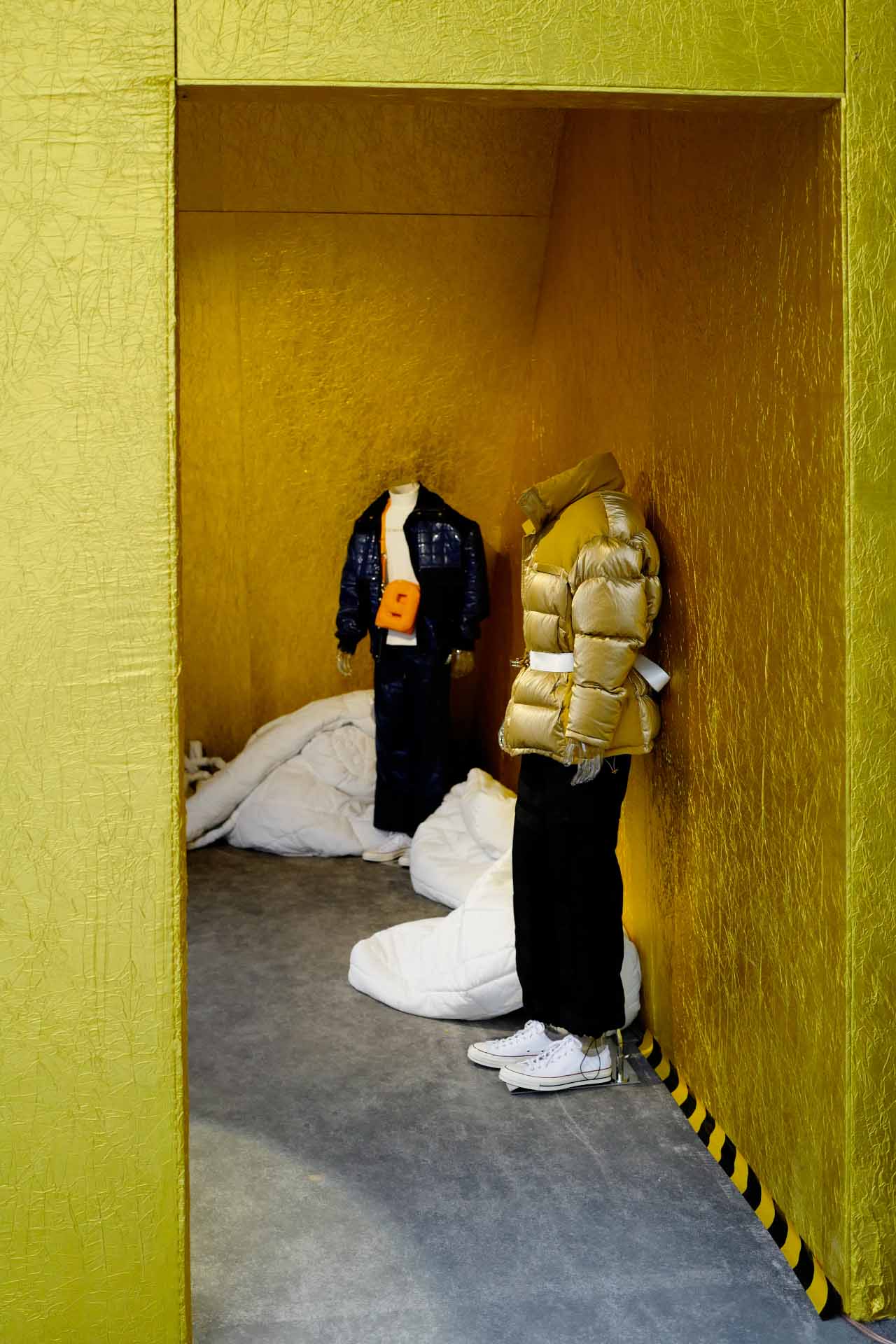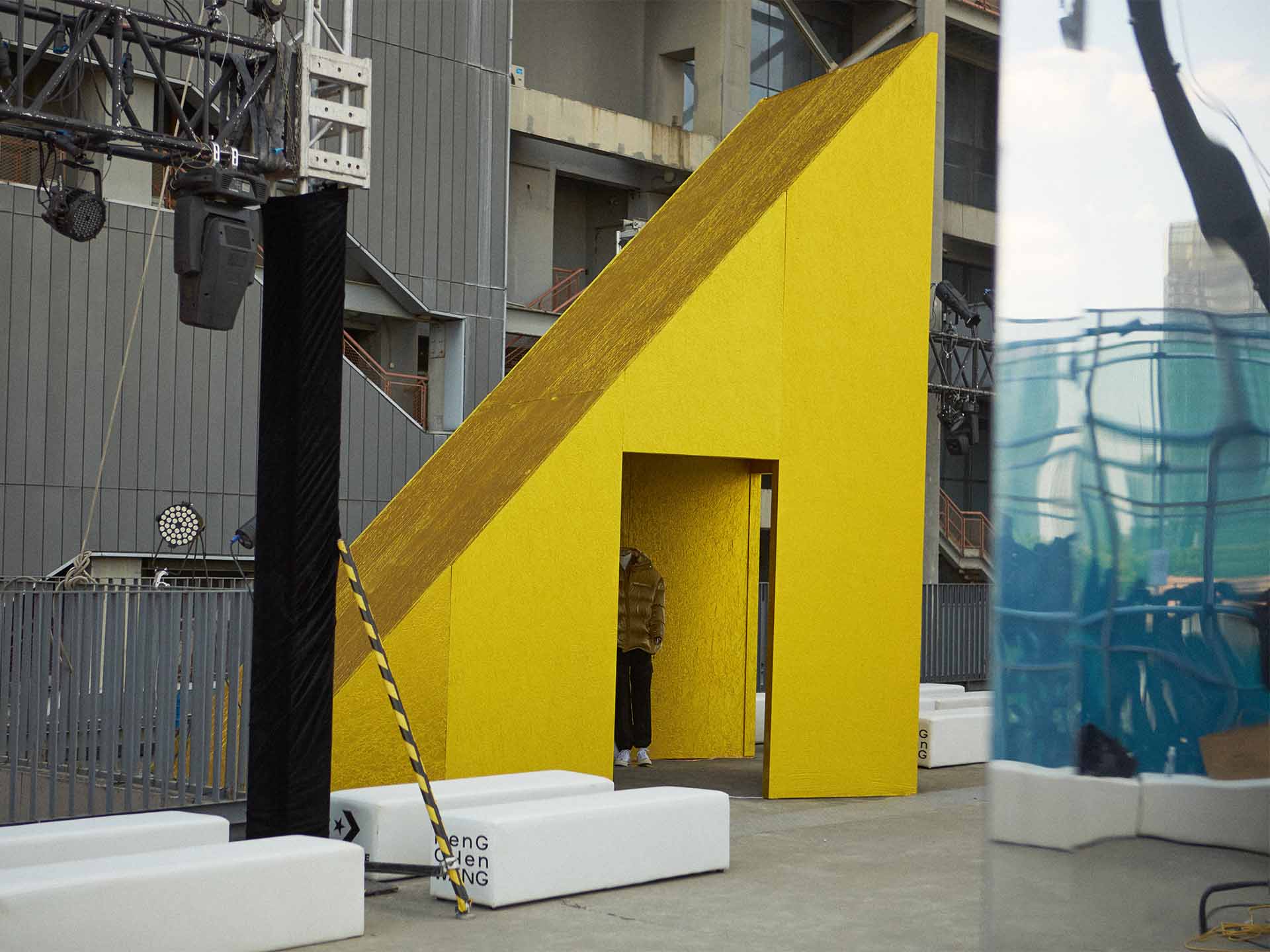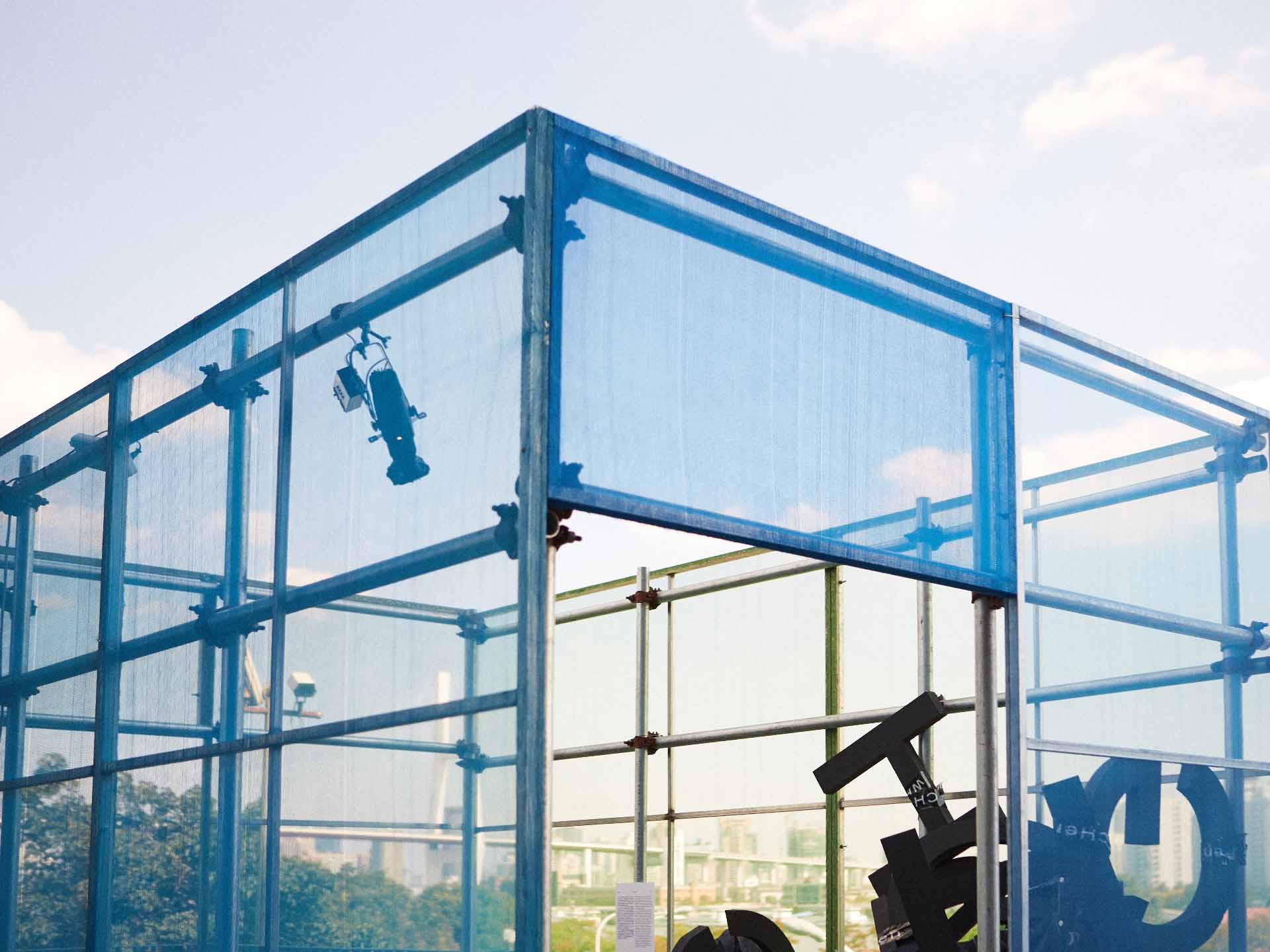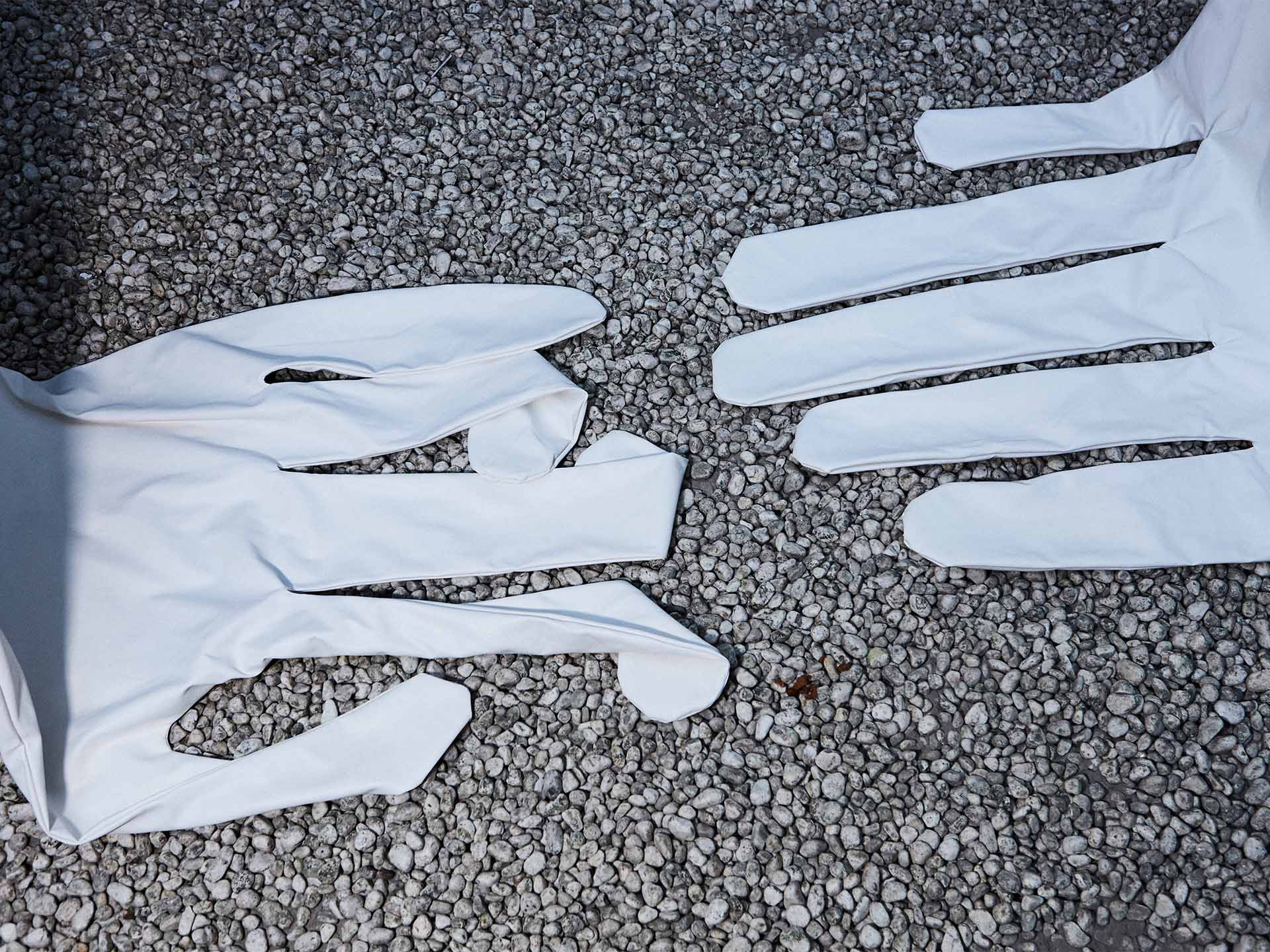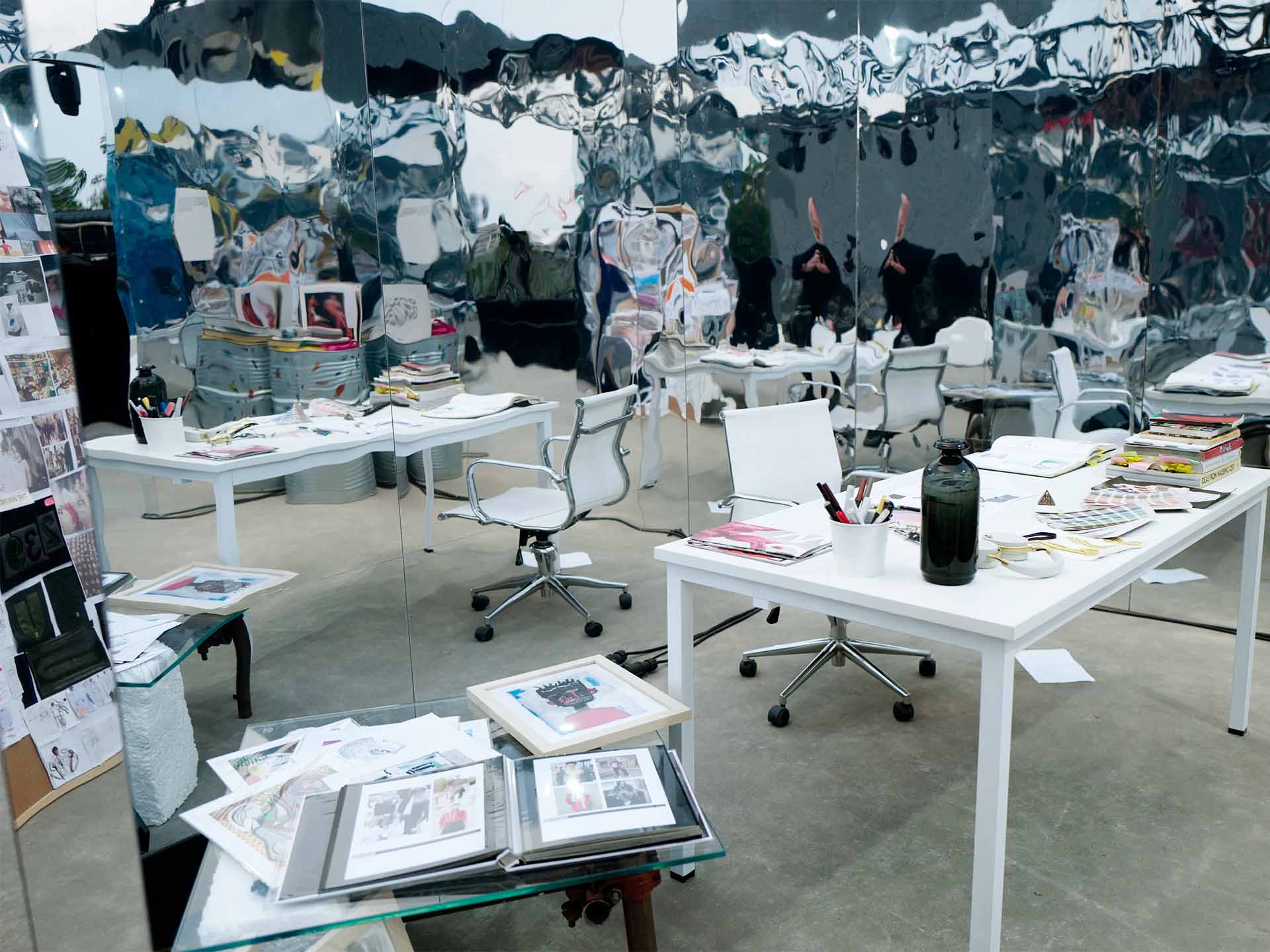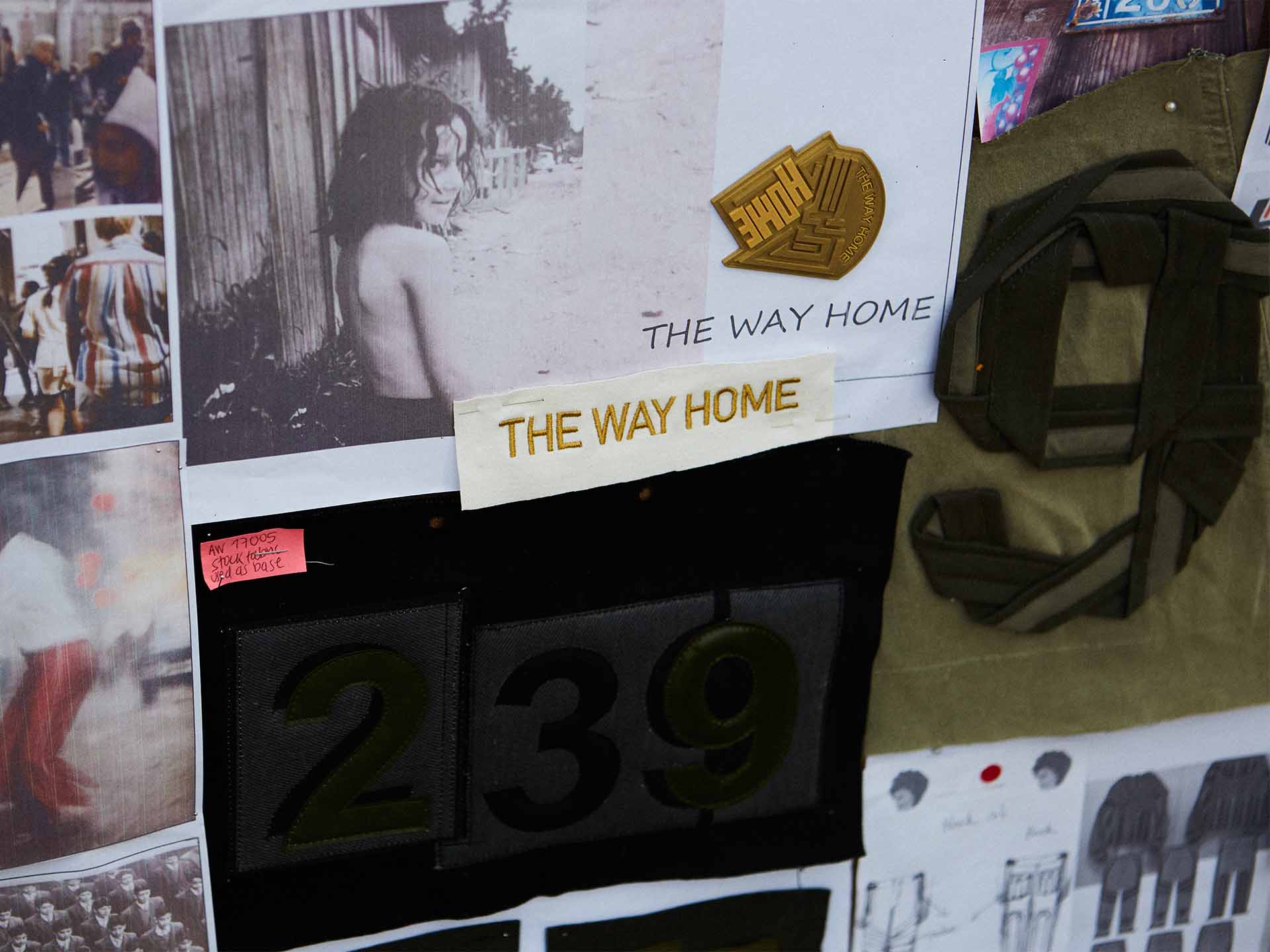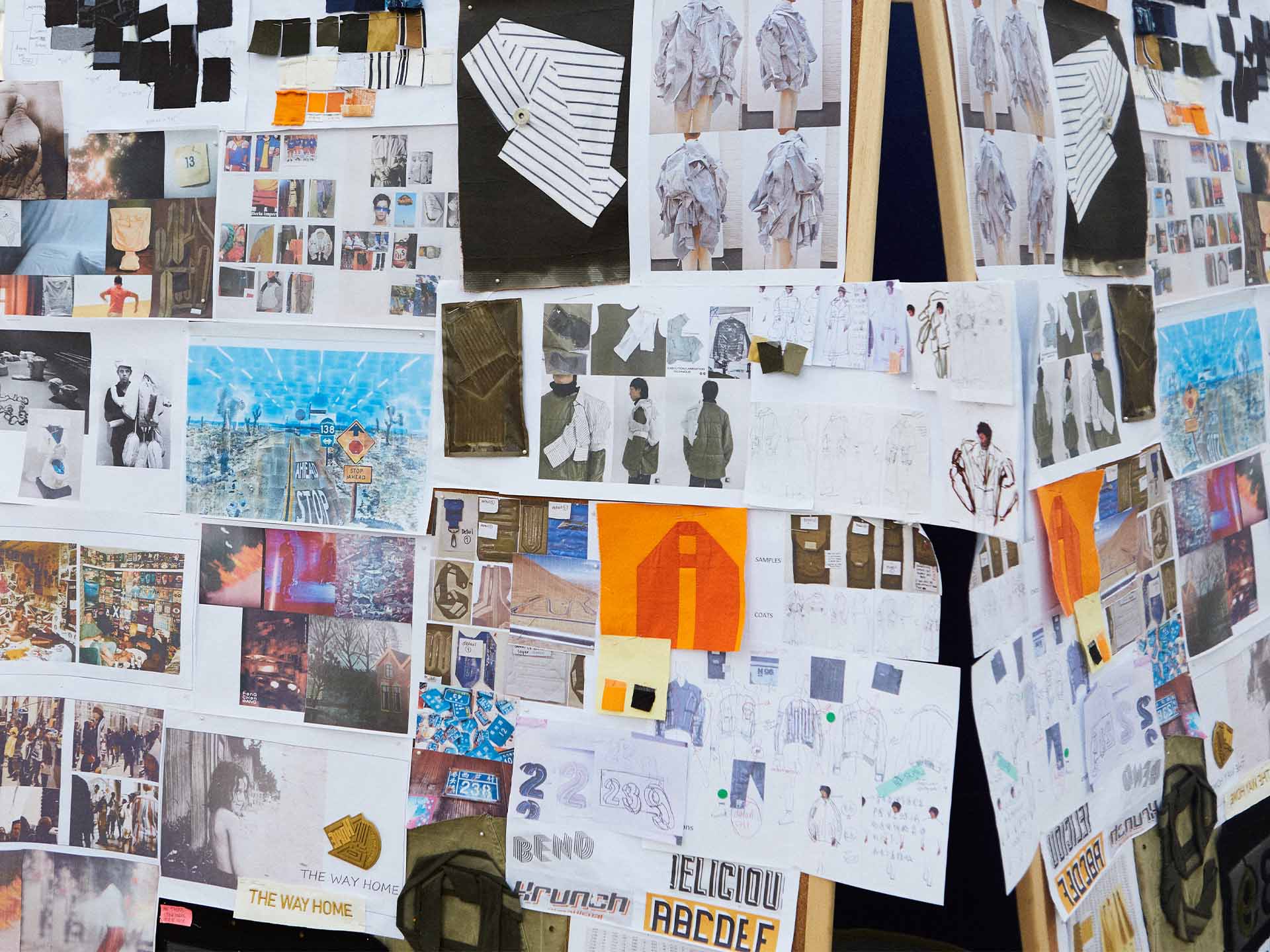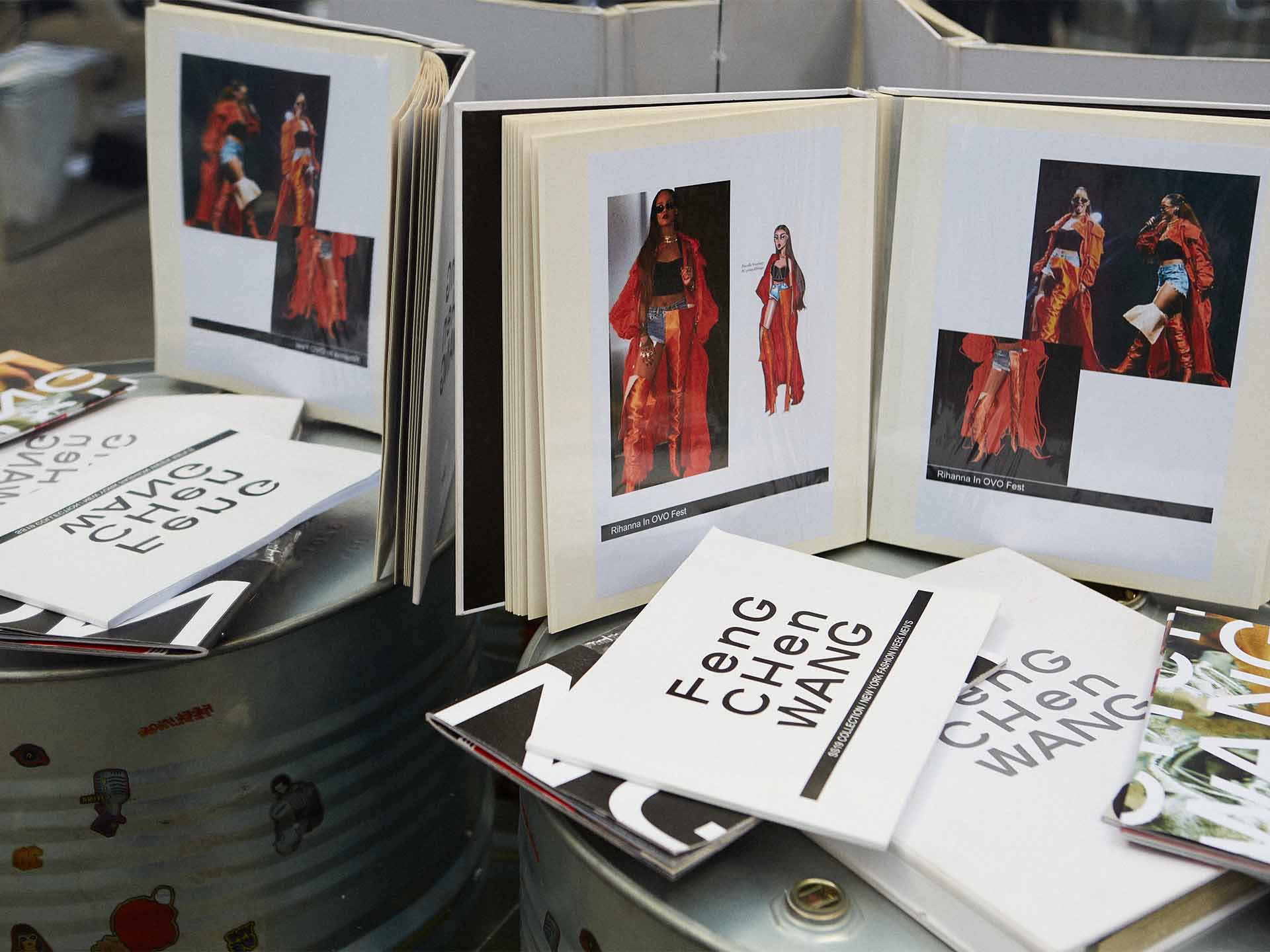 For the Spring Summer 2019 Shanghai Fashion Week, we collaborated with with Converse to present "Converse X Feng Chen Wang" exhibition and Feng Chen Wang 2019 S/S fashion show. 
For the exhibition, Feng retraces the route of her namesake brand, designing eight different rooms that reflect each of her past collections. These rooms showcase narrative installations to tell the three year history of the brand. Showcasing an insider view into Feng's creation philosophy as well as her tone of design and narration, which is brimming with private emotions.
Titled, "This is My Journey Through Life", this exhibition not only provides a rare opportunity for the audience to explore Feng's inspiration sources and creative process but it also echoes with Converse's new campaign, "All the Stories Are True" which encourages individuals to find their own voices. 
At the entrance of the exhibition, several pairs of new Converse Chuck Taylor's are placed to guide the audience into the curated showroom and exhibition space: Welcome to Feng Chen Wang's world of personal statement.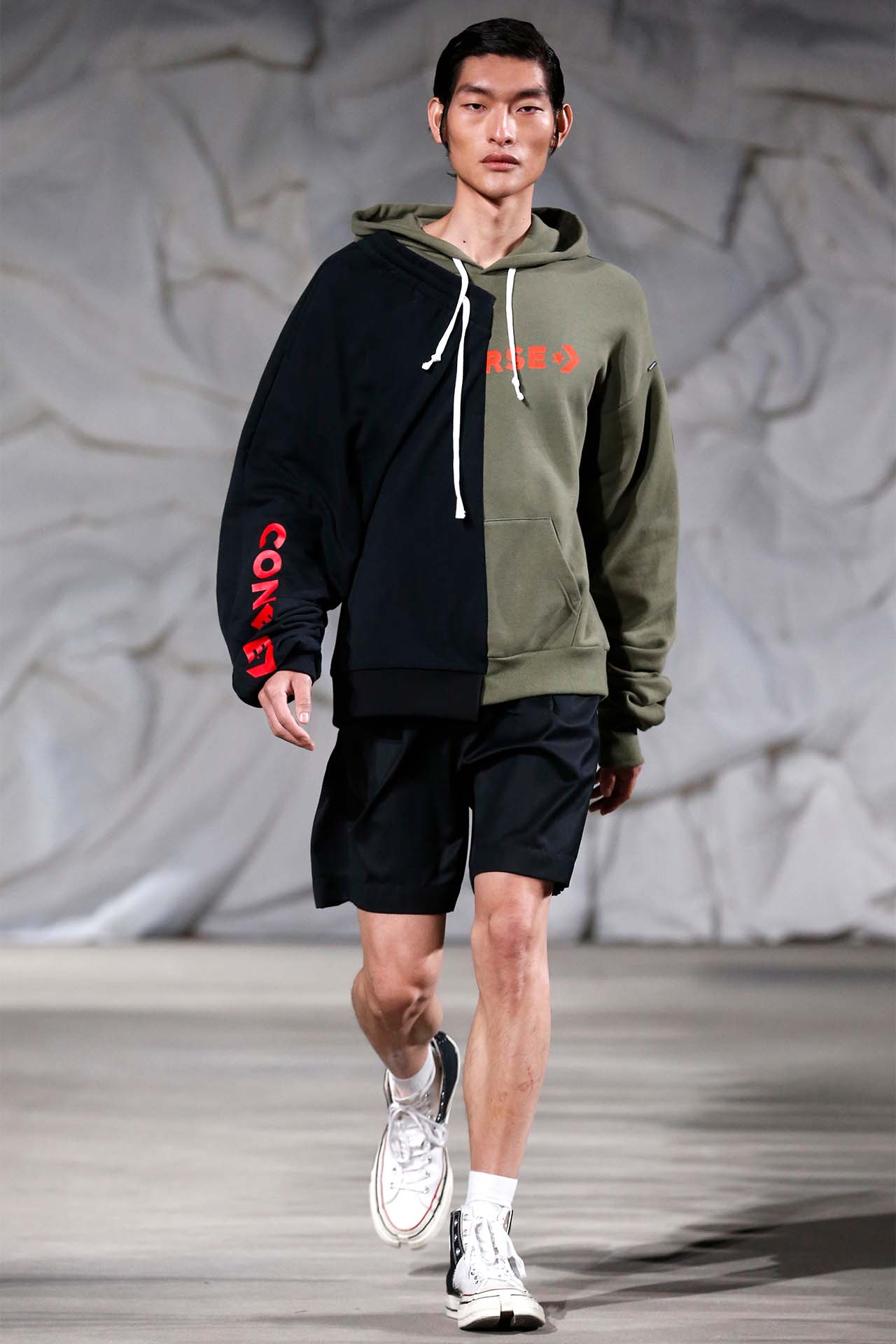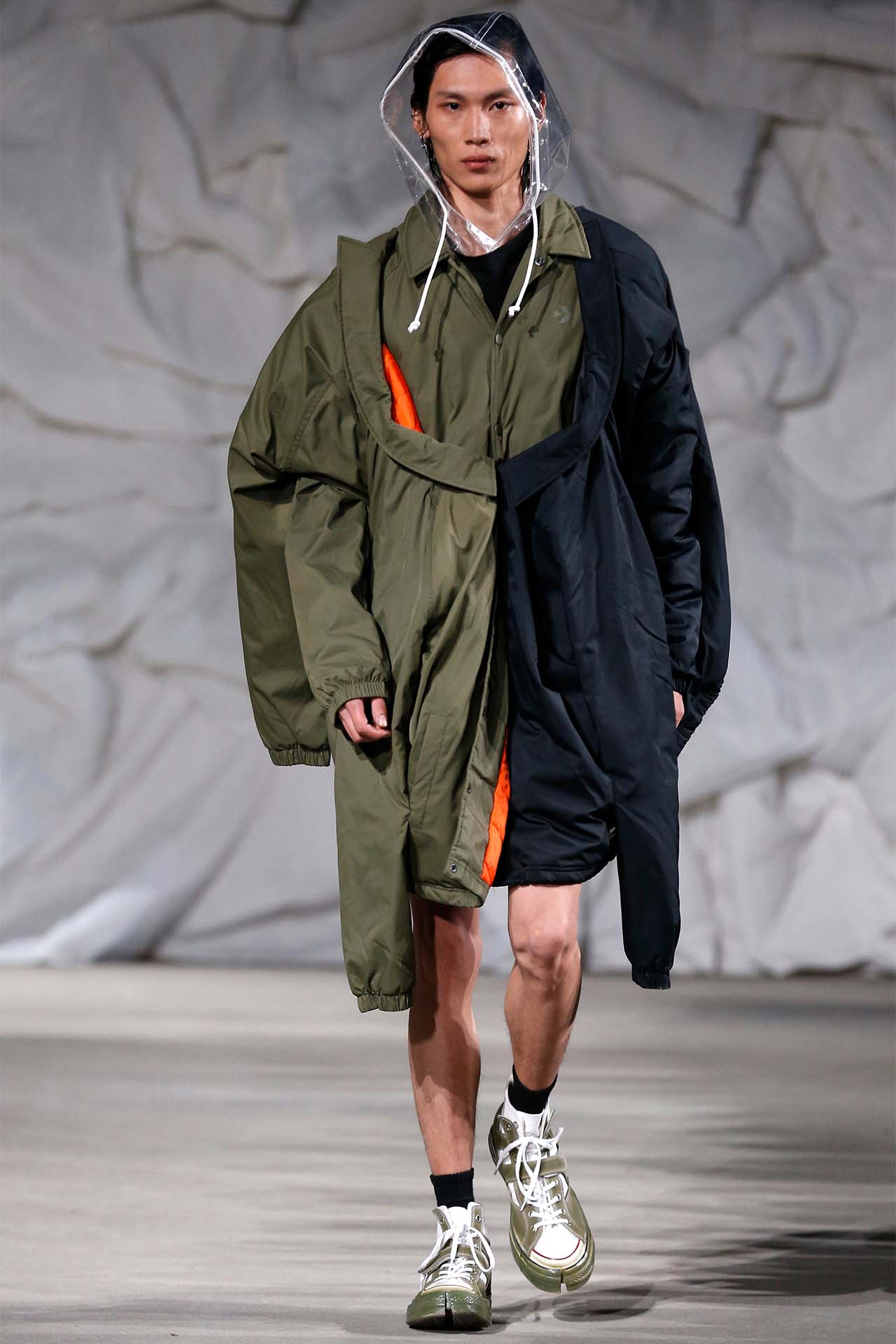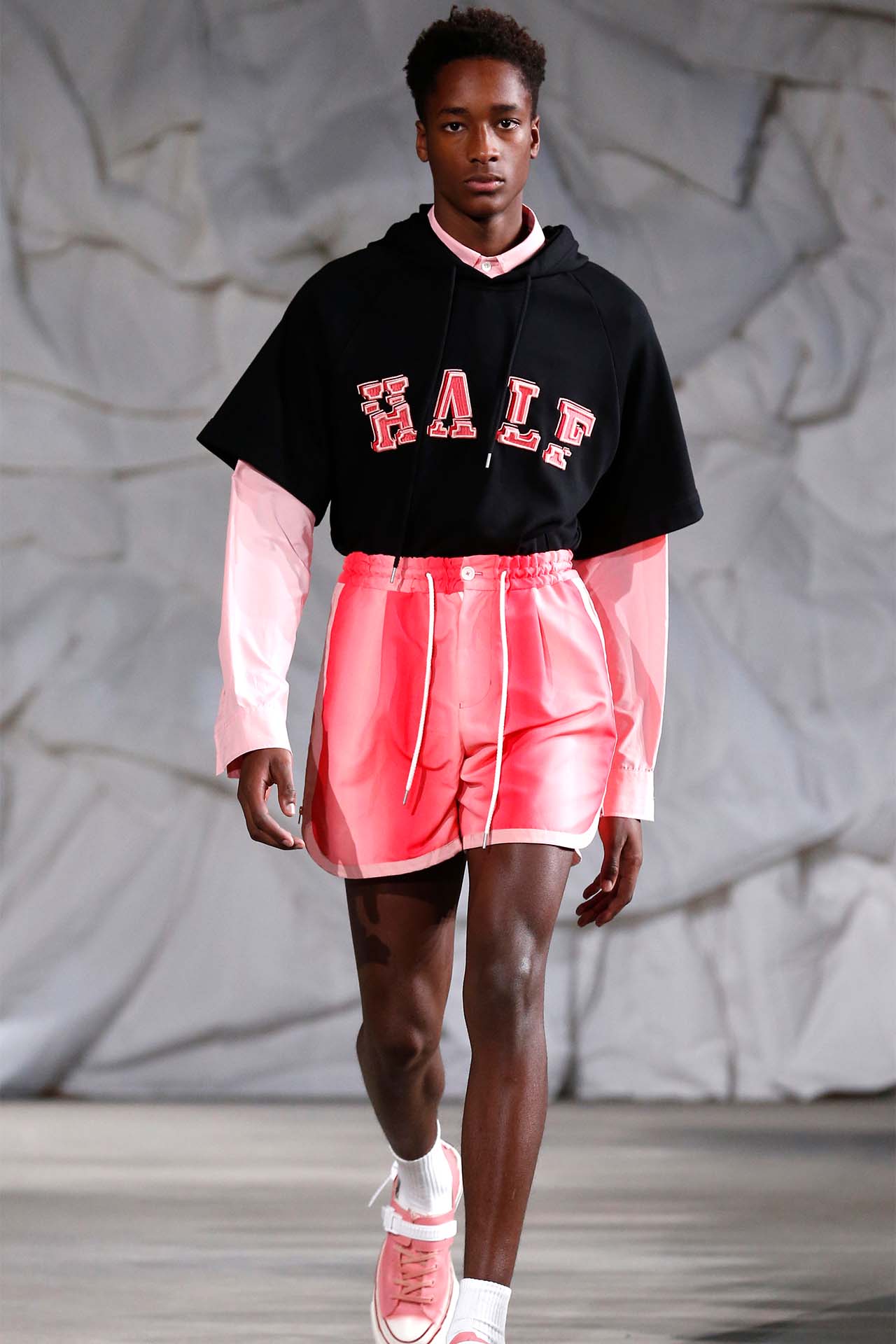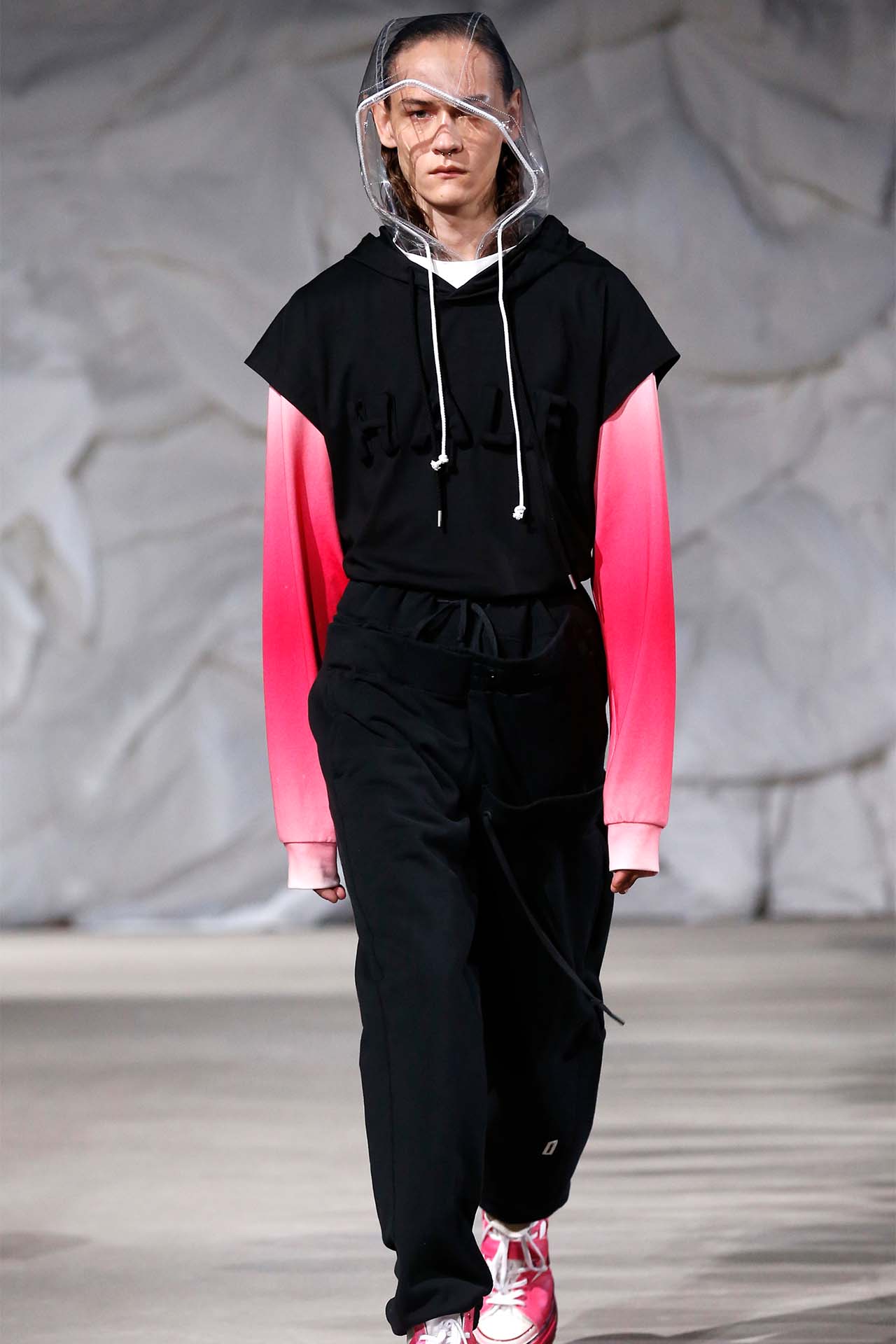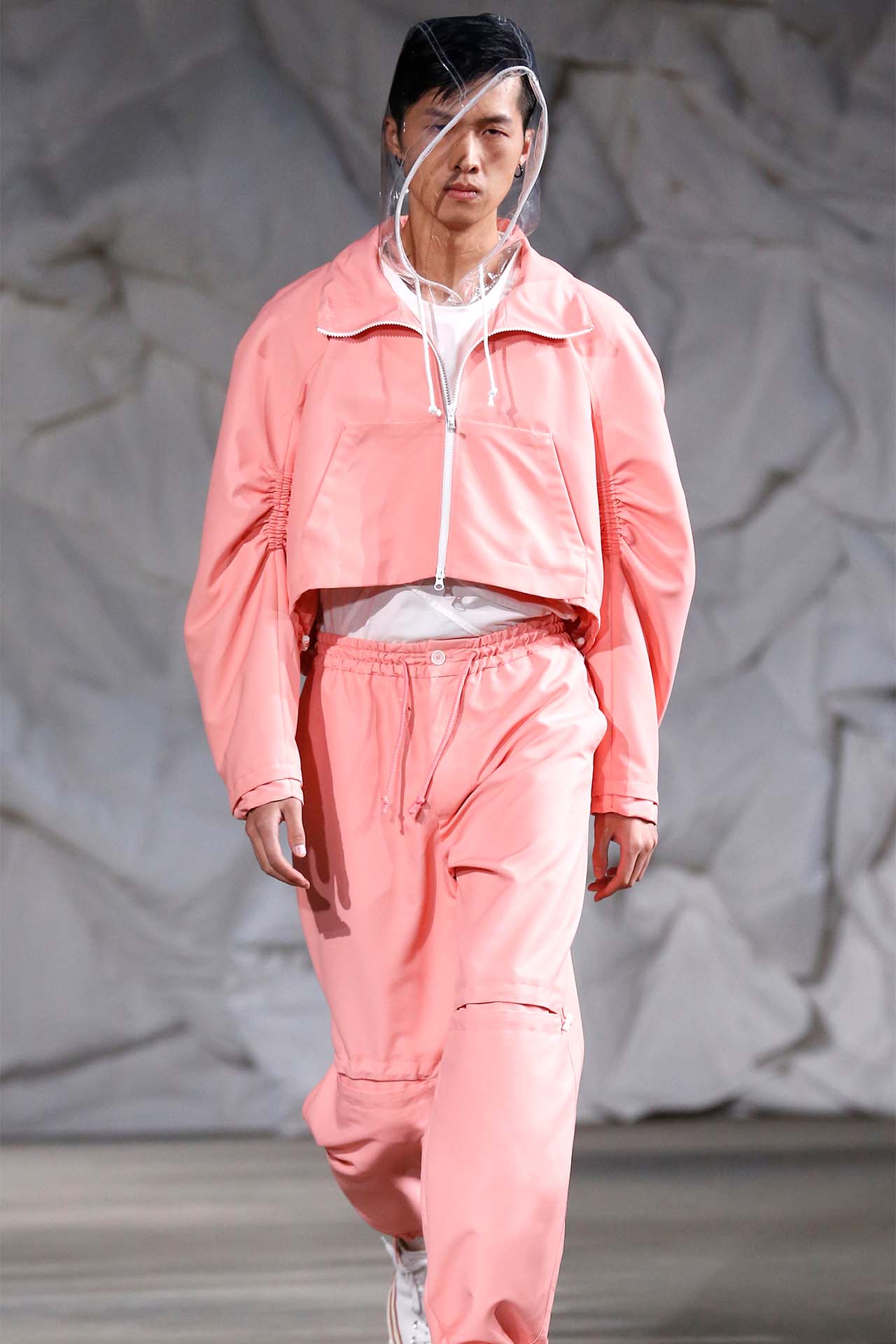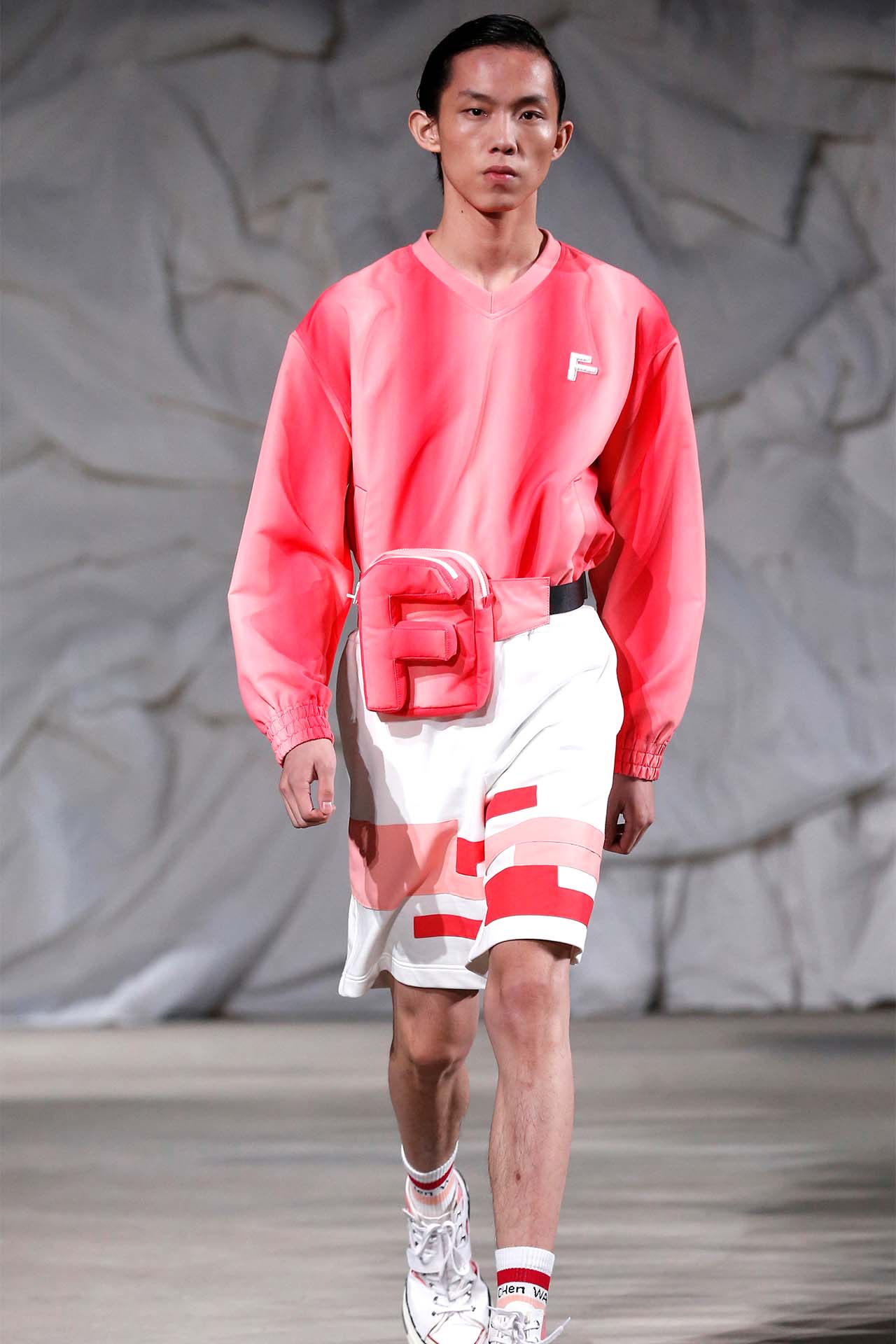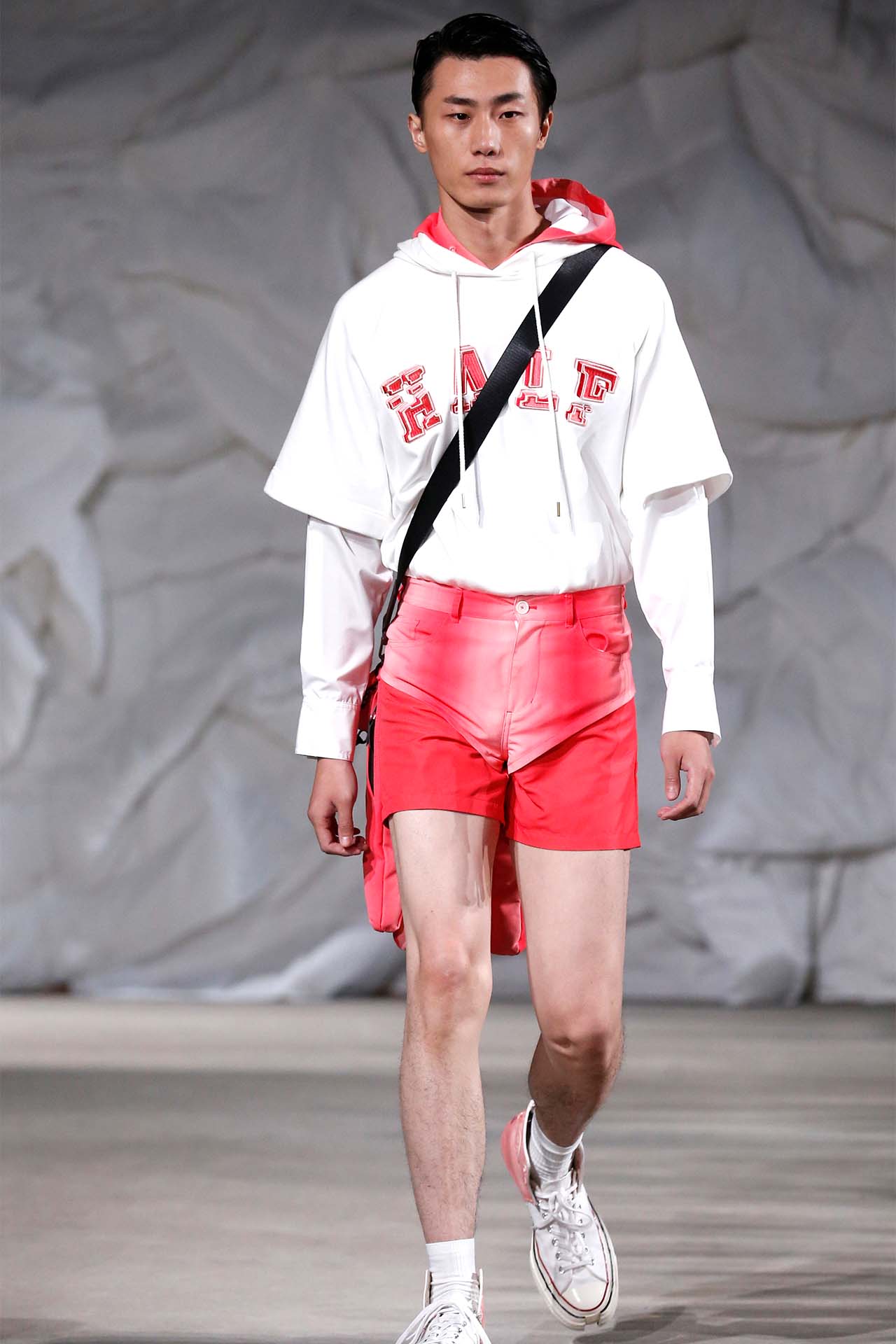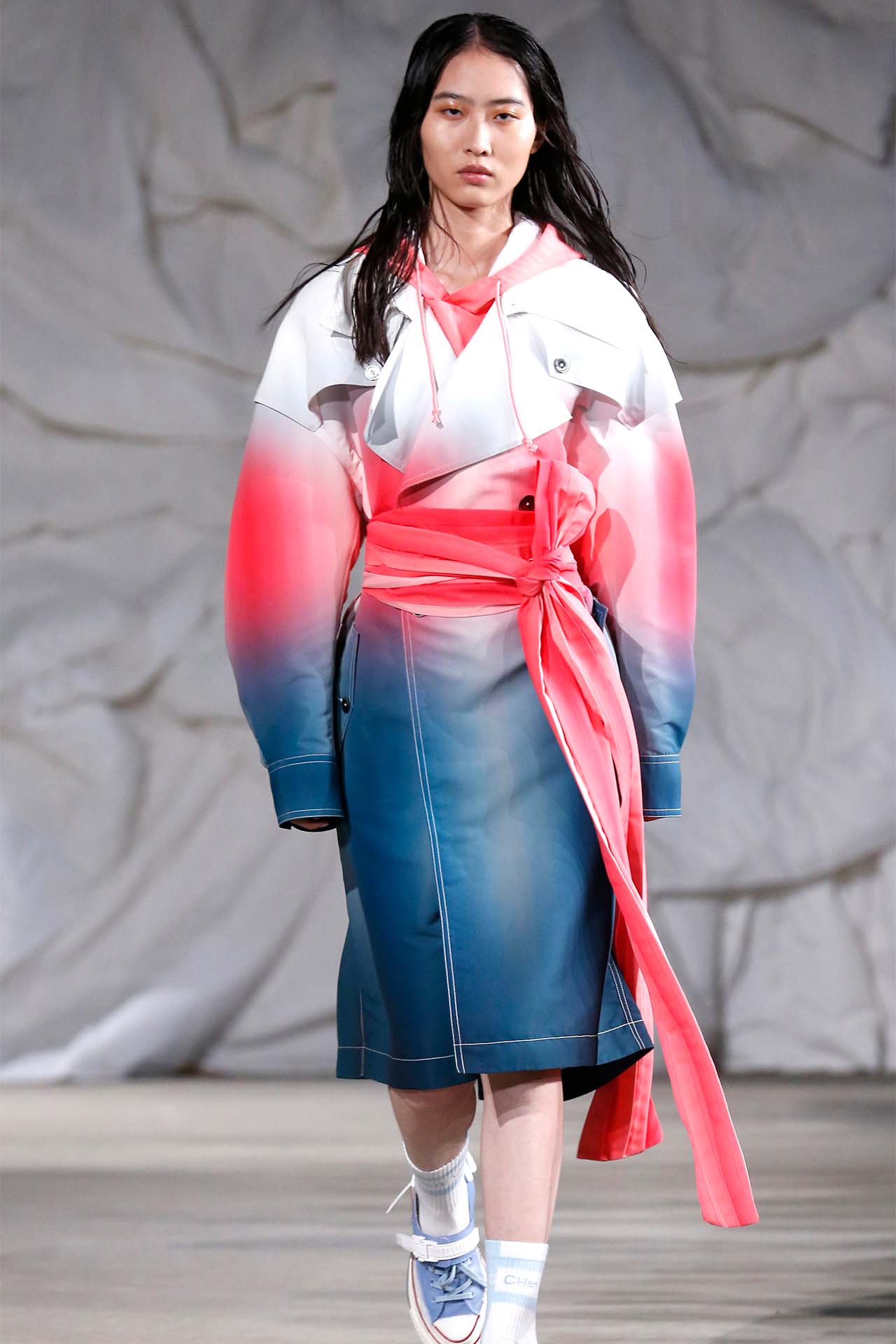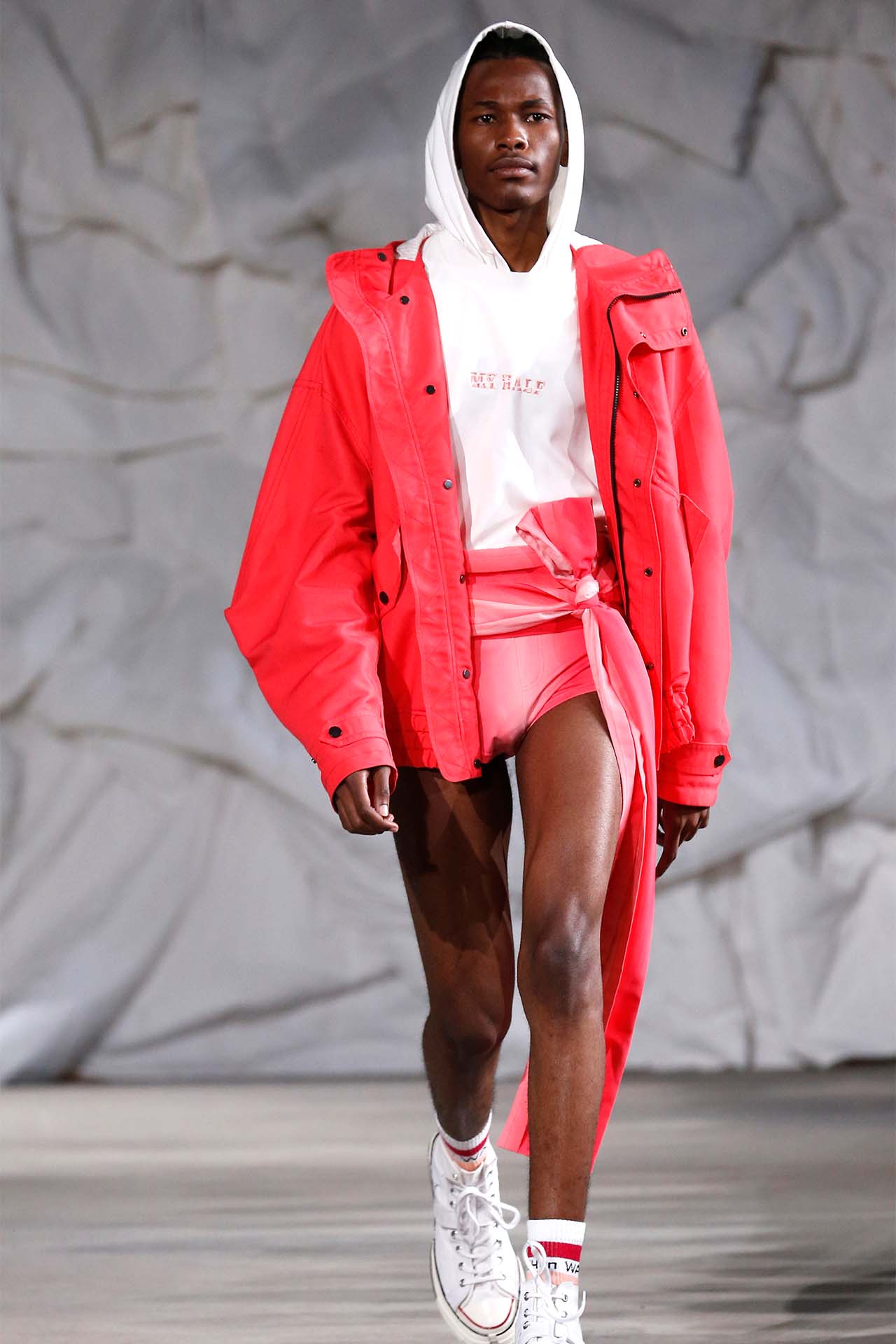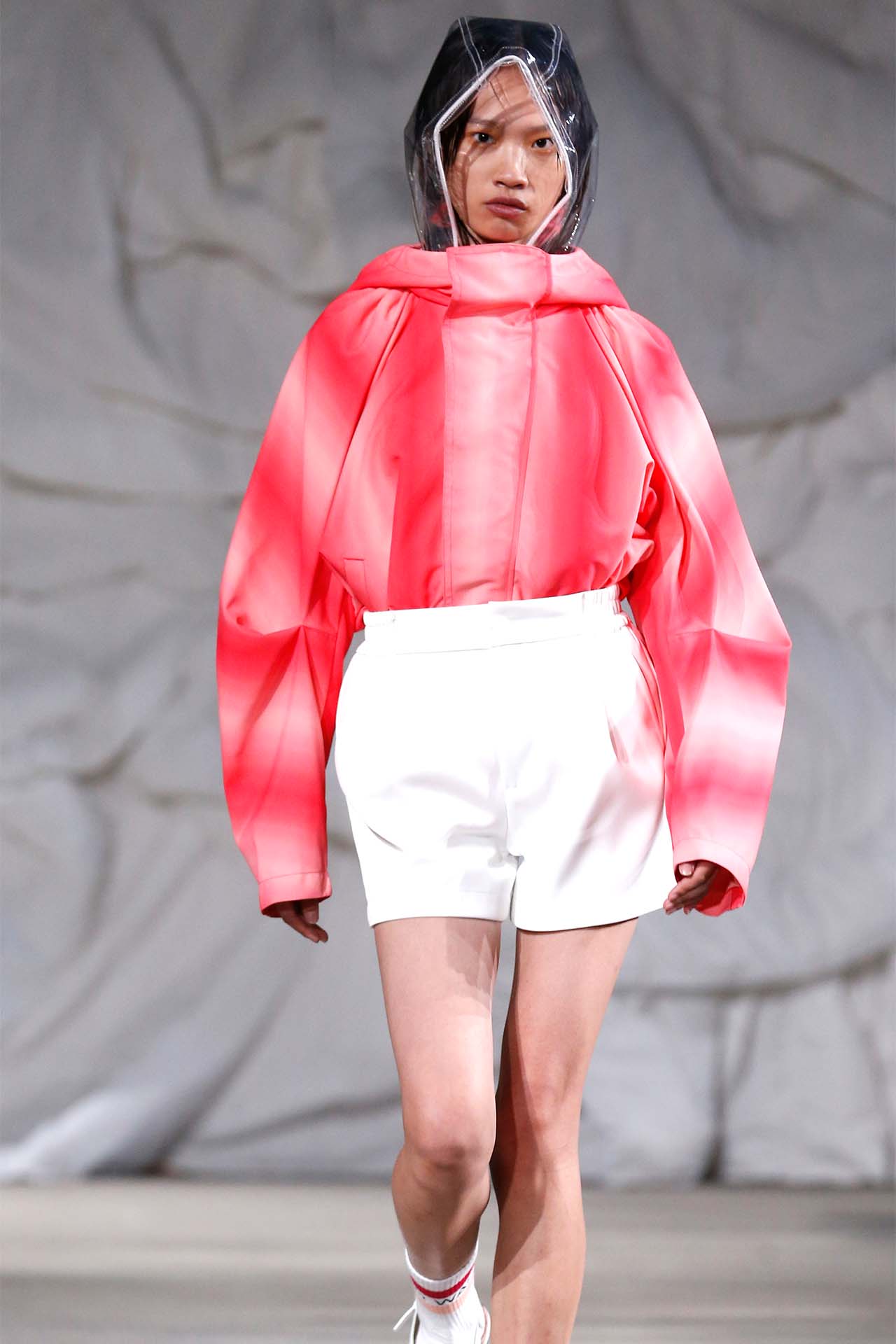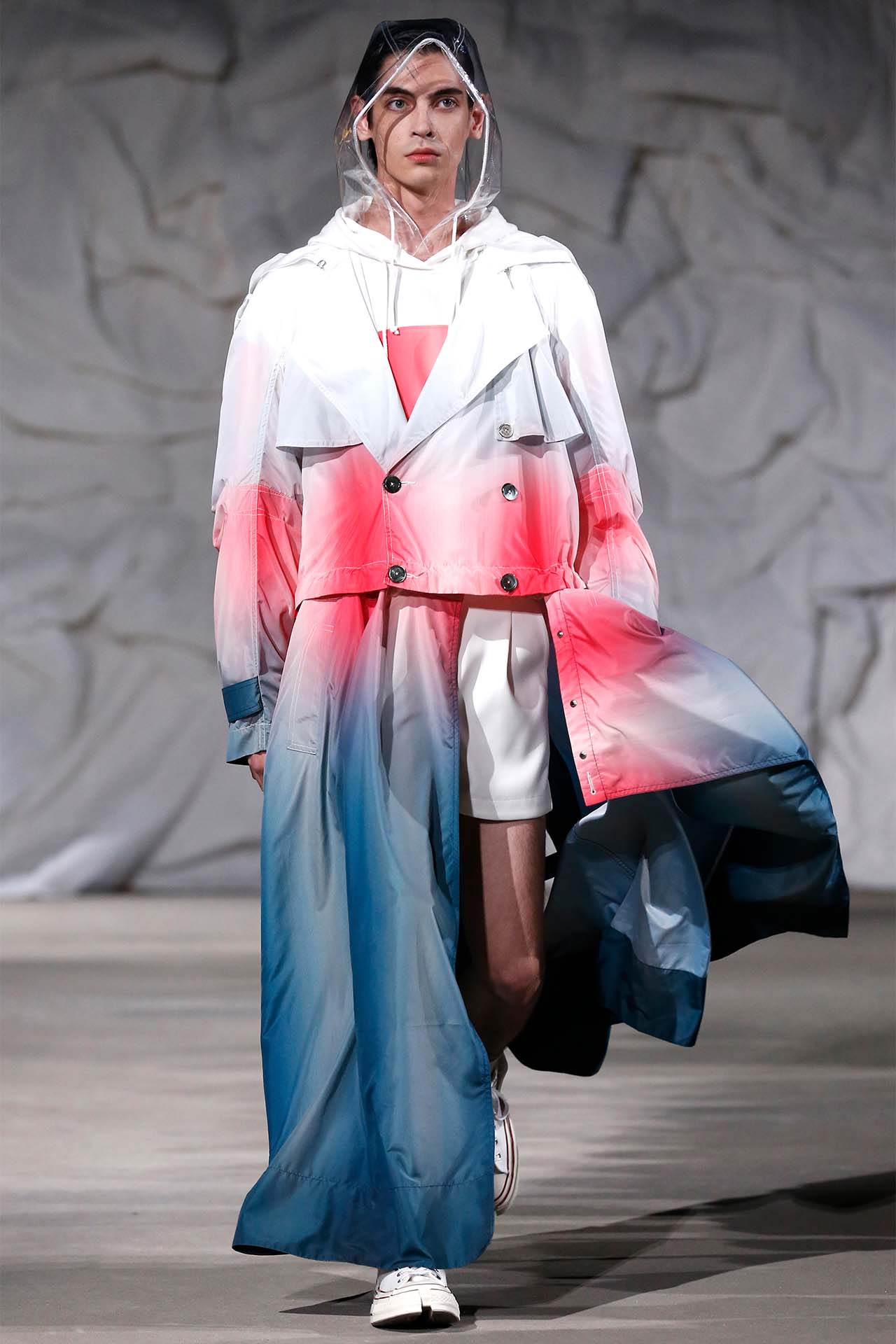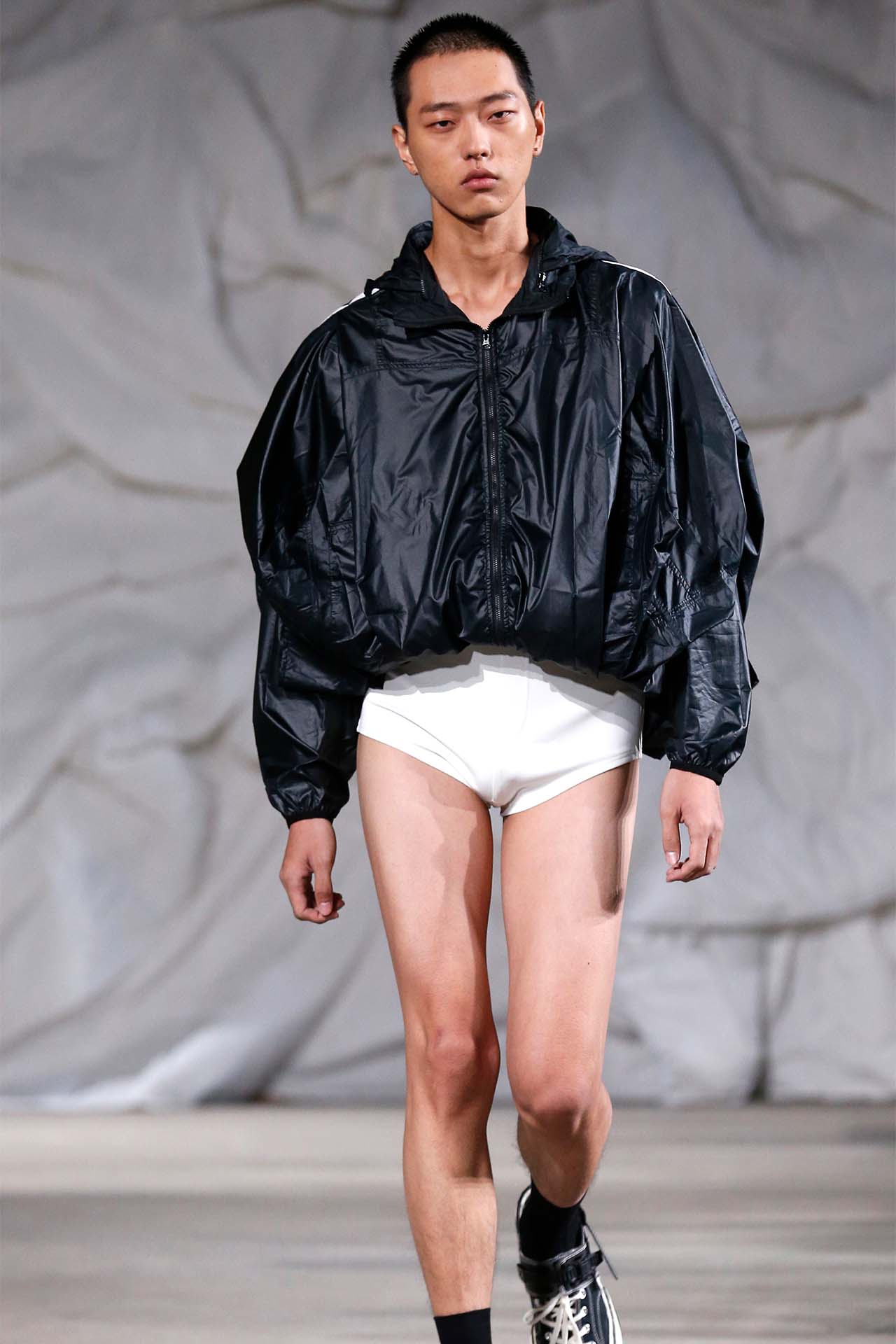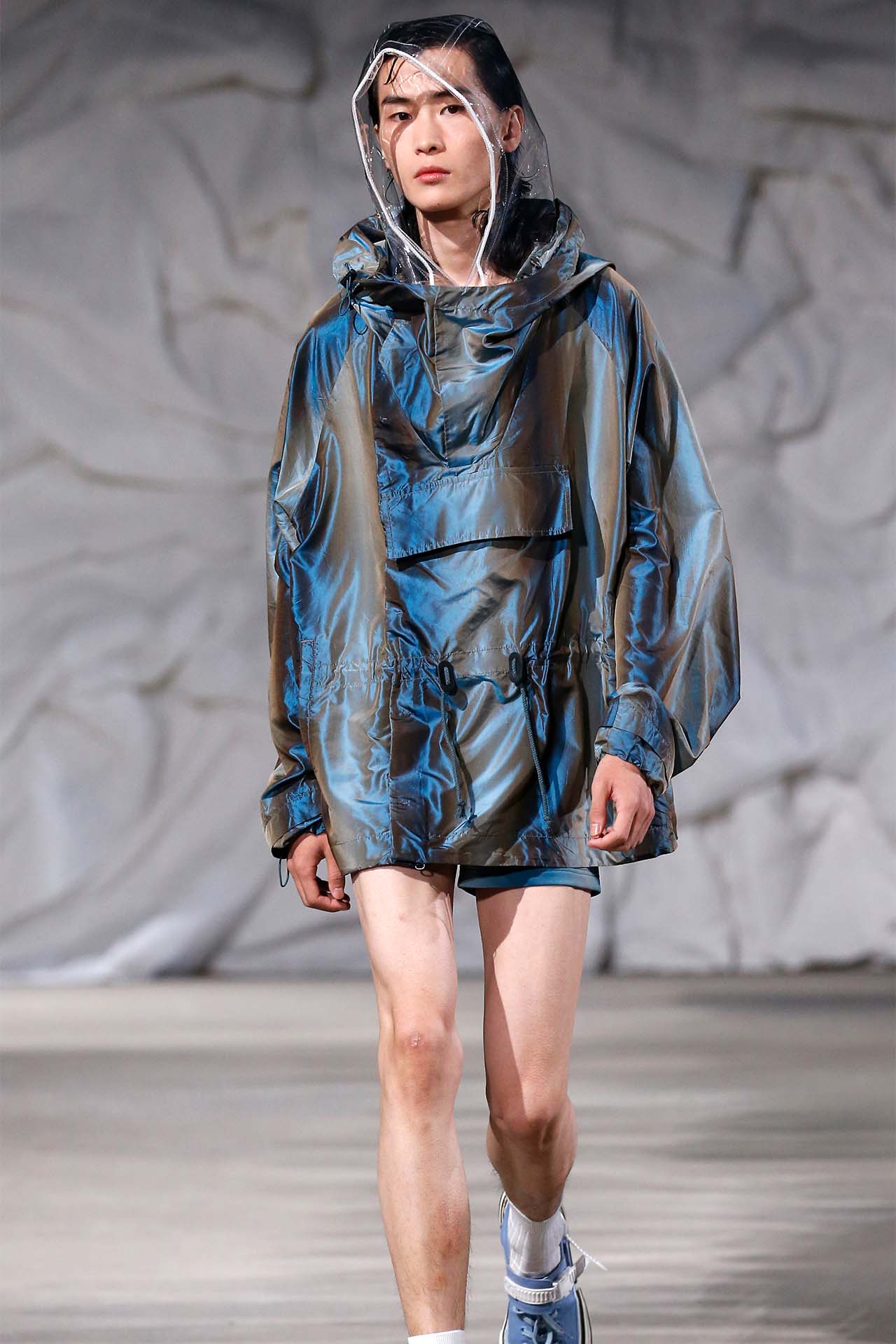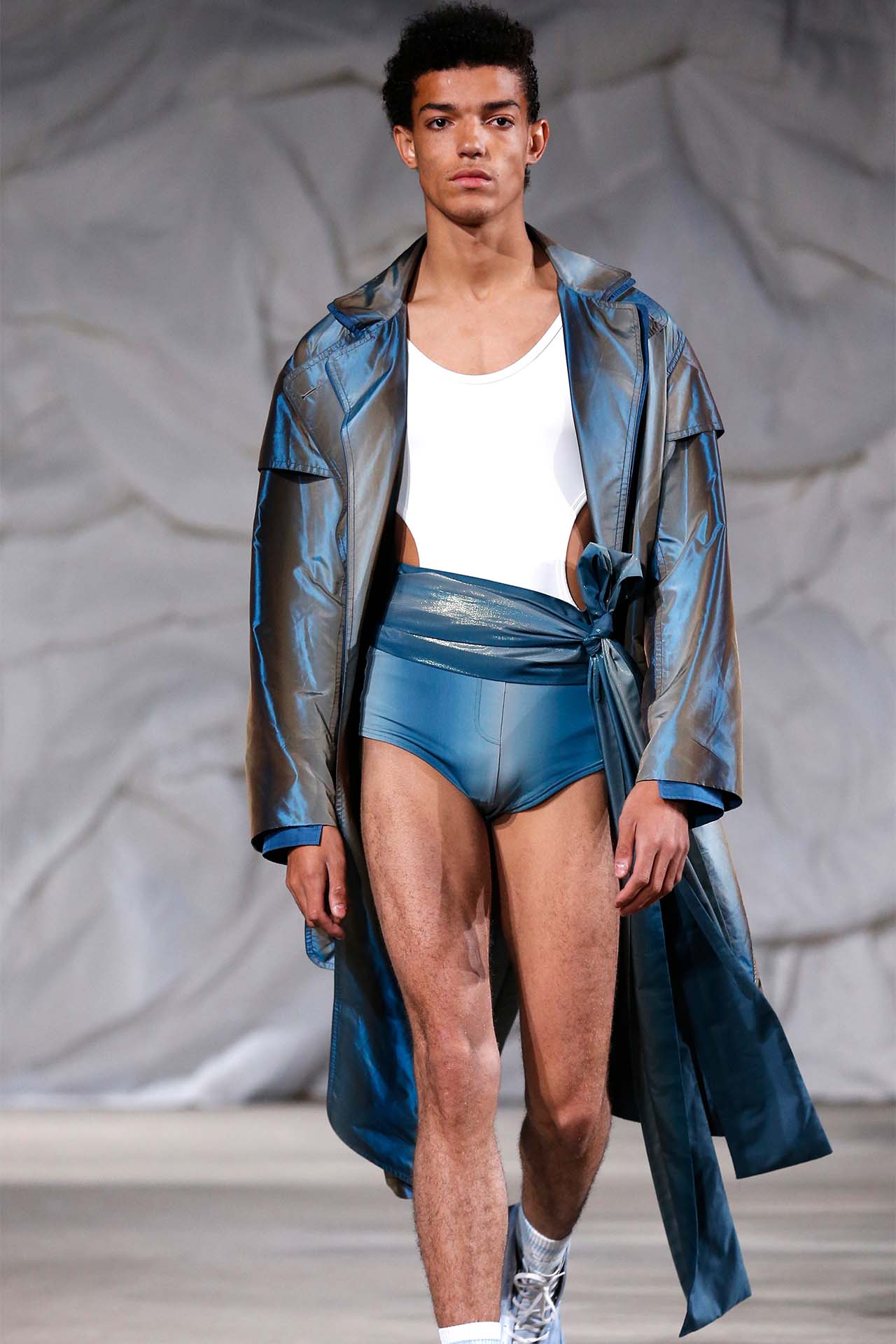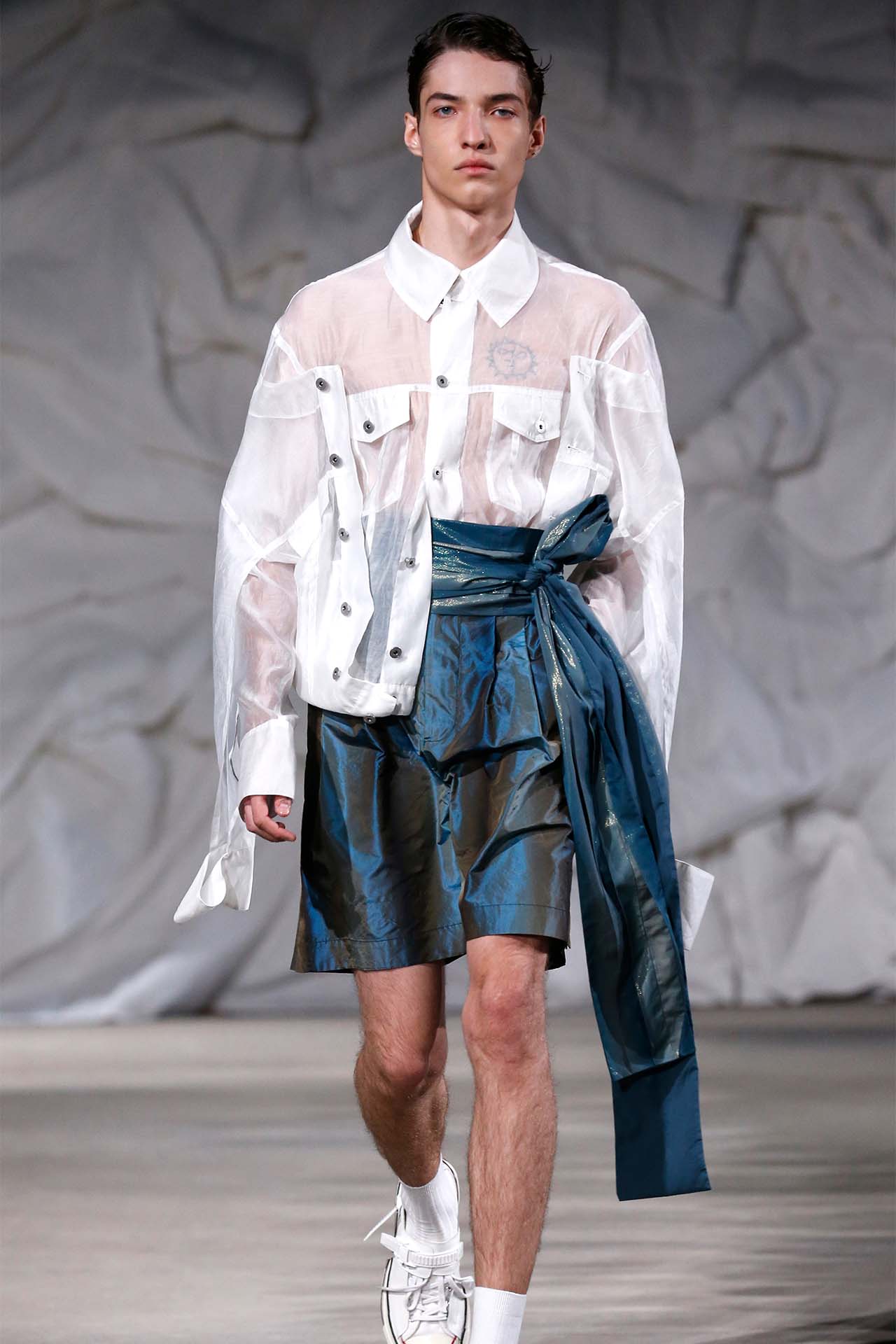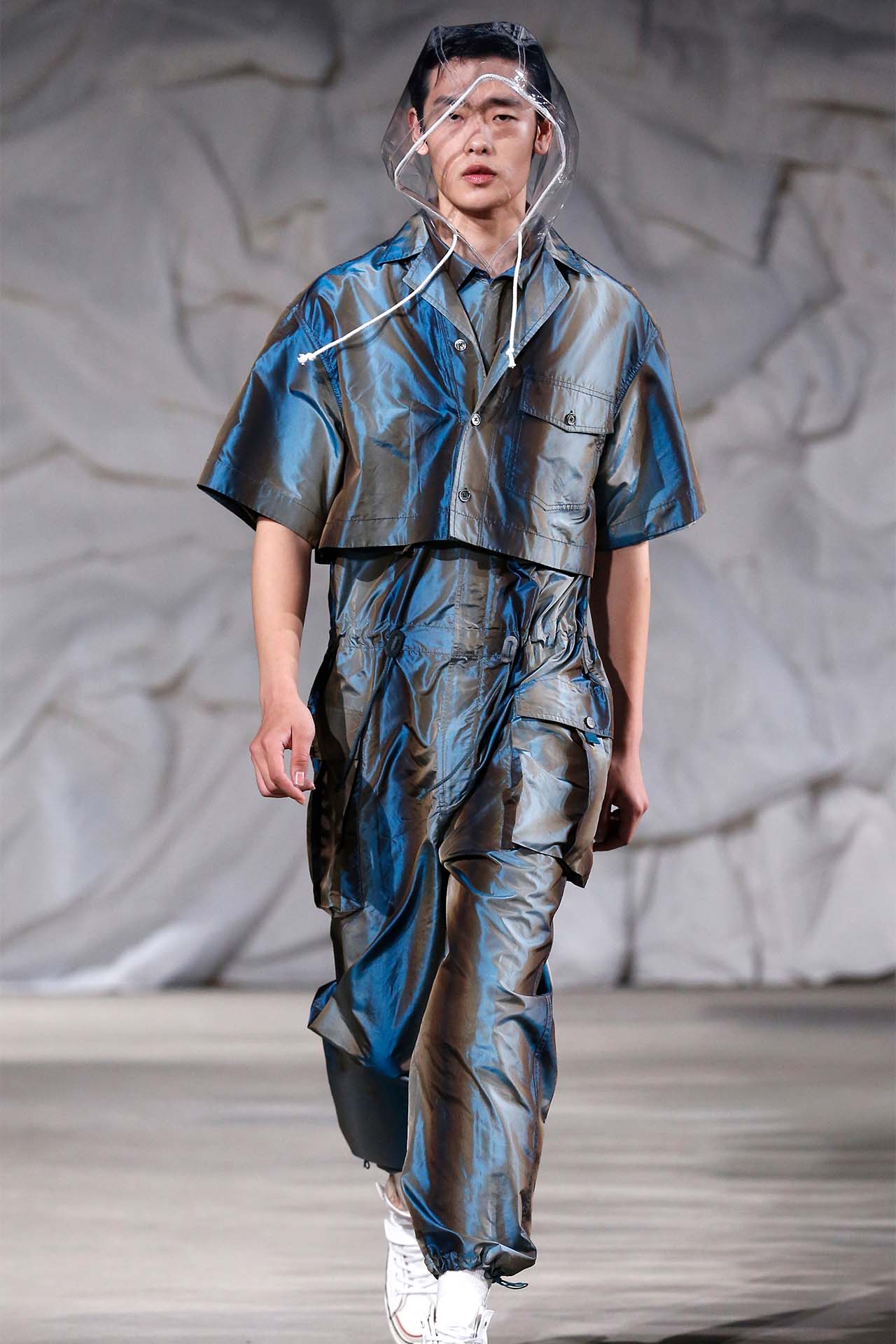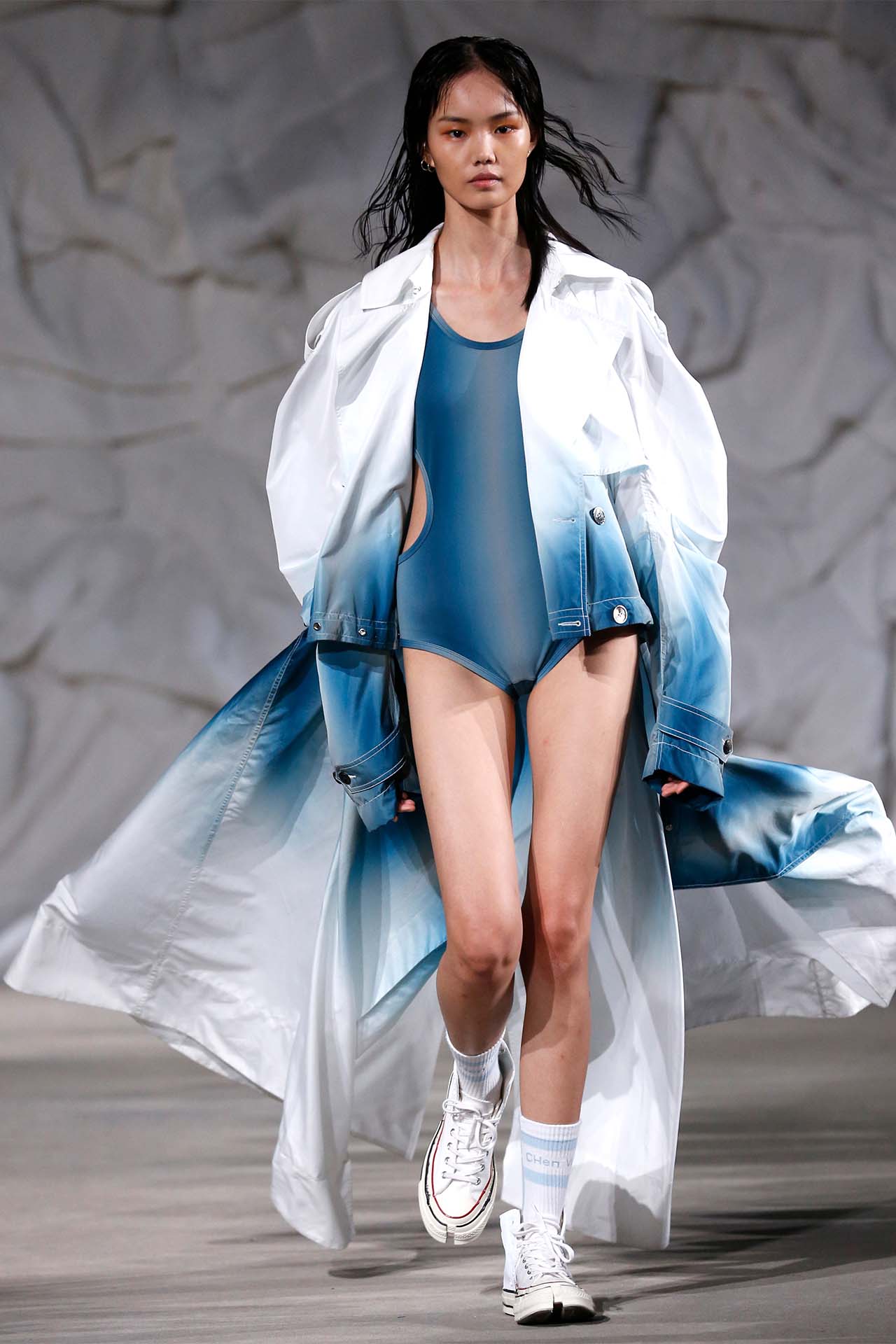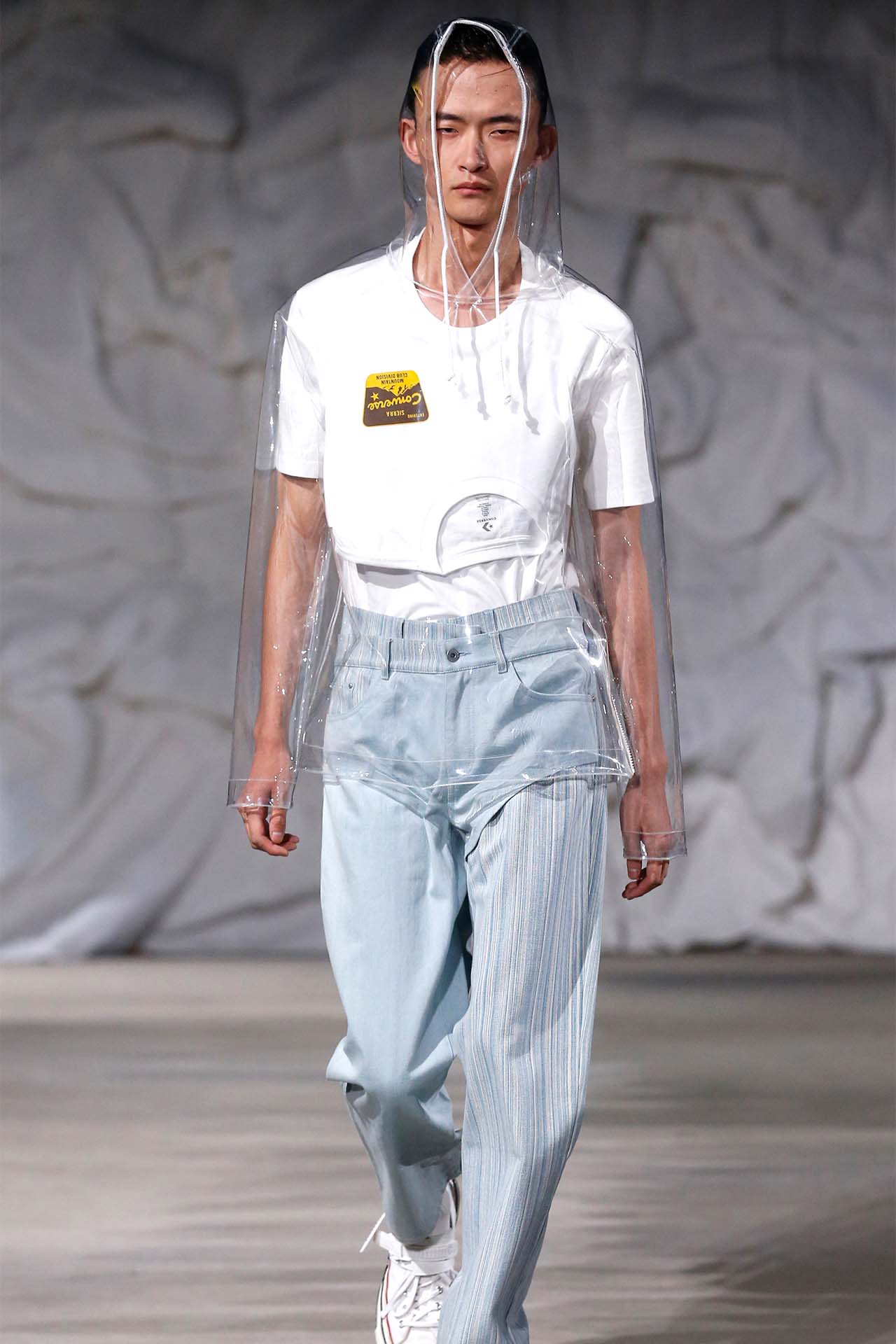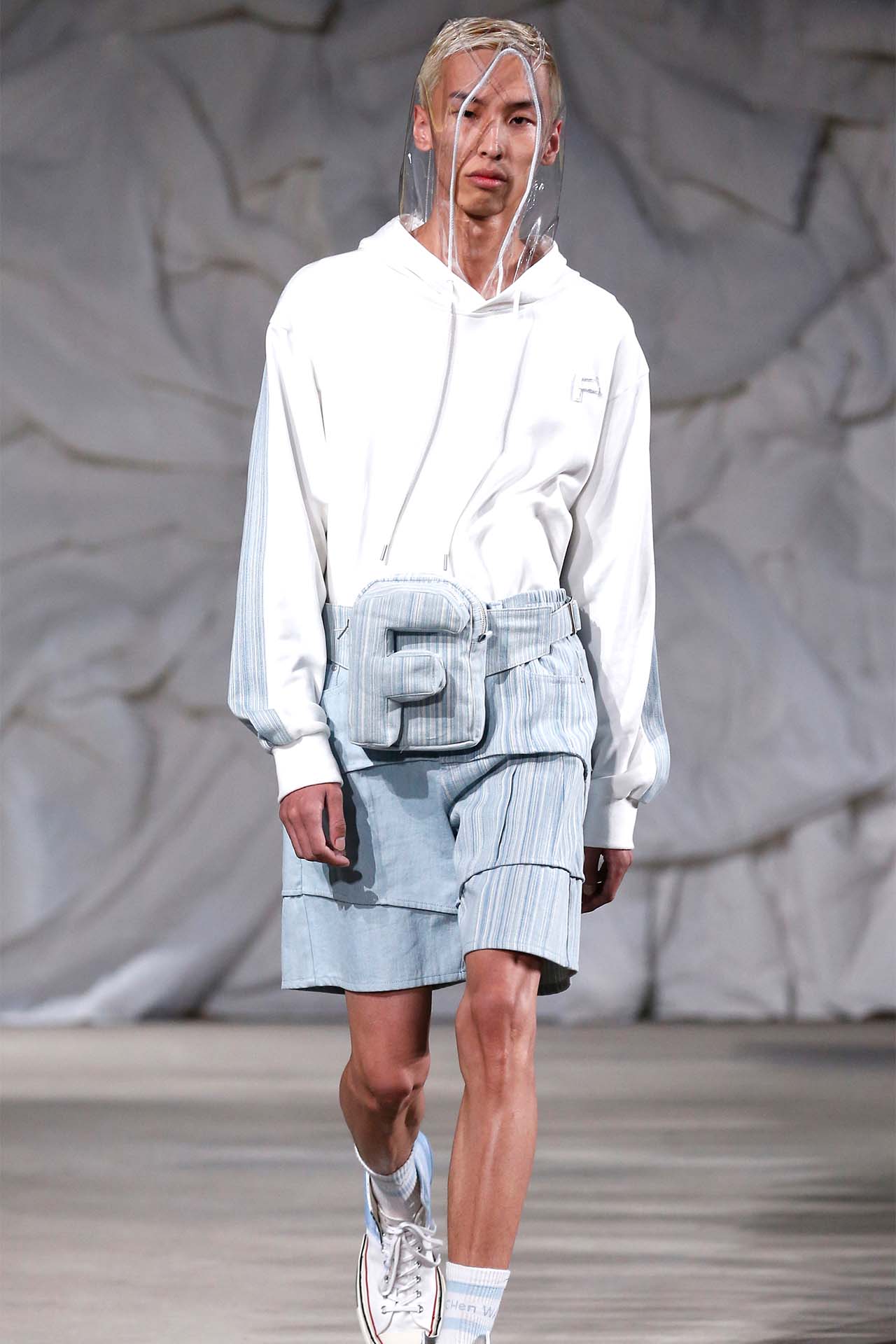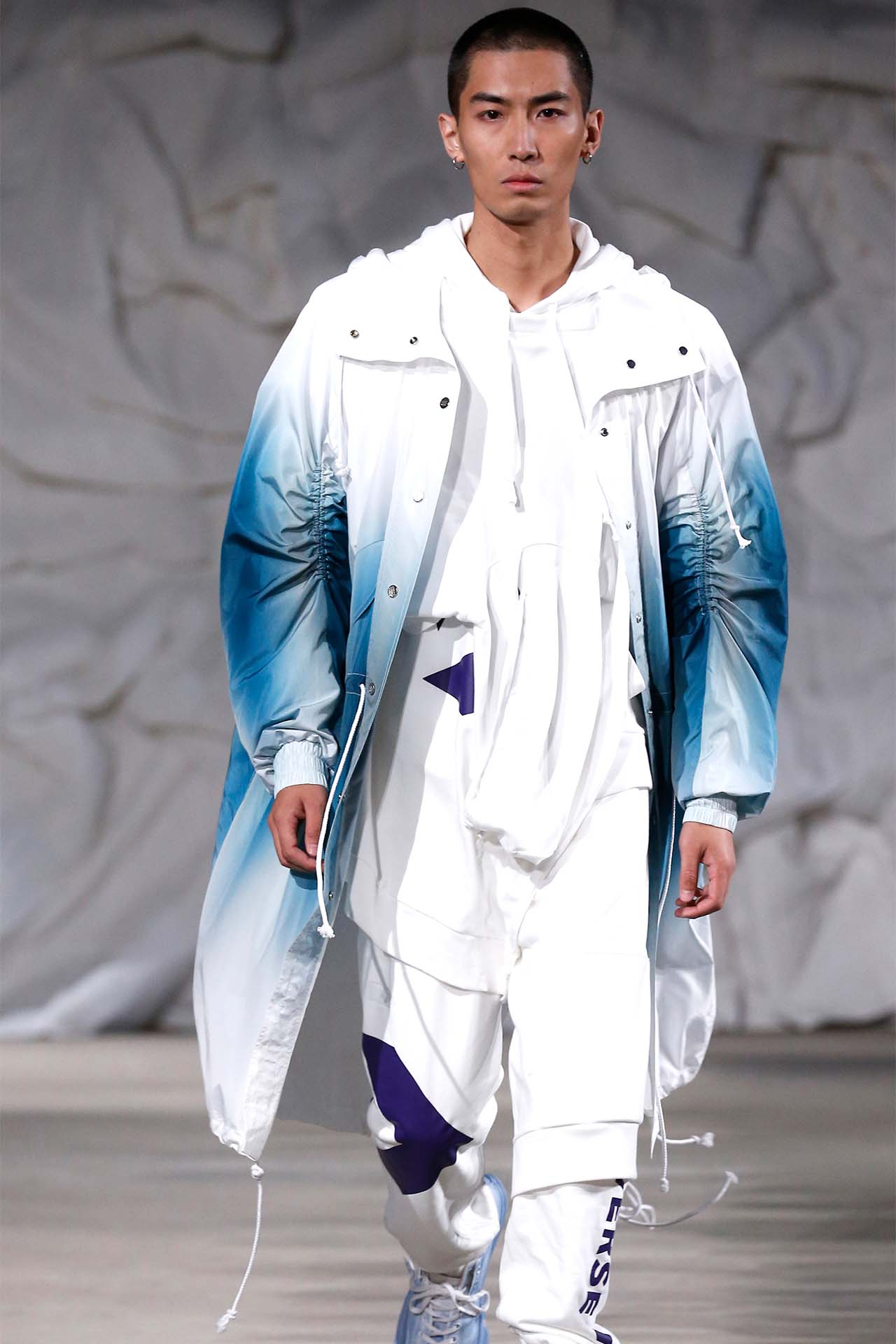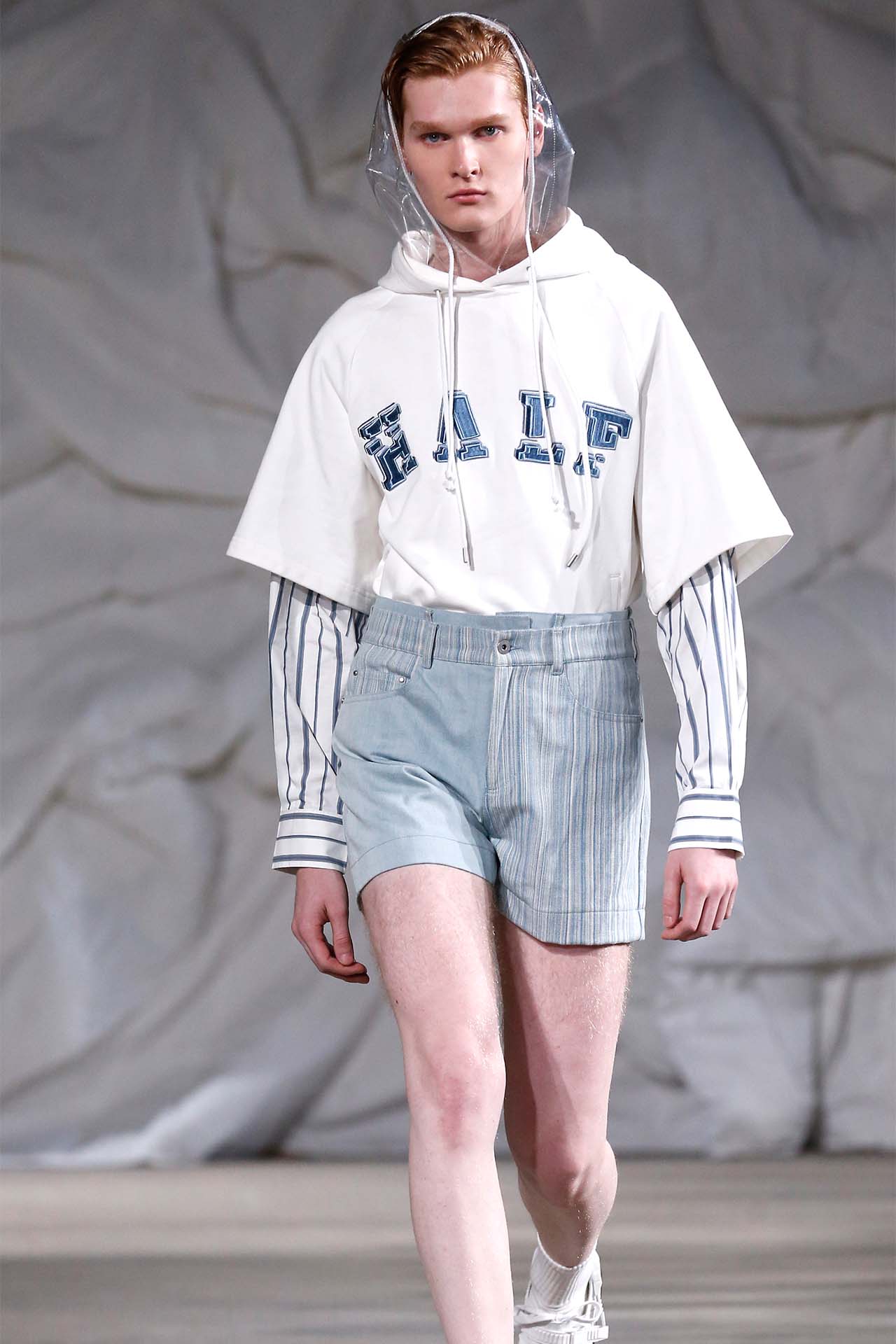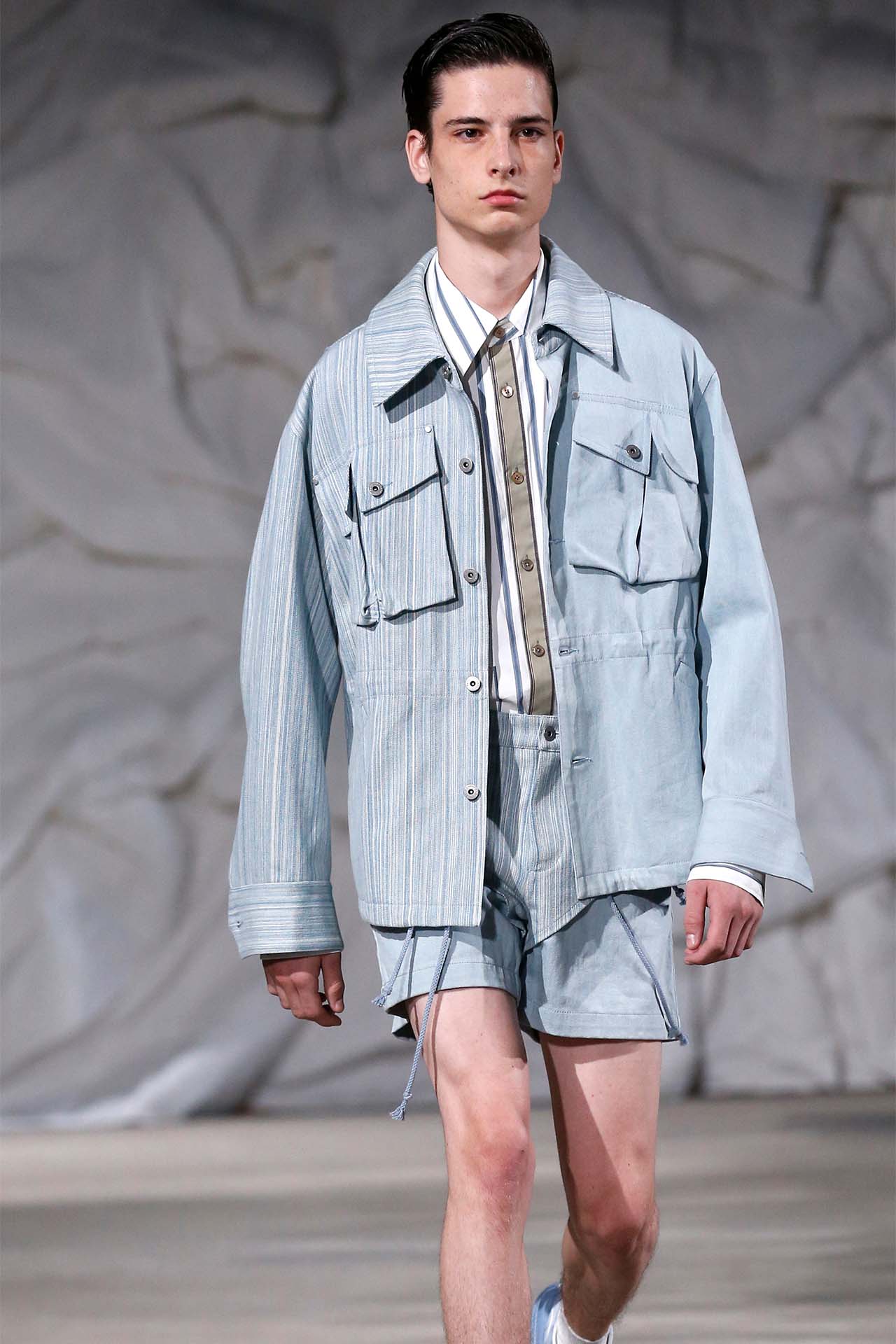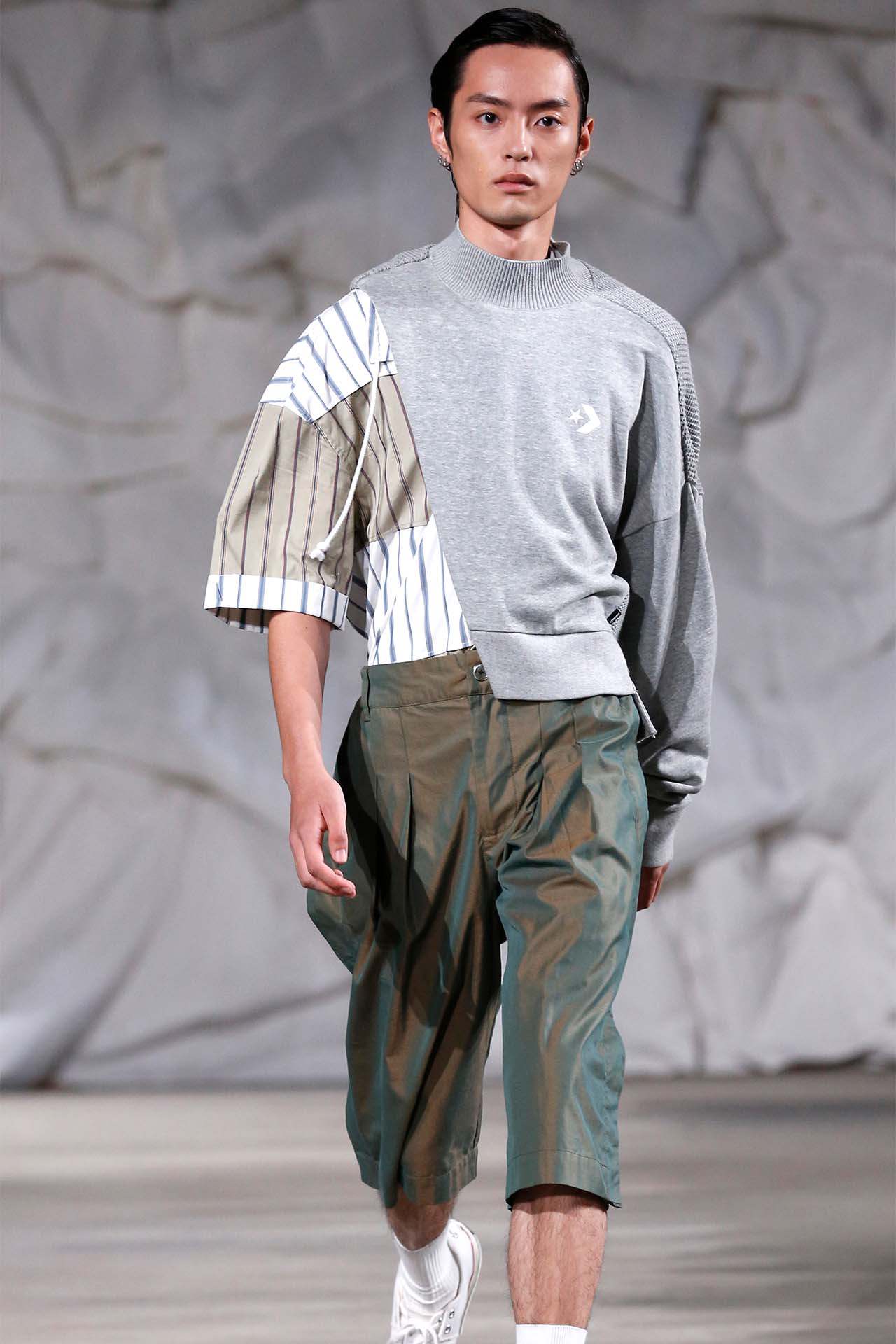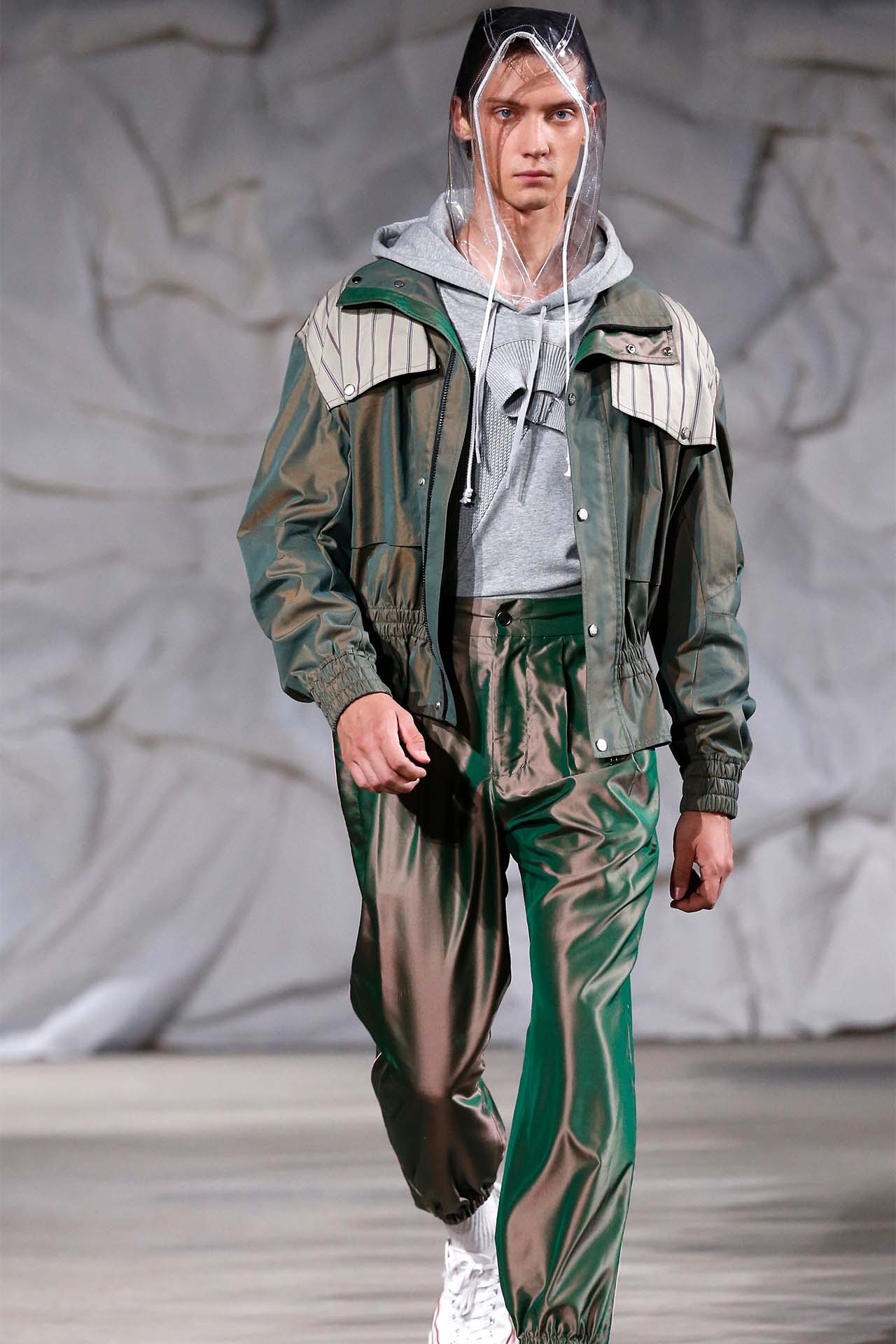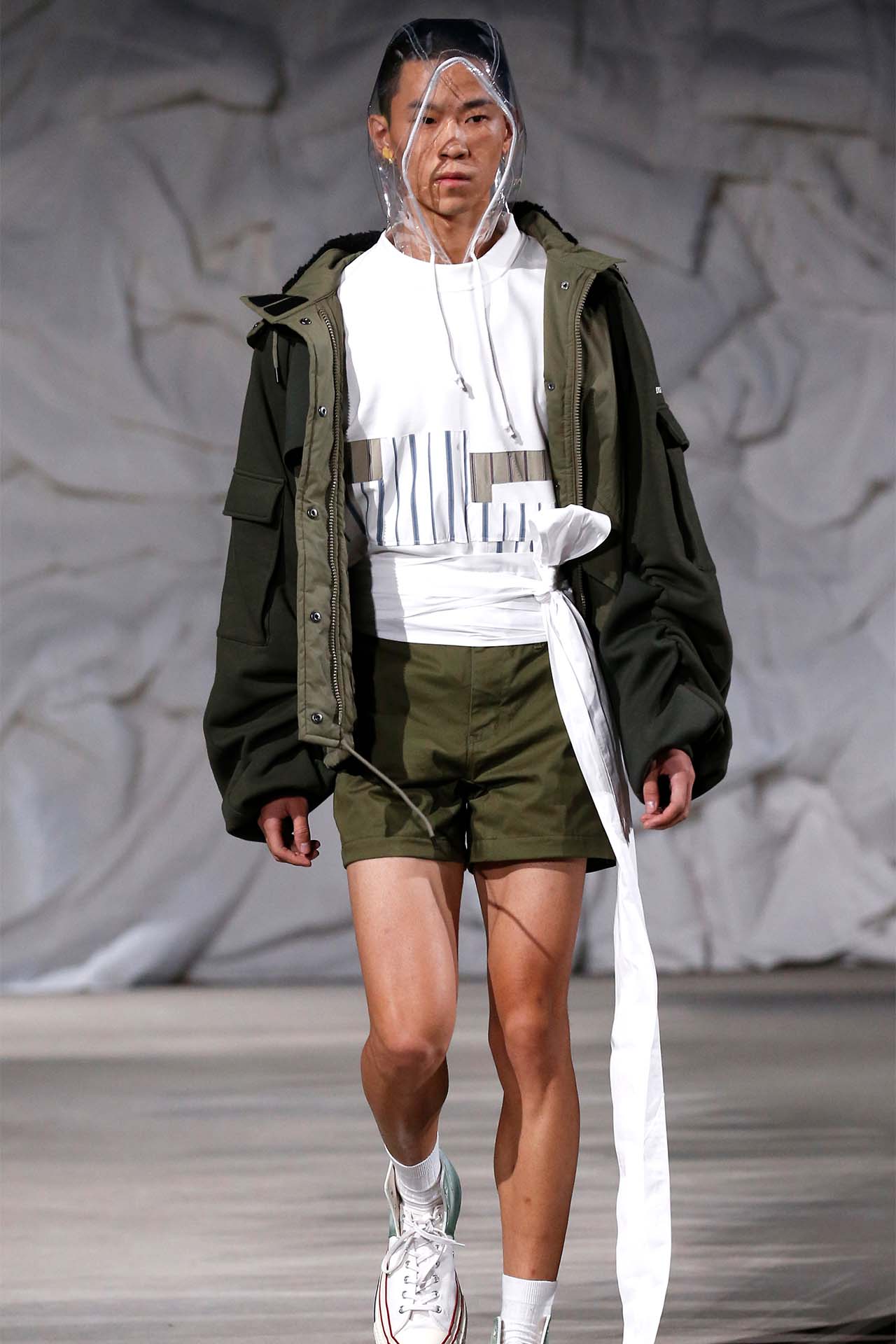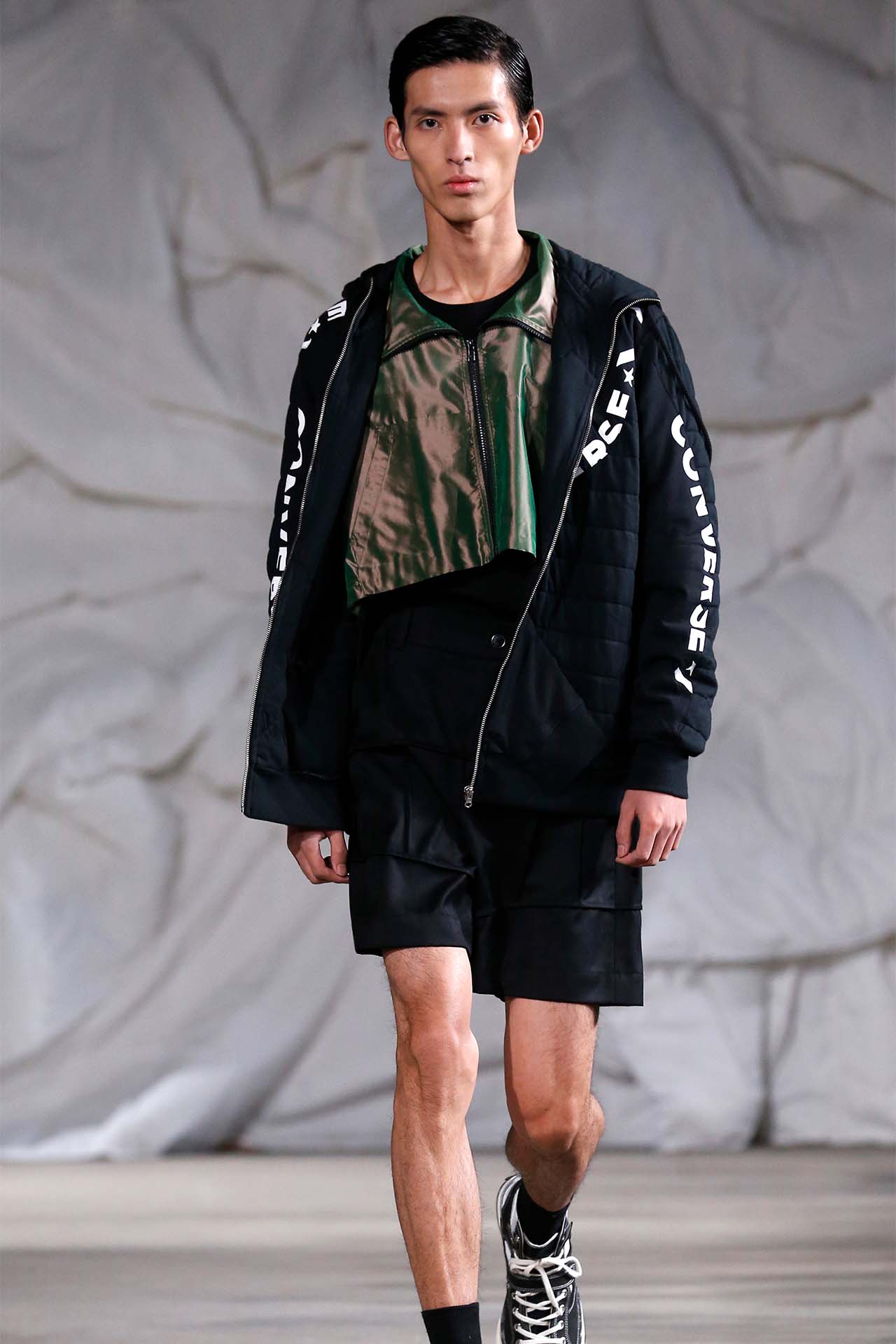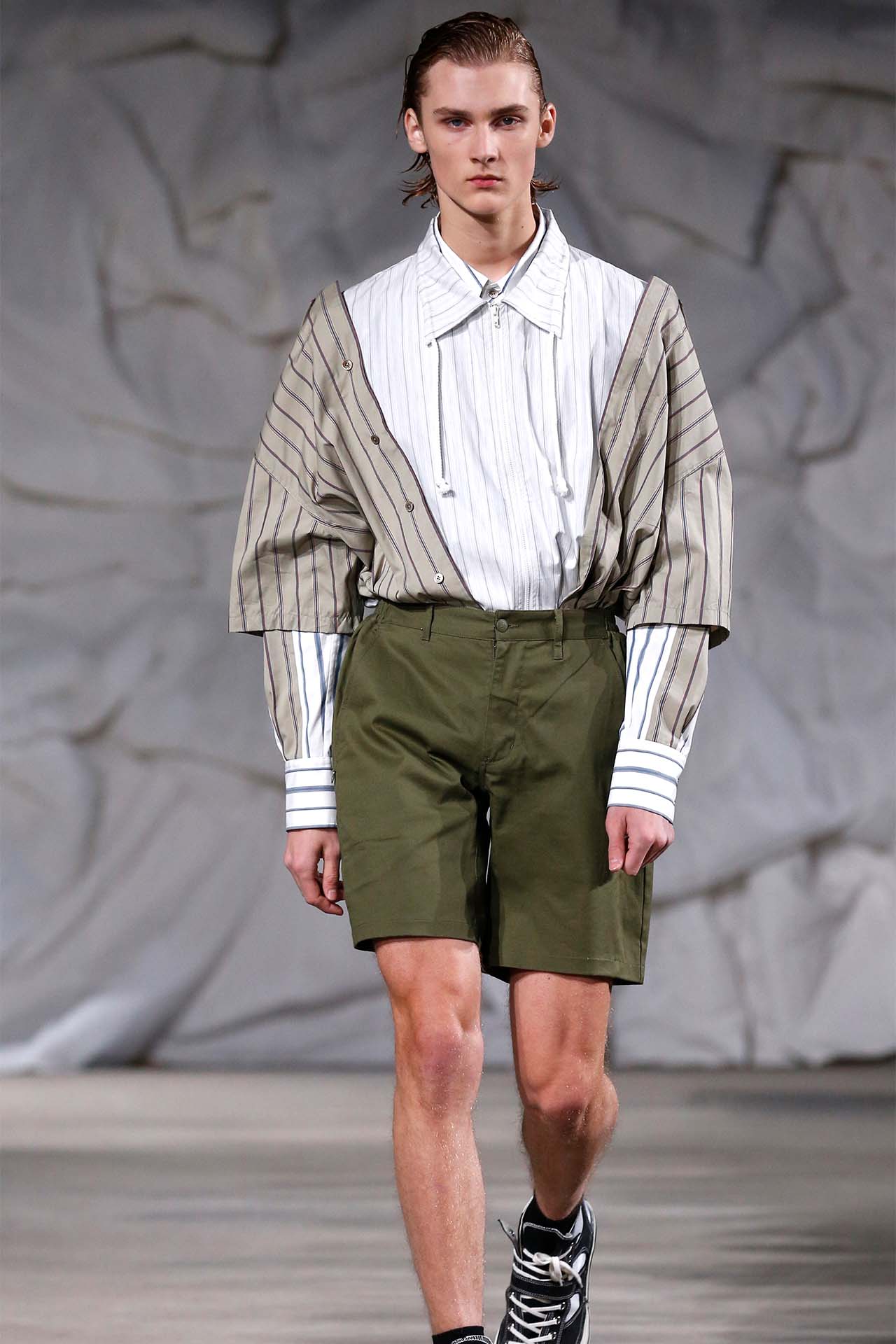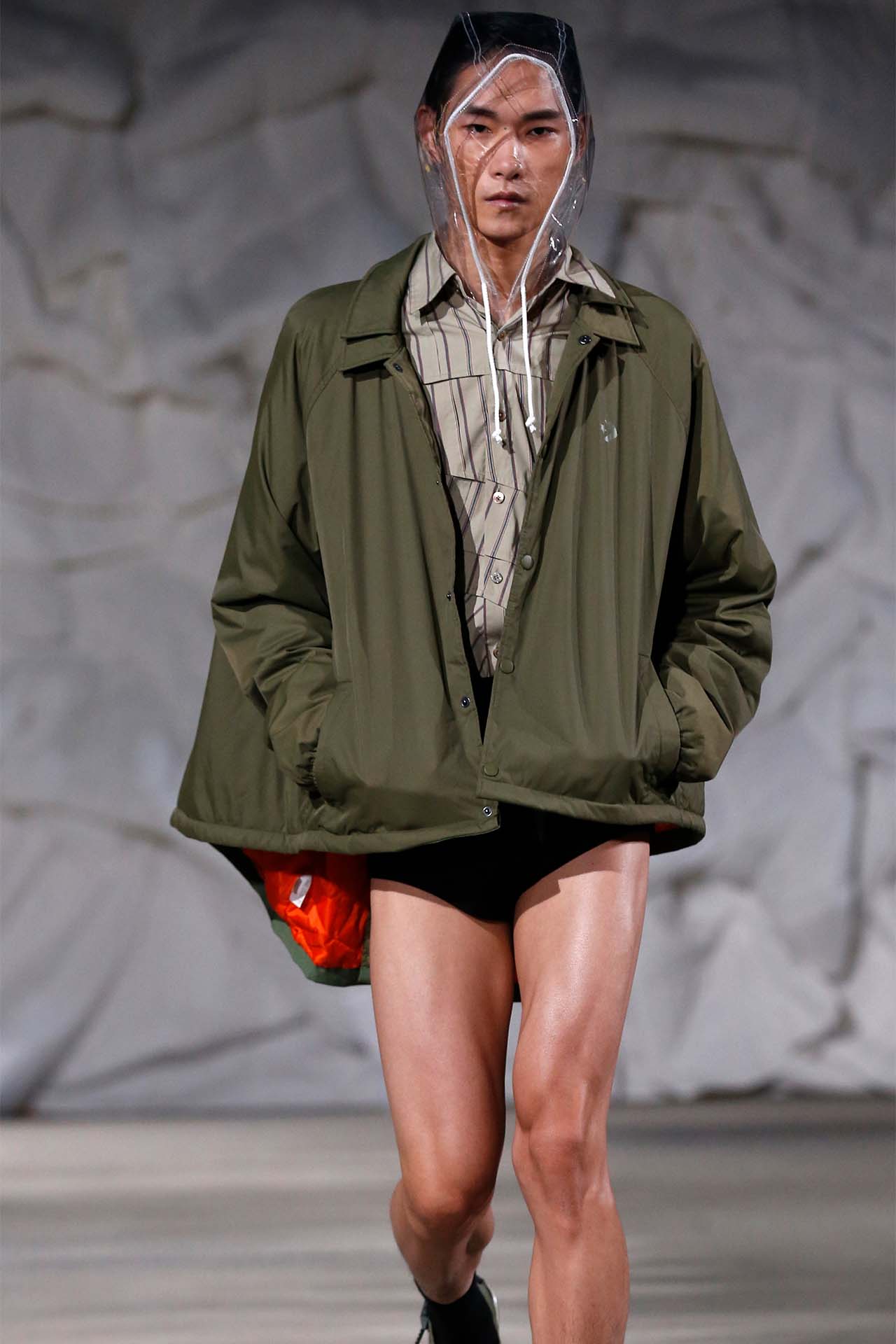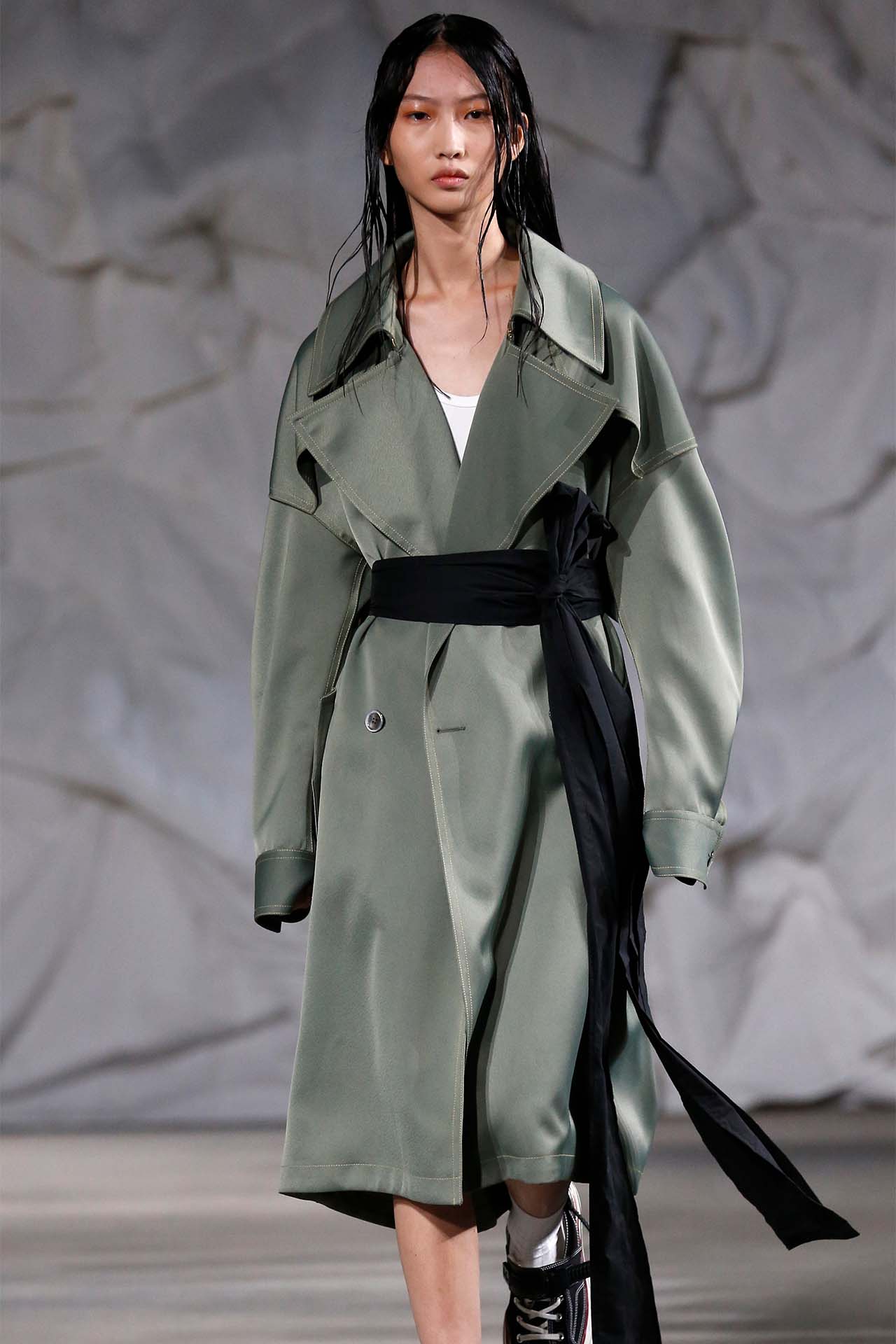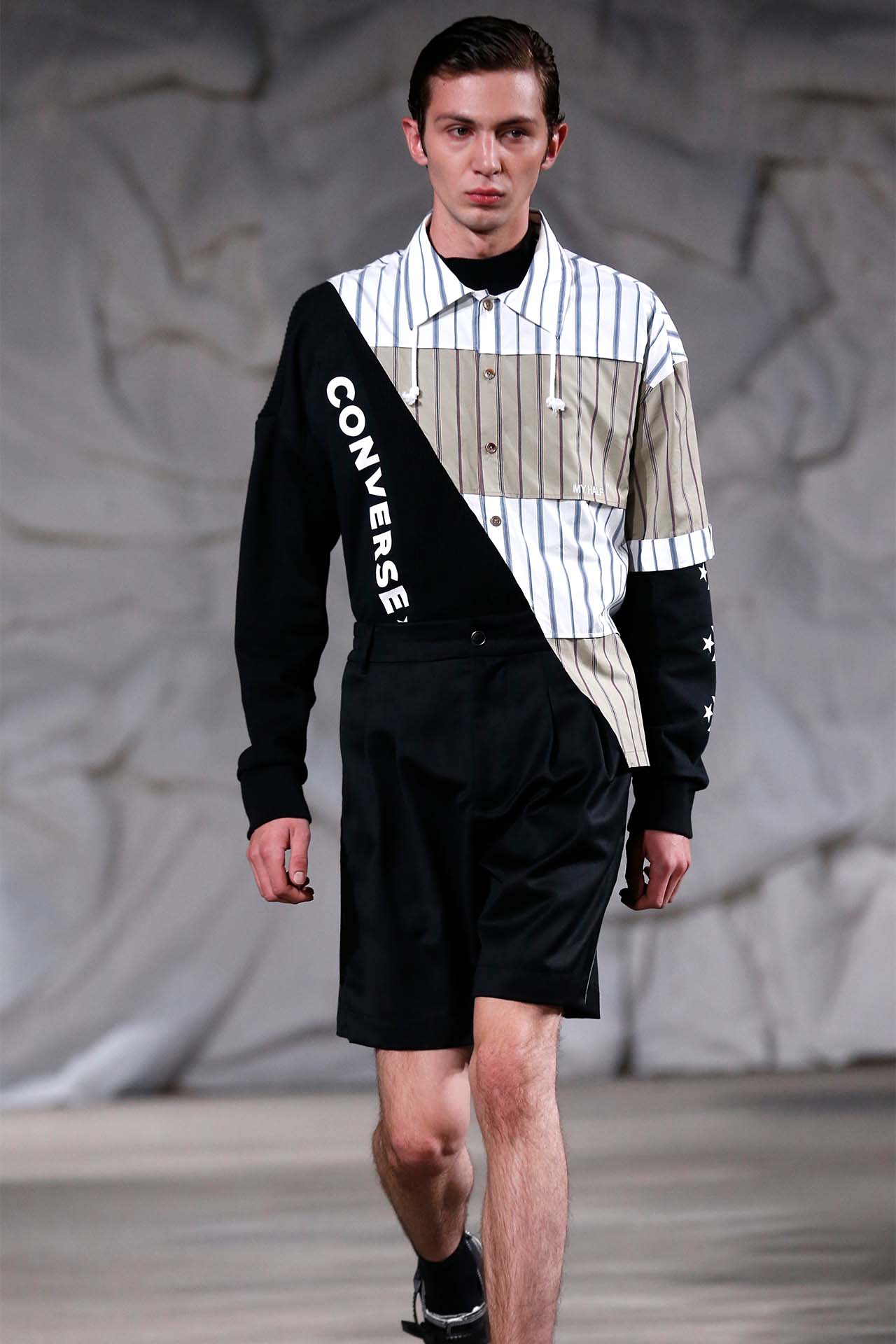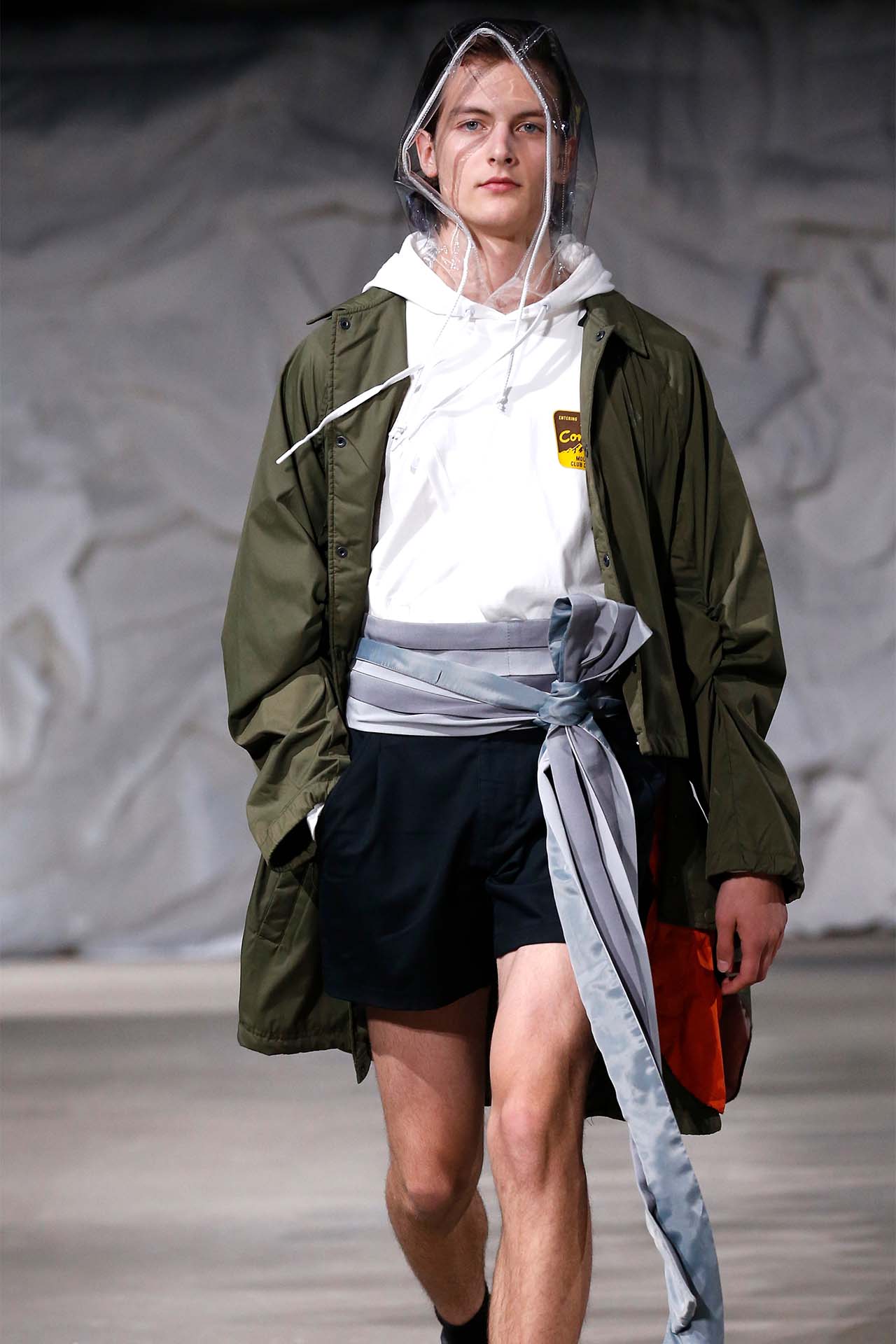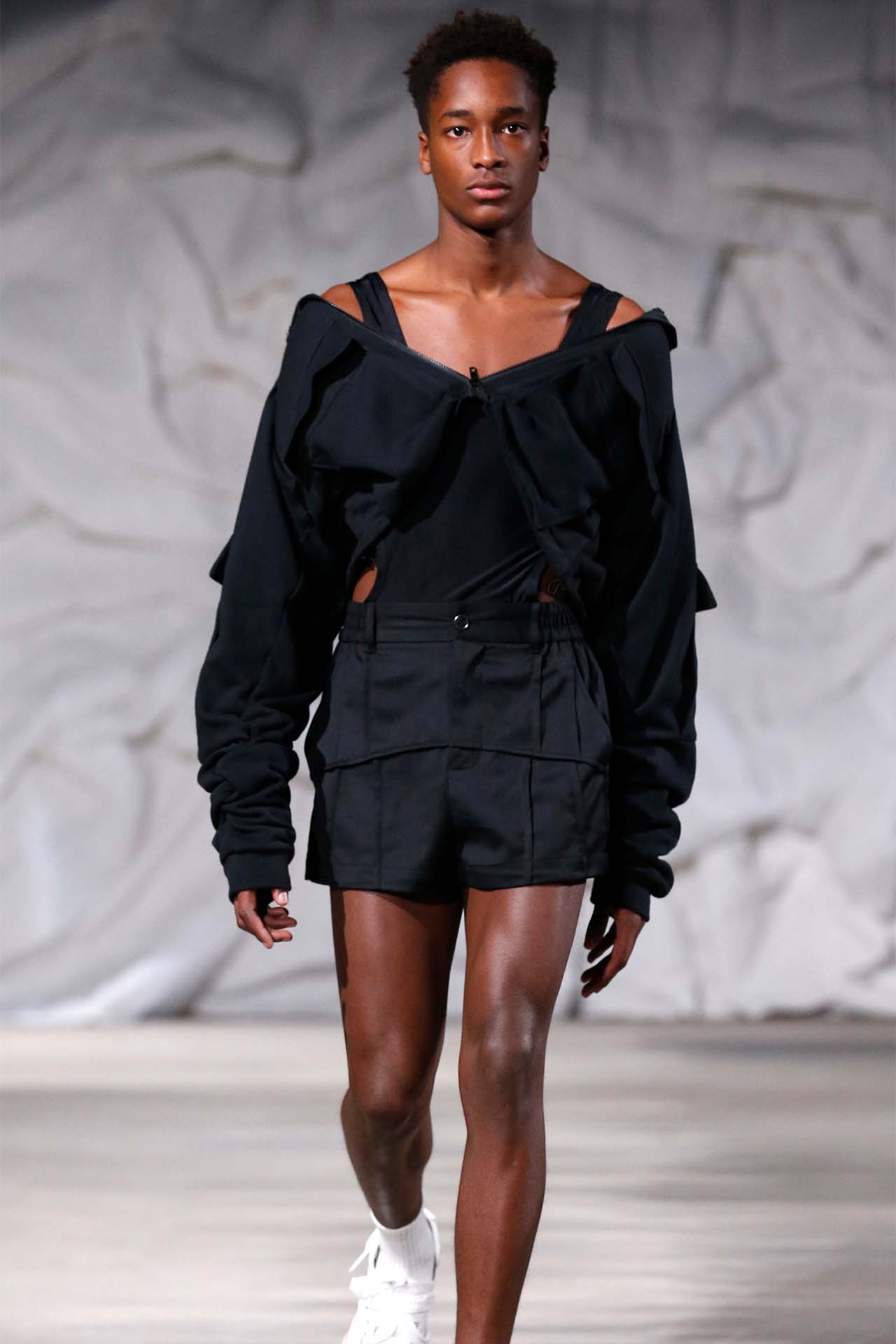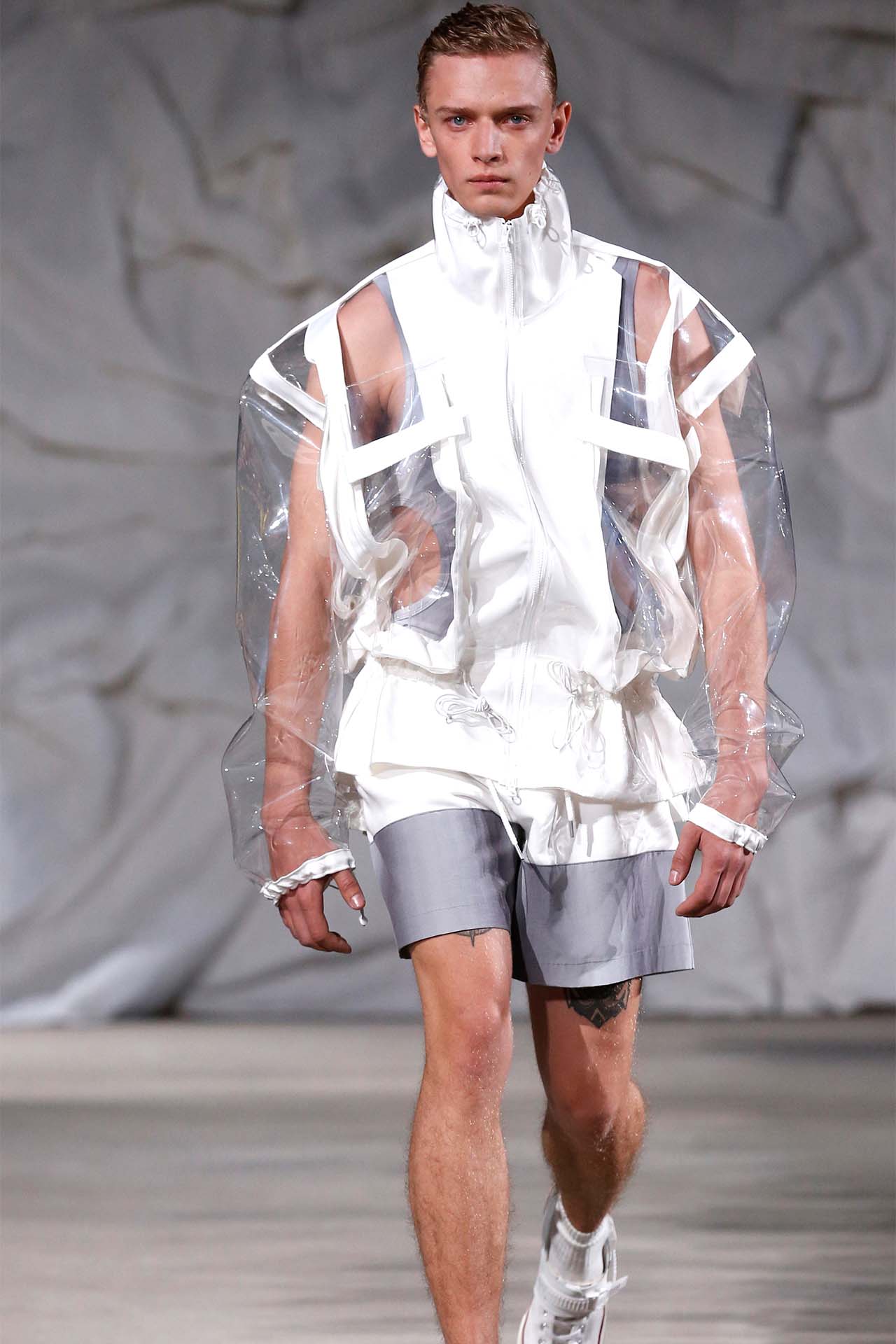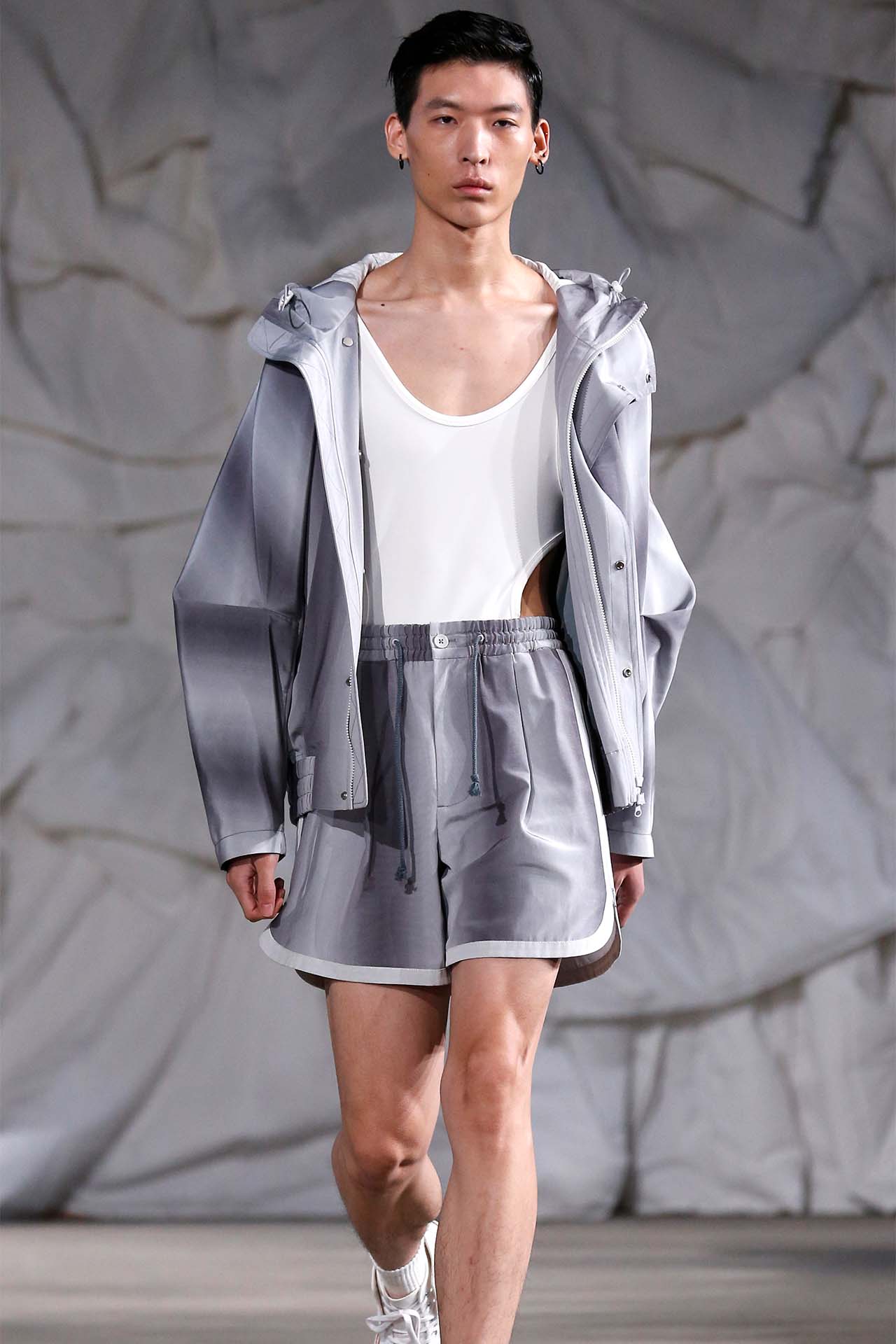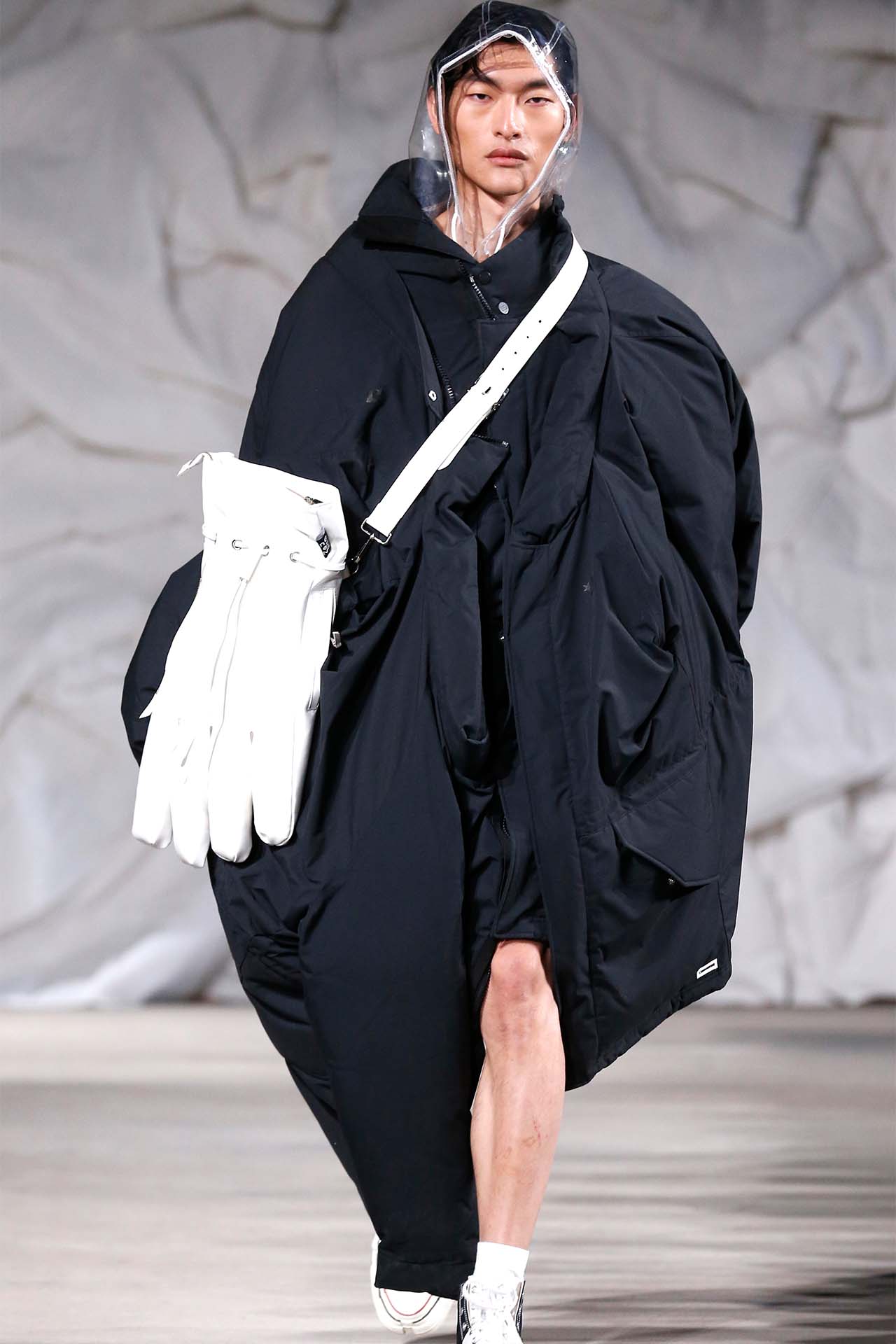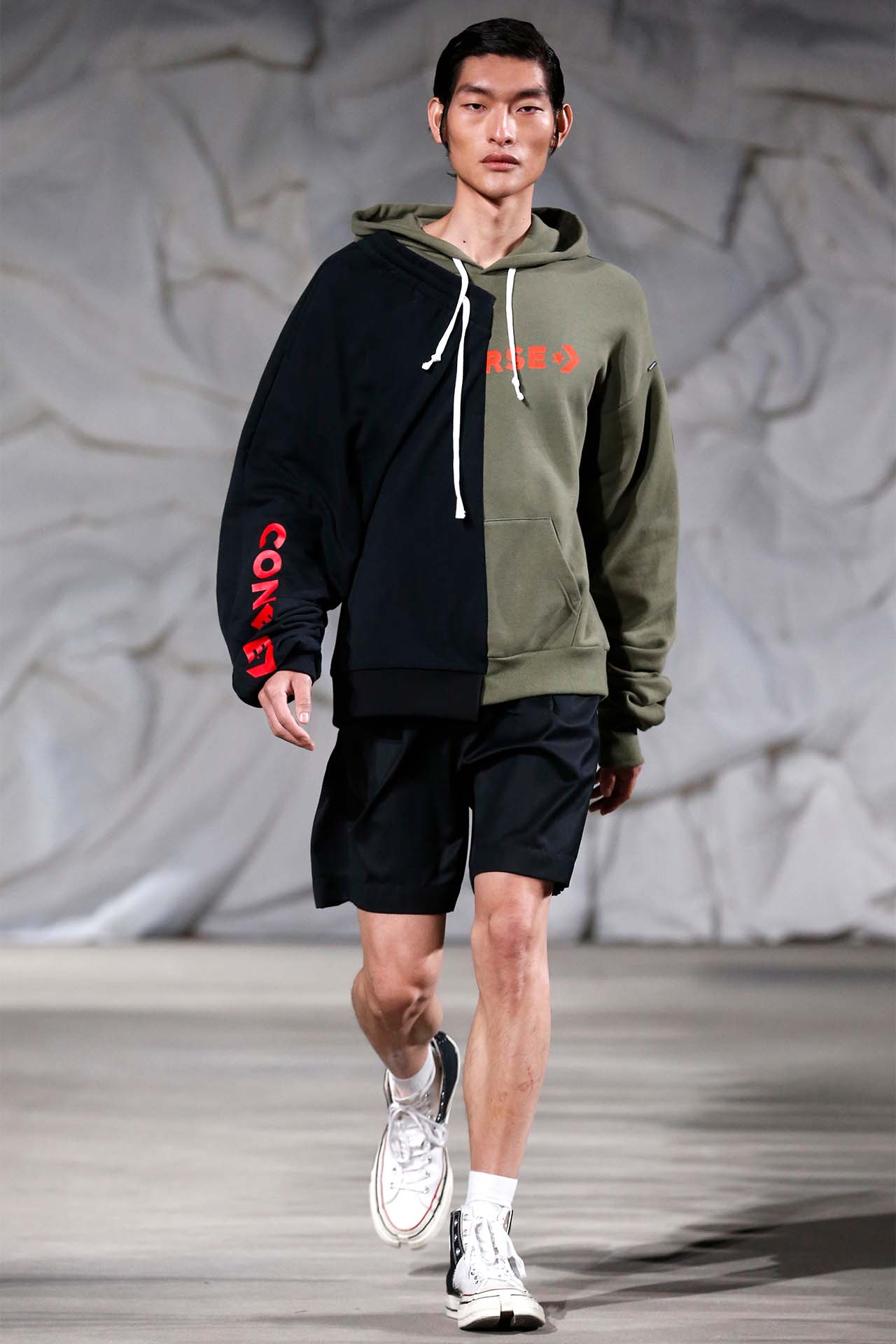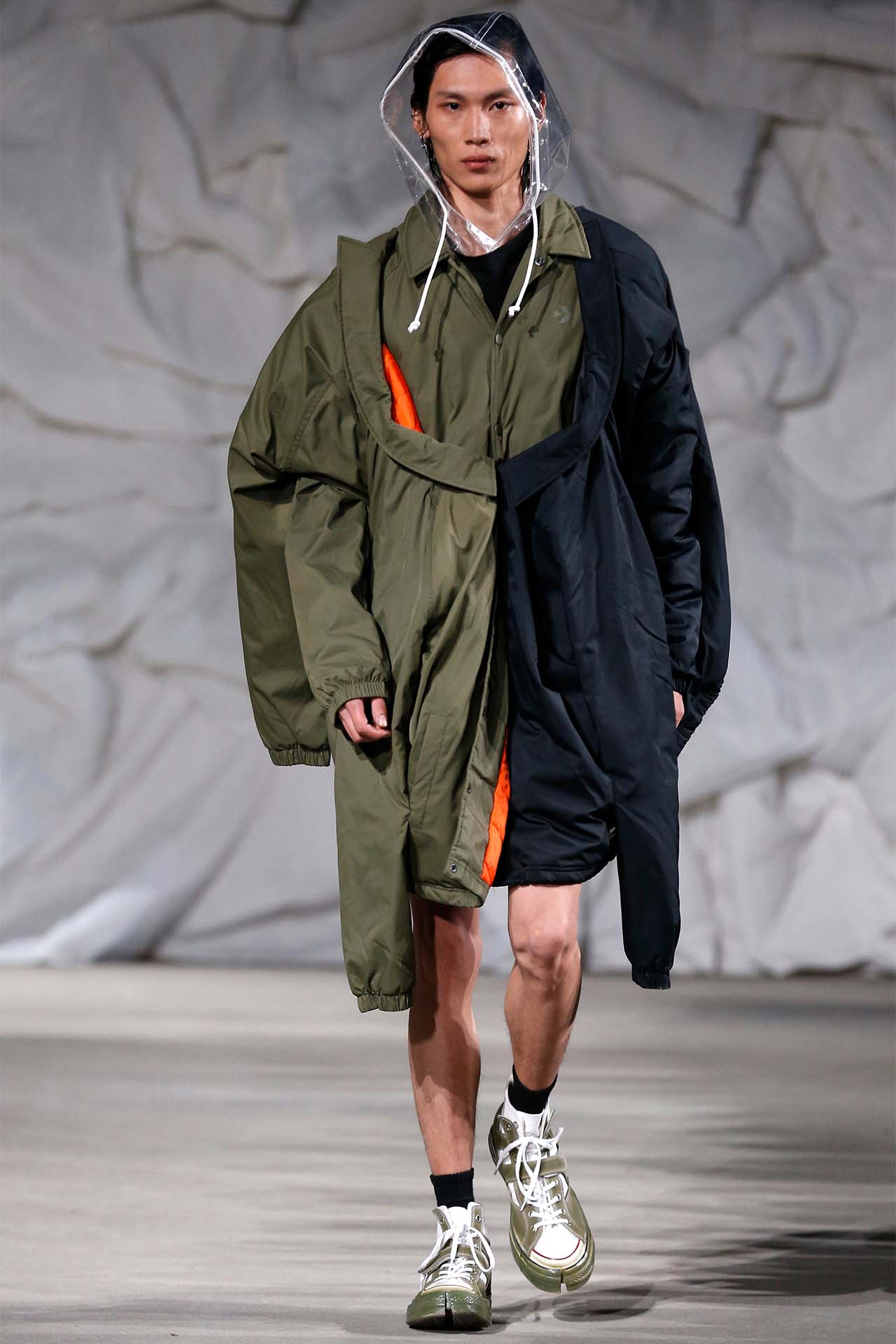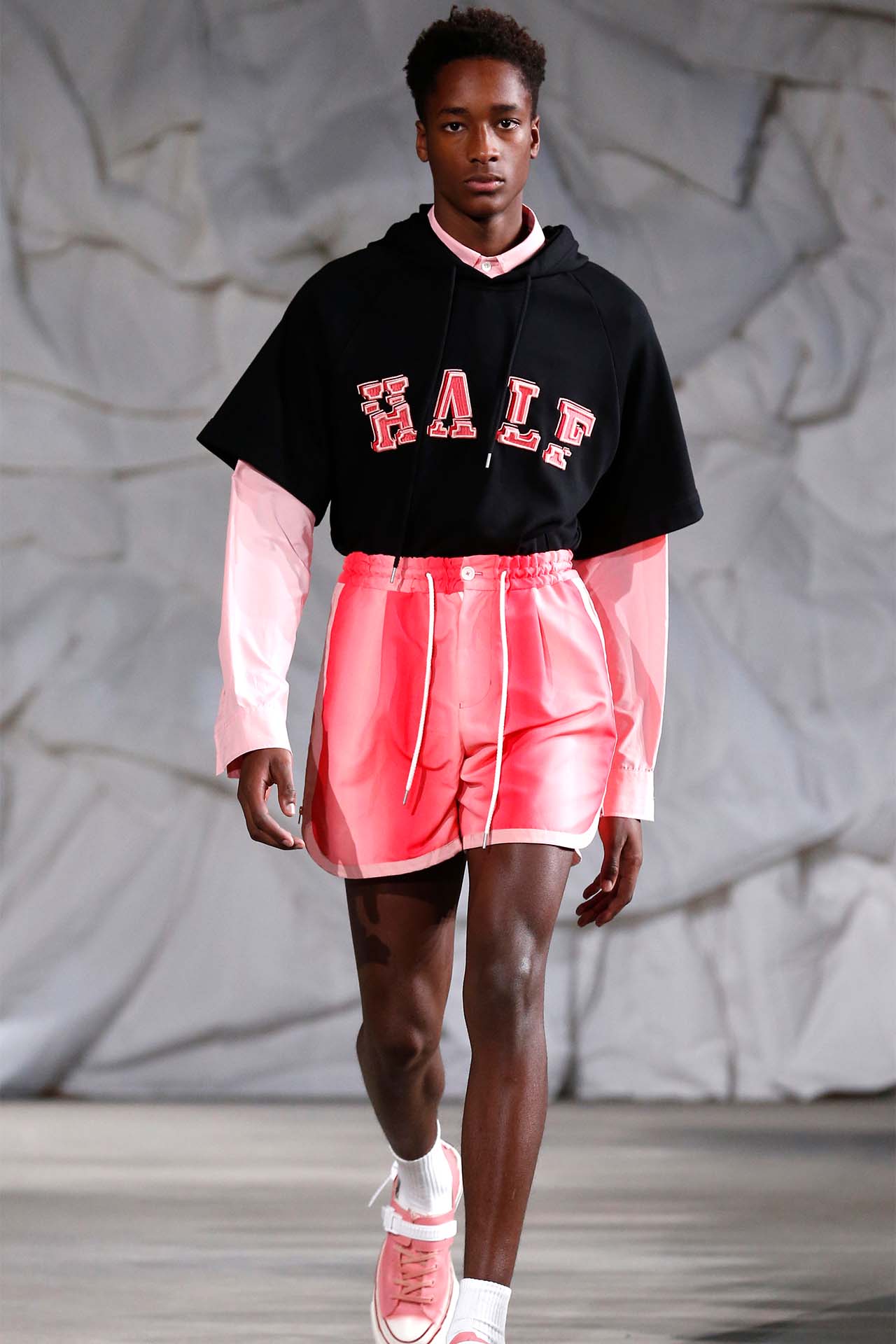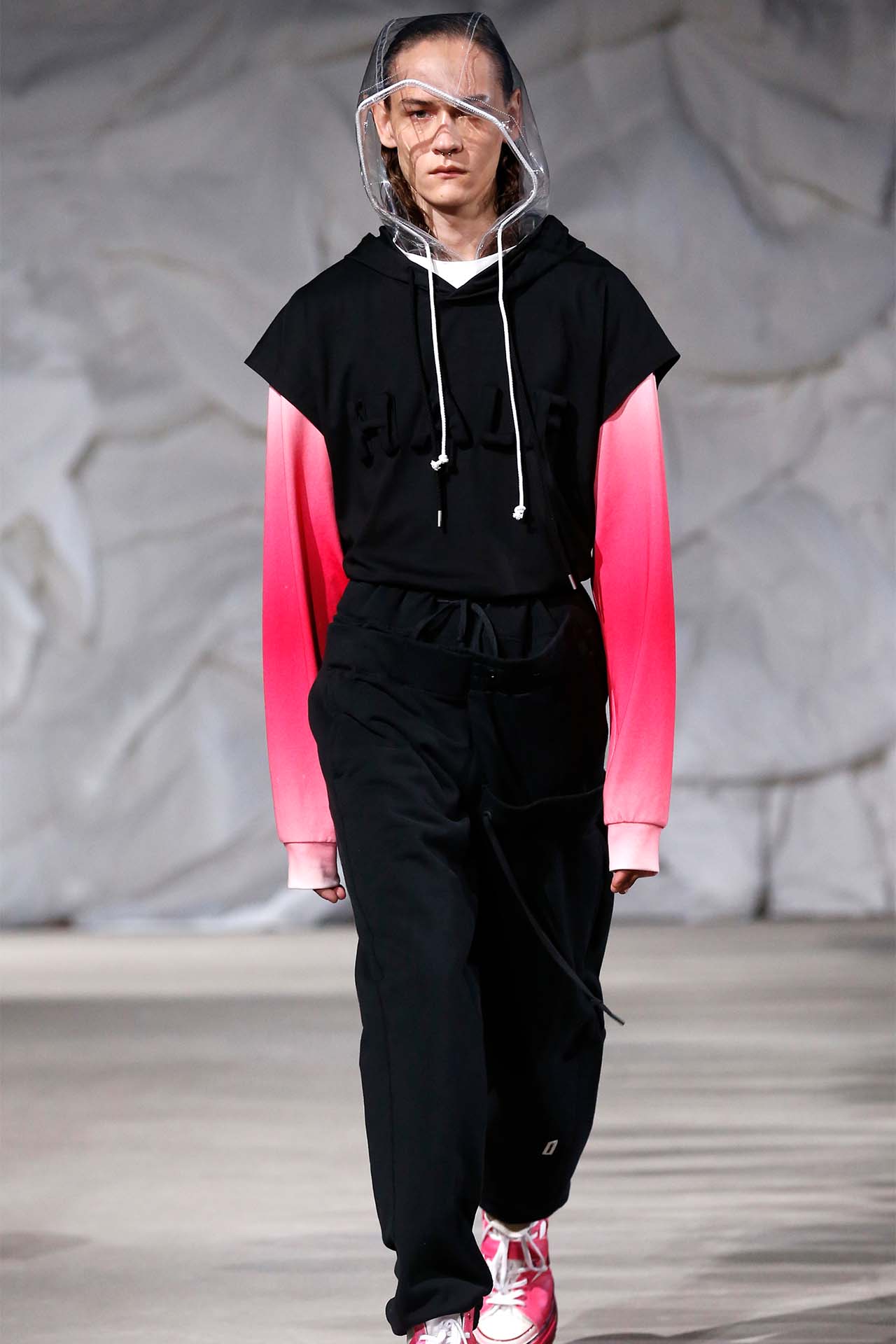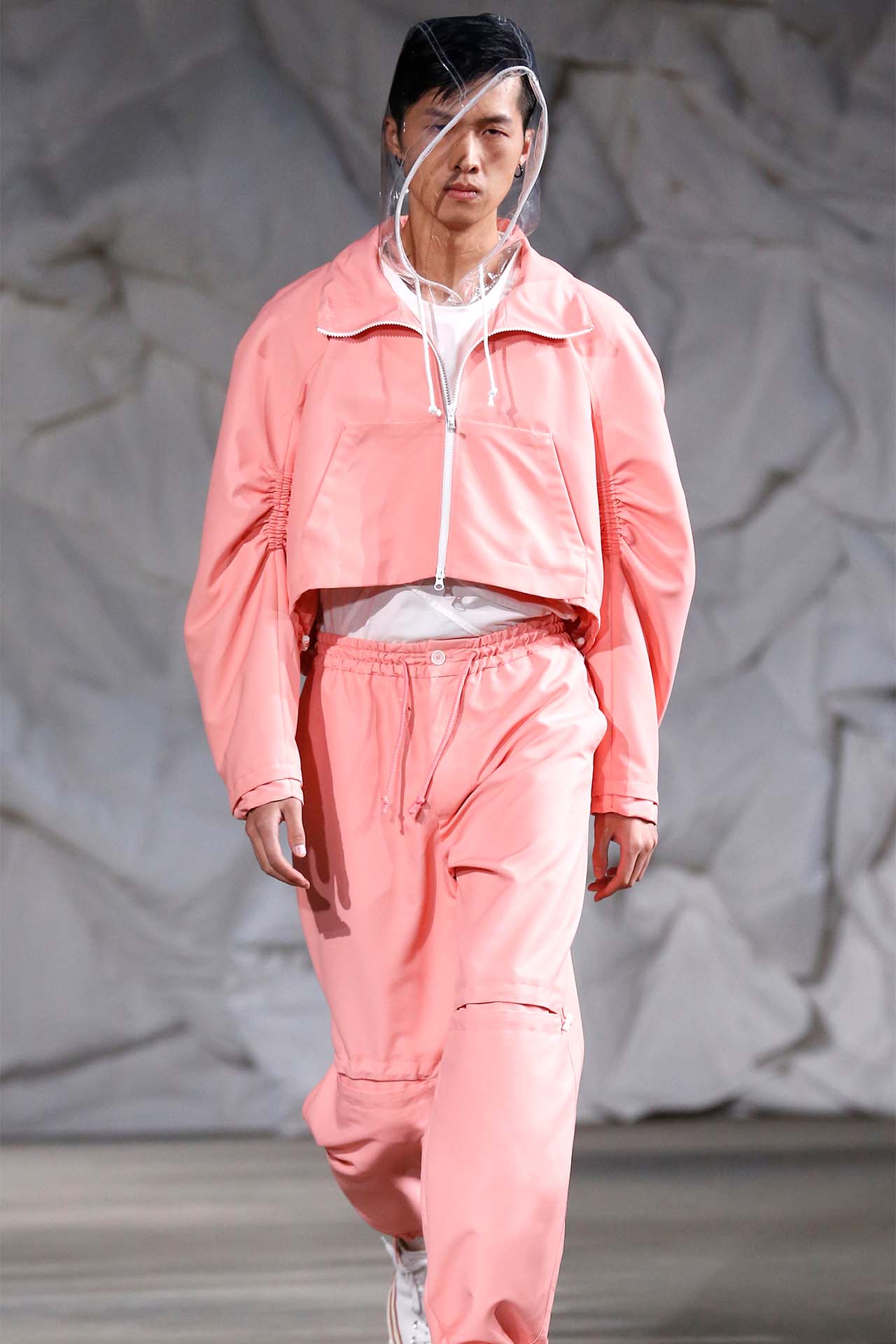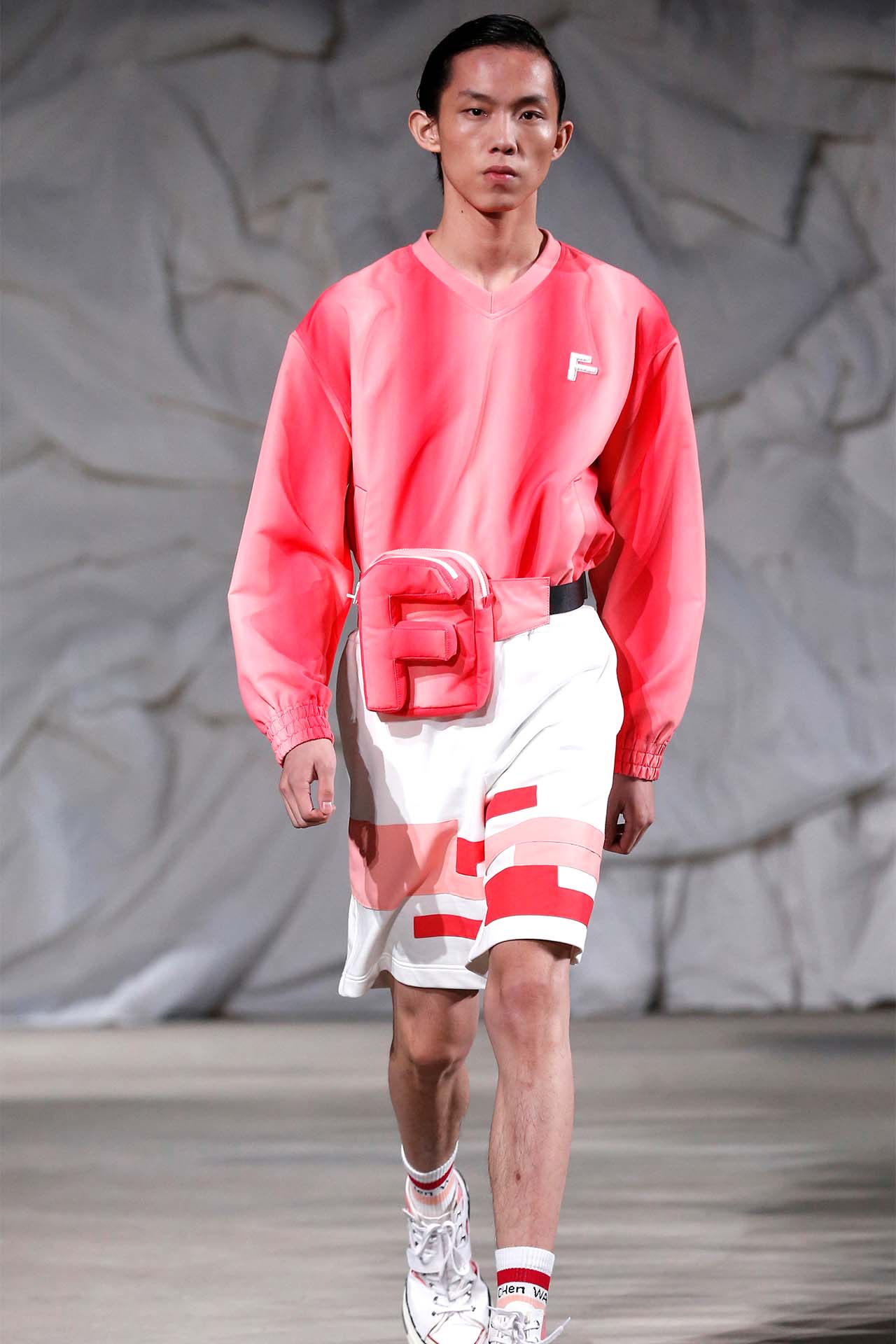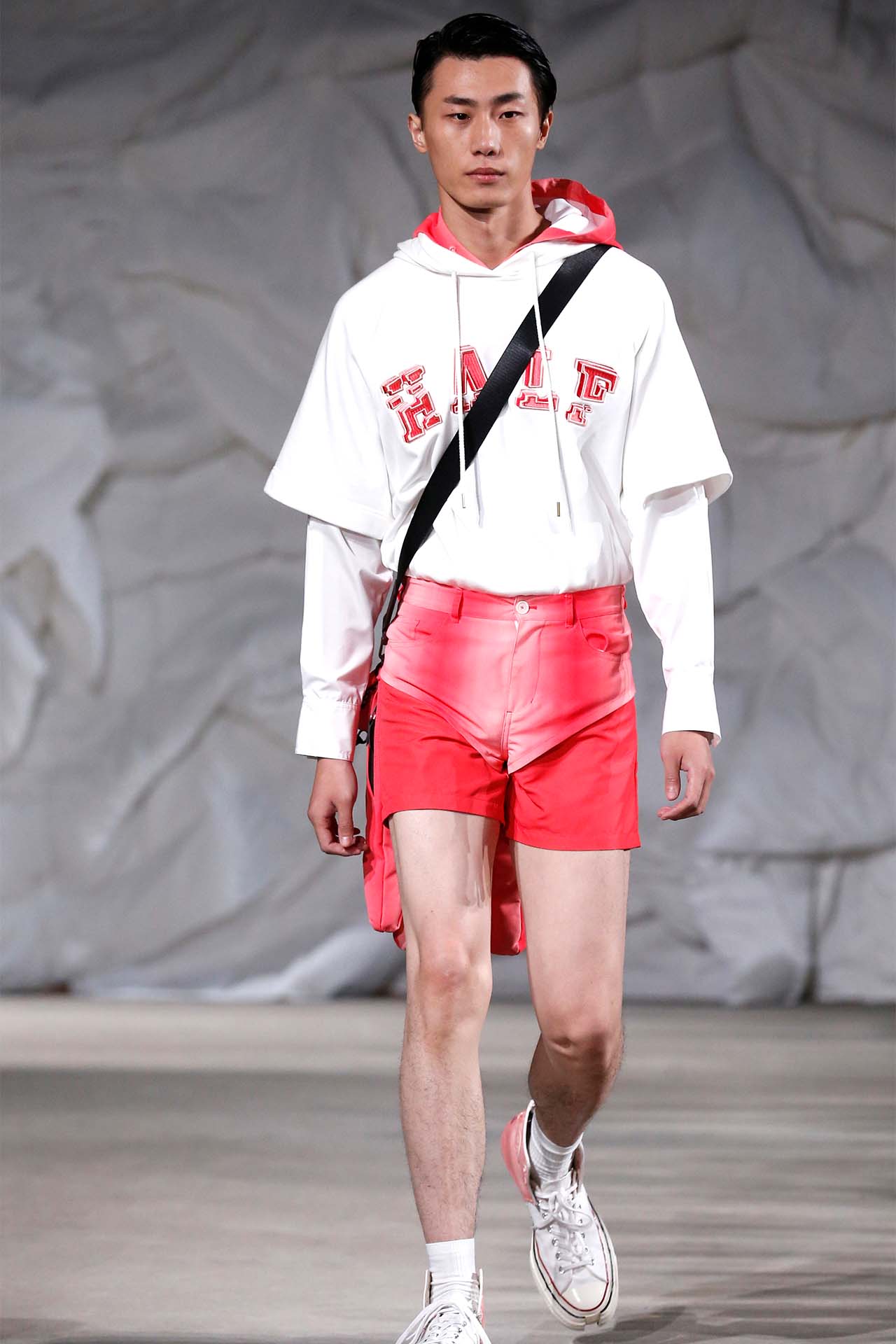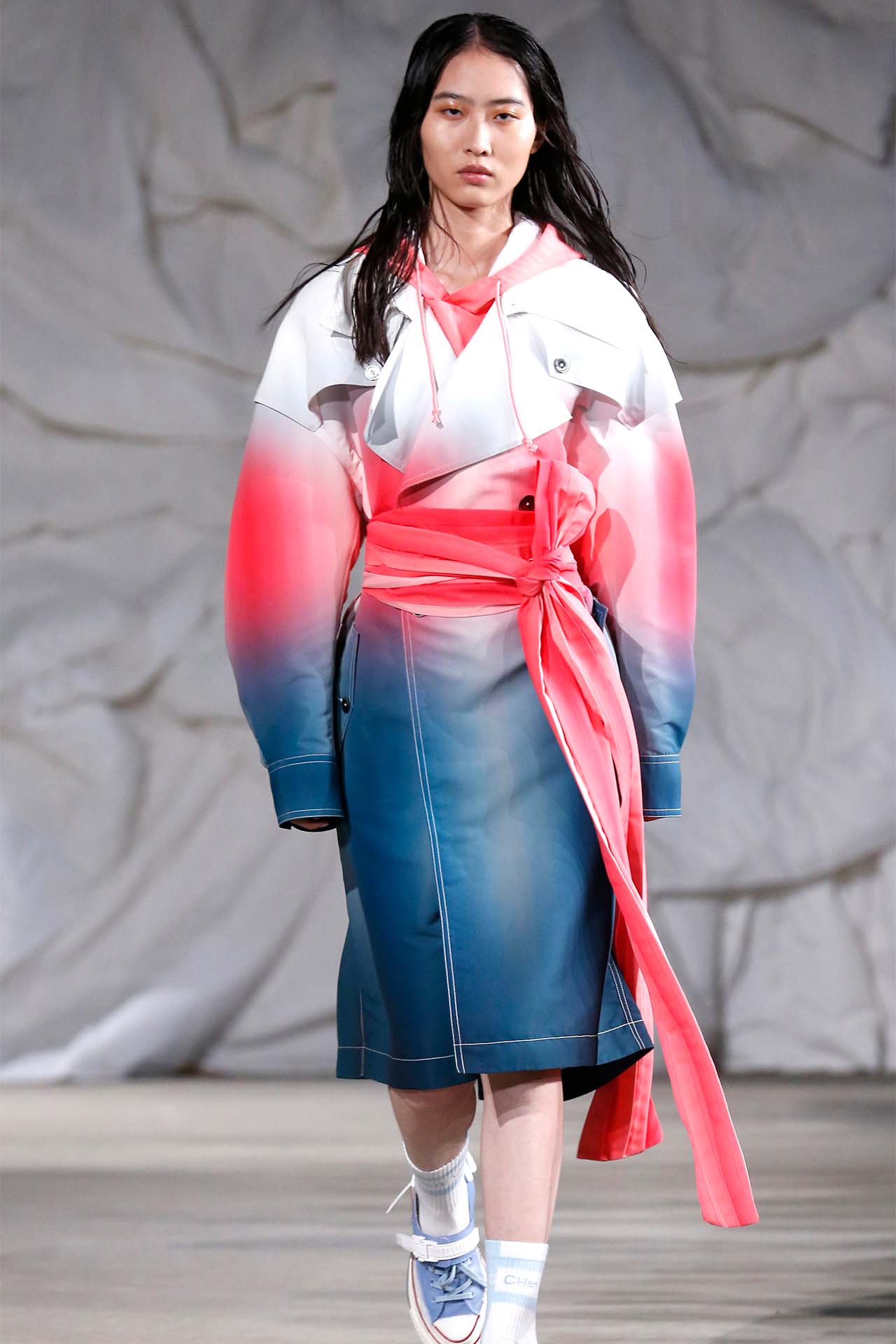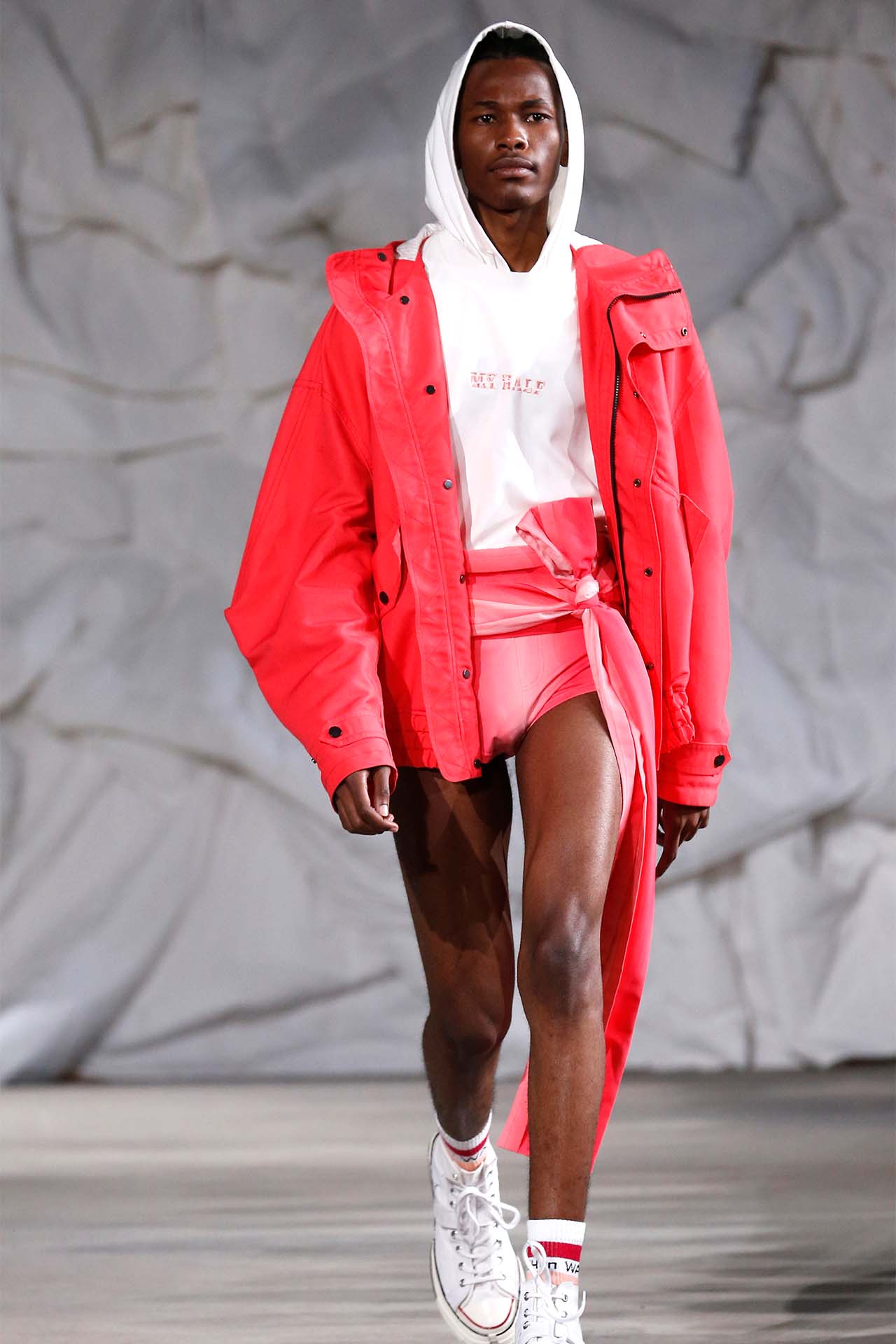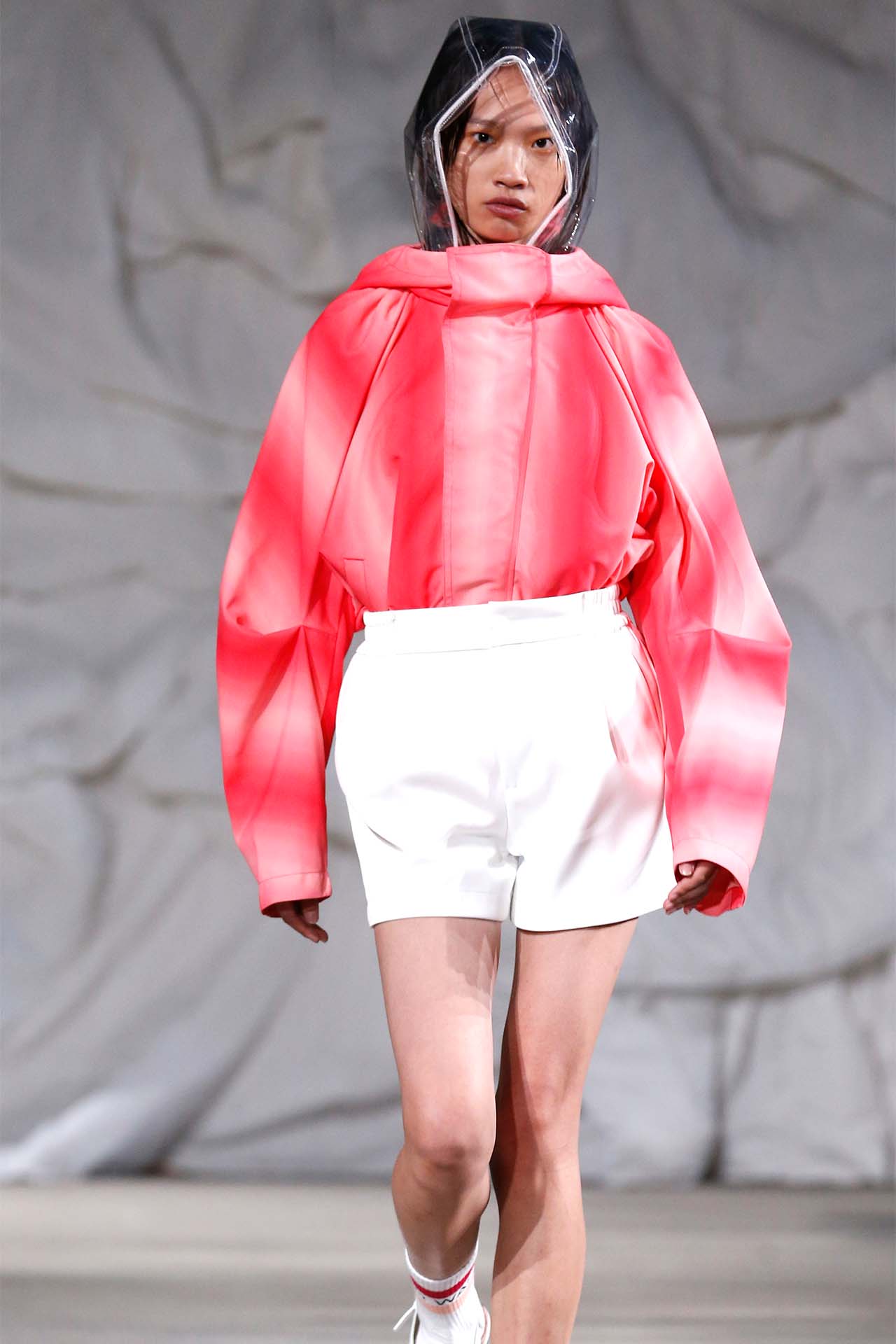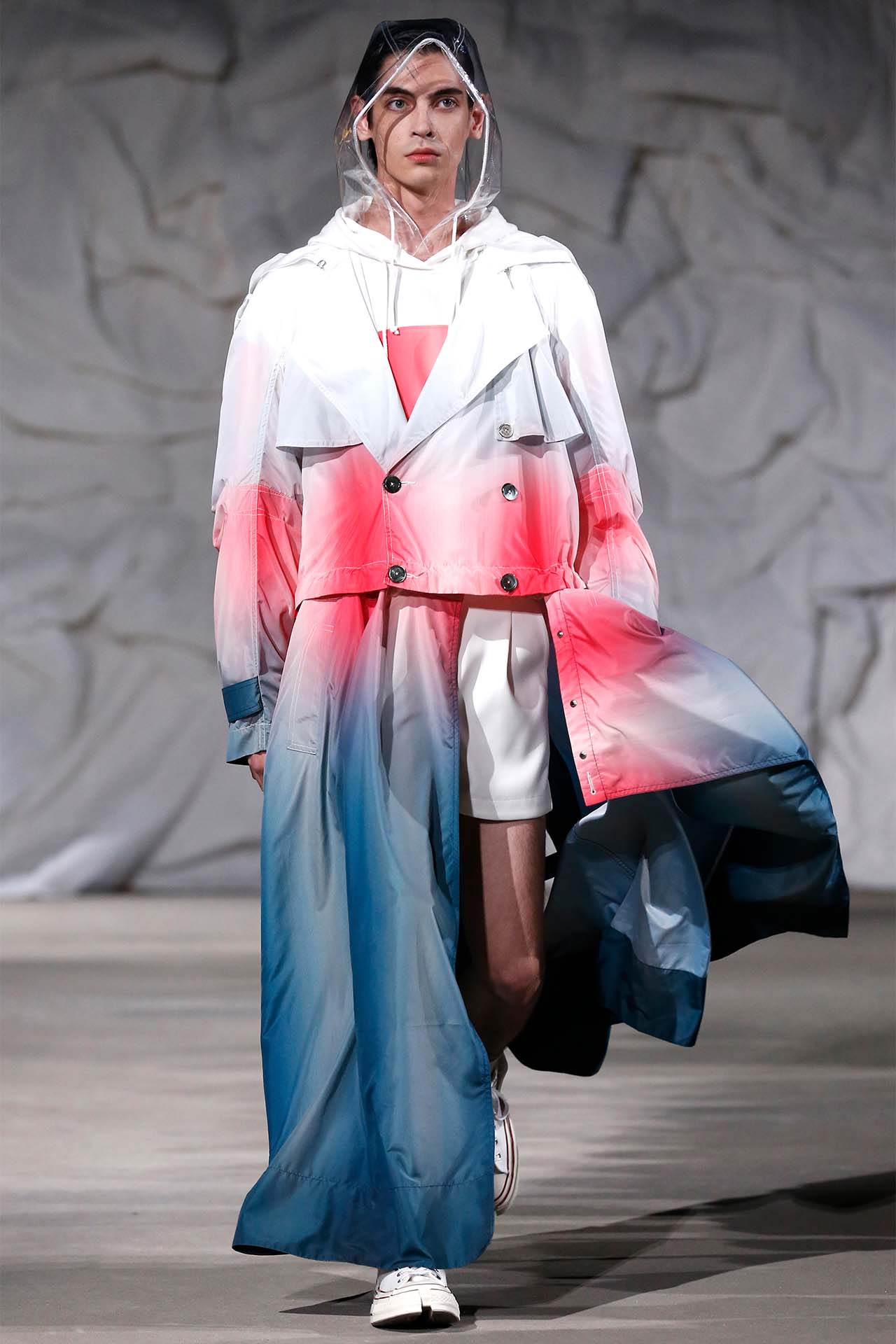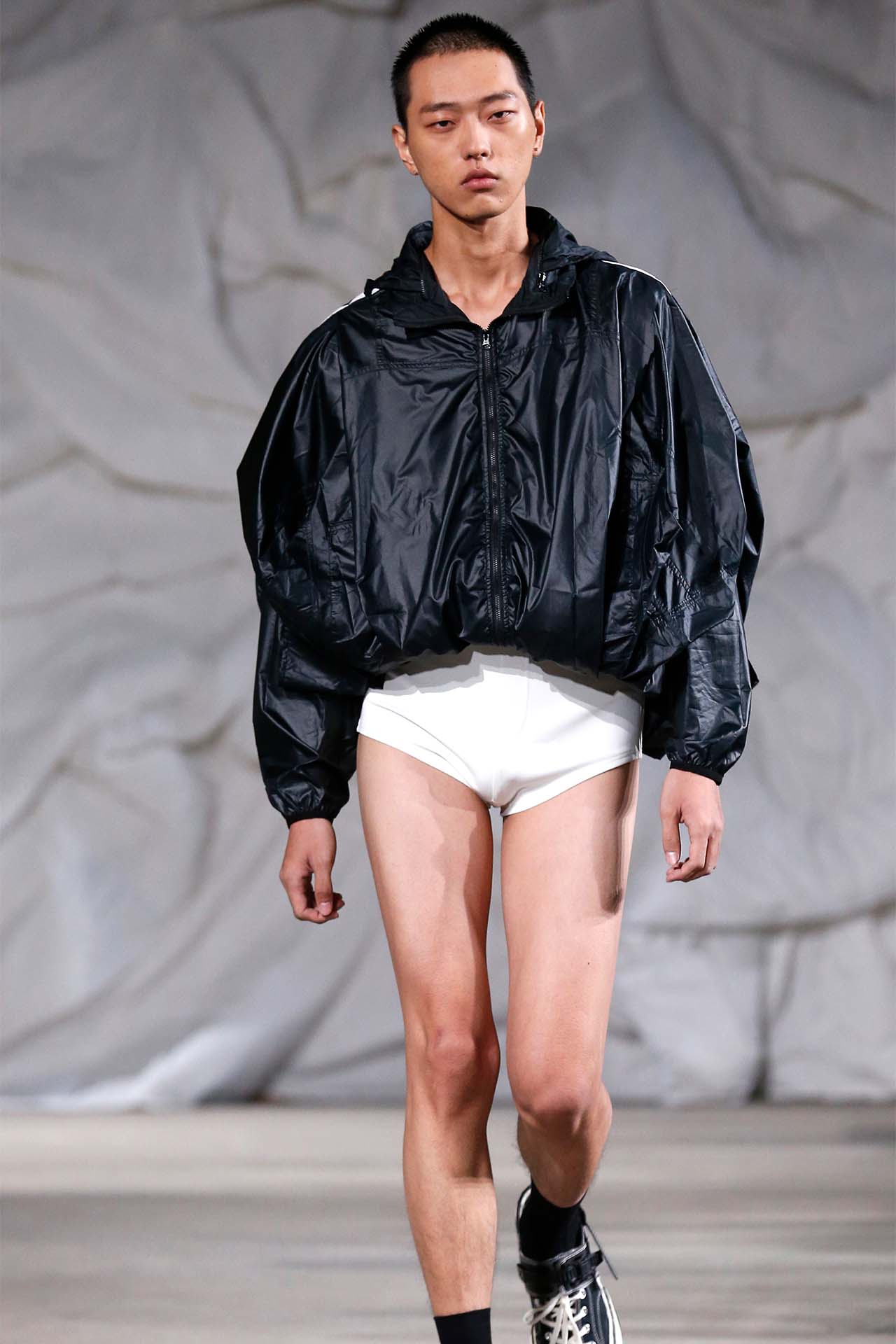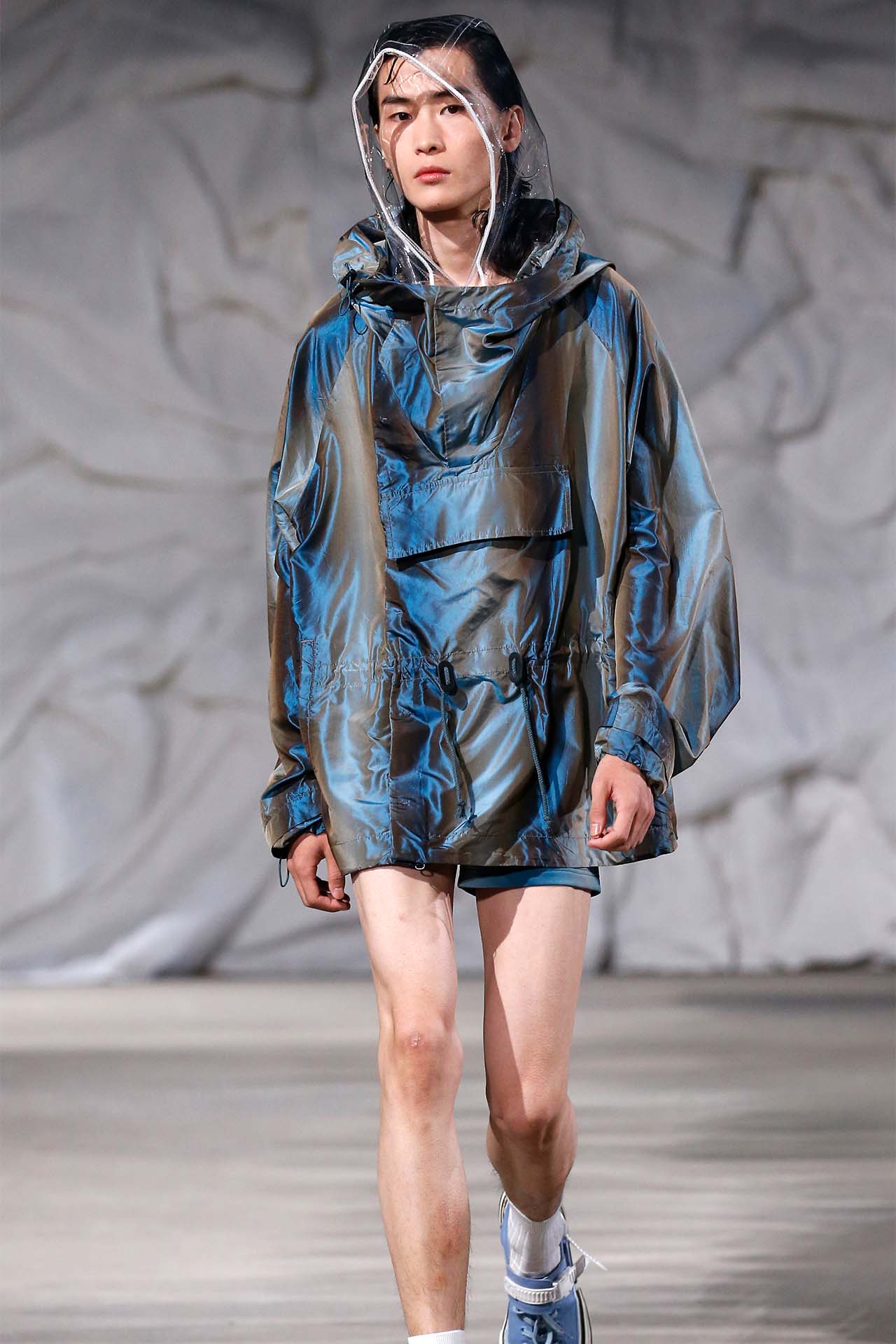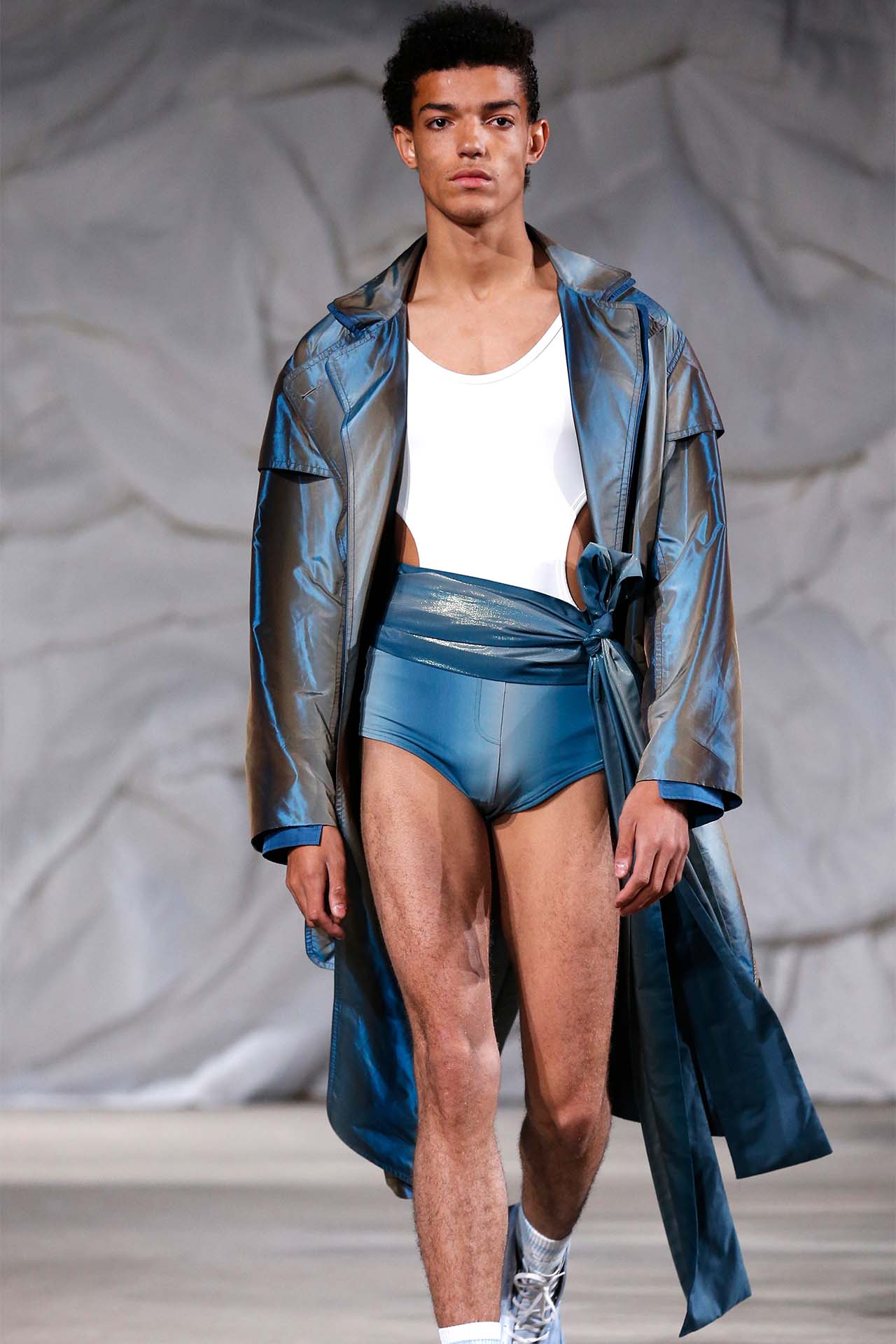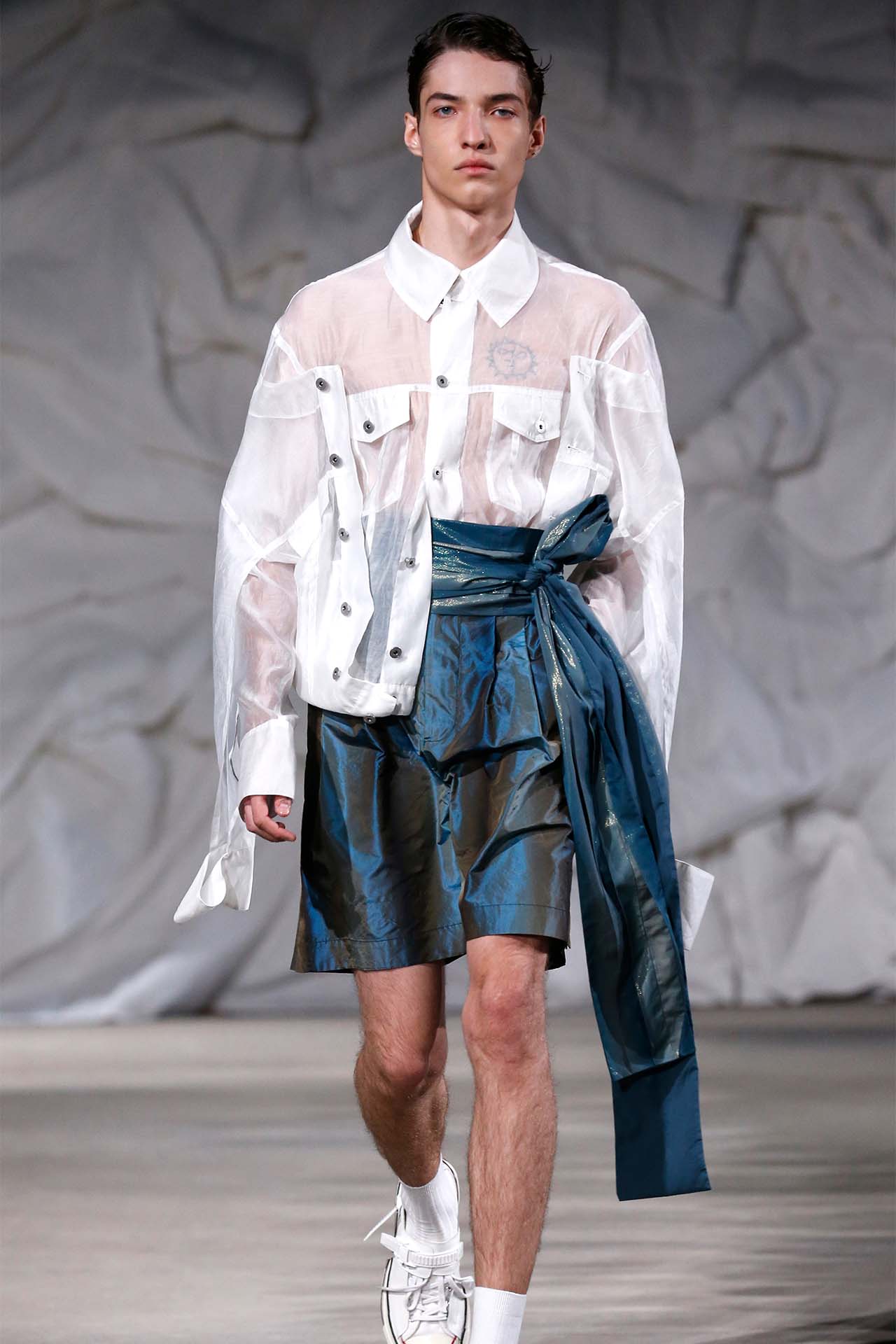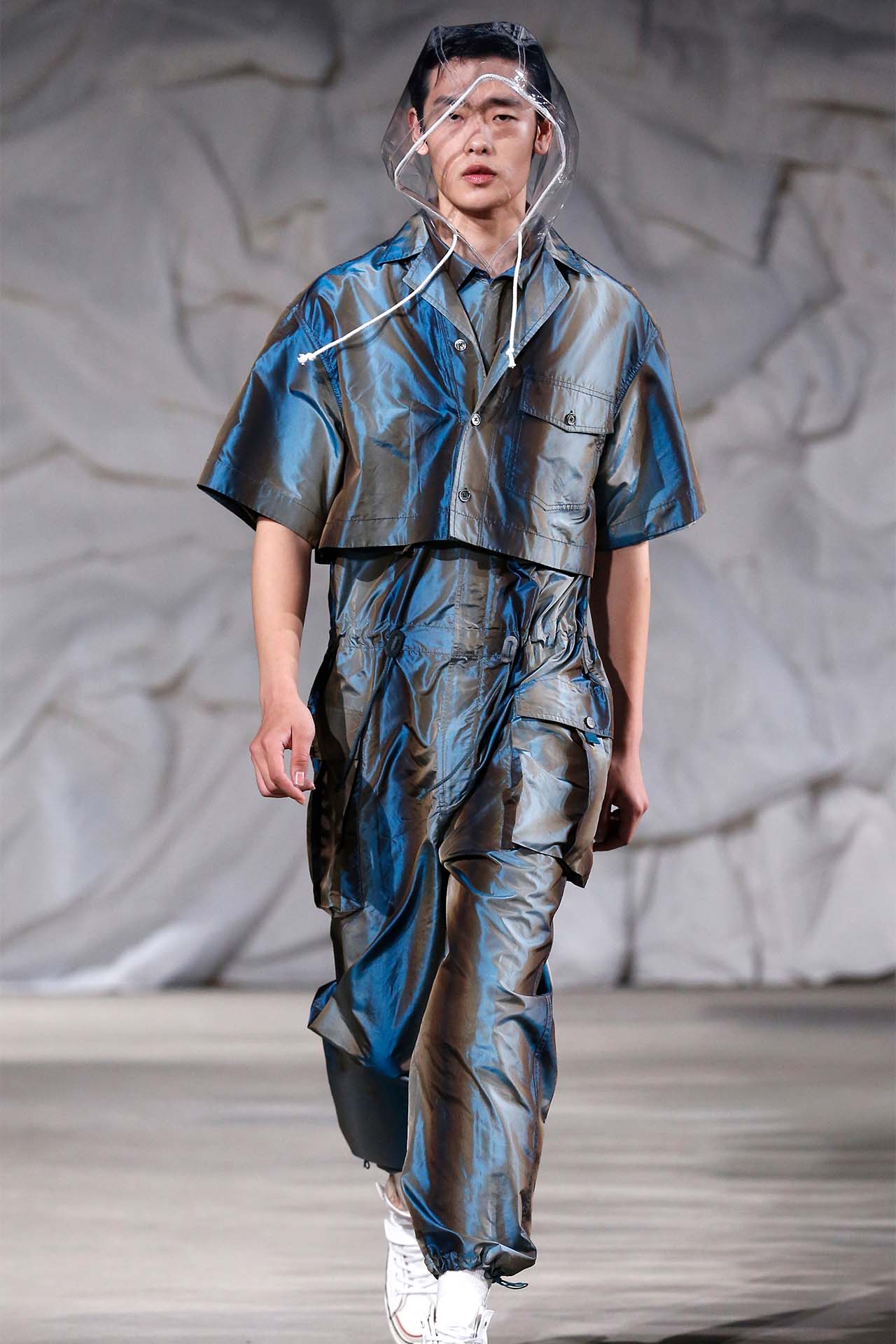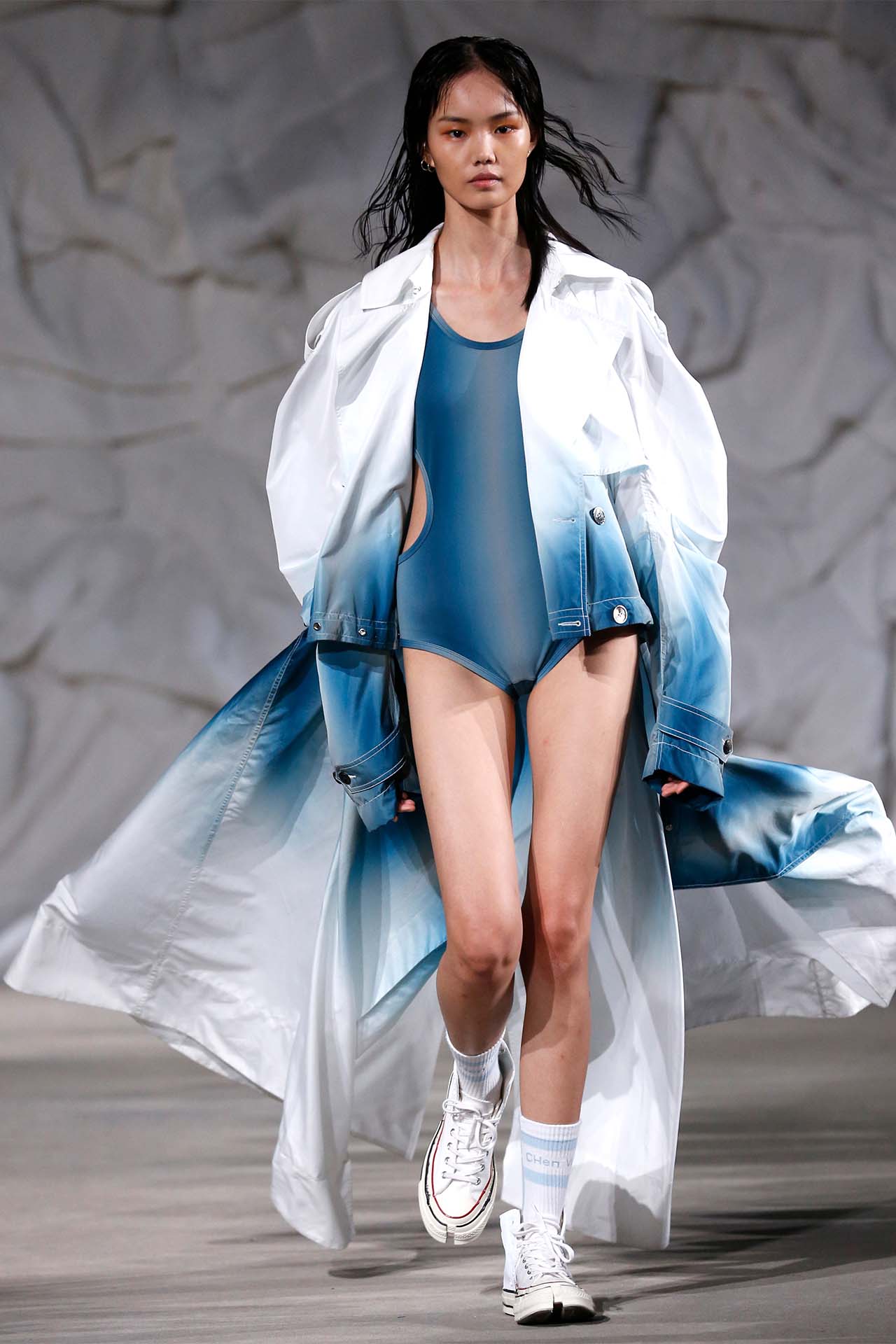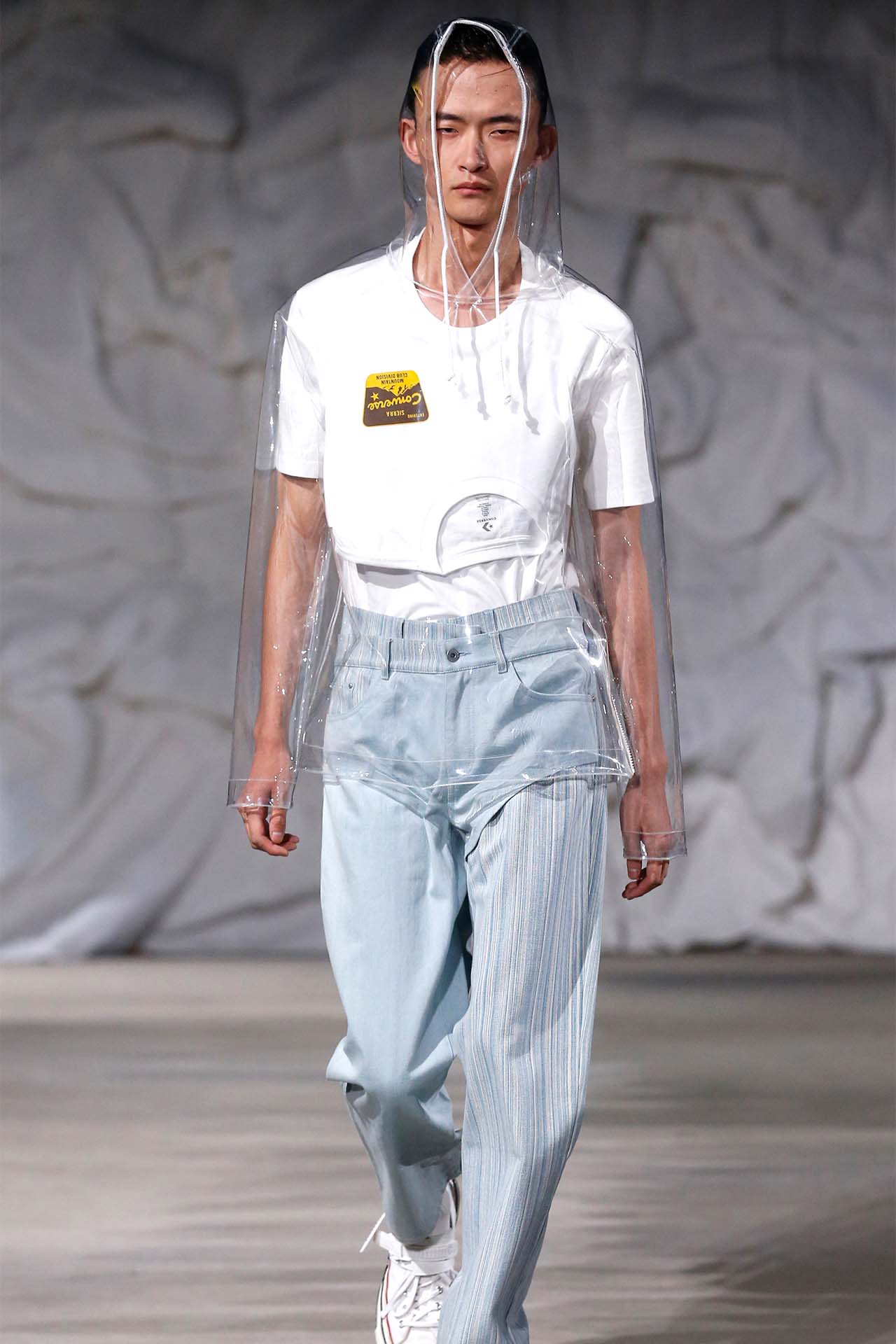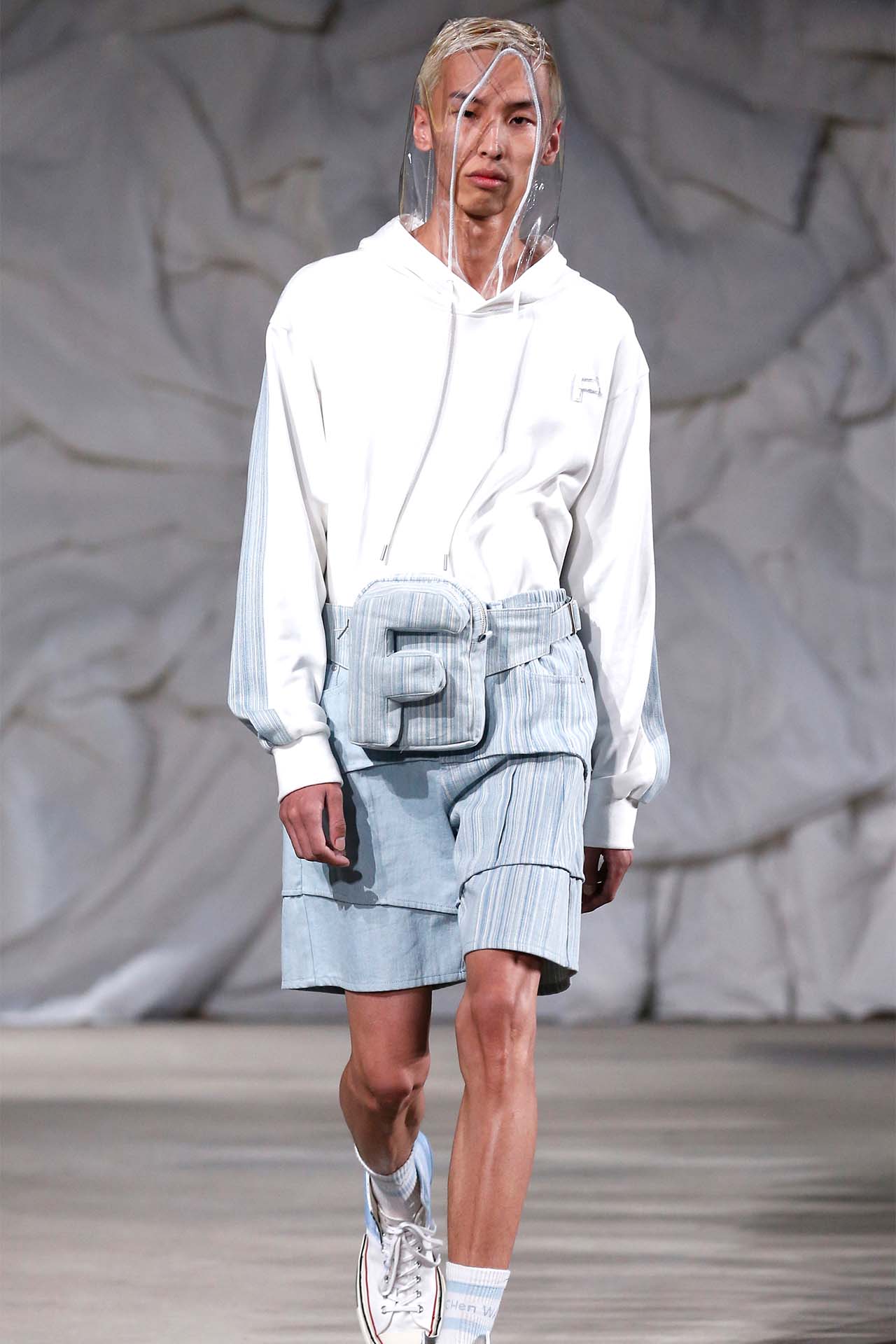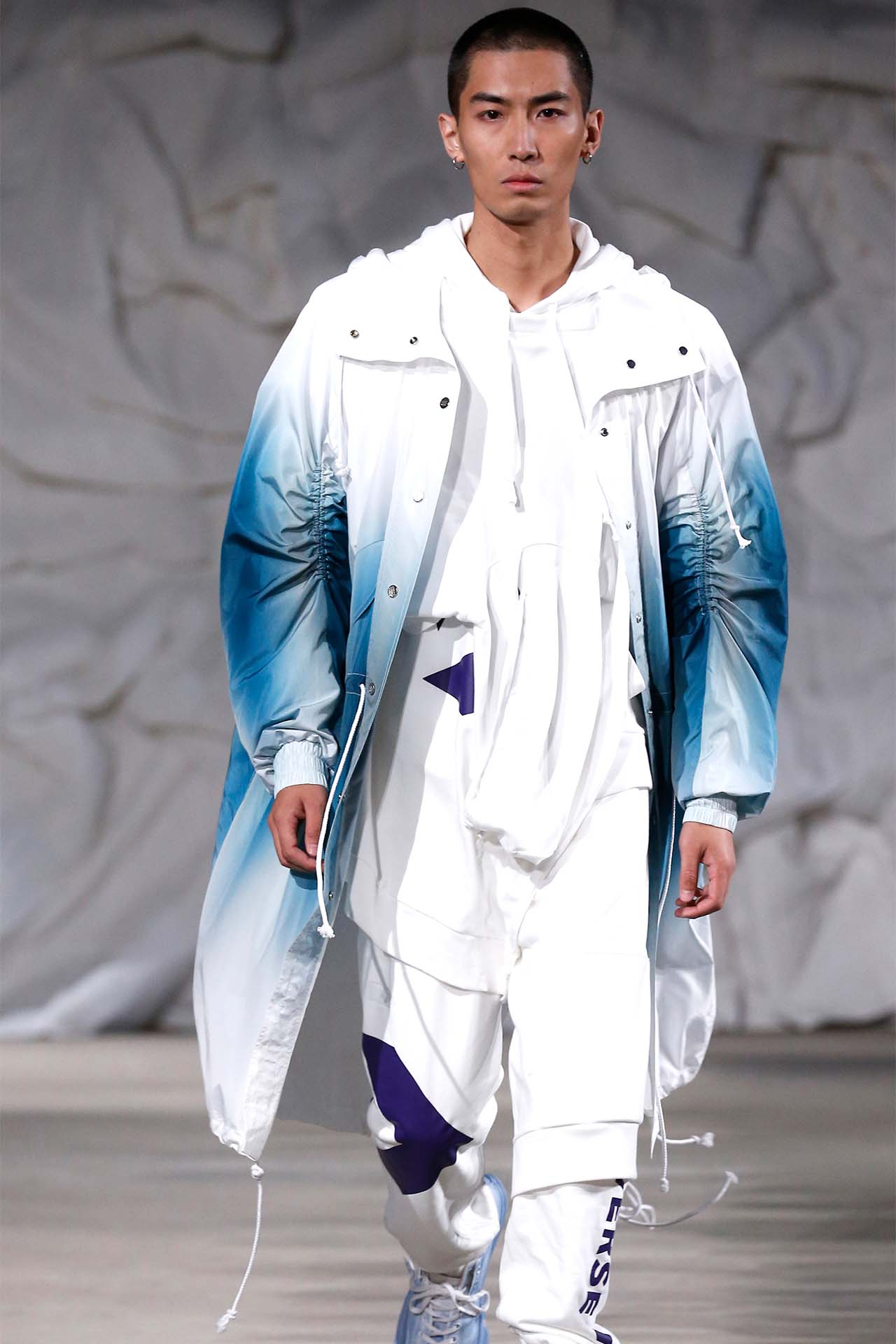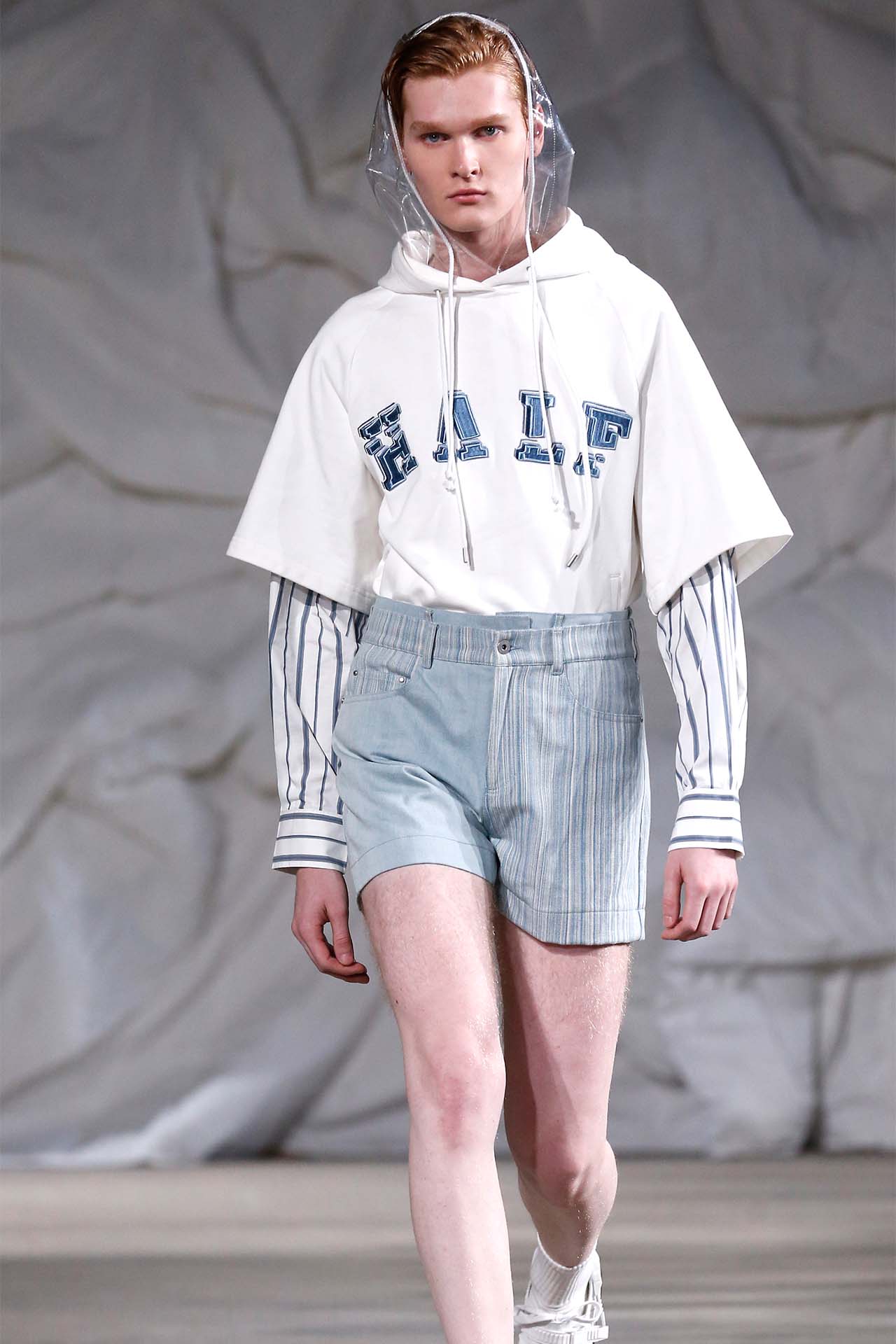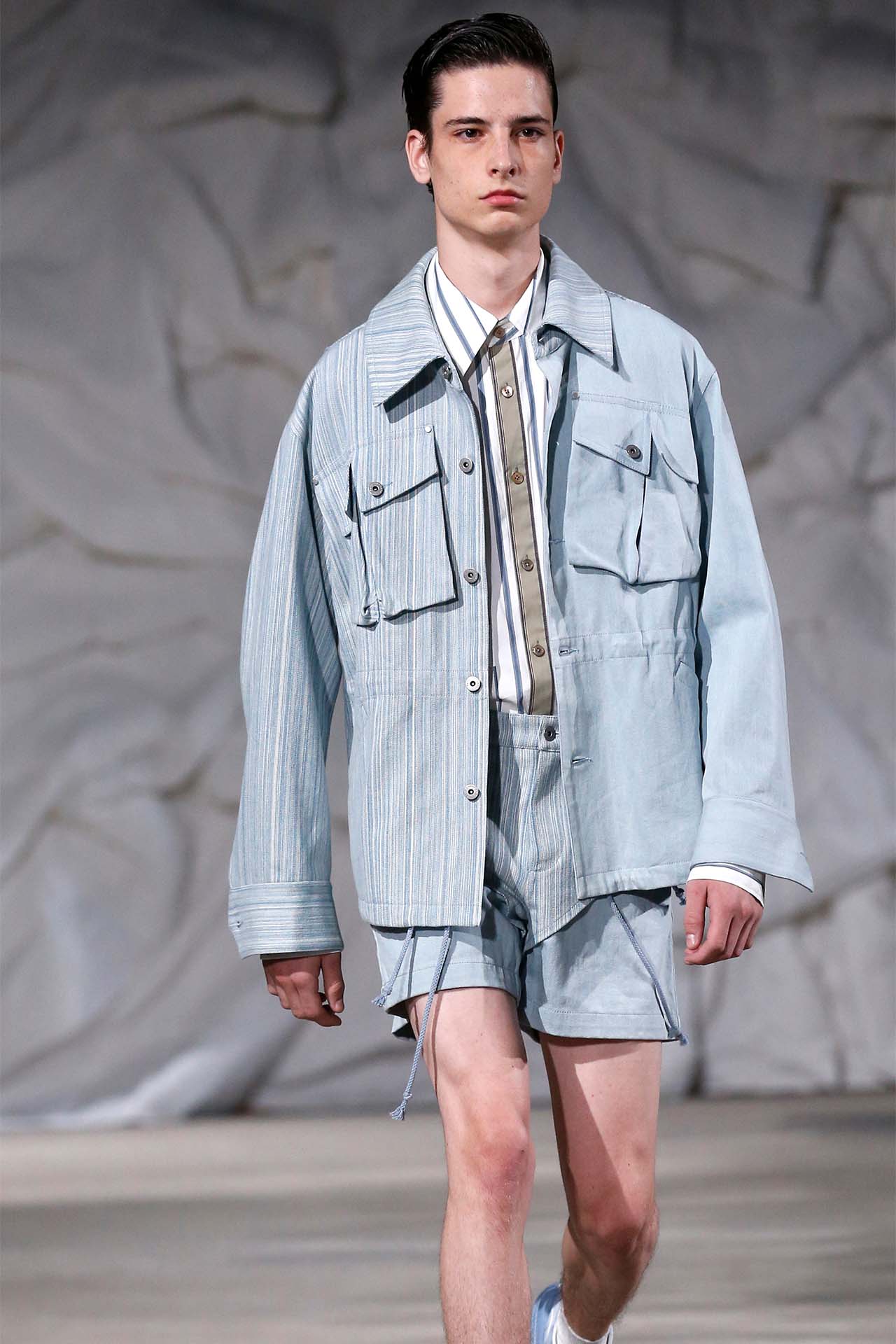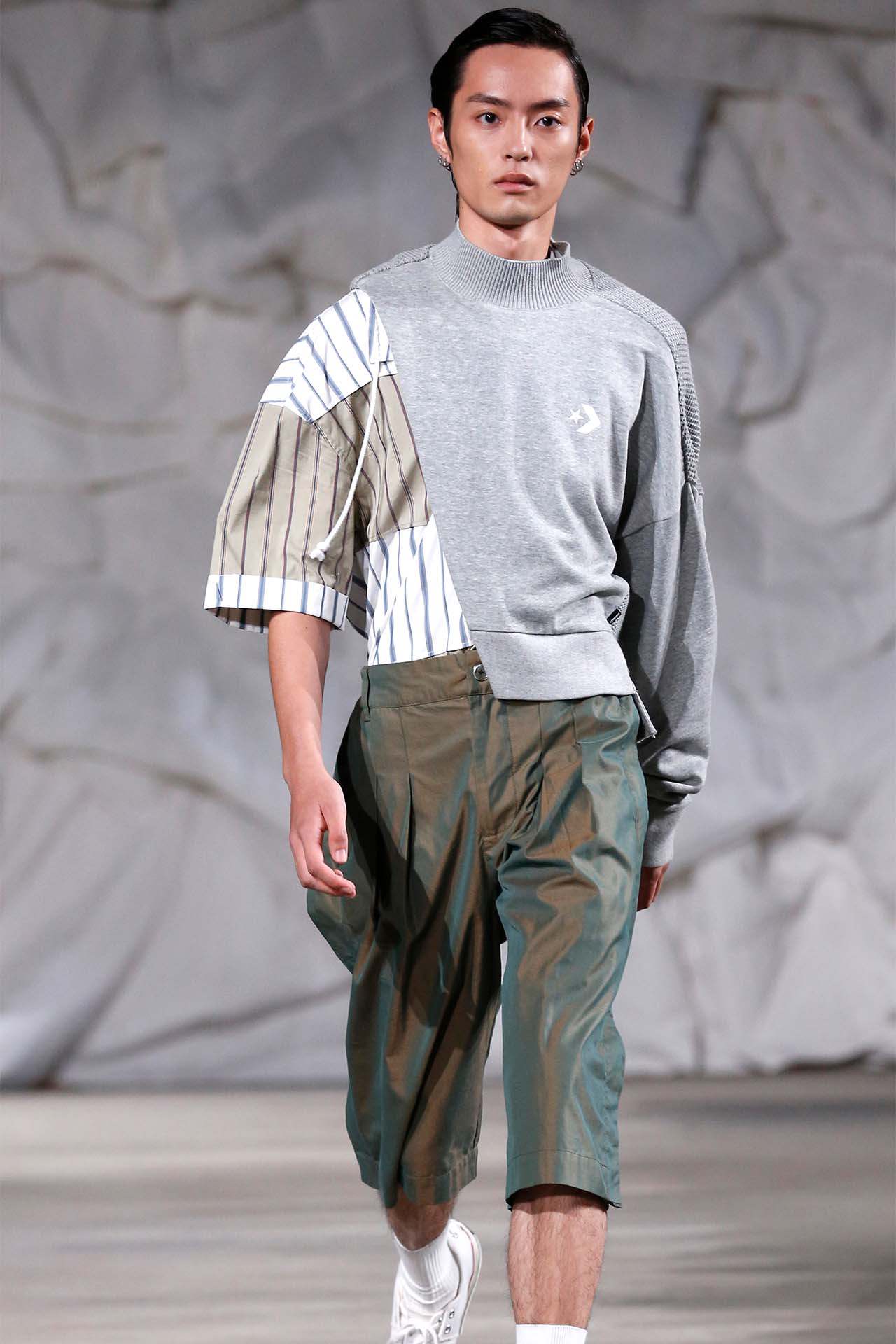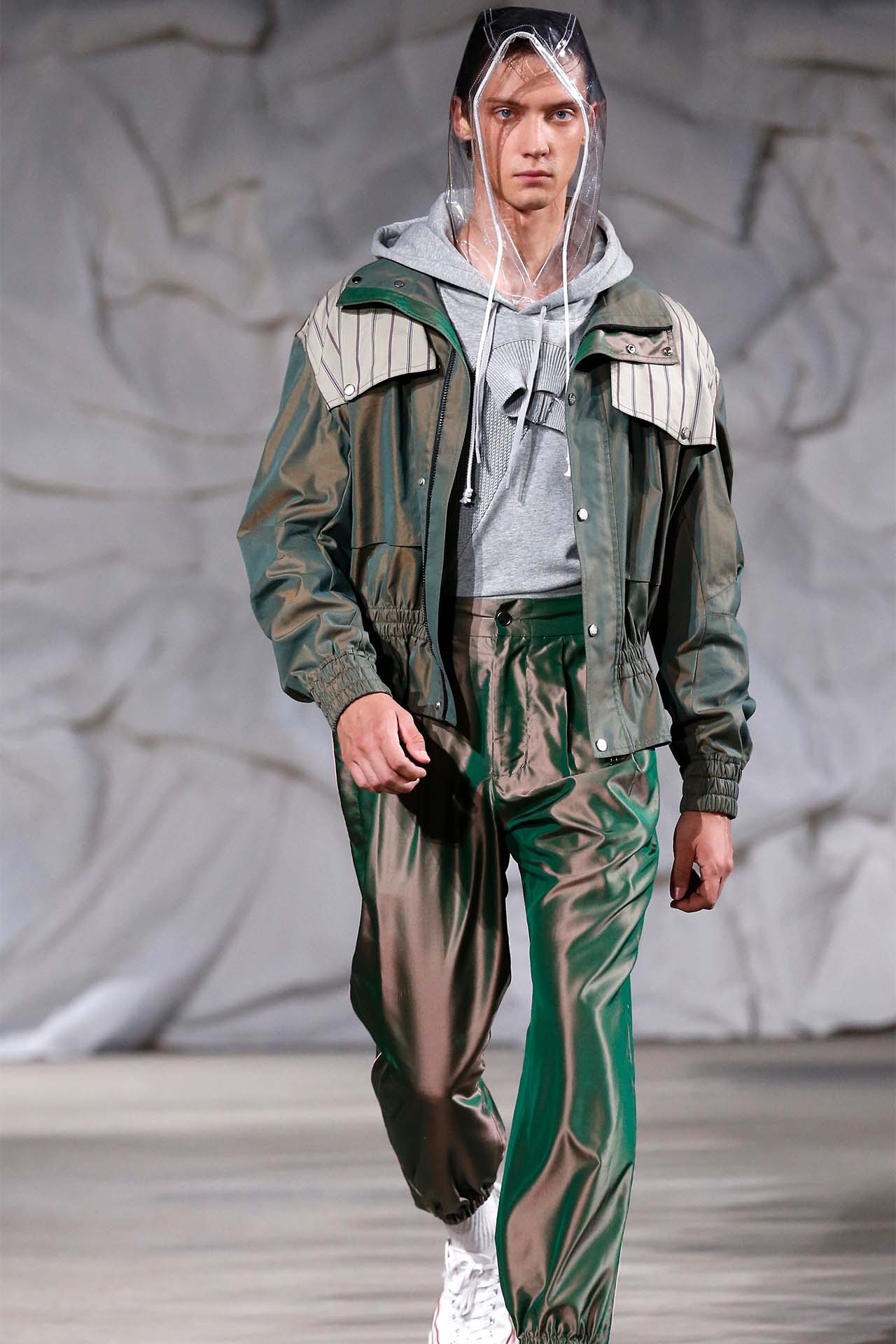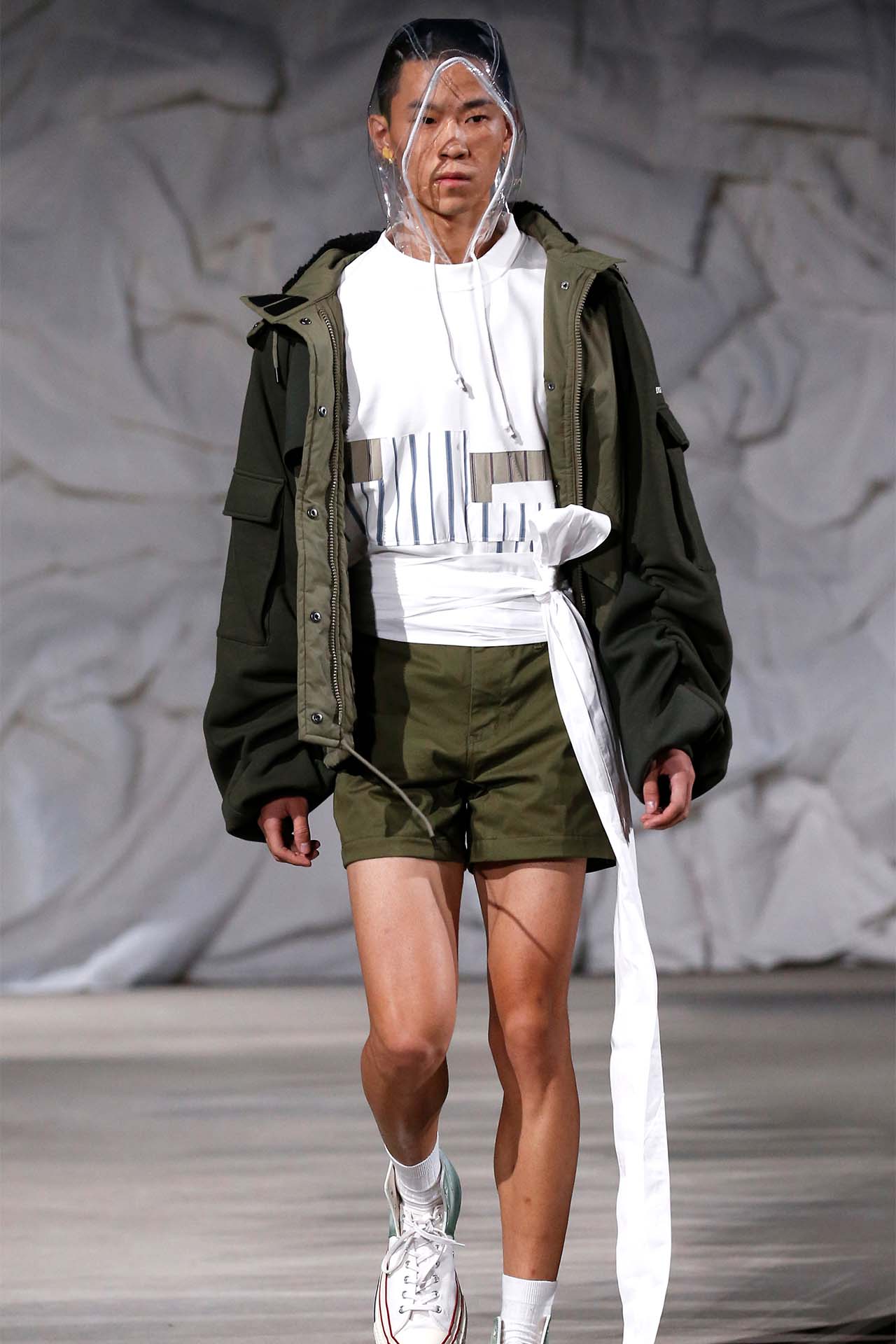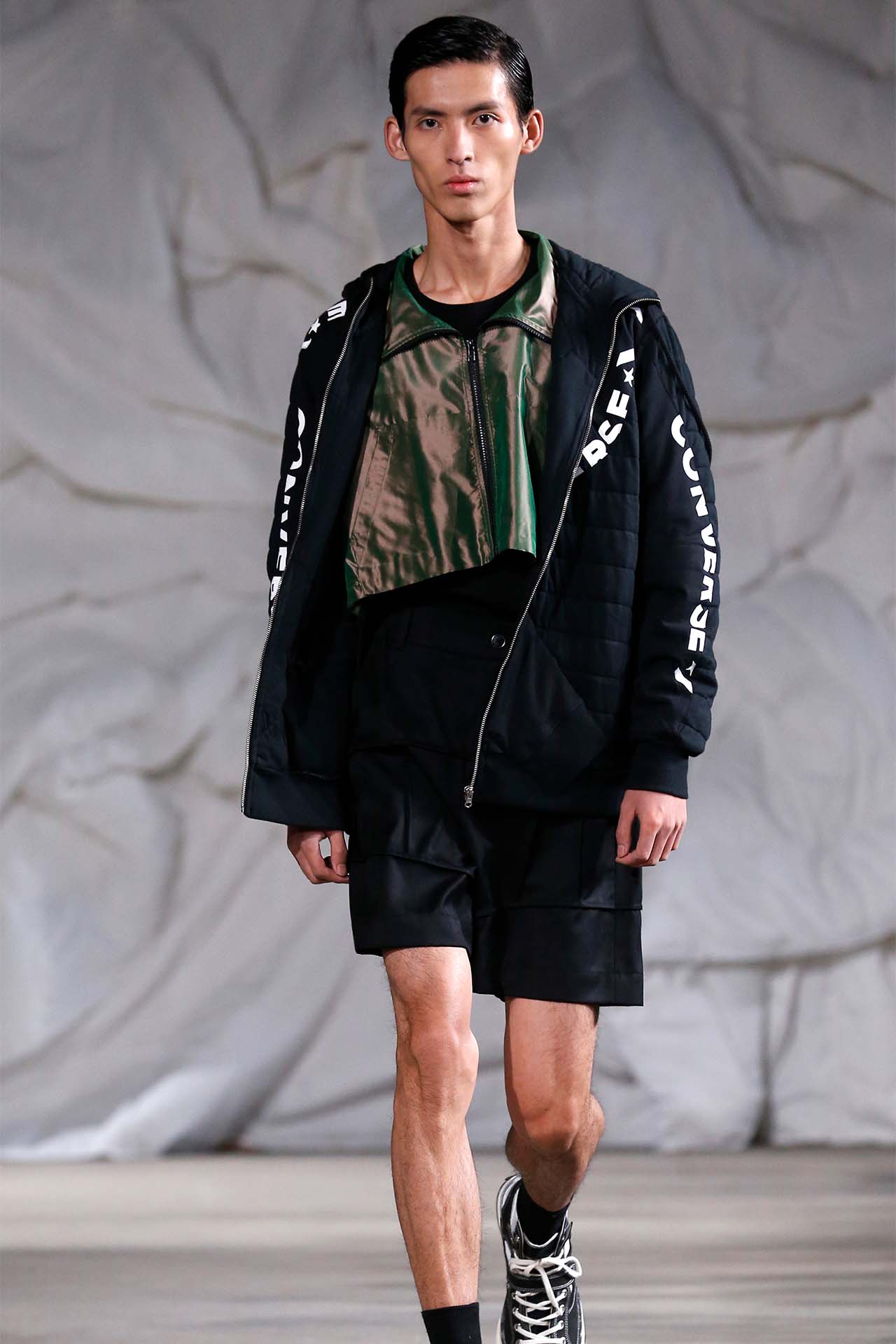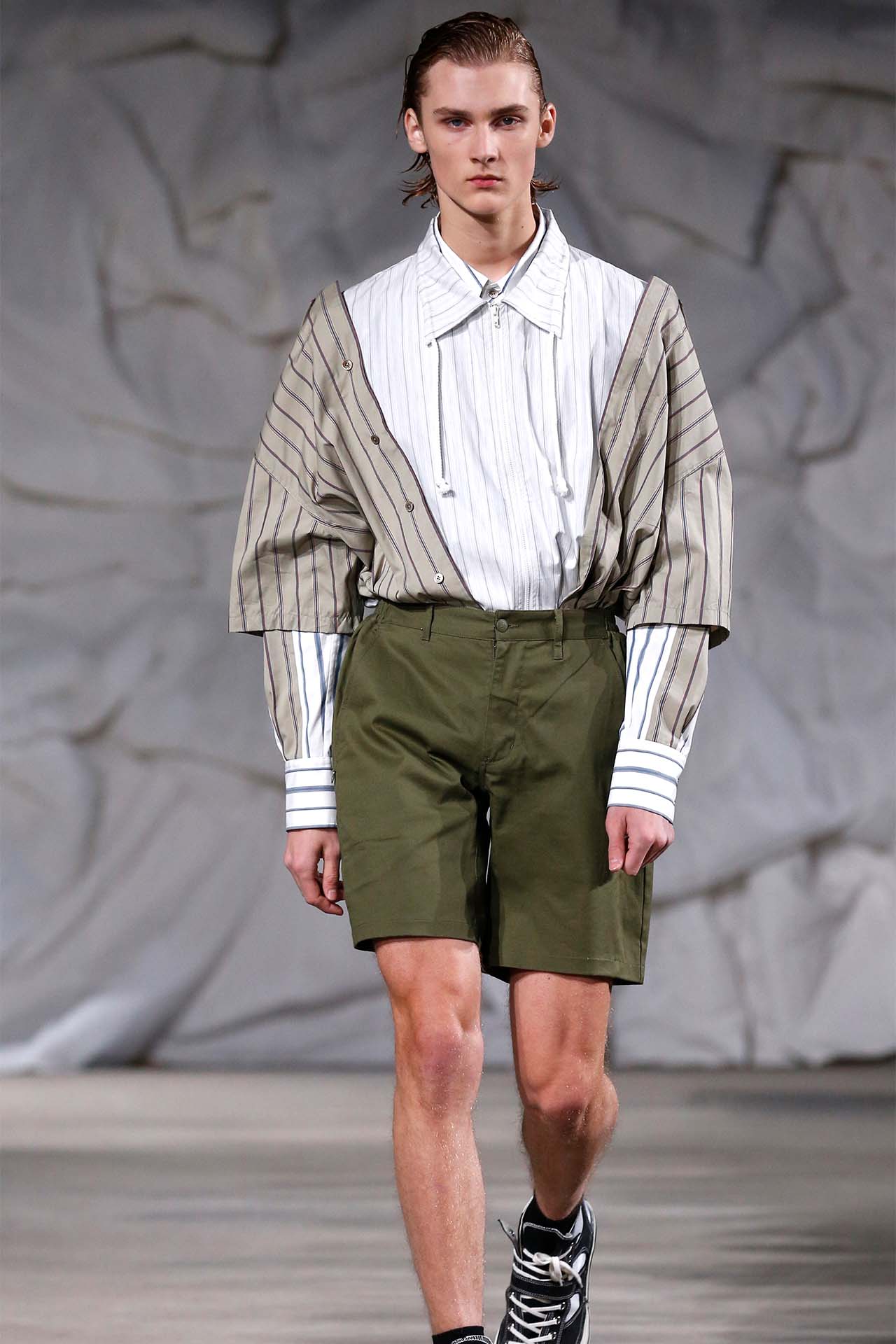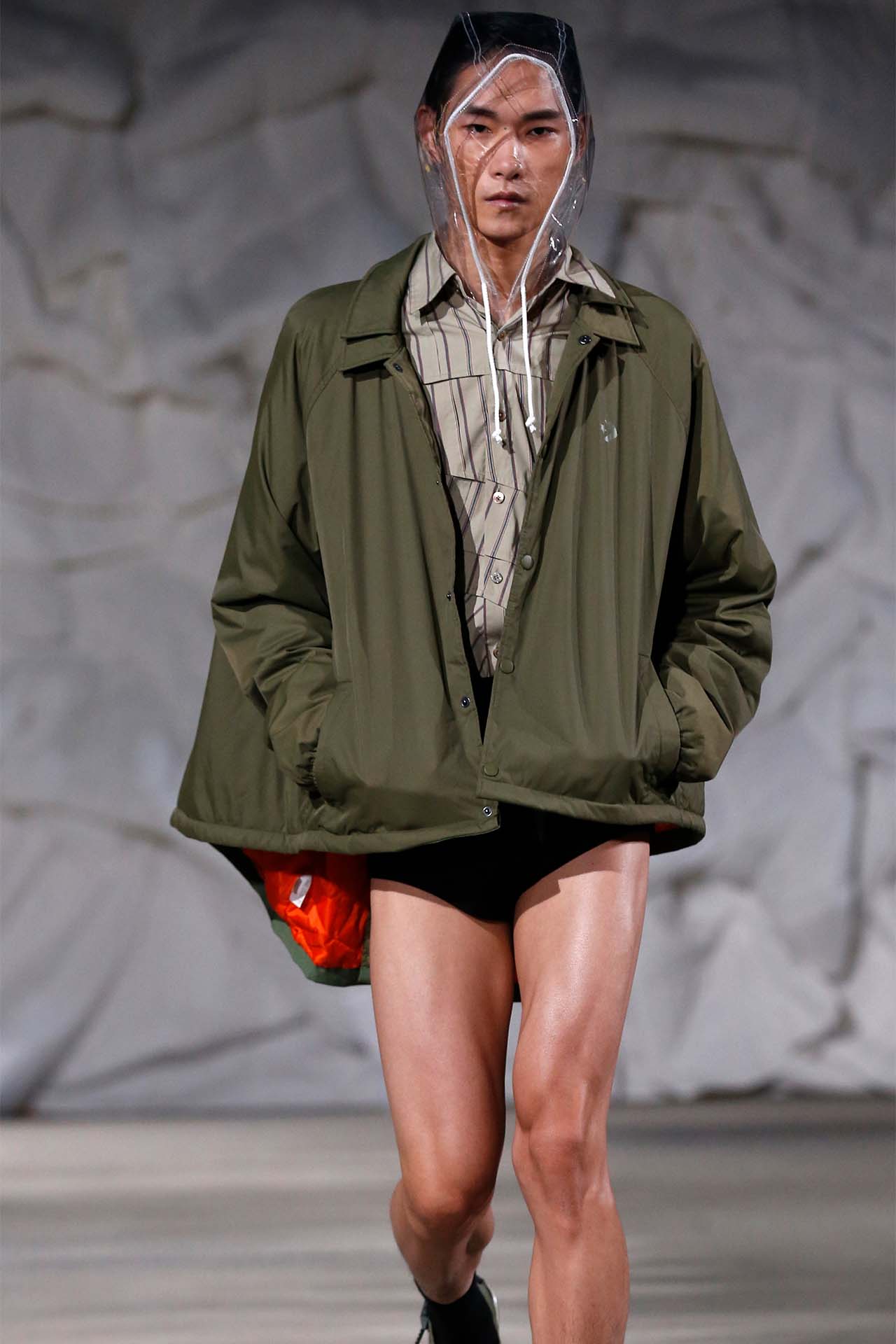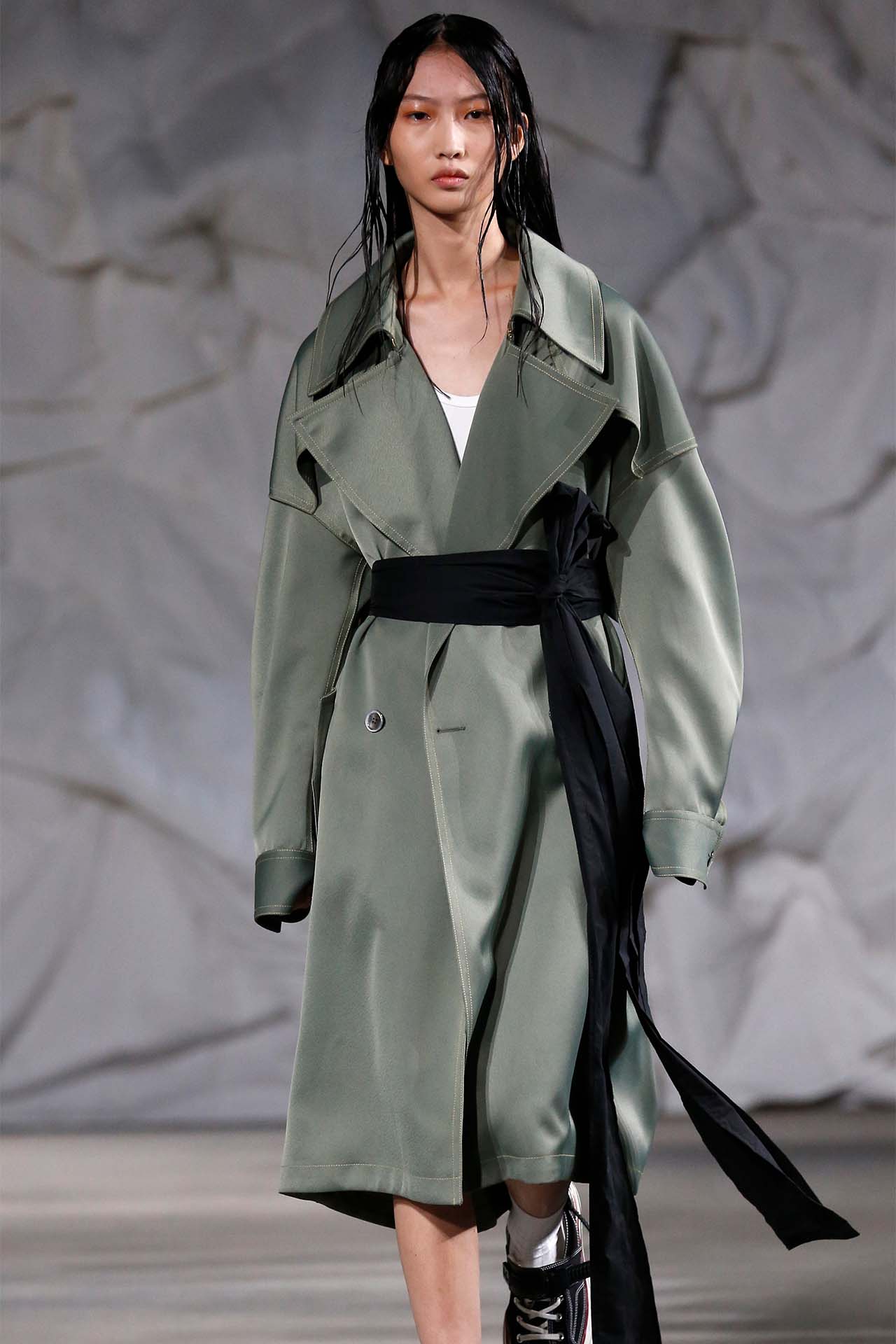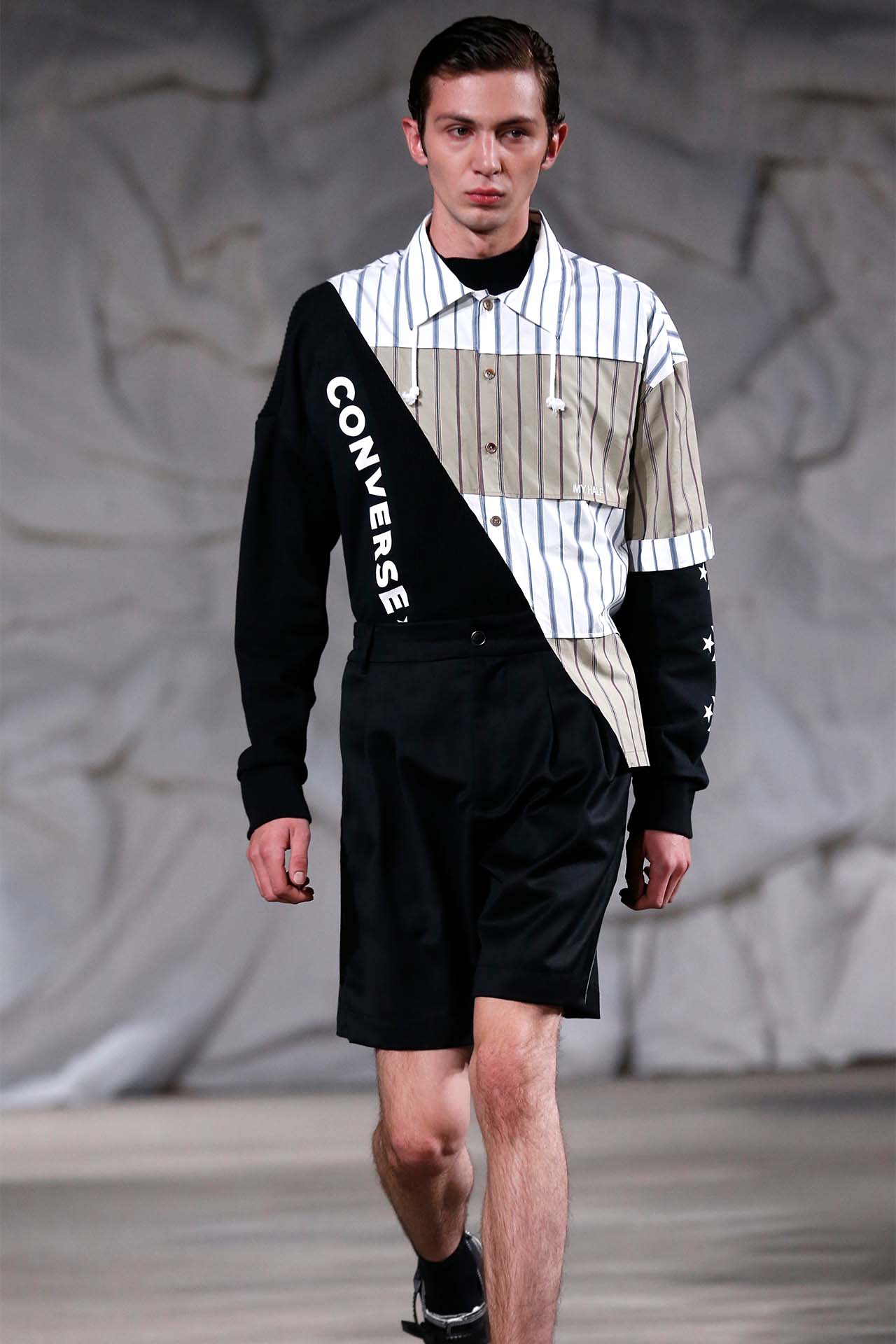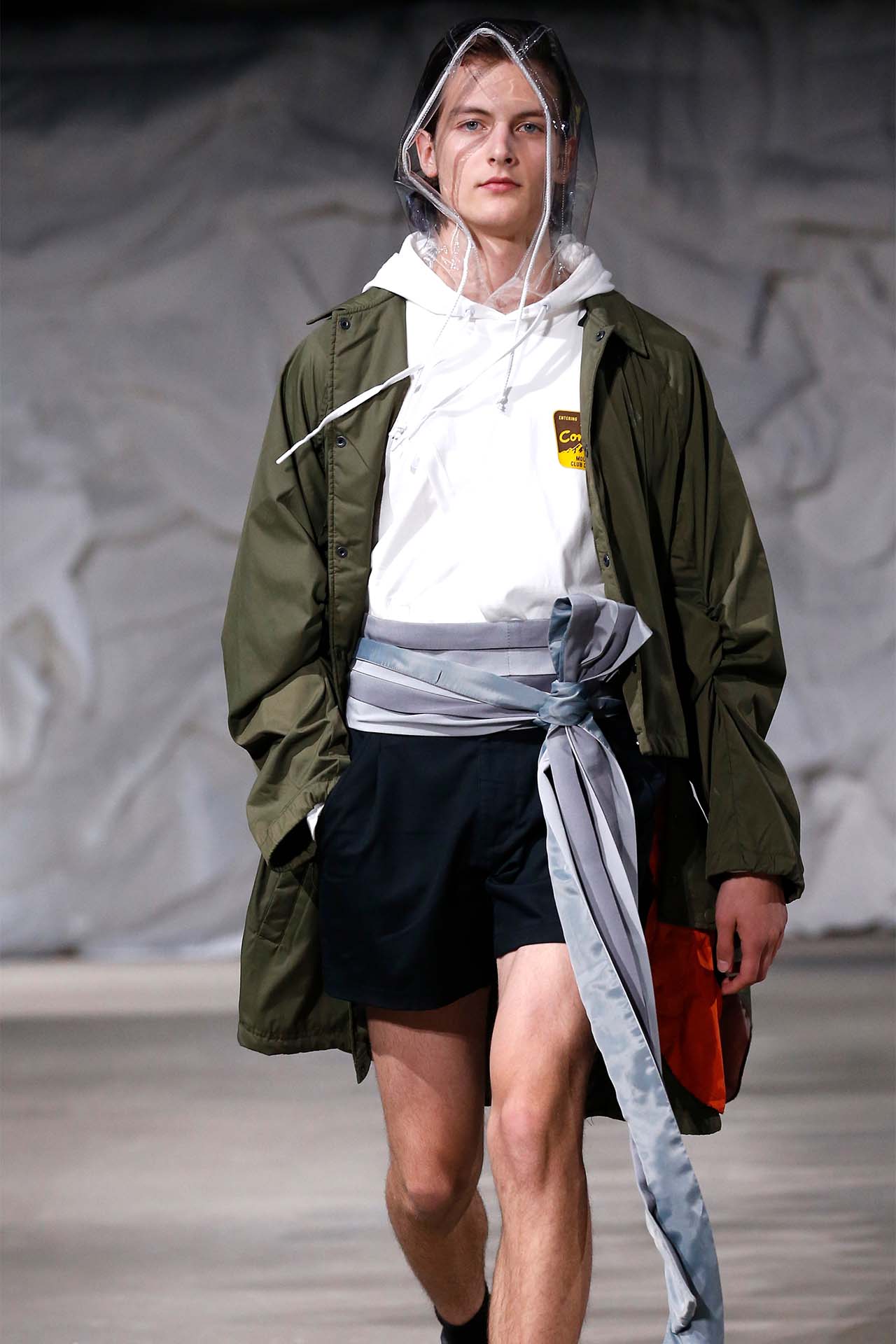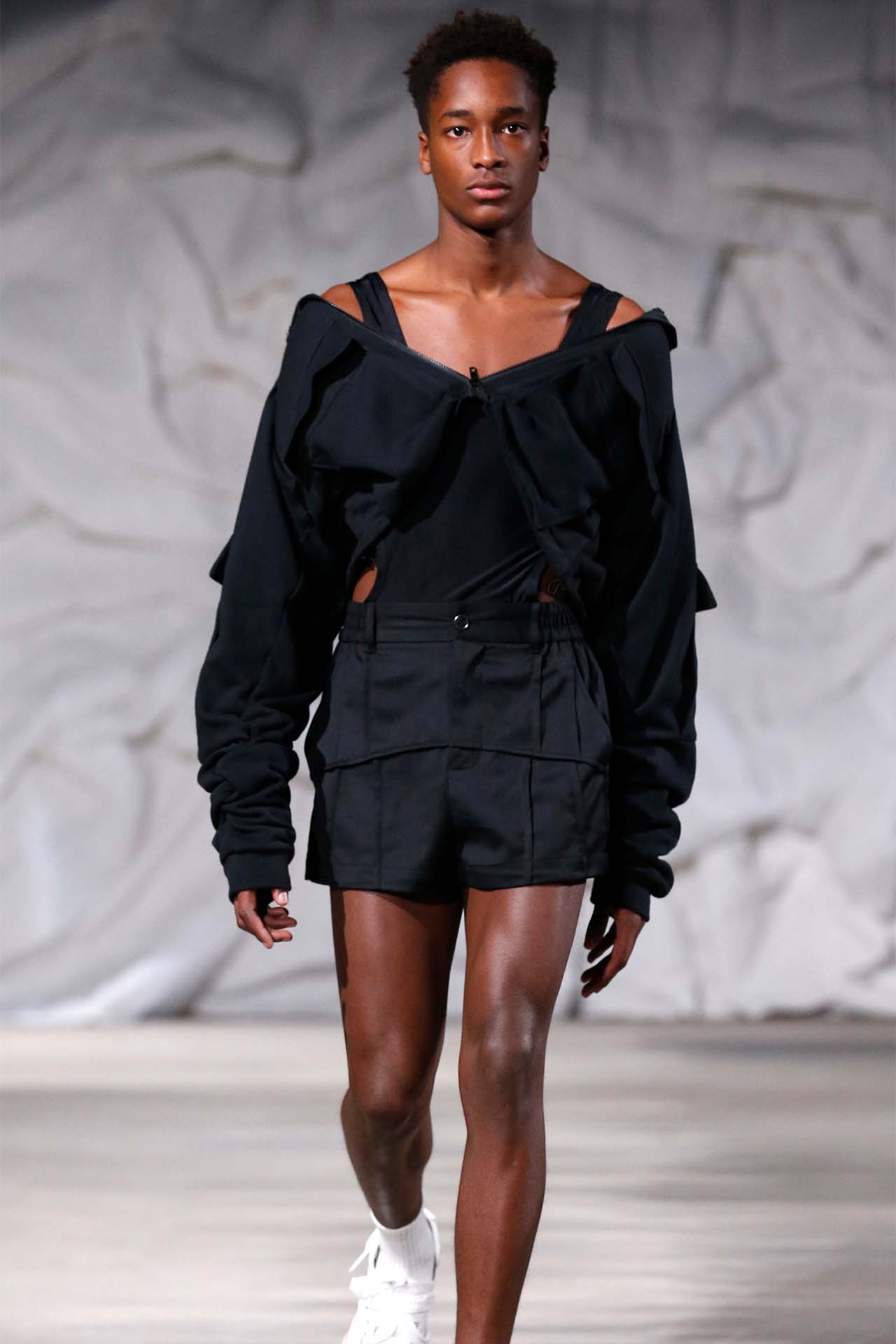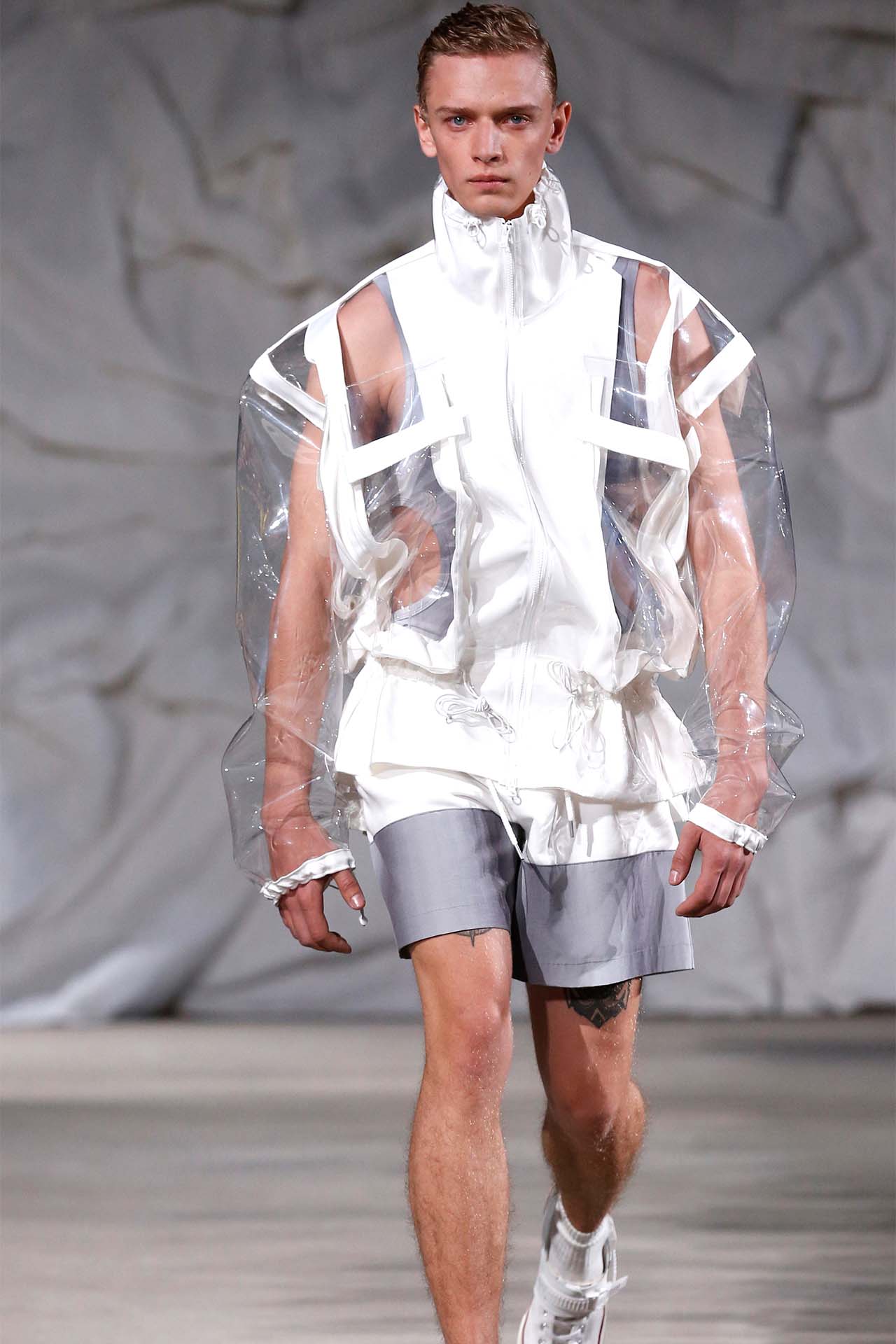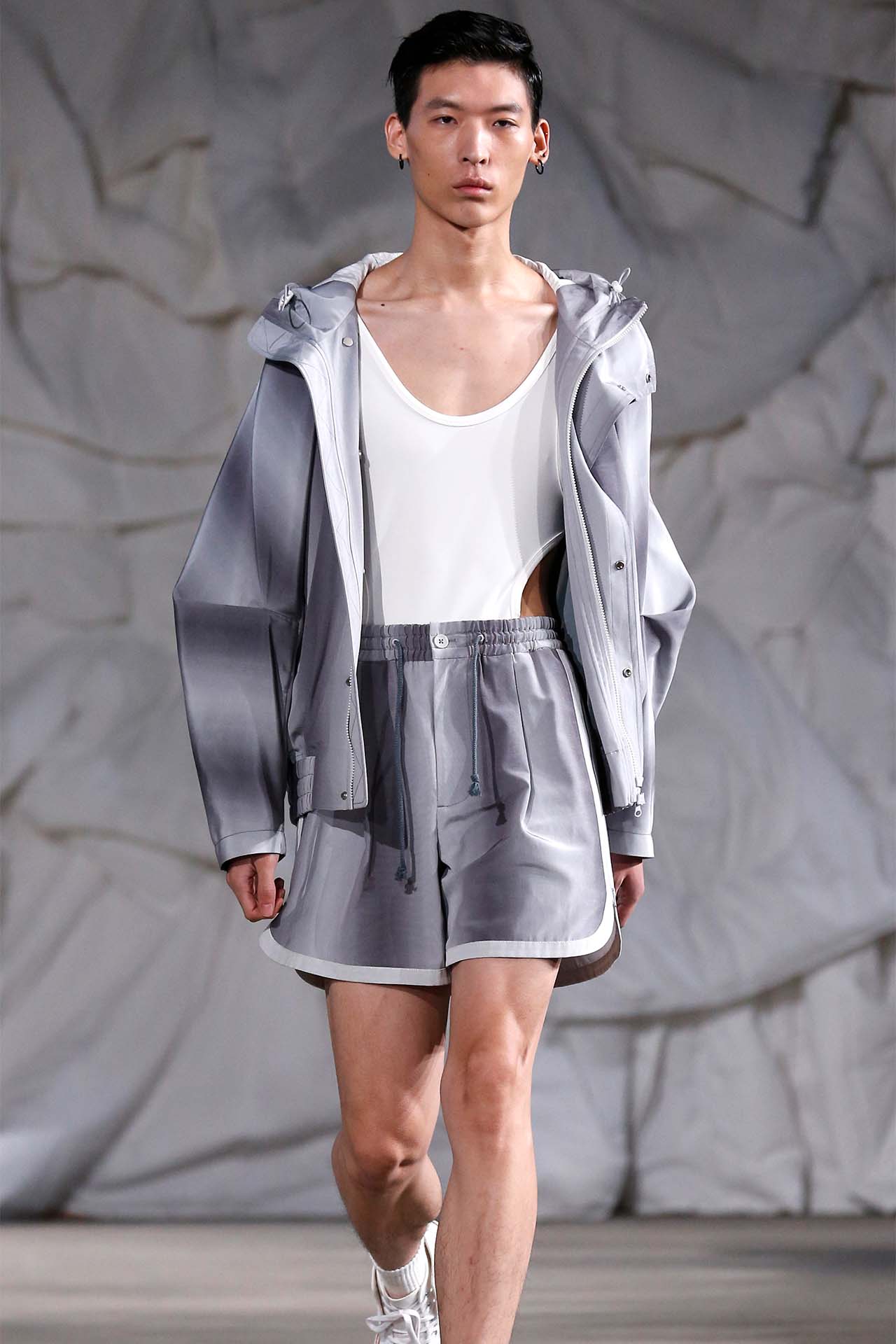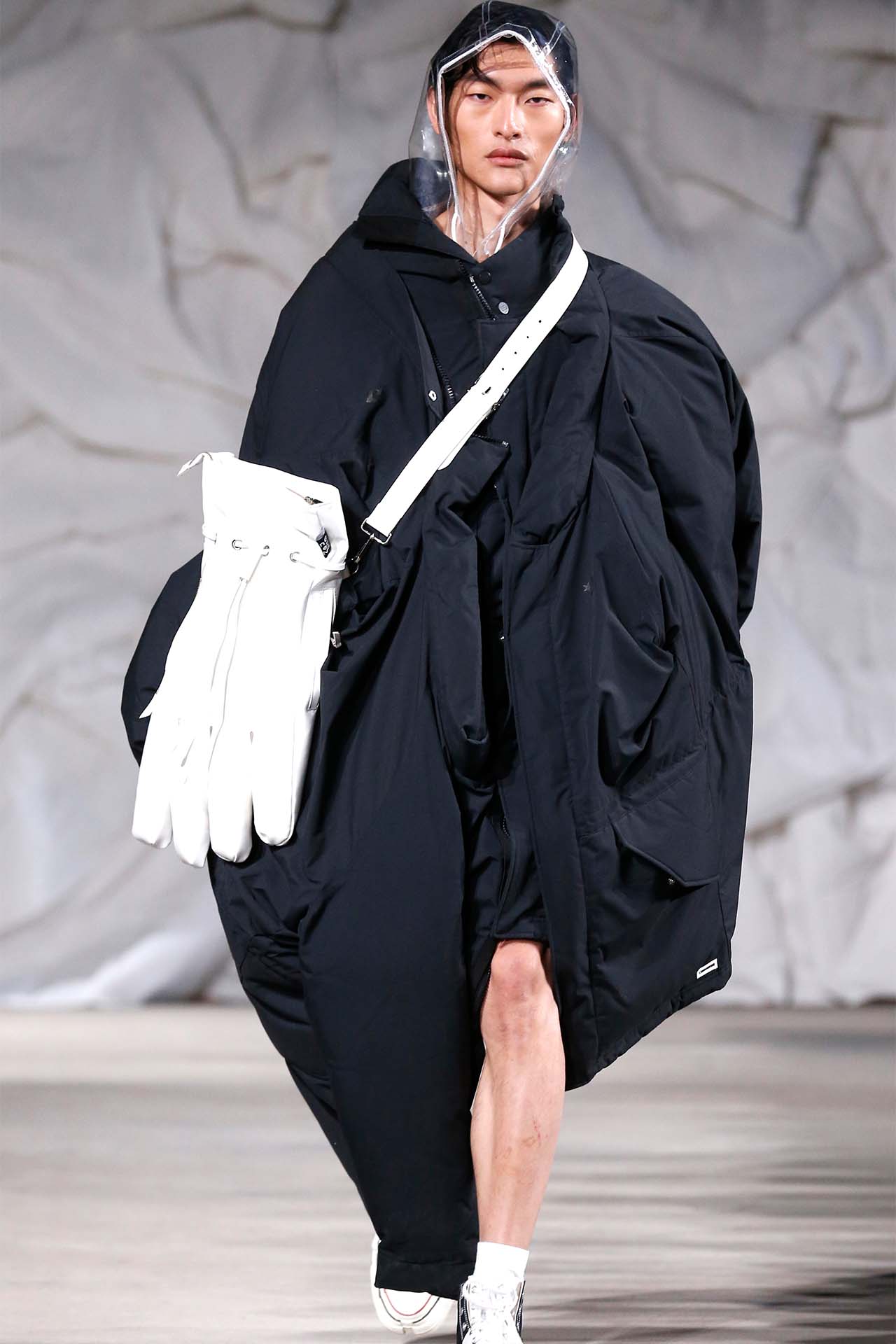 SS19 SHANGHAI RUNWAY LOOKS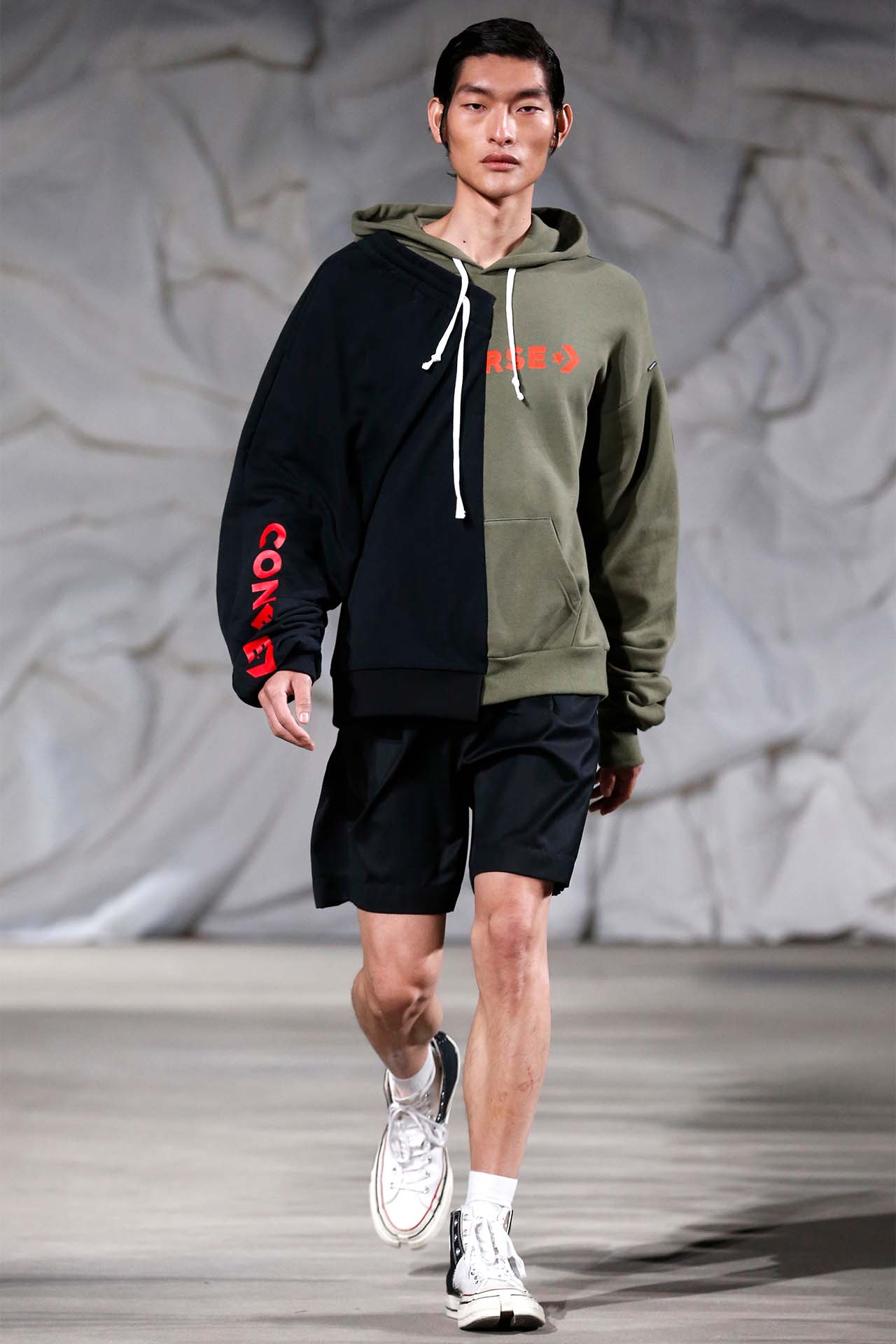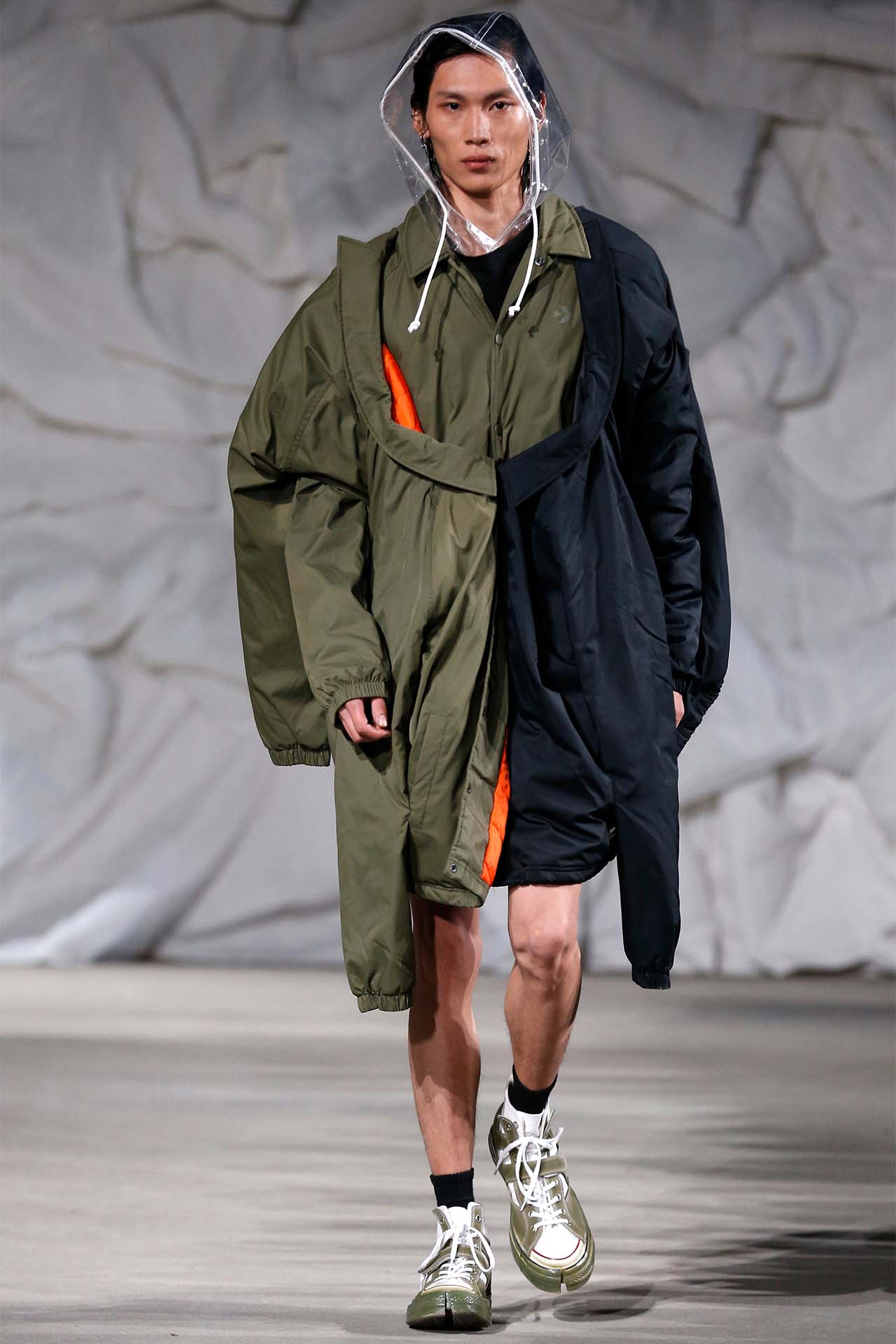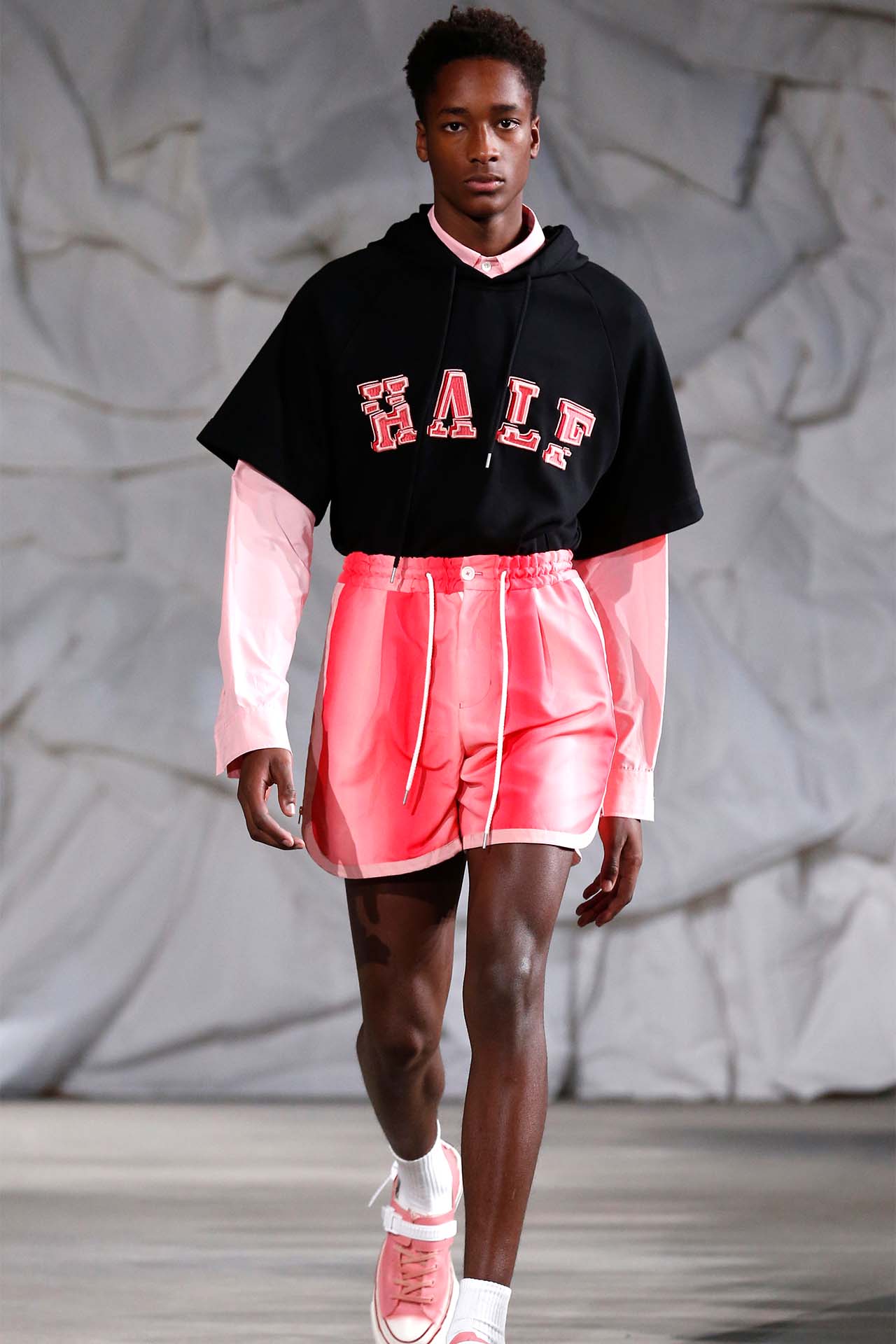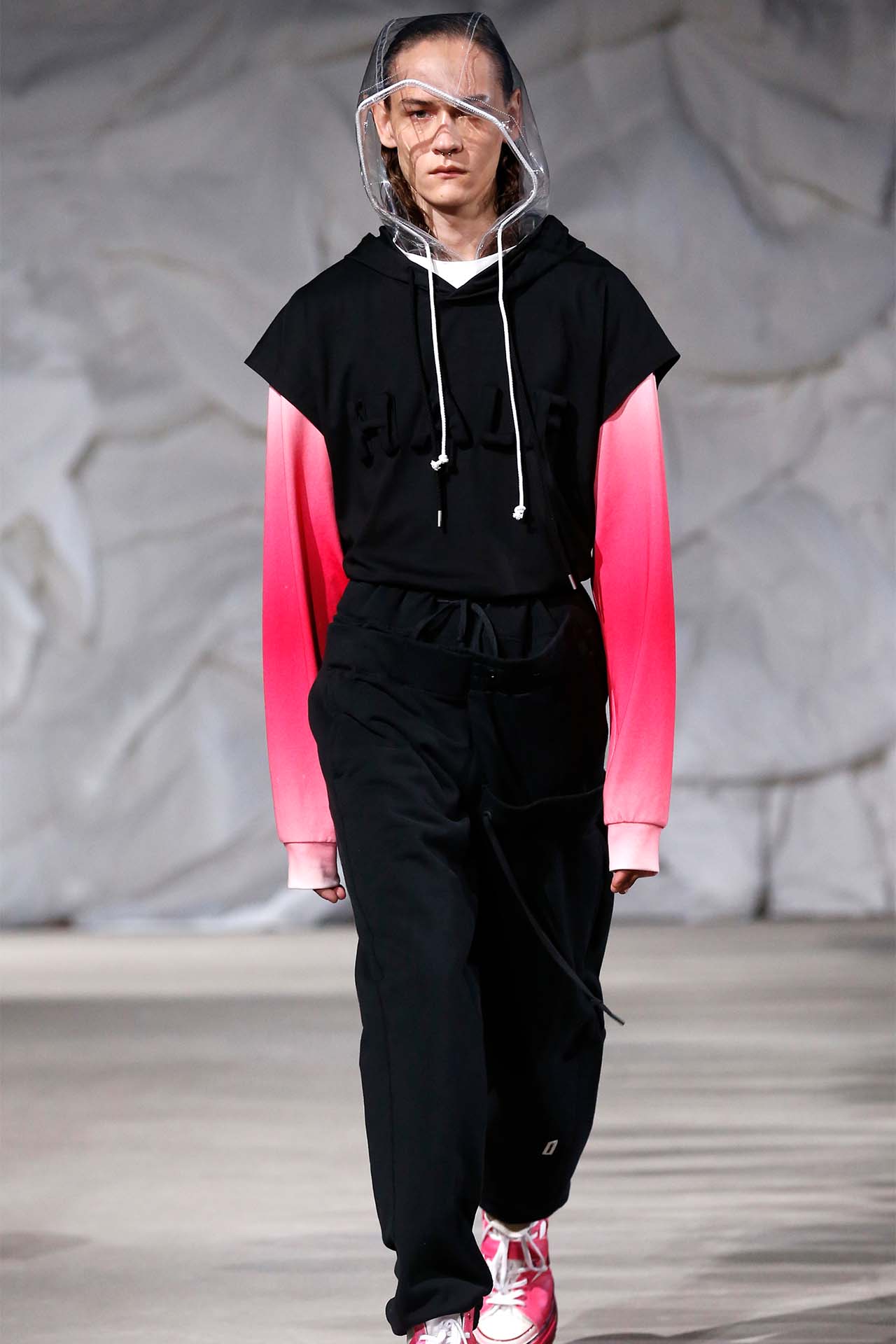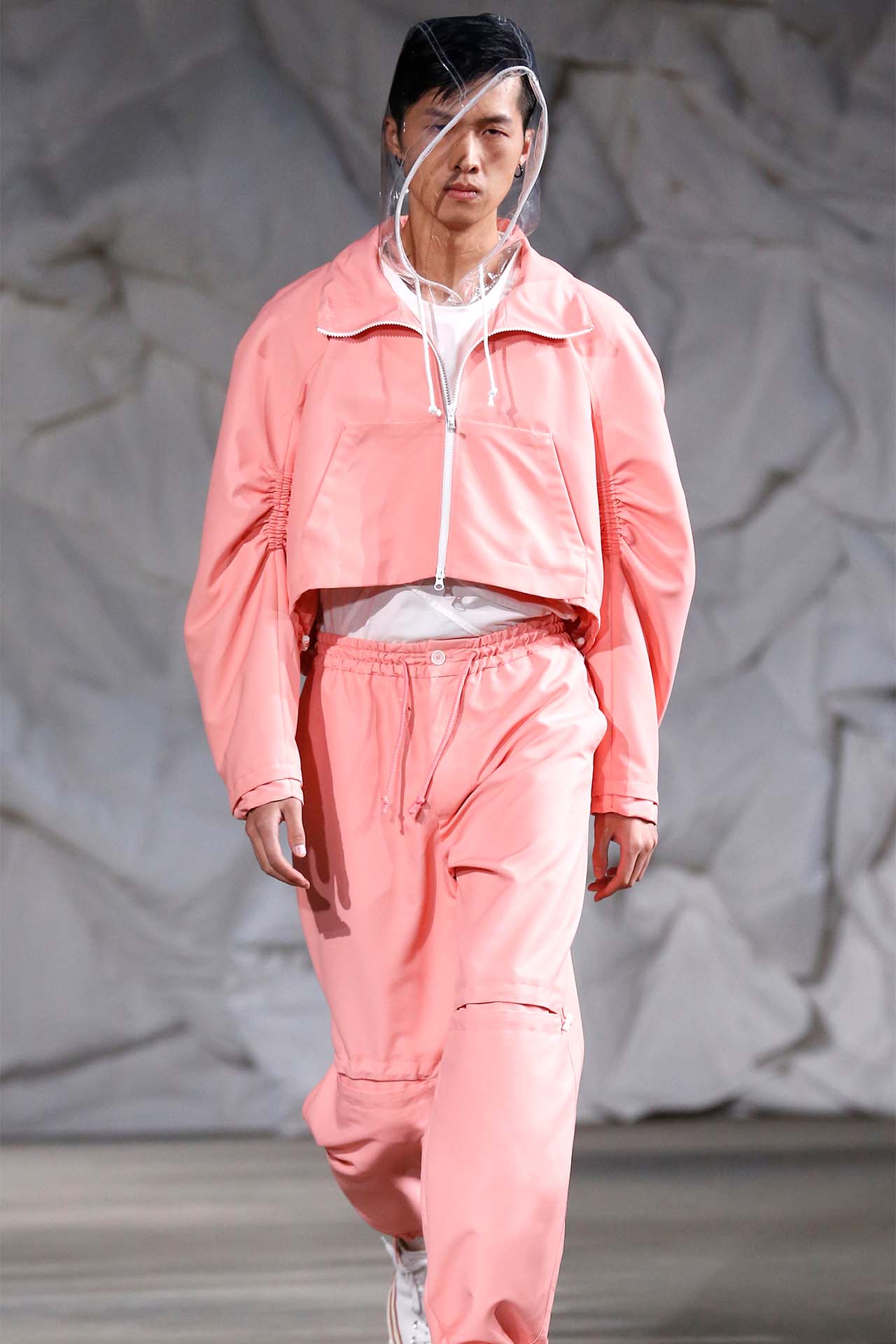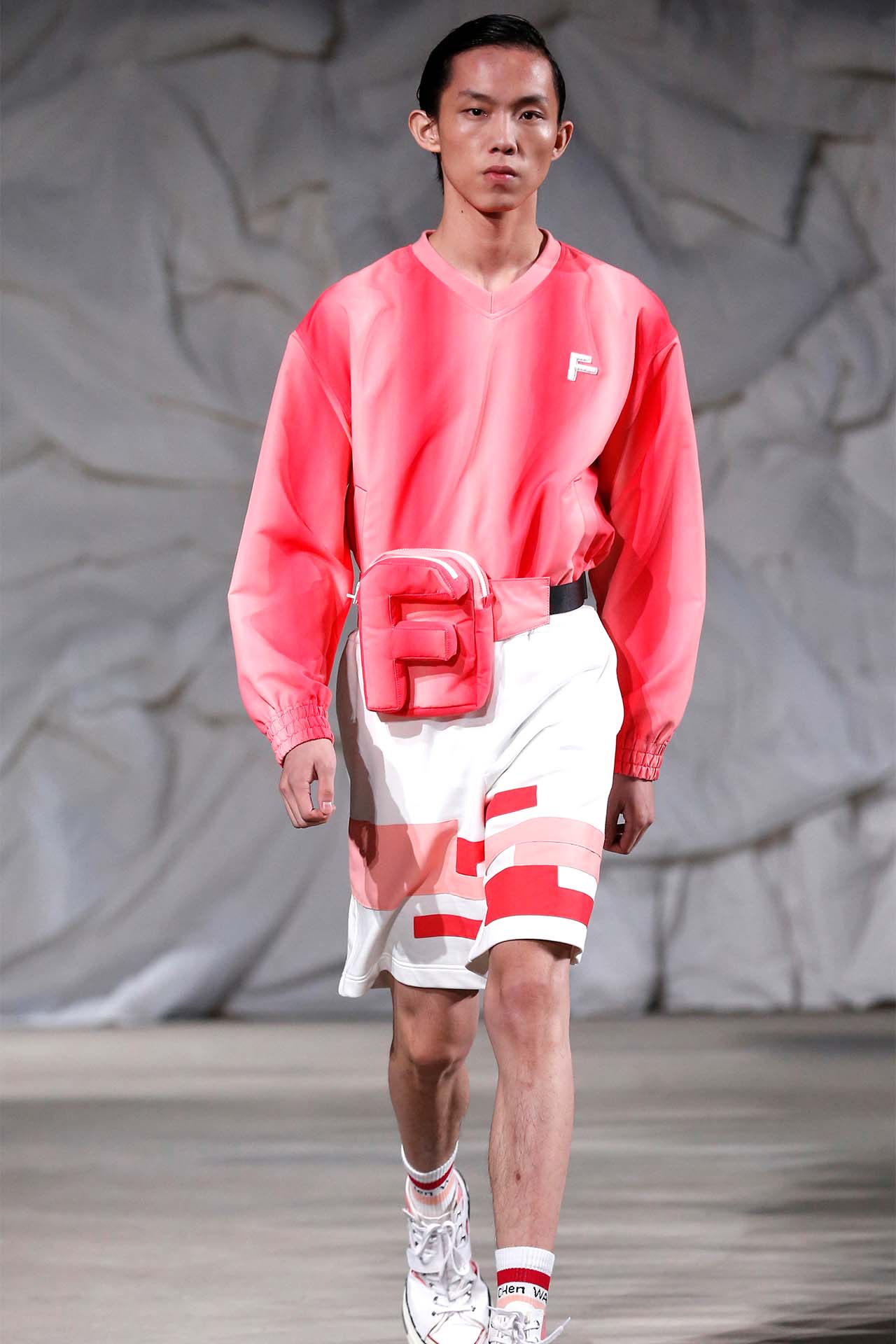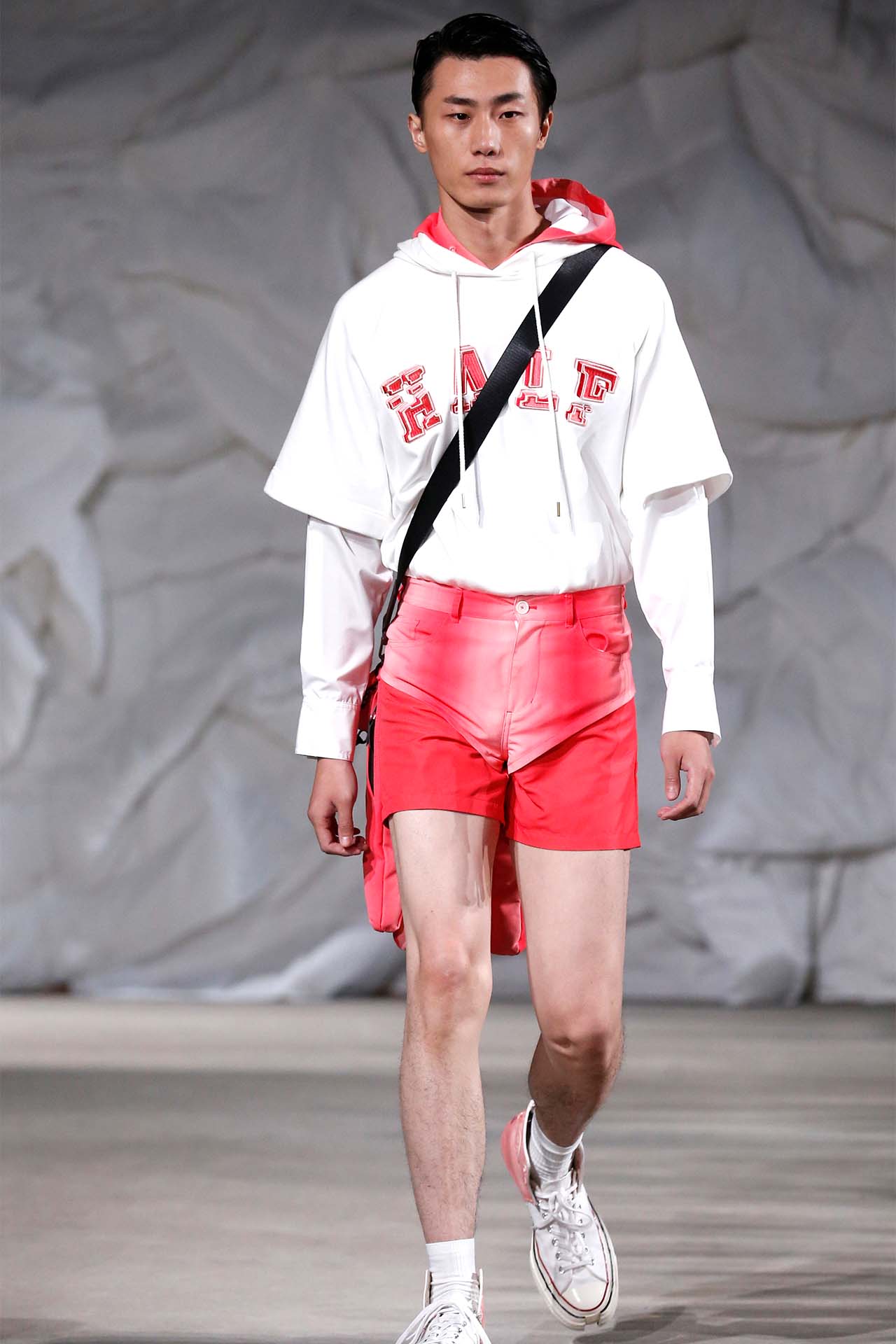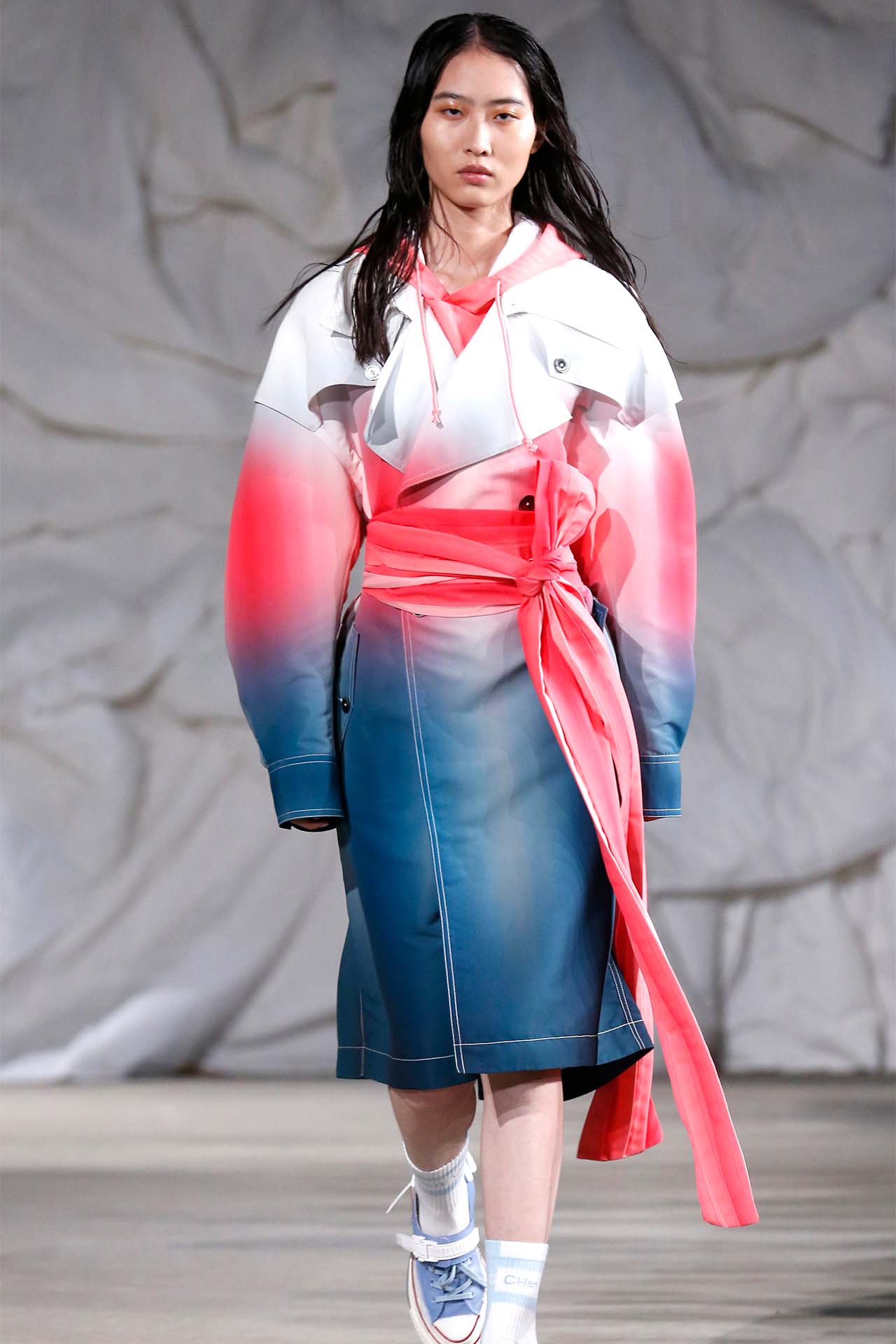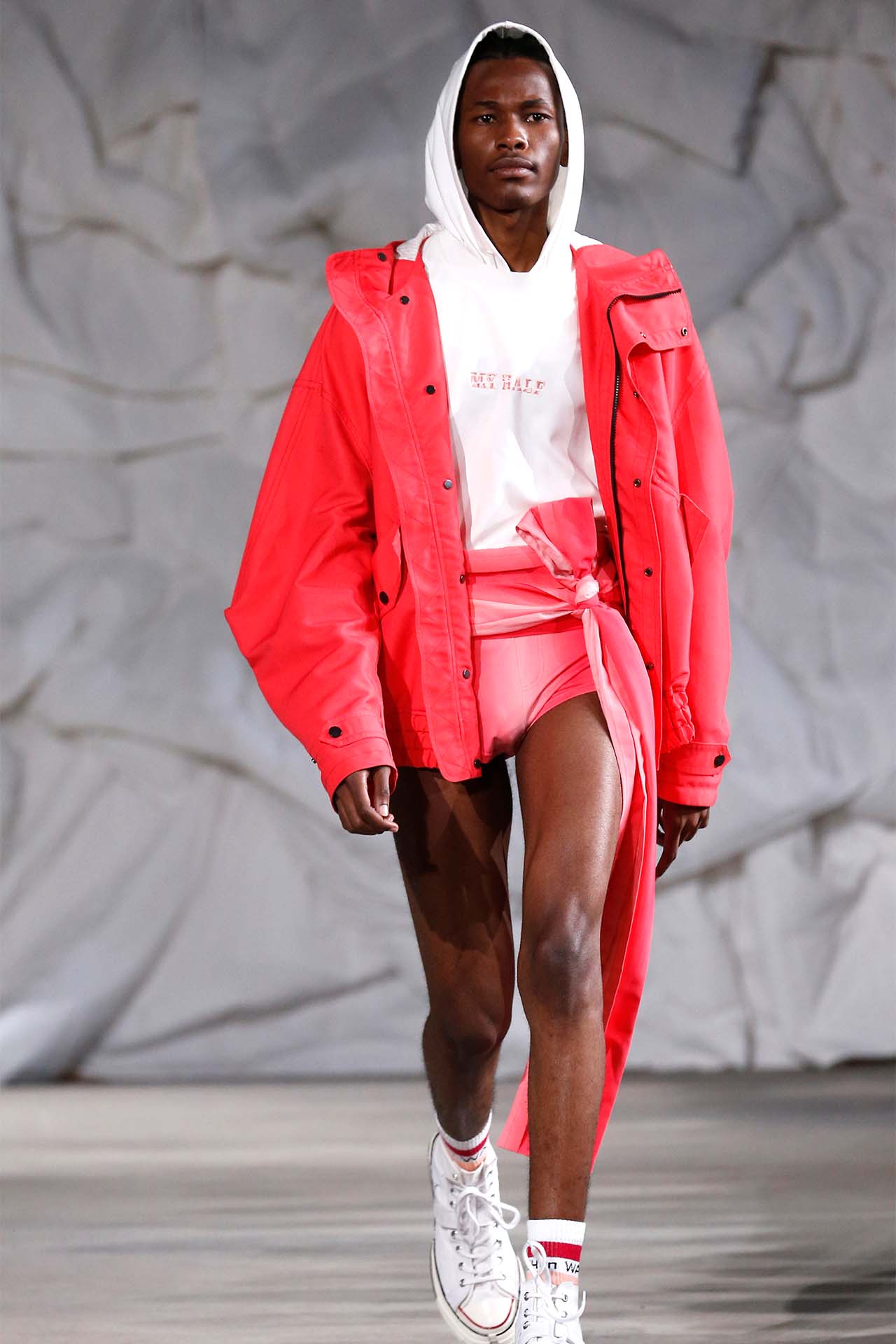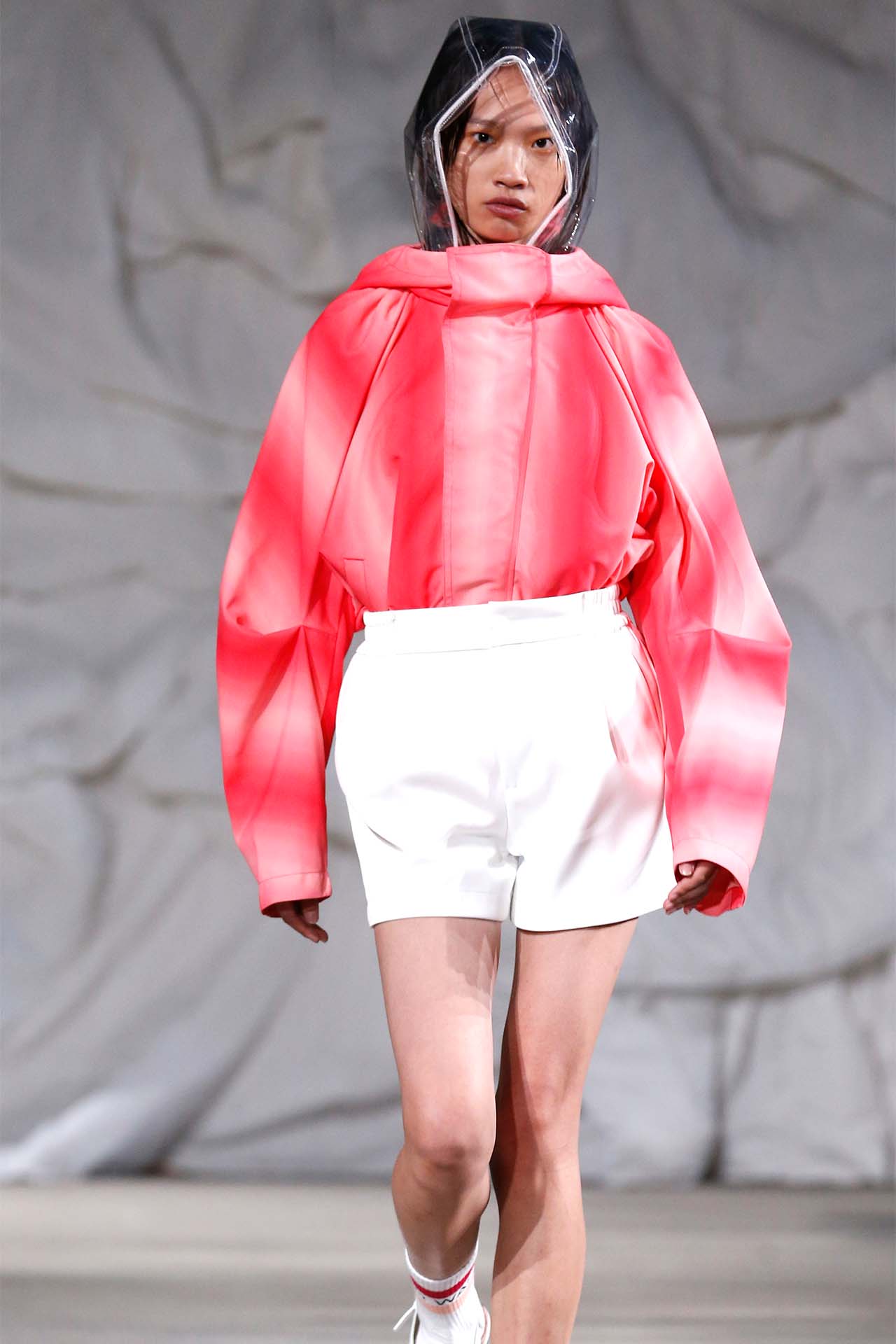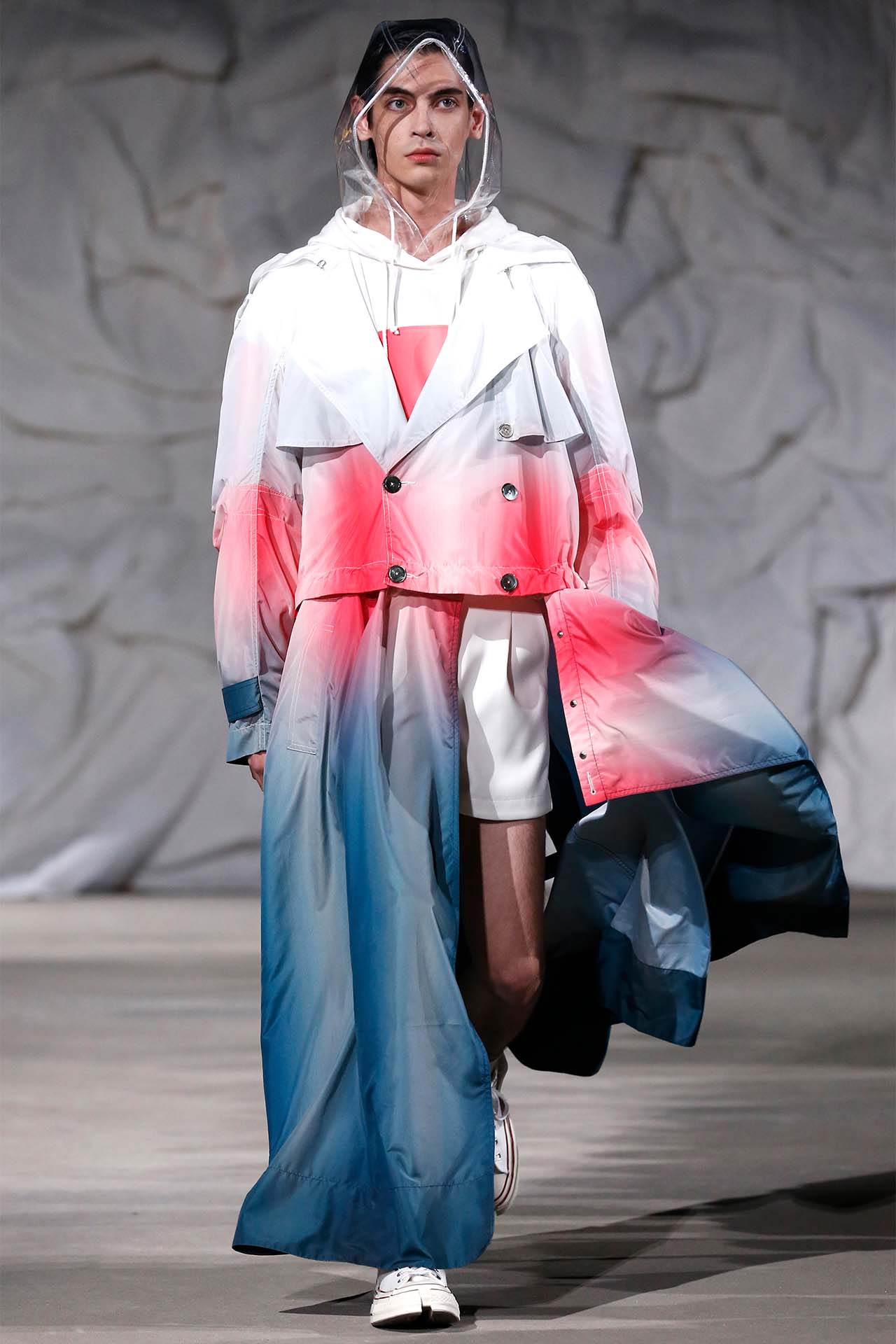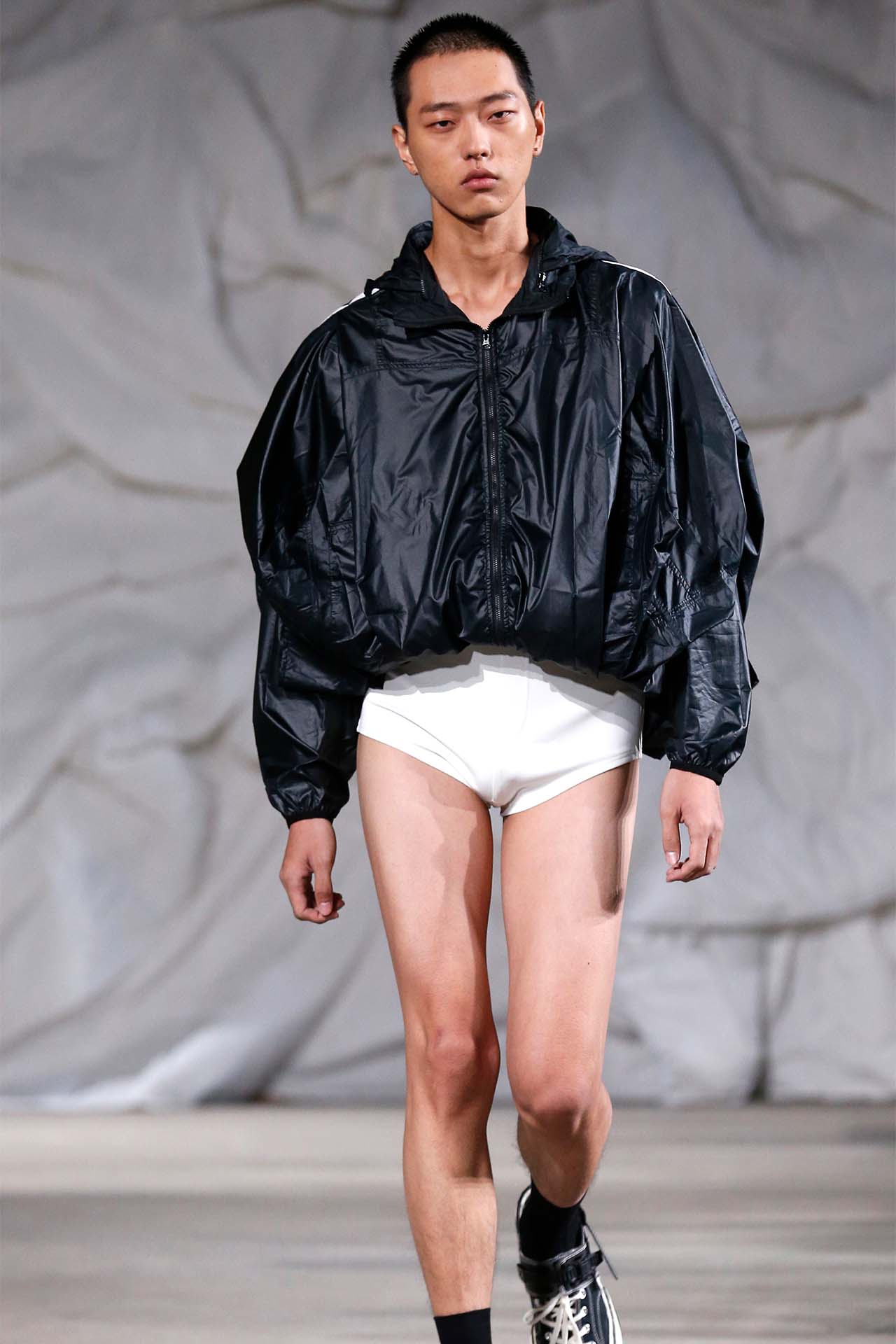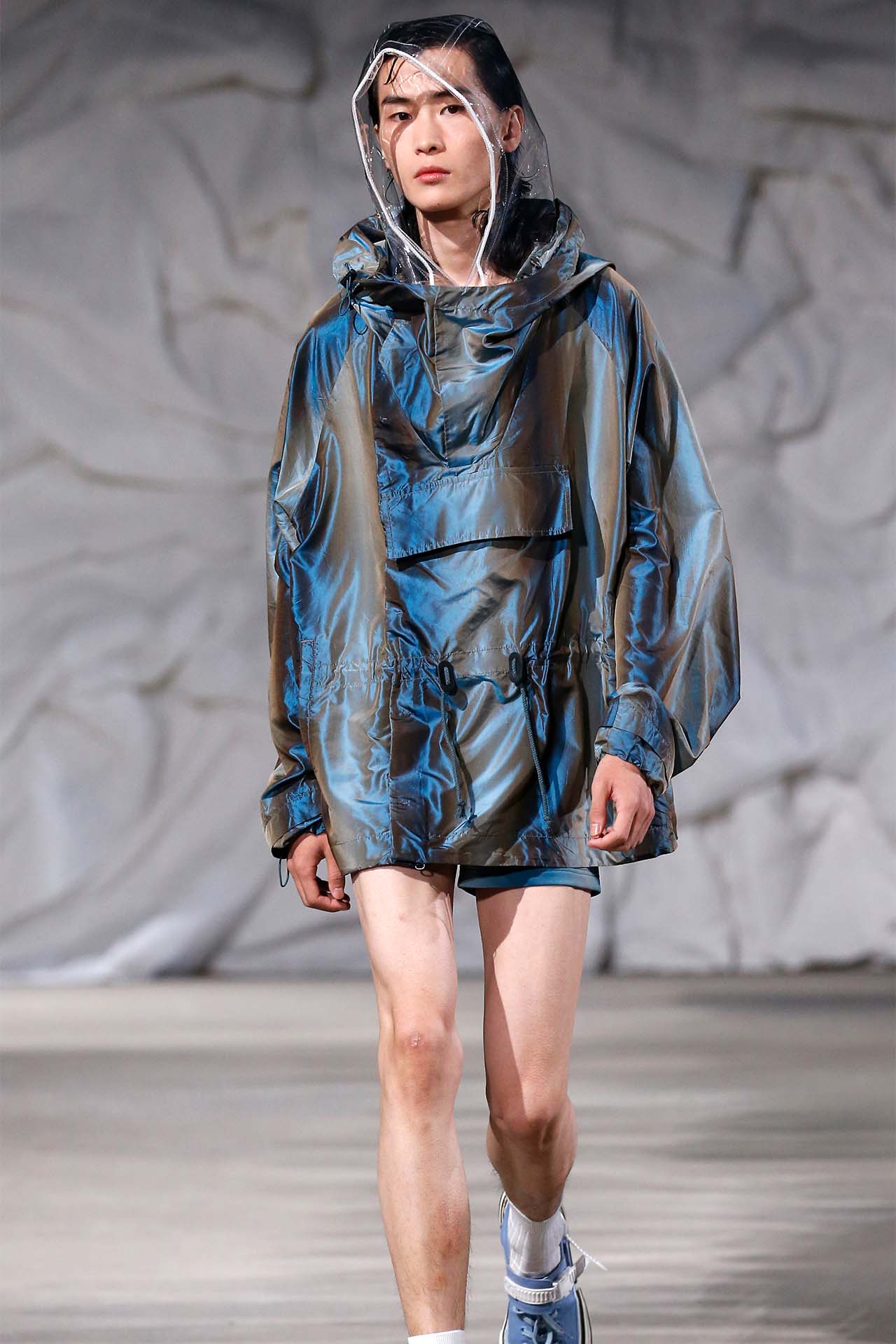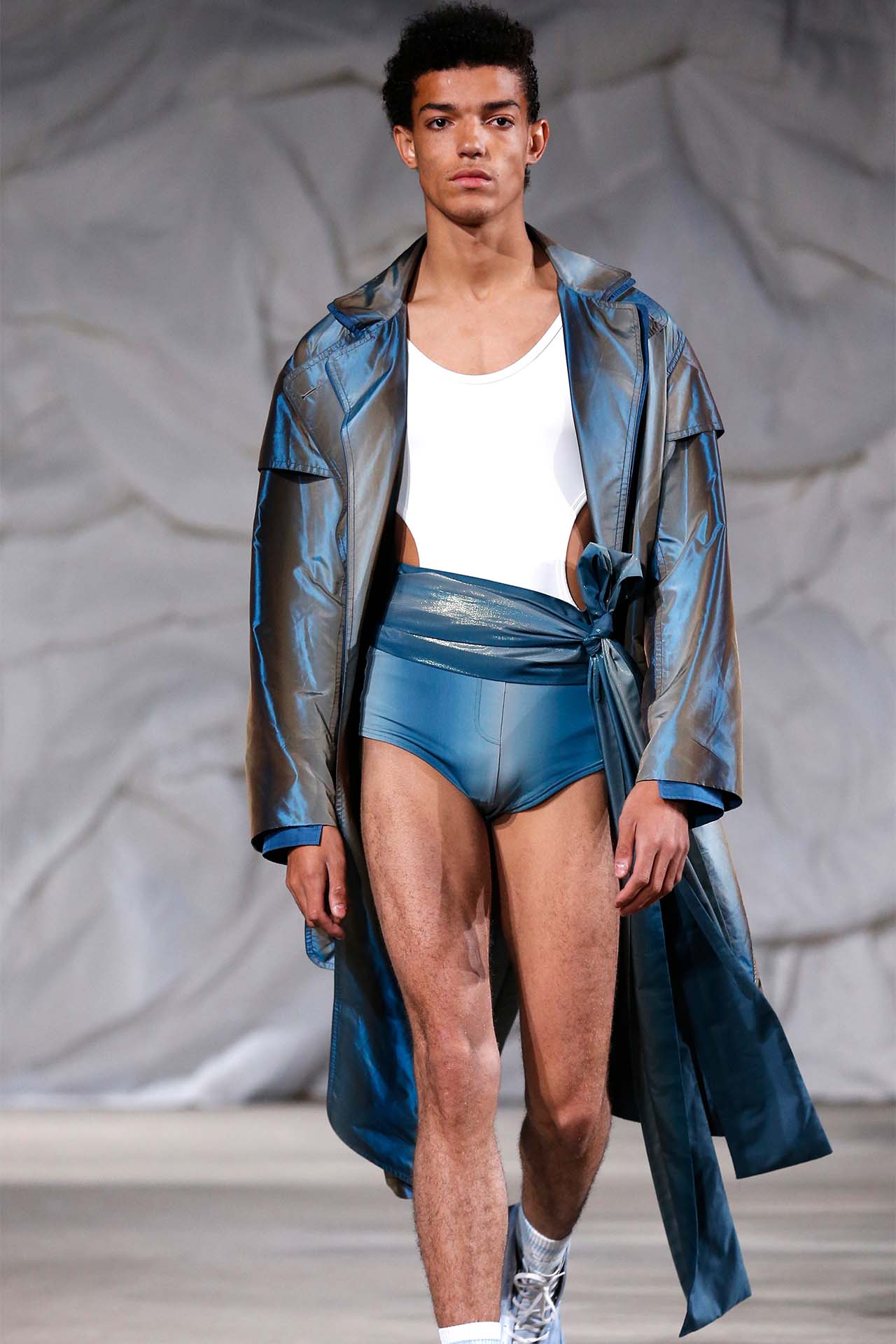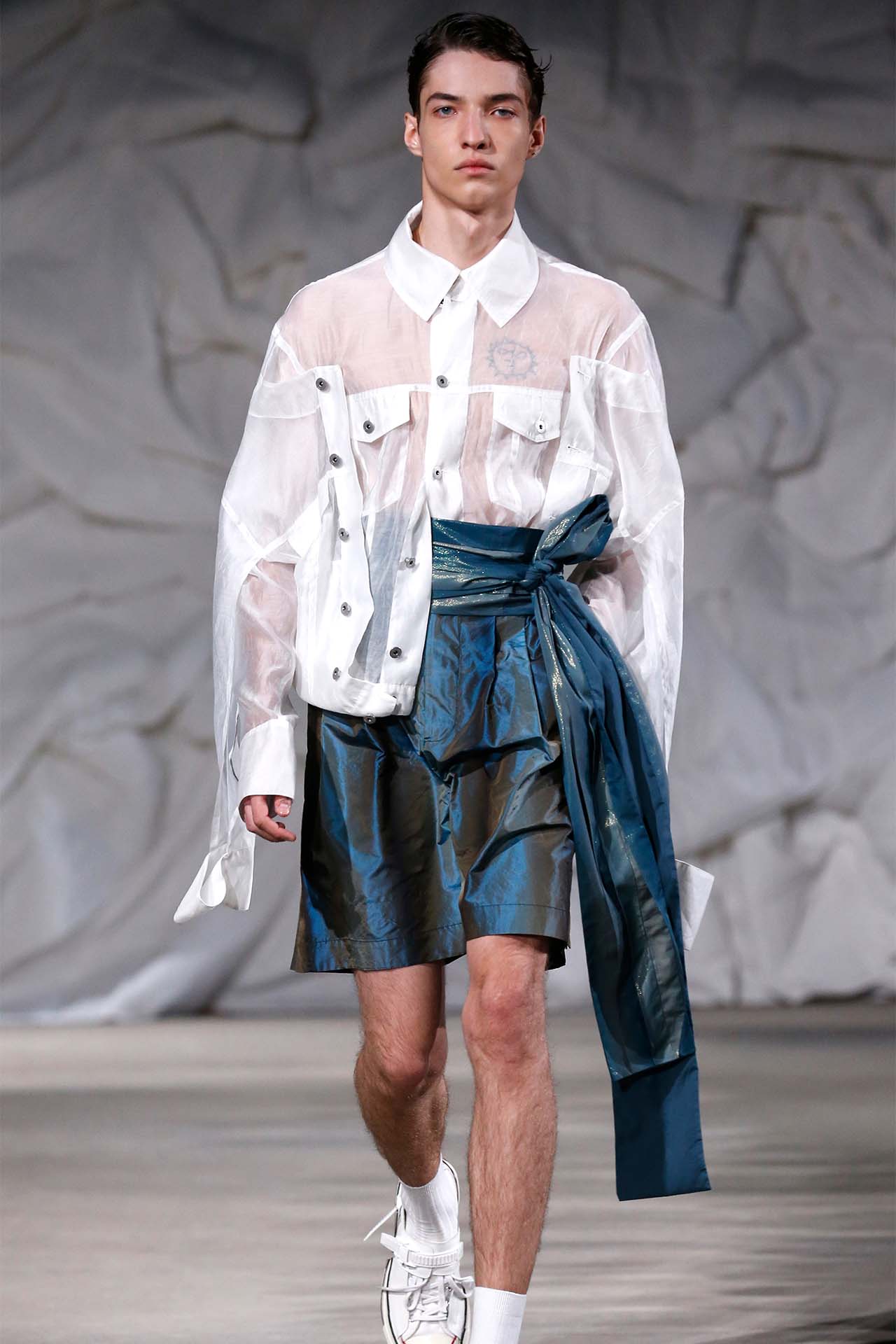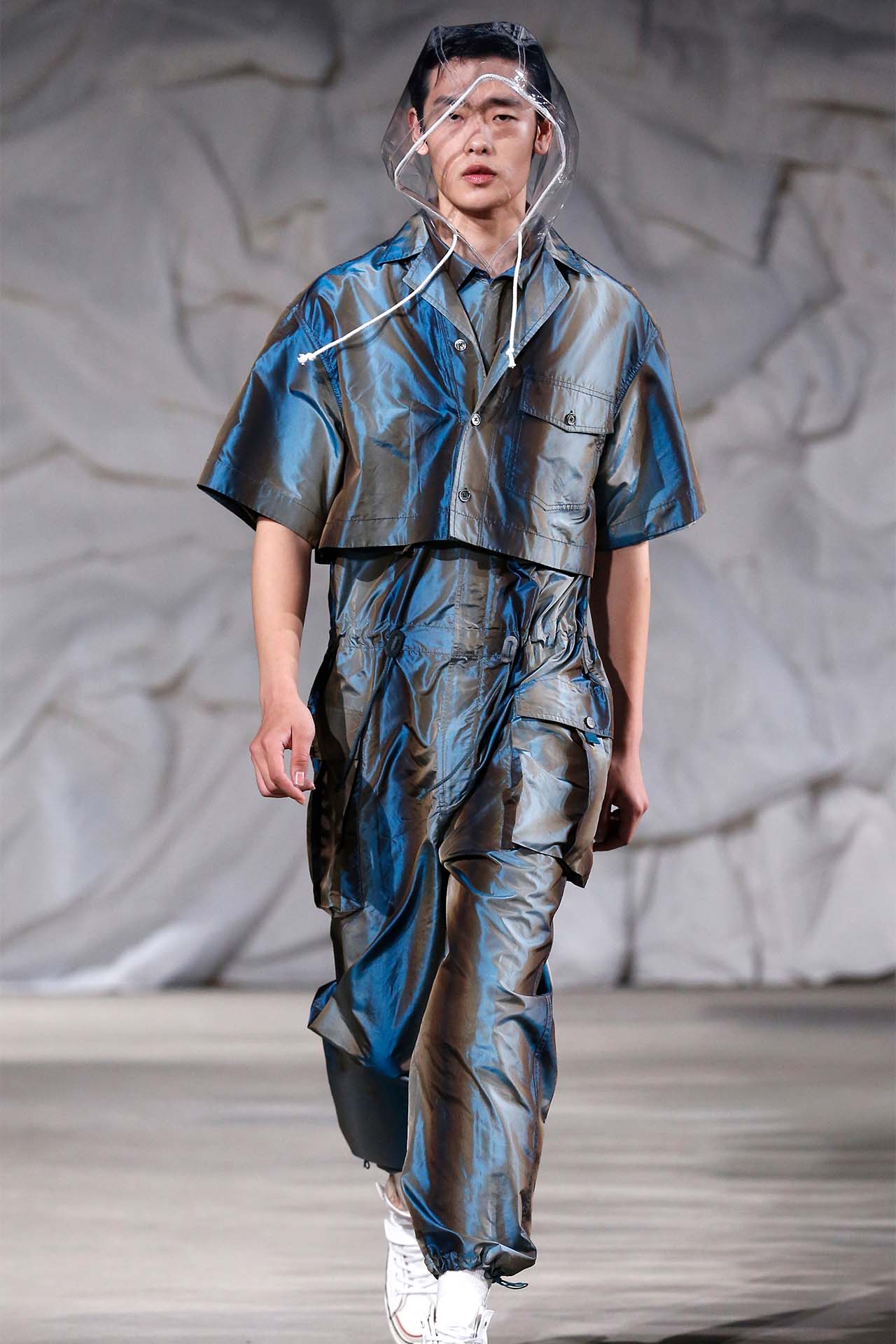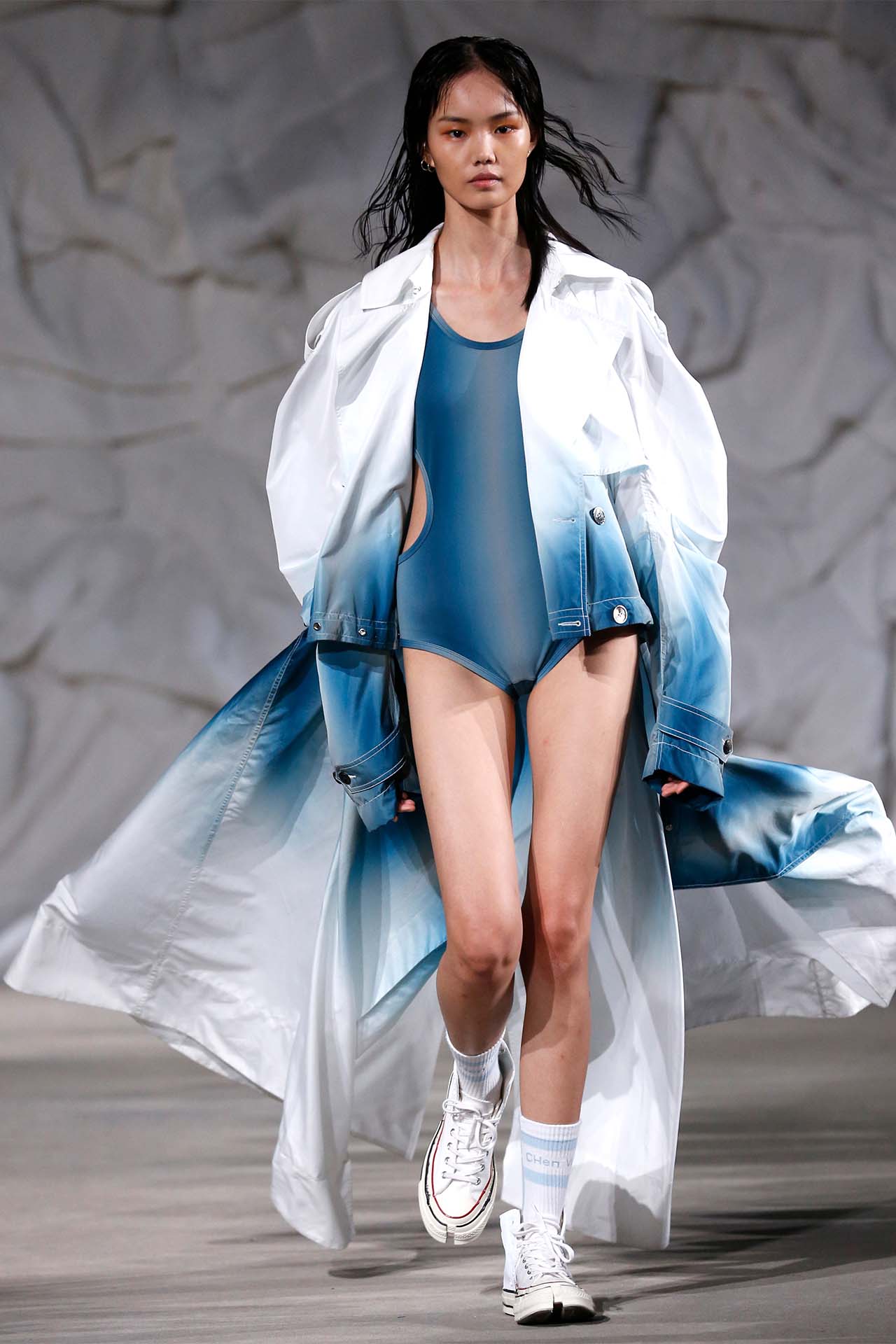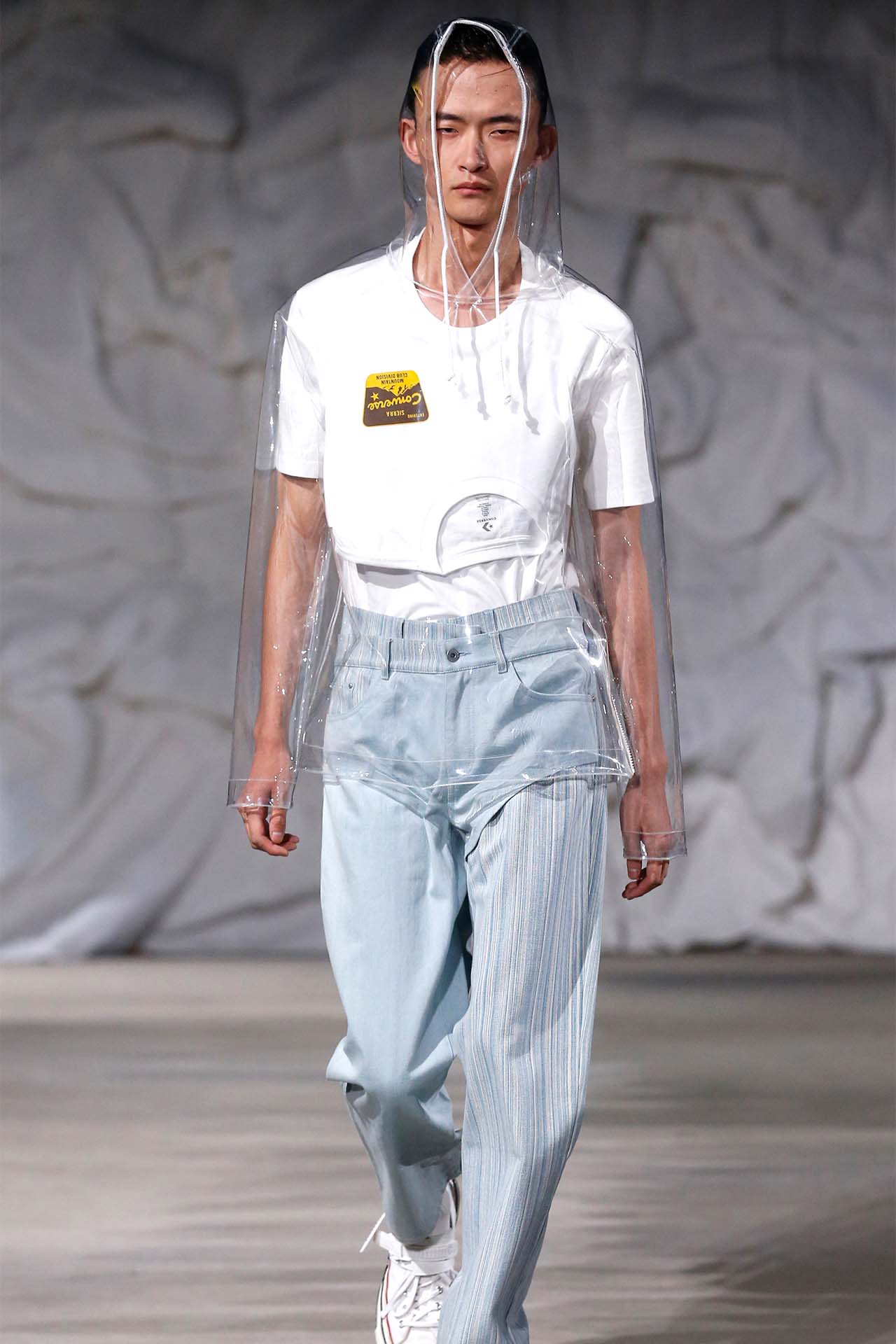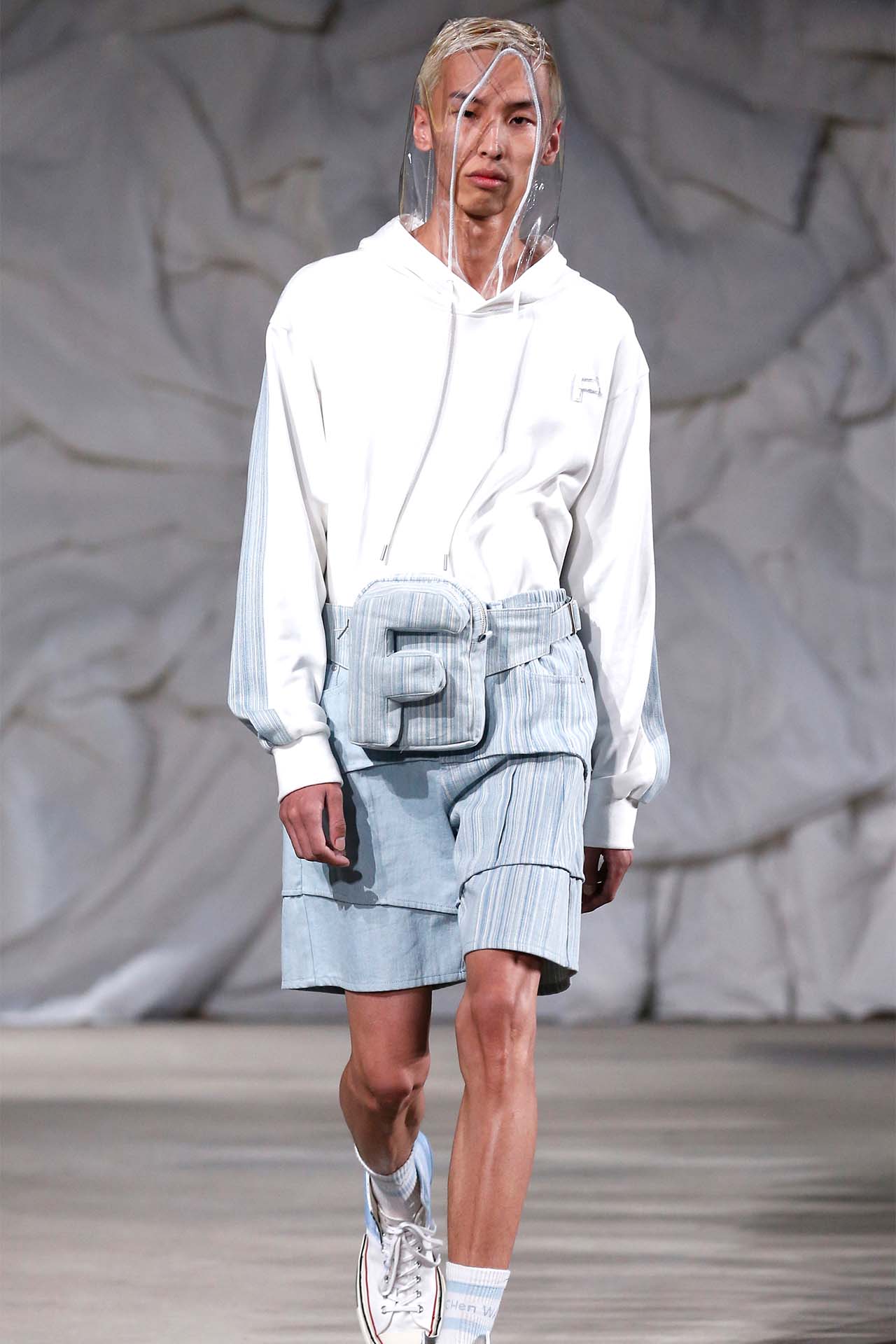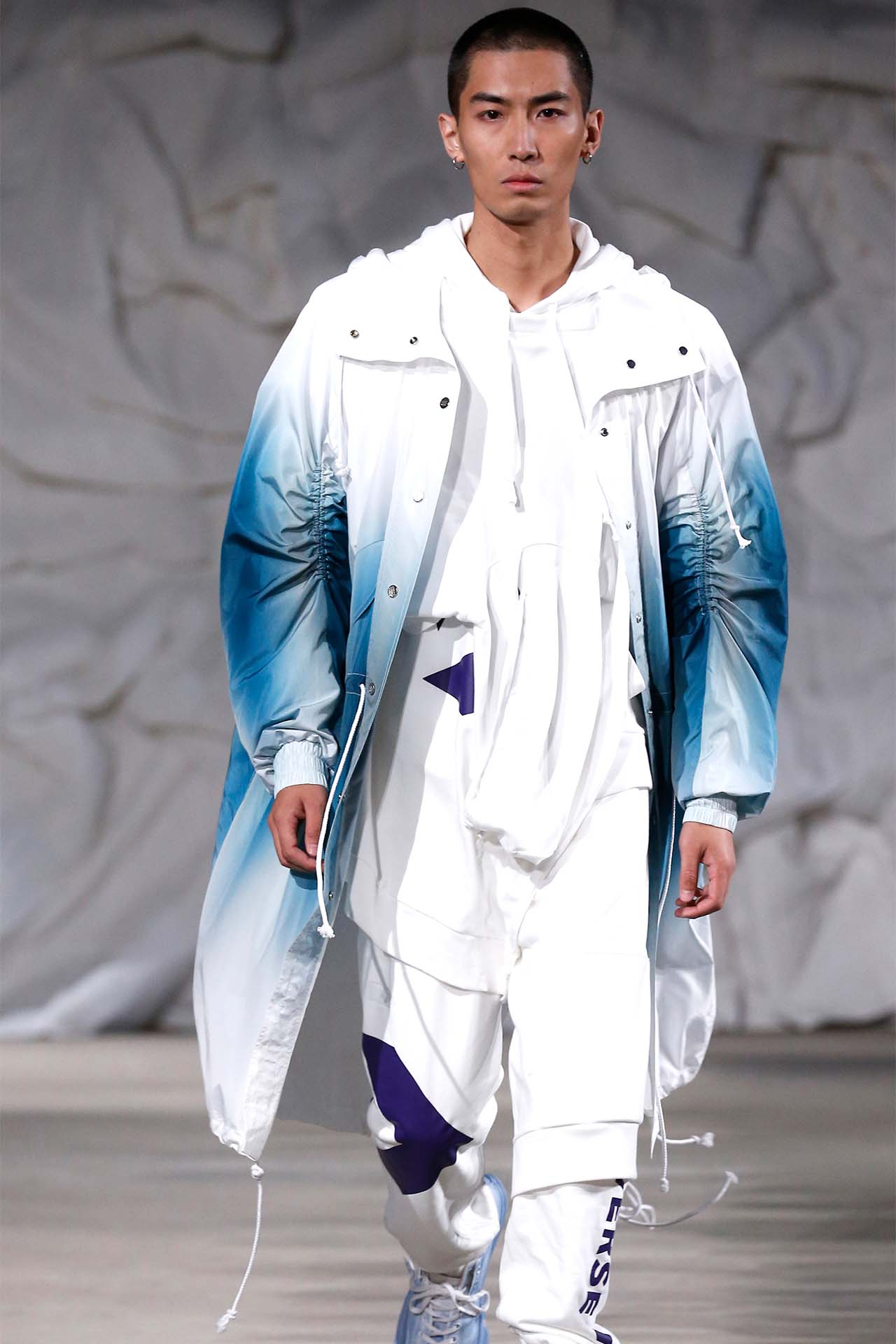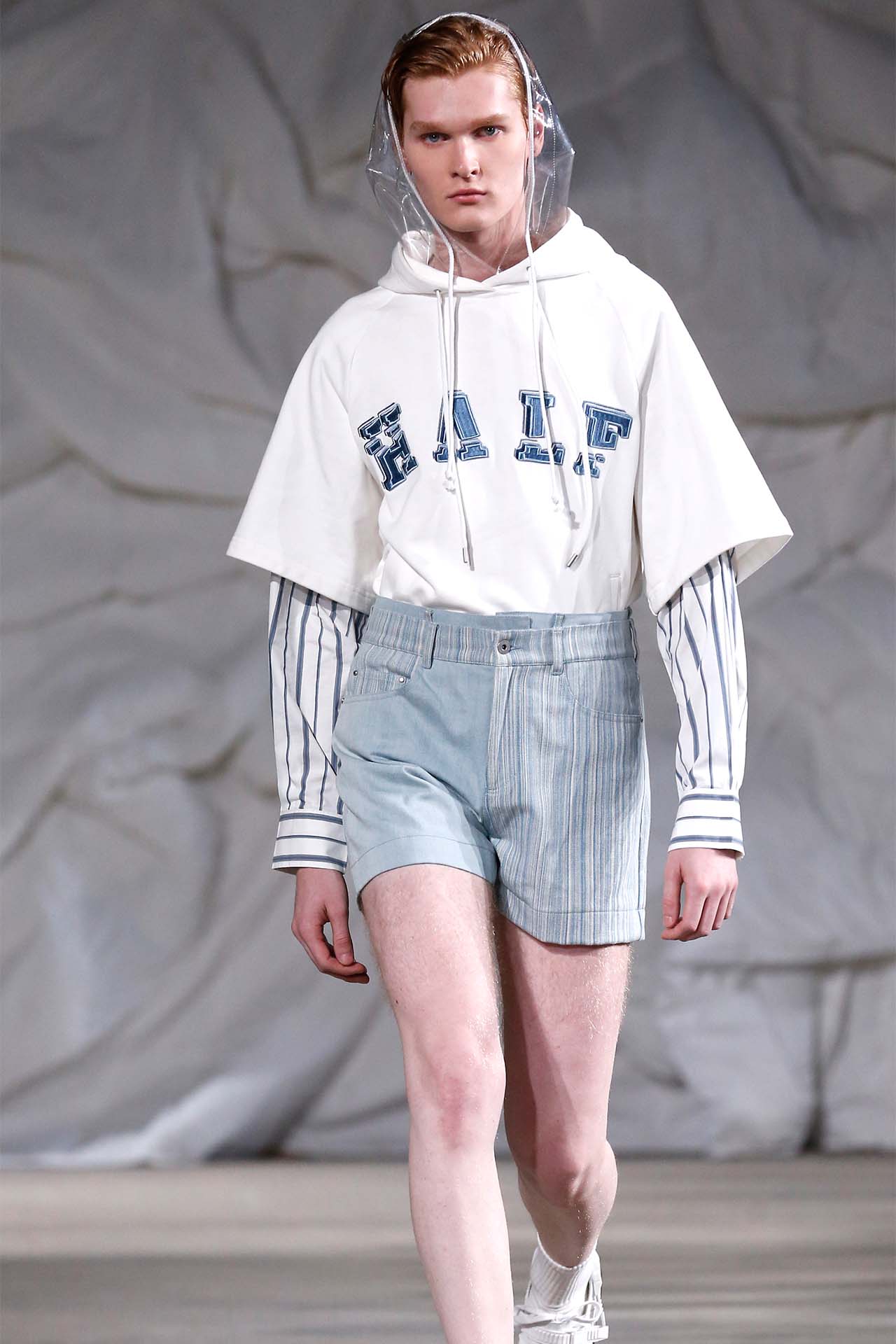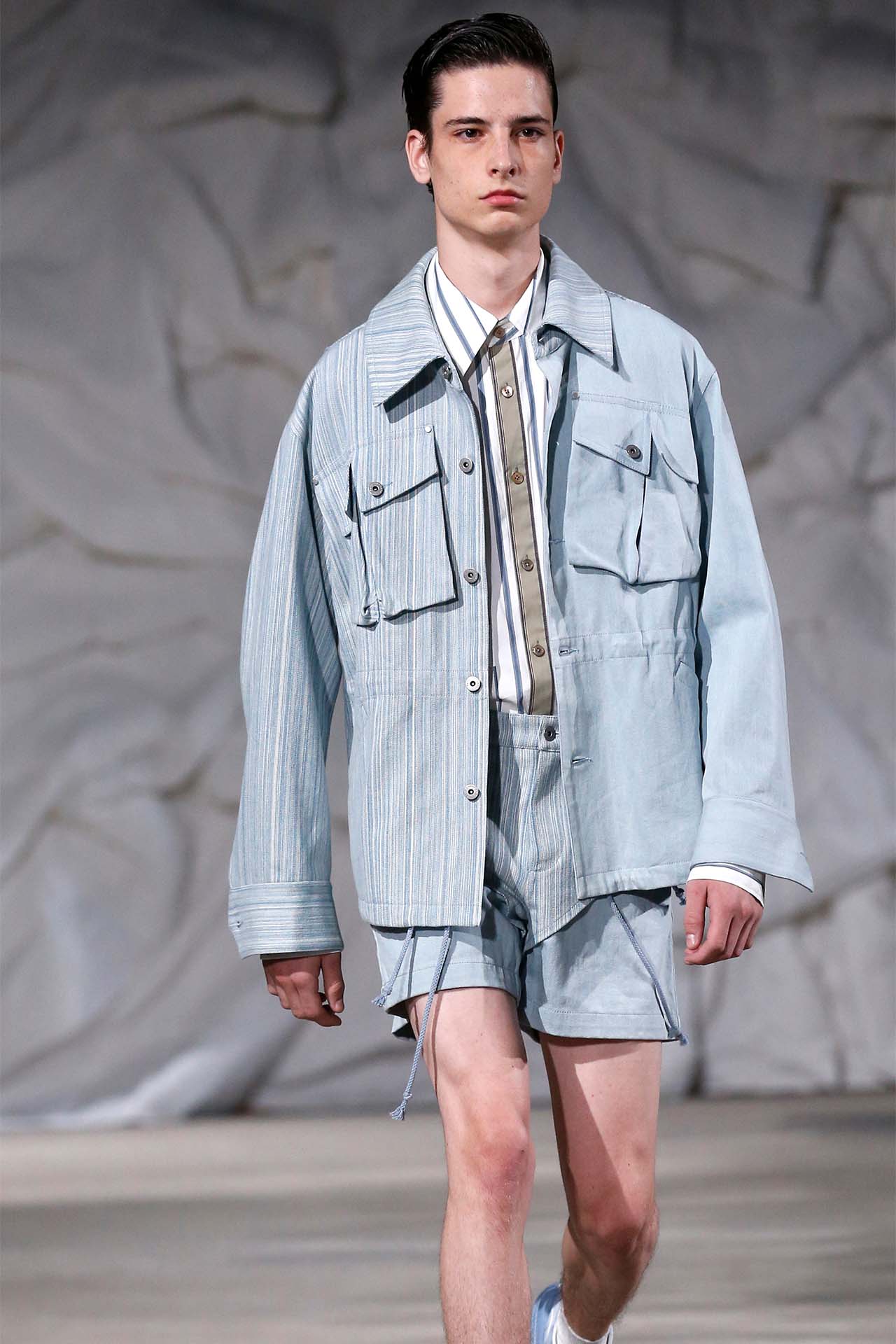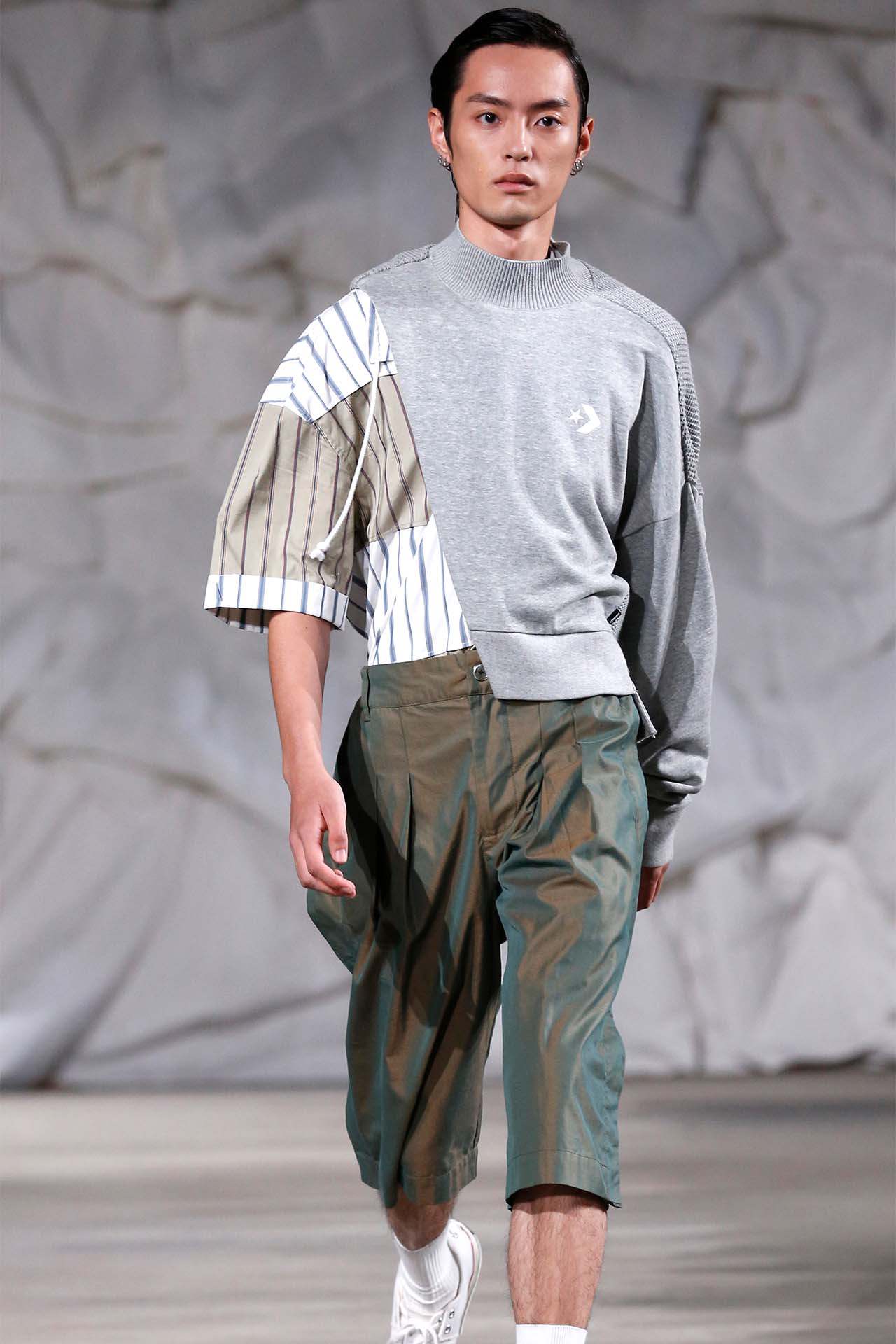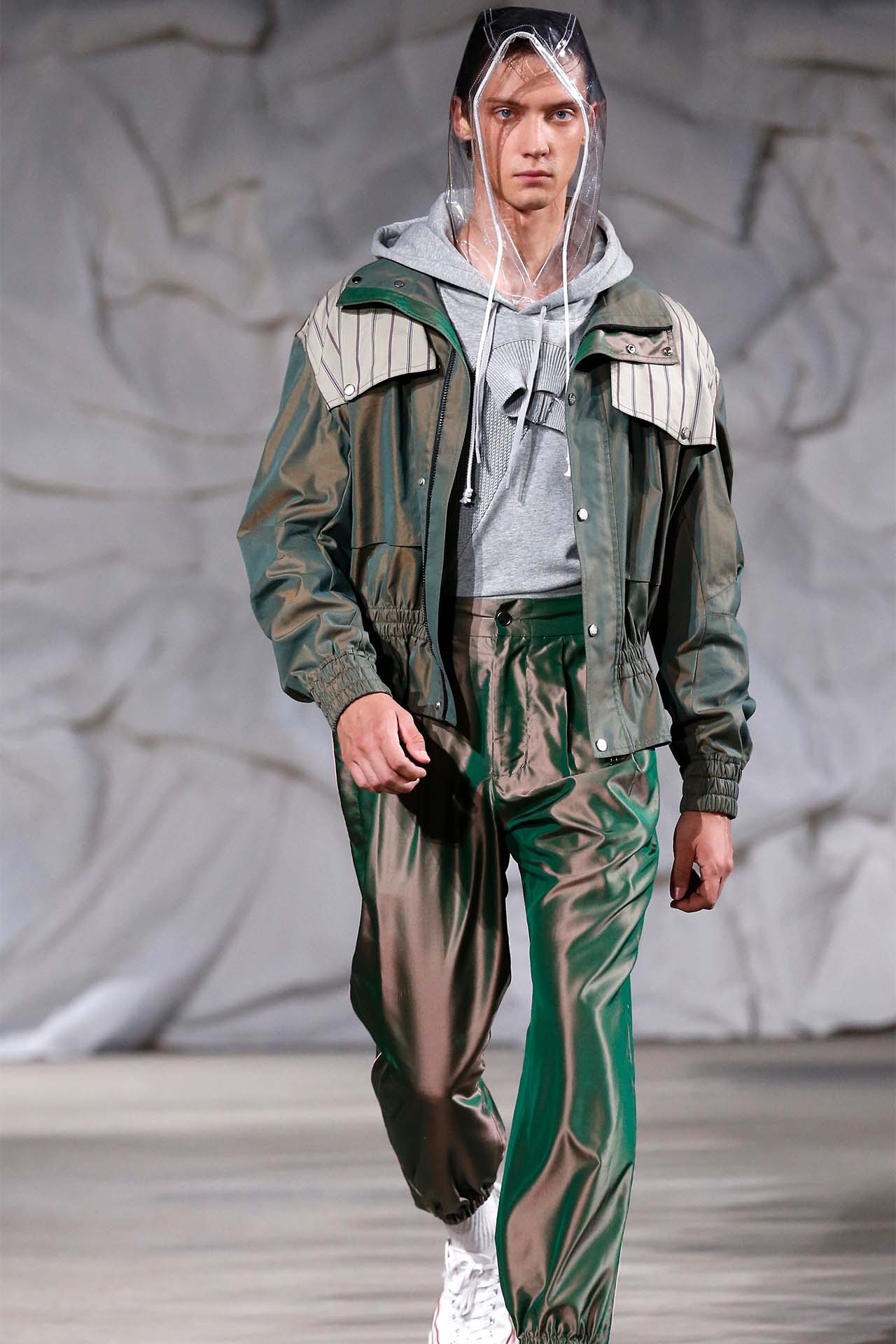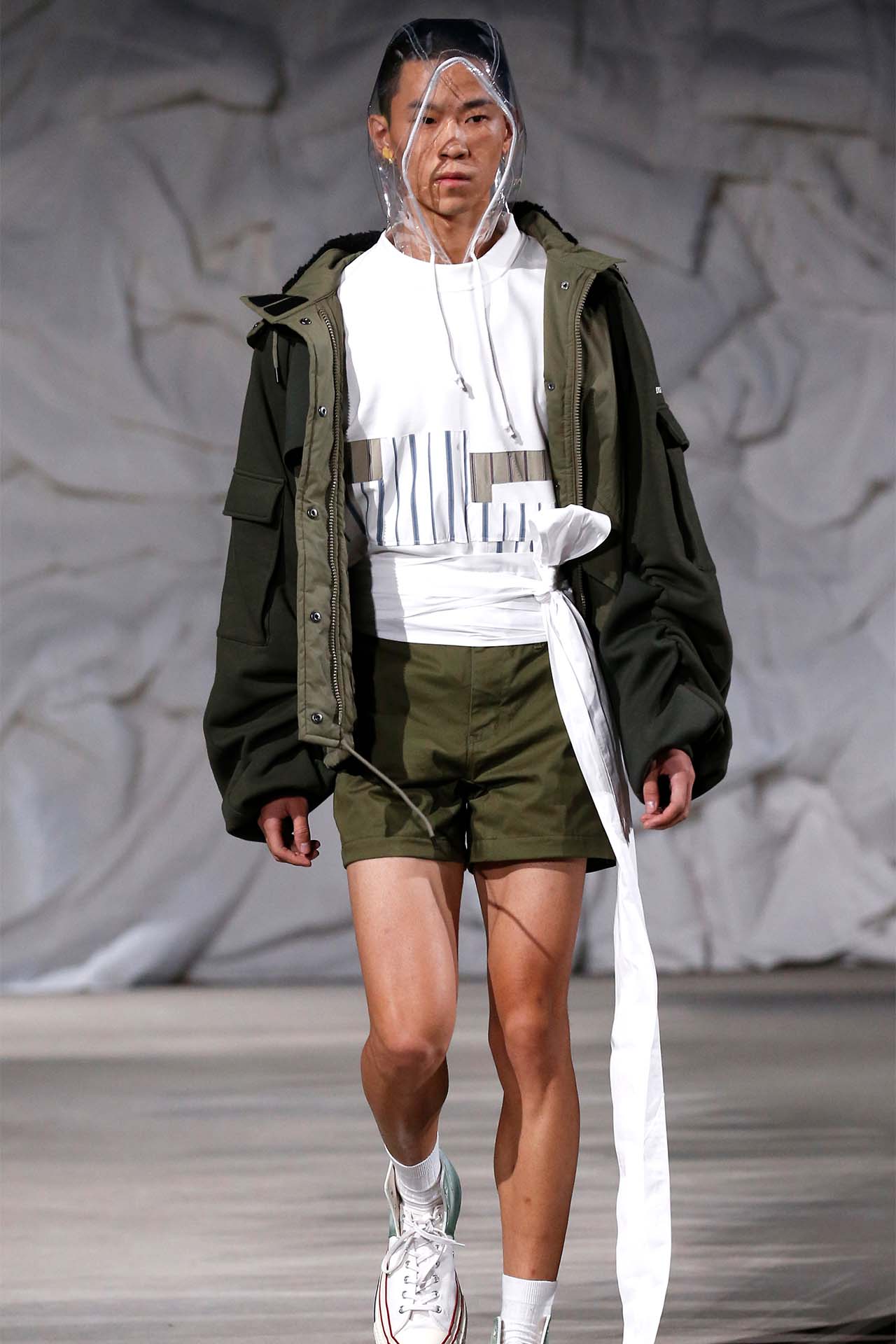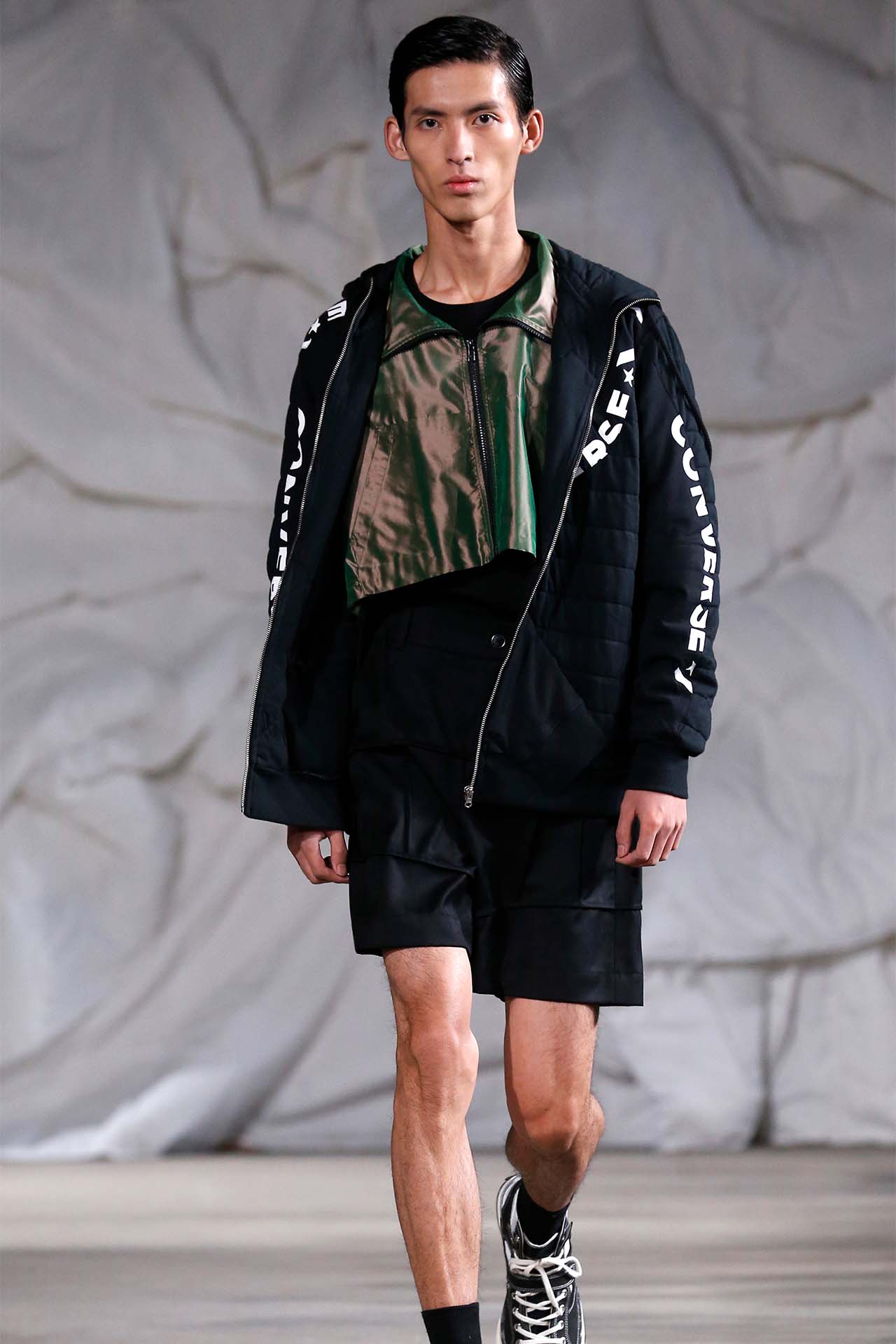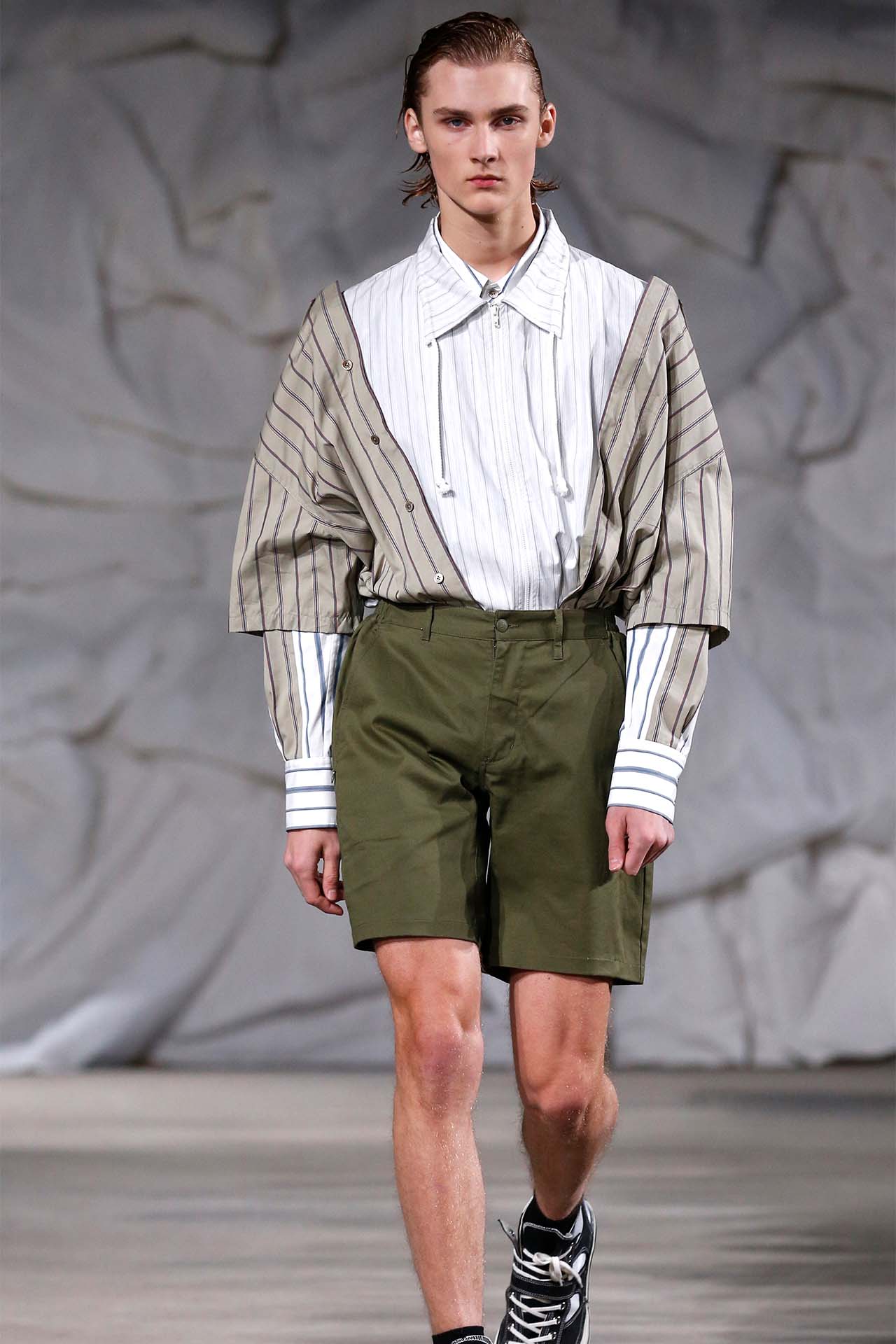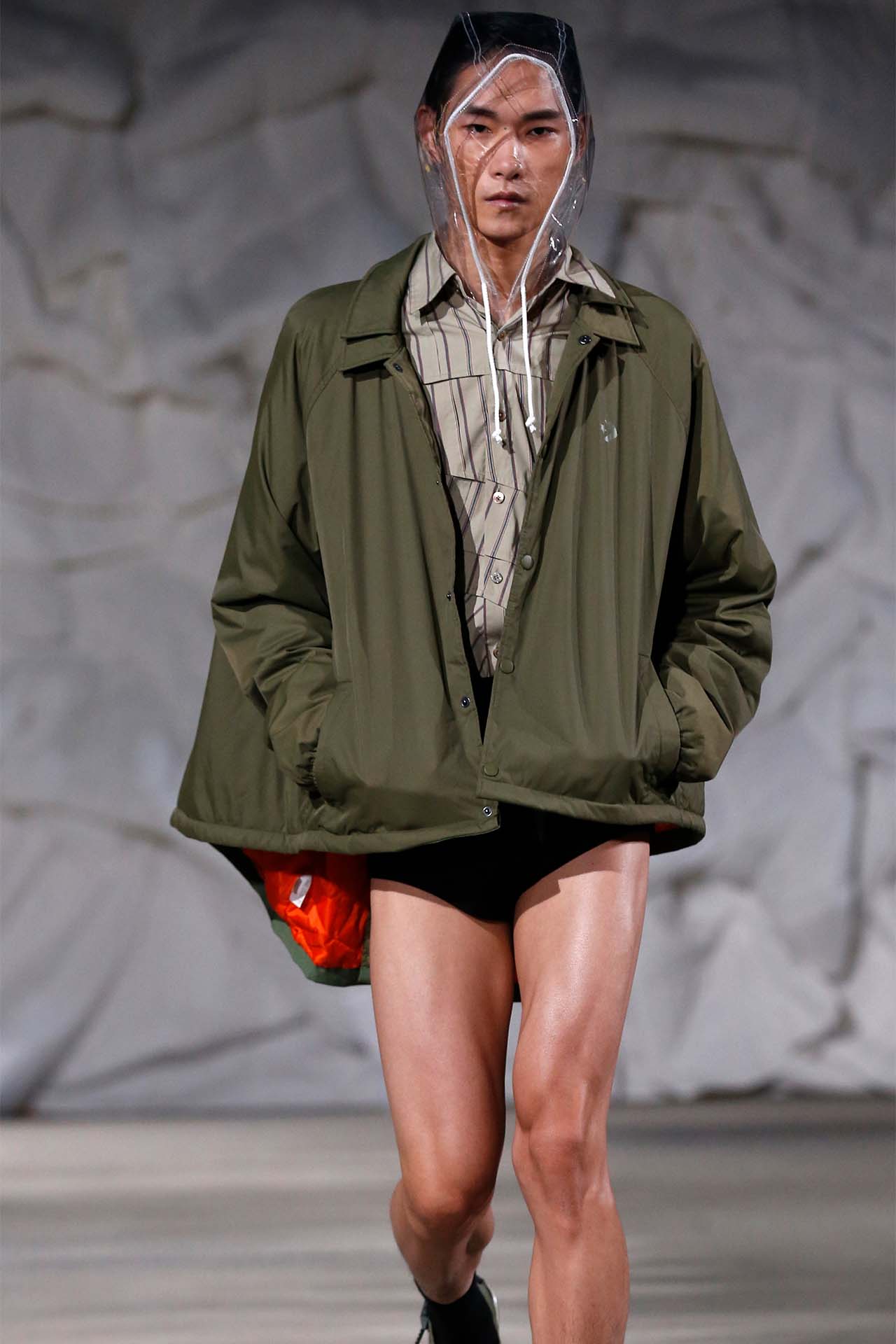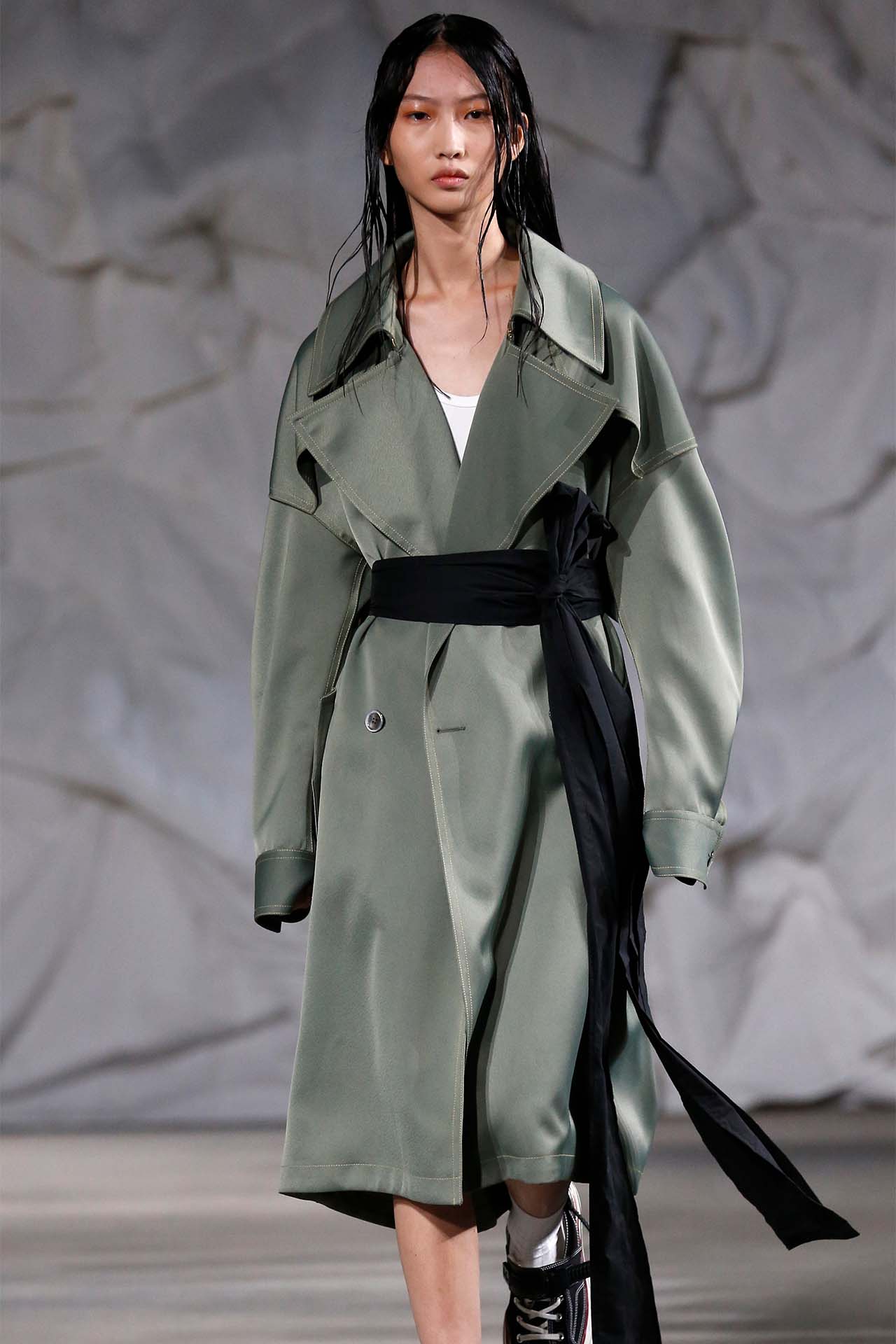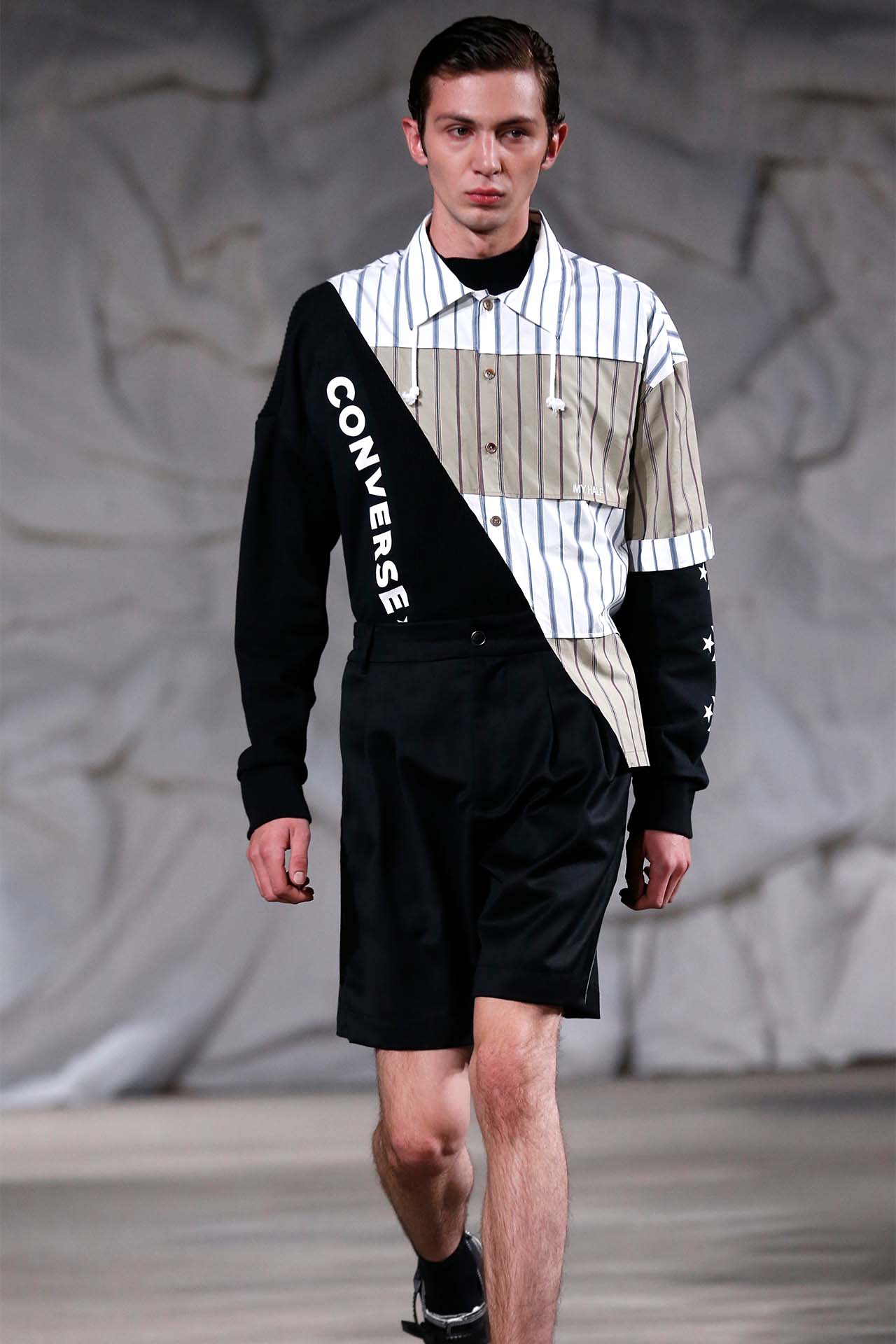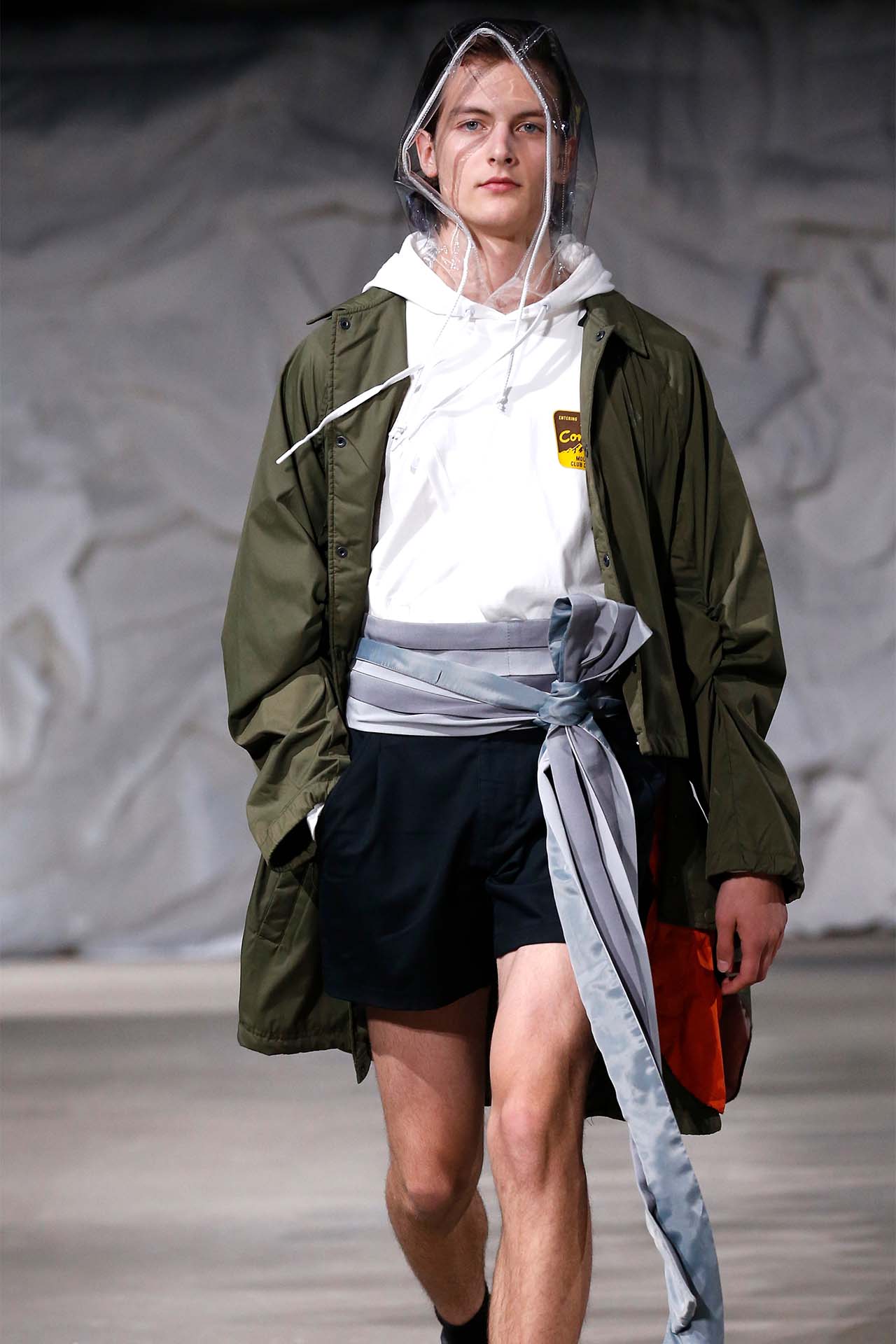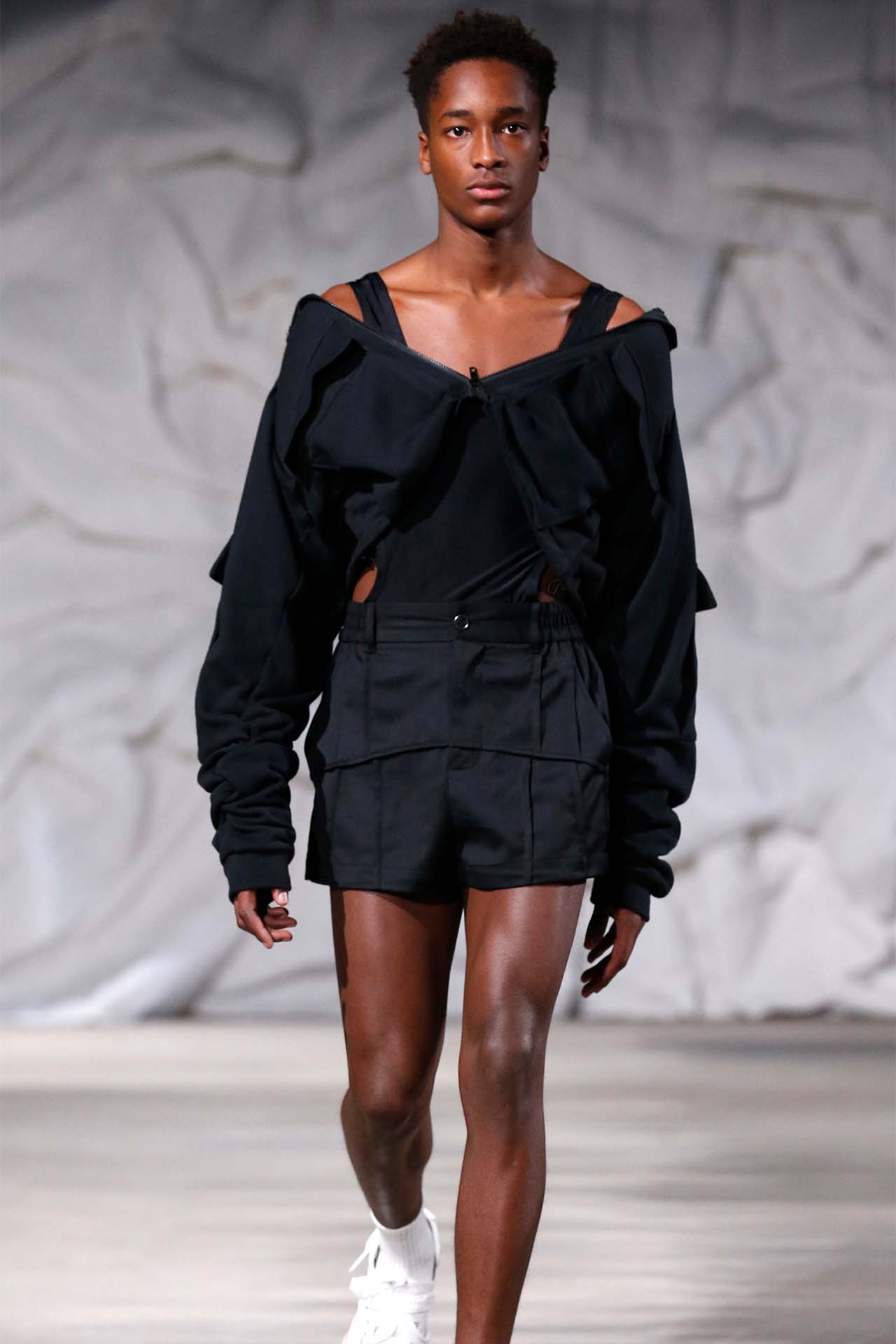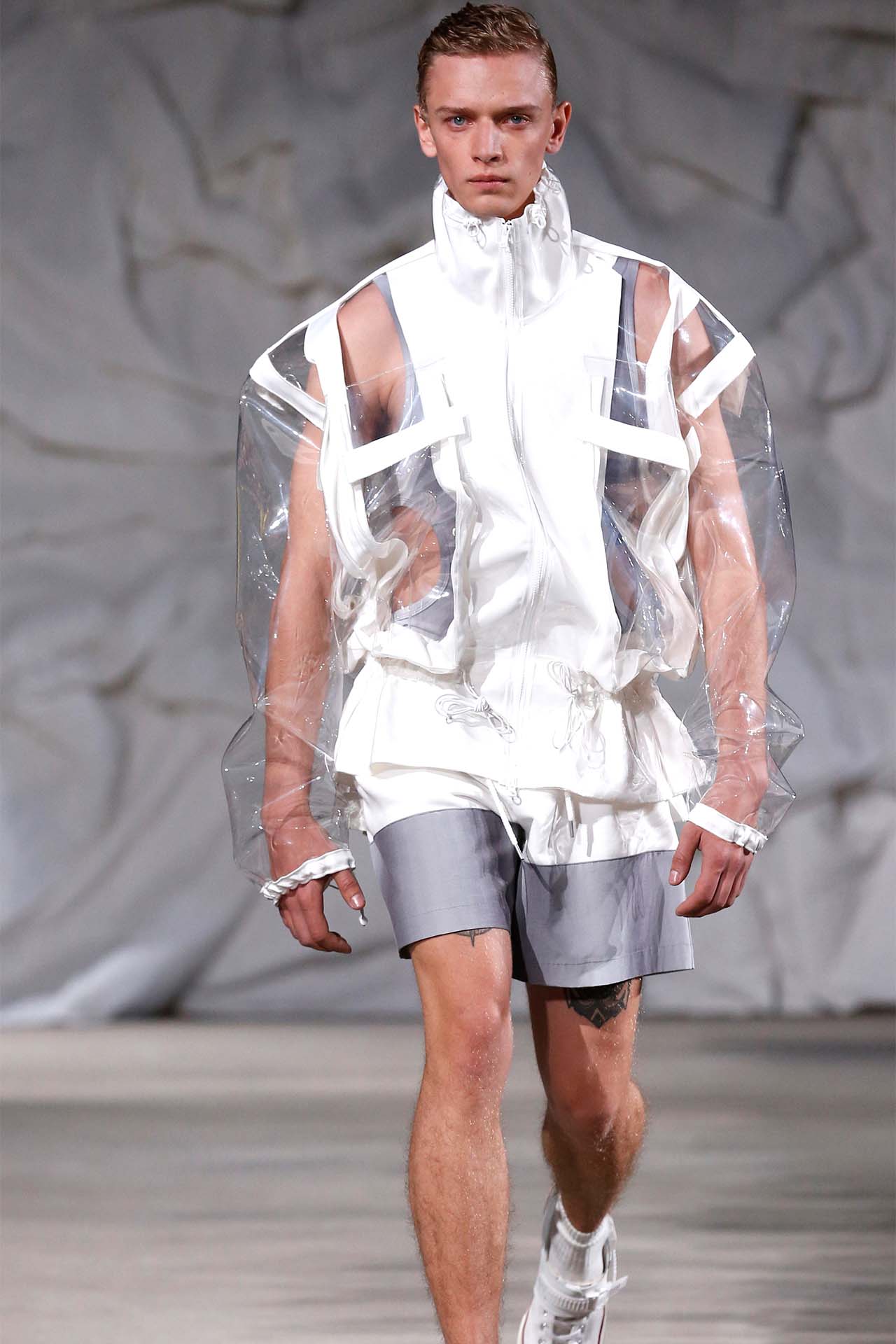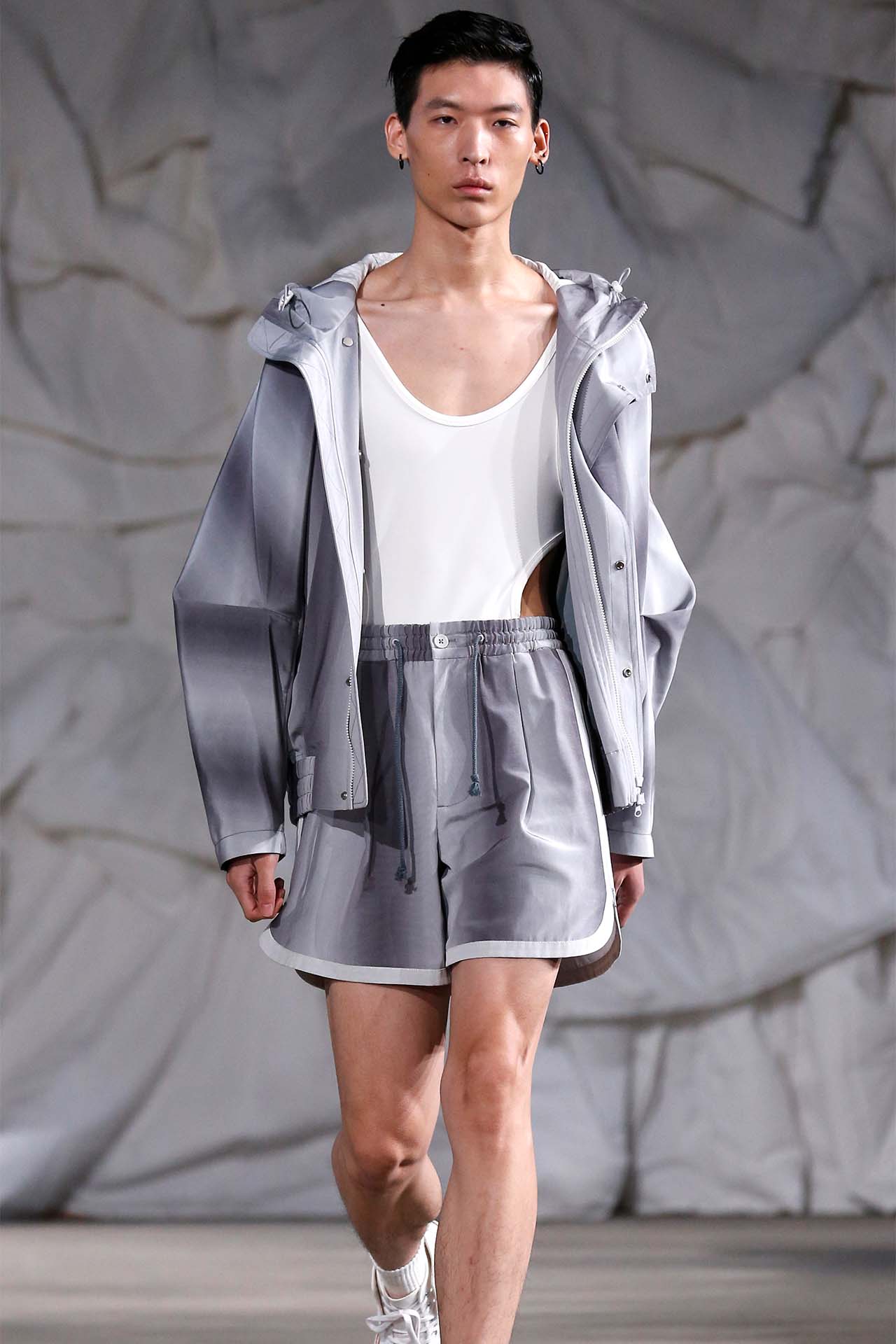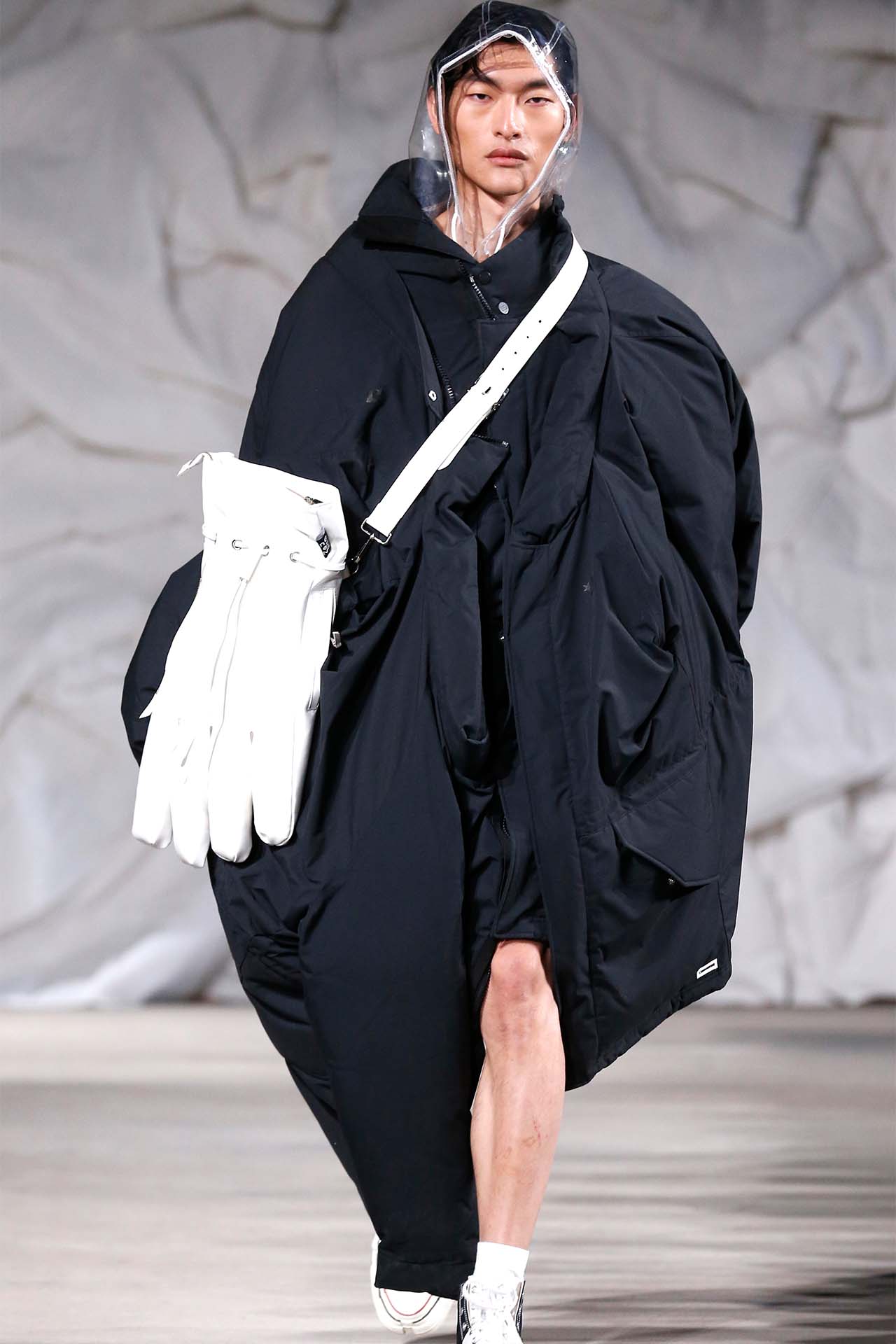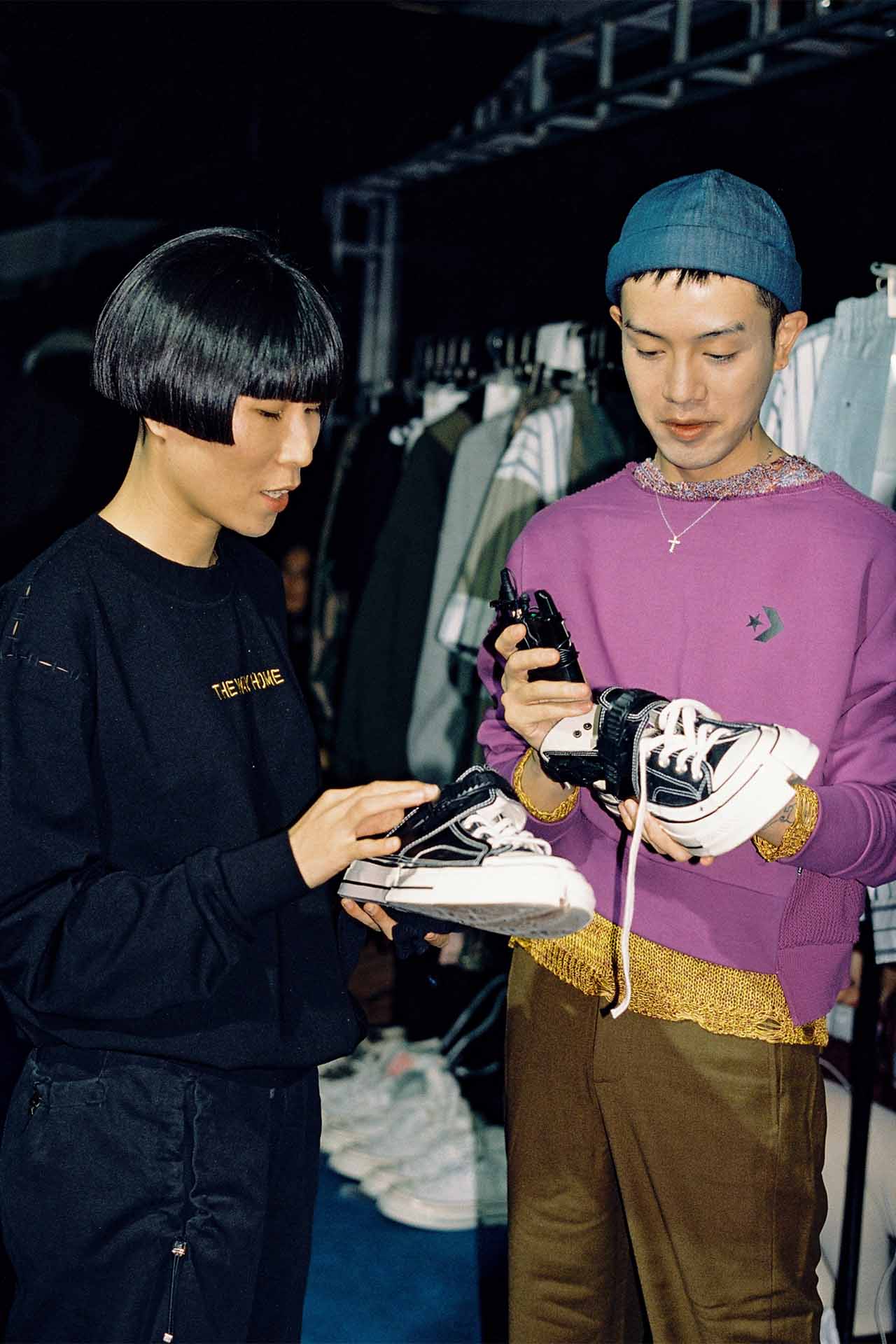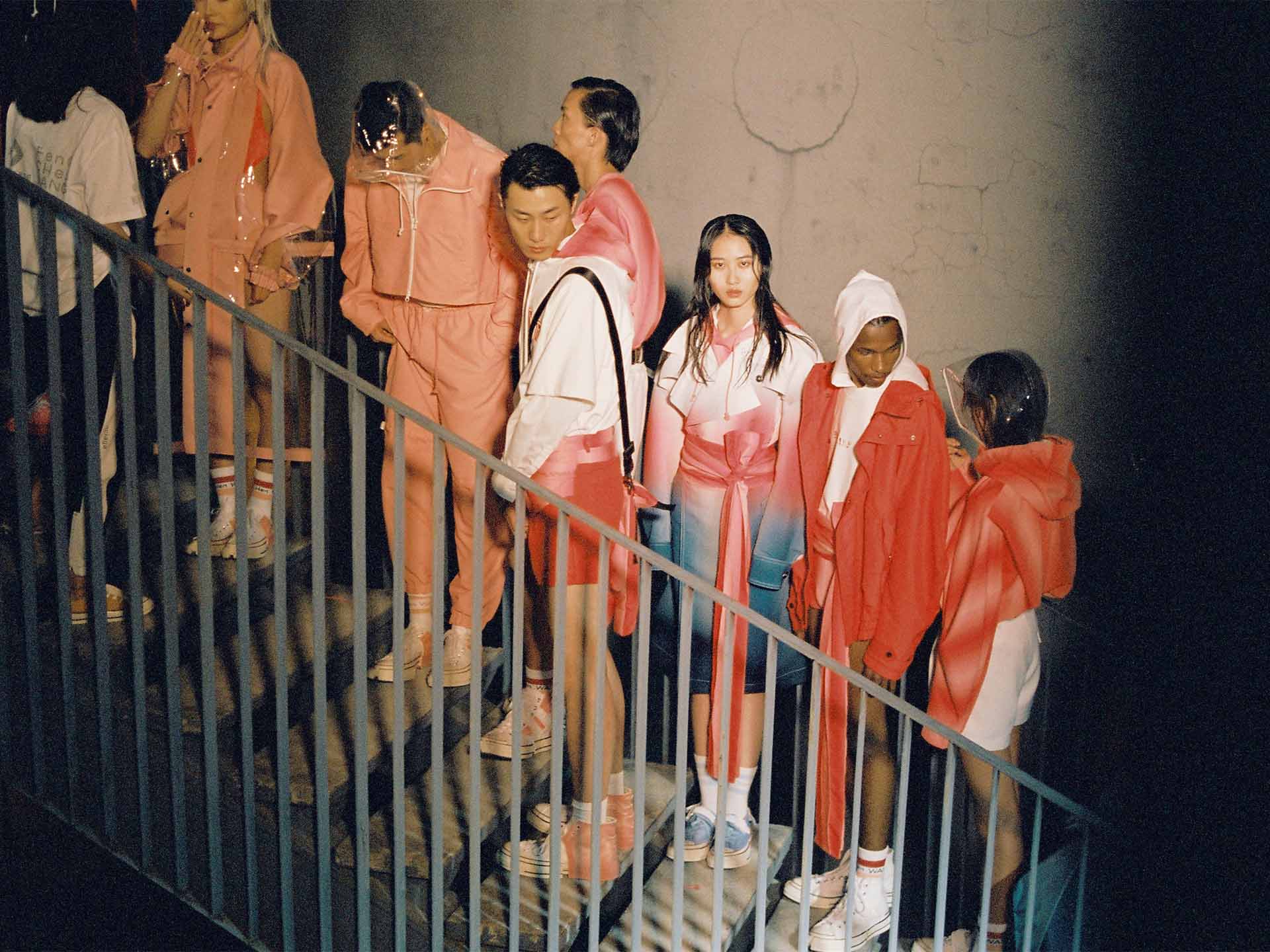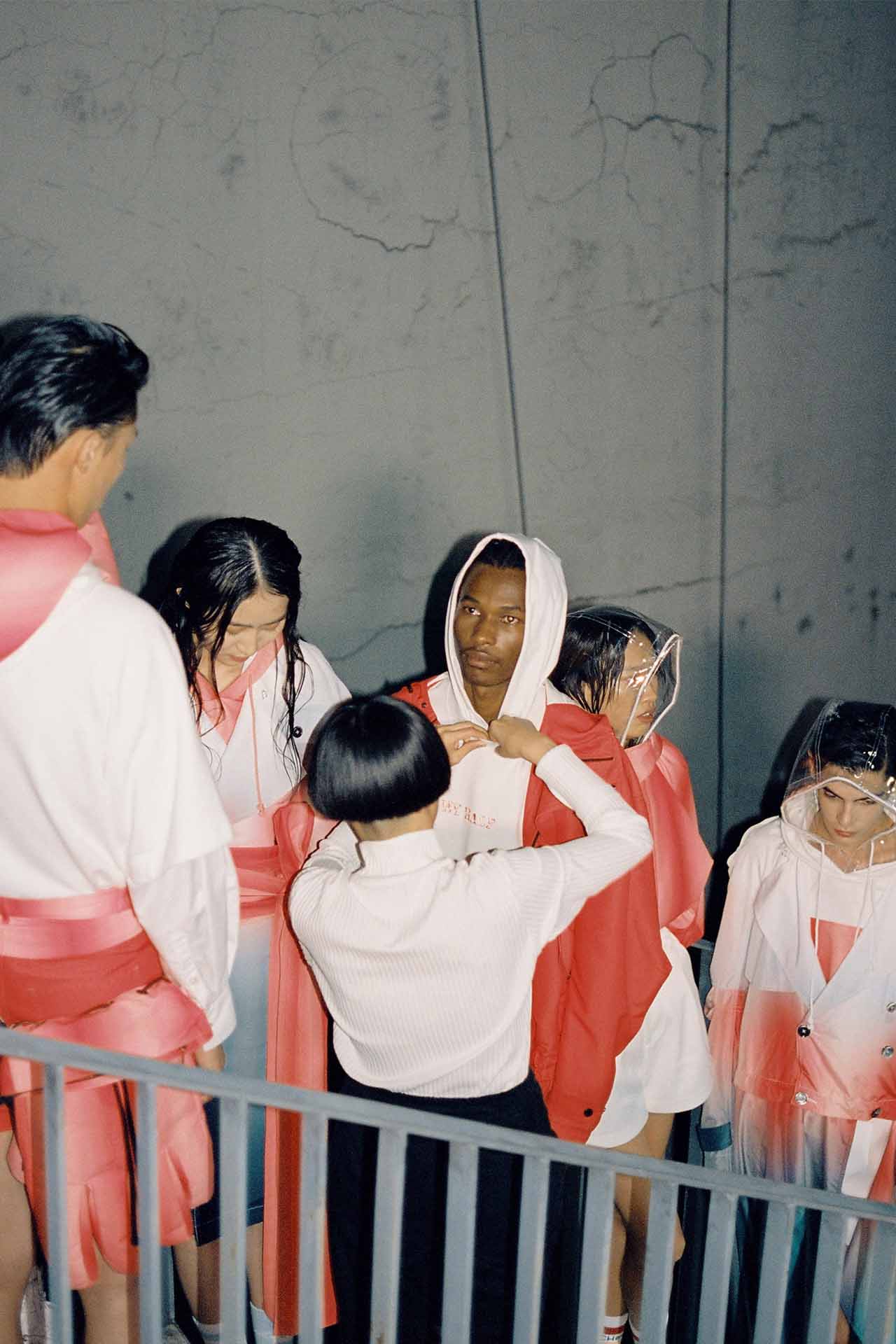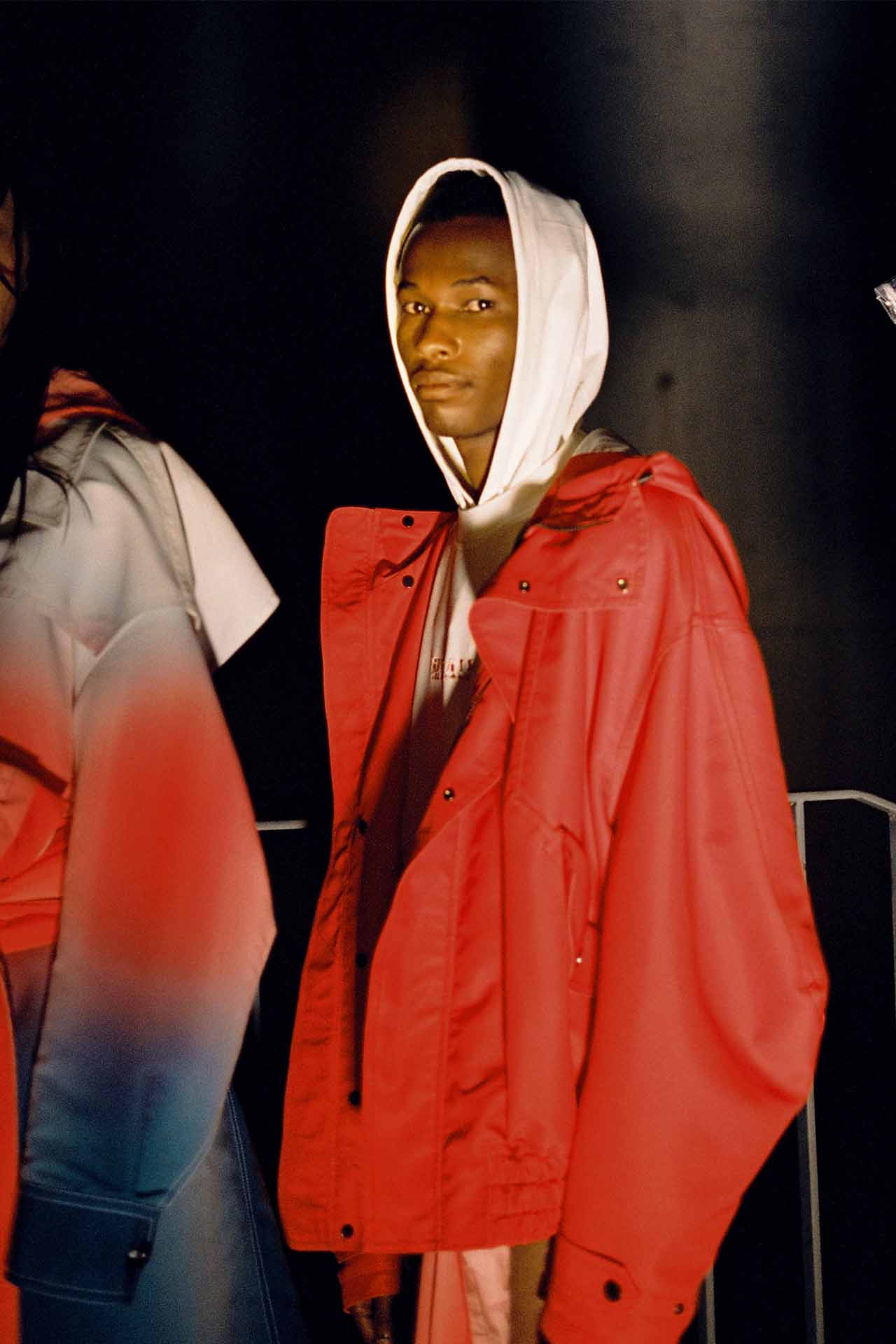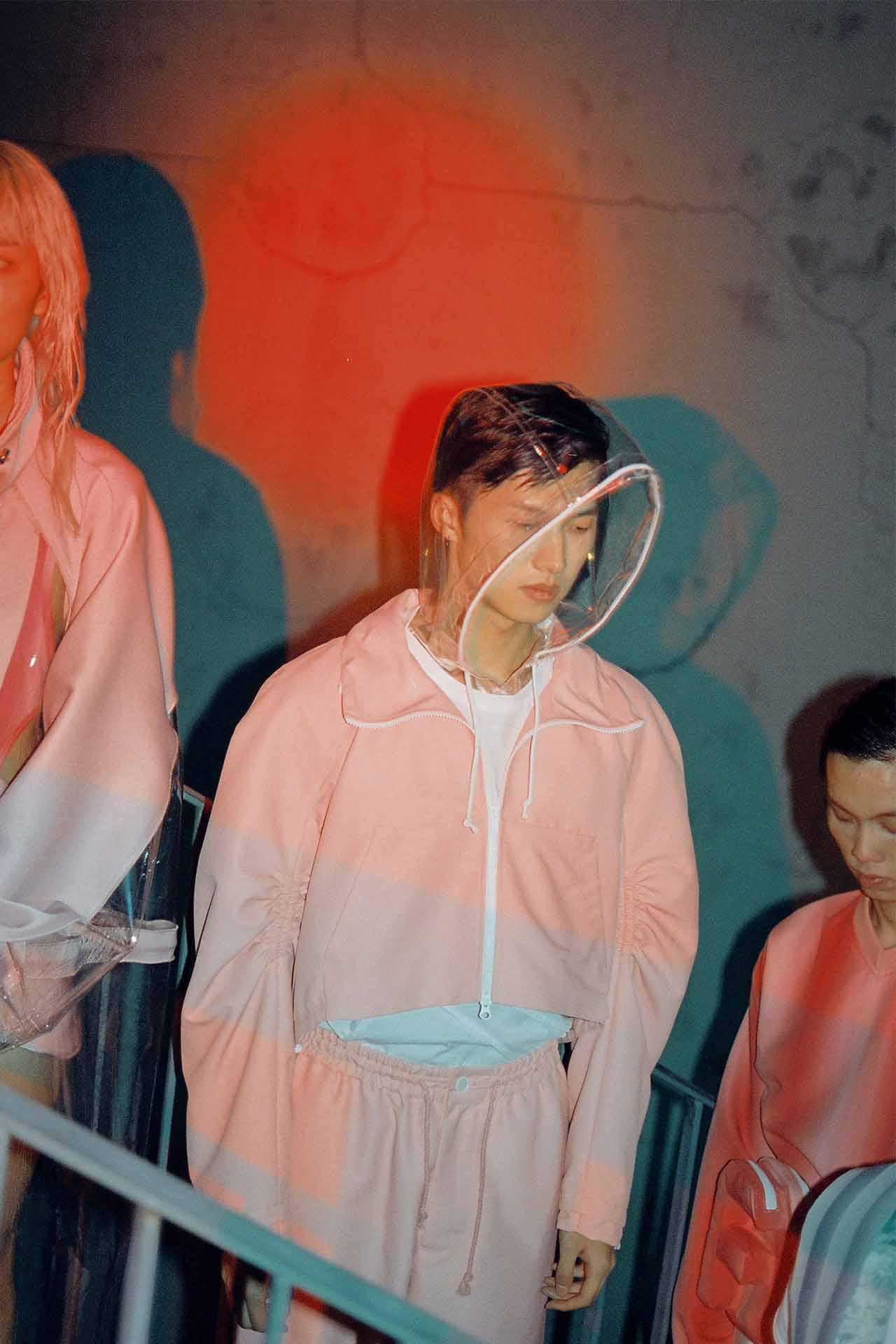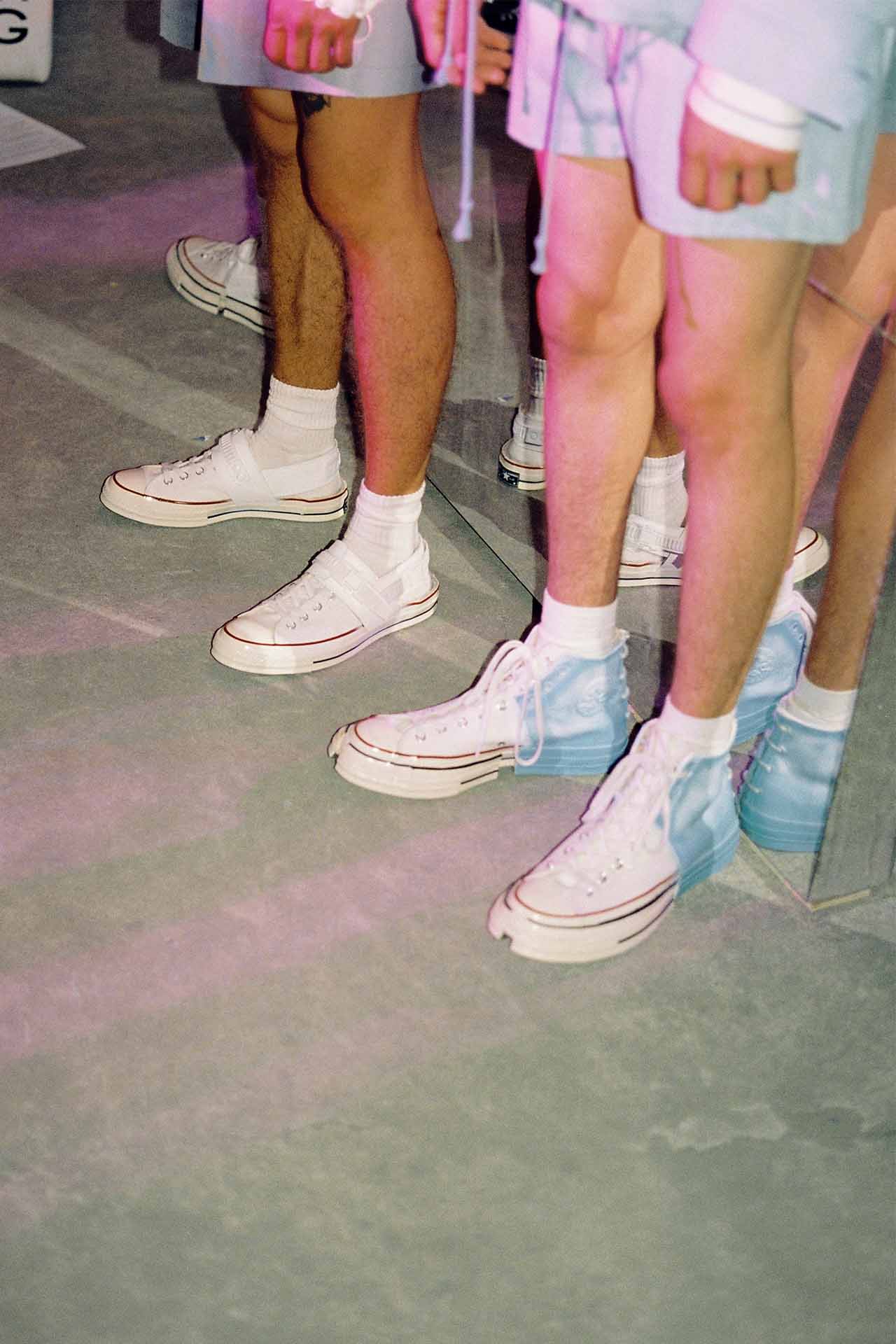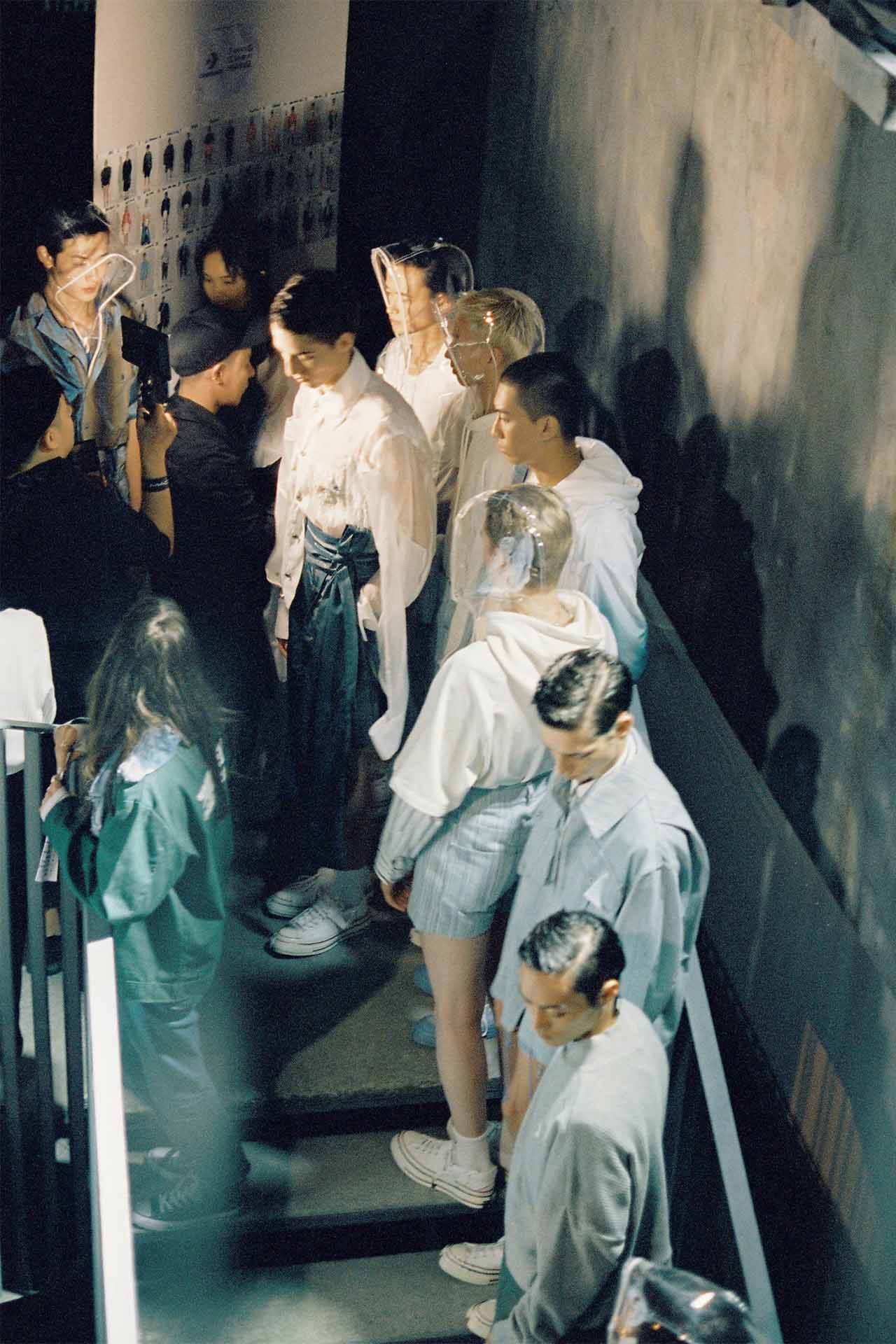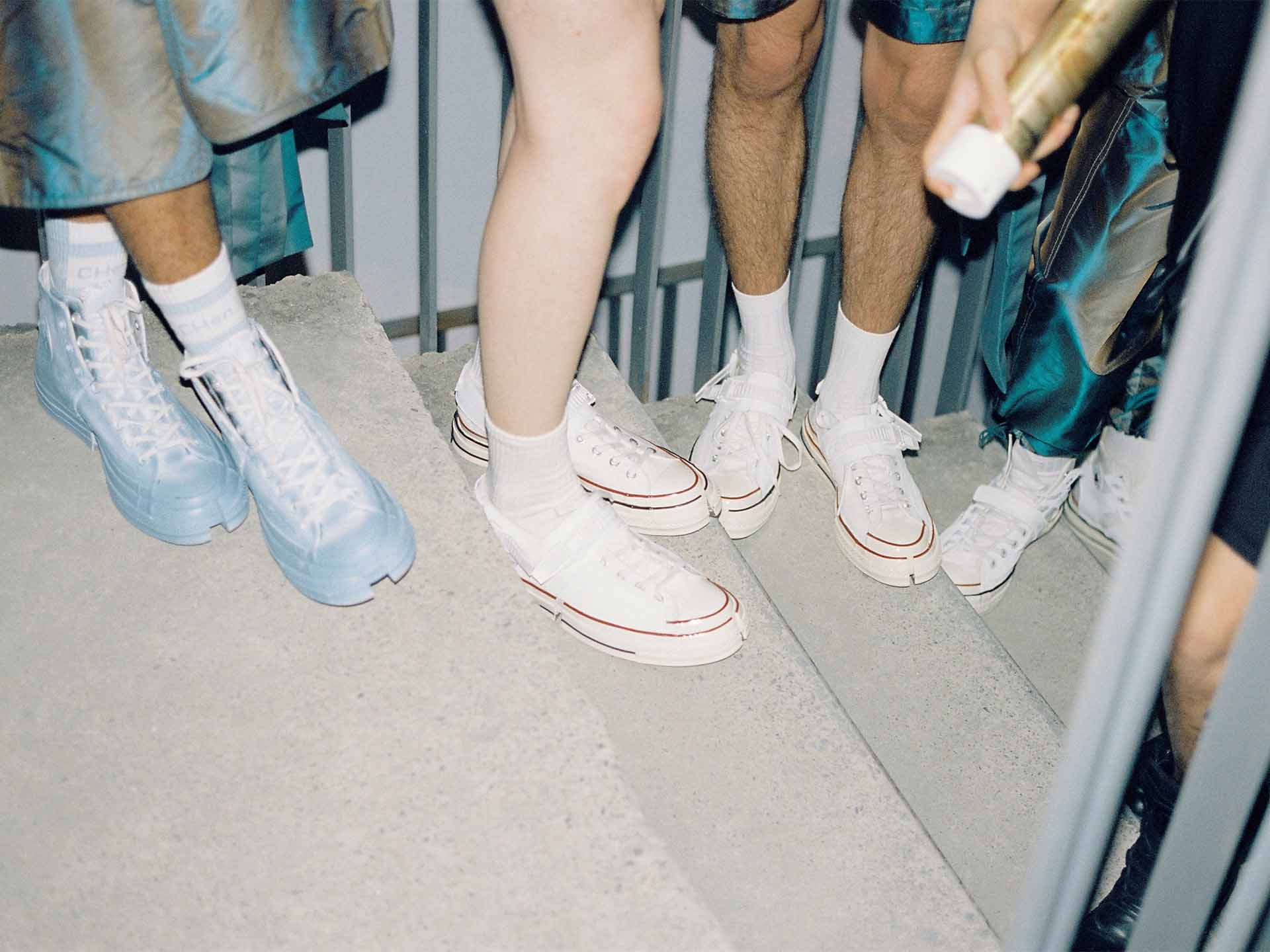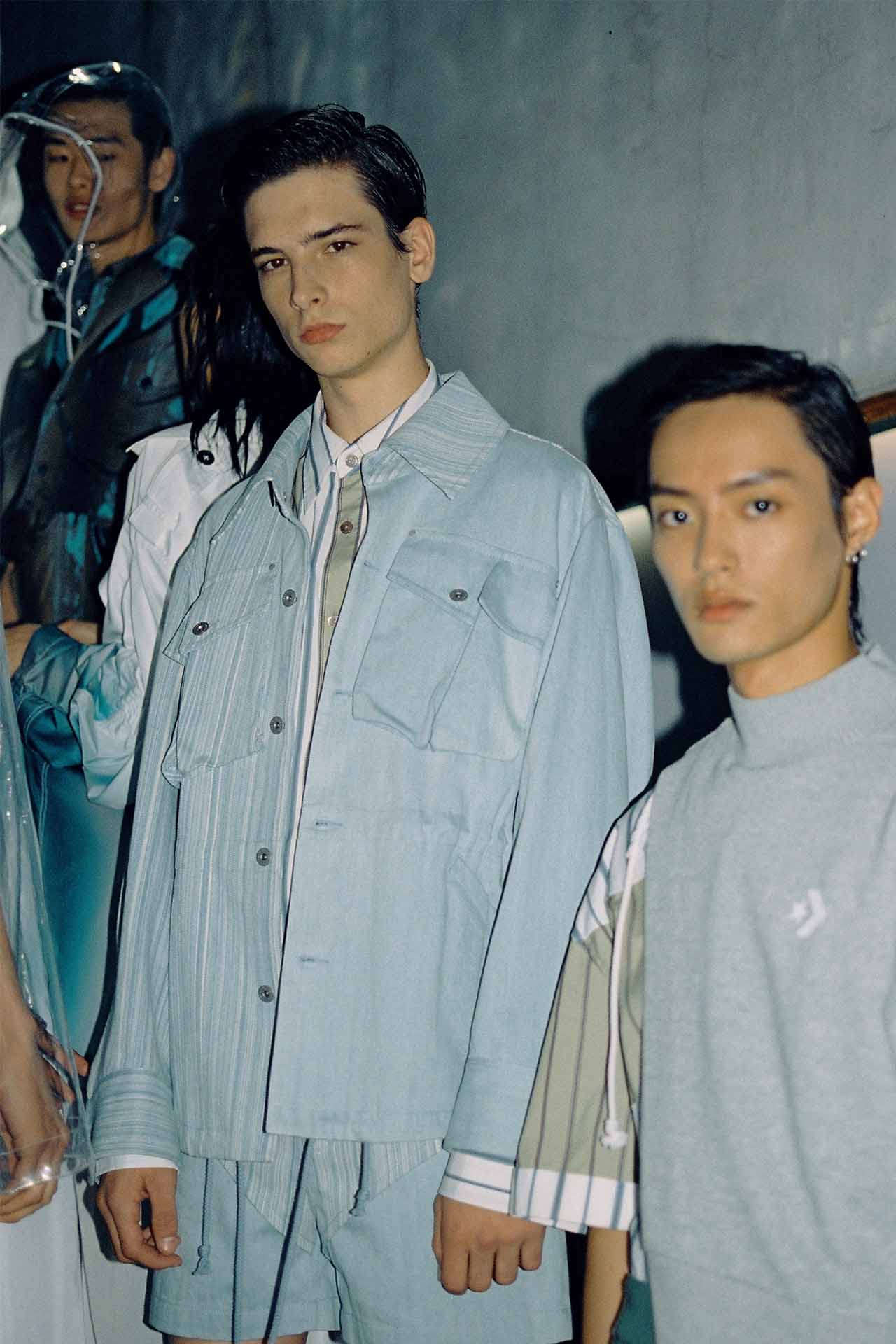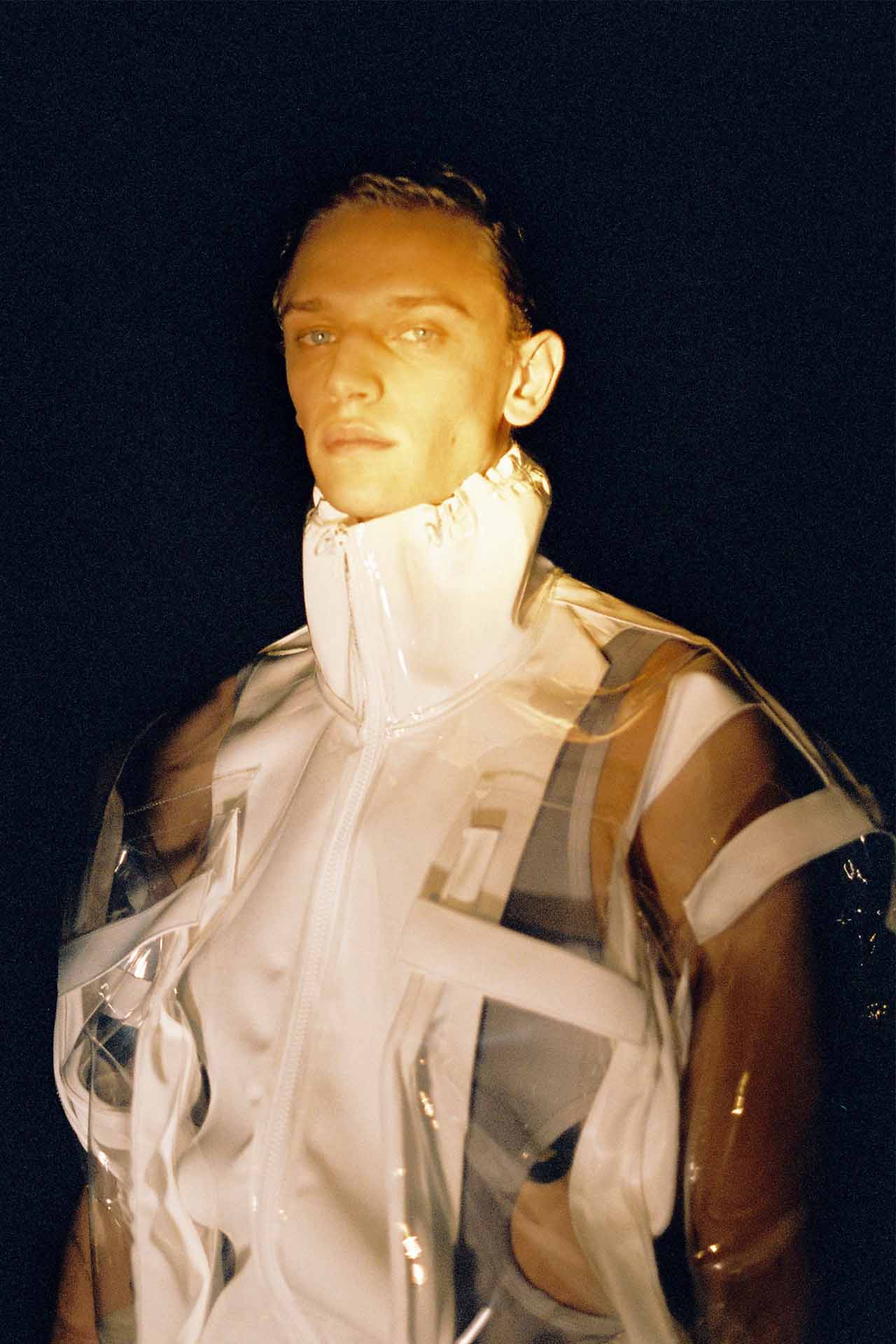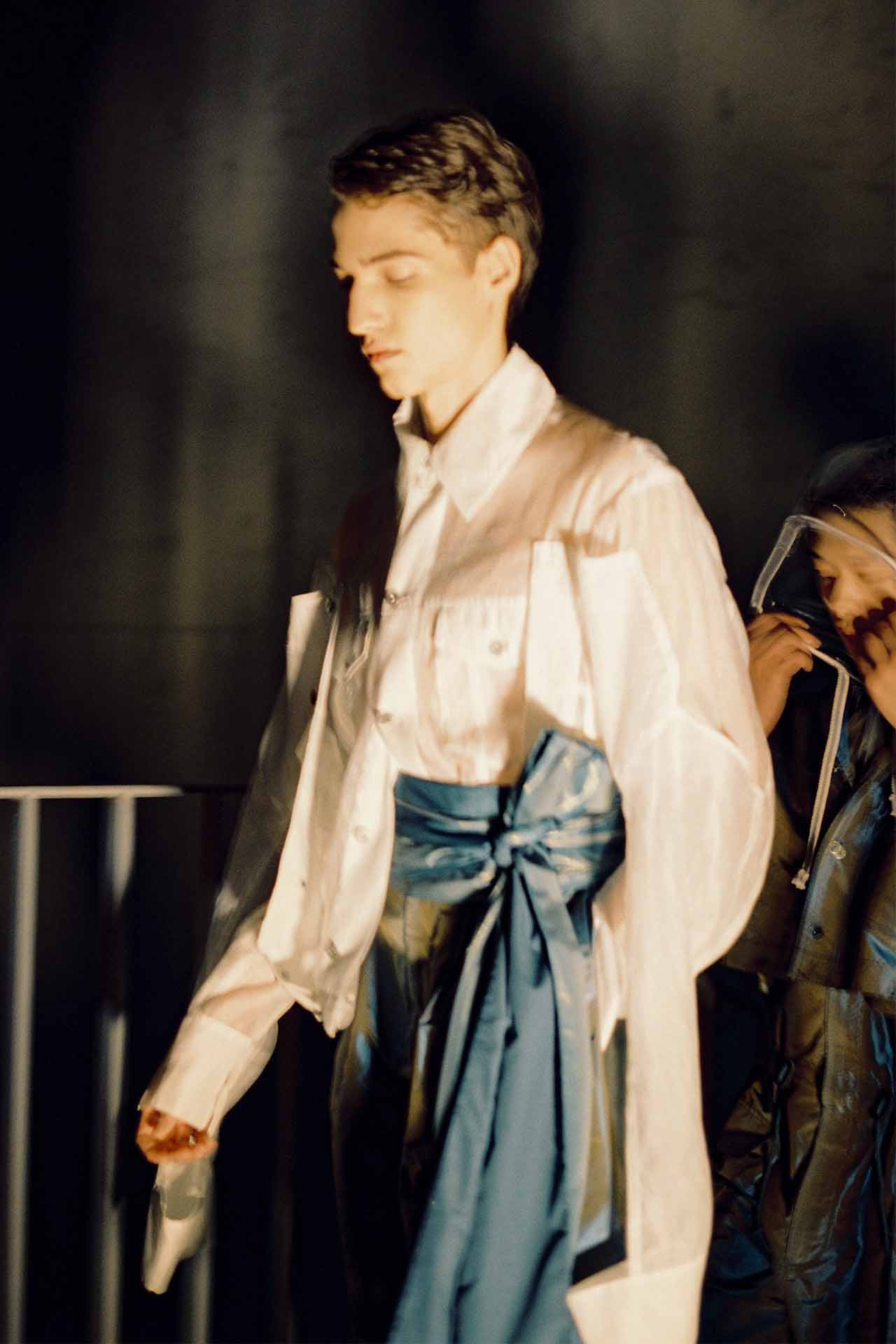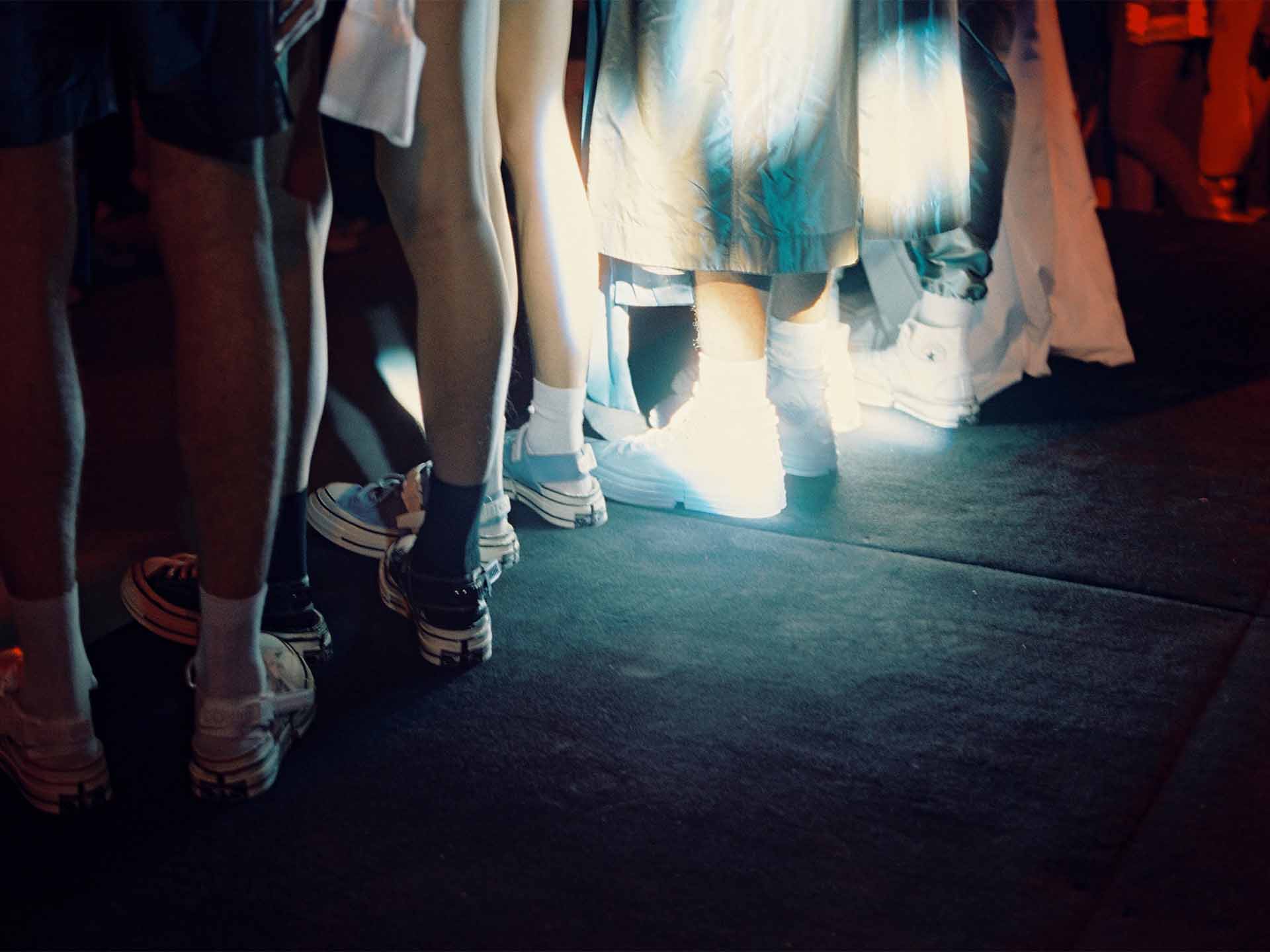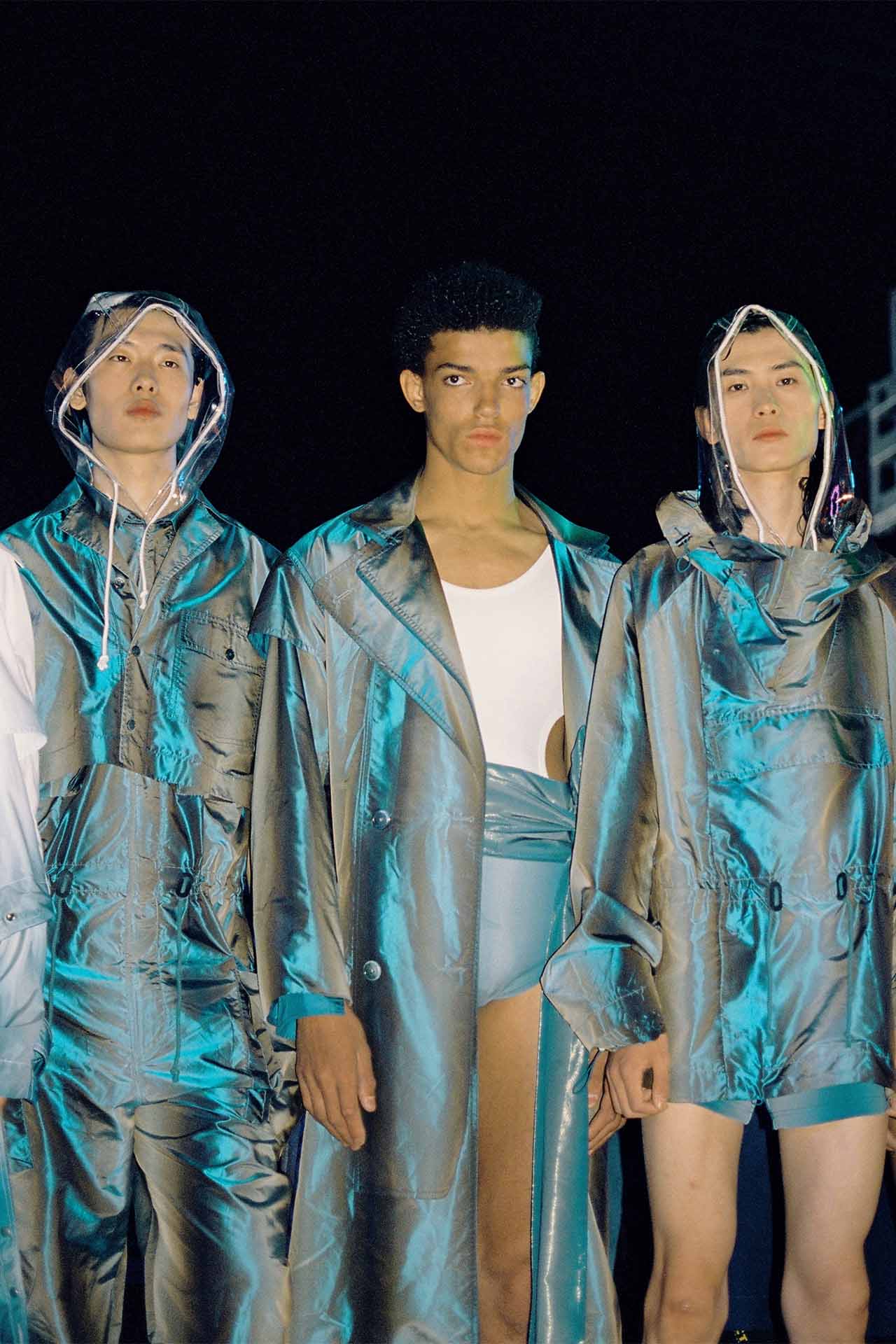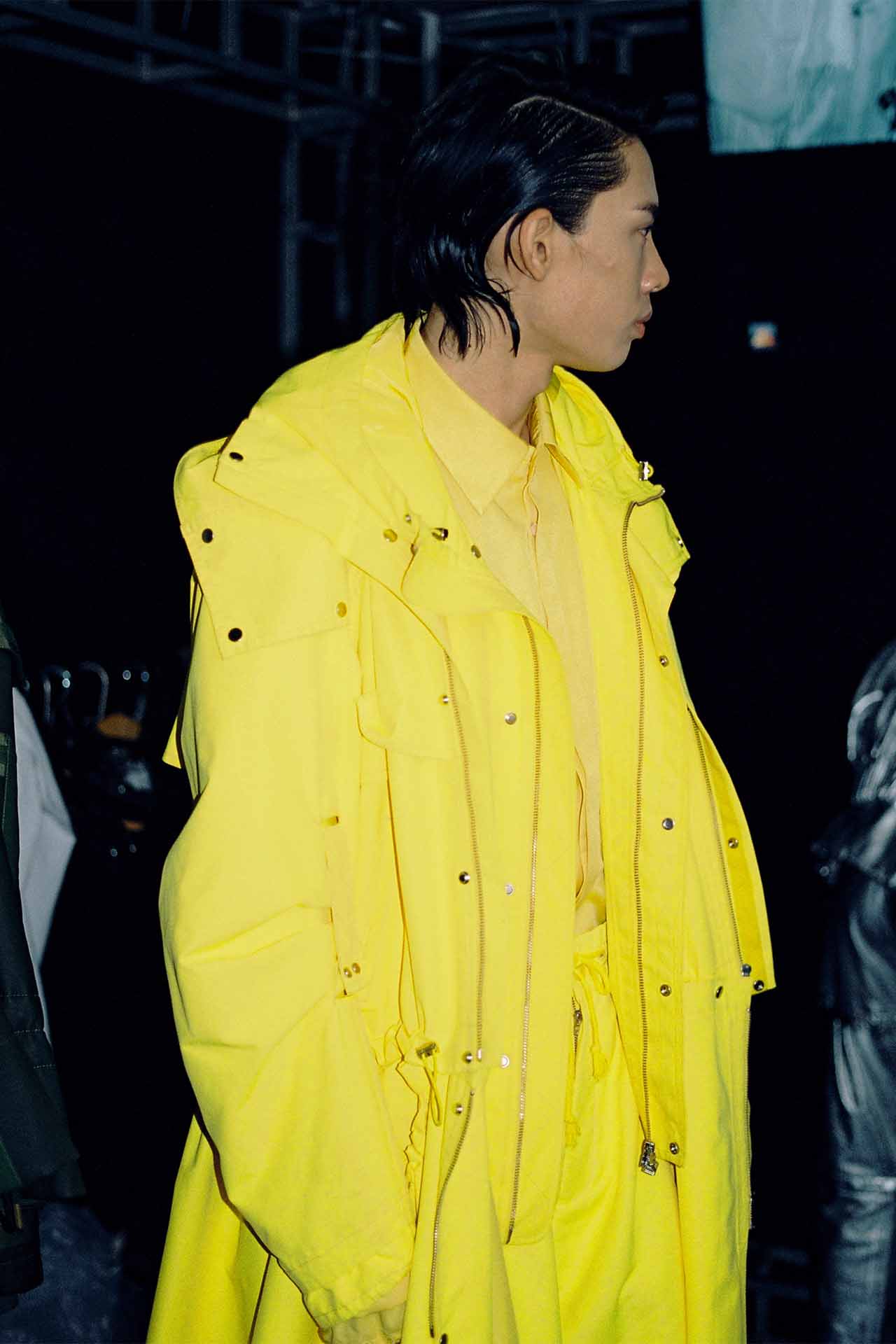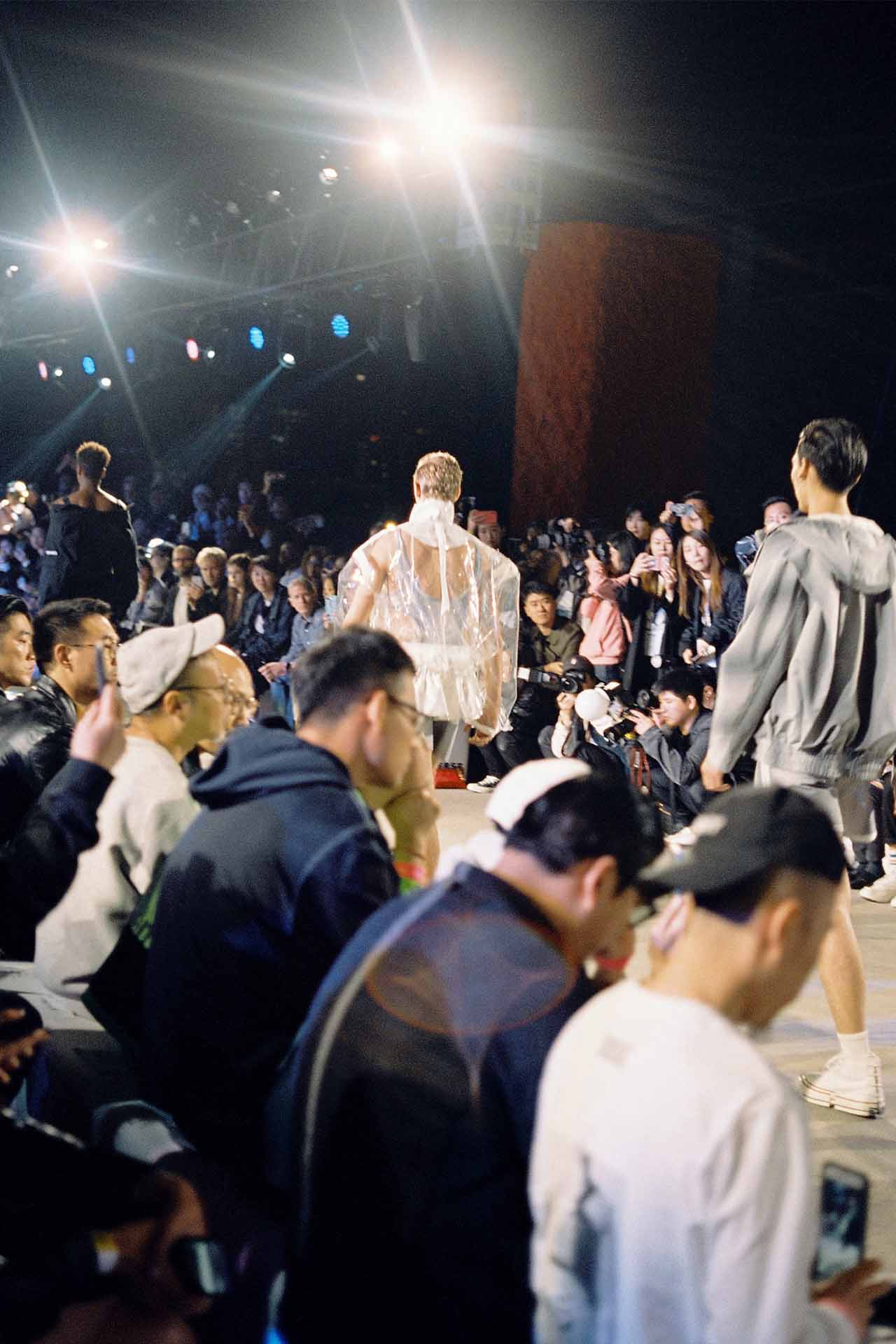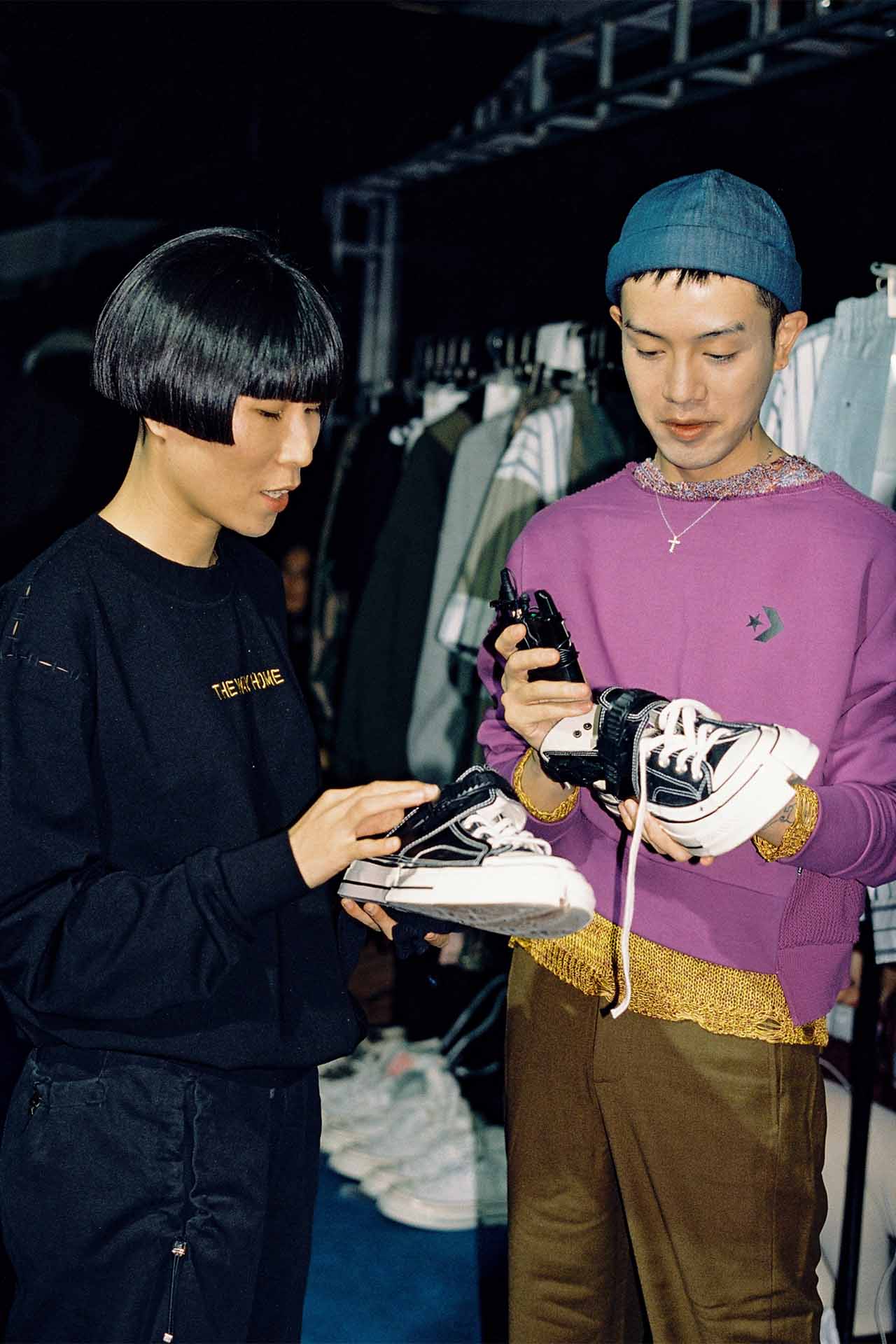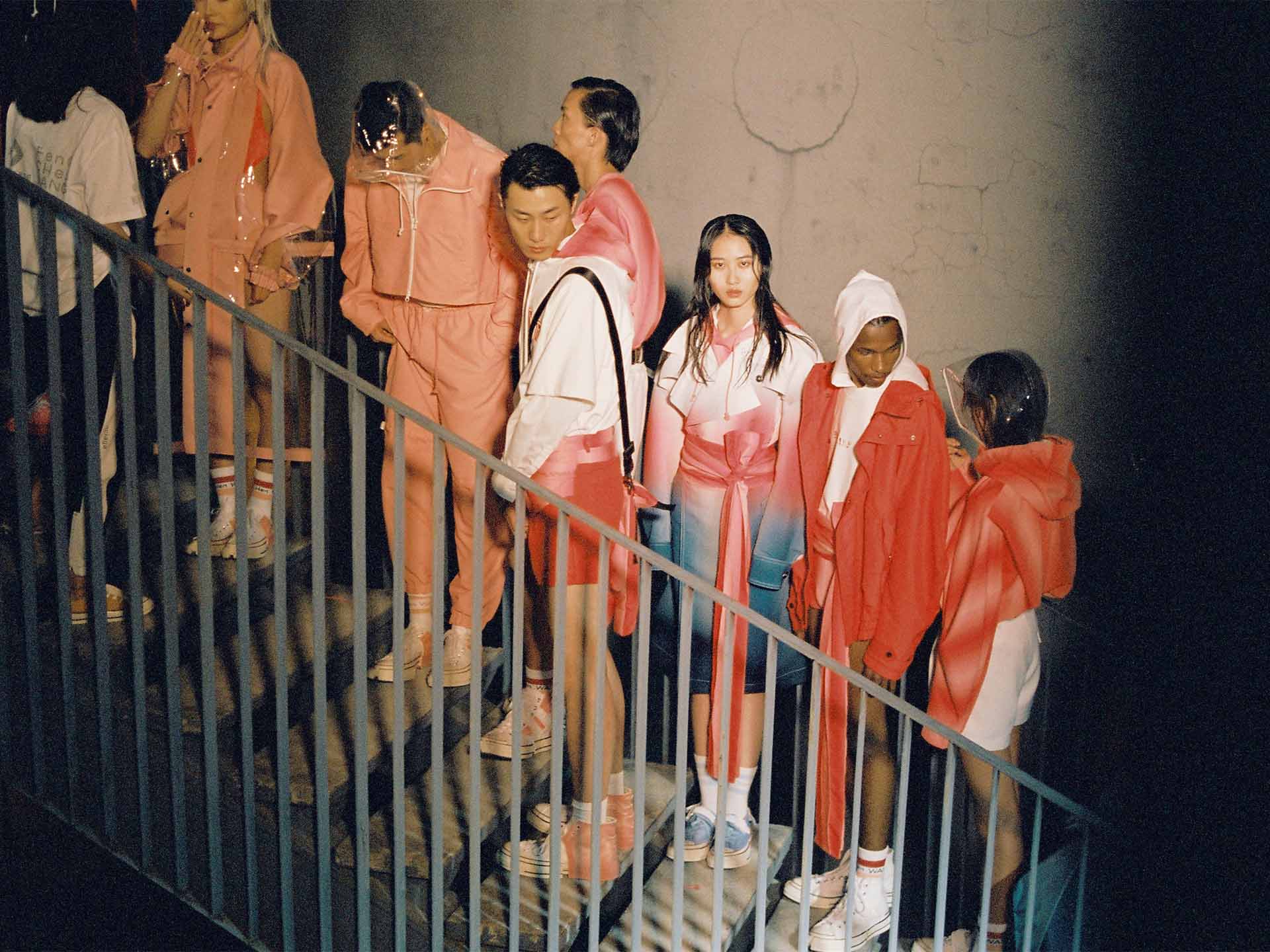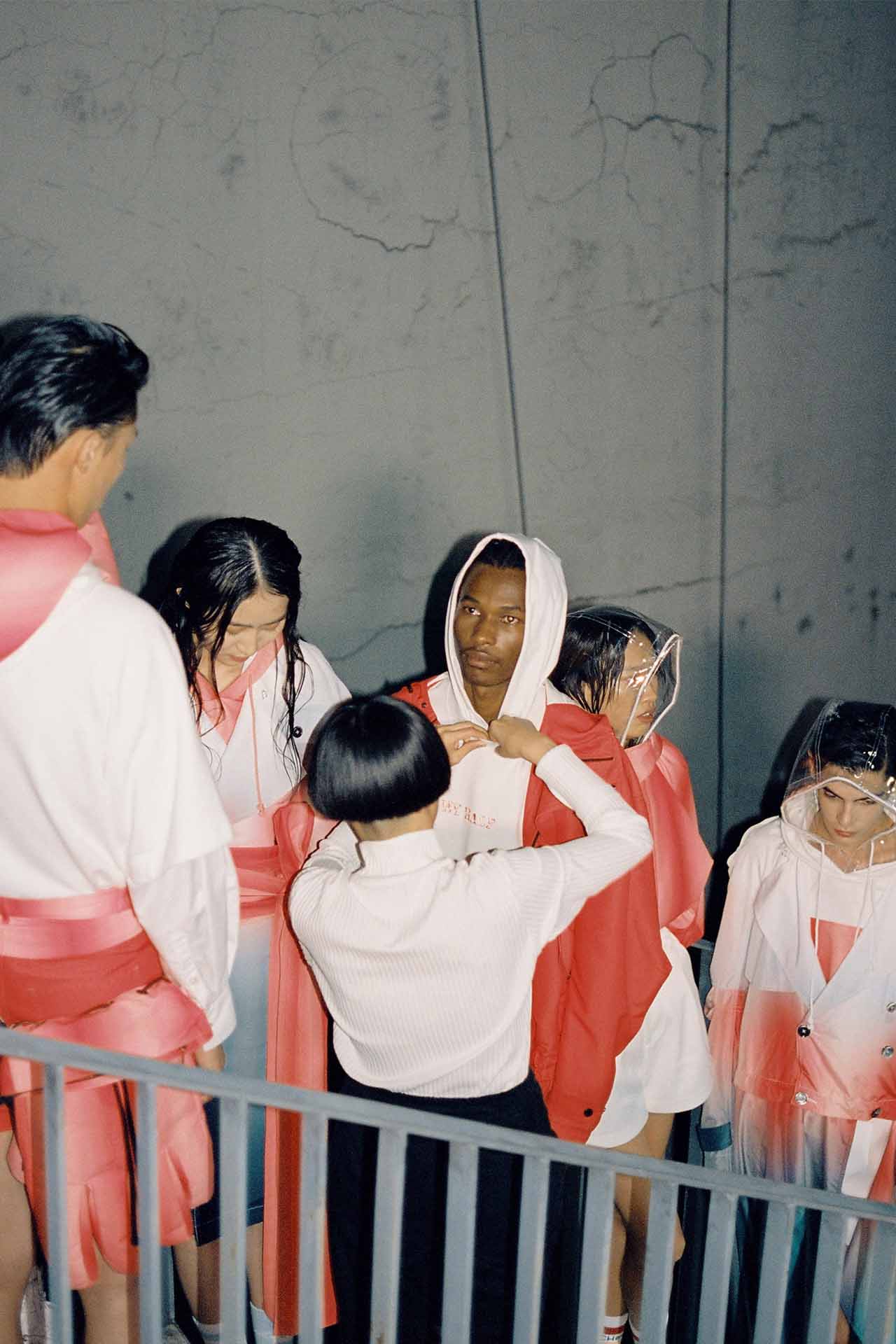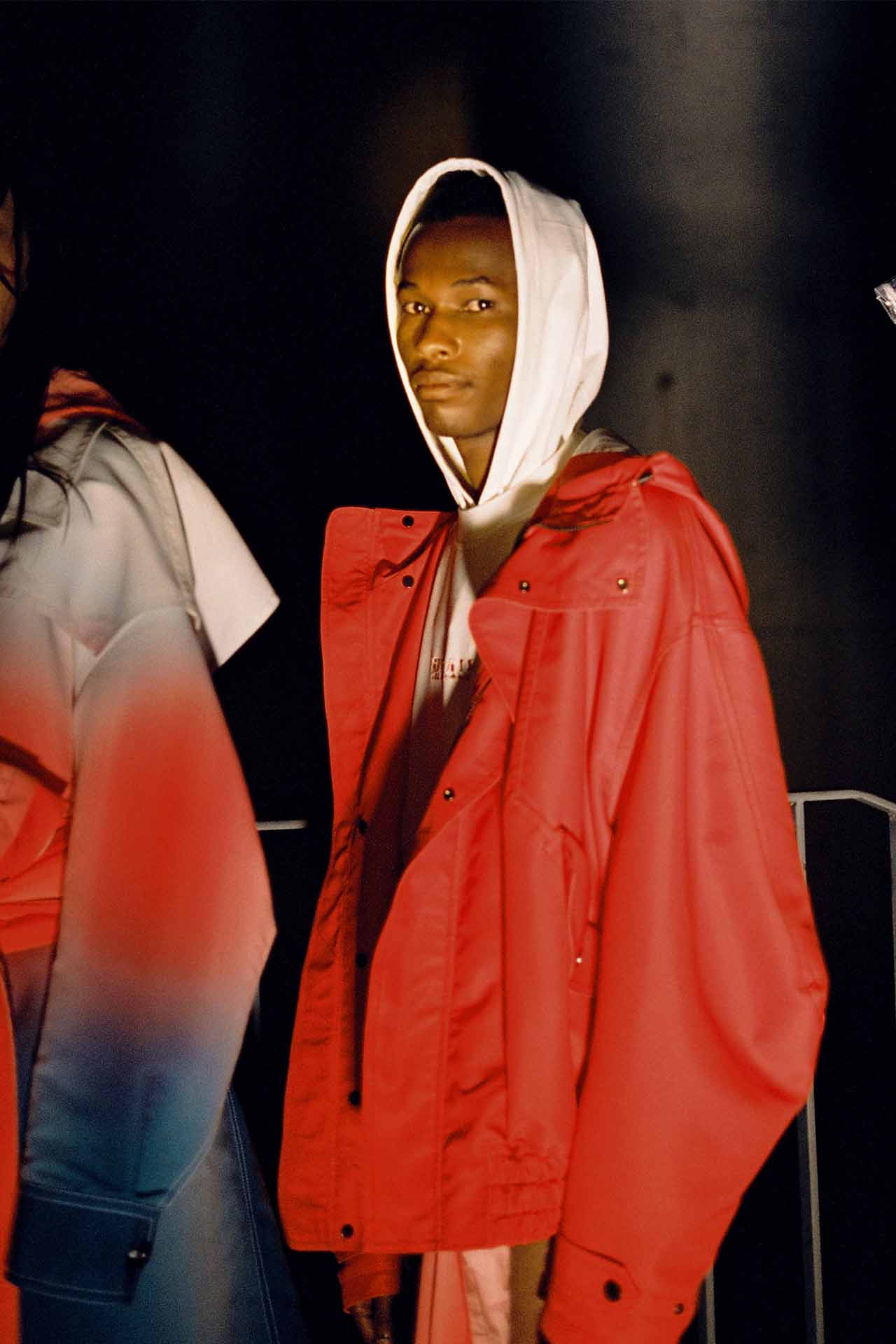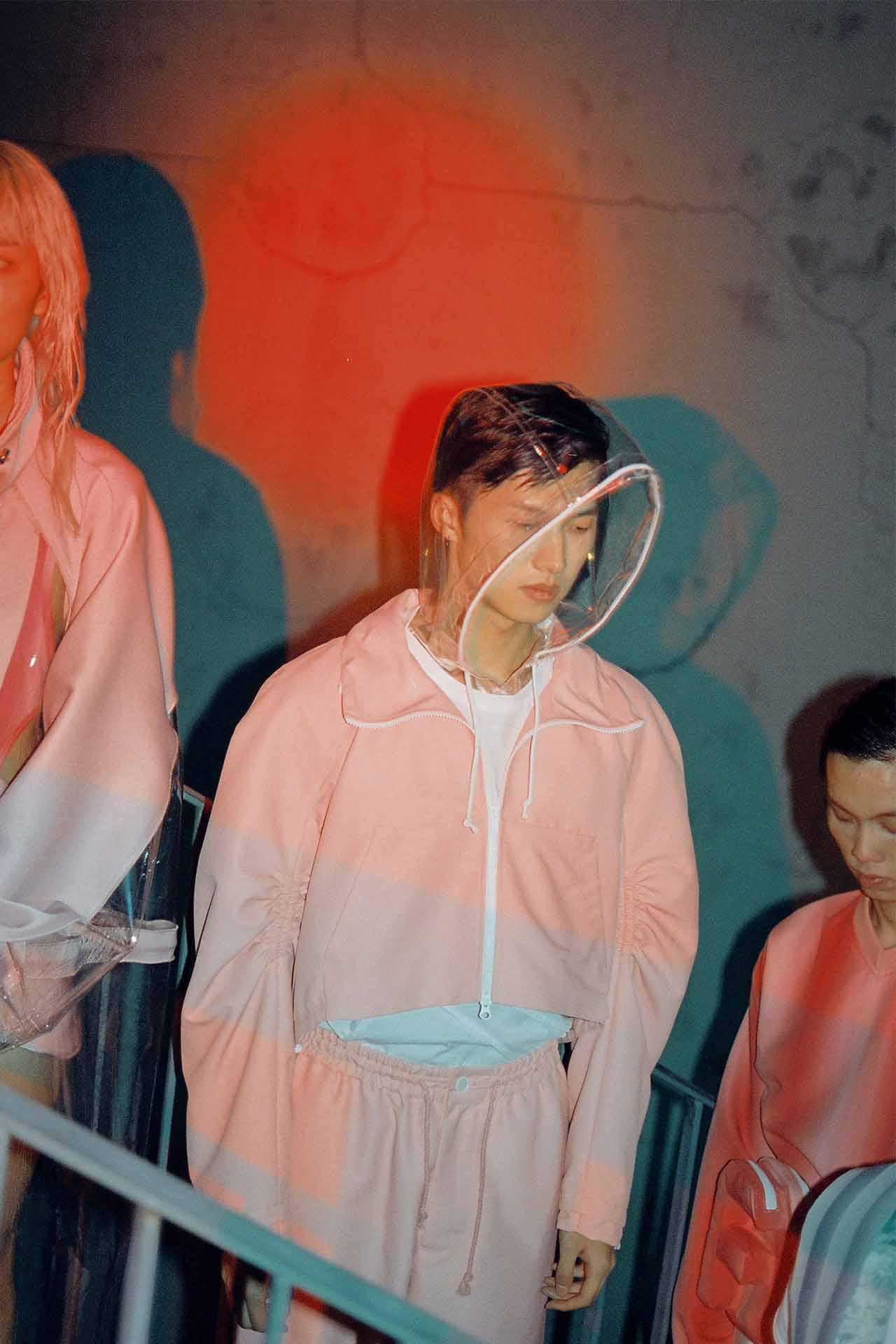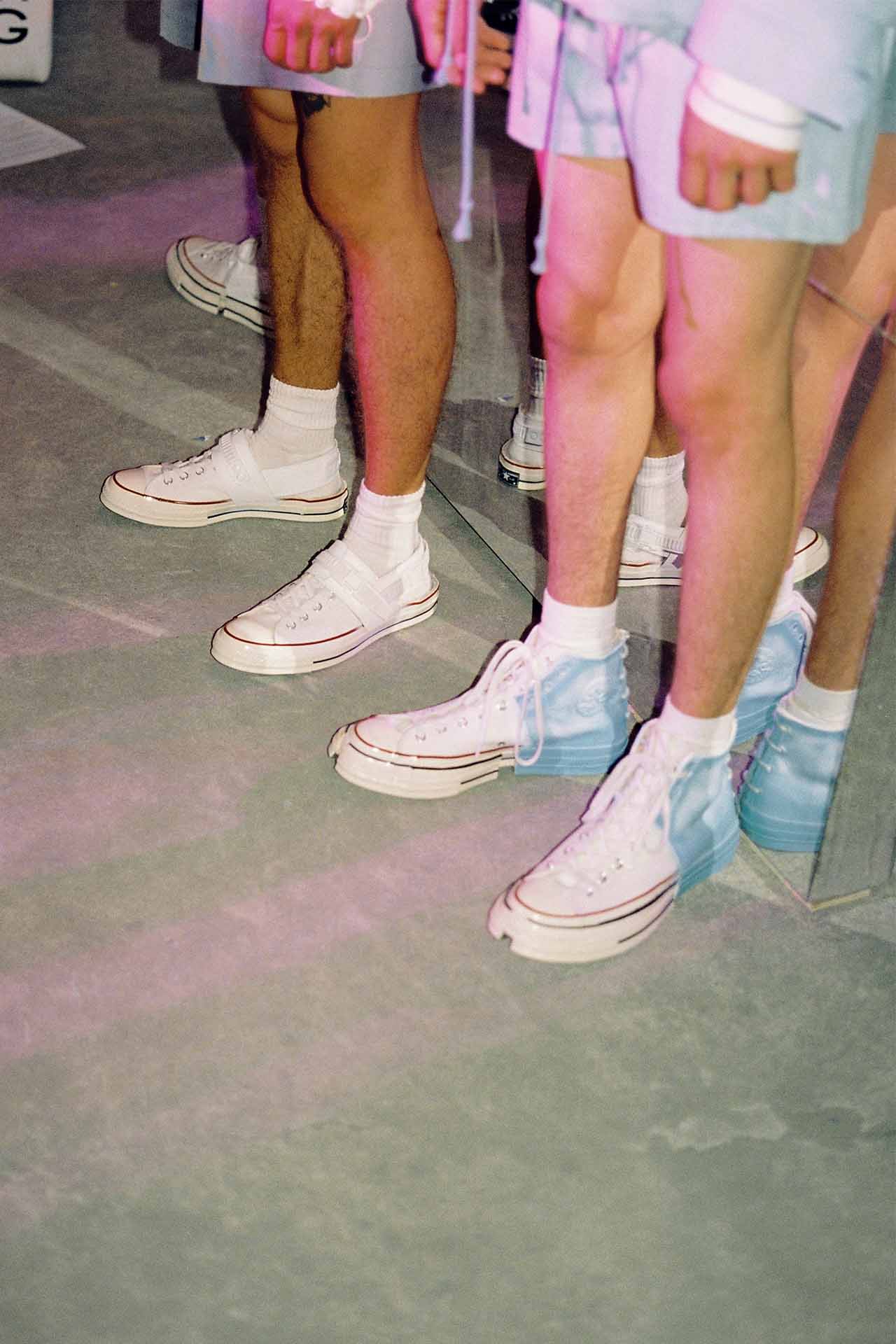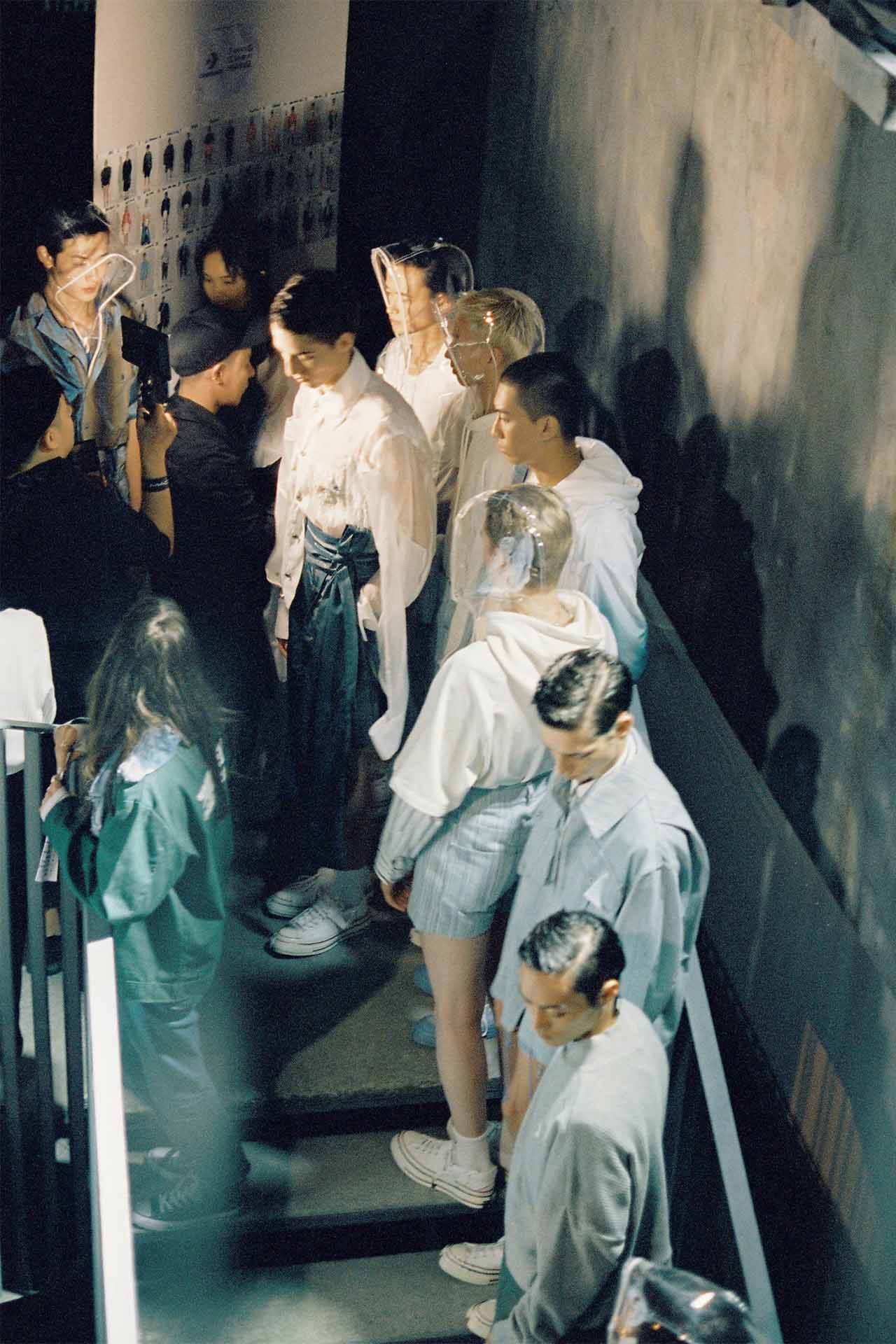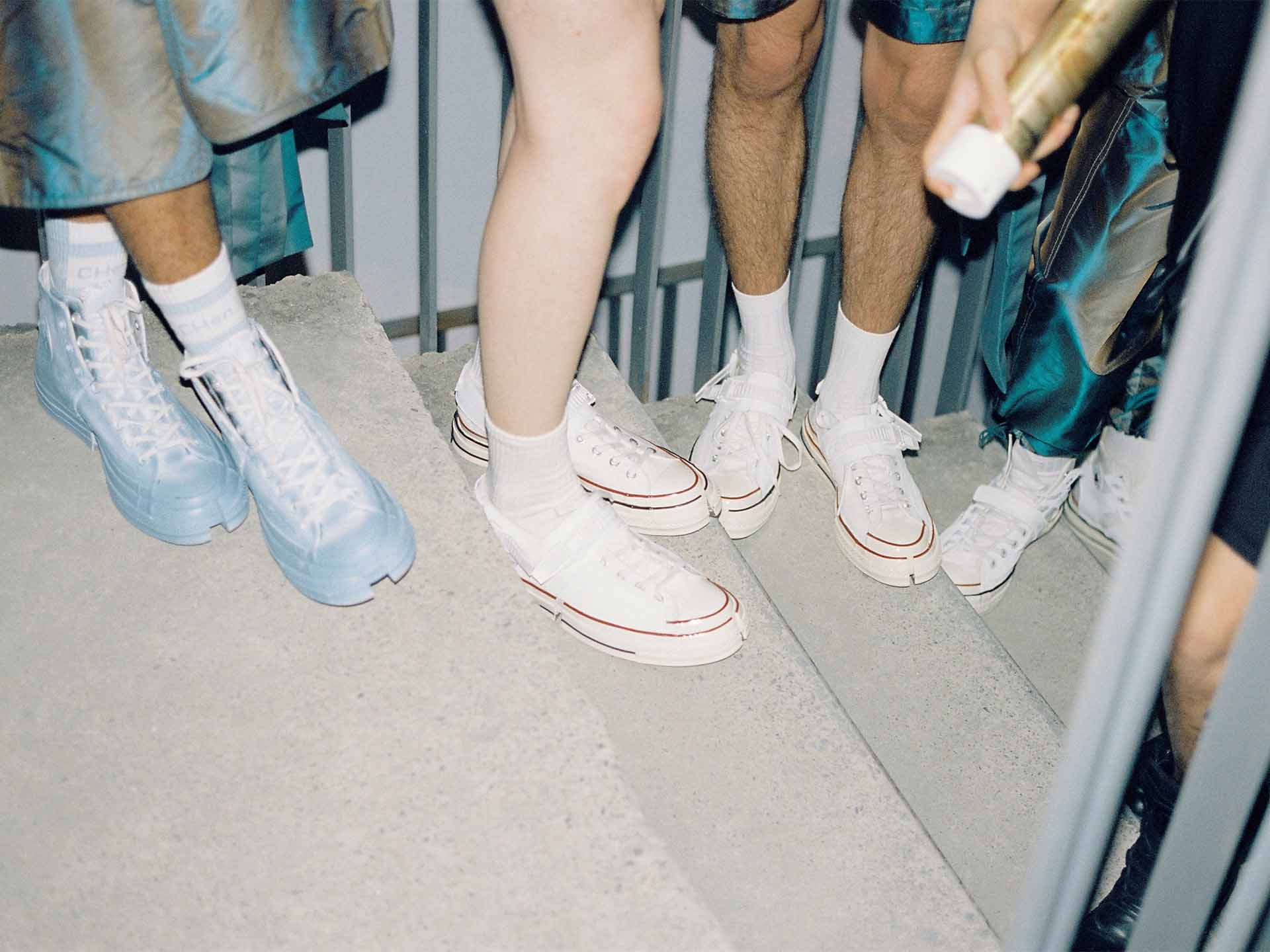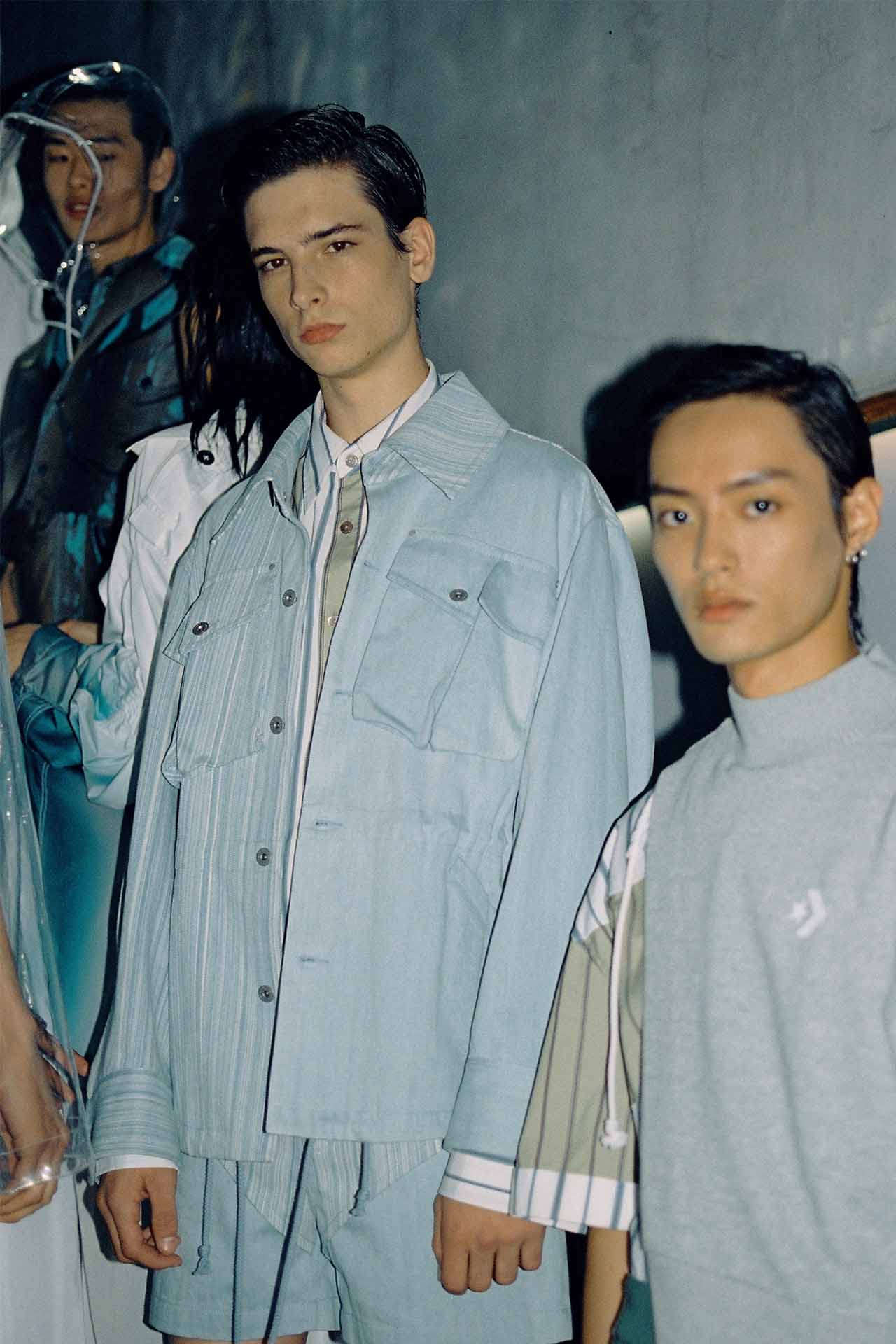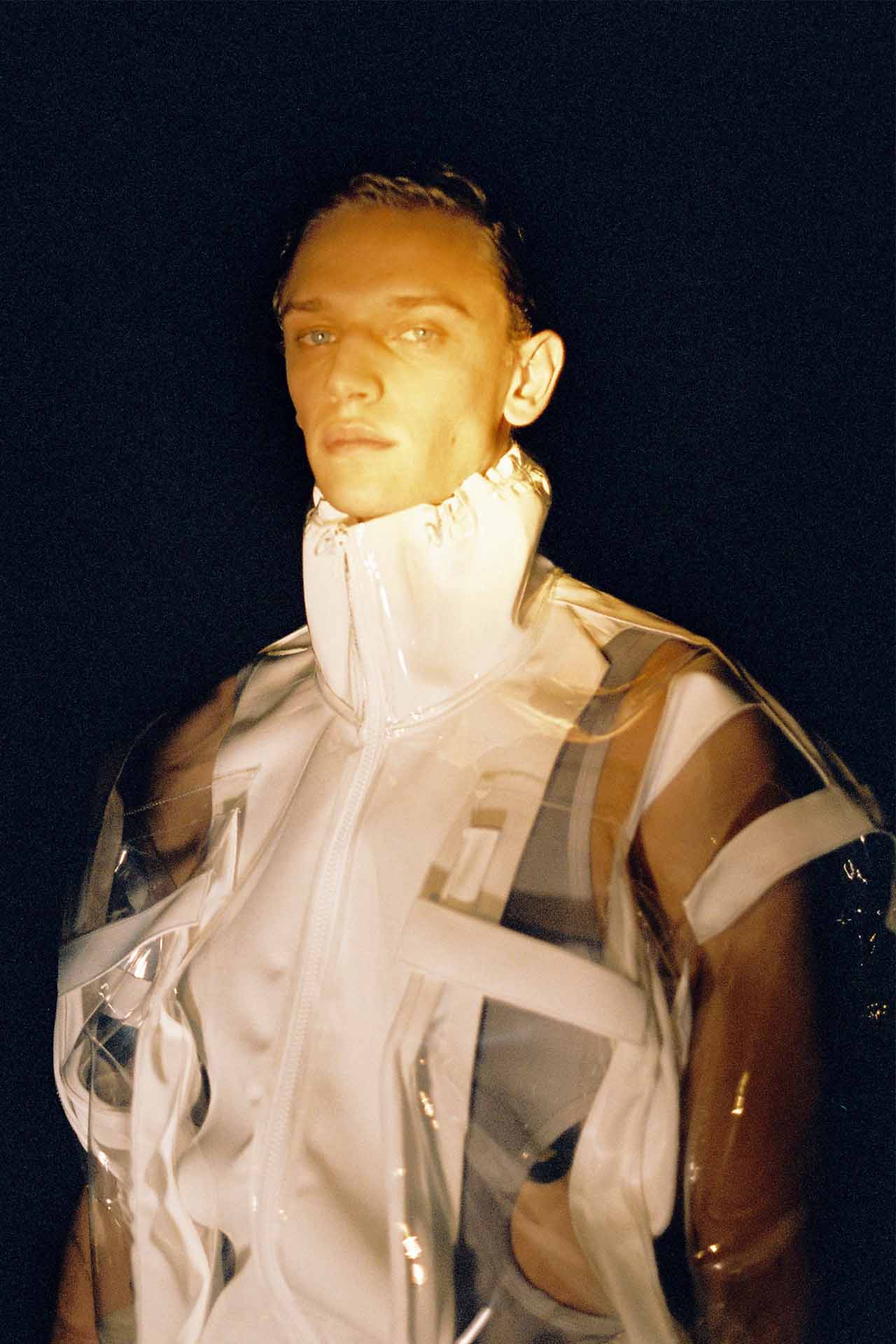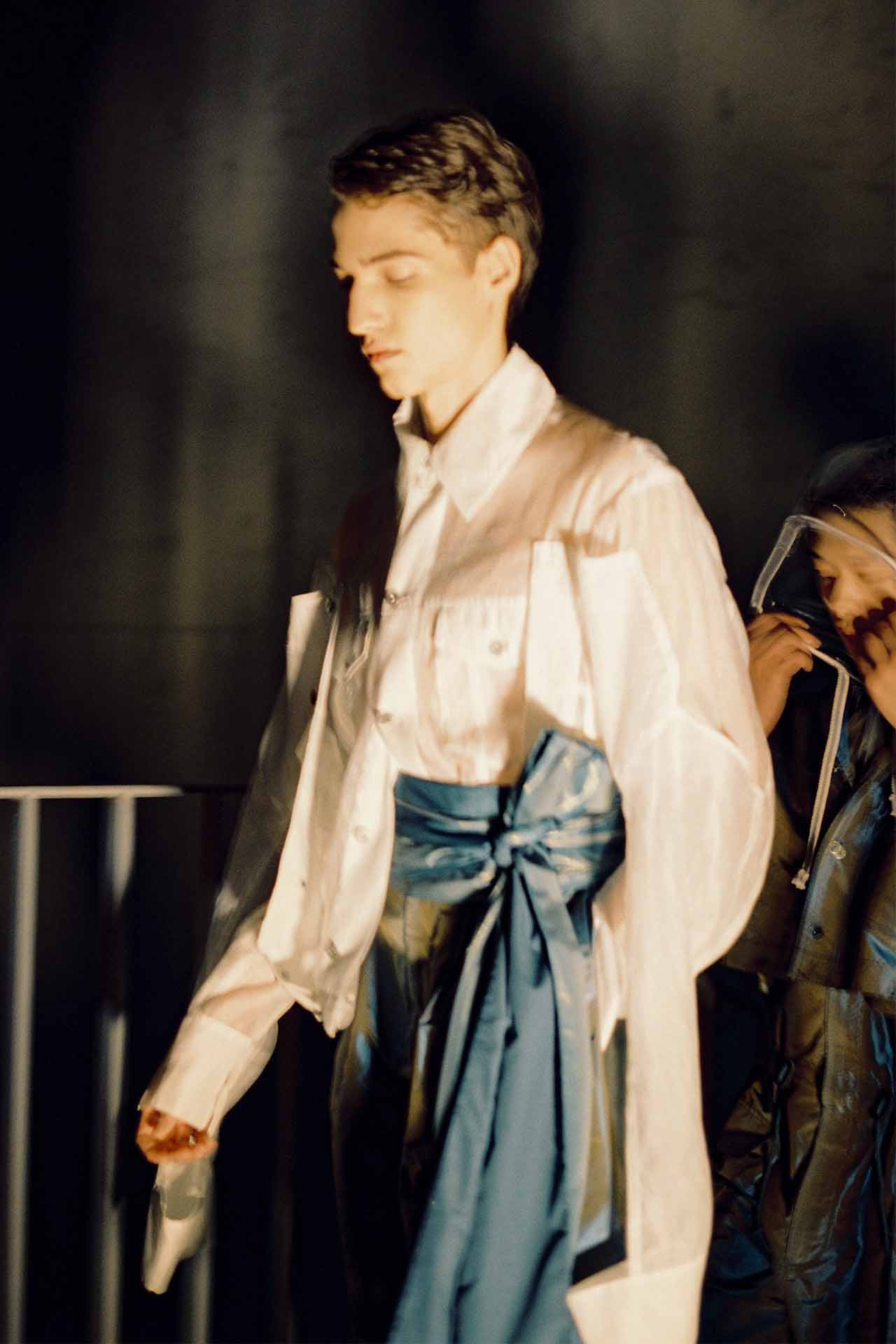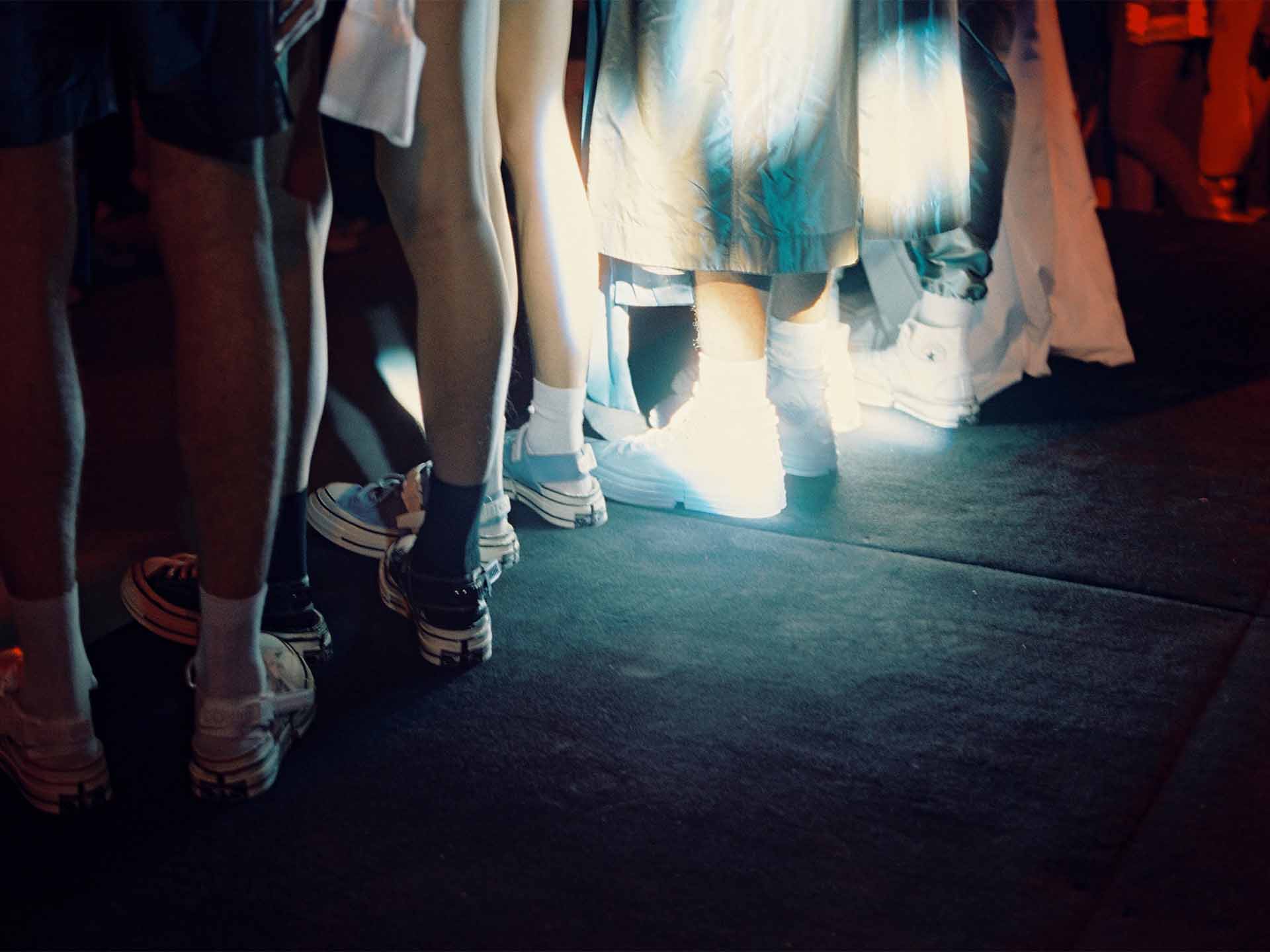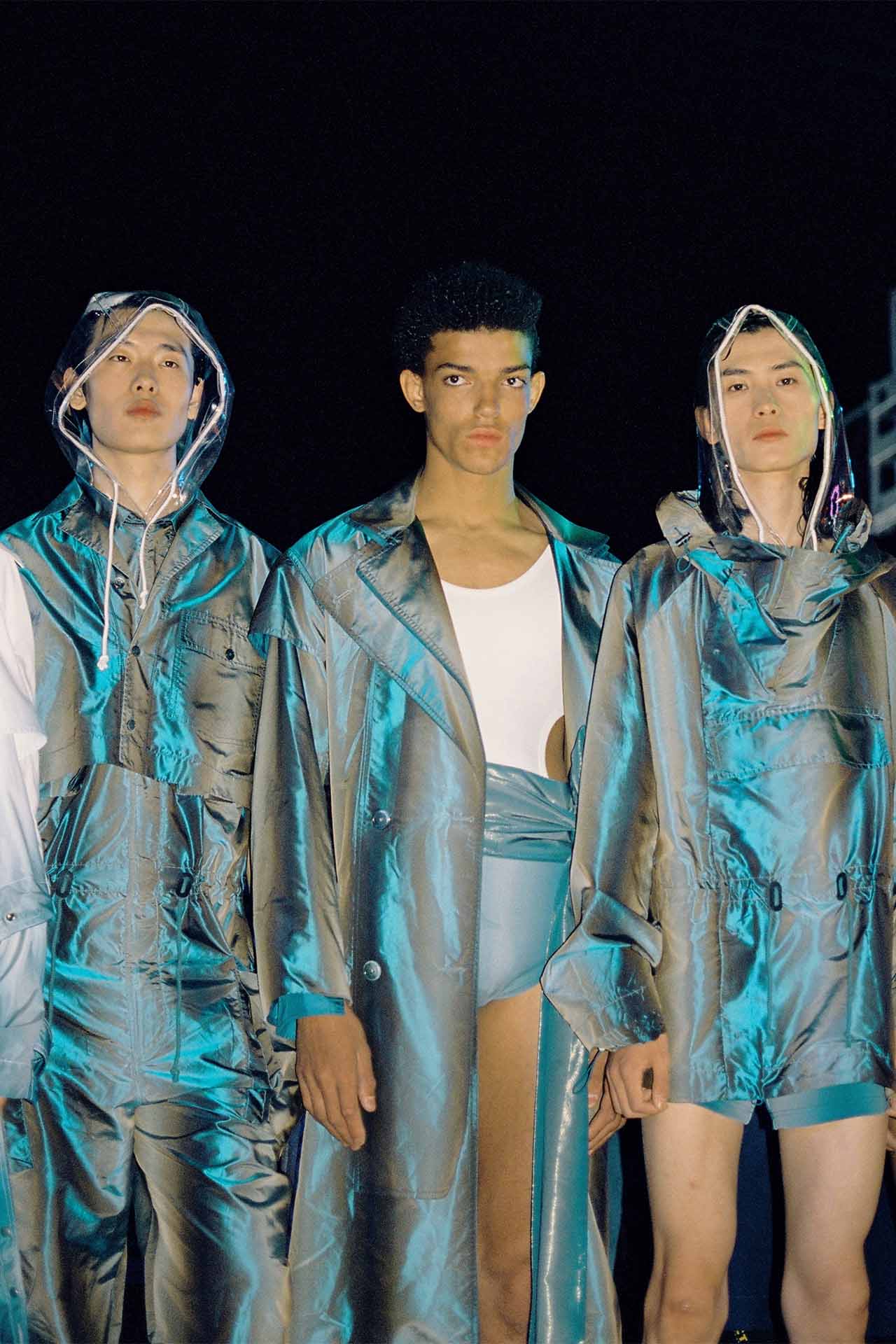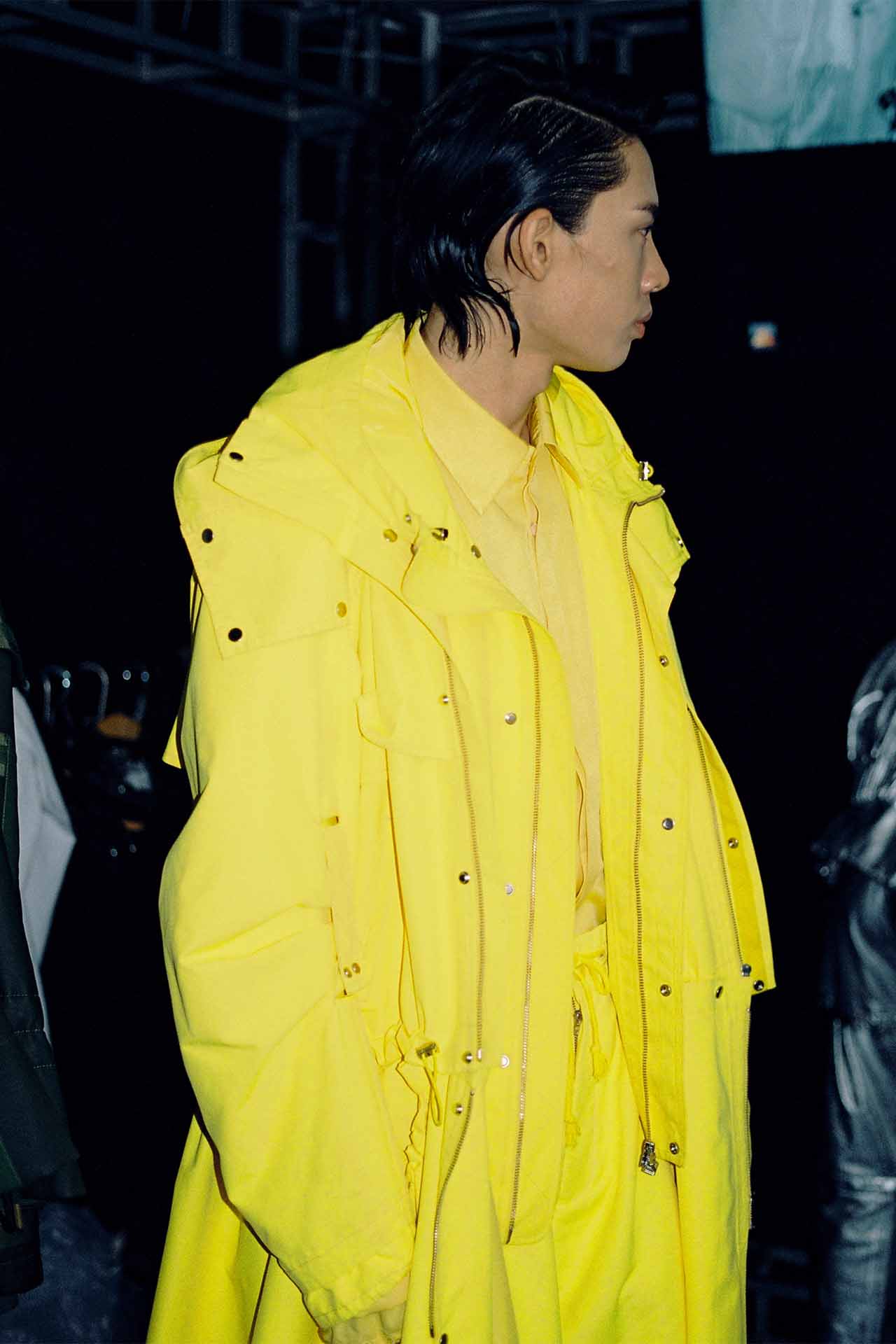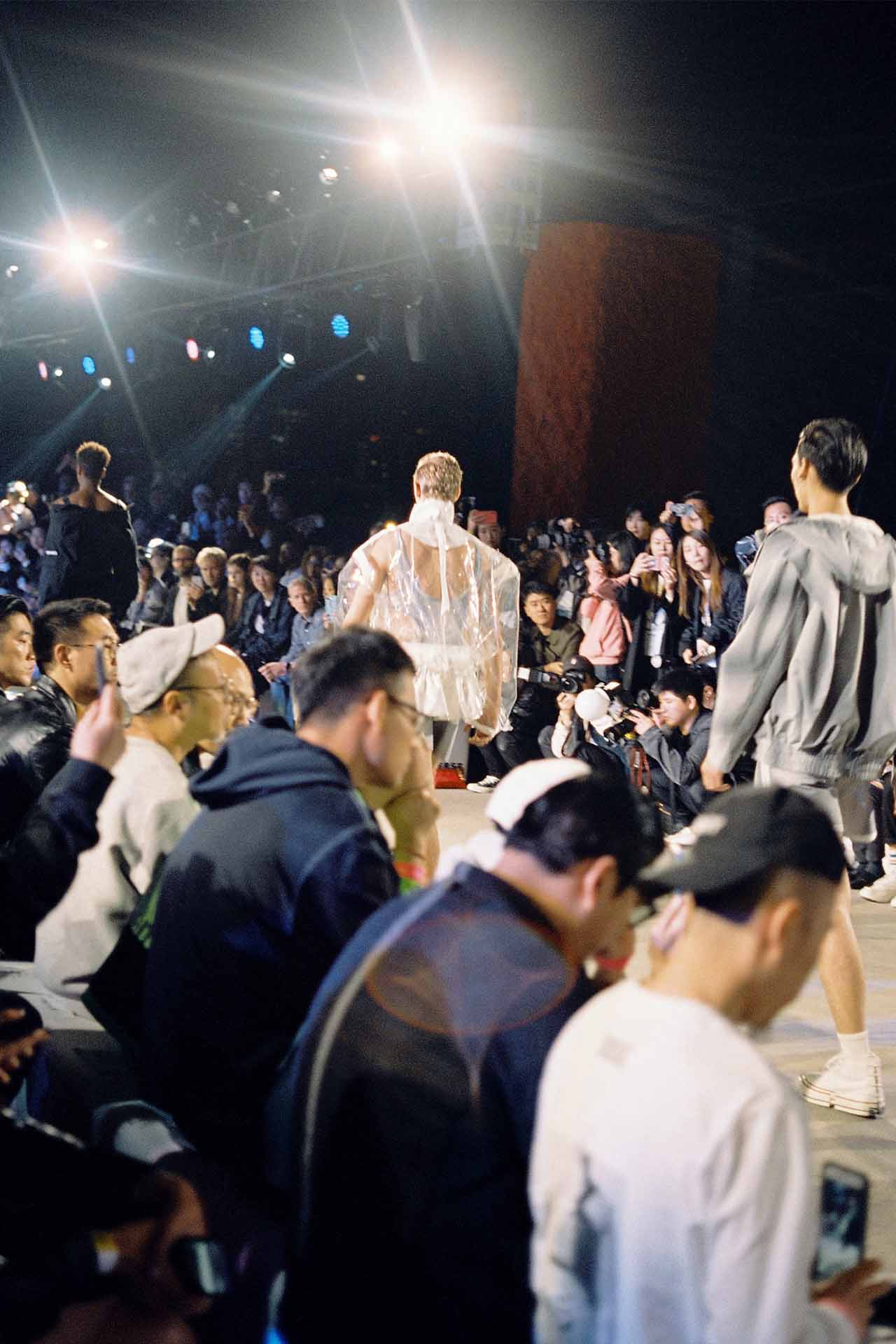 SS19 SHANGHAI RUNWAY BACKSTAGE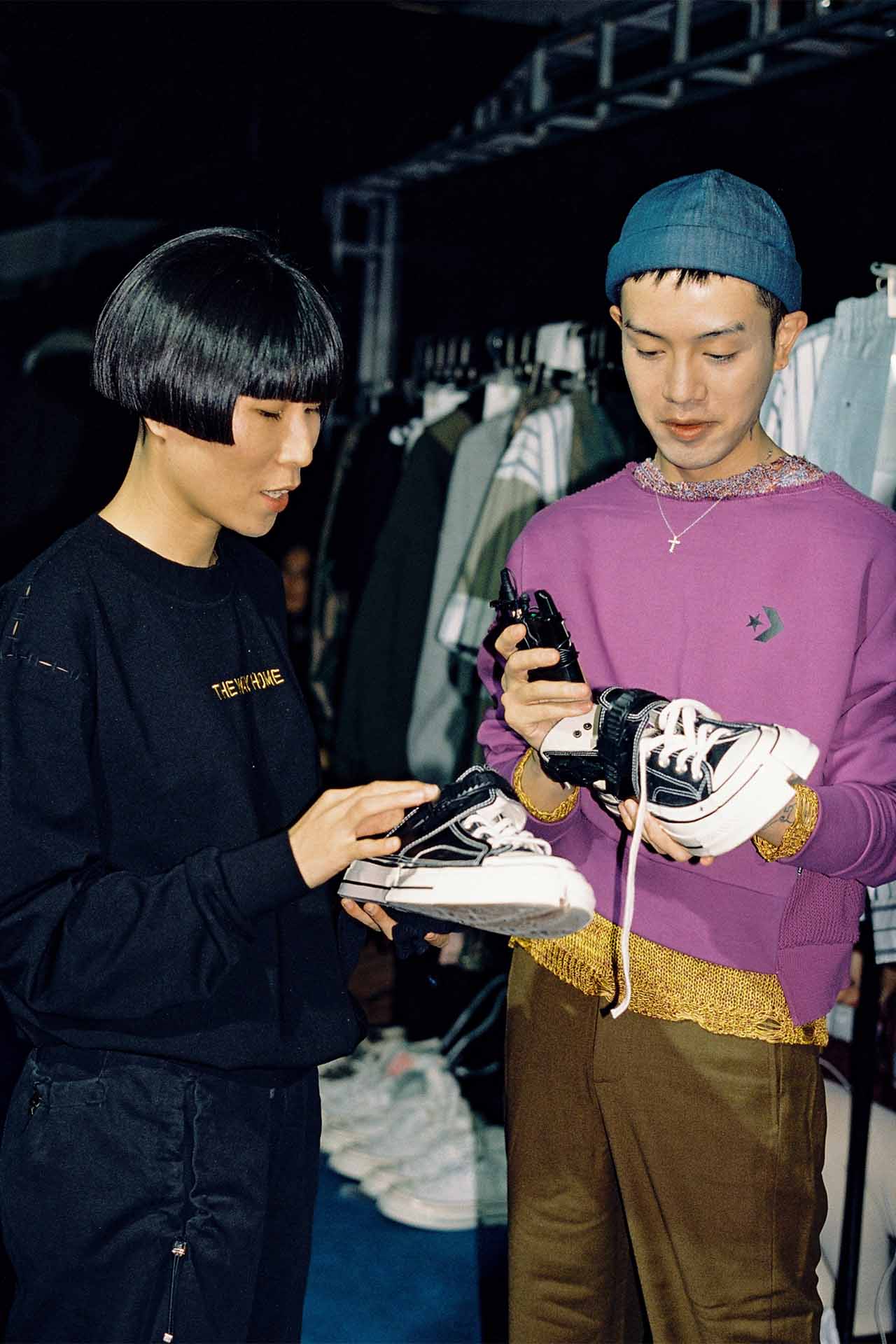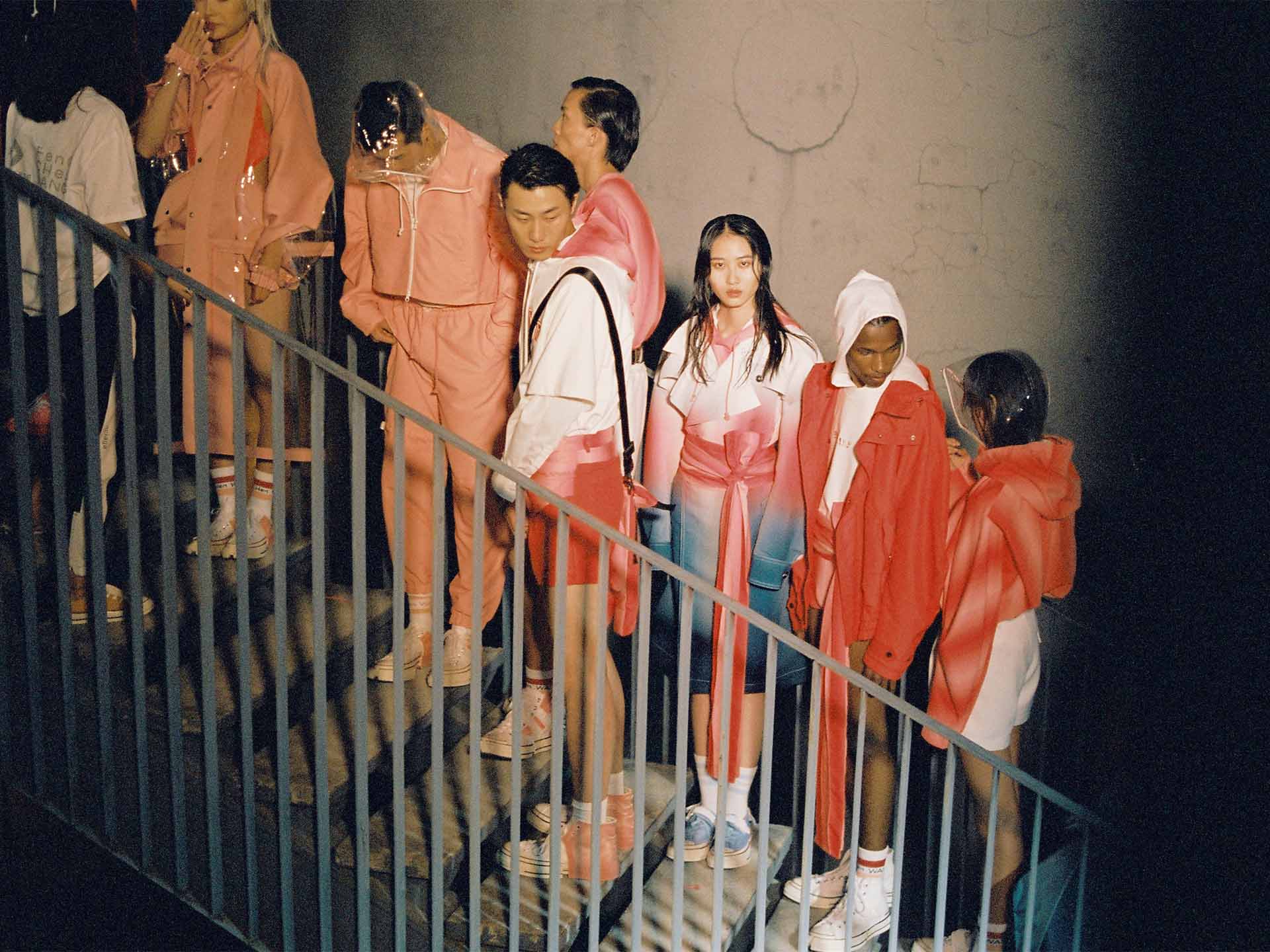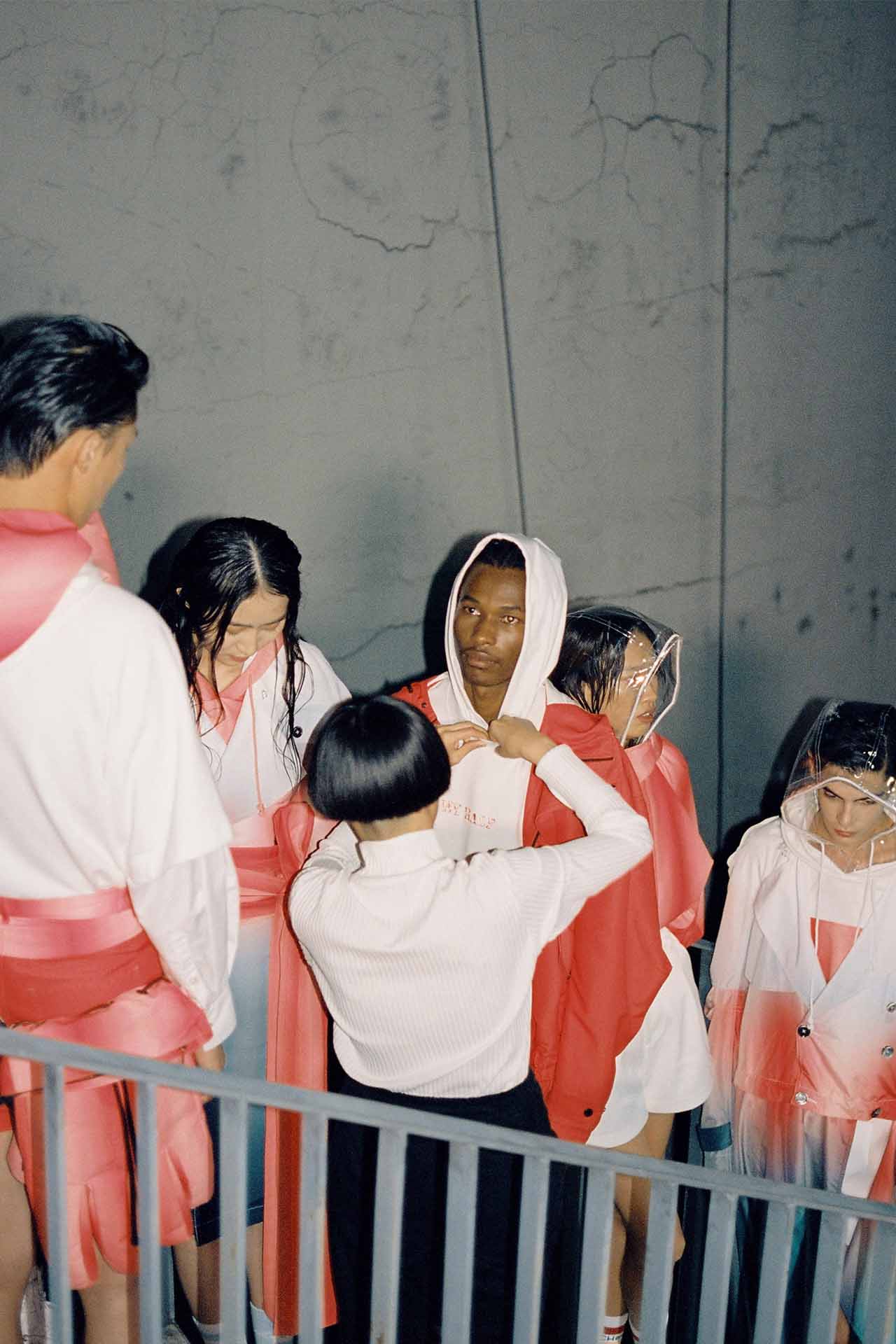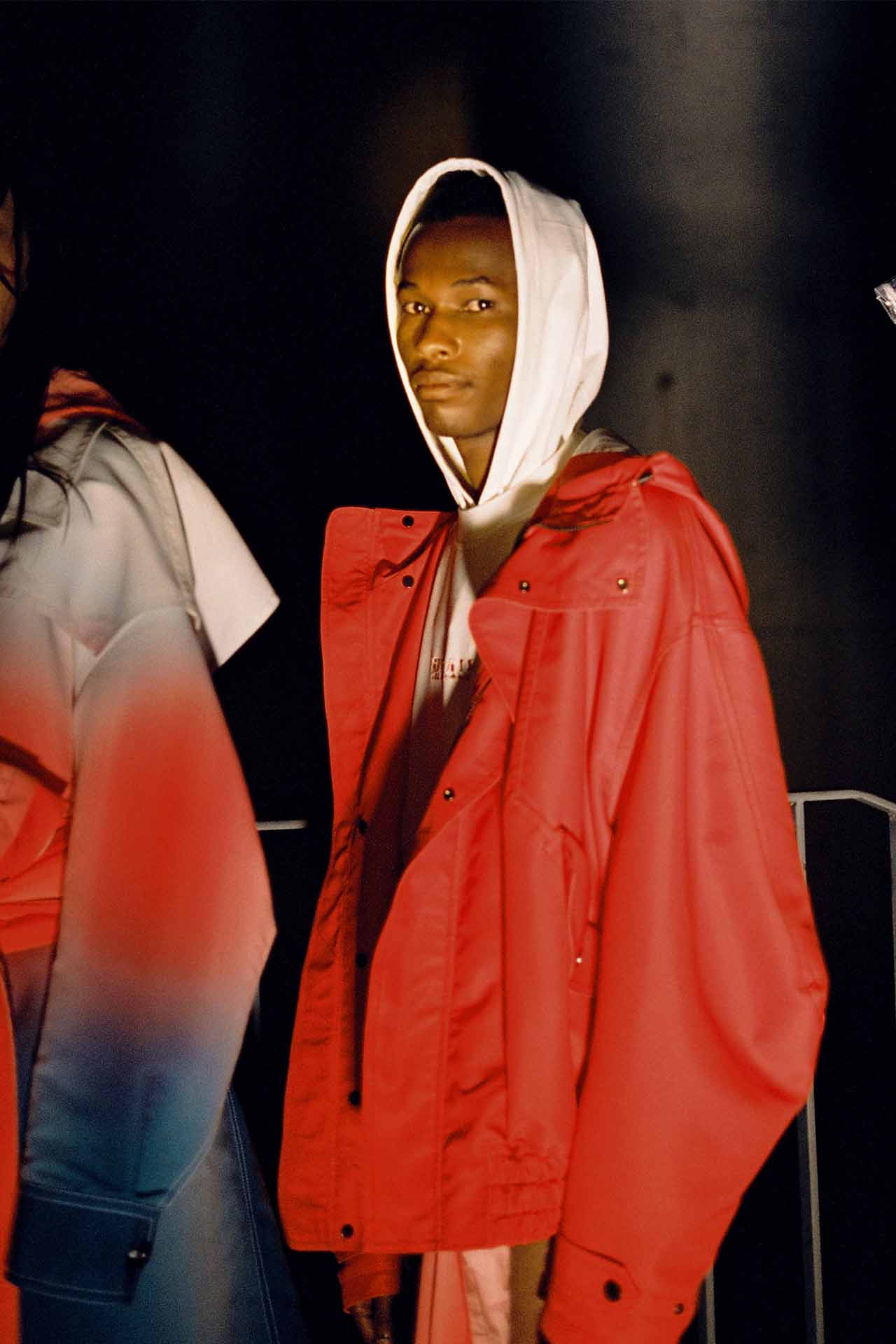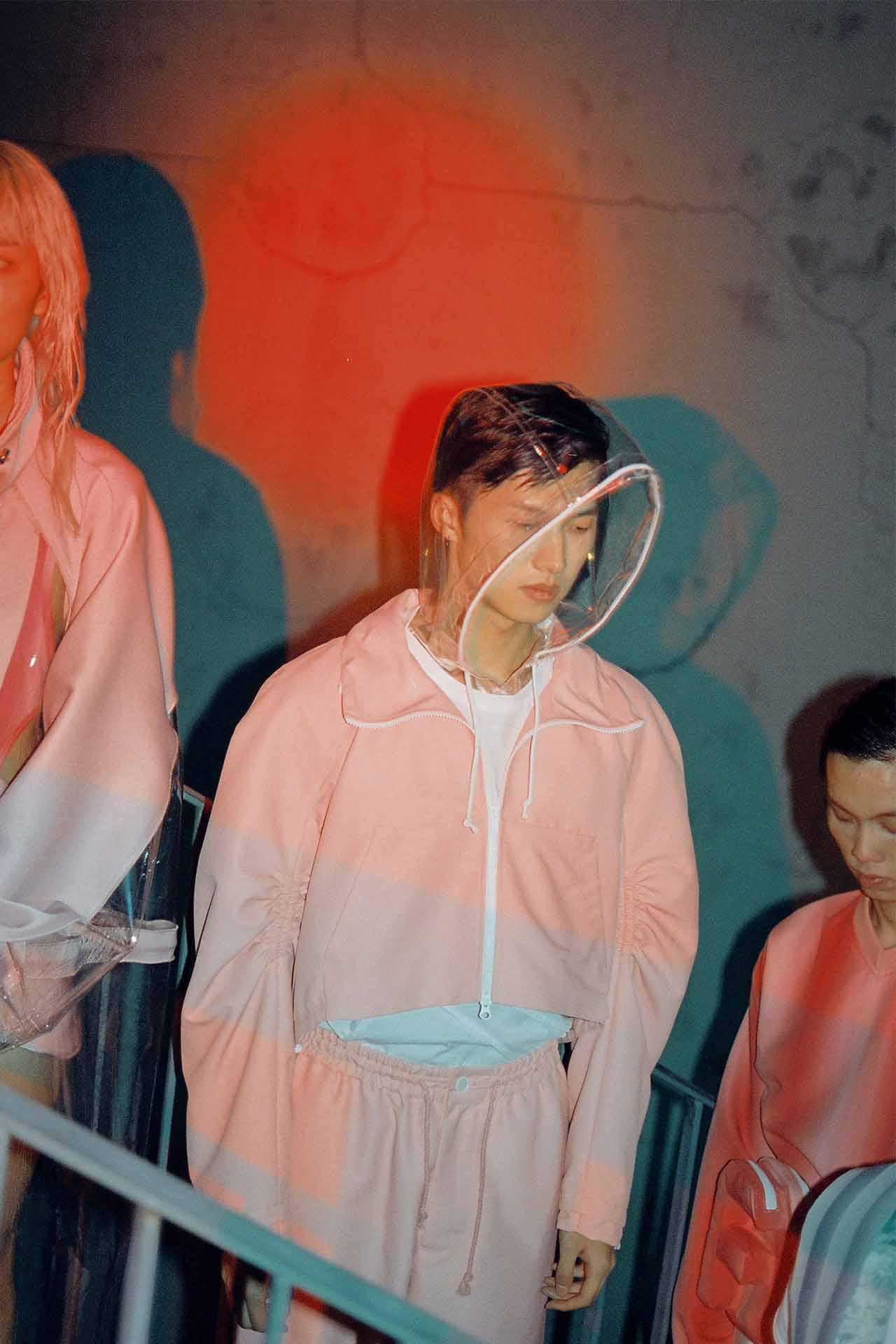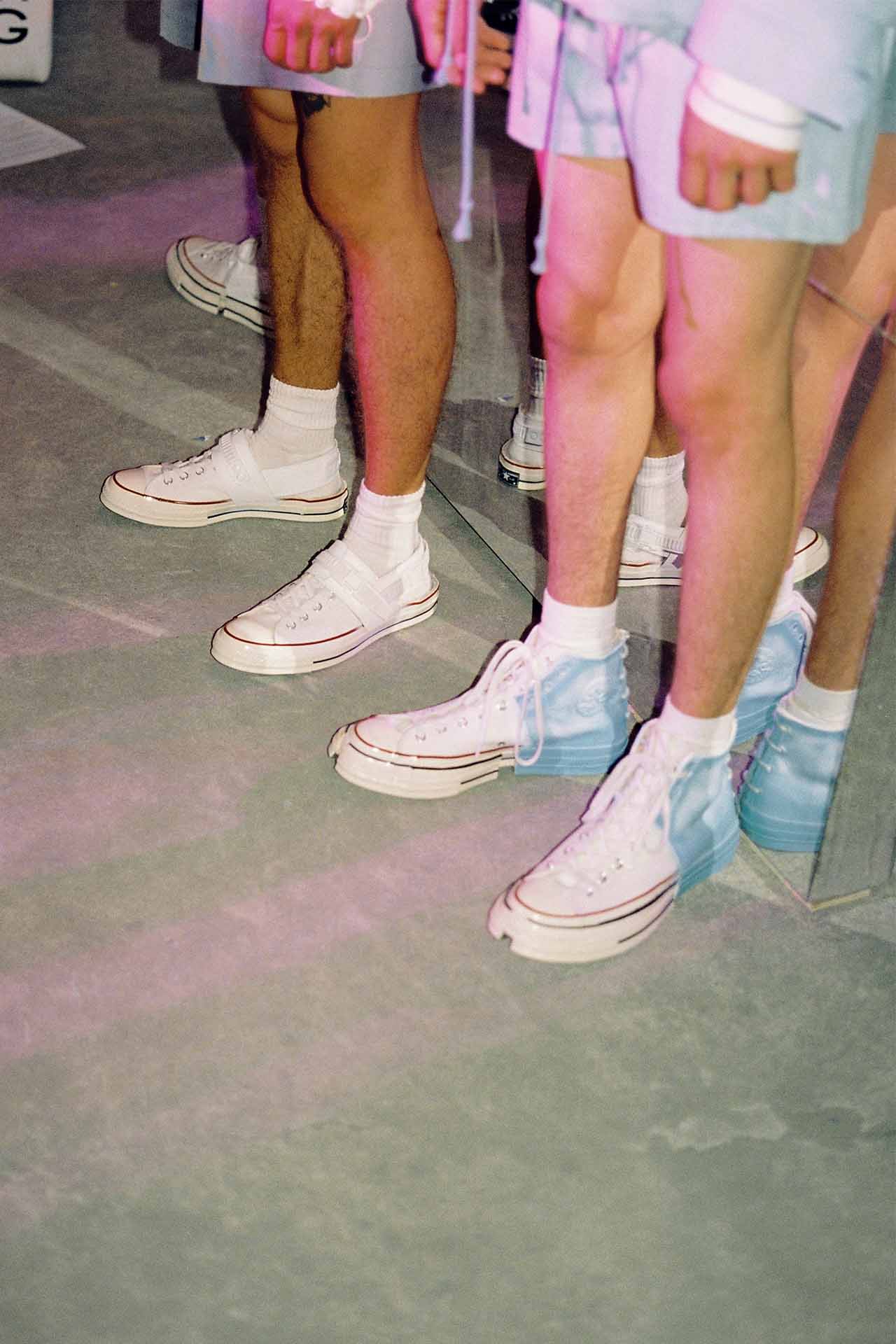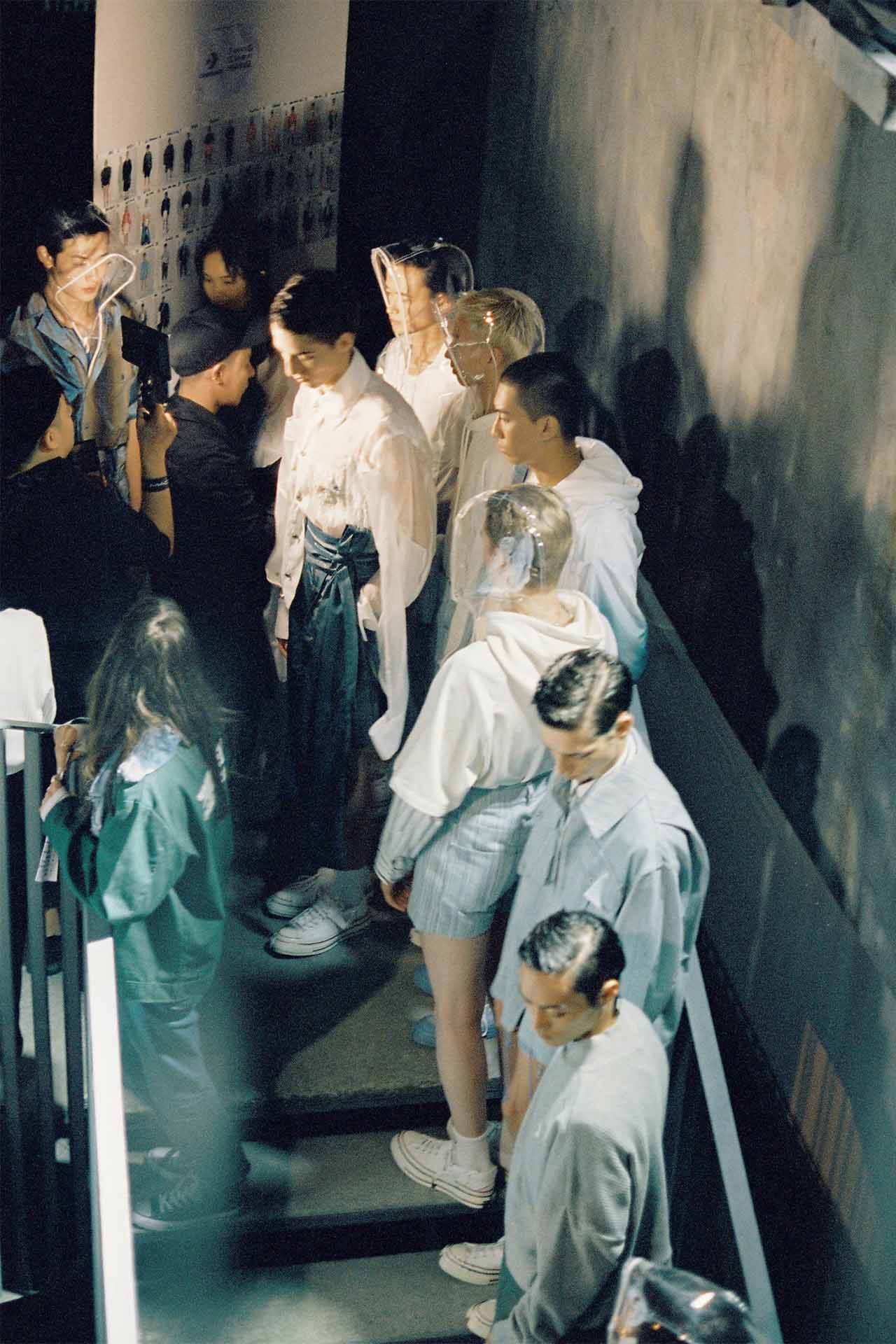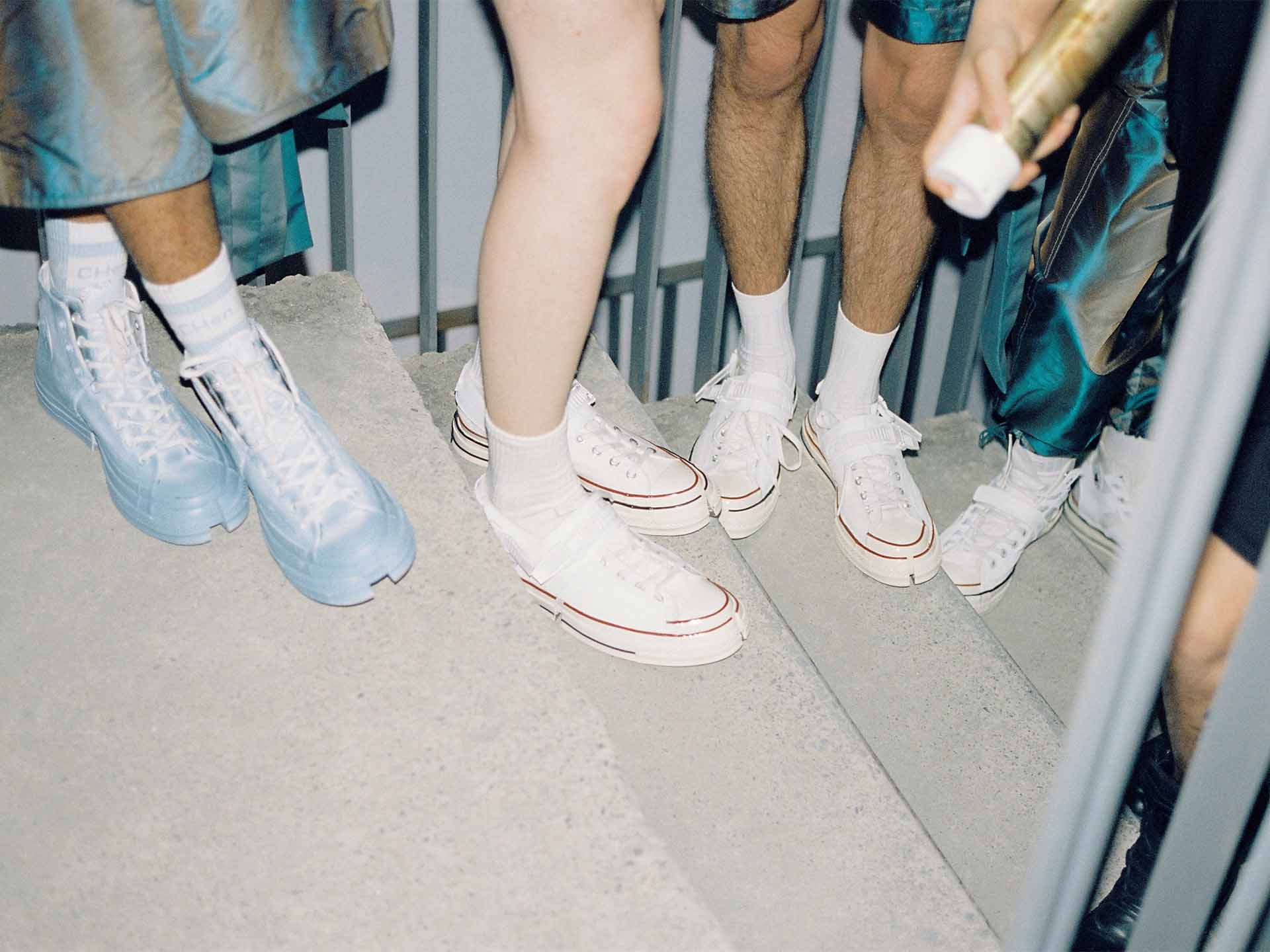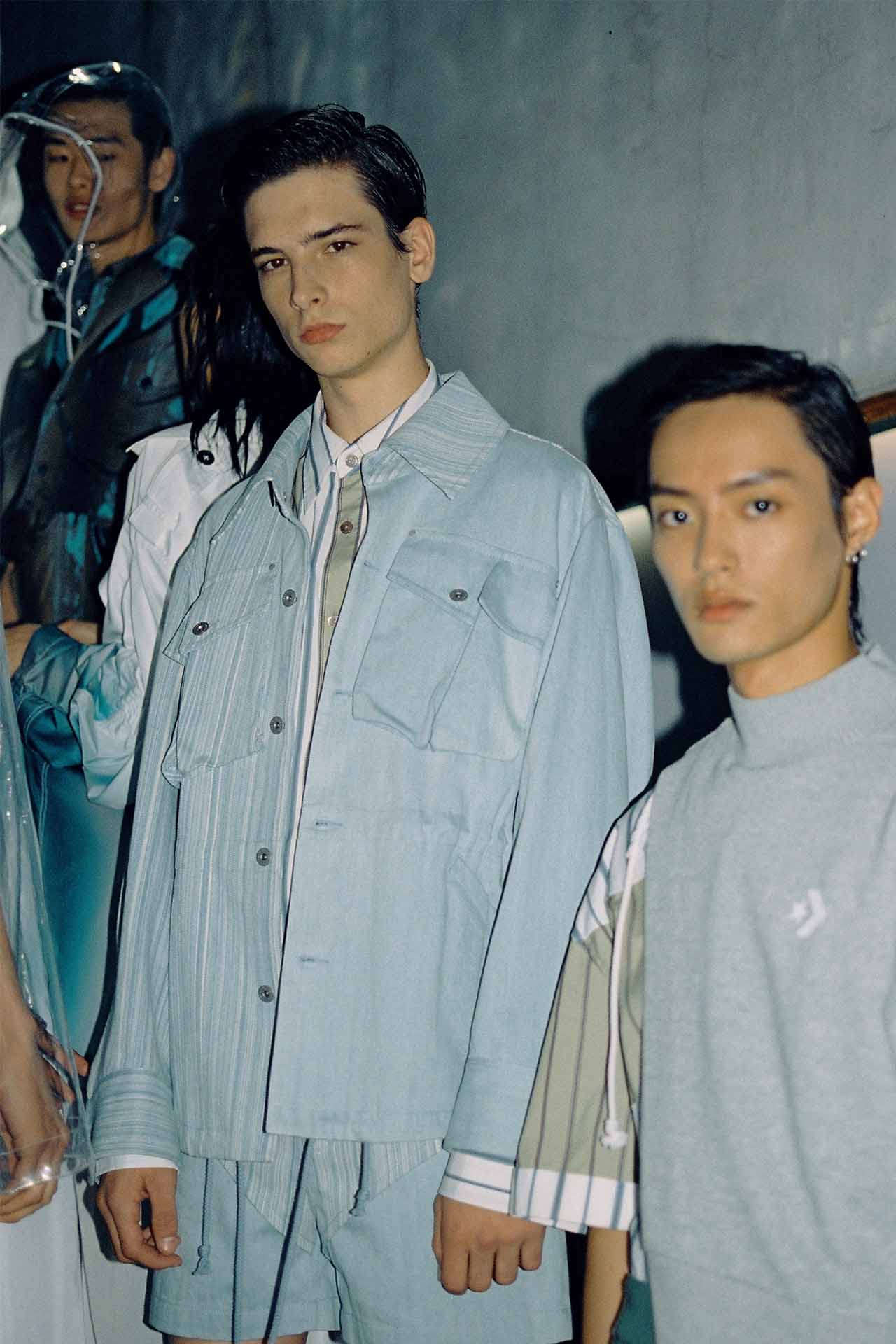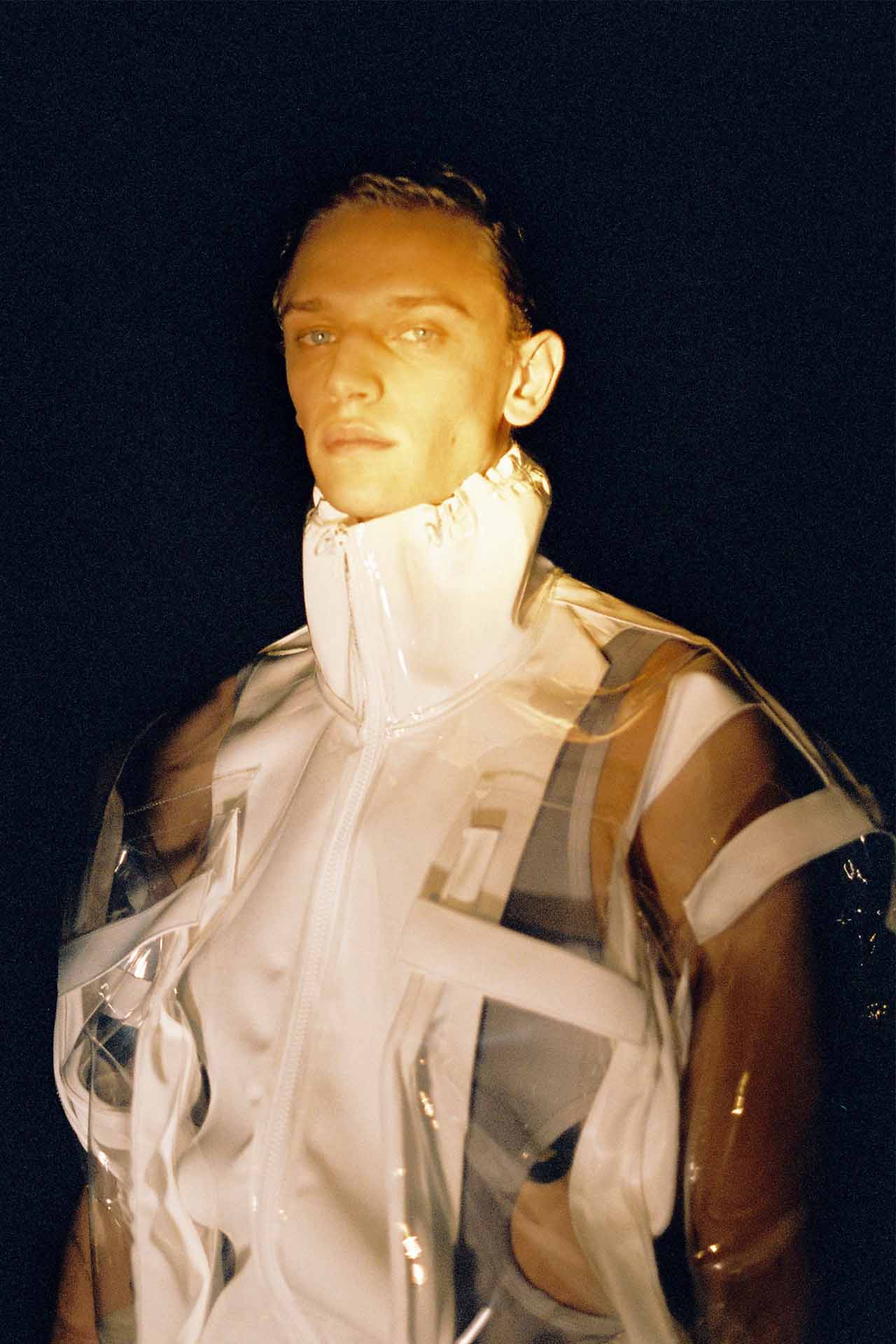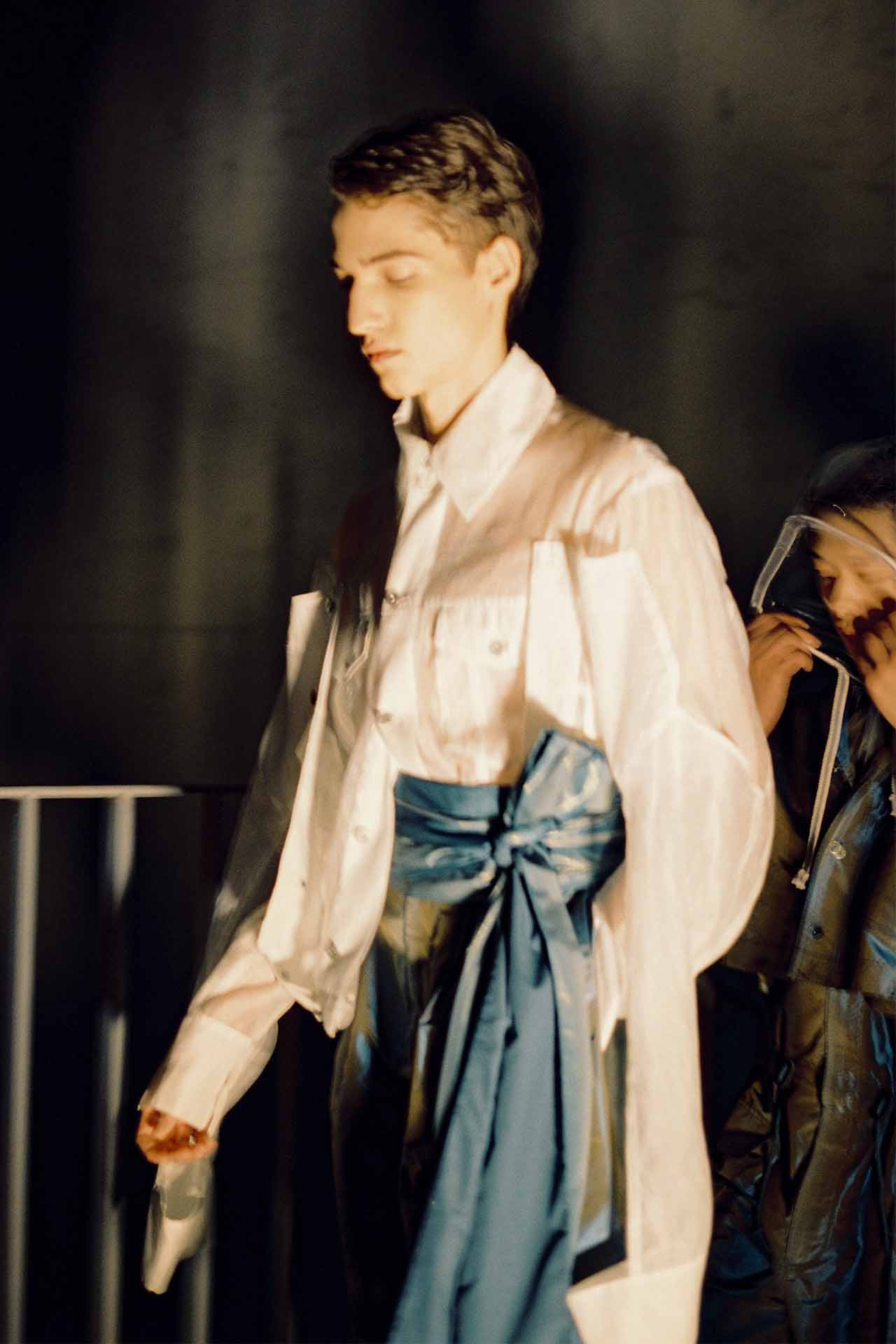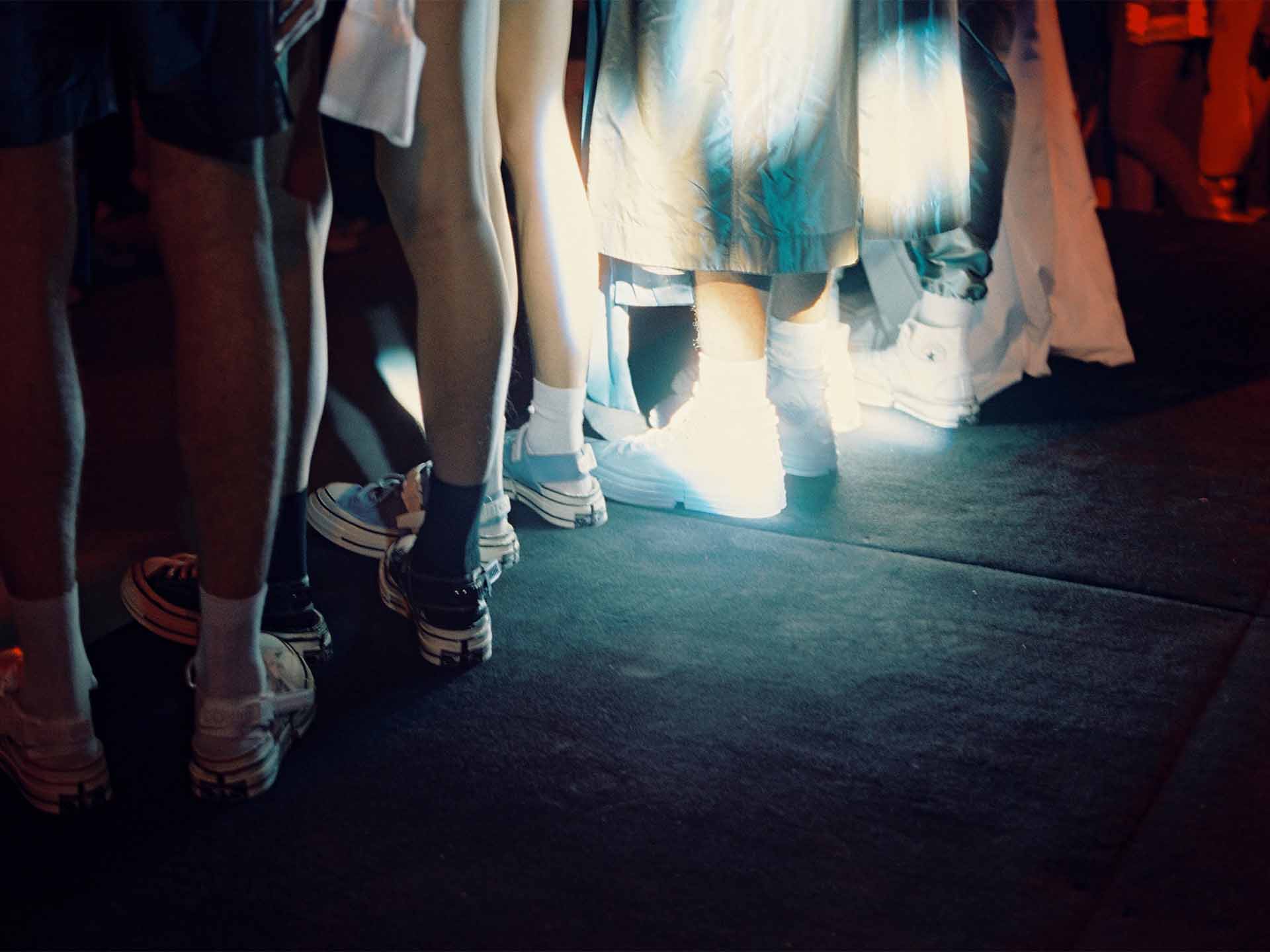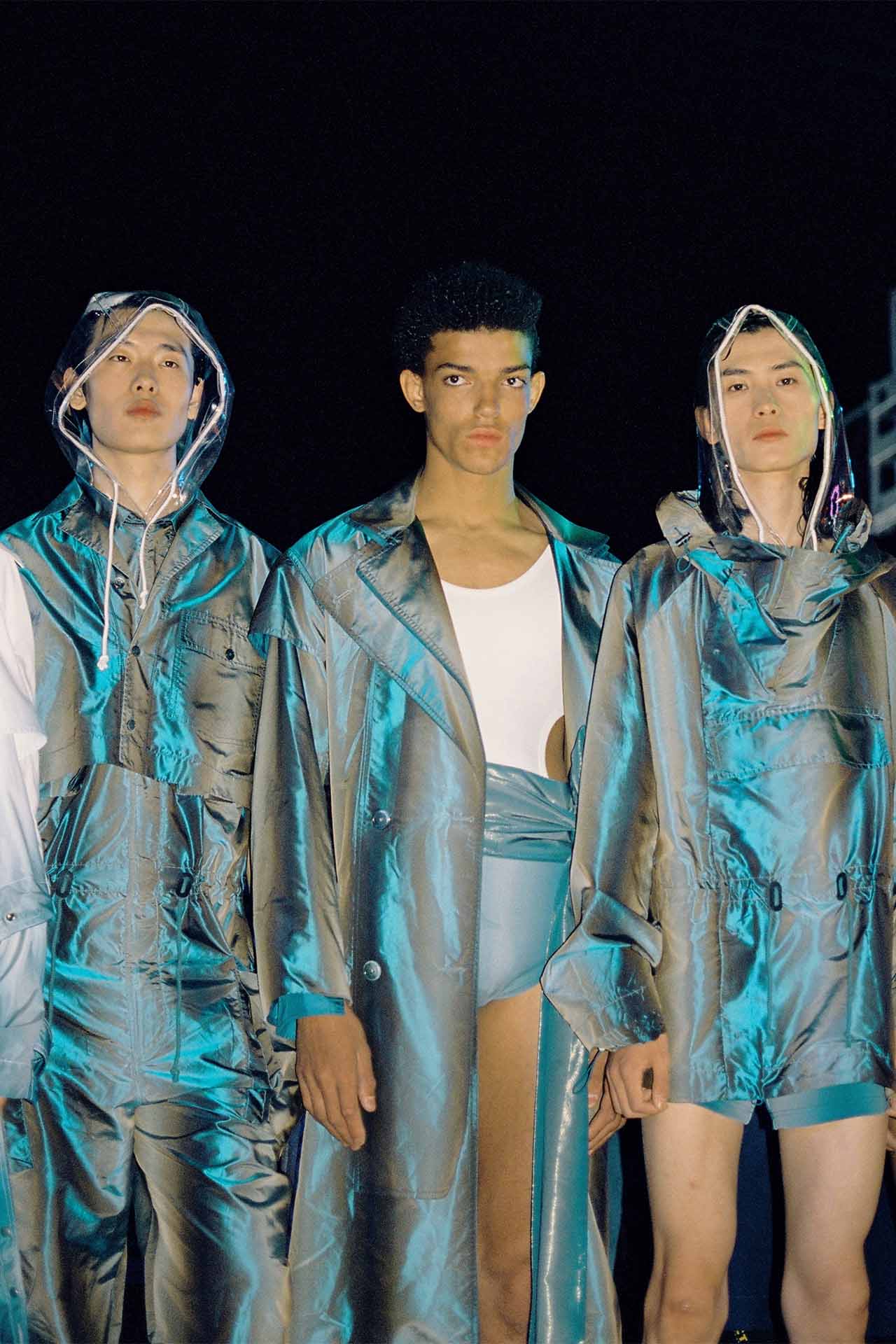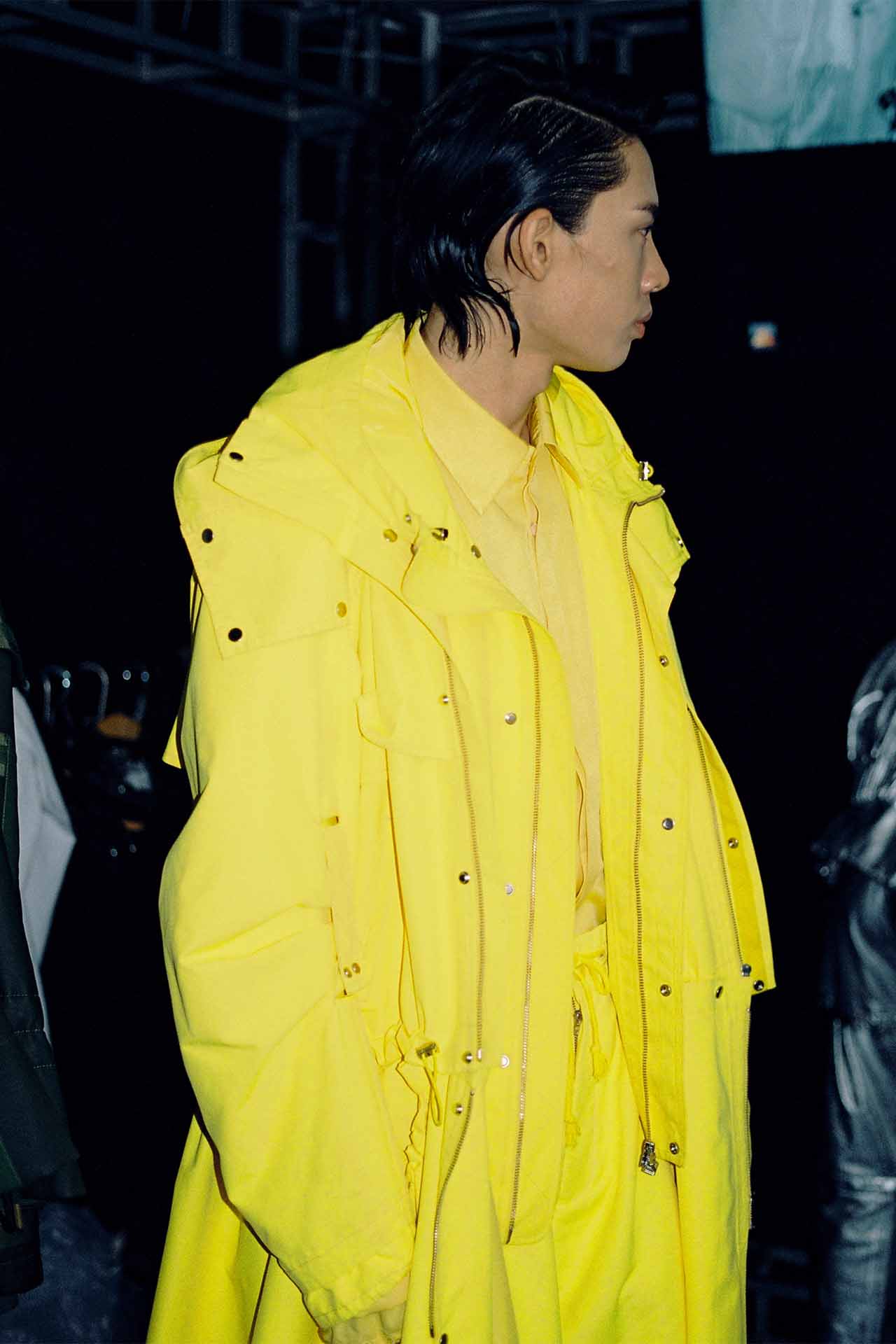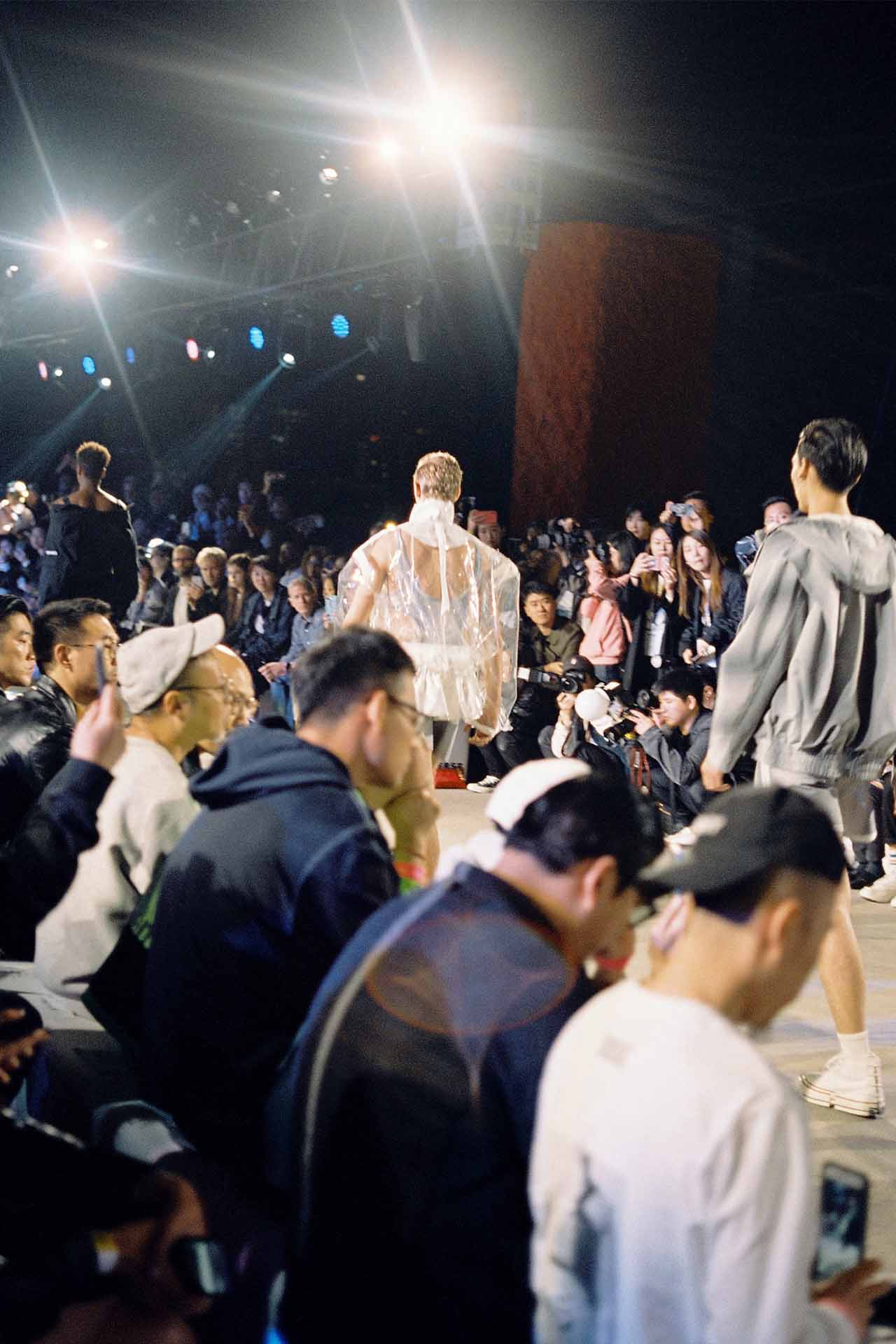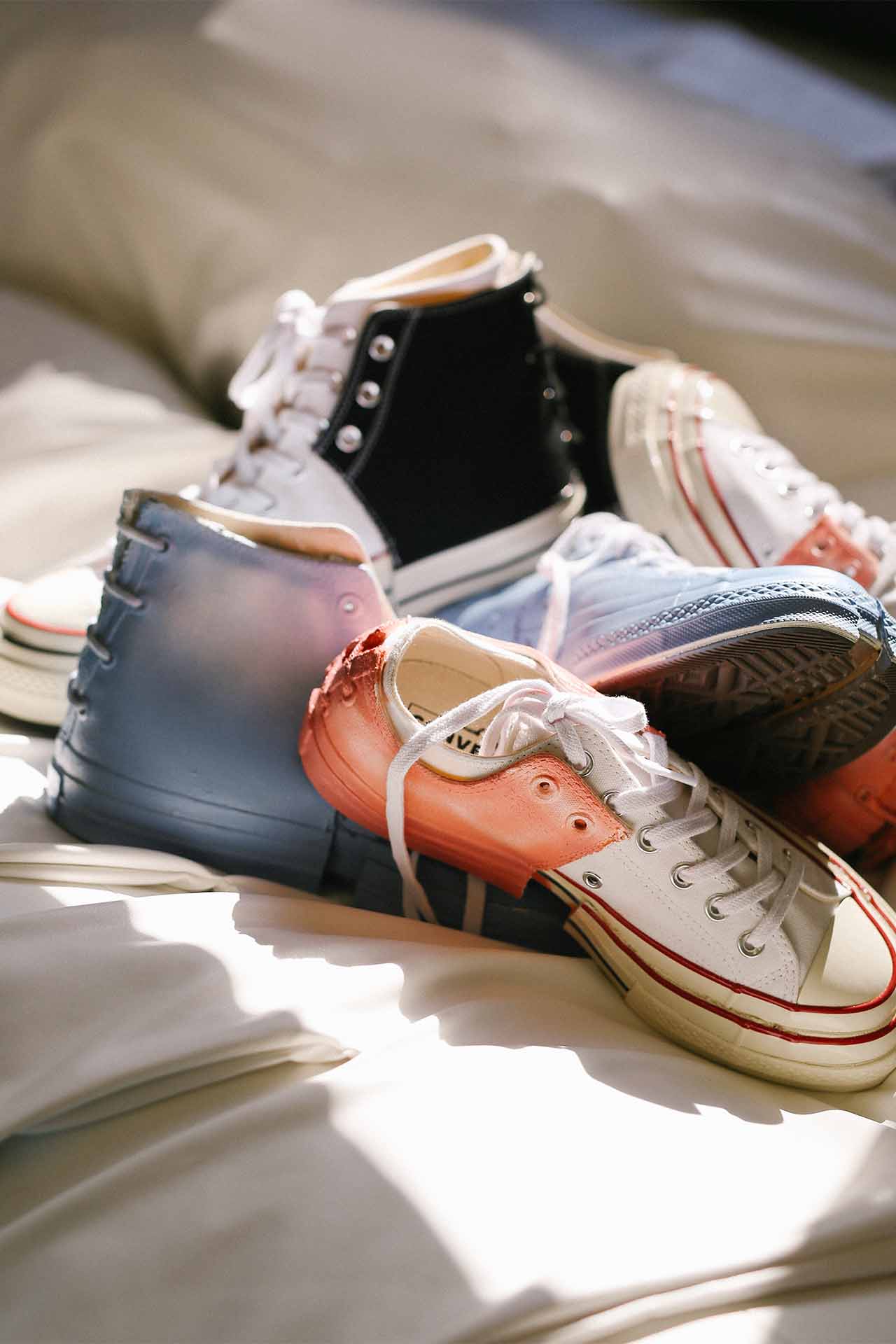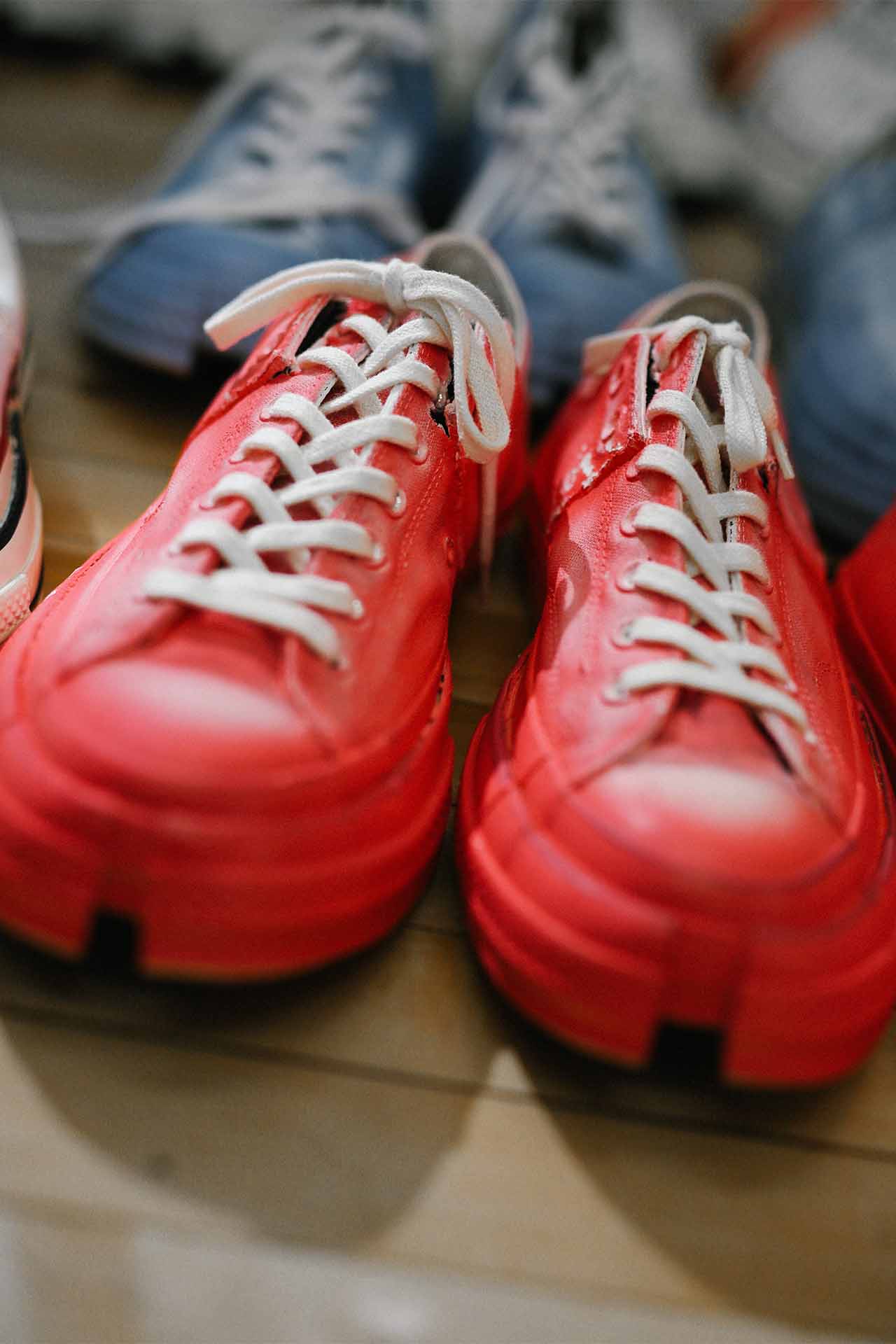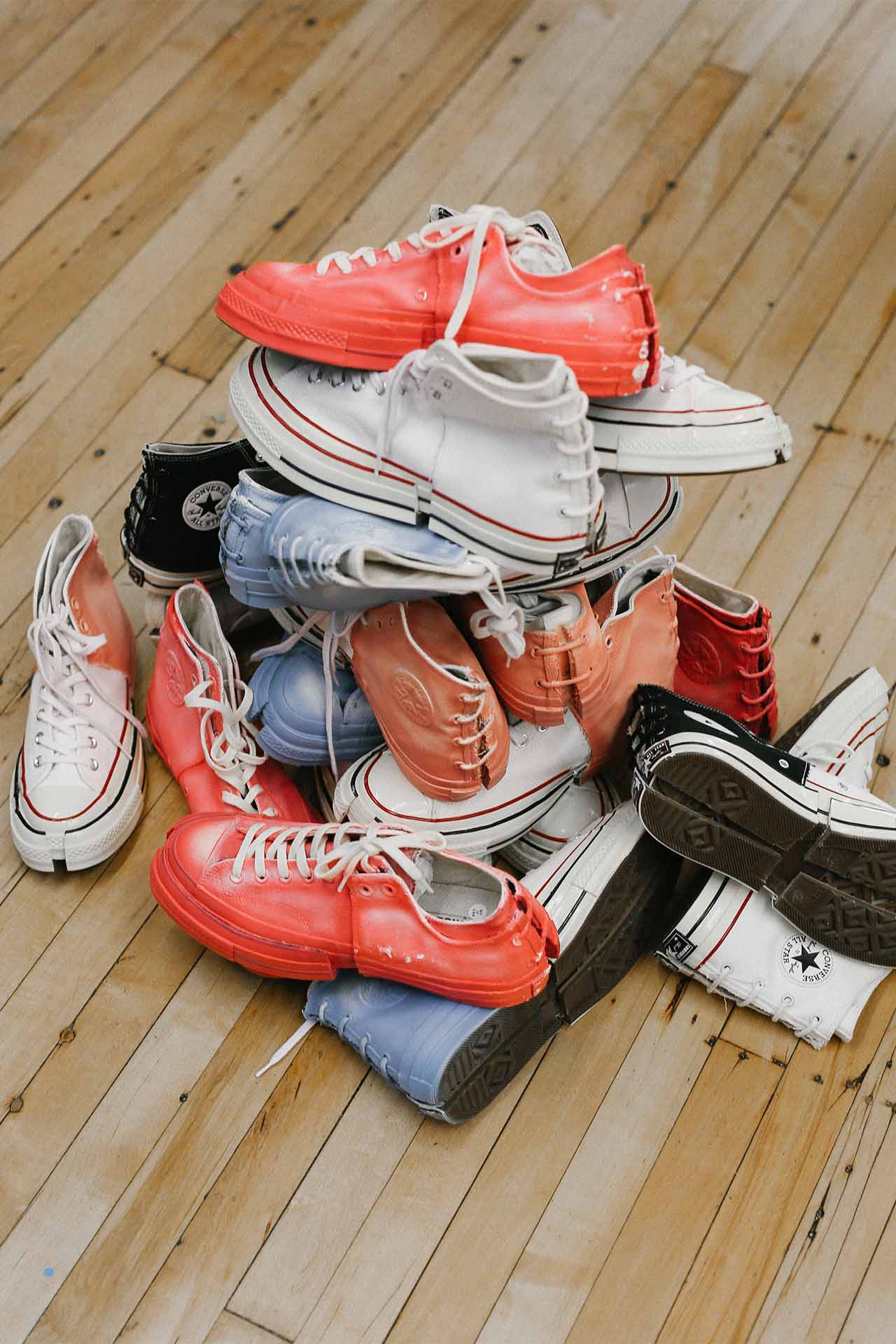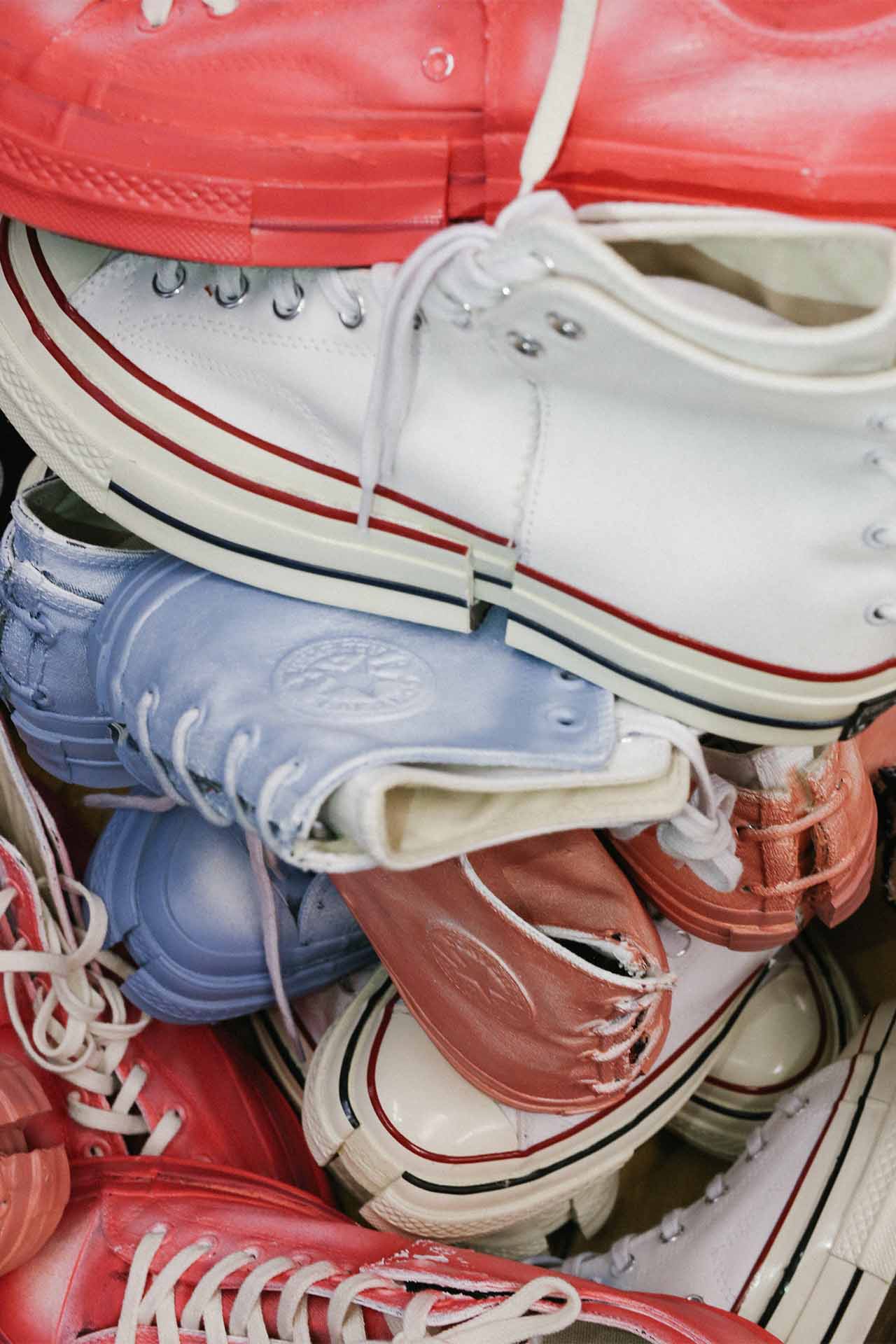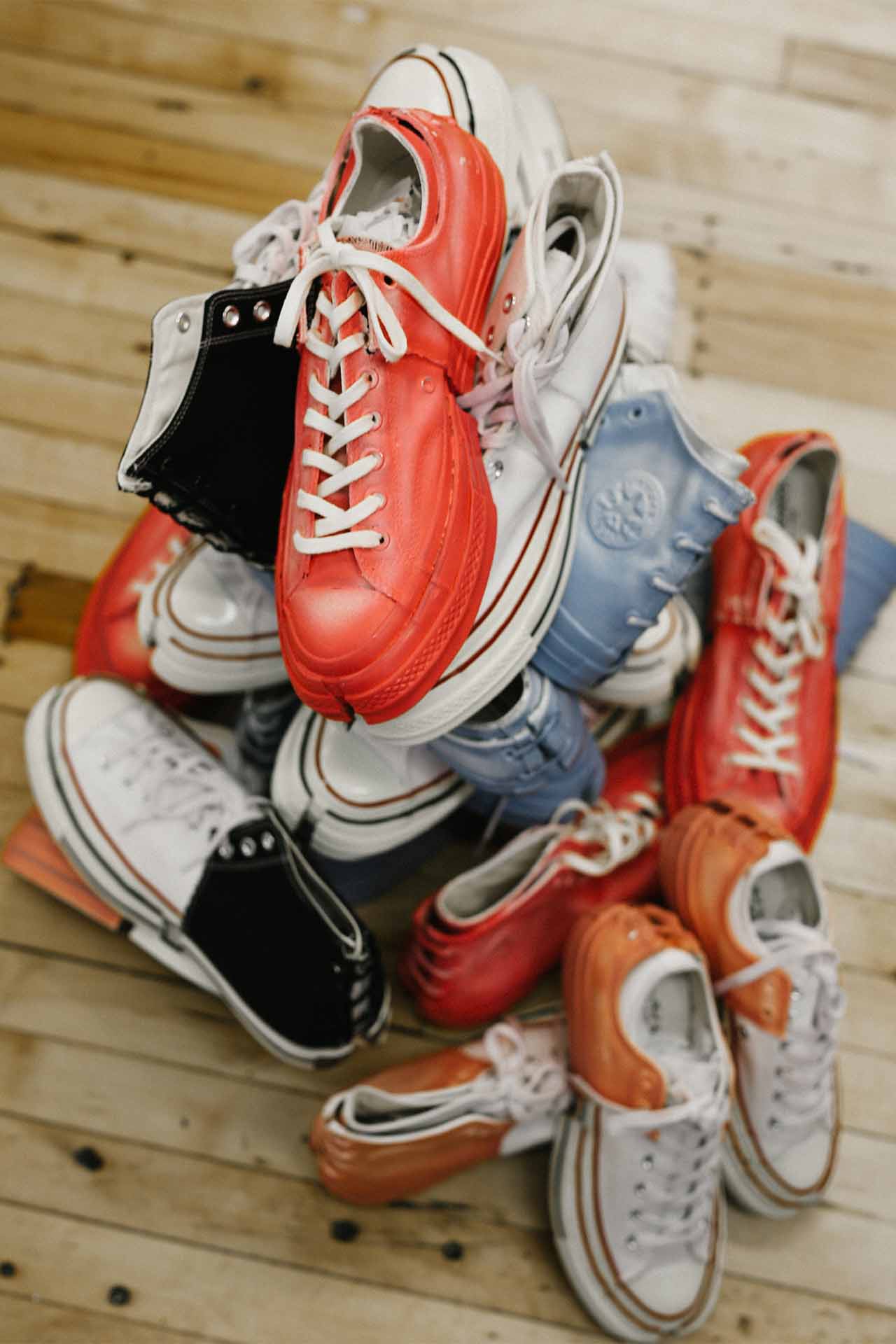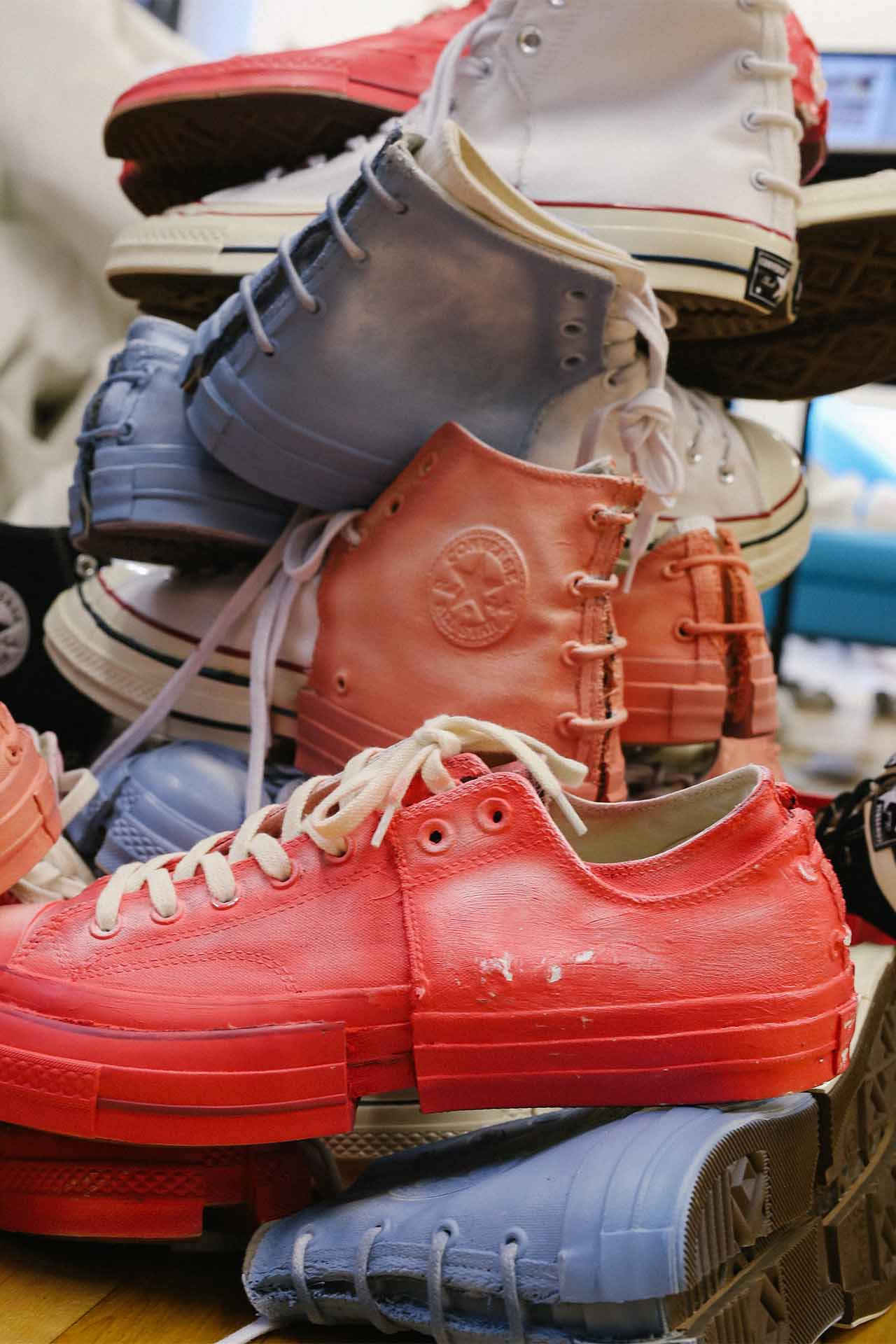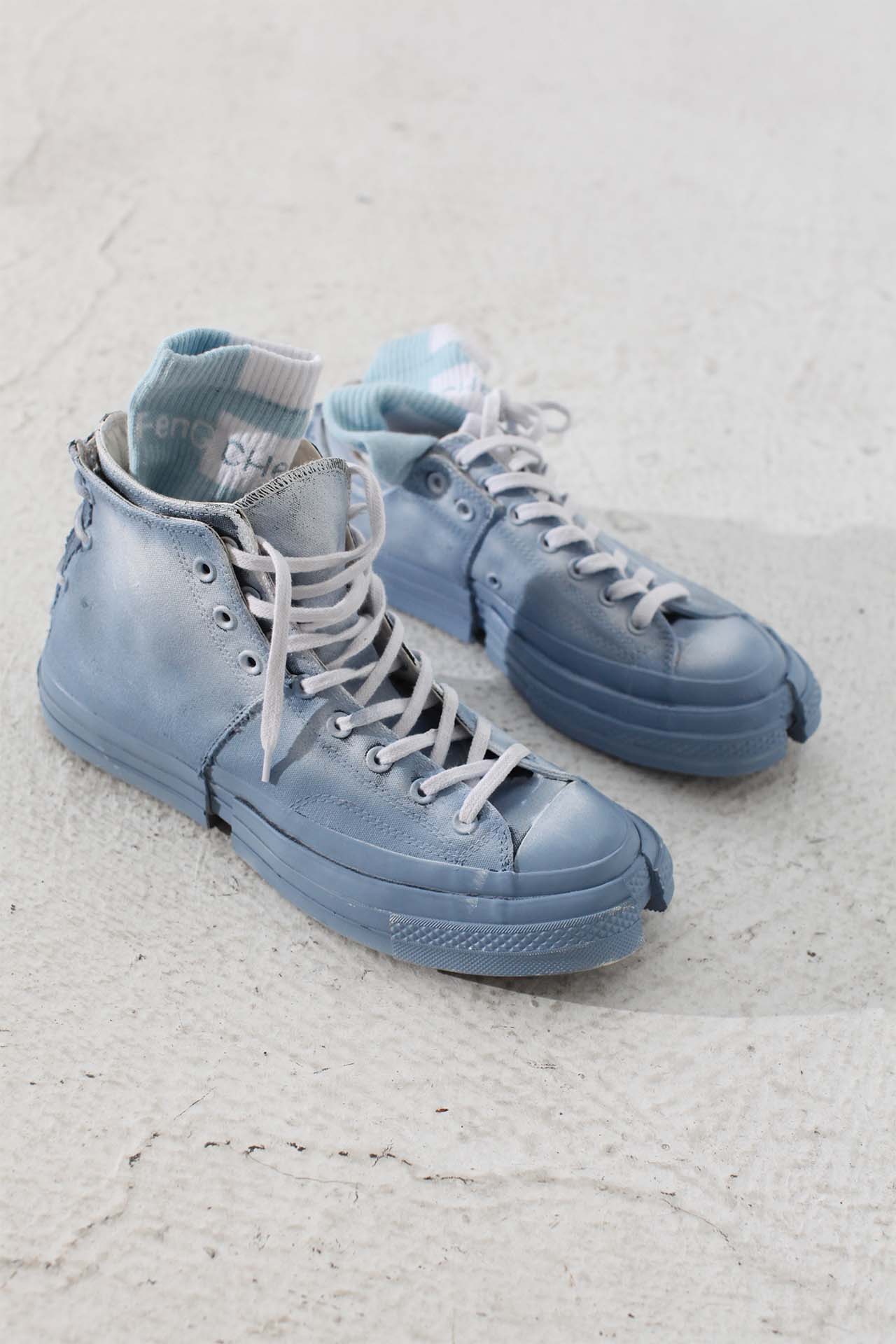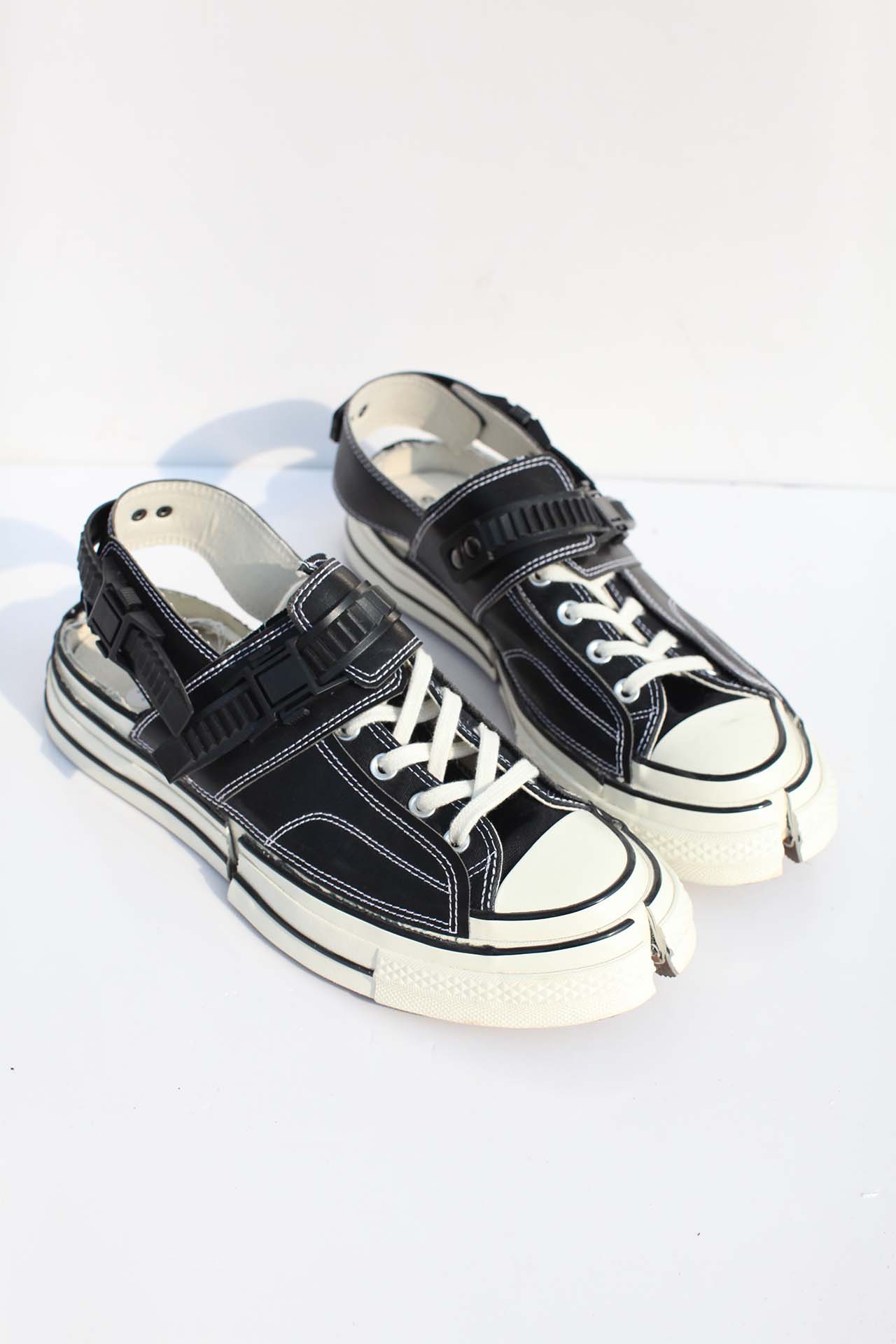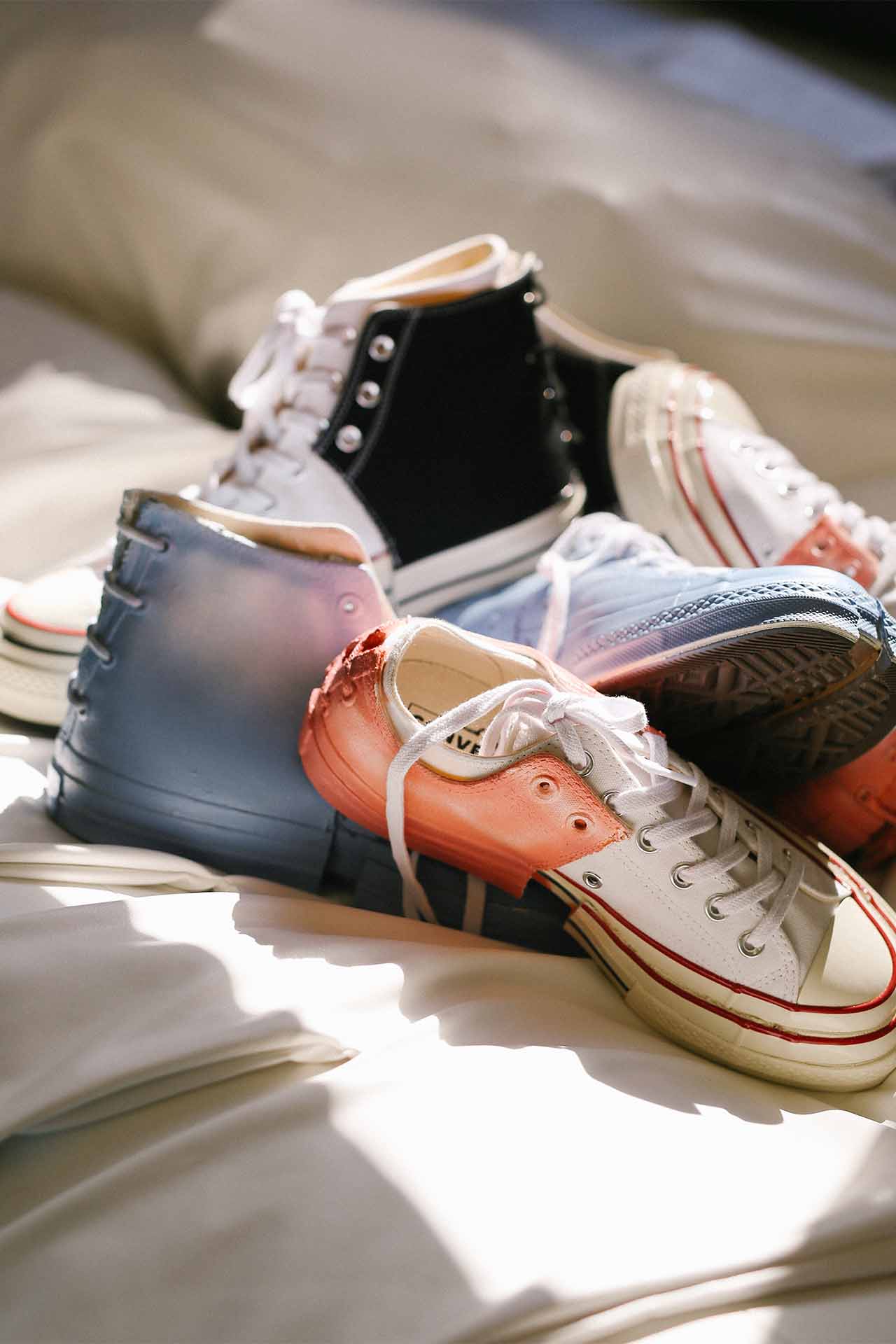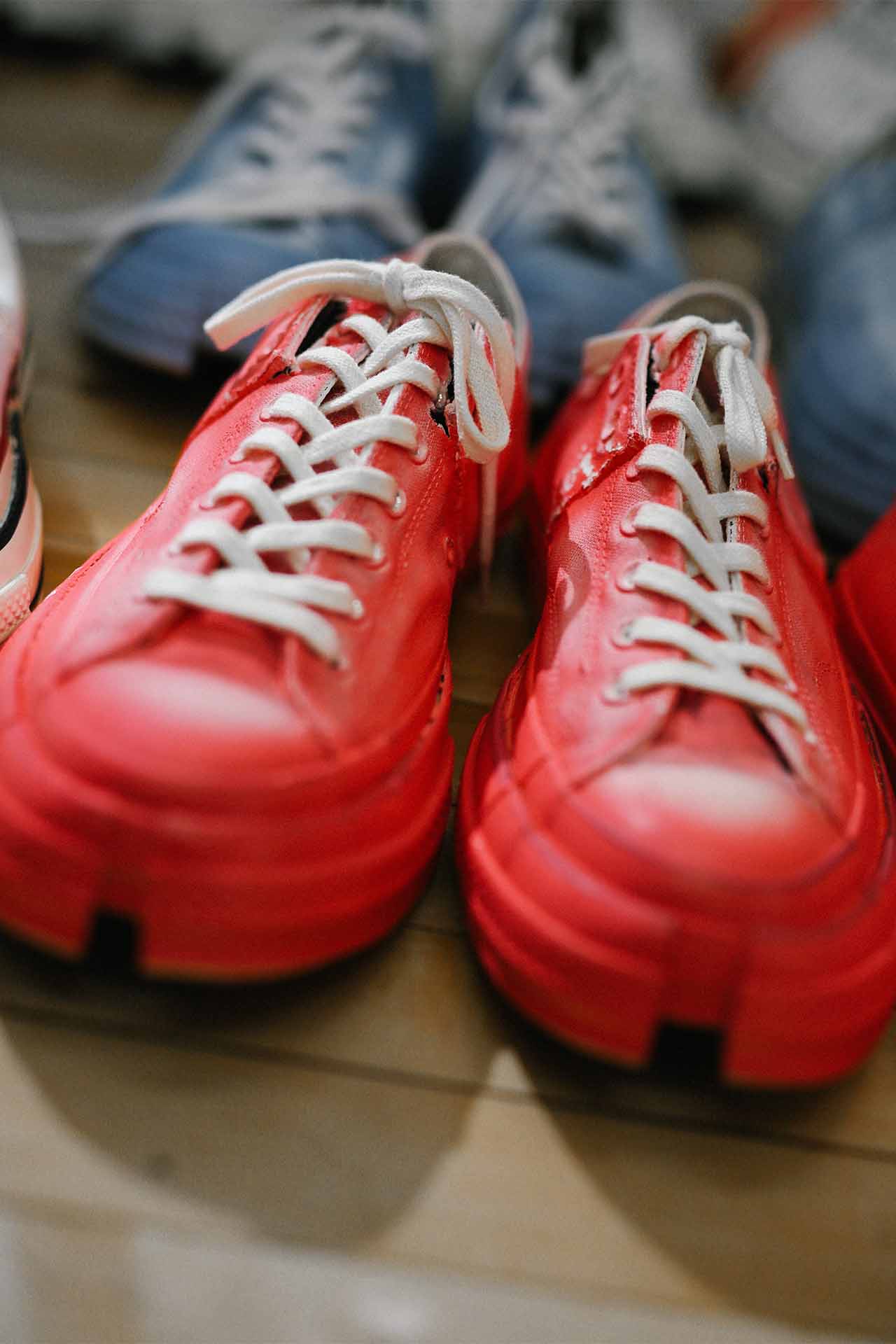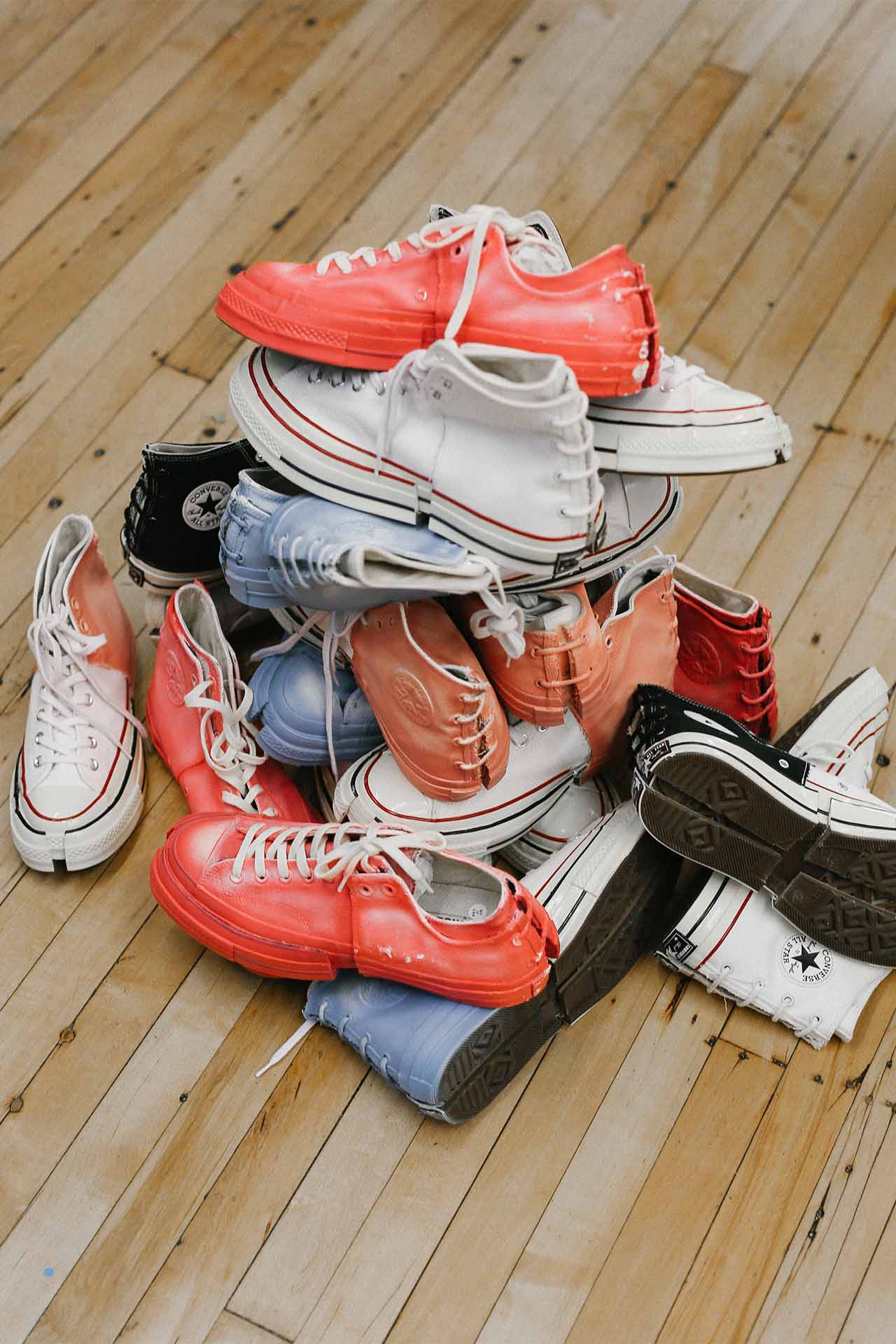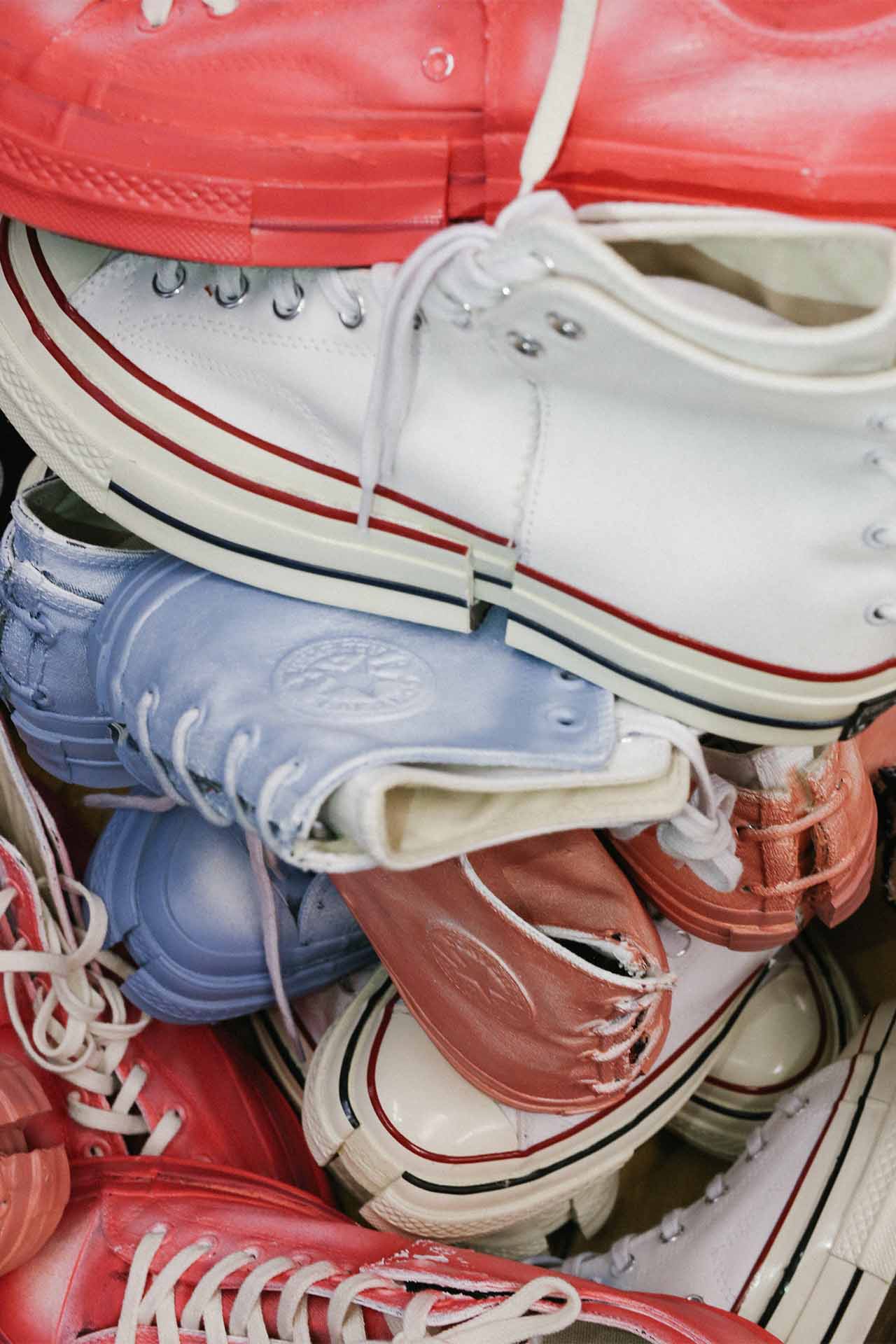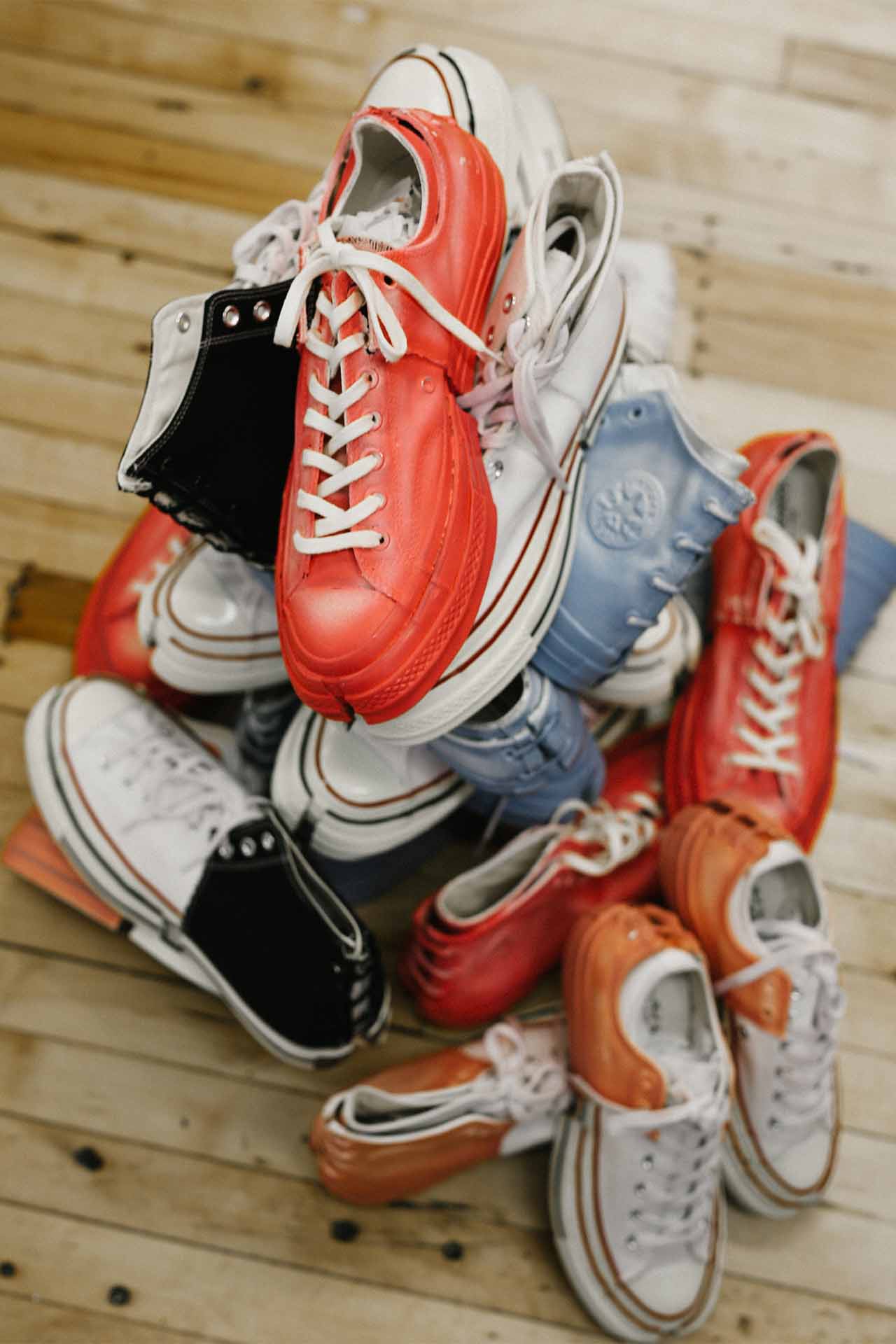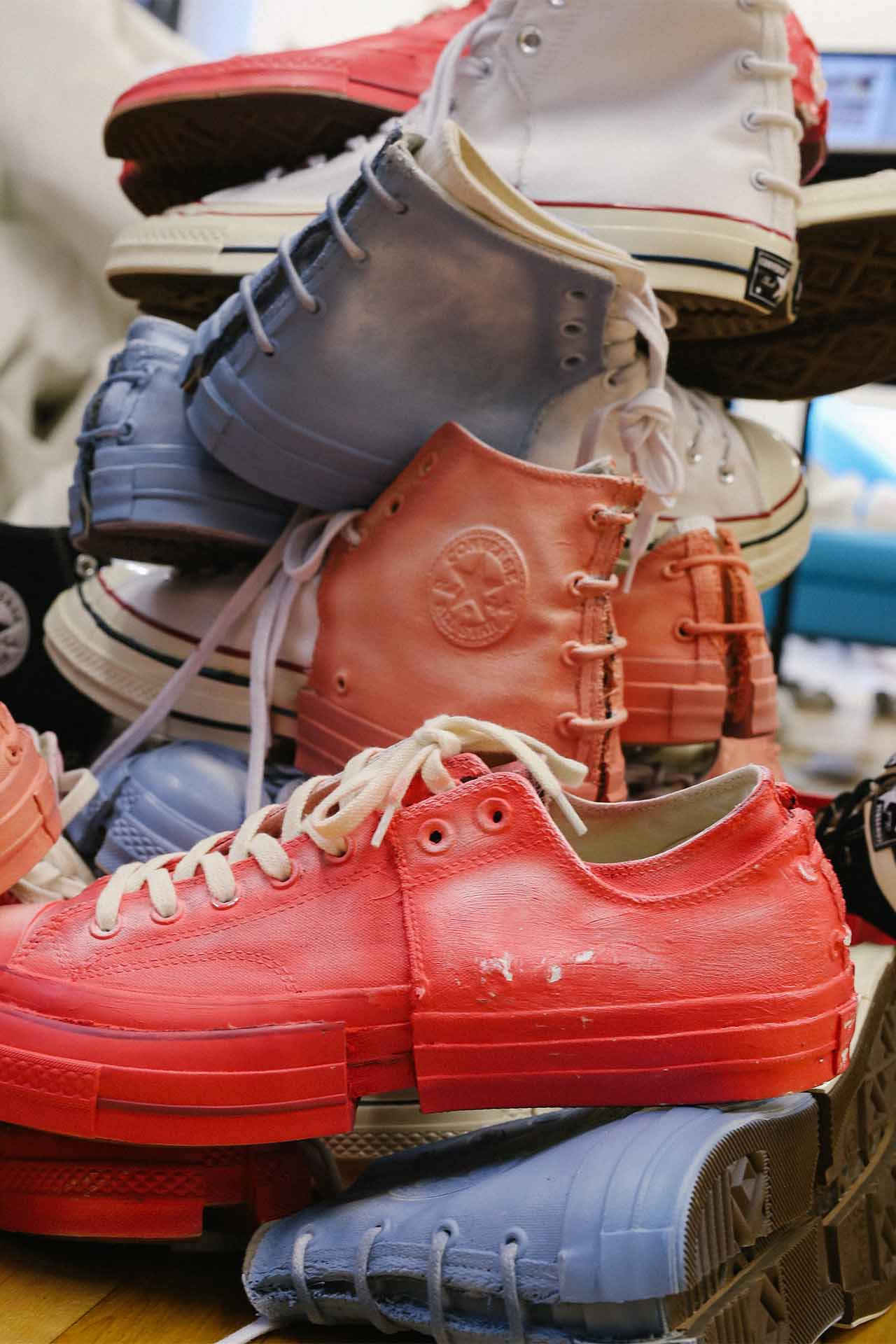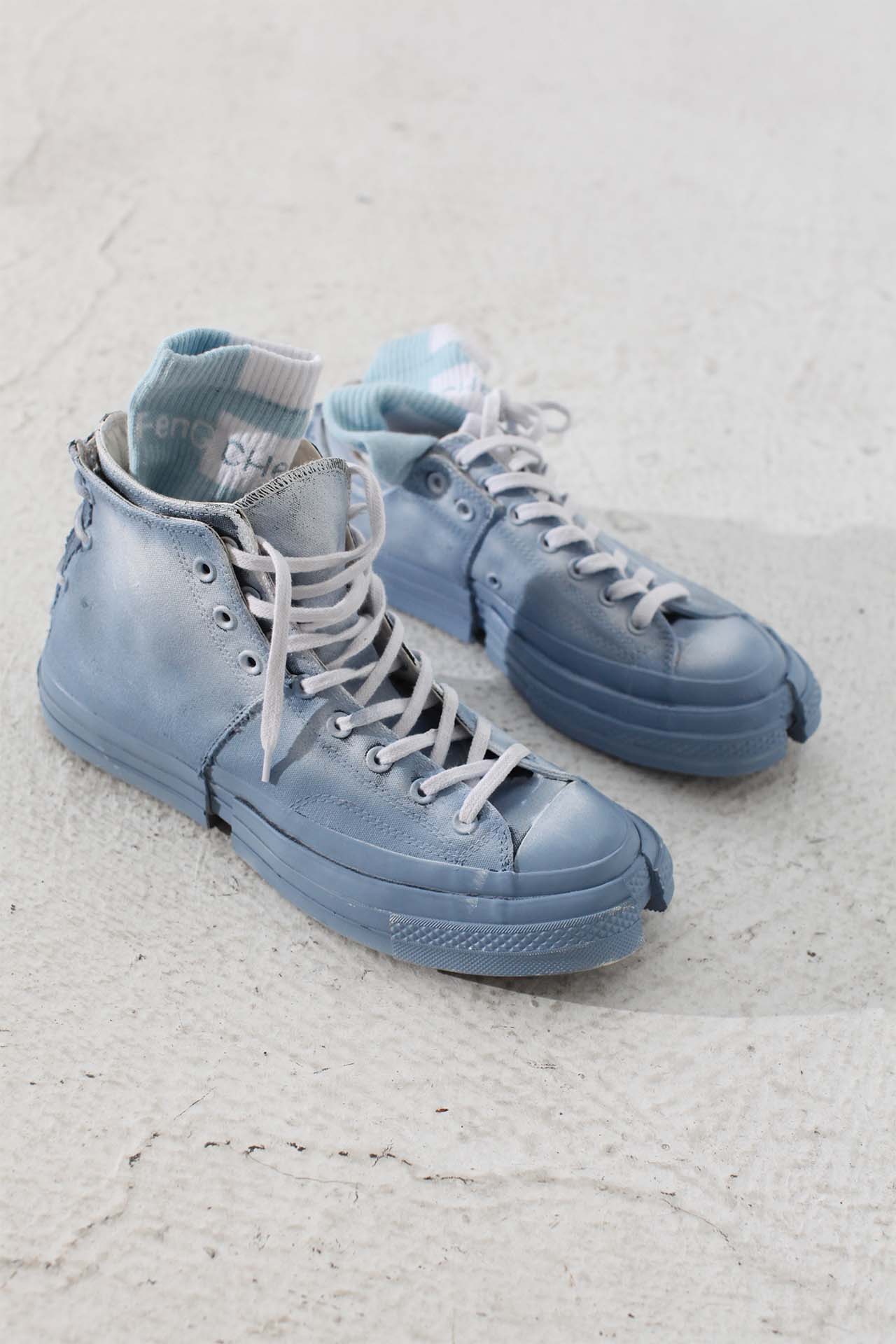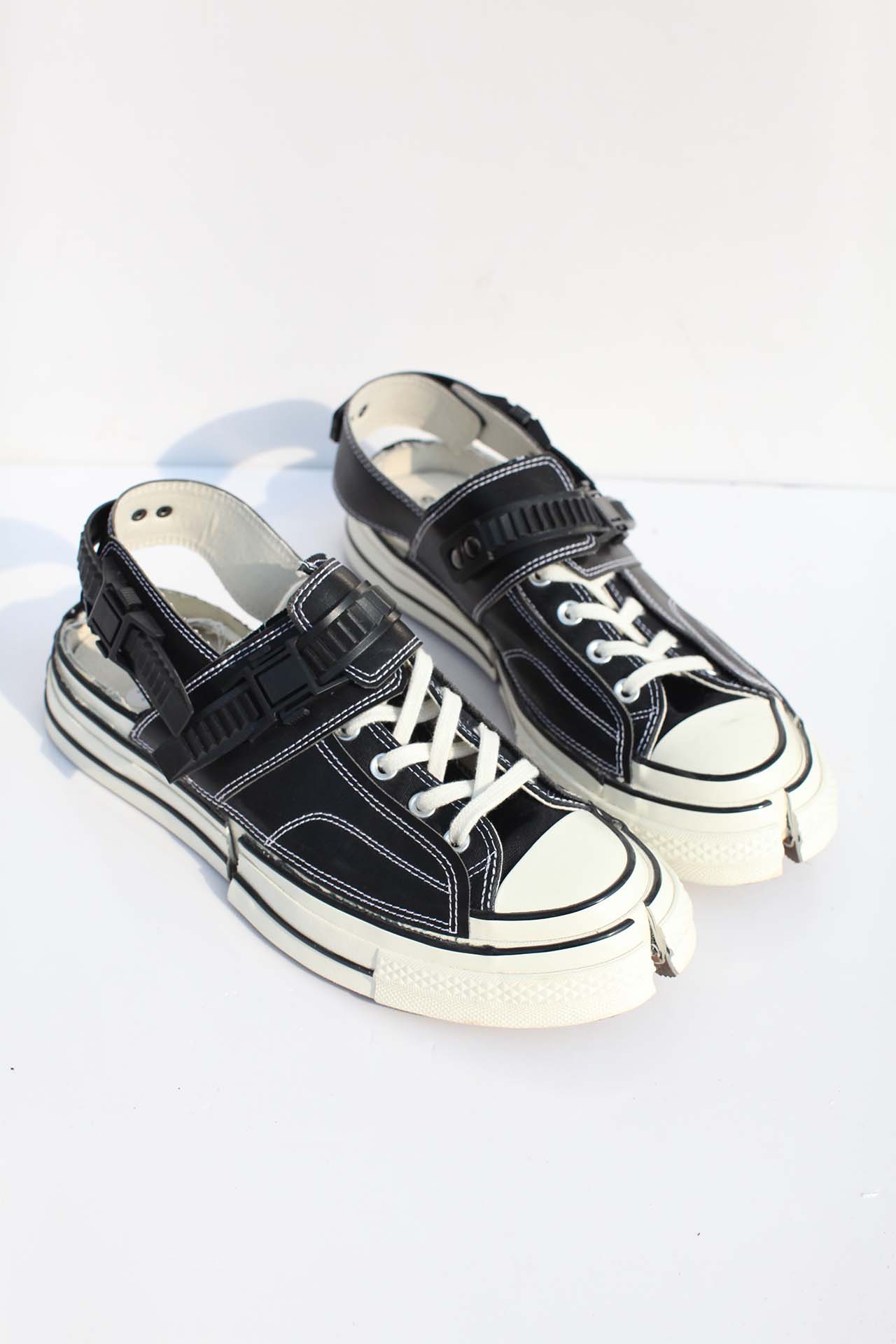 PROTOTYPES