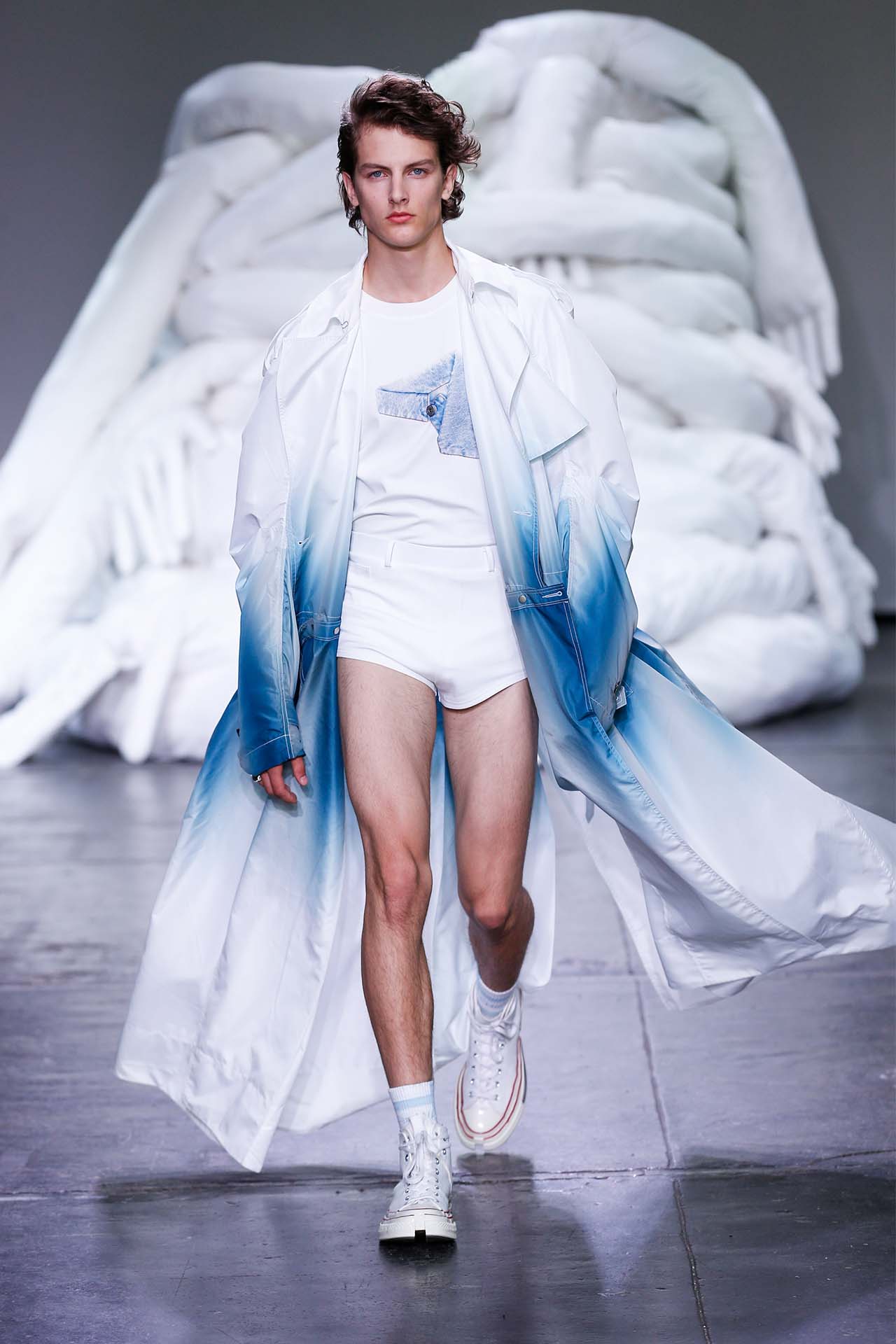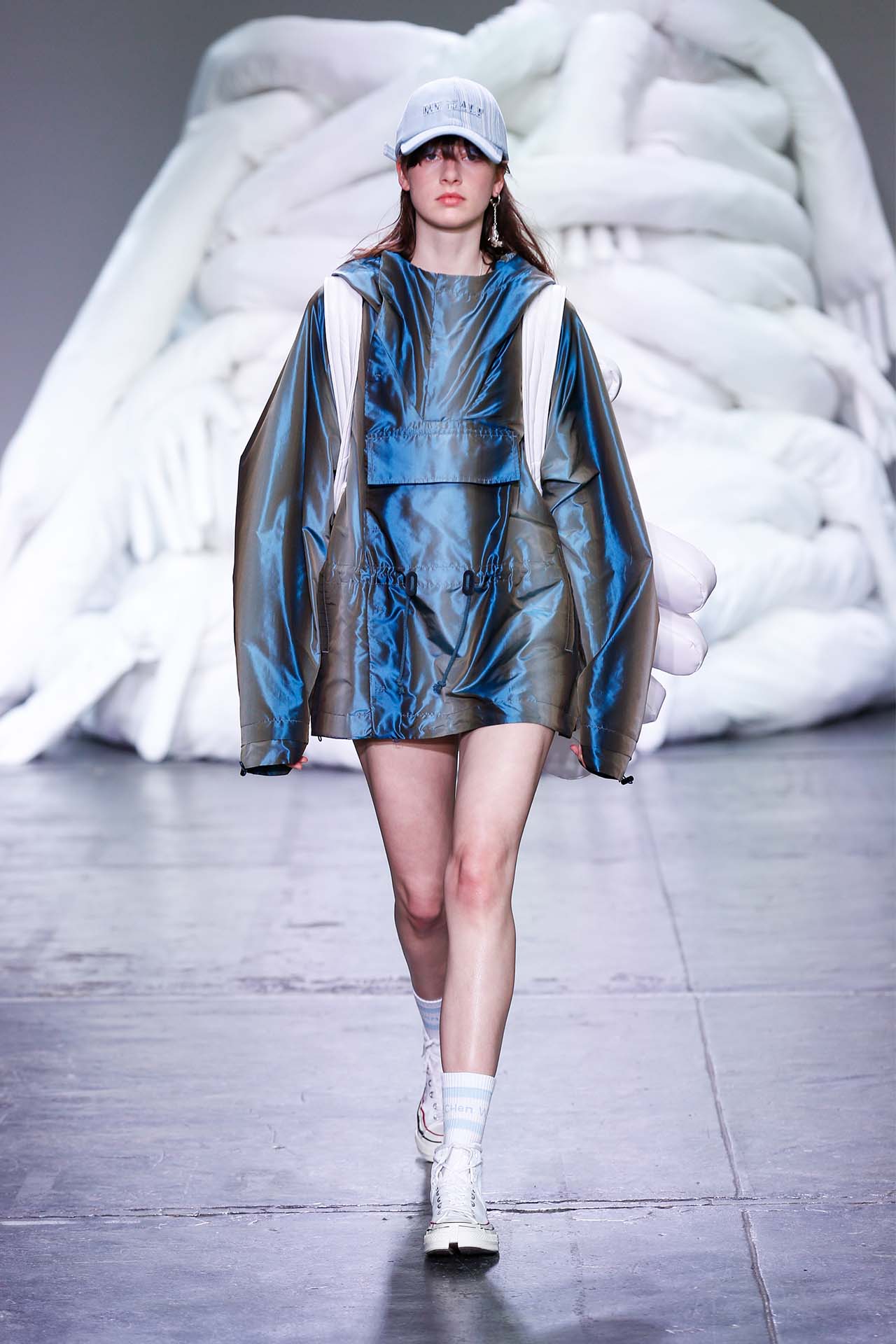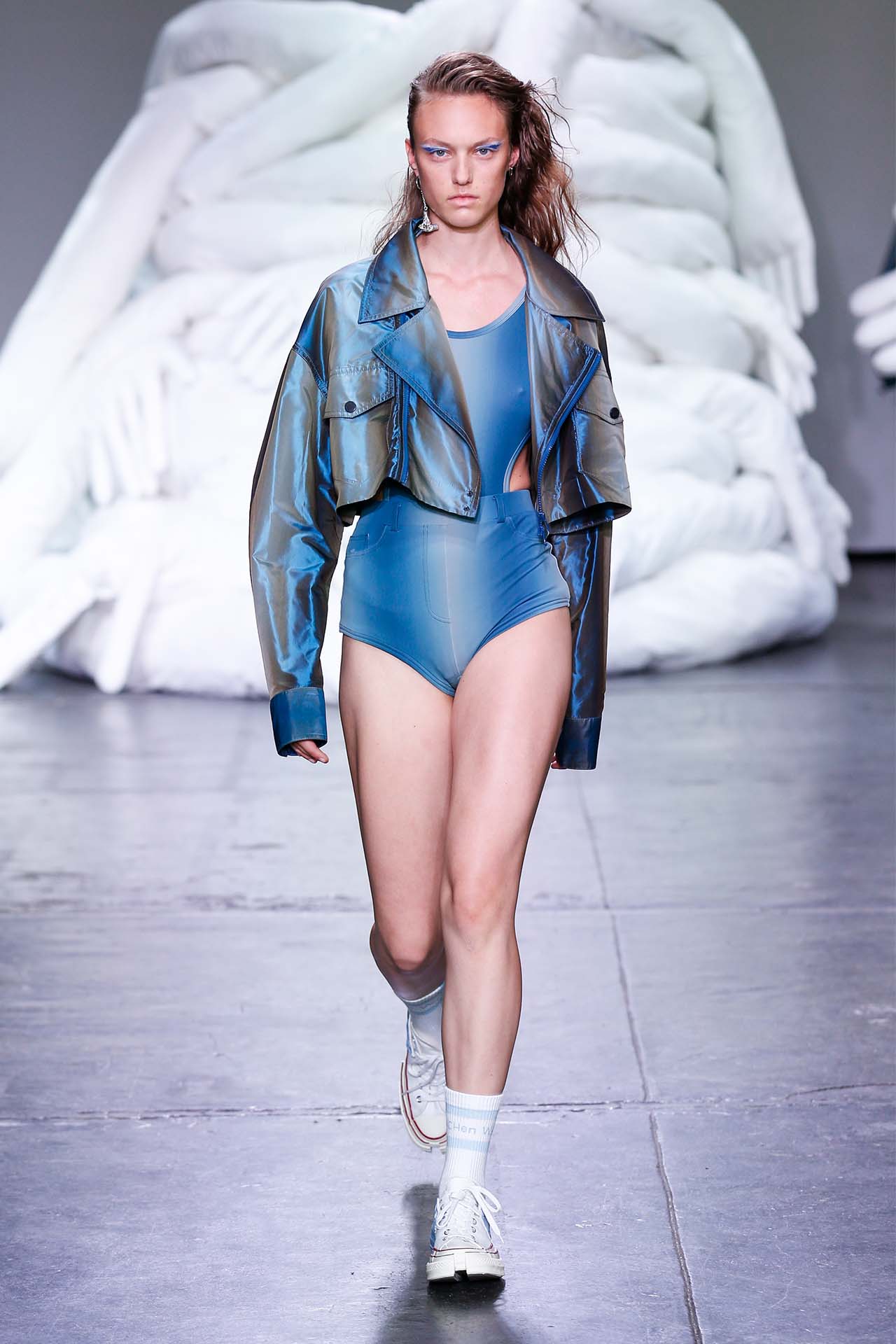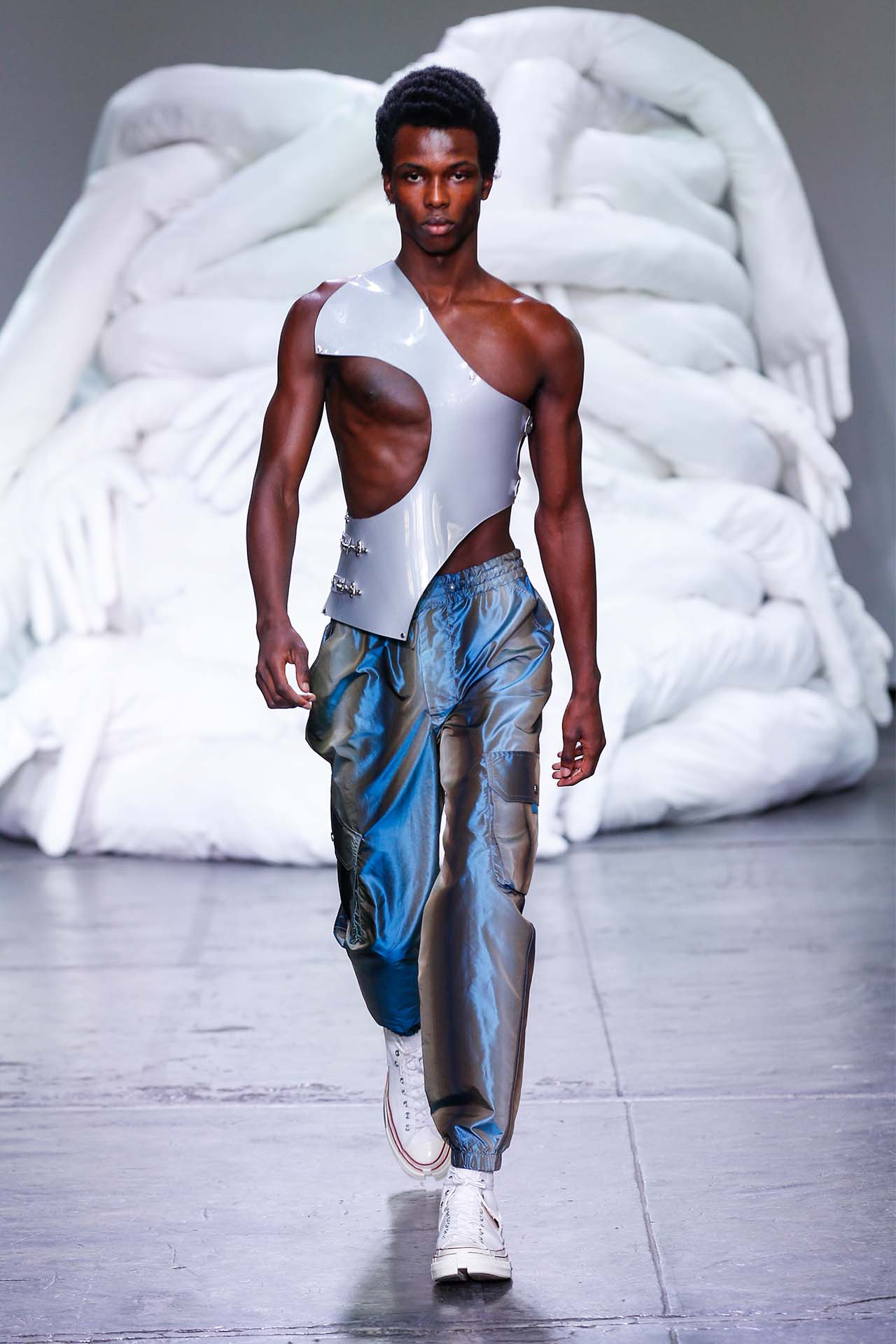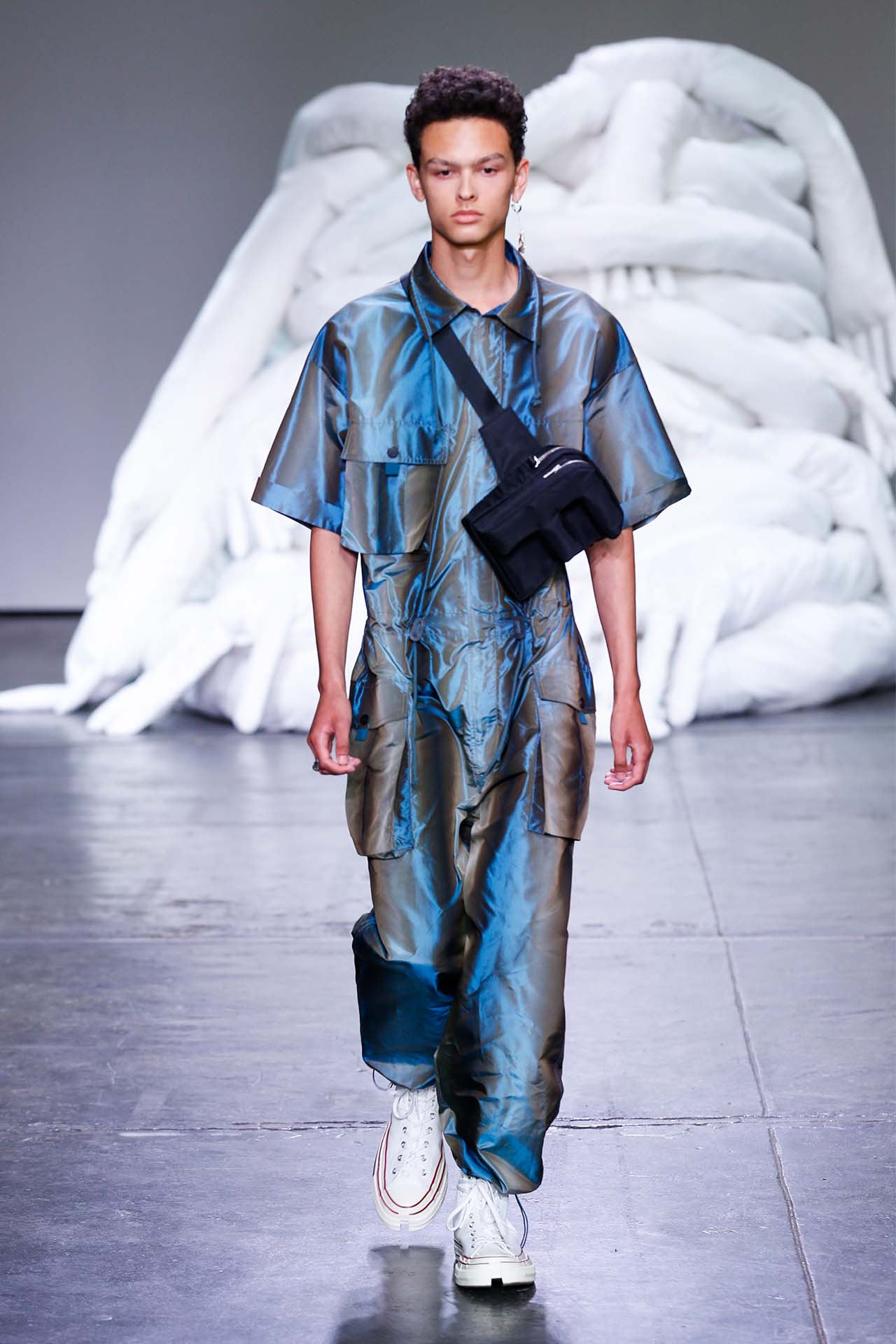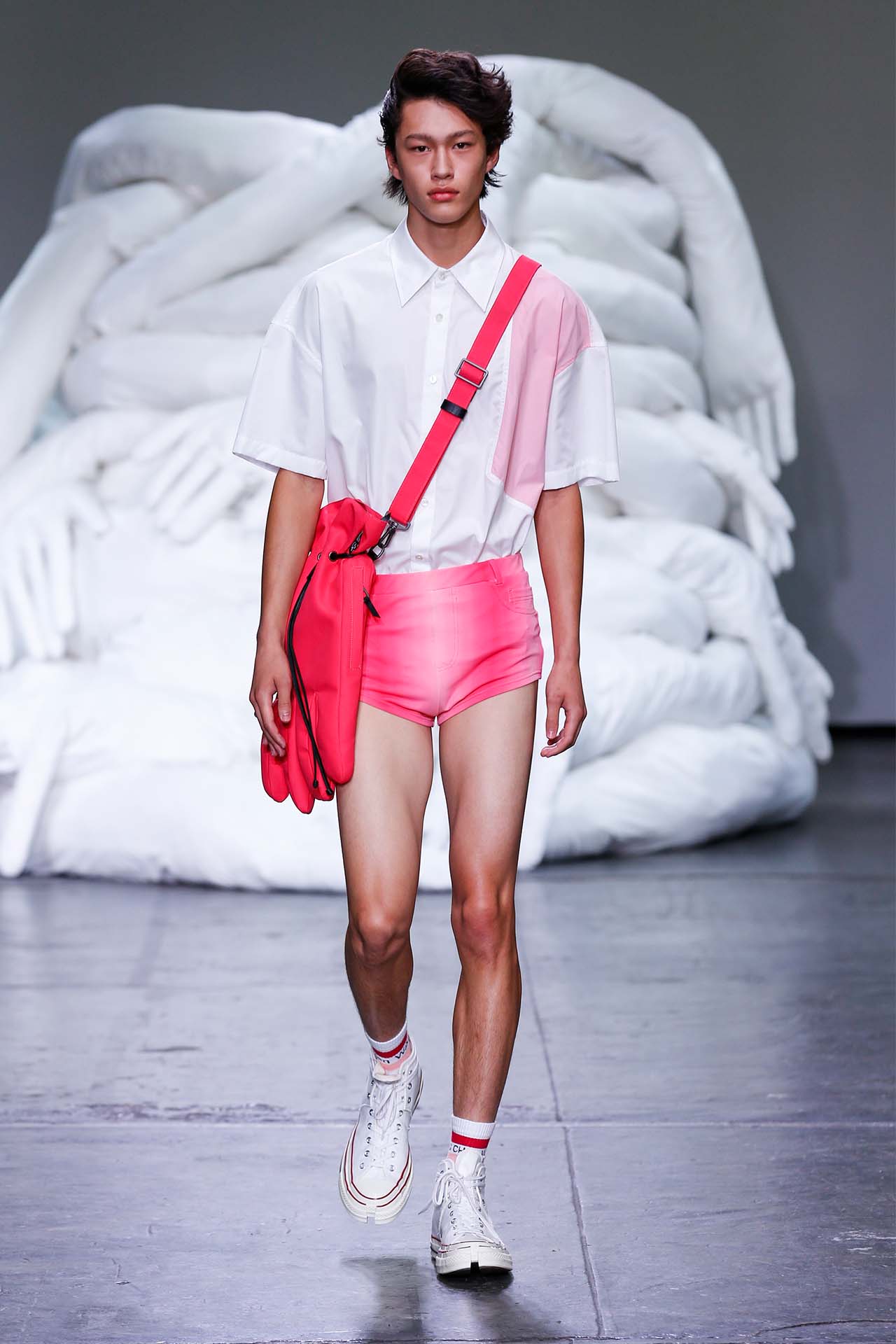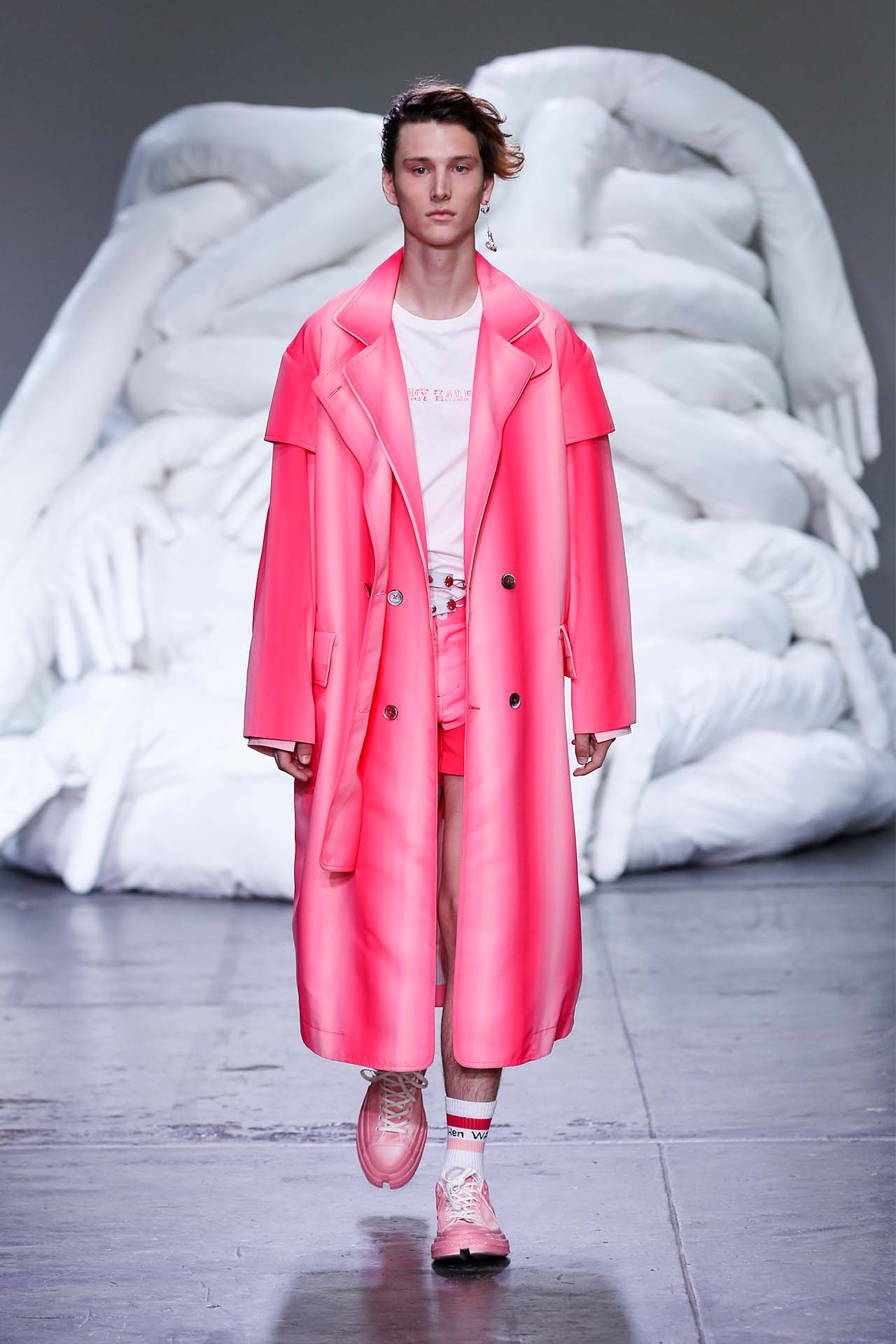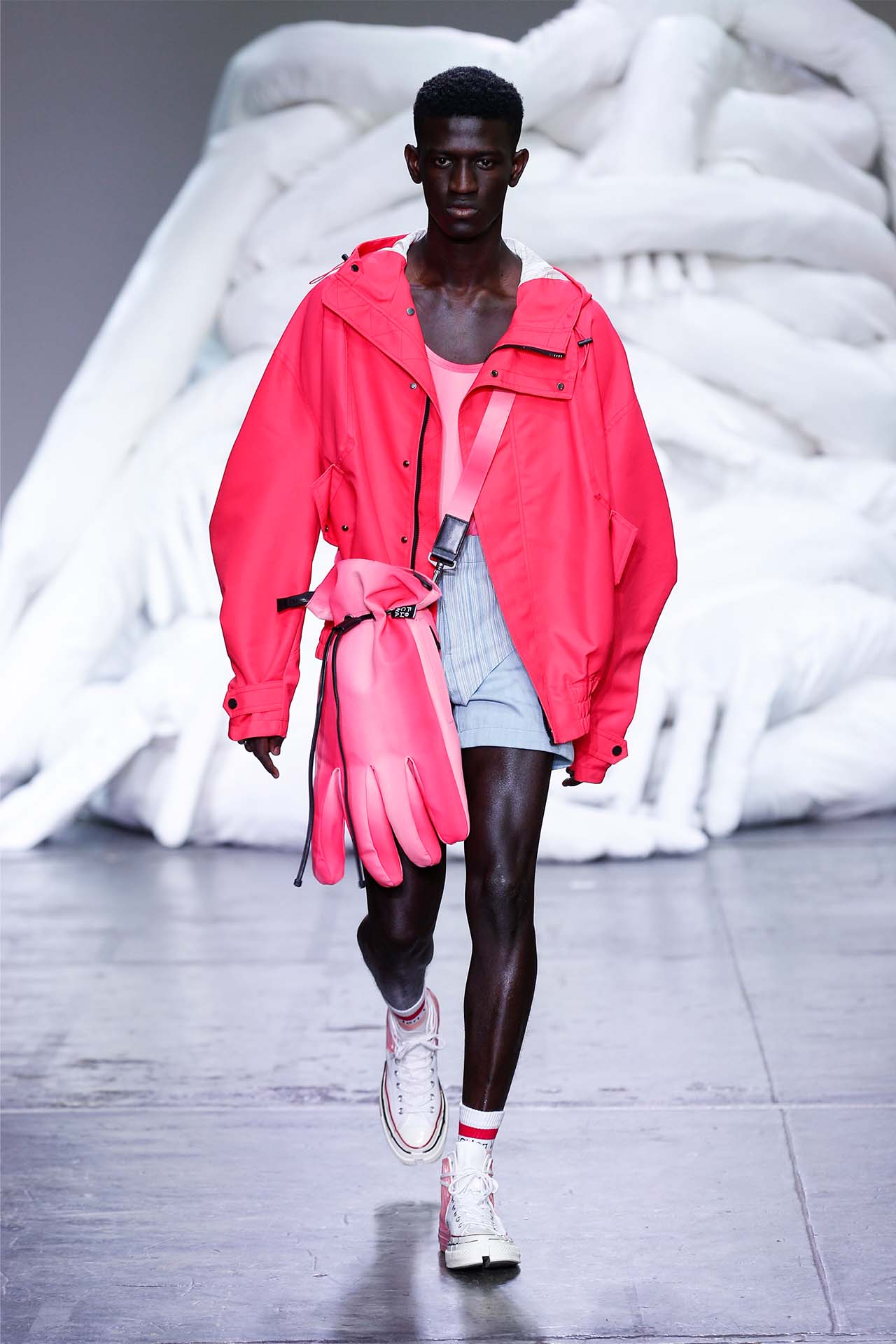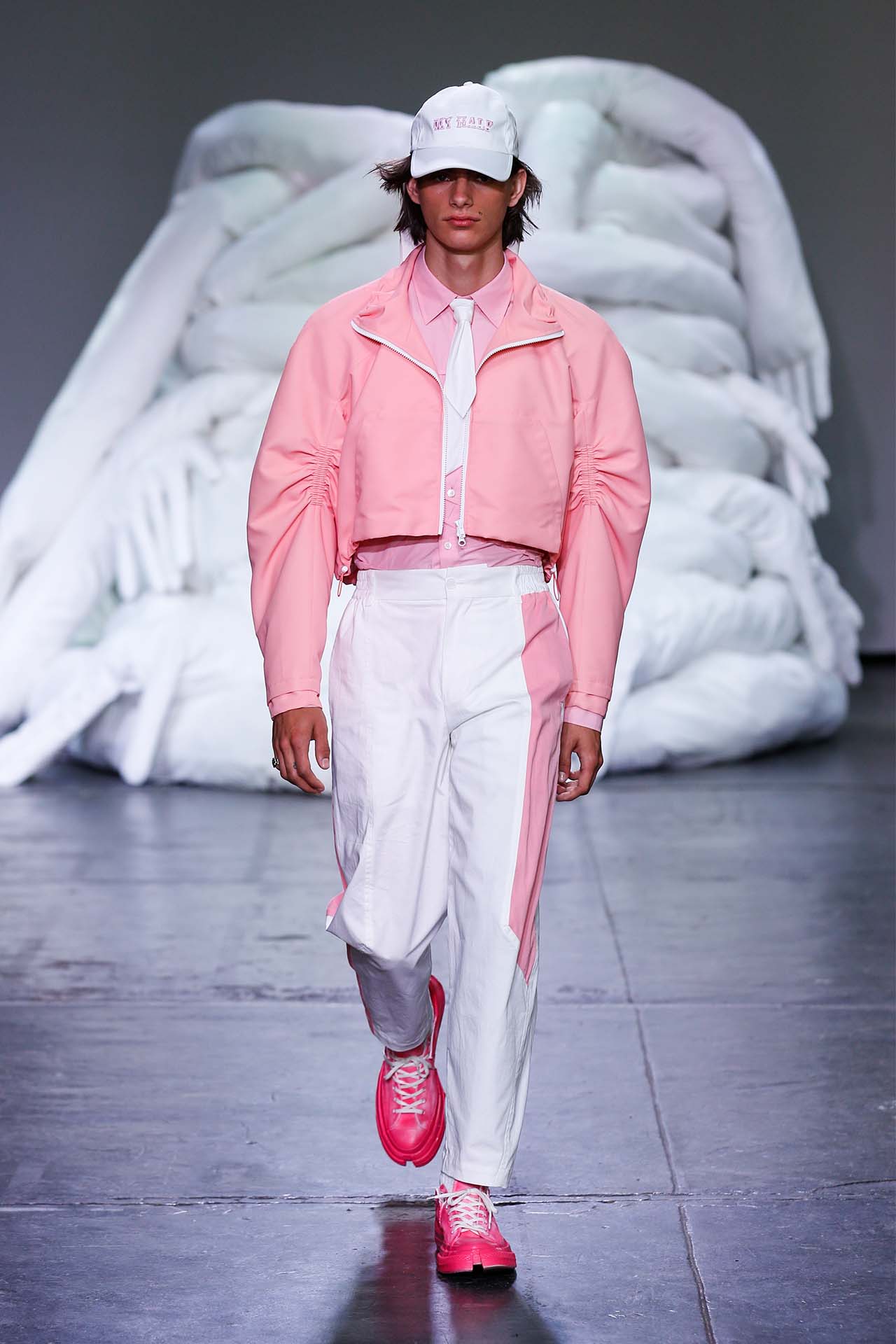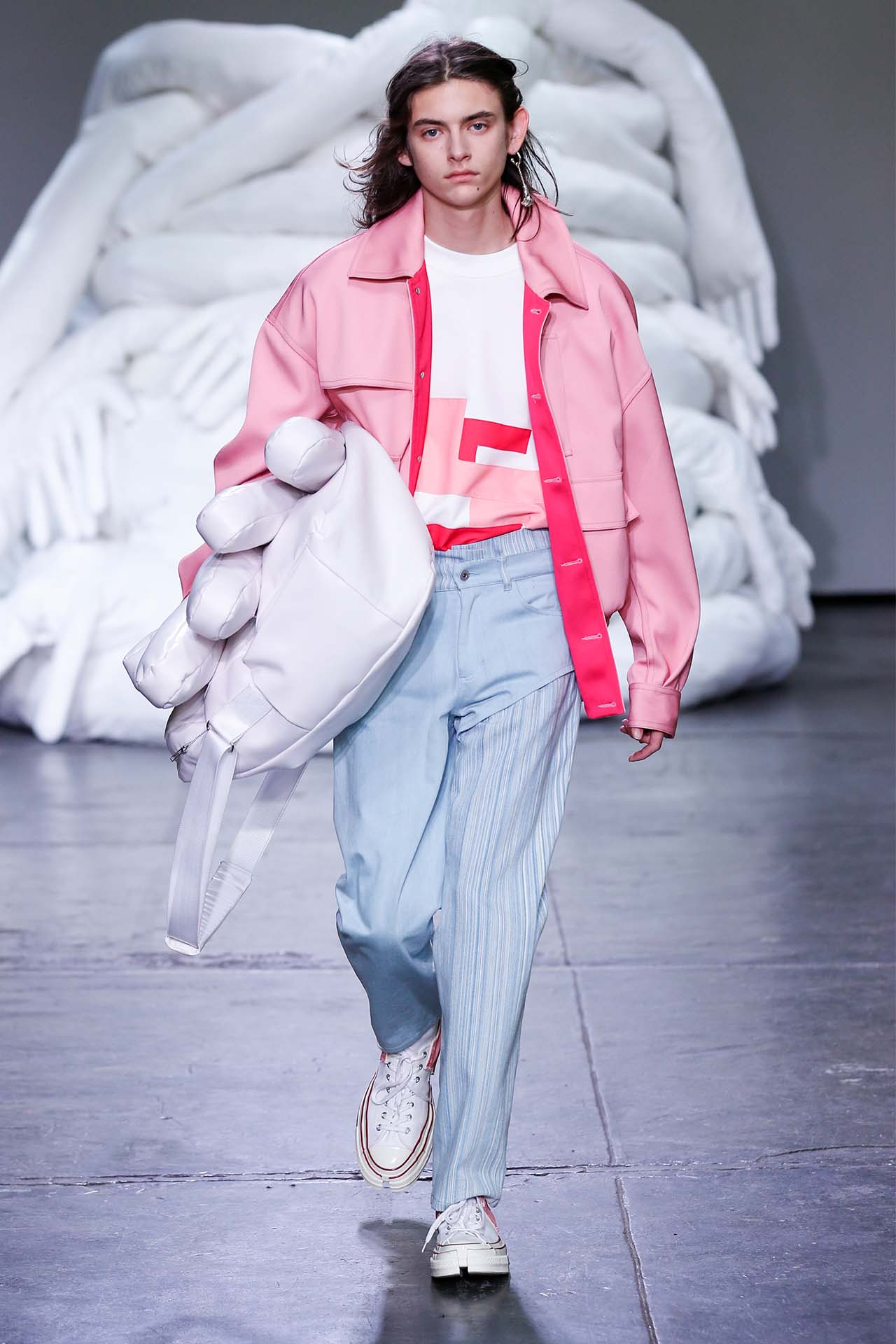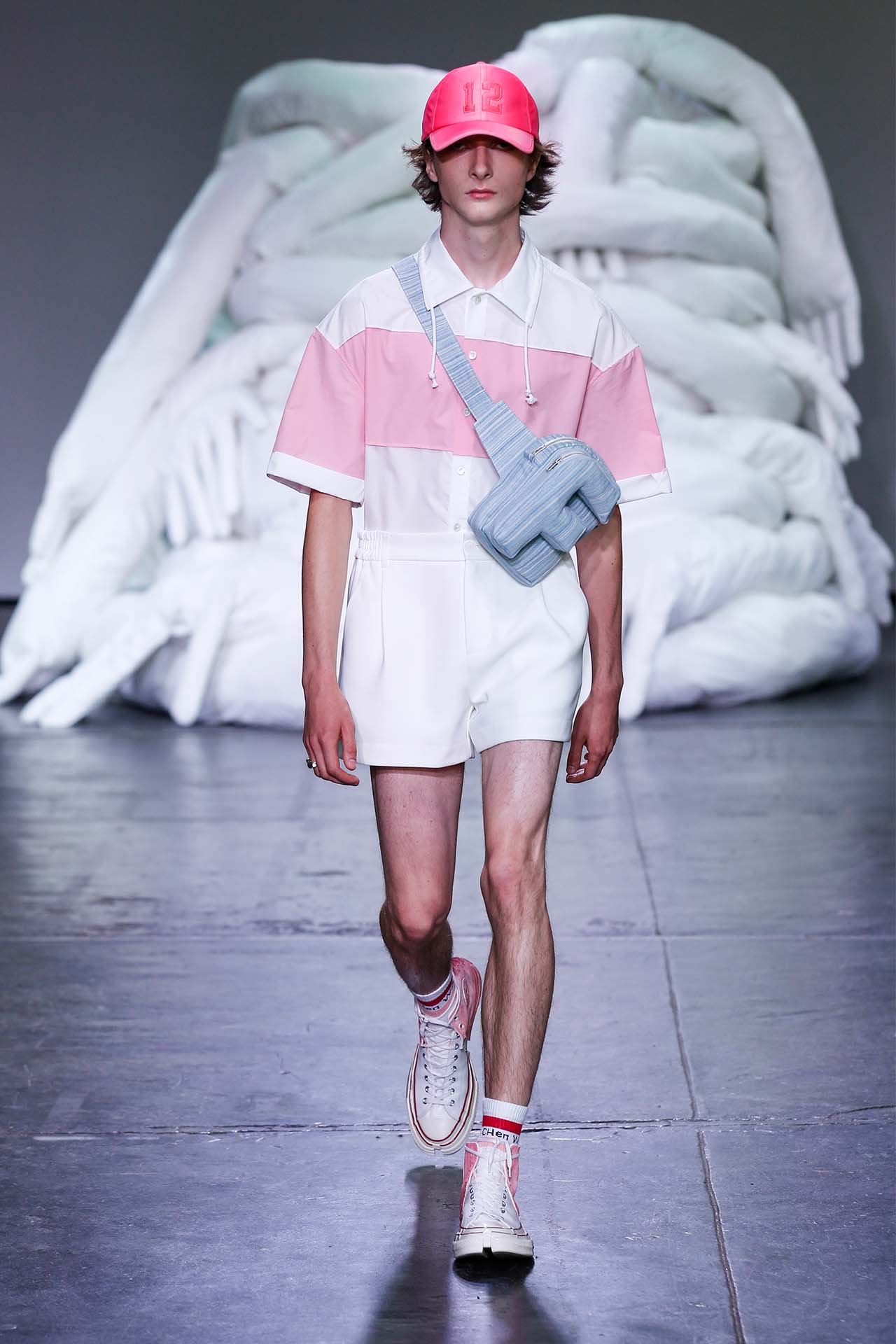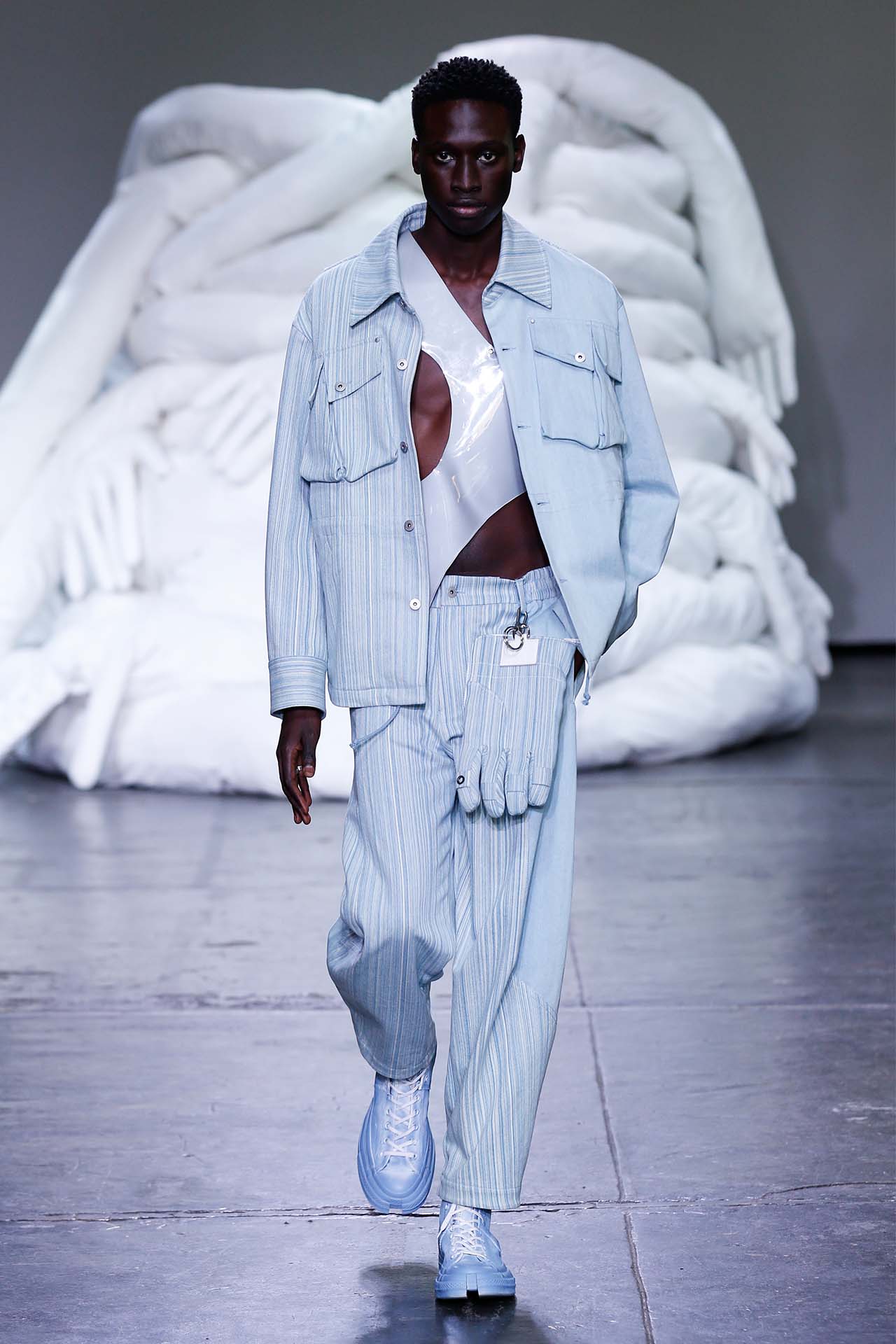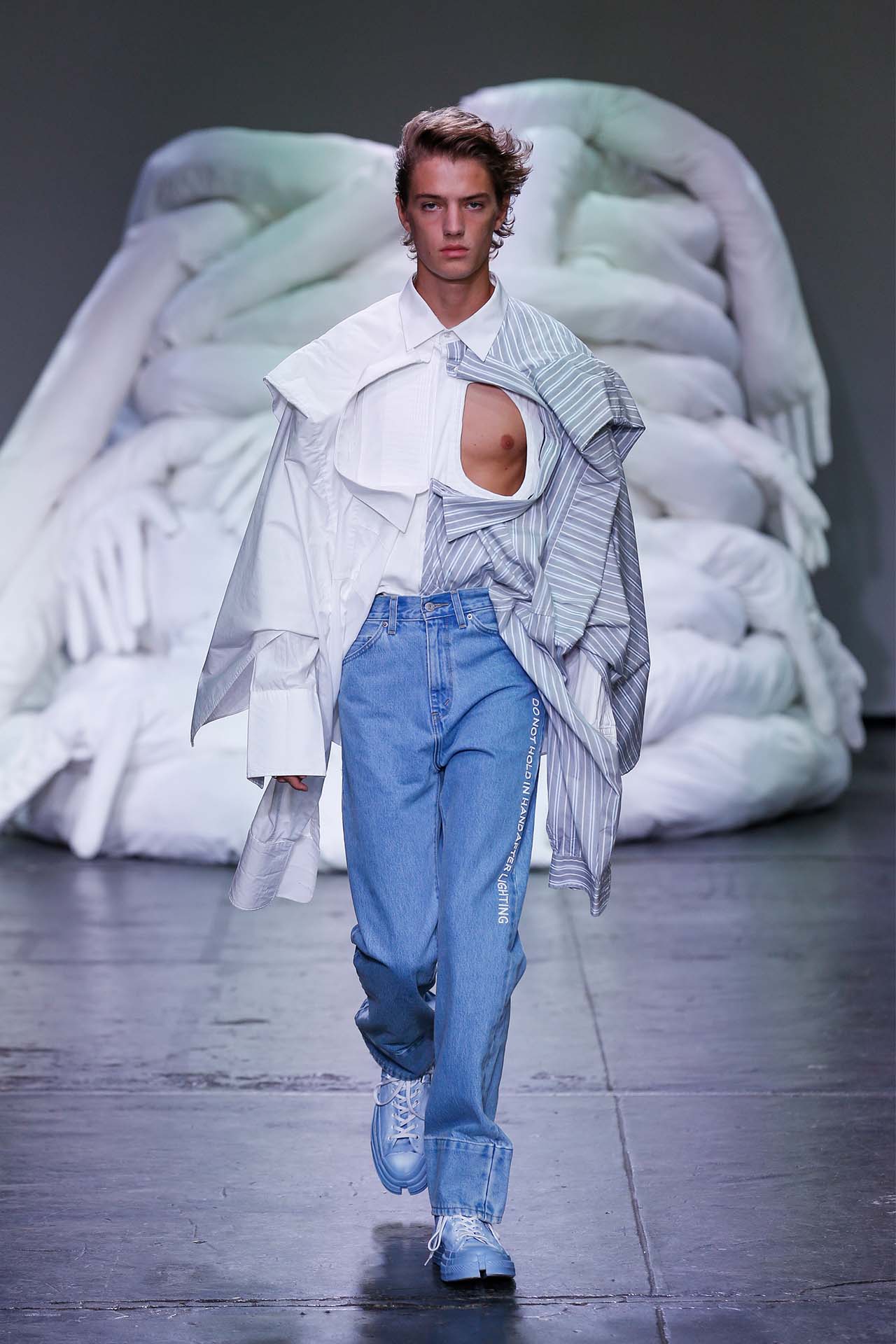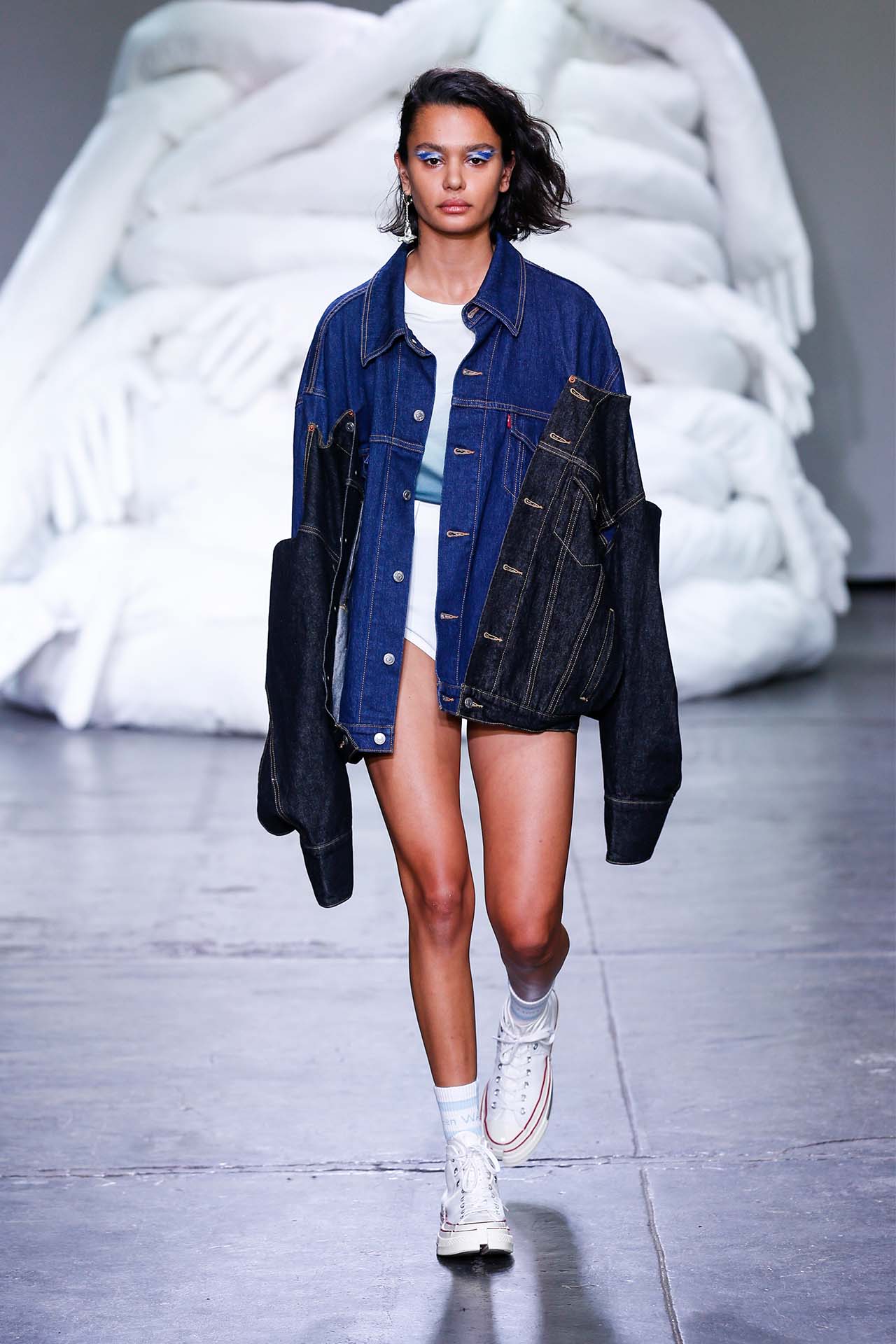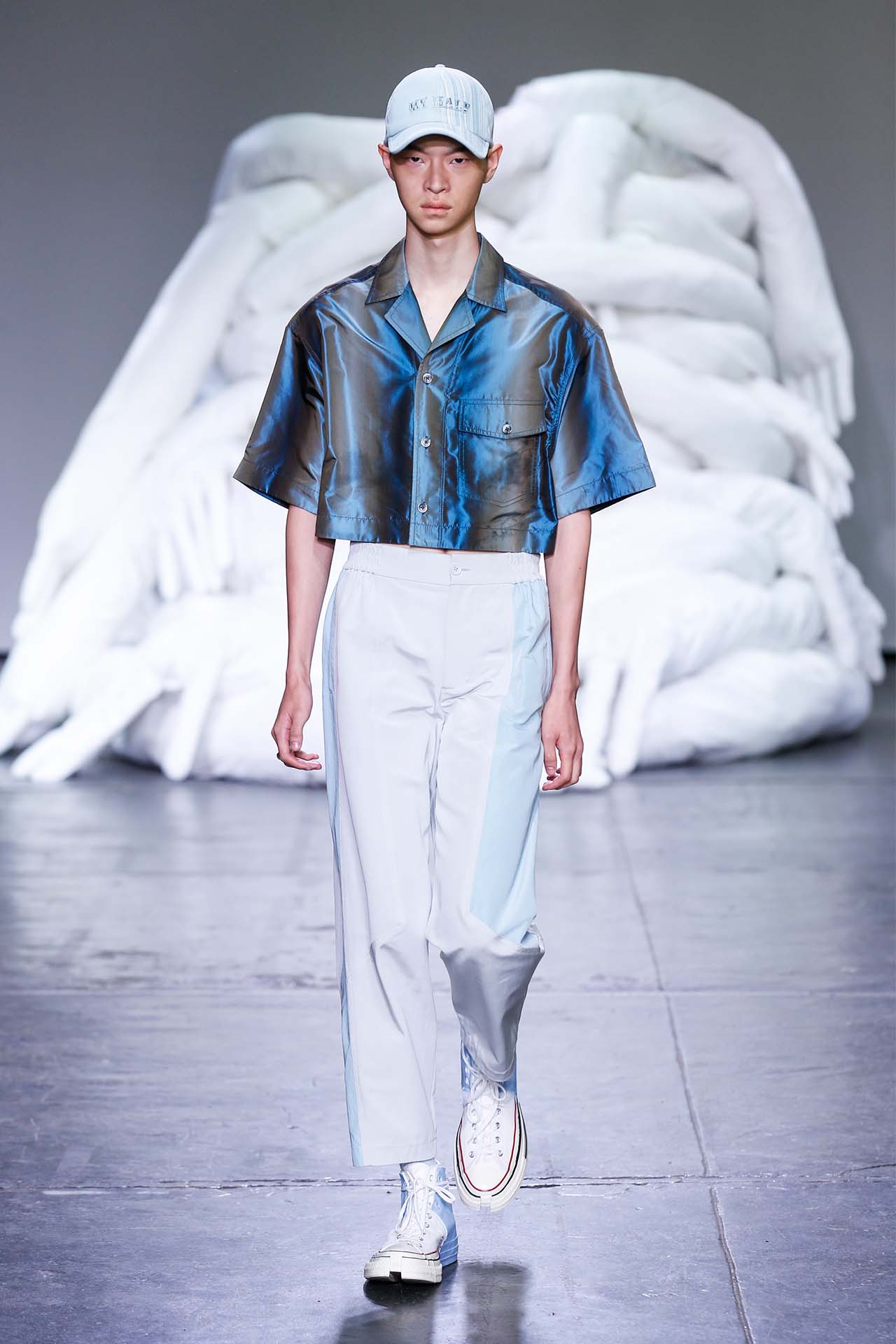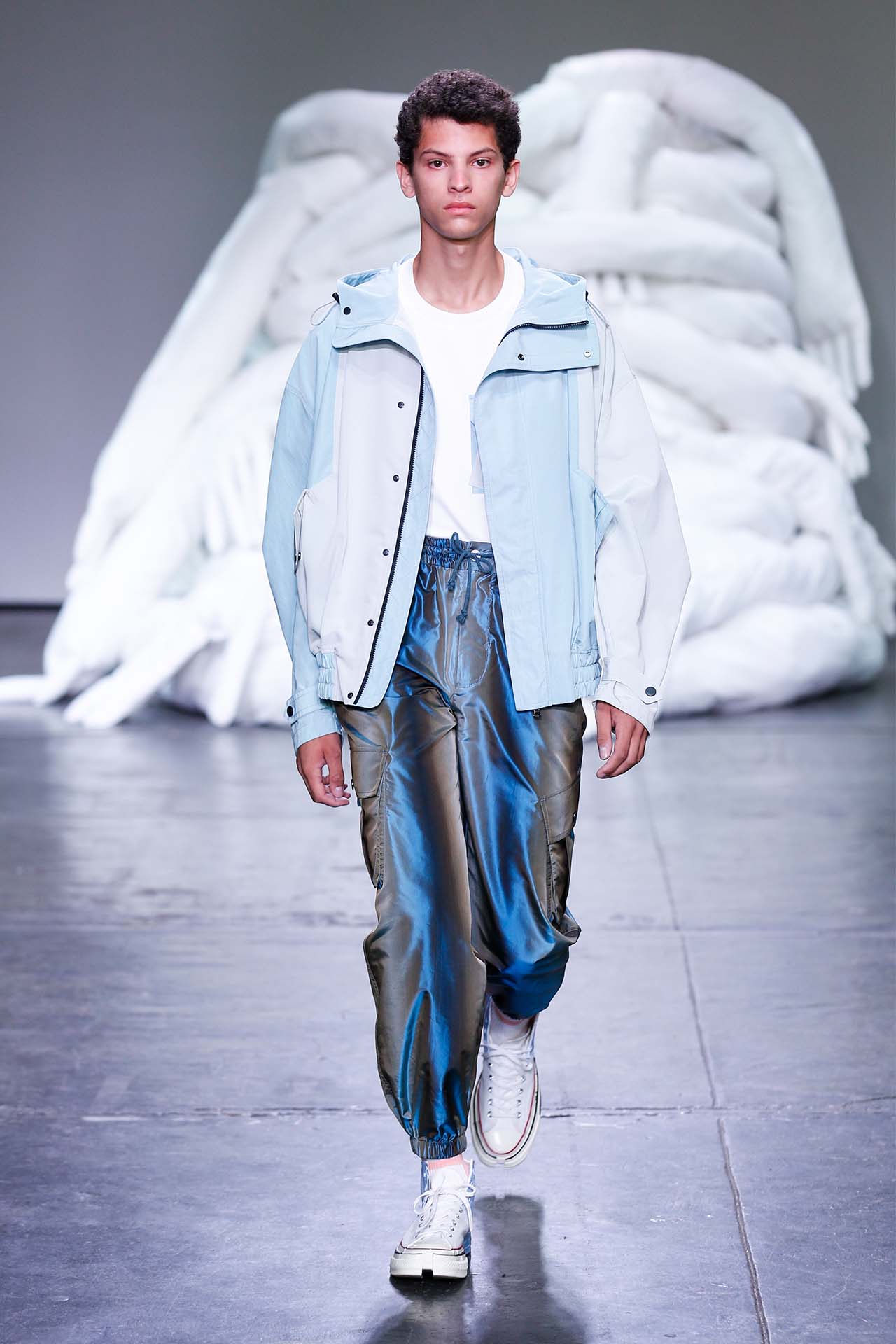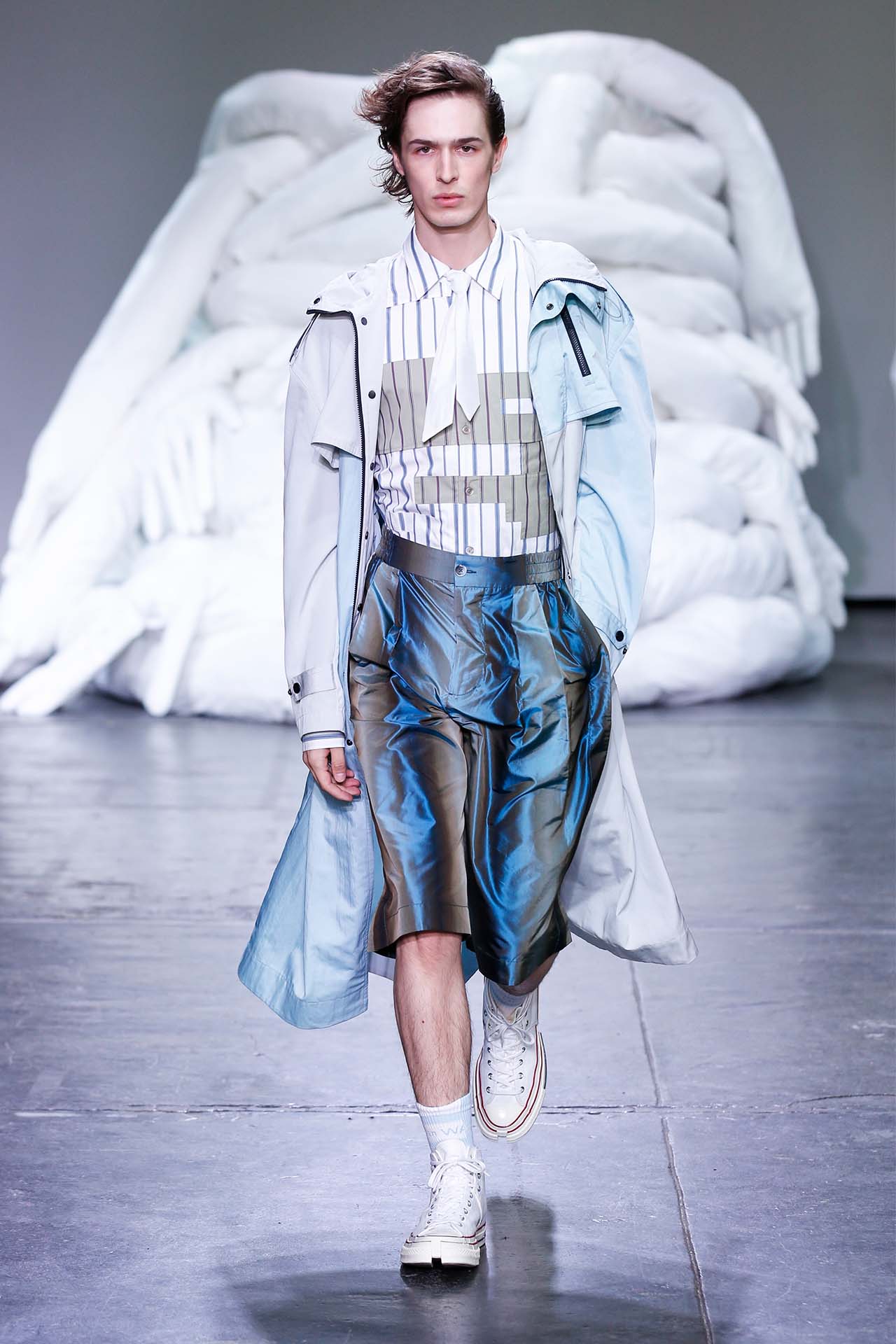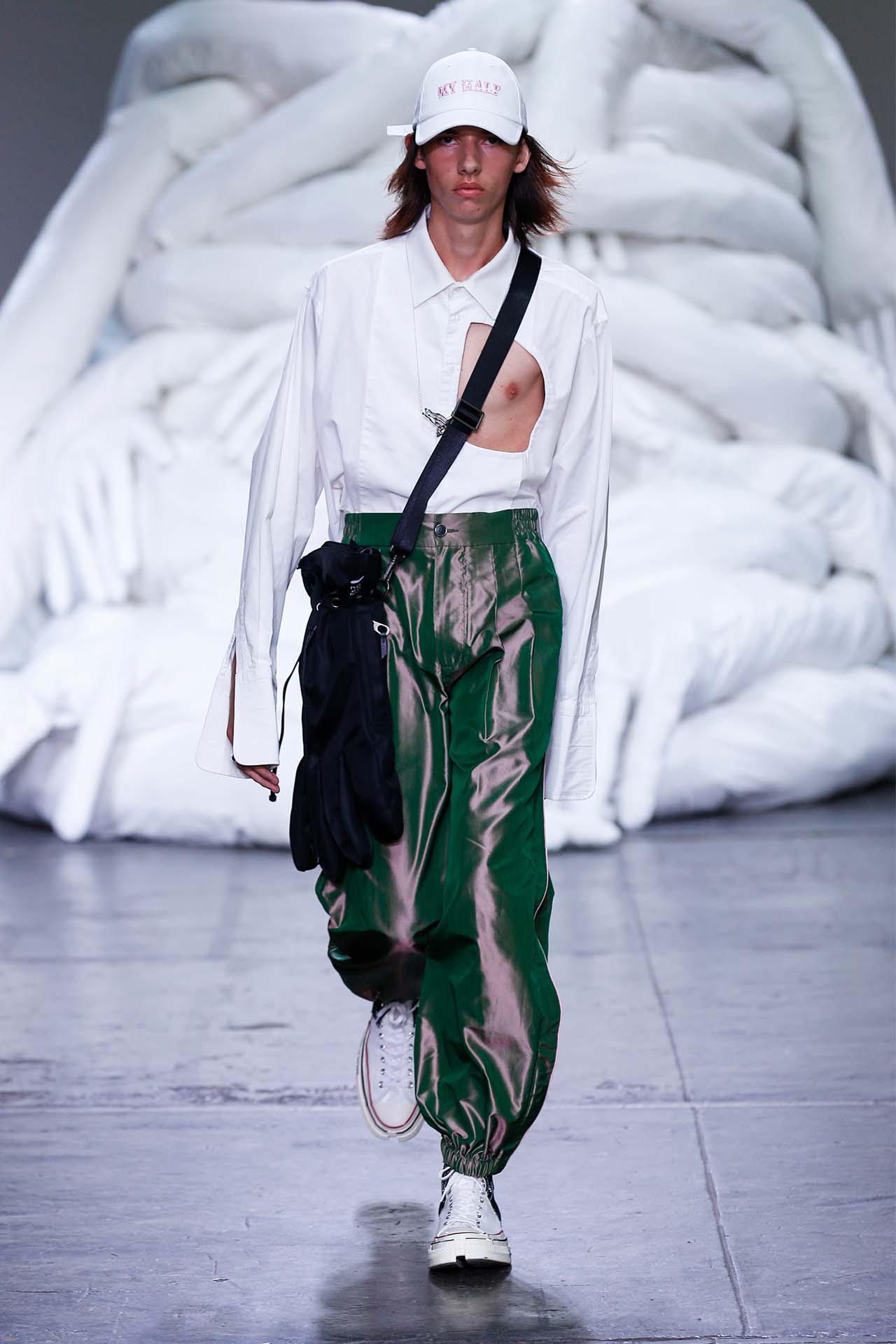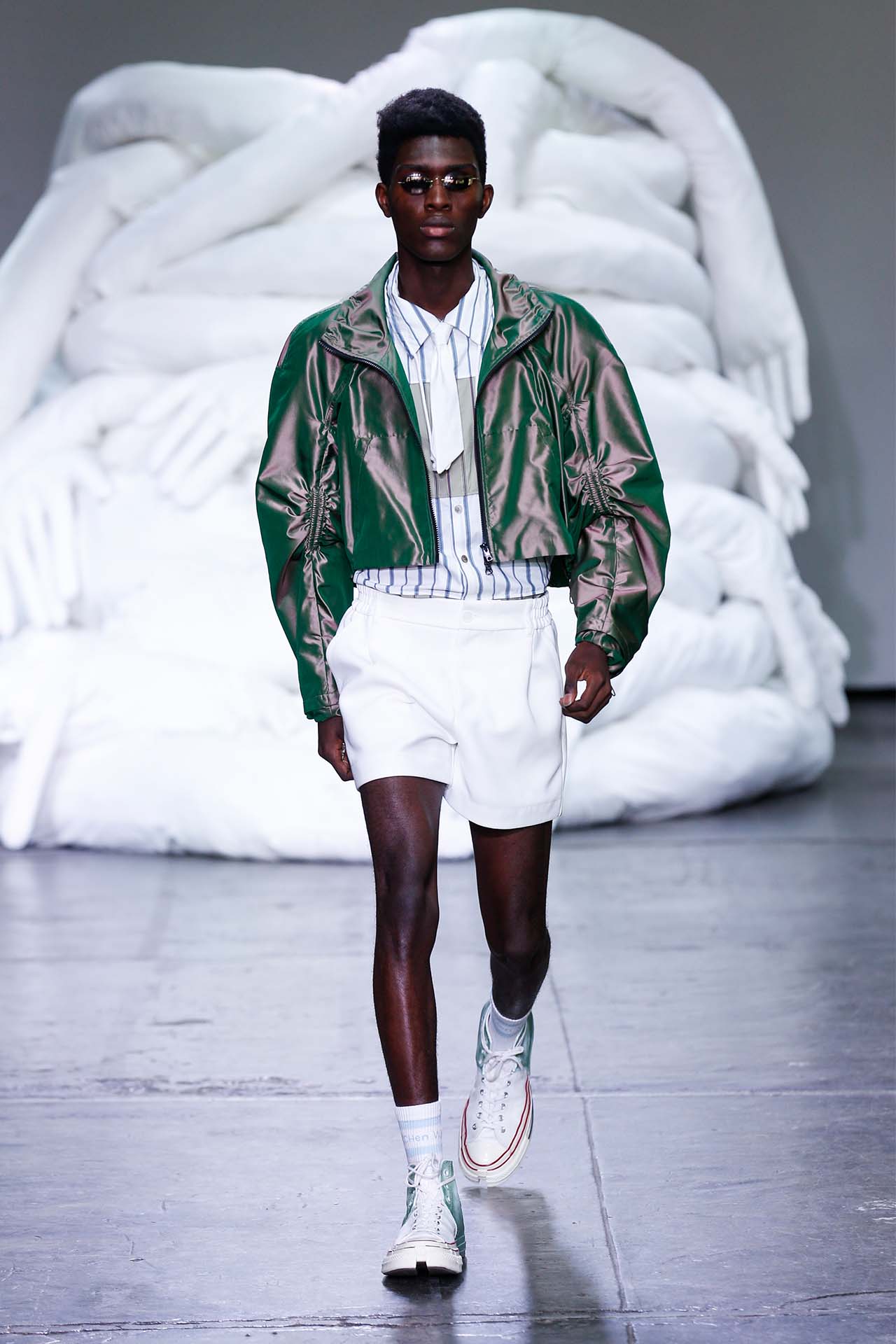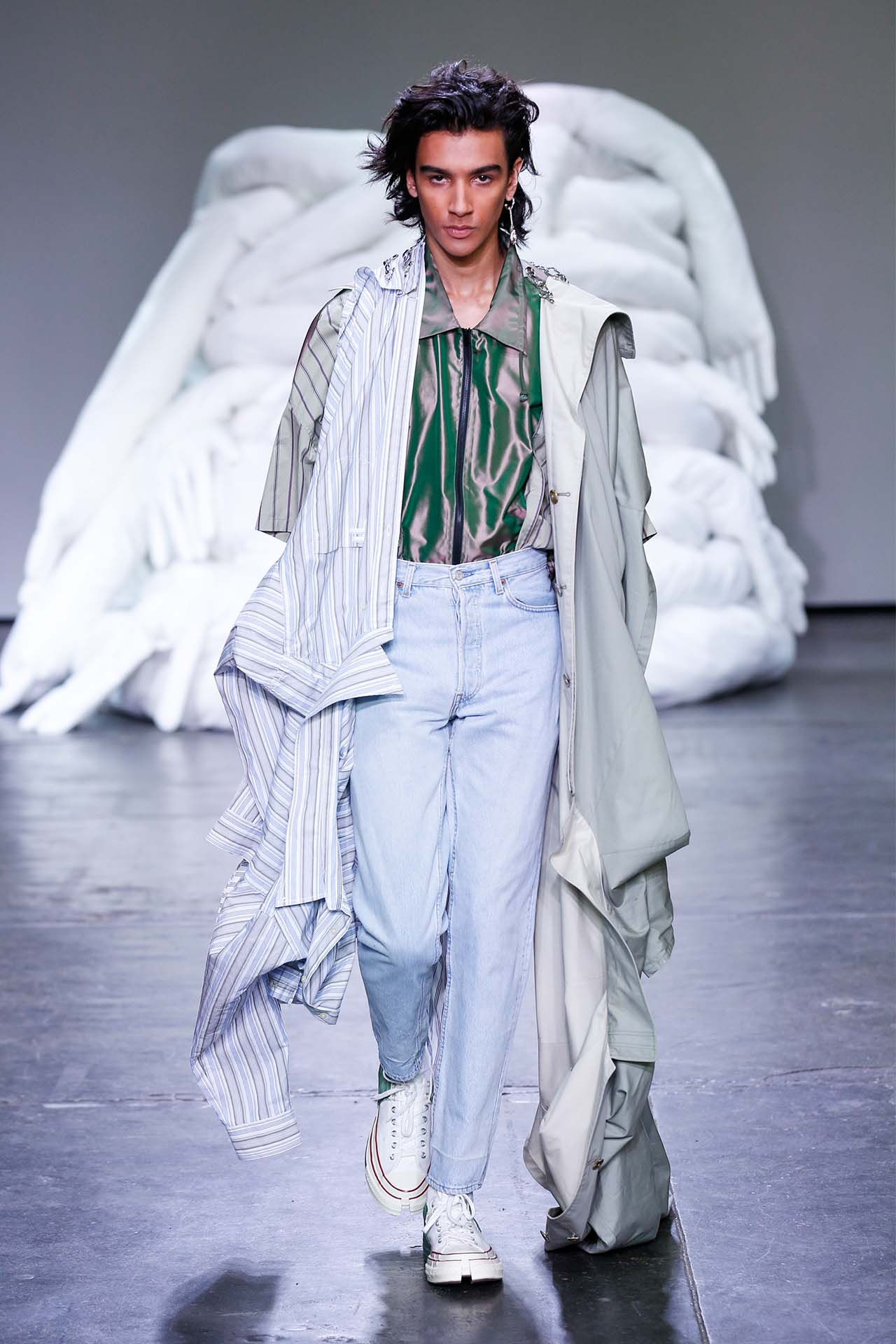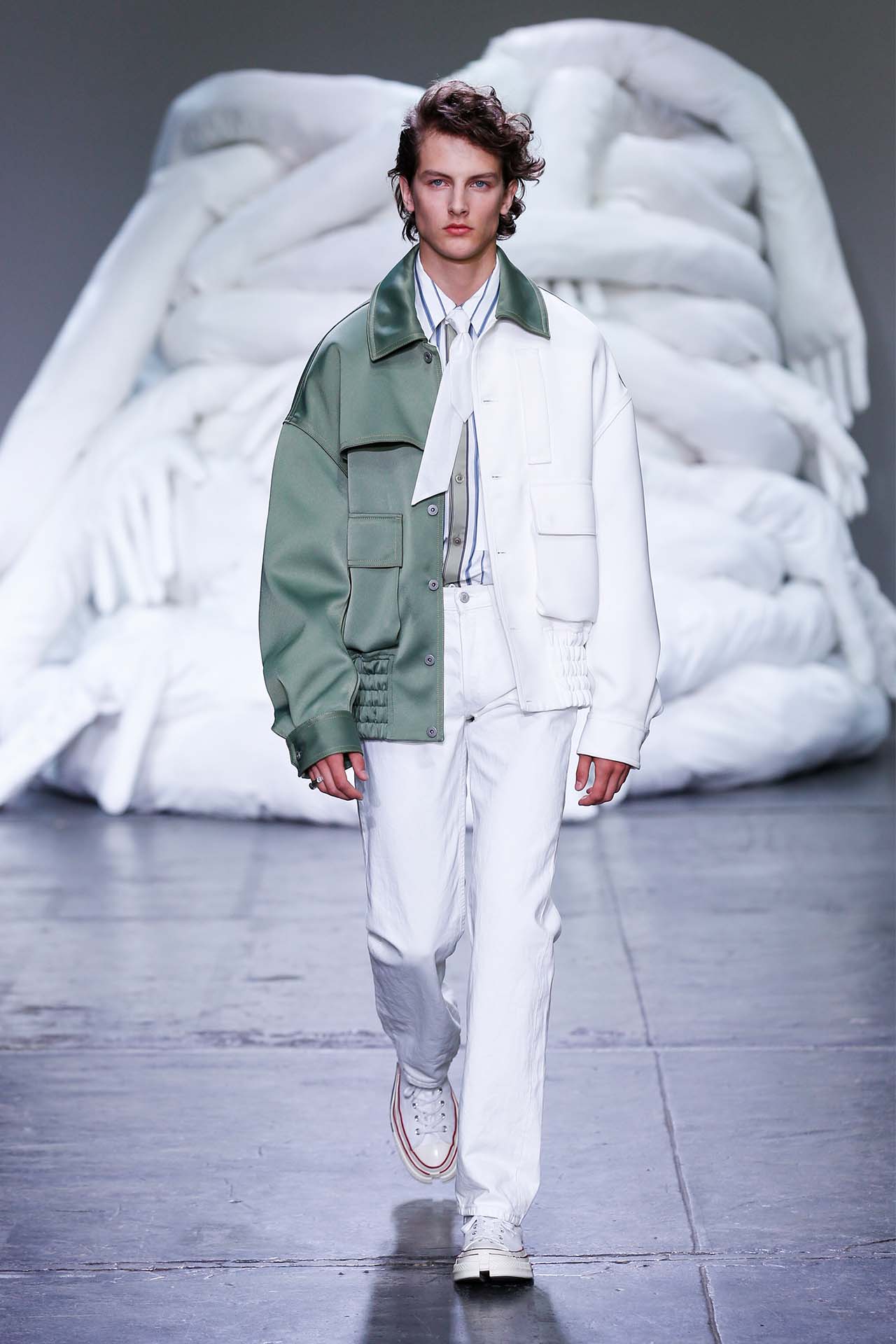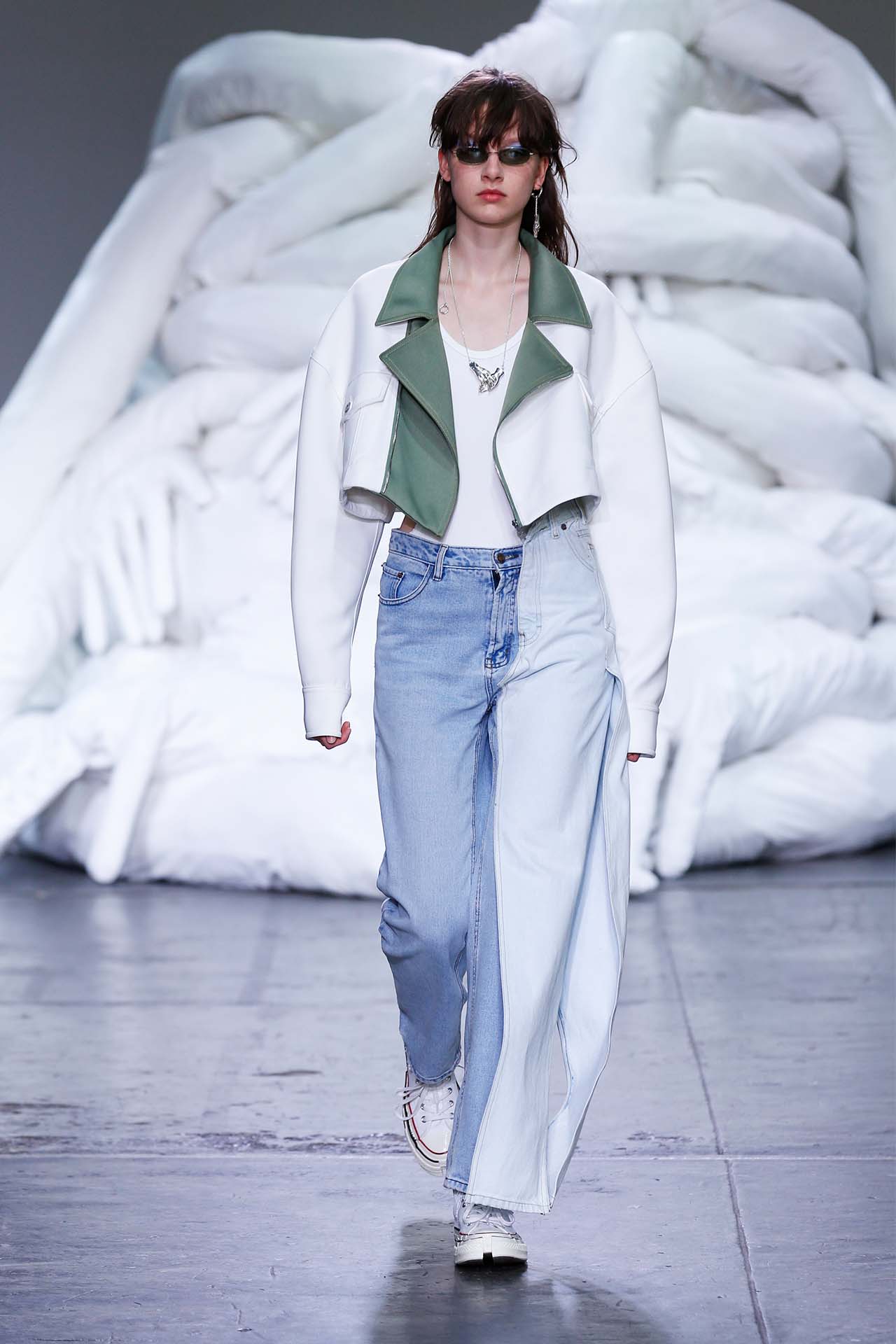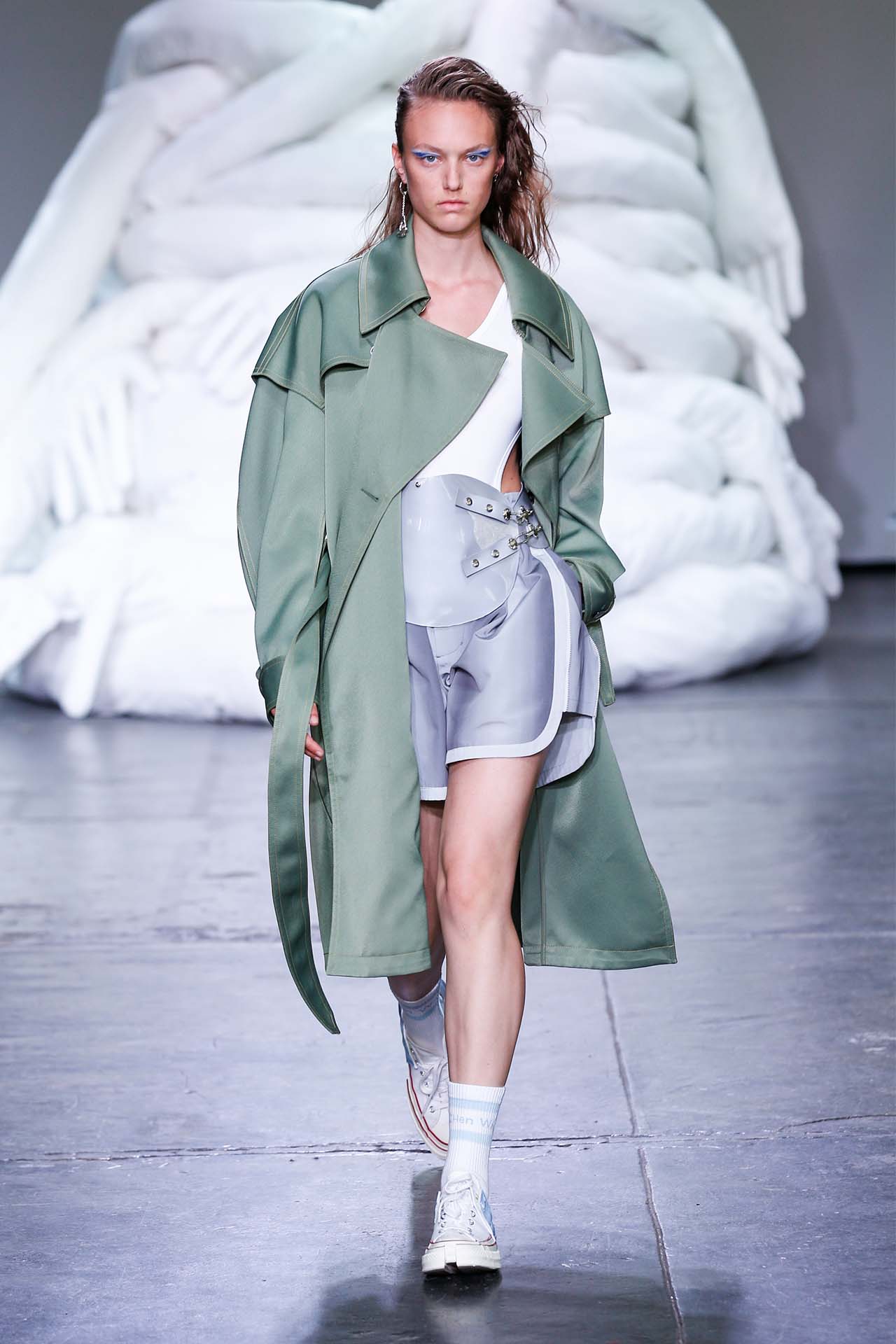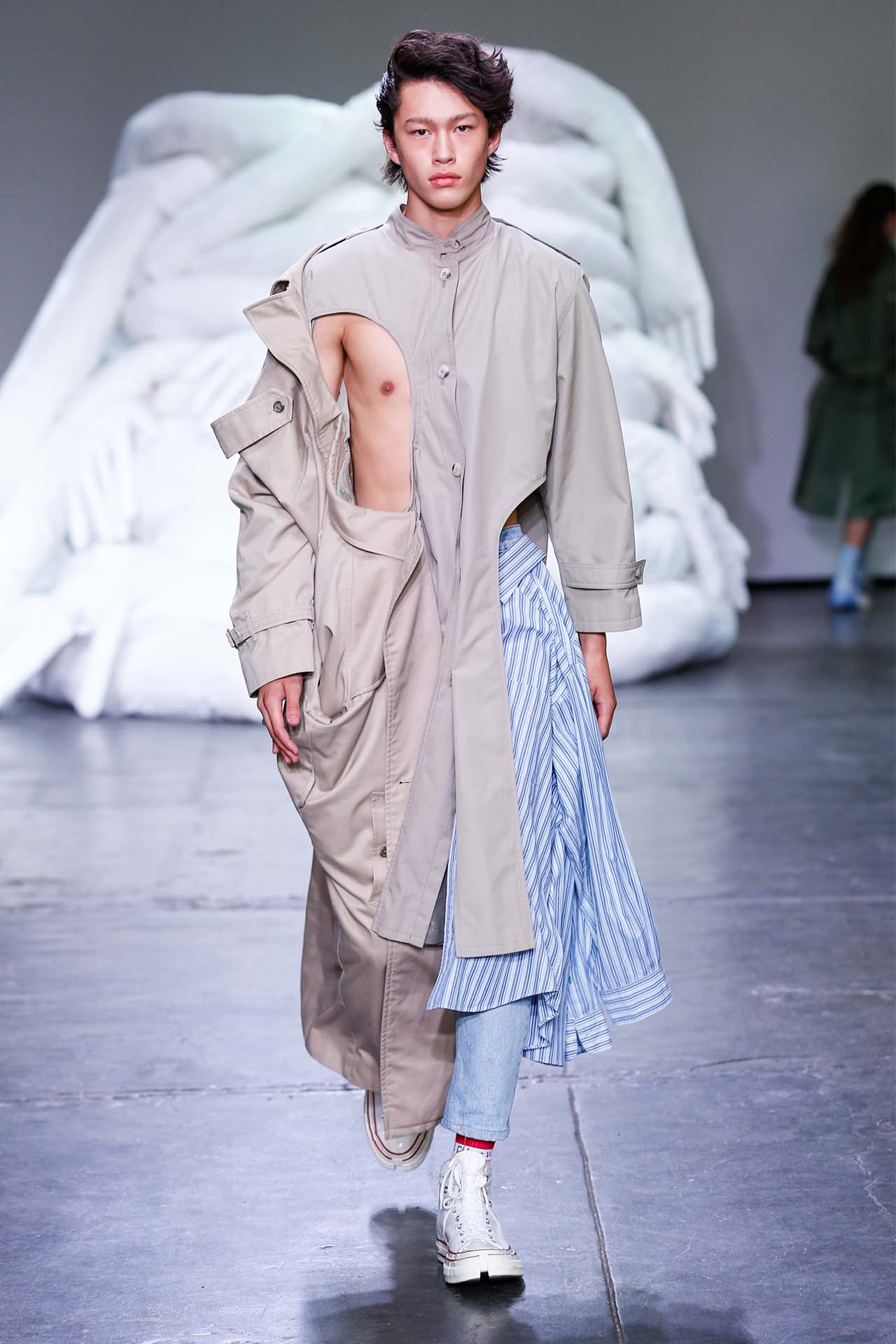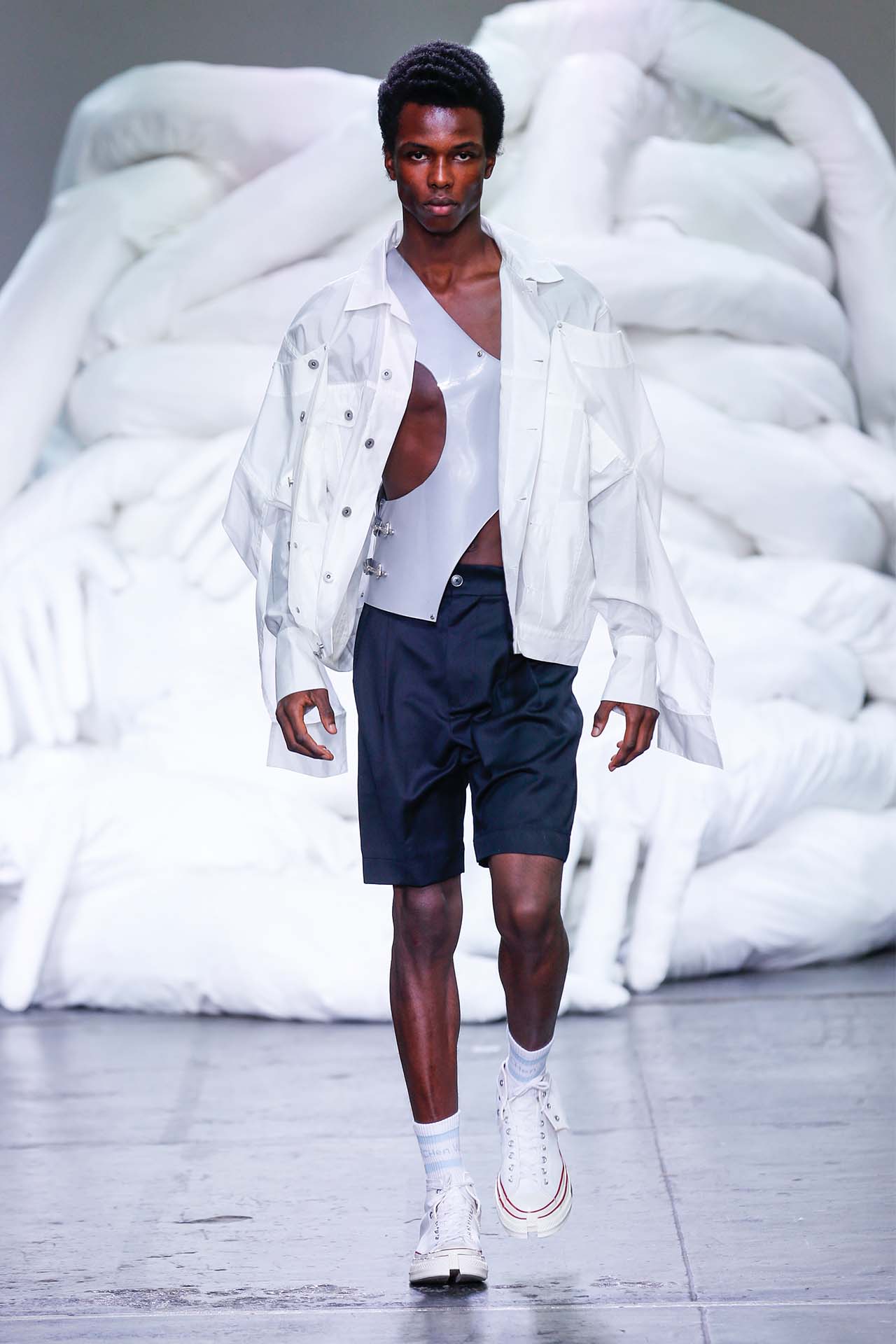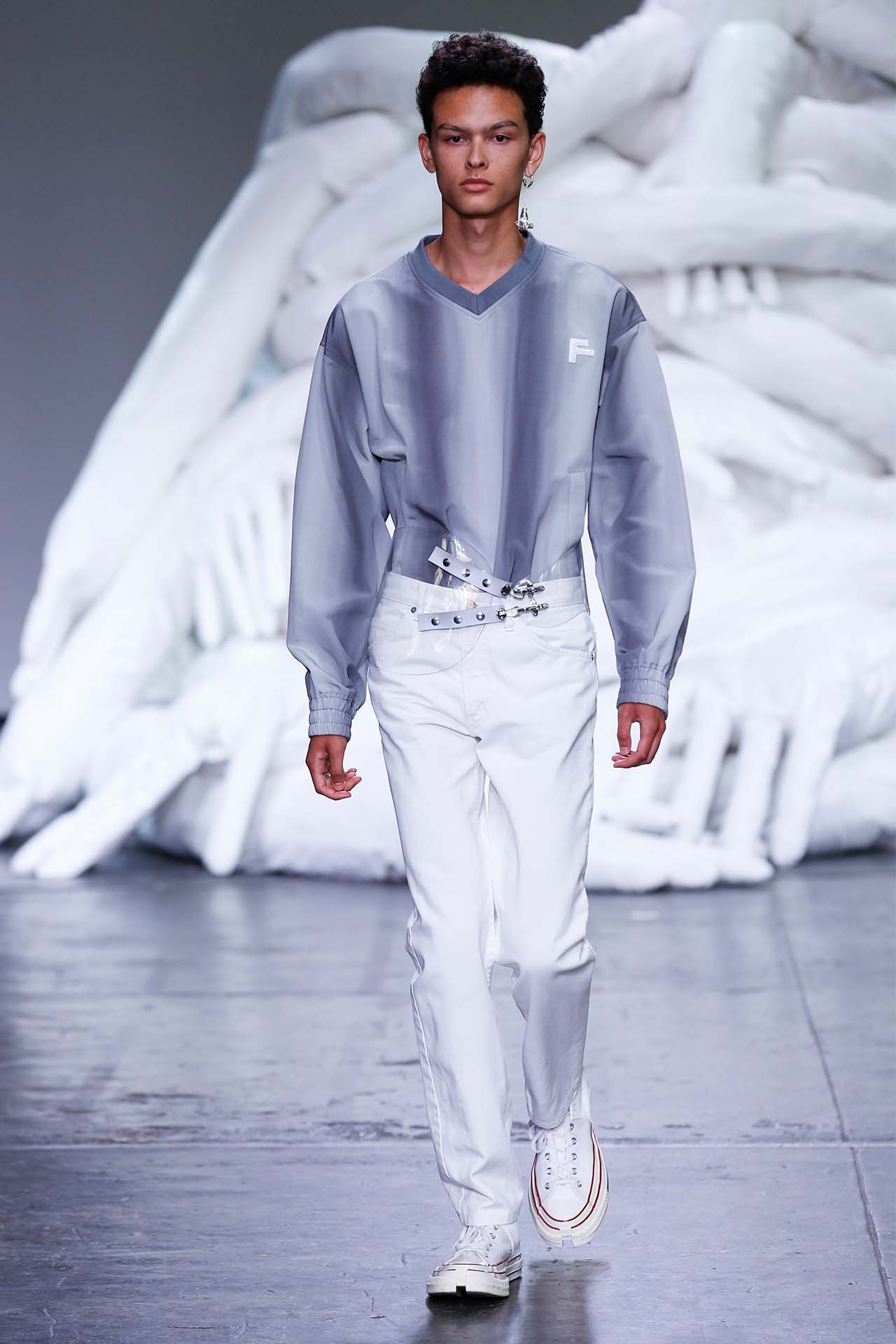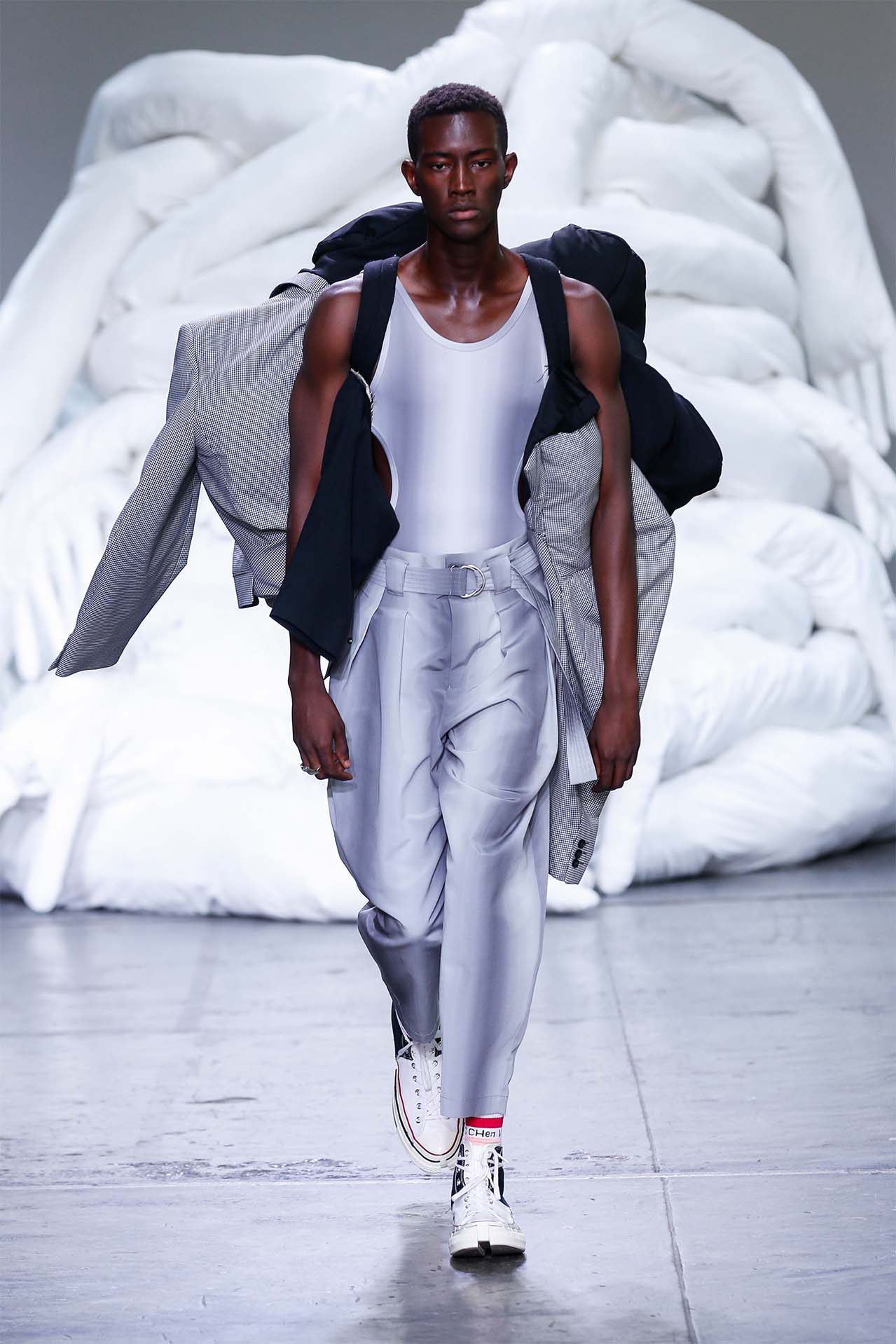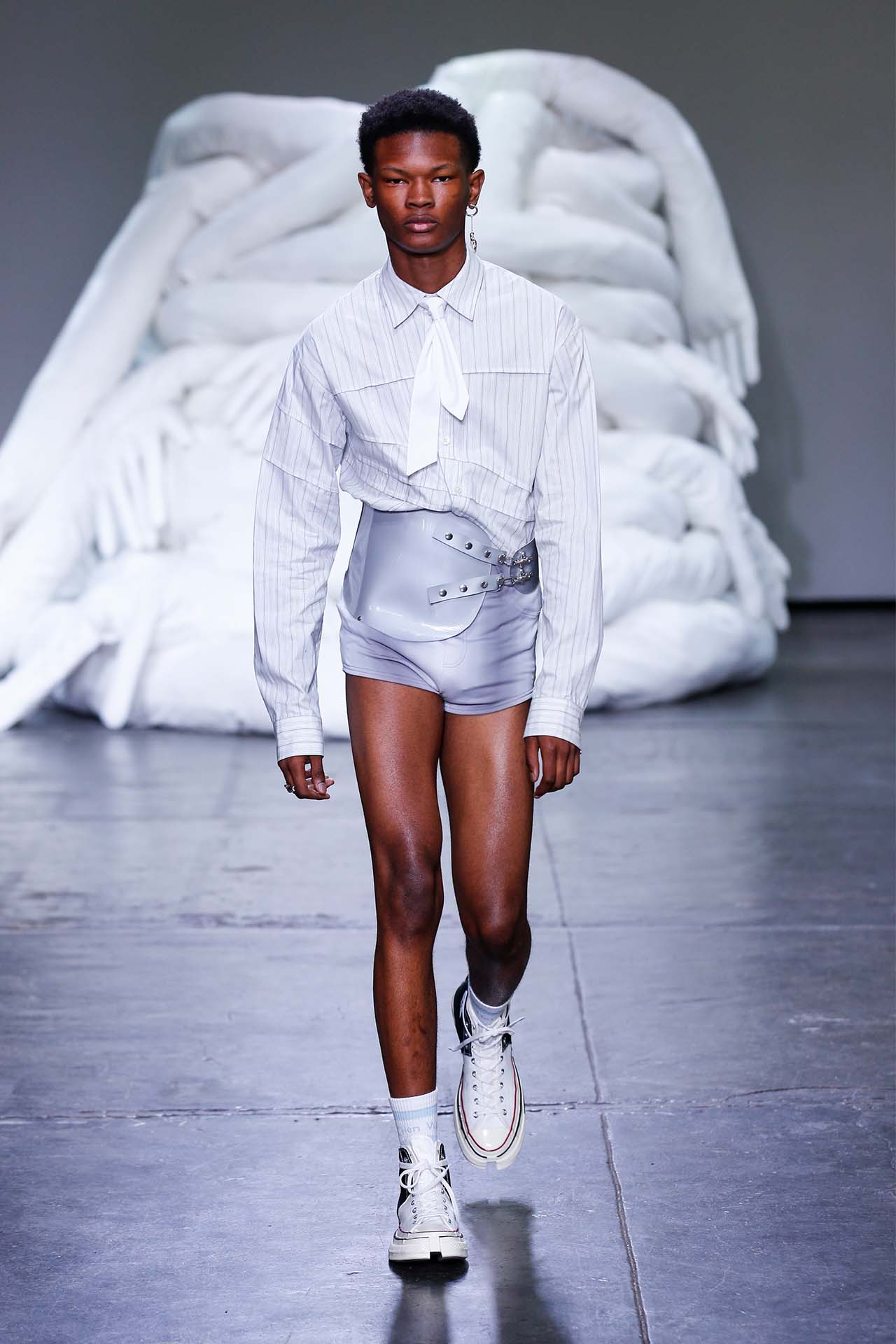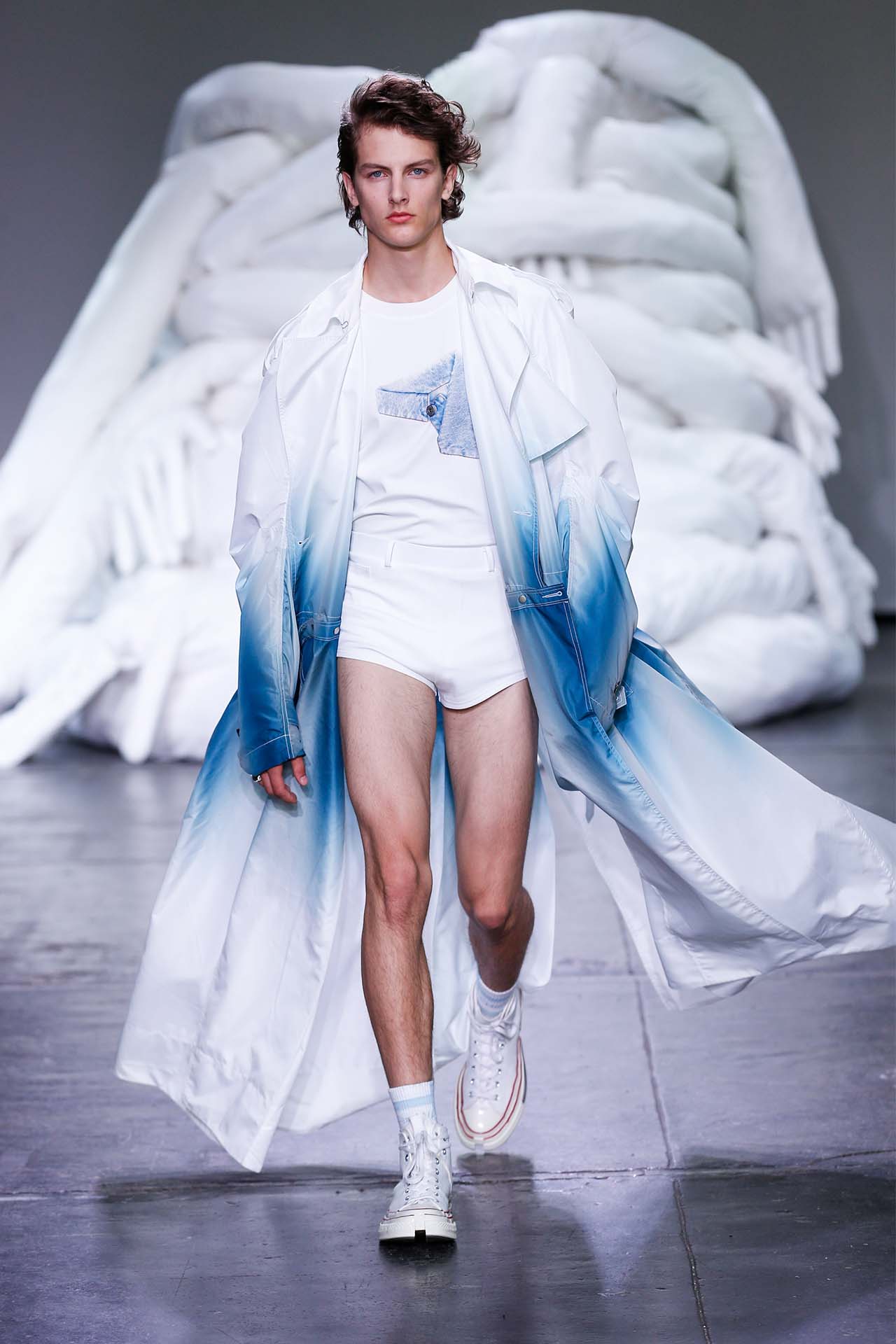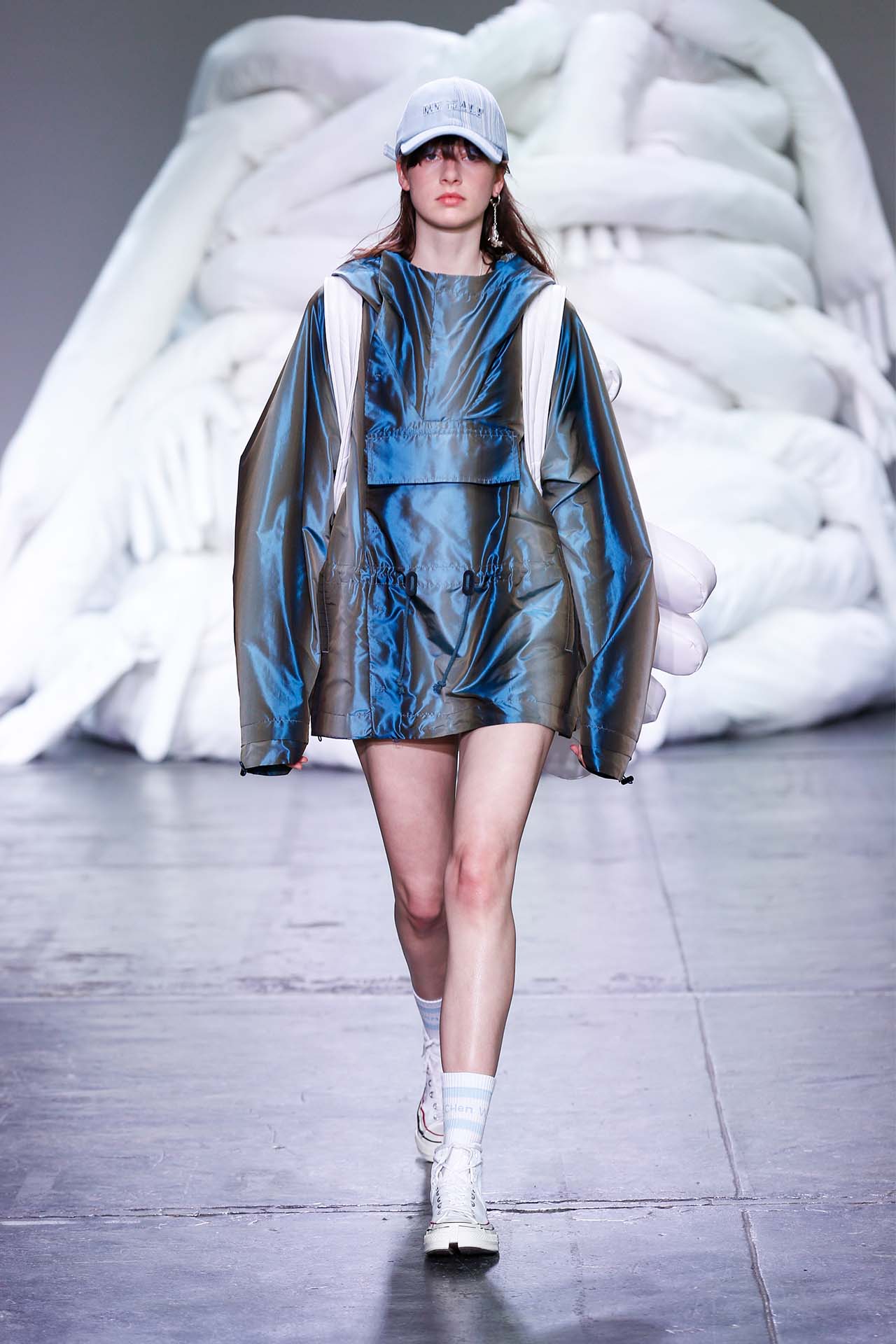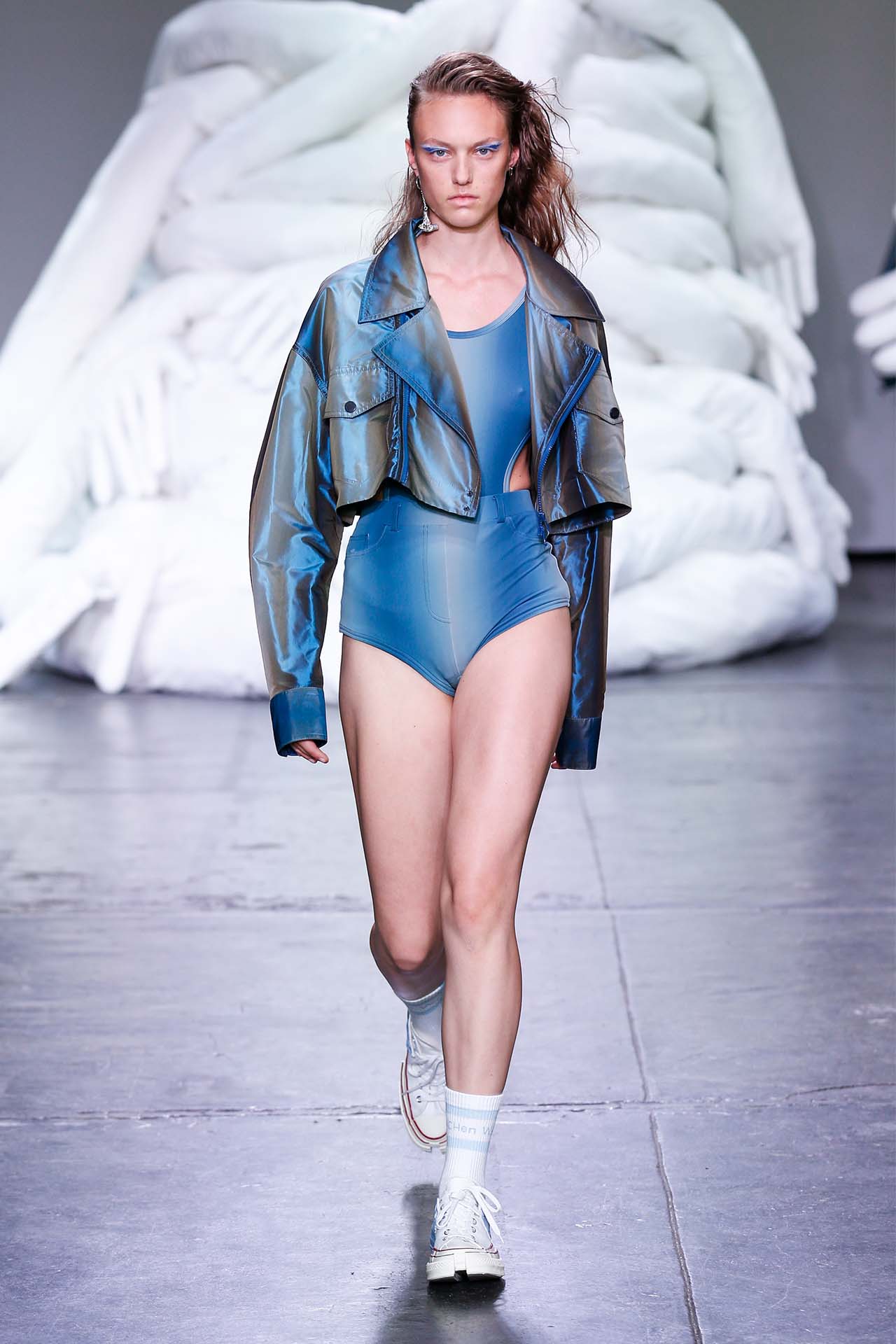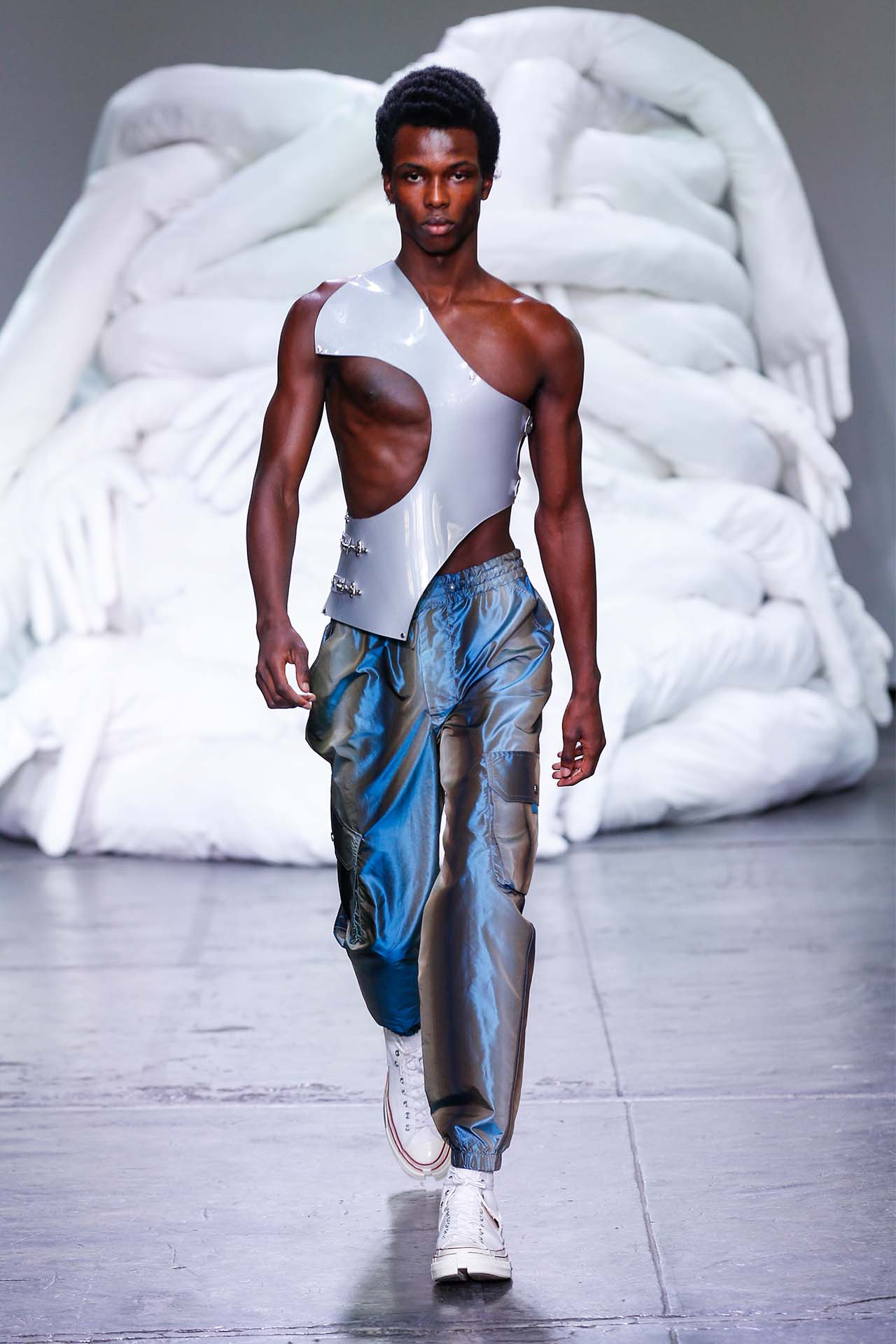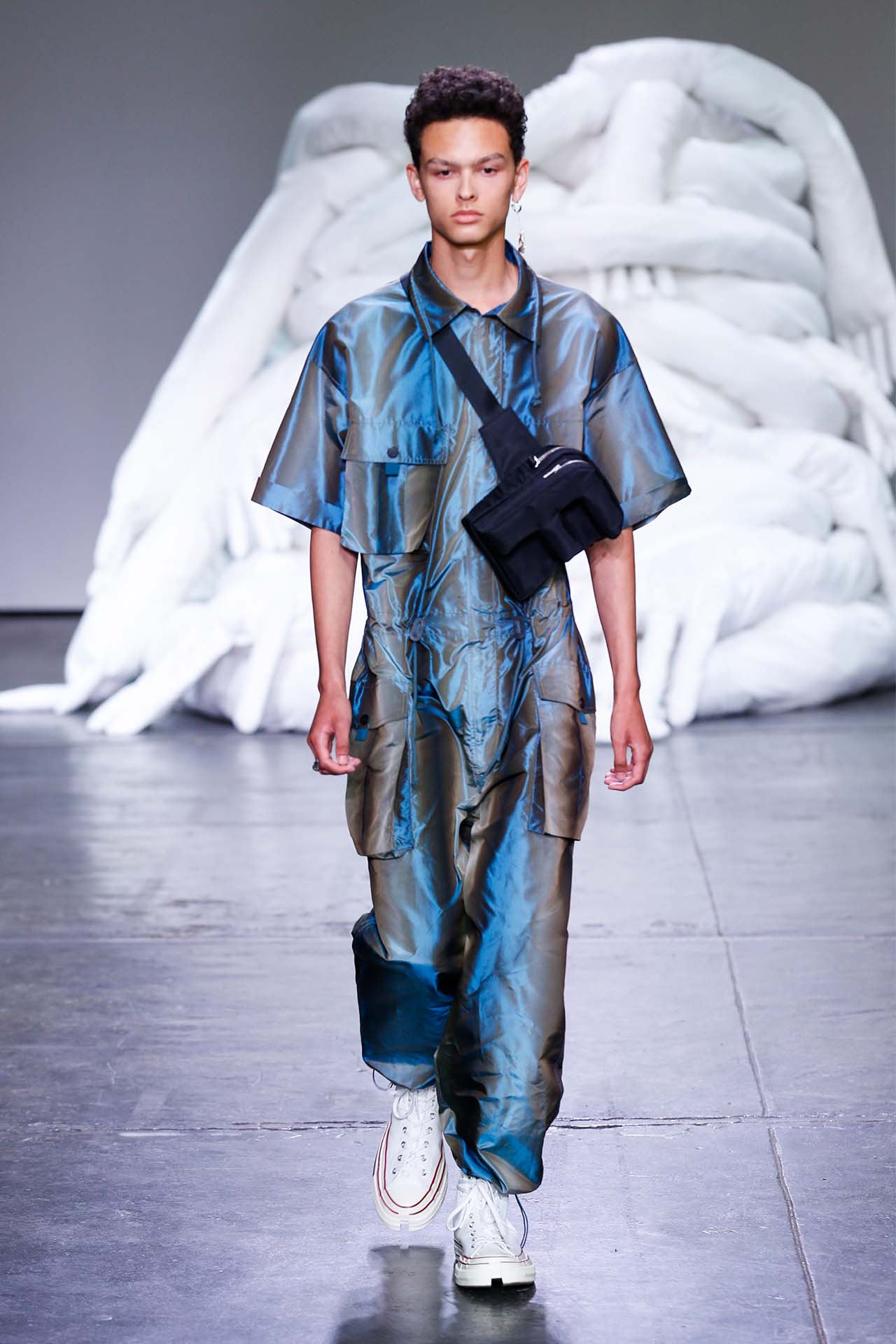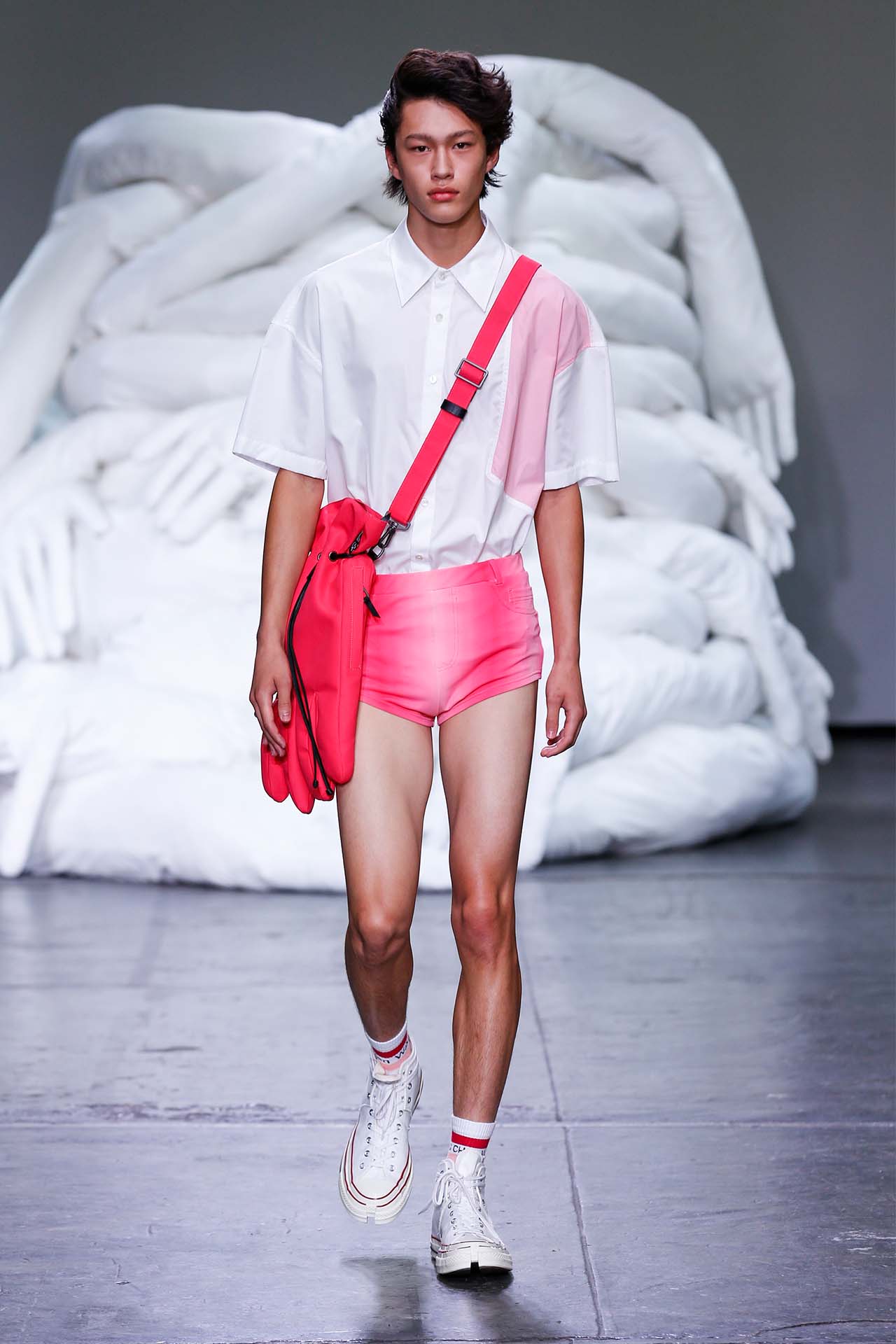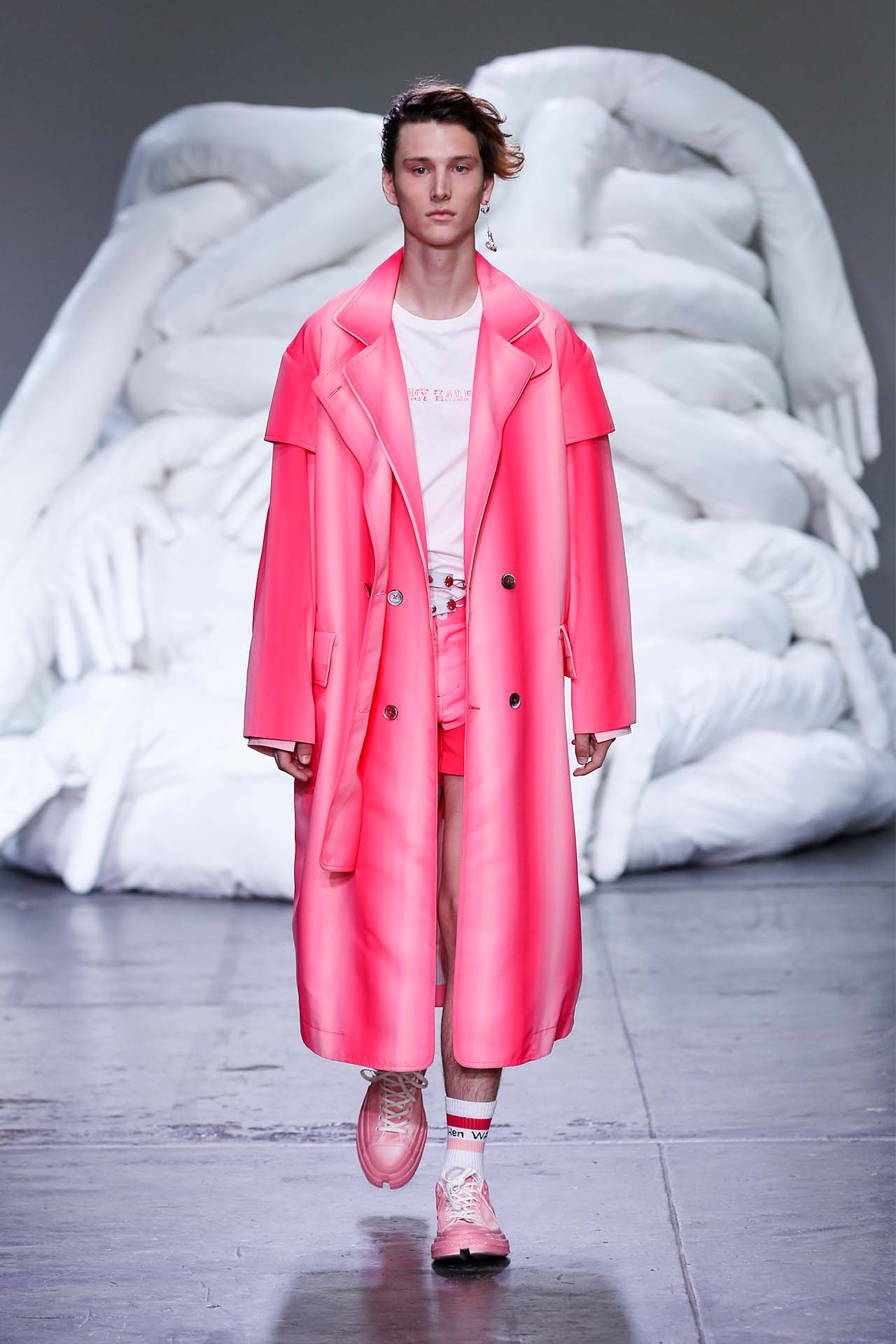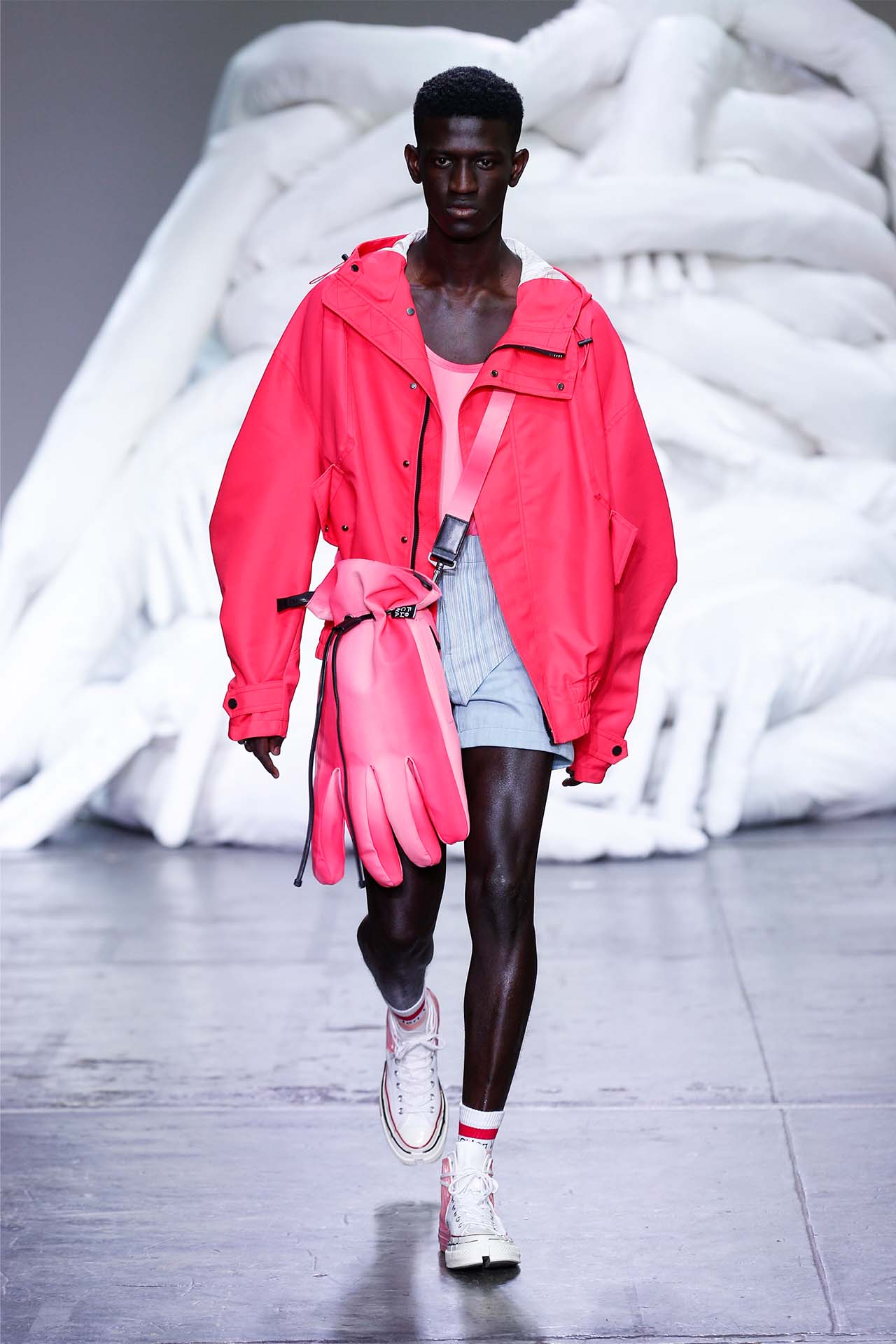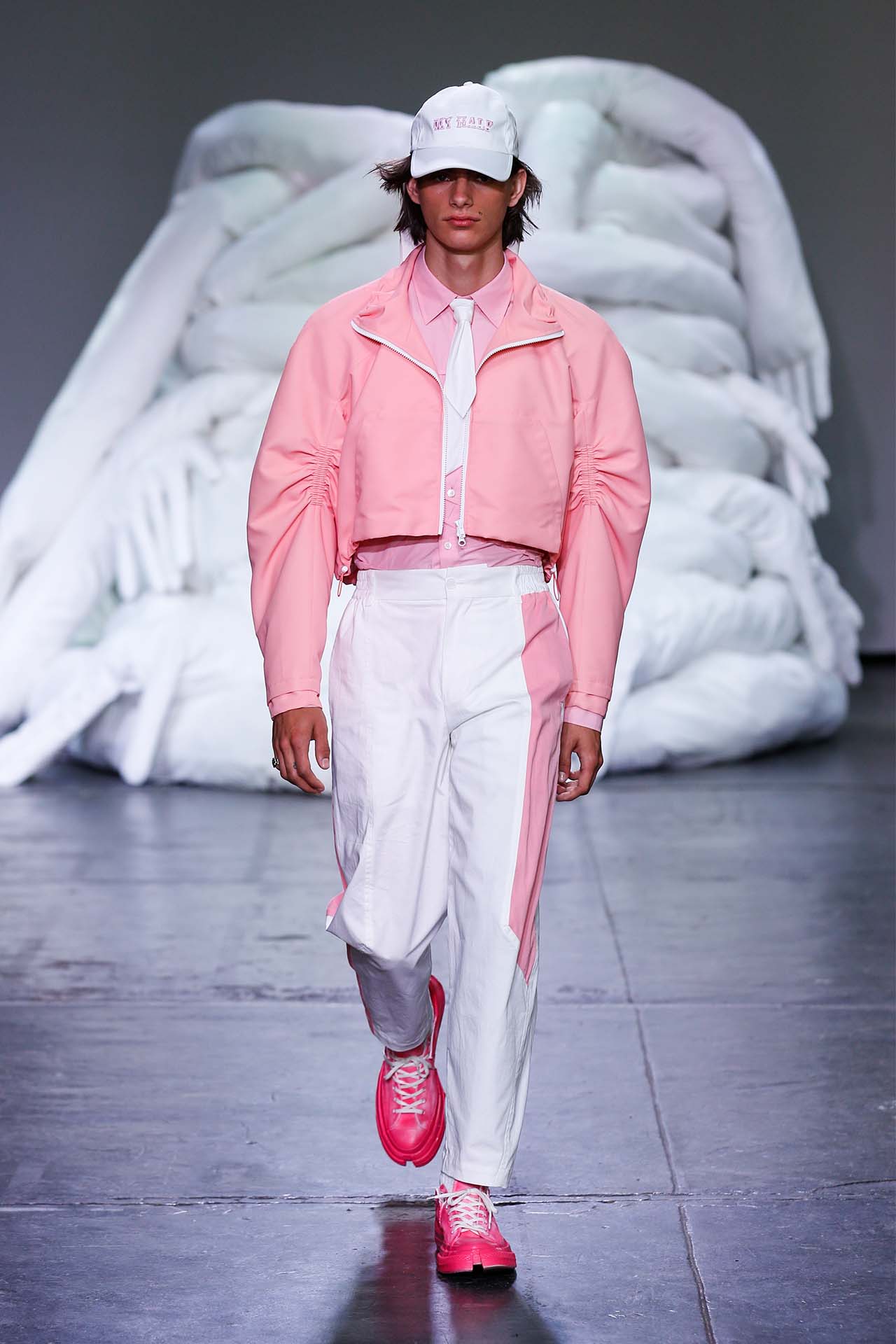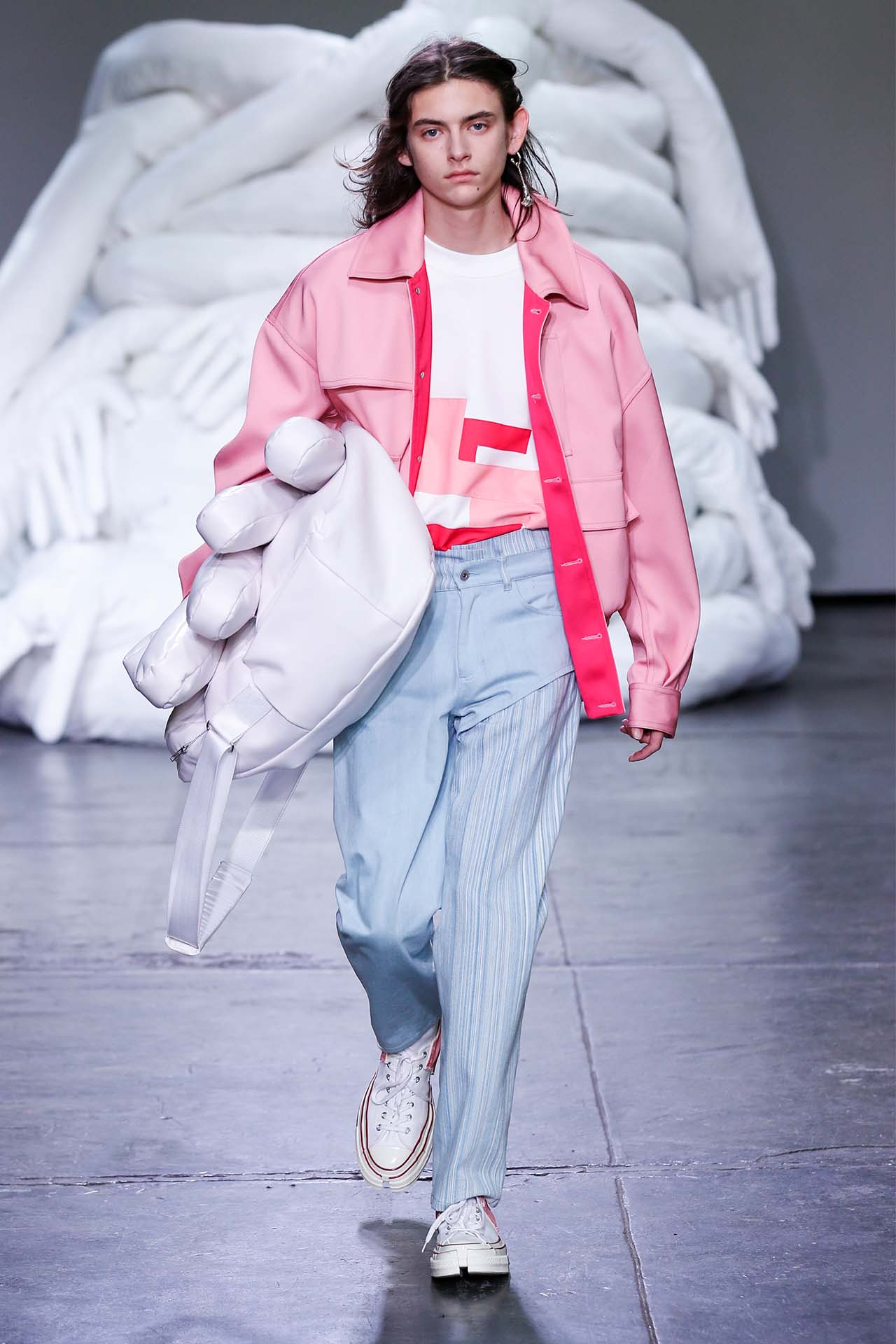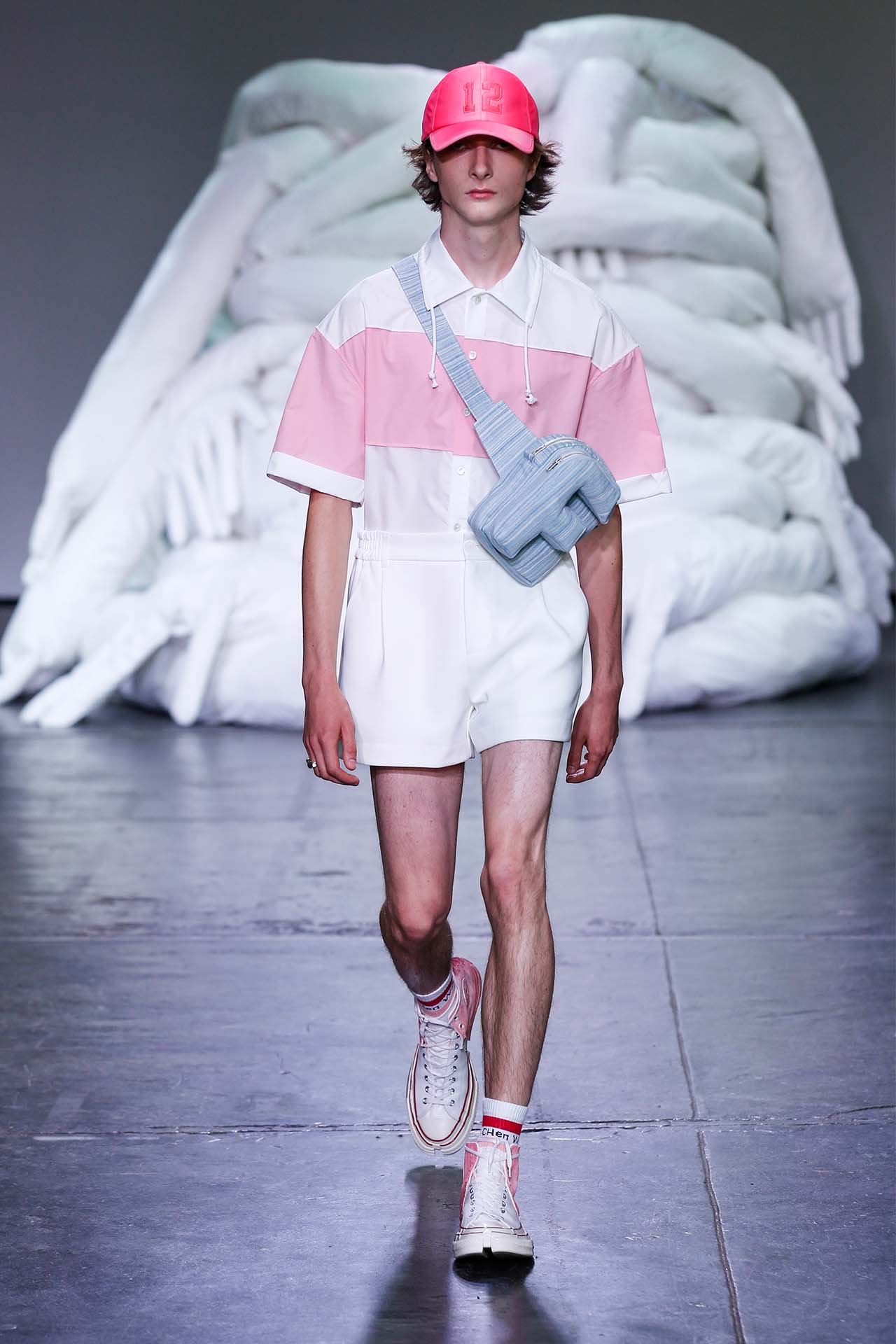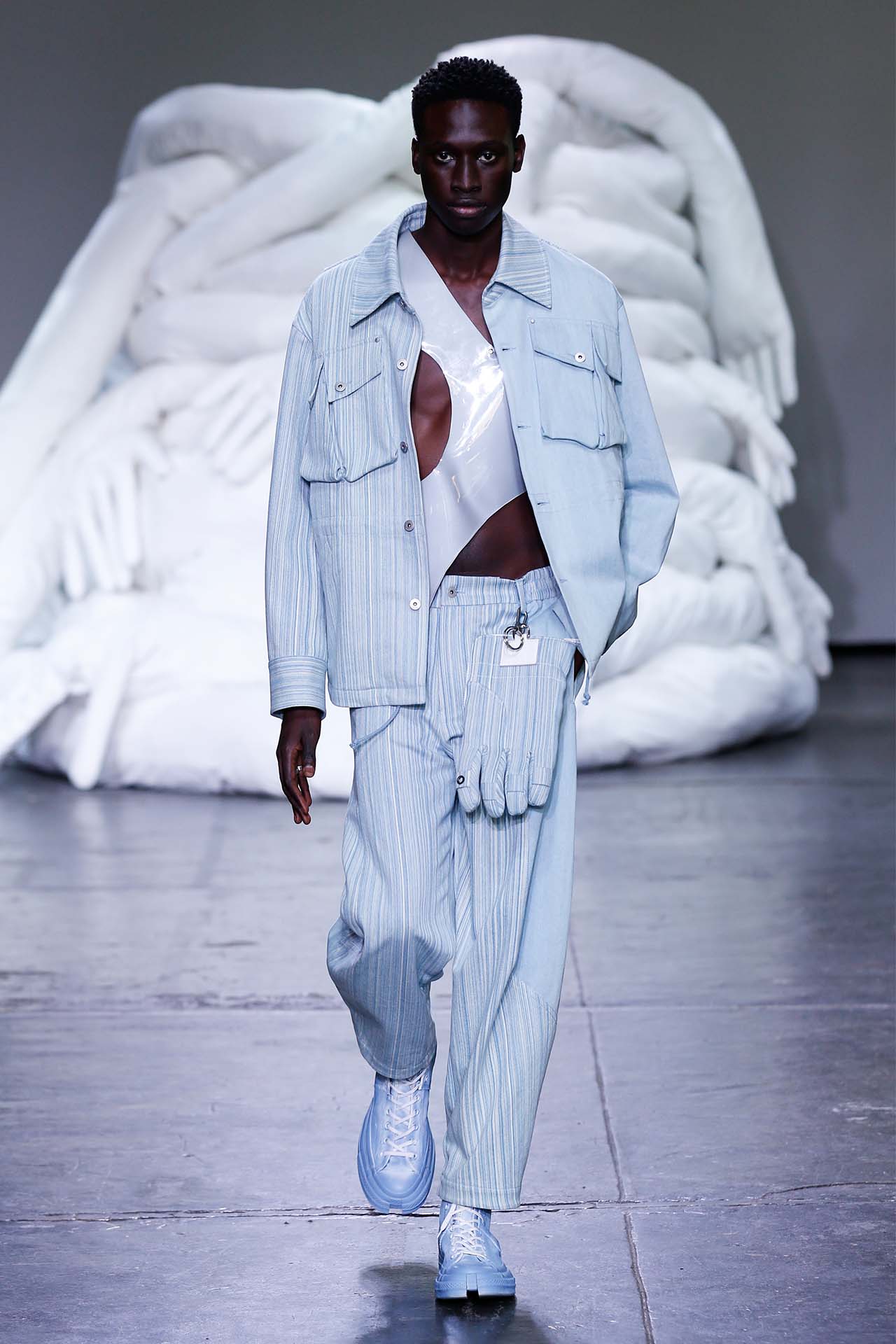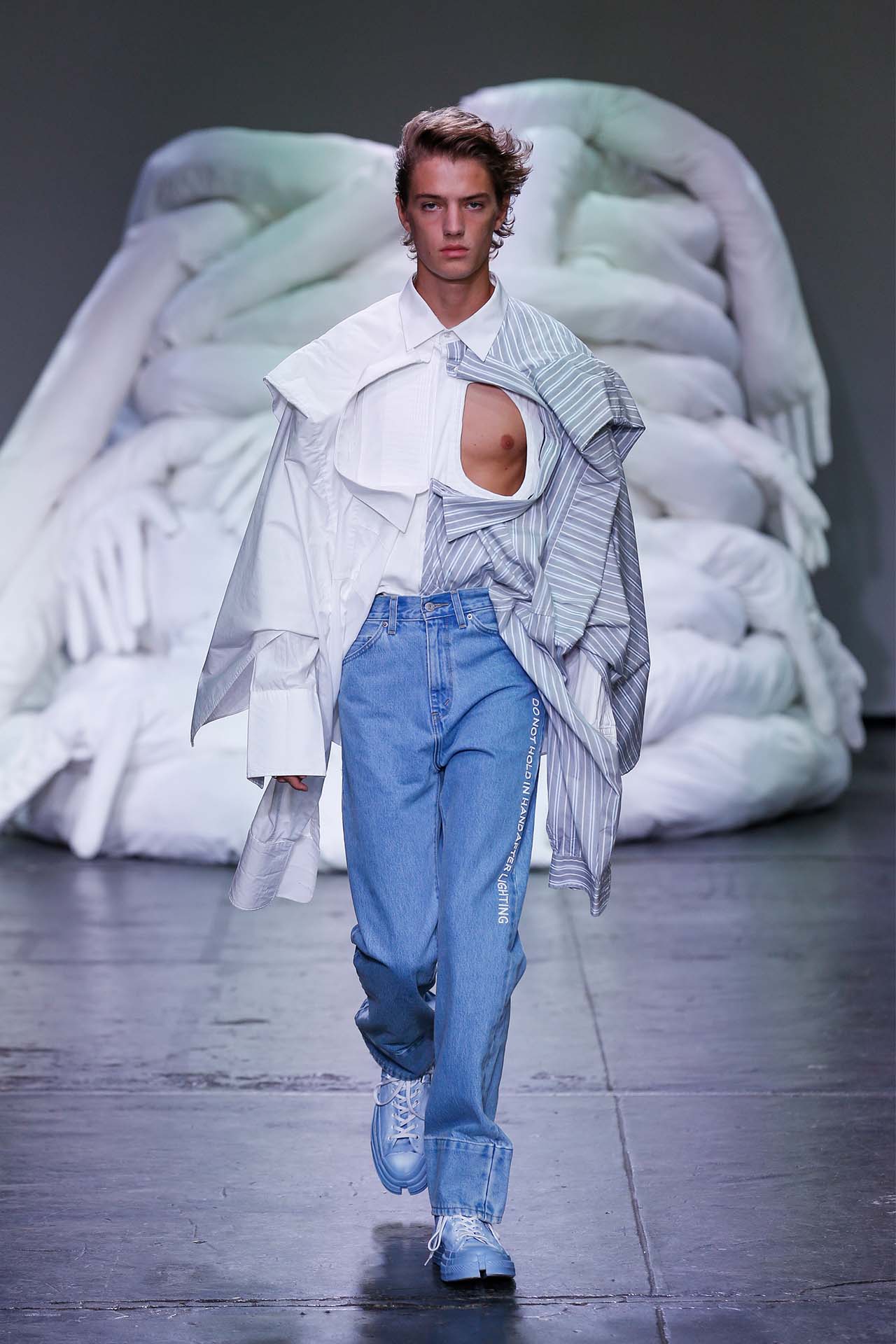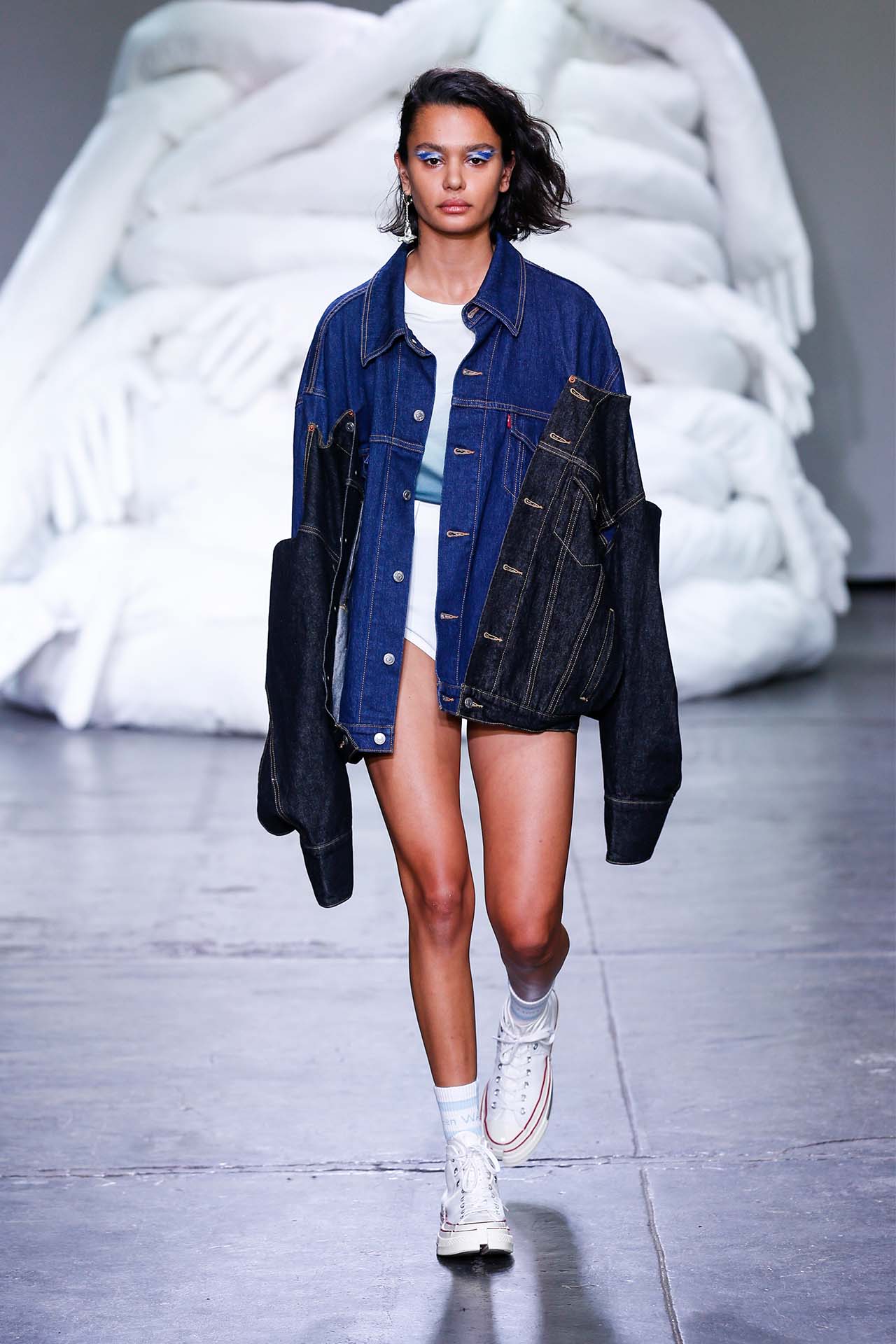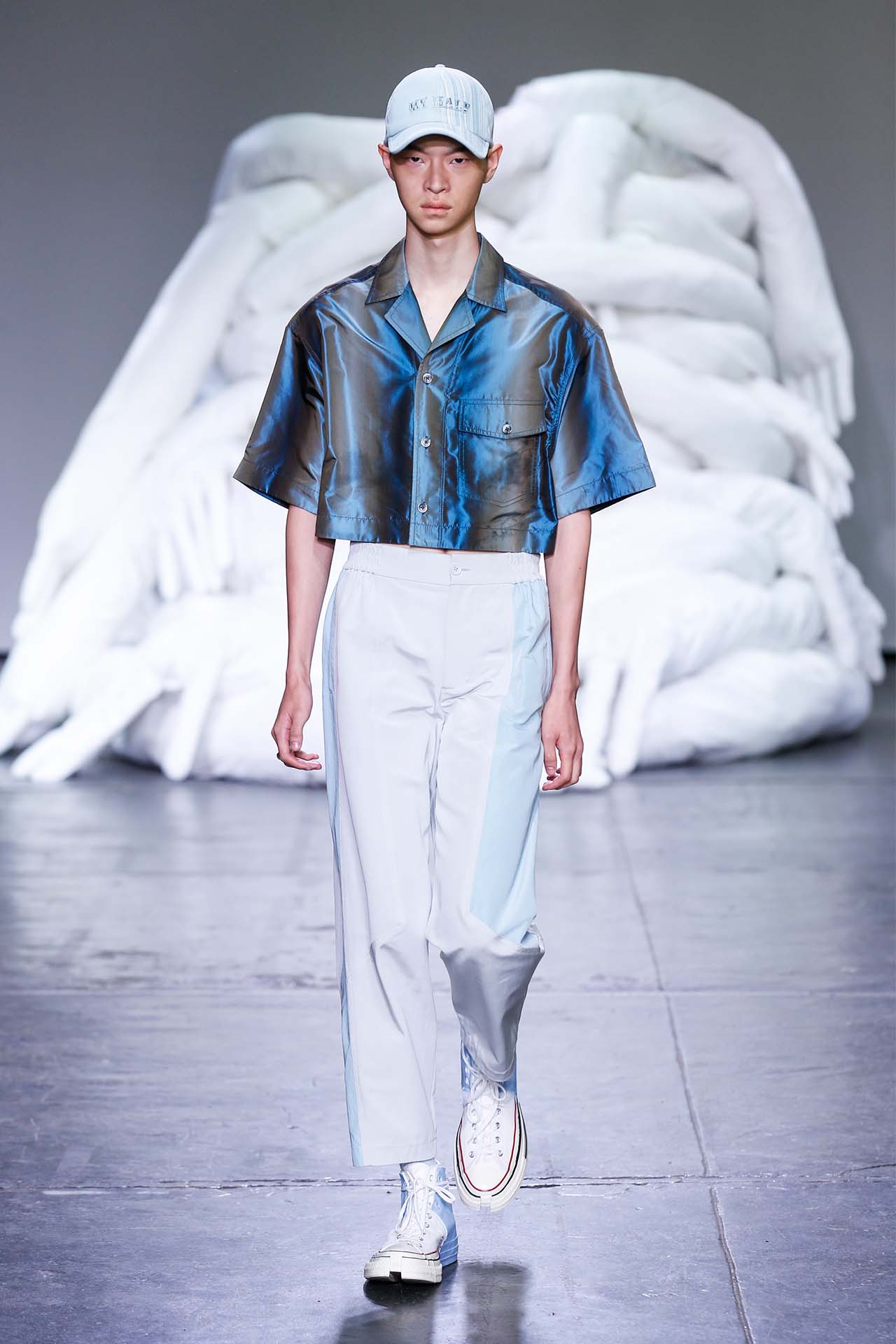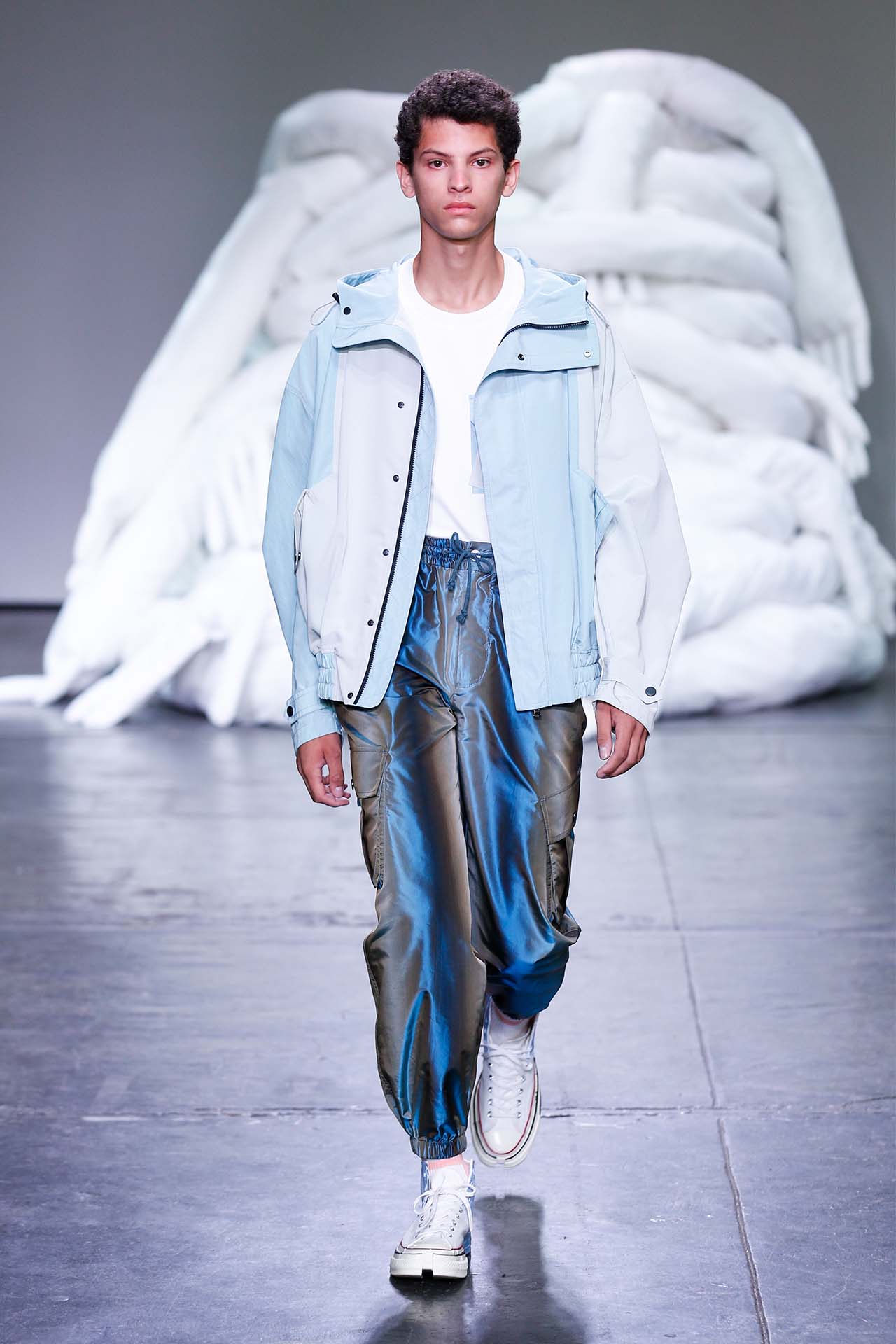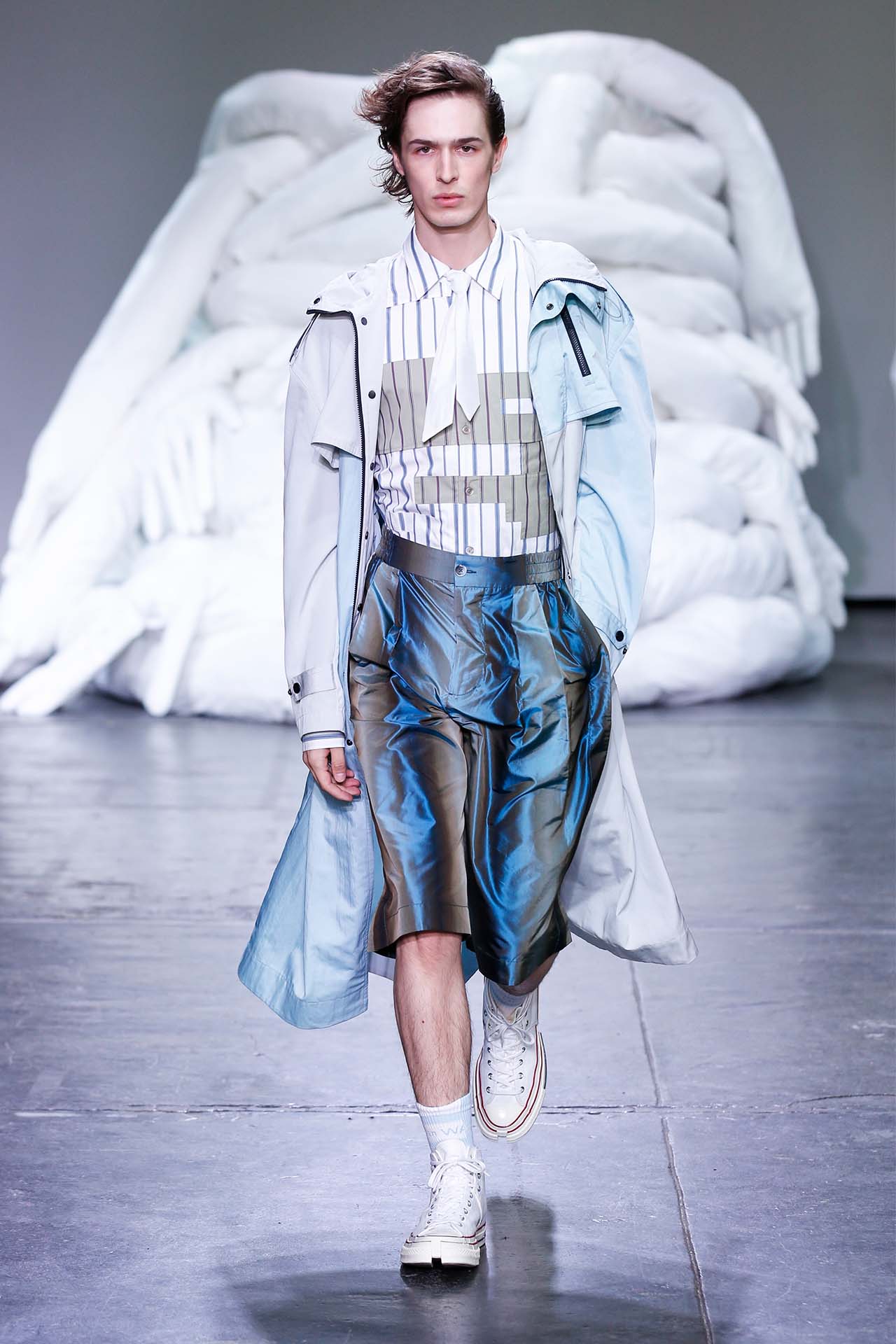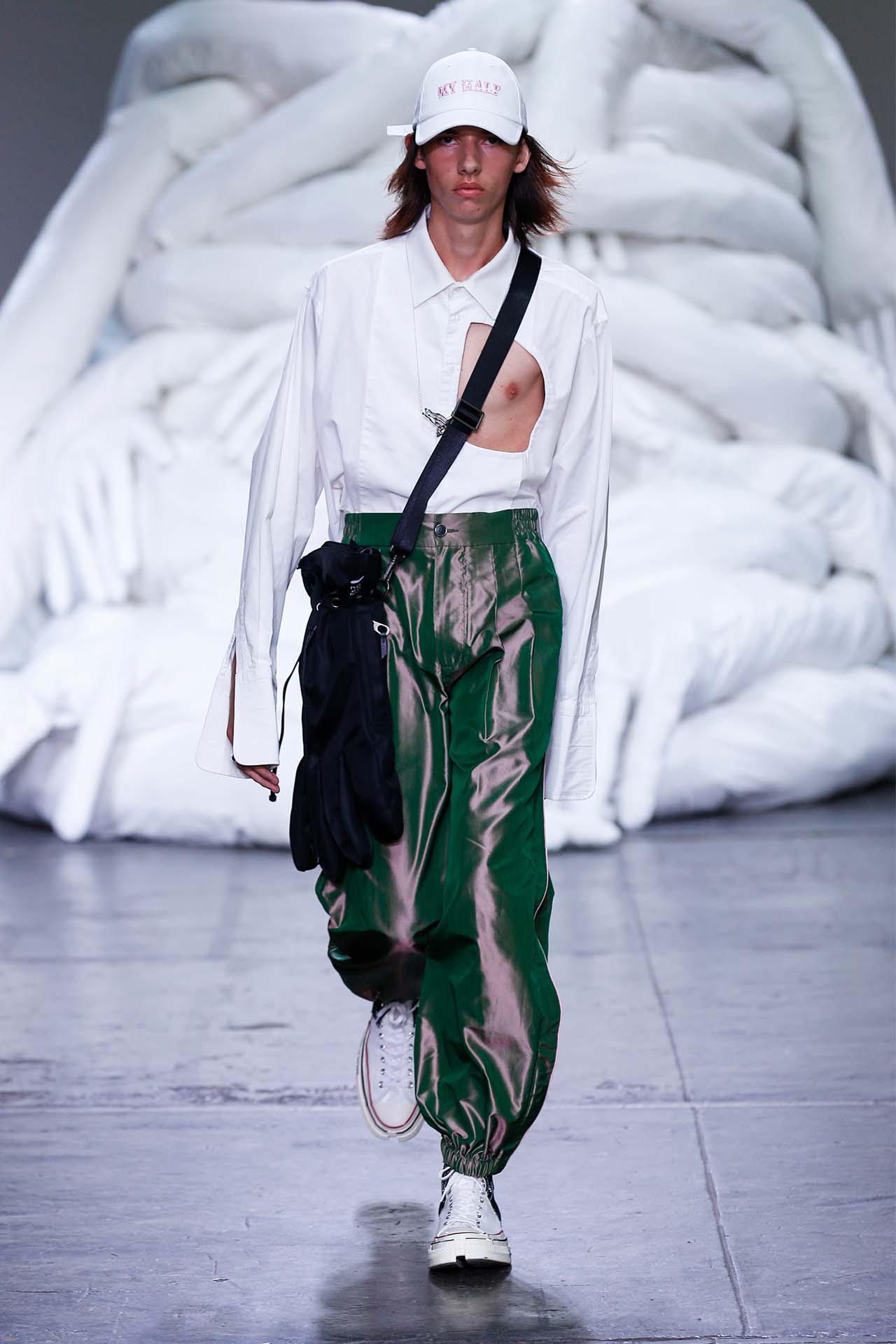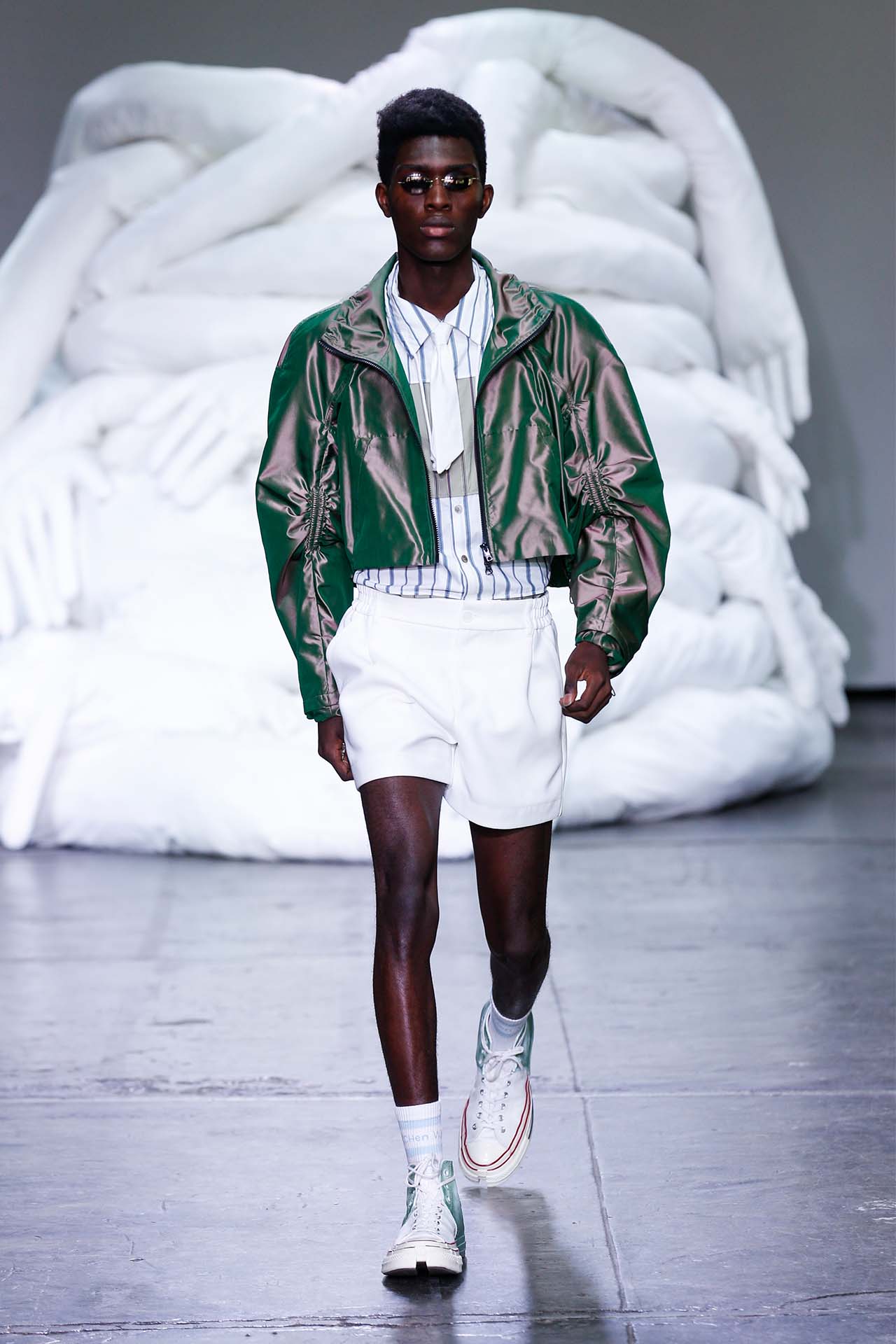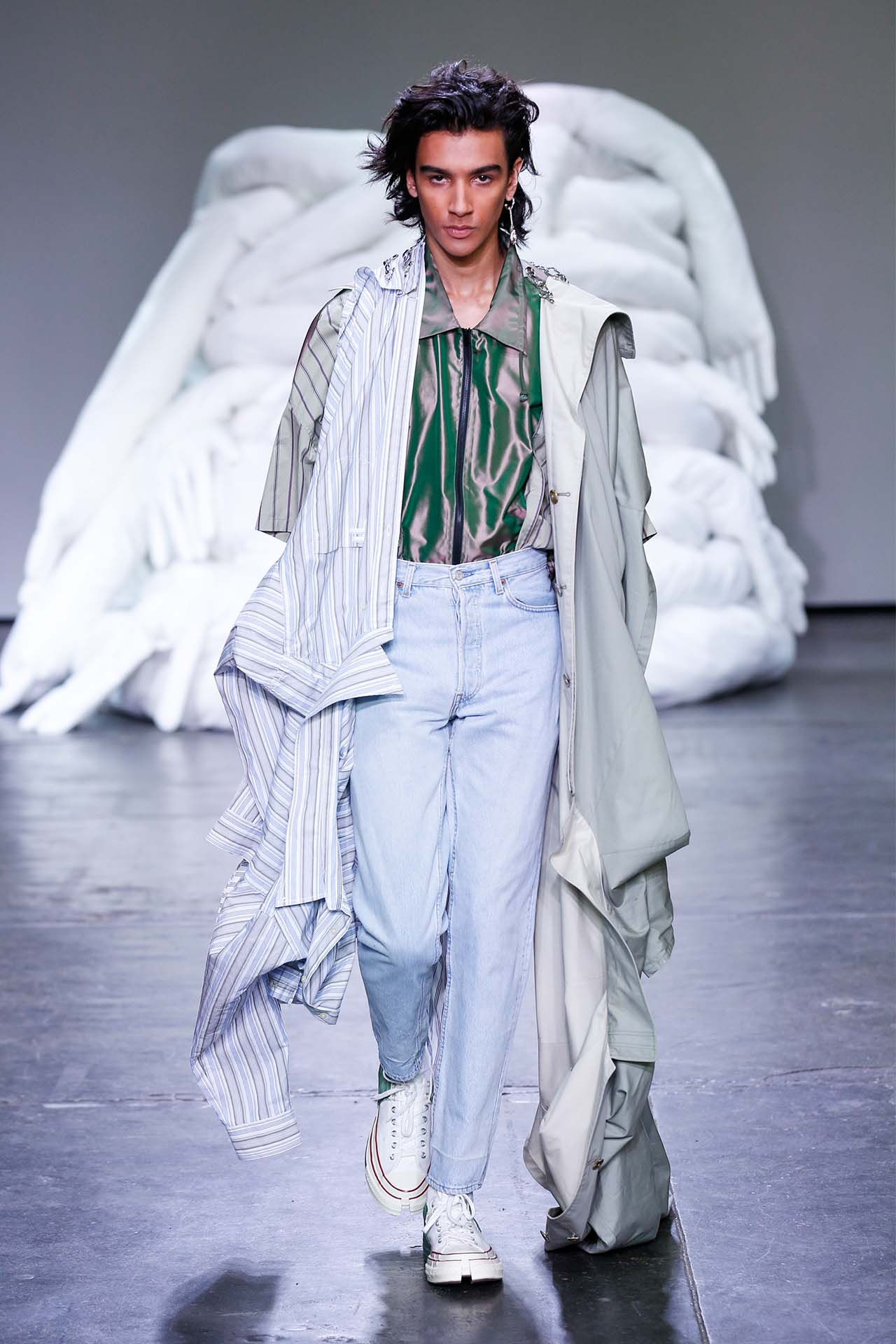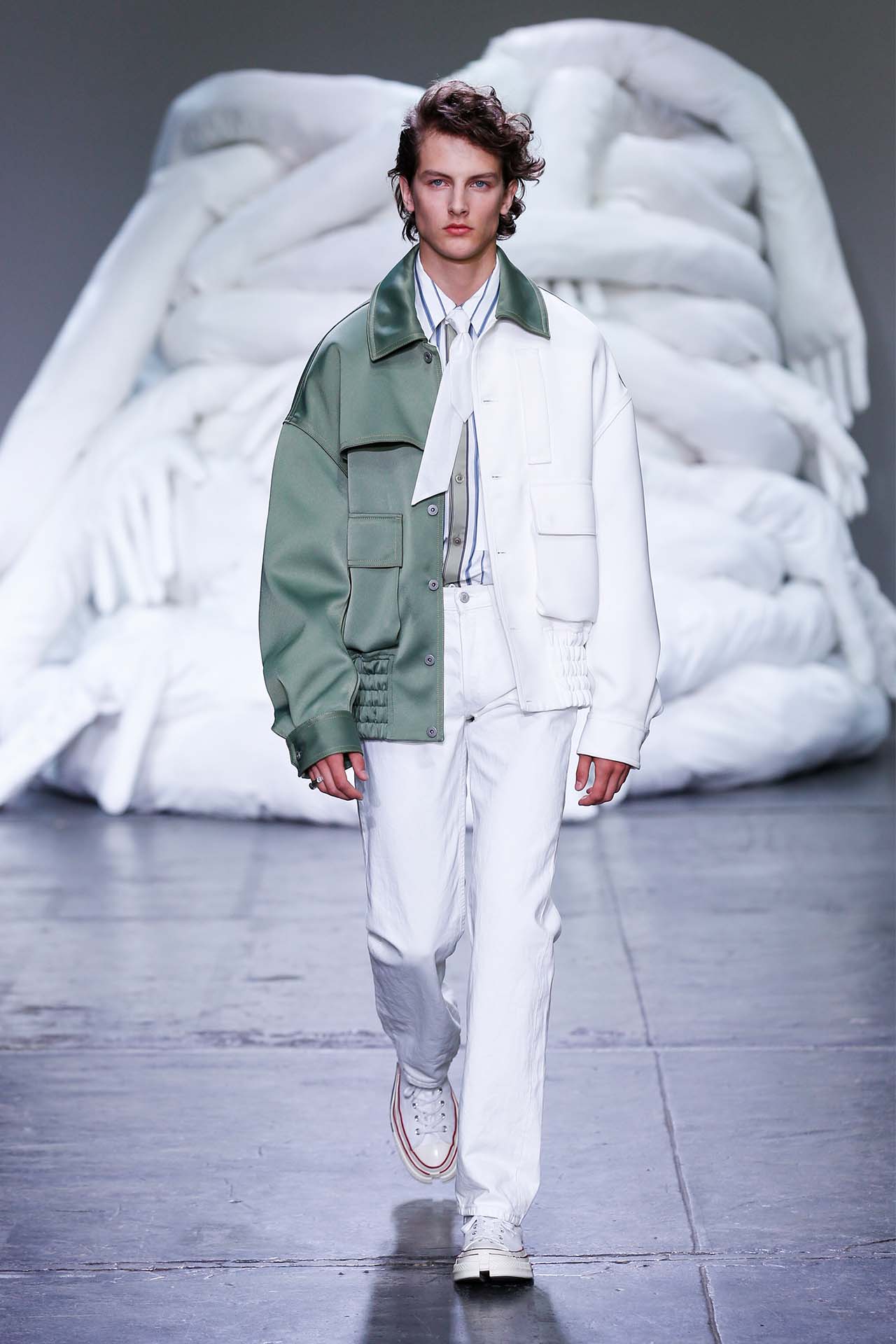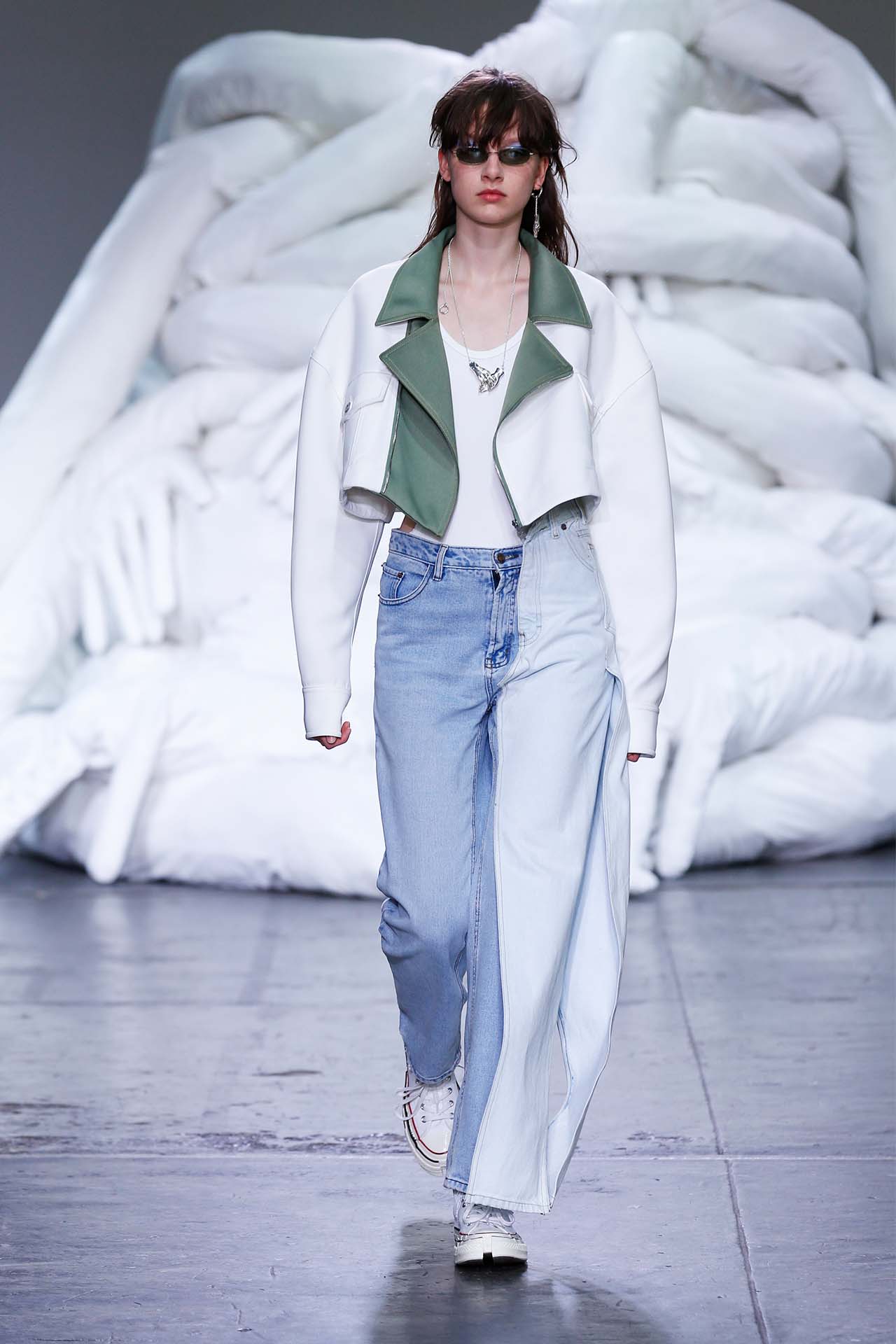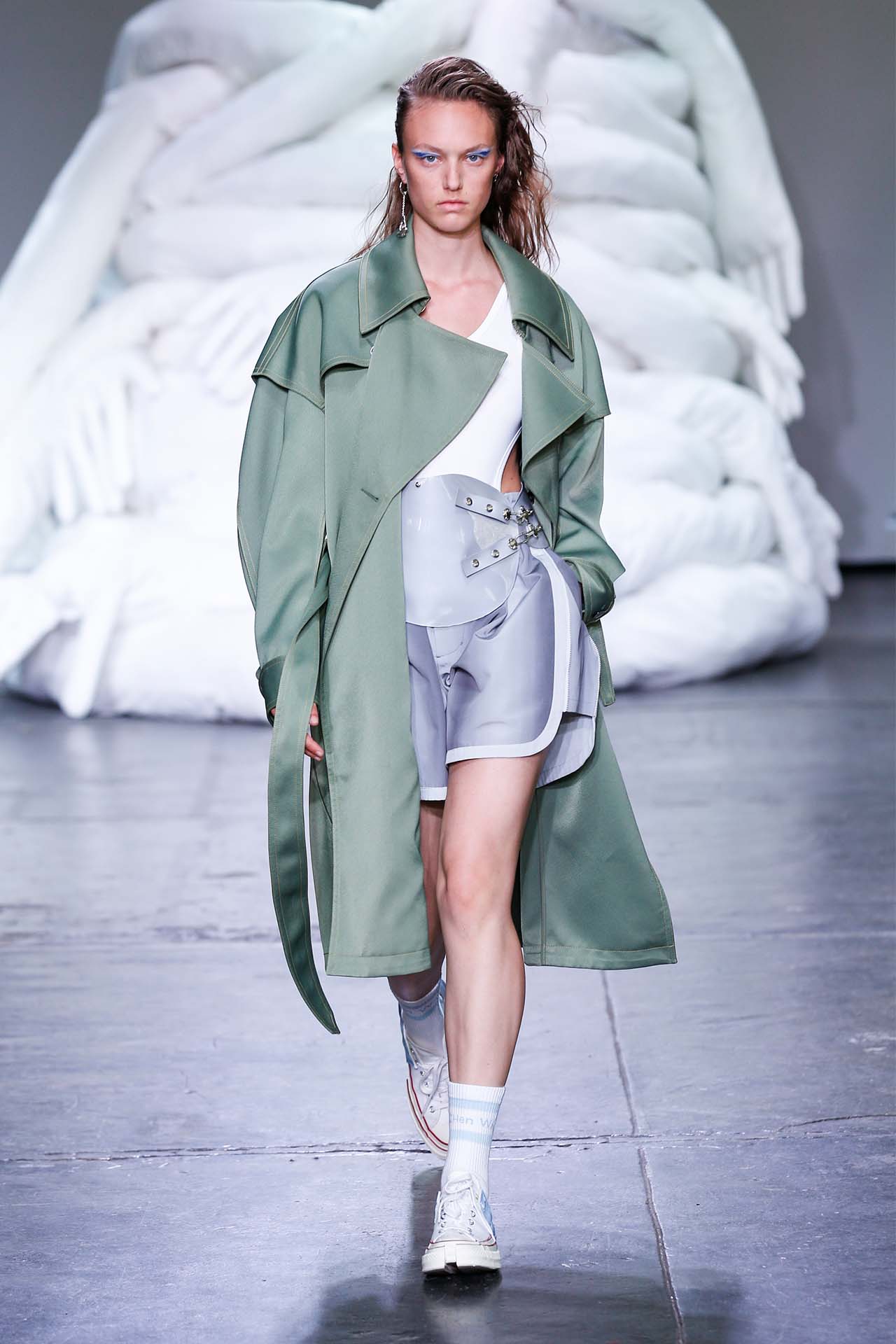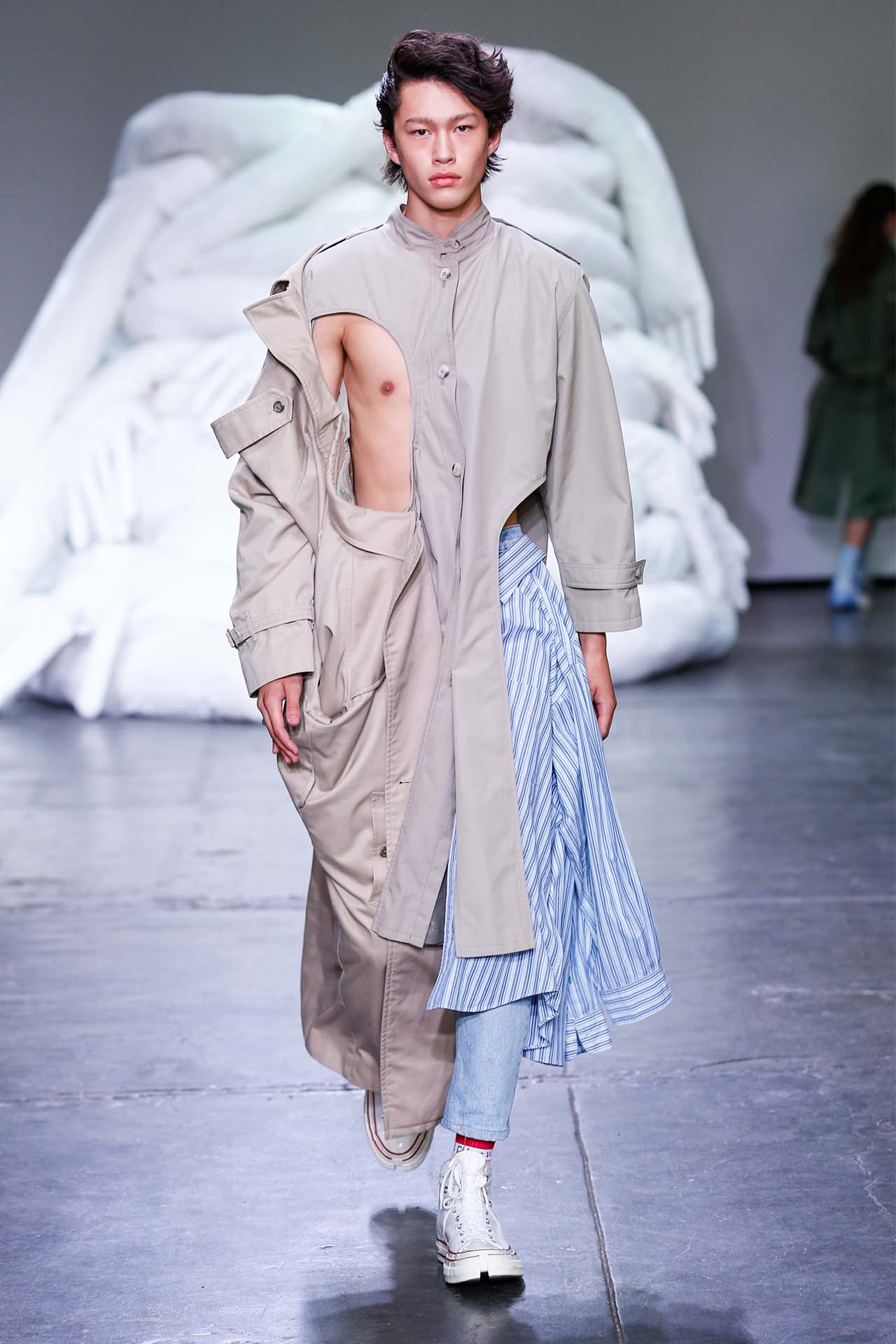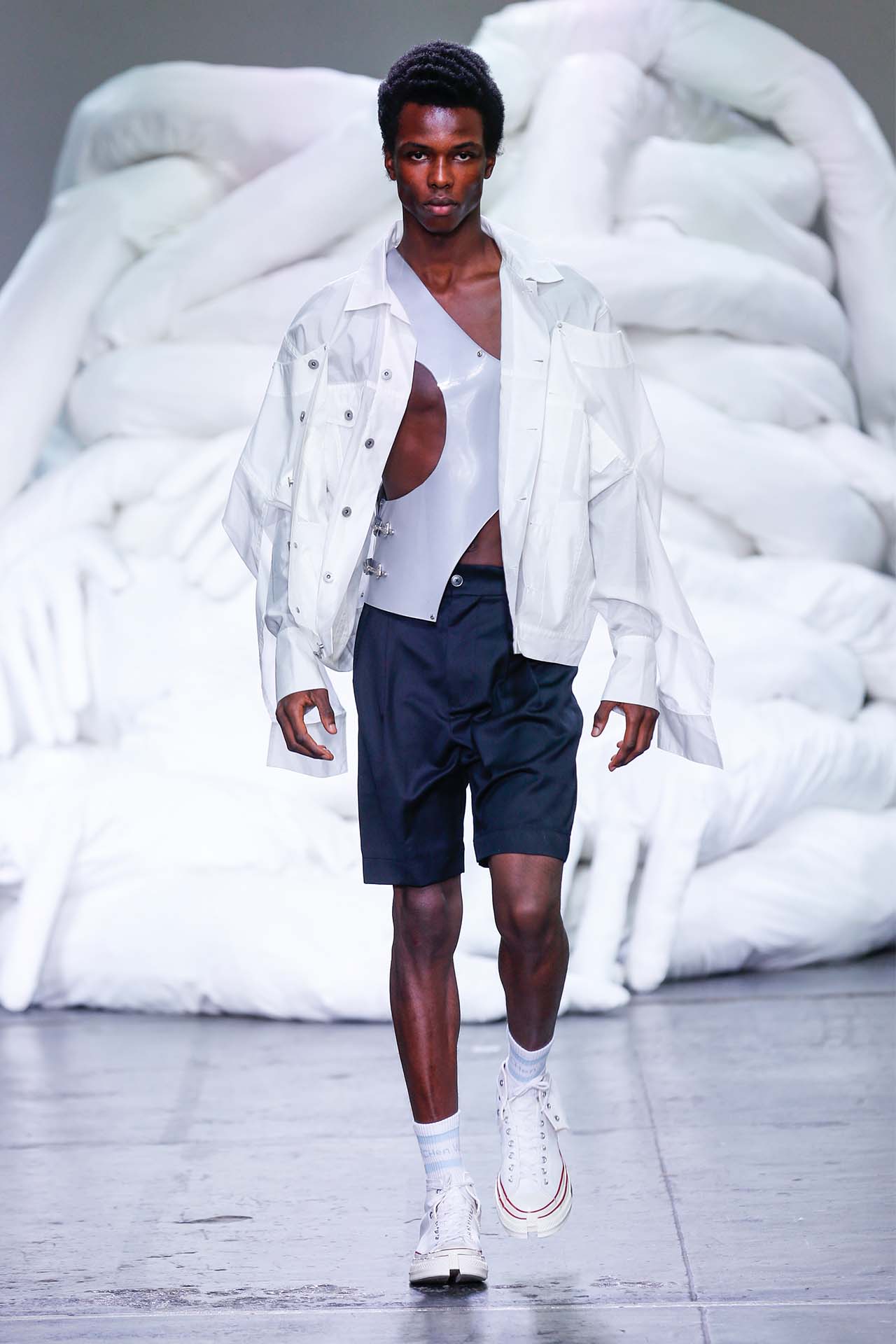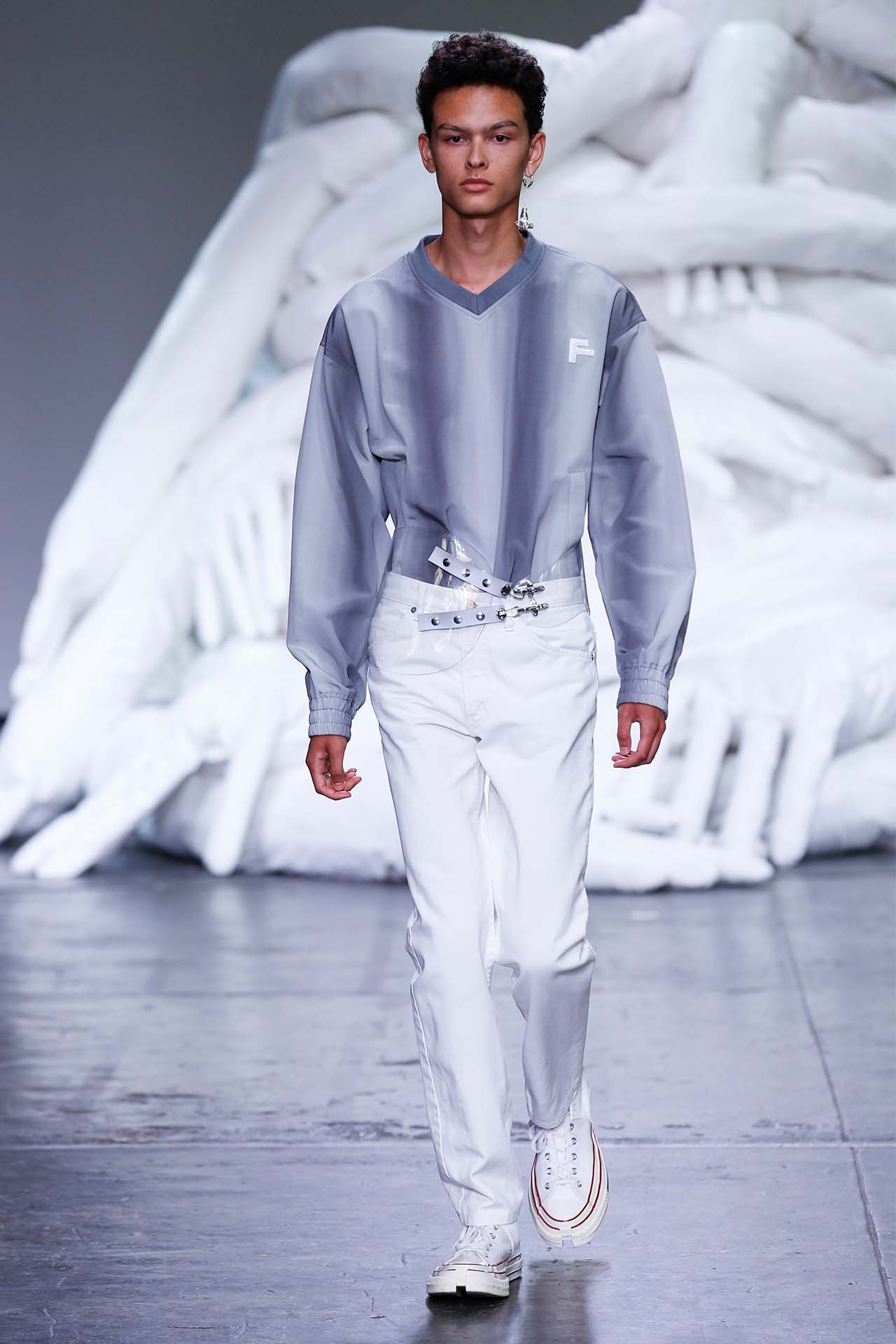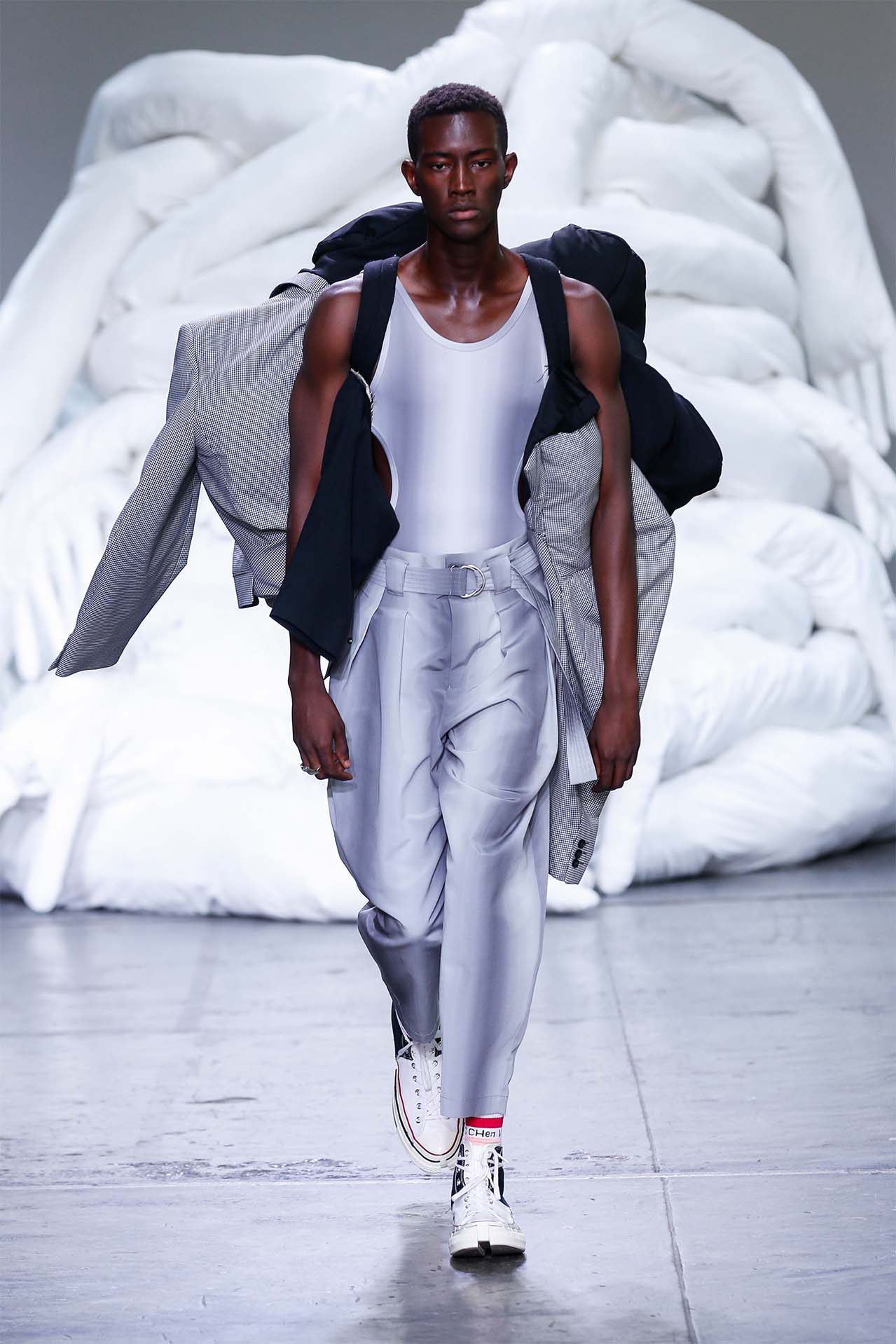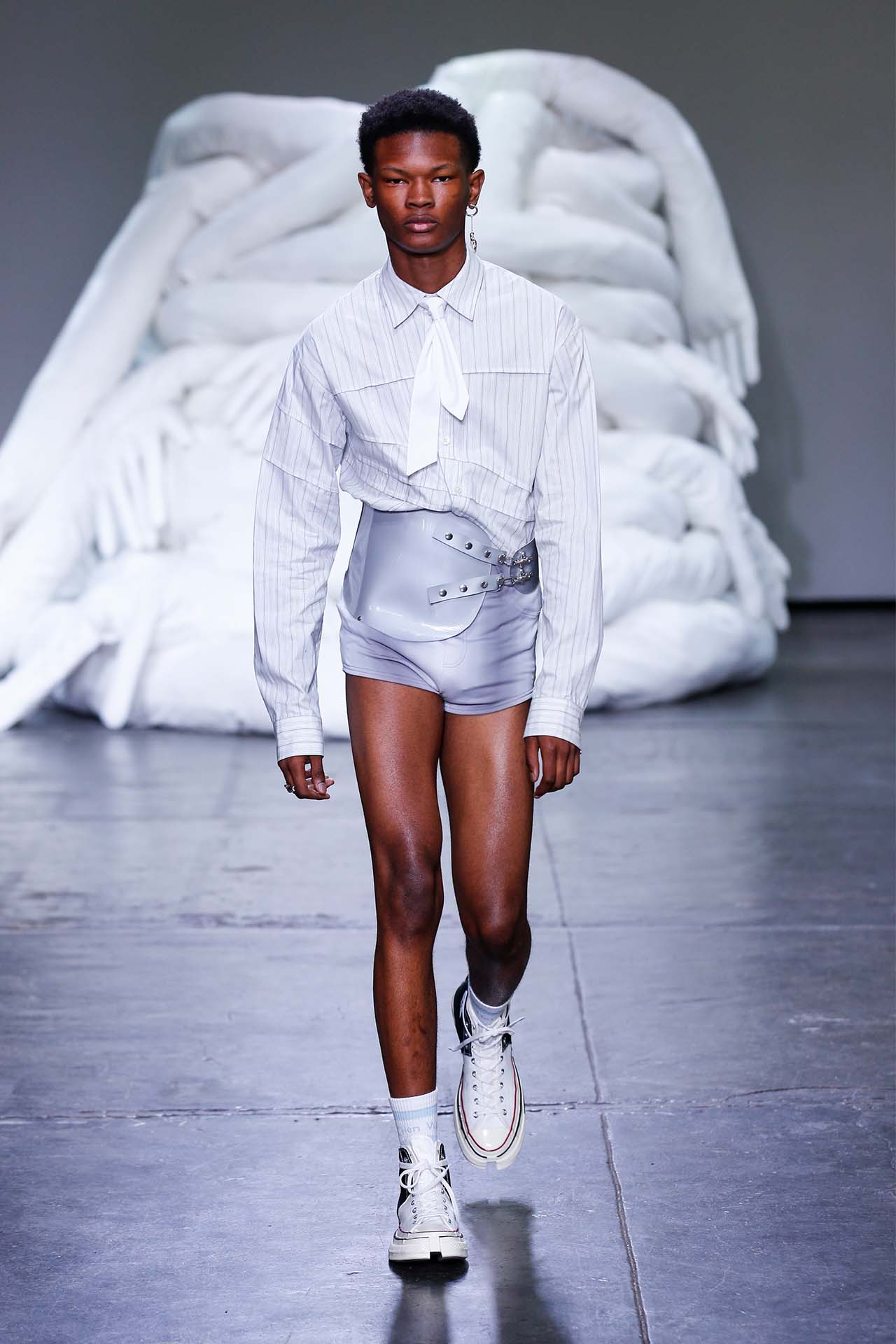 Spring Summer 2019 Runway Looks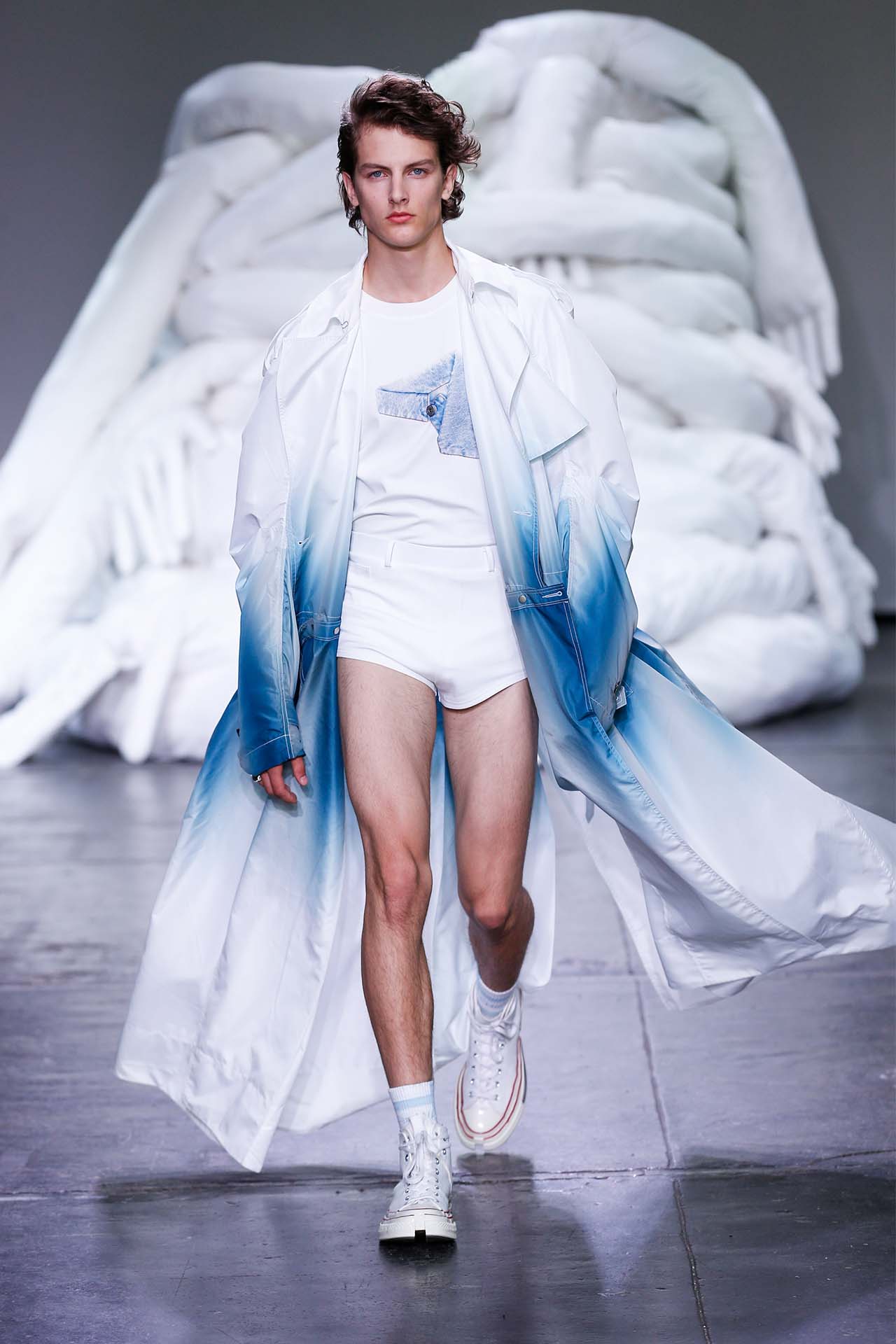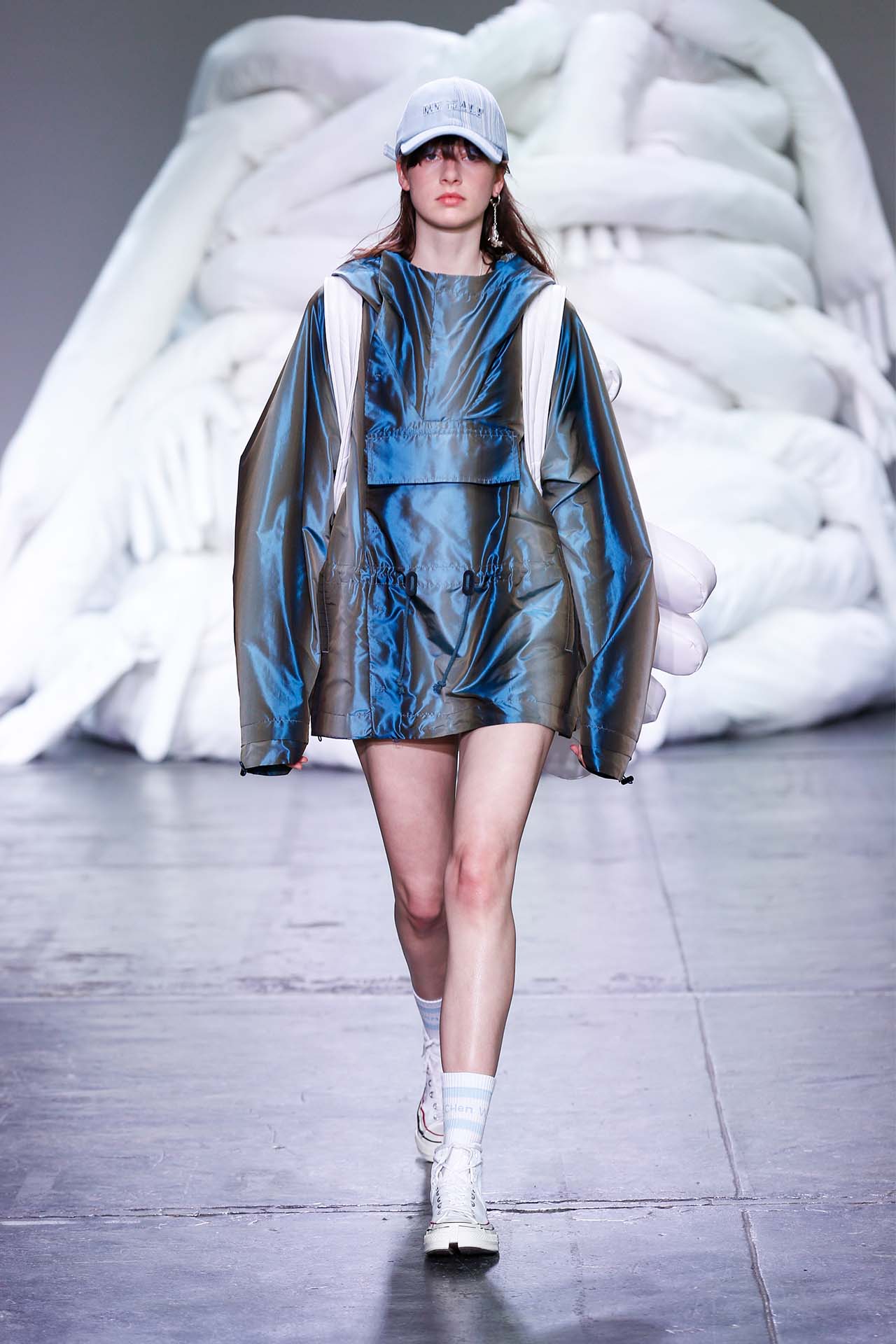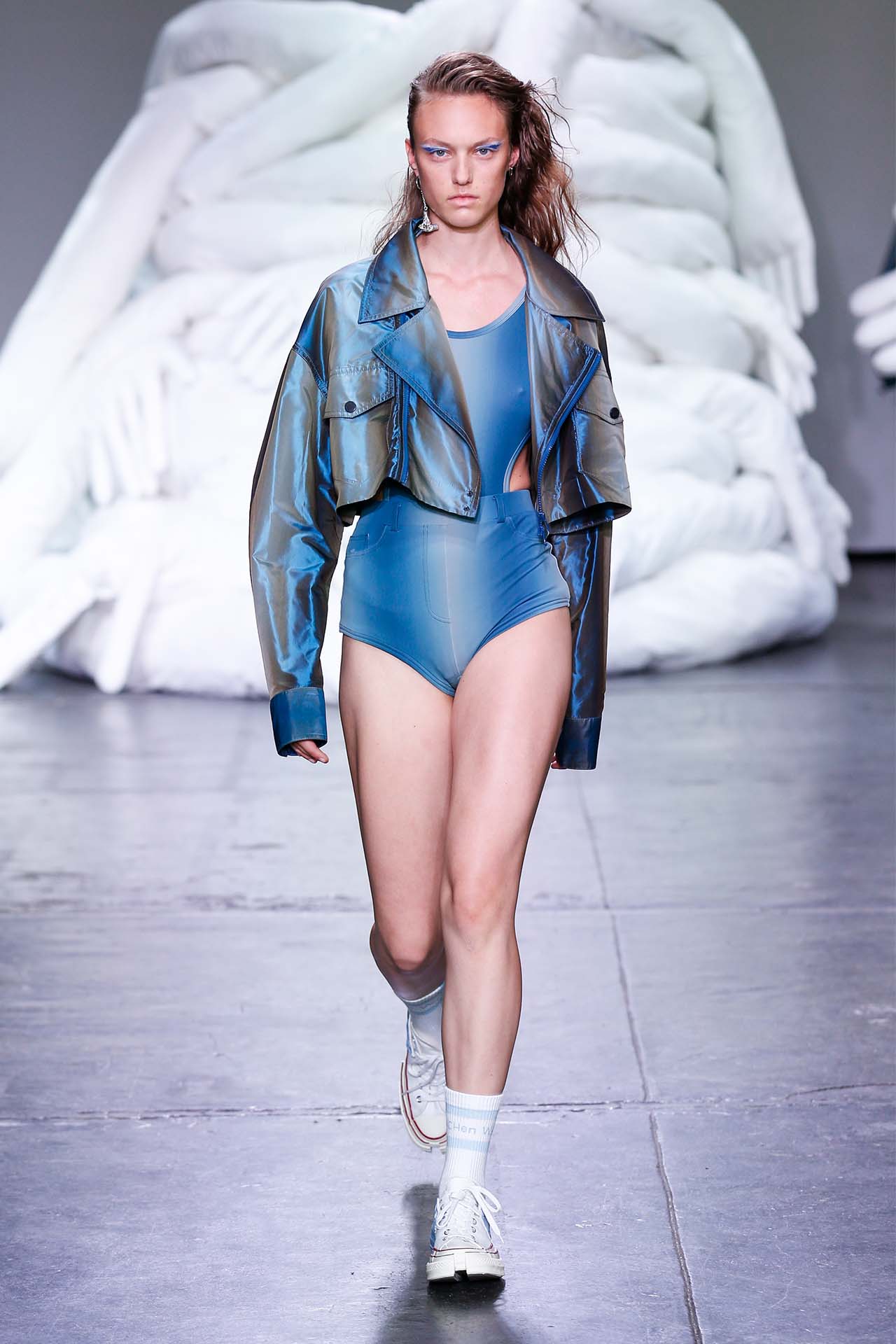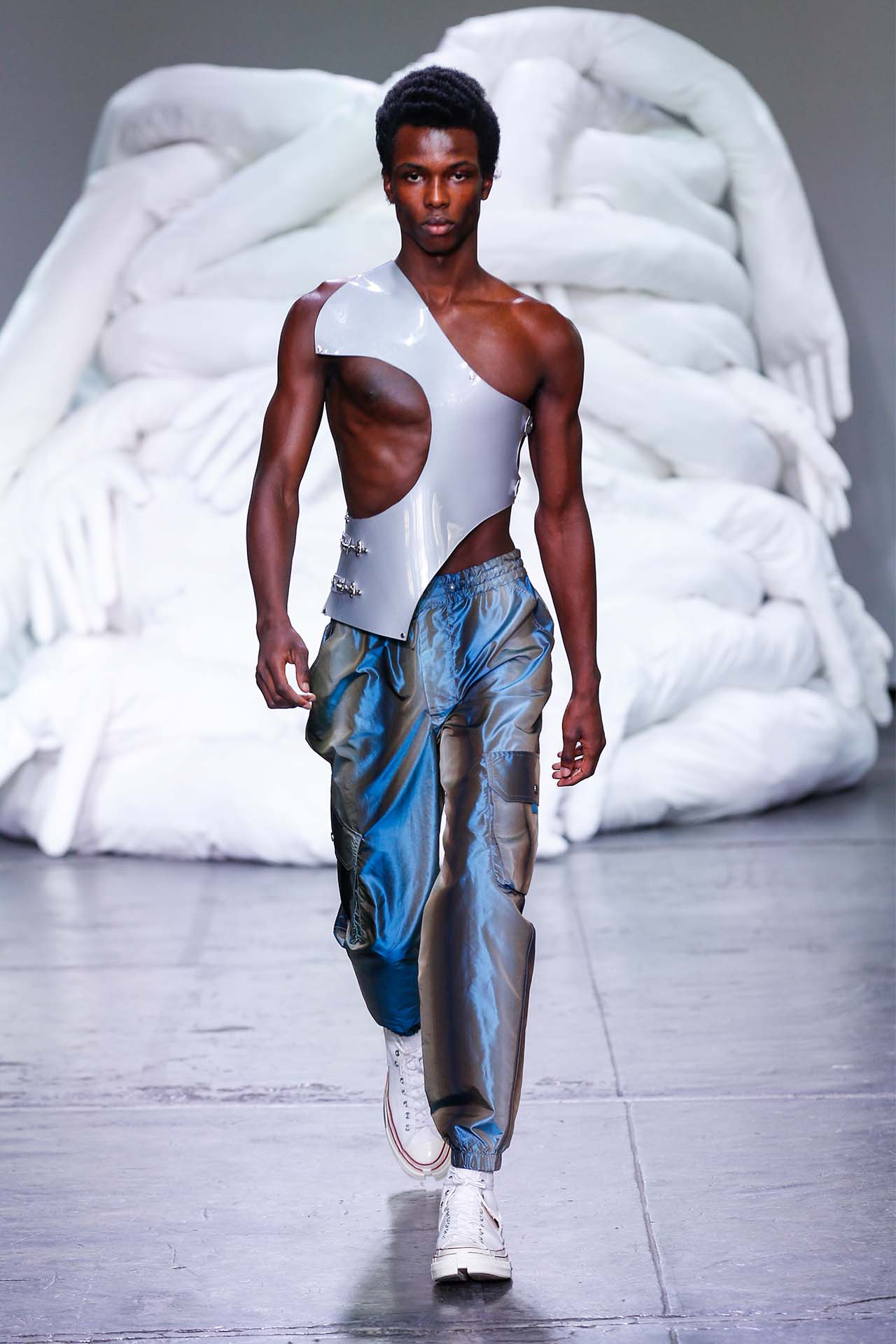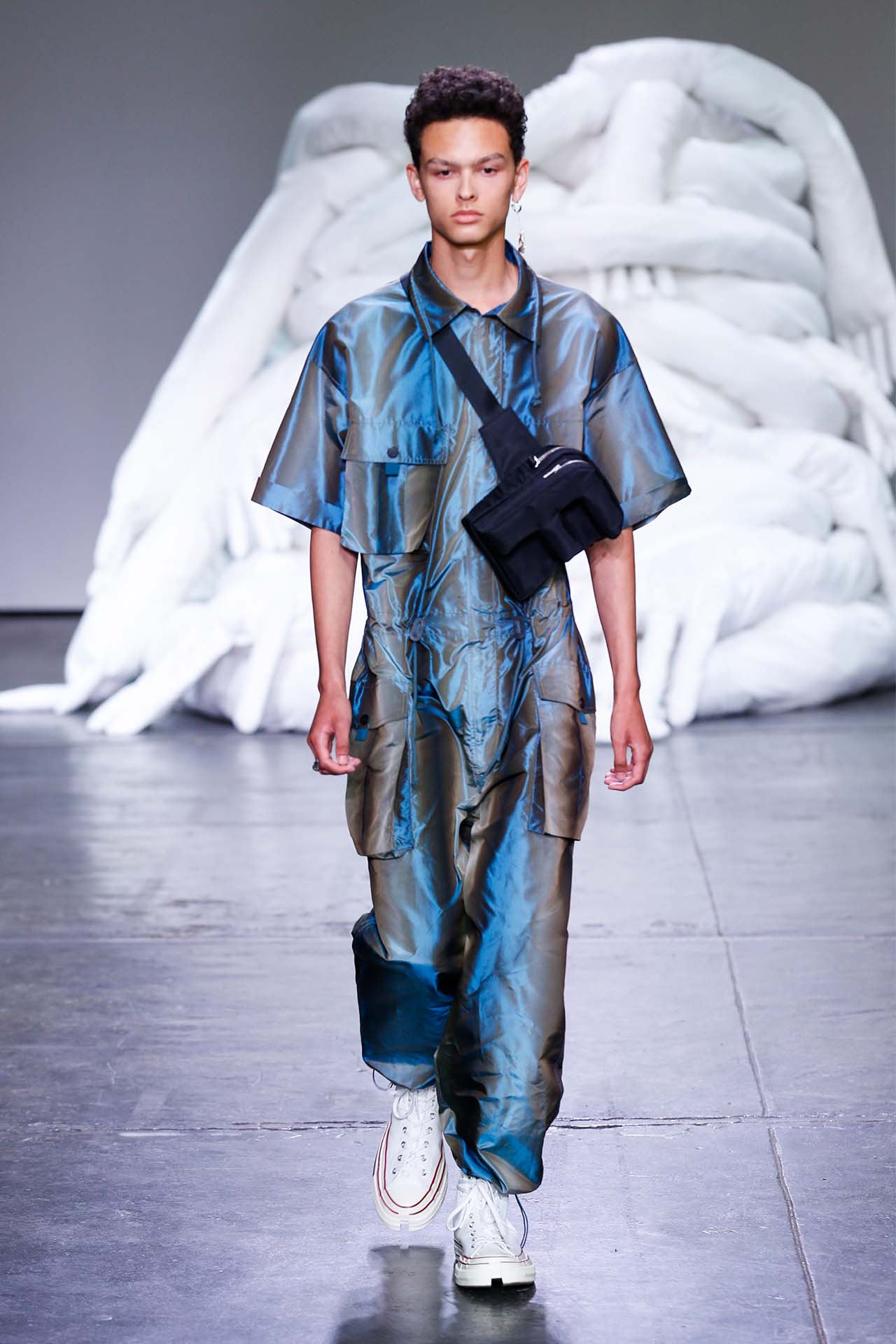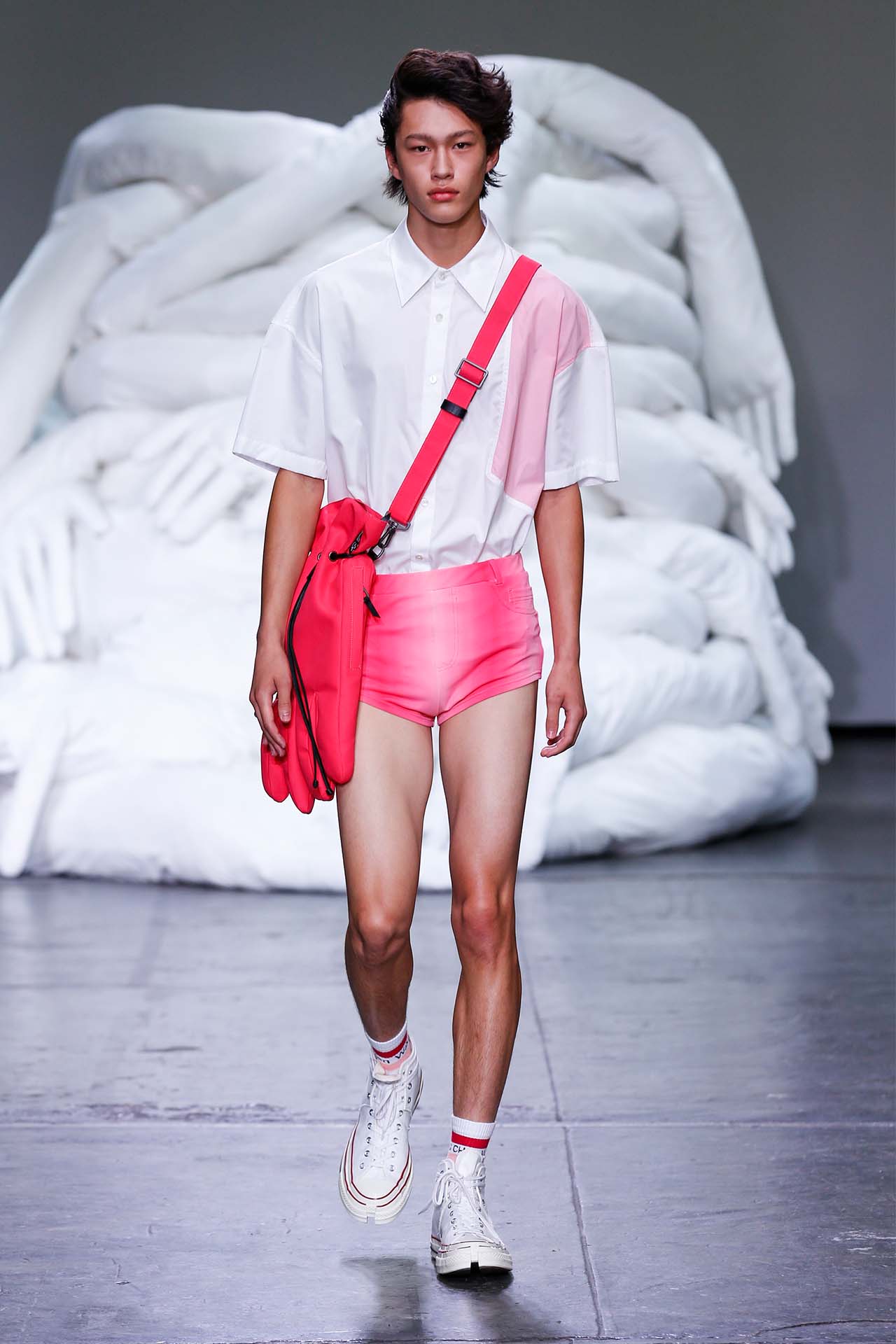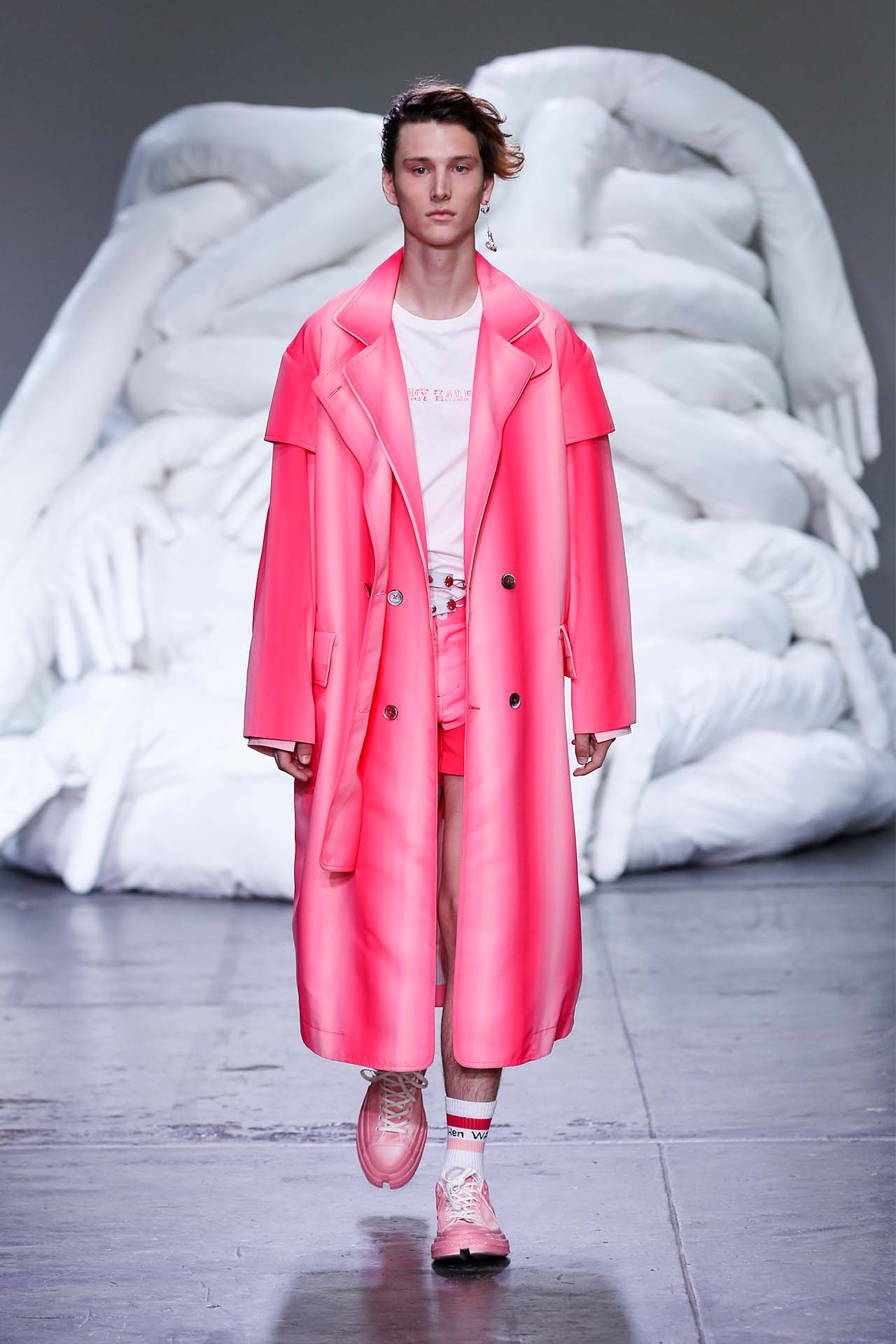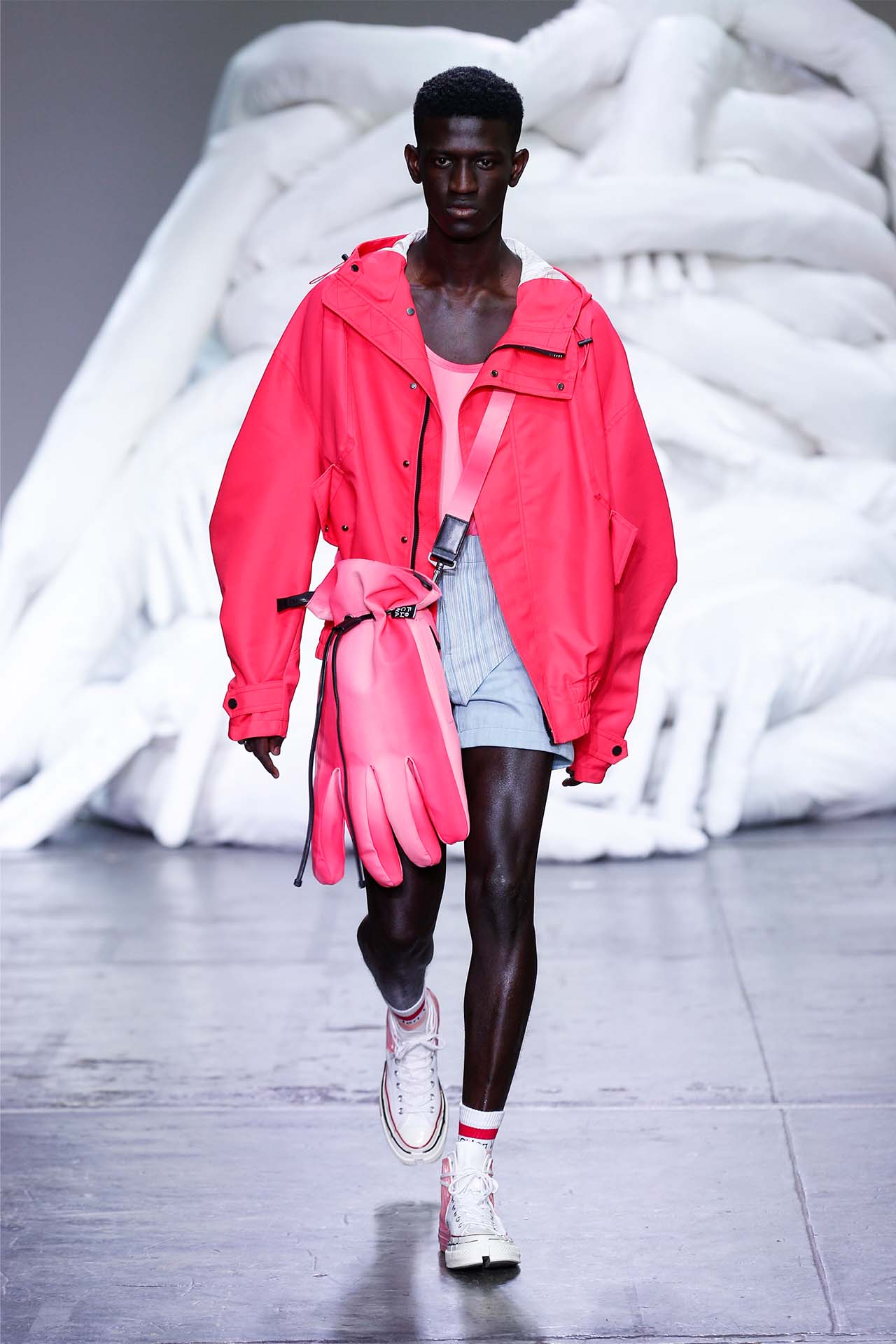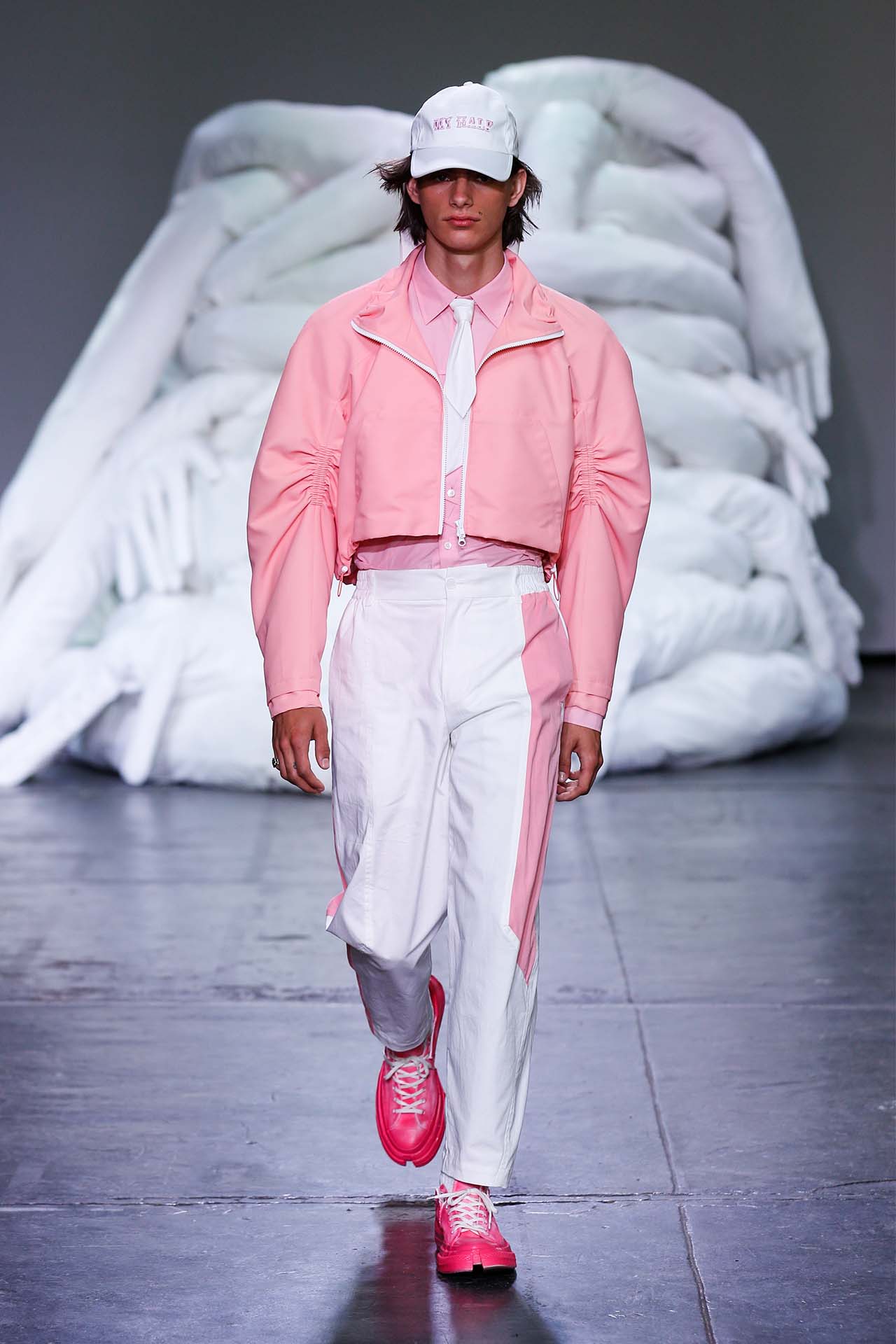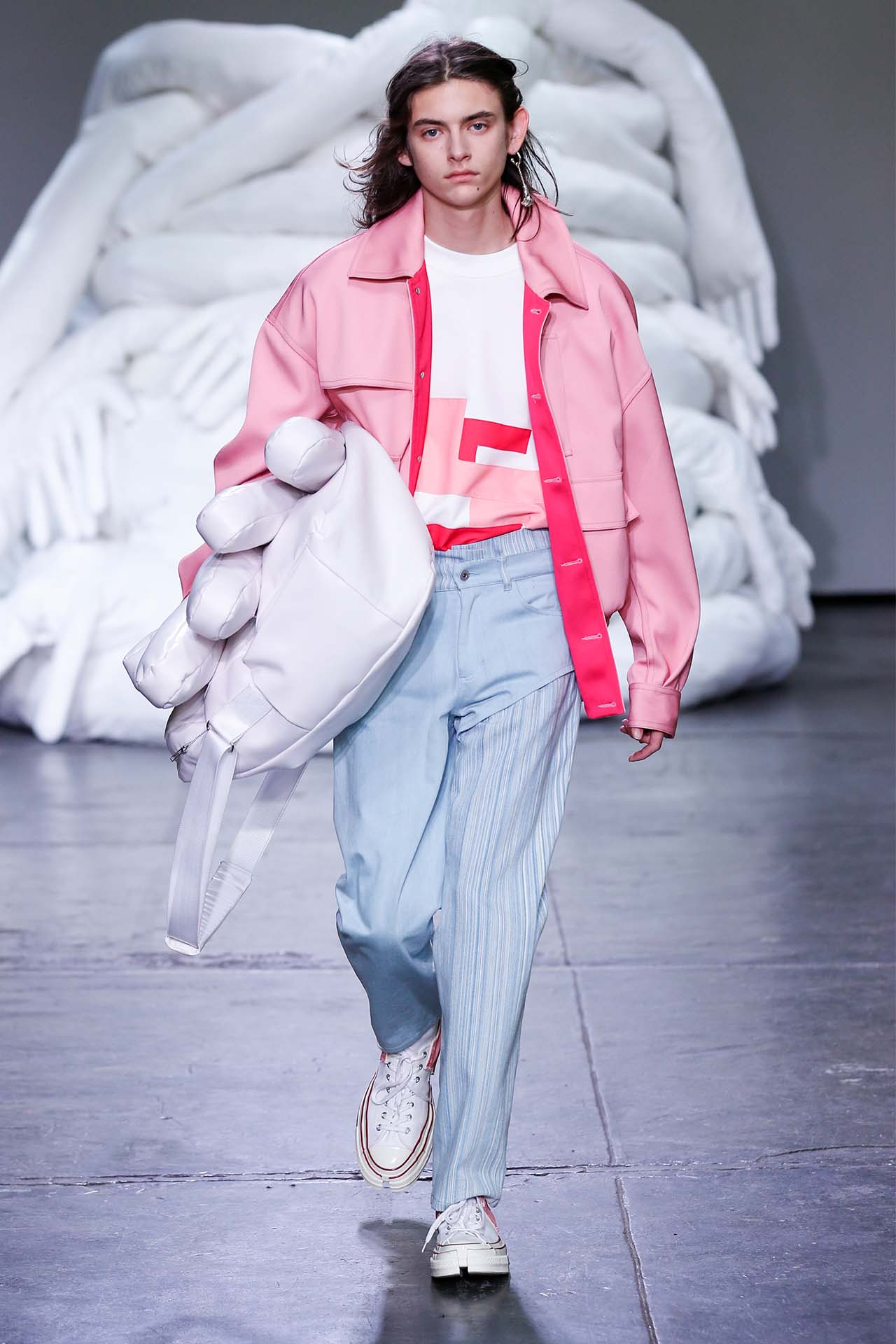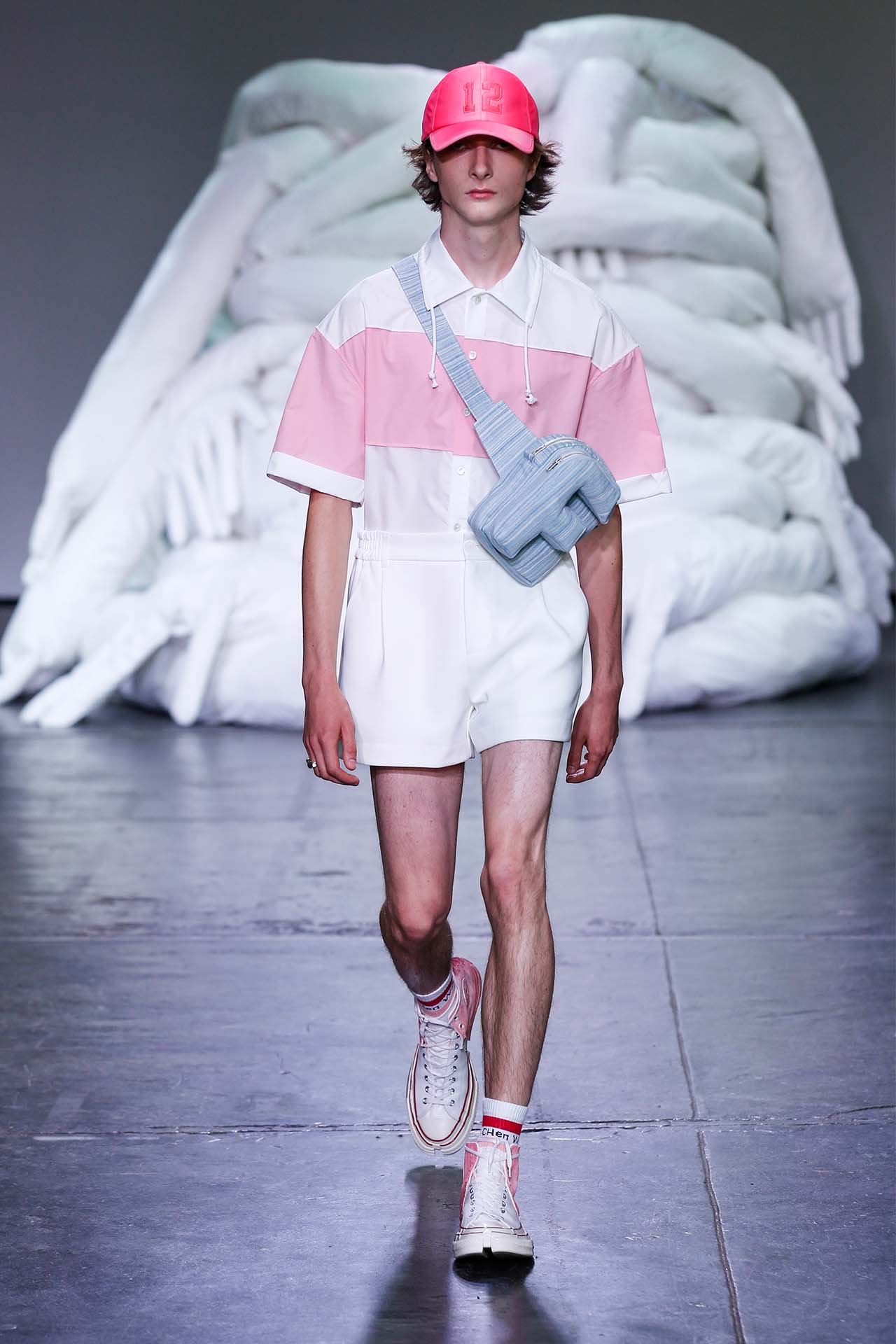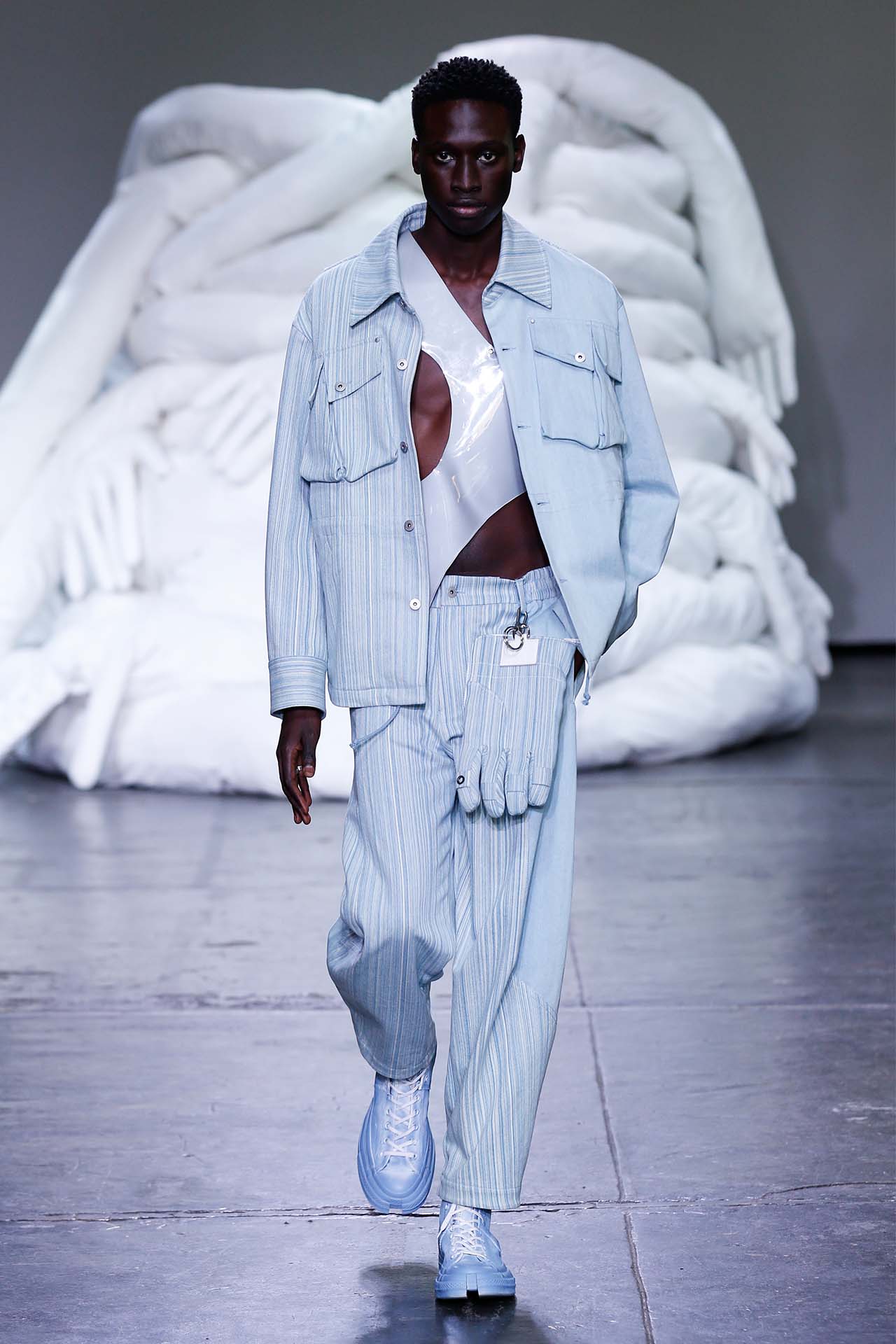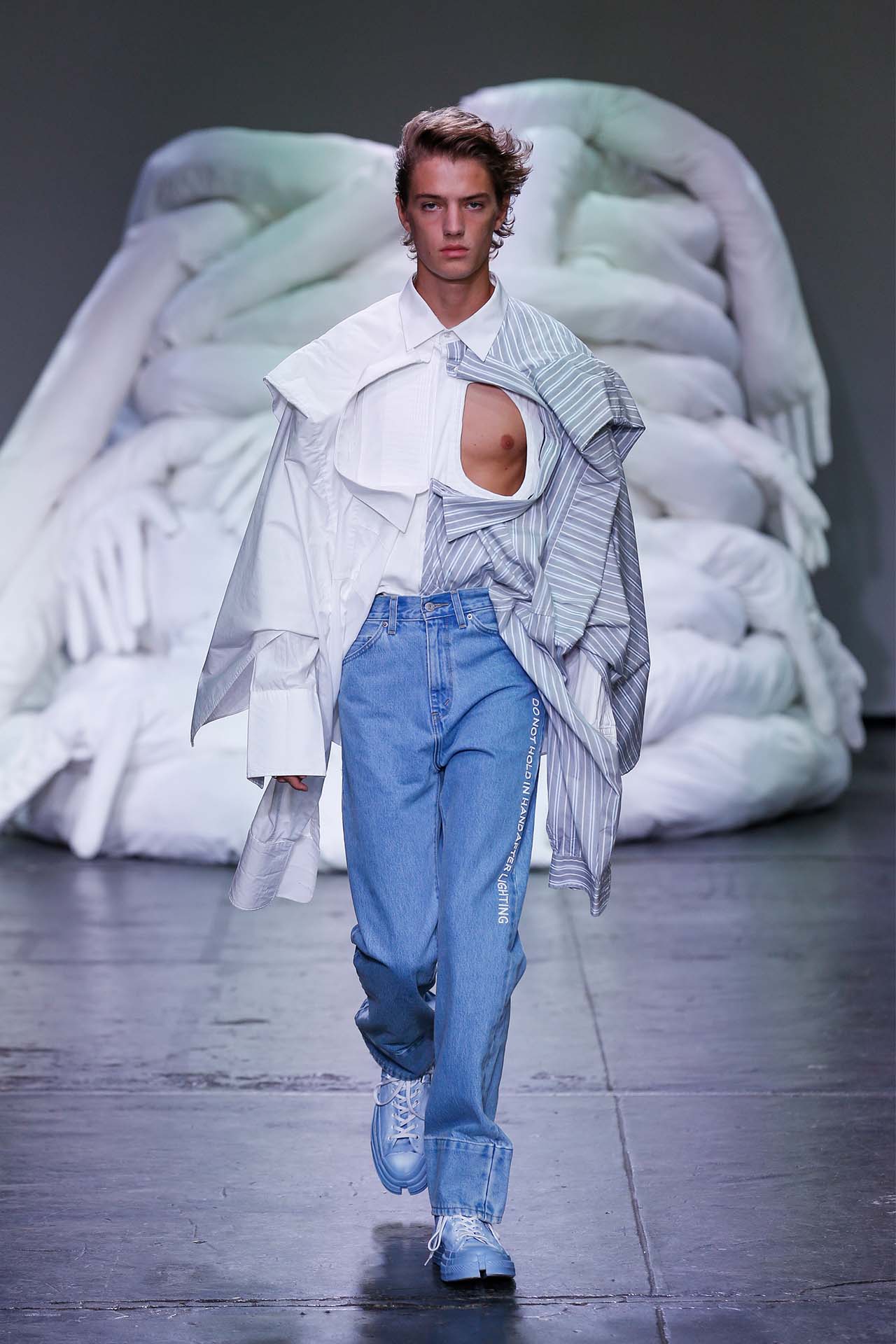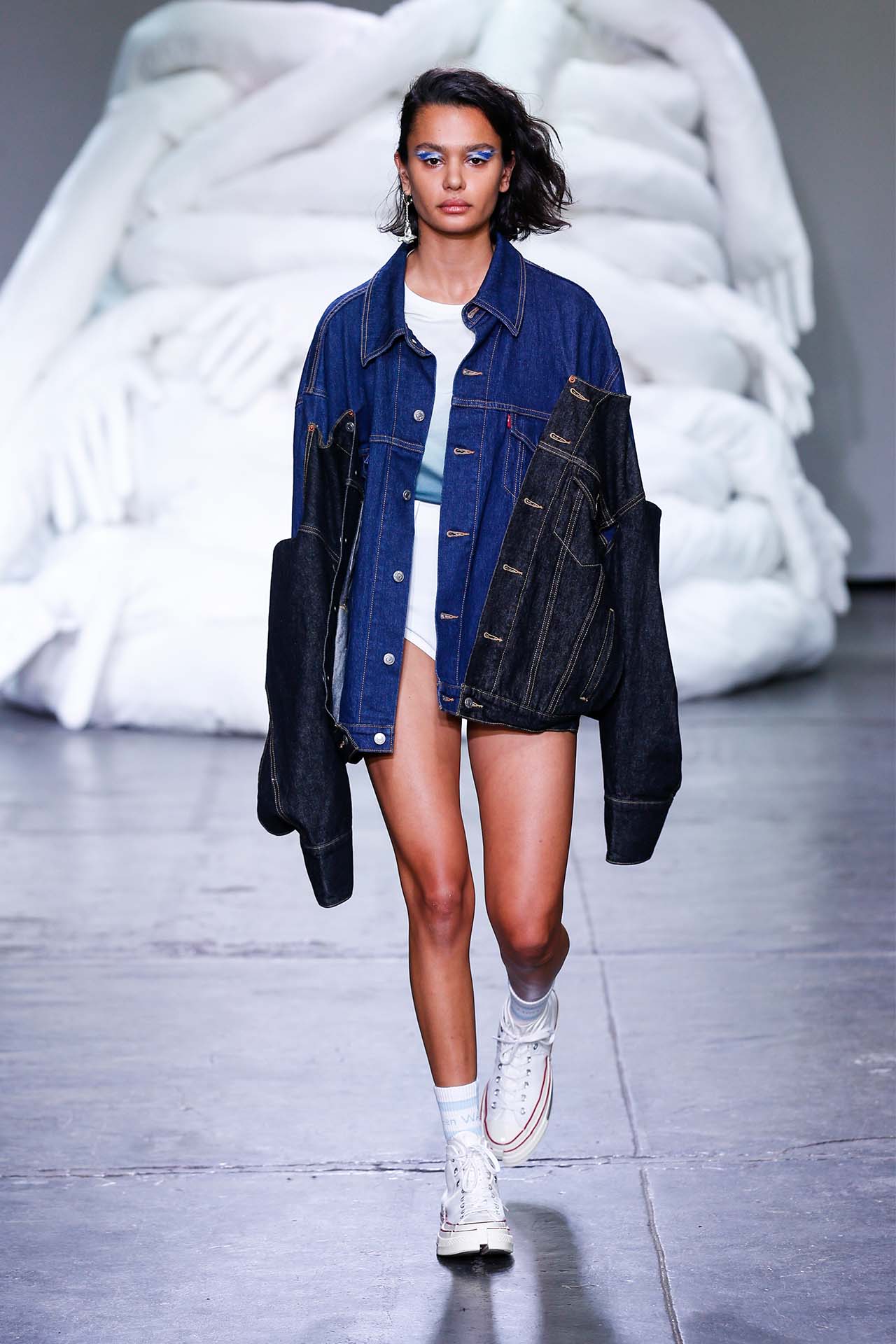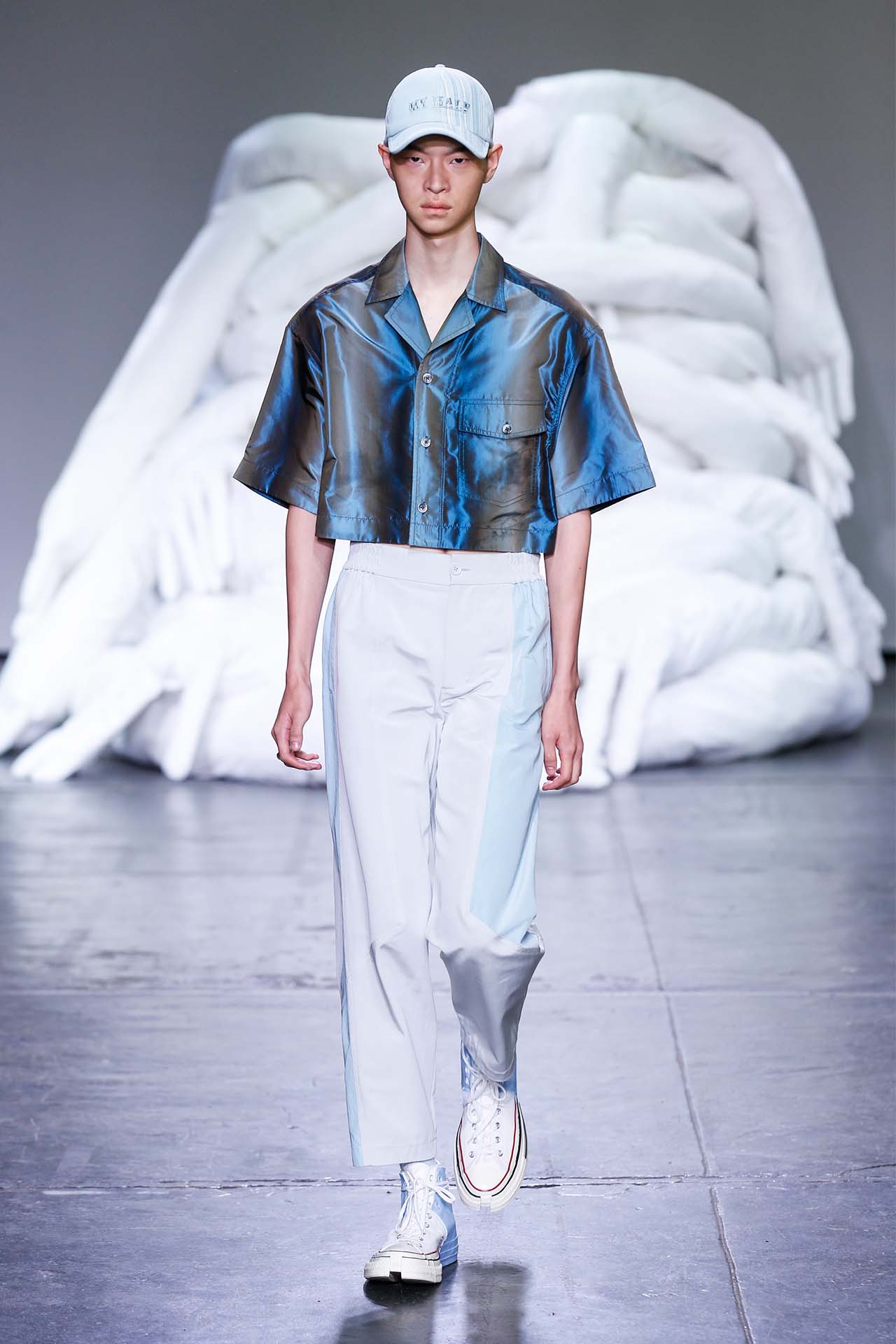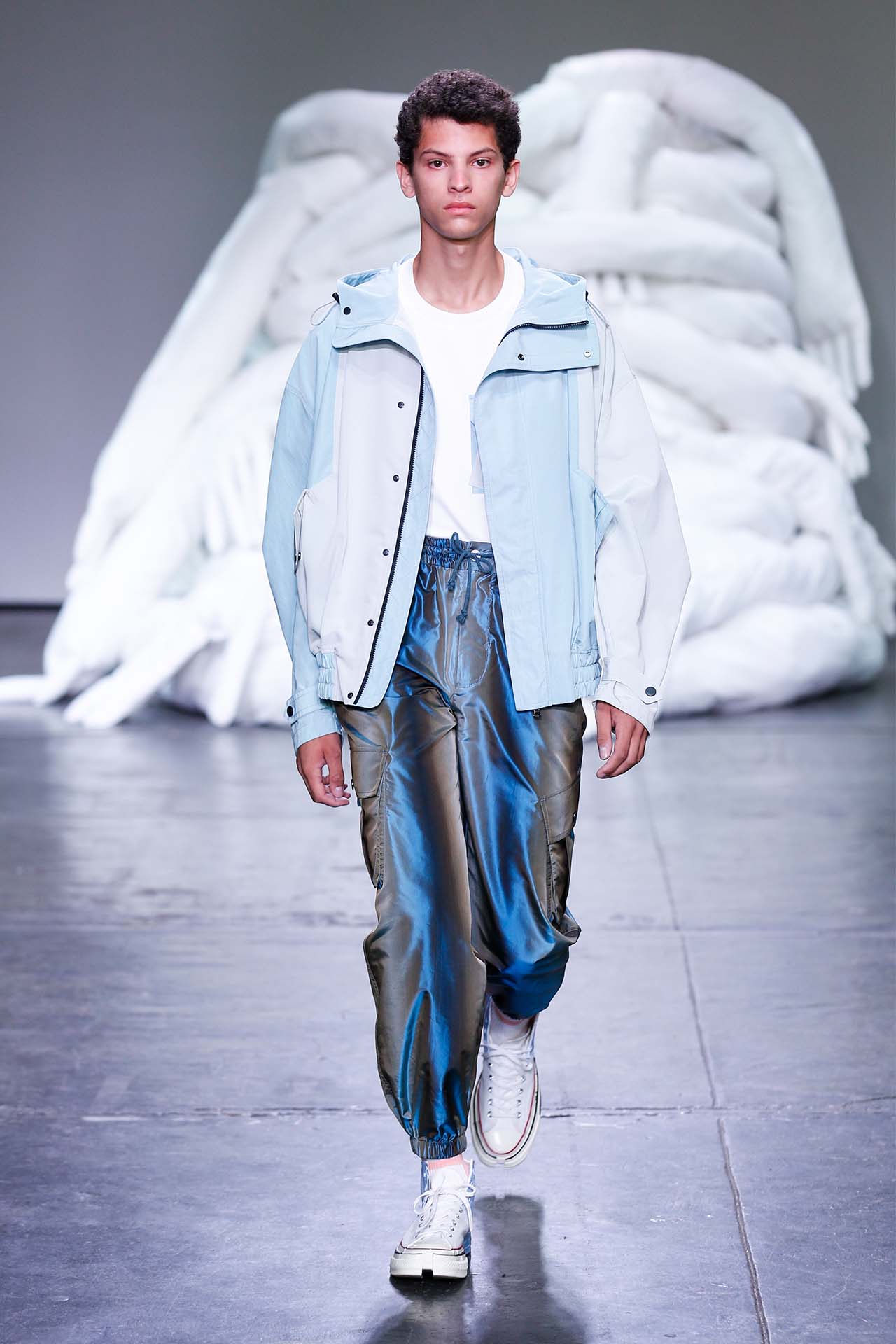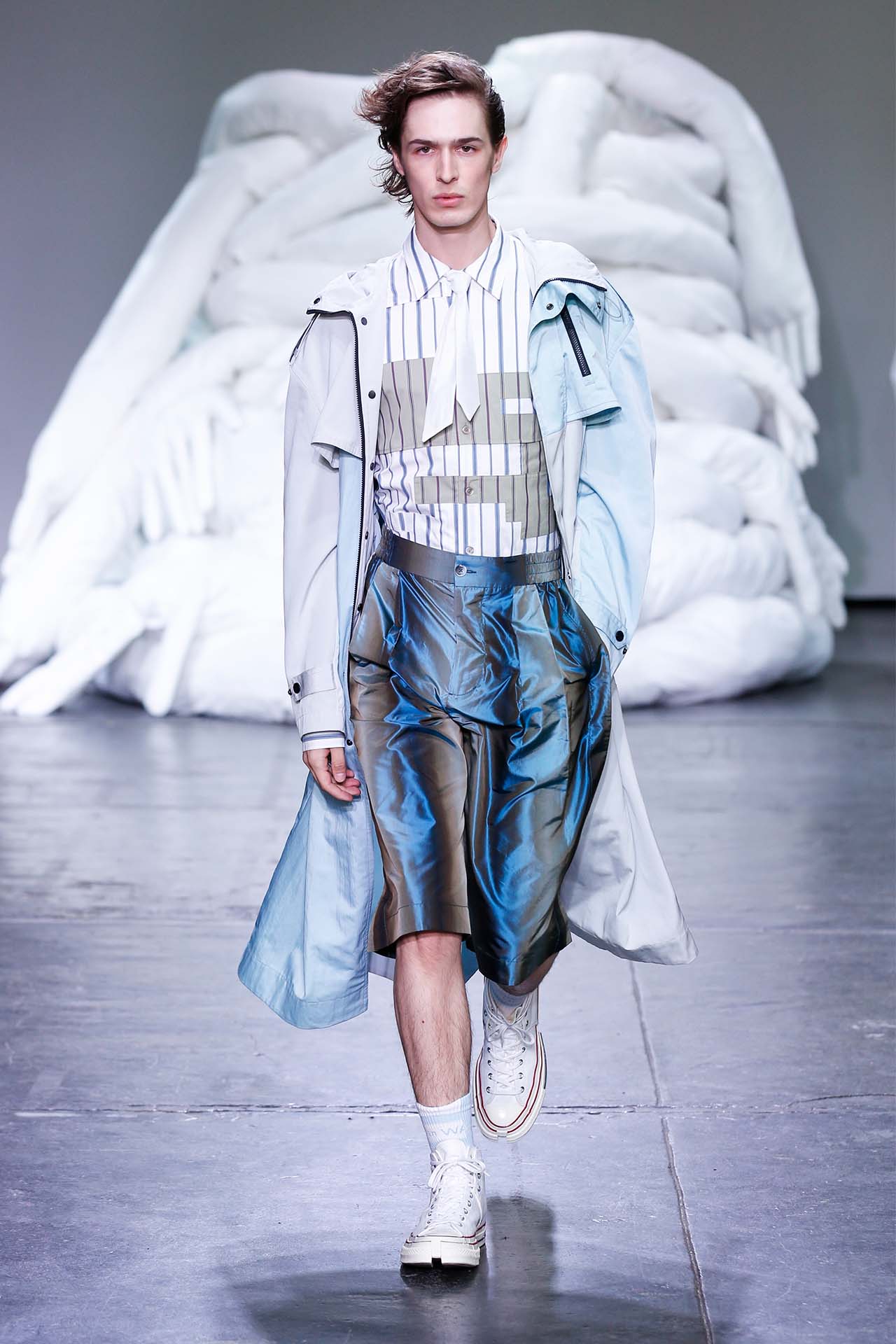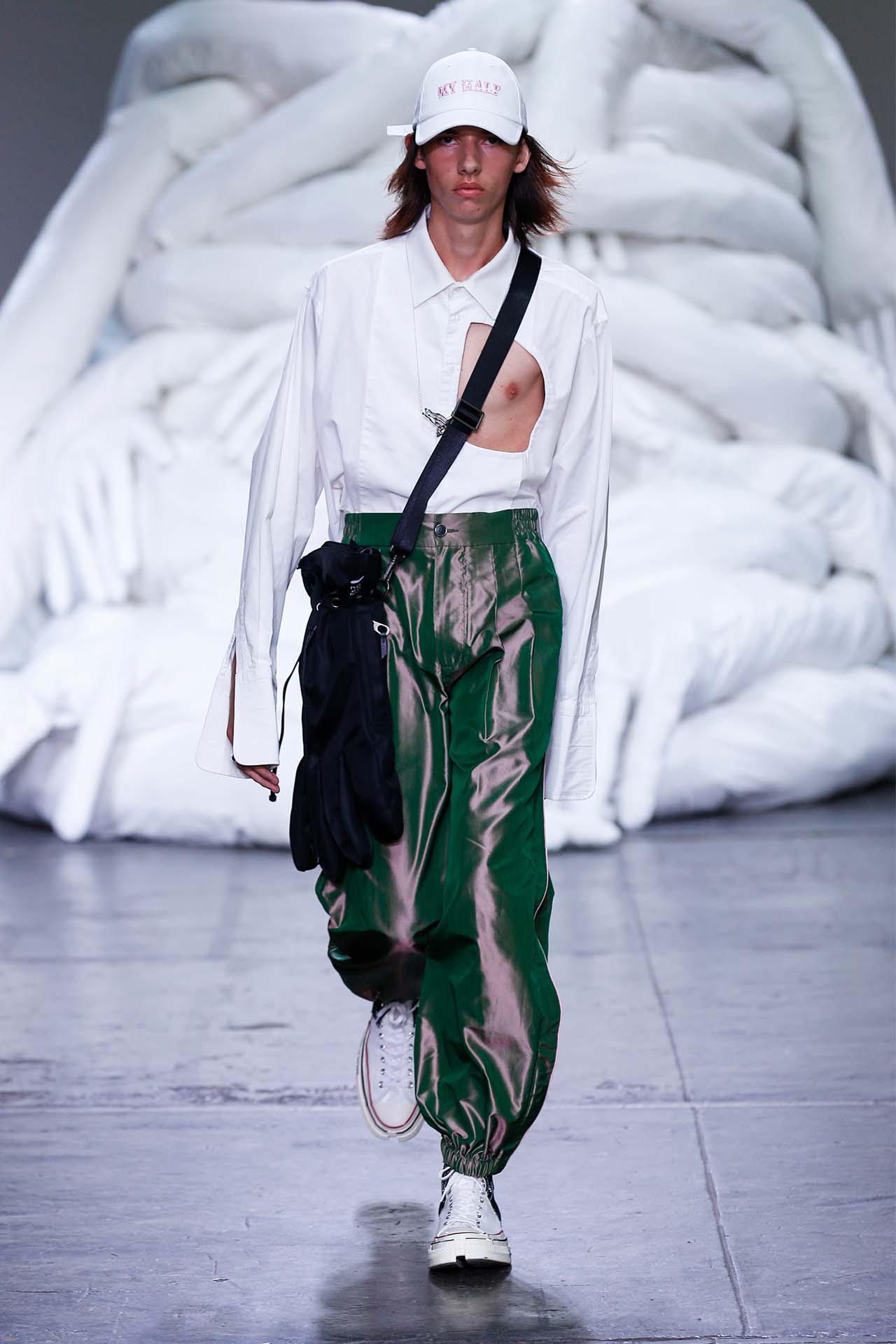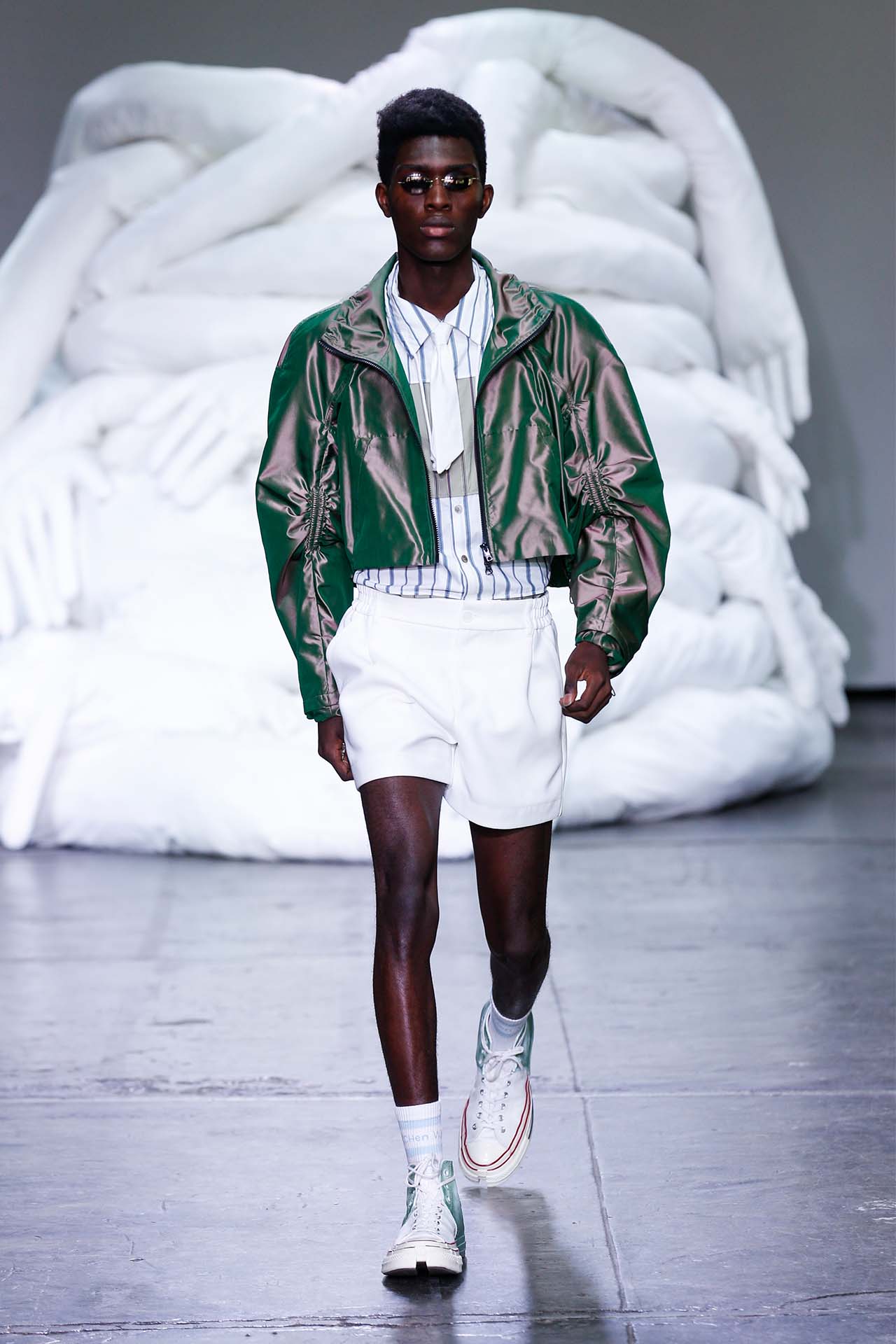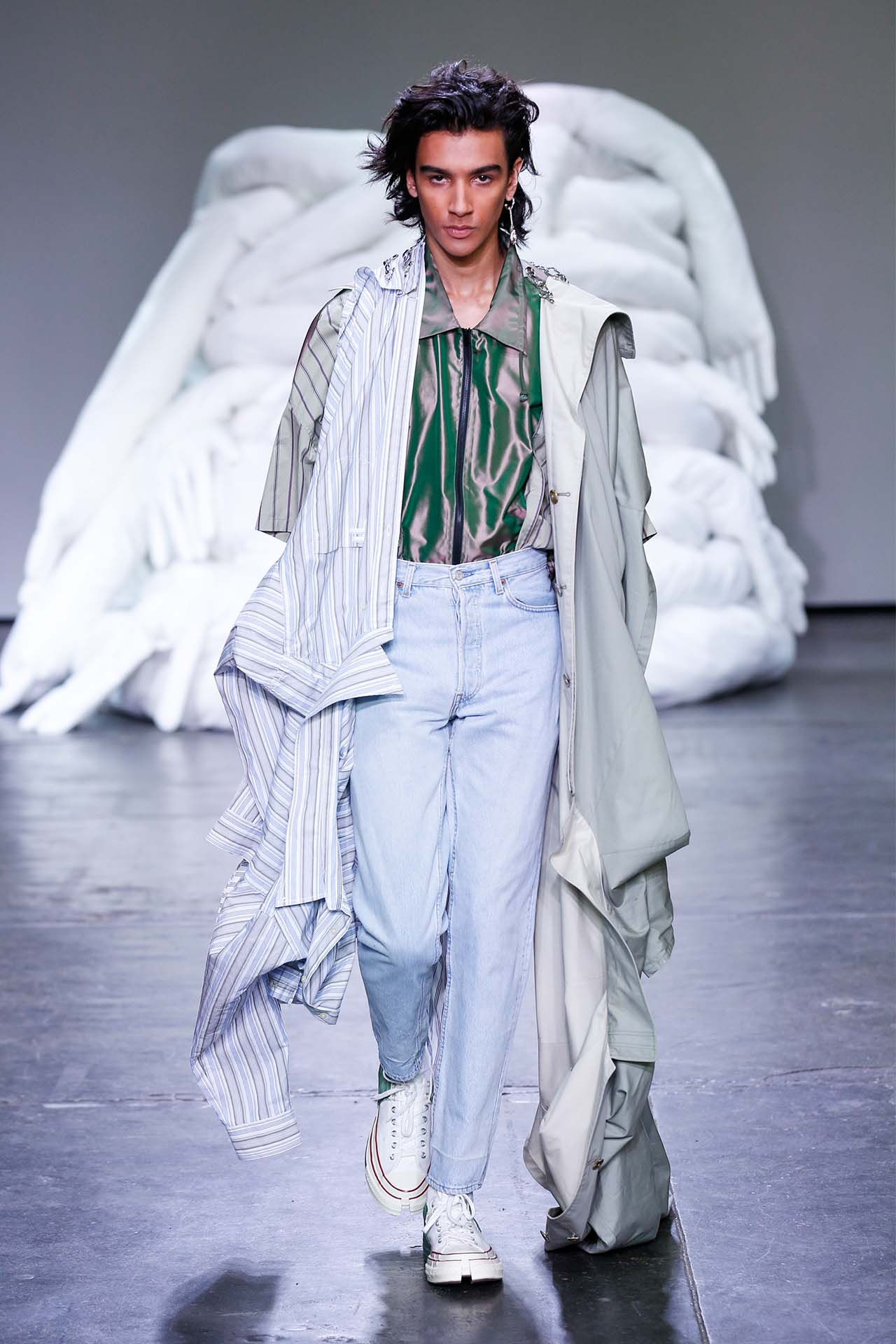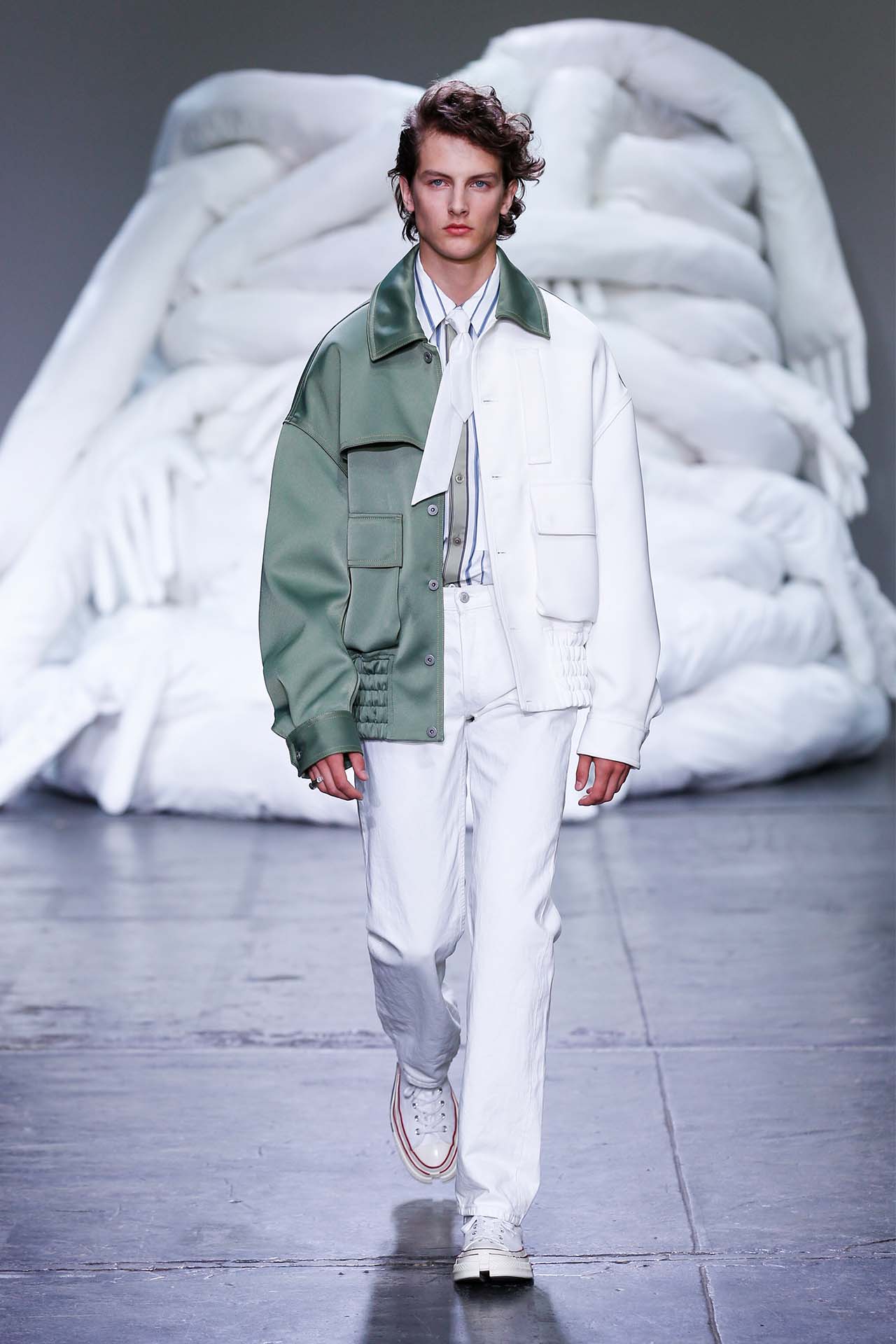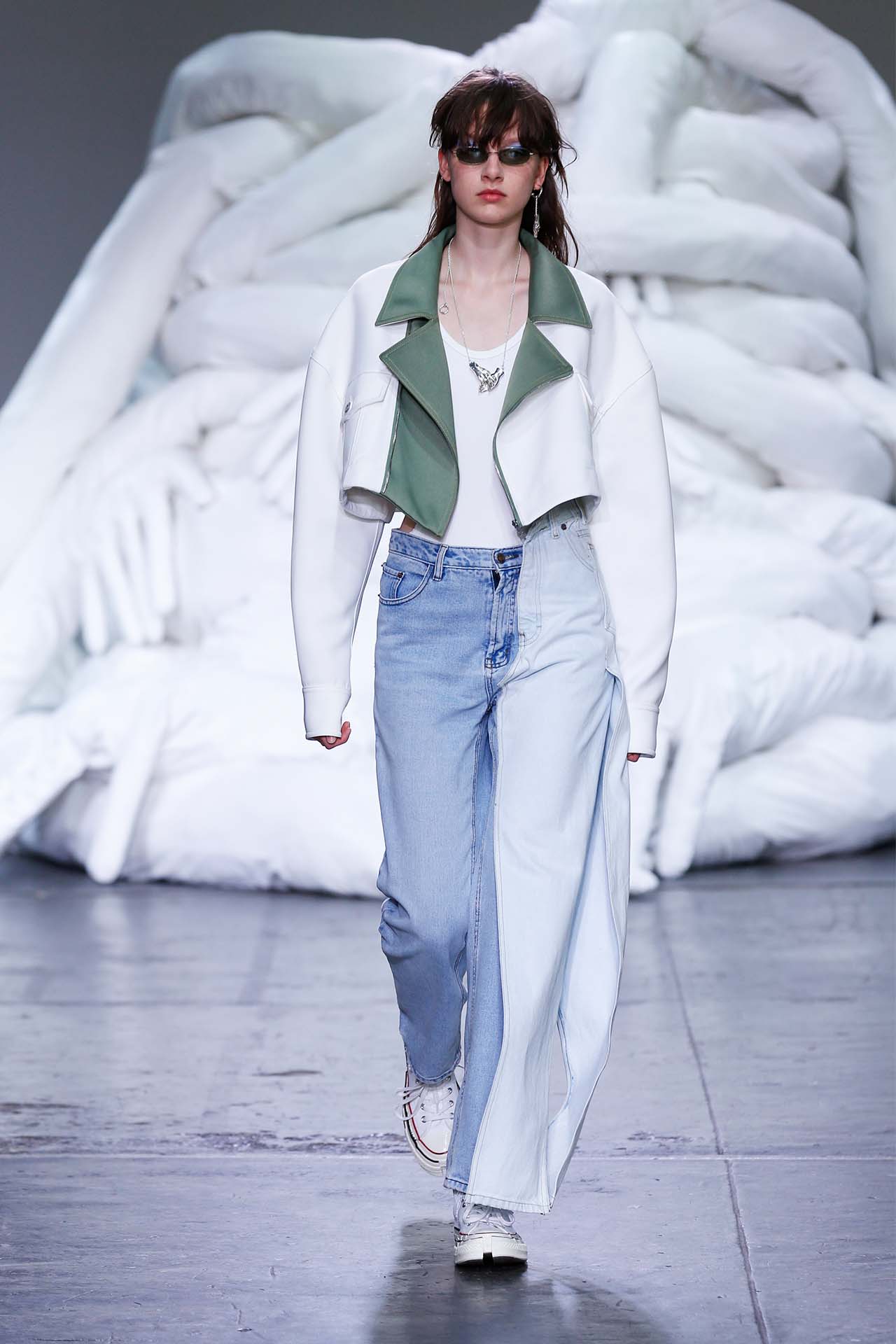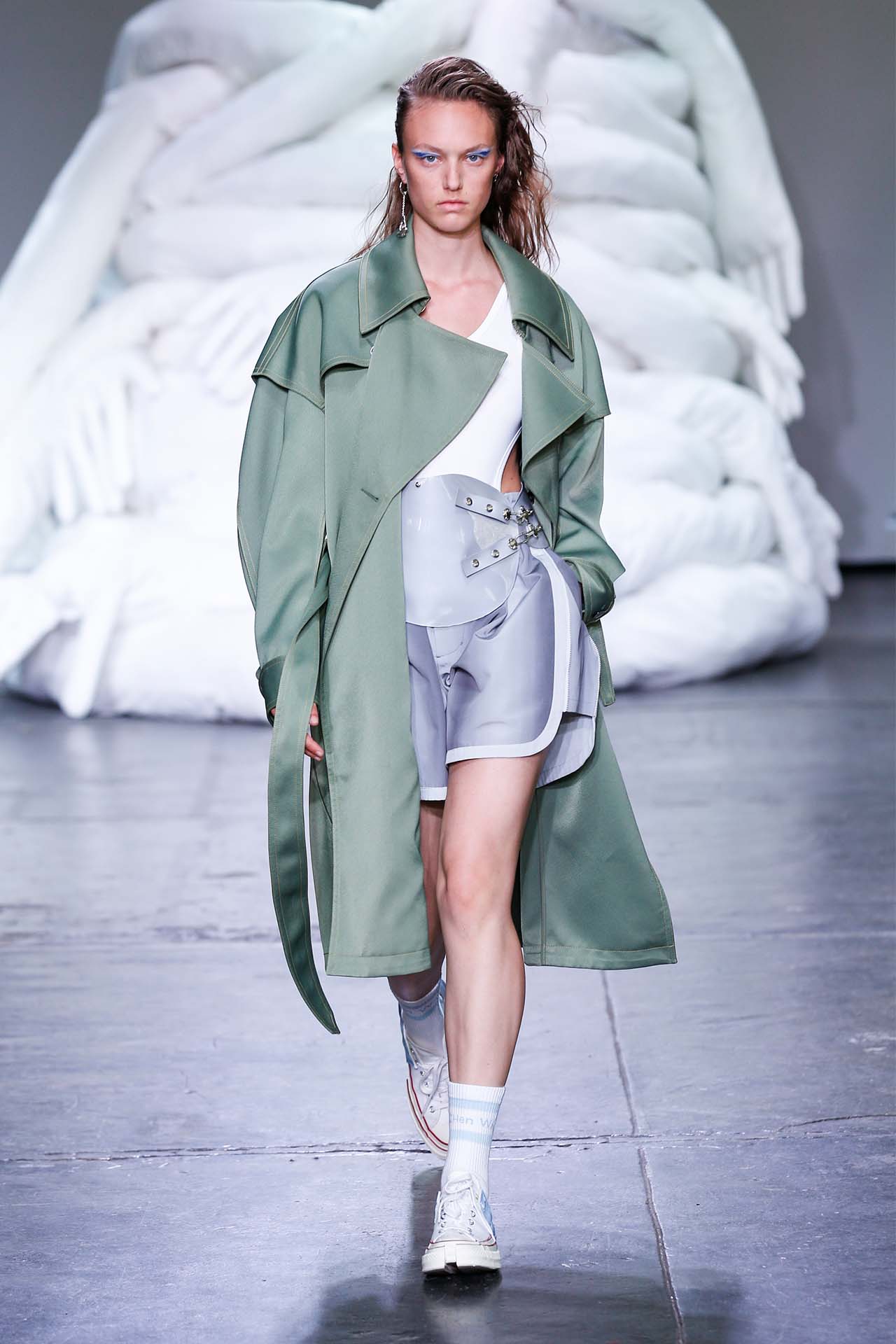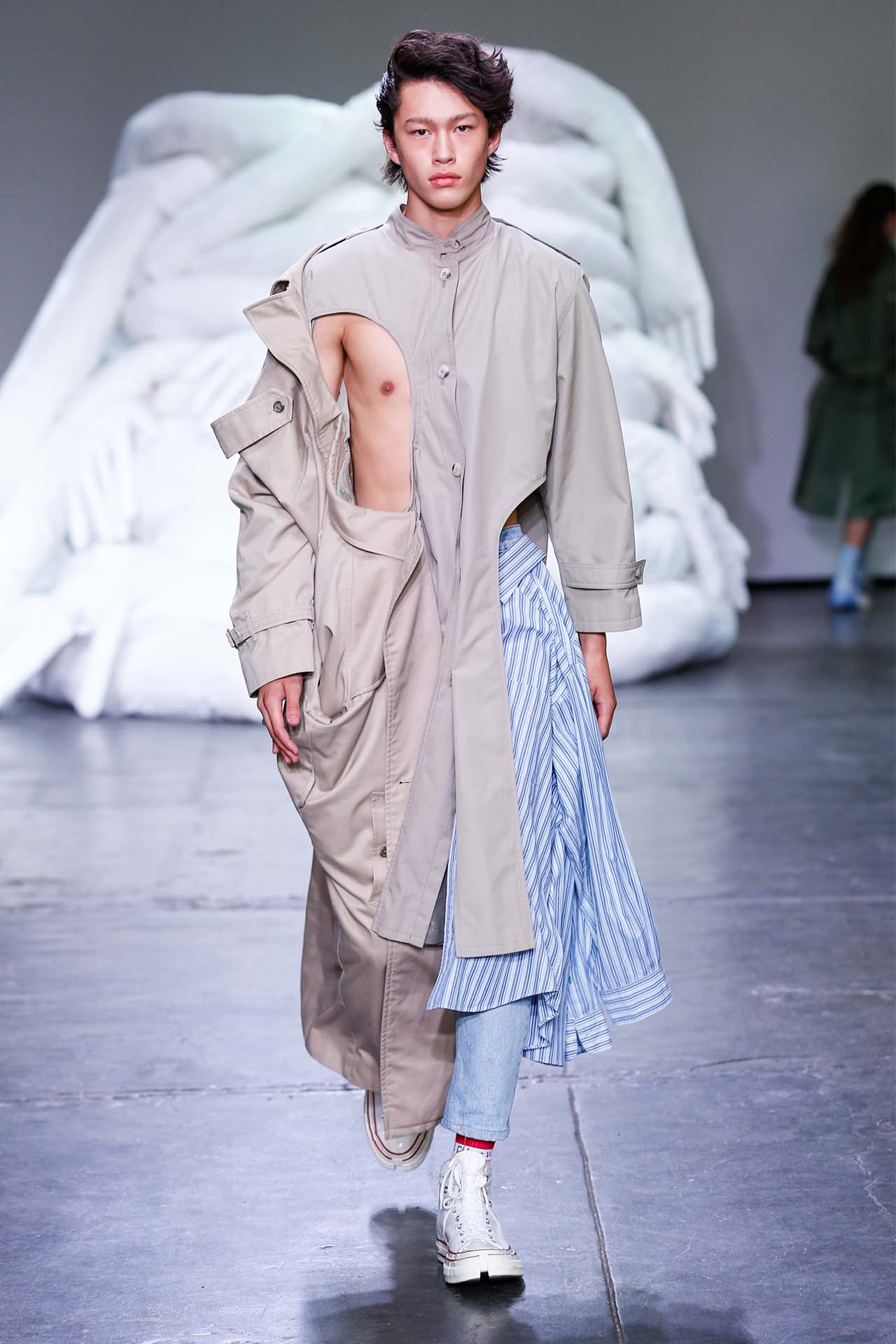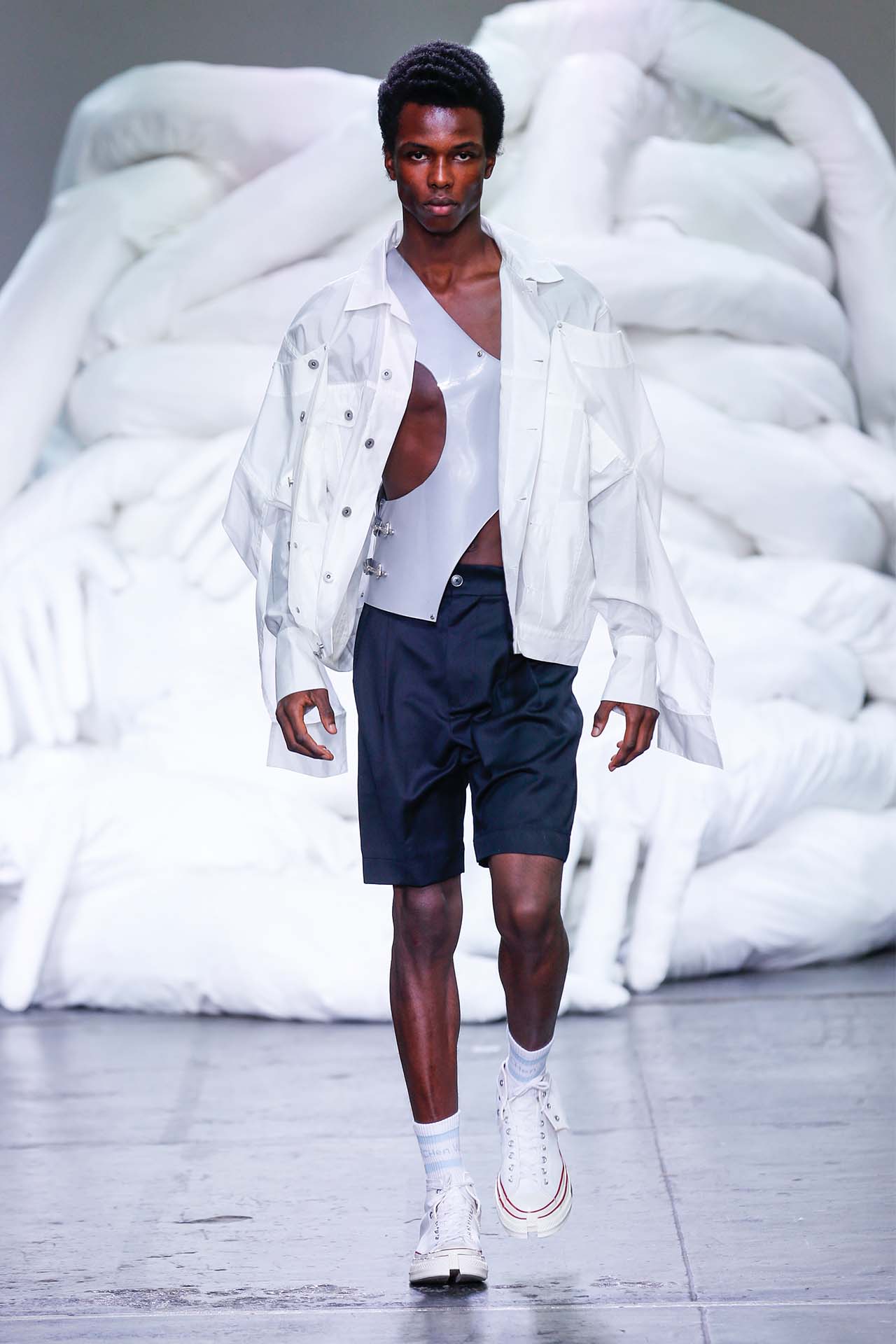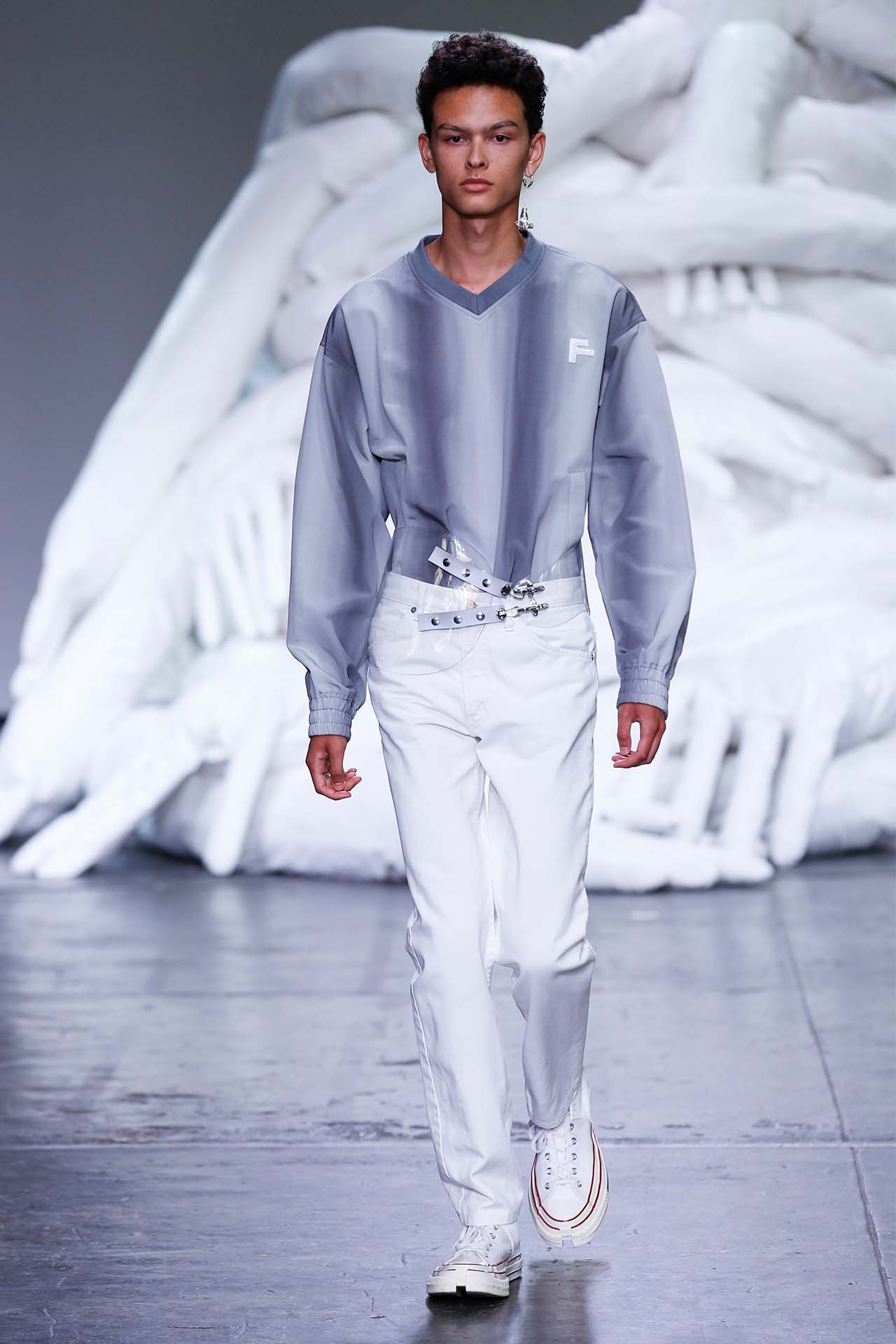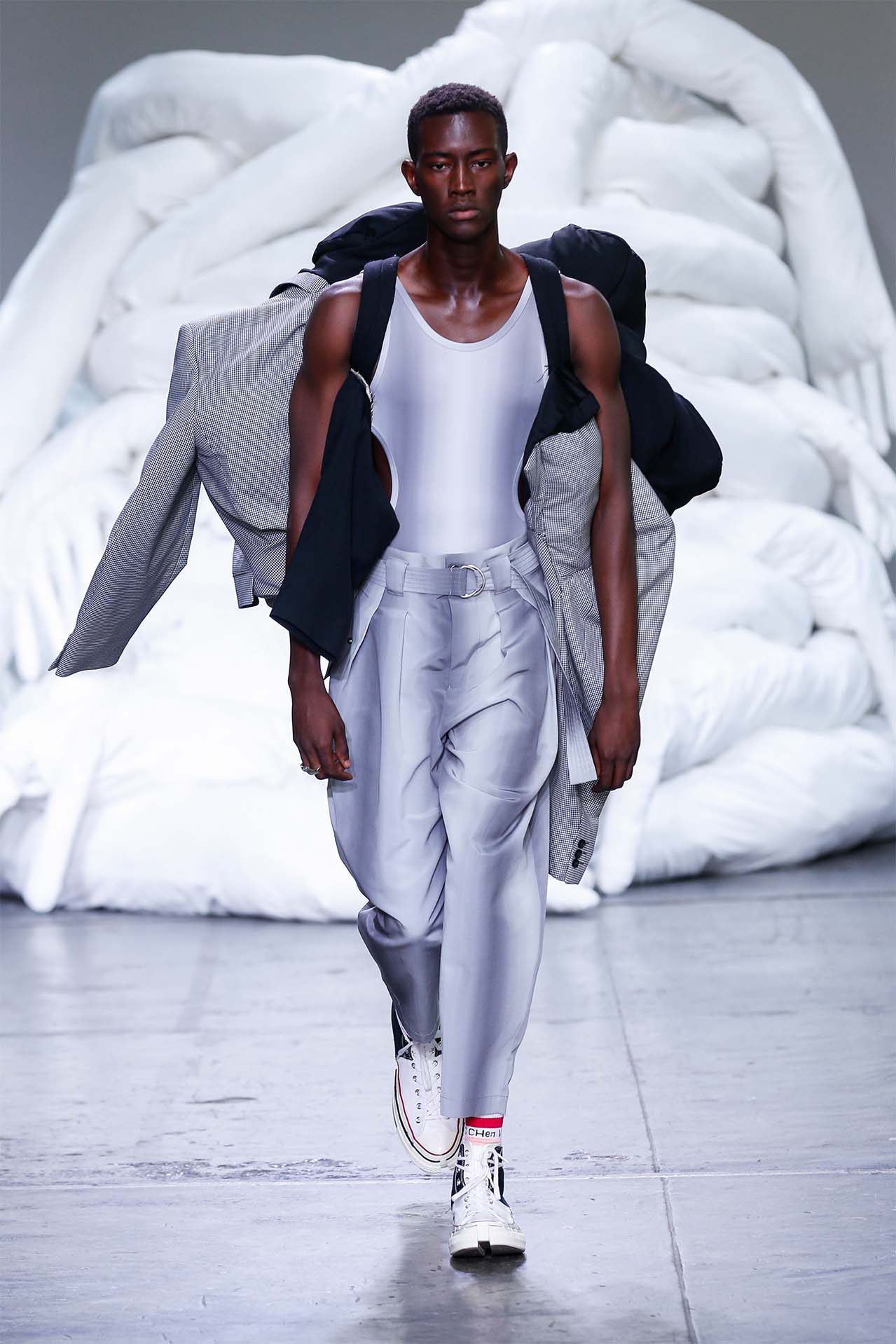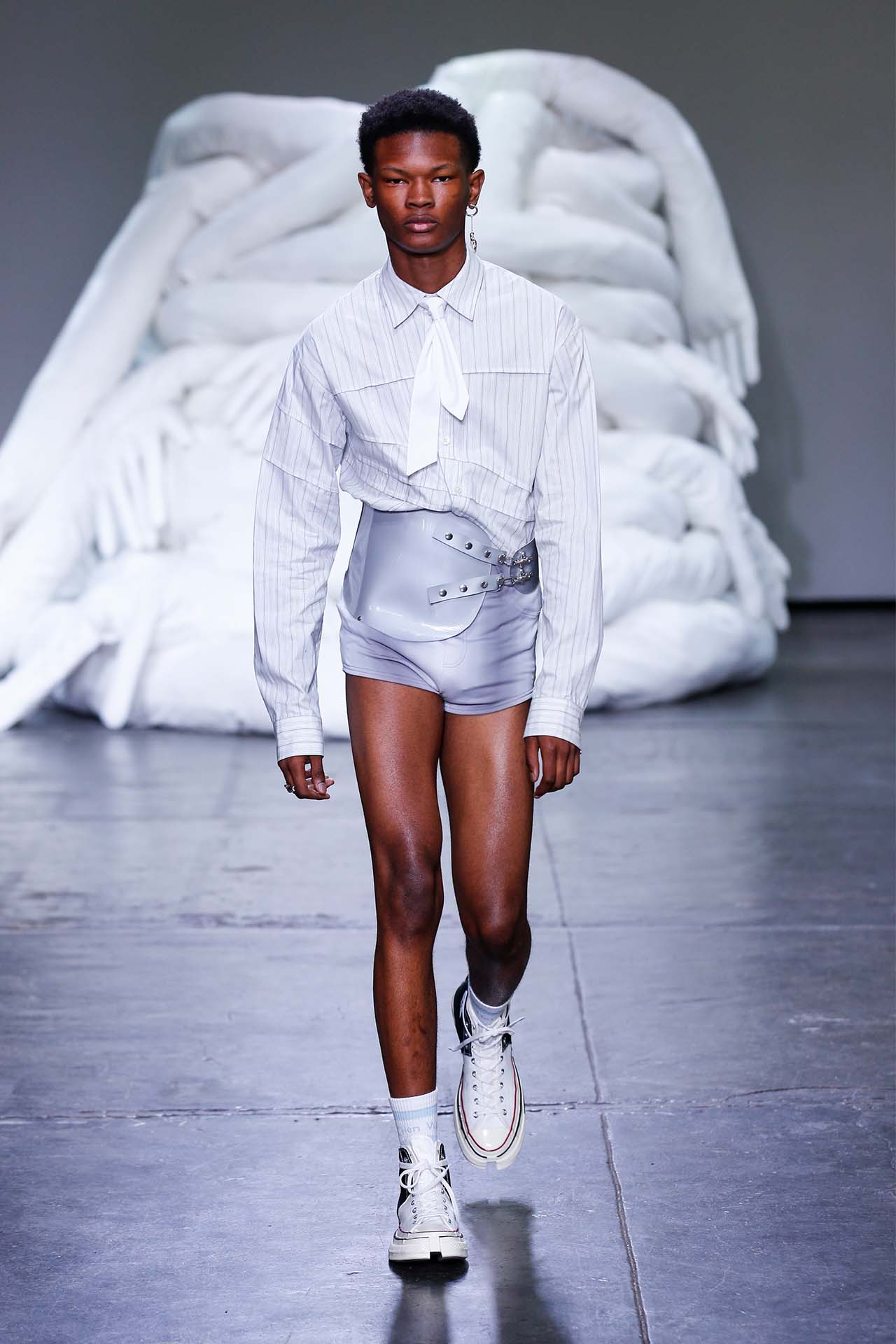 Spring Summer 2019 Runway Show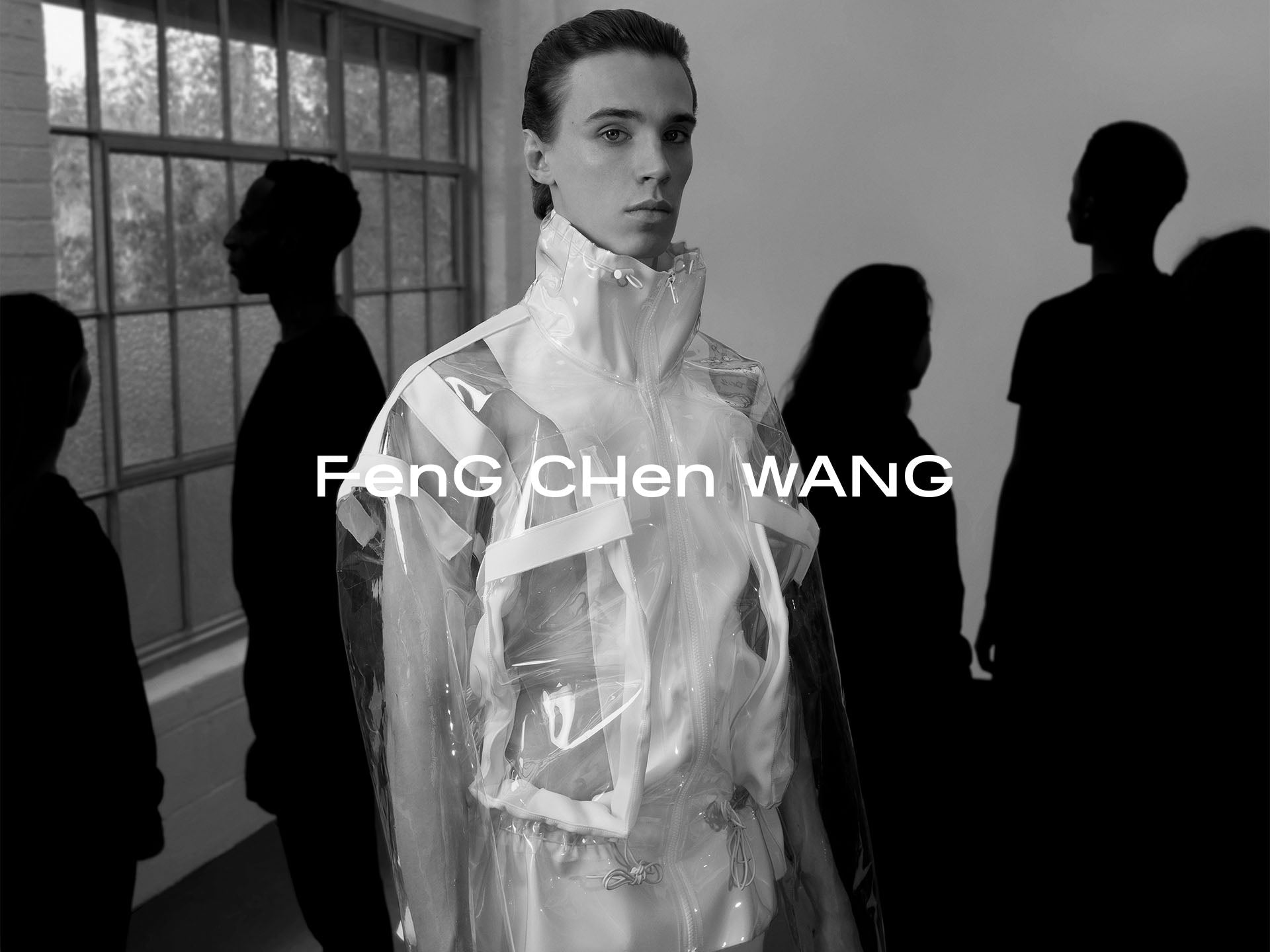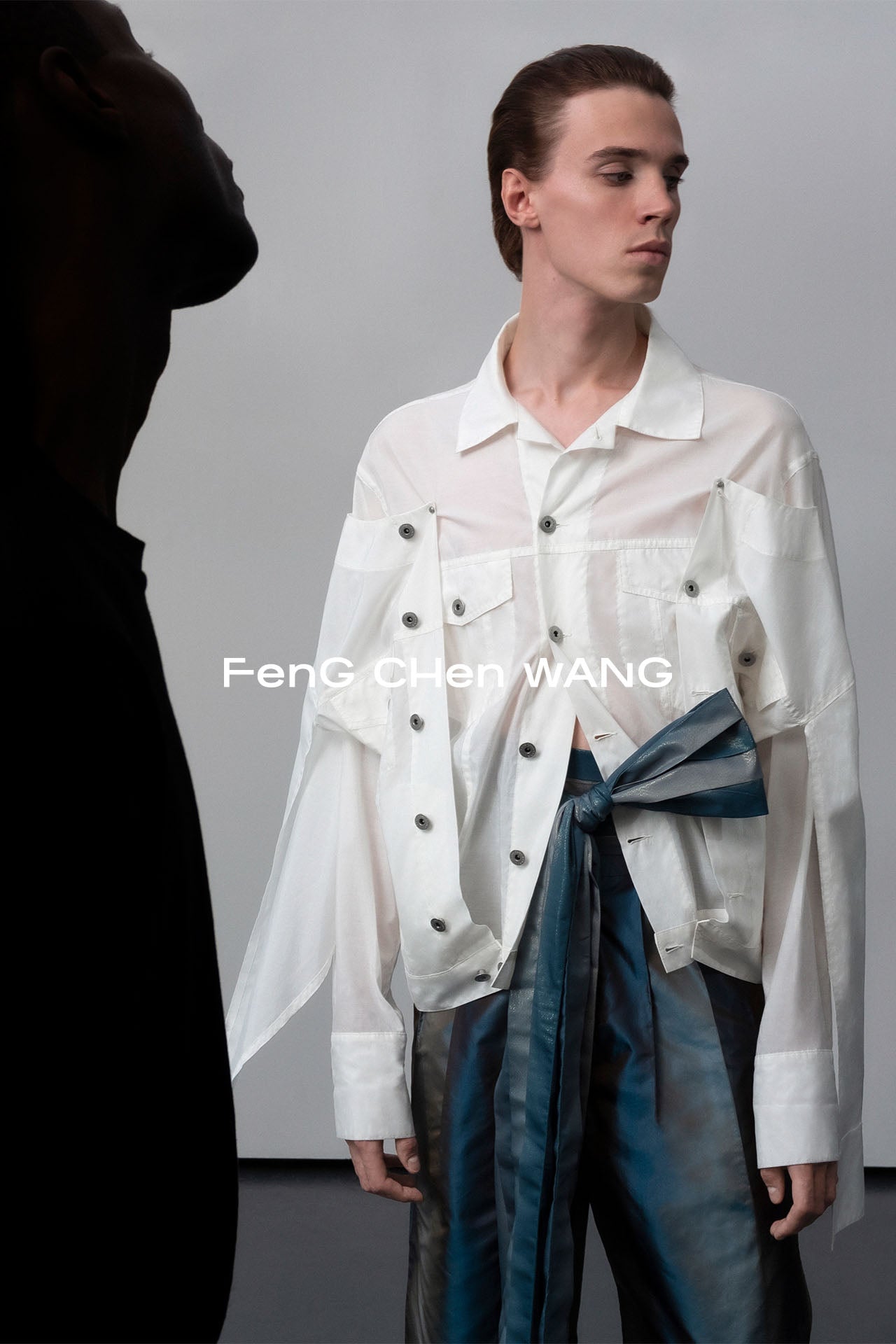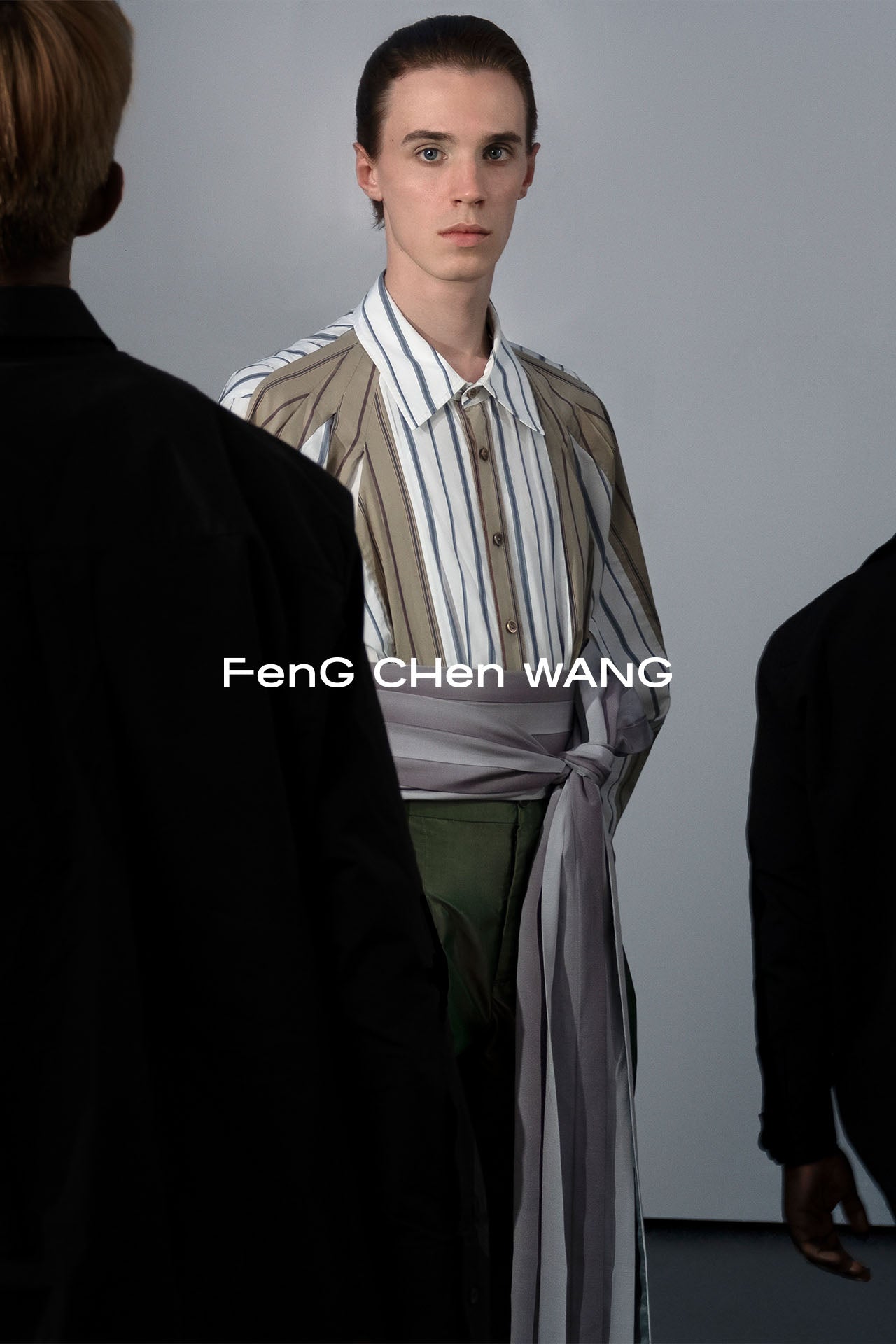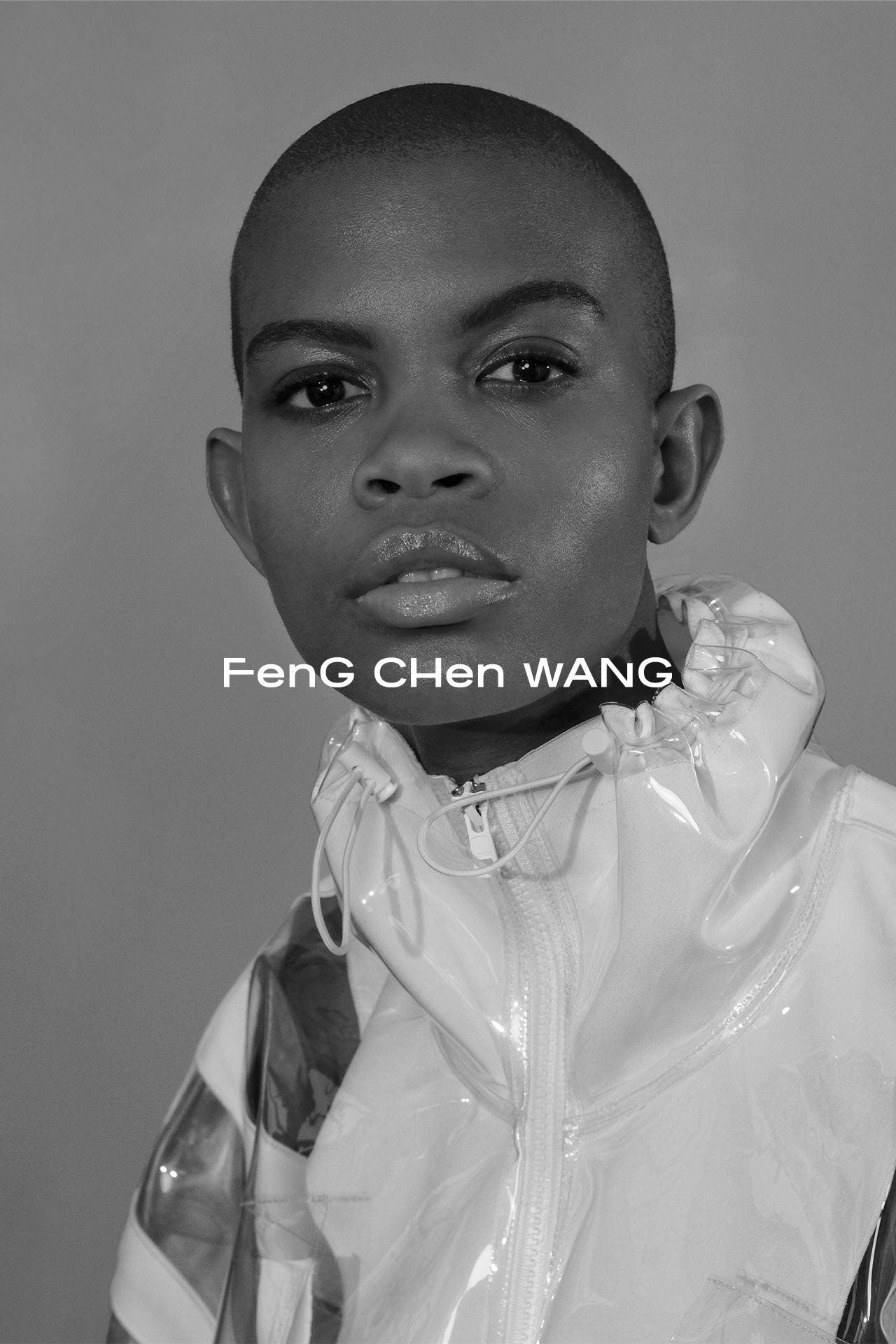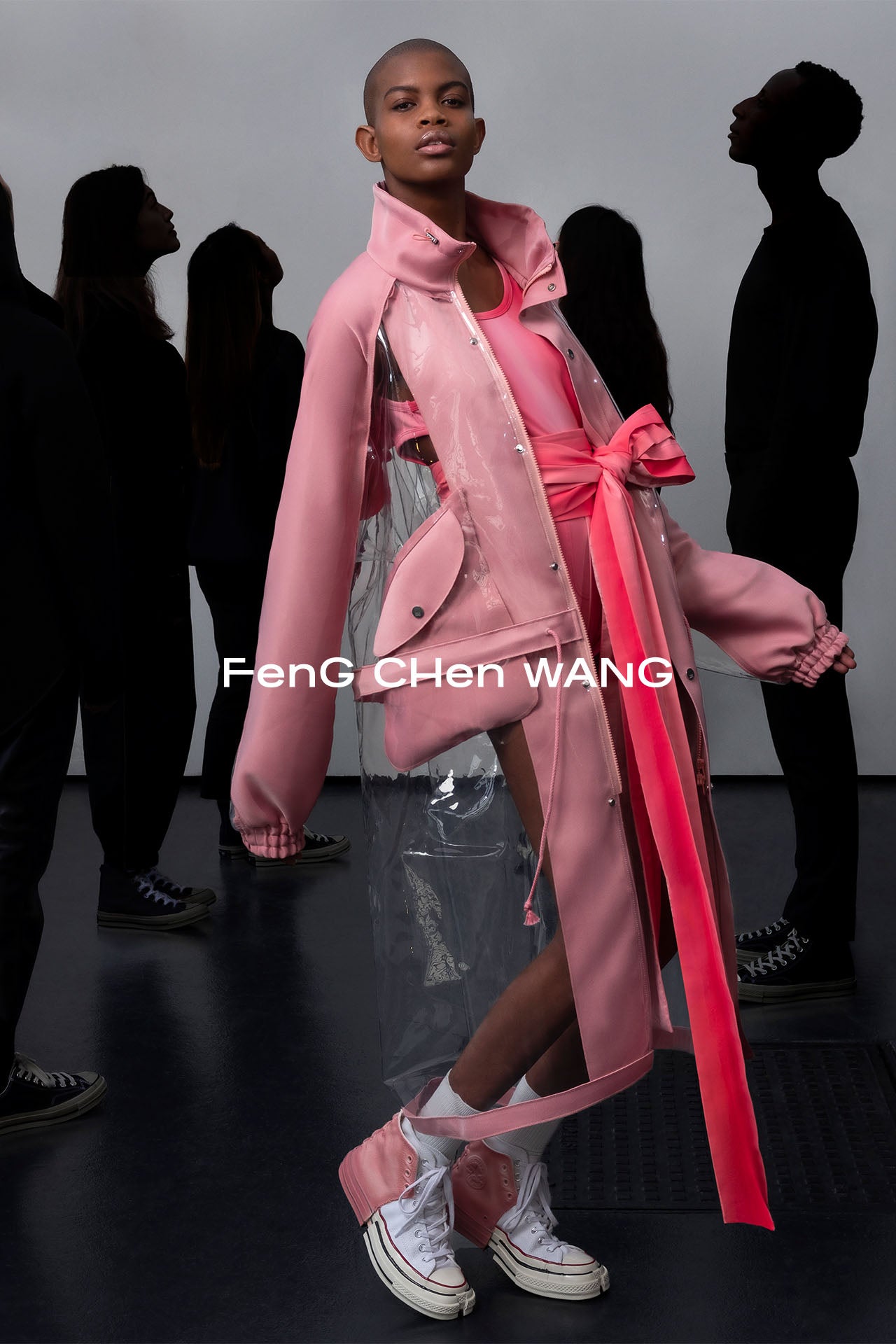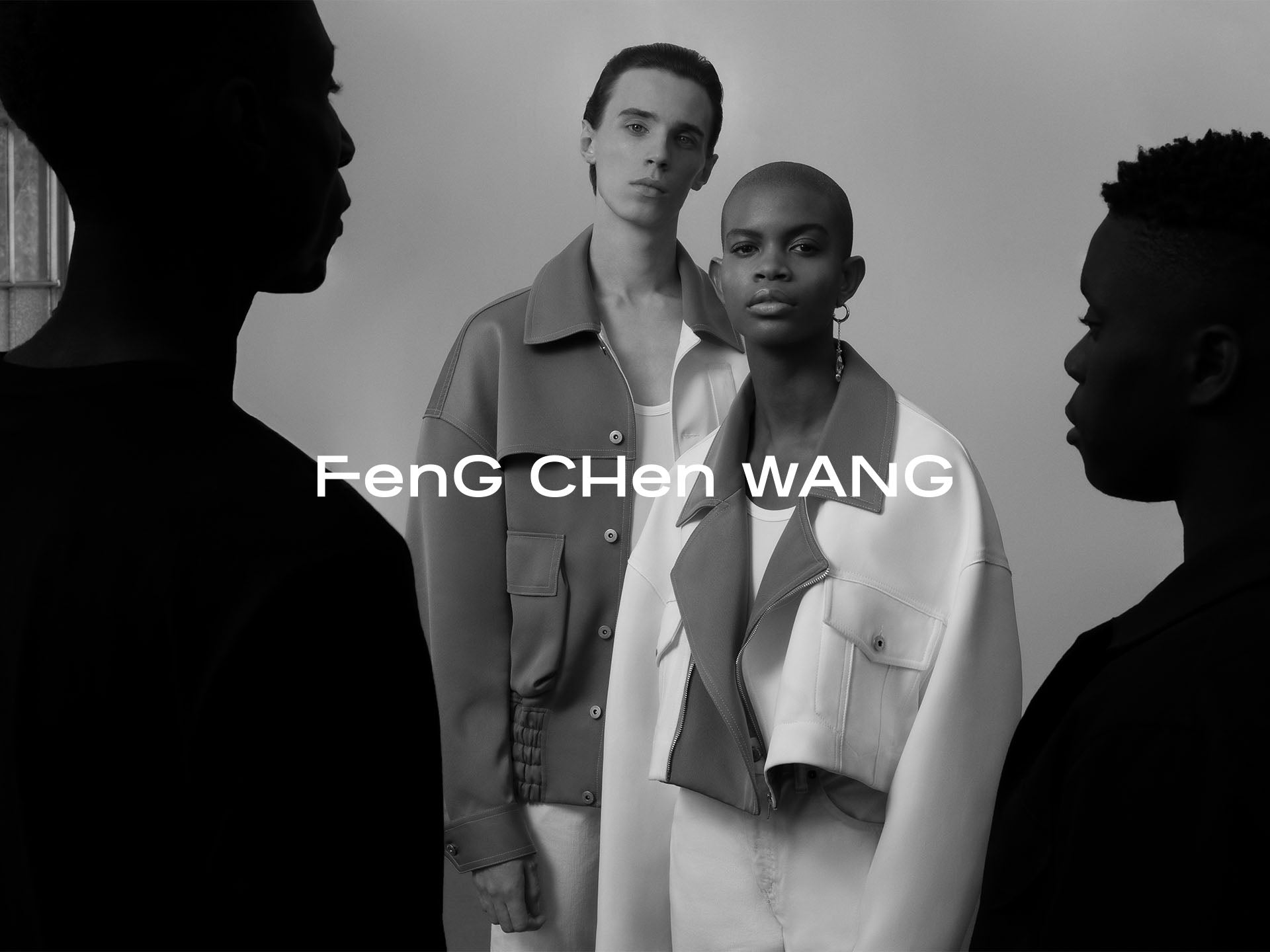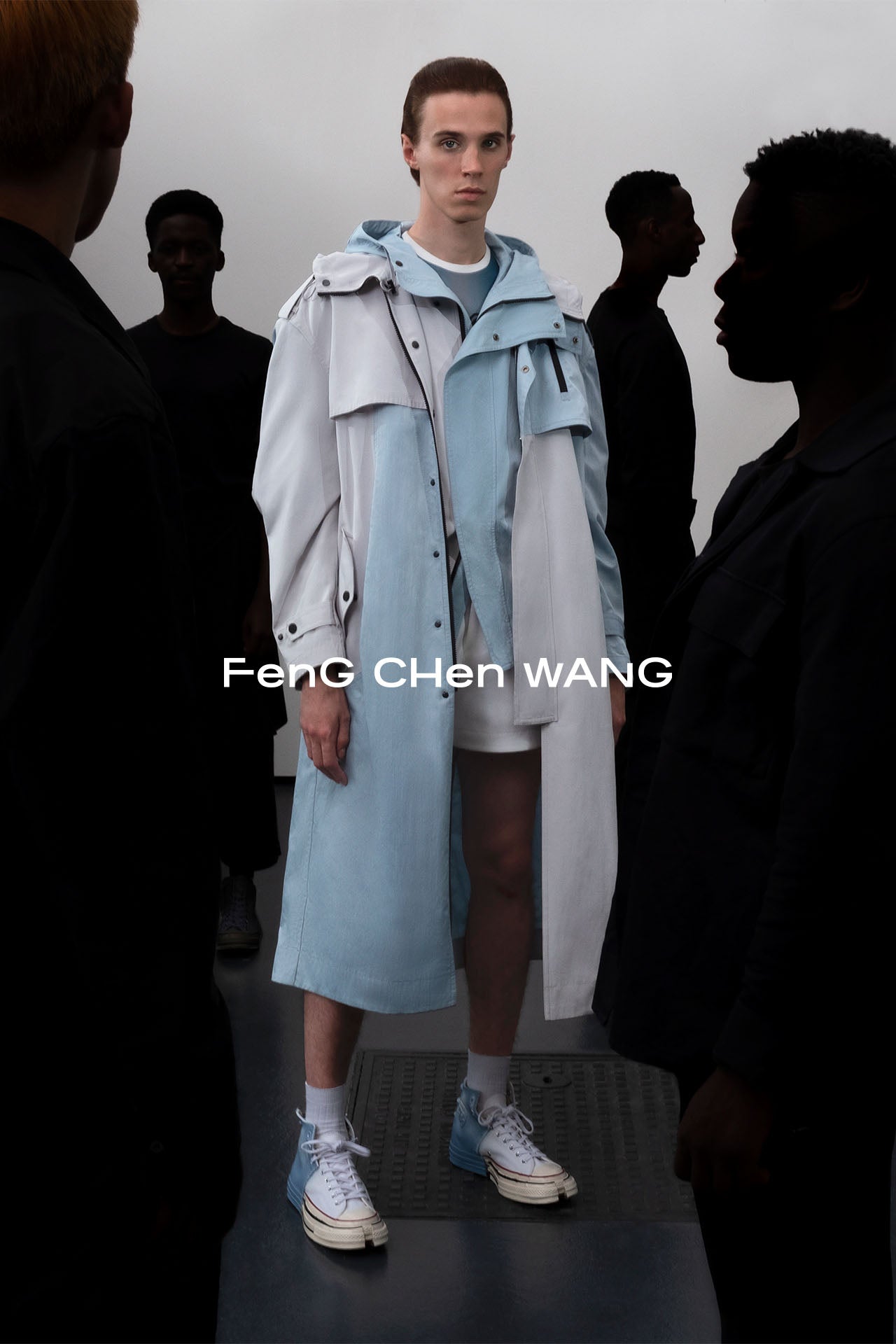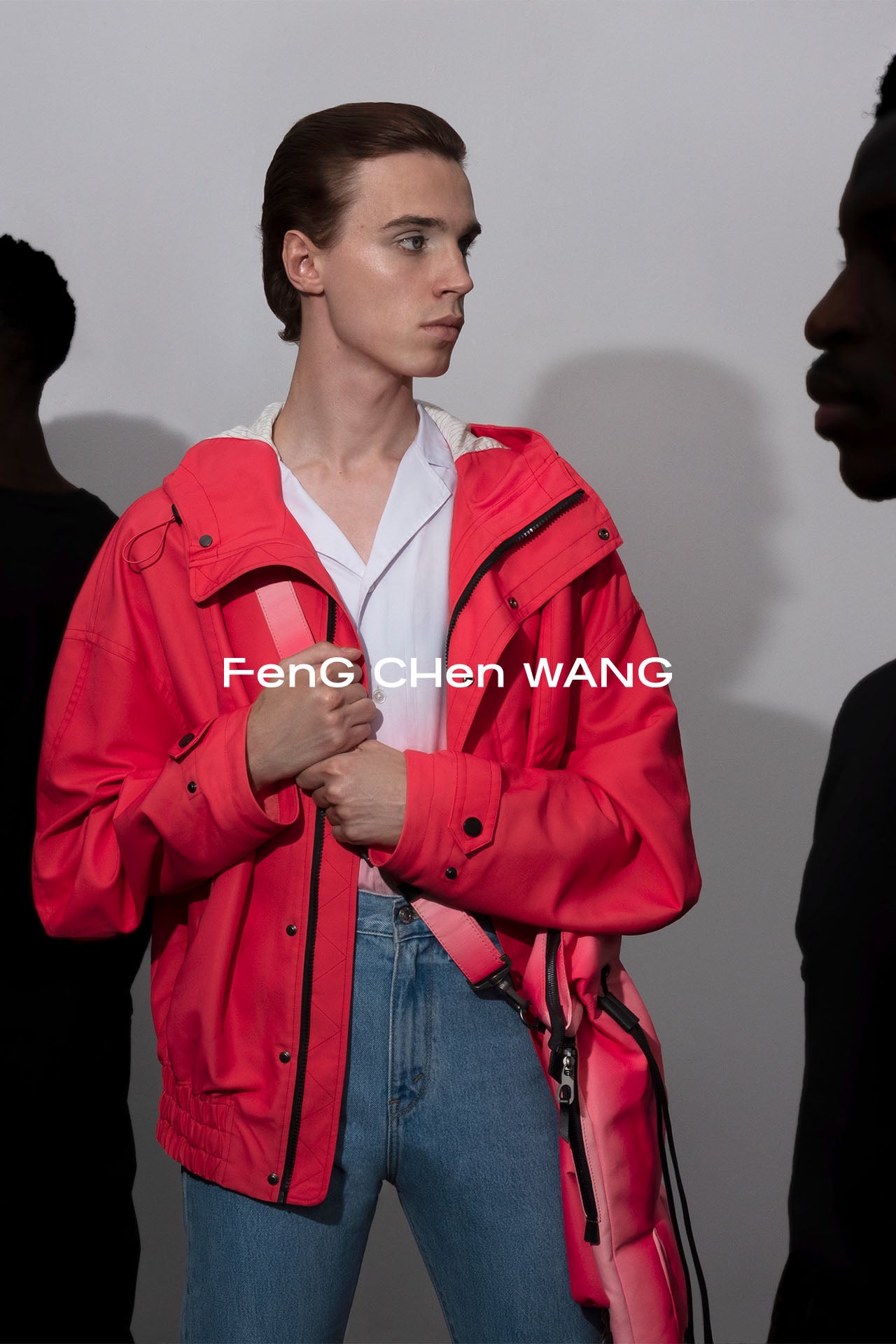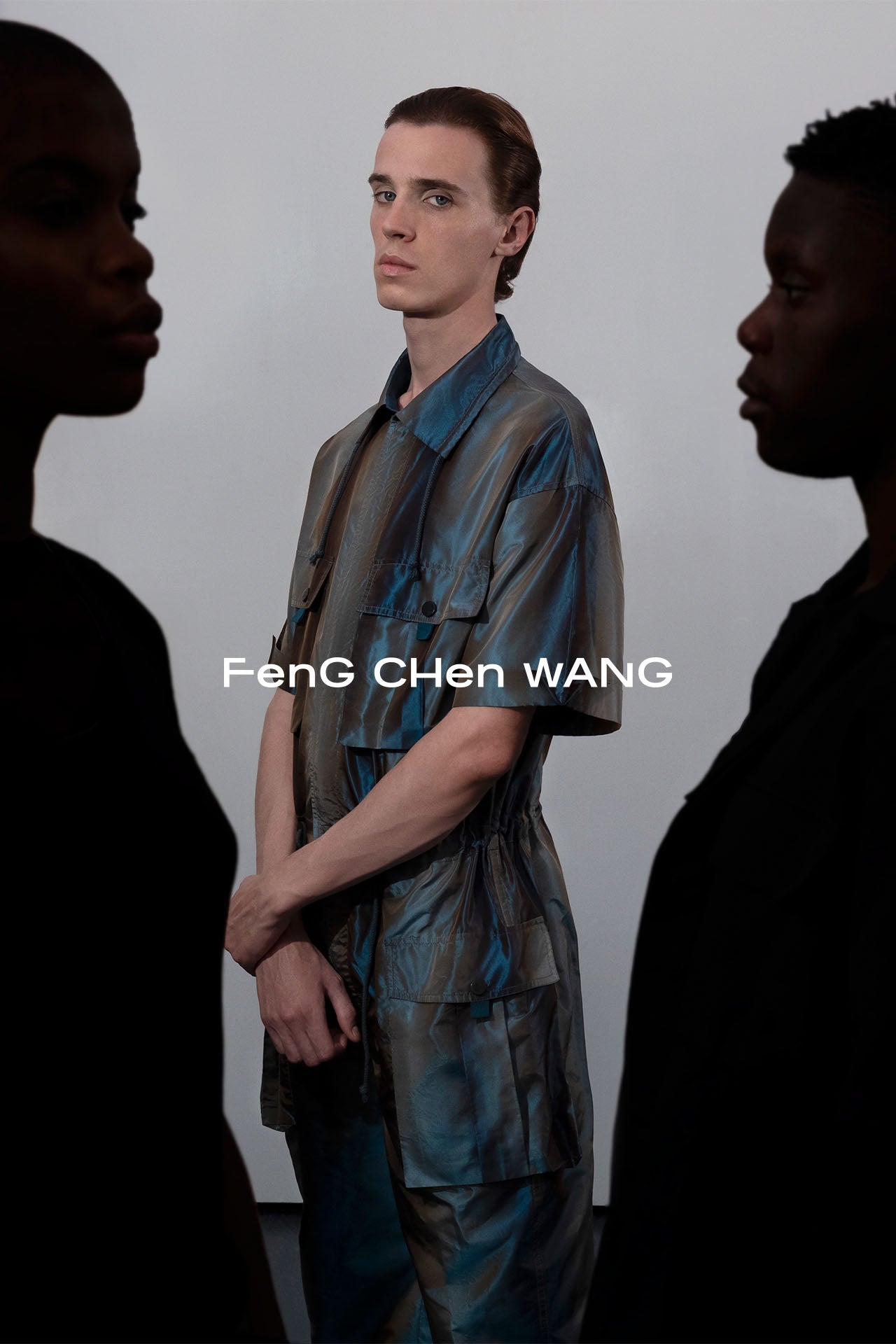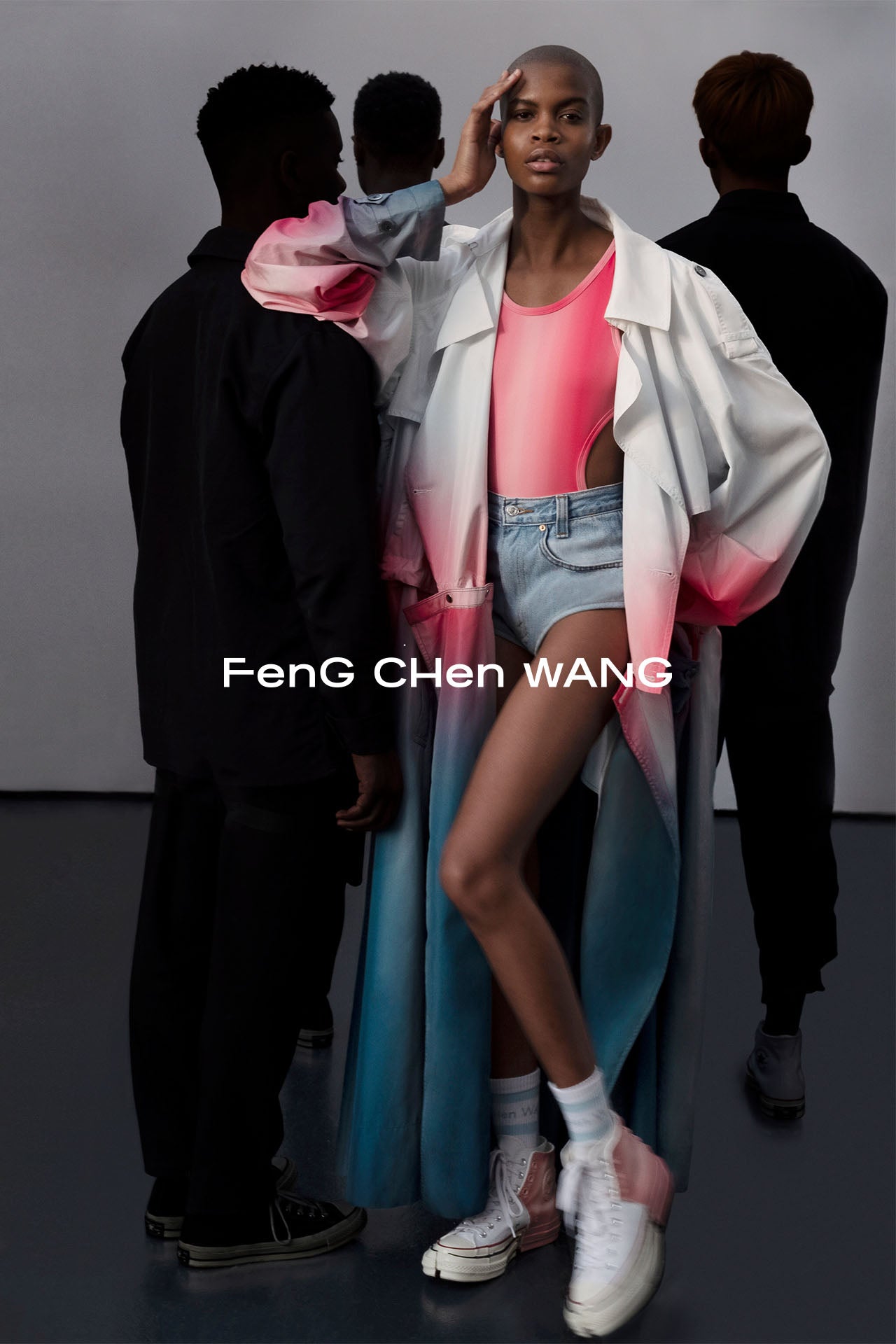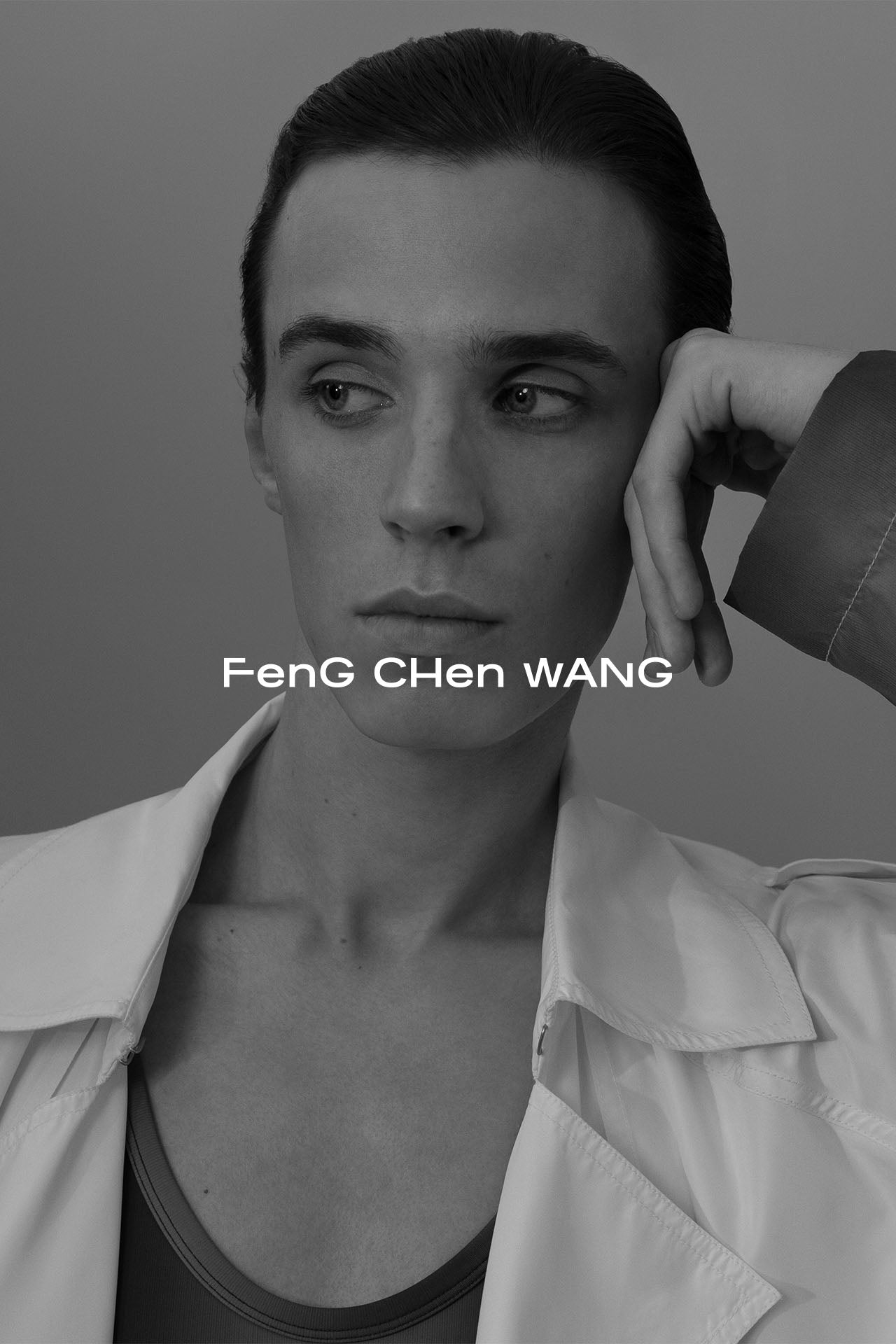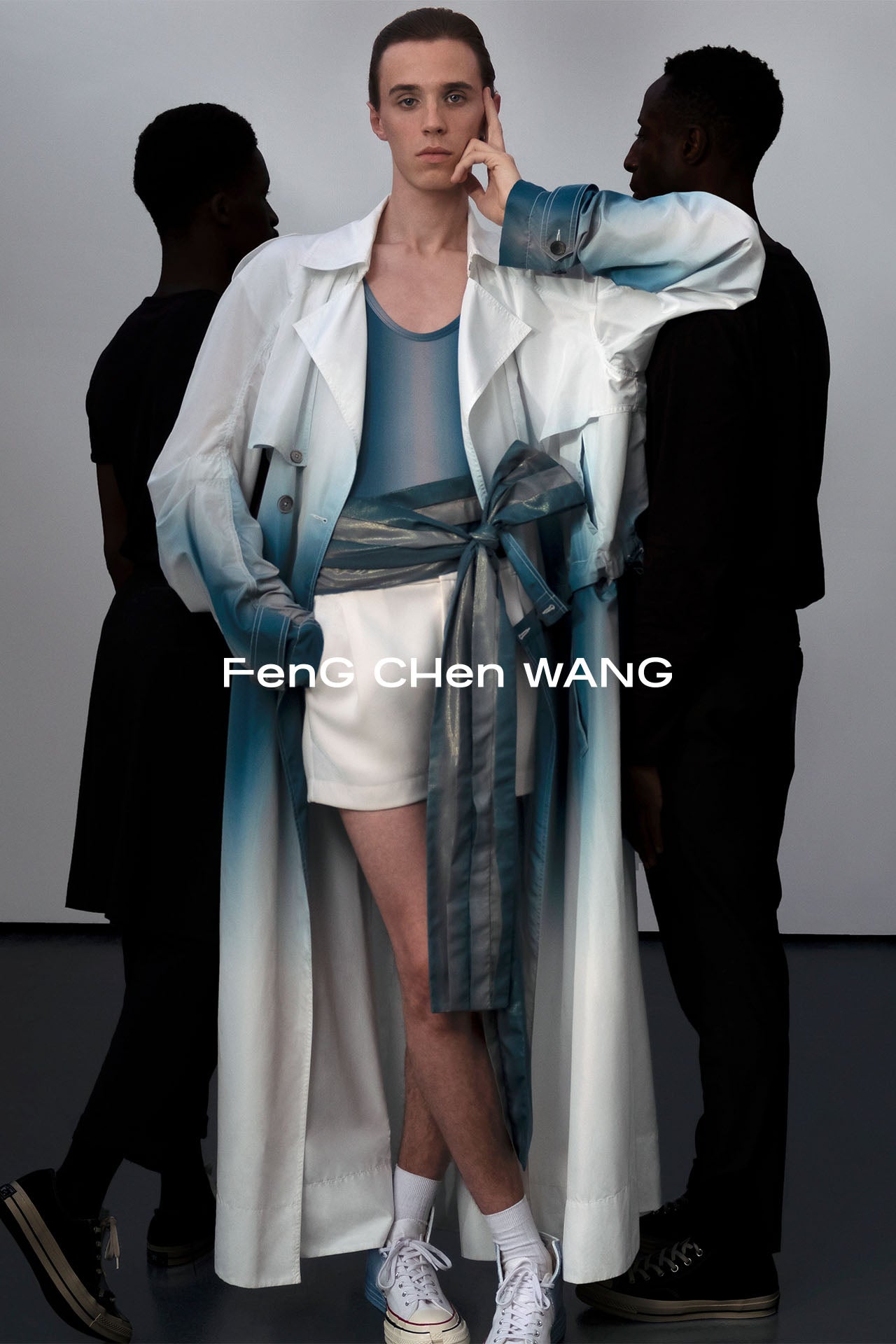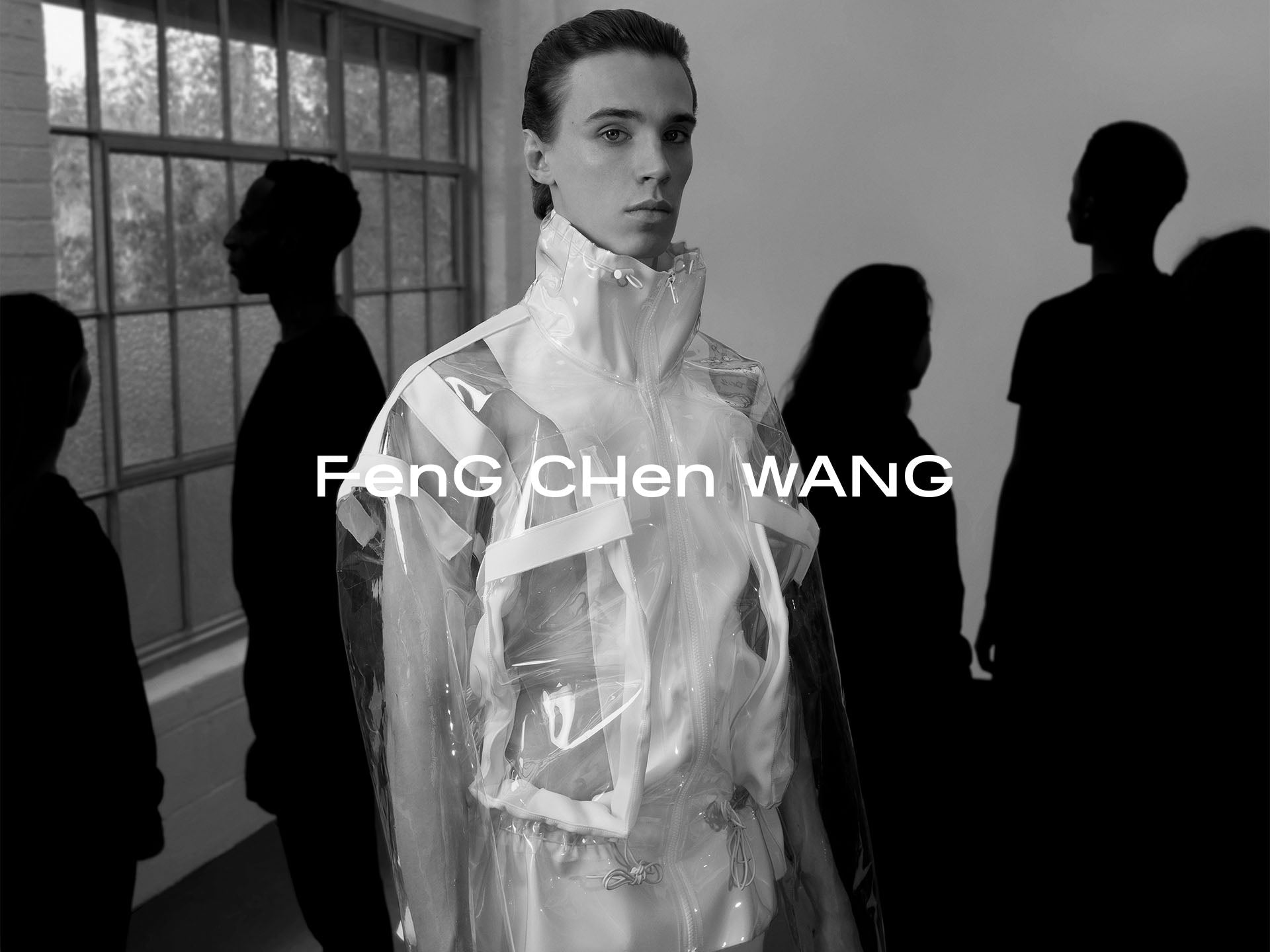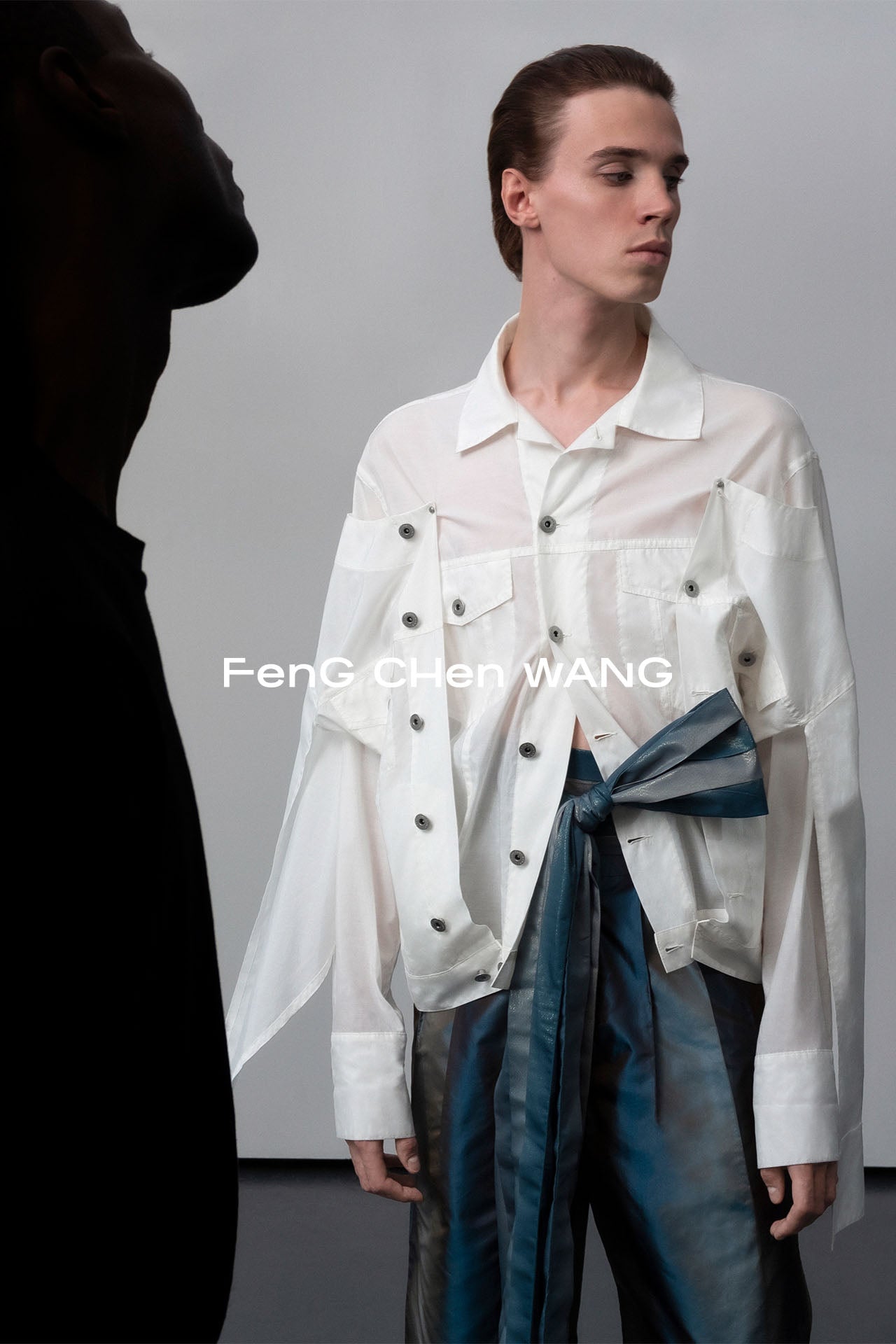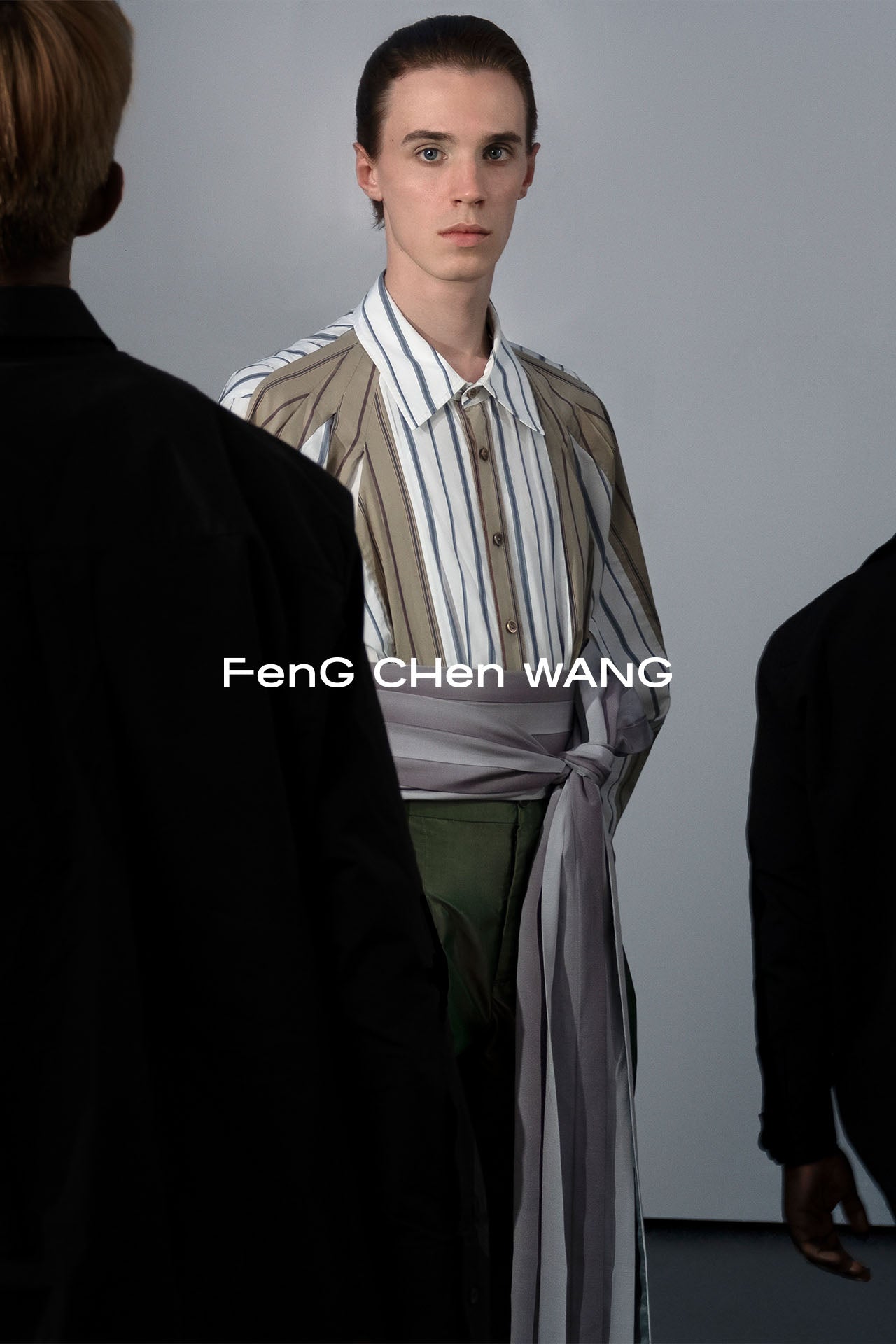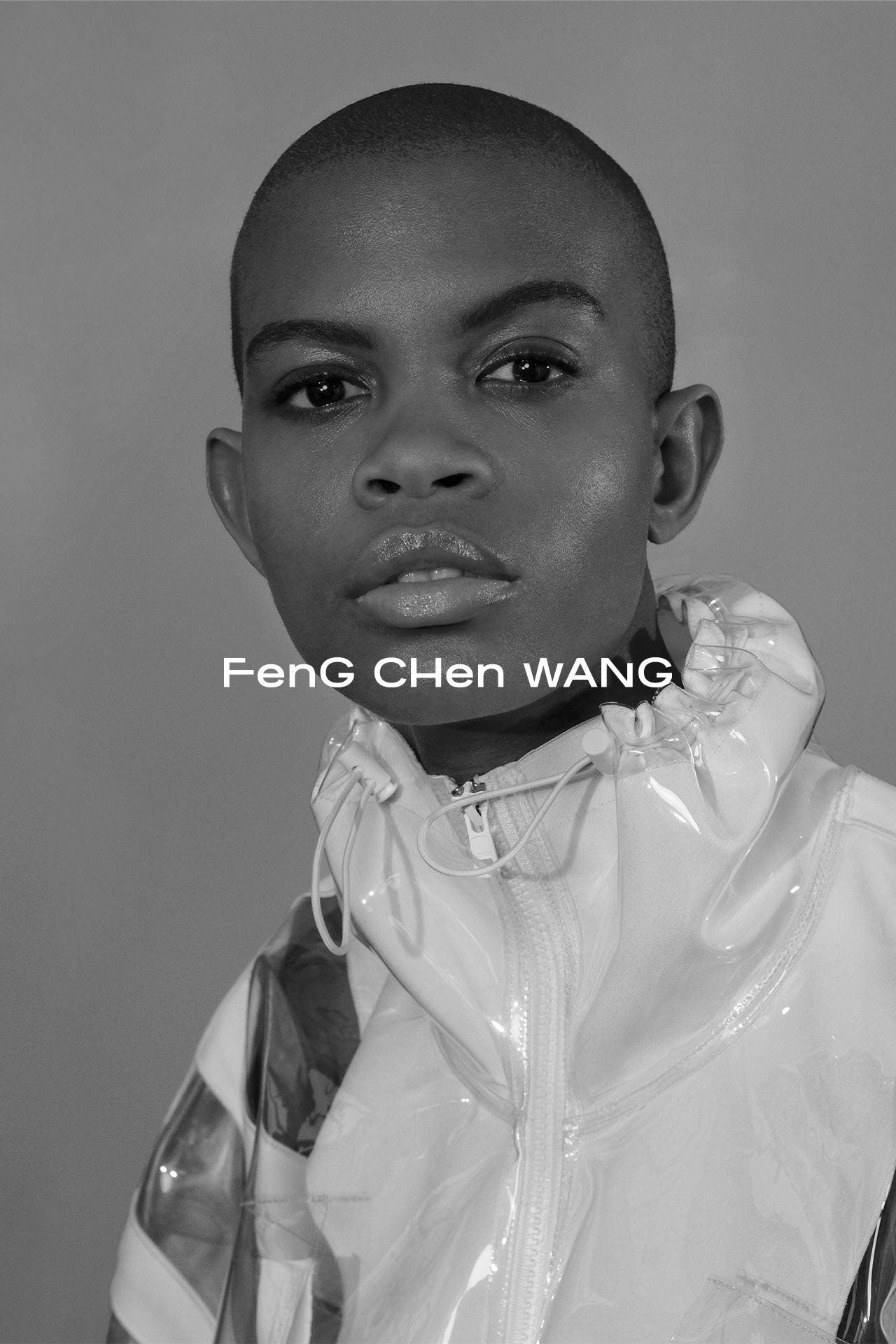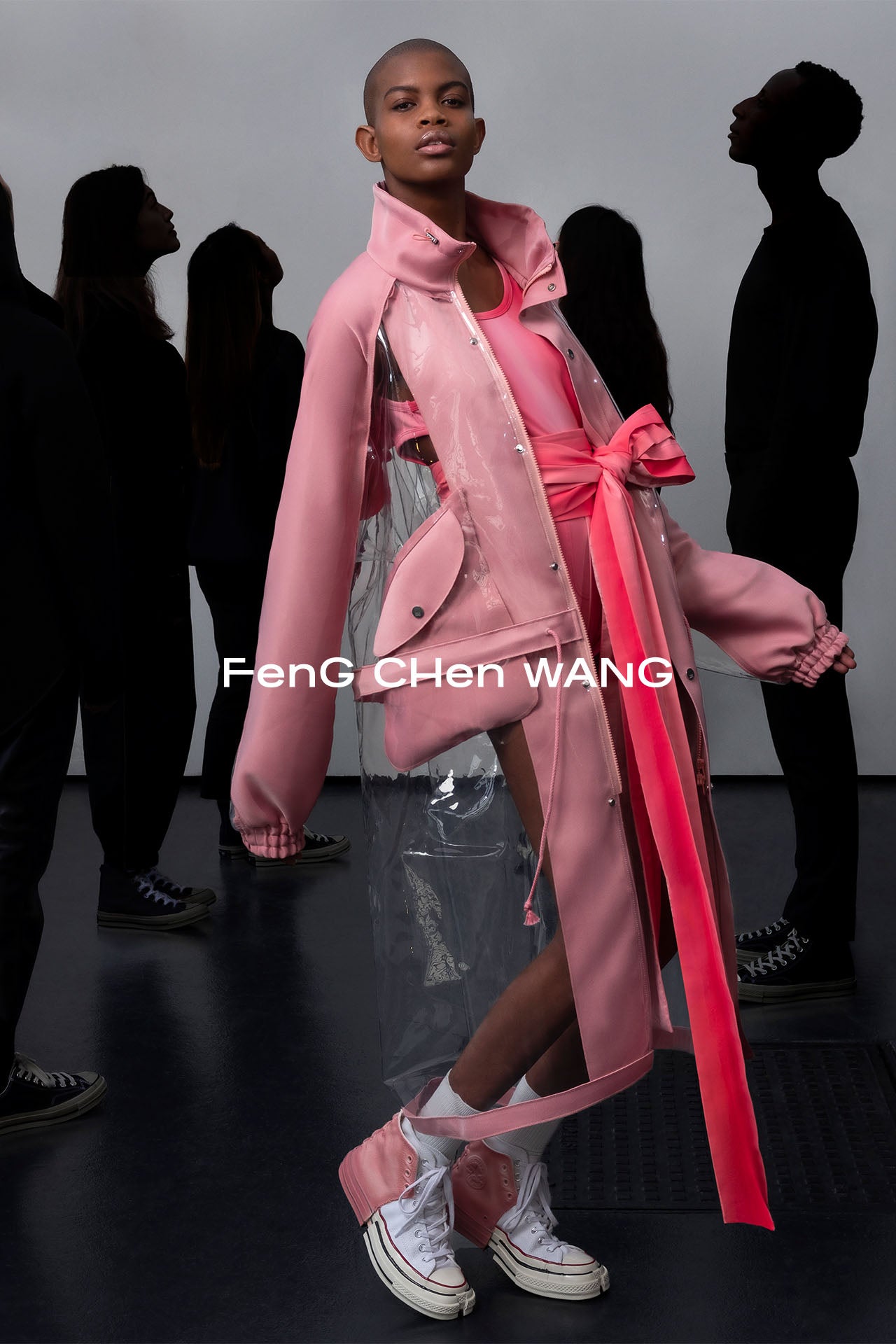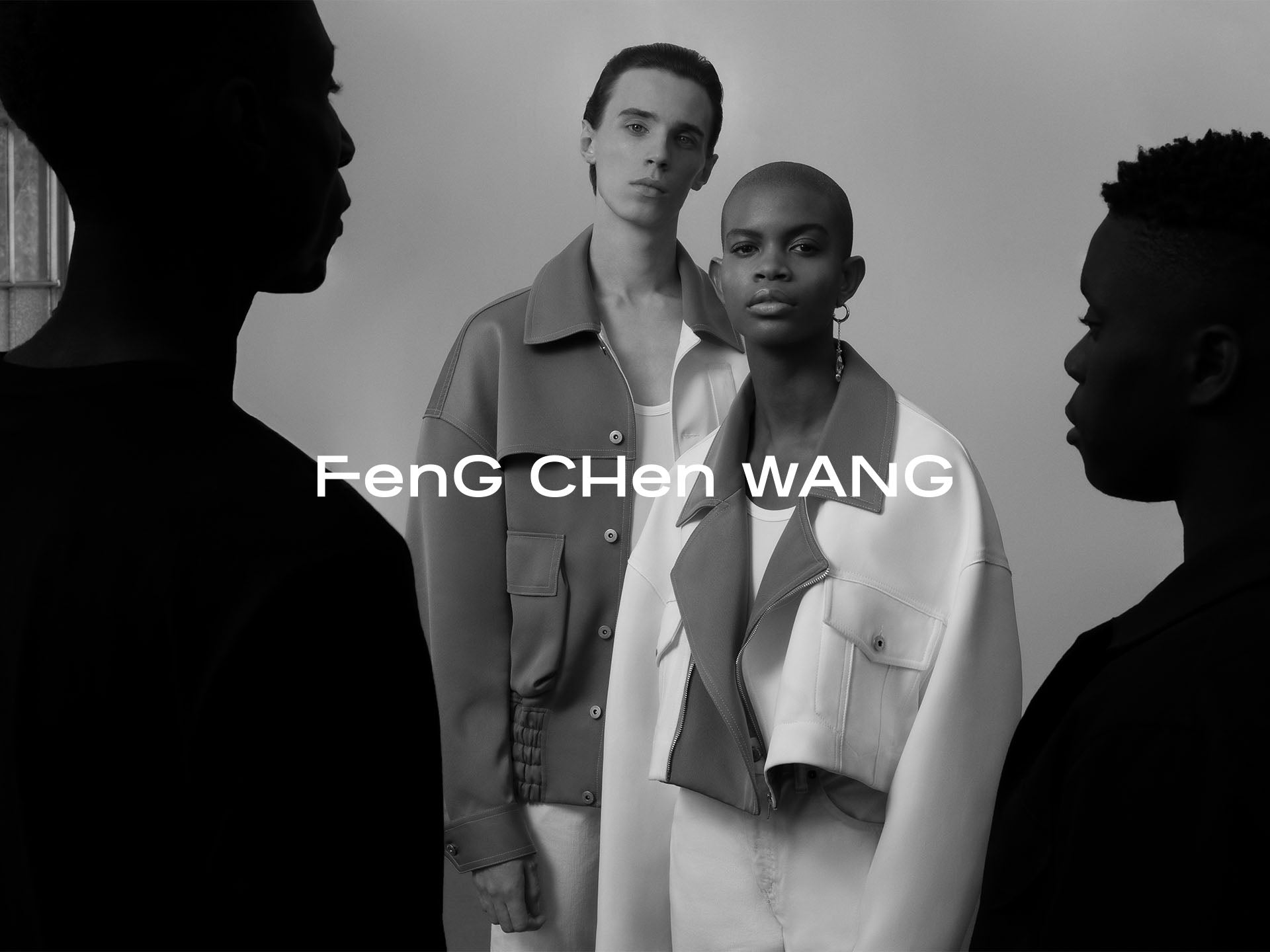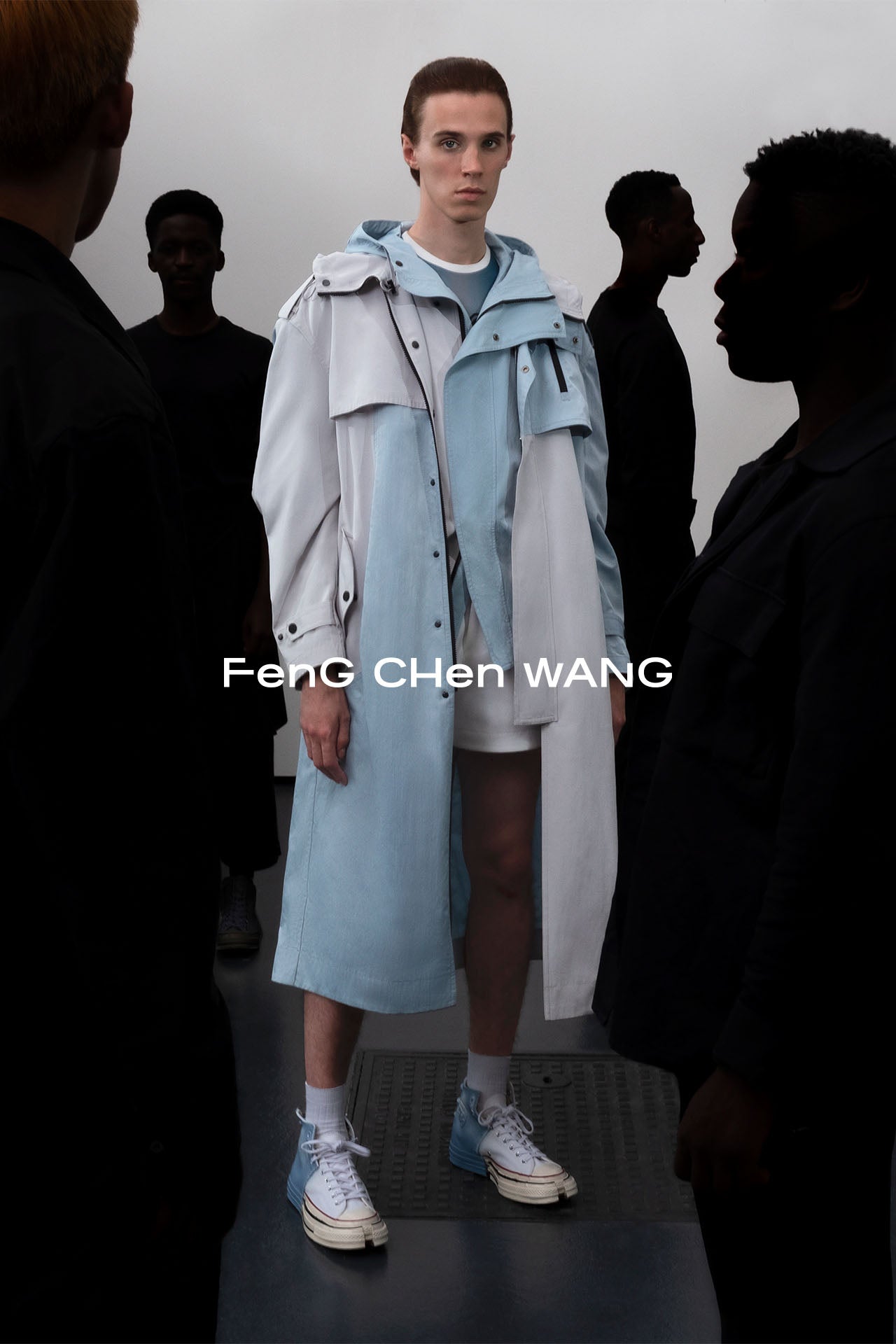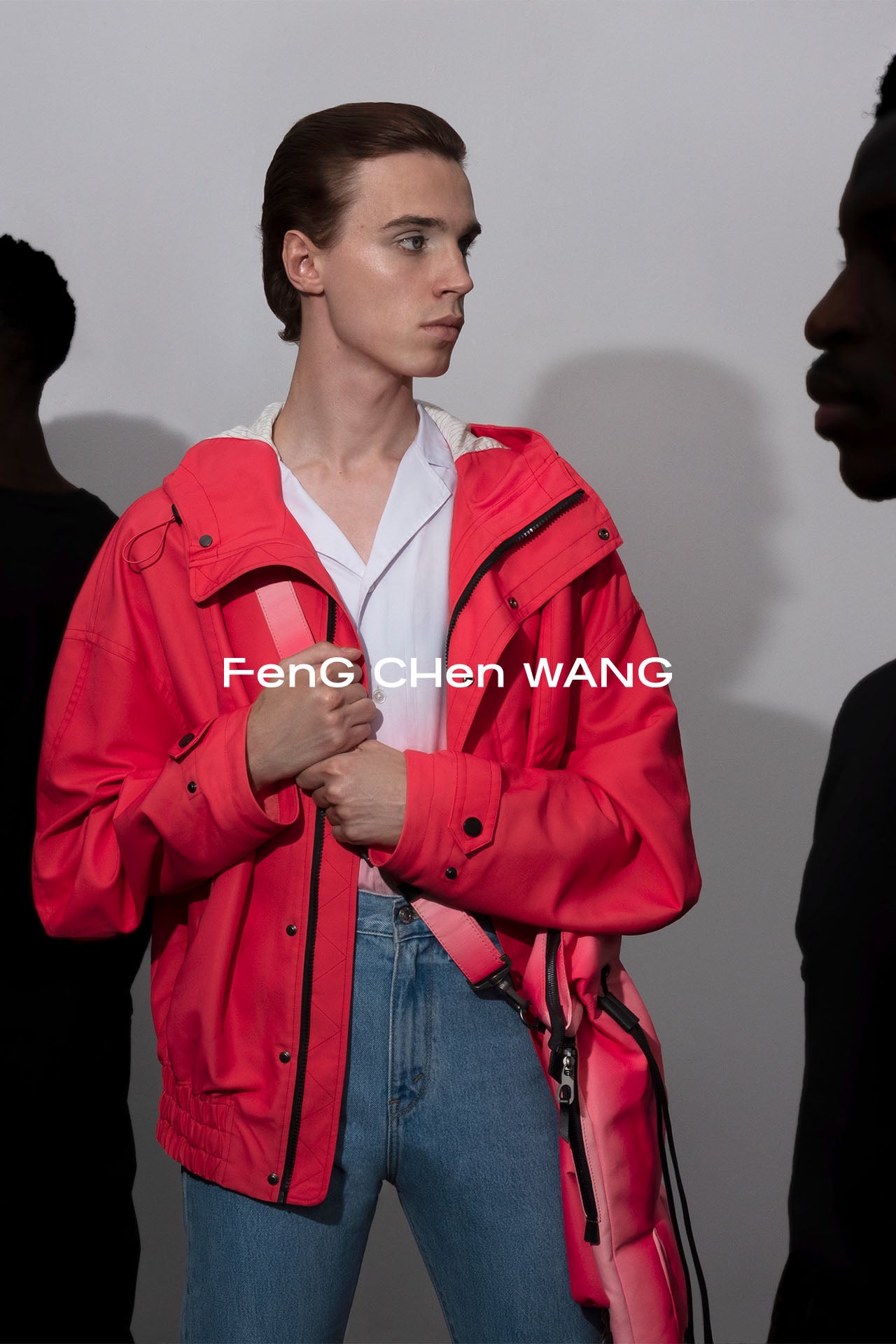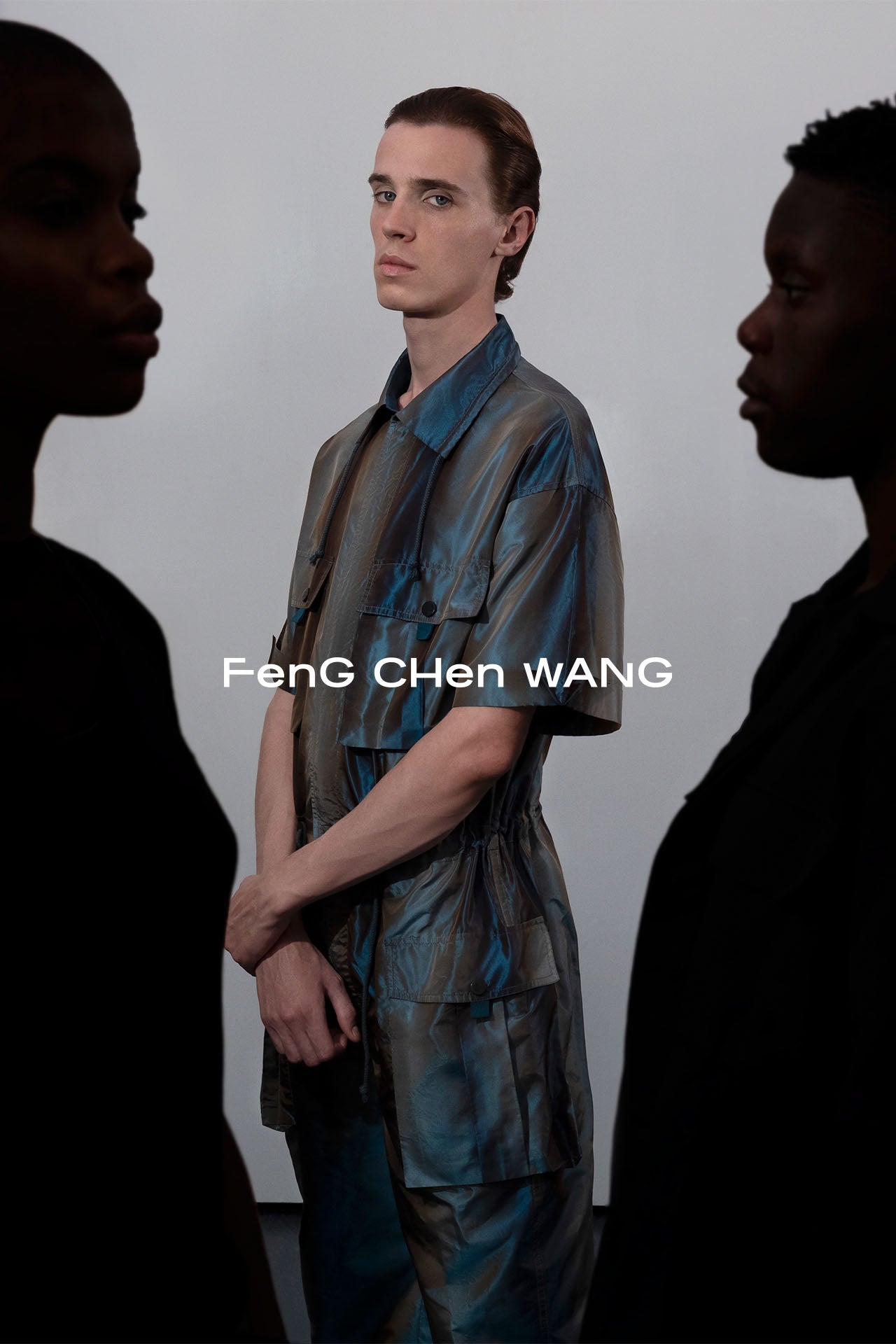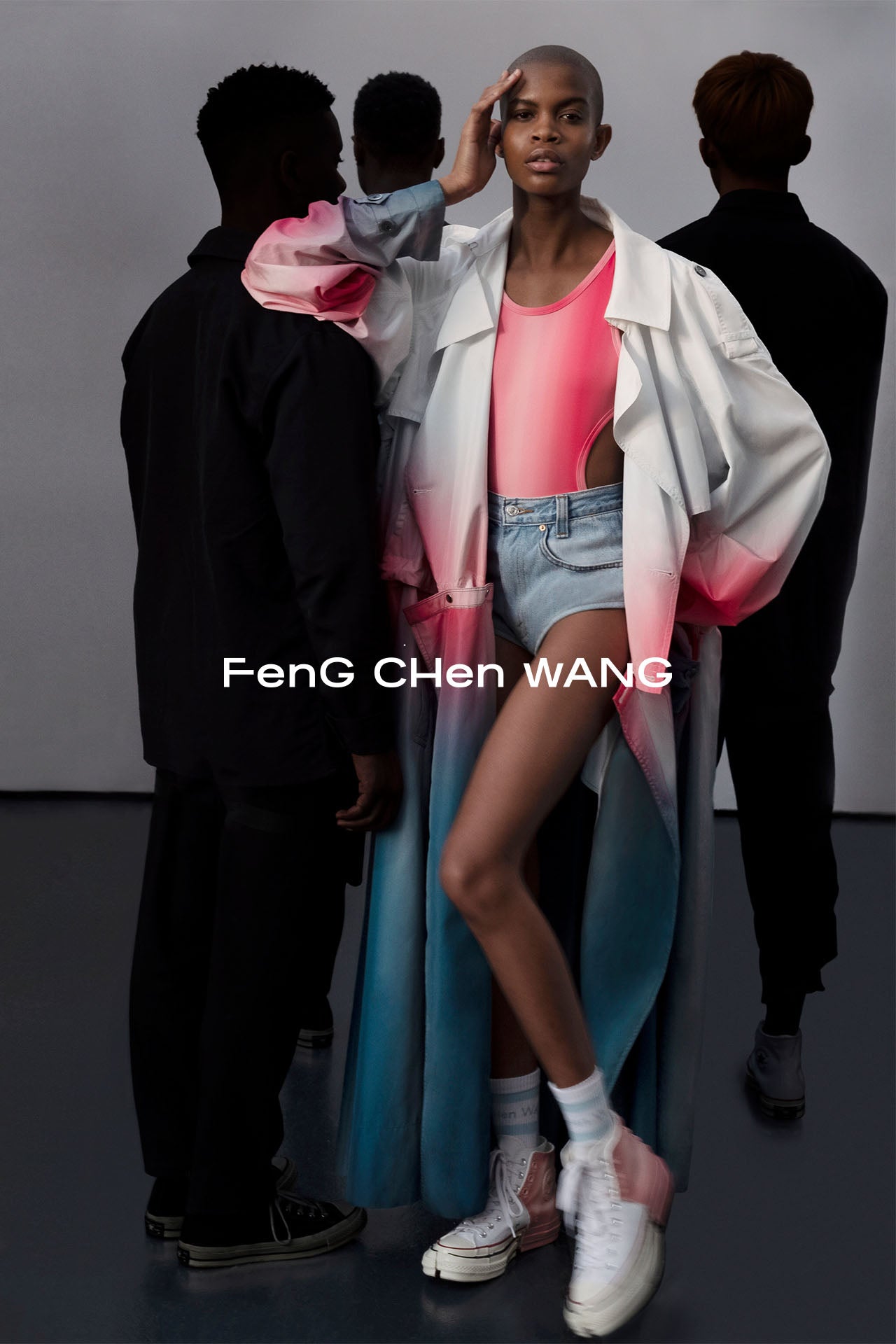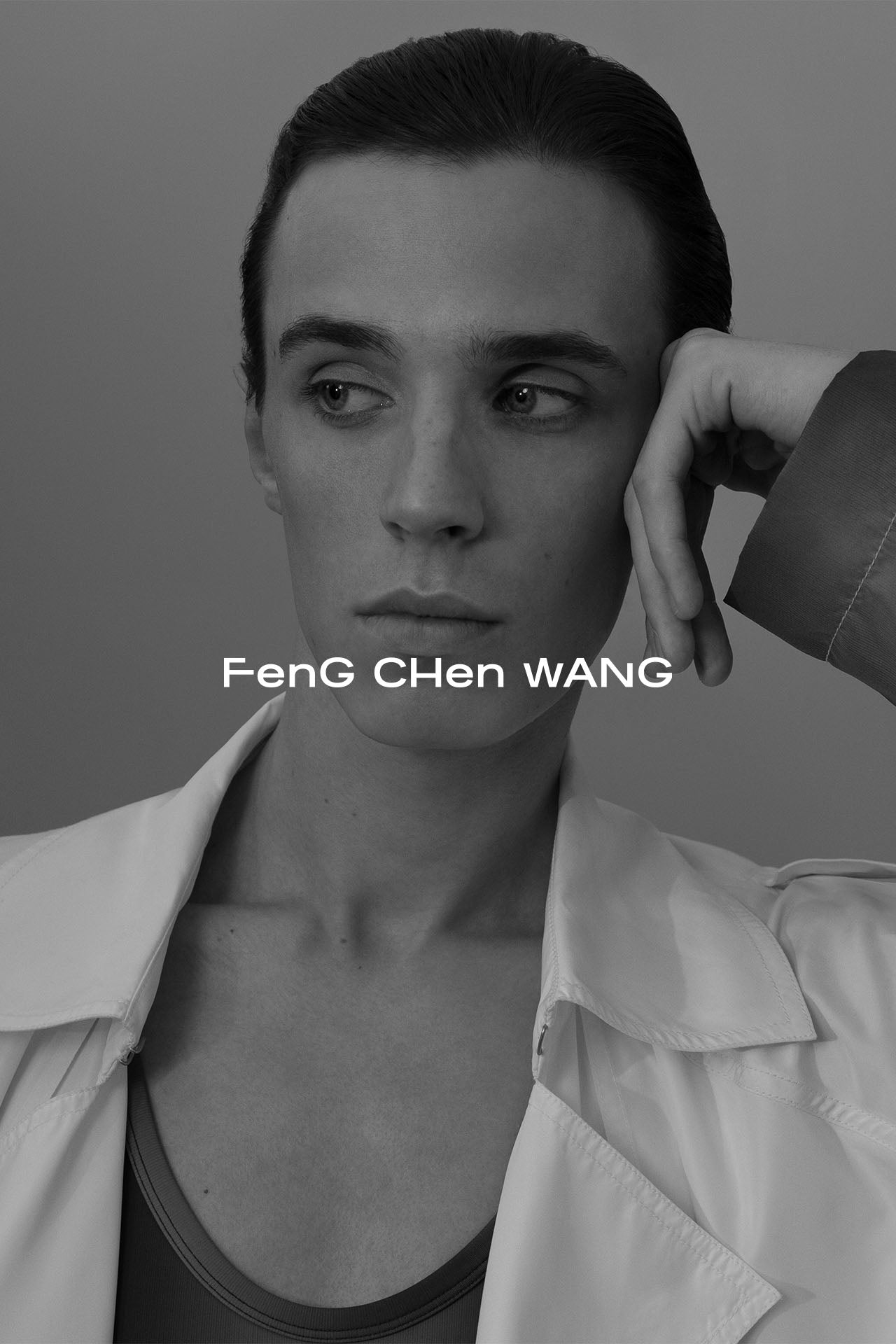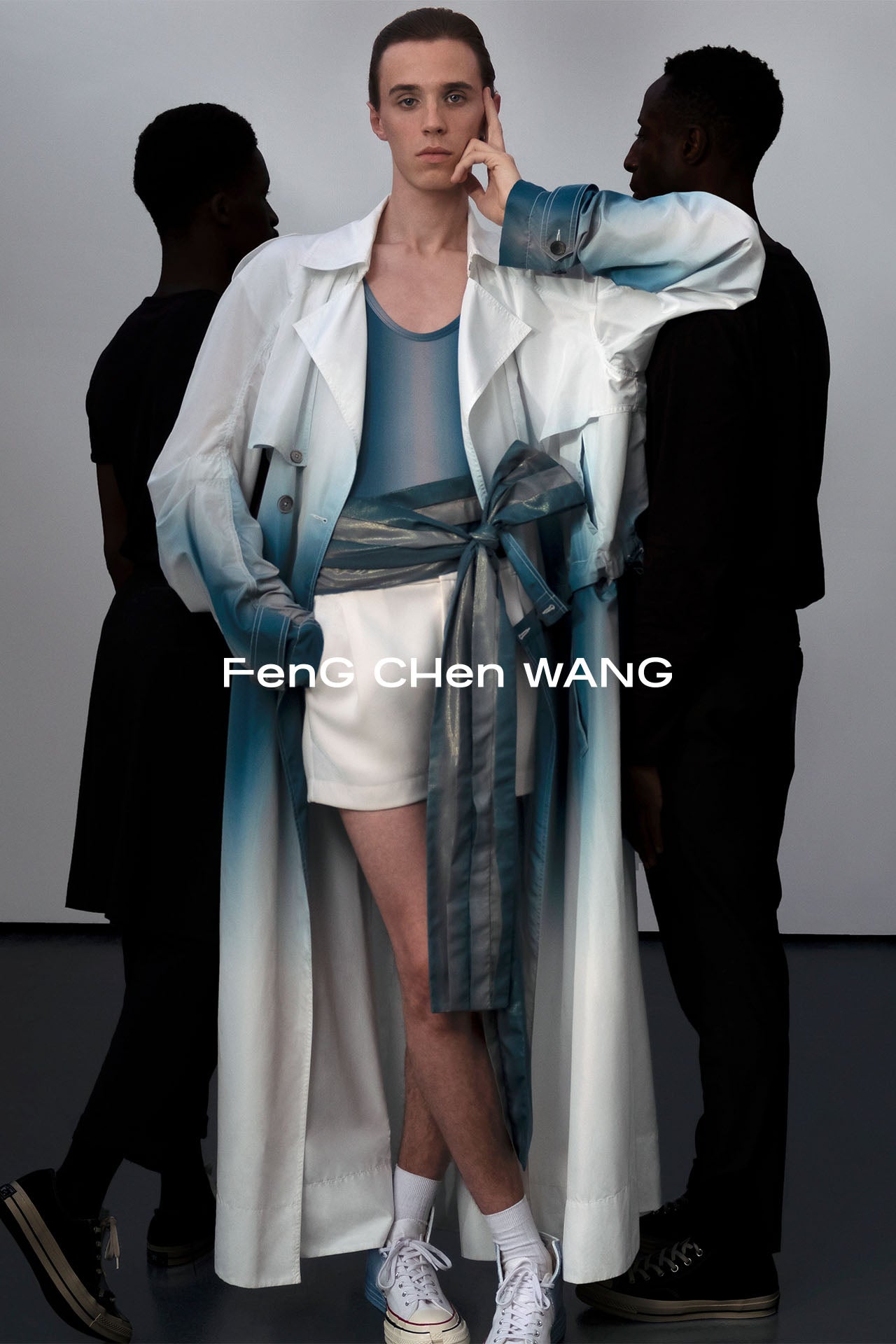 Spring Summer 2019 Campaign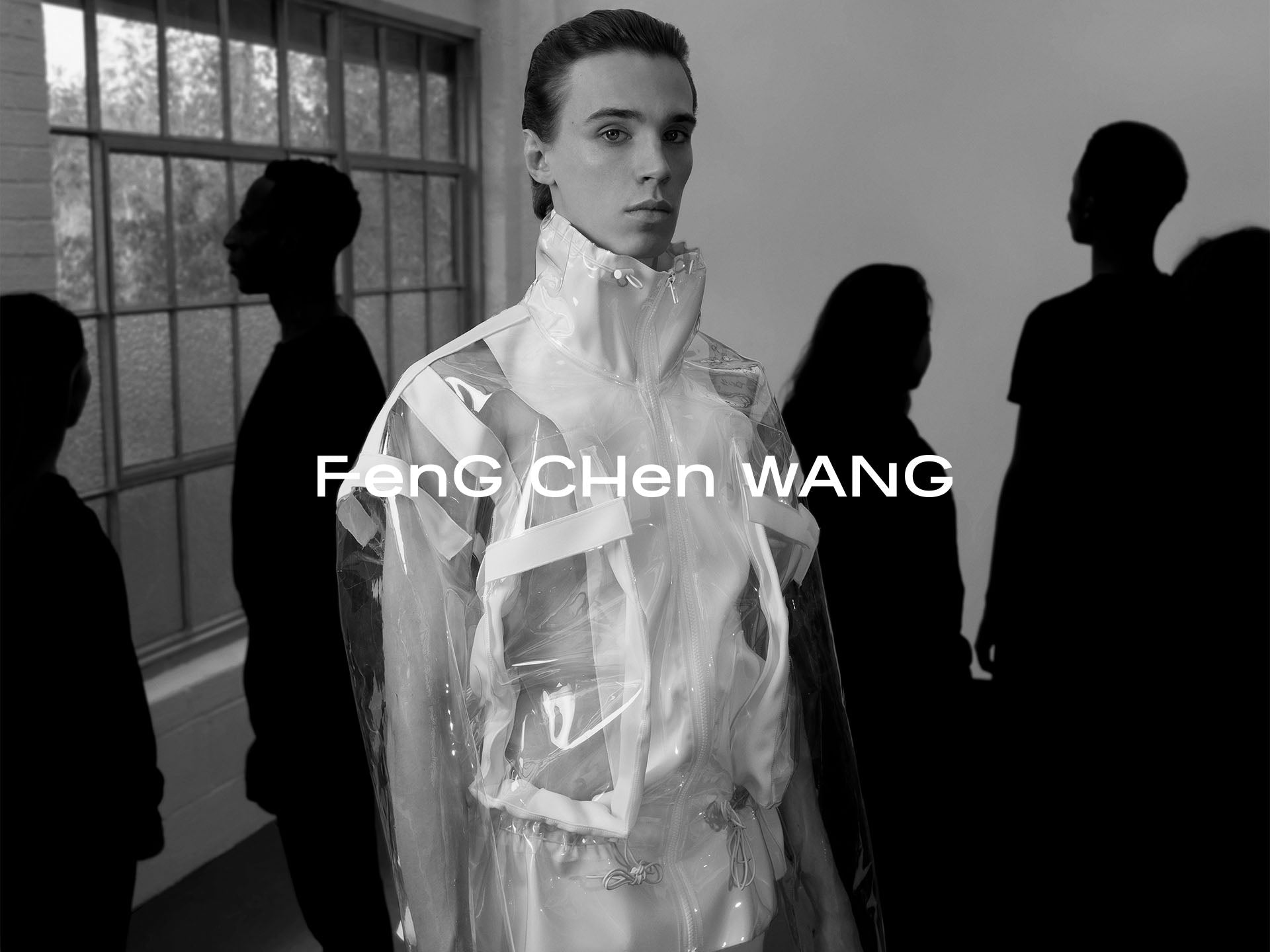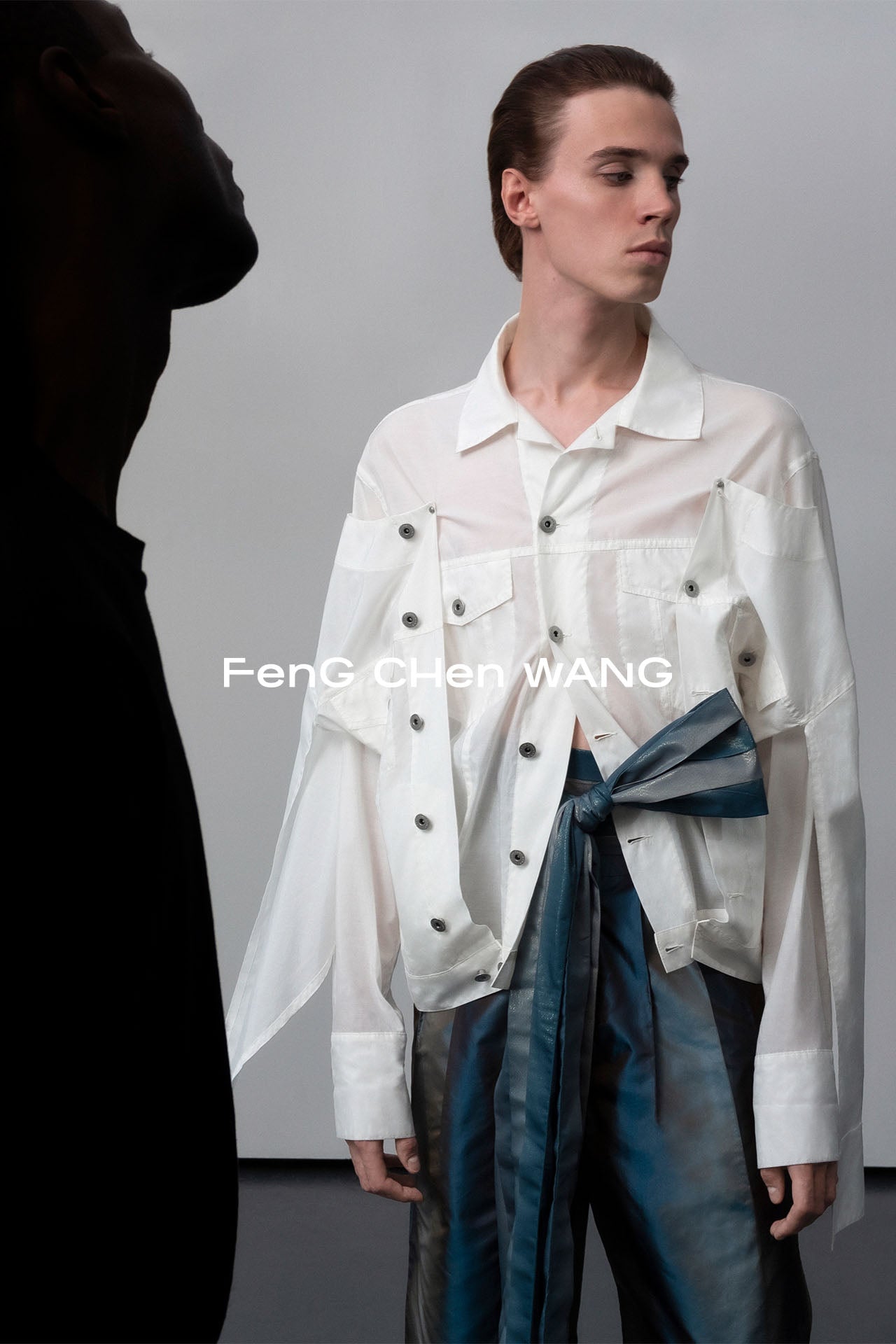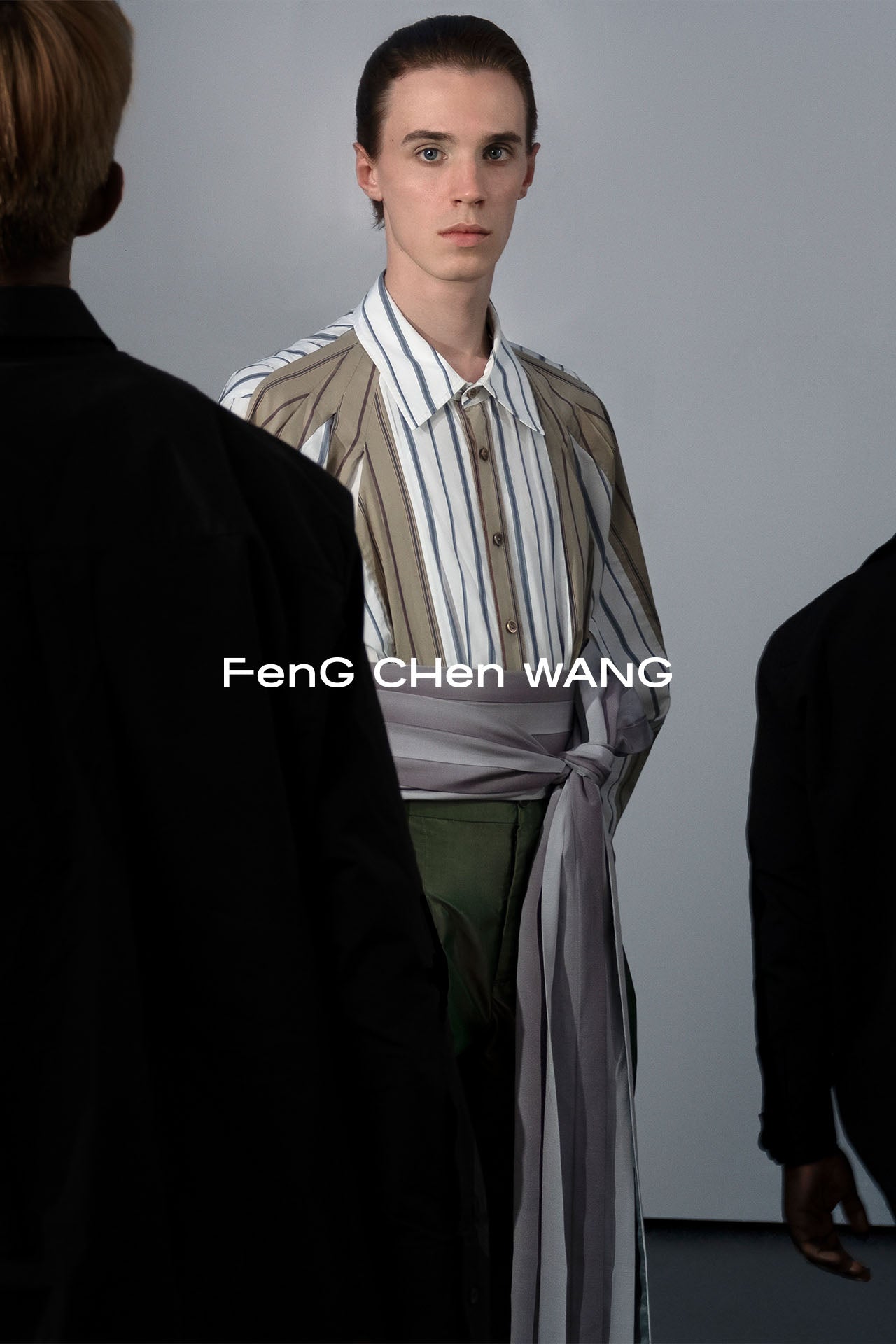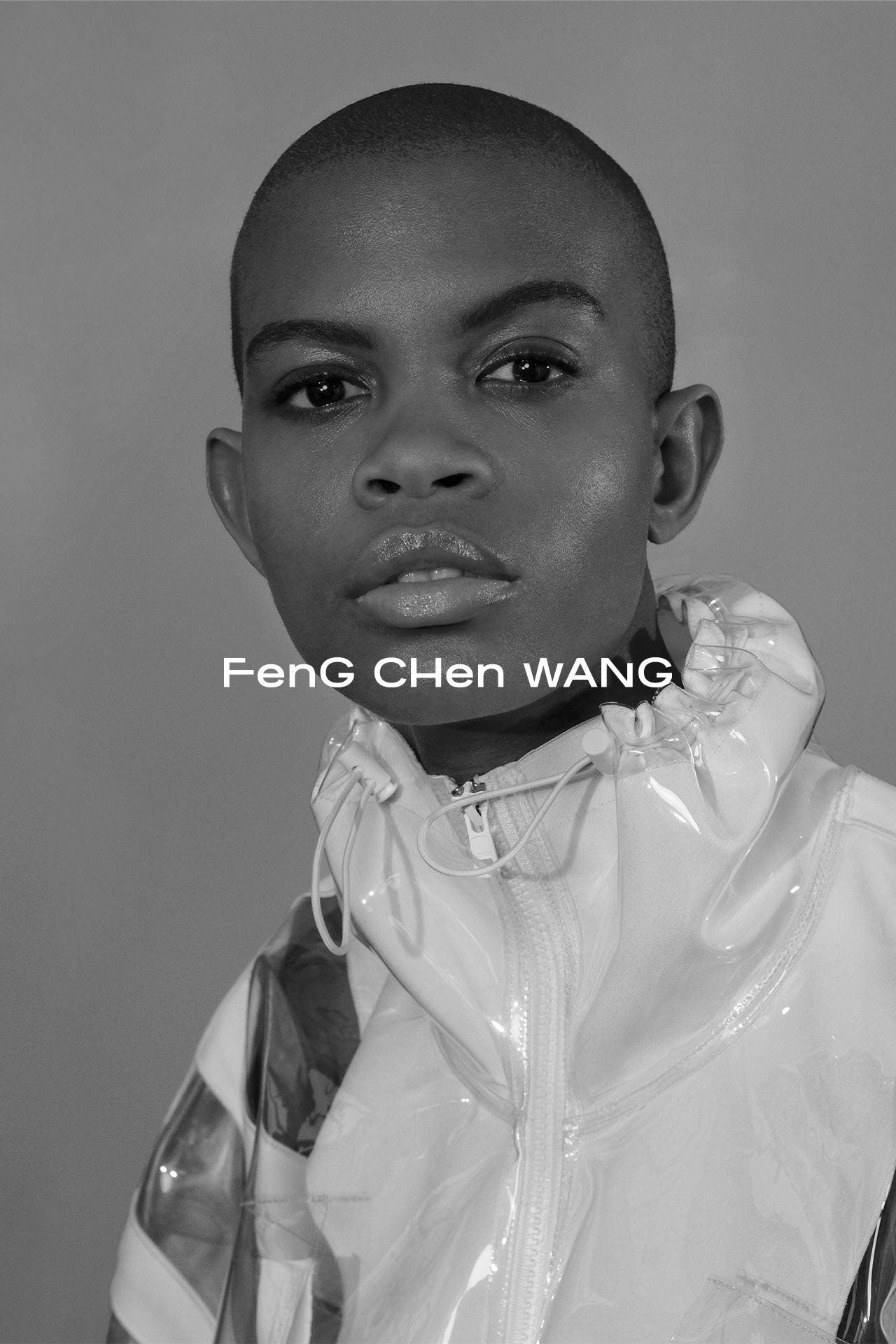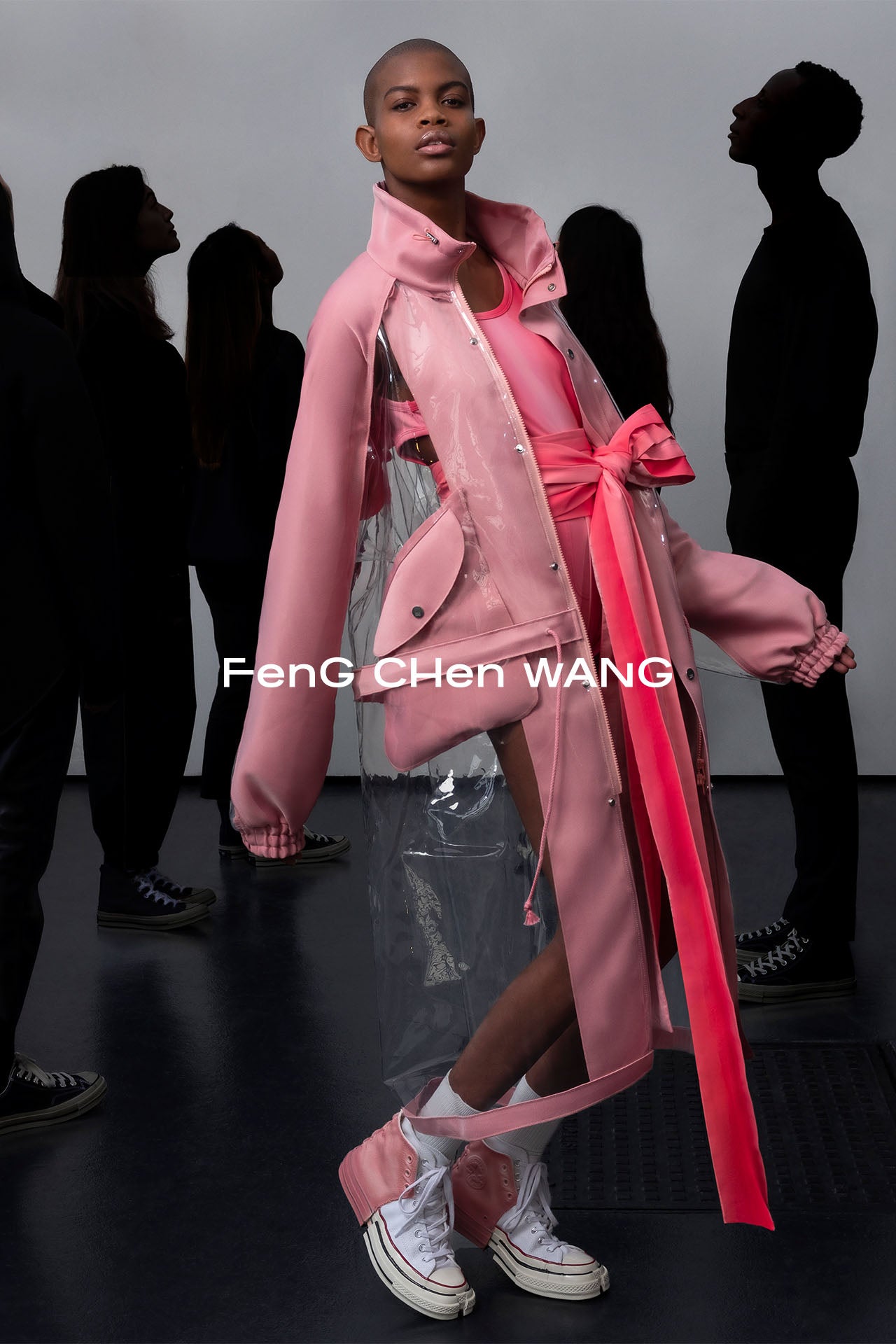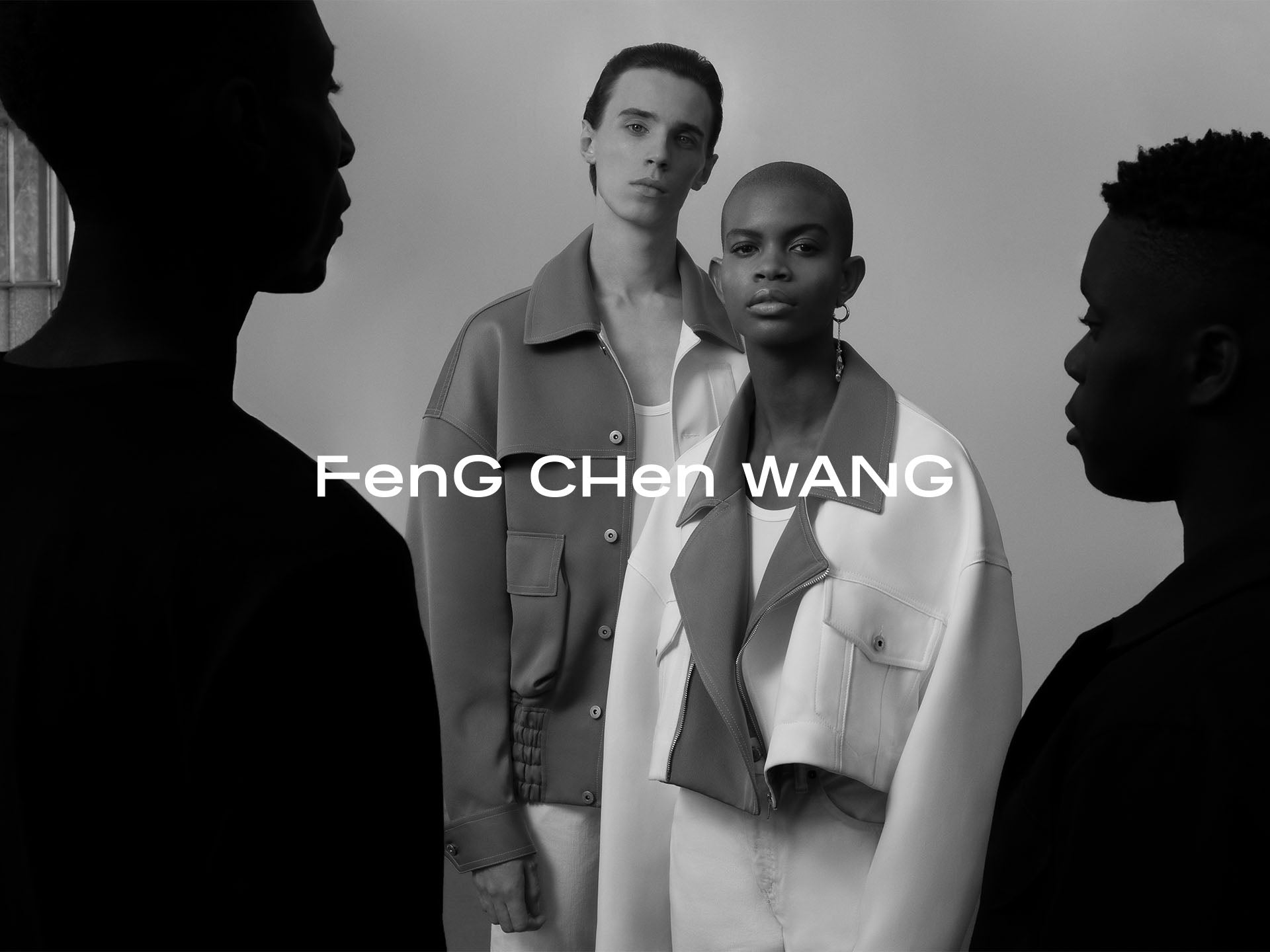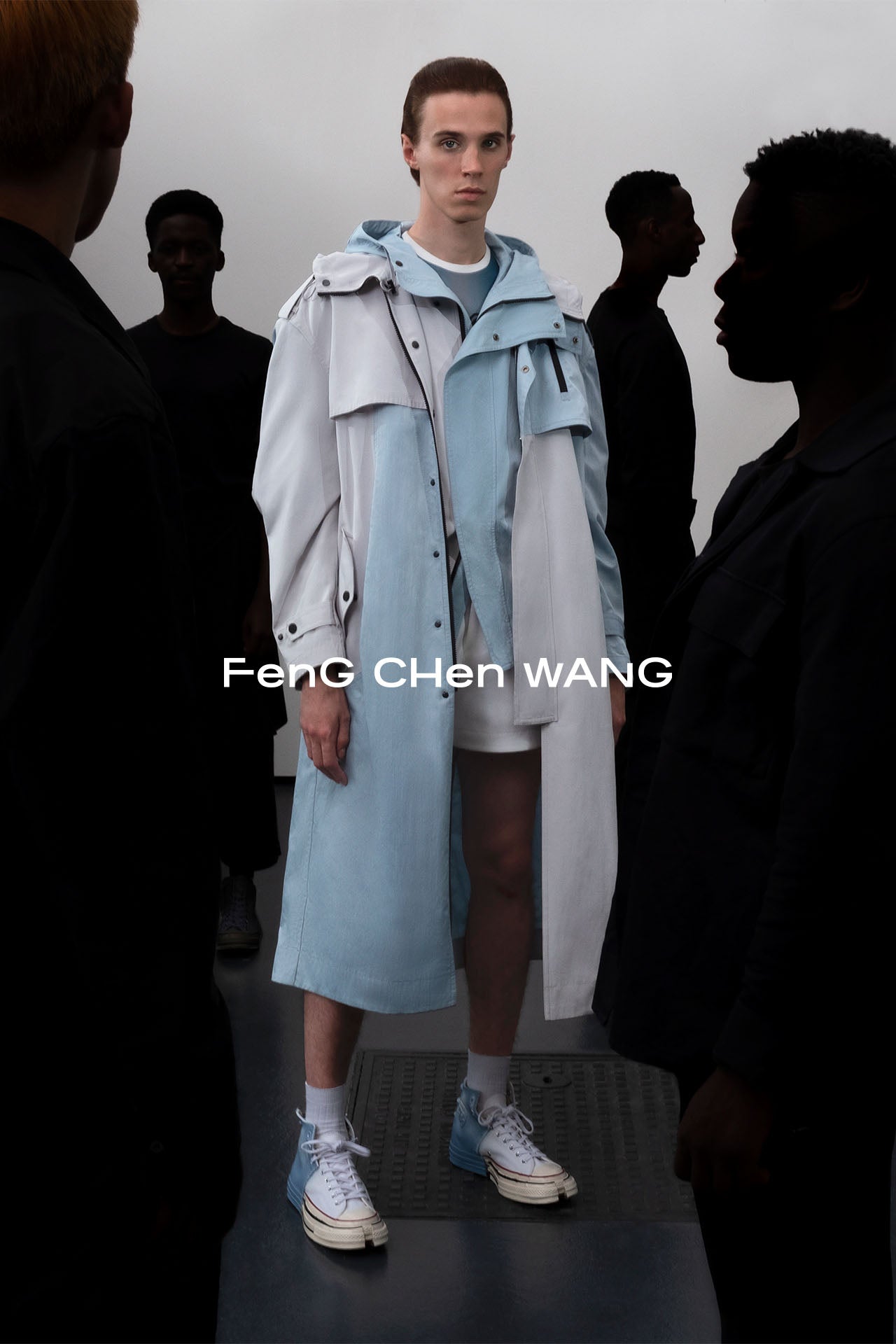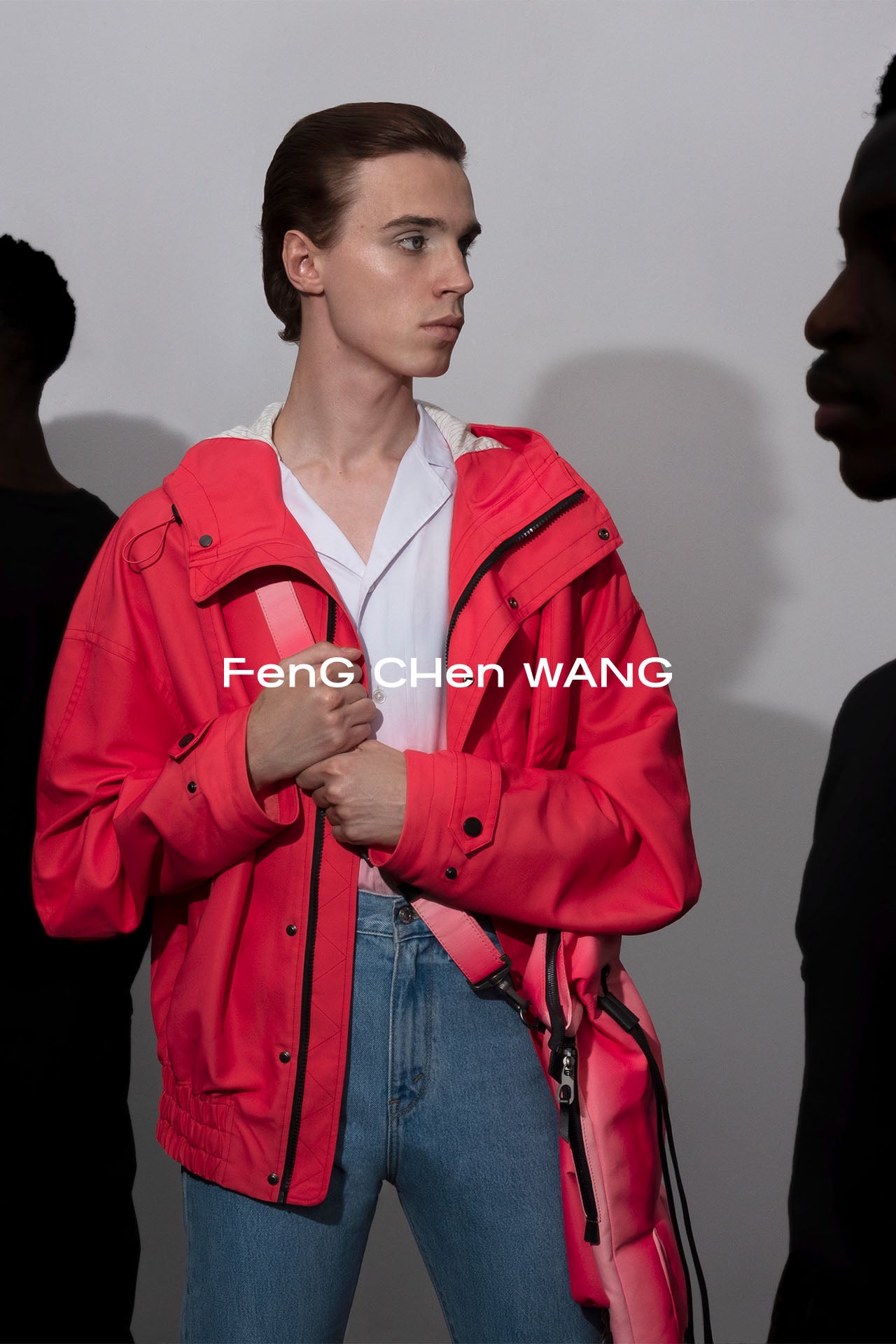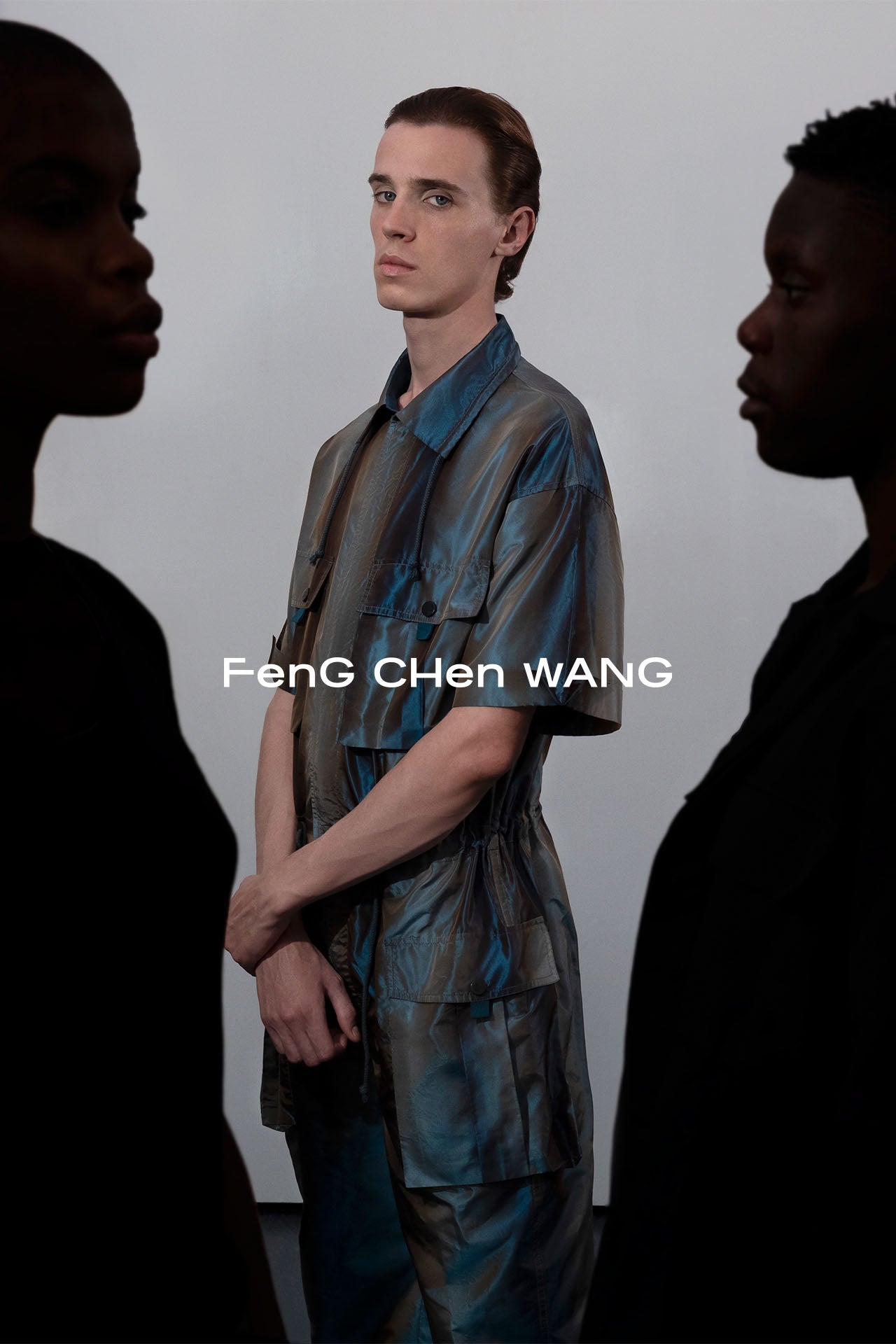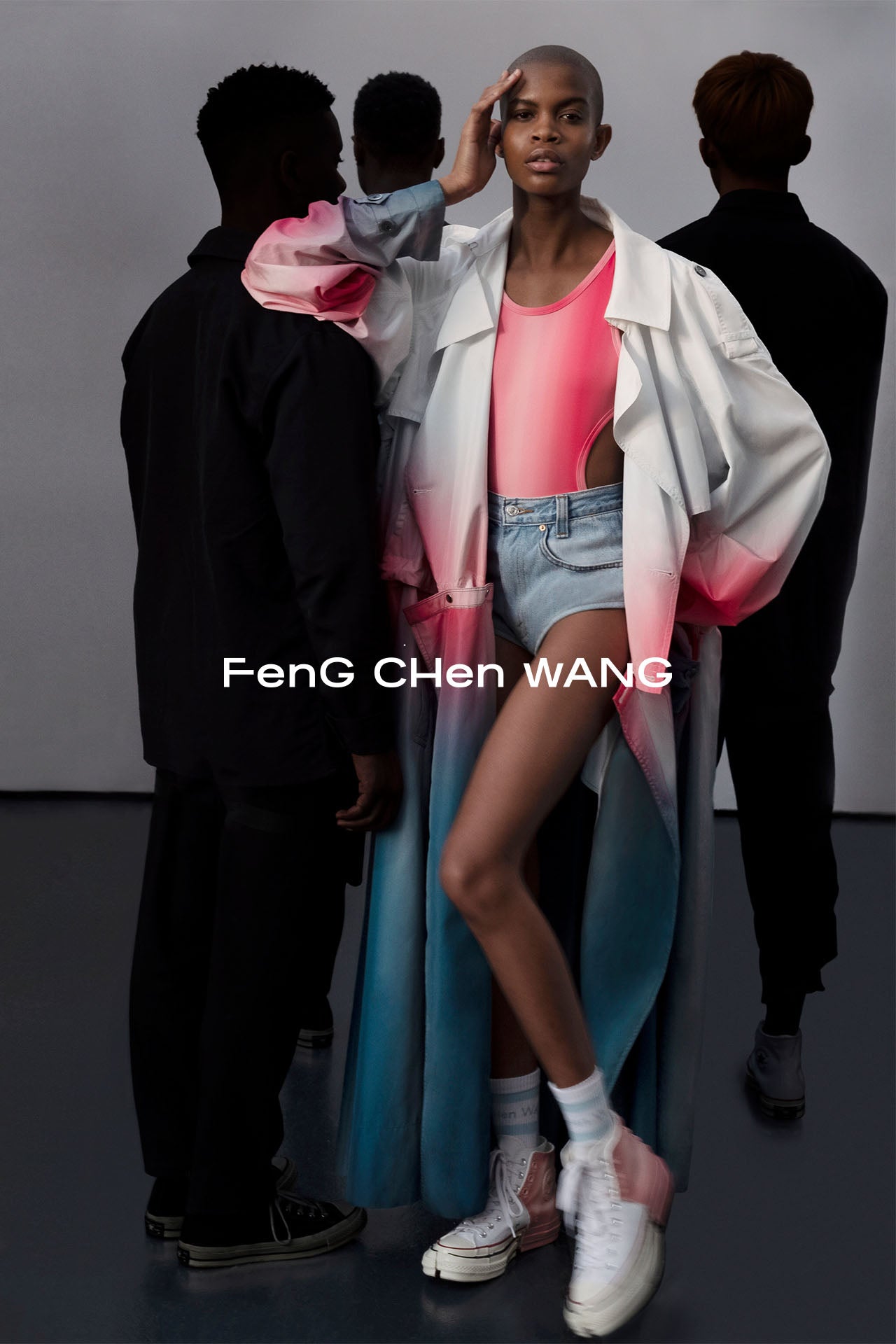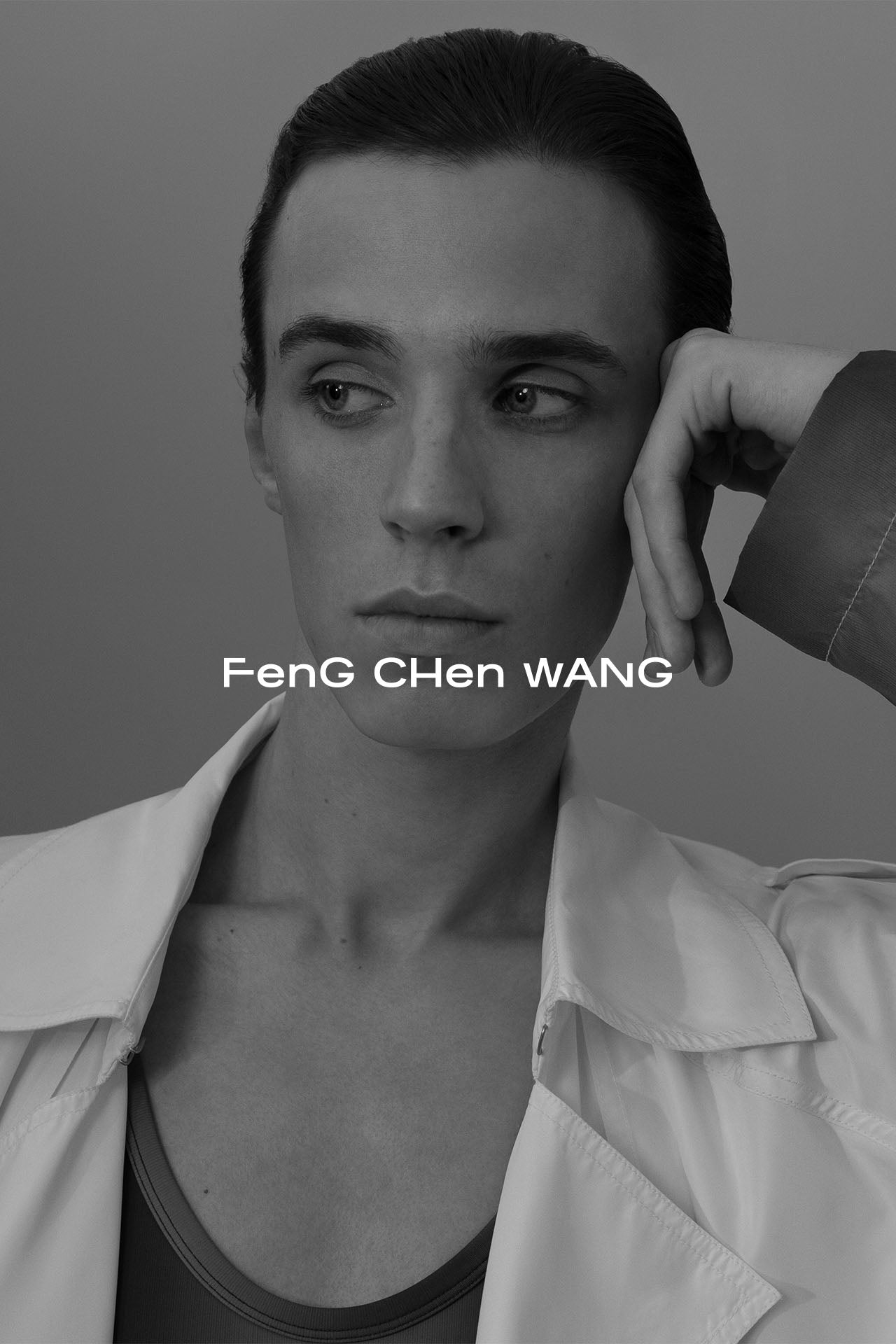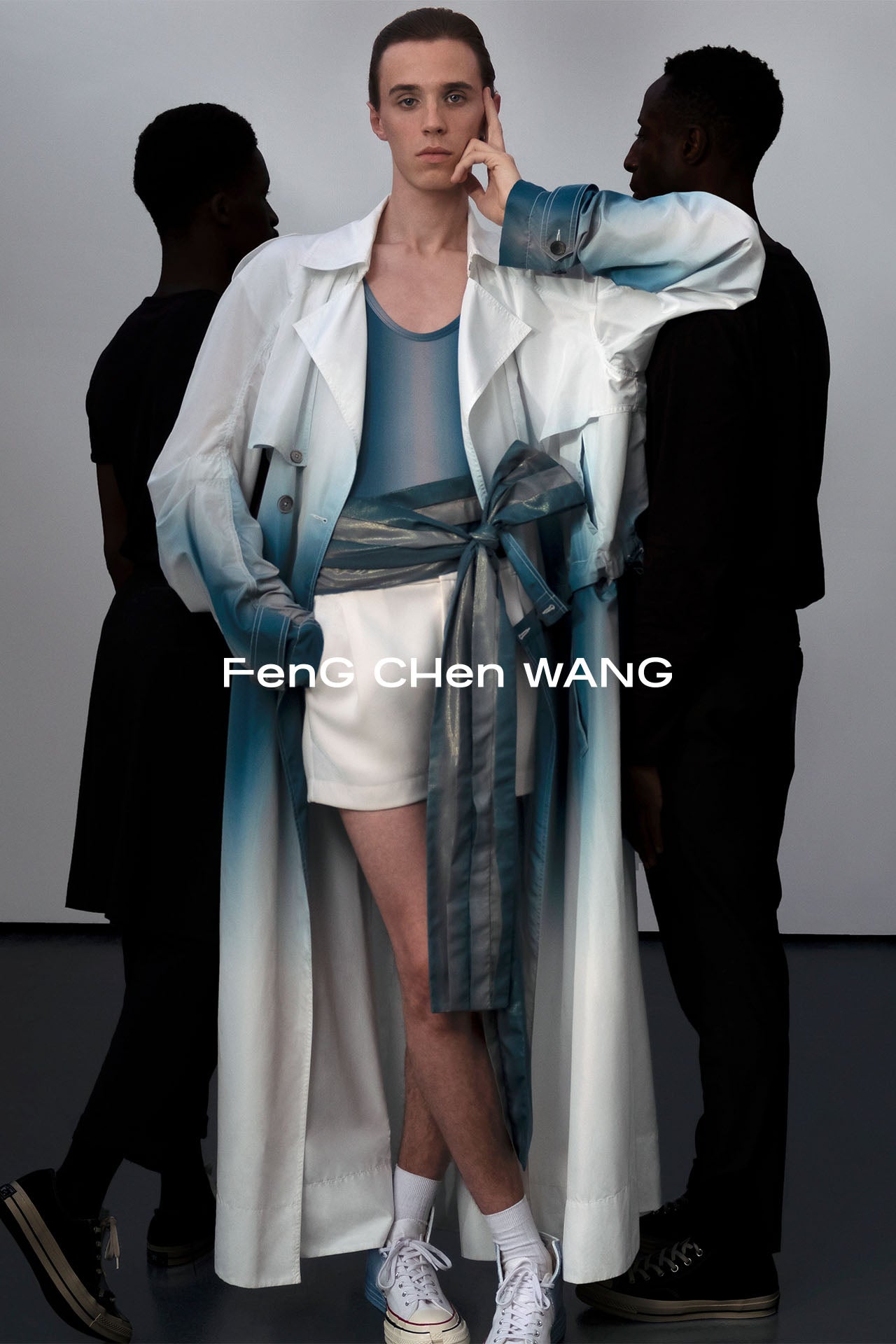 These are the questions which are at the forefront of Spring Summer 19 collection. The collection continues Feng's exploration of human connection, though this time she looks inwards, not outwards, focussing on the things that 'complete' us. 
The concept of 'half' appears physically and conceptually throughout the collection – as graphic representations, and when two items of clothing merge to become one. Shirts are draped on top of one another, while jackets, created as part an ongoing collaboration with Levi's, are layered too. Jeans have additional legs melded to them and the shoes (an iteration of Converse's iconic Chuck Taylor All Star) see two pairs cut up and spliced together.
Spring Summer 19 is inspired by diagrams mapping the increase and decrease in temperature throughout the human body as we experience different emotions. While love warms us all over, depression cools us, and anger ignites our head, upper chest and arms. These phenomenons are expressed through PVC body pieces that refer to different emotions and the area they heat, and in hypercolour-style coats that also serve to illustrate this effect.
Alongside neutral tones, black, white and grey, crystal-inspired shades of hot pink and cool blue flow throughout the collection, symbolising love and hate, happiness and sadness, day and night, summer and winter – it's the Feng Chen Wang yin and yang. 
"Who is your other half?" Feng asks. Maybe it's within you.
COLLECTION CONCEPT