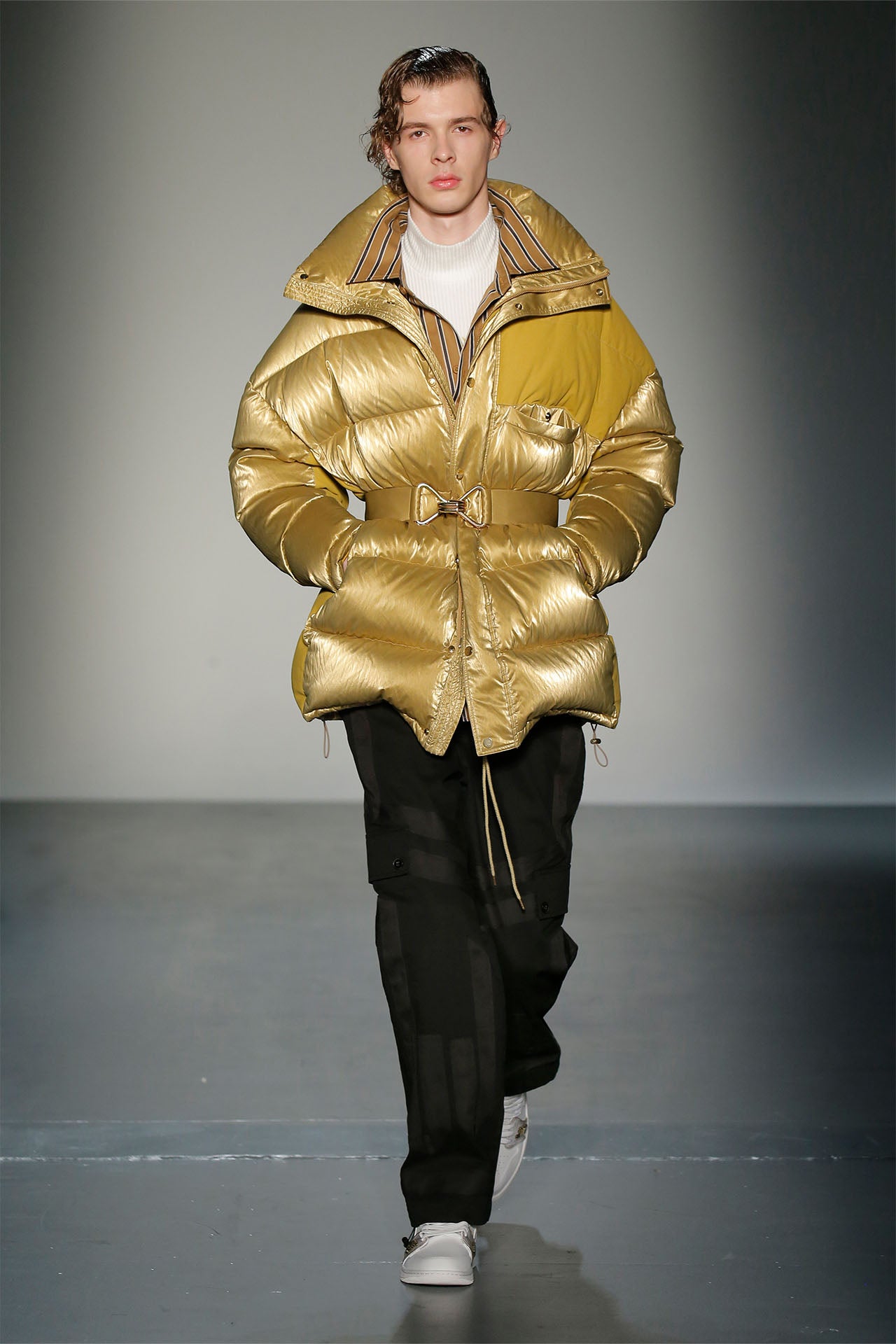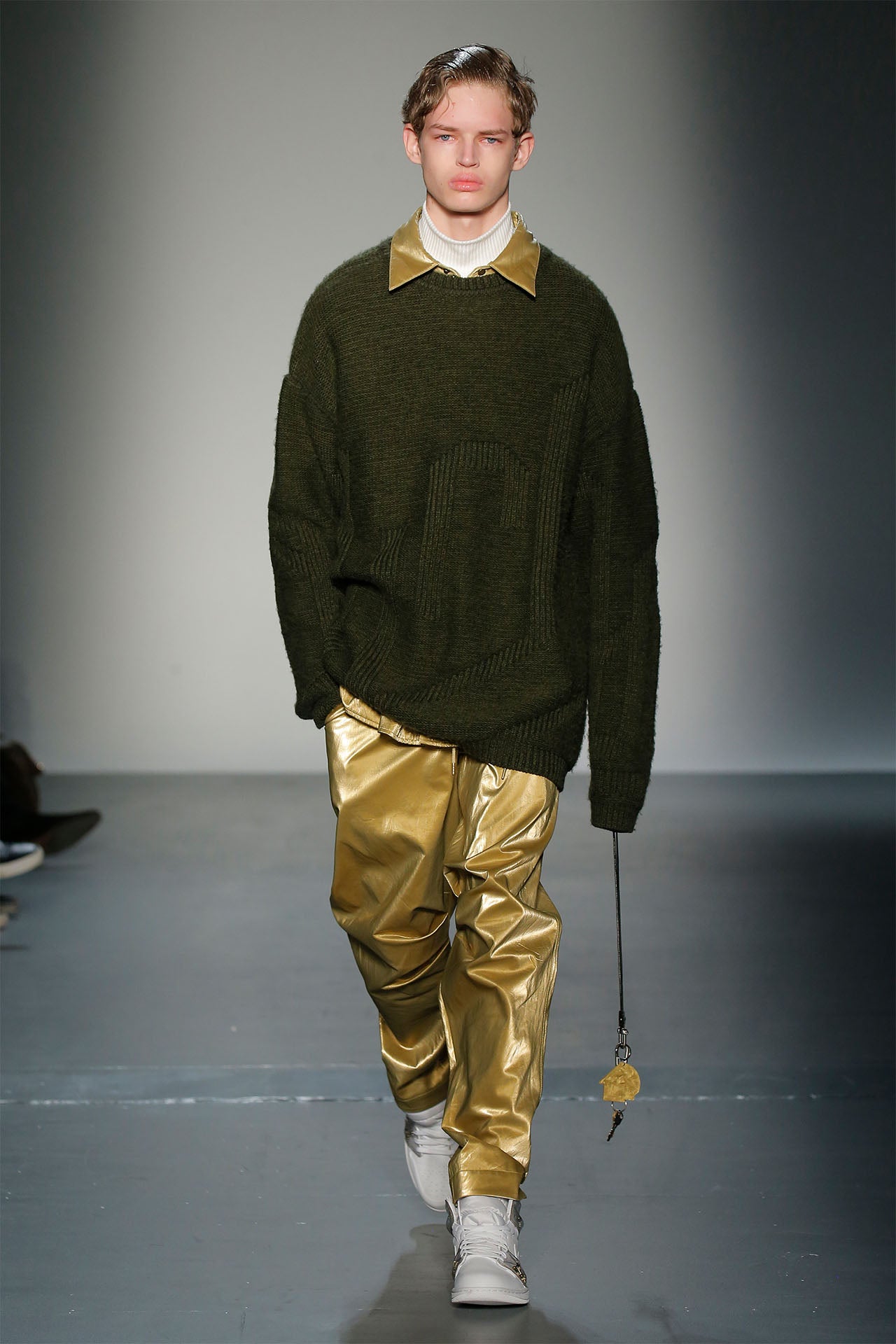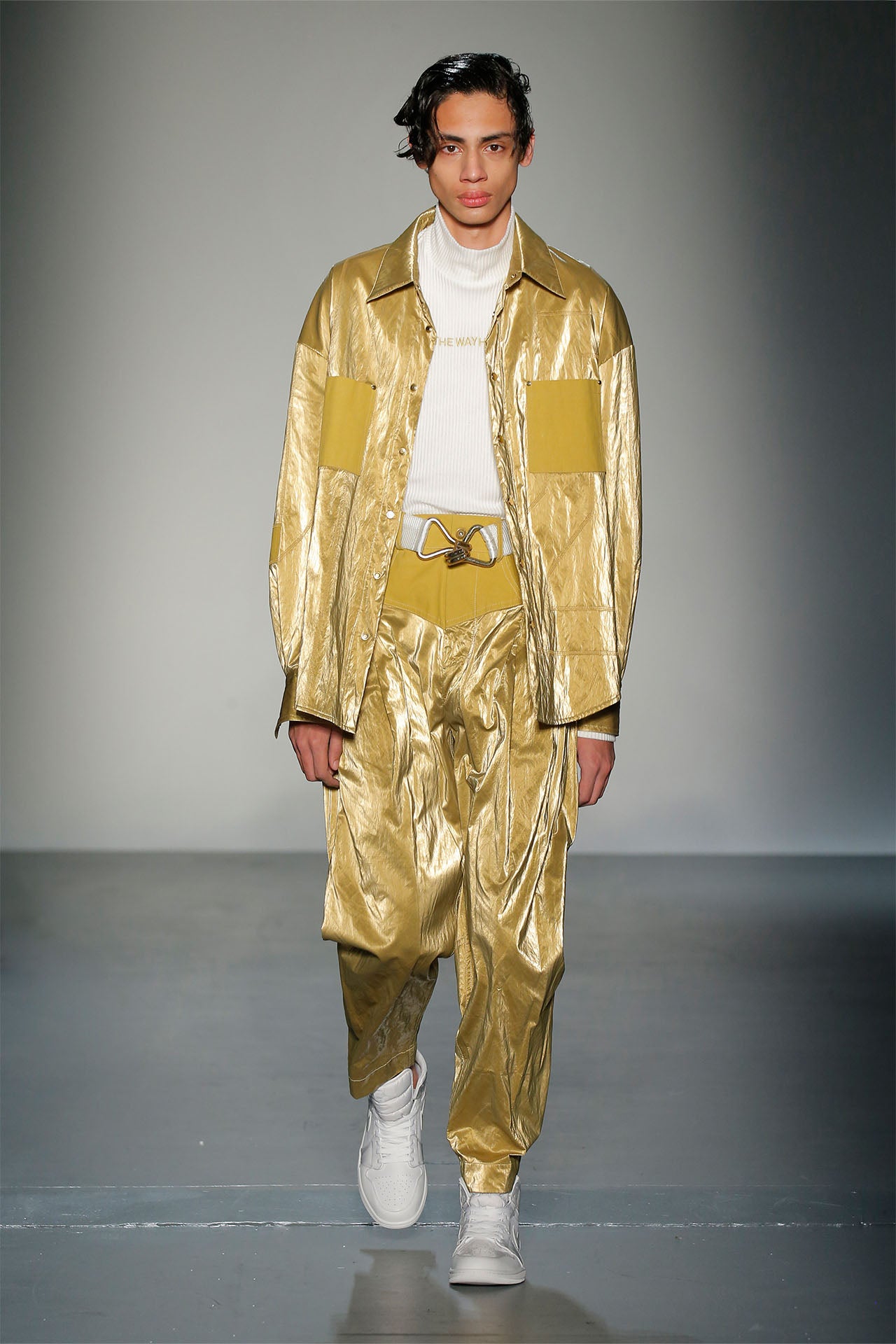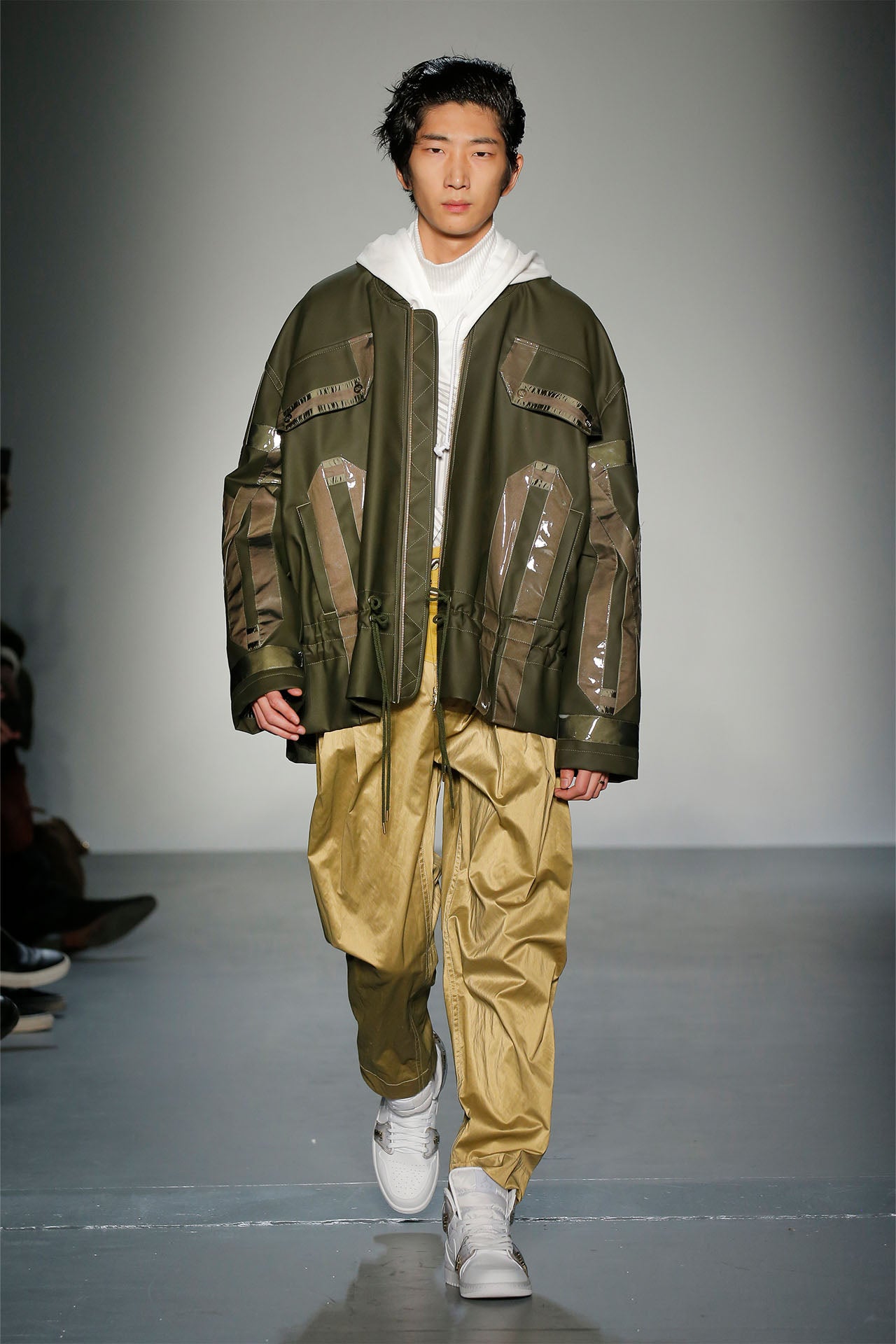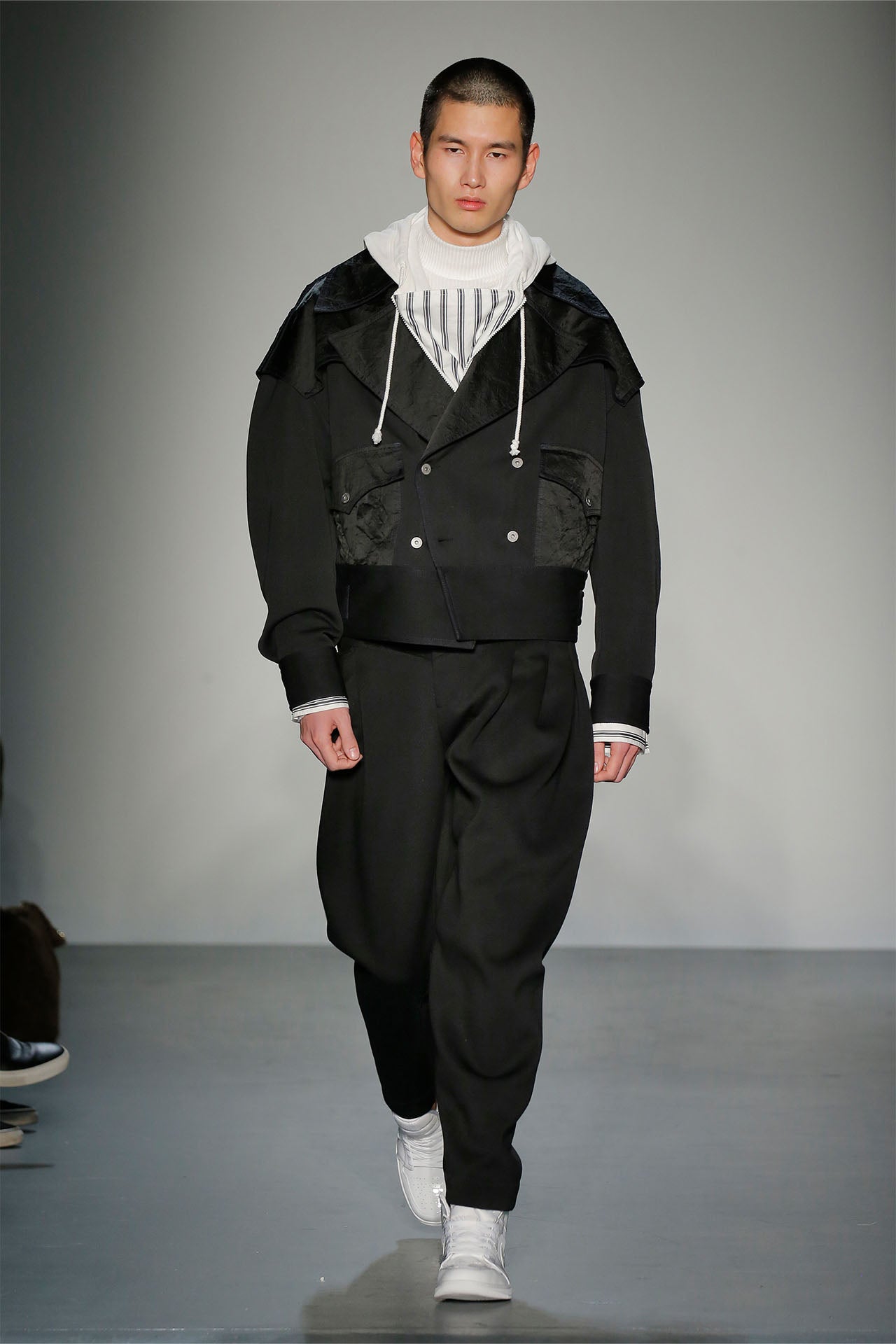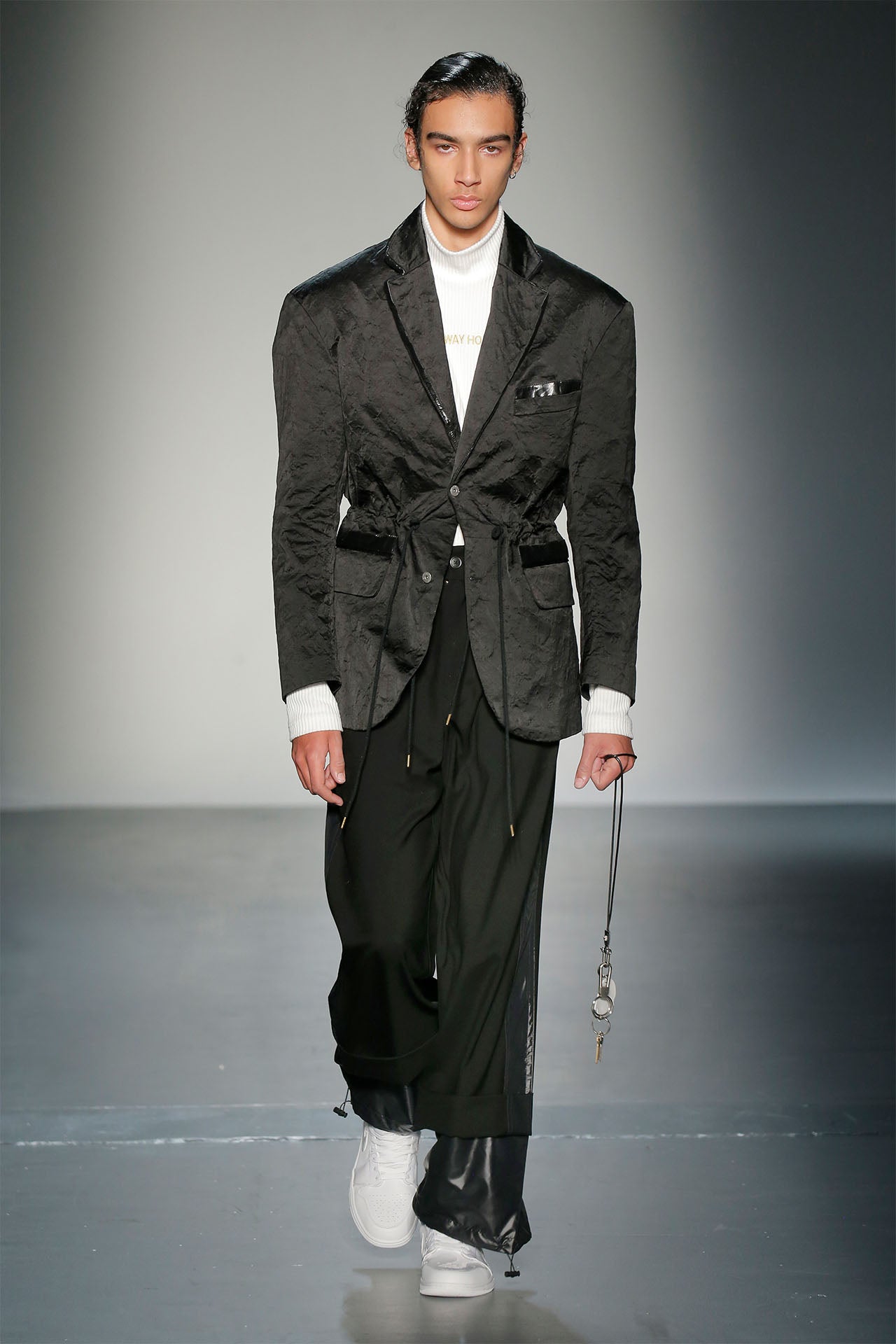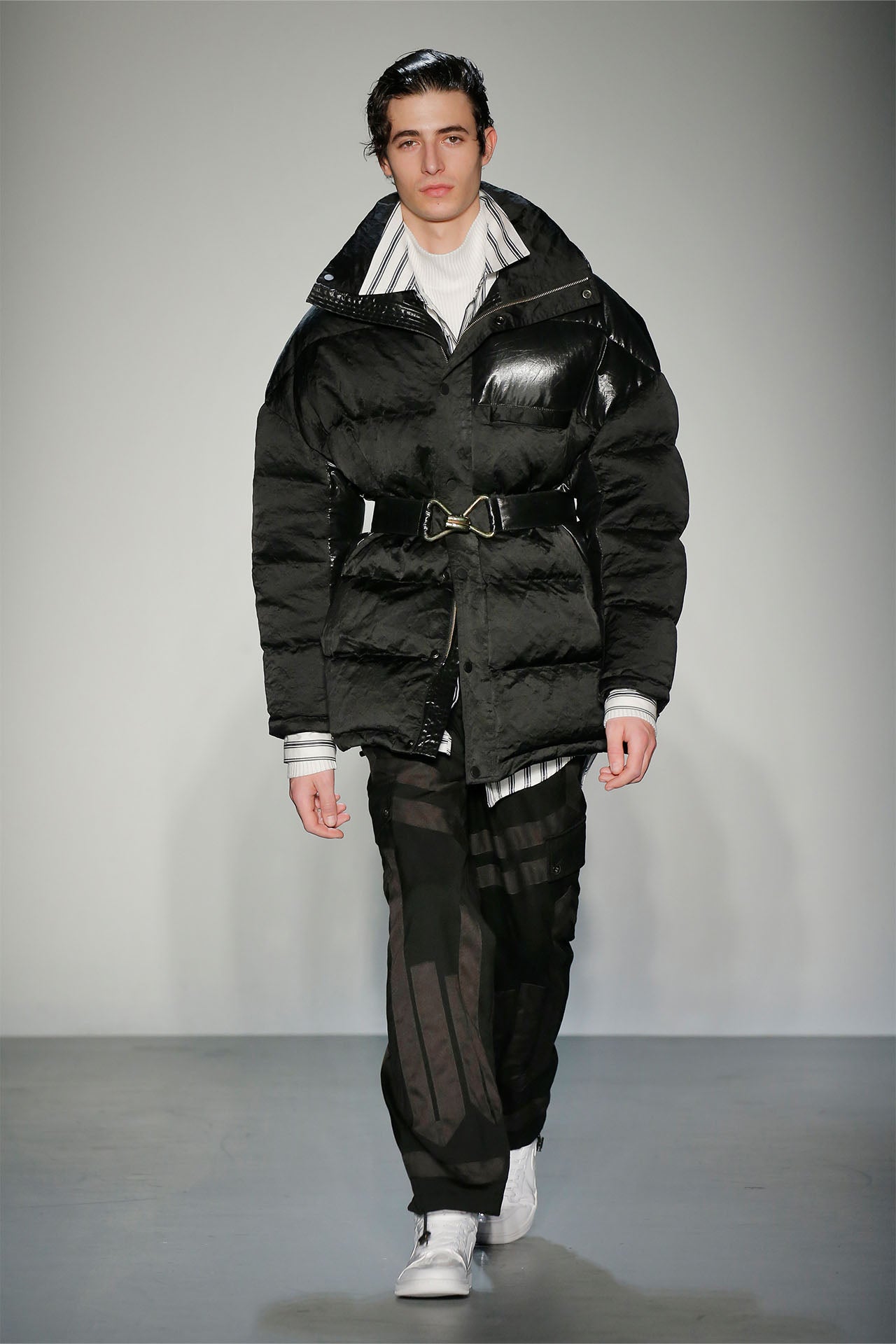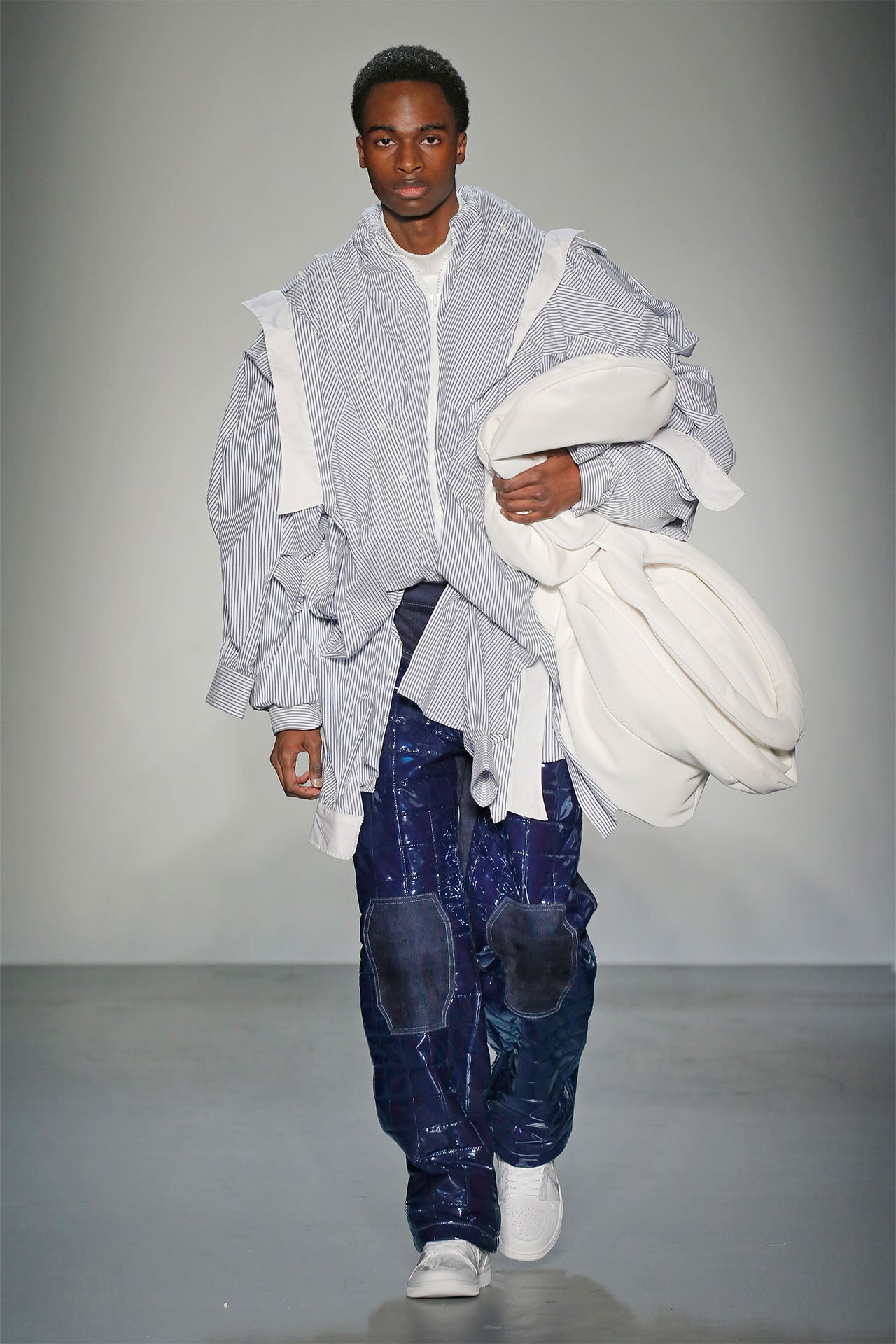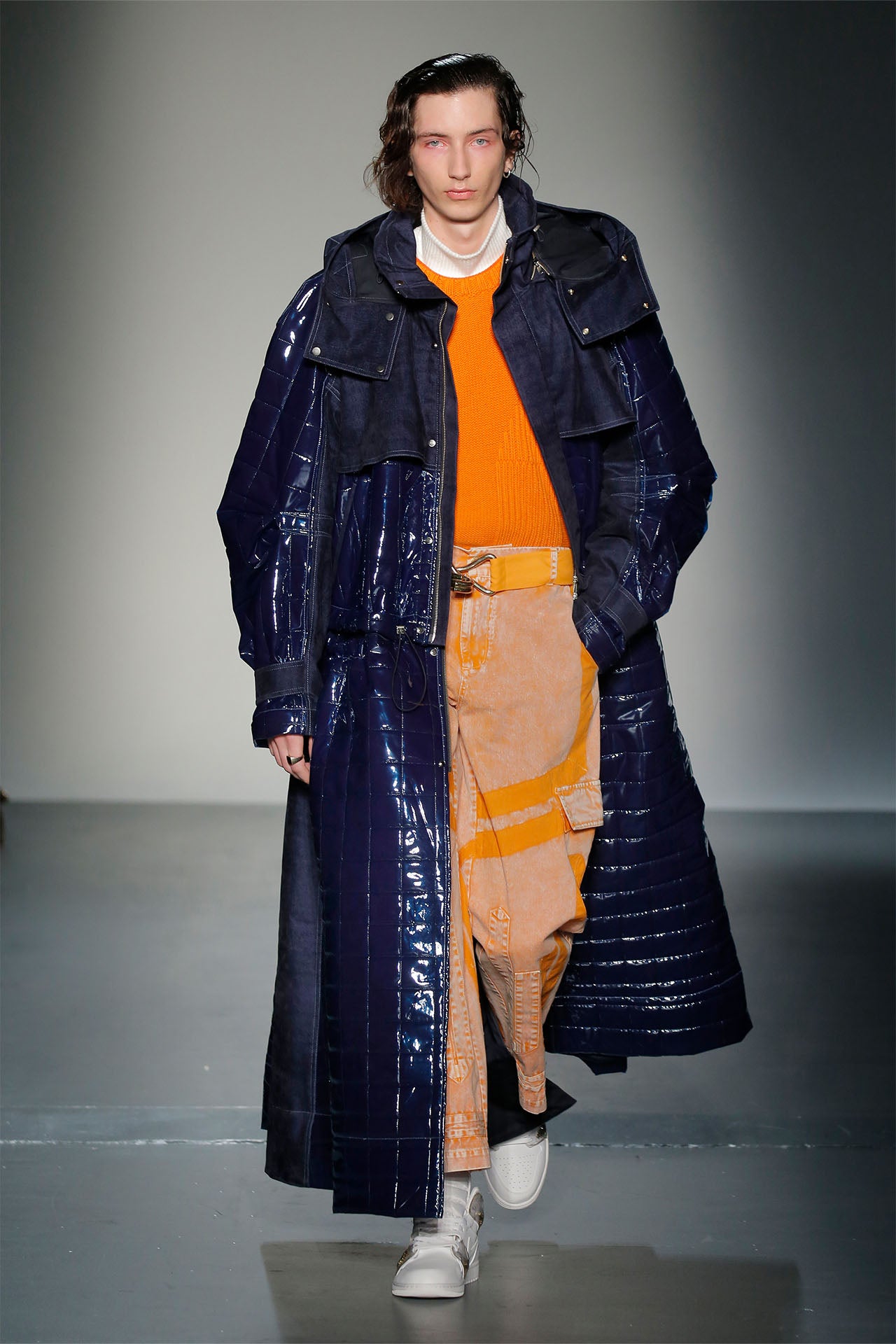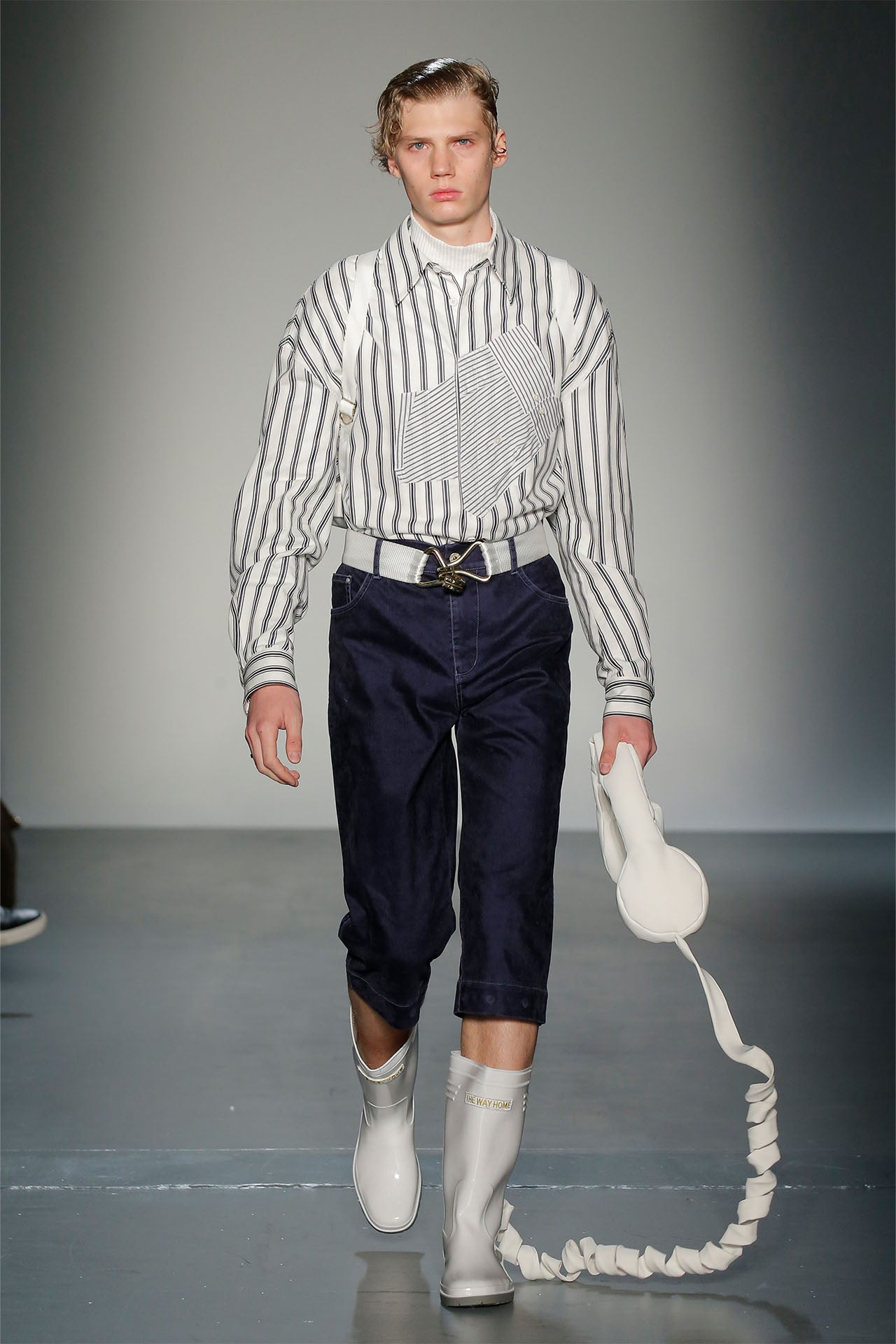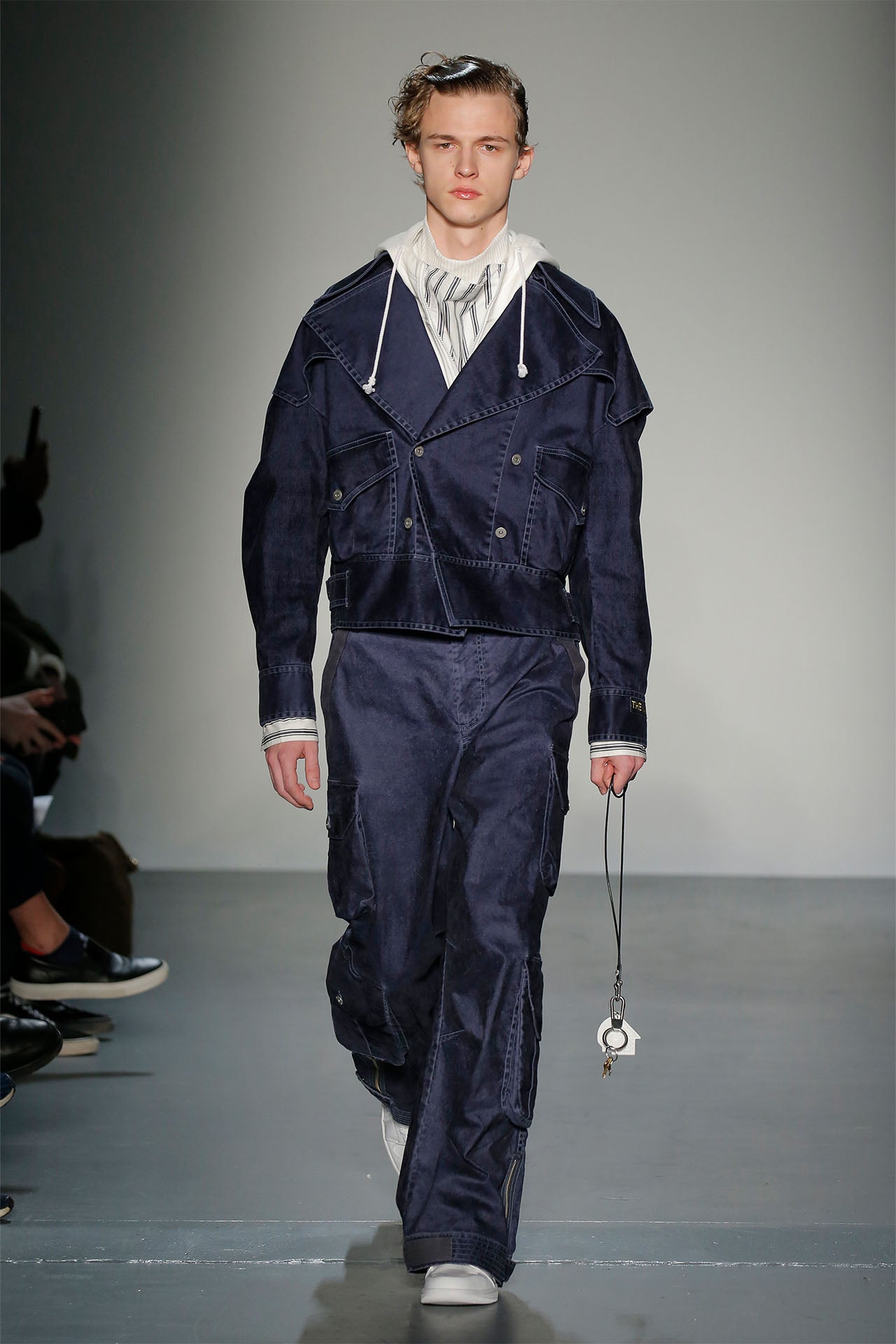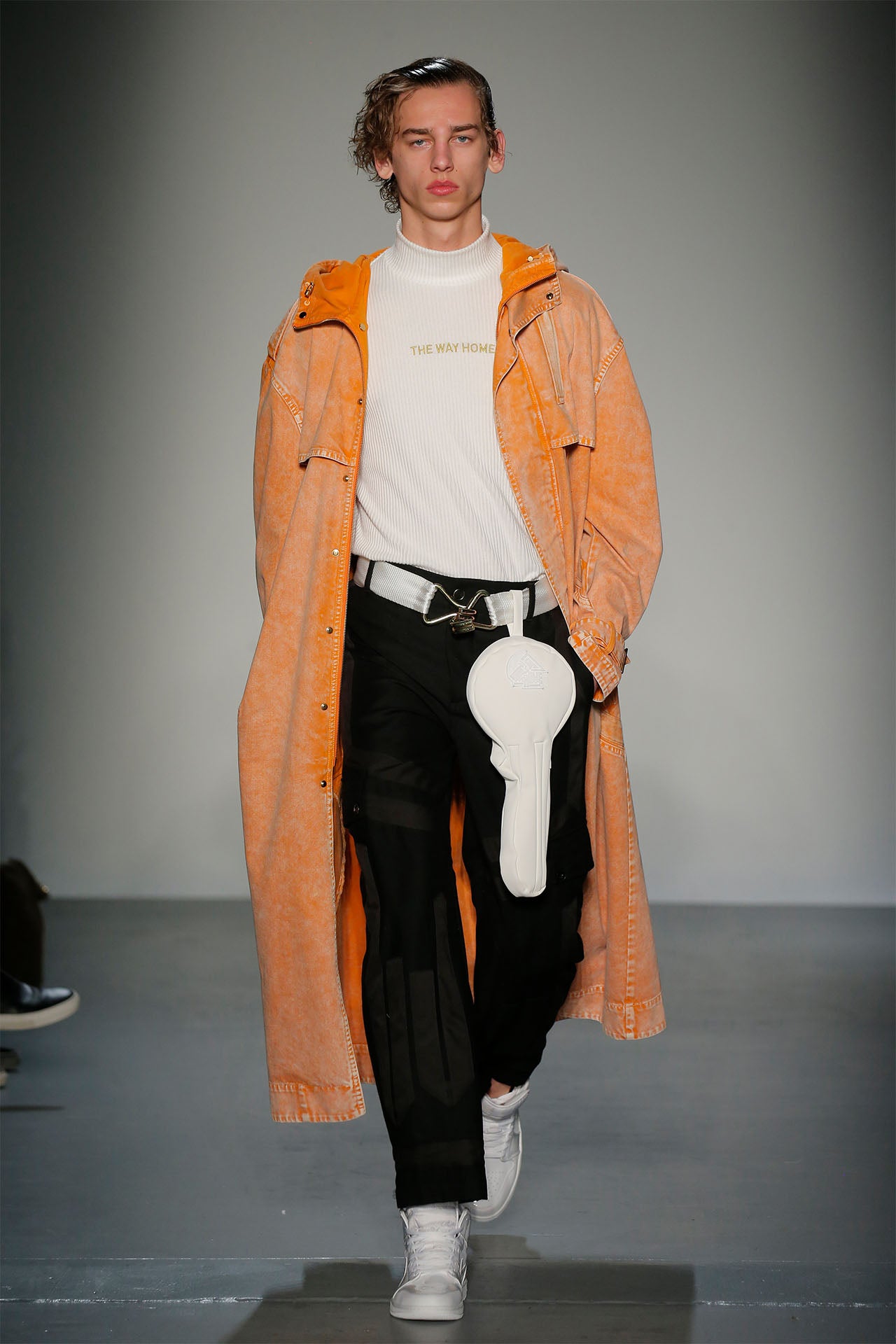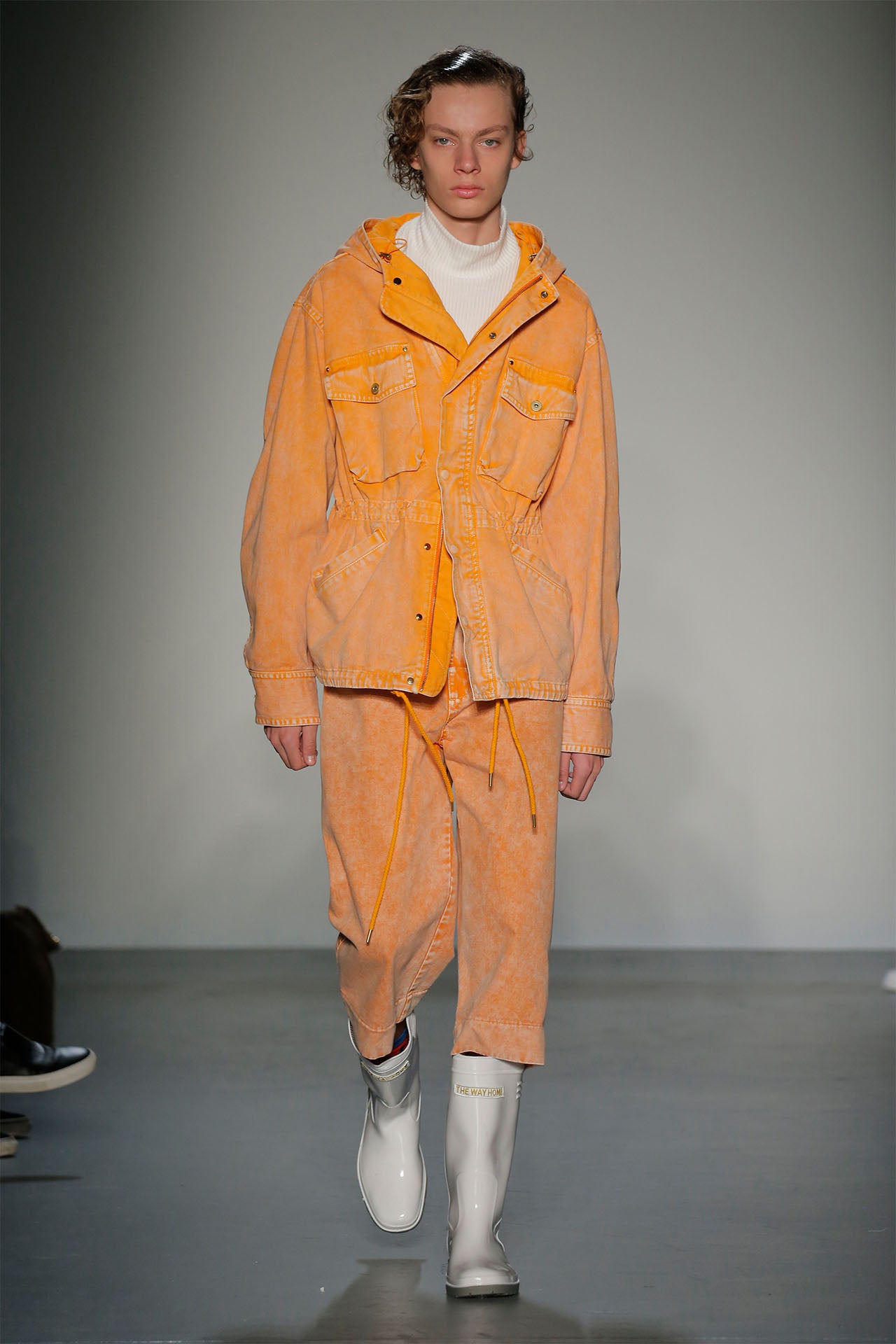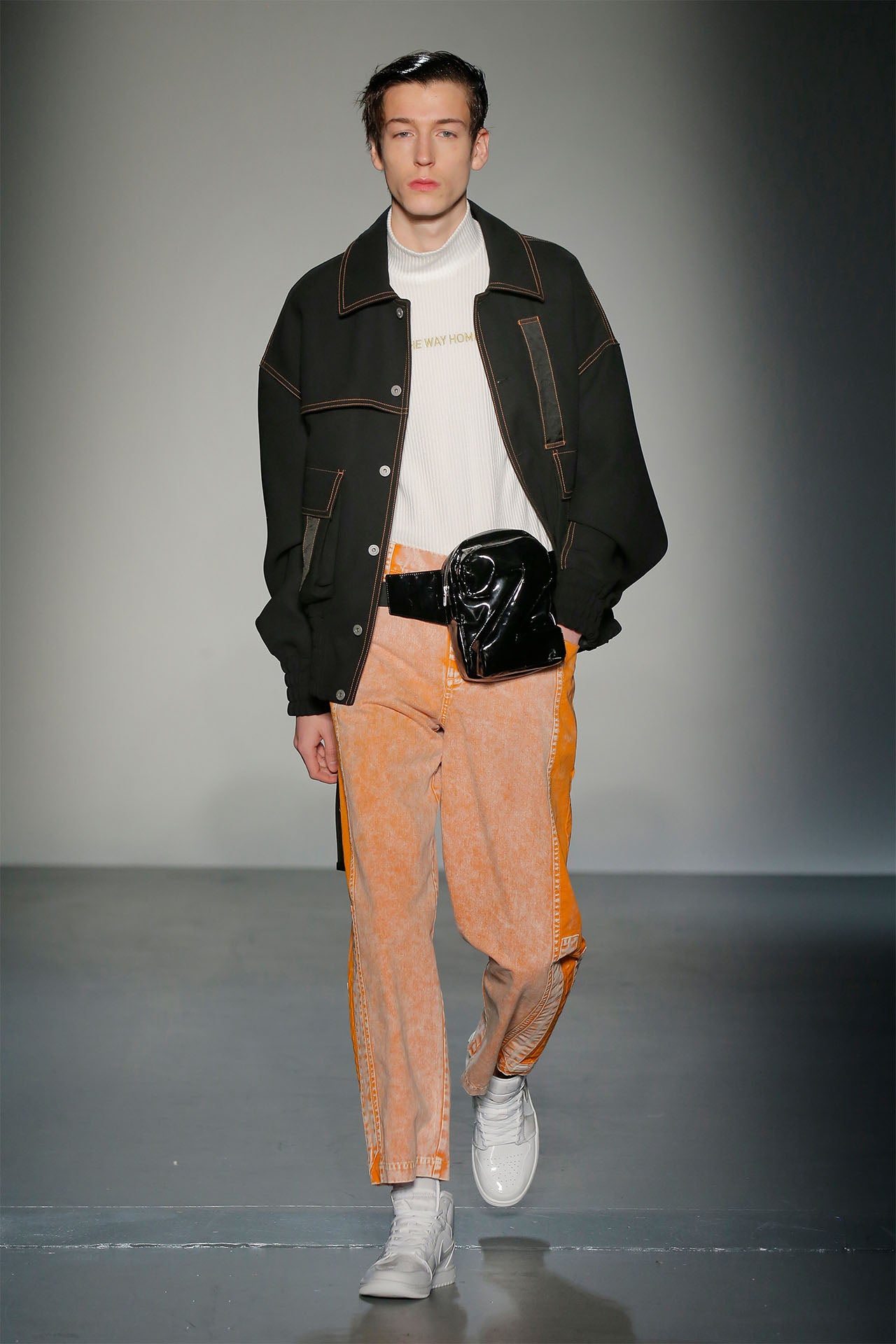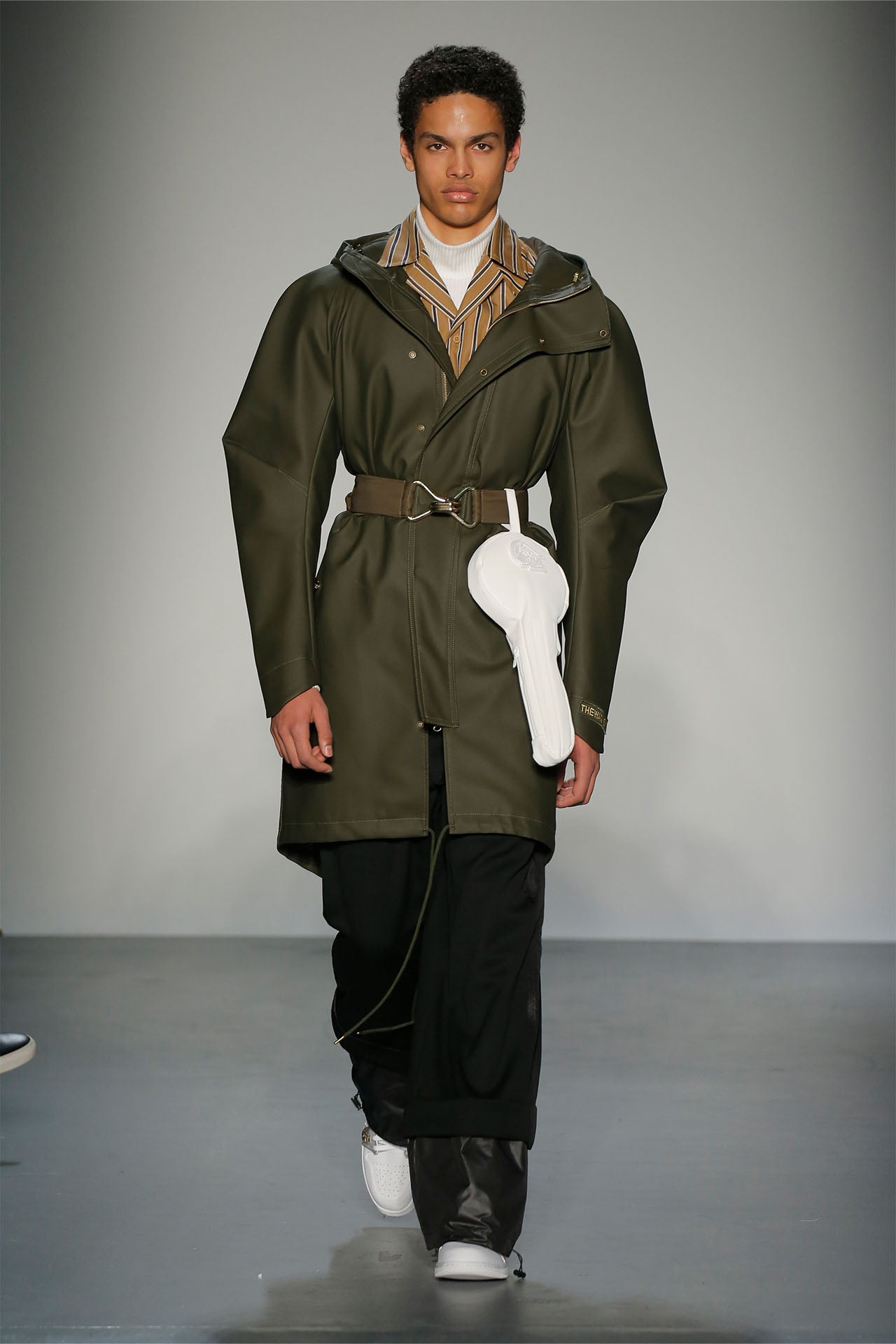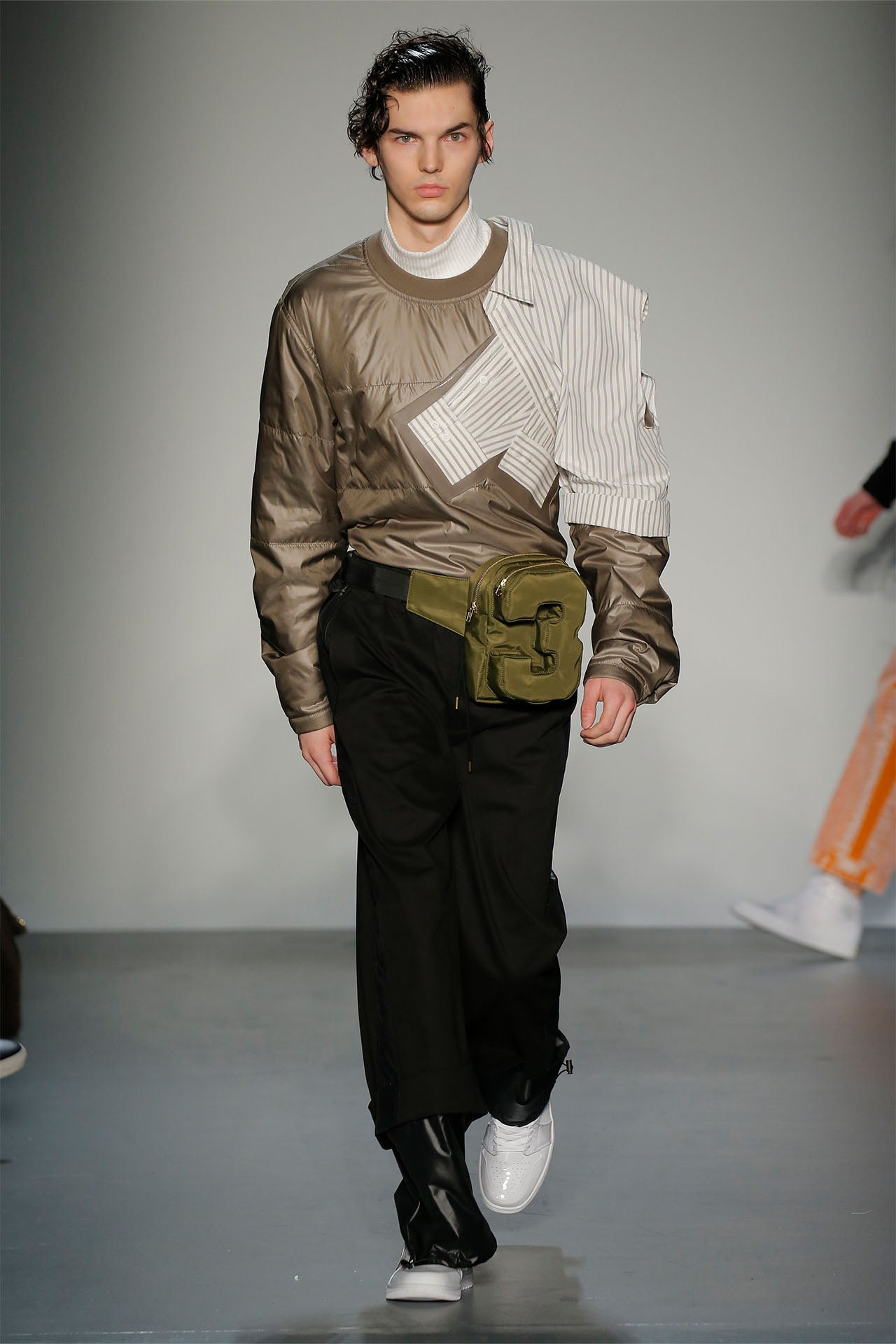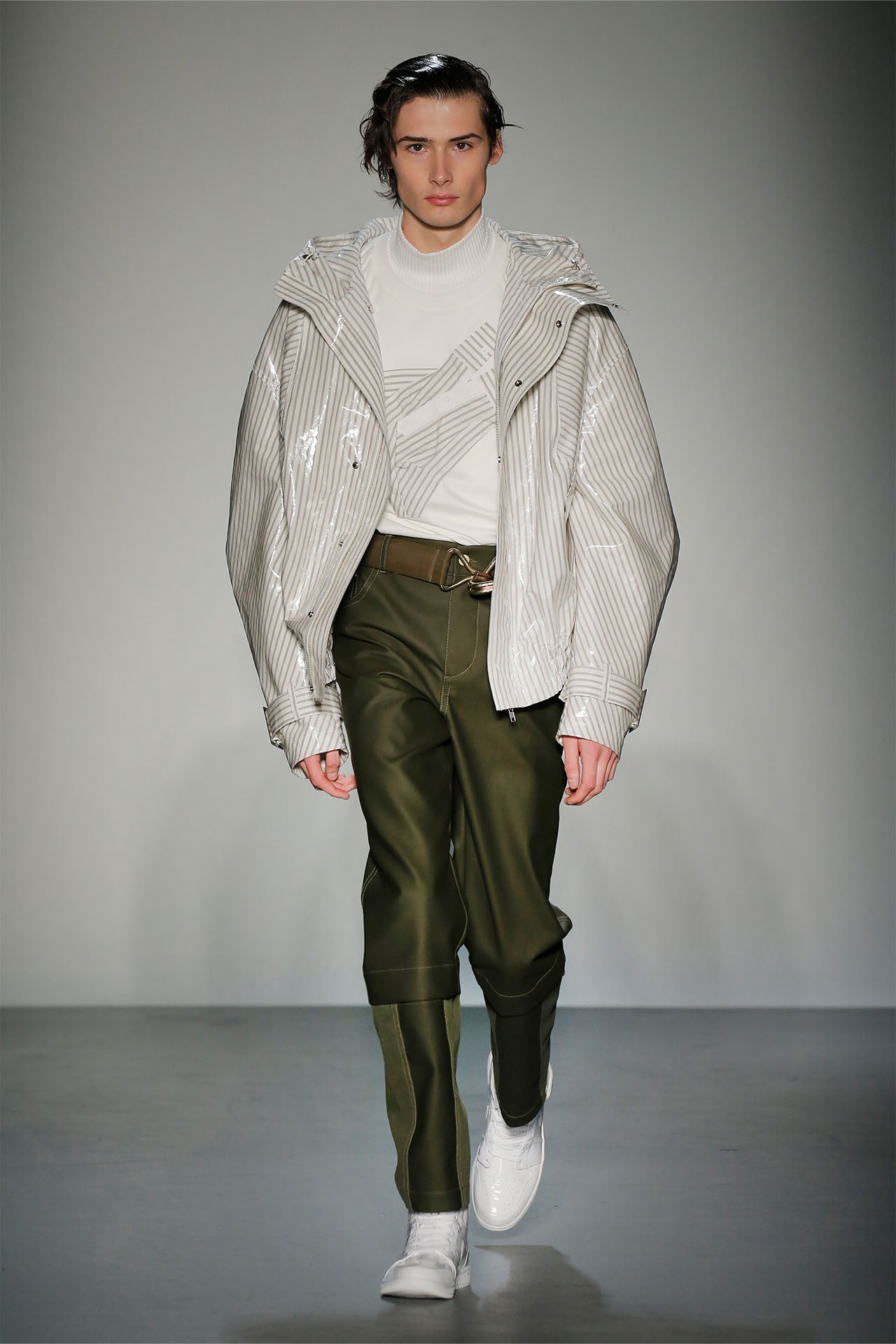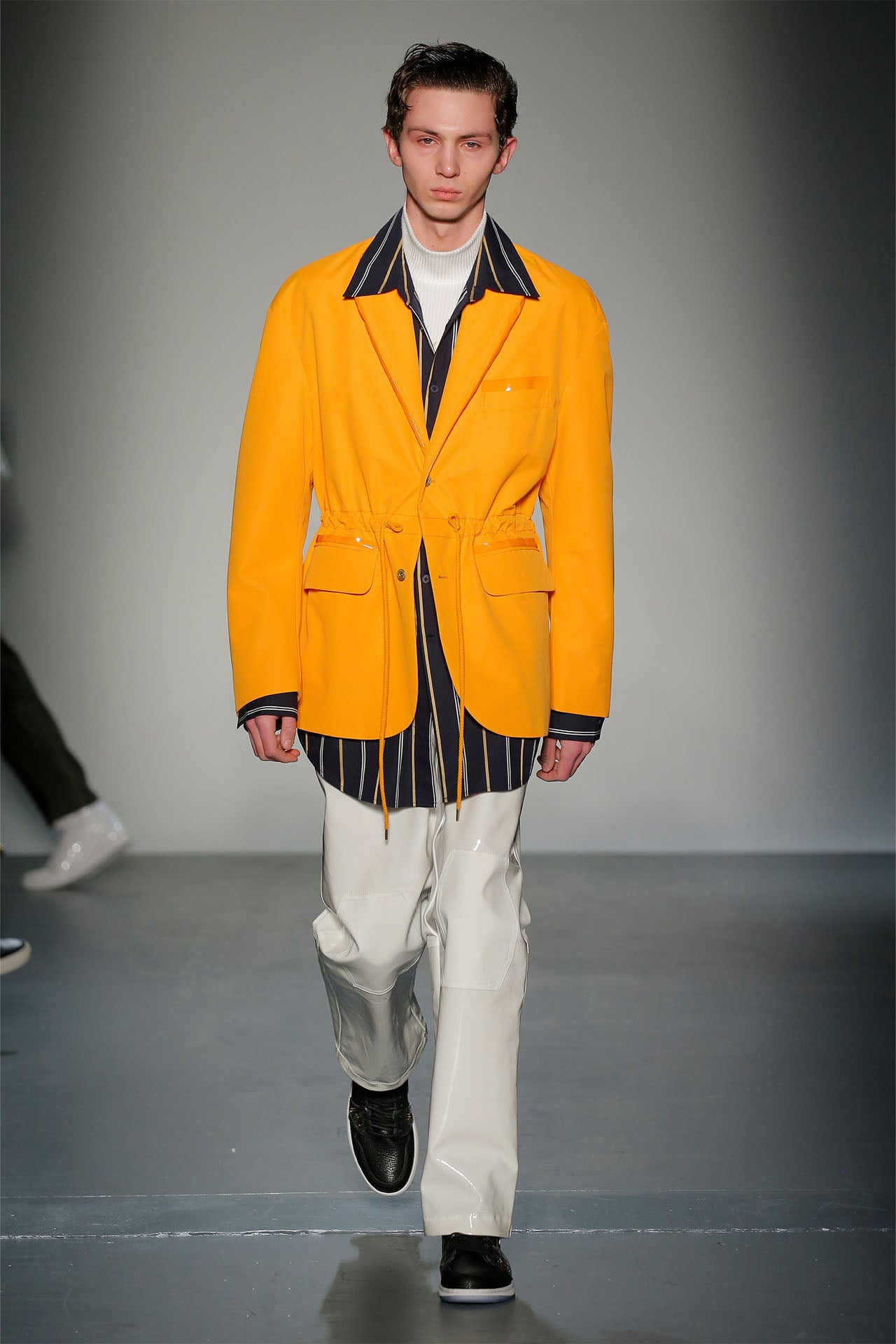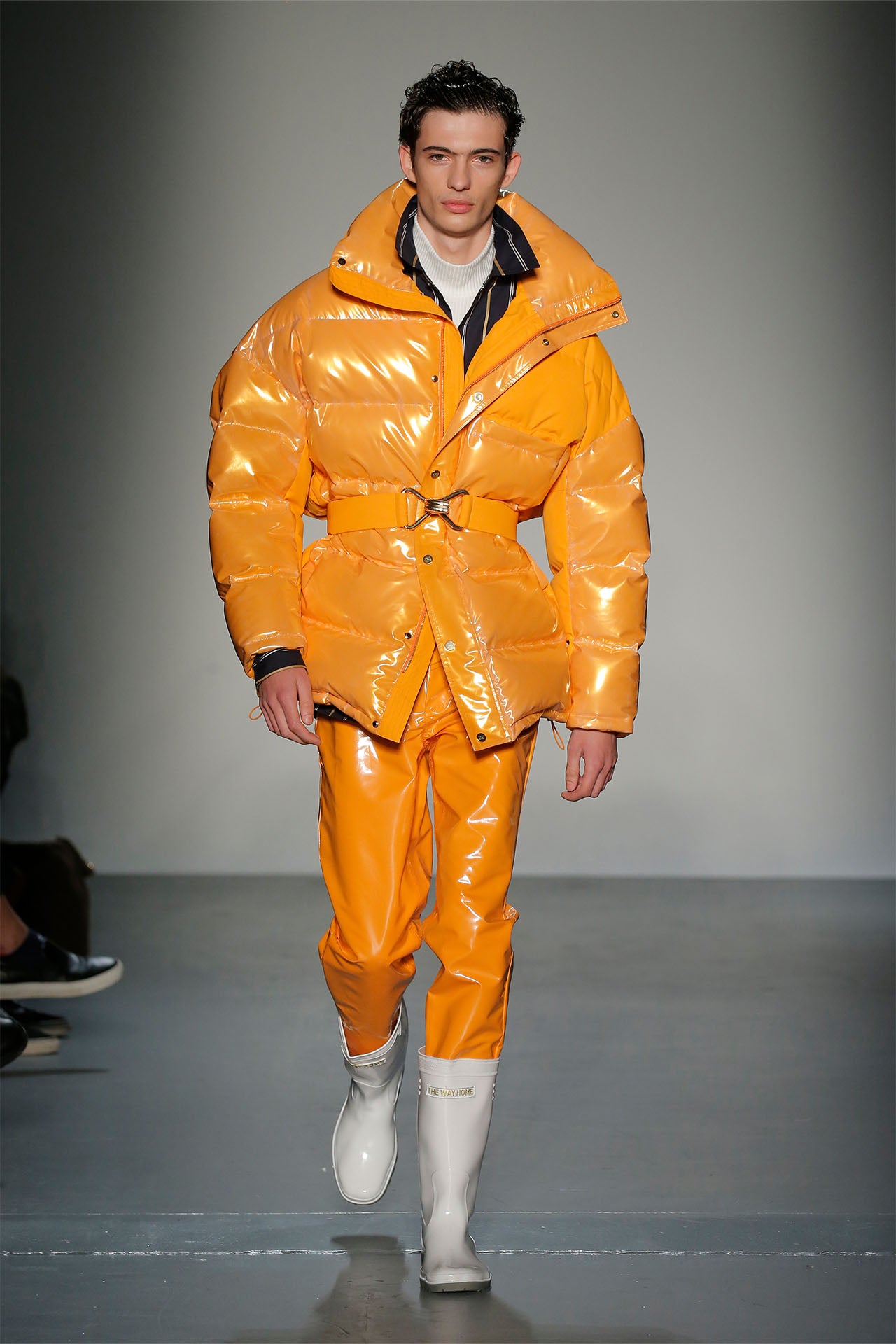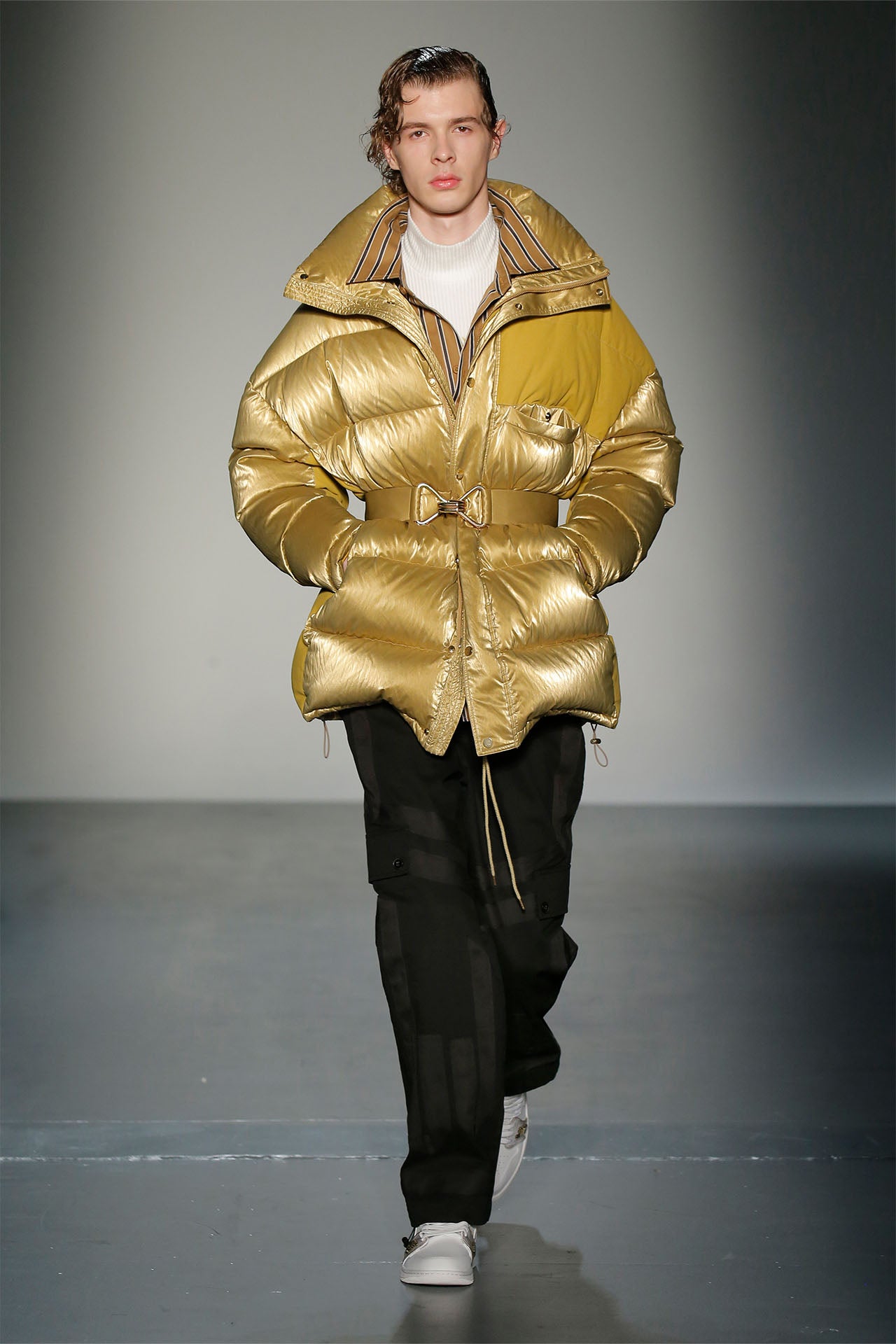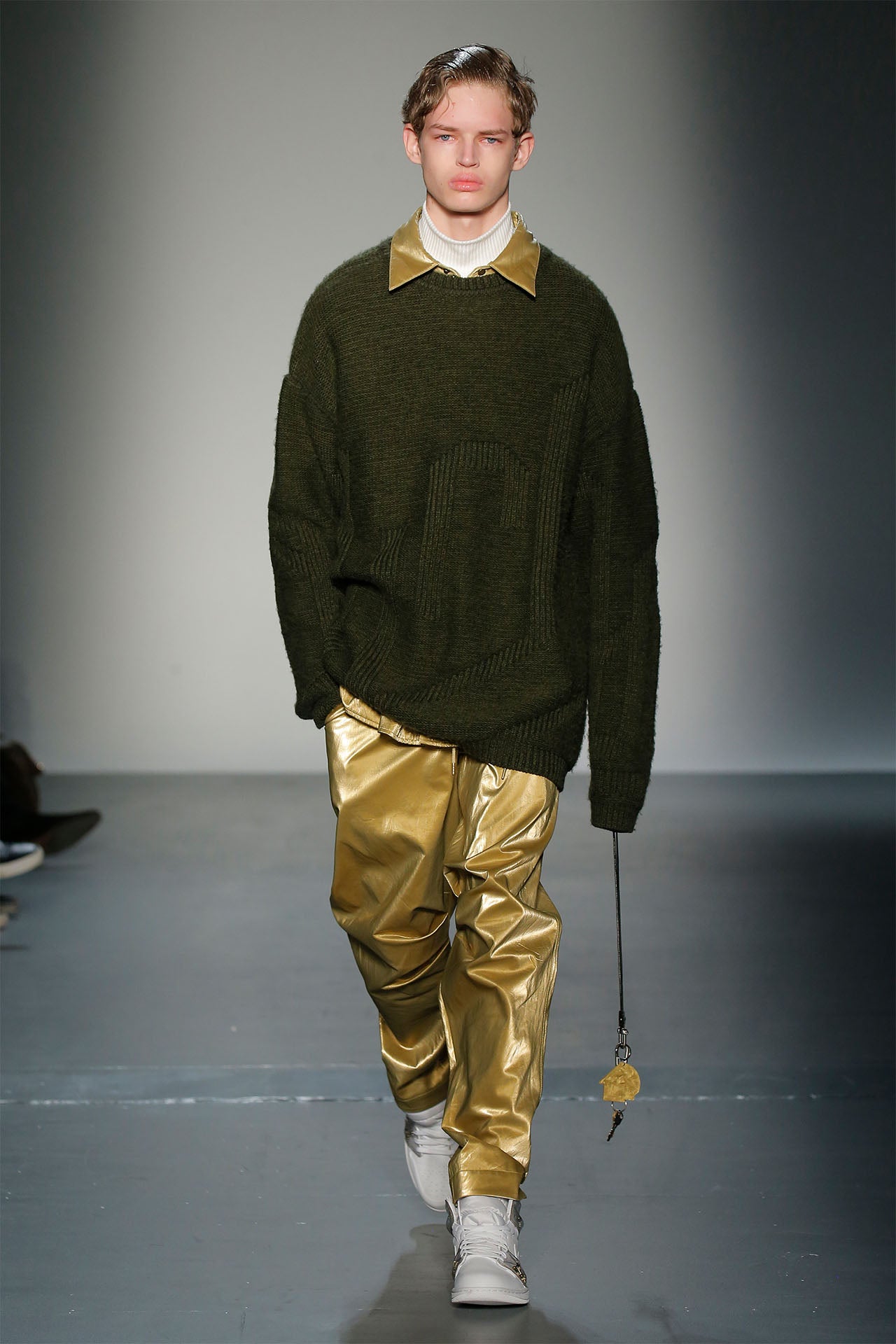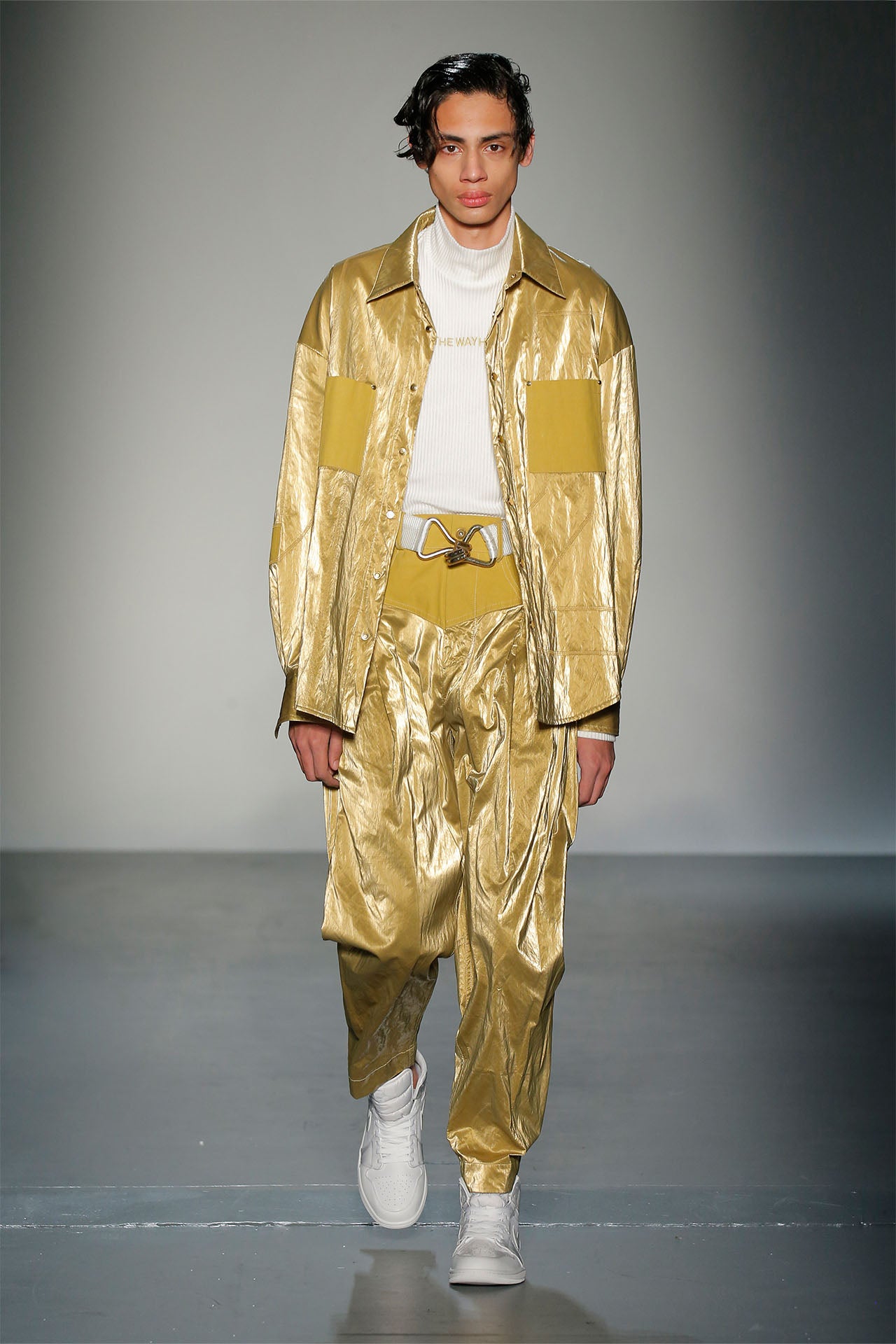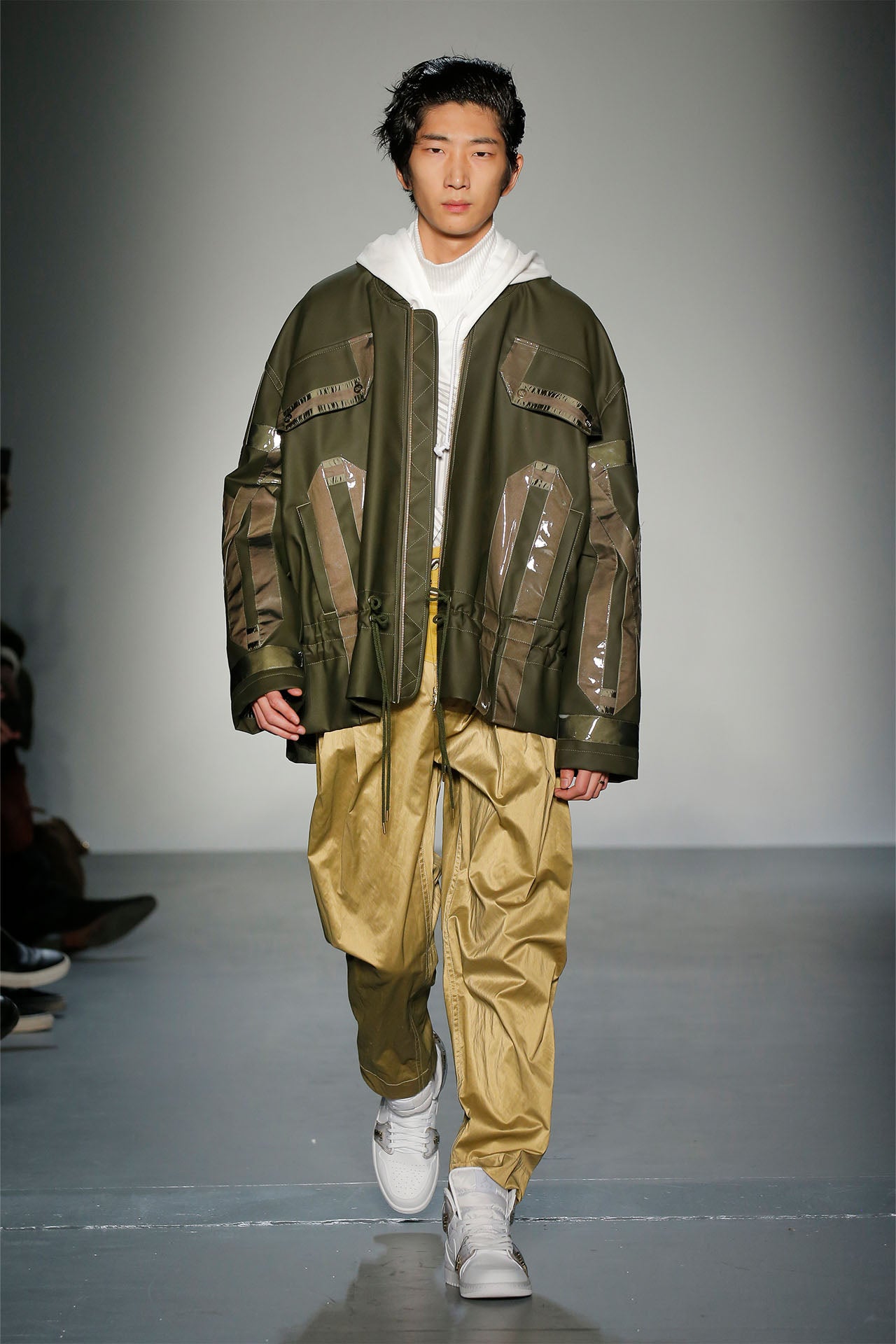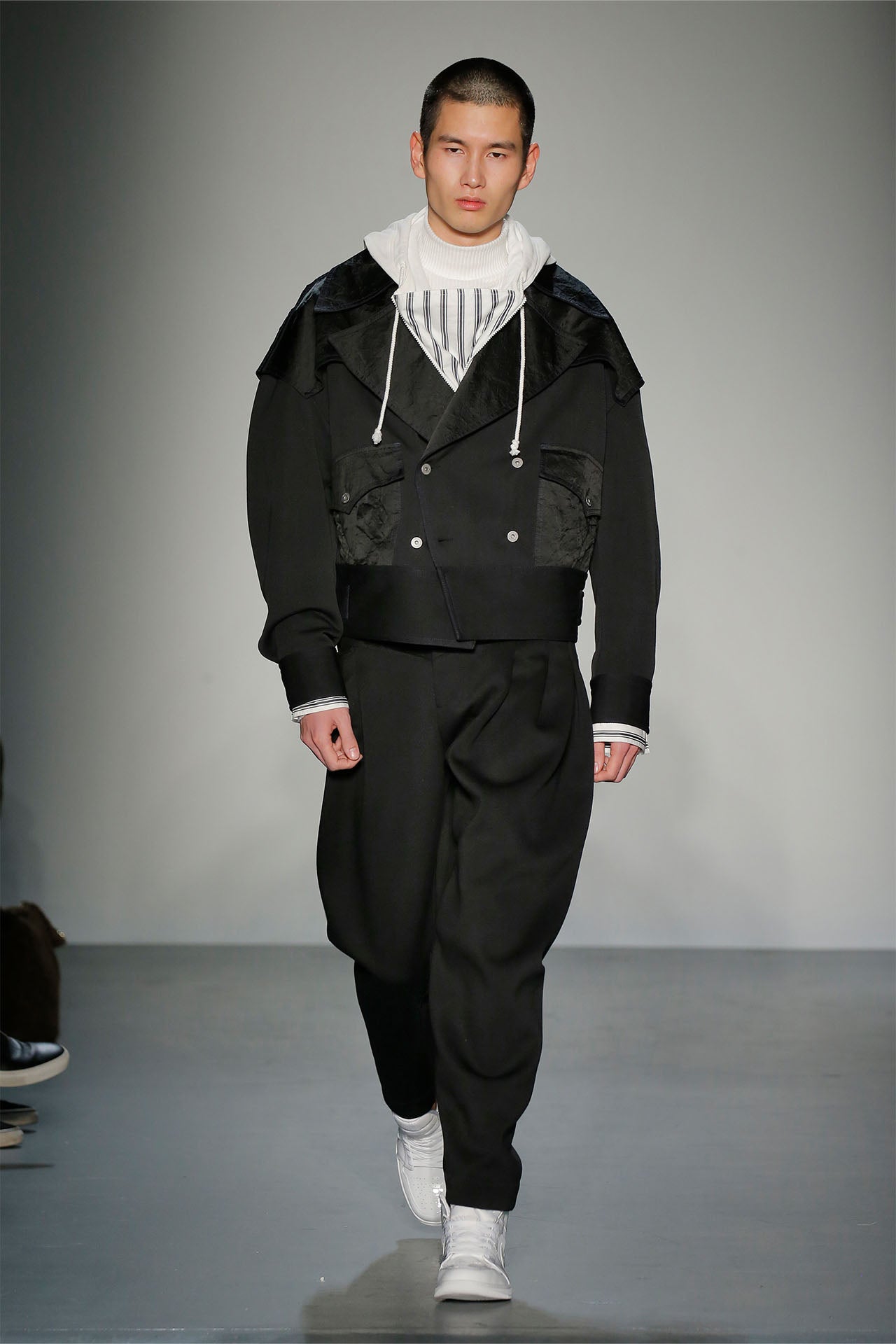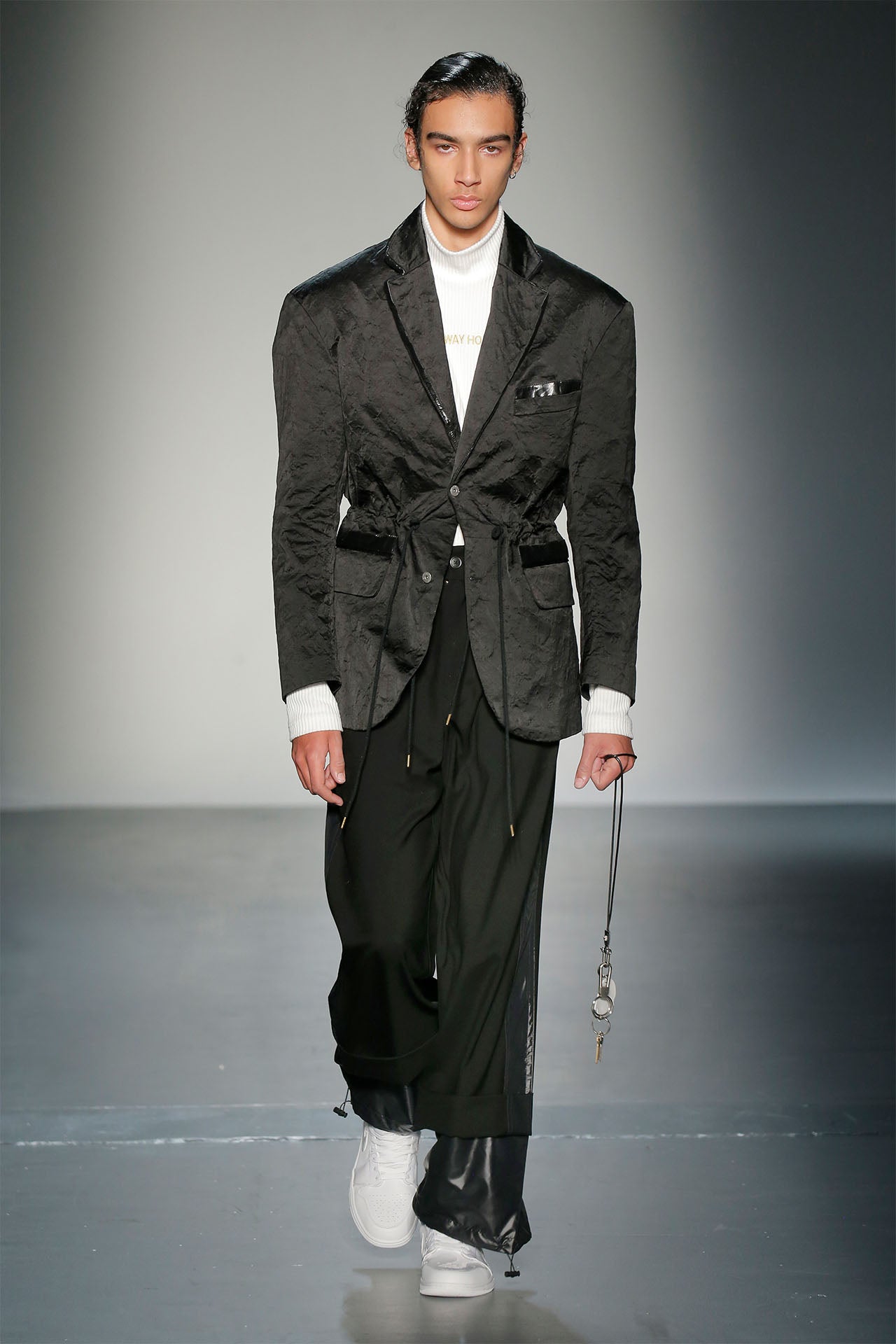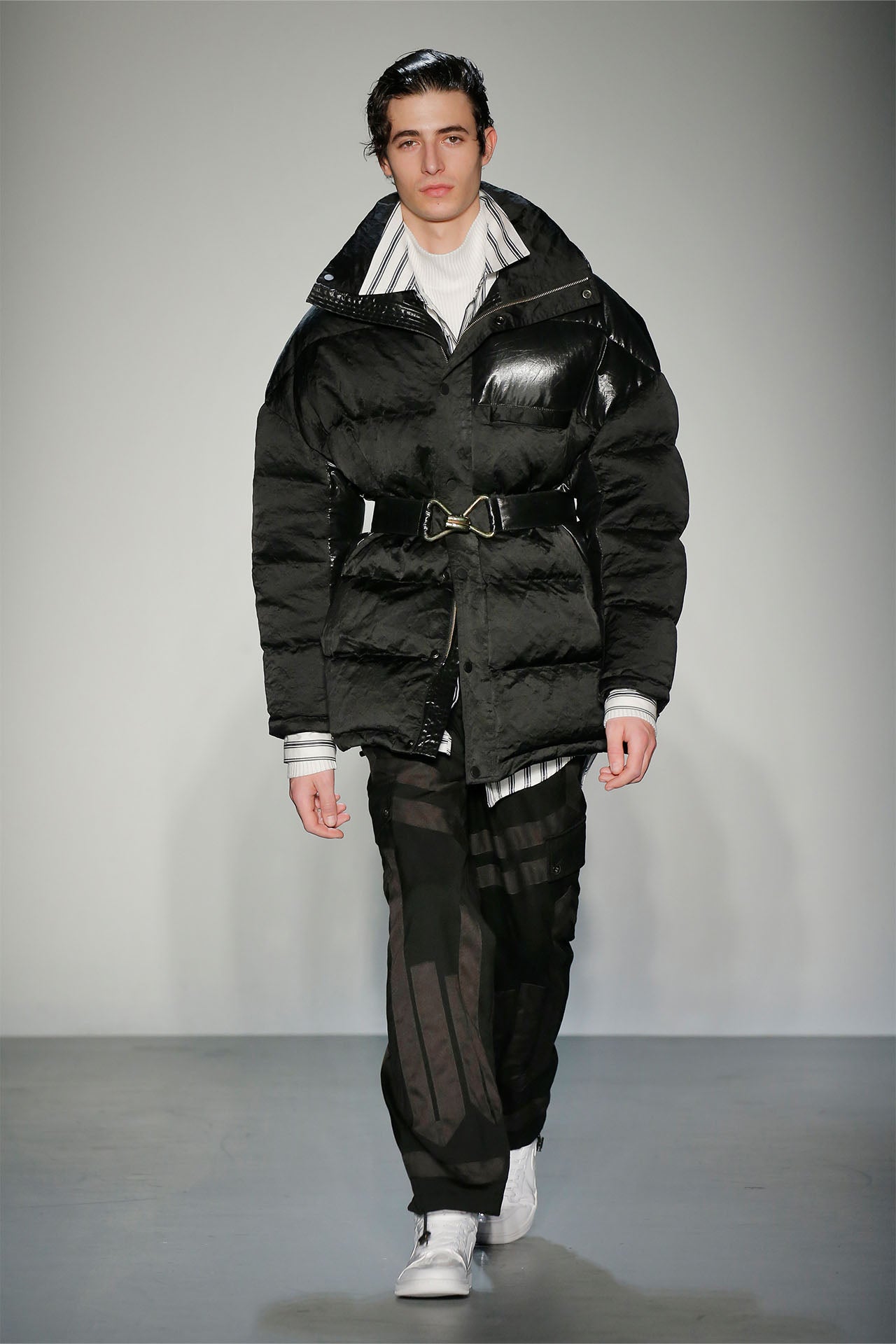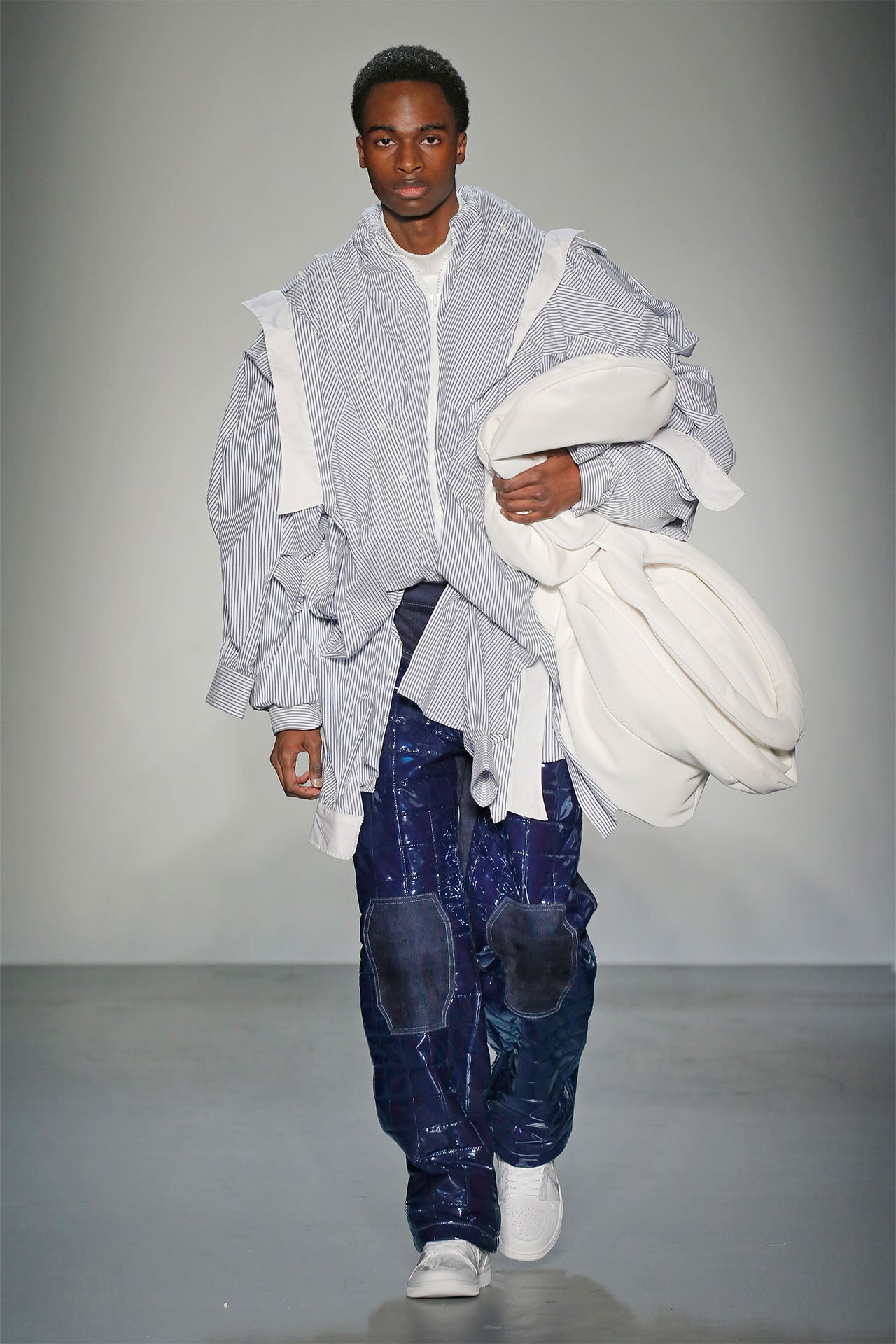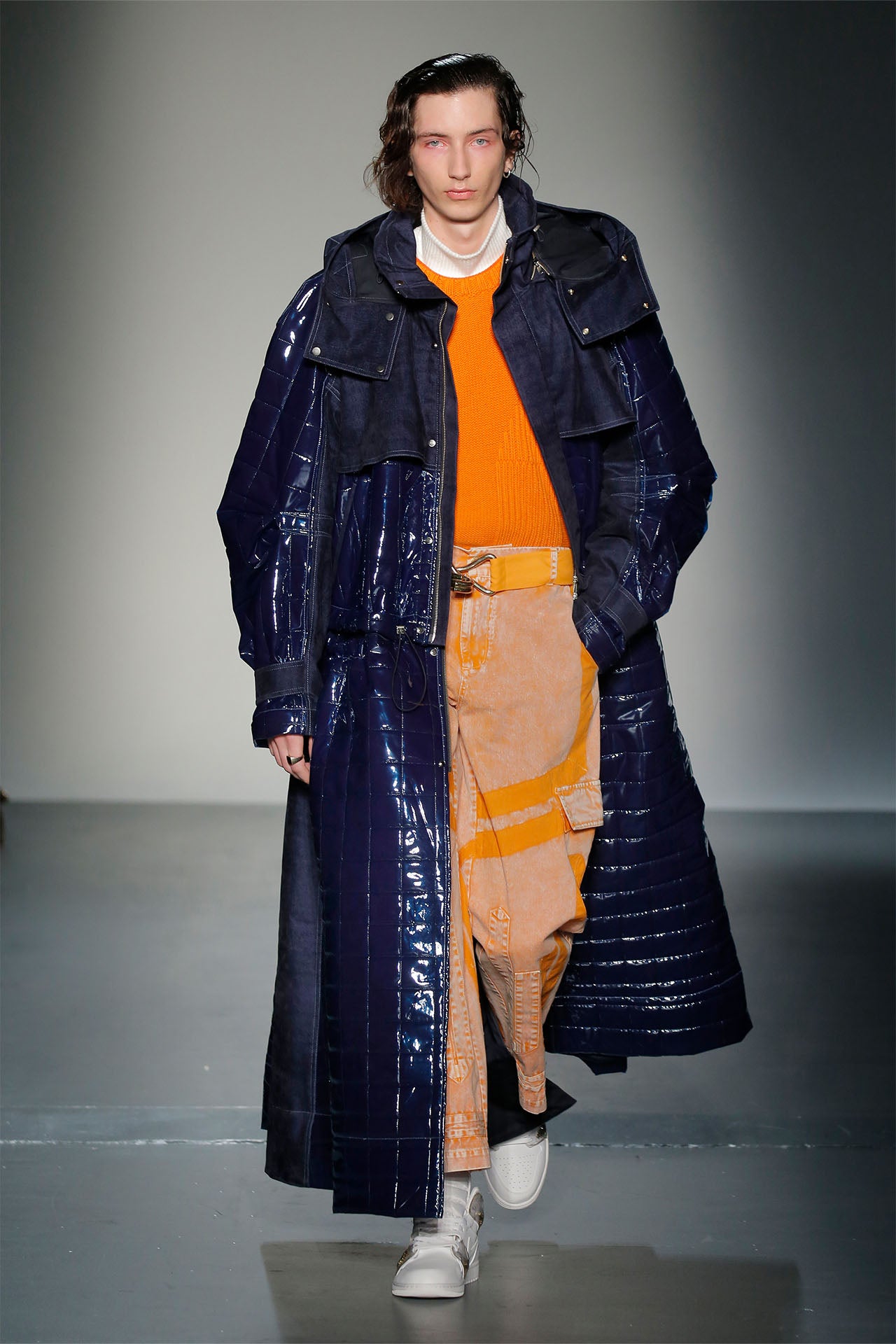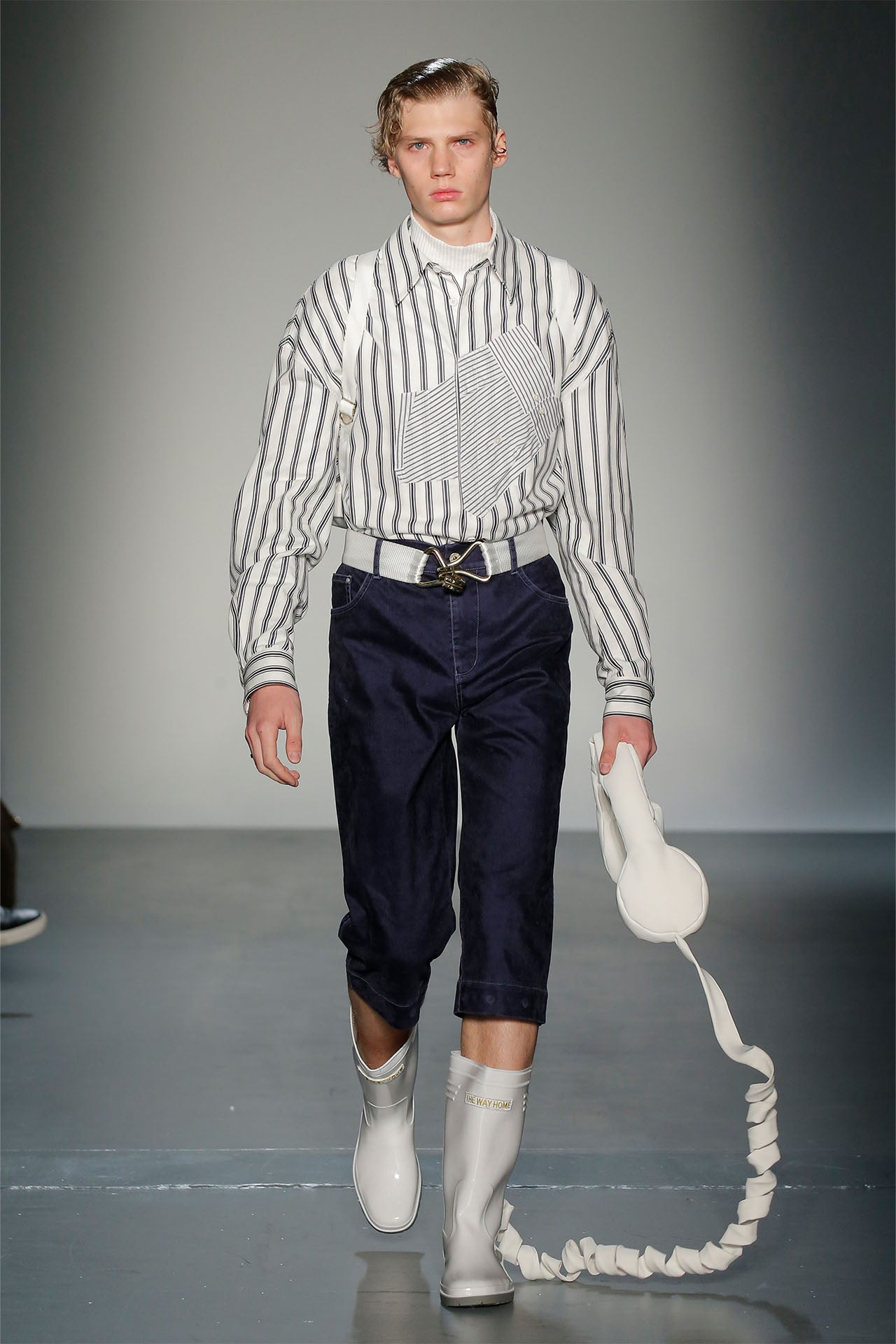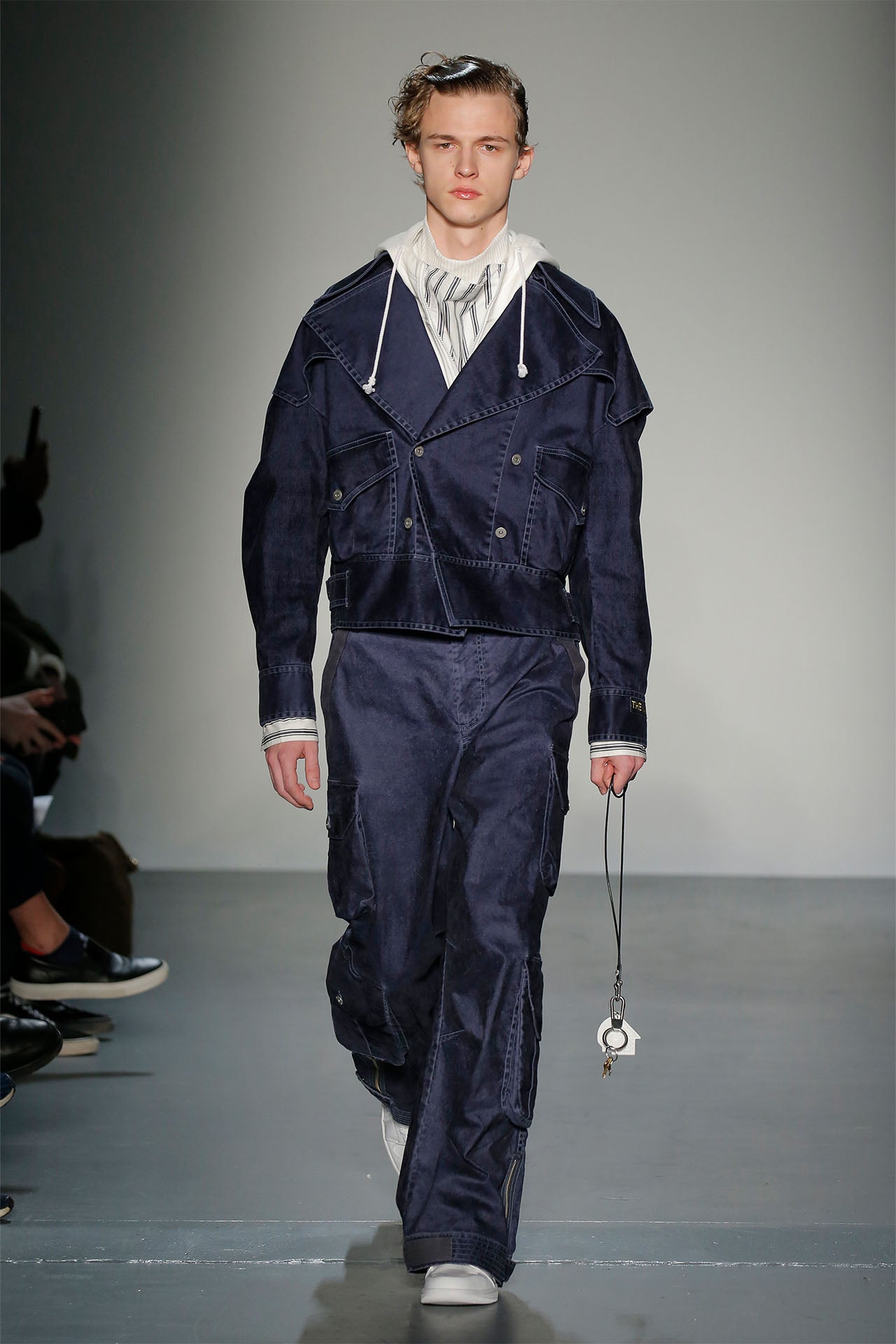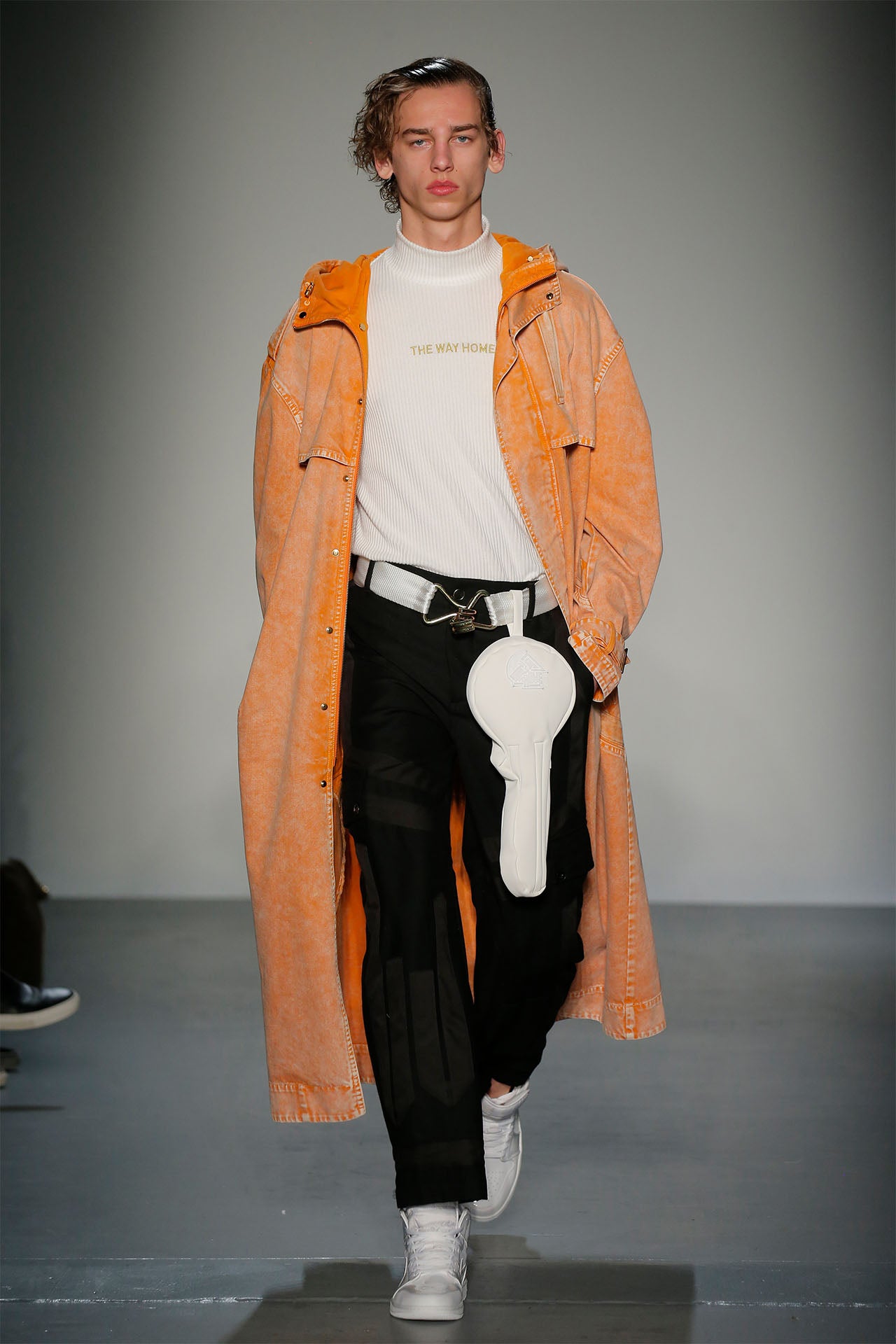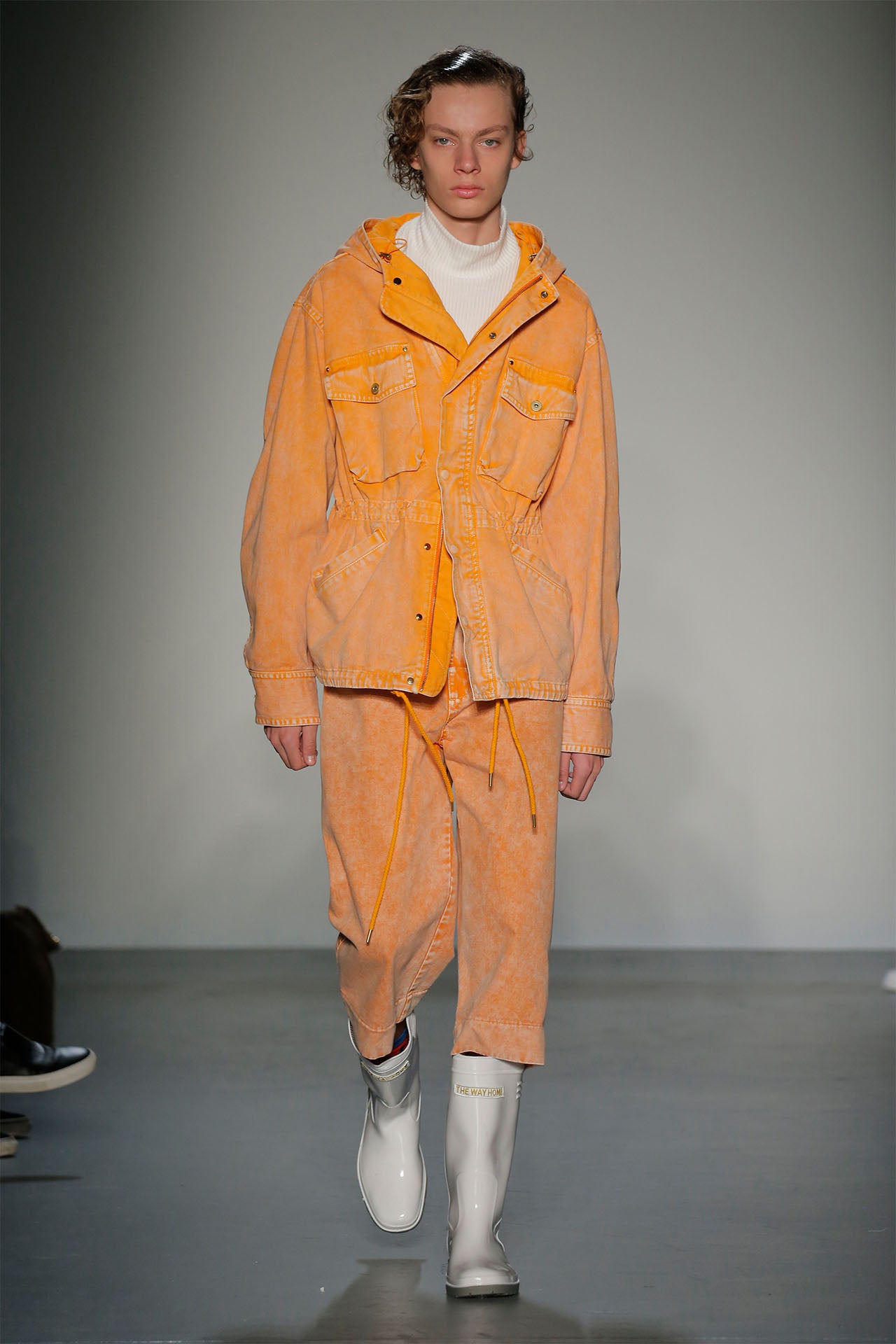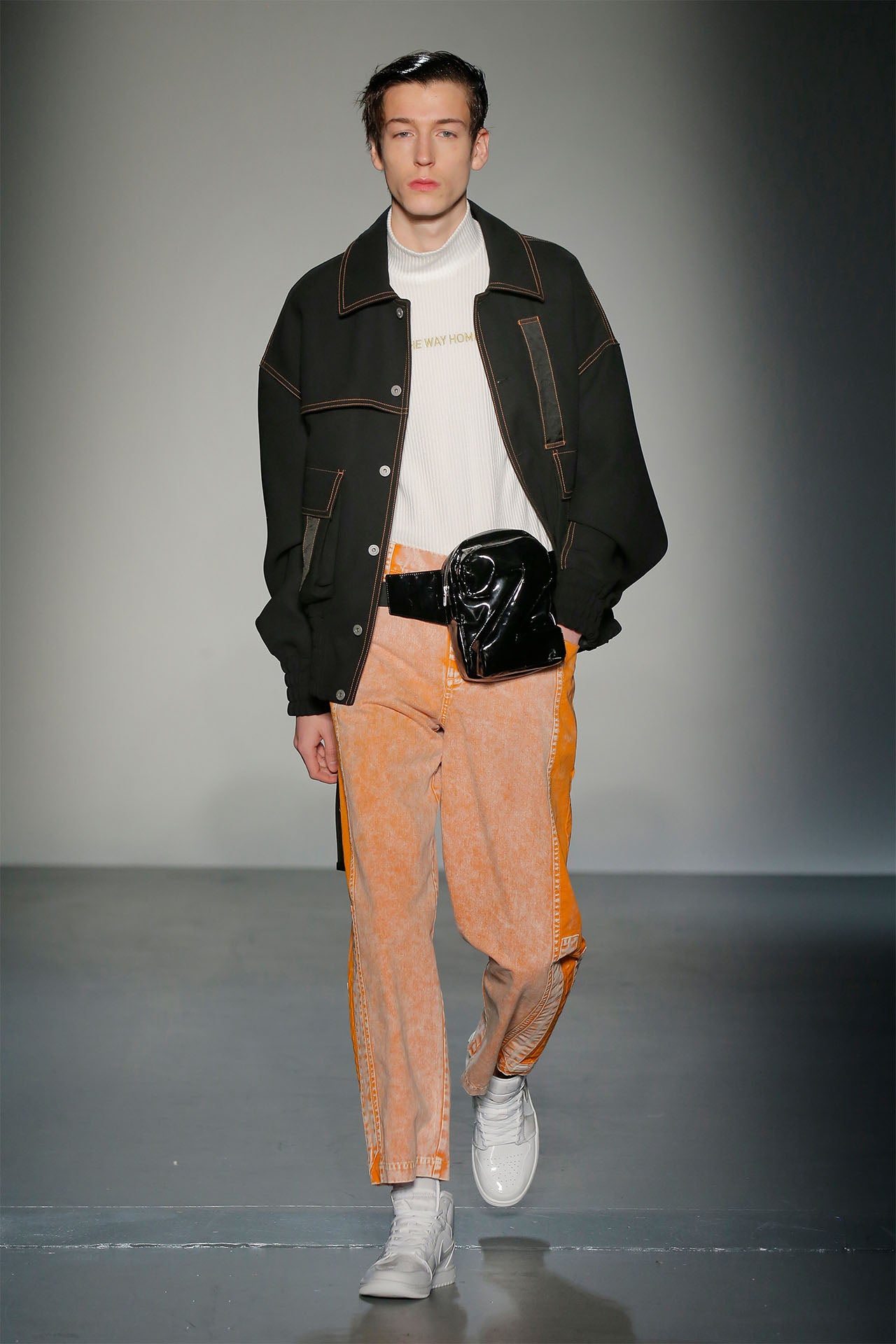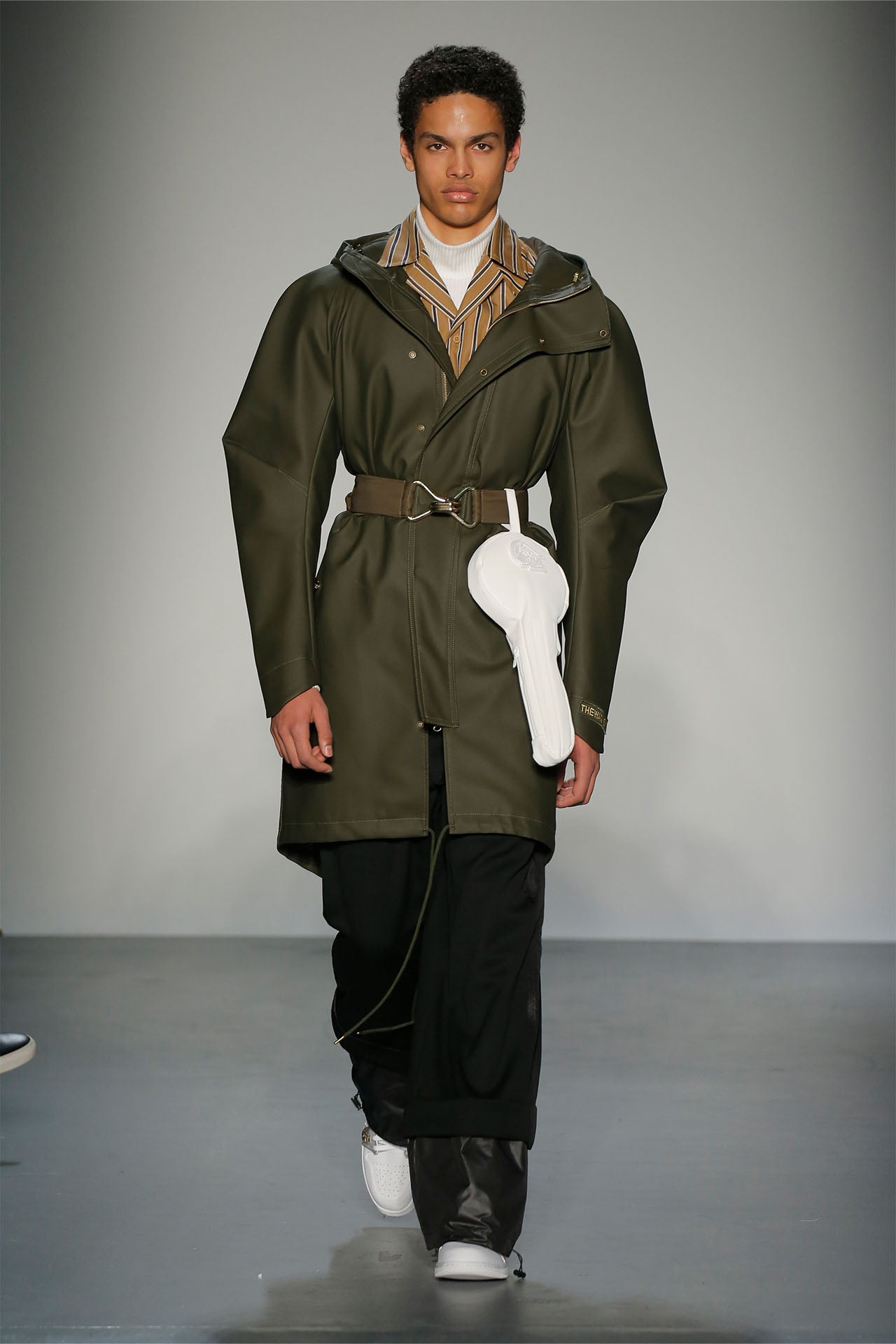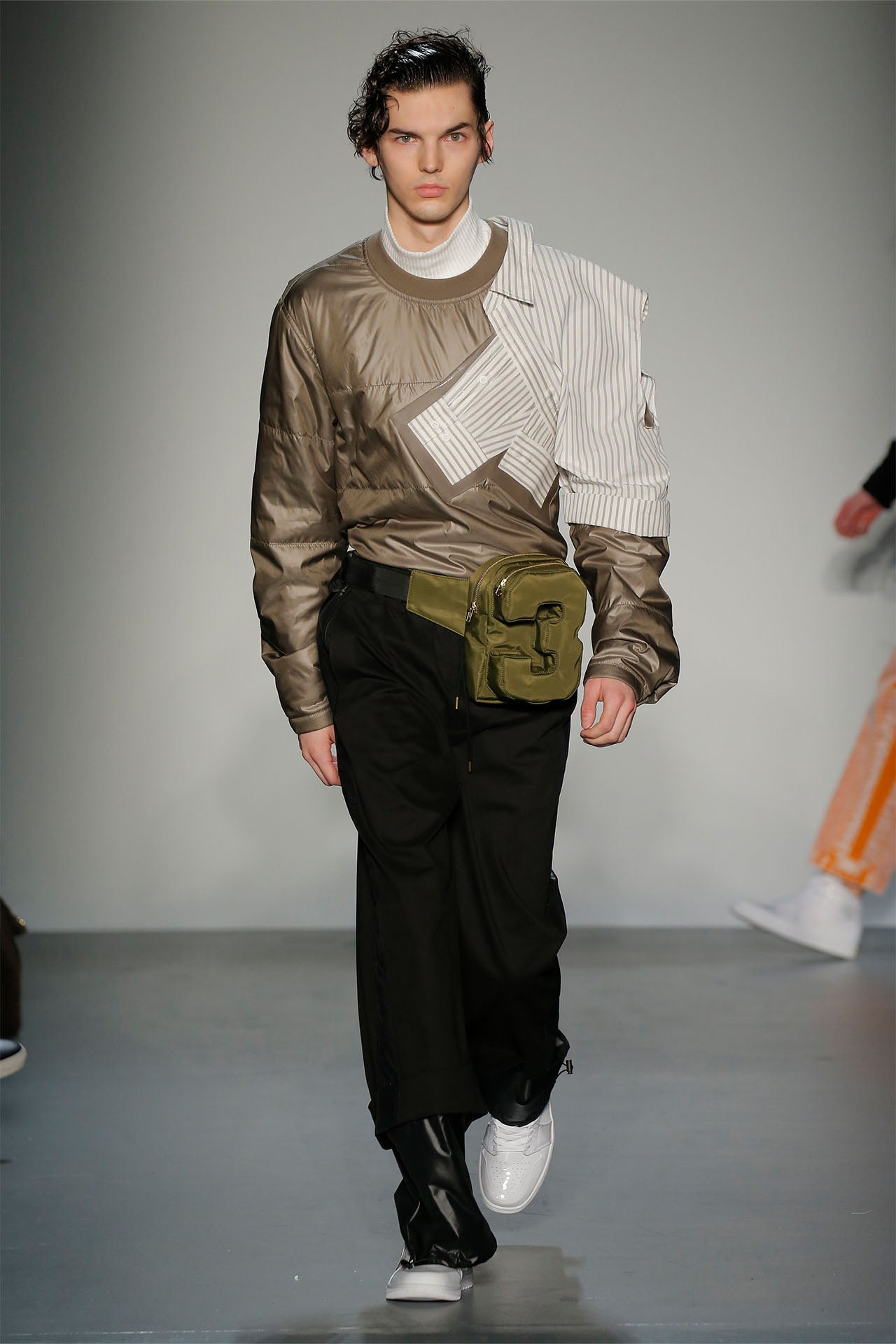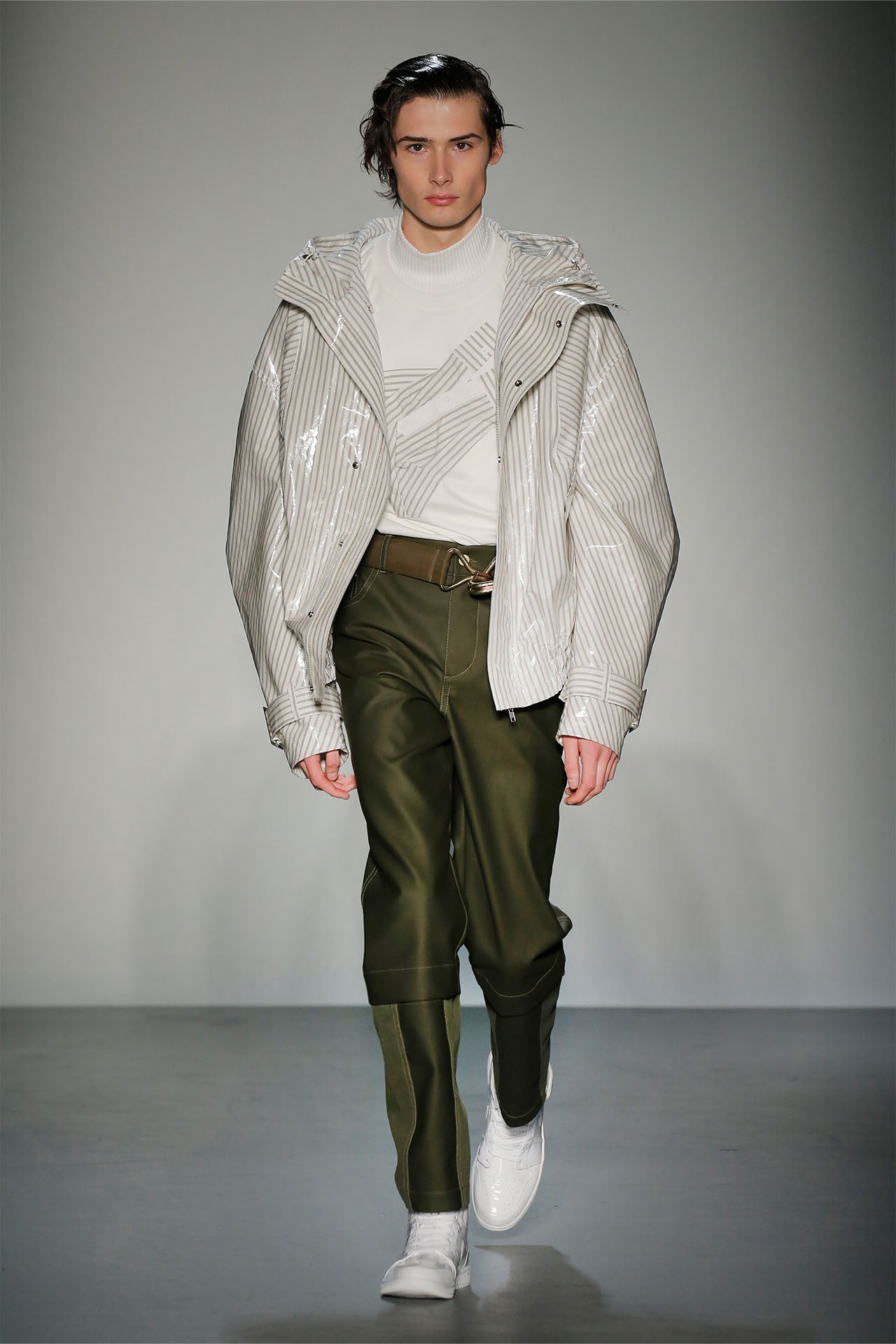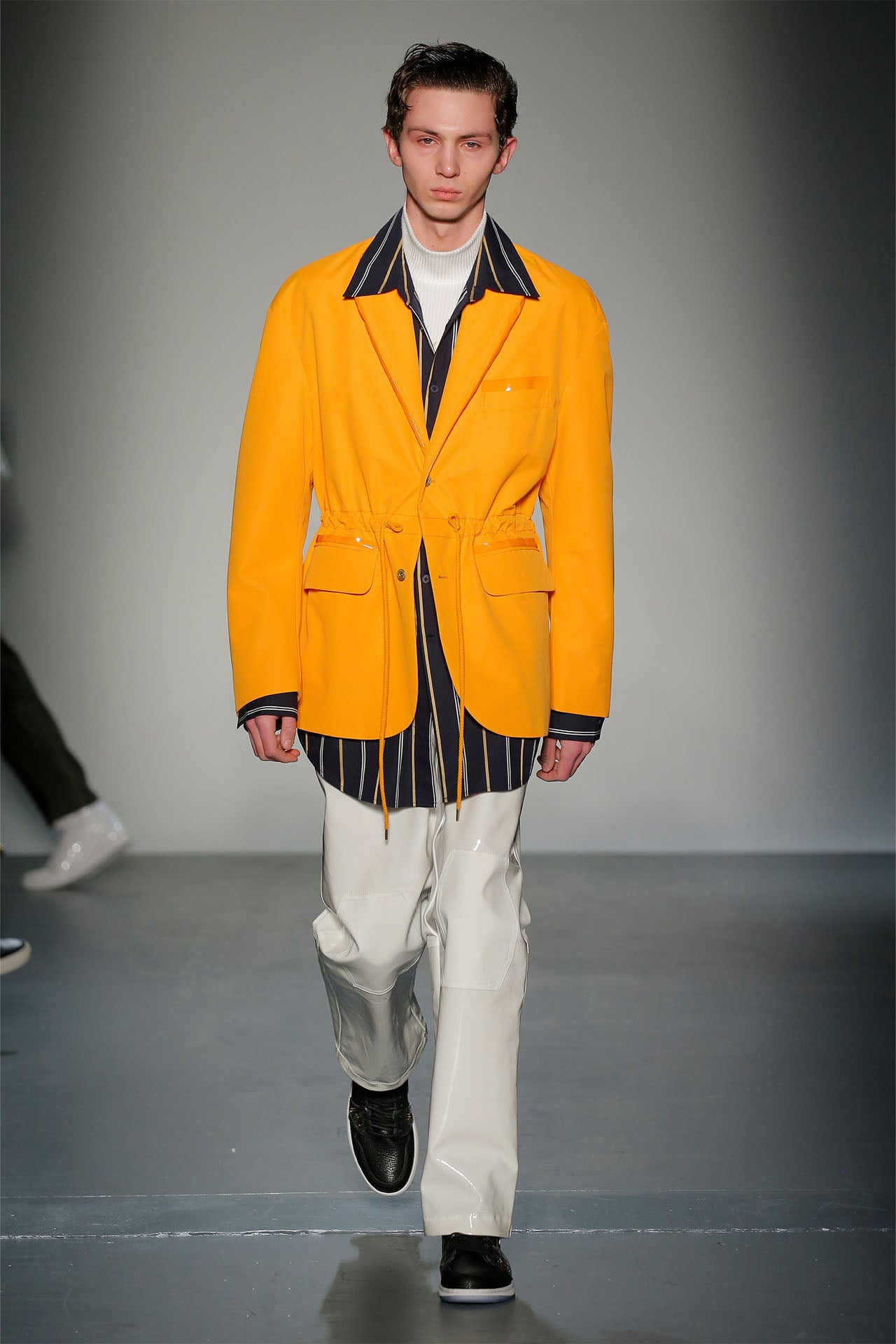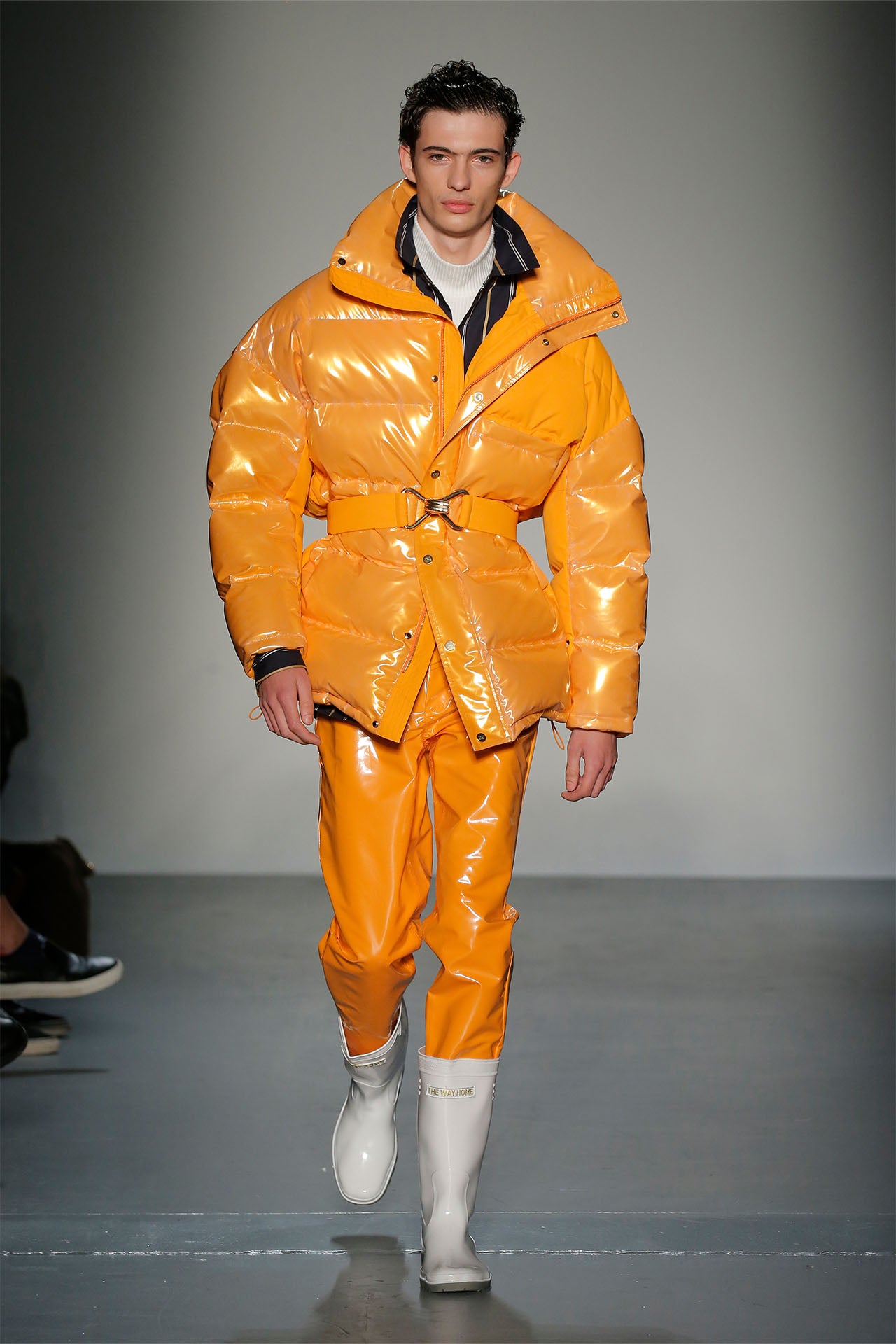 Autumn Winter 2019 Runway Looks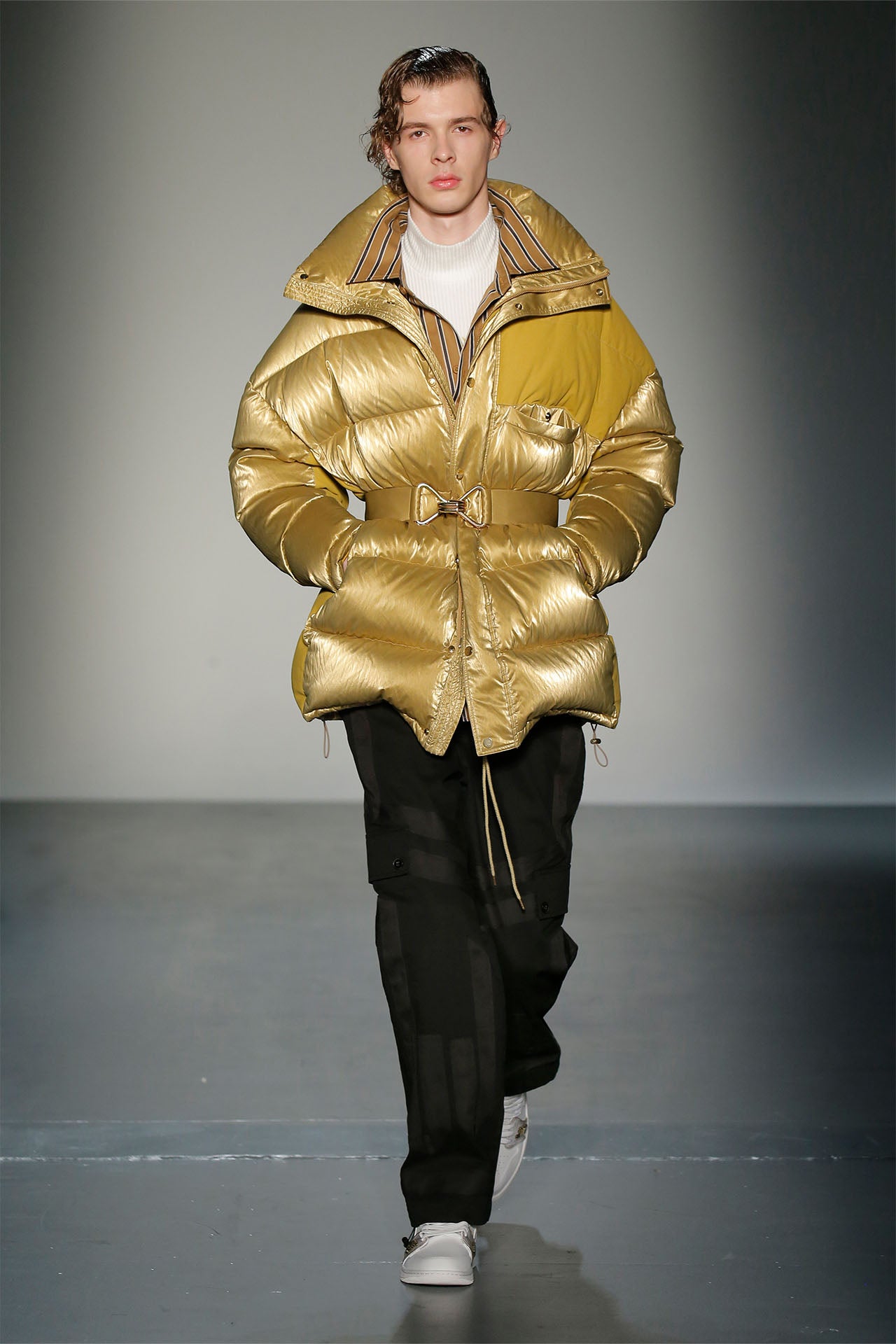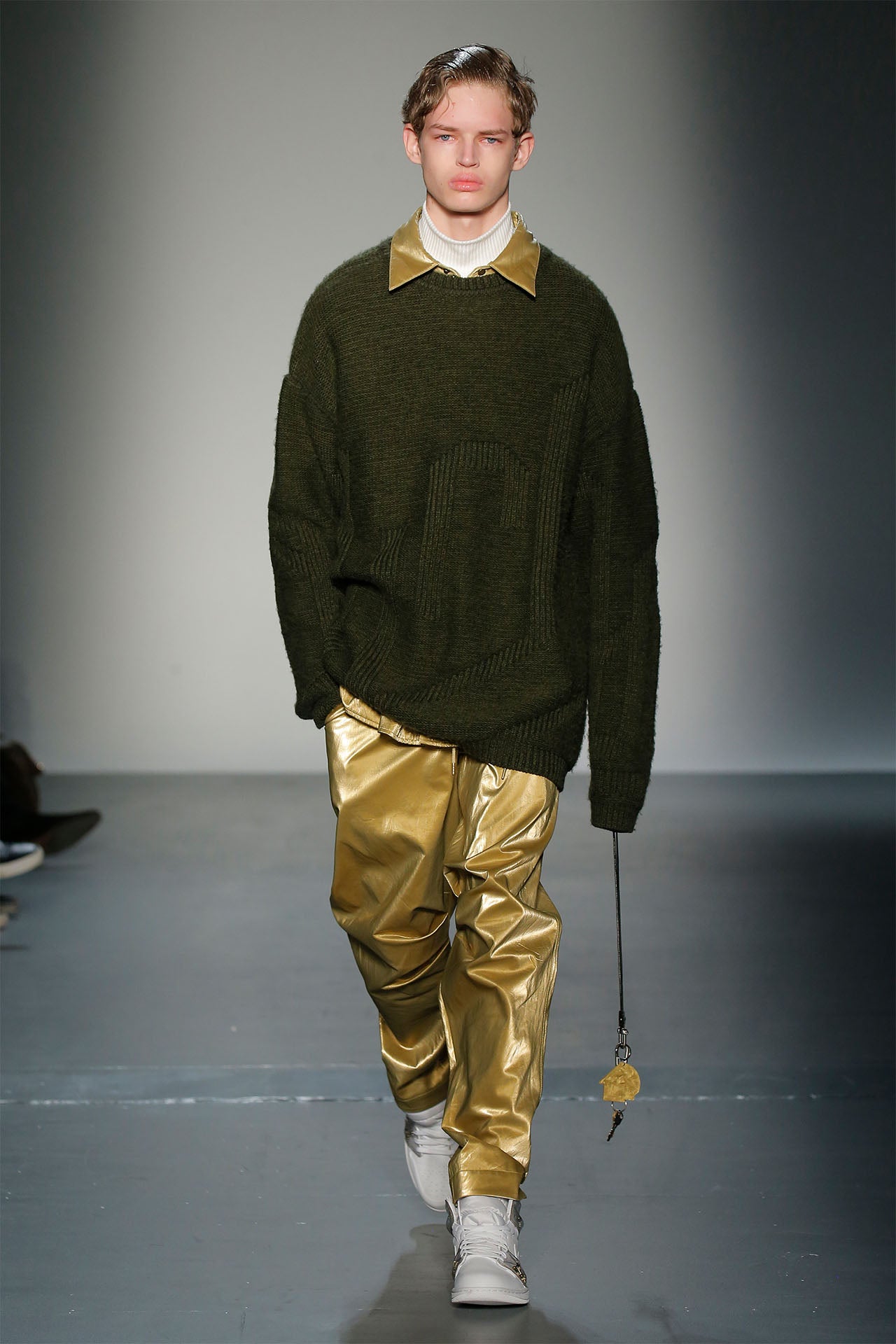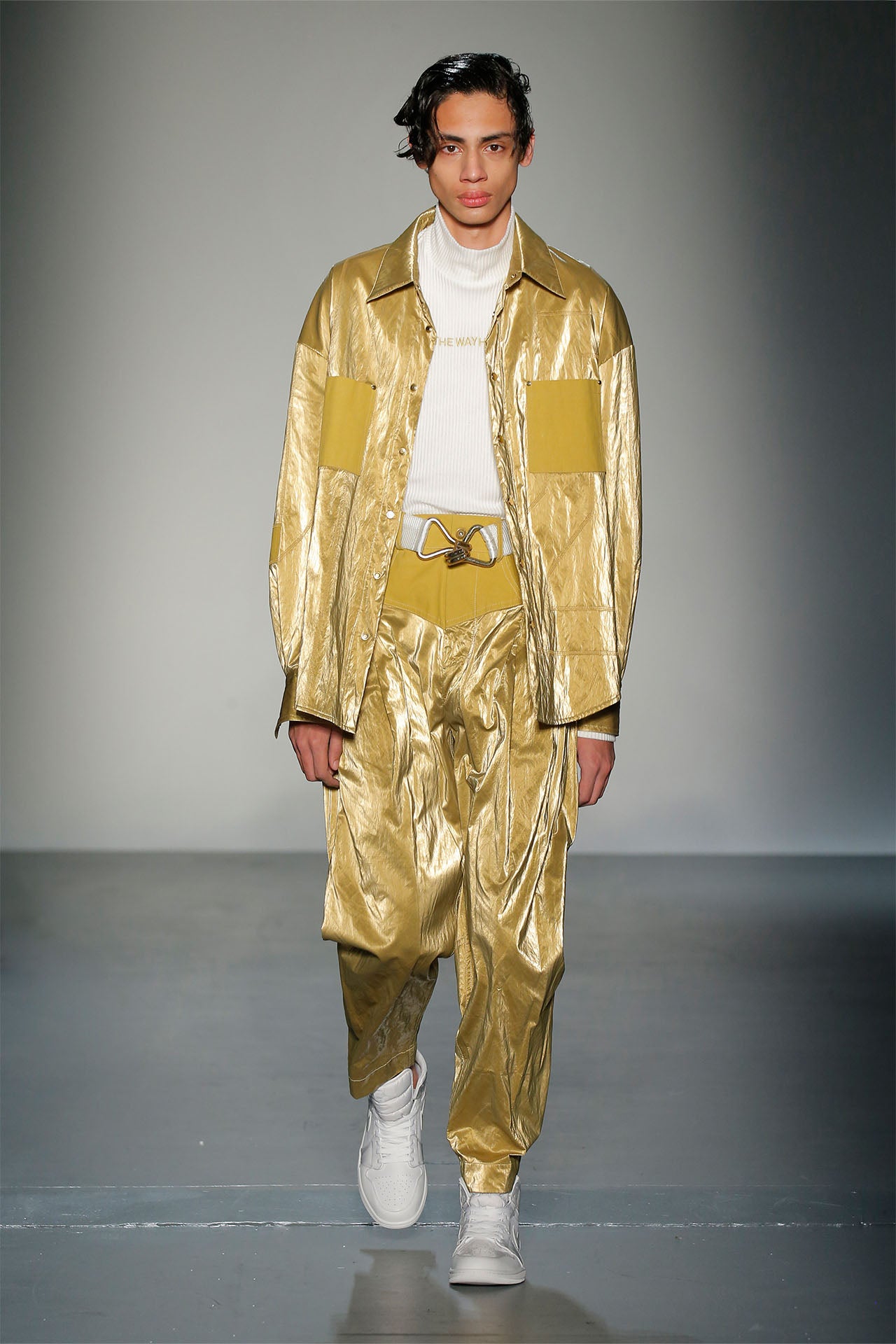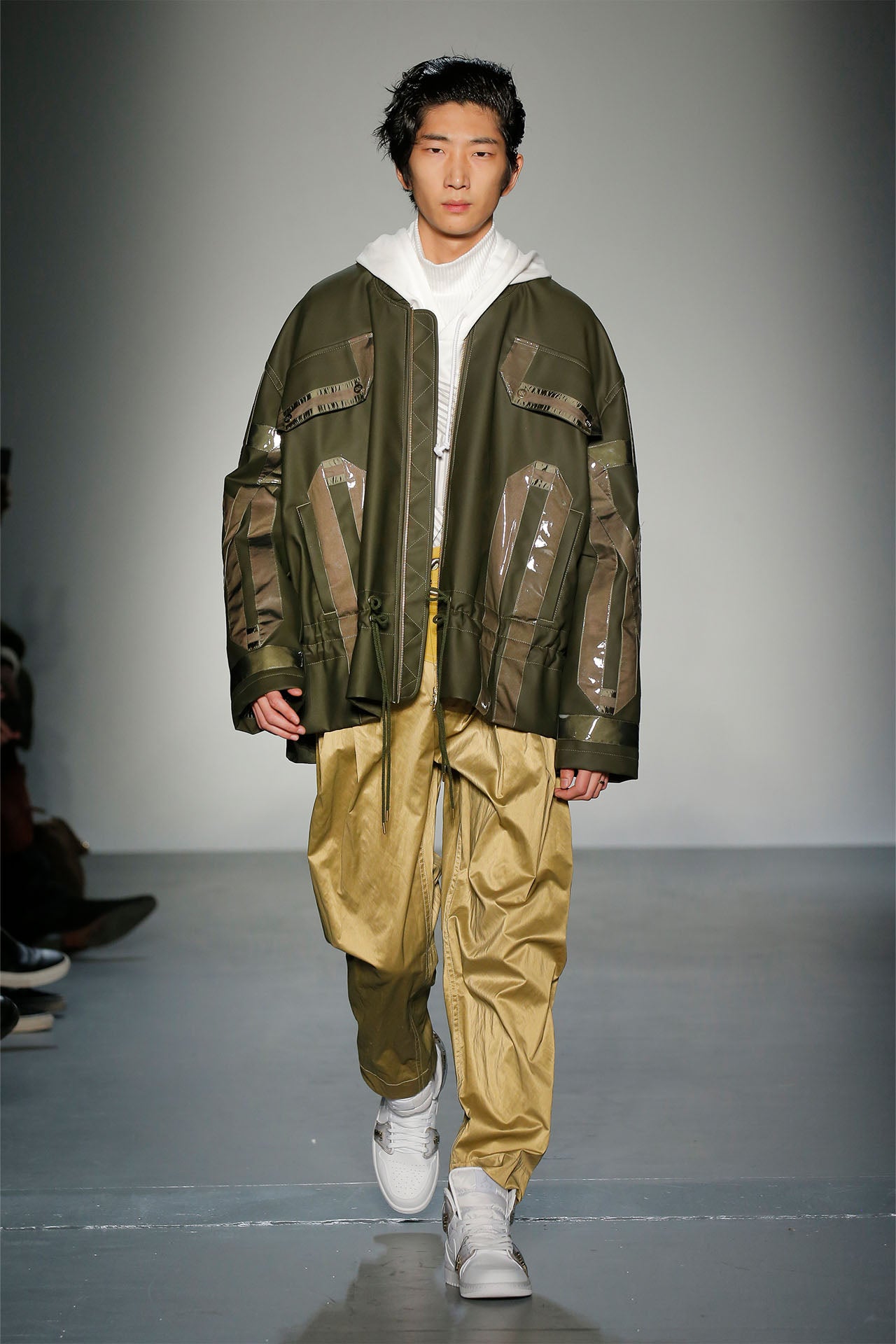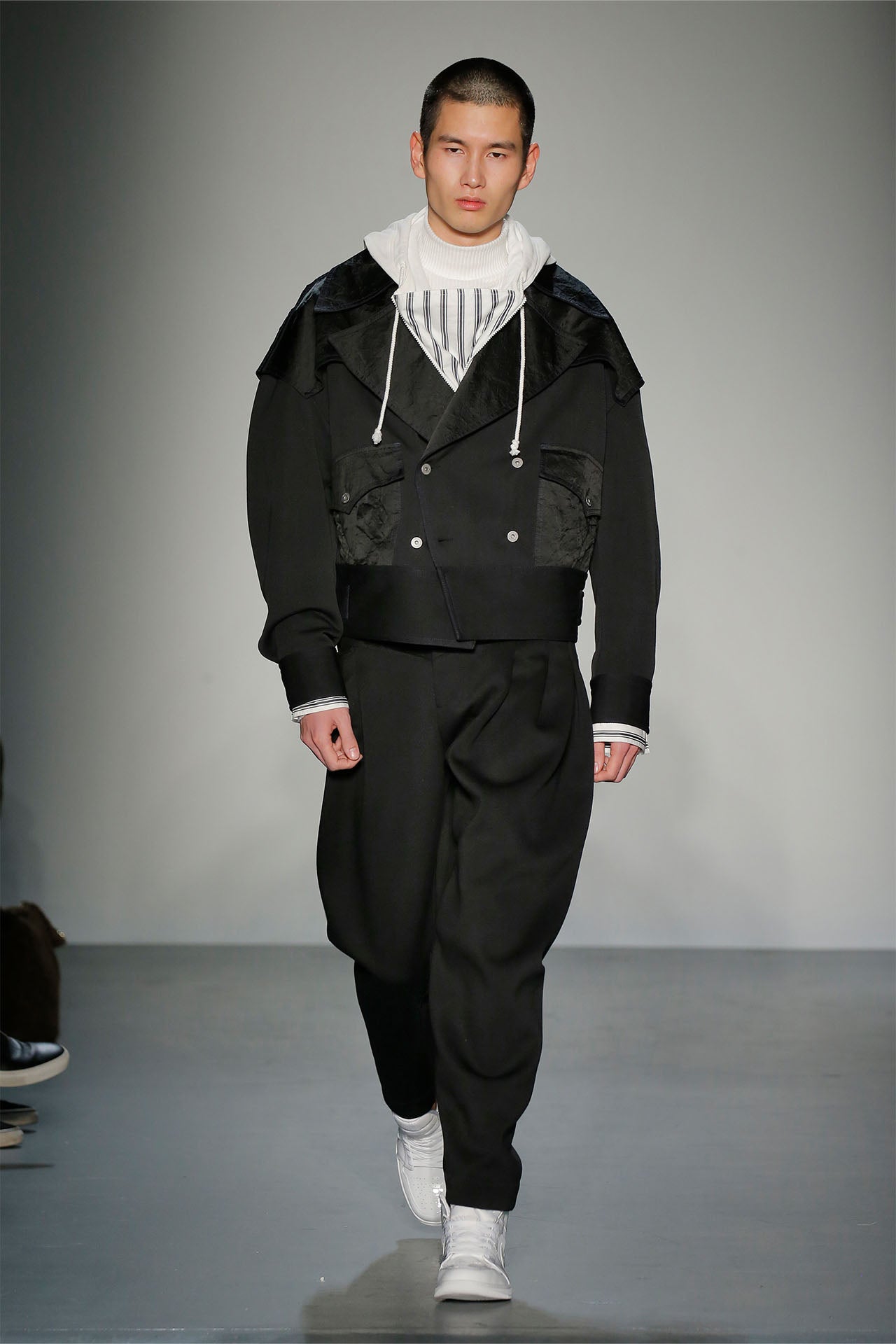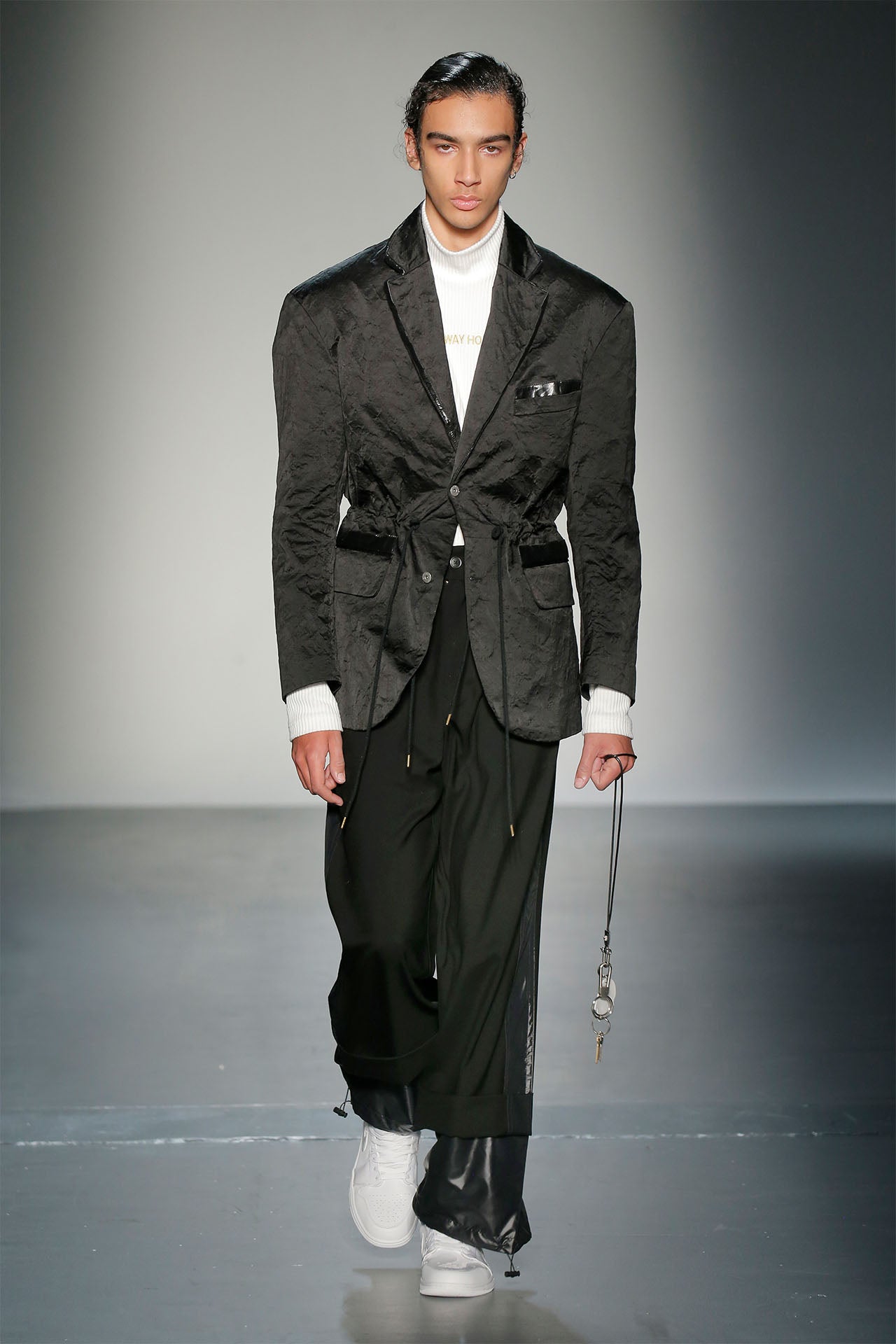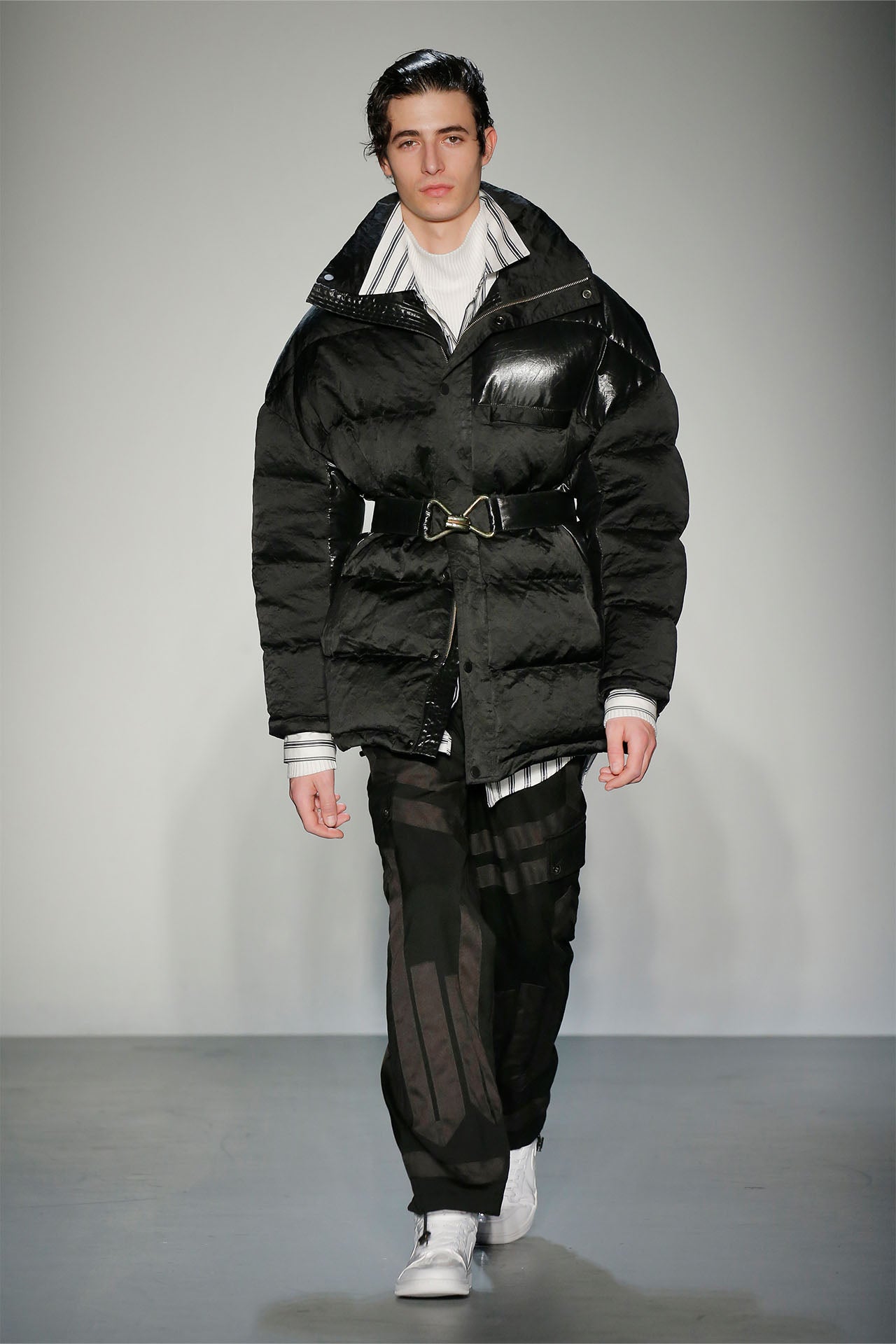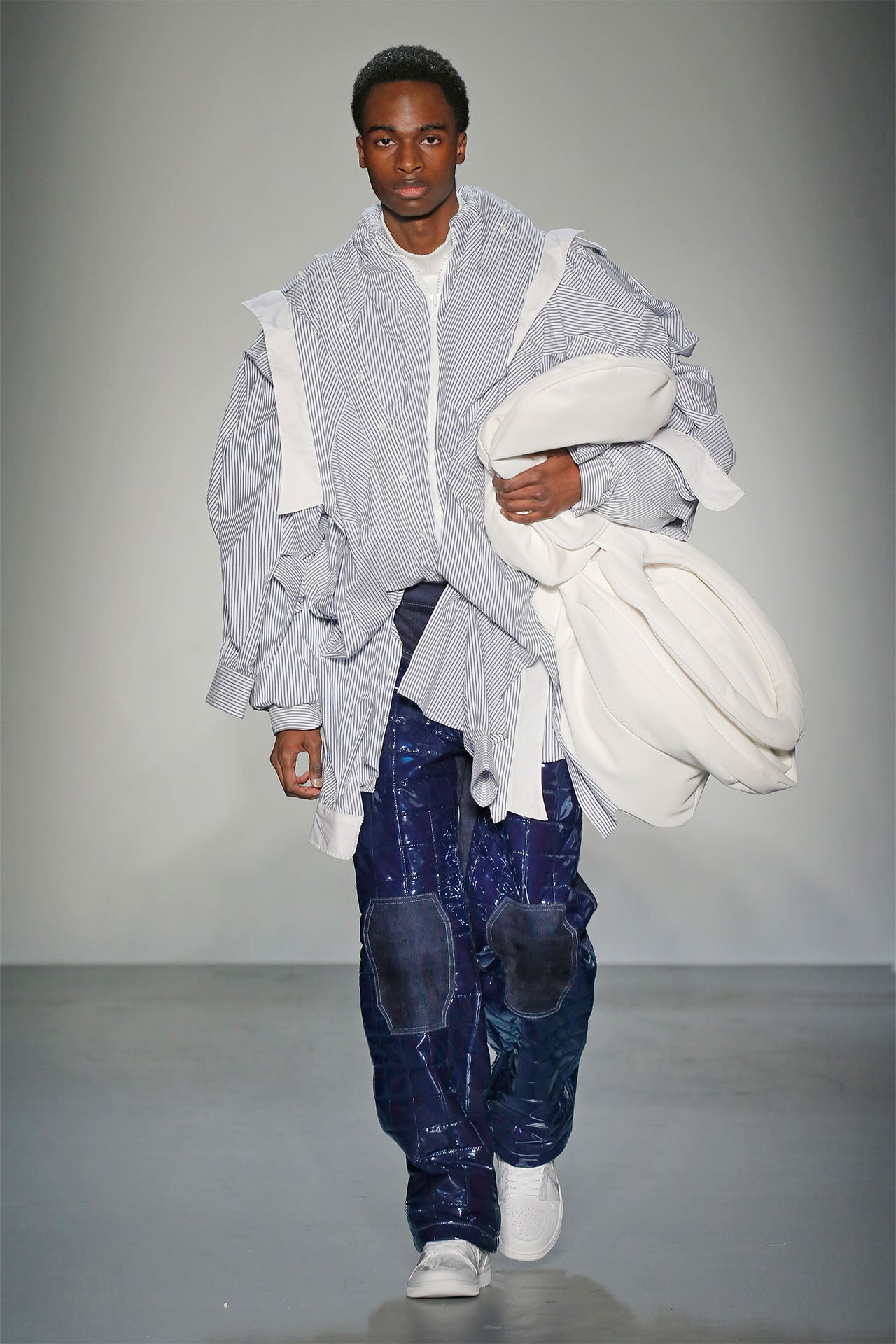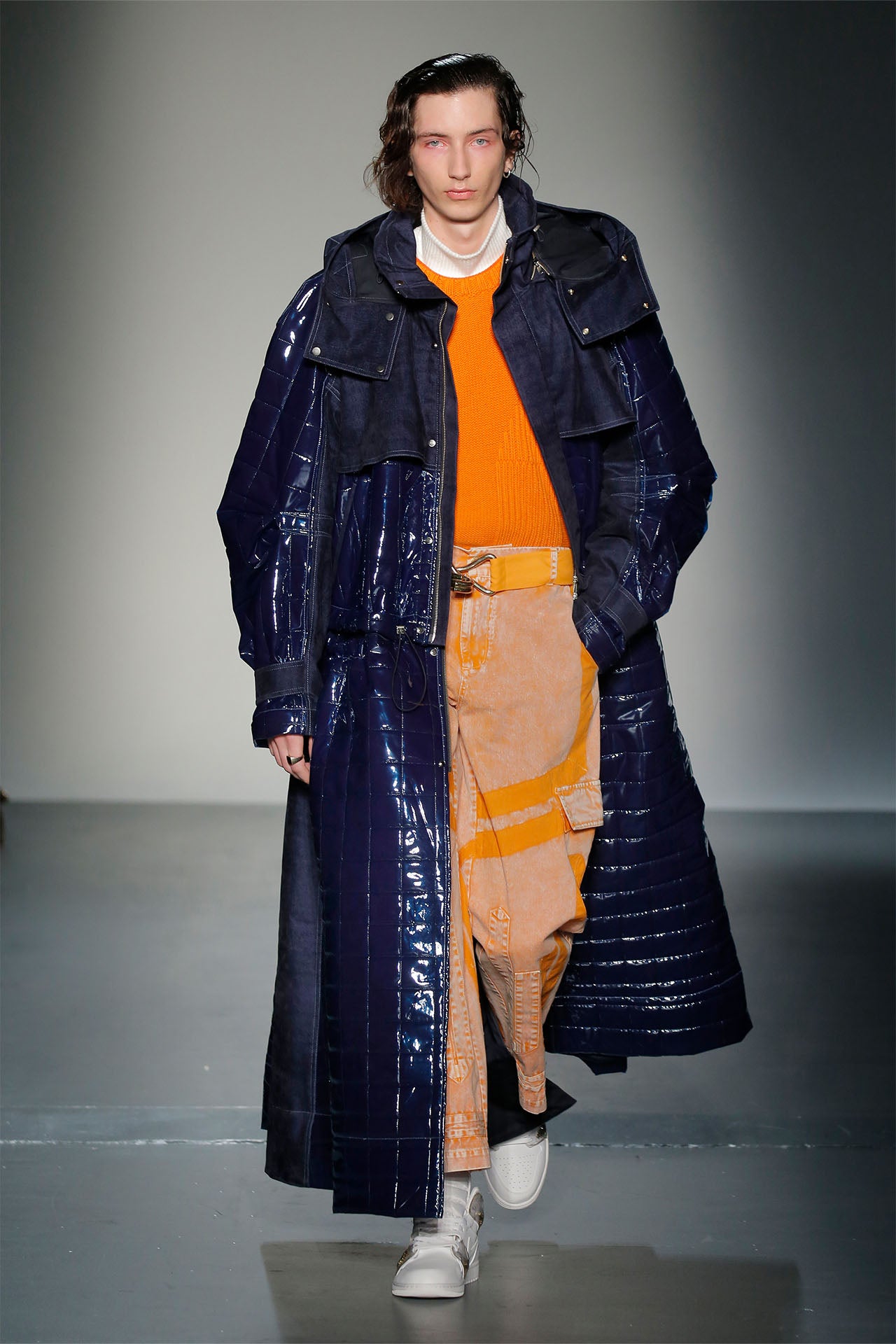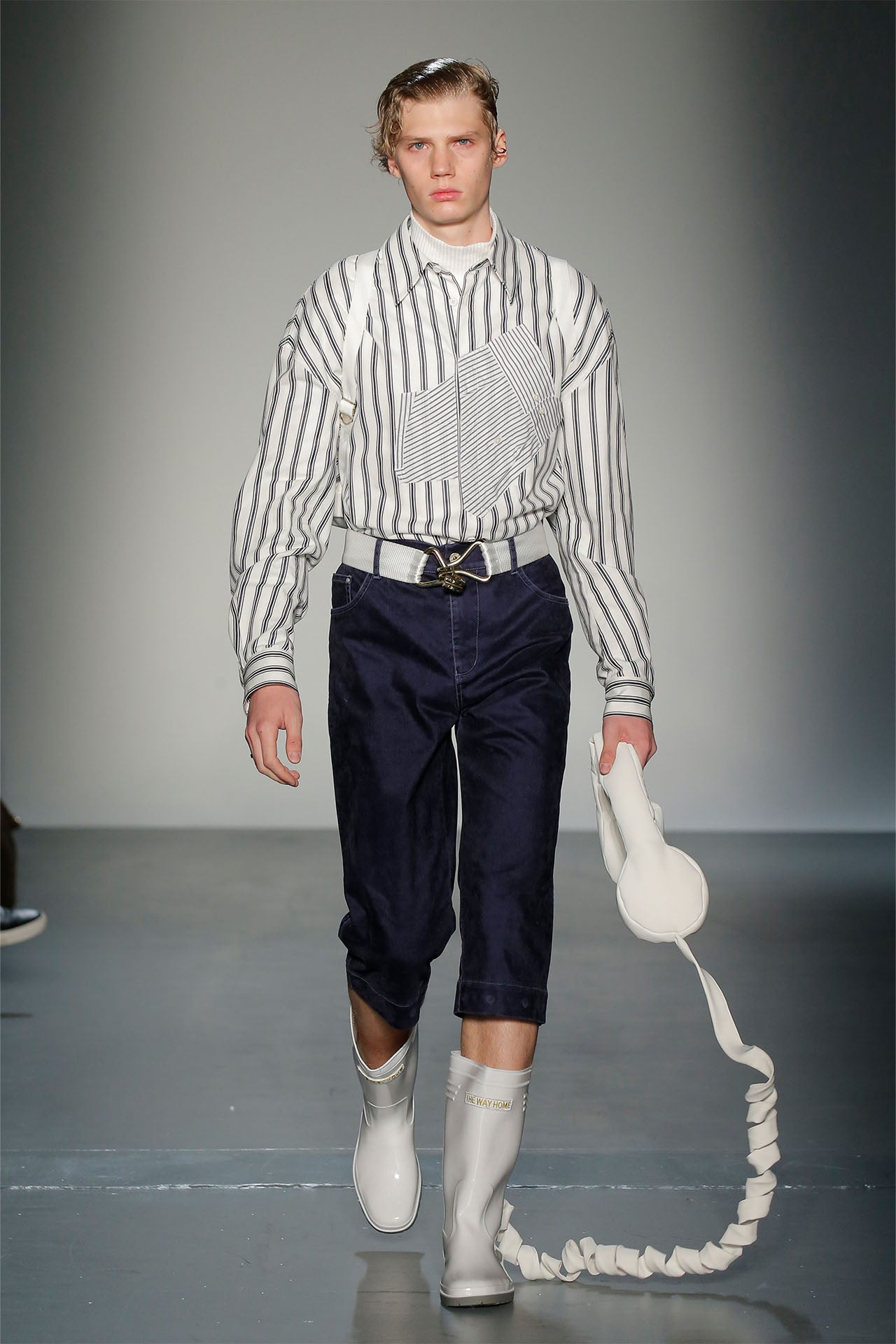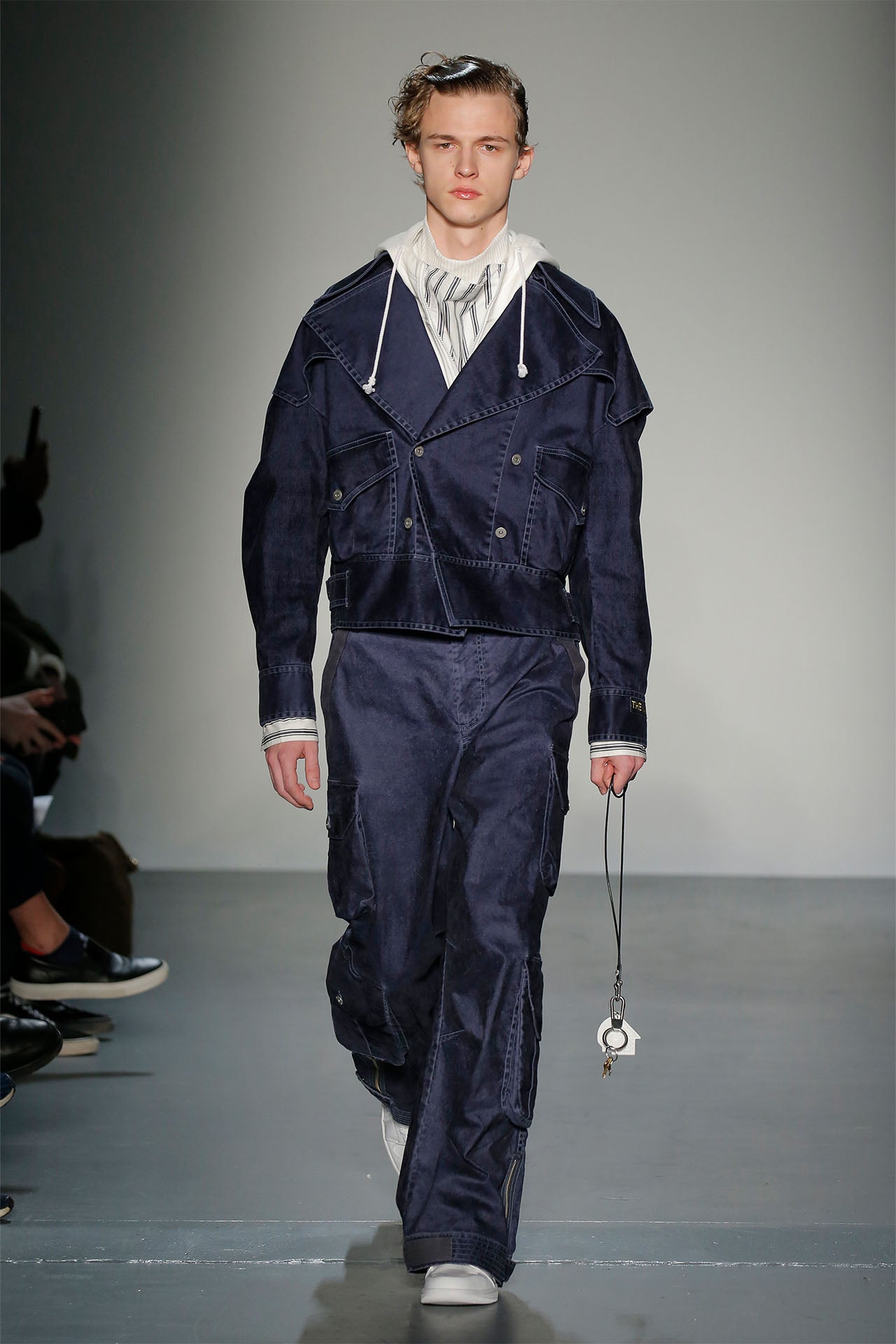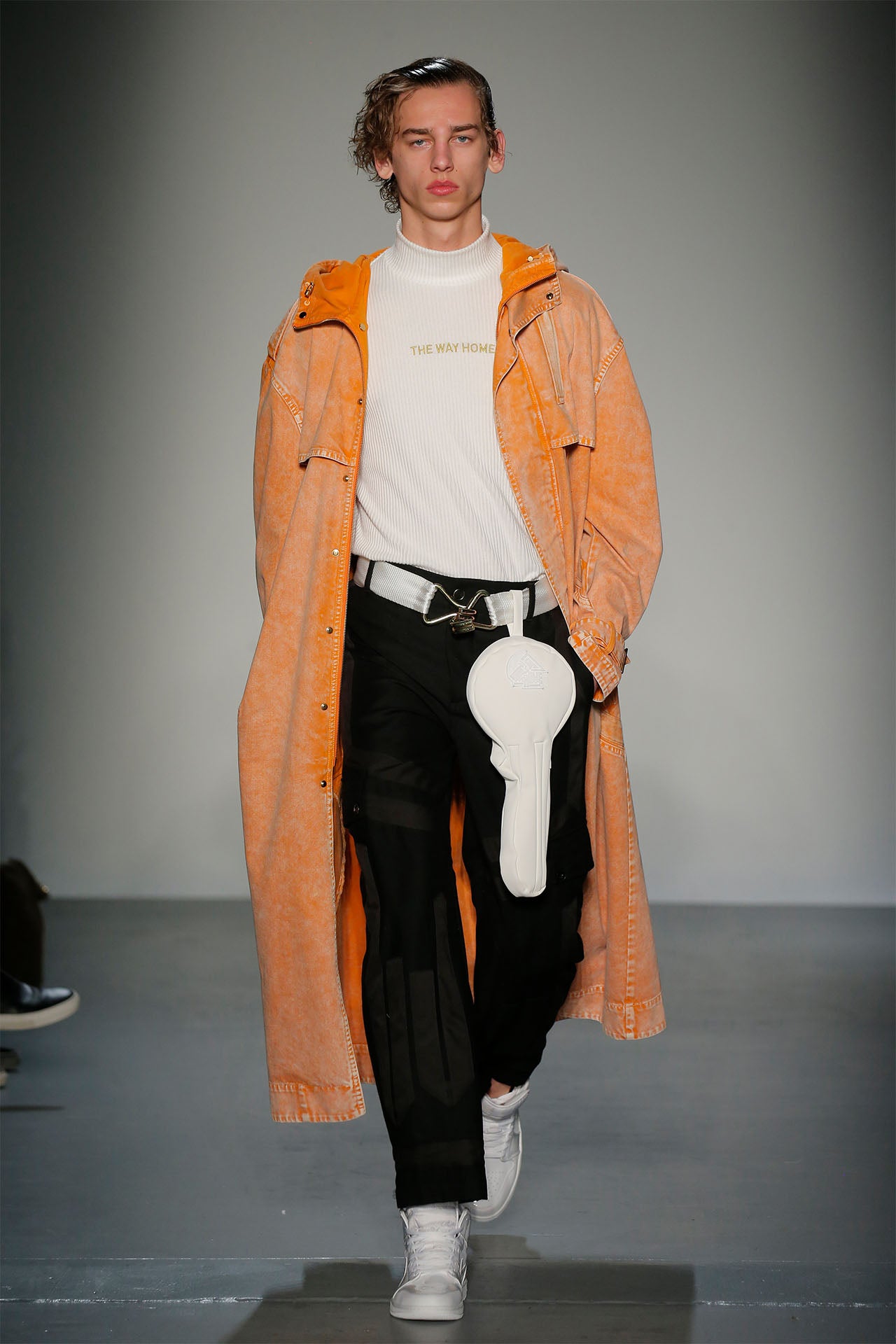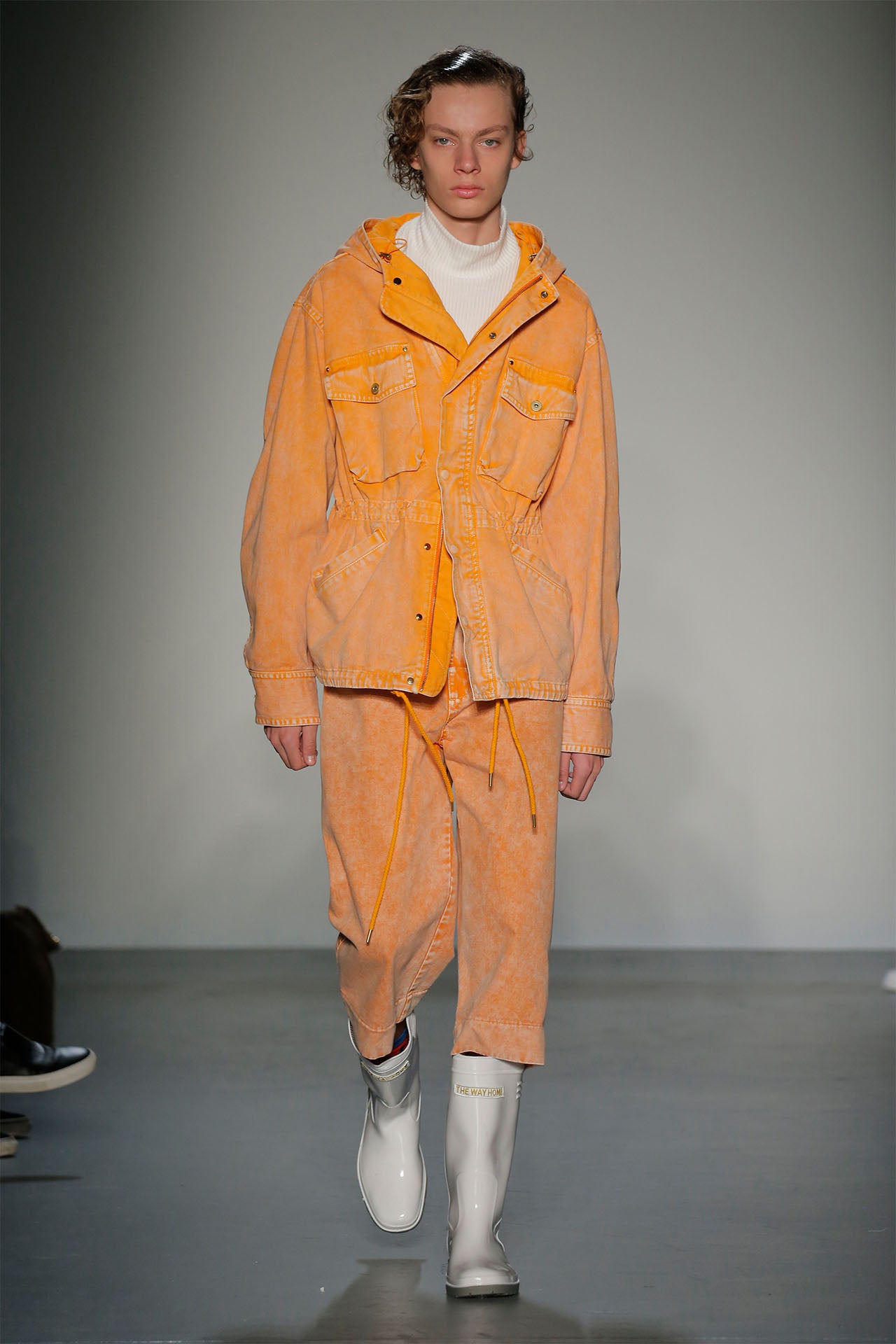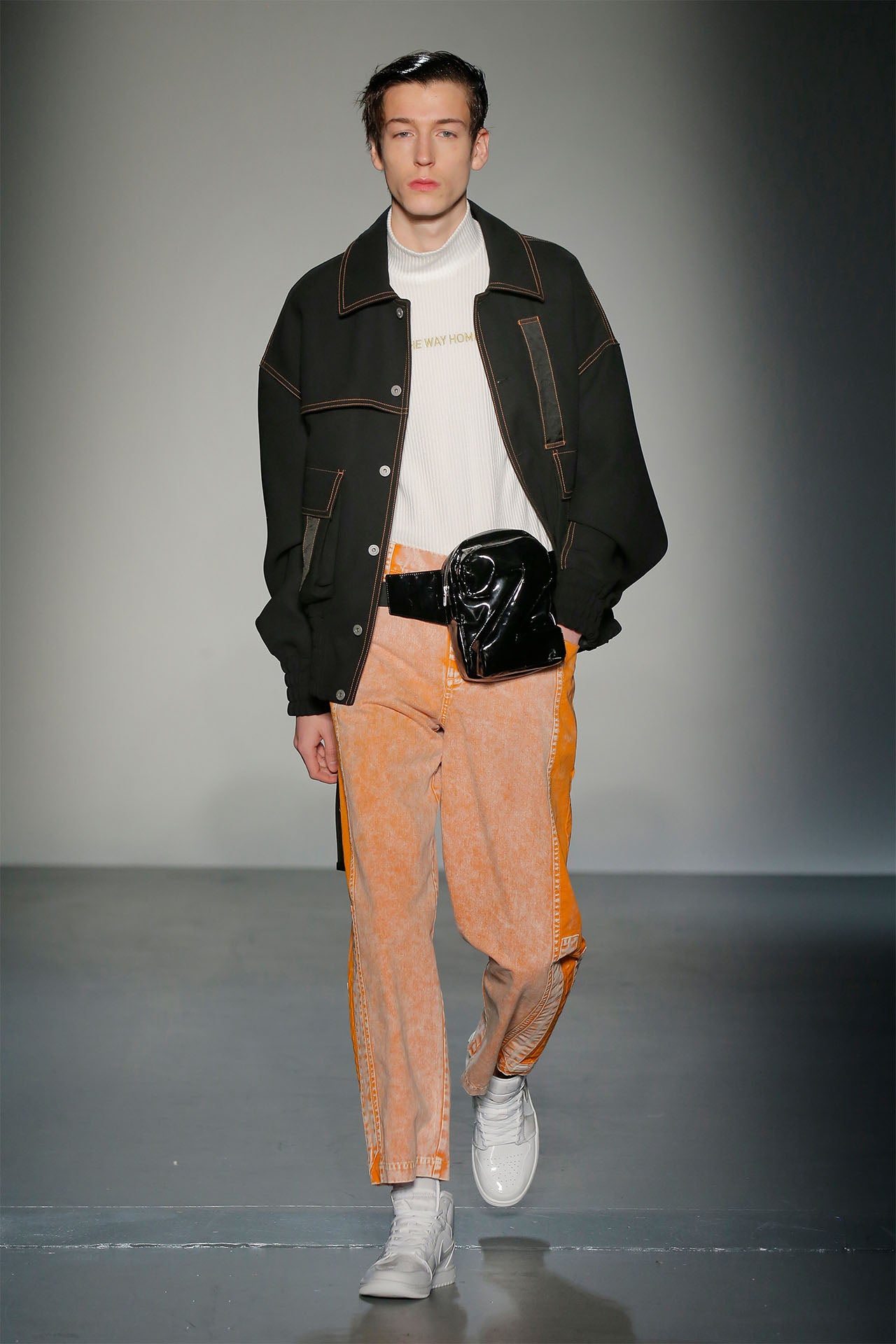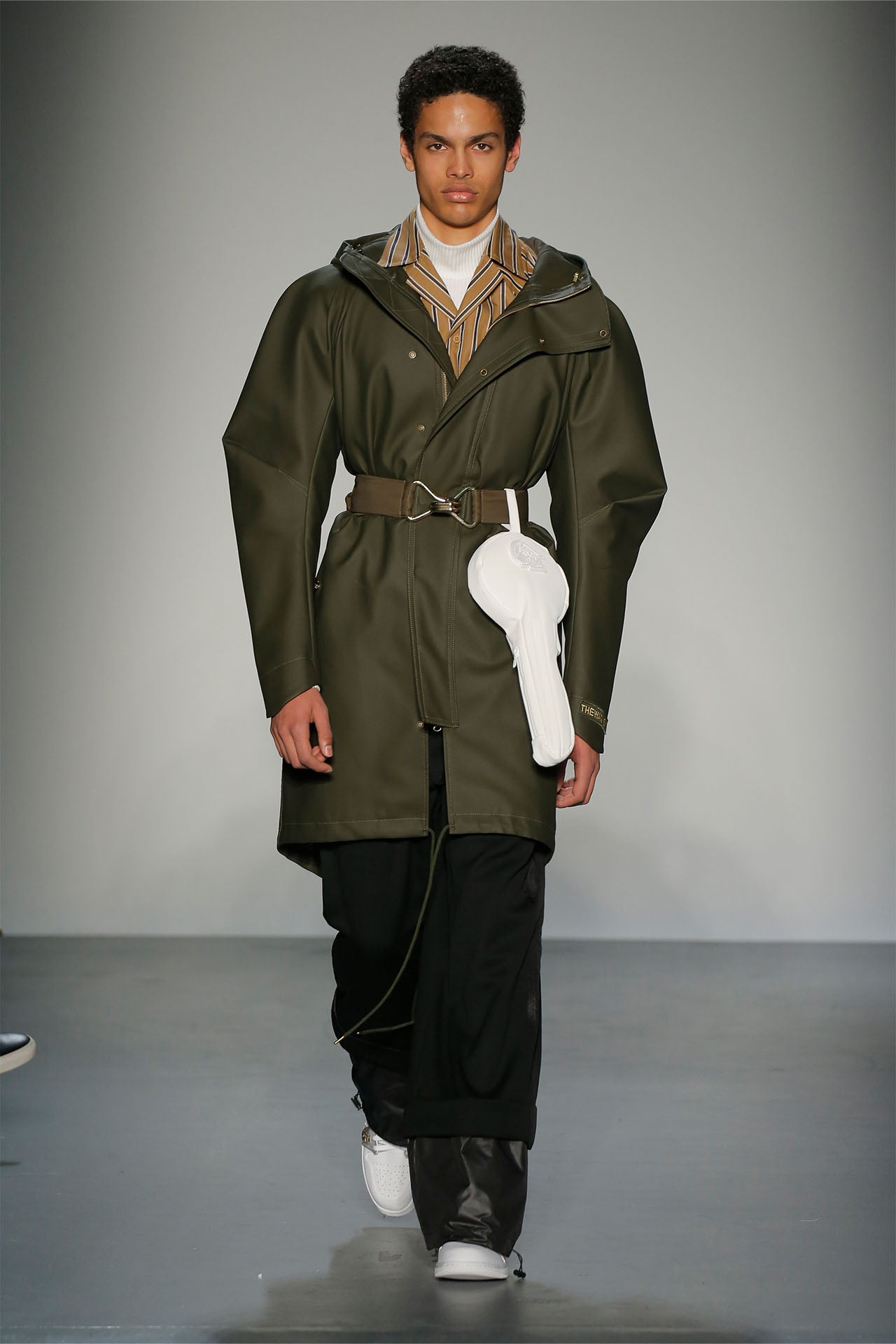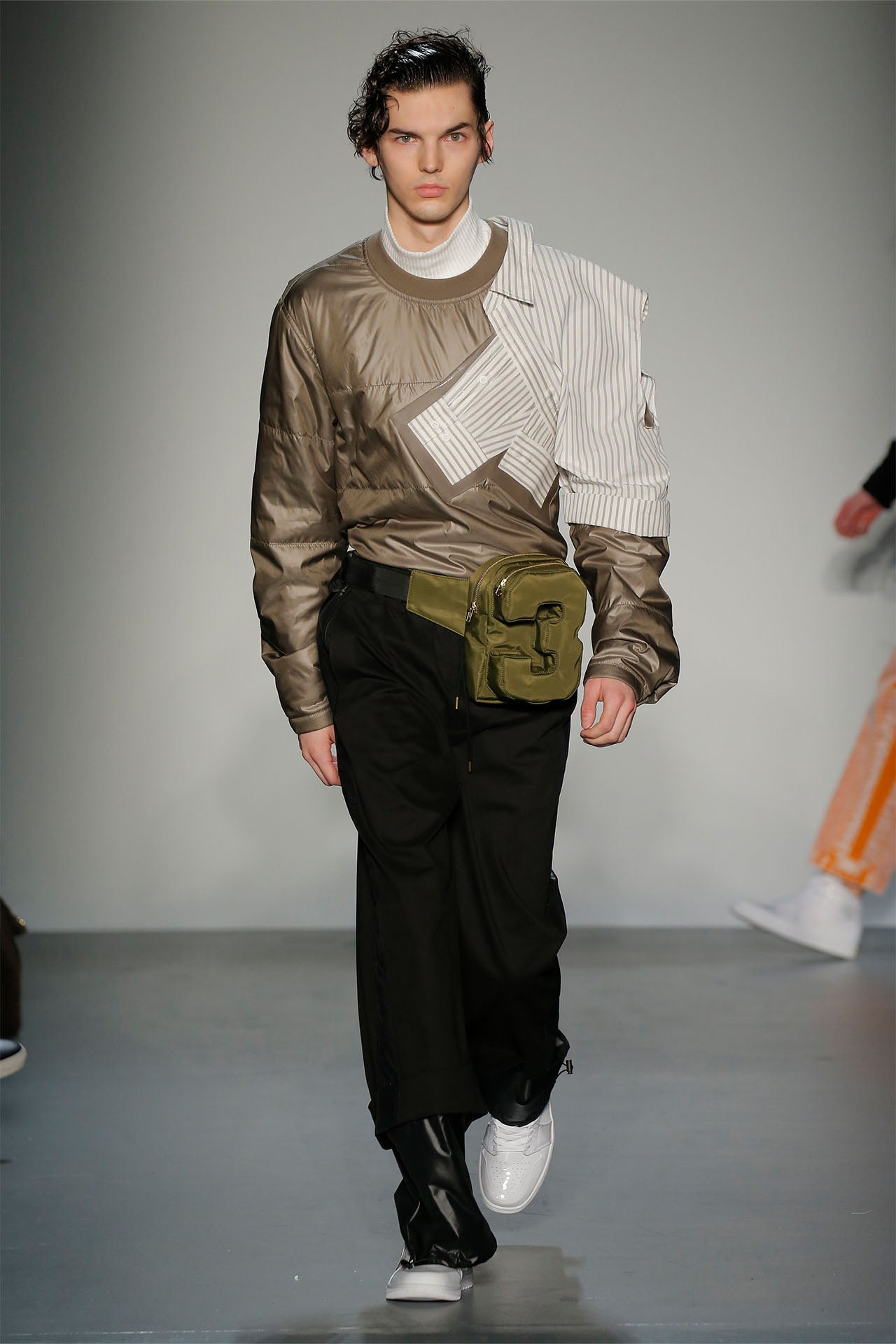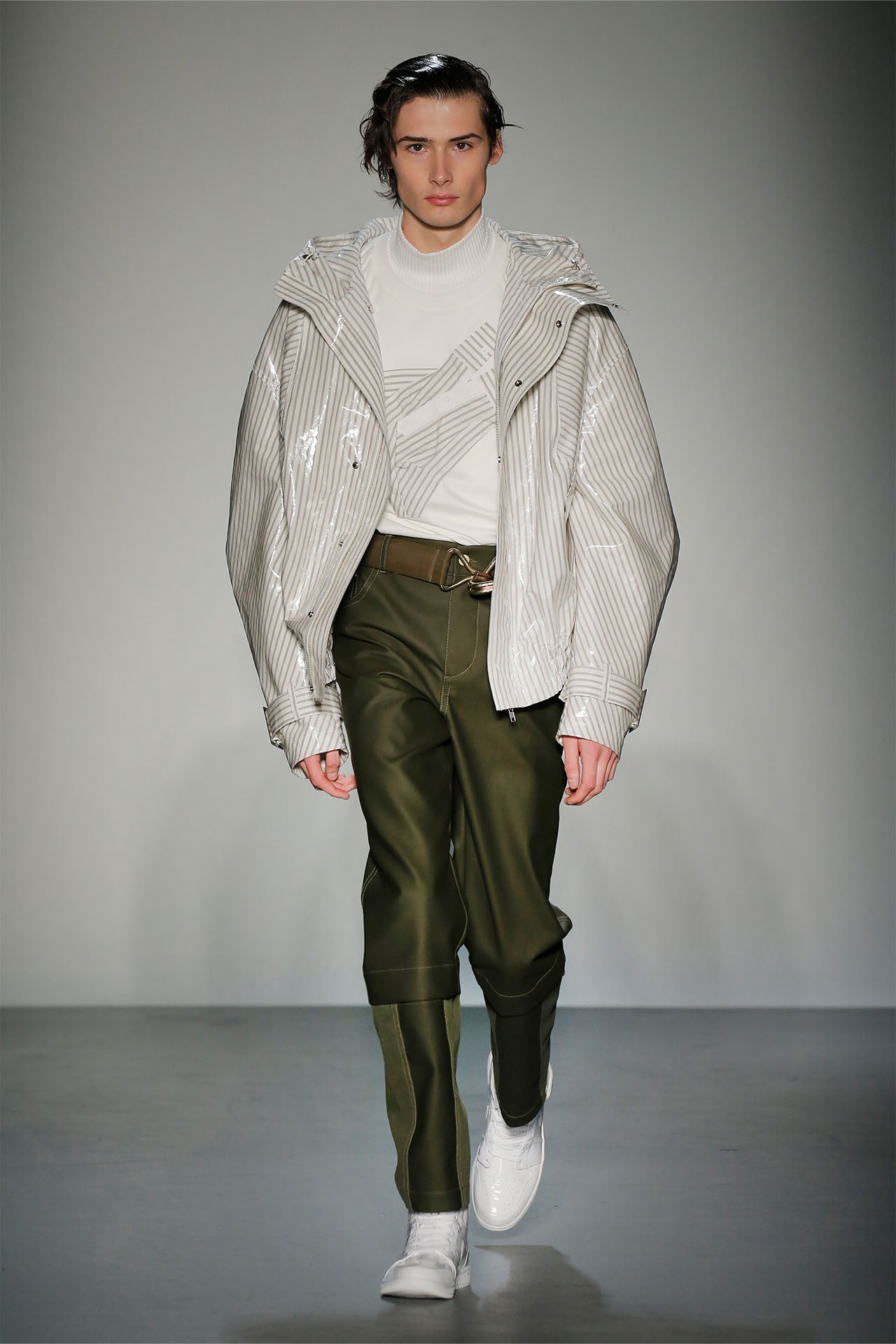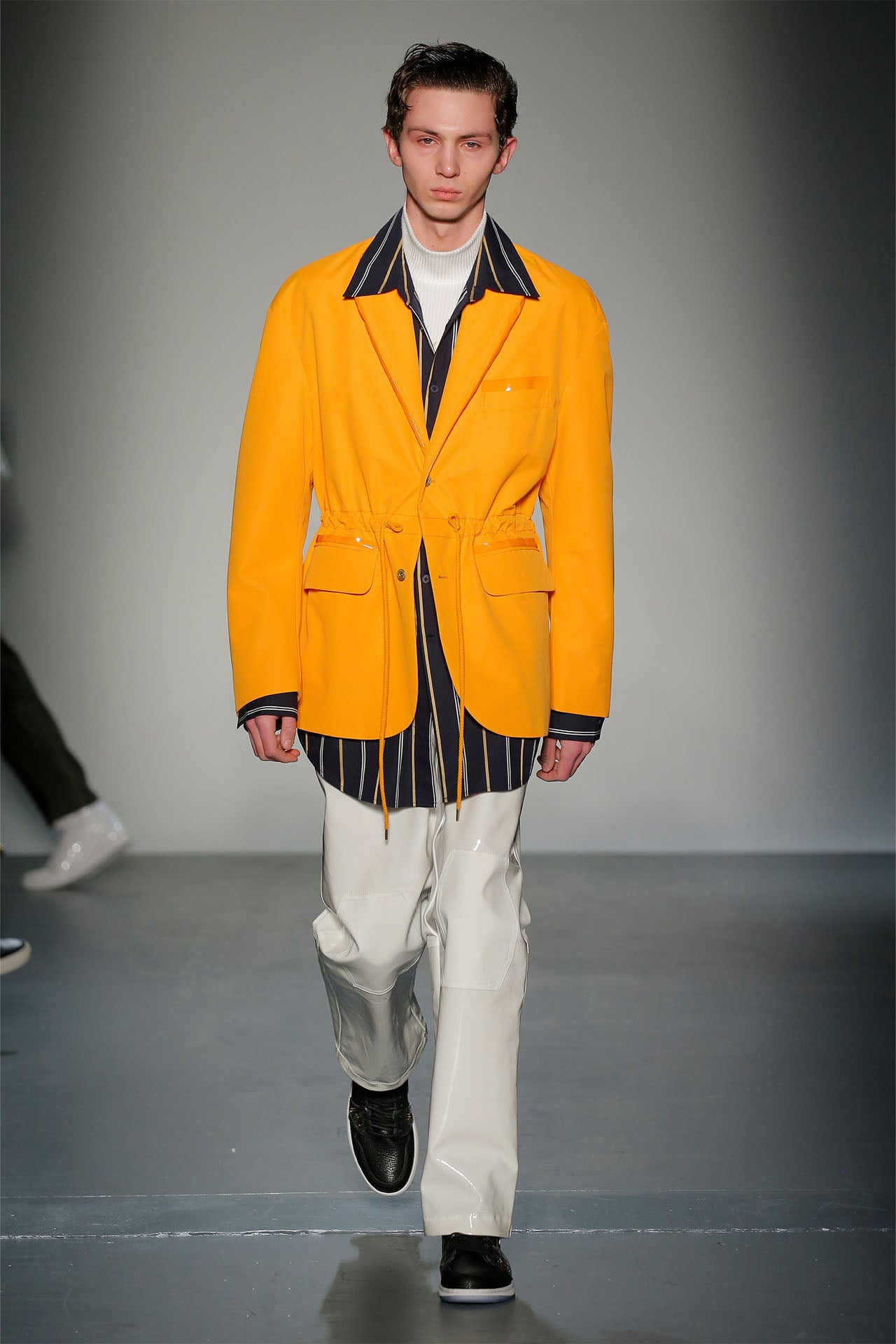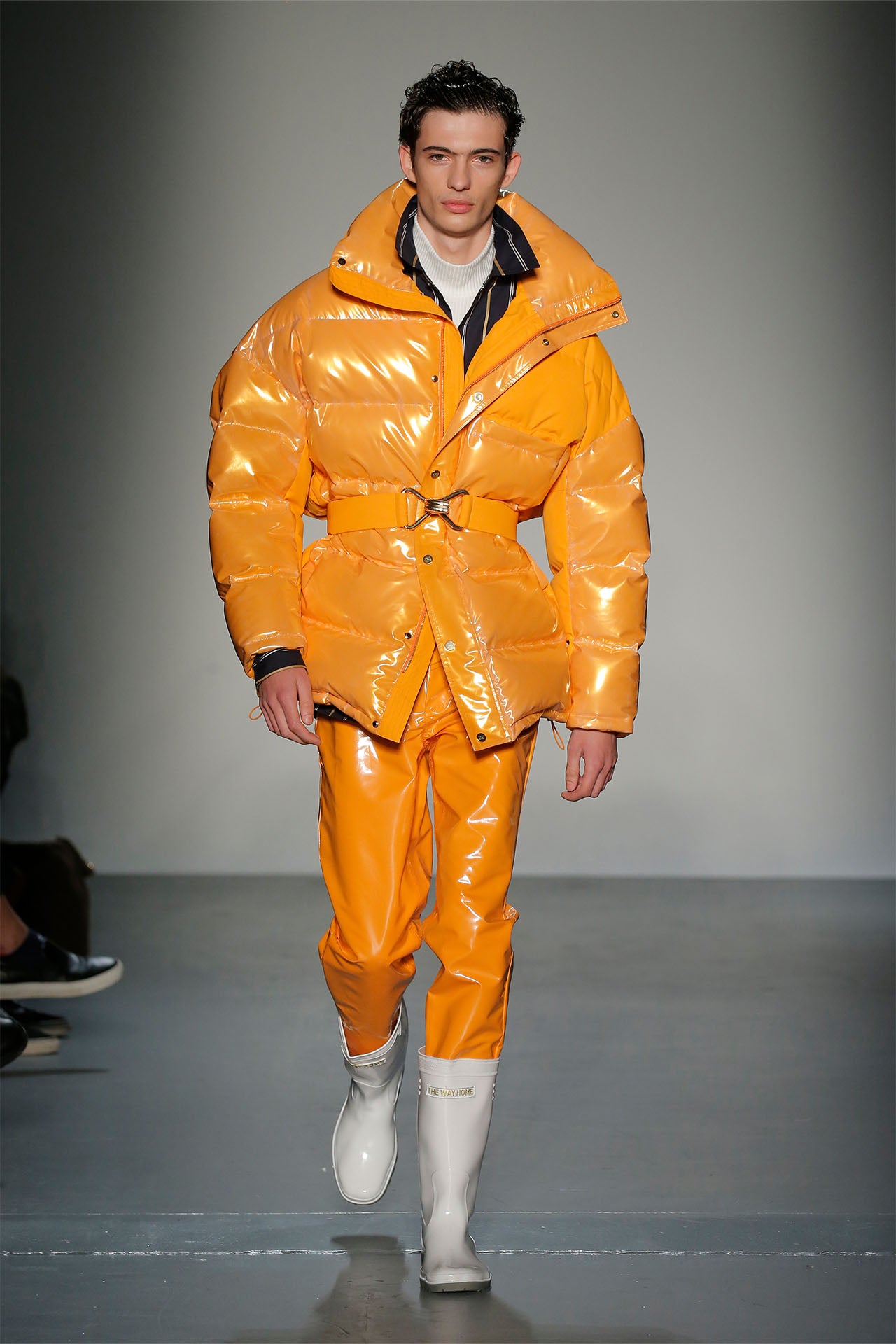 Autumn Winter 2019 Runway Show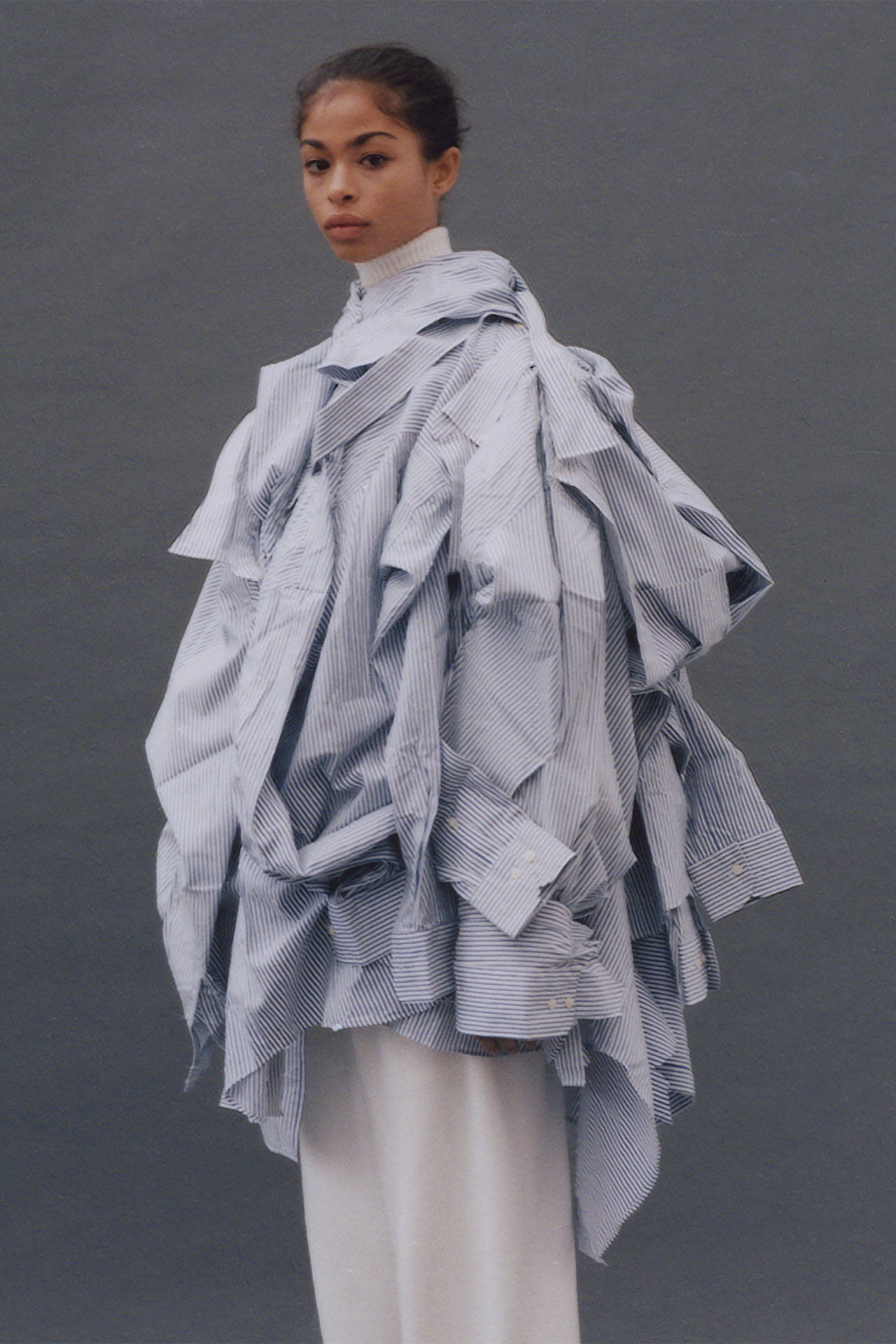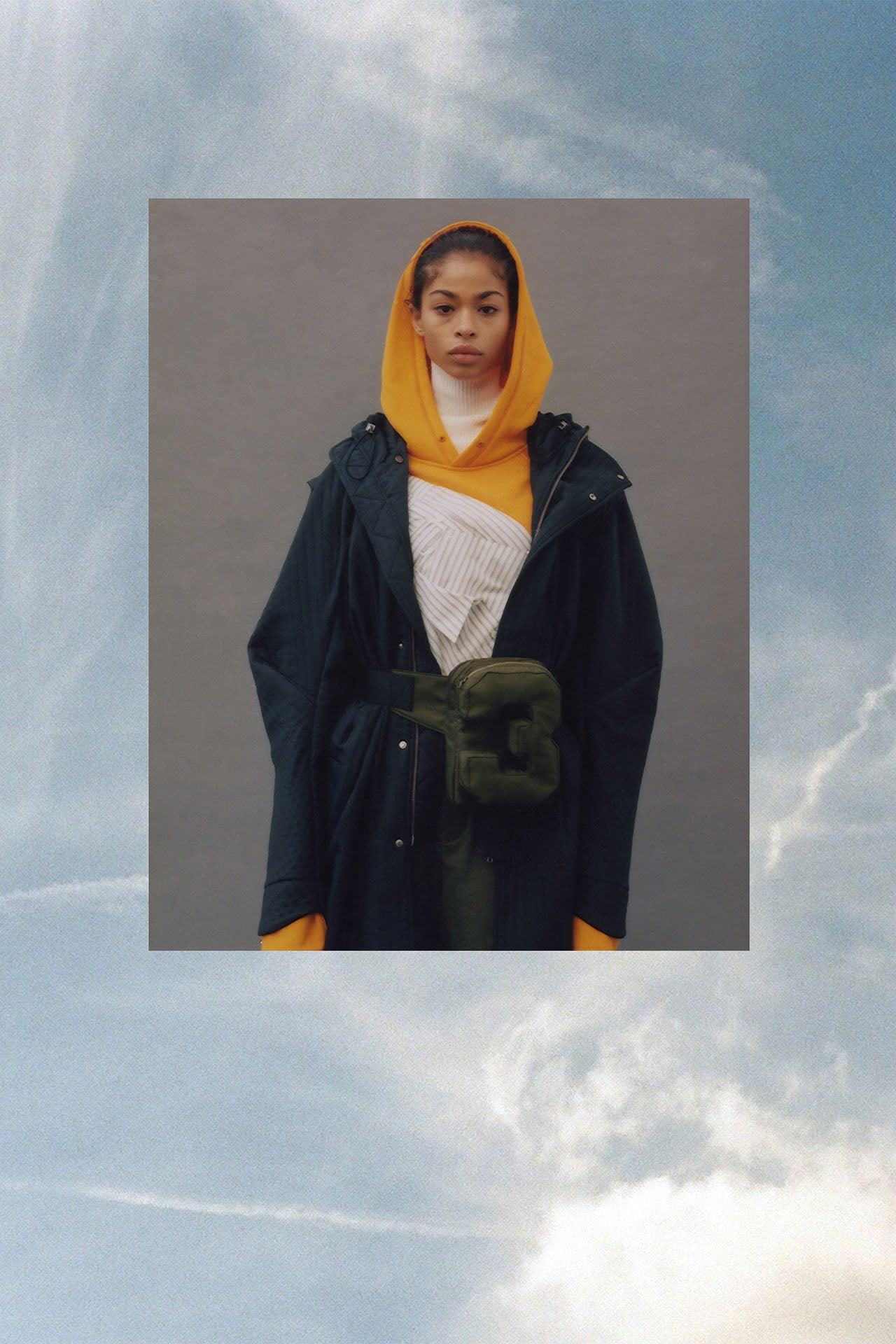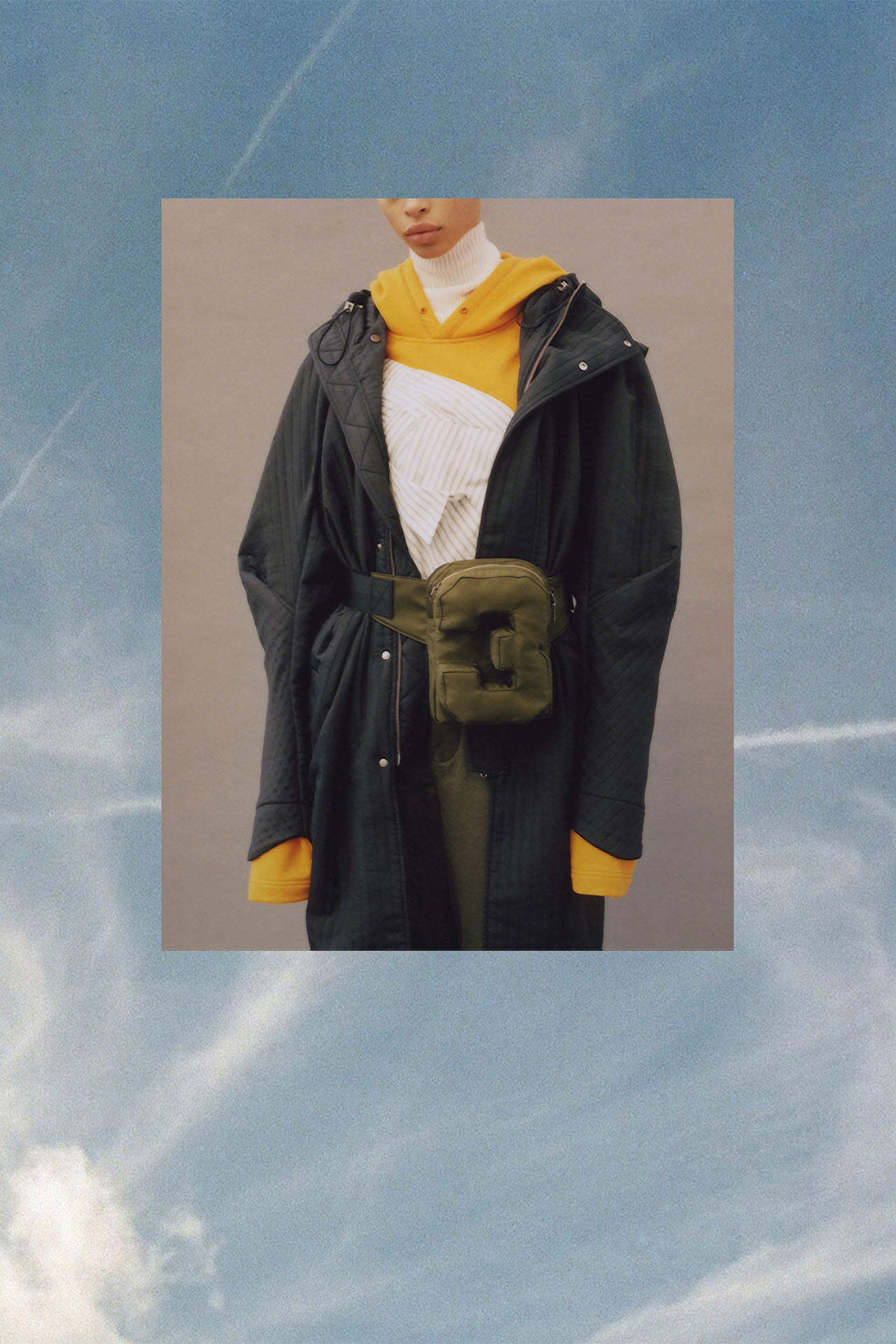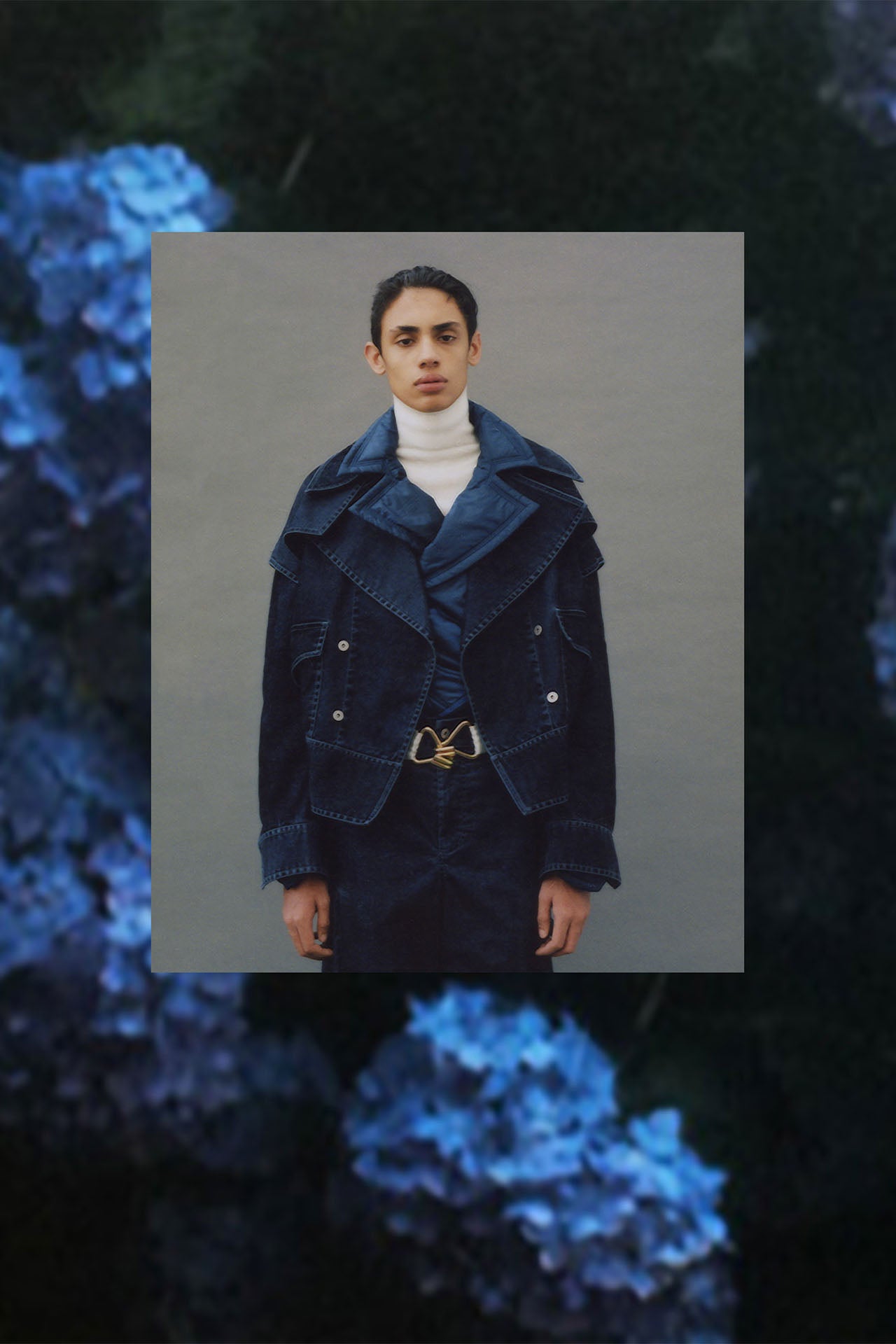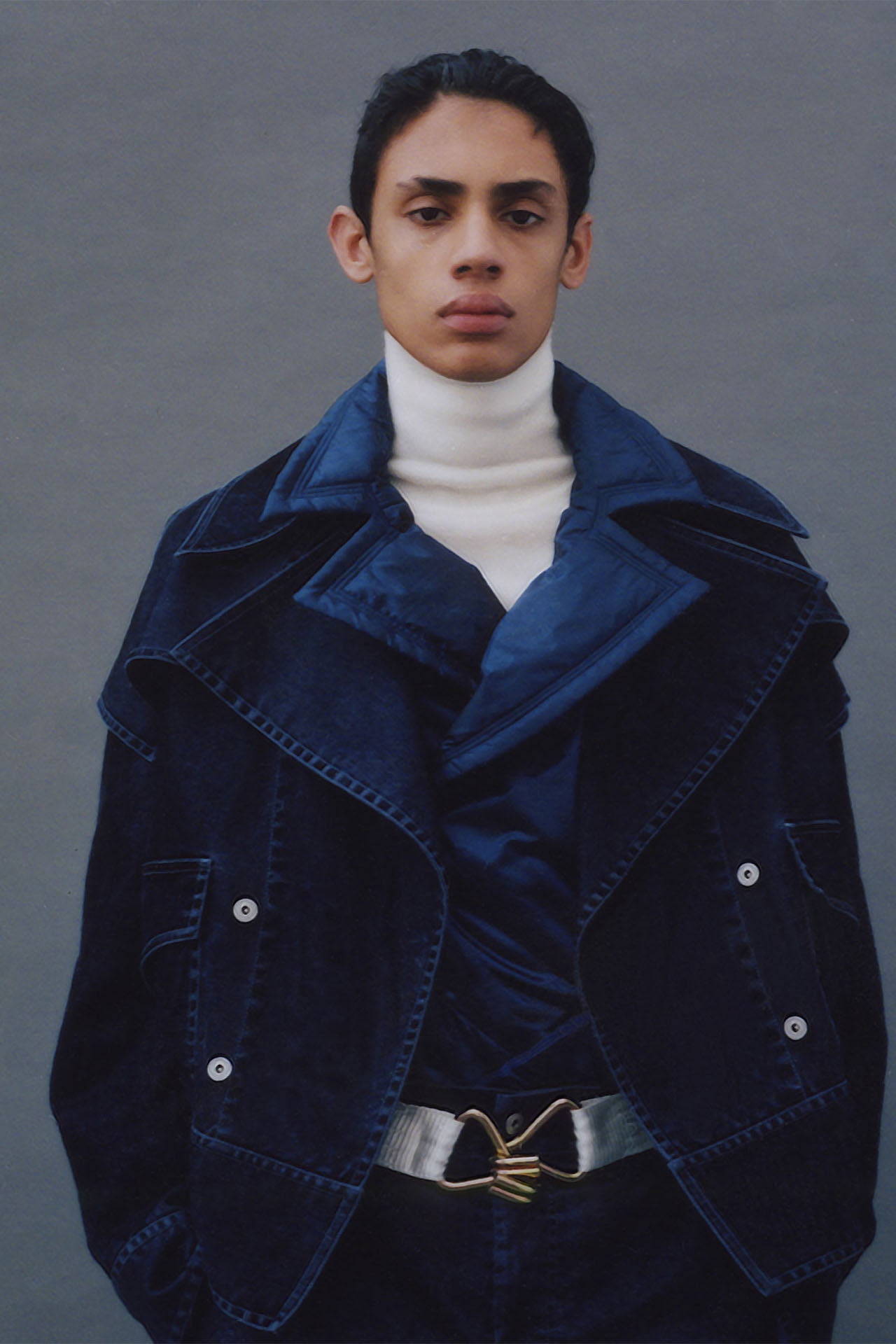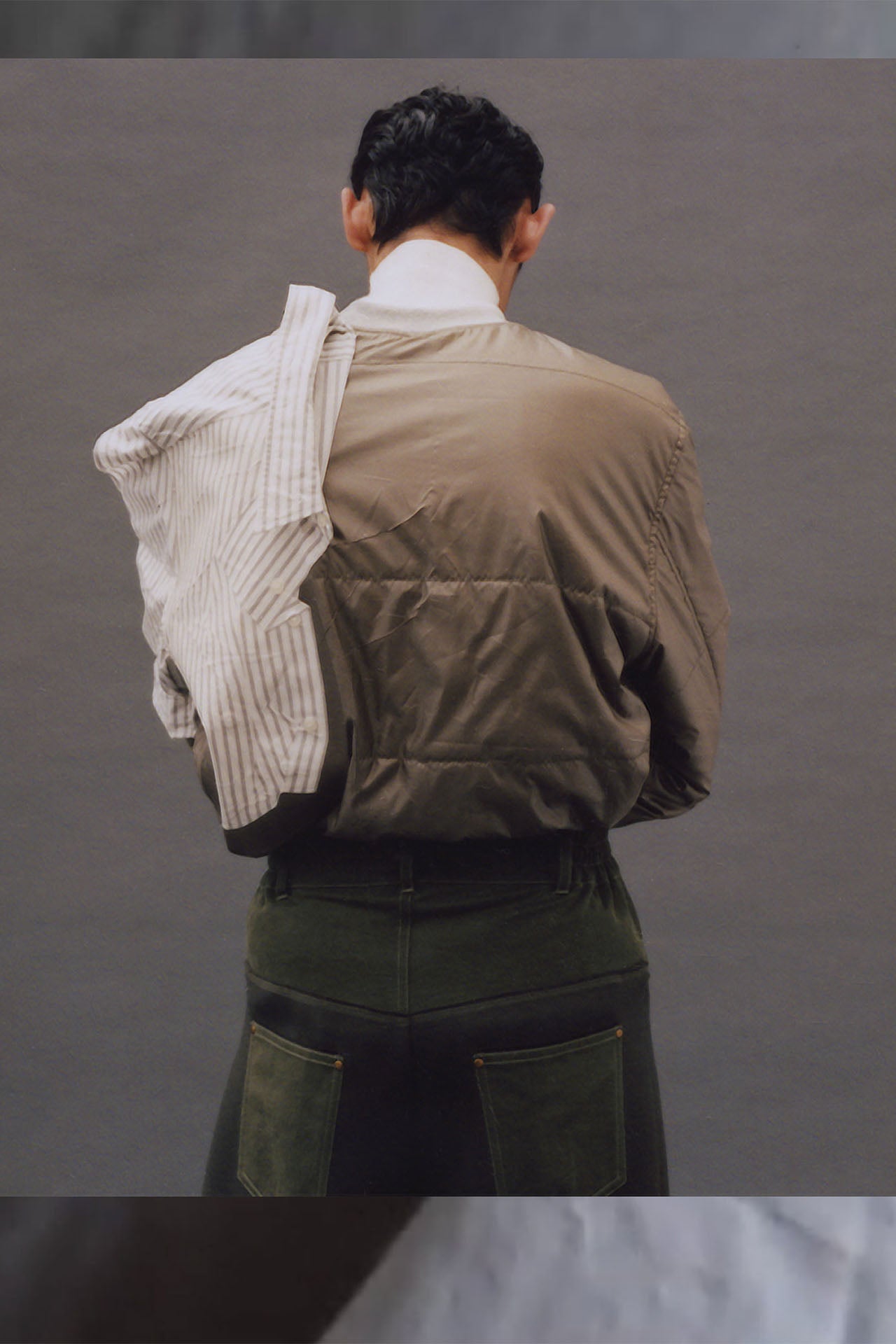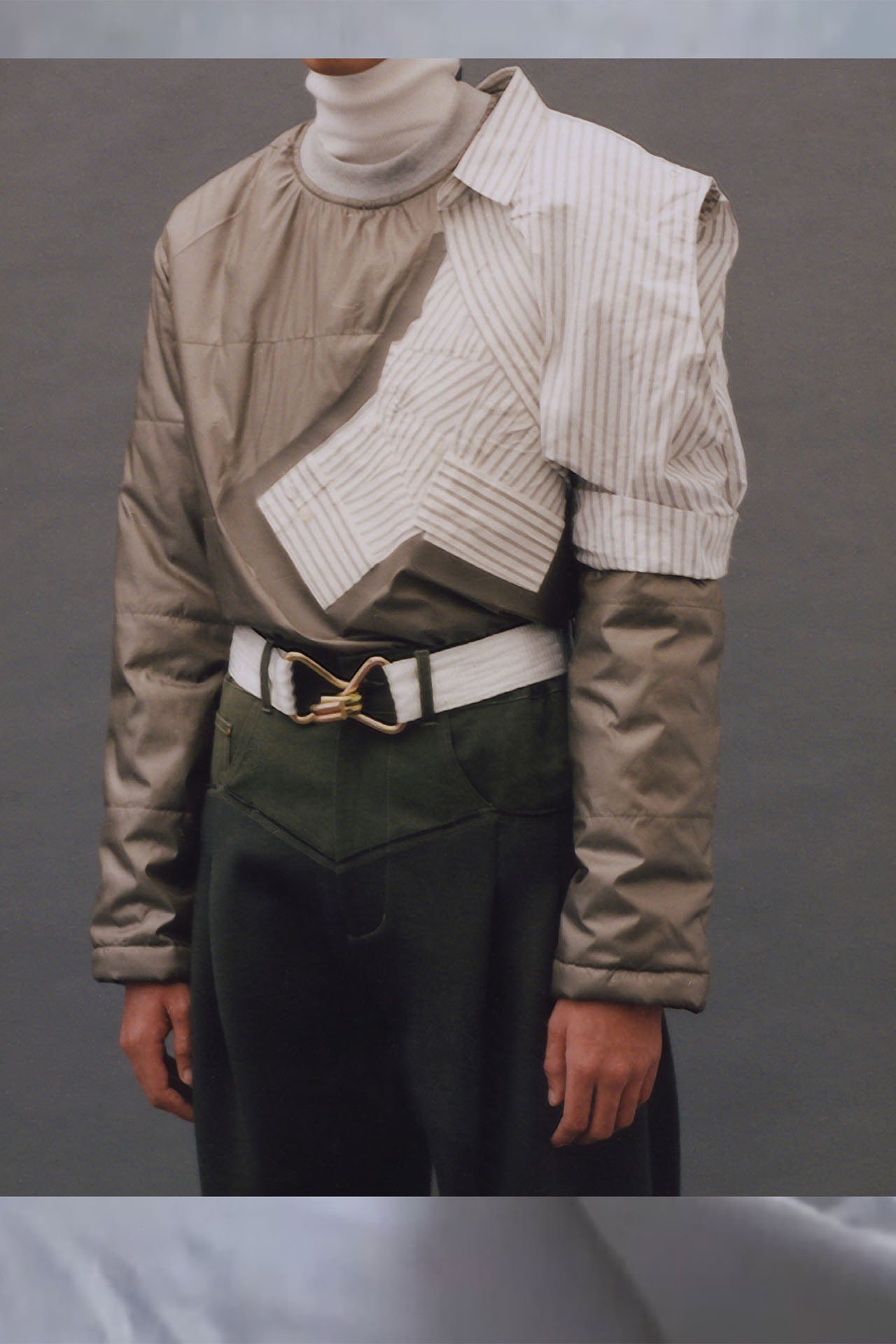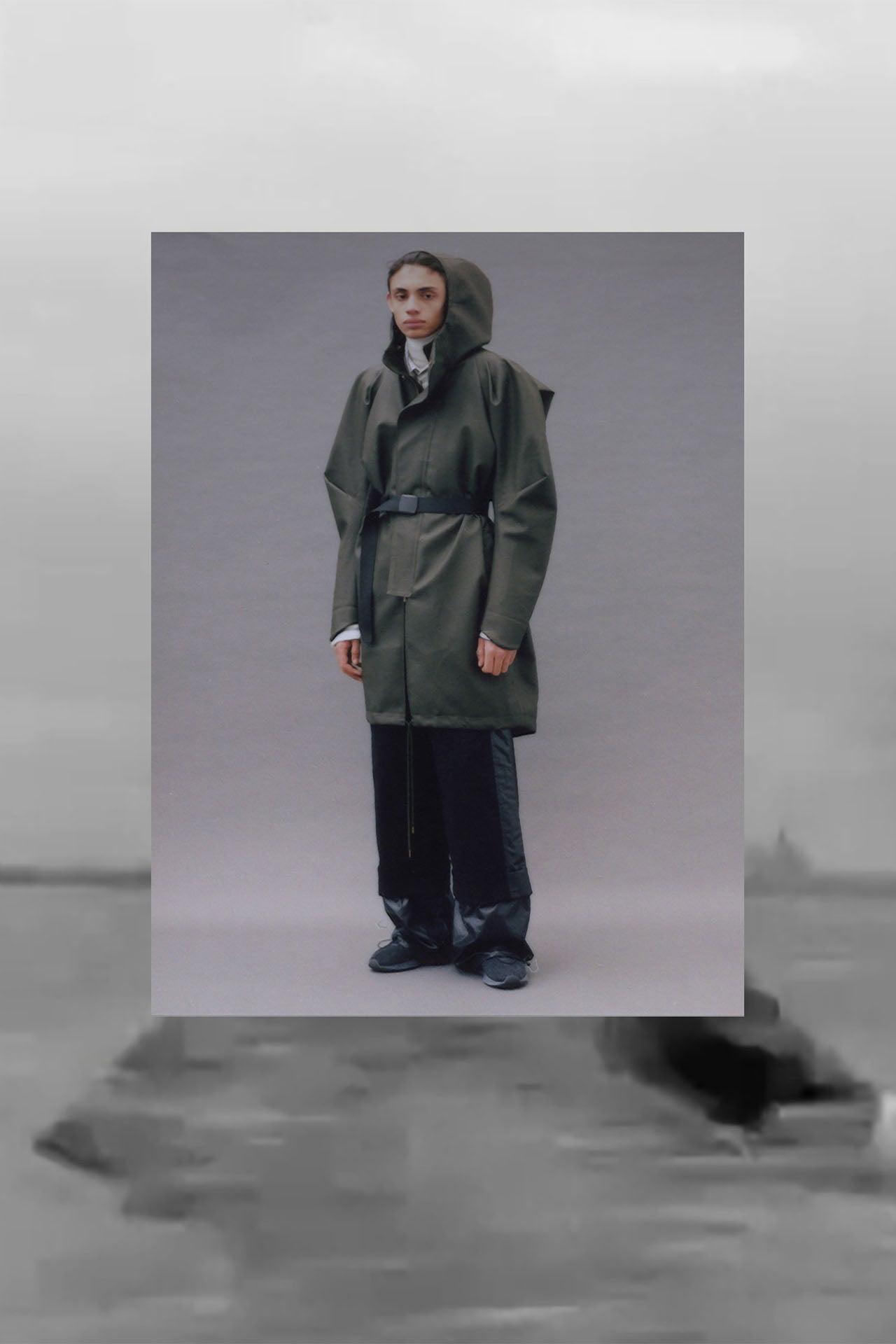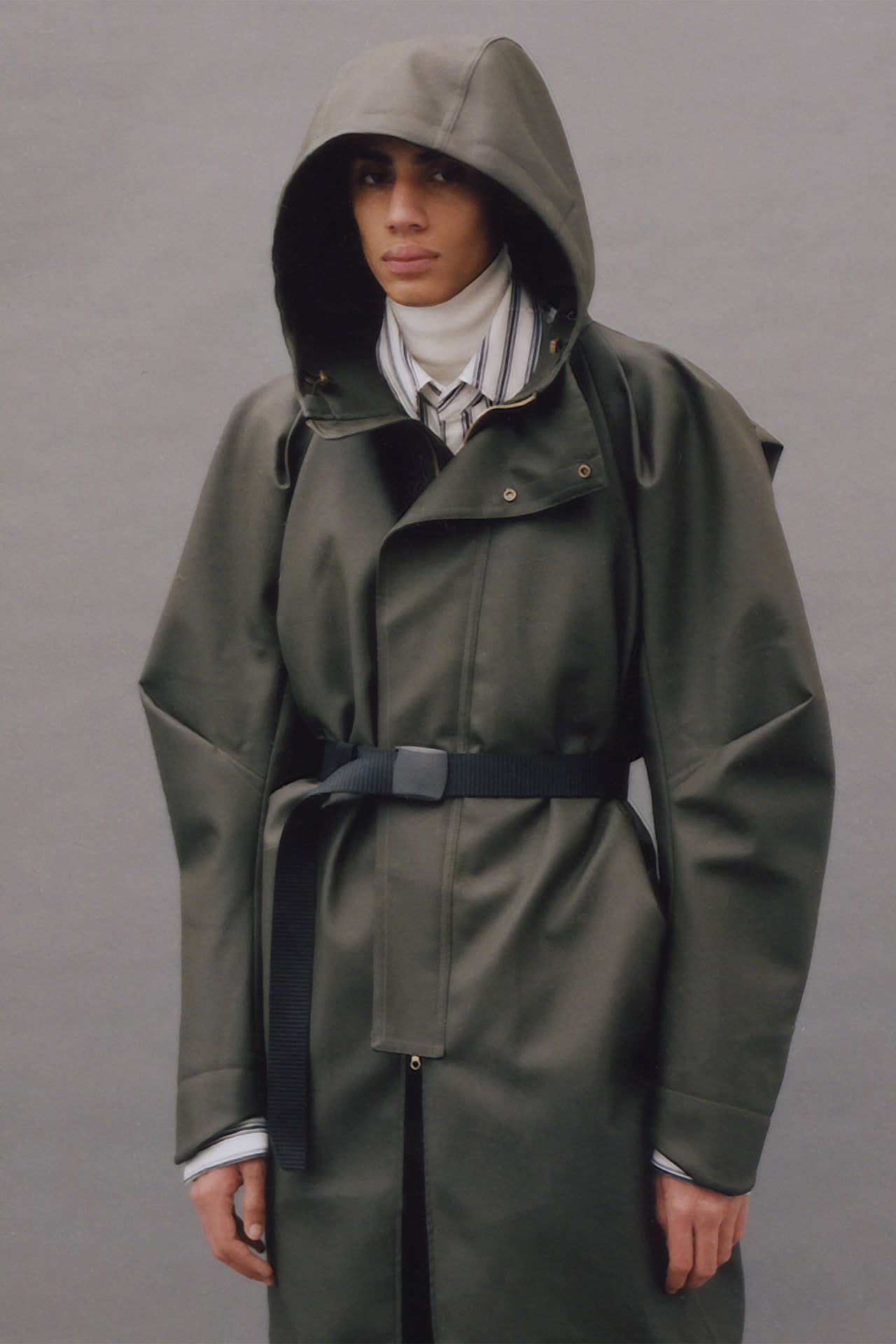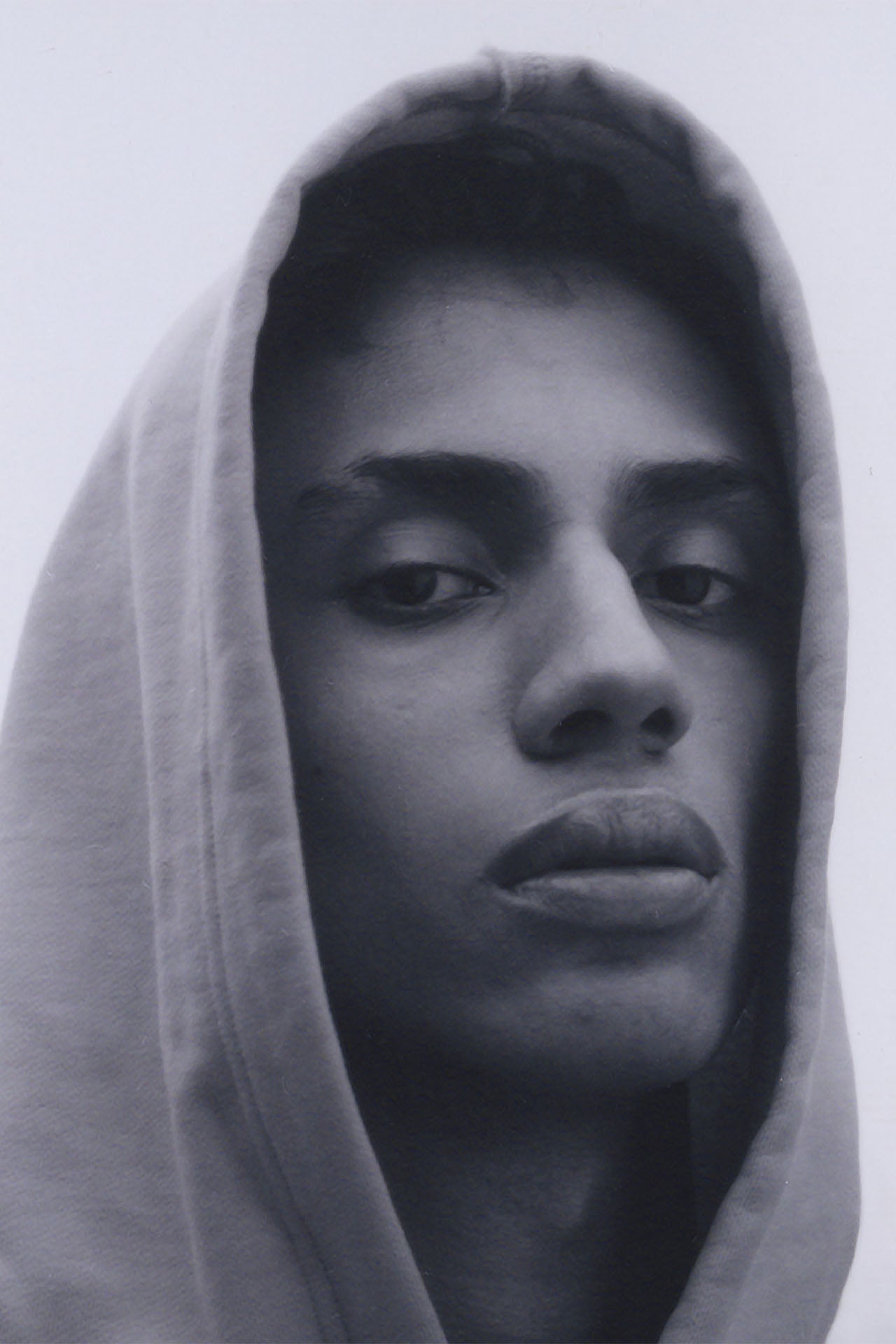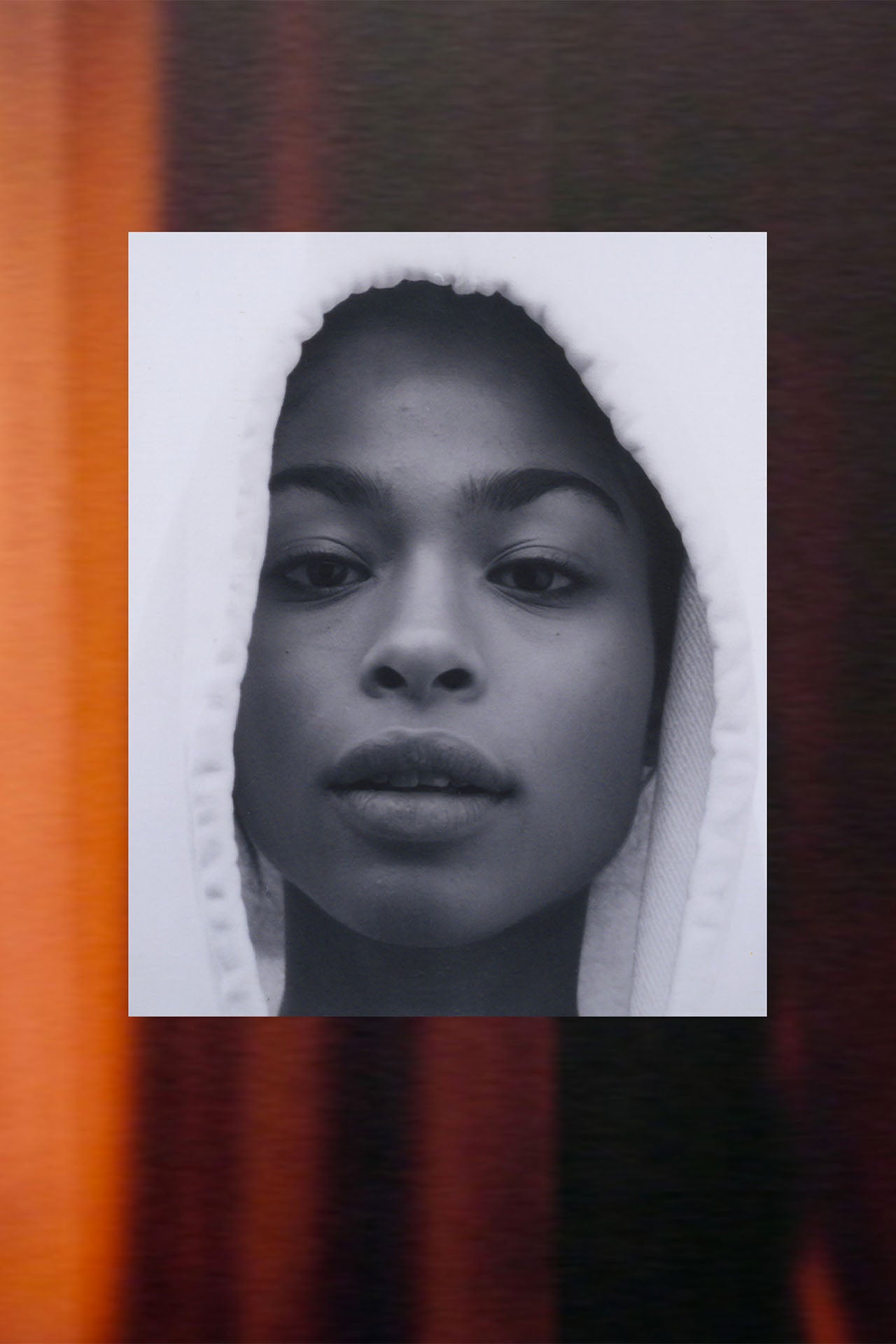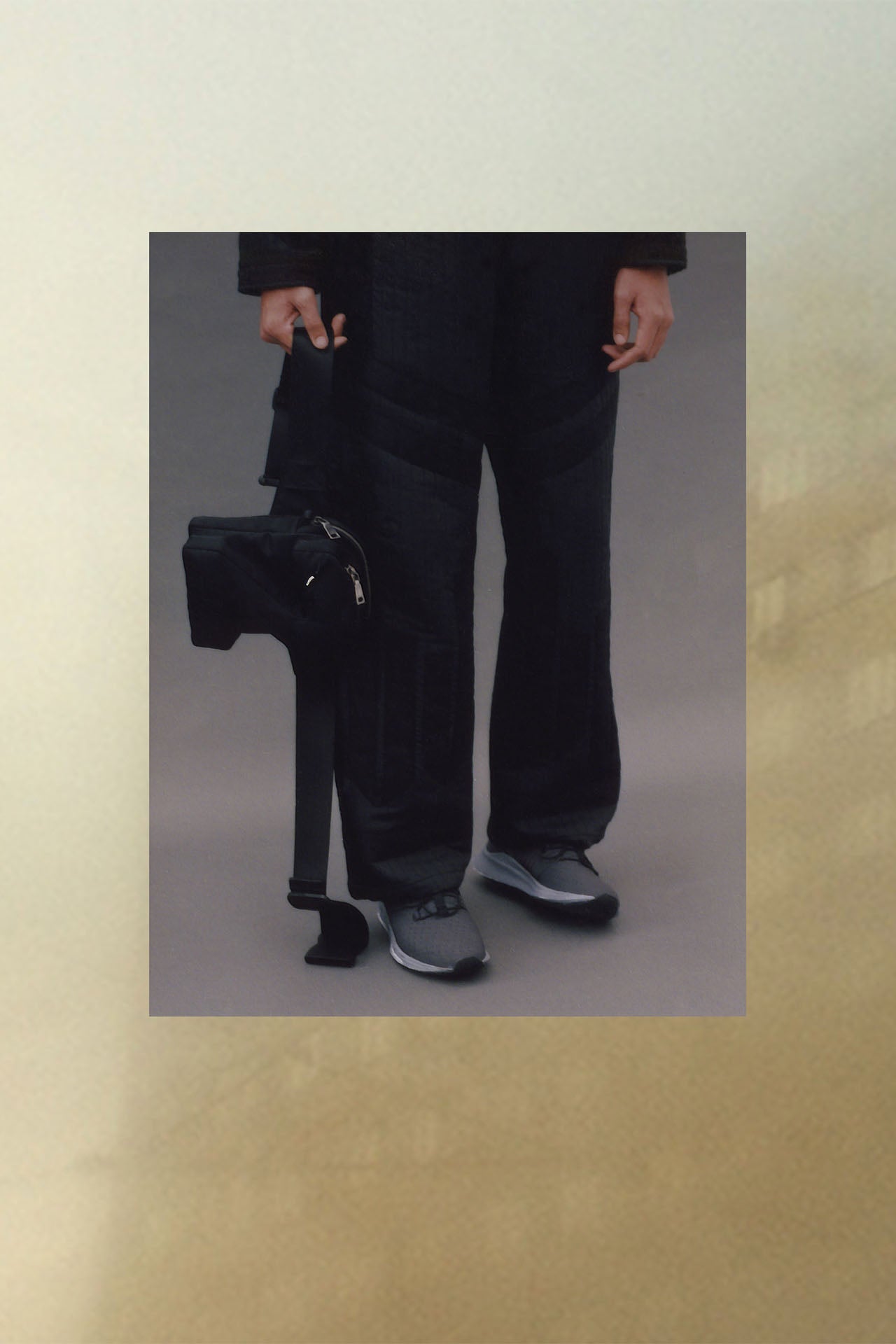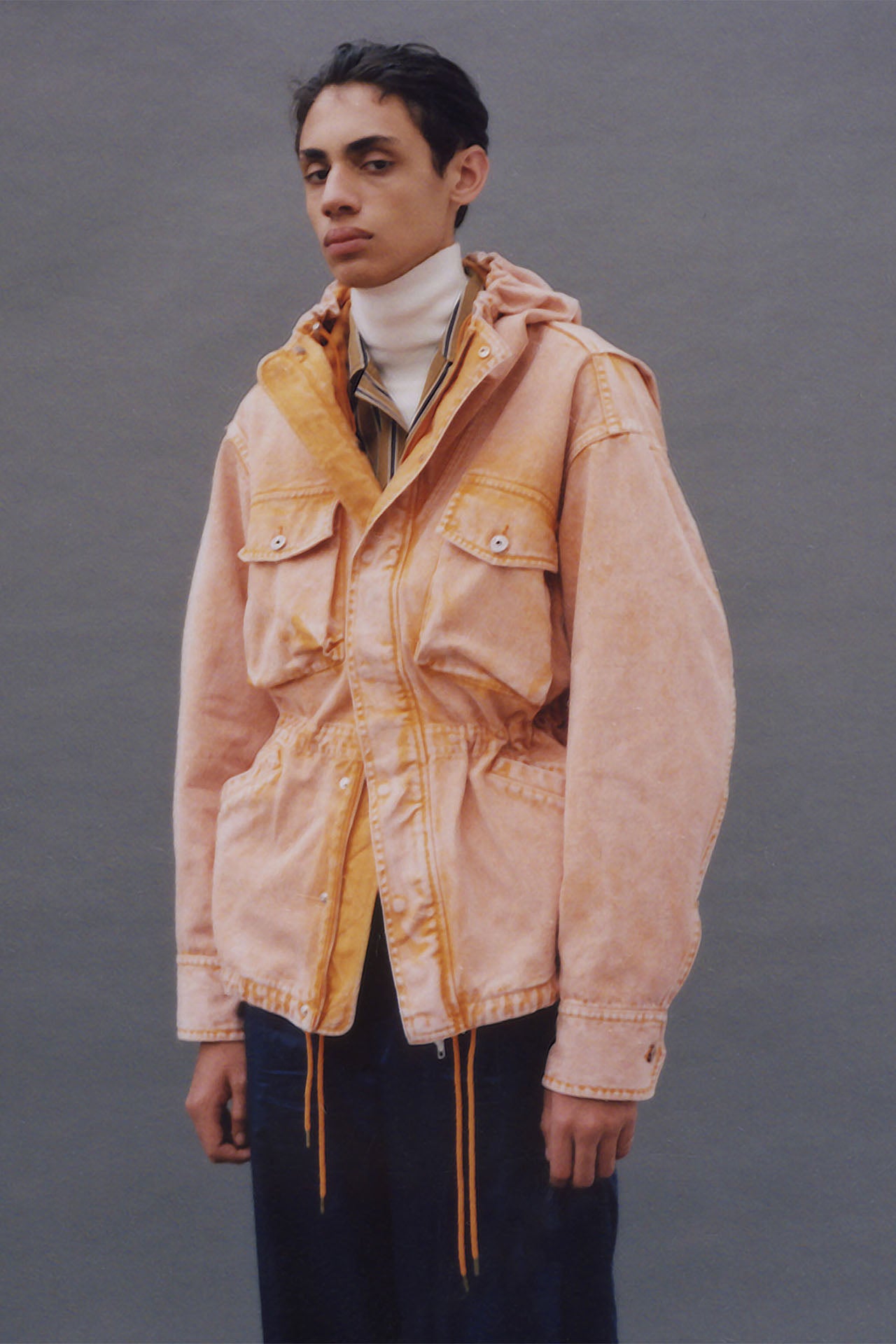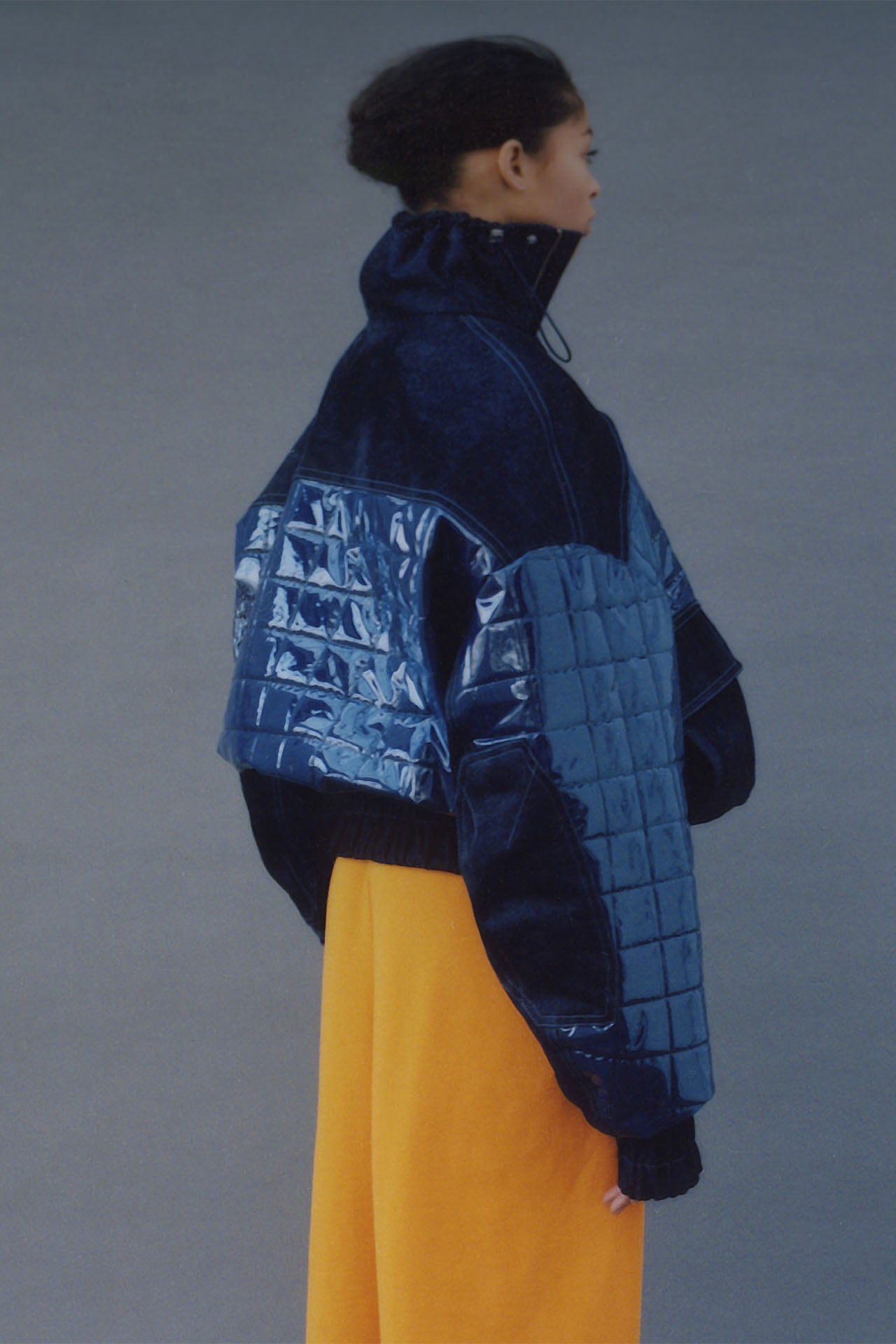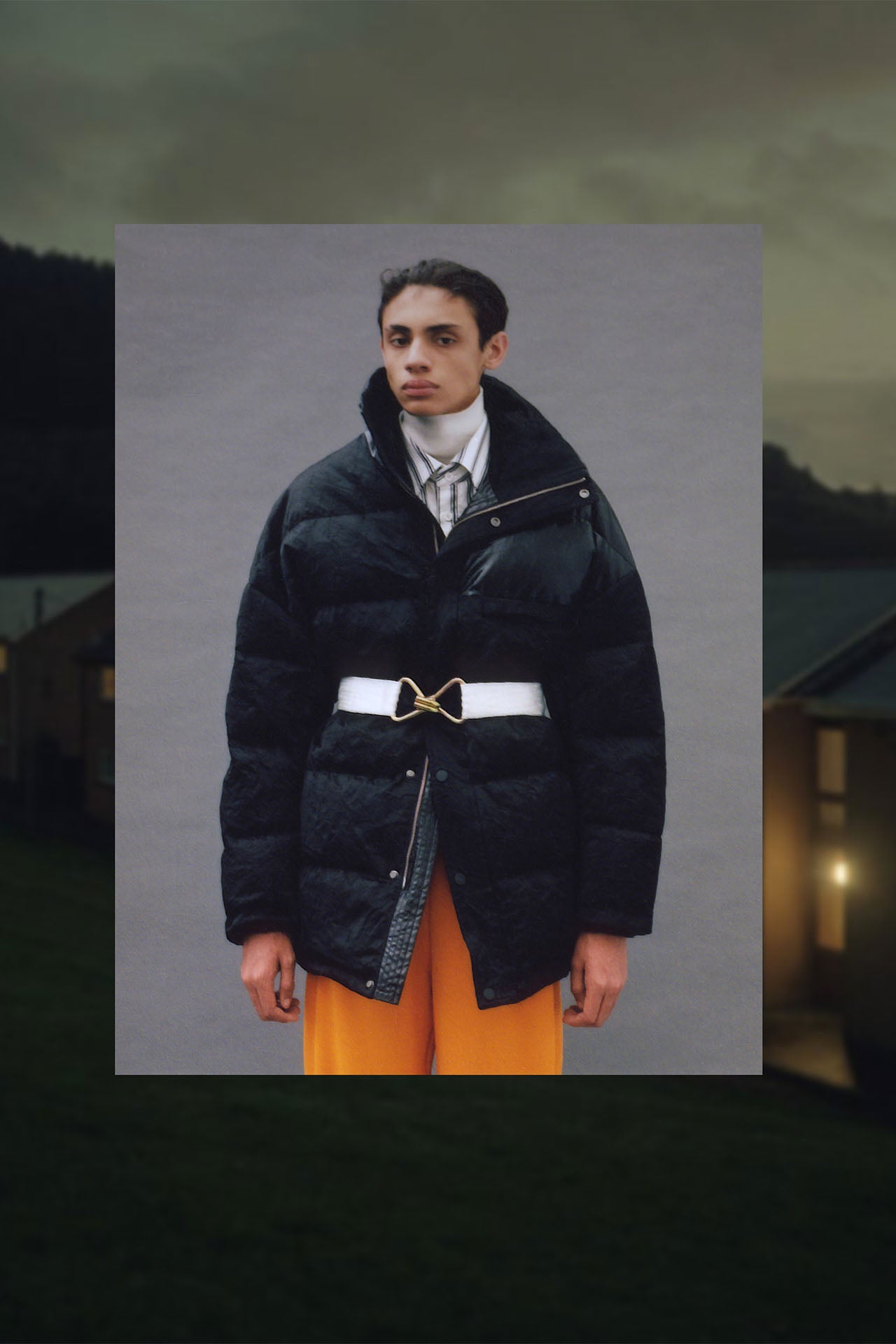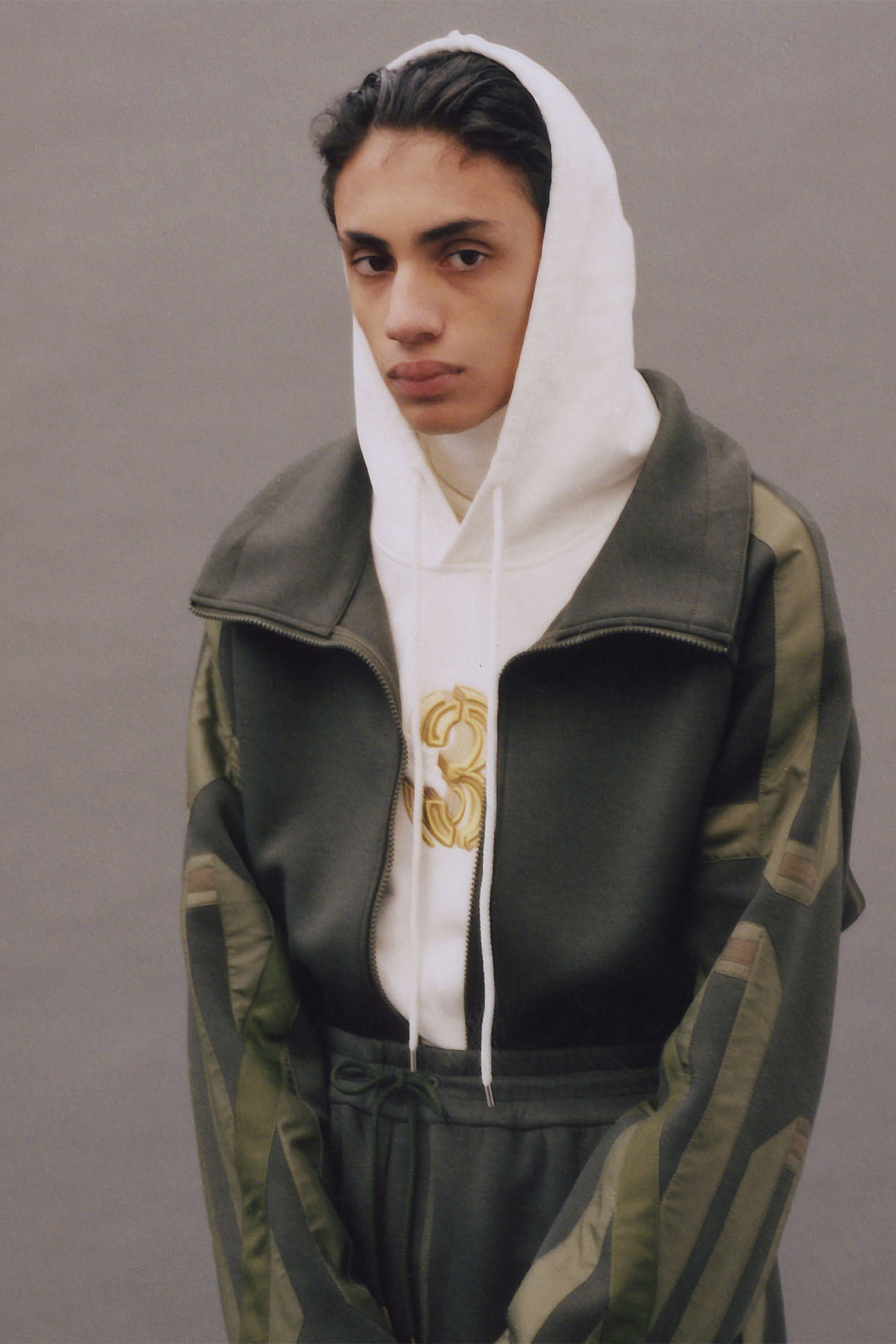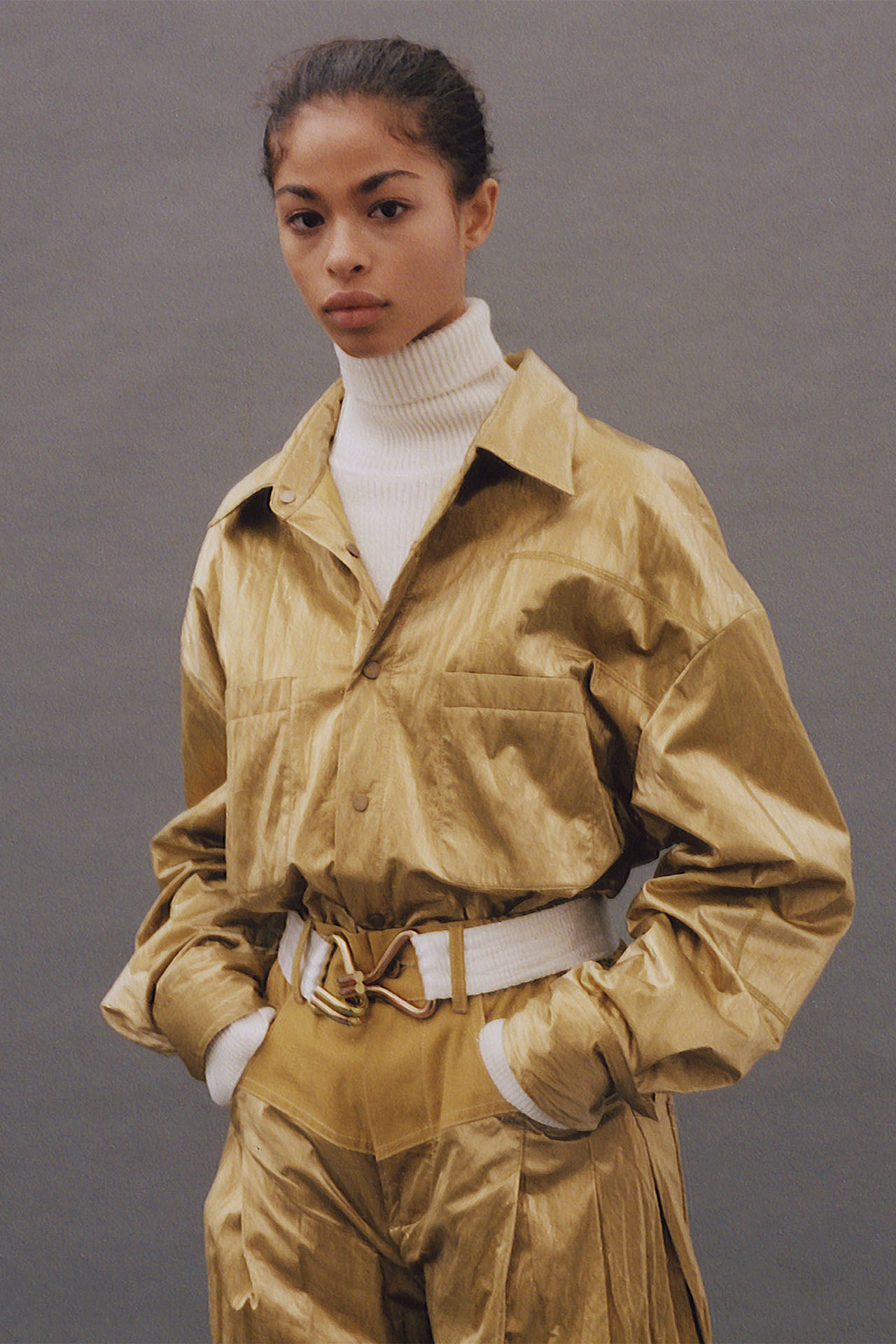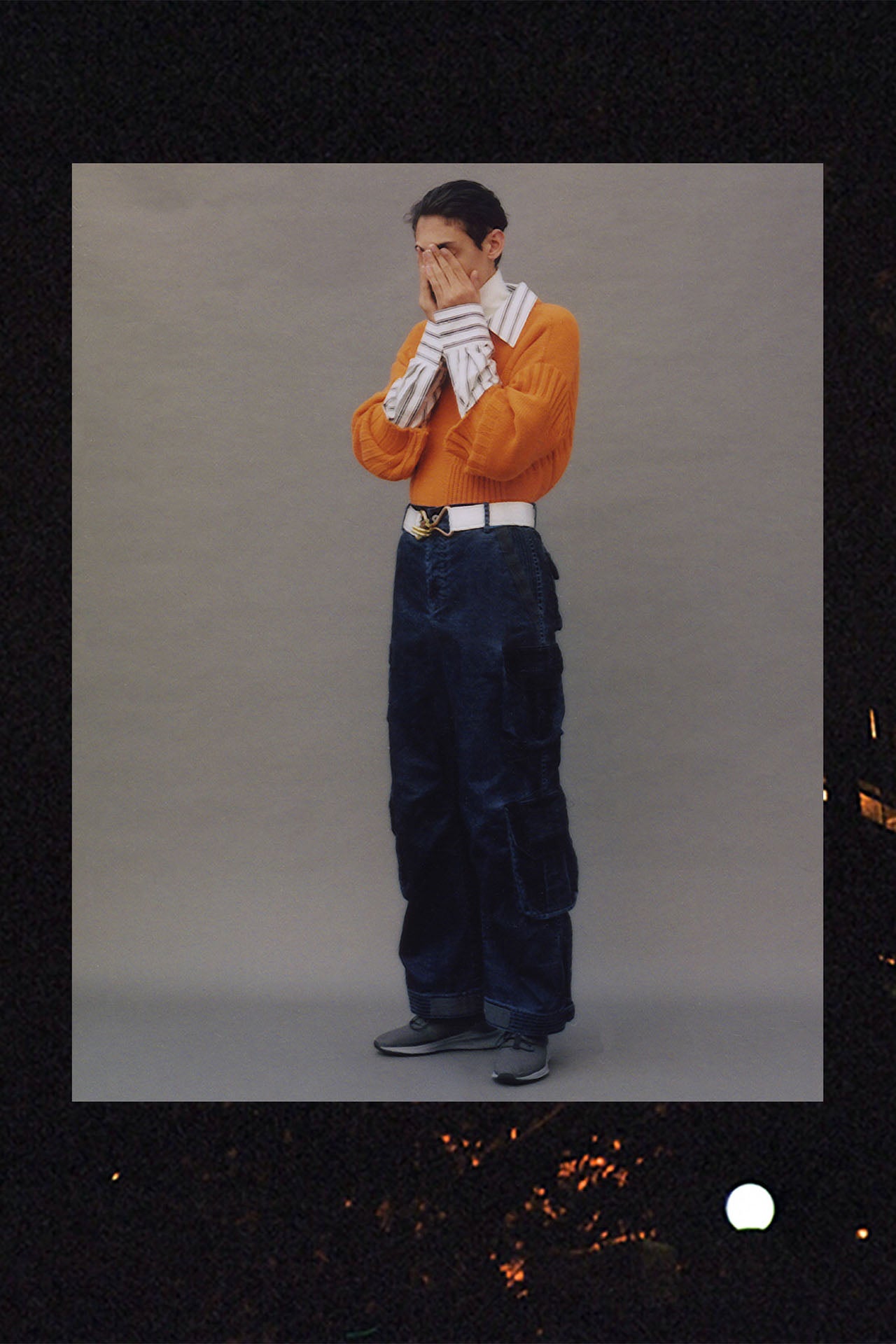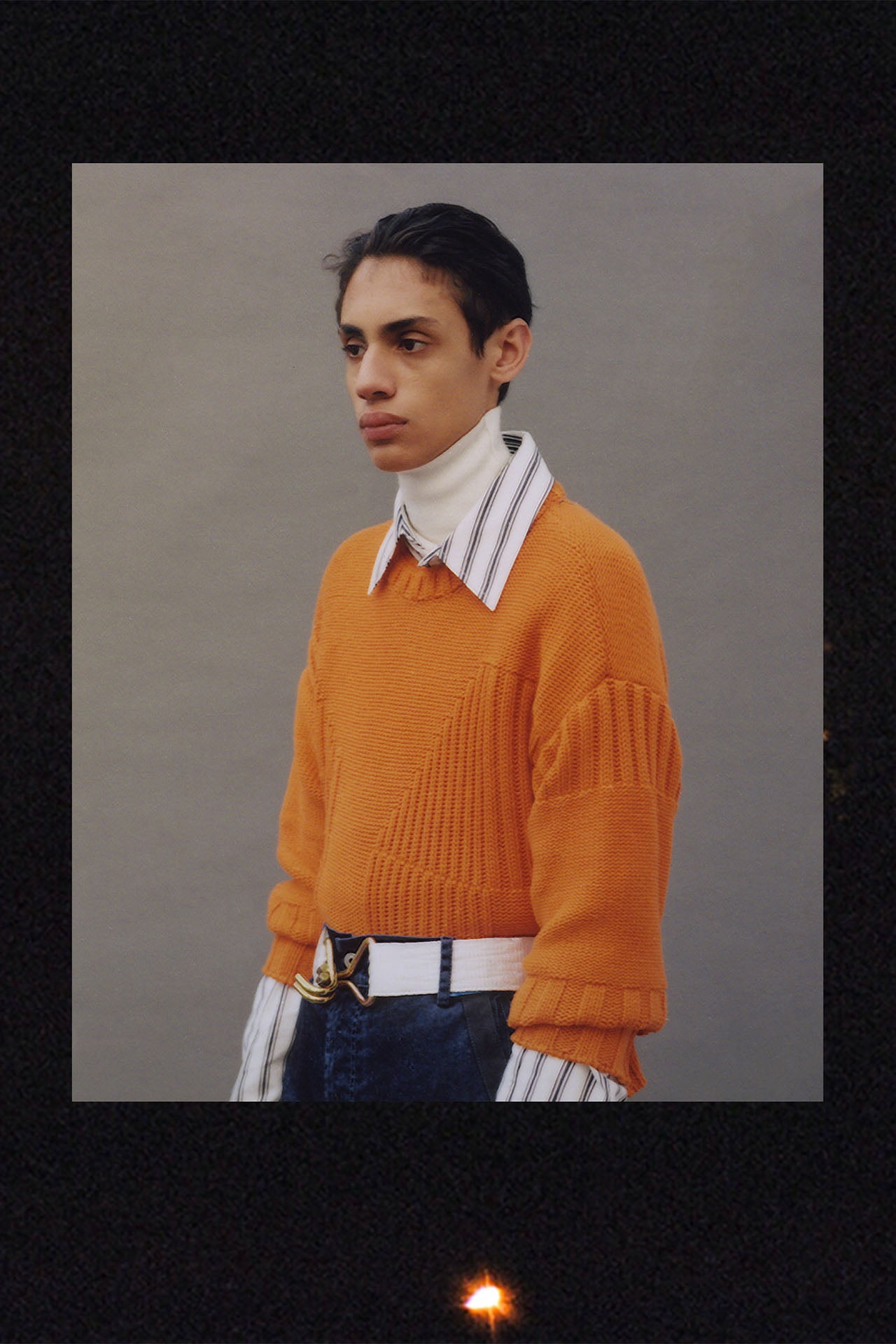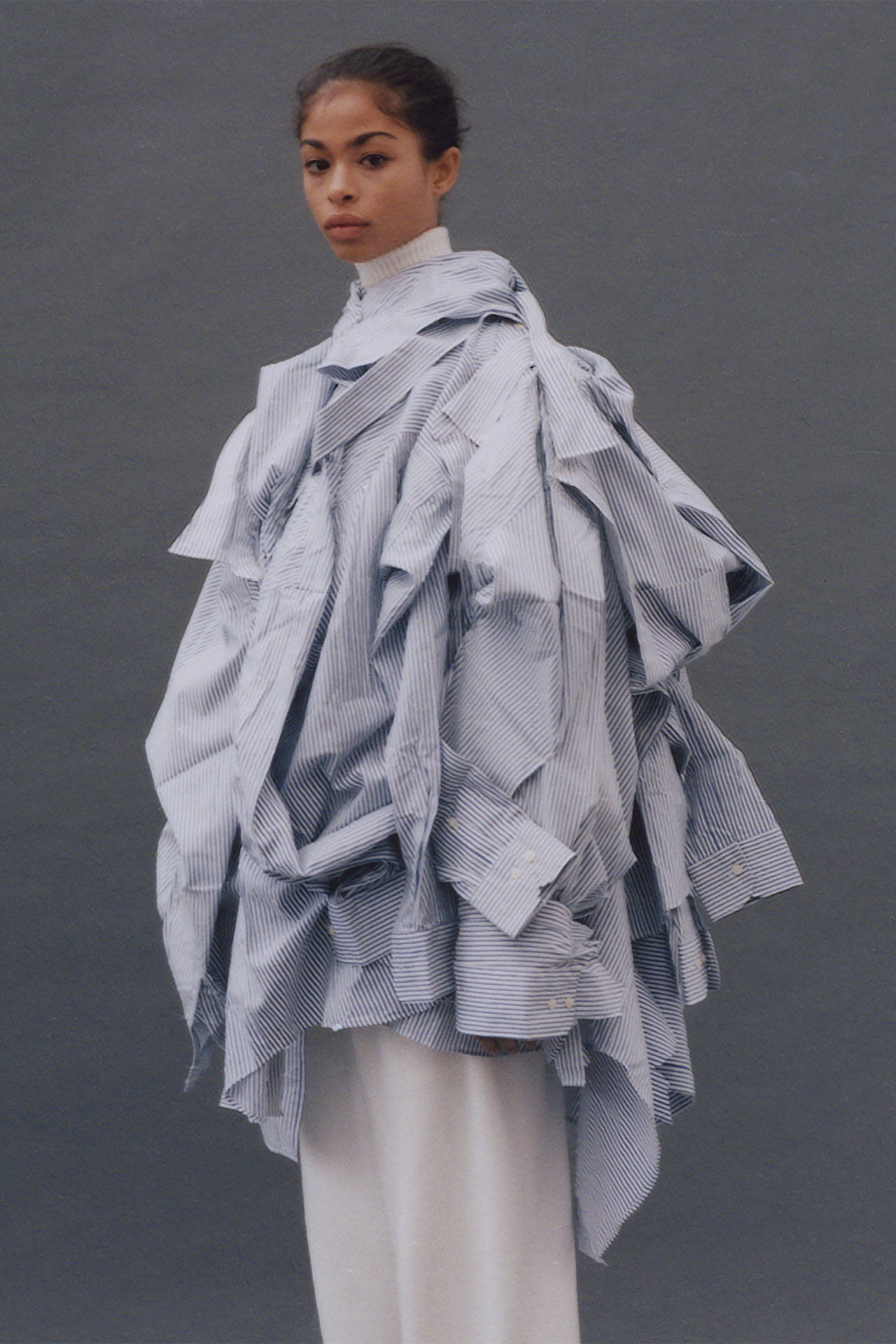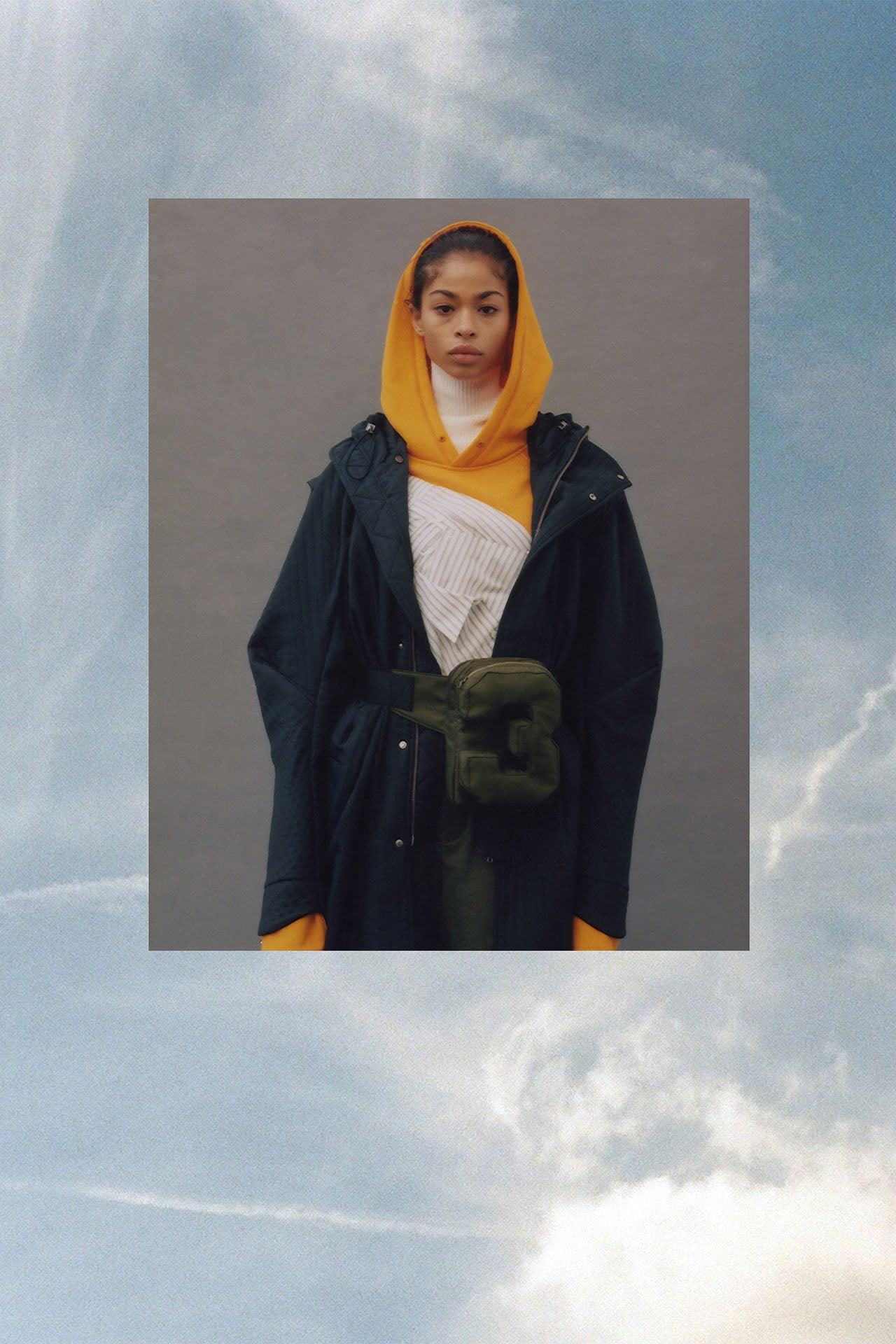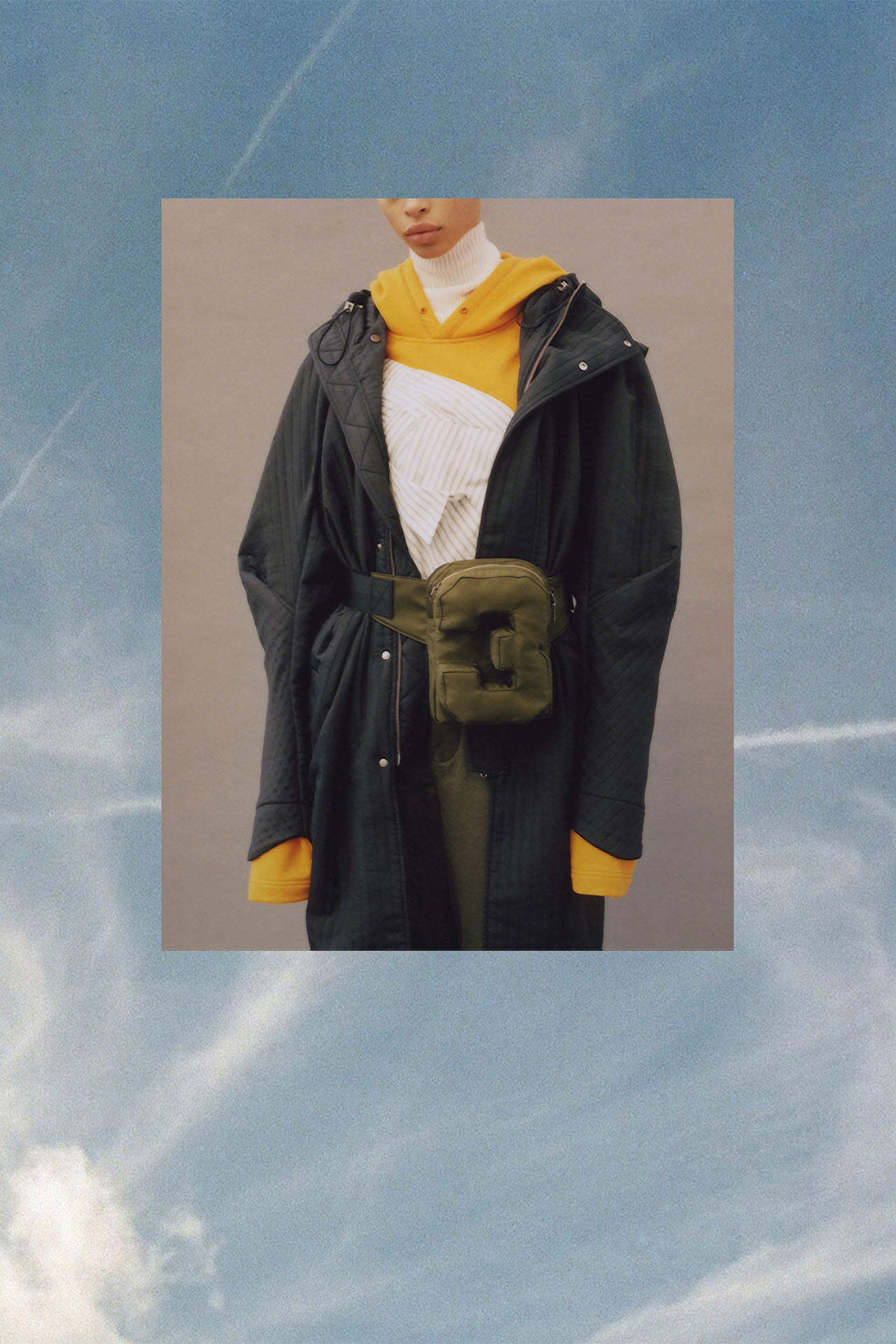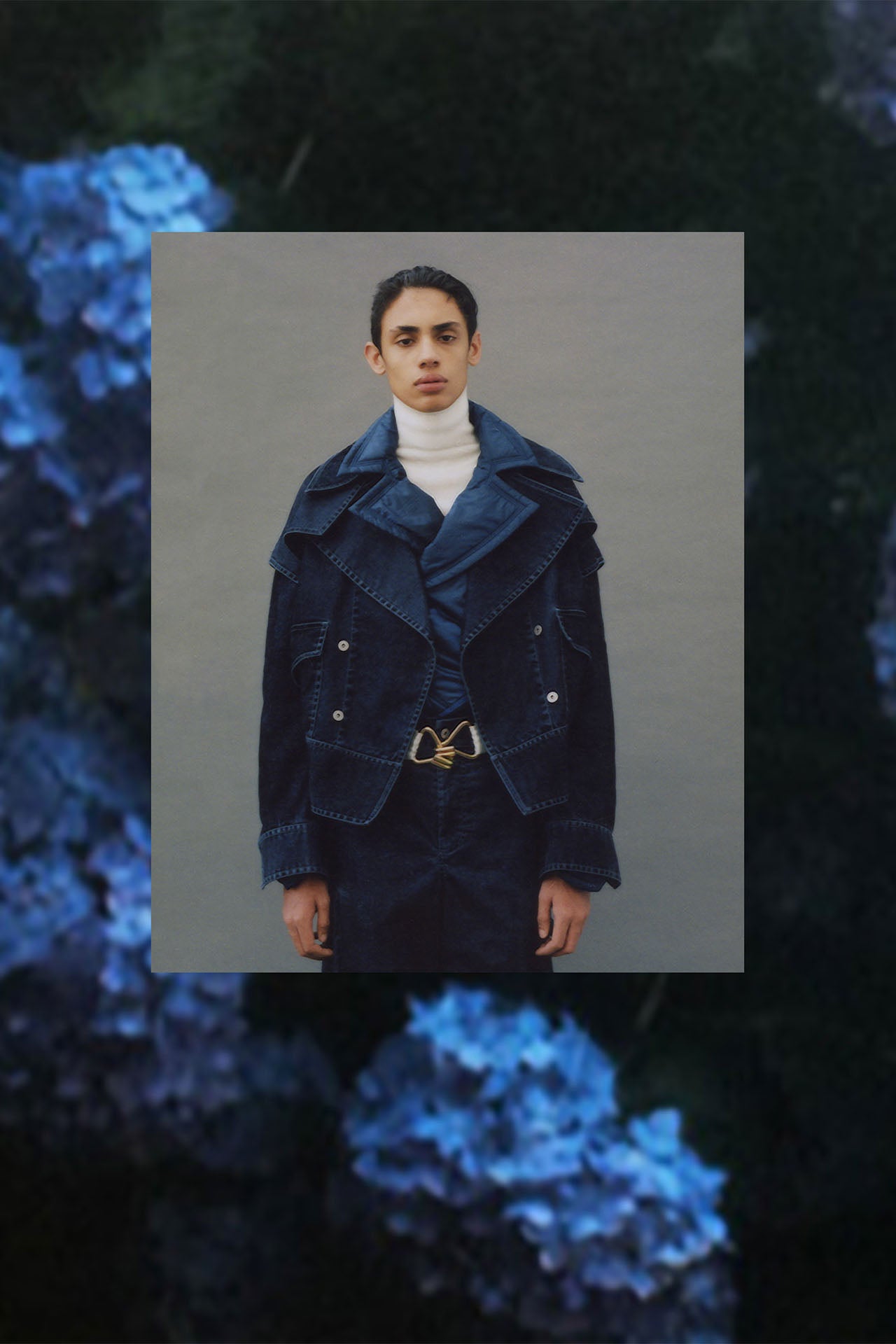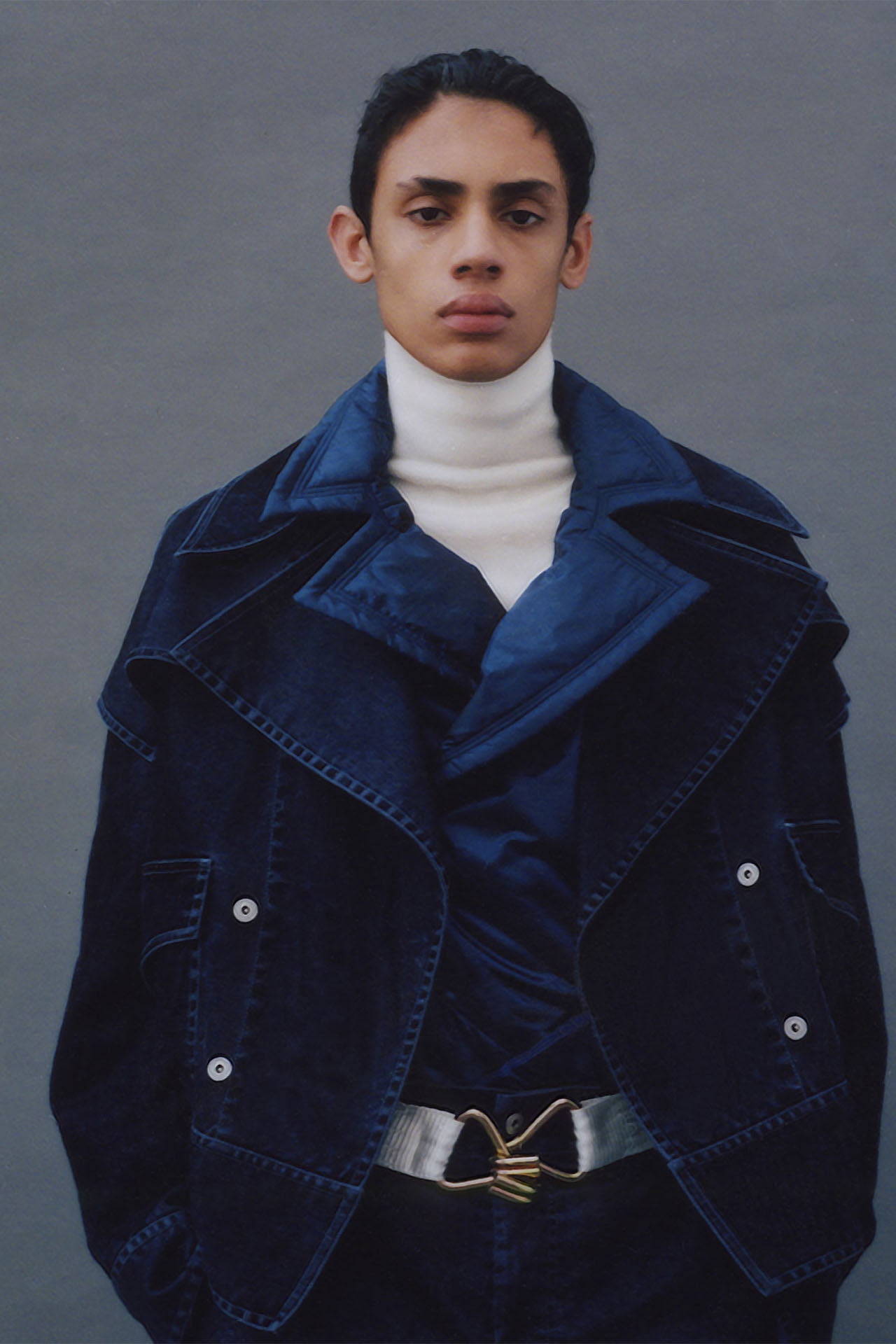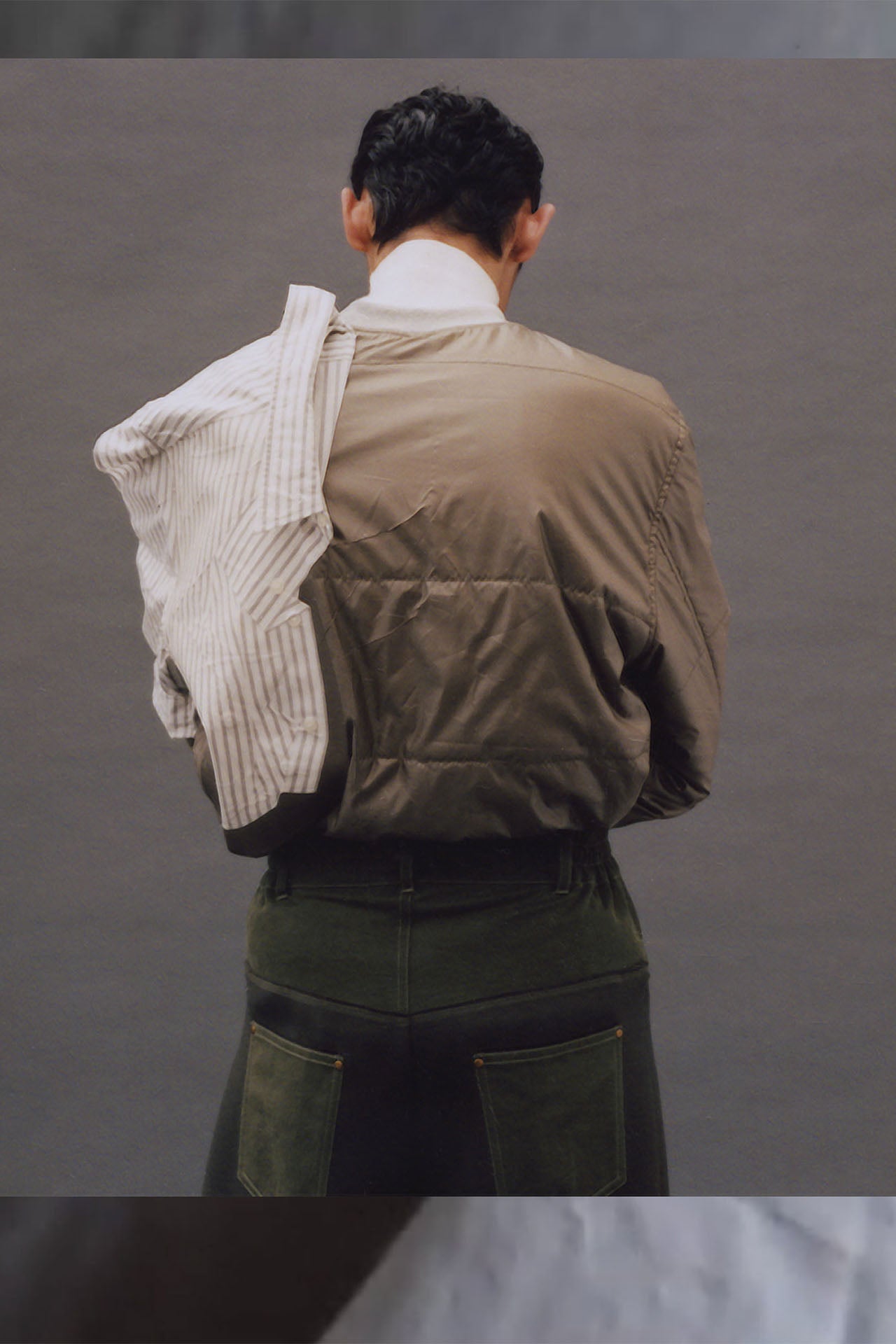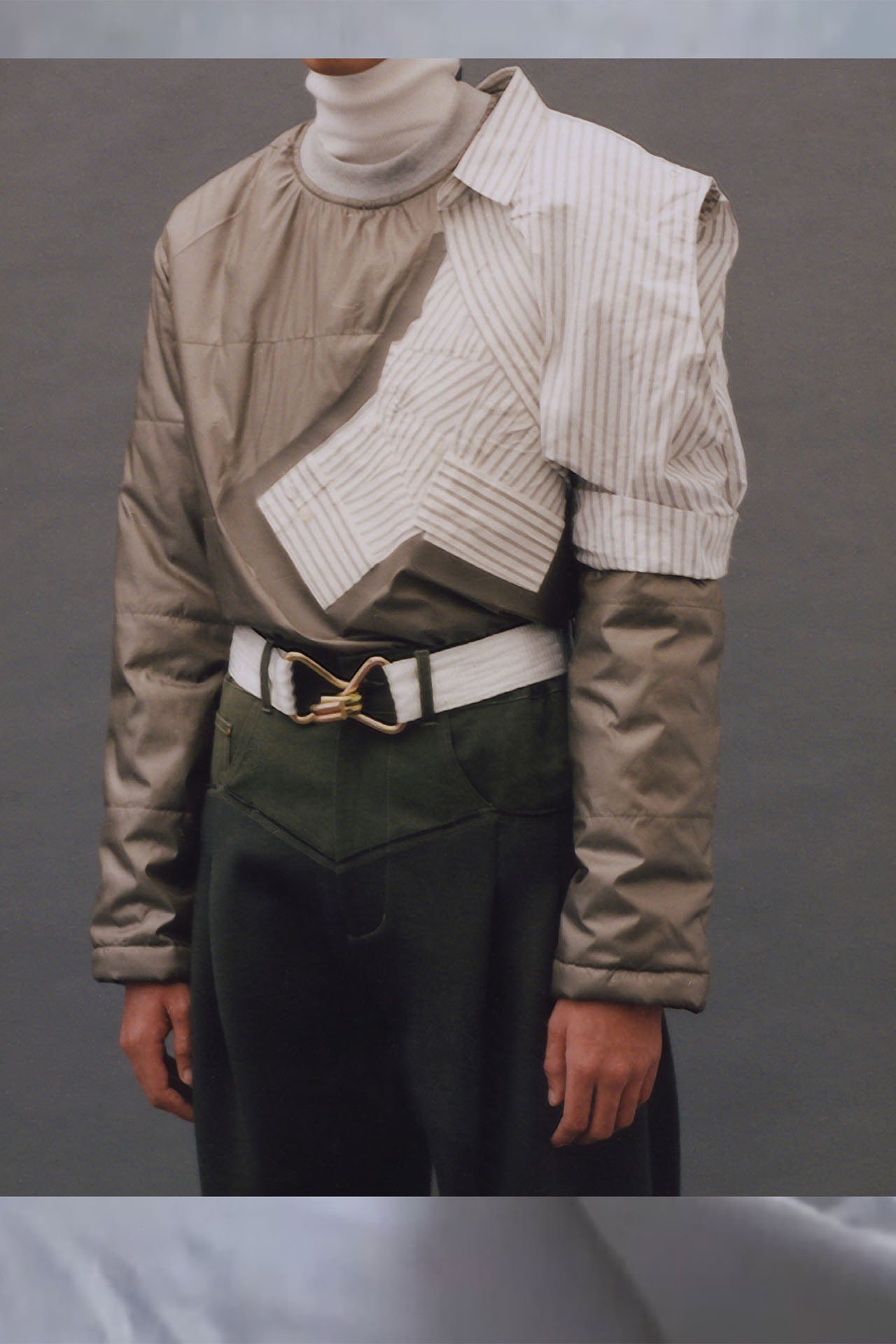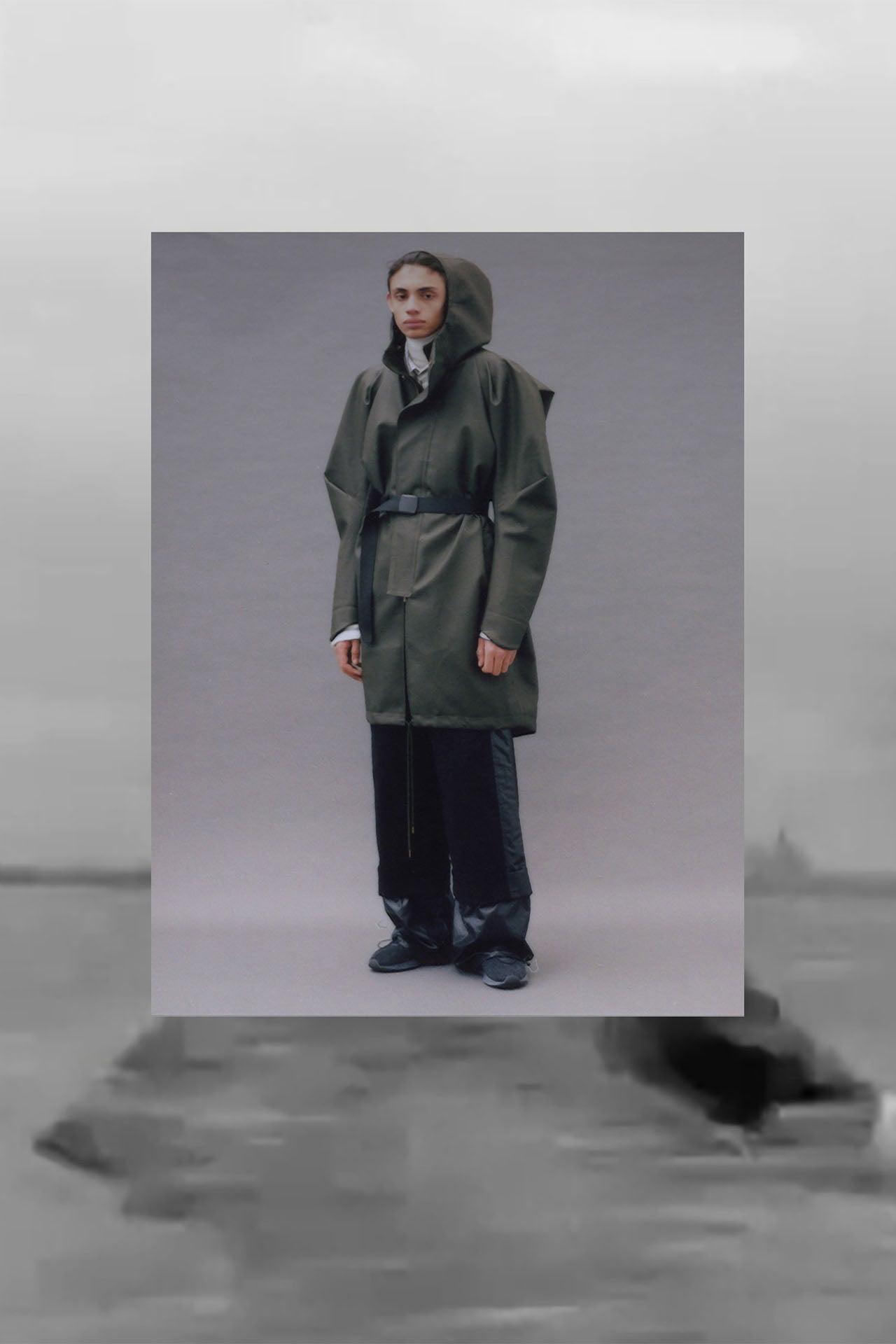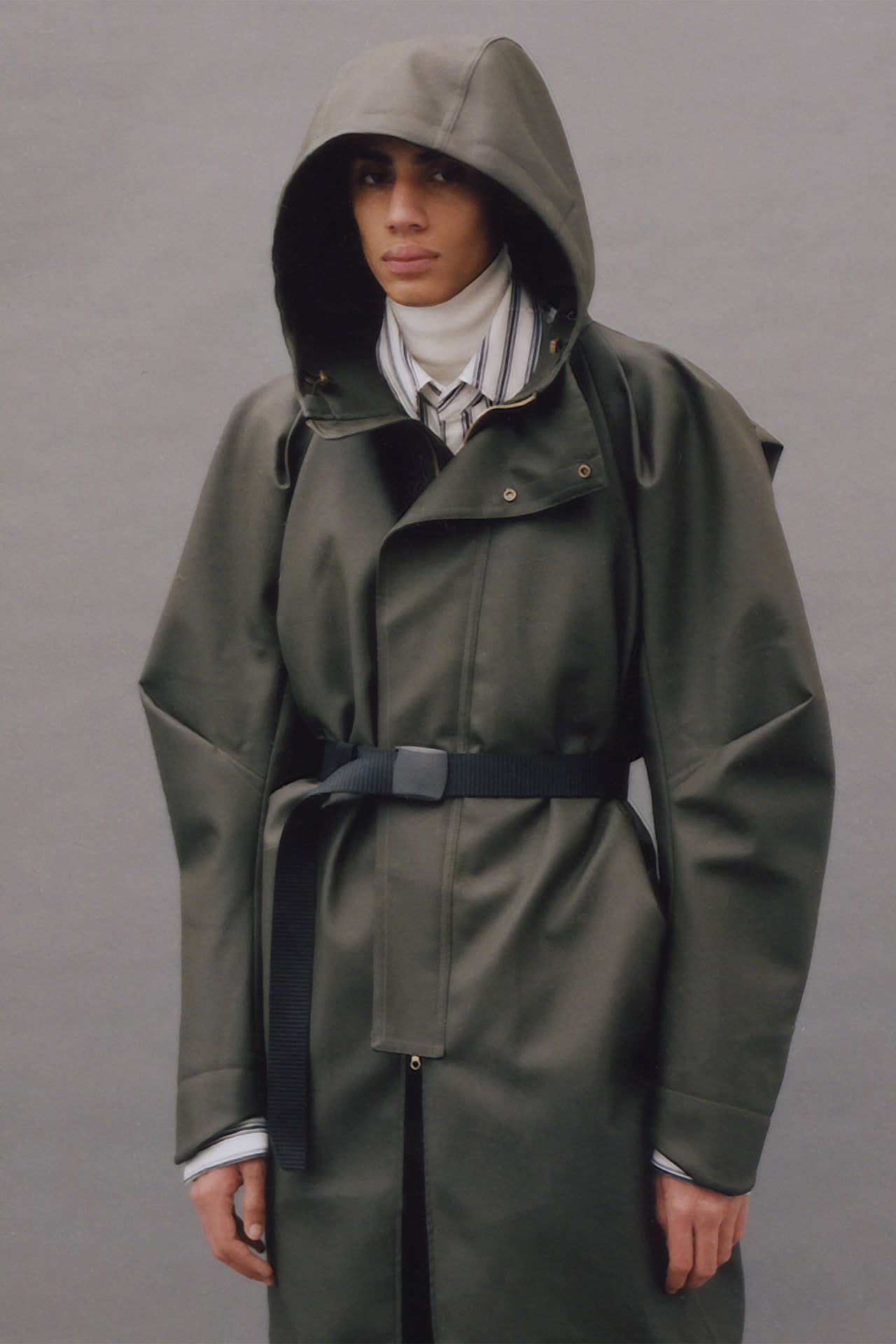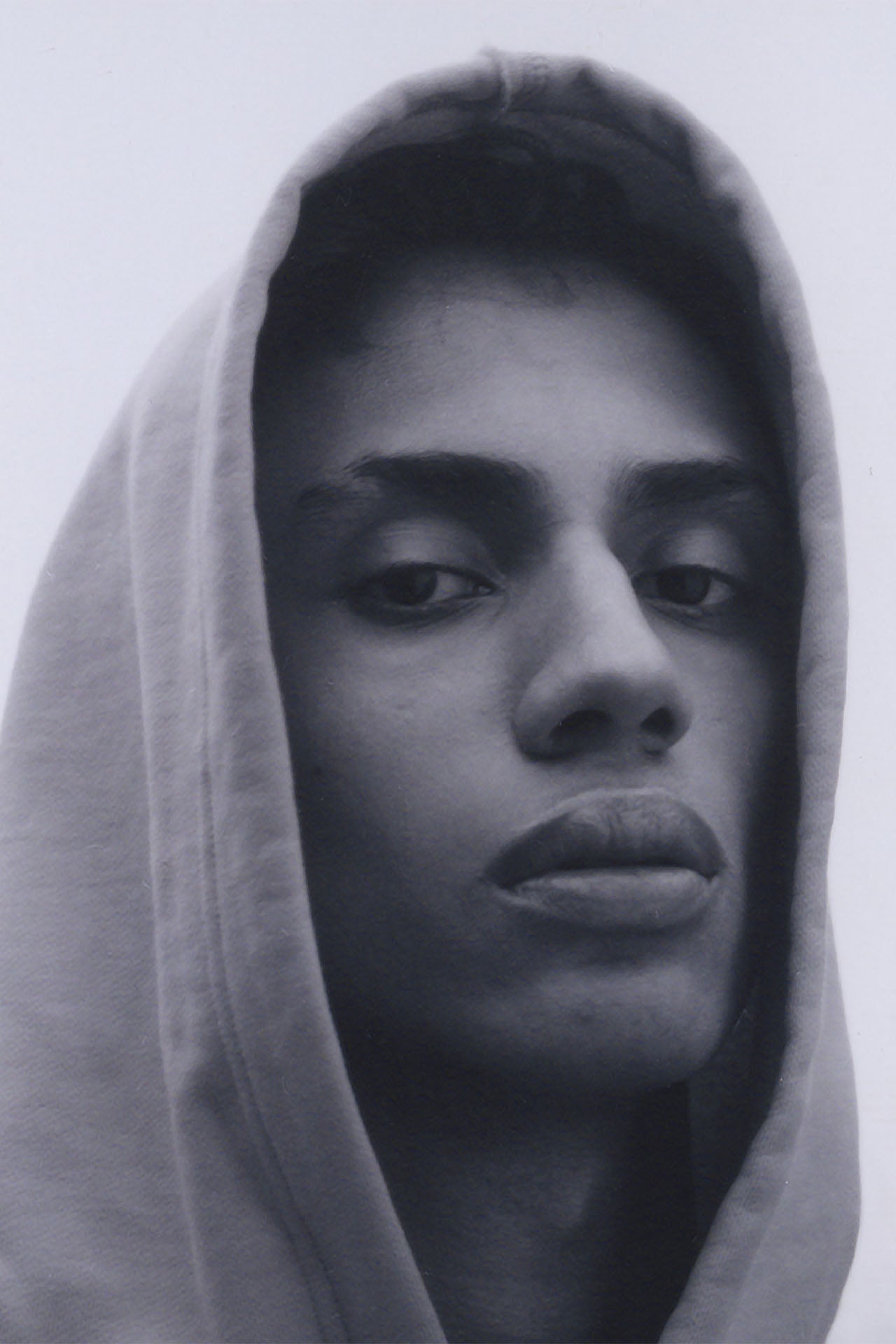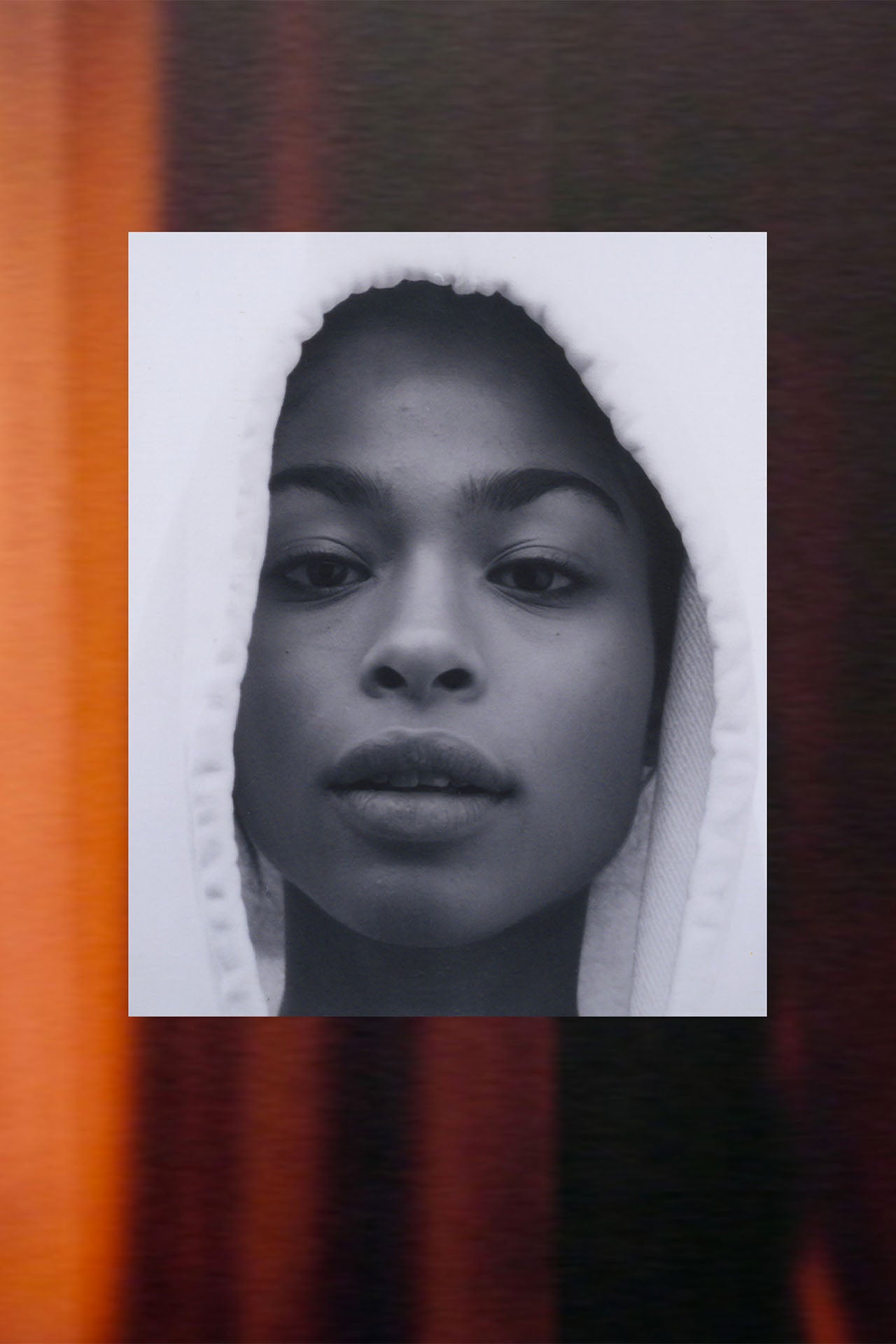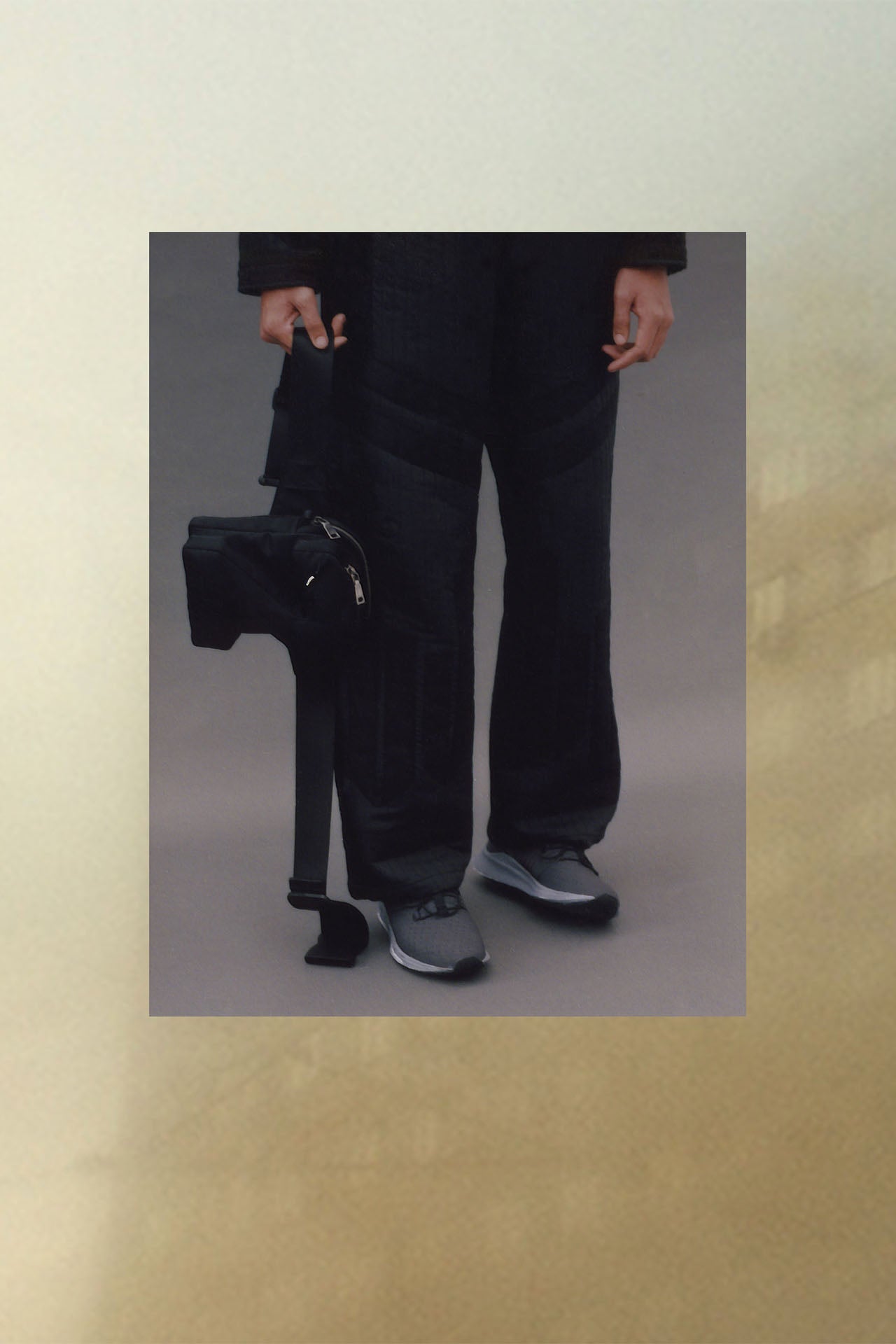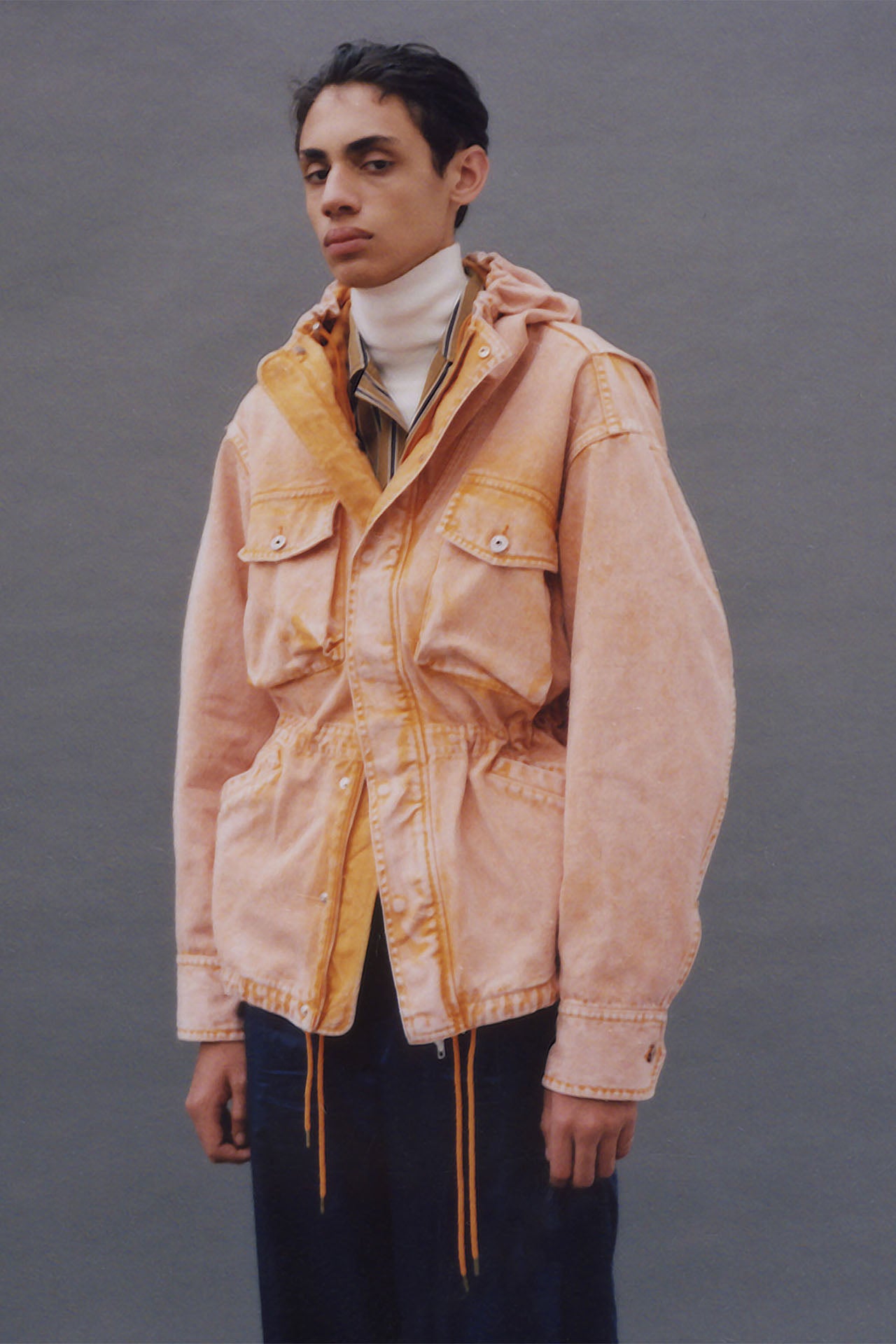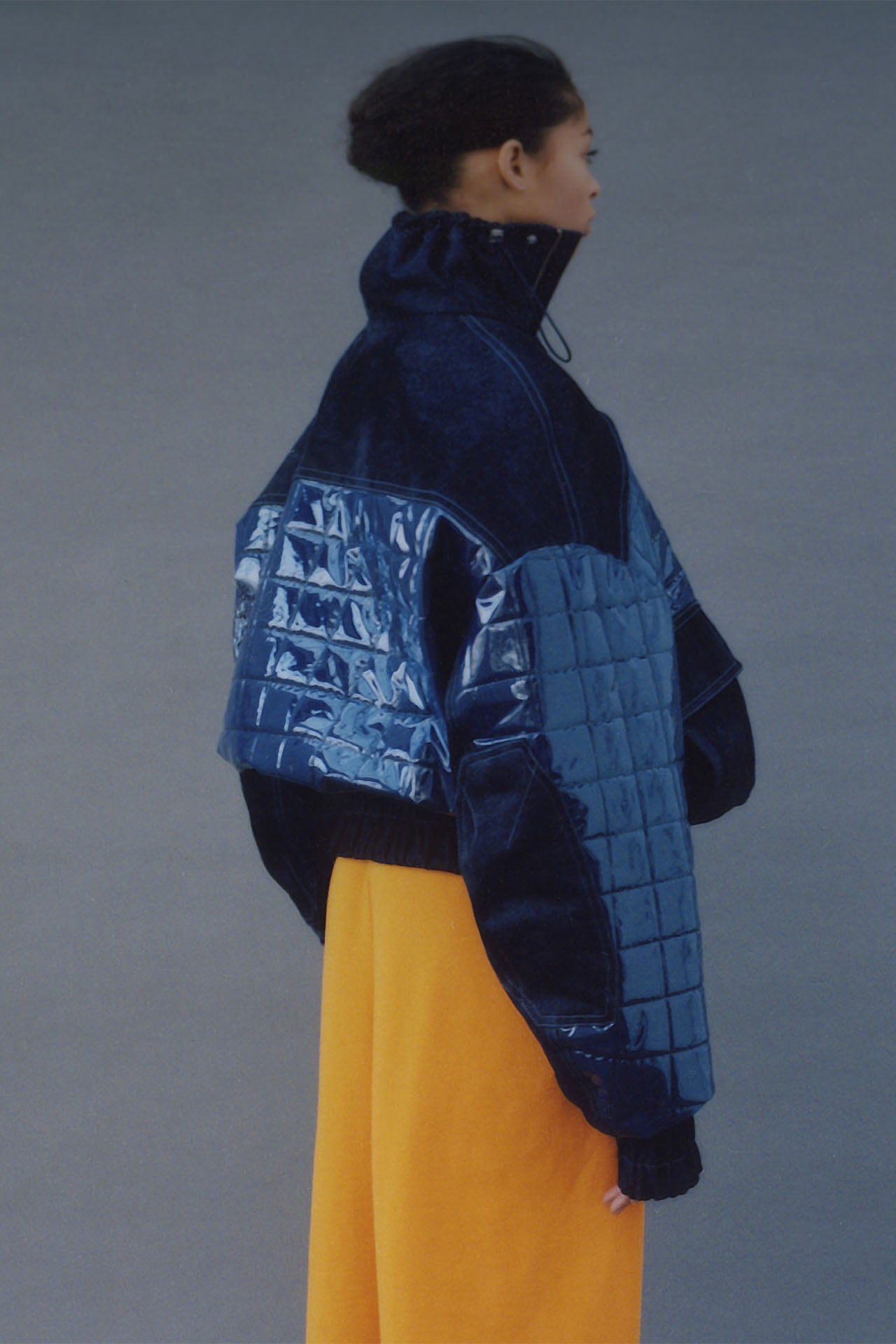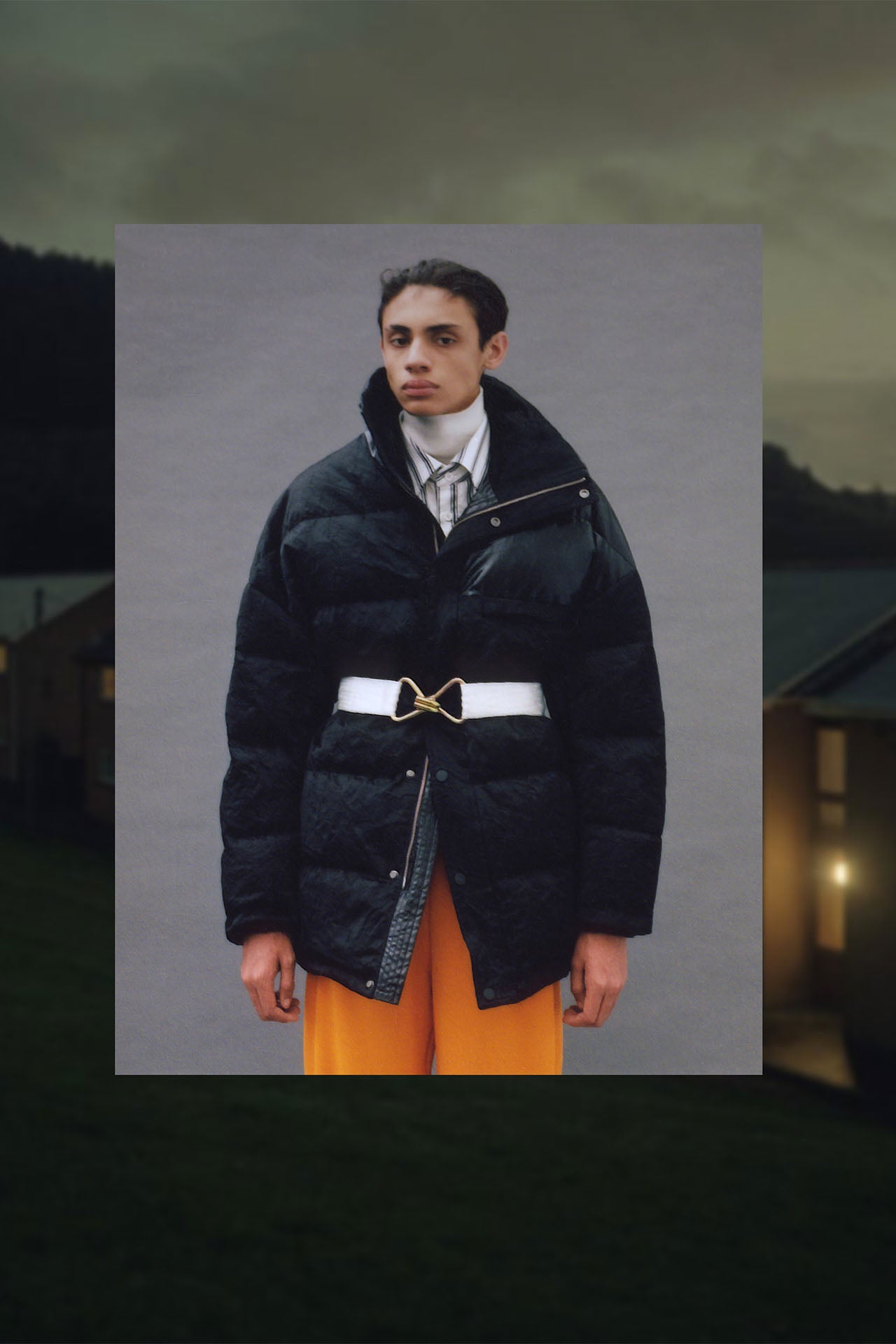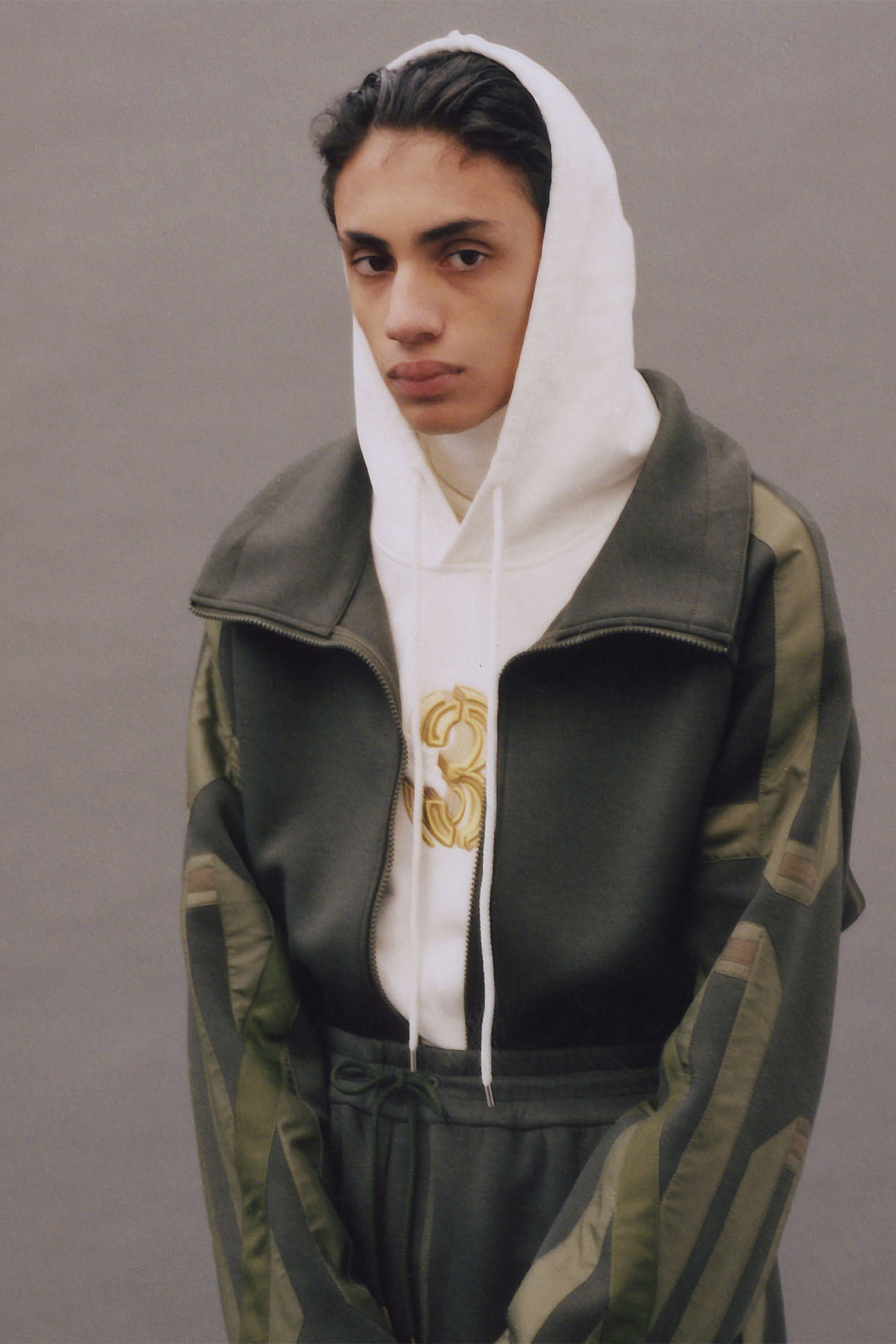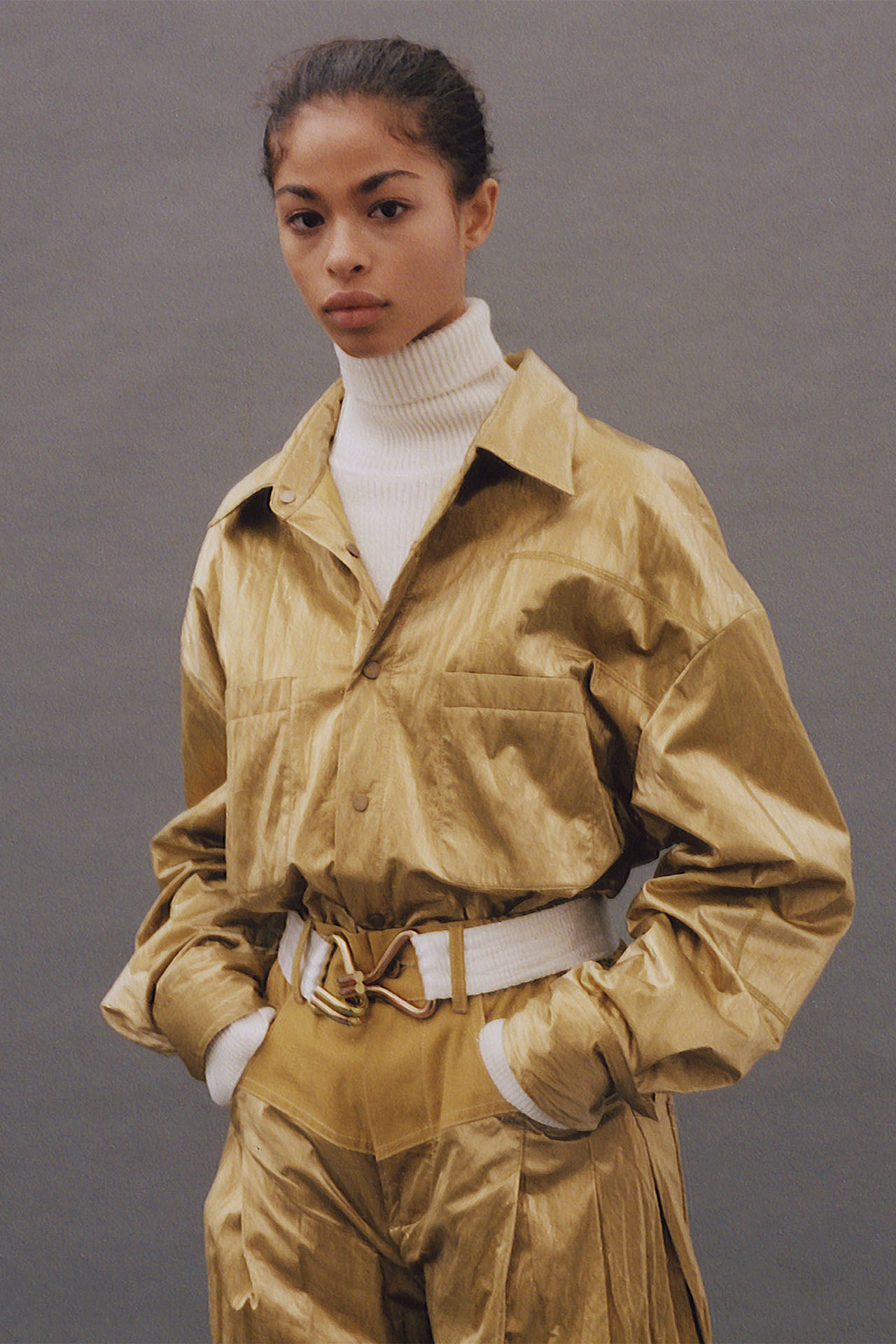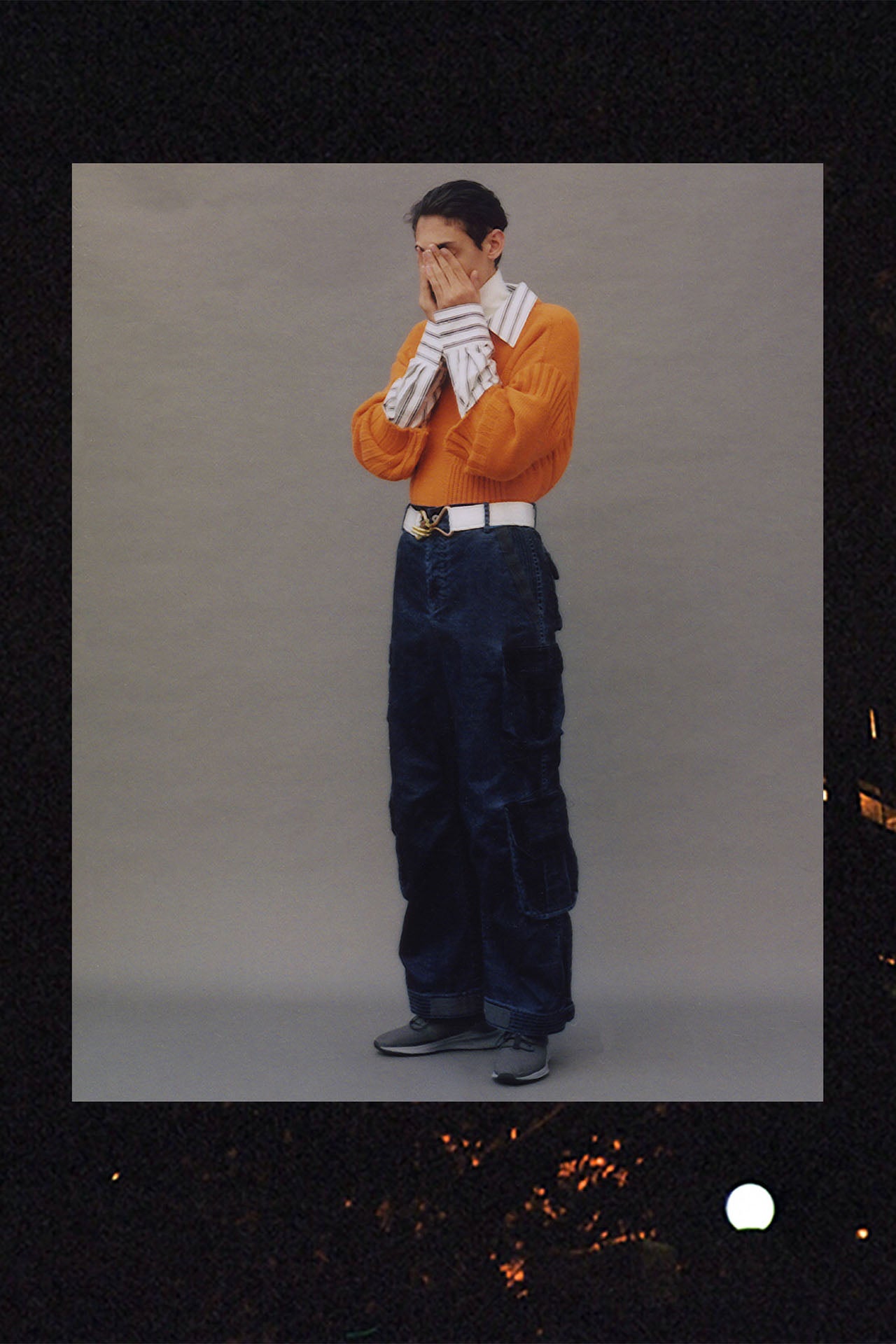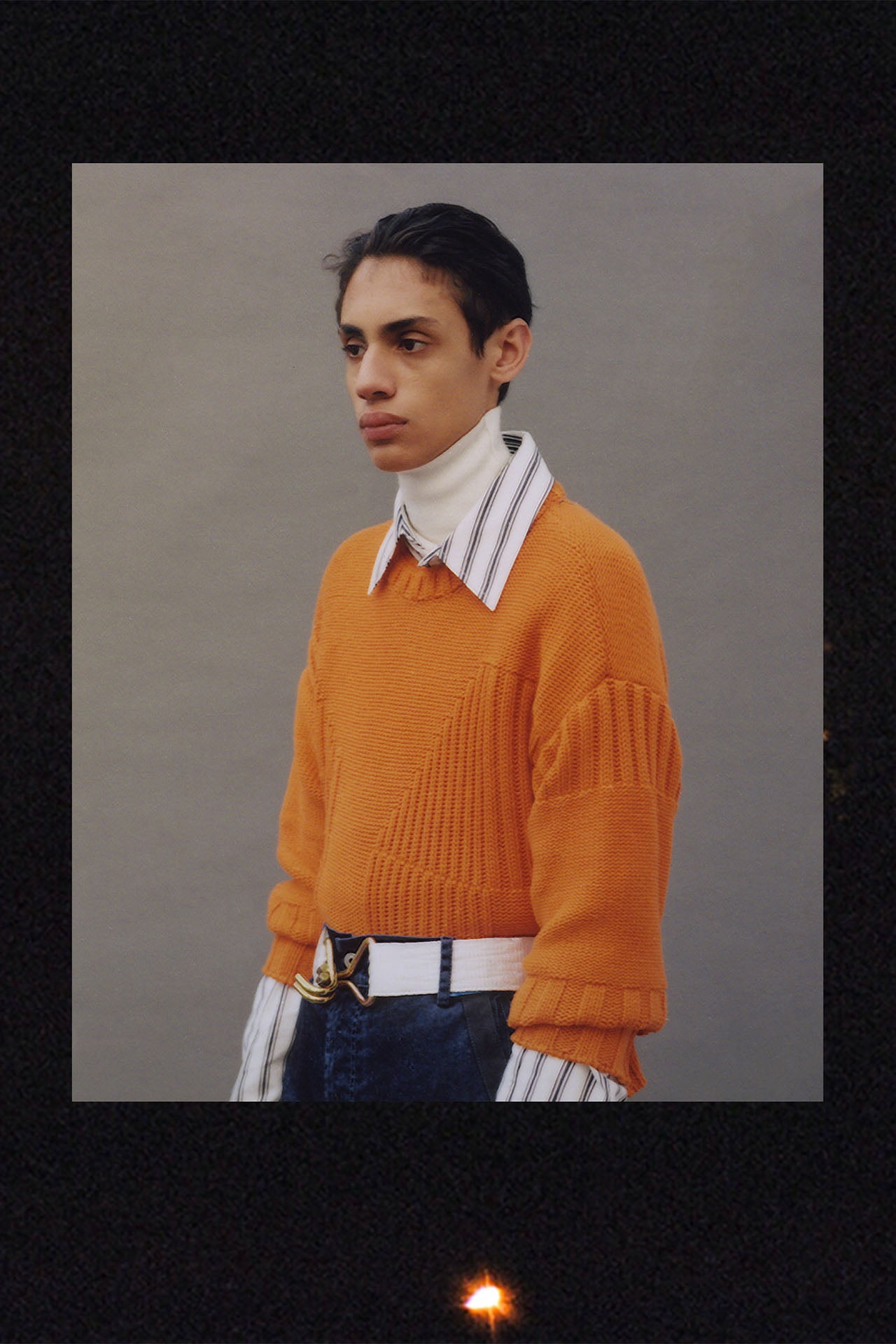 Autumn Winter 2019 Lookbook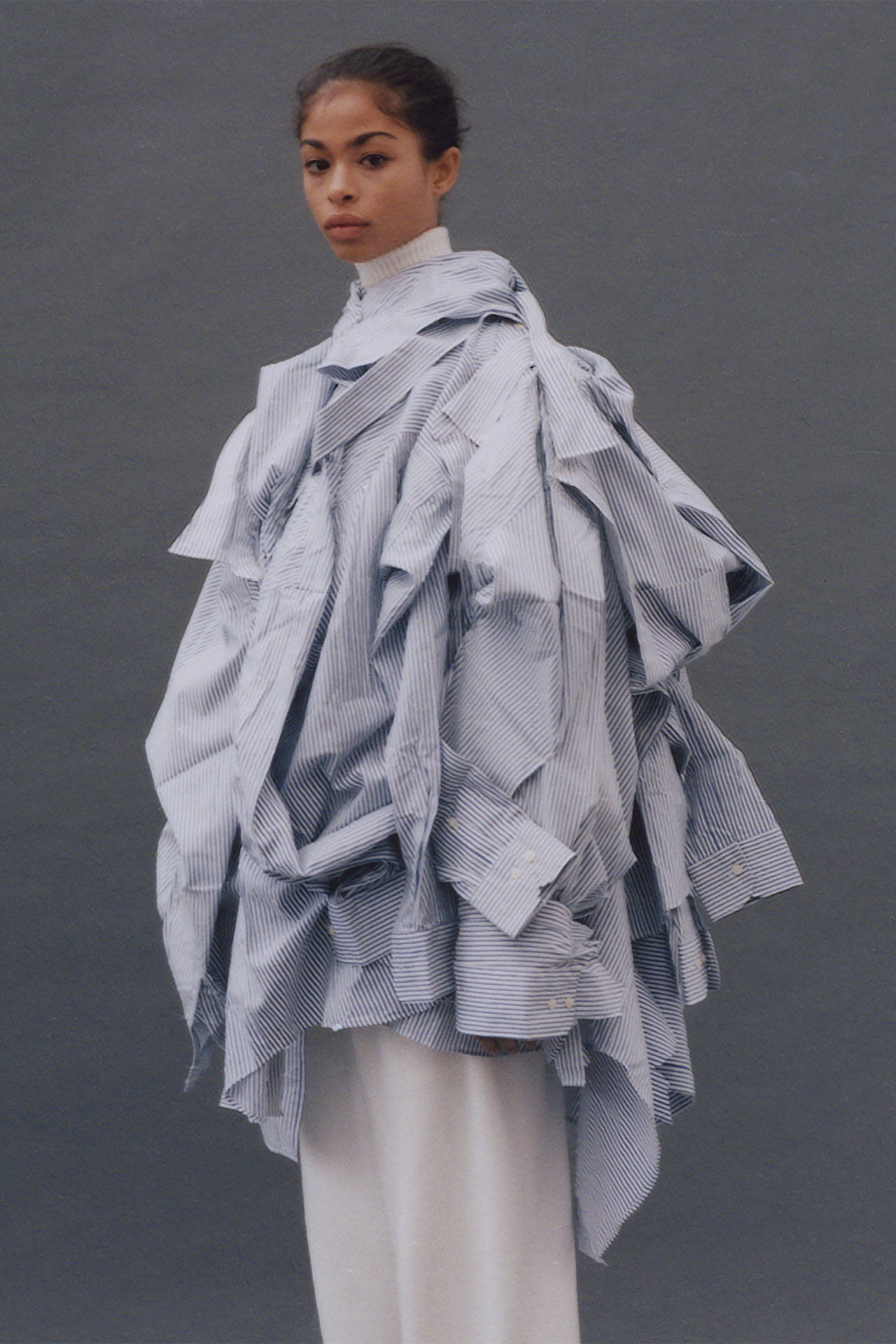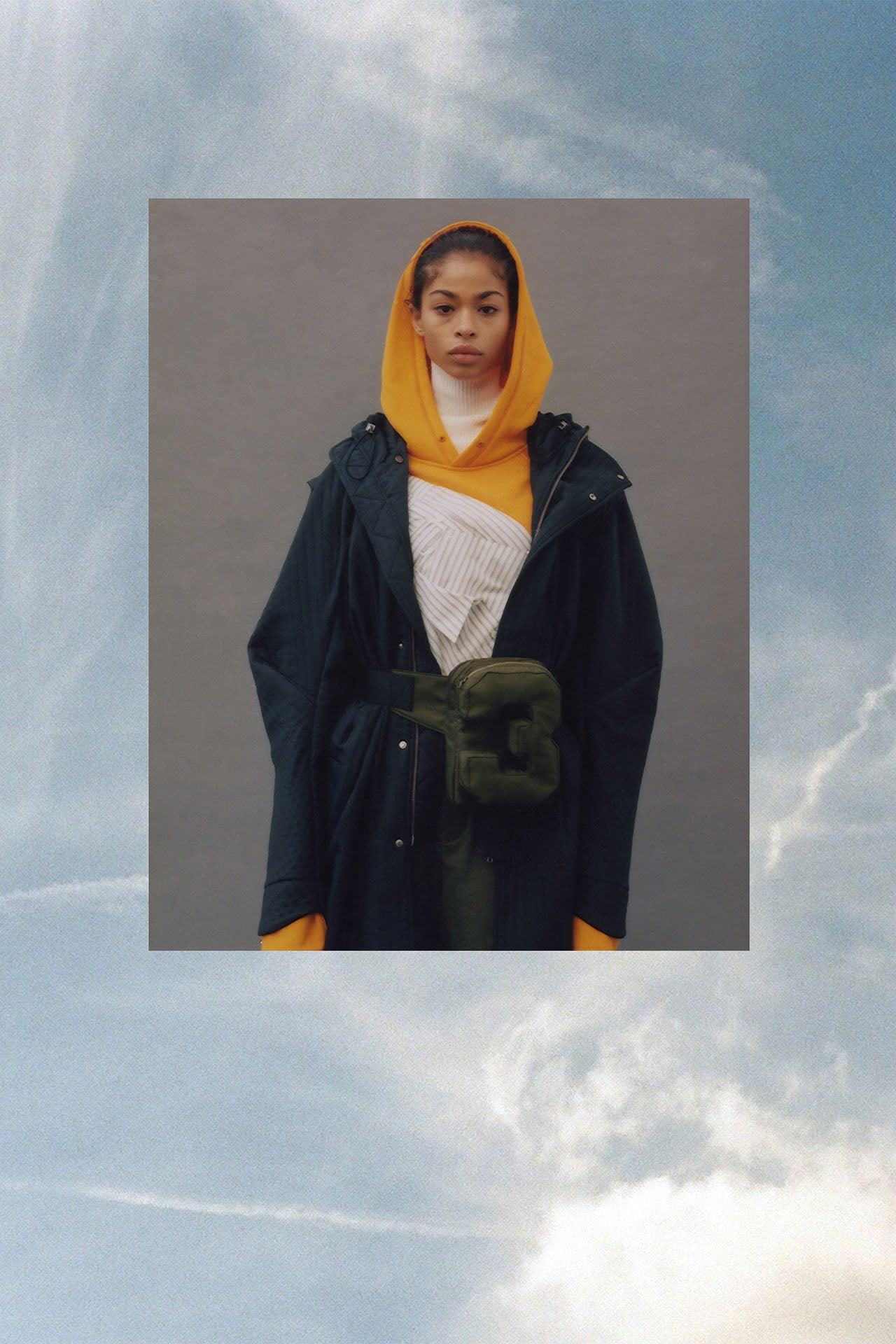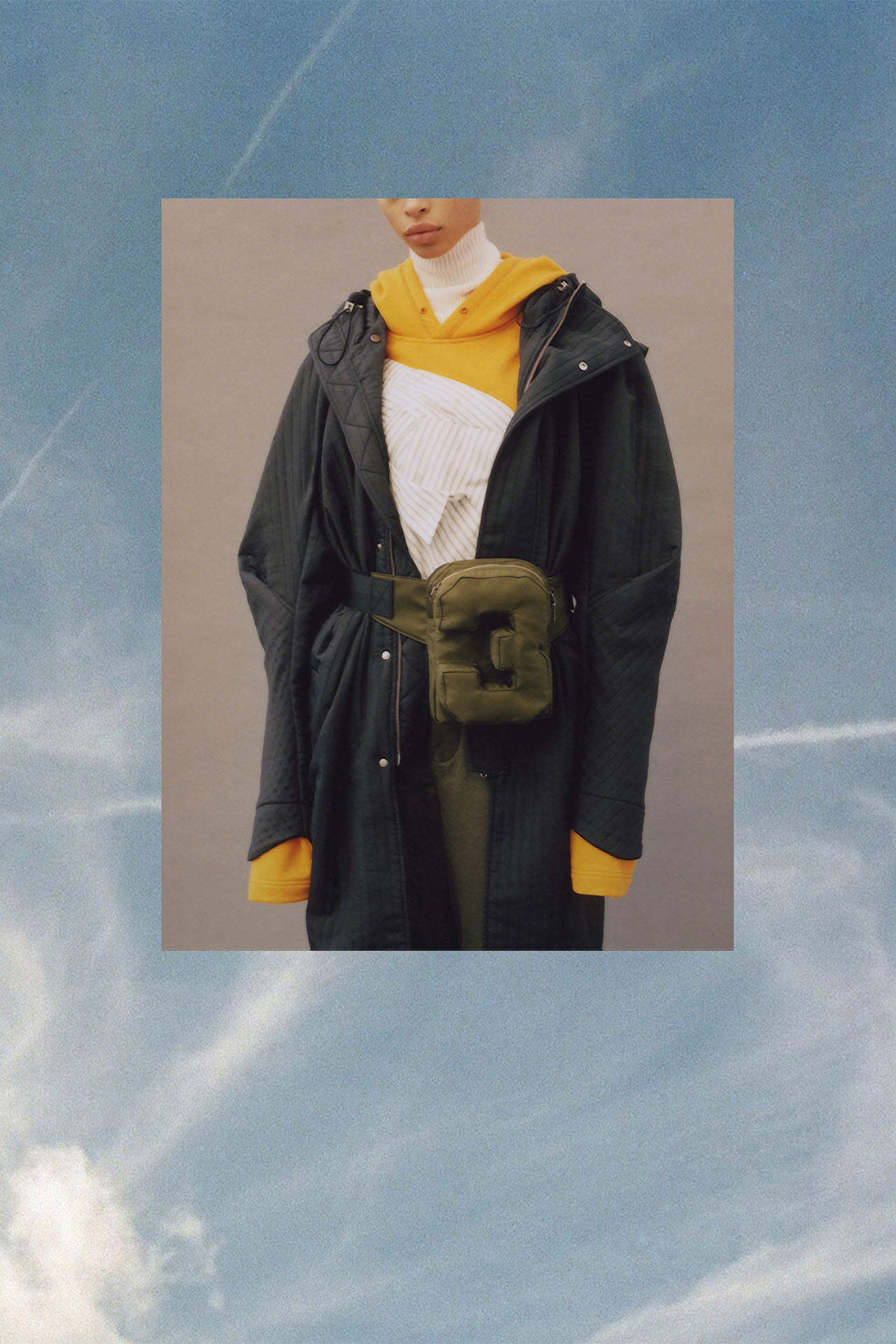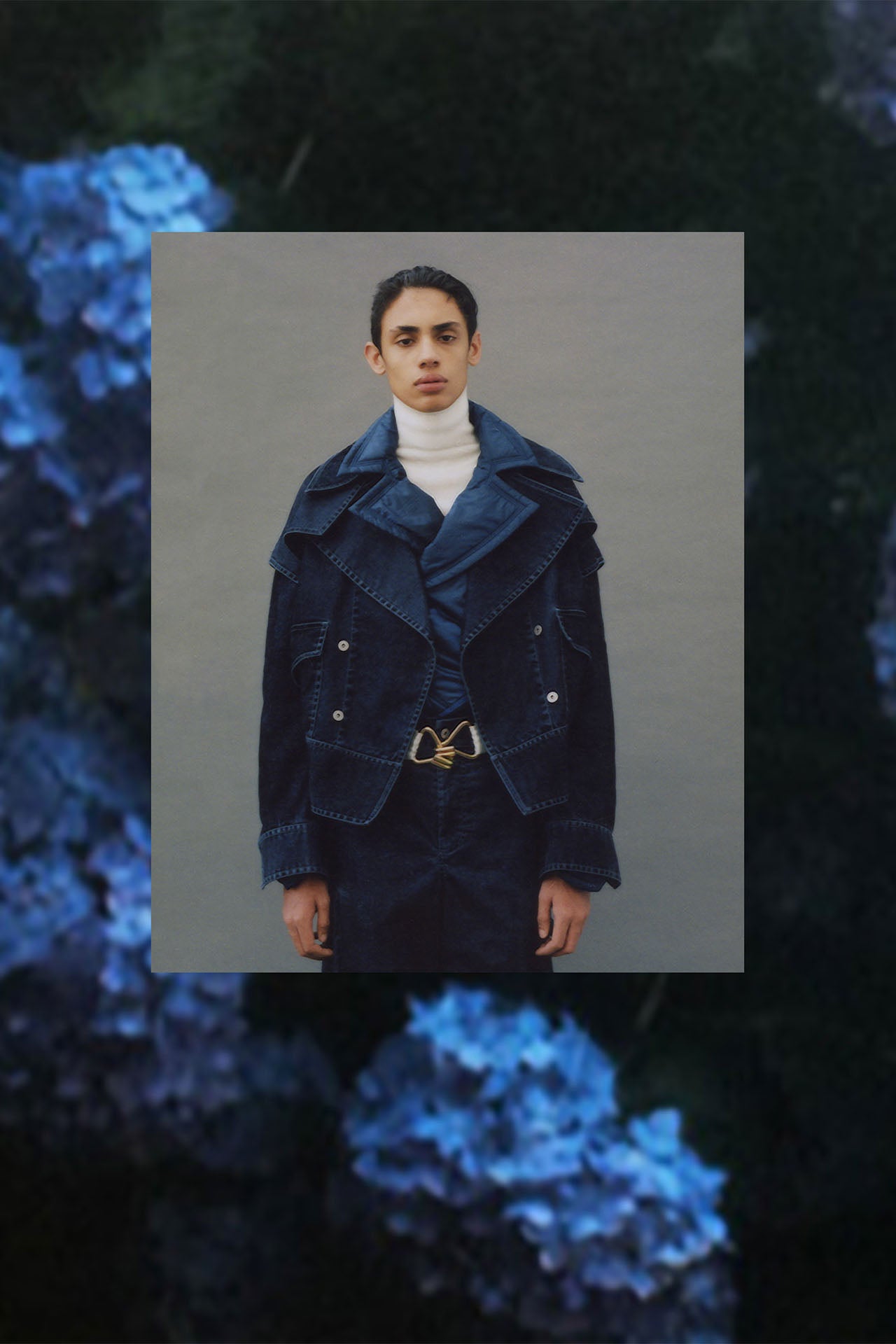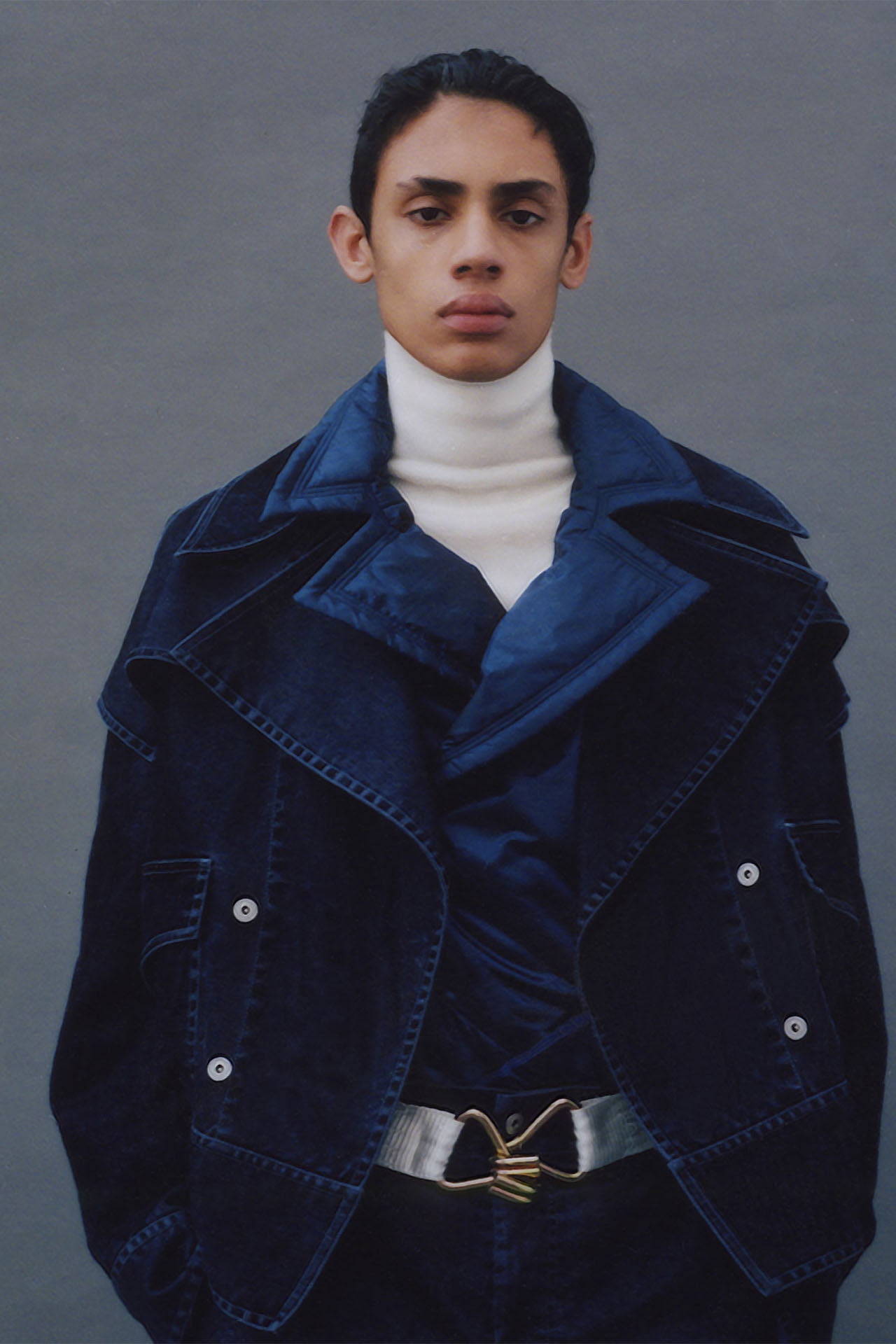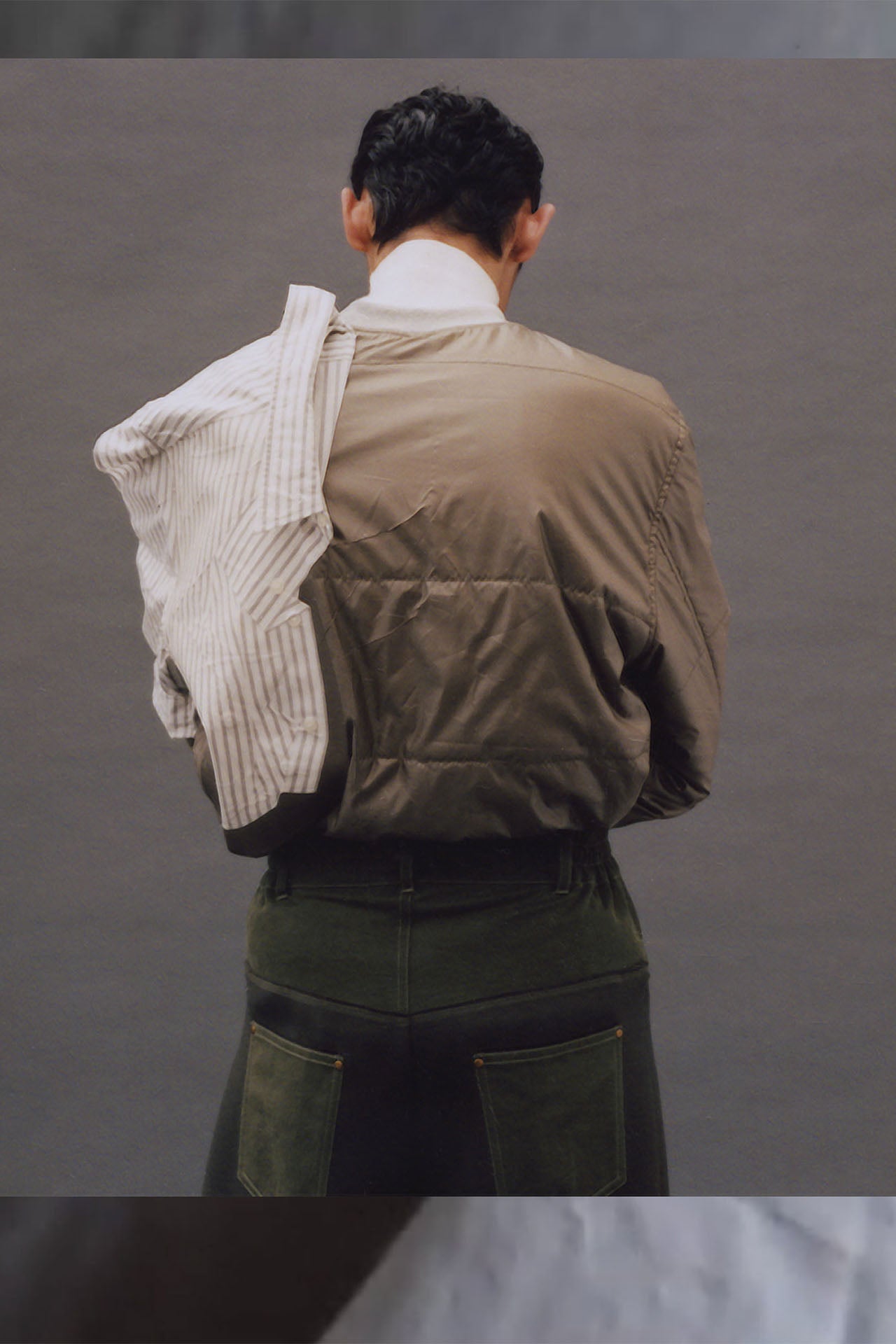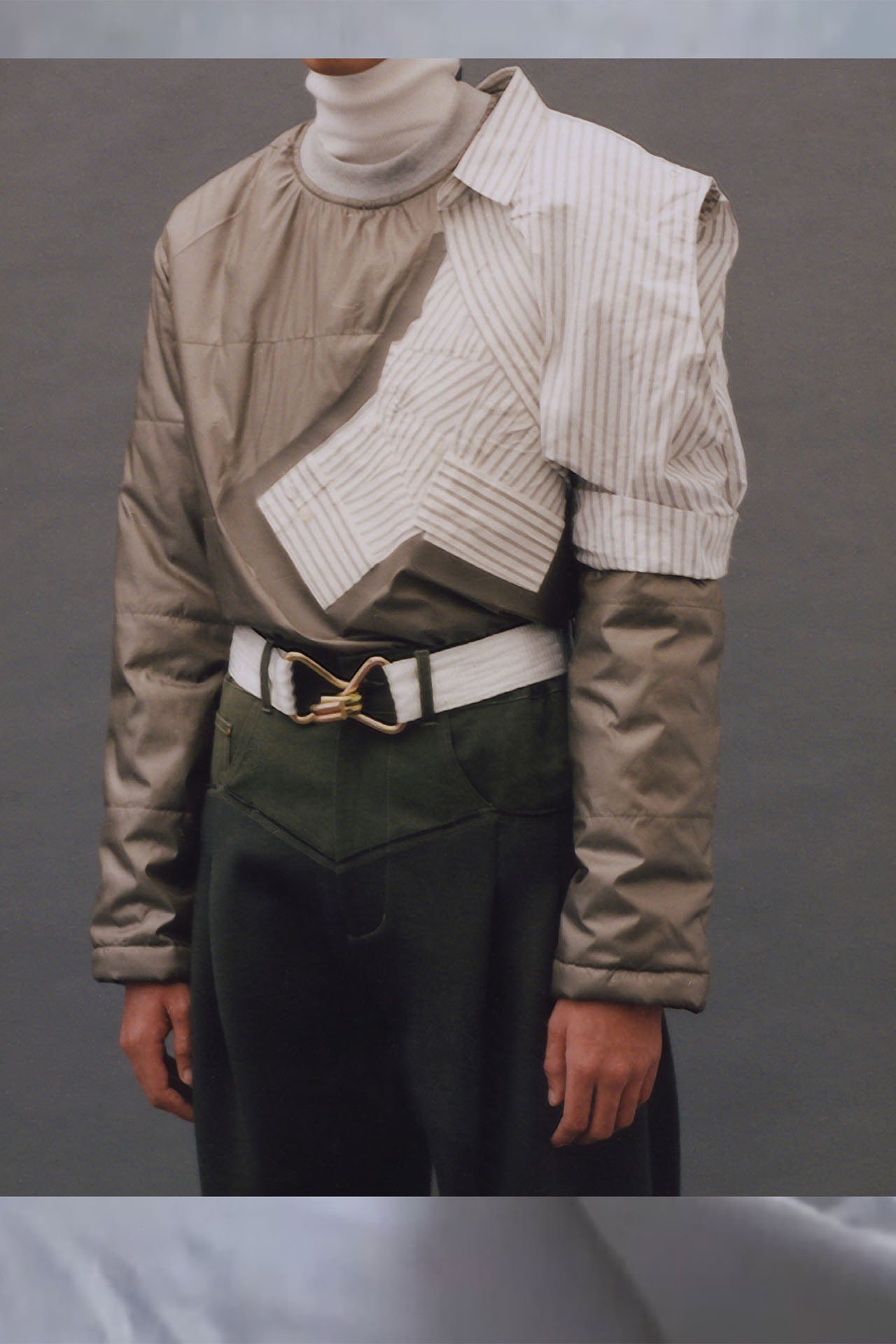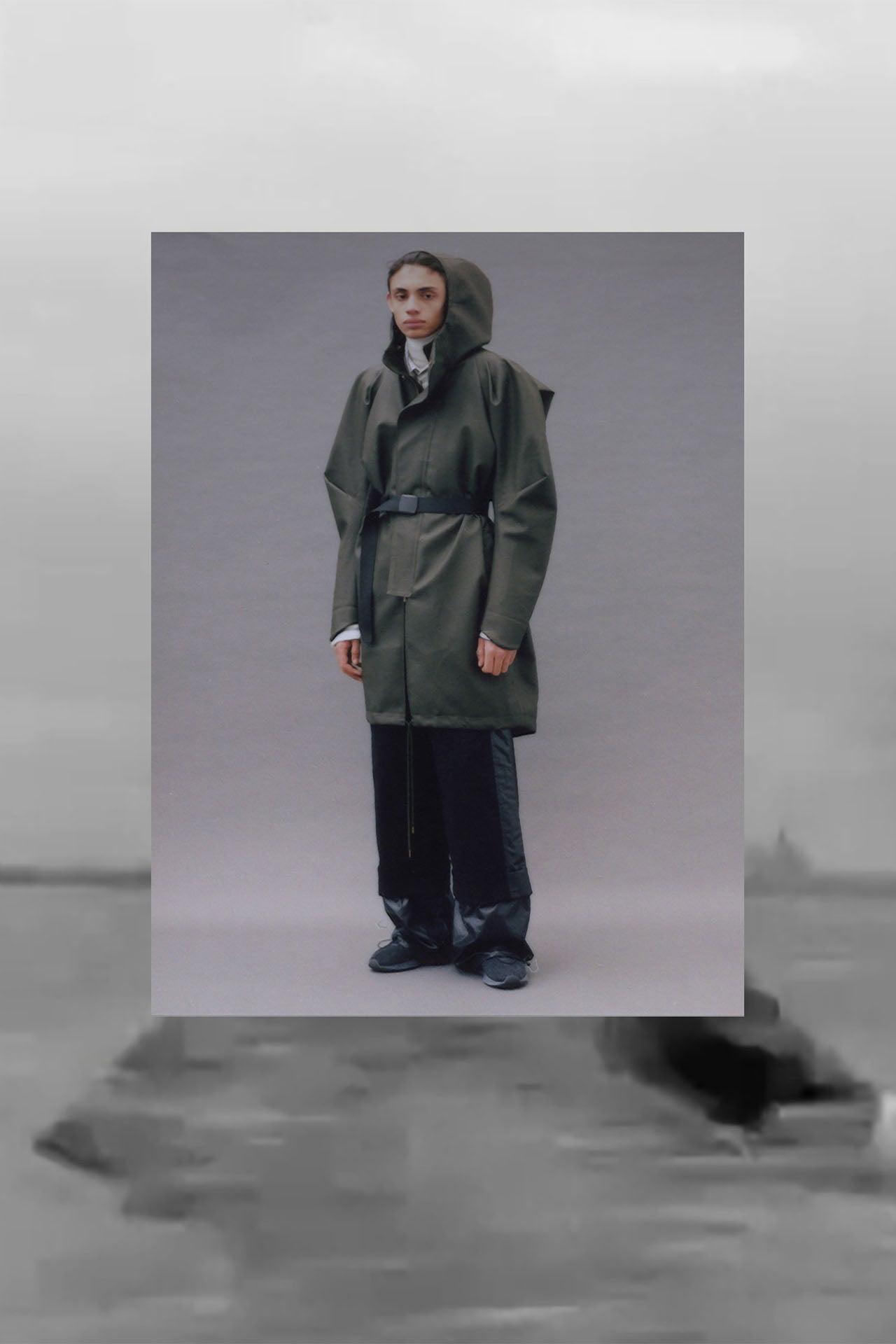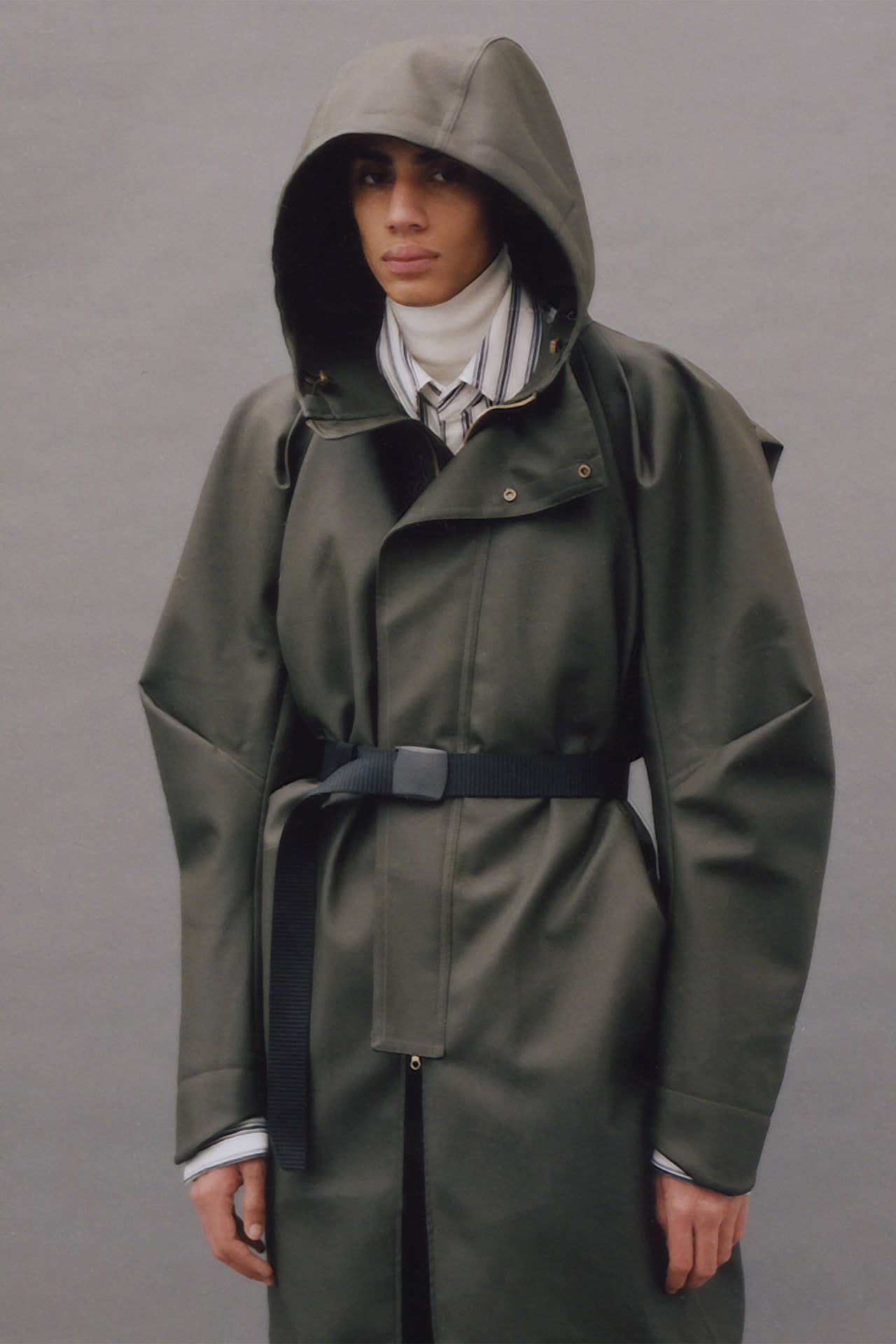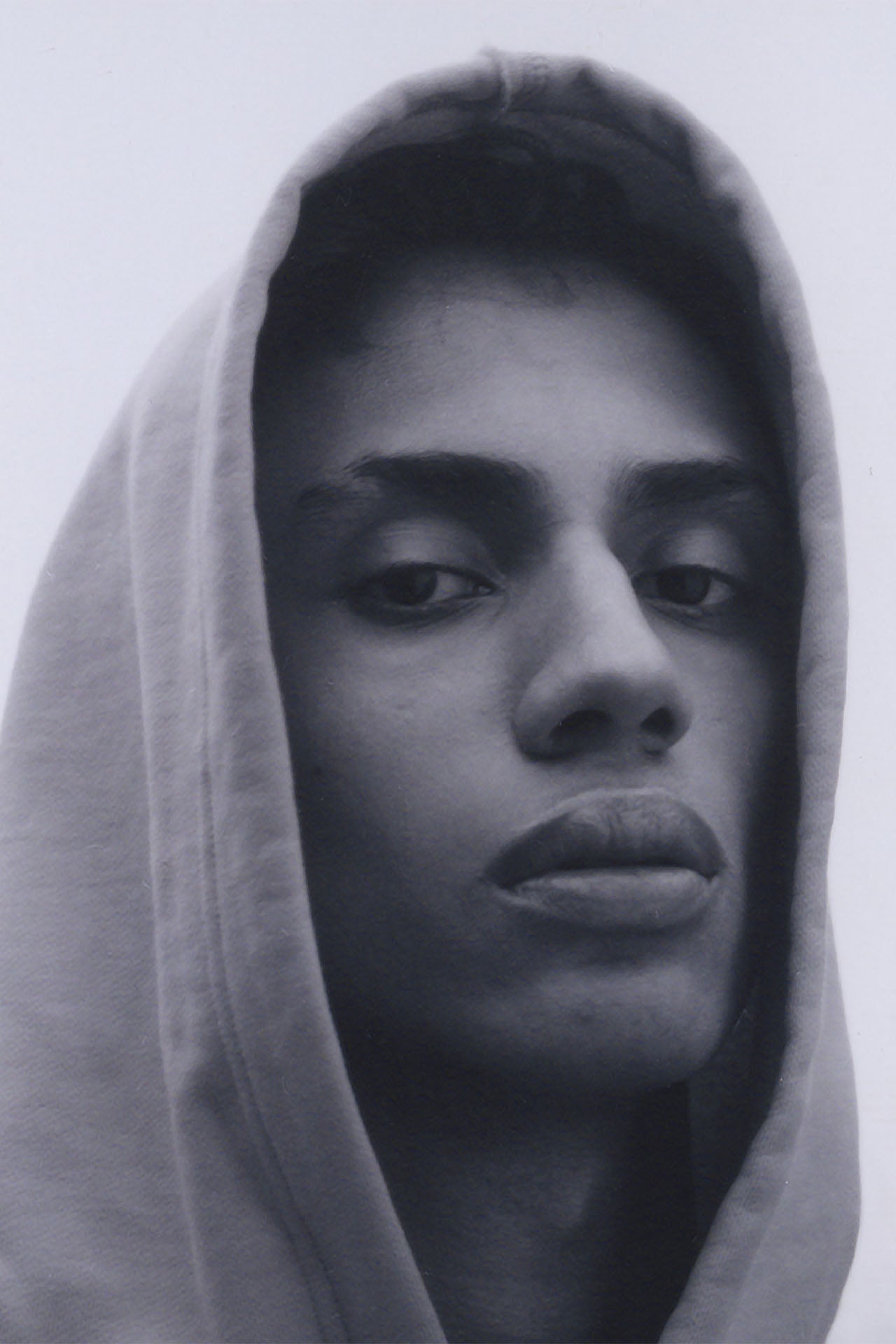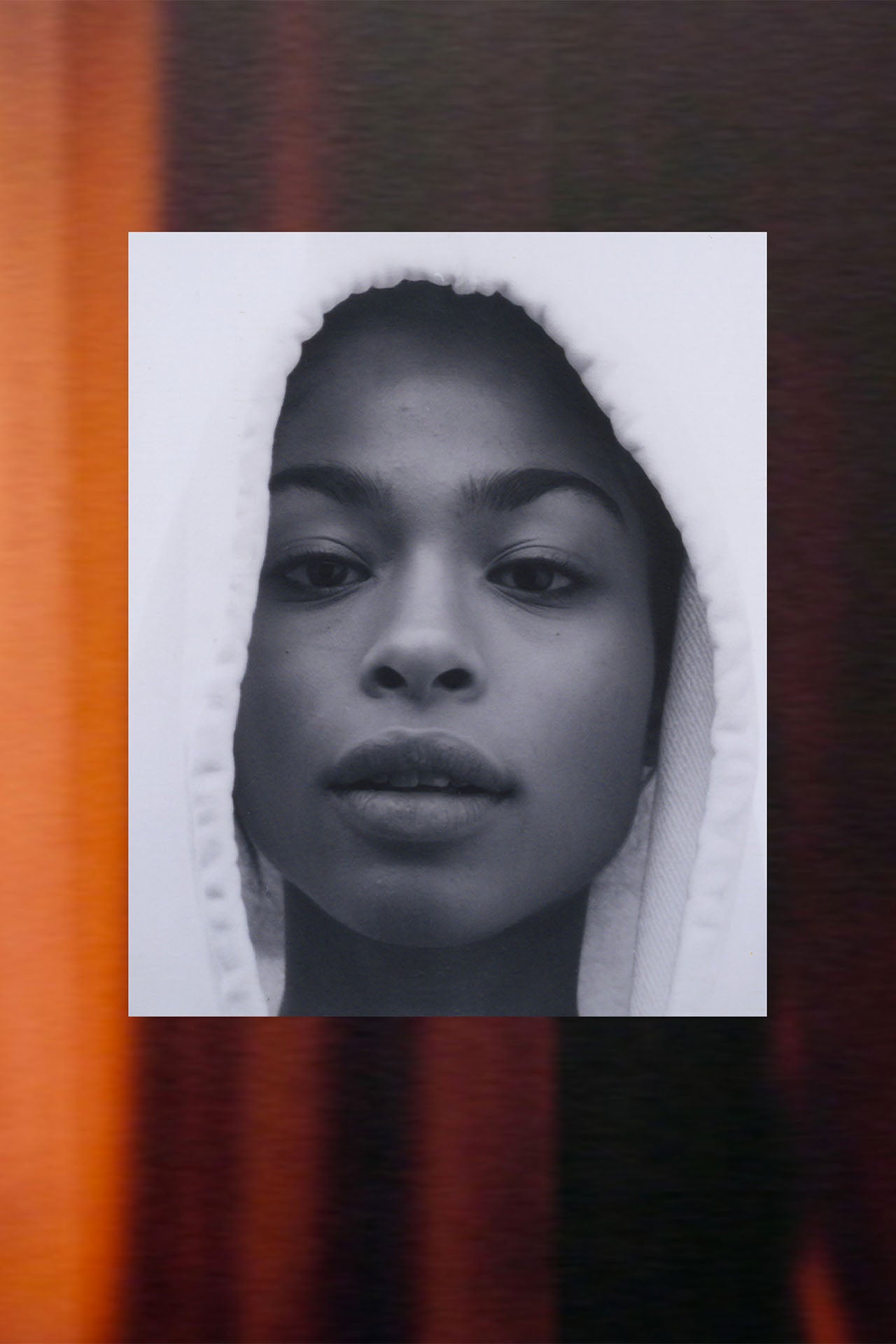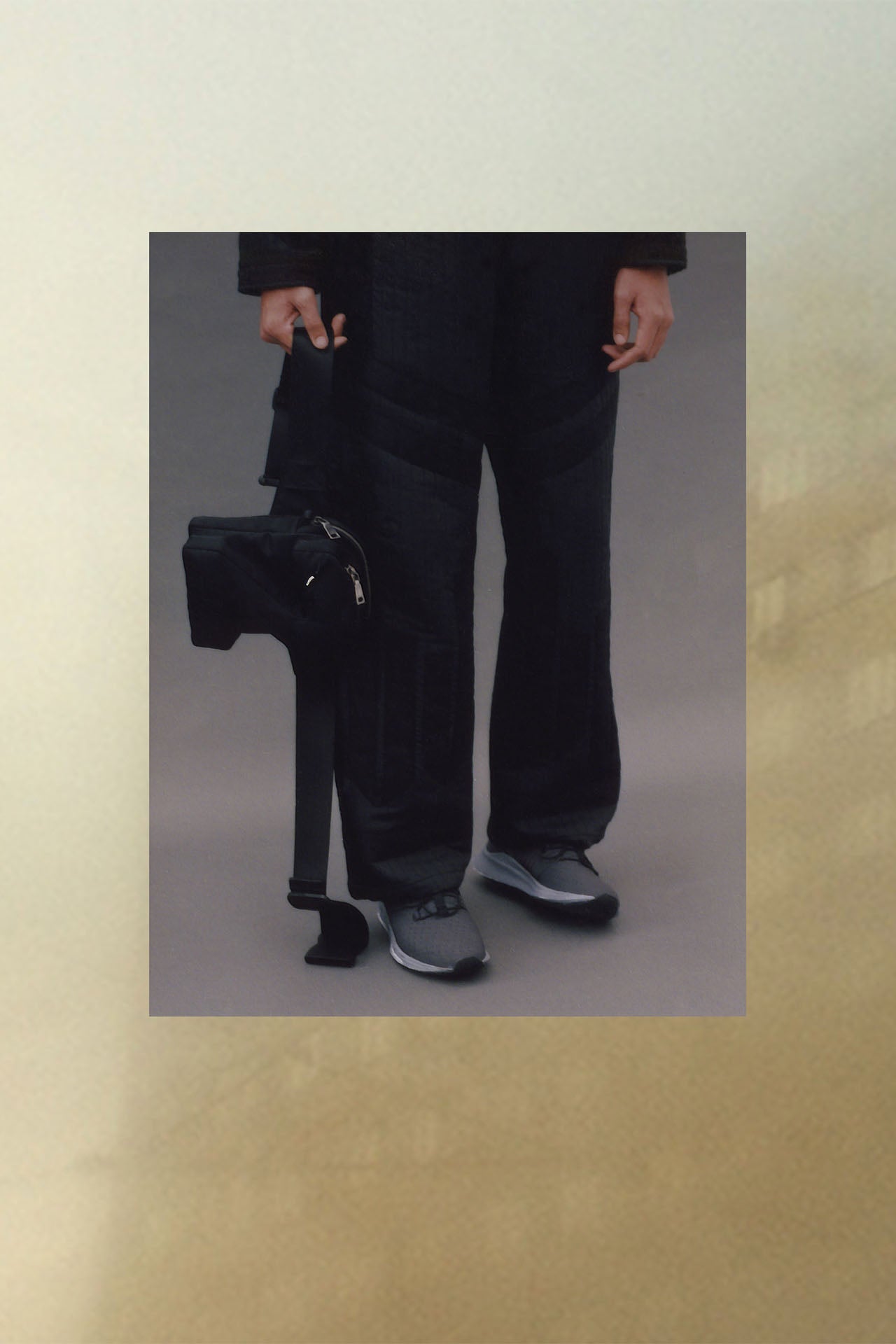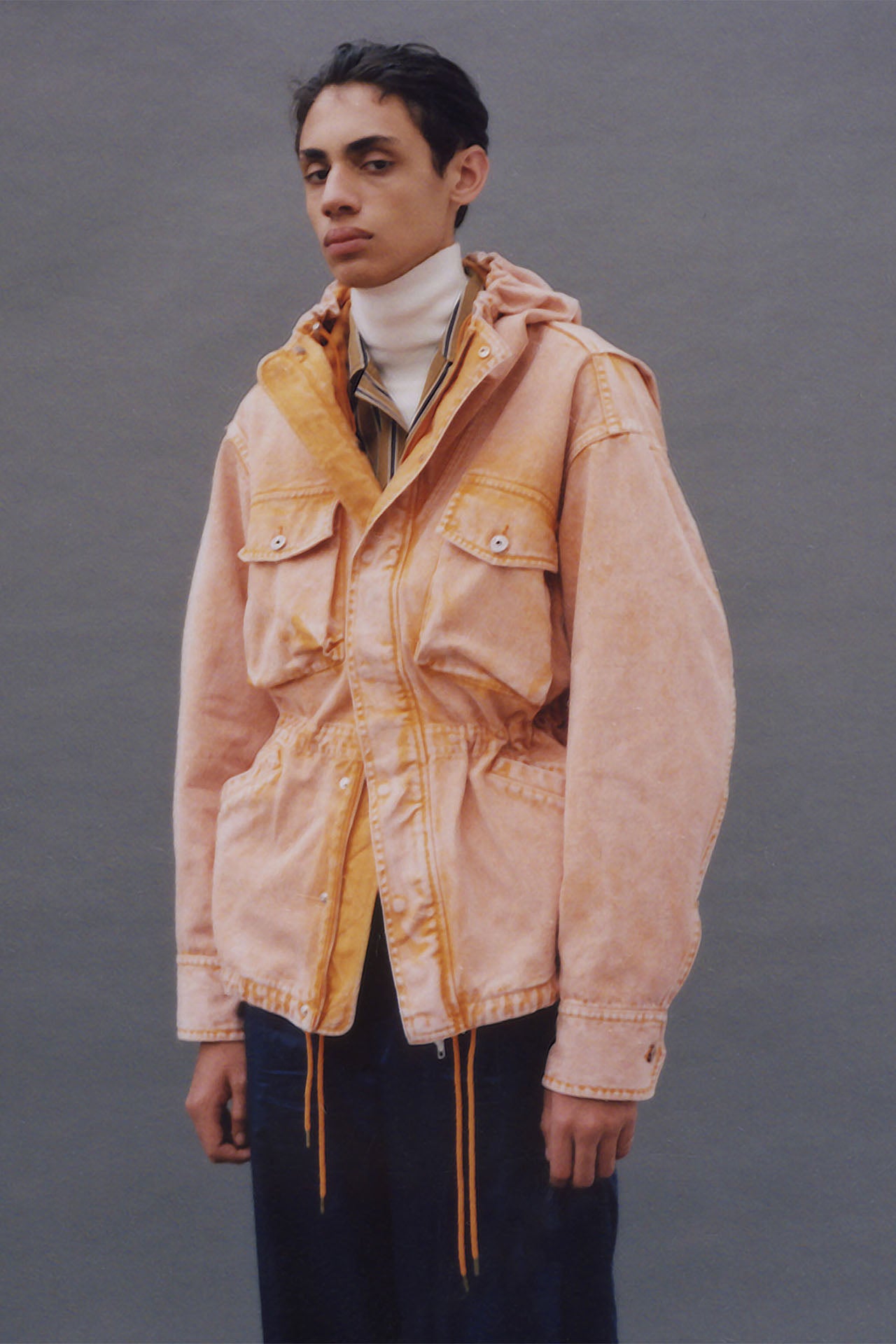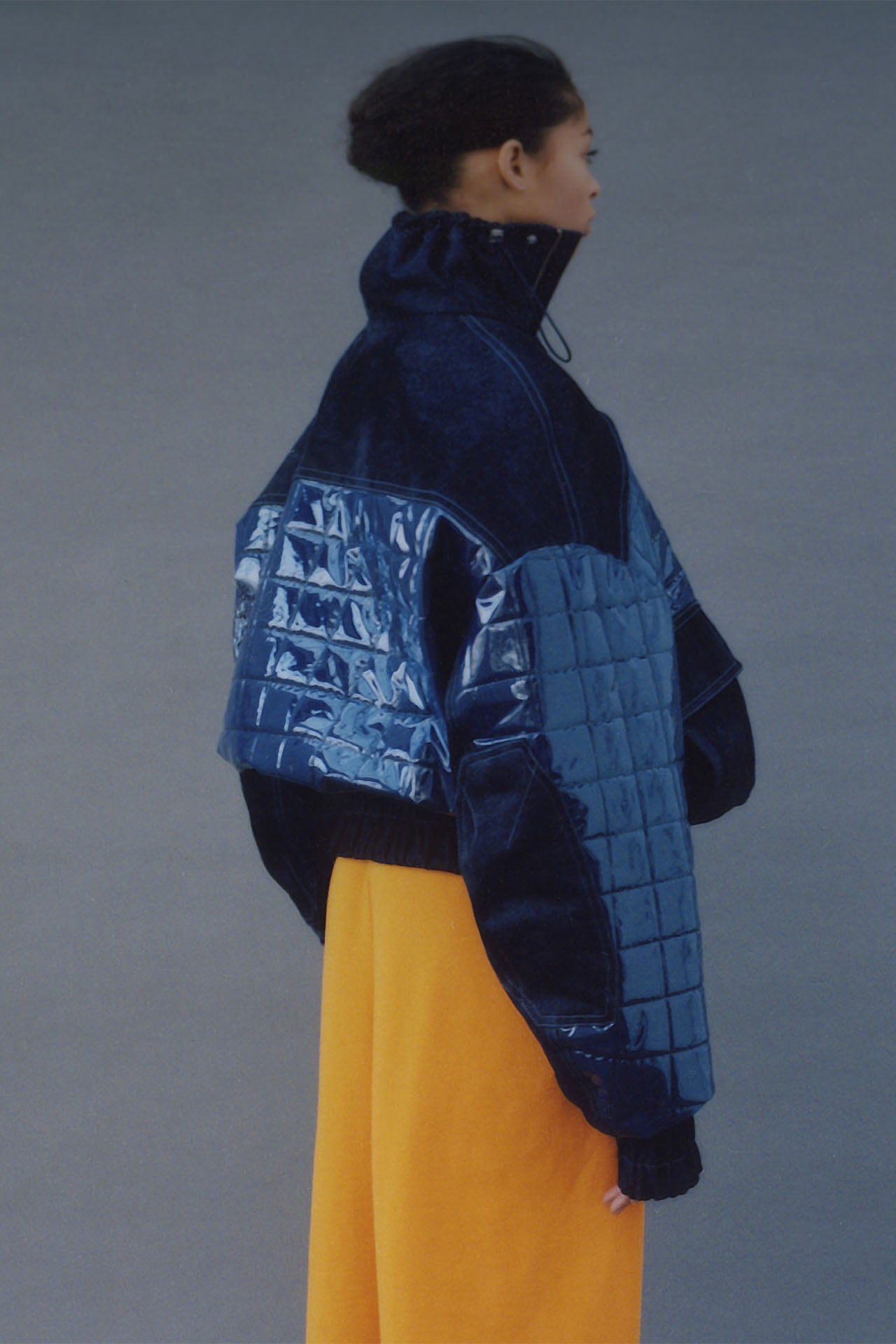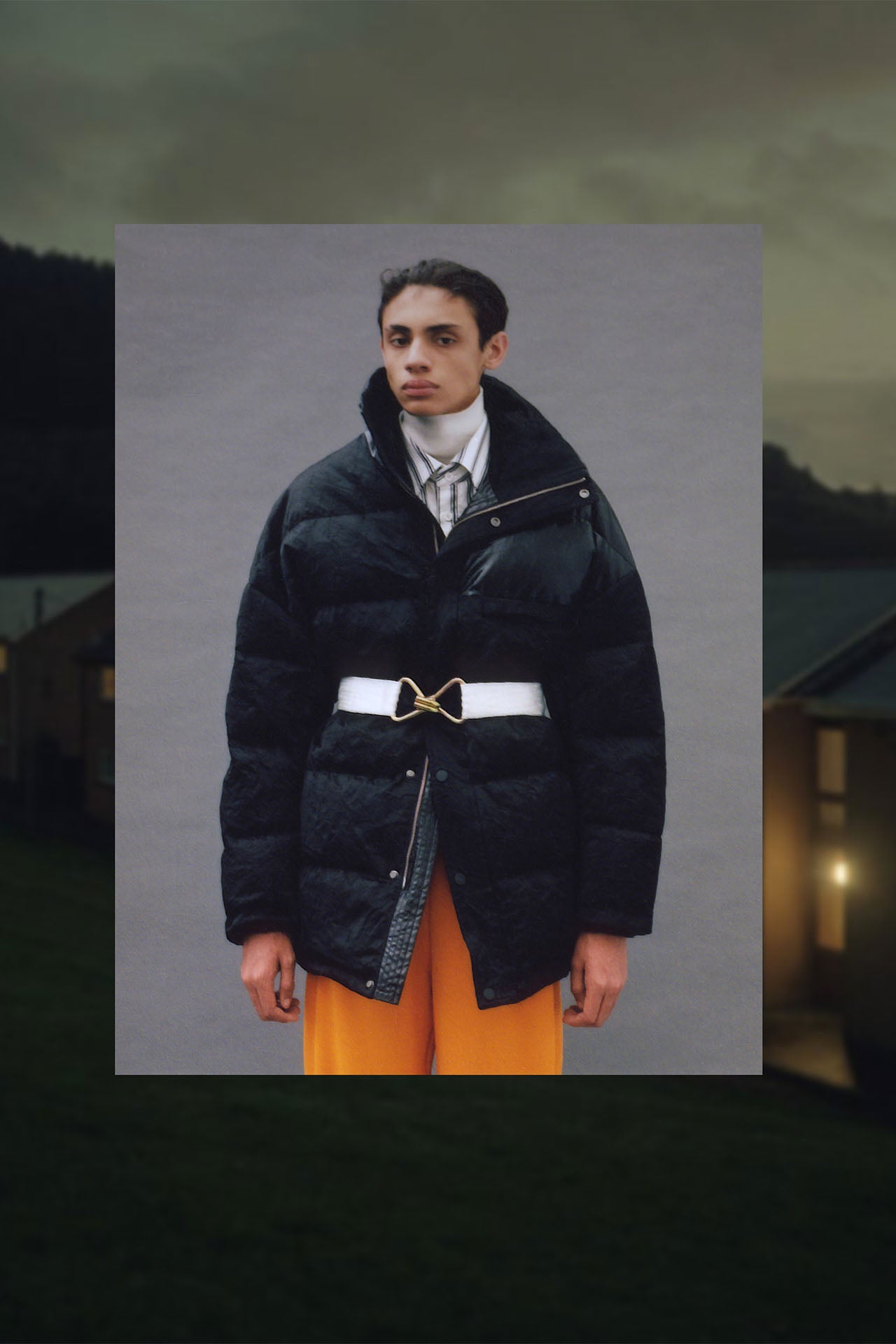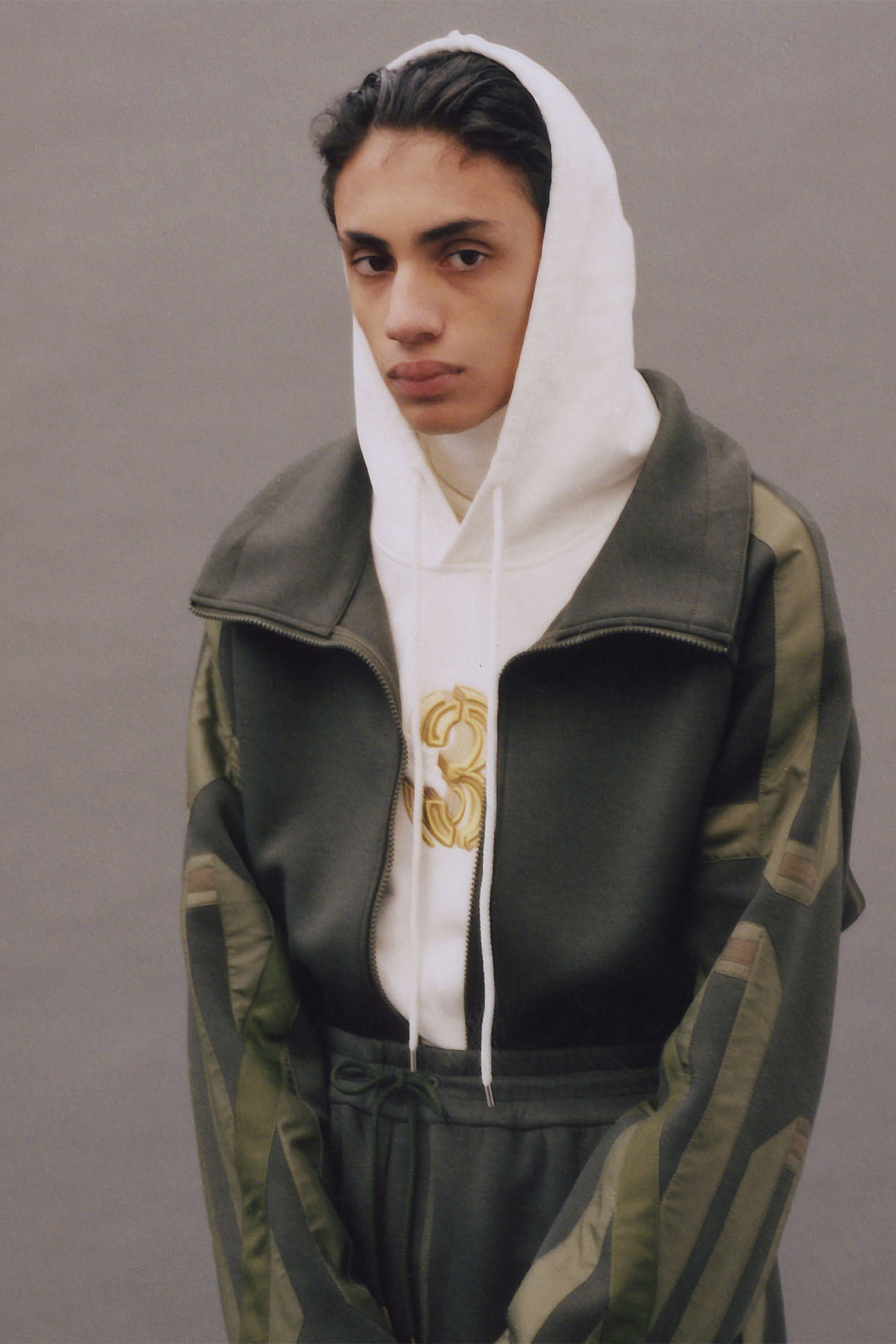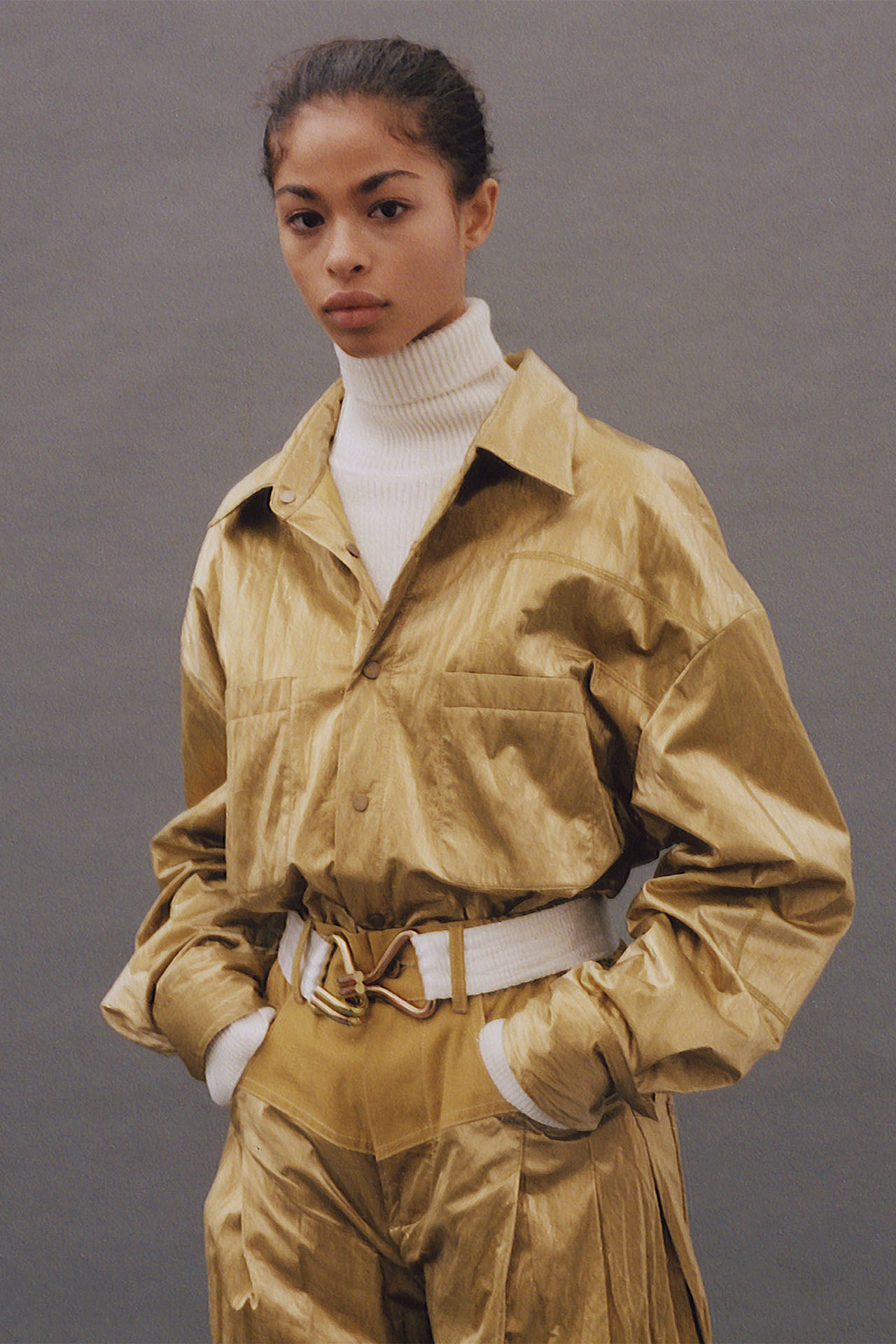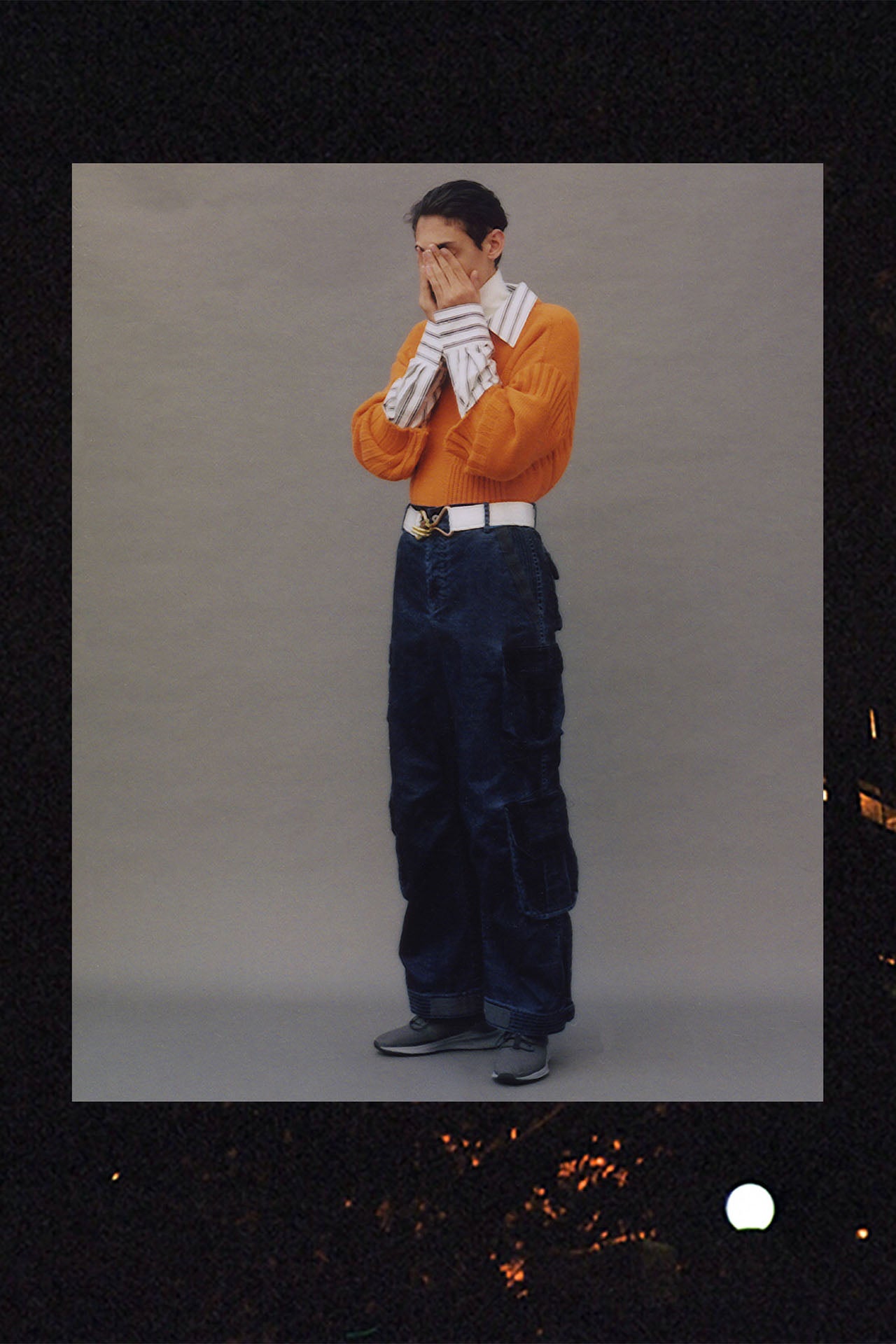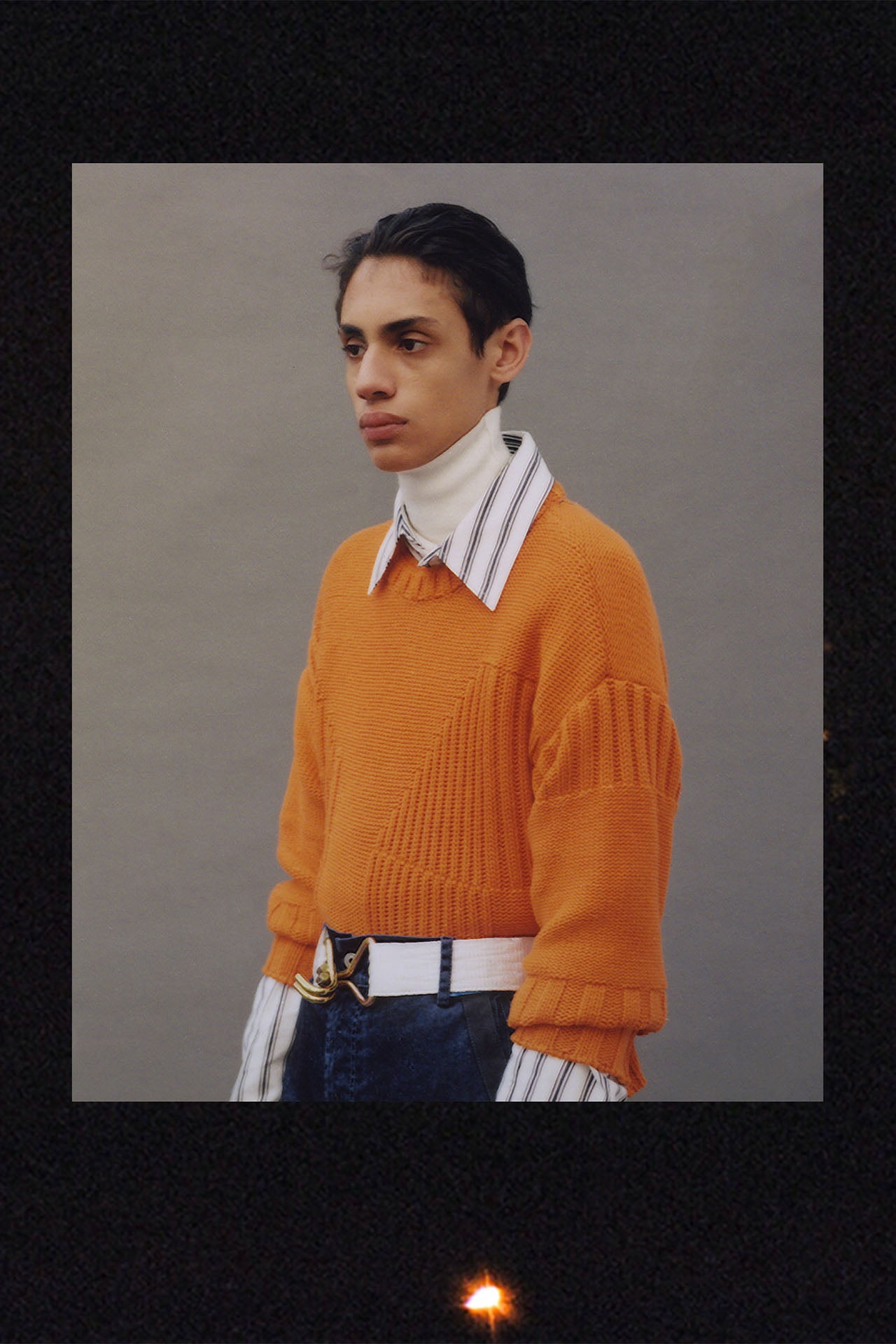 Autumn Winter 18 colletion tells a personal story, 'The Way Home'. A story formed with components of Feng's journey from childhood to present day and interspersed with references of key events and places. Inspiration has been taken from subtle nuances, like numbers referencing the address of her first house or the materials of a garment that relates to fond memories of friends and family. Feng has also applied her experiences of multiple cities where she has lived and worked into the collection.
'Boyfriend shirts' appear in the collection, using figurative fabrics, evoking the journey which Feng has experienced throughout her life, connecting to people, and her environment. Warm oranges are used on washed and worn jackets that reflect nostalgic memories and emotions. The jacket goes through different treatments, and experiences to show age, and tiredness, using statement stripes to symbolise the pathway to where she belongs.
Technical fabrics continue in this collection, complementing the boldly shaped designs and intense colour ways. A clear contrast has been created through the crossover of tailoring and contemporary styling. Semiotic key words of the collection
'The Way Home' have been embroidered, and the number of her childhood house '239' in tonal colours has been incorporated. The collection overall aims to evoke the feeling of comfort one feels whilst on 'the way home'.
COLLECTION CONCEPT