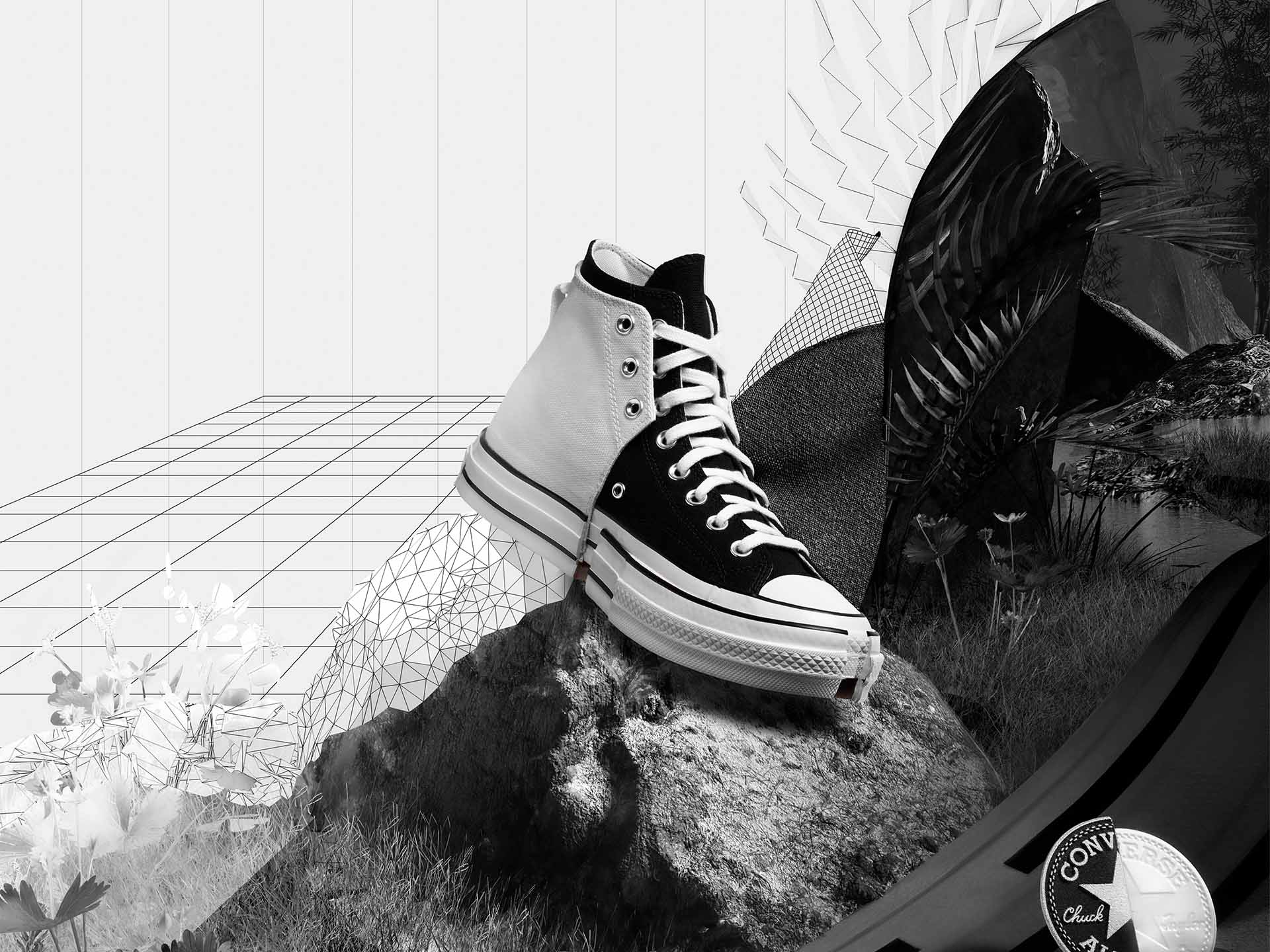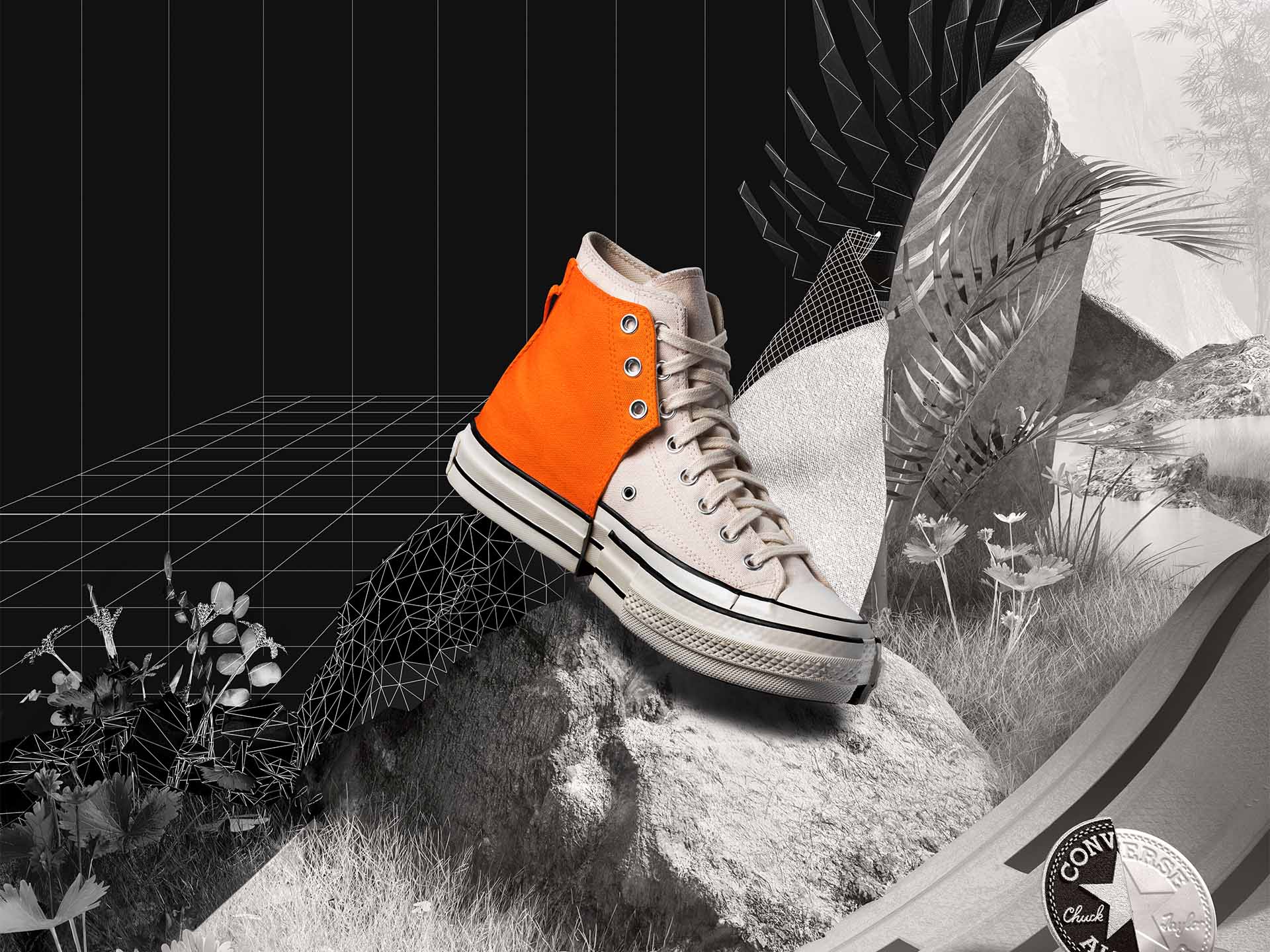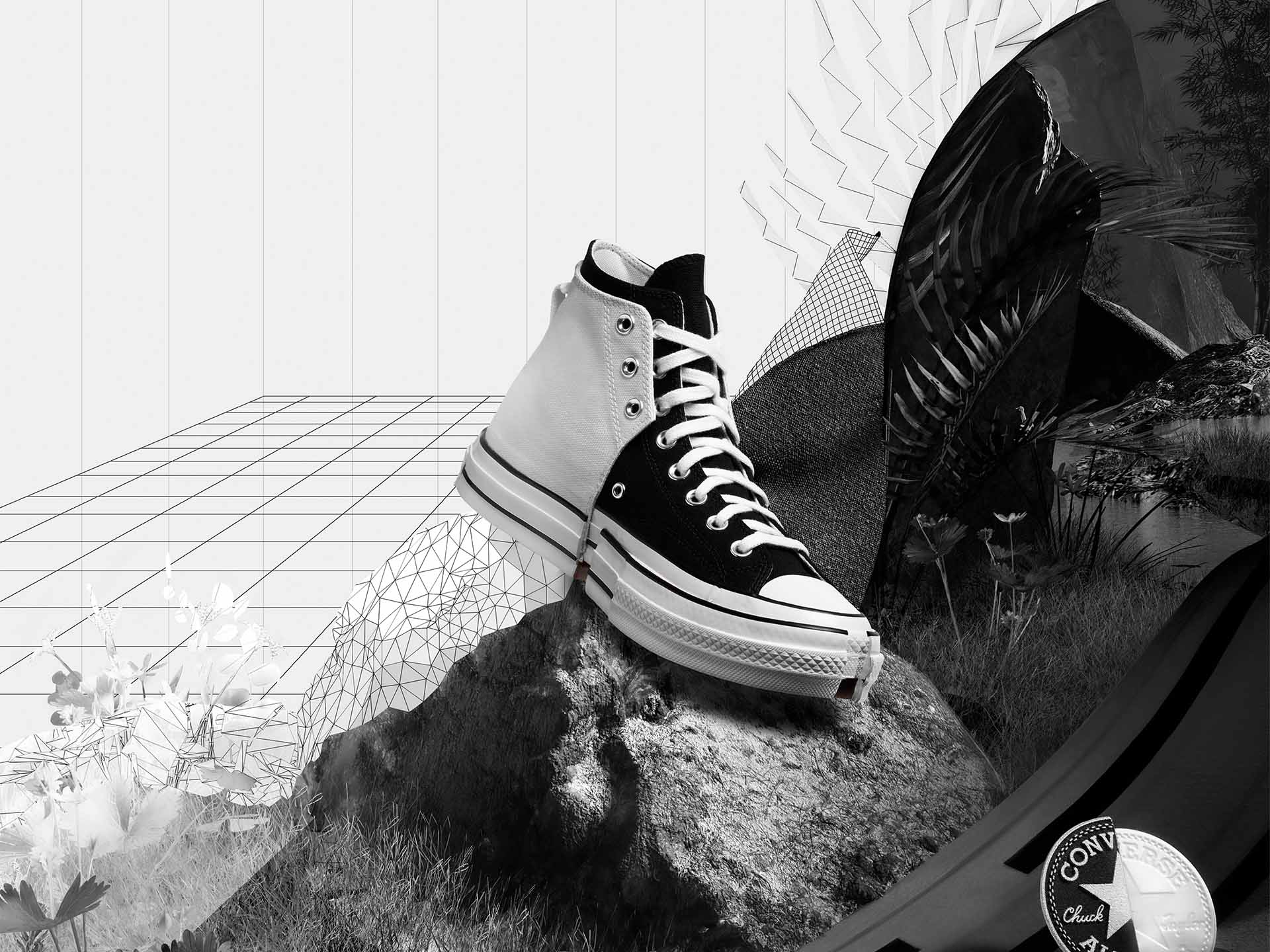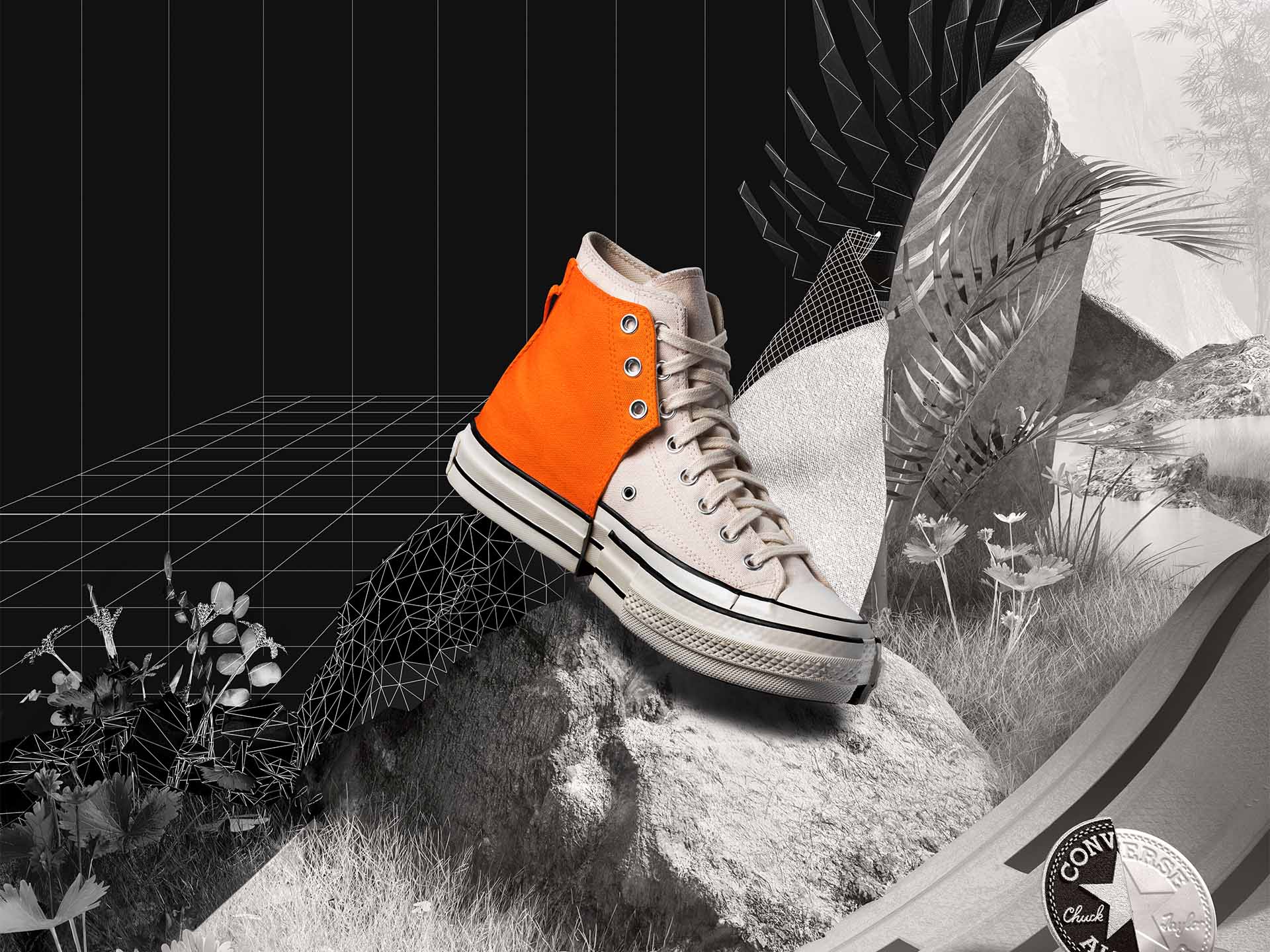 CAMPAIGN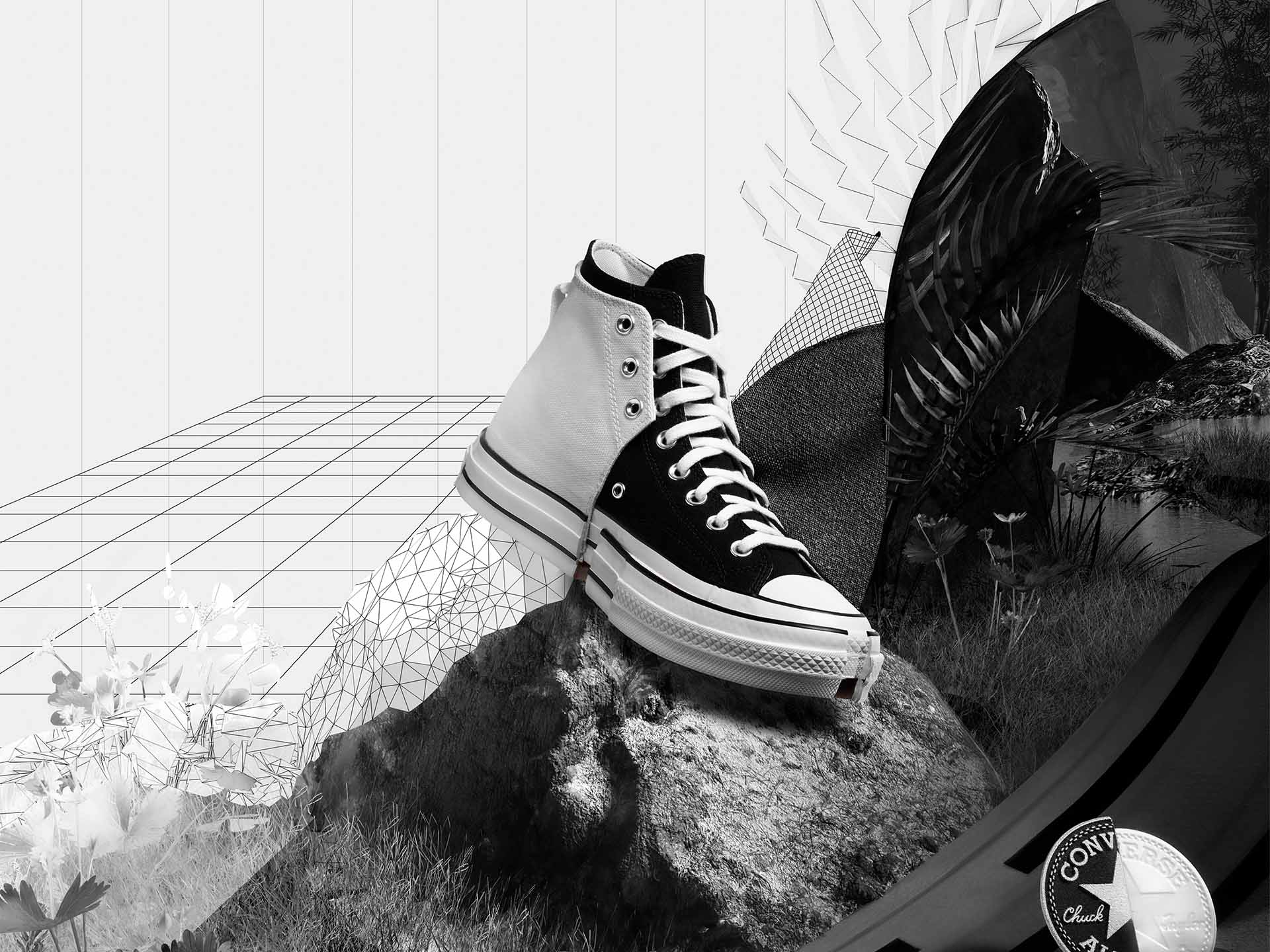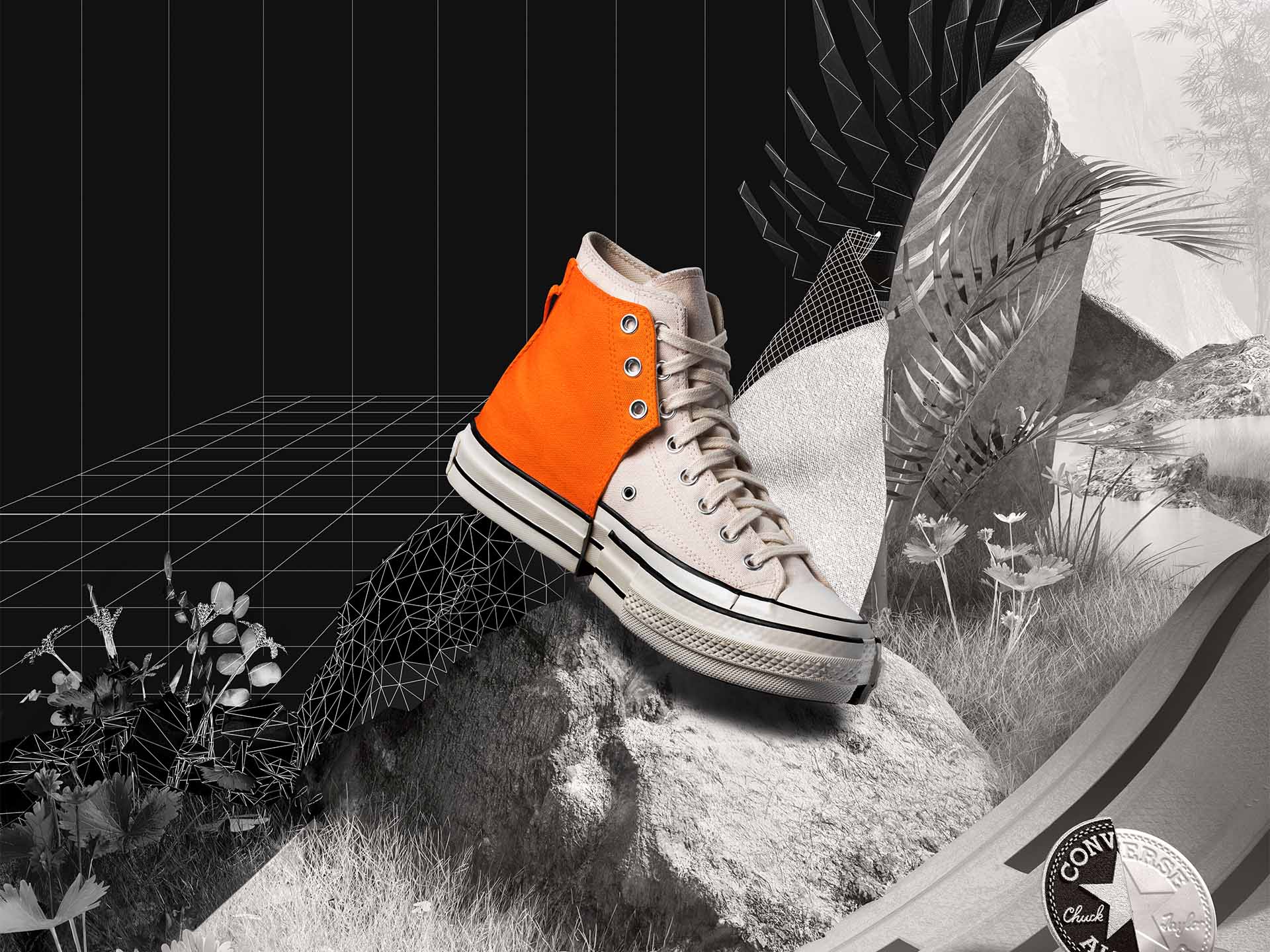 Our signature 2-in-1 deconstruction that stemmed from the Spring Summer 19 "My Half" collection – where two halves are fused together into one cohesive whole – manifests itself into an iconic Chuck 70.
First appeared at our Spring Summer 19 runway show, we designed our own deconstructed iteration of the classic Converse Chuck Taylor with our signature double-sole layering and wrapped outer layer on the back heel. Each pair were handmade and hand-sewn for the show.
Spring Summer 19 collection explored the idea of human connection – focussing on the things that 'complete' us. The concept of 'half' appeared physically and conceptually throughout the collection – when two elements merge to become one, which became our signature design language of layering that developed to the iconic double-sole.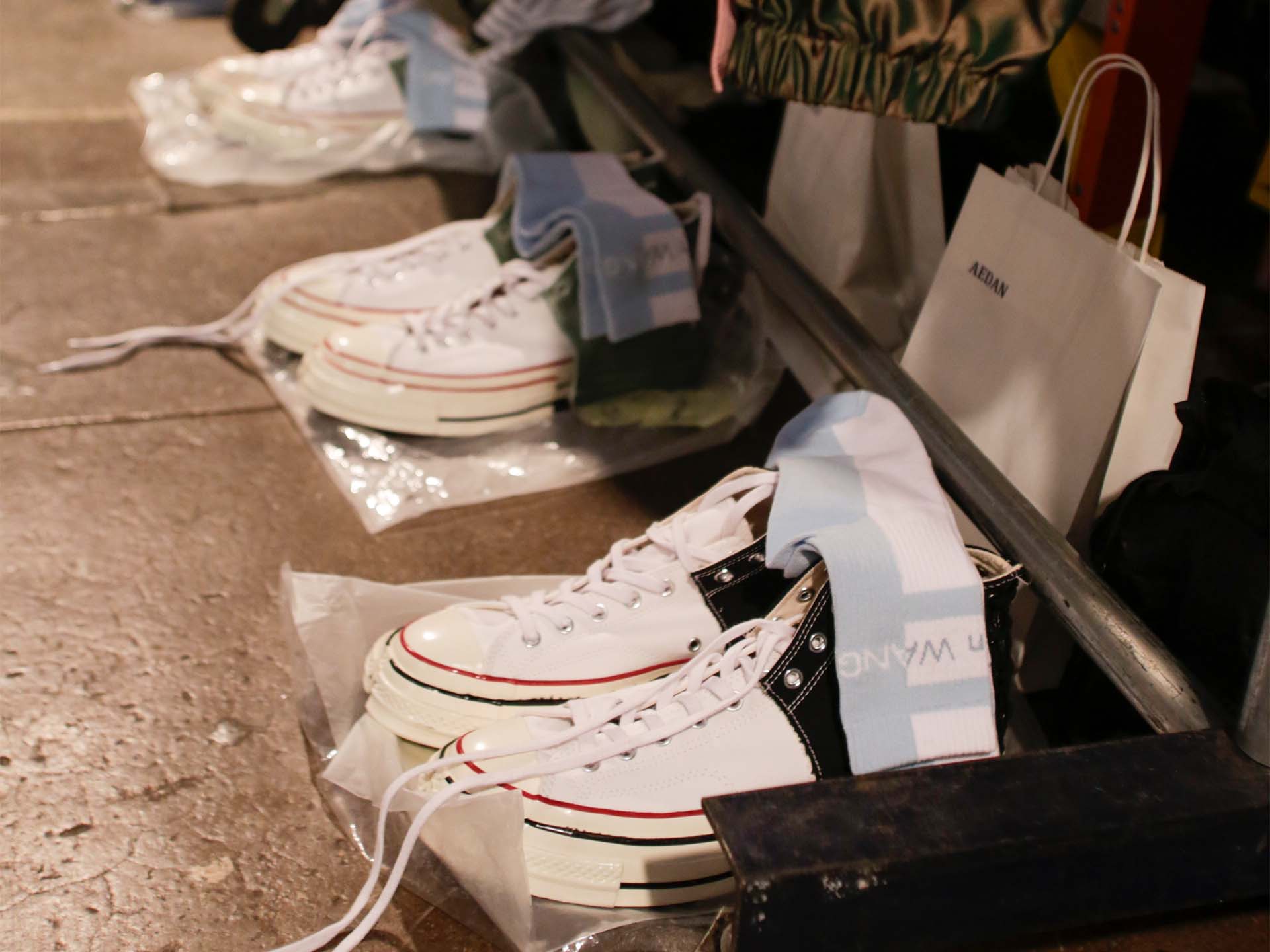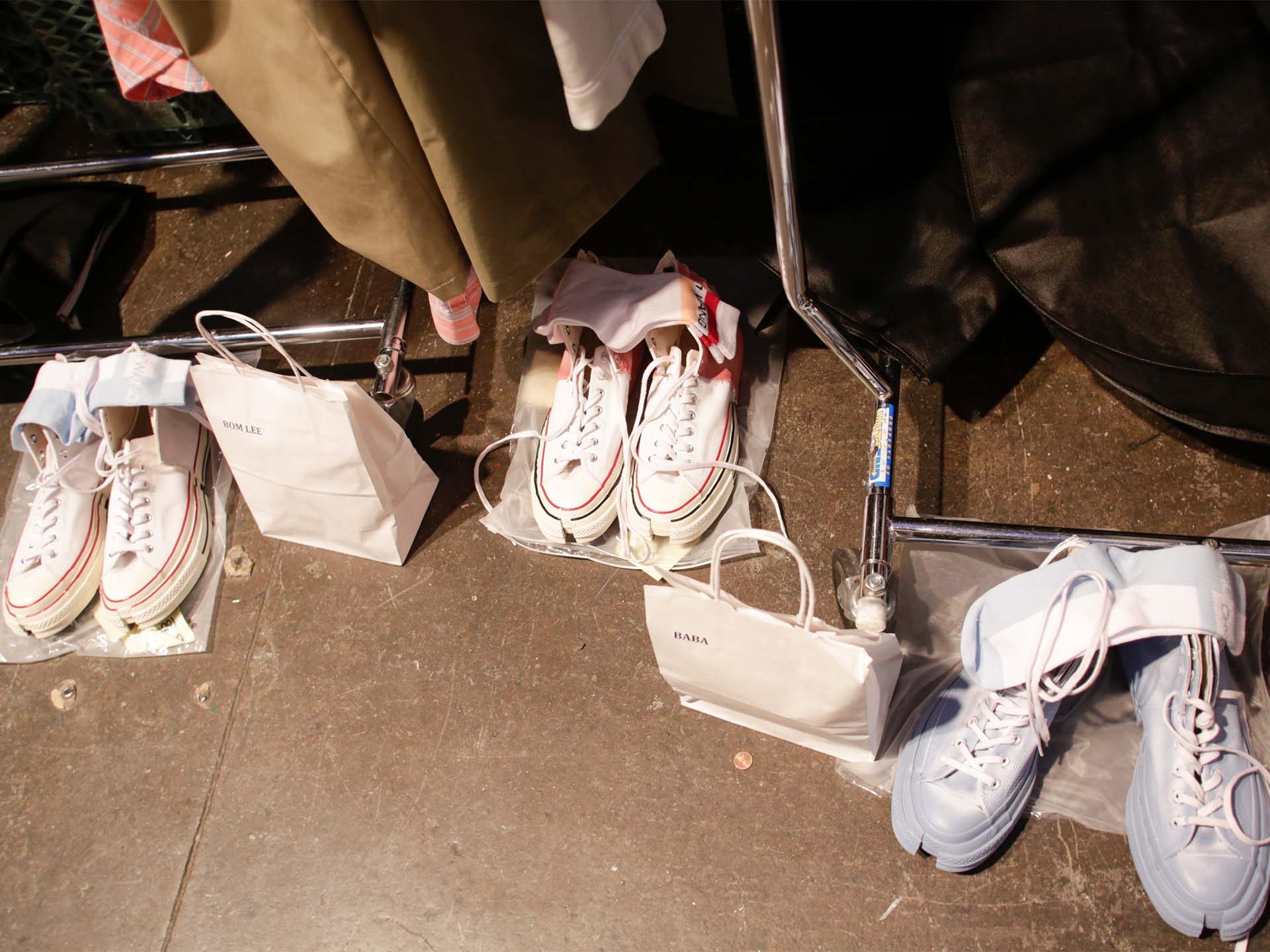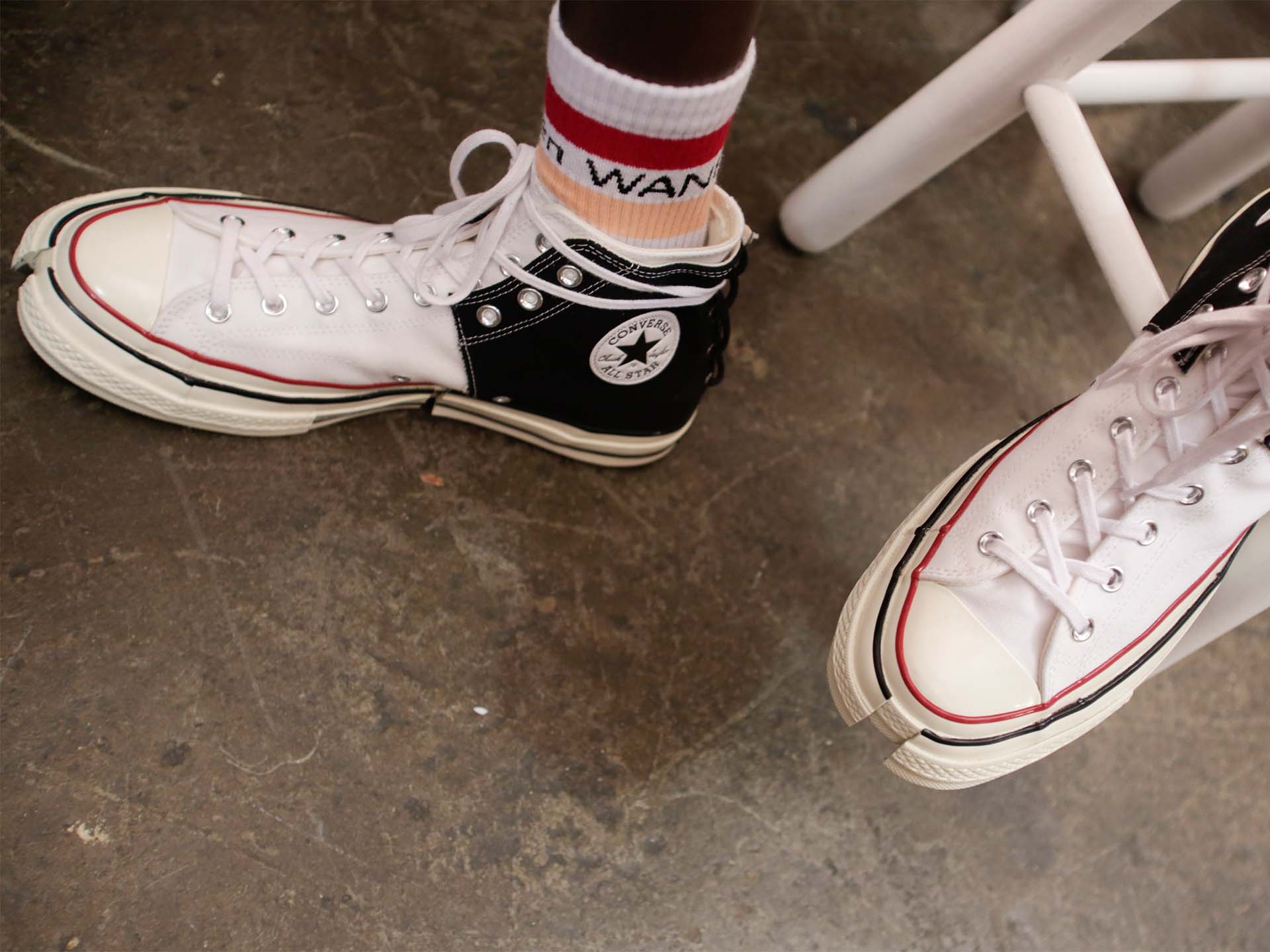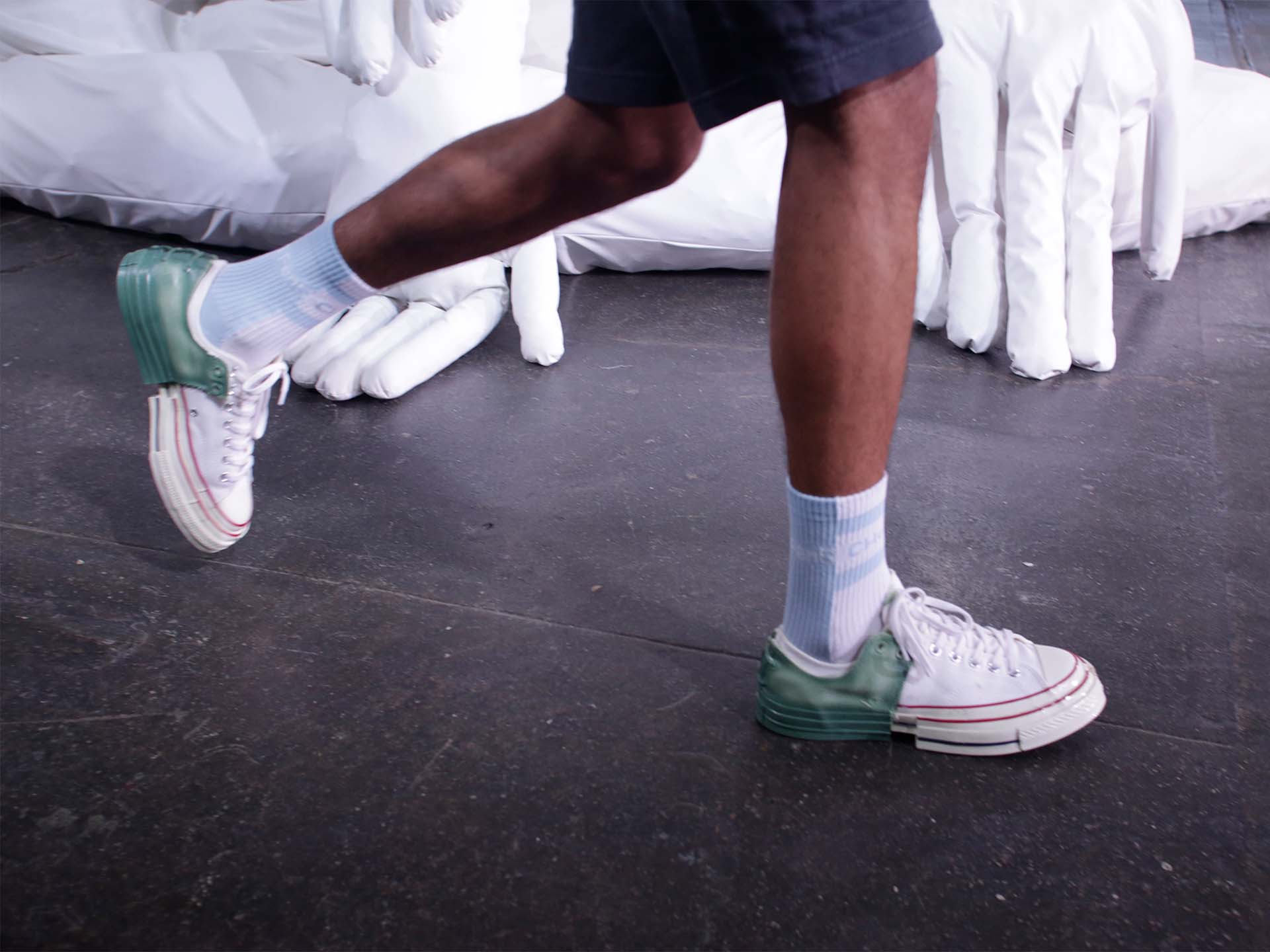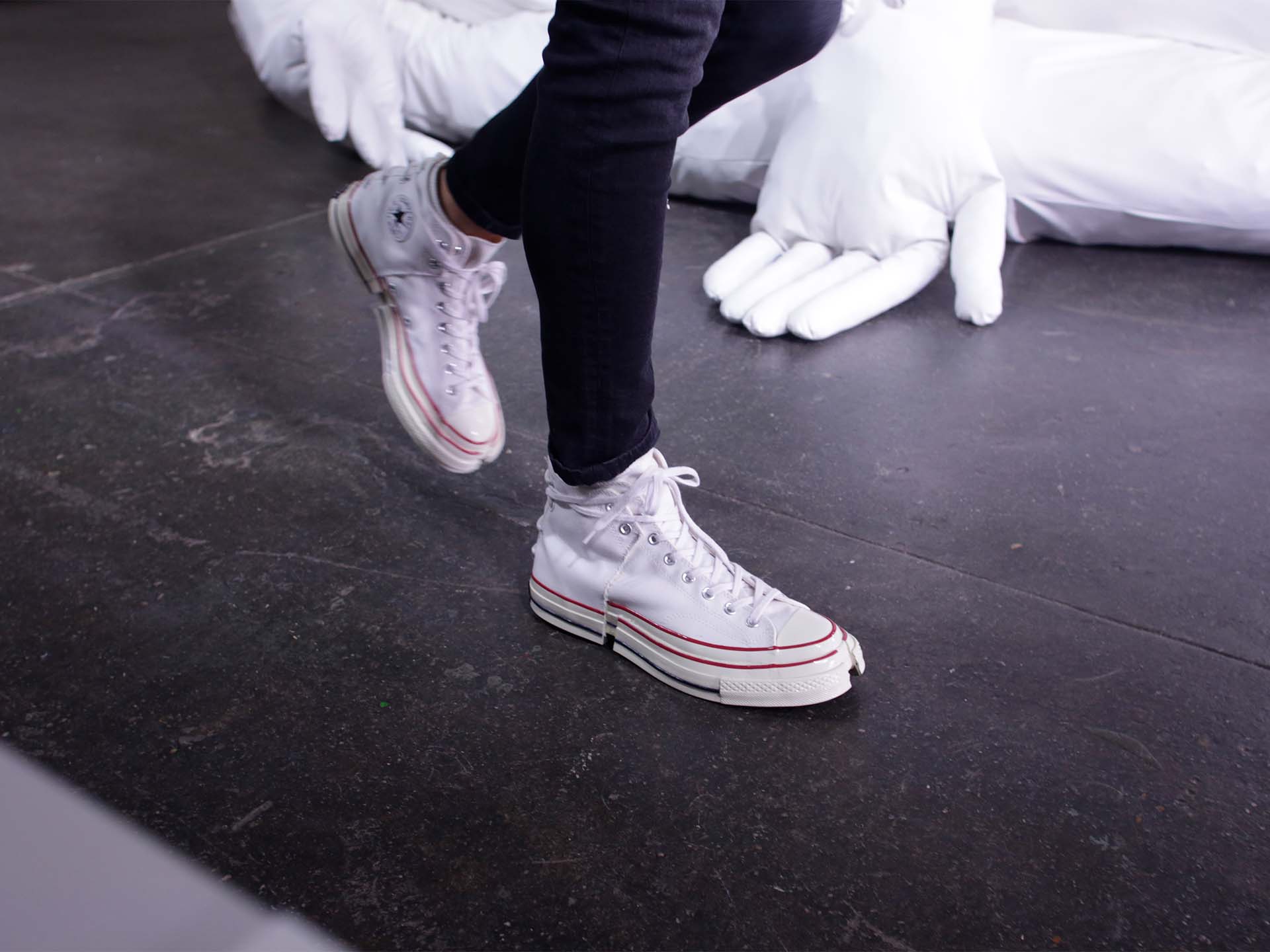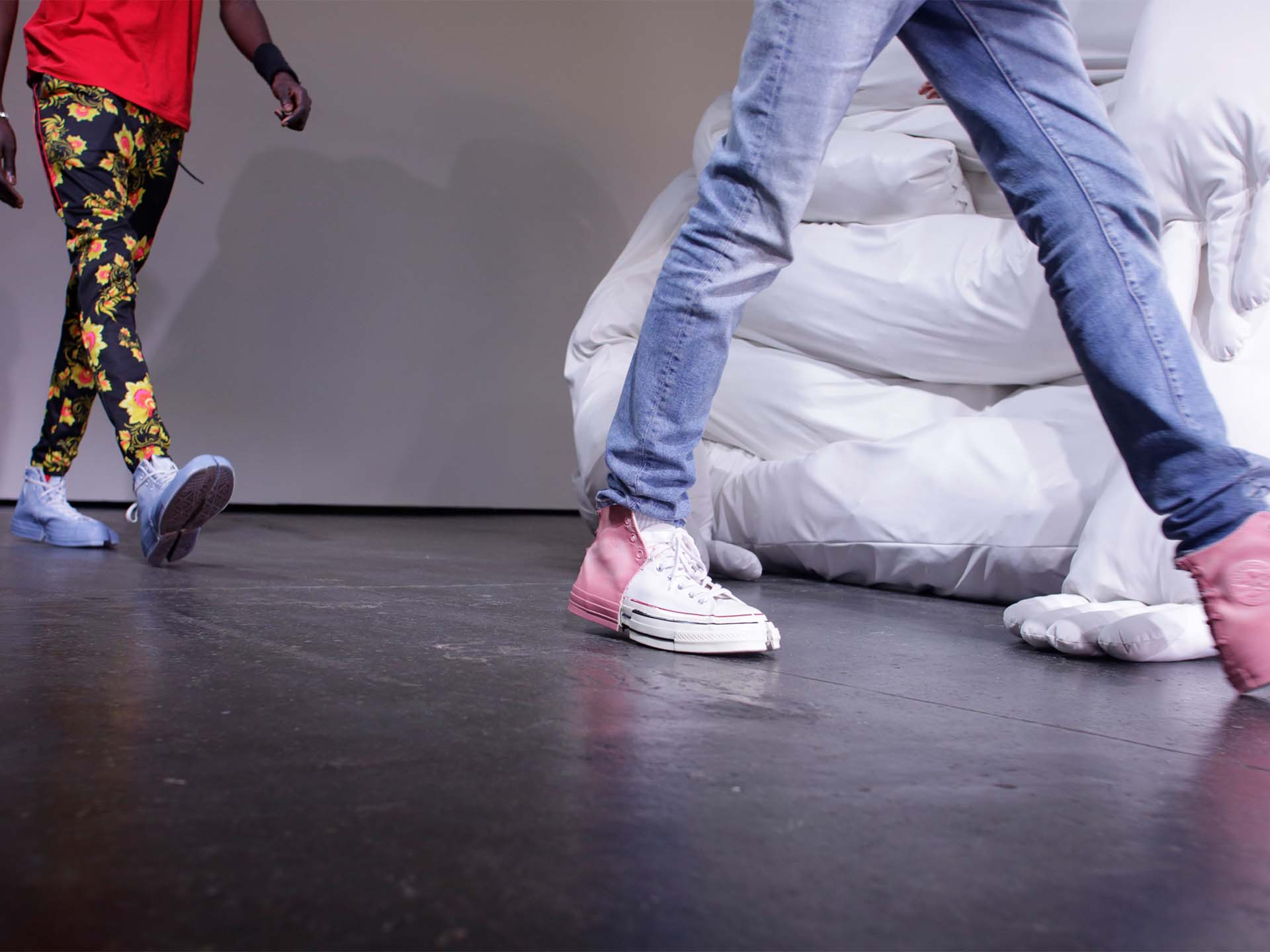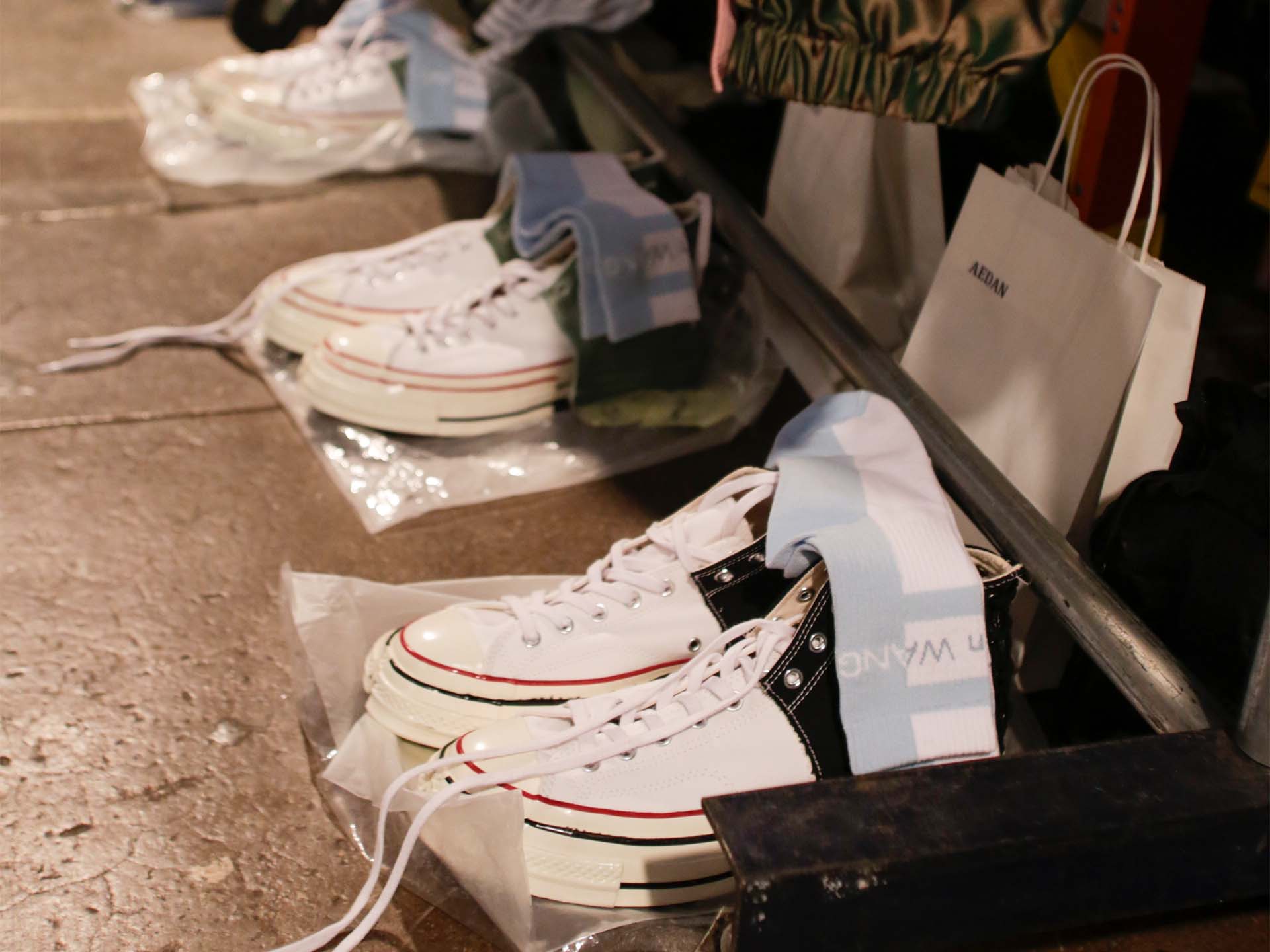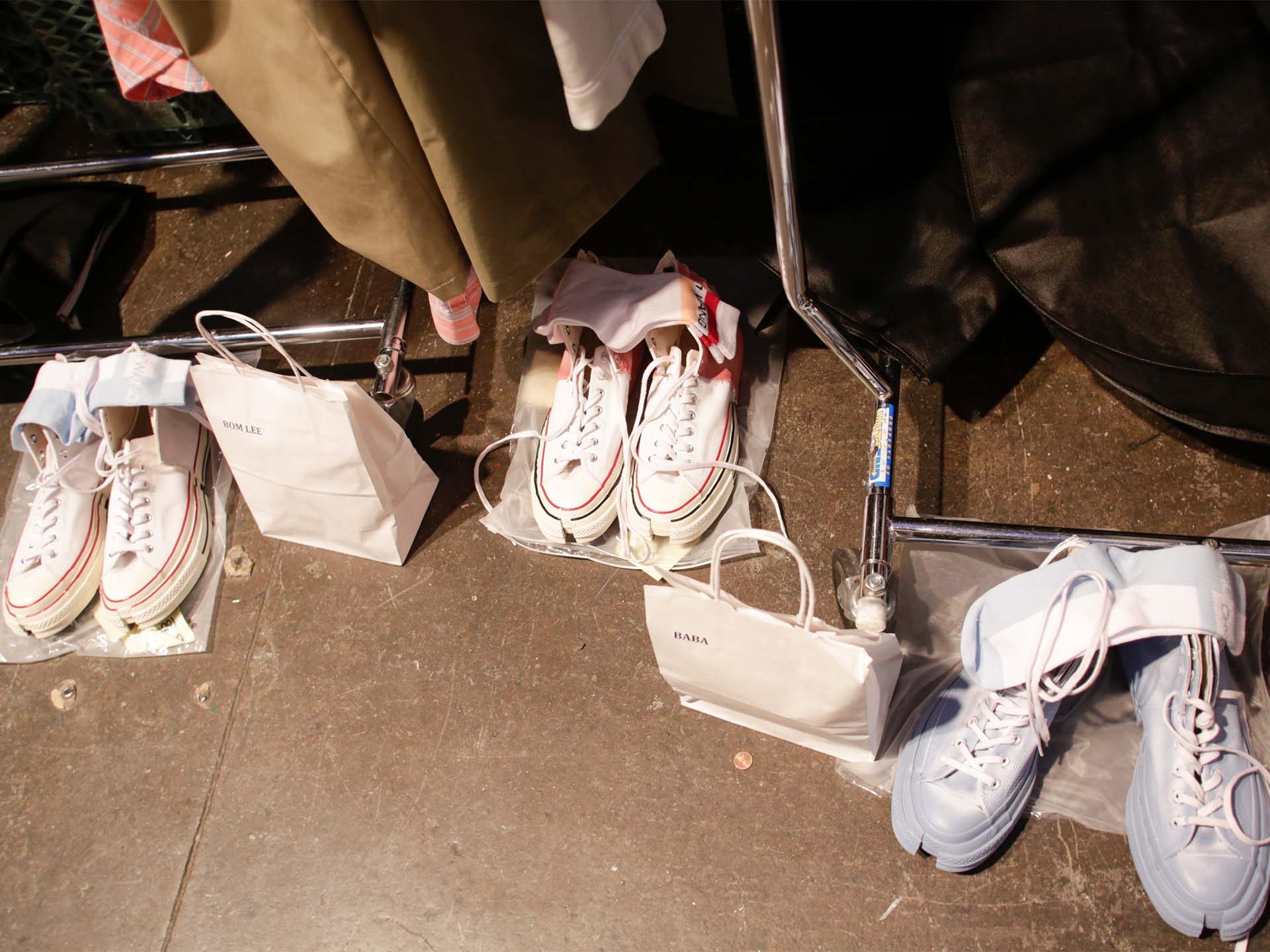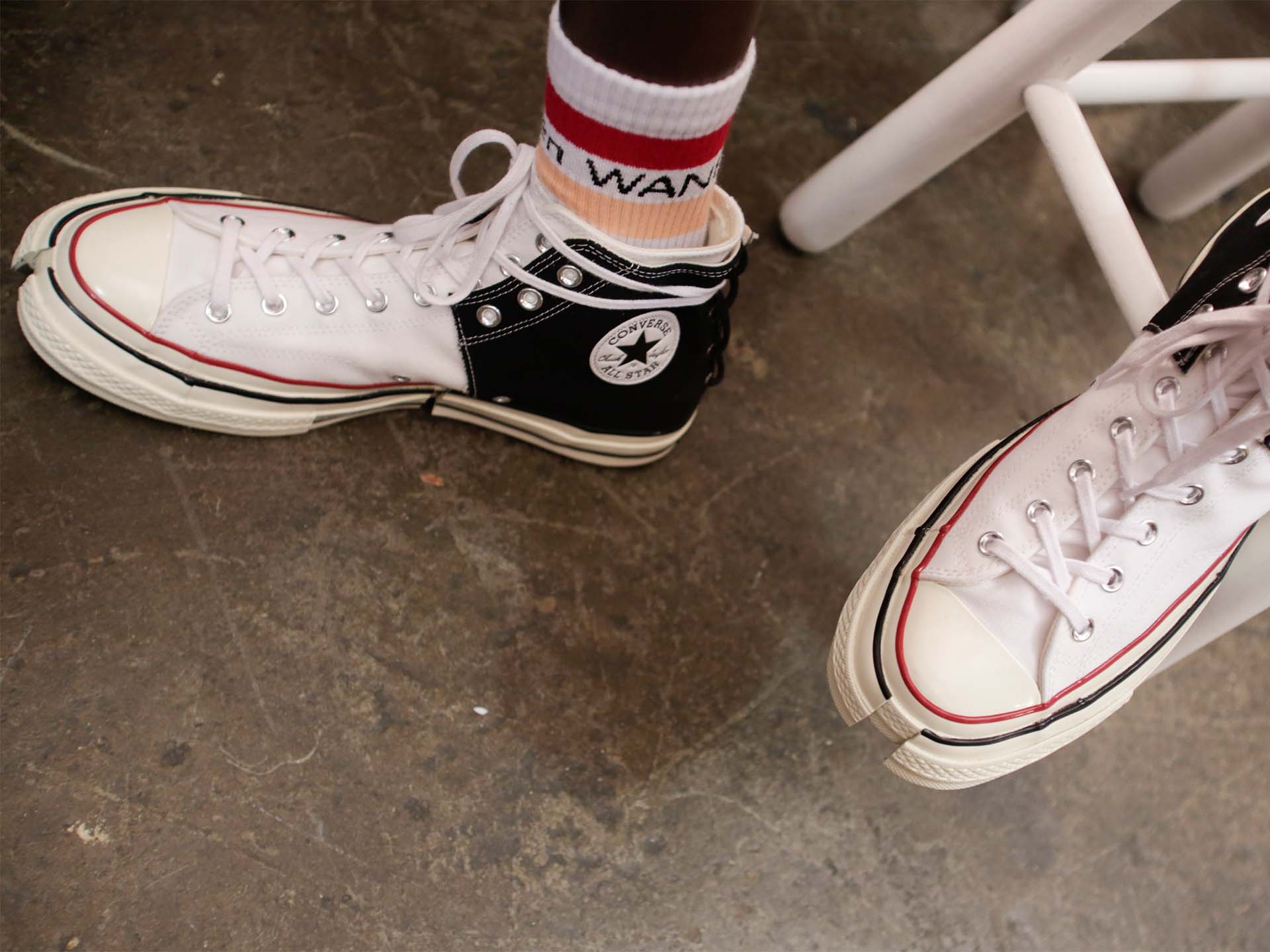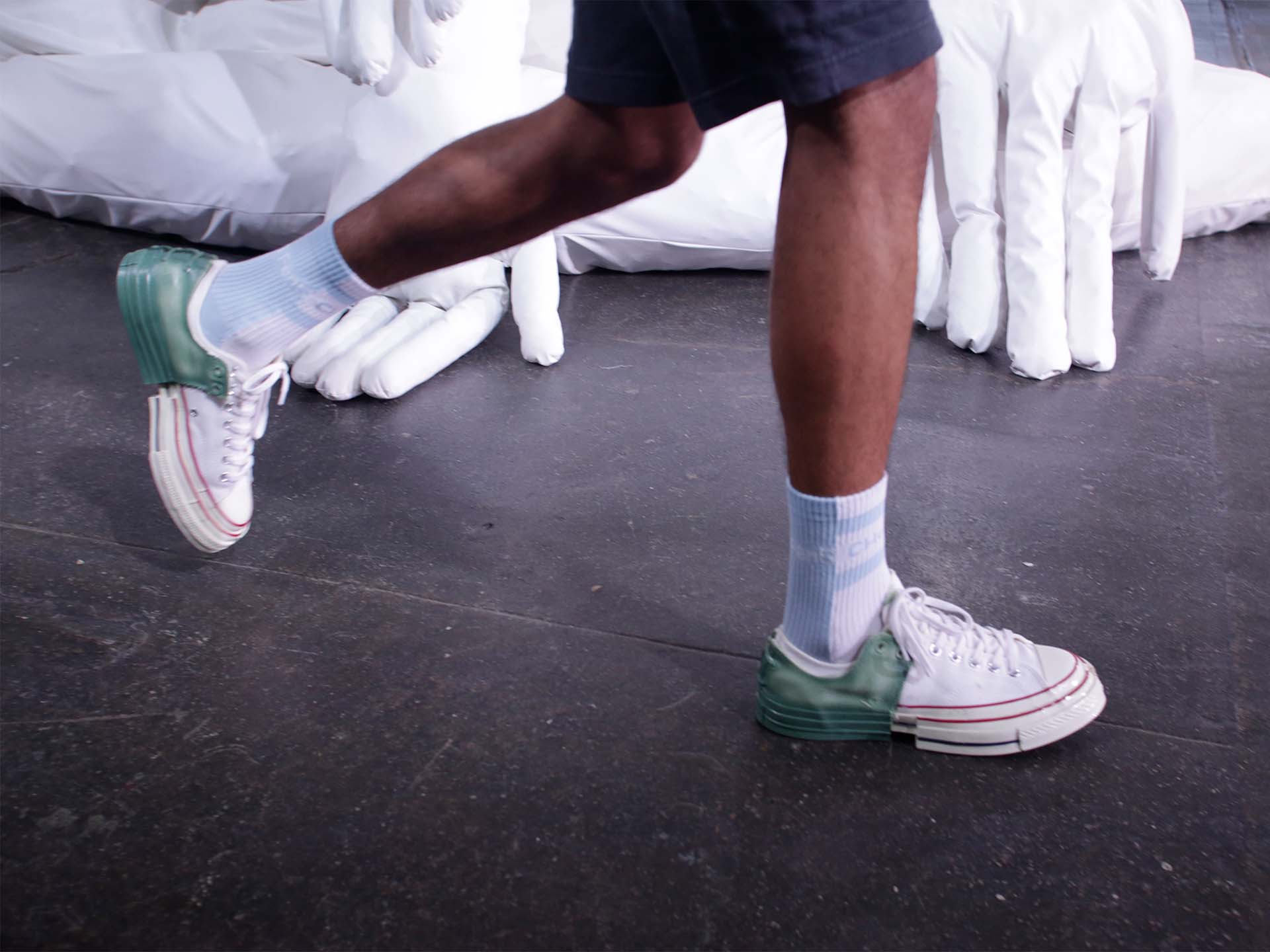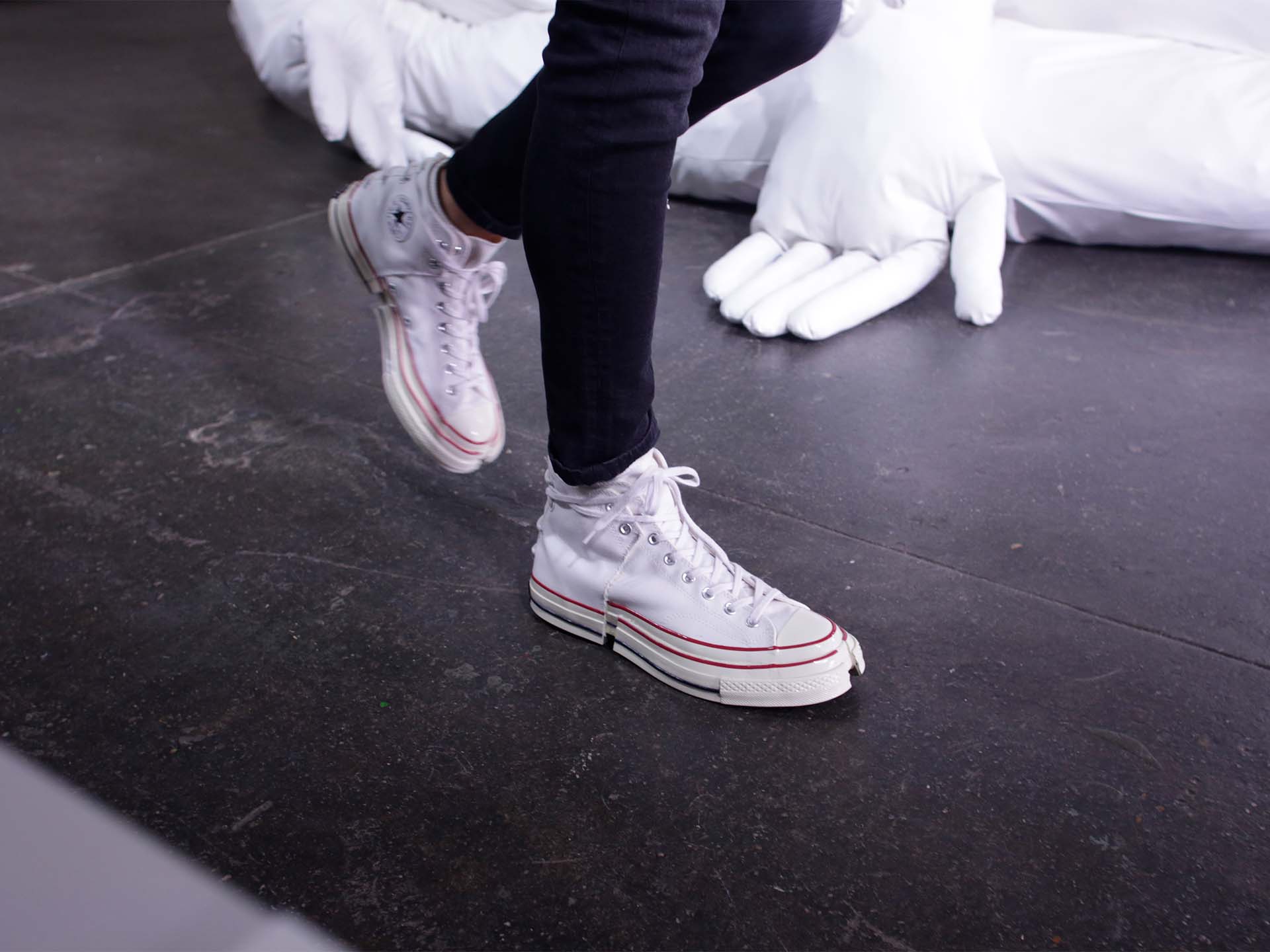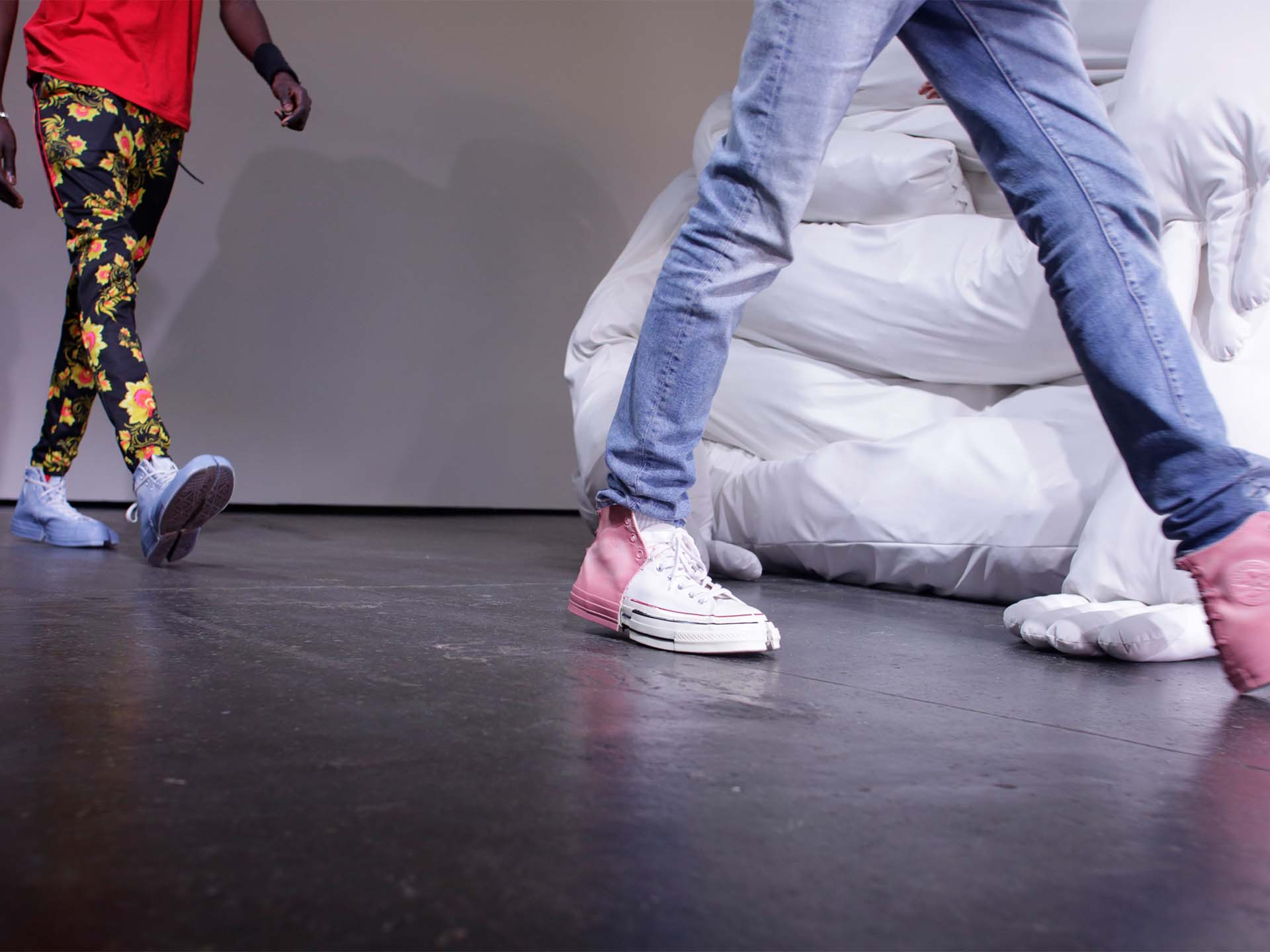 SS19 RUNWAY BACKSTAGE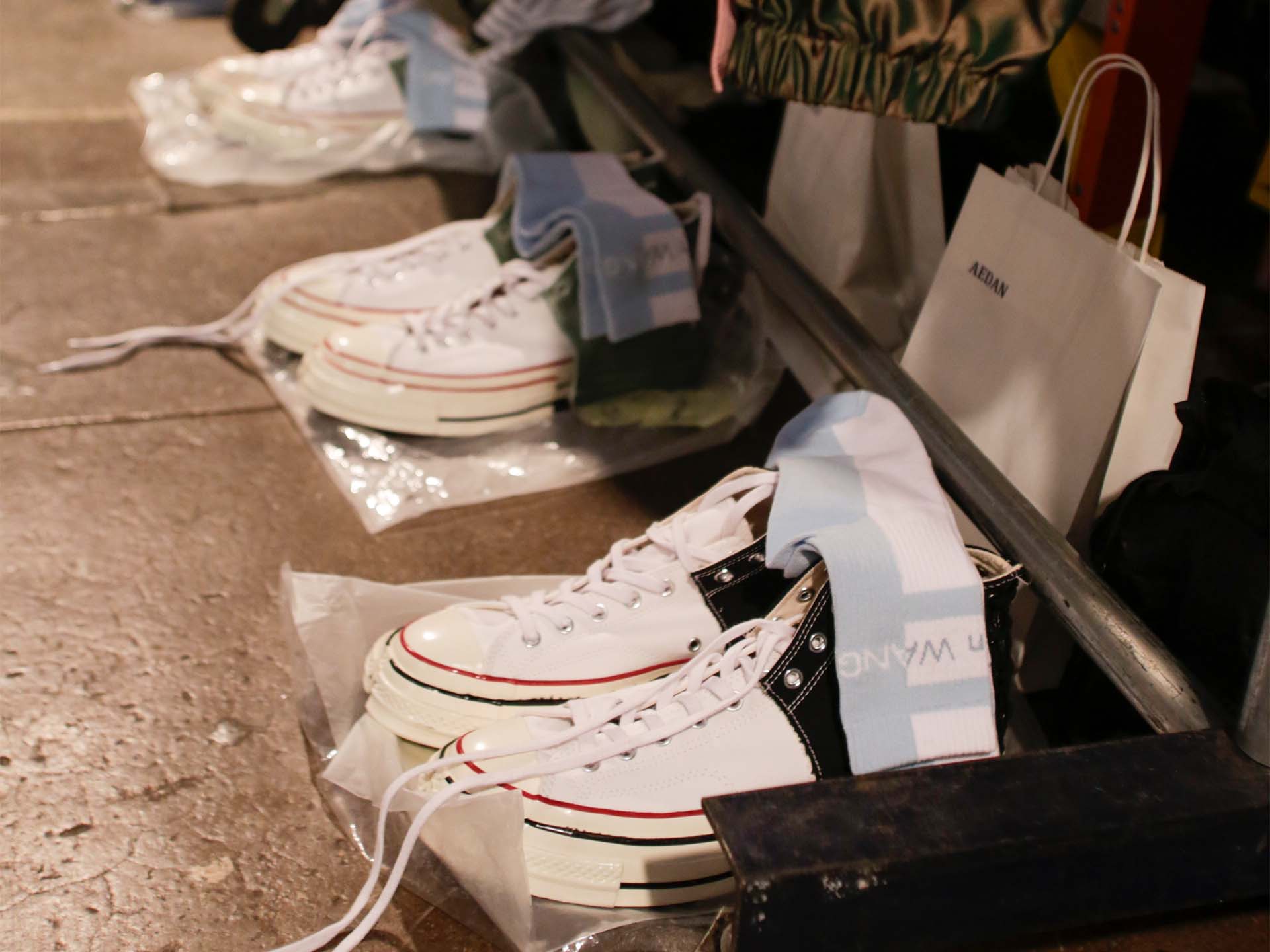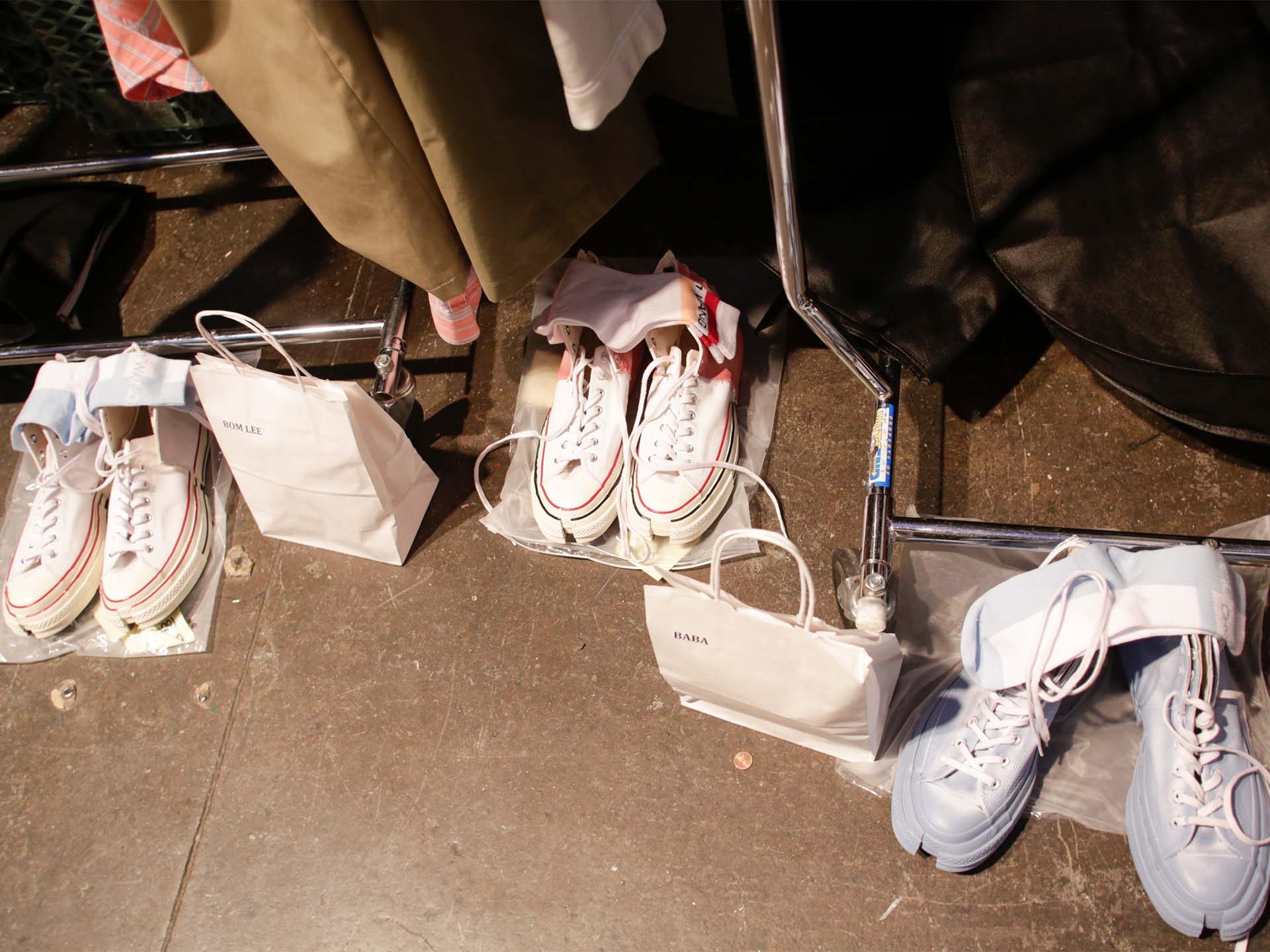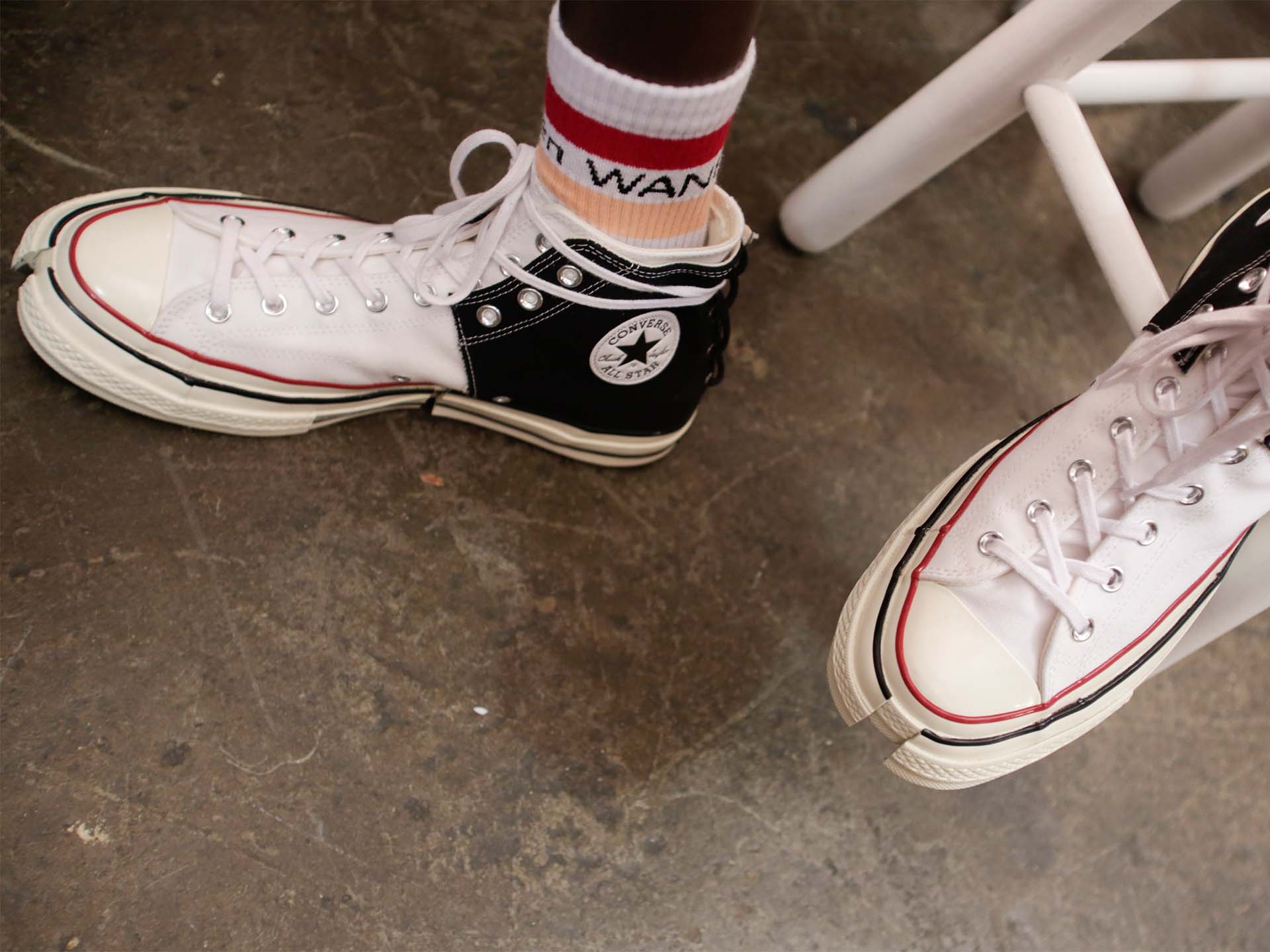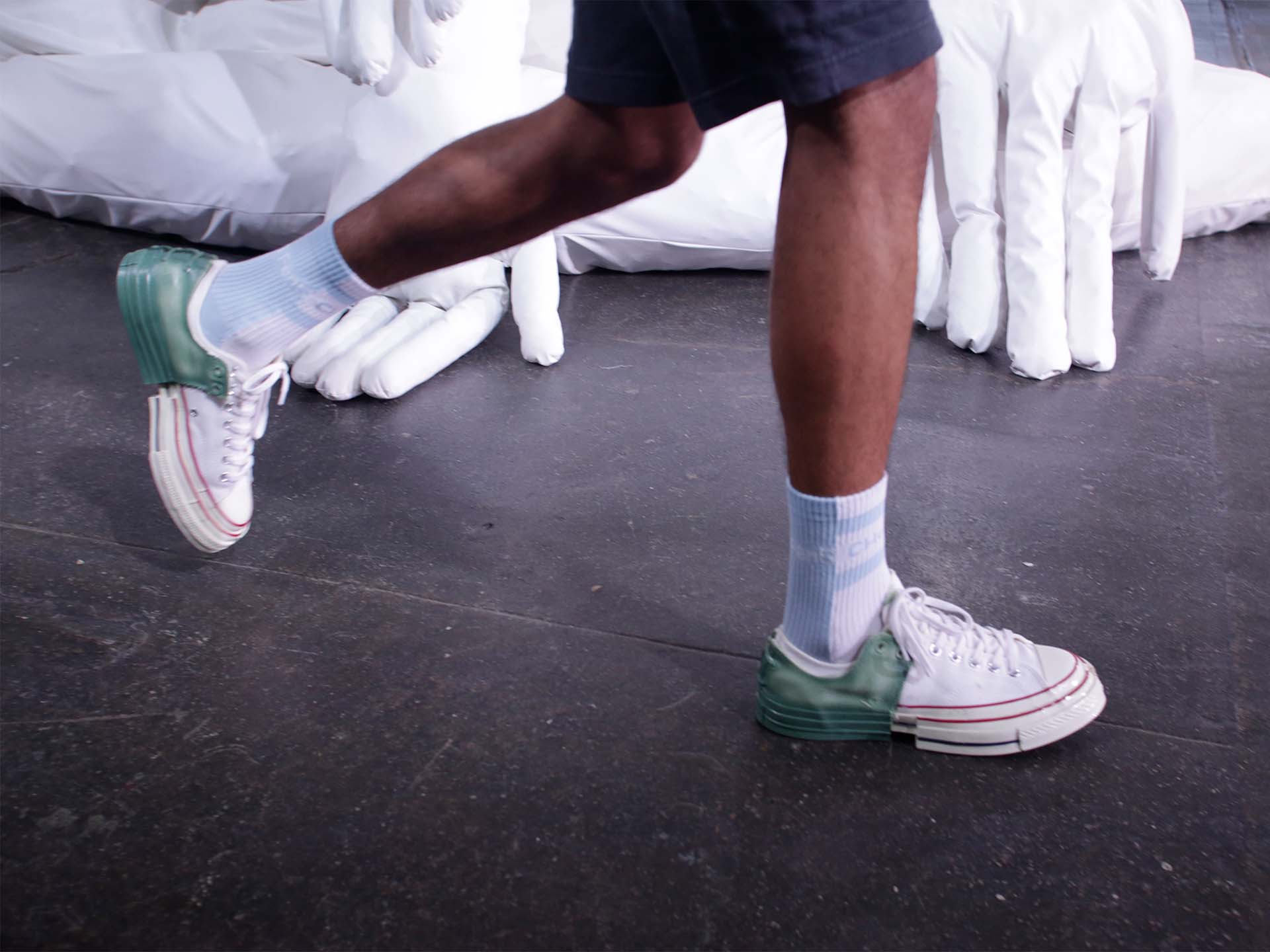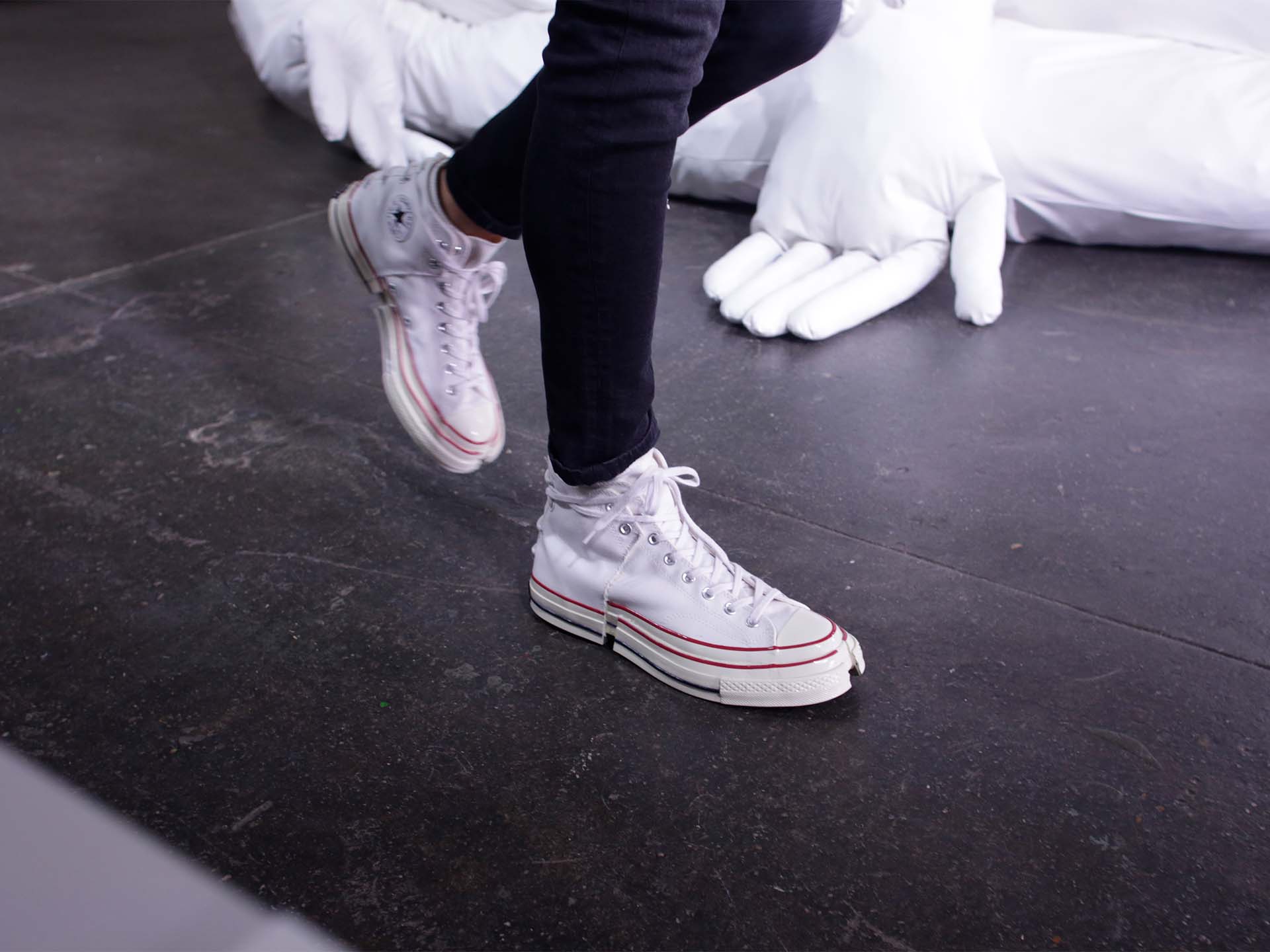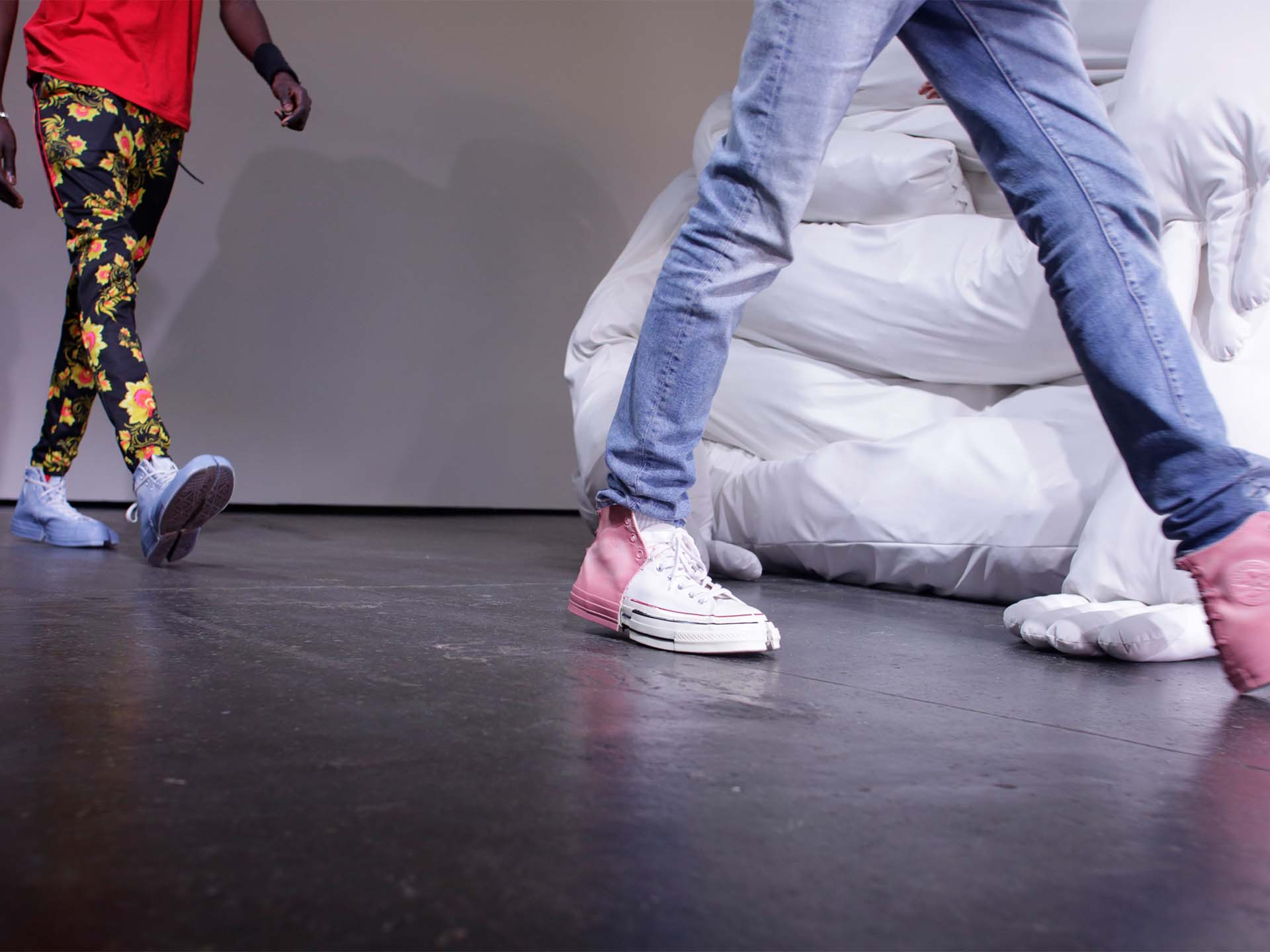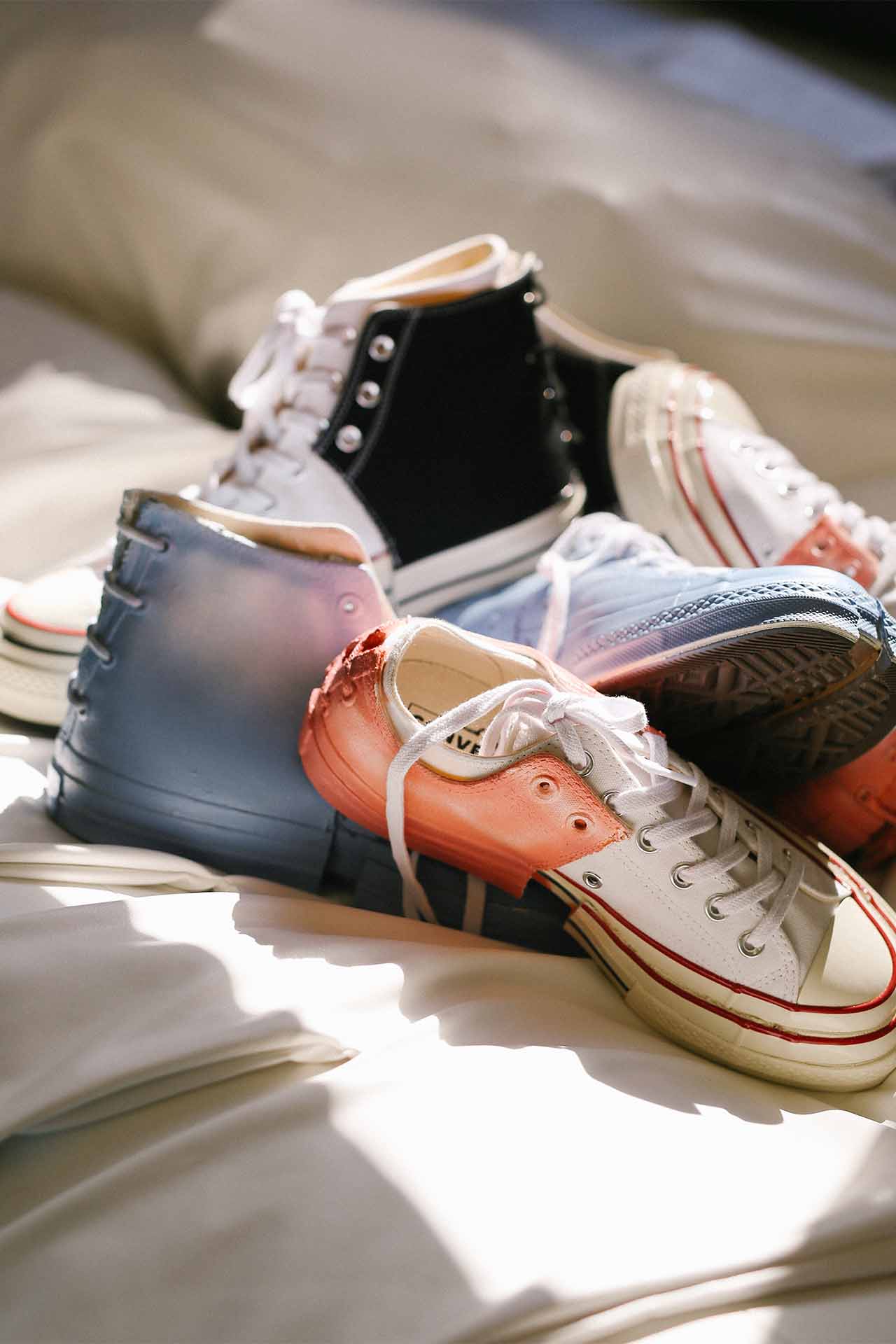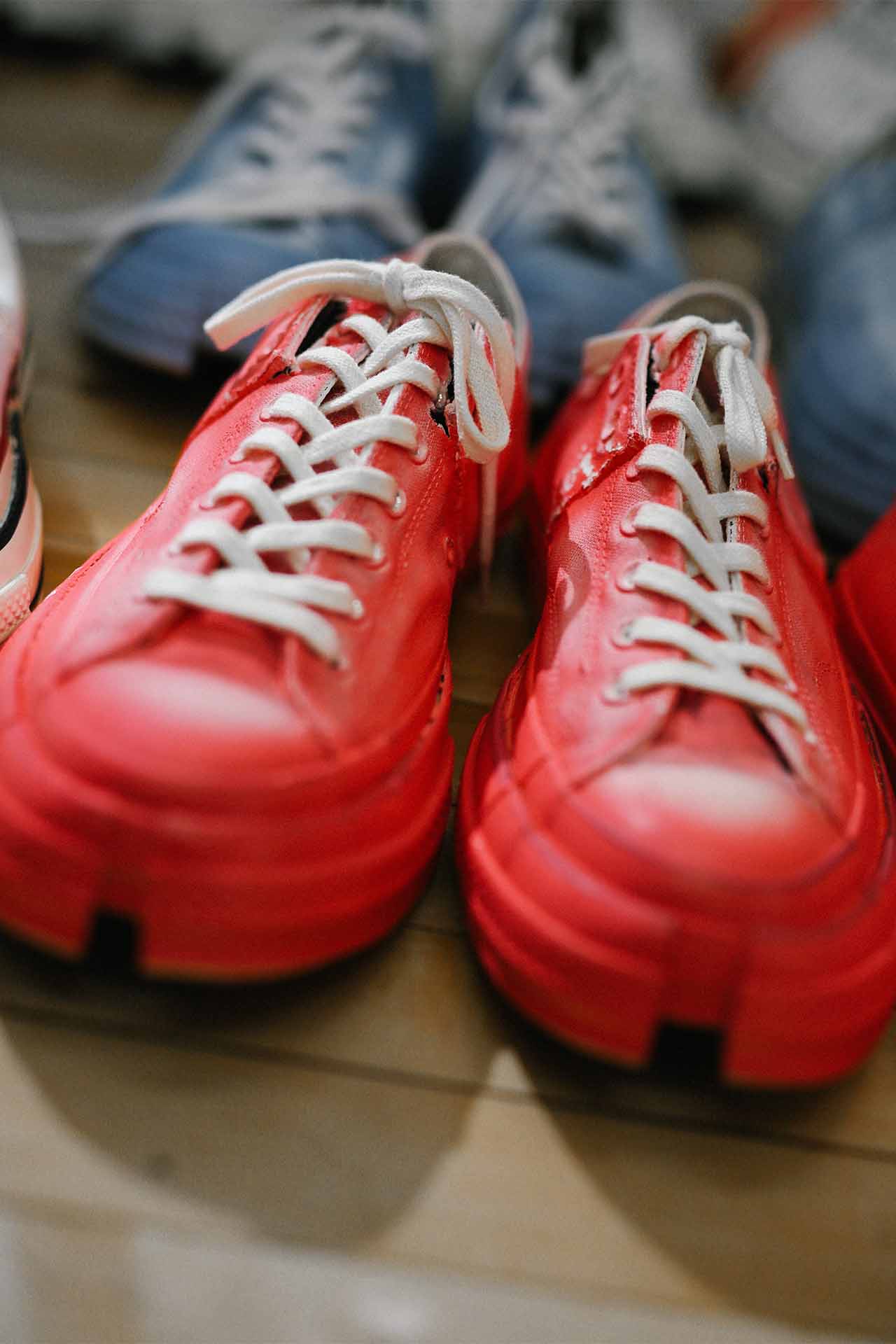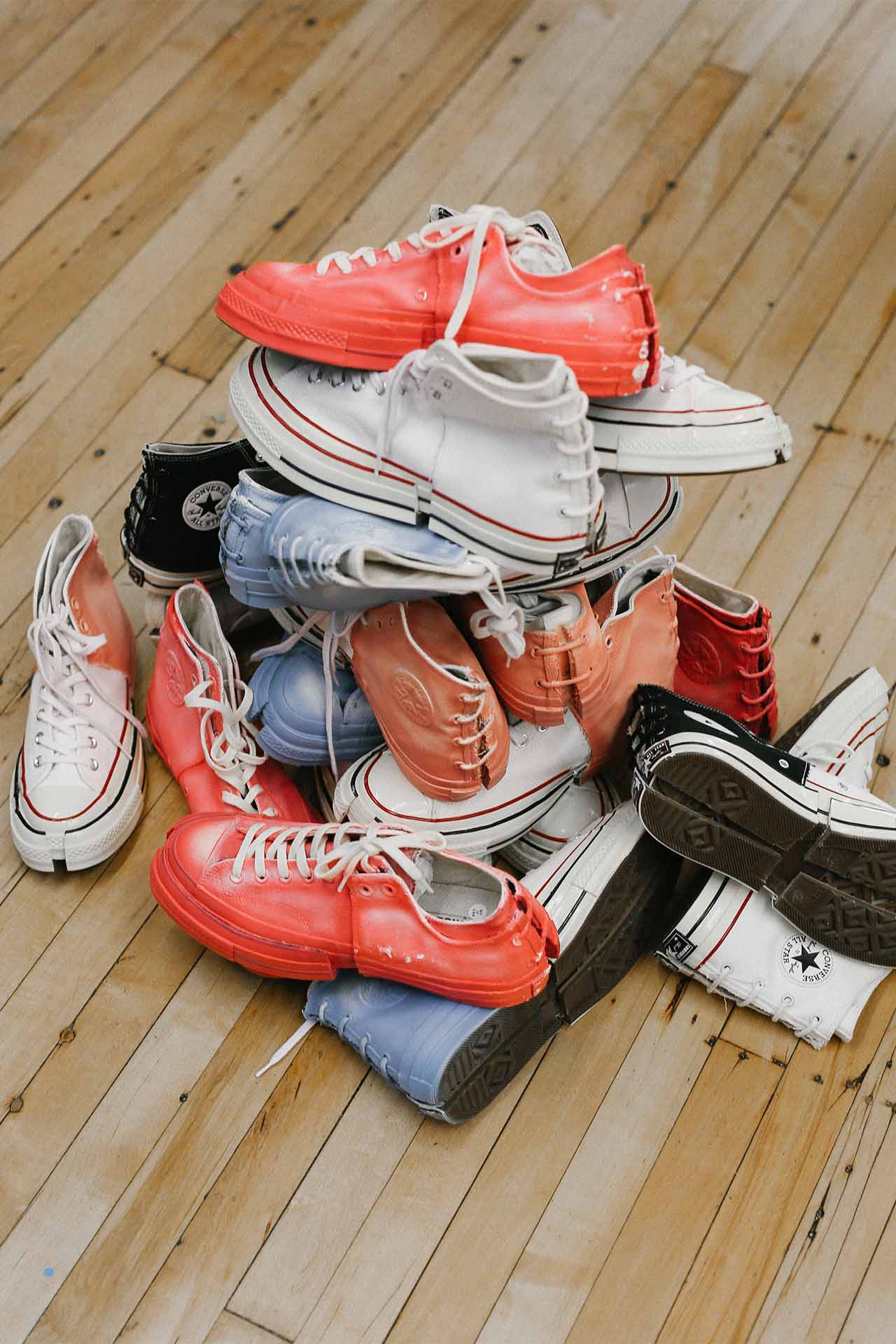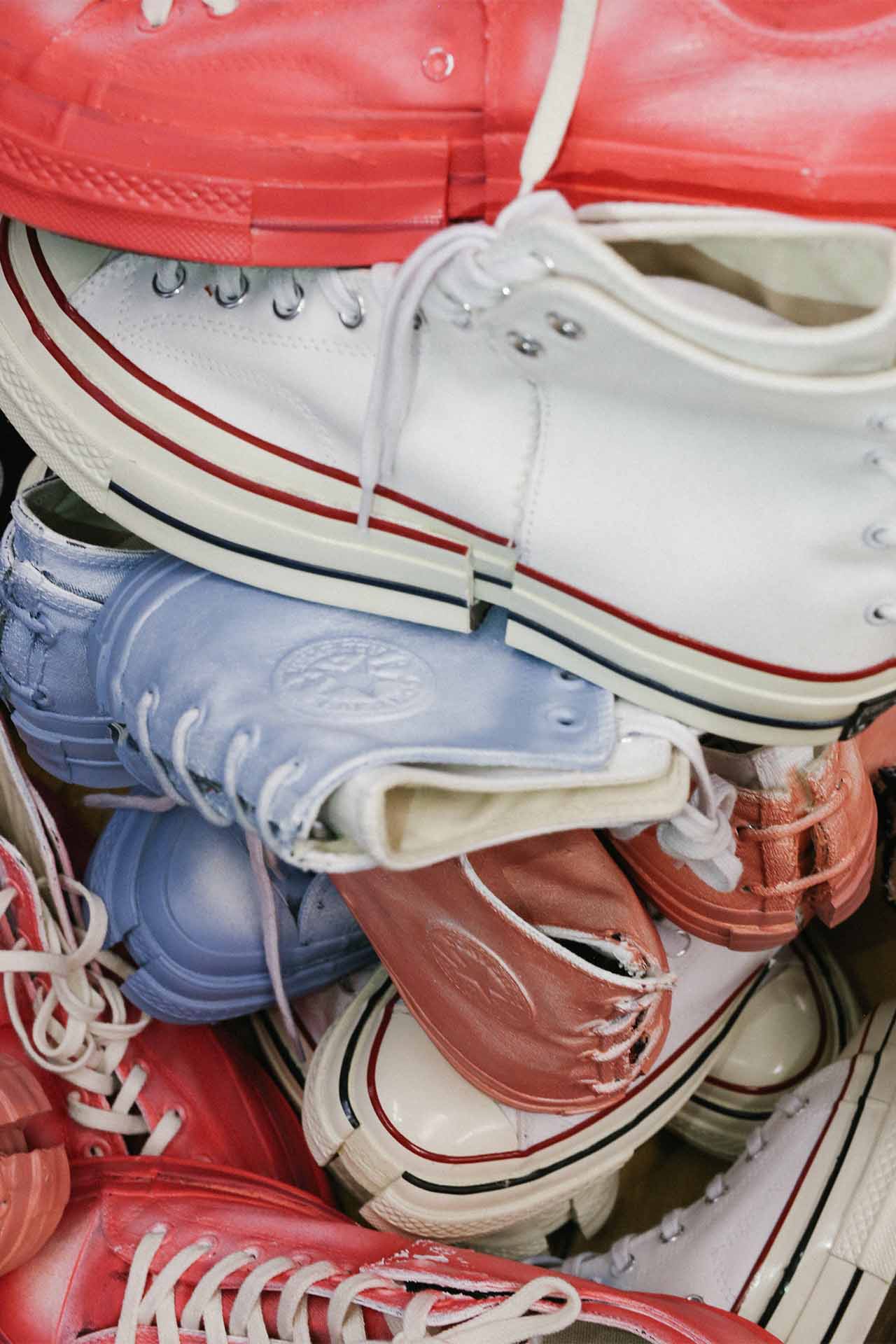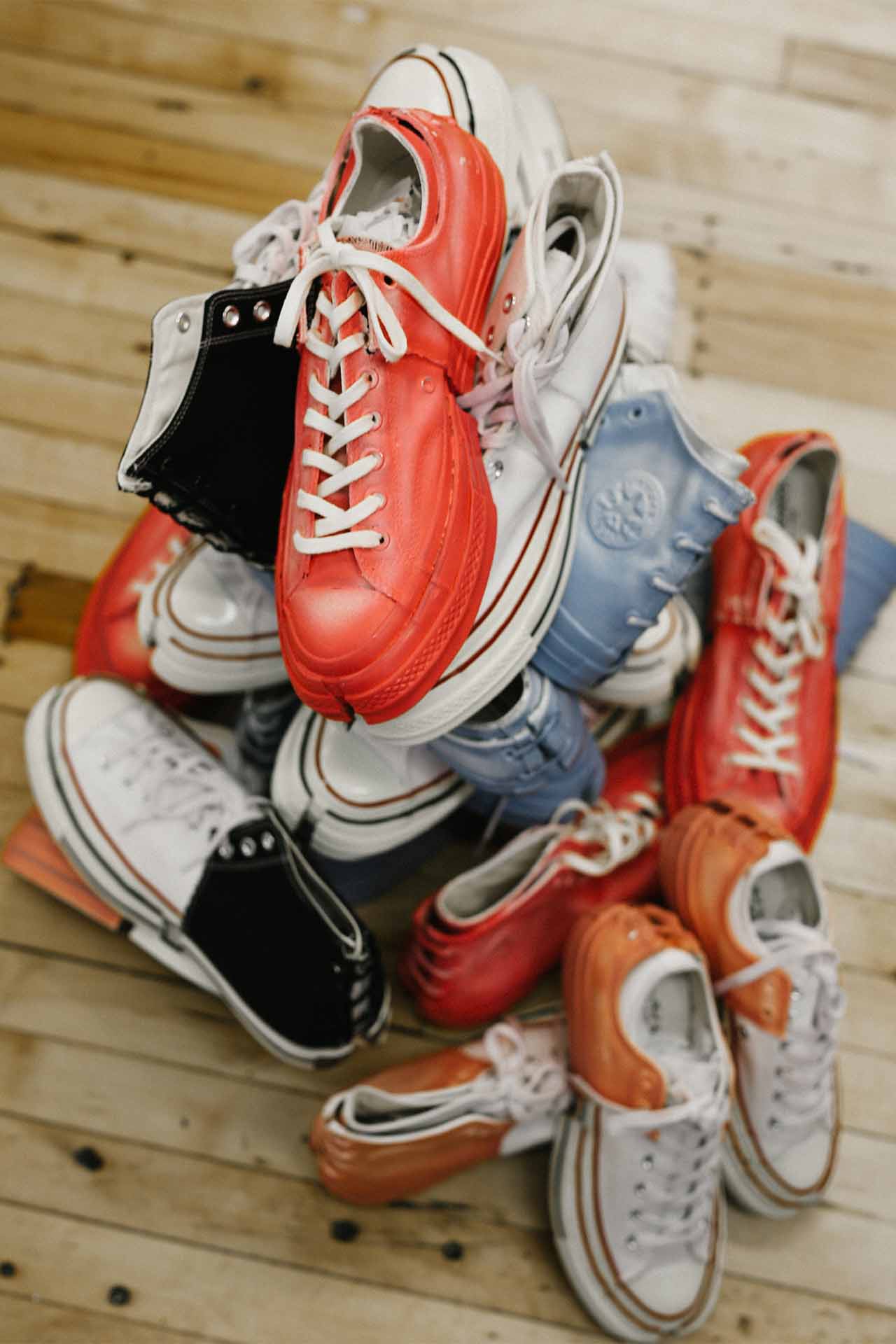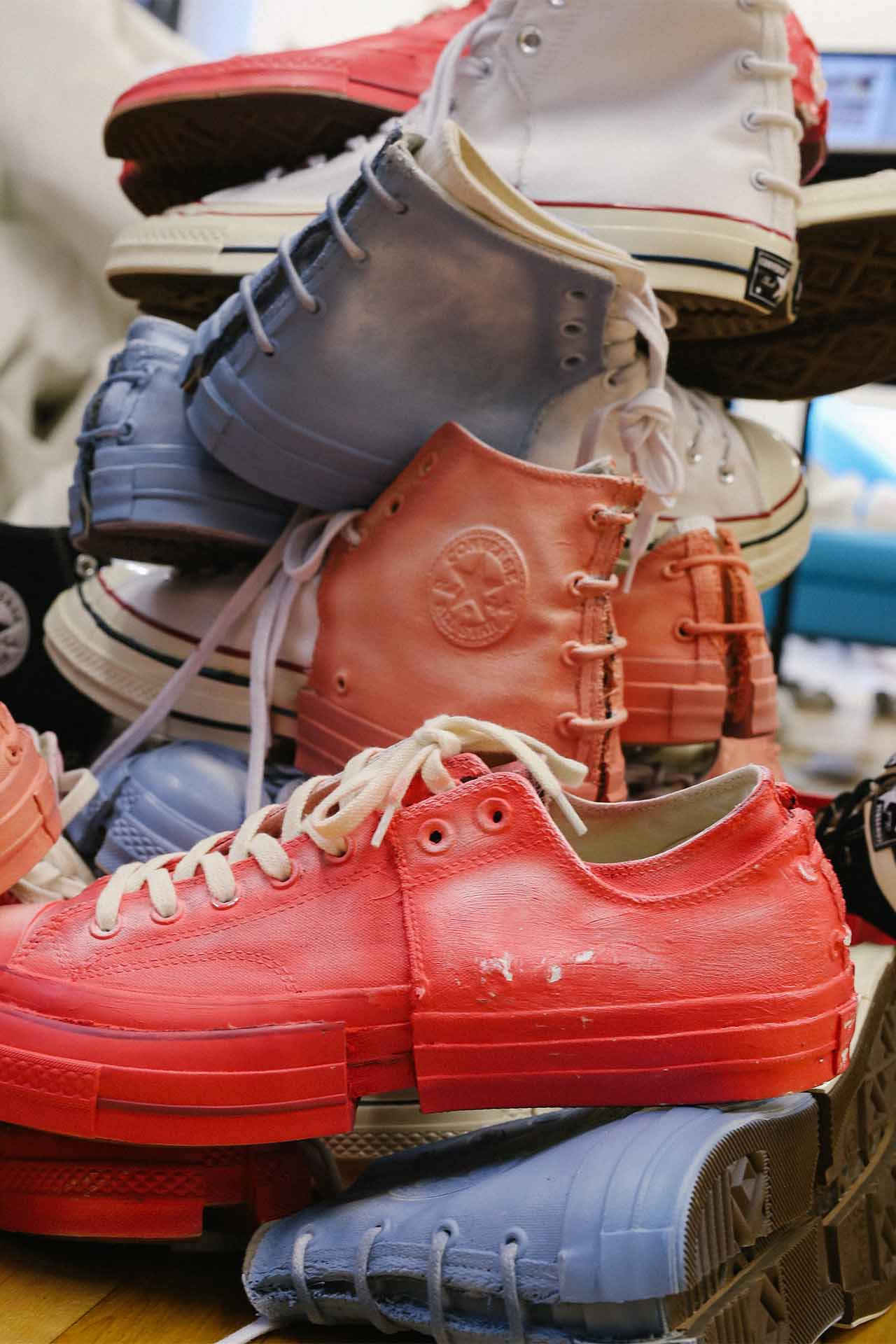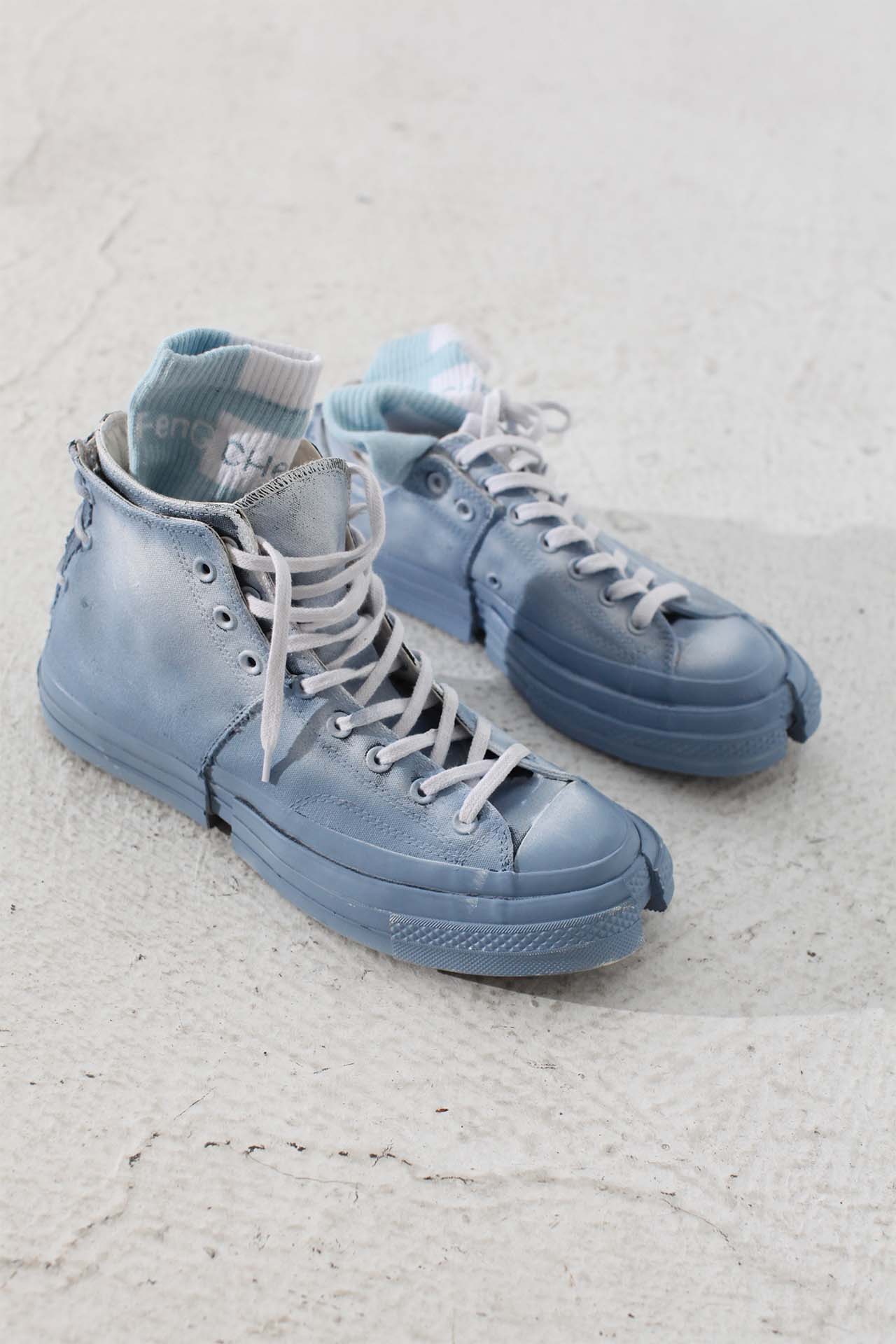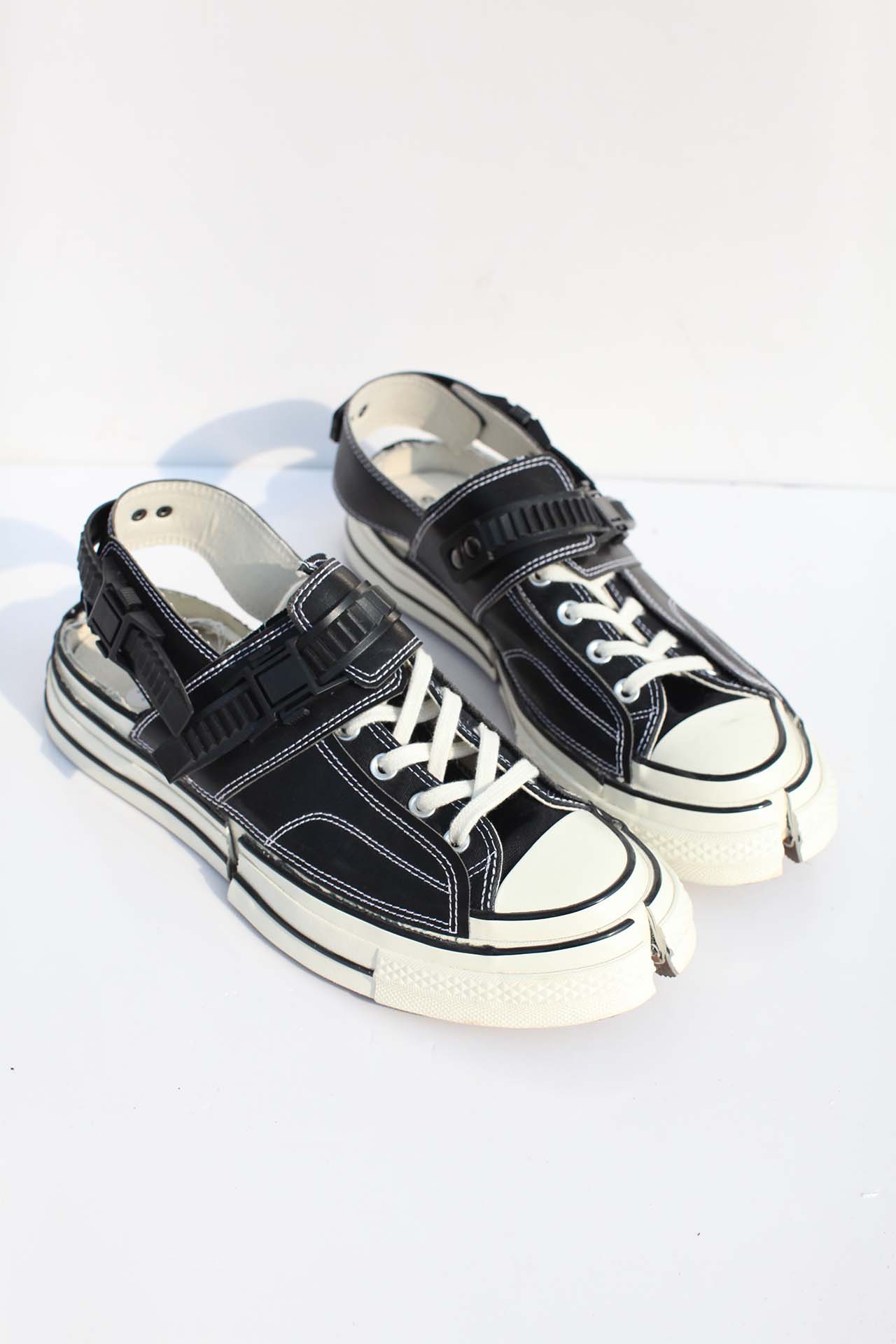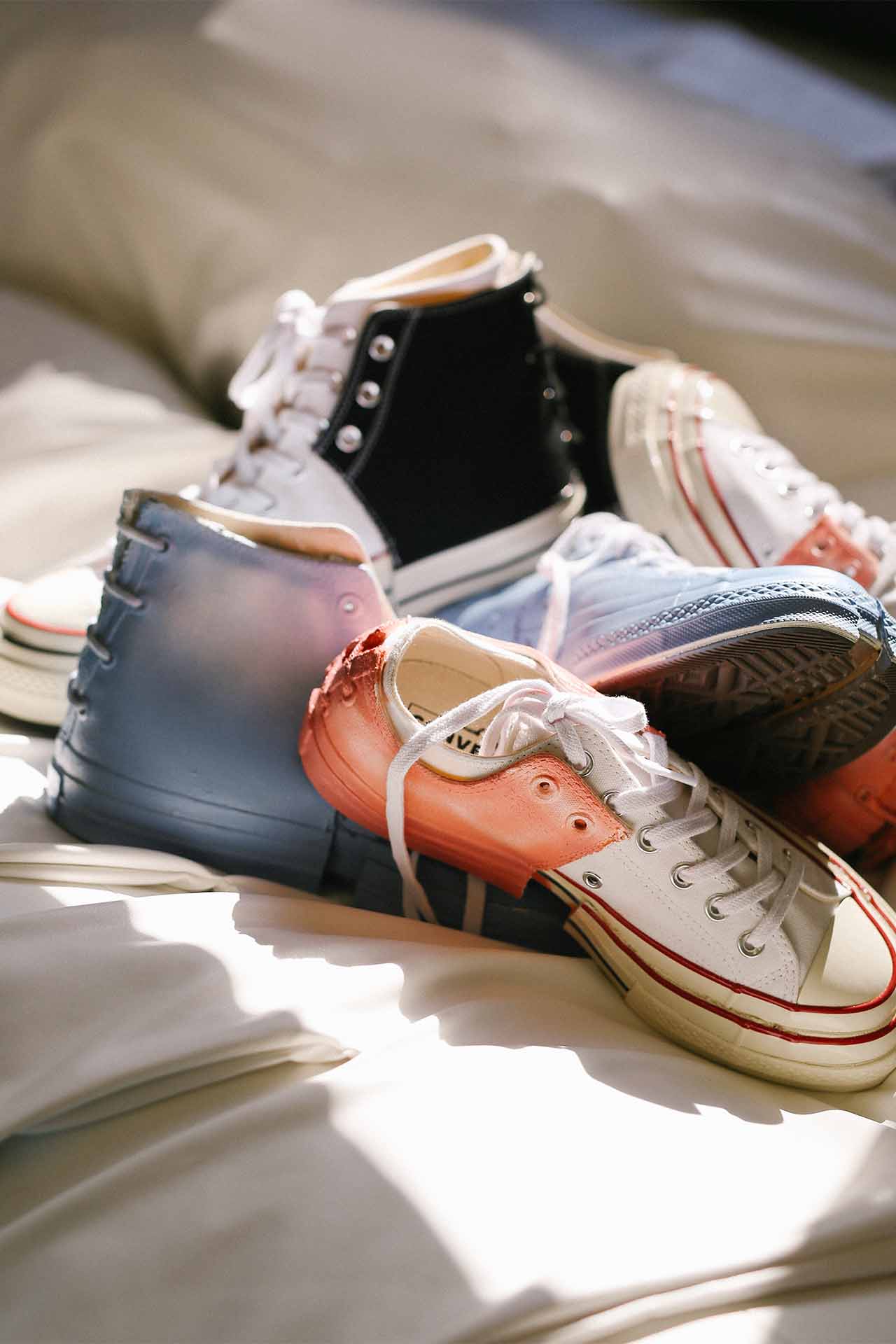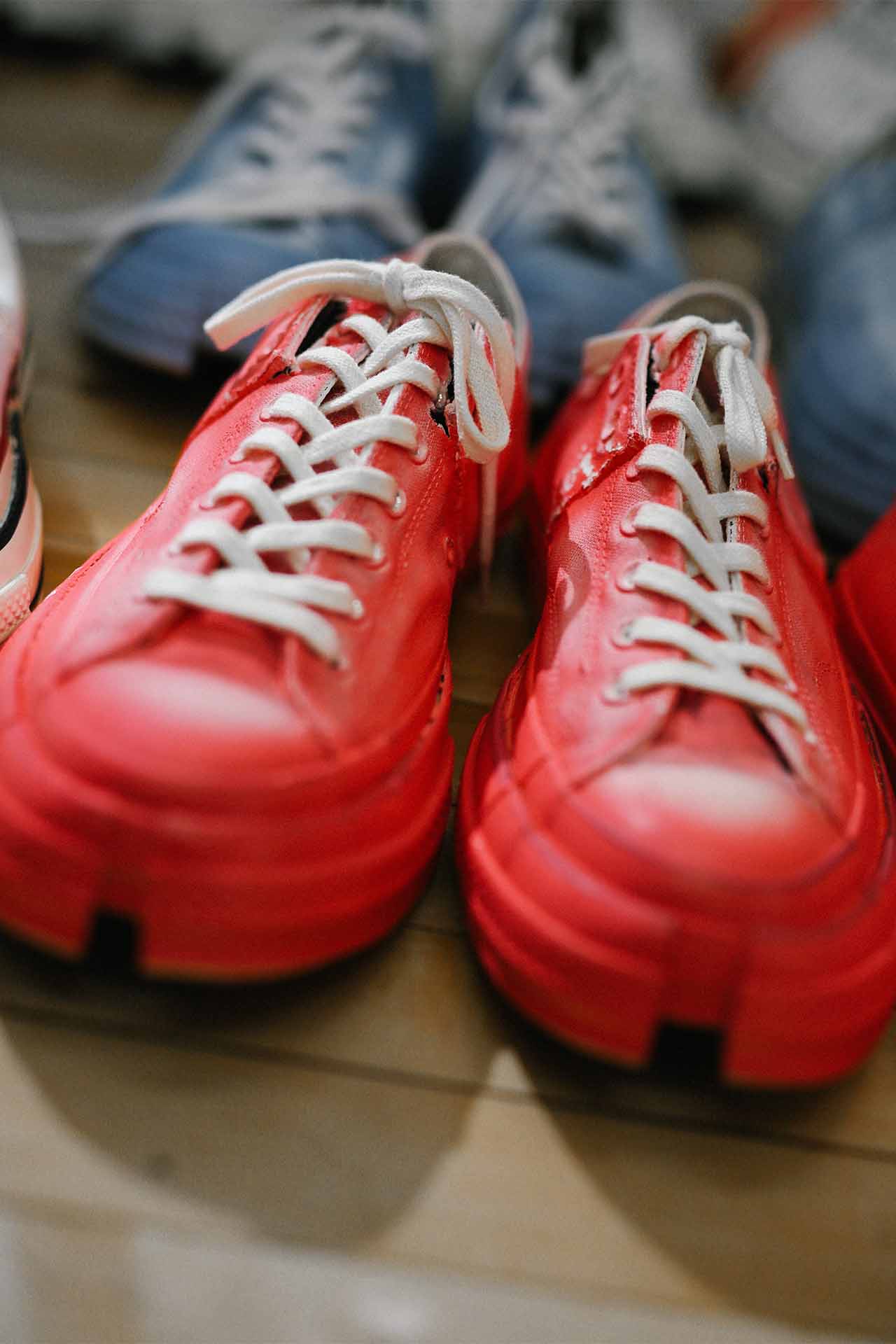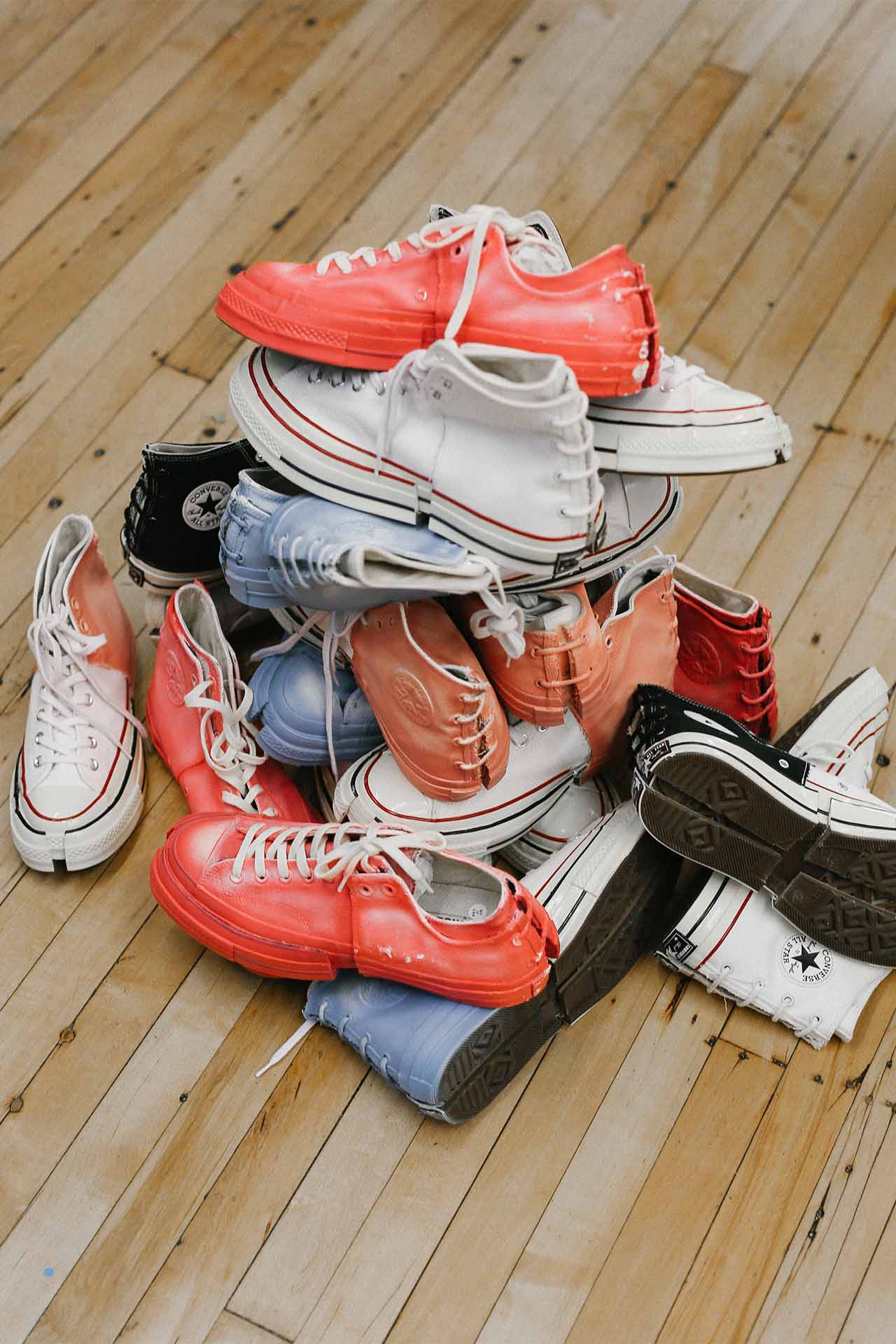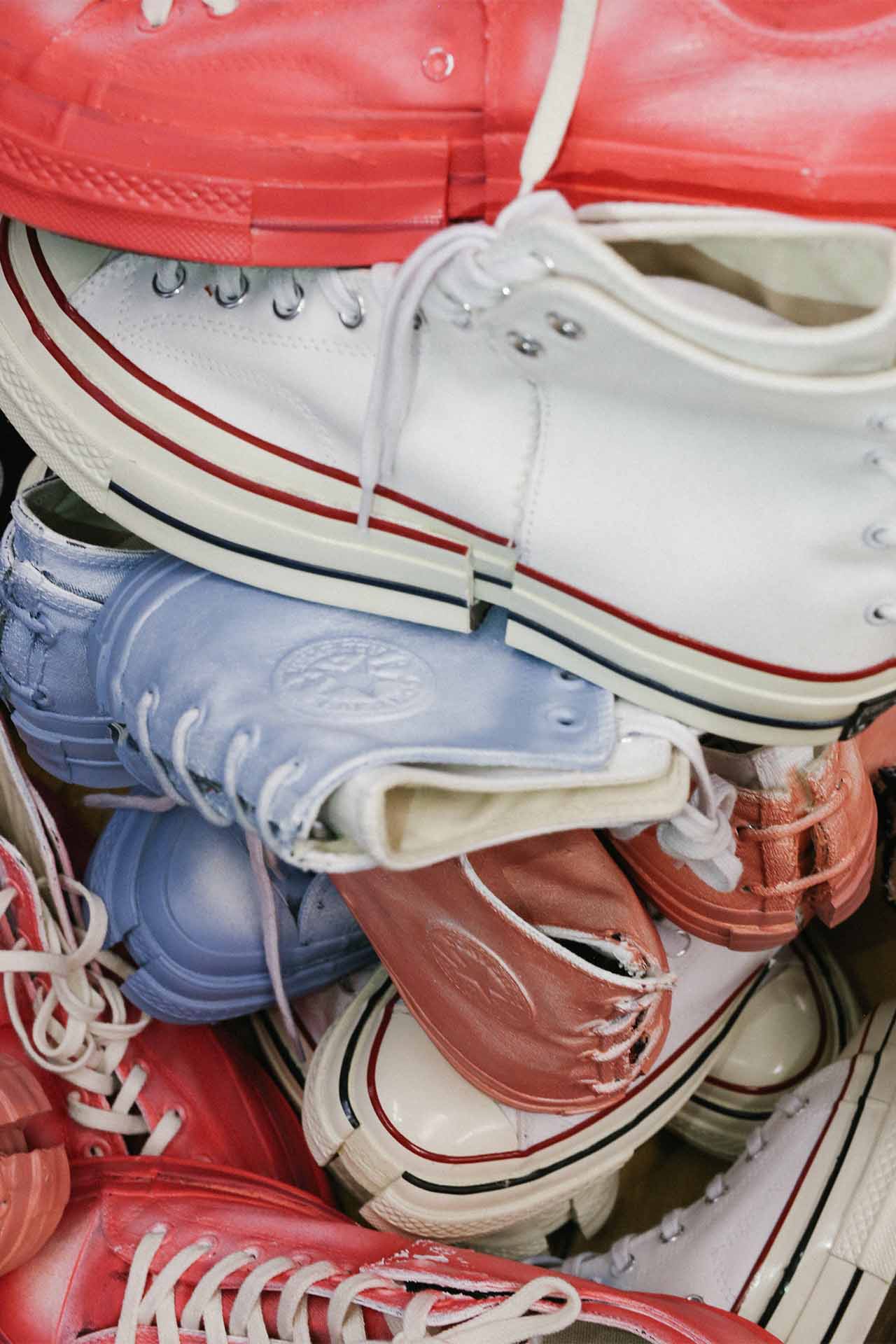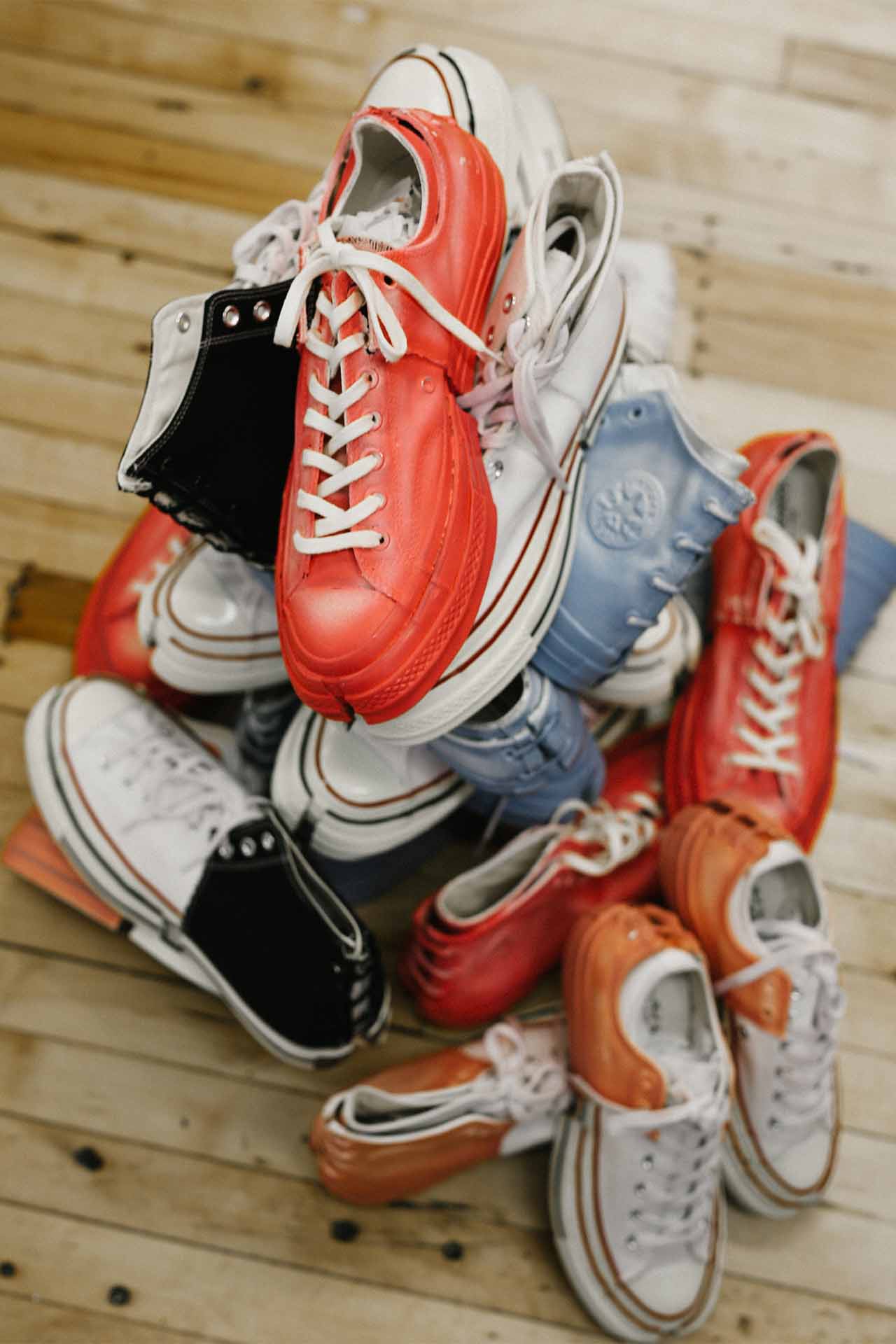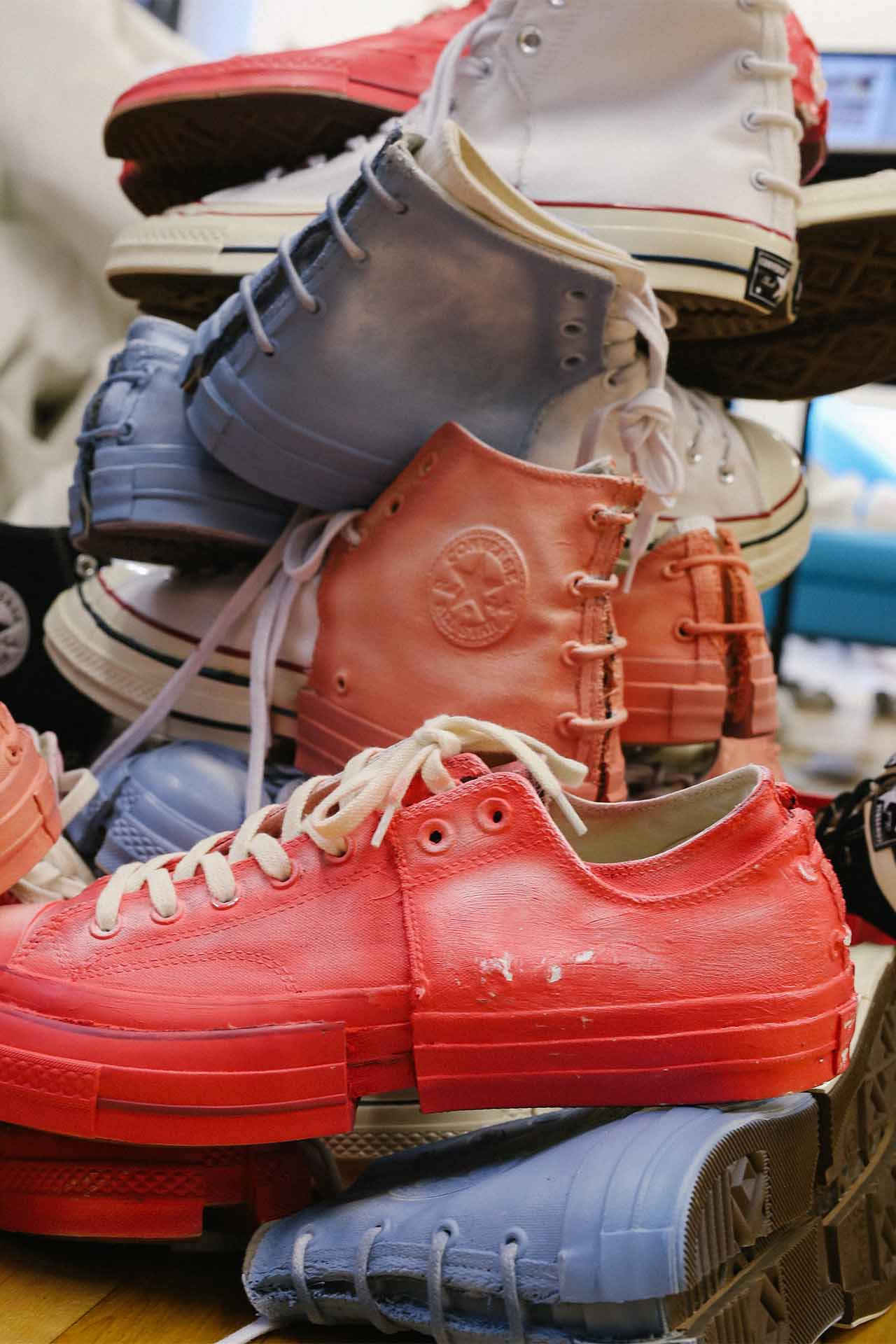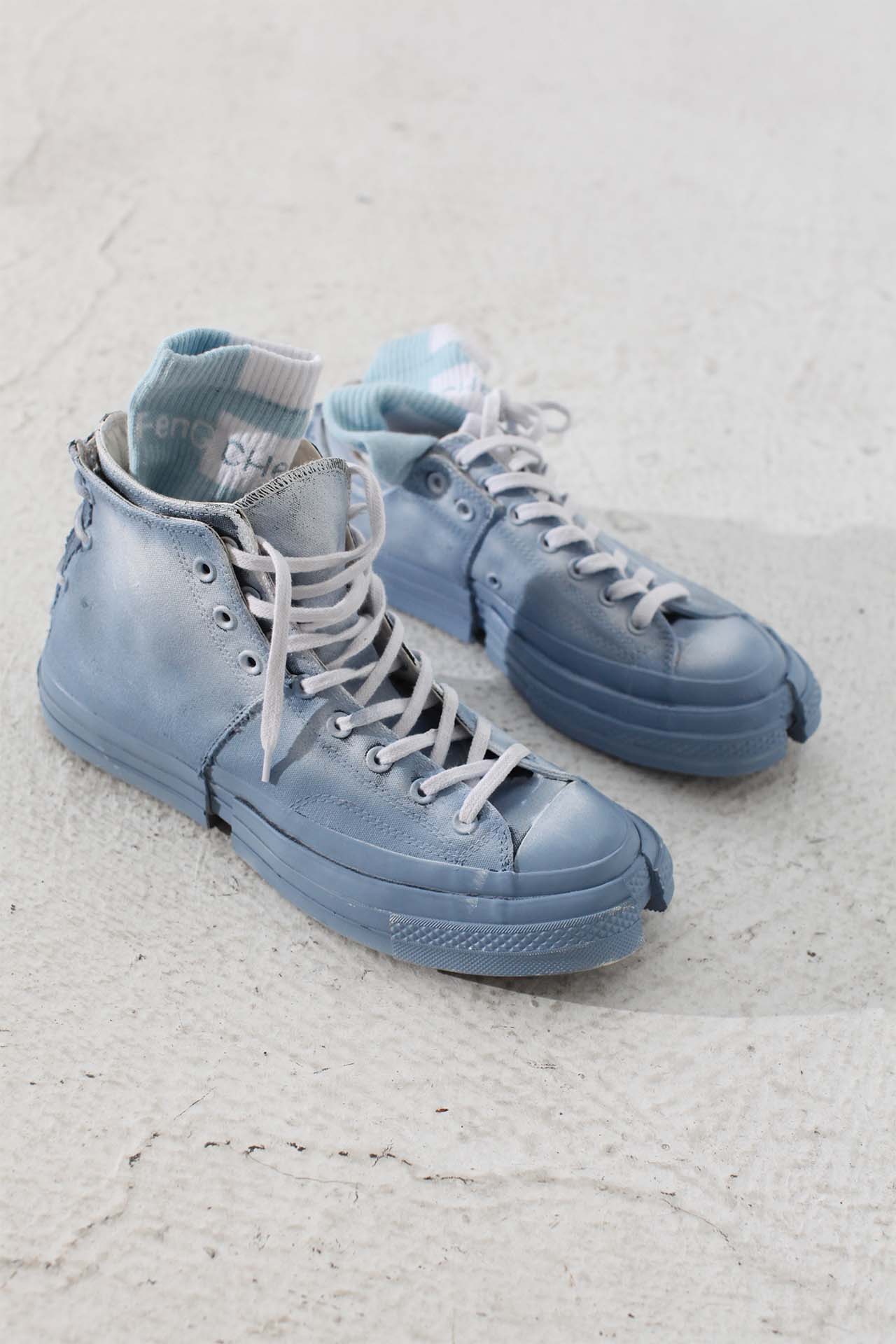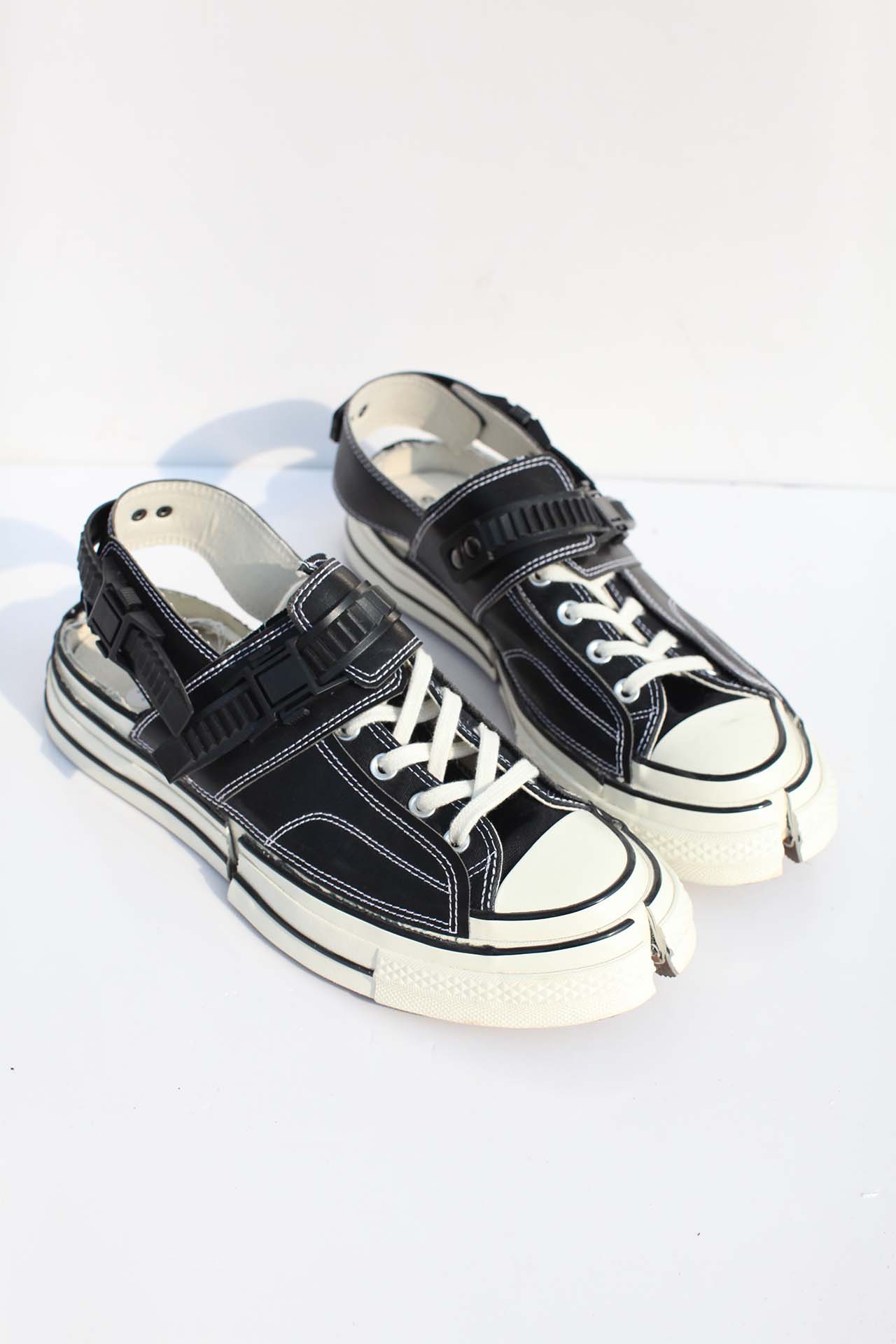 PROTOTYPES