COLLECTION
AUTUMN WINTER 21
Celebrating the history and culture of Feng's home country, and giving new life to old traditions.
Feng Chen Wang is a Chinese-born, London-based designer at the forefront of a new generation of fashion talent emerging from China. Describing her aesthetic as "future-modern, authentic and multidimensional", Feng focuses on technical deconstruction, creating unisex clothing that is functional but at the same time conceptual and personal, drawing on her life experiences and Chinese heritage.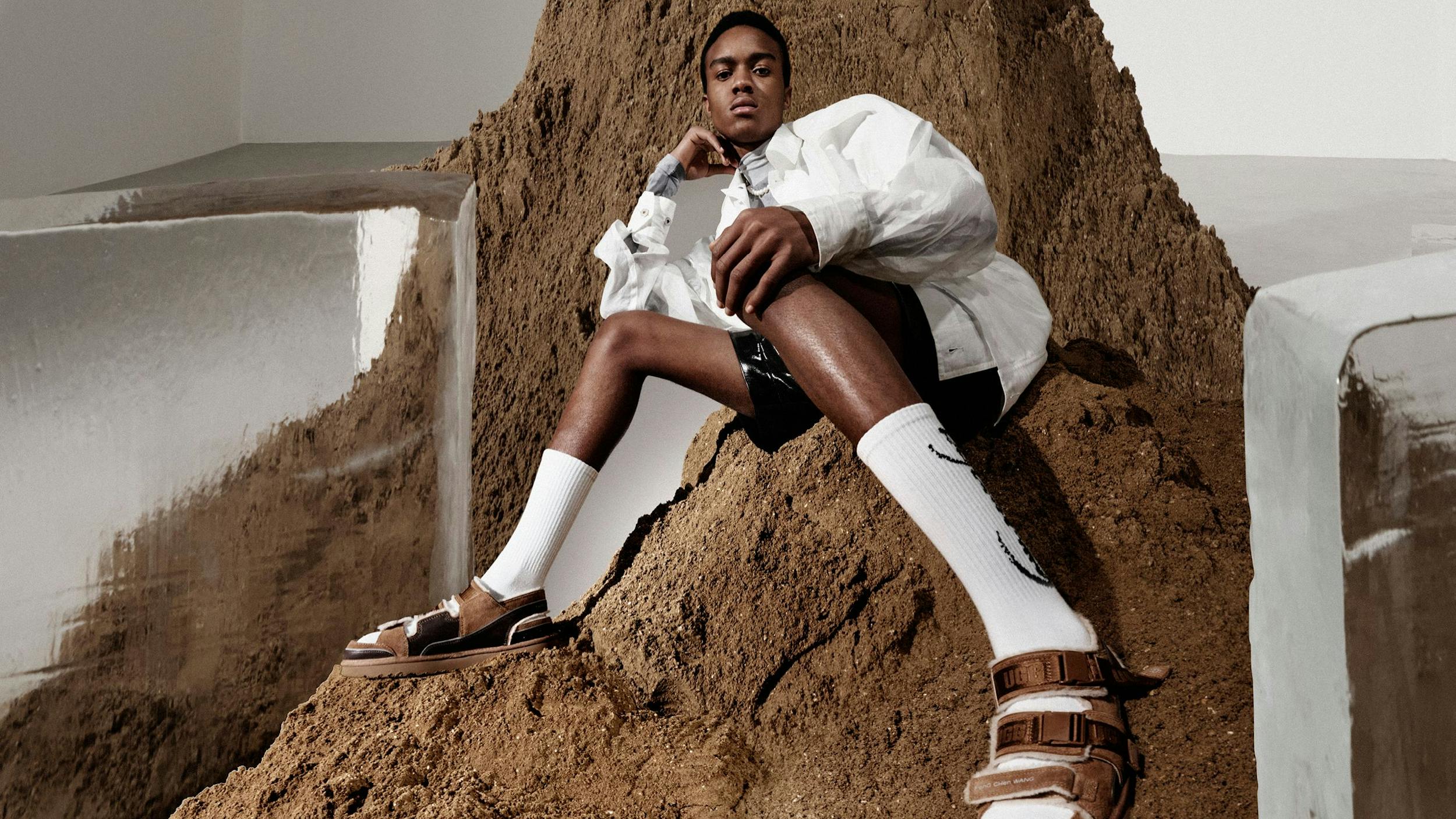 COLLABORATION
FENG CHEN WANG X UGG
Exploring harmonious contradictions and functionality for summer or winter – integrating our signature multidimensional design for a new and radically different footwear.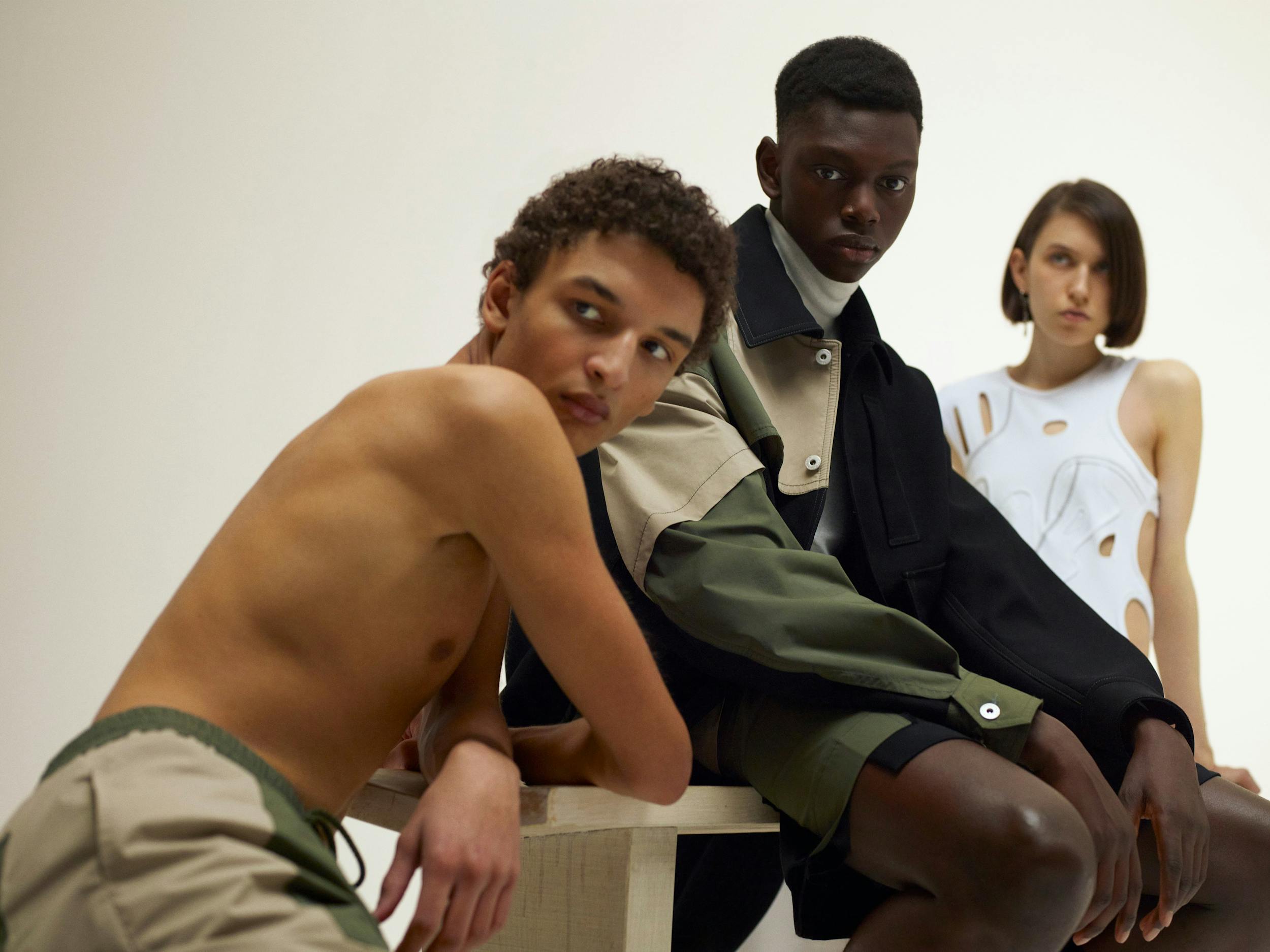 NOW AVAILABLE
SPRING SUMMER 21 COLLECTION
A collection themed "an ode to", which symbolises not only a joining of ancient and modern, natural and synthetic, and a connecting of our past, present and future selves, but of powerful human connection and community.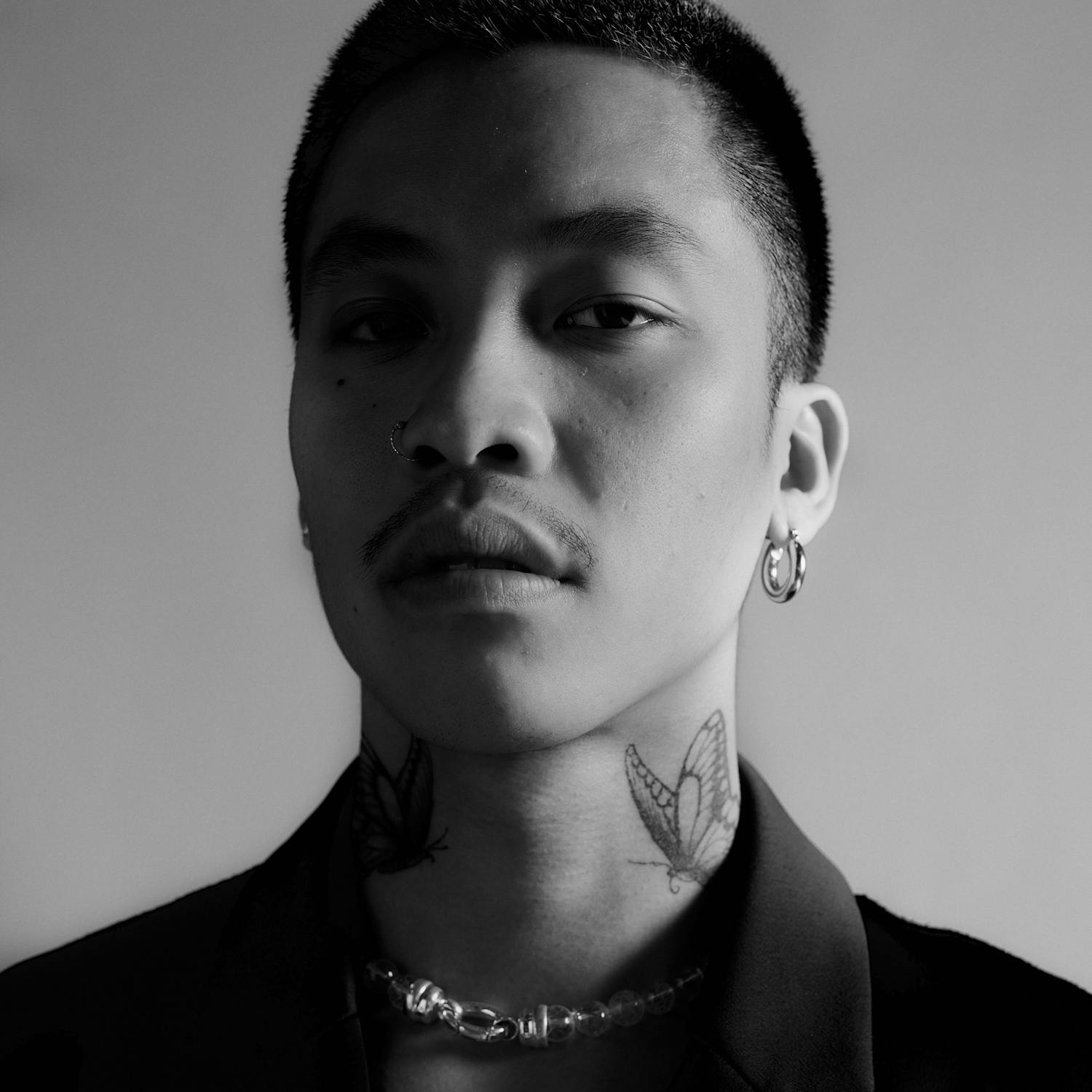 PROJECTS
AN ODE TO COMMUNITY
We explore the evolution of, and relationship between, individual and communal identity.
TRADITIONAL CRAFTSMANSHIP
NATURAL RESIST DYE
'Lanyinhuabu' is unique to China's Fuijian Provence, where Feng was born, but is now only practiced by a few elderly artisans.
Signup to our newsletter to receive exclusive updates, new releases and early drops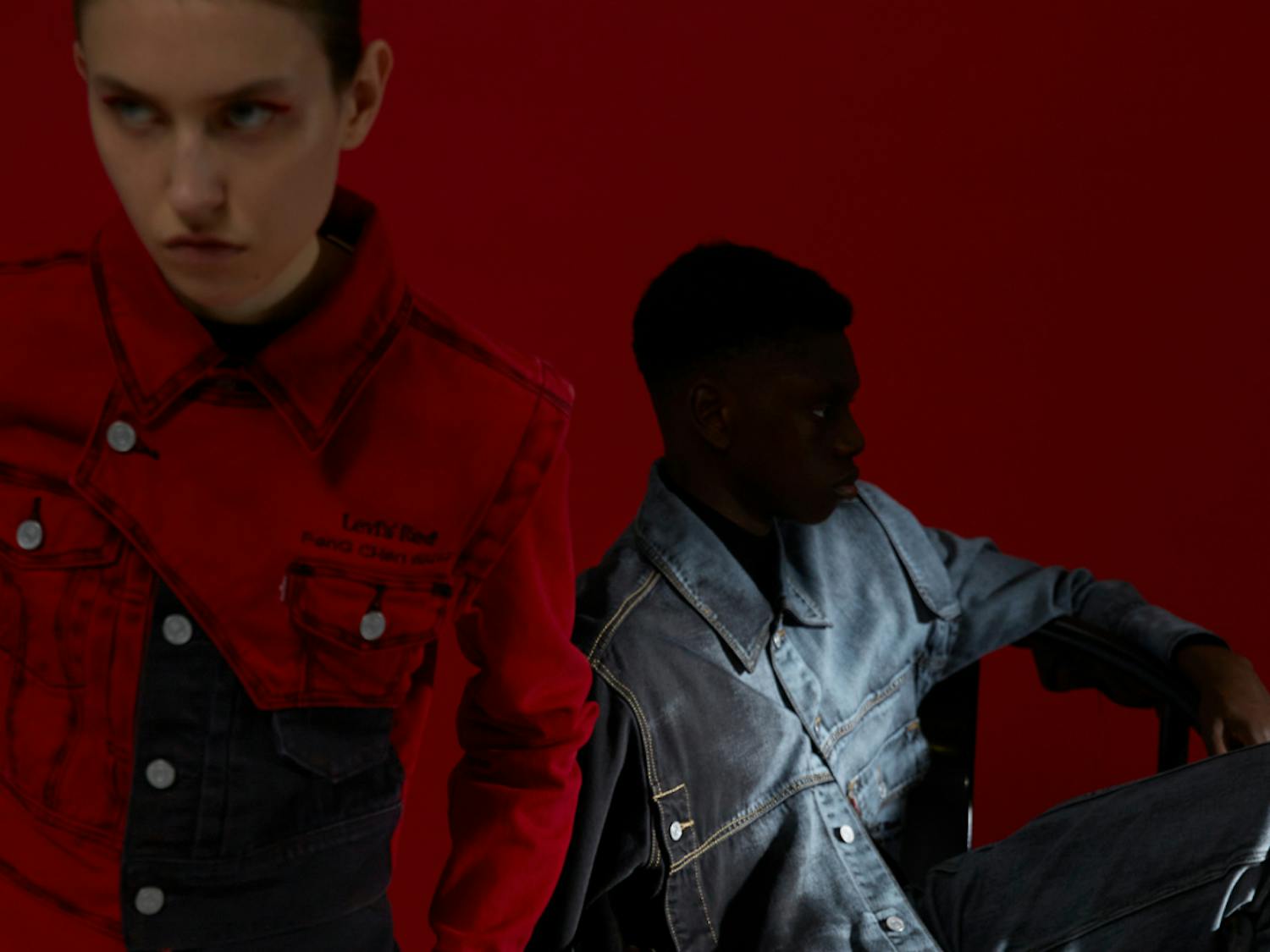 PROJECTS
FENG CHEN WANG X LEVI'S RED
A story of struggle and strength, trial and tenacity – powerful and poetic – a shining example of confronting a challenge, sometimes multiple challenges, and continuing on in hope.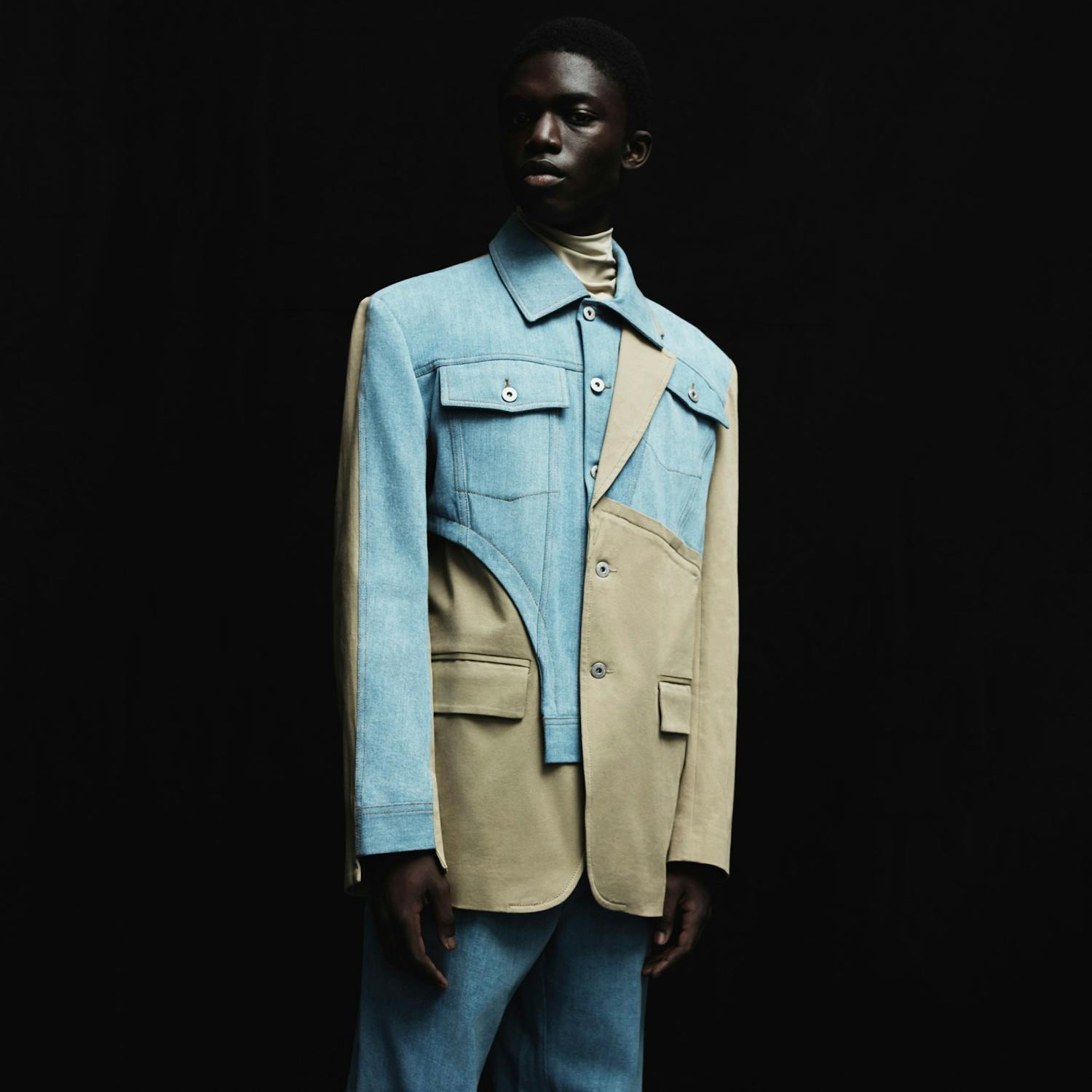 COLLECTION
PRE-SPRING SUMMER 21
A meditation on the passing of time, inviting us all to contemplate the relationship between the past, present, and future; where we come from, where we are right now, and where we are going.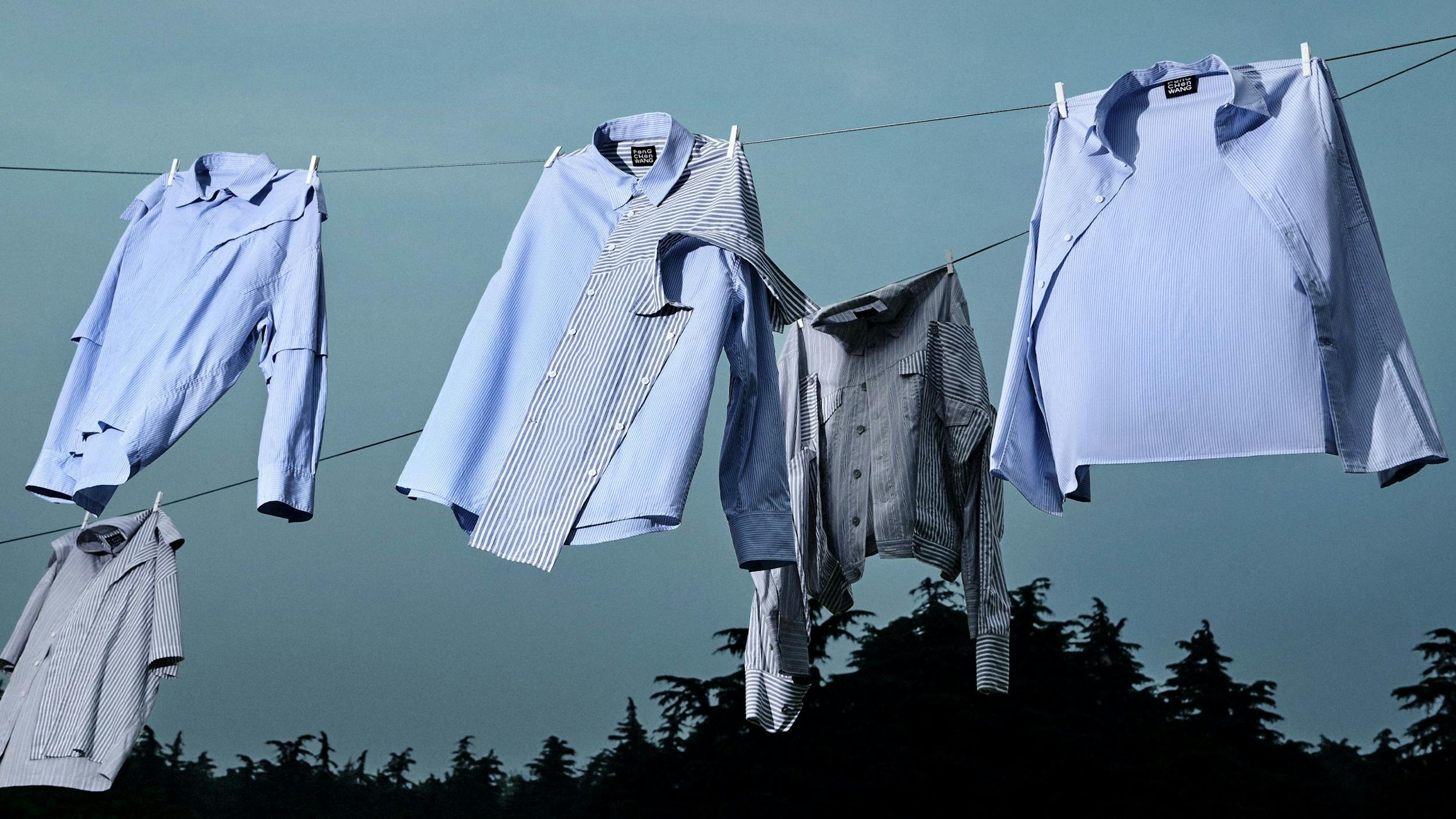 A sustainability conscious line focused on reducing environmental impact by upcycling past Feng Chen Wang garments and fabrics.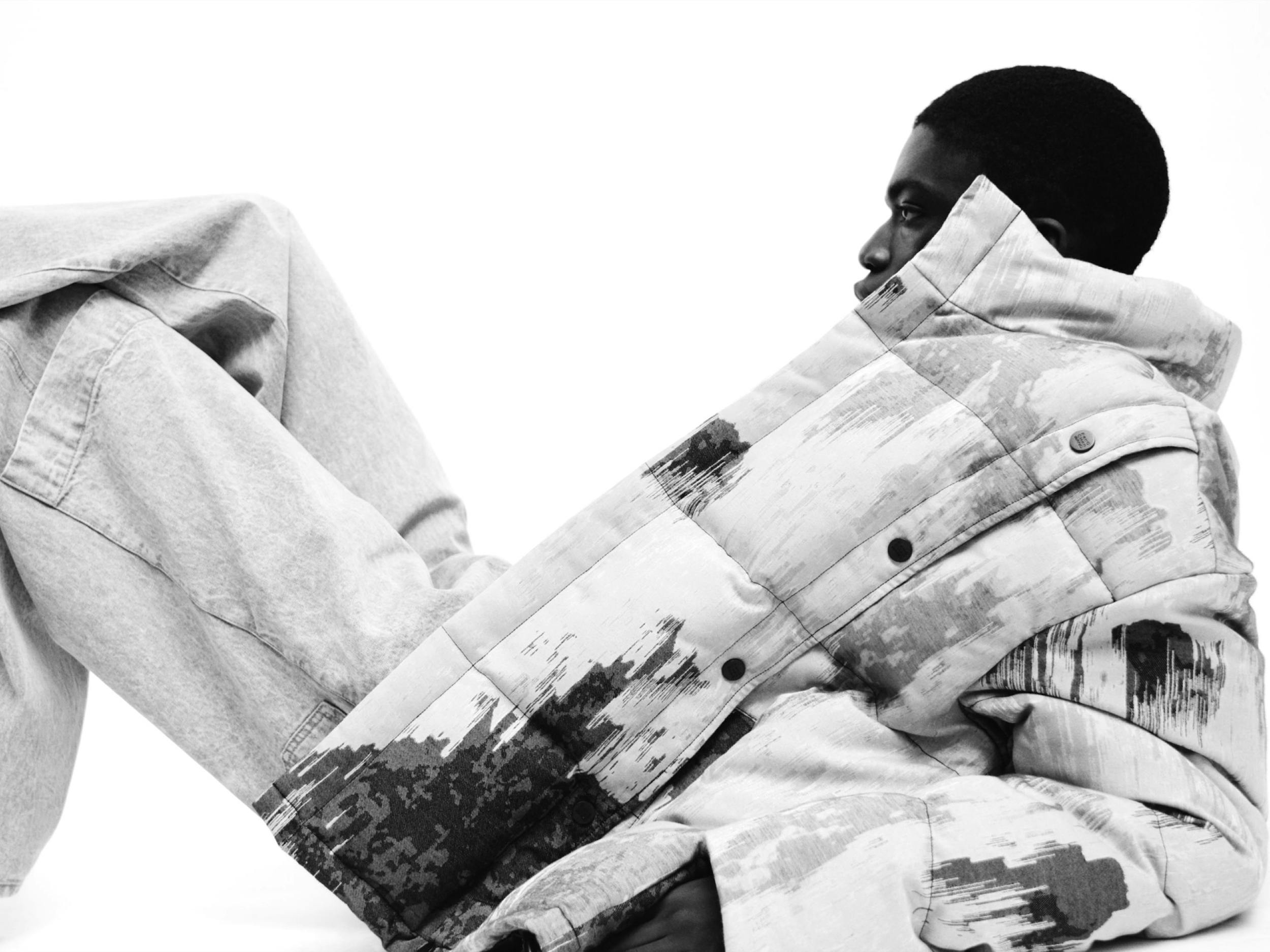 COLLECTION
AUTUMN WINTER 20
"HOPE OF DAWN"
Ascending the mountain while it was still dark, reaching the summit before dawn and waited for the sun to rise.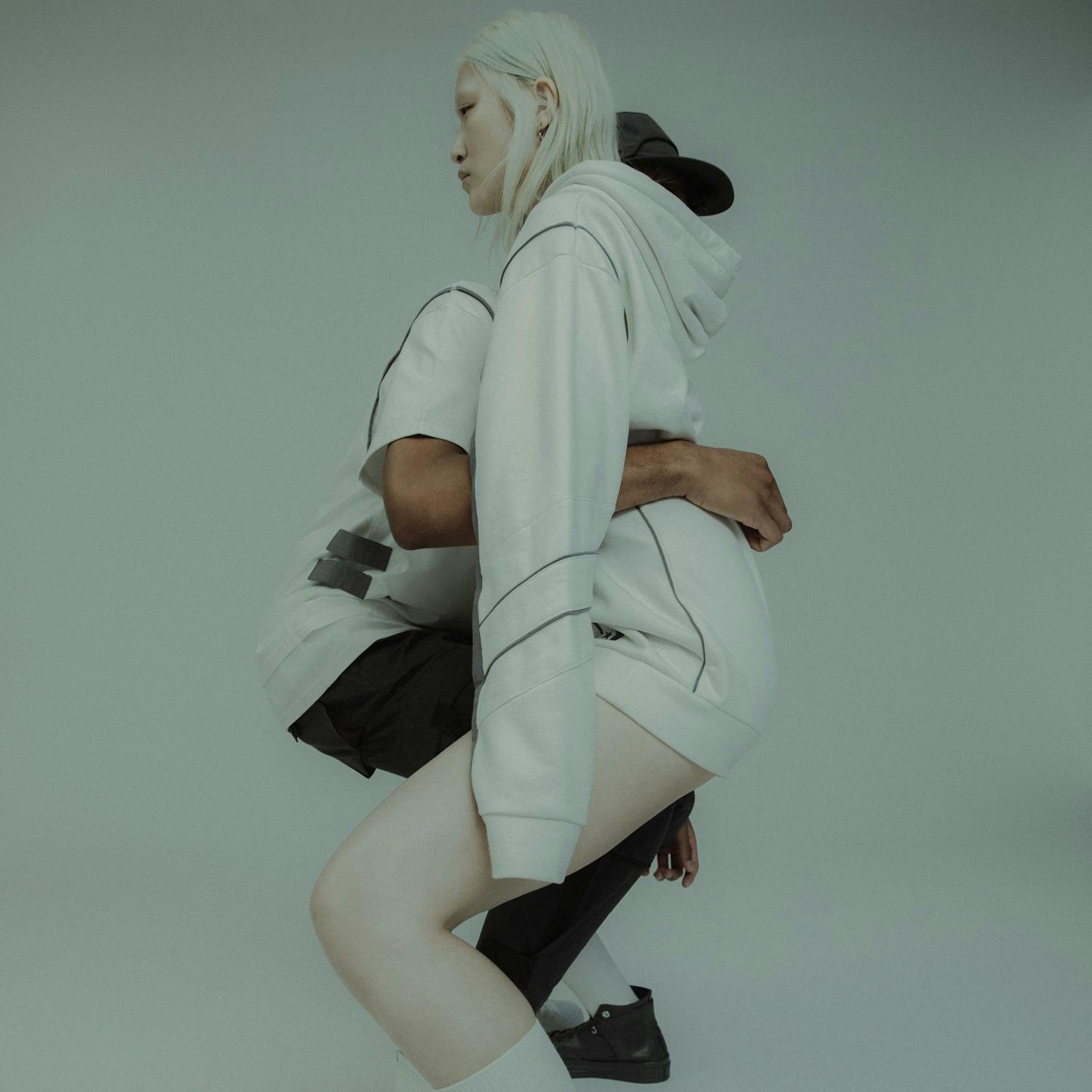 PROJECTS: COLLABORATION
FENG CHEN WANG X CONVERSE CAPSULE COLLECTIONS
An ongoing collaborative partnership with Converse that incorporates Feng's signature deconstruction aesthetic. Each season aims to reflect our inner self with an open invitation to both challenge, explore and overcome the unknown that confronts us.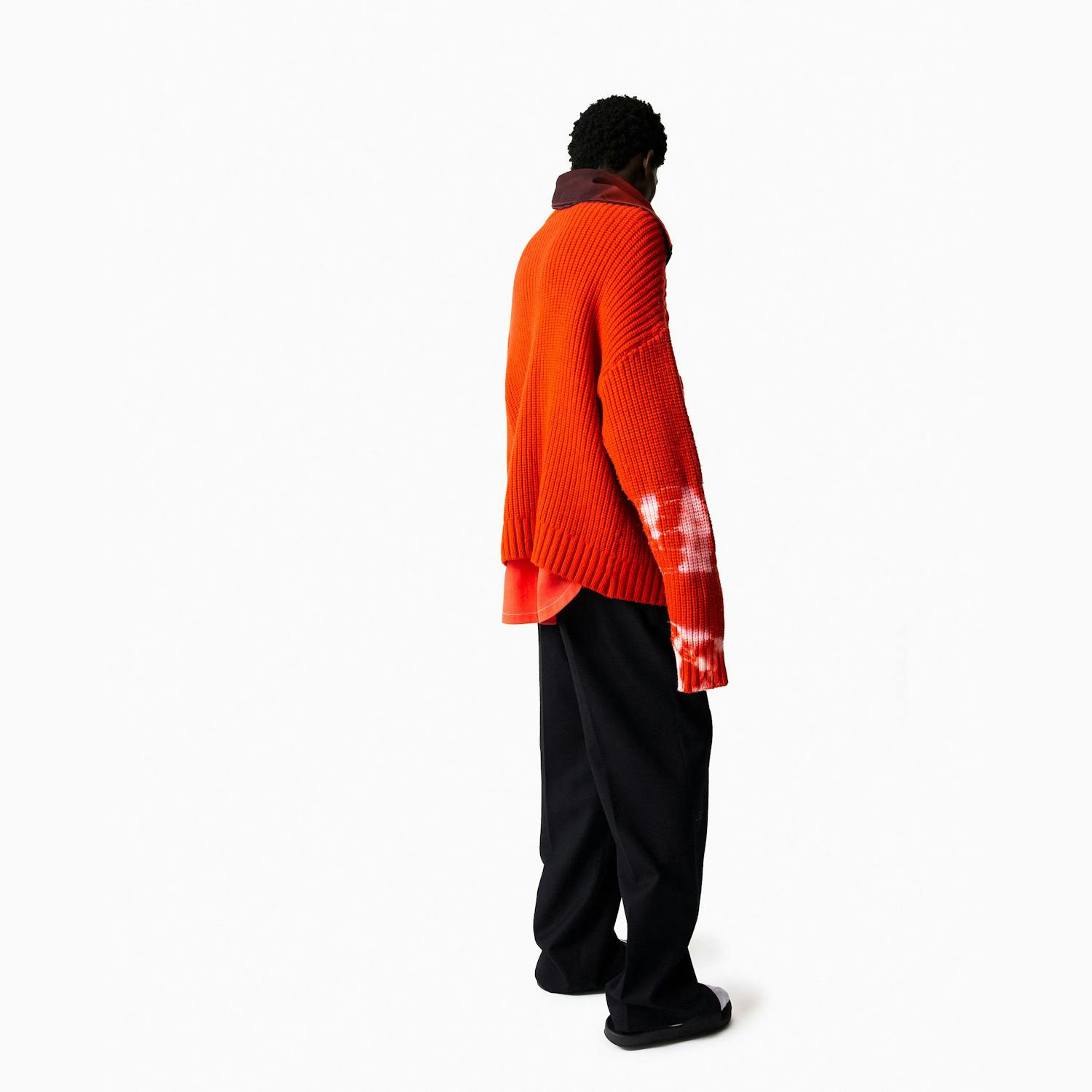 PROJECTS: COLLECTION
INTERNATIONAL WOOLMARK PRIZE 2020
A collection created with a sense of harmony and hope in mind; both with the natural world and the human body – selected as the finalist for International Woolmark Prize 2020.
PROJECTS: COLLABORATION
FENG CHEN WANG X LEVI'S
A series of collaborations with Levi's that explores the narrative of heritage with a contemporary interpretation – Feng Chen Wang's signature technical deconstruction and conceptual approach to design.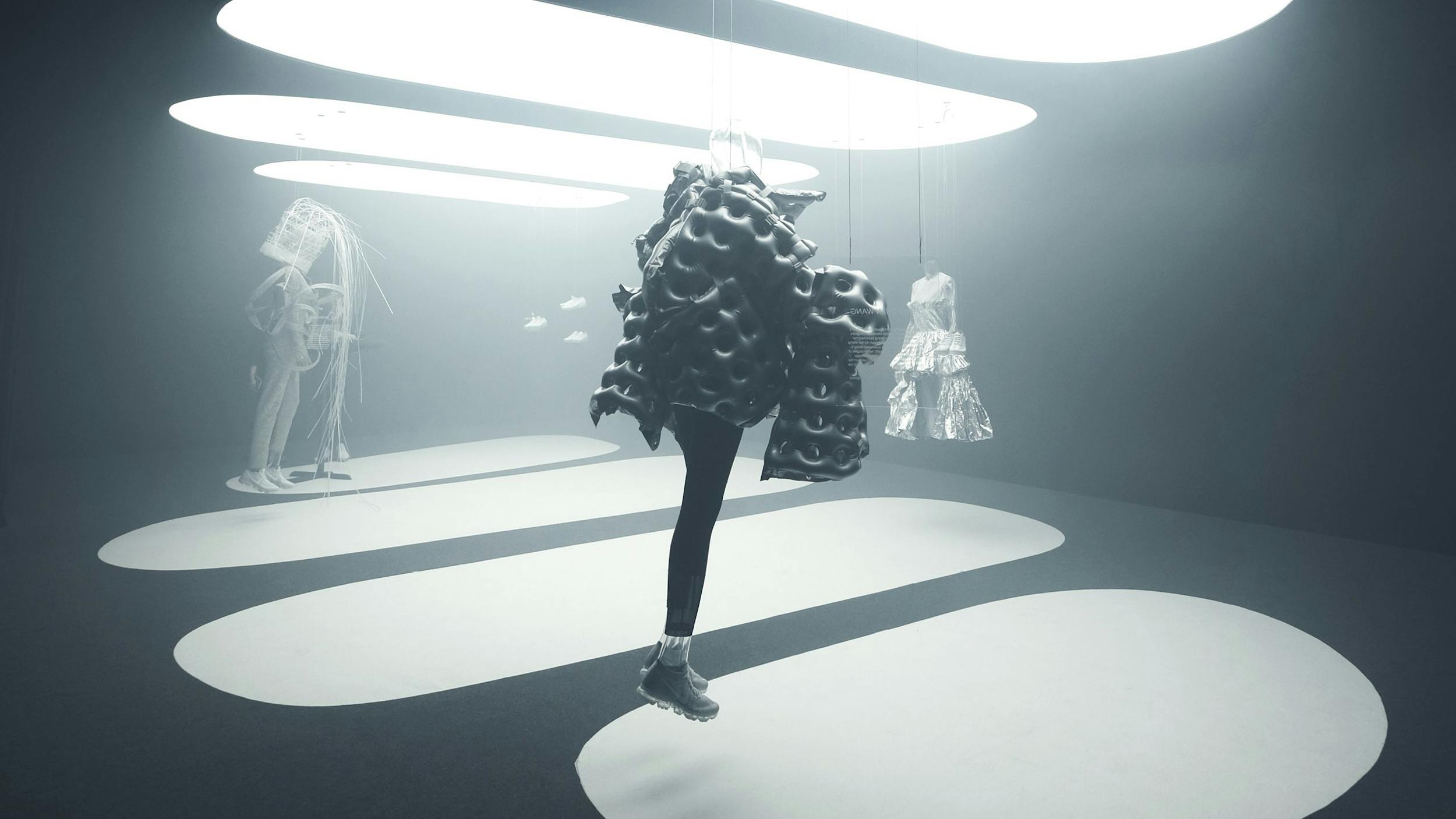 PROJECTS: INSTALLATION
FENG CHEN WANG X NIKELAB
"THE VISION-AIRS" VAPORMAX INSTALLATION
An installation piece for NikeLab's "The Vision-Airs" exhibition to explore the techniques behind Nike Air and celebrate the release of Nike Air VaporMax.
NOW AVAILABLE
SPRING SUMMER 21 COLLECTION