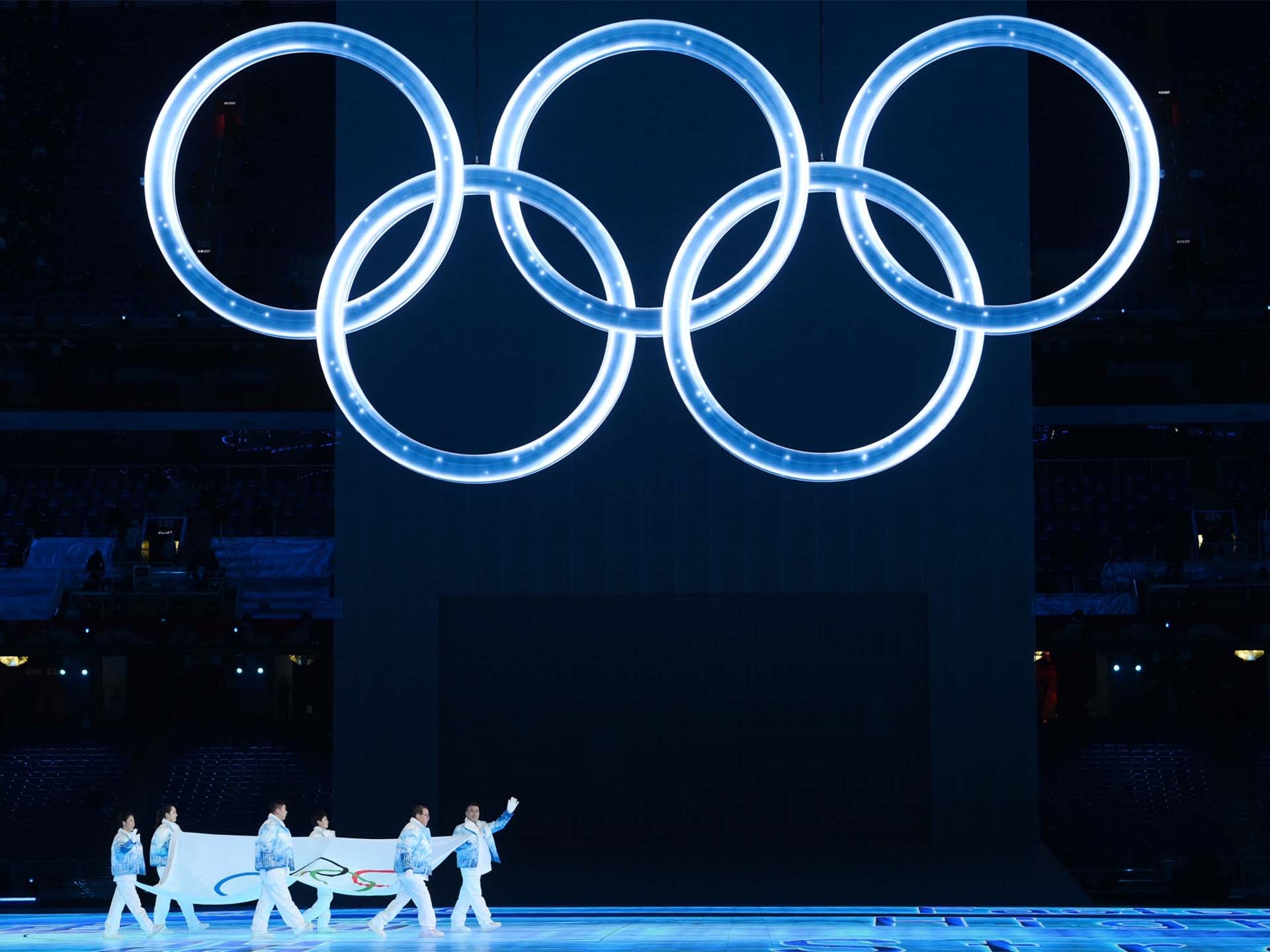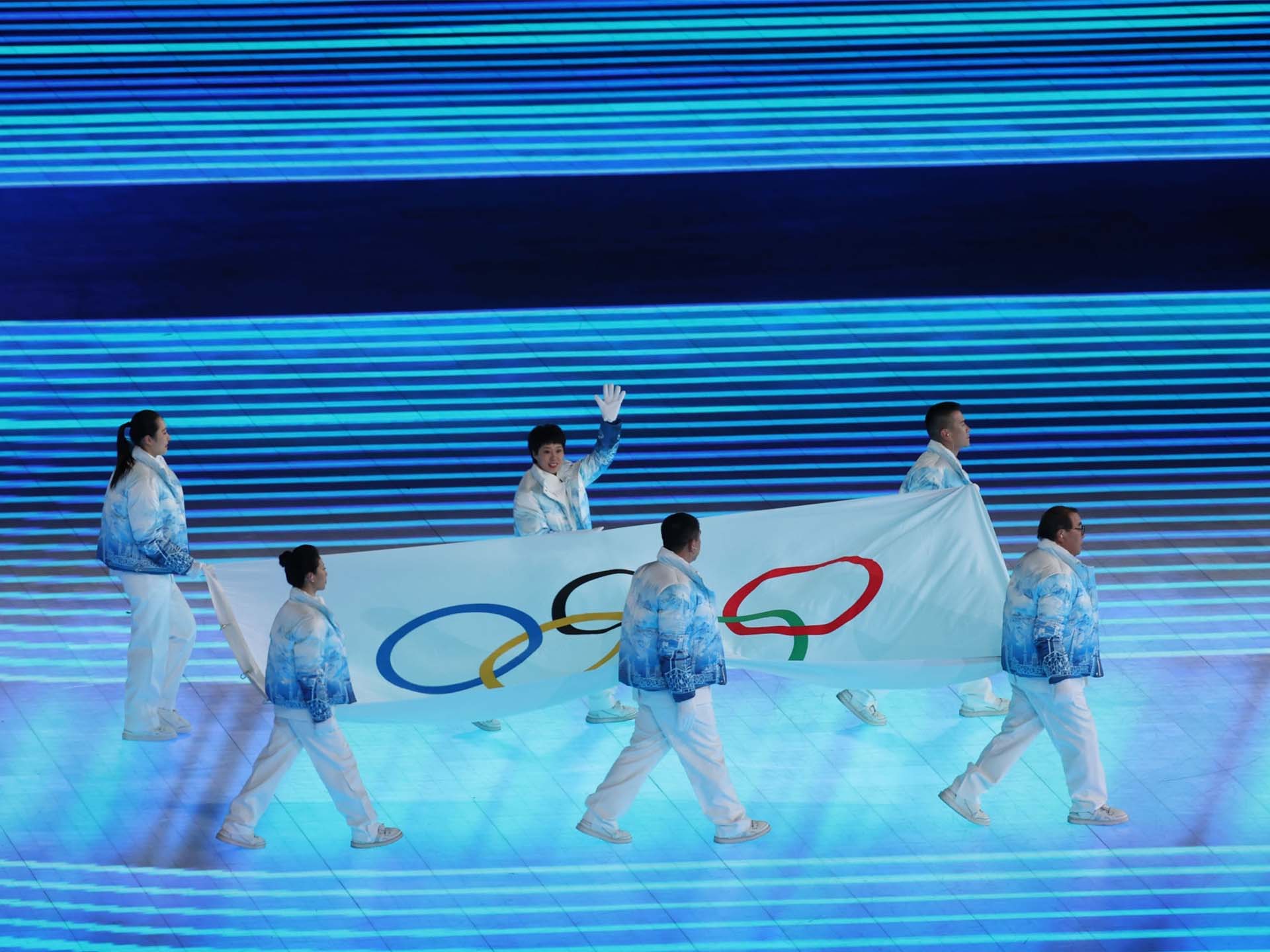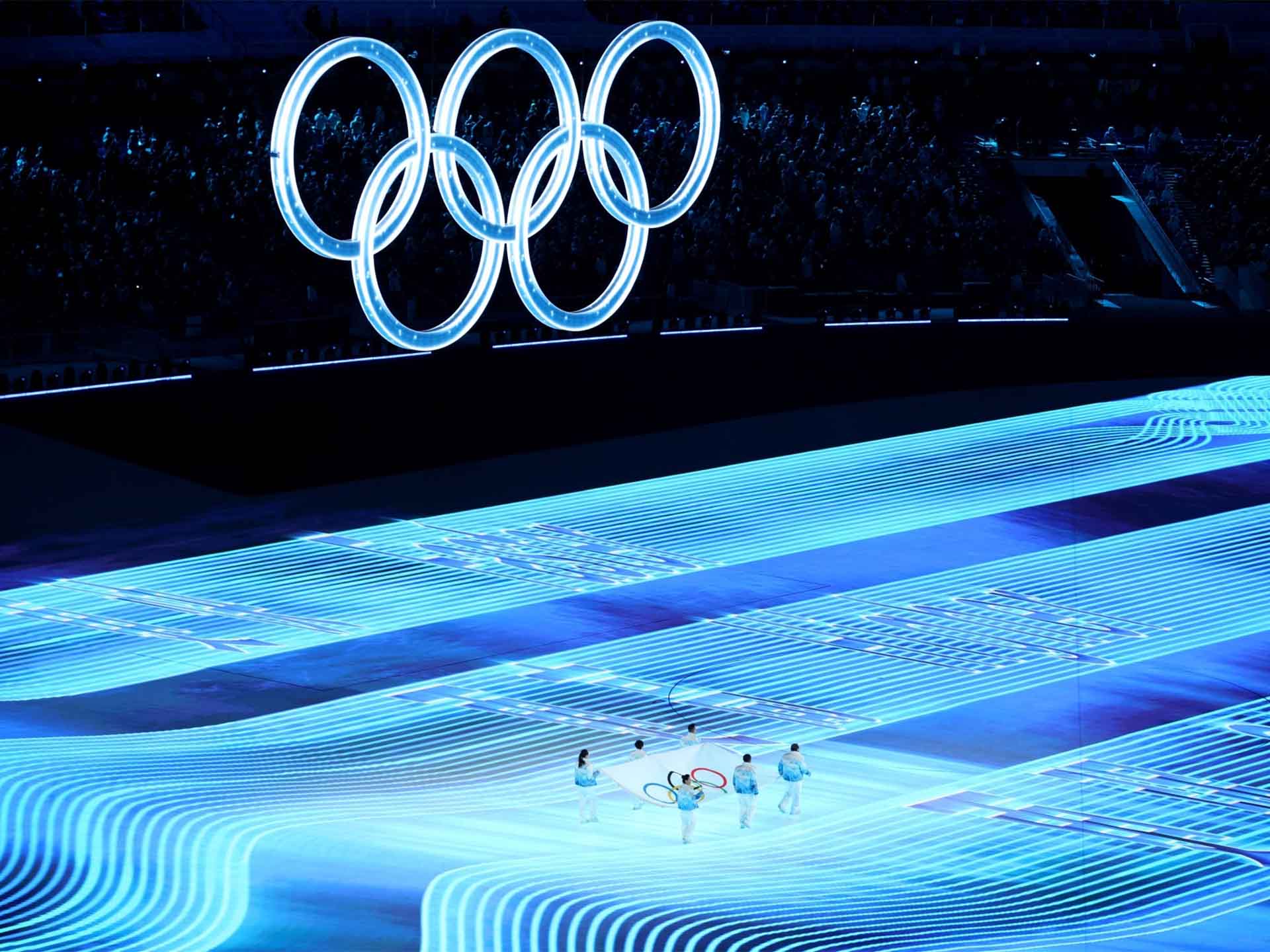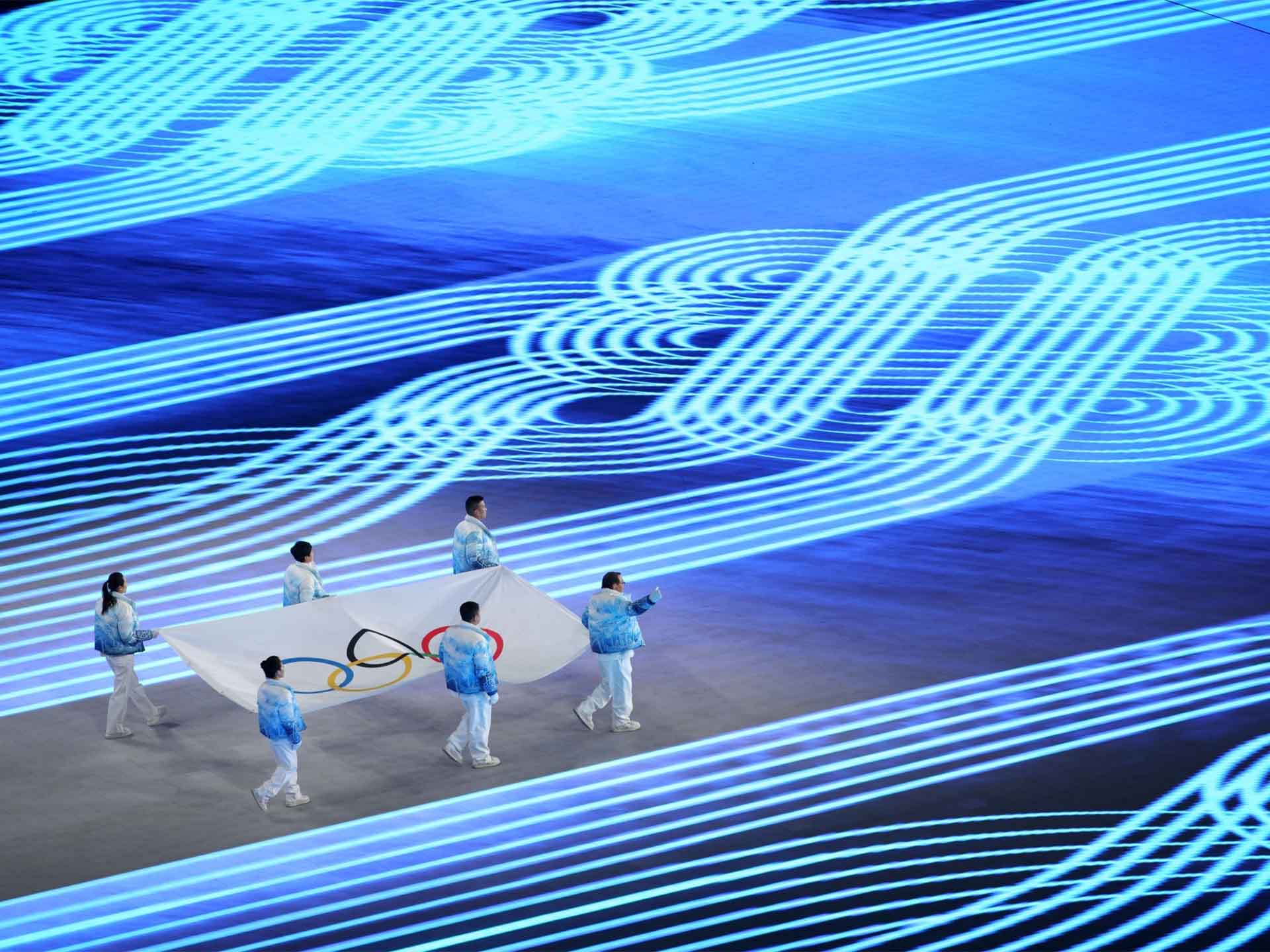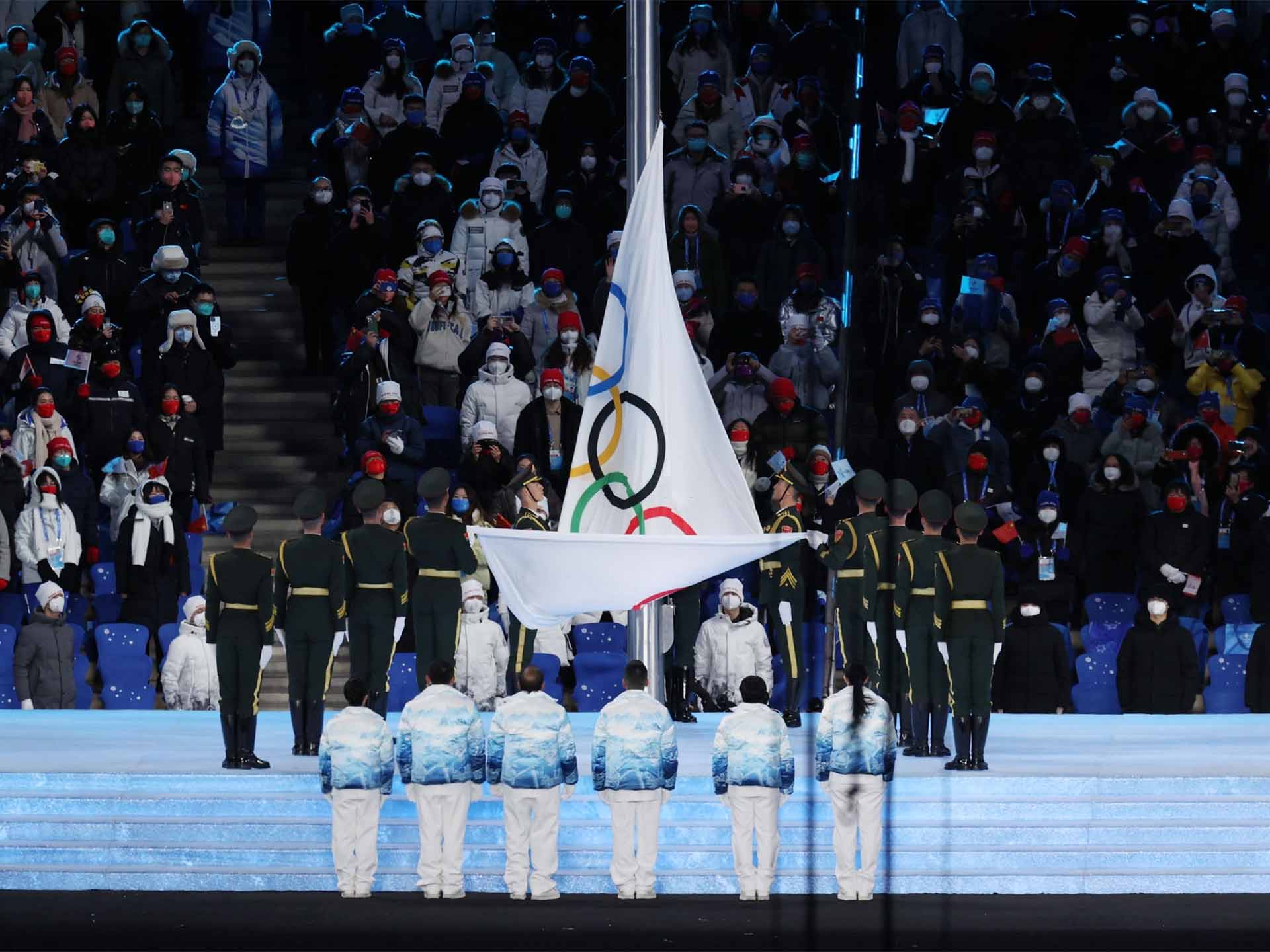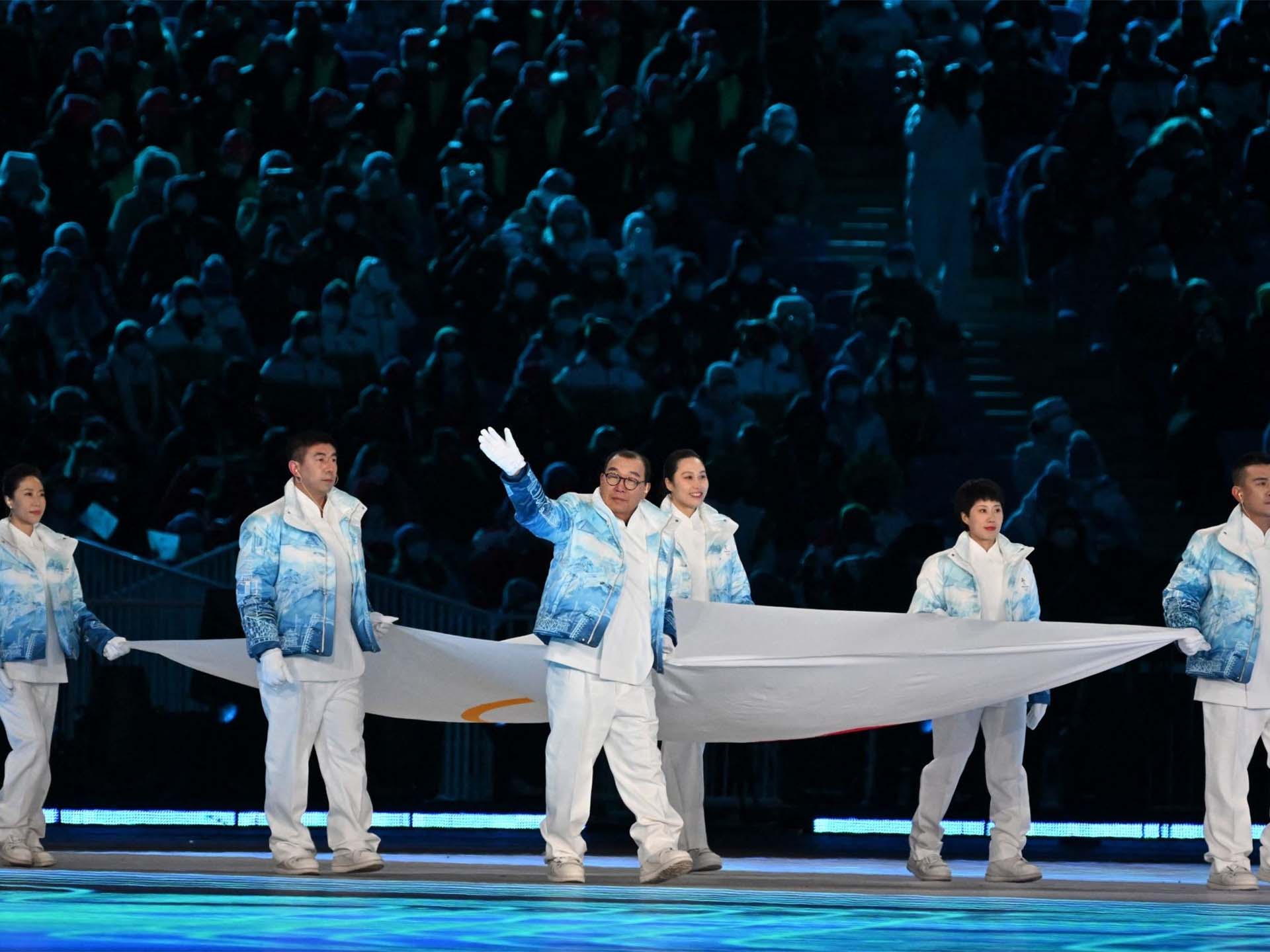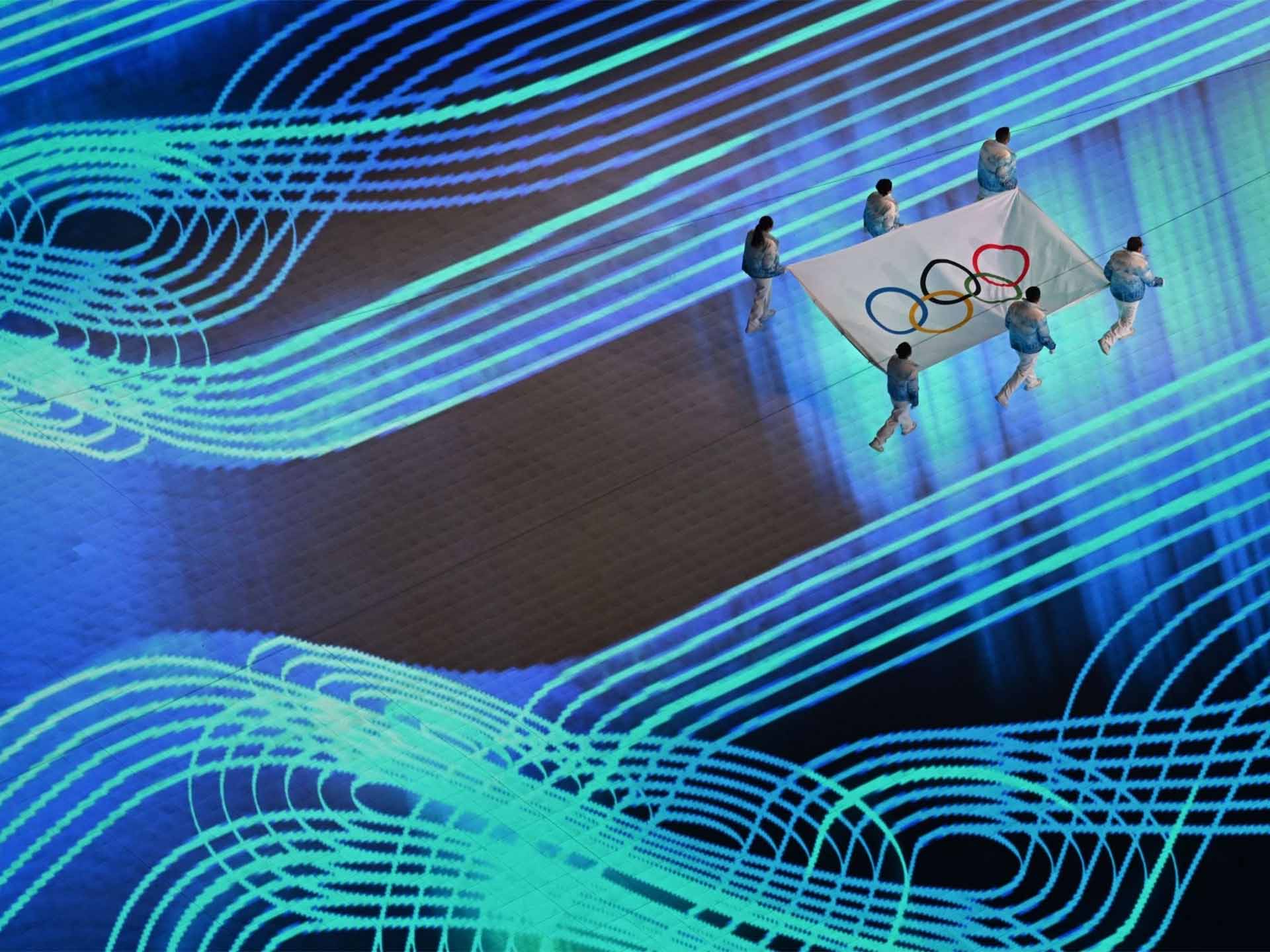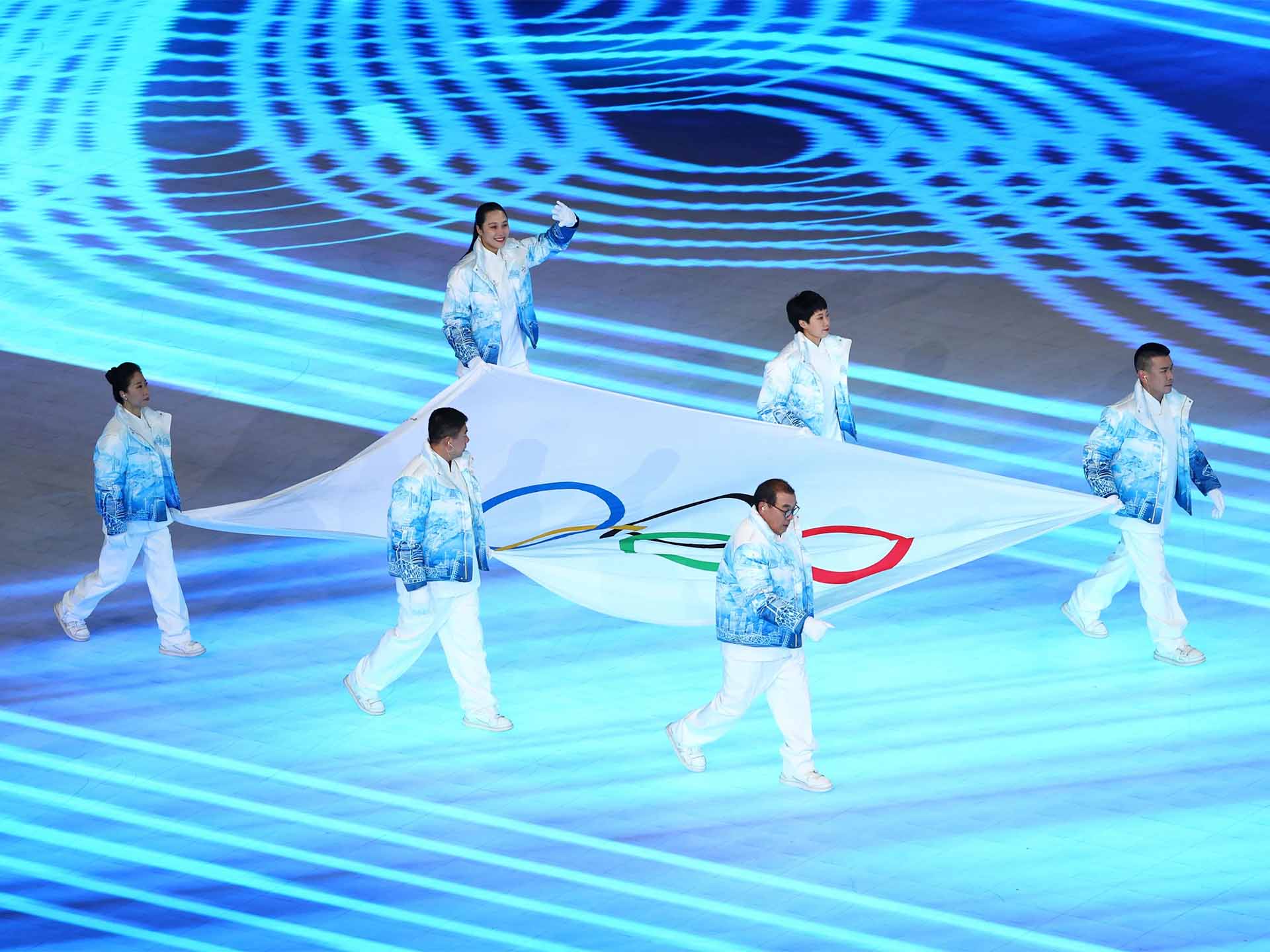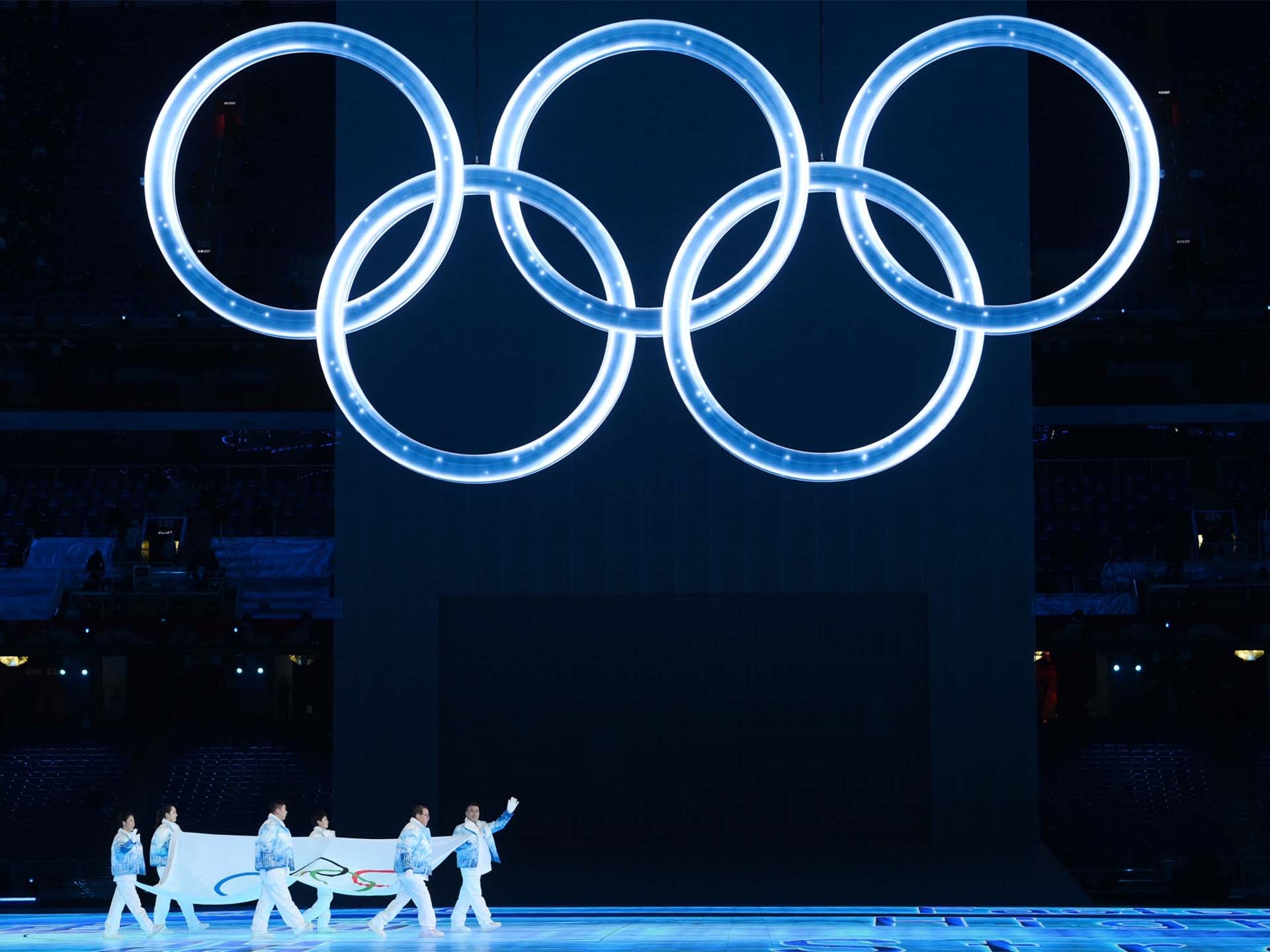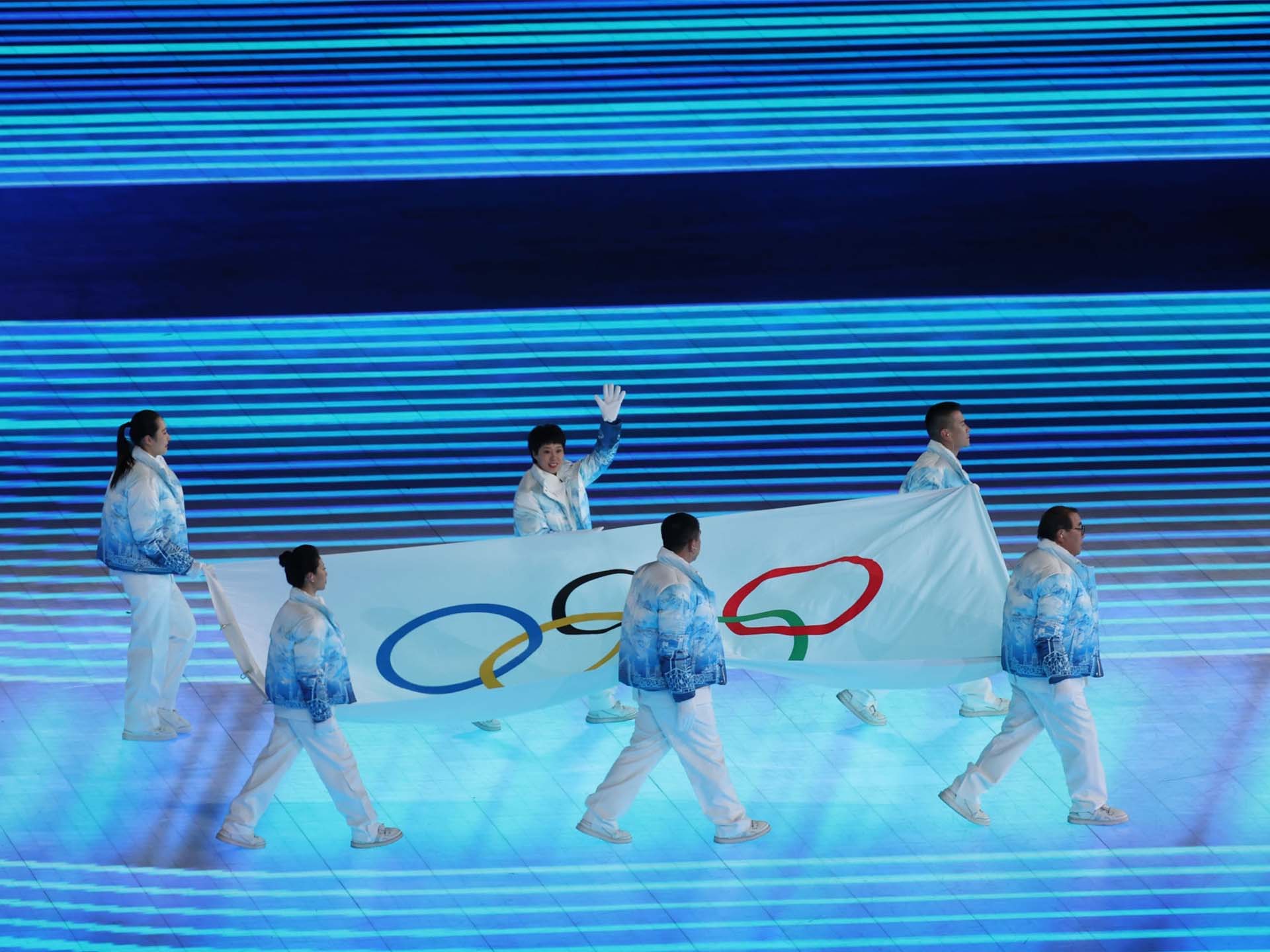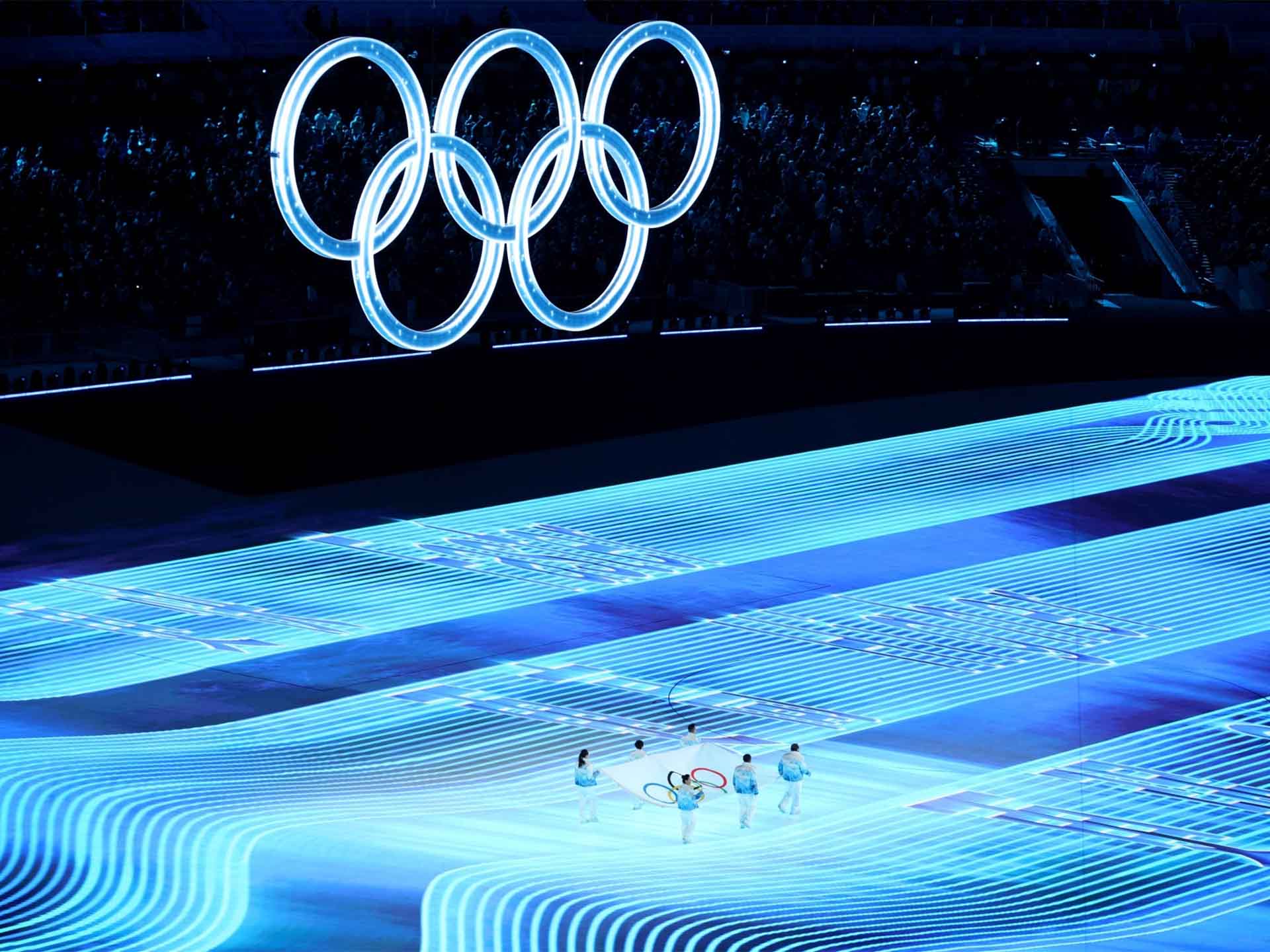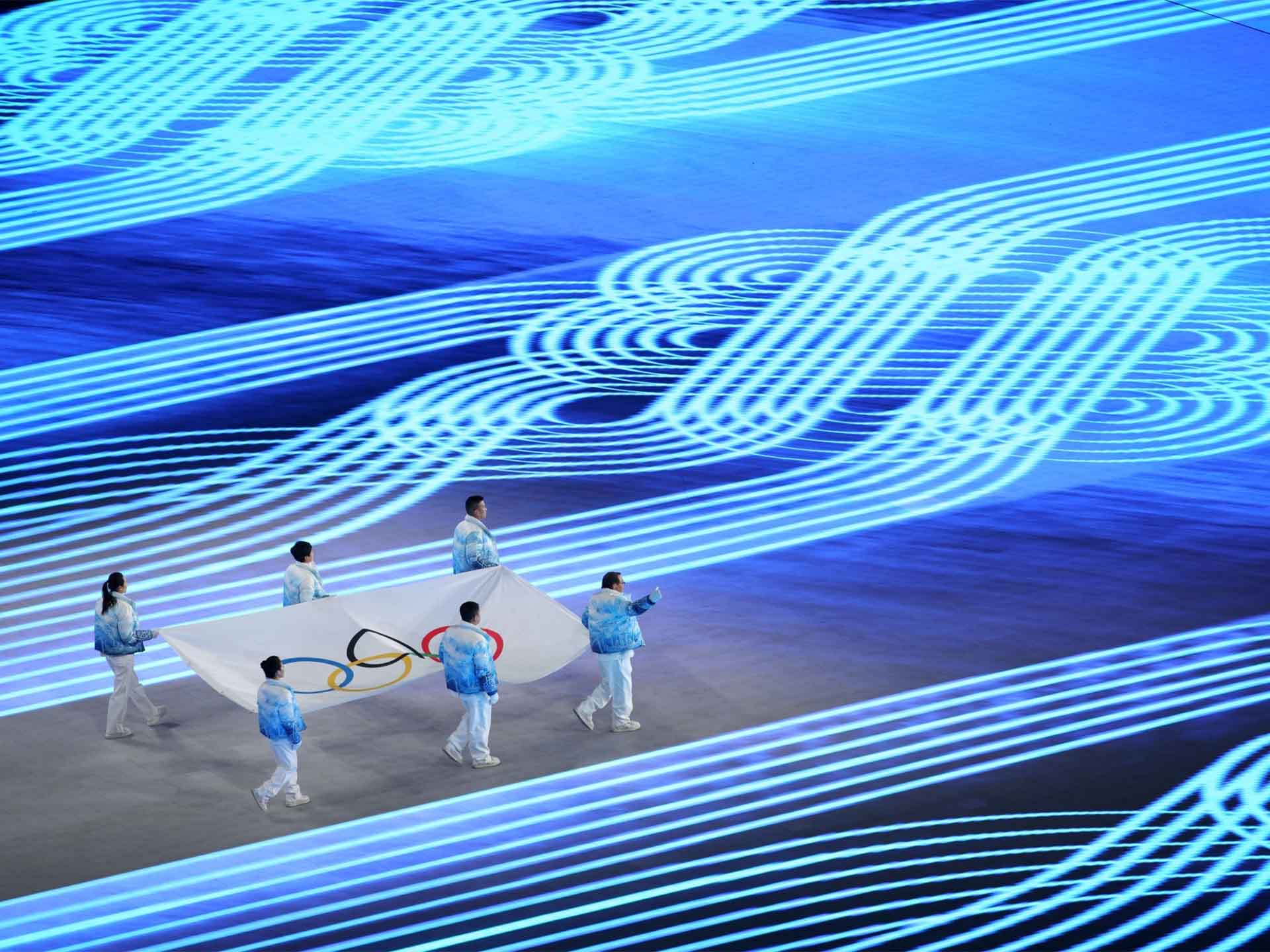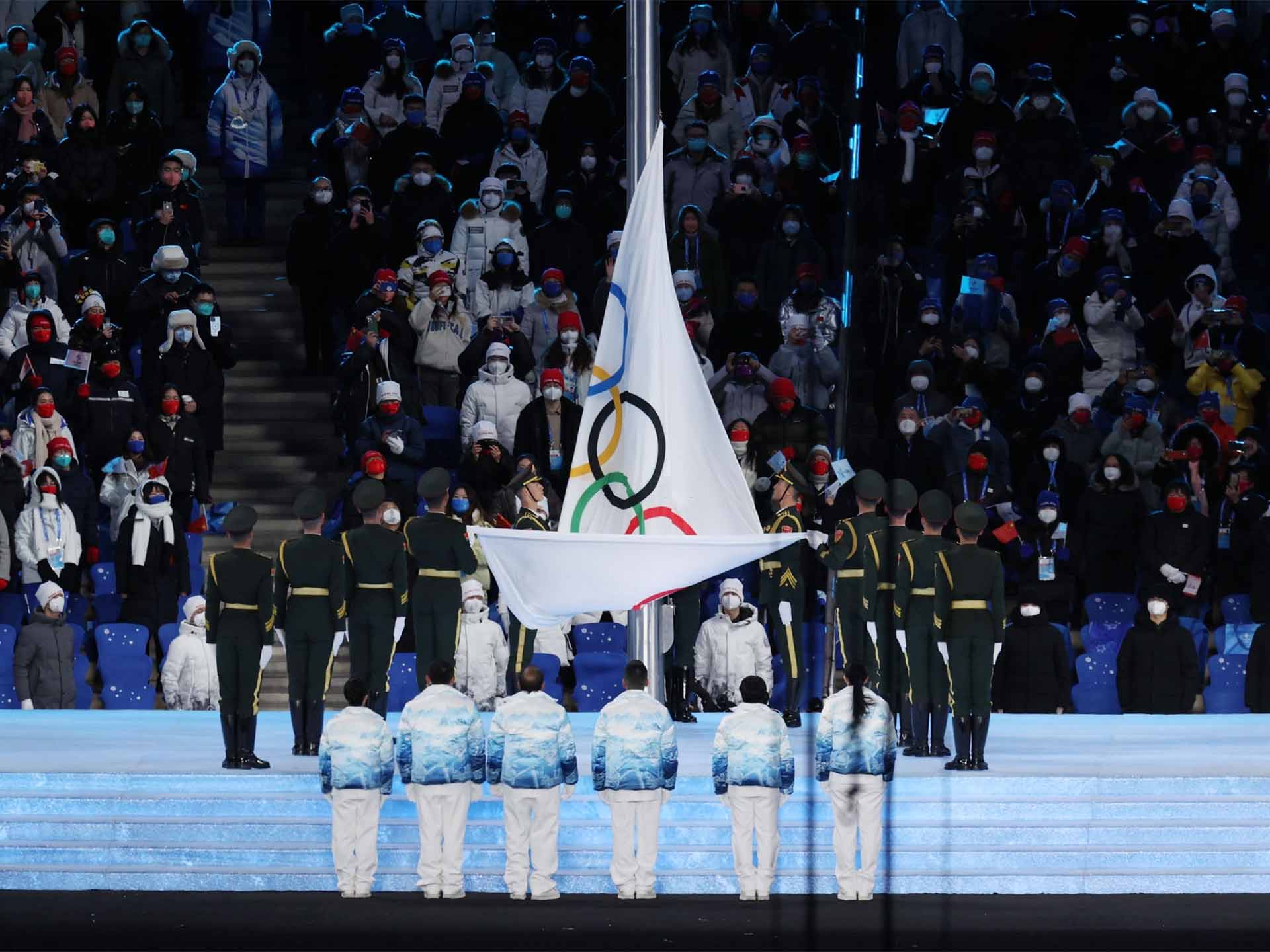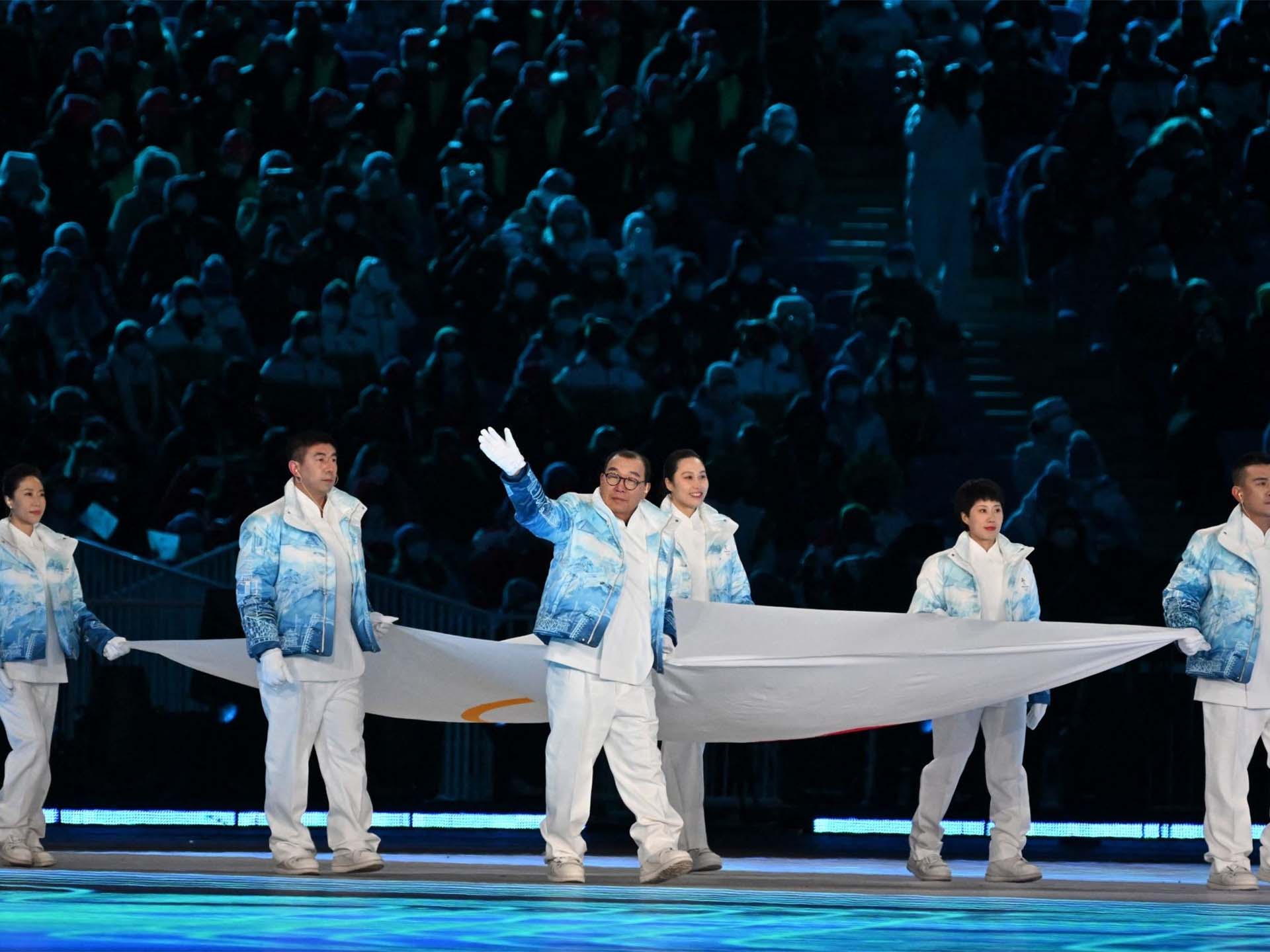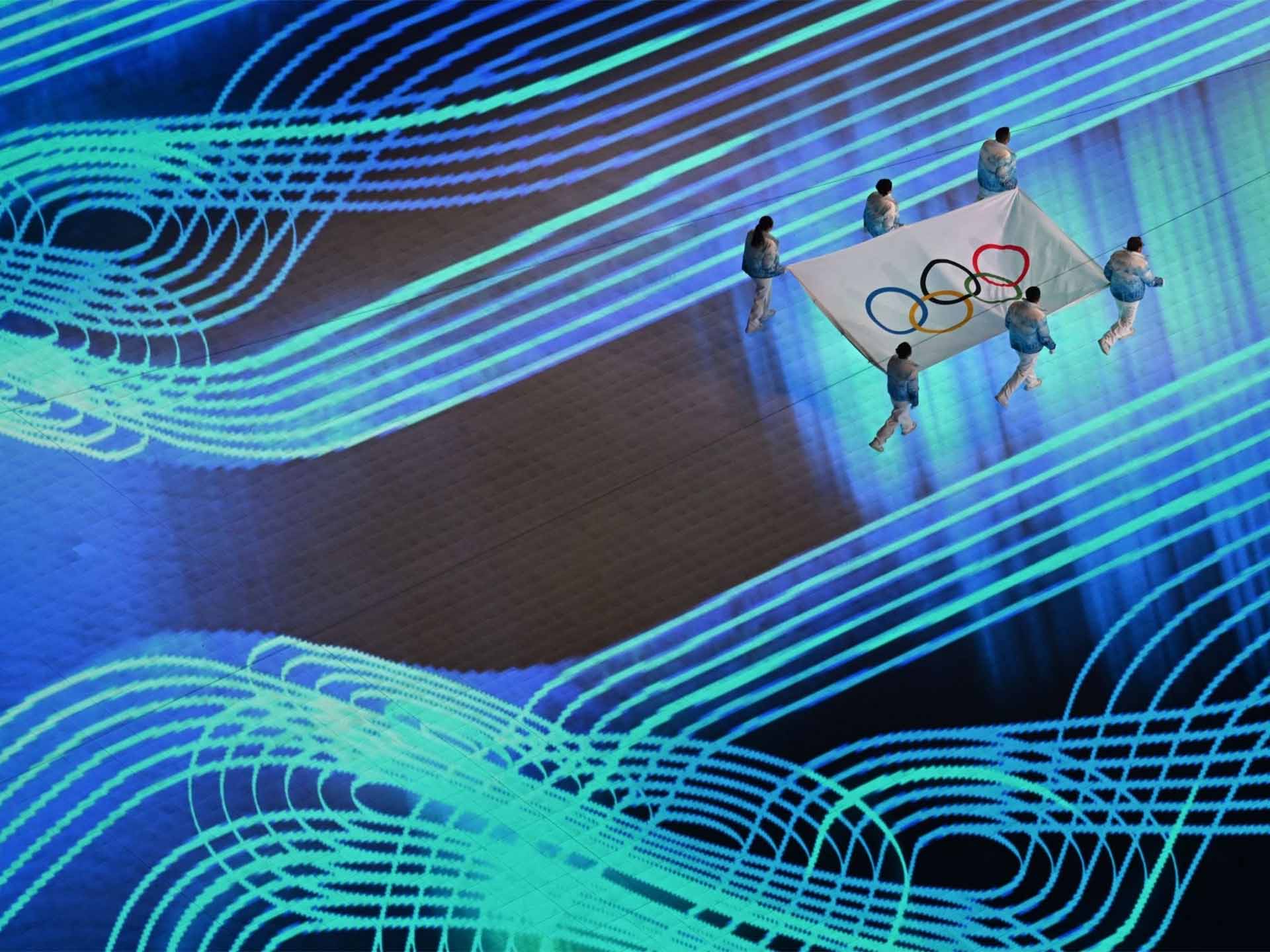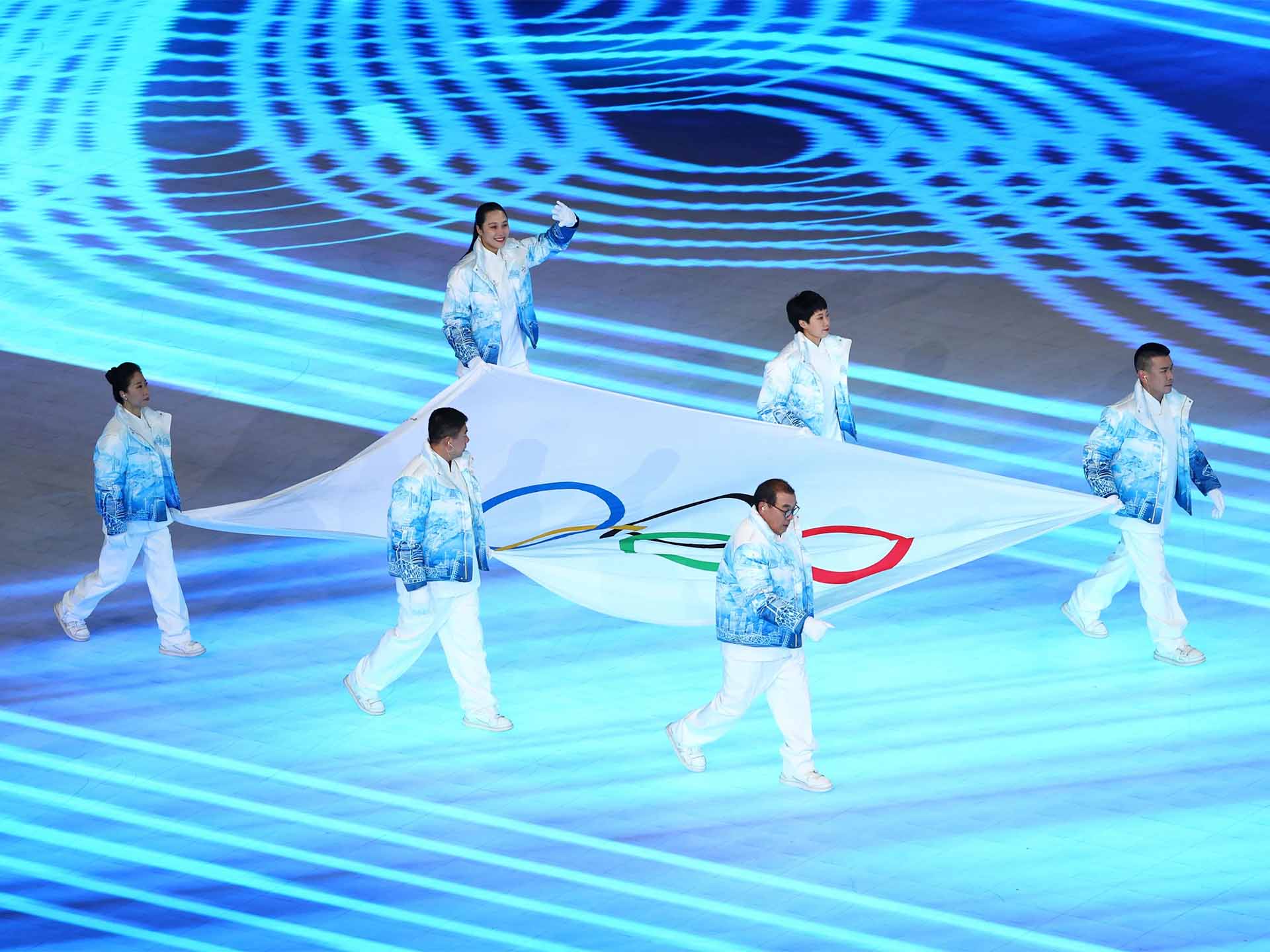 FLAG BEARERS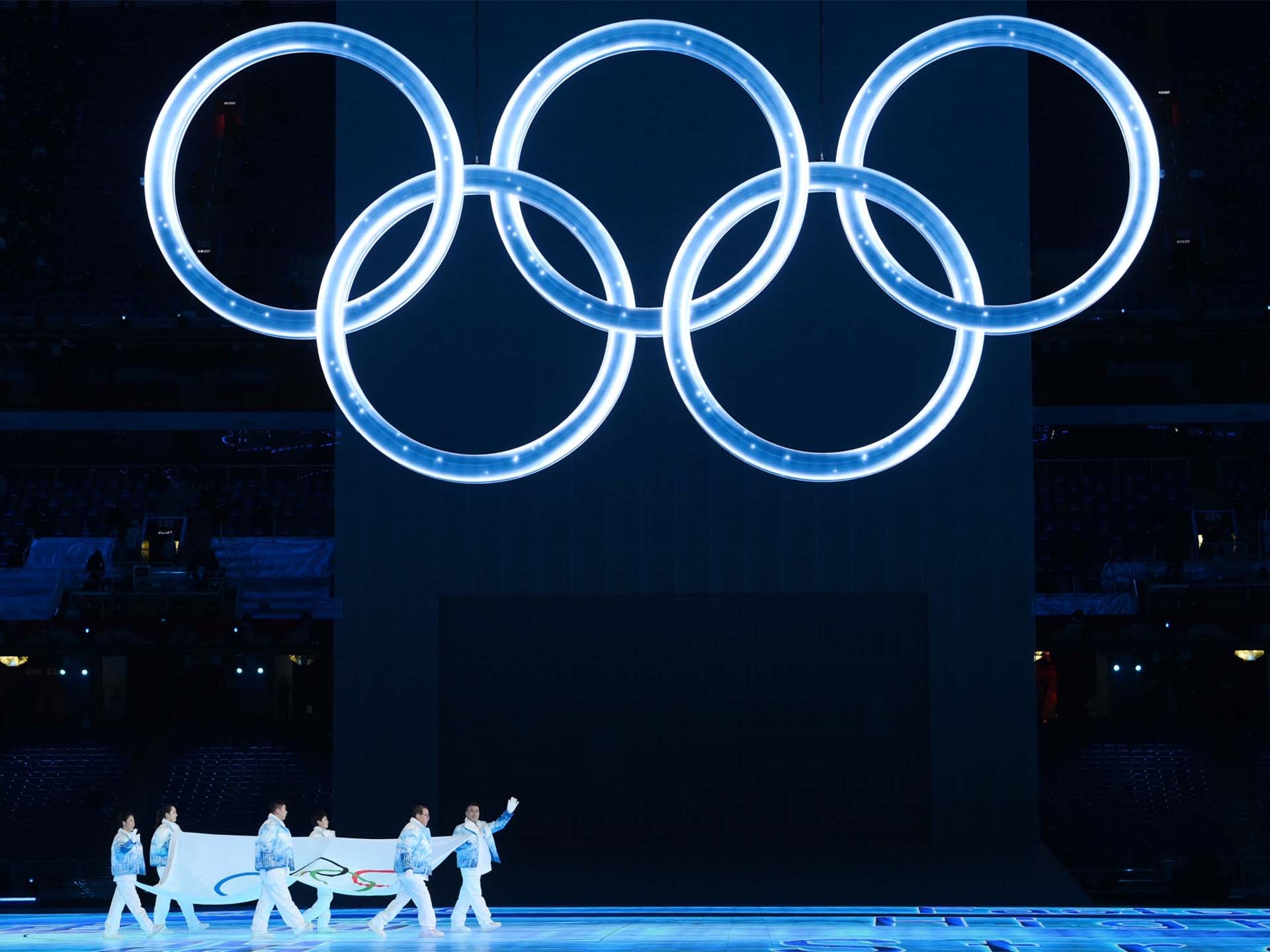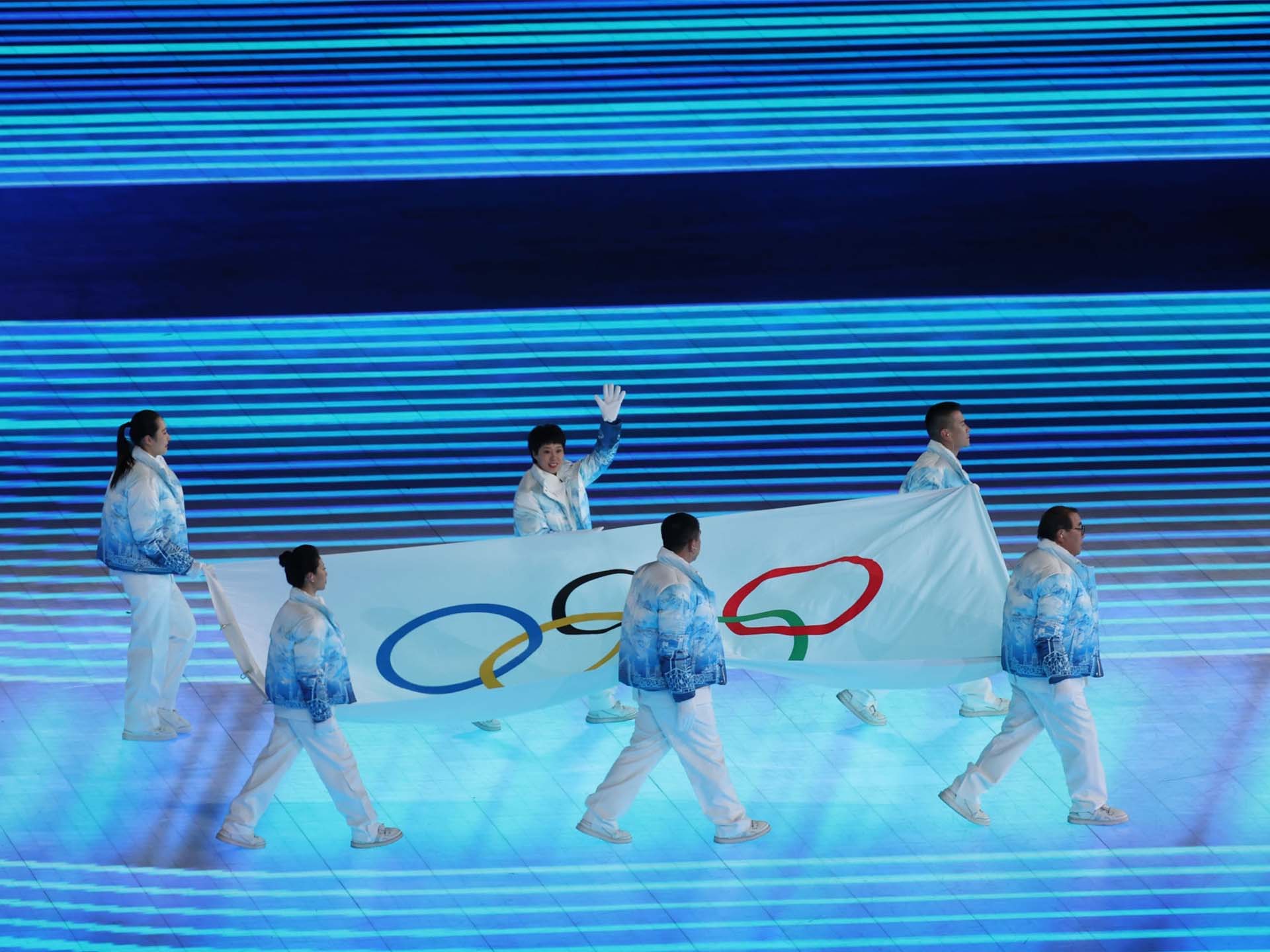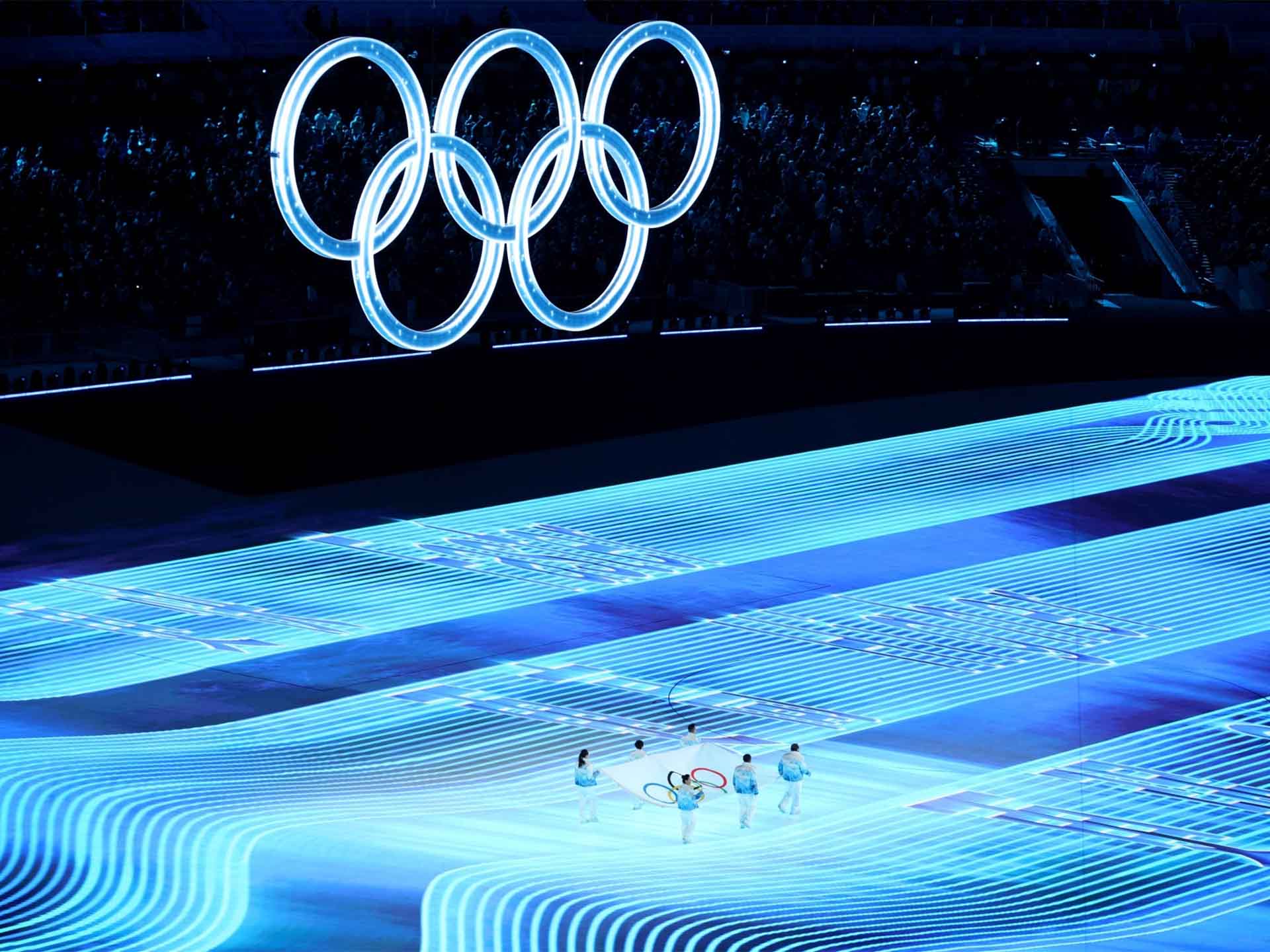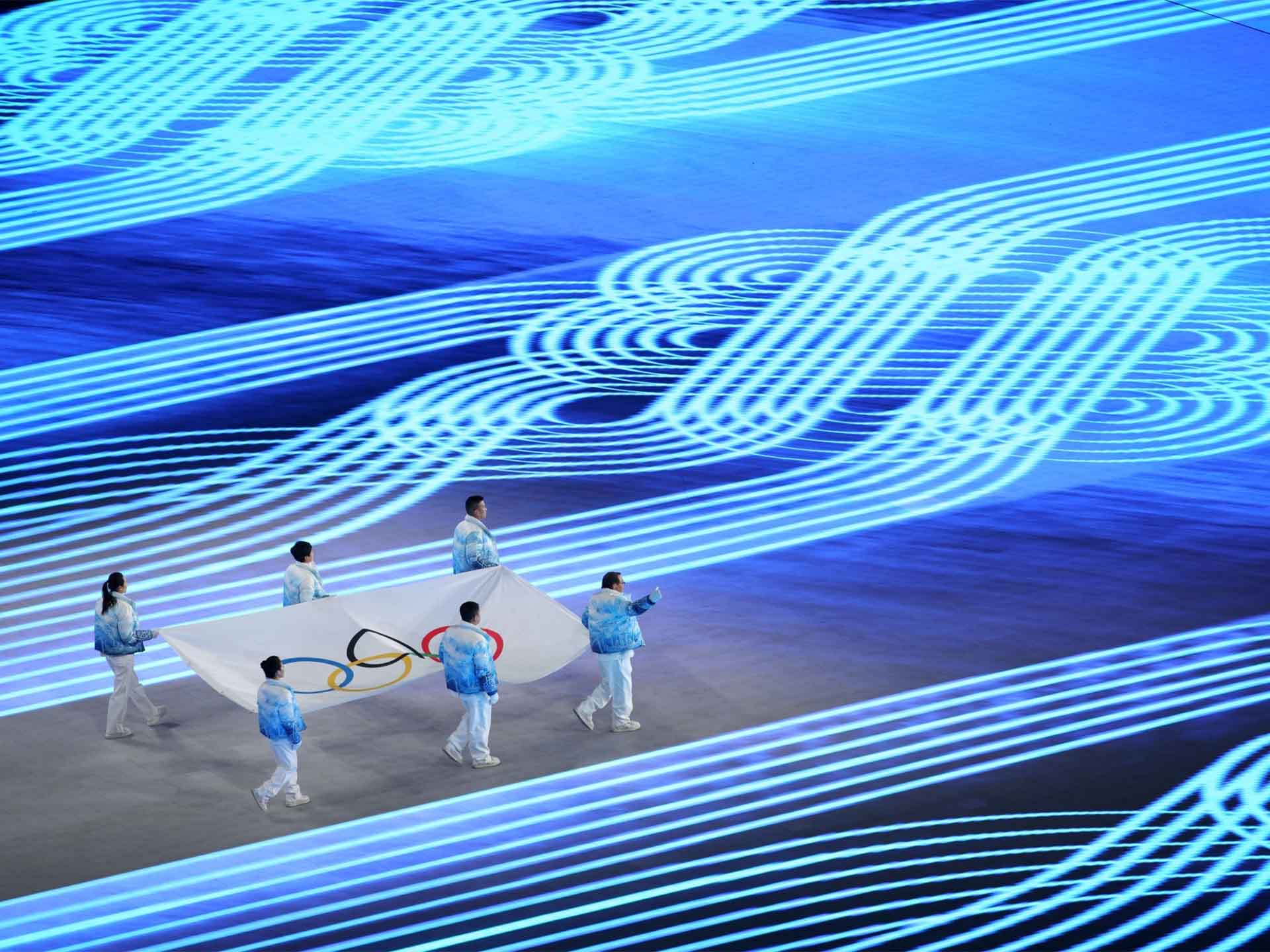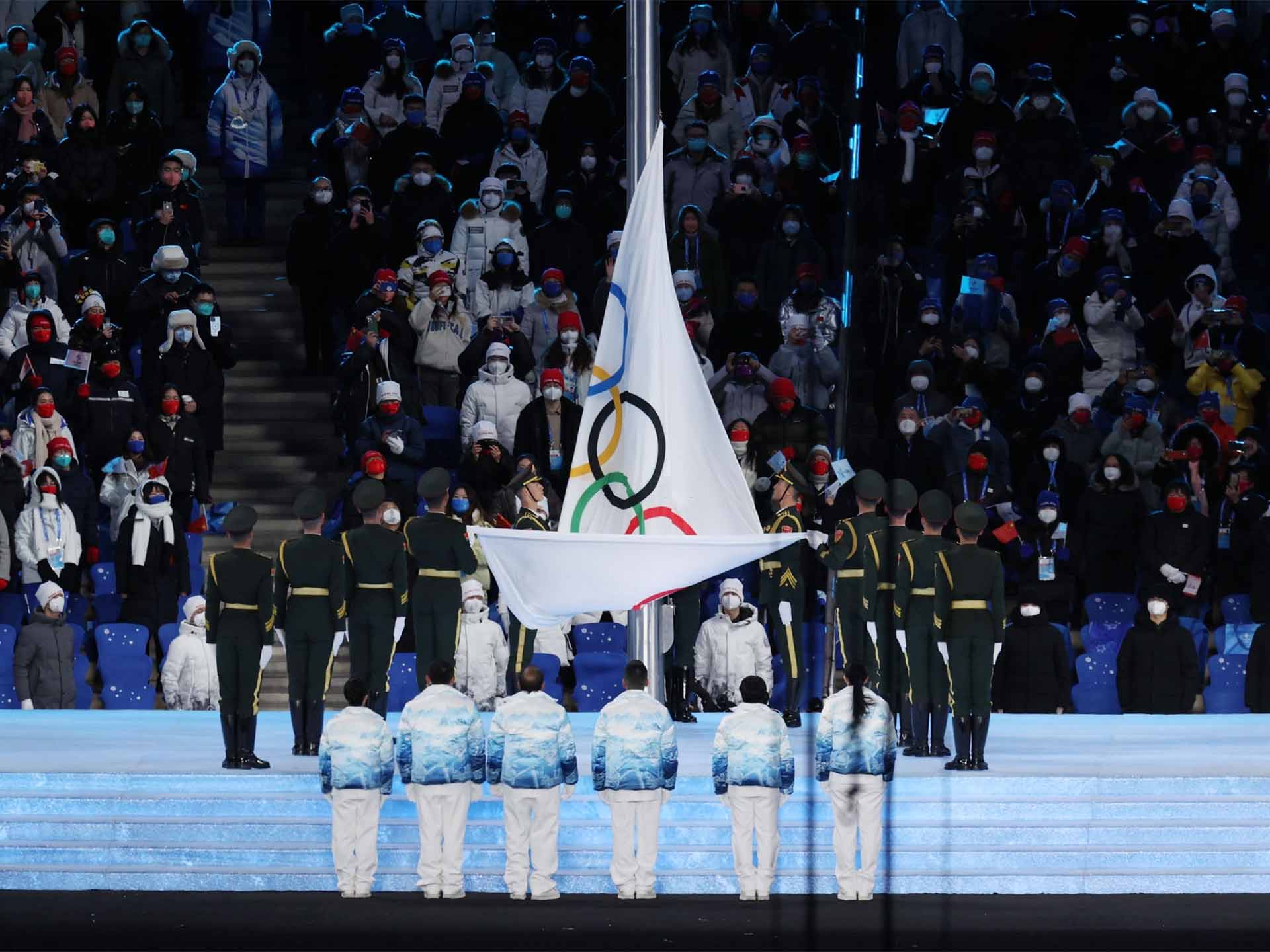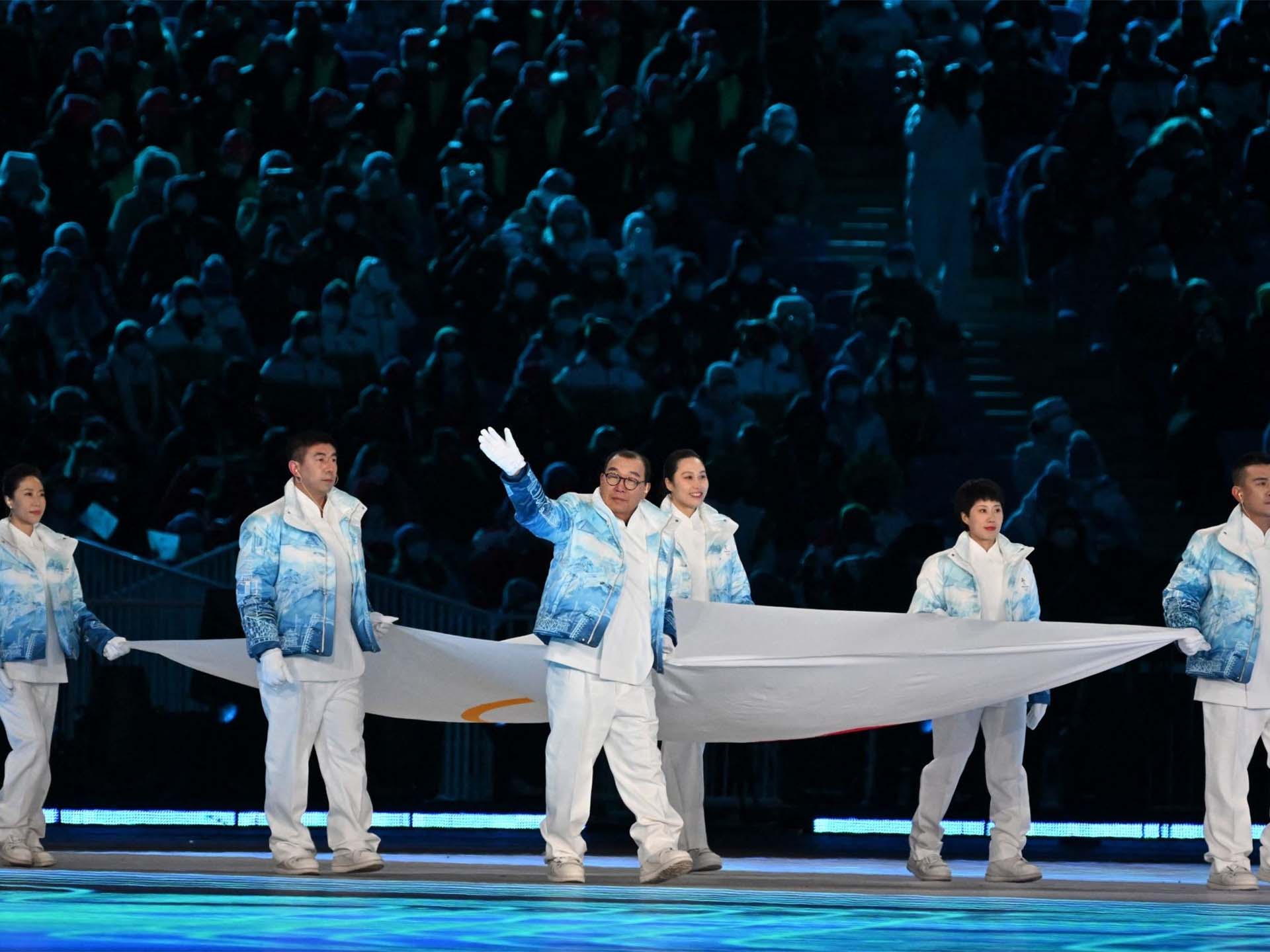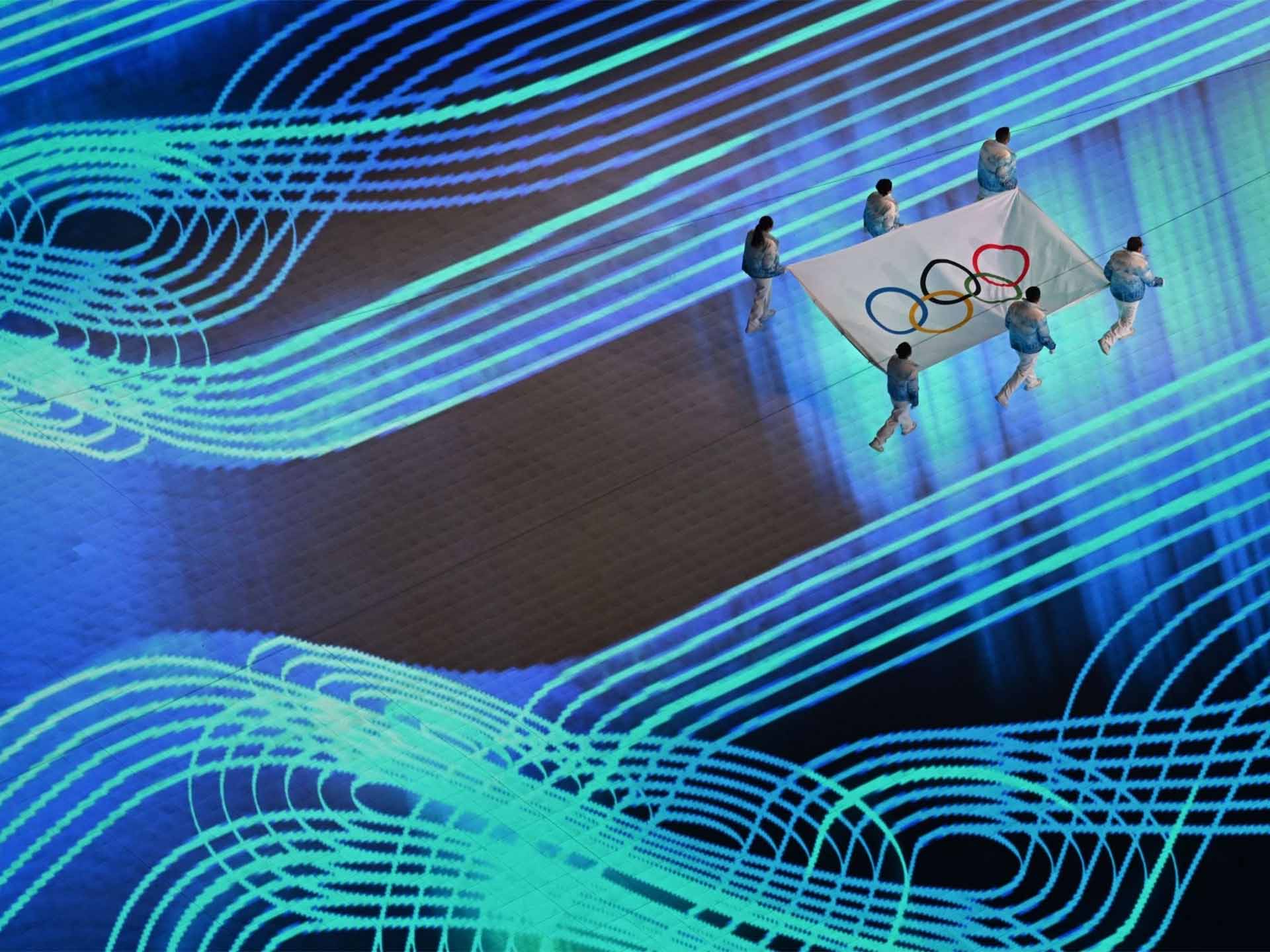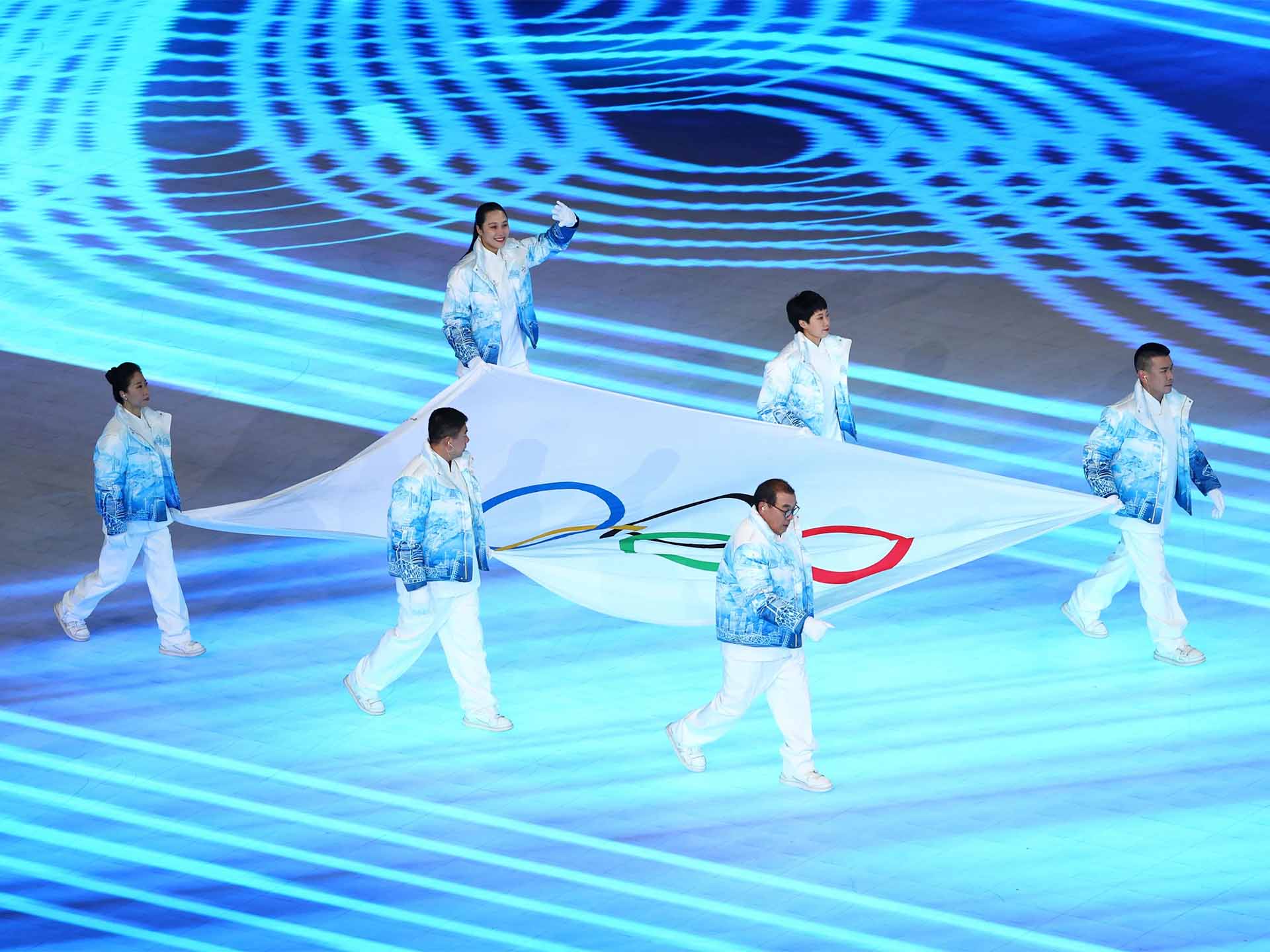 BEIJING WINTER OLYMPIC OPENING CEREMONY
We worked with Yi-Mou Zhang, Chief Director of the Winter Olympics, to design the official uniform for the Olympic flag bearers – a down puffer jacket and a tailored suit. The uniform embeds our aspiration that people around the world could come in solidarity to support each other for a better future.
The Olympic flag-bearer uniform comprises a down puffer jacket, utilising the art form of line-drawing with a Chinese landscape of mountains and rivers in sky blue and glacial white, alongside iconic buildings and Olympic landmarks.
This print doesn't just reflect one place but symbolises the connection of humanity across the globe. There are thousands of mountains and rivers, but they are connected as one as we are.
The tailoring is inspired by traditional Chinese suiting with a Mandarin standing collar and frog knot closures, with a Western style of oversized fitting and cut that brings a modern silhouette, creating a balance between tailoring and sportwear.
It was very important for Feng to custom fit a made-to-measure inclusive design that would speak to each individual, regardless of age or gender. This approach to inclusivity and diversity is embedded in the Feng Chen Wang design ethos.
EDITORIAL
Publication: SUPER MAGAZINE
Editor & Styling: Mu Shuai (MU MU)⁠
Photographer: Xiao He⁠
Model: Sun Hualong (Longteng Models)⁠, Xu Chelu (China Bently)⁠
MUA: Han Hao⁠
Hair: Pan Deng
COLLECTION CONCEPT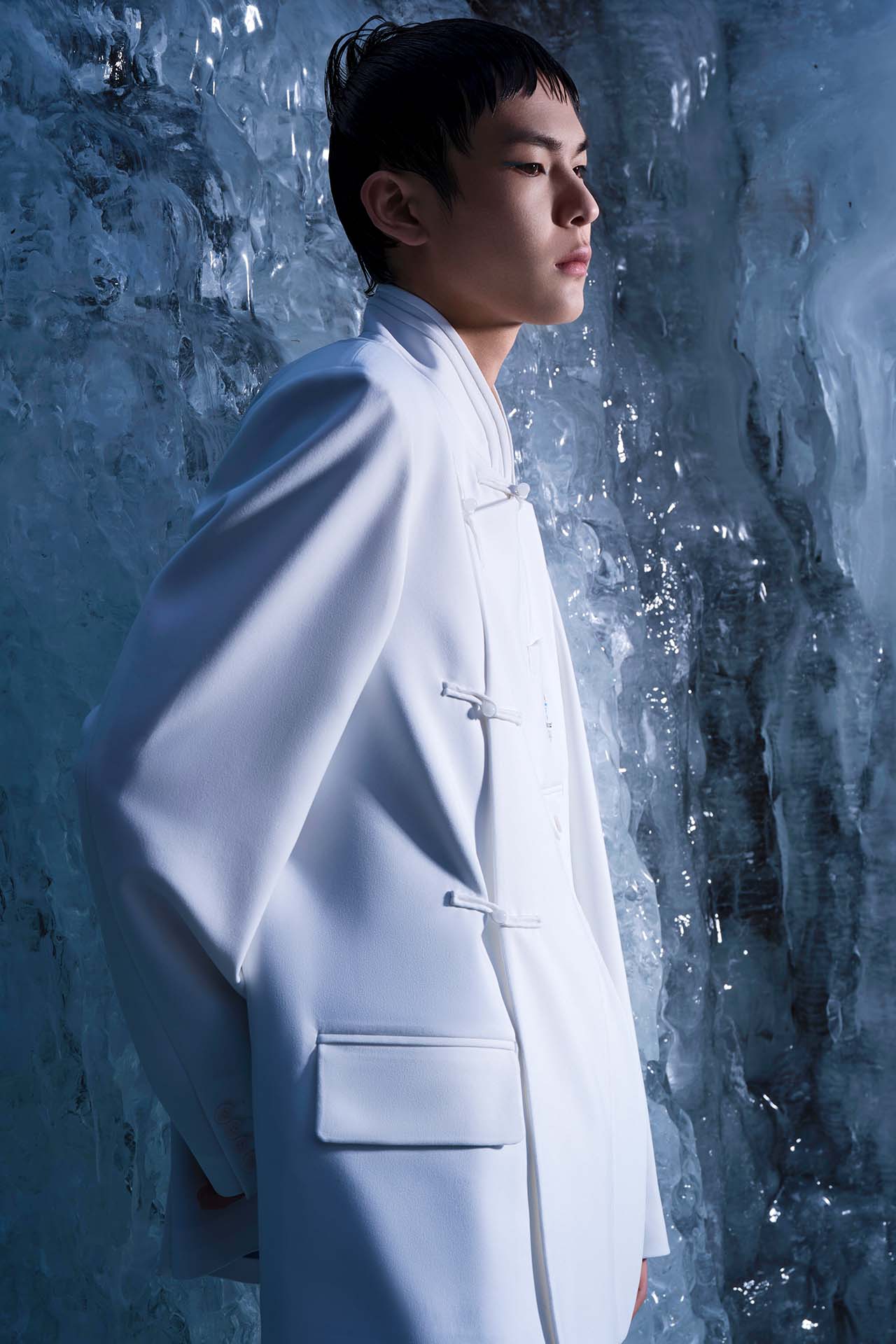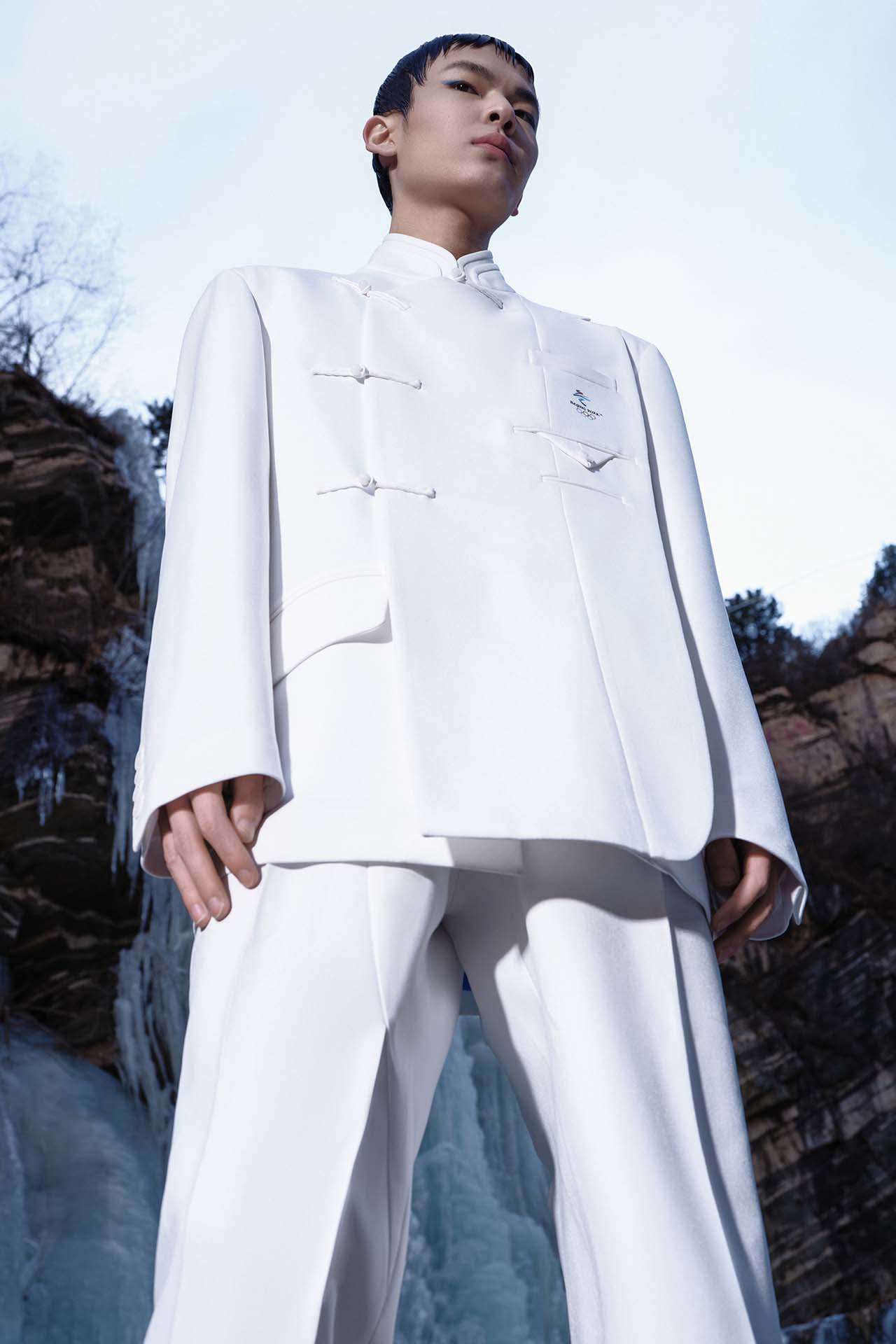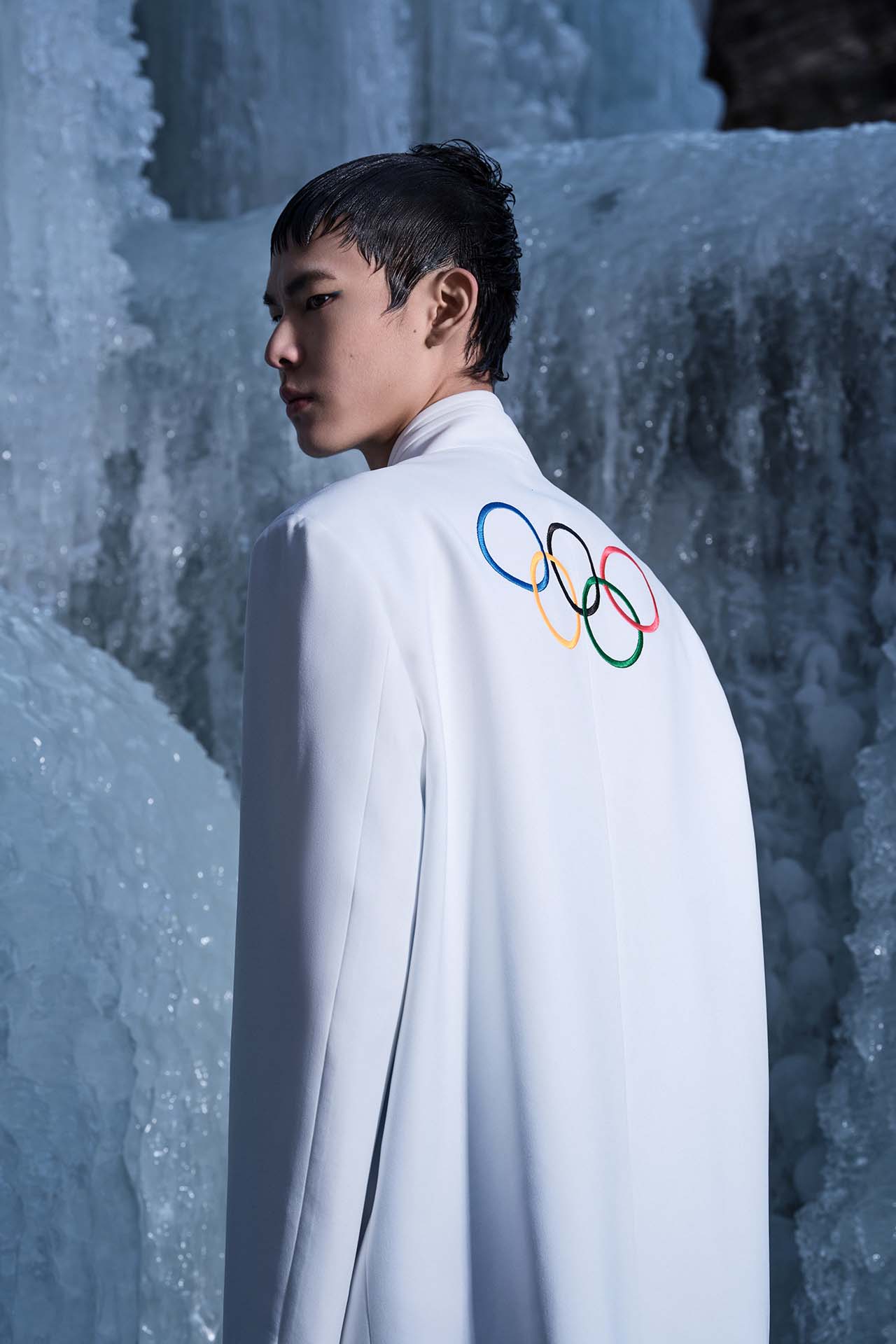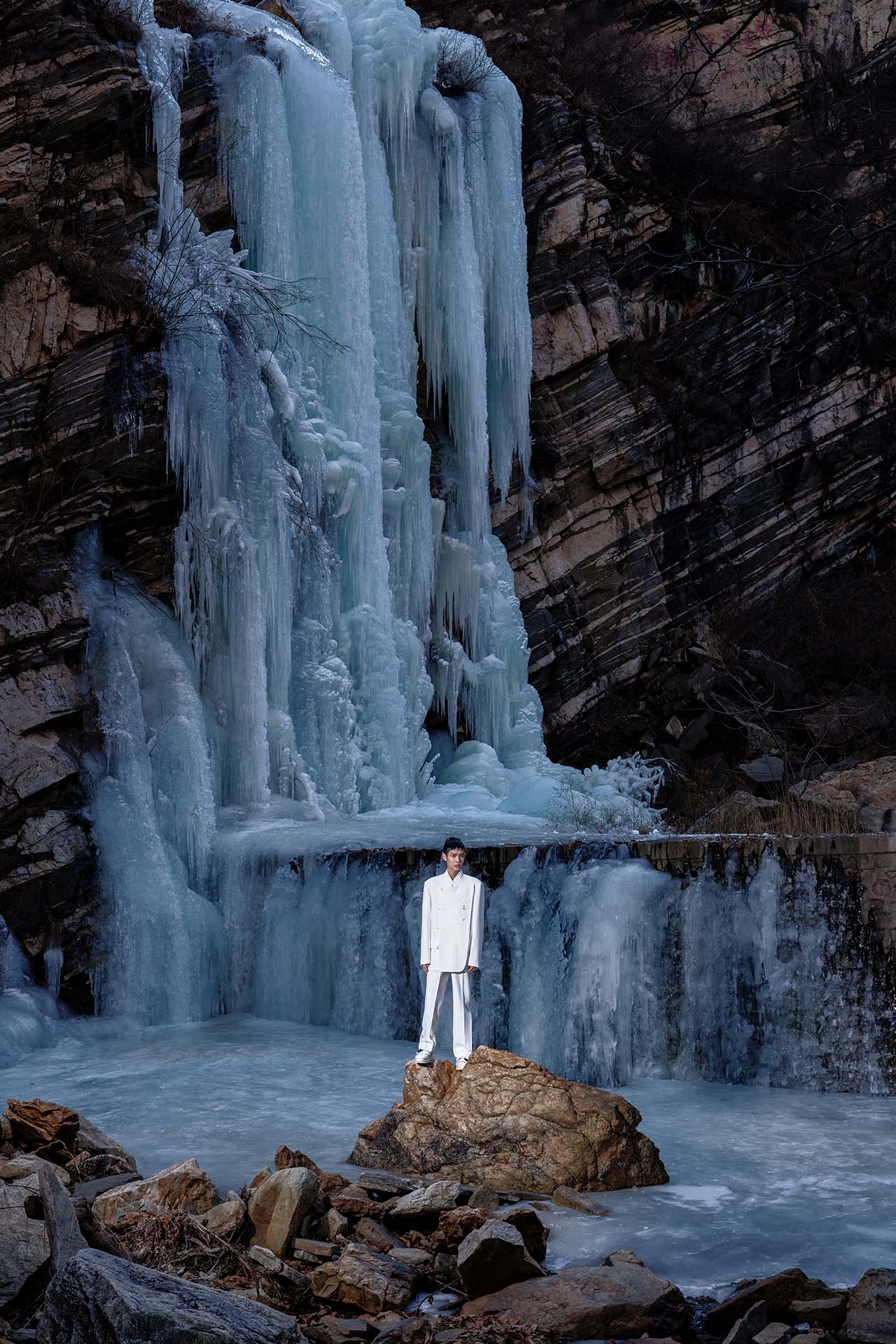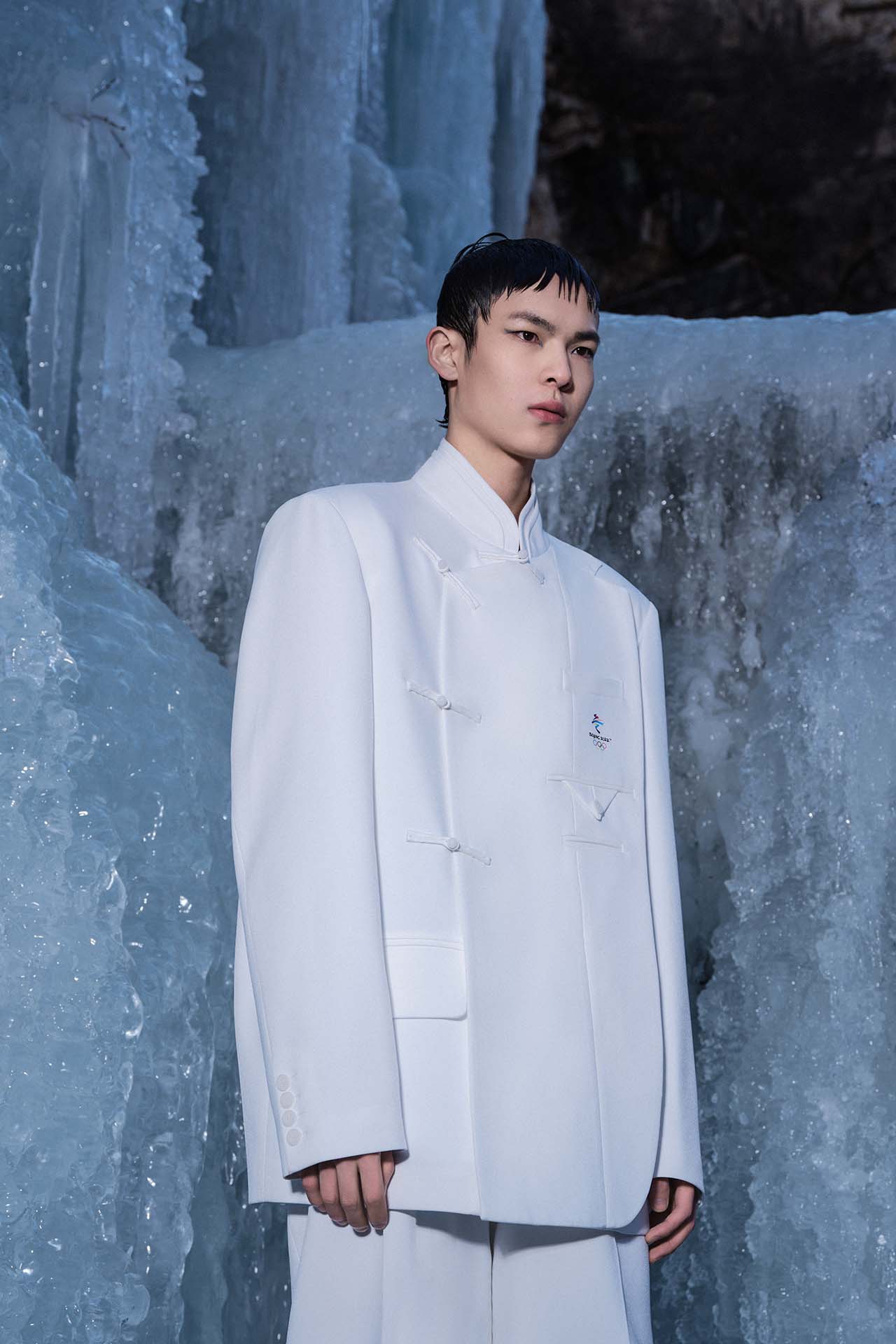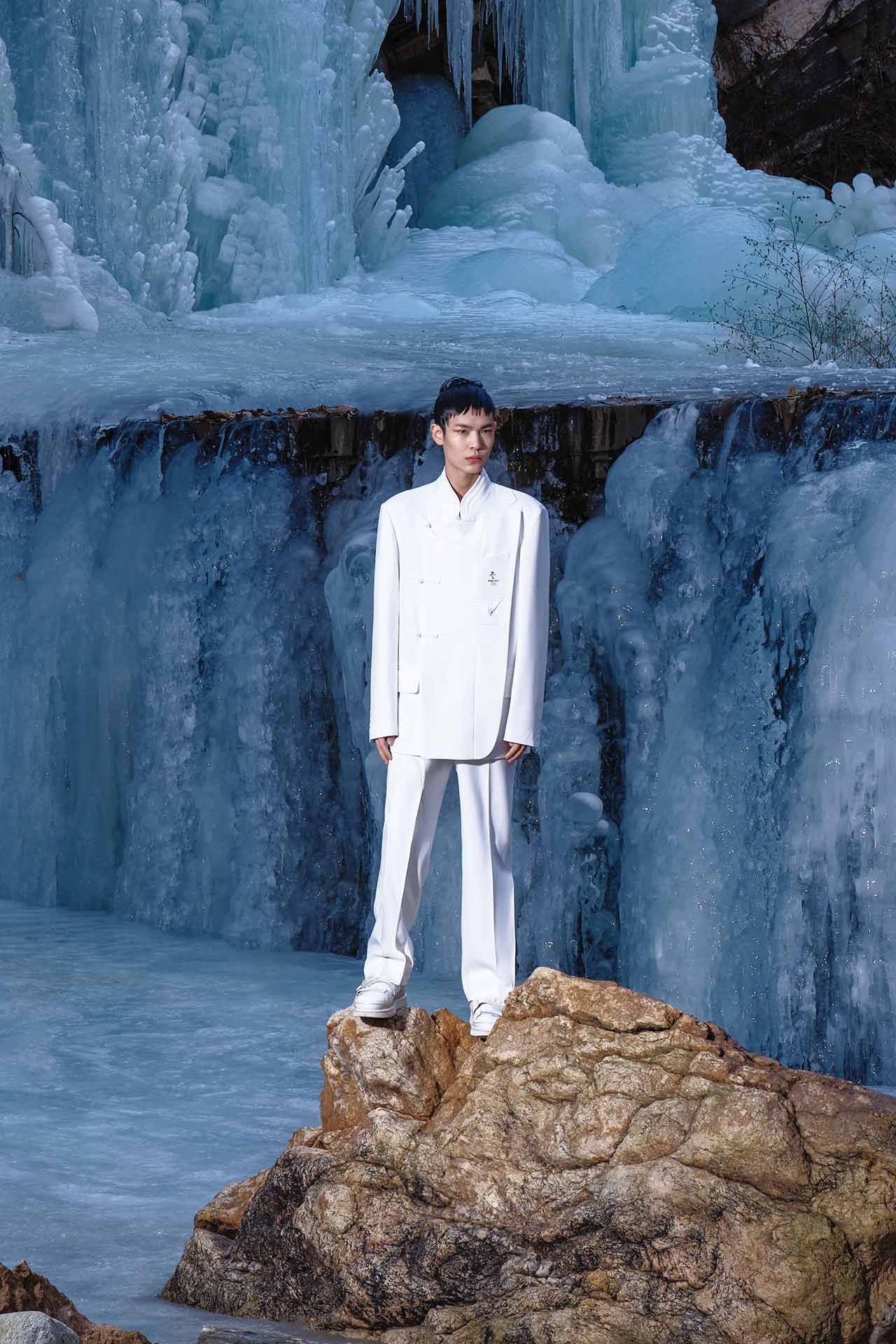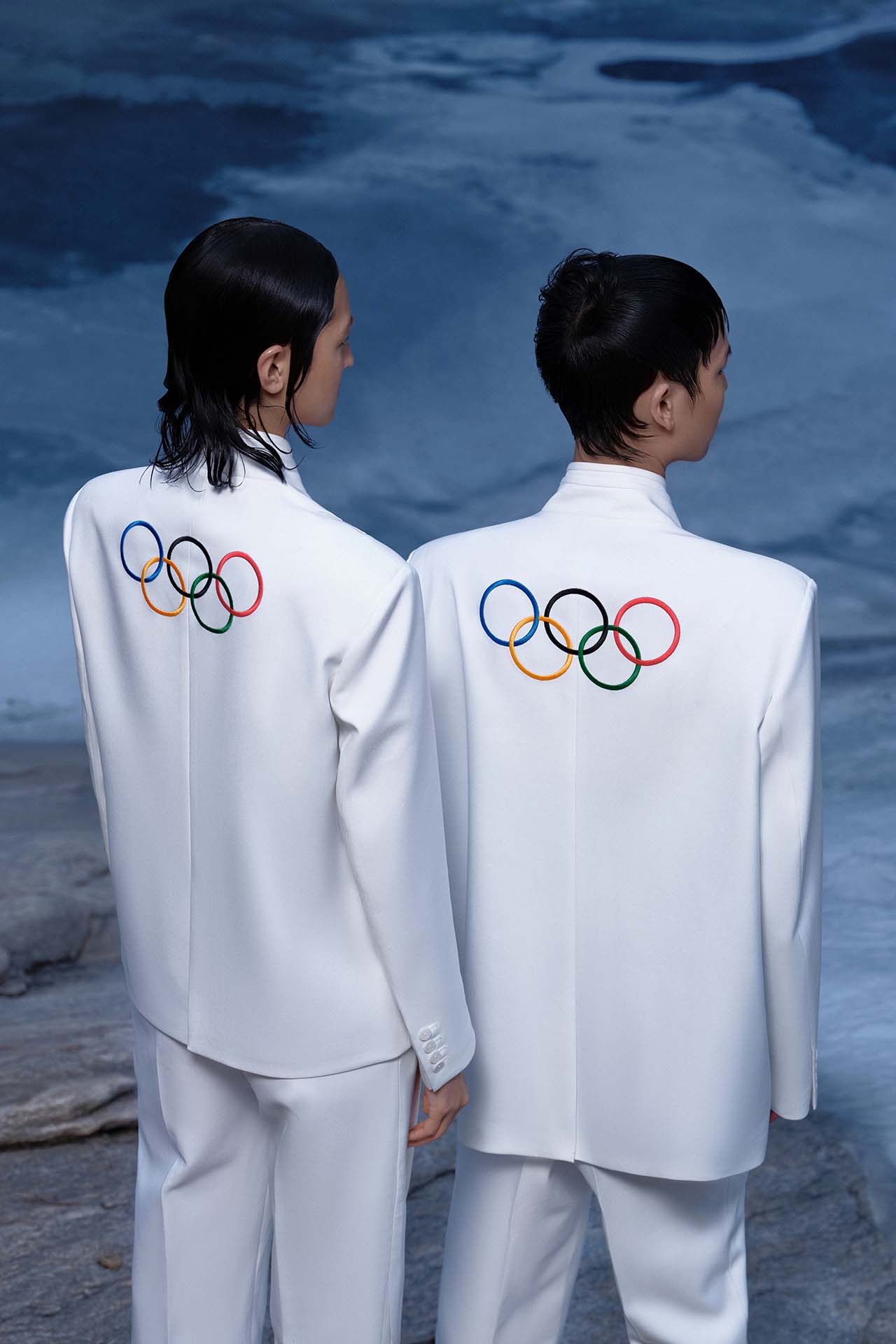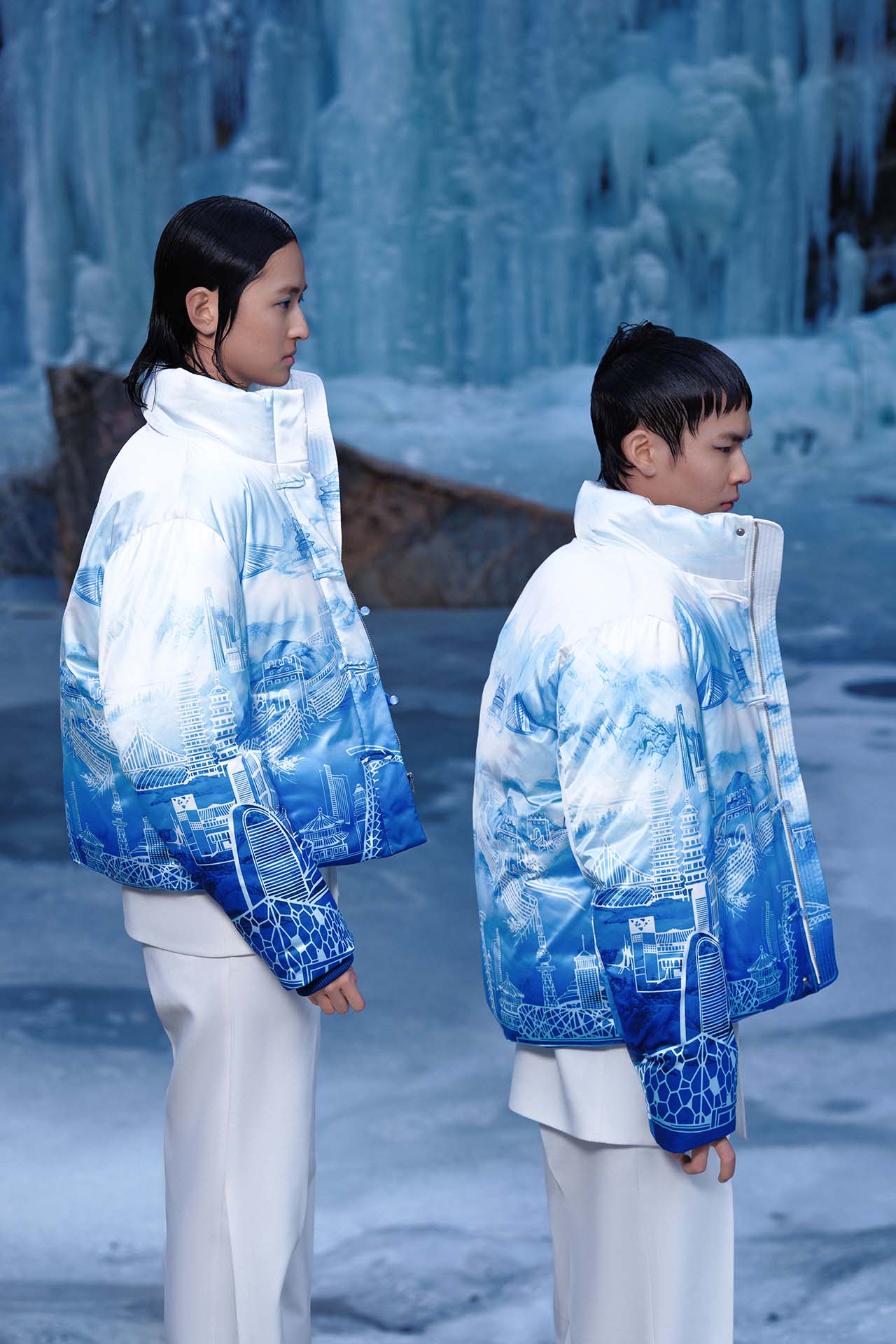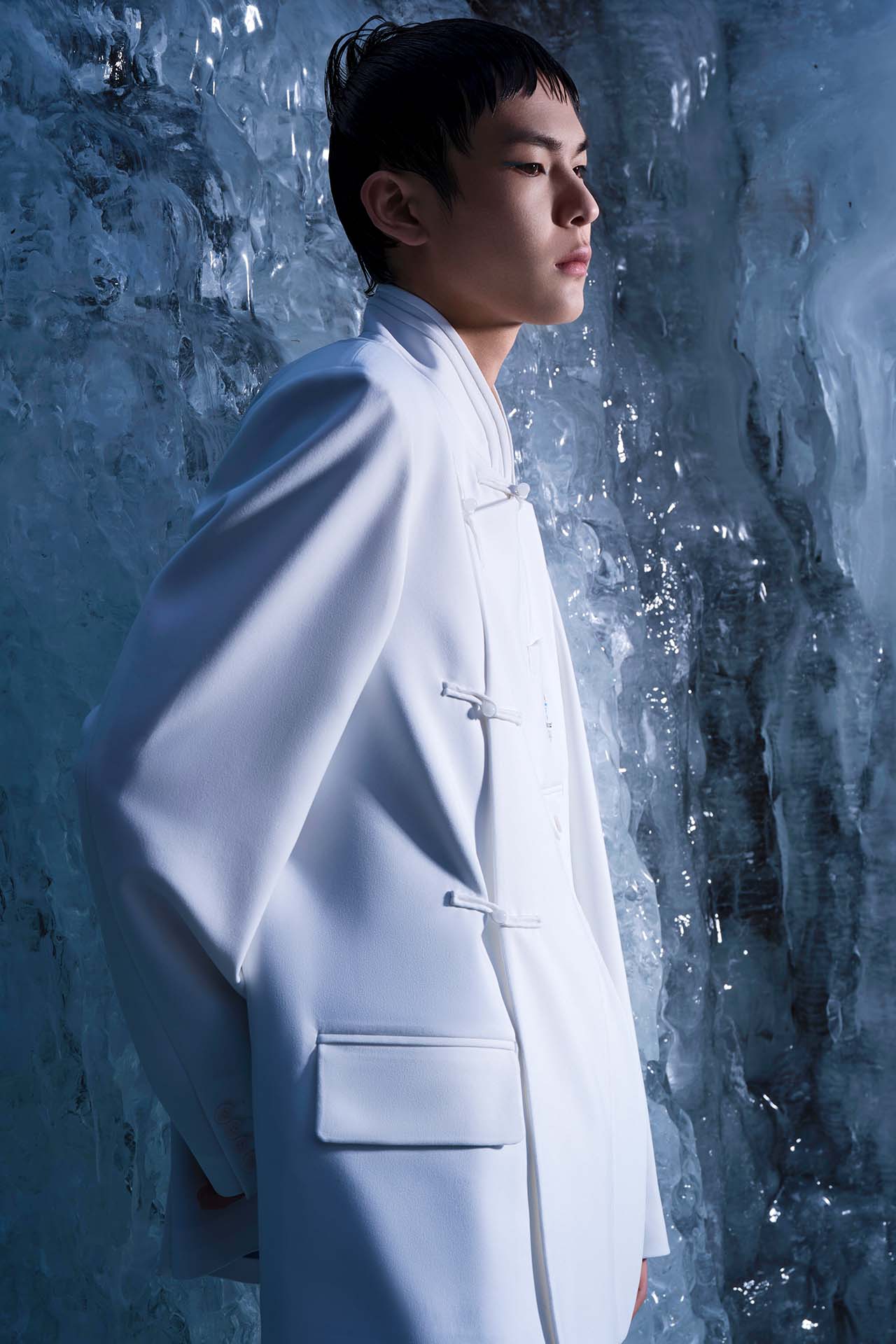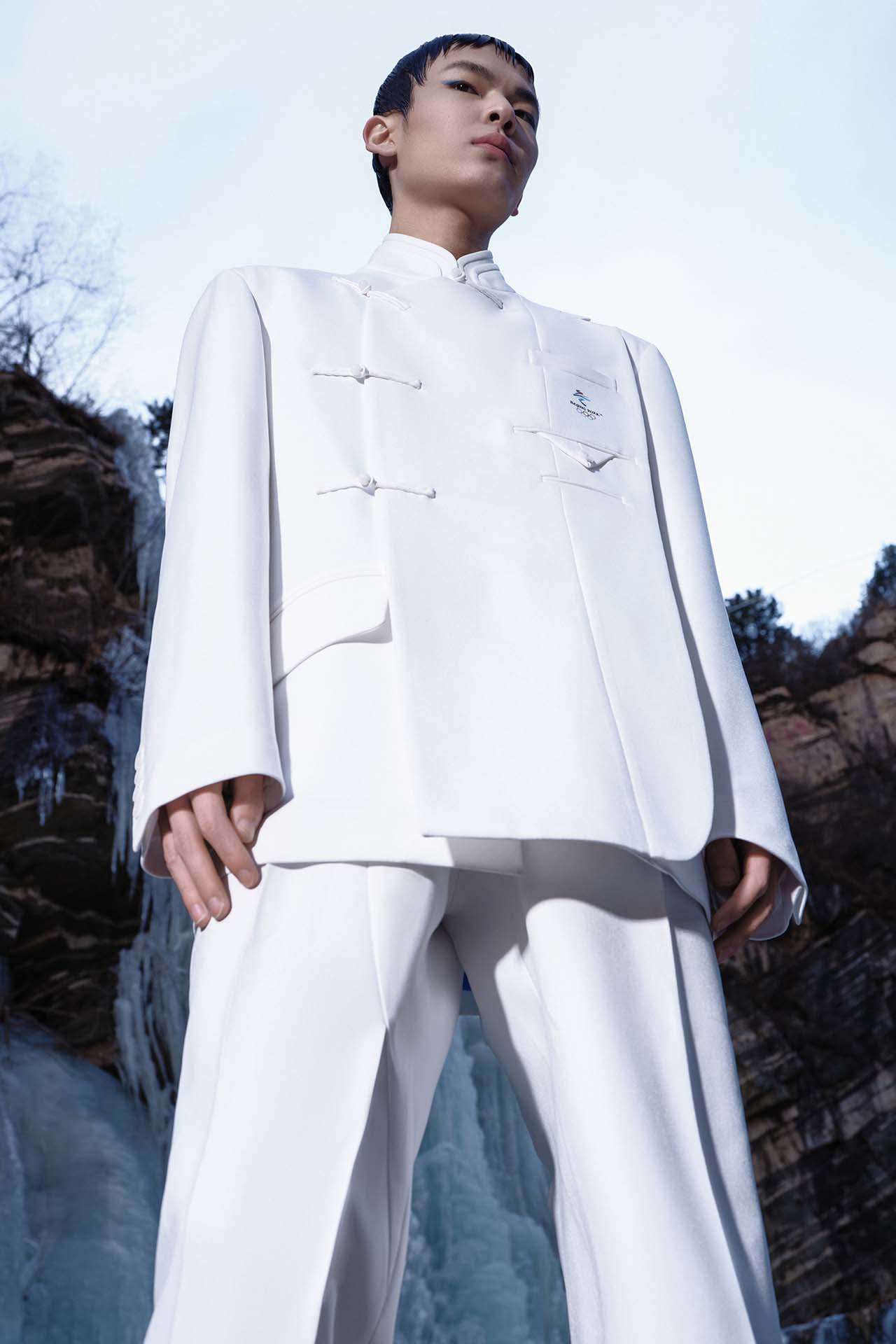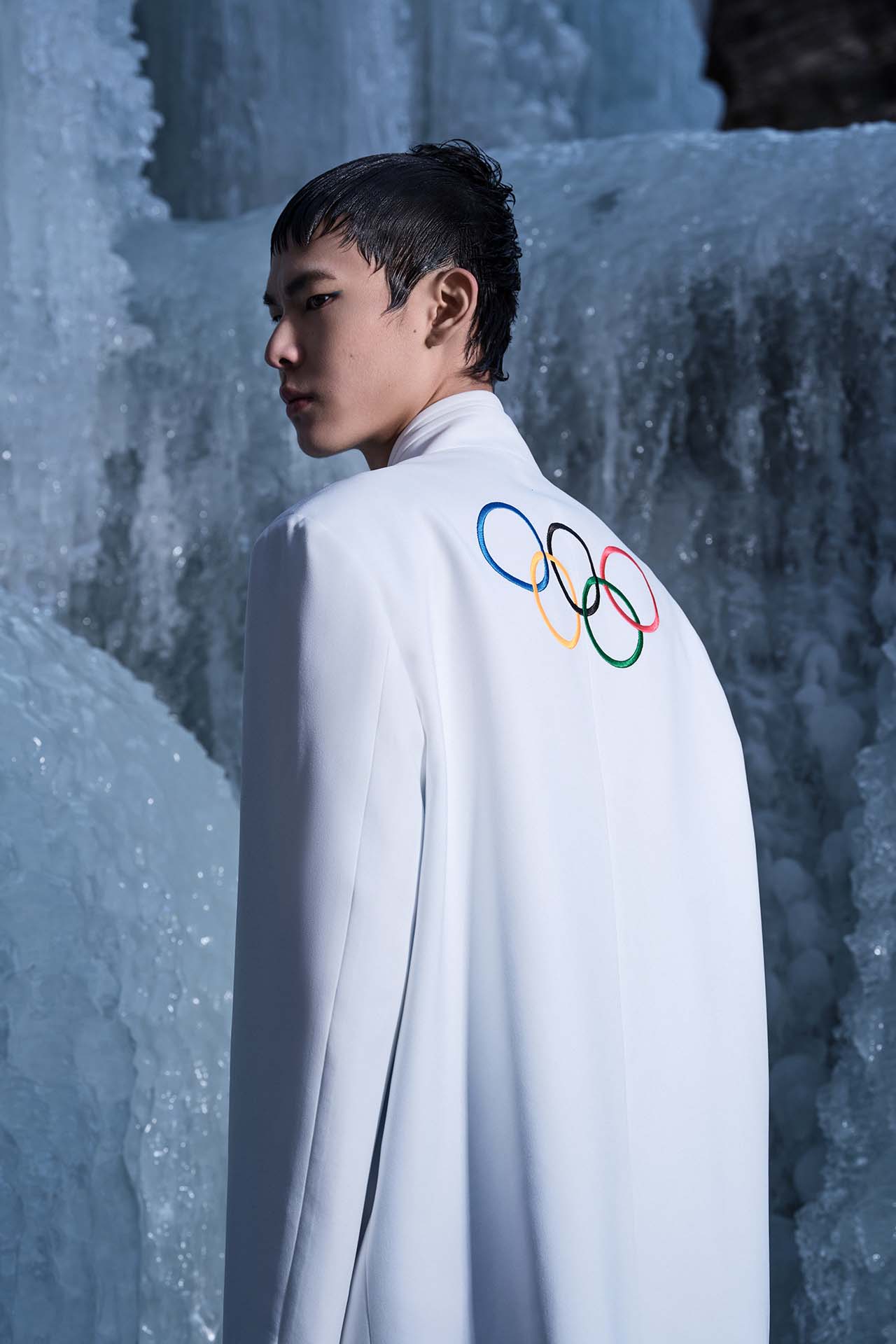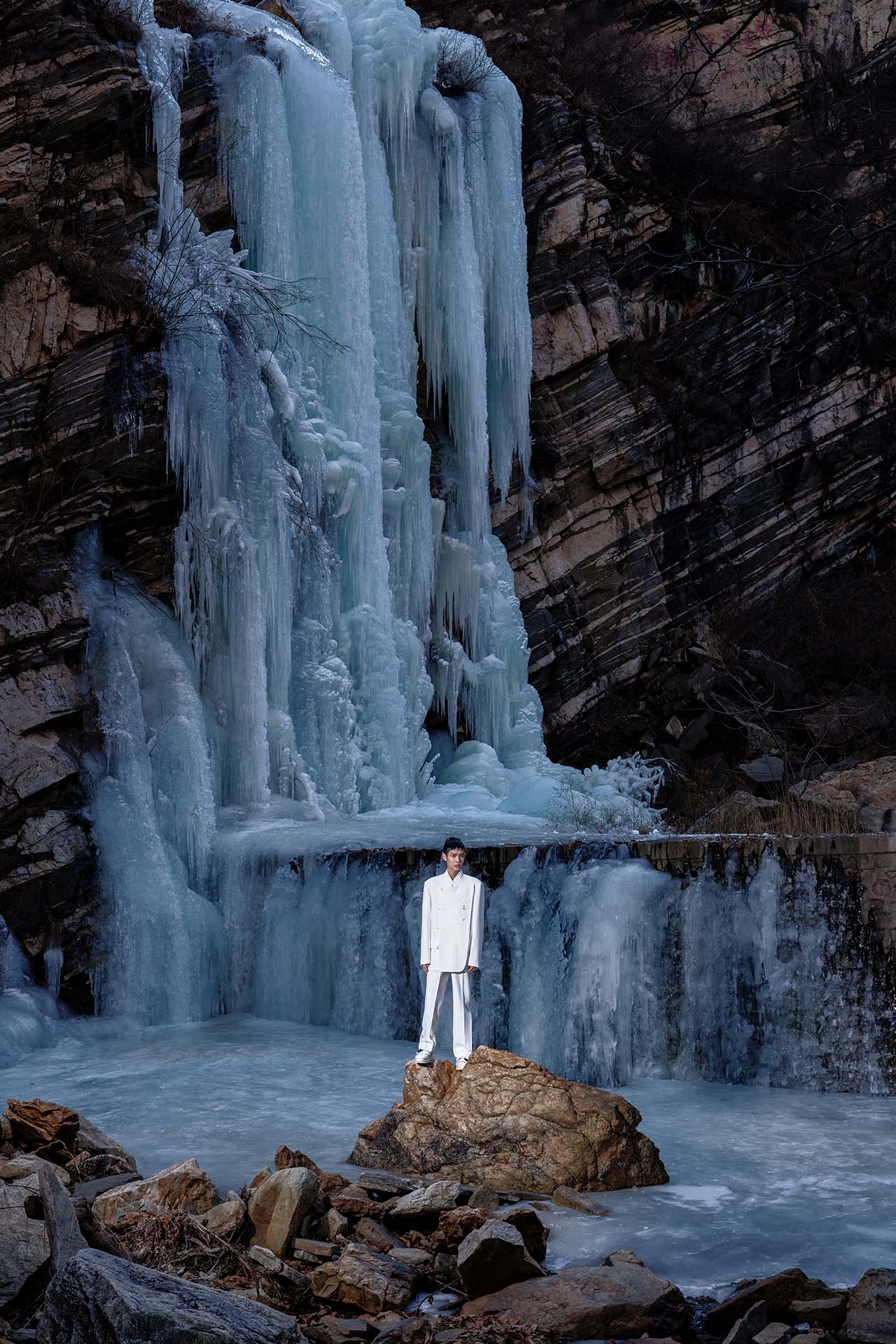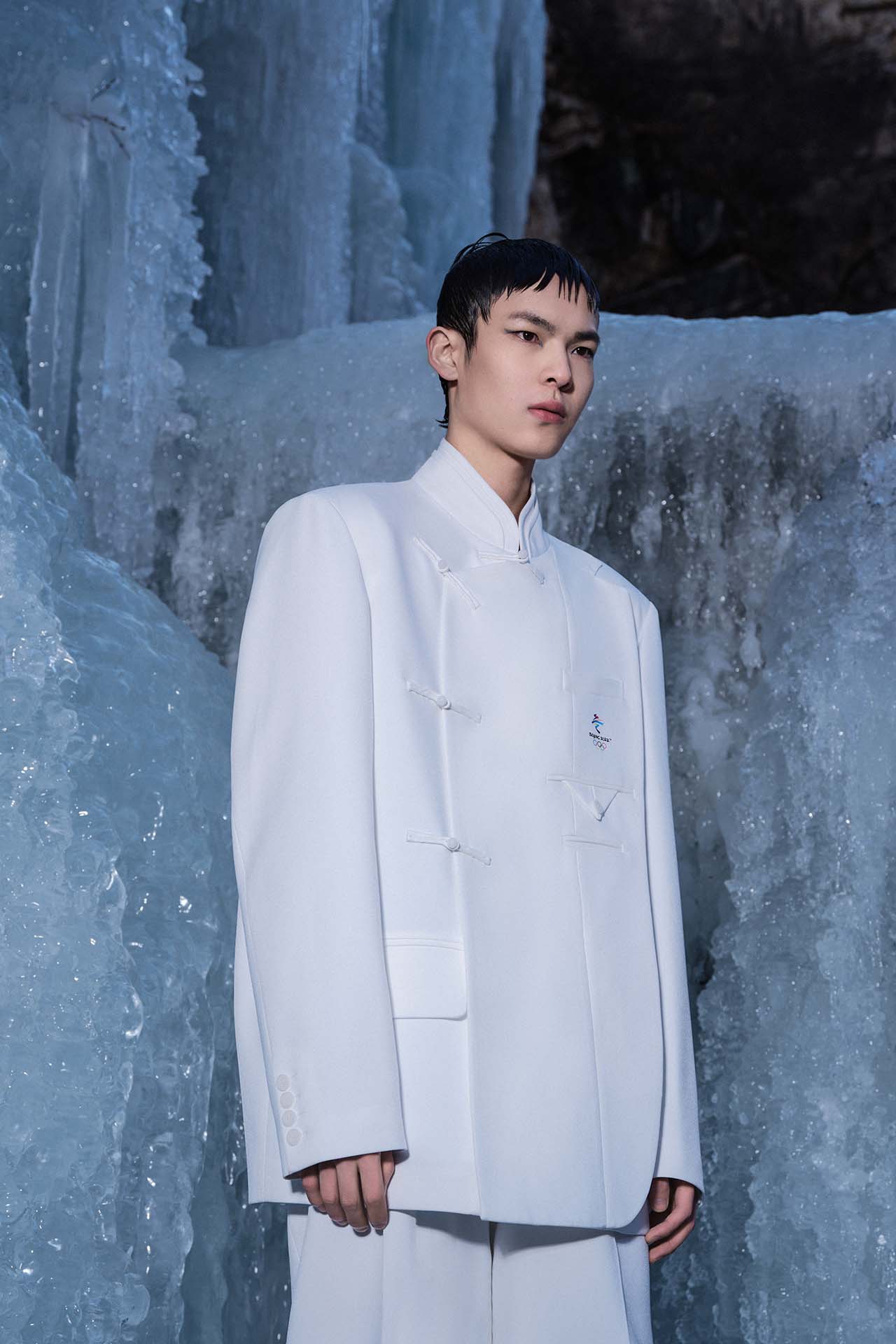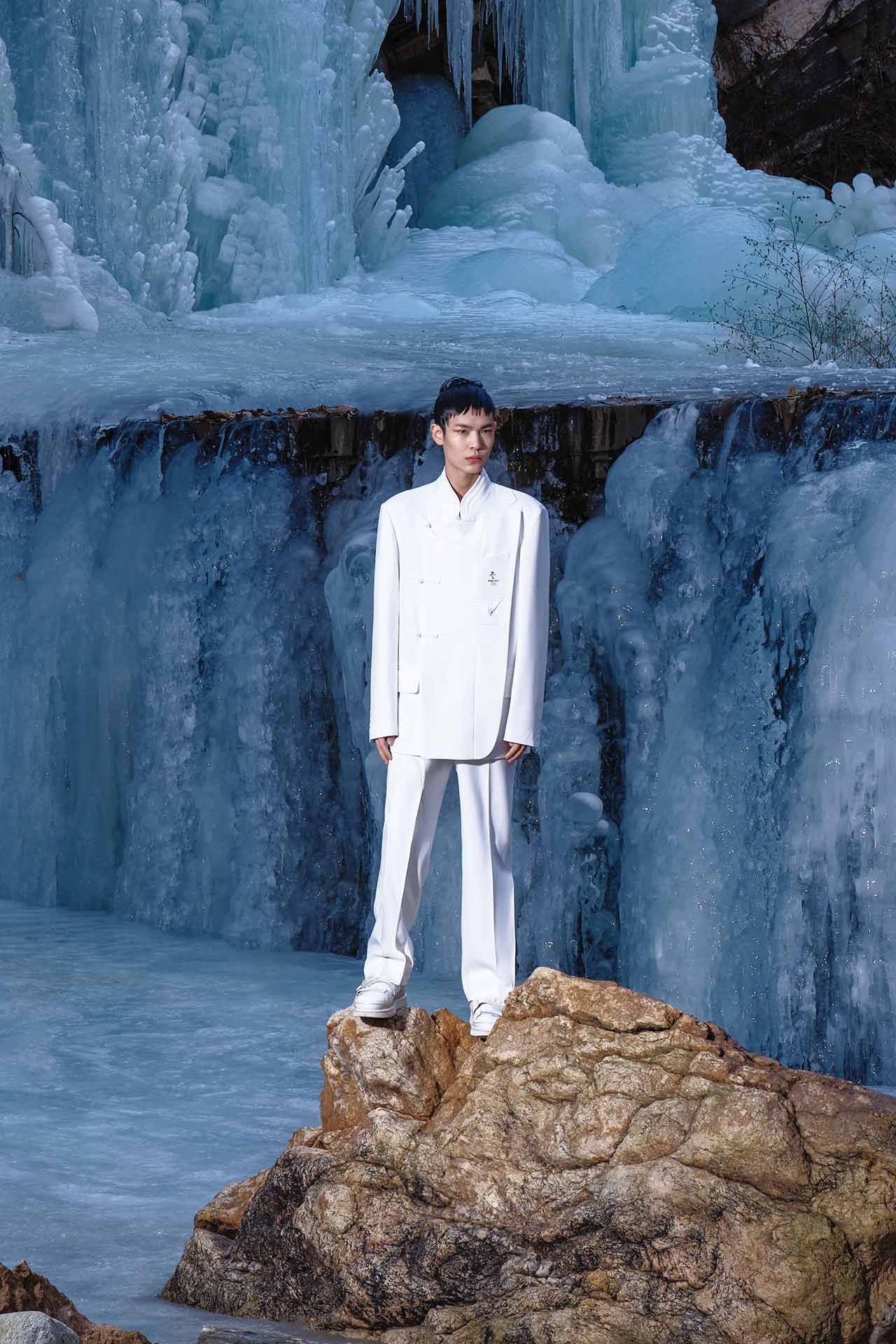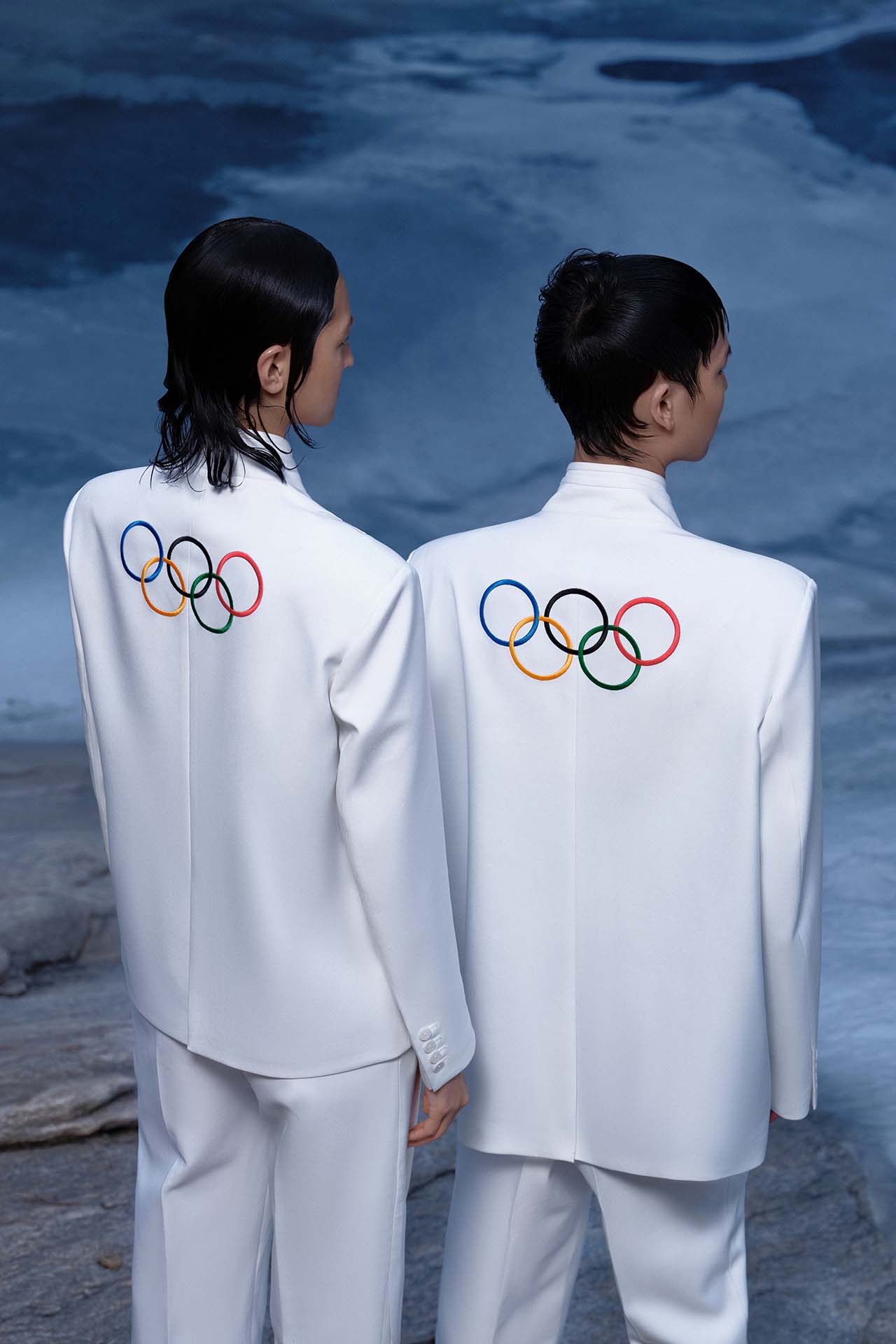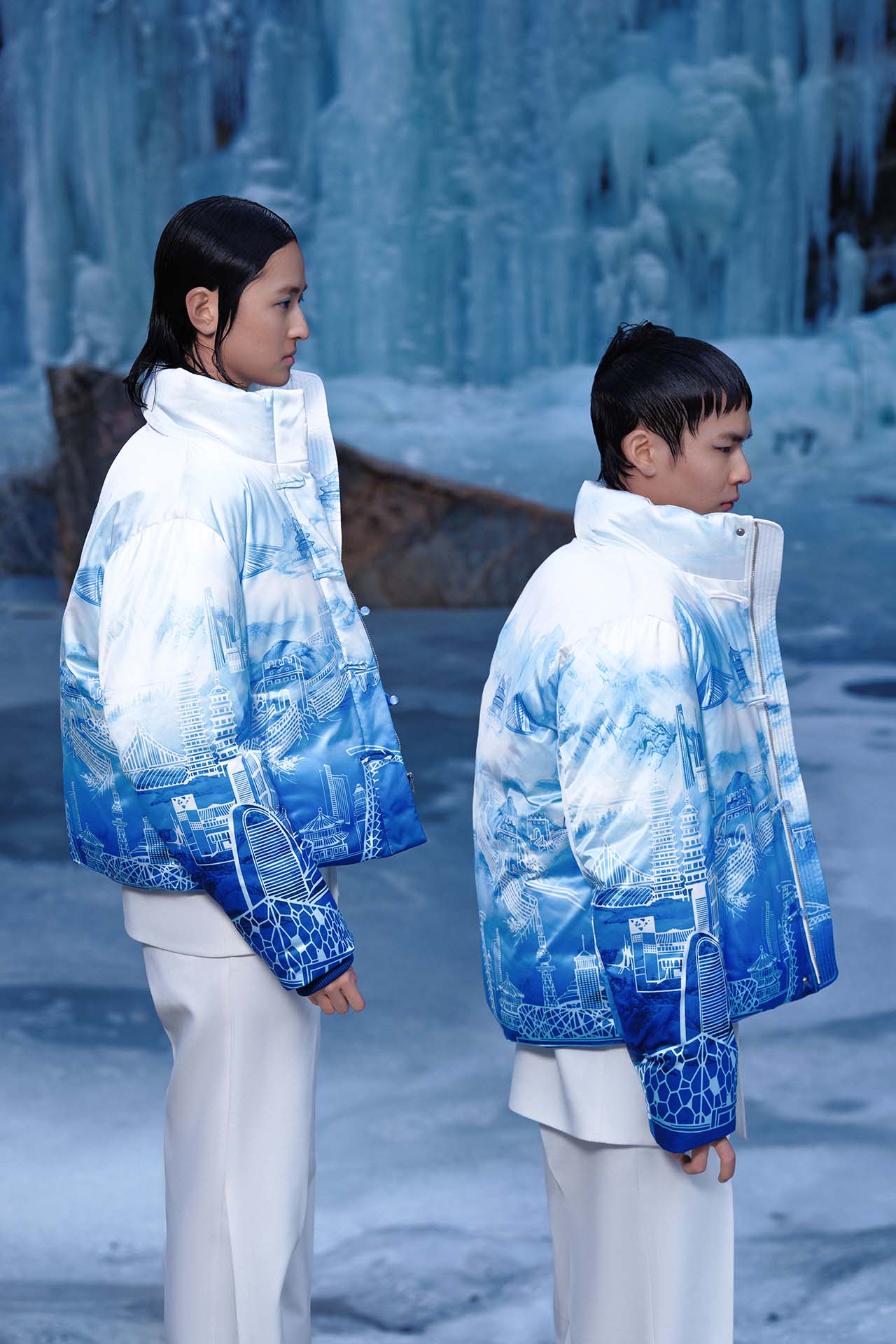 EDITORIAL