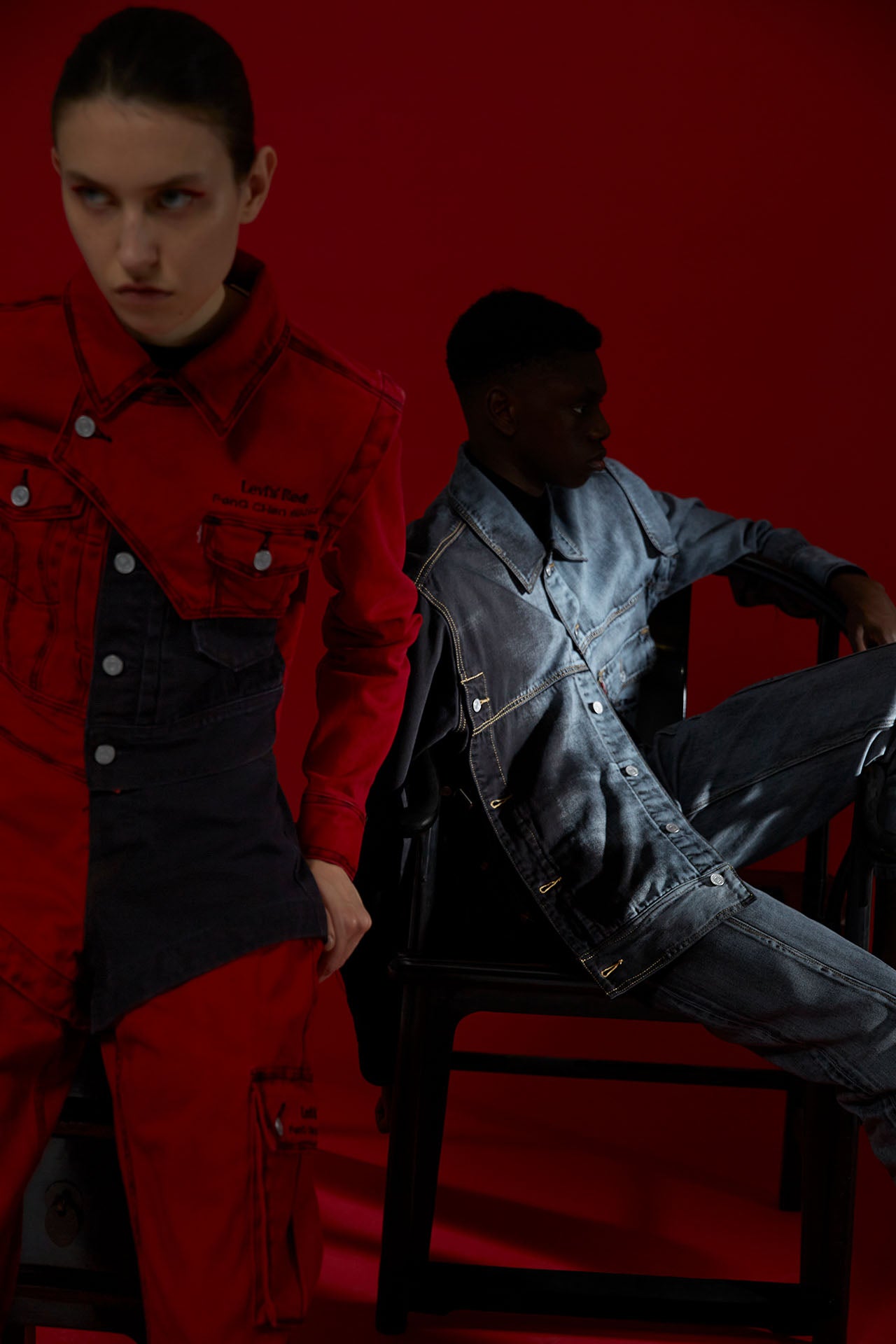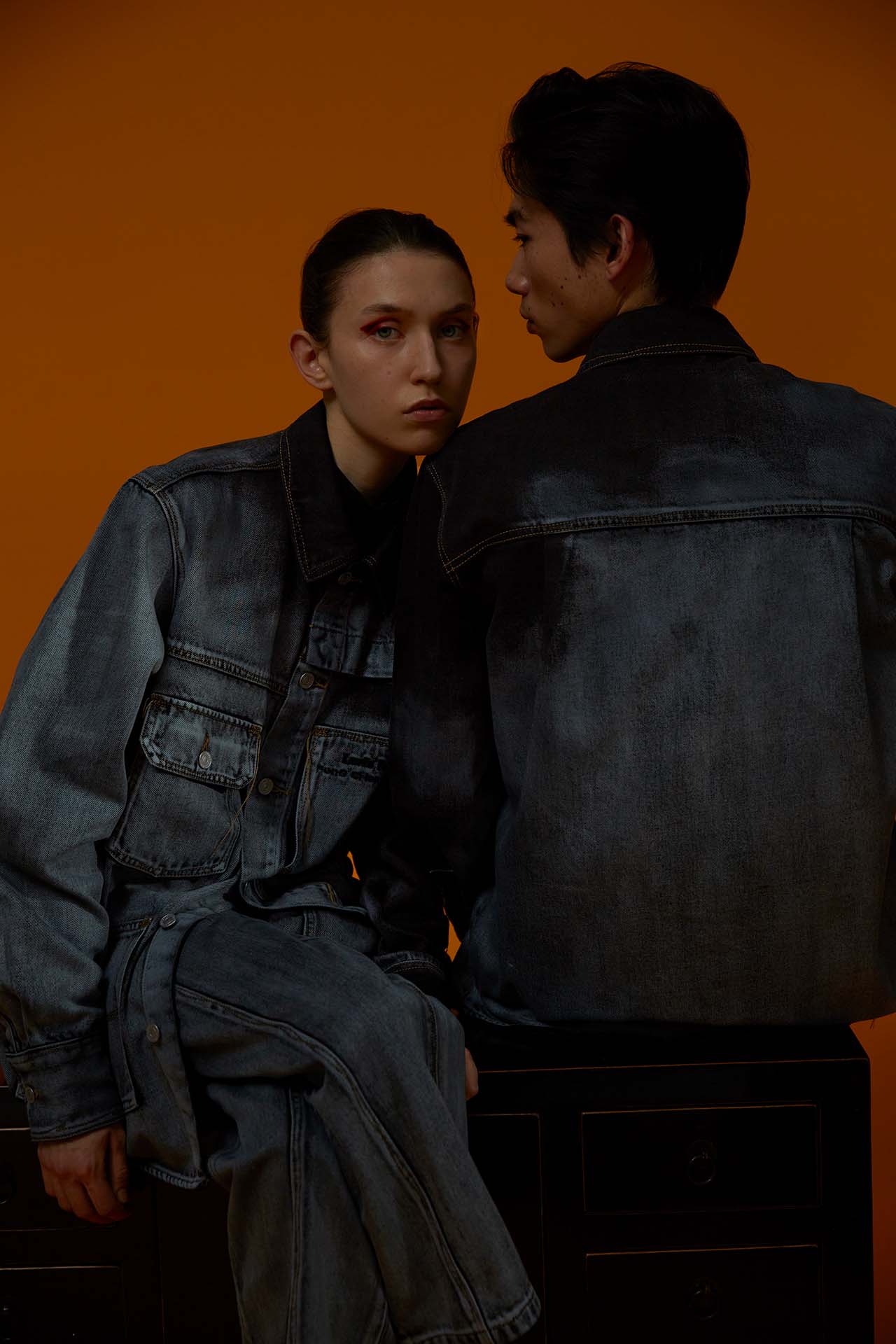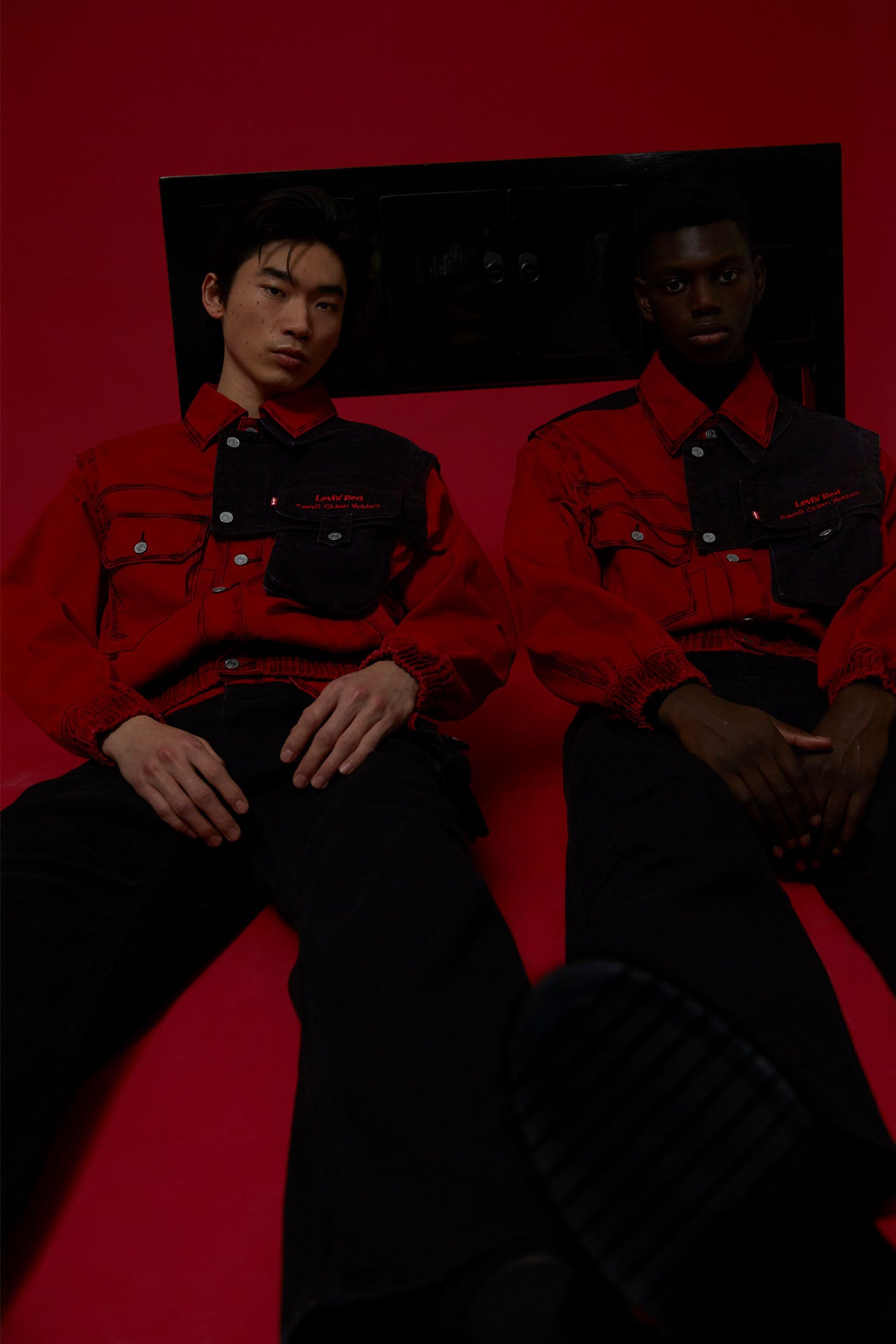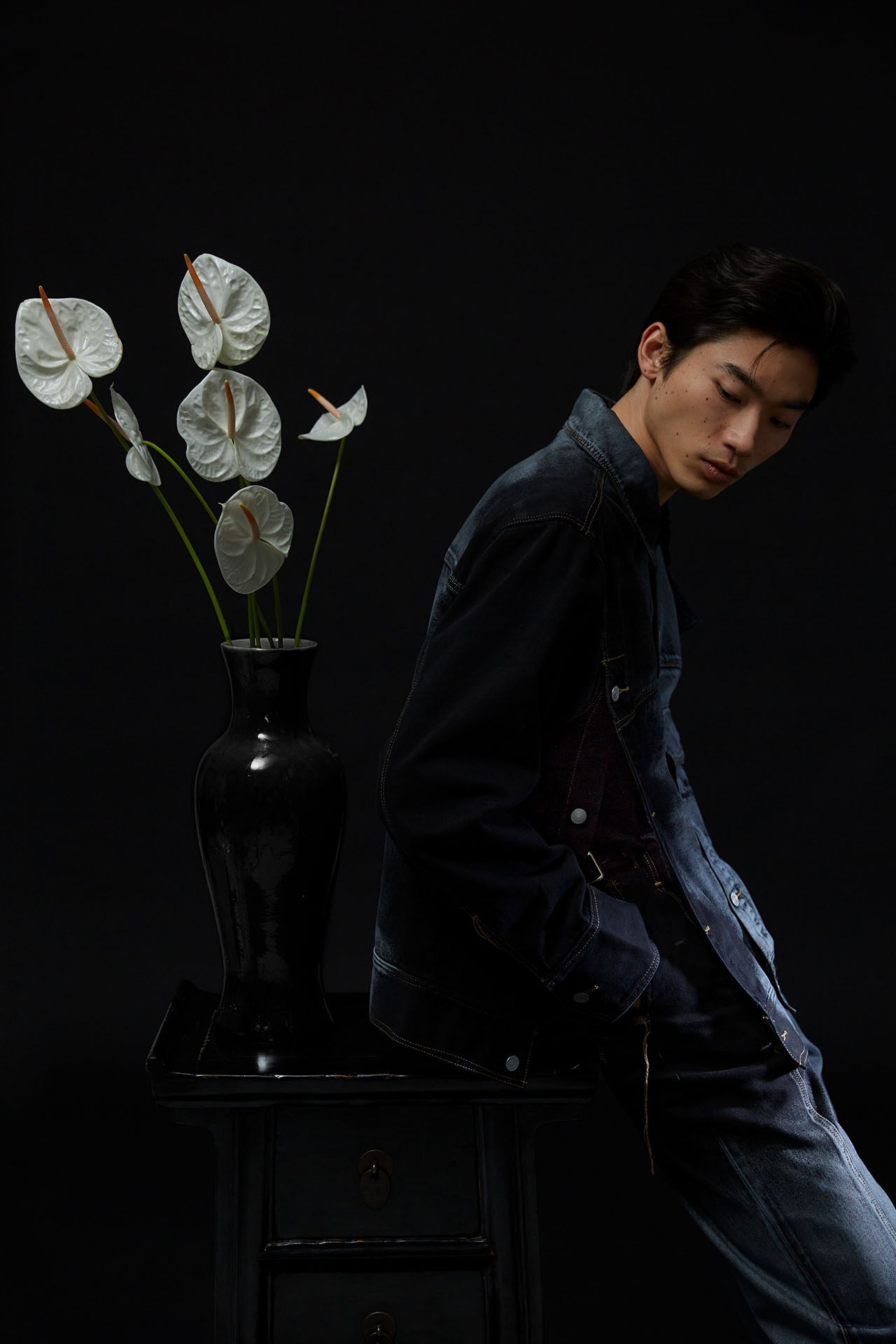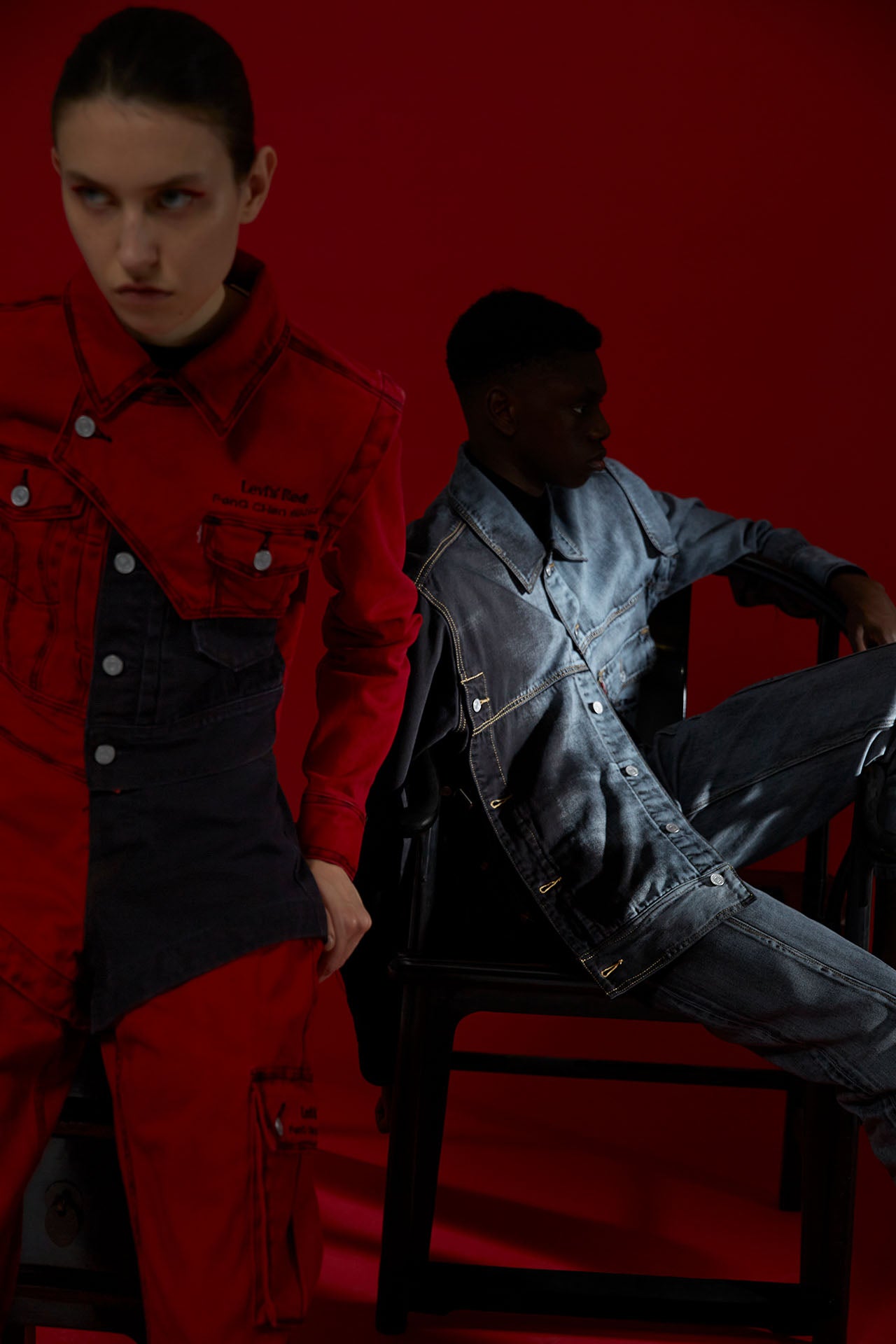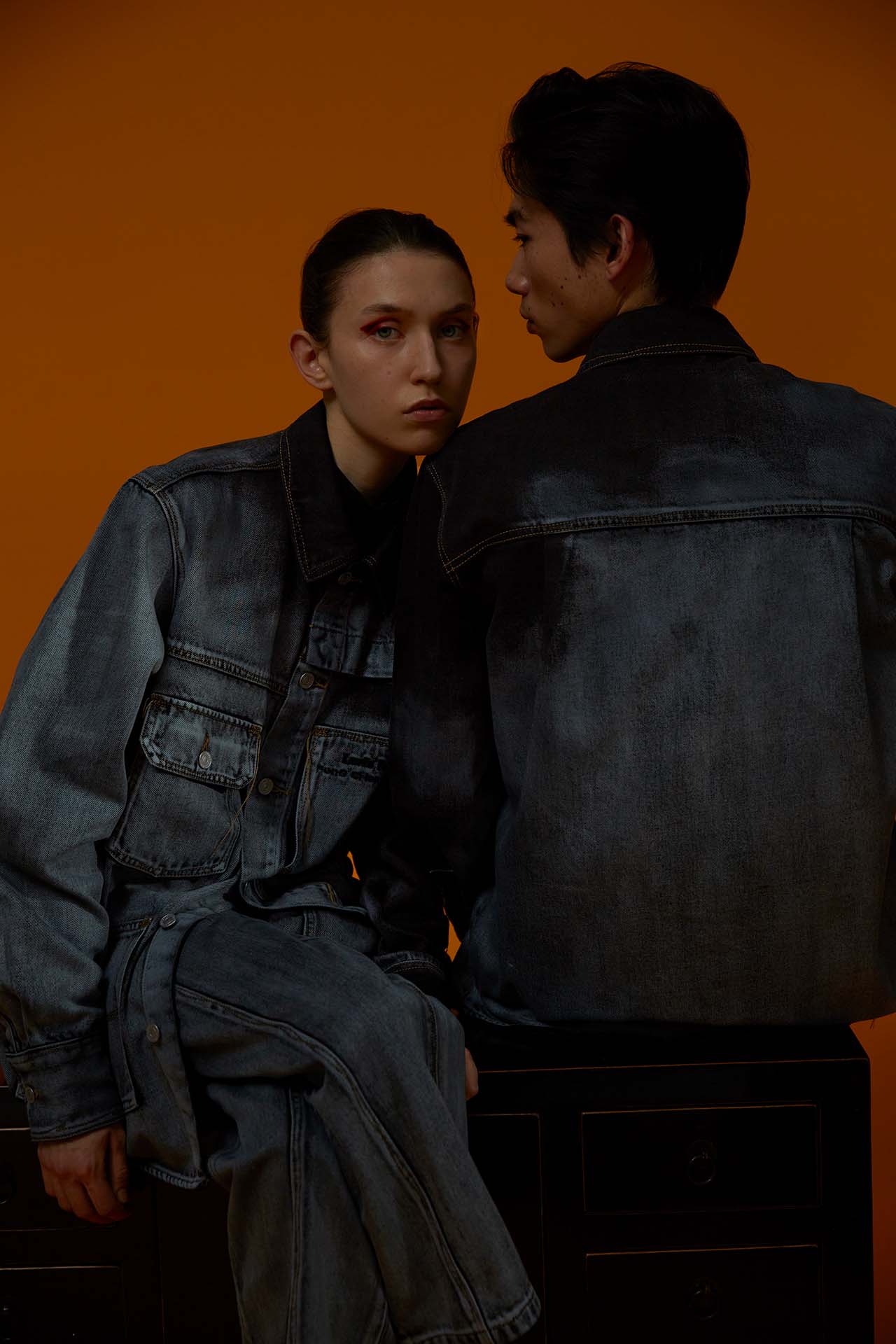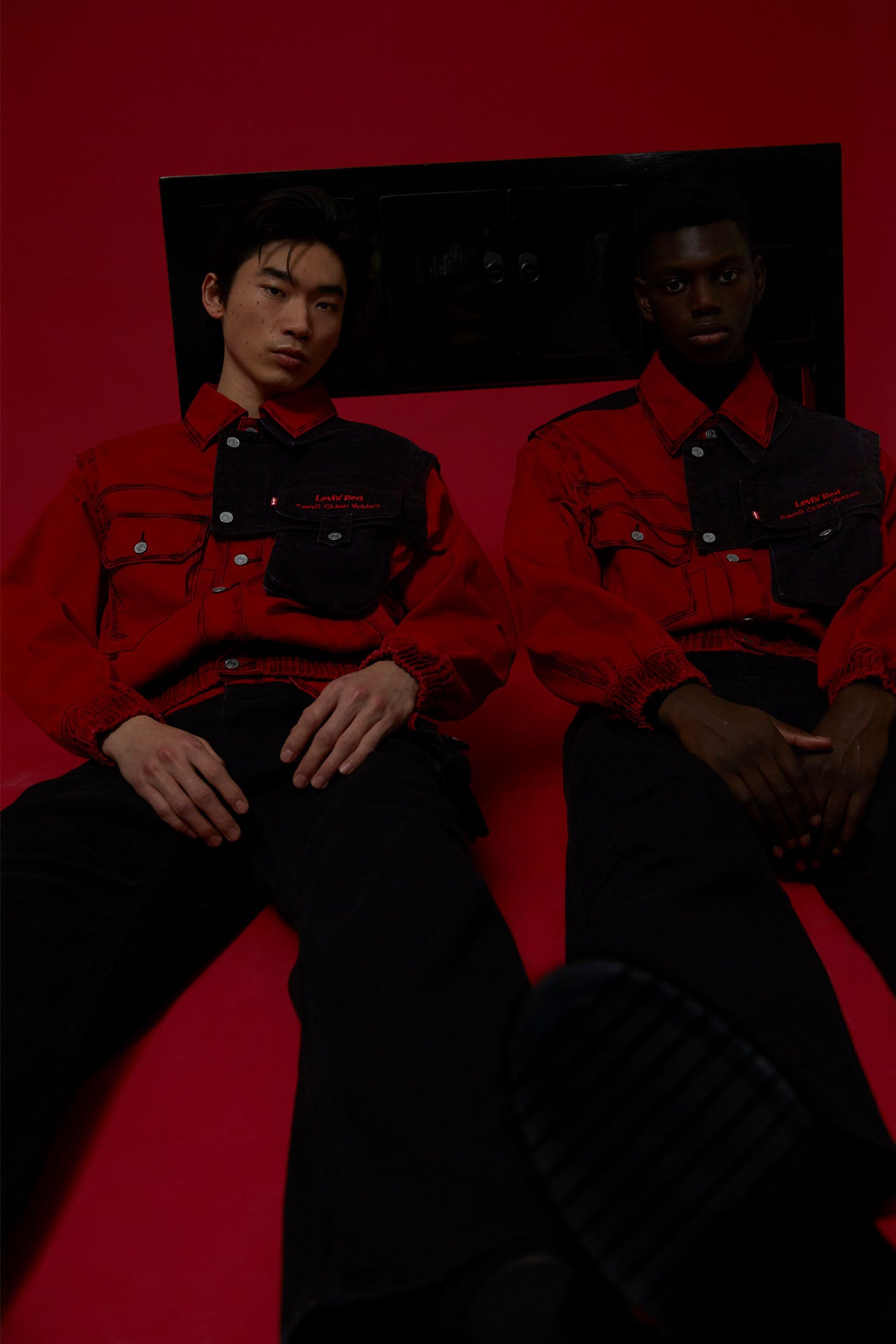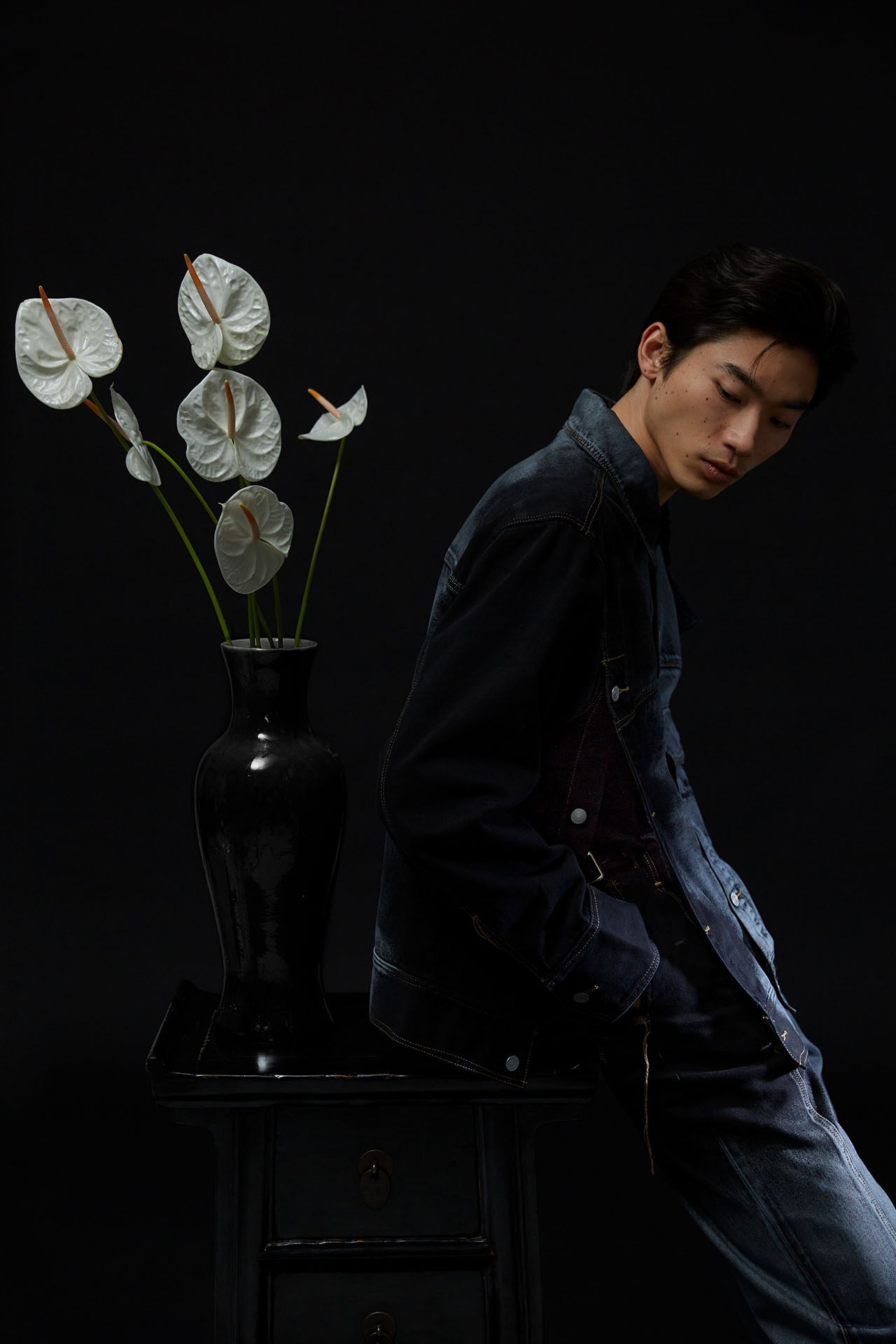 CAMPAIGN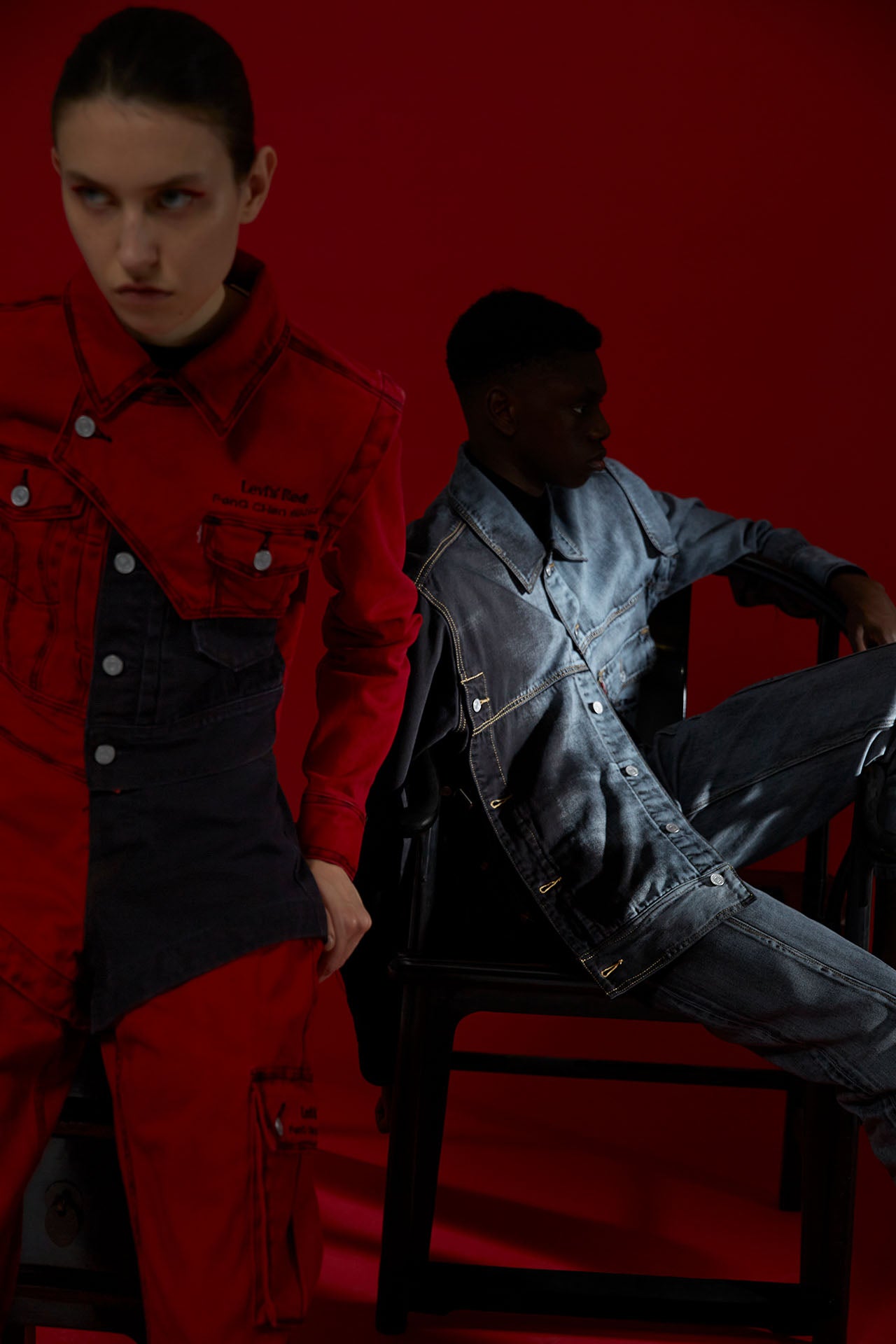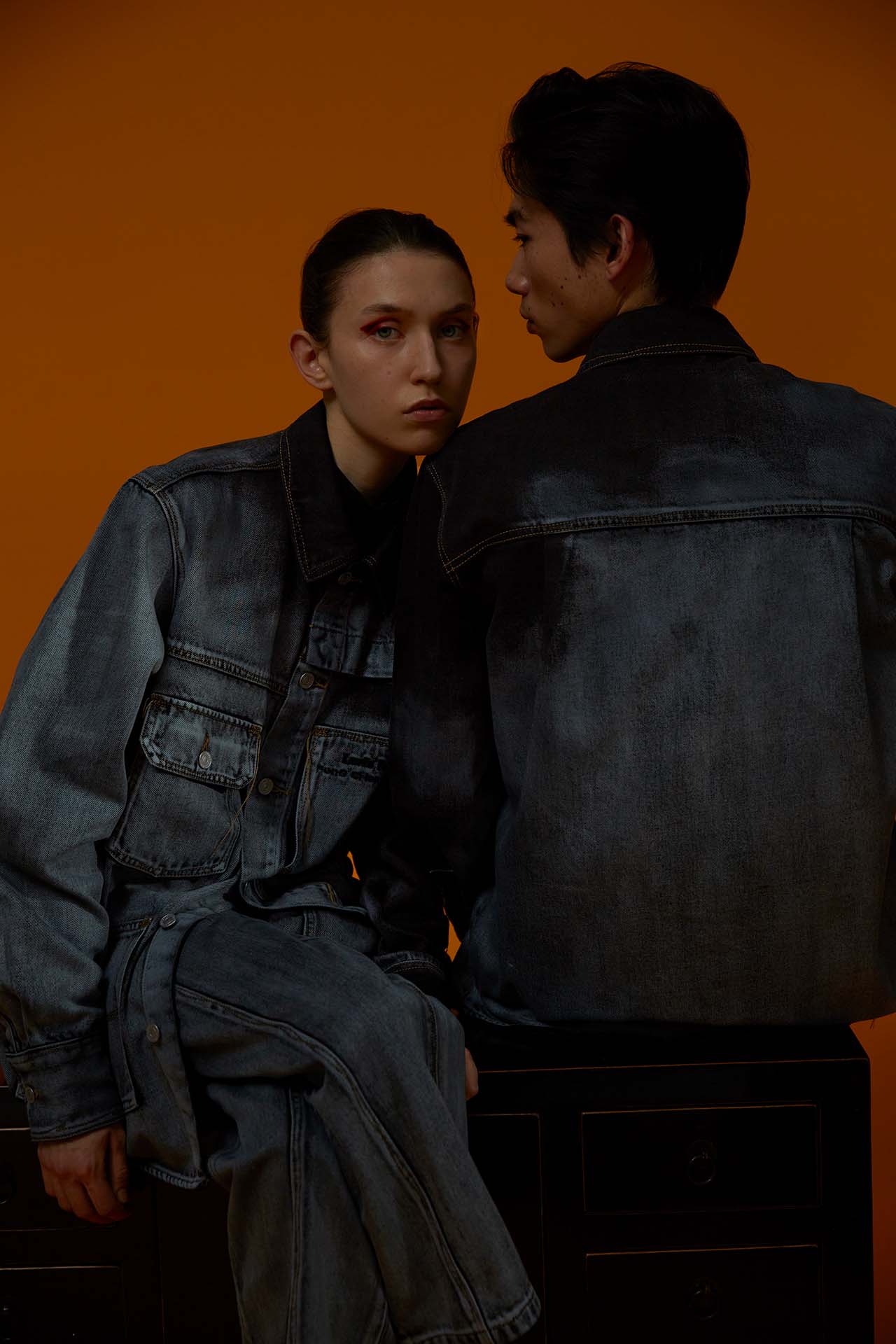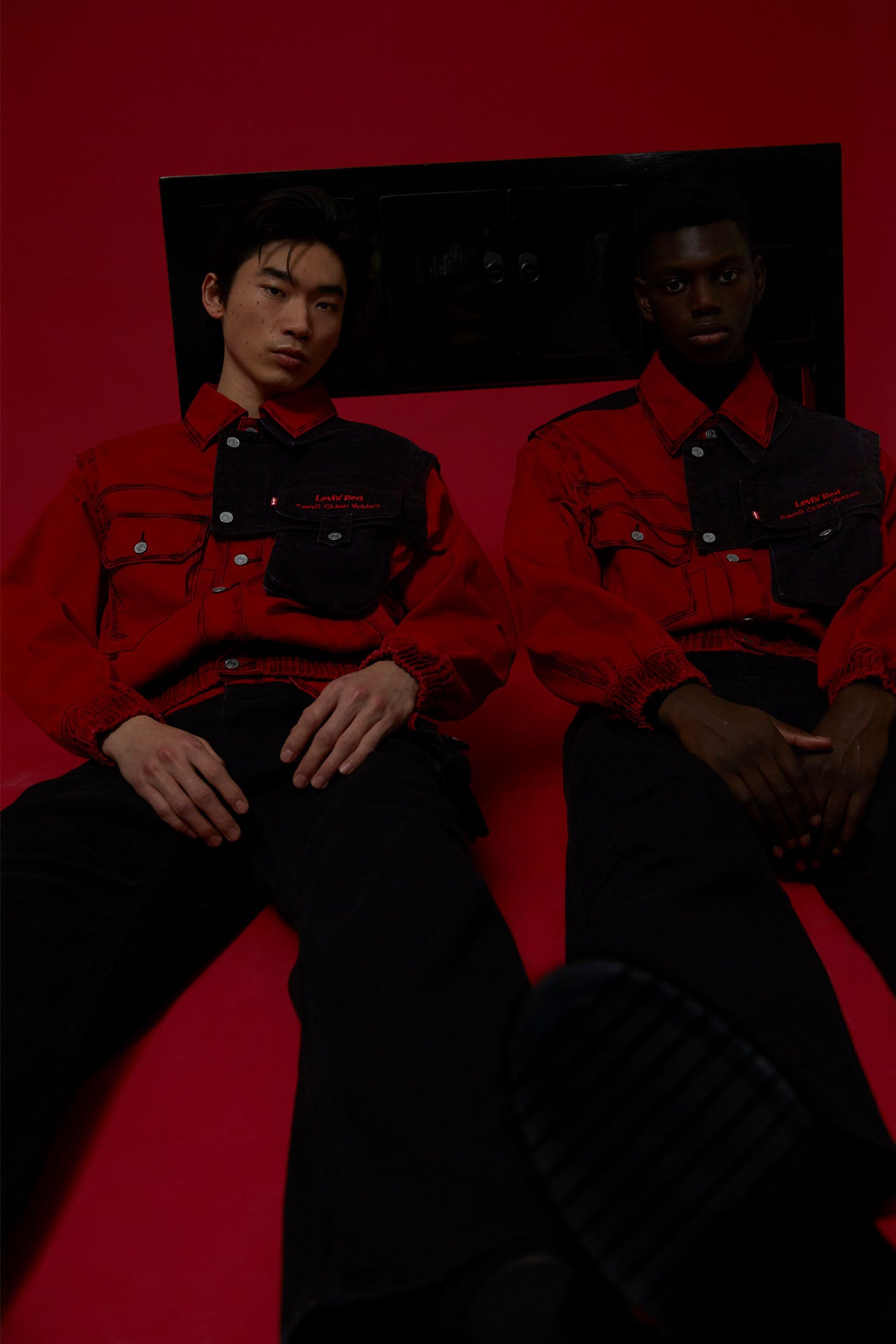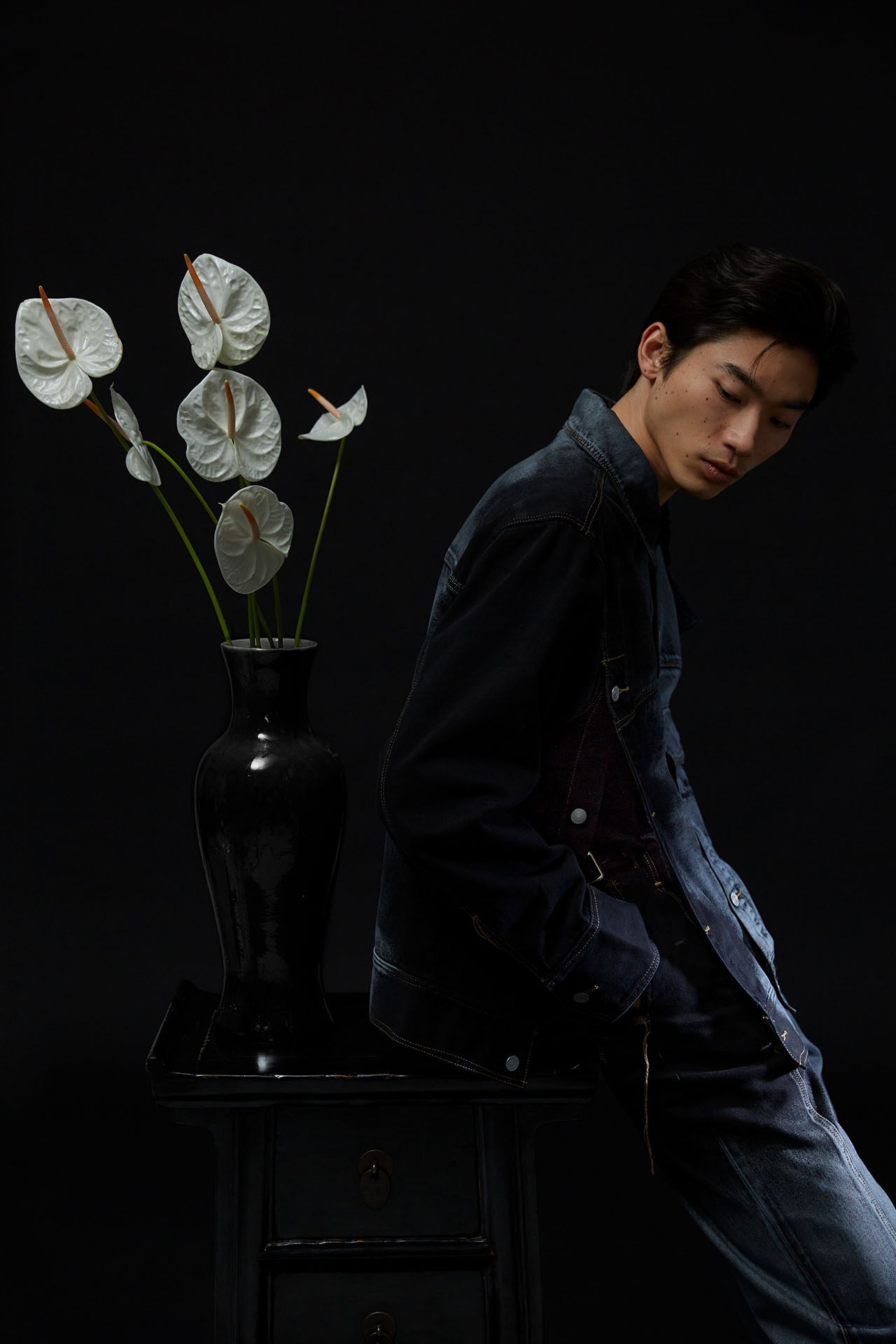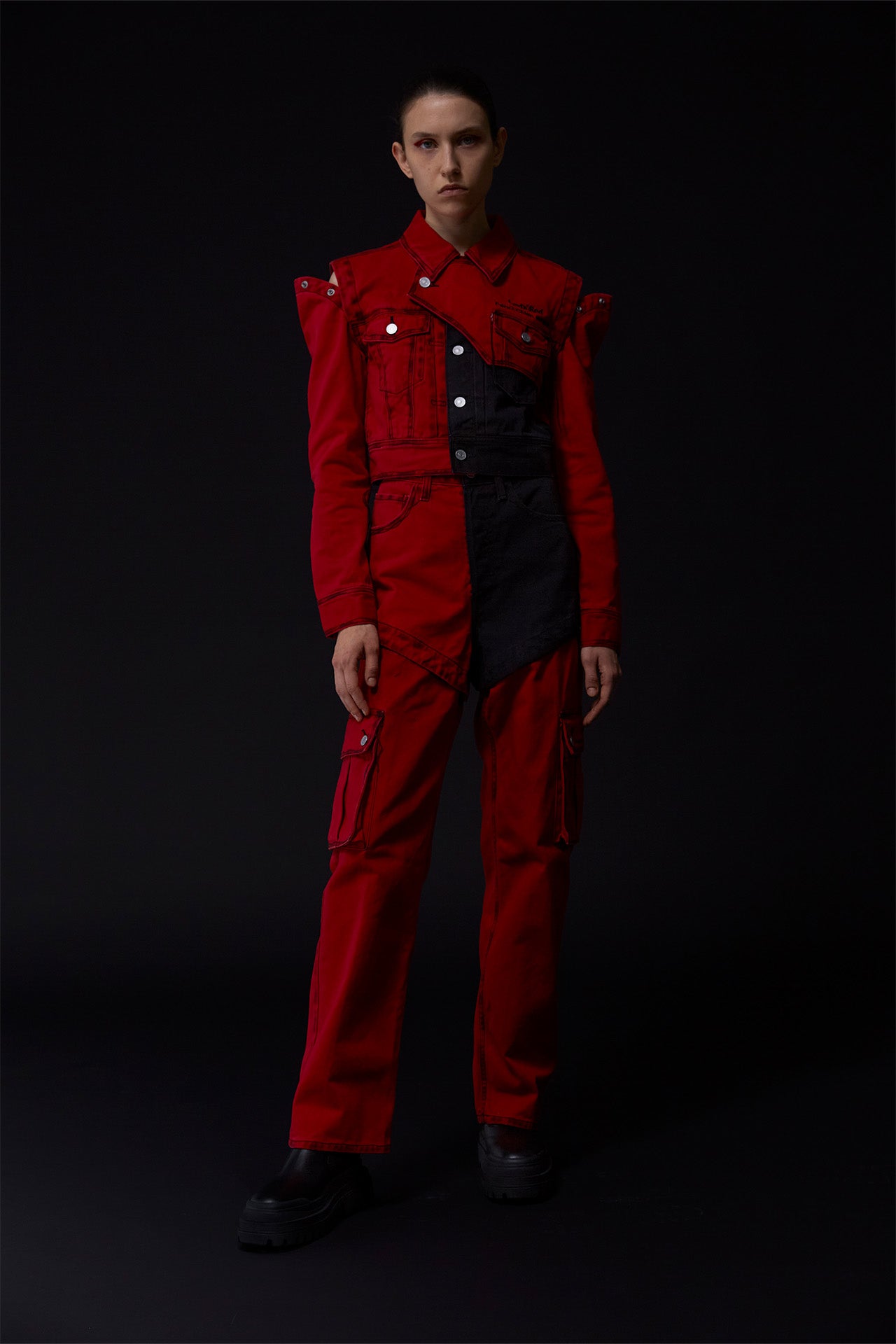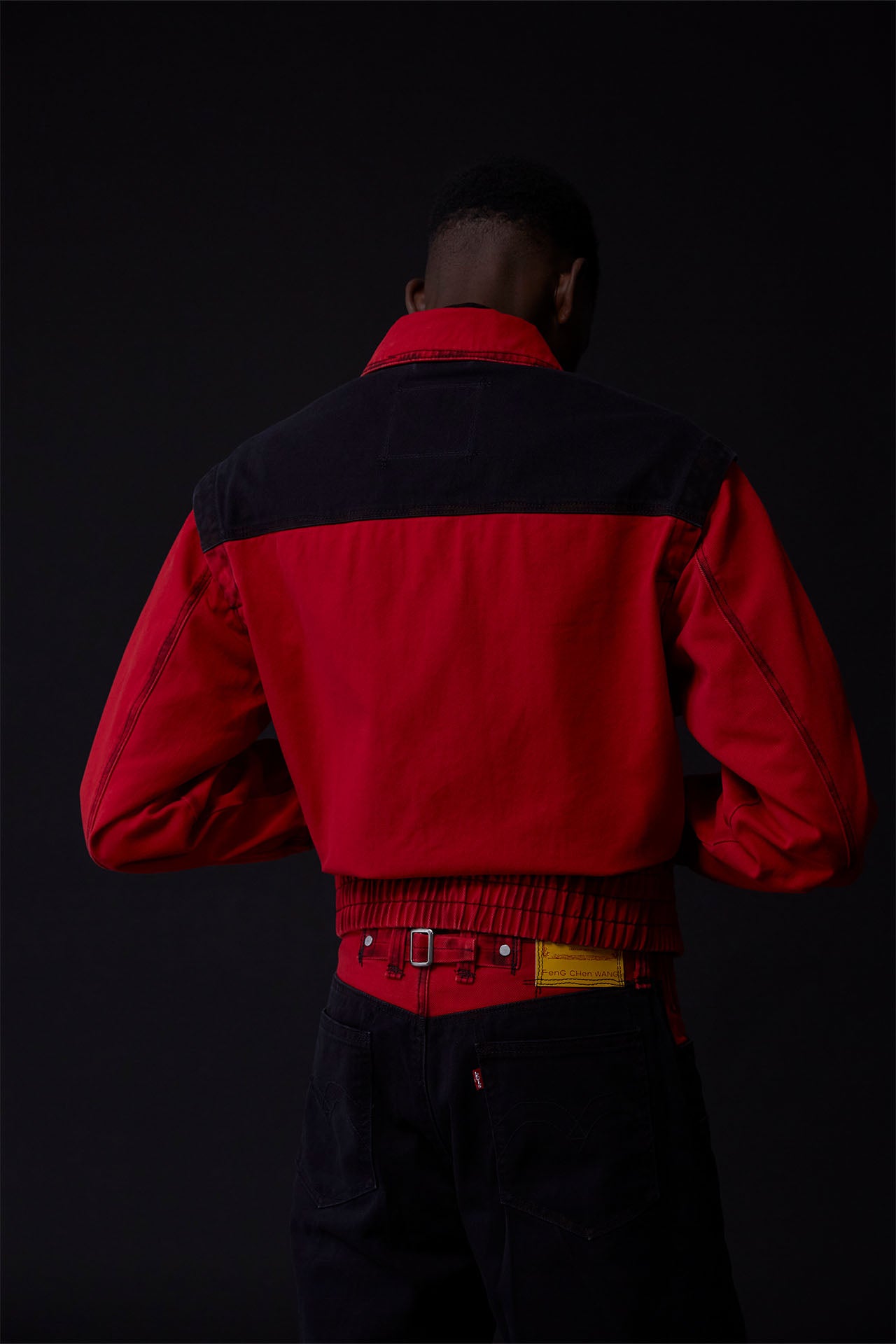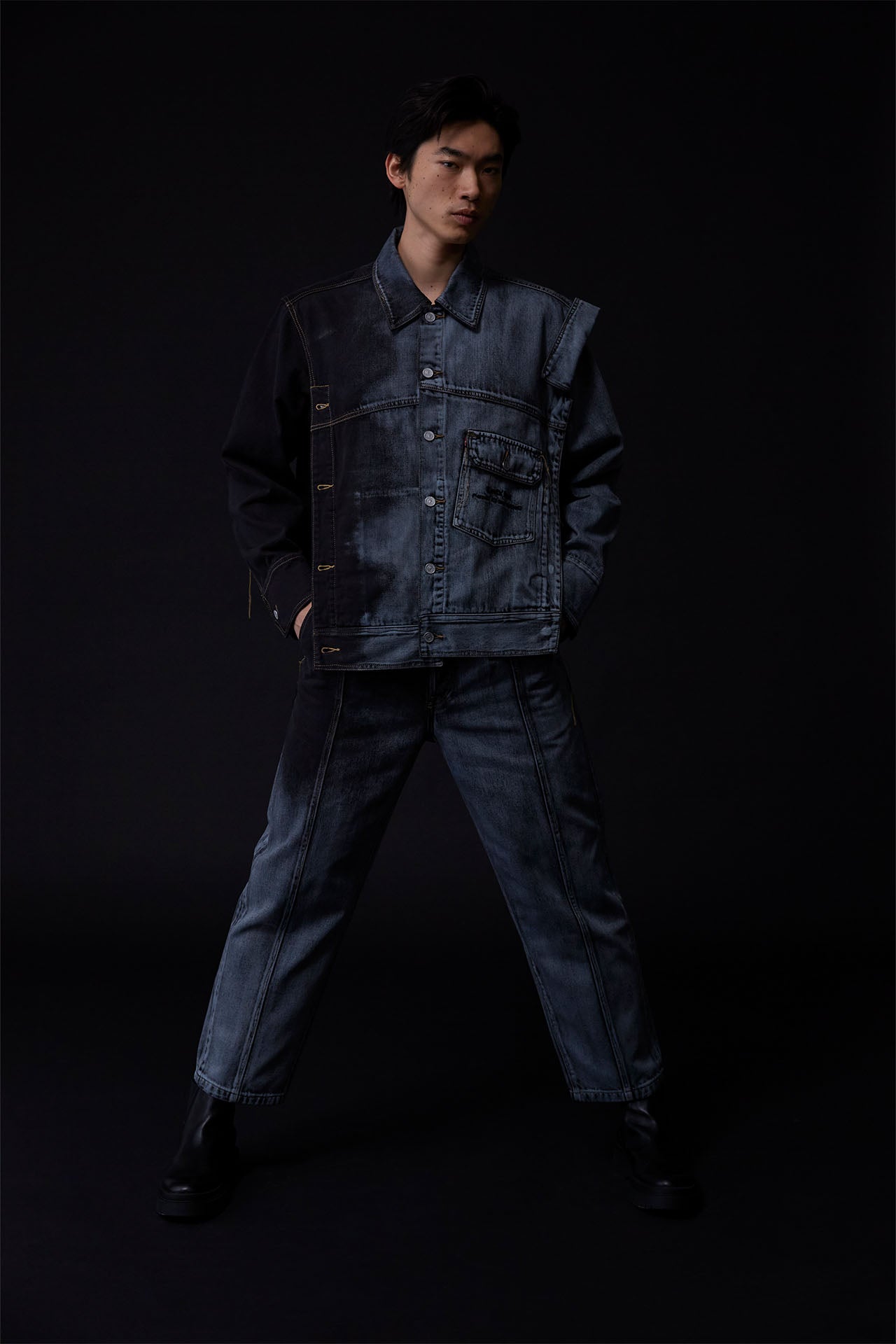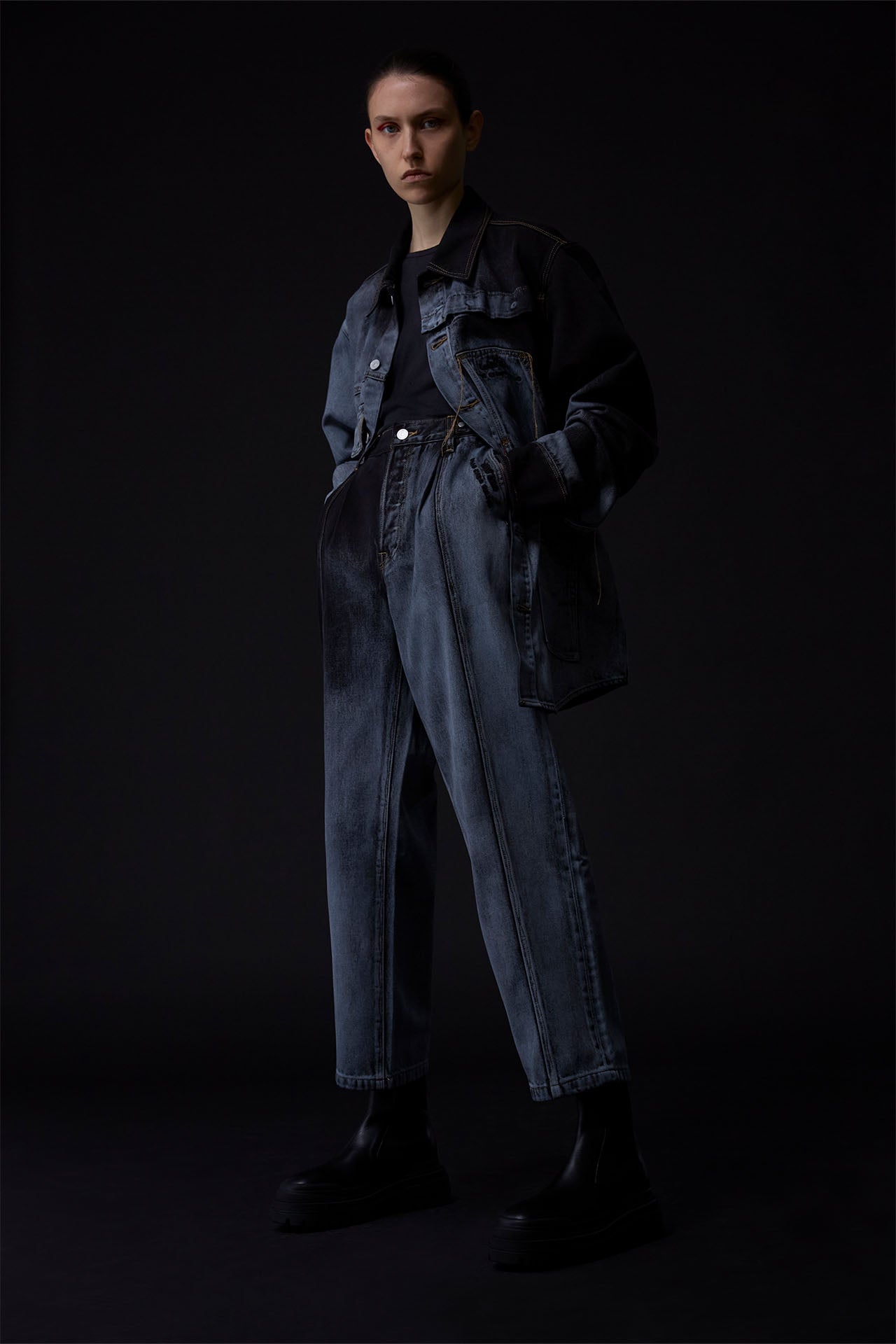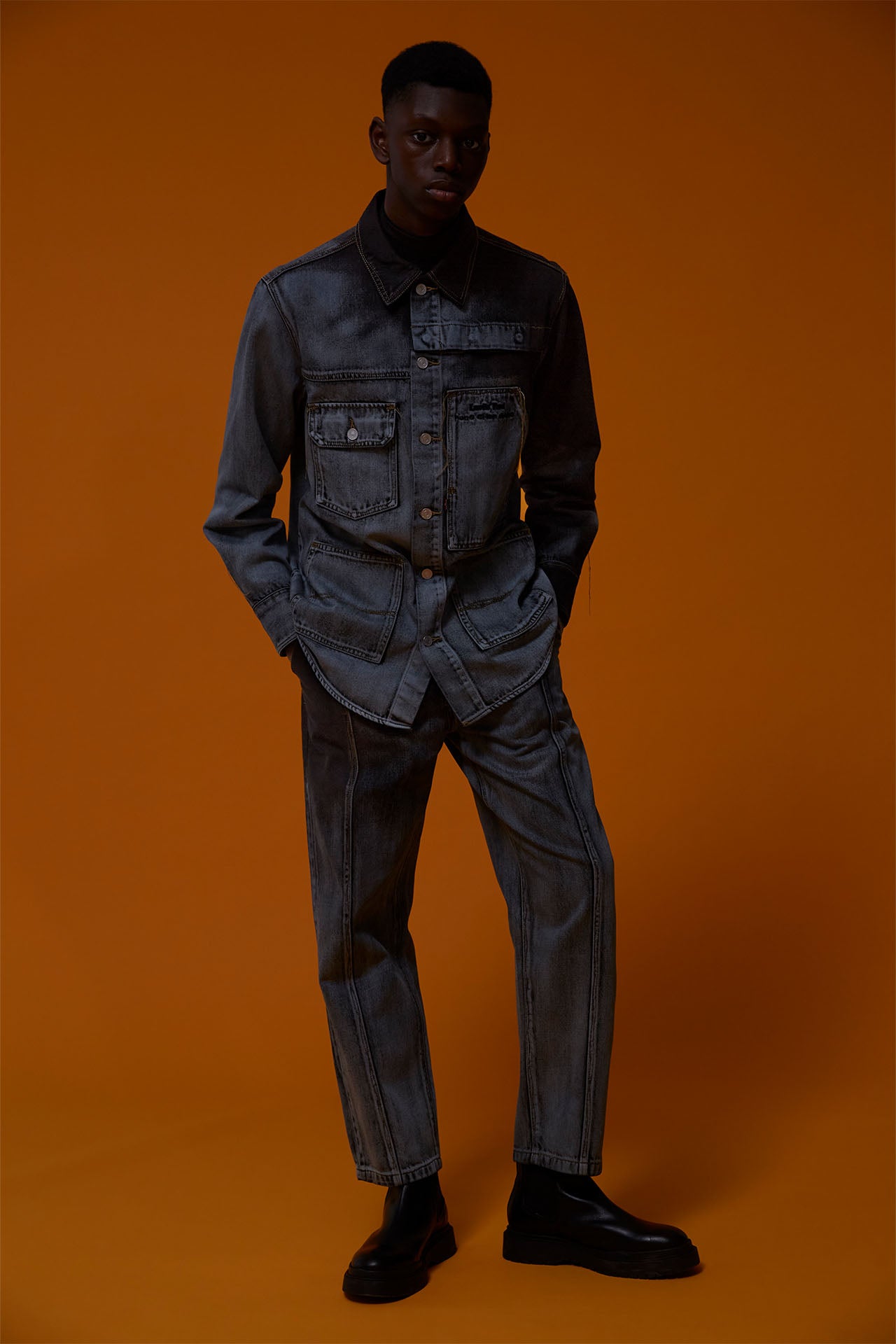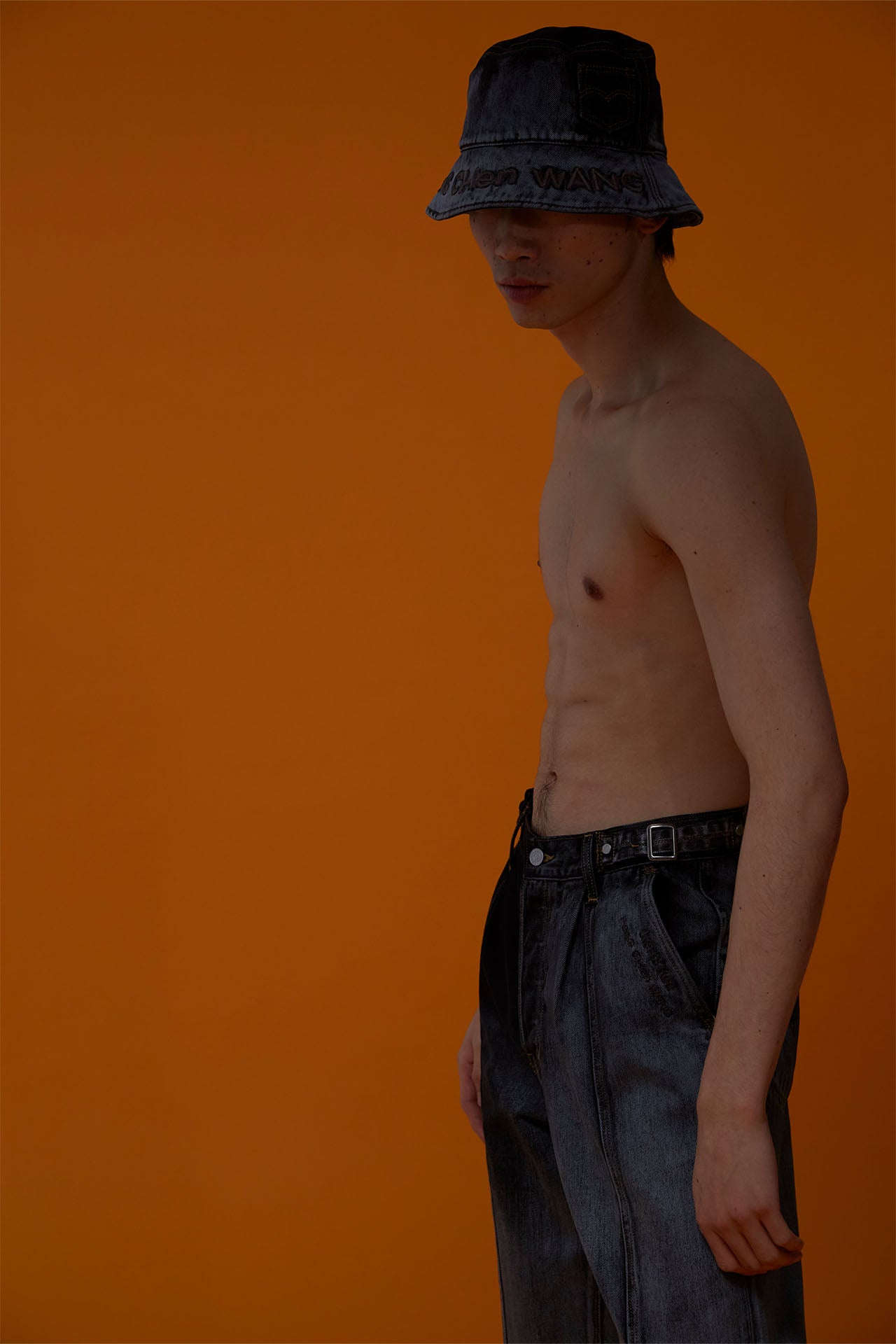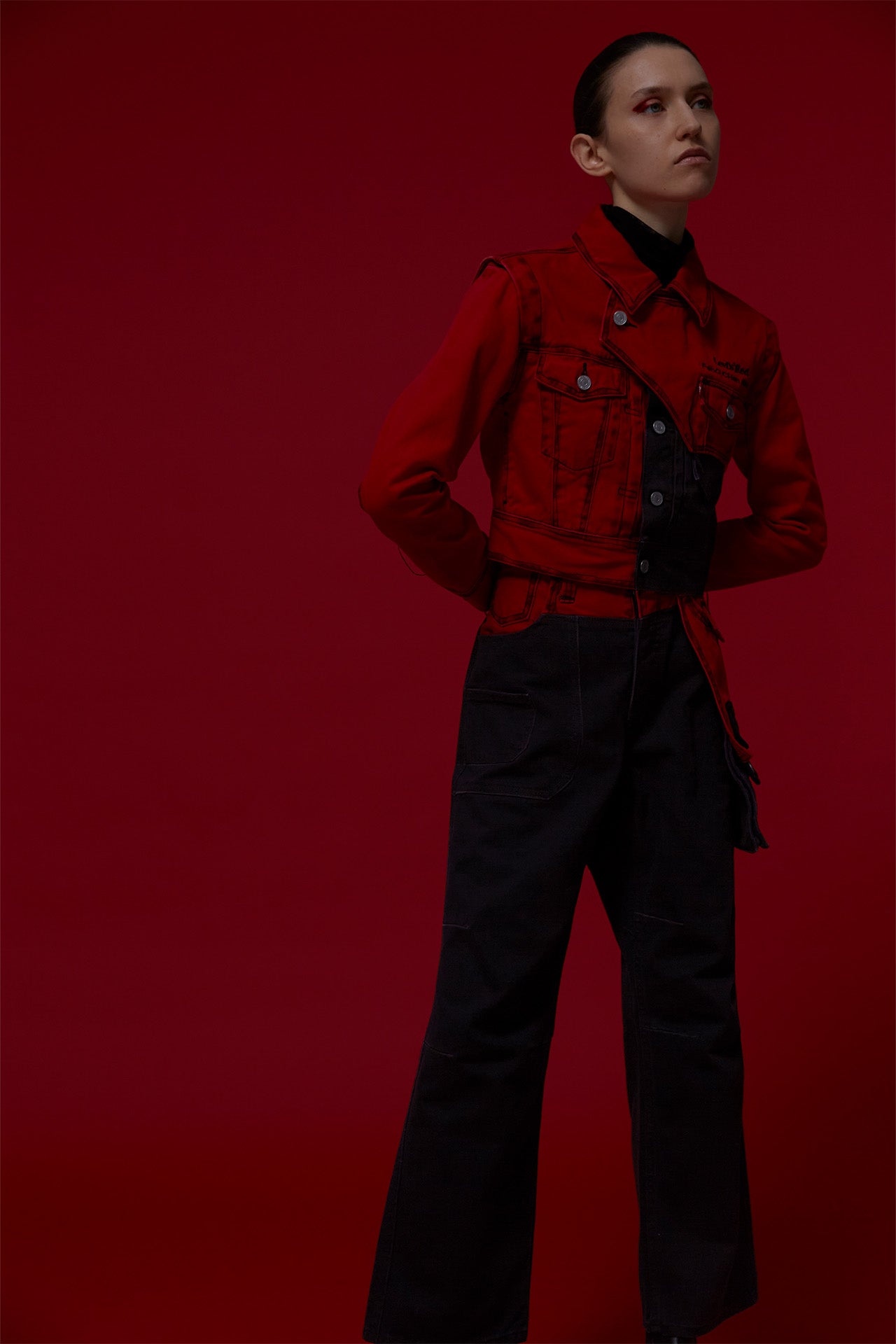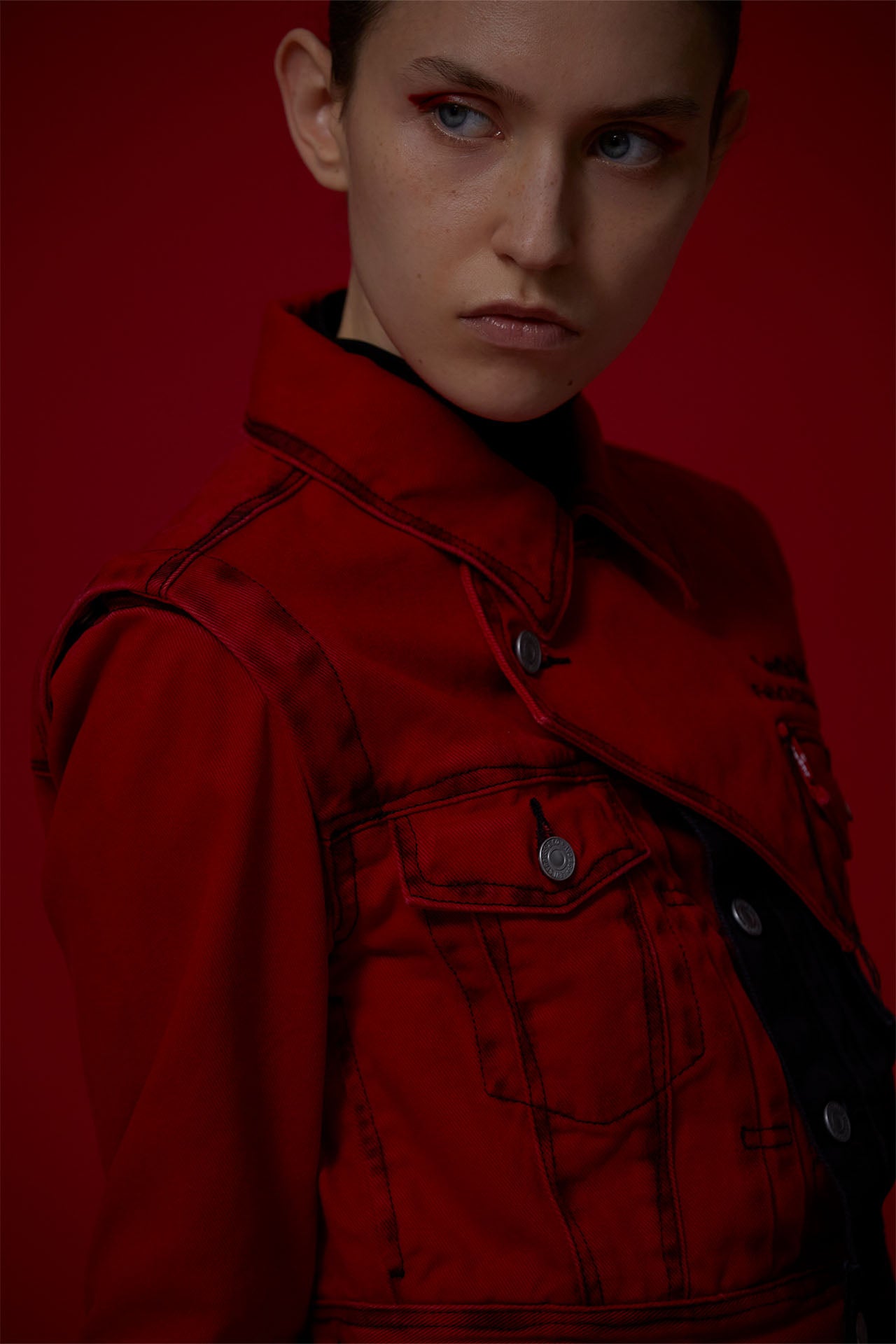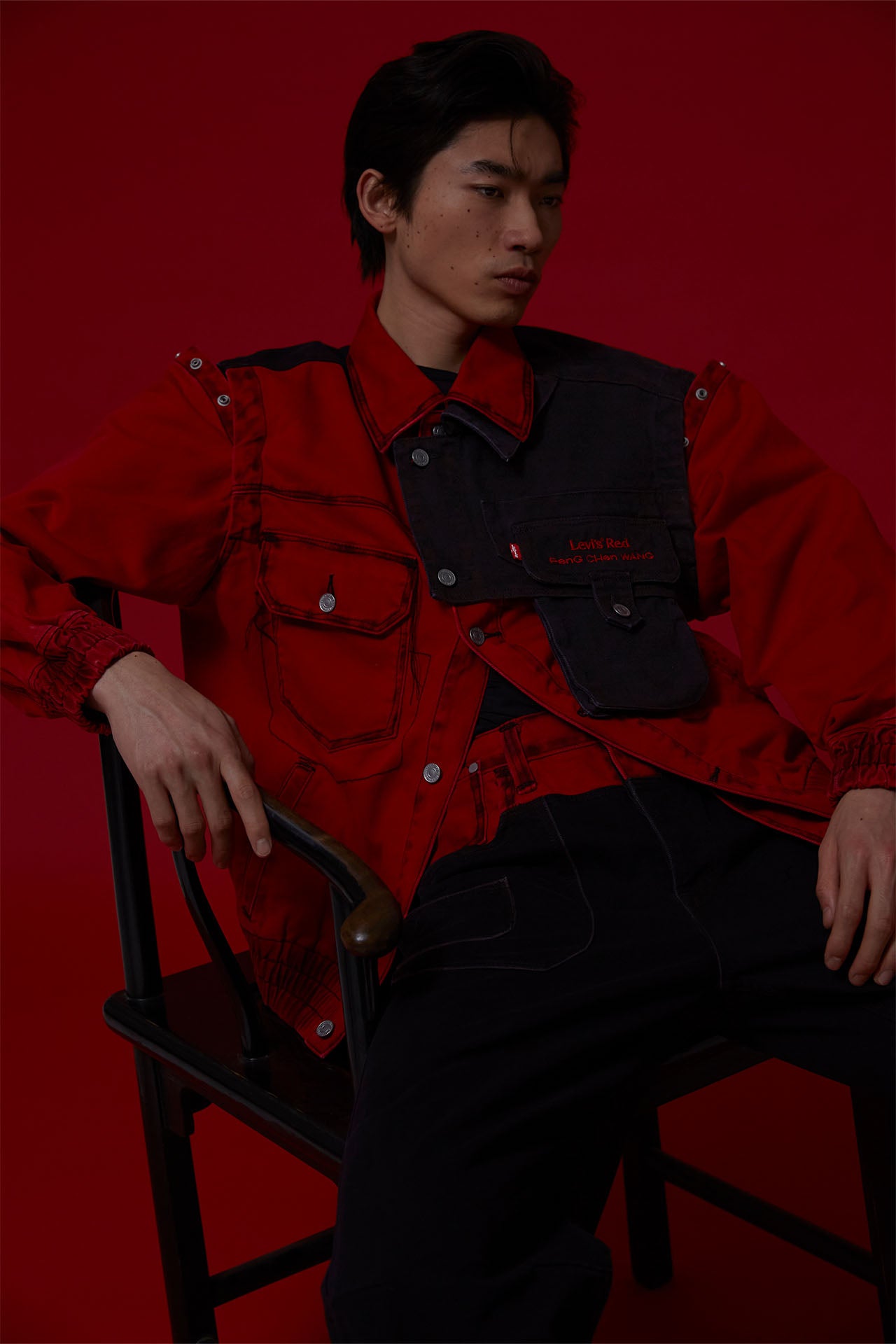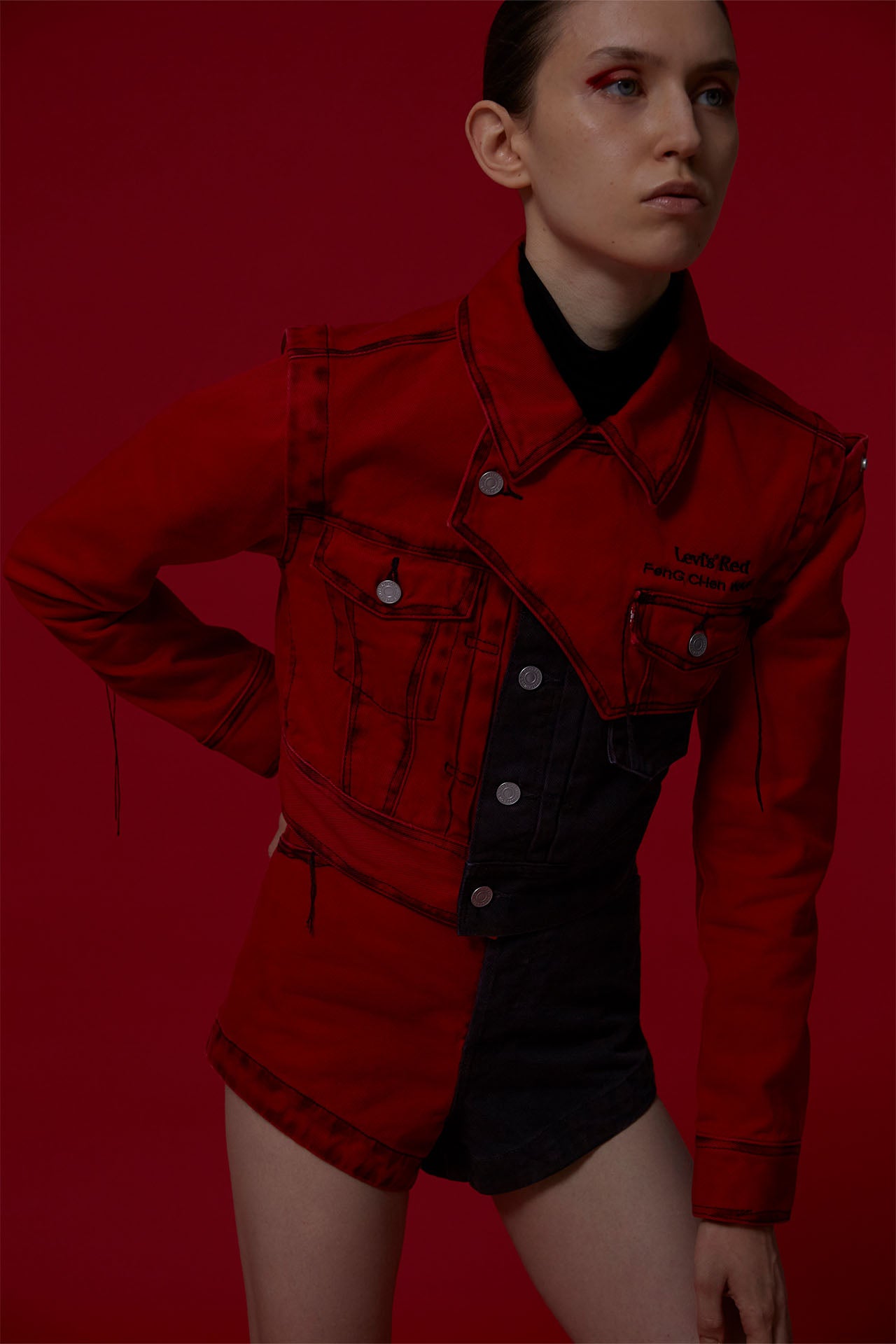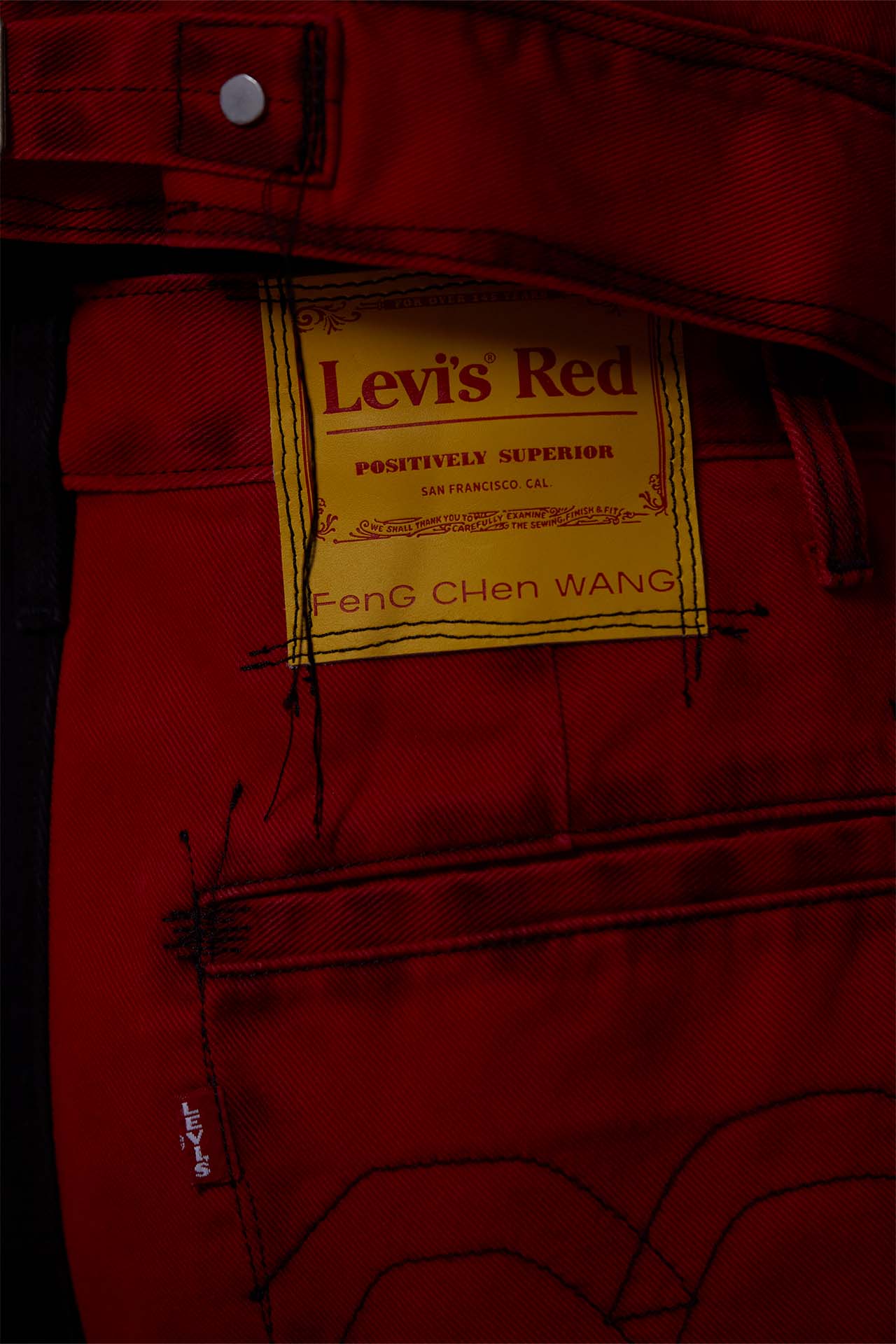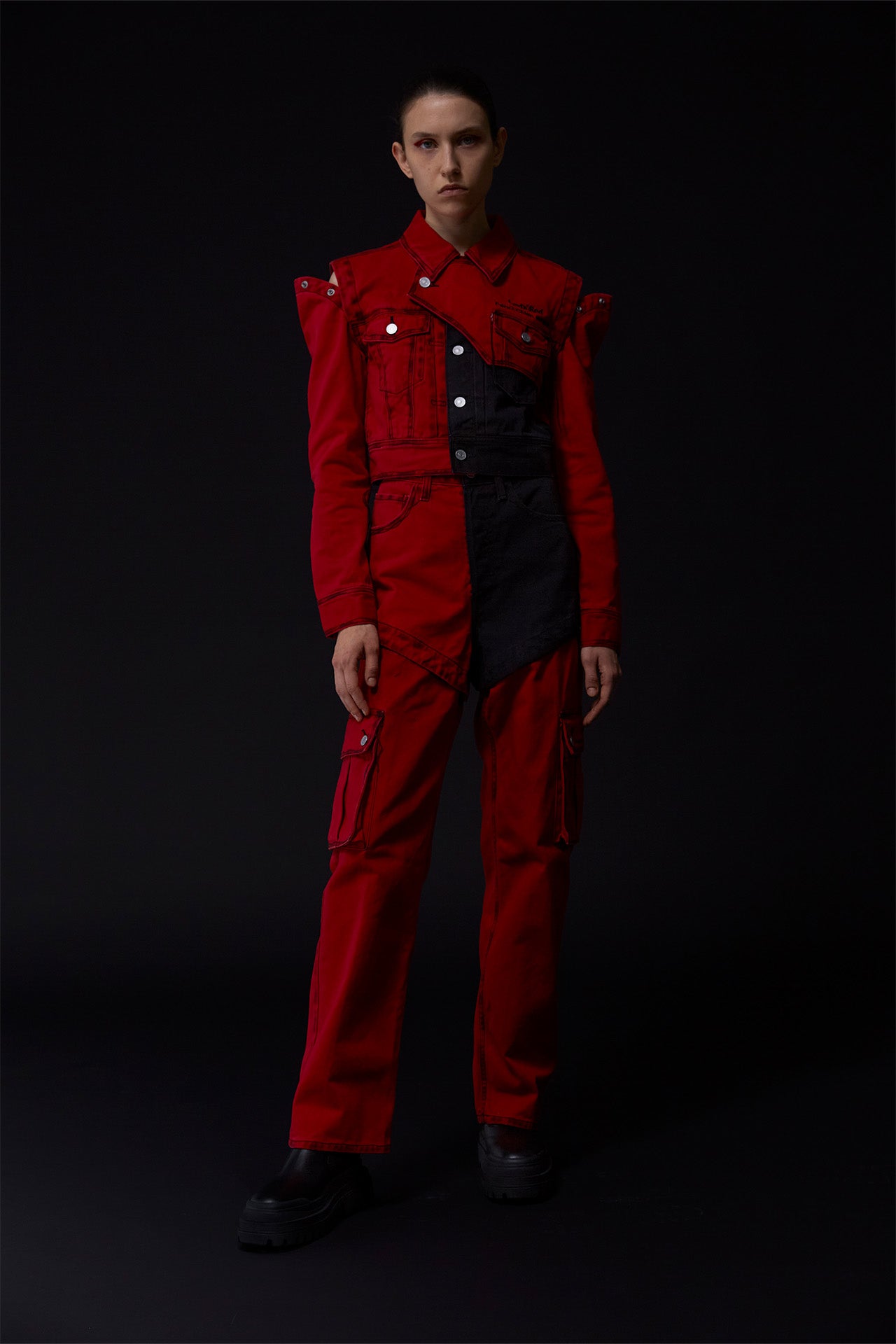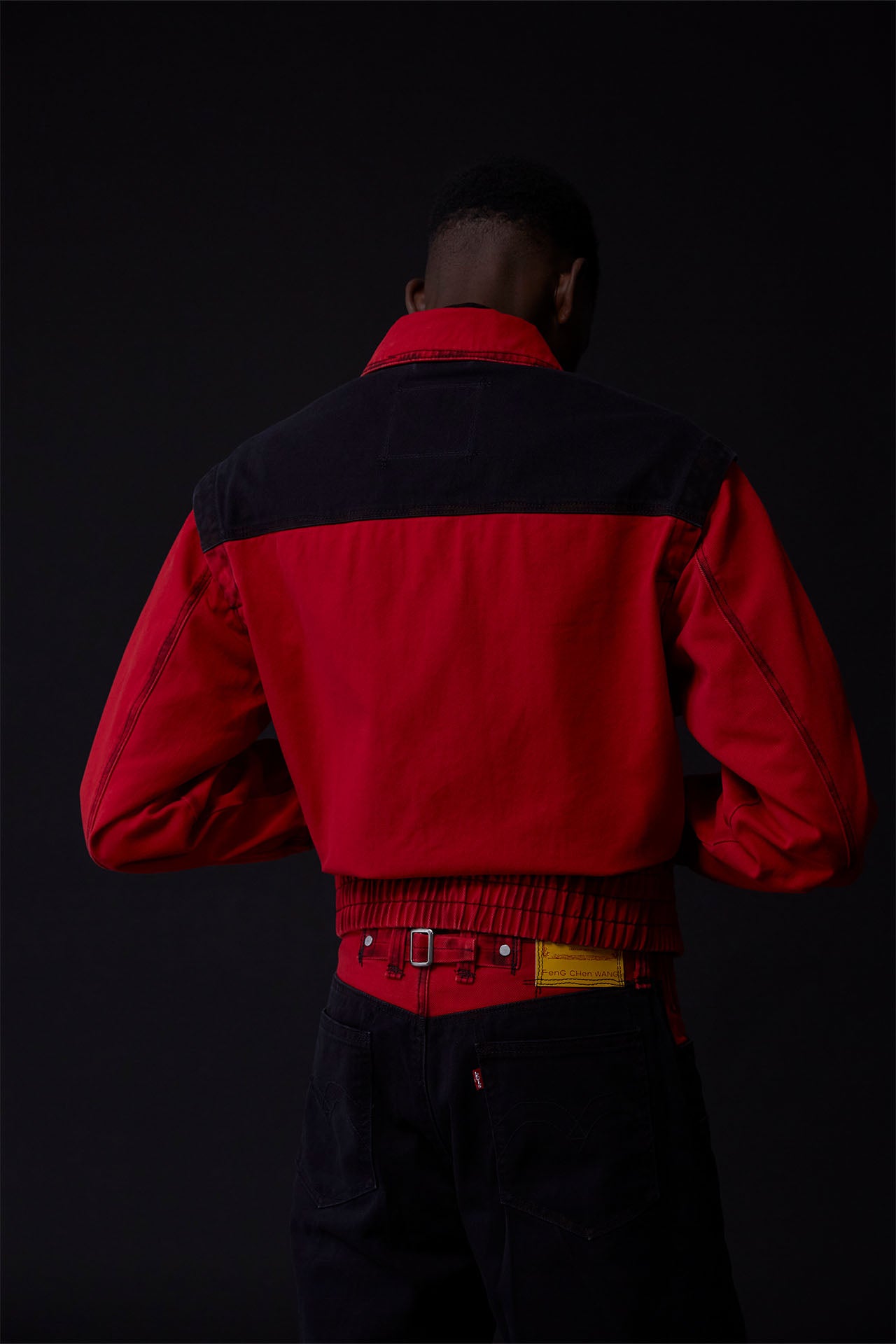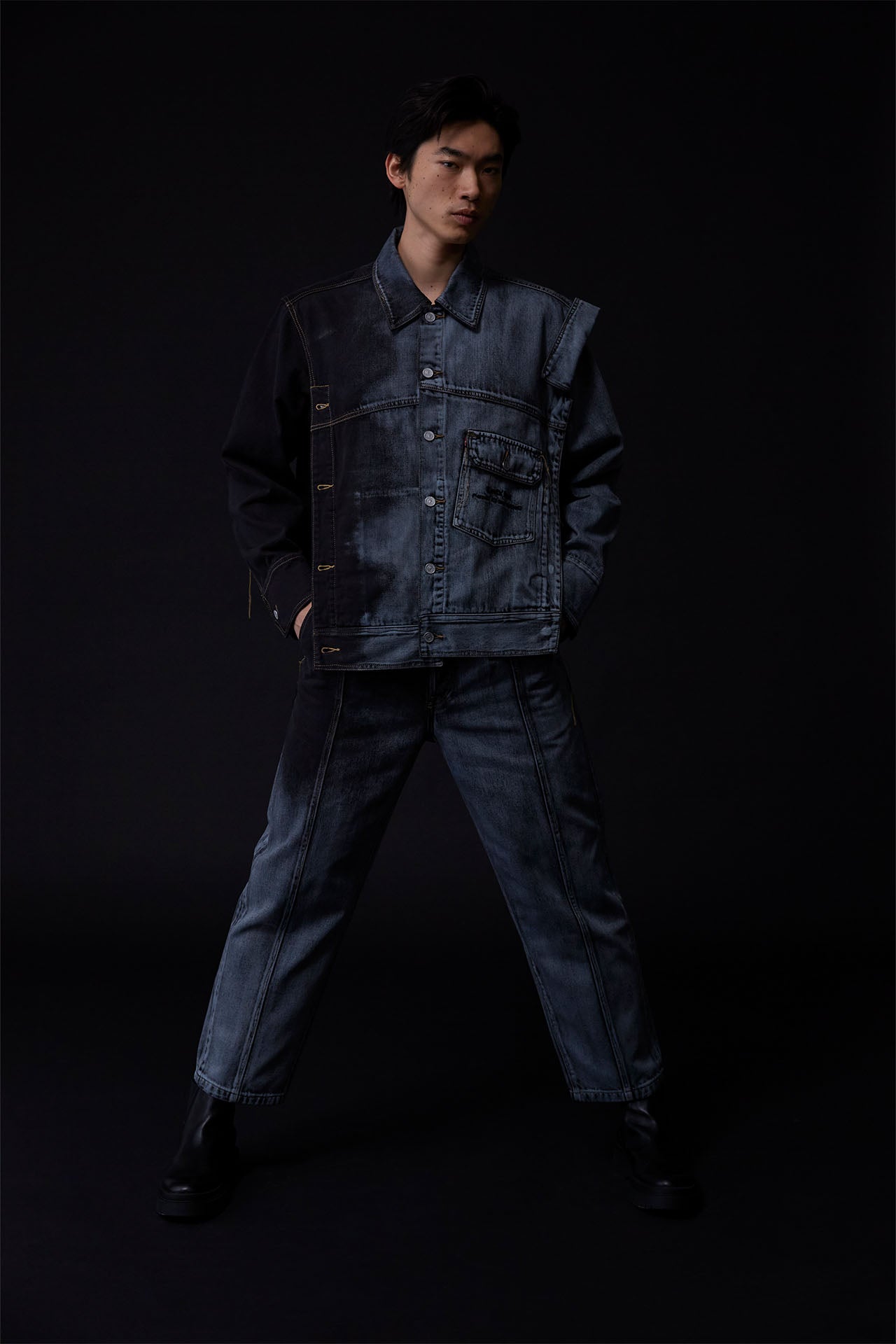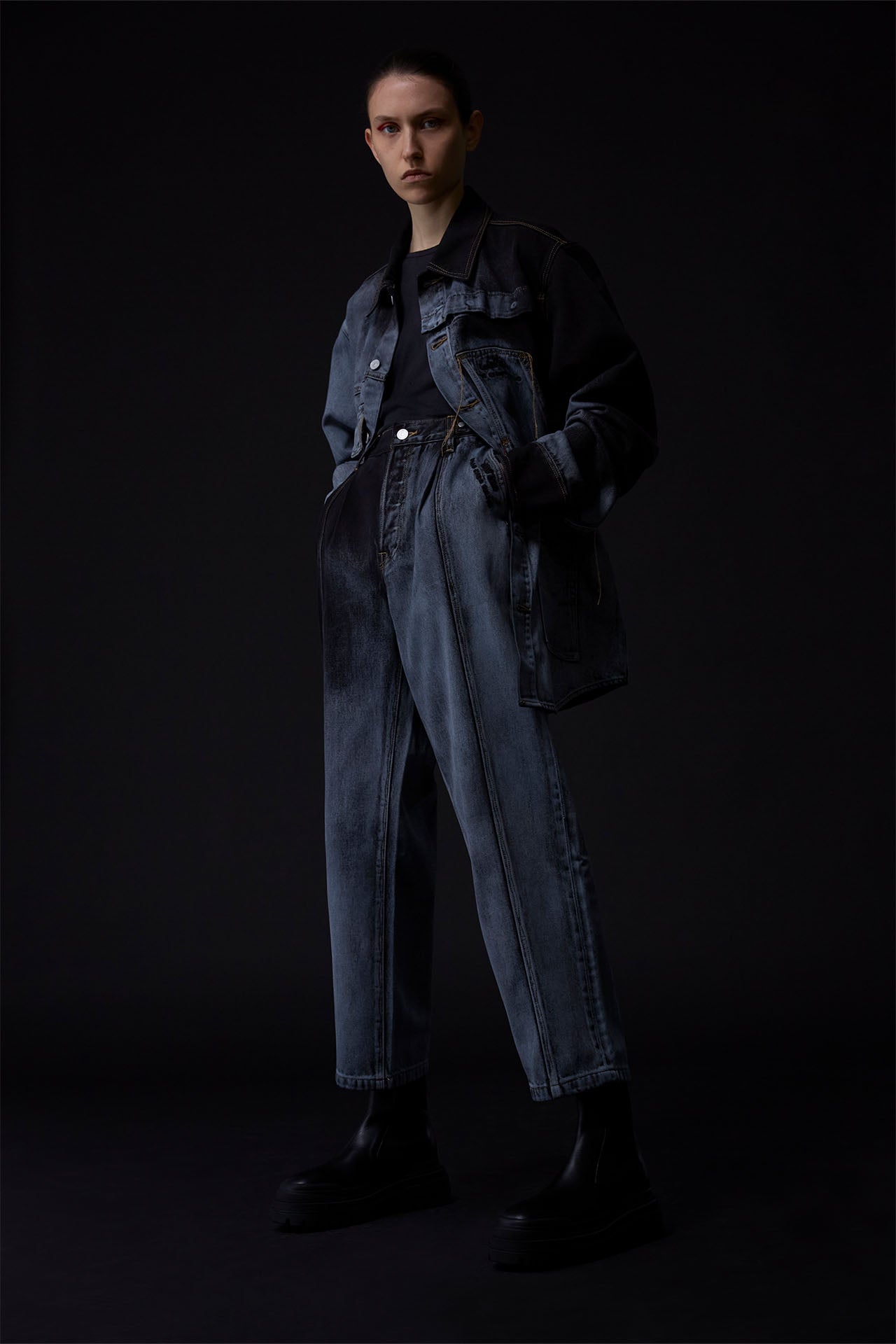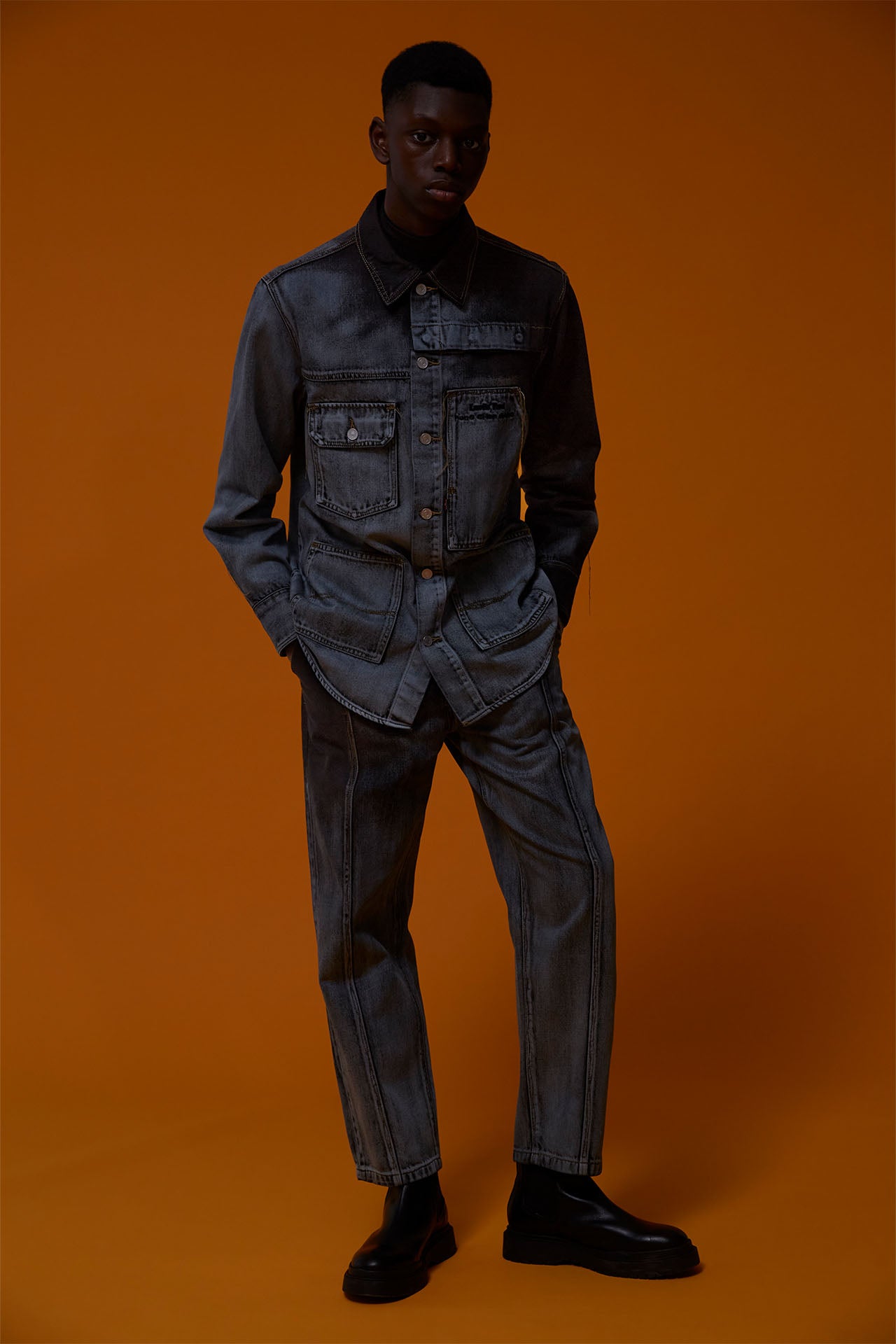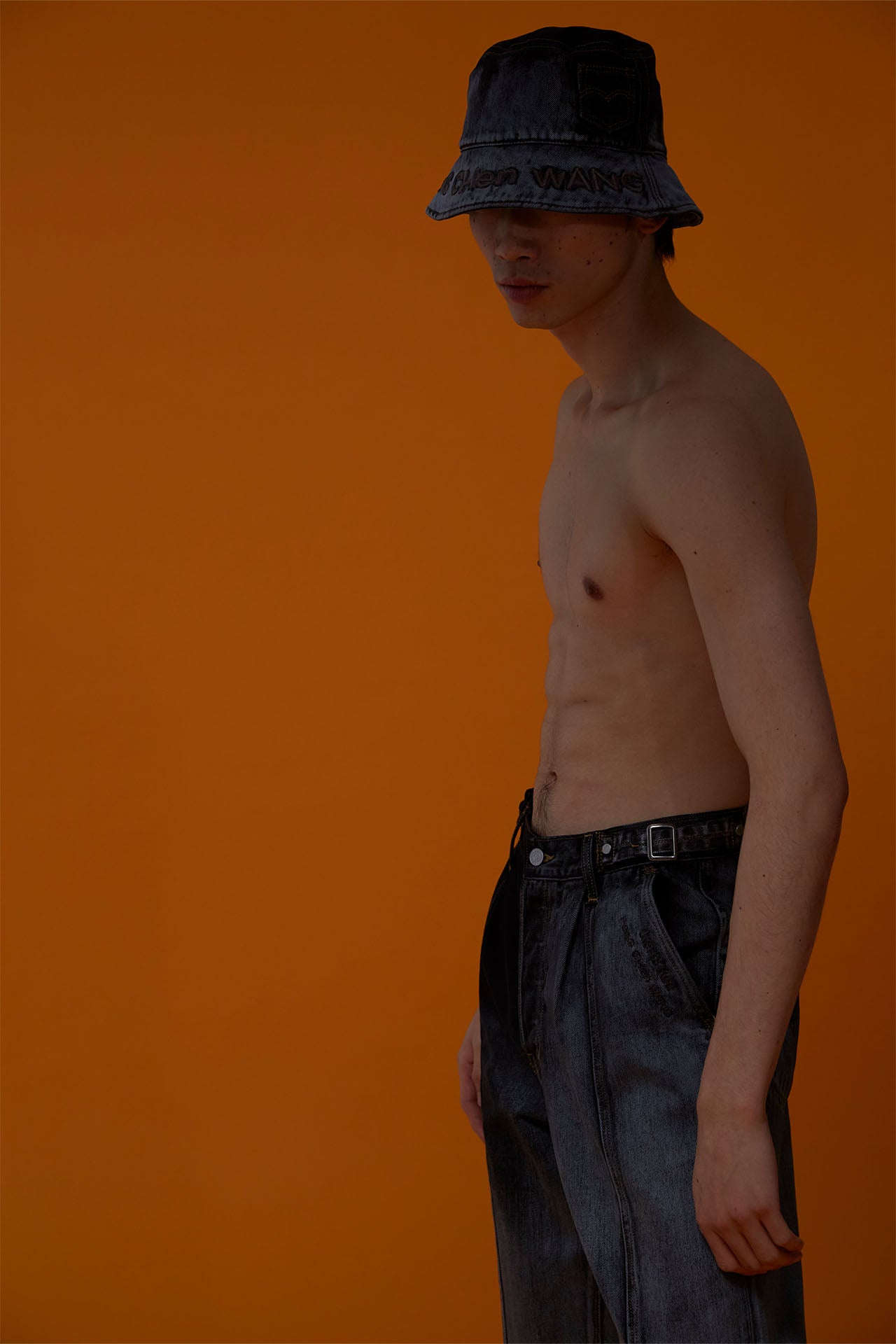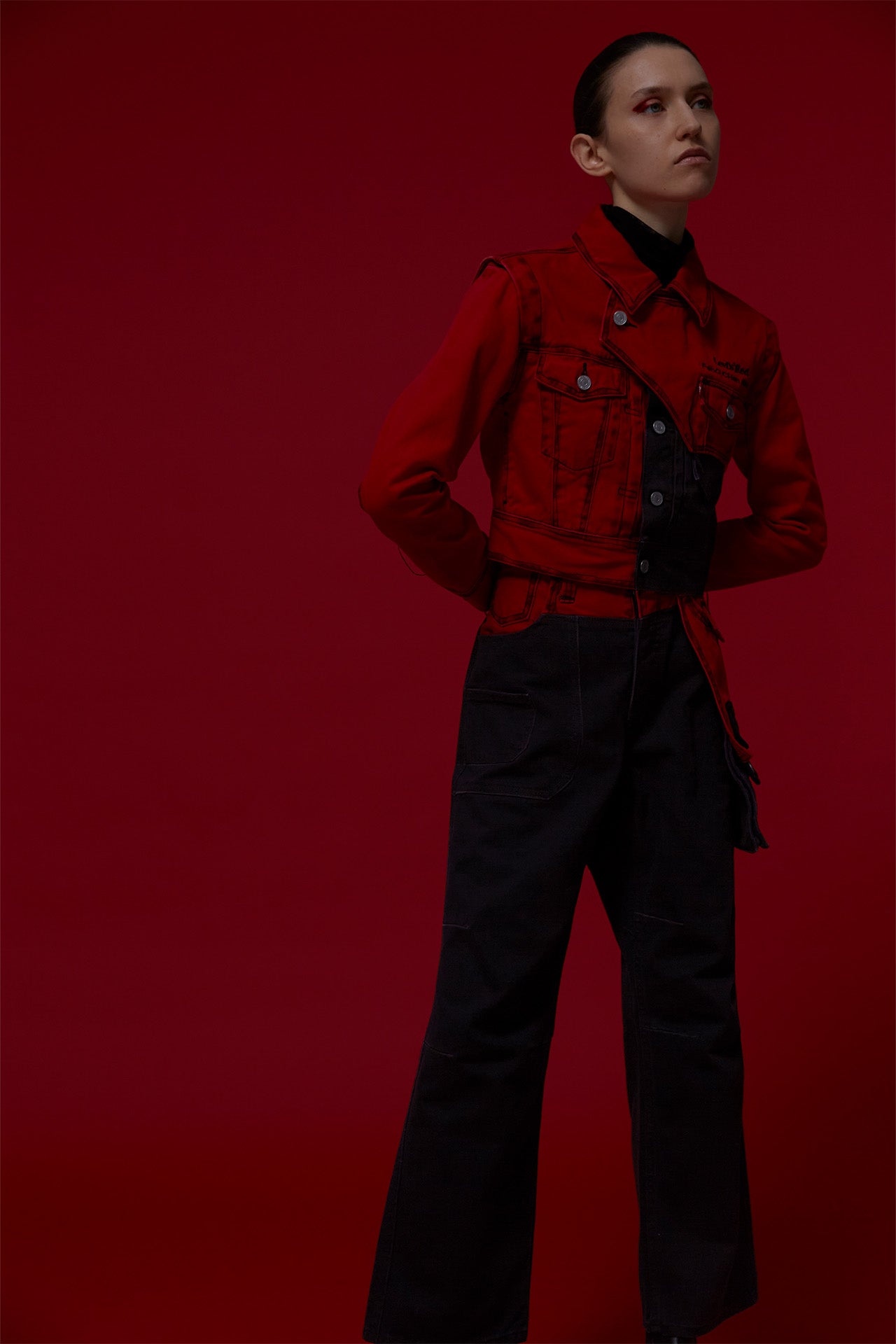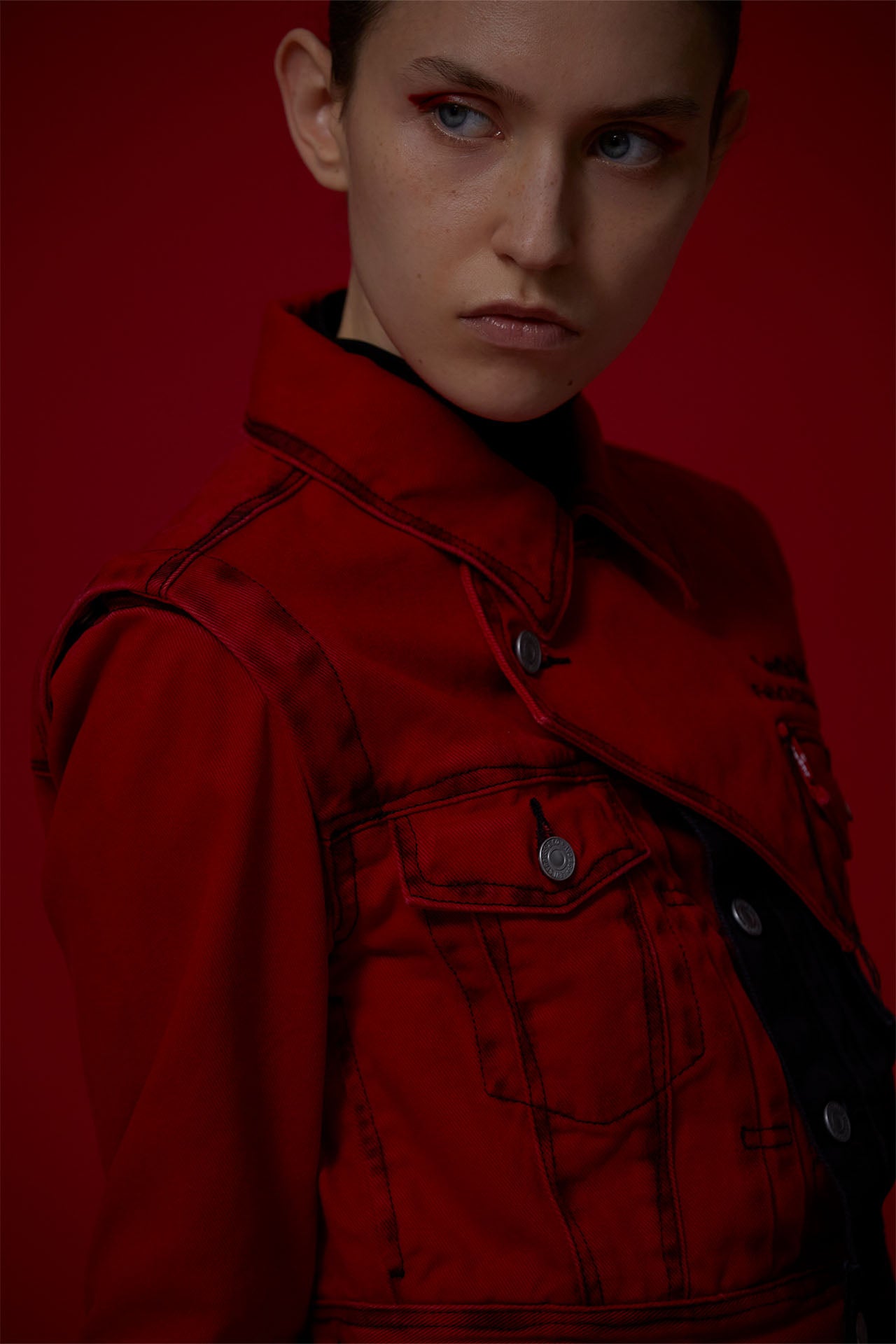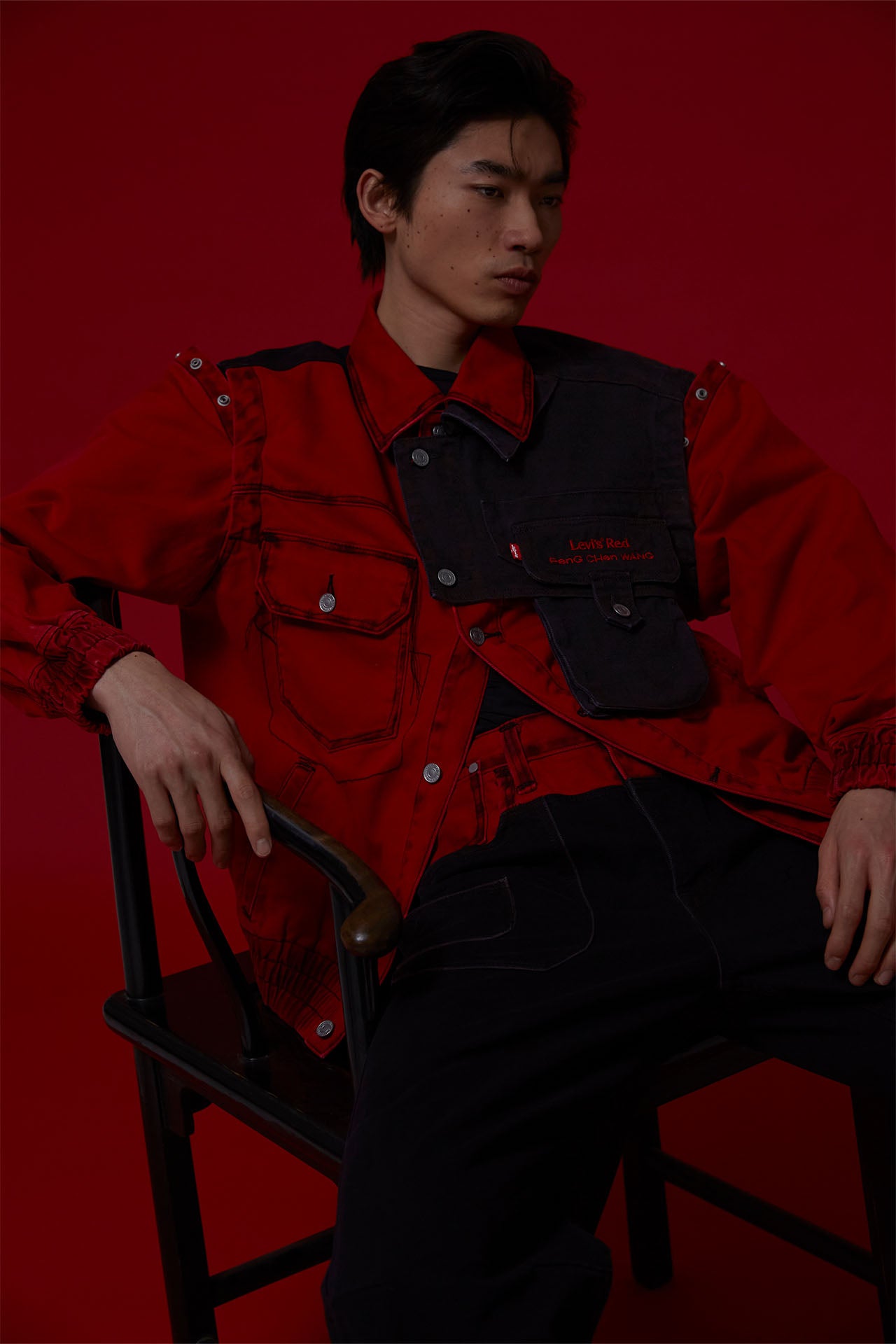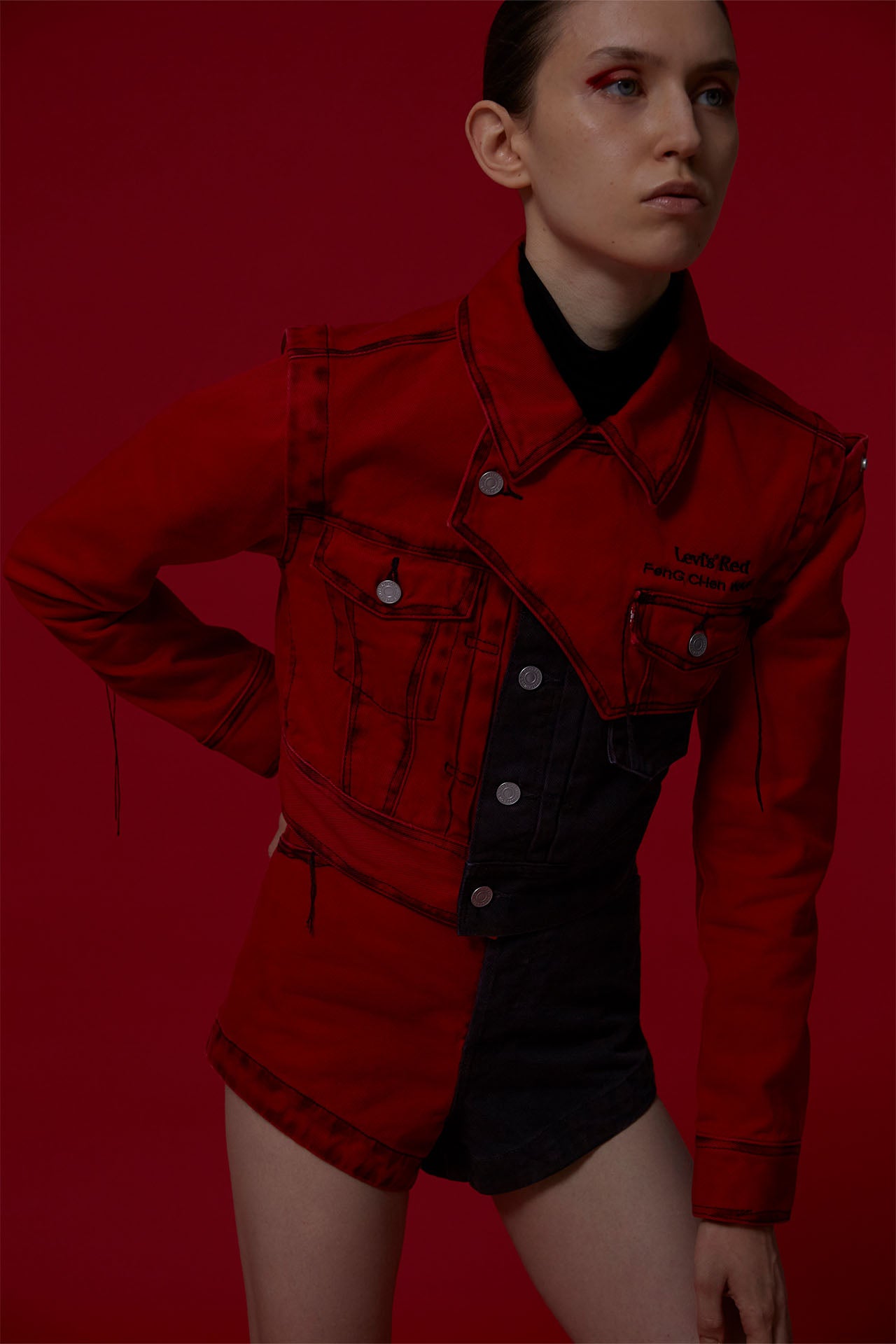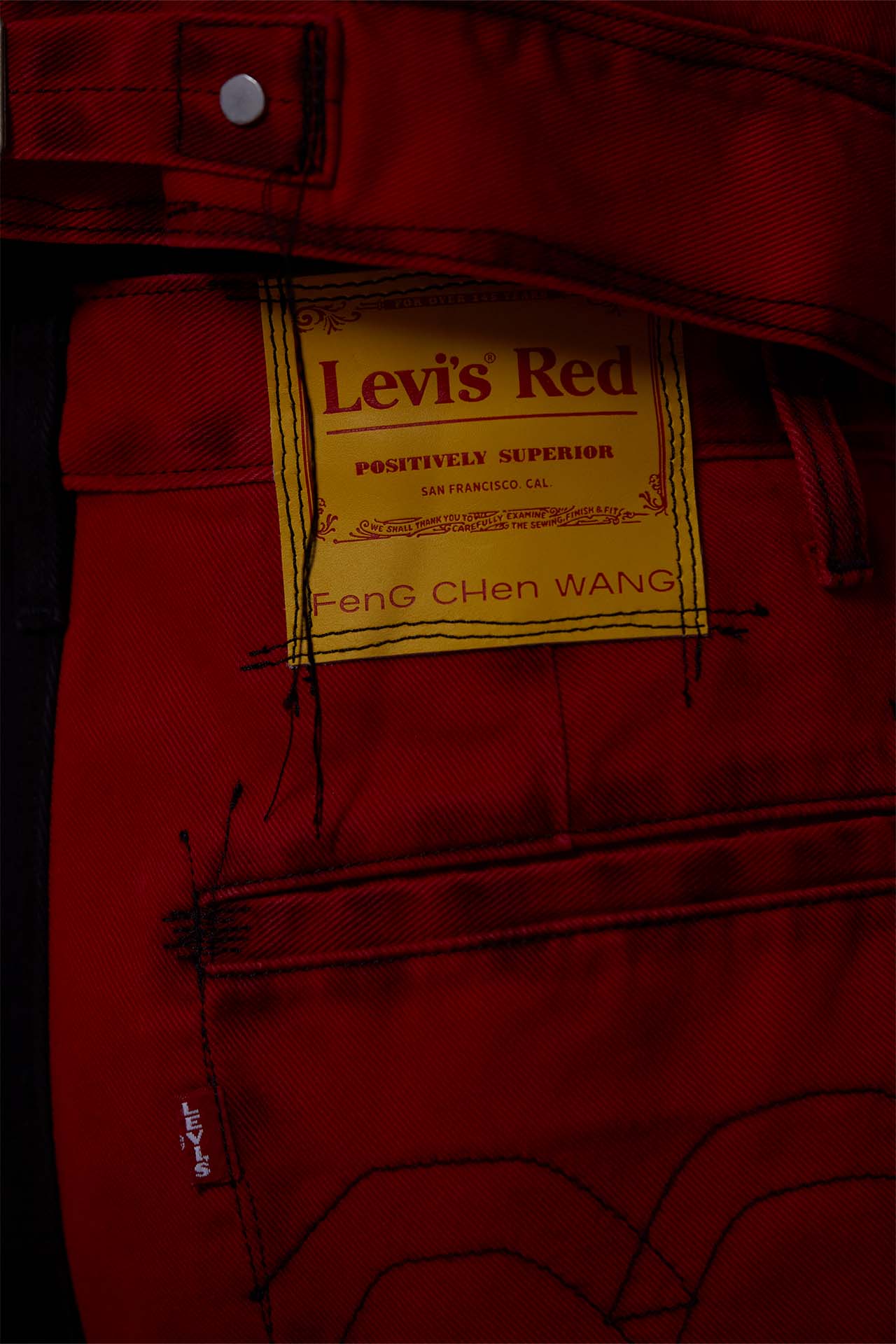 LOOKBOOK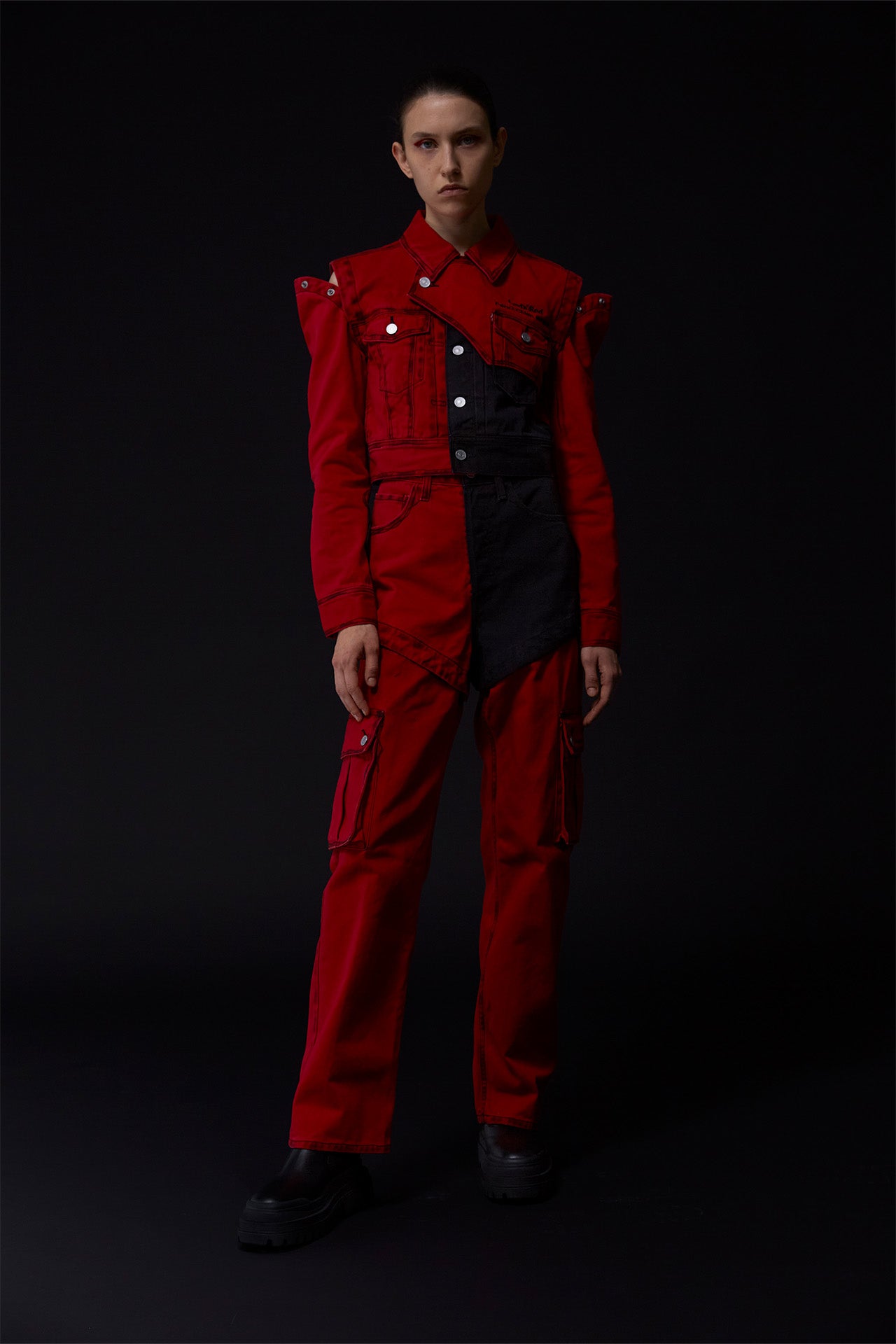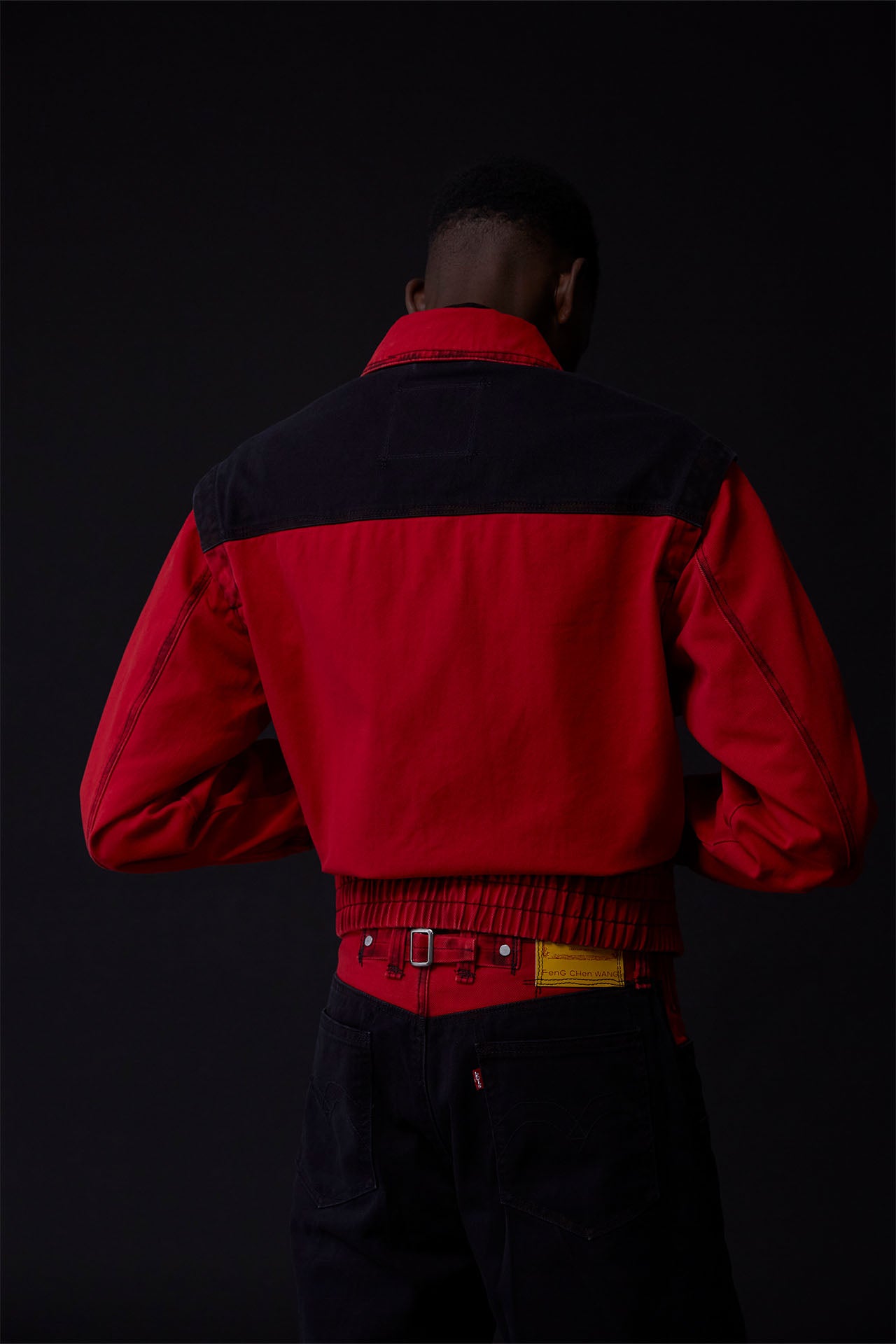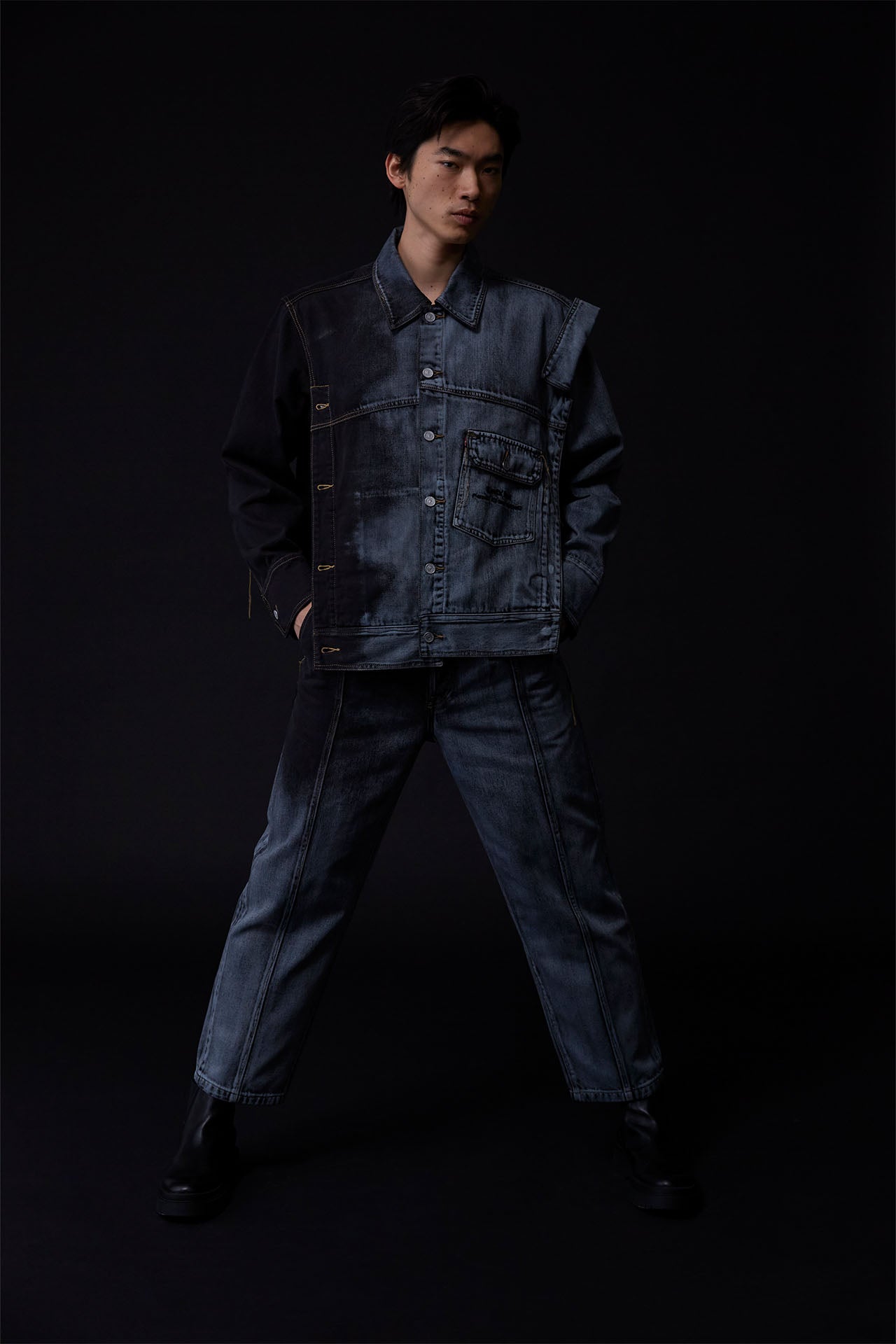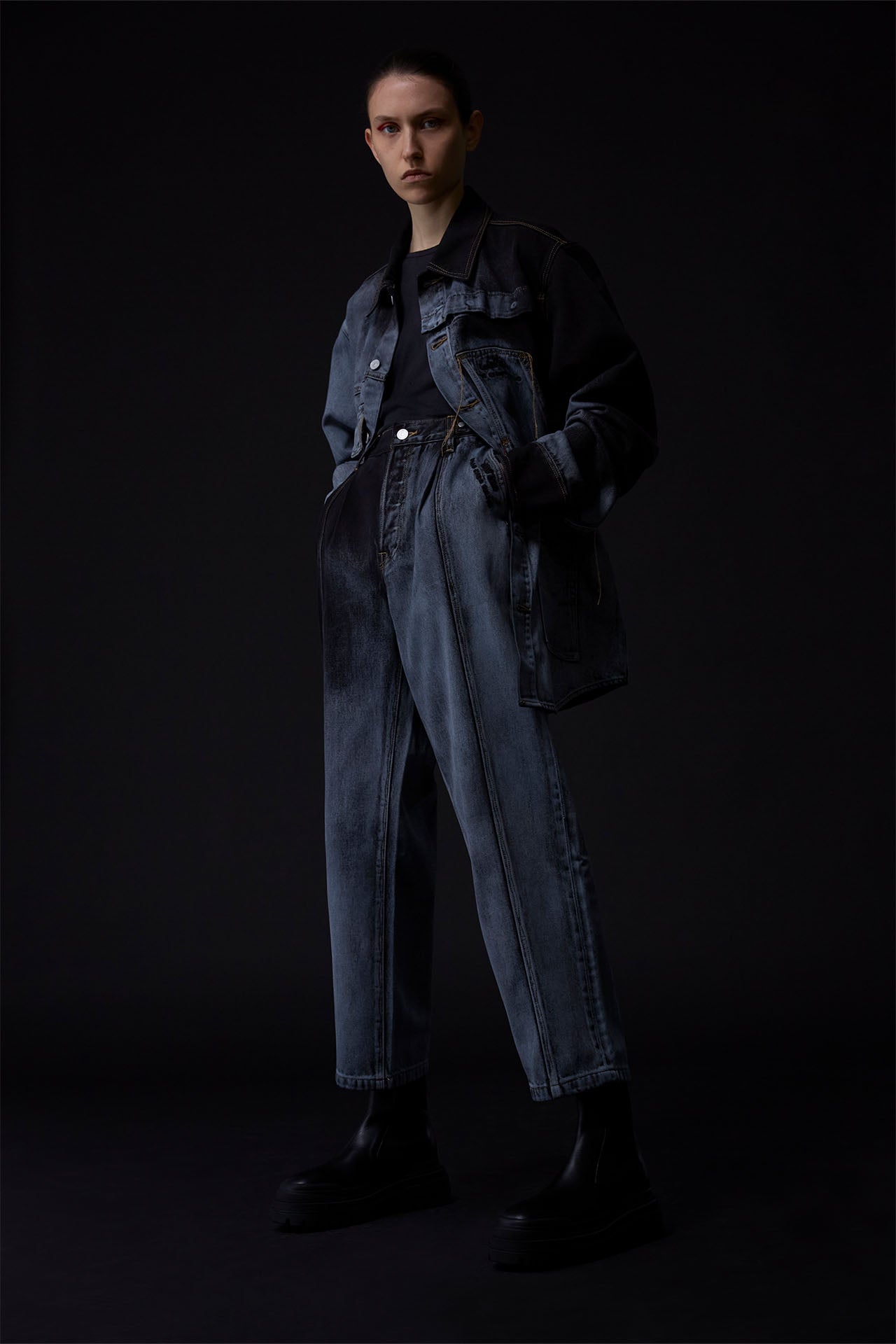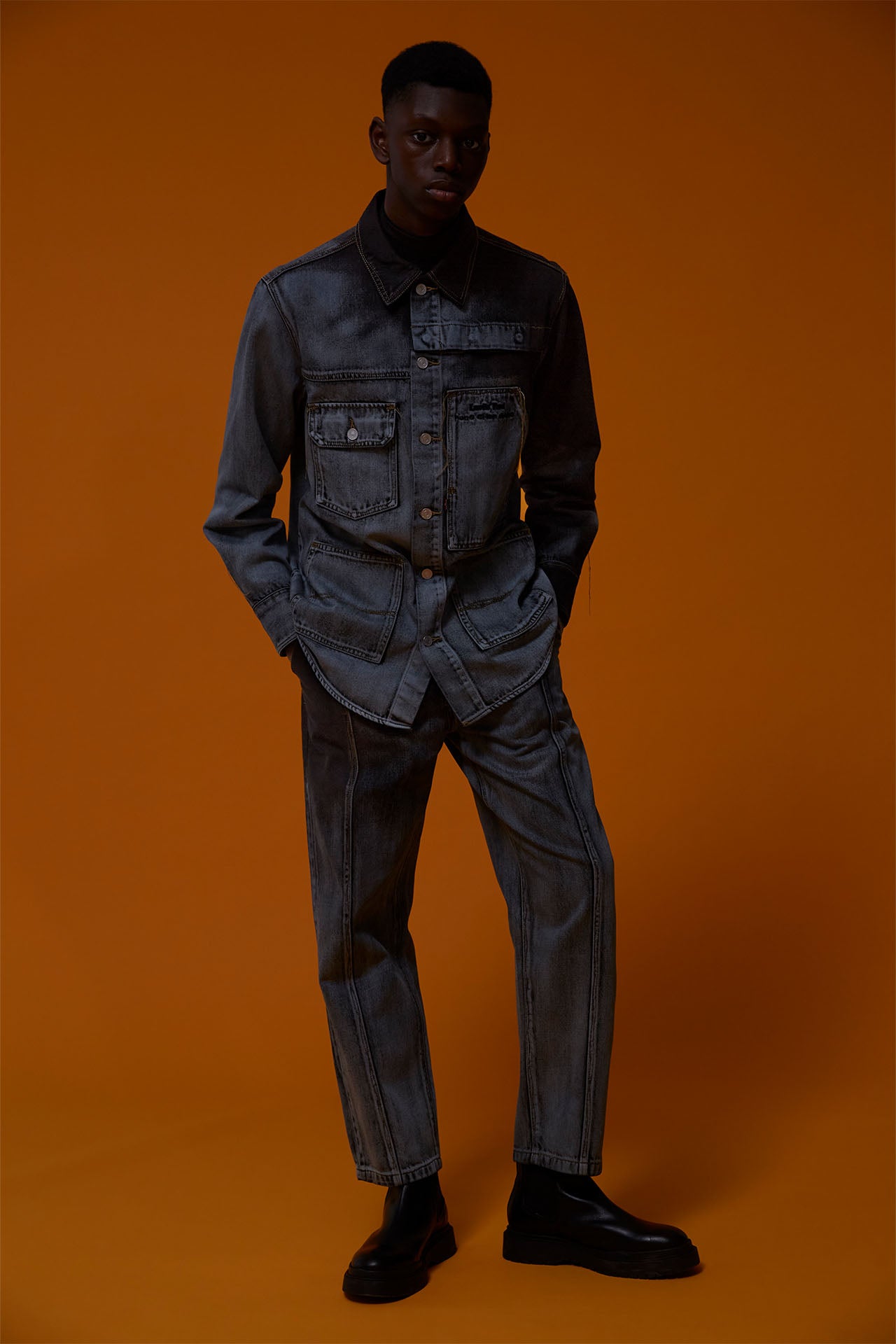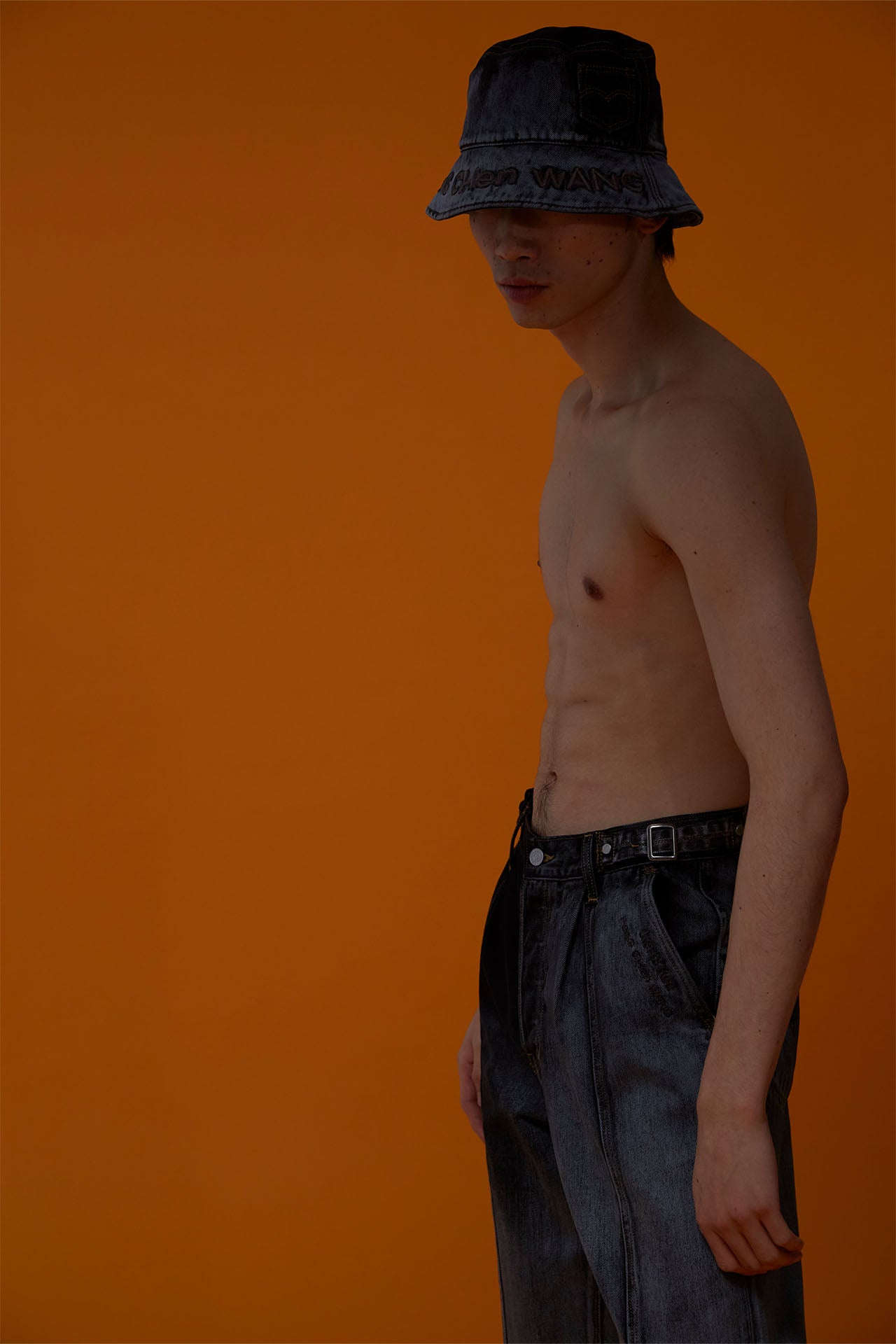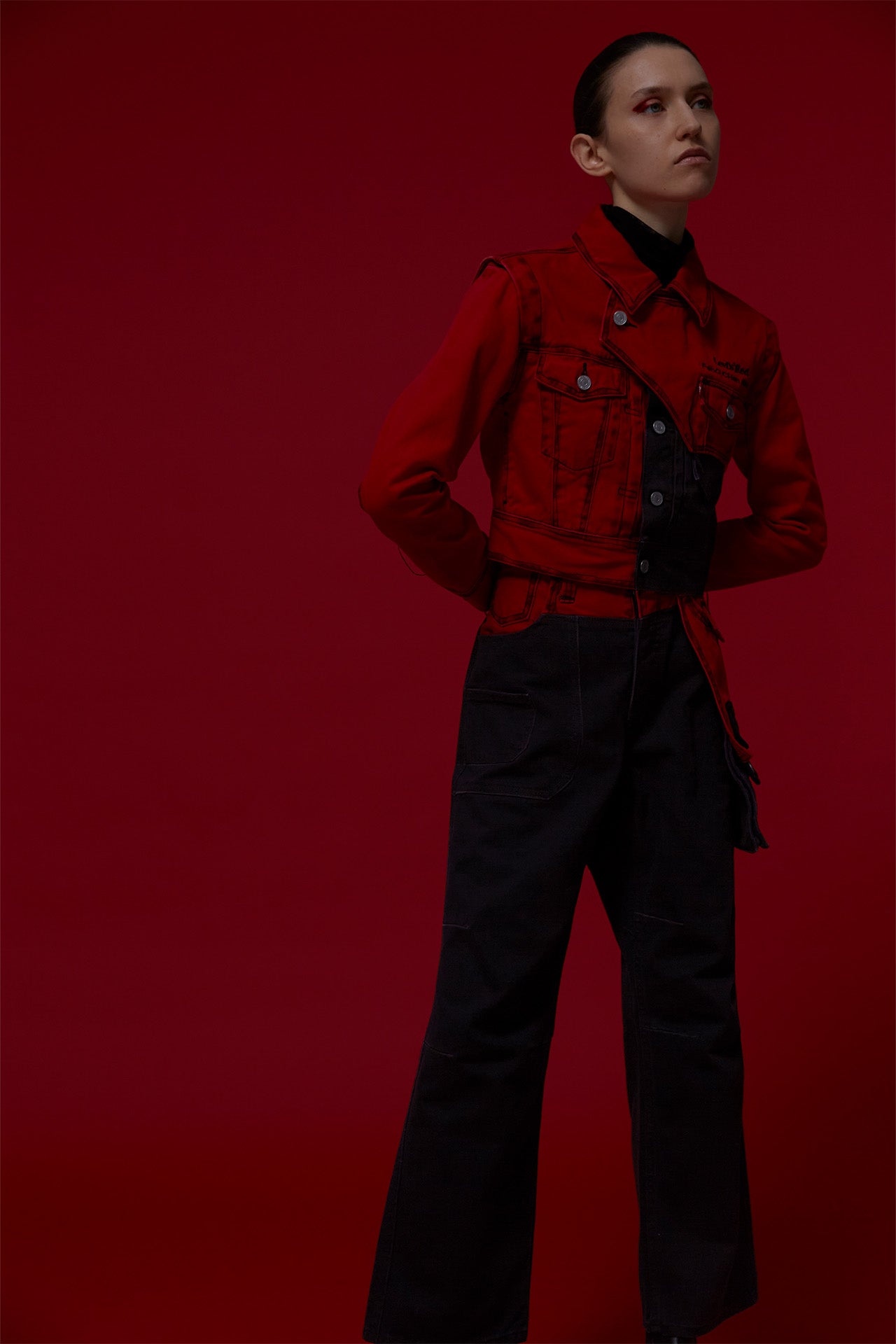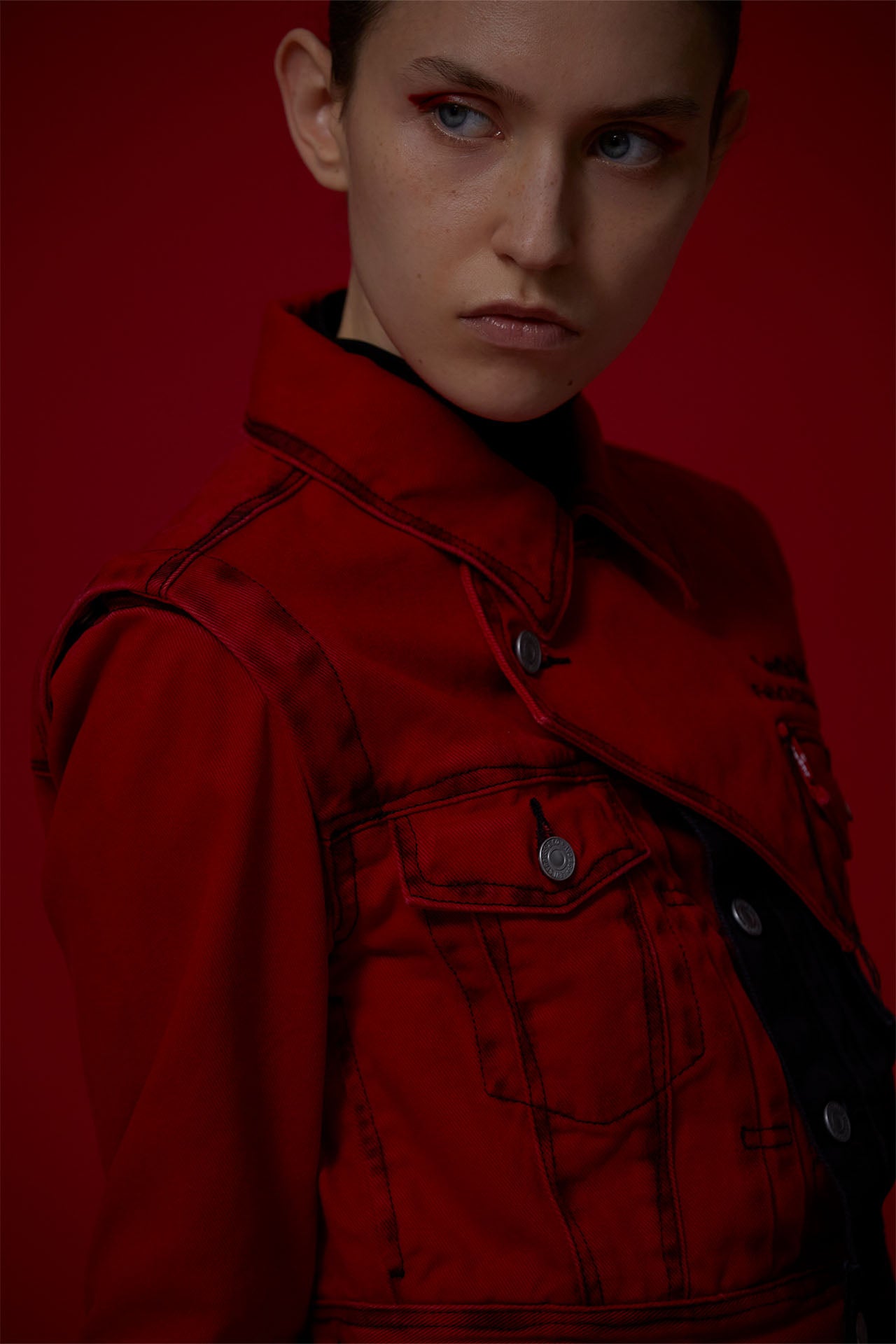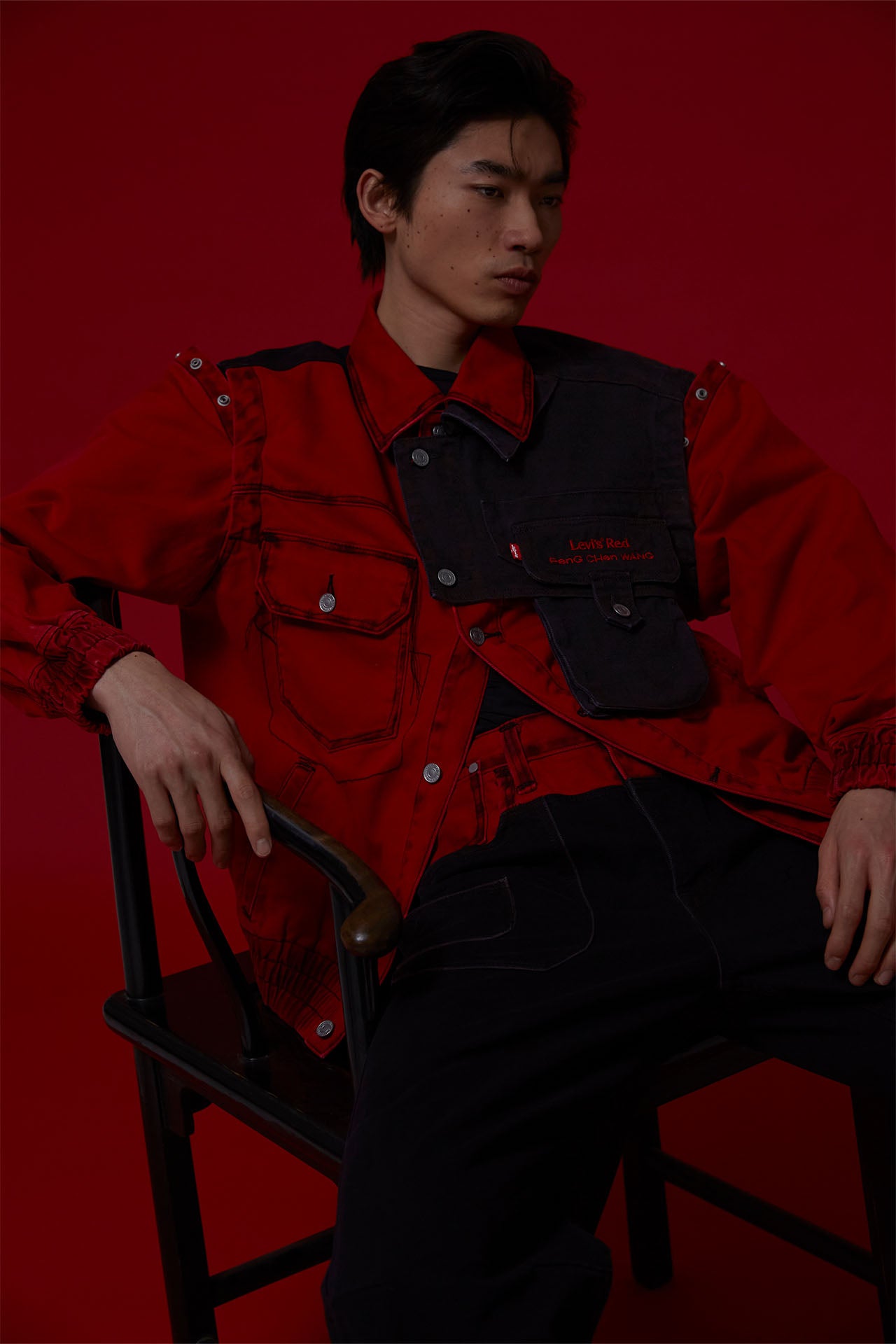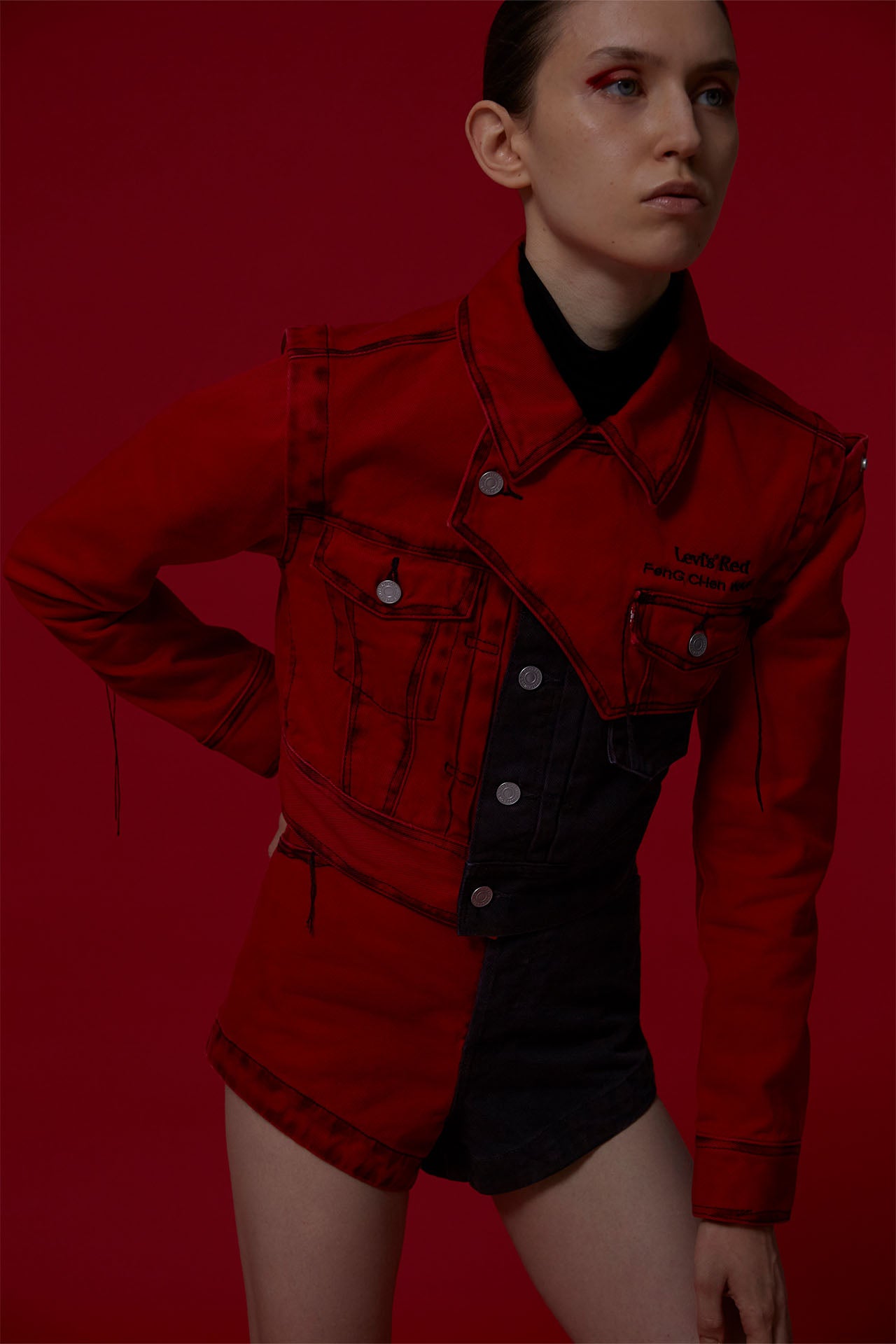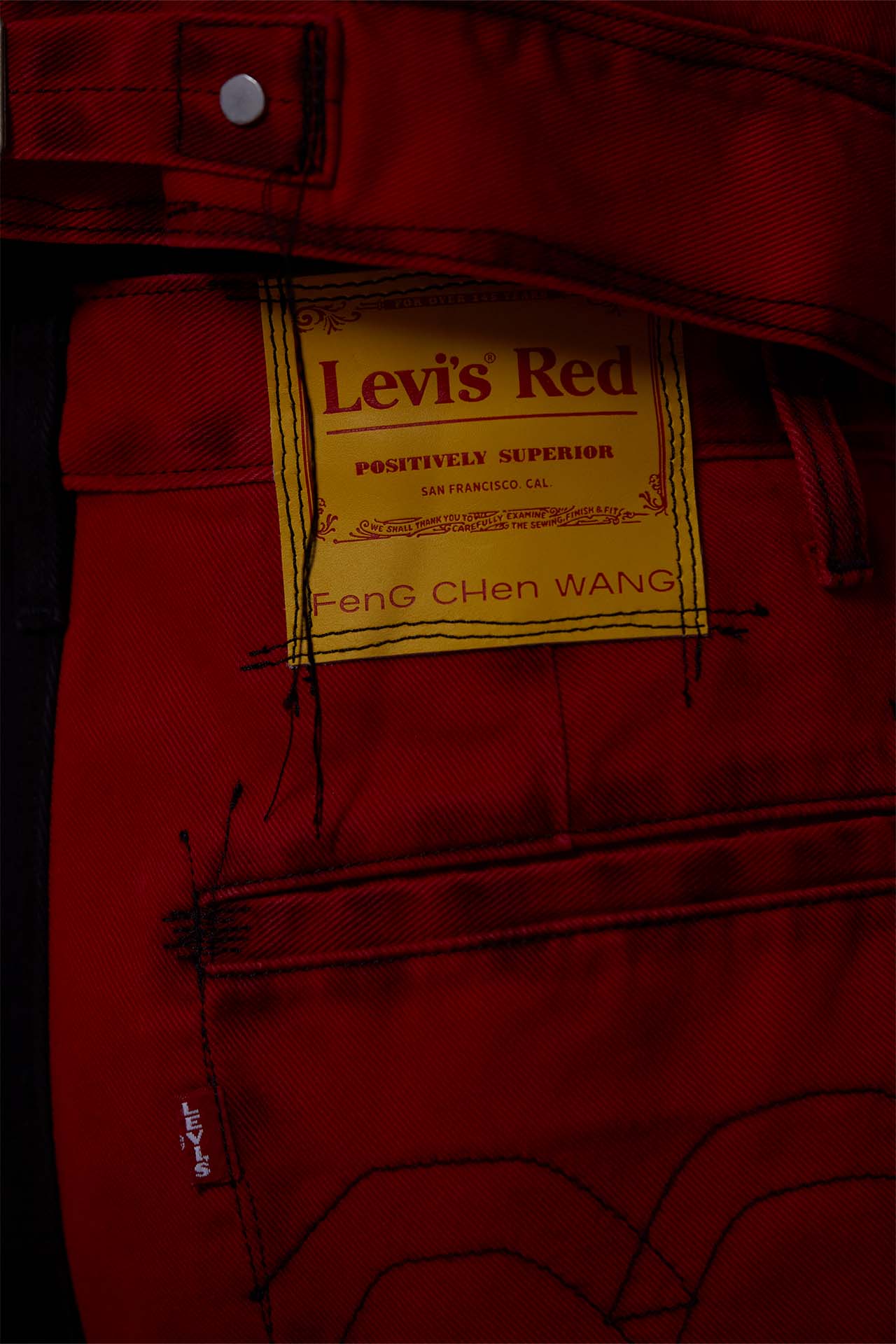 We live in an increasingly globalised world, where it is commonplace for people to live and work in cities or even countries that they were not brought up in. Feng has been thinking about this and the Chinese people within her own network who are living and working abroad. She noticed a certain tenacity that was shared between them.
While many of us move away from our hometowns, these places often remain sanctuaries – full of family, friends and acquaintances, memory and emotion – which we always return to. This collection tells the story of an industrial worker who does just this, returns home to be with his family for Spring Festival.
This journey is physical, yes, but emotional too, and even sartorial: our protagonist changes out of his work clothes, boards a train and, as it departs, gazes out of the window, anticipation for his return, for his reunion with his family, mounting all the while.
It's a journey that's shared by many – Feng has witnessed it first-hand, when she returns to her home herself and sees industrial workers coming back for the Spring Festival. In this collaboration with Levis', she takes this story and retells it through the language of clothes.
The collection echoes Levi's own history of designing clothes for industrial workers, specifically miners, and brings this legacy into a contemporary context, combining Levi's aesthetic with Feng's deconstructive approach to fashion.
Garments subvert the idea of the pocket, for example, exposing them and coupling them with releasable panels, while at the same time maintaining their functionality. Raw edges are employed to pay homage to this story meanwhile, juxtaposing machine- and hand-sewn fabrics.
As for the colour palette, Feng chose shades that would reinforce this story, selecting a classic Chinese New Year red and a similarly classic workwear blue and blue-and-black gradient, the latter of which reflects Chinese-style denim. Hand-dyed, this fabric emulates the texture of clothes that have been worn and worked in, weathered and wettened – whether by perspiration or precipitation.
This collection is a tribute to the industrial workers who travel – sometimes great distances – to provide for themselves and their loved ones. Theirs is a story of struggle and strength, trial and tenacity. For Feng, it's both powerful and poetic – a shining example of confronting a challenge, sometimes multiple challenges, and continuing on in hope.
CAMPAIGN & LOOKBOOK
Photographer: Sean & Seng
Stylist: Anders Soelvsten Thomsen
Hair Stylist: Nao Kawakami
Makeup Artist: Bea Sweet
Videographer: Syndi Huang
Music; Ben Brunnemer
Casting: Jonathan Lyons
Models: Junior / Hidetatsu / Paula
Team: Diani Diaz, Masaki Miwa, Ivan Hughes